A newborn babe. Is there anything as sweet? Well, maybe the opportunity to celebrate her birth from a maternity session to a newborn session and then a motherhood session is also a wonderfully sweet feeling. And that's exactly what I got to feel and experience, Baby Margot's sweetness. And the sweetness of being wrapped up in mom and dad's arms during her Sacramento Newborn Session.
In a perfectly bohemian and feminine nursery, Baby Margot was surrounded by her favorite bunny plush, a killer hanging chair, the coziest rocking nursery chair, and my favorite, some nerdy books to help her learn her science, of course. Because what baby doesn't need to learn science? Asking for a friend…
Baby Margot and Family, Thank you for letting me be a part of your motherhood journey. From your celebration of Margot during pregnancy to her lifestyle Sacramento Newborn Session and a fun (albeit cold) motherhood session, I love getting to continually know you all even more! I'm so glad we connected at church and get to share in this sweet time together.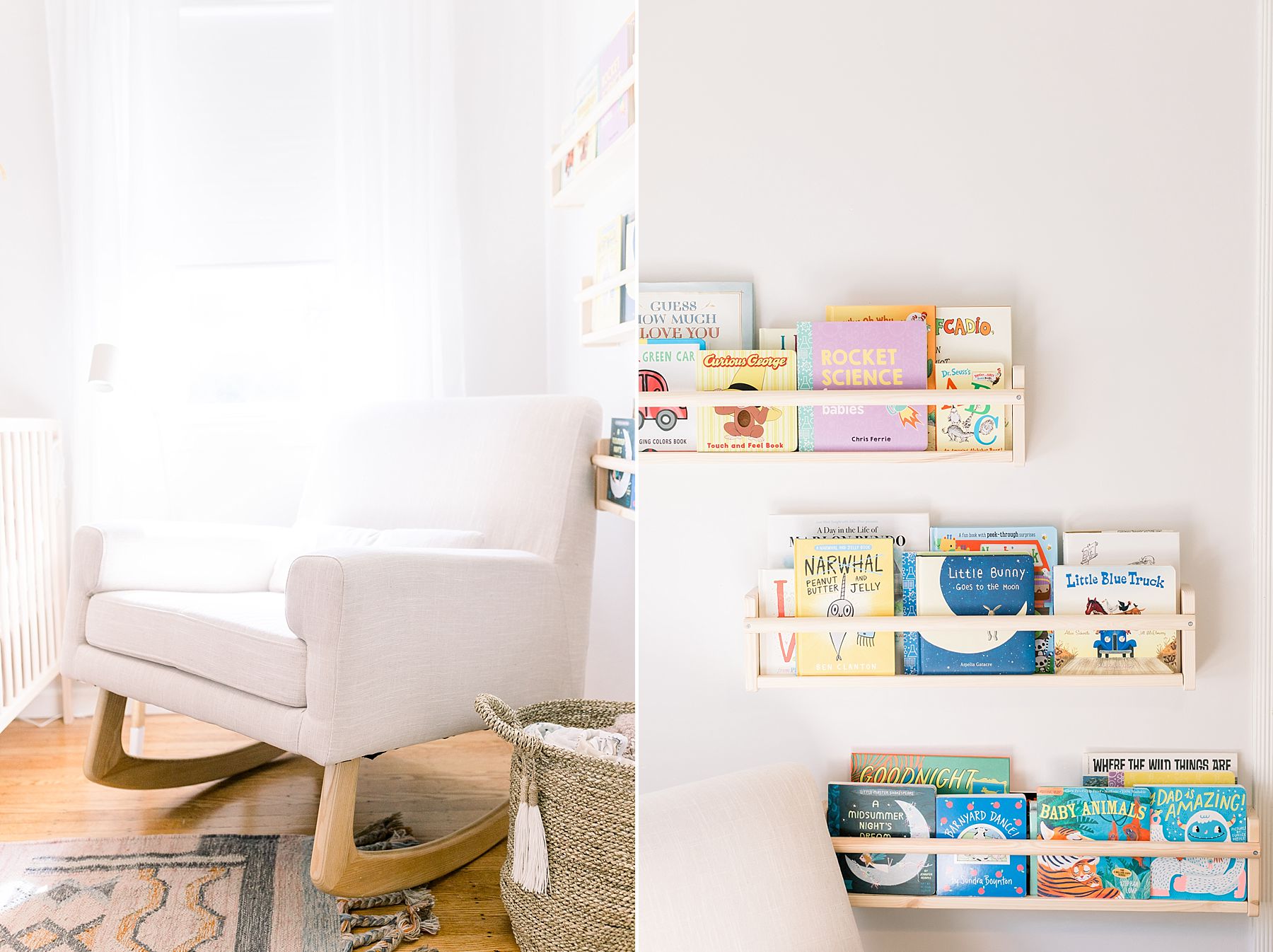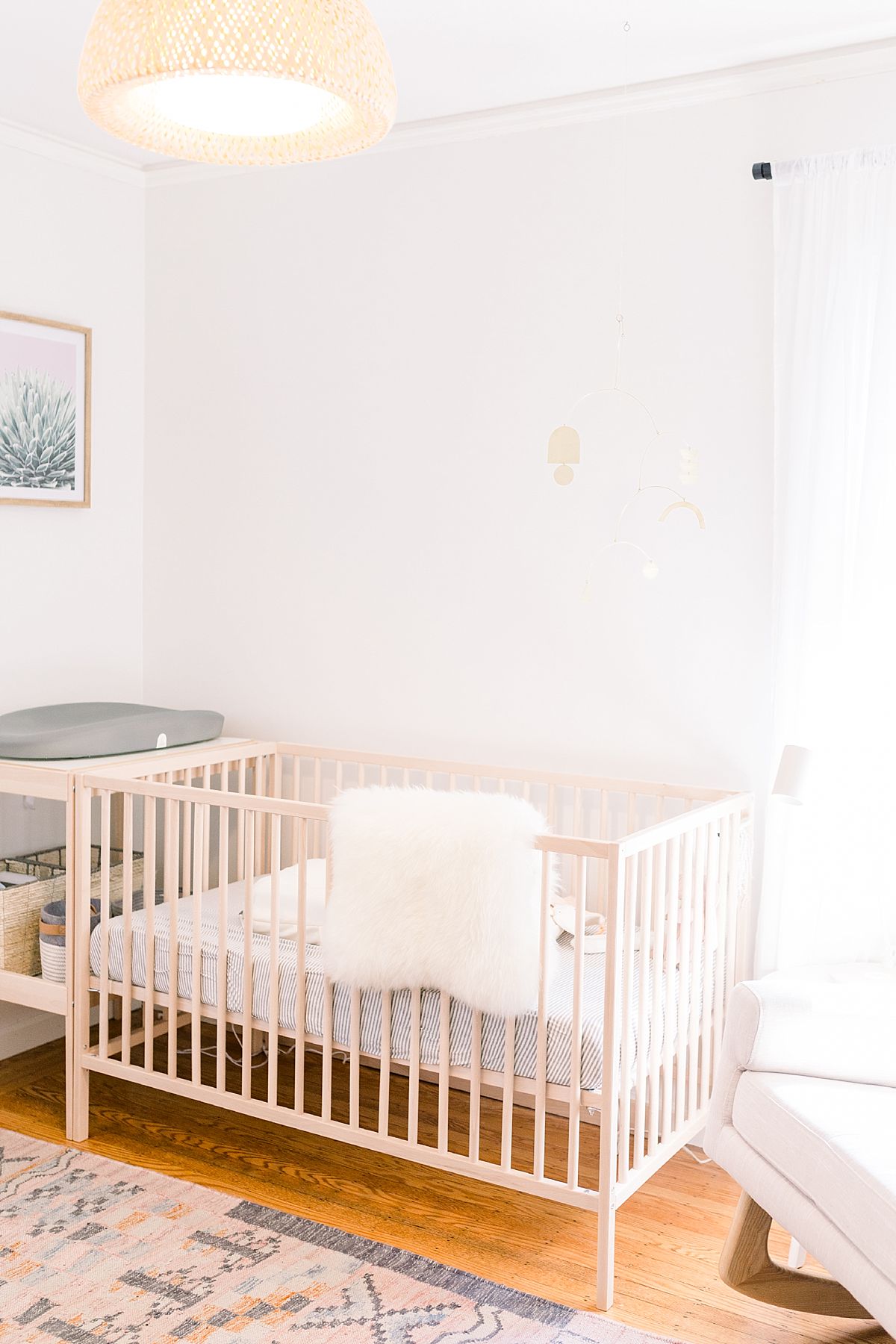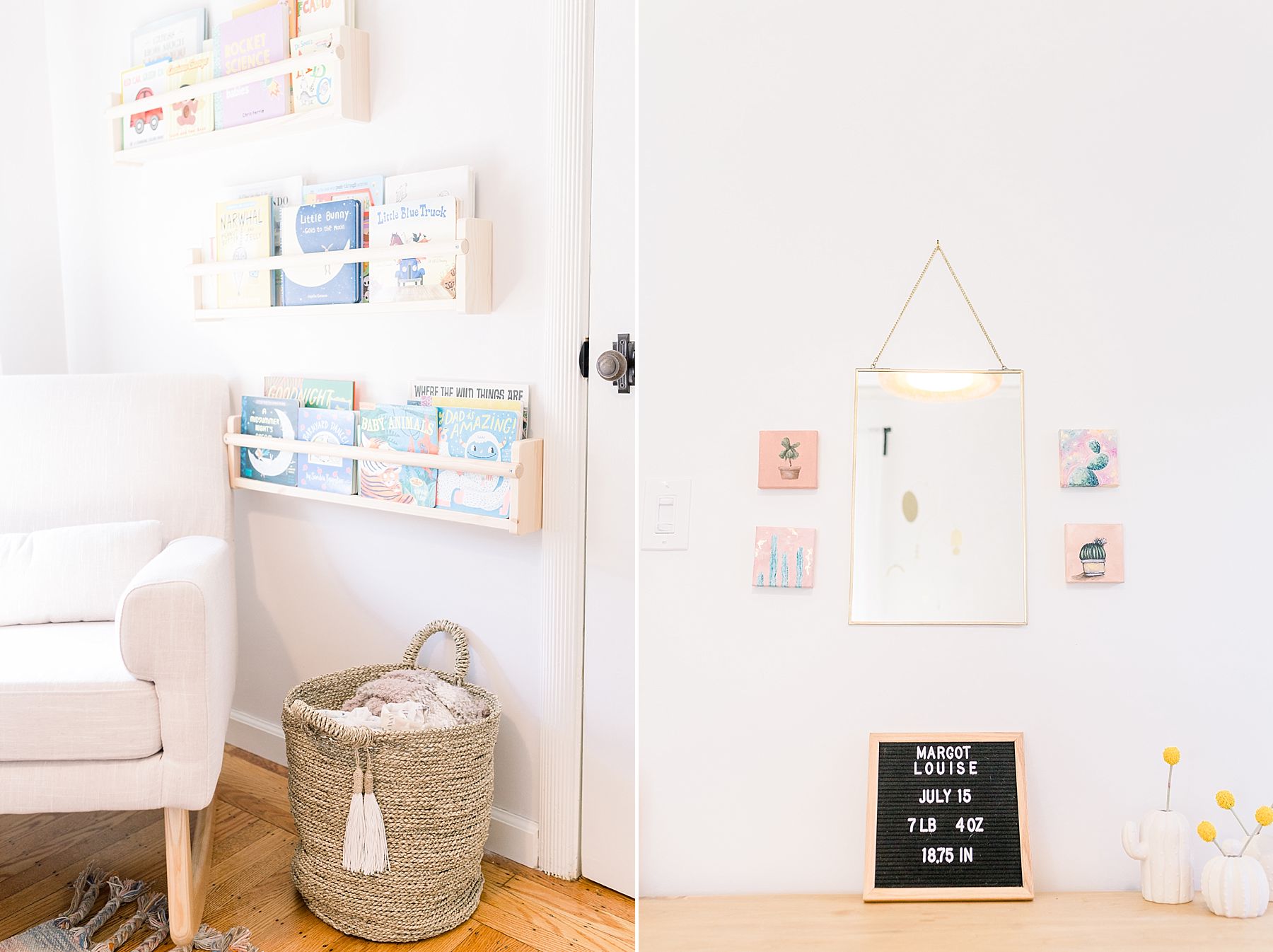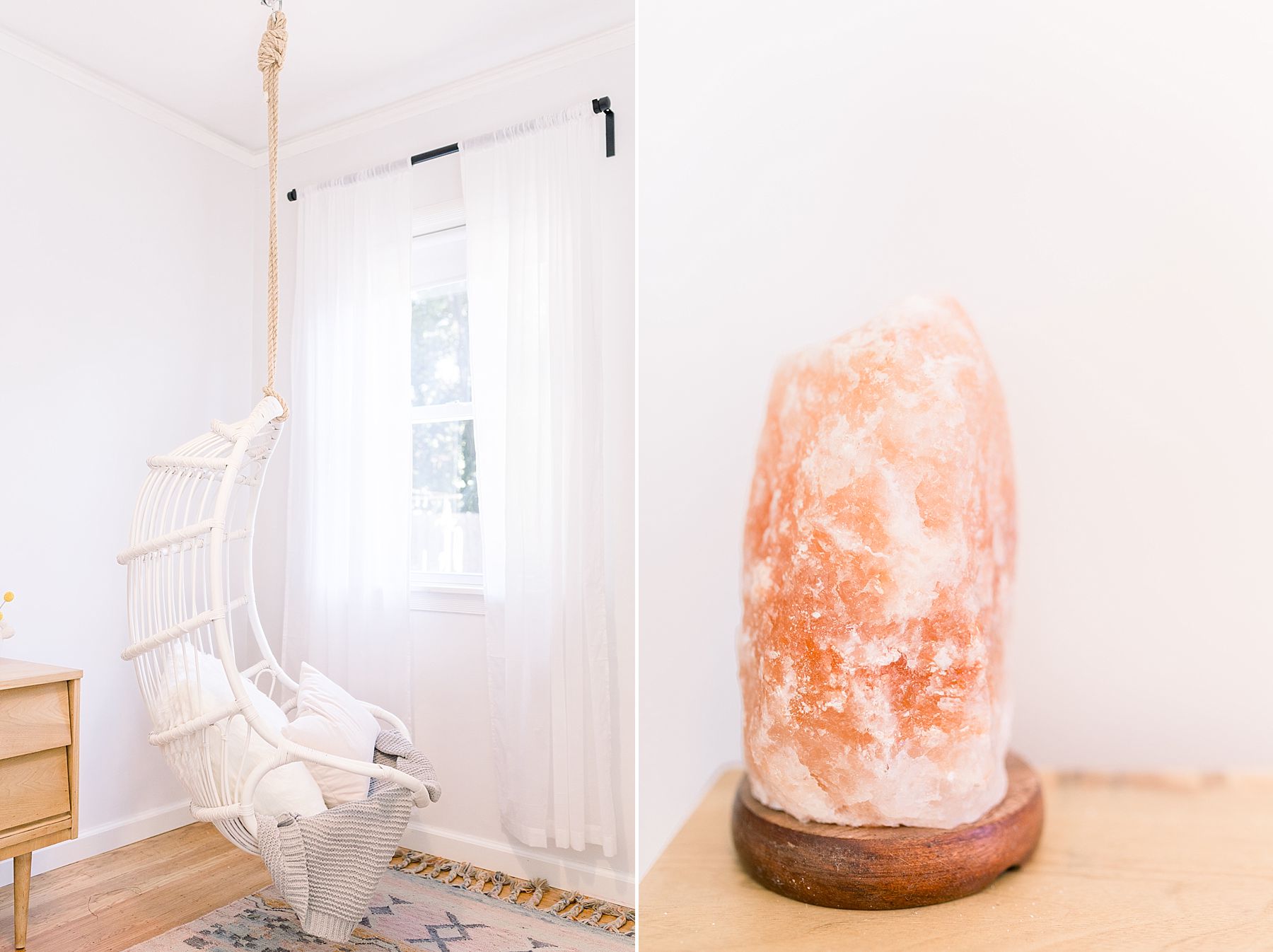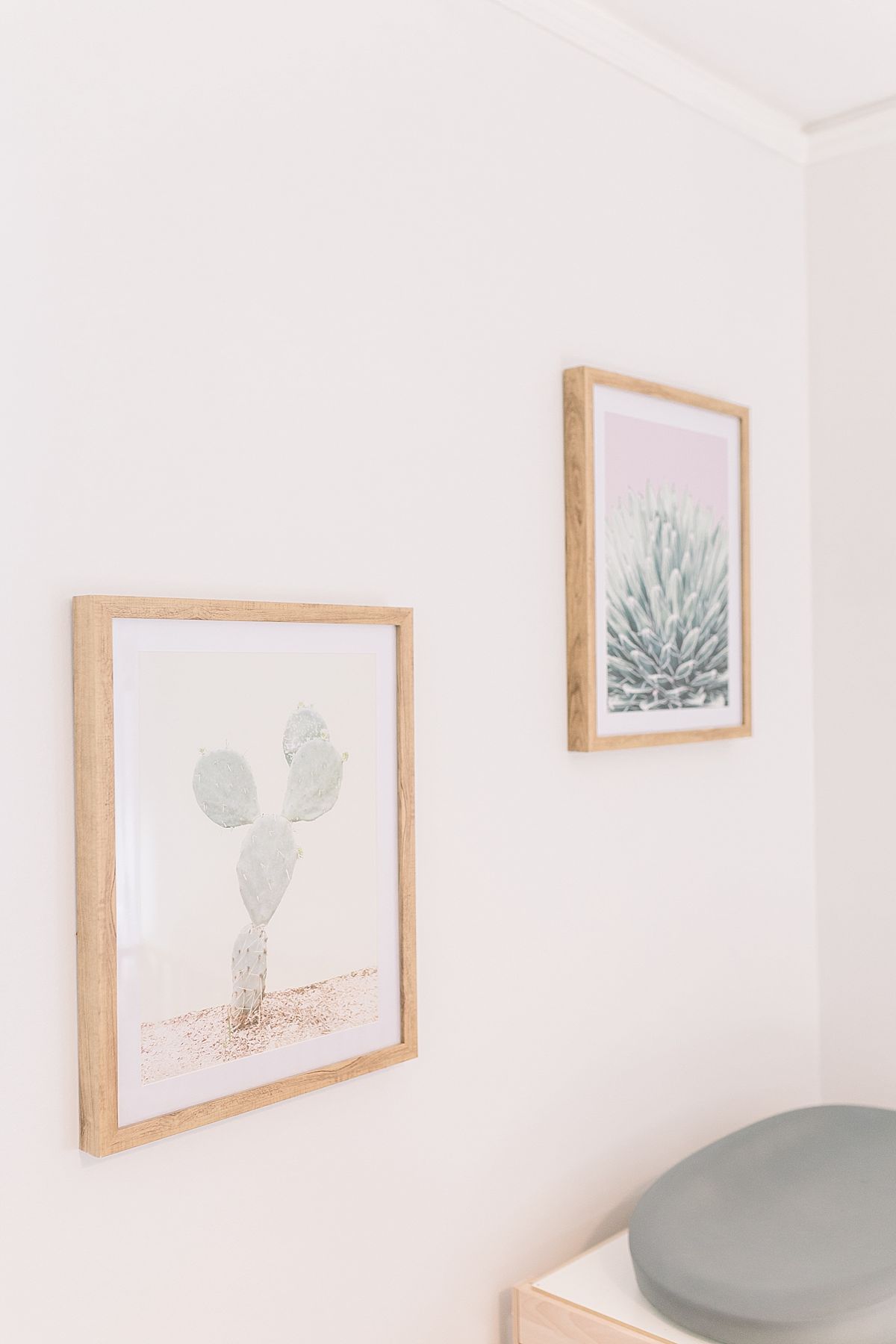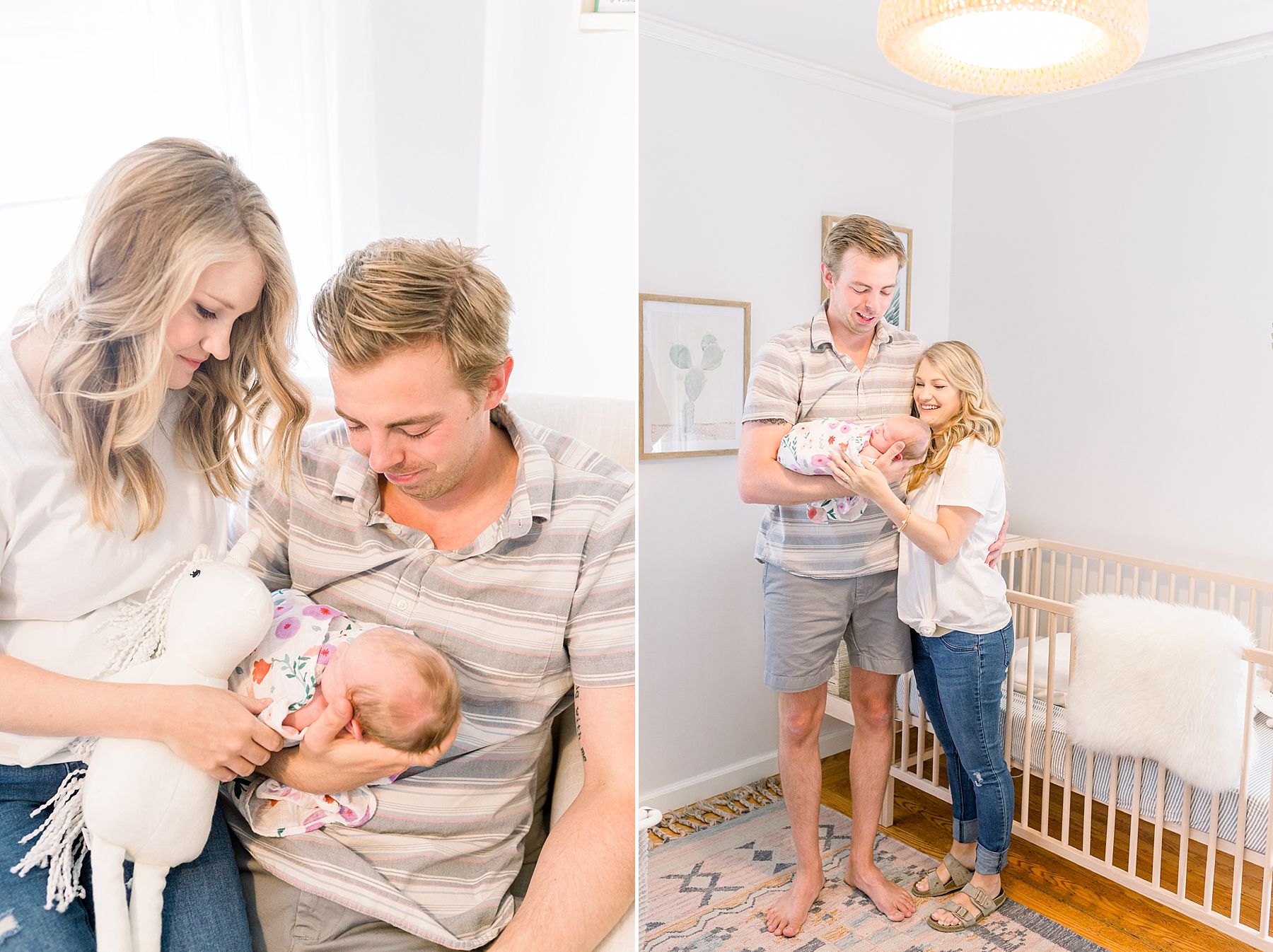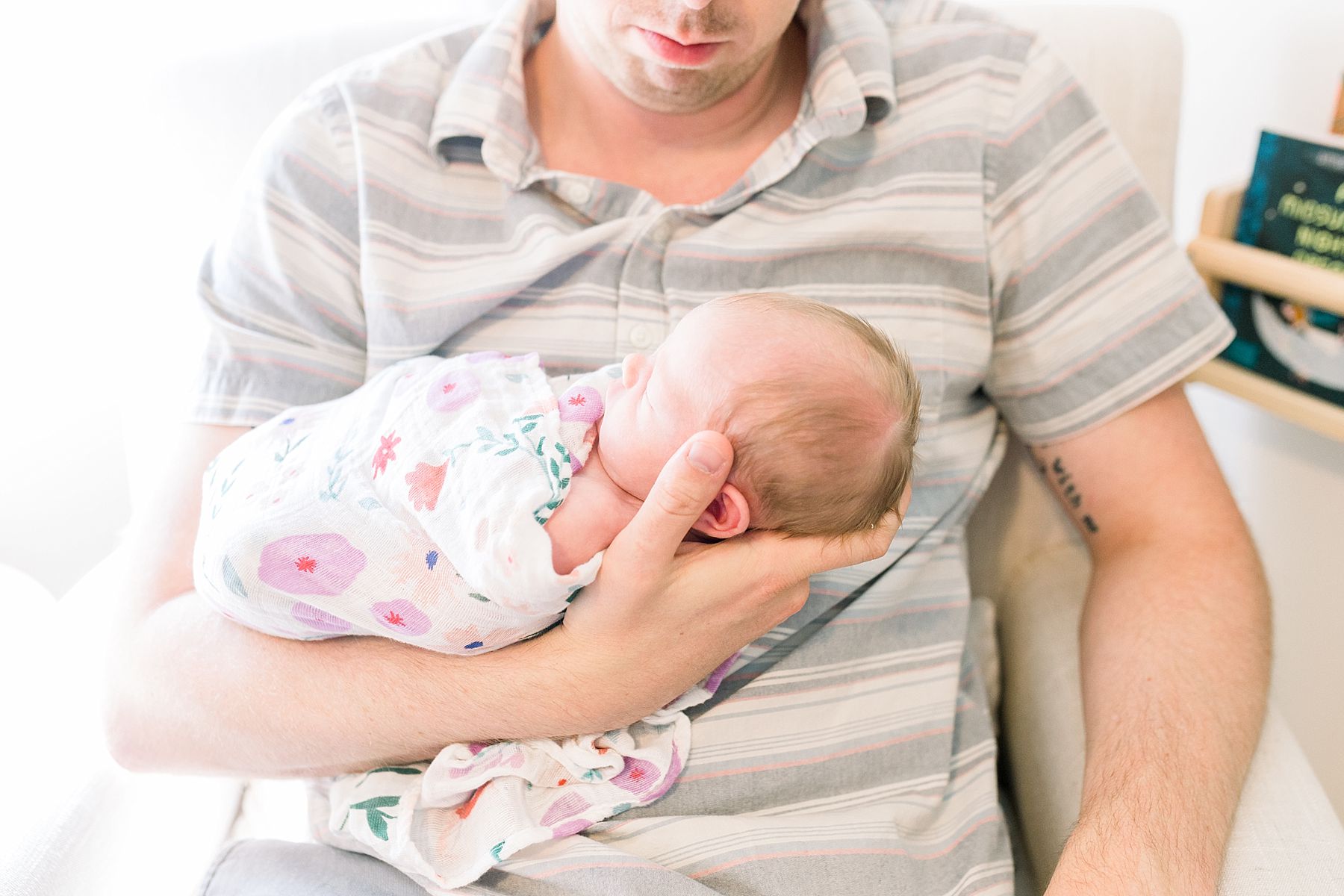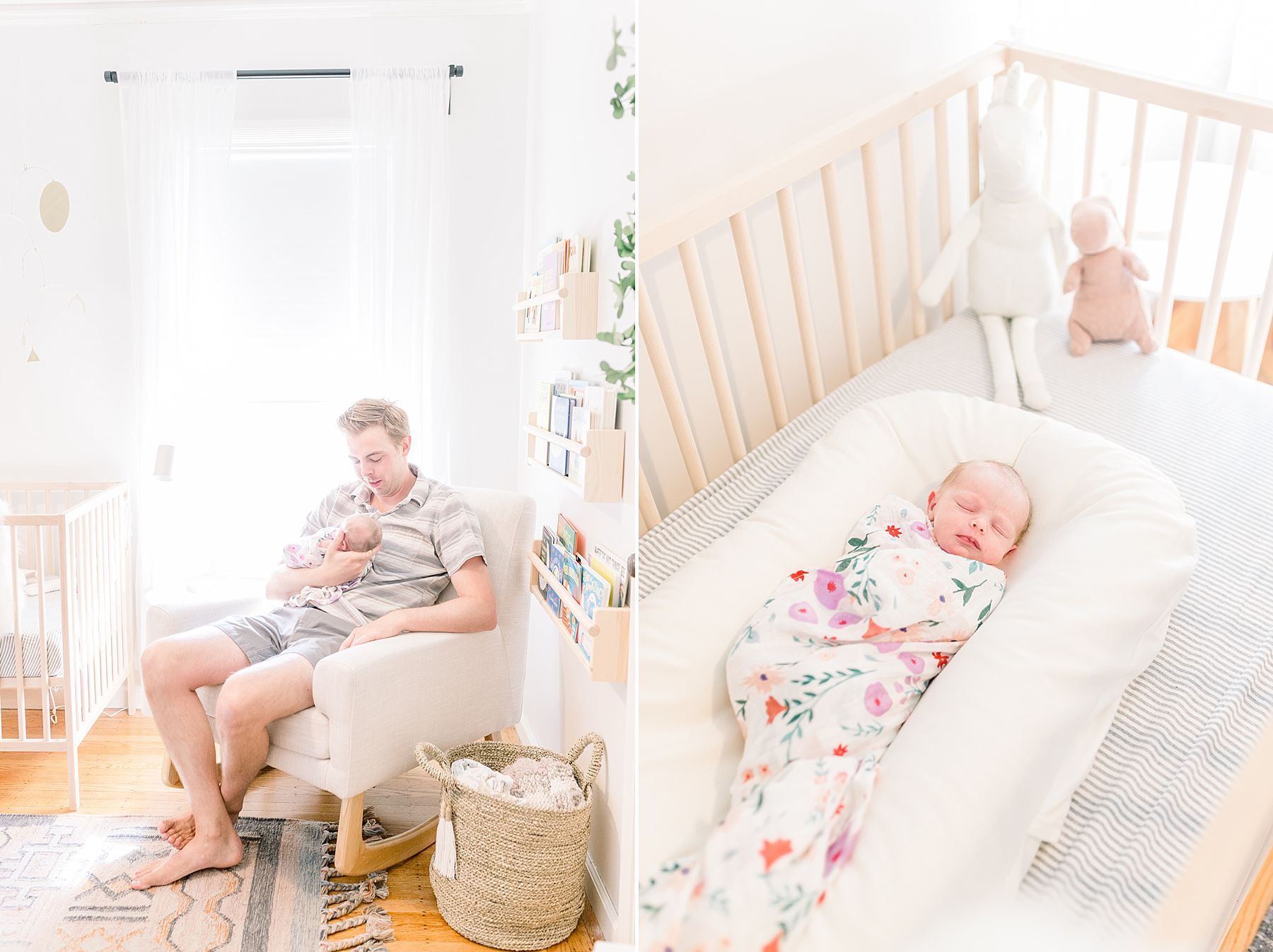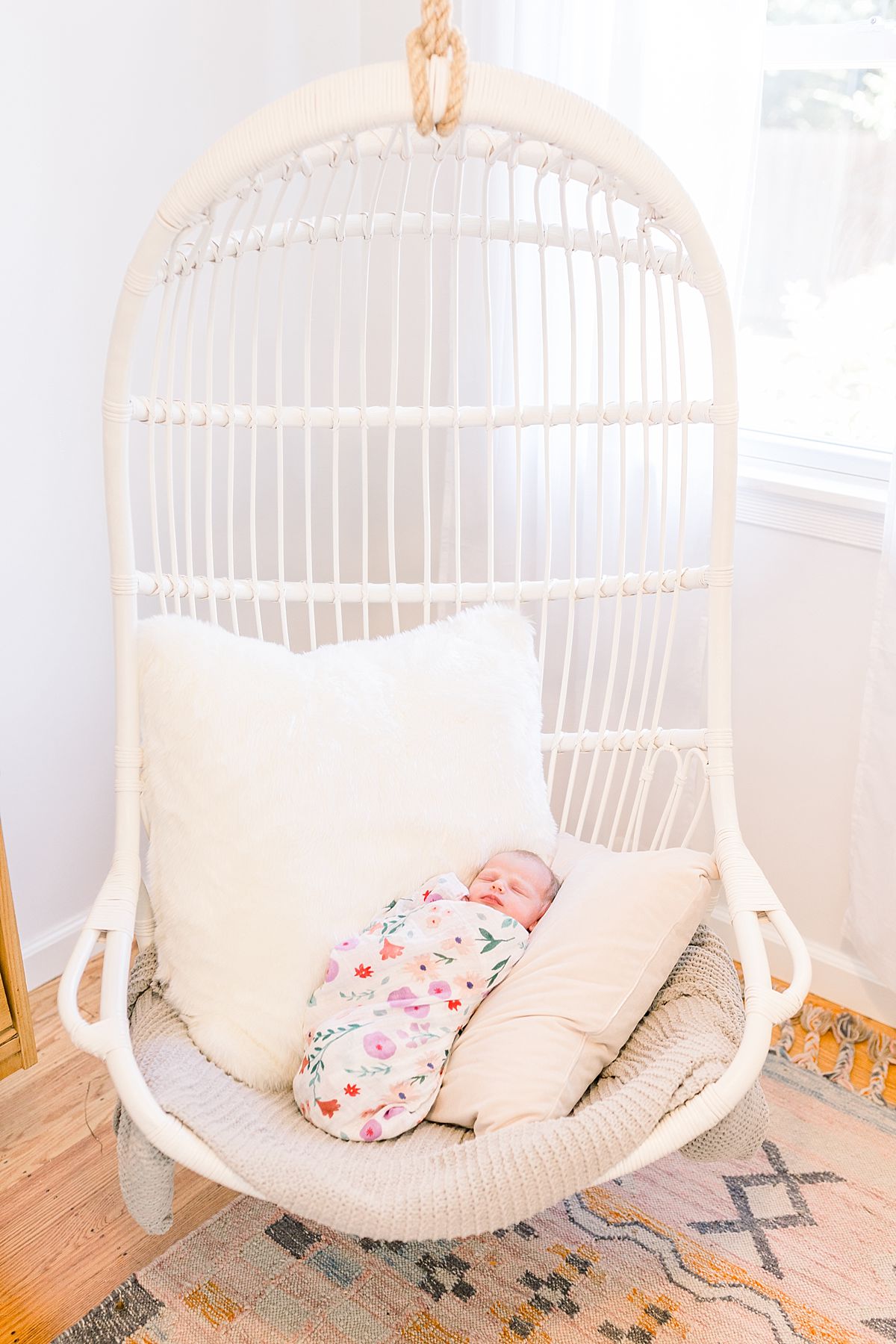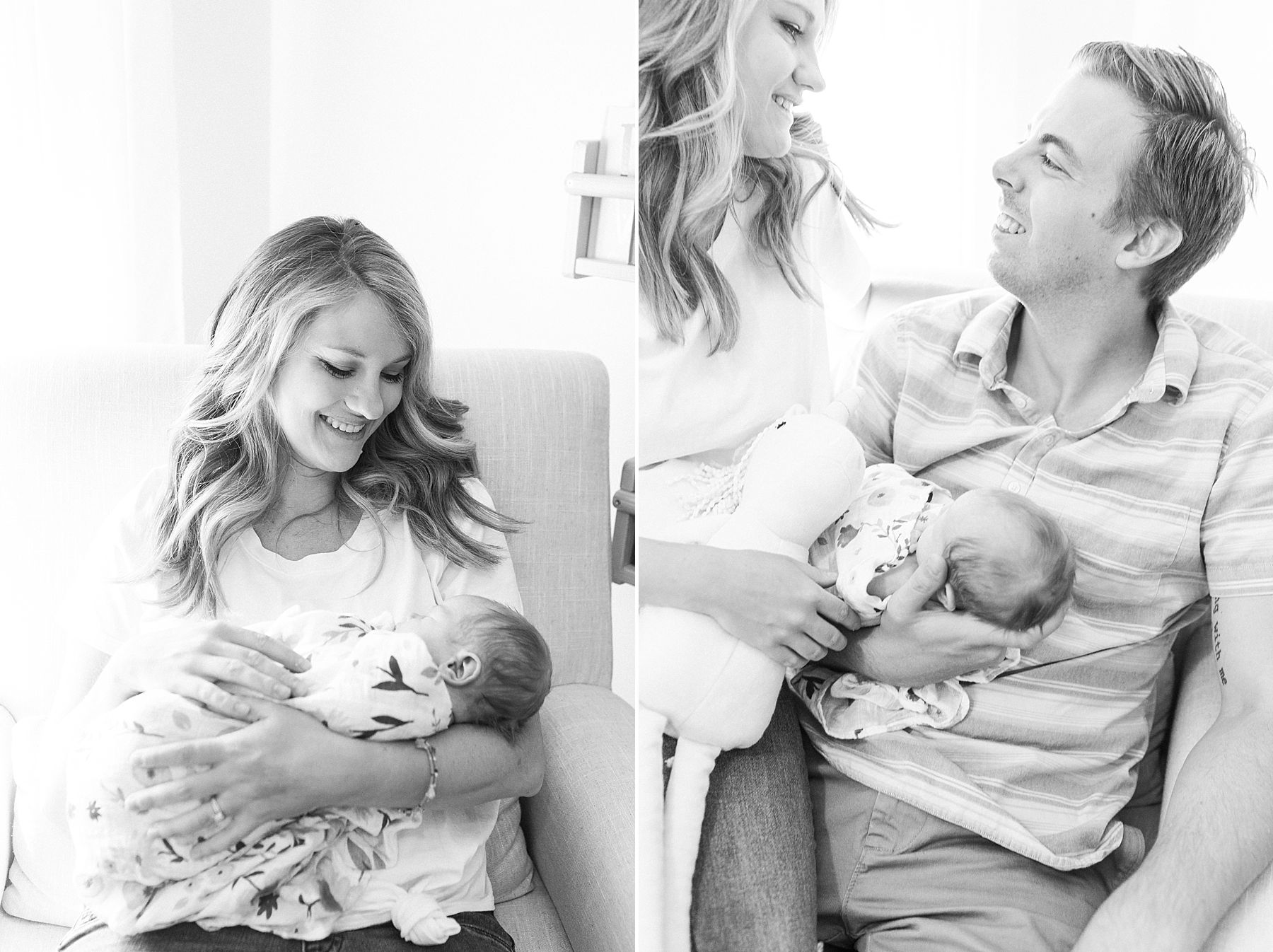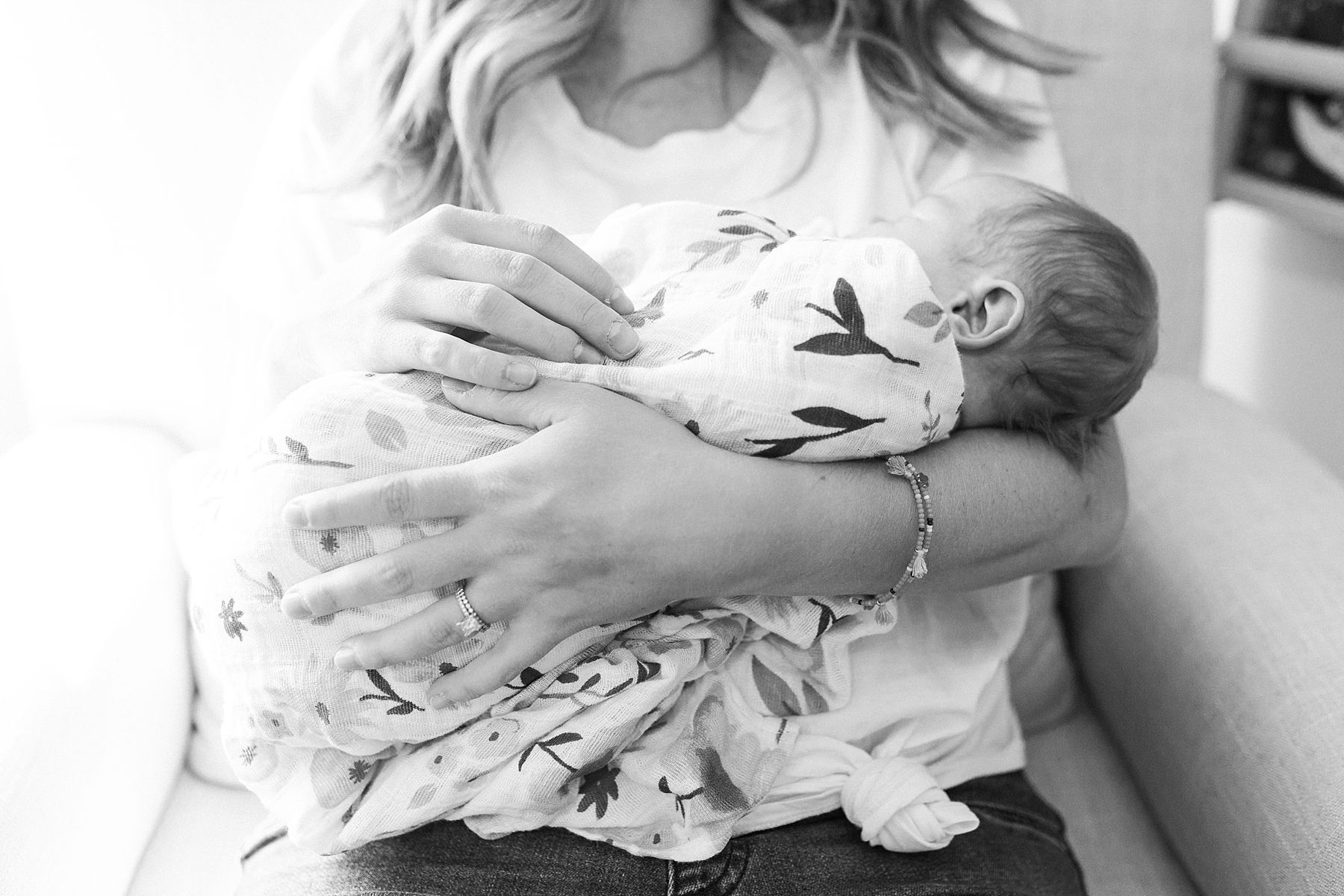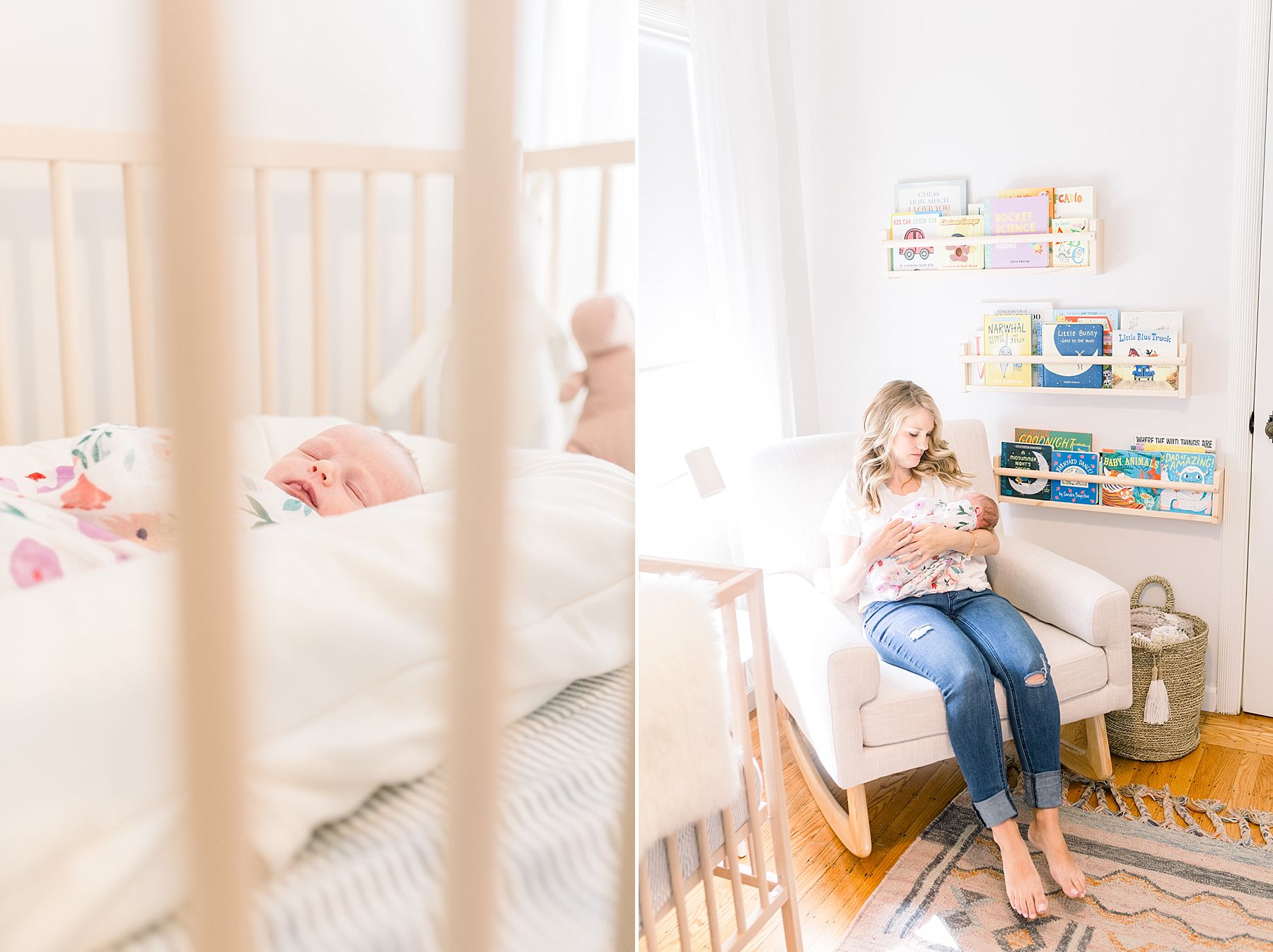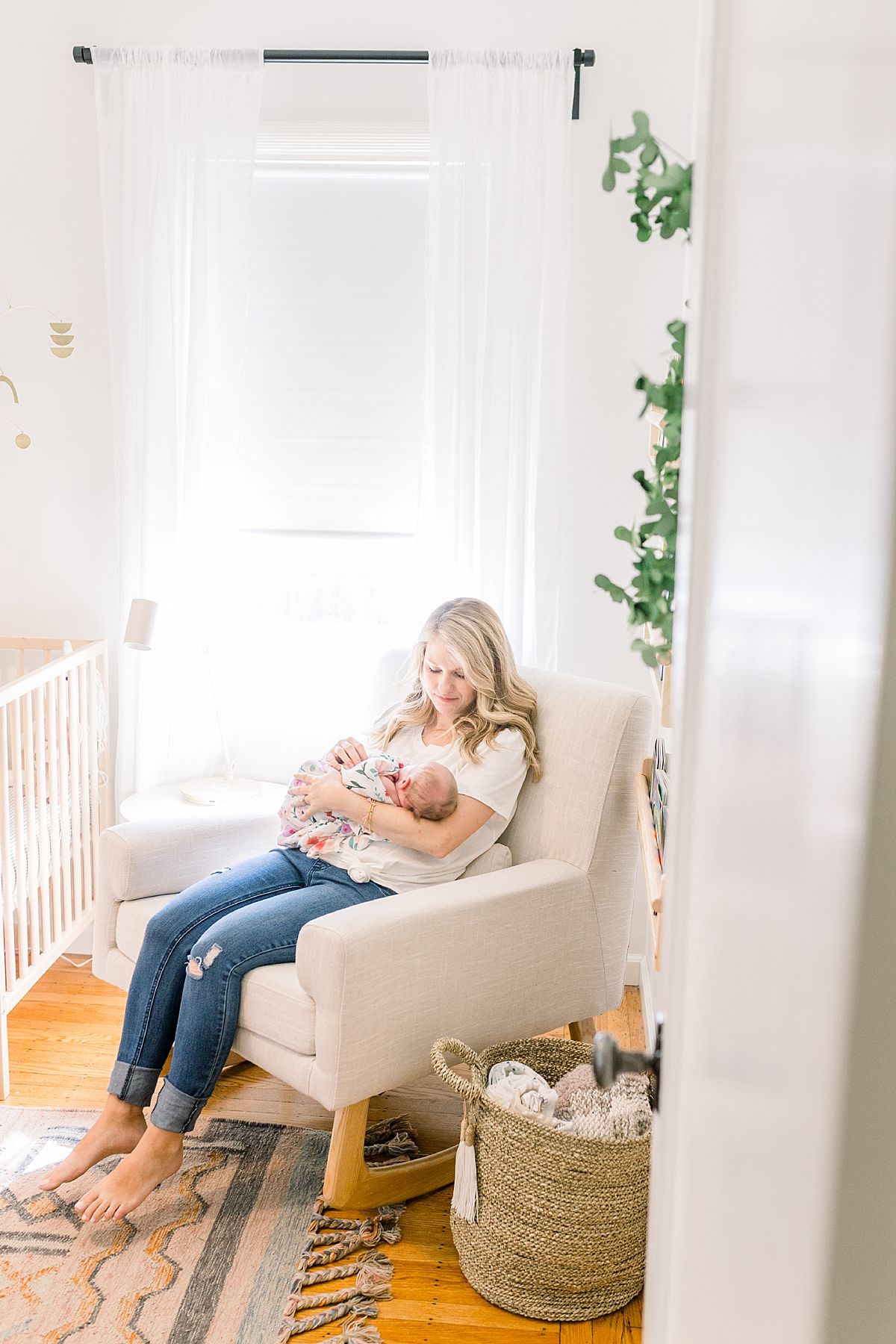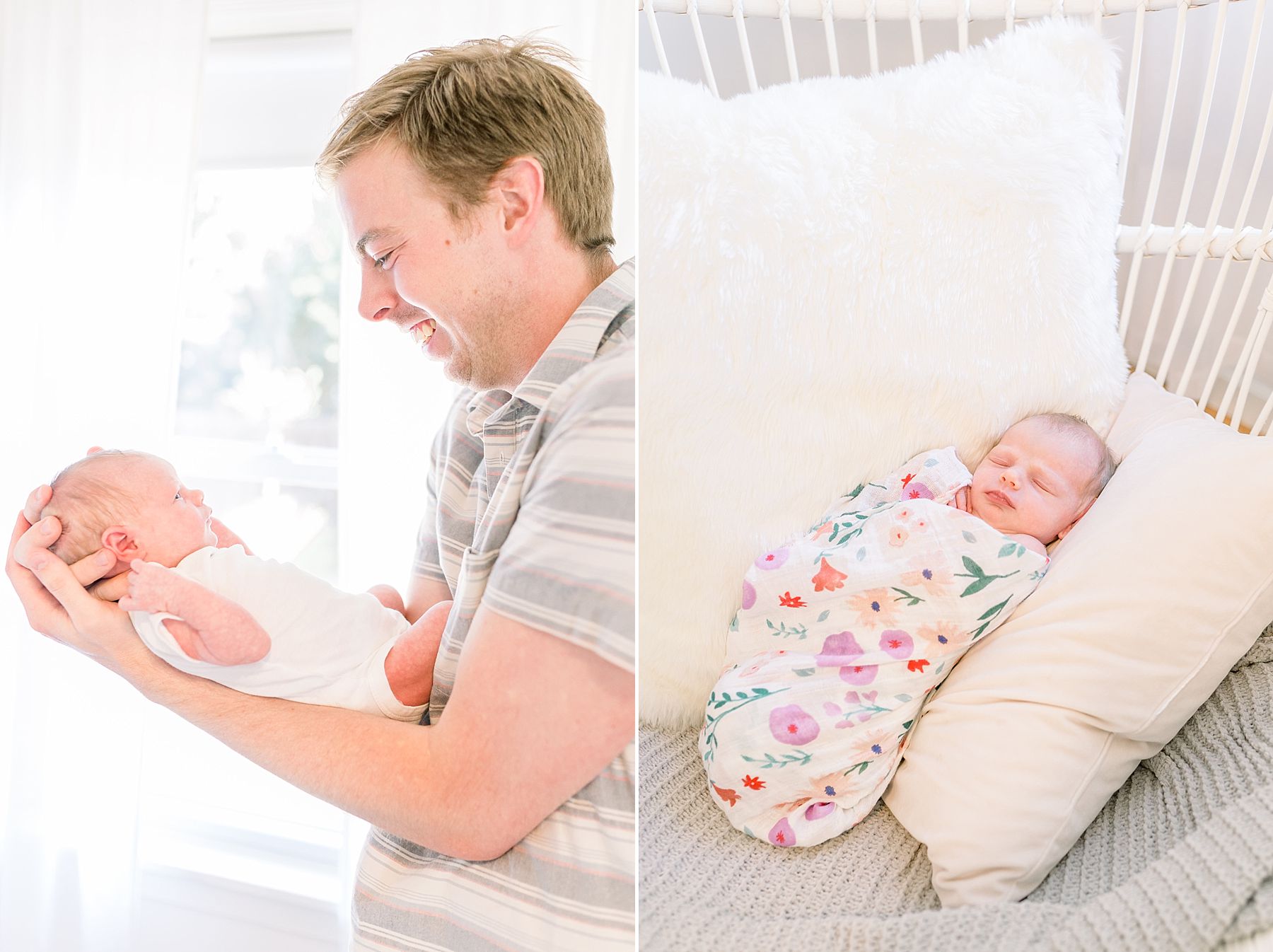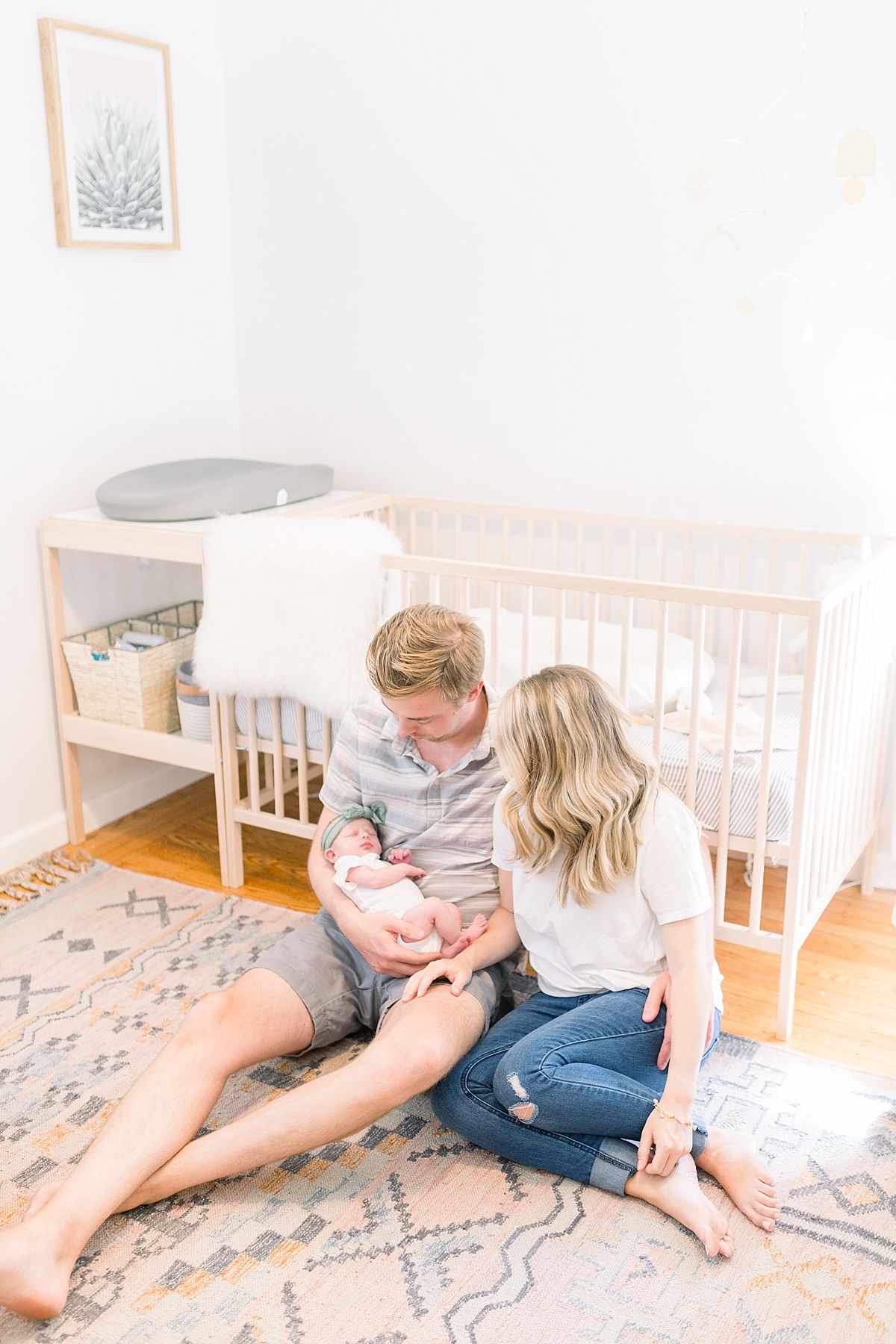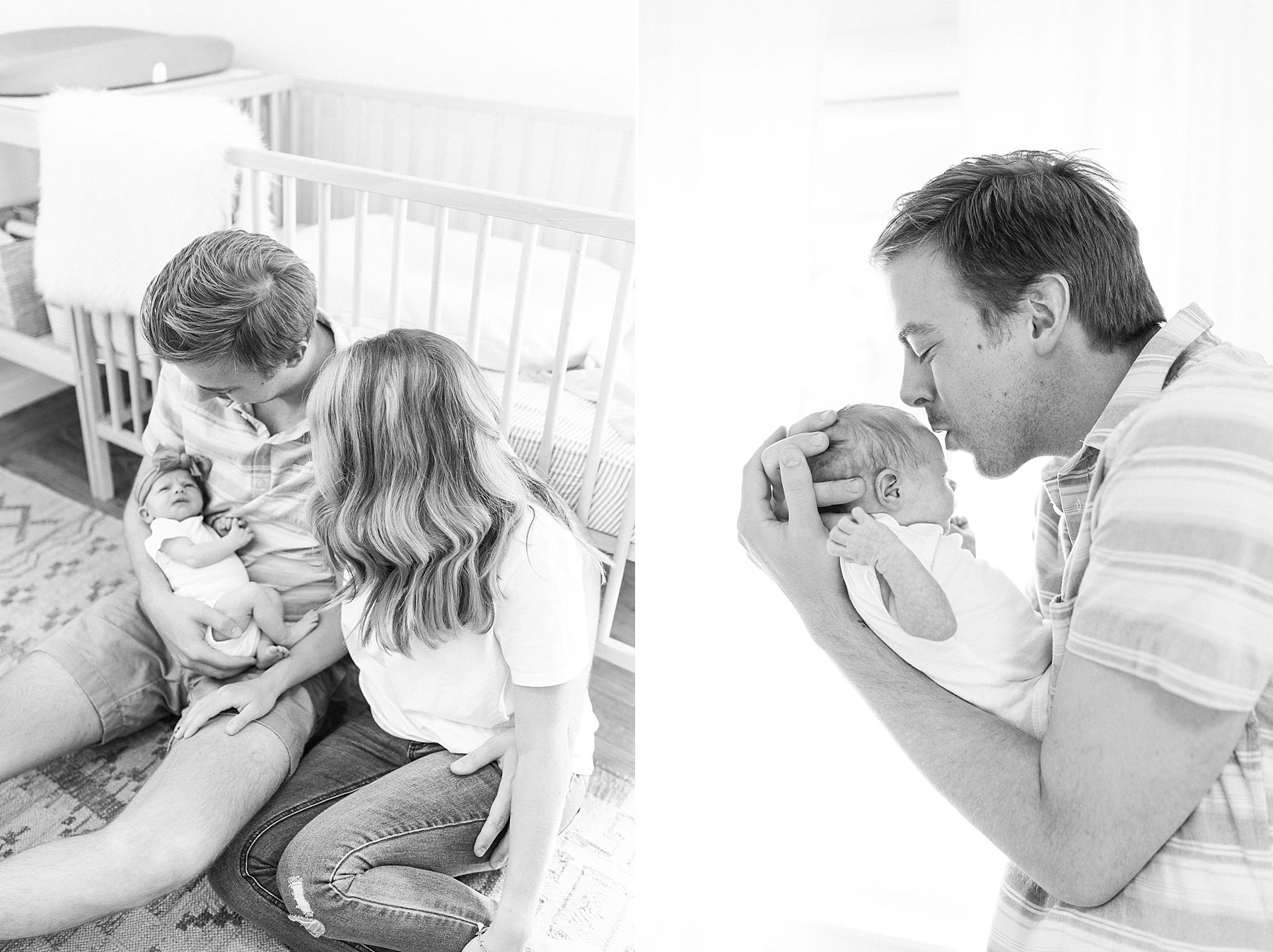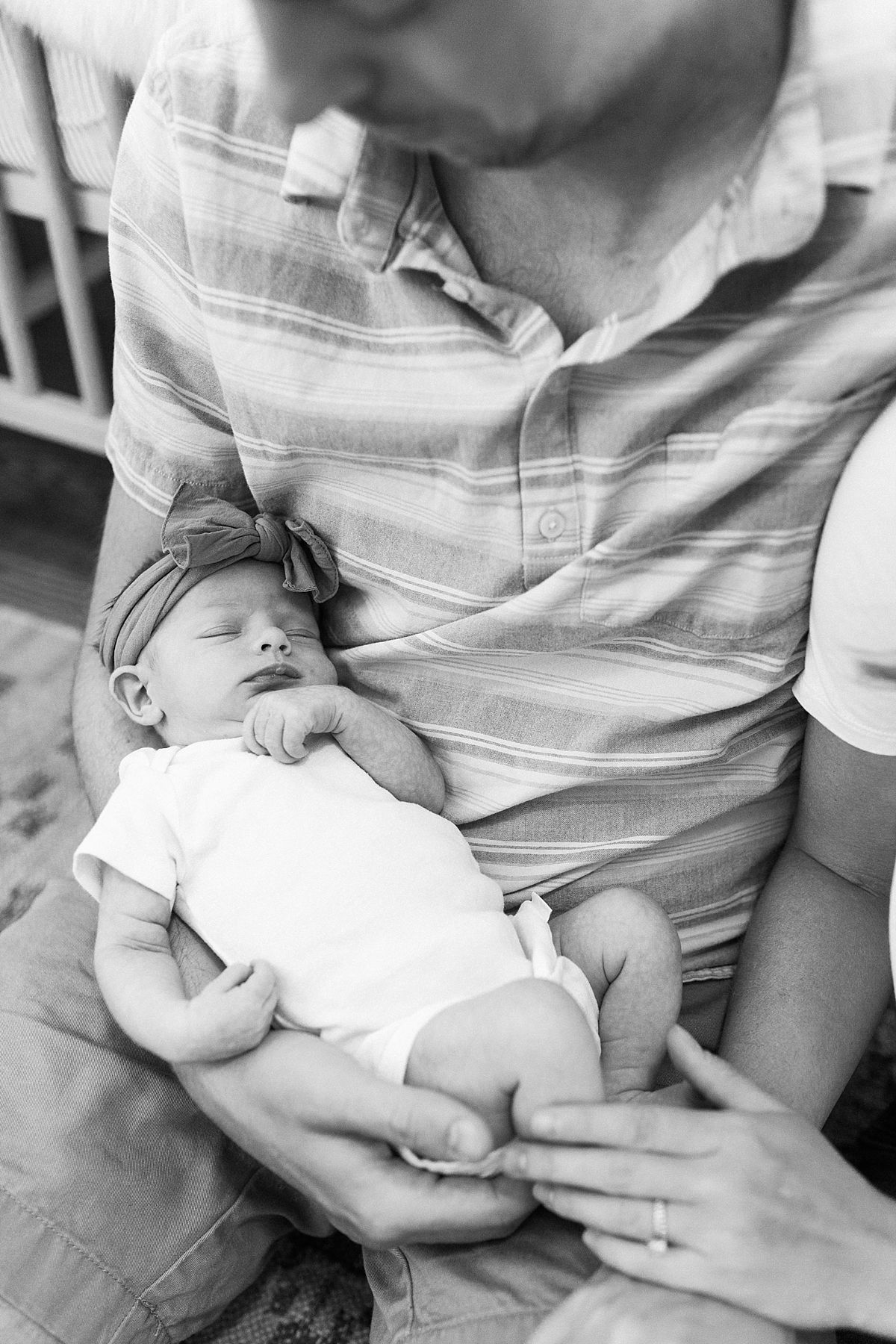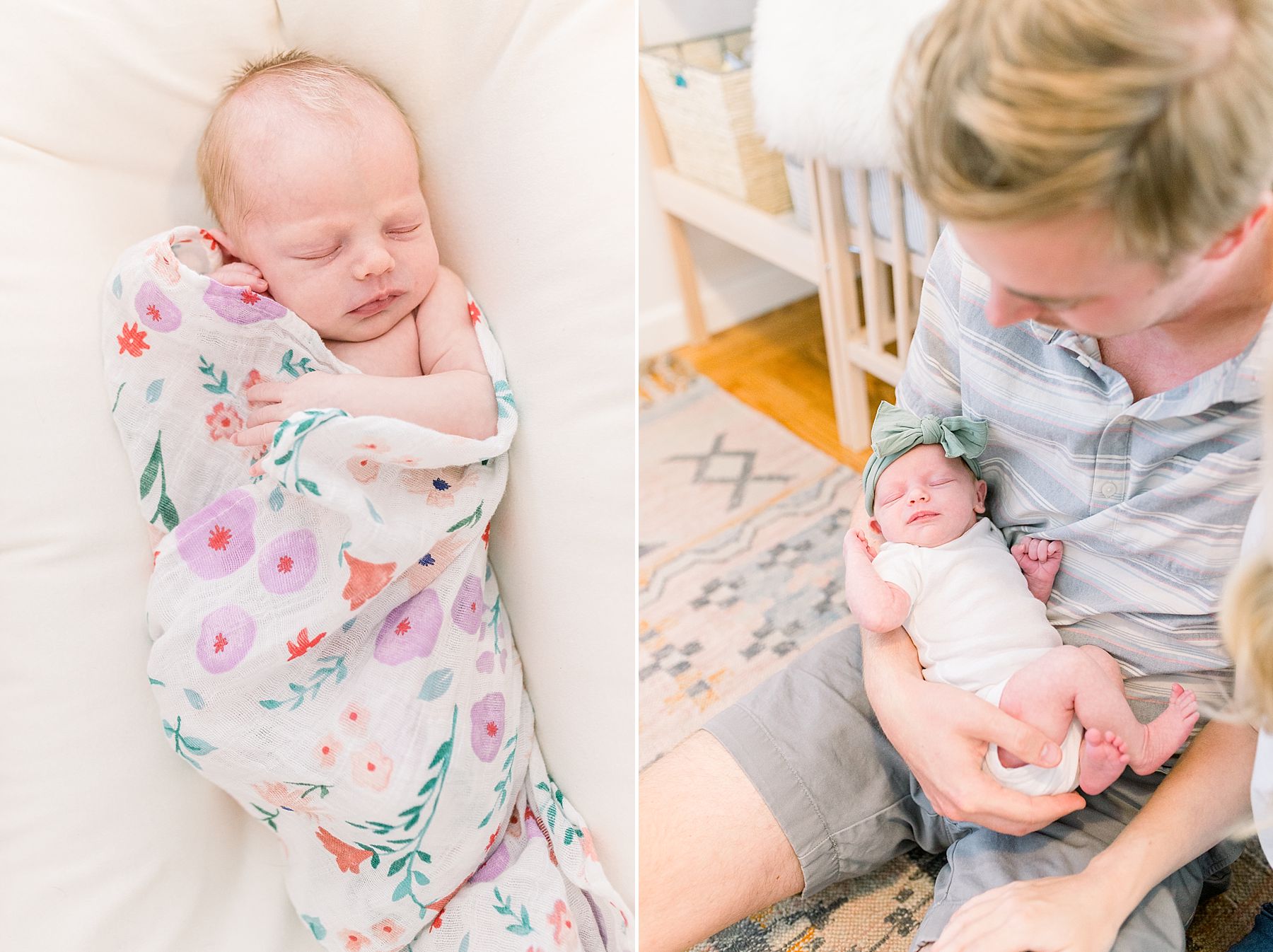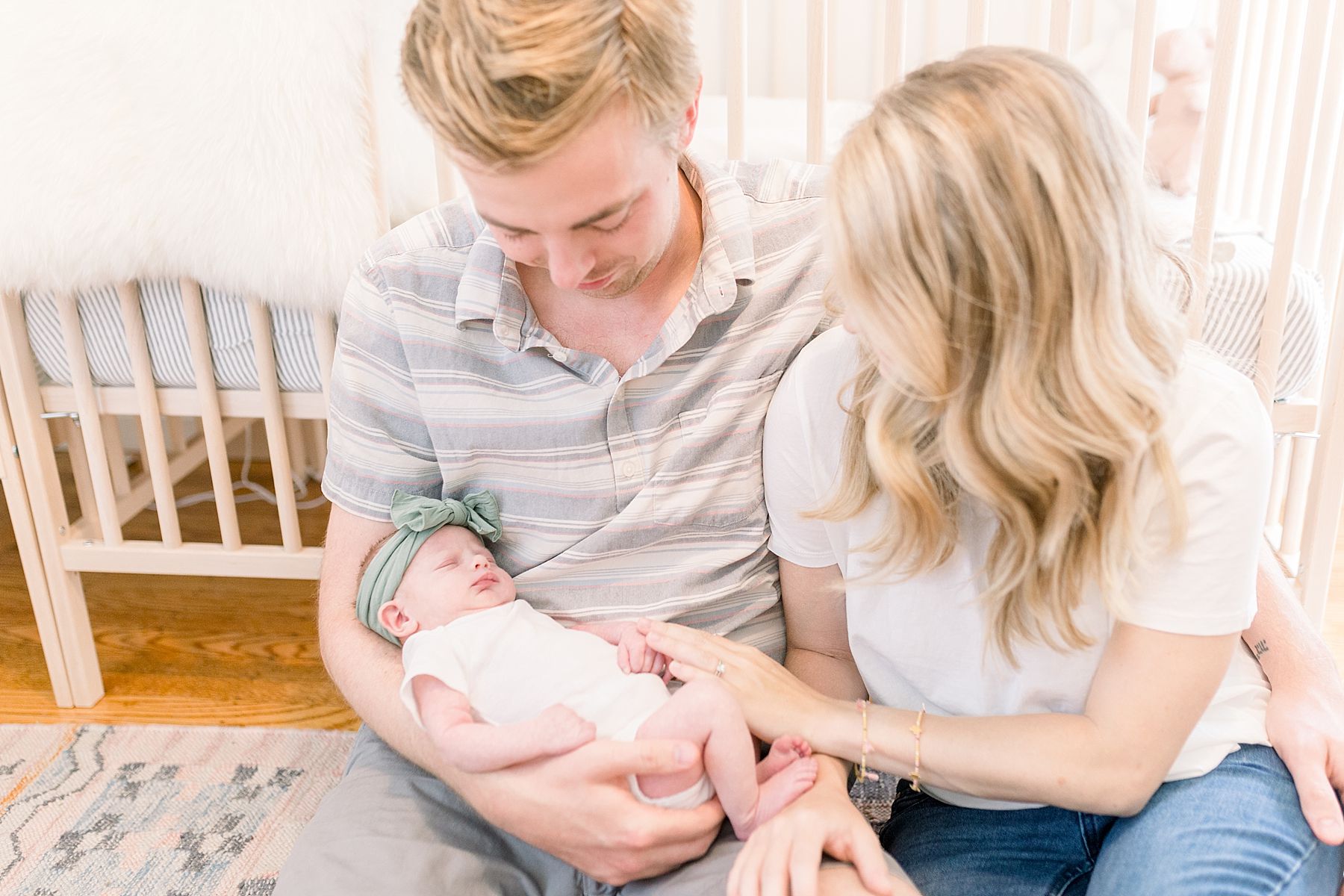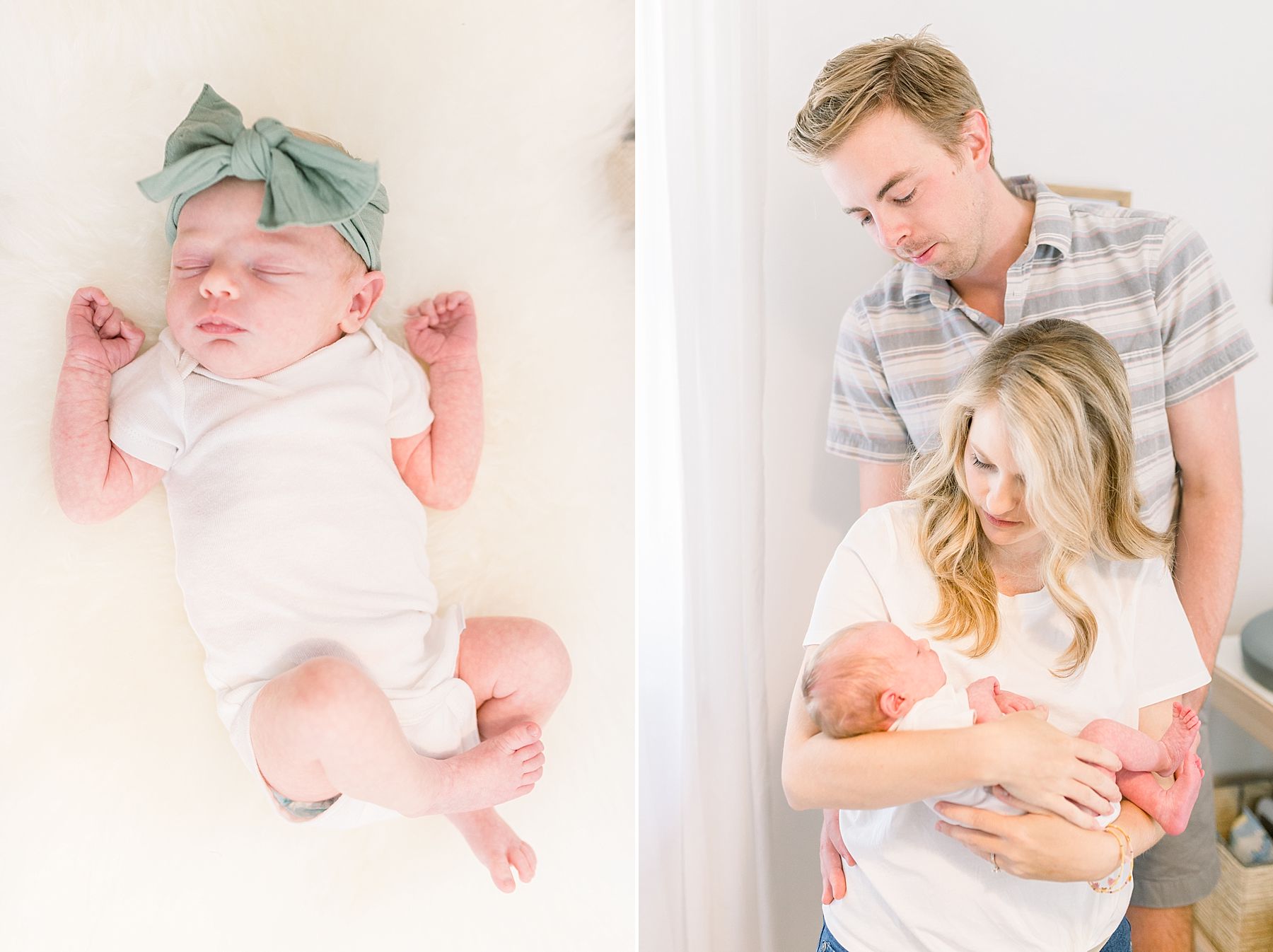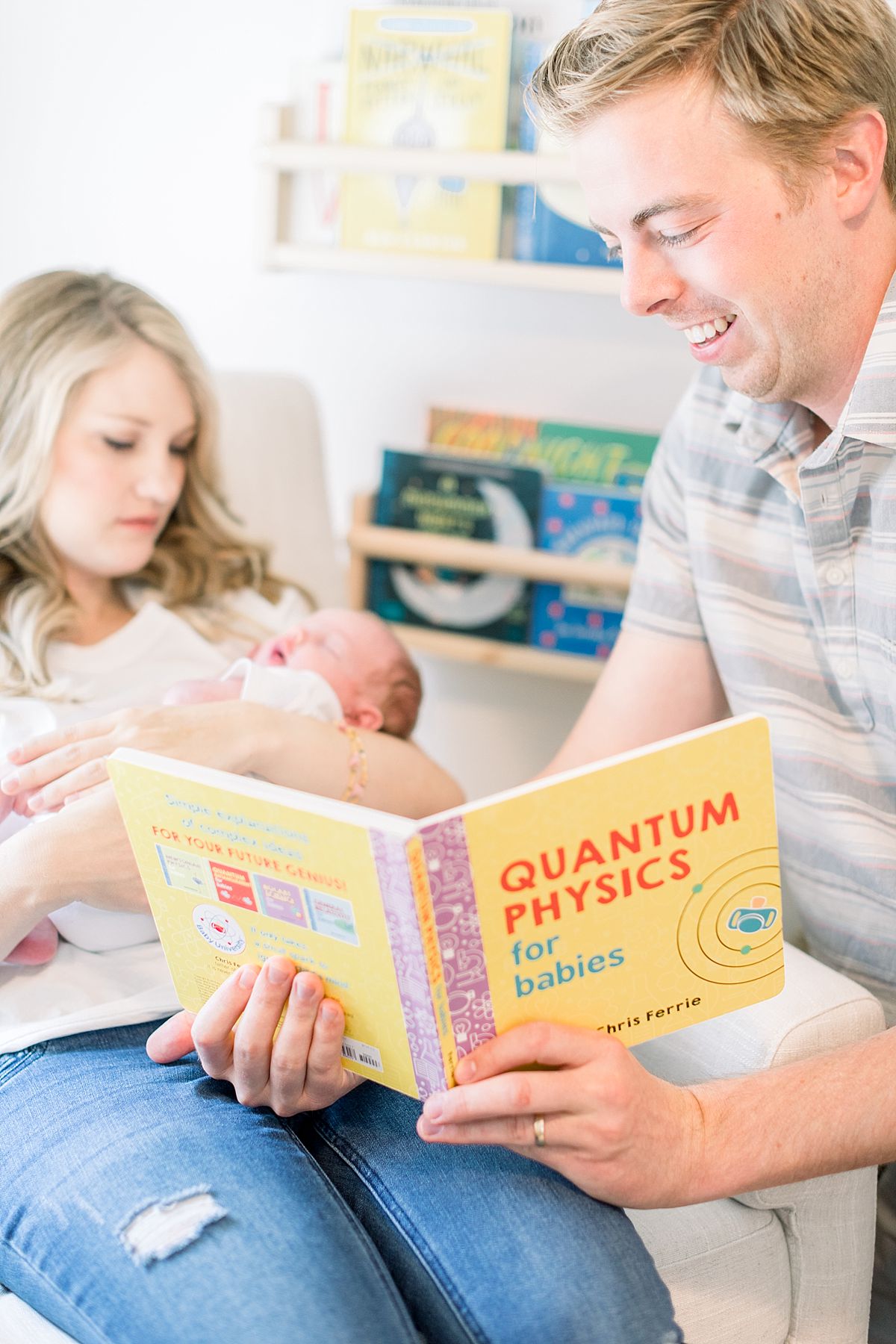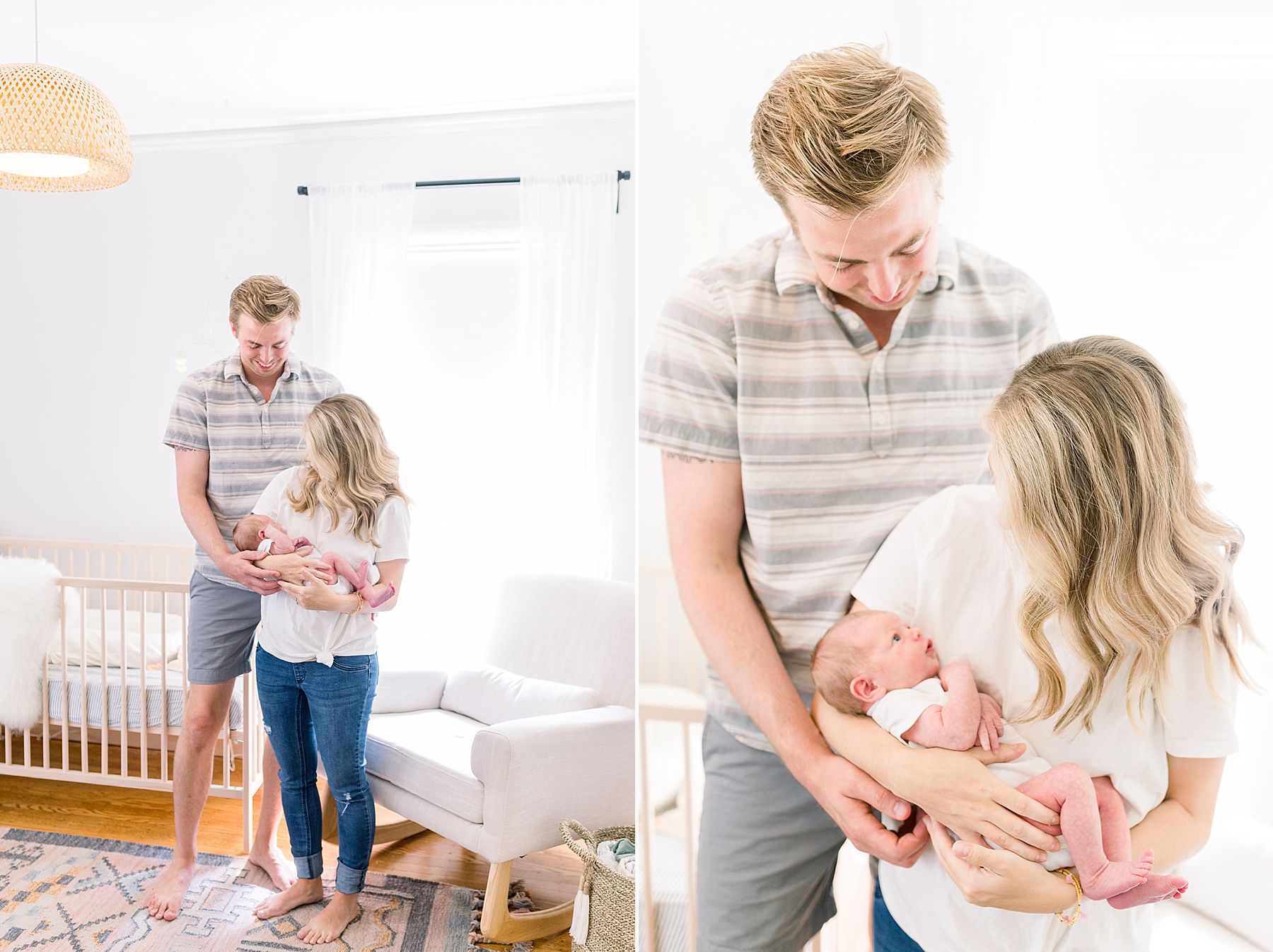 Sacramento Newborn Session
We love newborn sessions! We are actually headed to one next week and can't wait. If you're interested in a lifestyle newborn session, please reach out. We usually take an hour or two to hangout in your home and nursery while letting the babe be themselves around the two week old mark. It's such a special time in their (and your) lives and we want to celebrate it!
Newborn Sessions
We love seeing all the fun nursery decor at our lifestyle newborn sessions as well. Some of our other favorite lifestyle newborn sessions include Baby Lydia's moon and star themed nursery, Baby Jude's monochromatic and minimalist nursery and Baby Holden's blue and lamb themed nursery. Interested in scheduling your newborn session? Reach out here! Don't forget to follow along on Instagram to see some behind the scenes in highlights as well.
Sacramento Motherhood Sessions
Want to see Baby Margot even more grown up? At more than four months old, we celebrated motherhood and babes in Joanna and Margot's Sacramento Film Motherhood Session.