Baby Lydia. This girl wanted to take her time. Her sweet time. While mom and dad were eager to meet their baby, and find out if babe would be a boy or girl, Lydia wanted to stay with mom as long as possible. And that's just what she did. Days past her due date, Lydia wasn't quite ready to make her debut. But finally, she did. And mom and dad couldn't be happier to snuggle her day and night. That's exactly what they did at Baby Lydia's Sacramento Newborn Session.
Baby Lydia has an absolutely adorable nursery. Since they didn't know if their babe was going to be a boy or a girl, they stuck with a neutral theme that included moons and starts. I like to think of it as a cross between "twinkle, twinkle little star" and "I love you to the moon and back!" Jake and I constantly say the latter phrase to each other so I think it's perfect. Also, mom made this amazing wall hanging featuring moons and stars as well. Safe to say, I'm obsessed. With babies. And cute nurseries.
Tori and Andrew, thank you for letting me document this special time in your life. For letting me hold and cuddle baby Lydia (hello baby fever). And for sharing your adorable nursery with me. I can't way to see baby Lydia grow up and you two love and comfort her as time goes on.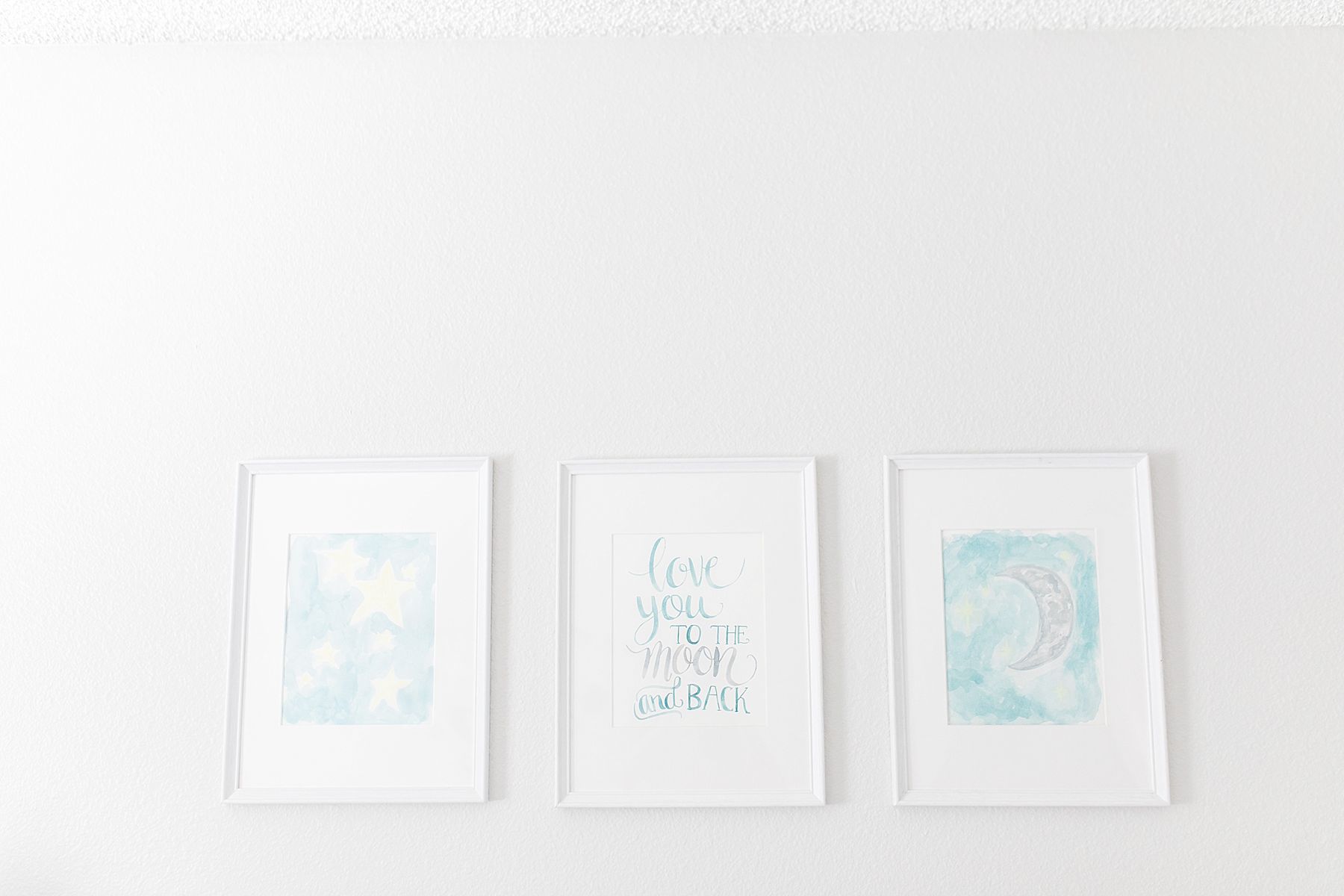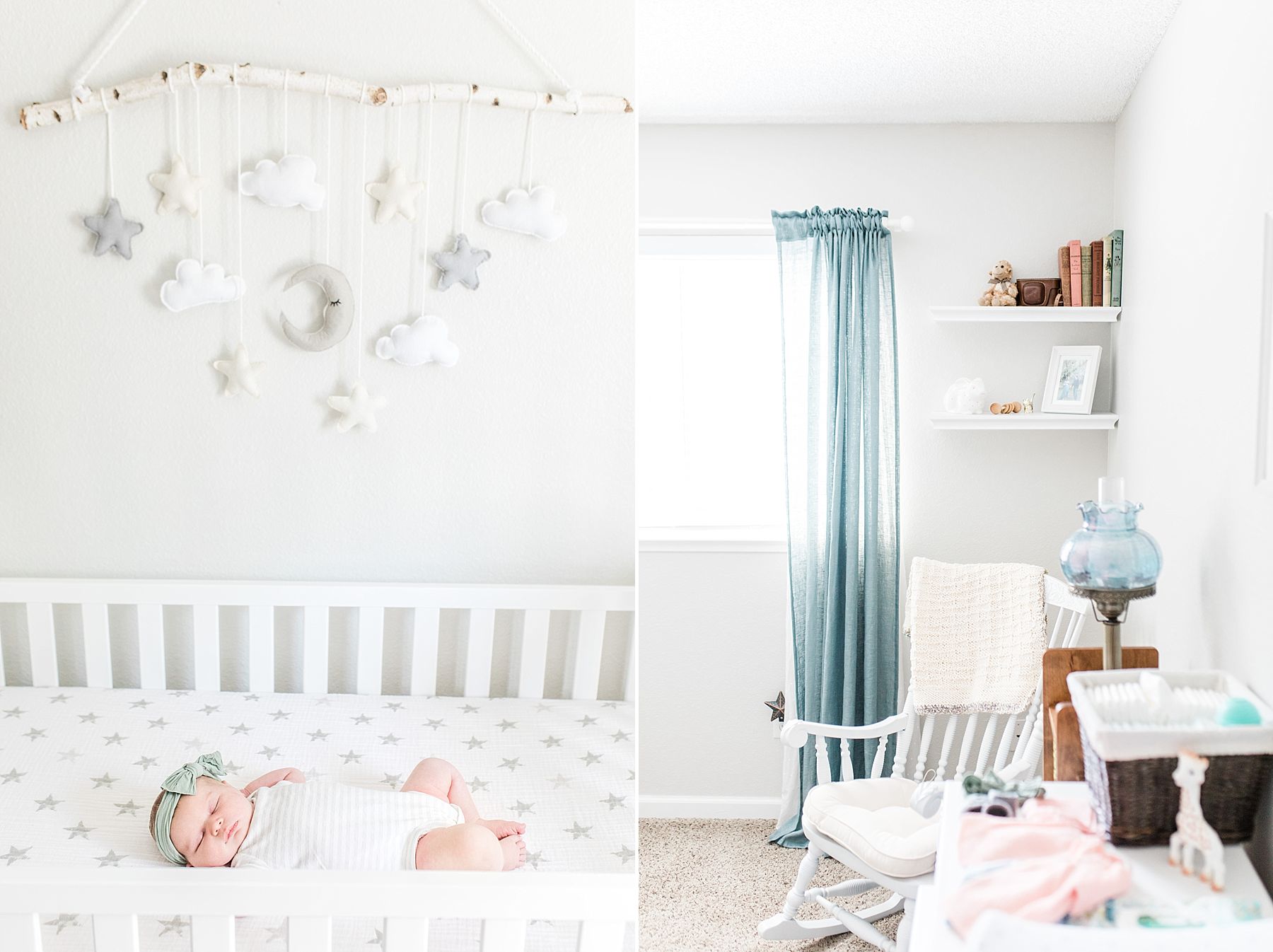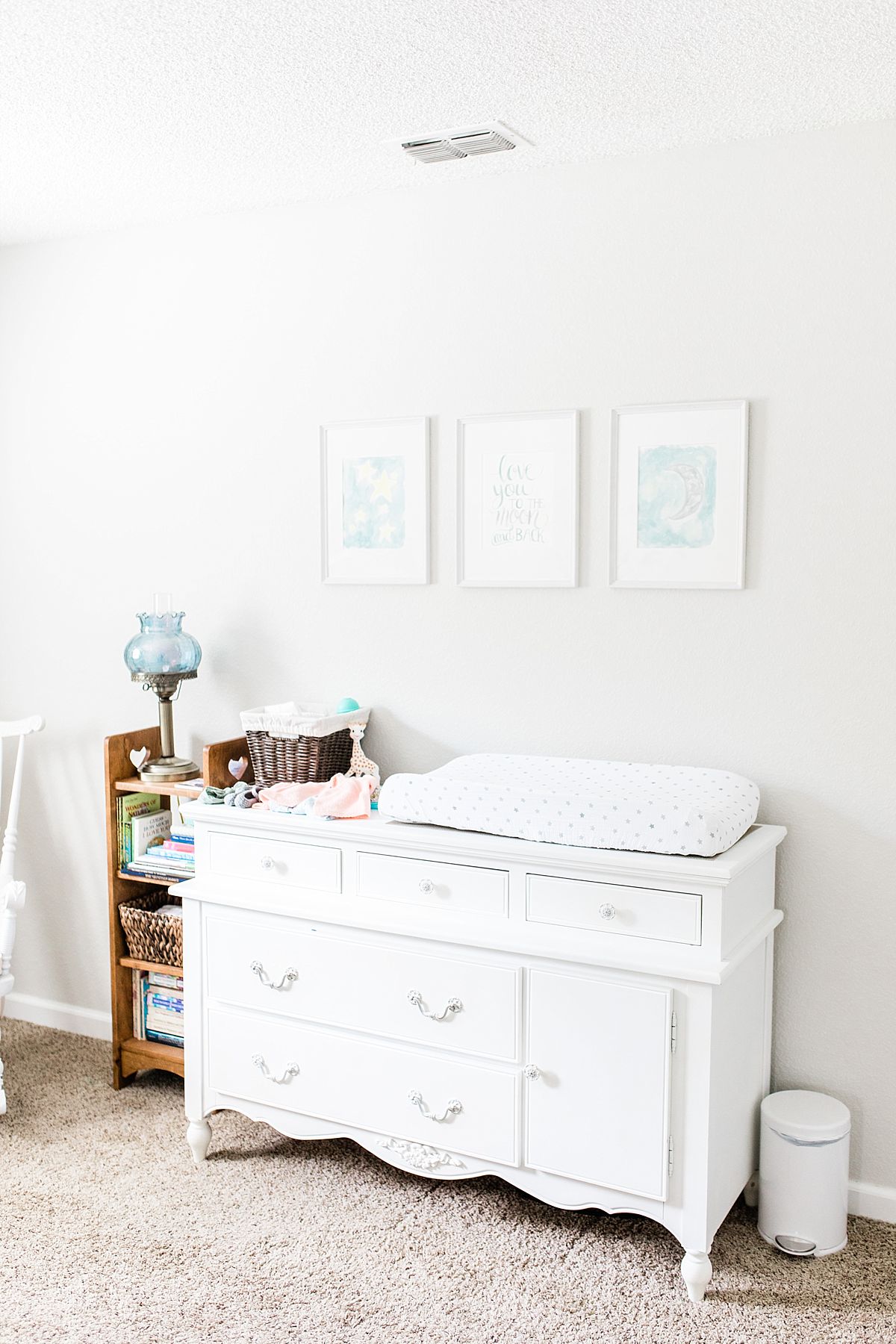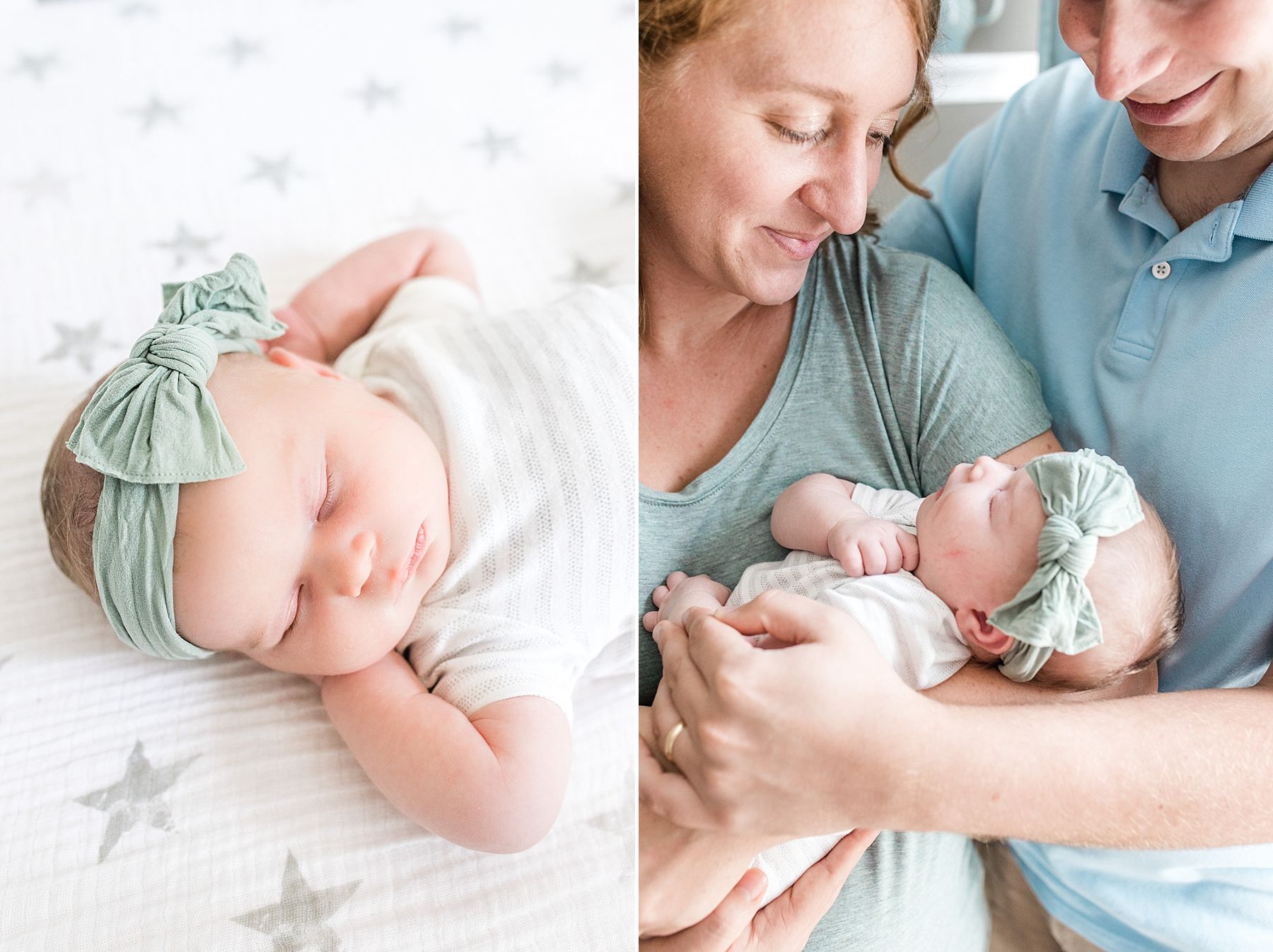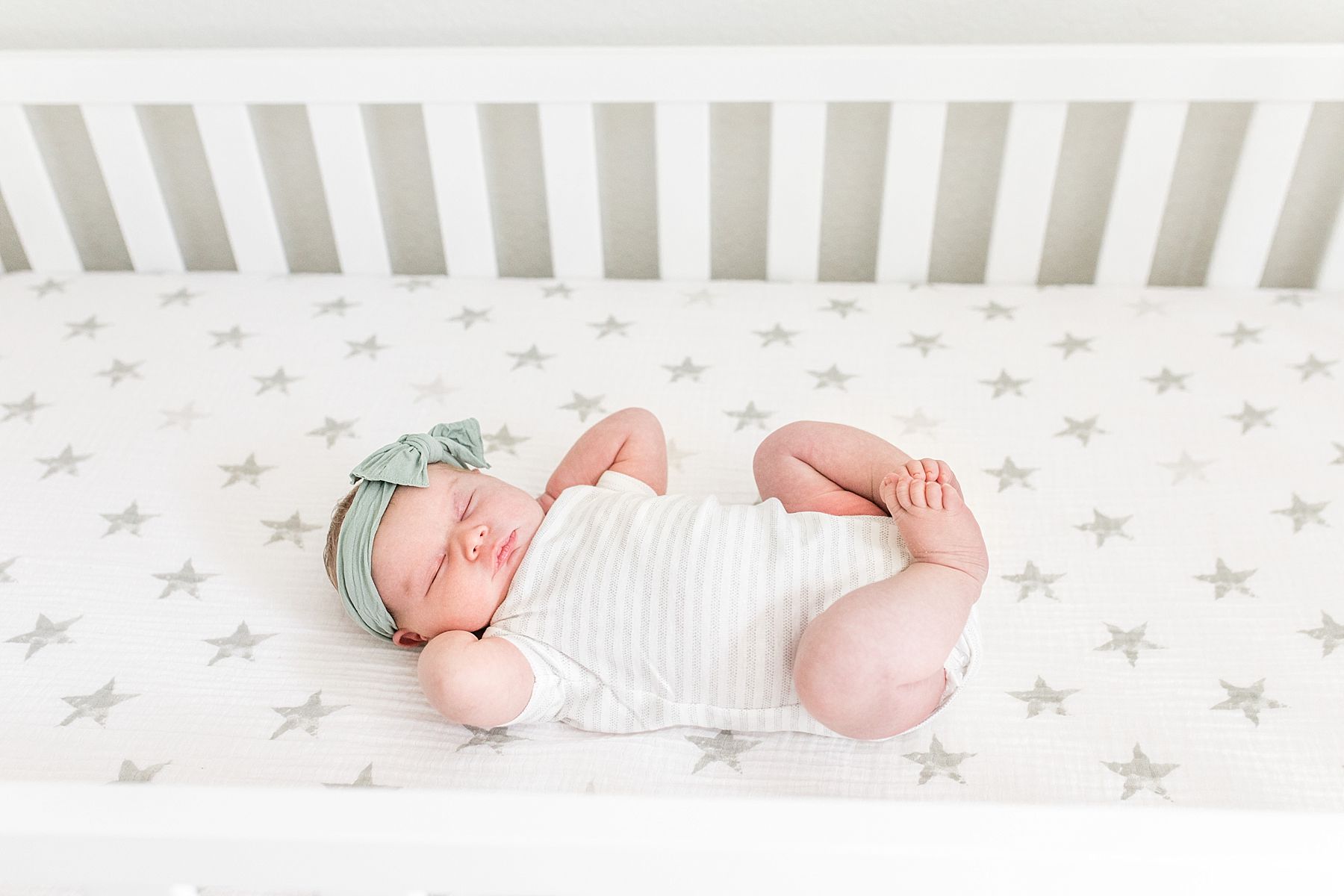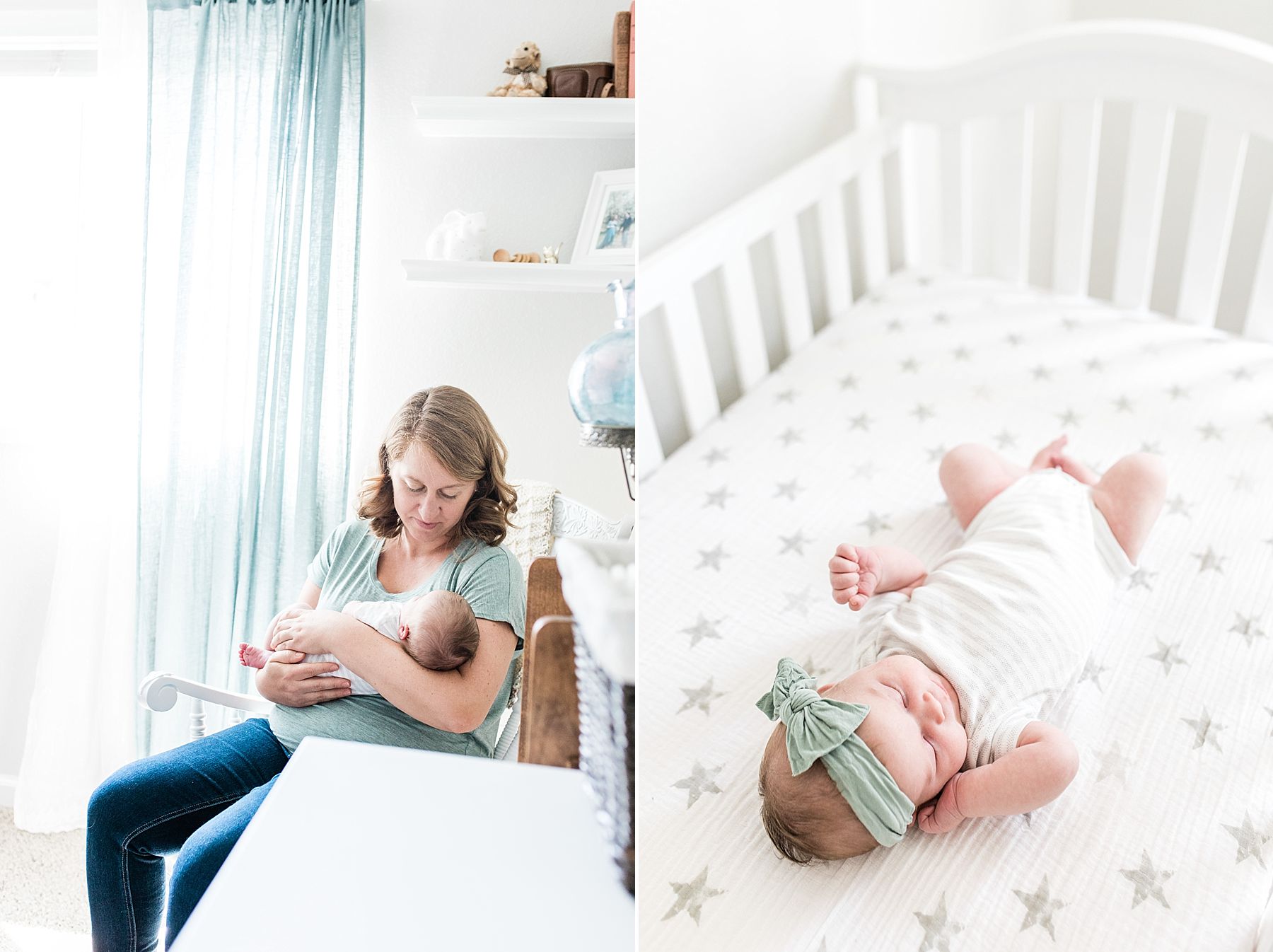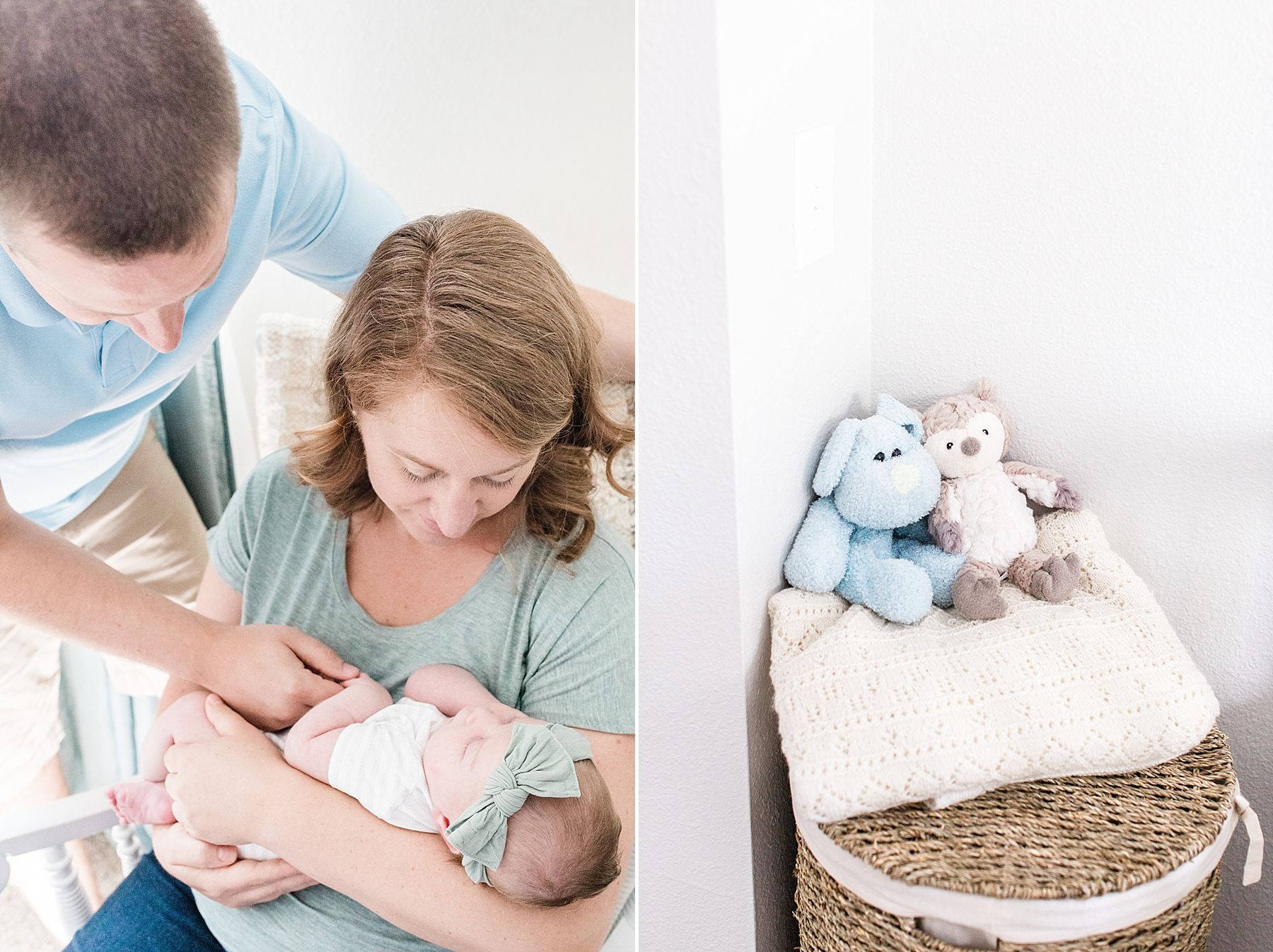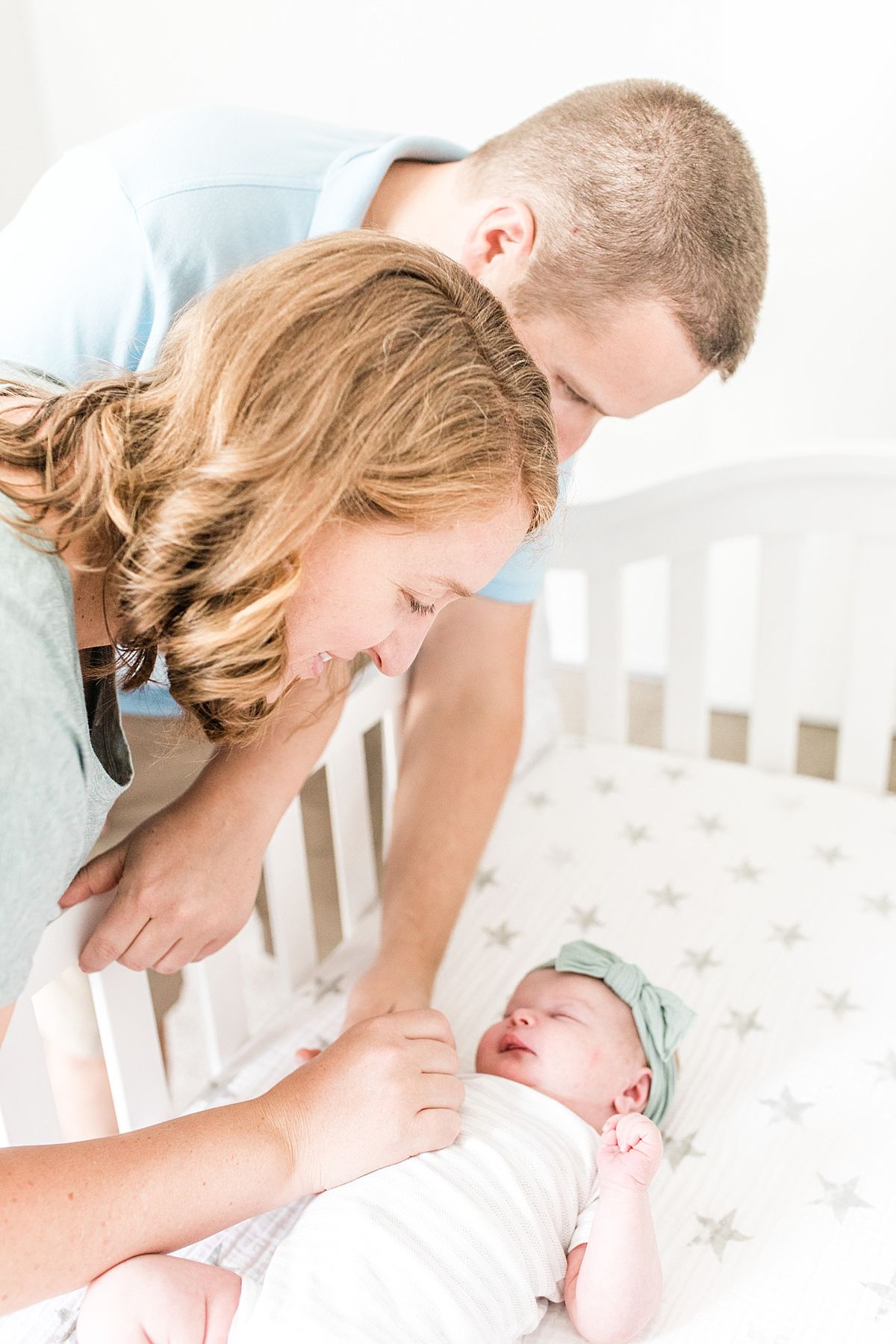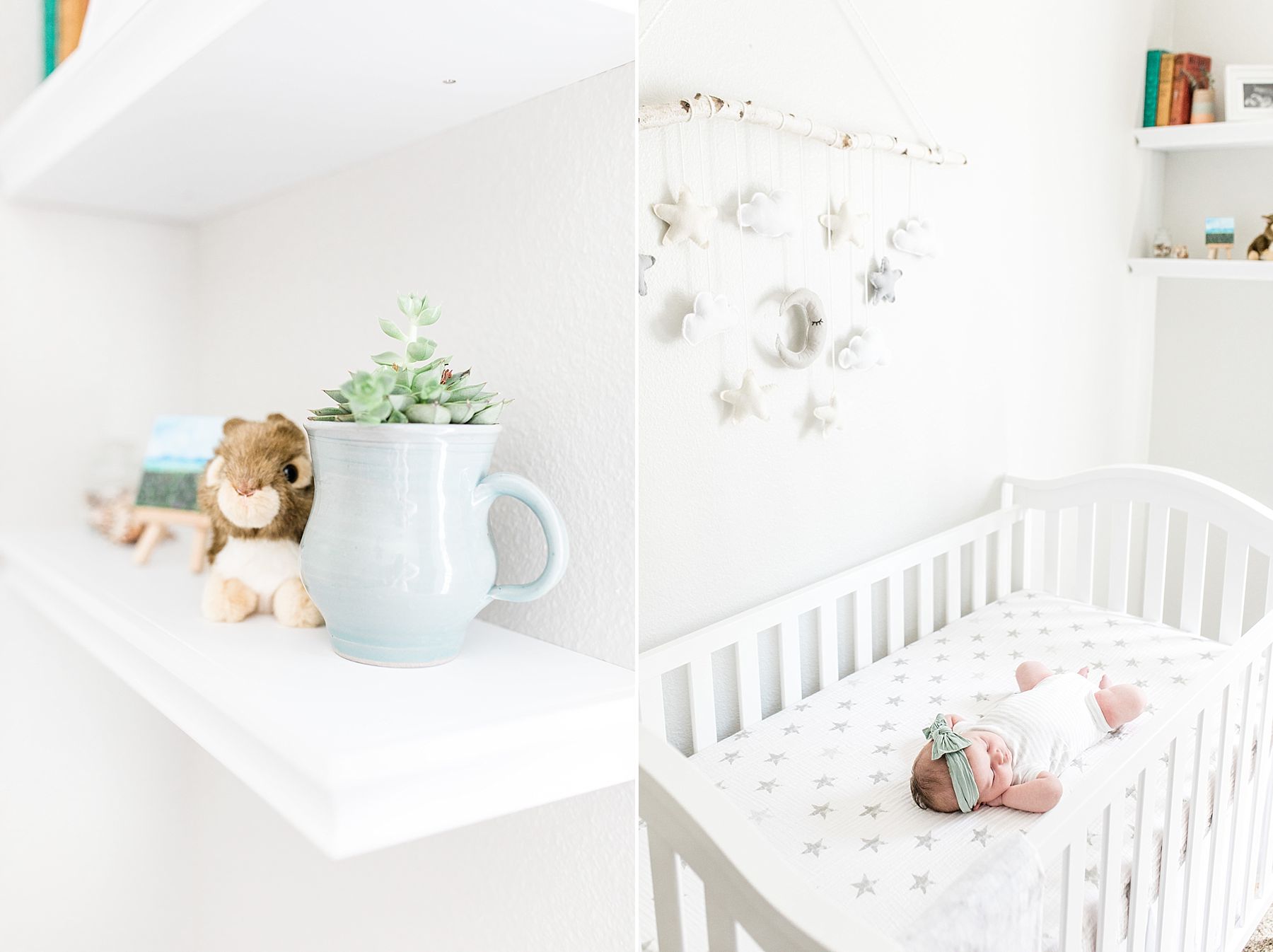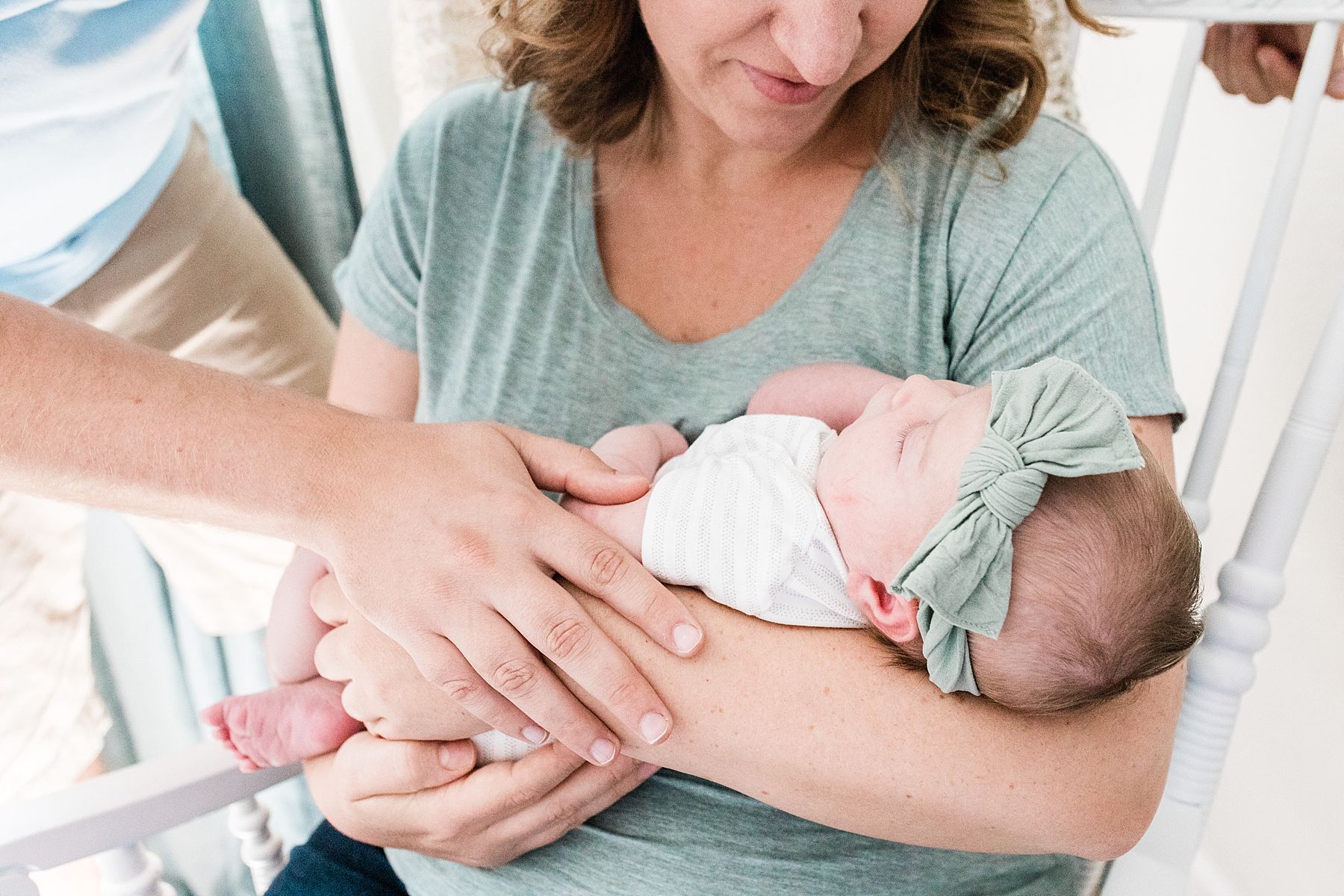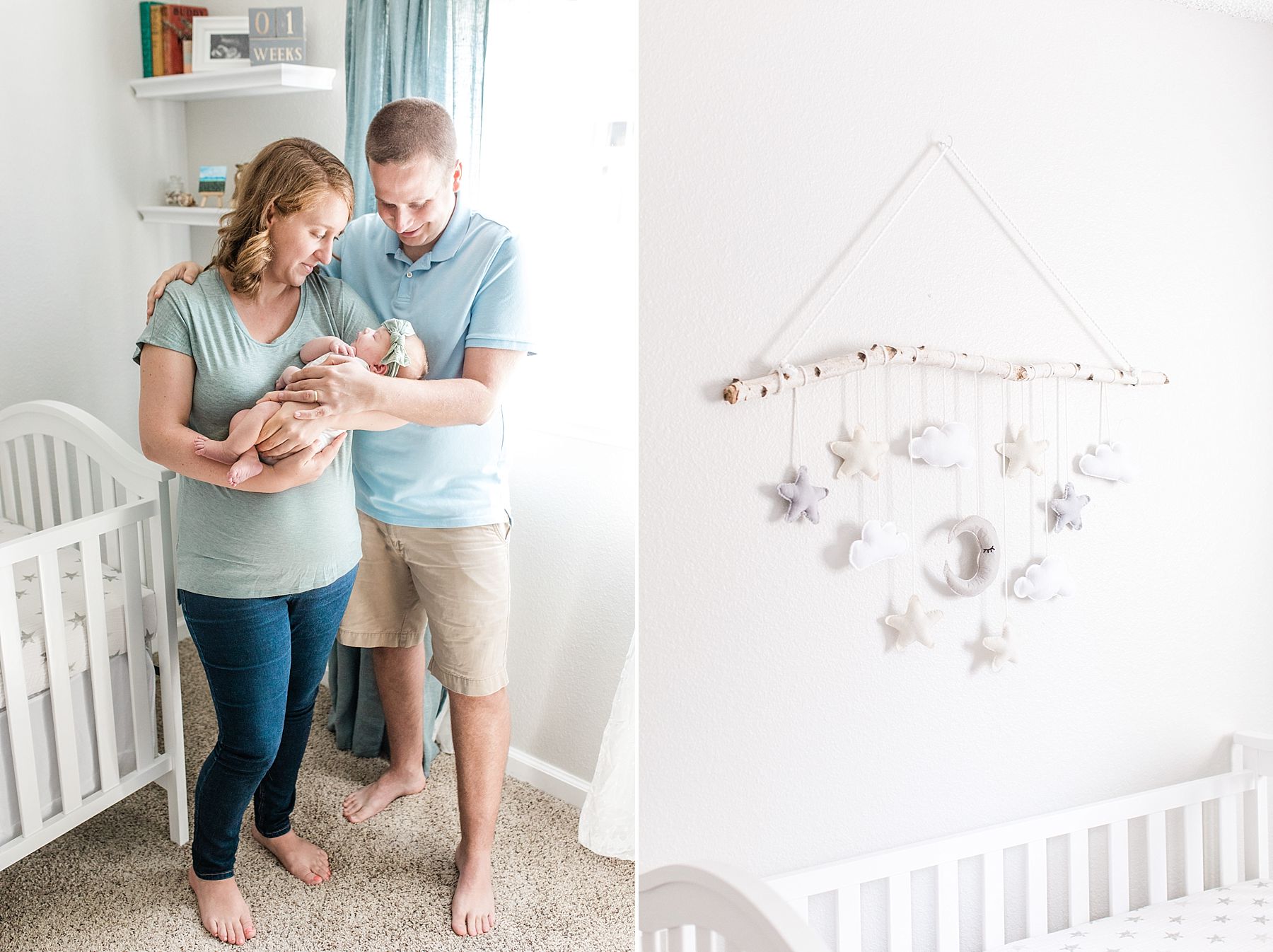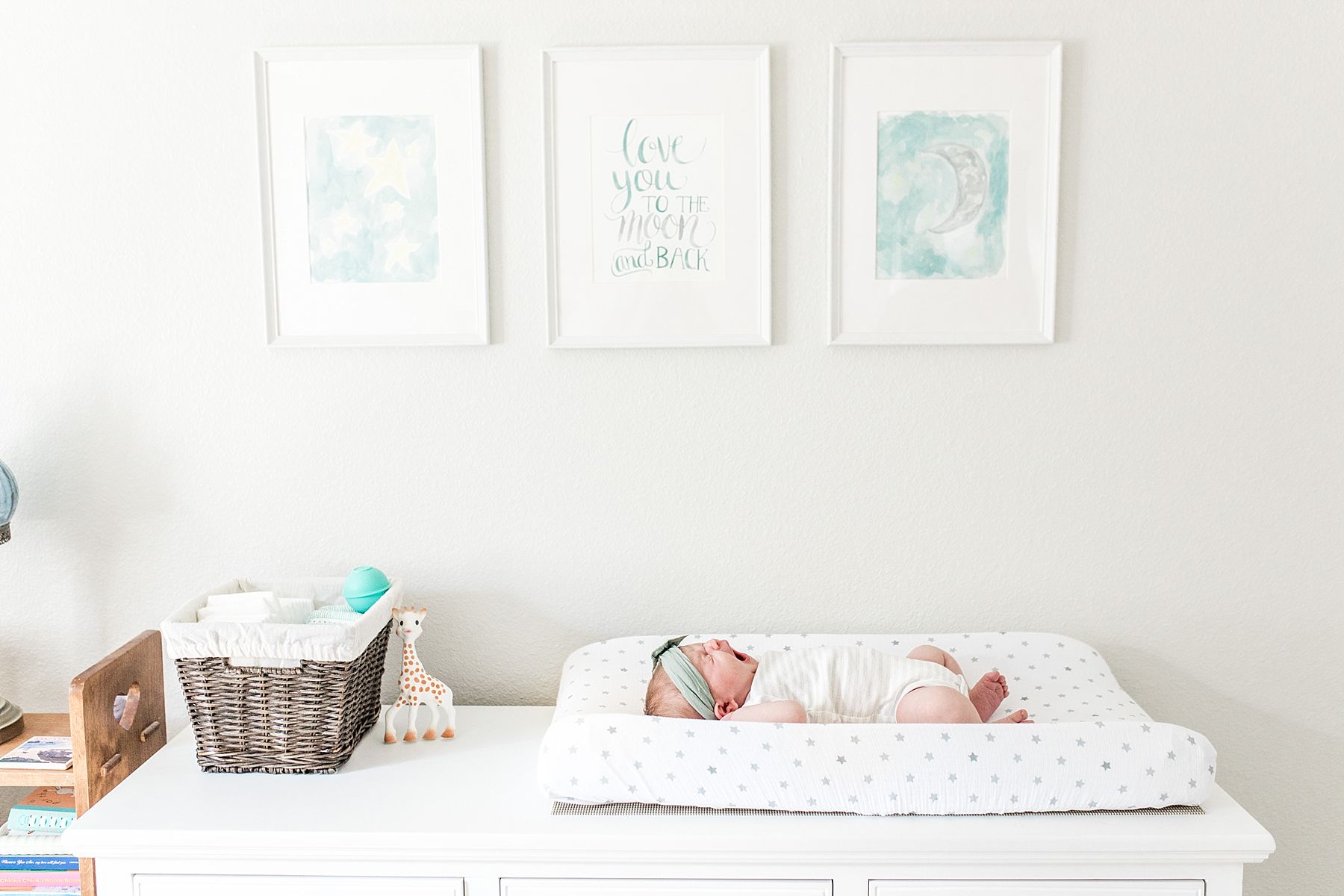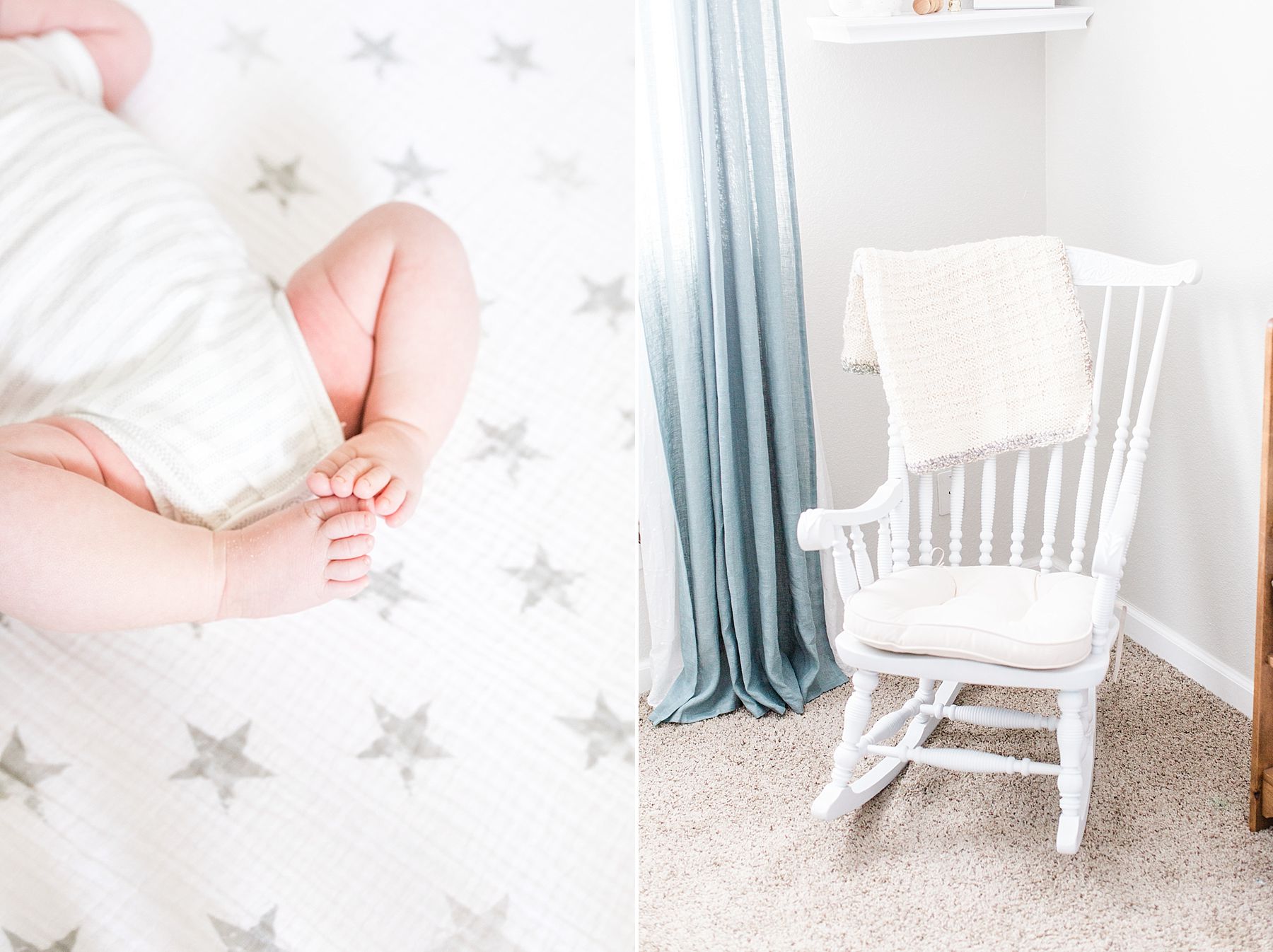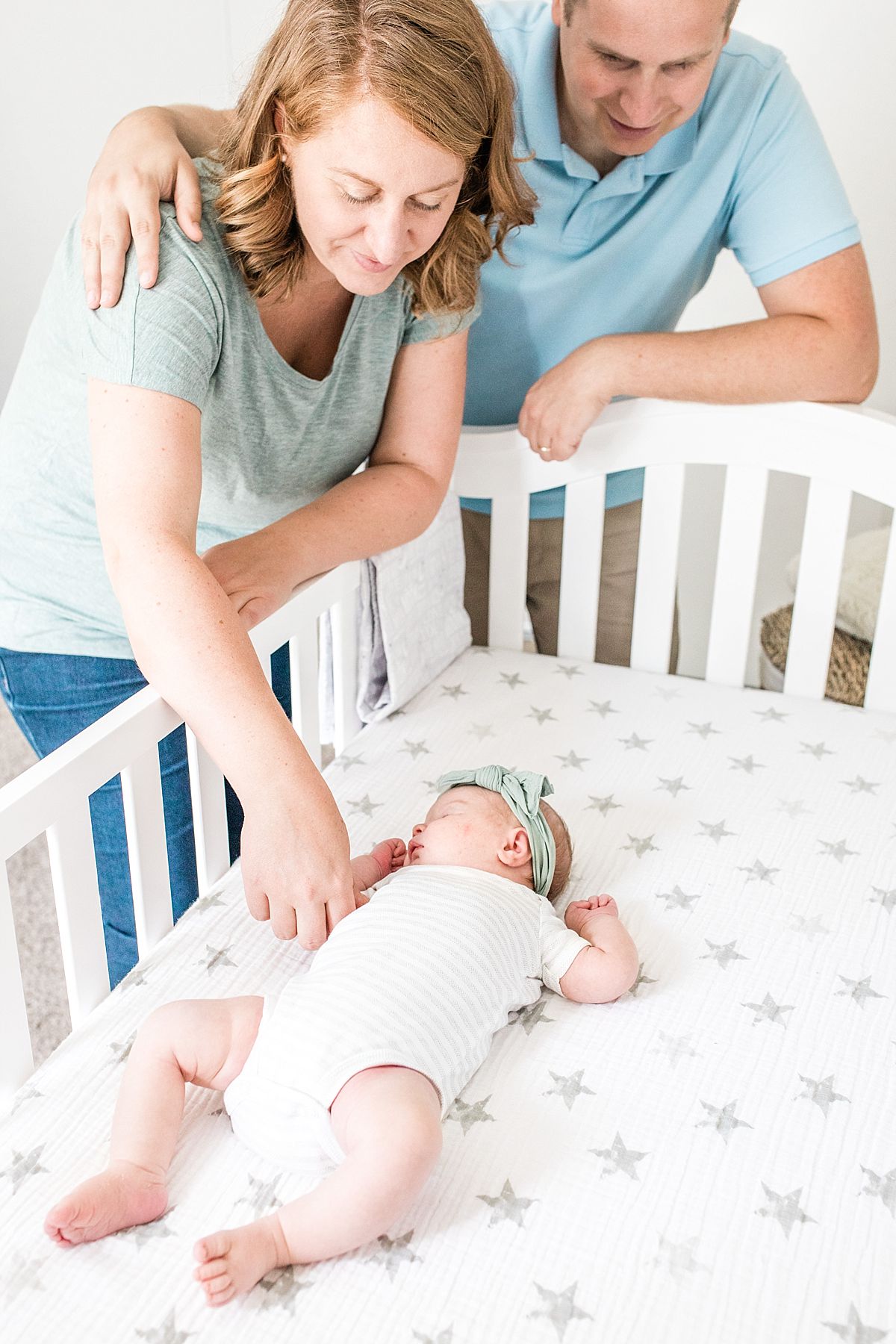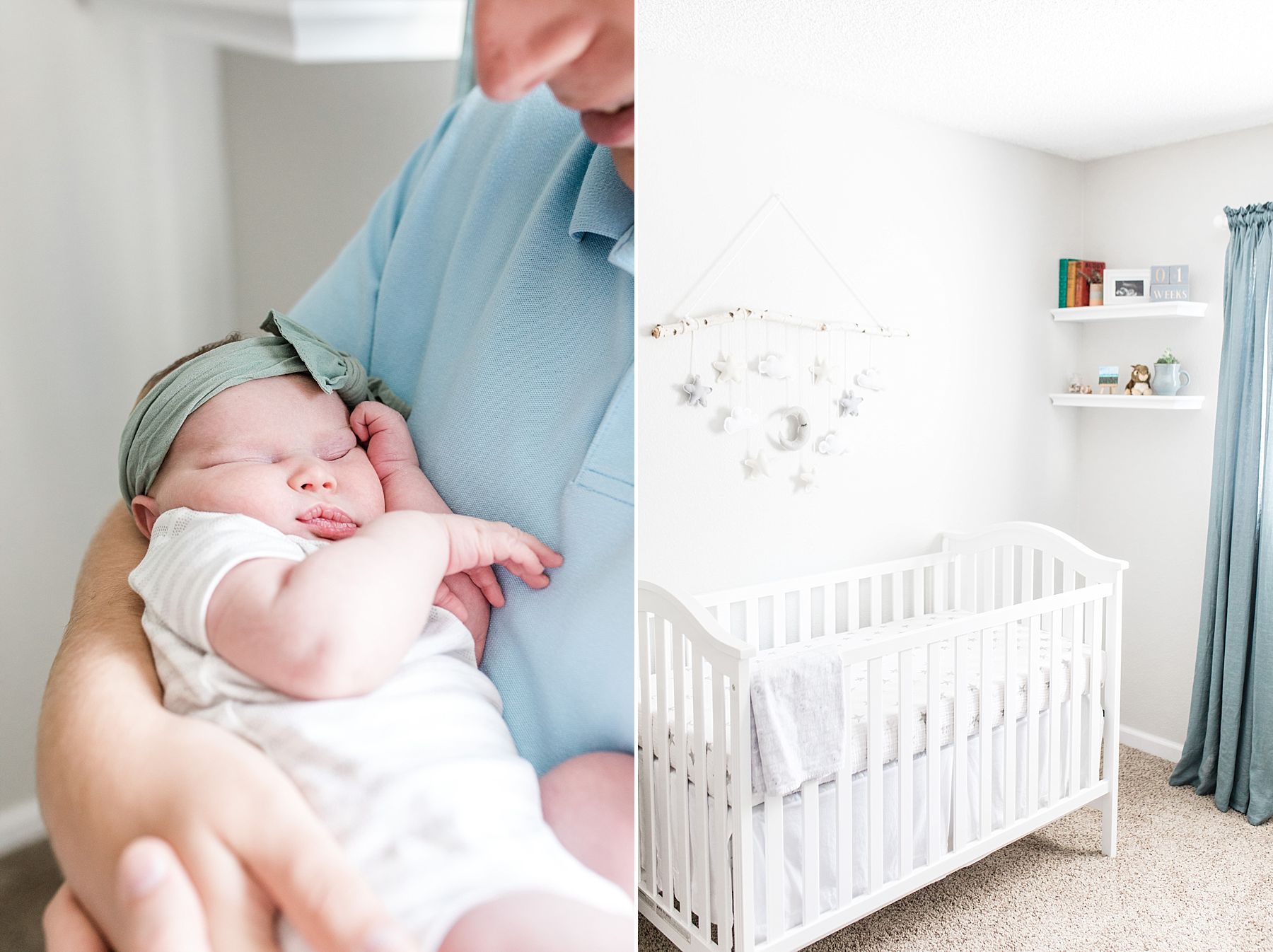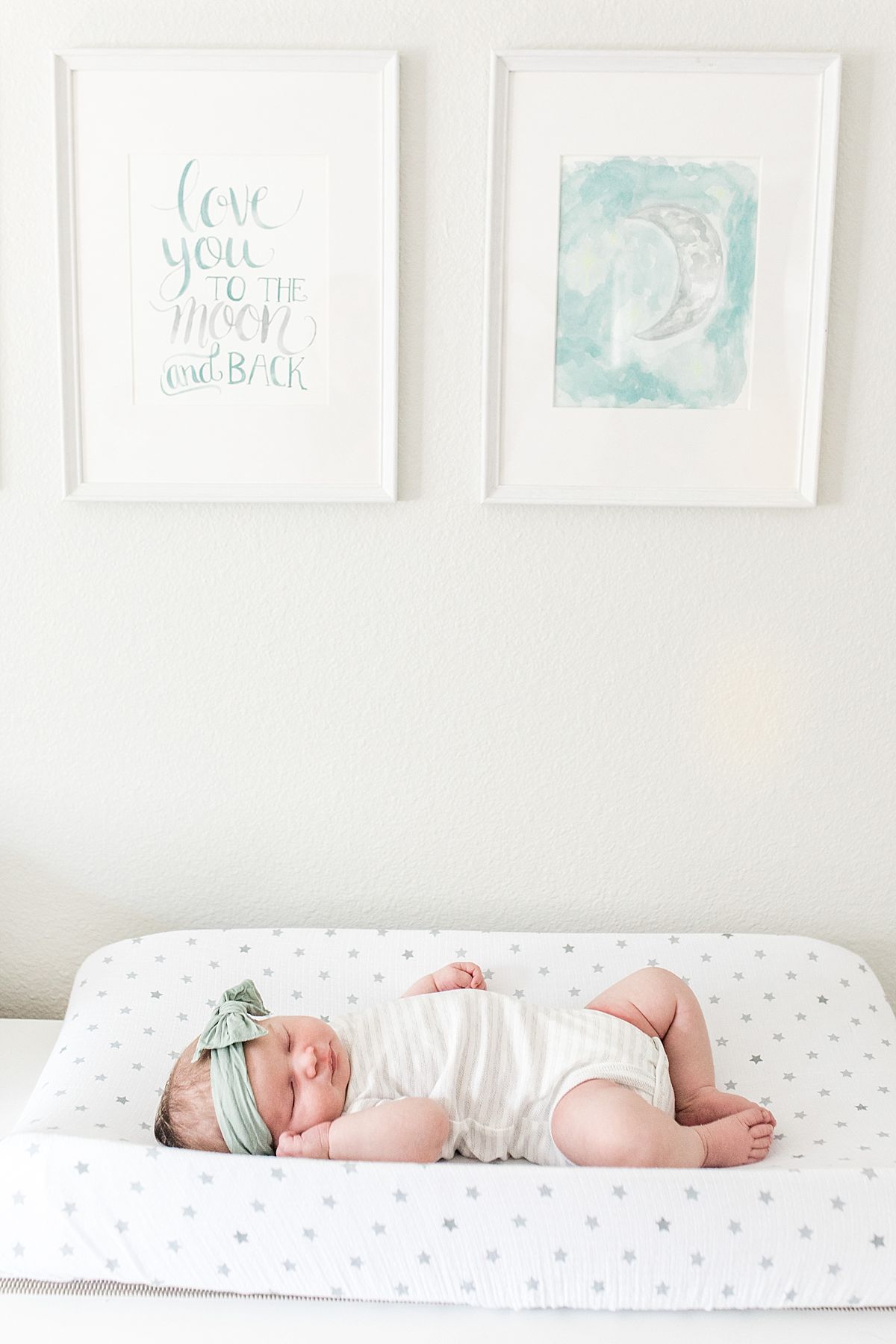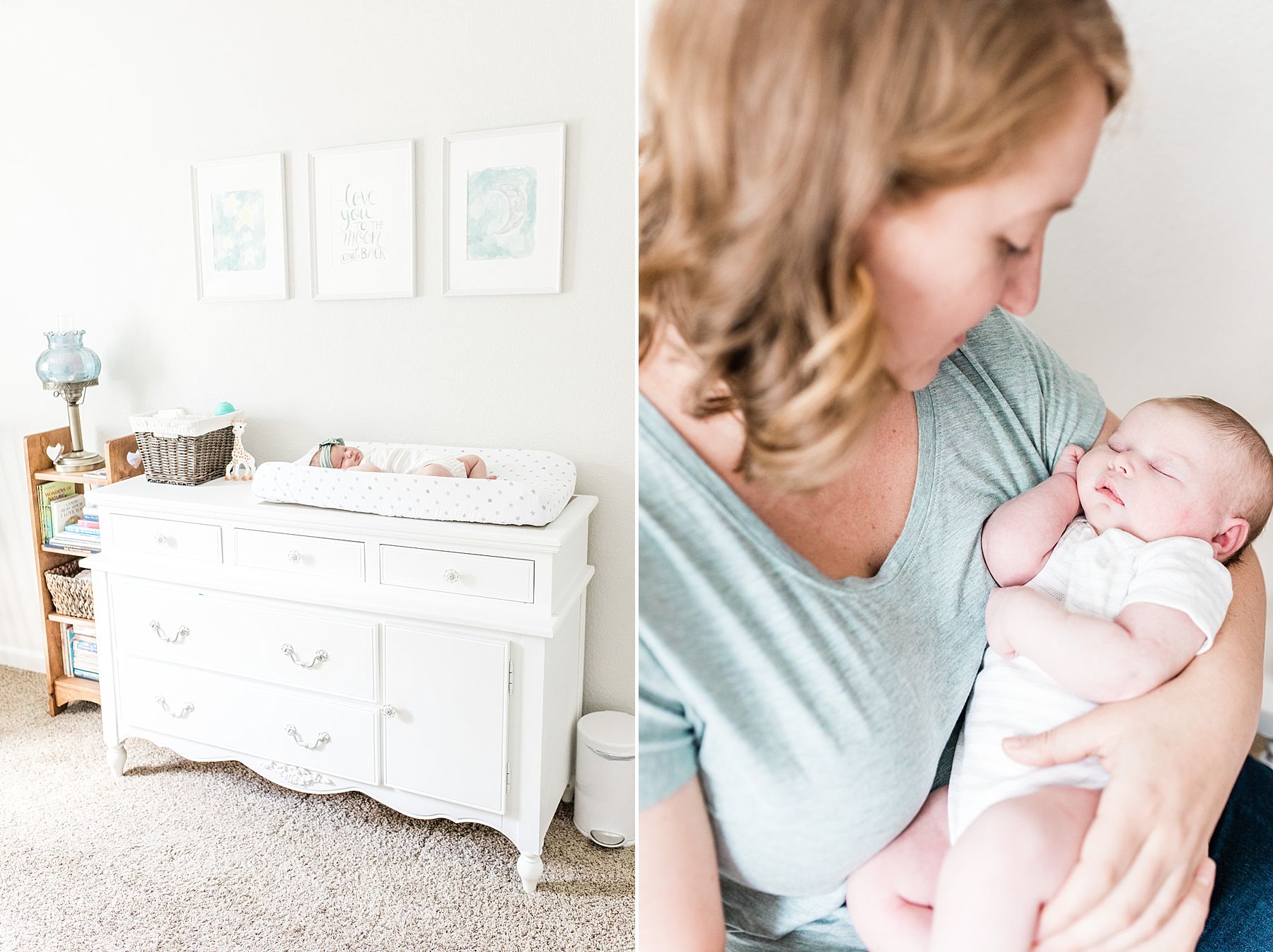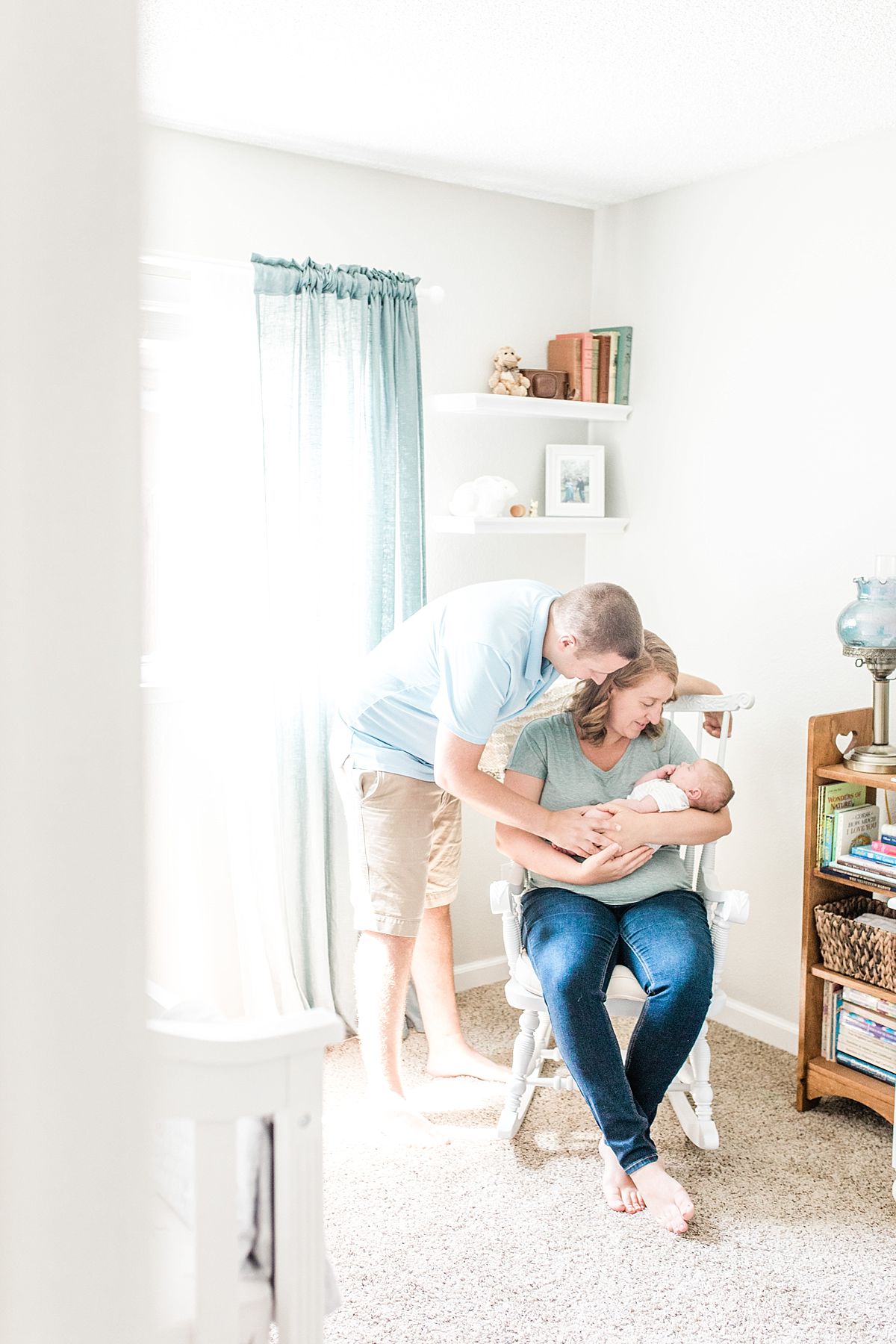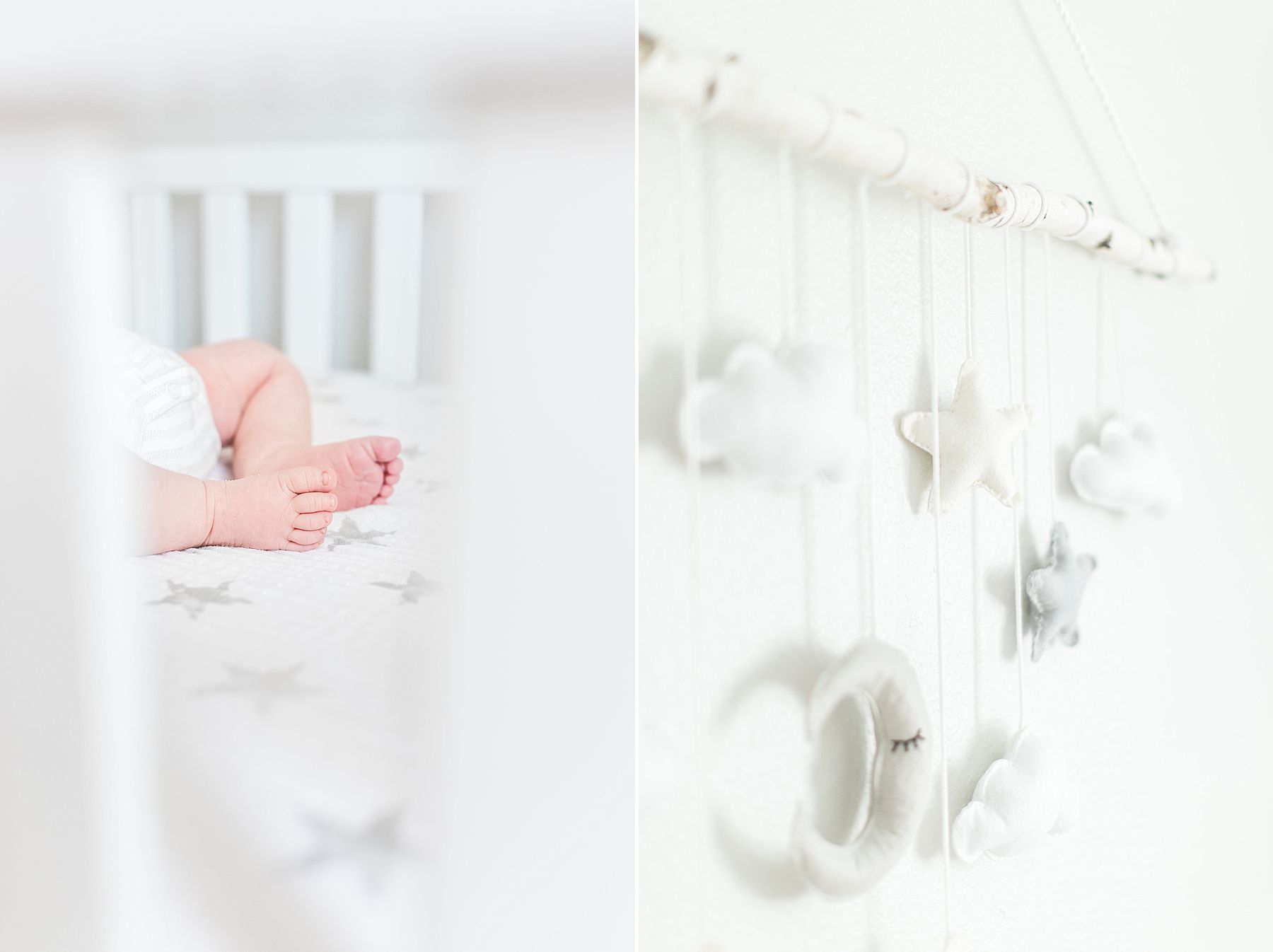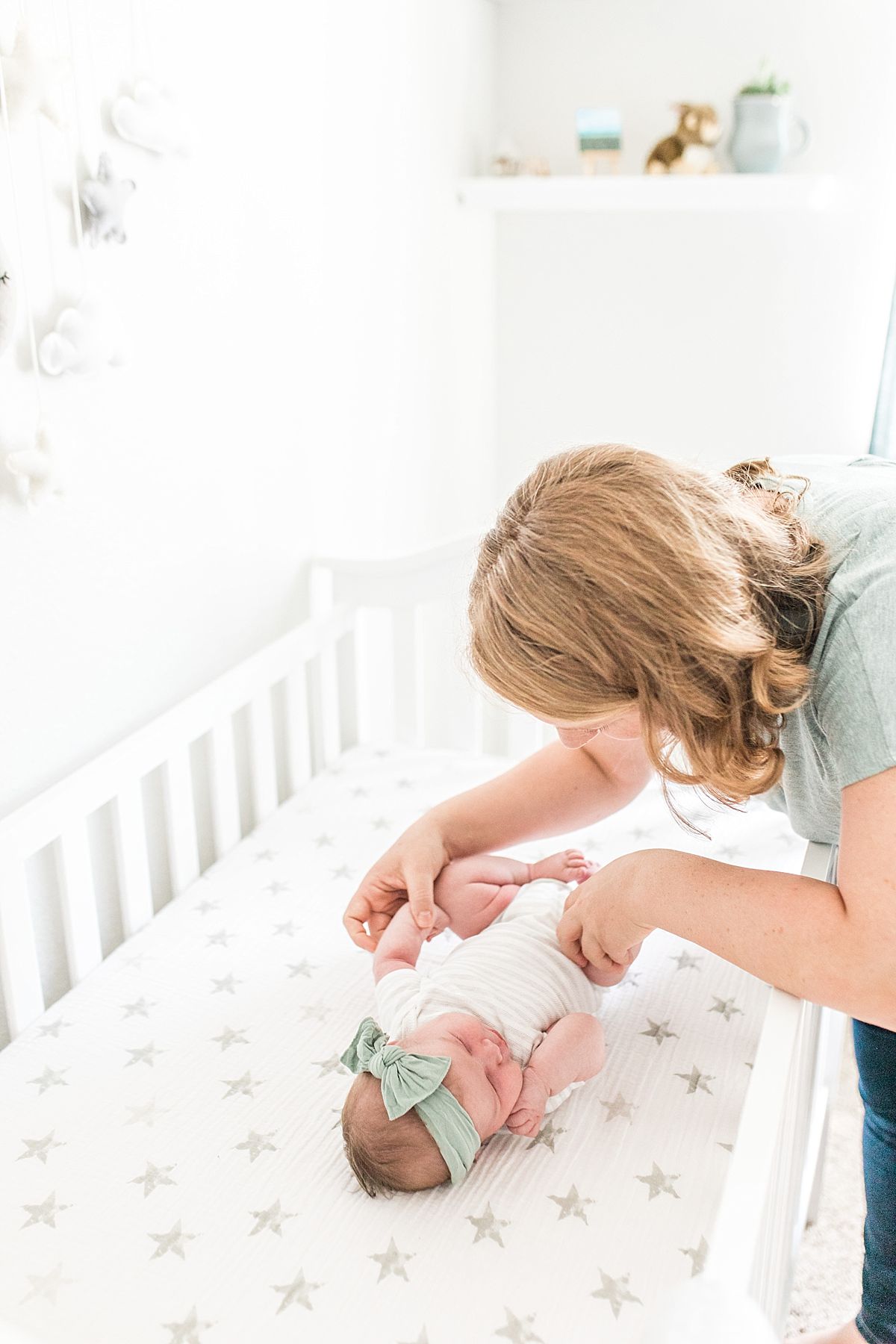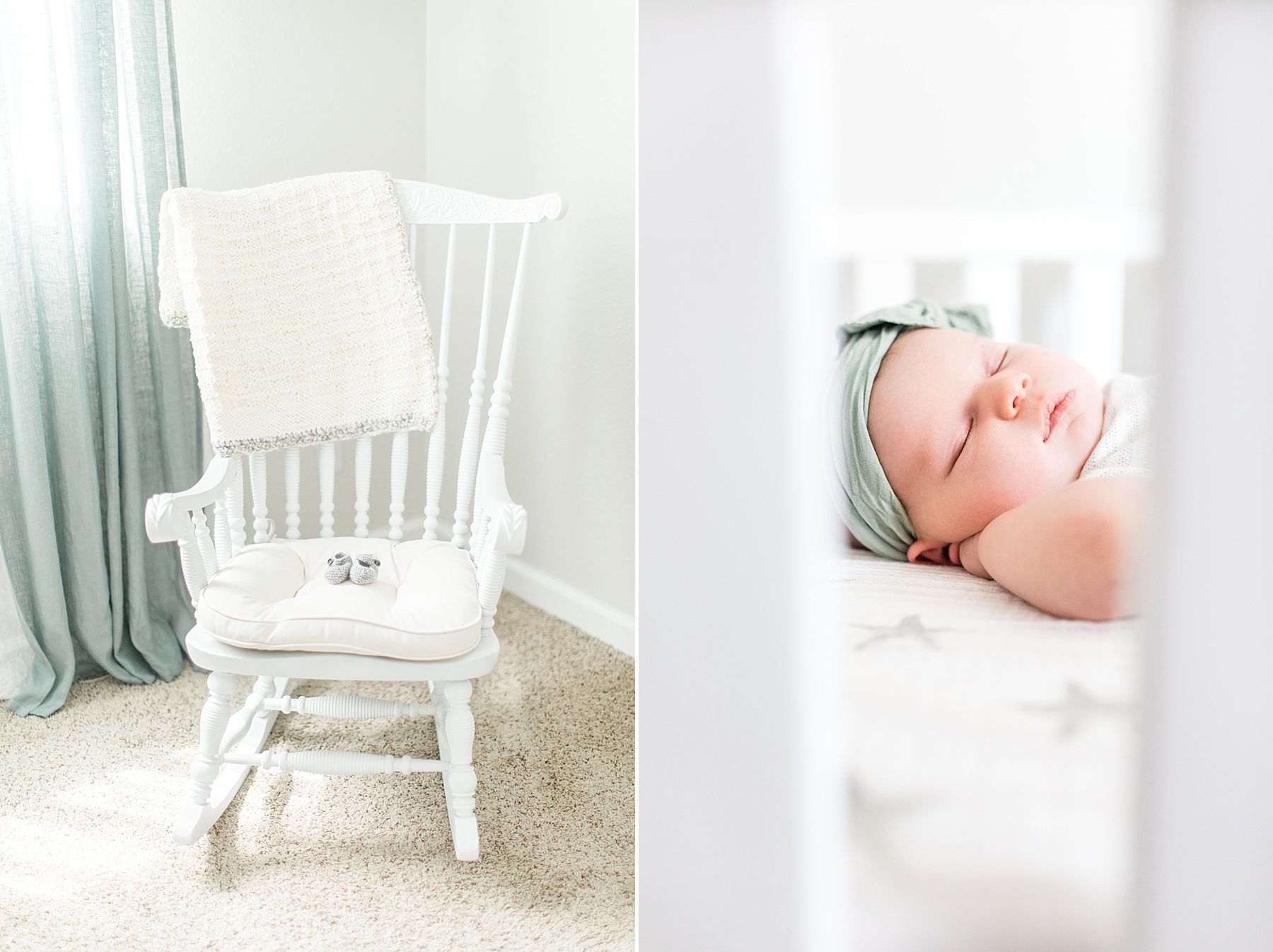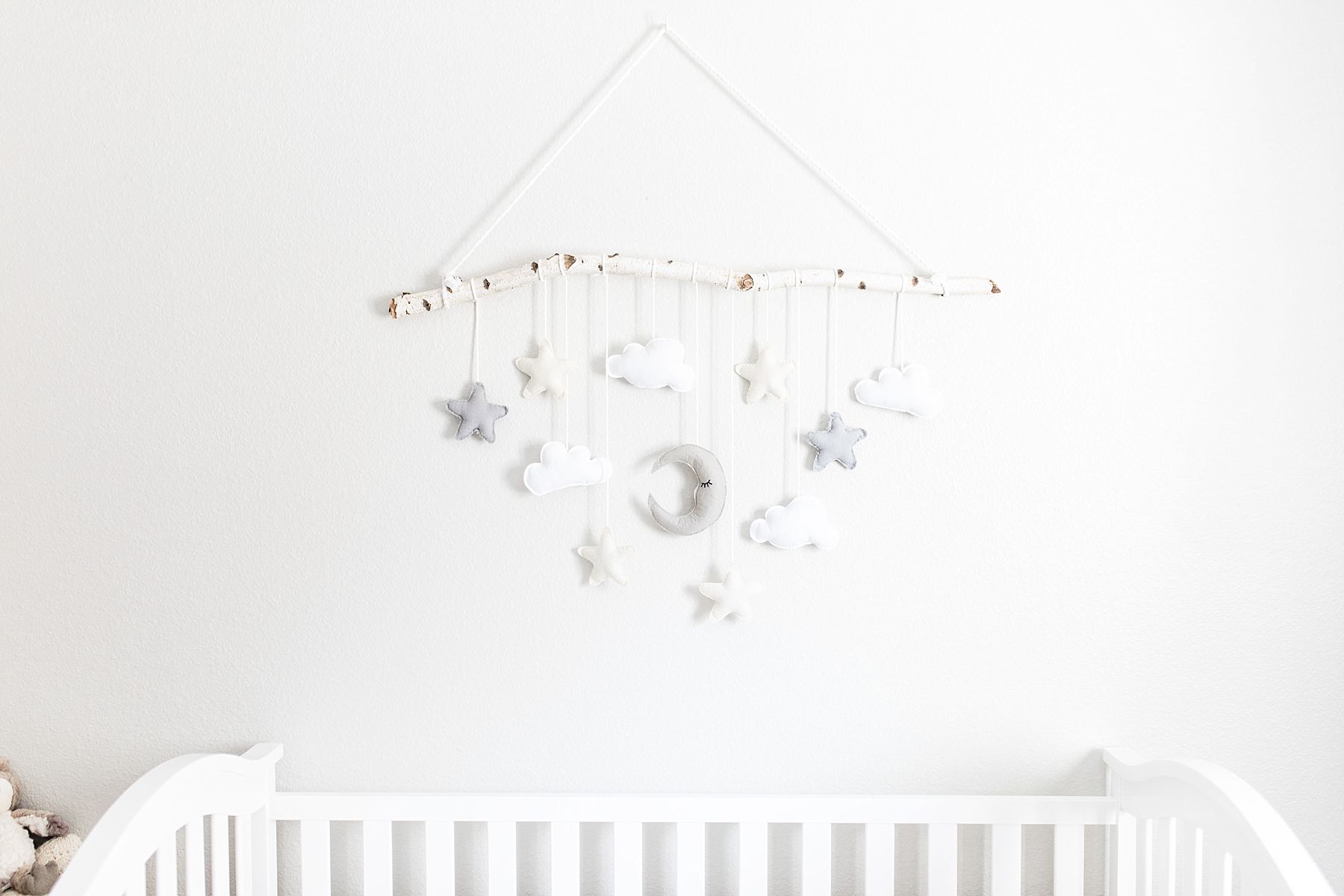 Sacramento Newborn Session
Interested in booking your own Sacramento Newborn Session? Contact us here.
Make sure to stop by the Families & Kids page to see a few other of our favorites!
Sacramento Maternity Sessions
We think your pregnancy should be documented as well! A few of our favorite maternity sessions on the blog included Joanna and Aaron's Sacramento Maternity Photos, Carly and Seth's Folsom Maternity Session and Charlotte and Sam's Sacramento Maternity Session at William Land Park. Interested in booking your engagement session? Contact Ashley here.