welcome to the story of us
a little friday fun
freshman year – friends first
Silence. Awkward silence. Those moments when you don't know what to say. Yep. That's what was happening. The first time that Jake and I were alone together. It was approximately seven days after we met. We had discovered that we were both interested in checking out Cal Poly's youth group, SLO Cru. And I had a car (which made me a lot of semi-friends freshman year who wanted rides haha). Galen couldn't make it due to class. But we thought we'd check it out. So. There we were. Alone in a car together. Driving off campus. Someone I'd only known for seven days. A few hangouts. A few meals. Again, not quite how I thought the "story of us" would continue.
Honestly, I don't remember much about the drive there. Weird, huh? But I do remember the drive home. It was the same thing again. Ha. Silence. The awkward kind. Before I start babbling and filling the space with small talk. But I remember asking him what he thought about Cru. If he was interested in going again. Something shifted. All of a sudden, Jake was sharing. Talking. Like we were friends. Good friends. Sharing his thoughts about youth group. About God. Sharing his heart.
Should've been a sign.
You would think I'd be a little more intuitive eh? From then on we were fast friends.
Laughing late into the nights. Line dancing at The Grad – which I joyfully dragged them to weekly. Late night Sunshine Donut runs. Unlimited Pancakes at Denny's. Classes together. Watching our friend Byron in improv shows. Trips to the beach and the gym. Farmer's Markets and hiking.
But, freshman year was hard. Trying. Testing. Somewhat blissfully unaware of how little we knew, and somehow feeling the burden of it all.
One night that fall, when Jake was dealing with his recent breakup, I realized something. As a friend, it was my job to cheer him up. After all, I hate seeing people down. So we took funny selfies on the computer. We went on a walk and laughed and joked. We took more silly photos in the dark. And in the midst of being unsure about this whole college thing, I felt like I did something right. 
It was only the beginning of the story of us.
A few months later, when it was my turn for a long-distance breakup, Galen and Jake talked me through a tough time. P.S. Why is the turkey dump / holiday dump even a thing?! All I can say is that I wouldn't have made it through that period without those two. They kept me going. They reminded me that I was worth it. And that while I wanted to change everything about myself, I didn't need to. I was enough.
And then came The Office. What would I do without The Office? We picked up the habit of watching on their roommate Zach's Netflix. And it was the best of times. A show that, to this day, cheers me up when I'm feeling down. I dare you to try and out-quote Michael Scott. Kate (from Kate & Andrew's Sunset Yosemite Anniversary Session) knows what I mean. After all, I am Beyonce always.
As the months went on, I could tell the dynamic of our friendship was changing. We were leaning on each other more.
Sharing our hearts. And hopes. And fears.
But I wasn't there. I wasn't ready. And all I remember is saying that. Over and over.
Probably too much.
Jake was hurt that I wasn't there. That I wasn't feeling the same. He saw something in me. Something in us. Something that I put blinders on to. I didn't want that. At least that's what I told myself. For months. And months. I didn't want to compromise a friendship that was giving me such life. Such joy. I didn't want to take a risk. I didn't want change. Let's face it, I still hate most change.
And so we stayed friends. Slightly strained. Slightly awkward. But that's how it all started right? With some silence and some awkwardness.
And for that, I'm forever grateful.
Photo of us up top by photo gal pal Lauren Alisse Photography.
If you want a peek into our embarrassingly captured on photo freshman year, keep scrolling. 🙂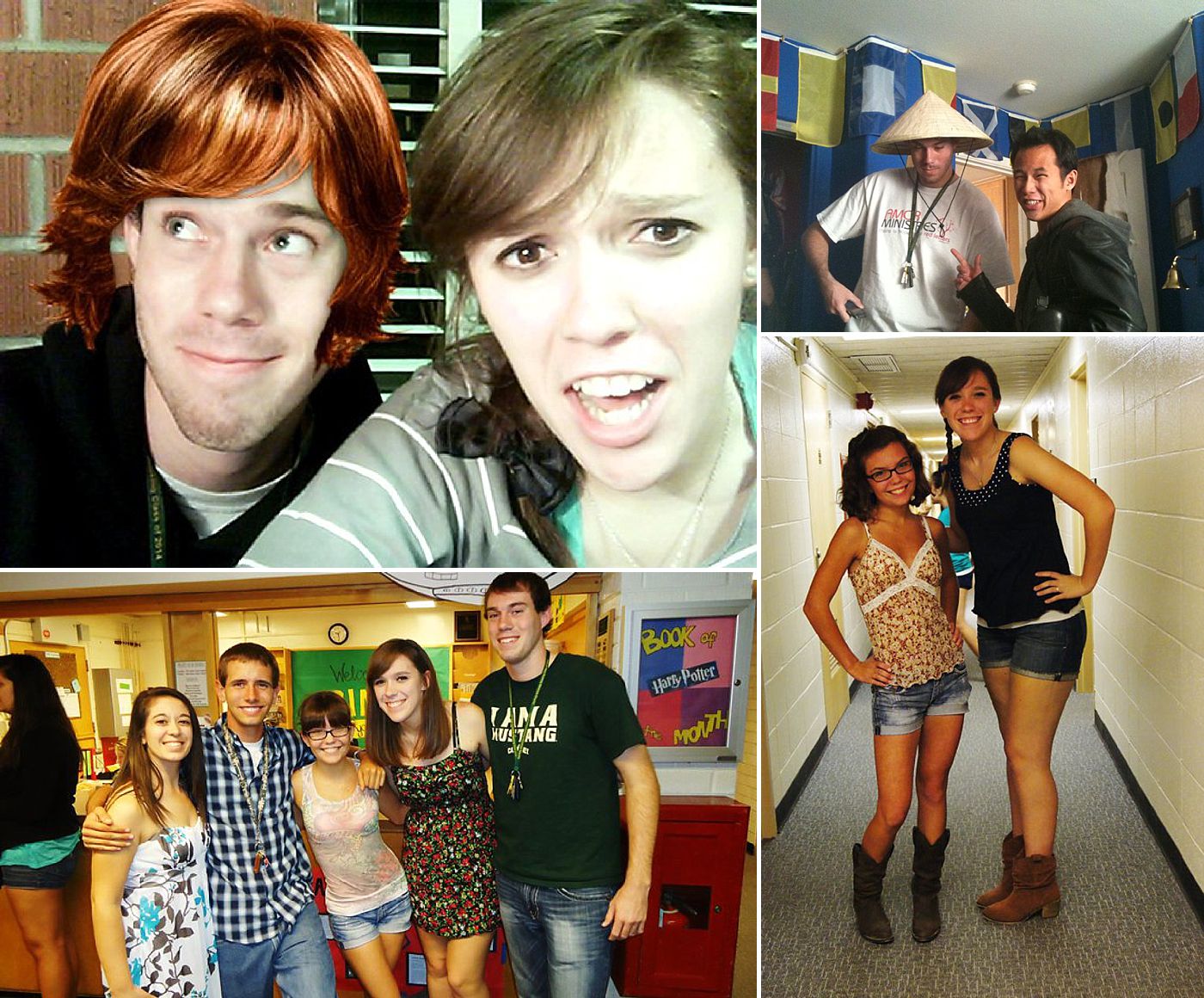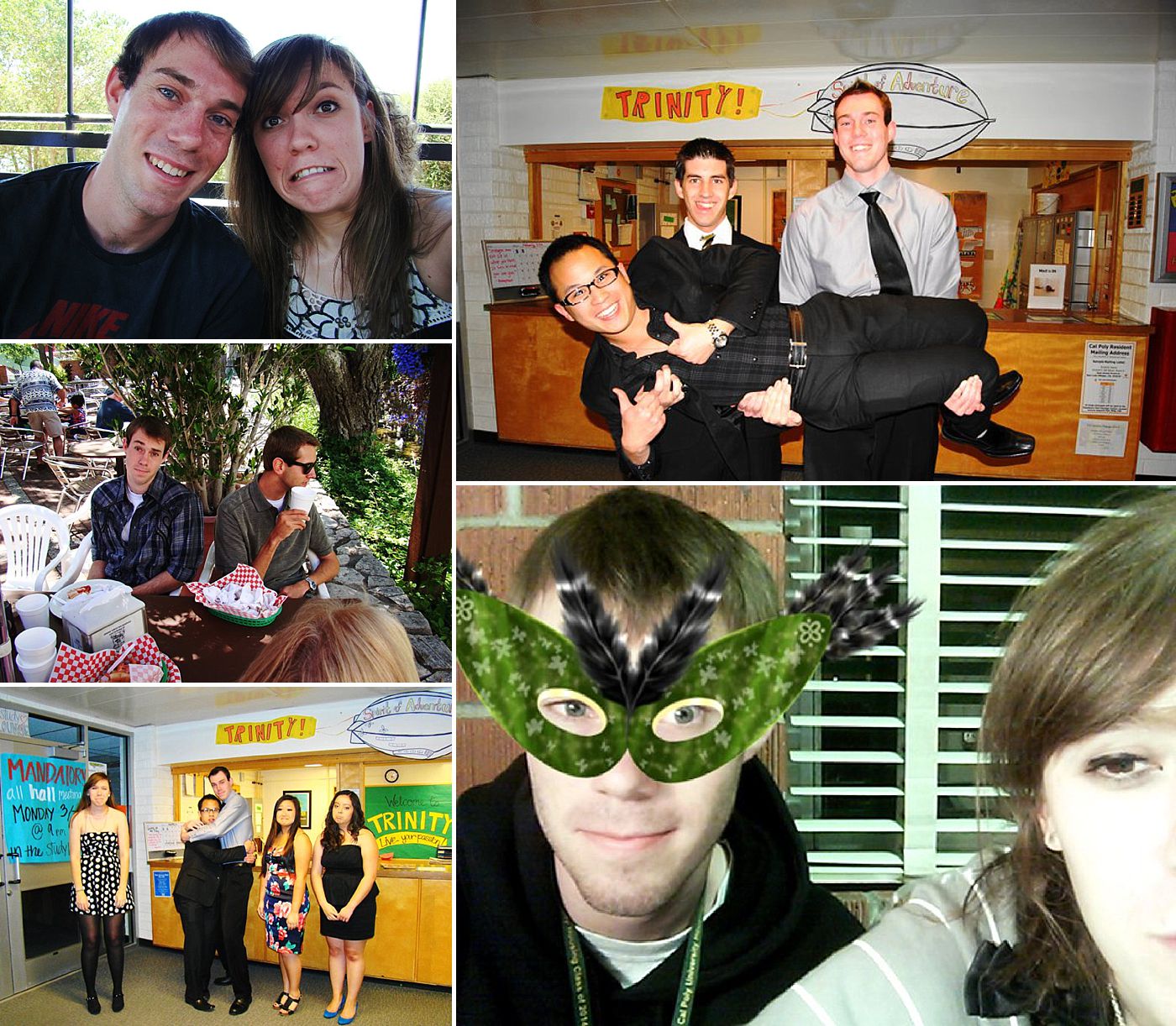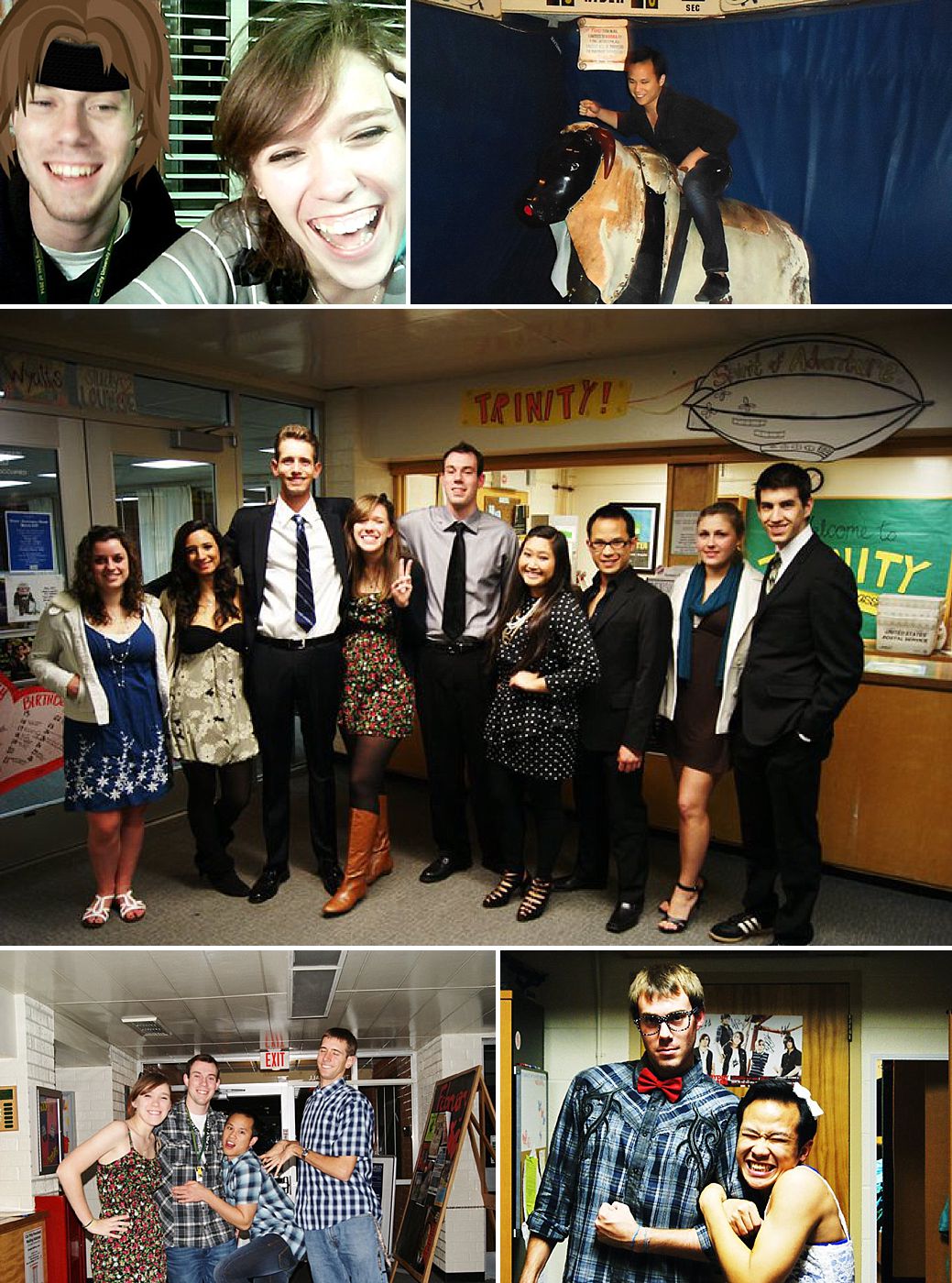 Oh freshman year. Only one part of "the story of us" but a lot of funny and great memories.
The Story of Us – Friday Fun
Every Friday for the next 7 weeks, I'll be sharing a little of "The Story of Us" on this blog. Stay tuned for the next installment, next Friday! Hope you don't mind hearing a little about our love story. Don't forget to check out Part 1: A Trip and A Fall.
Your Love Story
We also want to hear your love story! Shoot me a message on Instagram or inquire for your wedding here. I'd love to hear your story!
About Ashley
Ashley Baumgartner is a Sacramento Wedding Photographer serving wedding clients in the Sacramento region, Placer and Tahoe regions, Napa region, Bay Area, and Central Coast. Please inquire today to check availability for your sacramento wedding, placer county wedding, tahoe wedding, napa wedding, bay area wedding, or san luis obispo wedding. We would love to head back to SLO for a few weddings a year!