The top of the hill. That's where Jake was standing. The top of the hill with something giant. Something red. I couldn't quite make out what it was. After all, I had reminded him time and time again that this was just another Tuesday. A regular Tuesday. A happy Tuesday. Not some Hallmark-Commercial day where people proclaim their love and spend money to shower their sweetie with gifts and such. Because that's lame. People should express their love and give gifts (totally my love language) every day. Yes, I was that person. But today, today I would give Jake all the Valentine's Donuts. All the happy heart eye emojis. Something changed and I'm not quite sure what. But I'm a total sucker for Valentine's Day now.
I walked up the hill and realized Jake was holding a big piece of paper. And I mean big. Like poster size big. Like excessively bright and red. Everyone could see. And I mean everyone. Slightly embarrassed but a little intrigued, I kept walking towards him.
It was a card. A card that read "Ash" in his handwriting that always takes me a moment to read. And it had pink hearts. Pink hearts that he had hand cut out of construction paper. It was home made. He had cut out hearts. A boy. A boy had cut out hearts for me. In between classes. I think my heart melted a little right then and there.
He told me he knew I didn't want to celebrate. And that I wasn't keen on the commercialized aspect of love on this day. But he didn't care. He wanted to express his love in crafts. A man after my own heart right there. I don't think I've ever looked at Valentine's Day the same.
So now I look for all the fun and cute Valentine's Day things I can. Crafts. Treats. Valentine's Donuts. Decor. My brand is pink after all and I go all heart eye emoji anytime I walk into Target. So I think it's only fitting that these Valentine's Donuts are hitting the blog, shot in partnership with Beijos Events, to give you a quick and easy idea for this coming Valentine's Day!
P.S. Scroll down to see me and one. giant. card from none other than Jake. Holla old instagram filters…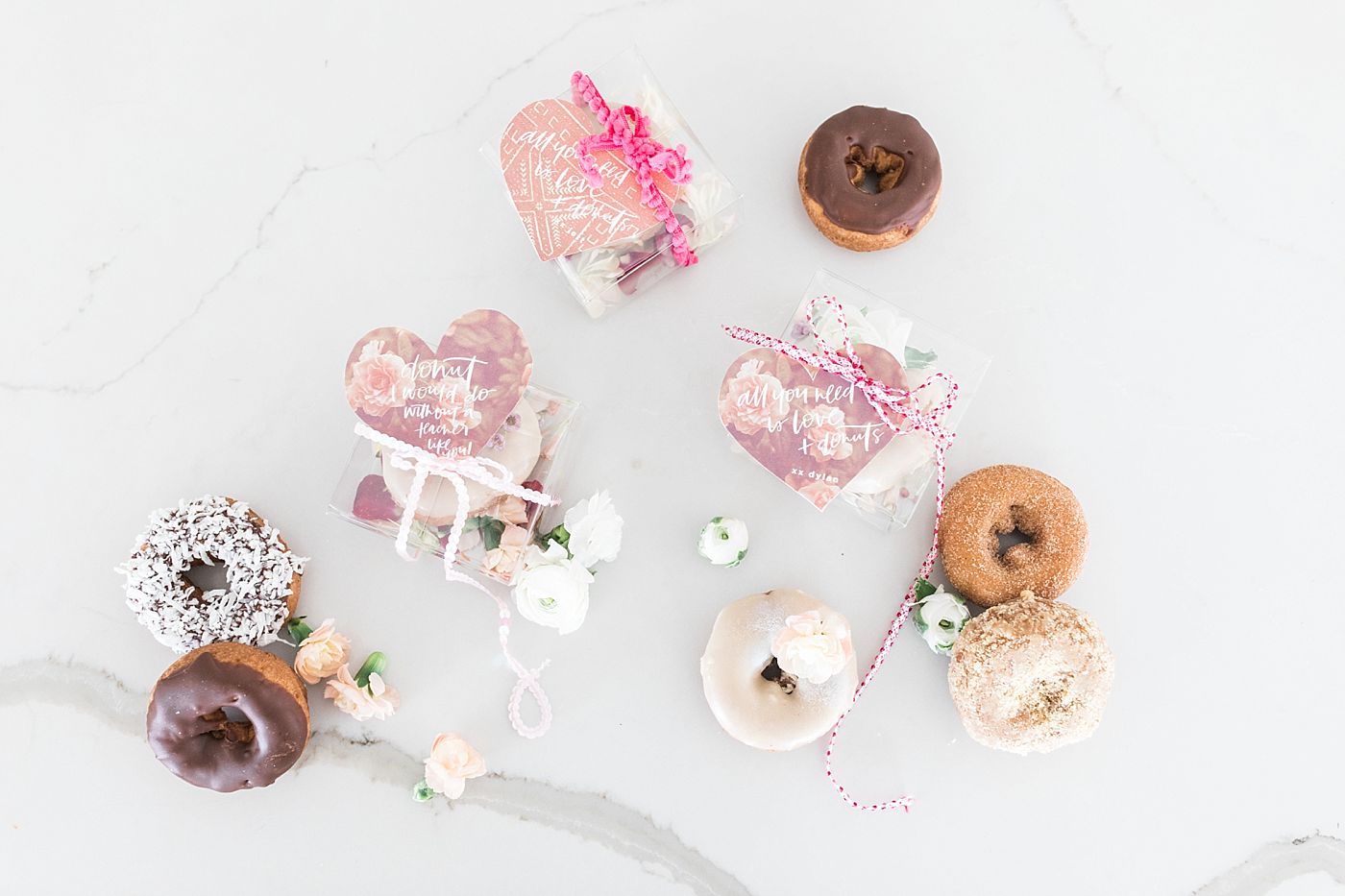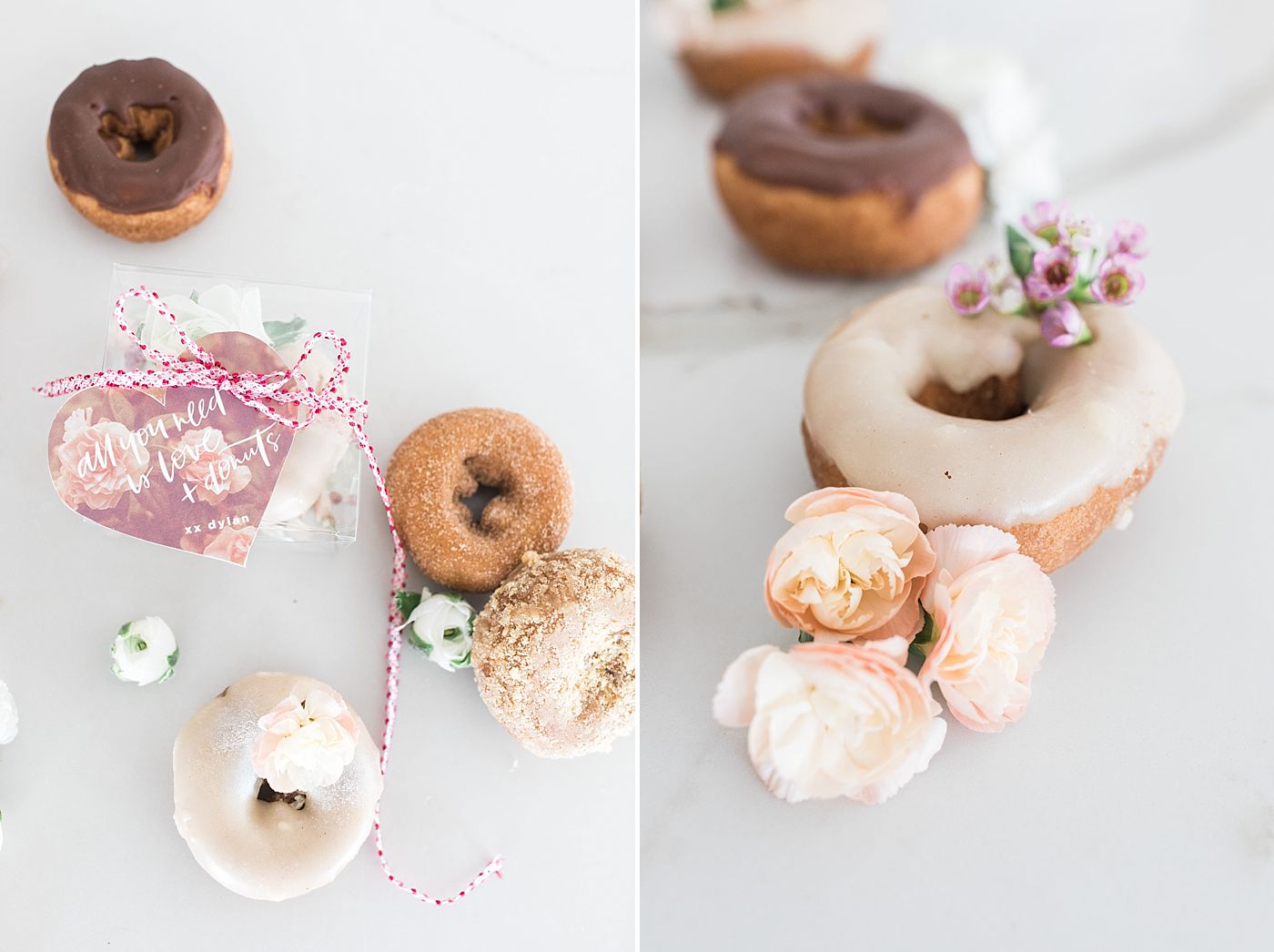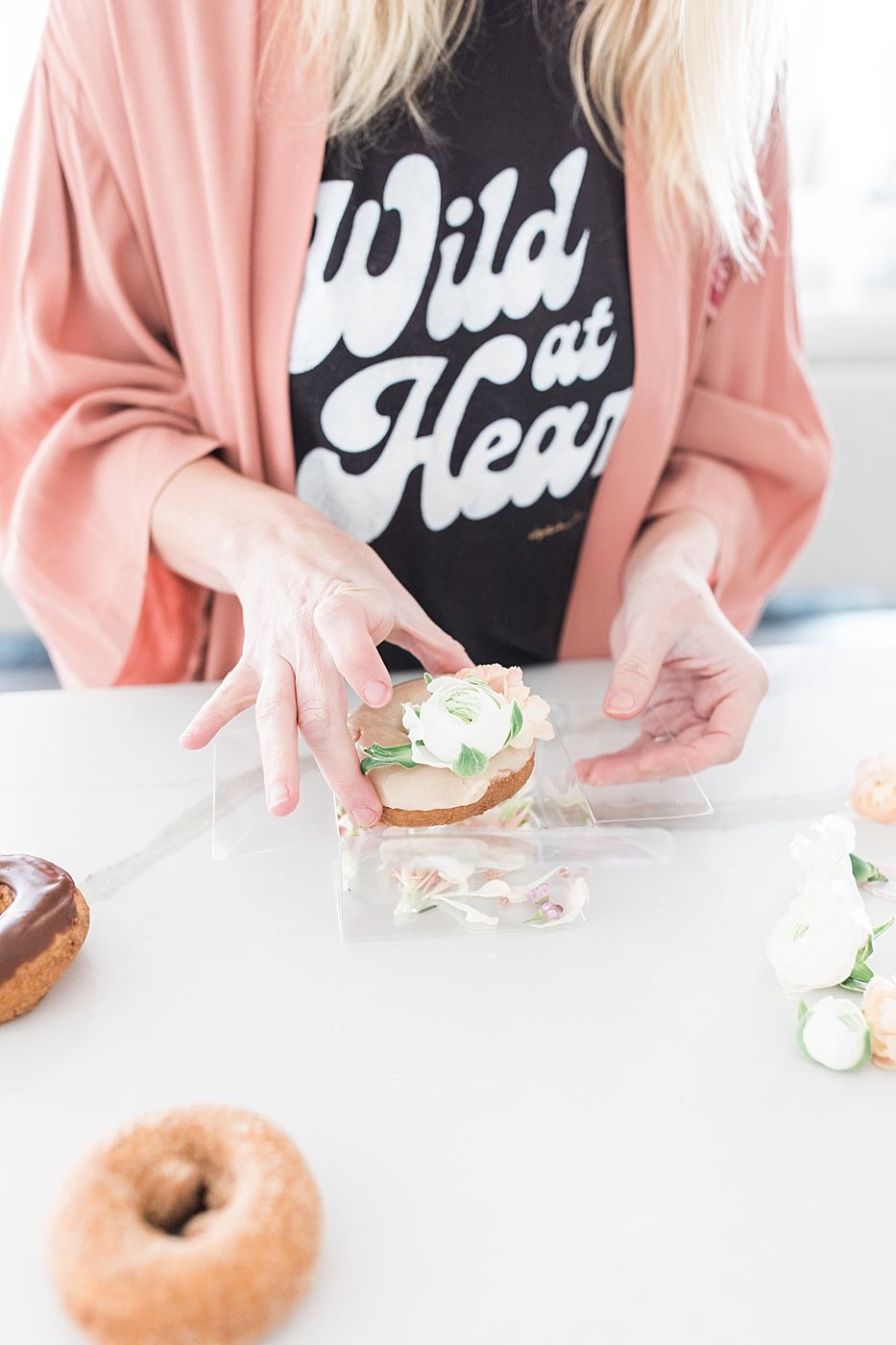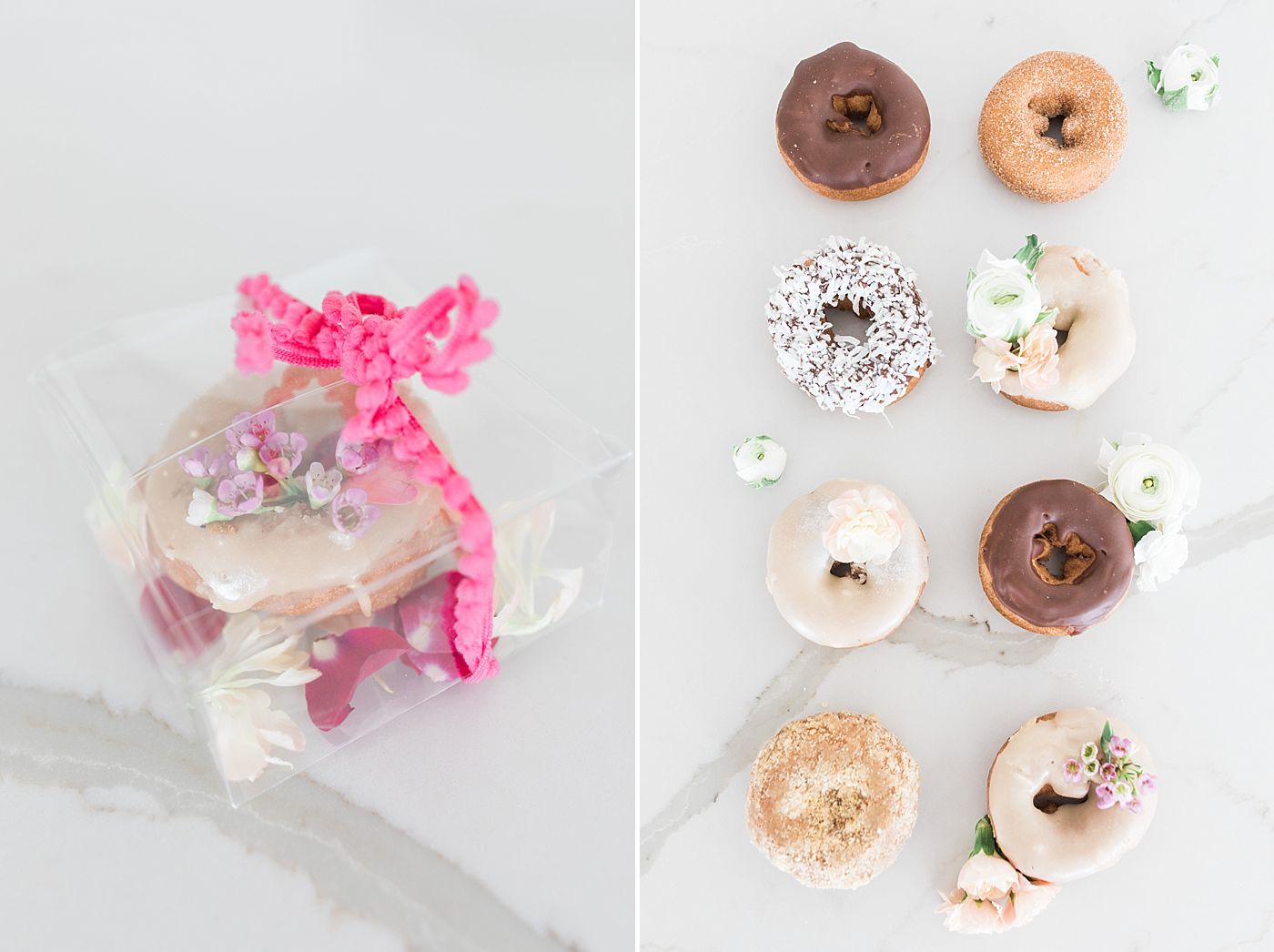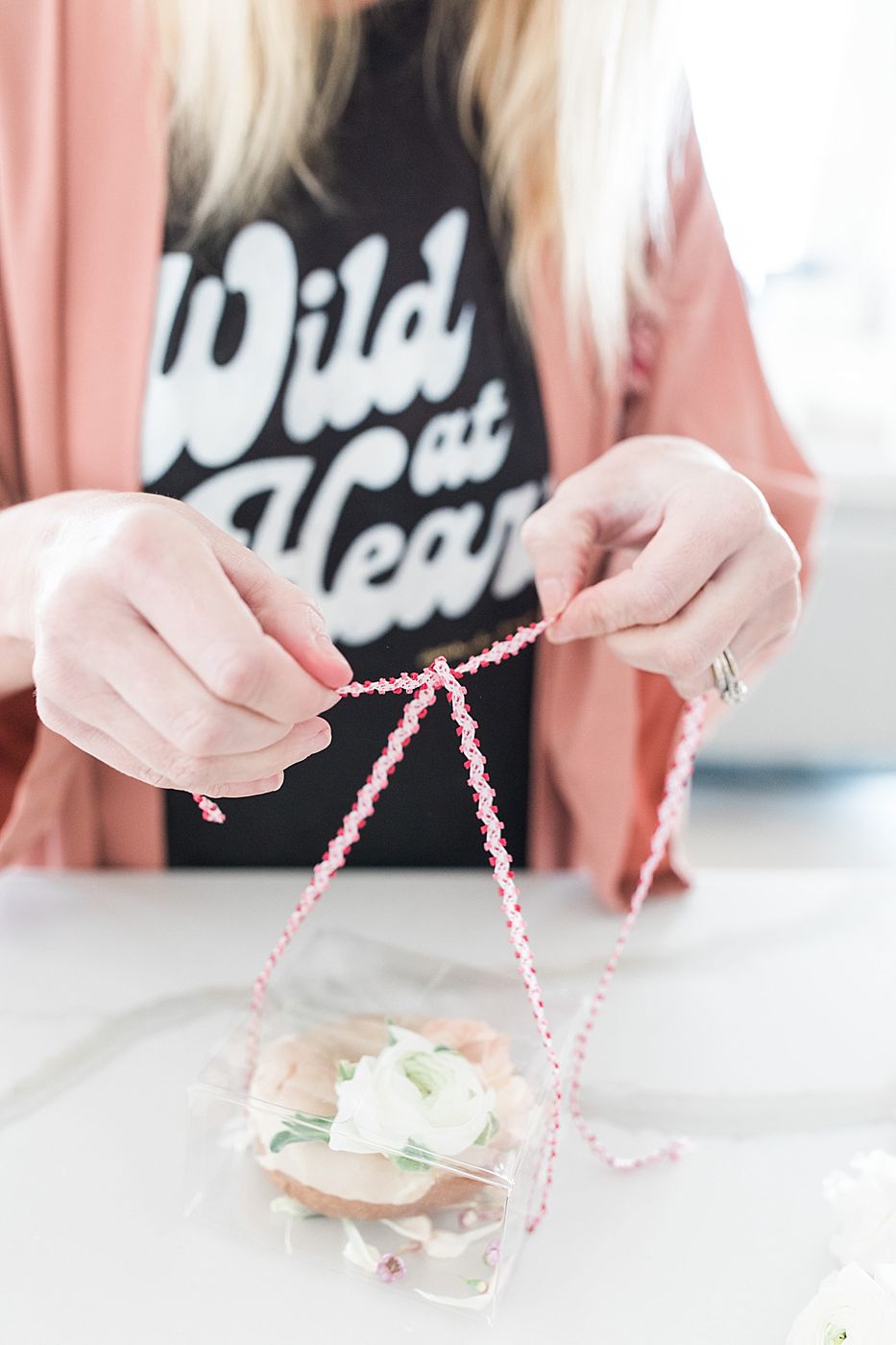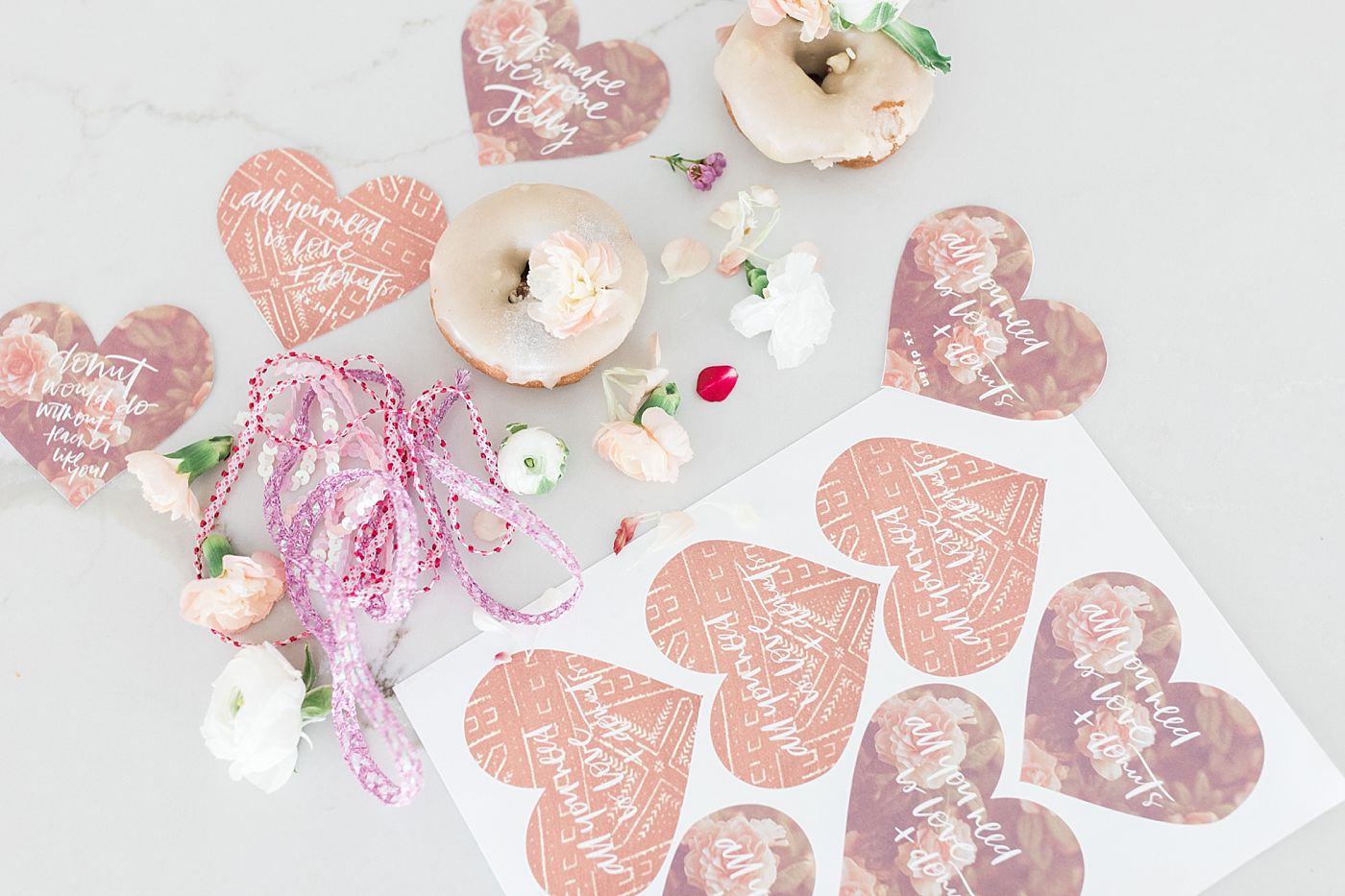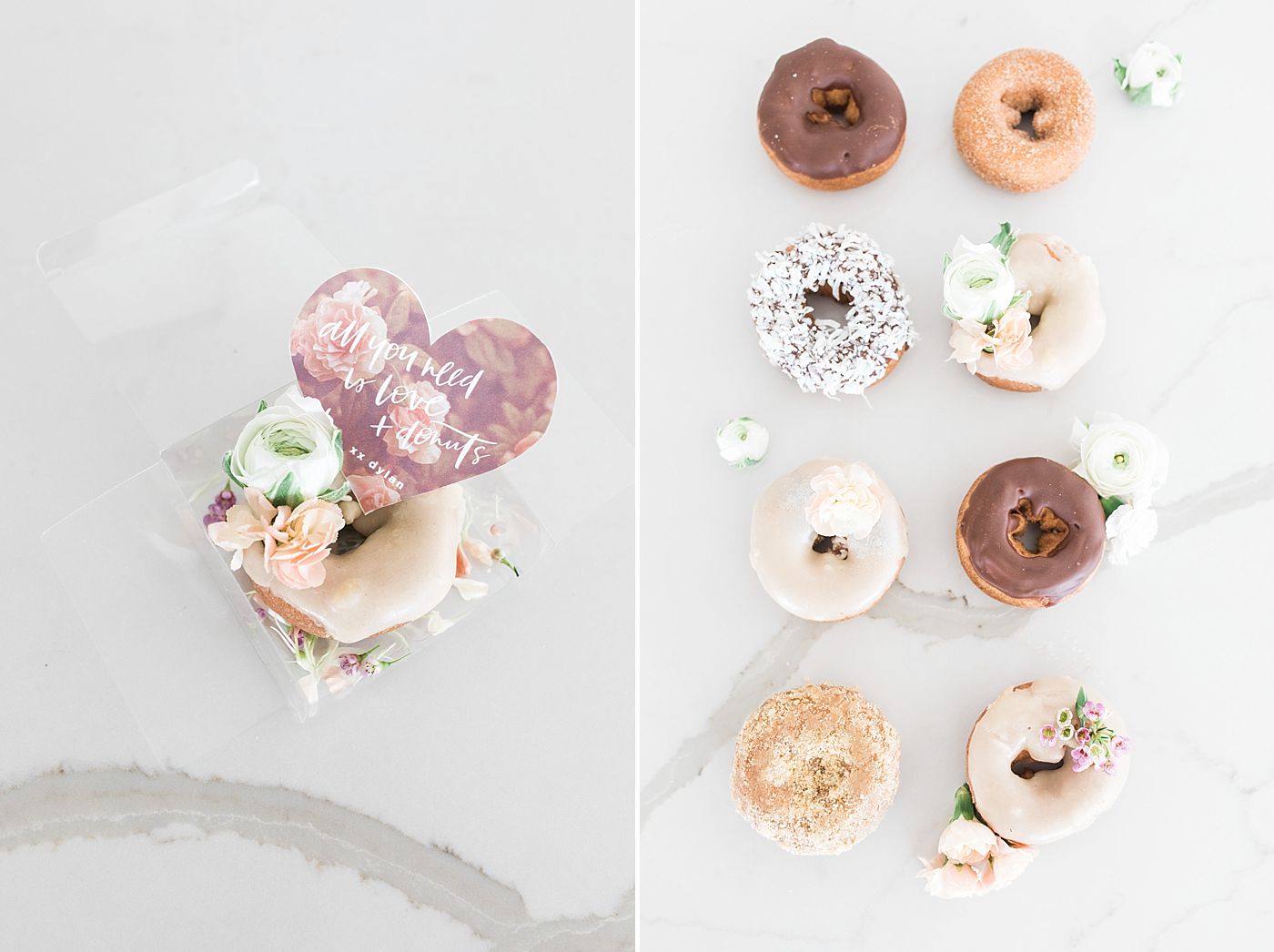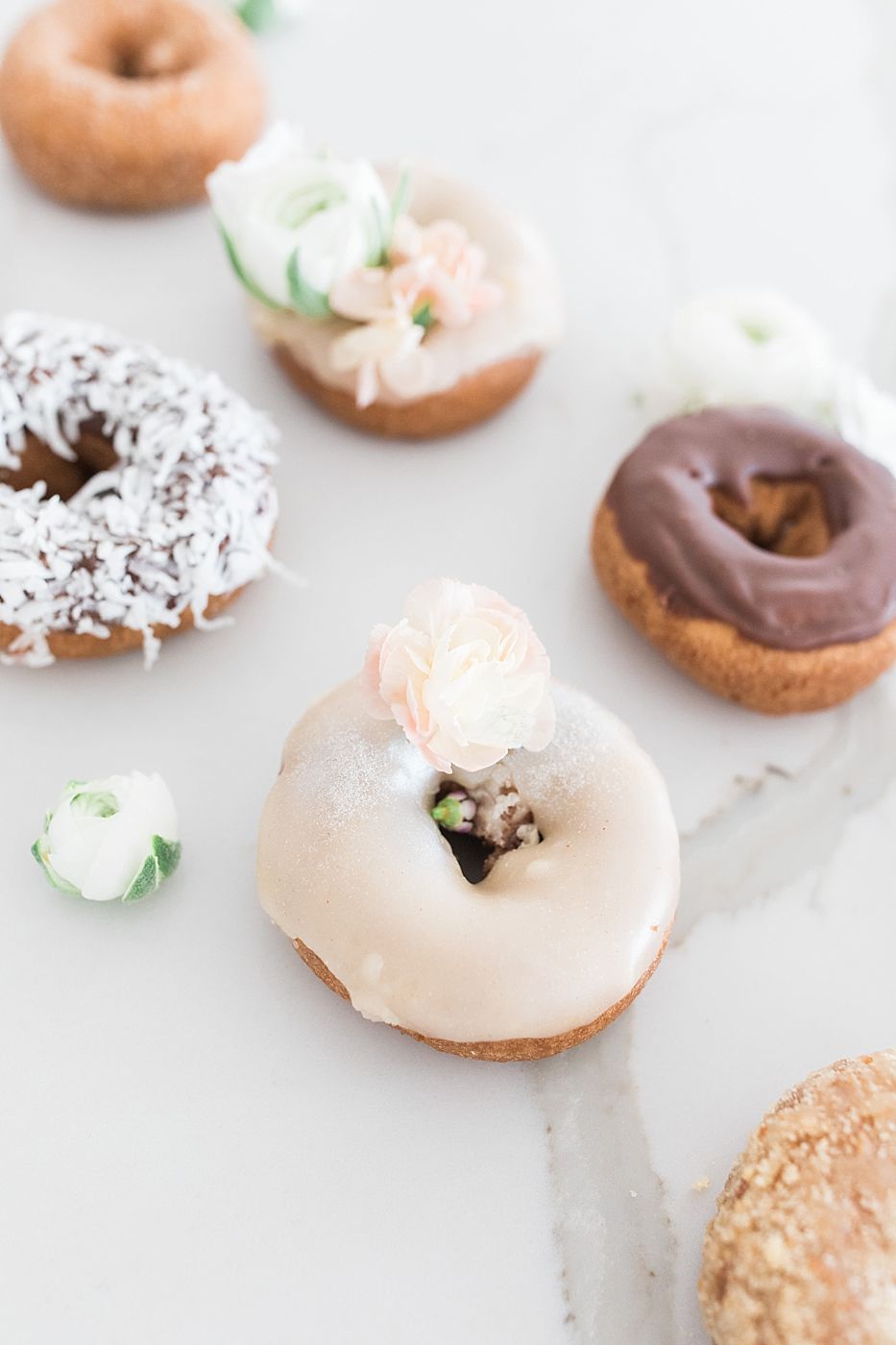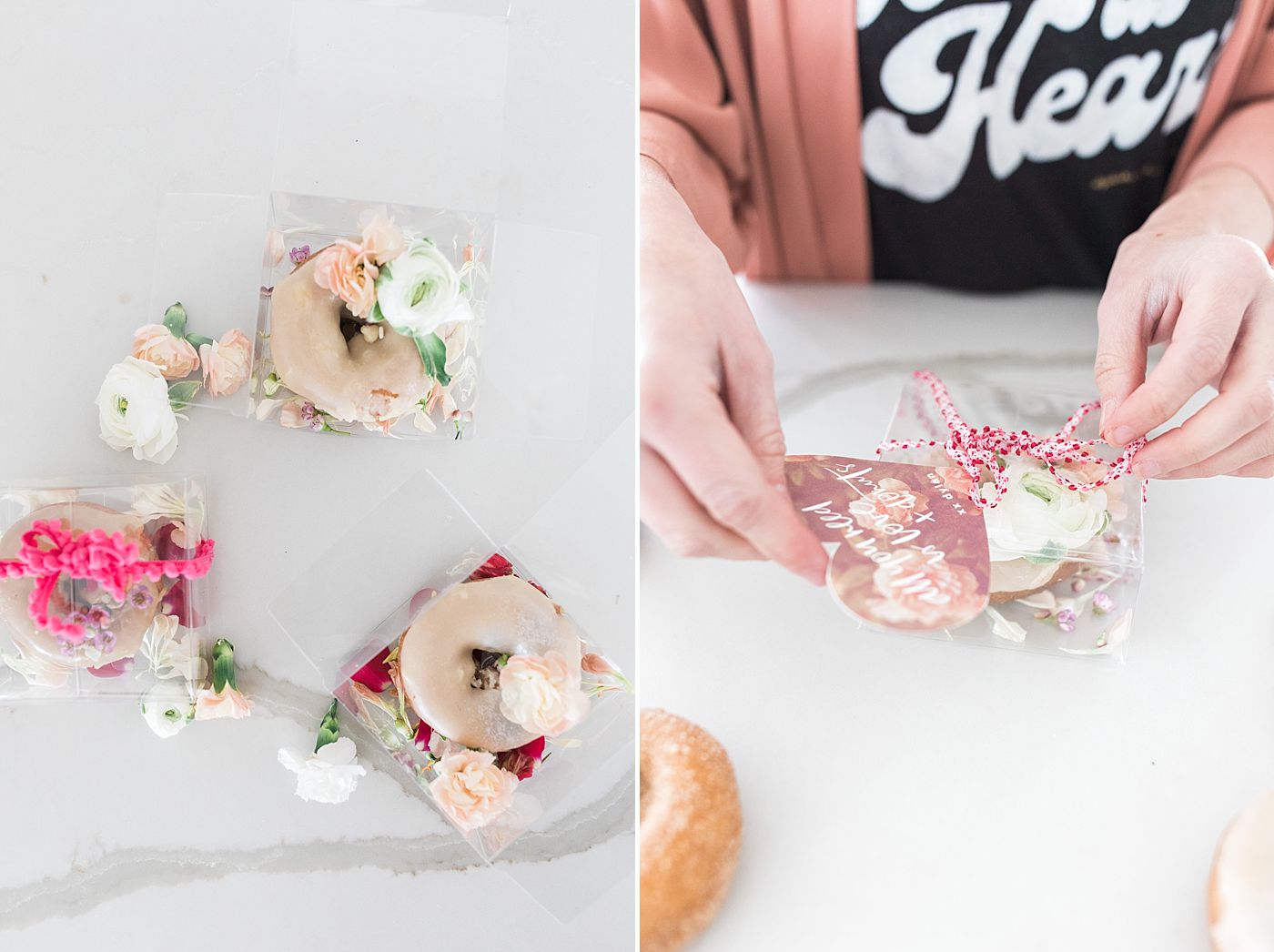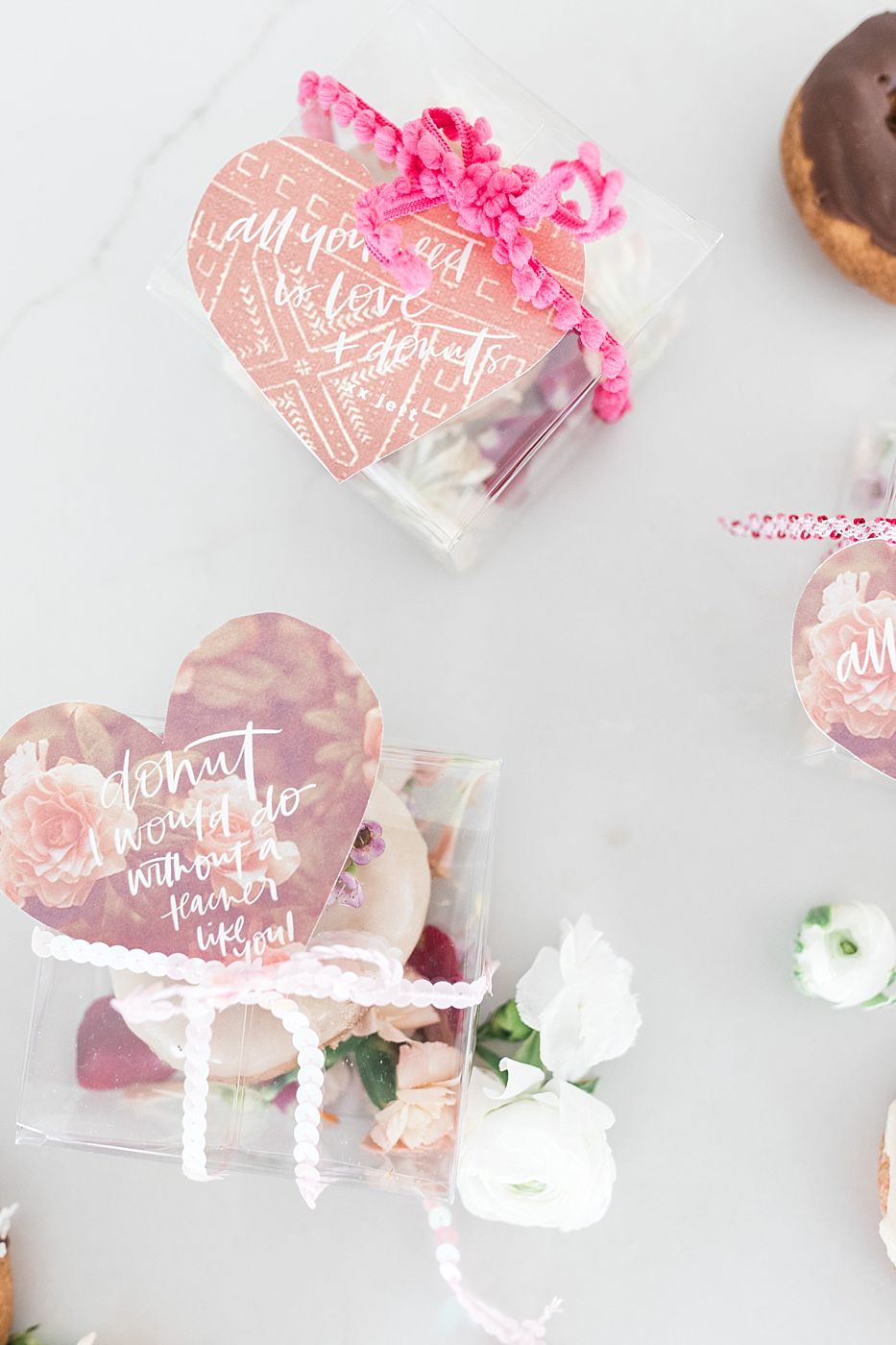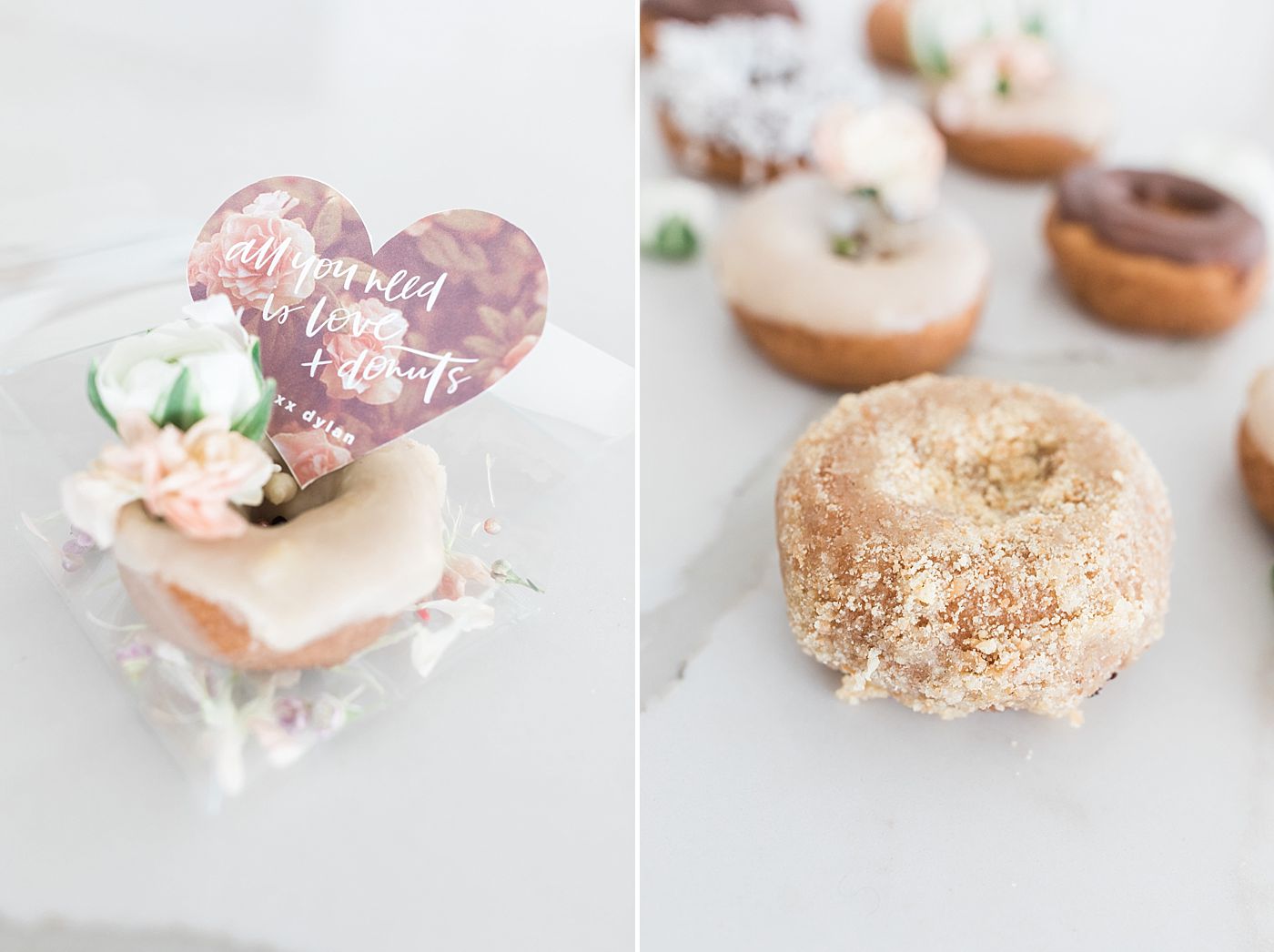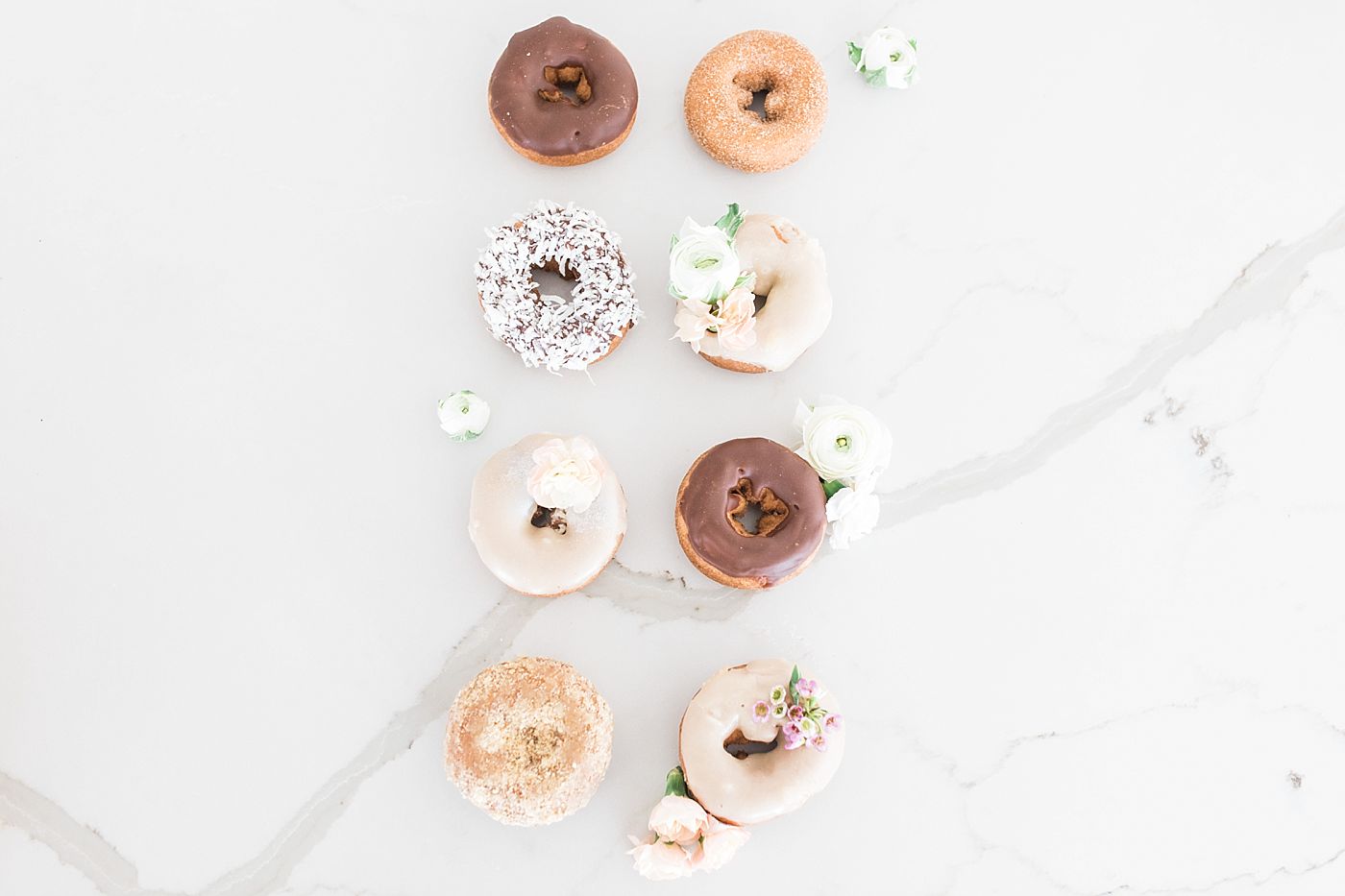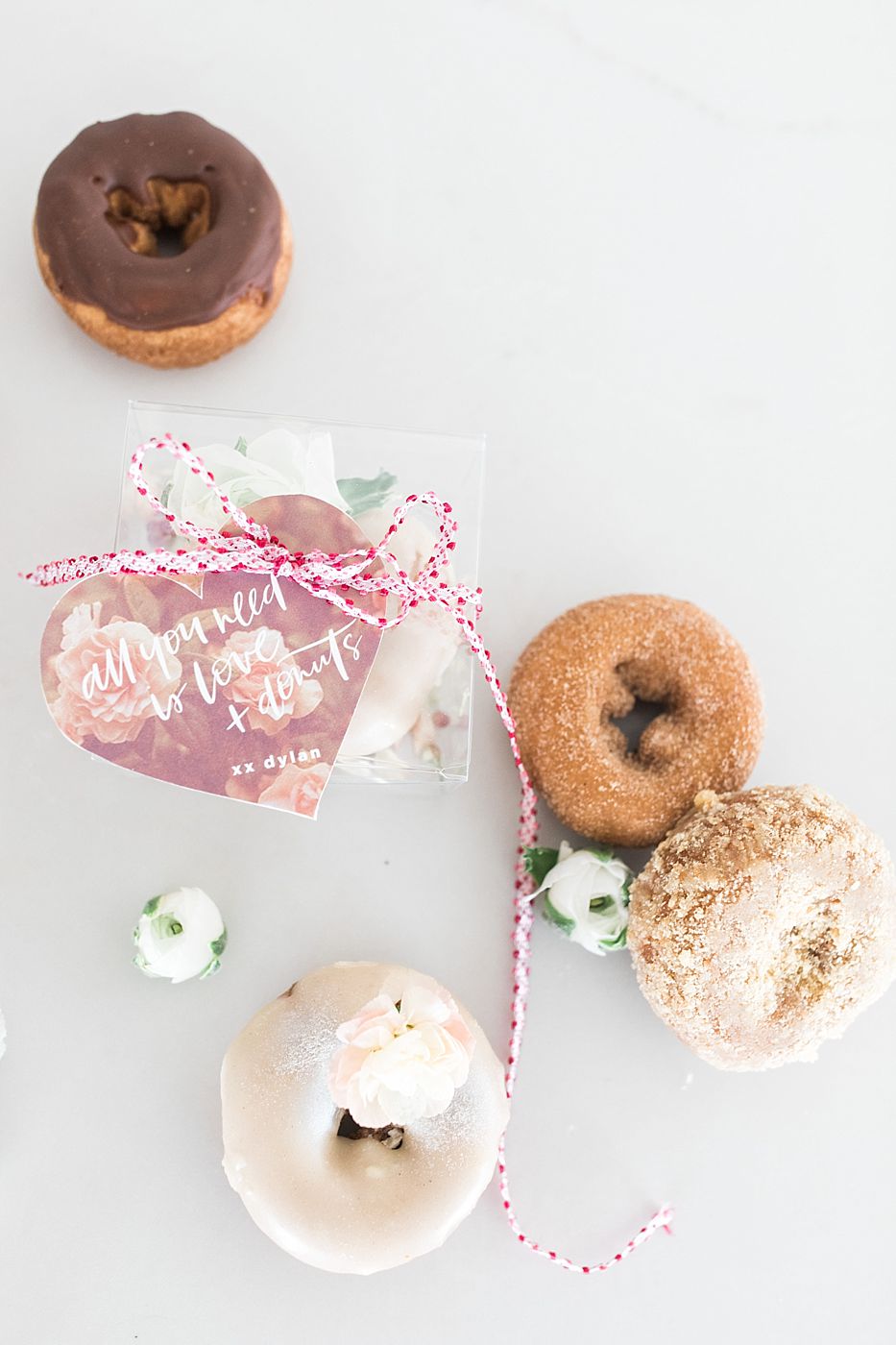 Valentine's Donuts with Beijos Blog
See the whole Valentine's Donuts feature on Beijos Blog here! There's a fun step by step tutorial and print out too! Click here.
A Valentine's Card
Want a peak at what the card Jake made me looked like? Please ignore my really bad hair color. 🙂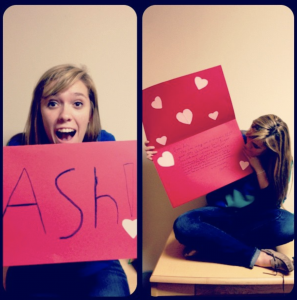 Want a Valentine's Session?
I'd love to photograph you and your sweetheart in honor of Valentine's Day. There's a small availability left for cuddly and cute sessions. Message me here! I may bring you a Valentine's Donut too. 🙂