Amidst the City's bustling wind, and surprising lack of Karl the Fog, we walked. We hiked. We laughed. As Kalyn and Richard told me about their love of trying new restaurants around the City, we embraced the wind. From a warm and glowing walk down Lovers' Lane to the sandy stroll on Bakers' Beach, Kalyn and Richard's San Francisco Presidio Engagement was spontaneous, fun, and intimate.
Kalyn and Richard, Thank you for embracing the wind. For embracing the unknown elements including the wind and the cold in a City that varies so much. For laughing and telling me about you two, to snuggling up and sharing kisses, I enjoyed every minute of your San Francisco Presidio Engagement. And I cannot wait for your Park Winters wedding next year. It's going to be a blast!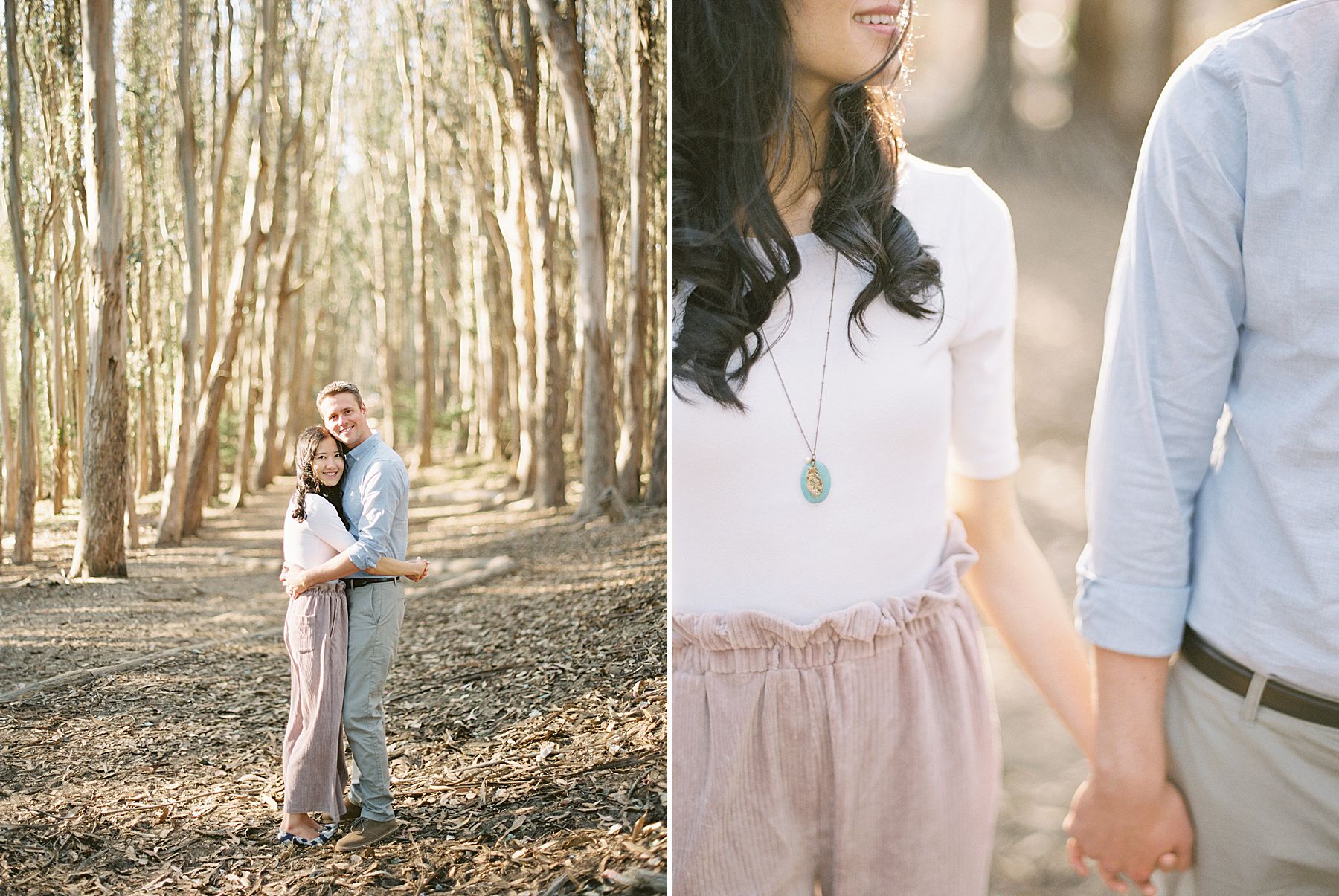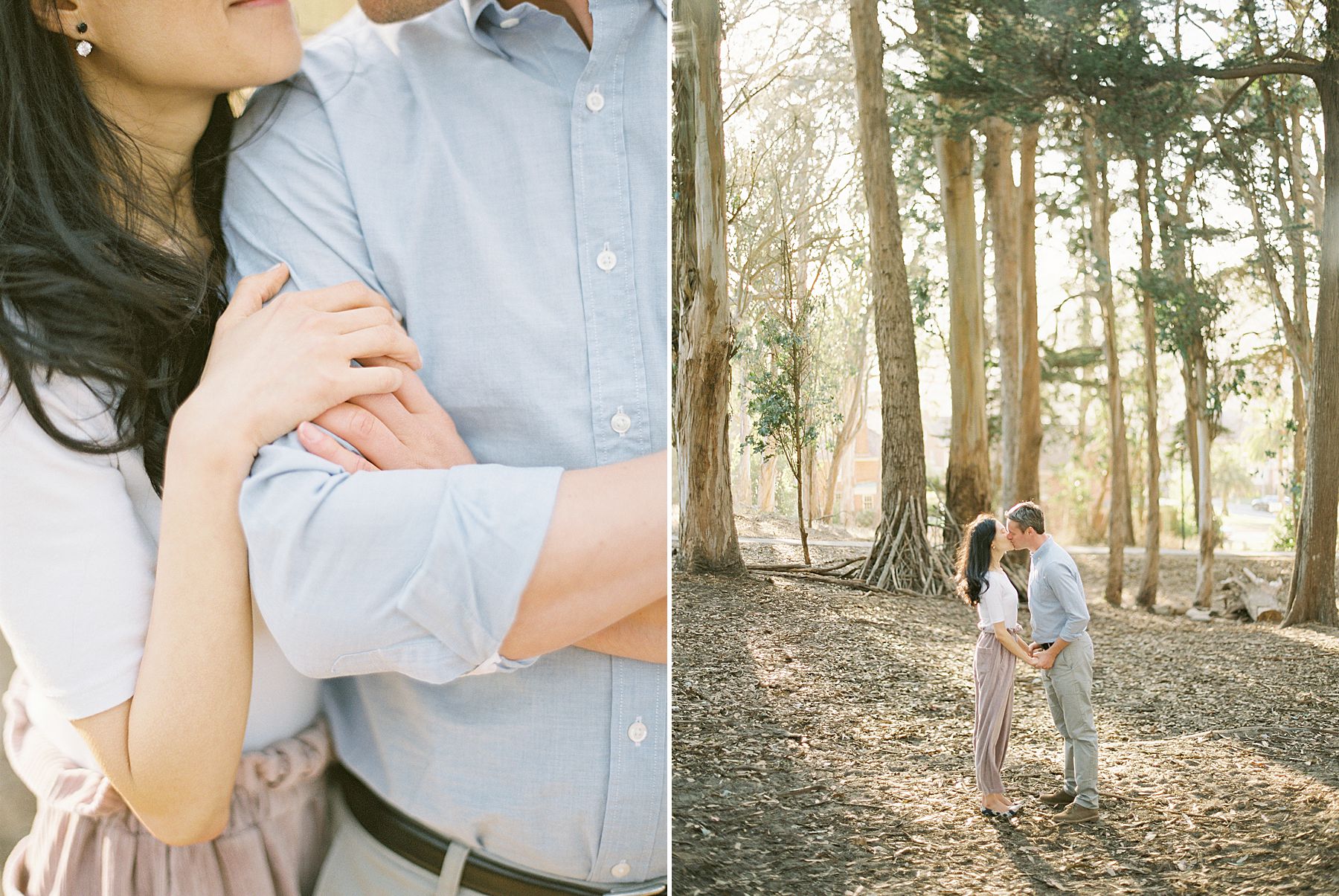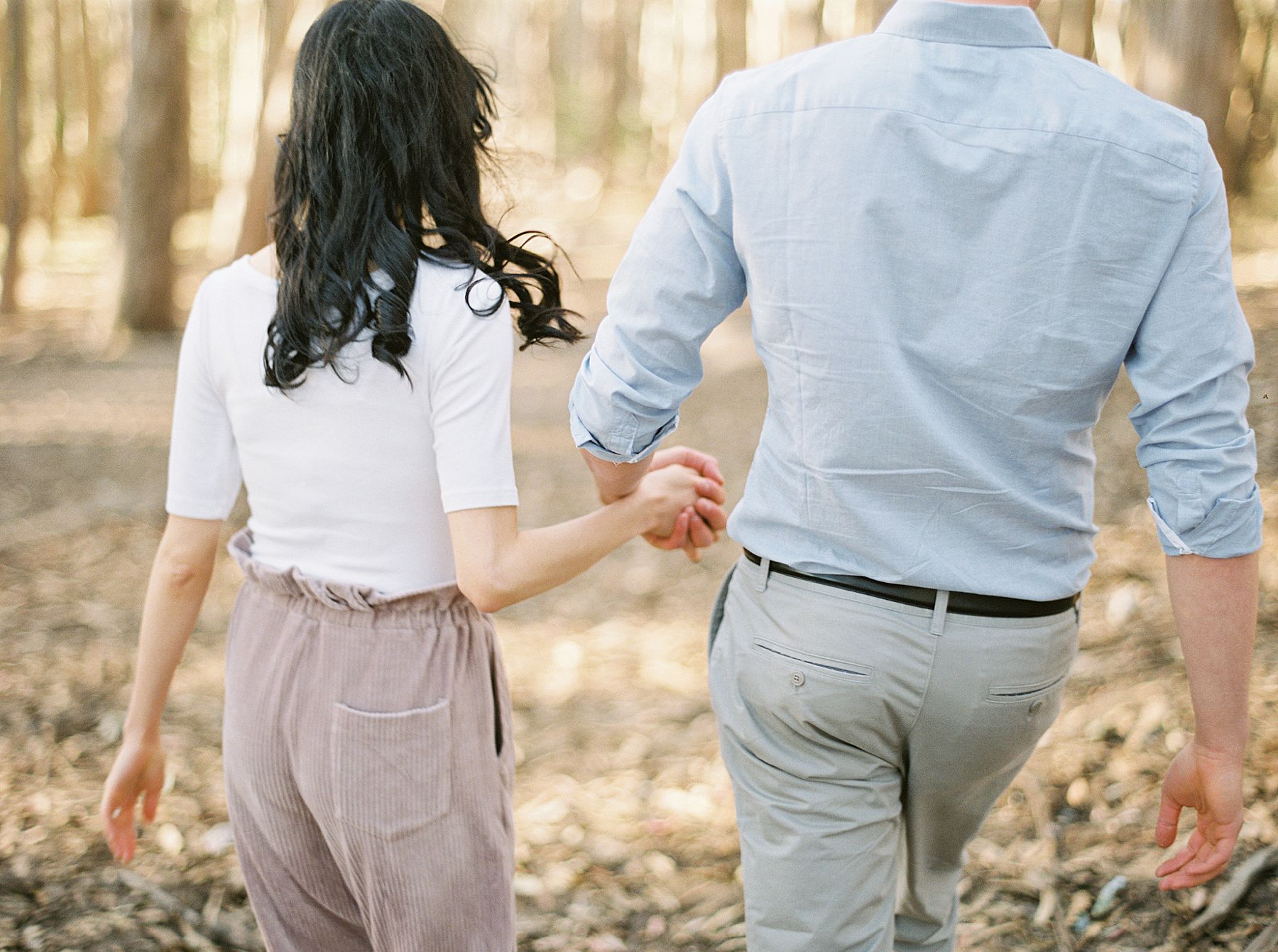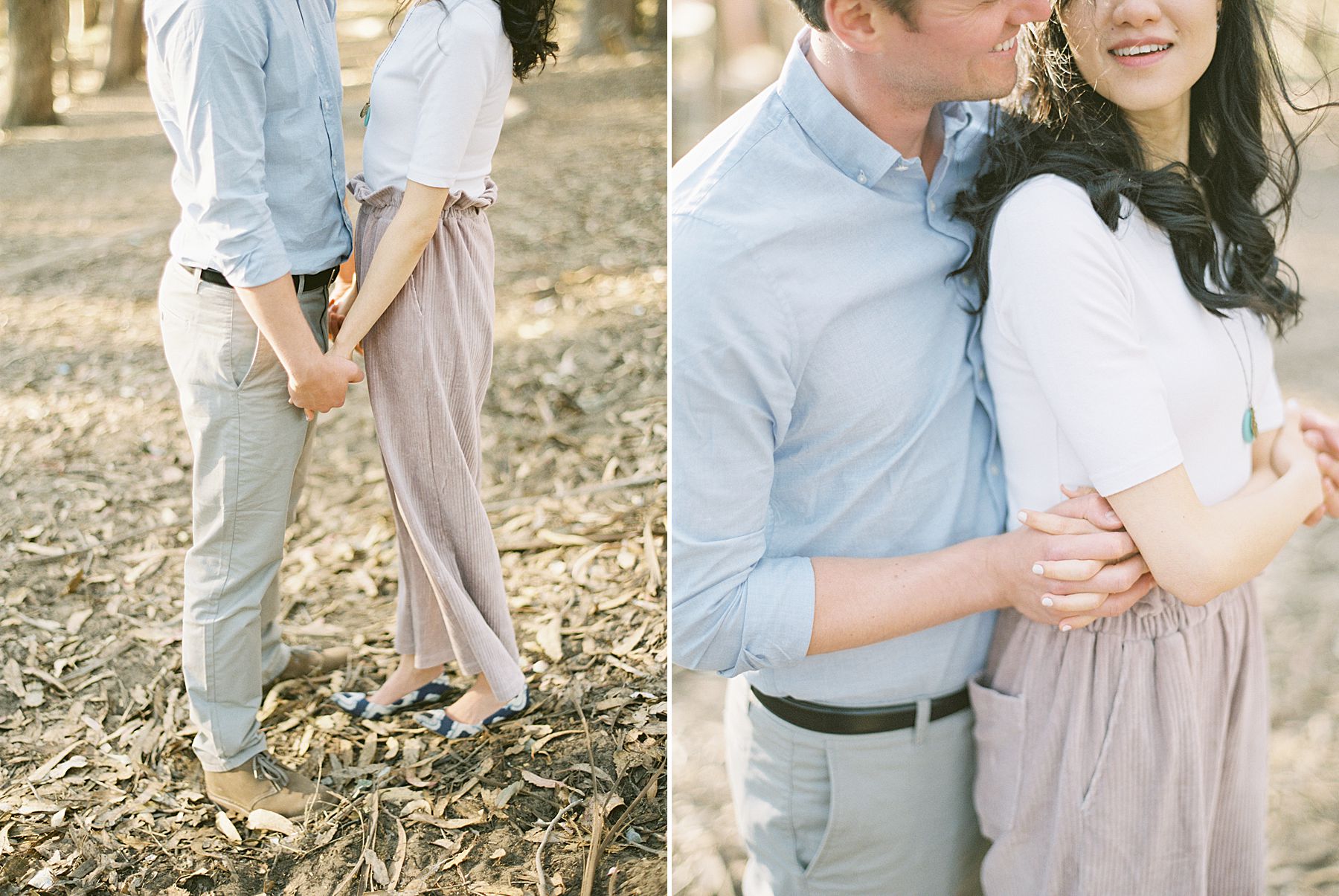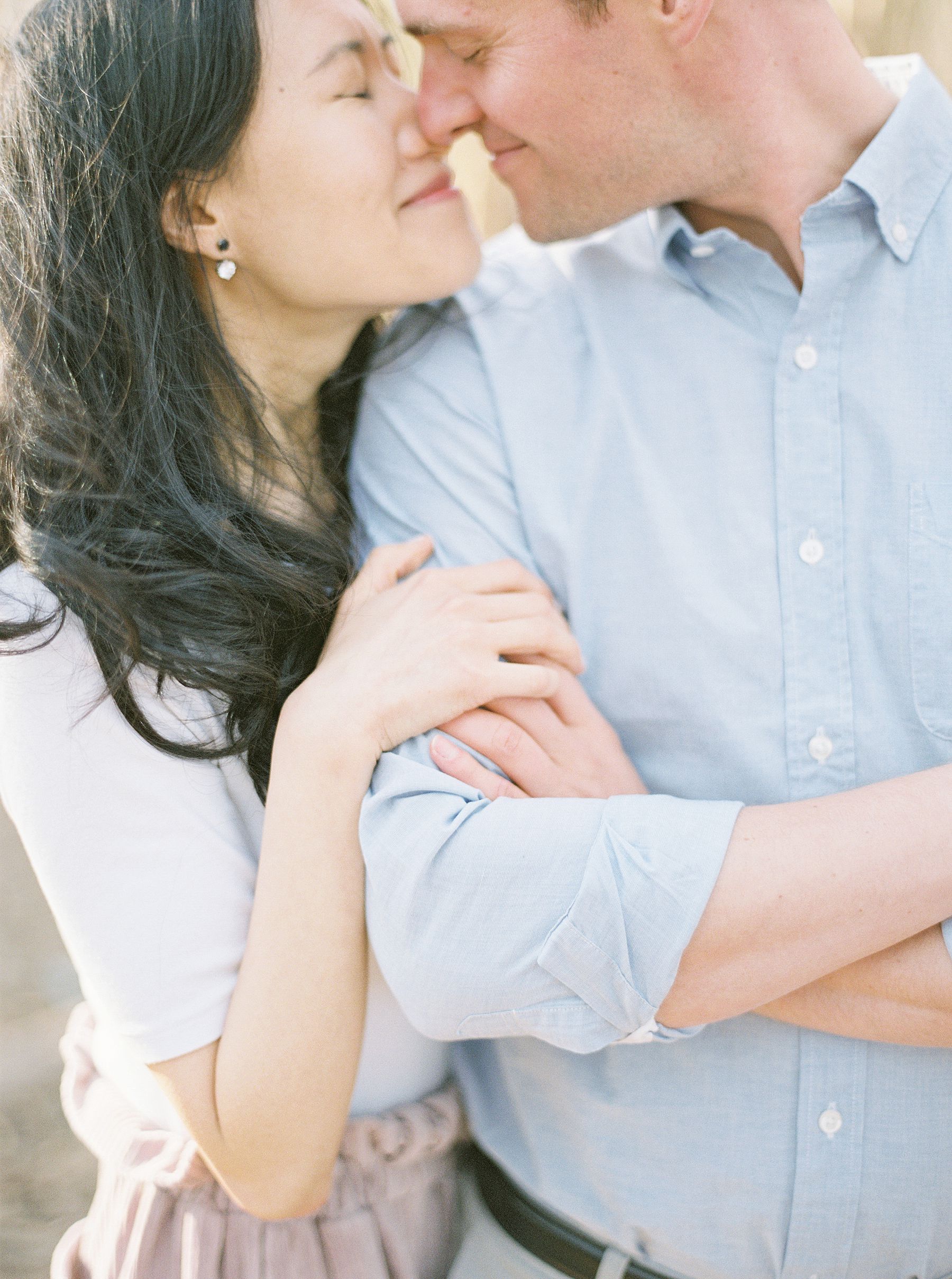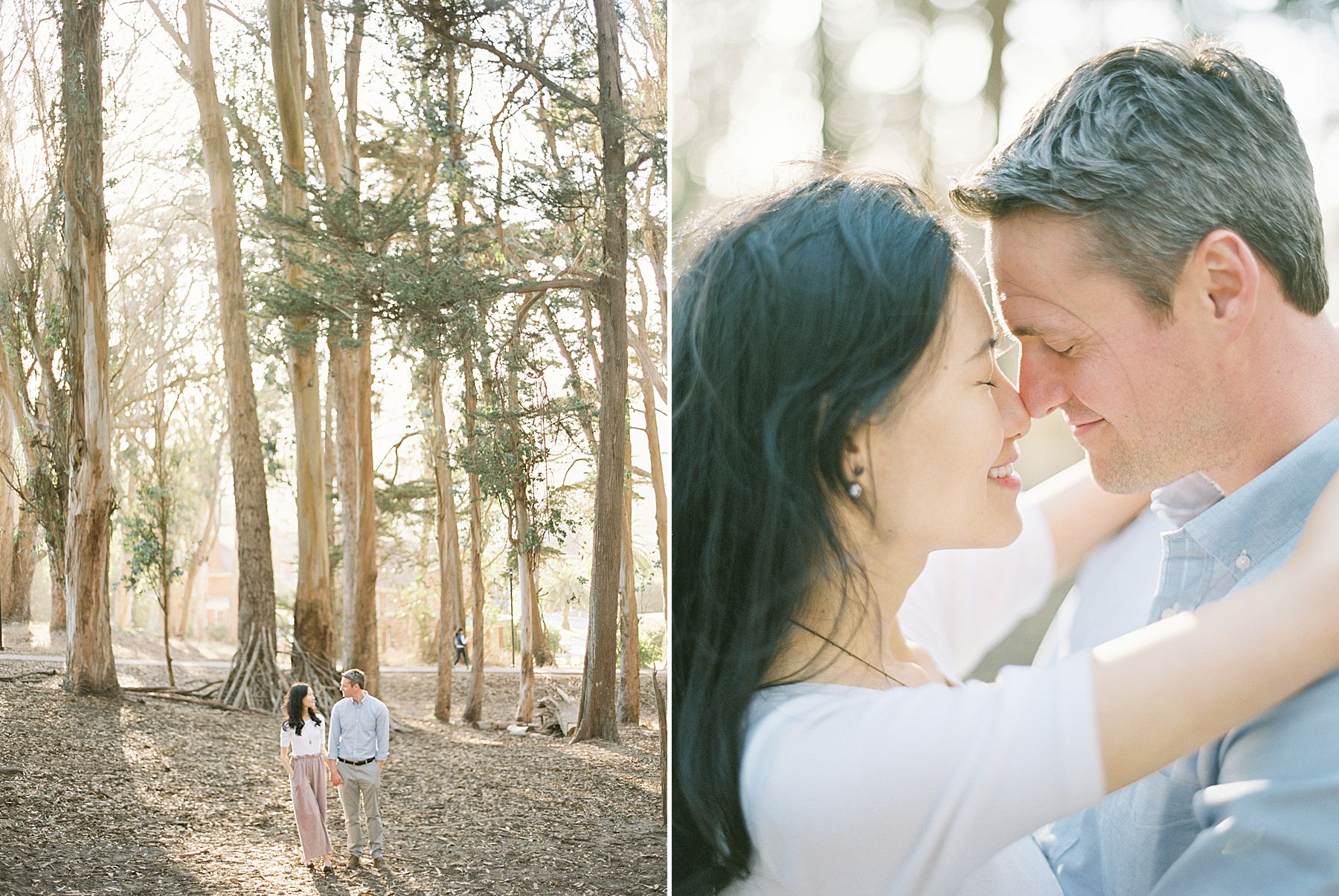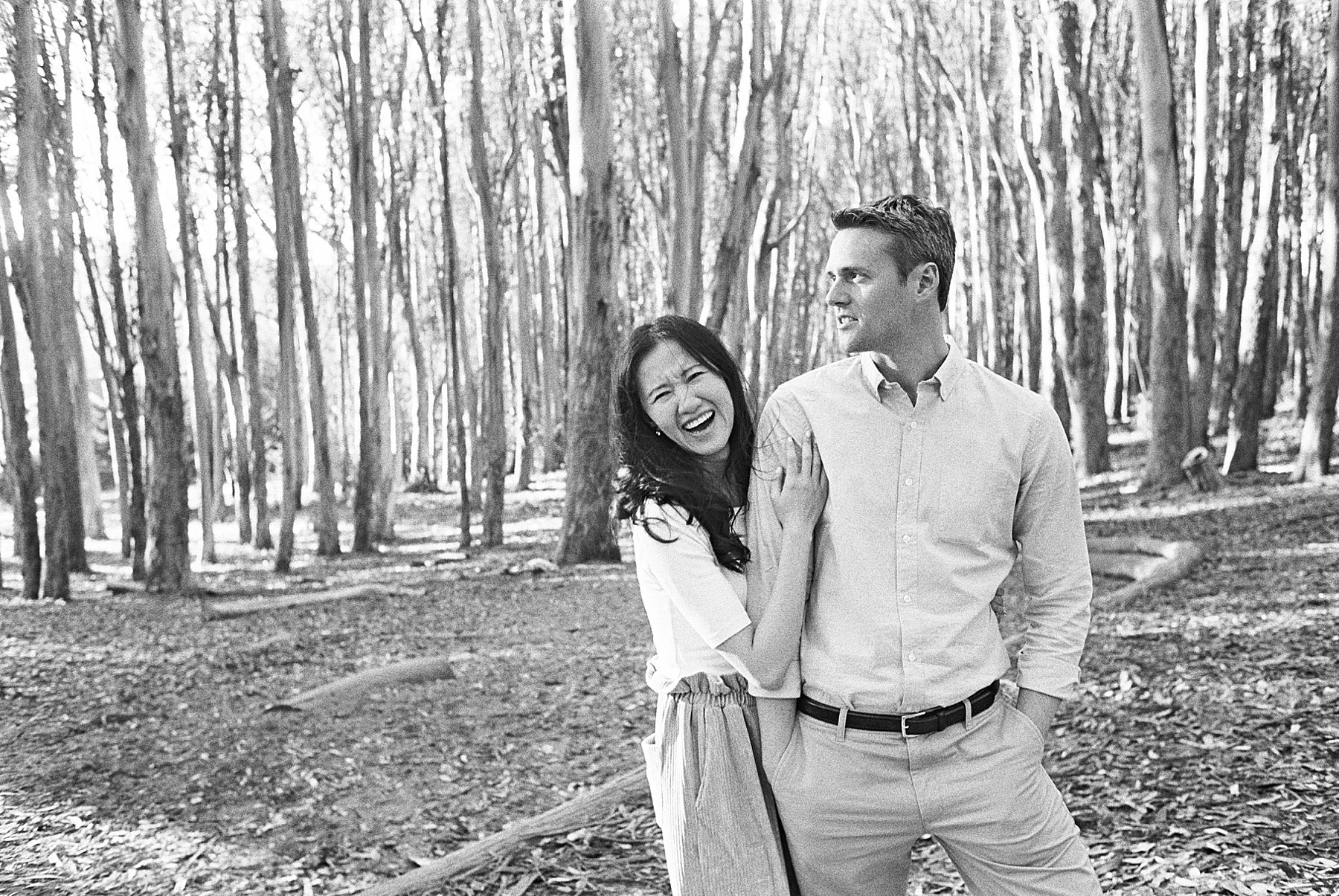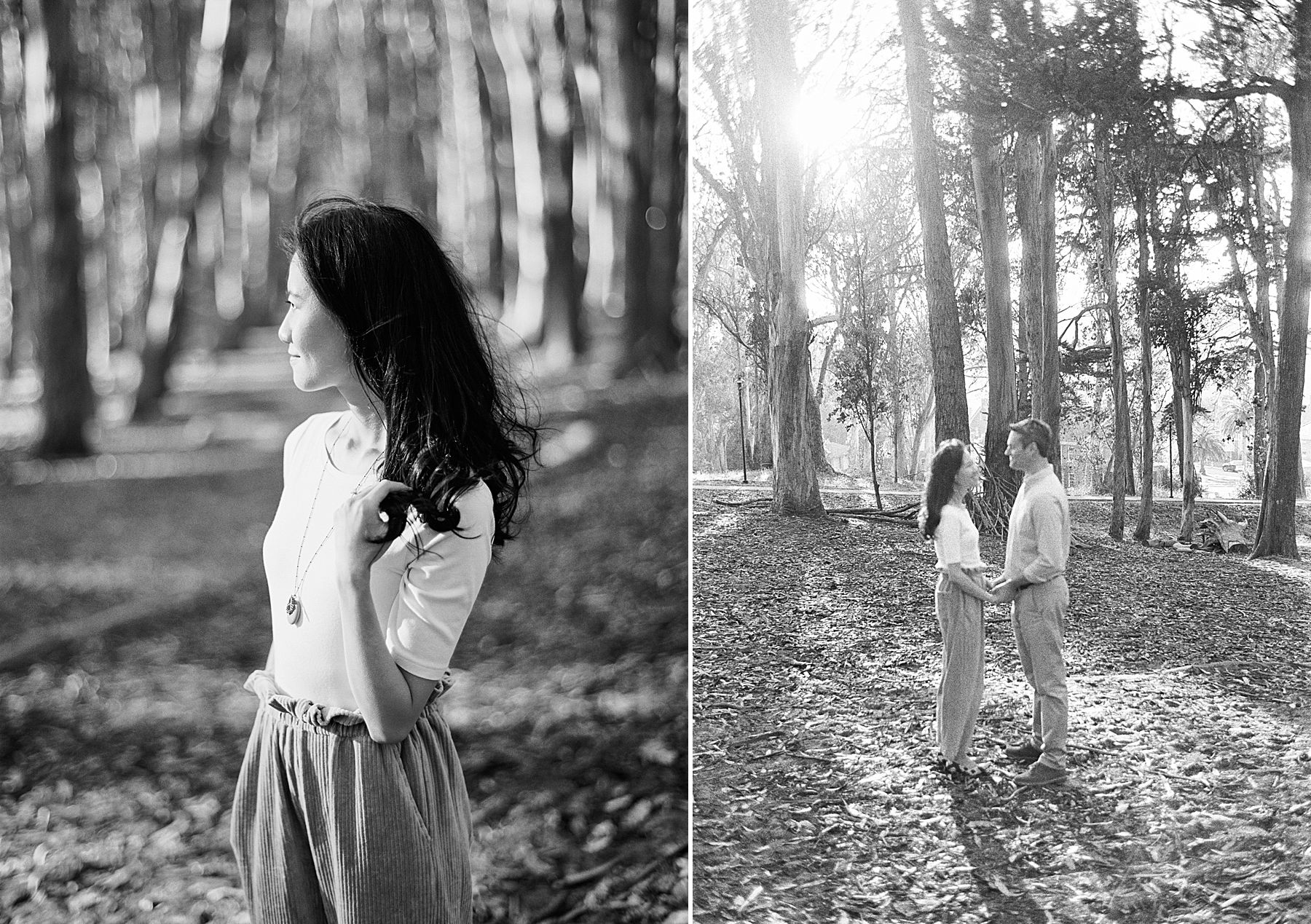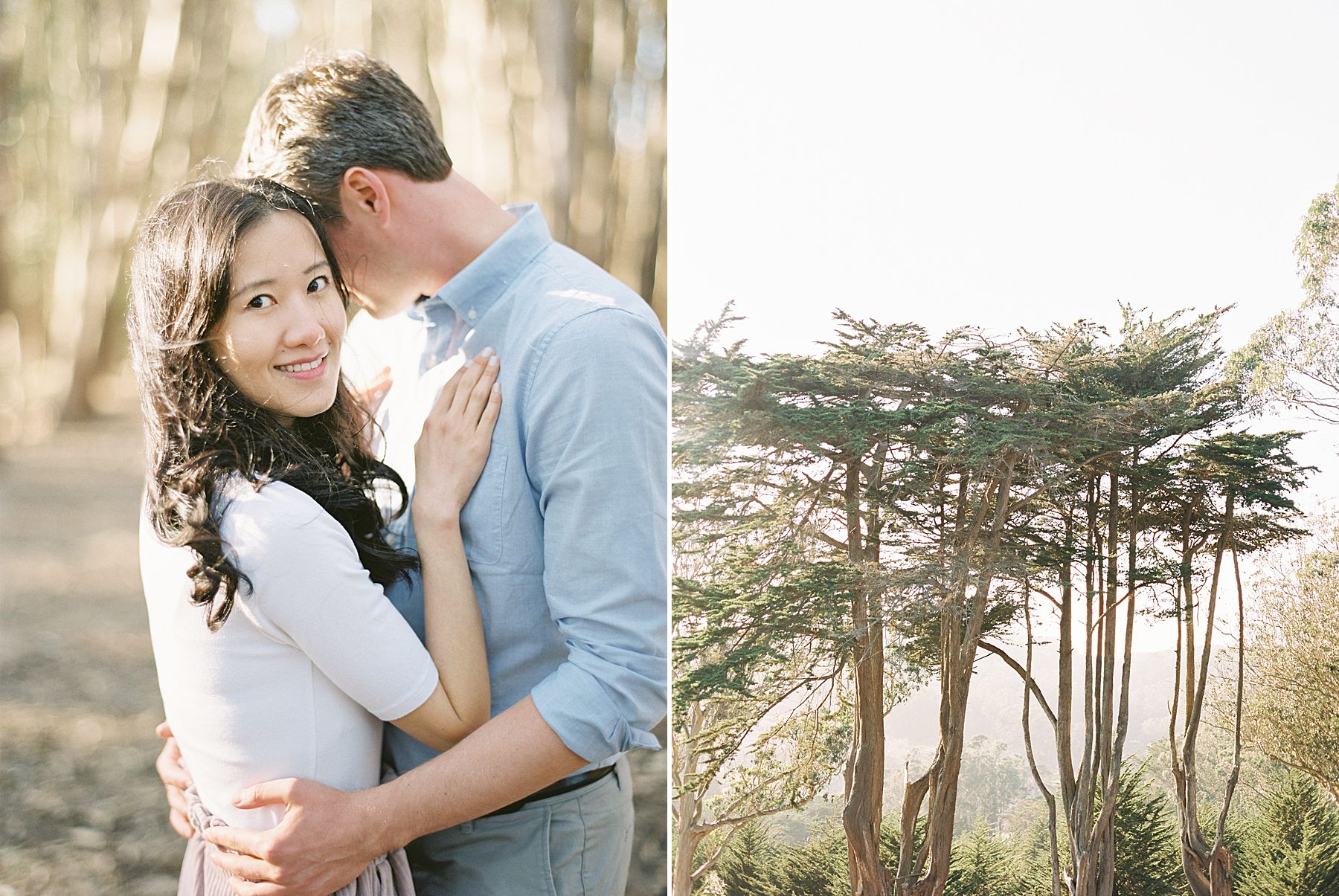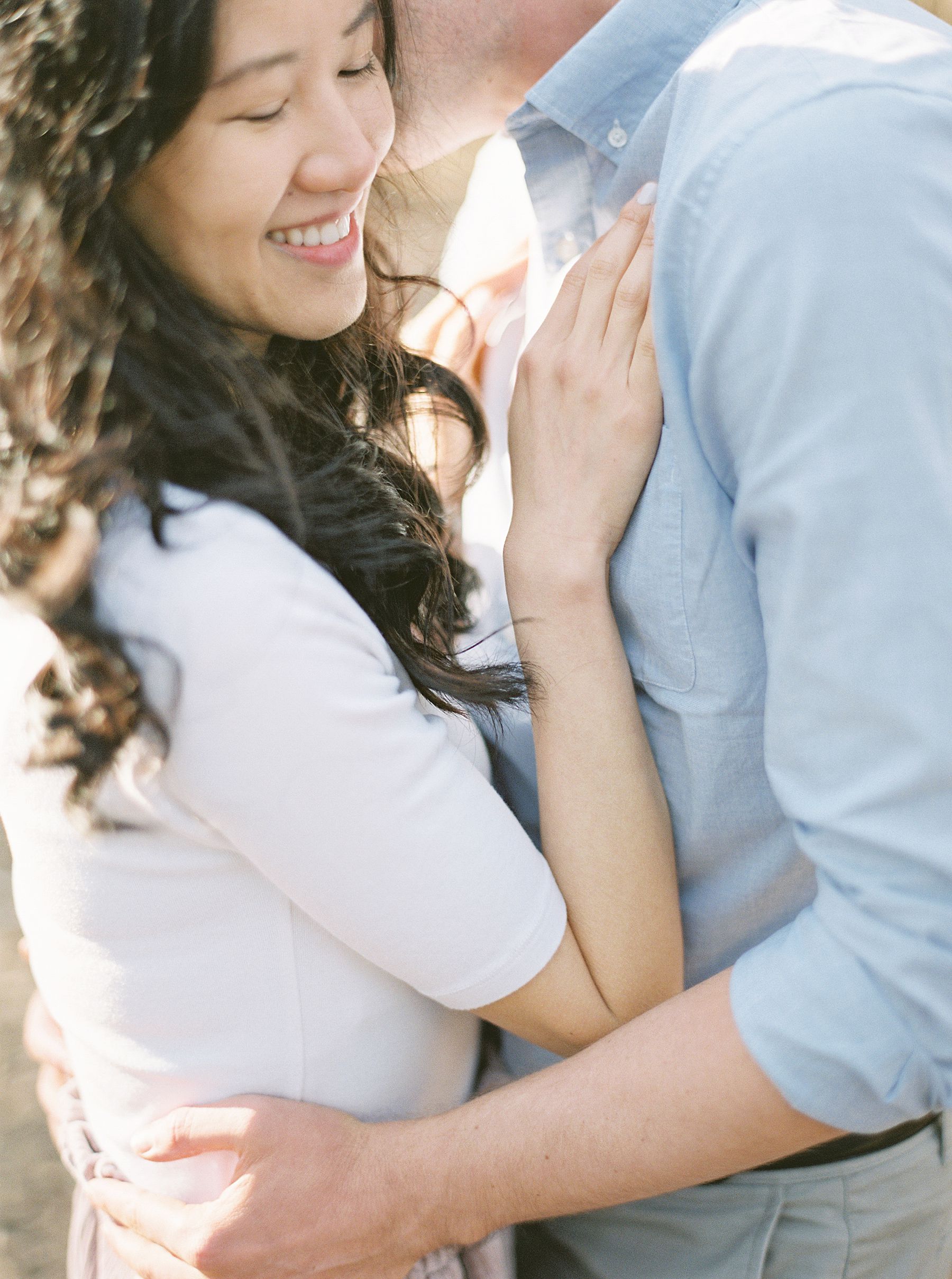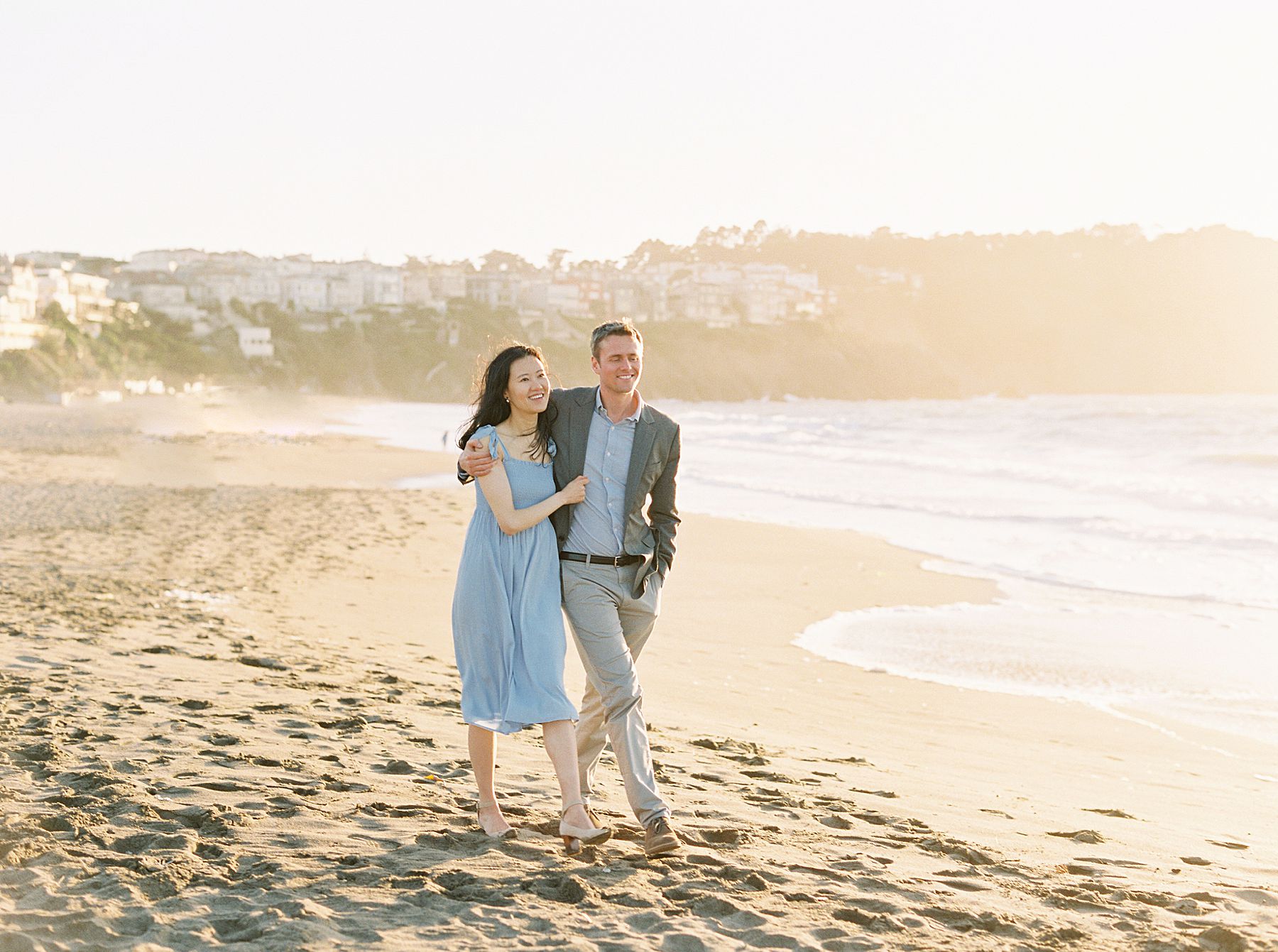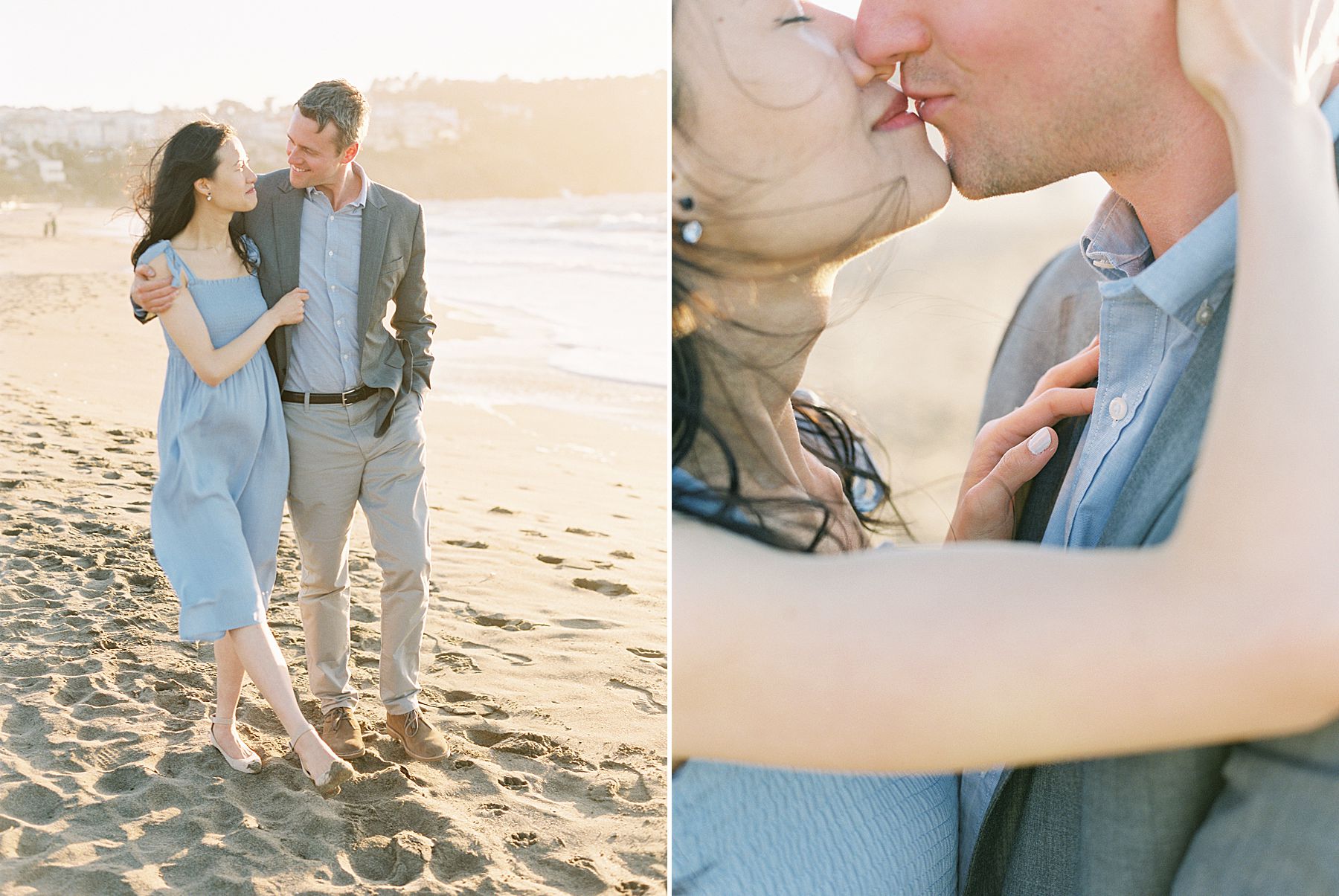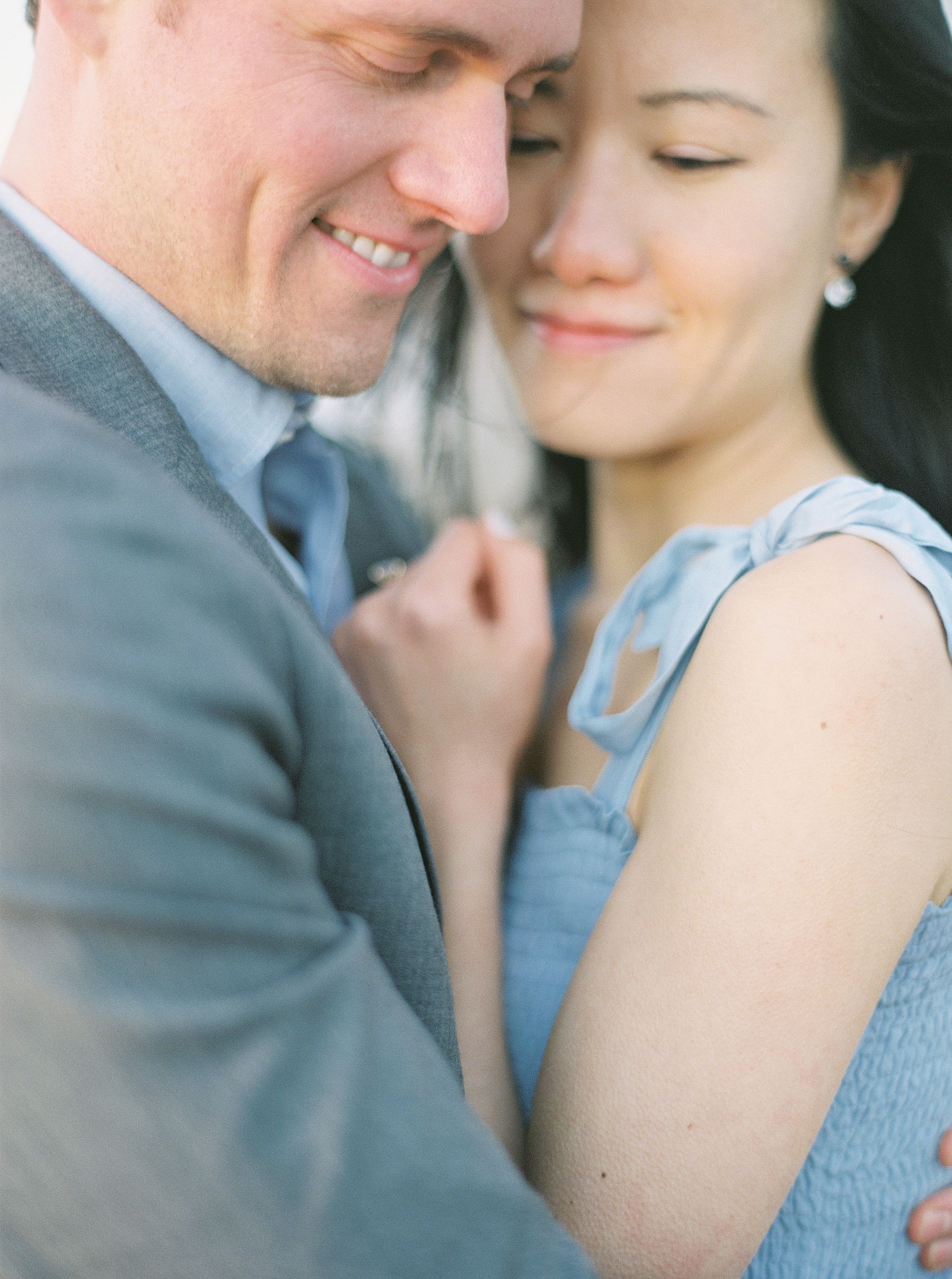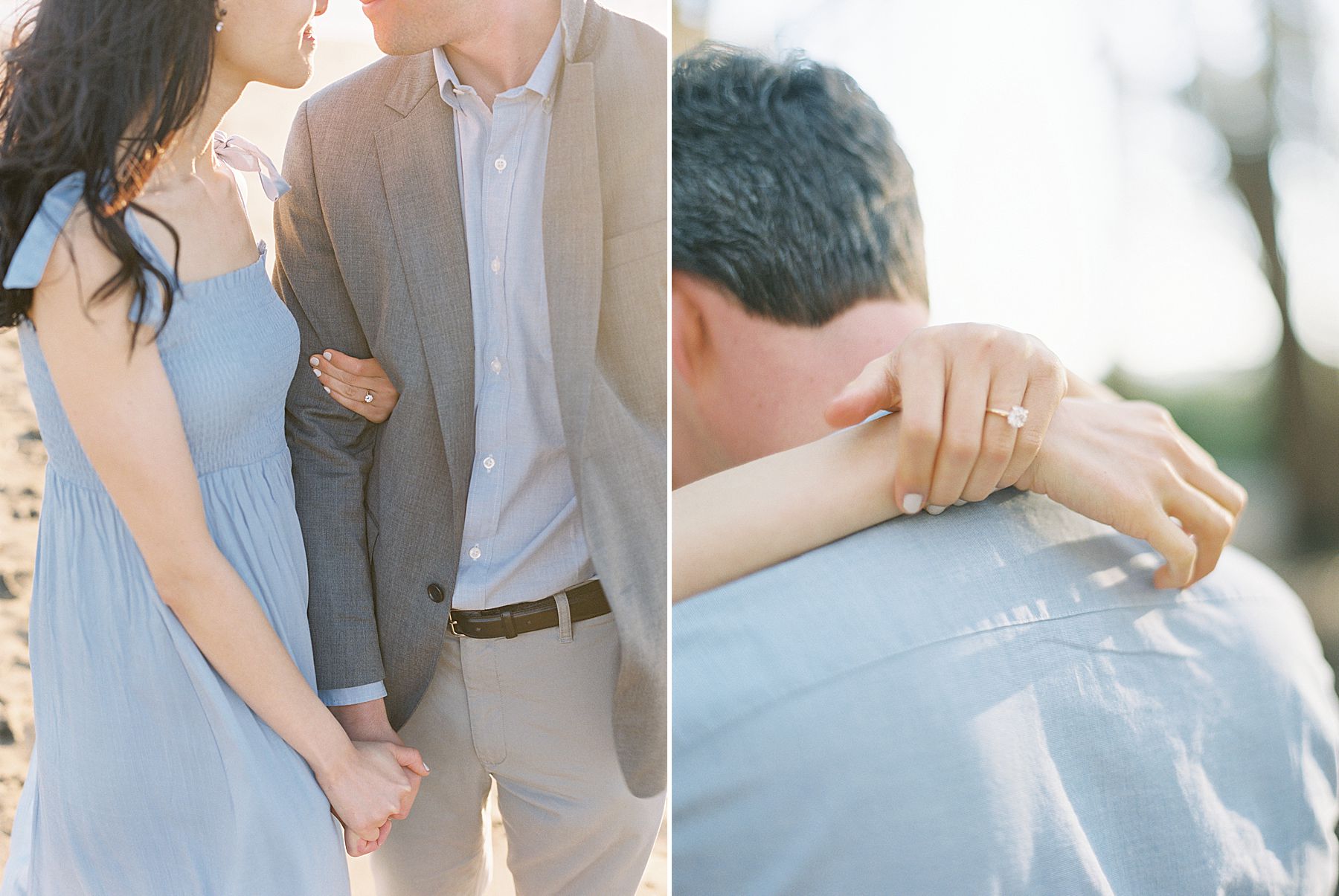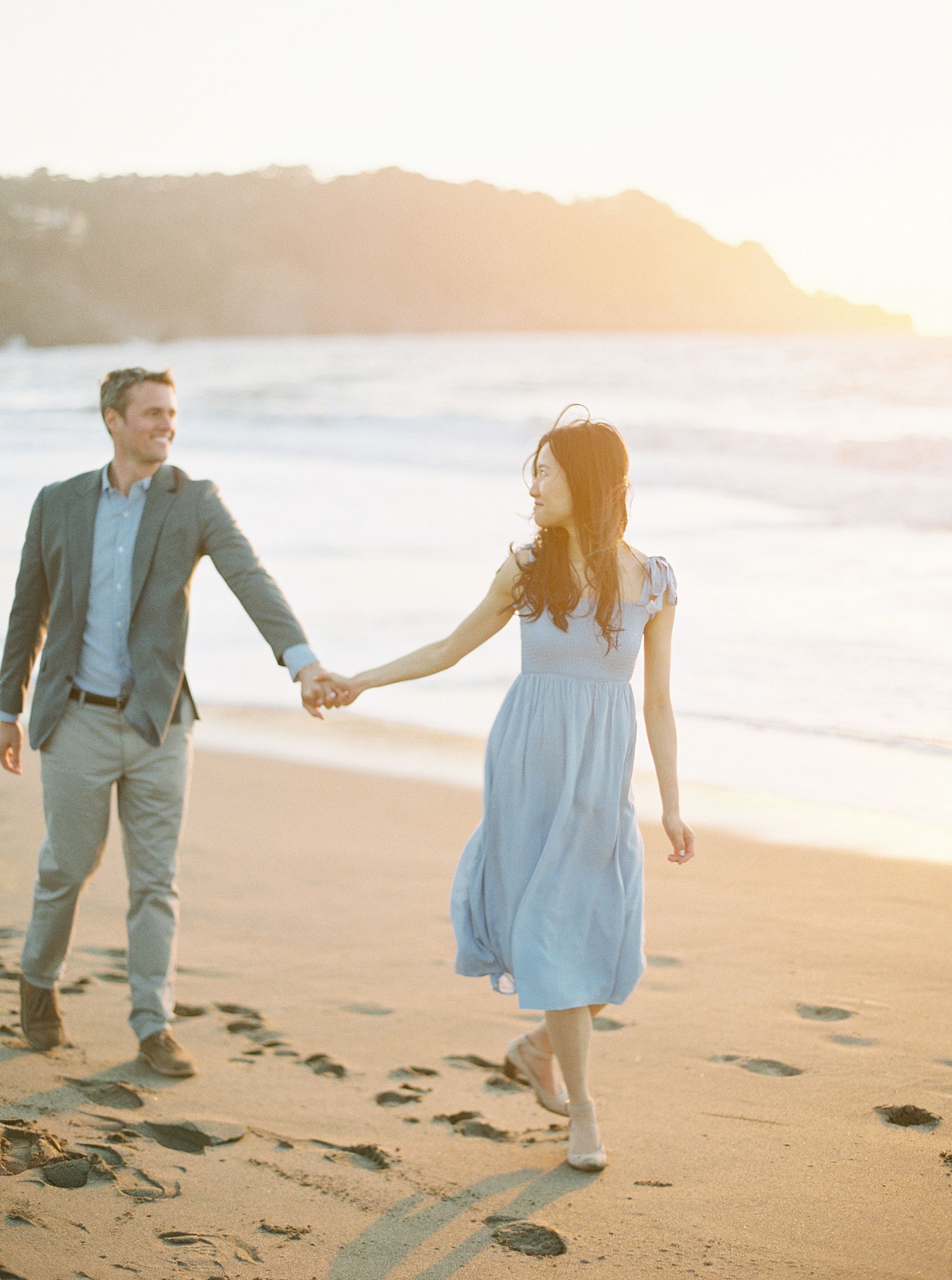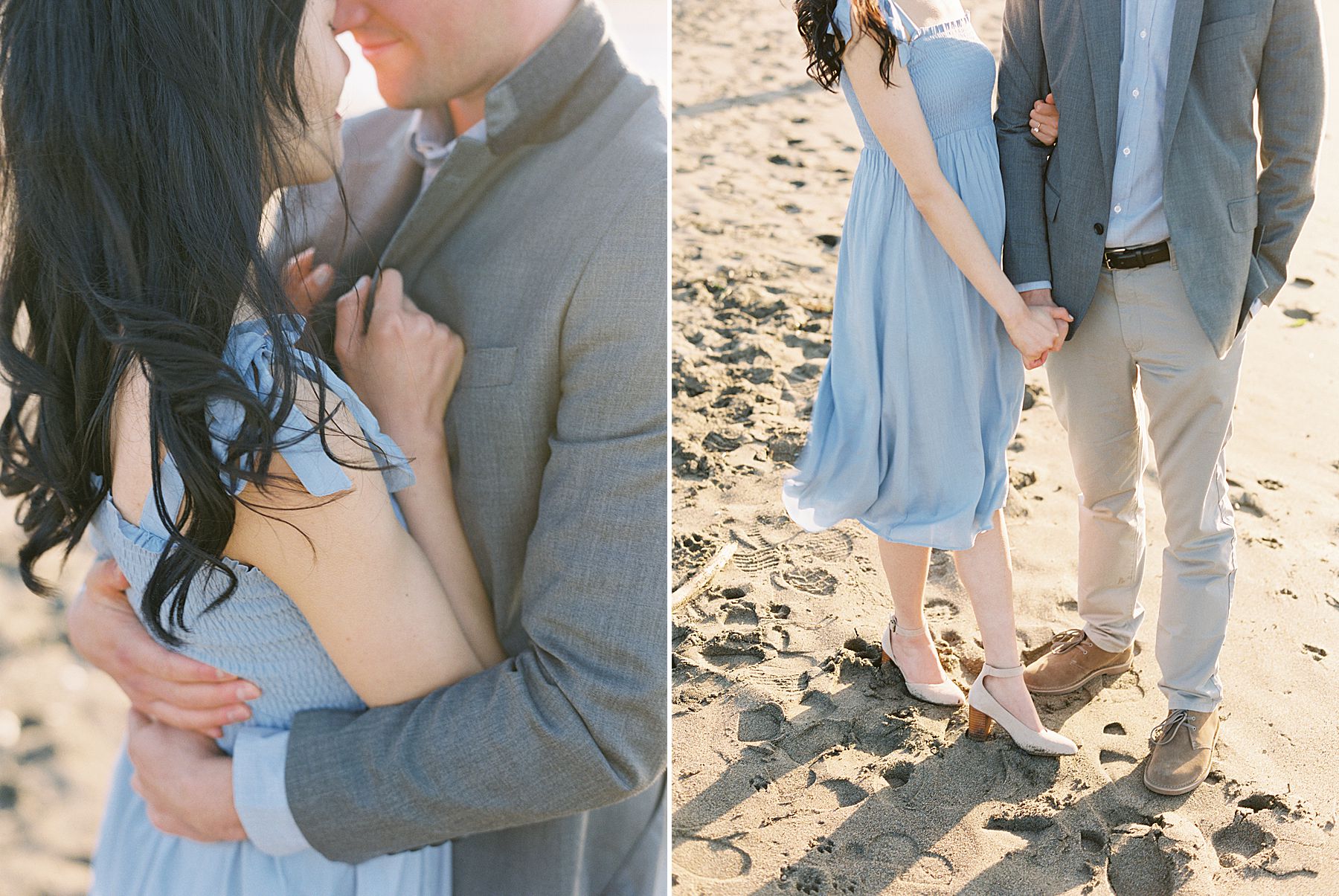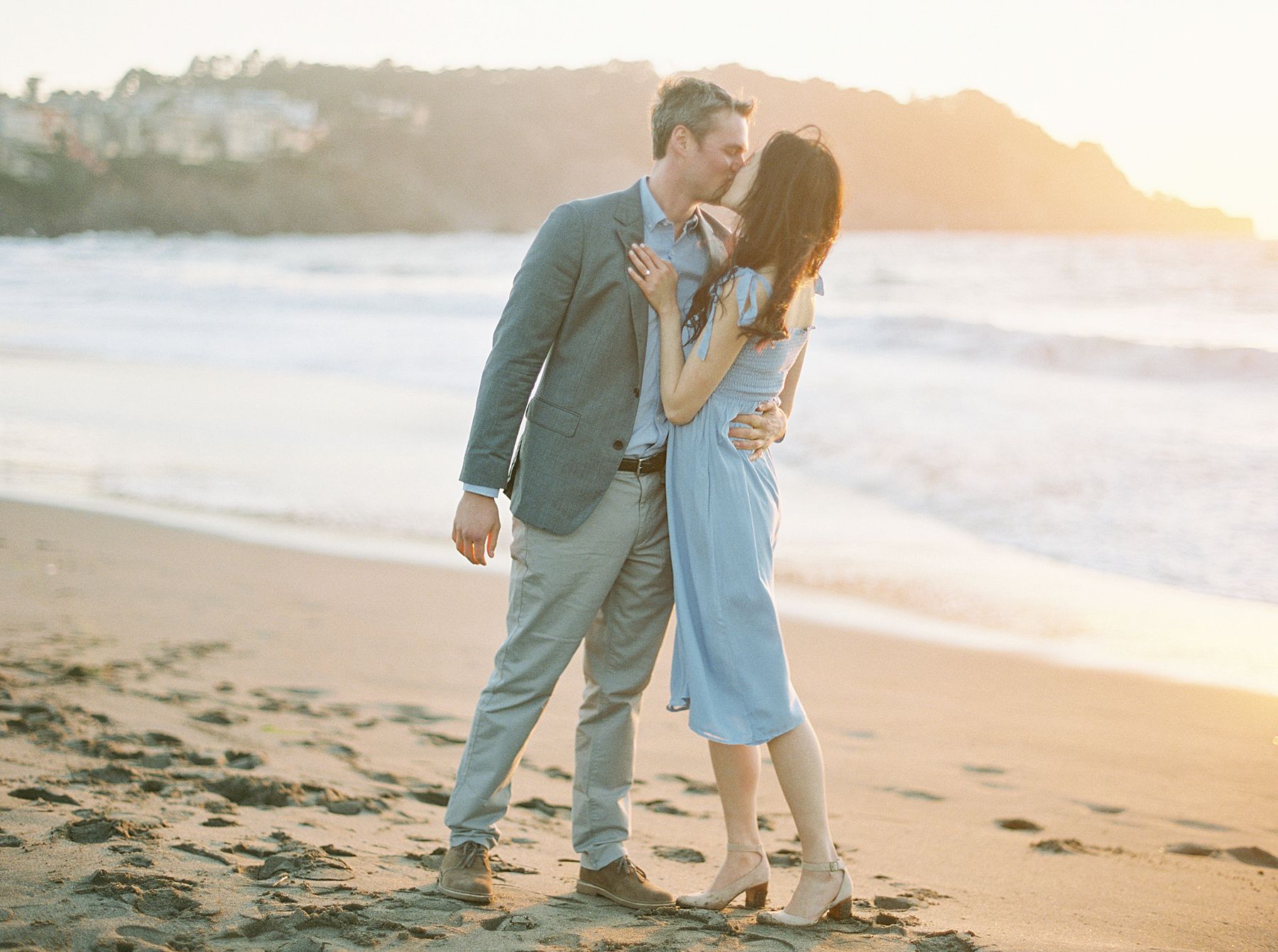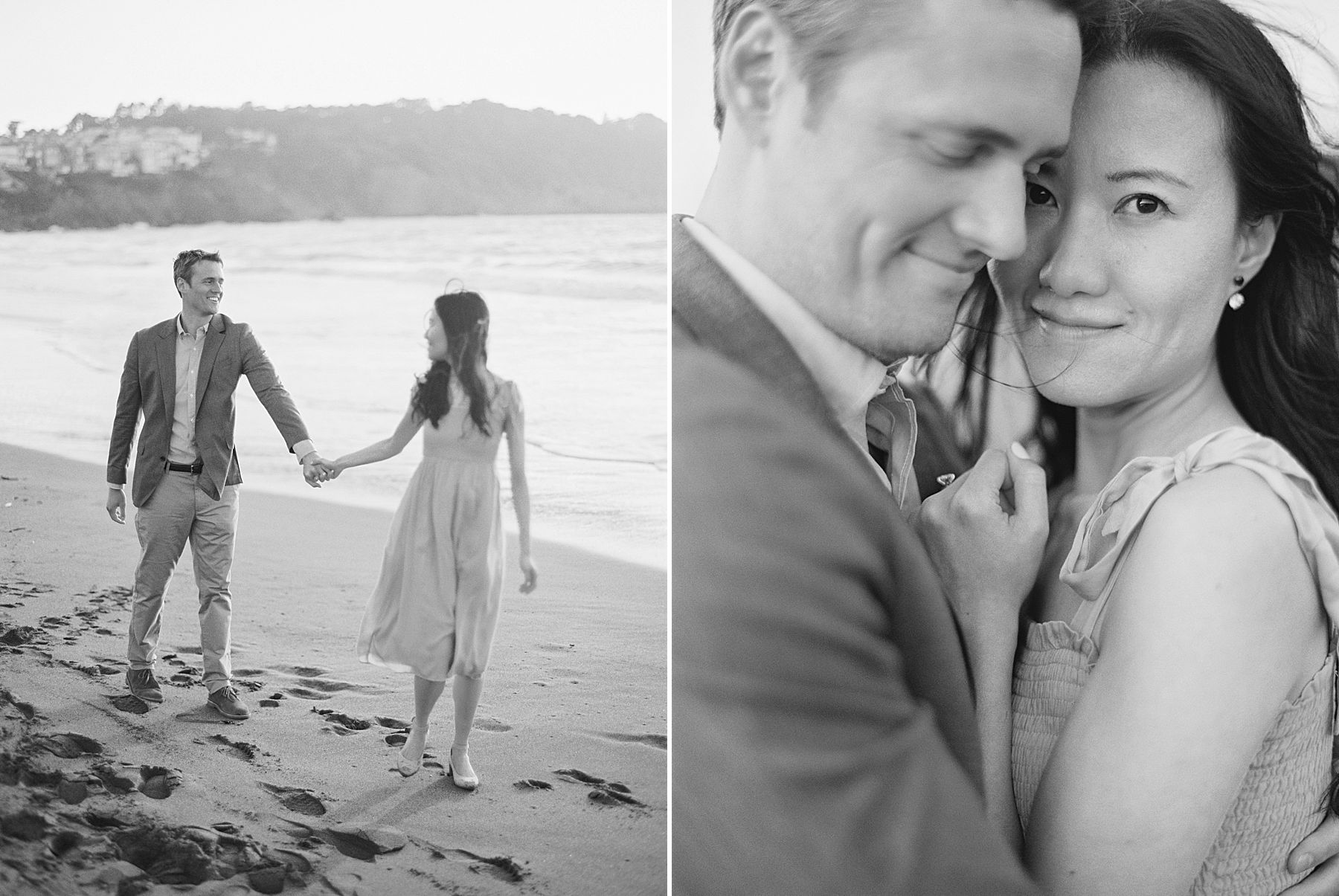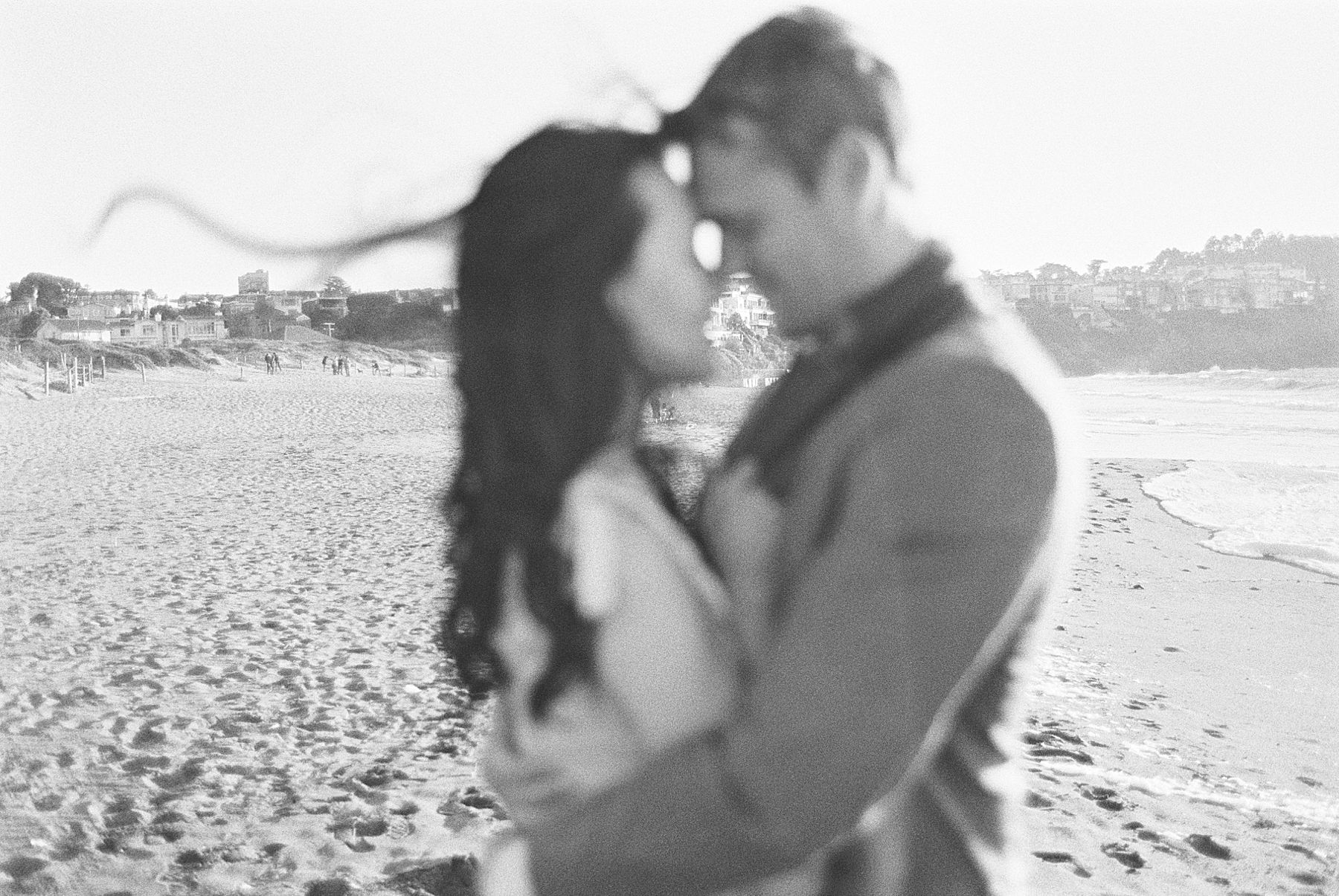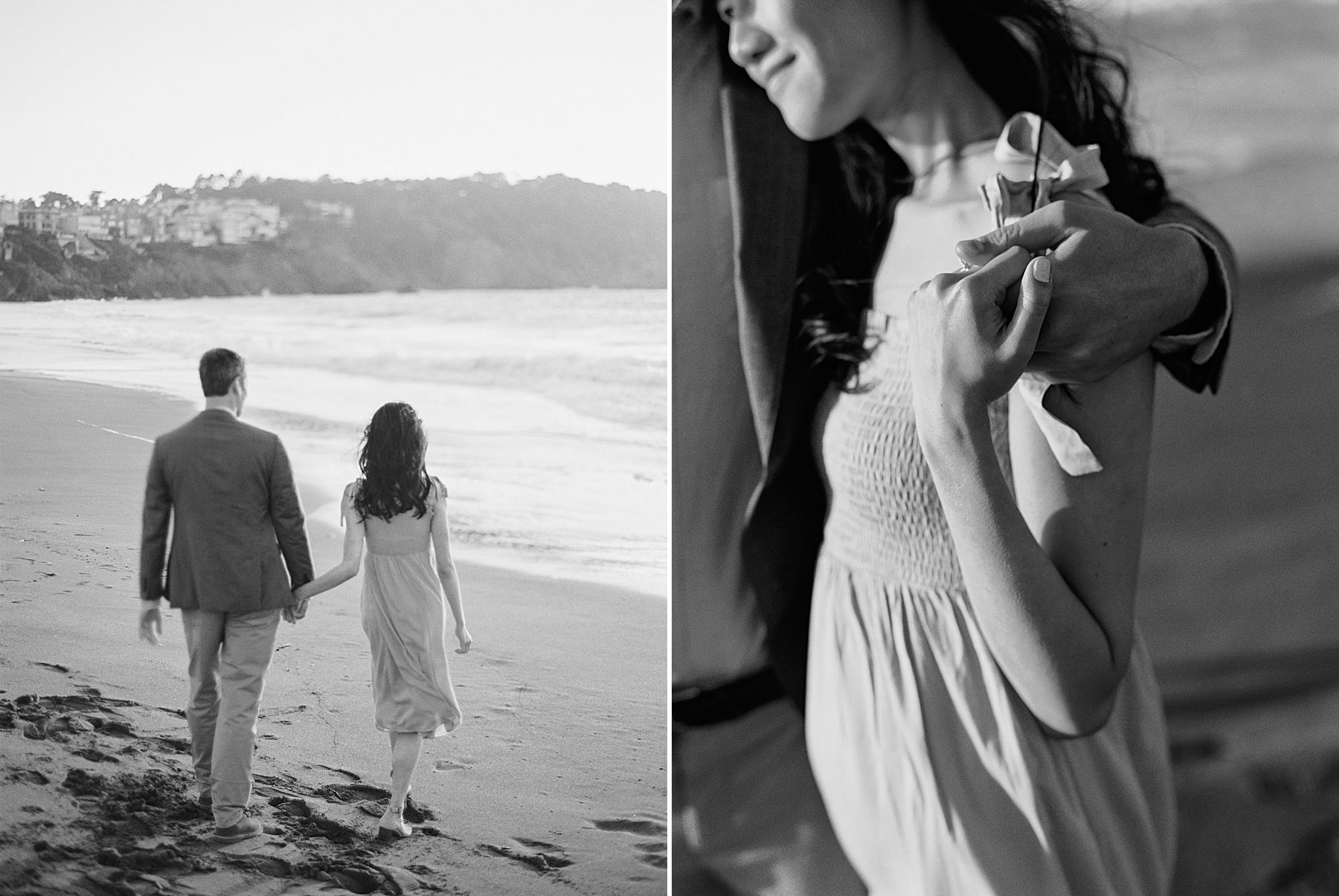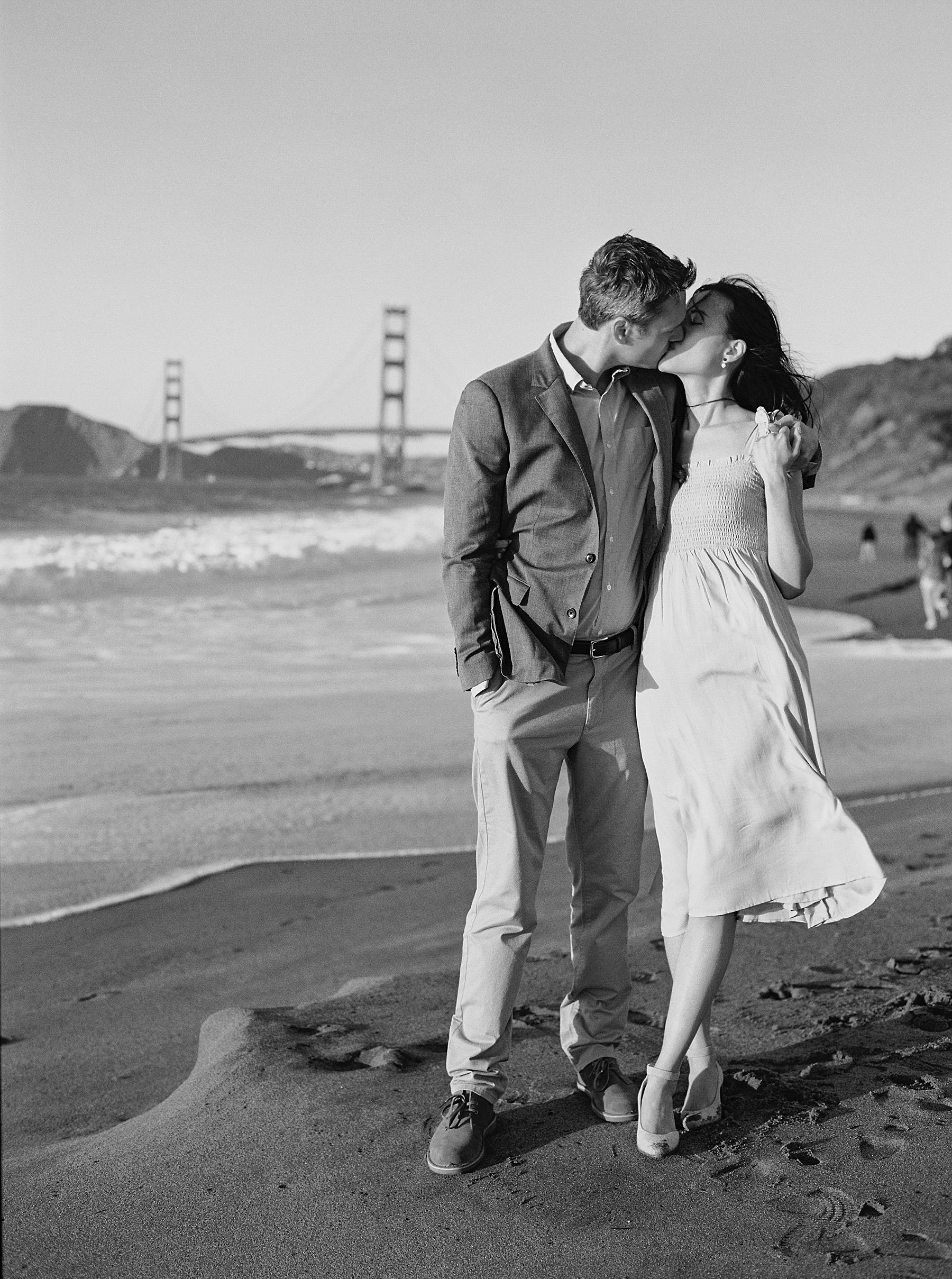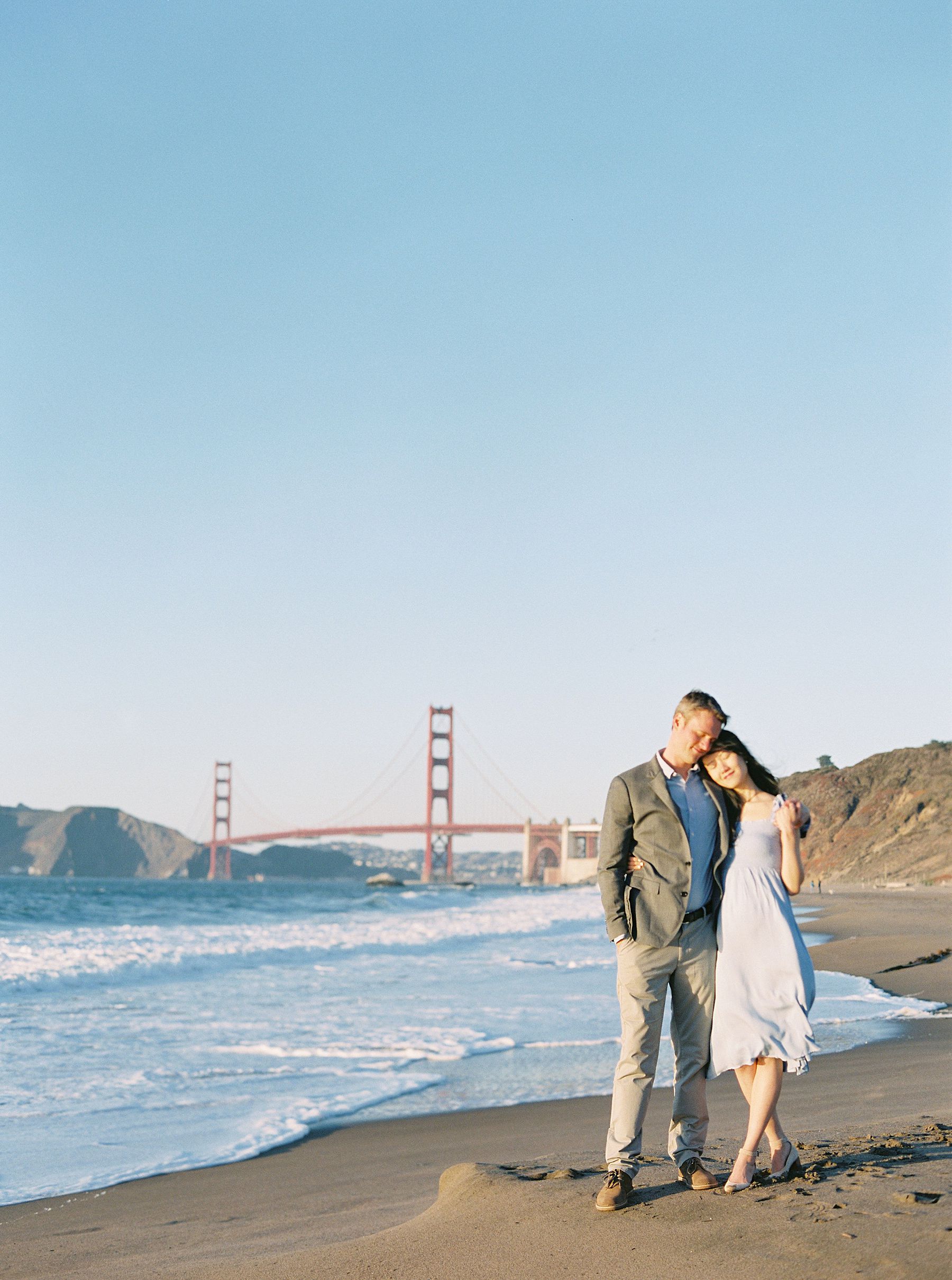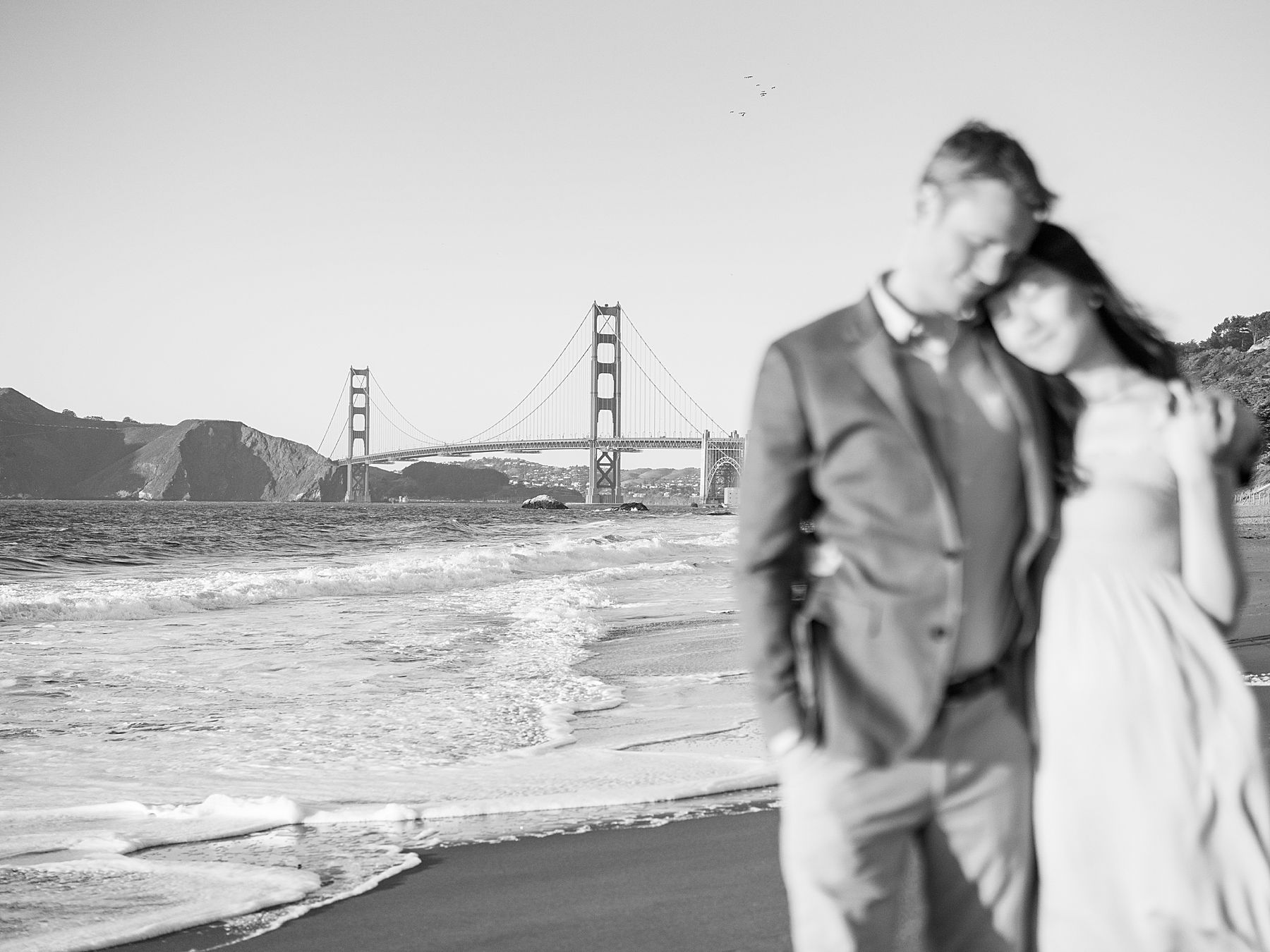 San Francisco Presidio Engagement
We absolutely love San Francisco Presidio Engagement sessions. From Lovers Lane to Bakers Beach, there are so many beautiful spots. Check out this foggy sunrise Baker Beach Engagement Session with Ashley and Fred. We also explored other spots in the Presidio with Christina and Tony for their engagement session.  You cannot go wrong with an SF Engagement Session.
Park Winters Wedding
We are so excited for Kalyn and Richard's Park Winters wedding next year. We absolutely love the Park Winters venue, team, and weddings on property. Check out Kara and Drew's Fairytale Park Winters Wedding featured on The Perfect Palette. Don't forget Jocelyn and Andrew's Colorful Park Winters Wedding featured on Ruffled Blog. Sahar and Paul had a gorgeous Persian and blush wedding day at Park Winters too.
About Ash Baumgartner
Ash Baumgartner is a hybrid wedding photographer based in Northern California. Ash is a wife, new boy mama, bunny mama, and lover of all things that represent your soul-filled legacy. When she's not photographing couples in love or important motherhood milestones, you can find Ash baking cookies, volunteering, enjoying a margarita with friends, or at the ballet. Follow along with Ash Baumgartner's work on Instagram.