An unexpected trip to San Diego and Murph's girlfriend. After a busy year of teaching elementary school, Christina and Tony planned to take a road trip. Visit some neat spots, see the sights. But with the craziness of the end of the school year, neither got around to planning it. So on a whim, with their planned time off, they jetted off to San Diego, where they attended college. Christina wanted Tony to research restaurants for a nice dinner but he insisted on visiting their classic date spots, the cliffs looking over the ocean in La Jolla. Well after a photo by a stranger, Tony hopped down on one knee unexpectedly and asked Christina to be his forever. And I couldn't have loved it anymore when they told me all about it at their Presidio Engagement Session.
You see, I have a bond with these two. We're both parents. Well, bunny parents that is. They have a sweet little white furry bunny named Bailey. Who, I have promptly named Murph's girlfriend. Bailey was even kind enough to bring Murph a treat! So sweet (ha!). And I cannot wait for their bunny to be a part of their Bridges Golf Club Wedding today in San Ramon!
Christina and Tony, Thank you for battling the cold during your Presidio Engagement Session. For climbing rocks and old forts in heels and a dress. And of course, thank you for bringing your bunny, sharing bunny pictures with me, and texting about when our bunnies are being crazy. I can't wait to continue to celebrate your love story today at your wedding and know we are bonded by bunnies for life! It's going to be a beautiful day!
All film was developed and scanned by Photovision.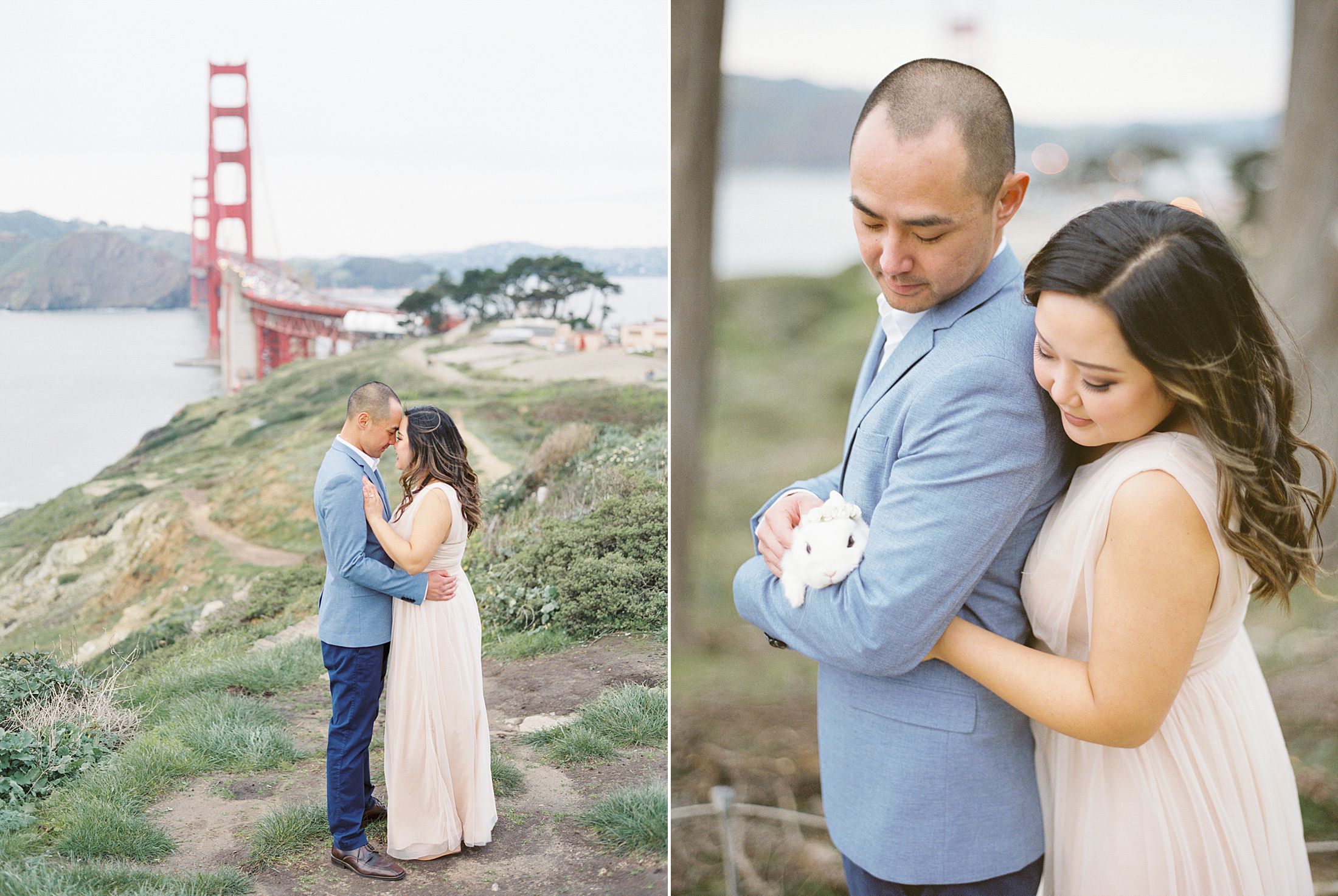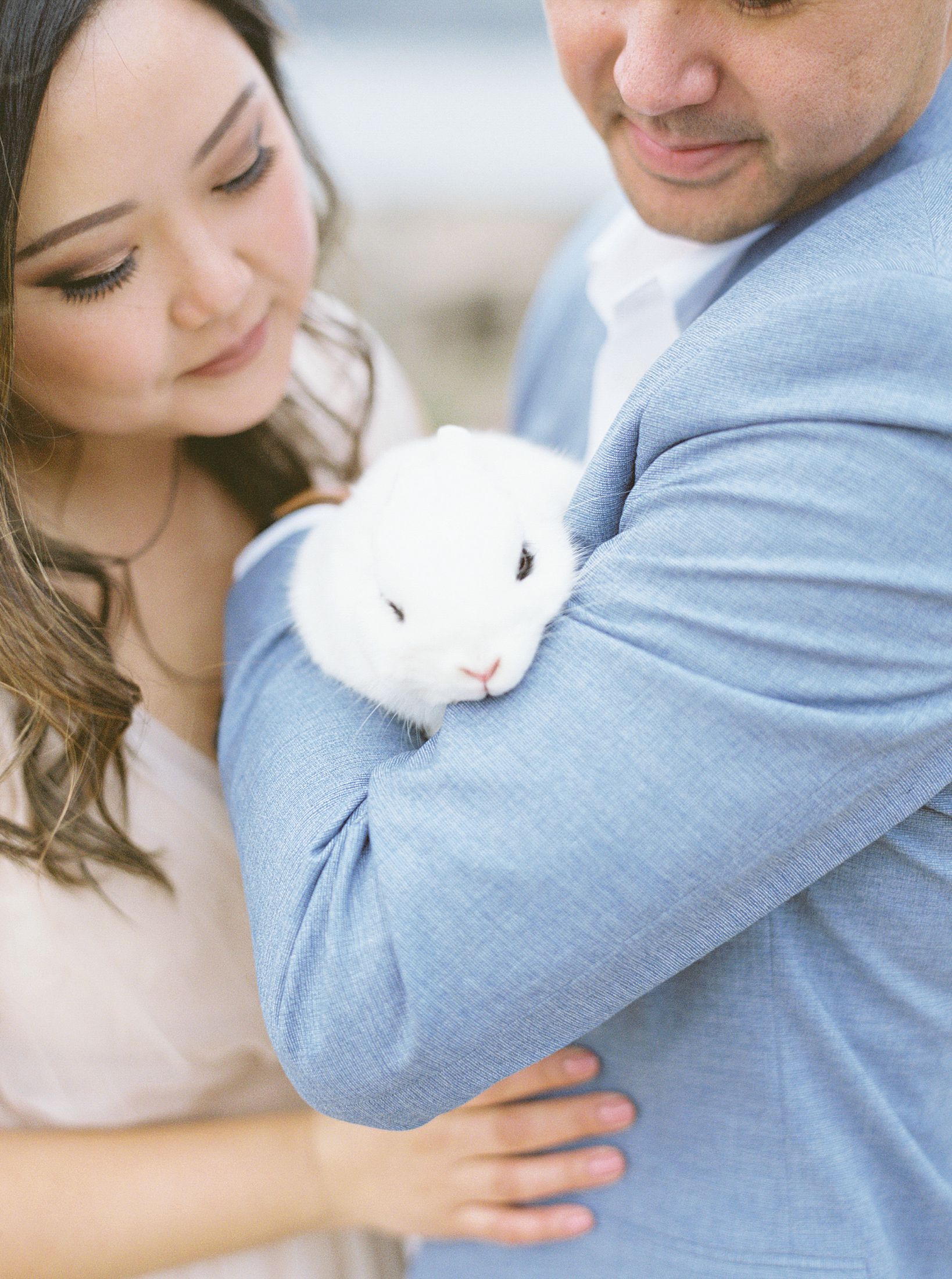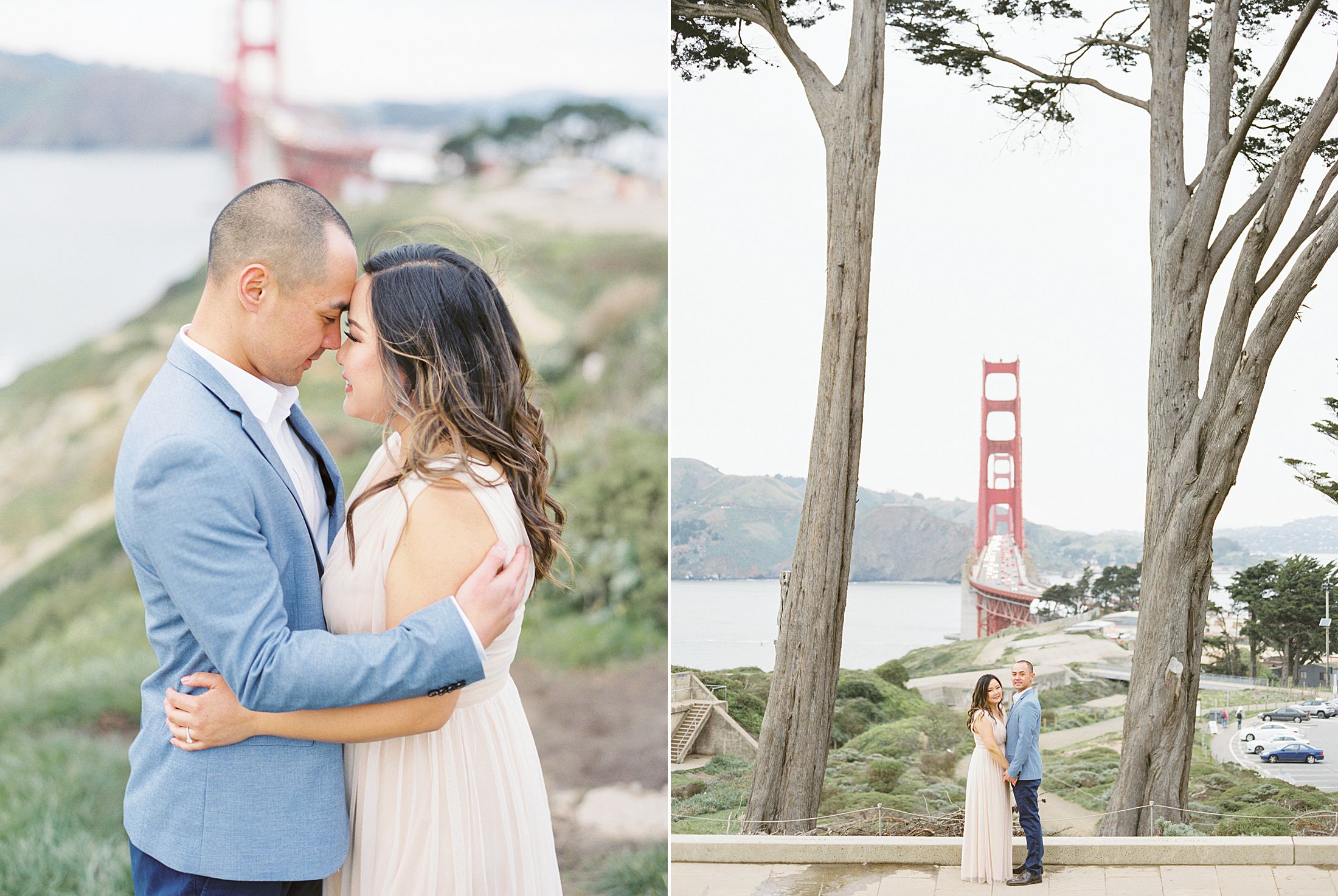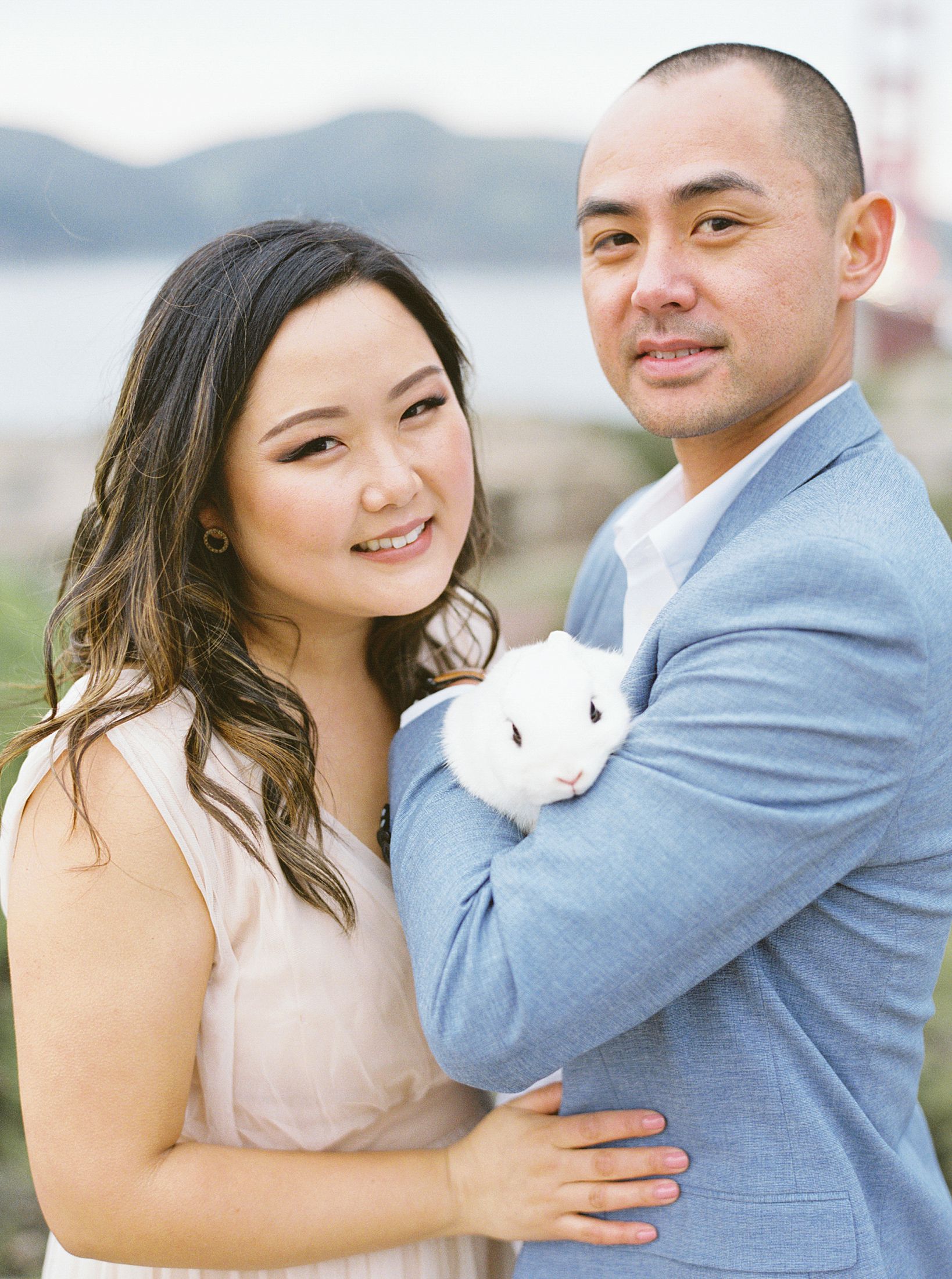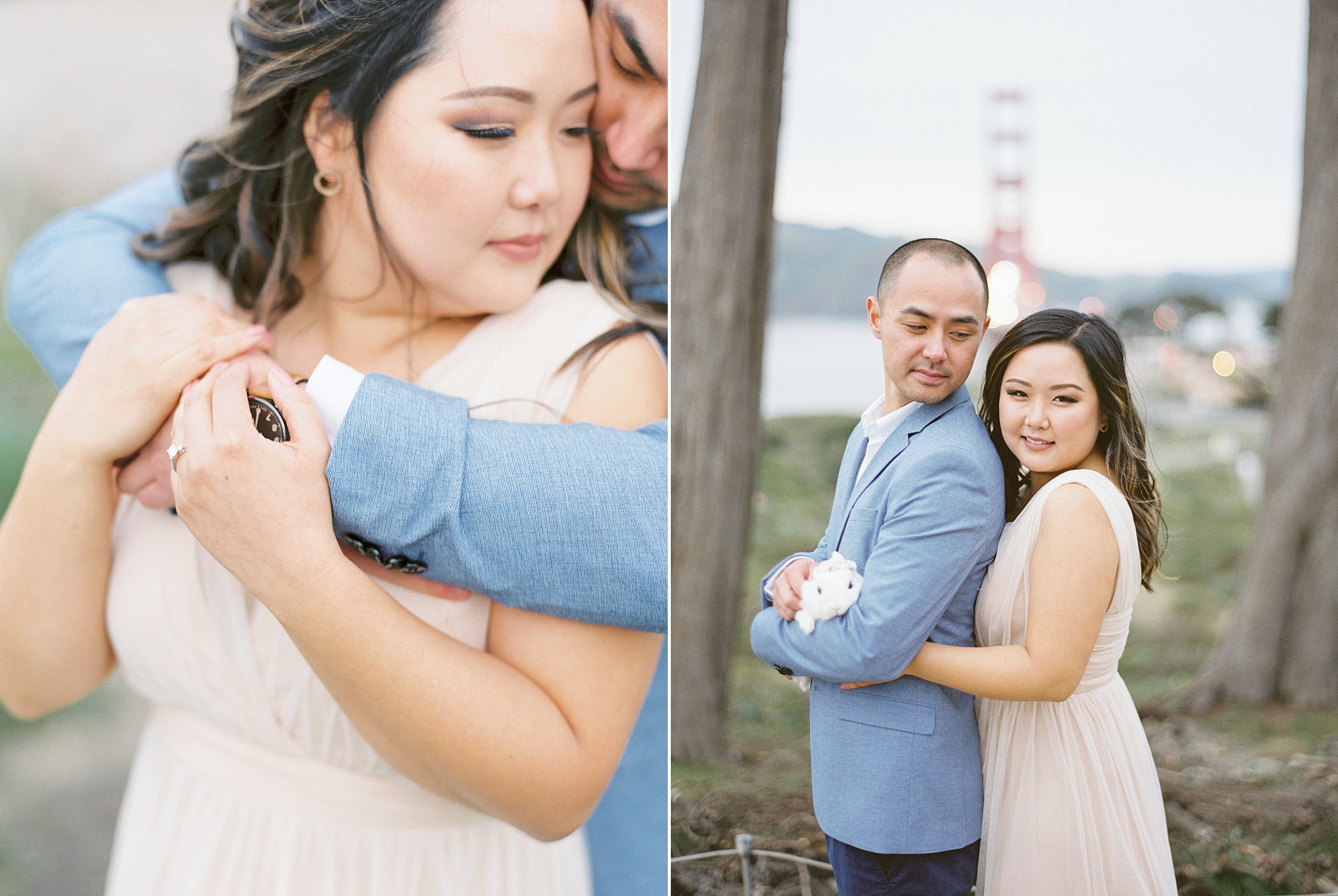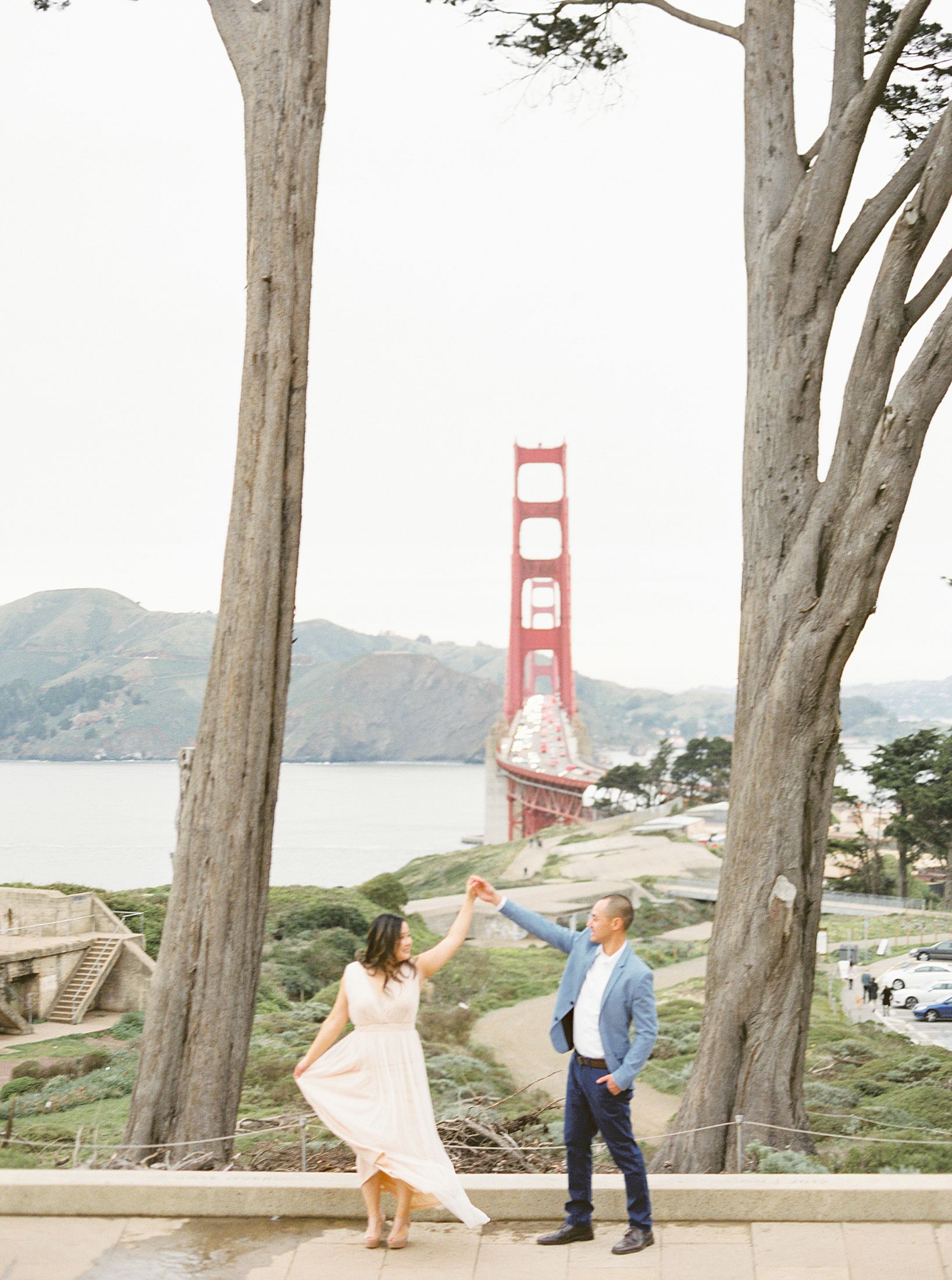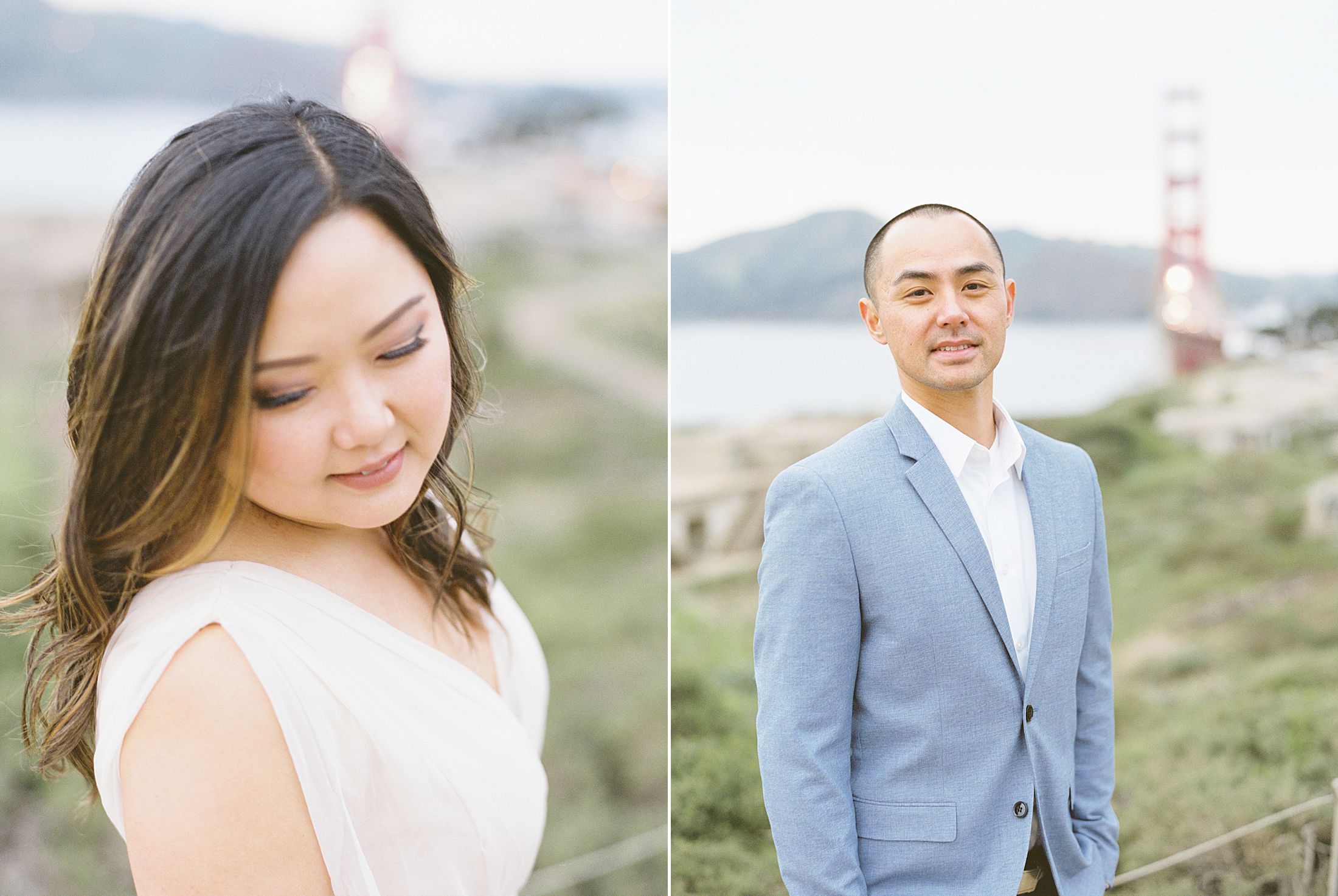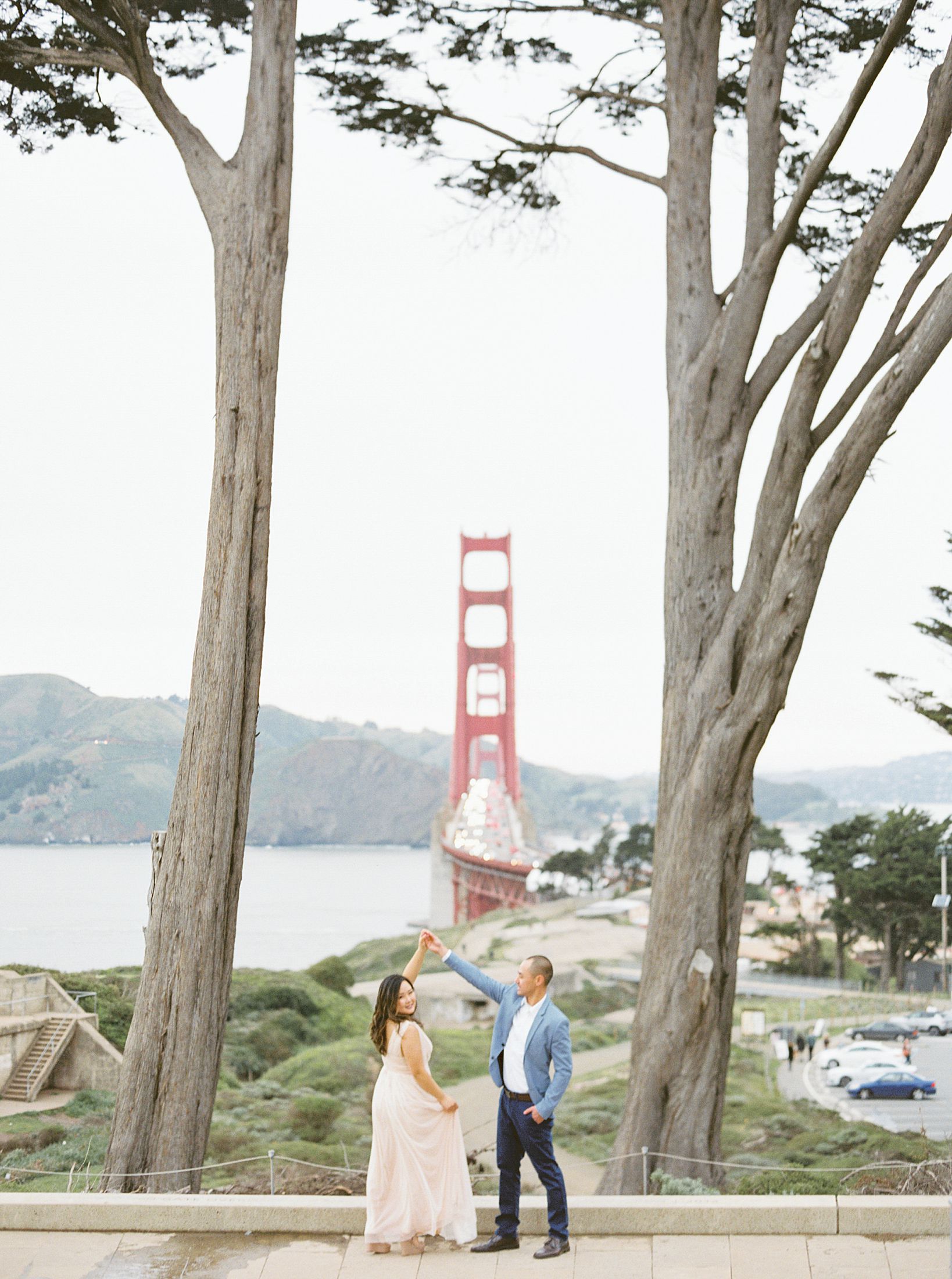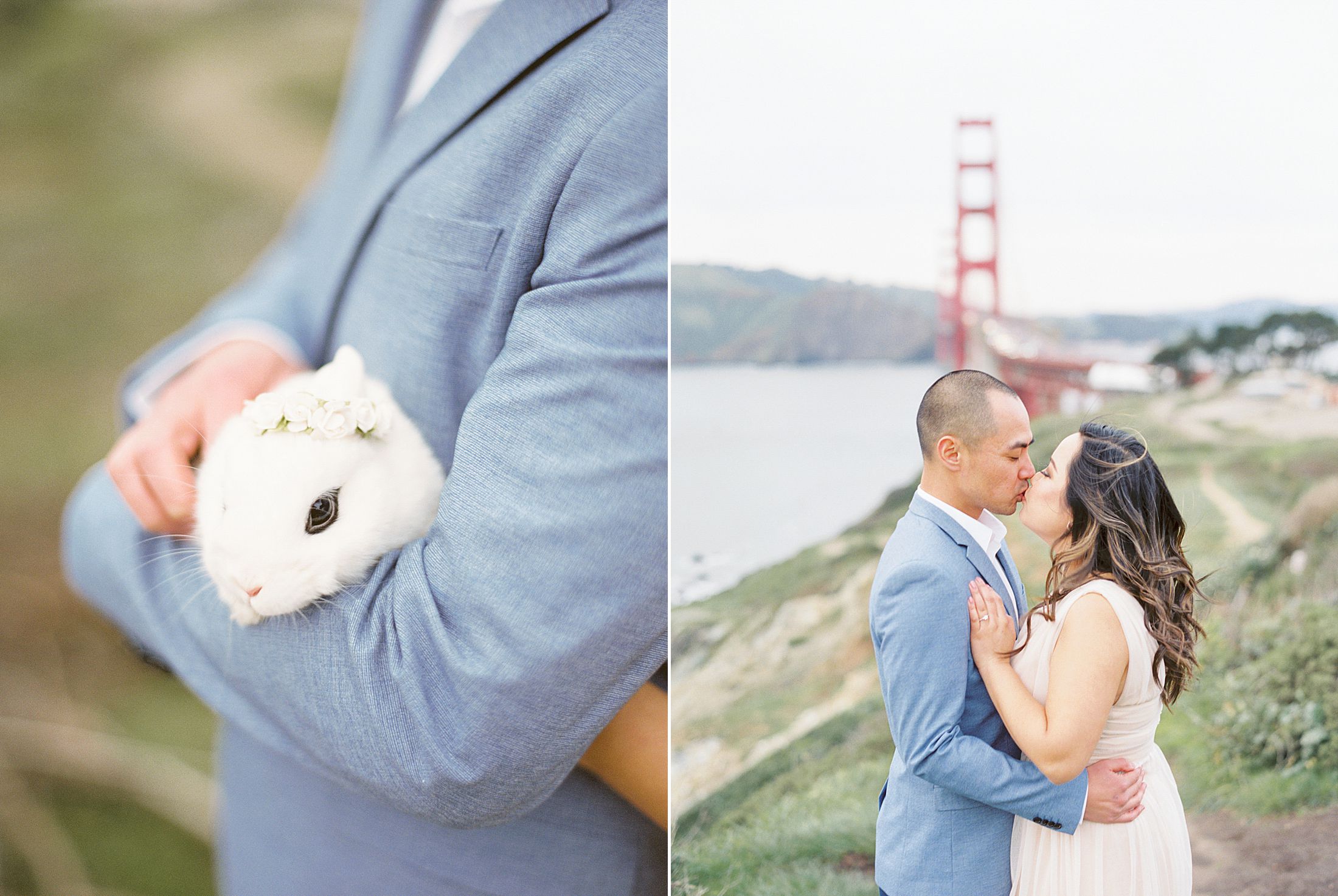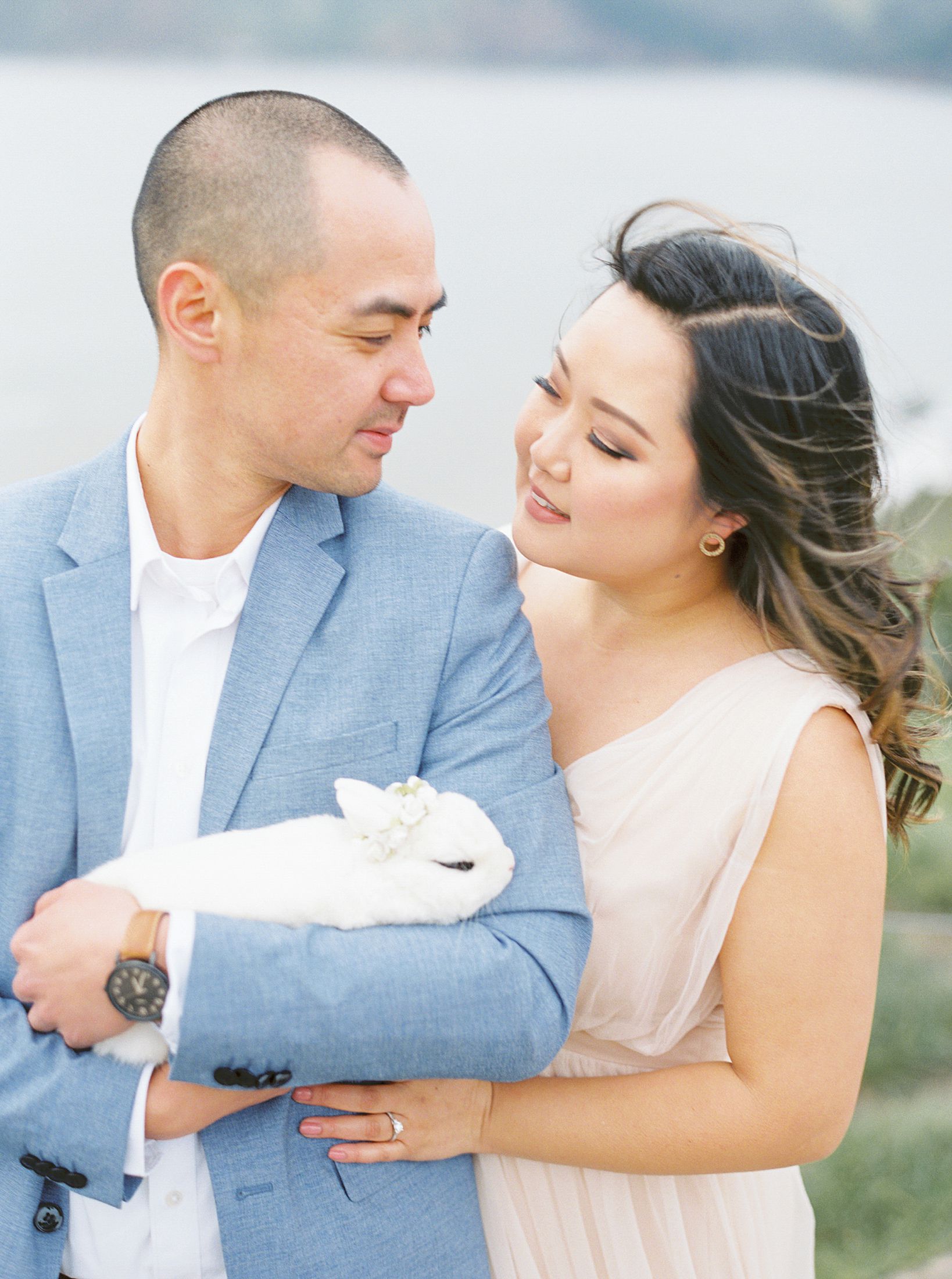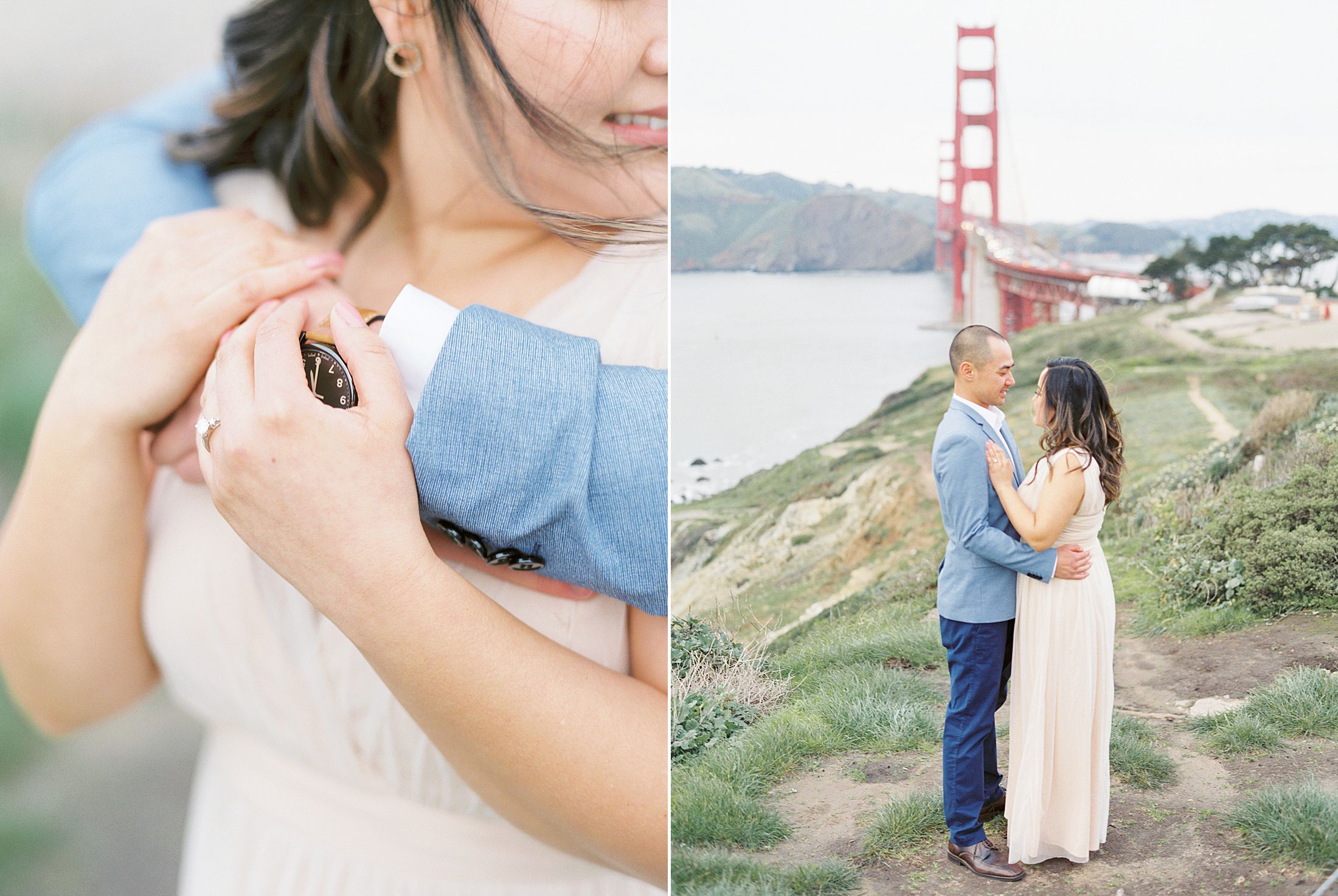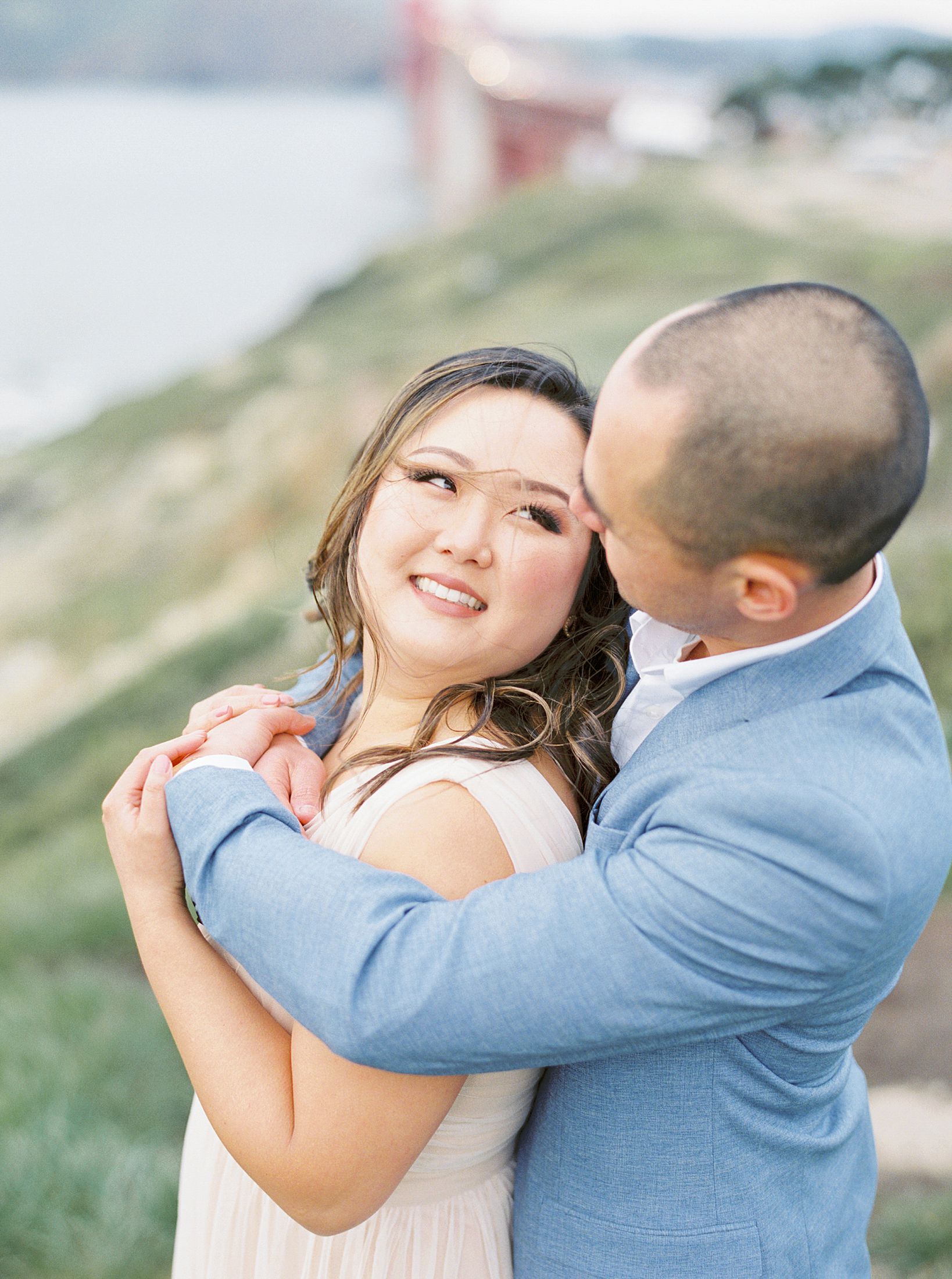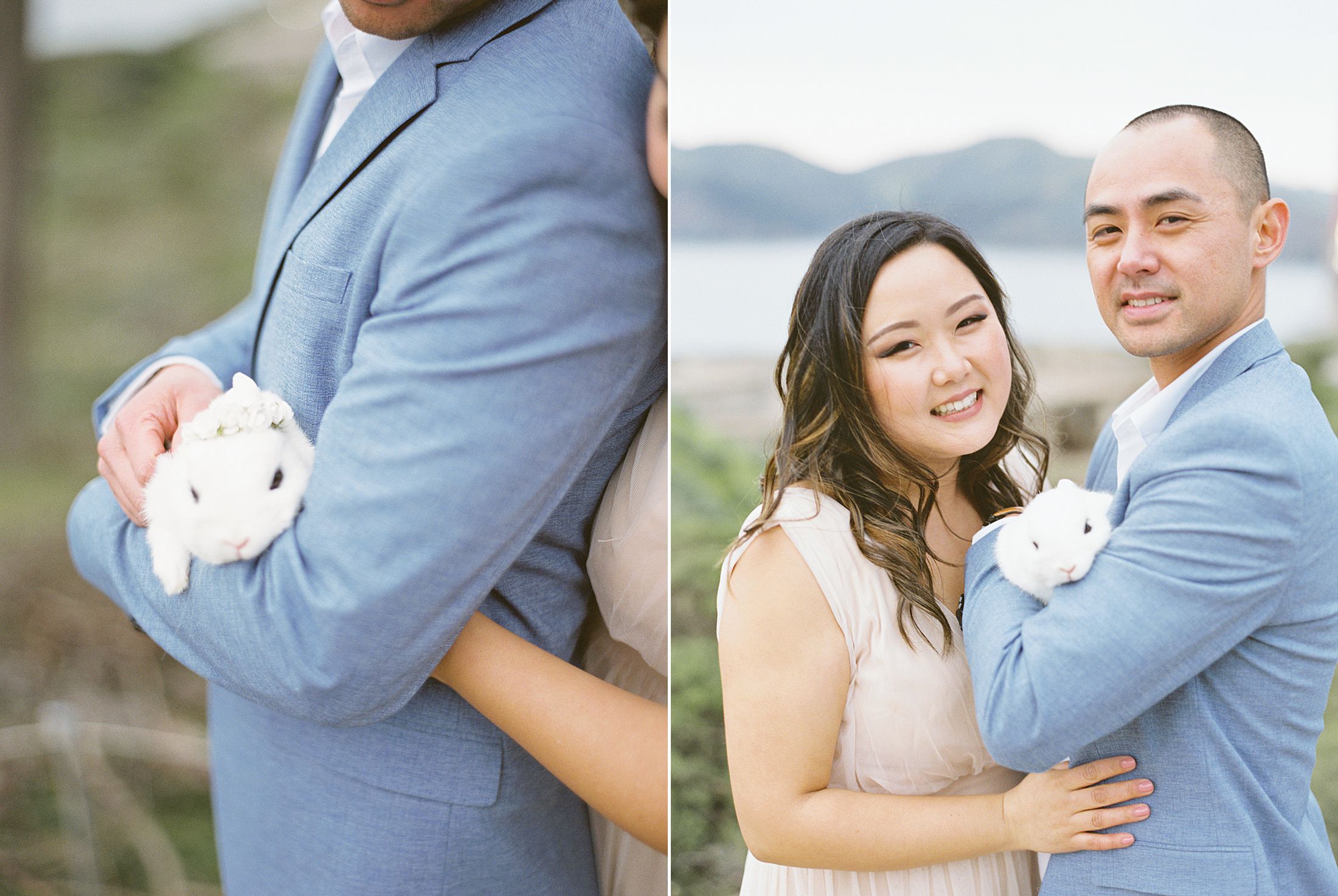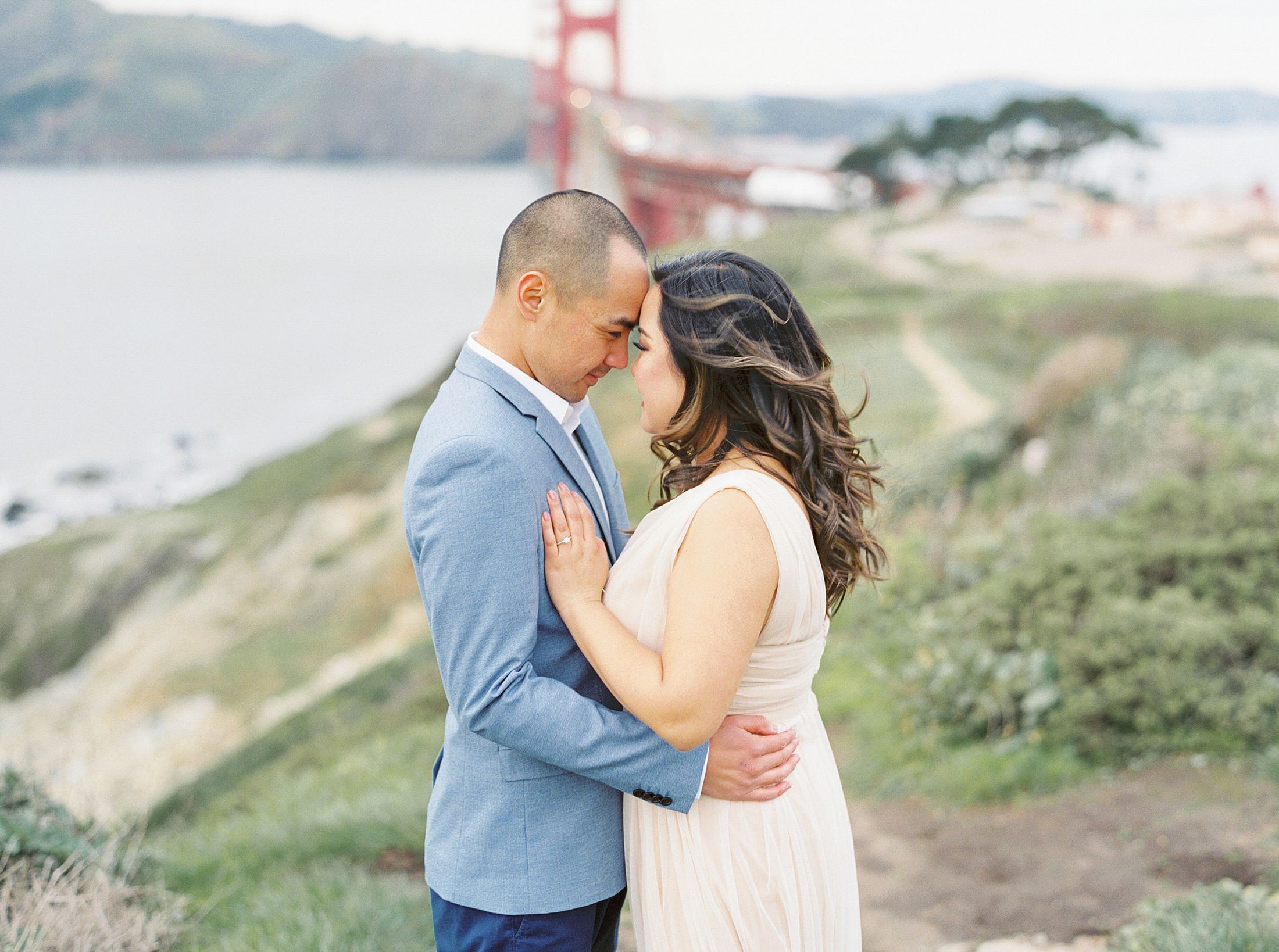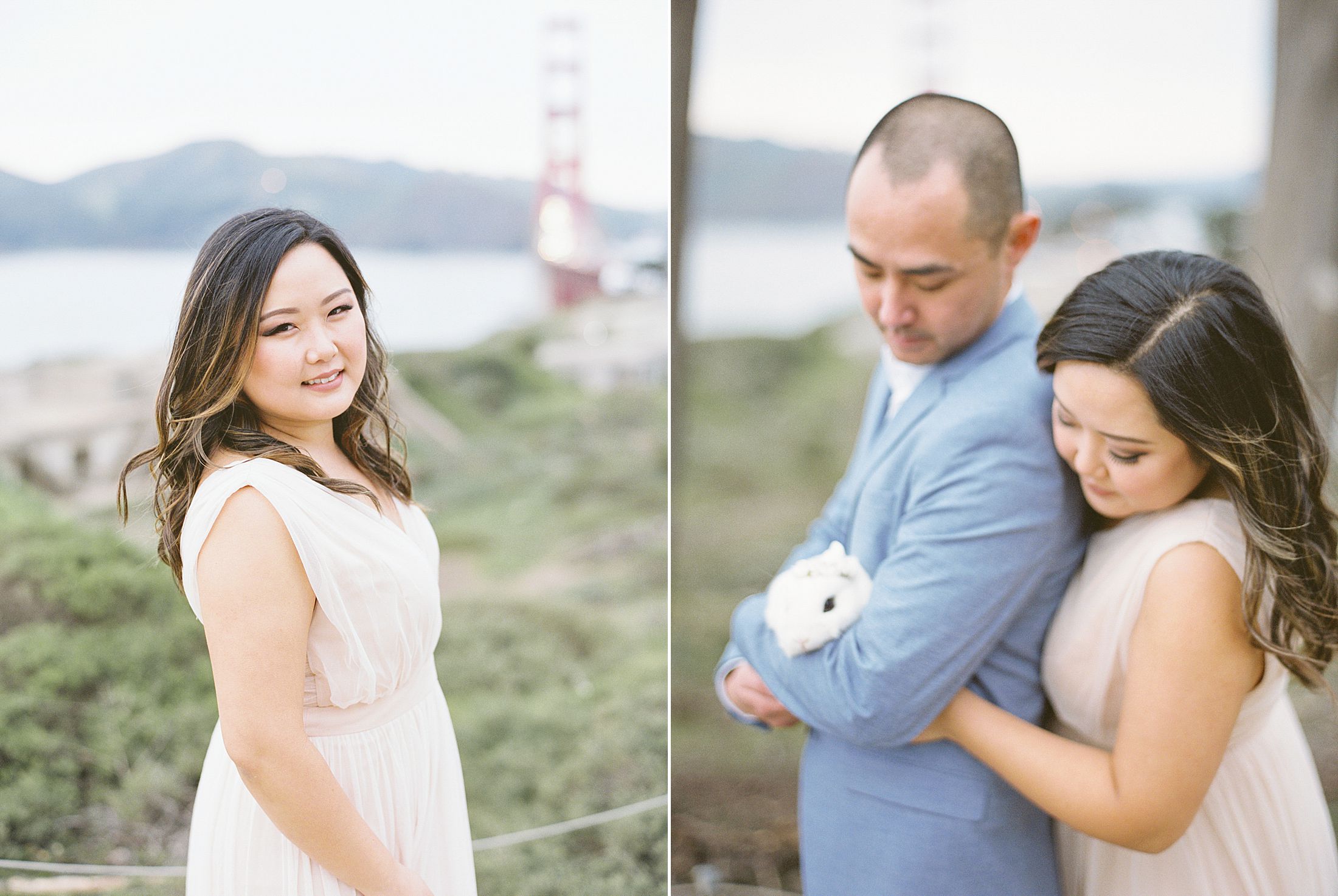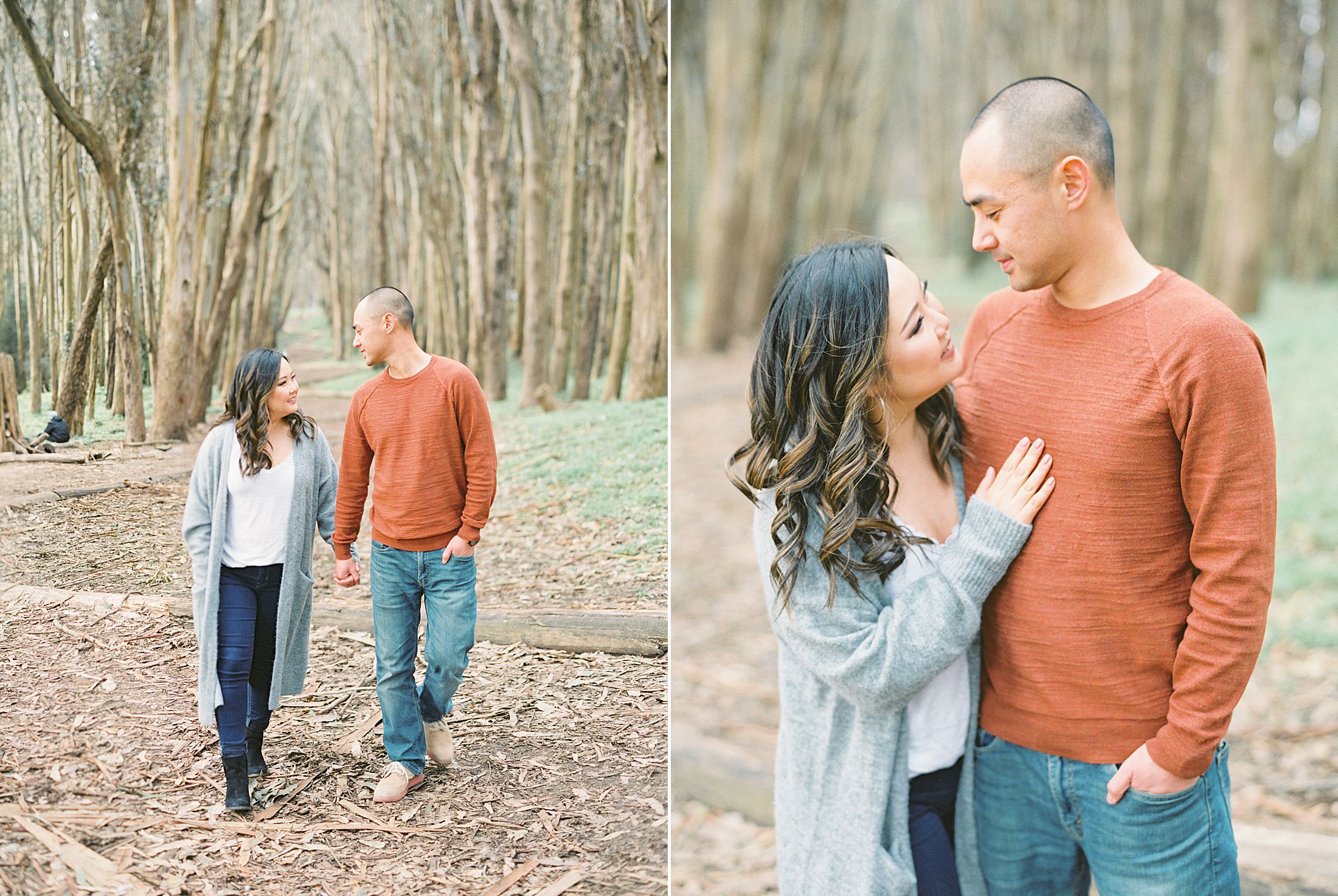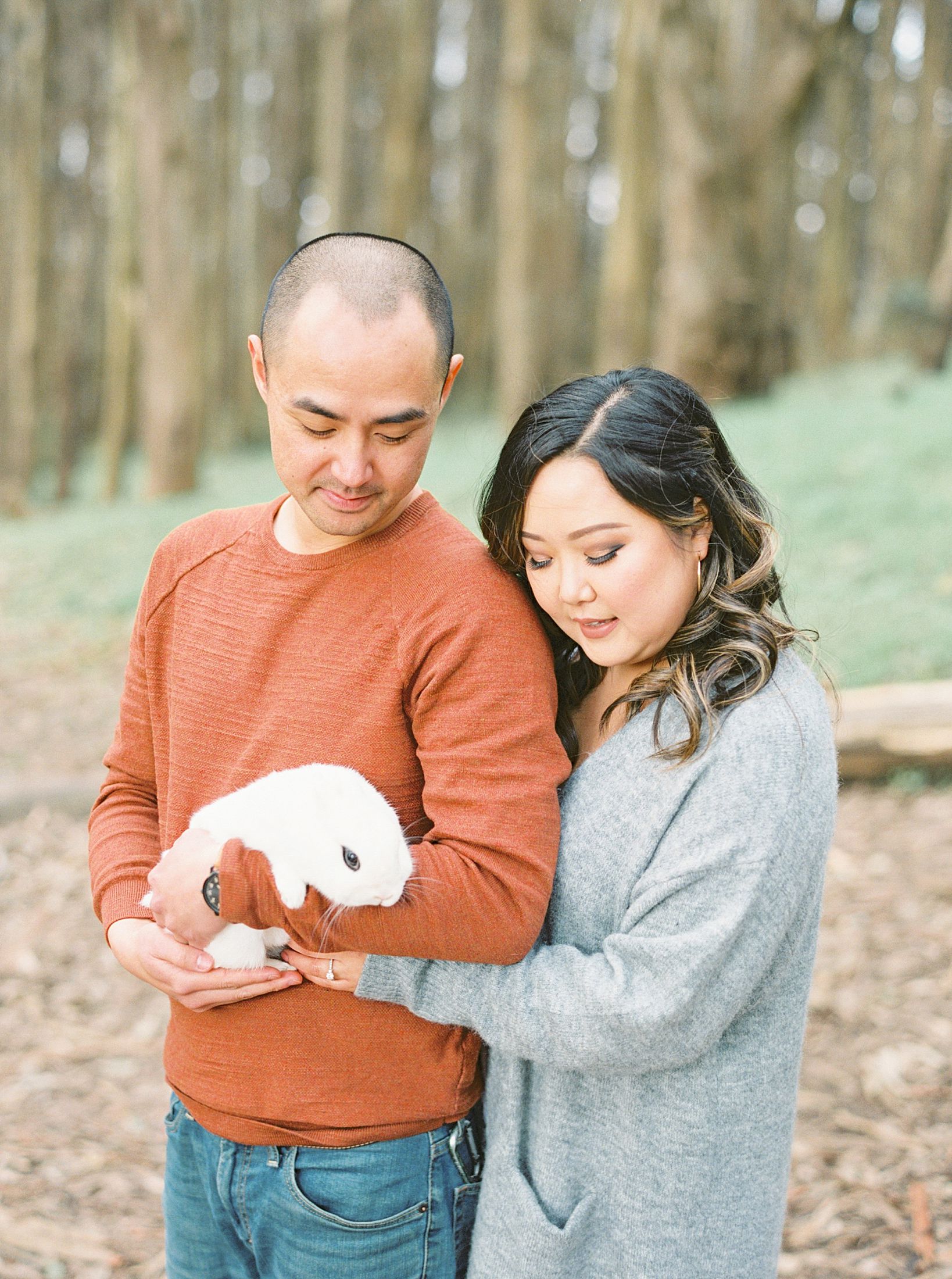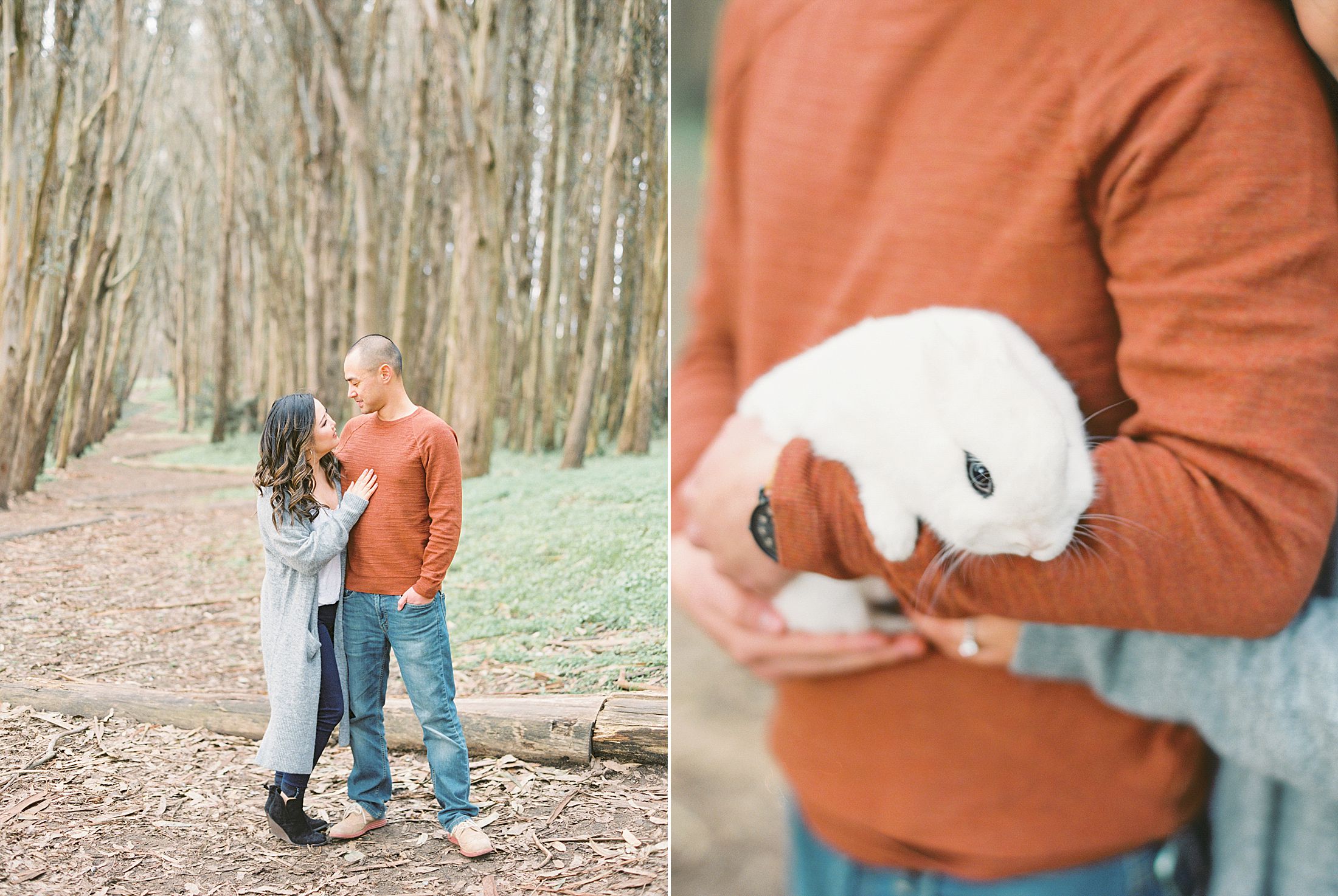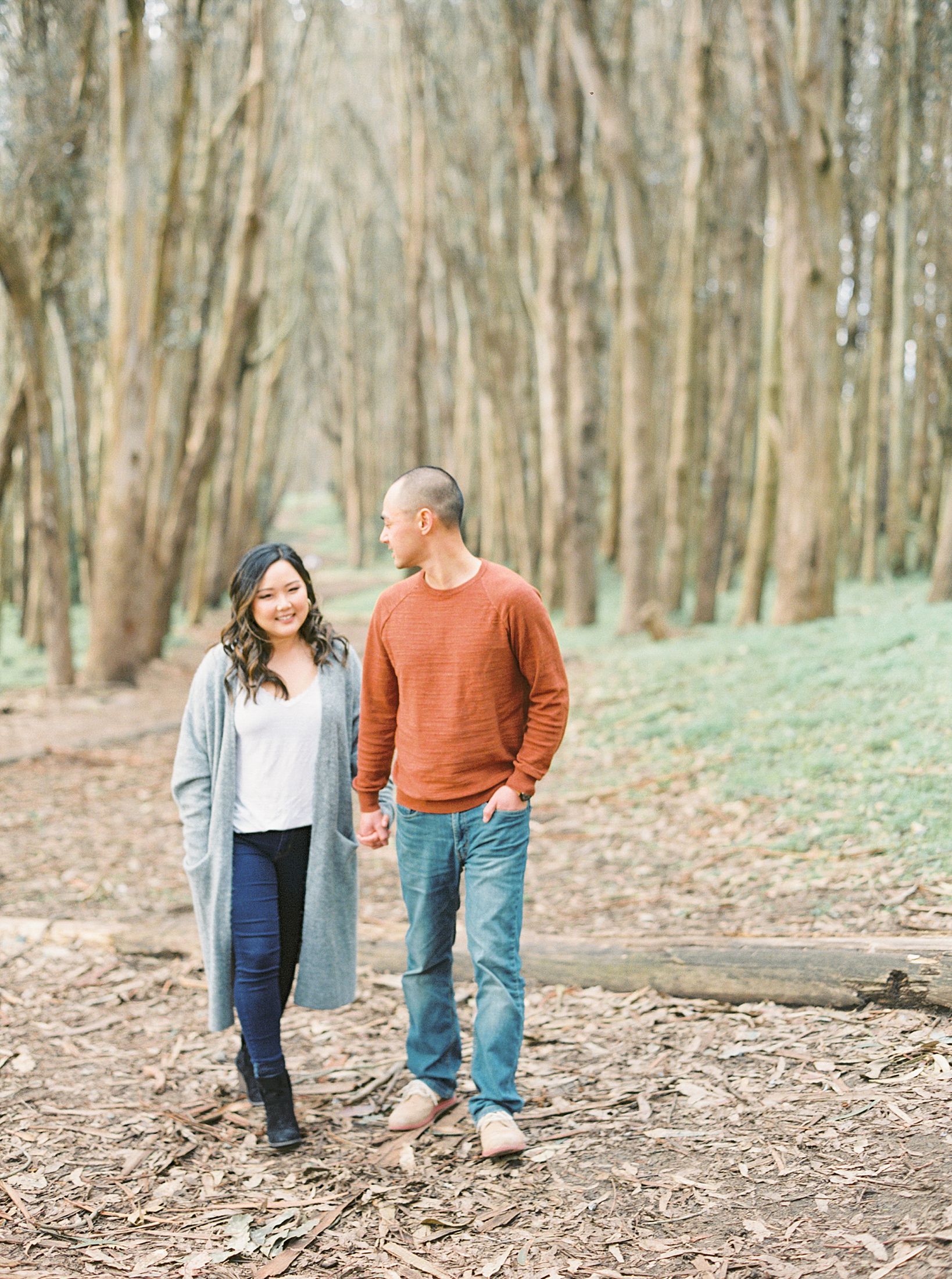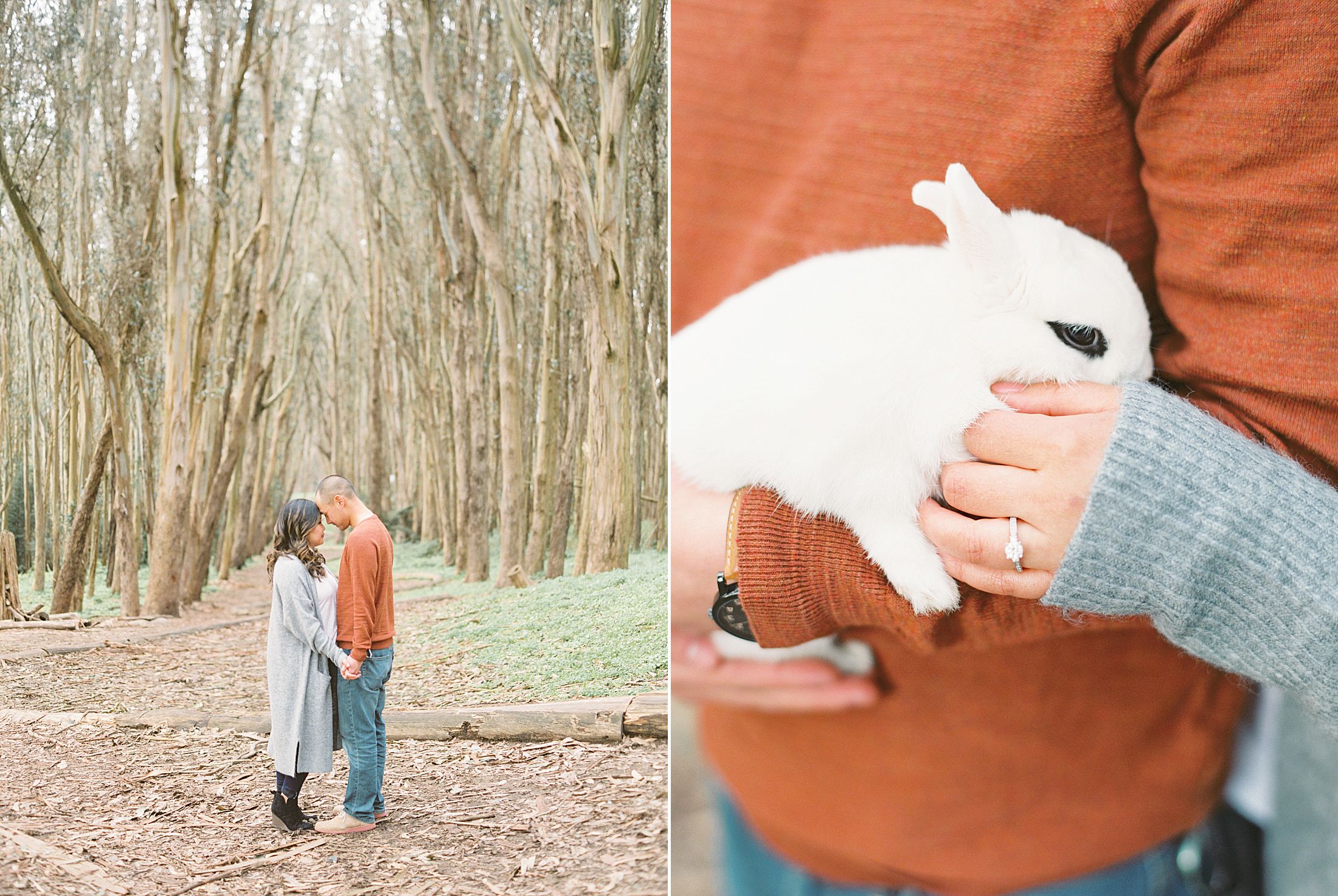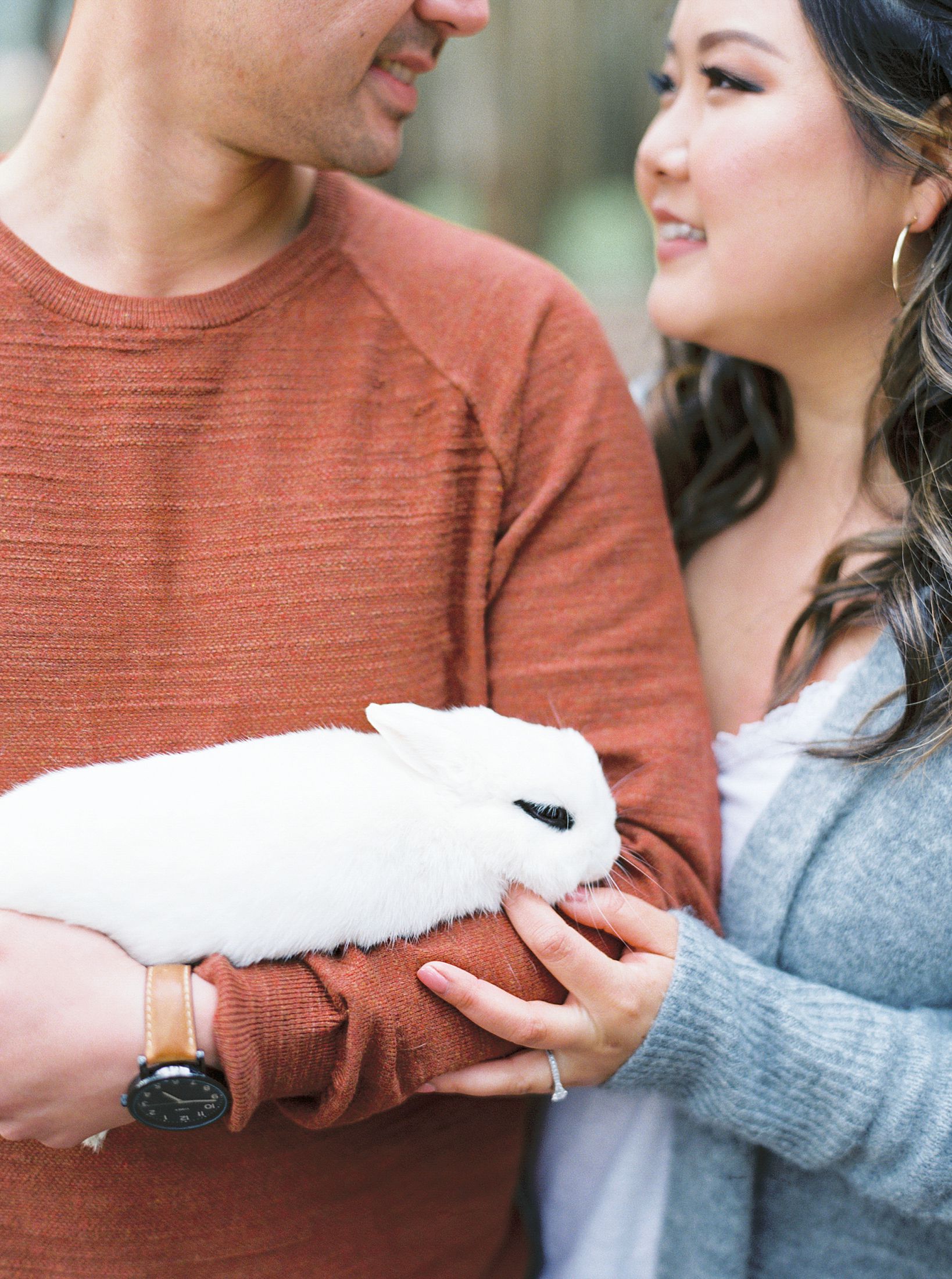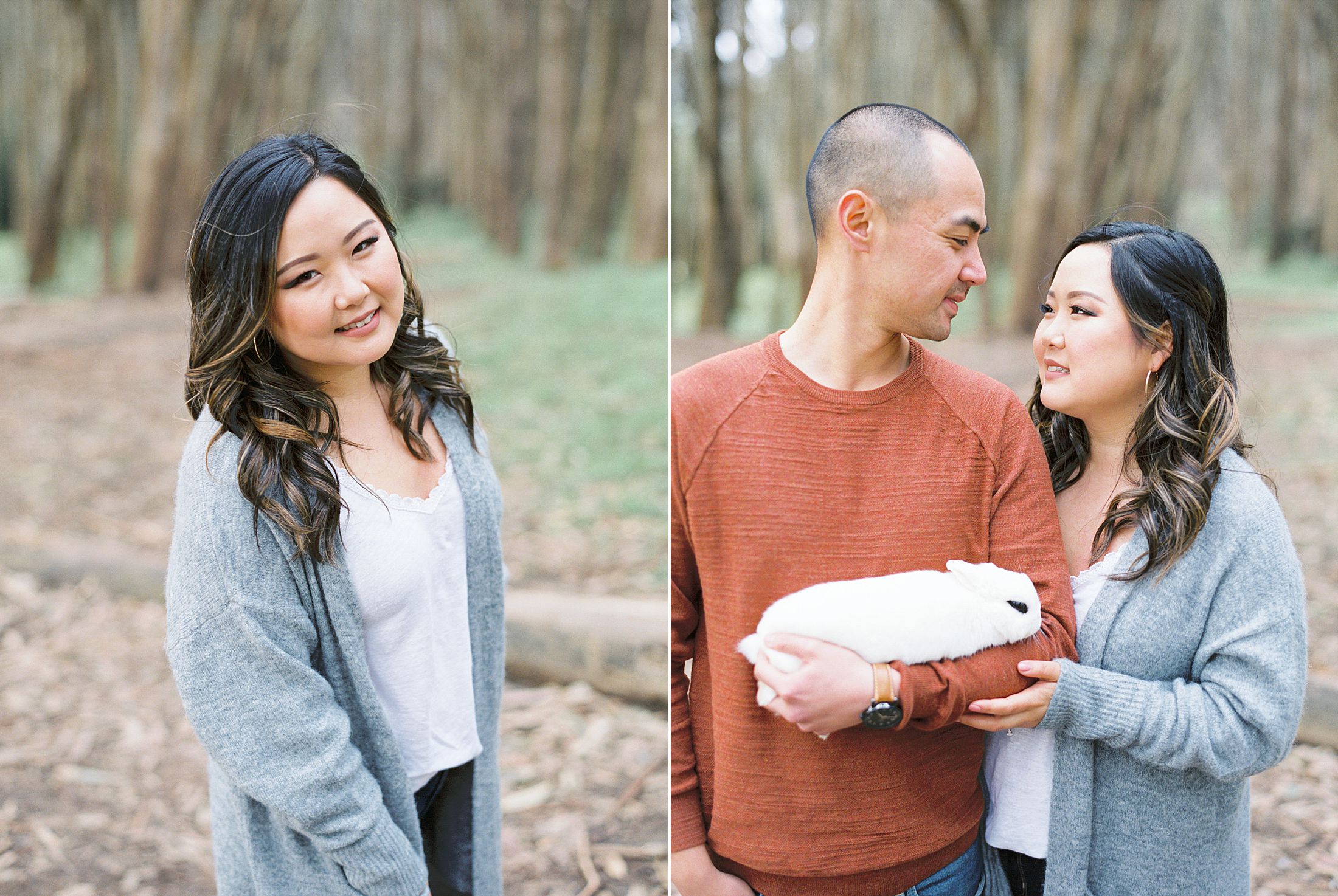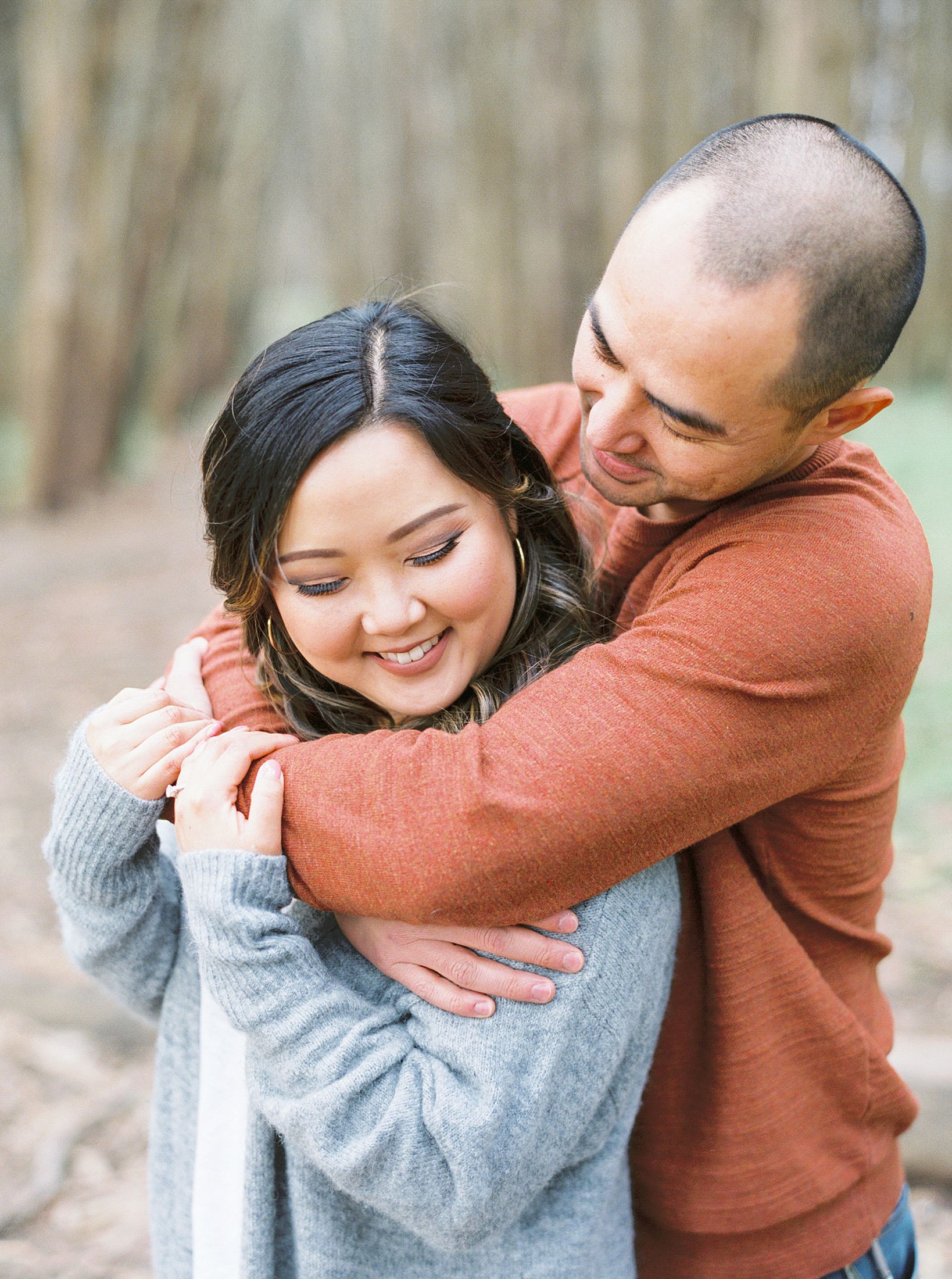 Presidio Engagement Session
There are so many great spots in San Francisco for your Presidio Engagement Session. For Christina and Tony's presidio engagement session we visited both Lovers Lane and the Golden Gate Overlook. Interested in scheduling your own Presidio Engagement Session? Contact us today!