A colorful dream. That's what this beautiful day and this White Barn Edna Valley Wedding Inspiration Editorial in San Luis Obispo was. And we're so excited to say today it's featured over on Green Wedding Shoes here!
A little bit about this colorful dream
"What makes things memorable is that they are meaningful, significant, colorful." – Joshua Foer
When it comes to a wedding day, we've seen it all. The blushes, the burgundy, the monochromatic palettes. But what we haven't seen a lot of recently is color. But why not? After all, color evokes emotion, provides meaning, and can ultimately bring joy to life. So, it only makes sense to bring a pop (or a whole lot of) color to a wedding day.
Color can be fun. Color can be emotive. And color can be elegant, luxurious, and beautiful as well. And that's exactly what we, Felicia of FM Events SLO and Ashley Baumgartner of Ashley Baumgartner Photography and Calligraphy, wanted to demonstrate for brides. You don't have to be afraid of color. You can think outside of the box.
Nestled in the rolling hills of Central California, we knew that The White Barn at Edna Valley would be the perfect backdrop to show brides that color can provide a pop of fun and whimsy to their wedding day.
A colorful ceremony
For the ceremony, the ladies of Karson Butler Events at the Ah Louis Store created a custom draping balloon arch. The pops of color were just what we needed for a modern, lux, but fun look!
Betty the Champagne Cart from Three on the Tree was the perfect compliment for our ombre escort shelf. Starting with champagne and ending with sparkling rose, our ombre escort shelf said yes way! For a finishing touch, Haute Sugar added a dollop of gourmet cotton candy on the rim, because who can resist champagne and cotton candy?
The lounge by Scout Rentals was simple, yet relaxing, with pops of color and a plate of Farm House Catering's irresistible macarons within an arm's reach.
Complimenting these fun hues was Three on the Tree's cocktail truck, sweetly named Bunny. Her rich green and retro esthetic made the perfect host for Copper and Crystal to whip up a yummy cocktail, aptly named The Pink Drink.
The tablescape was designed by FM Events SLO, who kept it soft and light, using a textured blue tablecloth and fine gauze napkins by Blush Fine Linens, which really let the bubblegum pink accents pop! The table and chair were white to match the beautiful white barn backdrop, while the table-top settings provided by All About Events Rentals added just the right amount of contrast. The place cards were expertly created by Ashley Baumgartner Calligraphy (a photographer who's also a calligrapher? What a winning combo!) The finishing touch was the vibrant-meets-glamorous floral arrangement by Brooke Edelman Floral Design!
Tasty & Colorful Treats
The dinner menu was created and served by Farmhouse Corner Market, and what a delectable spread it was! From the Beet Hummus in the Crudite platter, to the edible Nasturtim flowers in the Tomato and Burrata Salad, to the grilled Maine Lobster, and the local Edna Valley Ranch Ribeye, our mouths were watering and our stomachs growling! The plates were bright and detailed, and impossible to resist!
The sweetest morsels came later though, as Paper Cake Events displayed an indulgent dessert bar and most beautiful cake. The tiniest of details were brought to life with their intricate decorations and each thing tasted even better than it looked.
To complement the dessert bar, there was no one better than Haute Sugar Co. to serve up their one of a kind coffee, tea and cocoa. These dreamy drinks went perfectly with their signature gourmet cotton candy, so yummy that even the groom could not resist indulging!
A colorful and glamorous look
The bride, dressed in a stunning blush Hayley Paige gown from La Soie Bridal proves that a bride doesn't have to stick to white to look bridal and like a princess! The stunning bridesmaid wore Show Me Your Mumu. Her hair and make-up was done by Nichole Potter Hair and Anna Grimes Make-Up (respectively), who used their expertise to create just the right look. Her morganite and rose gold ring from Serengety West Fine Jewelers was a statement piece, fit for a princess and matching the grooms ring in just the right way. And speaking of the groom, his blue suit was a statement of its own, with just the right amount of flair added with a floral bowtie and pocket square.

An extraordinary team brought our colorful vision to life and left us filled with joy knowing that our brides can also celebrate a colorful yet elegant wedding day with a little bit of flair.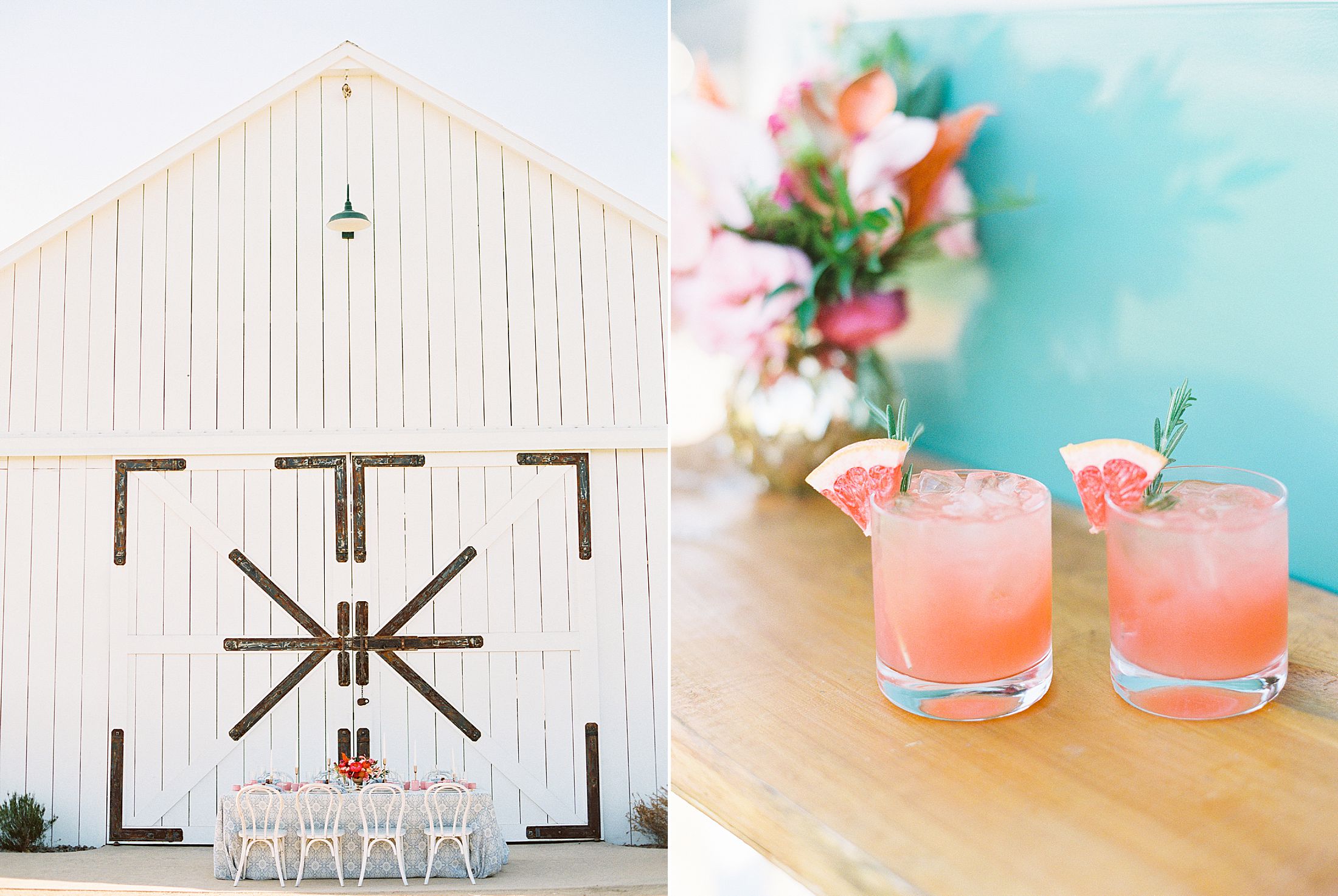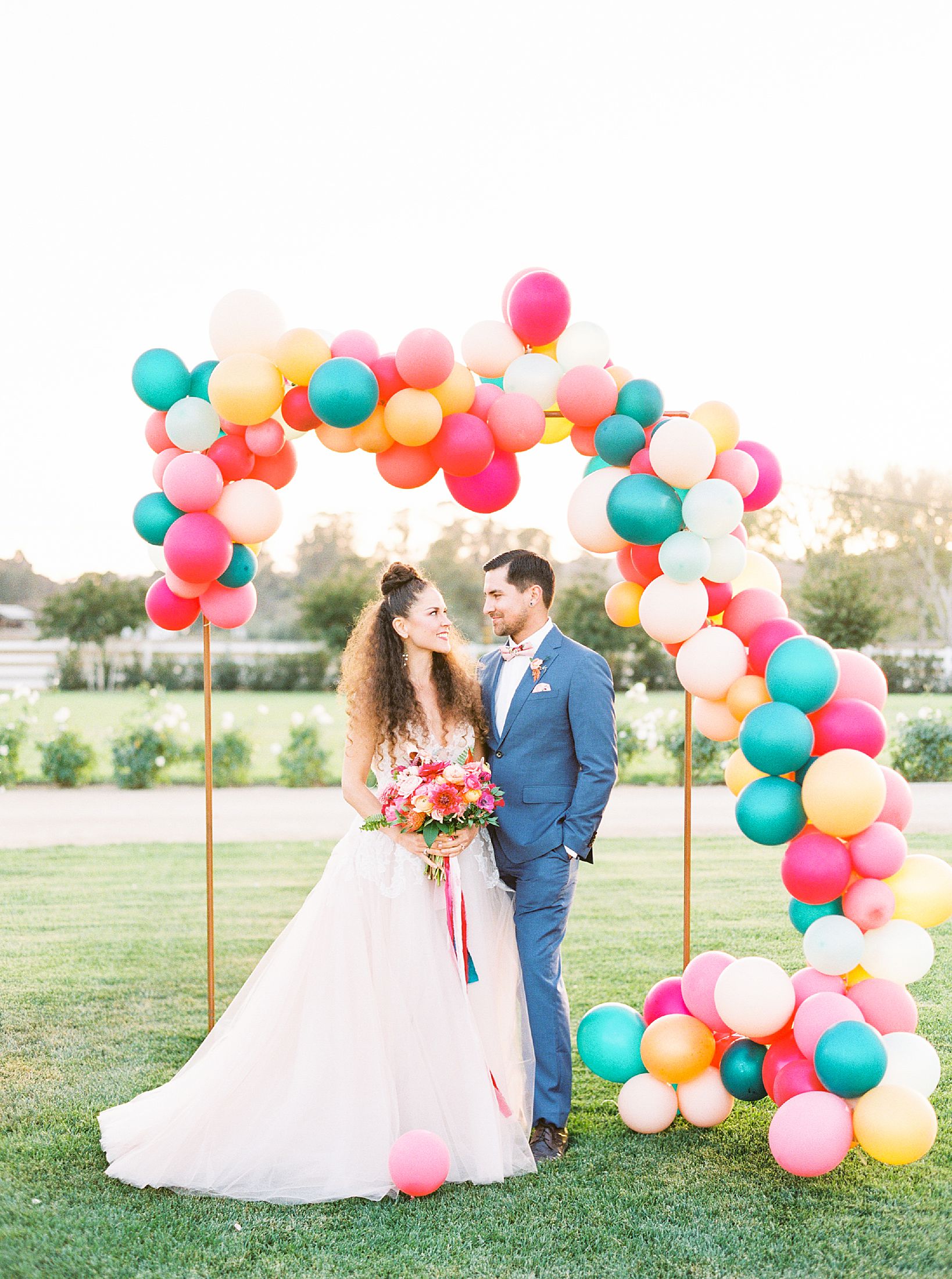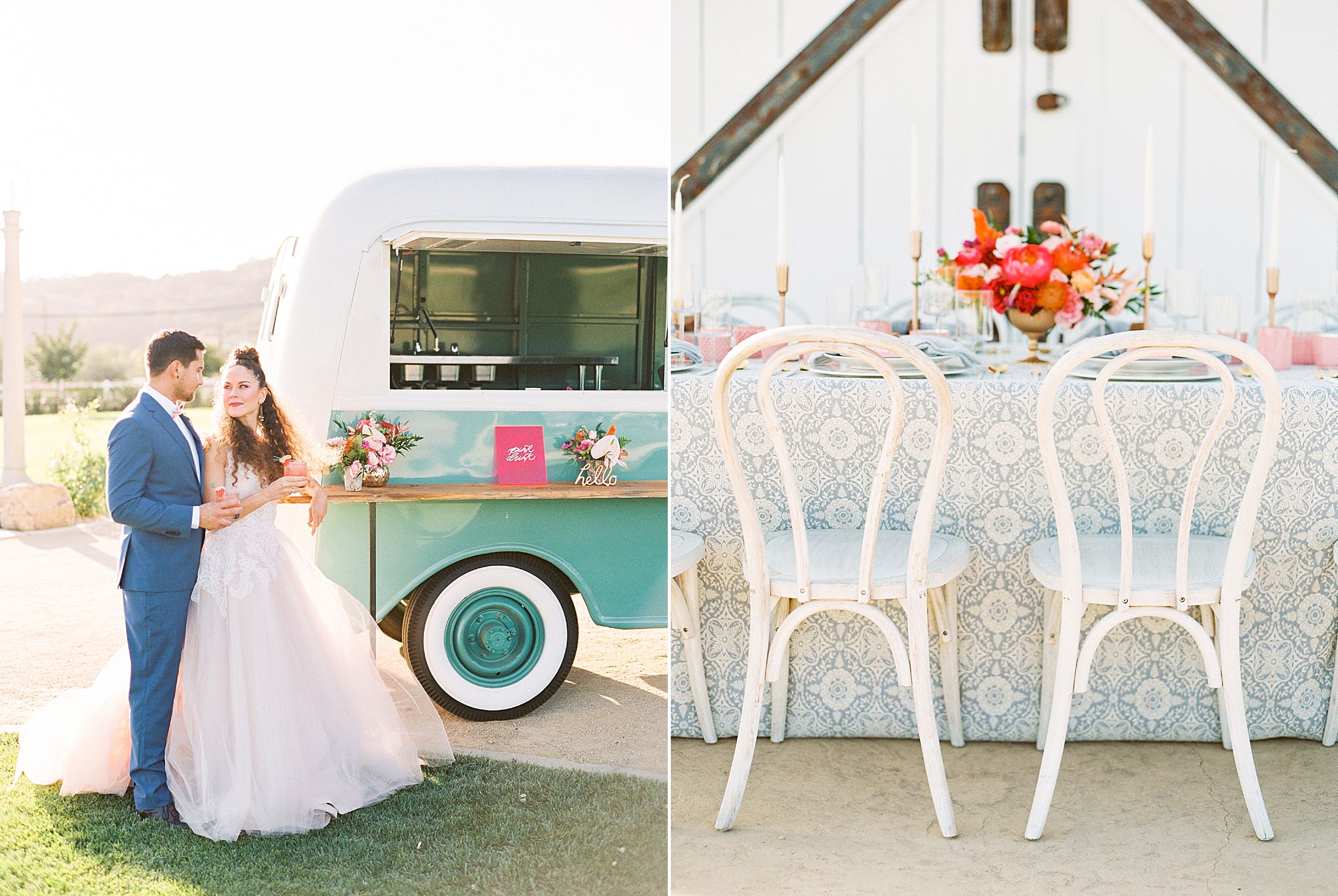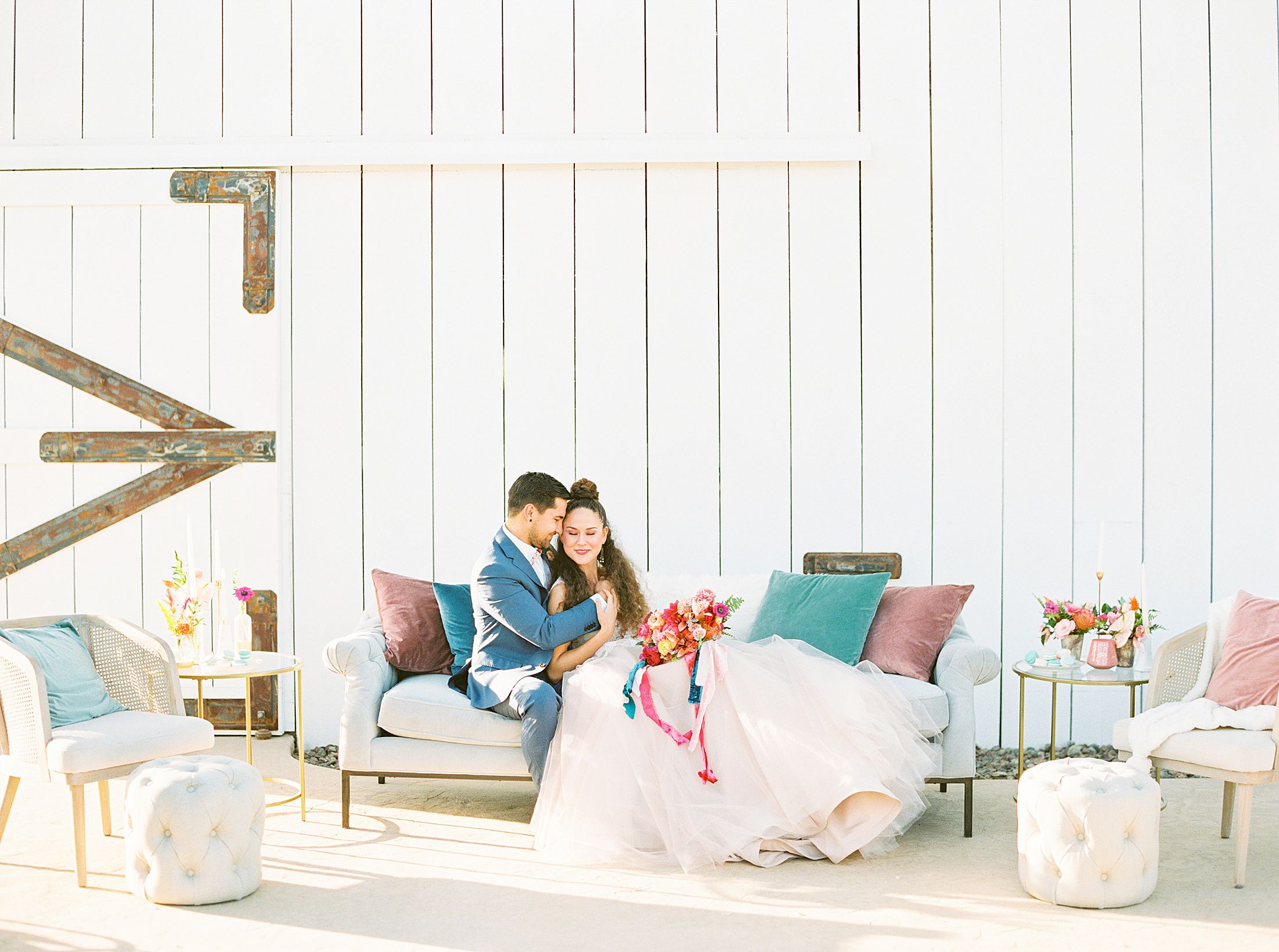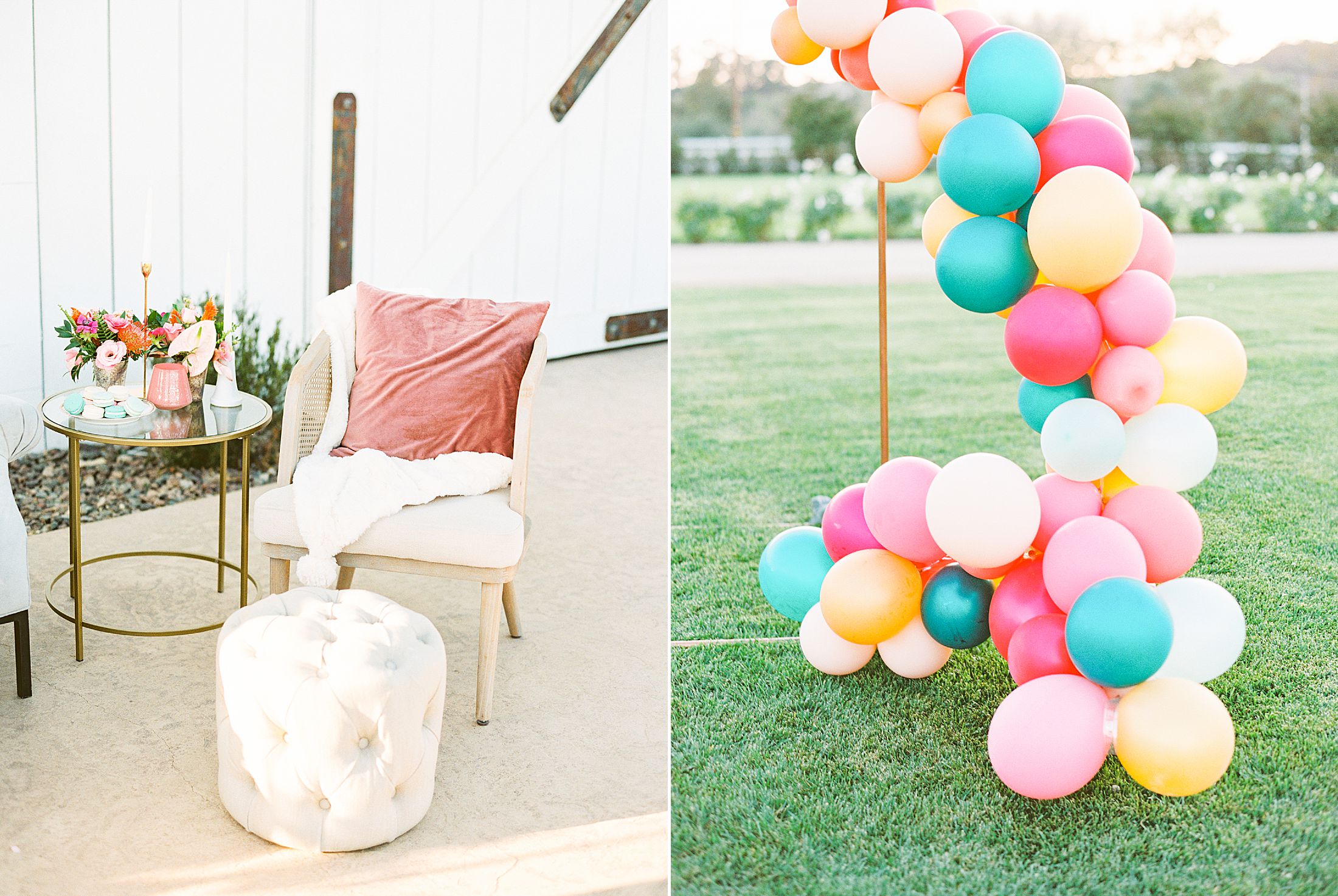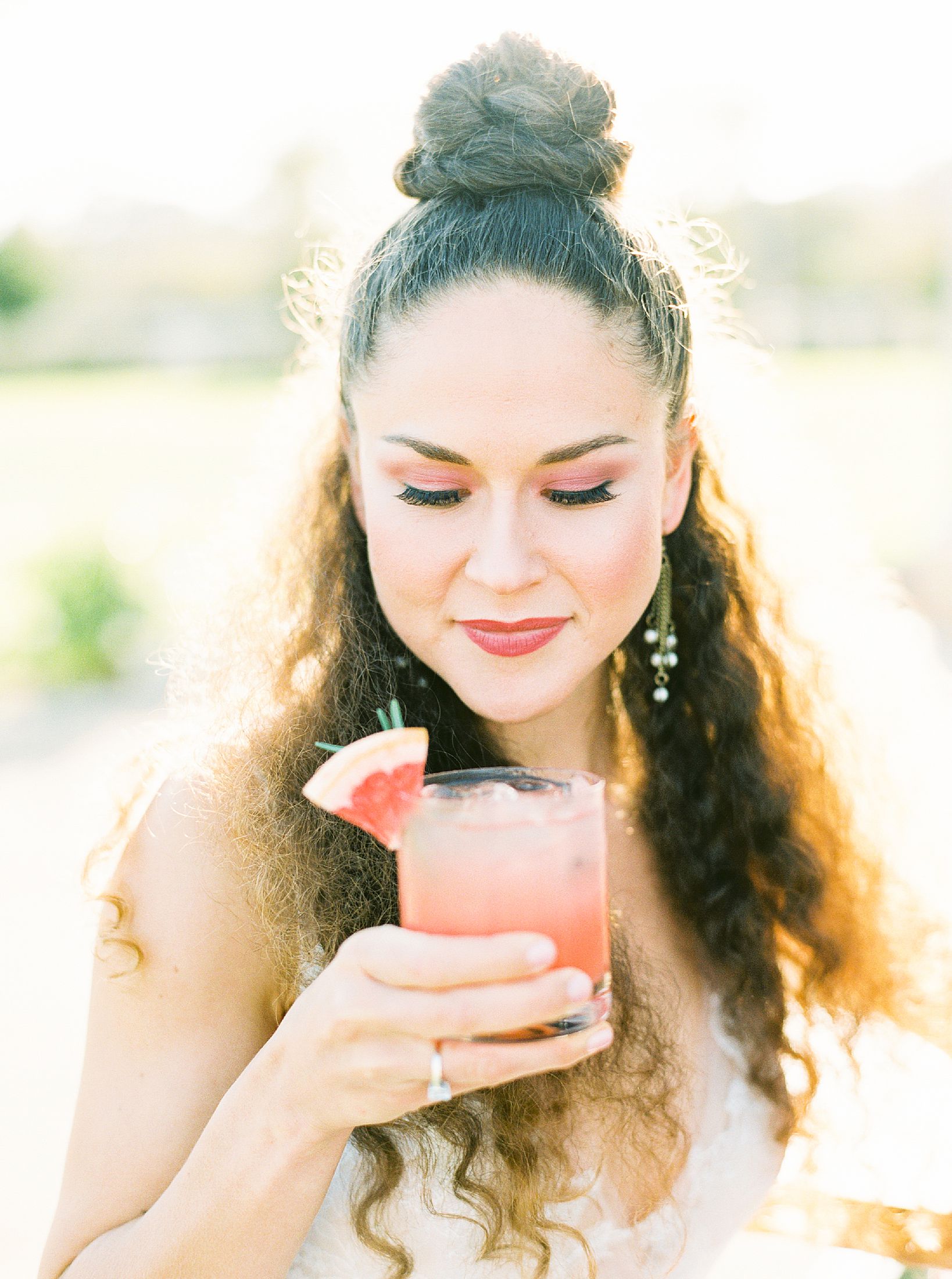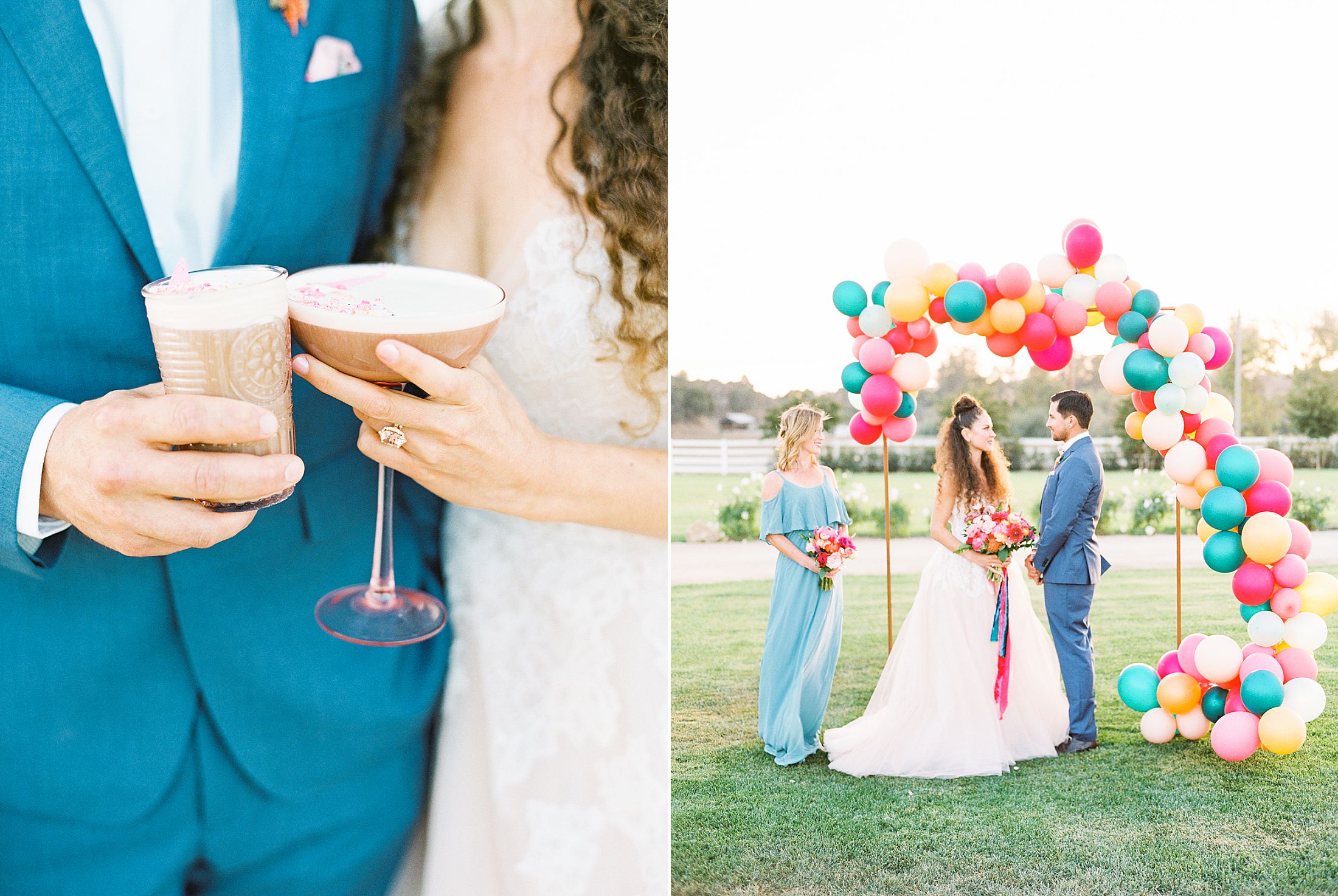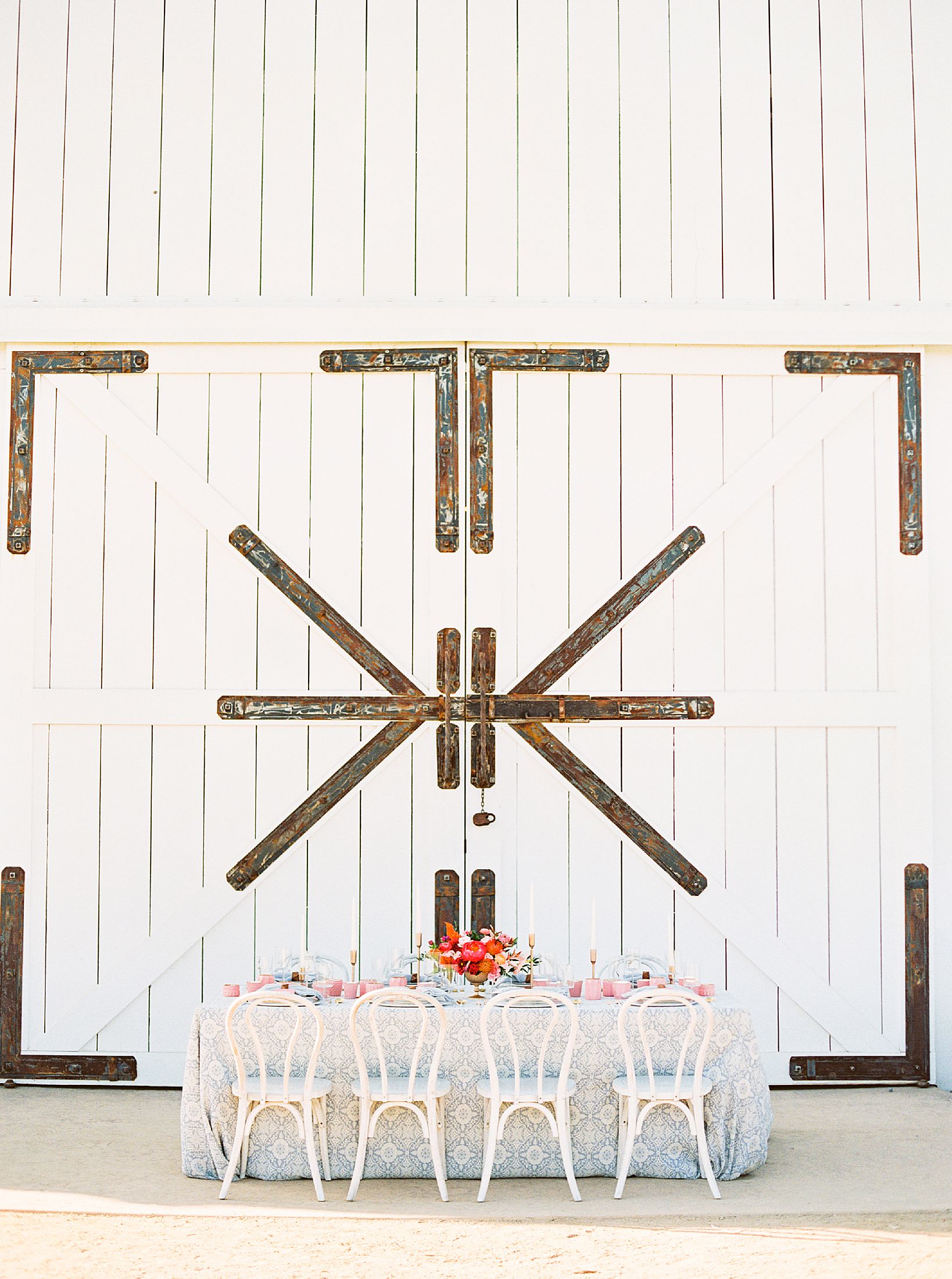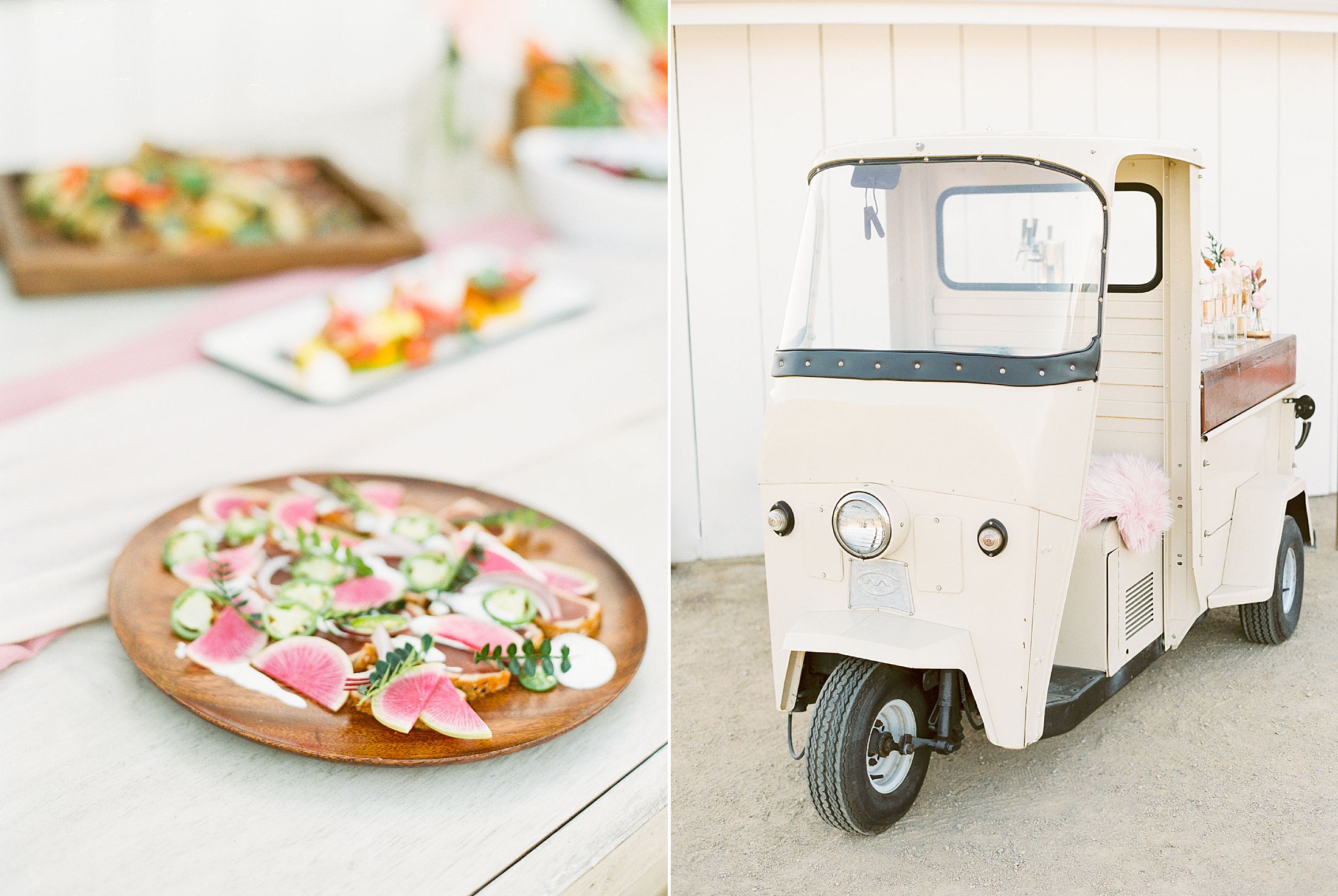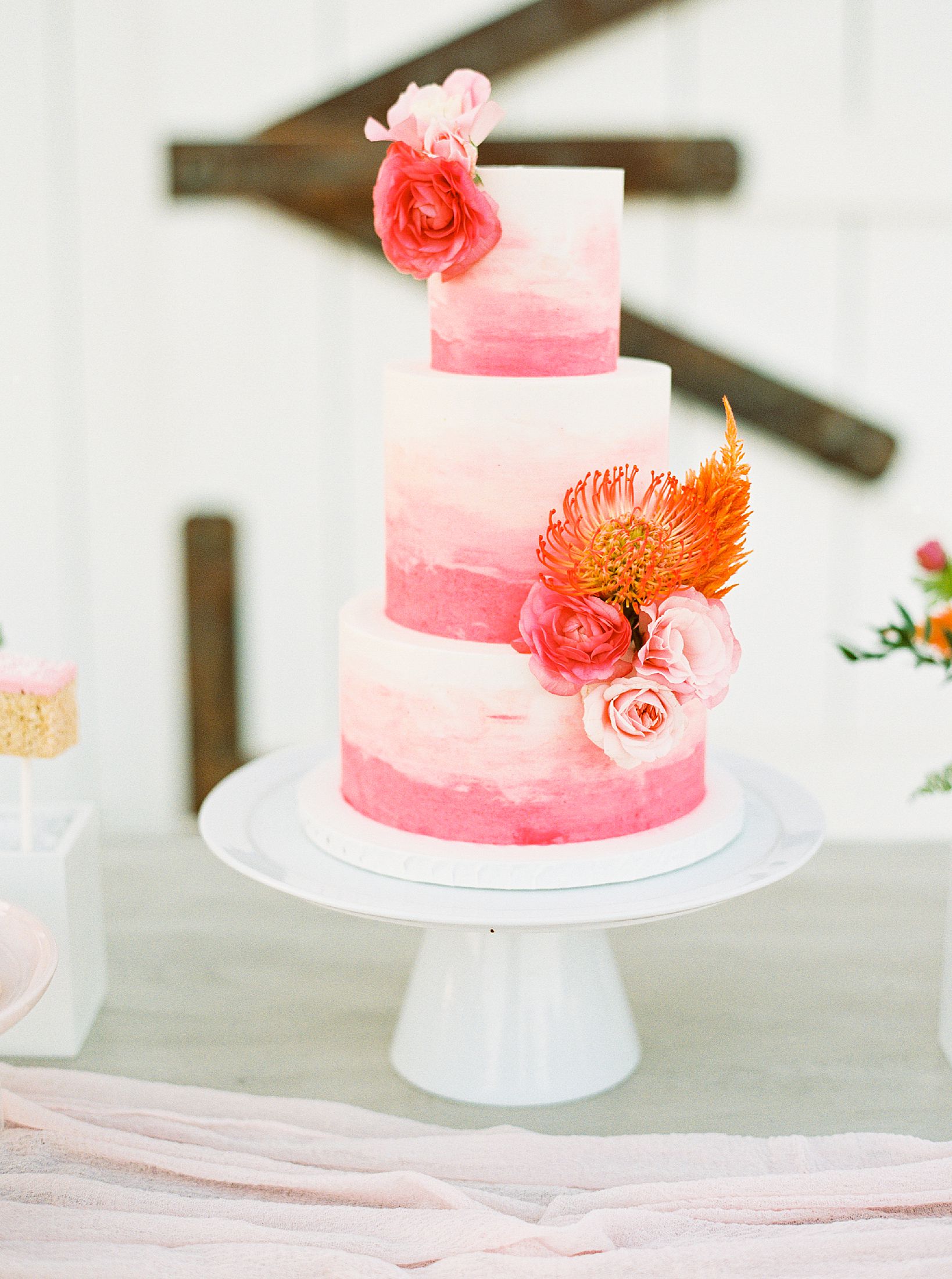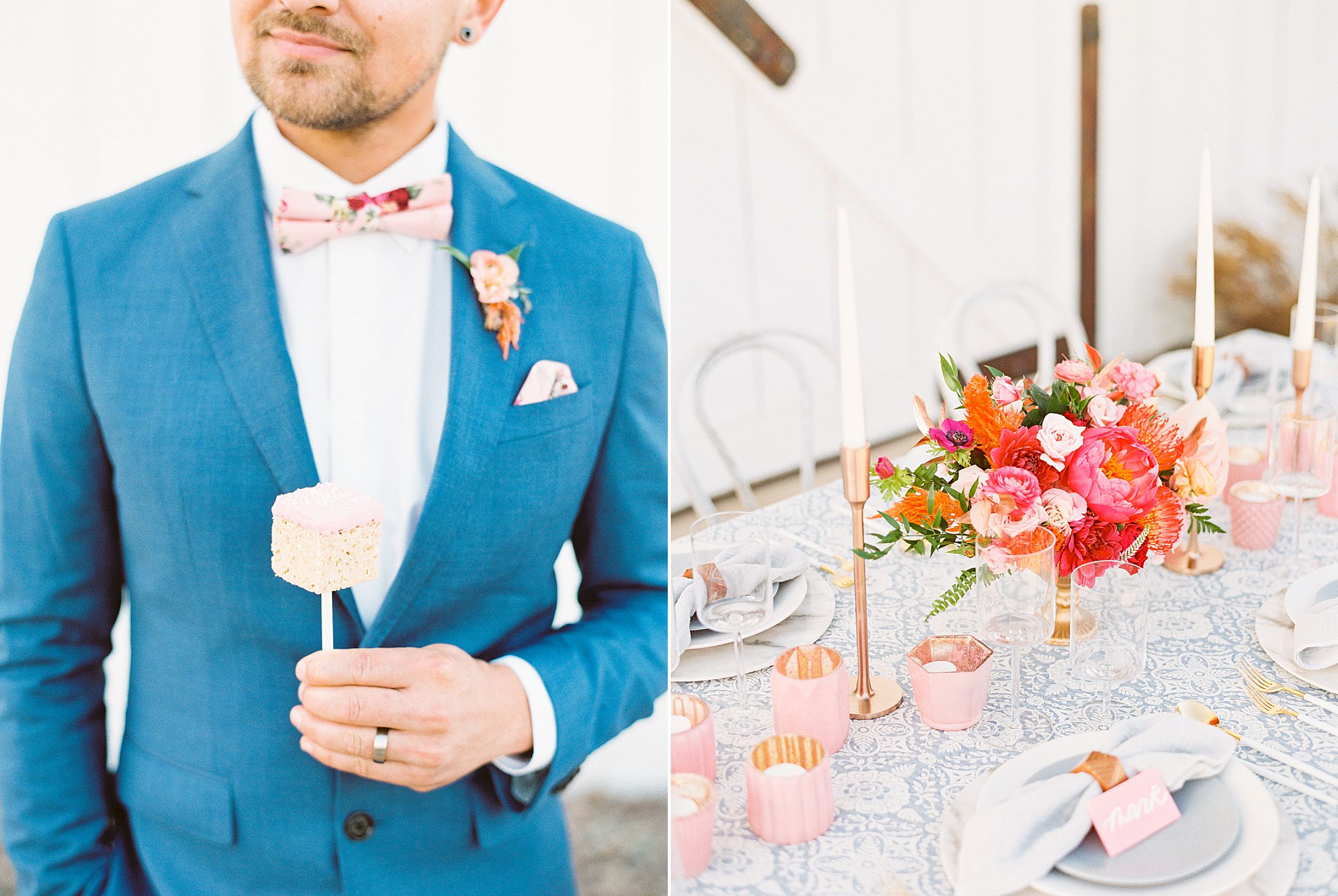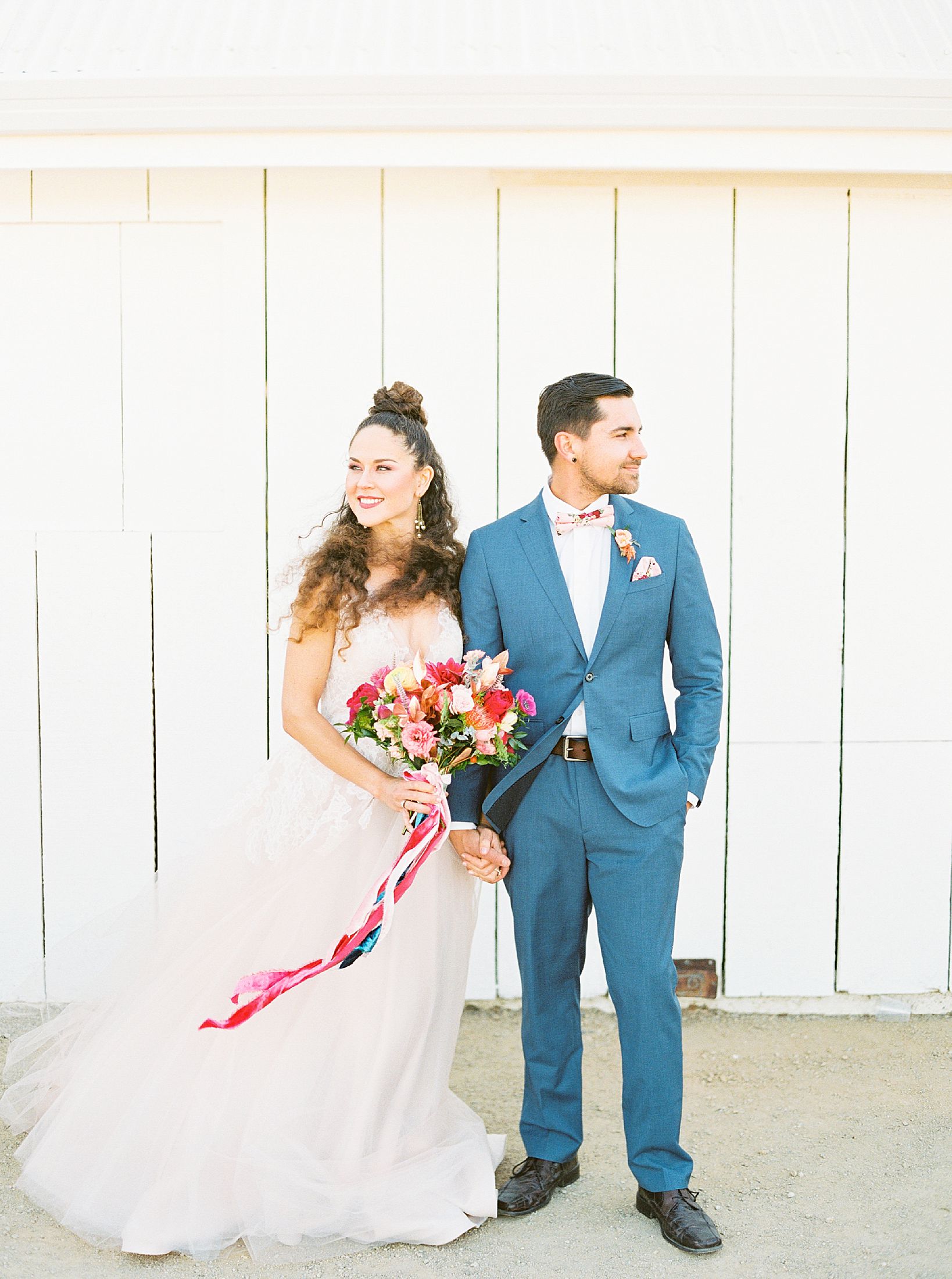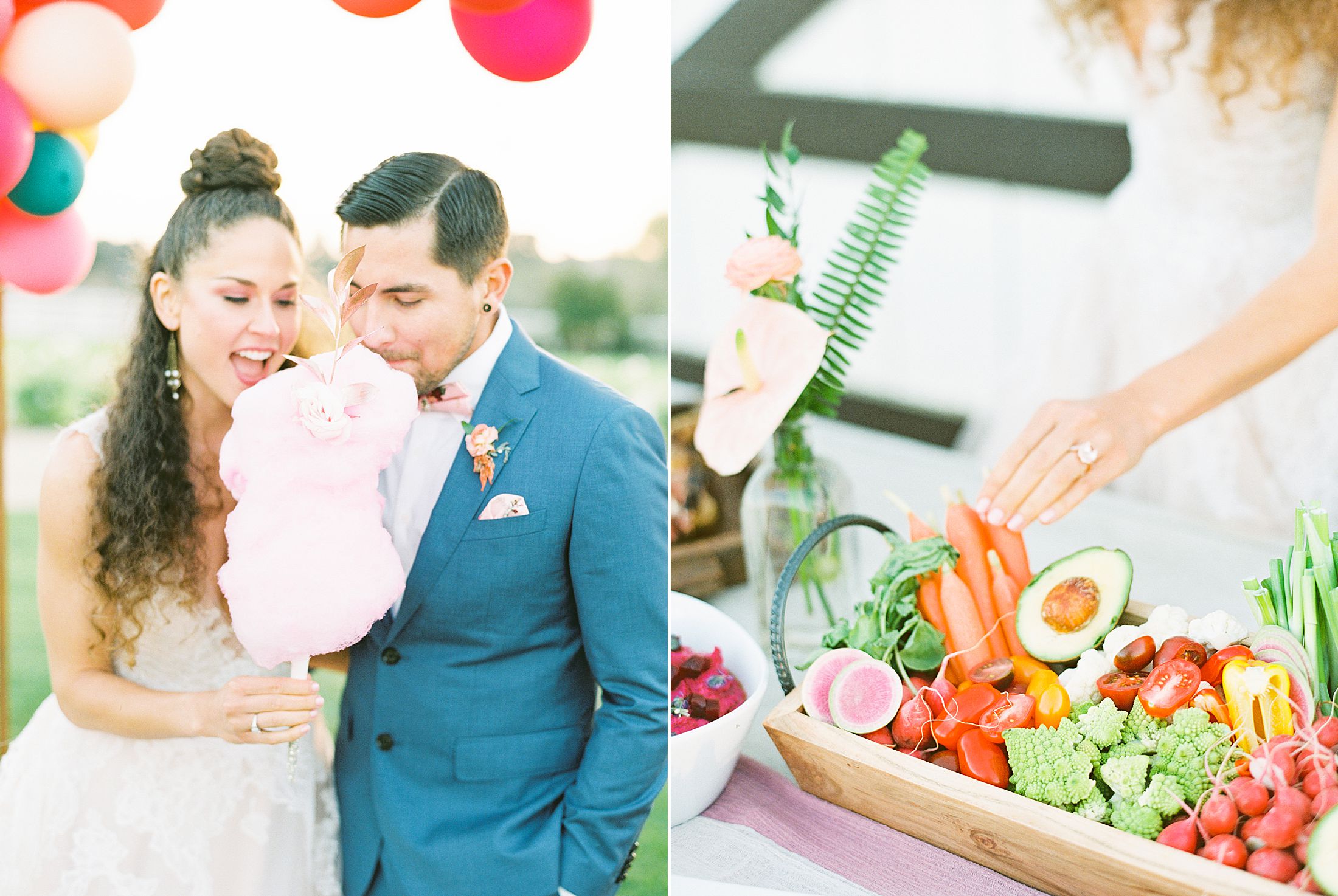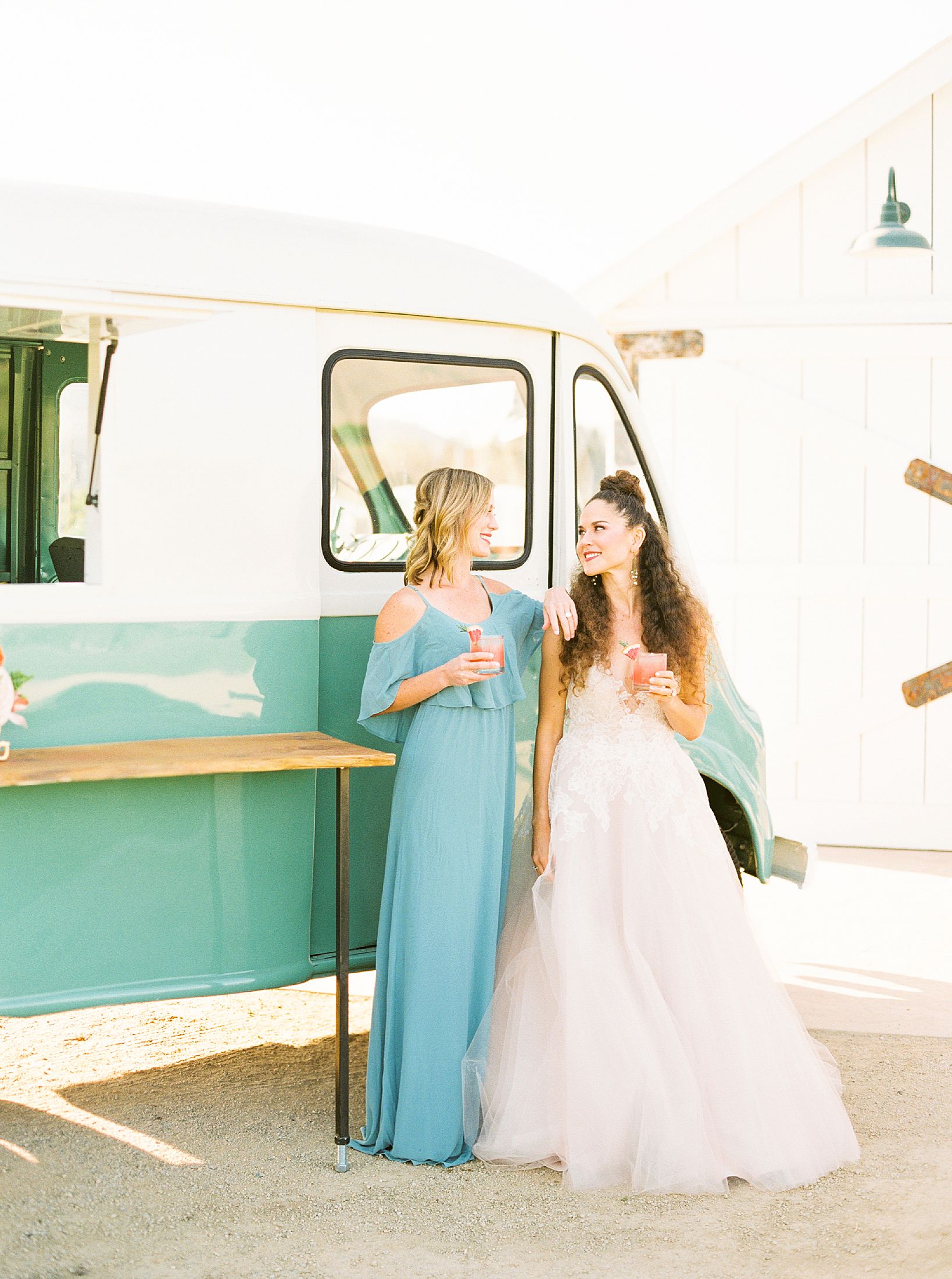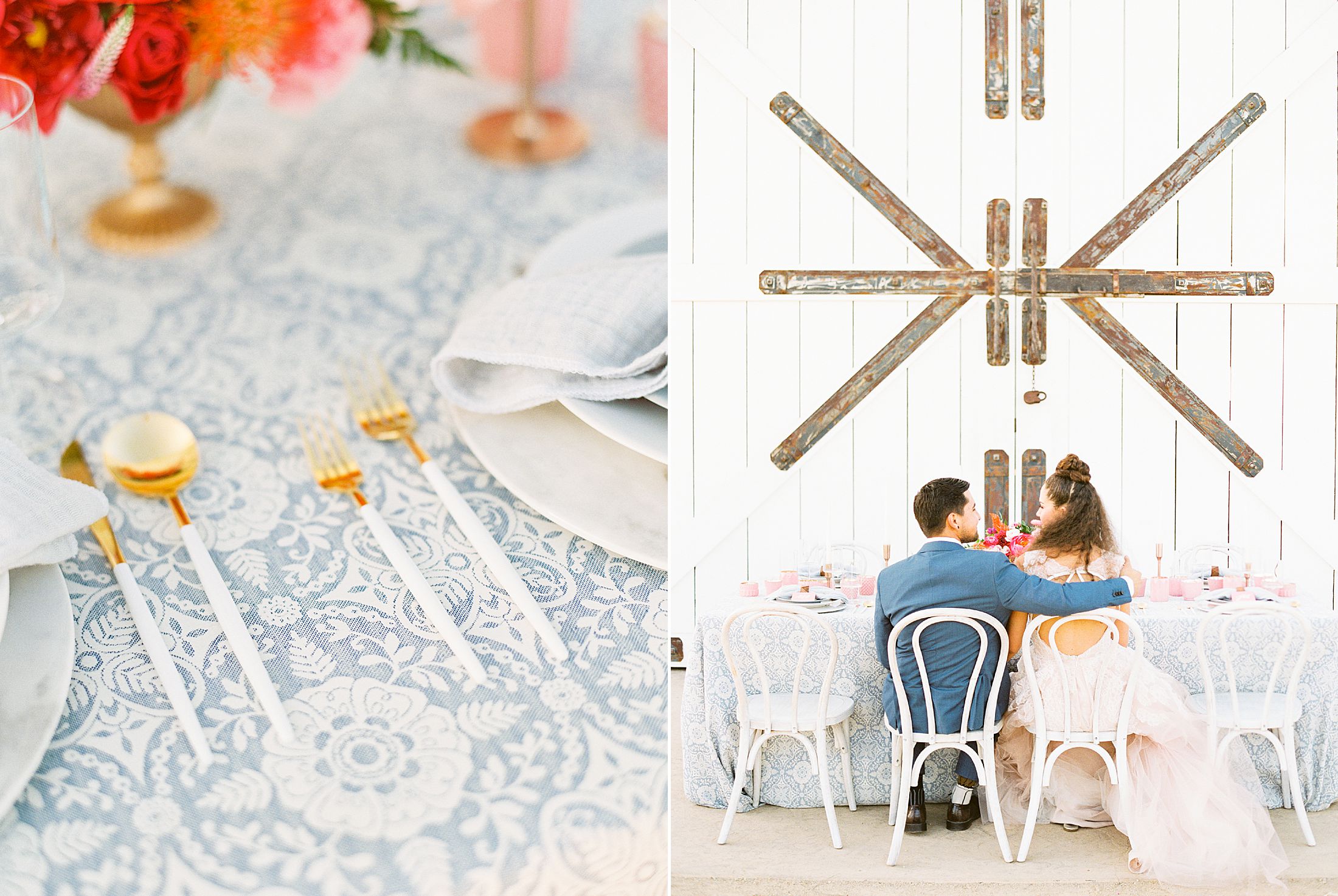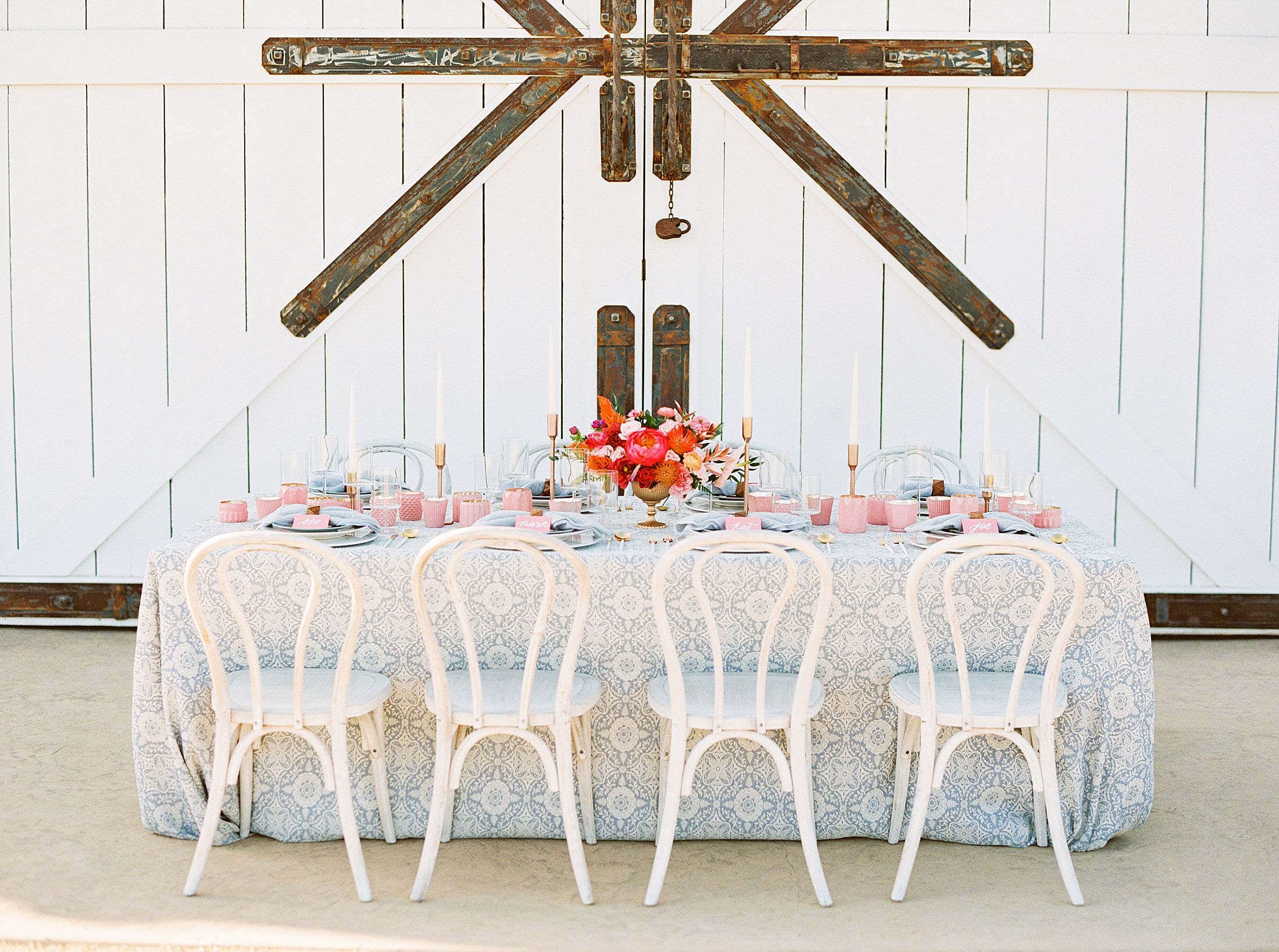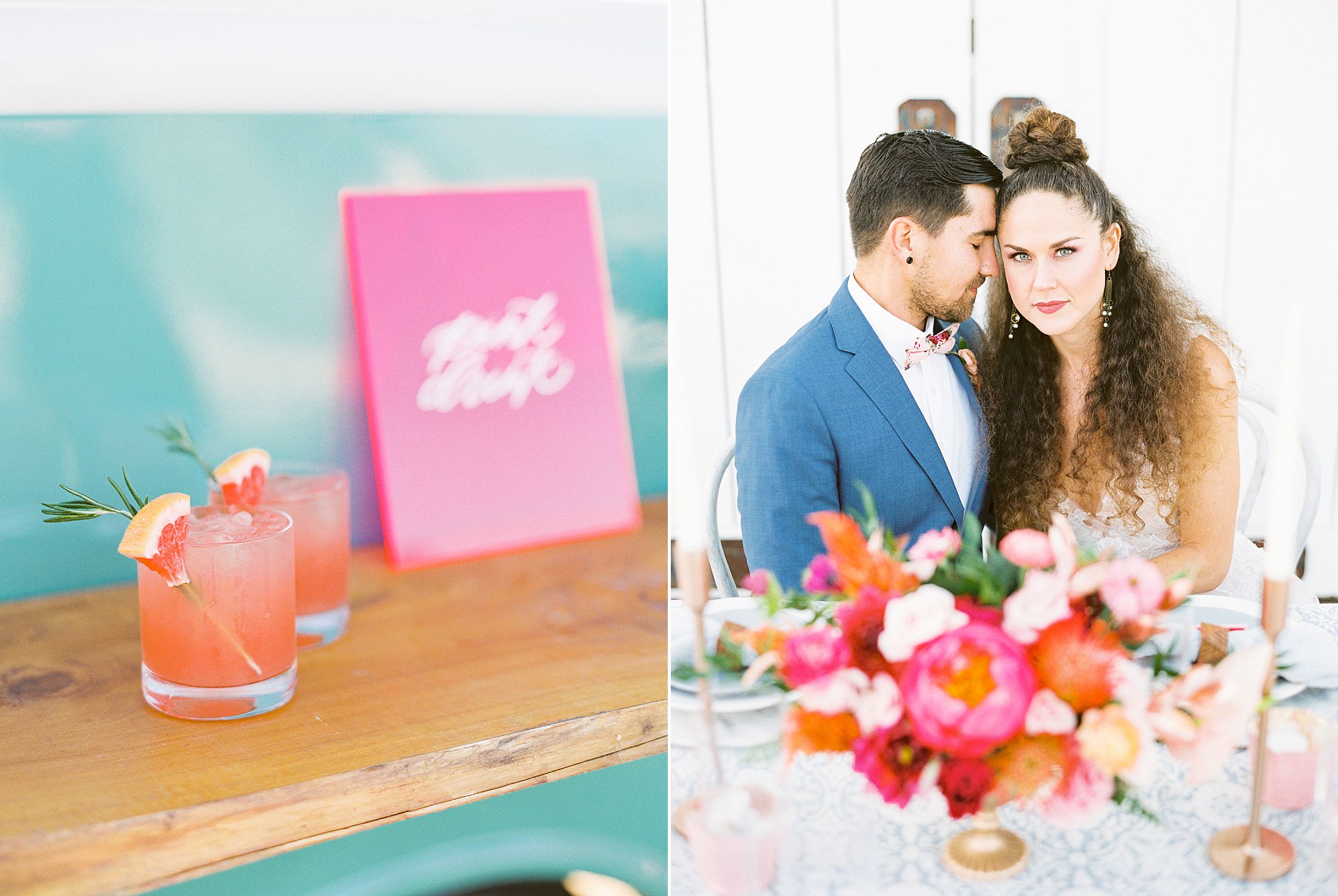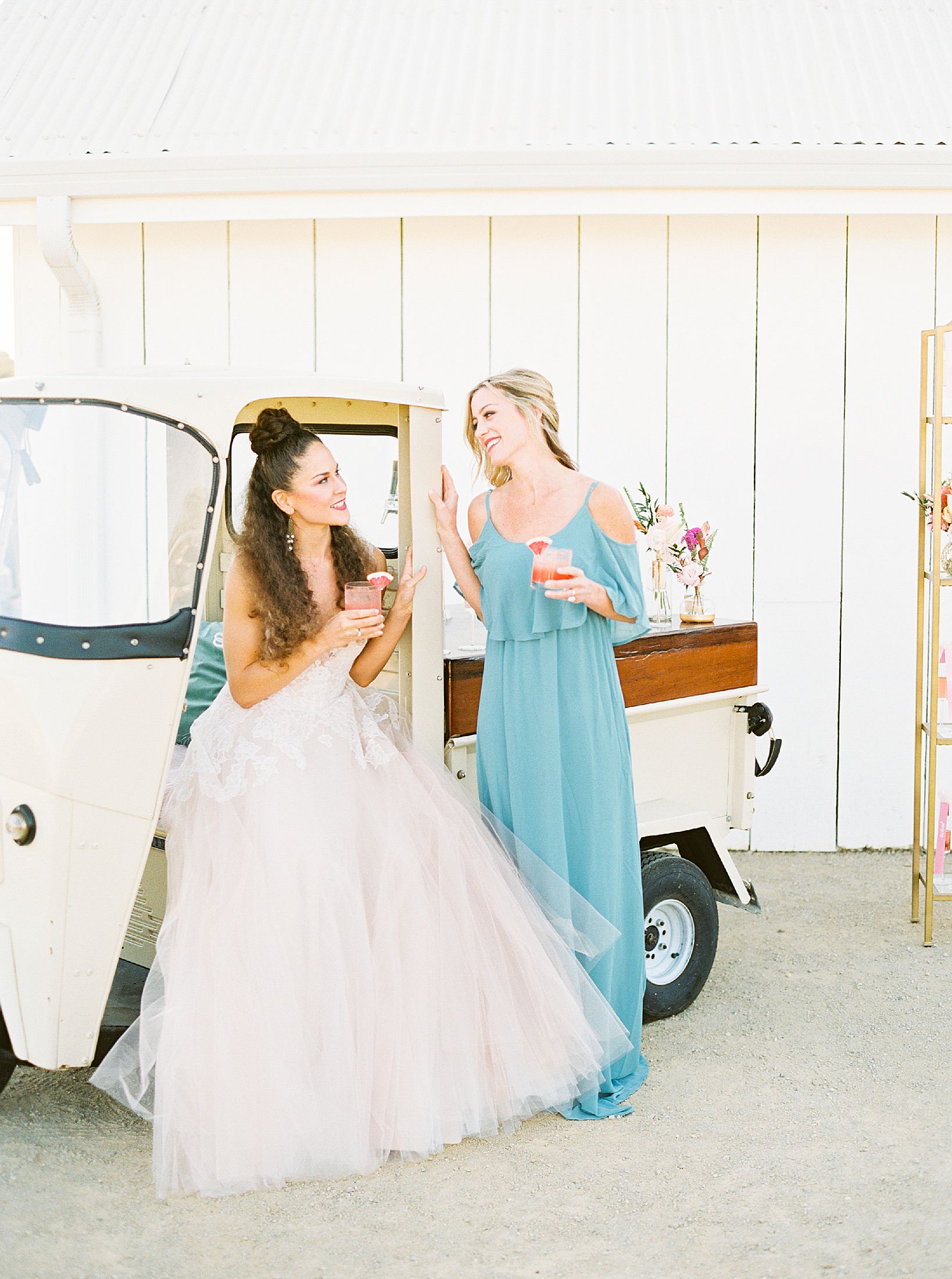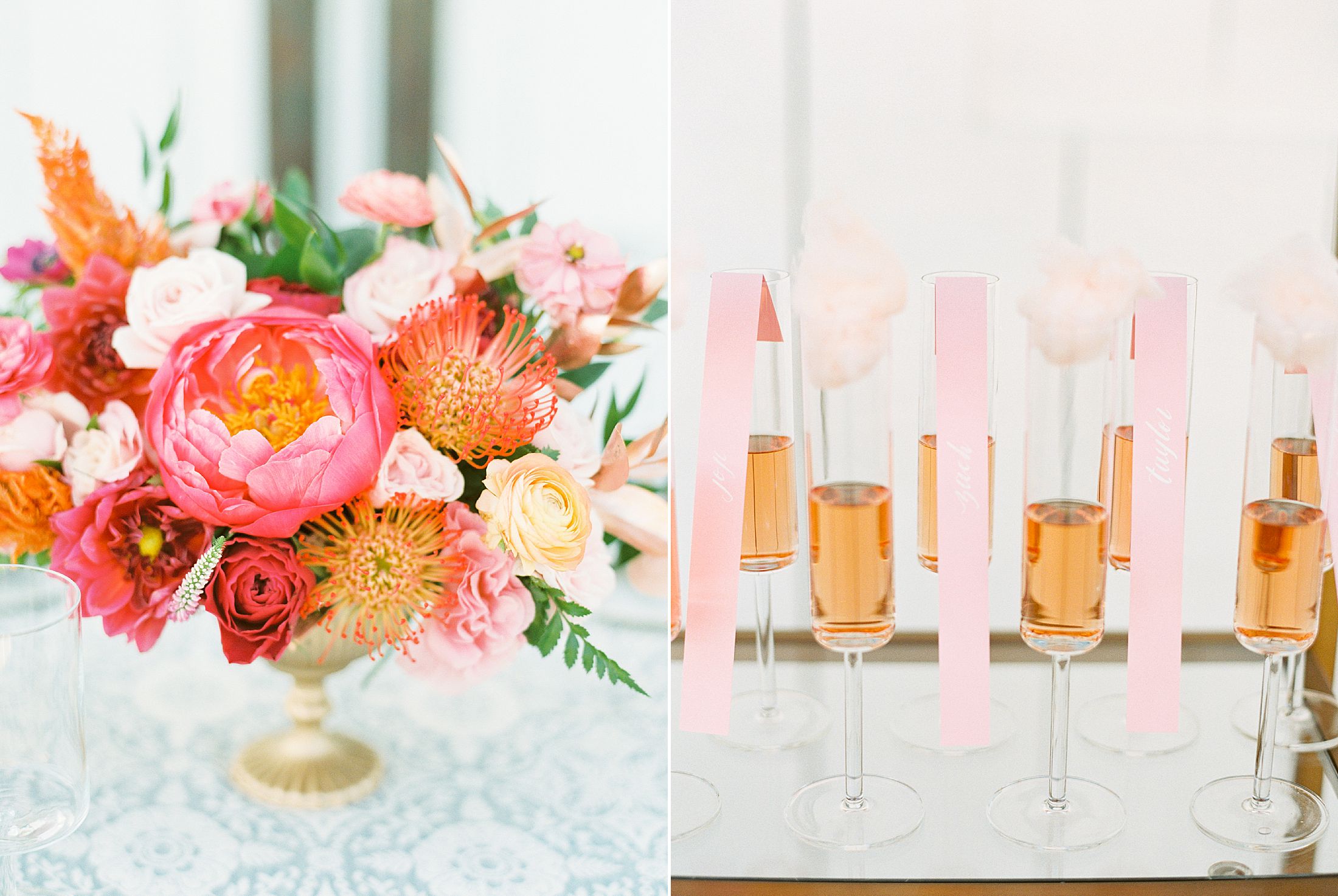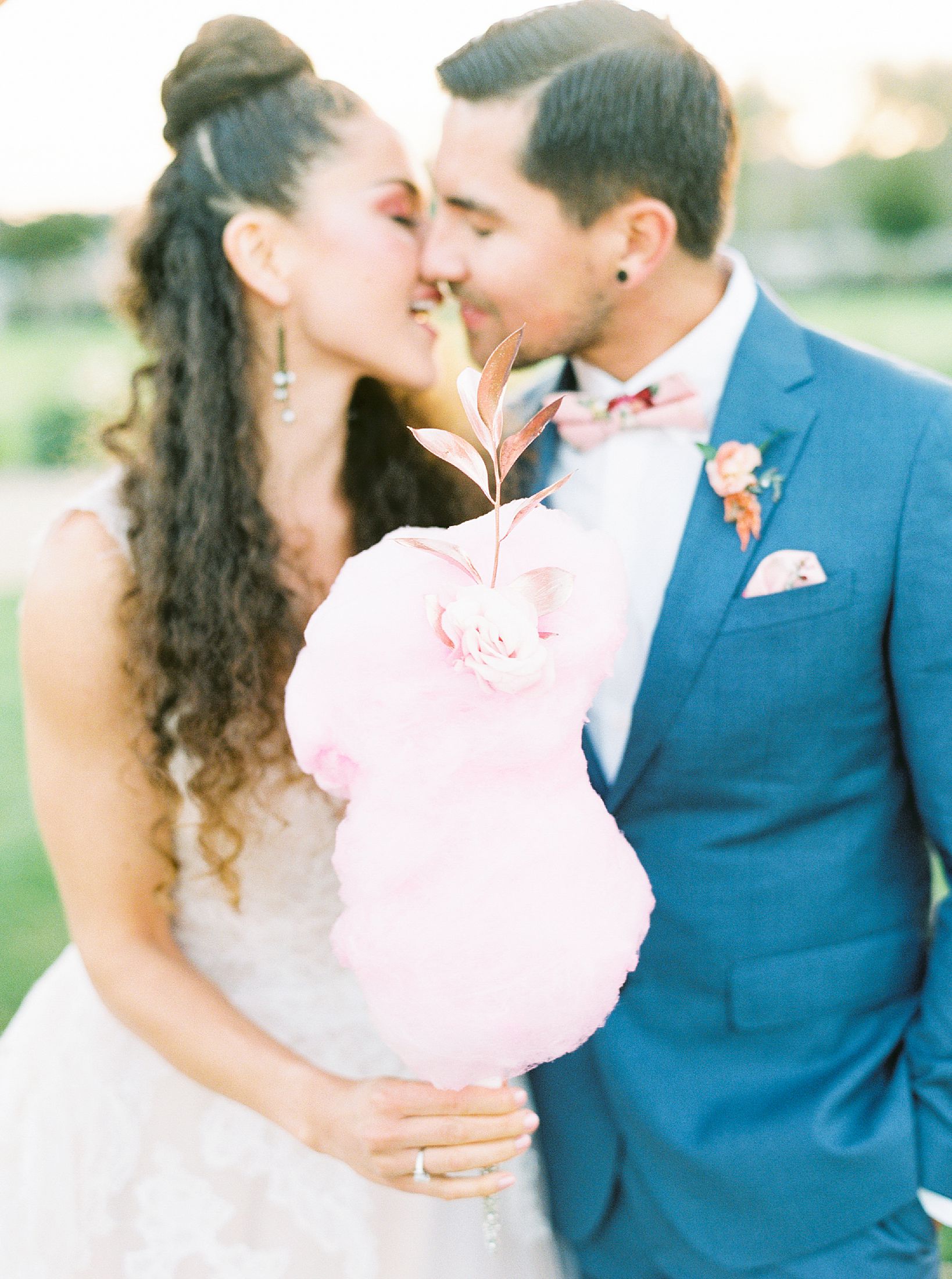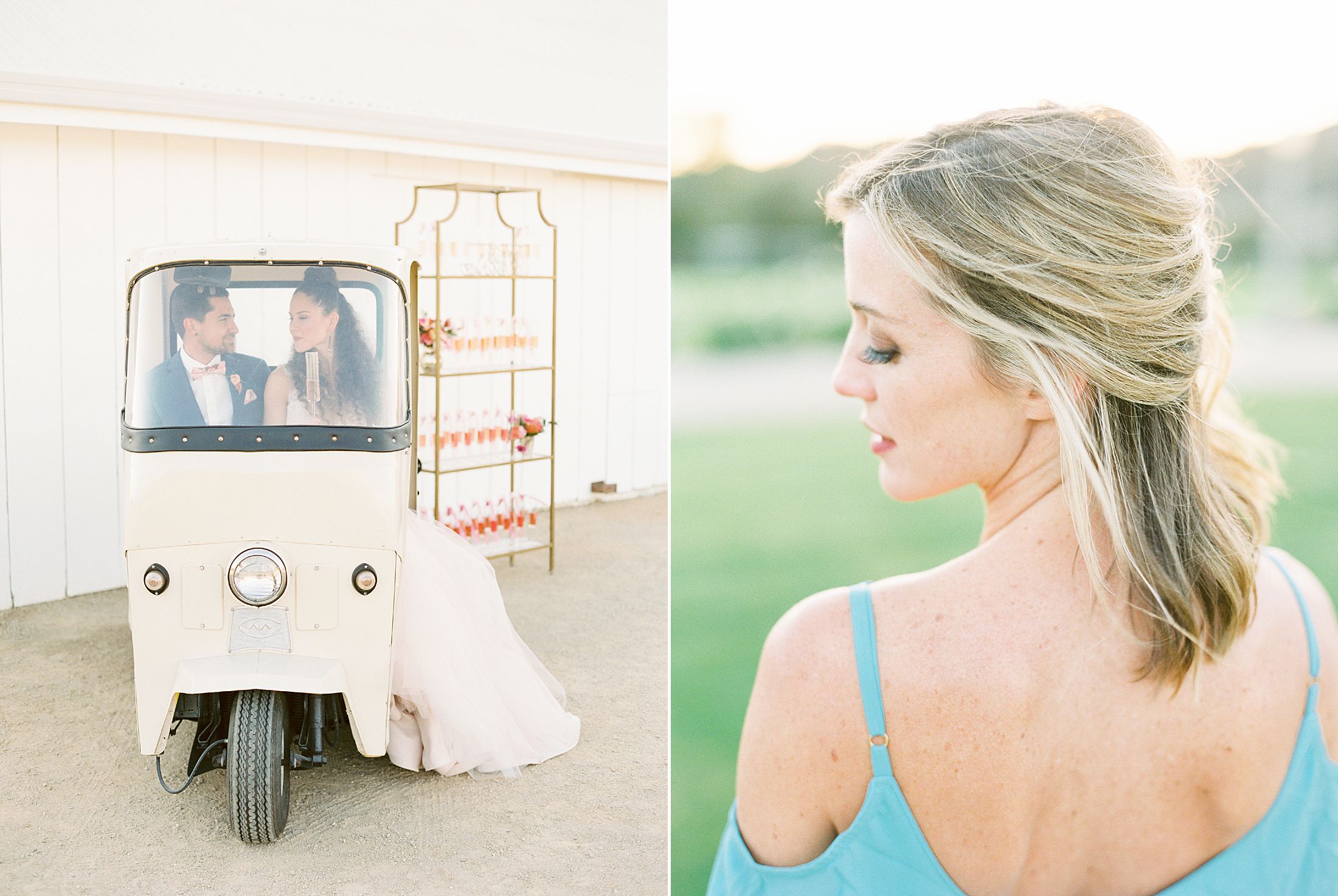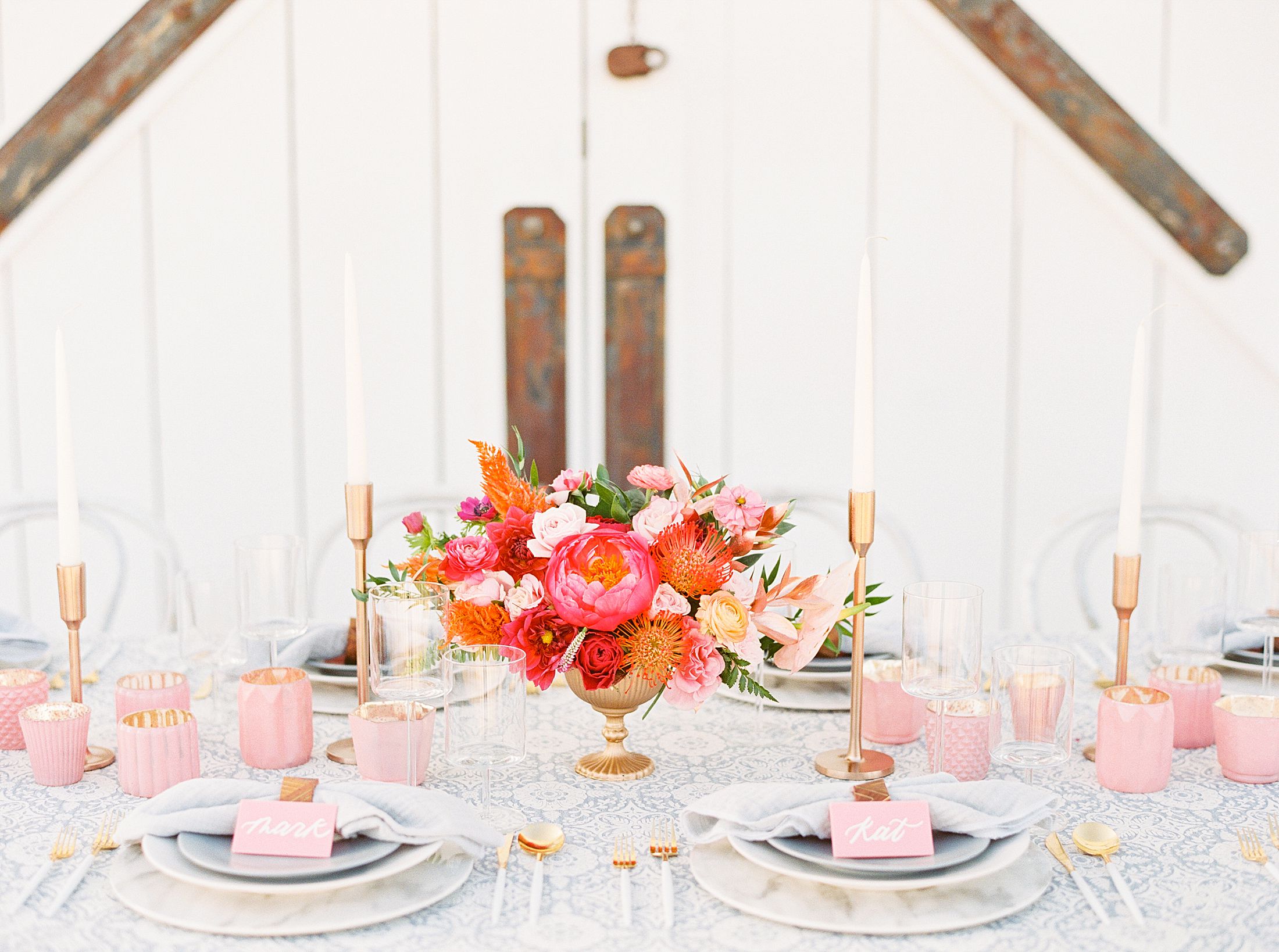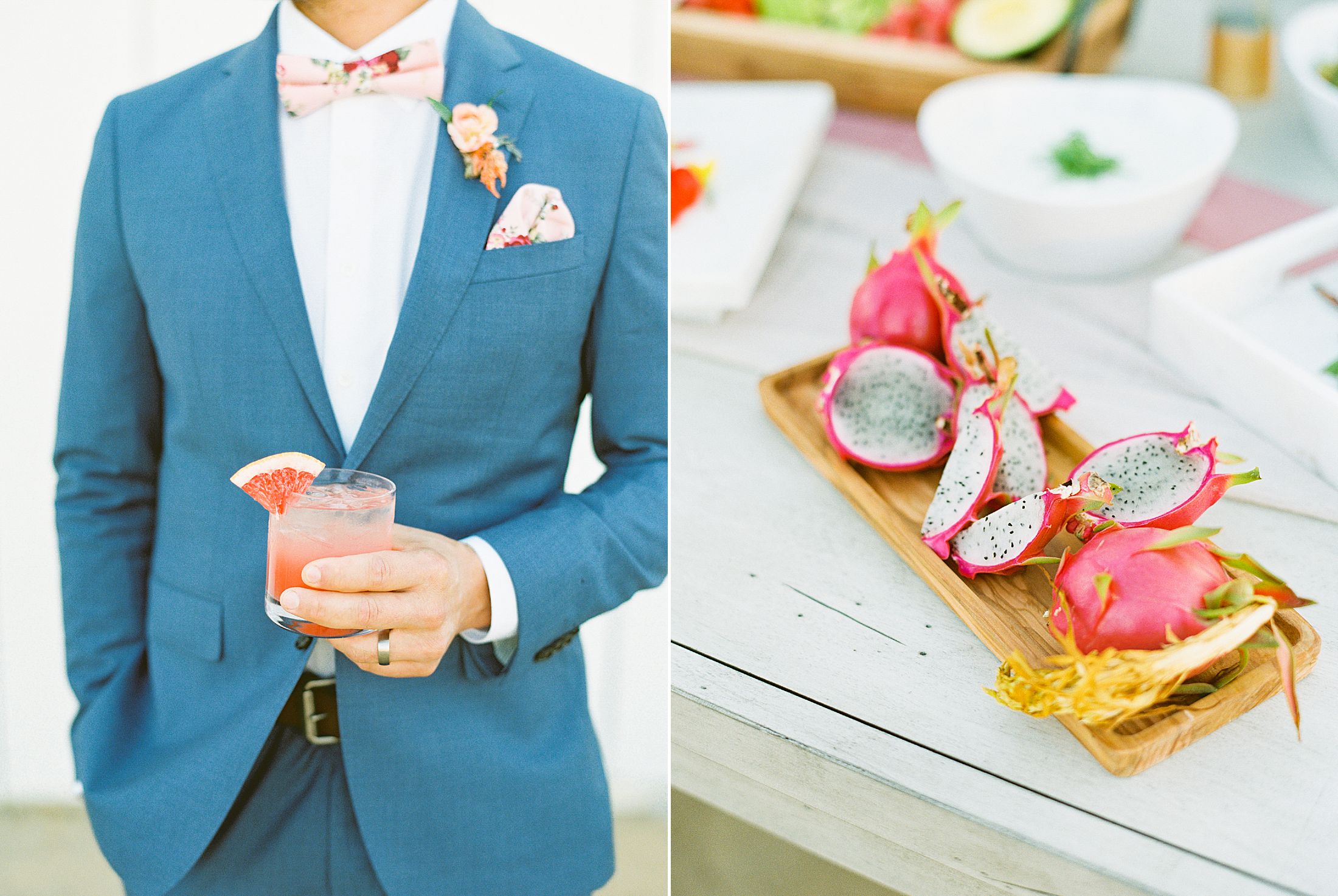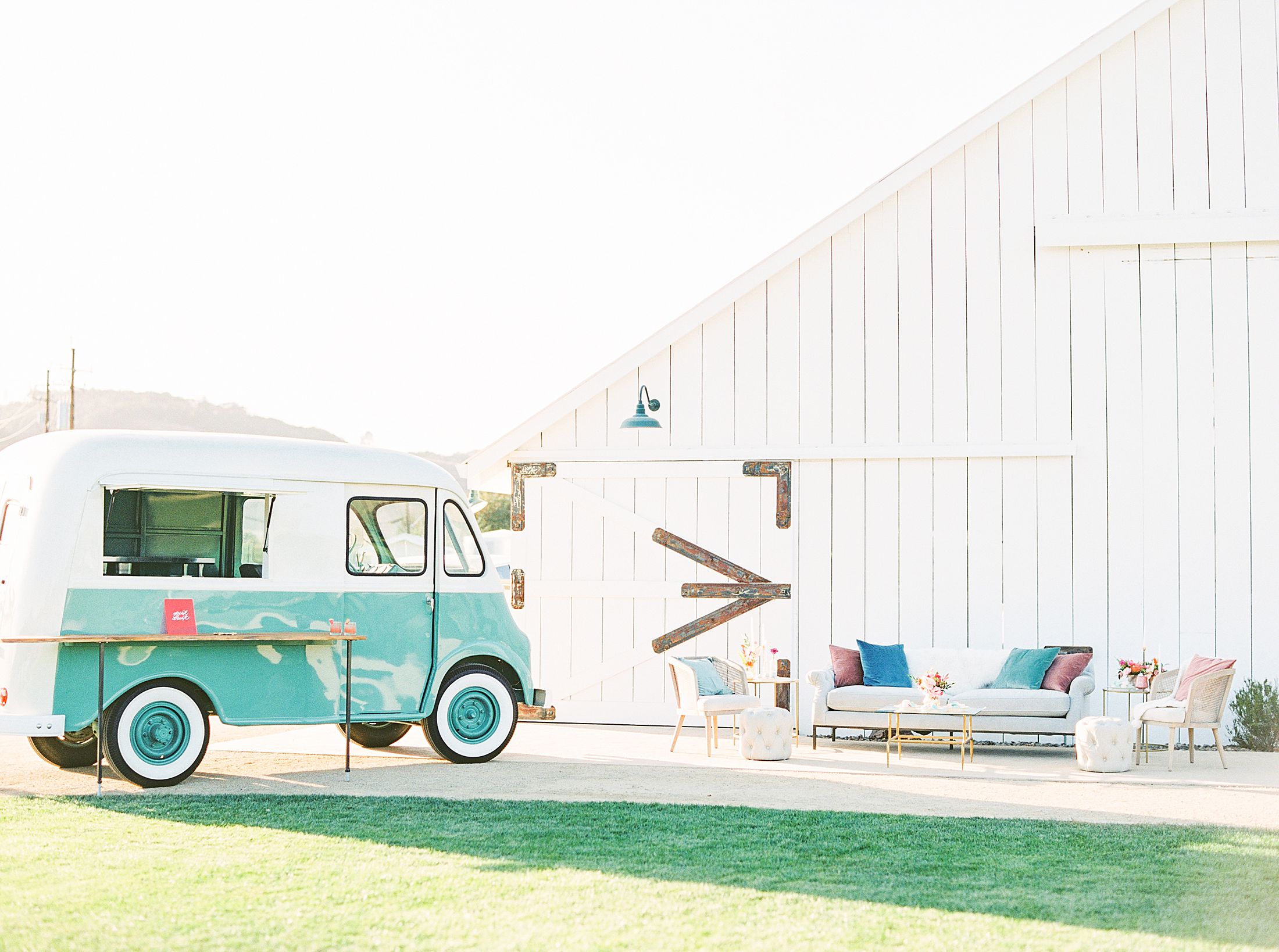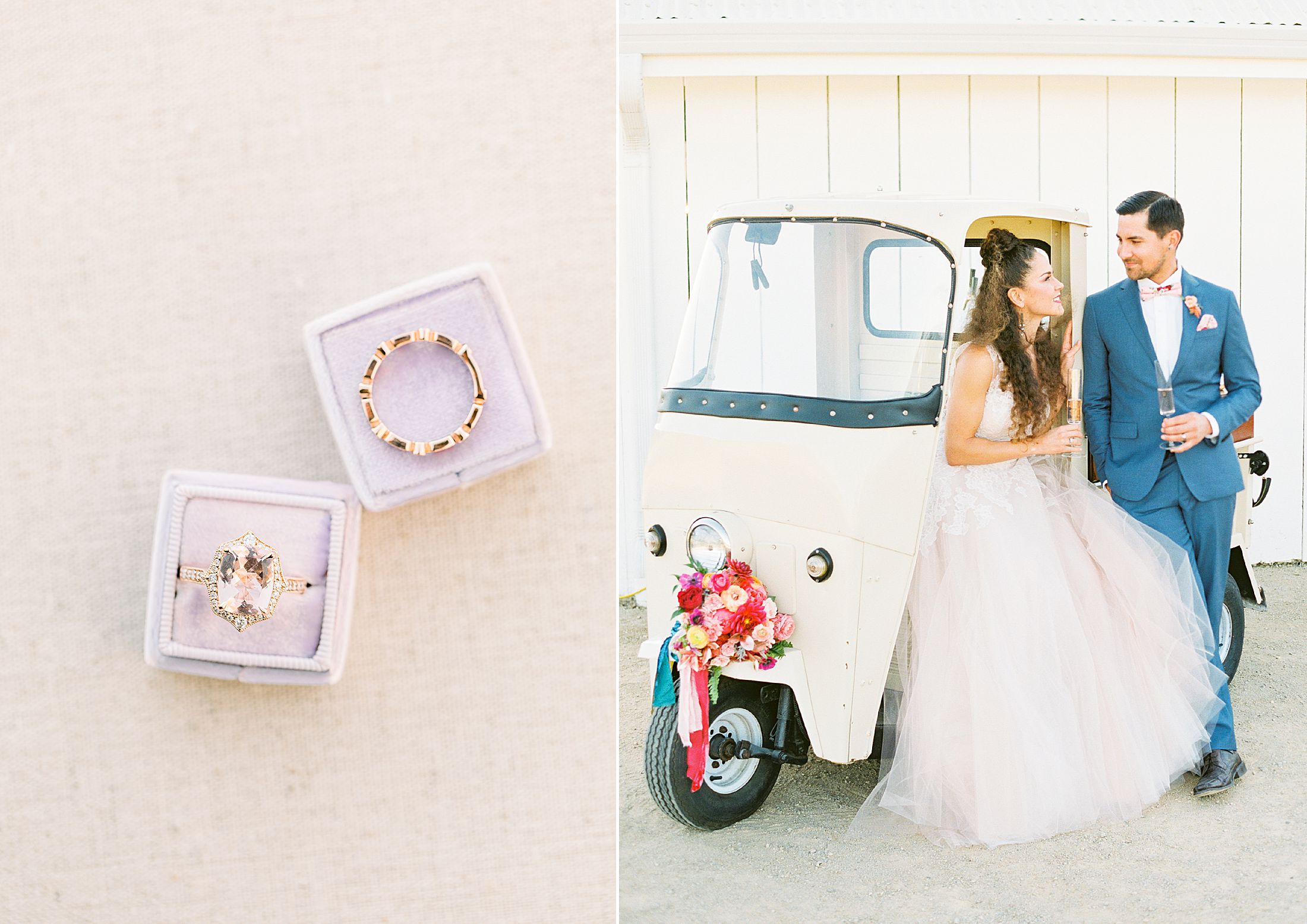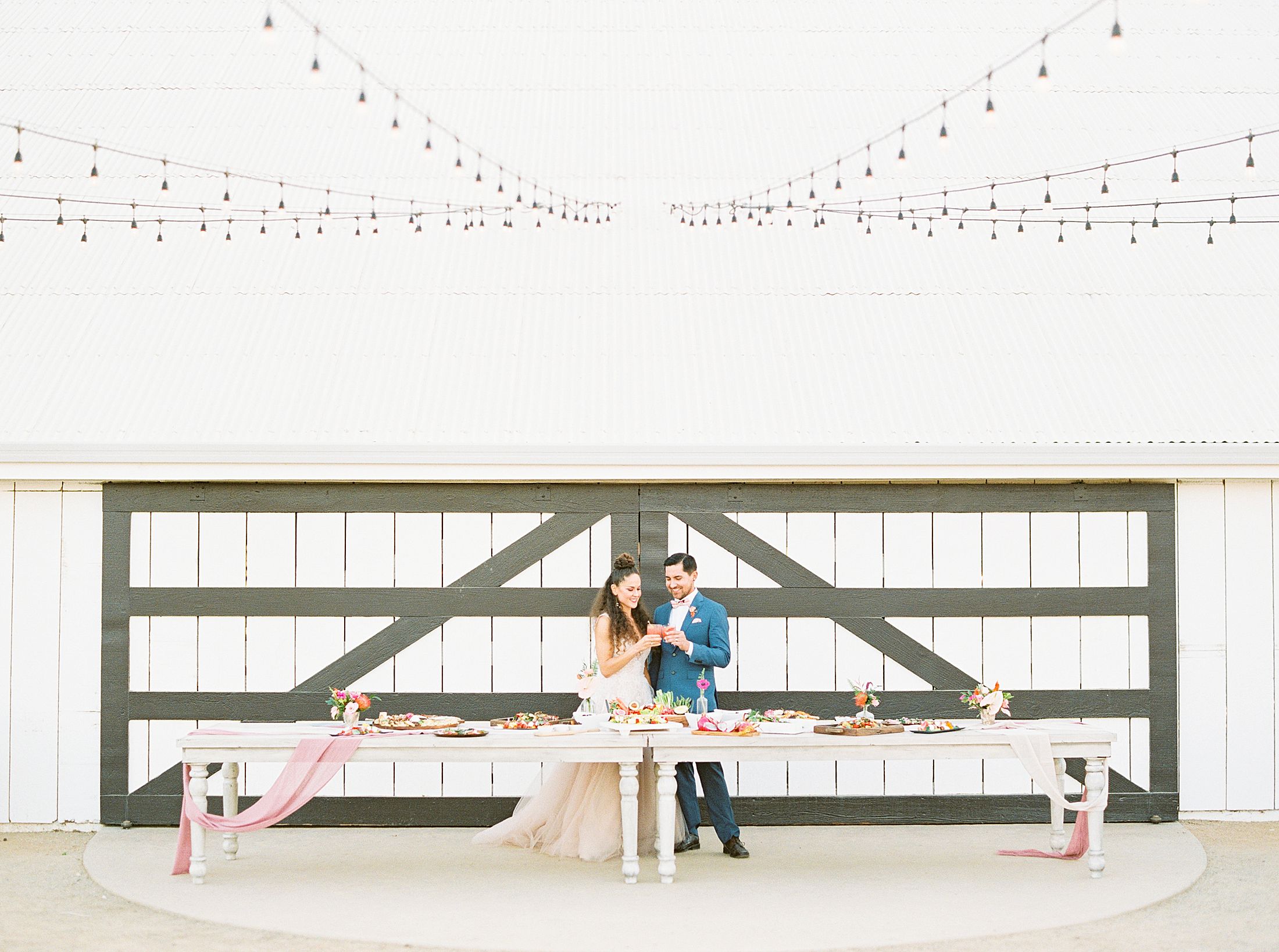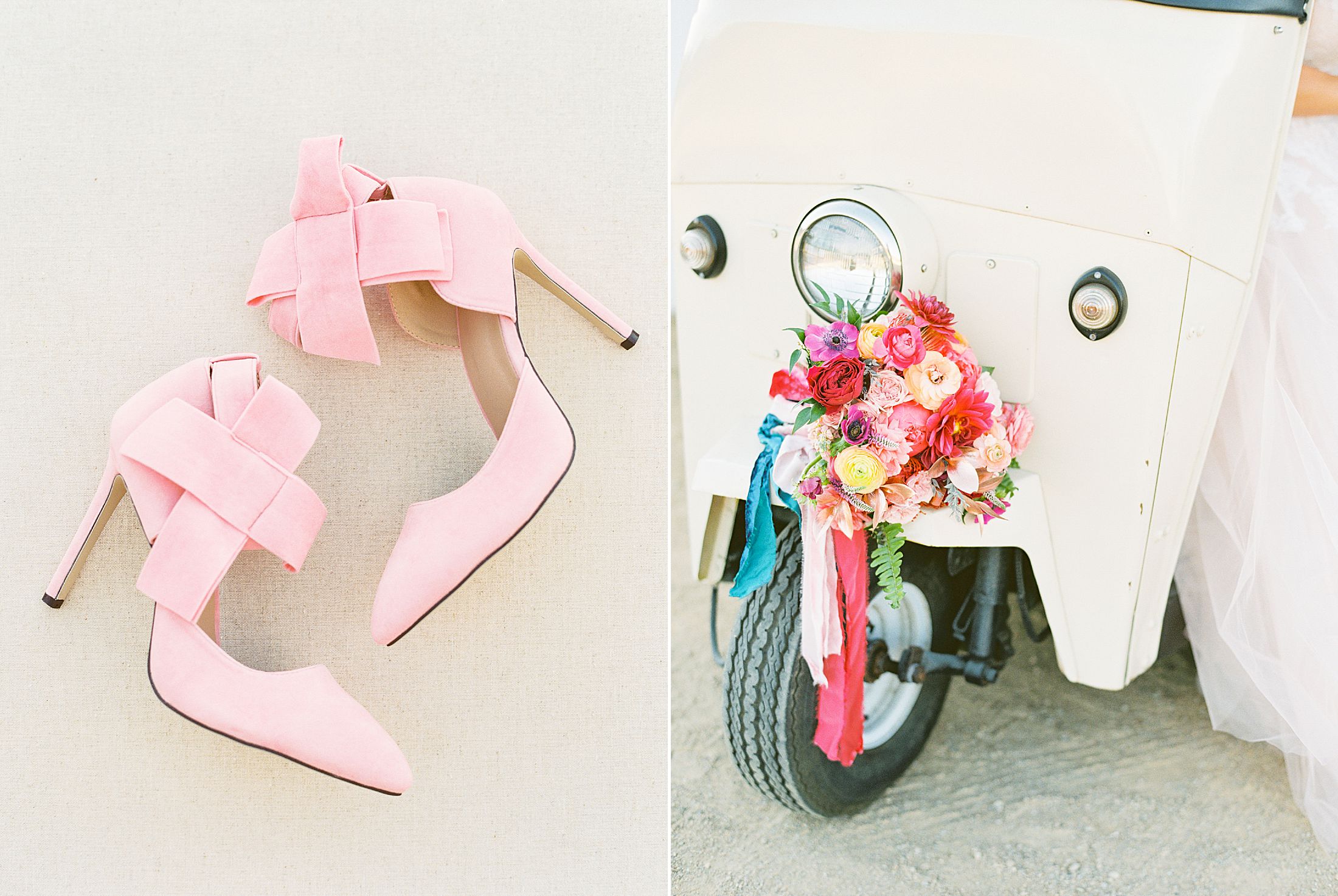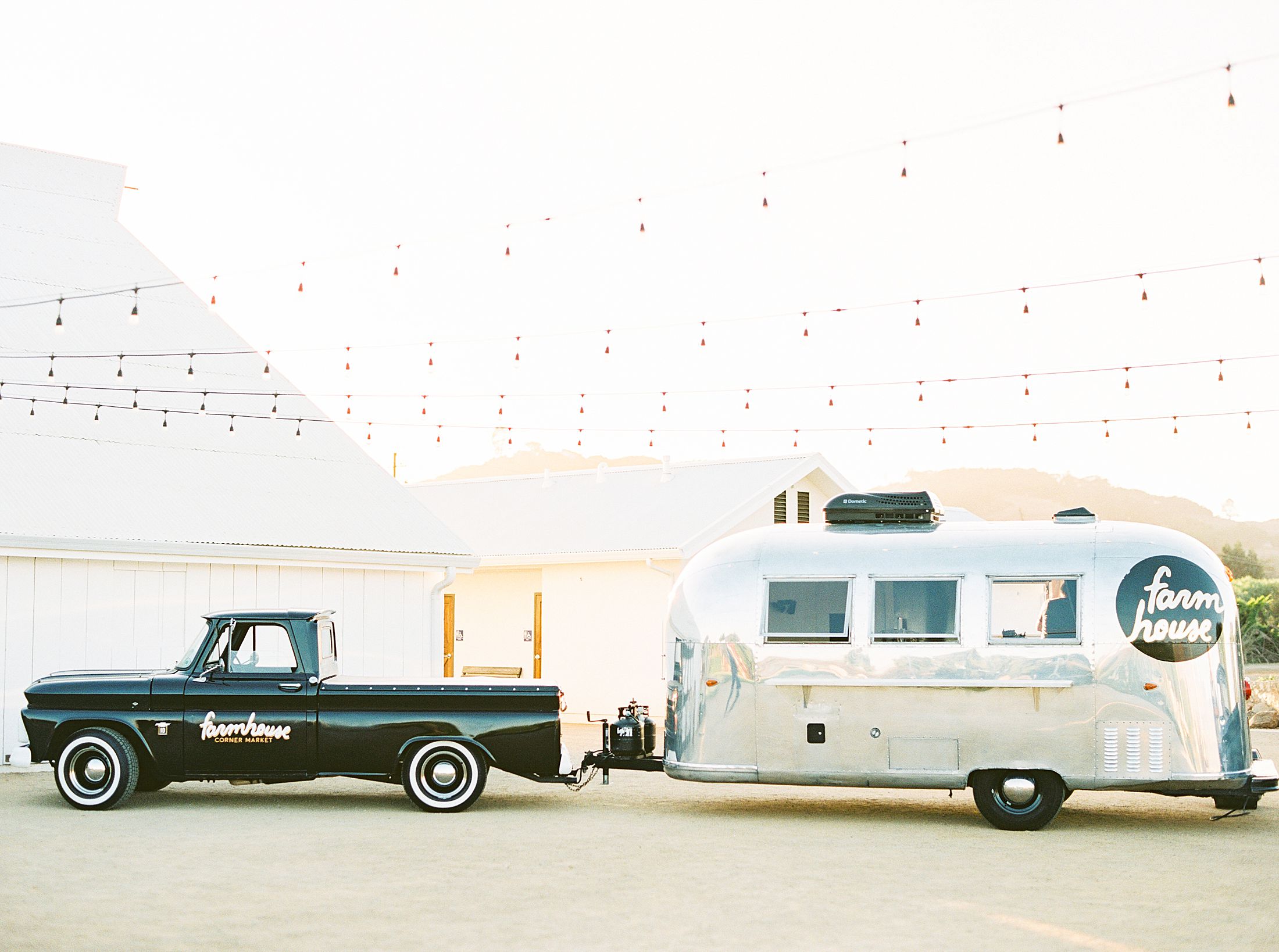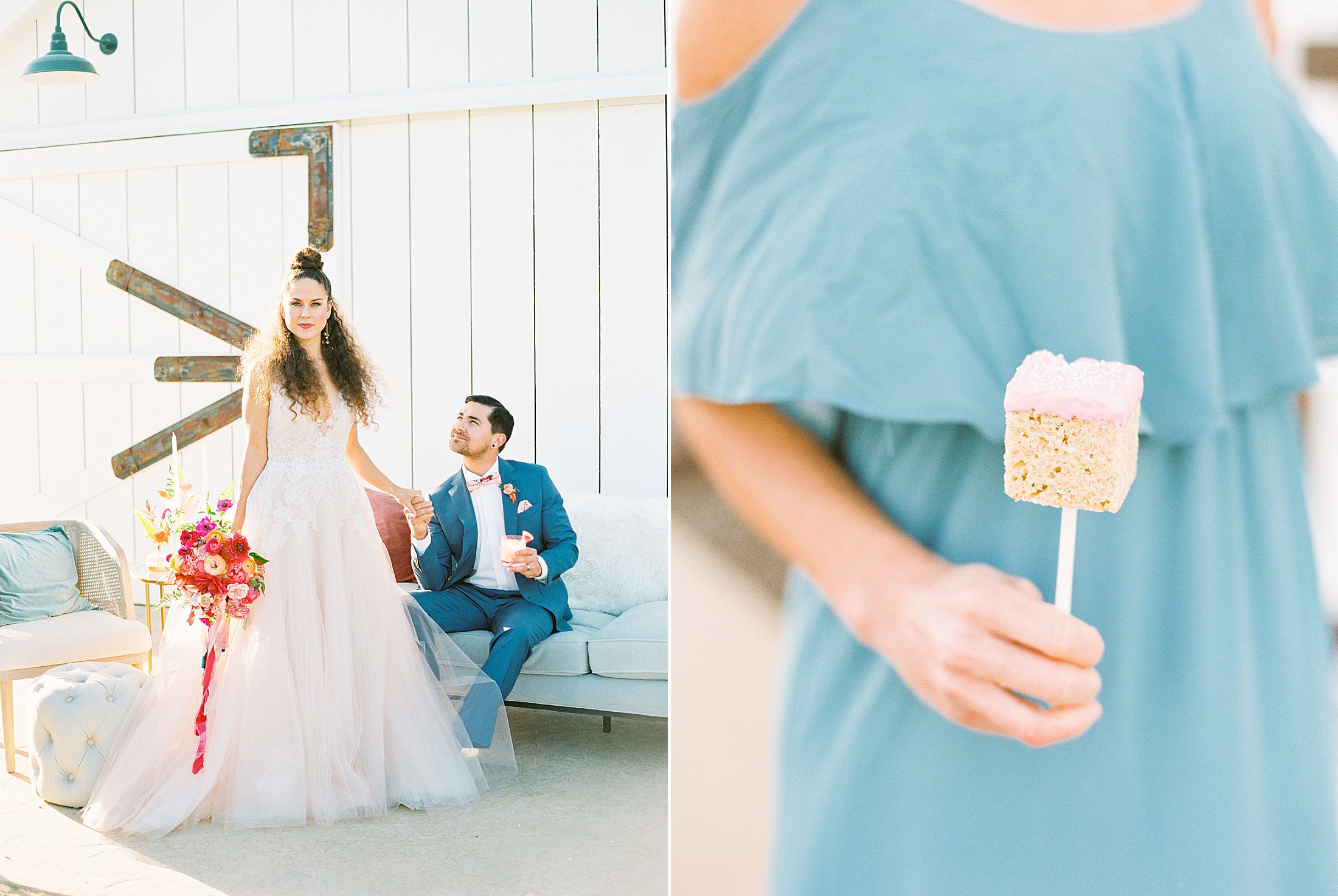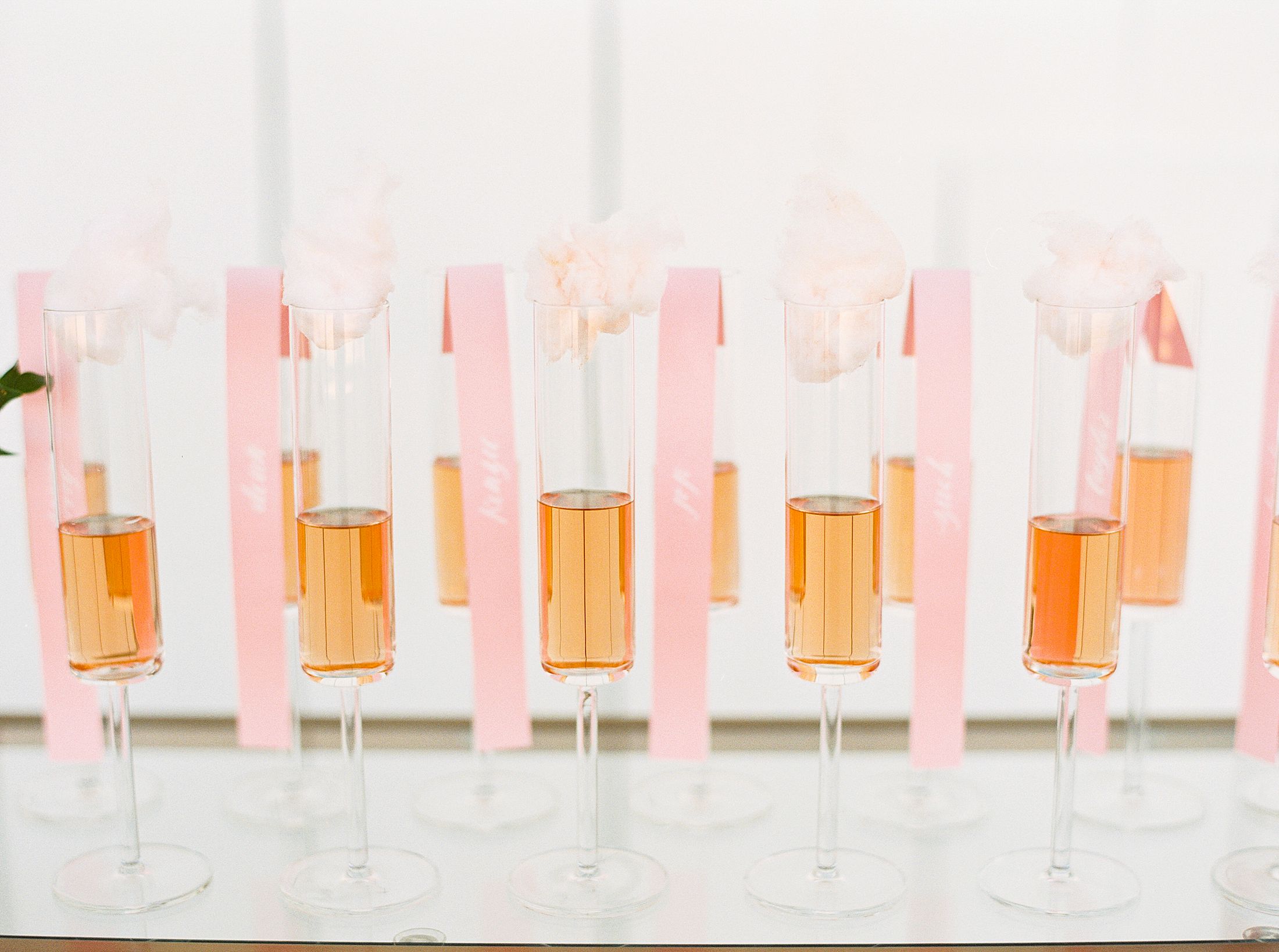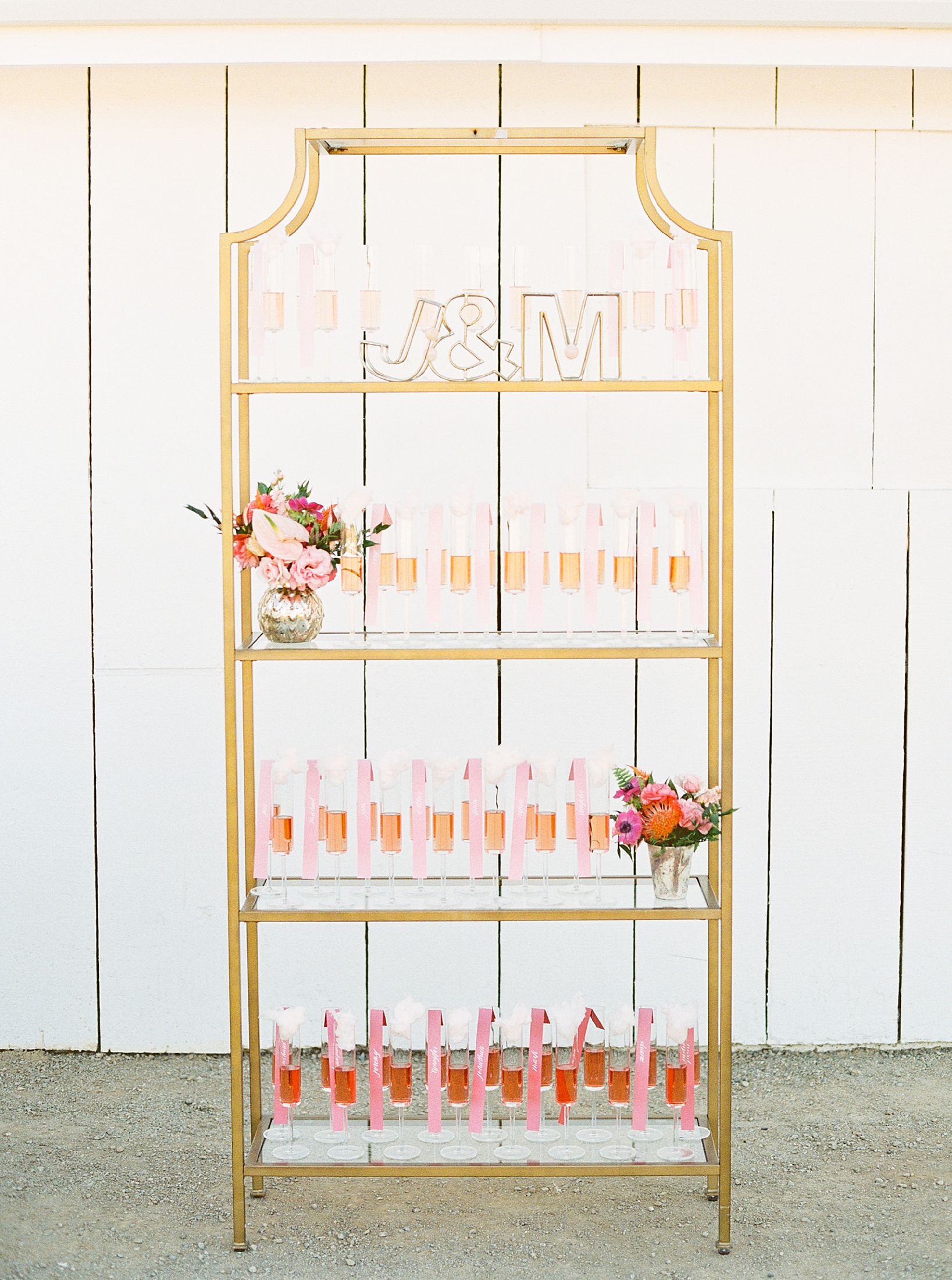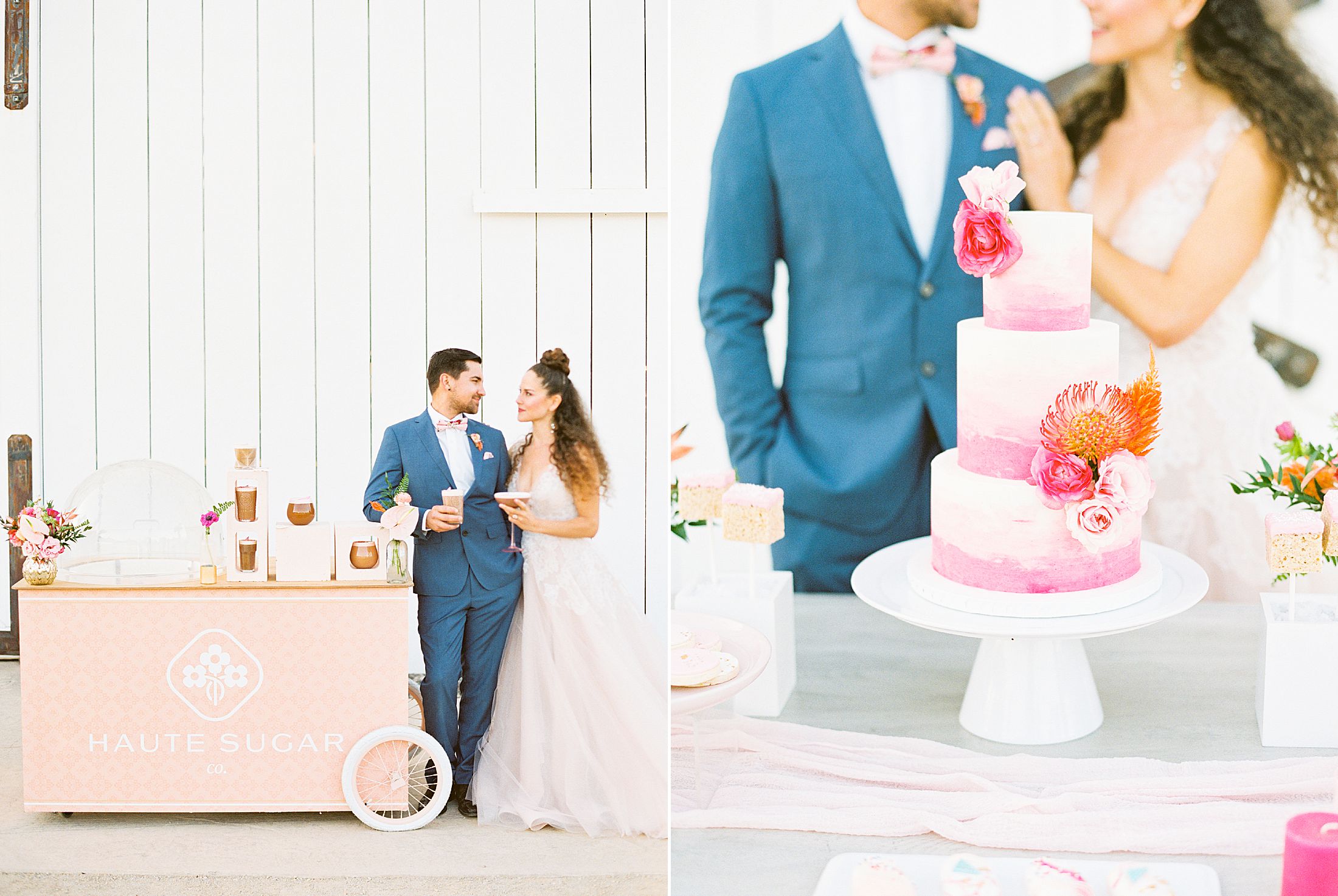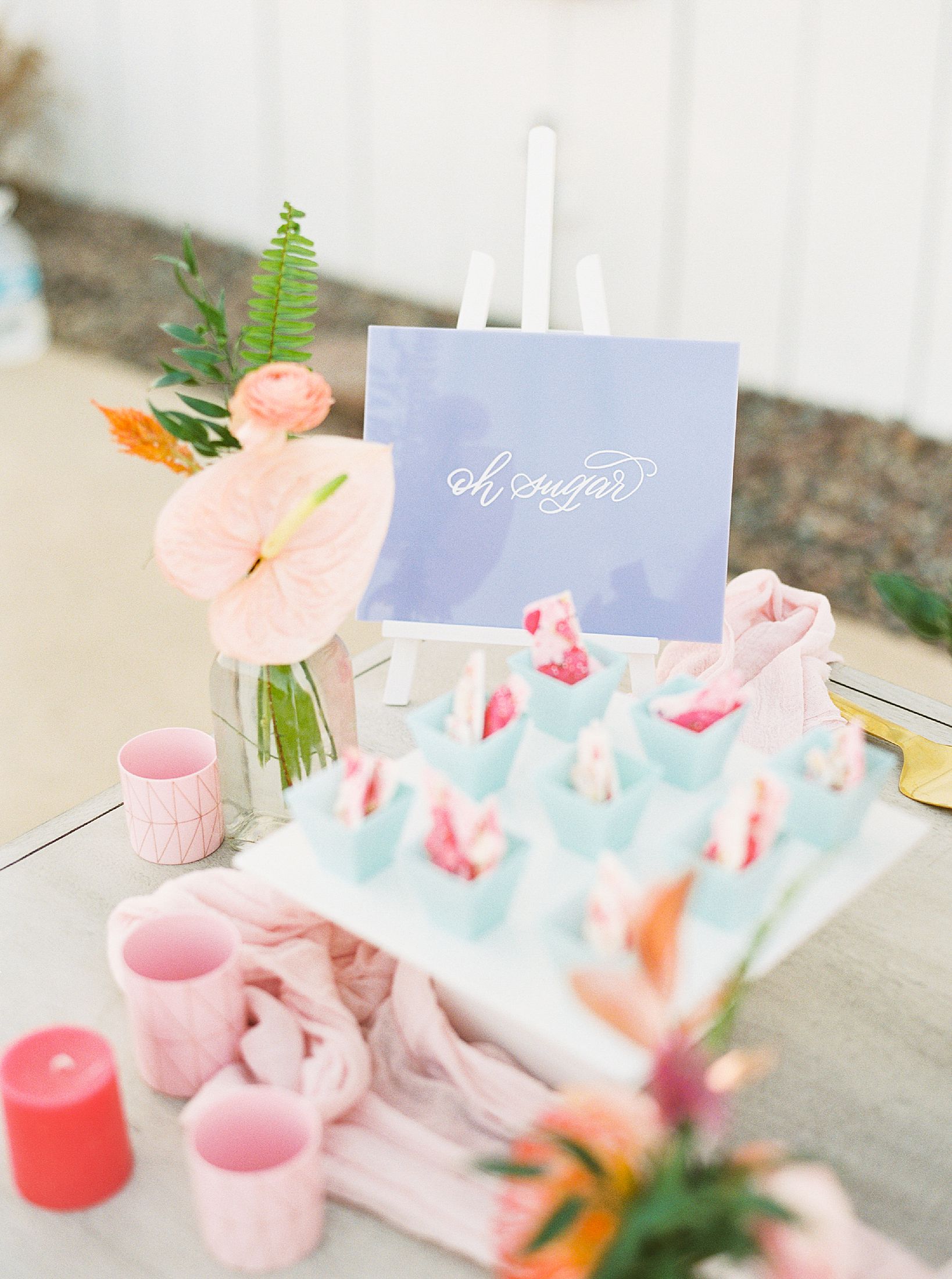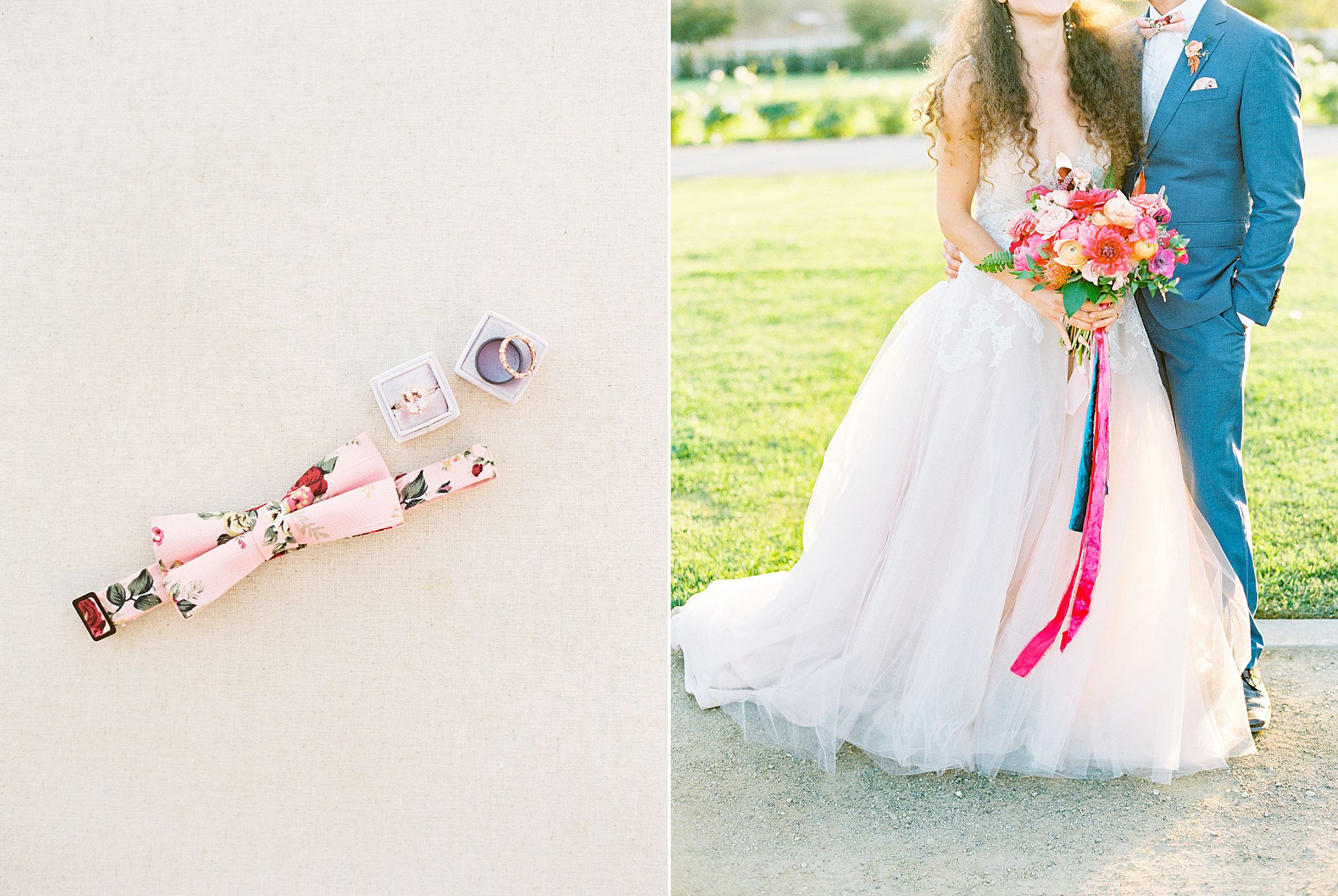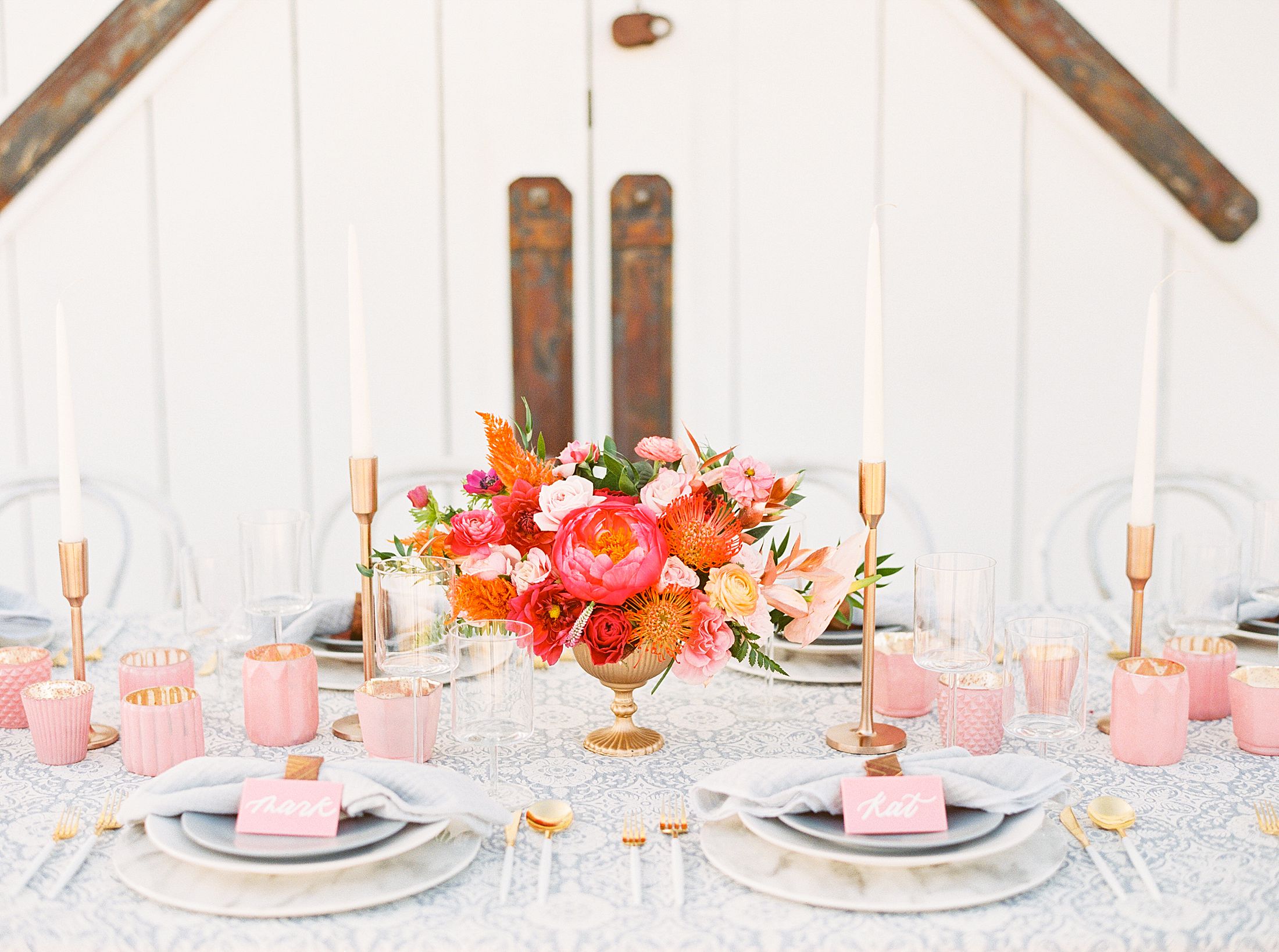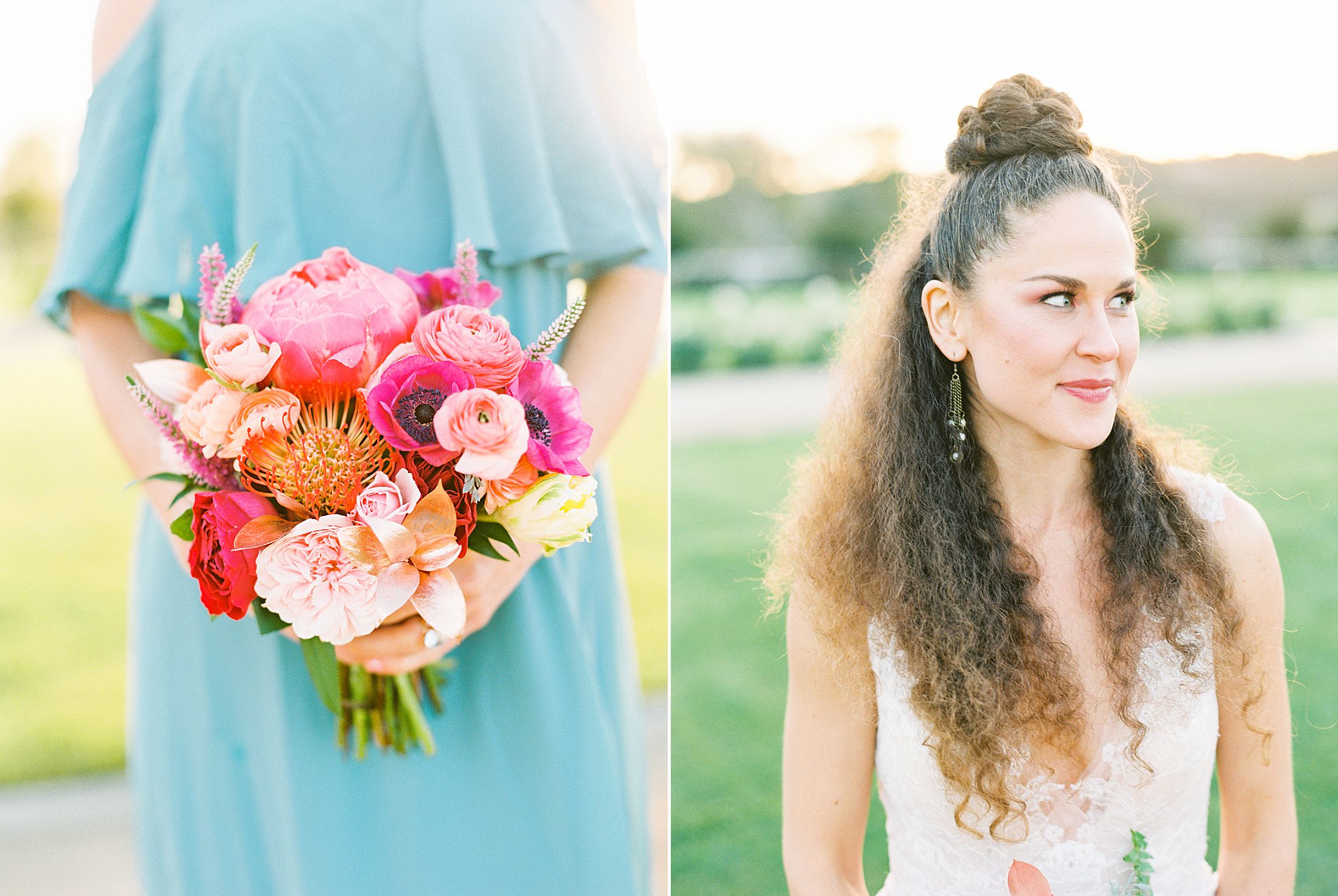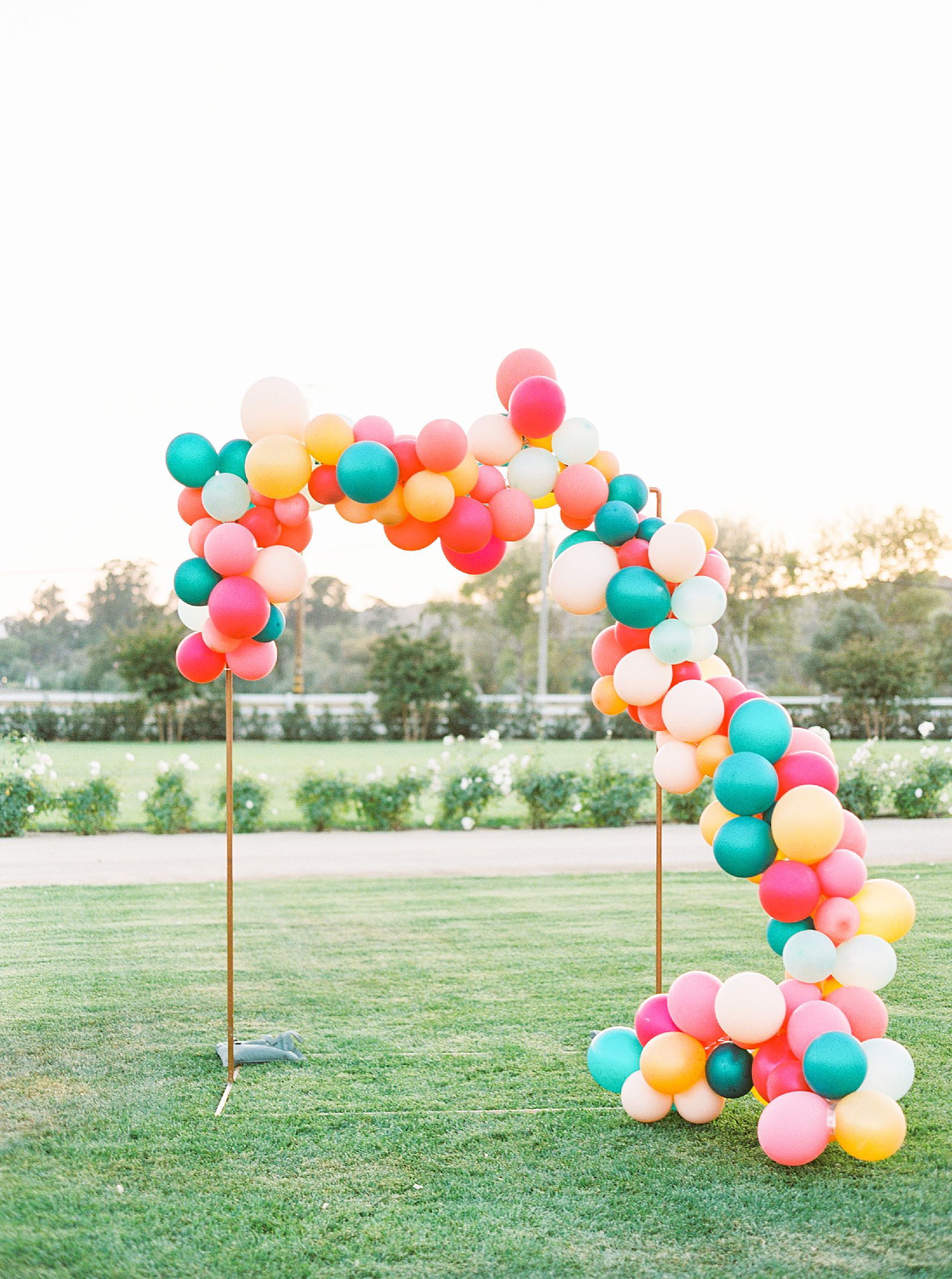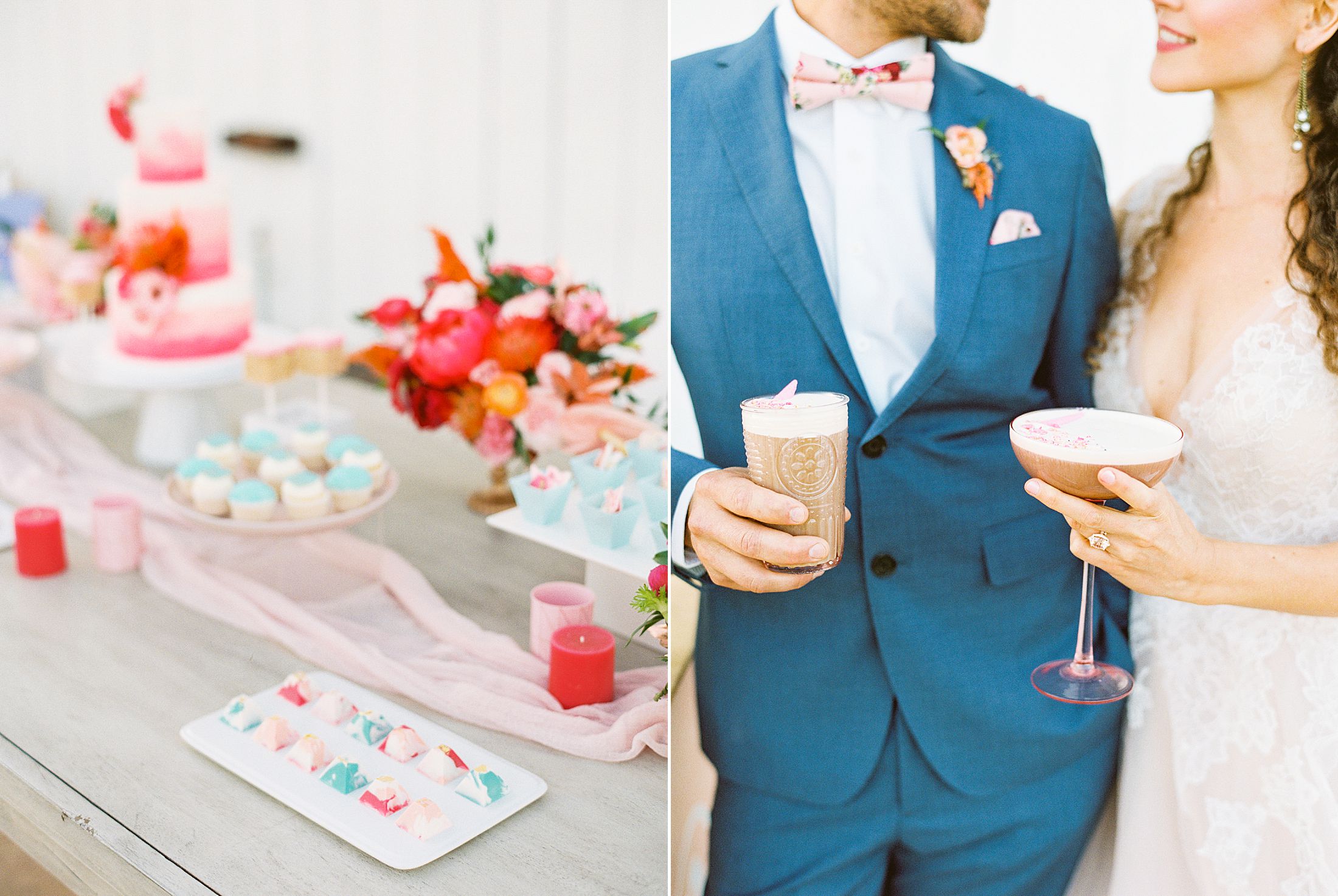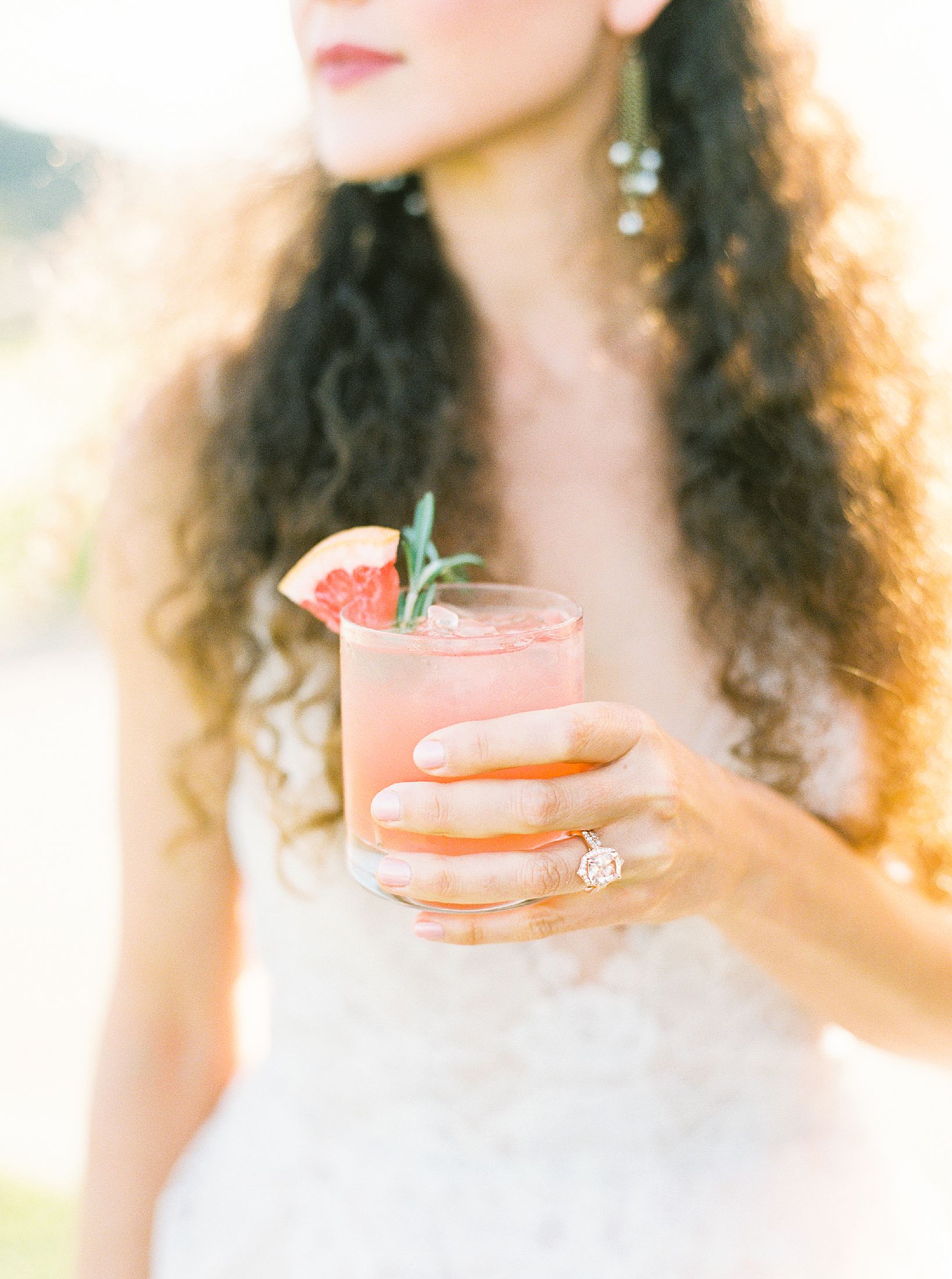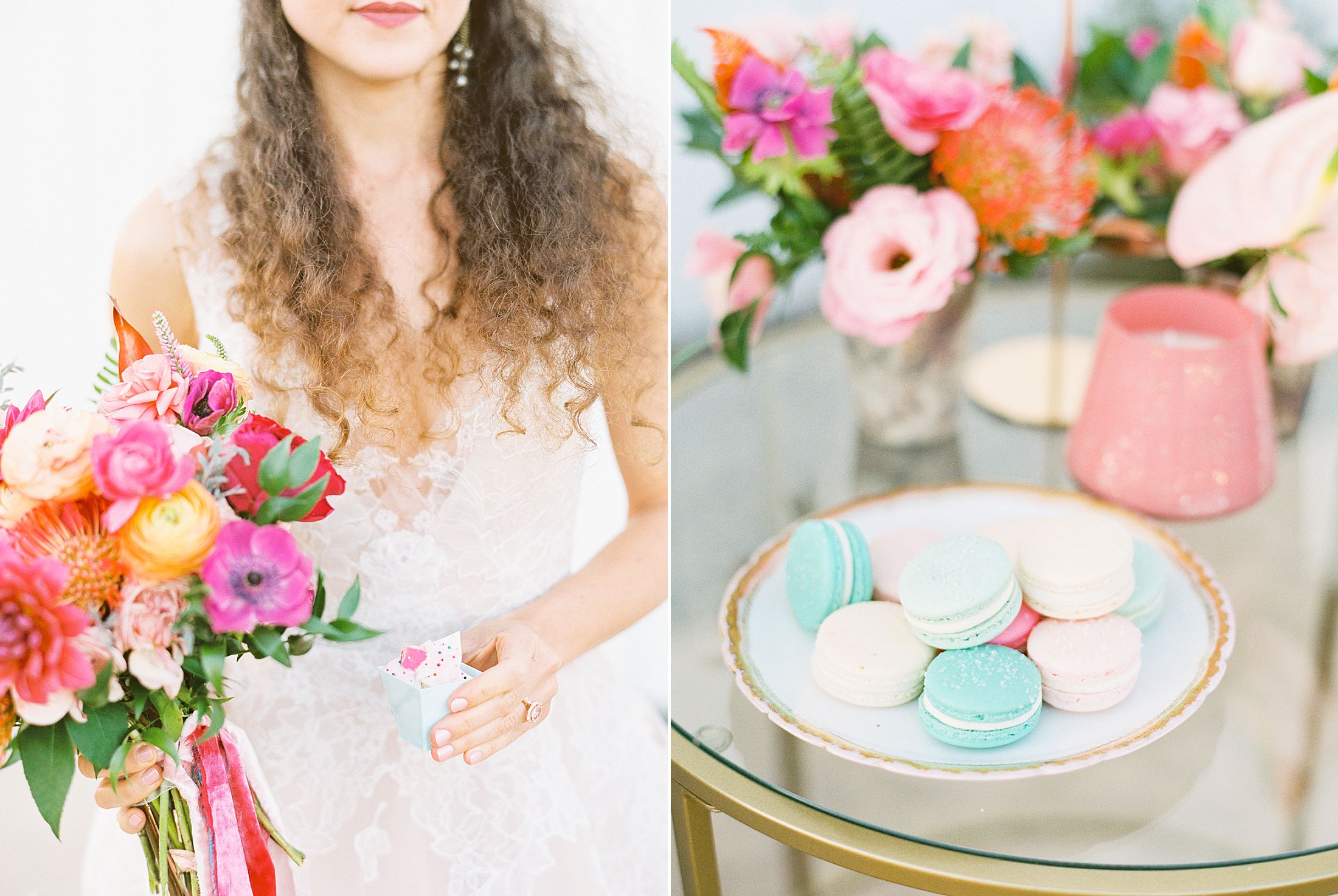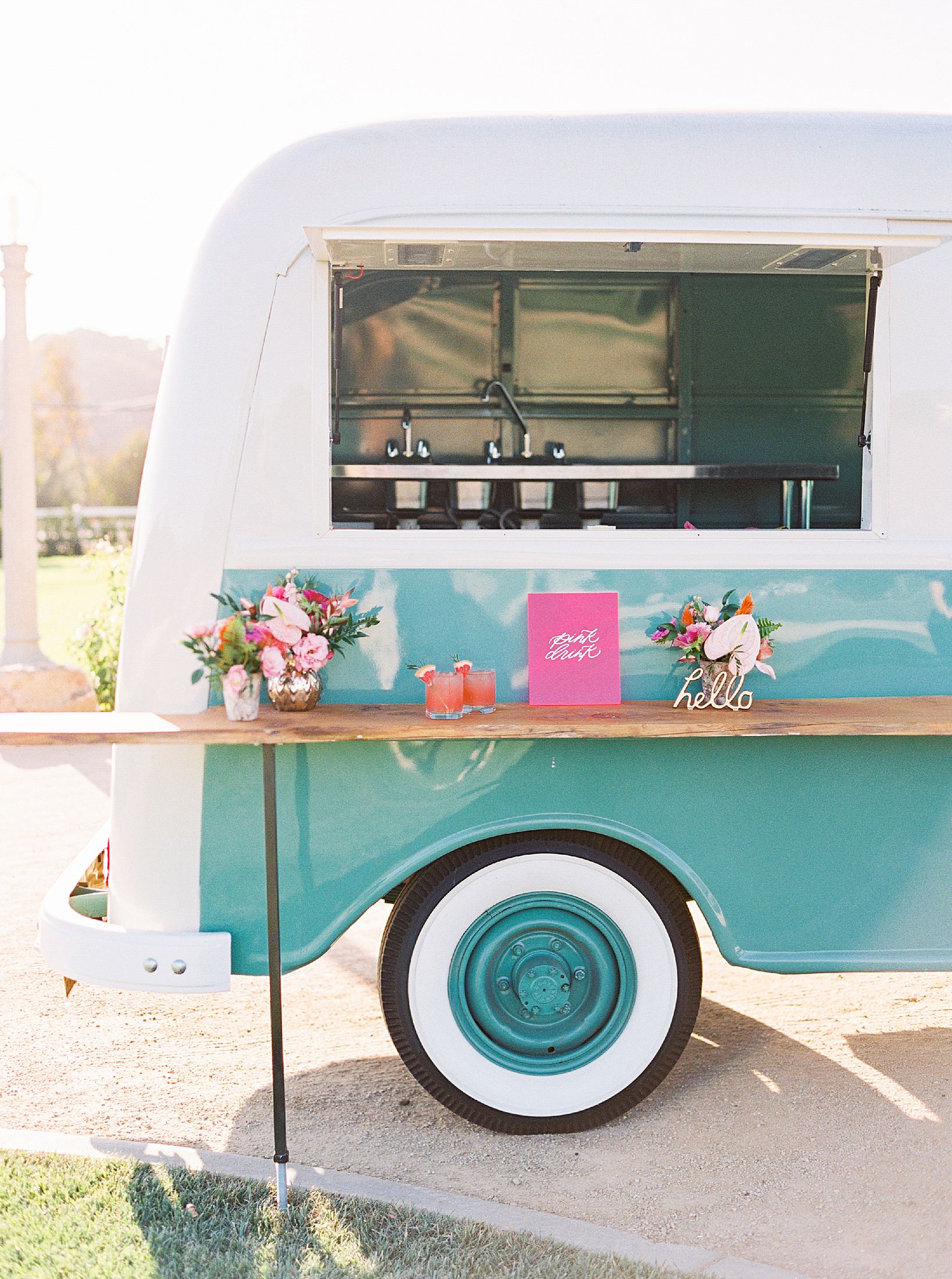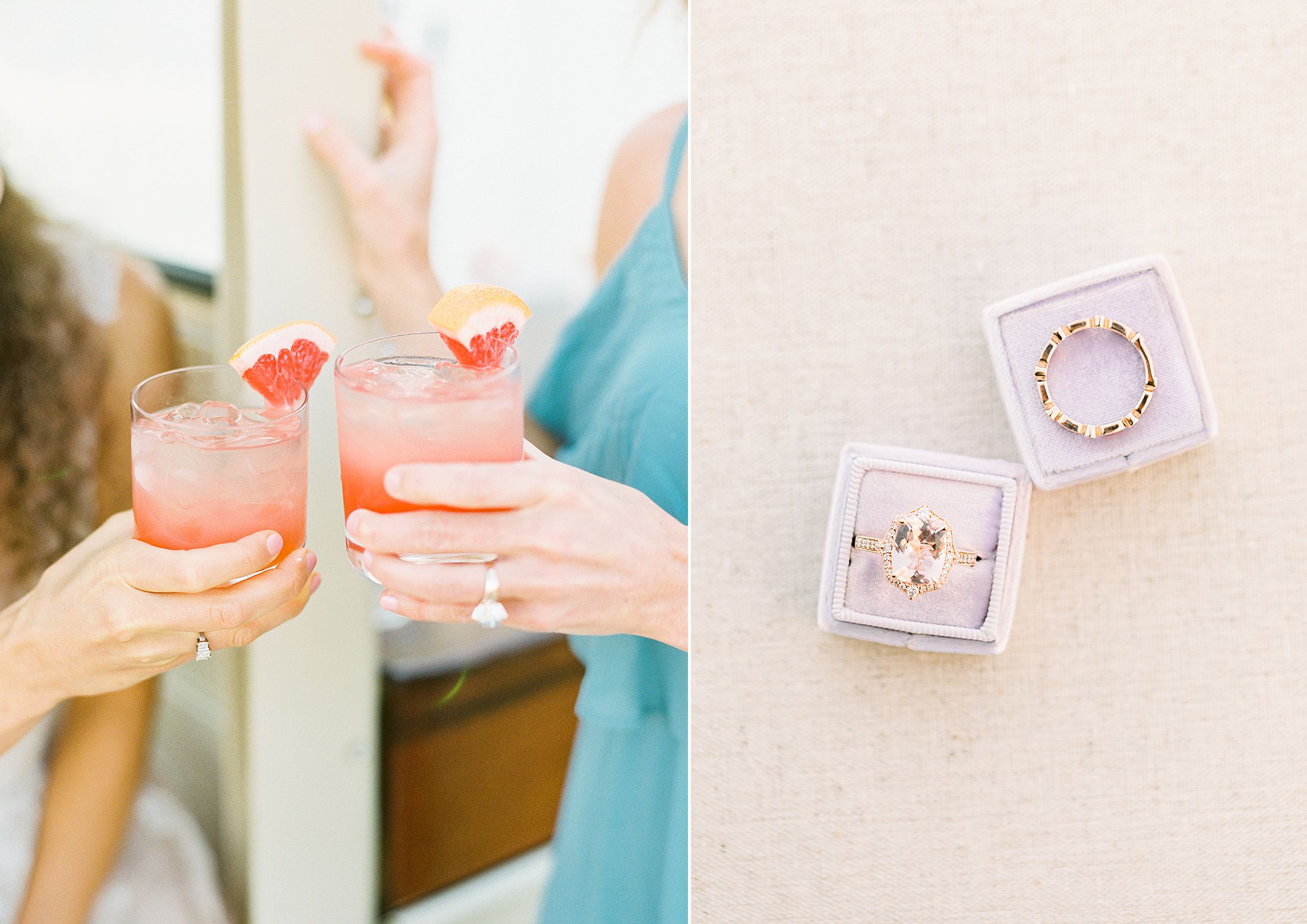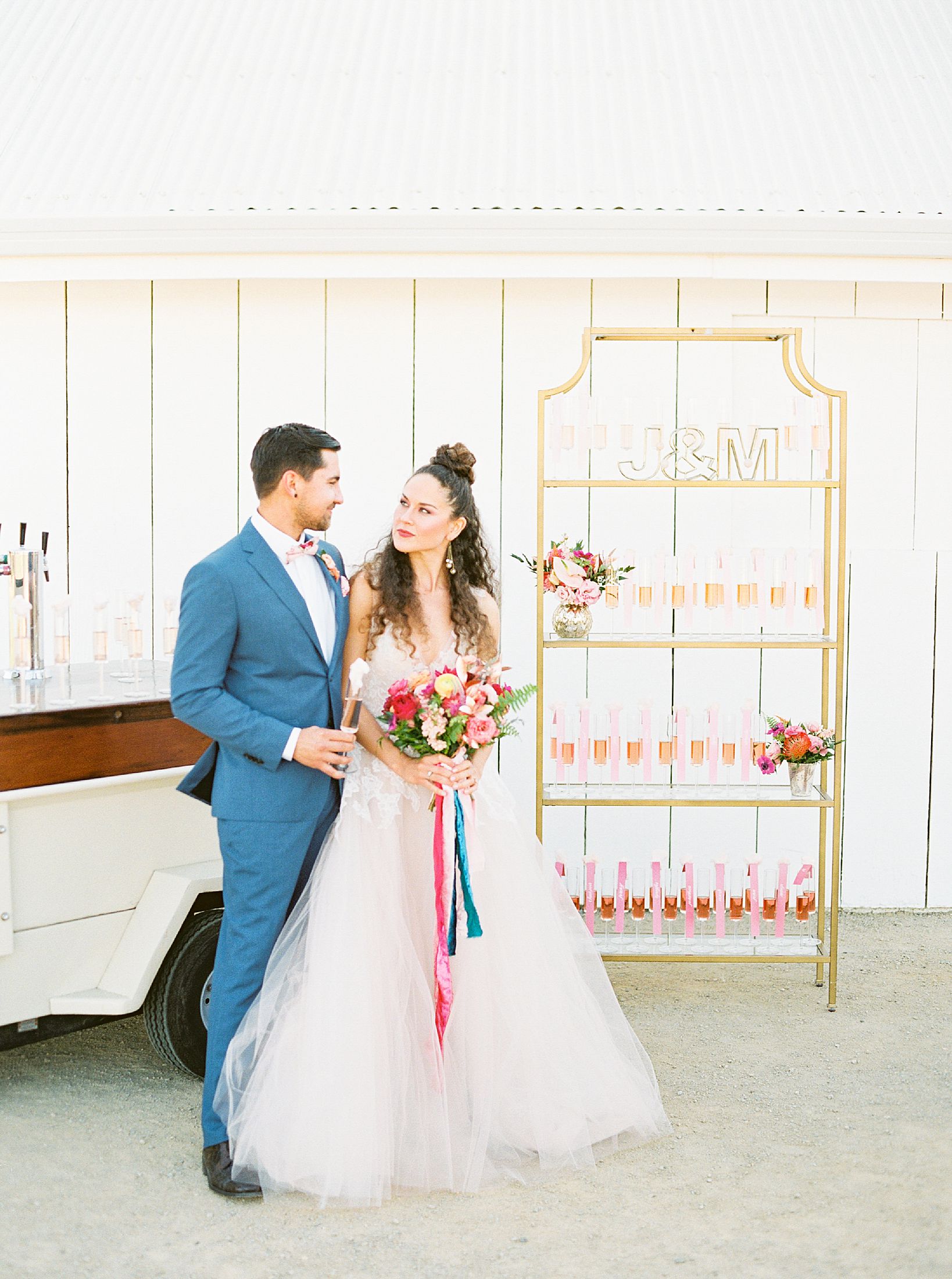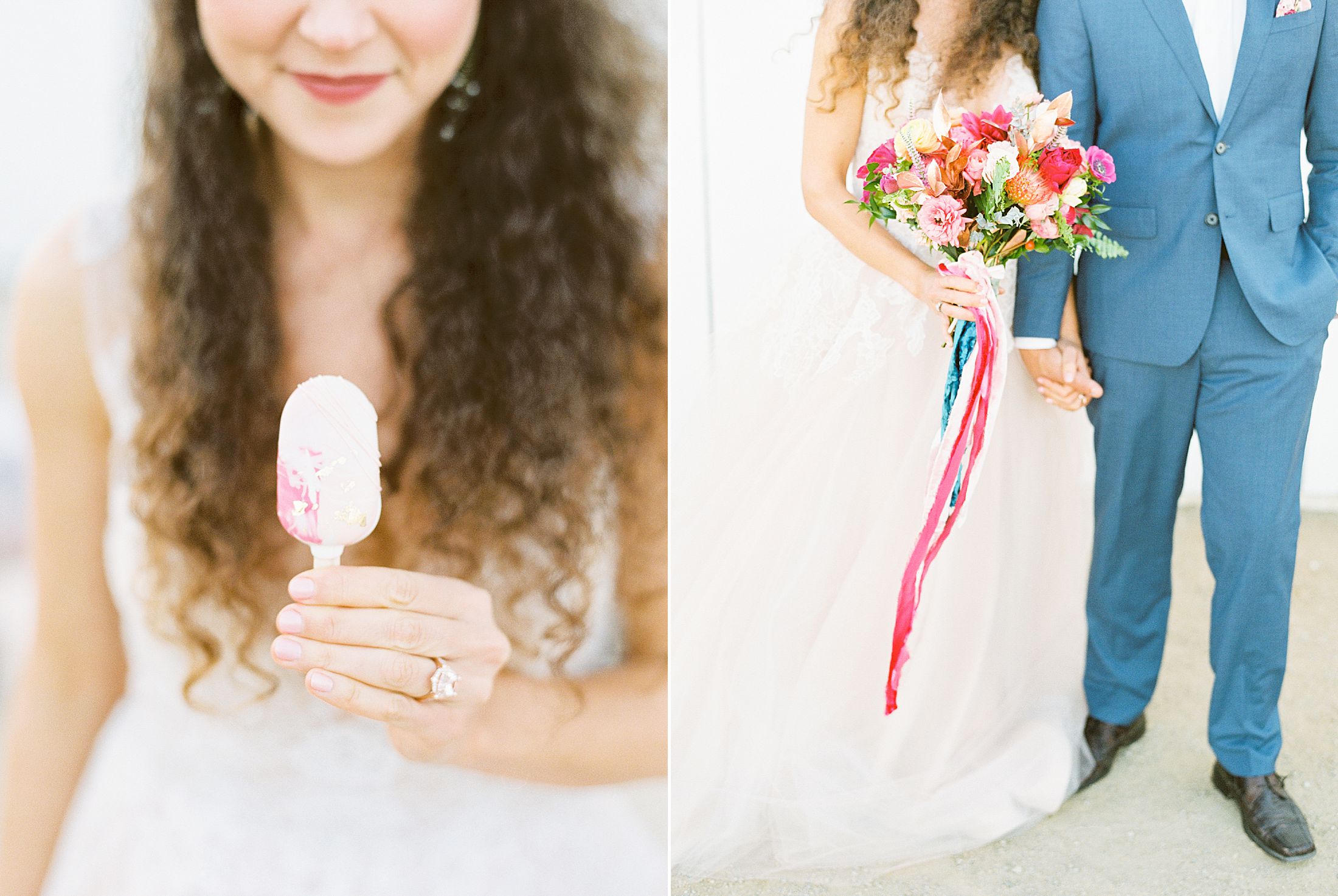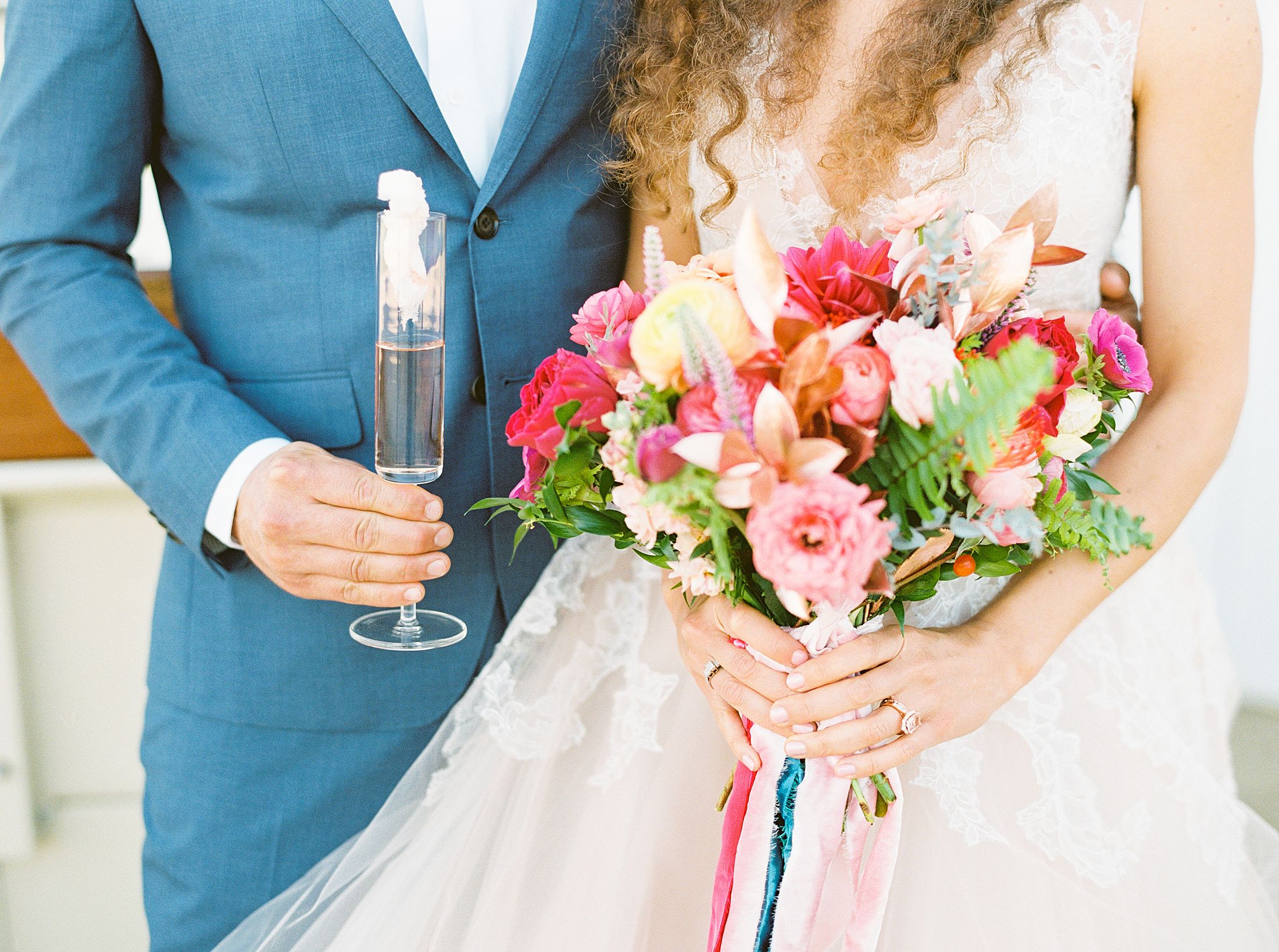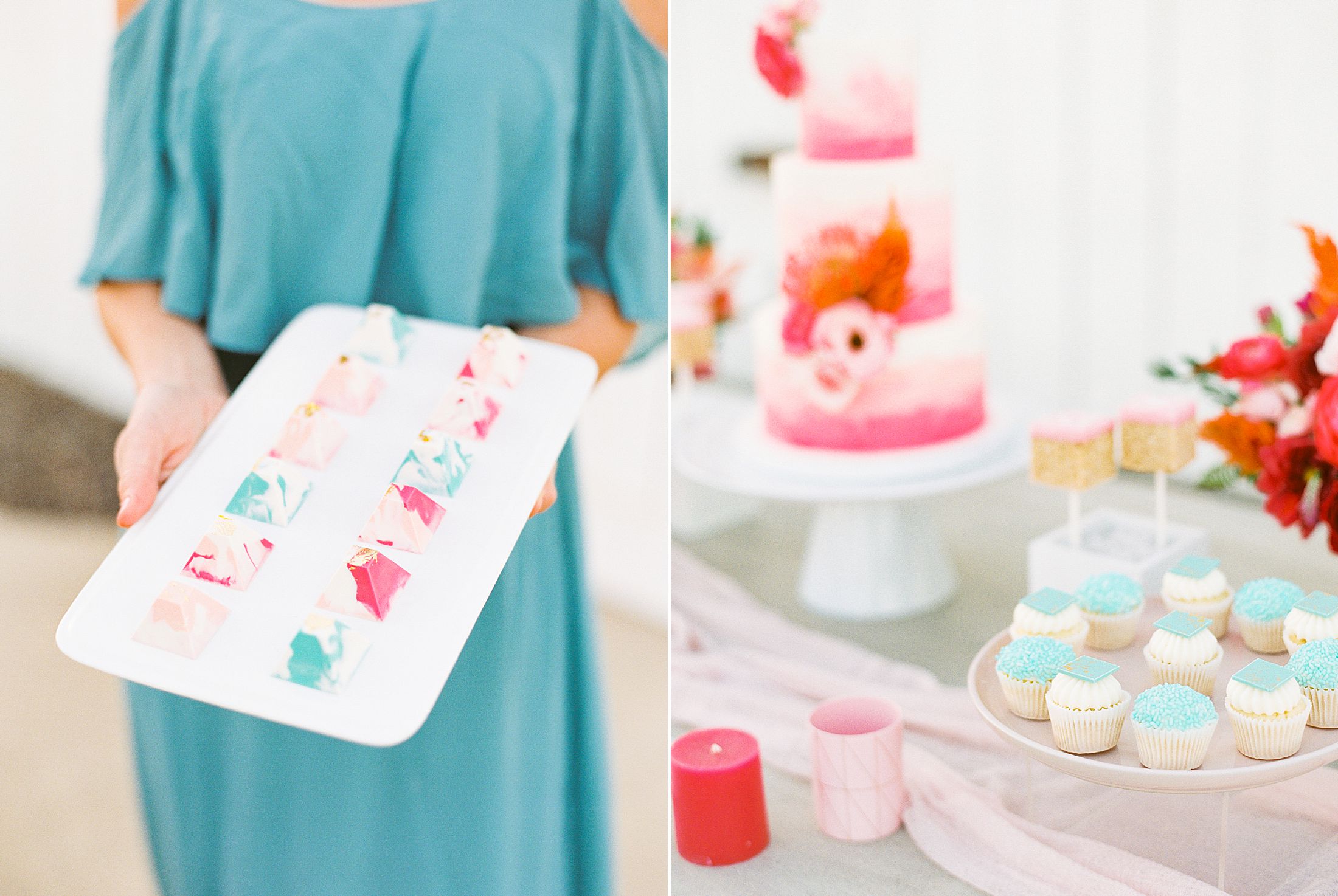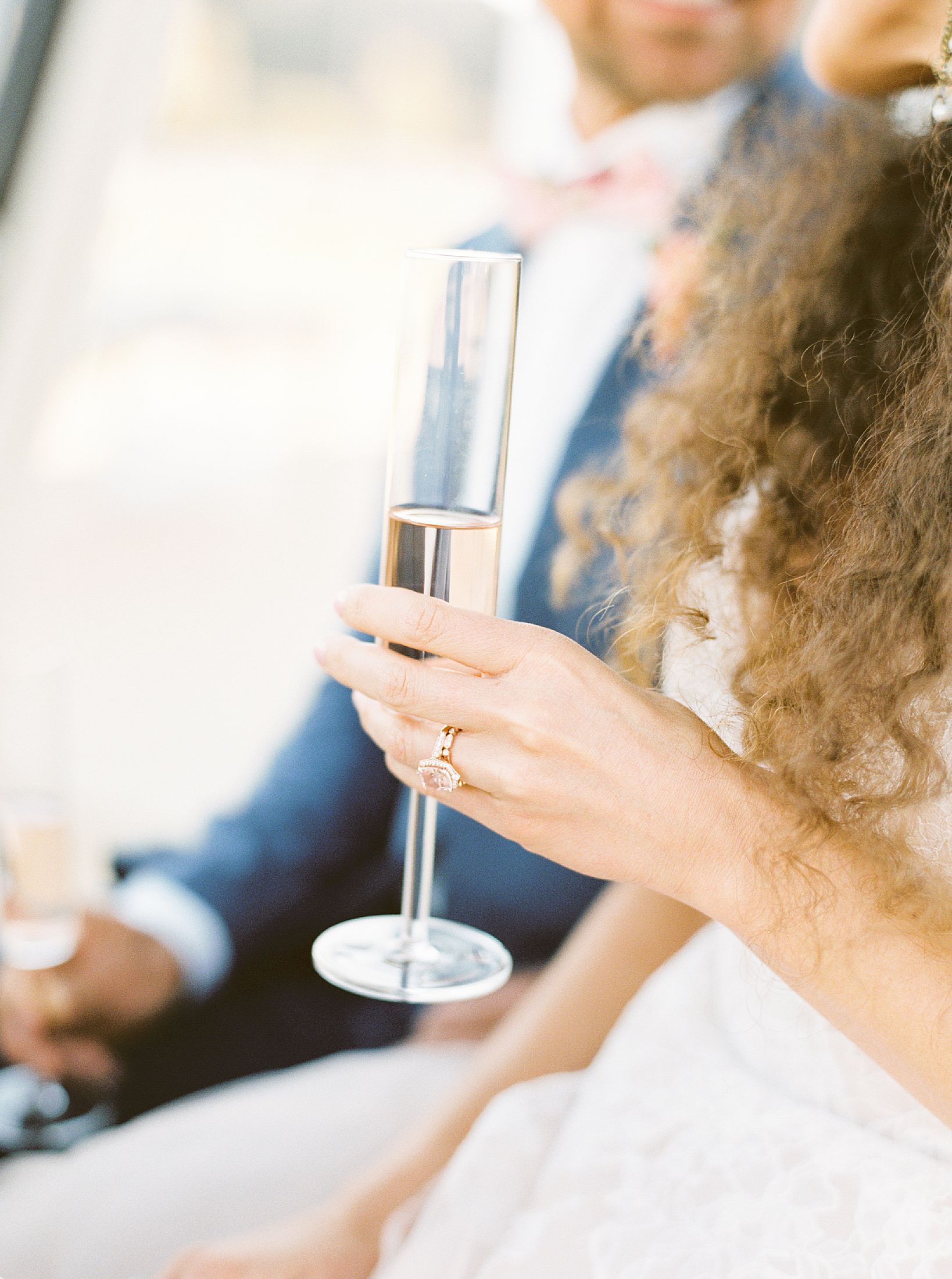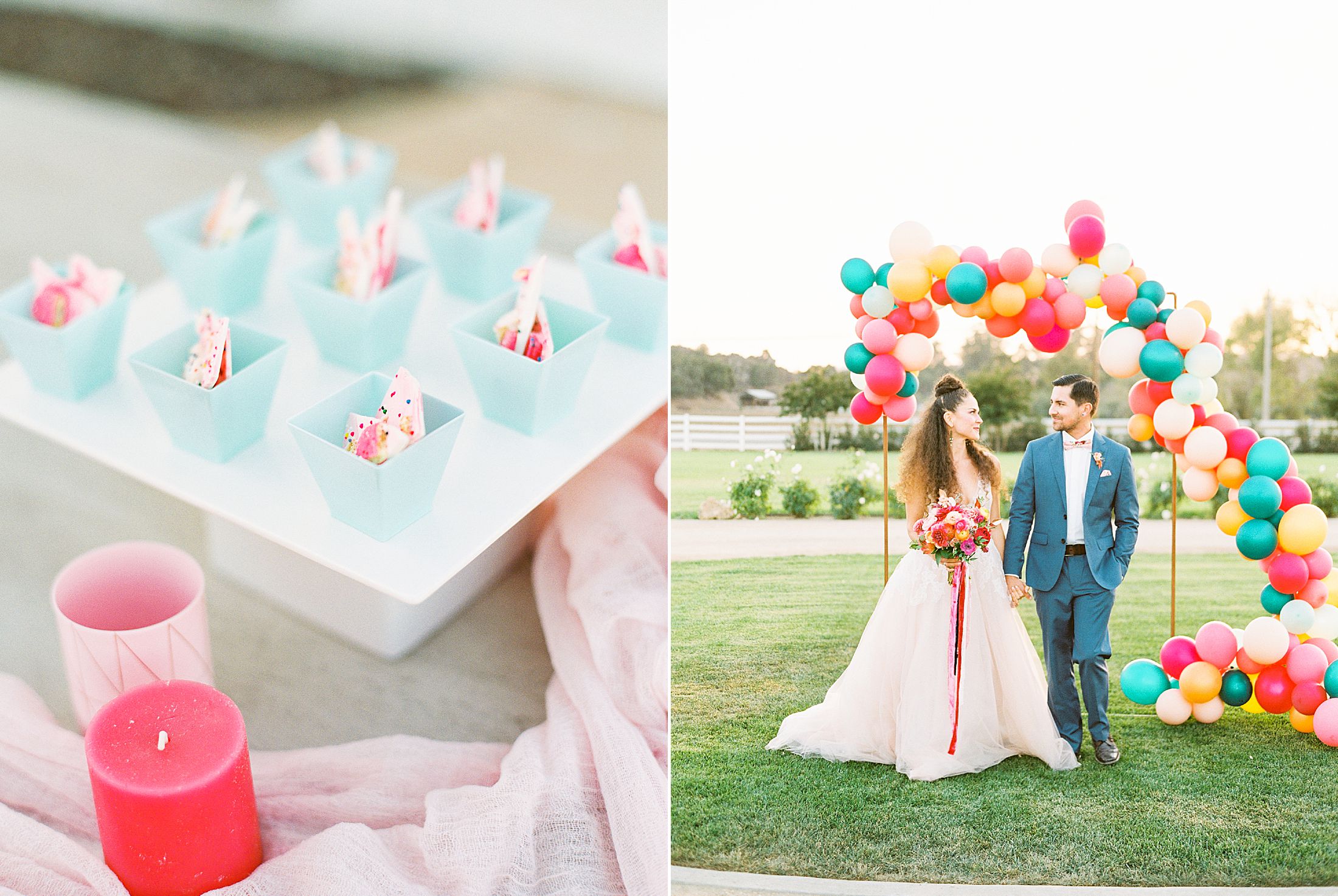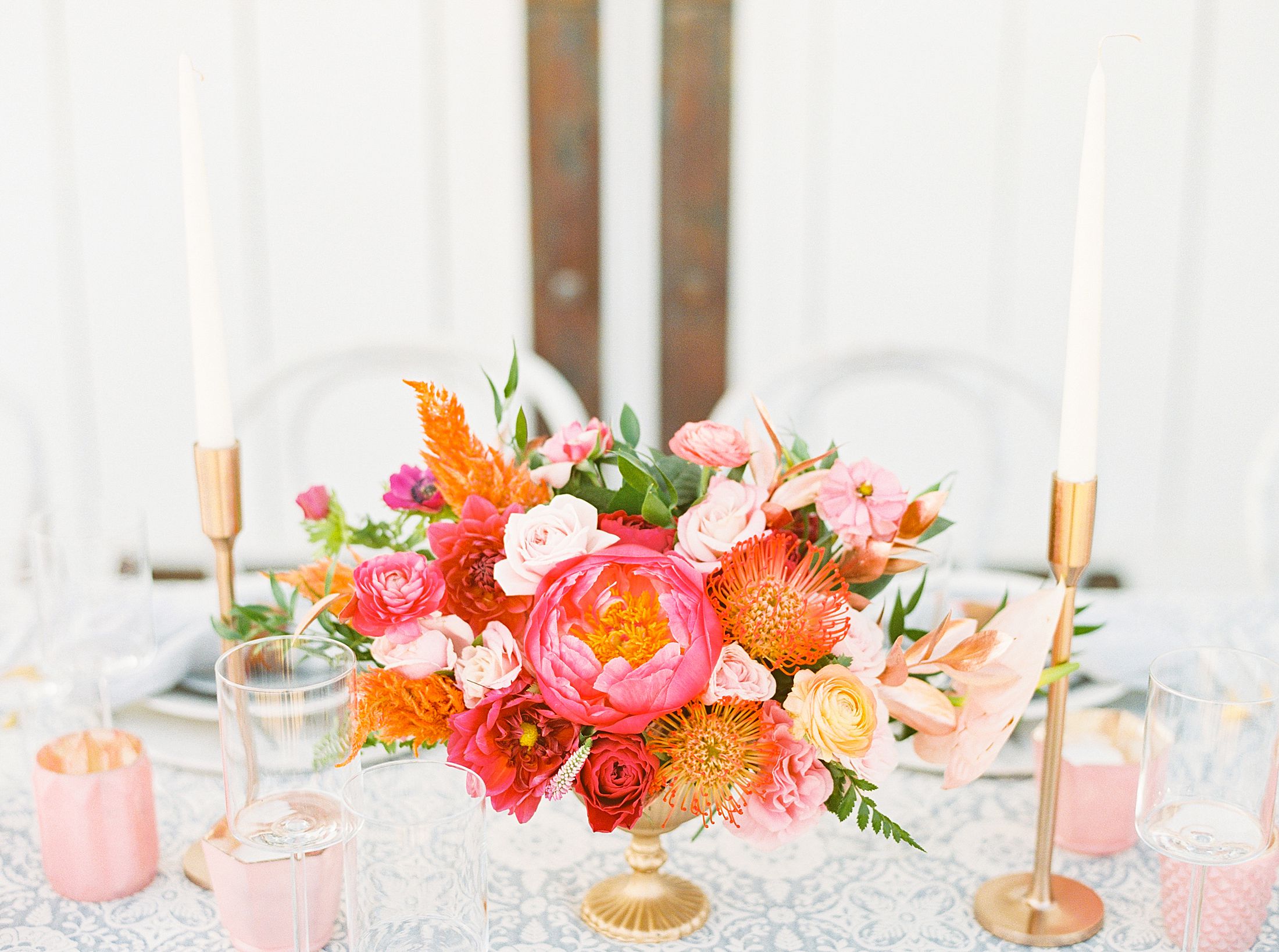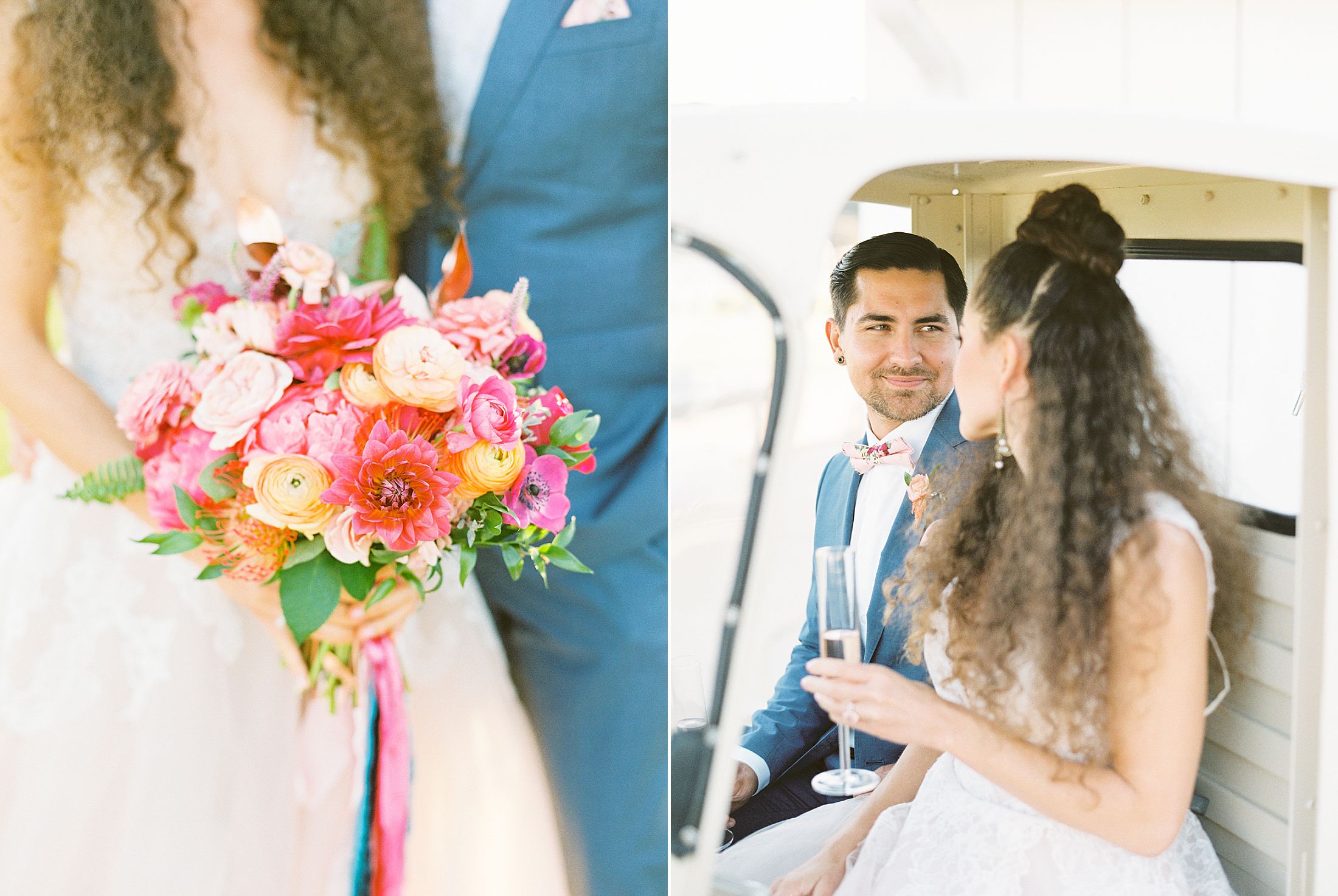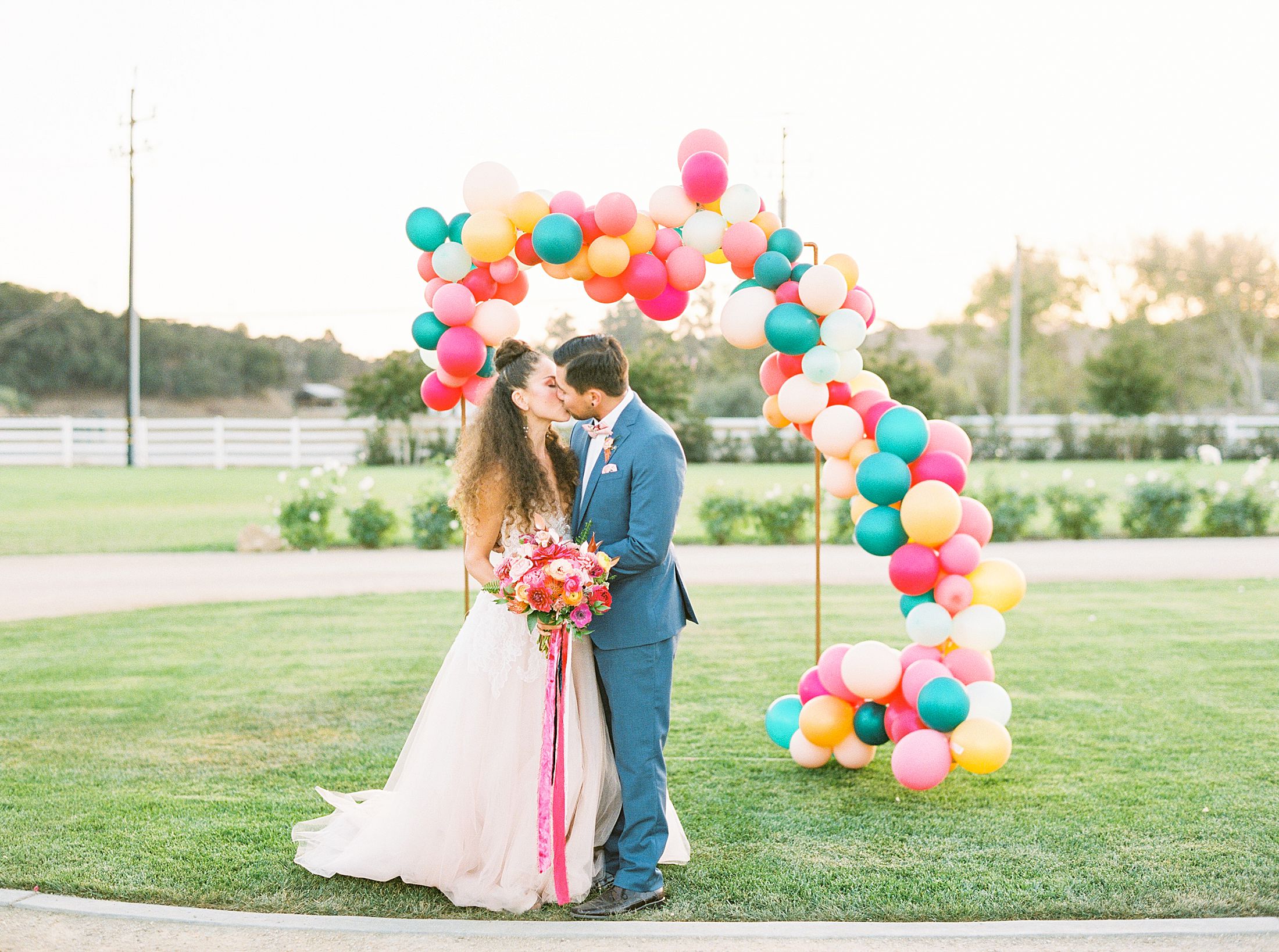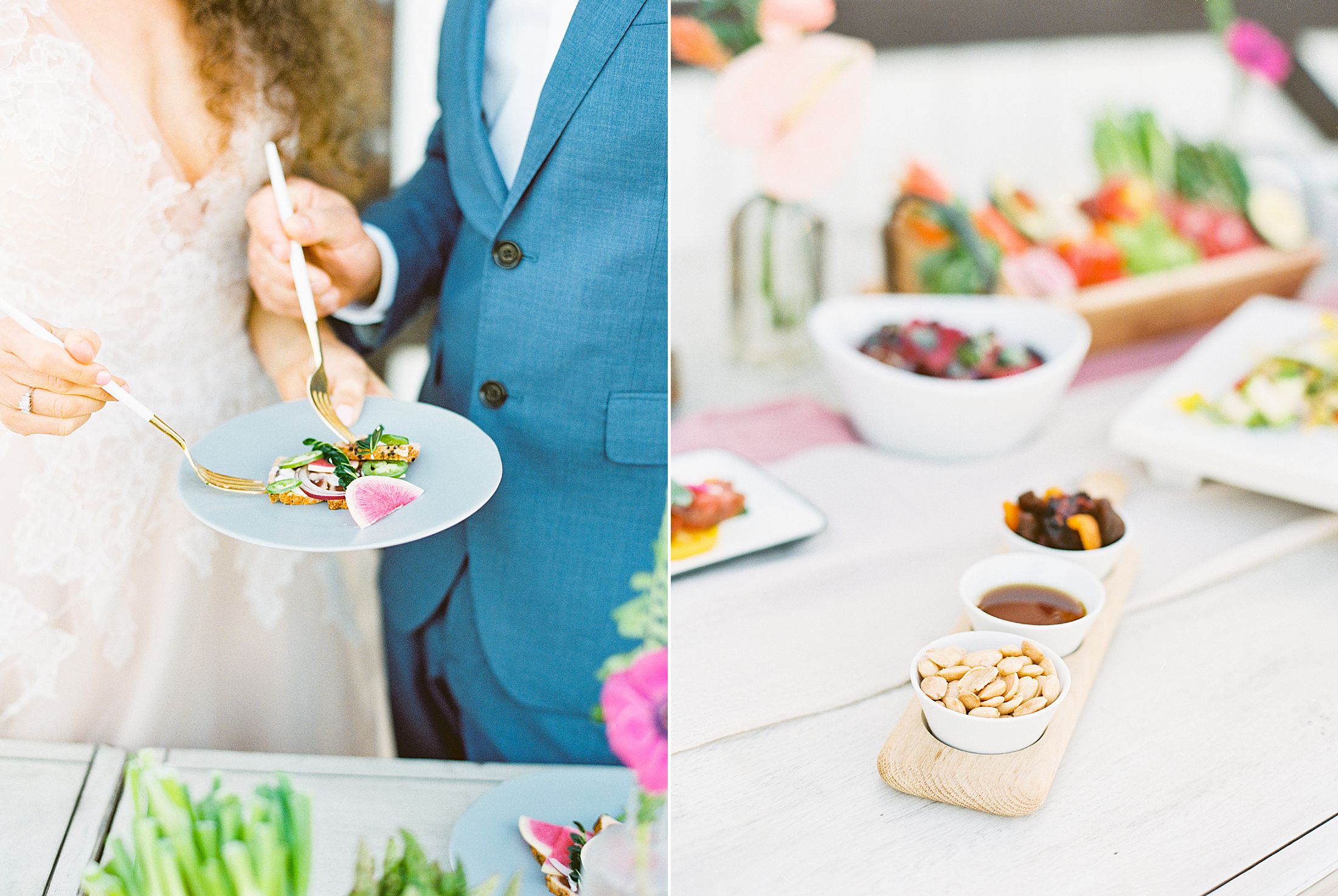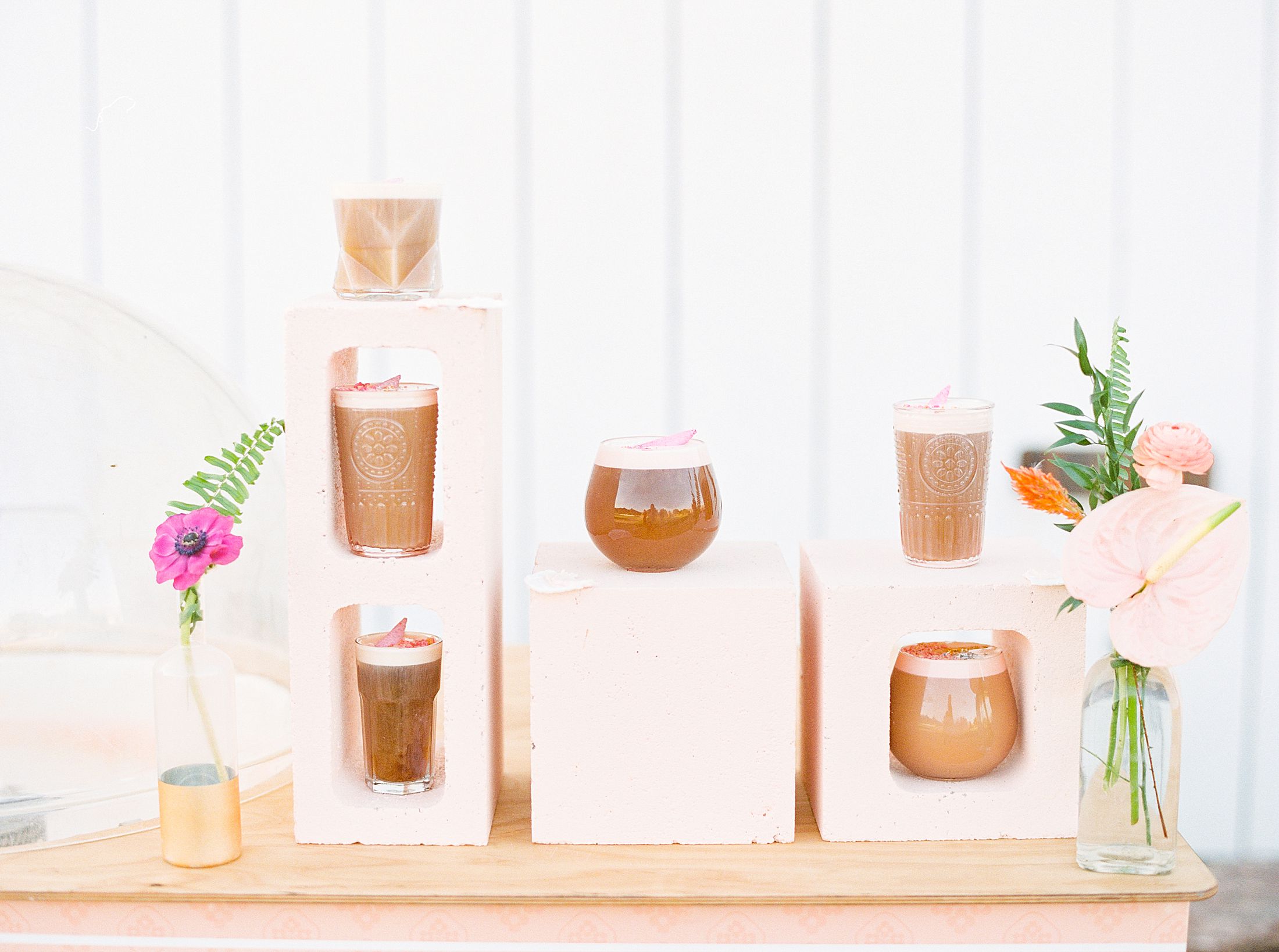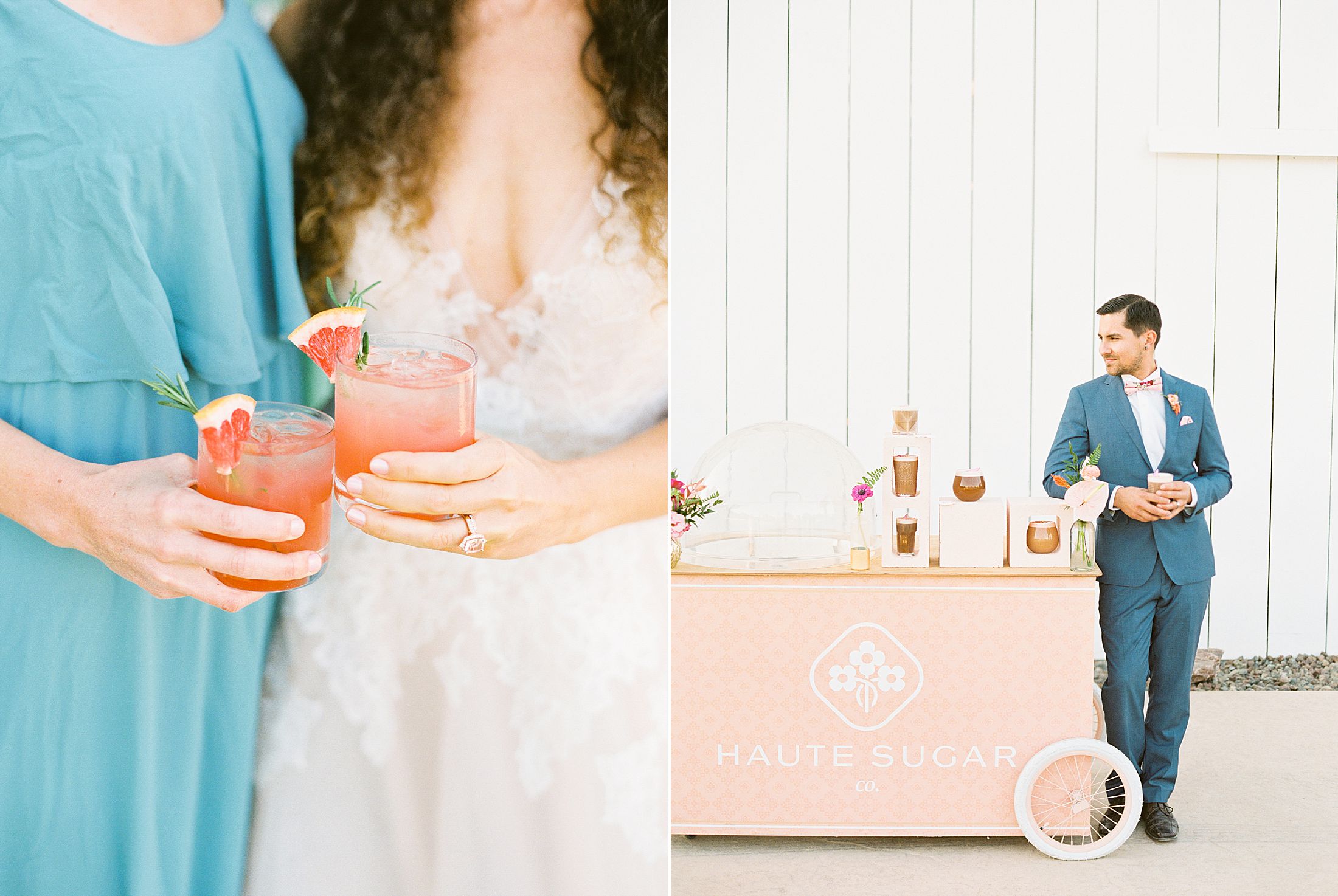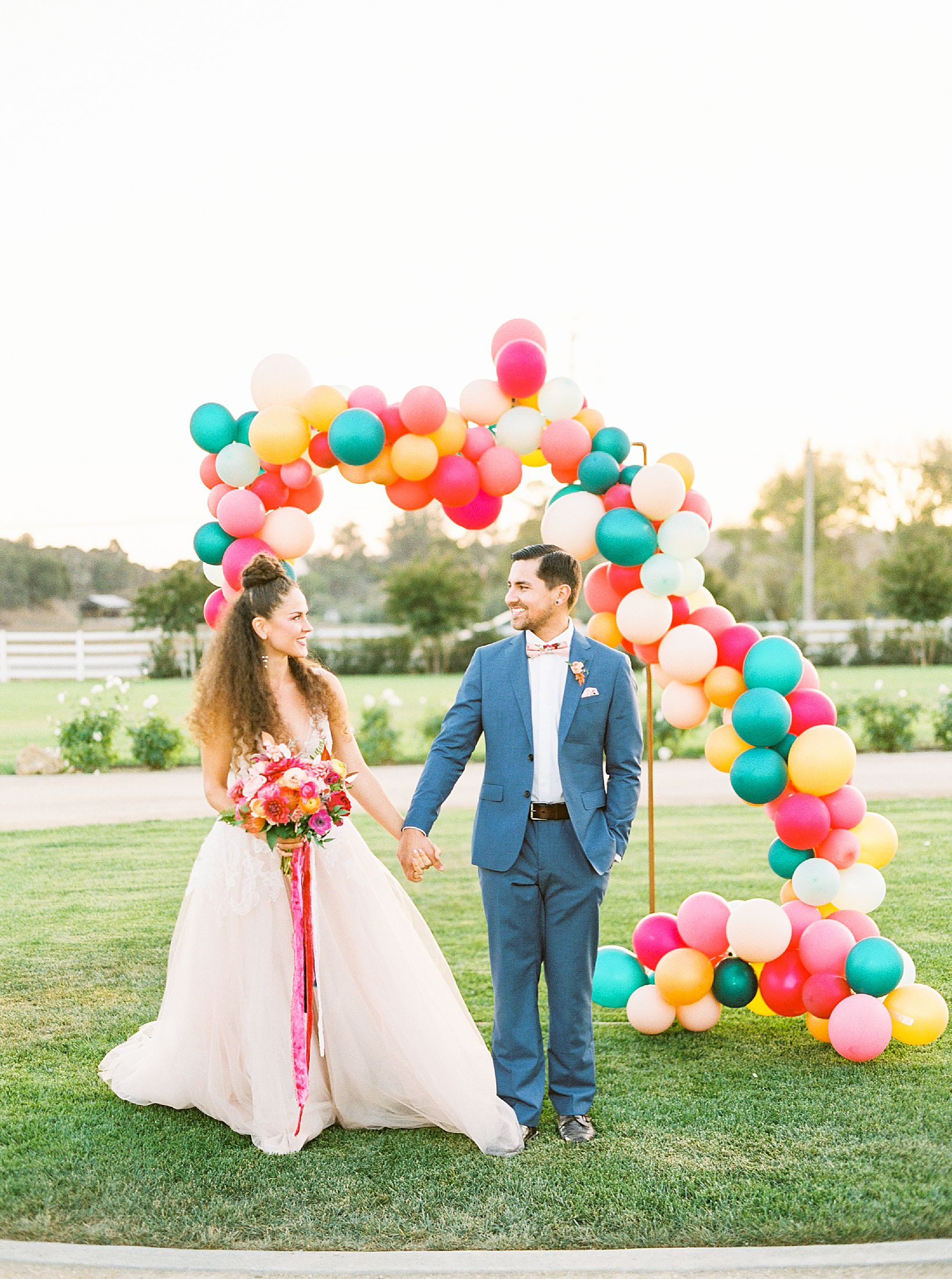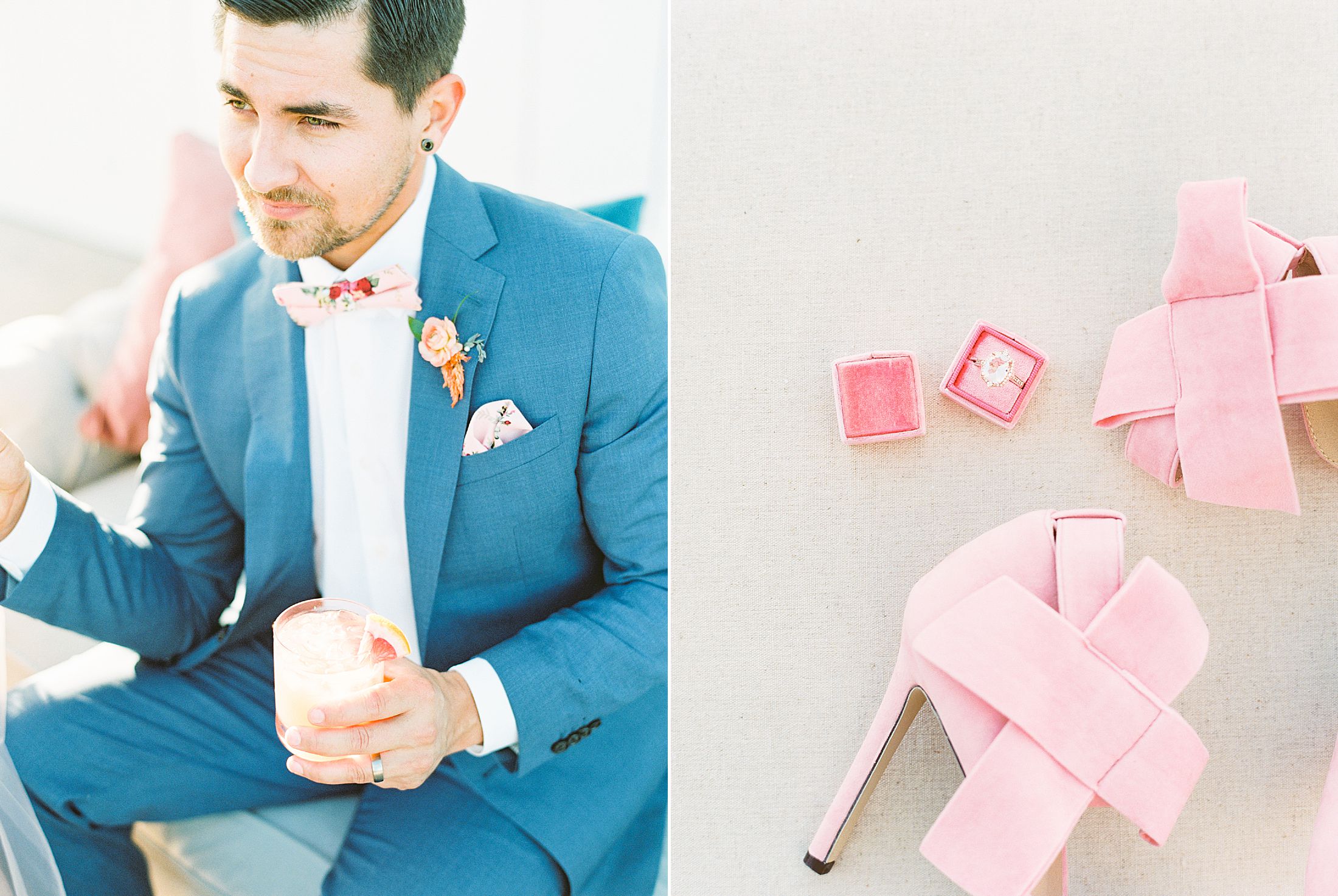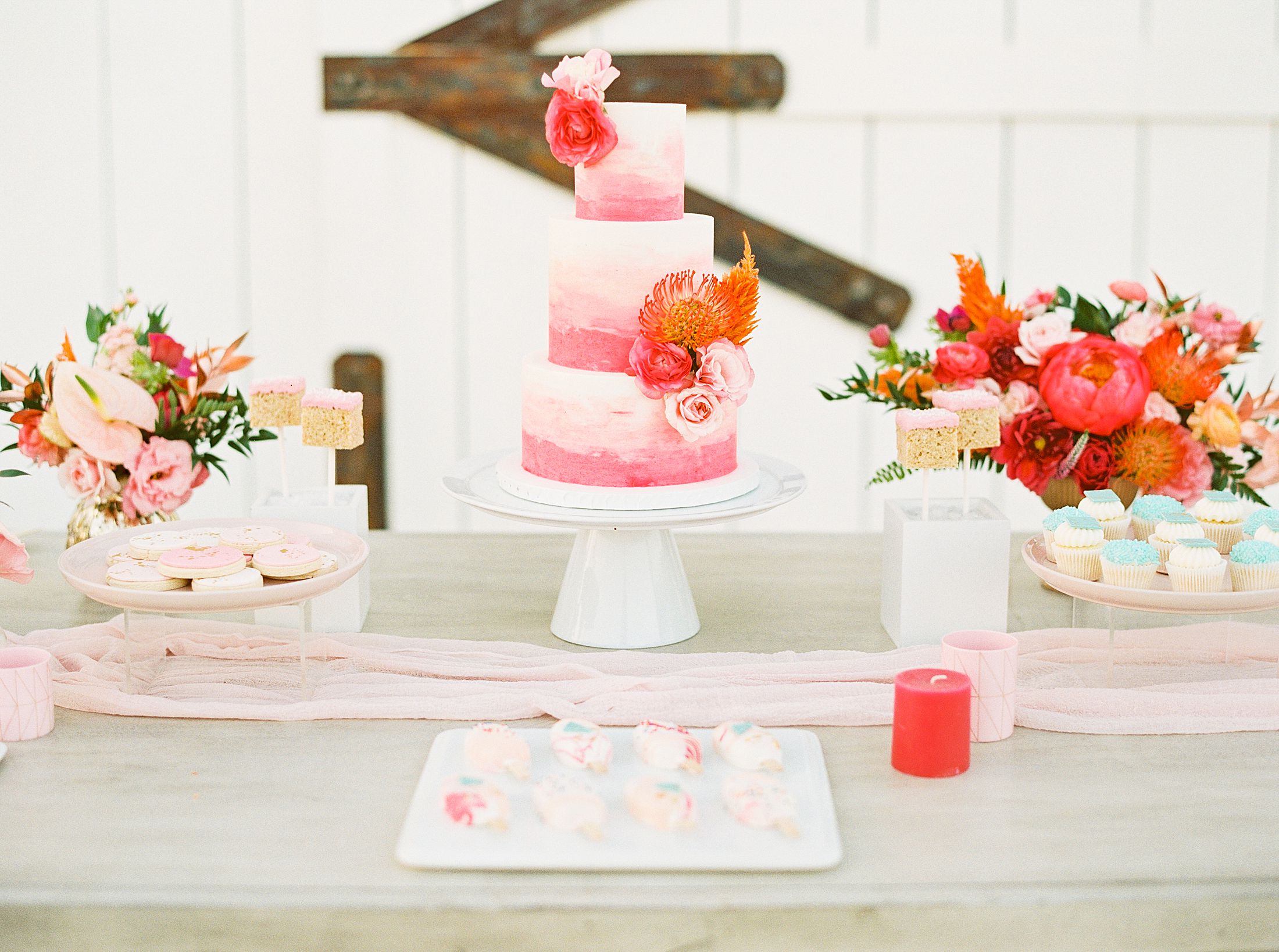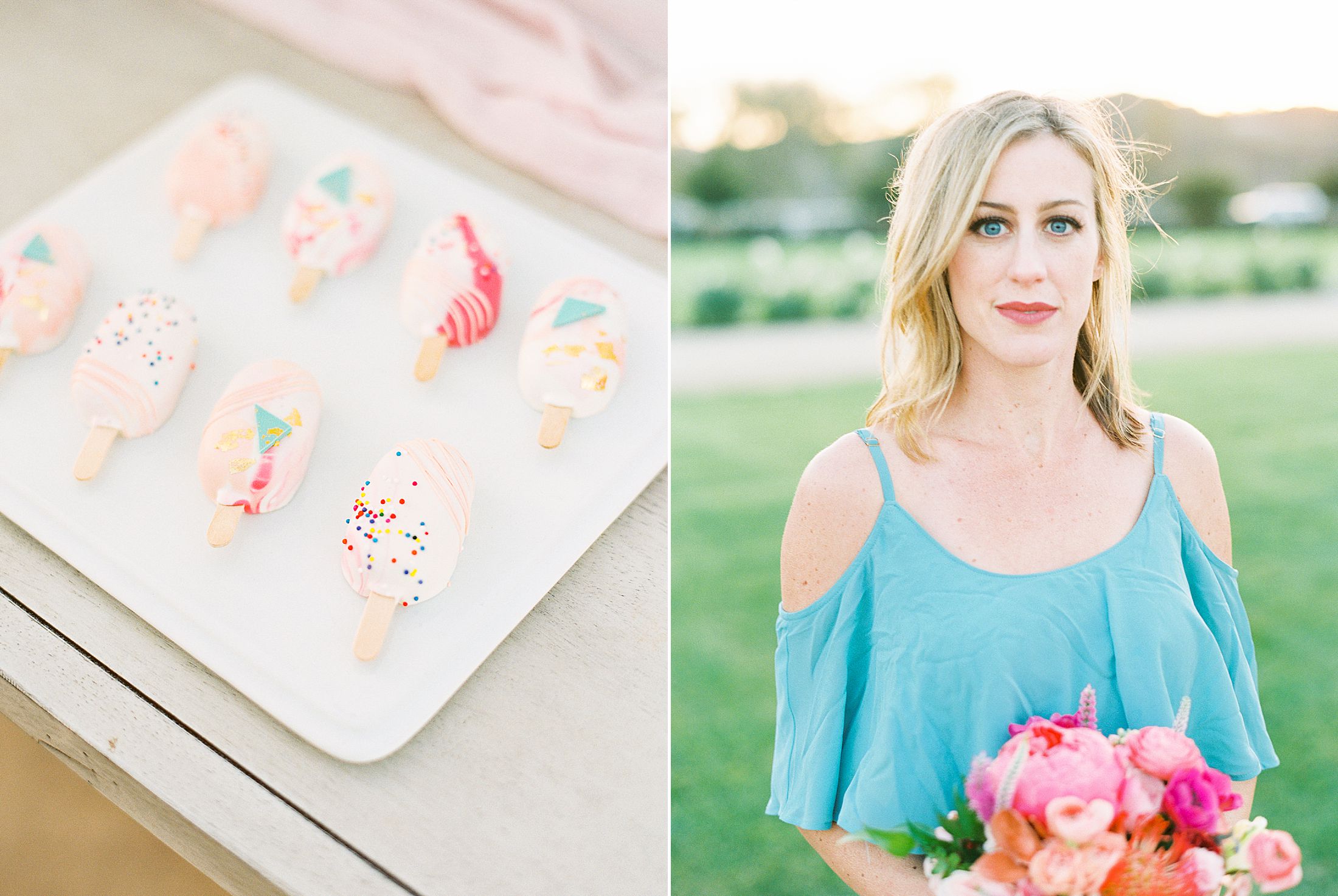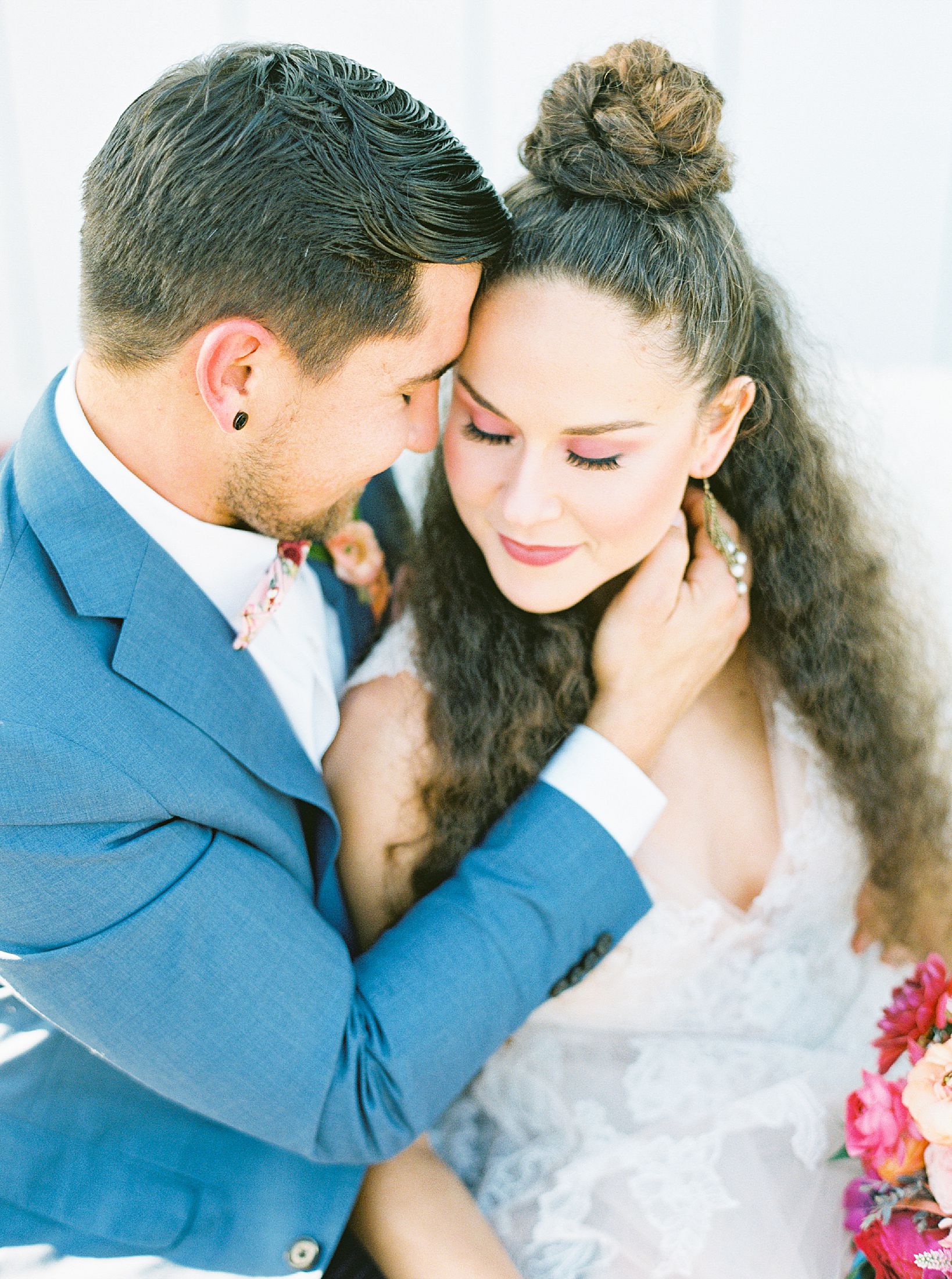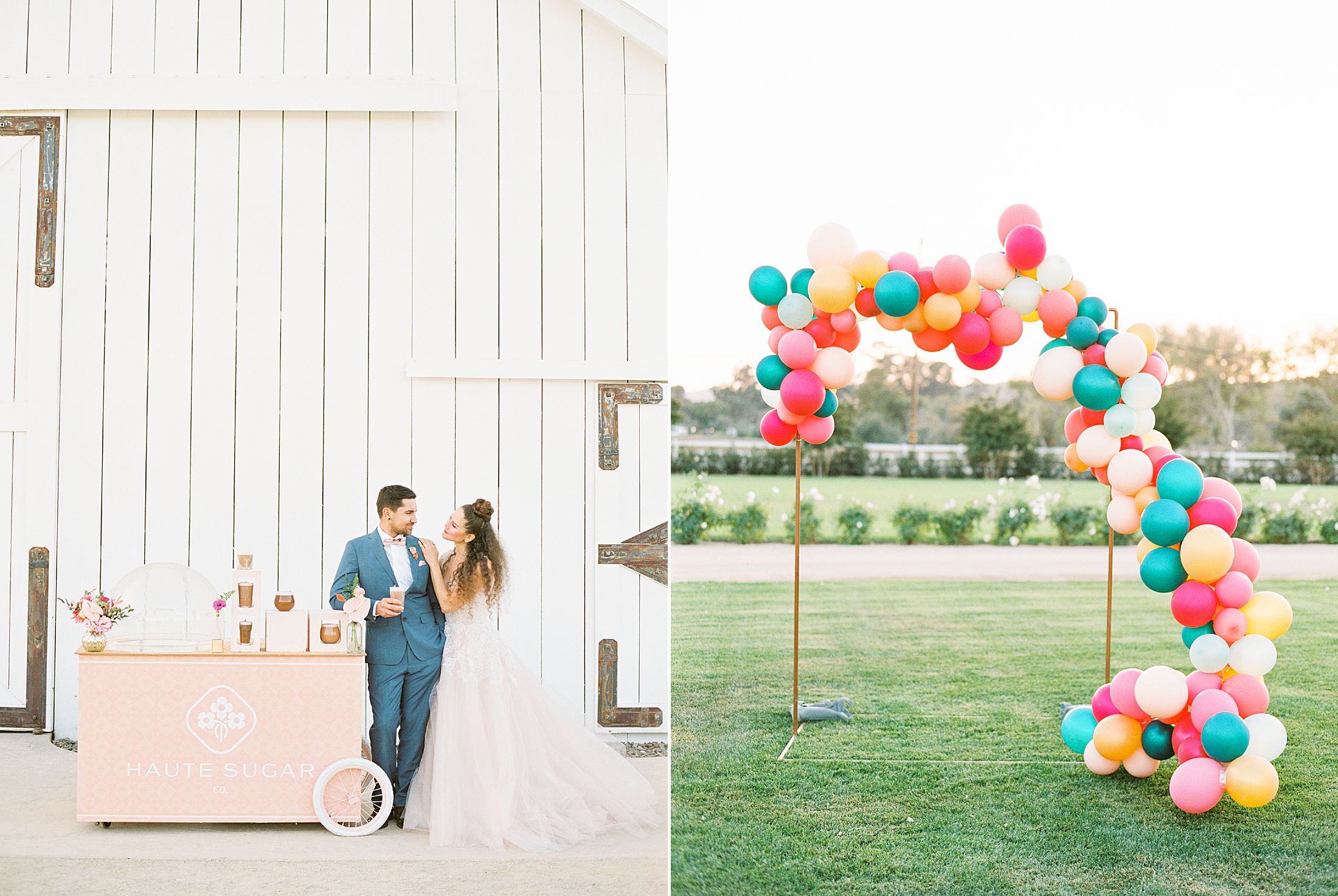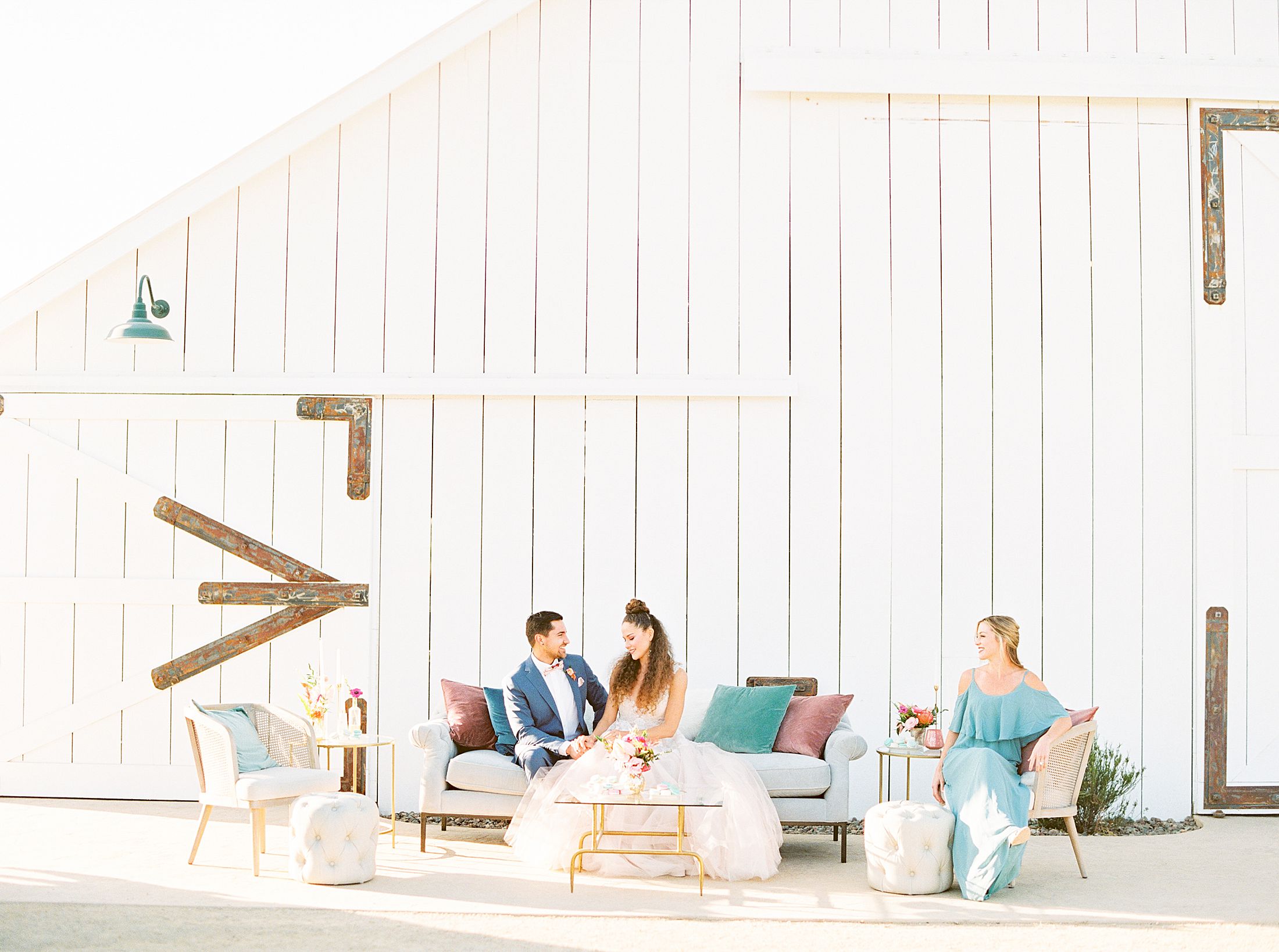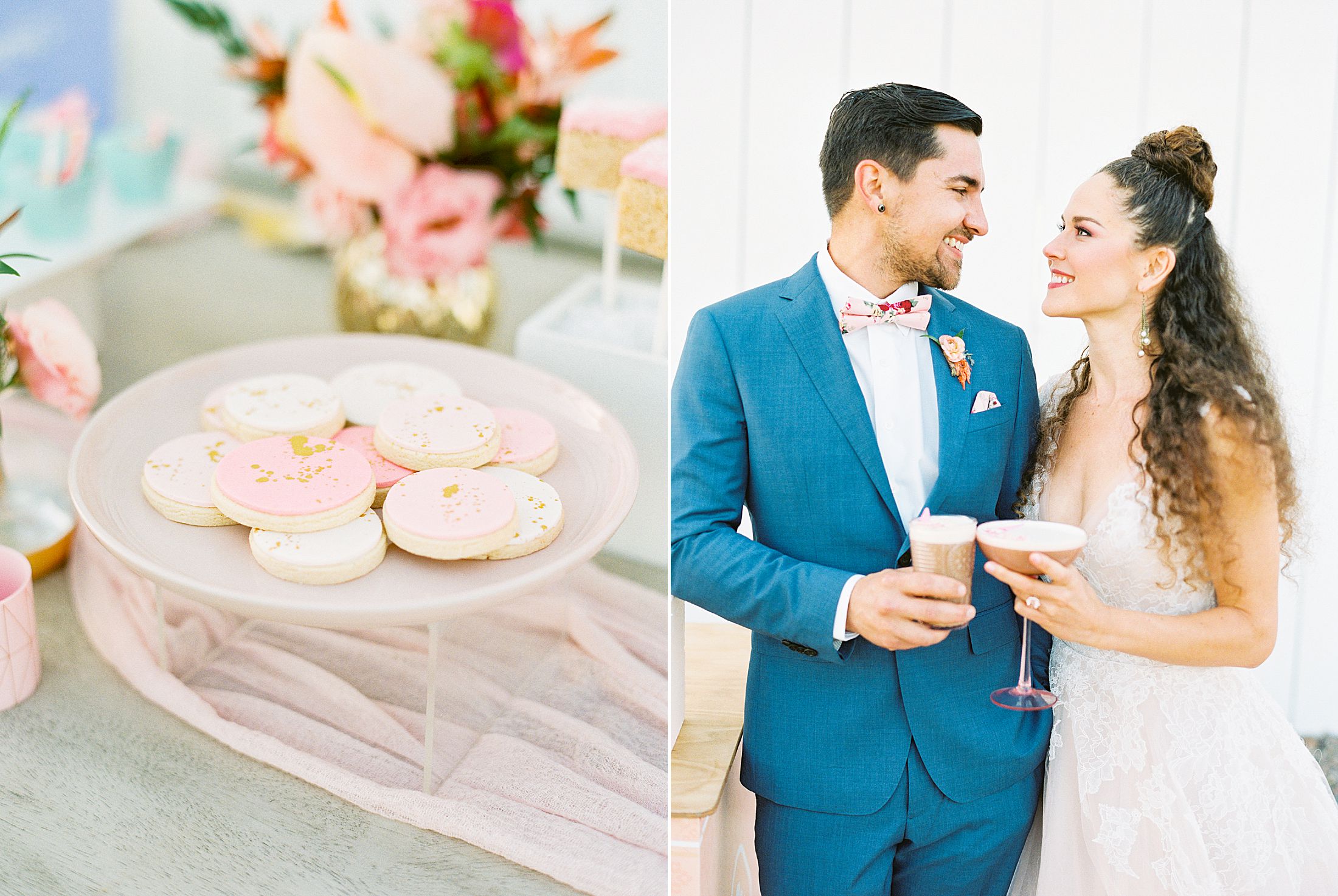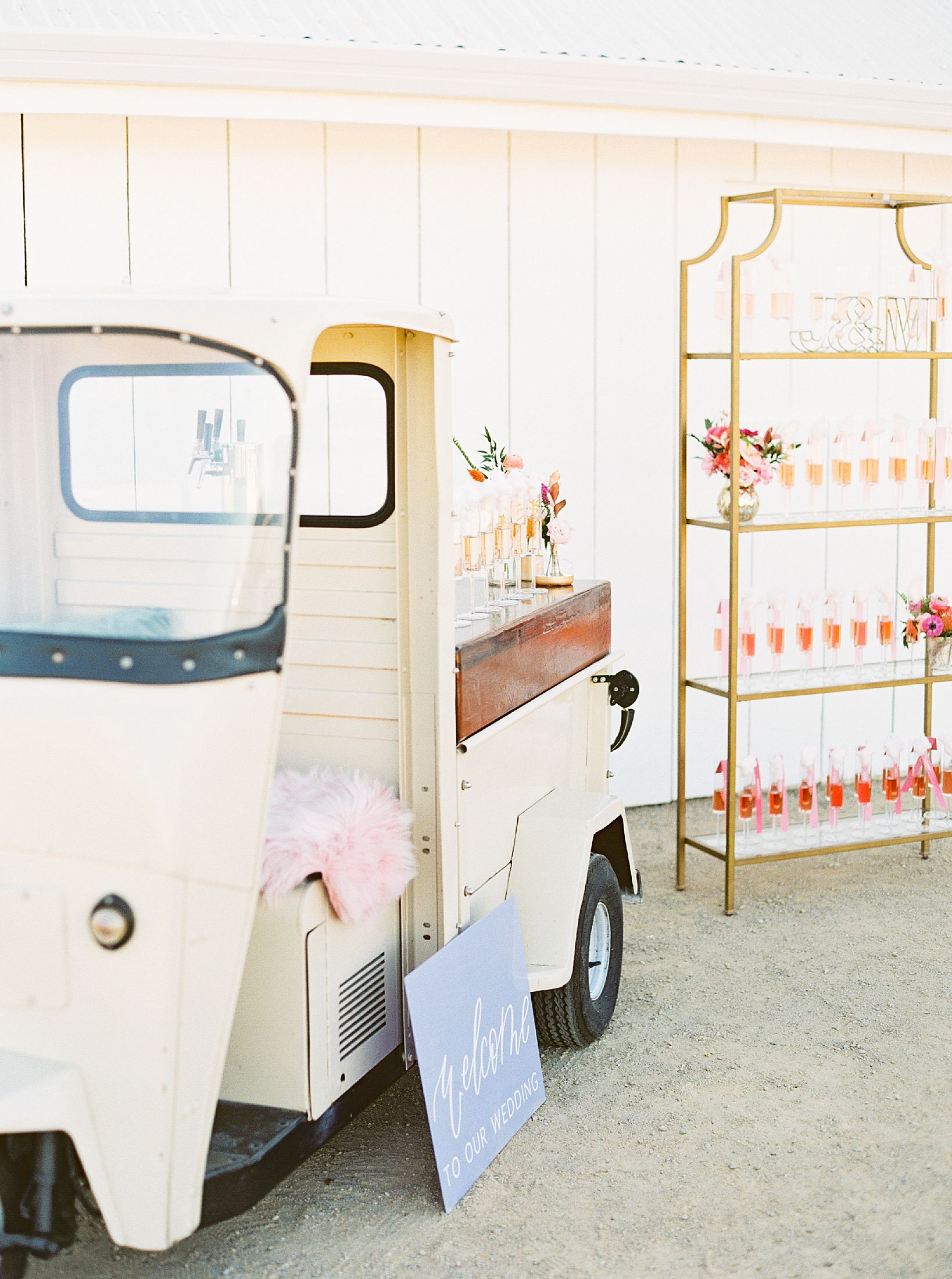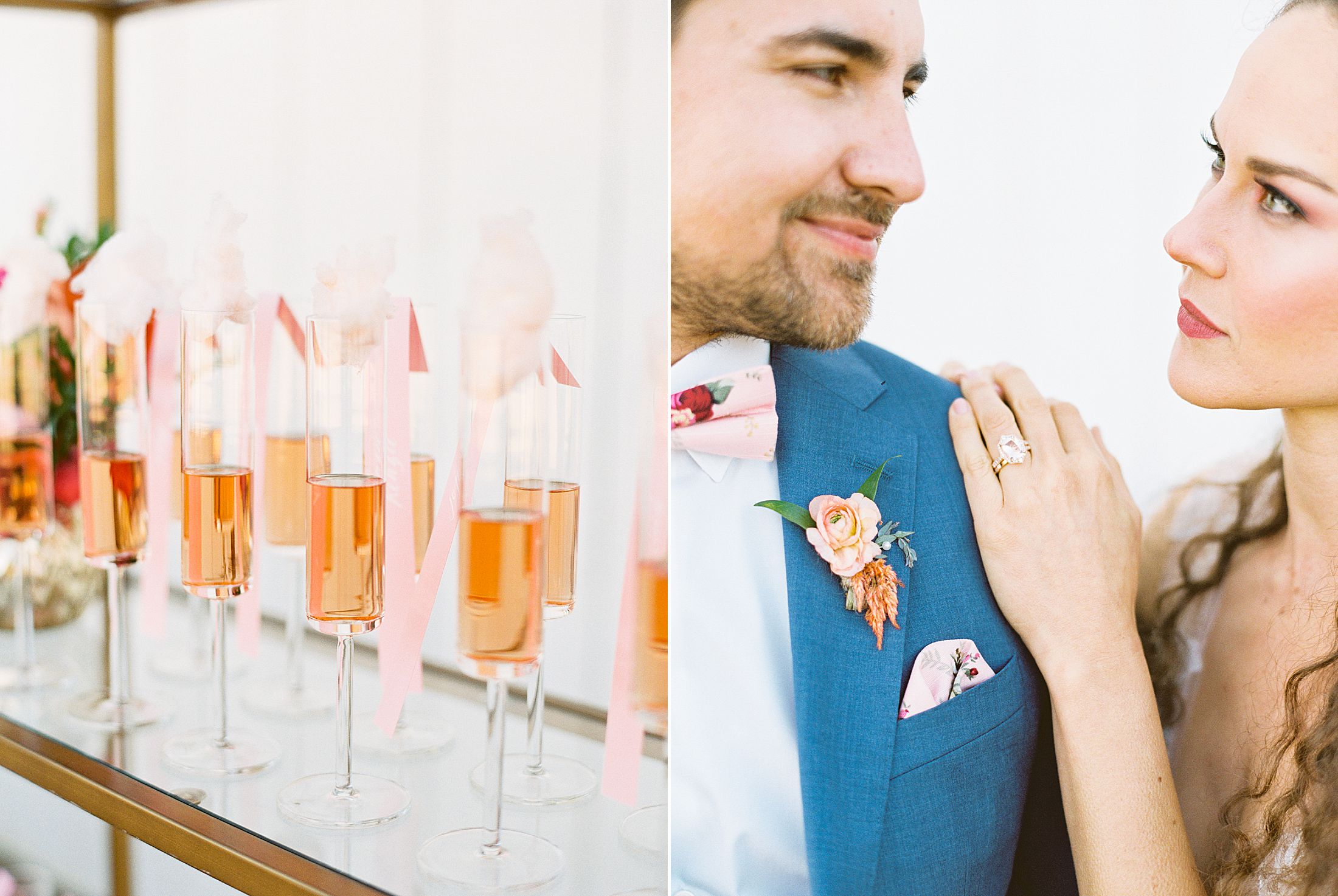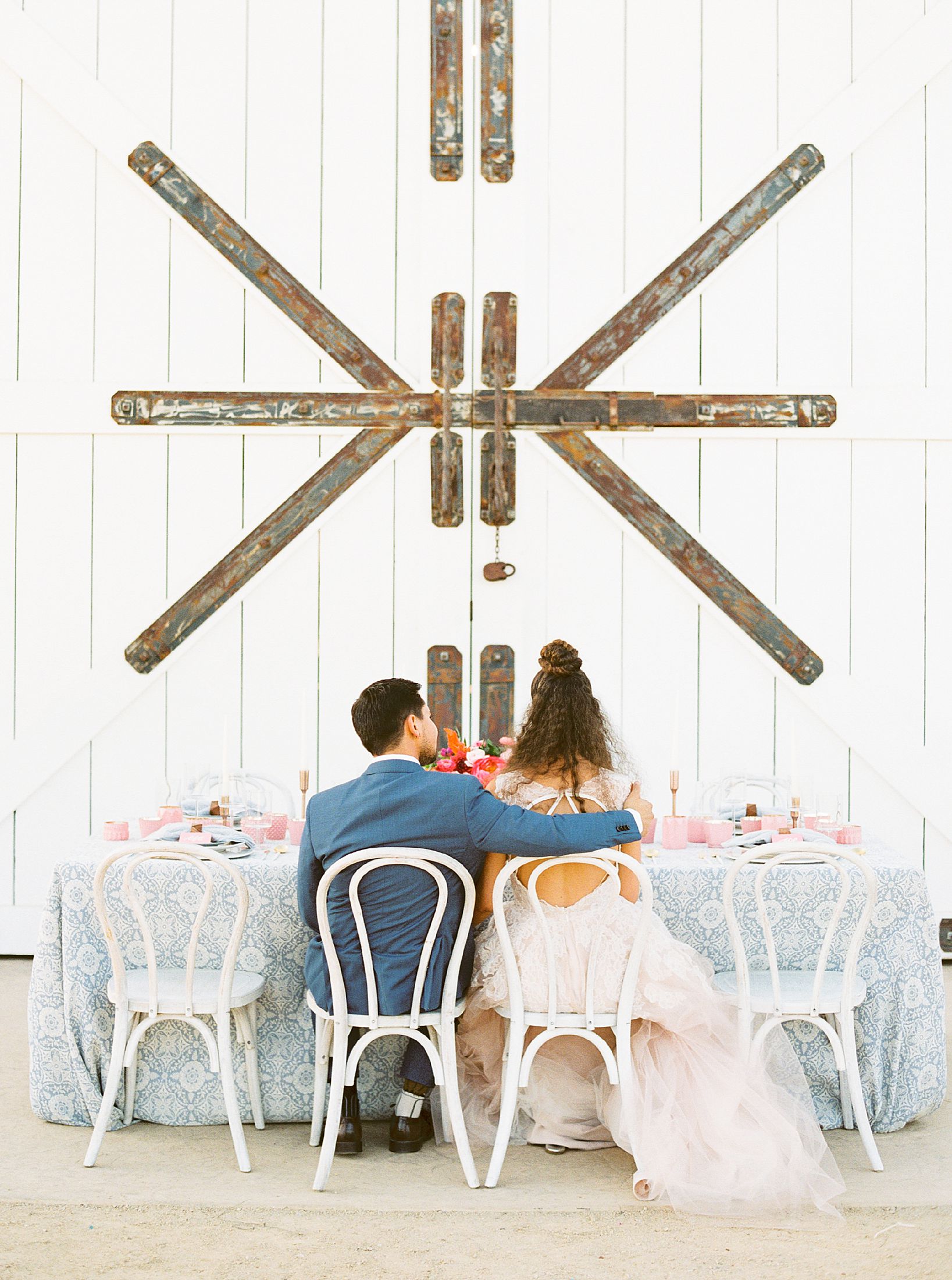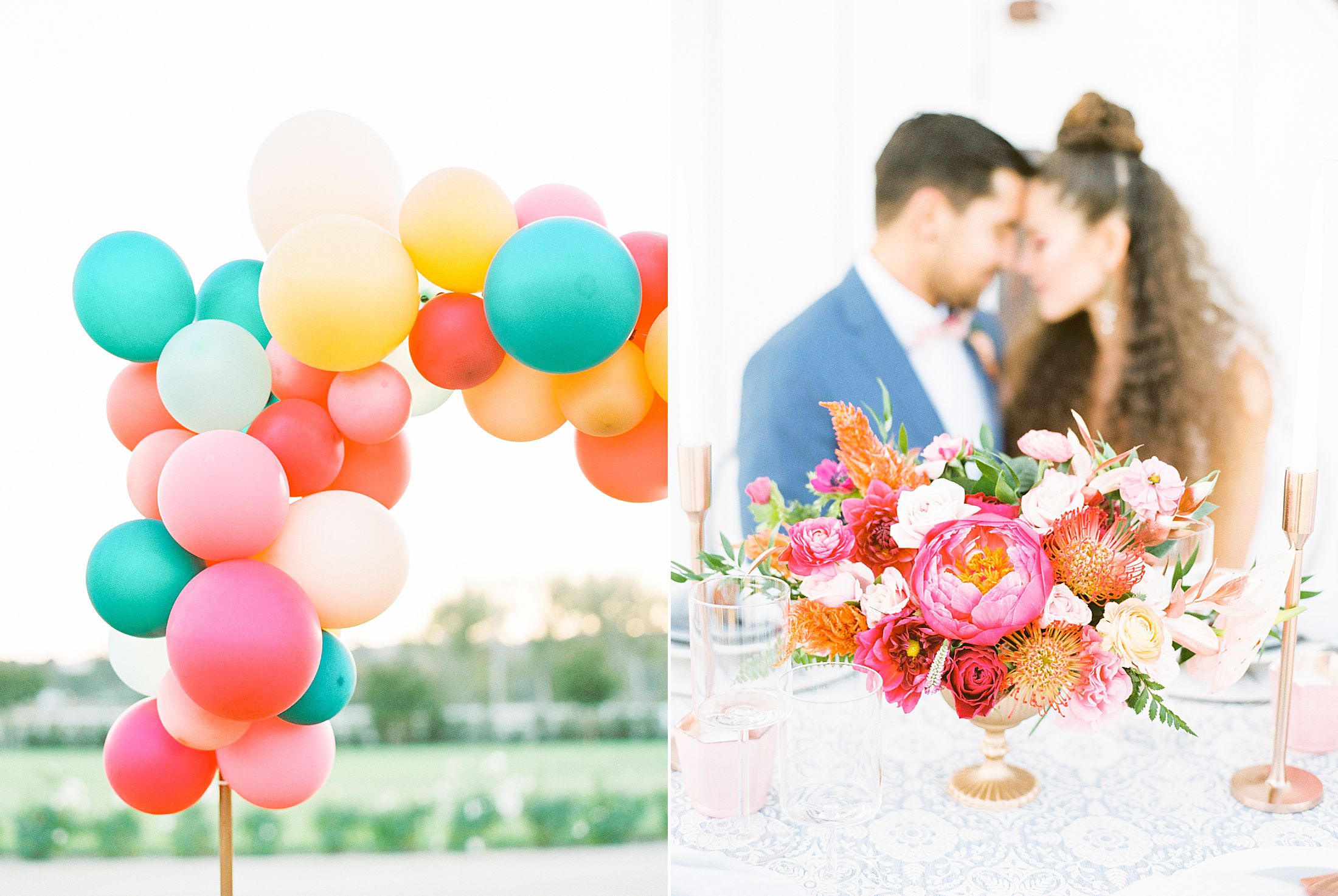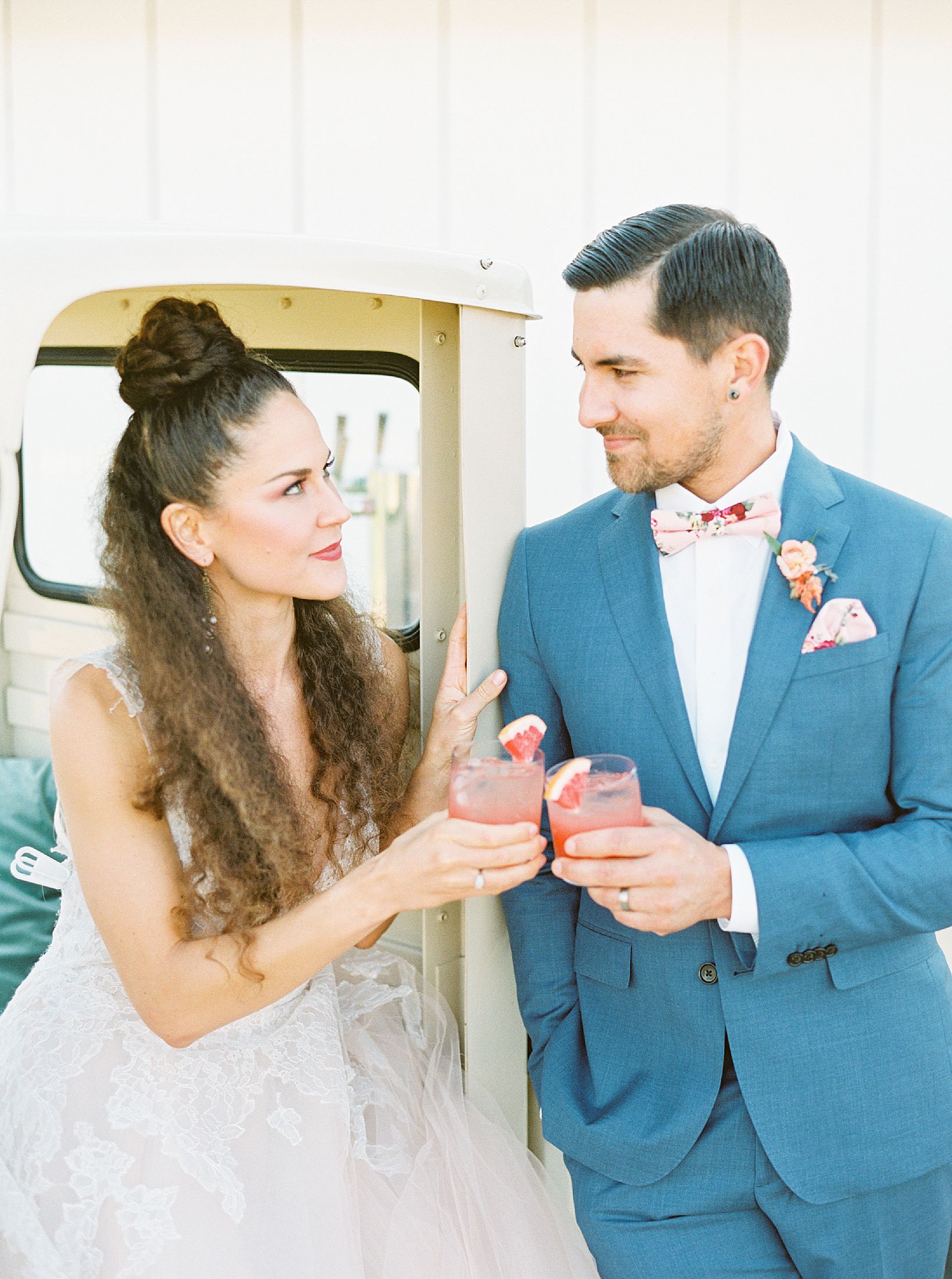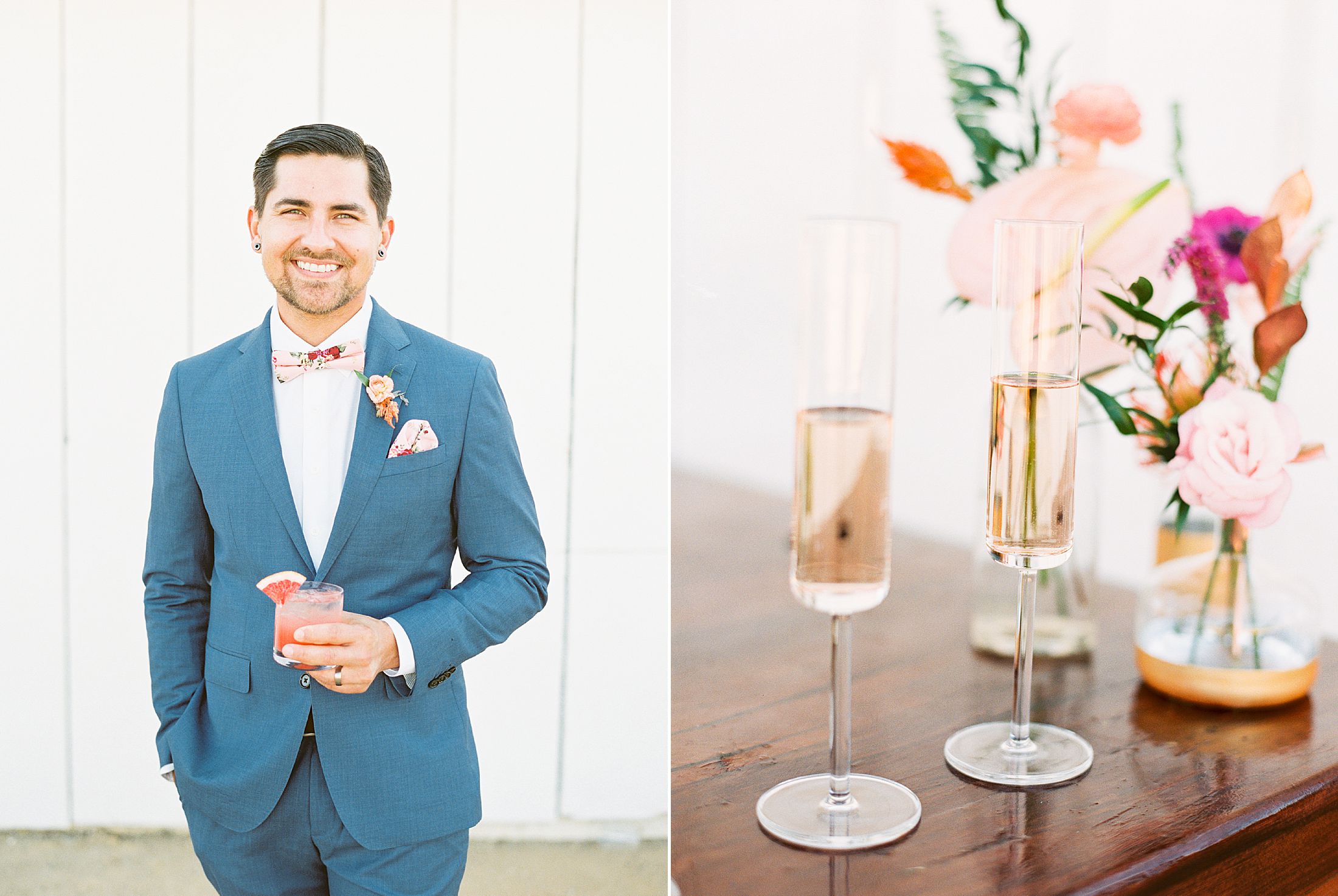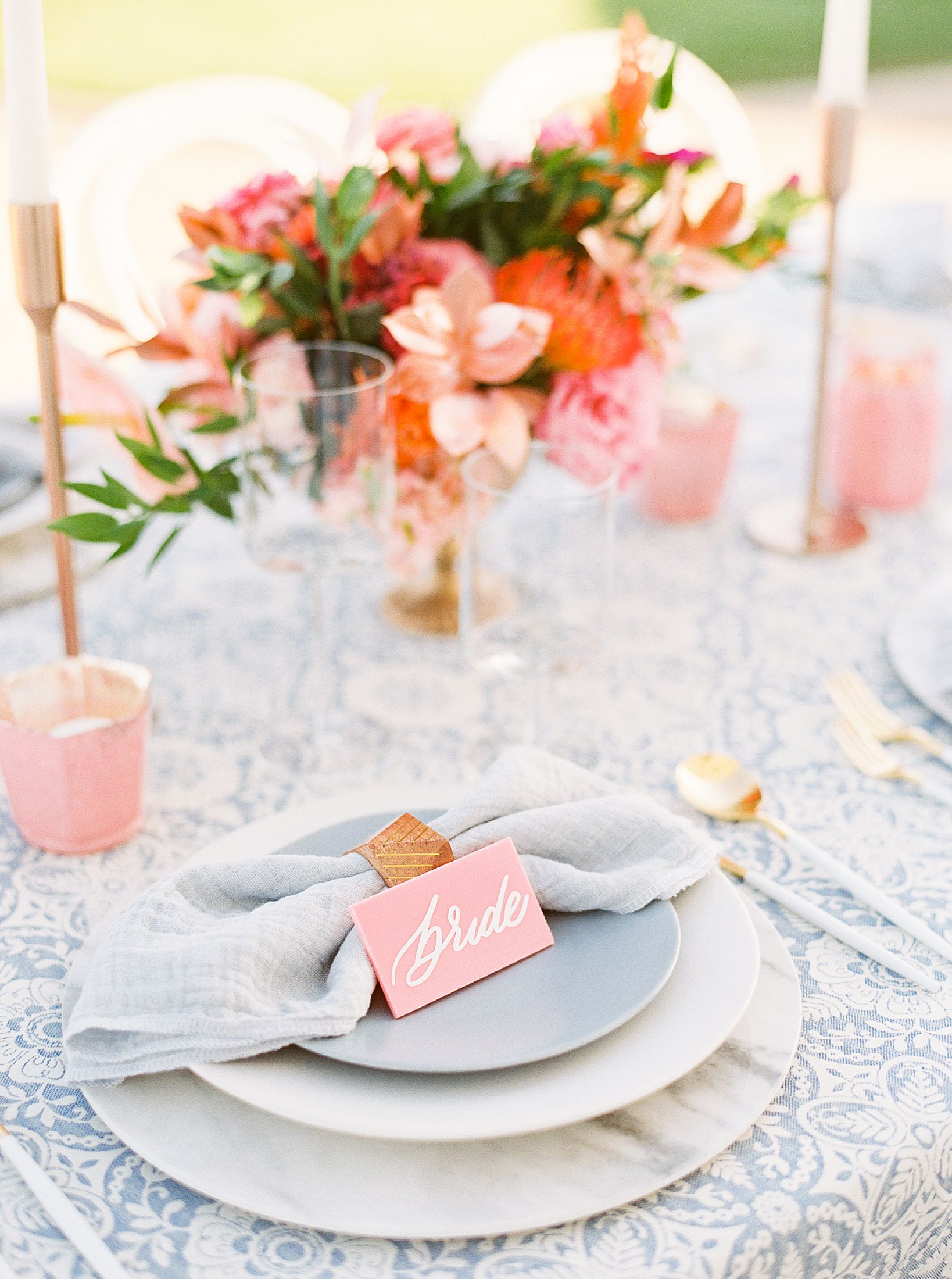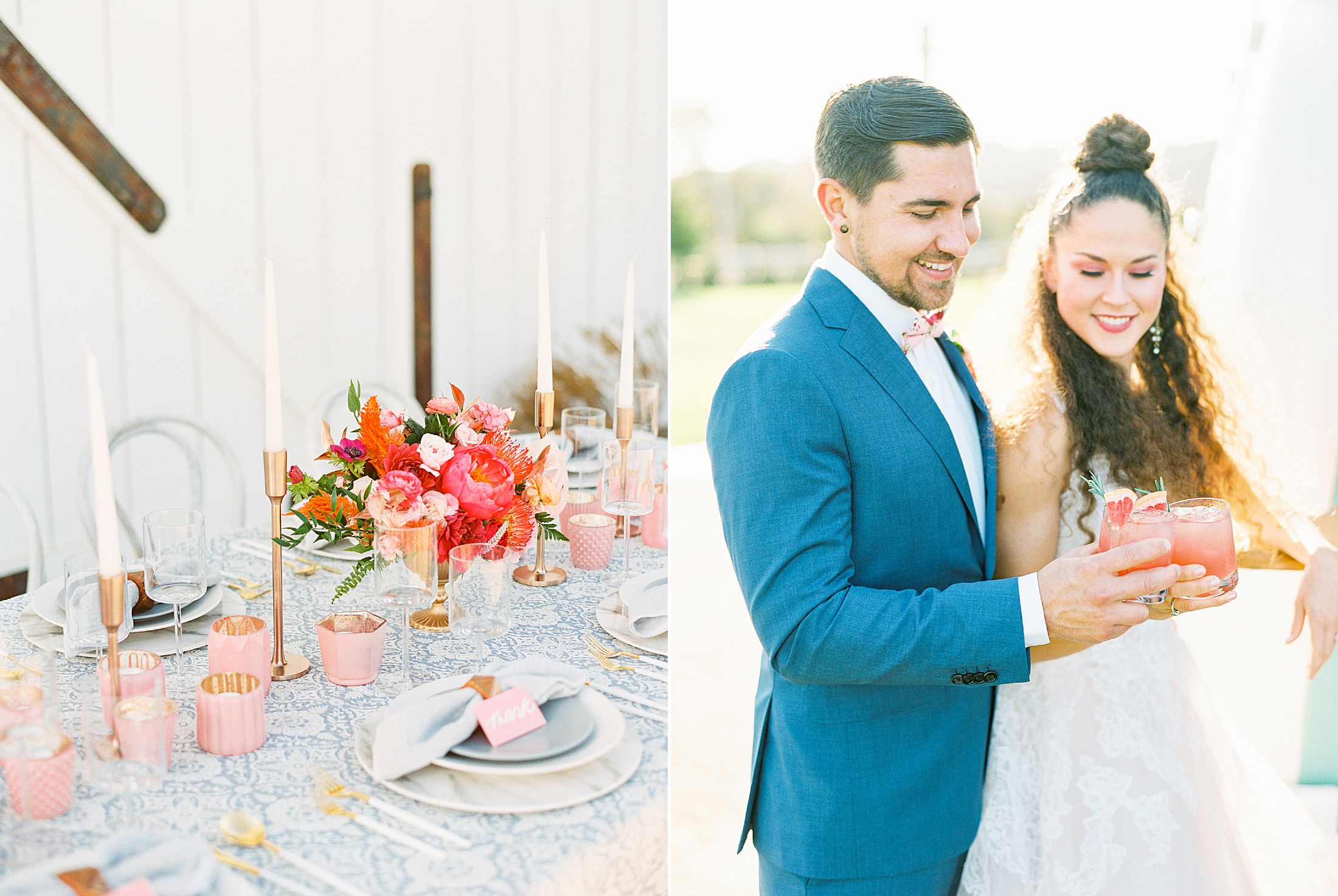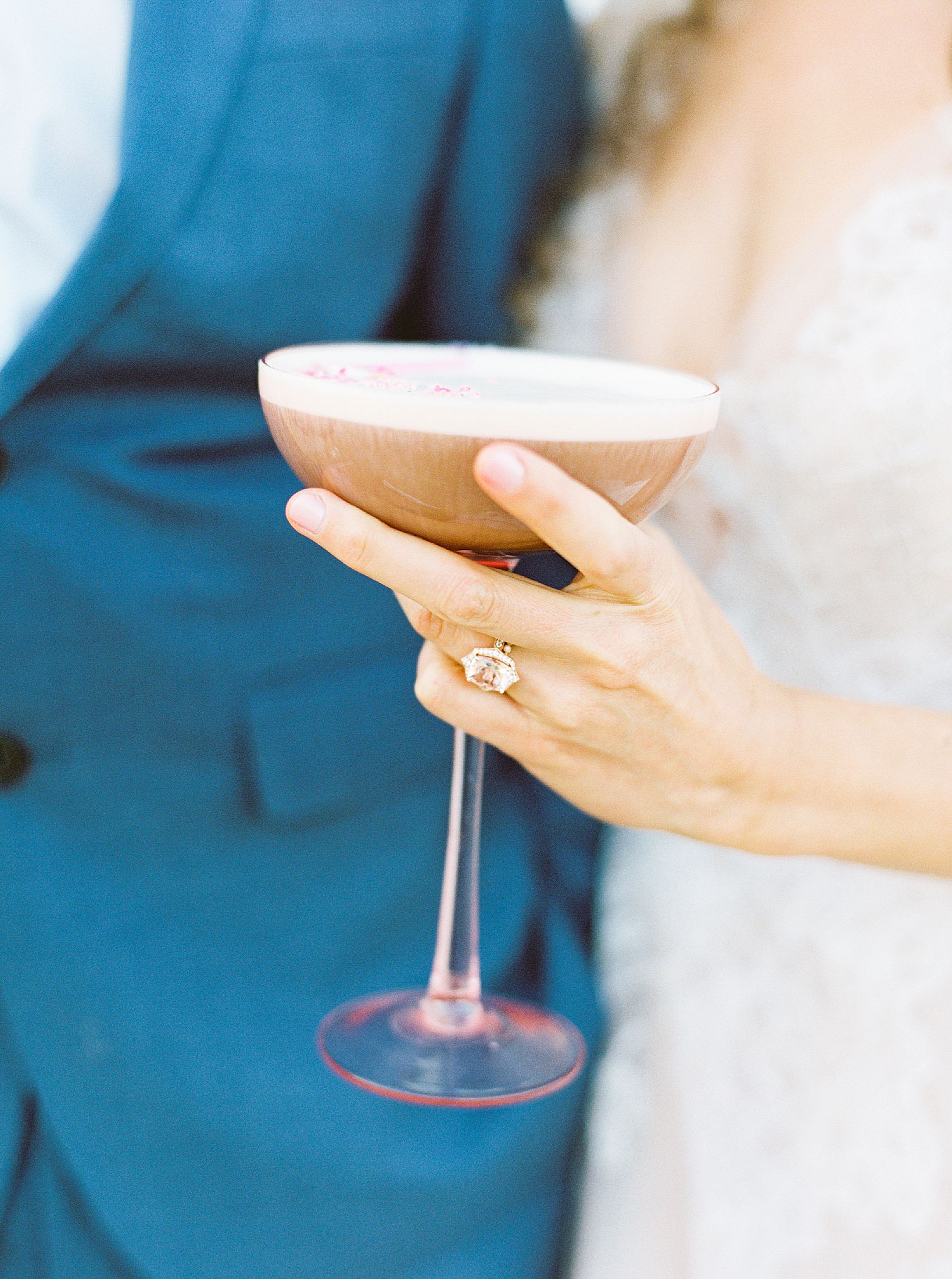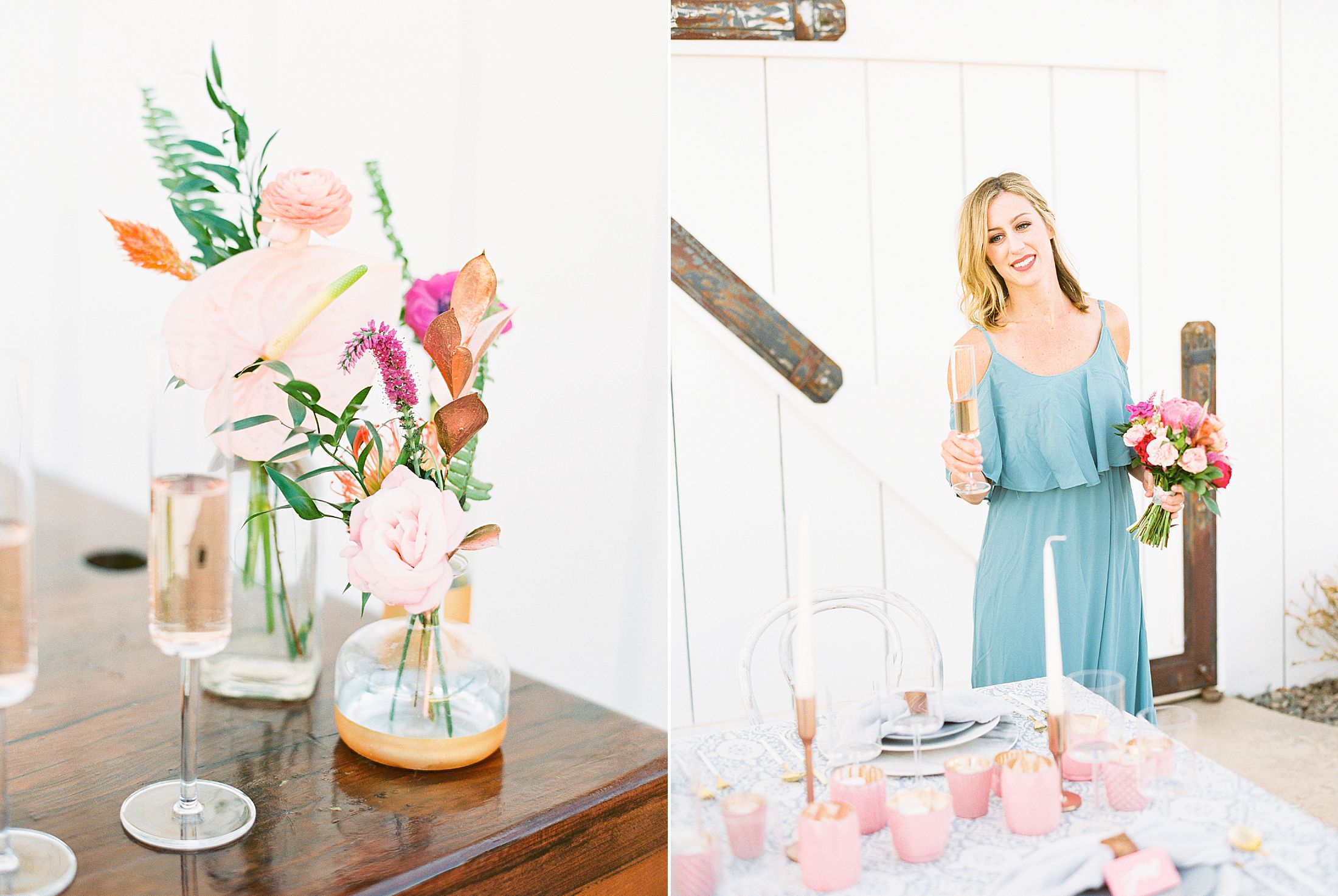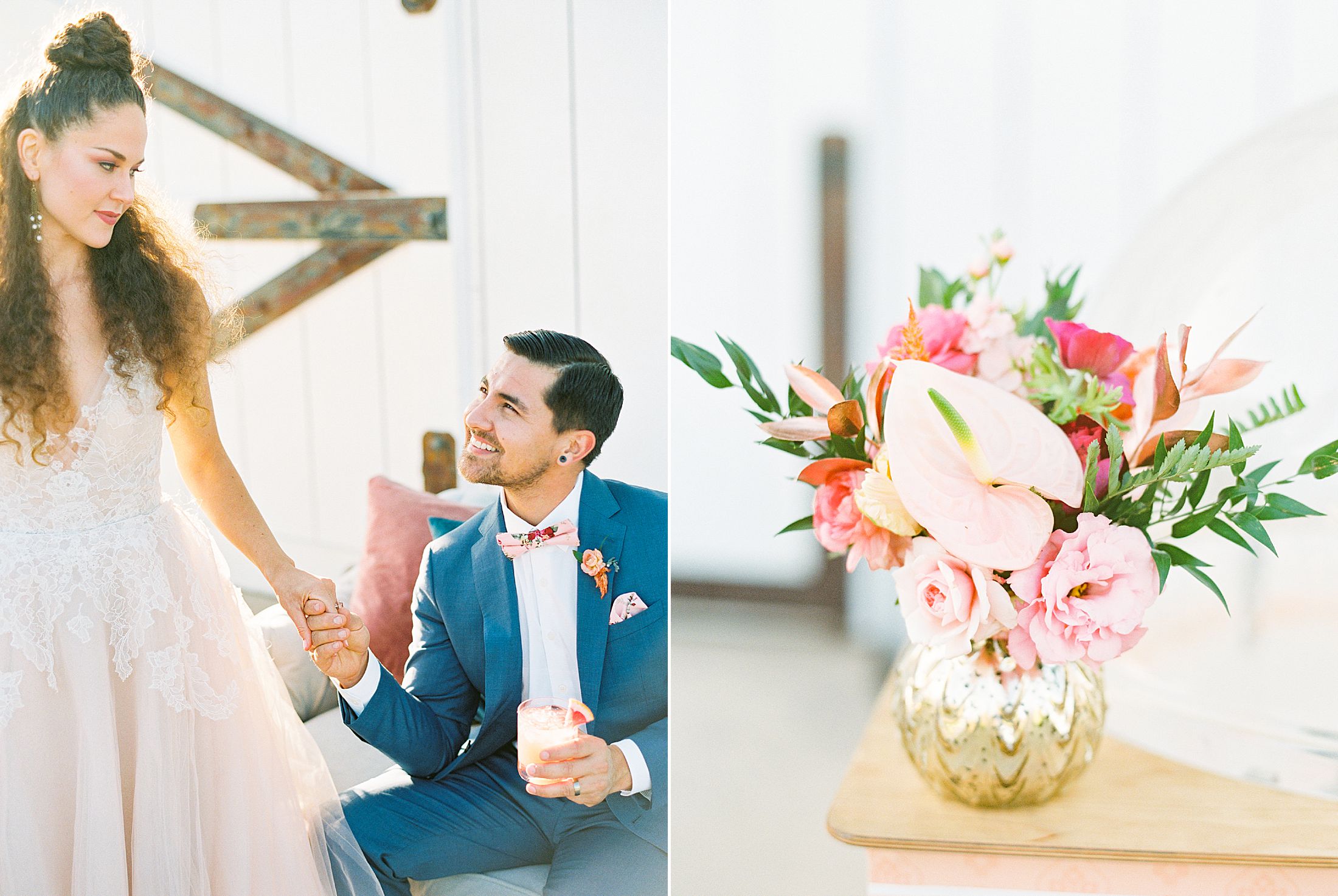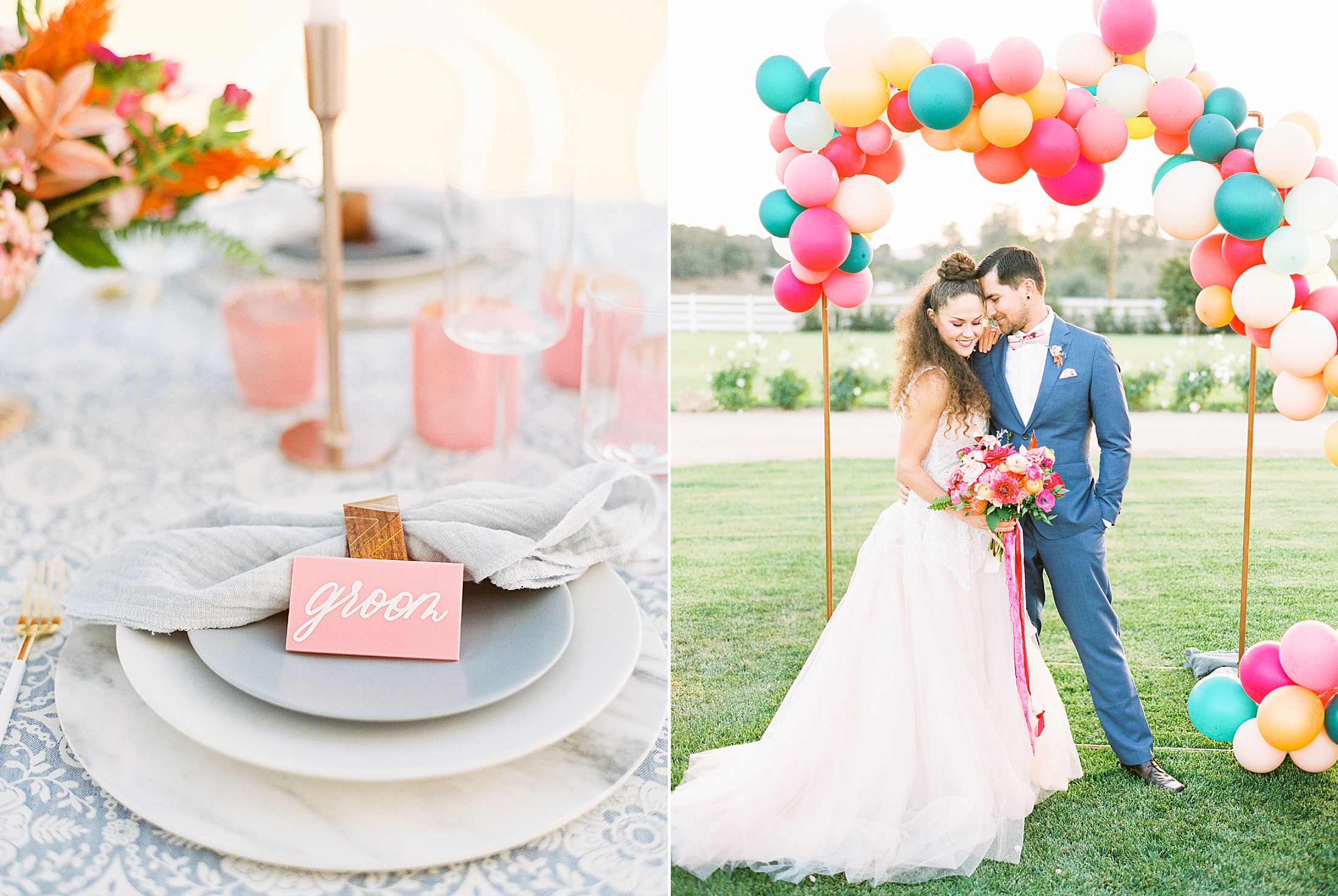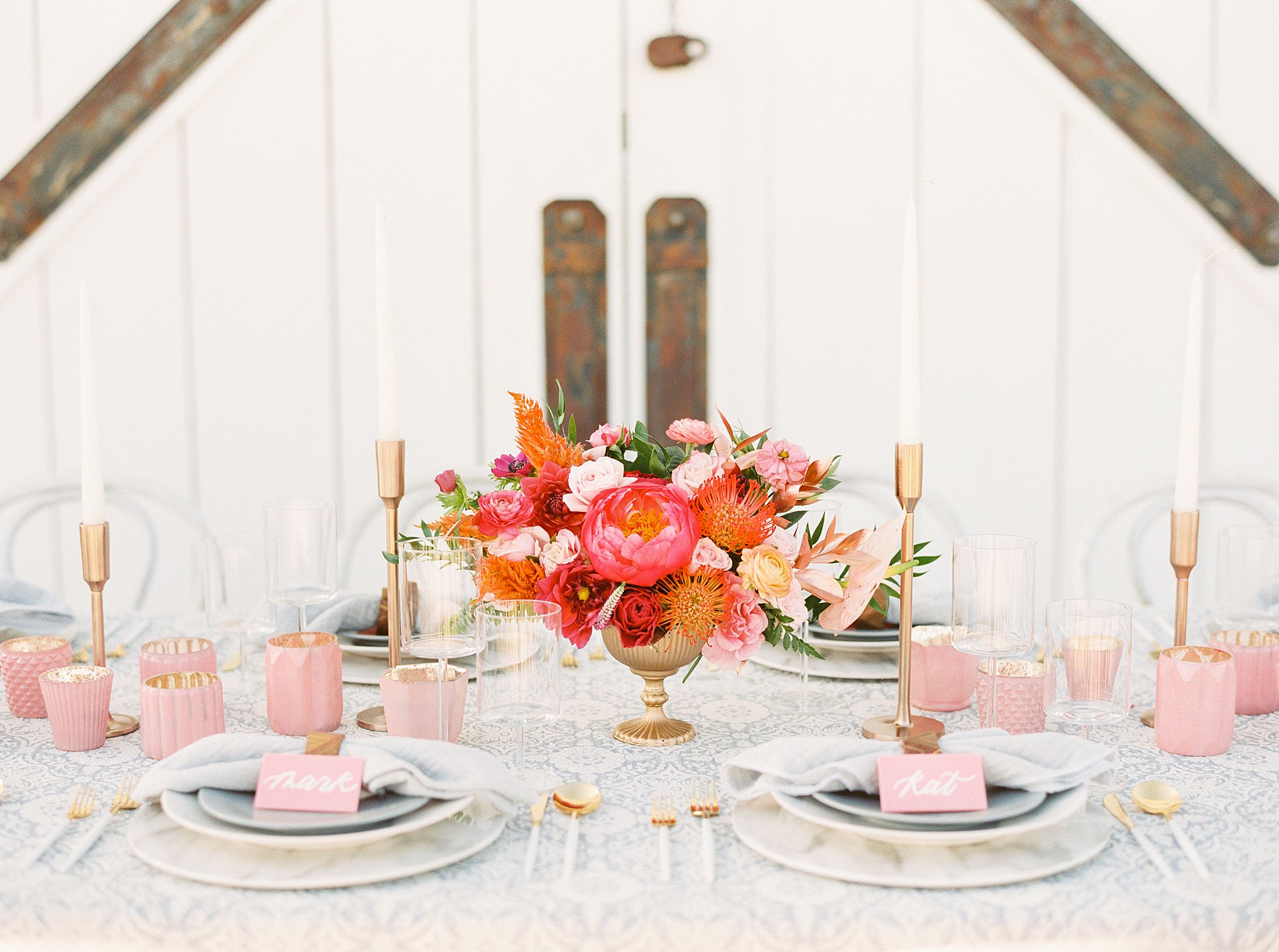 White Barn Edna Valley Wedding
The White Barn – Edna Valley is one of our top favorite dream wedding venues. Planning your White Barn Edna Valley Wedding? We'd love to chat with you! Contact us here.
Green Wedding Shoes
We are so excited that this White Barn Edna Valley Wedding Inspiration Editorial FULL of color is on Green Wedding Shoes. Check it out here! #onGWS
San Luis Obispo Weddings
We love photographing San Luis Obispo couples and weddings! Check our Shelby & Josh on the blog for their Pismo Sand Dunes Couples Session and Whitney and Spencer at Avila Beach!