48 Hours. That's a pretty short amount of time. After all, a lot of people could probably manage to stay in bed that long (wouldn't that be nice!!). But after a whirlwind of a summer, between weddings, grad school, work, and life, Jake and I have had very little time together. But at the end of this summer, we got to take a 48 hour vacation to one of our favorite places on earth, Avila Beach, with my parents. Thanks for the invite mom and dad! Here's a brief recap of our Avila Beach Family Vacation and a few of our favorites from the 48 Hours on Film.
So, what do you do when you only have 48 hours in your favorite area on earth? Well you do and eat as much as possible! Here's the craziness that was our 48 hours:
Thursday Adventures
With a bright and early start time, we made it down to sunny Avila Beach by lunchtime. We dined at the fabulous (newer) Mersea's on the Old San Luis Pier and can I just say onion rings and a Moscow mule are the perfect way to start a vacation? Yup, it's true. We then checked into our rooms at the Inn at Avila Beach, the best place to stay in the area. From custom designed rooms to an unparalleled rooftop deck, to free breakfast pastries in the morning, pizza and beer in the afternoon, and pie and ice cream in the evenings. My waistline may have suffered a little.
After a quick nap and a much needed stroll on the beach, we got dressed up for a nice dinner at the Custom House. And a Thursday night would not be complete without a stop at The Grad for line dancing with my dear best friend Shelby that lives in Shell Beach! A fun few hours of kicking, stomping, silly interpretive dancing, and reliving the college glory days made for a great first day.
Friday Fun
Breakfast on the foggy rooftop patio is the perfect way to start any Friday, of course. Jake and I knew we wanted to make the most of the trip, so we packed up the car and headed to San Luis Obispo. After a short drive through Cal Poly's campus to see the changes, we headed downtown. We strolled and looked at new shops, read our marriage devotional at my favorite coffee shop in the world Linnaea's Cafe (with cookies and milk of course!), and ate the world's best tri-tip sandwiches at Firestone. We also managed to get Jake some new work clothes while there!
We headed back to Avila to change into our swimsuits, tan a little on the beach, and brave the cold (I'm talking 58* here) ocean water for a swim. There were lots of giggles (read: stress laughter from the cold) before we headed back to get warmed up. After all, Friday's in Avila meant Avila Farmers Market, that's open from Spring to Summer and holds a special place in our heart! We, of course, grabbed the legendary crepes from the Le Ciel booth and watched the ocean with my parents. We strolled around the town, the piers, and avoided the reggae band as much as possible. Ha. The pictures below are a few we took on our stroll throughout Avila! All were shot on the brand new Contax 645, henceforth named Connie the Contax, and scanned by Richard Photo Lab. After all, I had to try it out before using it at shoots and weddings!
Jake and I strolled around again for second dinner – who doesn't love an acai bowl? – and took another brief walk on the beach. We then settled in our movie theater themed room (with an 80+" tv screen) and watched a movie. It's been a while since my heart has been that content on a Friday.
Saturday Send-Off
After a whirlwind two days, we grabbed hot cocoa on the rooftop patio and enjoyed the foggy view of the ocean one more time. Reluctant to leave, we packed up and headed to San Luis Obispo for a yummy breakfast at the Apple Farm Inn. Why do good things have to end?
And just like that, our 48 hour vacation was over. While I need a LOT more vacation time off in my life, I'm grateful for the 48 hours we had with Jake and my parents! Want more tips on planning your Avila Beach Family Vacation or San Luis Obispo trip? Feel free to reach out!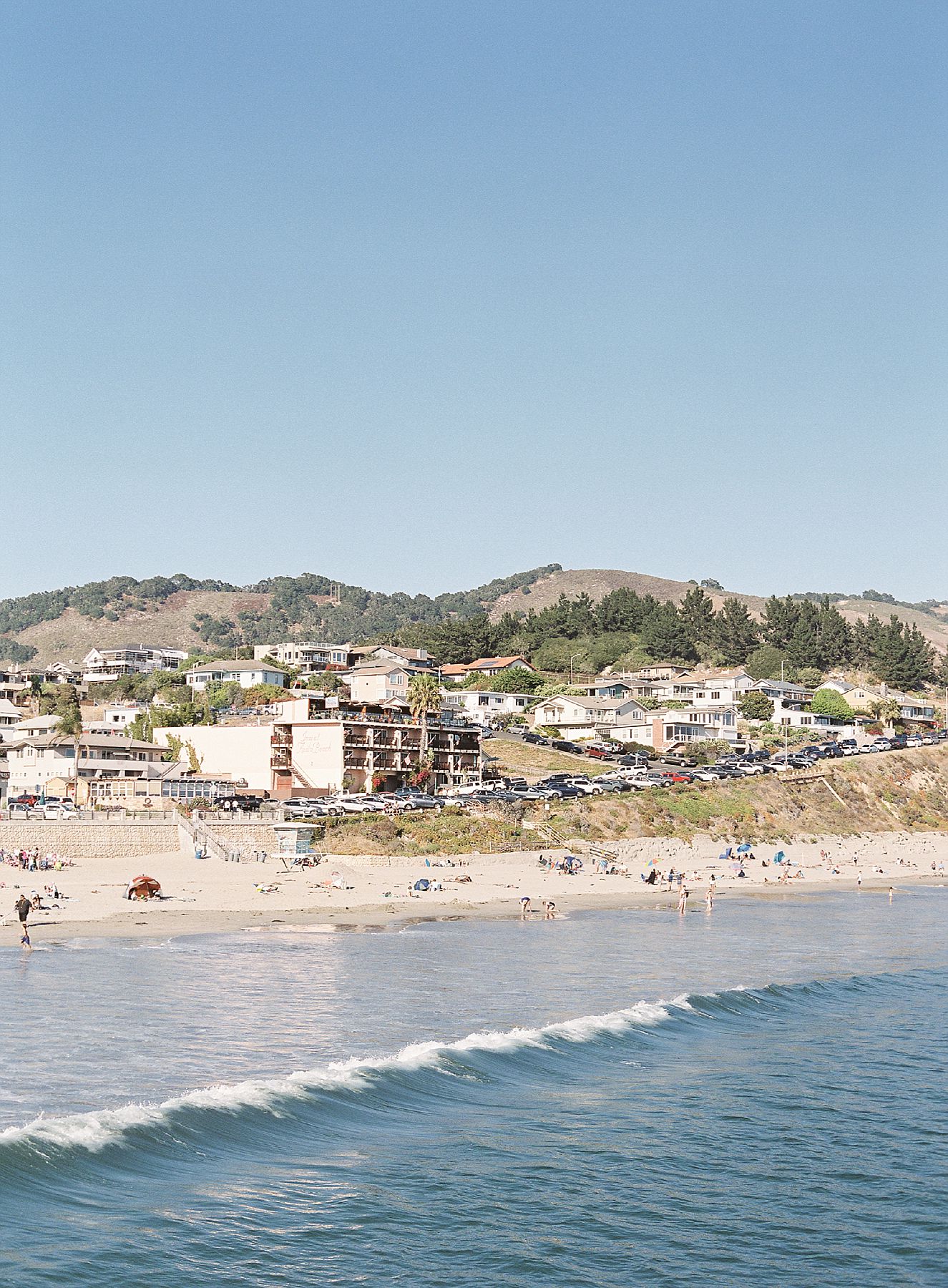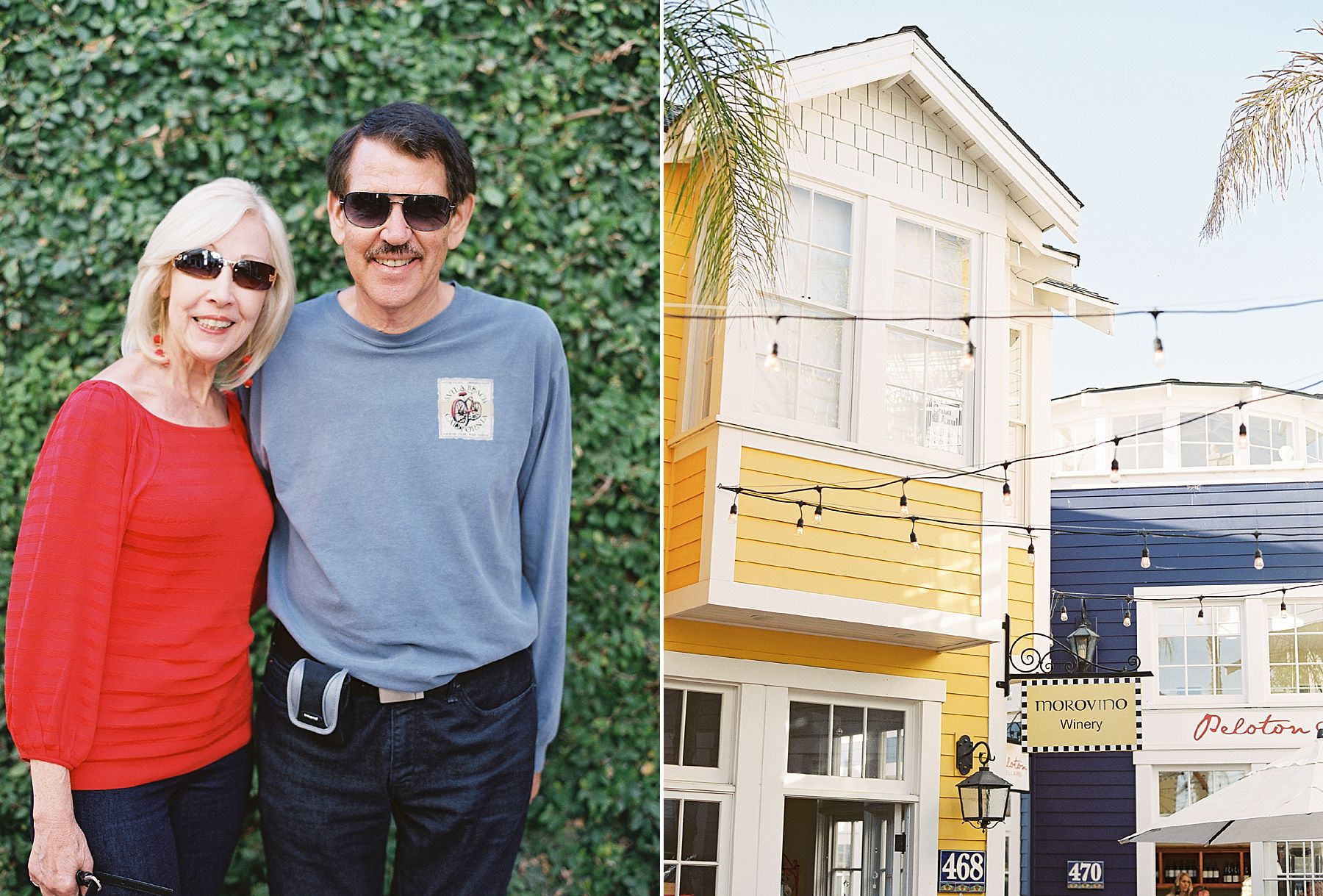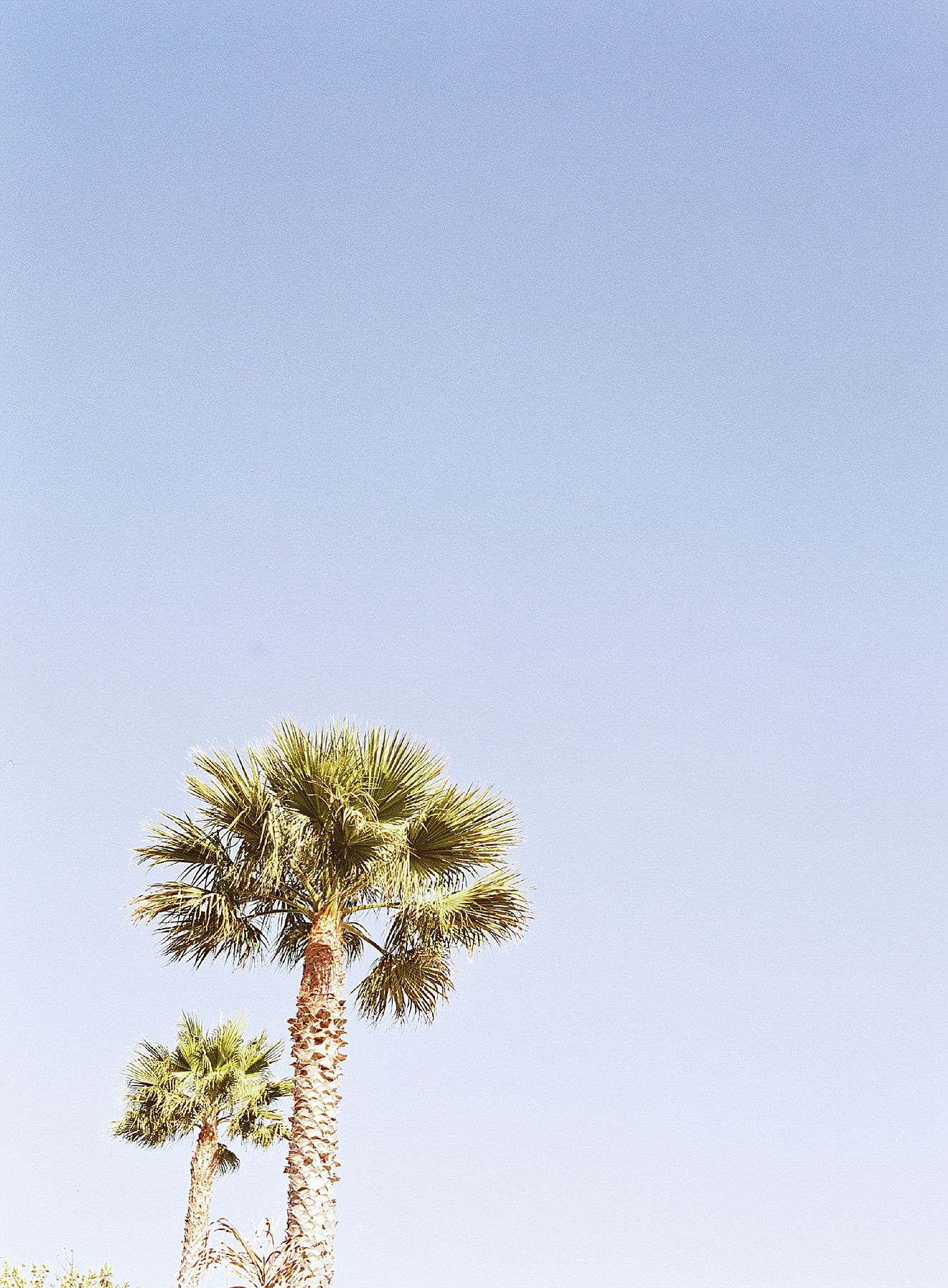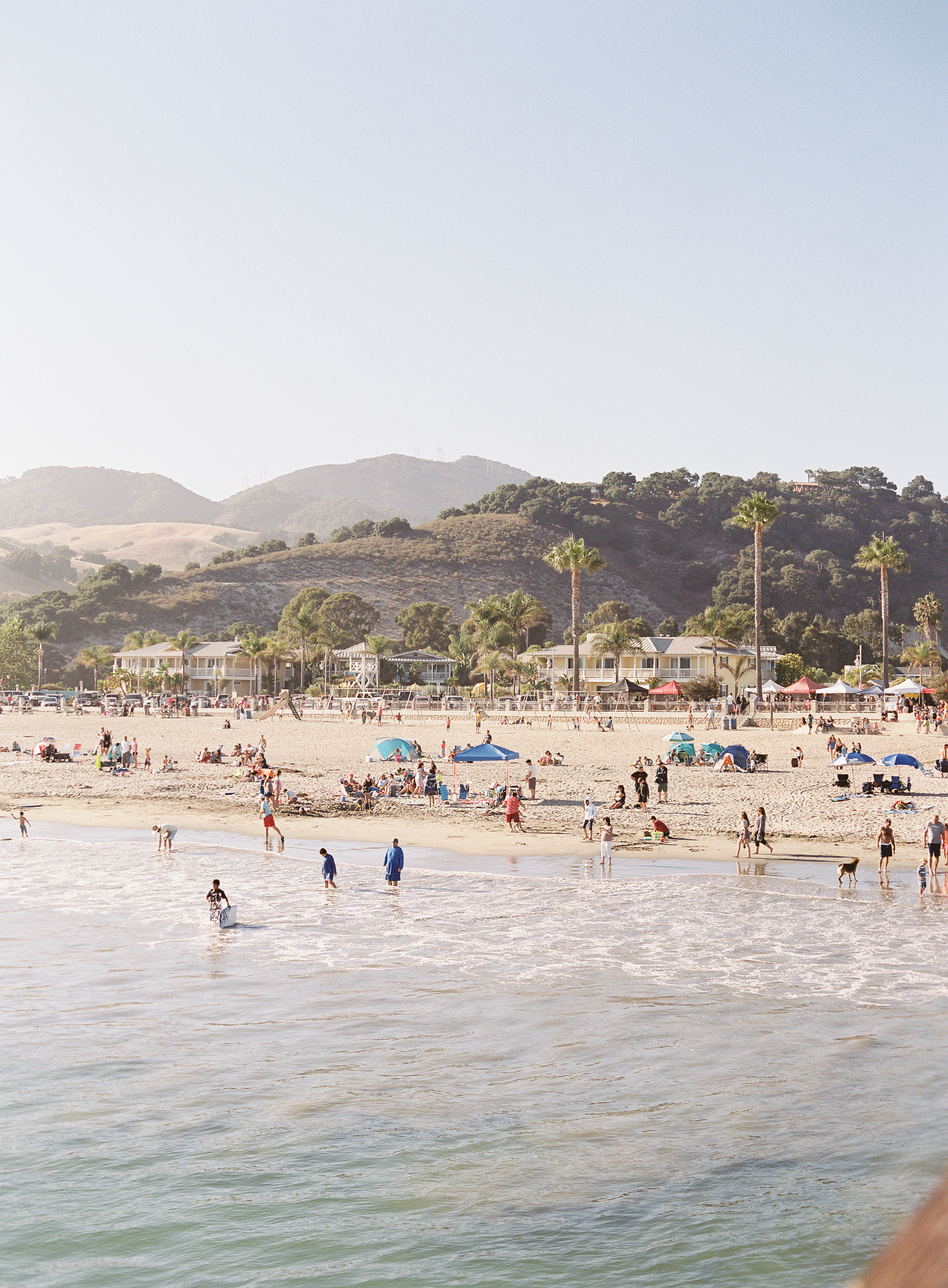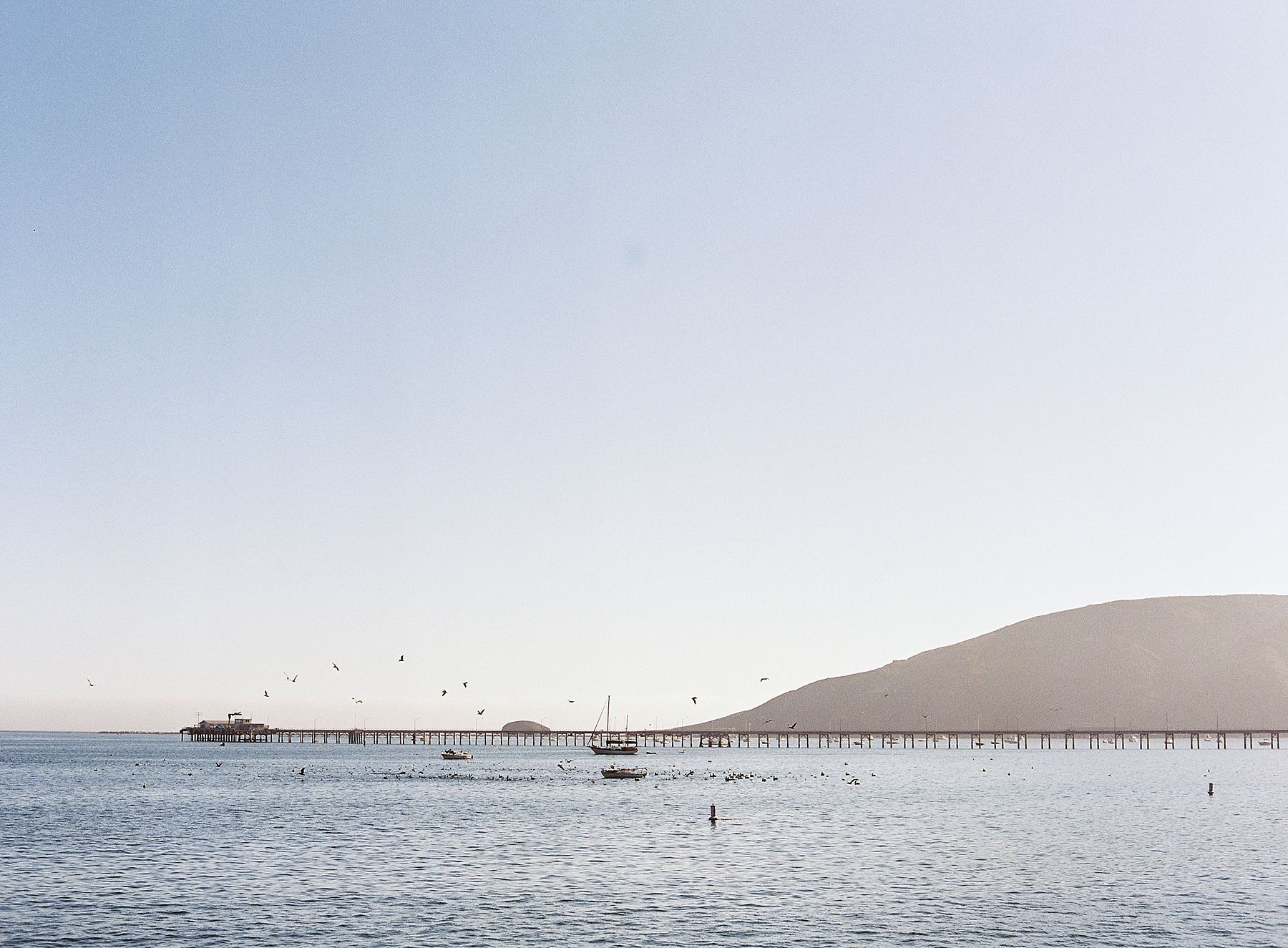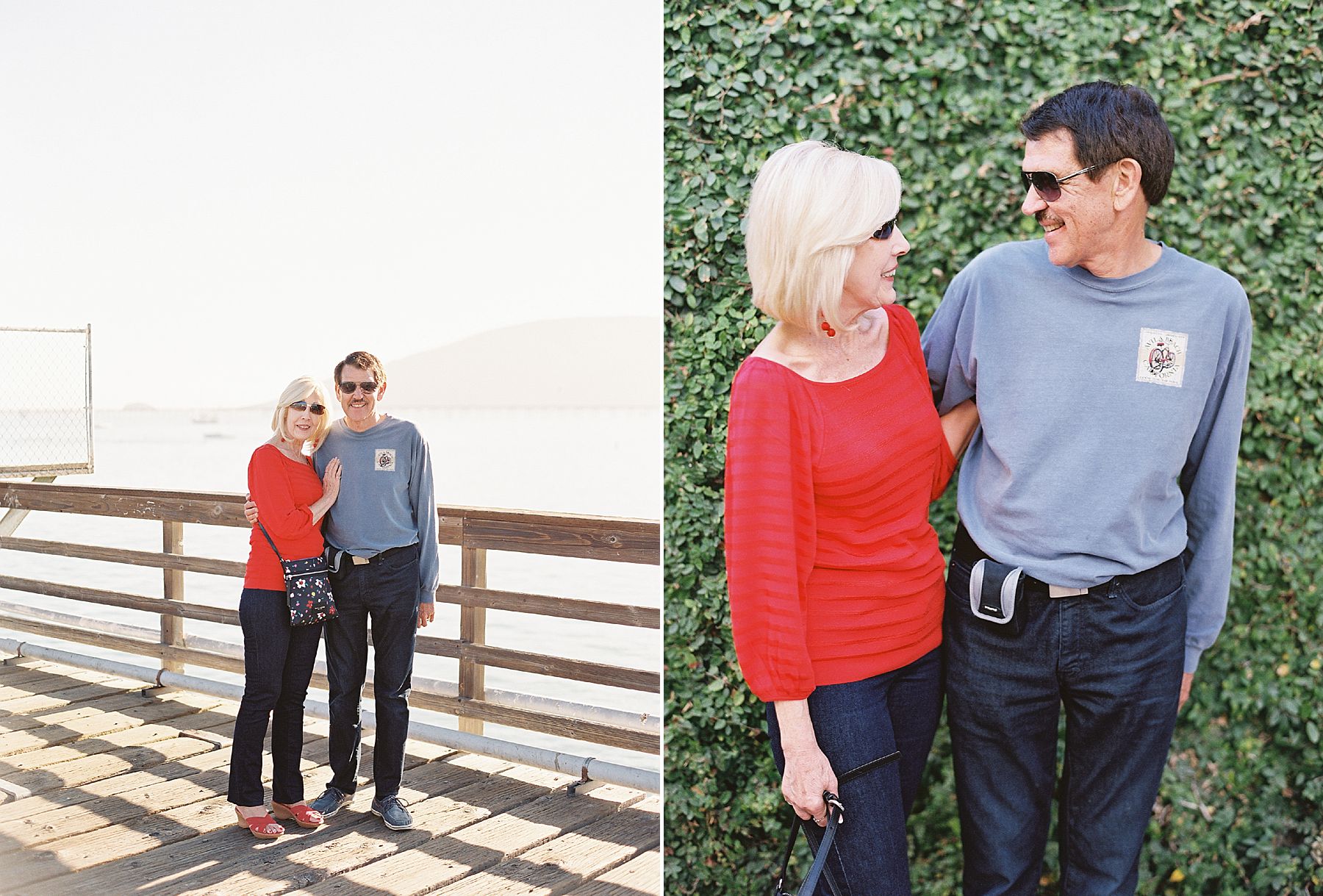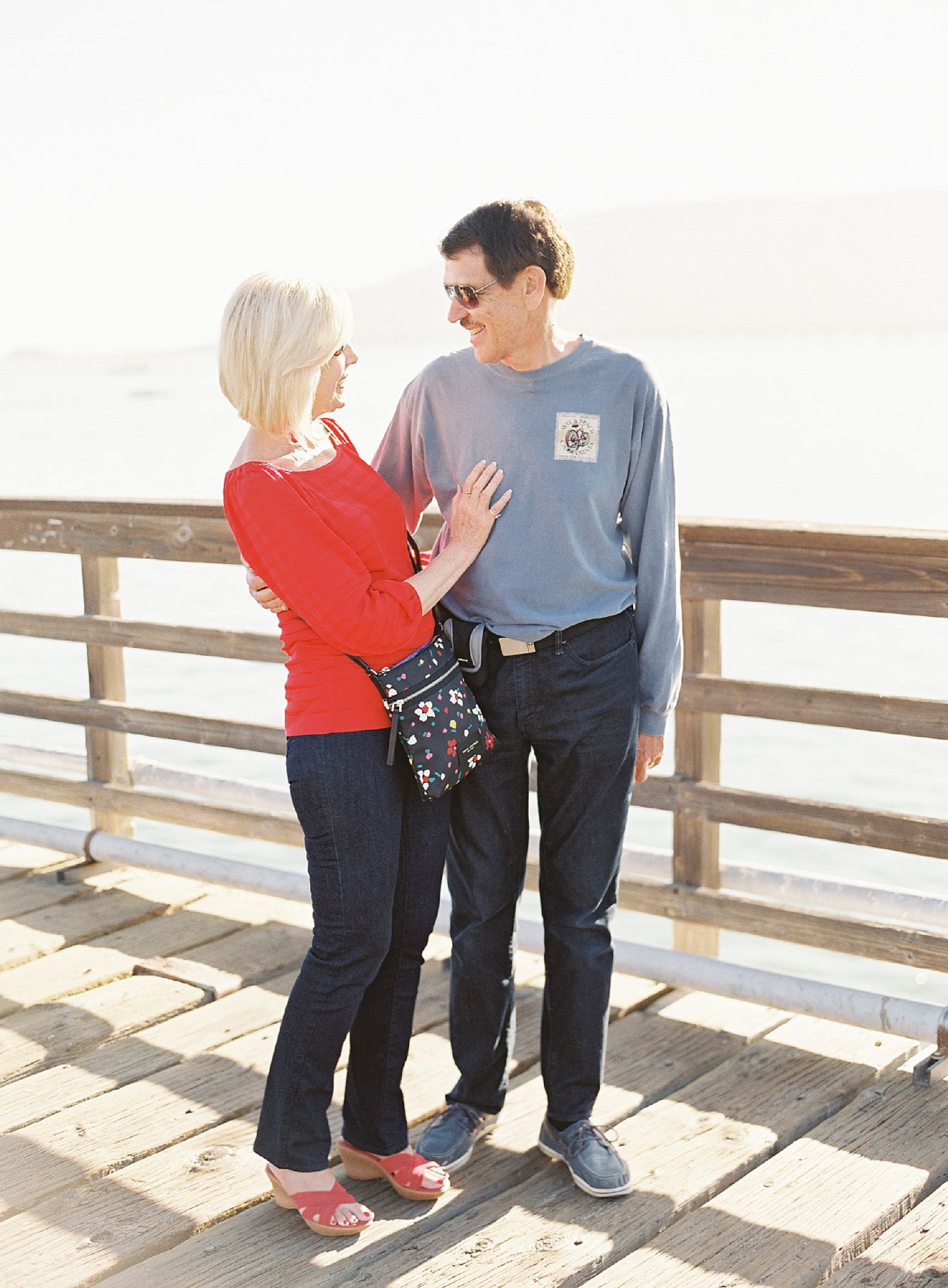 Avila Beach Family Vacation
Avila Beach is a great spot for a vacation, whether it be for family, romantic getaway, or just for fun! Definitely plan on an Avila Beach Family Vacation, you won't regret it!
Follow Along
We try to visit San Luis Obispo and Avila Beach a couple times a year! Follow along on Instagram to see when we go on our next Avila Beach Family Vacation! Also, we're telling our love story which includes snippets of Avila Beach as well! Here's Part 1, Part 2, and Part 3 of The Story of Us!