You know we love some color, and this Pink Ombre Wedding Inspiration with Puppies at the Royal Palms Resort in Scottsdale, Arizona is no exception. We are excited to share this editorial that was featured on Style Me Pretty, the wedding blog to end all wedding blogs, in May! However, we believe this pink ombre wedding palette could be rocked in any season!
About the Editorial
Hidden between the lush greens and desert tones of the Royal Palms Resort laid a one-of-a-kind wedding experience. The perfect mix of soft and vivid tones. A high end colorful yet classic experience for the bride, Brittany, to tie the knot with her beau, AJ. Designed by Ashley Rae Photography for our 1:1 mentorship, this styled wedding editorial featured a feminine, ombre effect to appeal to even the most elegant bride. The team wanted to create a design that took classic feminine elements and integrated a pop of color, to show brides that they can add color to their perfect wedding day. More than just an accent of blush here and there.
Bloom and Blueprint created a stunning floral display for the bride and groom's ceremony and reception backdrop. Not to mention the perfect pink ombre wedding tabletop centerpiece sure to make any bride swoon. The lovely, classic table was adorned with white cross back chairs from Bright Event Rentals that needed a pop of color as well. Chiffon draped off the guests' seating arrangement, adorned with an ombre pallet of floating florals. Ombre florals also adorned a beautiful cake by Maeflour Cakes and their champagne flutes.
In addition to all the gorgeousness, the bride wore a stunningly classic gown from Schaefer's Bridal. She also opted for Hollywood glam, classic-chic look by Kensington Makeup. Combined with her groom's classic look from The Black Tux and a glam pair of pink Christian Louboutin heels, the two were ready to tie the knot, and cuddle several adorable French Bulldog puppies from Frenchies and Flowers. The puppies, Gigi, Theo and Bri were adorned with blooms from Bloom and Blueprint as they escorted the bride and groom throughout their wedding day. Because the perfect day wouldn't be complete without puppies!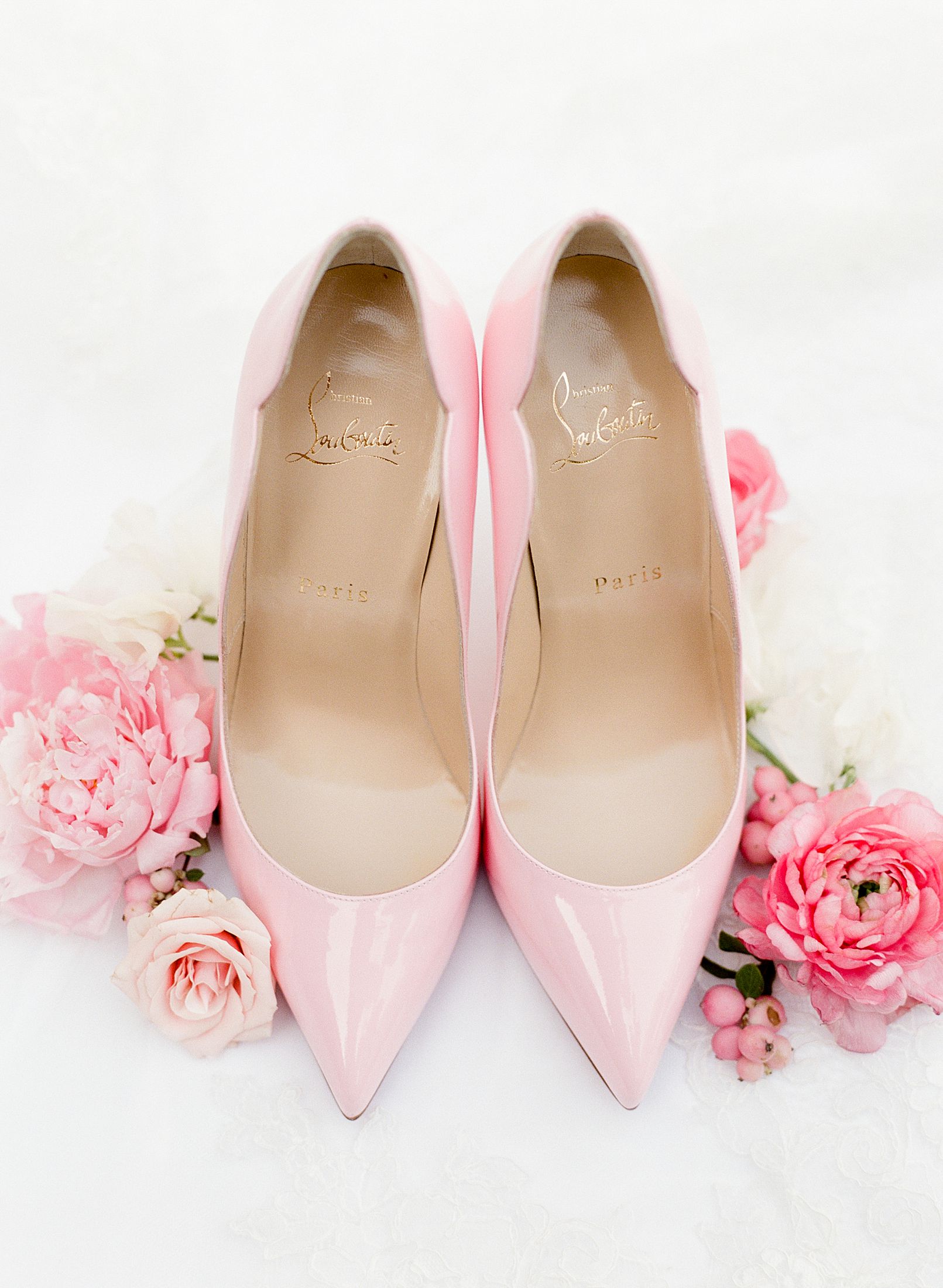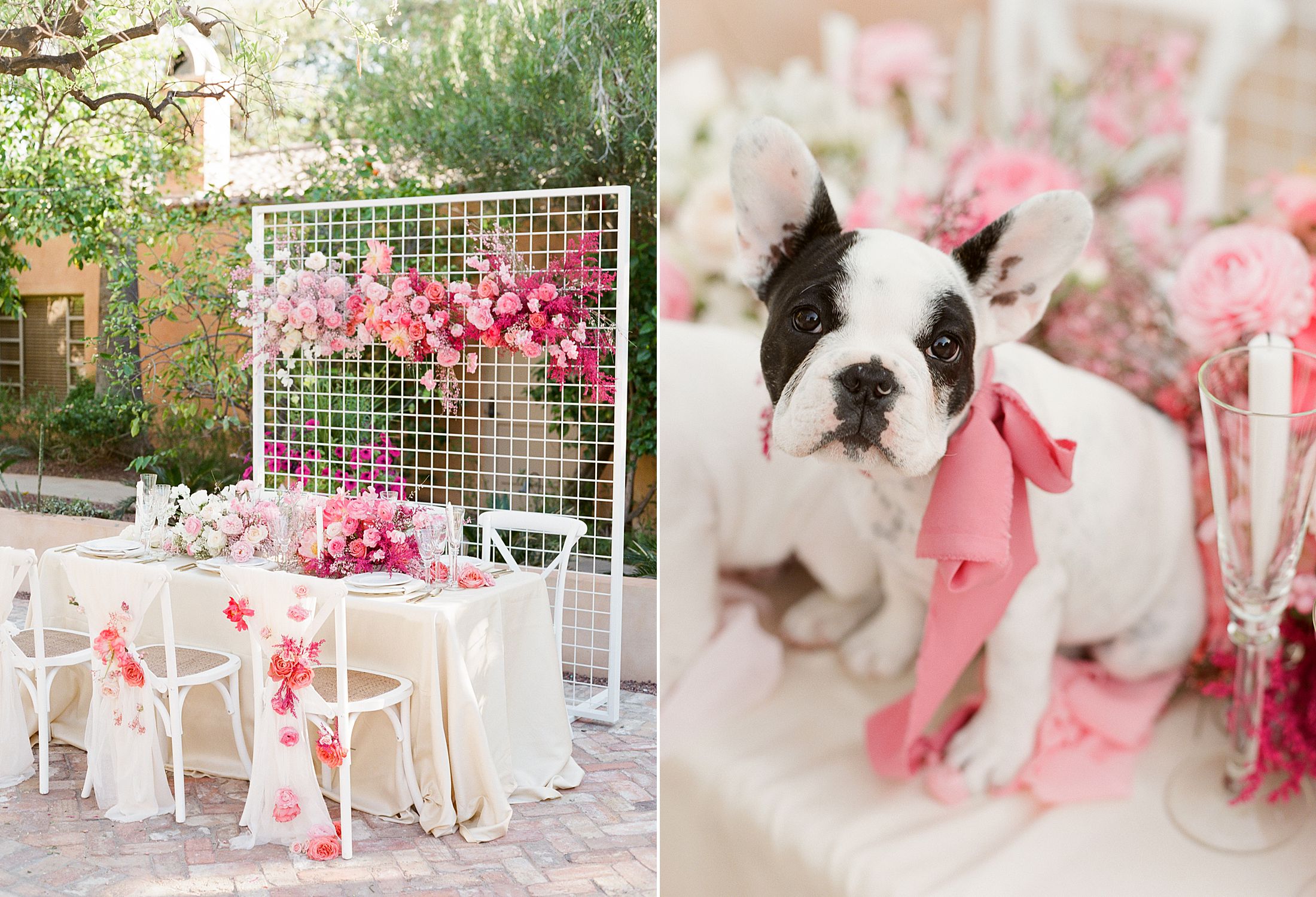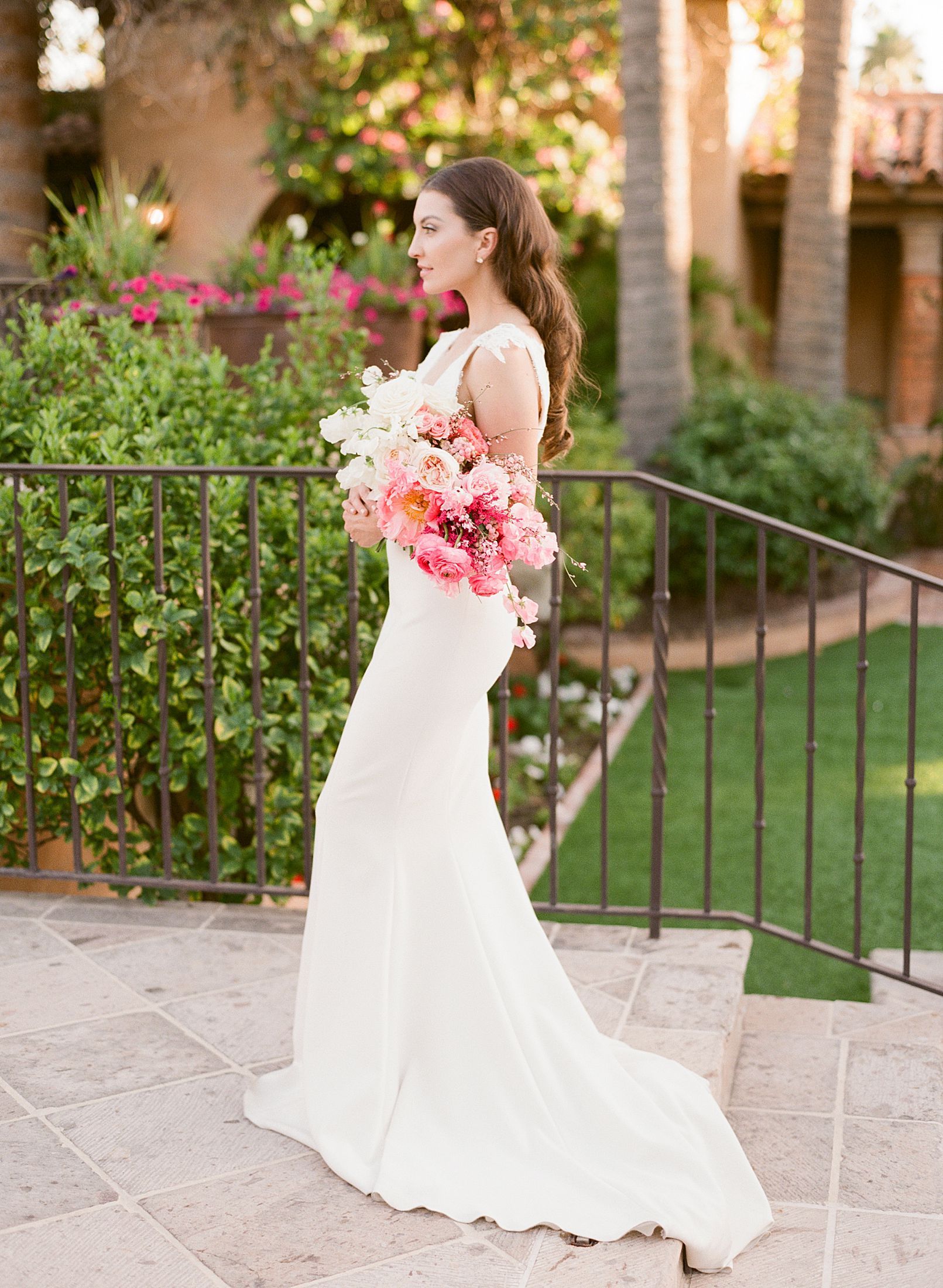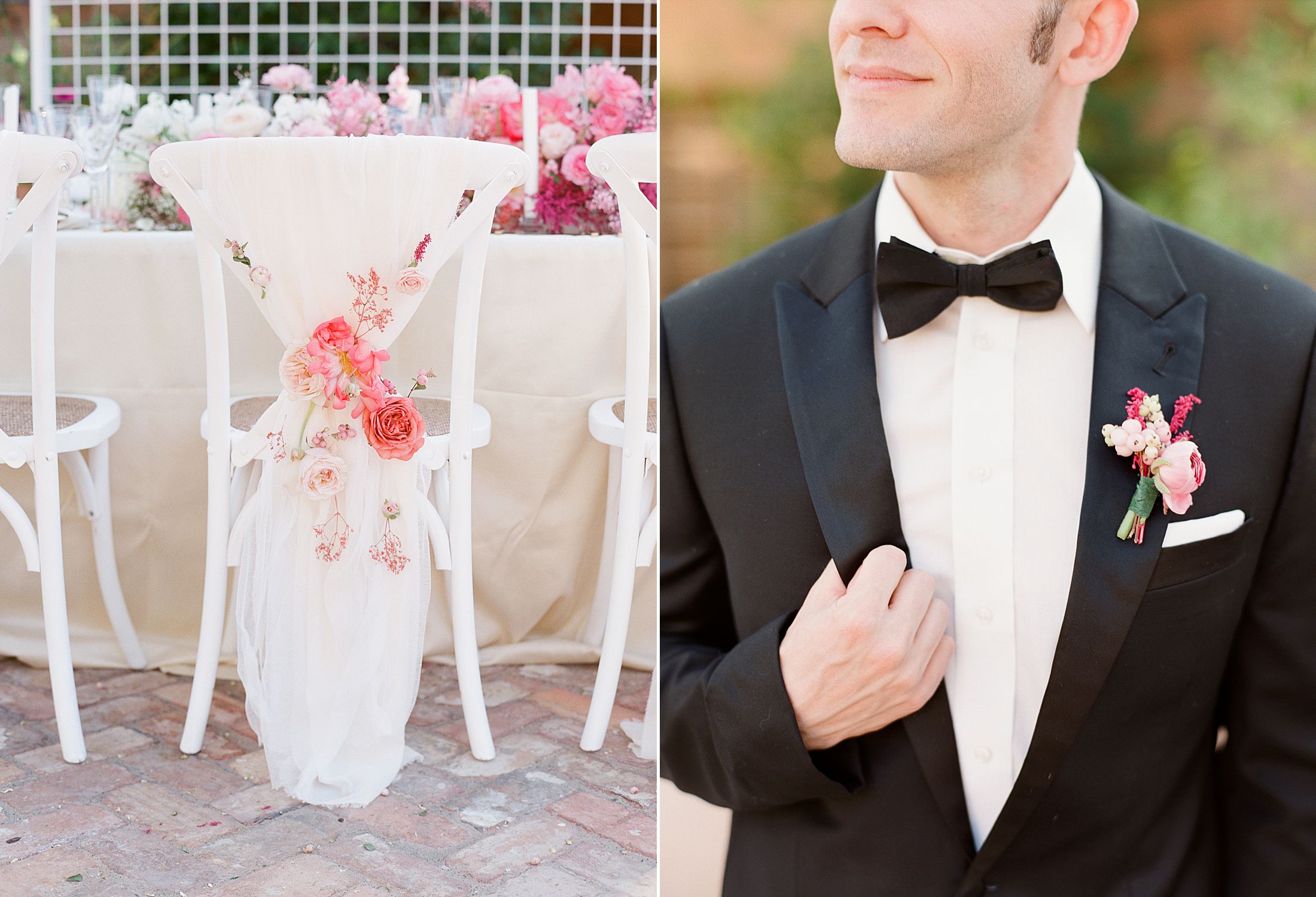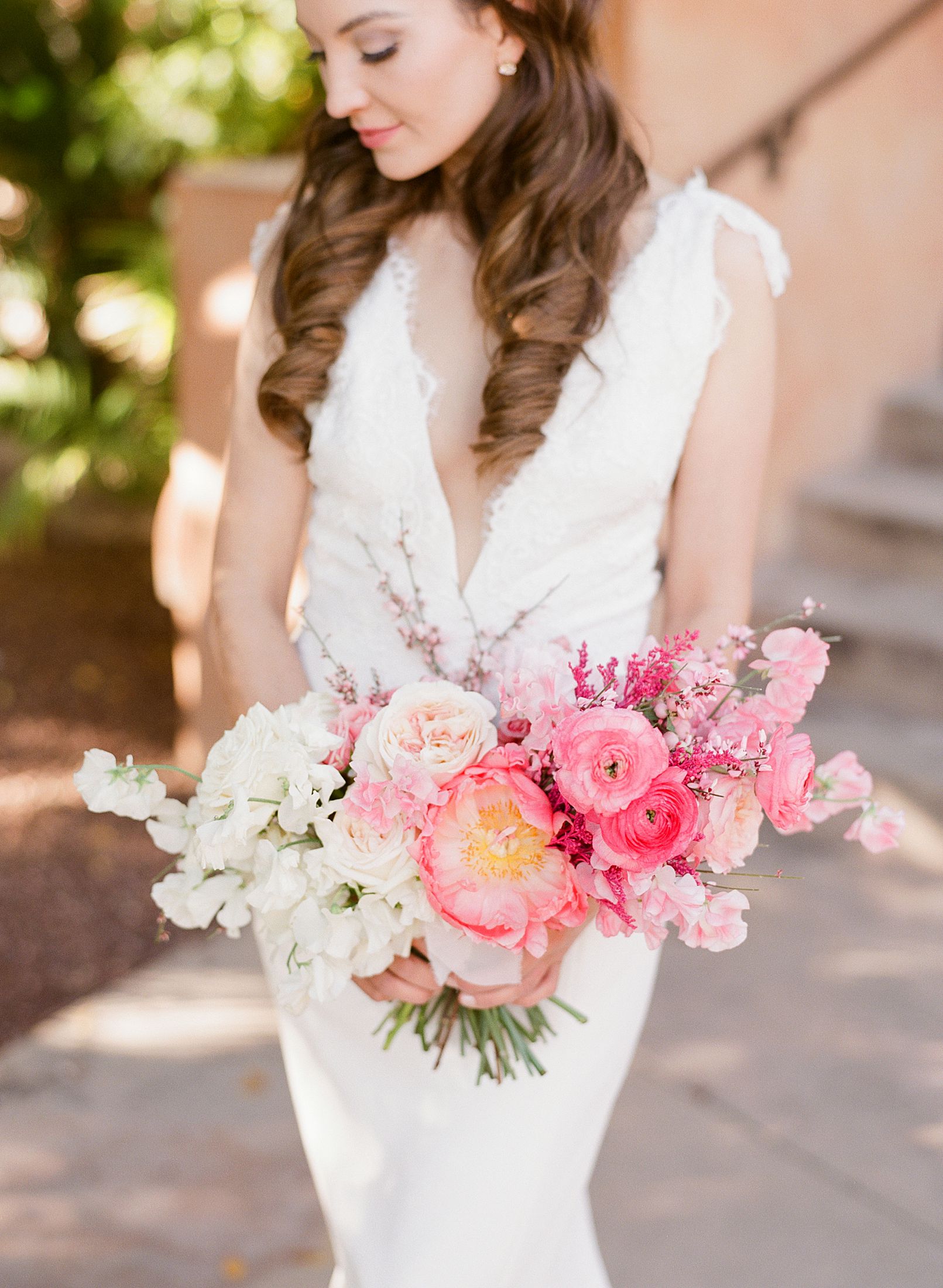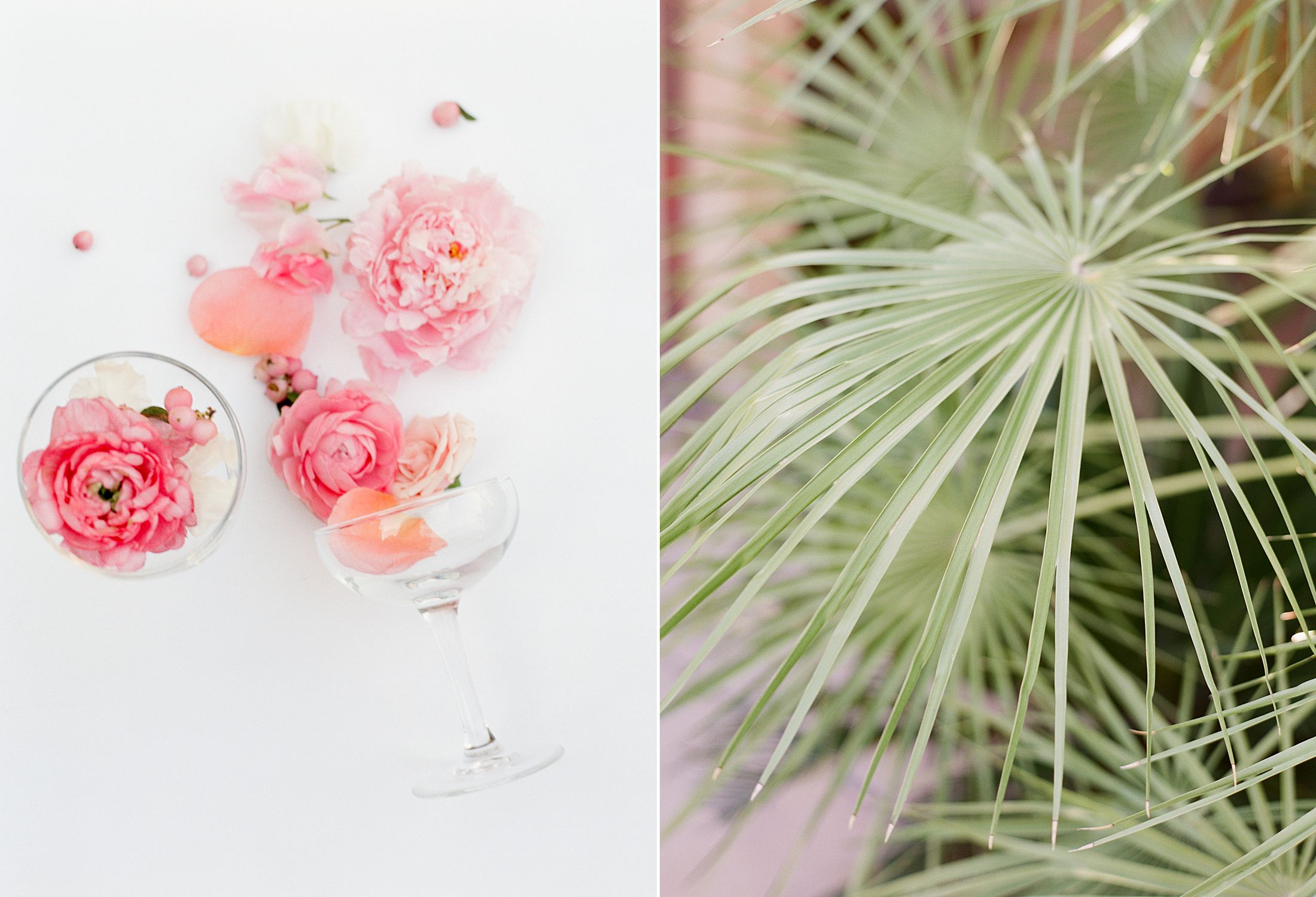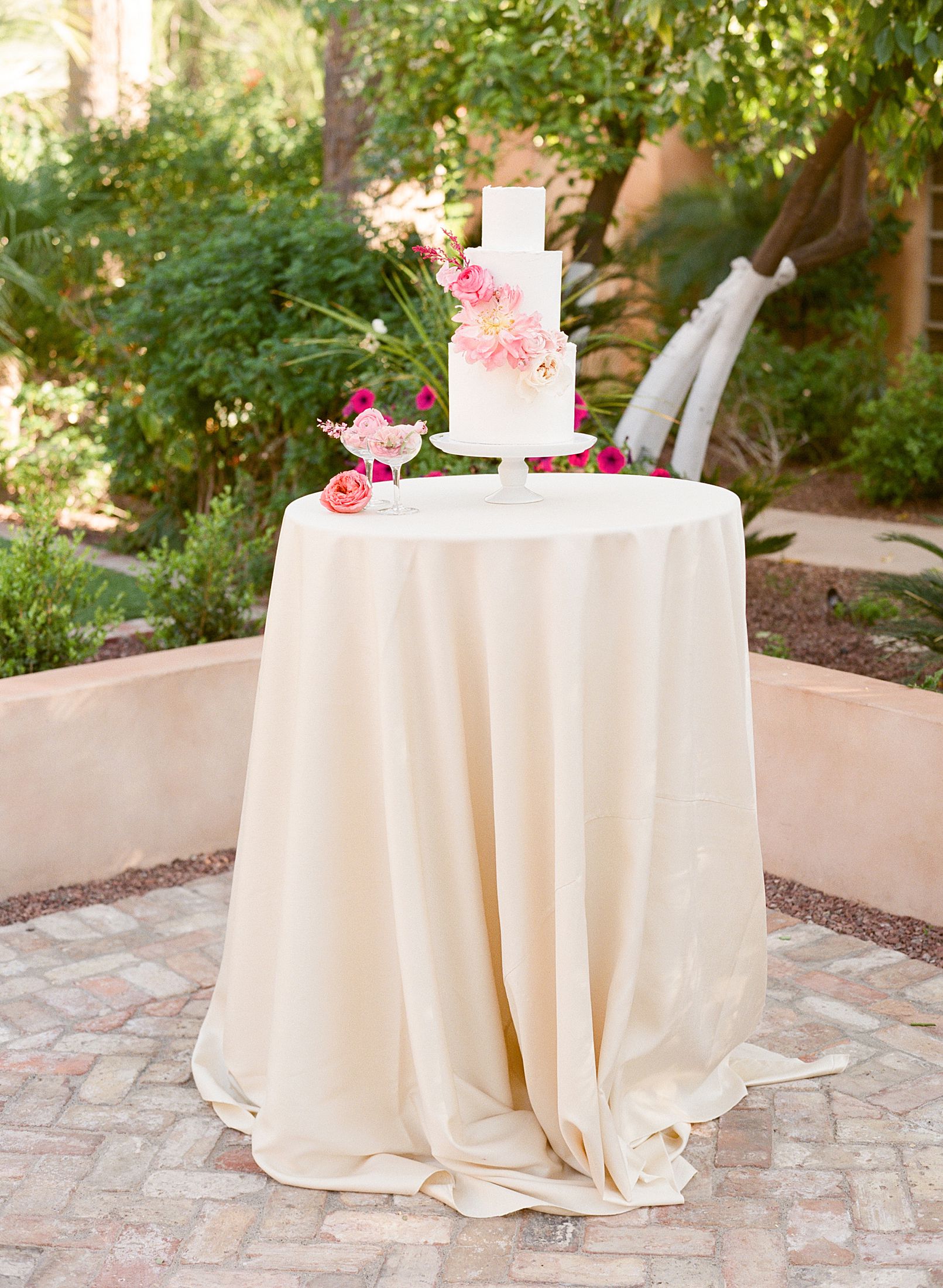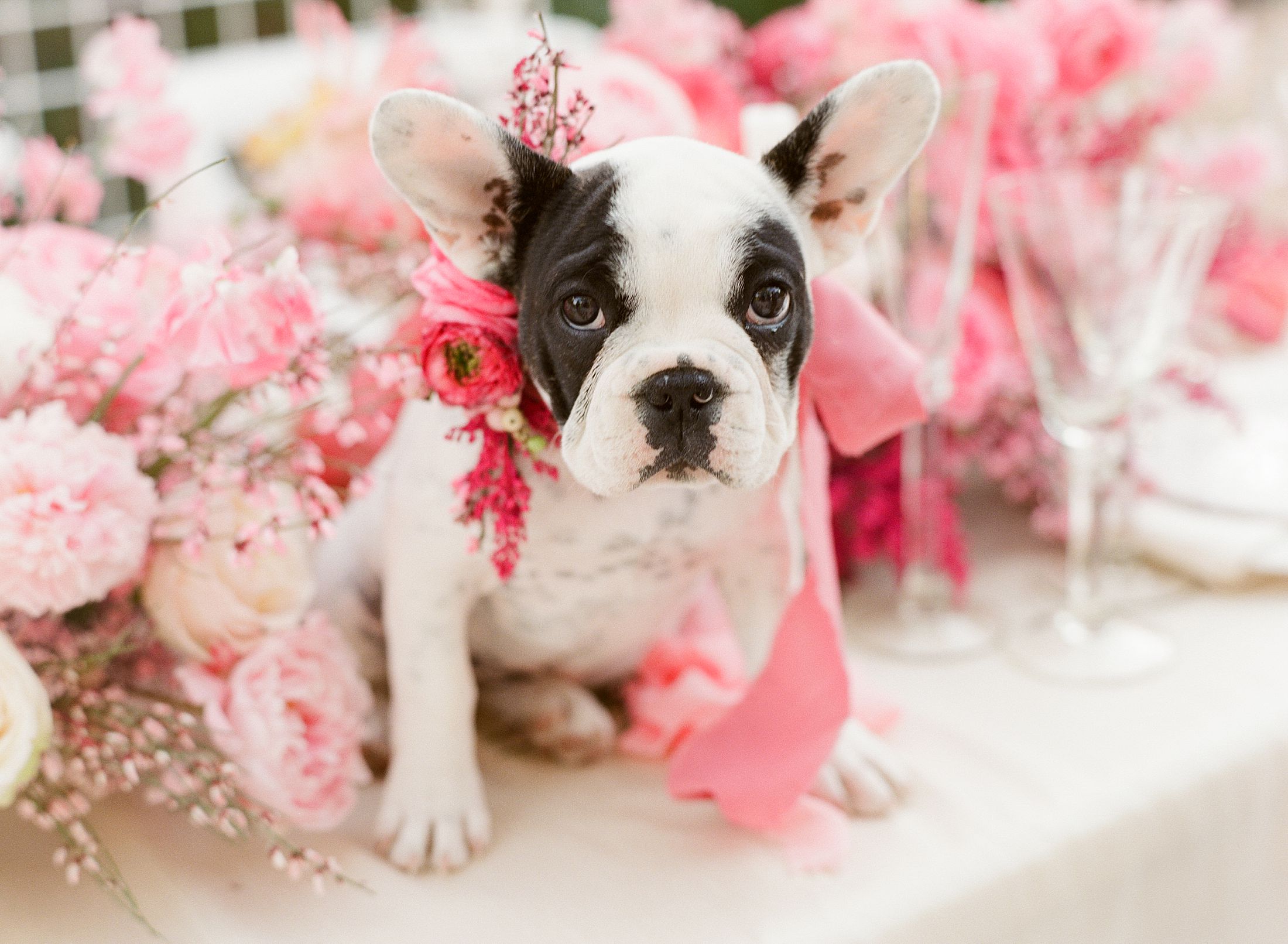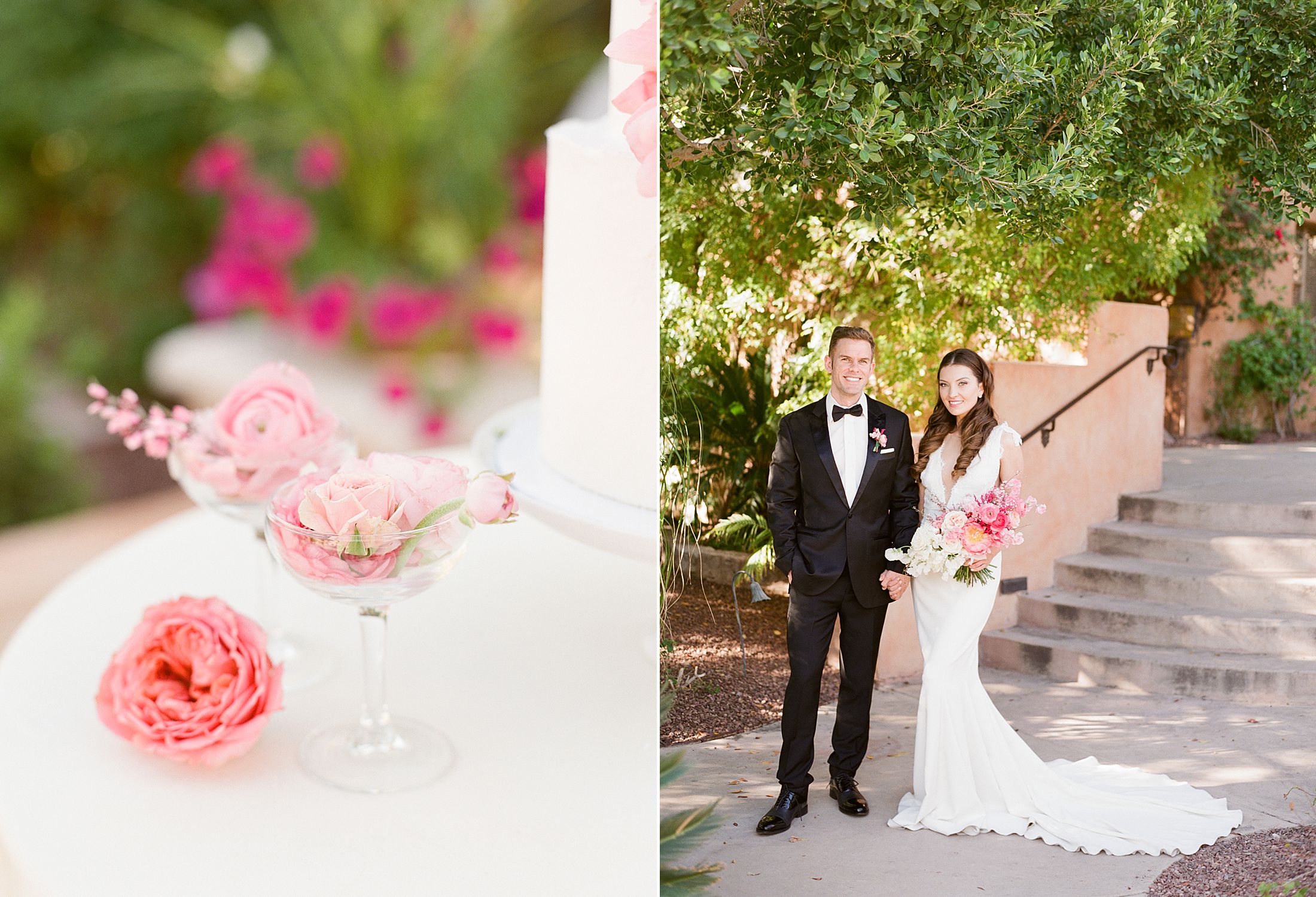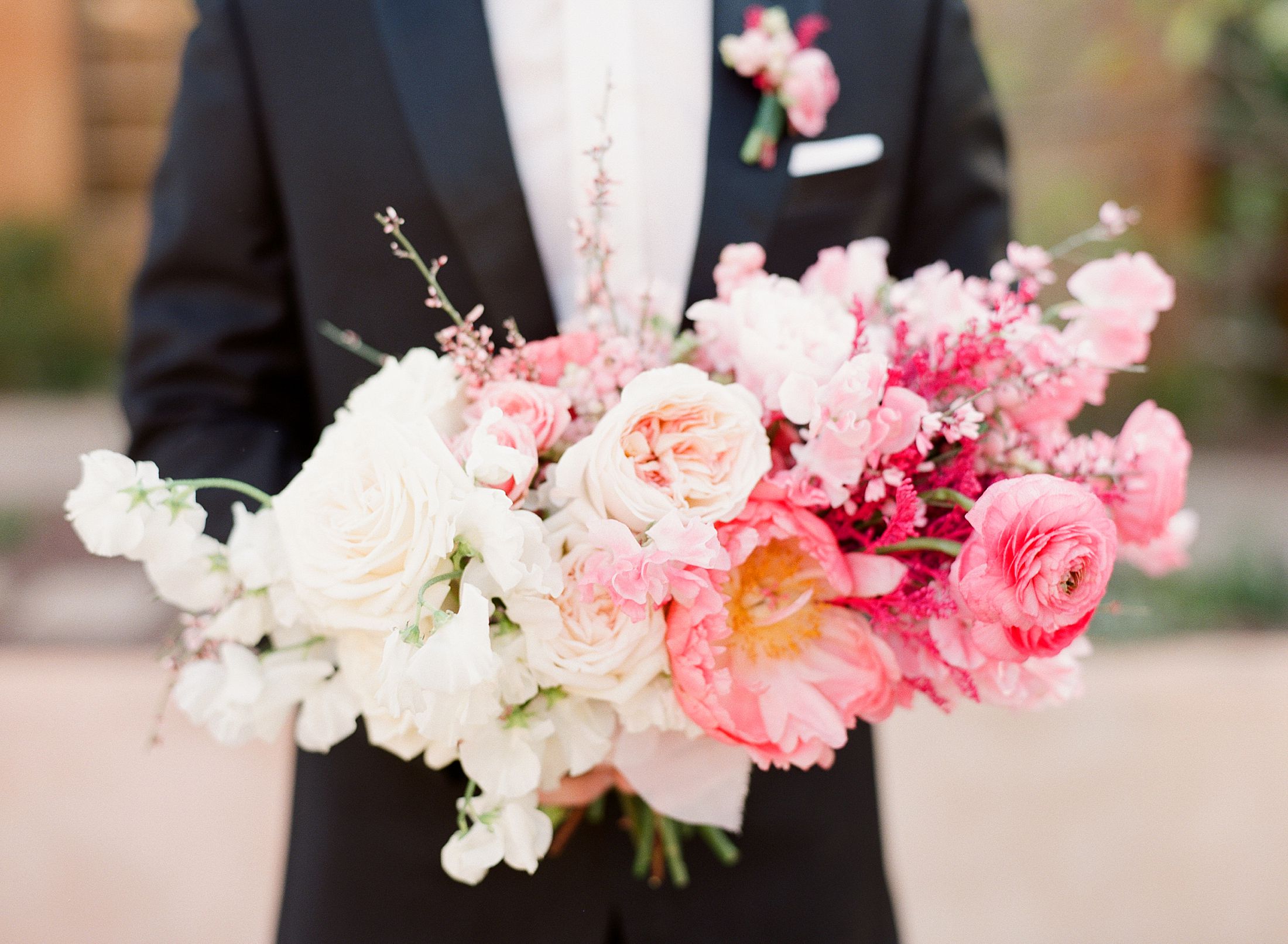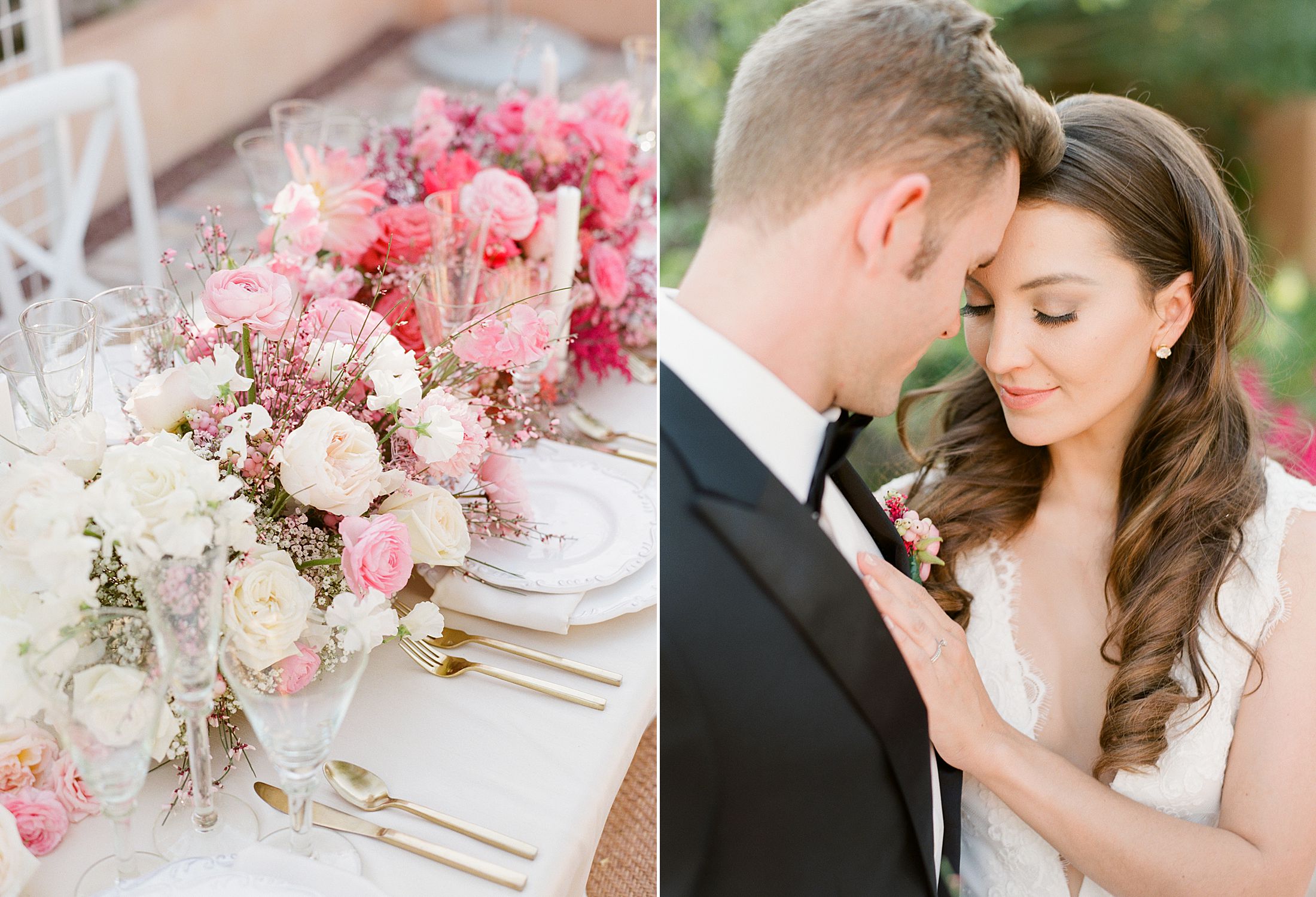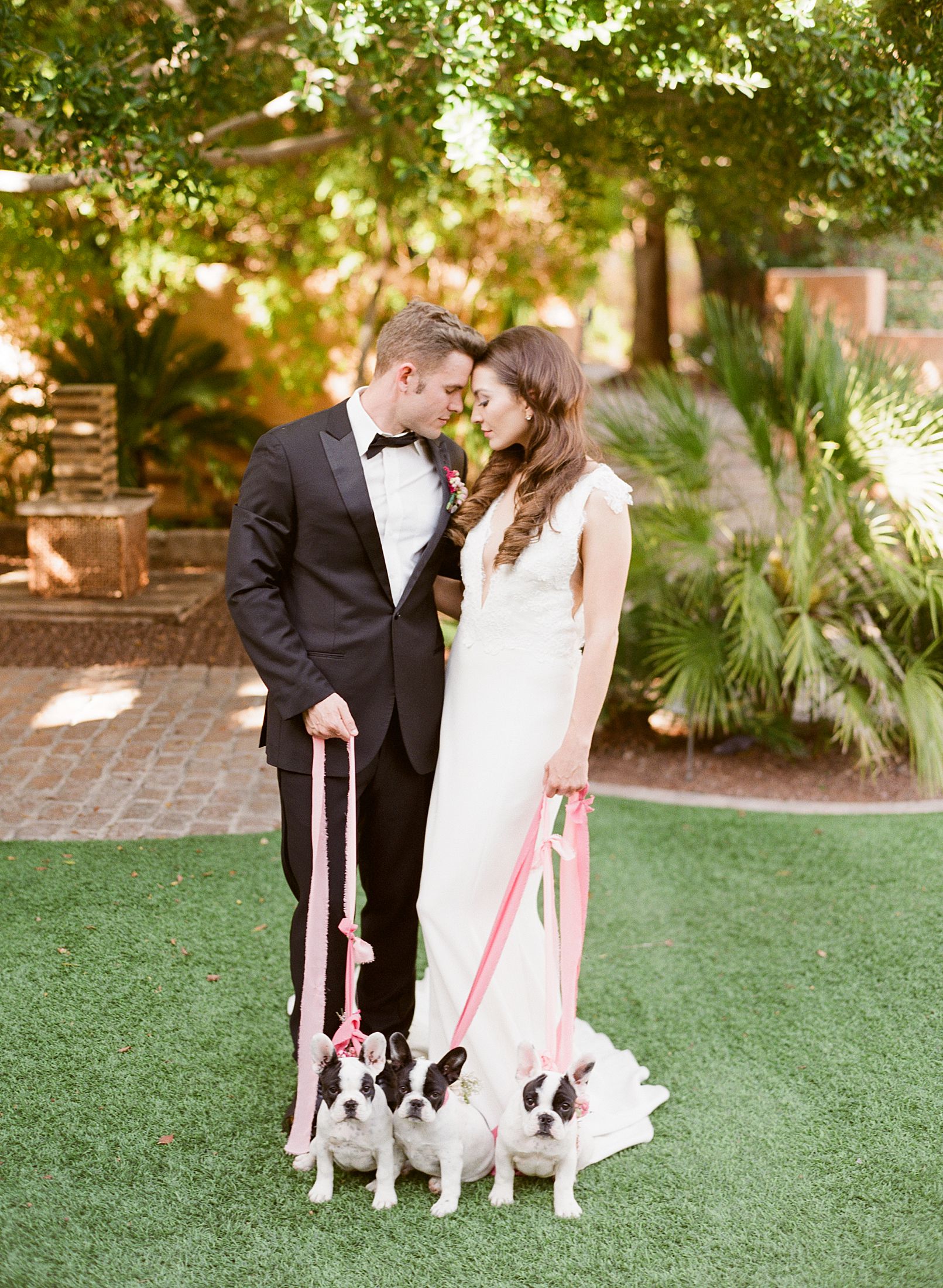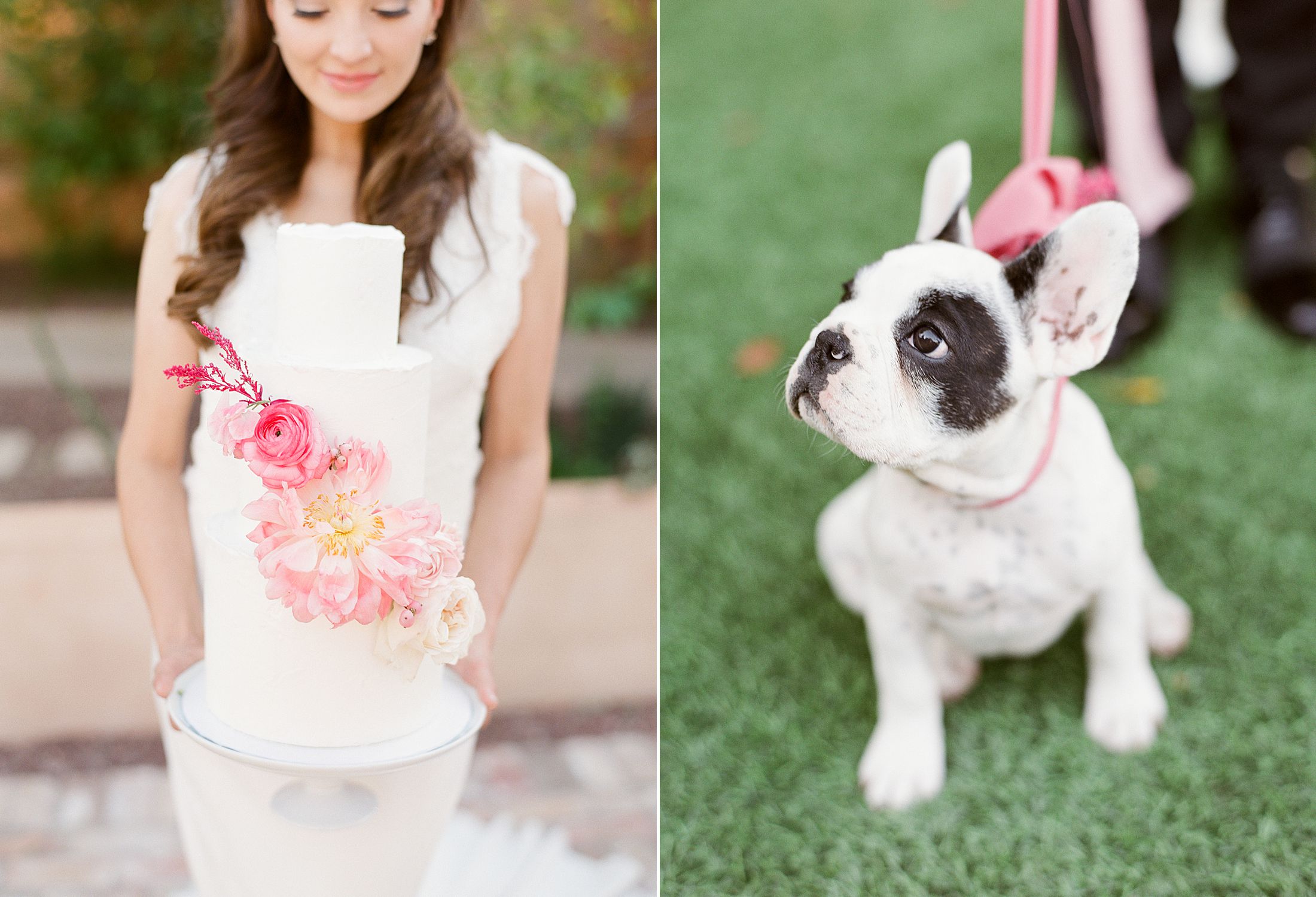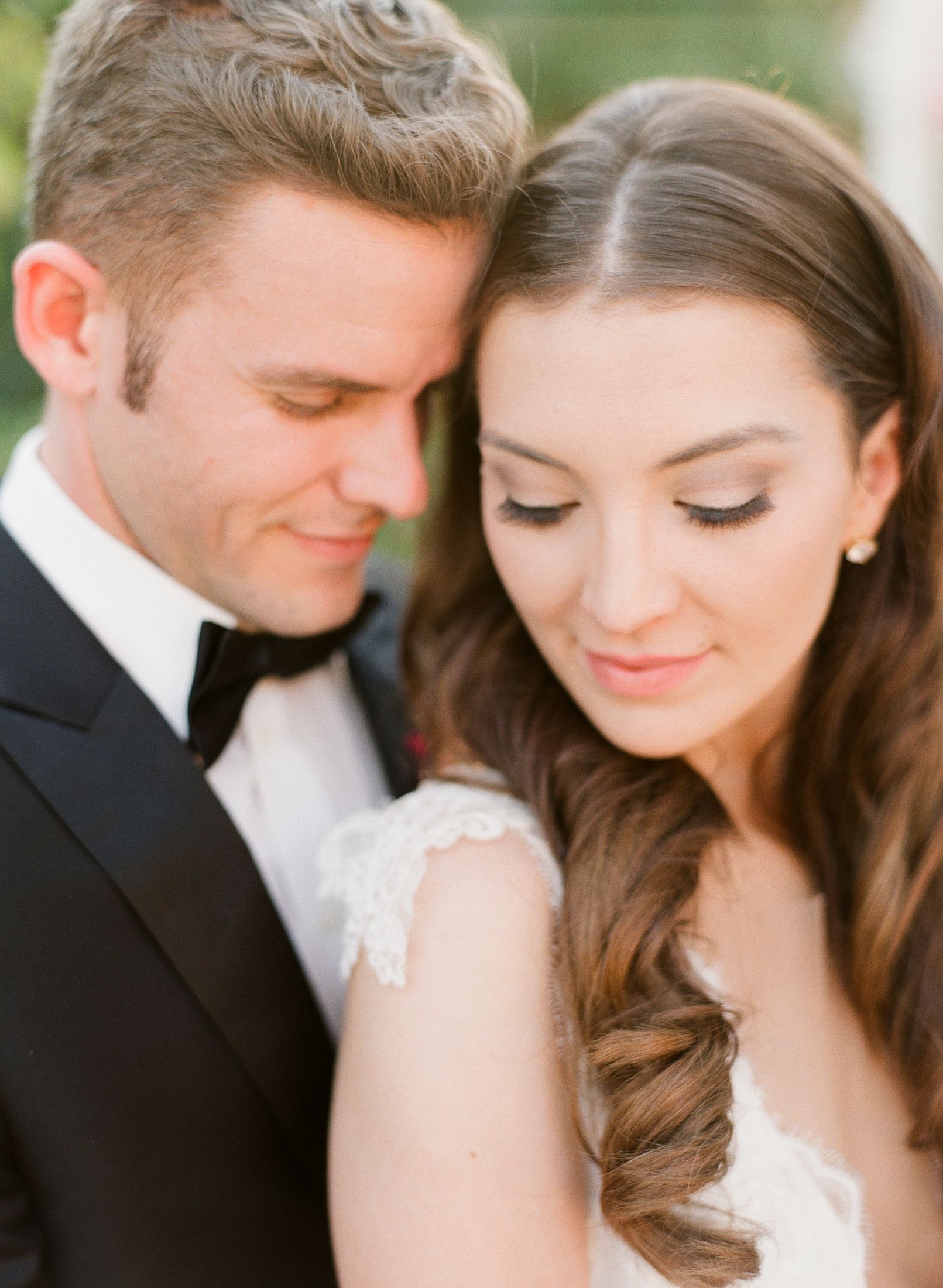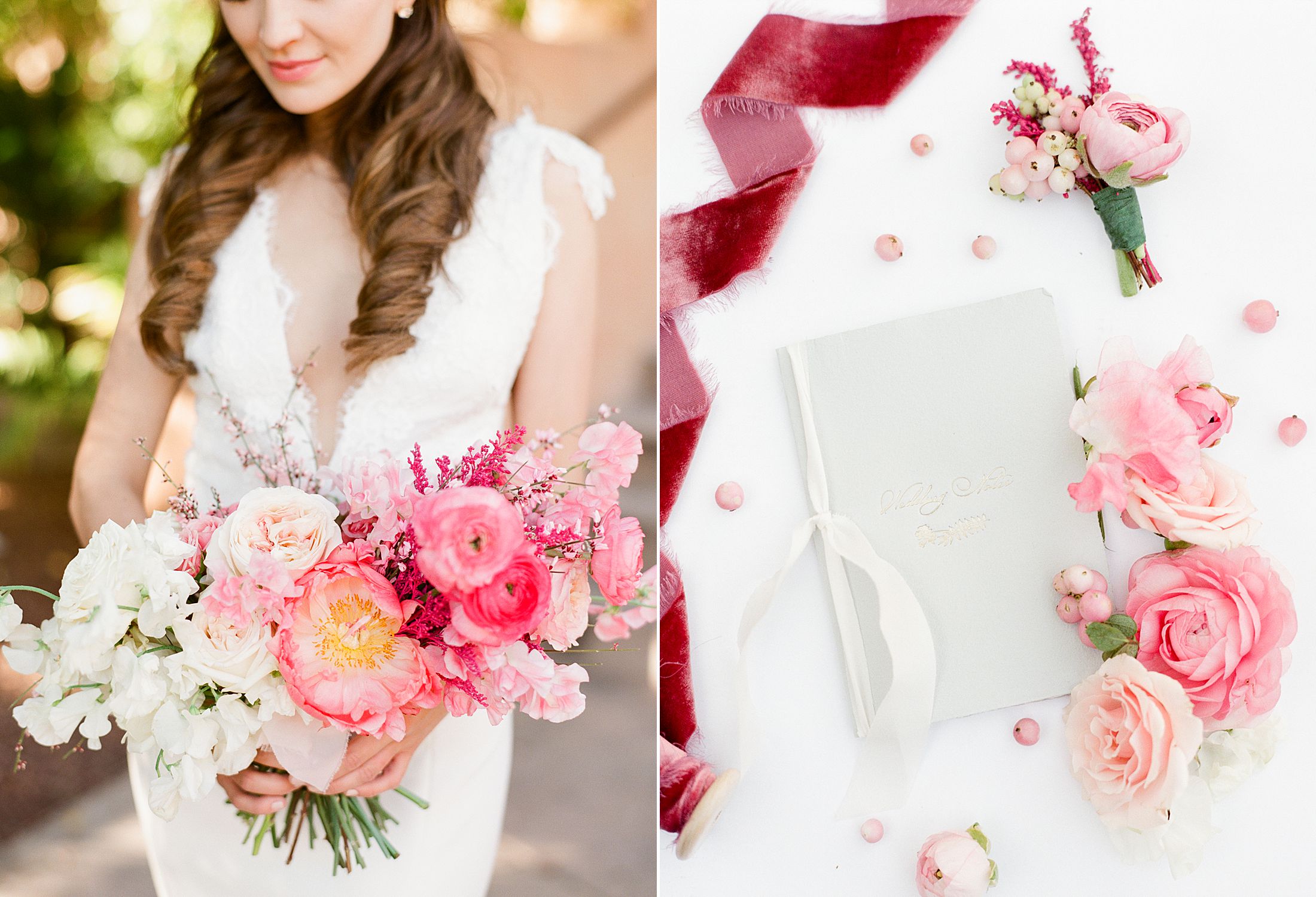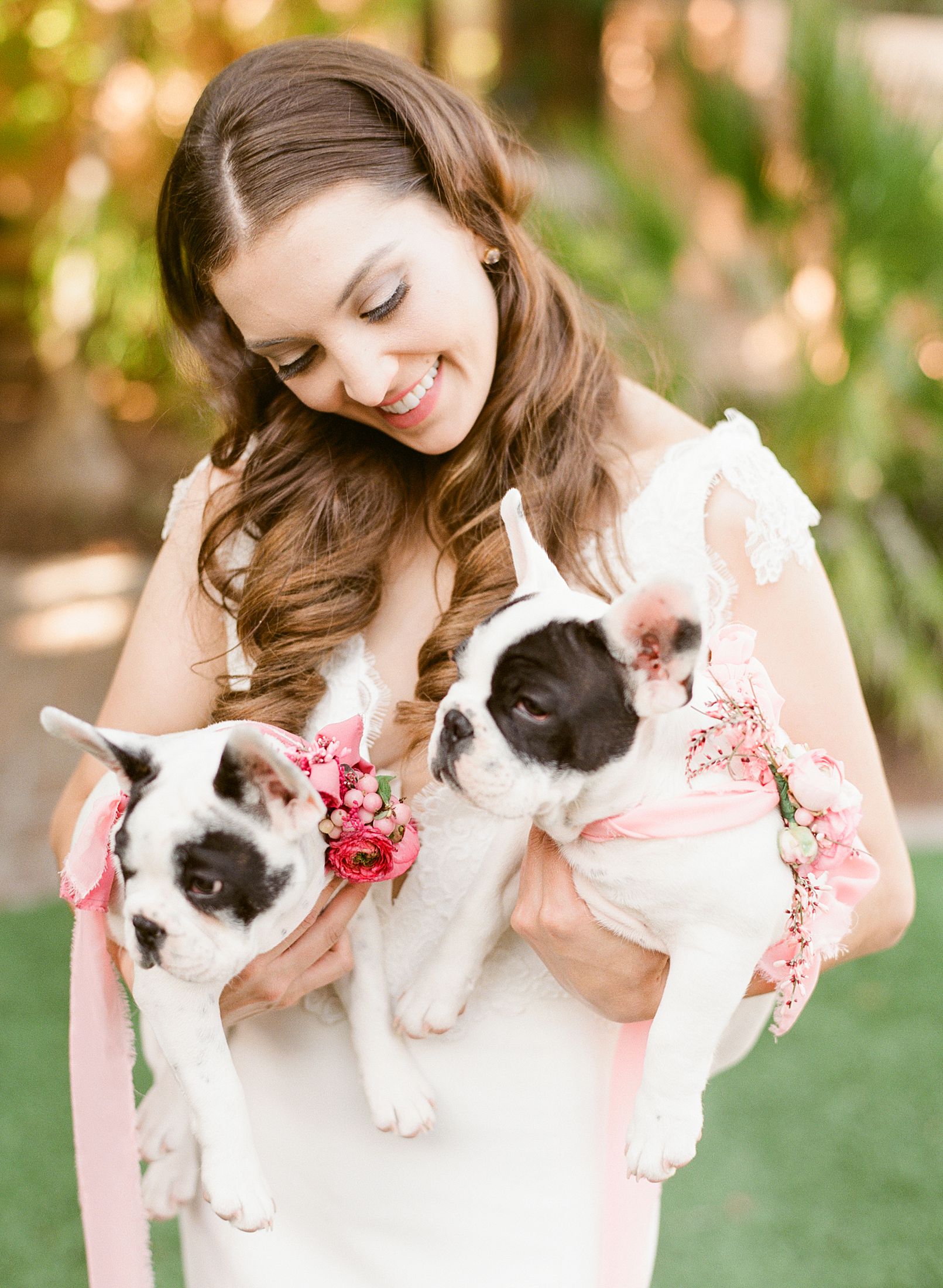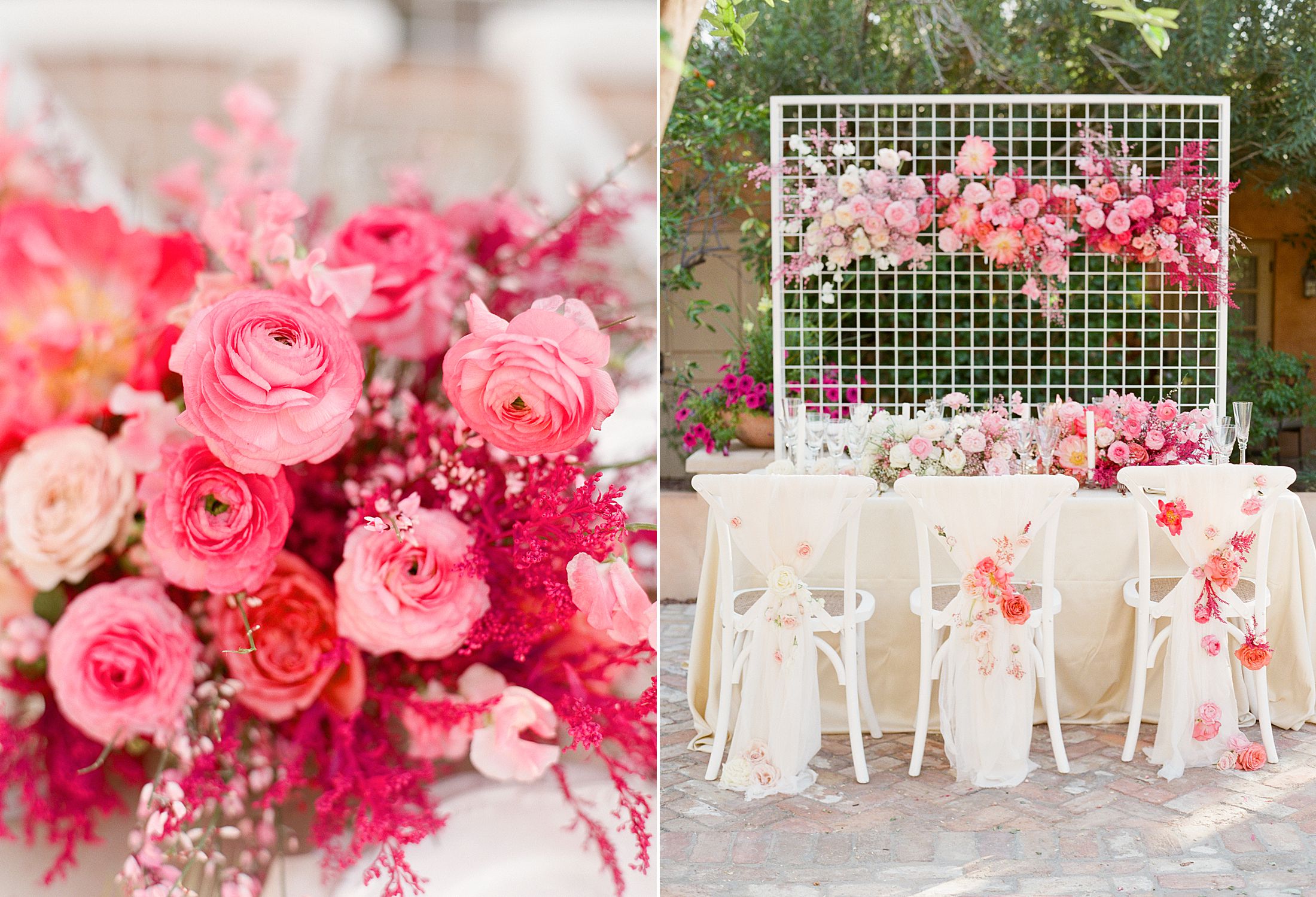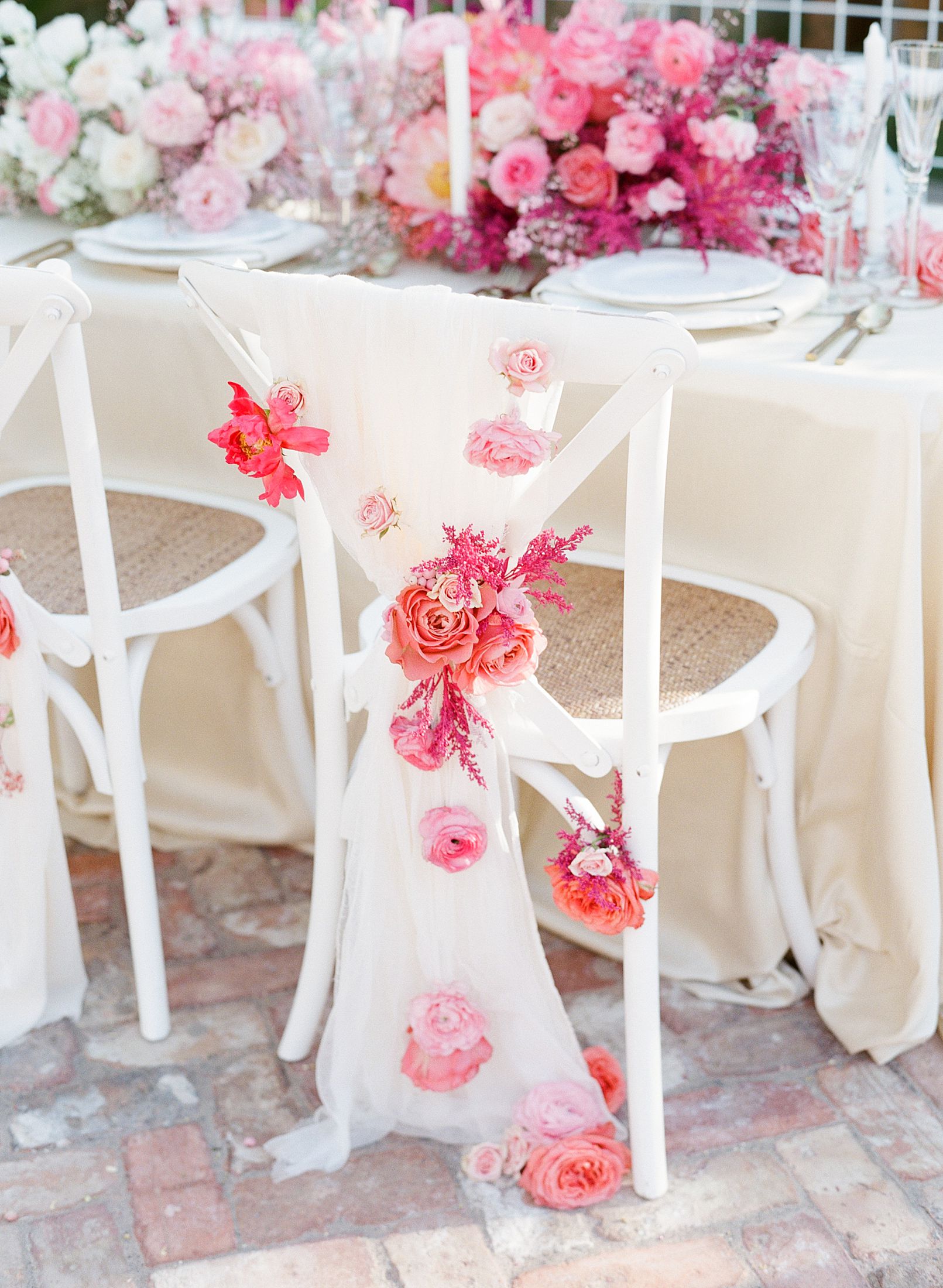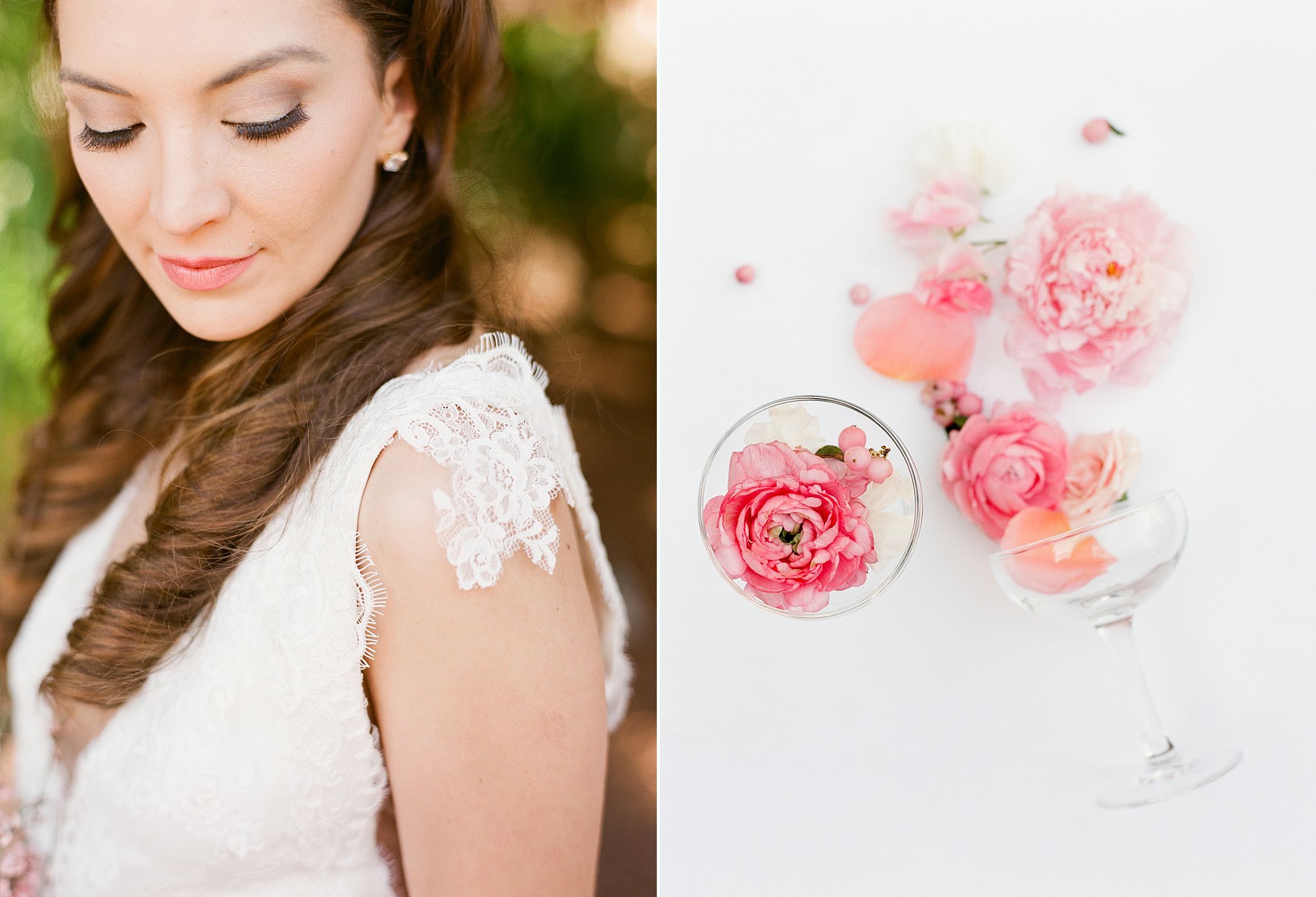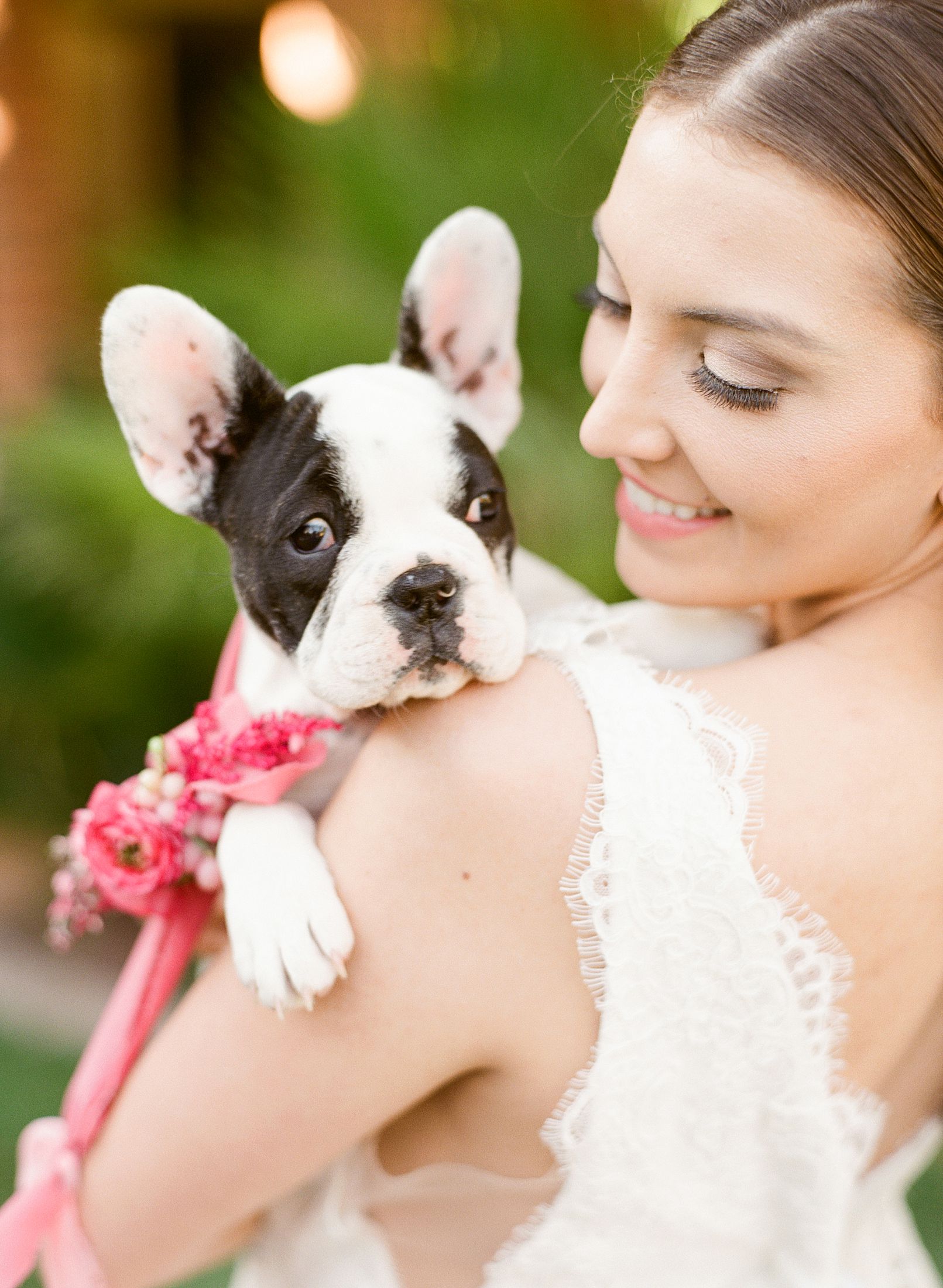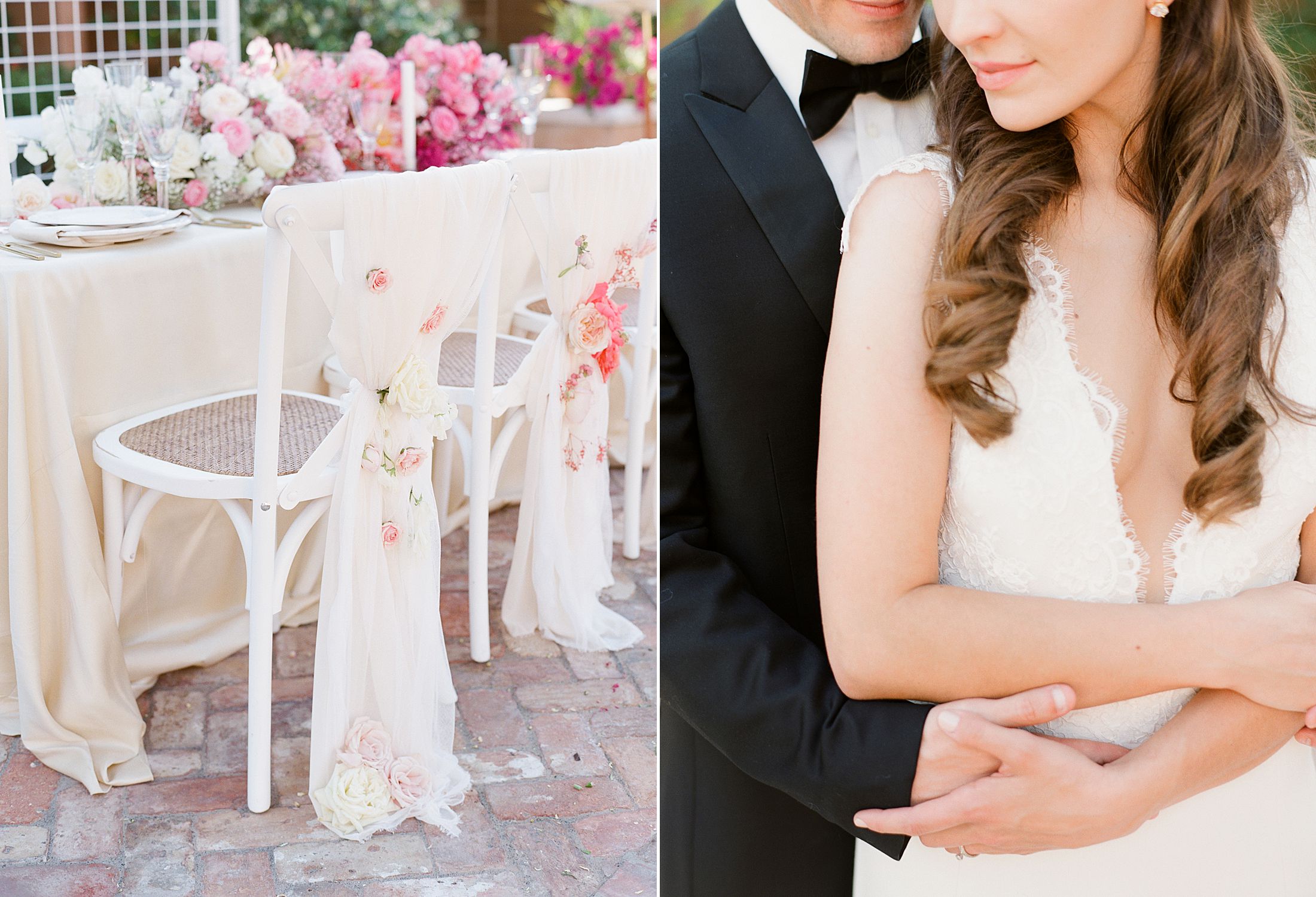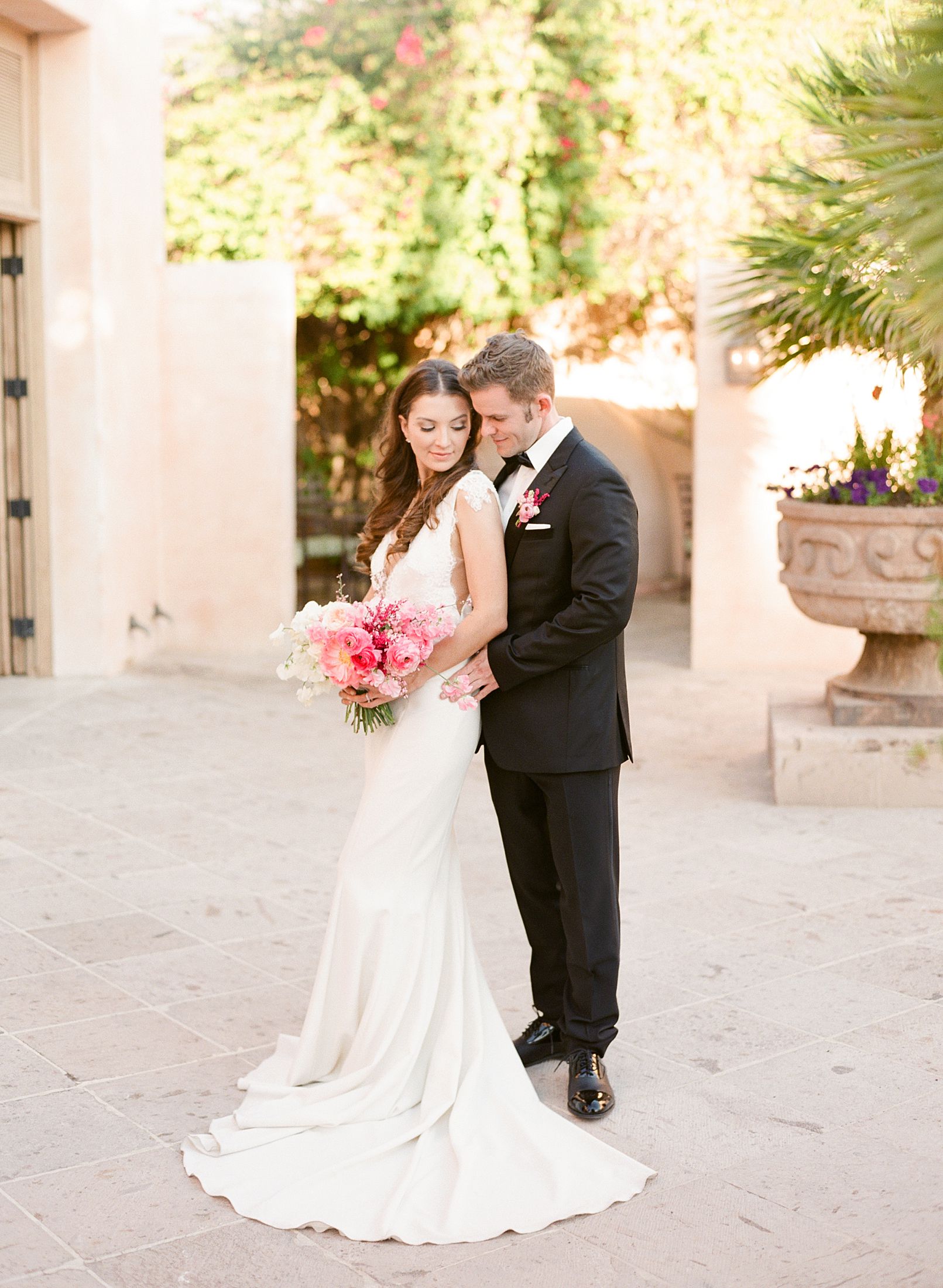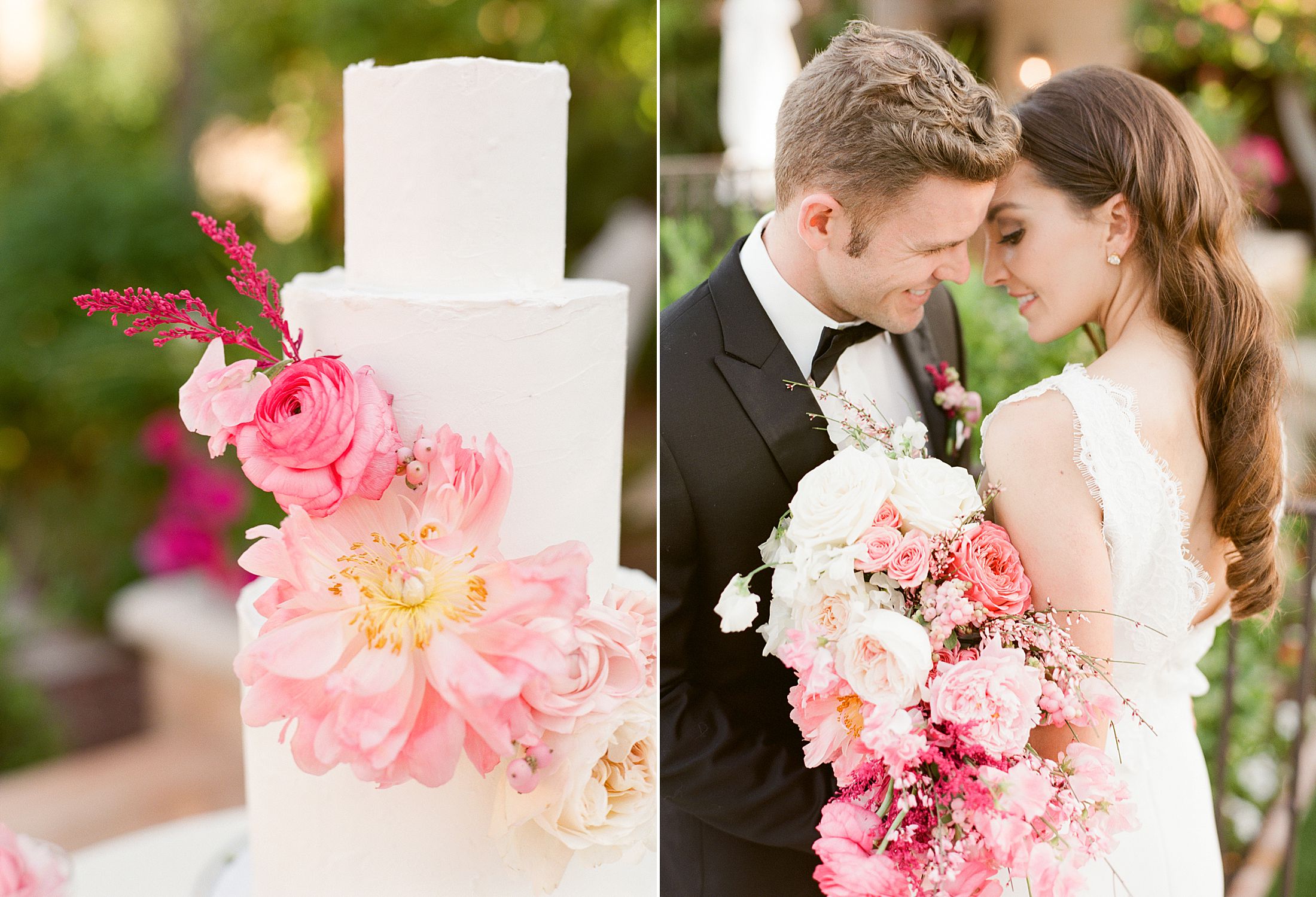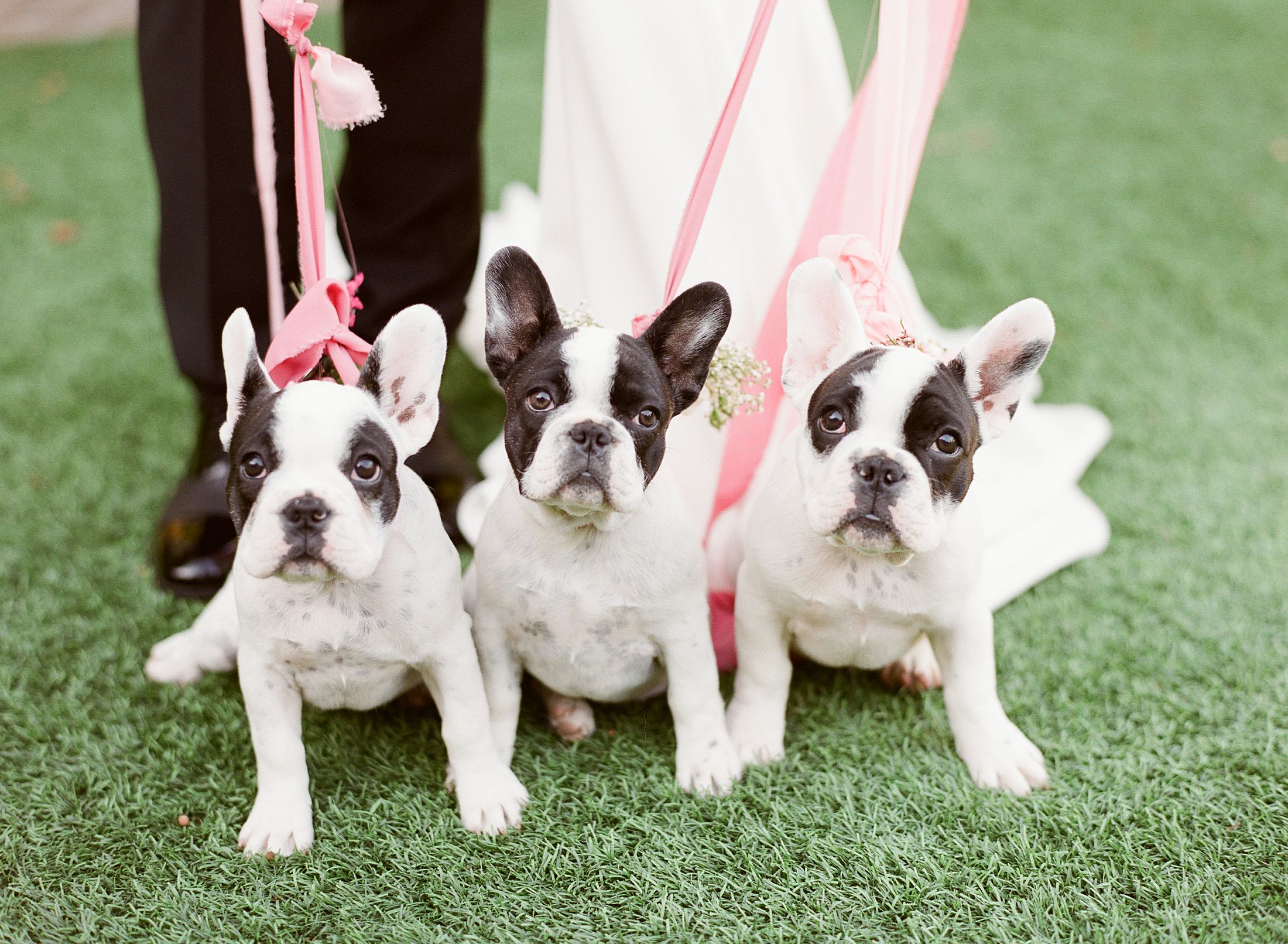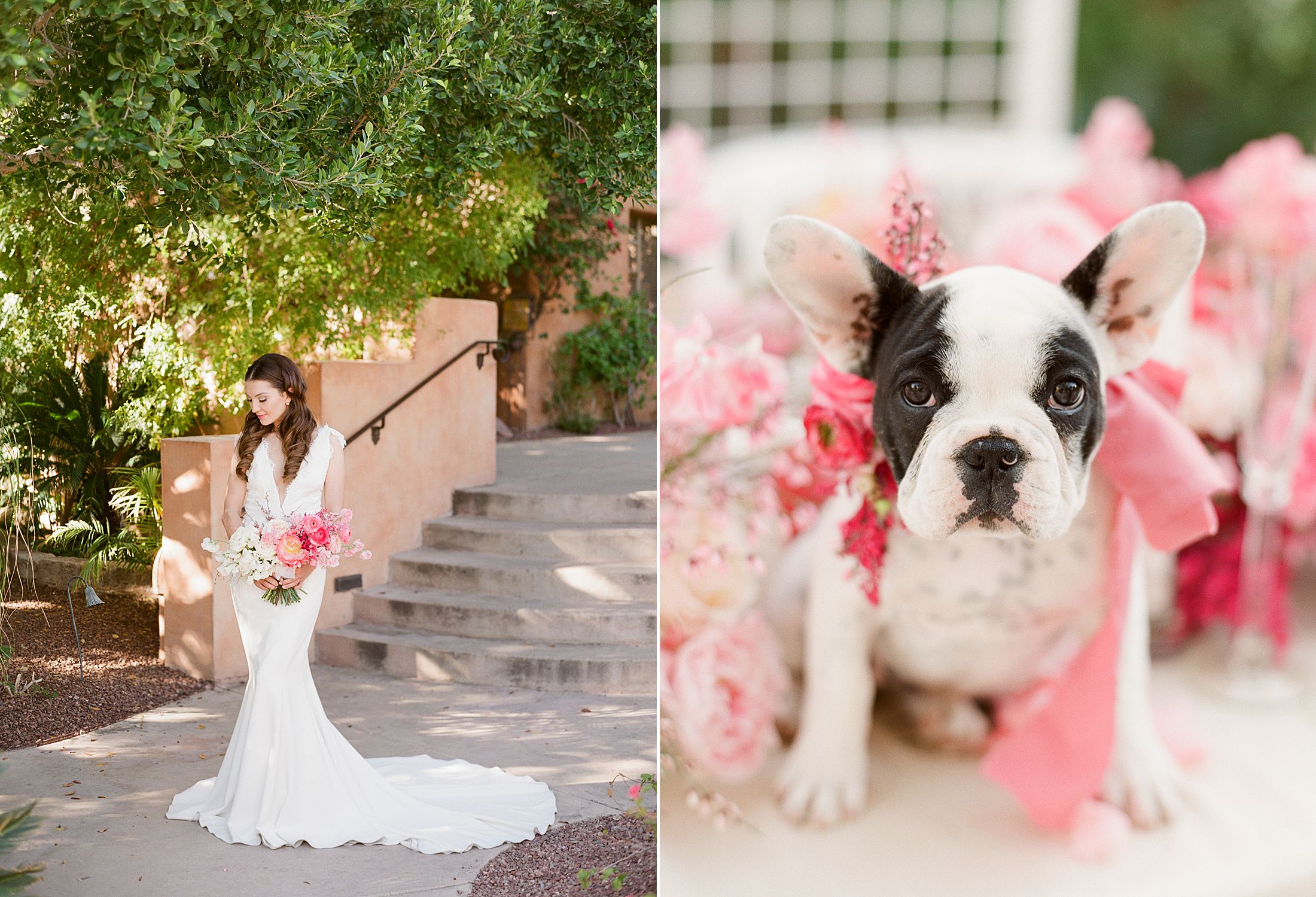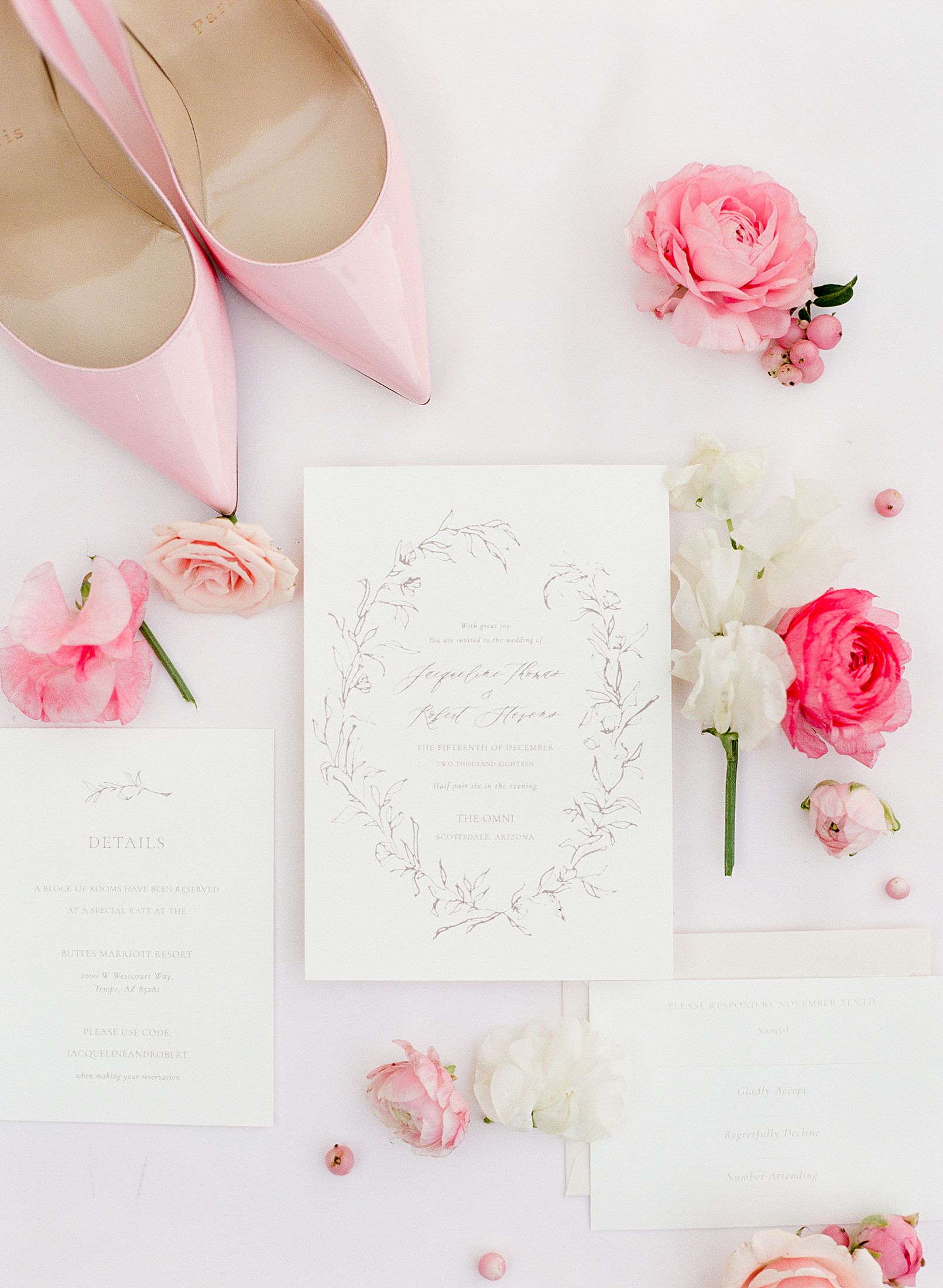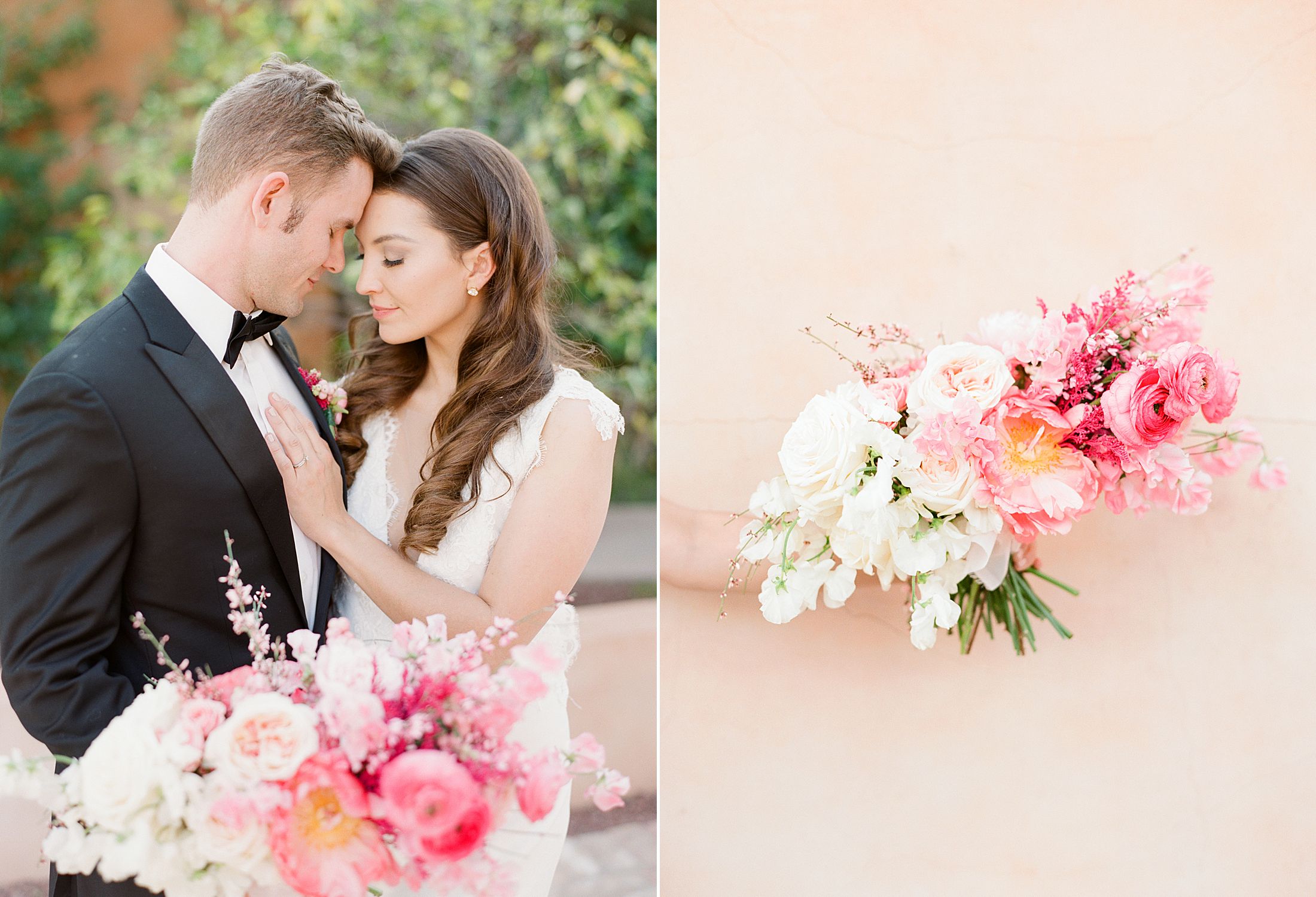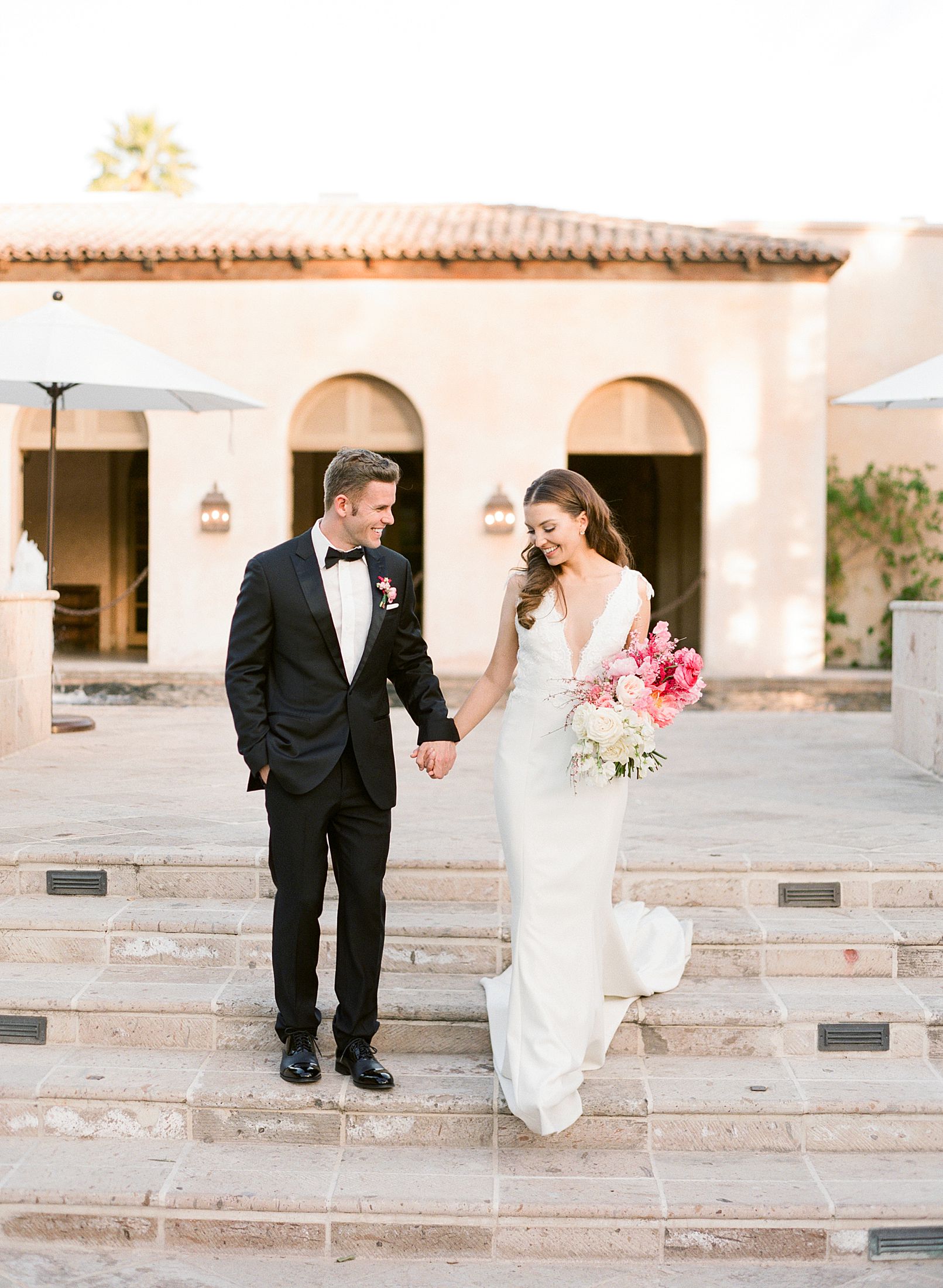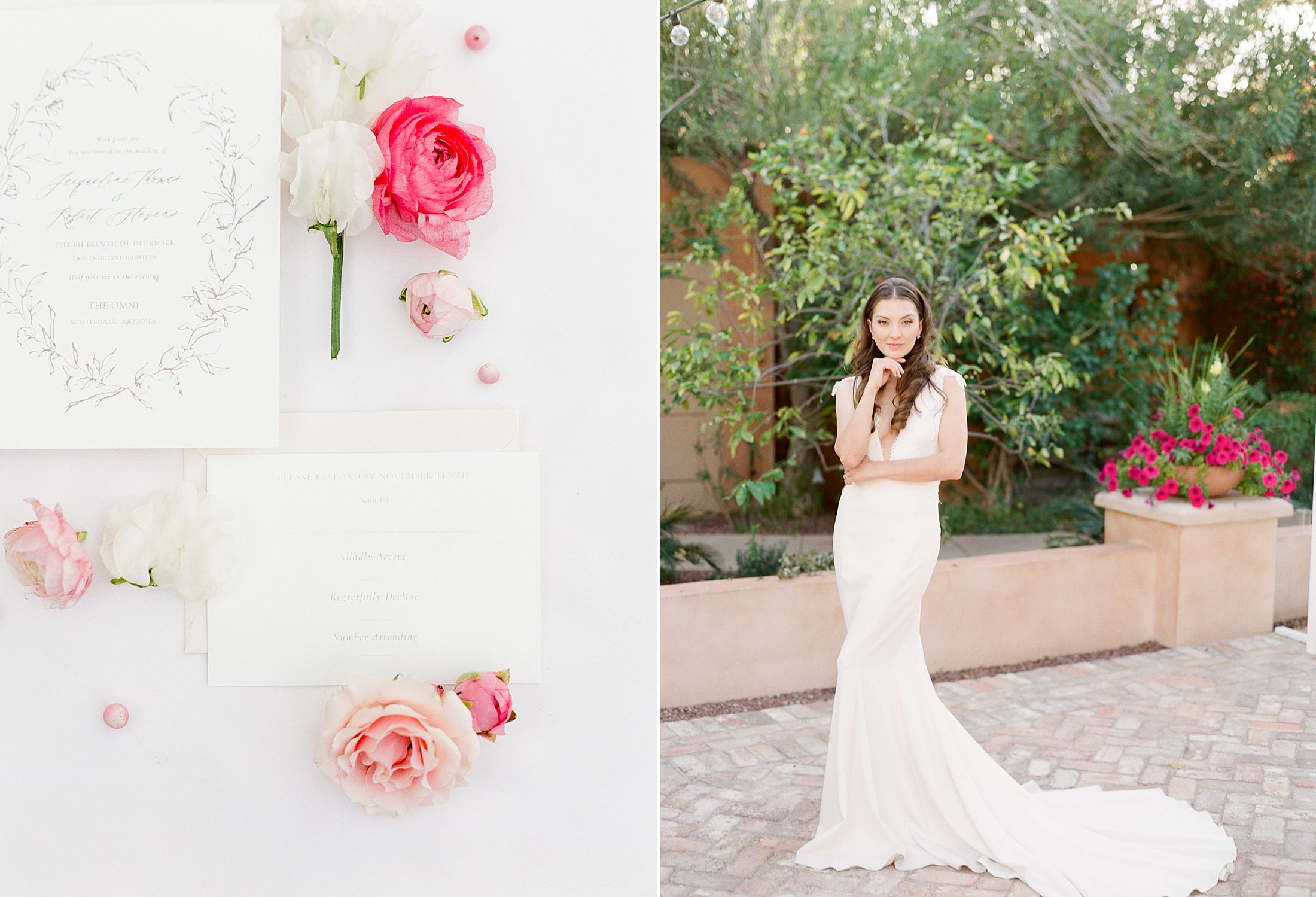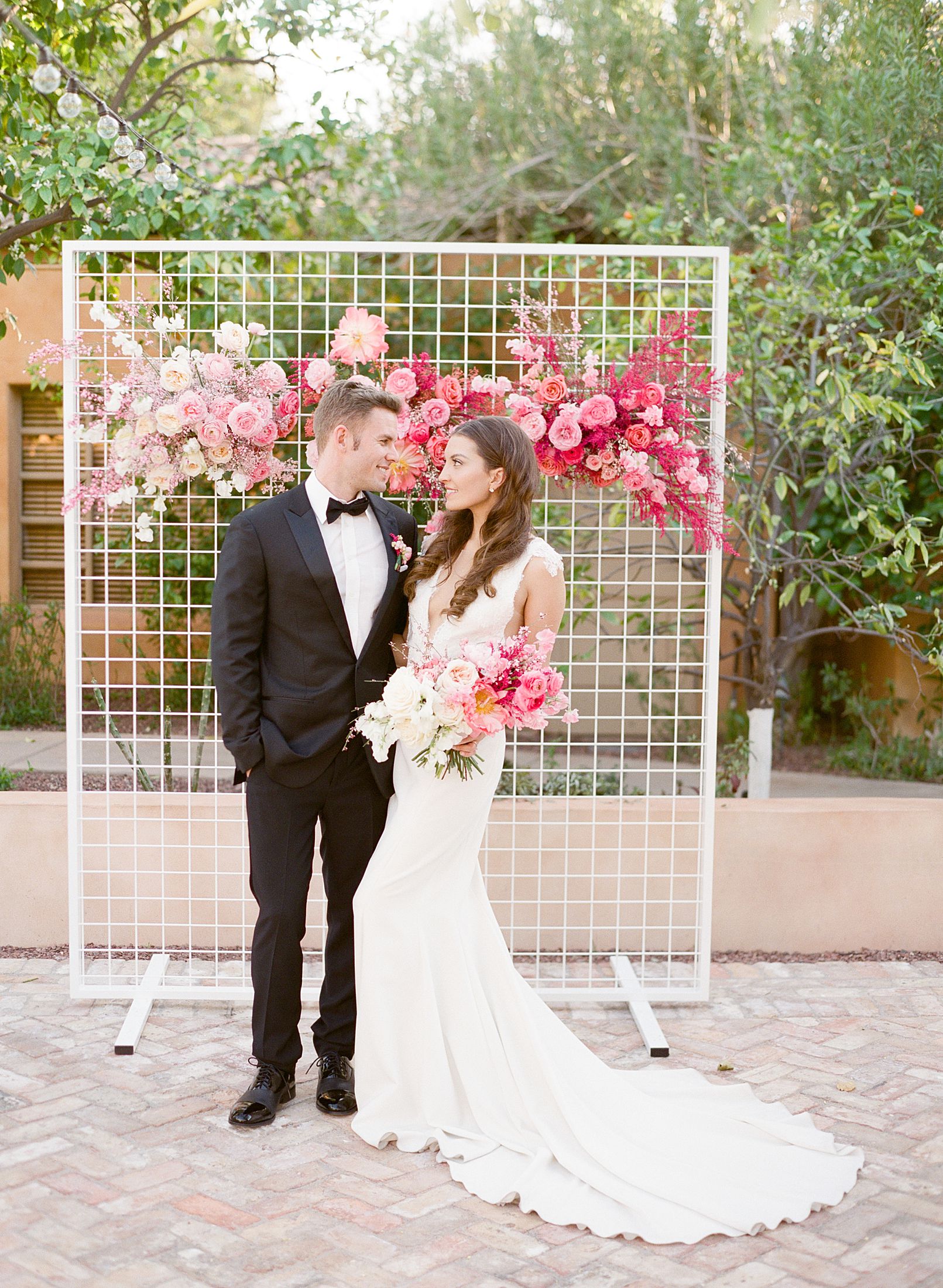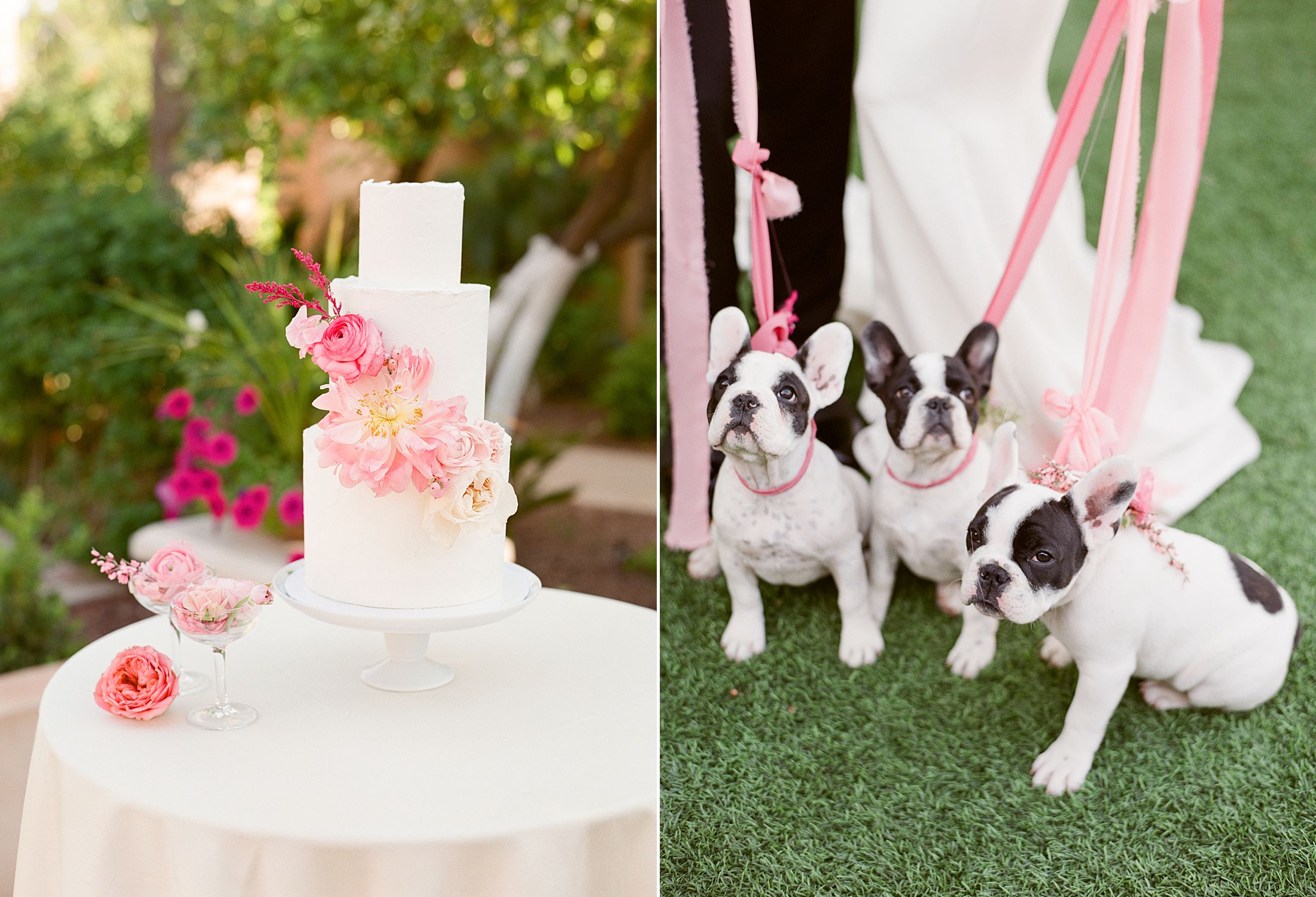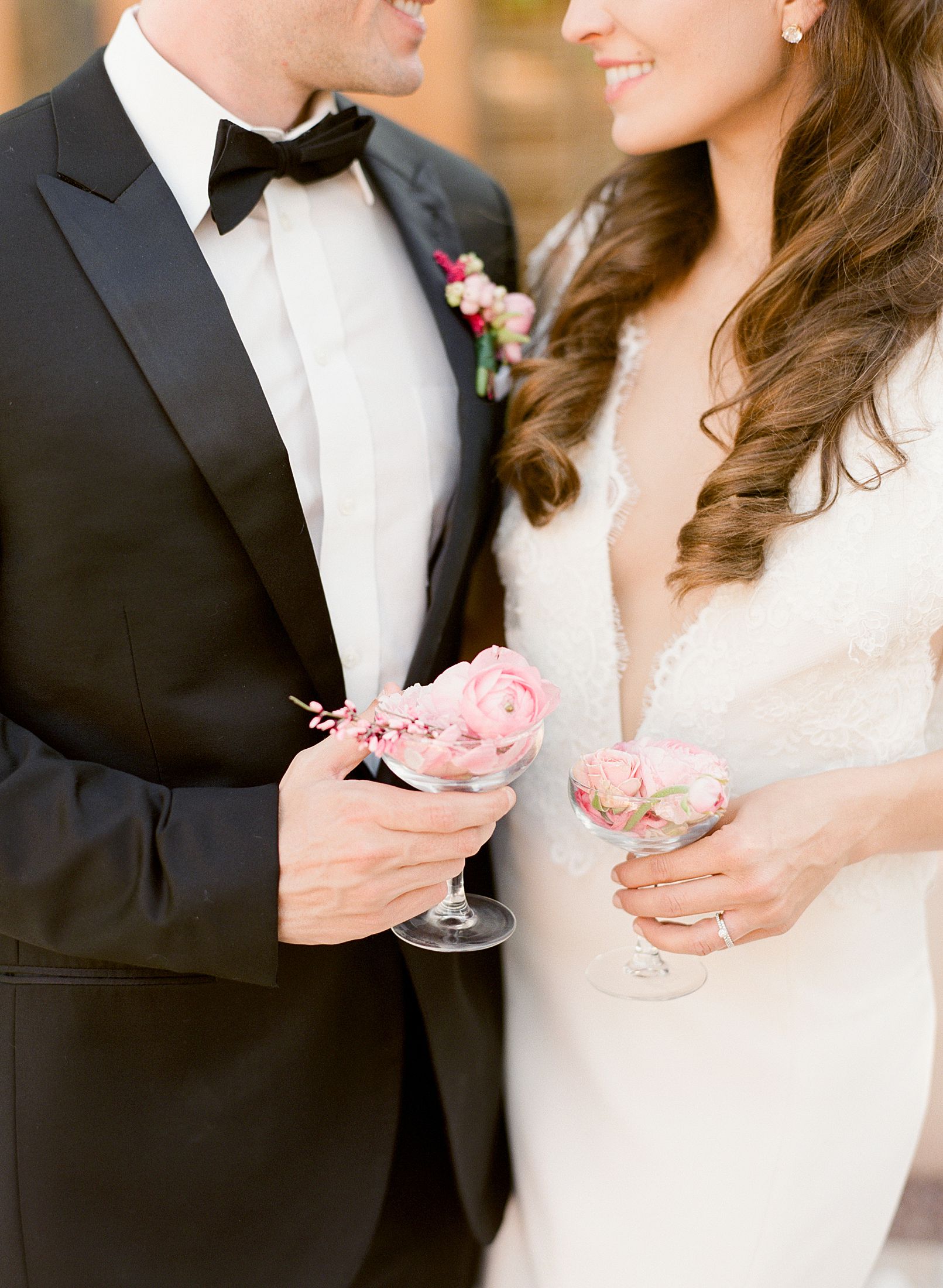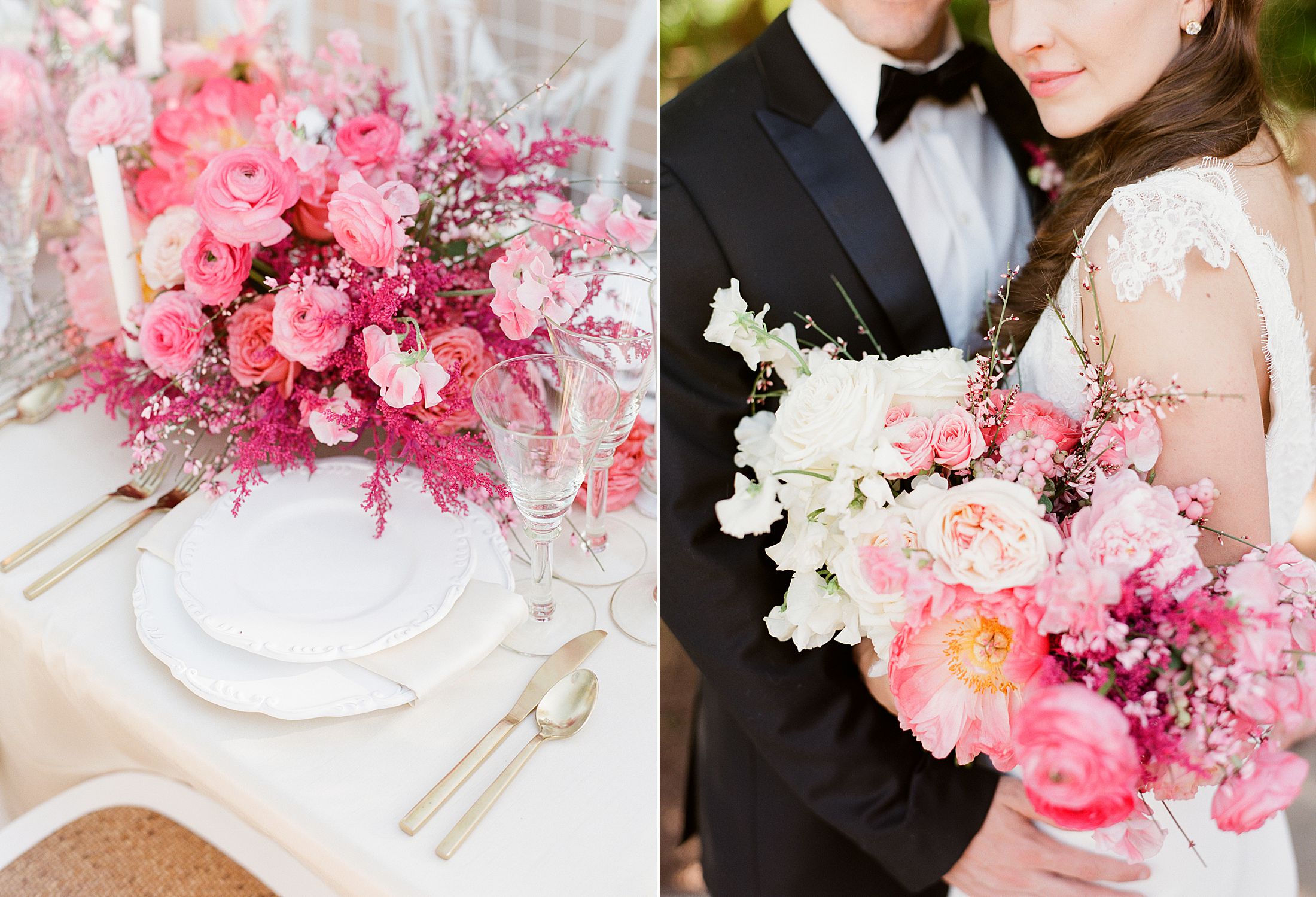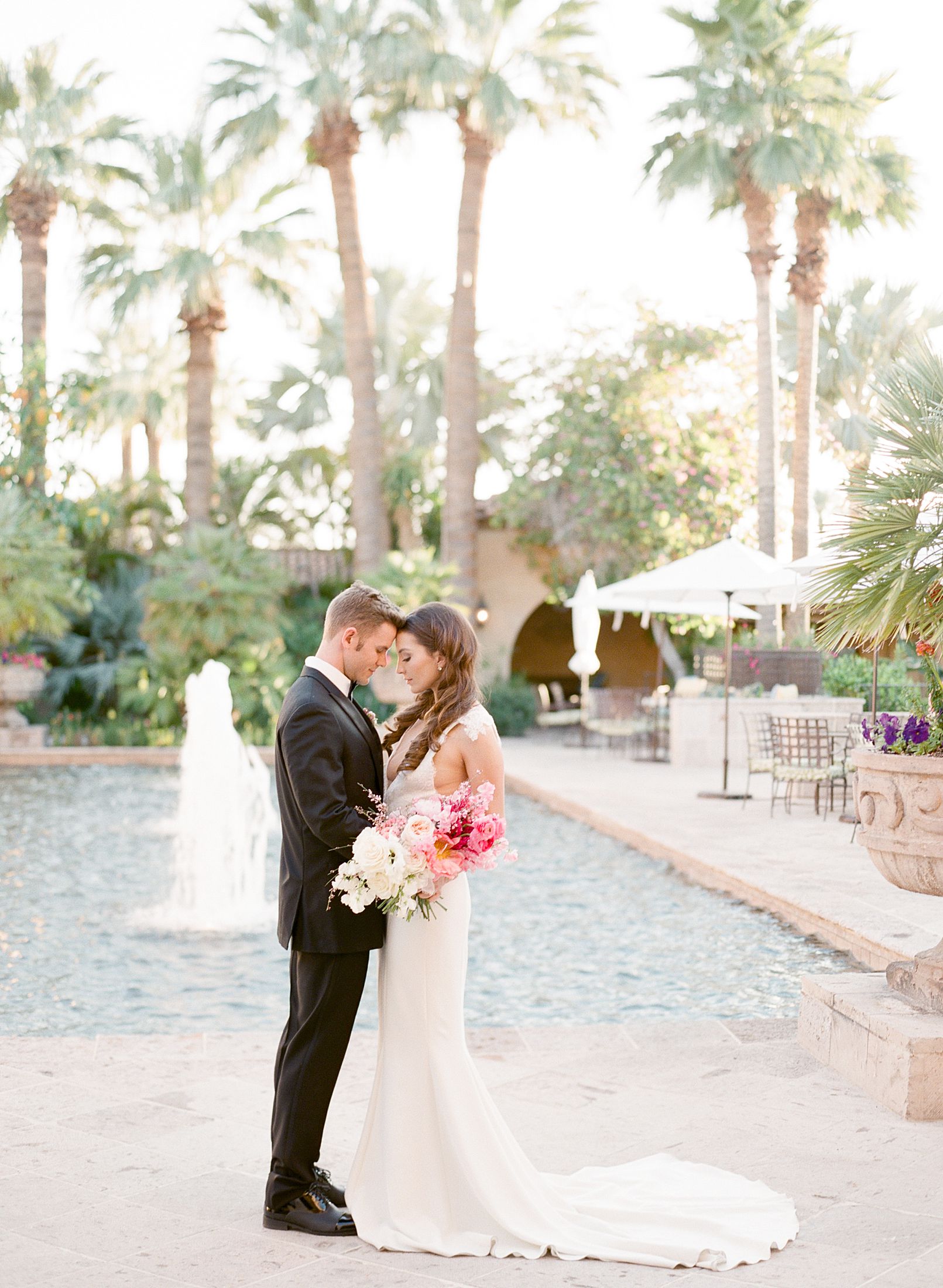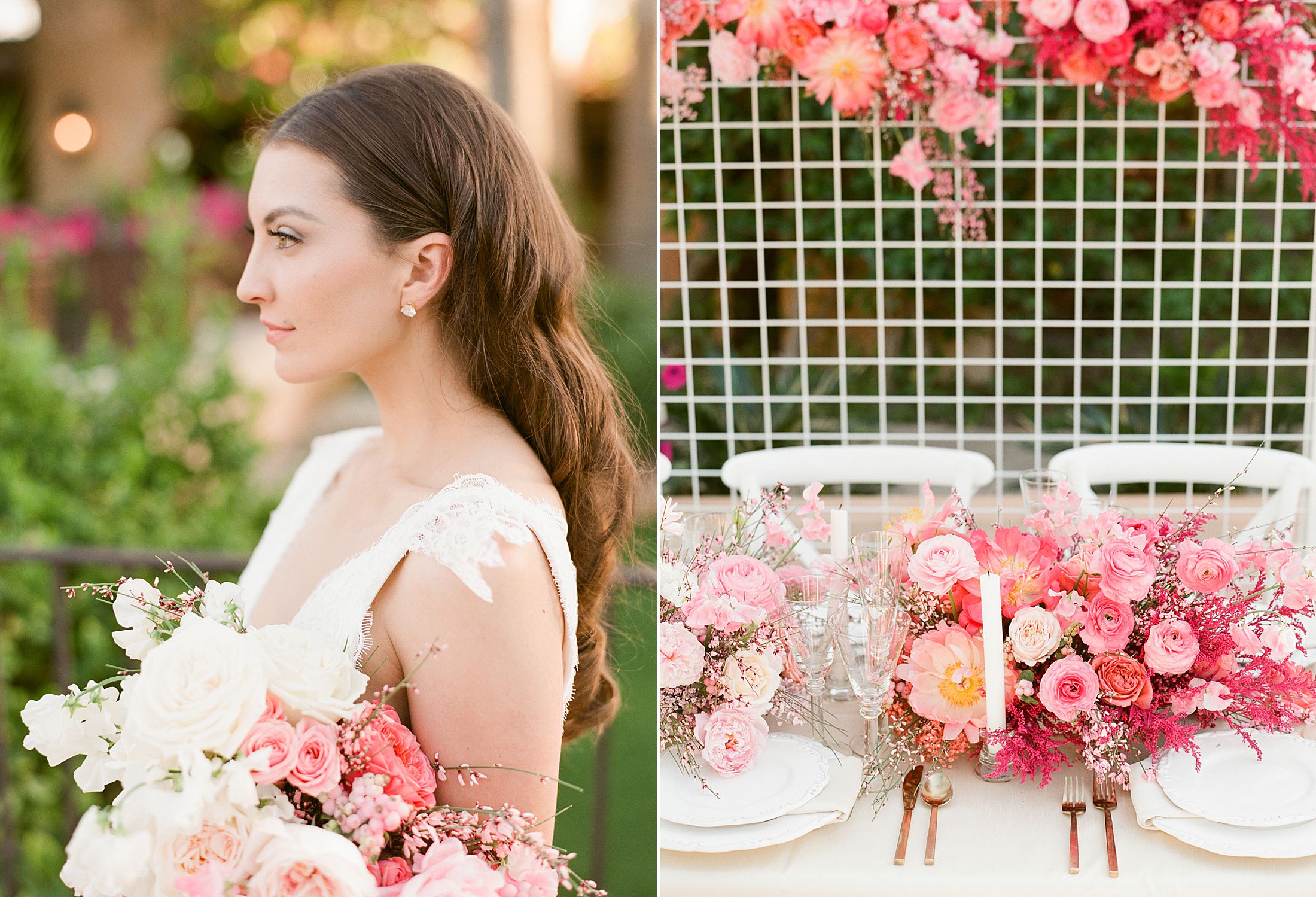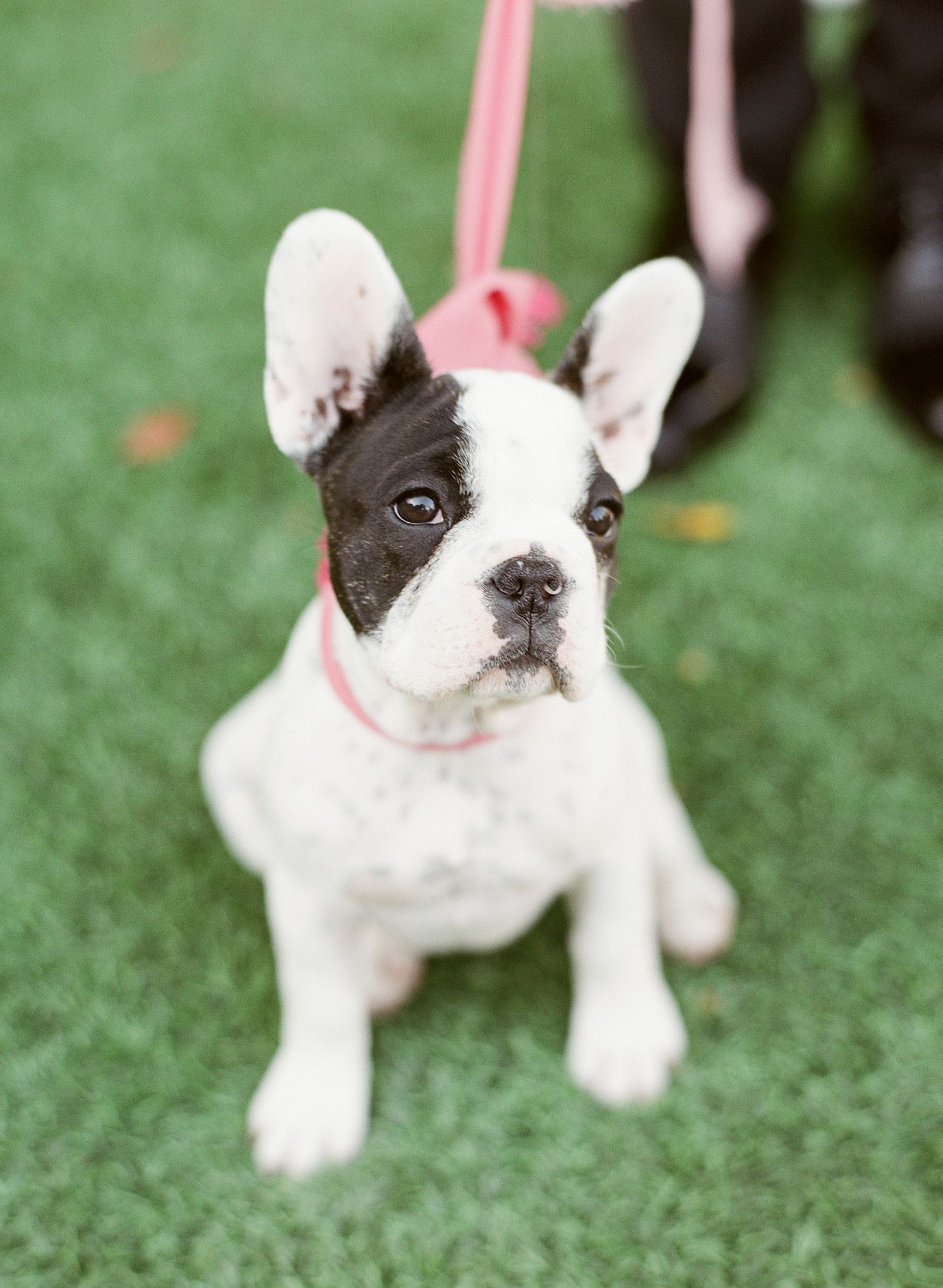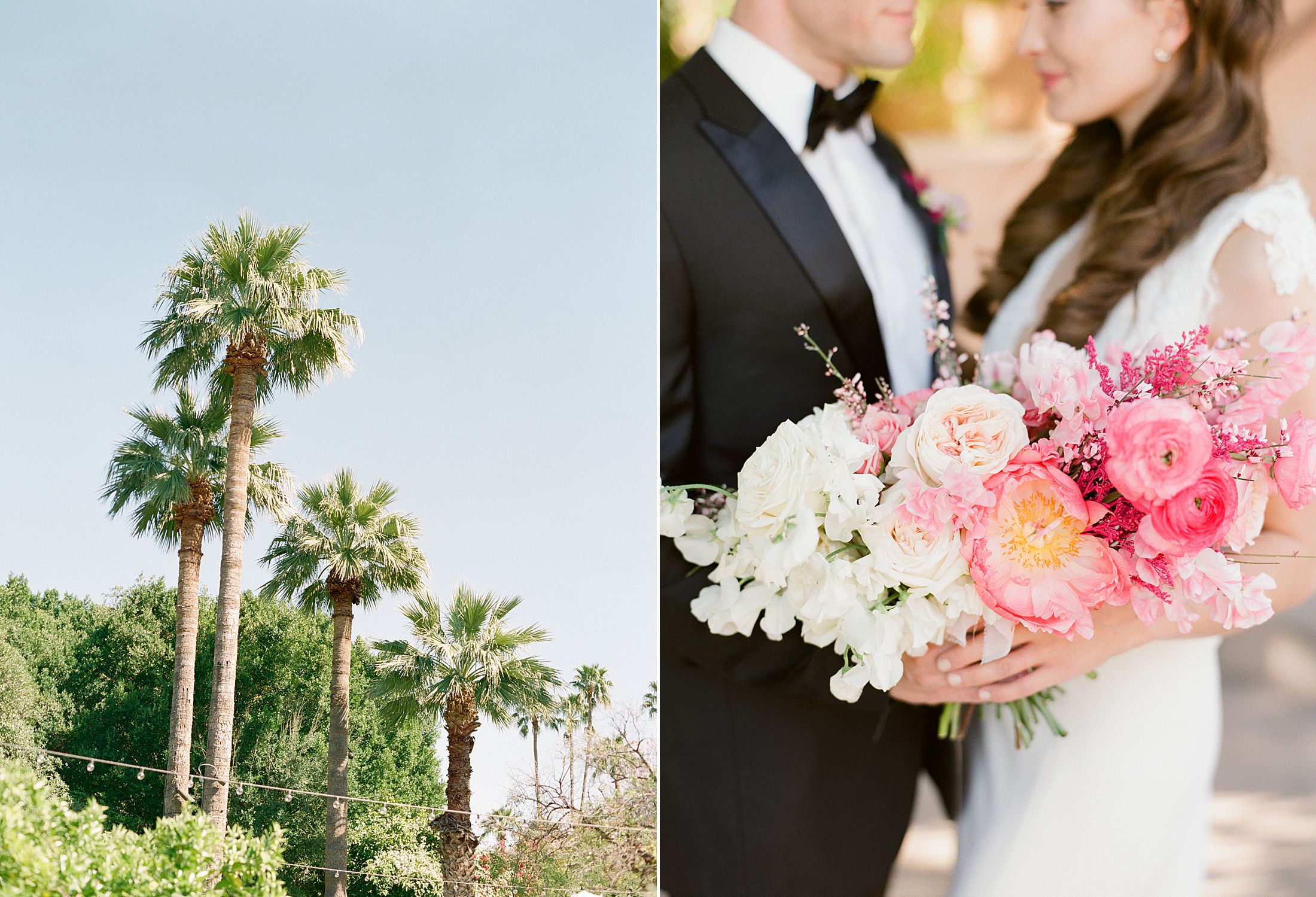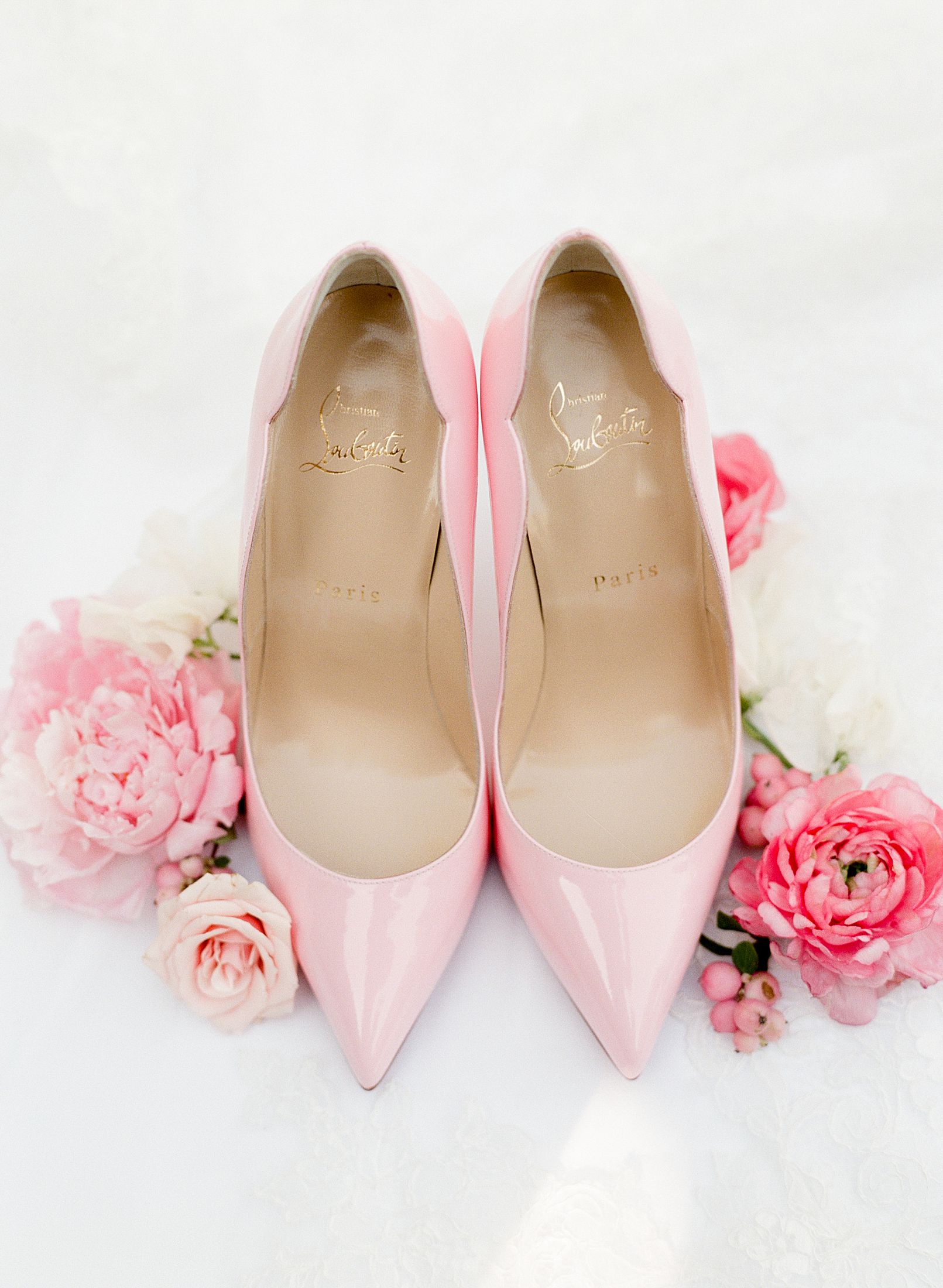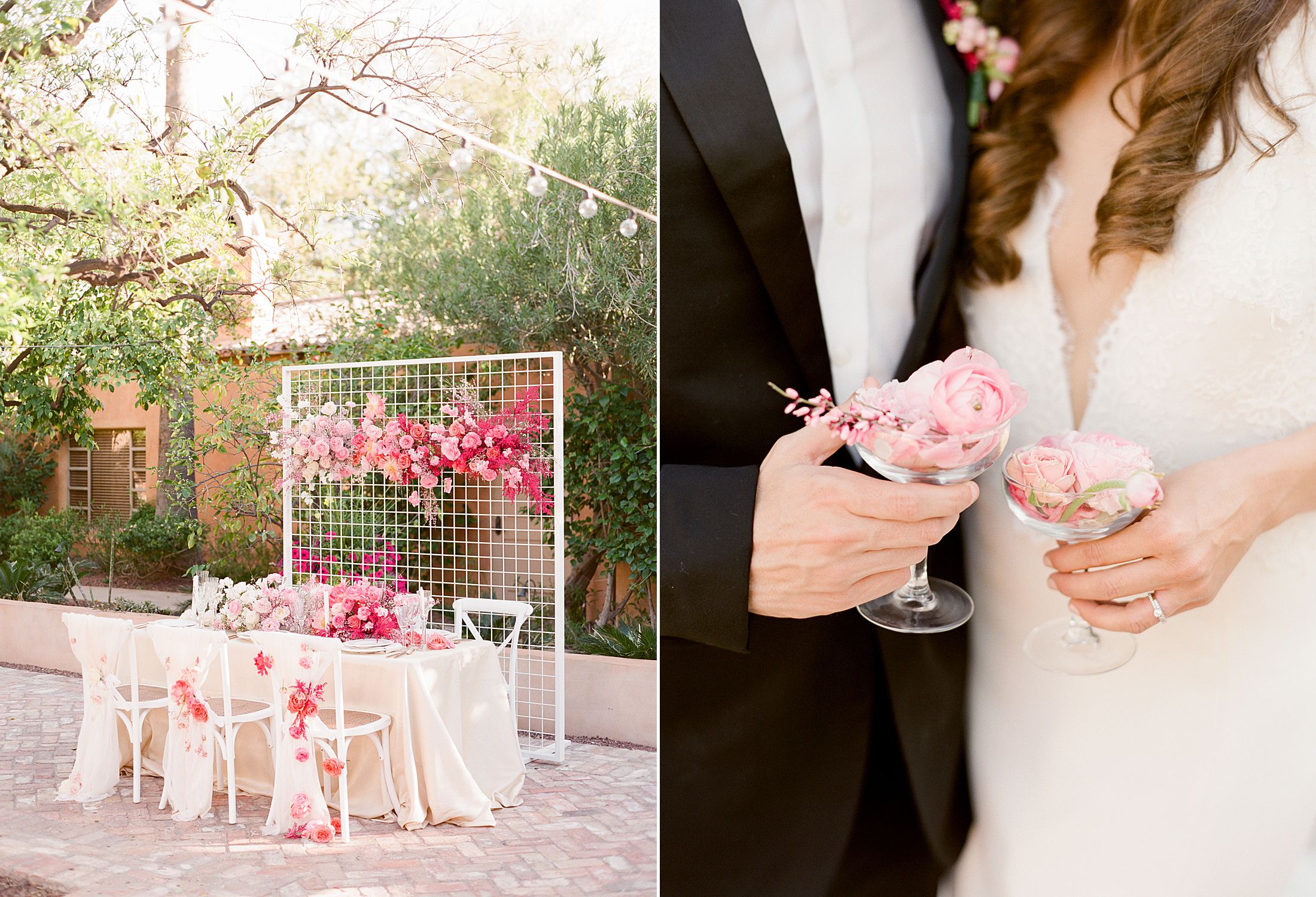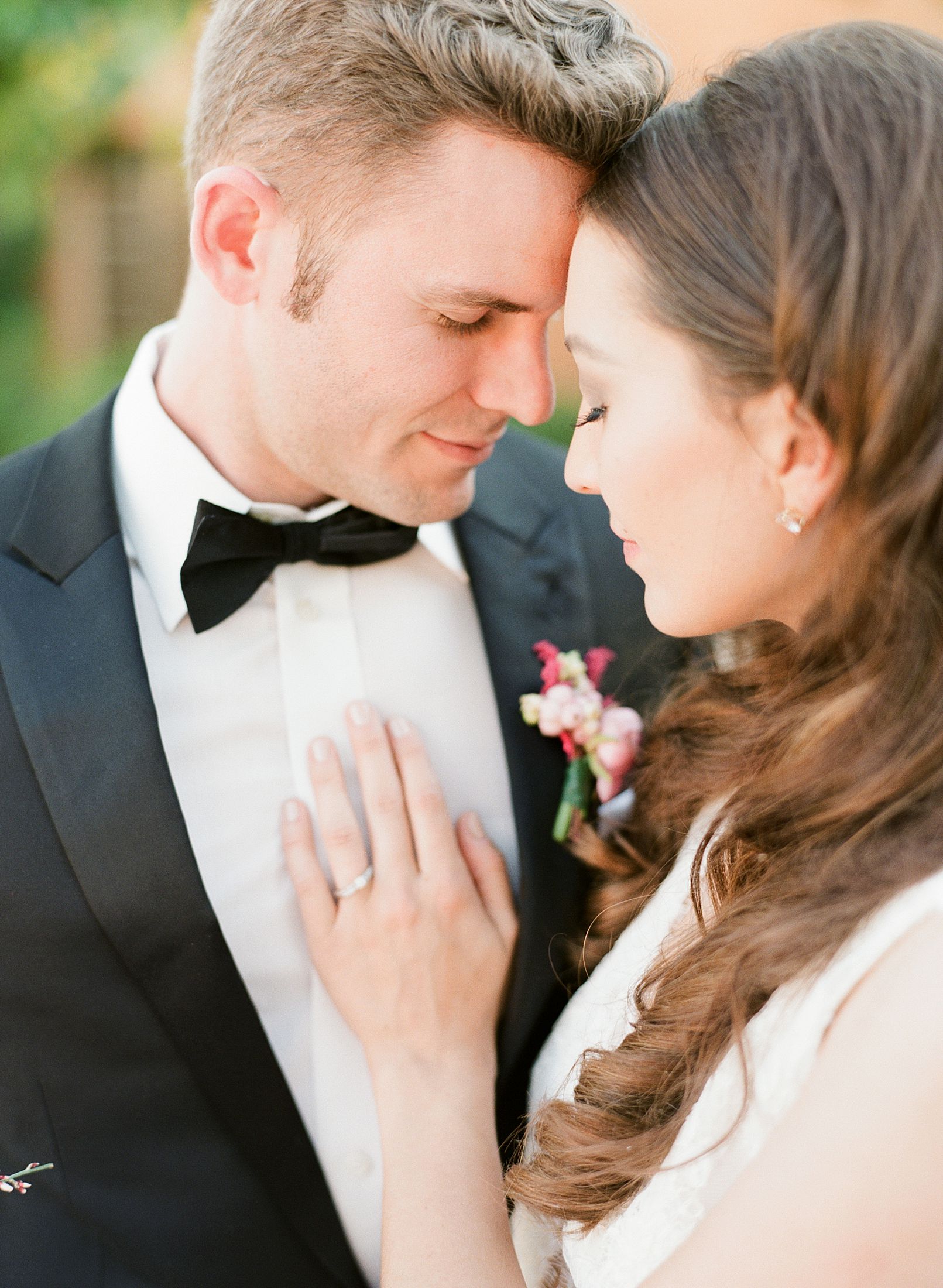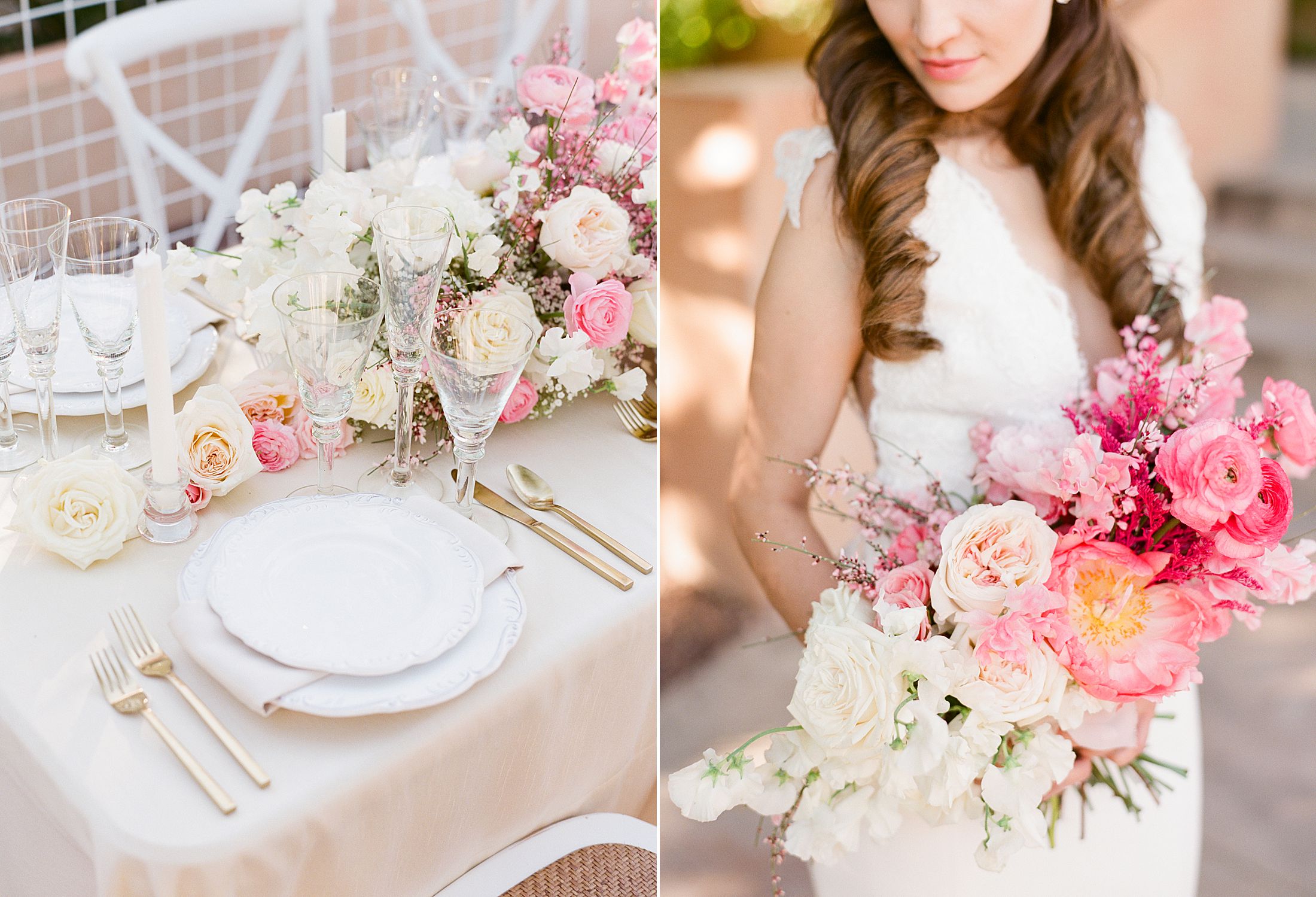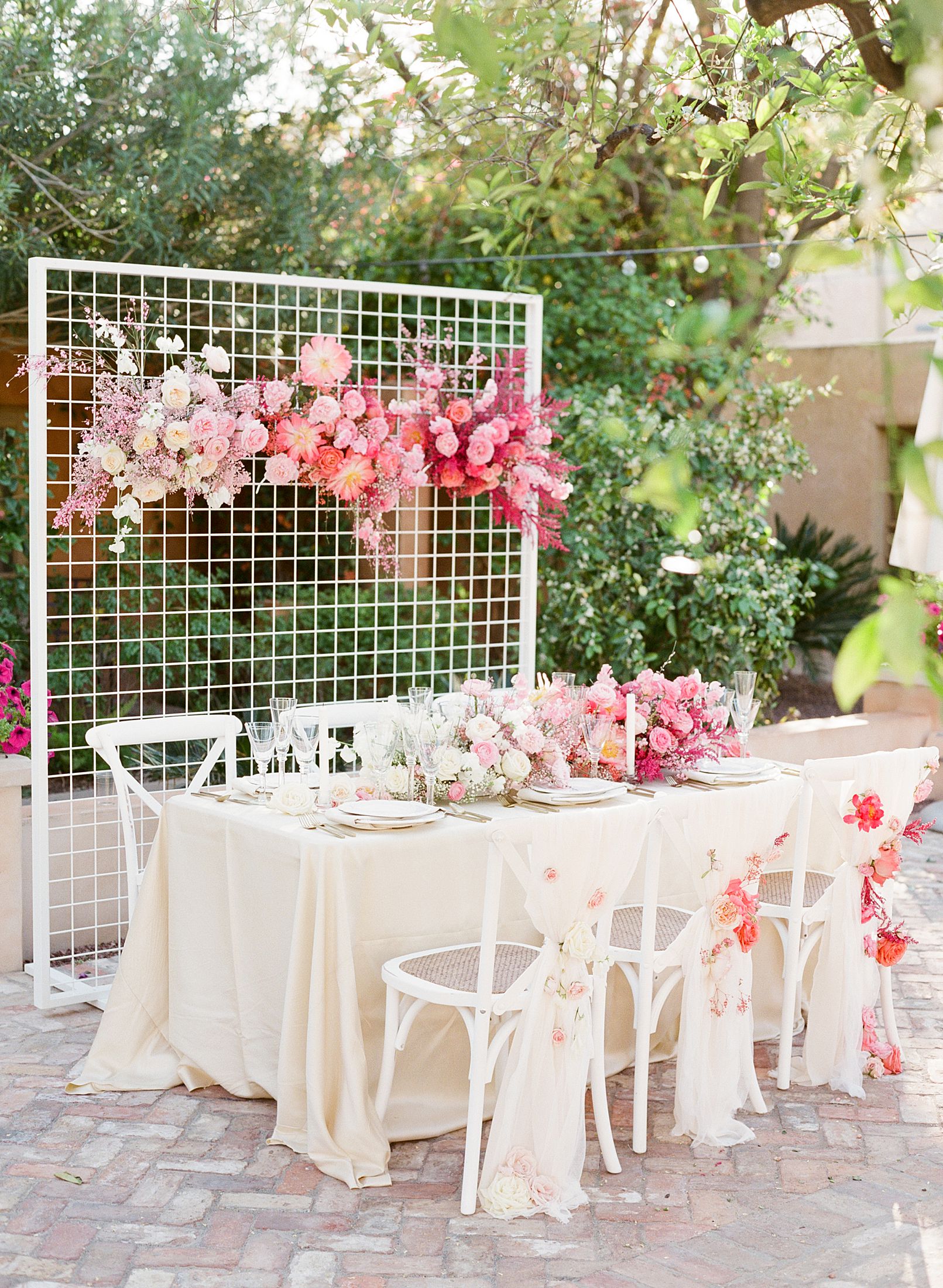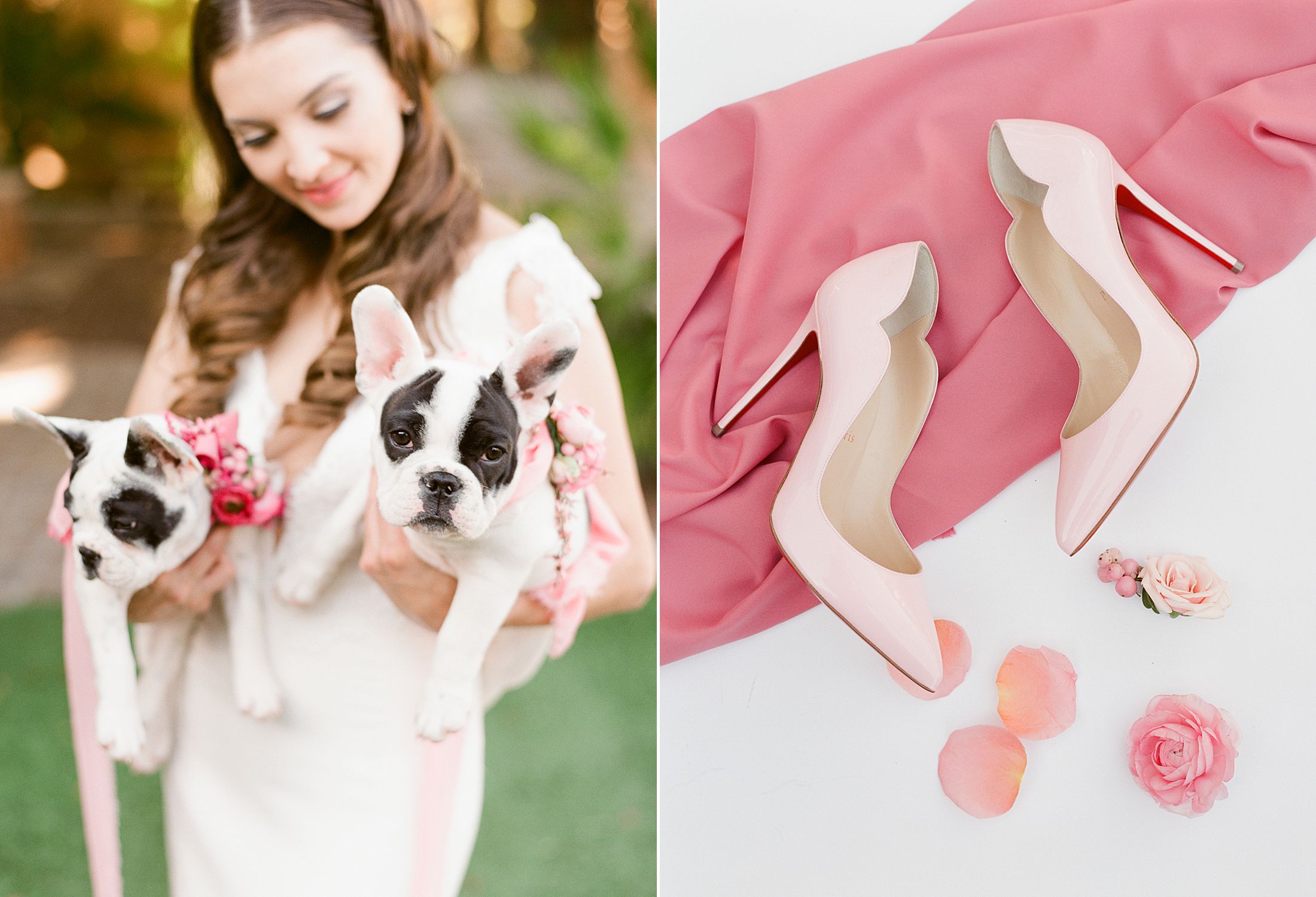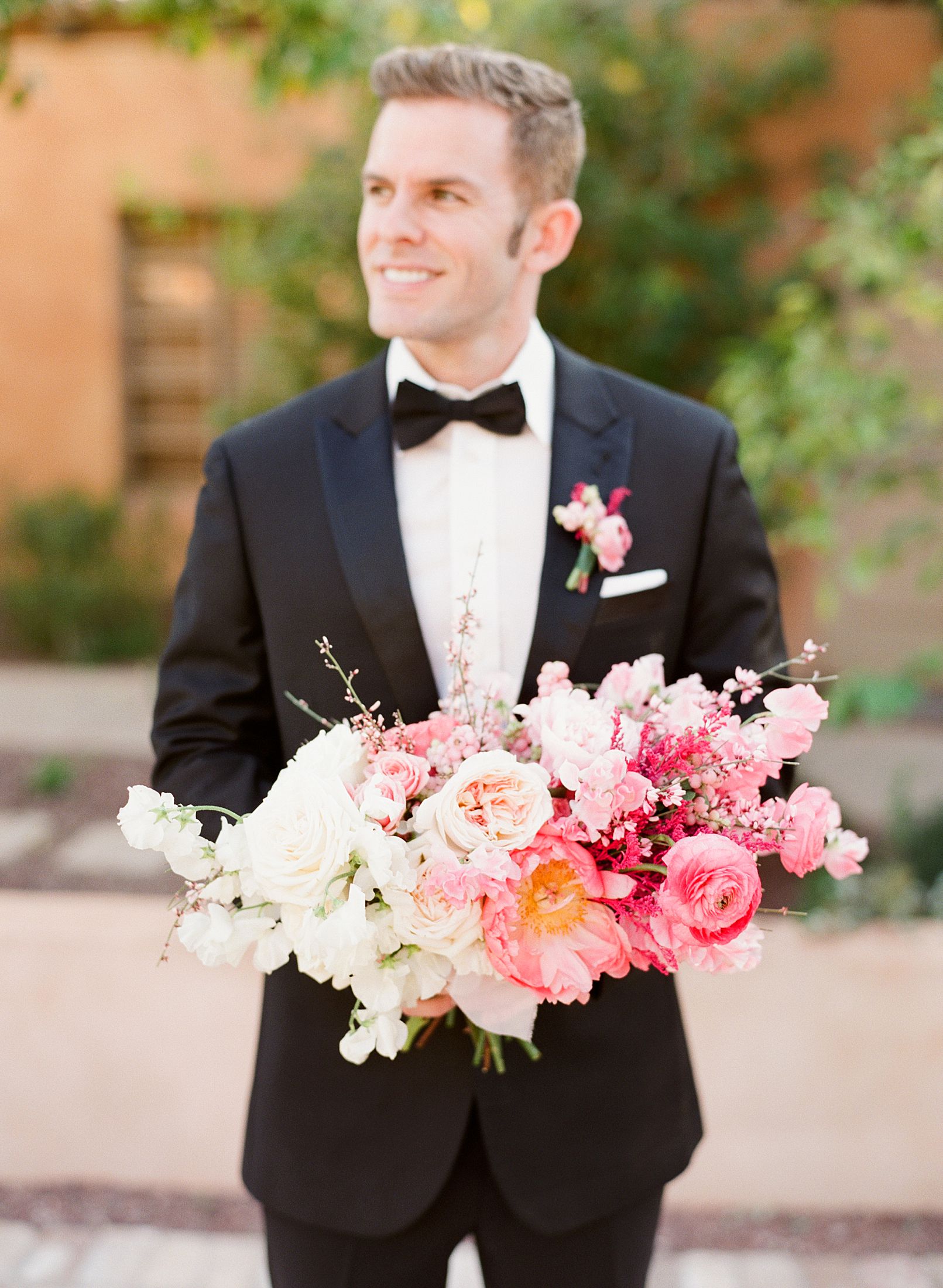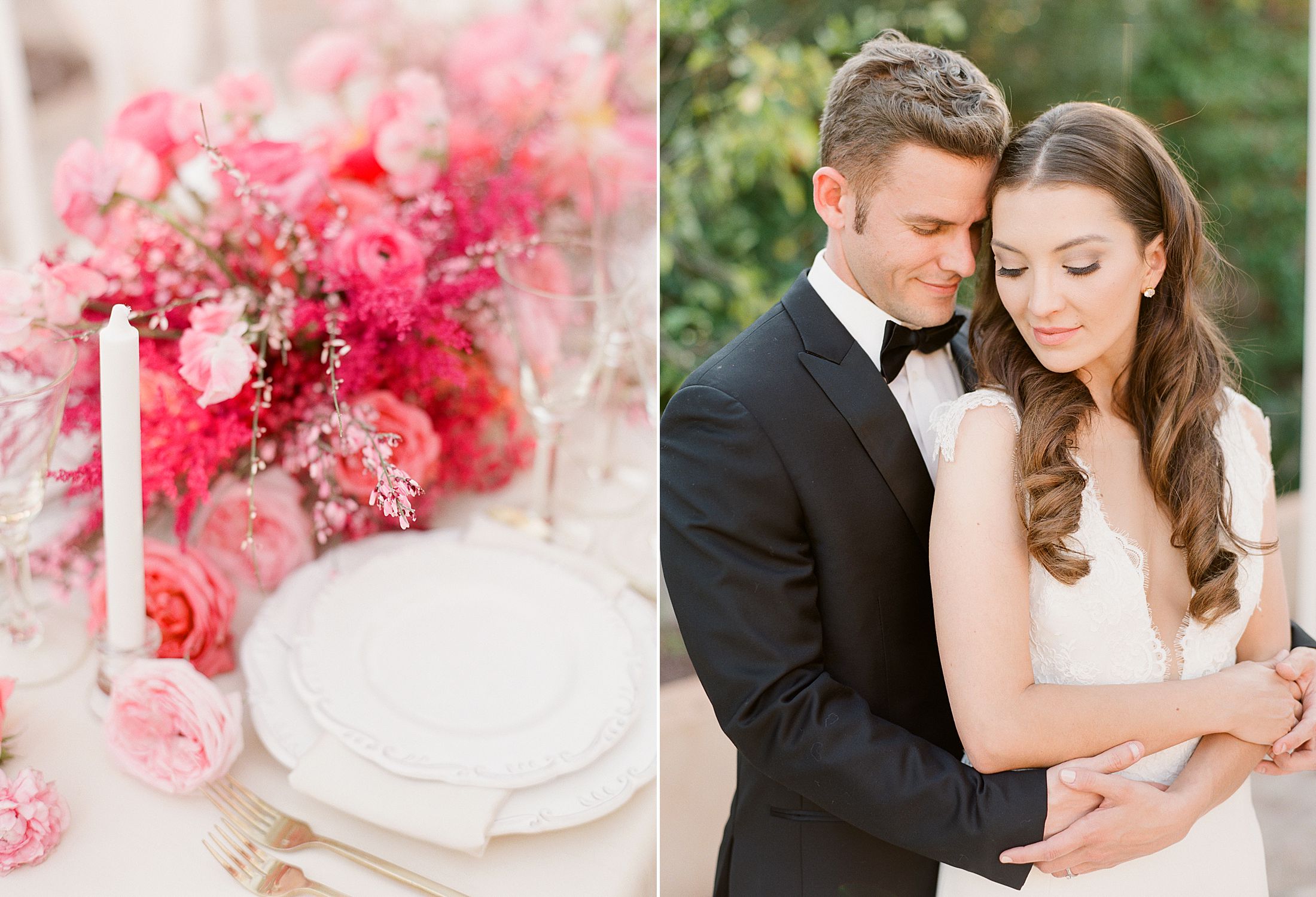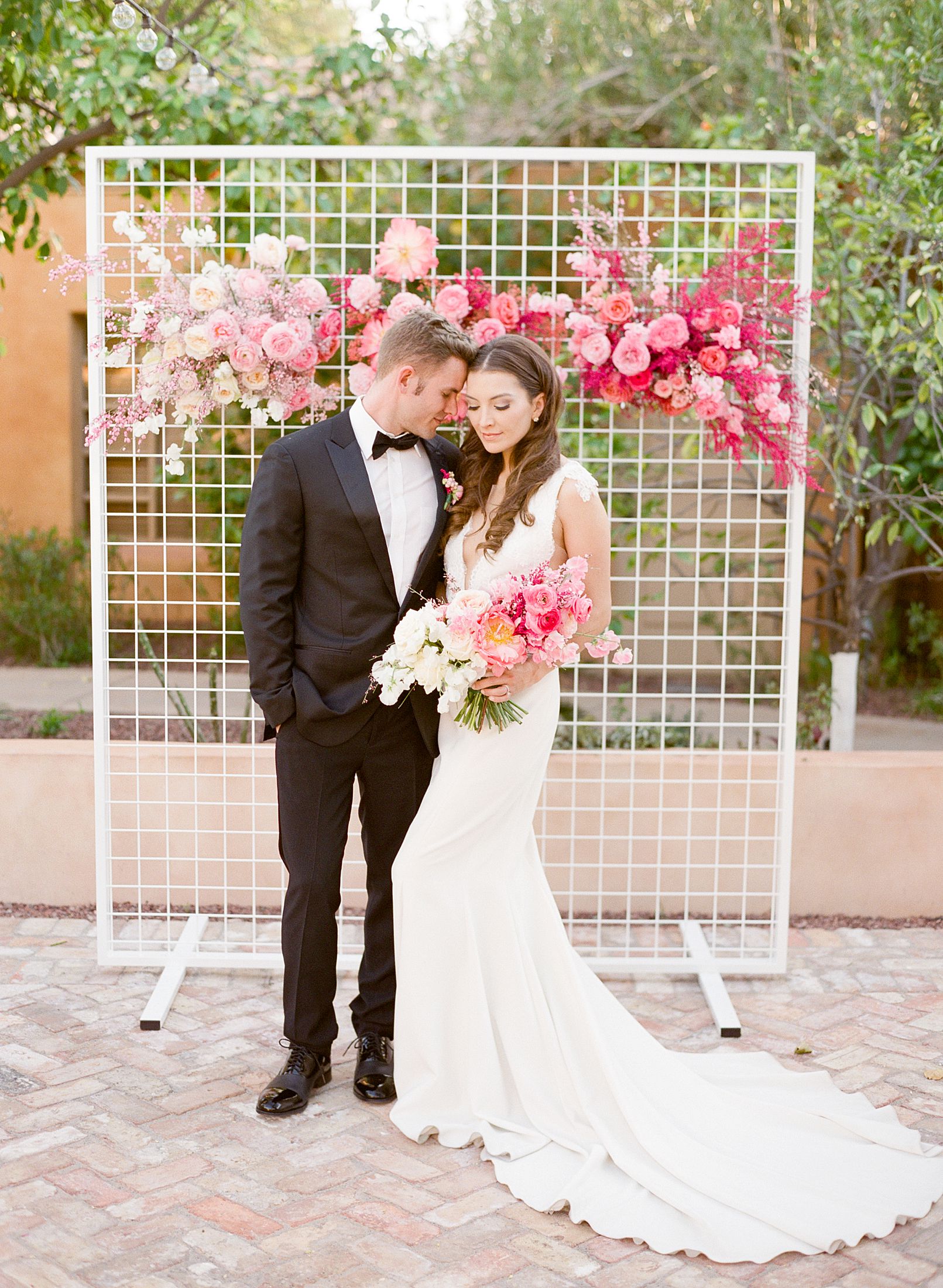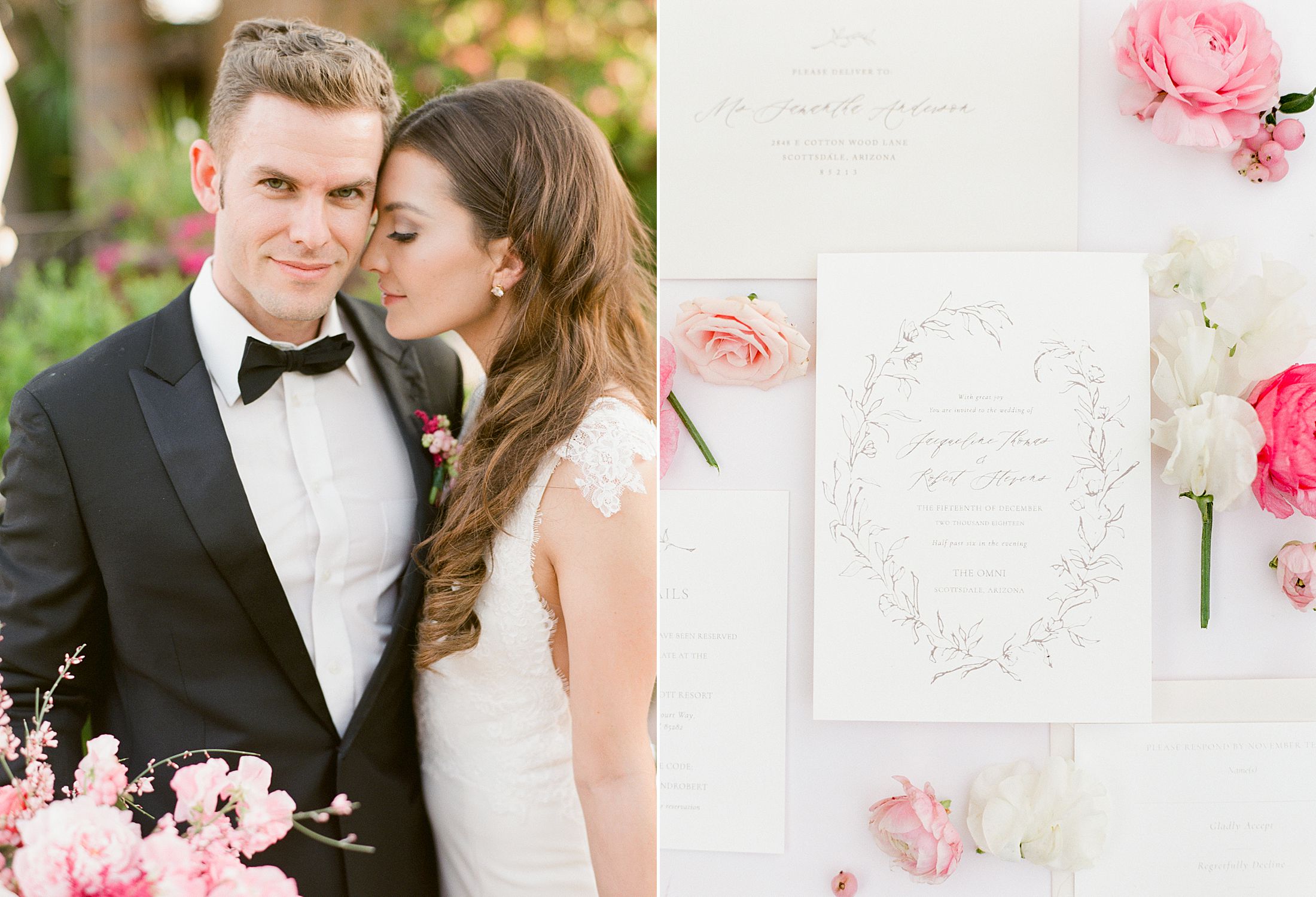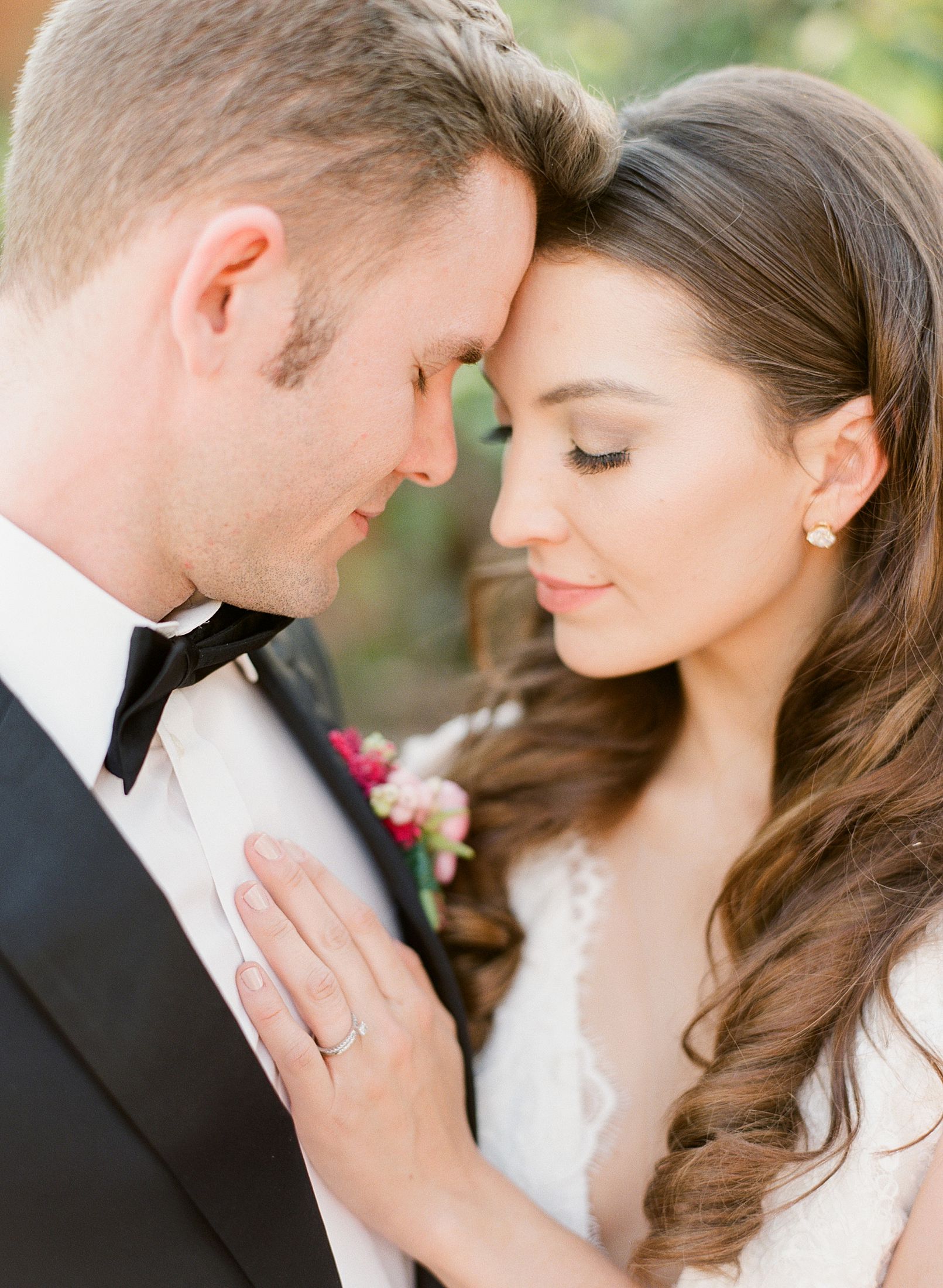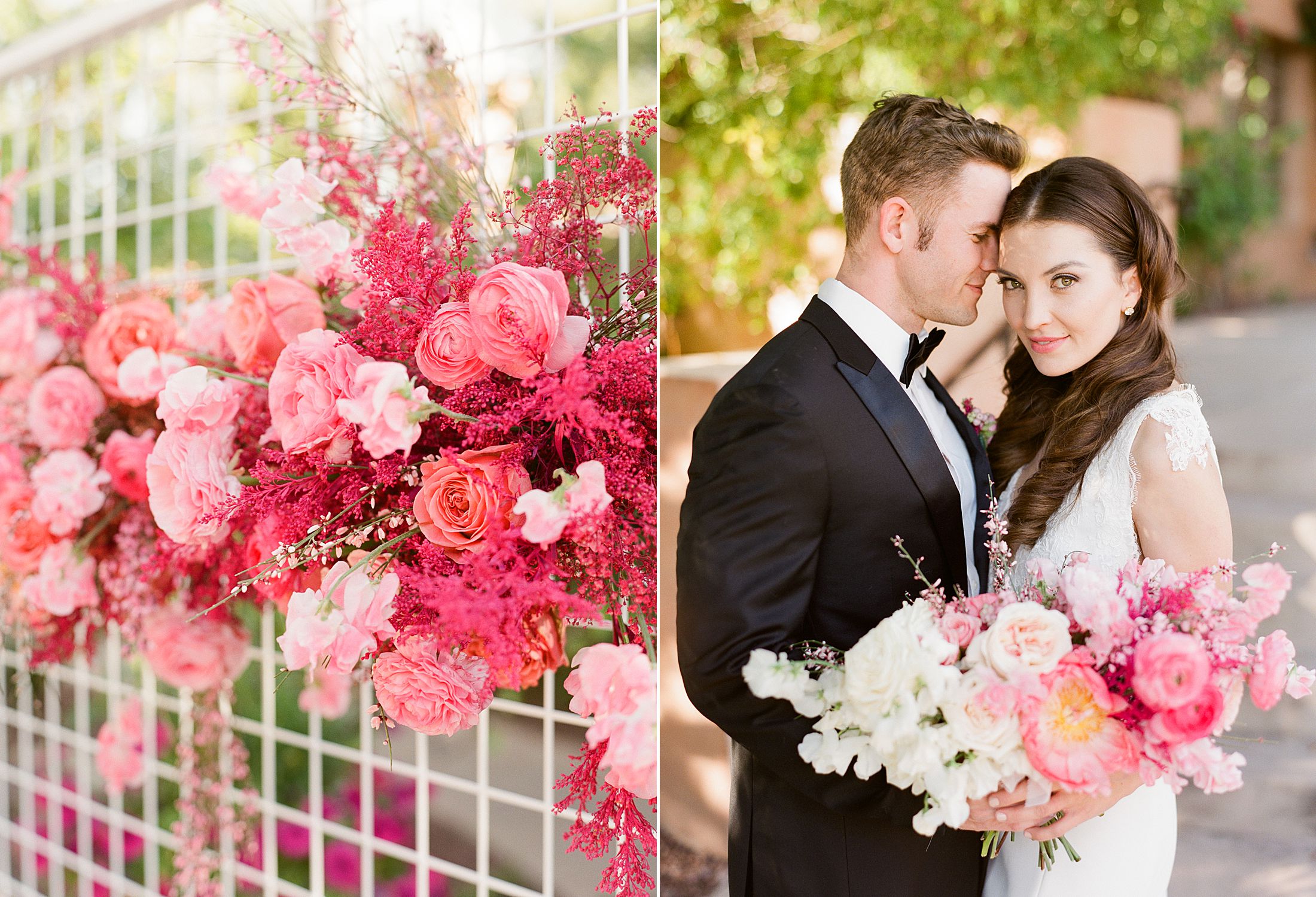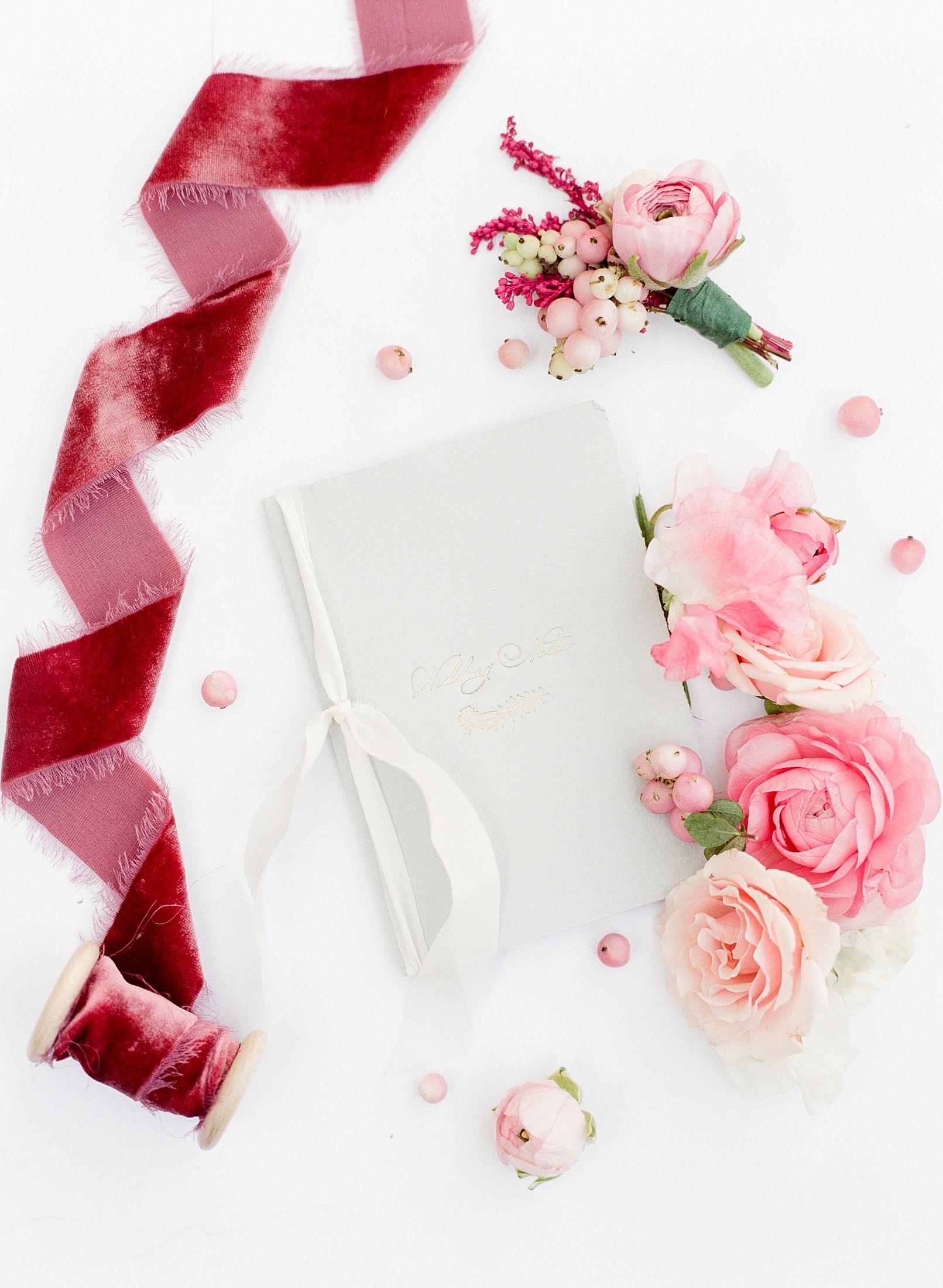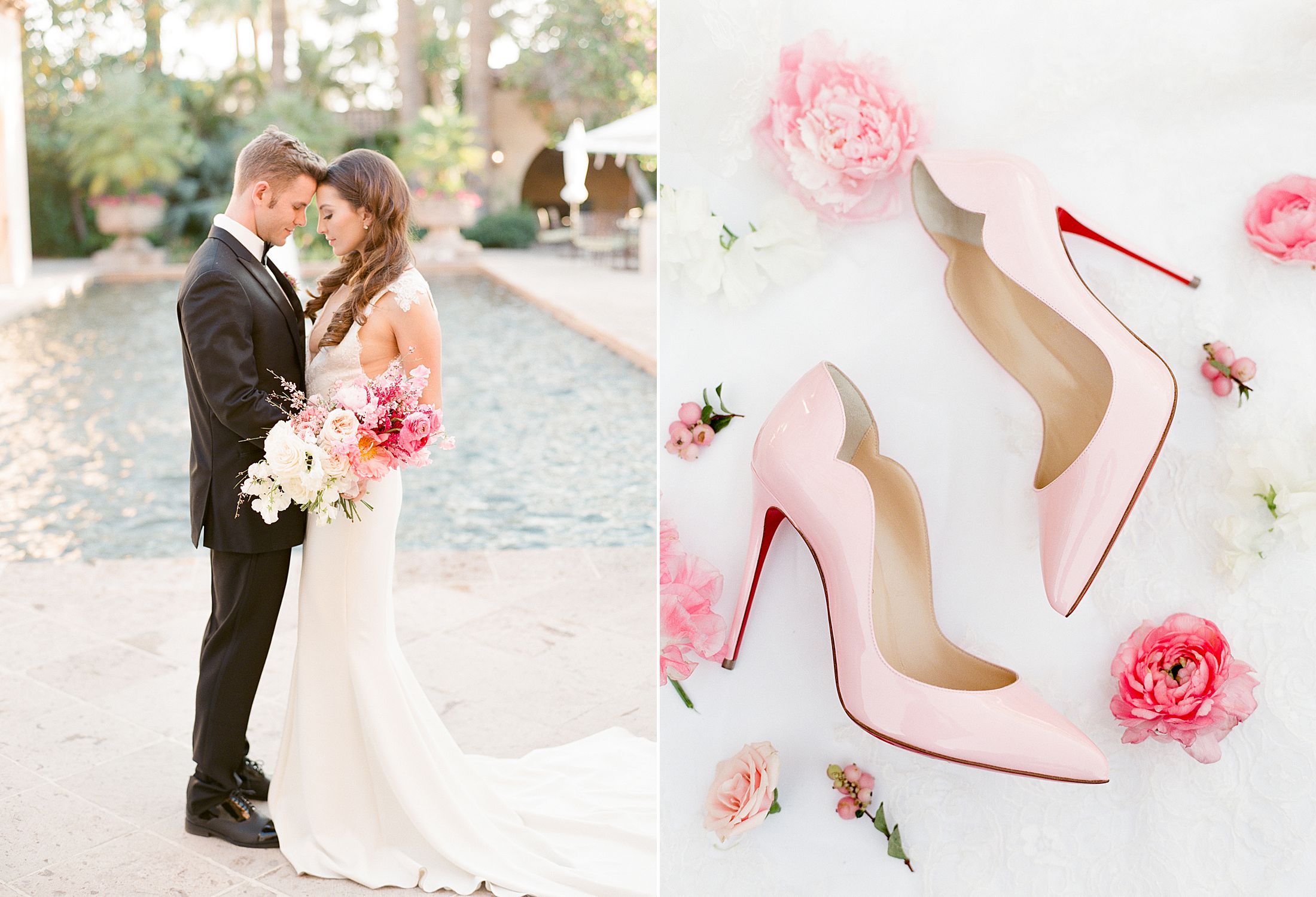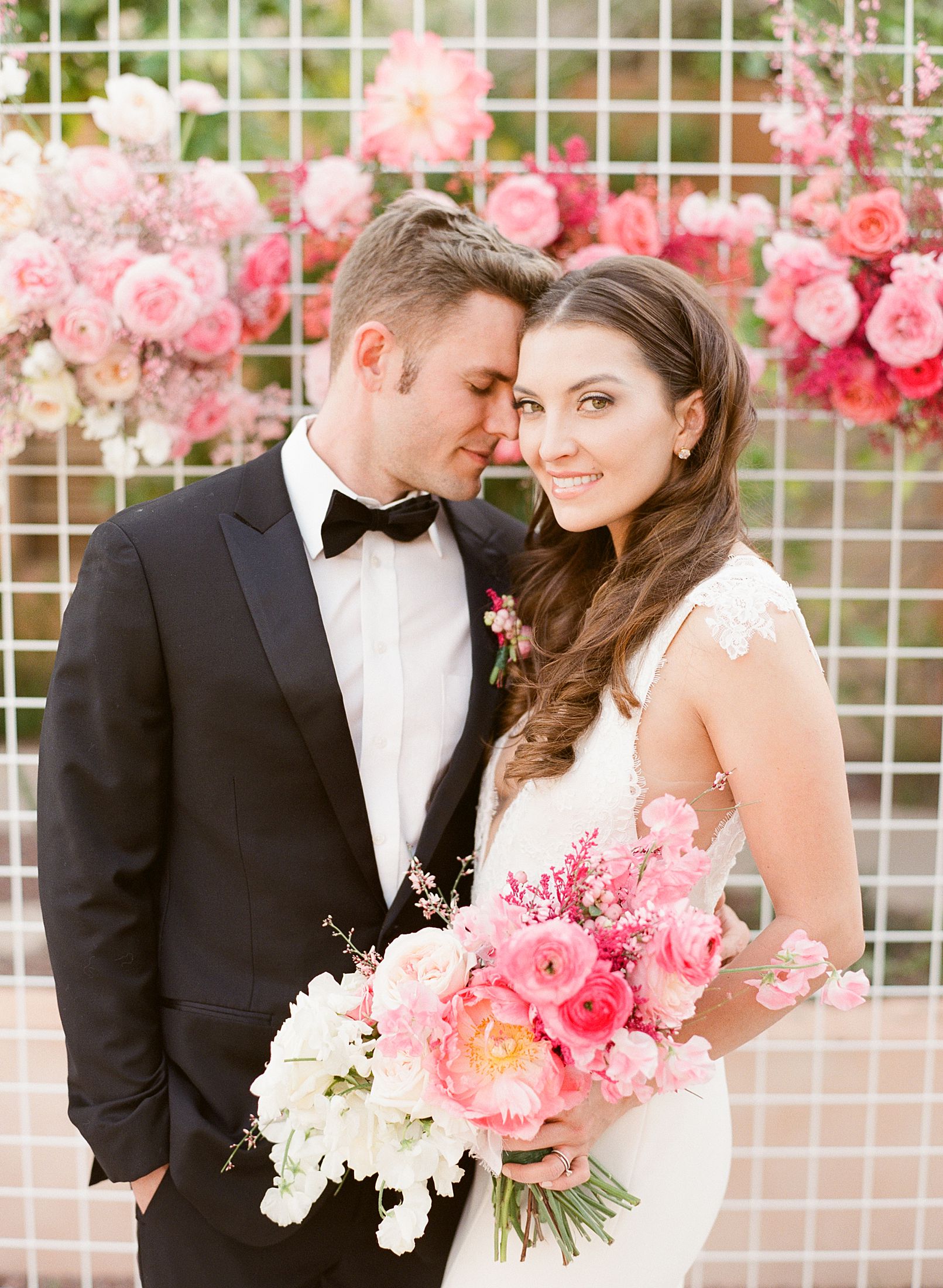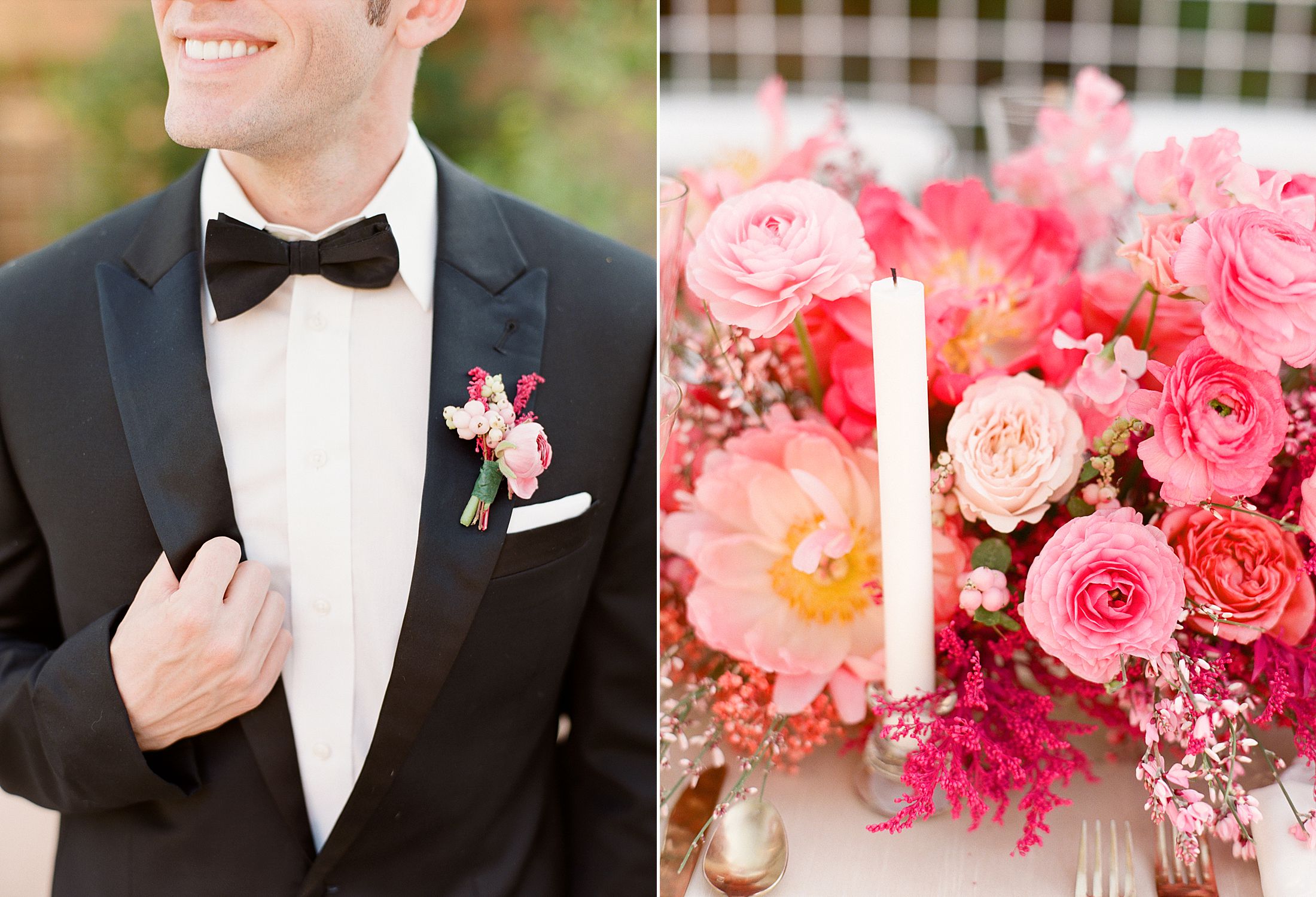 Pink Ombre Wedding Inspiration
If you haven't figured it out by now, we LOVE color! And this Pink Ombre Wedding Inspiration Editorial with Puppies was no excpetion. From pops of pink, to the soft blush, and more, there was no shortage of color here. See the full feature on Style Me Pretty. Similarly, you can see our colorful Green Wedding Shoes feature here.
Destination Weddings
We love traveling for weddings and are starting to do more of it! Our 2020 calendar includes weddings all over California and even Hawaii. Likewise, we have a lot of availability for travel remaining in 2020. We can't wait to hear what fun place you're thinking of tying the knot! Therefore, we'd love to travel for your wedding too! Contact us here to chat more about your destination wedding.
Finally, all photos were shot on film and developed/scanned by Photovision.