Although we've had a lot of rain this year, we are still OBSESSED with SPRING! And want it to last forever! That is why we are so thrilled to bring you this Bay Area Spring Wedding Inspiration, featured on Inspired by This! We were honored to contribute both film photography and calligraphy to this amazing vendor team.
About the Spring Fling Editorial
At Party Crush Studio, we love bursts of color. And speaking of color, we're making sure that 2019 is definitely a year of color. Not just color, but bold and sensational colors. To start off the Spring season, we're showcasing our love for modern design and color. We're featuring crushed velvet table runners and our newest linen and napkin collection, Lino. For this wedding inspiration editorial, we paired up with the most talented creatives to show how our products can be paired up with different wedding elements to suit any kind of bride and event design. It's all about bold pastel colors and modern takes to wedding design with a feminine edge. This style was perfect to pair with Lux Event Rentals and Design's furniture. We know for certain that these bold pastel colors and modern wedding design will inspire brides and viewers to try new things.
Ashley Baumgartner is one of our favorite film wedding photographers (and calligraphers!). So, from the start, we knew that this shoot was gonna be special and magical especially since she's bringing her calligraphy creations and love of color with her. Styled with ring boxes from Esselle SF, her gorgeous acrylic circular invitations and menus provided a perfect touch of modern romance. Another element that makes our linens come to life is pairing it with gorgeous flowers. This was perfectly done by Sweetness and Light Flowers, contributing bright, fresh, and organic wedding florals with a pop of spring color. As for the wedding cake and desserts, Batter Up Cakery continues to impress us as always in bringing masterpieces that will surely captivate any kind of audience. These include sugar florals, integrating our velvet ribbons, and petite dessert treats that are sure to fancy anyone's eye.
But wait, there's more.
All the elements and the work brought by all the vendors from the bridal gown from La Soie Bridal, makeup by Camille Goldston, the vintage rings, and more. Every single piece in the shoot turned out to be a harmonious collaboration of a shoot worthy of its name Spring Fling. Our hope is that the Spring Fling shoot will pave the way for us to see more modern weddings with the sweet and fun pops of color along with young and playful vibes.  Don't forget to check out the amazing video by our friends Lens of Lenox Videography at the end too! All film photos were developed and scanned by PhotoVision.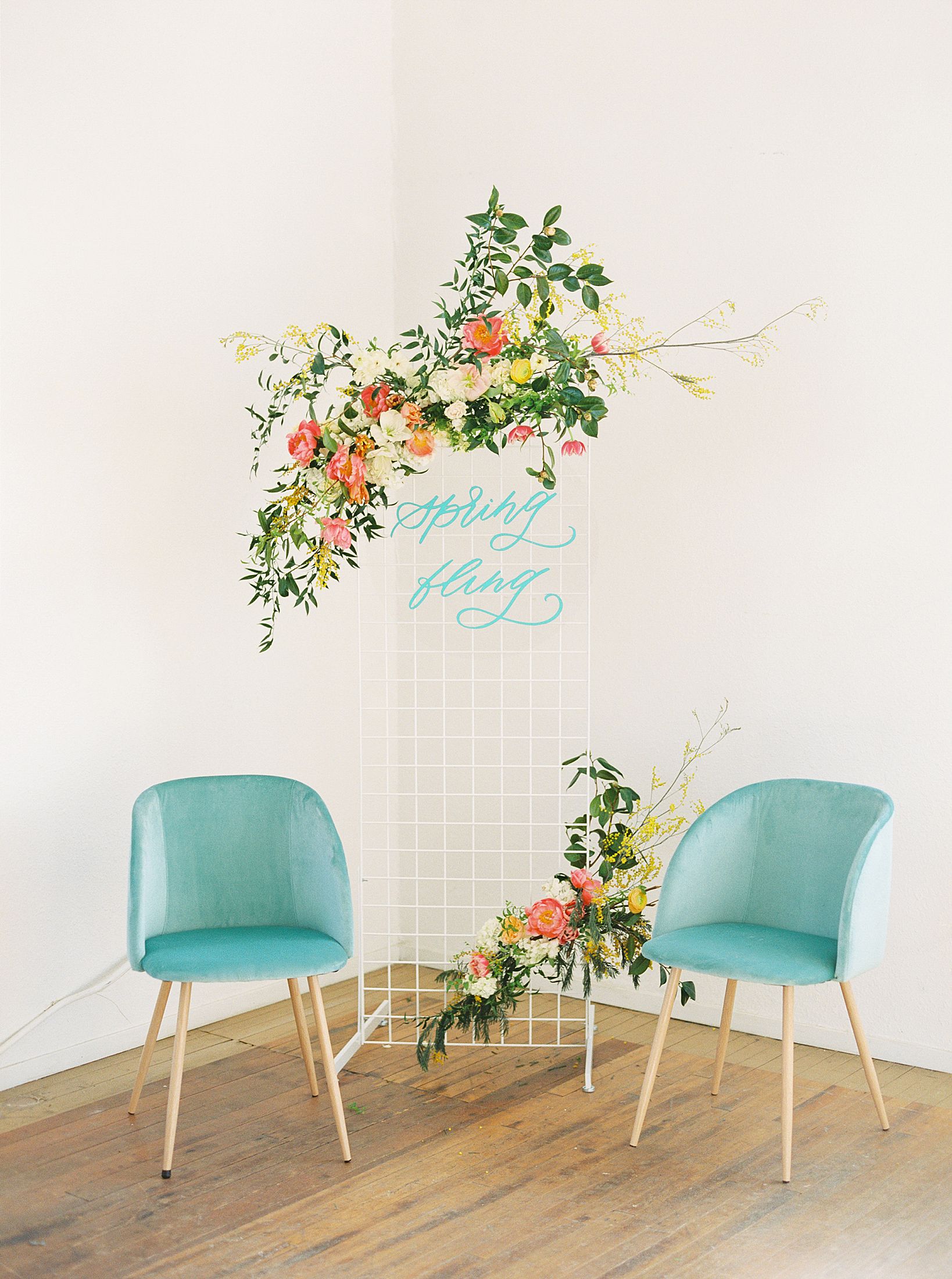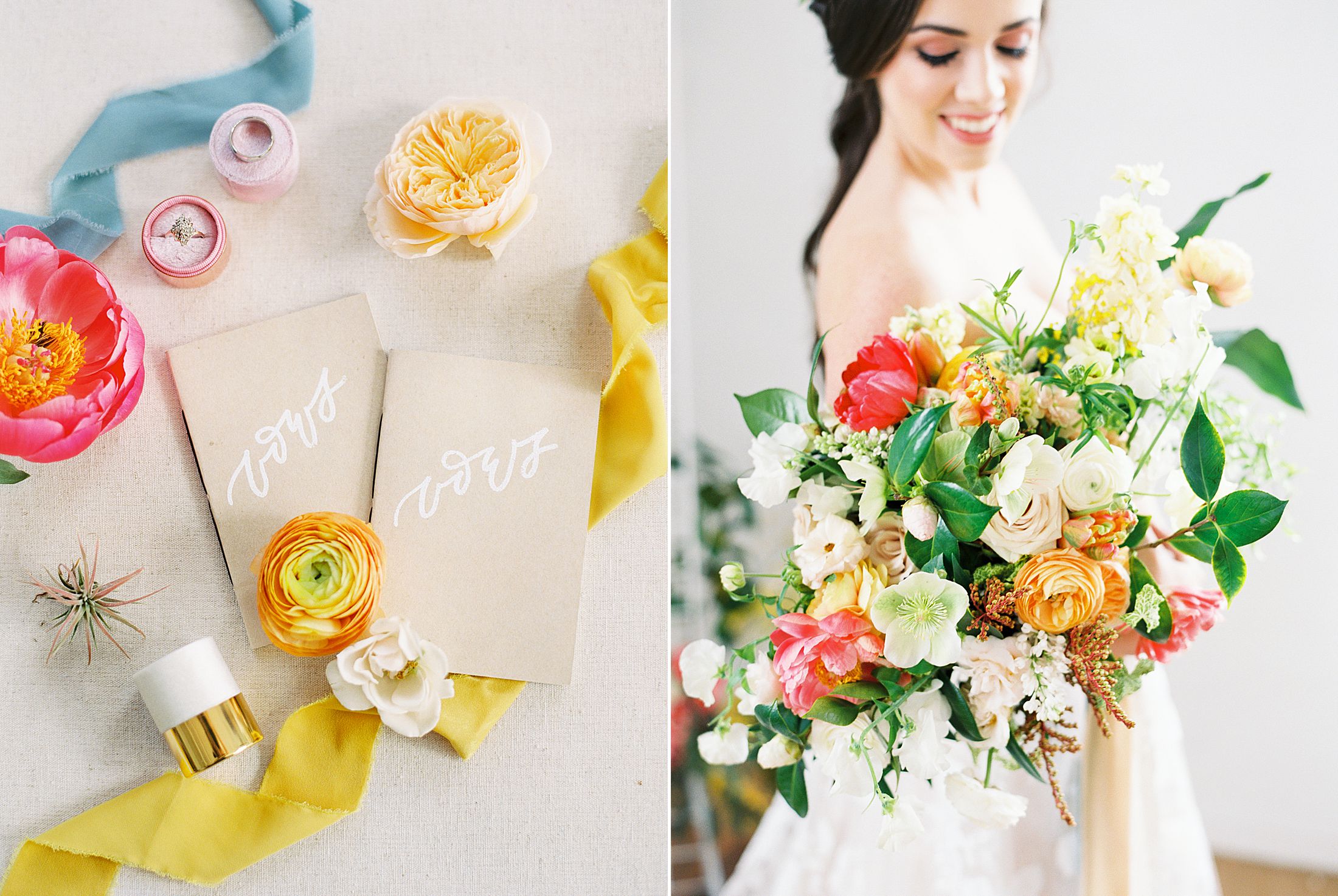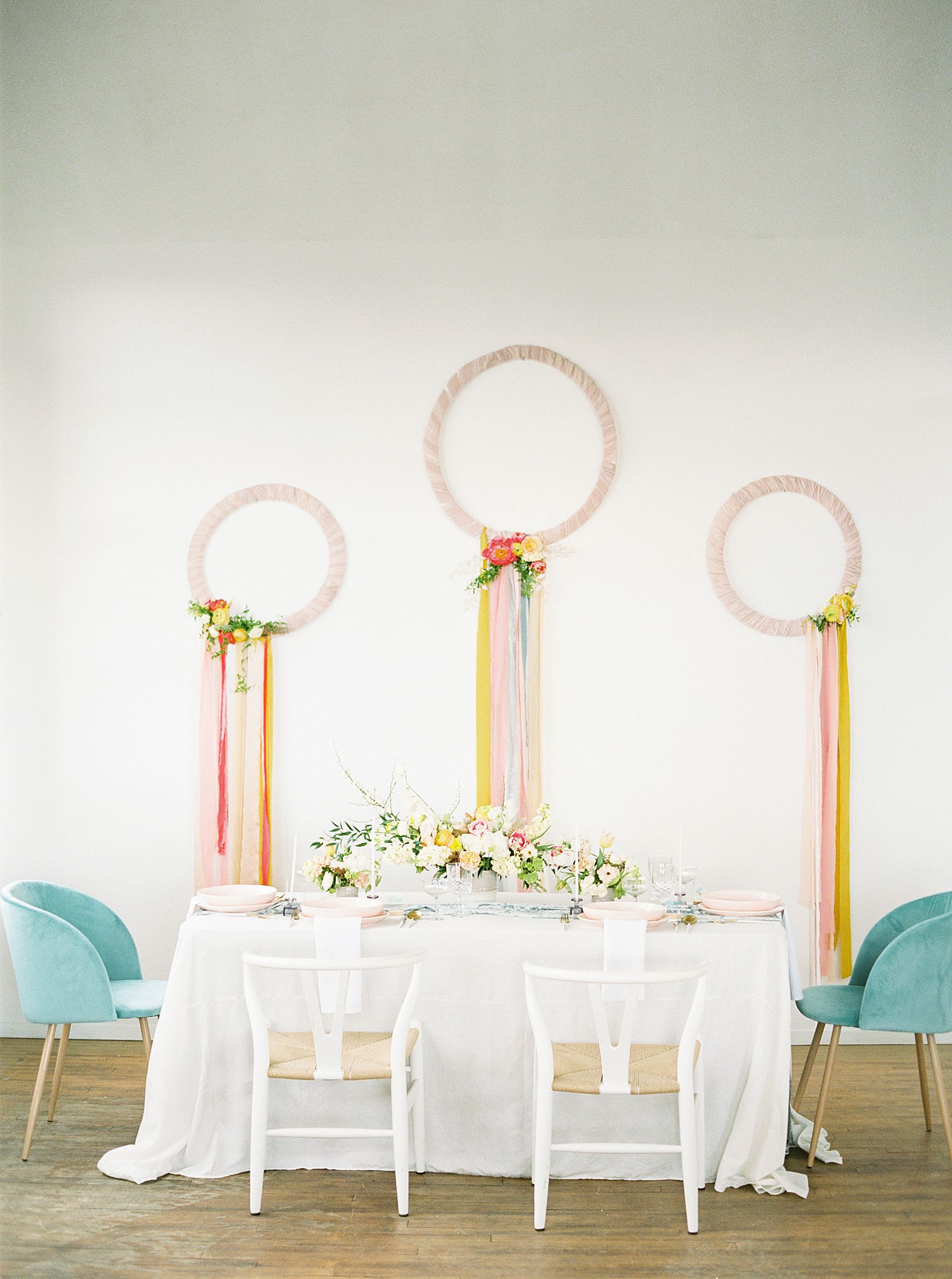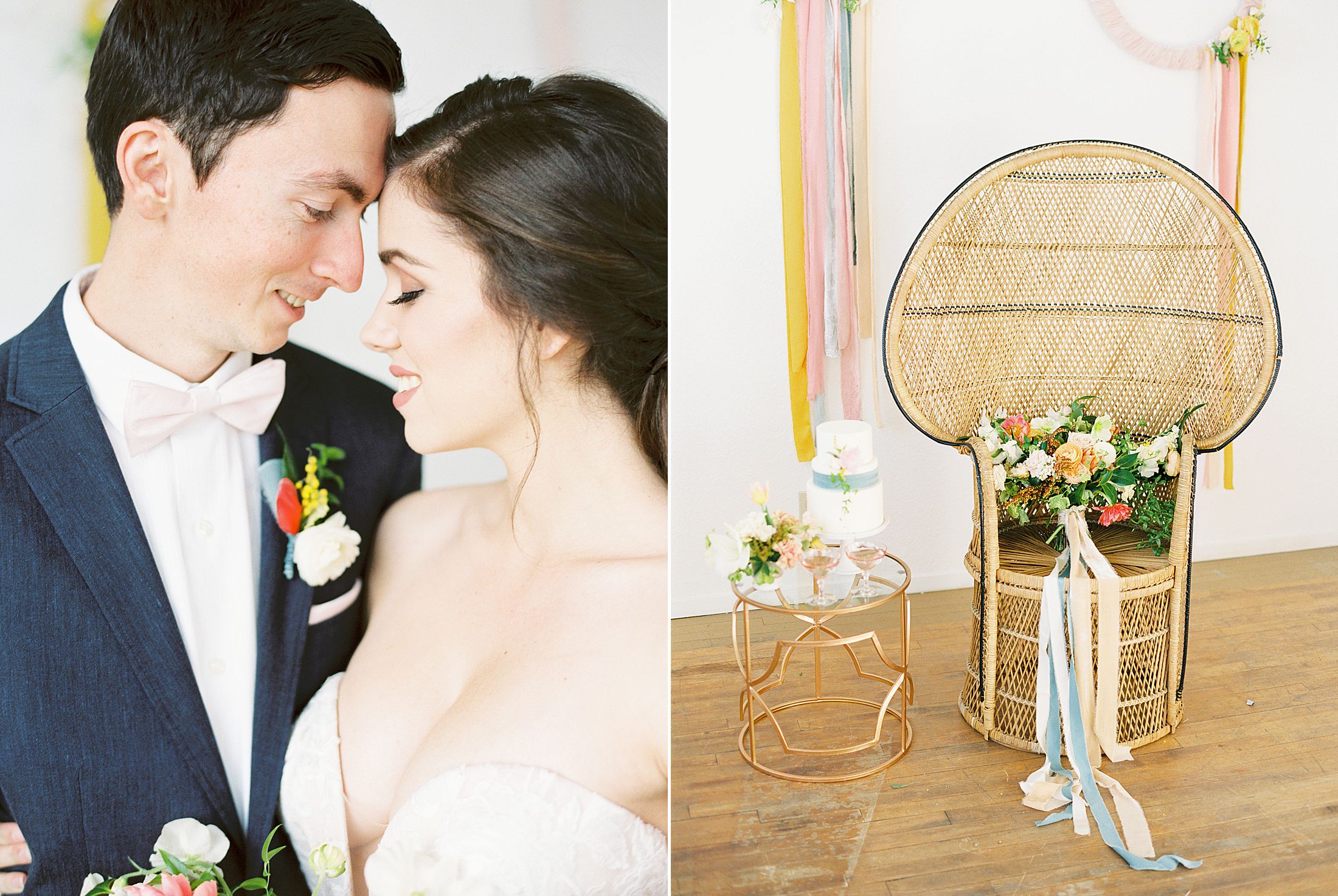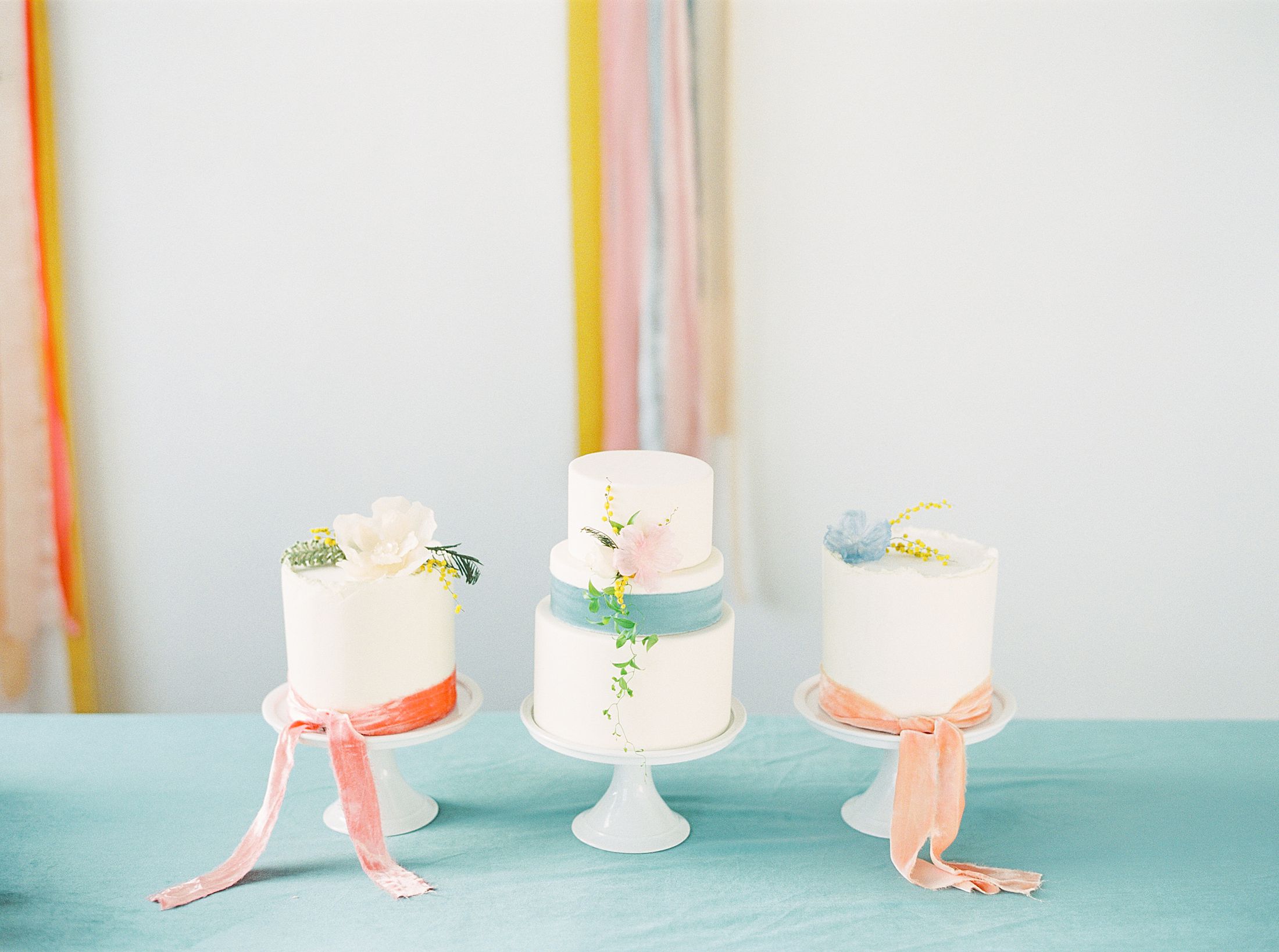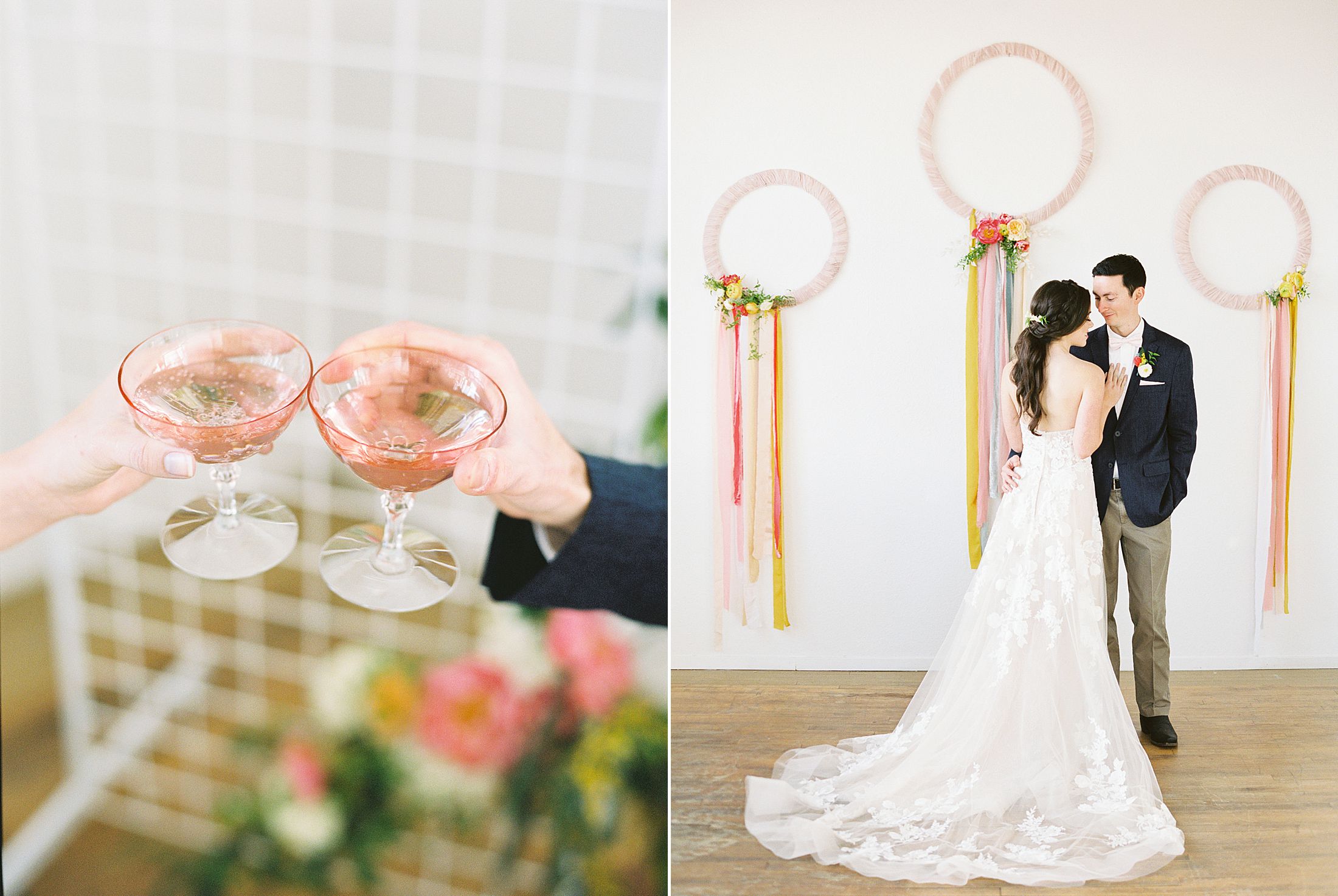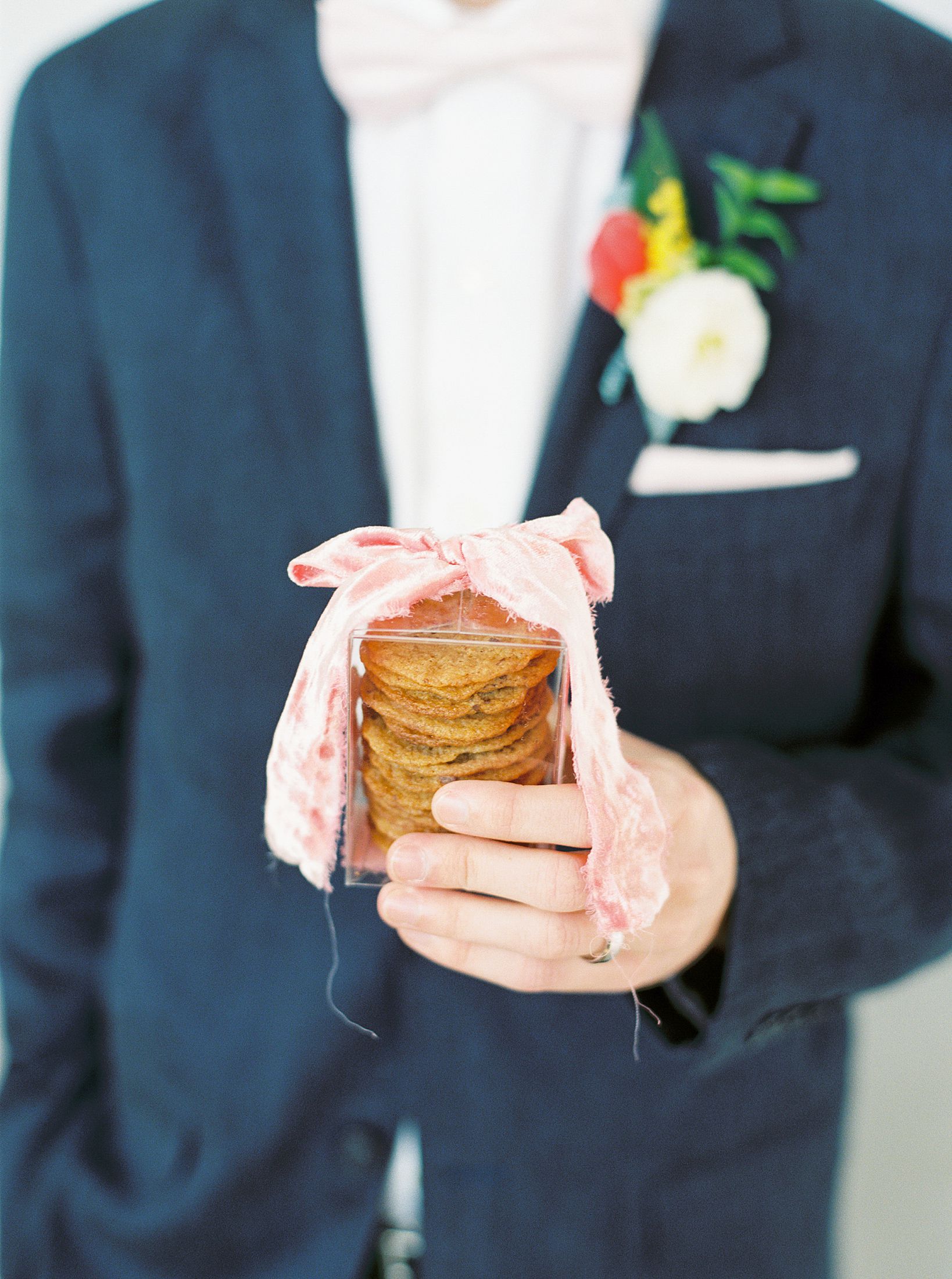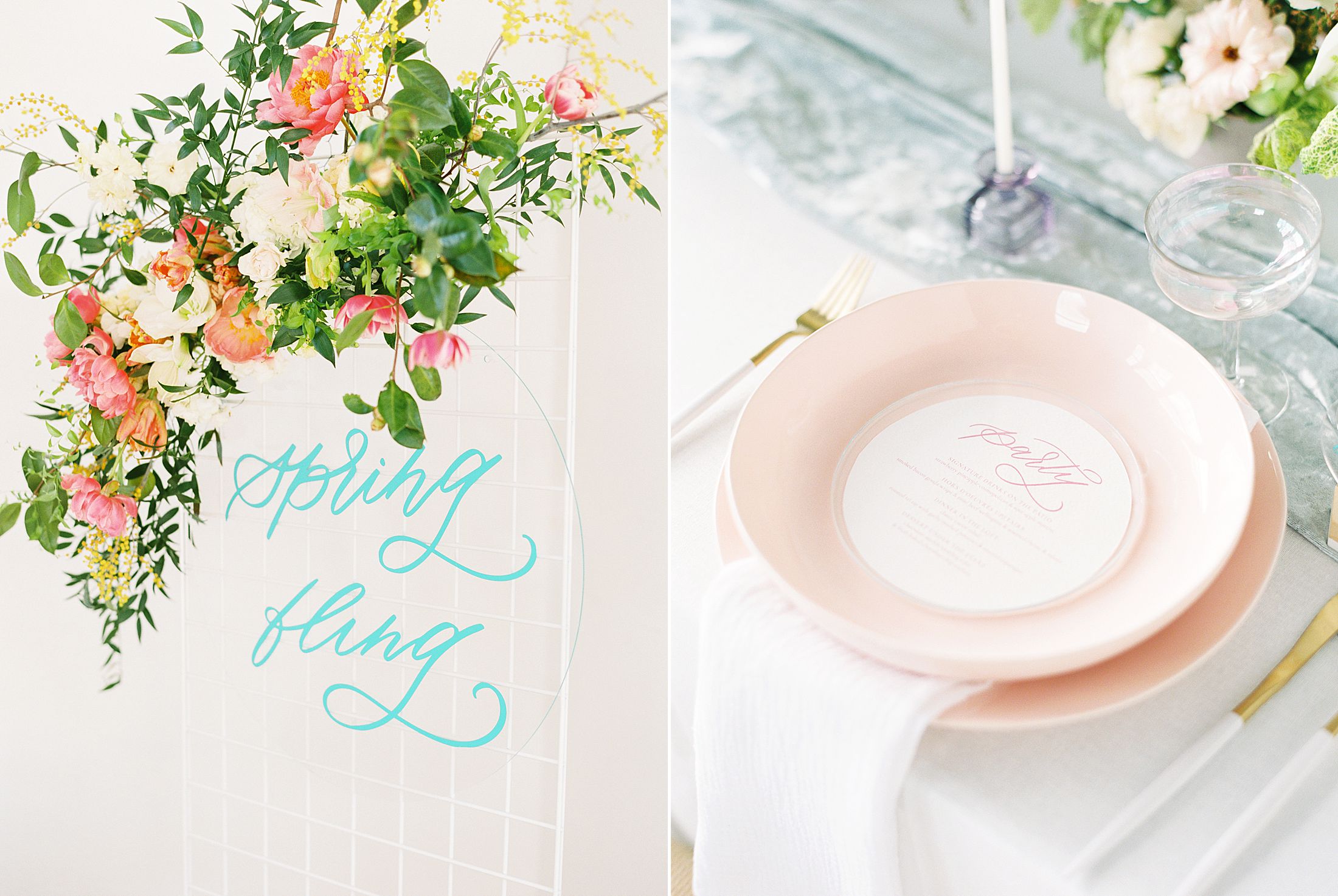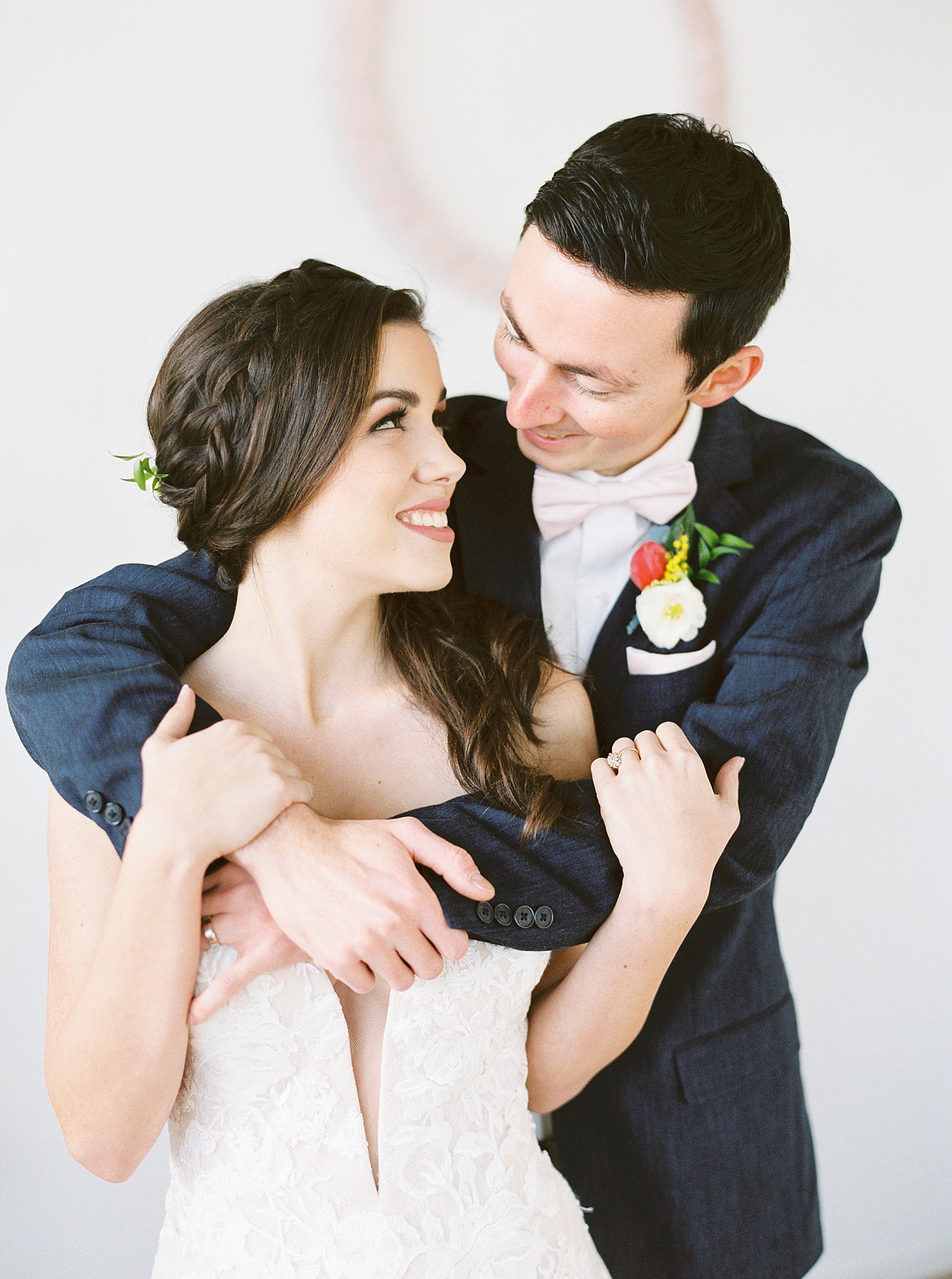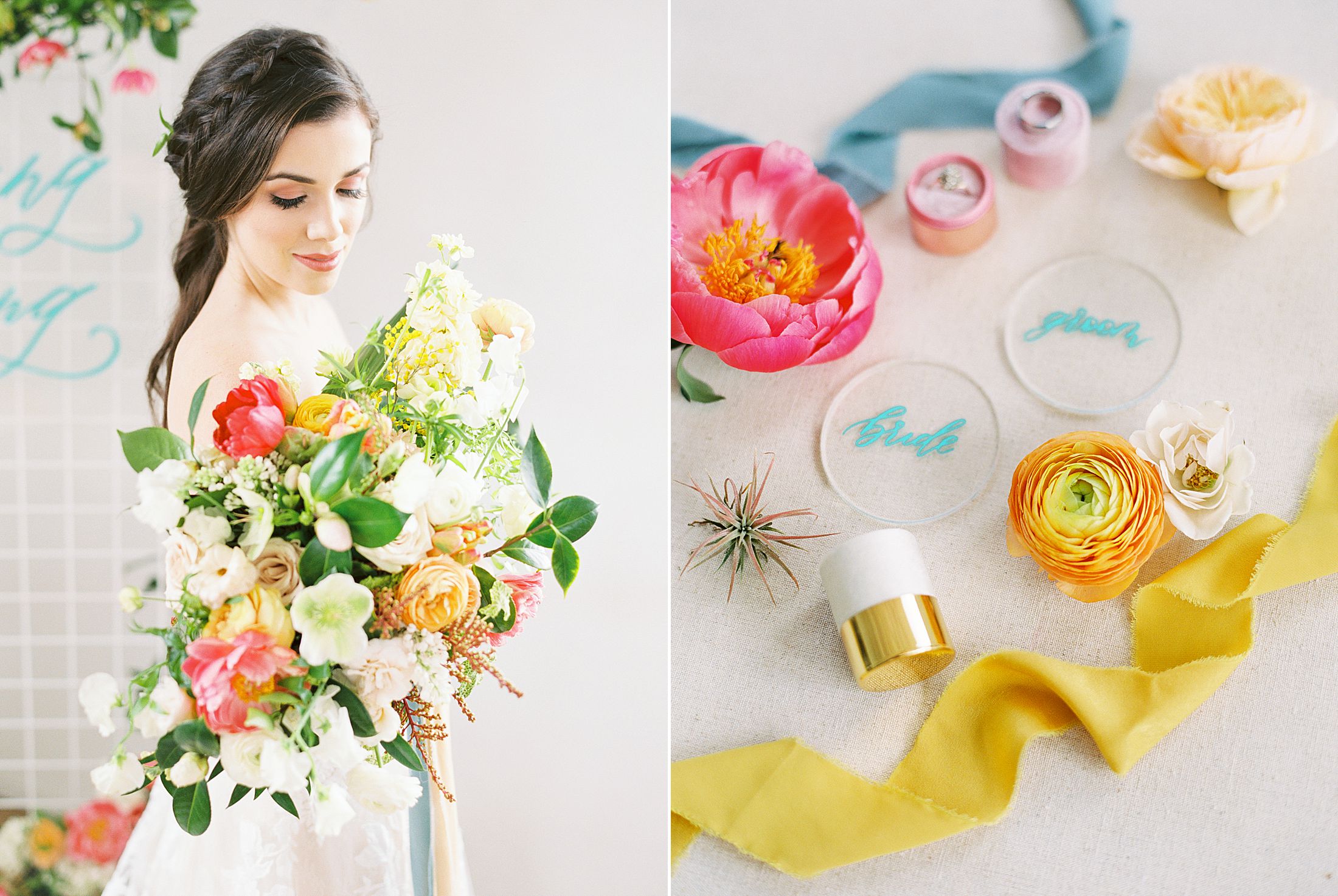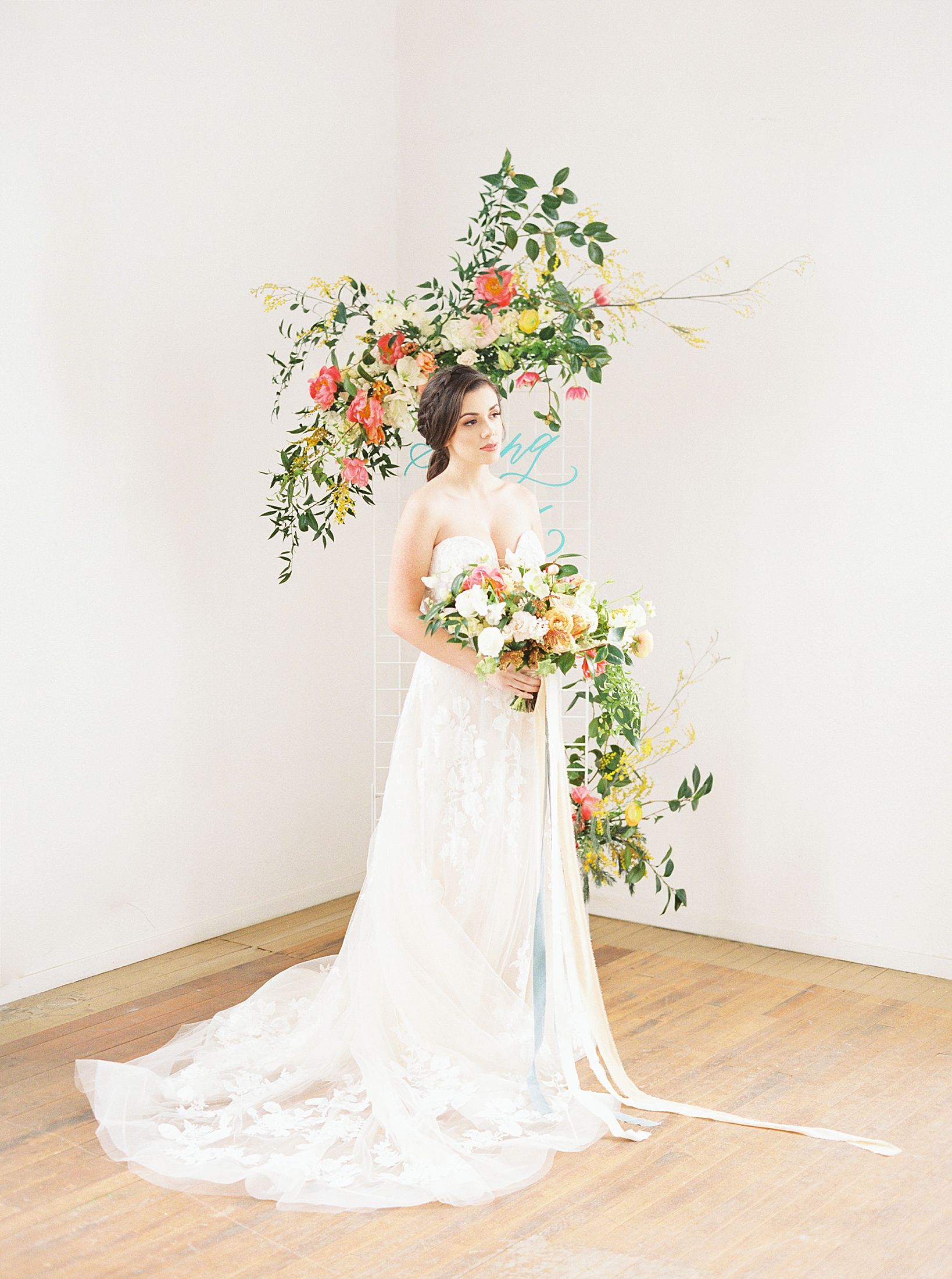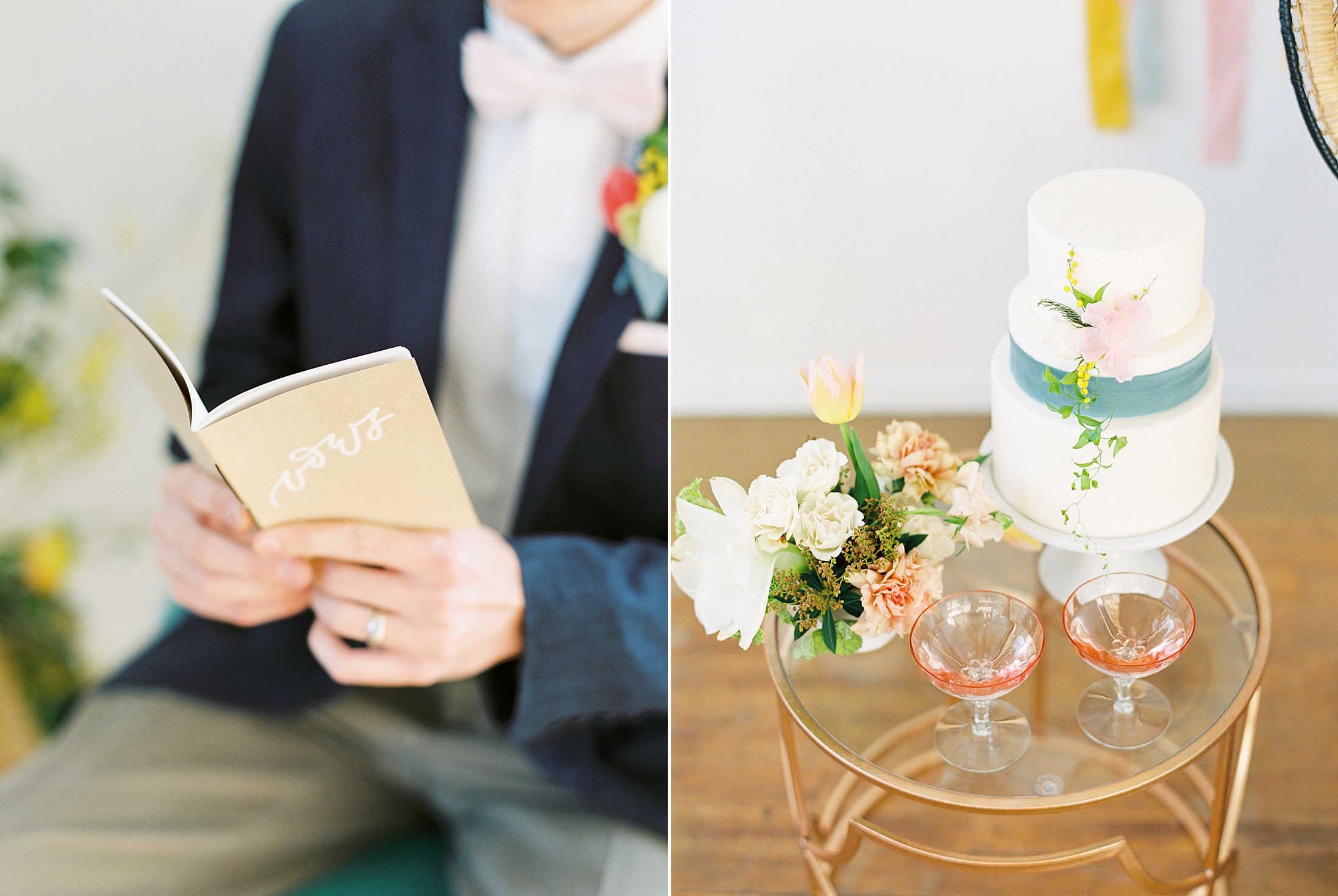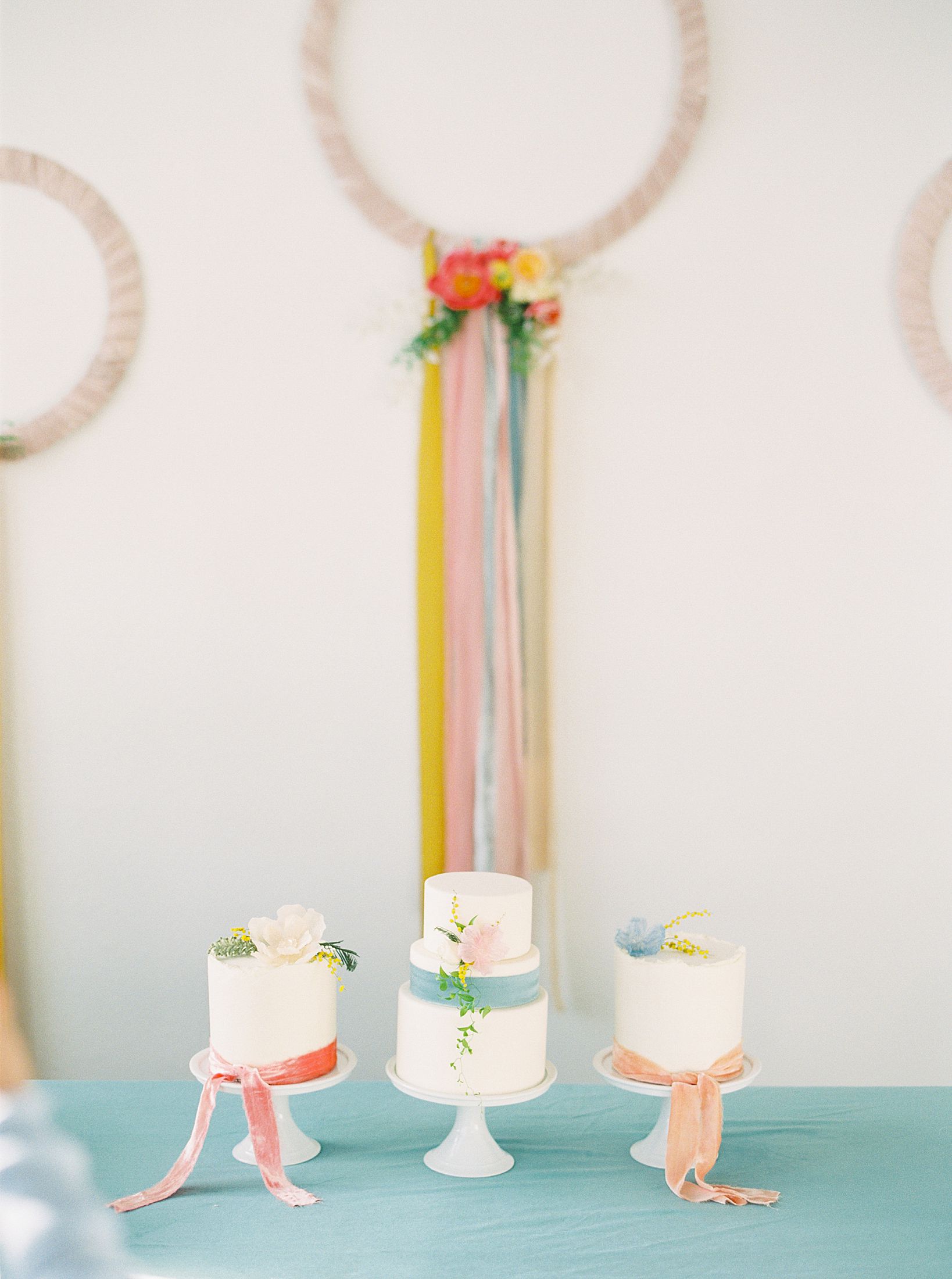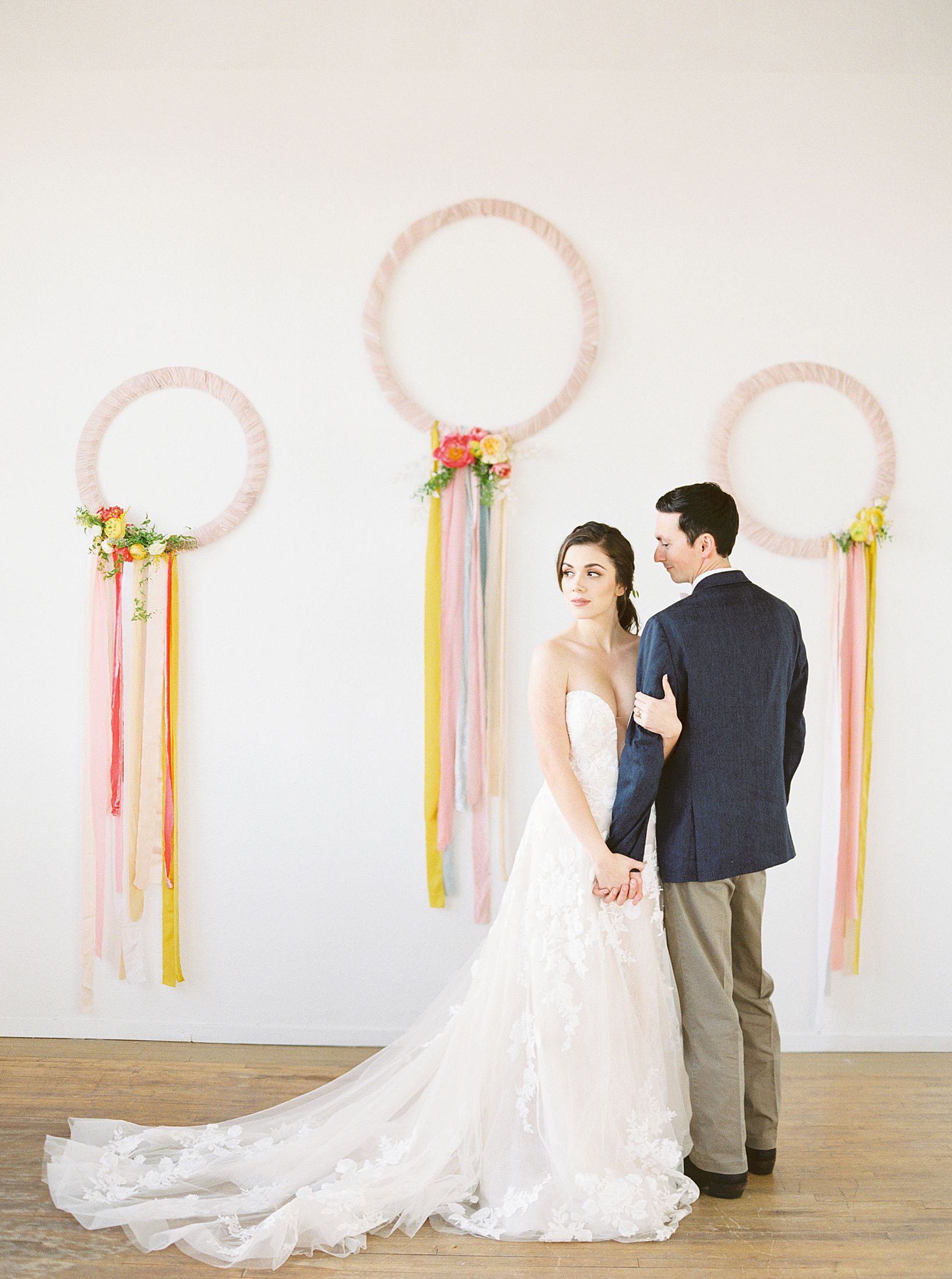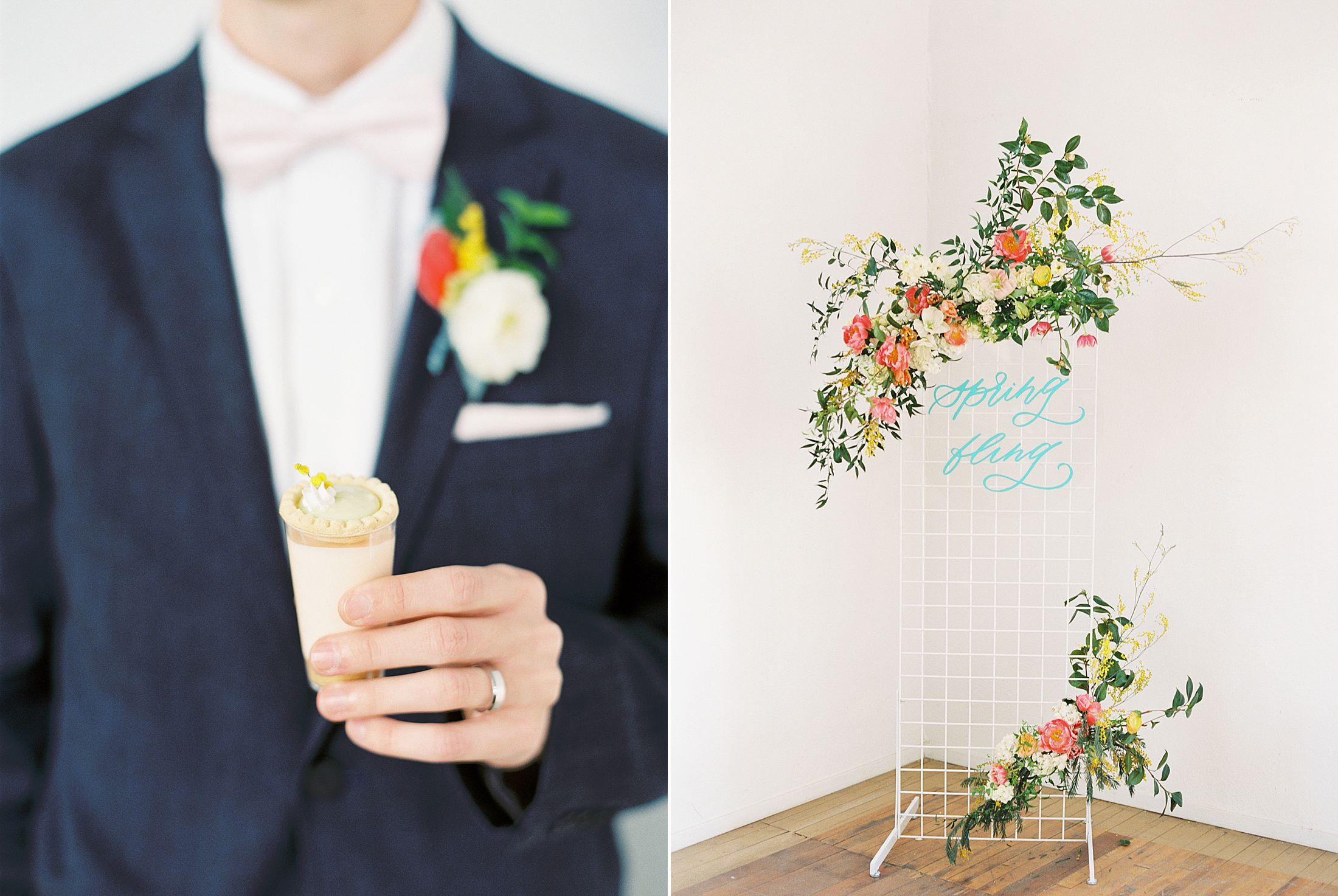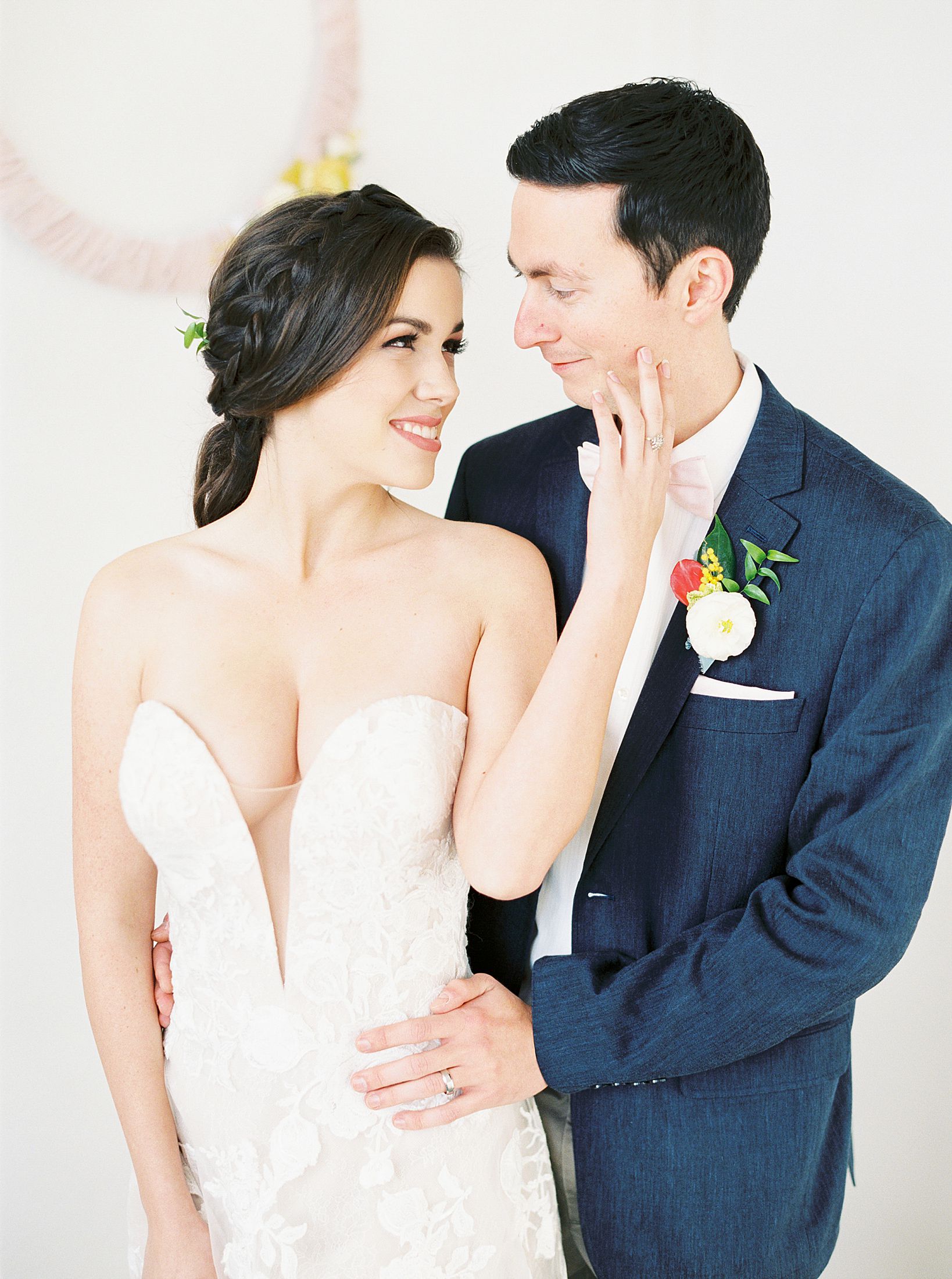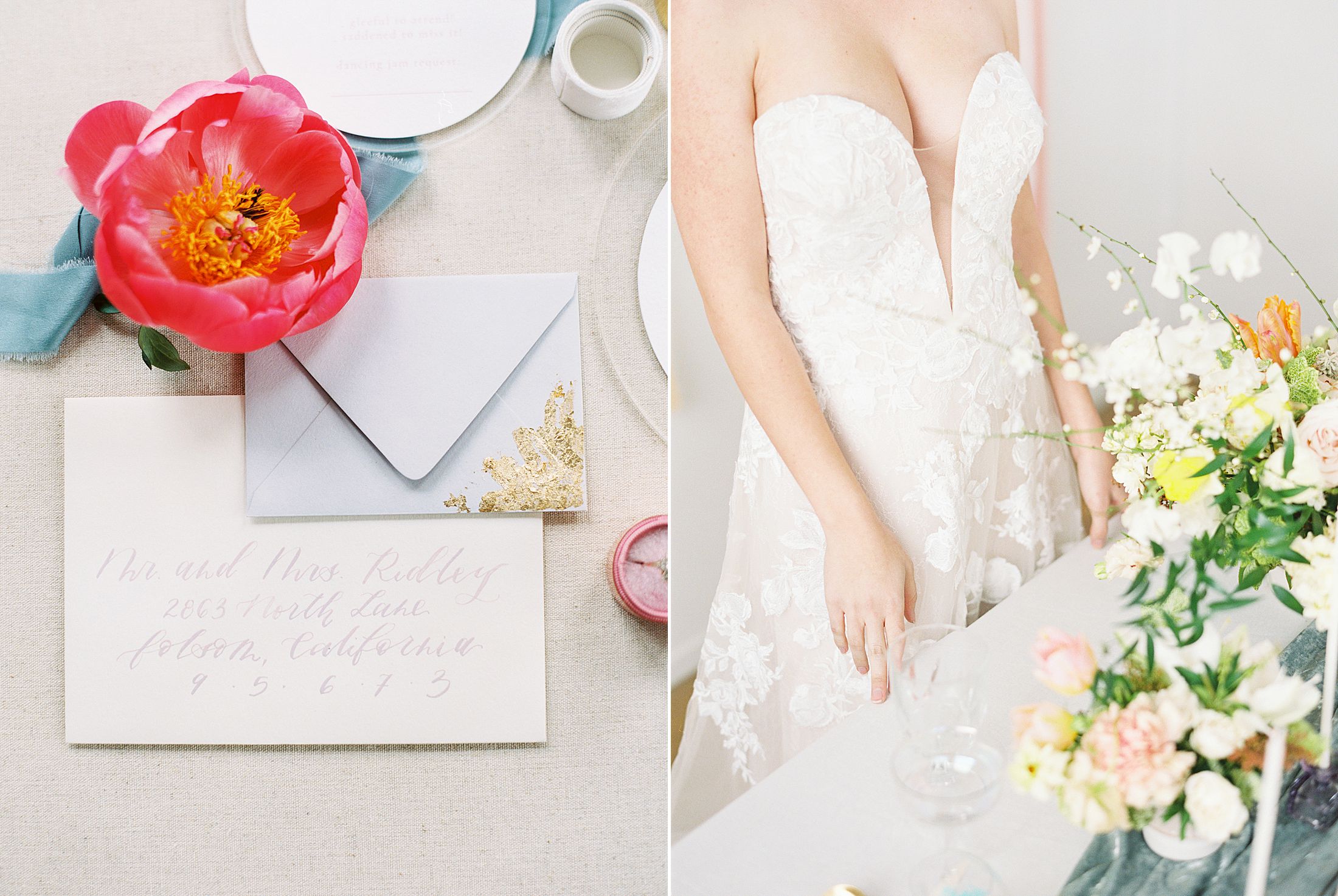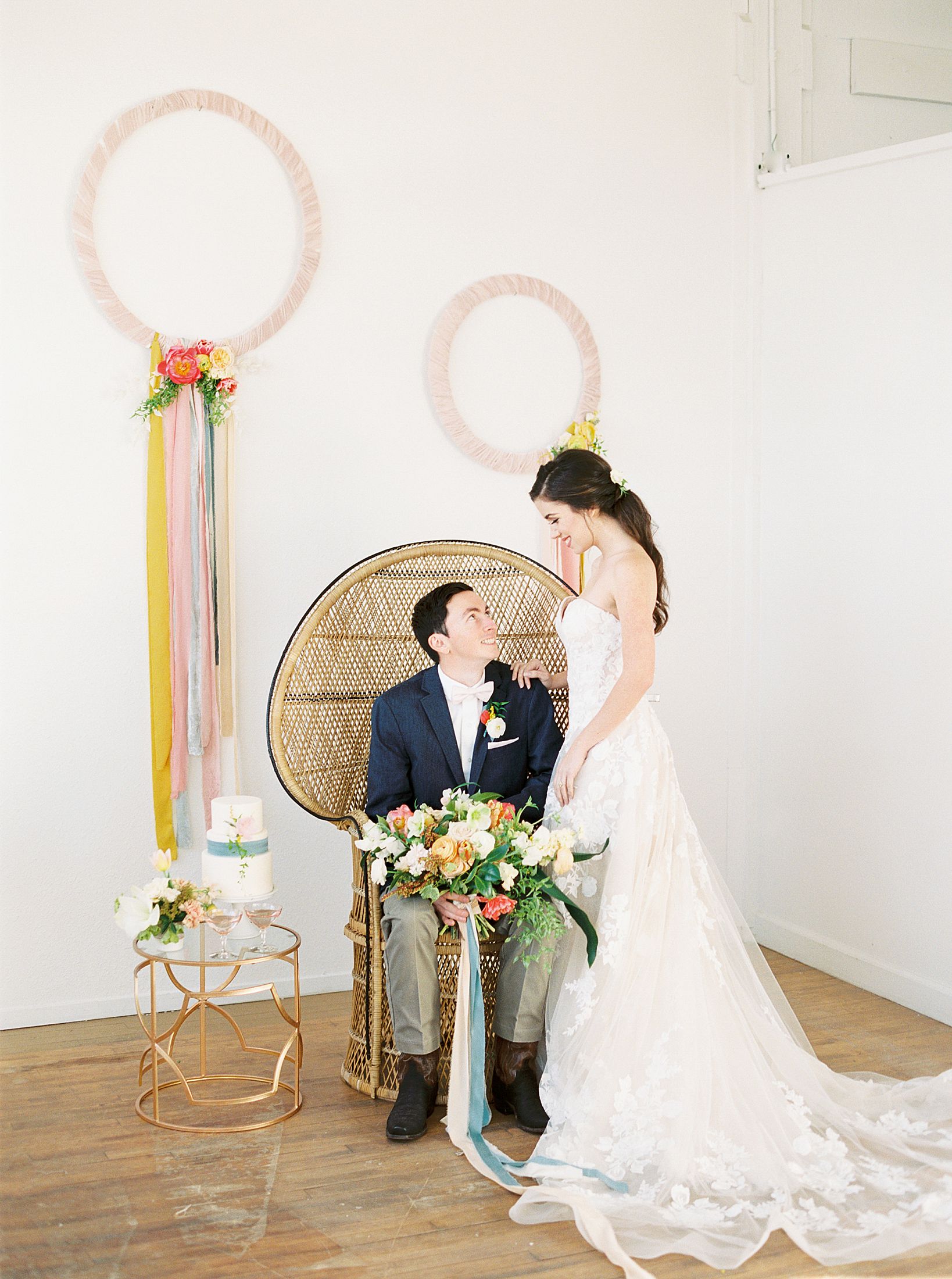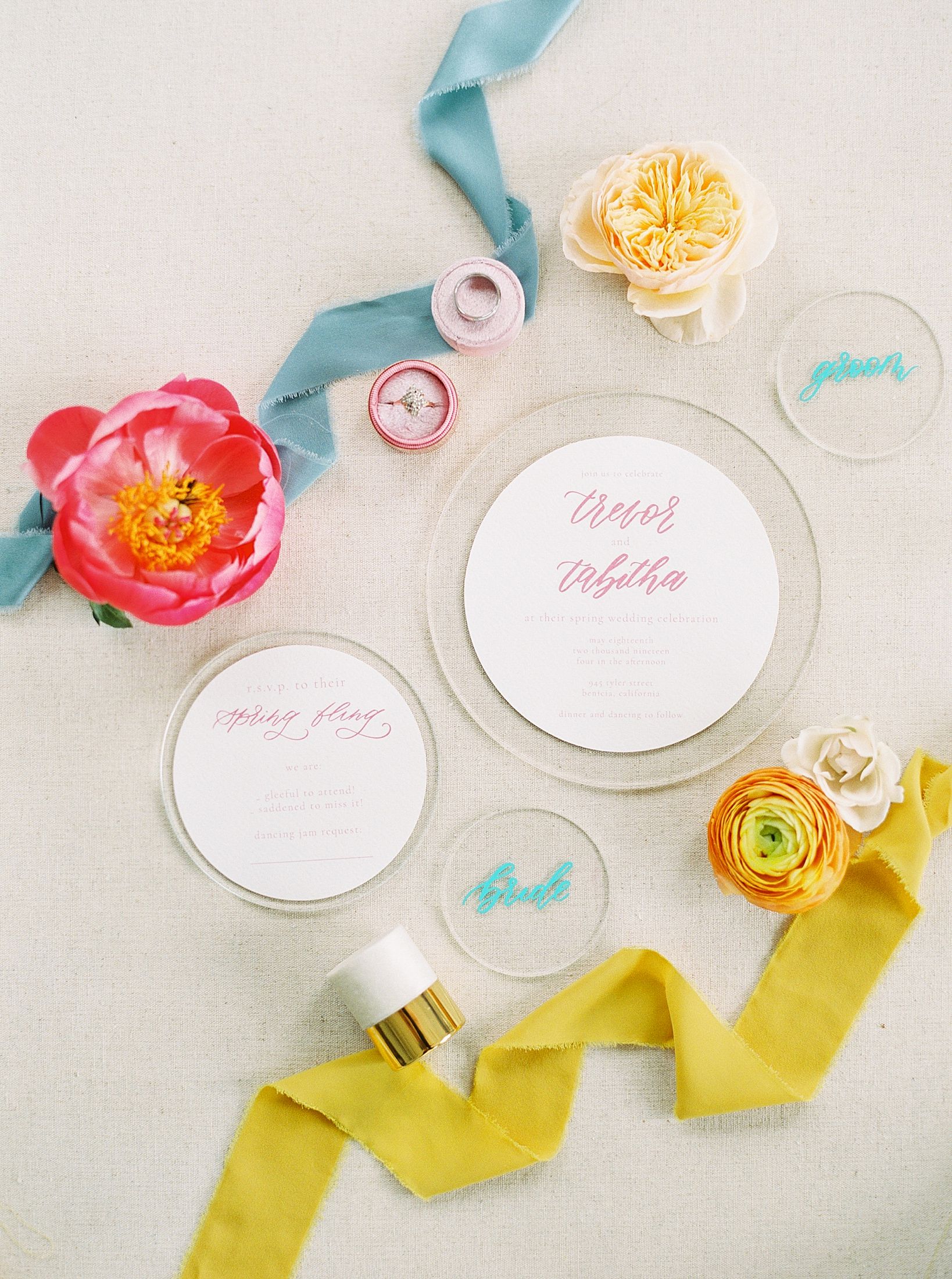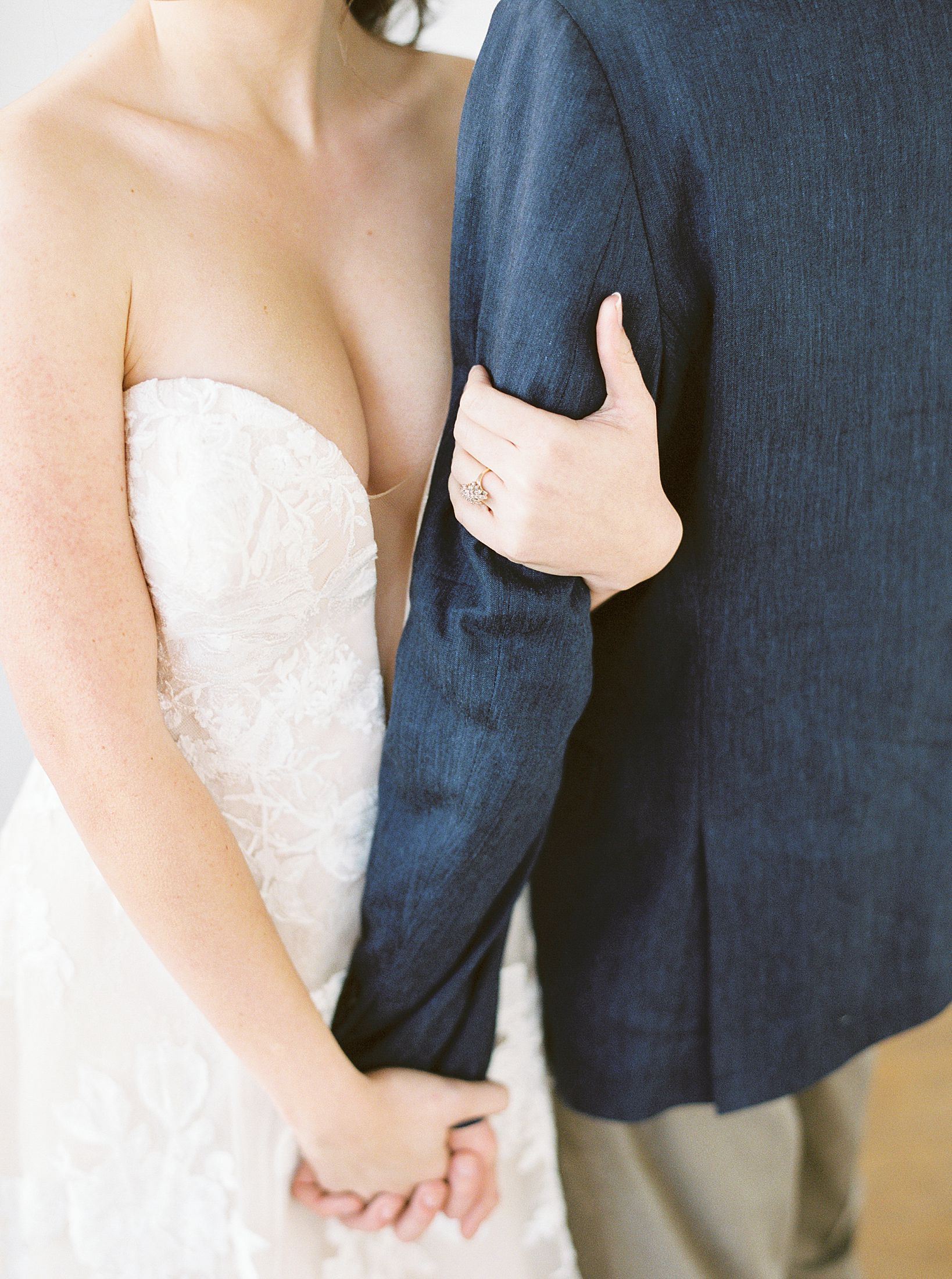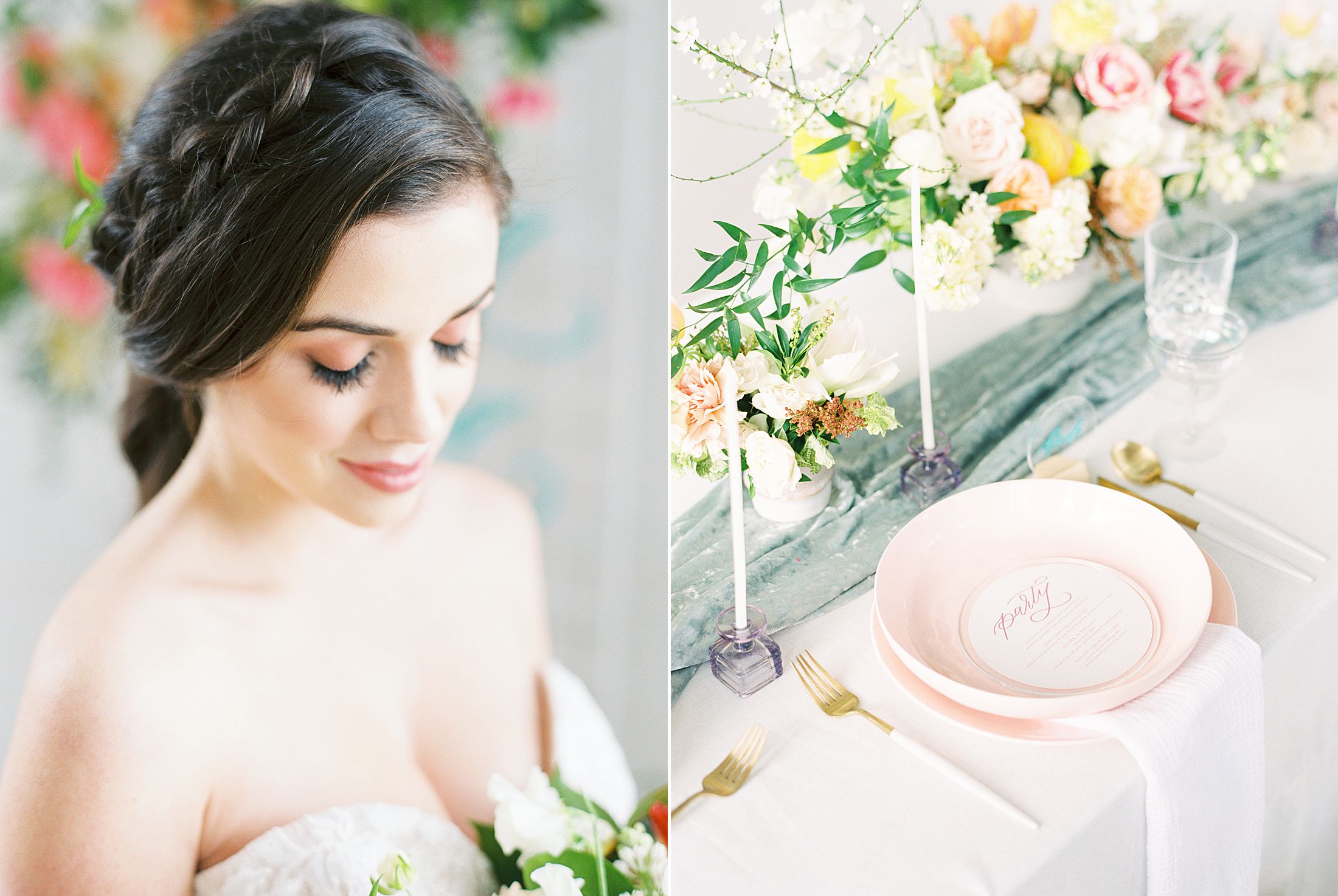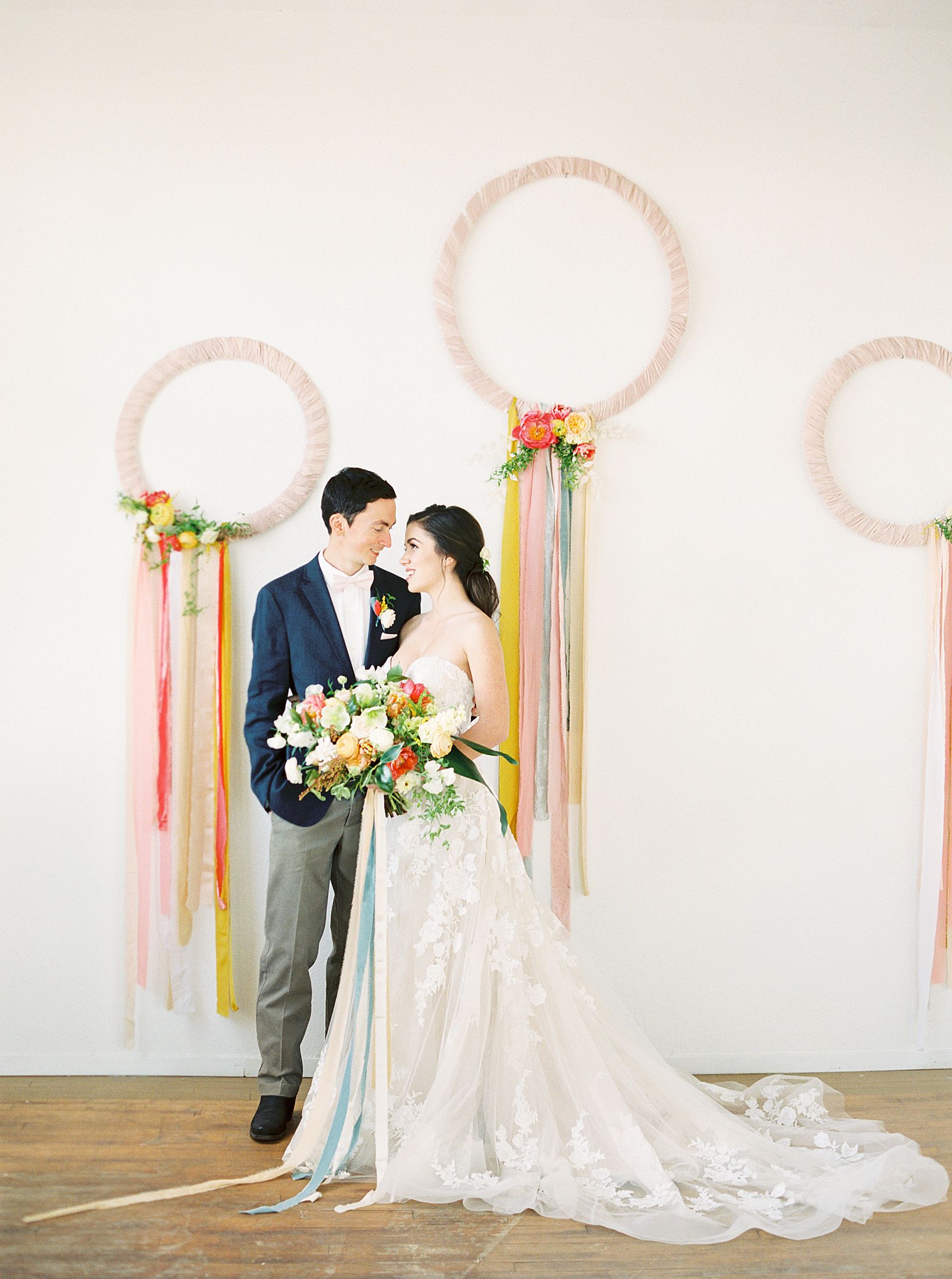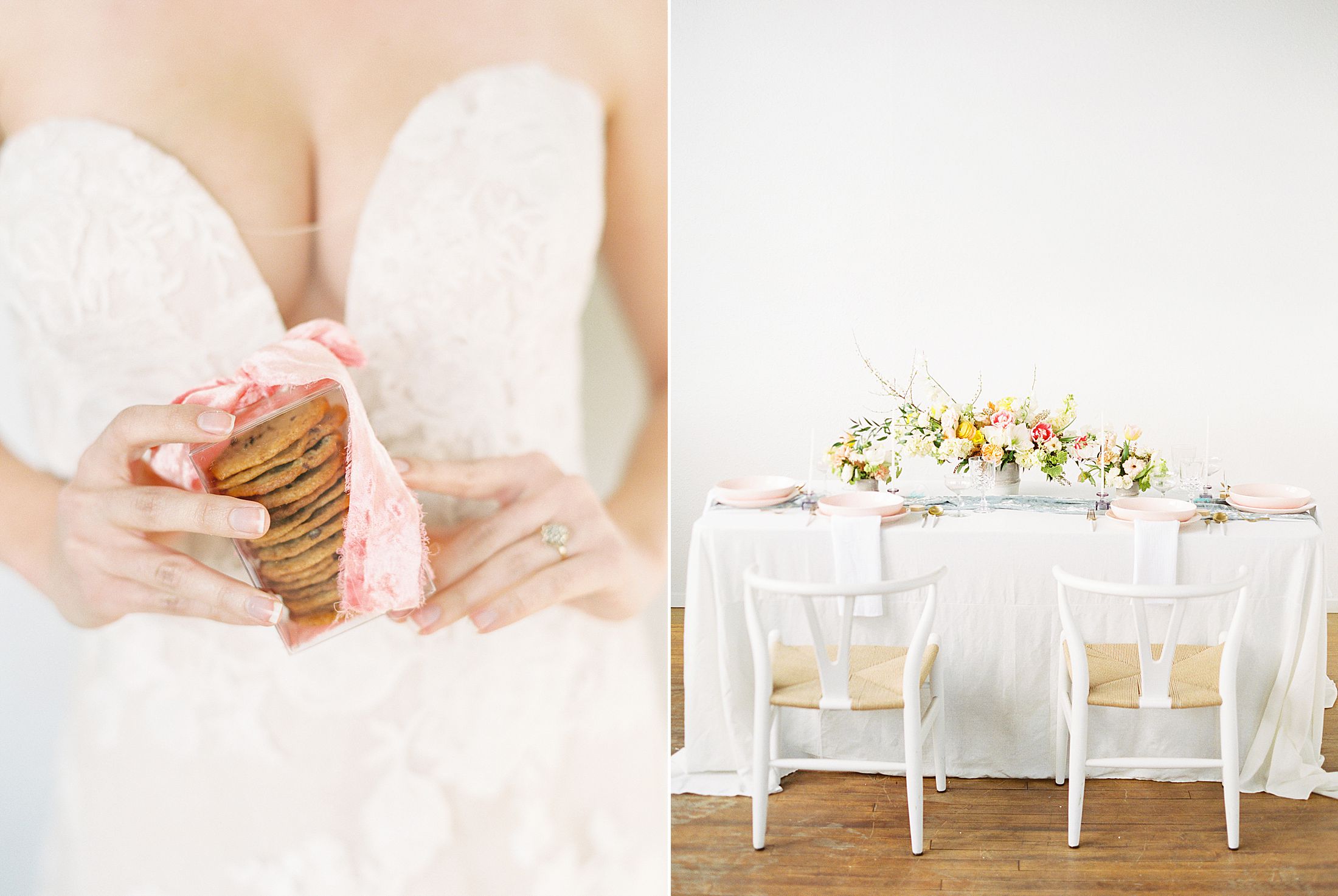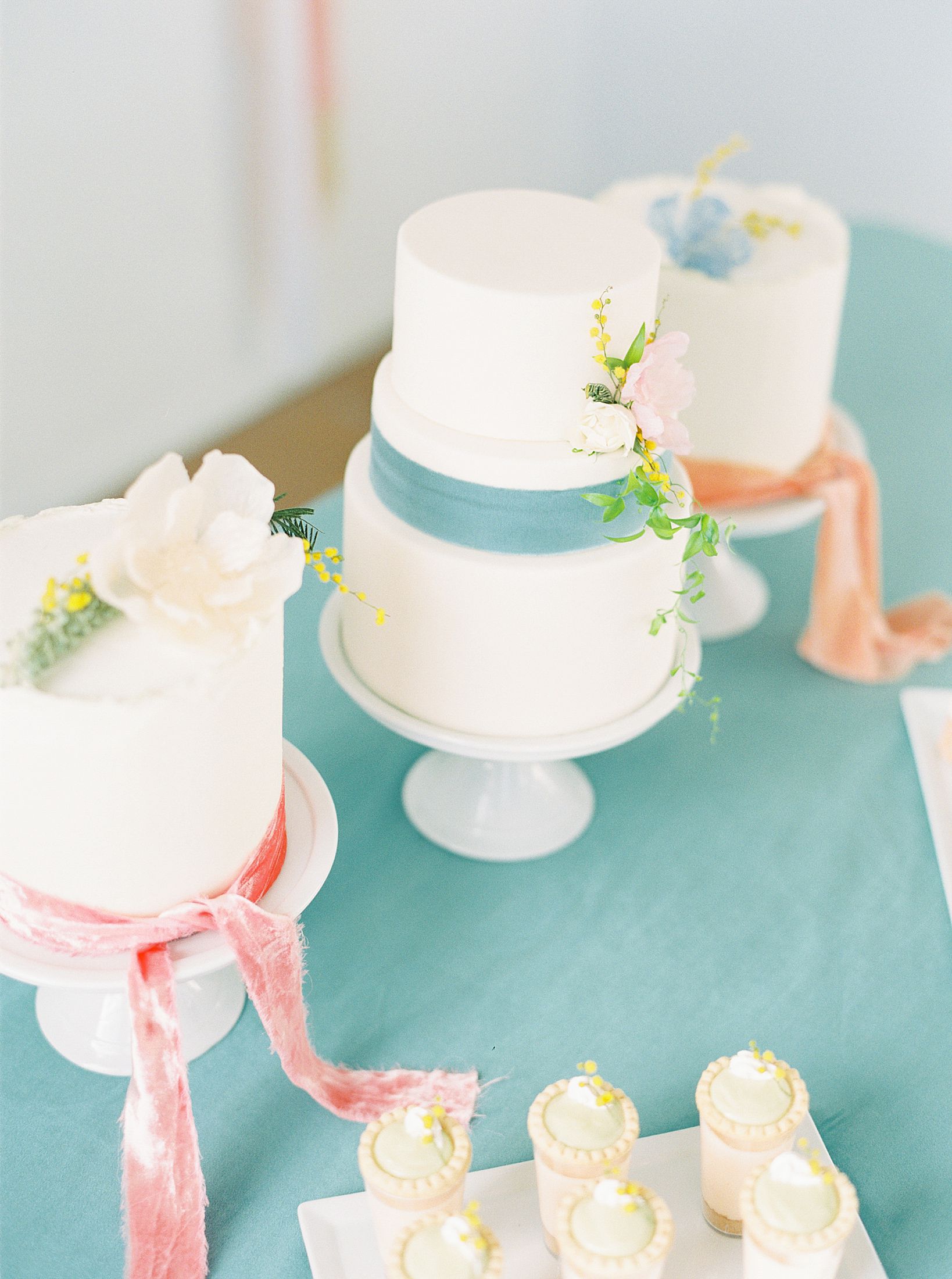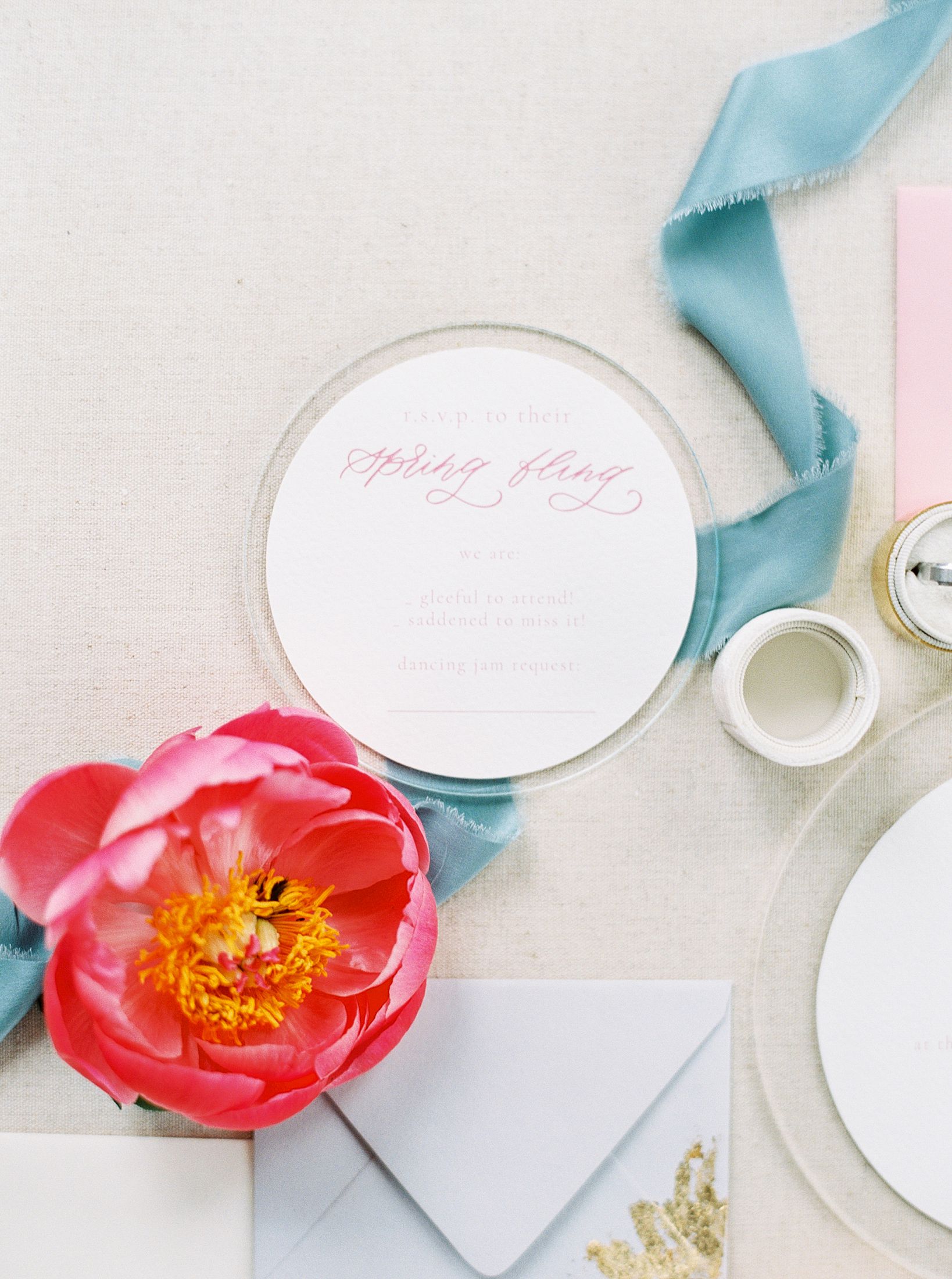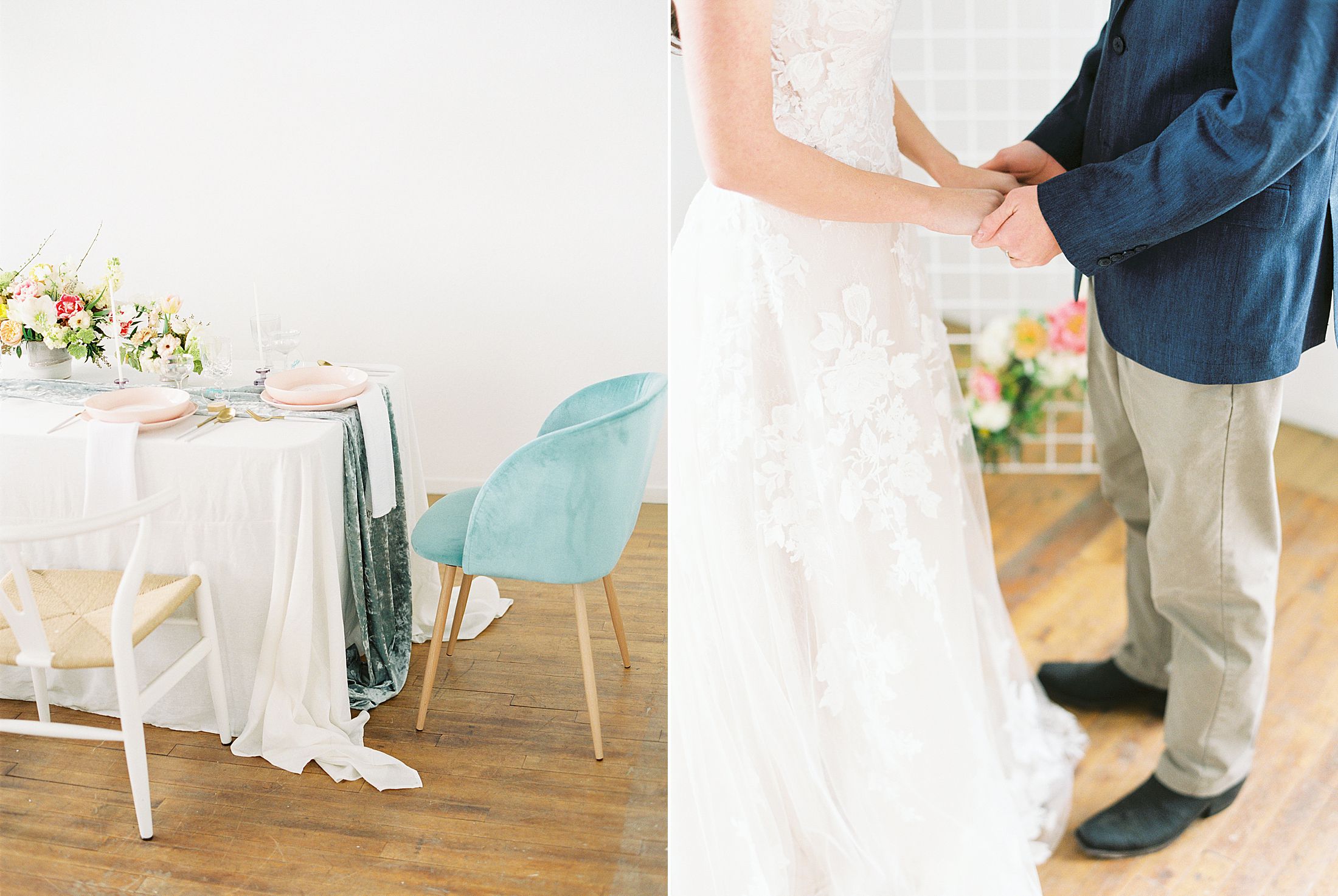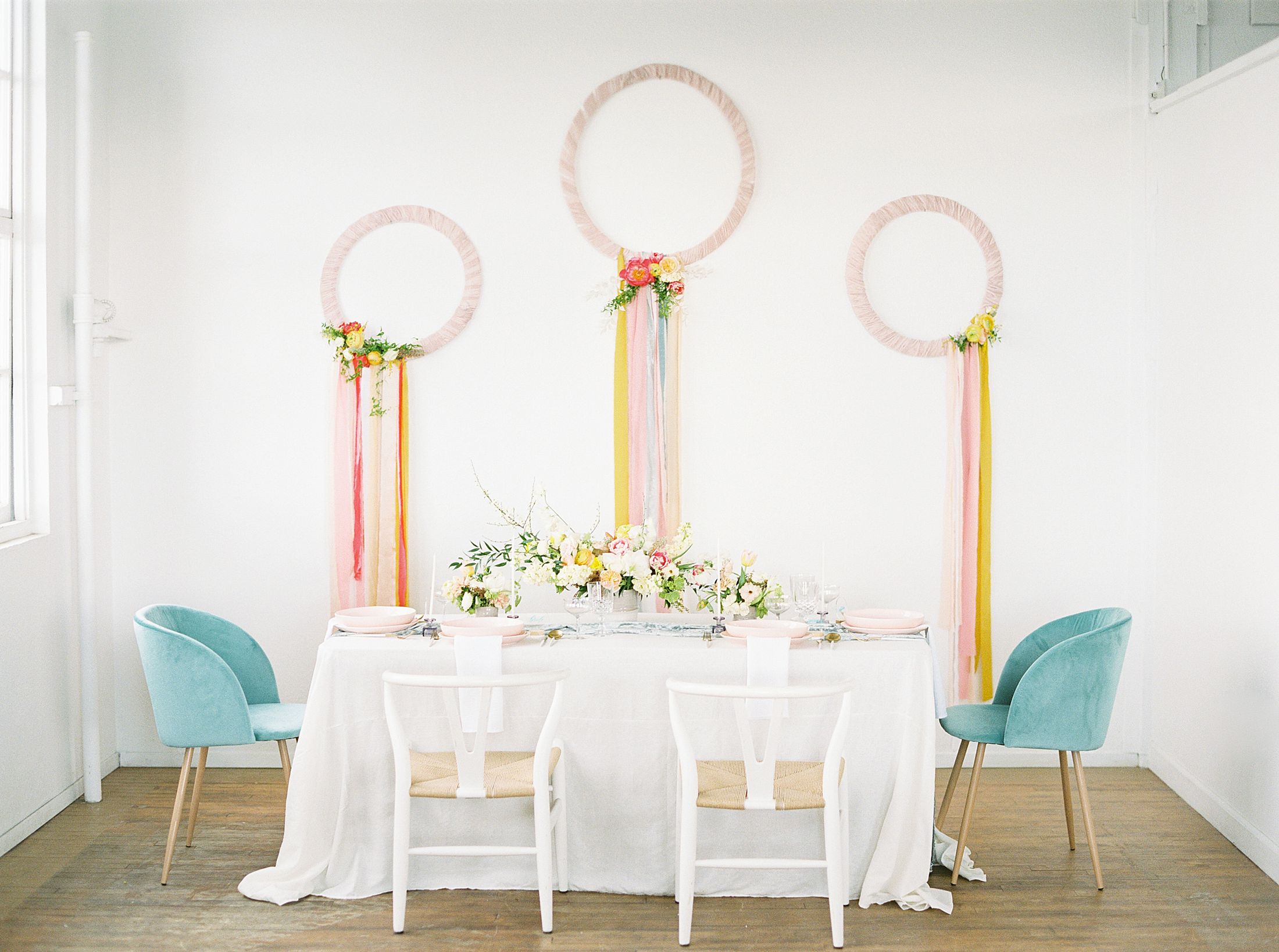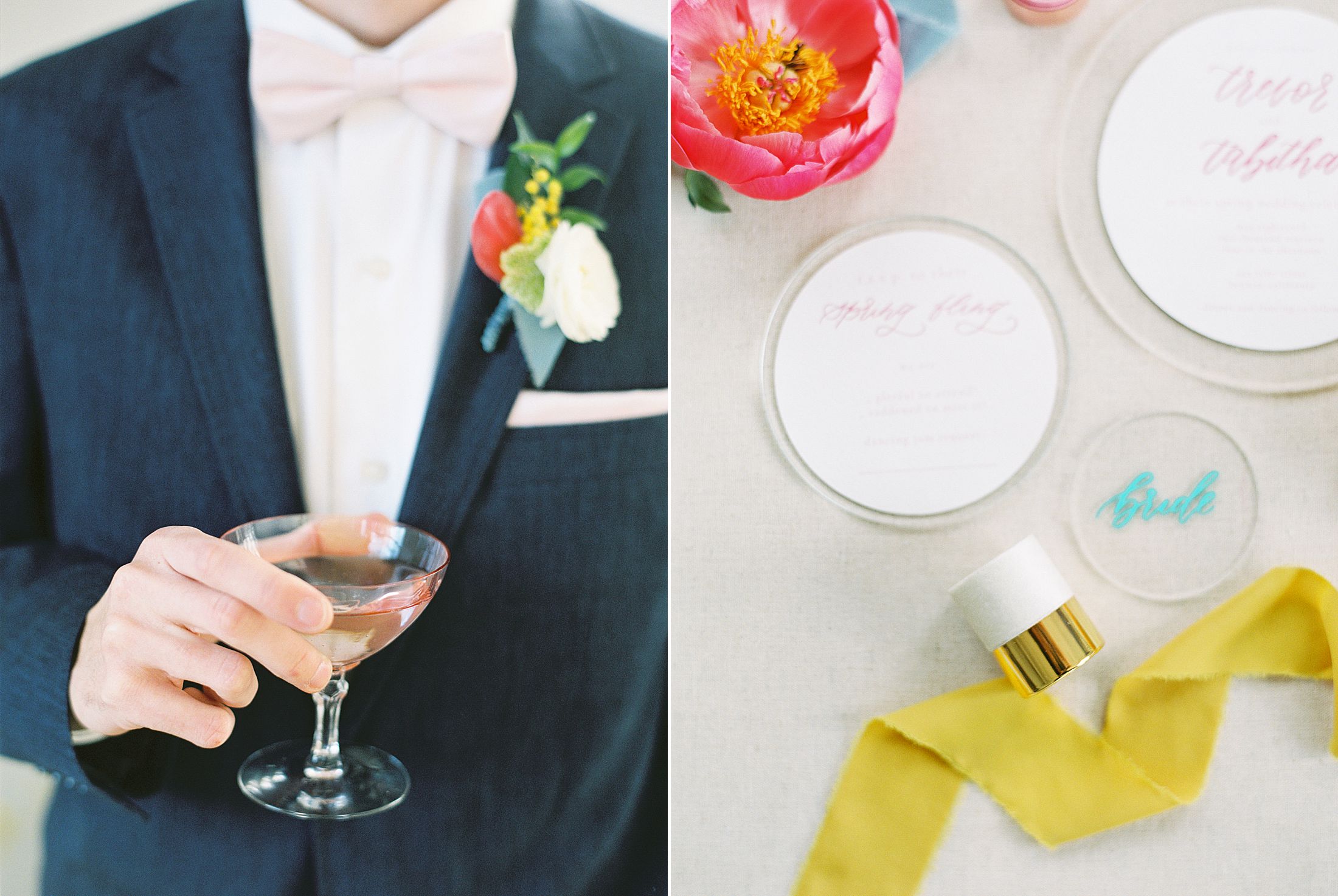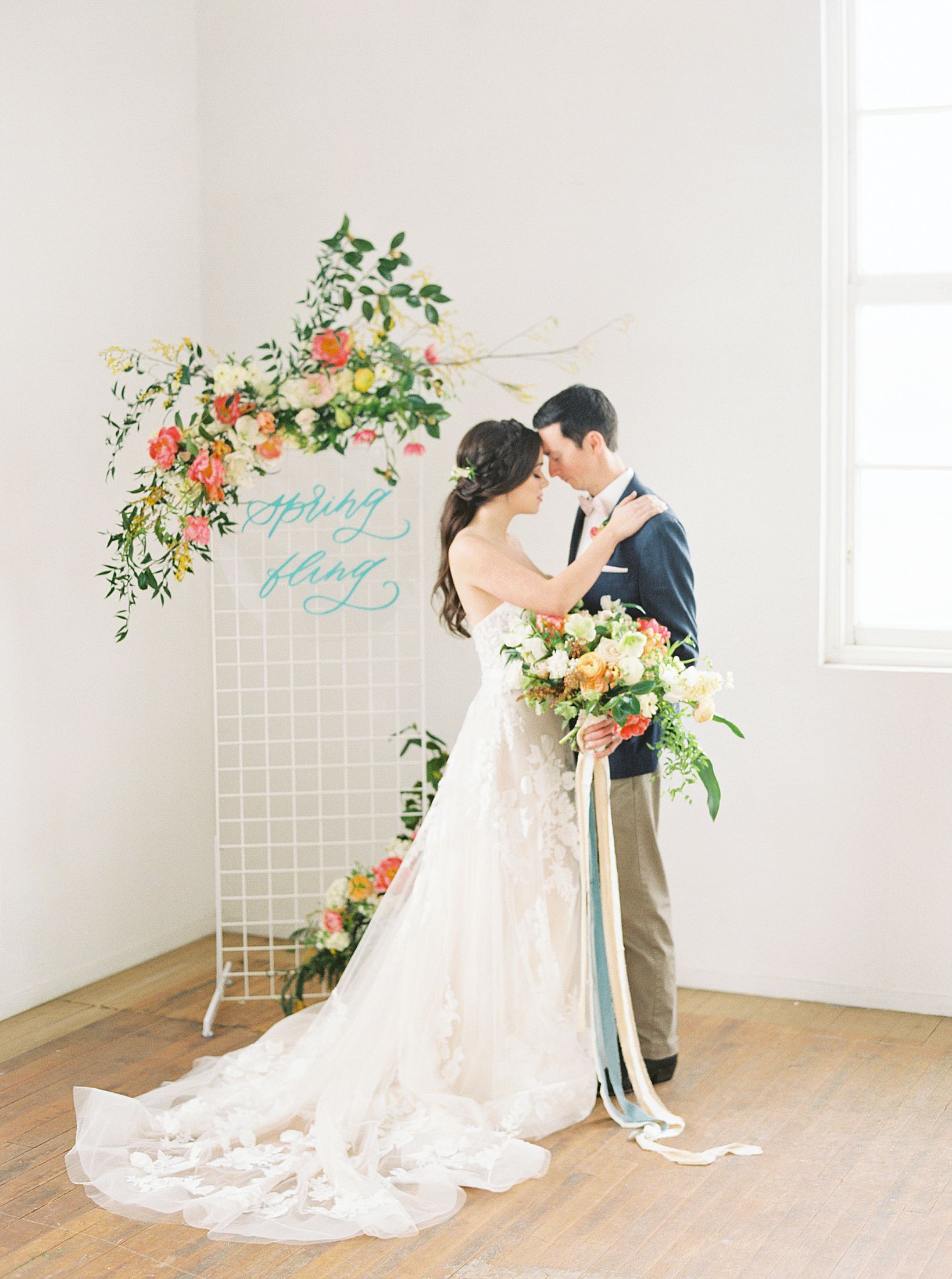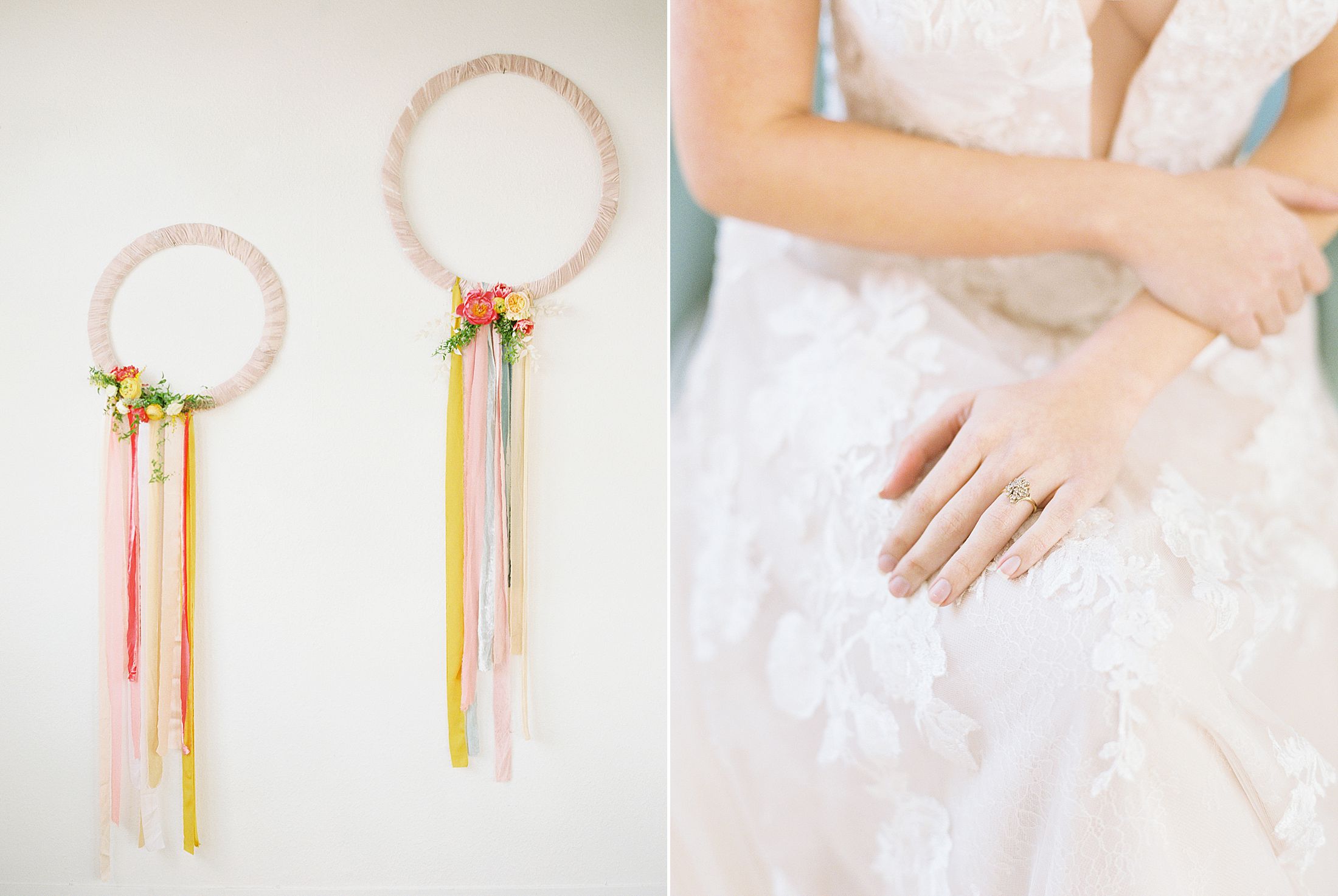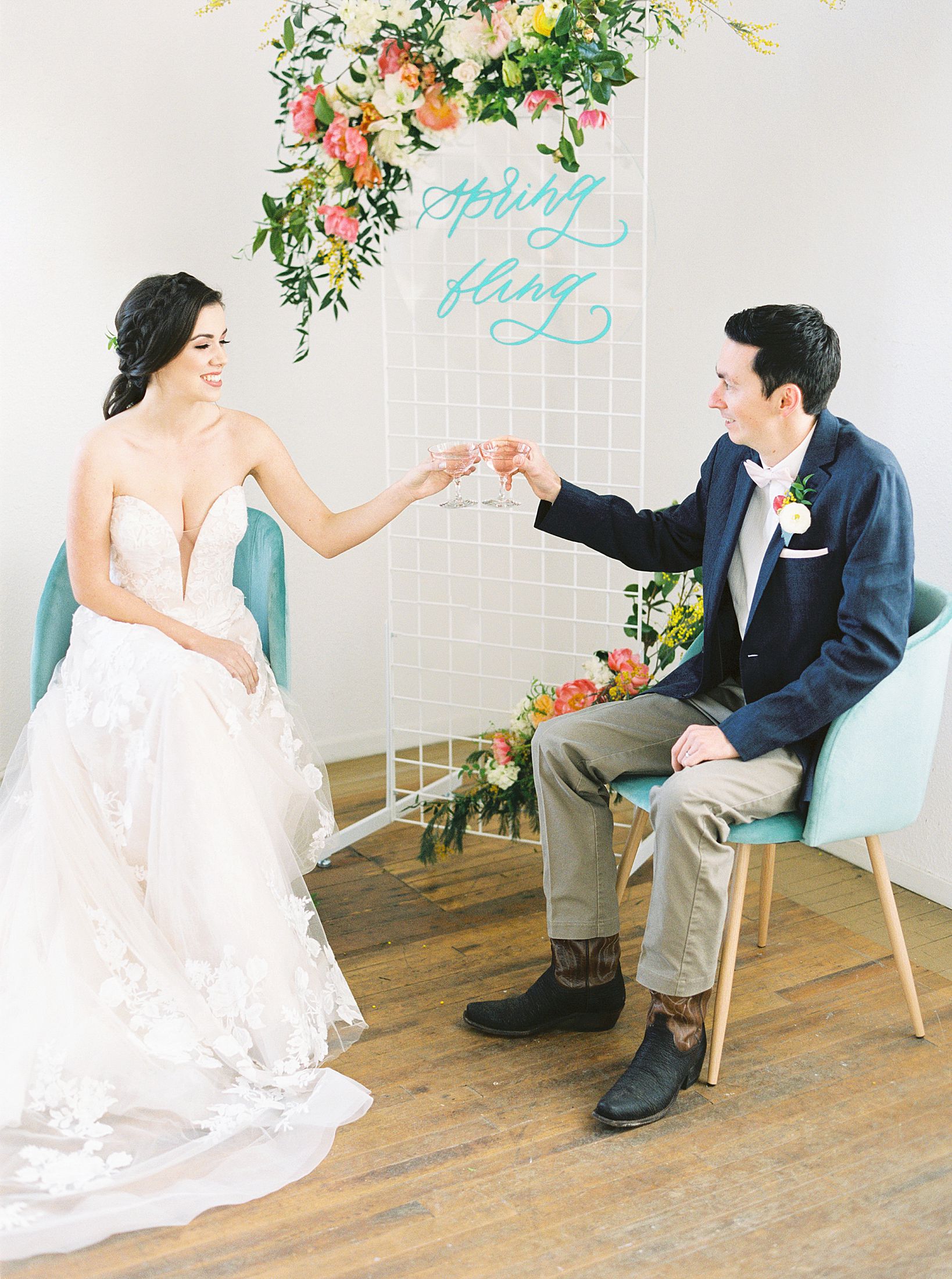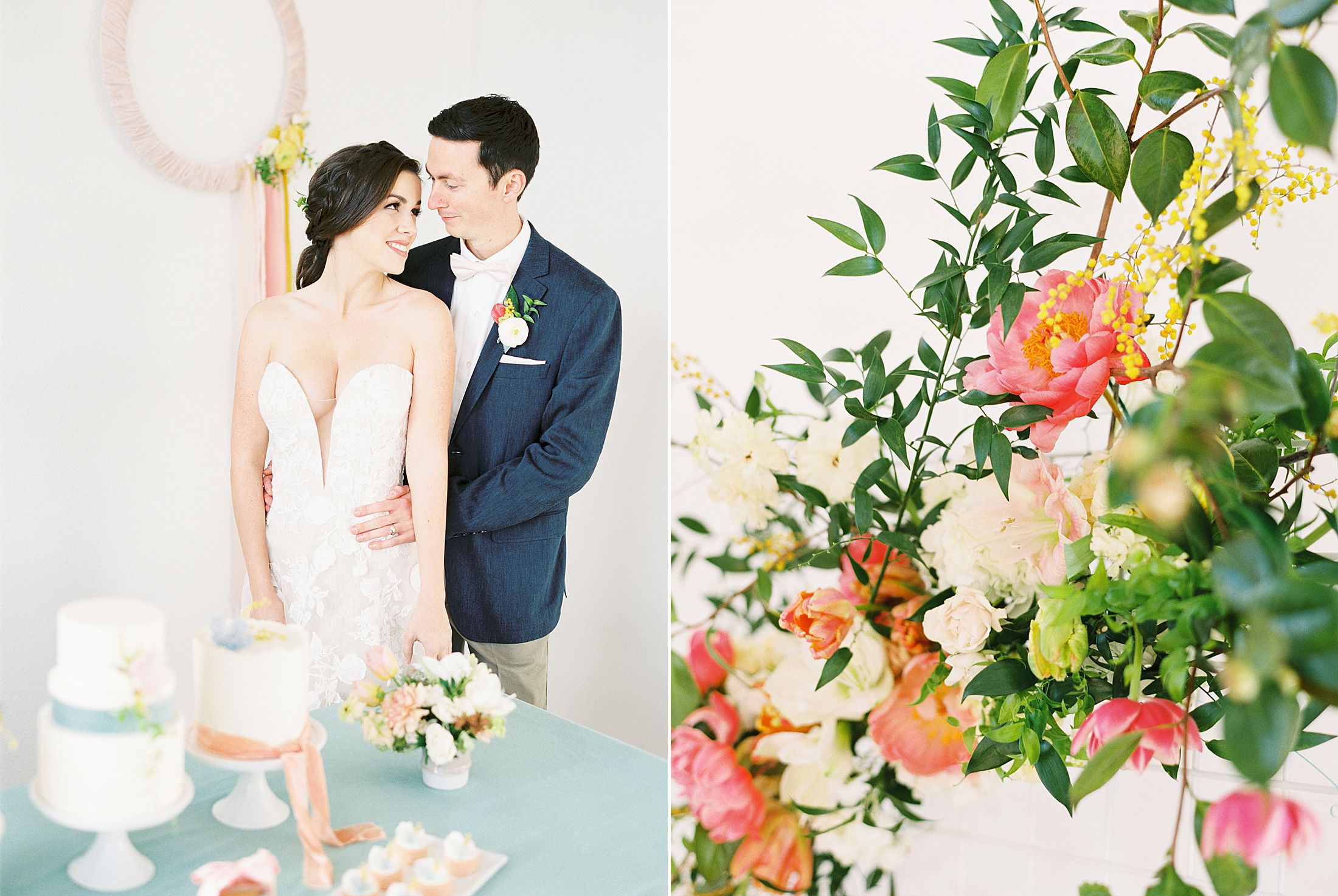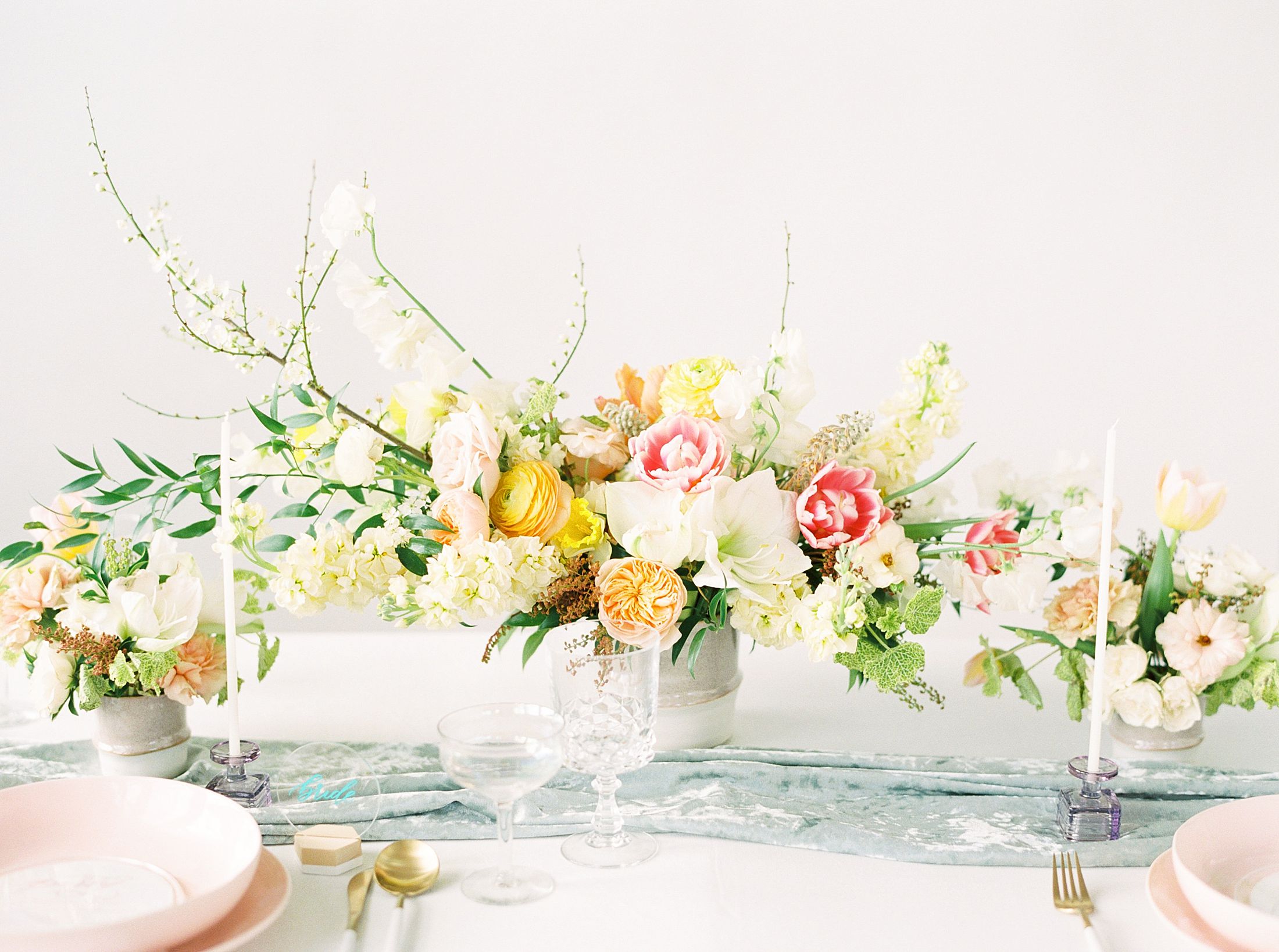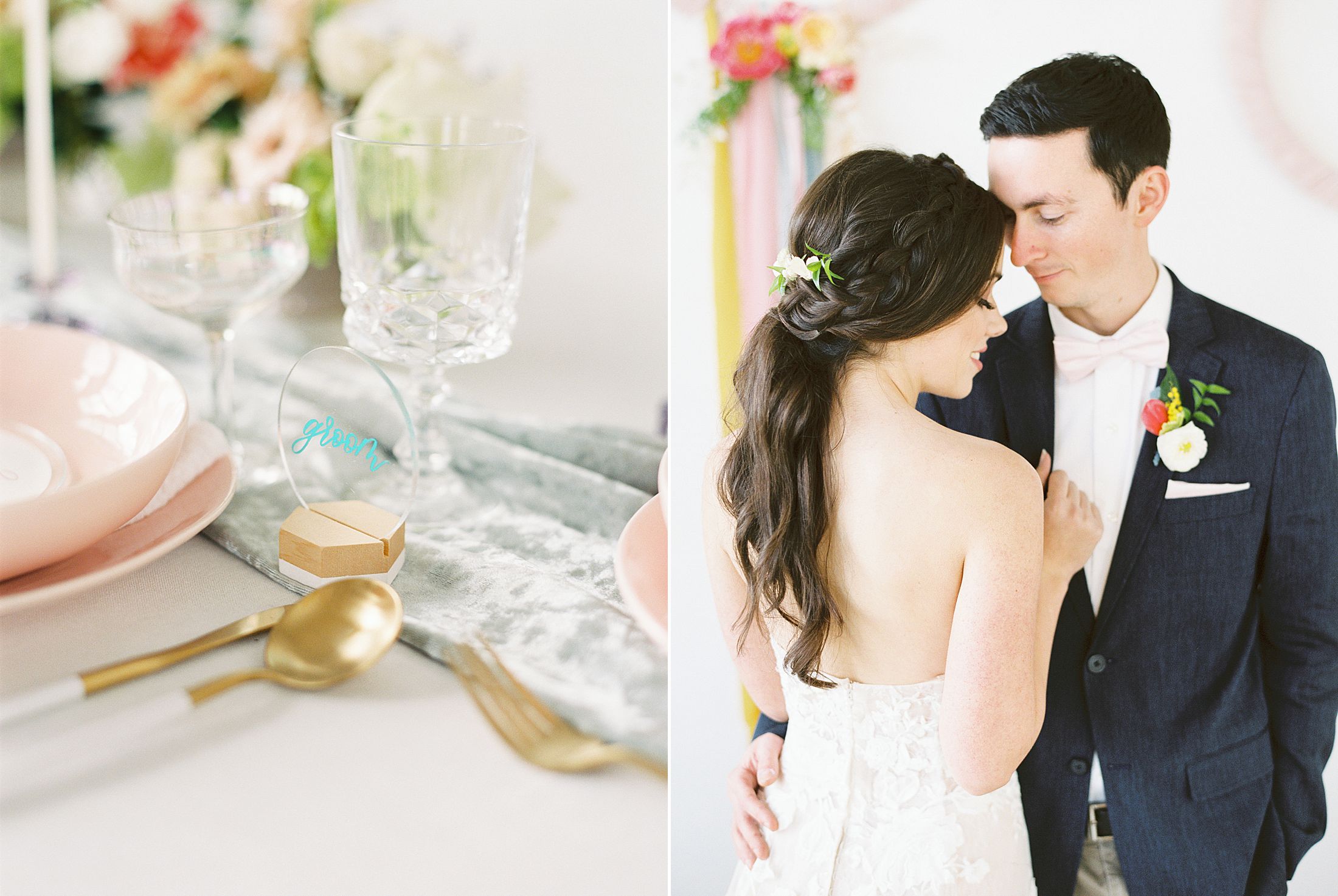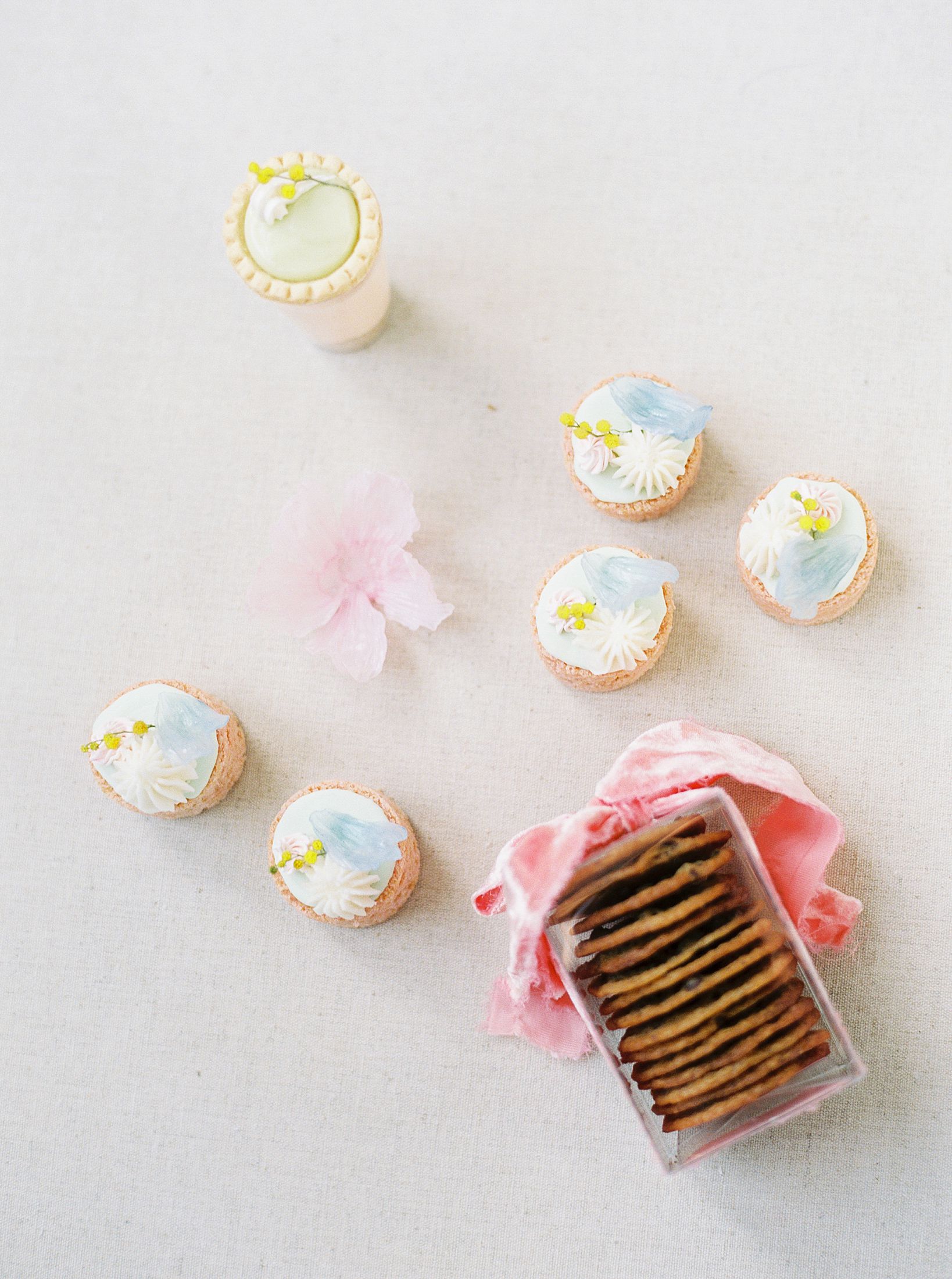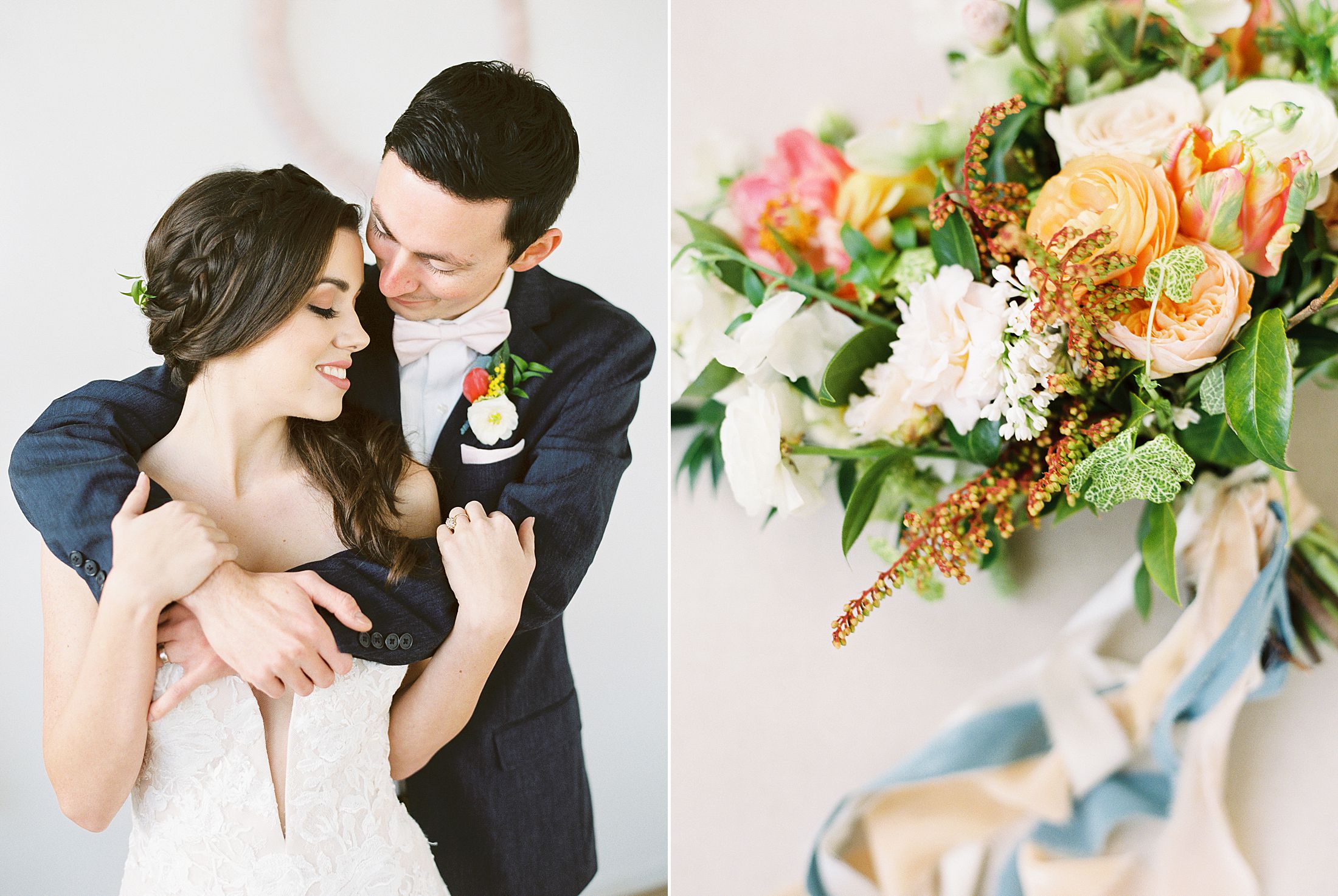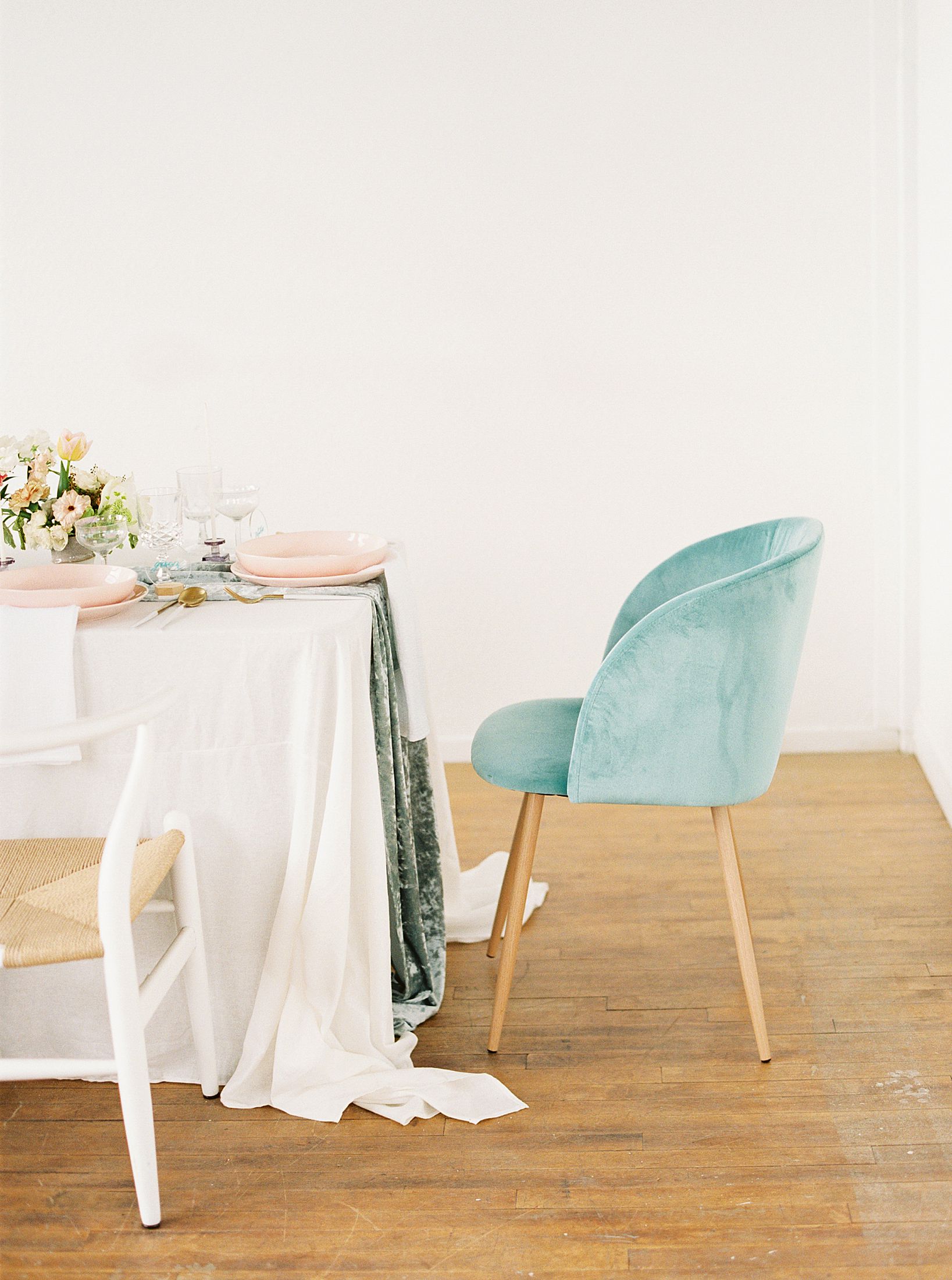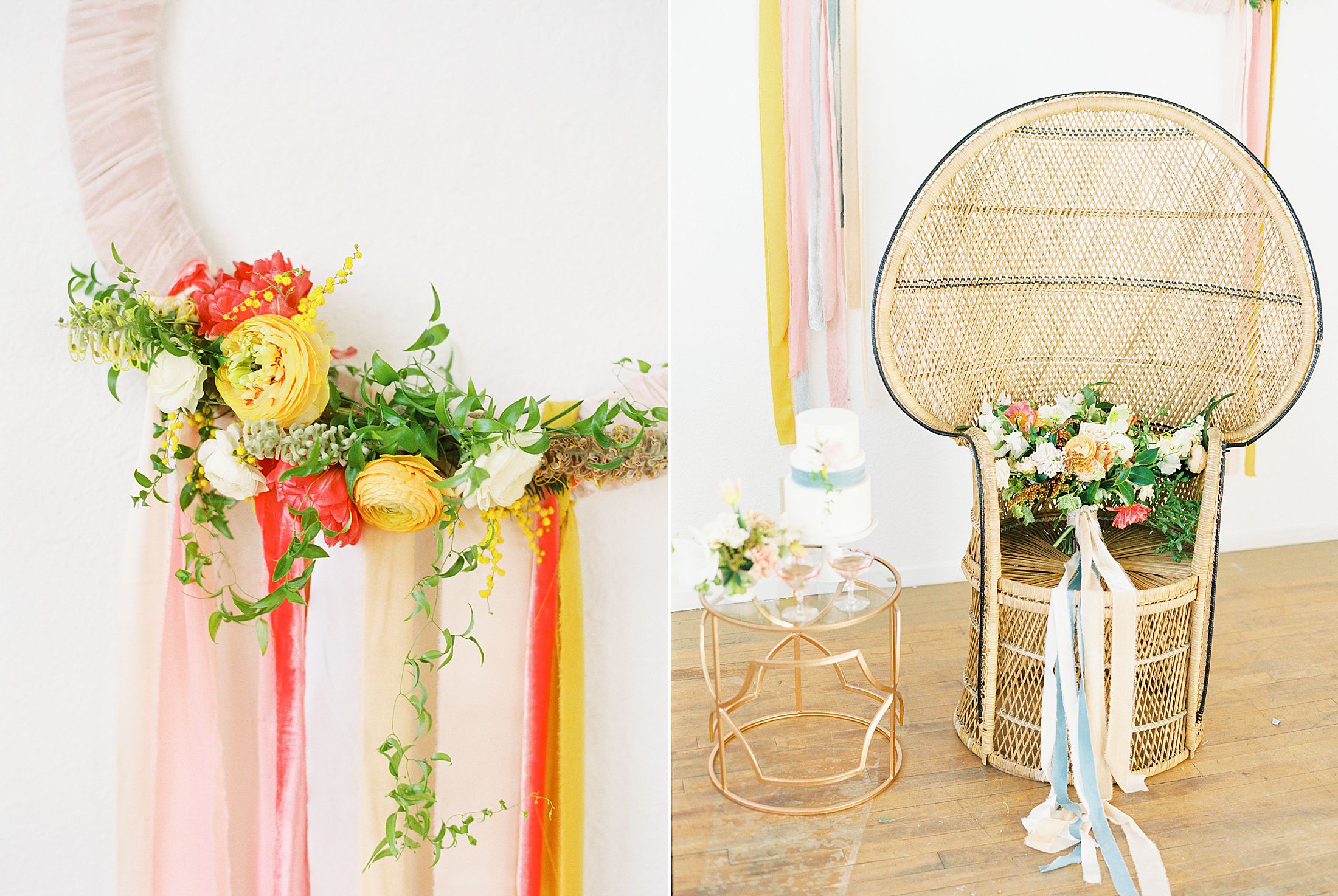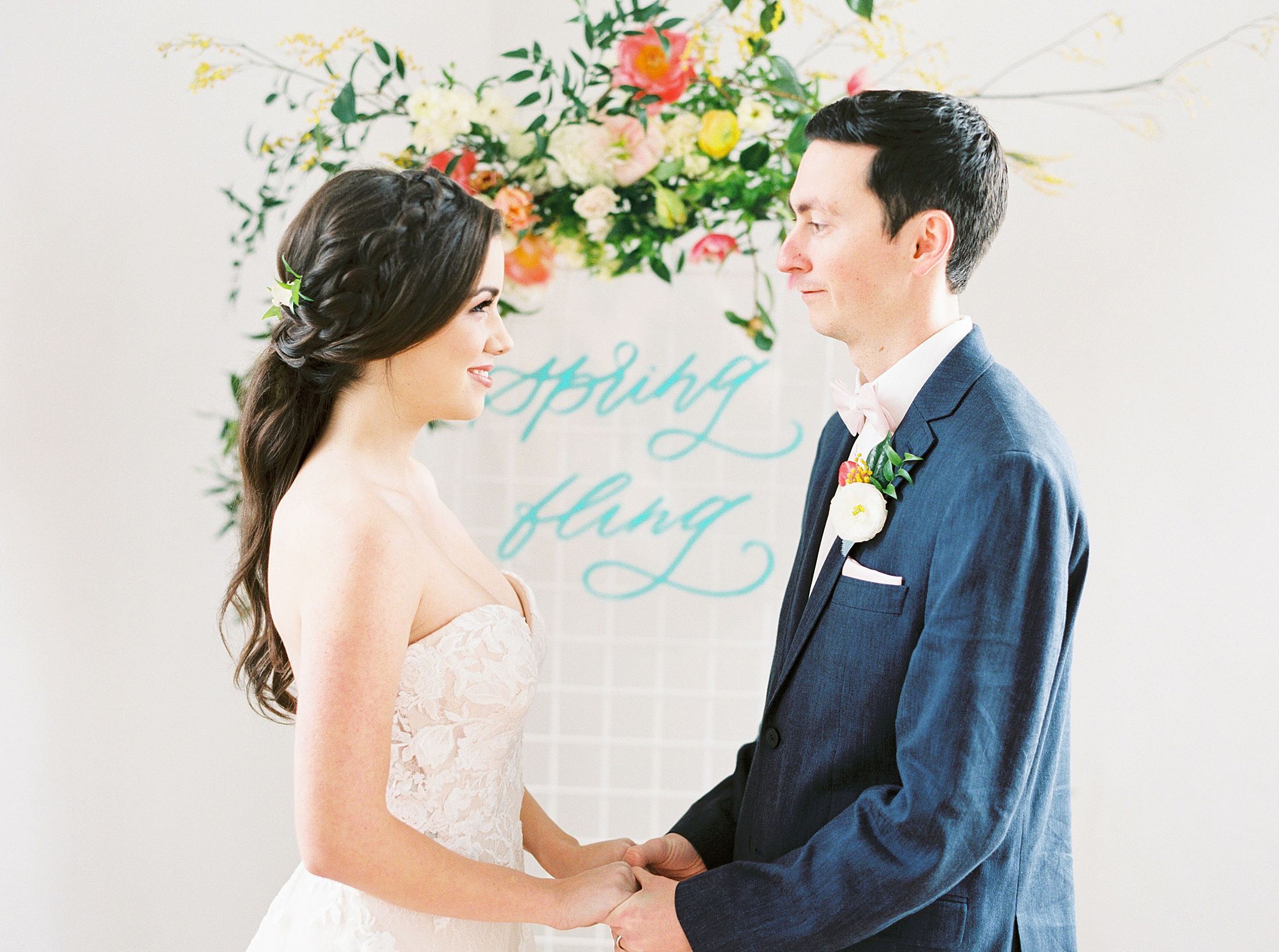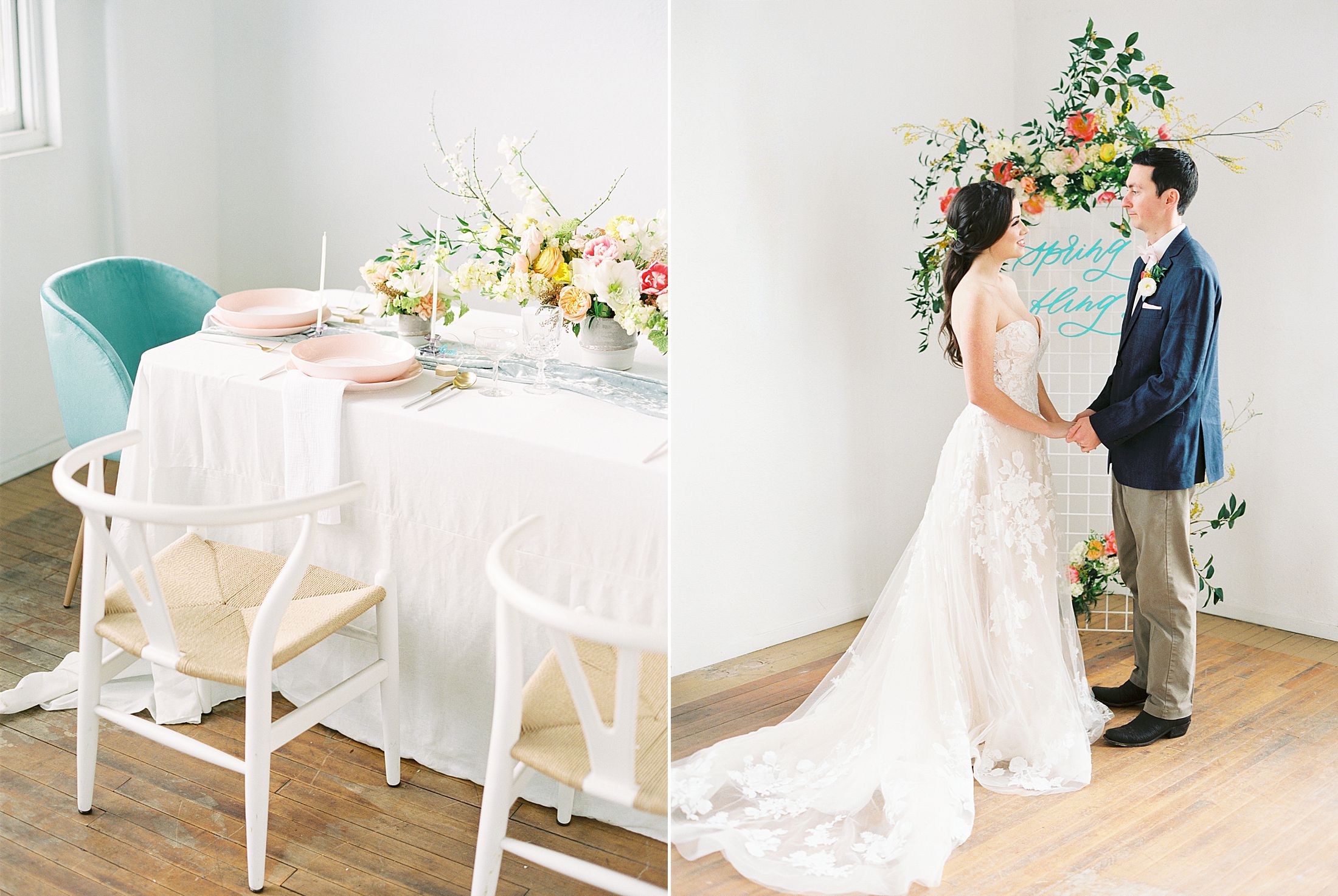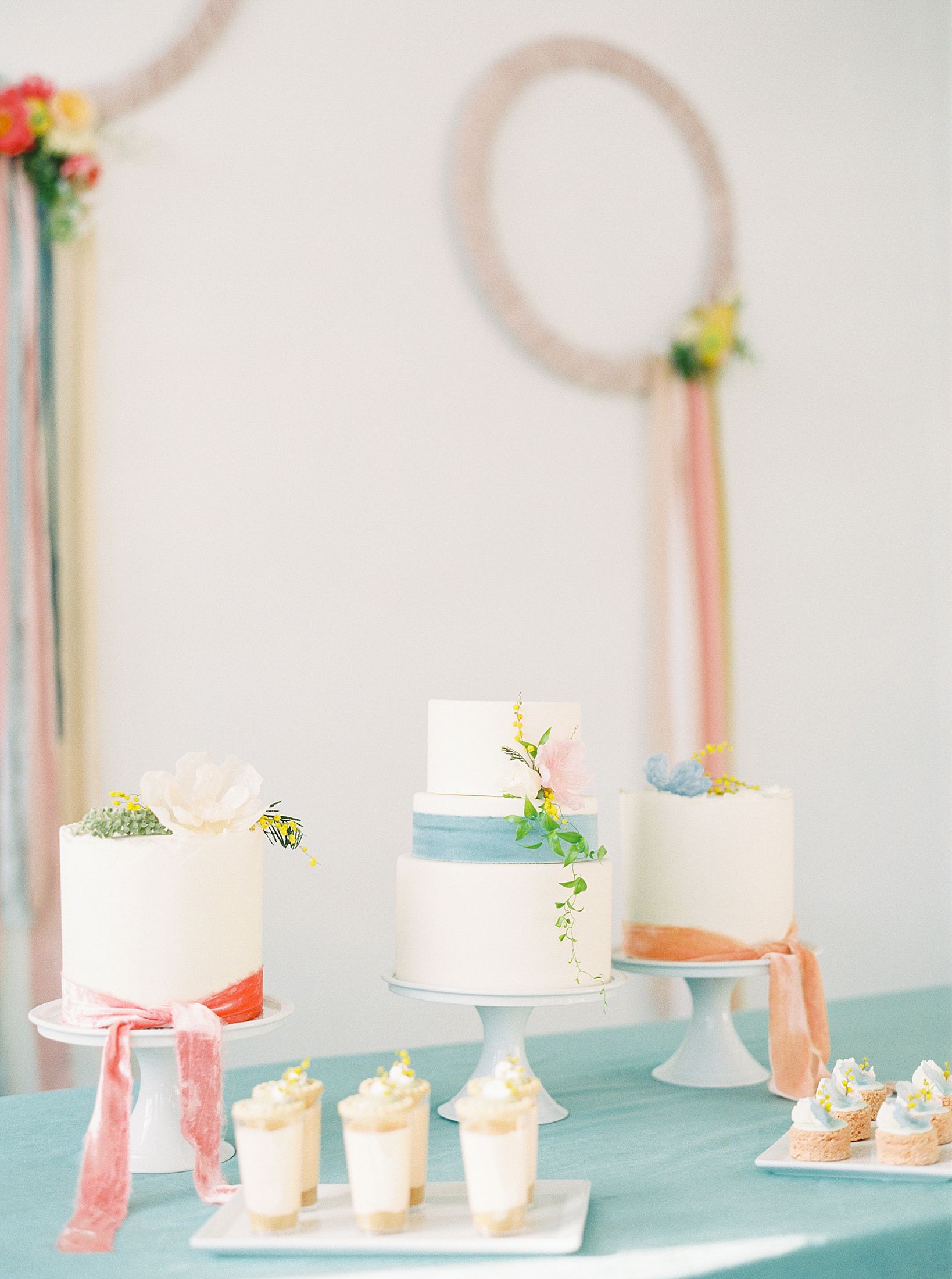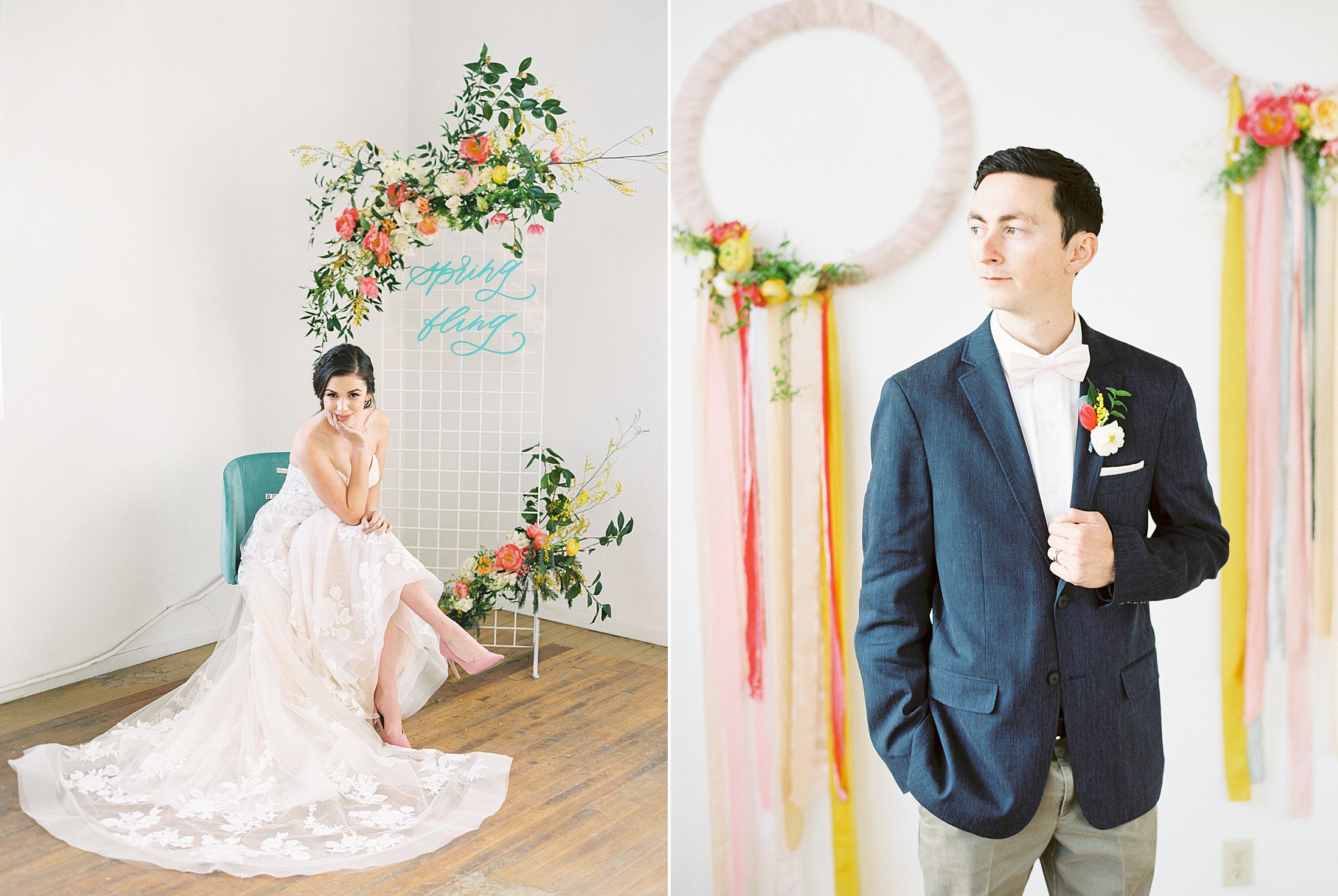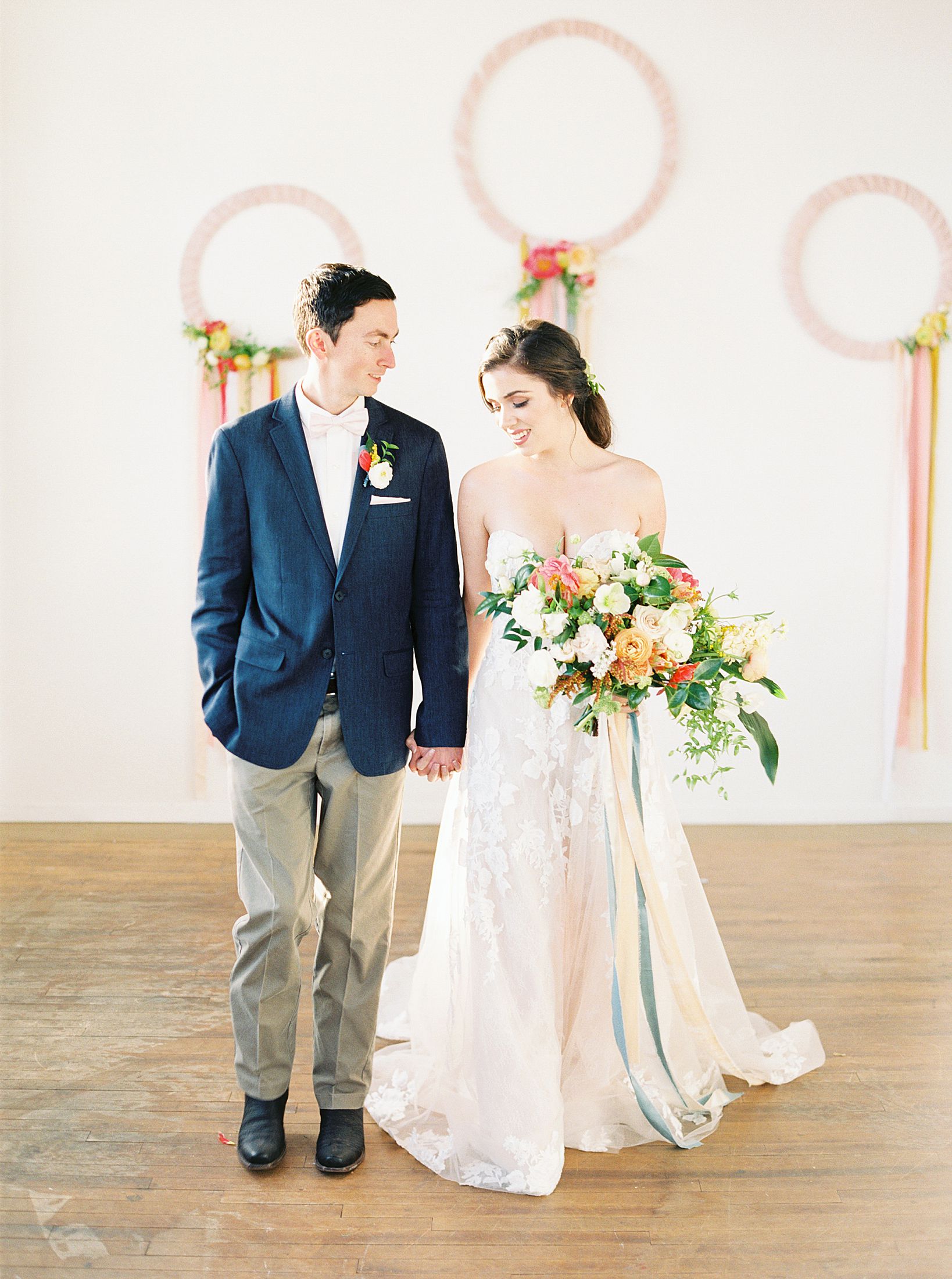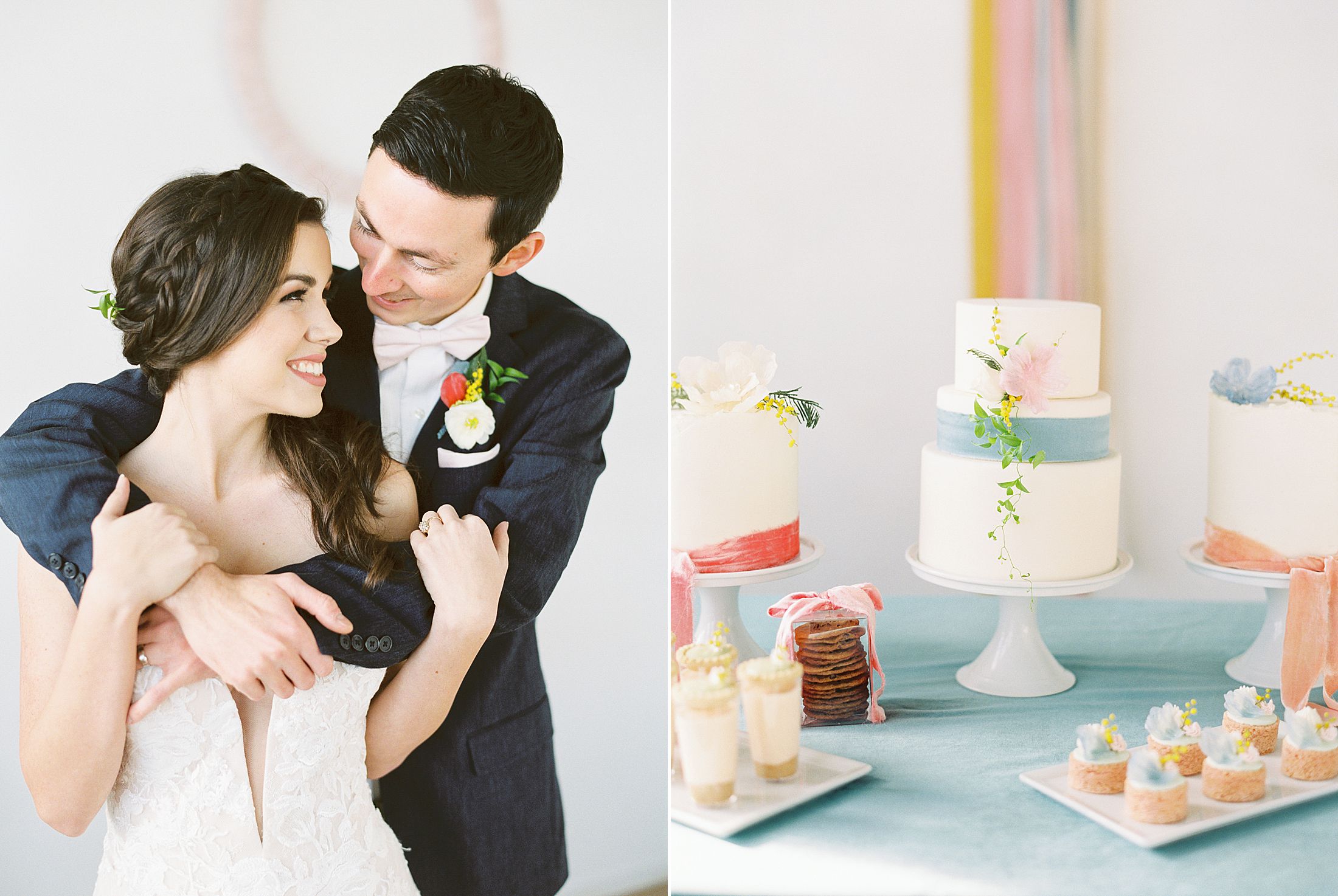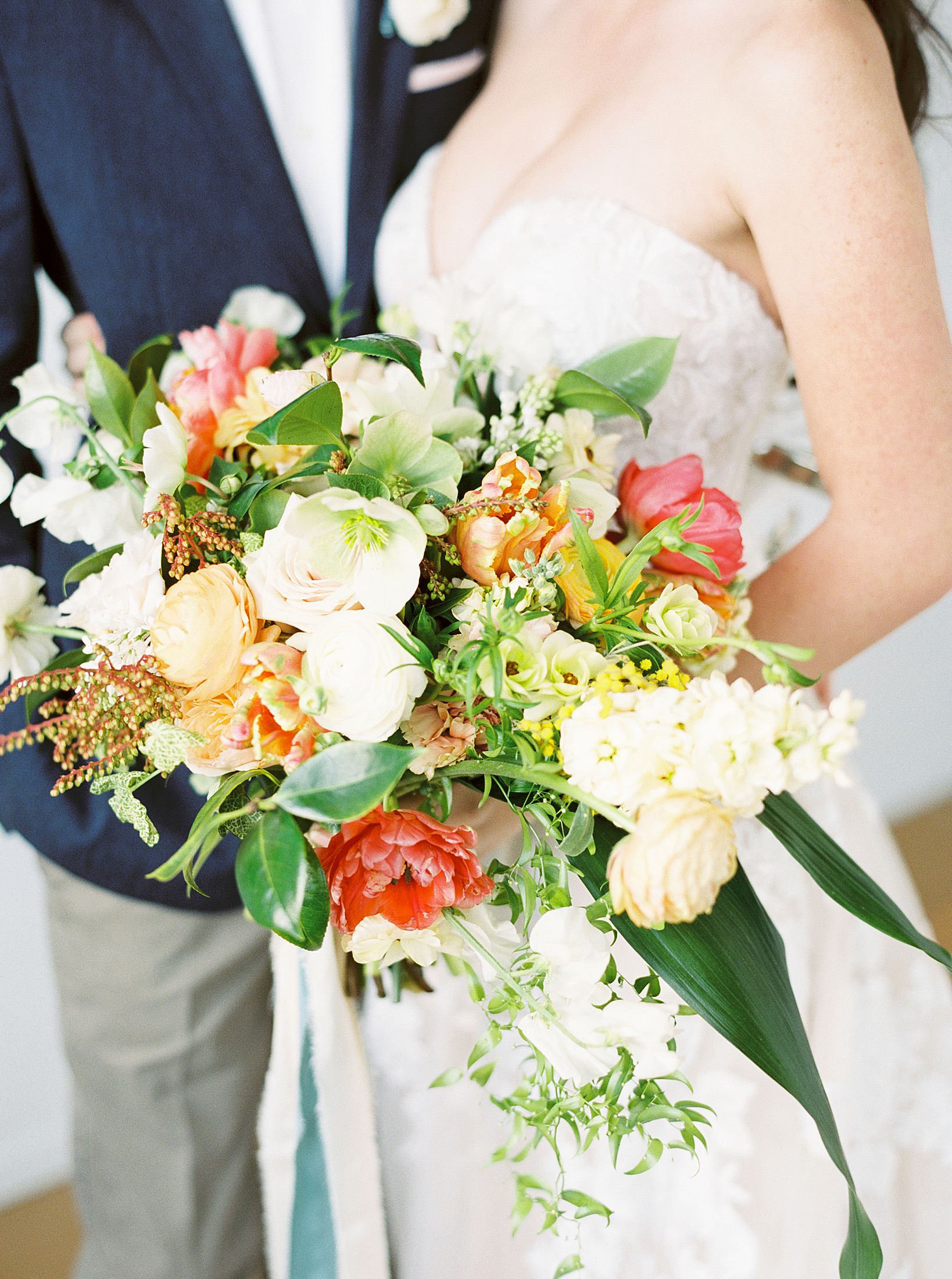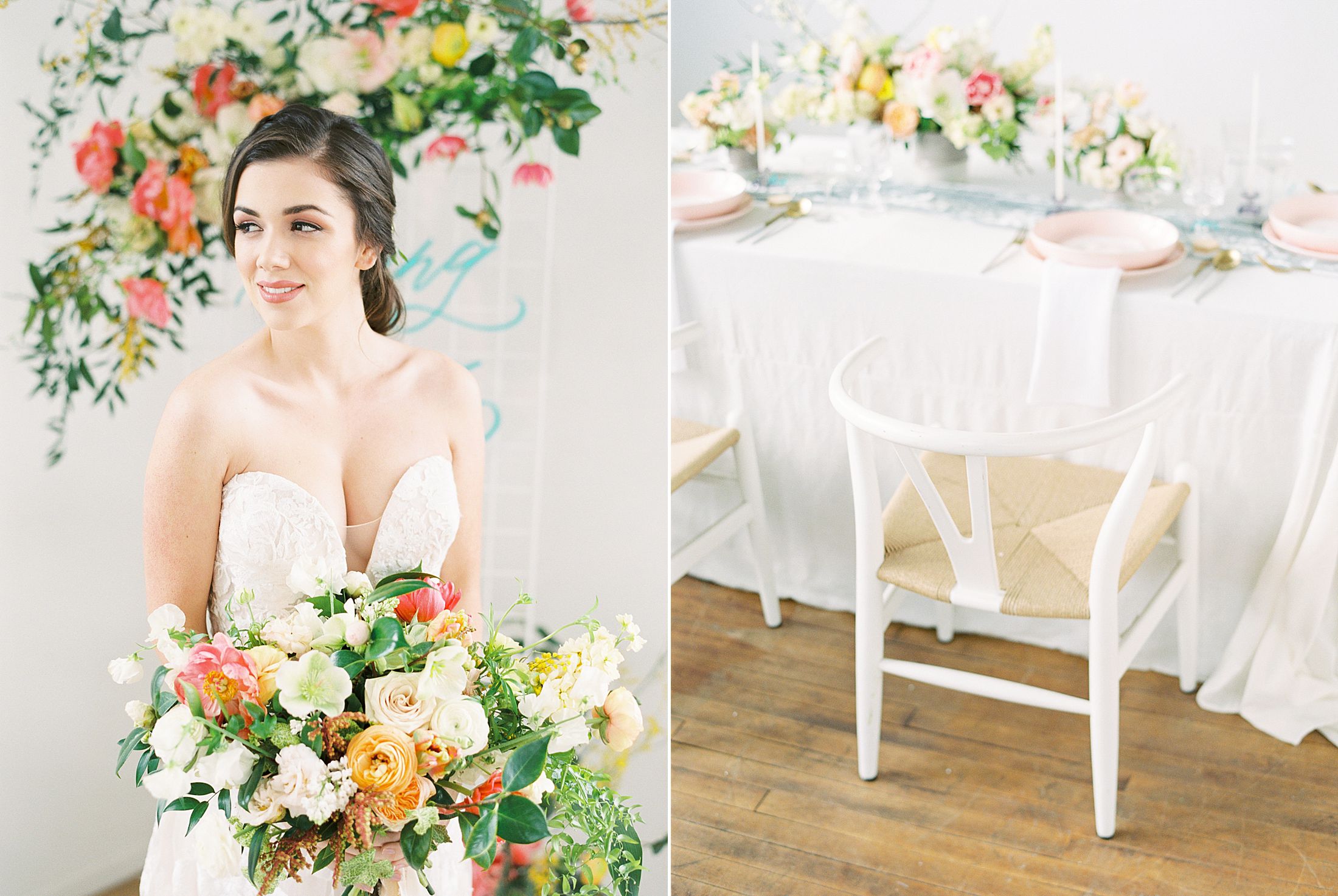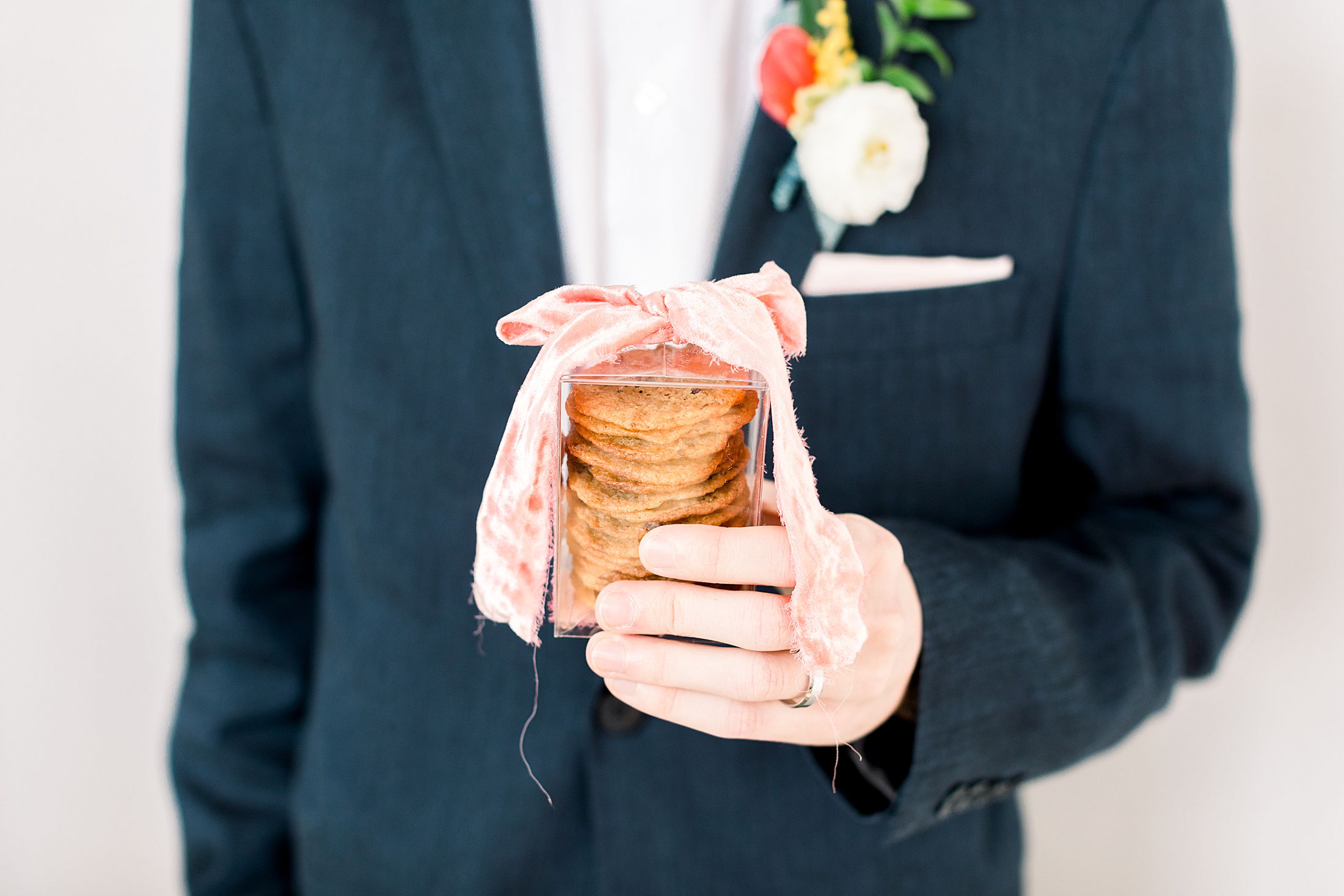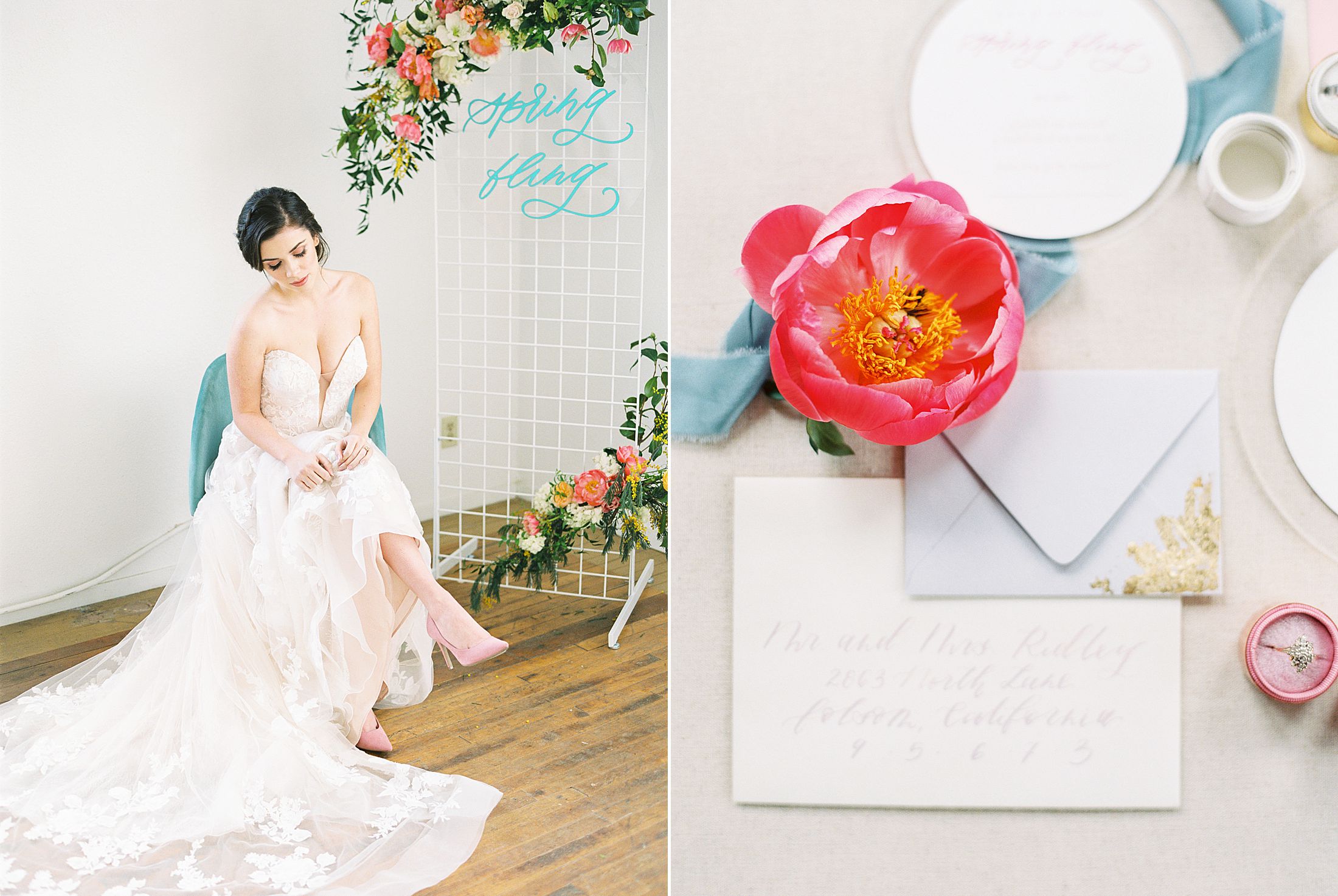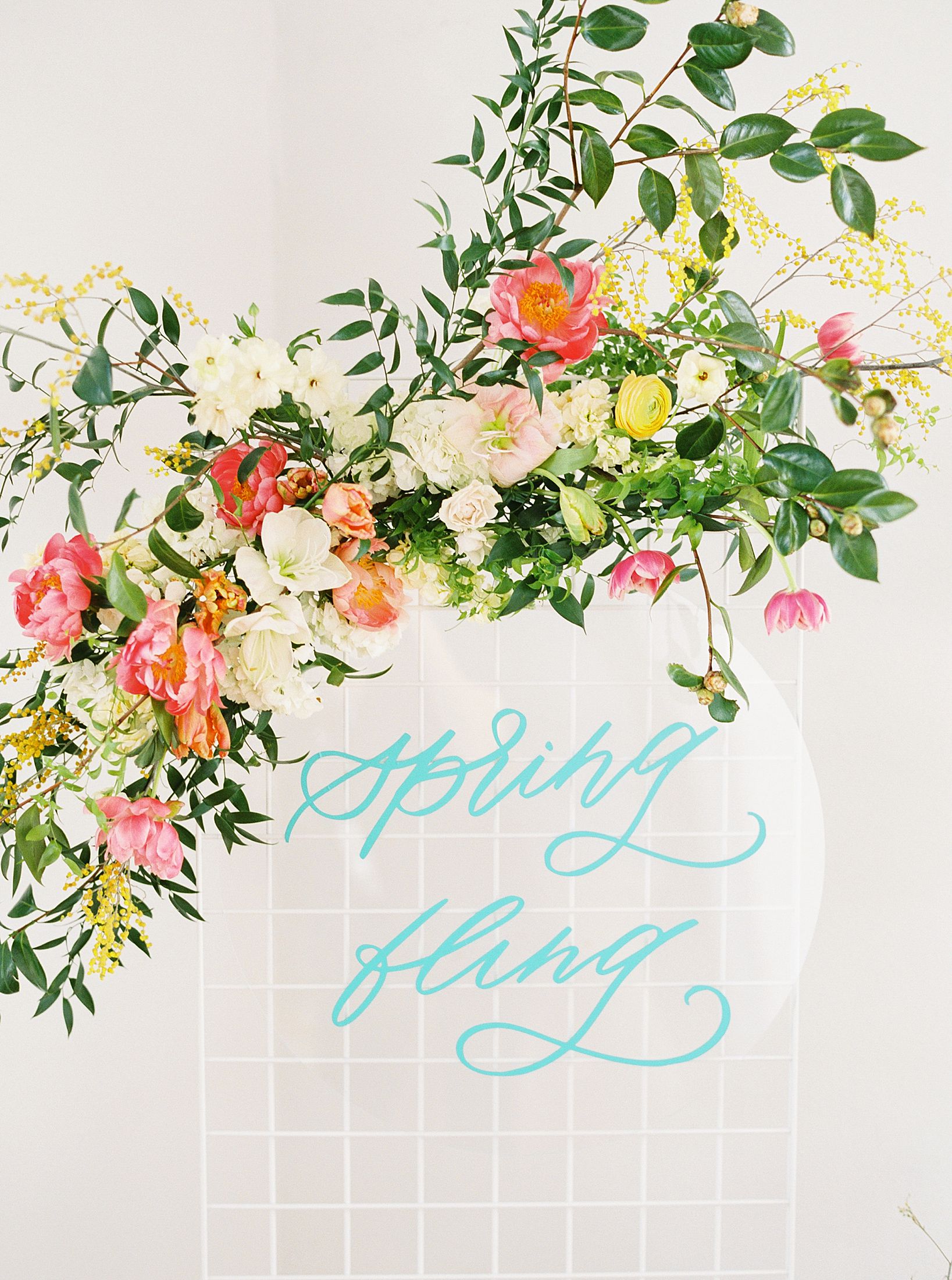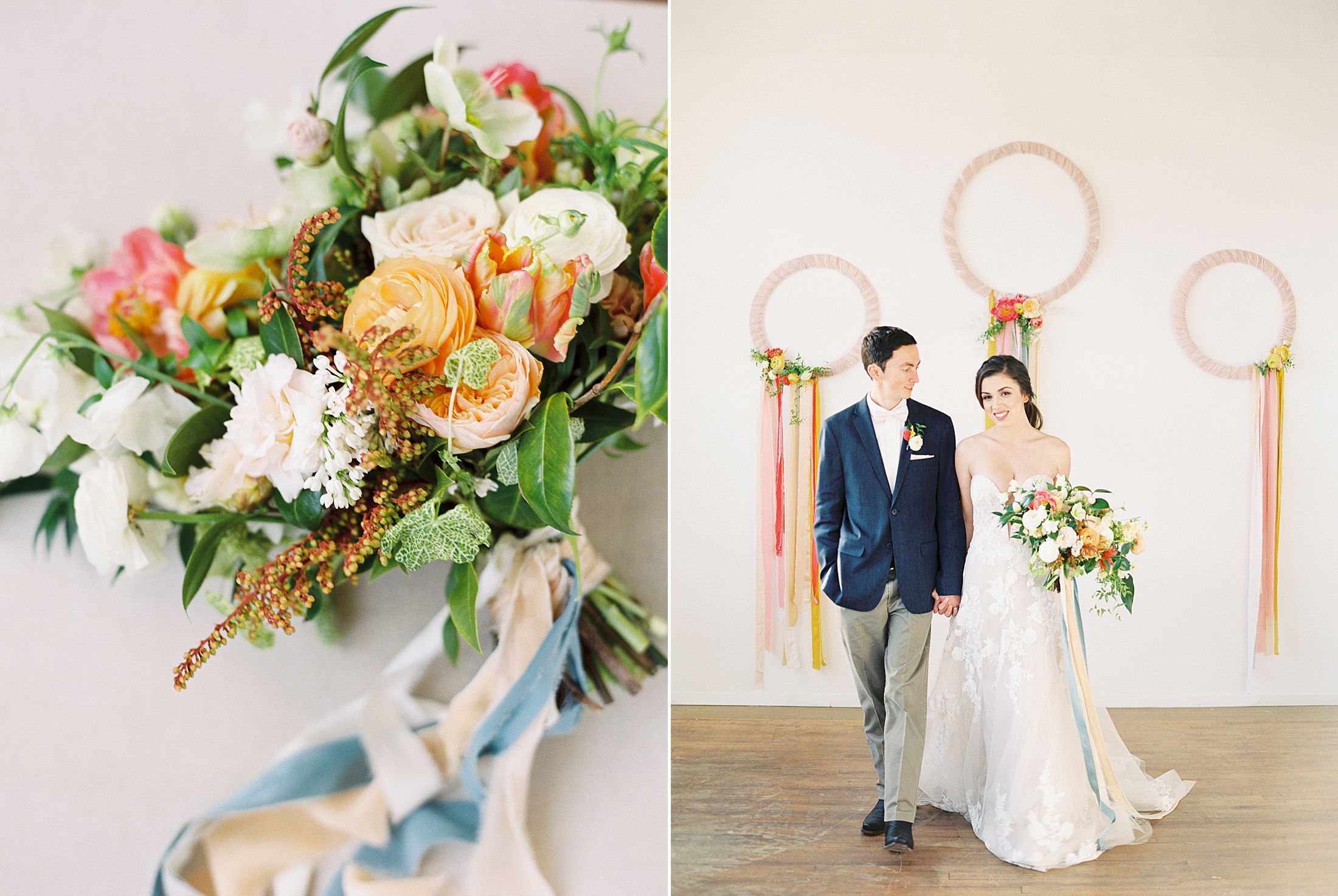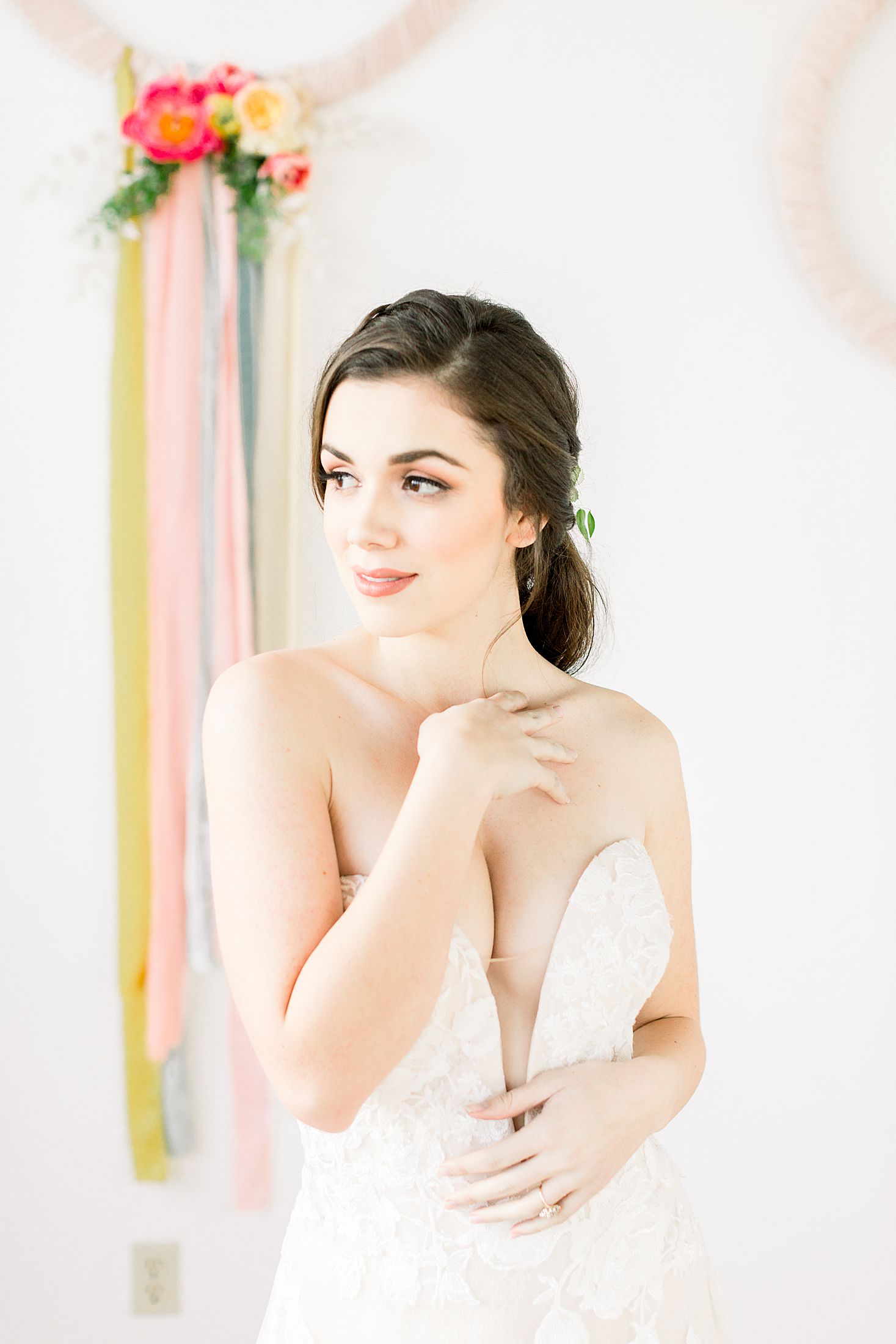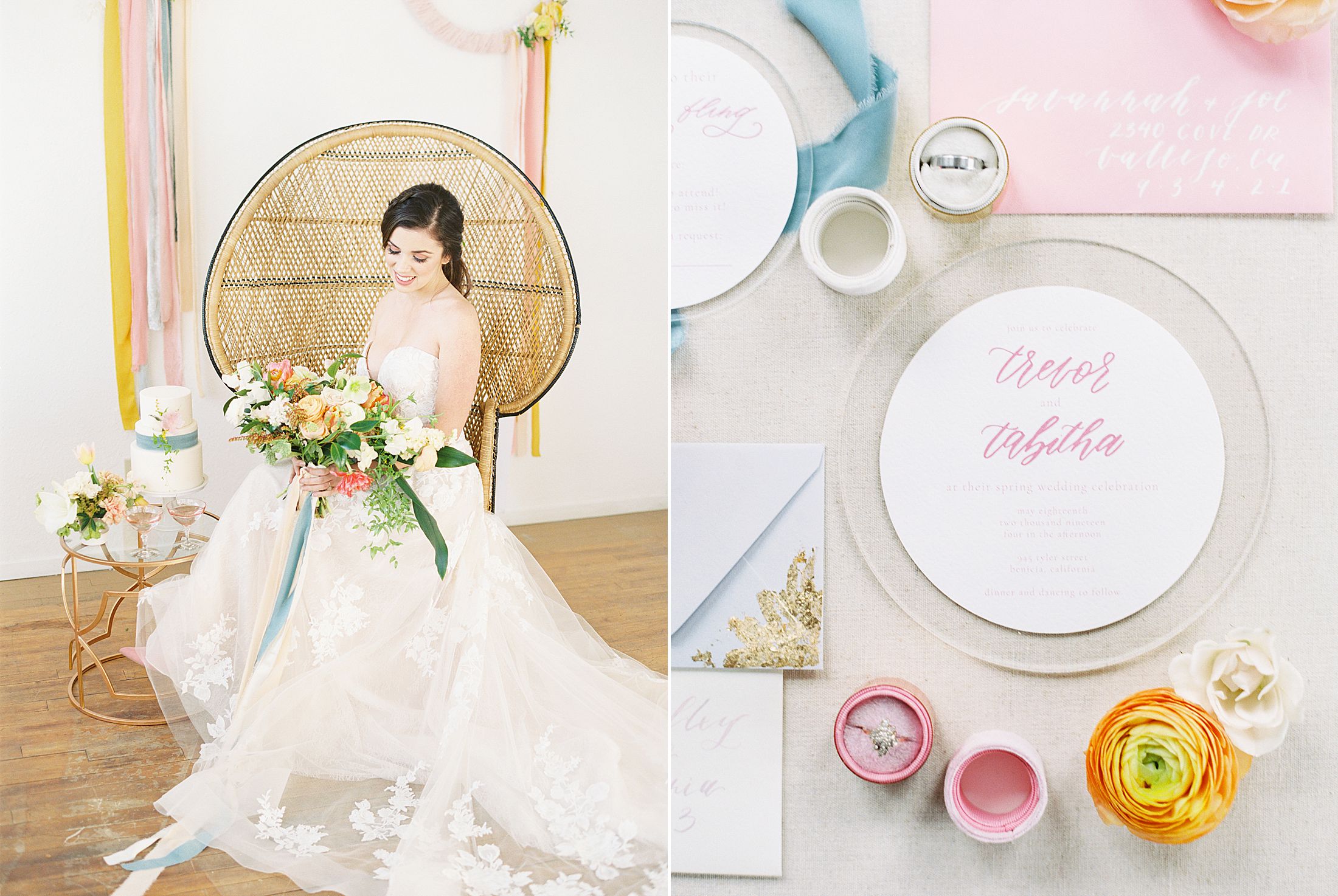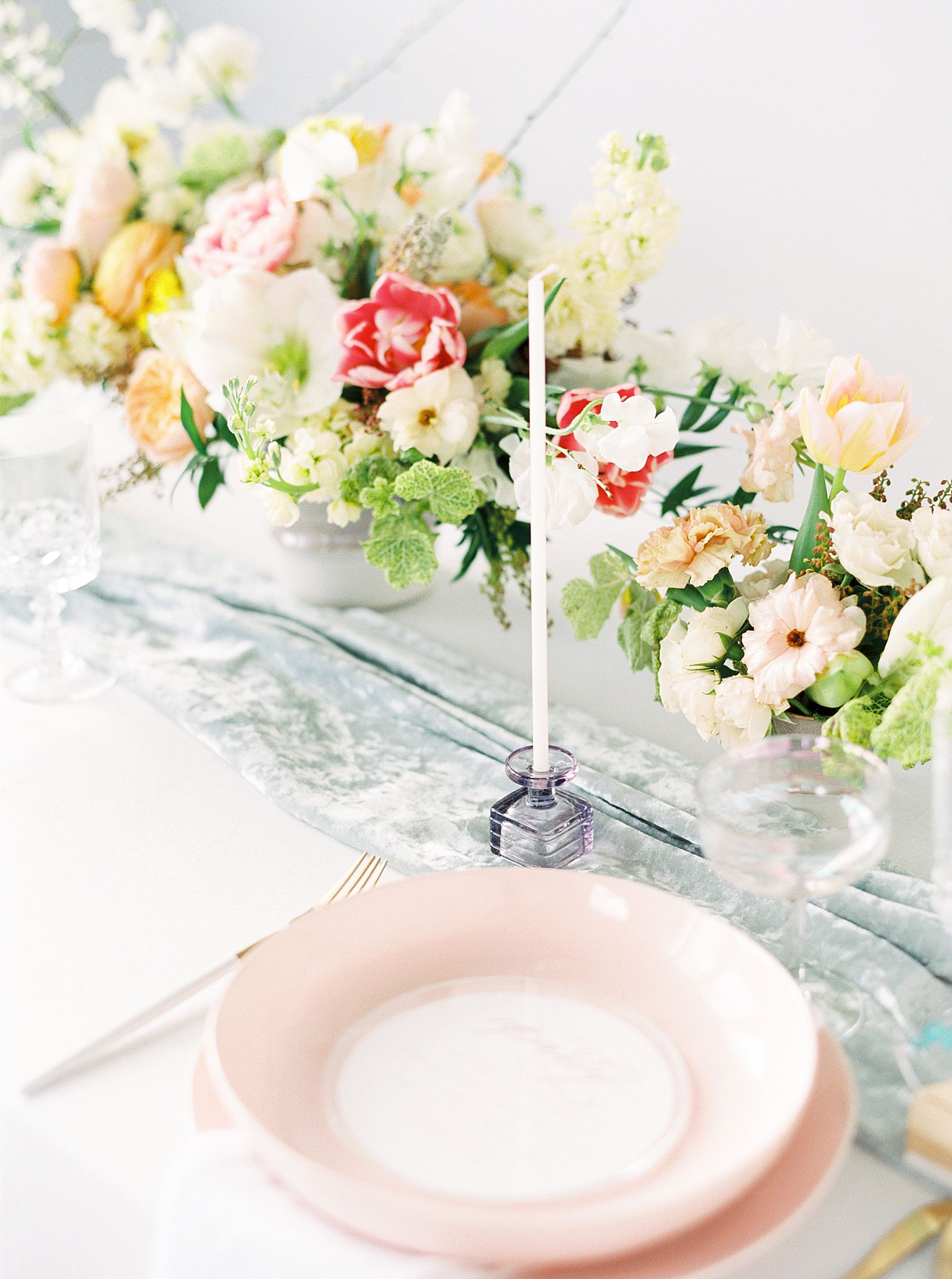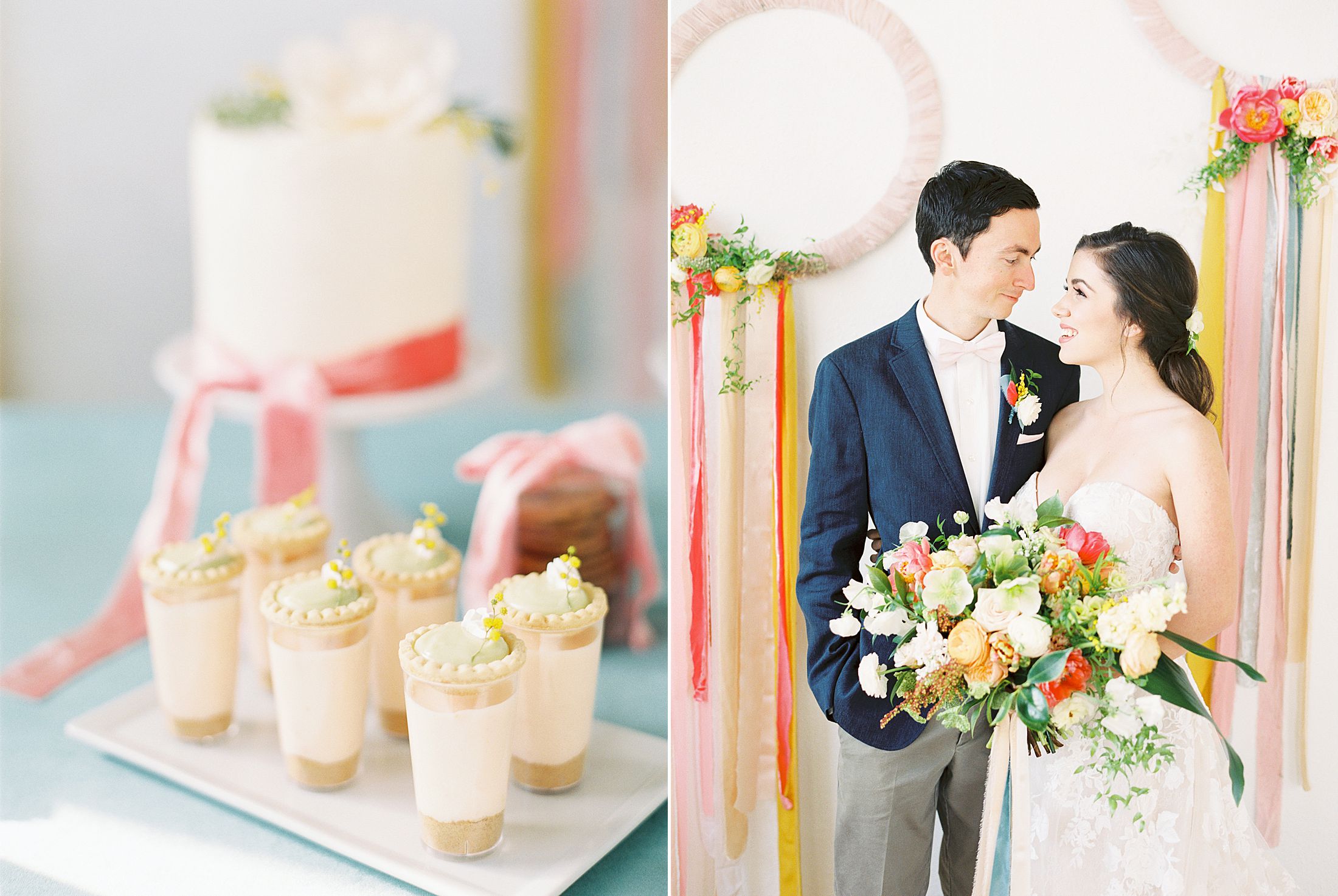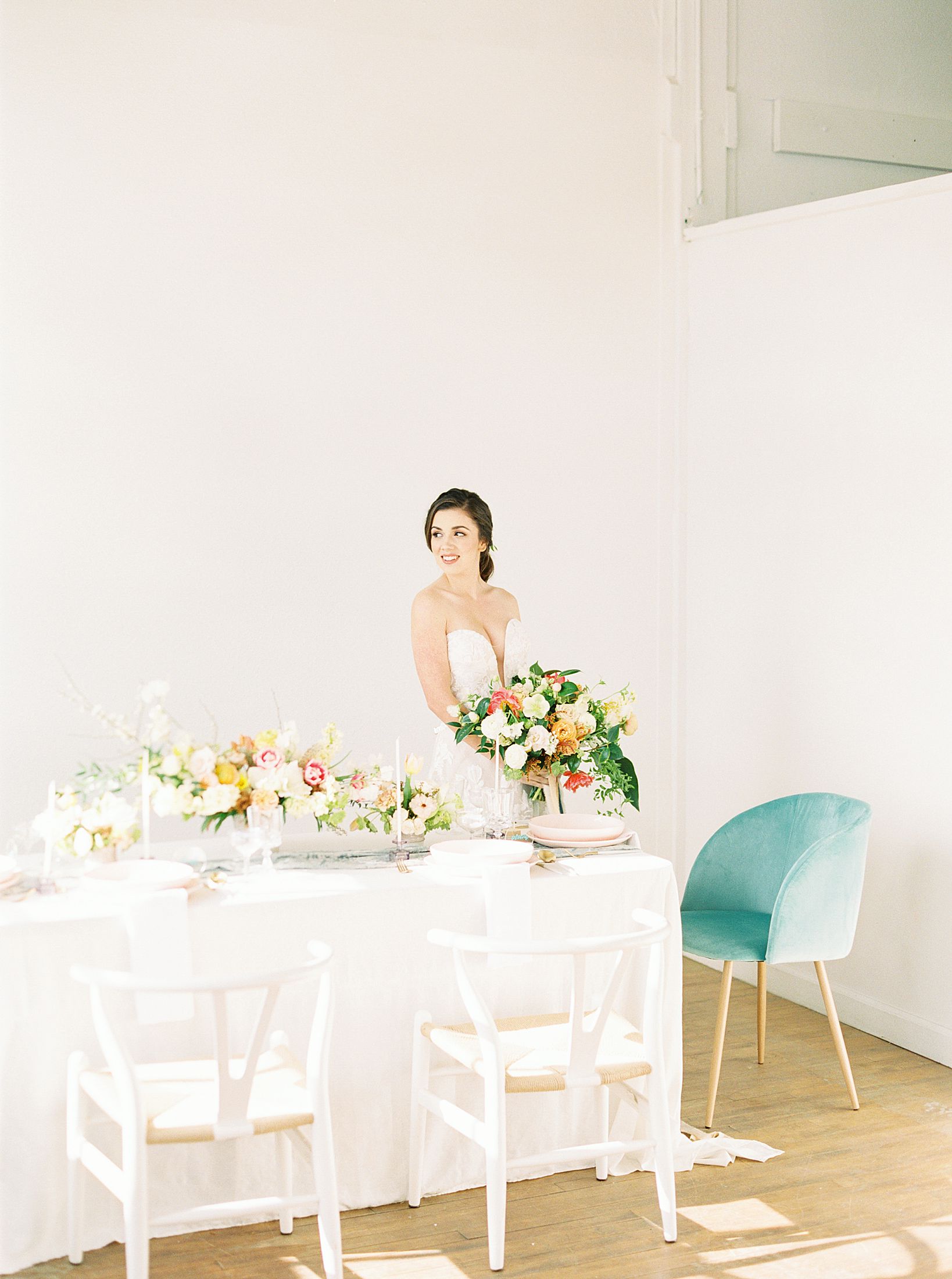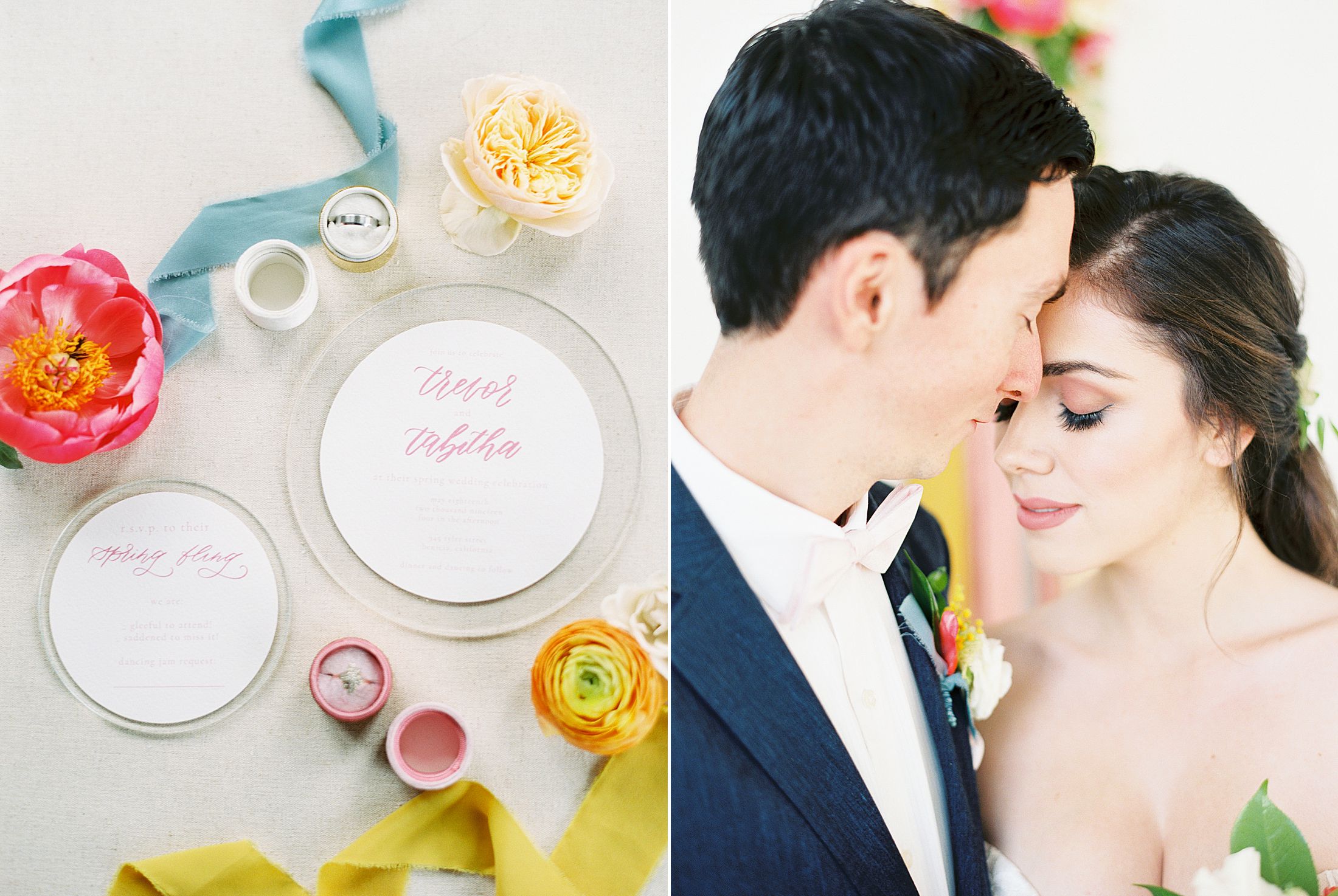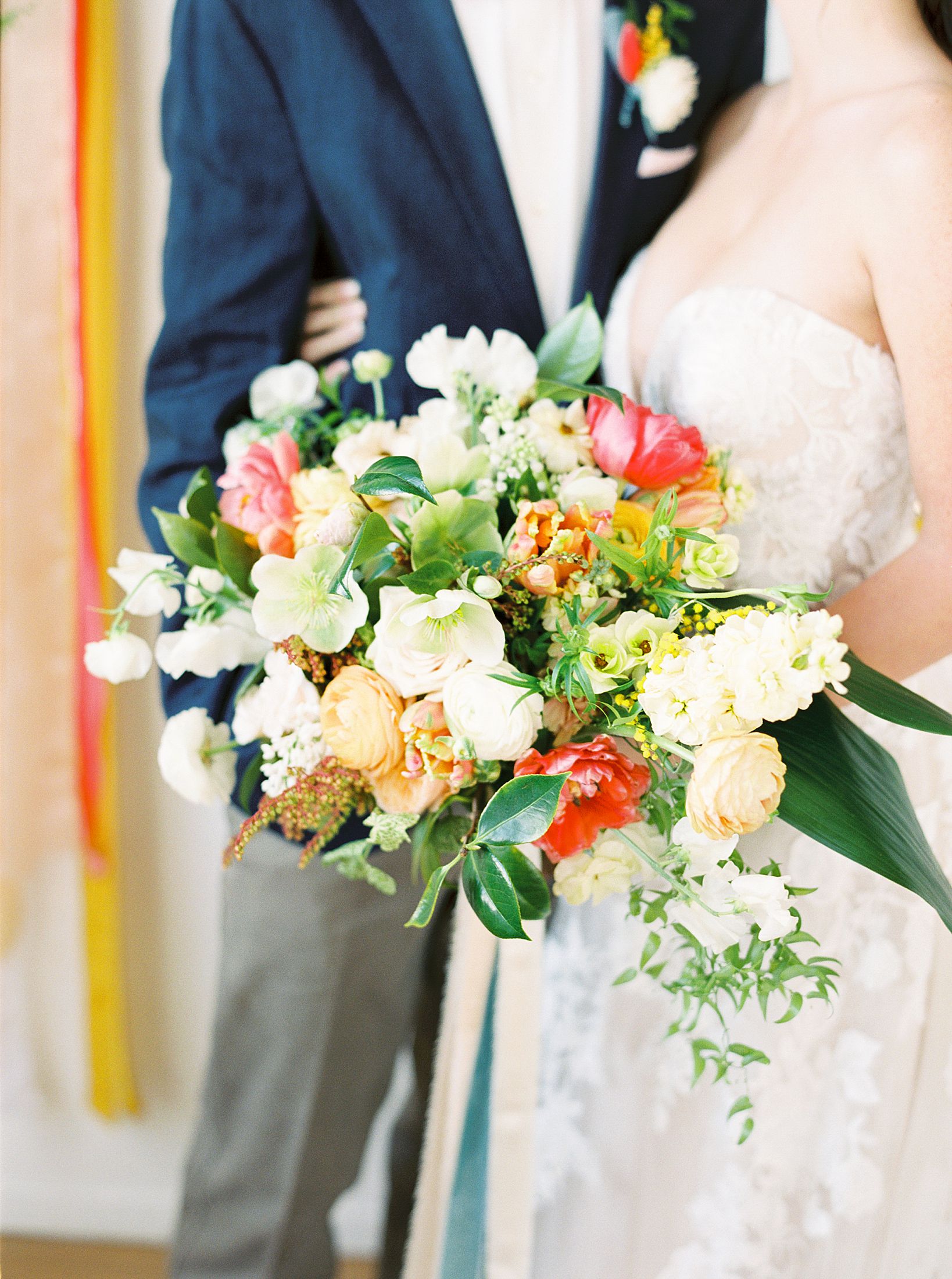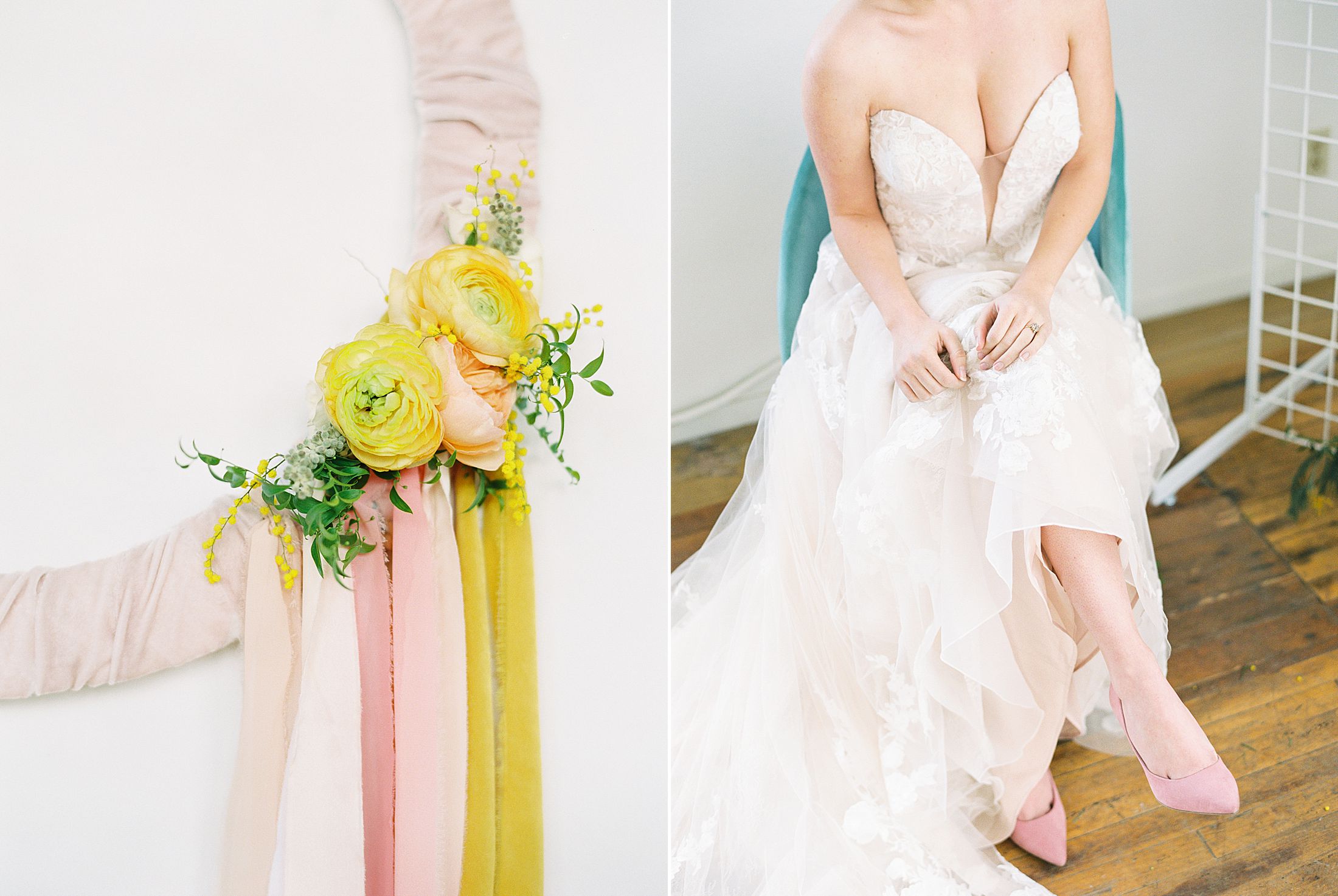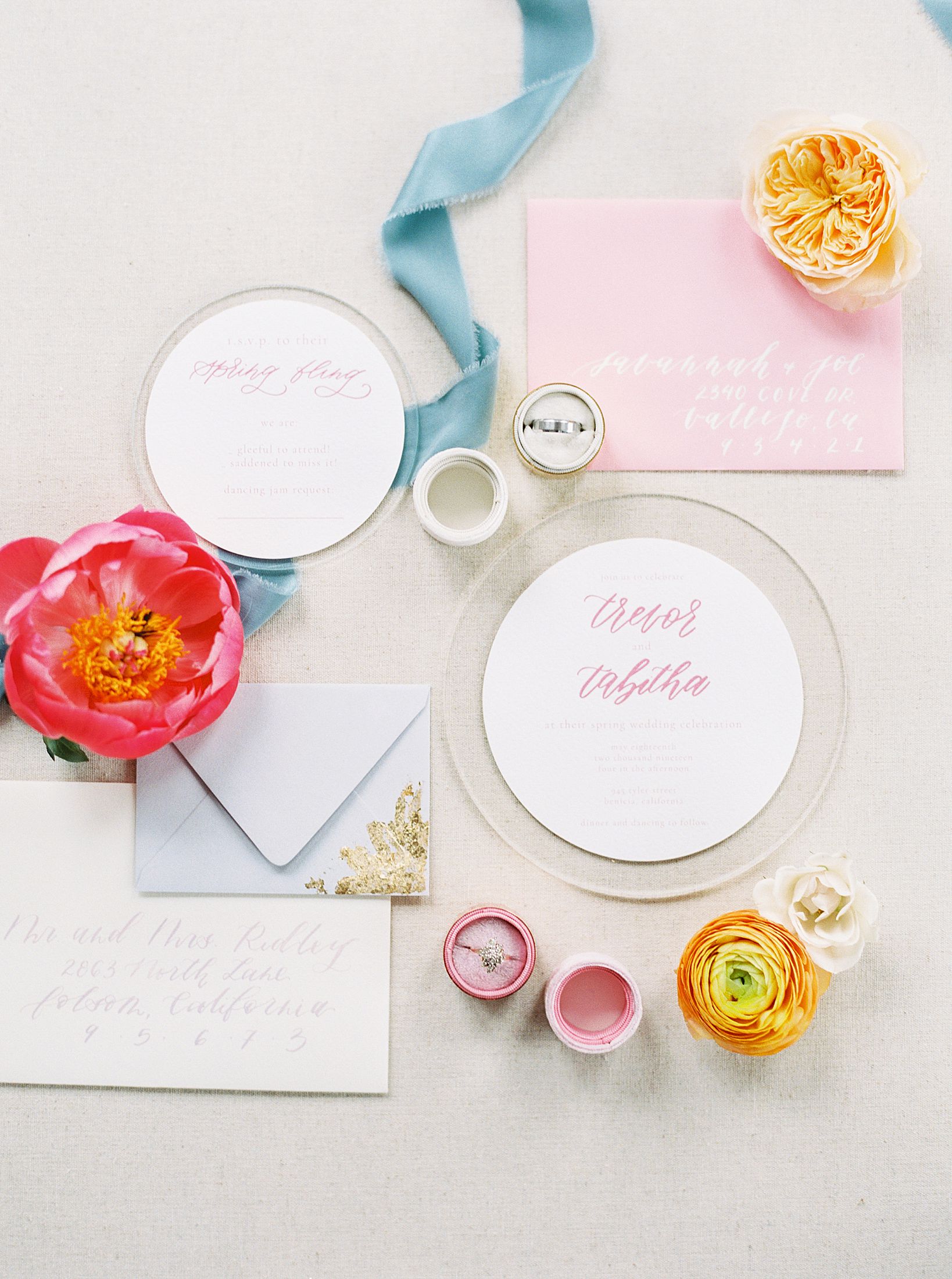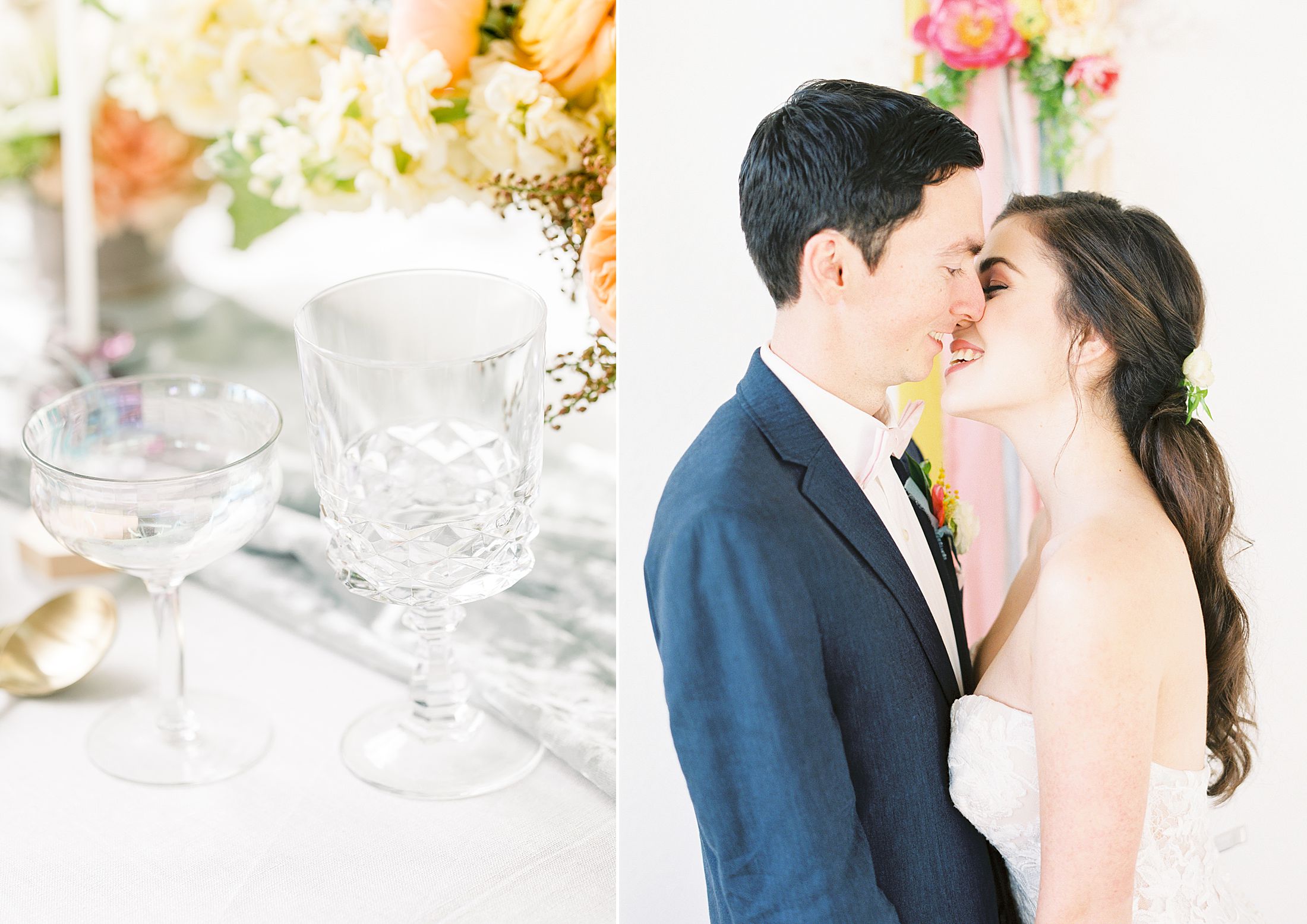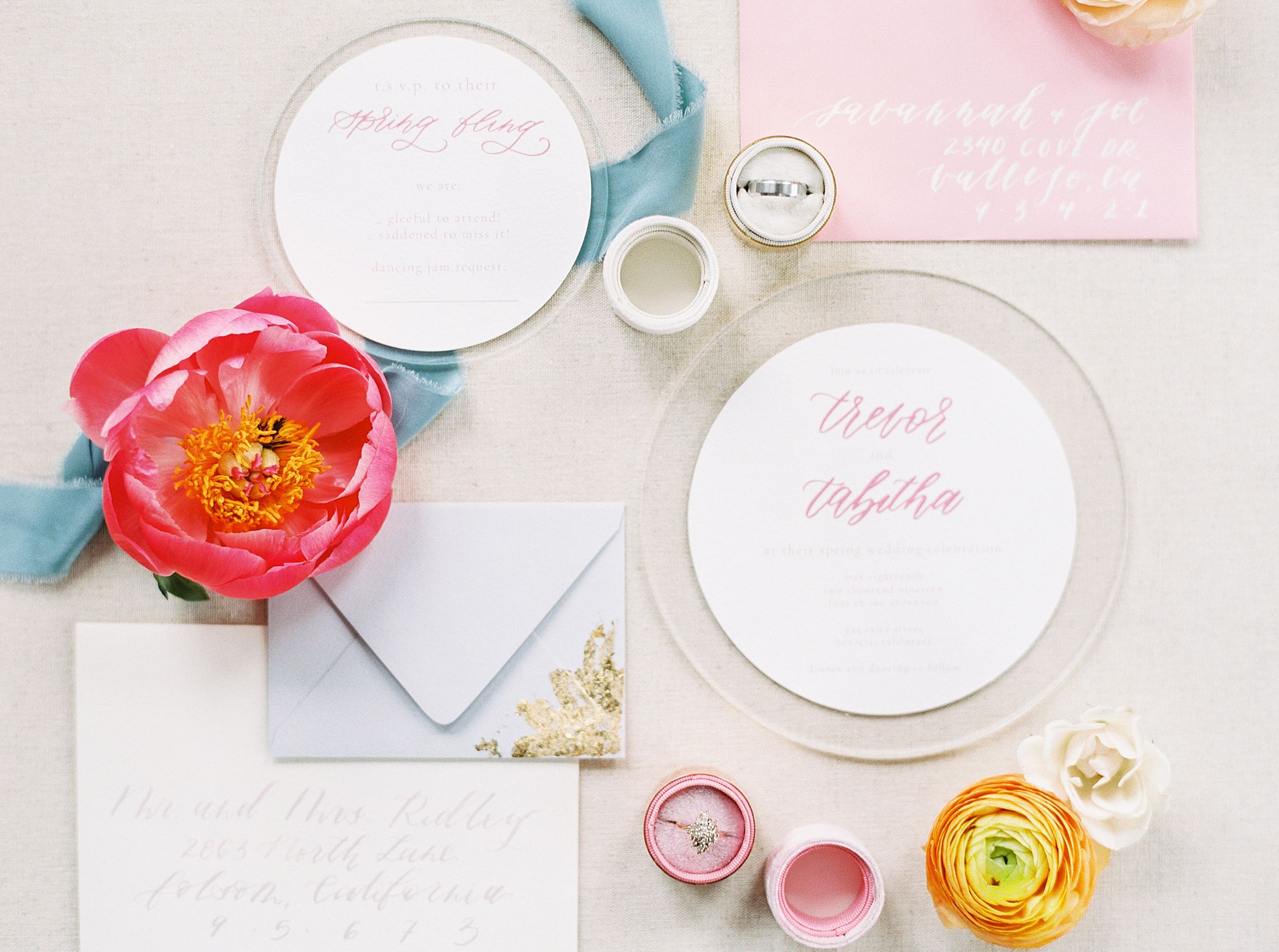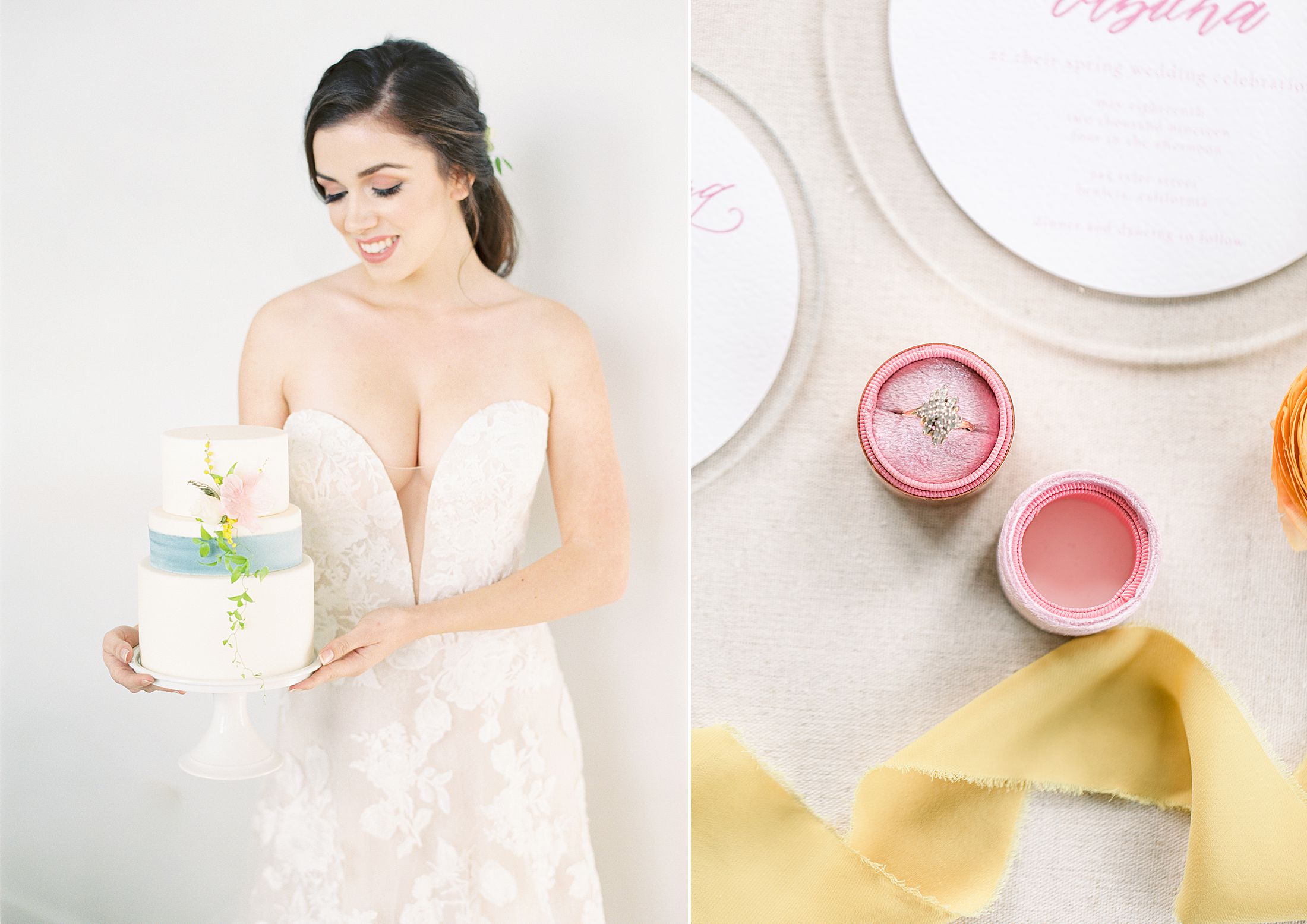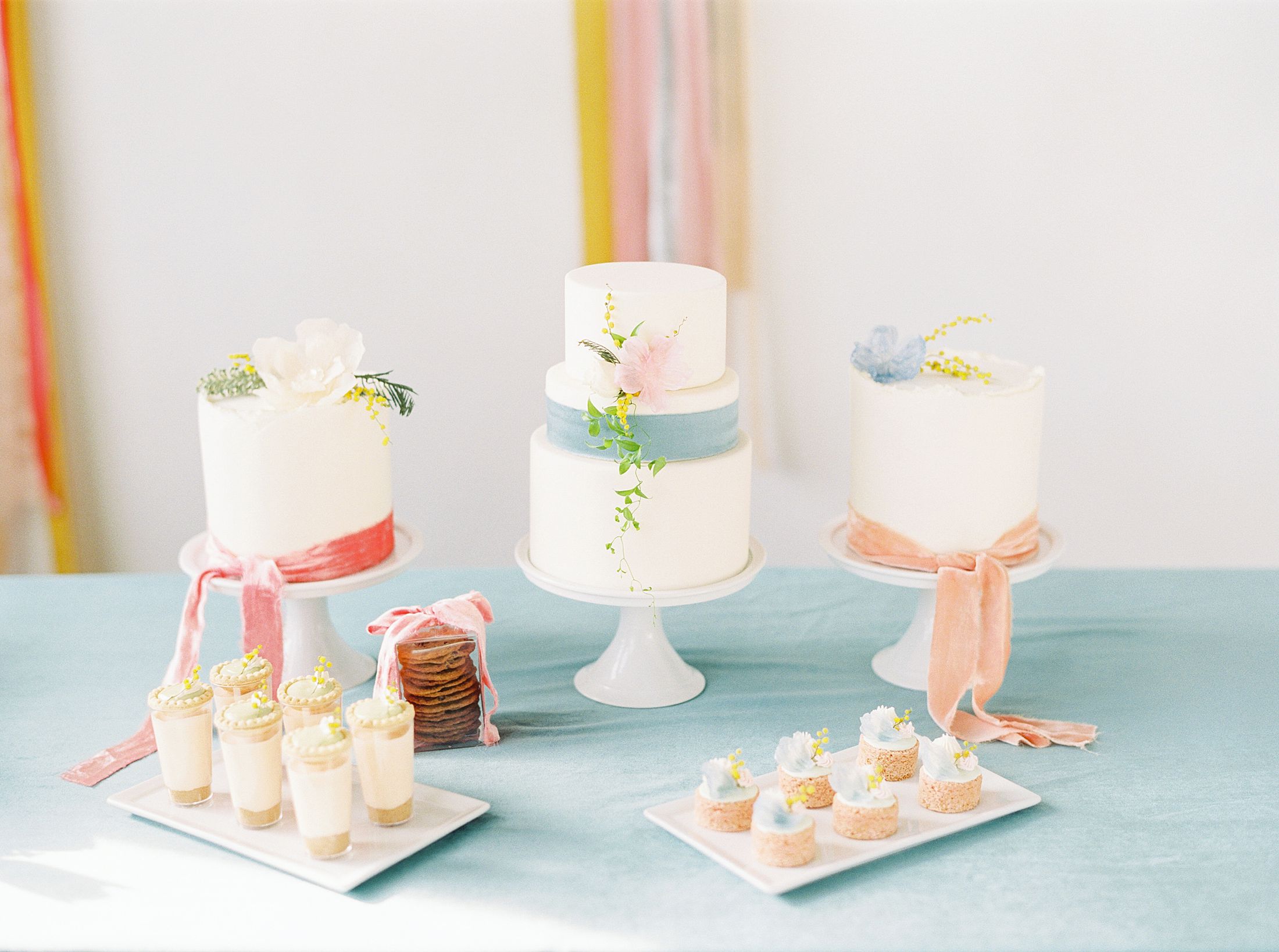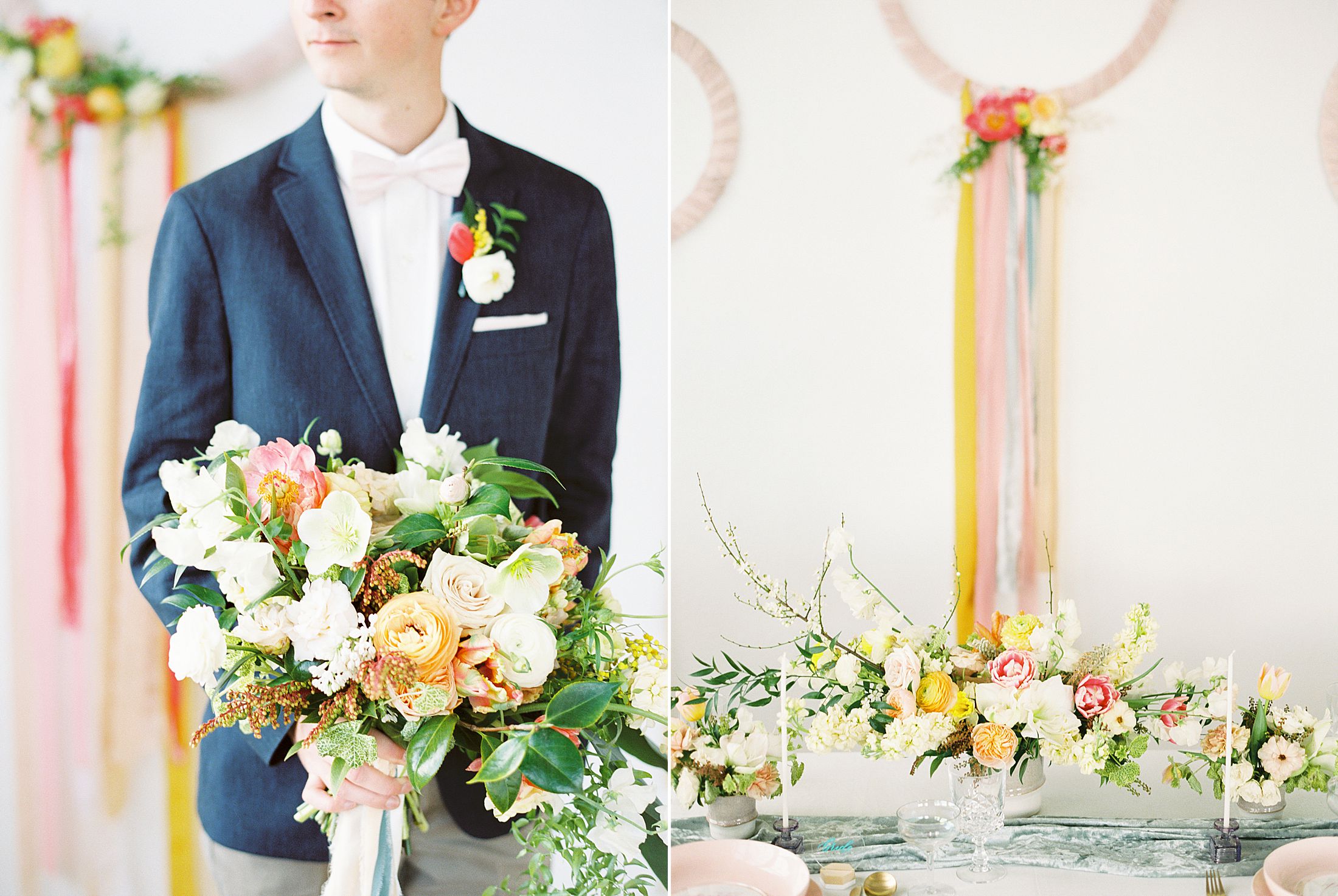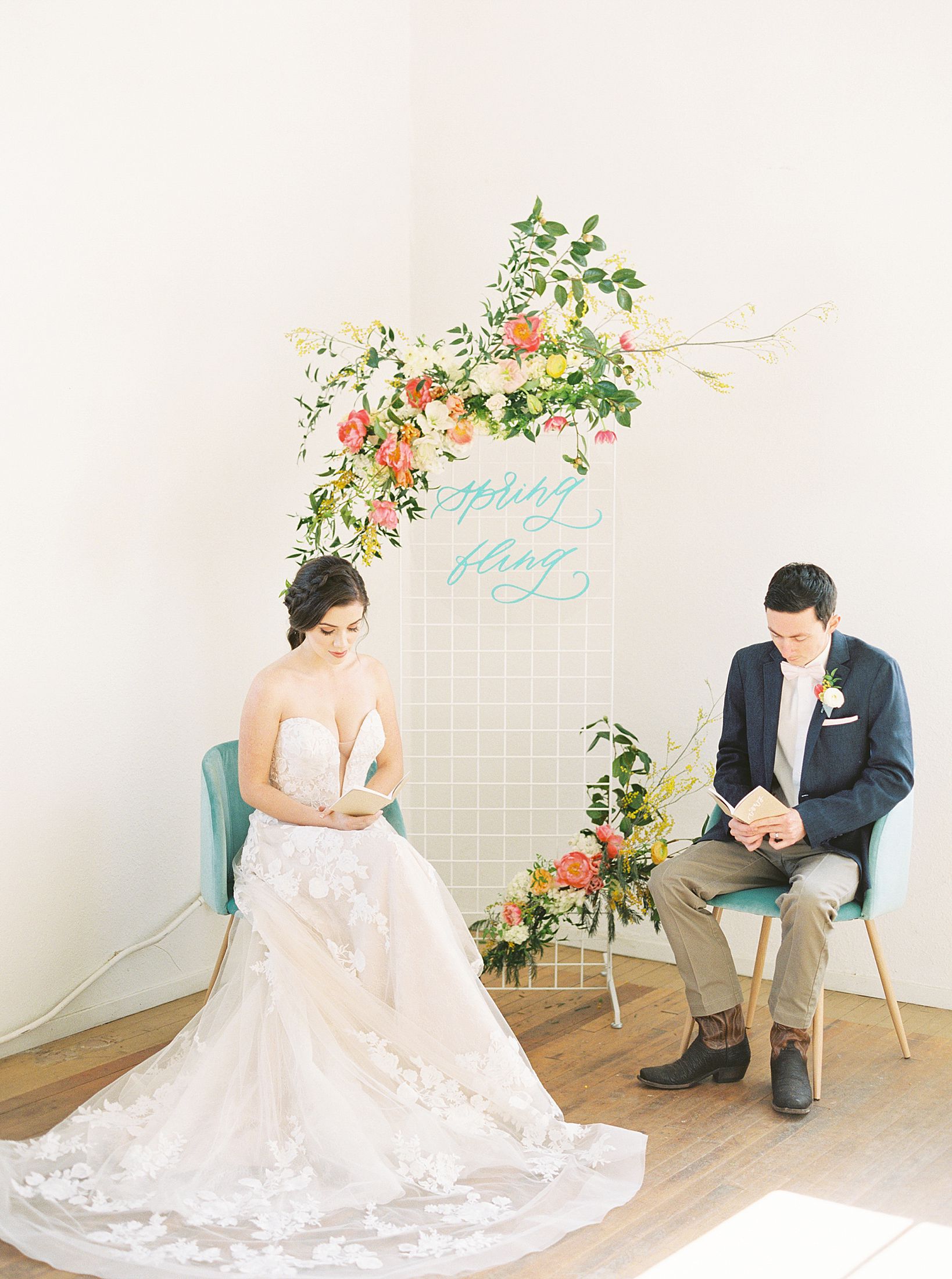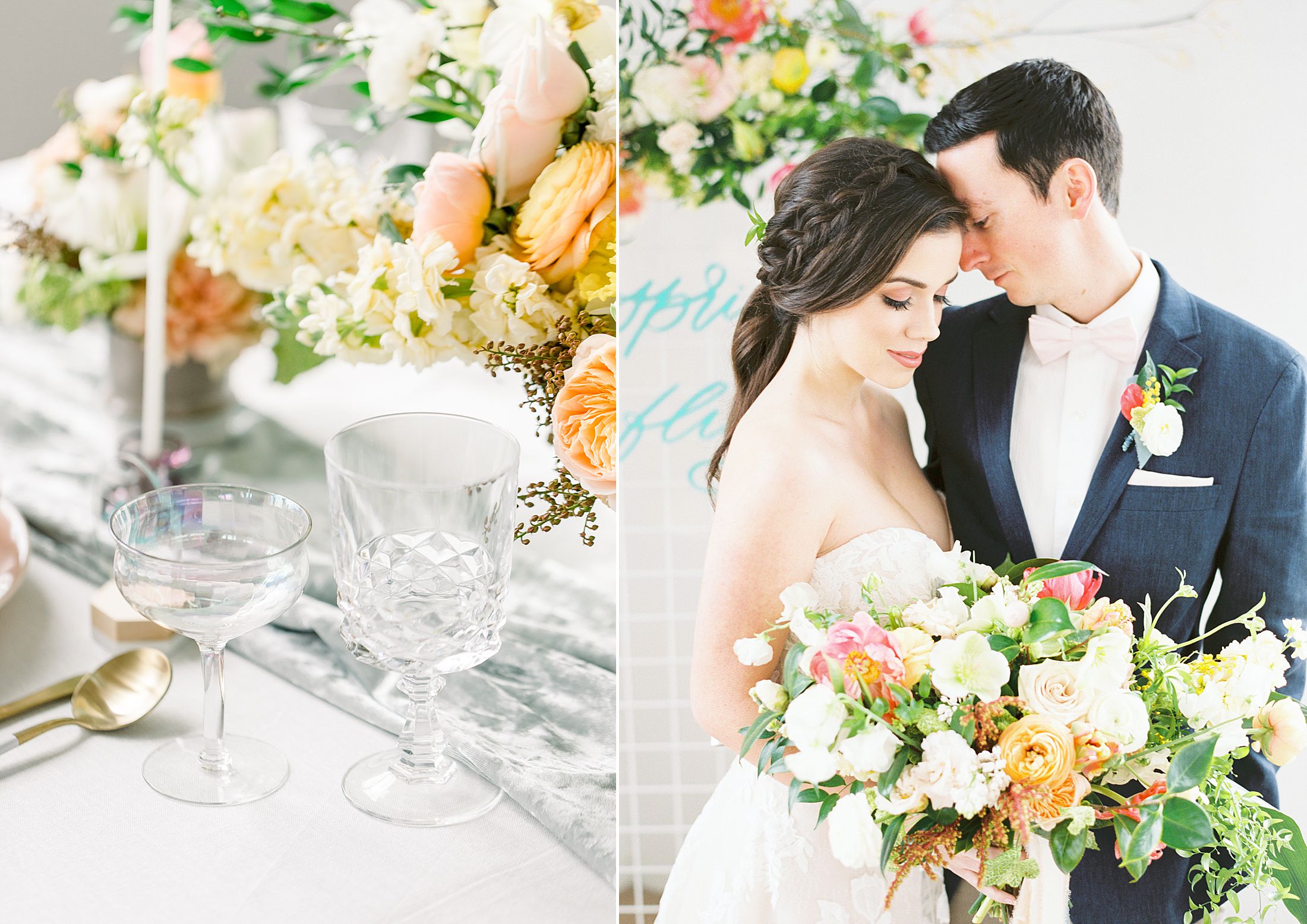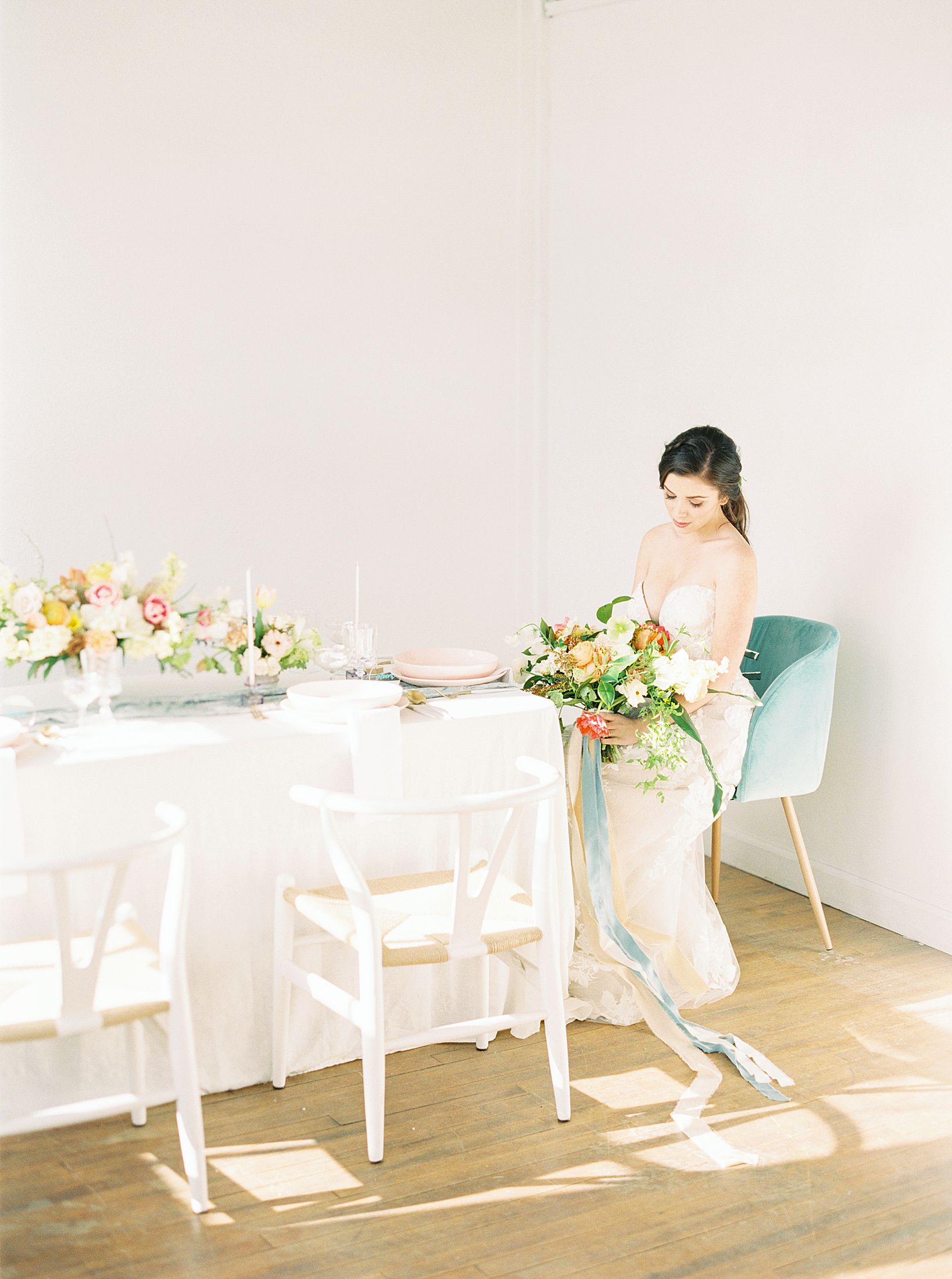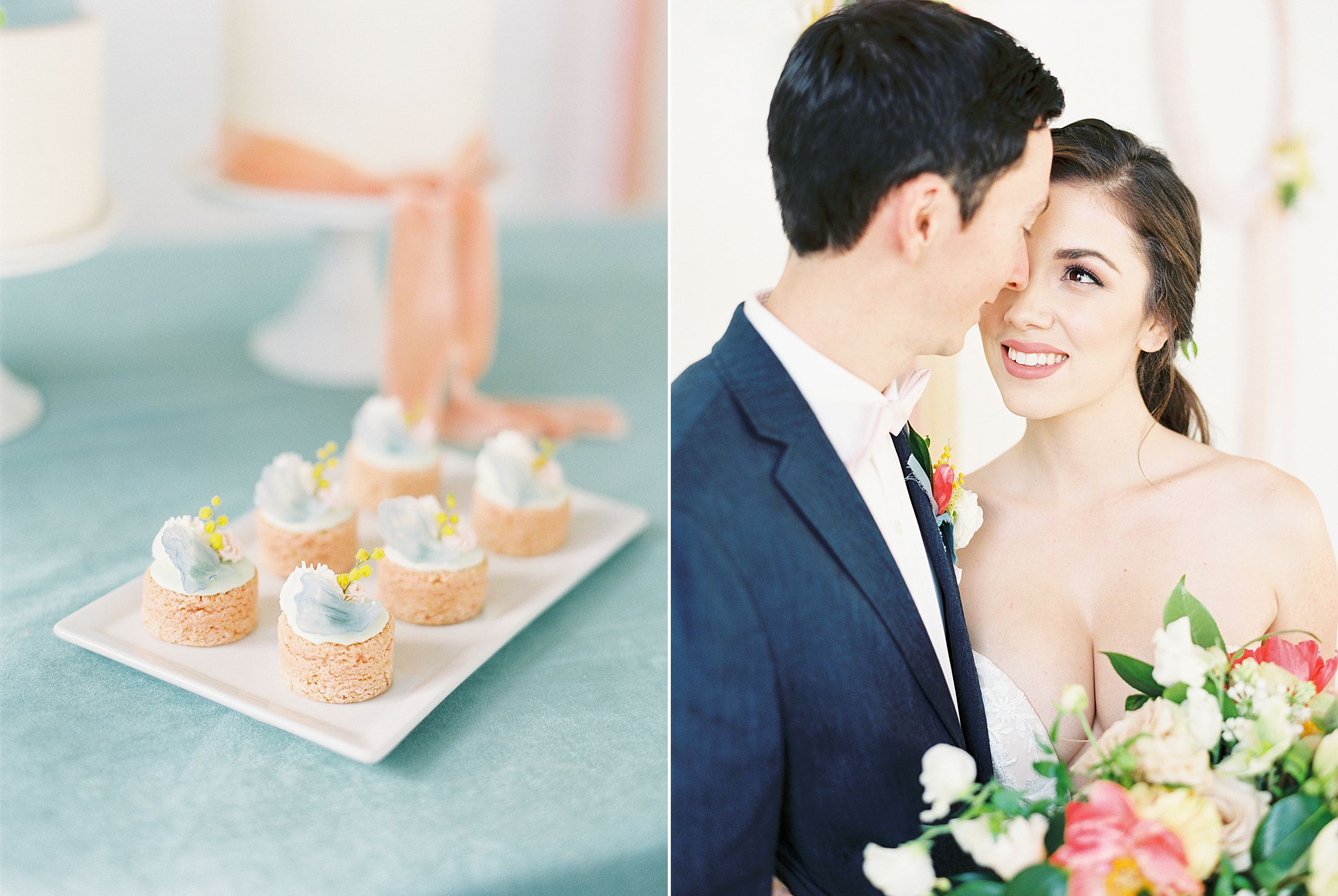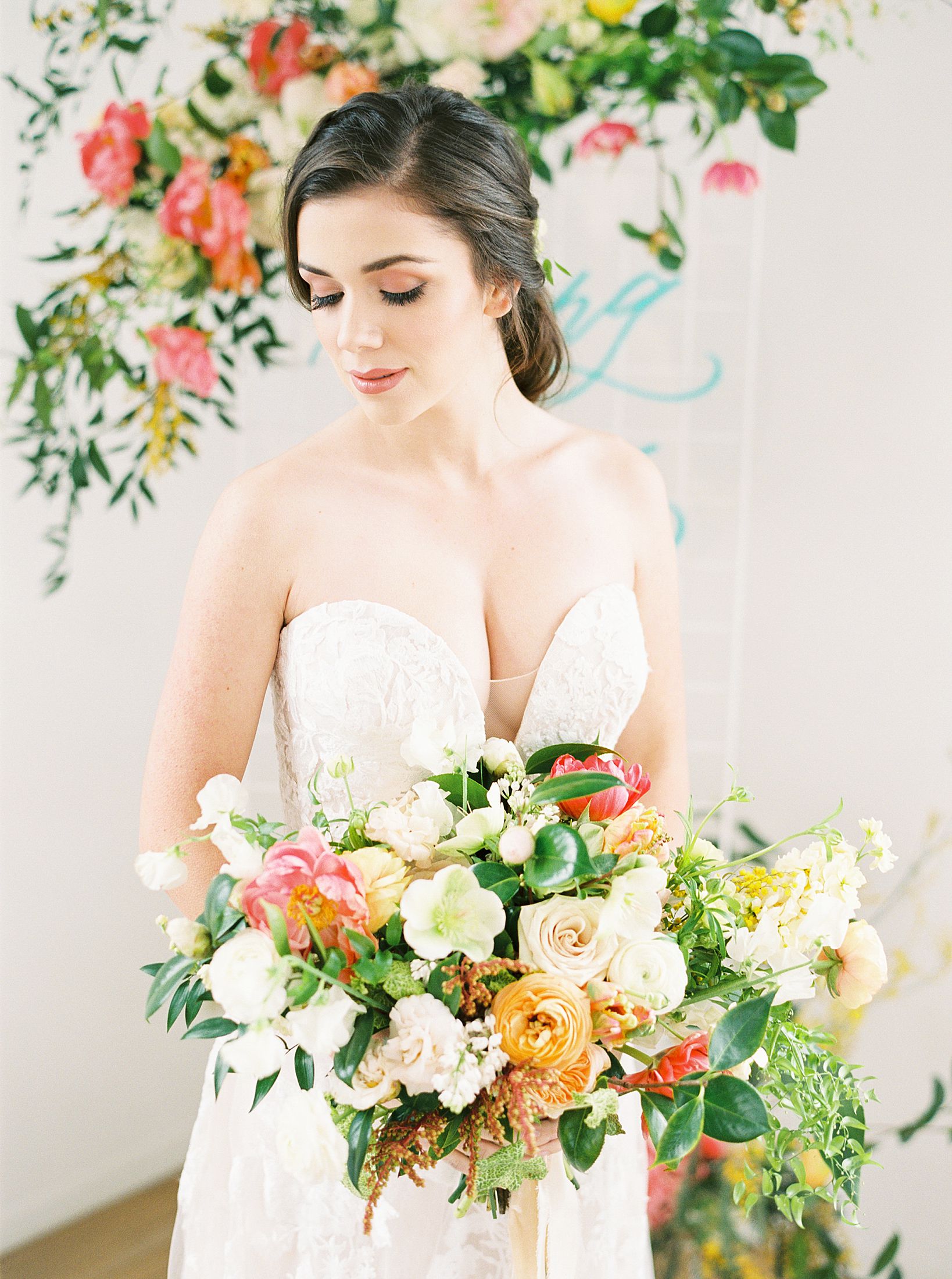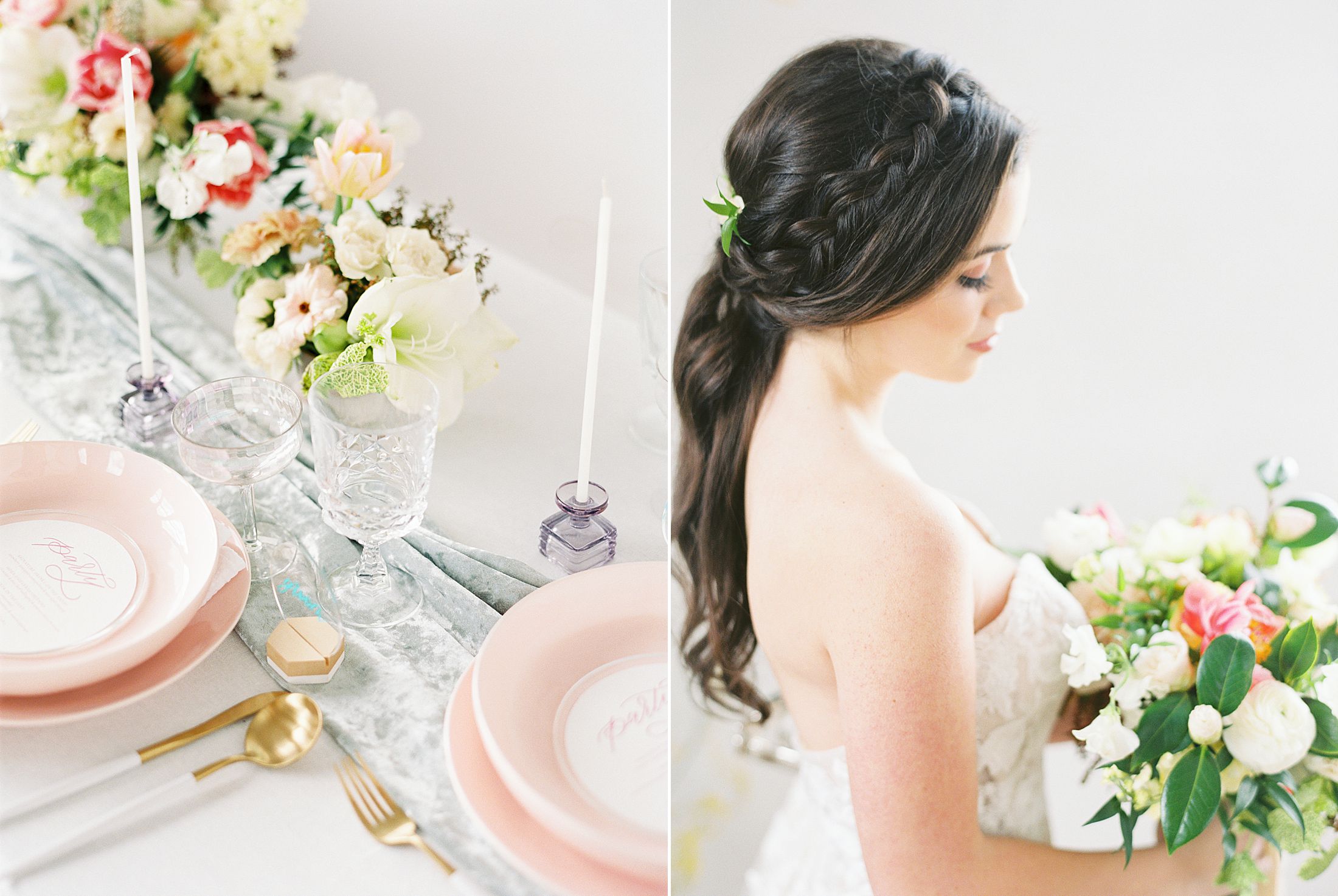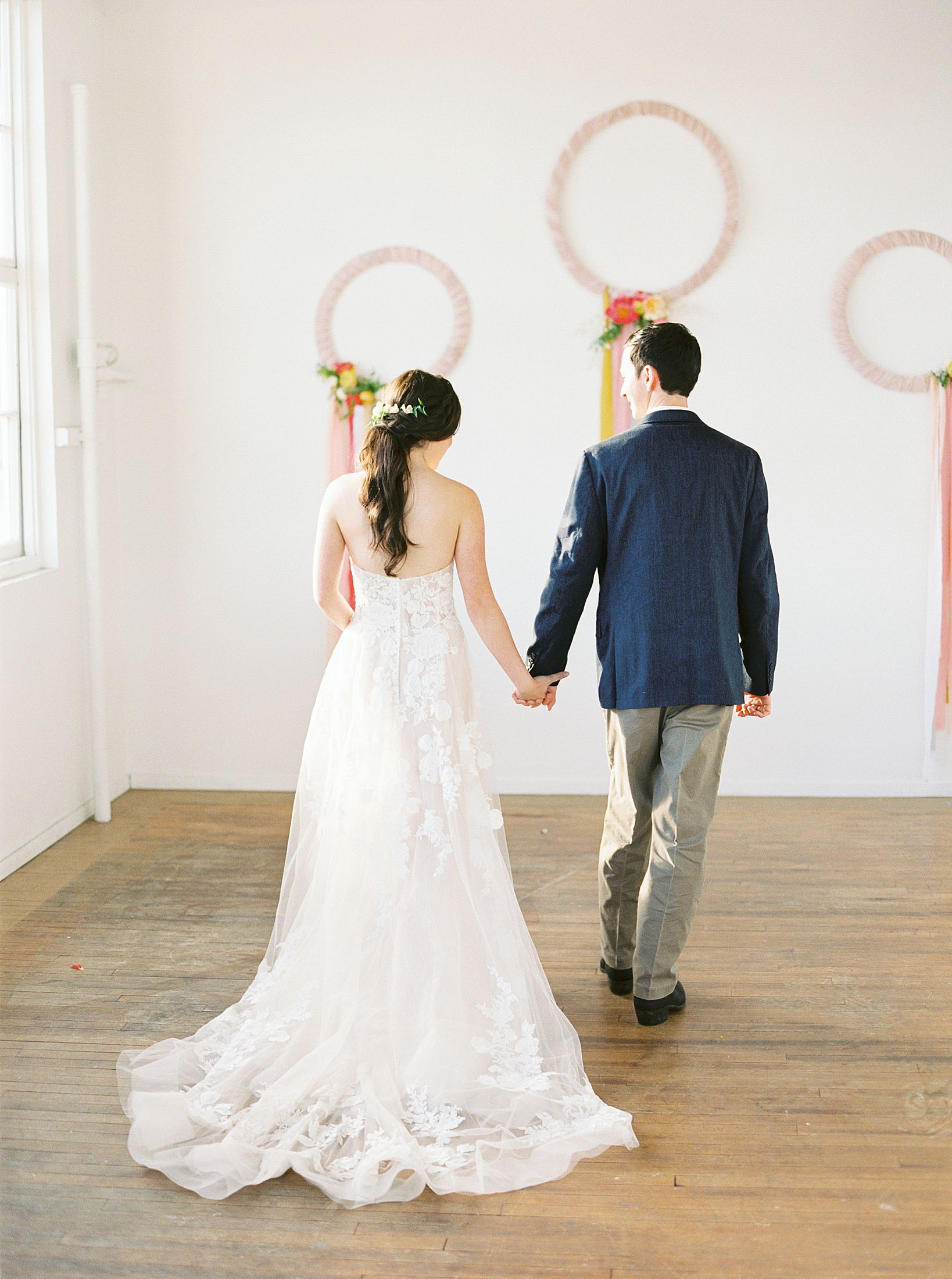 Bay Area Spring Wedding Inspiration
We love this bridal editorial highlight reel from our friends over at Lens of Lenox Videography.
Fun Fact: Kara and Drew of Lens of Lenox are a past bride and groom of ours! Check out their wedding on our blog here. It was also featured on The Perfect Palette!
Featured on Inspired by This
We love the wedding blog Inspired by This! Check out our past features on Inspired by This including a Dusty Blue Musical Wedding Editorial and Boho Wedding Inspiration. Can't forget the Feminine Fuchsia Wedding Inspiration! We are so excited to add this Bay Area Spring Wedding Inspiration to the list of amazing editorials with Party Crush Studio to be on Inspired by This!