They were in line. Waiting. You probably wouldn't think that your life would change in an instant. In a line. Waiting. But that's just what happened to these two. While waiting in line for their wristbands at a beer festival in Campbell, these two met. Coincidentally. Or perhaps it was fate. Regardless, that day, that line, led to their love story. And that's what brought them to this moment, this moment of pure joy at their Tower Bridge Engagement Session. And these are only part 1 of their engagement session! Scroll down to the bottom for my FAVORITE photo from this half of their Sacramento engagement session!
Bri and Brandon, Thank you for telling me about your love story. For hanging out on Sacramento's most iconic piece of architecture. For enjoying the sunset in Old Sacramento with me. I absolutely loved spending time in the golden glory of our city and dodging kids and unique individuals in Old Sacramento (a classic). I am so excited for your upcoming fall wedding at The Maples in Woodland, CA. It's going to be a beautiful day!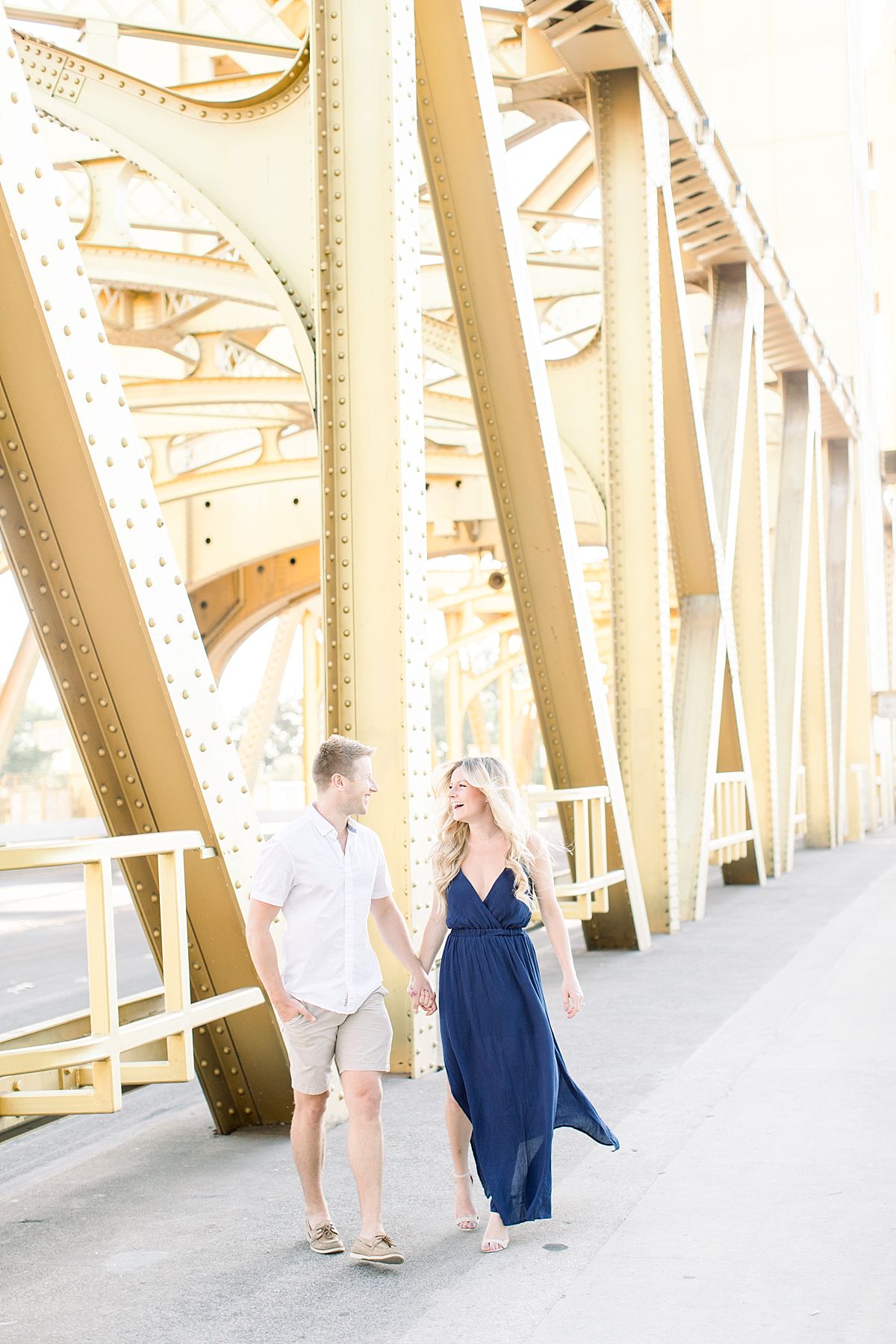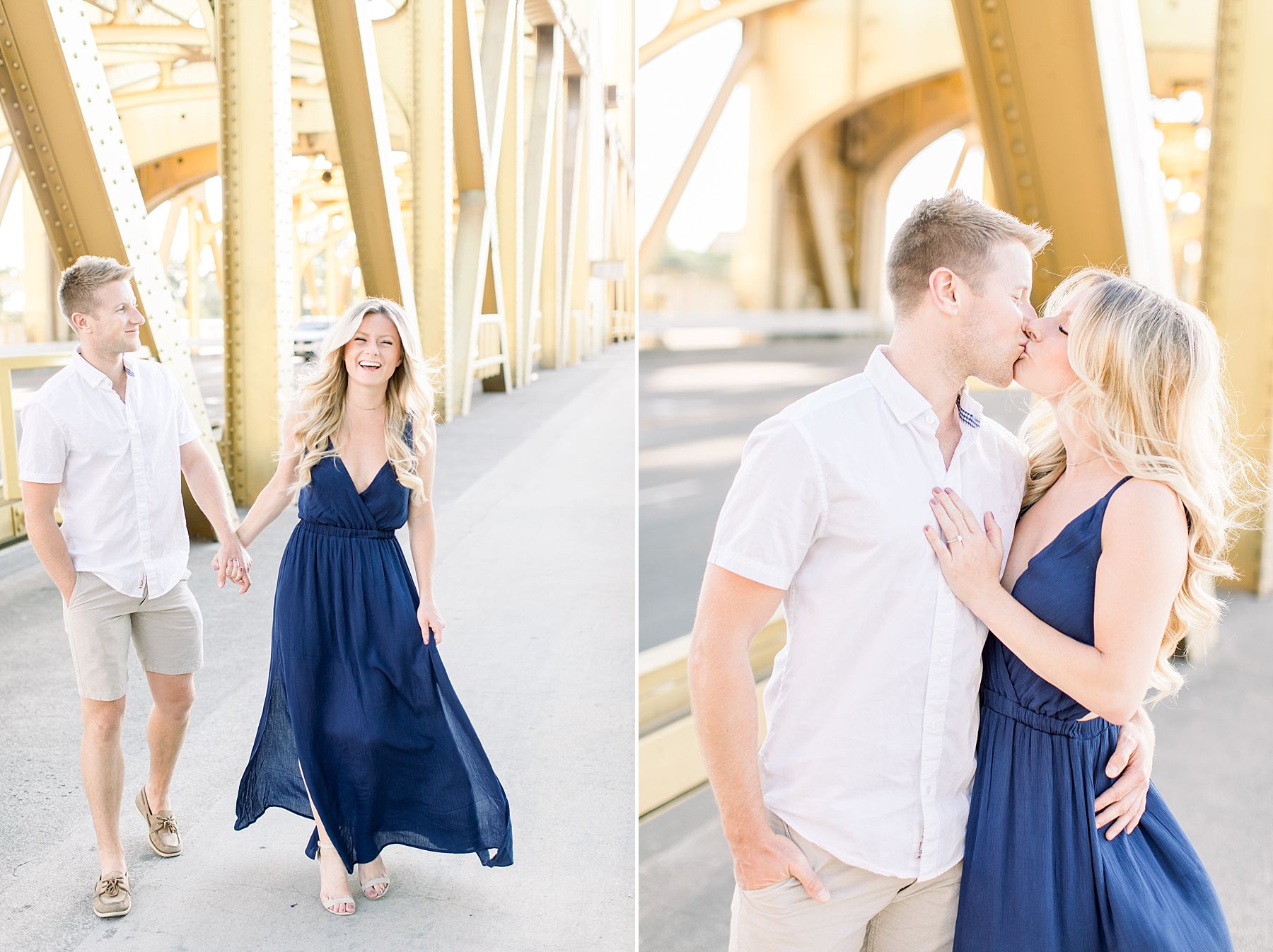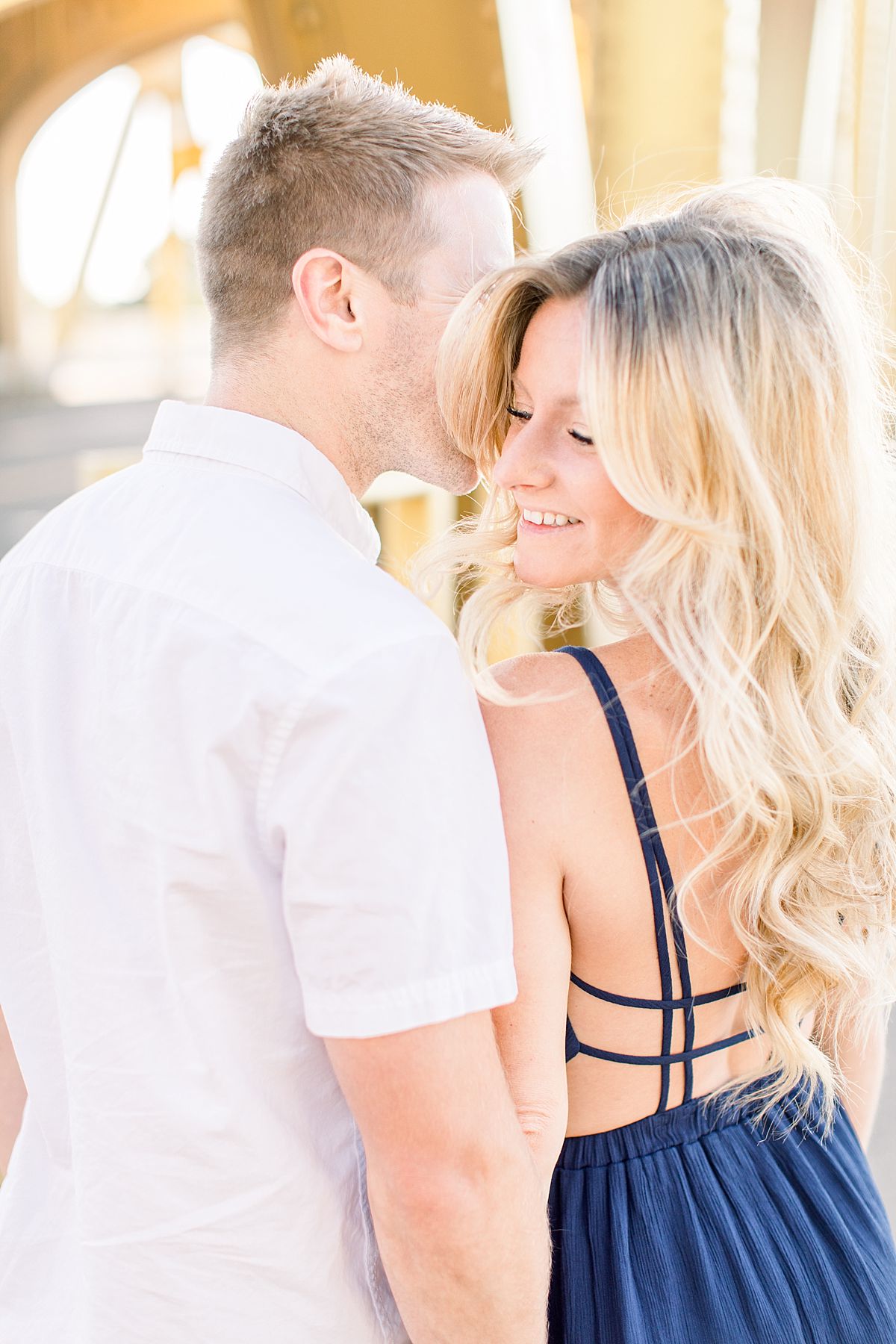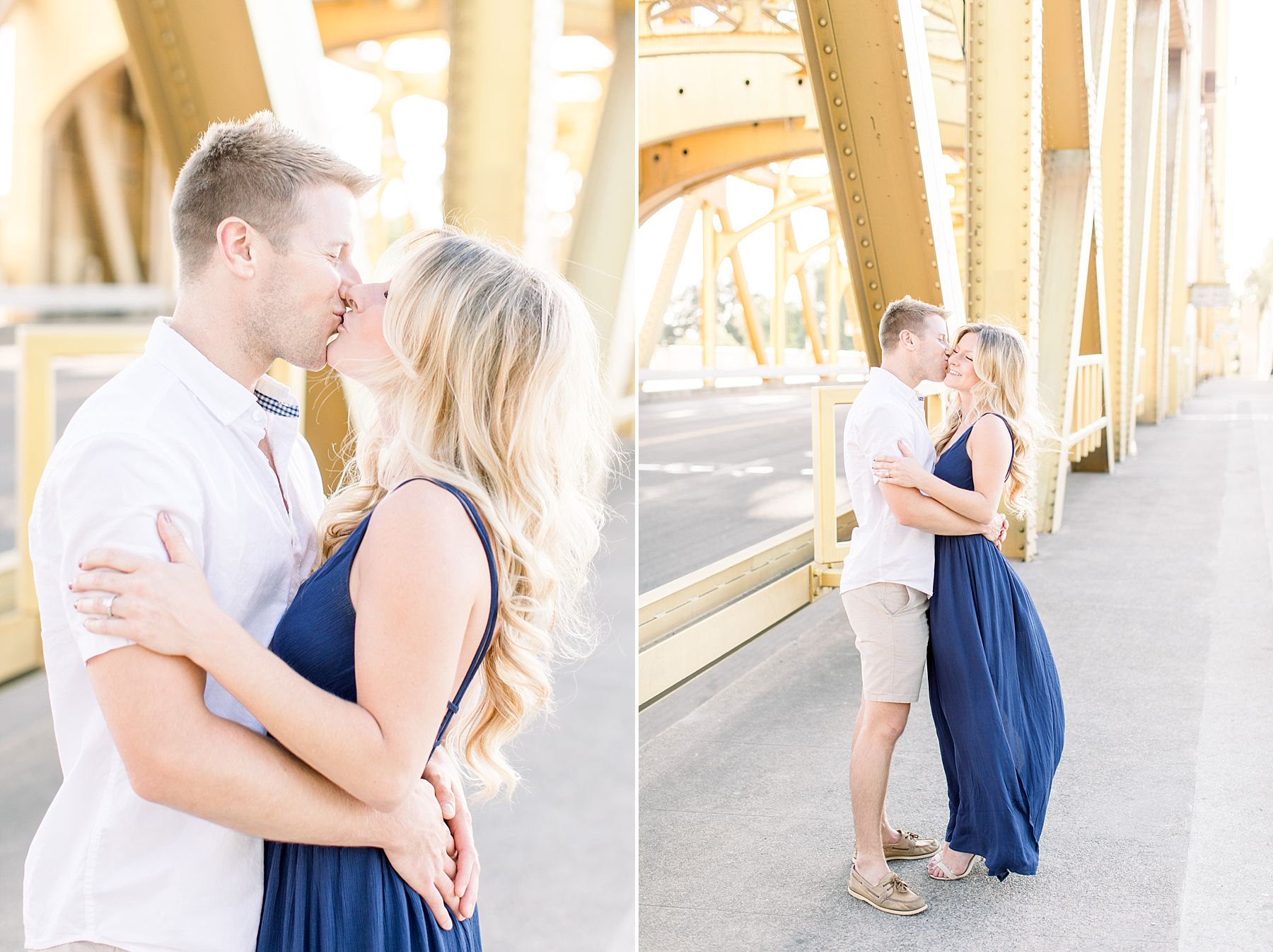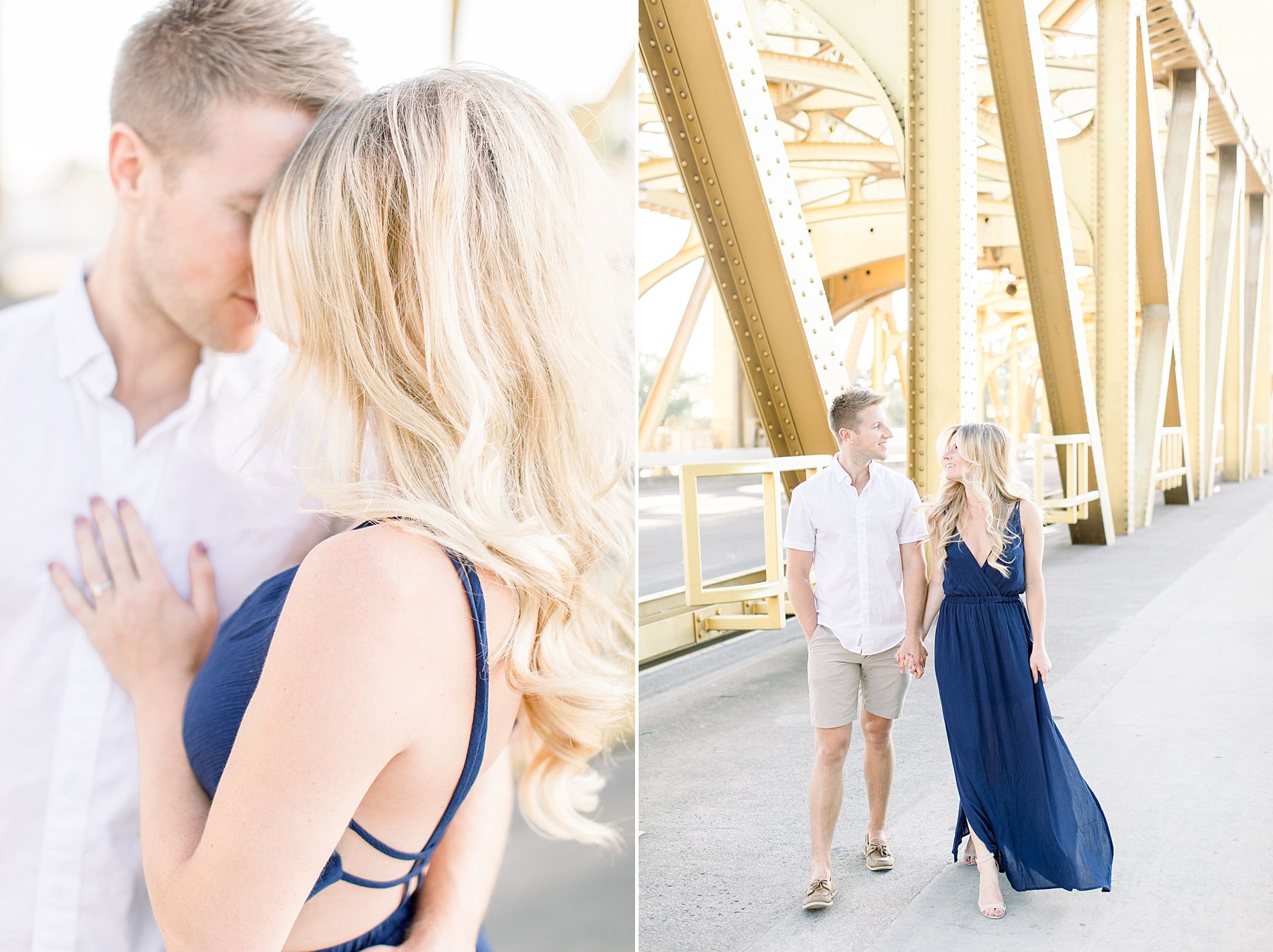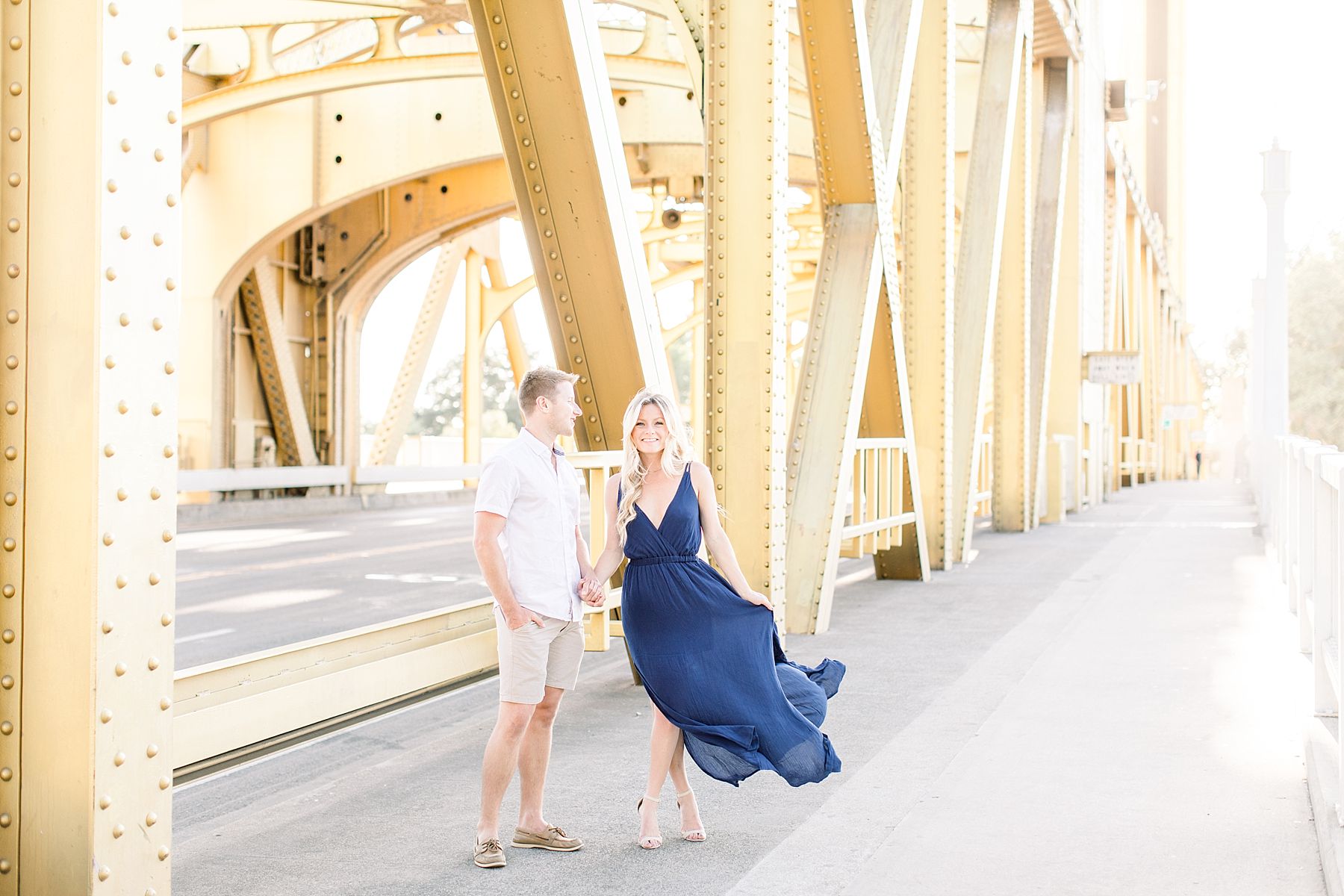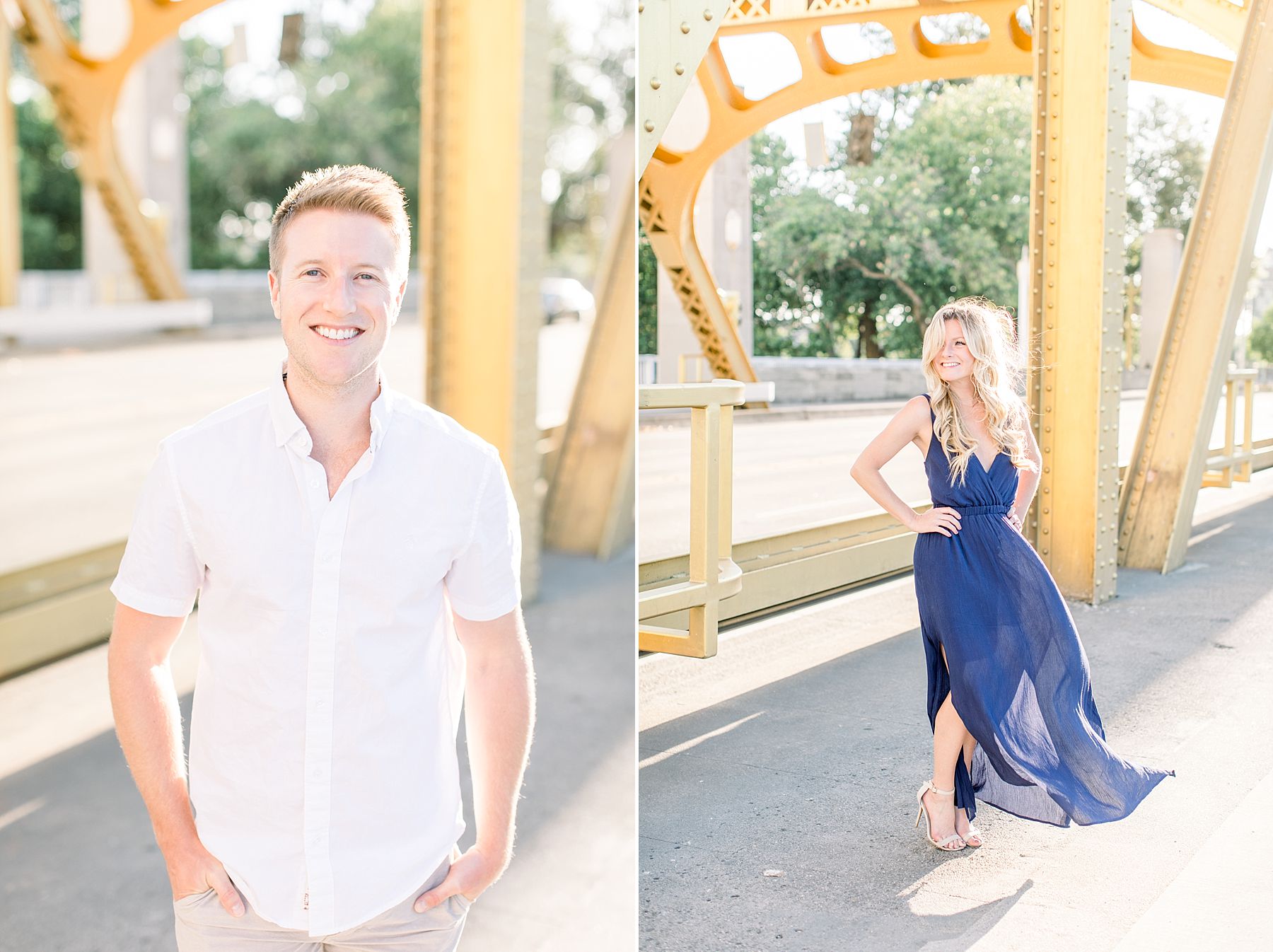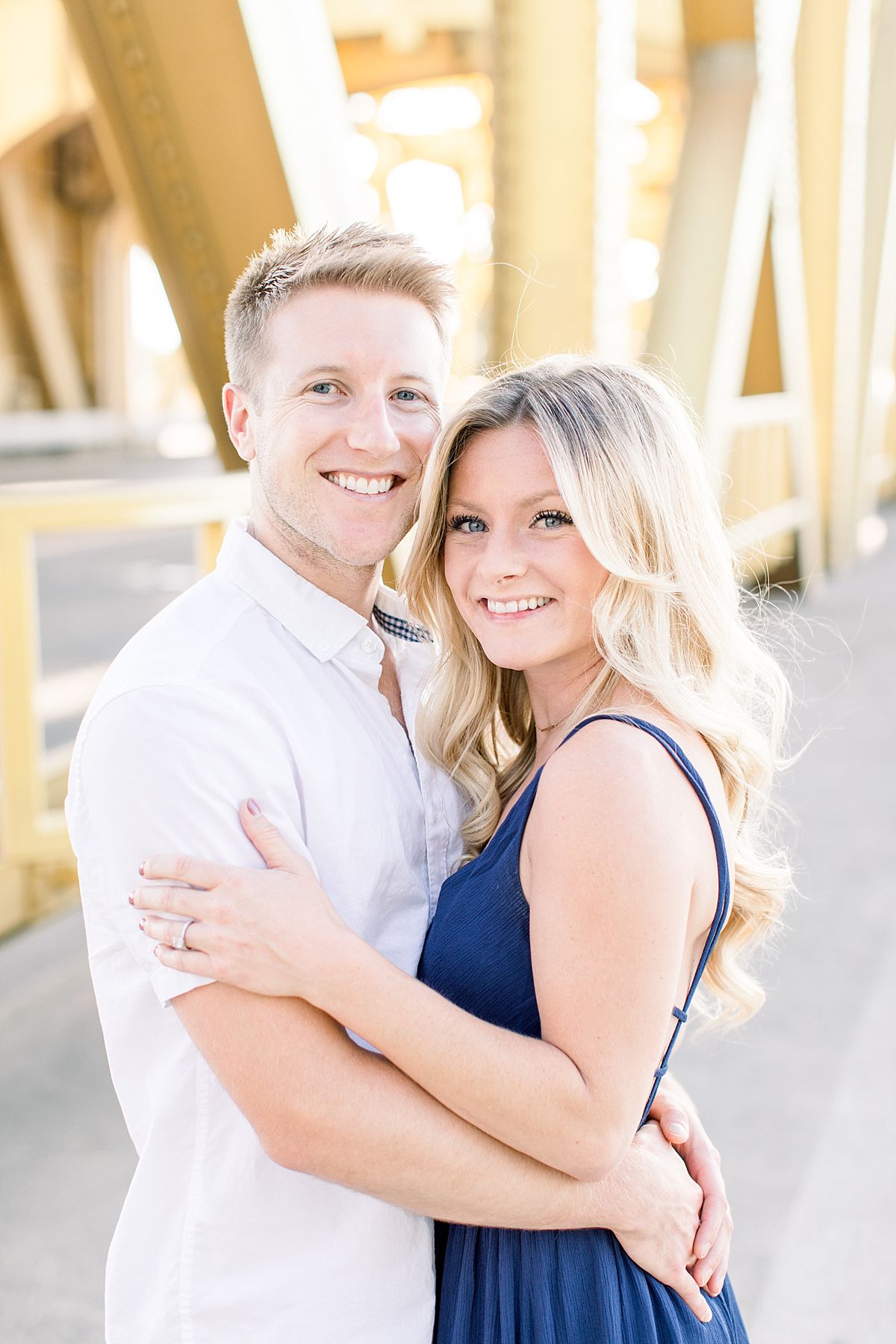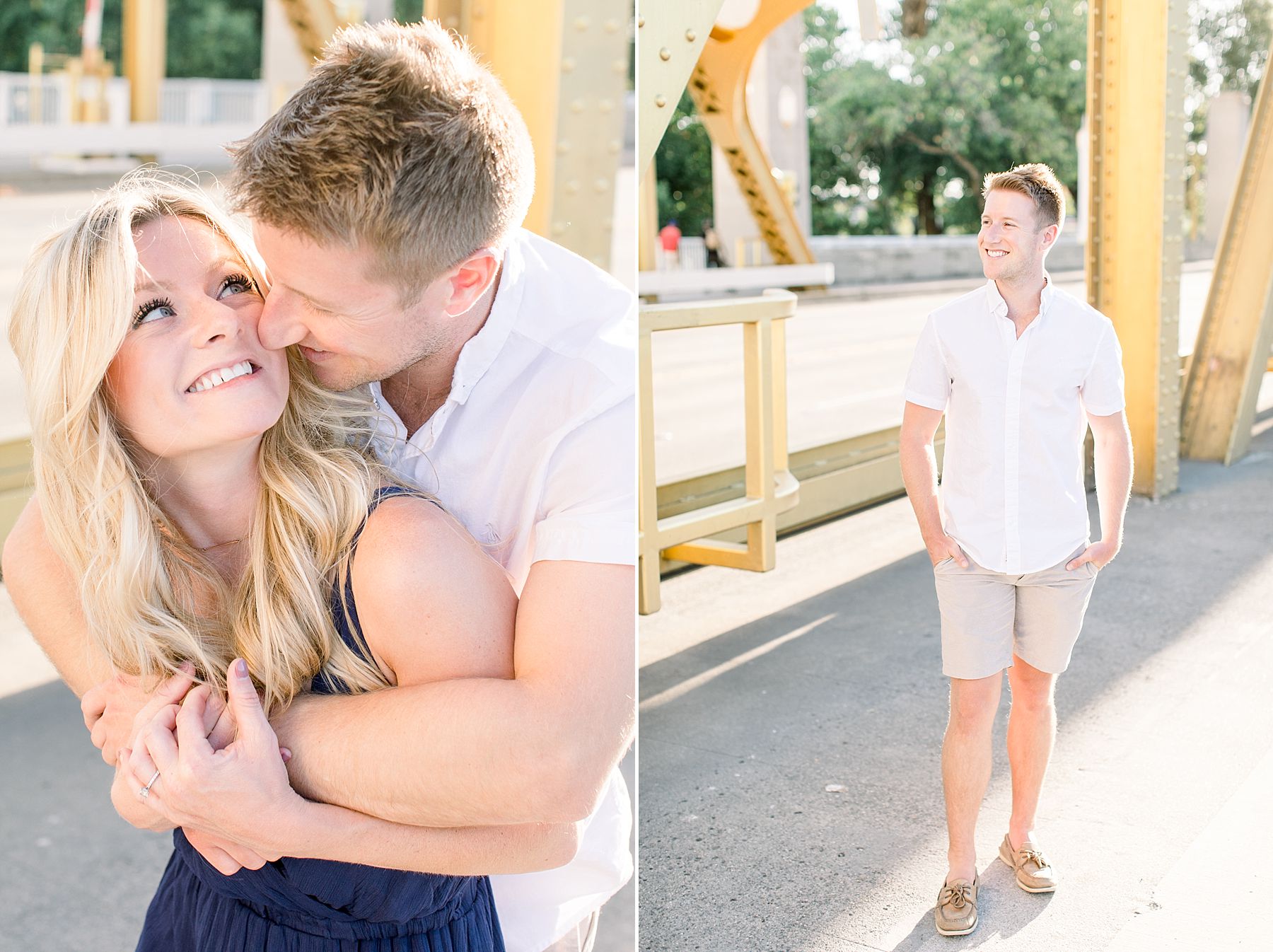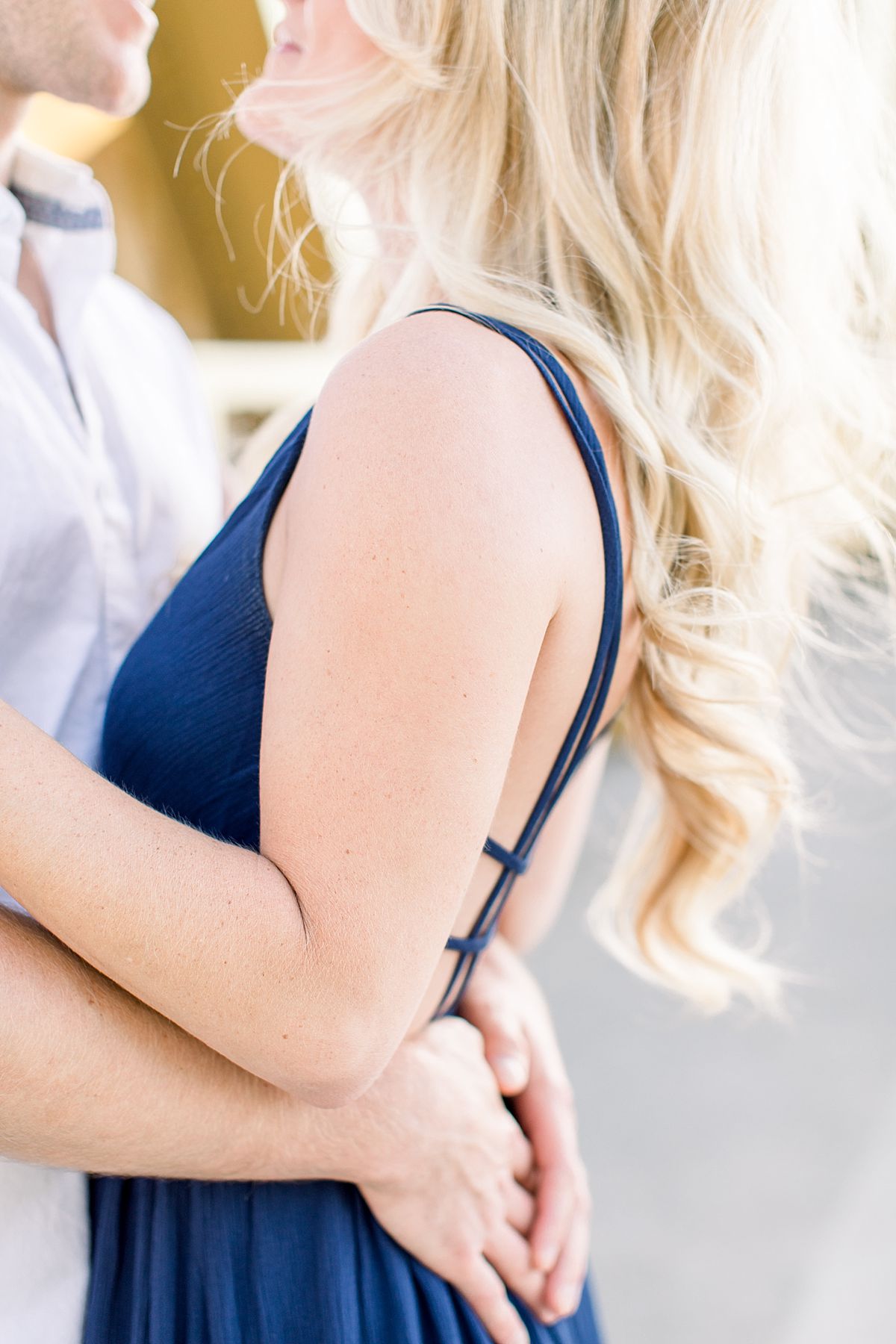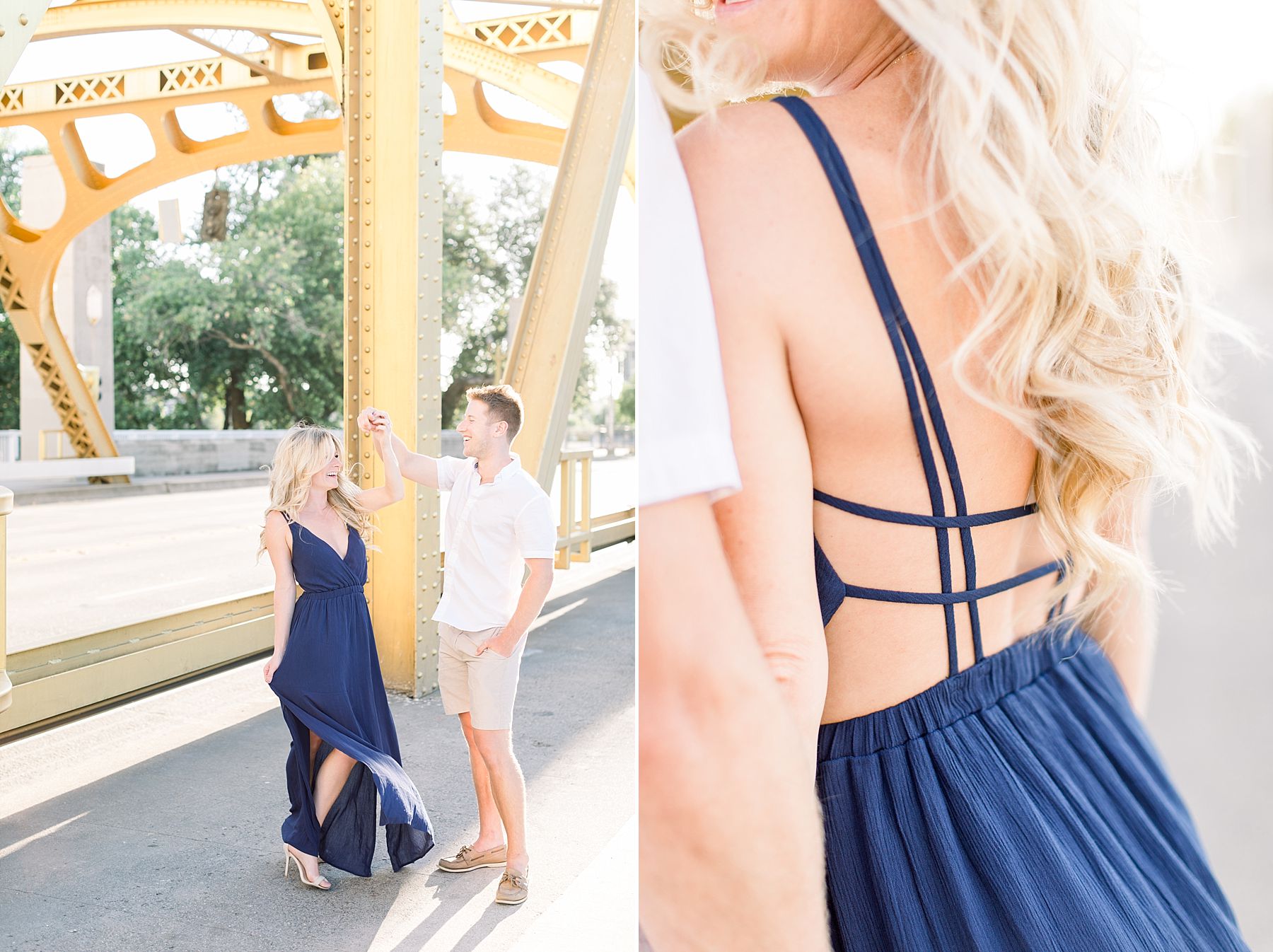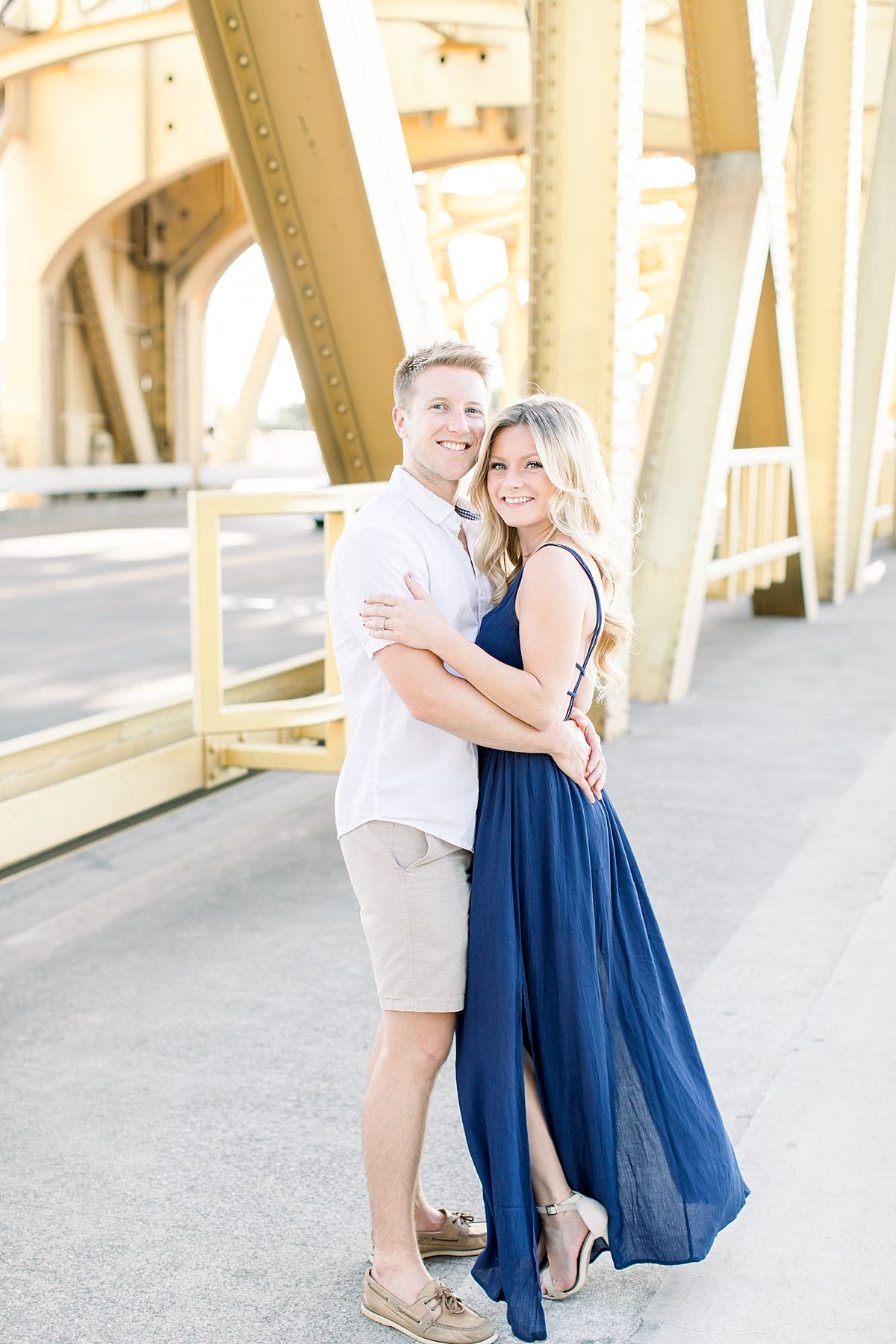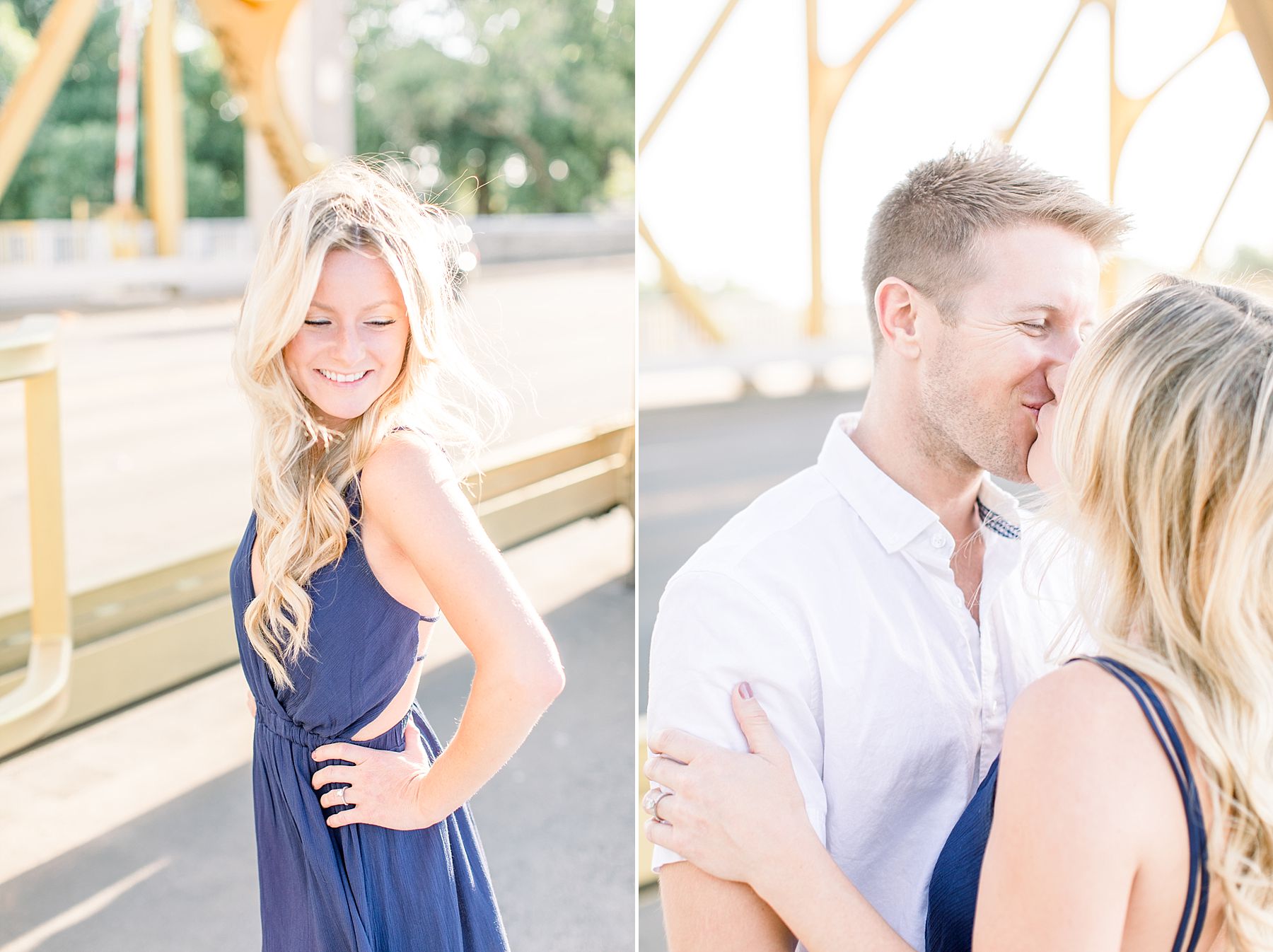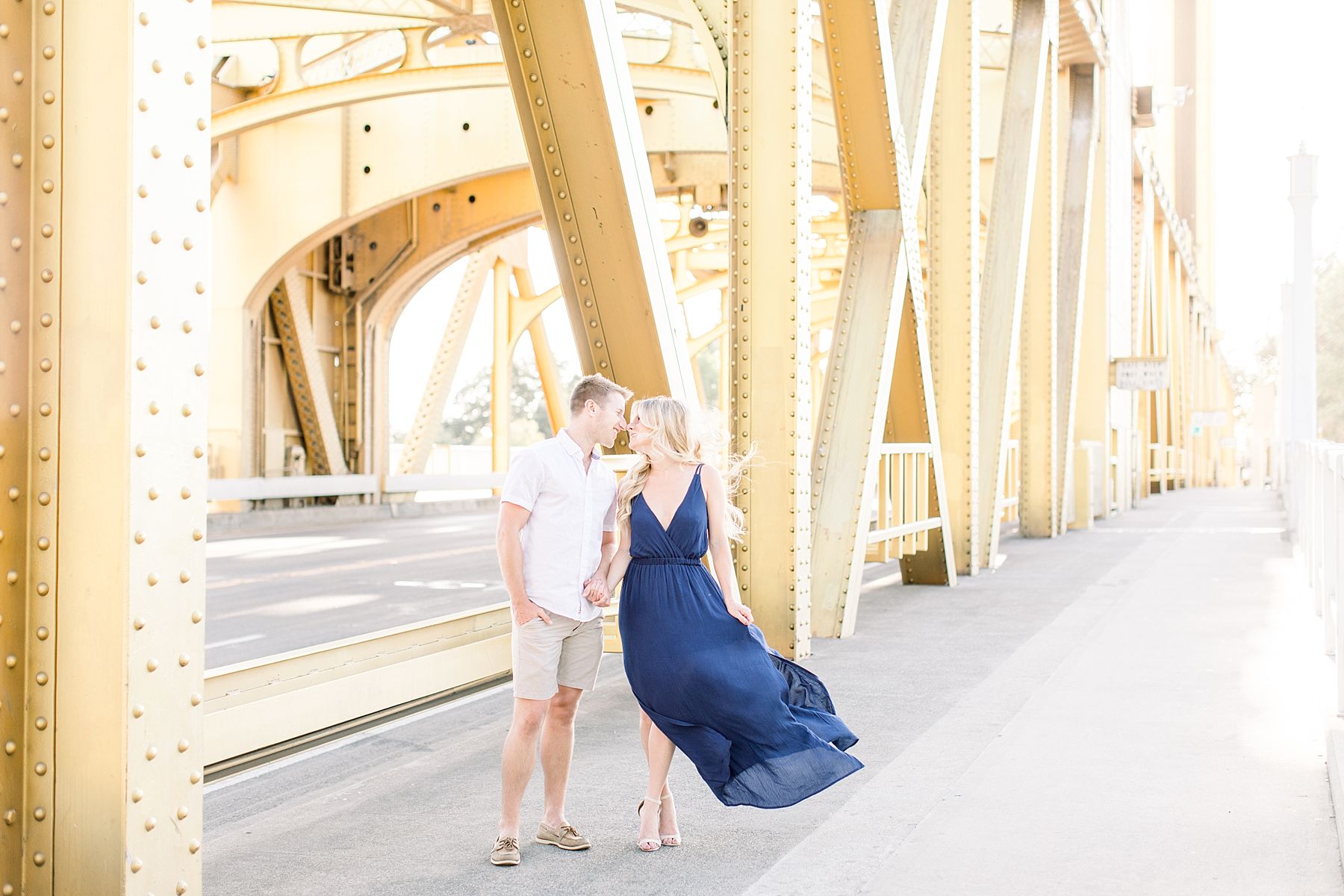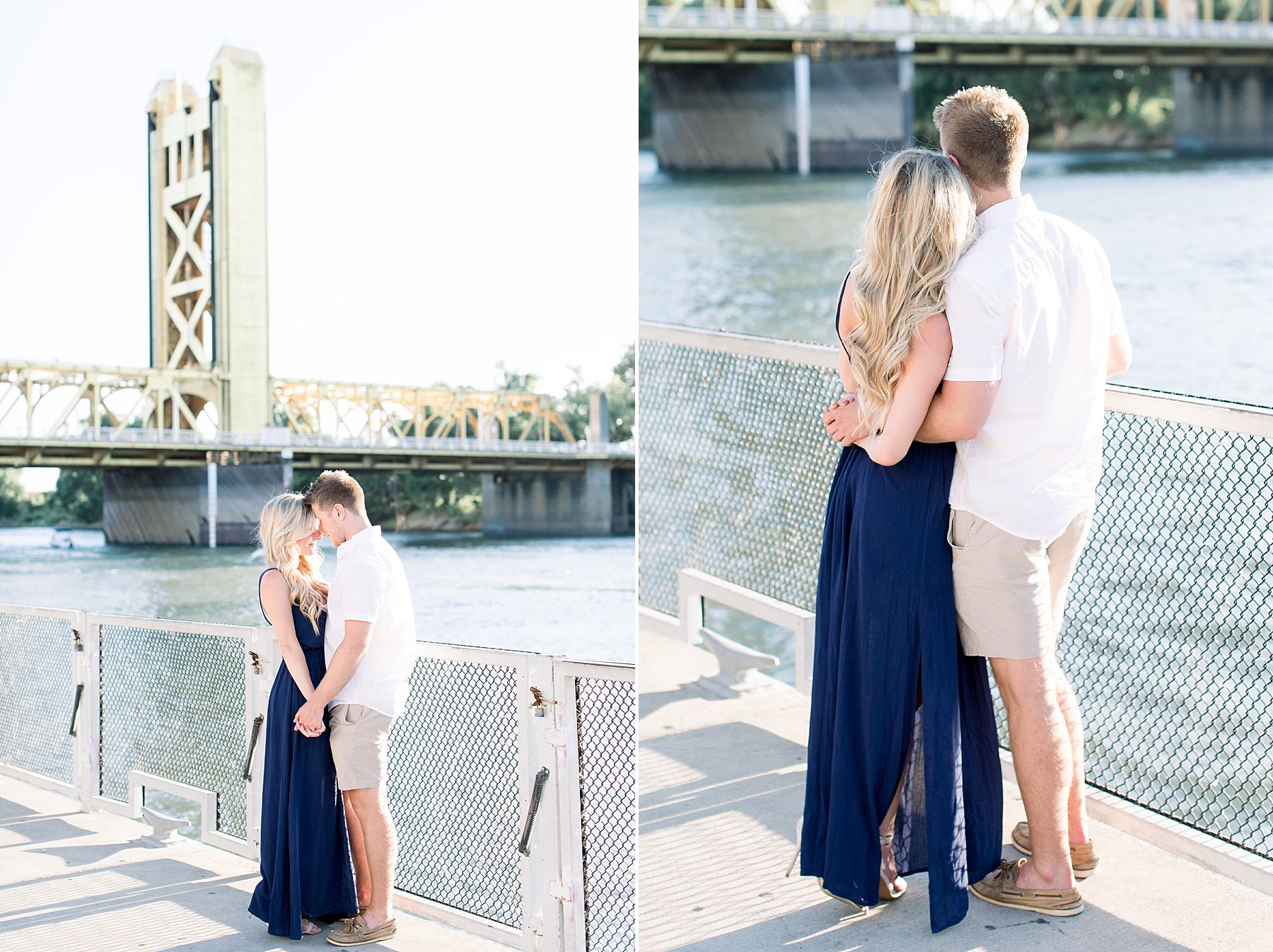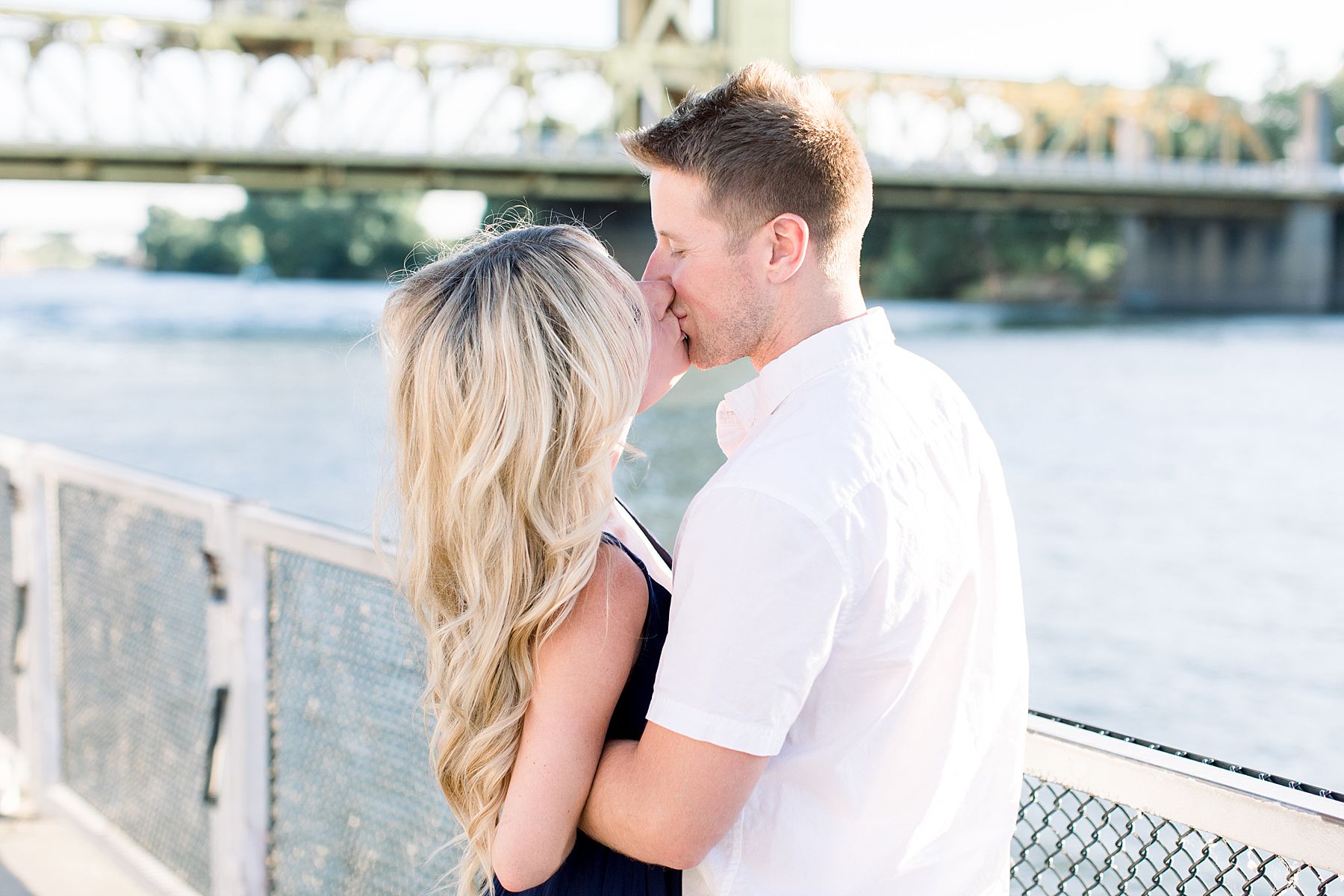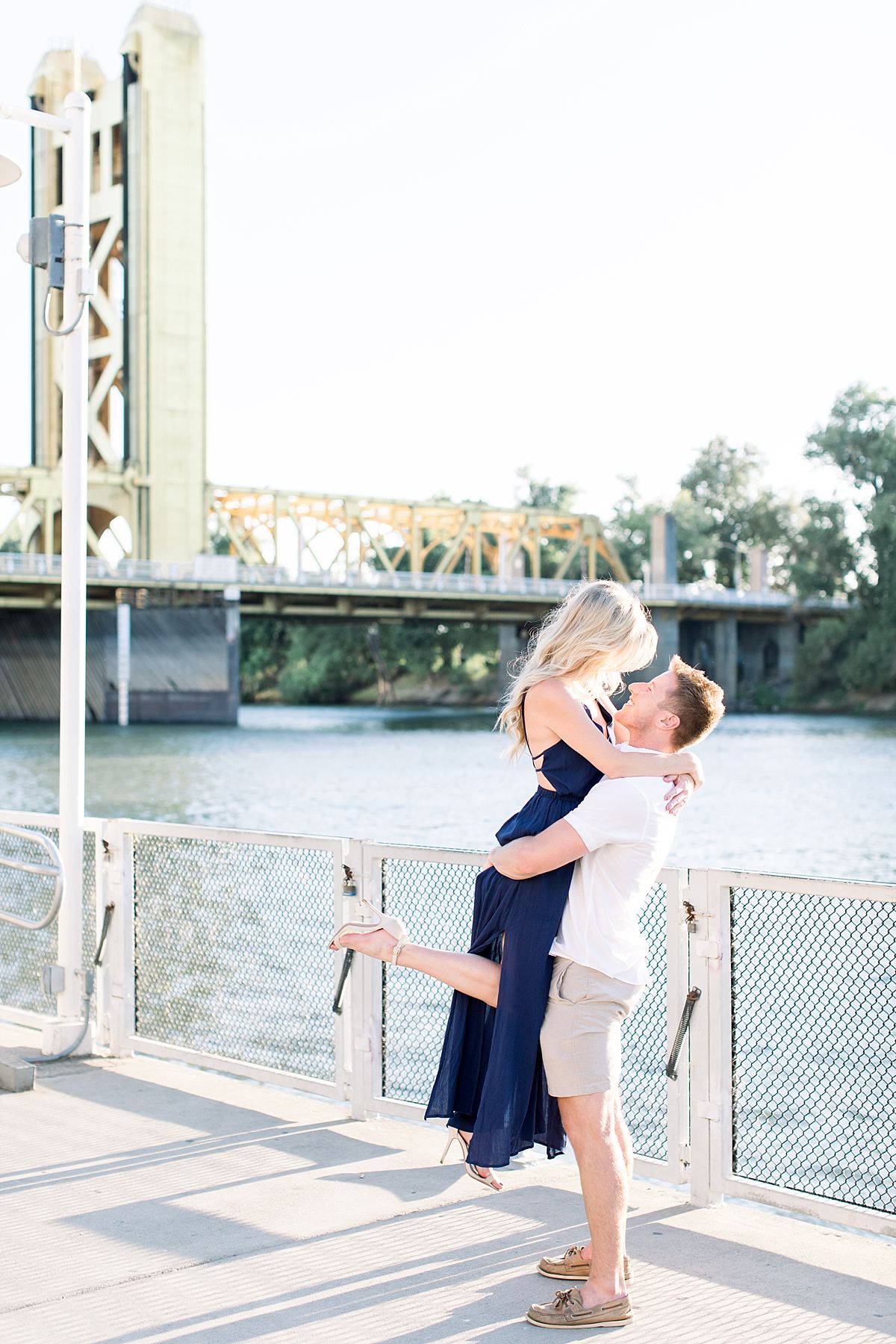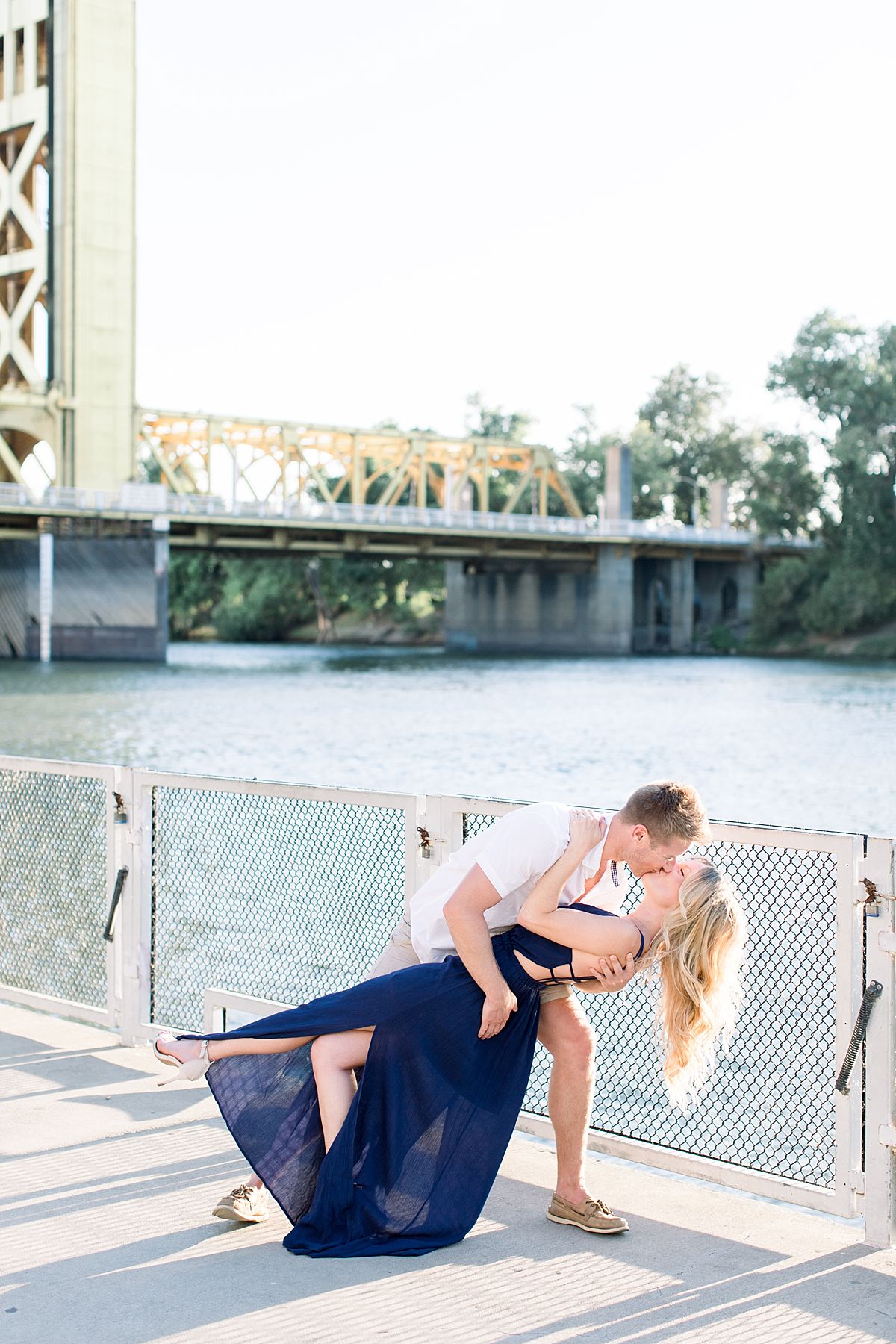 Tower Bridge Engagement Session
Did you know that Sacramento's Tower Bridge originally opened in 1935? This golden icon has since represented us on maps, movies, and more. Now I was a little concerned that golden hour on this golden beauty would be a little too… yellow. But Bri and Brandon proved me wrong at their Tower Bridge Engagement Session! Golden hour proved to be heavenly as we strolled along the Tower Bridge and into Old Sac with a perfect view of the bridge as well. Complimented by their good looks, golden blonde locks, and a stunning blue dress, it was a match made in heaven! Inquire here to book your Tower Bridge Engagement Session!
Downtown Sacramento Engagement Sessions
This Tower Bridge Engagement Session proved to be a favorite location in Downtown. A few of my other favorite locations include the Capitol Rose Garden for Amanda and Nate's Engagement Session and the brick buildings near the Railyards for Rachel and James Downtown Sacramento Anniversary Session! Just wait until you see part two of Bri and Brandon's Downtown Sacramento Engagement Session with a clear view of the Capitol. It's going to be great! Contact me today to book your Downtown Sacramento Engagement Session.