welcome to the story of us
a little friday fun
part 1 | part 2 | part 3 | part 4
So, I spent the rest of the summer confused. A lot of texts. A few visits. Joint family barbeque hangouts in Roseville. And a bee sting later (where he was forced to console my sobbing self… hey I was afraid I was allergic, okay?). Our friendship began to change. After all, the story of us couldn't just be easy, right?
I considered the idea of liking him. Was it too late? Did he even still feel the same? But I didn't want to deal with the feelings. SO many feelings. Or the confusion. So I continued on with the same ol' same ol'. And then it was time to head back to school.
I was excited. For routine. For friends. And to get back to a town that truly still holds a big chunk of my heart – San Luis Obispo.
And so, there we were. In the Sophomore Apartments. Jake's roommate Galen and I were prepping to welcome our group of freshmen to orientation. And, in our highlighter yellow-green shirts (who do I talk to about this design decision? Picture below…), we spotted Jake and his mom moving Jake's stuff into Poly Canyon Village.
I ran up. Big hugs ensued.
Slight tangent: I love hugs. Totally hug friends. And Jake gives the best hugs. Big bear hugs.  Okay, resuming the story now.
Just kidding.
Tangent #2: I found out much later, that Jake had imagined the moment we reunited Sophomore Year. He had told himself that he would walk up to me and just kiss me. When he told me that, I was like WAIT WHAT? You were just going to walk up and kiss me with no warning? Are you crazy? Apparently a moment of doubt on how I'd react, and you know, the fact that his mom and Galen were there too, derailed that plan. Keep in mind, we're still just friends then and he has NO idea about my feelings.
Okay, resuming now.
We met our freshies, made it through WOW week on a wing and a prayer and negative hours of sleep, and found ourselves resuming sophomore year. A few weeks passed and I was feeling down. Conflicted by past feelings. Very sure of Jake's feelings which was making me even more confused. I decided to take myself on a date to my favorite coffee shop, Linnea's (best cookies) and Avila Pier for a walk. Several cookies and a creepy man approaching me at the pier later, I headed back to campus to visit Jake. I was upset over my past feelings. He was upset over his current feelings (and that I wasn't reciprocating). But there was some sort of calm feeling between us. Something comforting about both being upset but having the presence of the other. And sitting in the quiet like that, we both dozed off.
At least we had a moment of peace and quiet while our brains were running wild.
A few weeks later, it was our bestie Galen's birthday. We headed to the Avila Farmer's Market (pretty much my favorite Friday activity ever) and grabbed a crepe. A pretty standard fall Friday for me. Definitely can't turn down nutella and banana. While Galen explored with his girlfriend and Zach explored with his, Jake and I were left alone together. Over nutella and bananas, I realized I was confused once again. This felt very date-y. Epitome of a date. Sitting on the beach, sharing dessert, looking out at the ocean.
I glanced over to the swings and realized I caught myself dreaming. Dreaming about swinging. Dreaming about Jake stopping the swing and kissing me. After a moment of panic (which I definitely hoped didn't show on my face), I shook my head and gave myself a big ol' WHAT ARE YOU THINKING? Stop it Ashley, you're just confused.
We proceeded to explore and then went on a walk on the beach. Jake gave me one of his classic big ol' bear hugs and I melted into it. He whispered my name.
I knew what was coming.
I knew, that if I looked up, that he would kiss me in that moment. That this would be the official start of the story of us.
But I suddenly wasn't sure. What if everything changed? What if this isn't what I wanted?
I panicked. I refused to look up. That my friends, was a defining moment for us.
At least for now.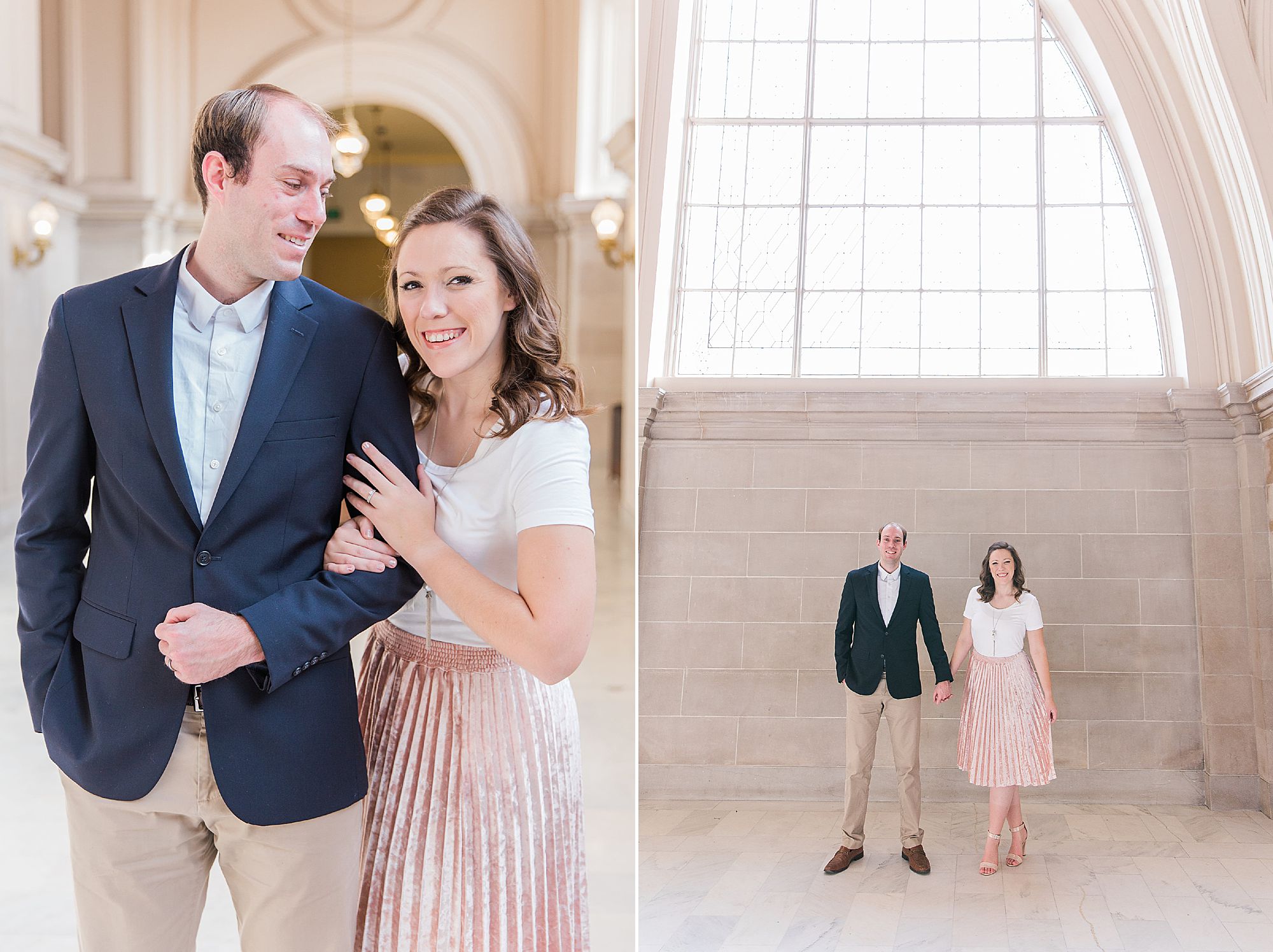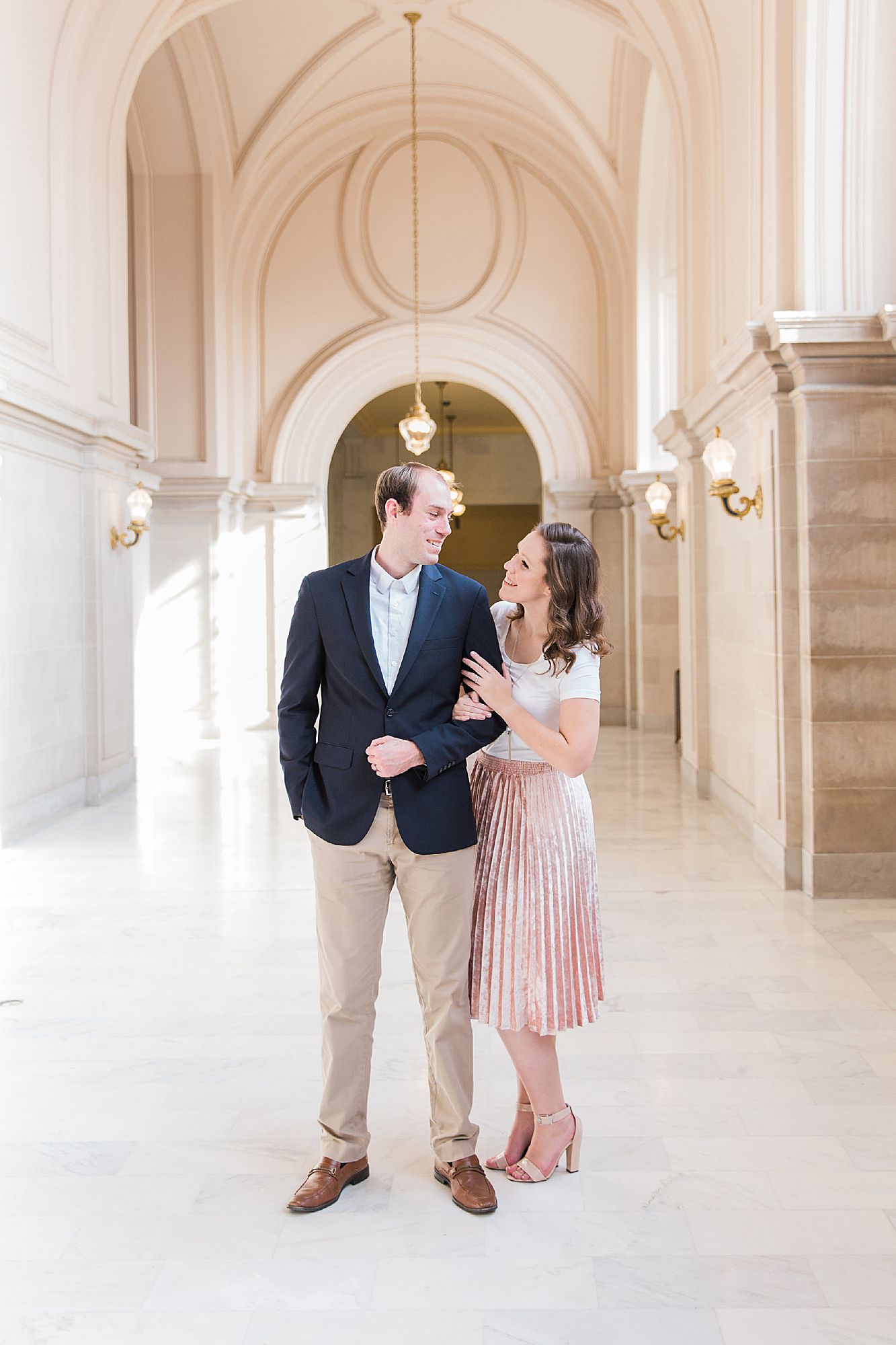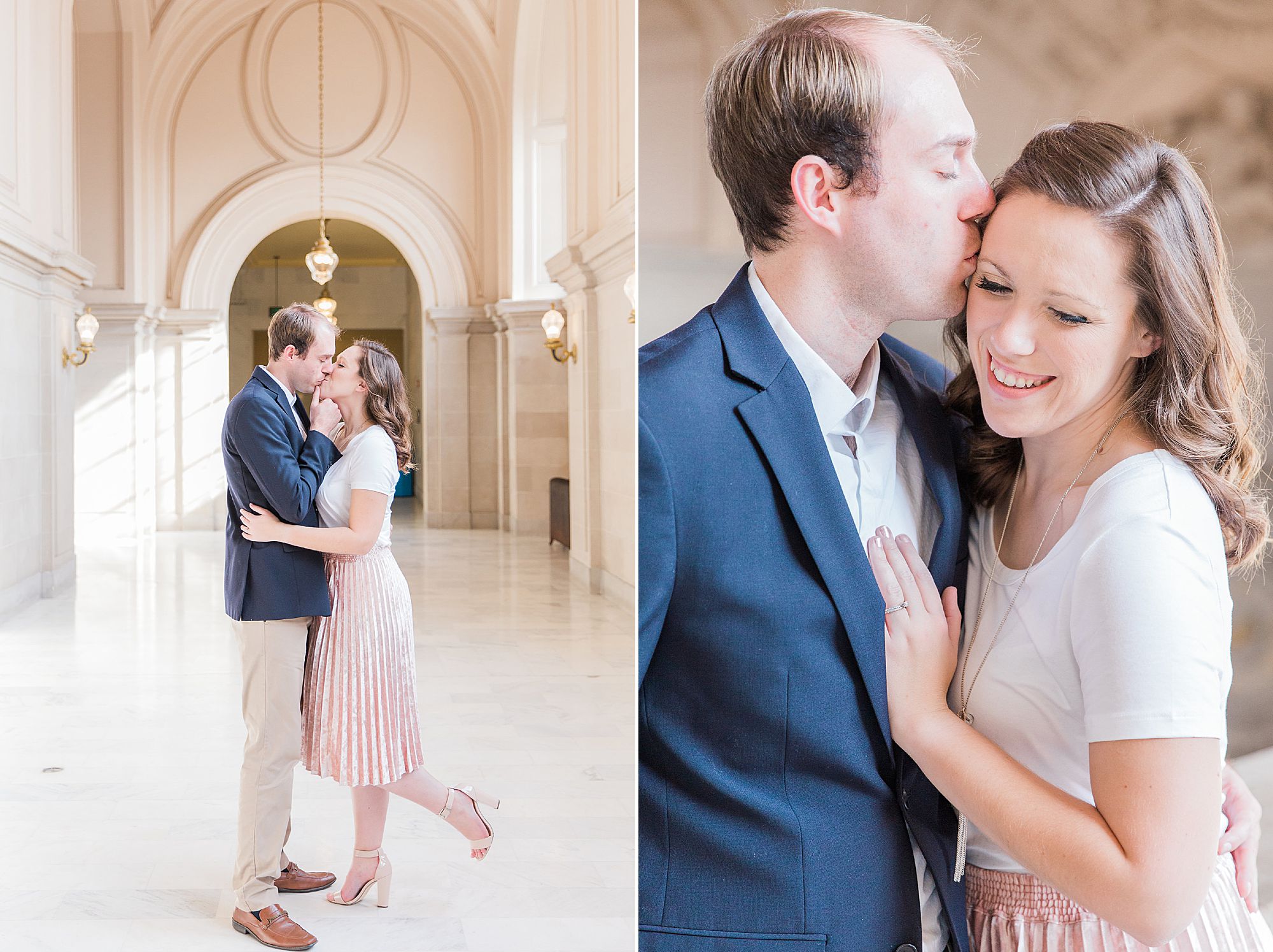 Photos of us by our dear friend Lauren Alisee Photography
And those lime green shirts…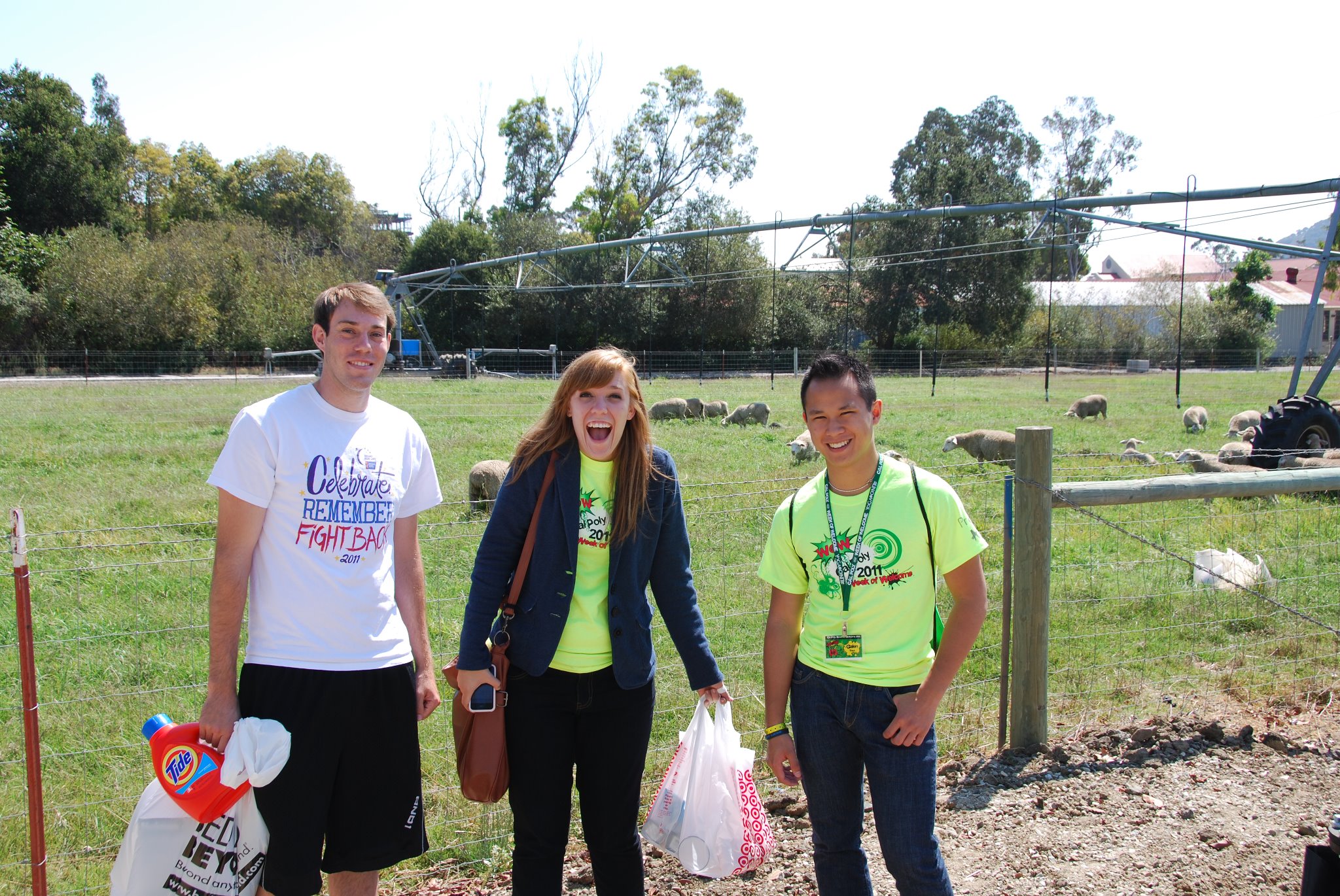 Friday Fun: The Story of Us
Every other Friday for the next few weeks, I'll be sharing a little of "The Story of Us" on this blog. Stay tuned for the next installment, in two Fridays! Hope you don't mind hearing a little about our love story. You can view Part 1: A Trip and A Fall, Part 2: Awkward Silence, and Part 3: The Shift respectively.
Your Love Story
We also want to hear your love story! Shoot me a message on Instagram or inquire for your wedding here. I can't wait to hear your love story!
About Ashley
Ashley Baumgartner is a Sacramento Wedding Photographer serving wedding clients in the Sacramento region, Placer and Tahoe regions, Napa region, Bay Area, and Central Coast. Please inquire today to check availability for your Sacramento wedding, Placer County wedding, Tahoe wedding, Napa wedding, BayArea wedding, or San Luis Obispo wedding. We would love to head back to SLO for a few weddings a year!