Something simple. Something unique. I love working with couples and clients that have a strategic vision in mind for their wedding calligraphy. Whether it's handmade paper, custom wax seal designs, modern calligraphy, or just pretty details they want to include, I'm game. This SF City Hall Wedding Editorial organized and styled by Elizabeth Warrick was just too gorgeous. It made me fall in love with SF City Hall. The architecture. The soft colors. Everything a photographer, a bride, and an artist could dream of. For this editorial, I created a custom invitation suite on handmade paper. While there, I pulled out my camera to snap a few photos of the custom calligraphy invitation suite and the bride. I mean, come on. It's gorgeous. How could I not?
Below you'll see a few snaps from that gorgeous day in San Francisco.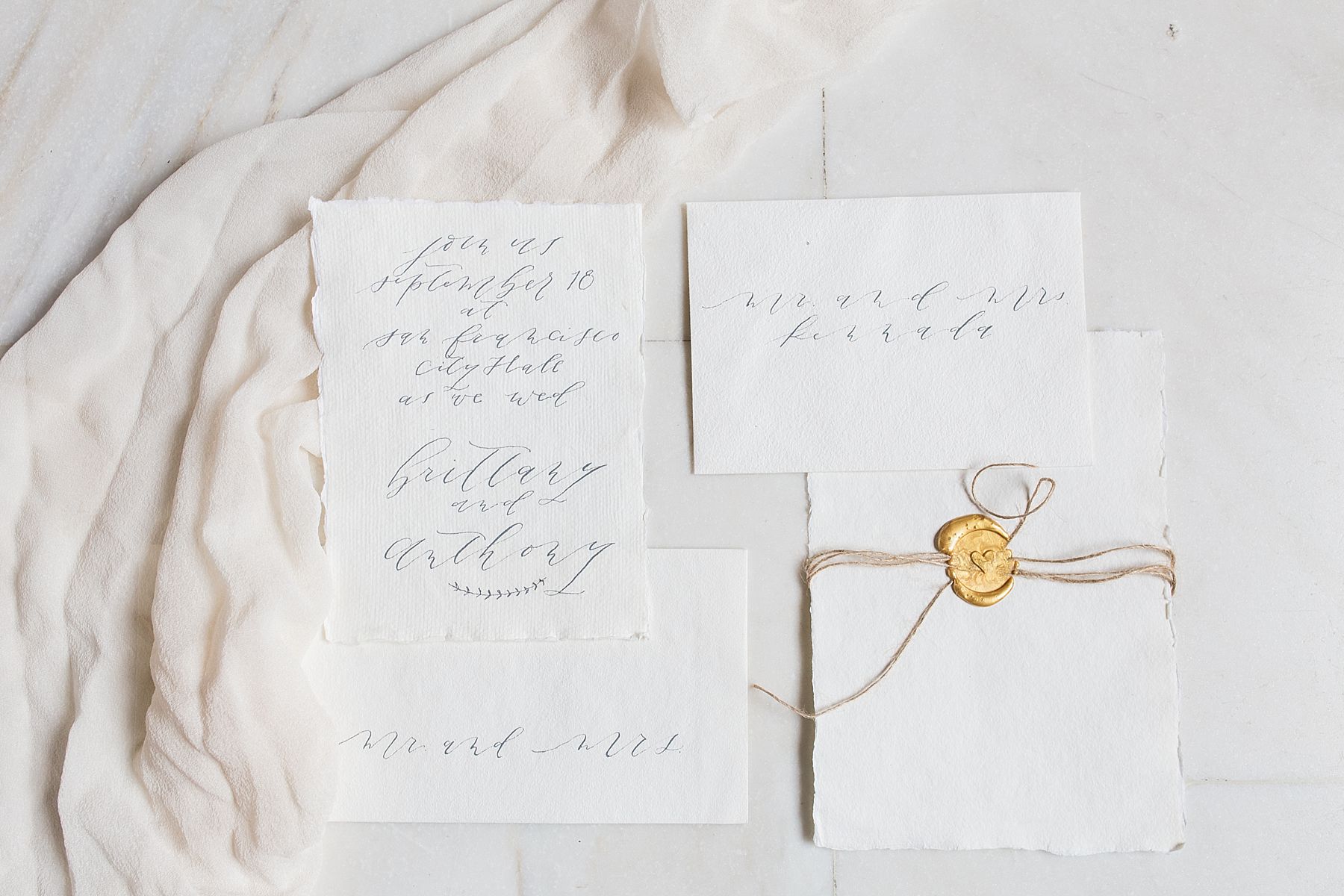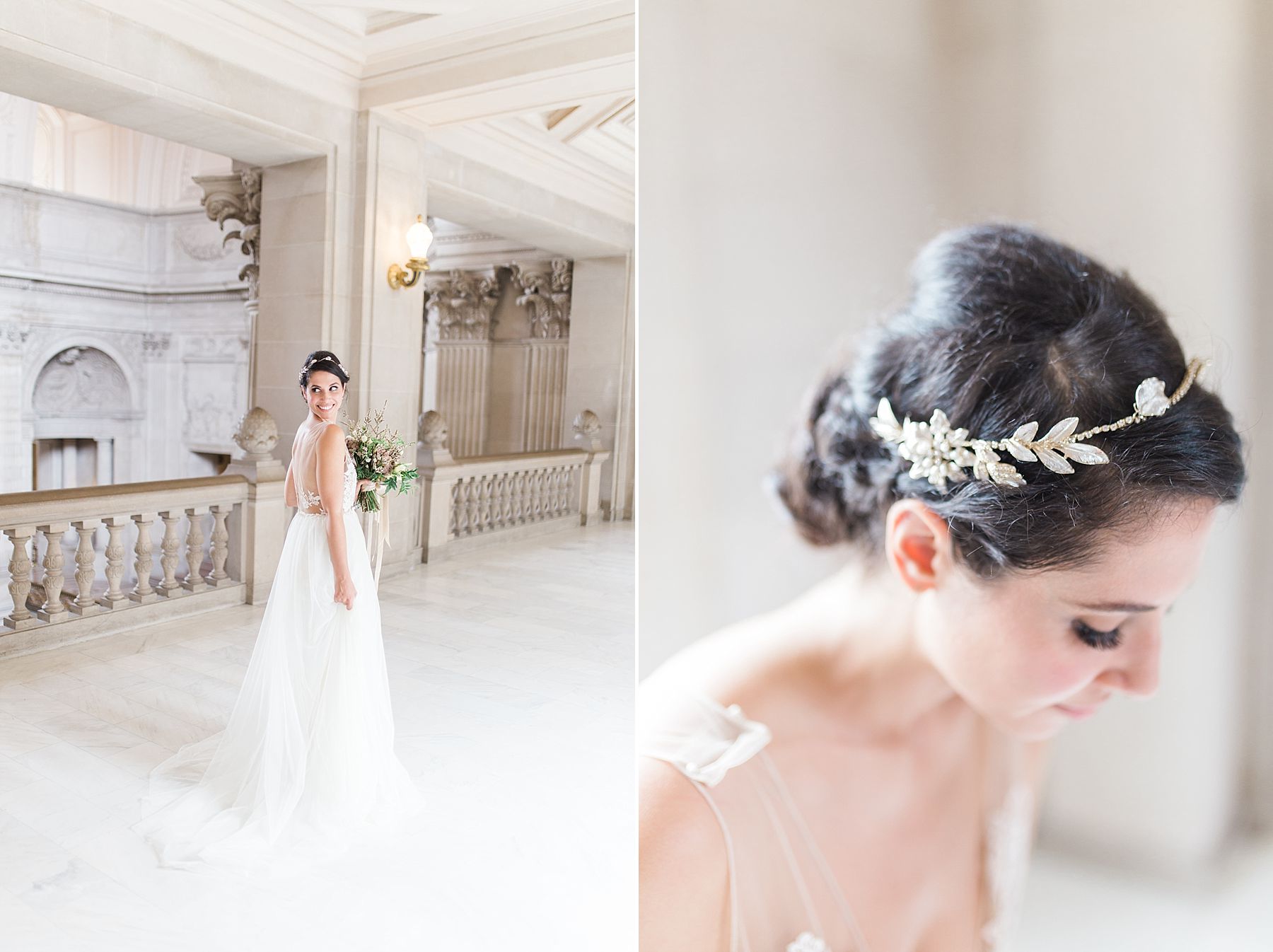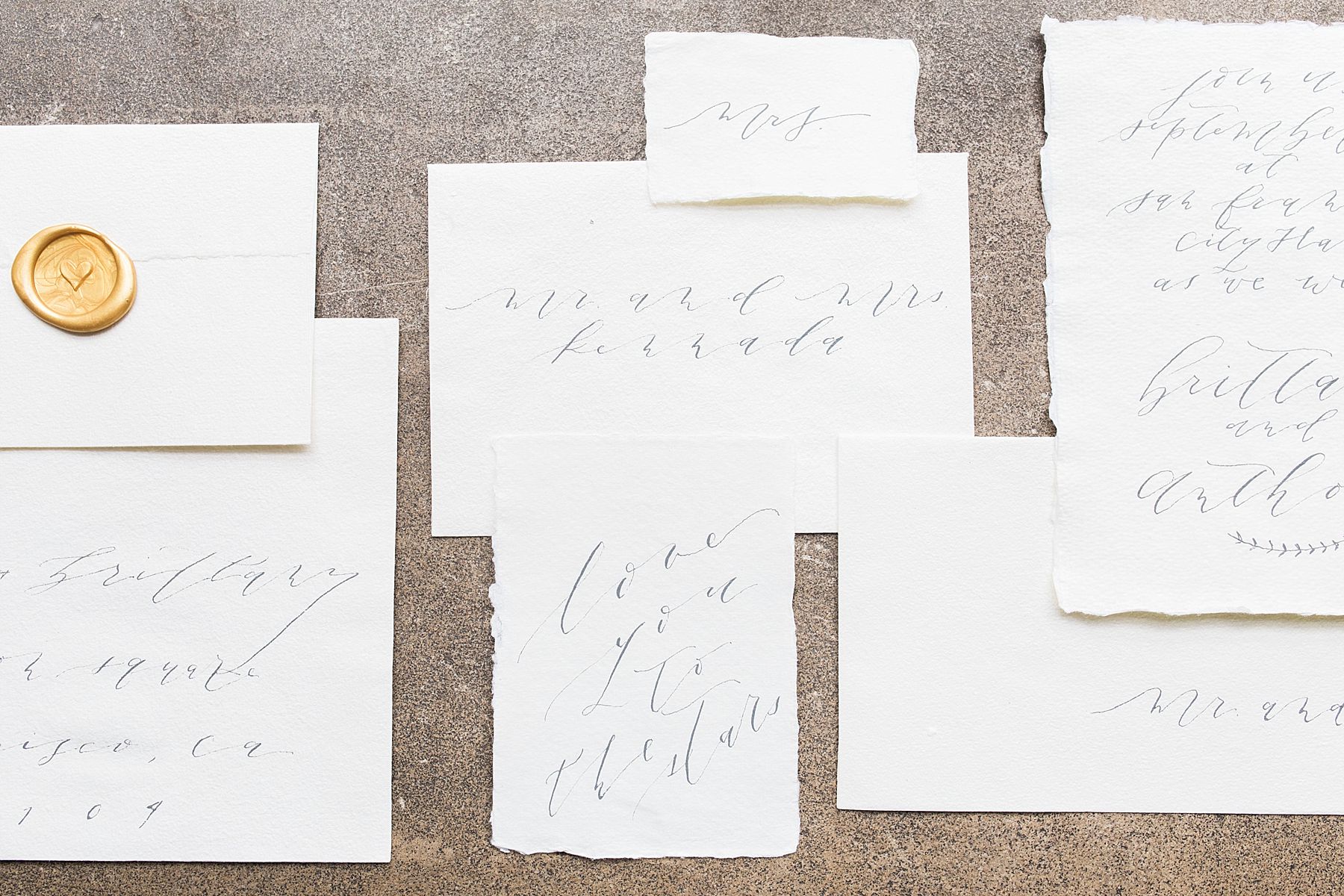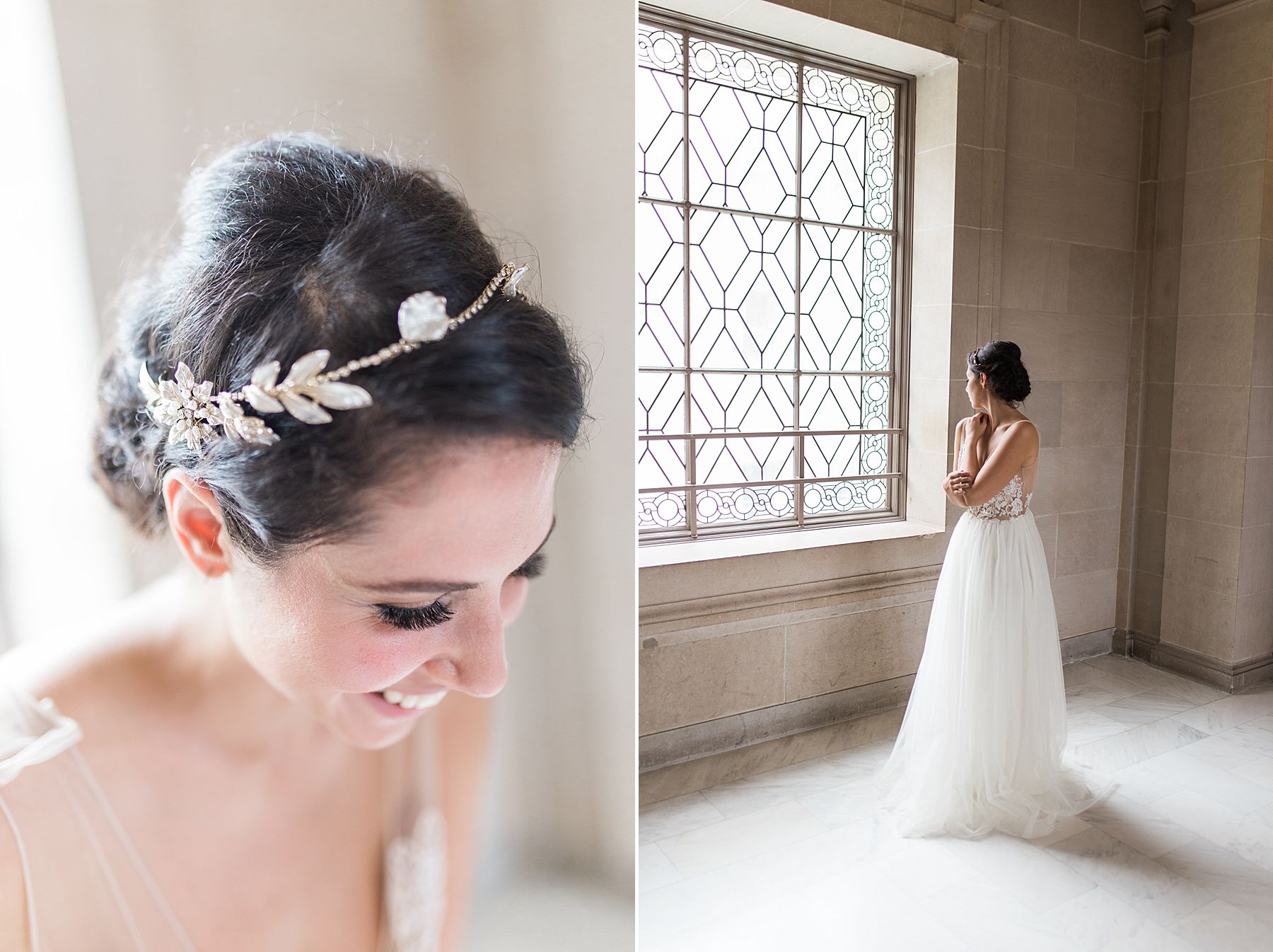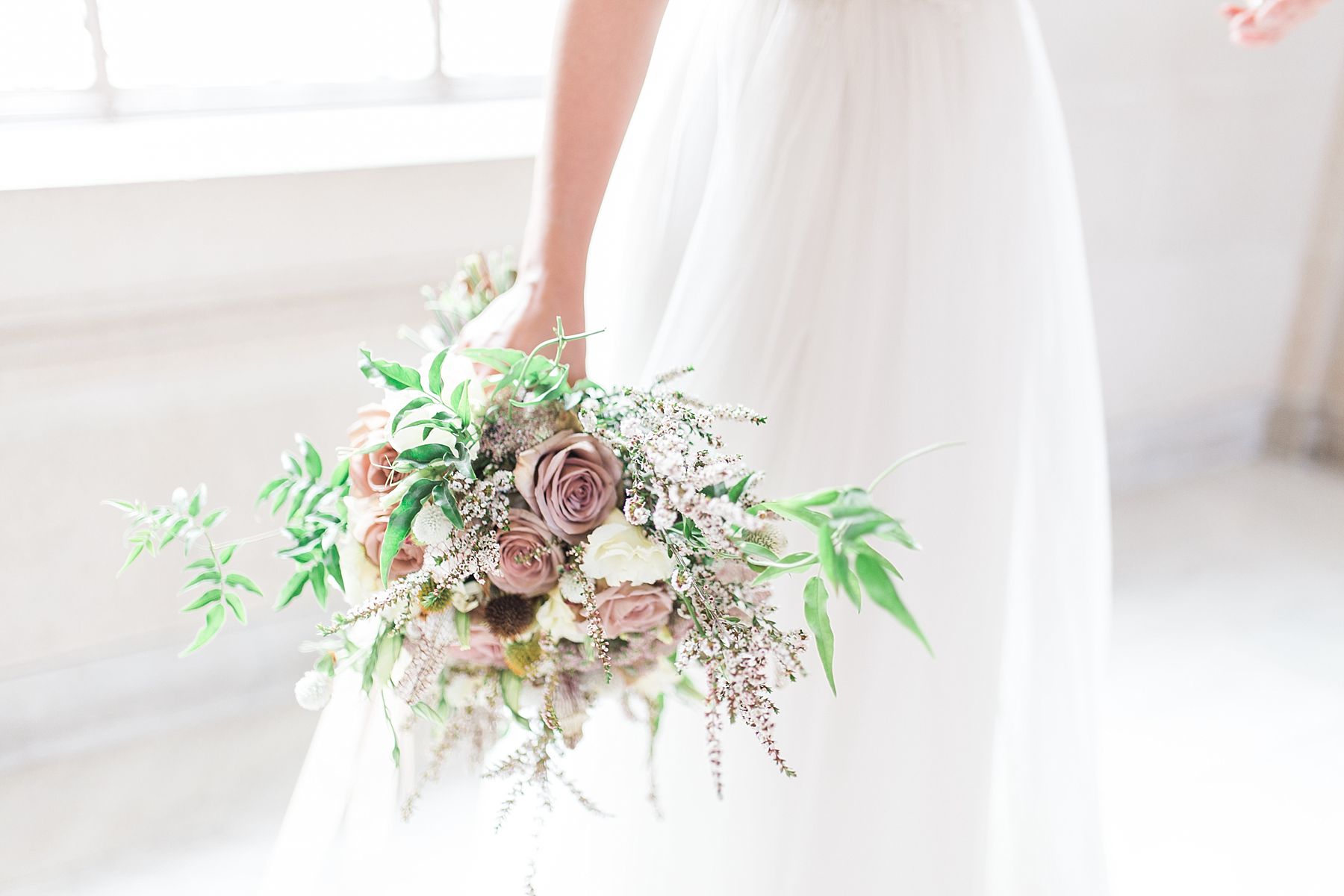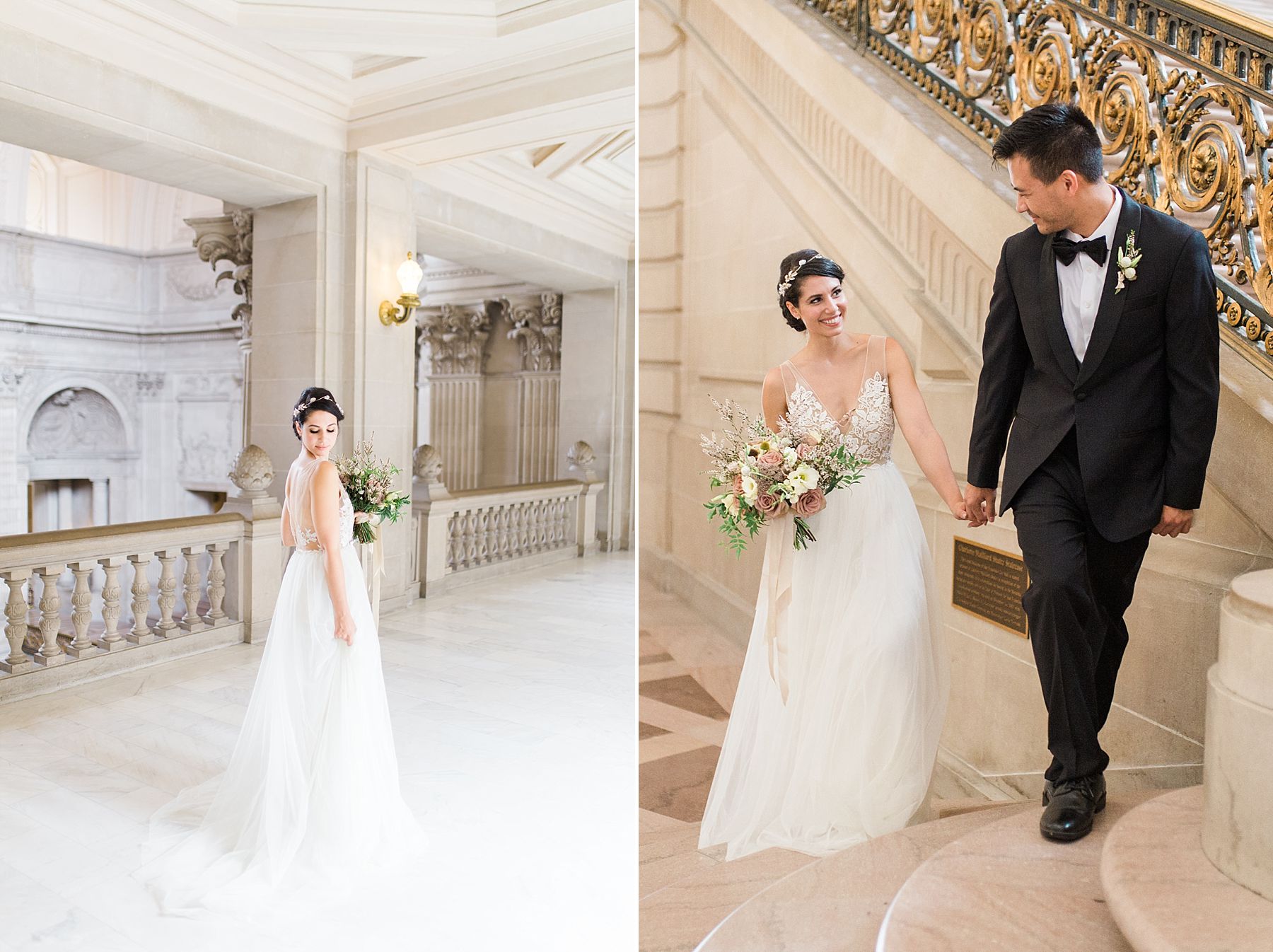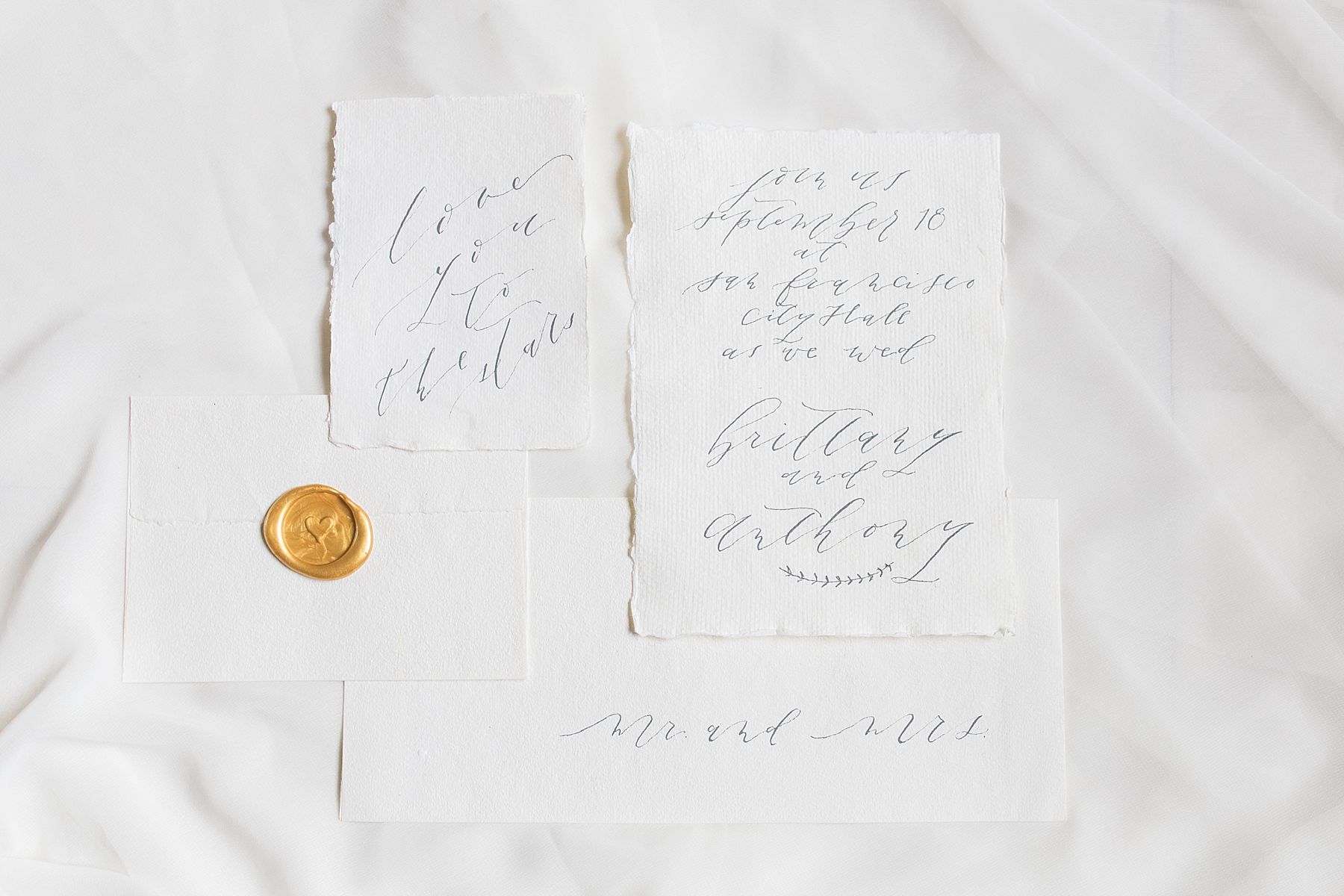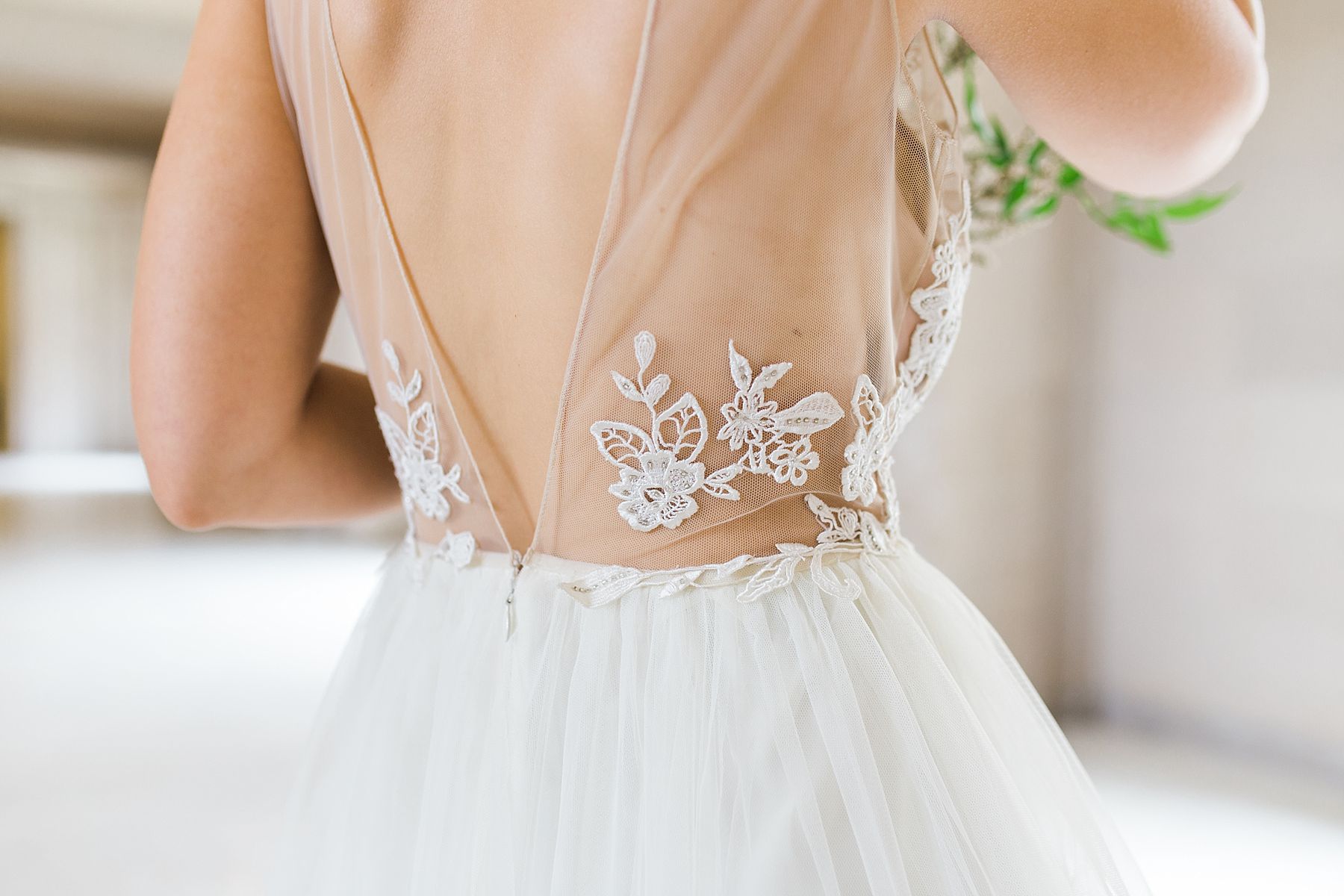 To see Elizabeth's feature from this editorial, click here. Florals by The Blonde Bouquet.
Wedding Calligraphy
To view other wedding calligraphy styles, click here. Other custom wedding calligraphy collections include this V Sattui Wedding Editorial and this Amador Cellars Wedding.
SF City Hall Wedding
I absolutely love a SF City Hall Wedding. A gorgeous building with architecture and light. Multiple floors. Grand staircases. There's something so romantic about it. I can't quite put my finger on it. But it is. Romantic. Dreamy. Elegant. Every day, dozens of couples say their I Do's in this gorgeous building. Small intimate ceremonies. Sometimes just the two of them. Other times, a few family members in attendance.
I had the pleasure of photographing Ada & Albert's SF City Hall Elopement there a few months ago. Check out their elopement here.
San Francisco City Hall
If you head over to Instagram, you may find a few photos of my husband and I at San Francisco City Hall as well! We've had our portraits taken there a few times. You'll also find a few of the Baum Ballerinas project. It was the perfect backdrop for two ballerinas to dance the day away. Blog post coming soon for those gorgeous ladies!
Elopements & Weddings
Ashley Baumgartner is a Sacramento and San Francisco Wedding Photographer specializing in SF City Hall Weddings, San Francisco Weddings, and San Francisco City Hall Elopements. Contact Ashley today to learn more and book your date!