The details. It's all about the details. The details add special touches. Custom touches. The decor that your guests will remember. Personalization that makes it feel like you. That's exactly what this Amador Cellars Wedding had. Personalized decor with custom wedding calligraphy to make it feel truly special. Truly Matt and Allison.
For Matt and Allison's Amador Cellars Wedding, I had the pleasure of creating a variety of wedding calligraphy pieces including: wood sign calligraphy, chalkboard calligraphy signs, wooden block table numbers, addressing wedding invitations, and some other fun little calligraphy details.
Matt and Allison's guests were greeted by a wooden calligraphy sign that included their names, wedding date and hashtag. These are the kind of signs I LOVE creating because you can totally keep it for your home afterwards. Fun fact: Jake and I have our welcome sign hung up in our house! 
The couple also provided a bunch of goodies for their guests including sweet treats, guestbook polaroids, and flip flops for when their feet hurt from dancing! How cute is that? Makes you want to dance even more!
We also created Merci Beacoup chalkboards for them to take a wedding photo with and then use for their thank you cards! I'm obsessed with this idea and wish I did it for my own wedding!
And lastly, I love the custom wood blocks that the bride's dad made for each of the tables. I got to decorate each one so guests knew where to sit! They're so great that even a few other brides have borrowed them for their weddings!
Check out all the fun calligraphy items below.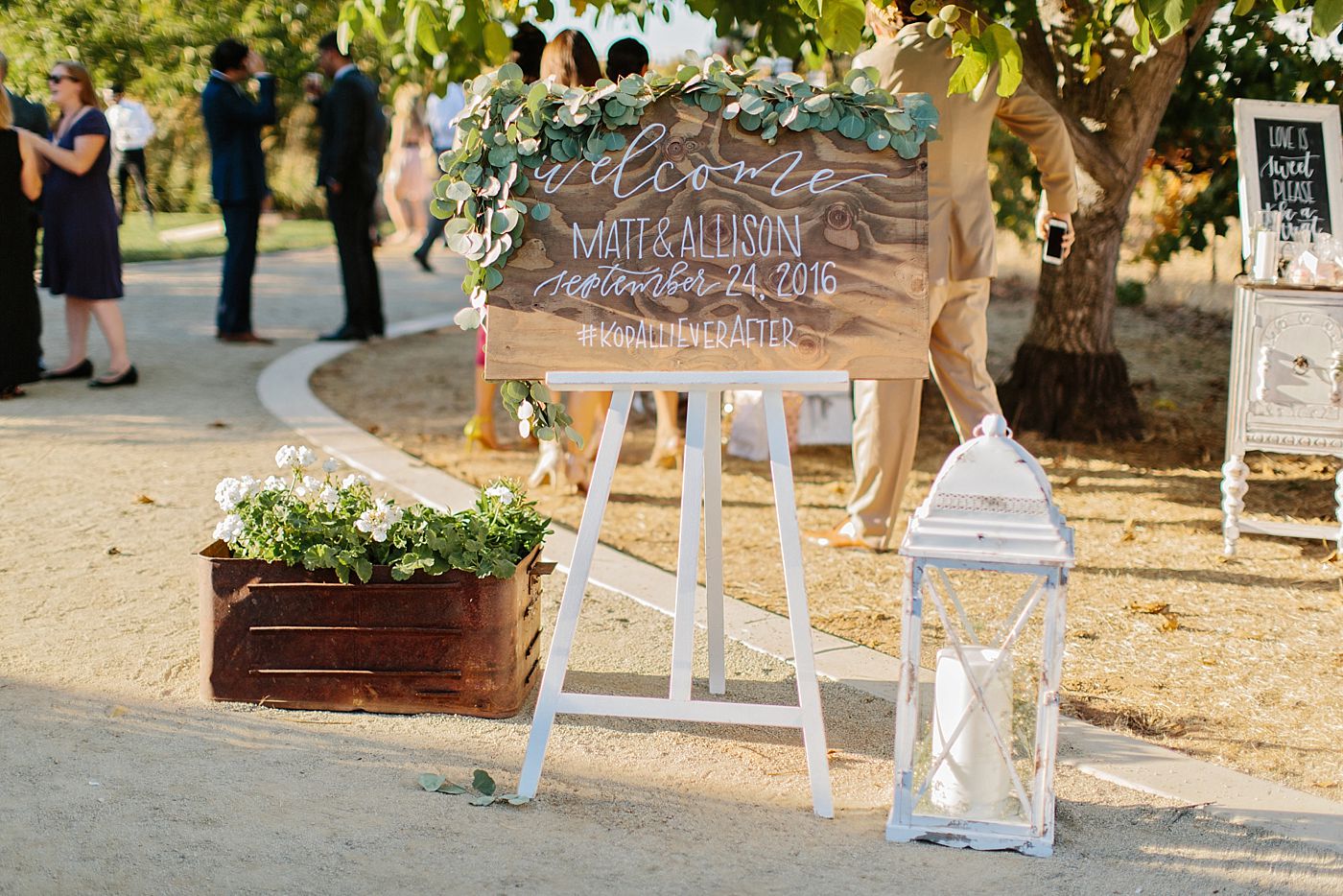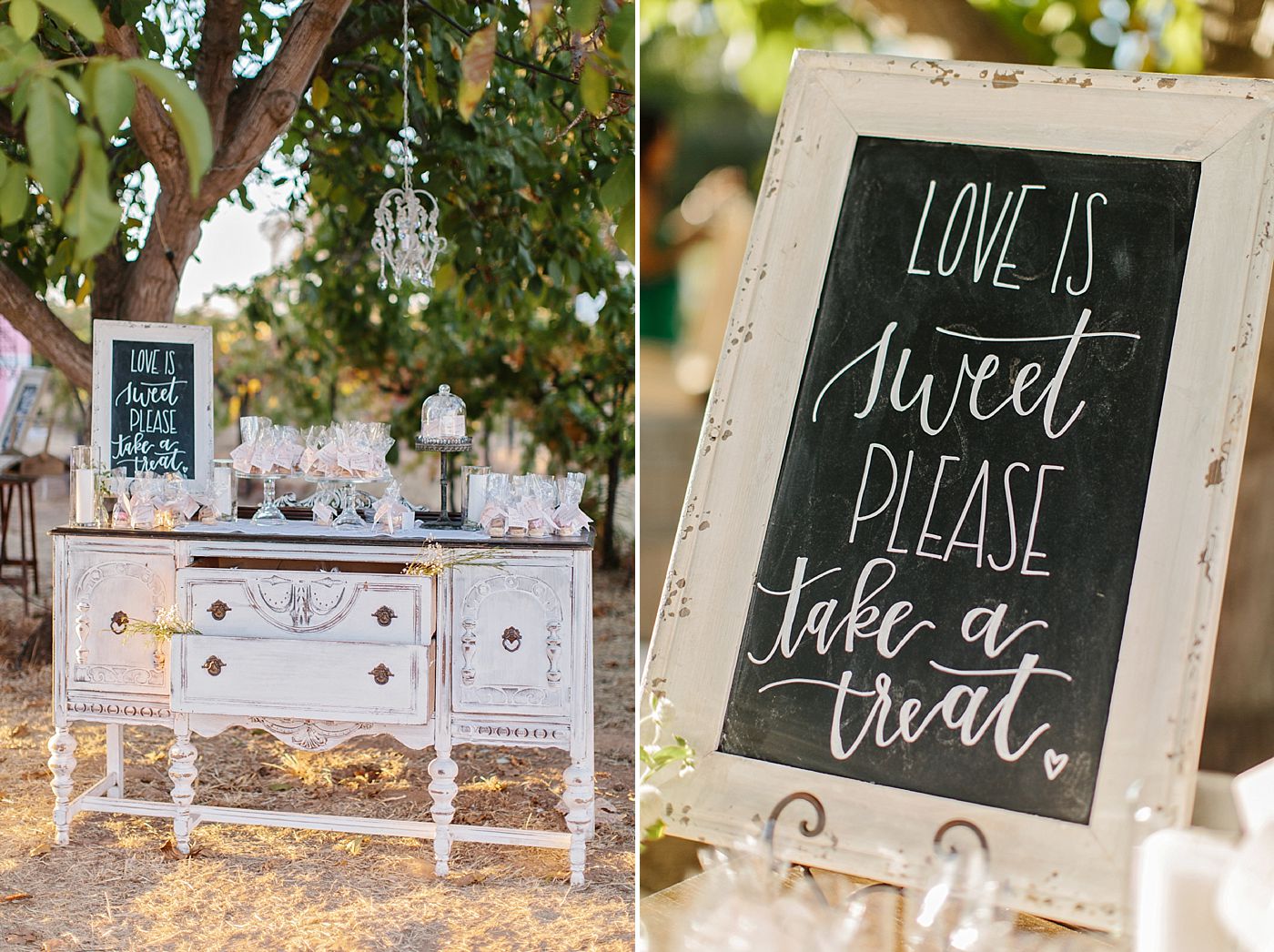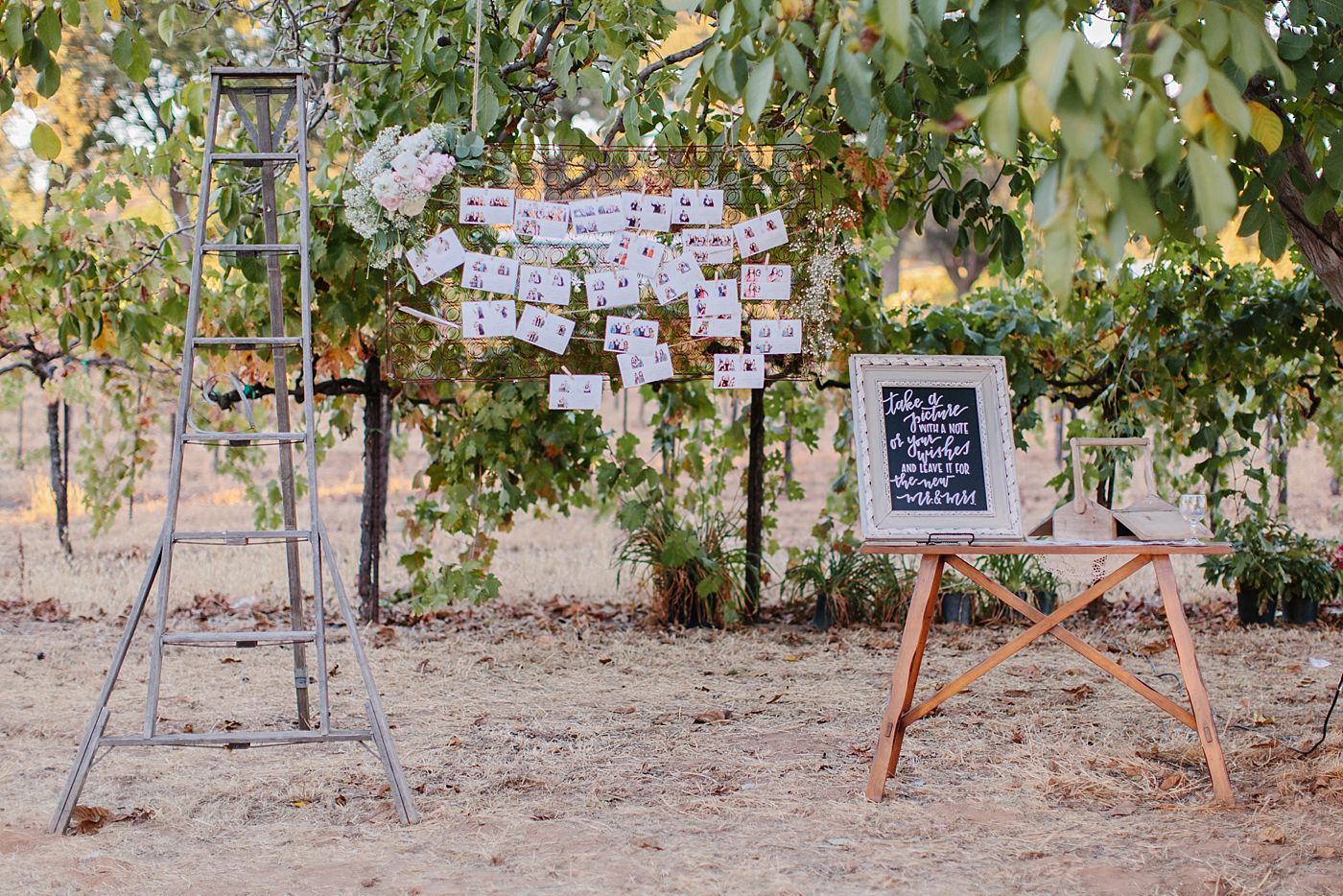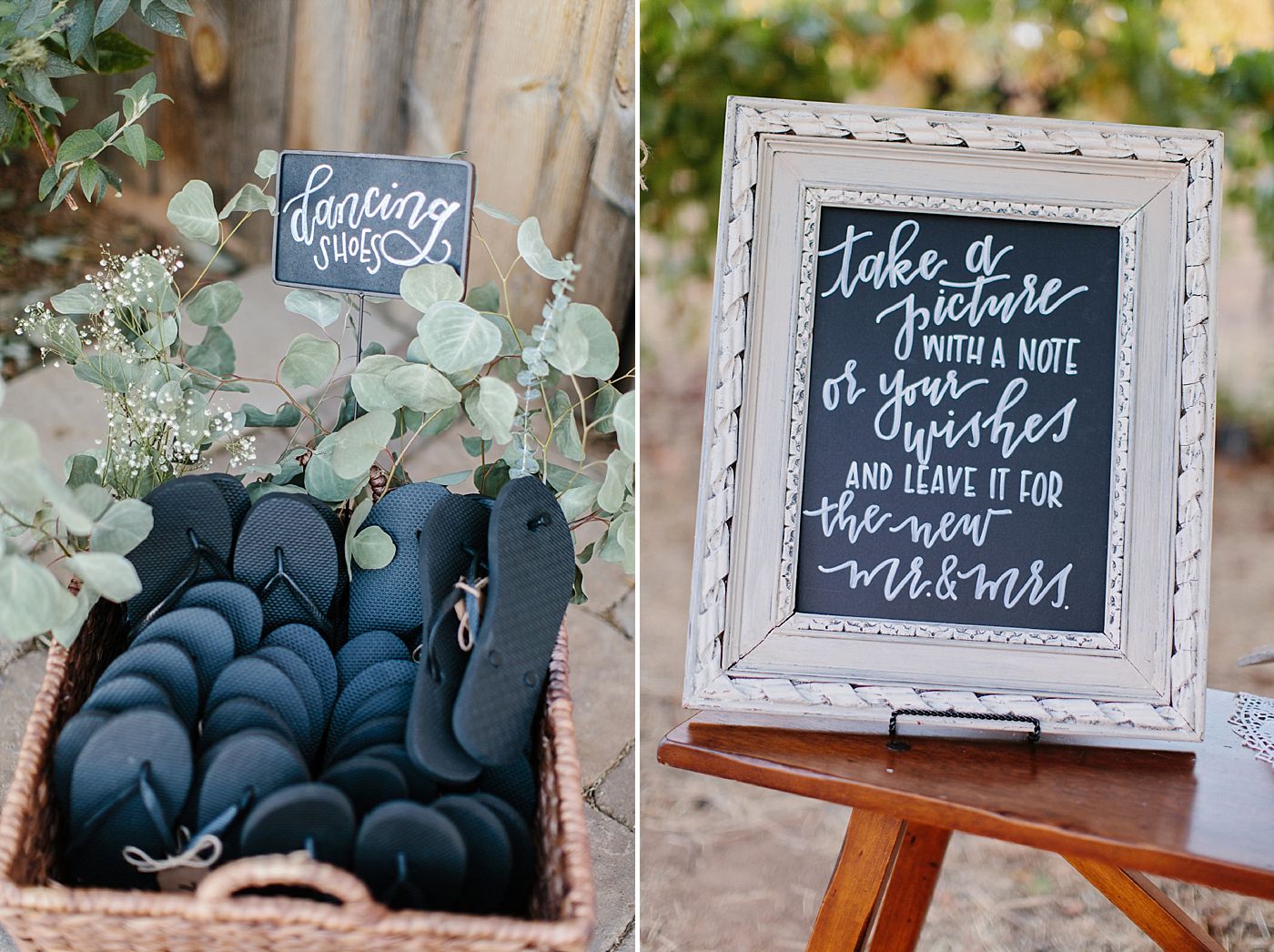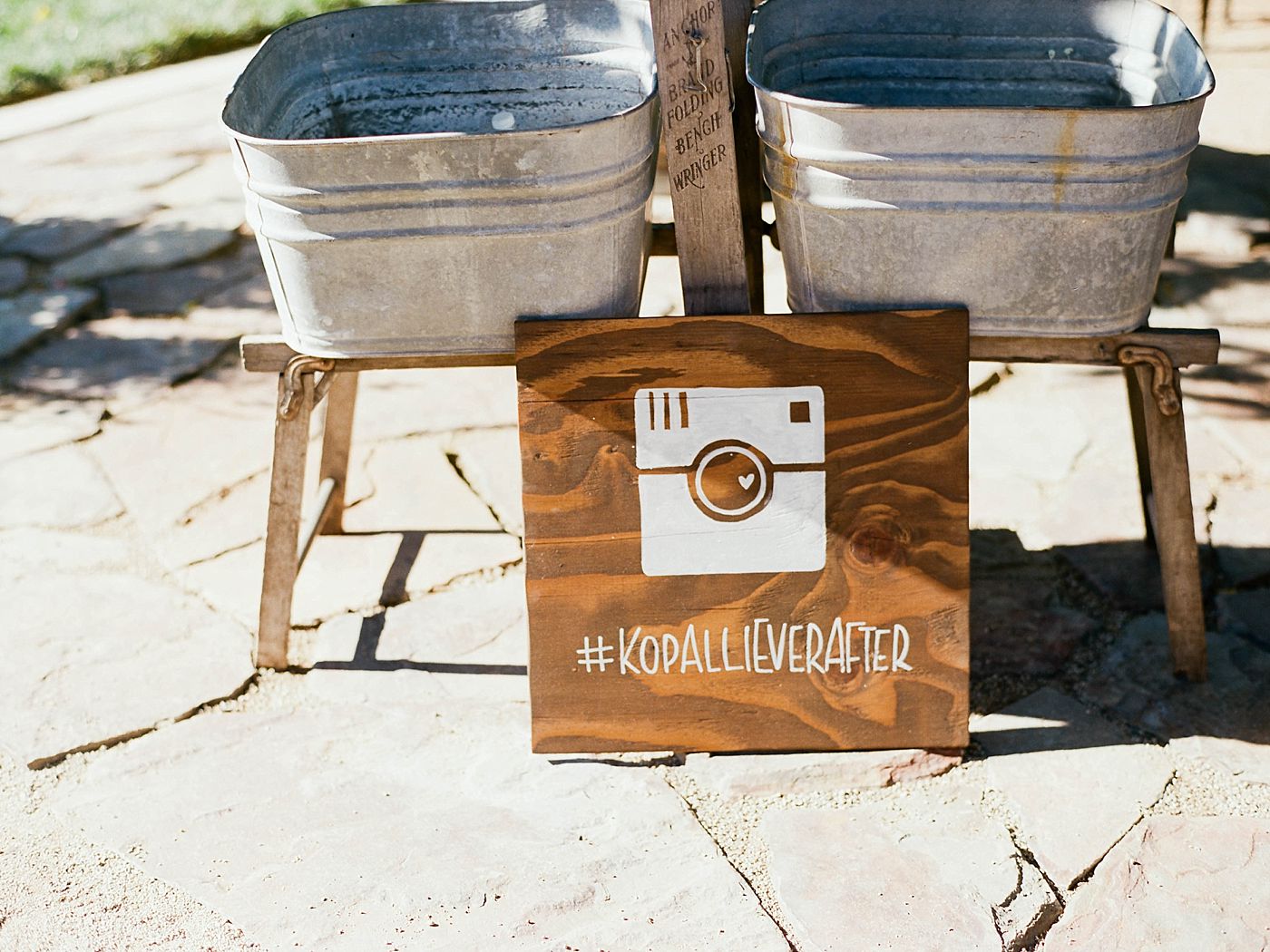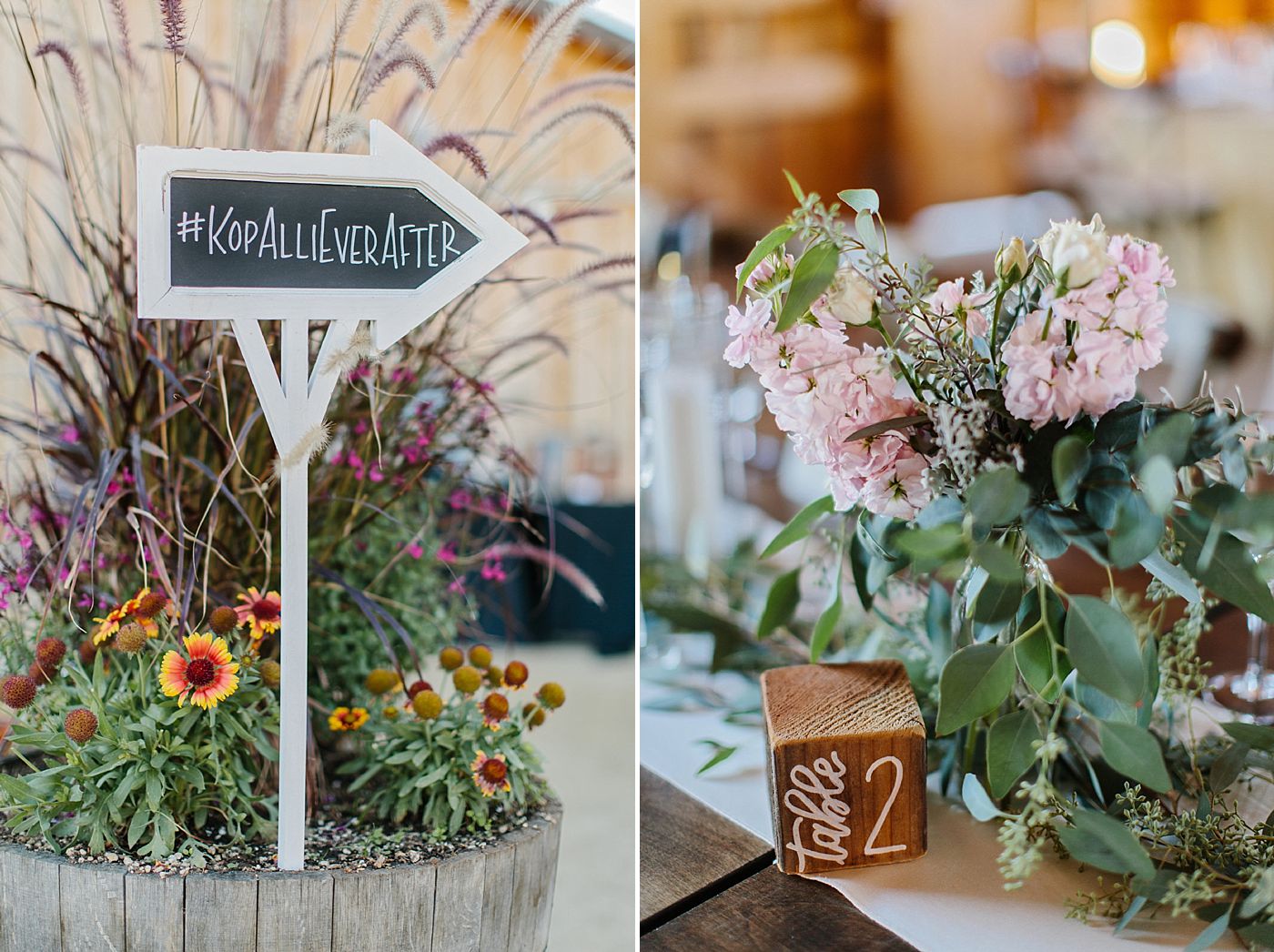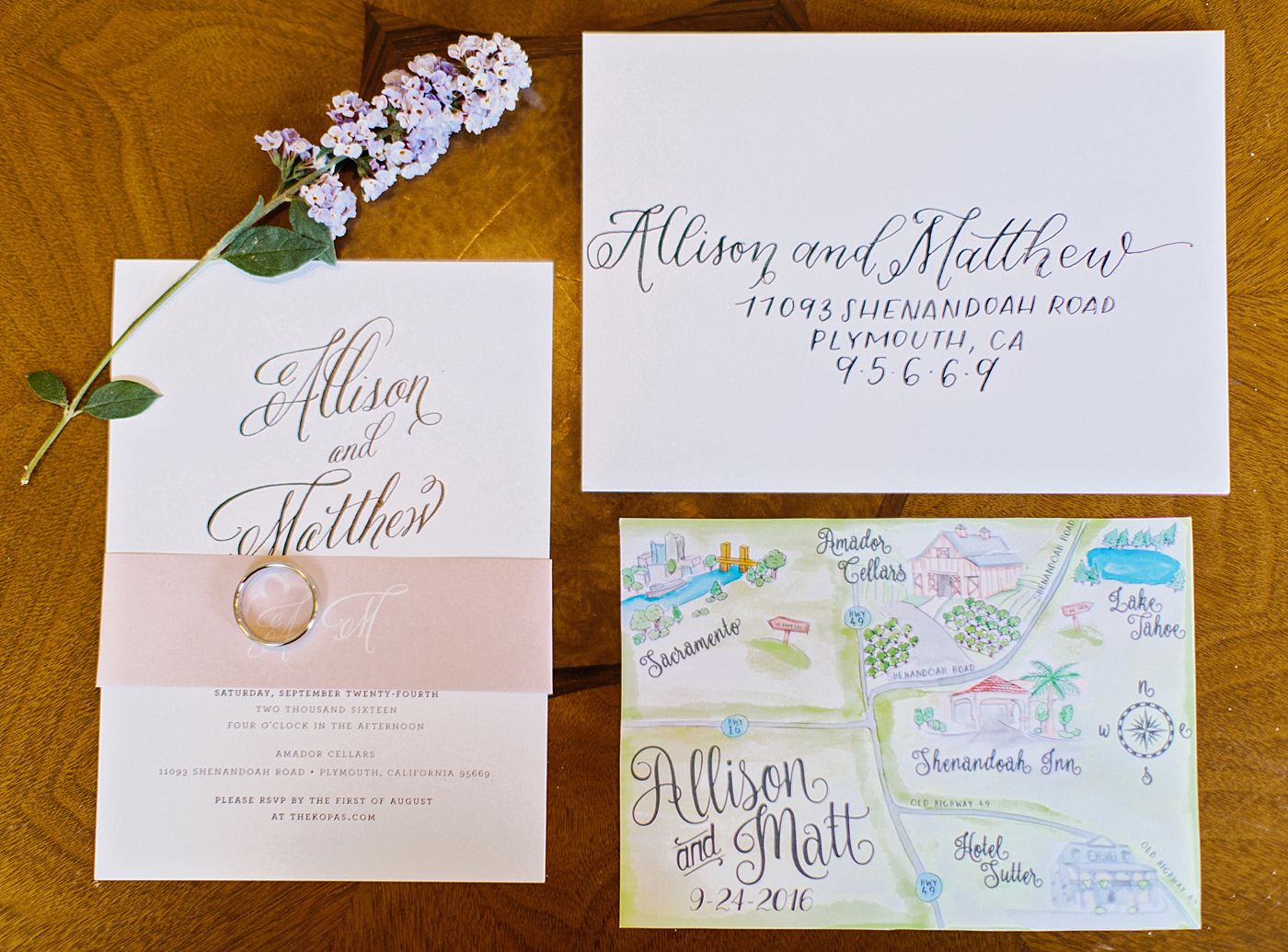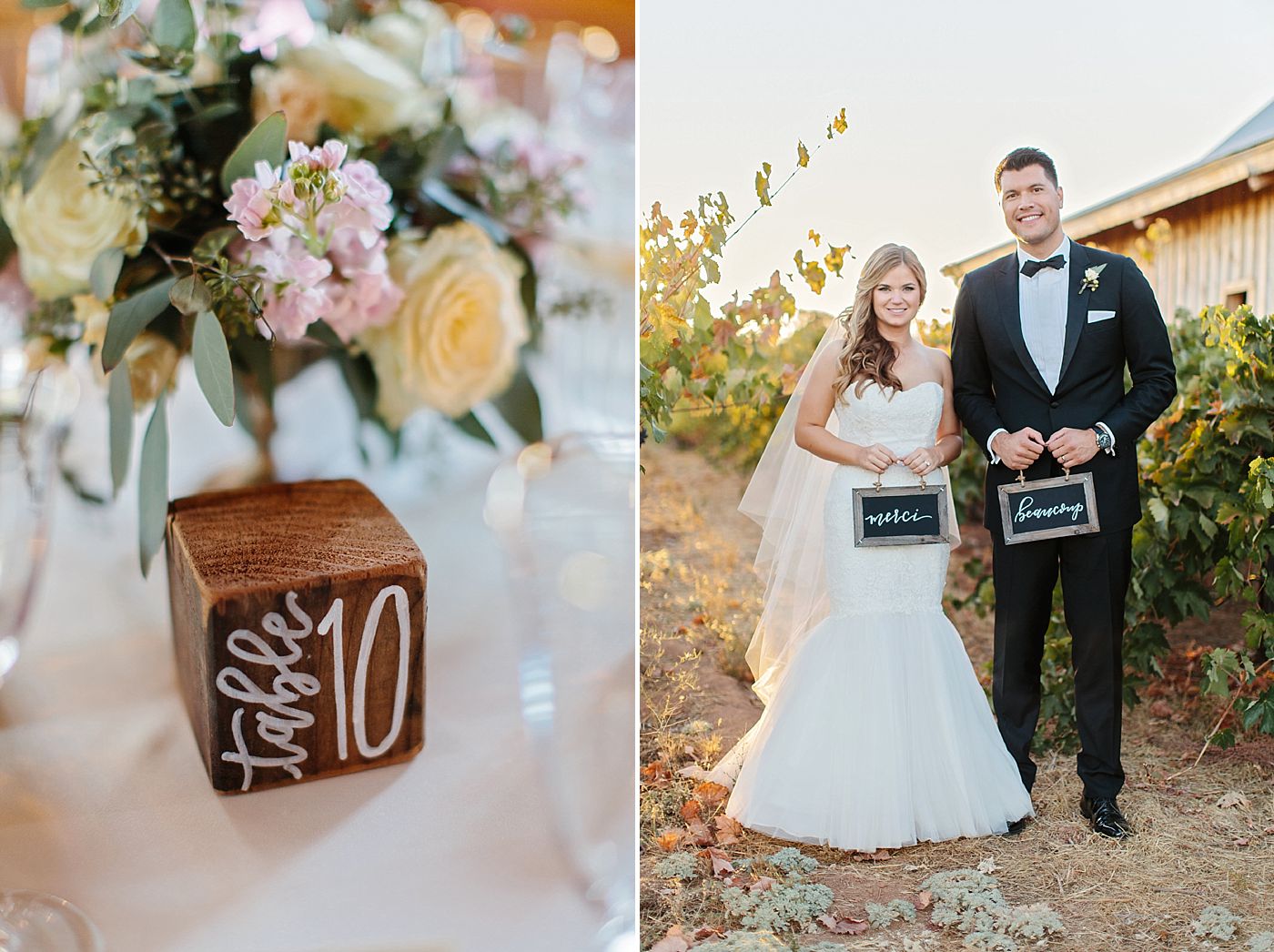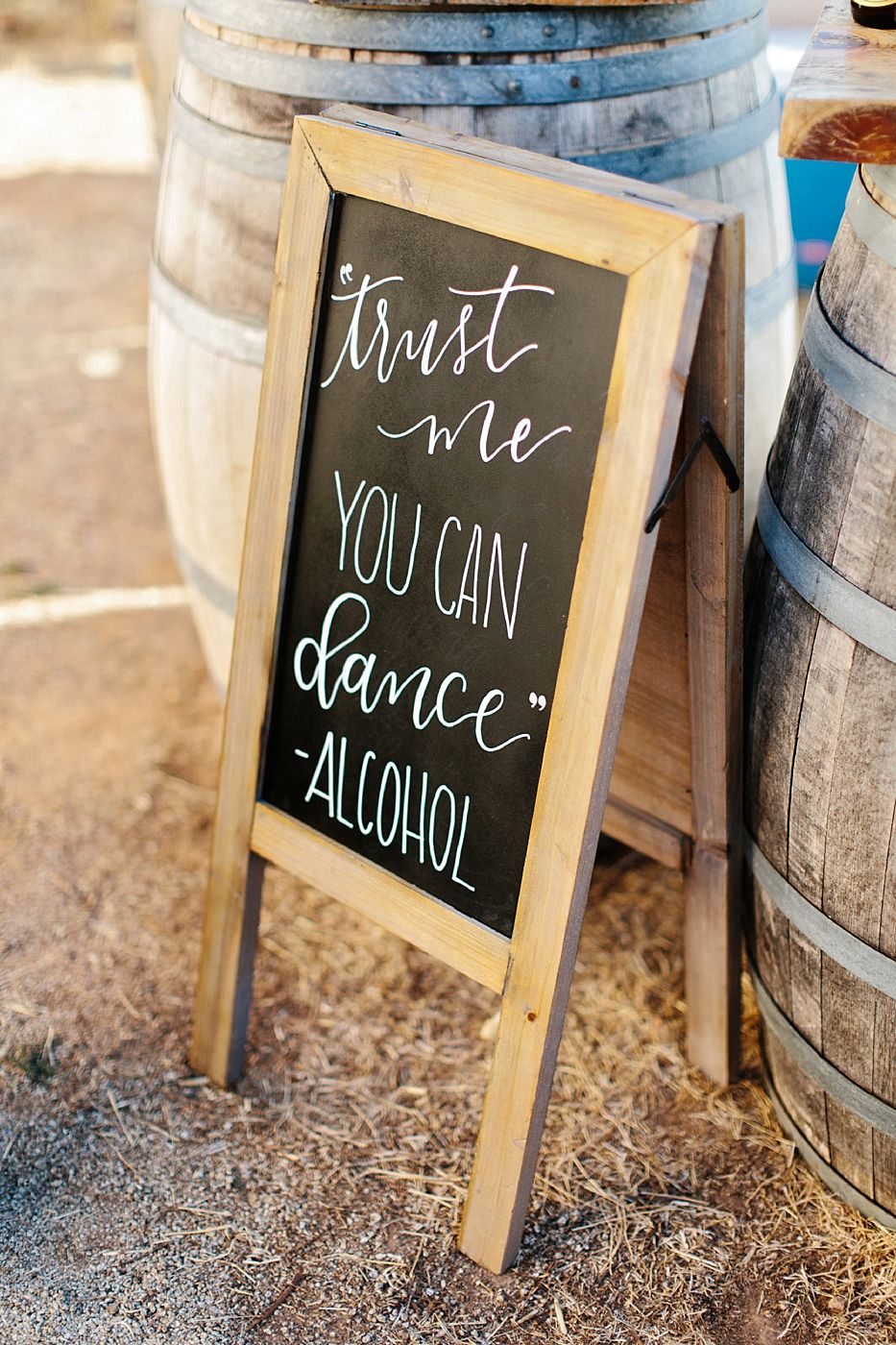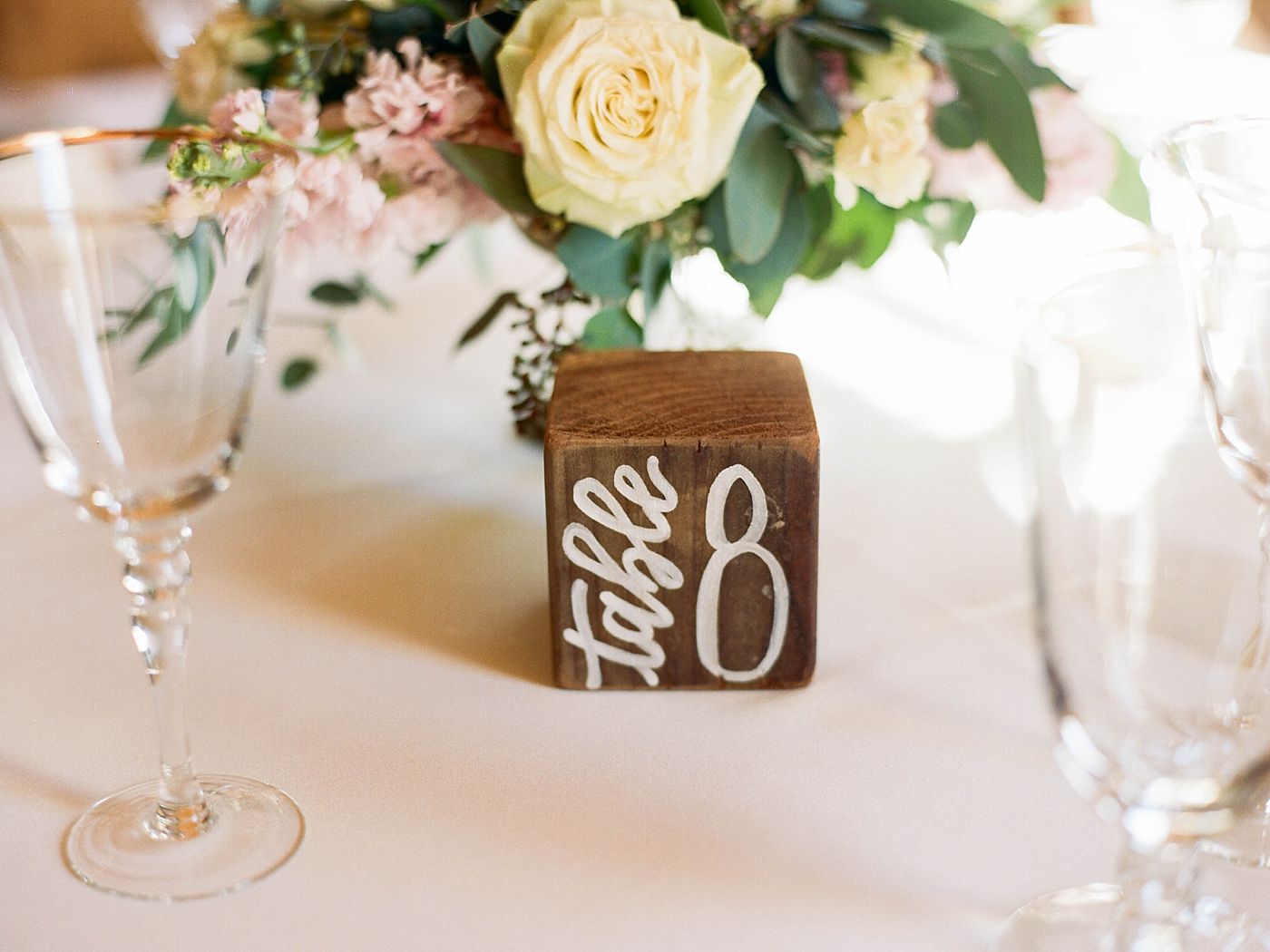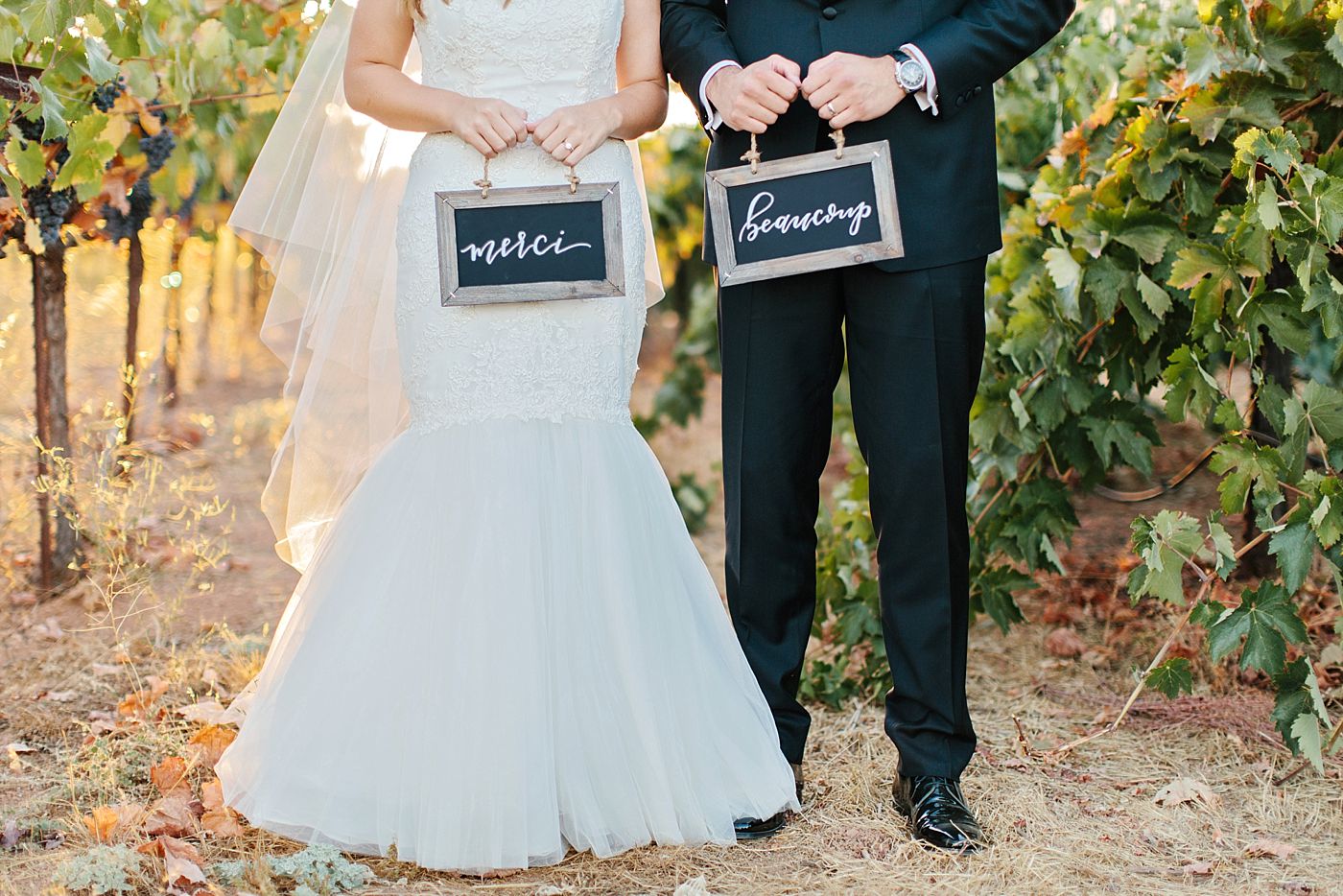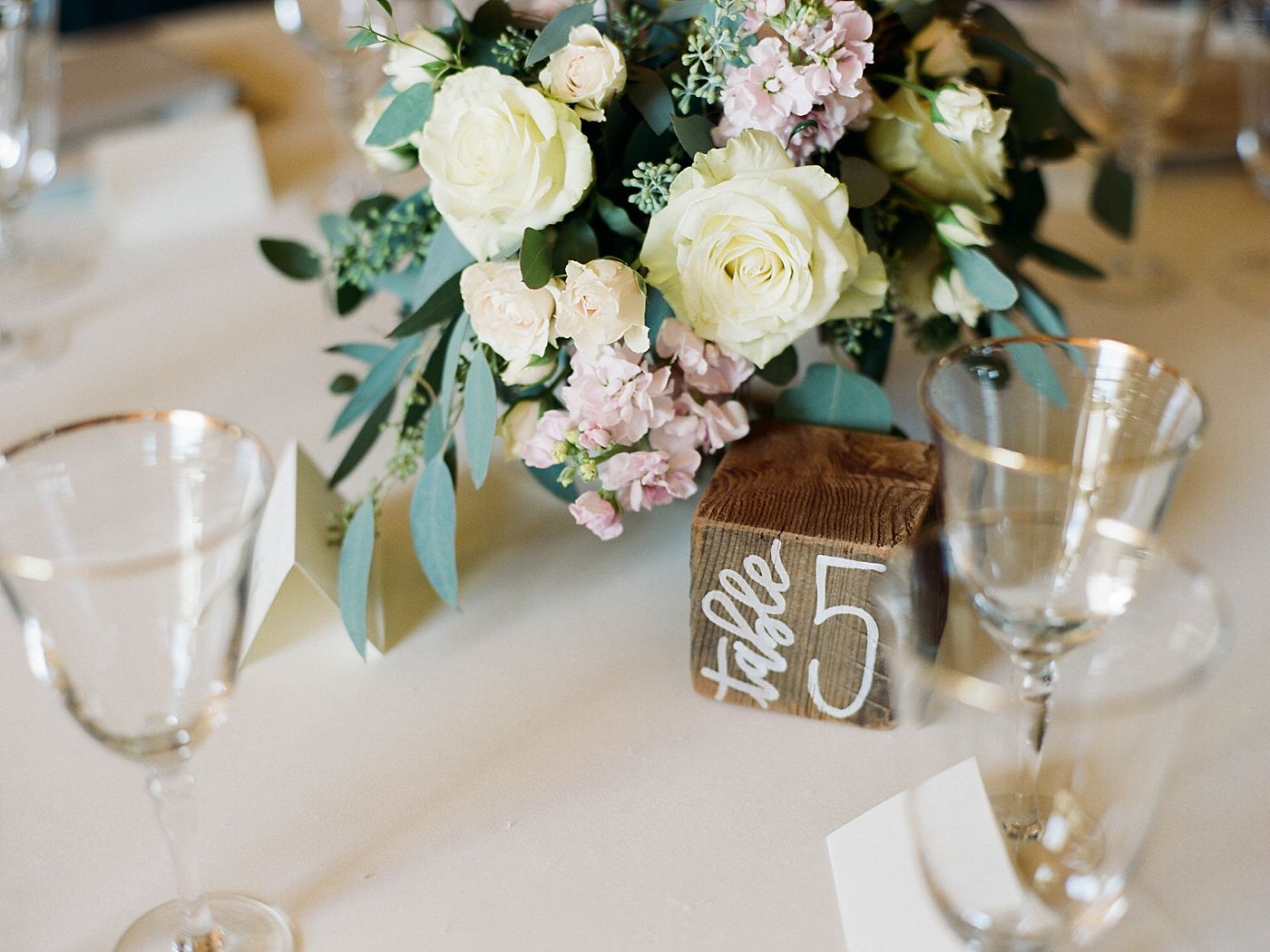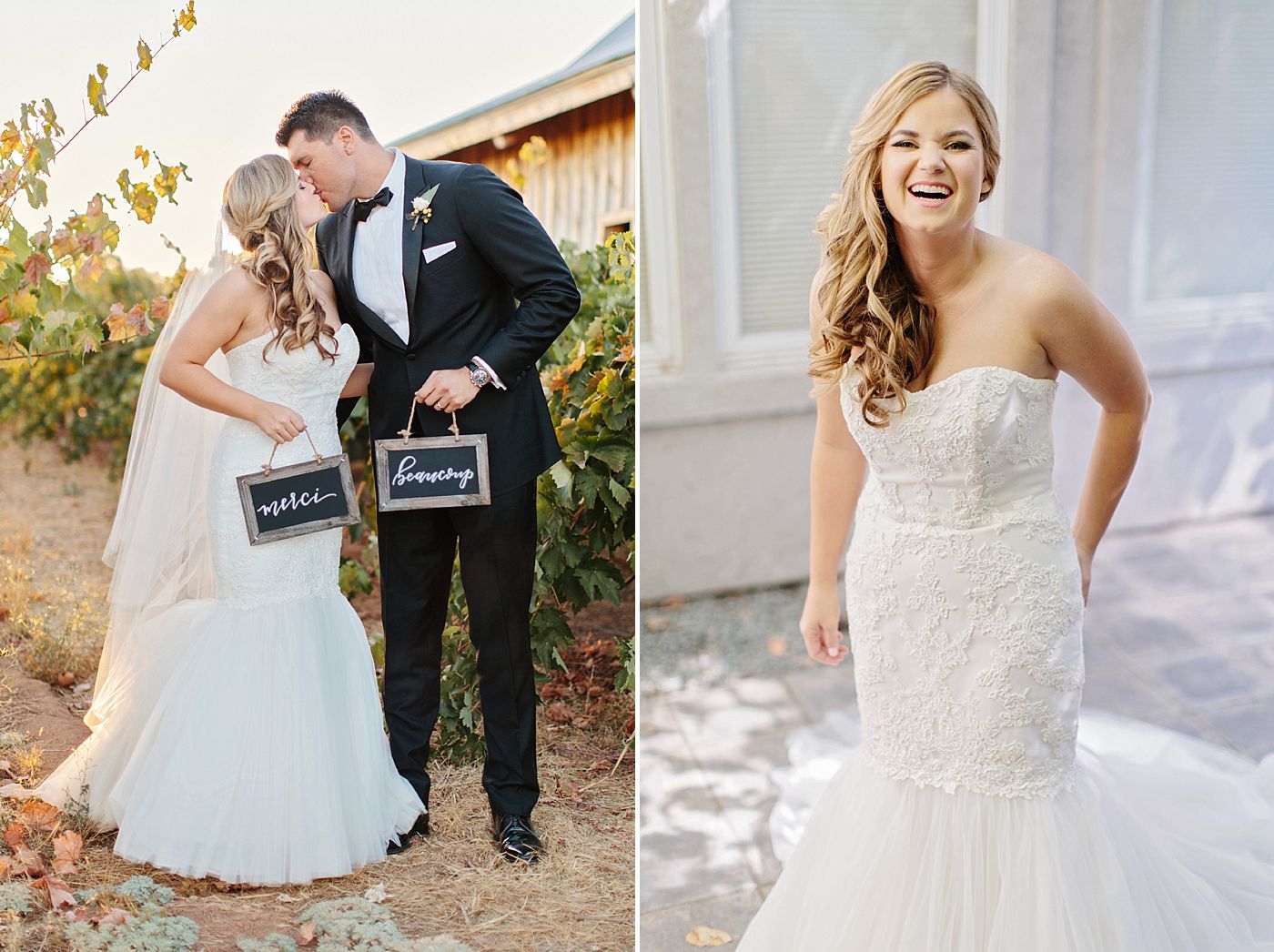 Amador Cellars Wedding
I would absolutely love to photograph an Amador Cellars wedding. It's a gorgeous venue! Contact me here if you're thinking about getting married there!
Matt & Allison's Wedding
The above photographs are courtesy of two of my favorite ladies: Marissa Kay Photography & Jillian Gorman Photography. Check them out too!
Wedding Calligraphy
Interested in personalized wedding calligraphy details? Contact me for a custom quote today! Also check out this V Sattui Wedding Inspiration with wedding calligraphy!
Sacramento Wedding Calligrapher
Ashley Baumgartner is a Sacramento Wedding Calligrapher who partners with couples to personalize their wedding with calligraphy. Inquire today.