Intimate. Personal. Surrounded by the people you love. That's exactly what Ada and Albert wanted for their San Francisco City Hall Elopement. And that's exactly what they got. On a foggy and drizzly day in San Francisco, shortly after the new year, Ada and Albert said their vows, exchanged (gorgeous Tiffany & Co.) rings, and celebrated with their closest family members.
Now, Ada wasn't a stranger to weddings and elopements in the beautiful city of San Francisco. After all, that's how she spends most of her weekends. Making brides and their best friends look fabulous before they walk down the aisle. But when it came to her own happily ever after, Ada knew she wanted to become one with Albert at the iconic and historic San Francisco City Hall building with her son and their favorite people around them.  Dressed in white, and looking absolutely fierce, they became one family.
Ada and Albert, thank you for inviting Jake and I to share in your special day. For treating us like family. For looking amazing in white. And for taking us all around the City (can't wait to show you those photos too!). Here's only a preview of how wonderful you two looked on your special day. P.S. Still obsessed with your Badgley Mischka shoes!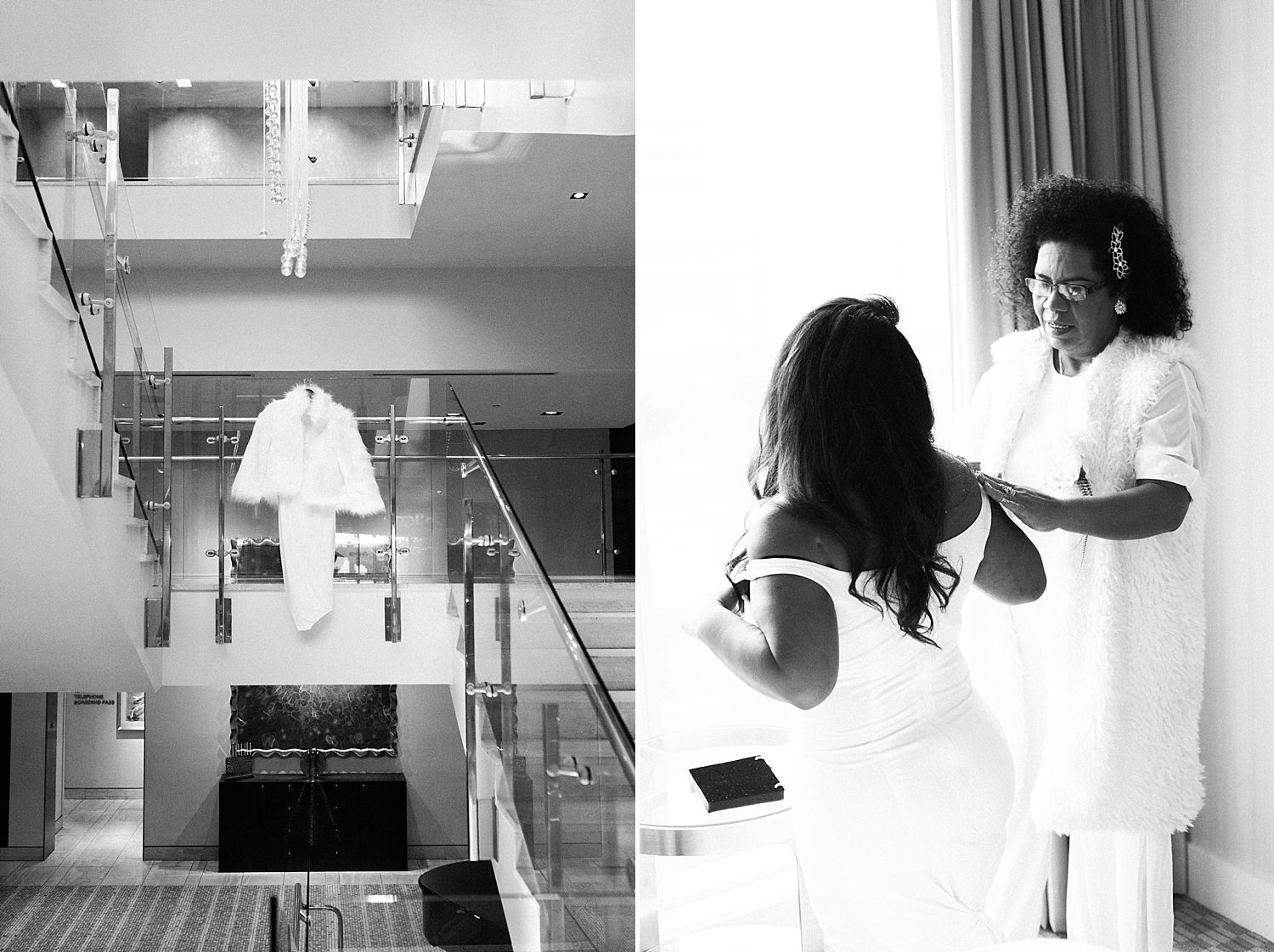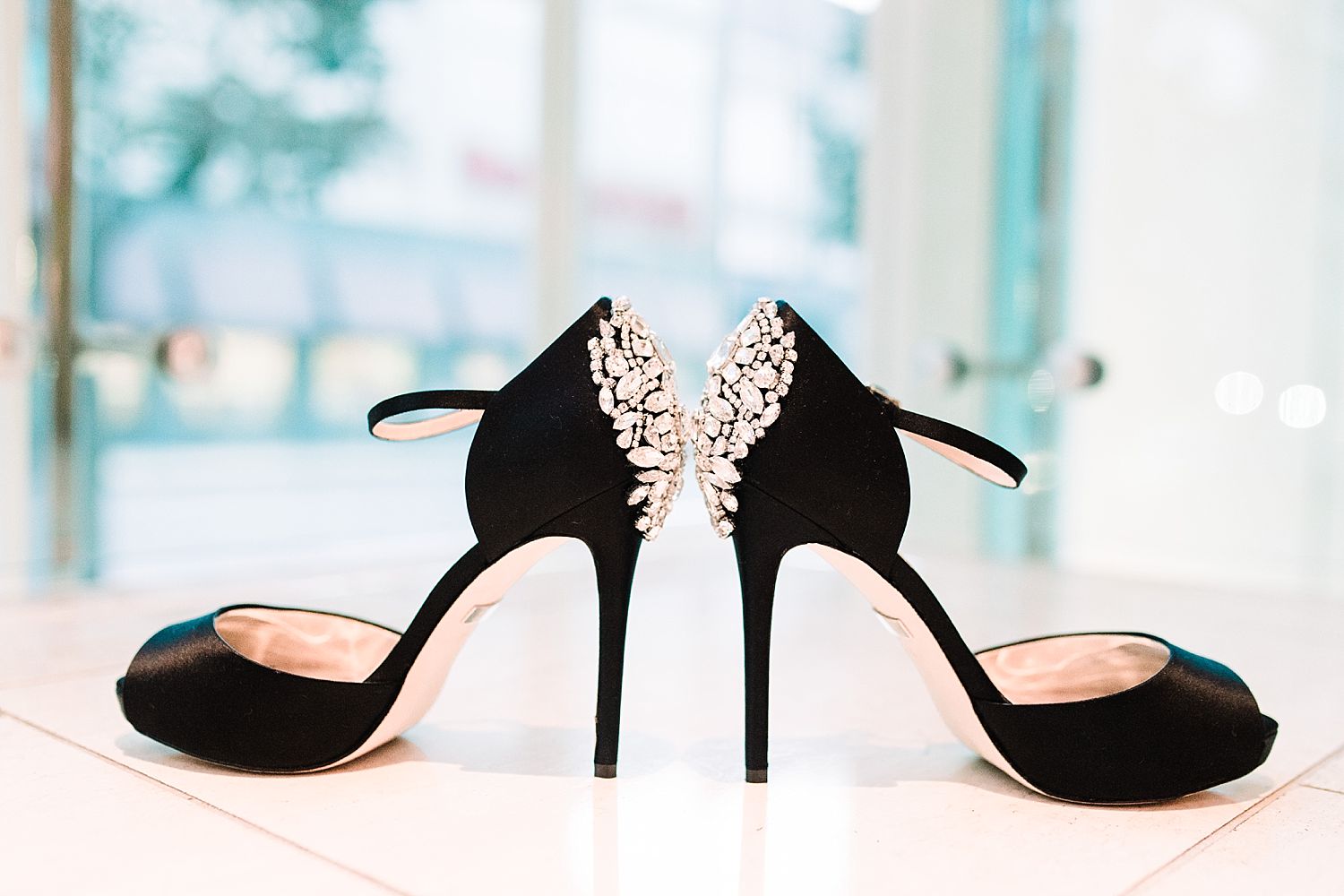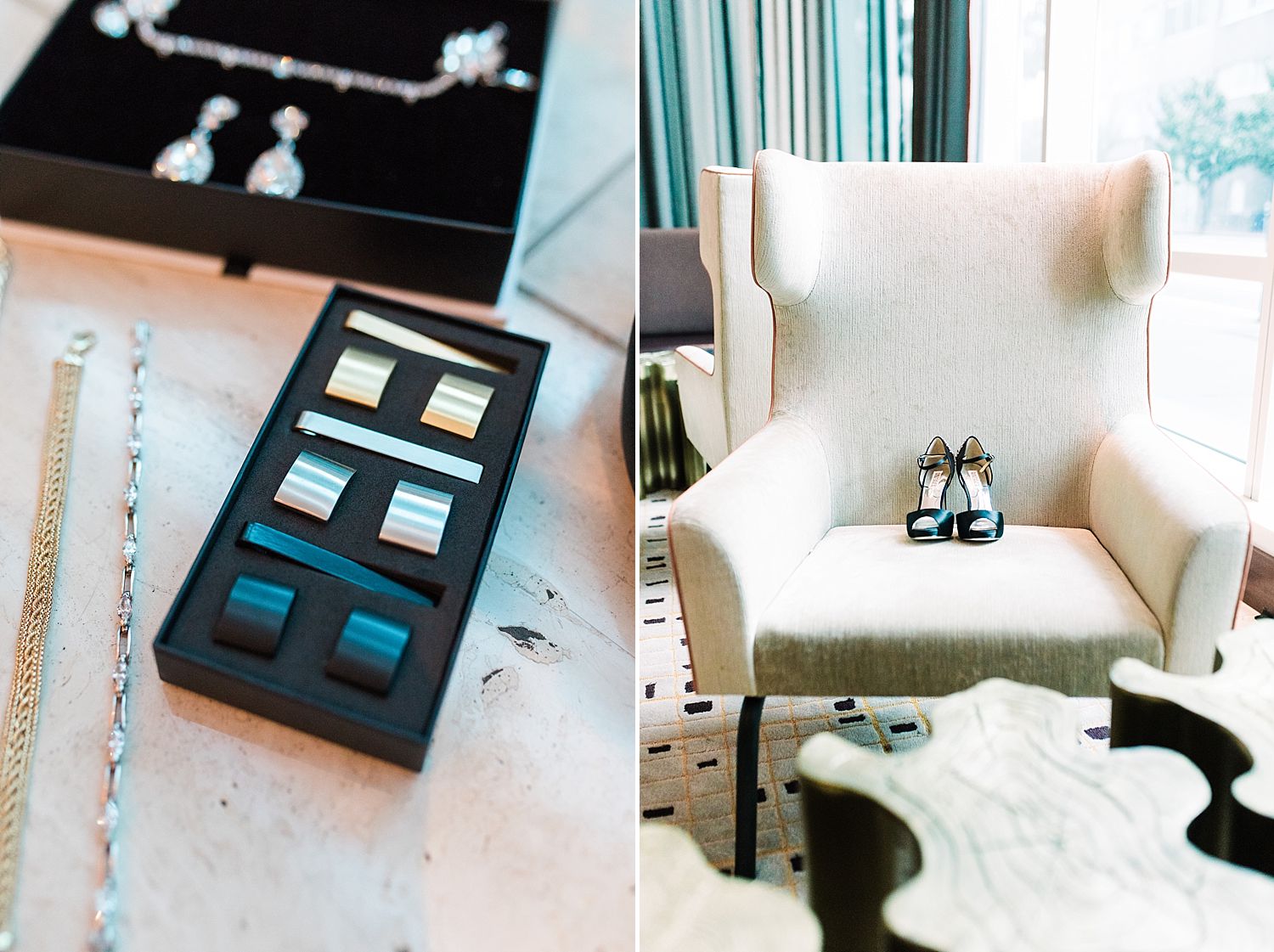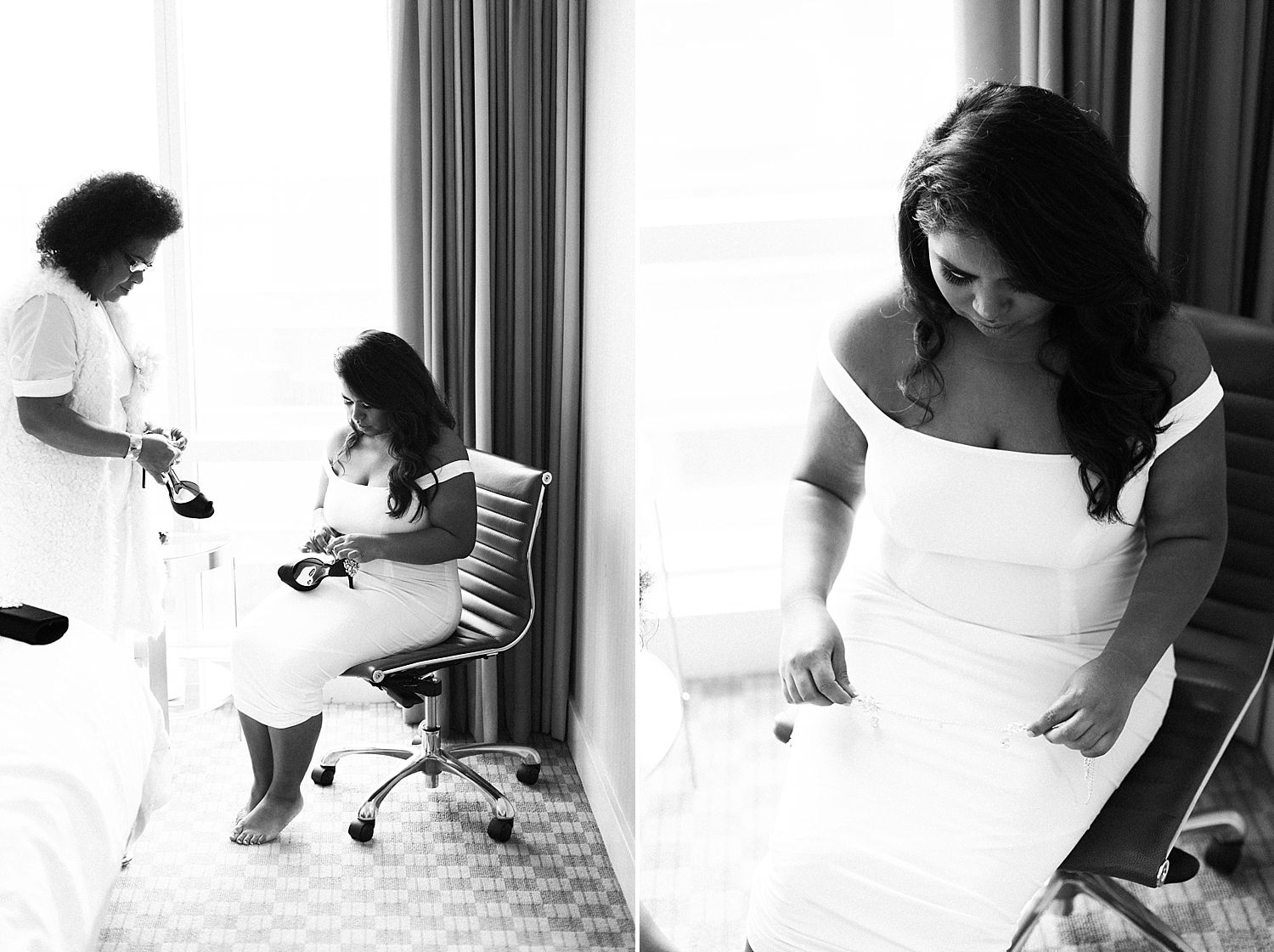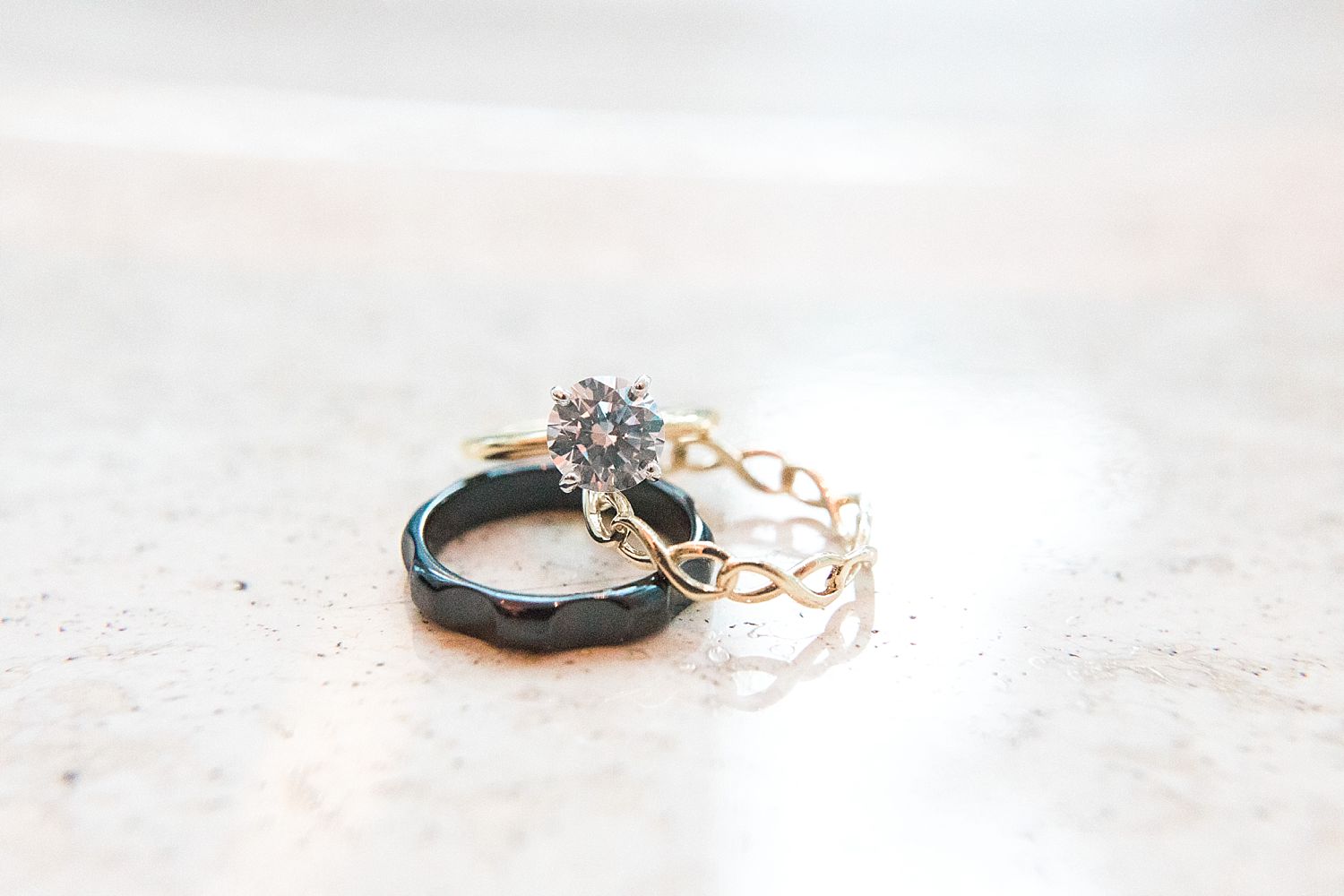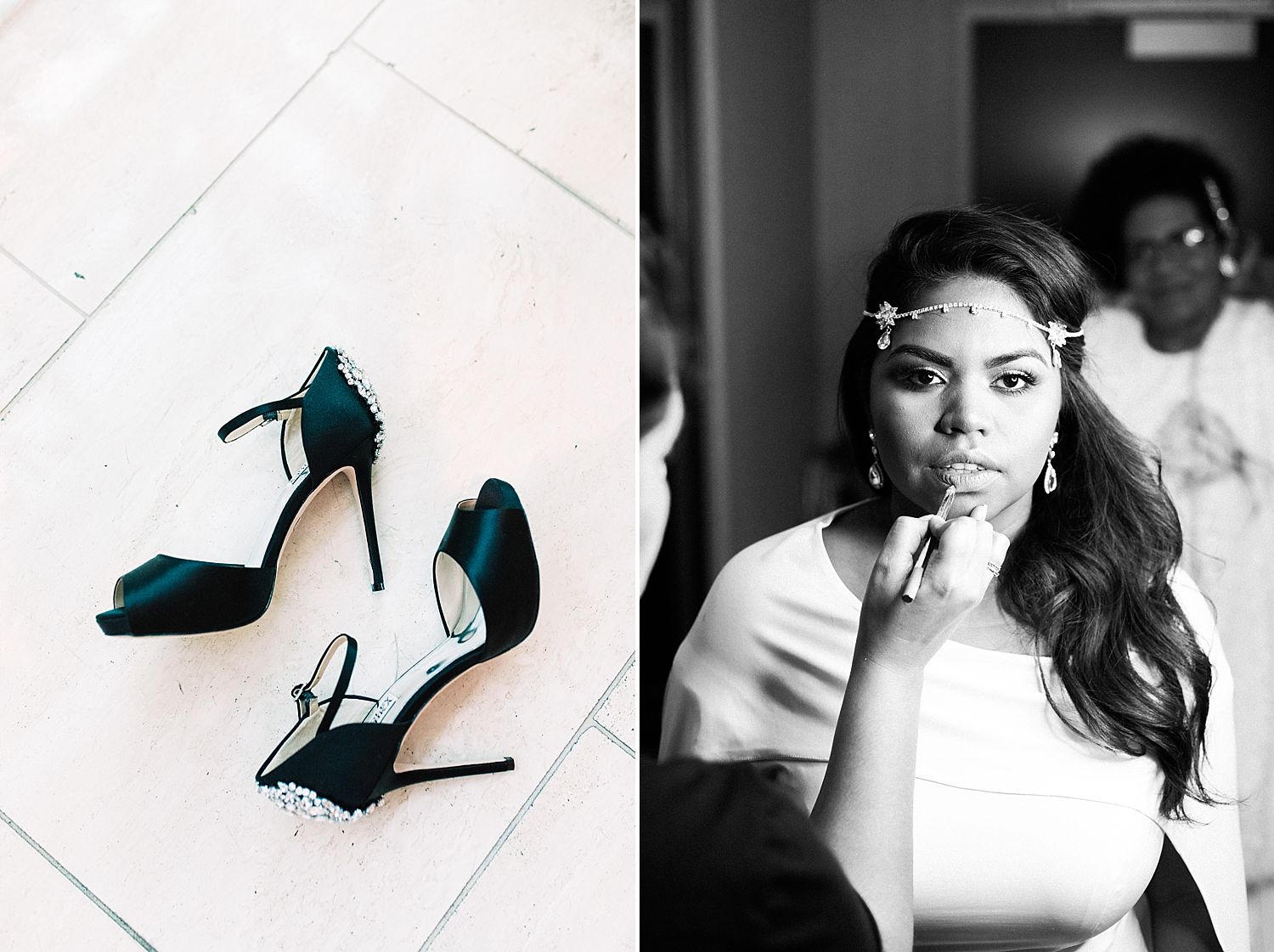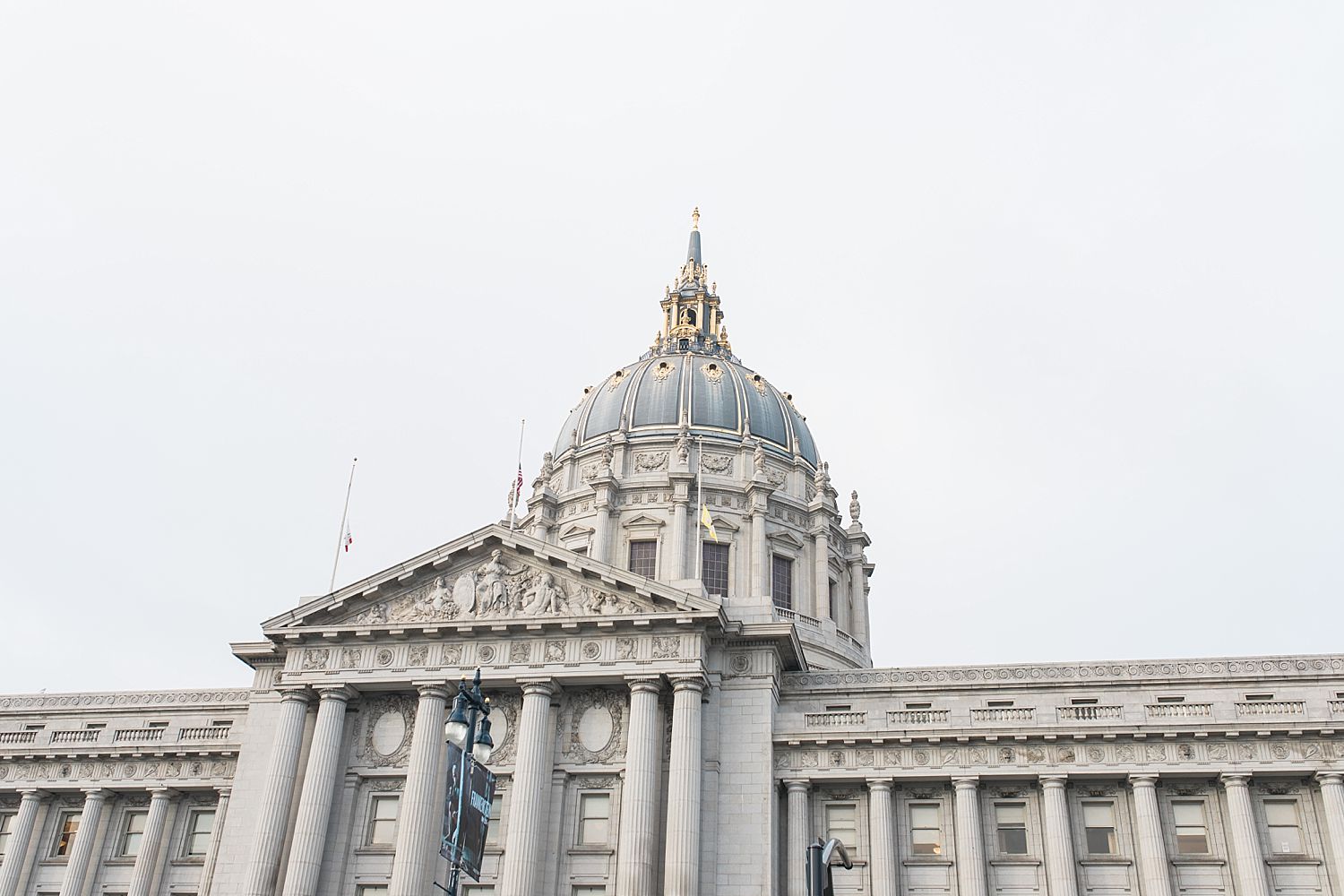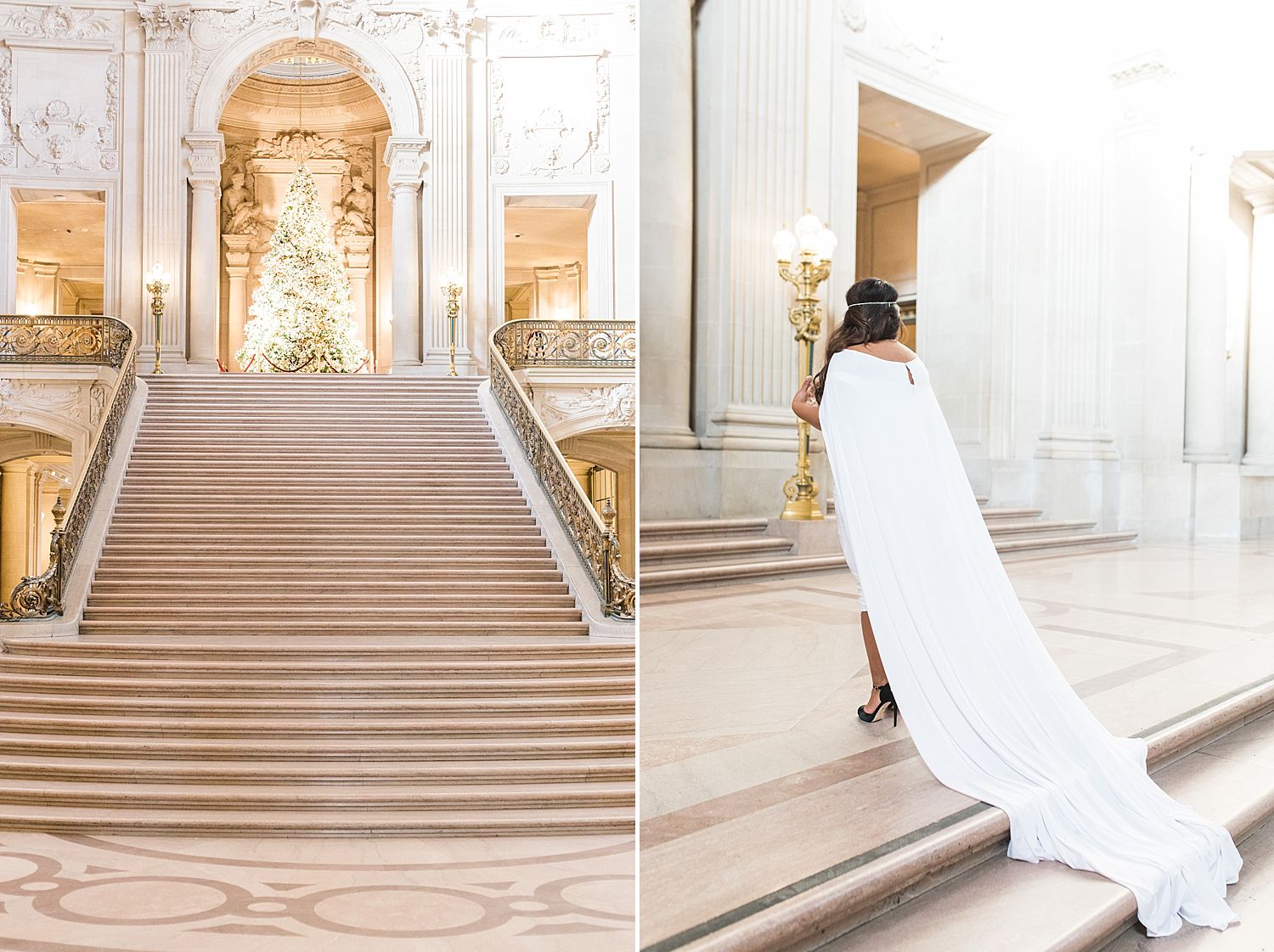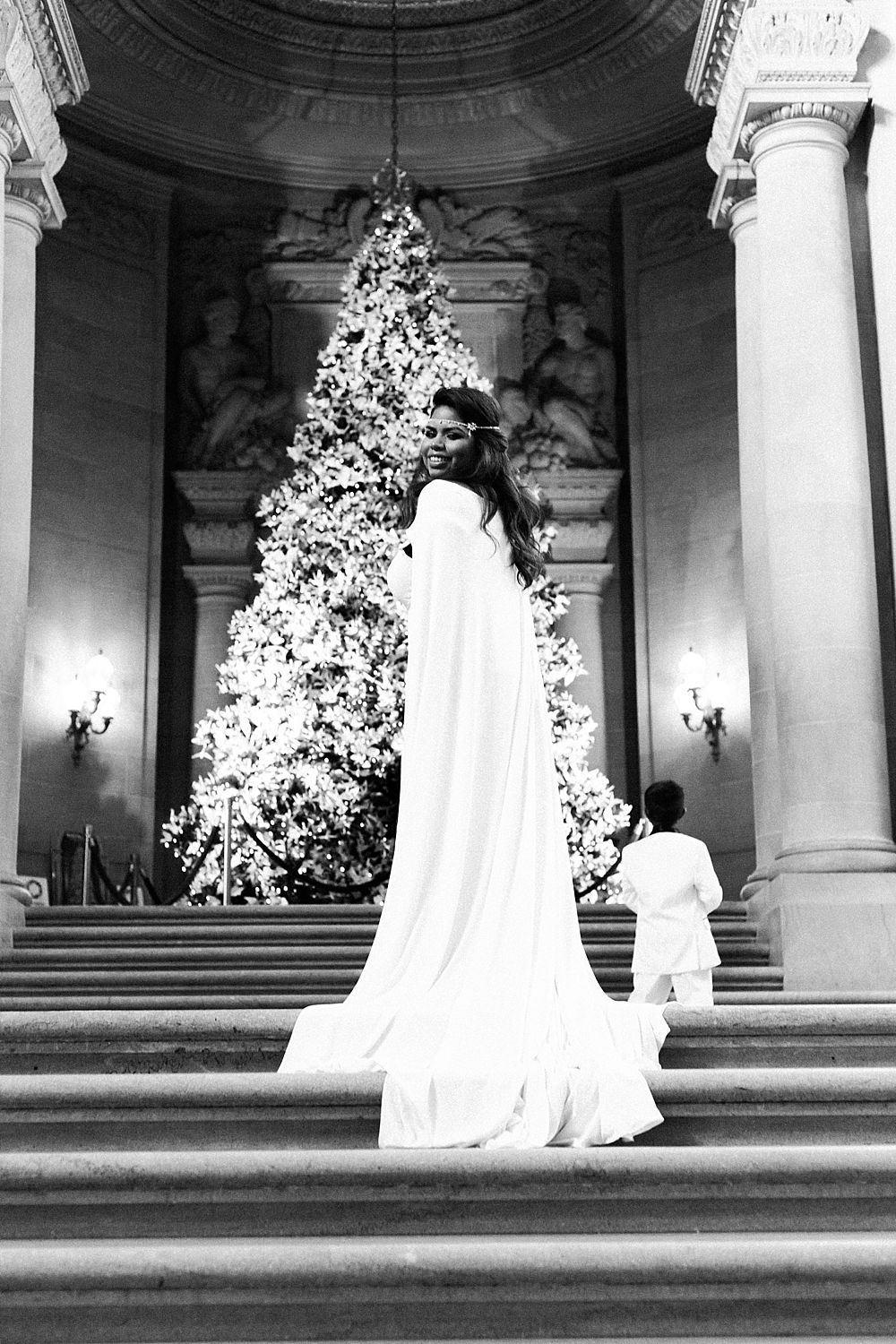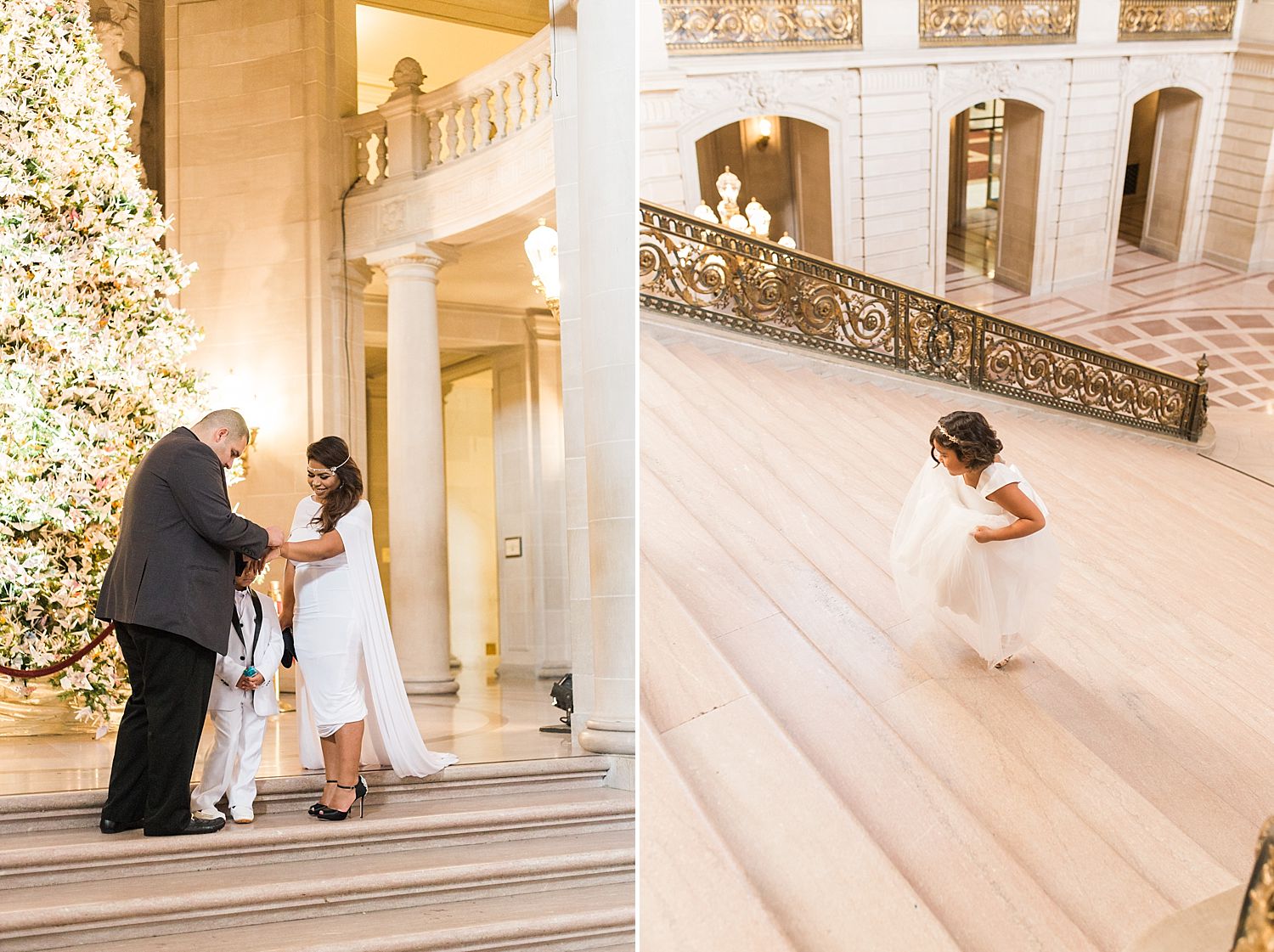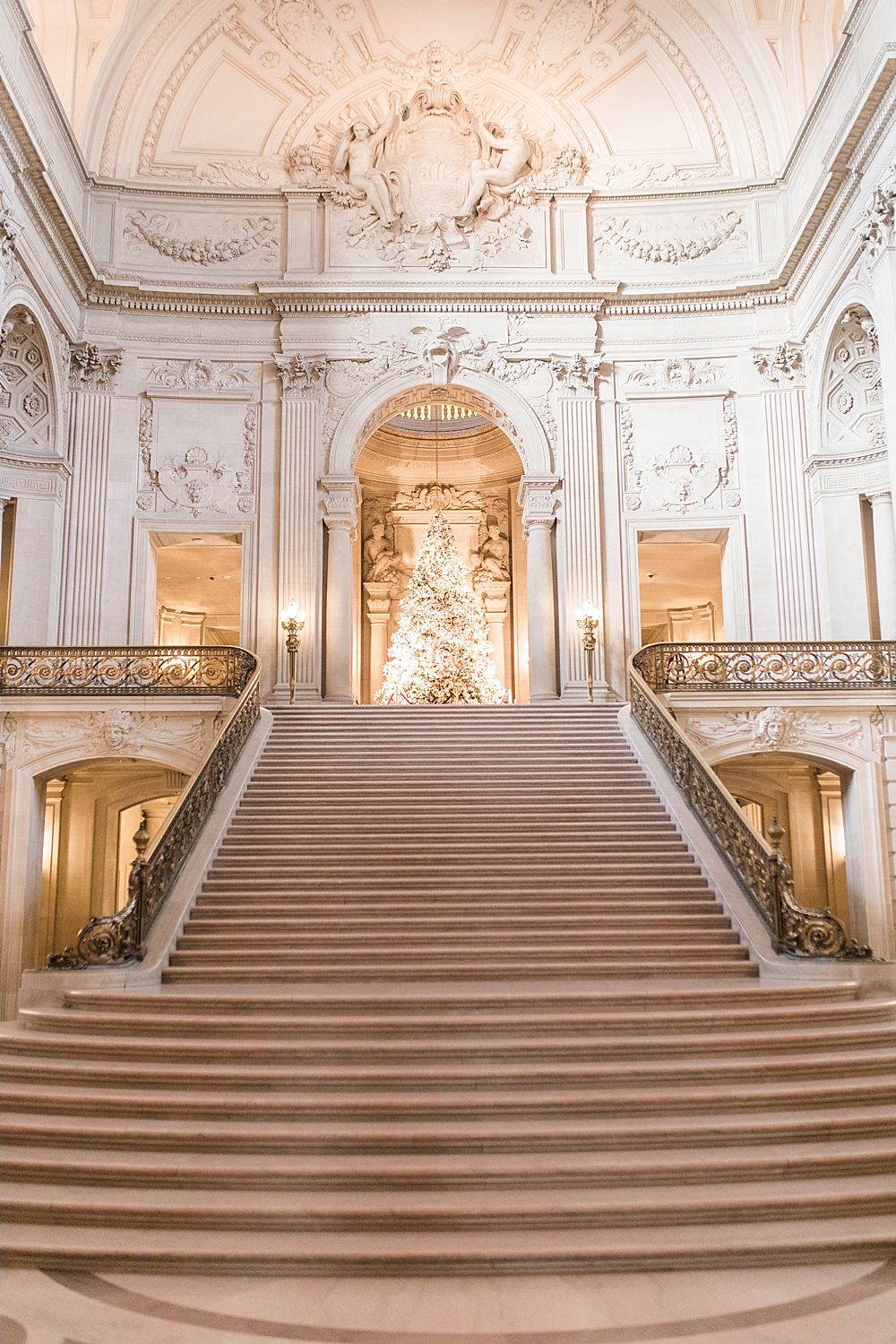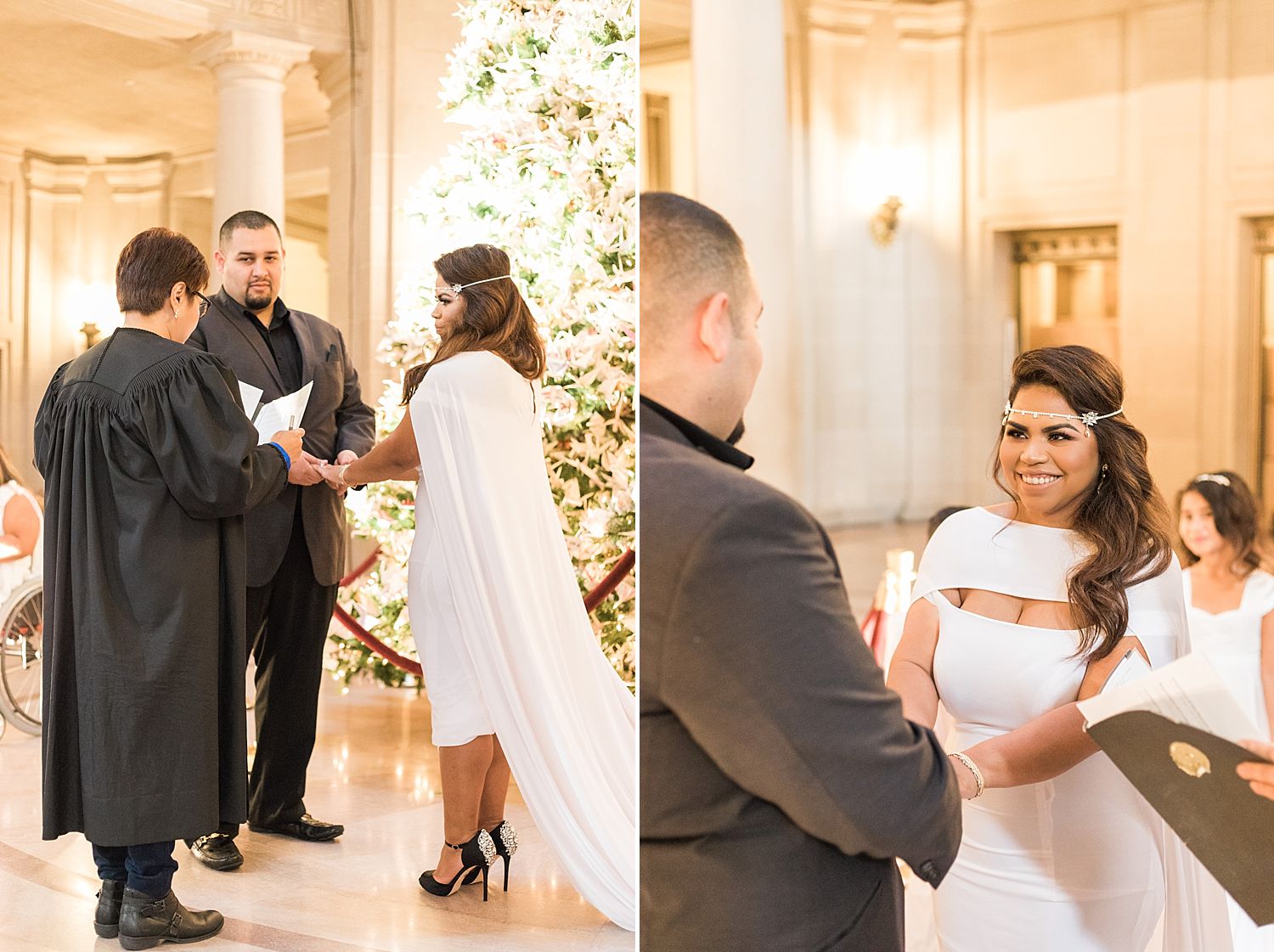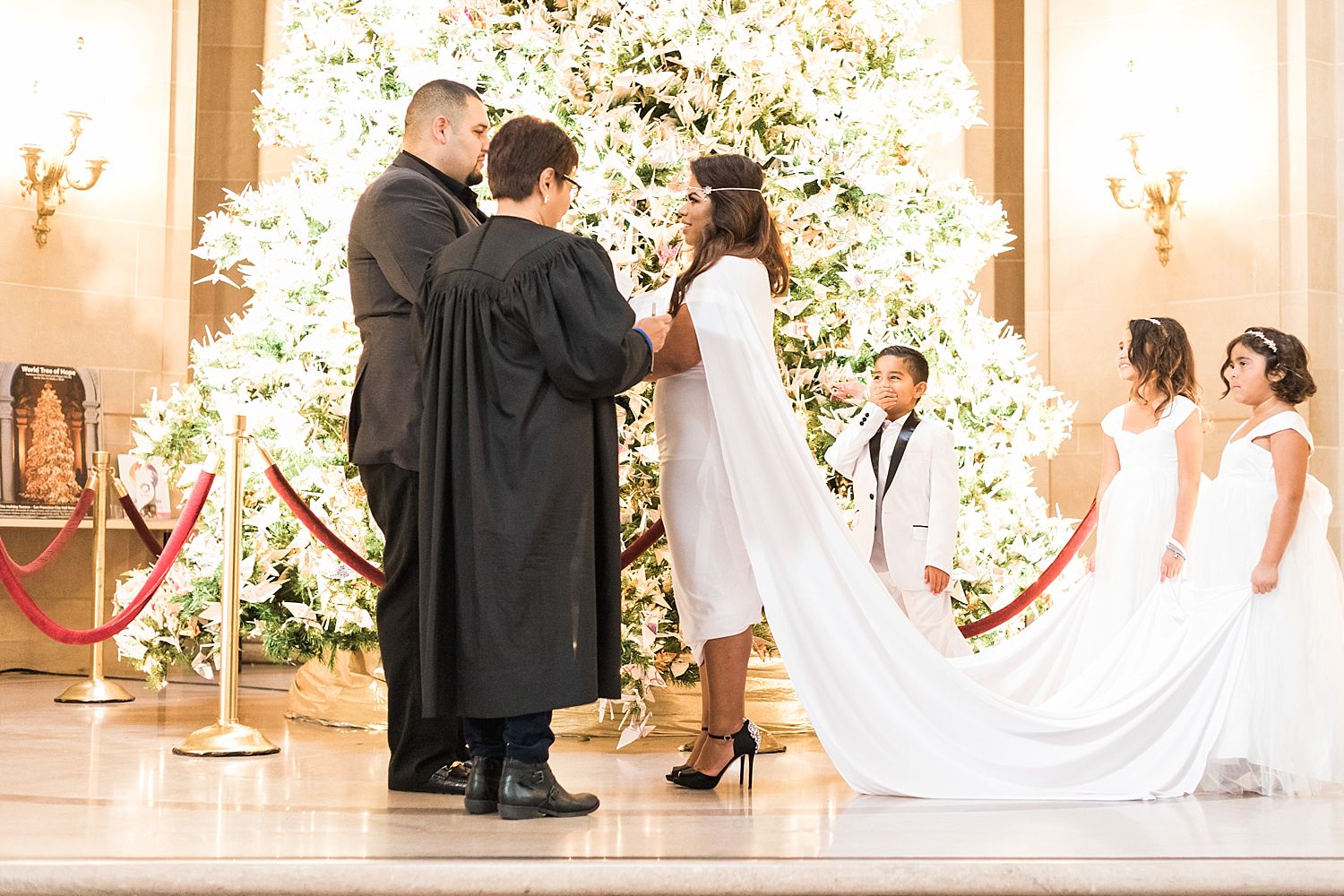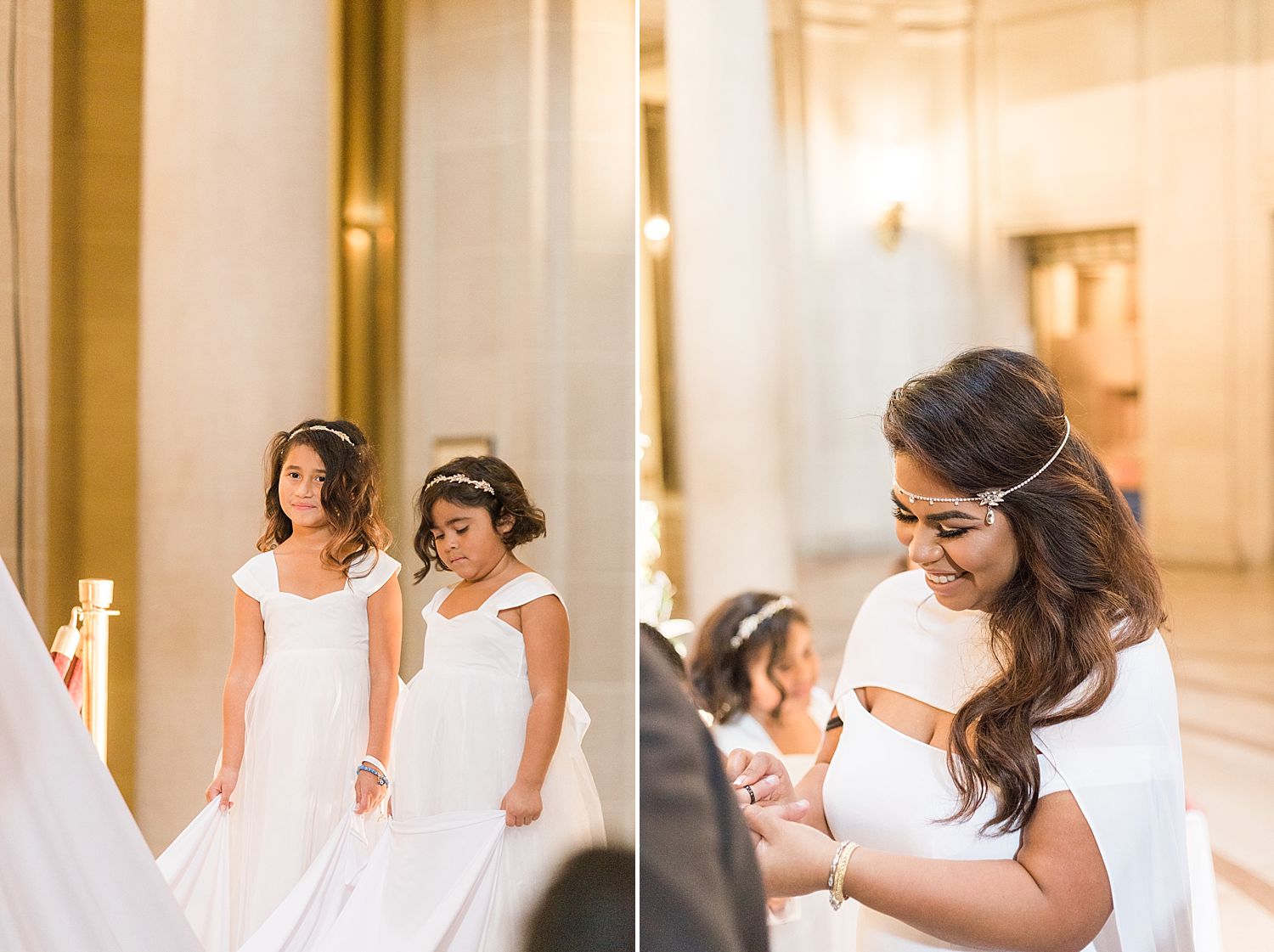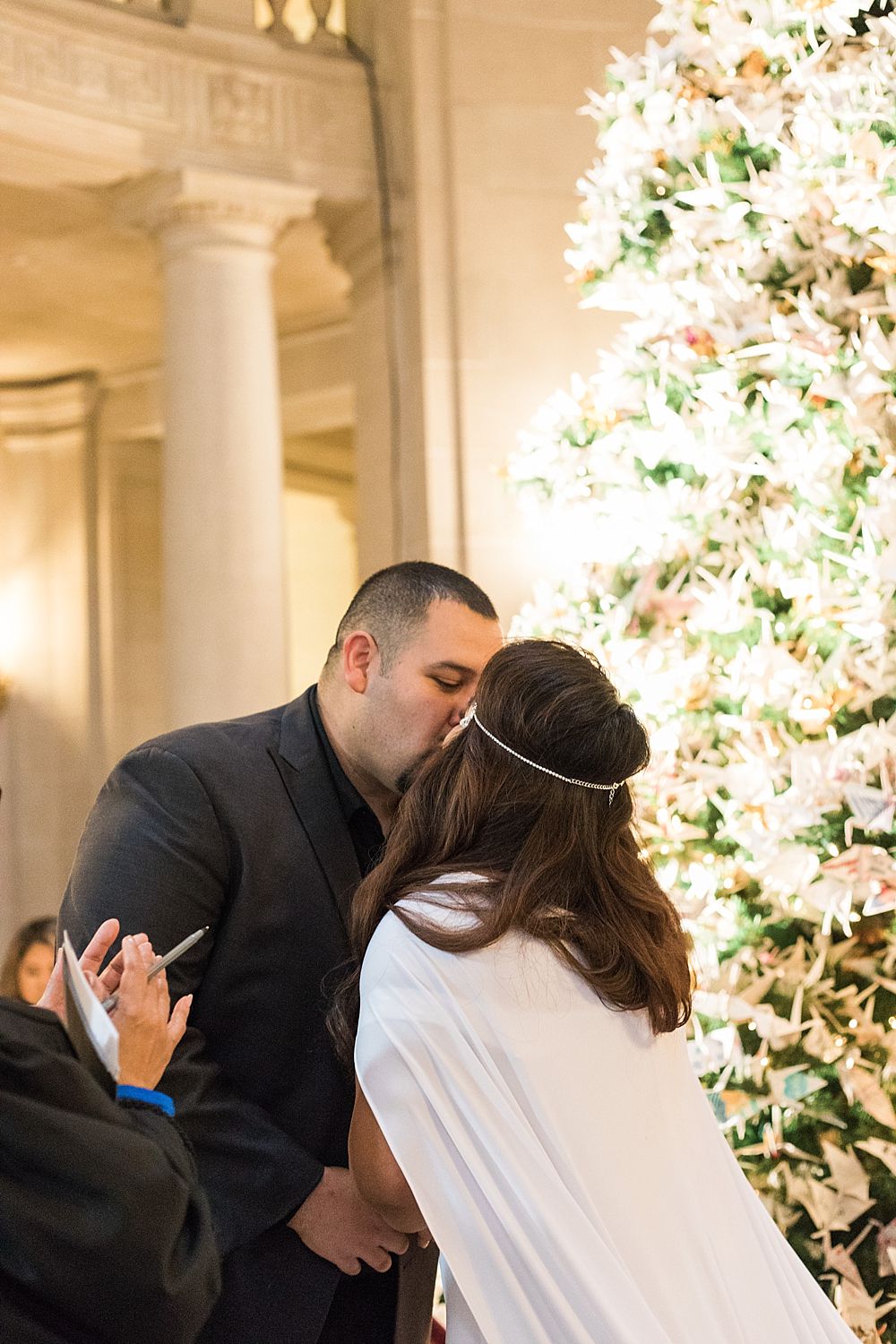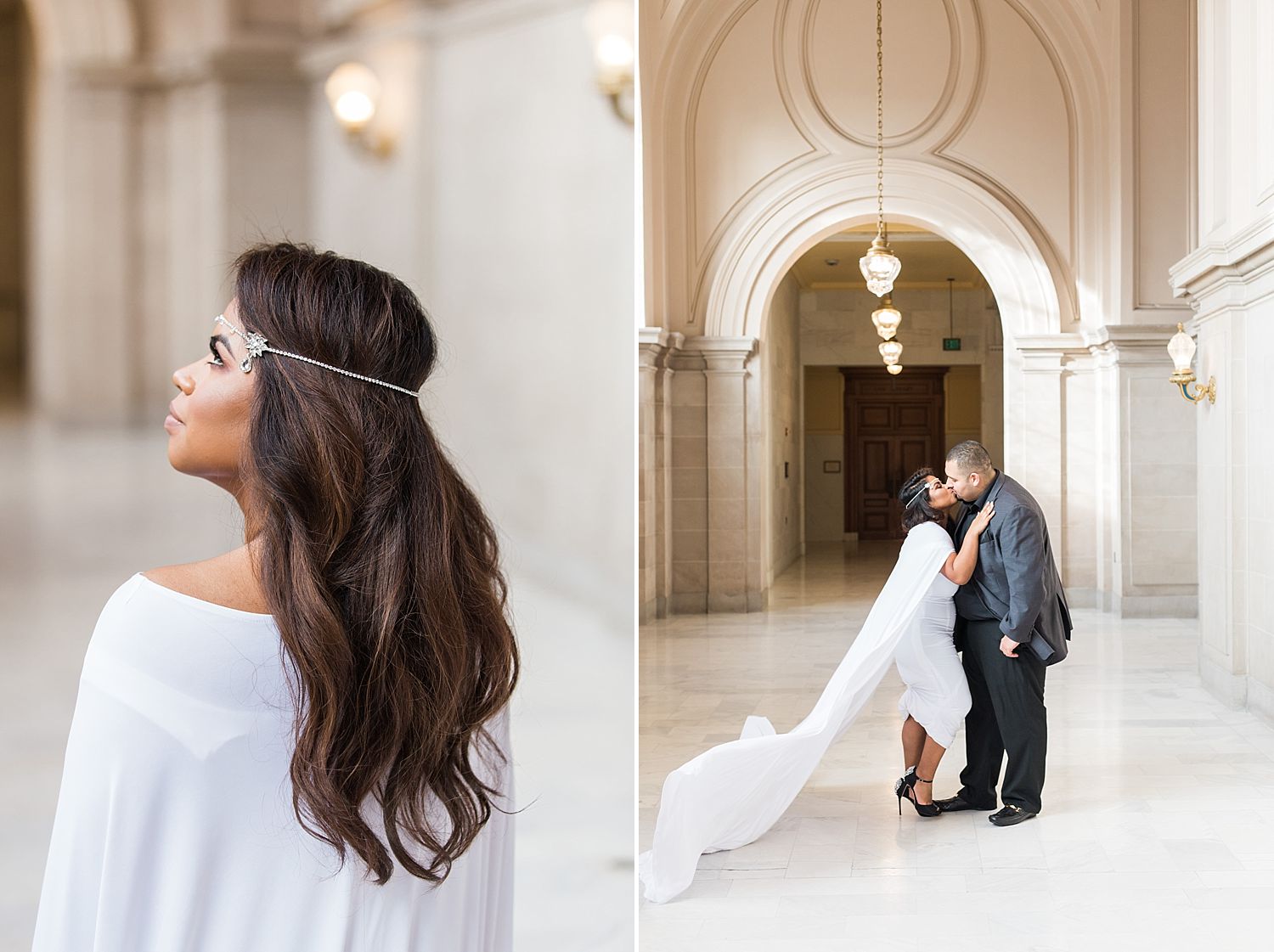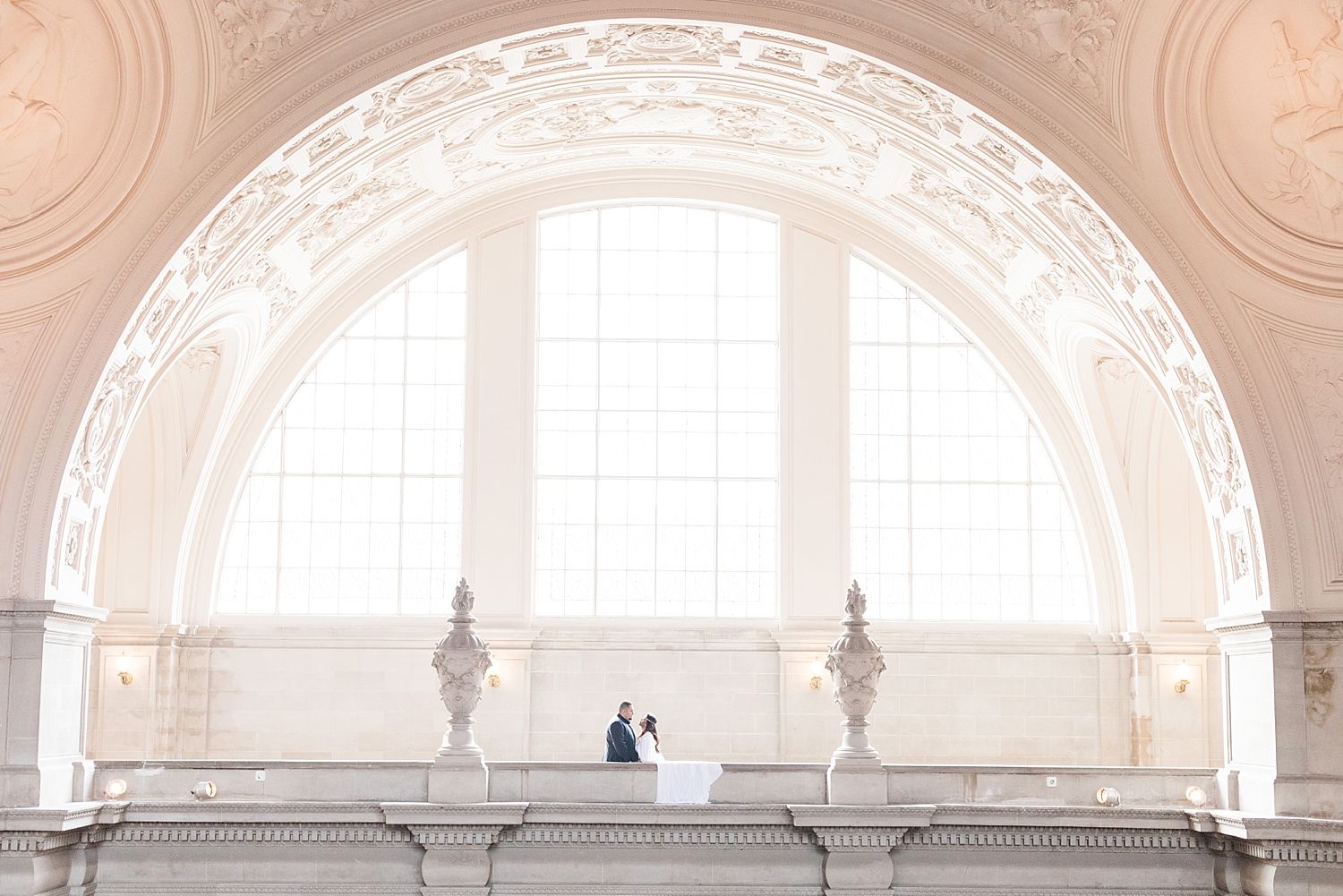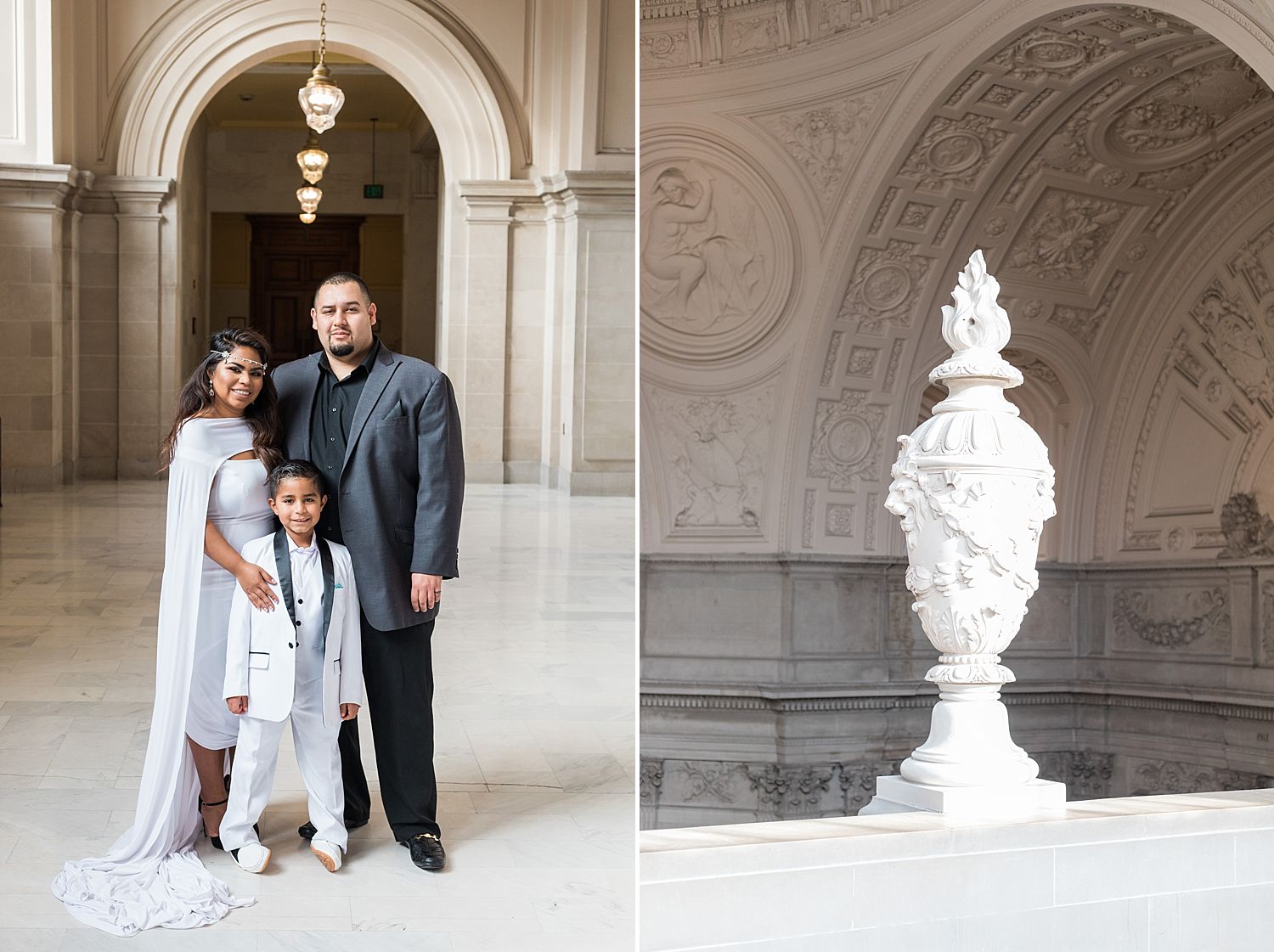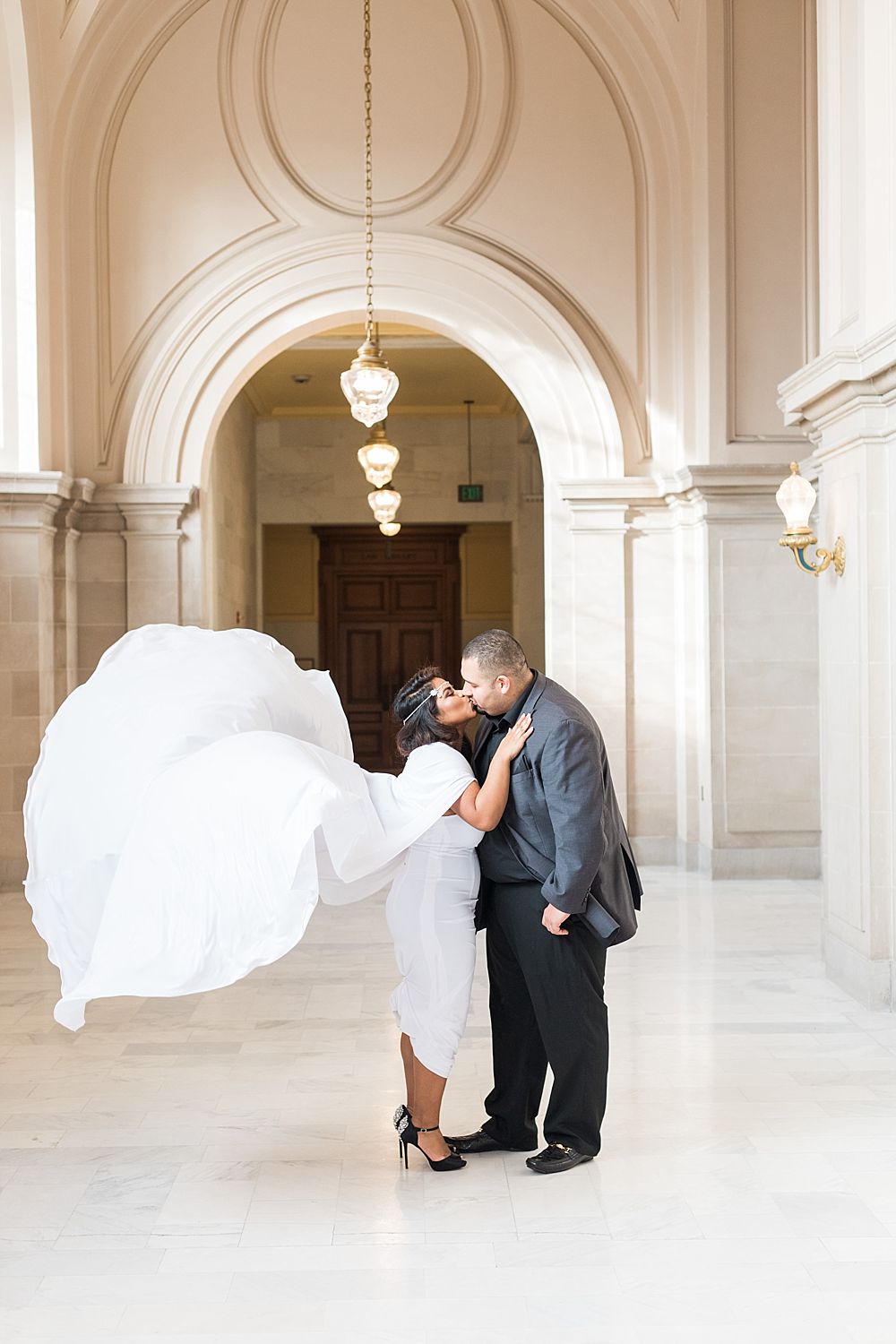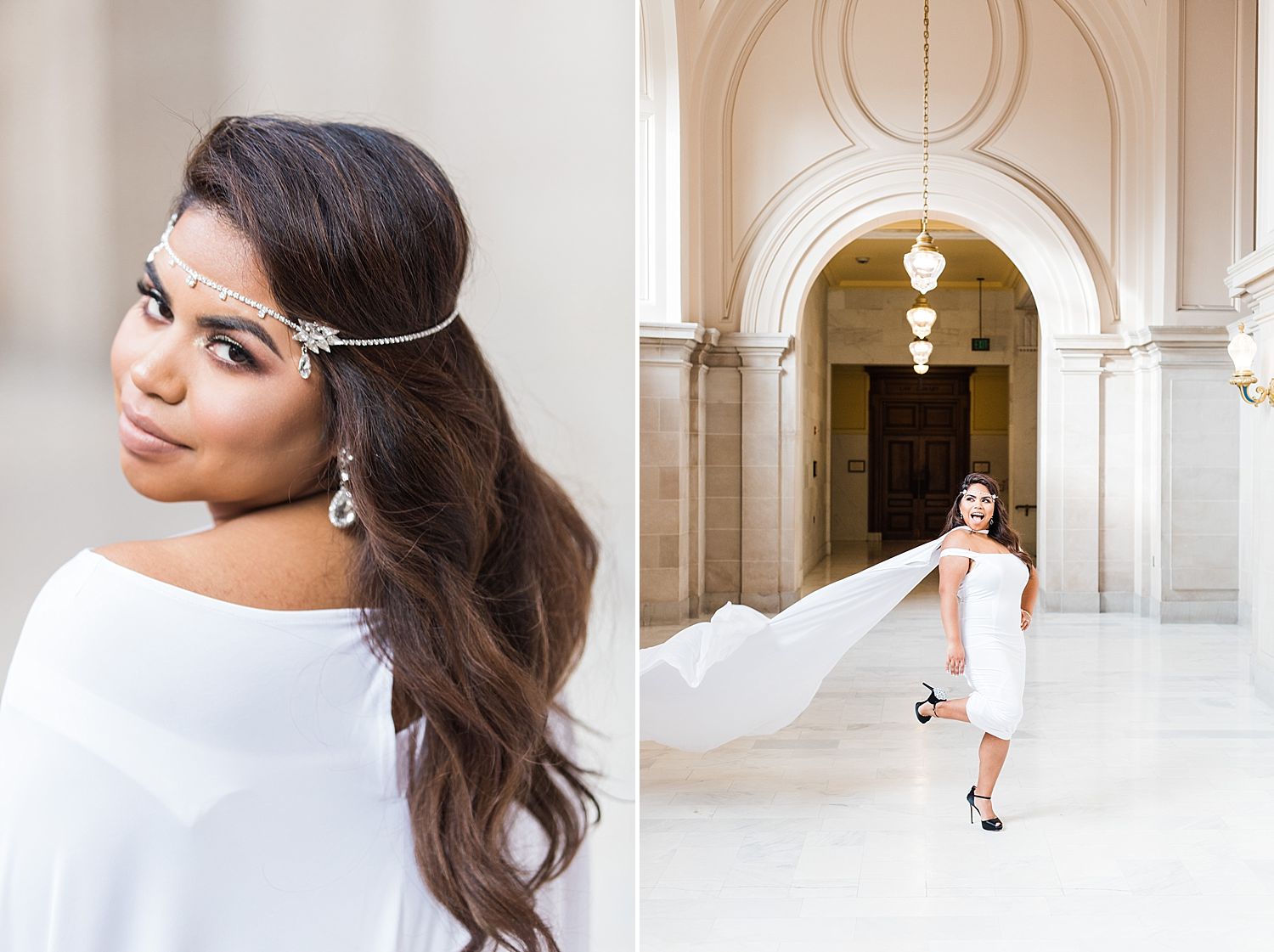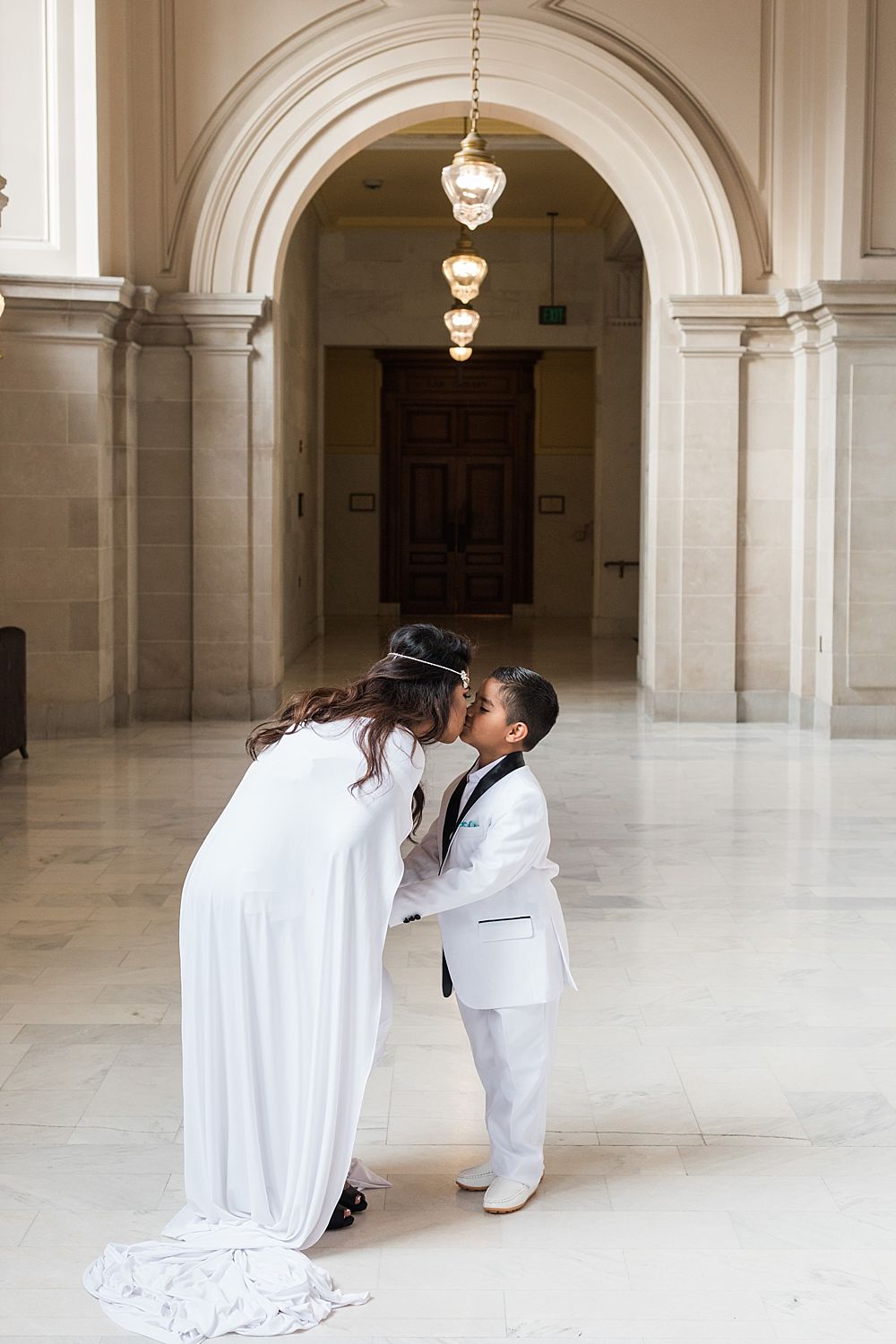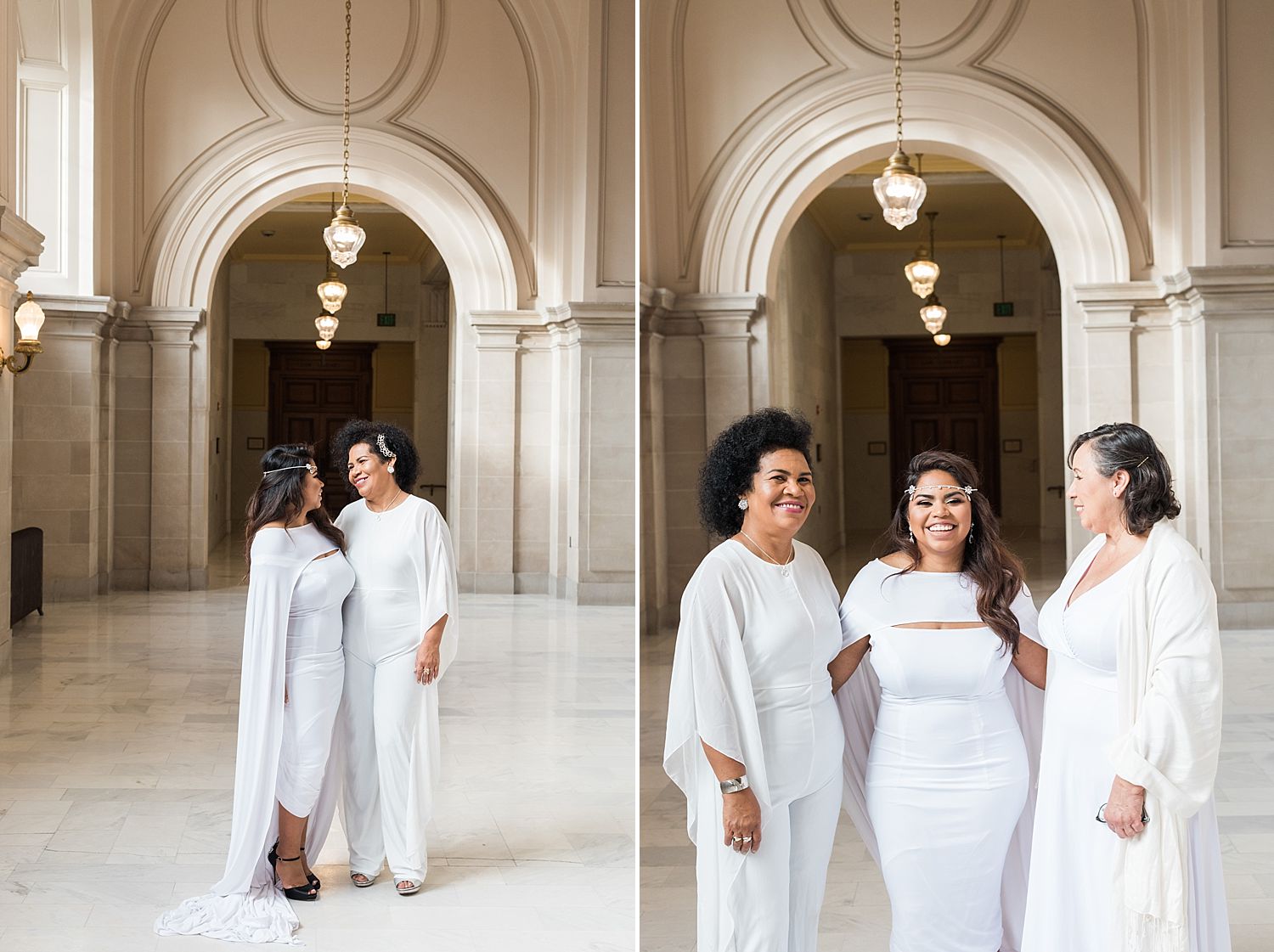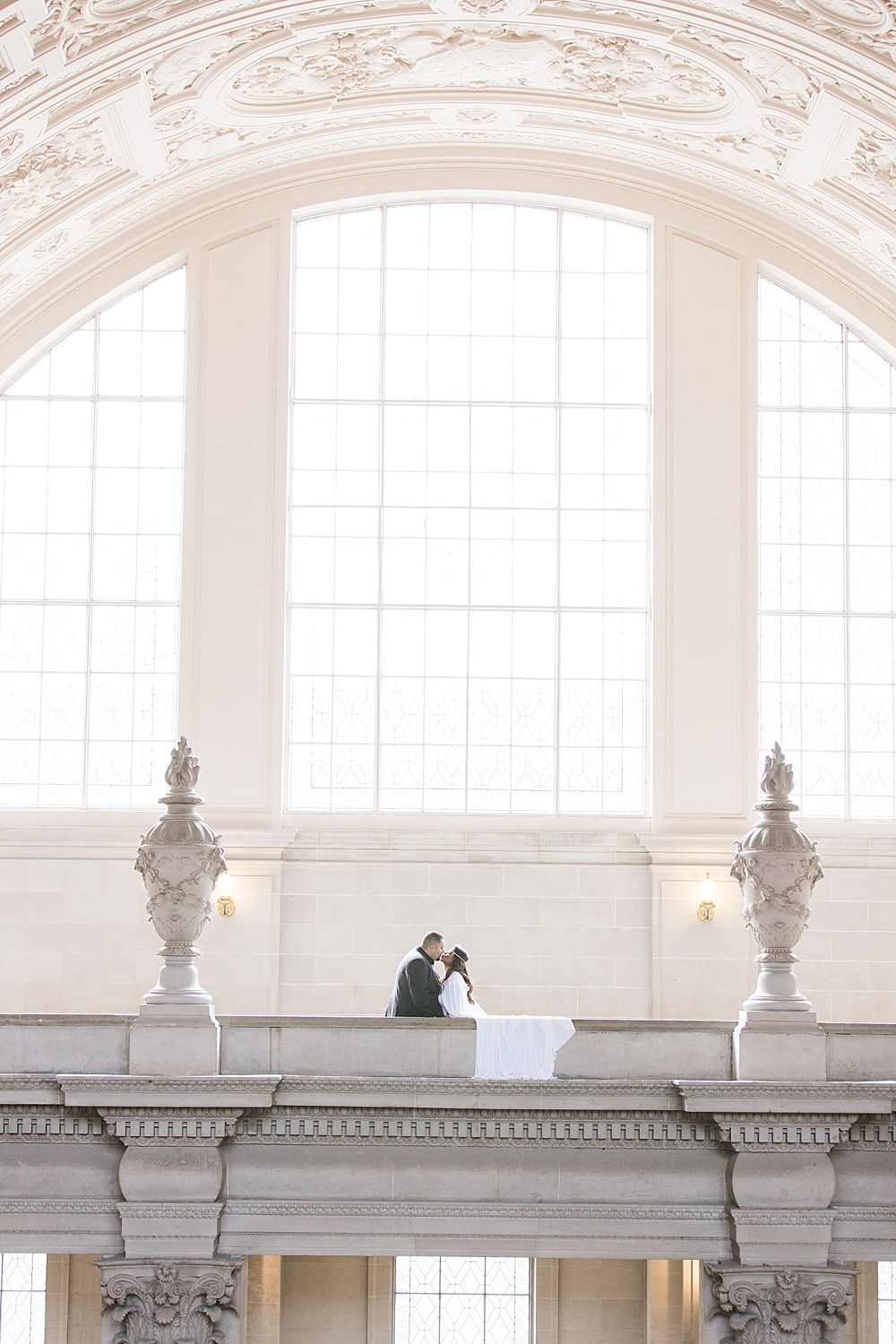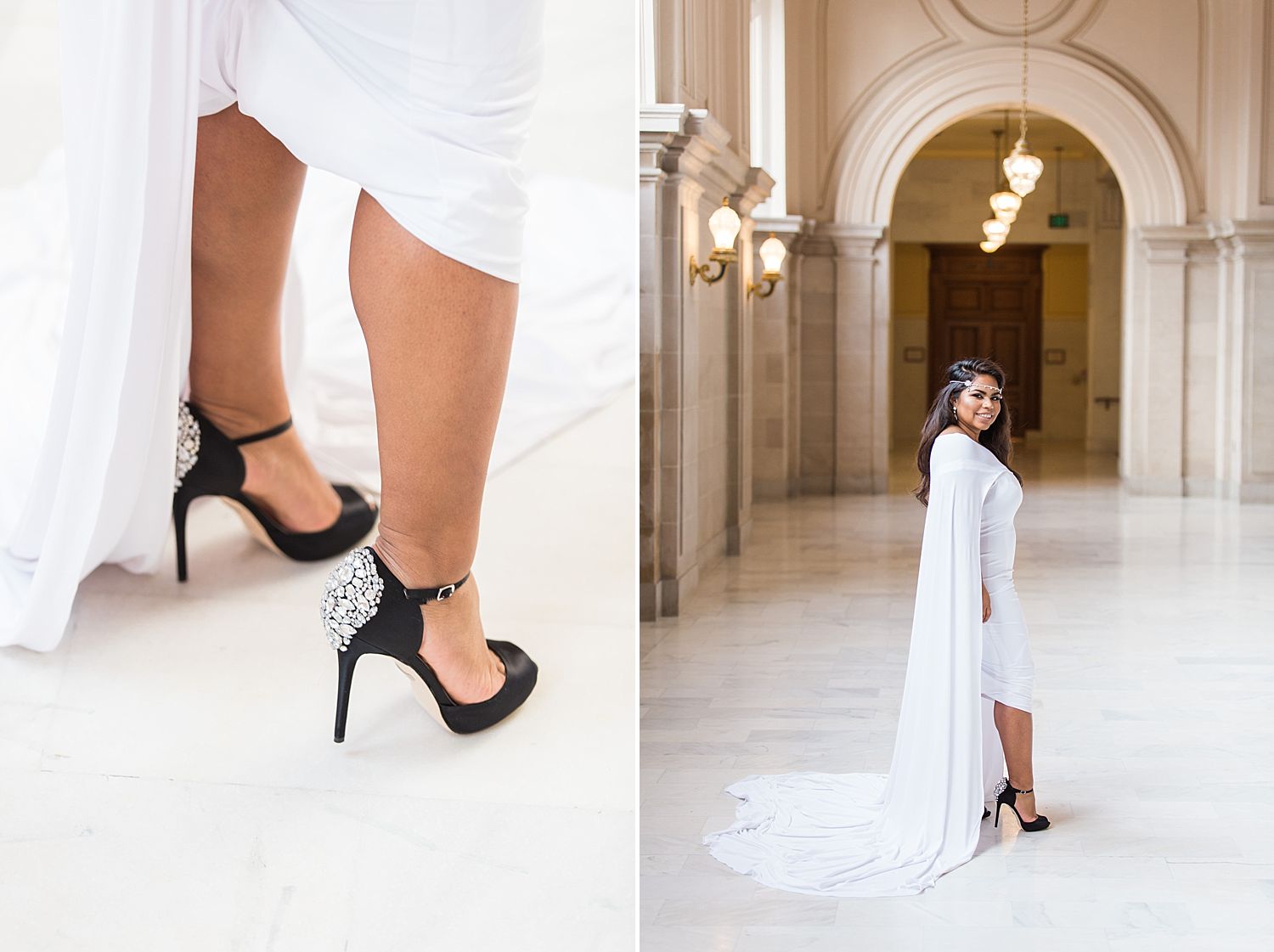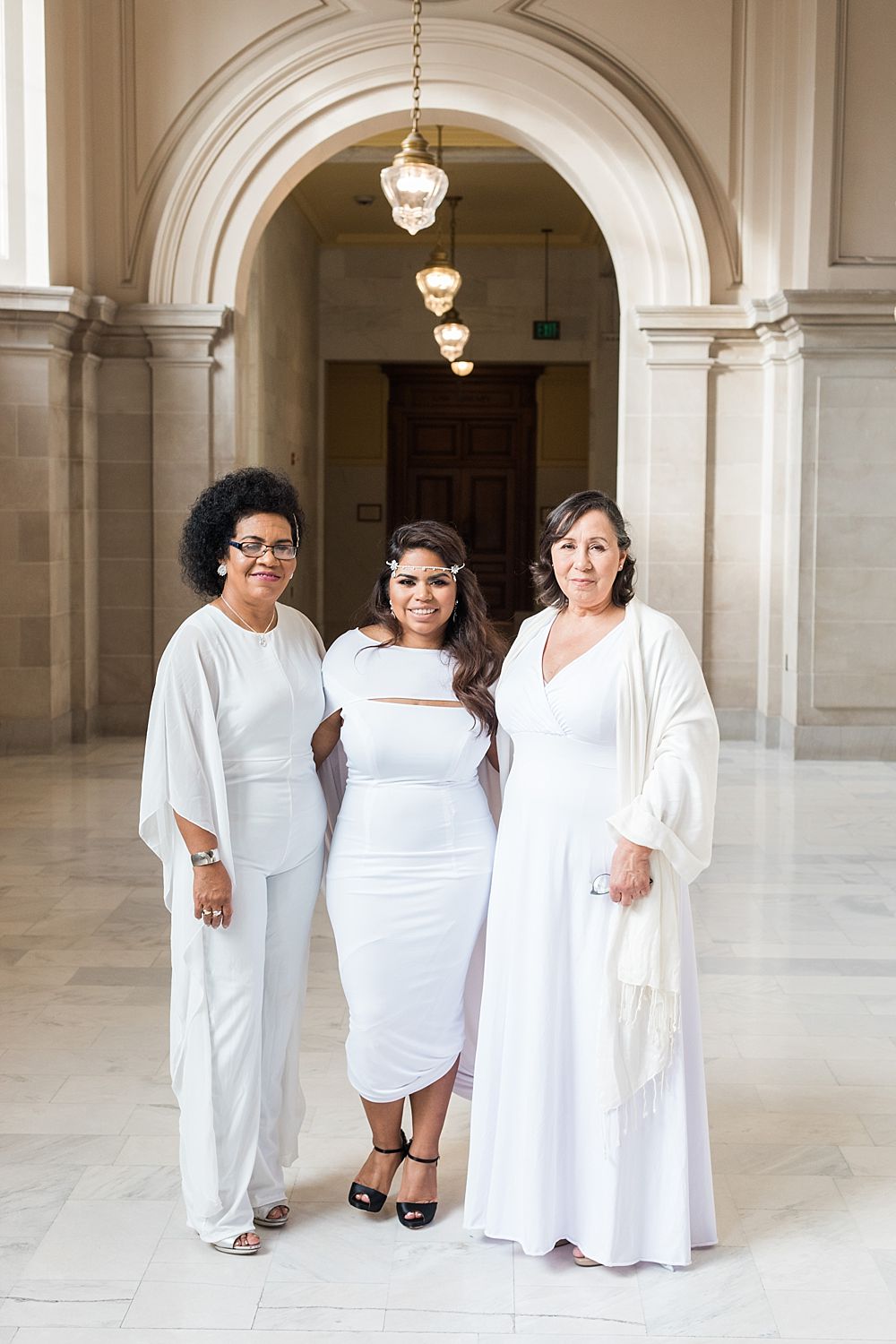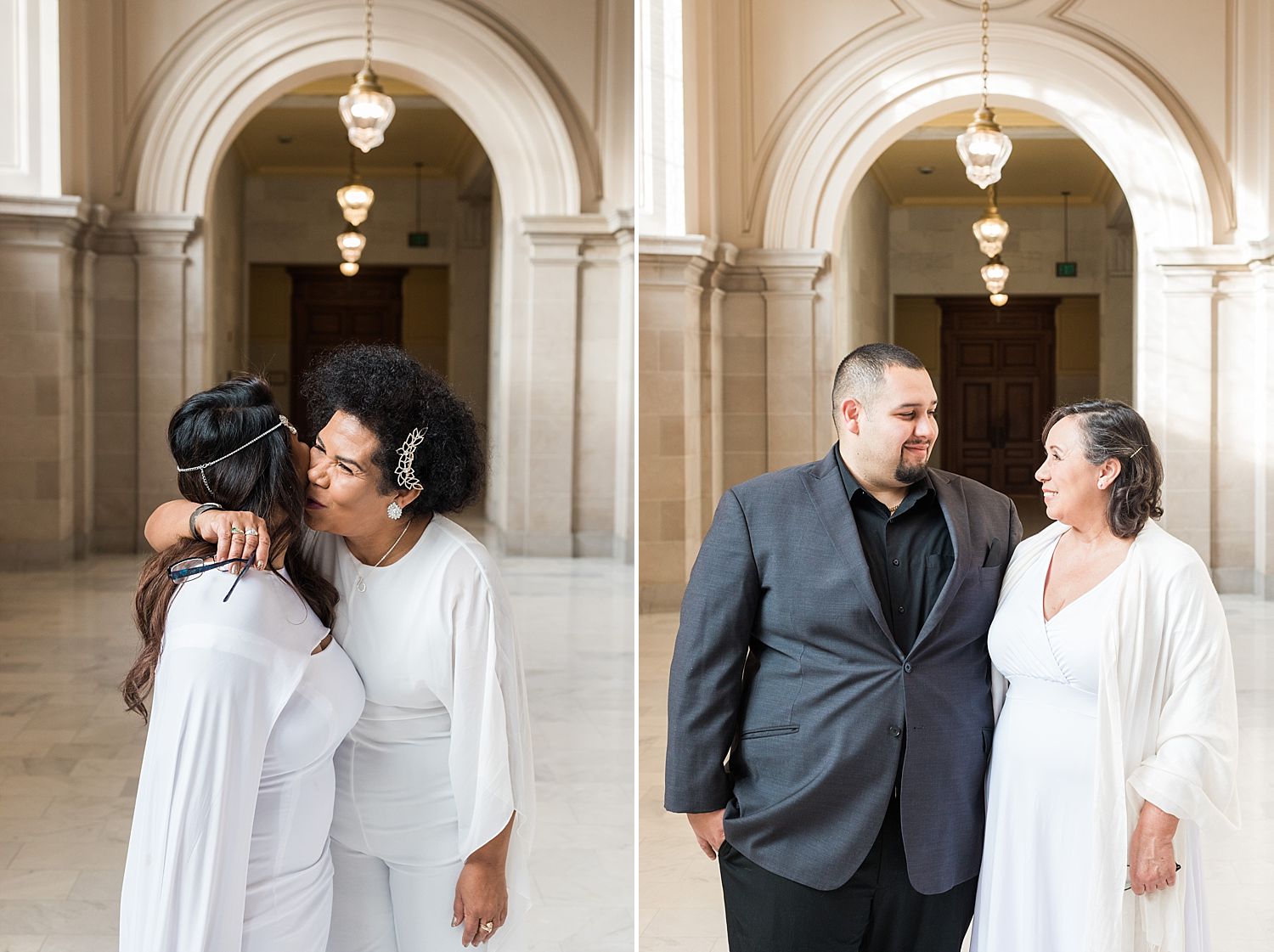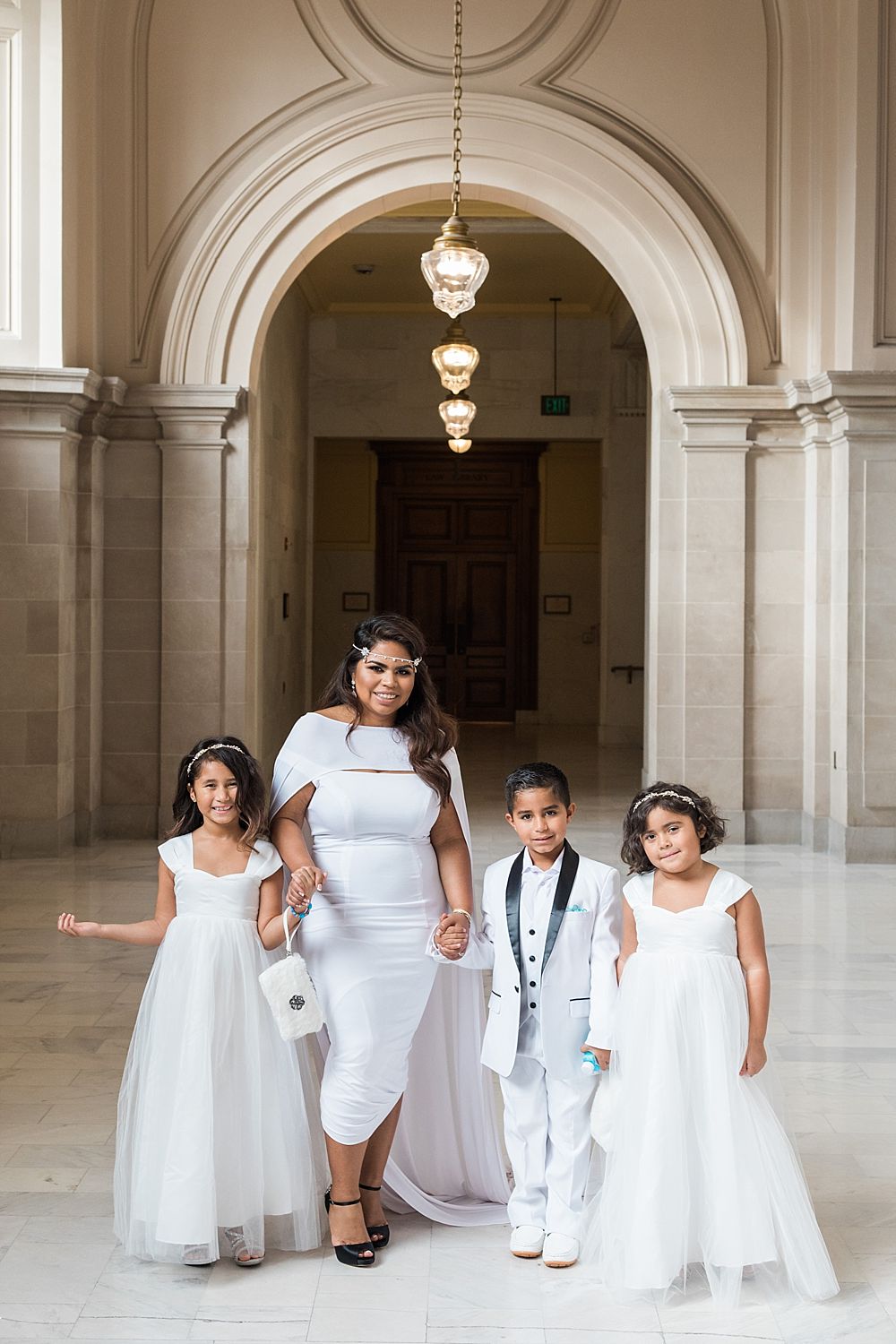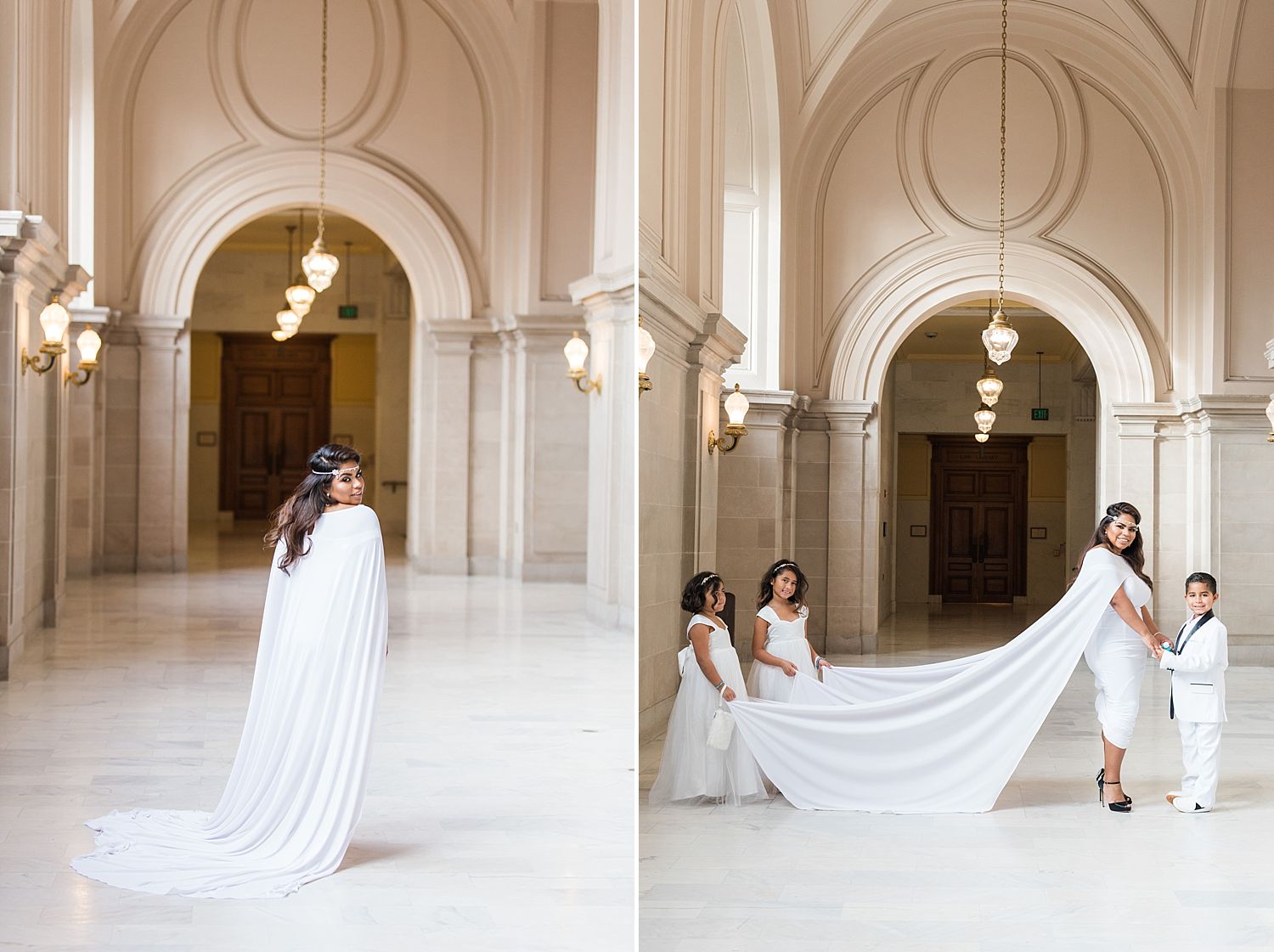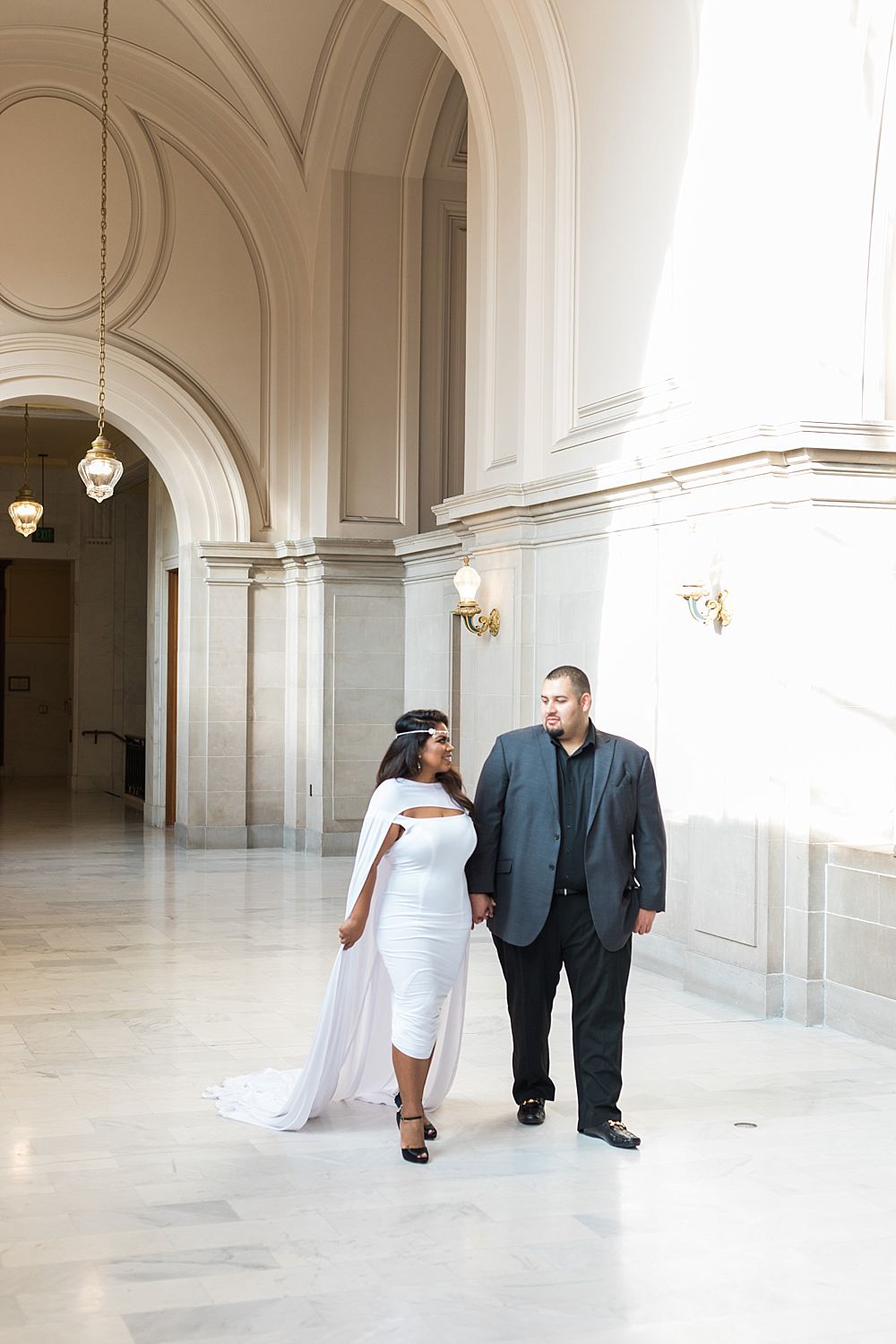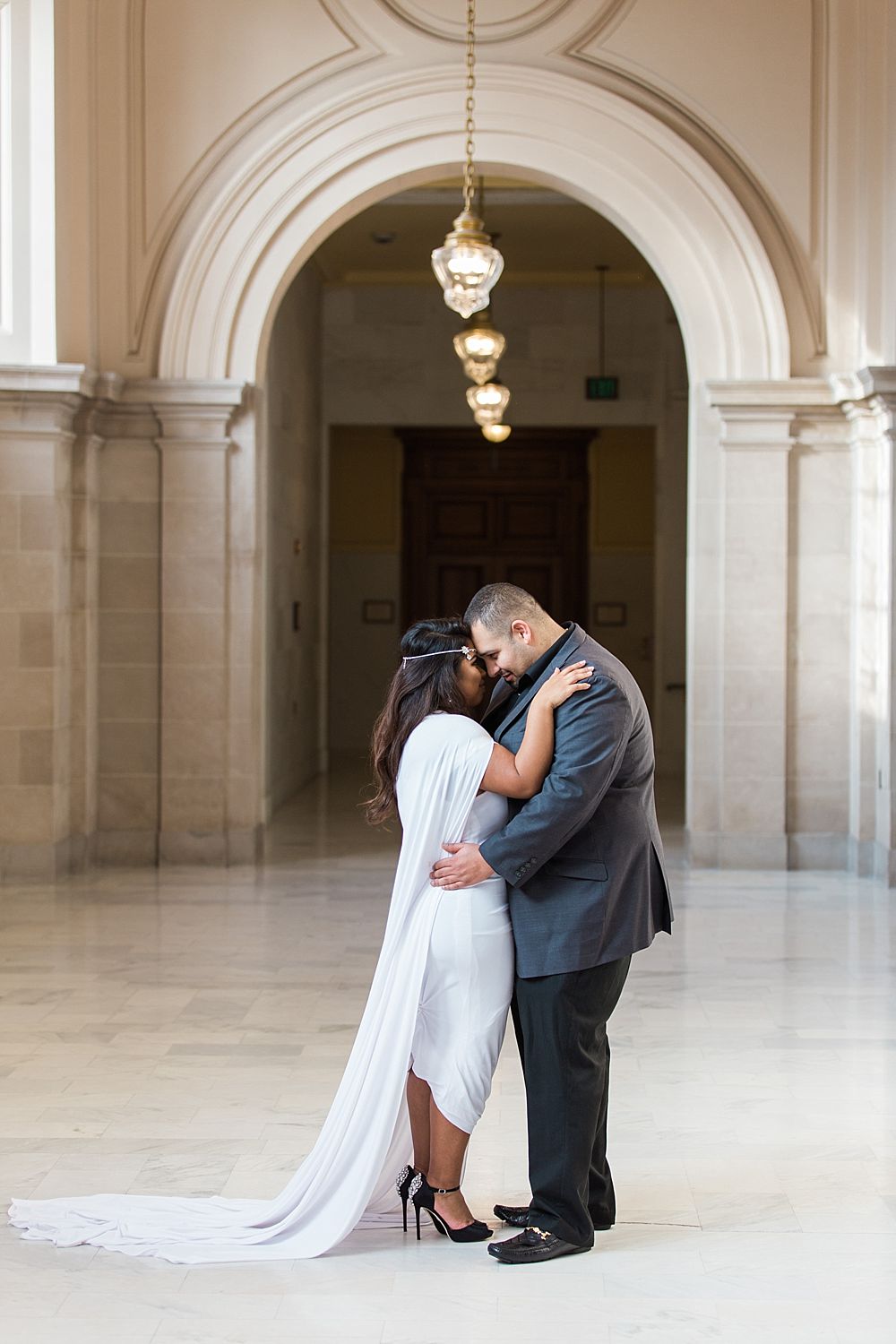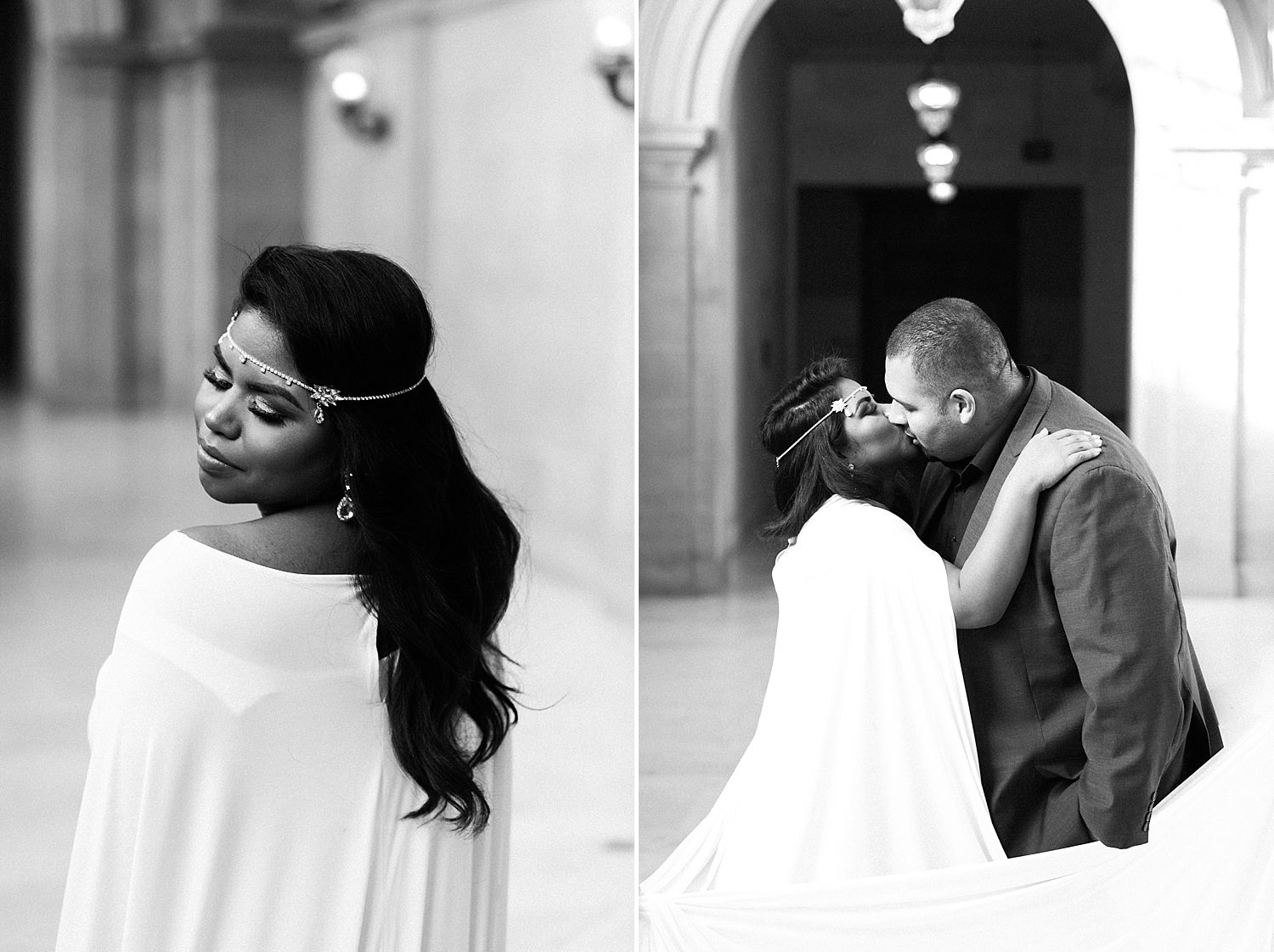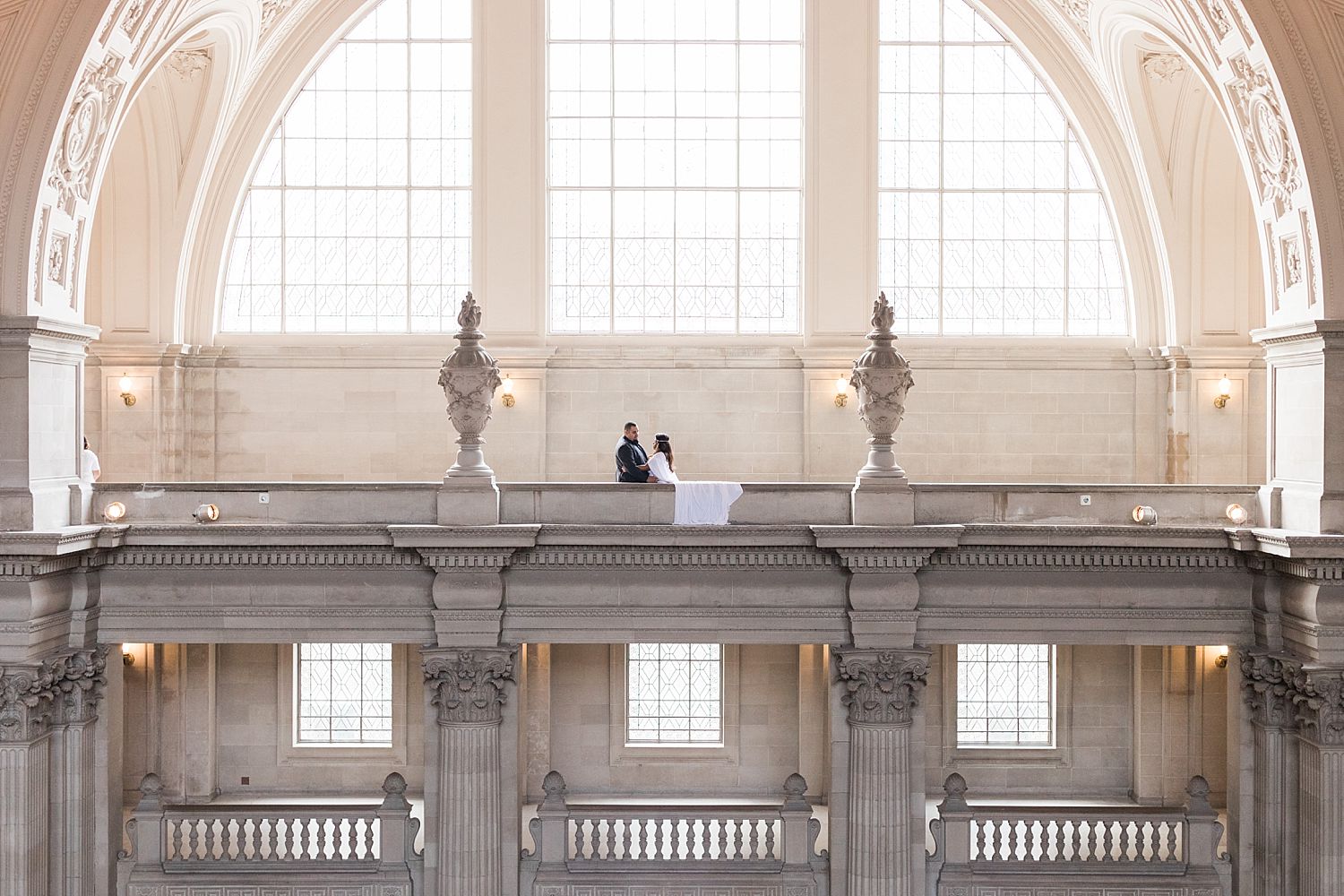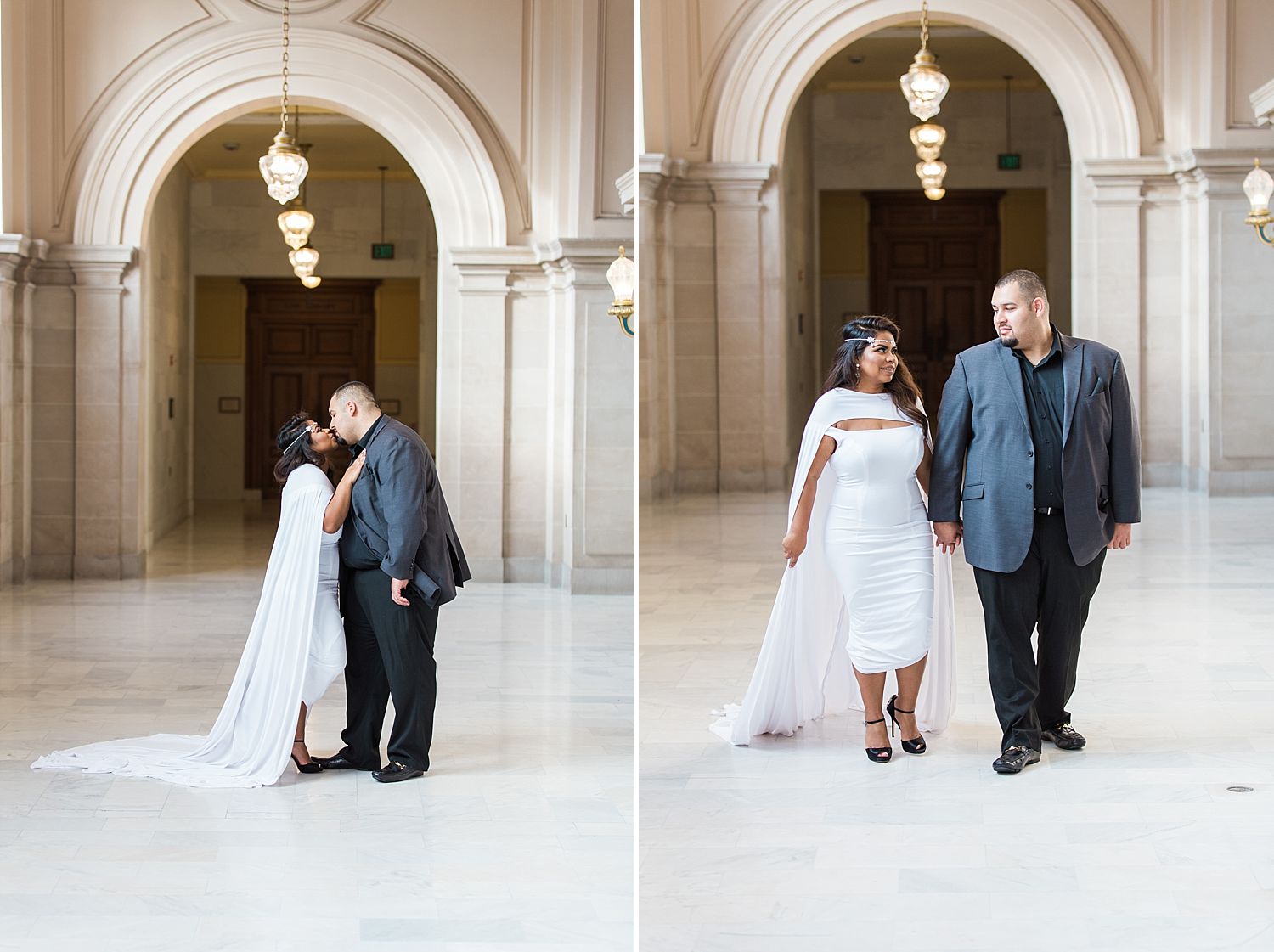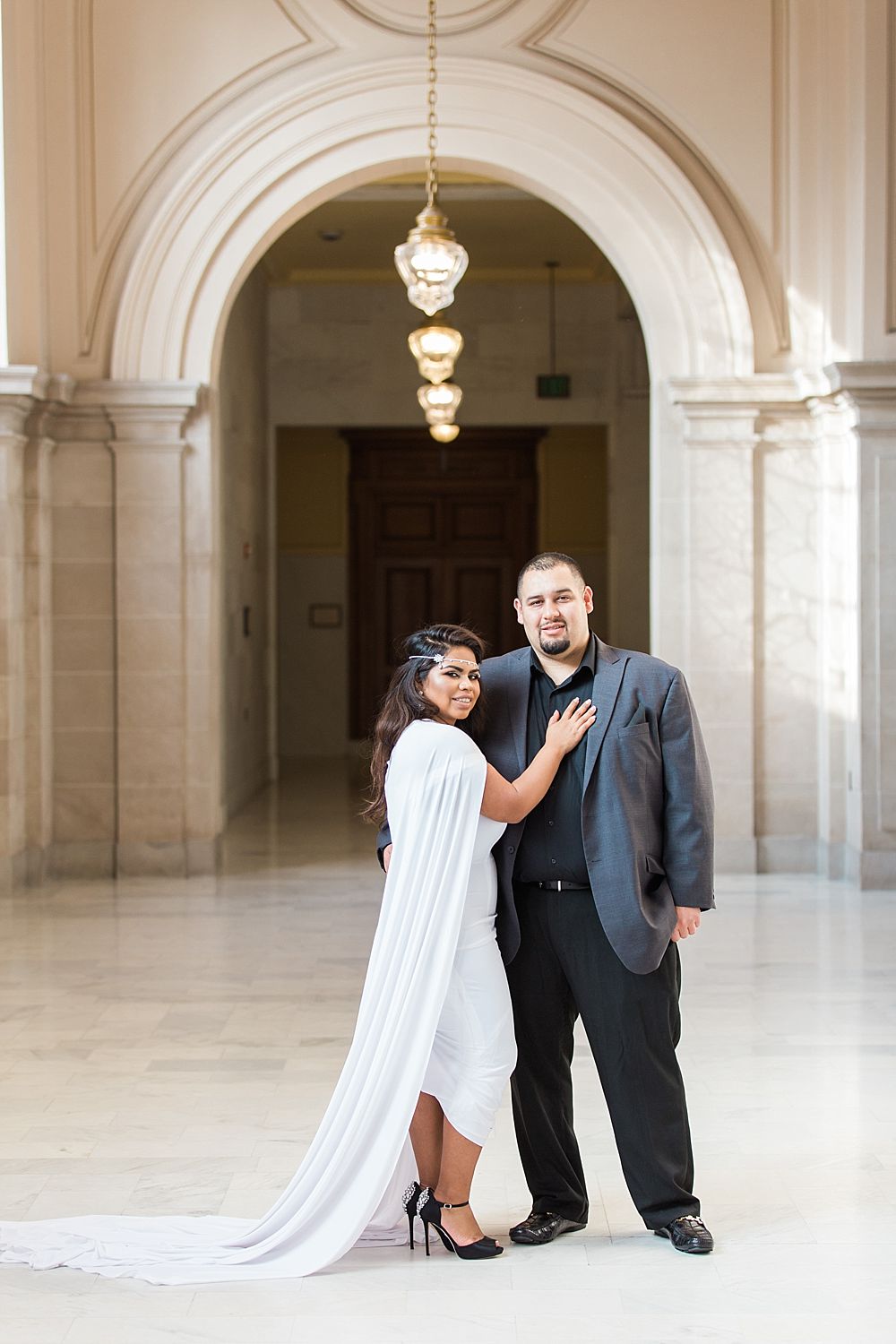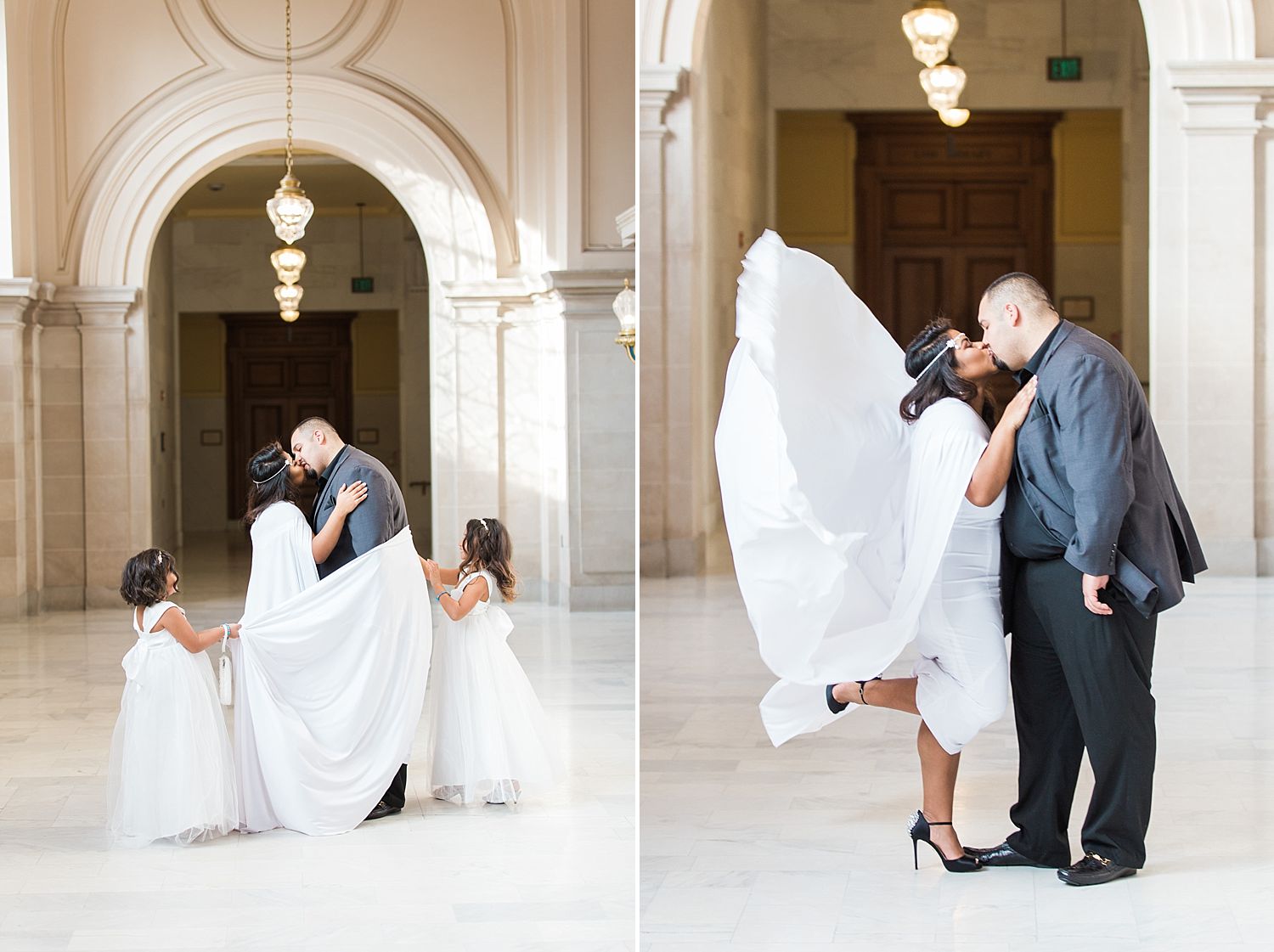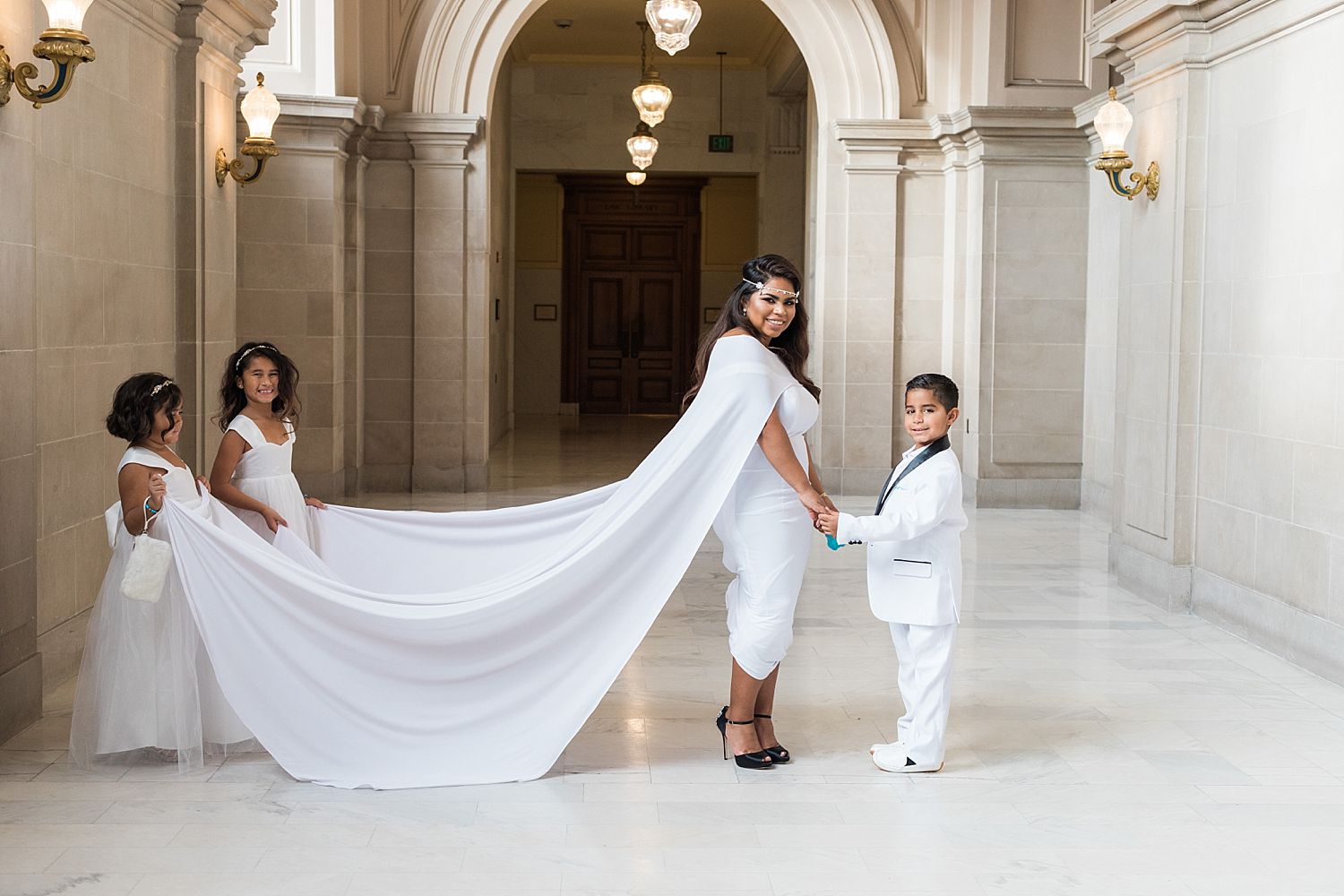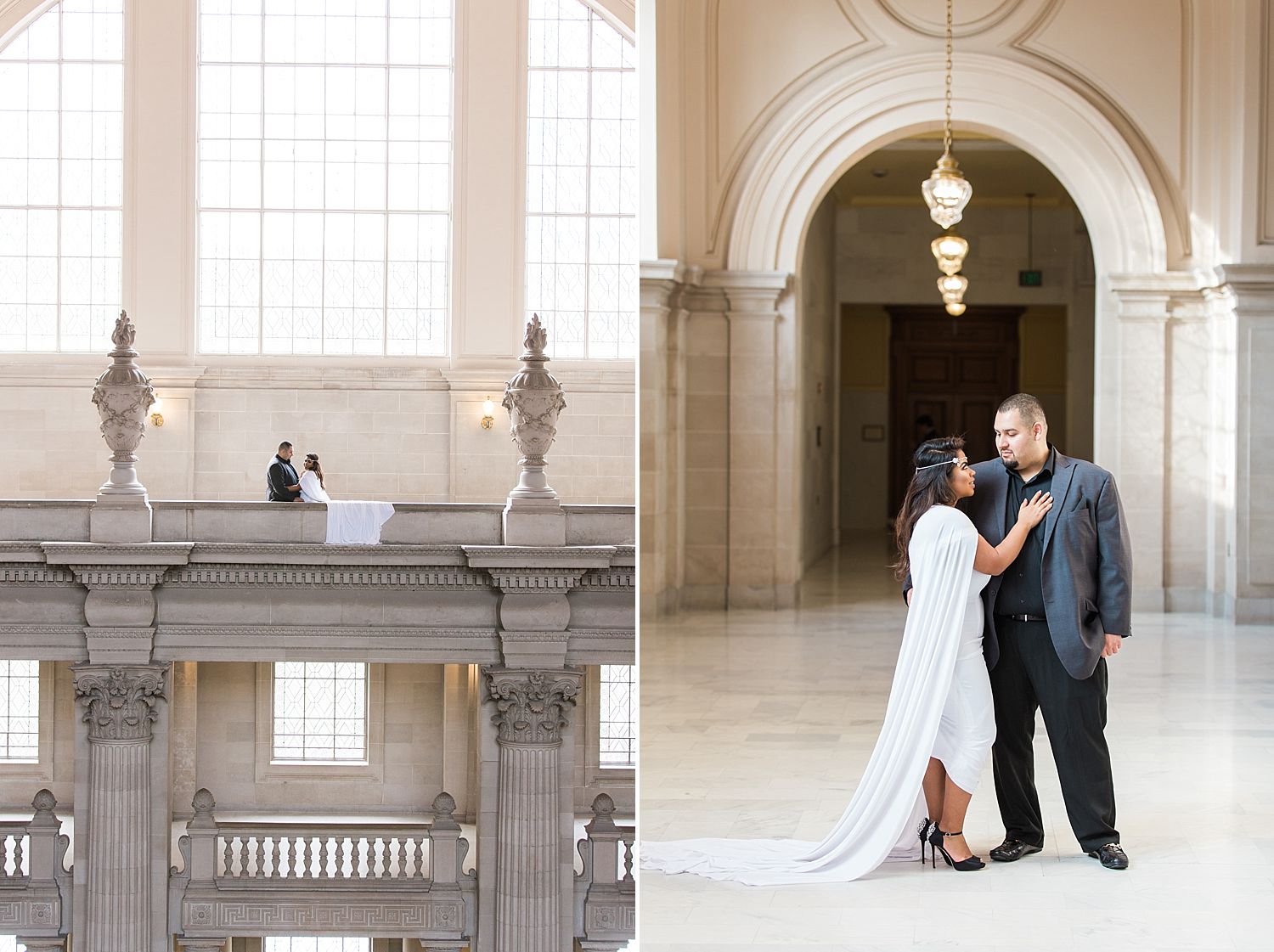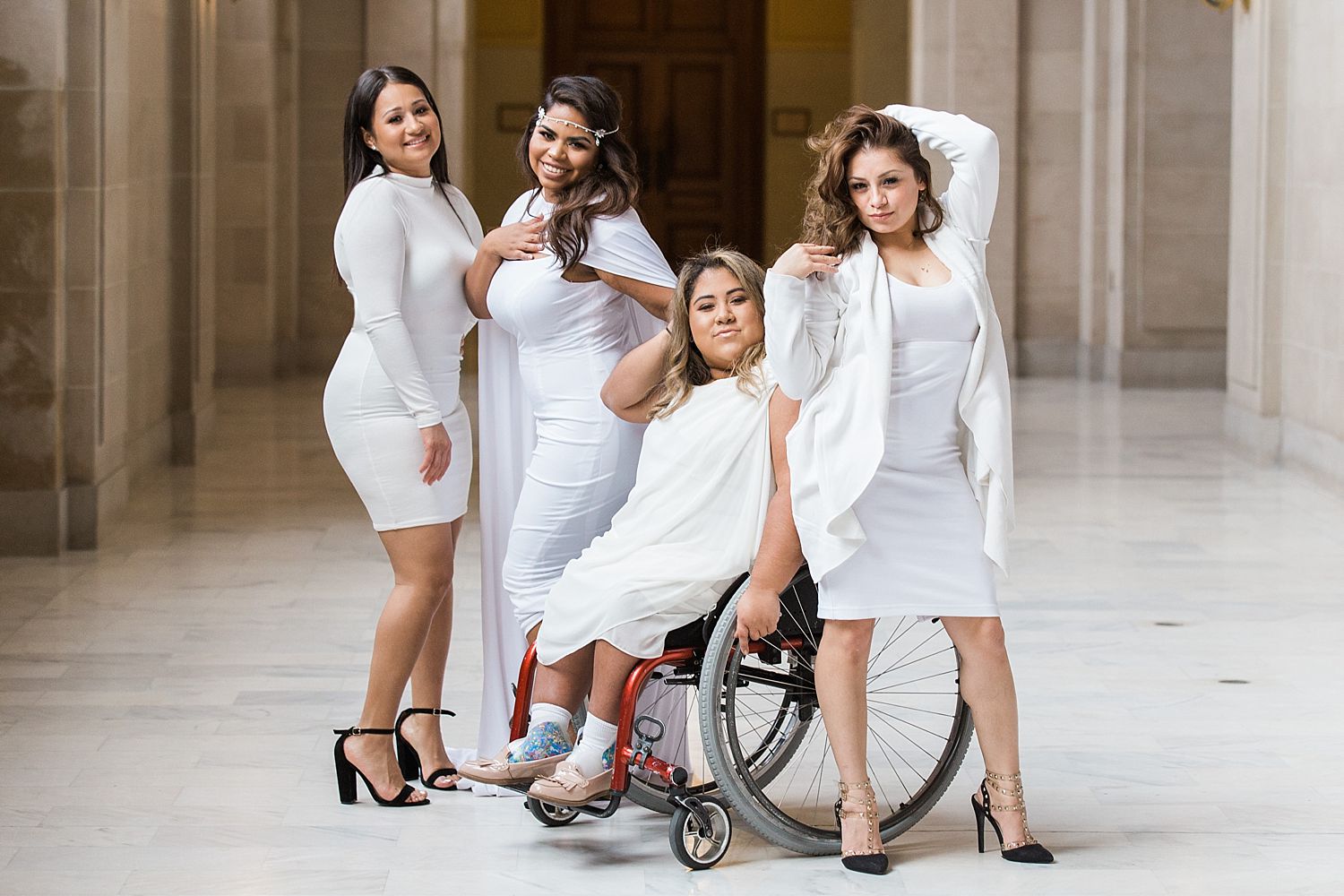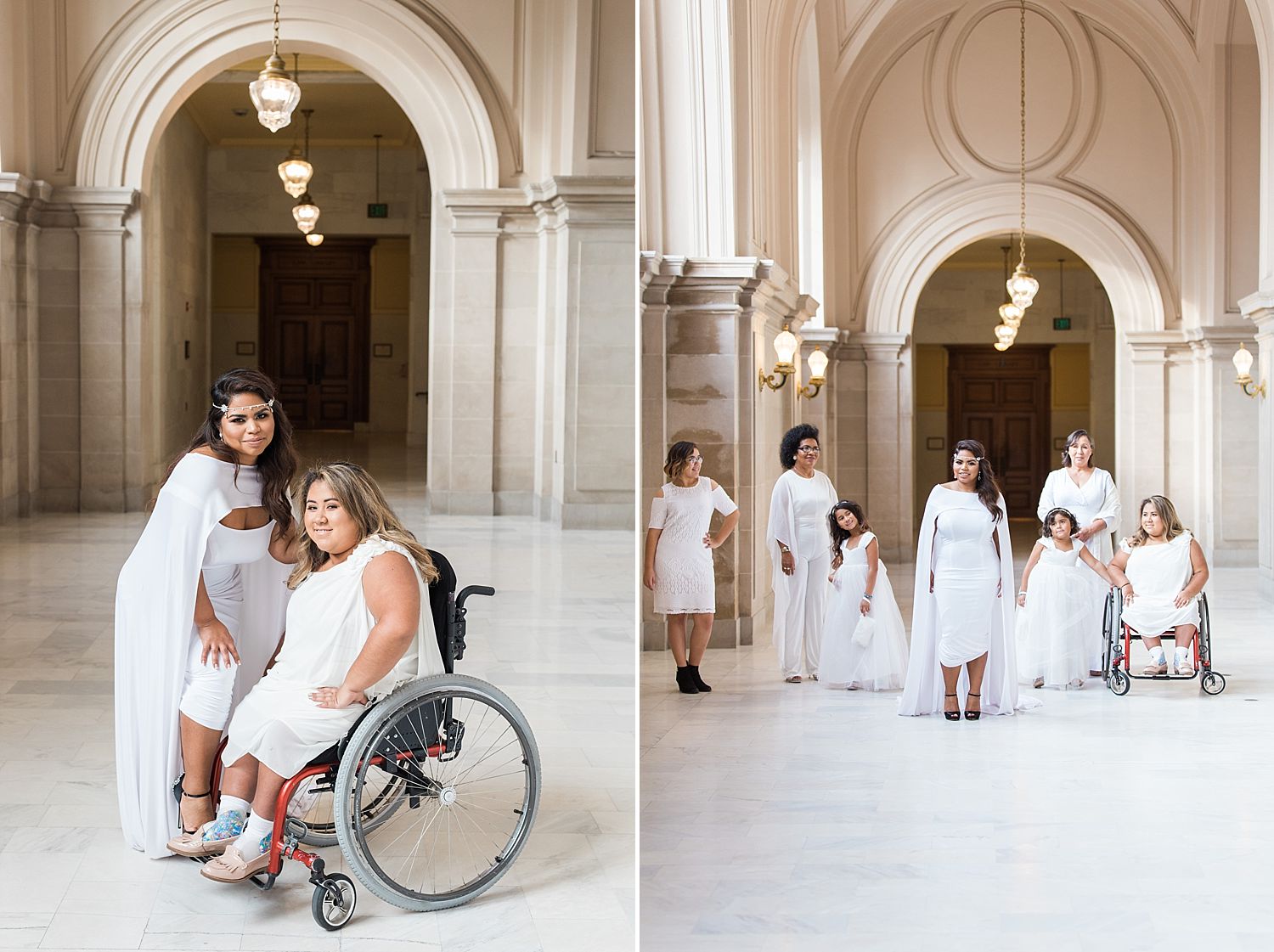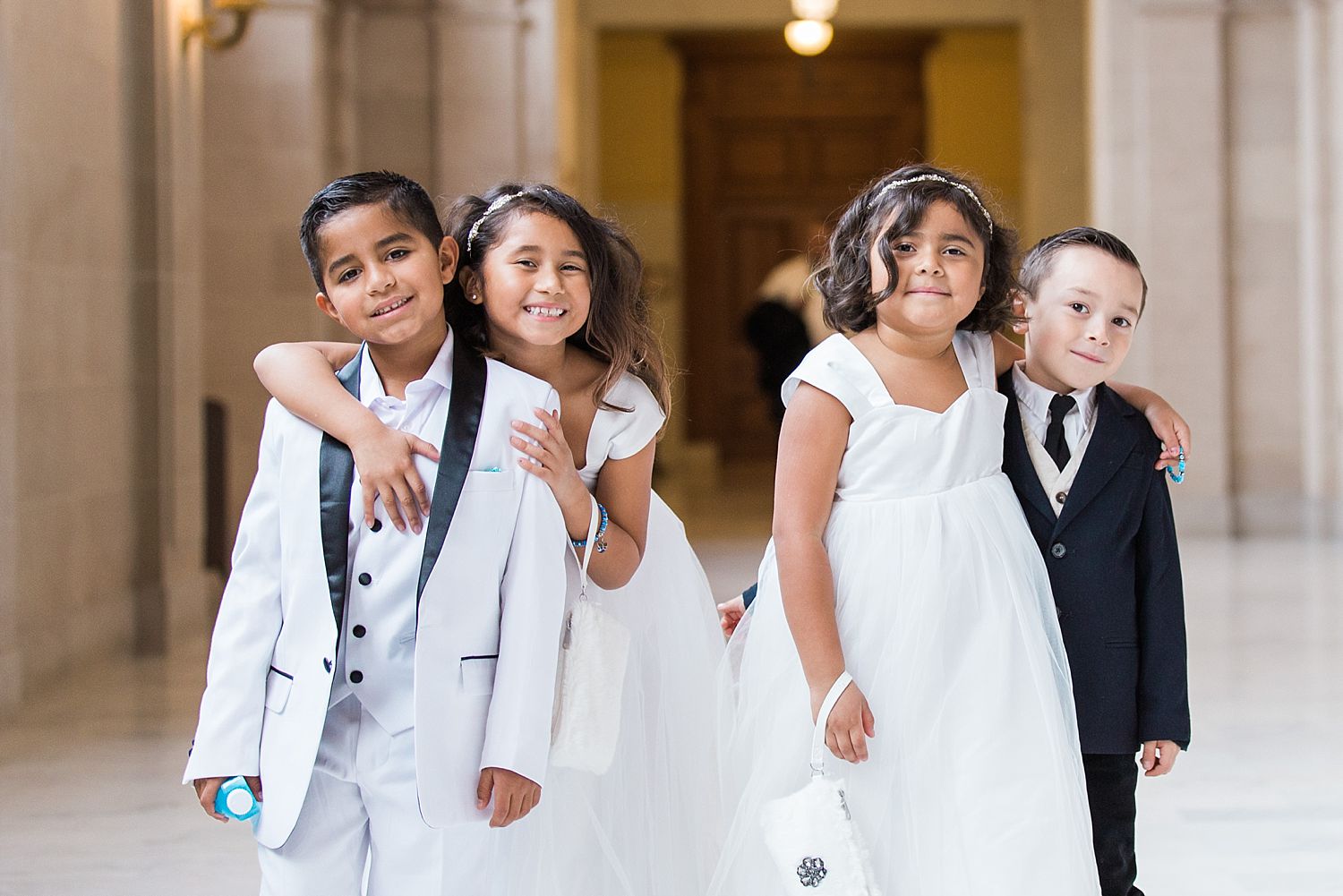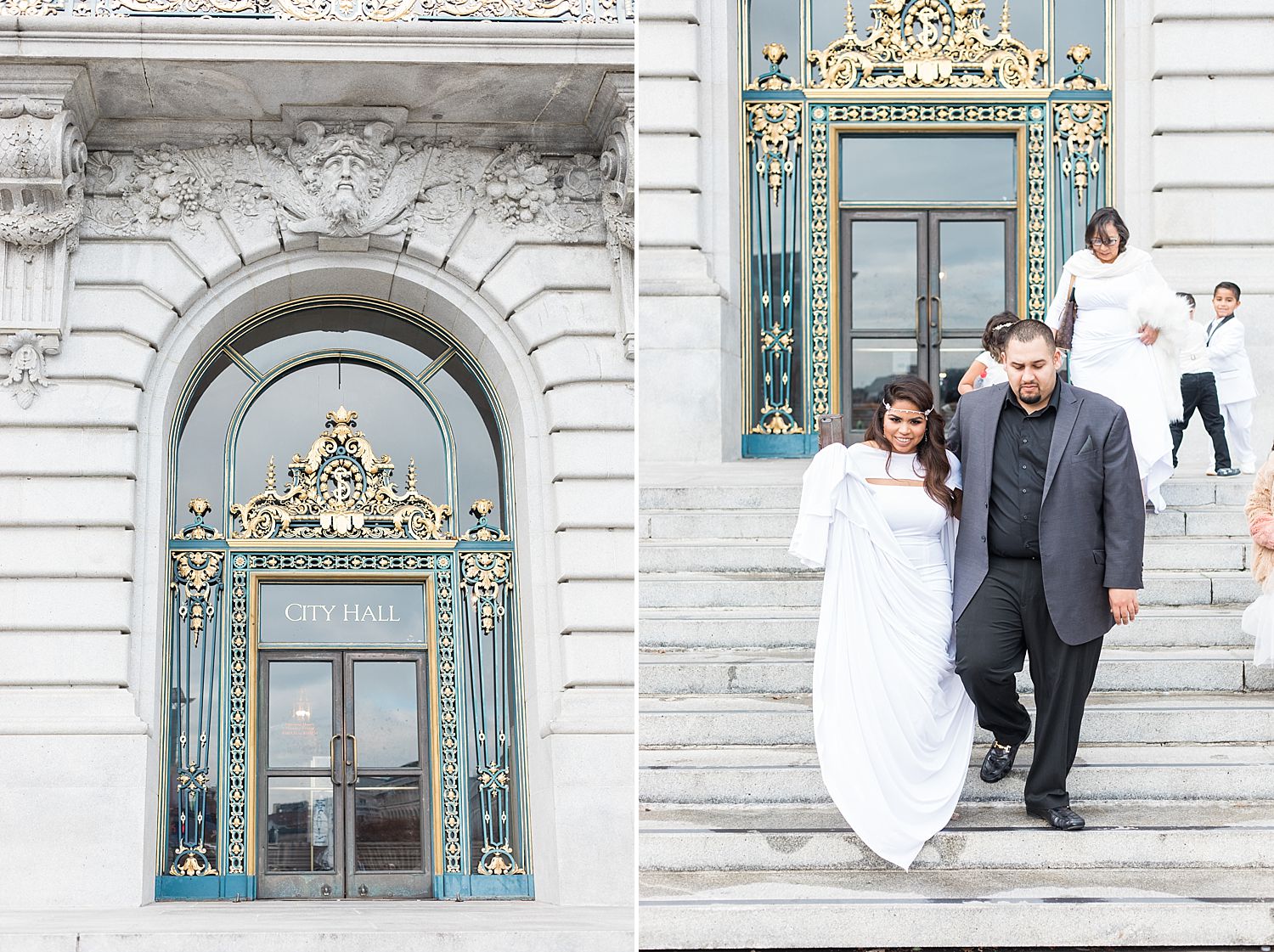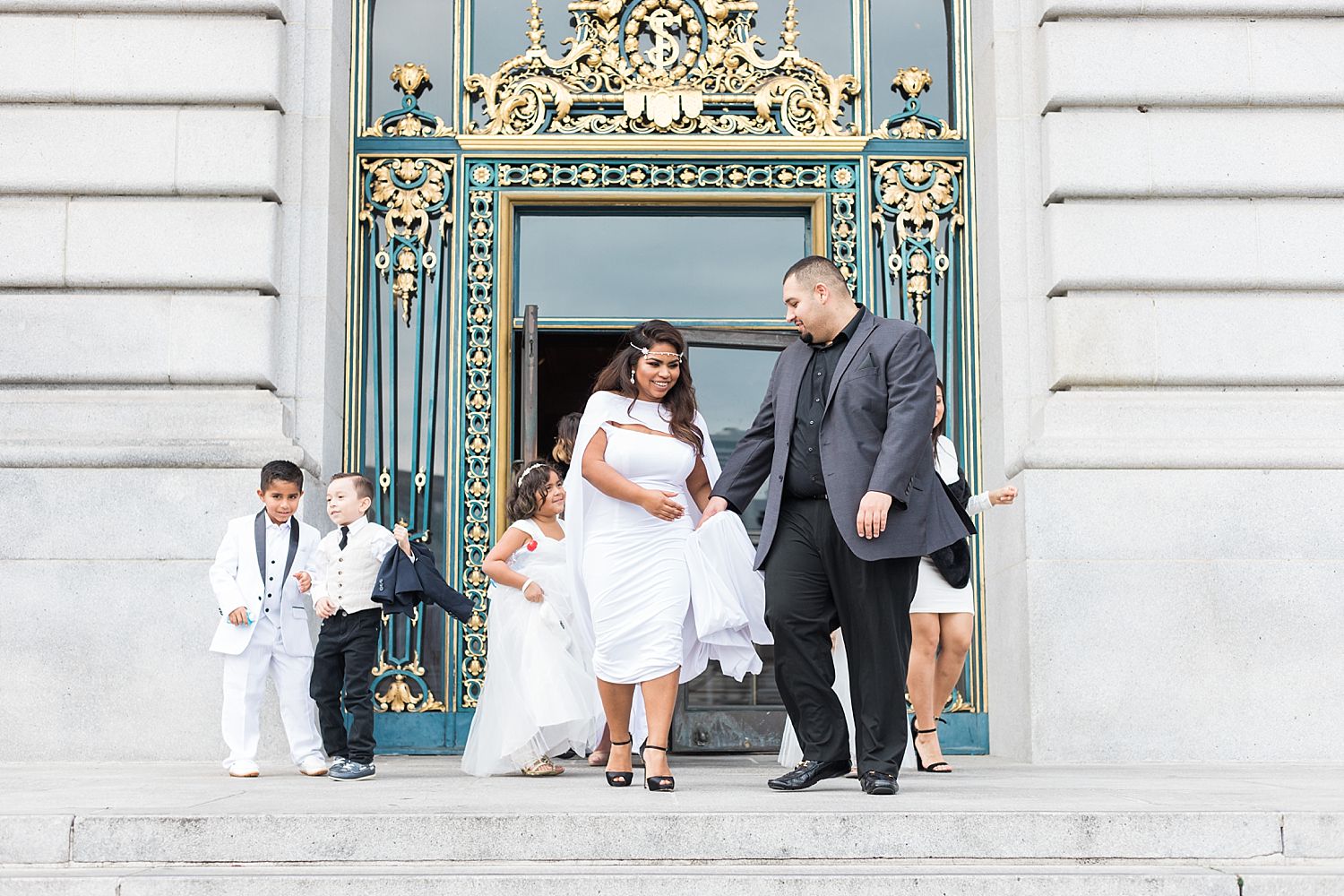 San Francisco City Hall Elopement & Weddings
I absolutely love photographing at San Francisco City Hall. From elopements and weddings, to my personal ballerina project (photos coming soon), to Jake and I getting our own portraits done there – it's one of my favorite places in San Francisco. Interested in a San Francisco City Hall Elopement? I'd love to chat with you about how it works and how we can create beautiful photographs for you to show your kids and grandkids, your legacy of love.
Elopements & Destination Weddings
We are available for travel outside of Sacramento, San Francisco and more. Inquire today about Destination Weddings and Elopements. Contact us here.
Already Married?
That's okay! I think it's SO important to get photos with your significant other. Schedule your anniversary portrait session today. Check out Kate and Andrew's Yosemite Anniversary.