A hint of Cherry Blossoms. A whole lot of feminine. And a beautiful bride and bridesmaid. That's exactly what Jeanette of Party Crush Studio and I were going for. Romantic. Dreamy. Girly. And fun. So we teamed up with some of our favorite local vendors to provide you this Lighthouse at Glen Cove Marina Wedding Inspiration.
This wedding editorial was featured on The Perfect Palette.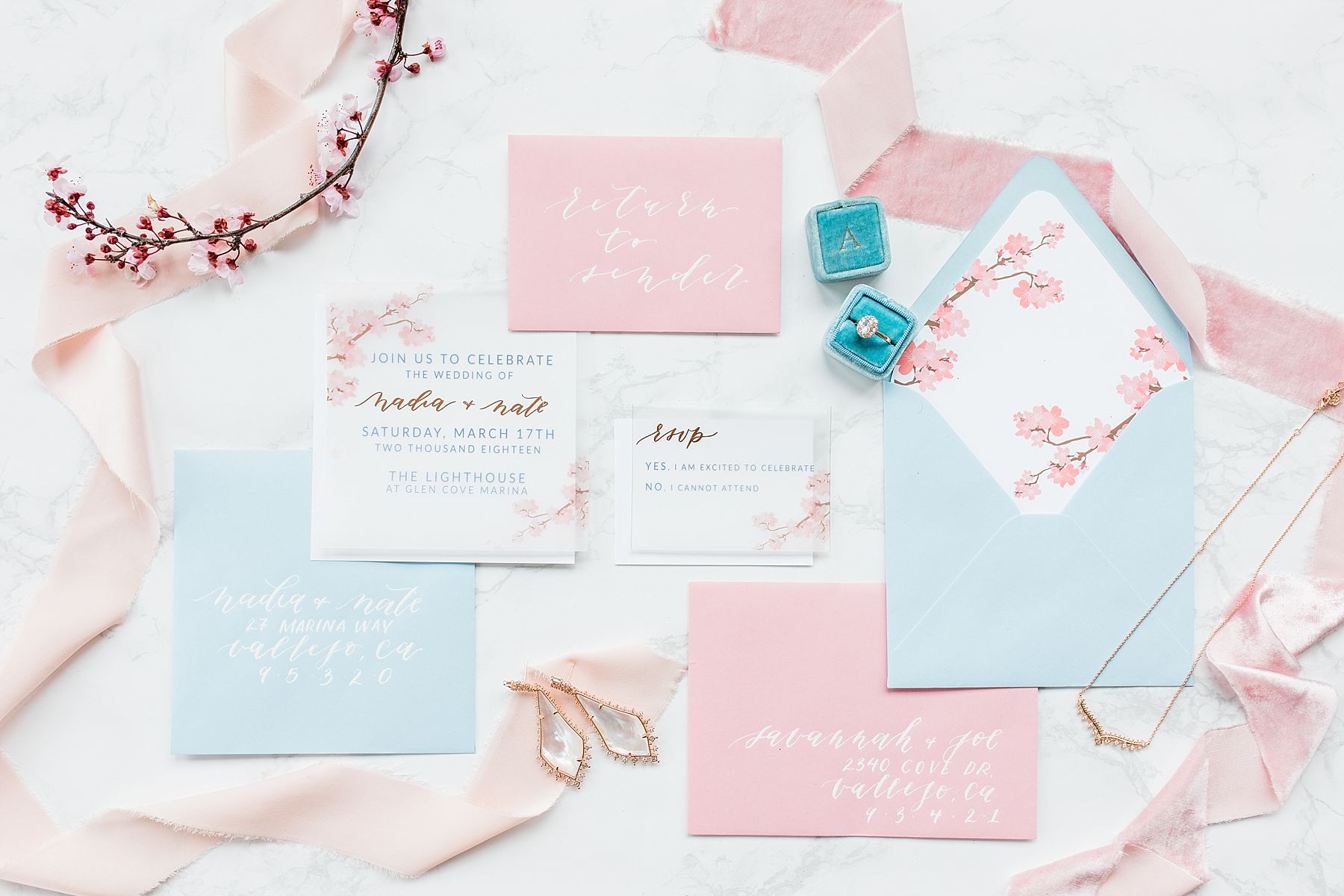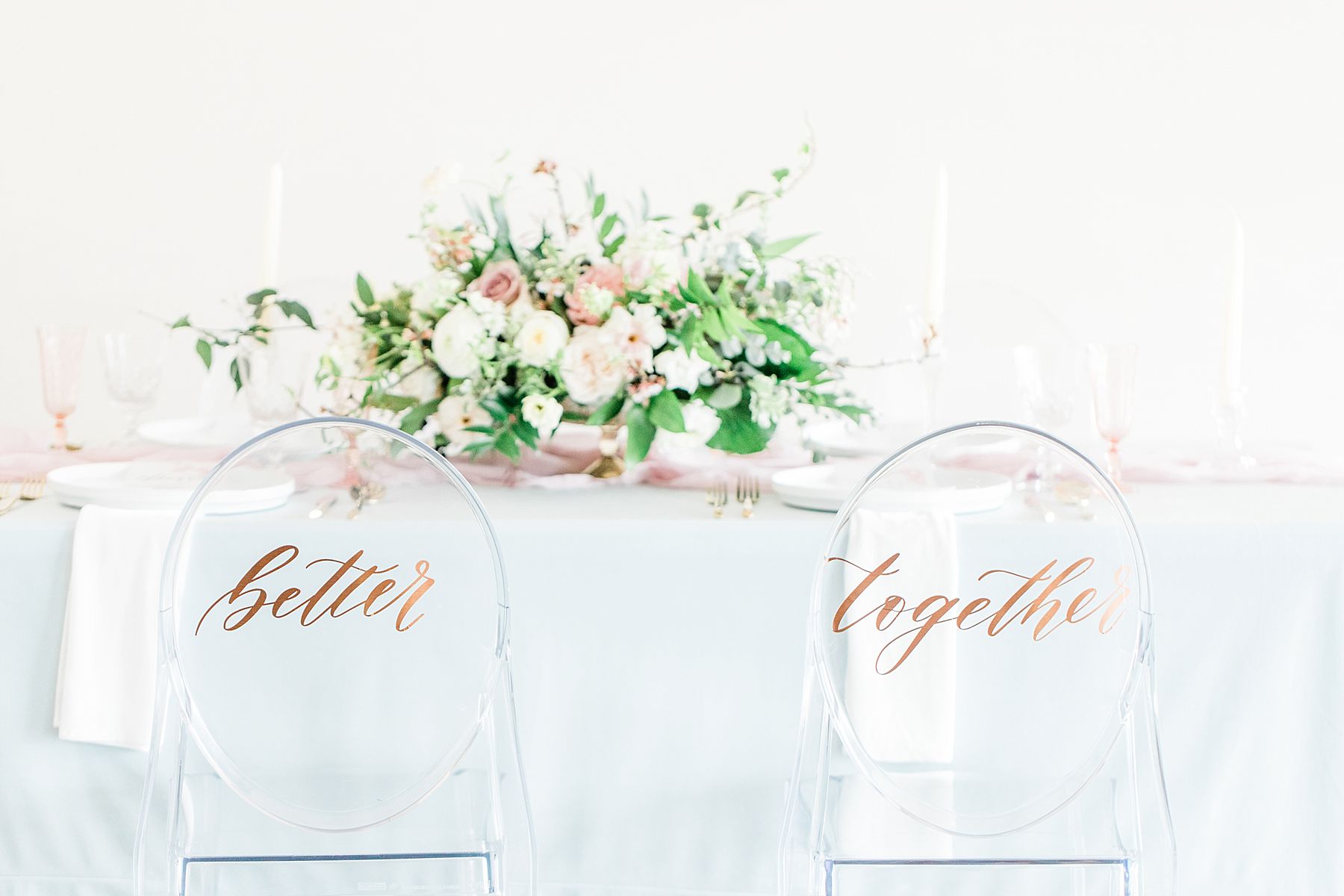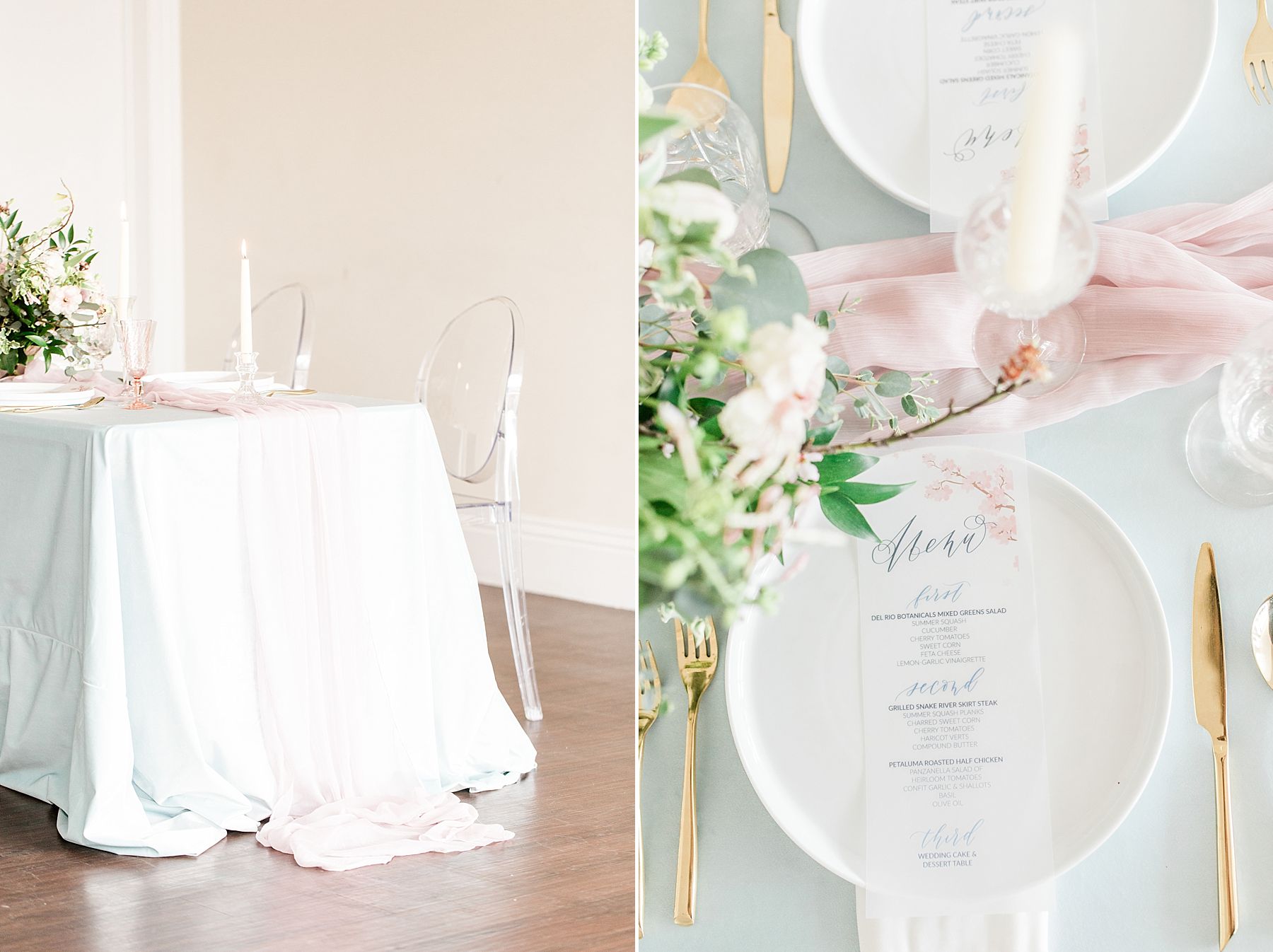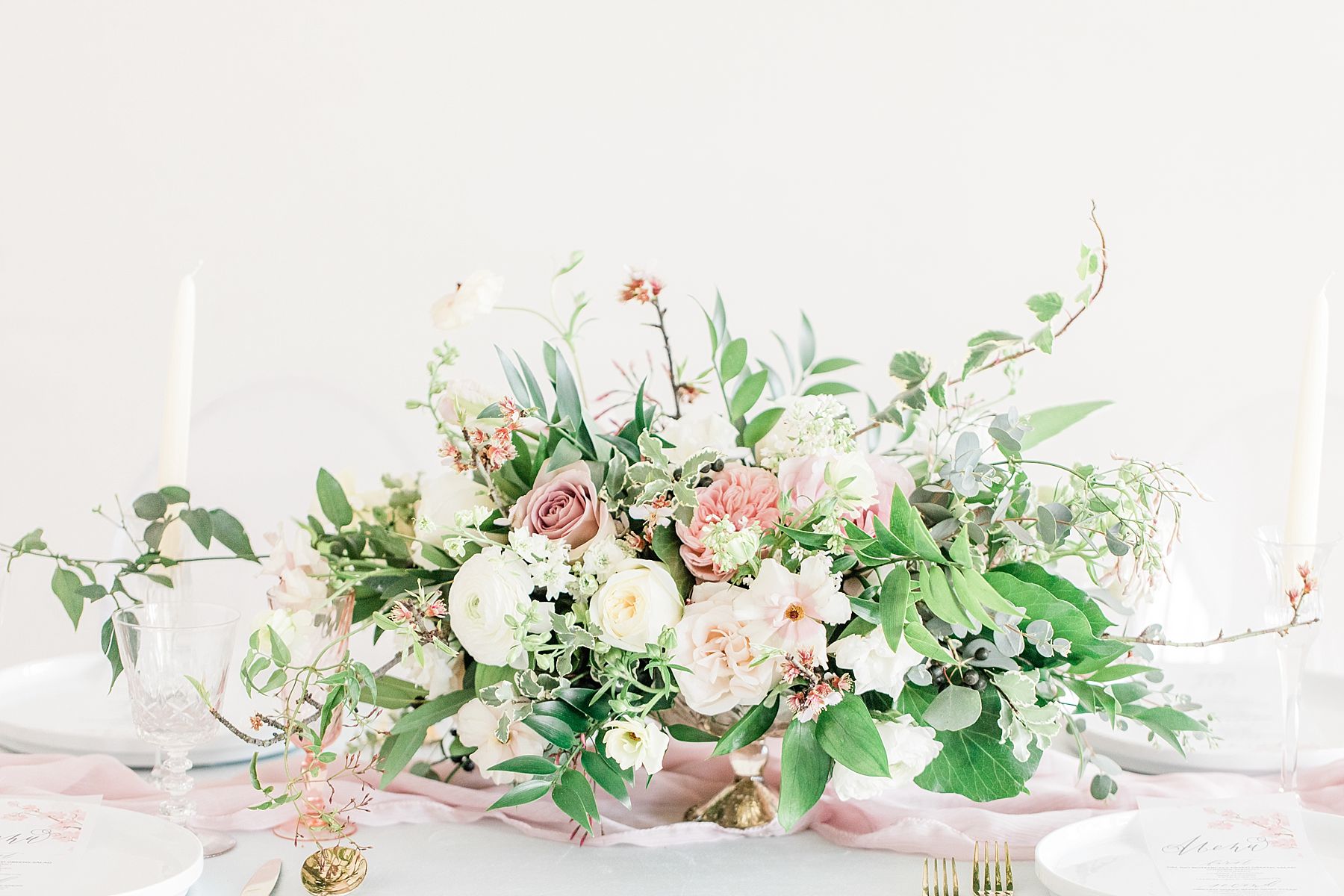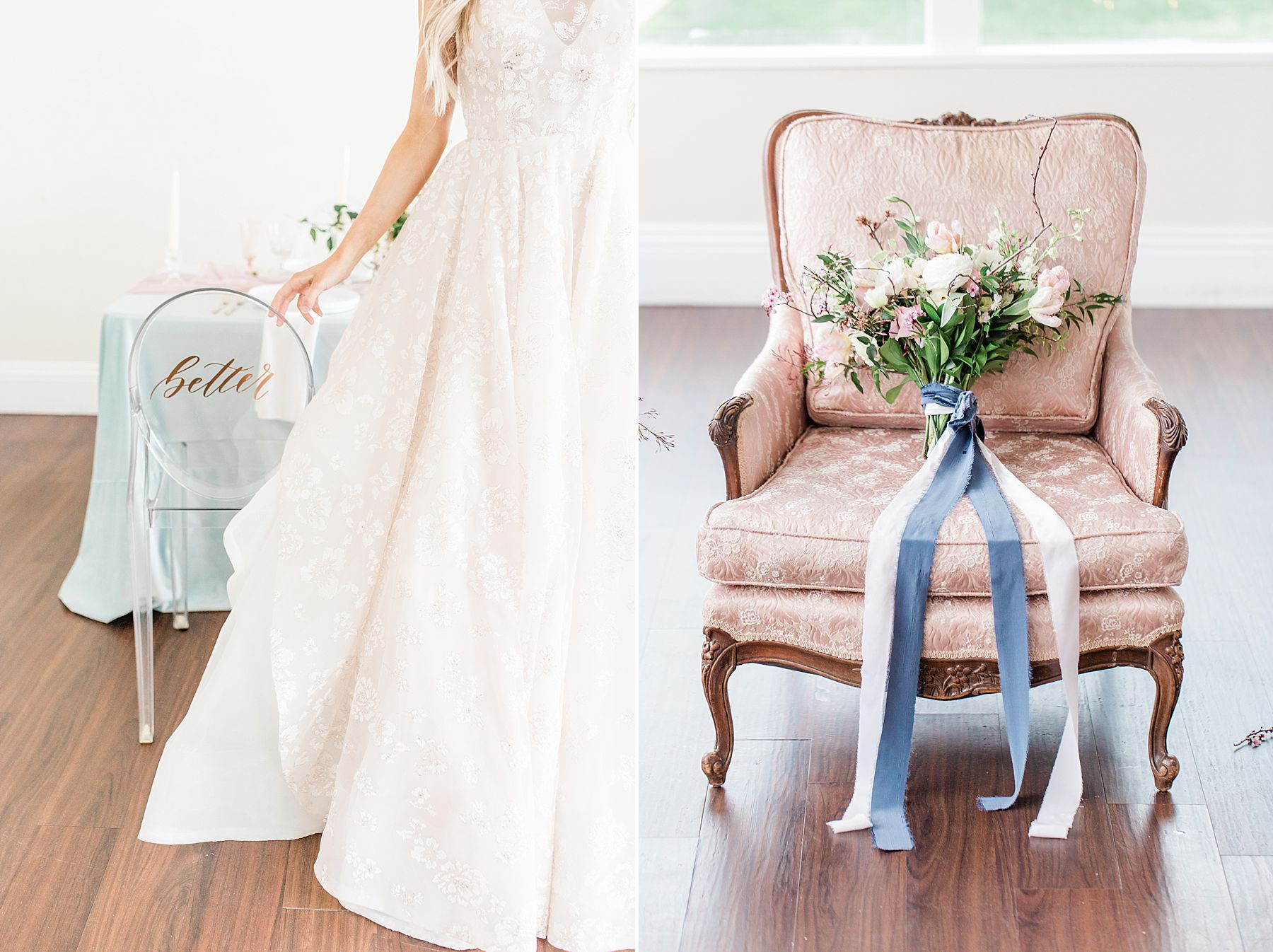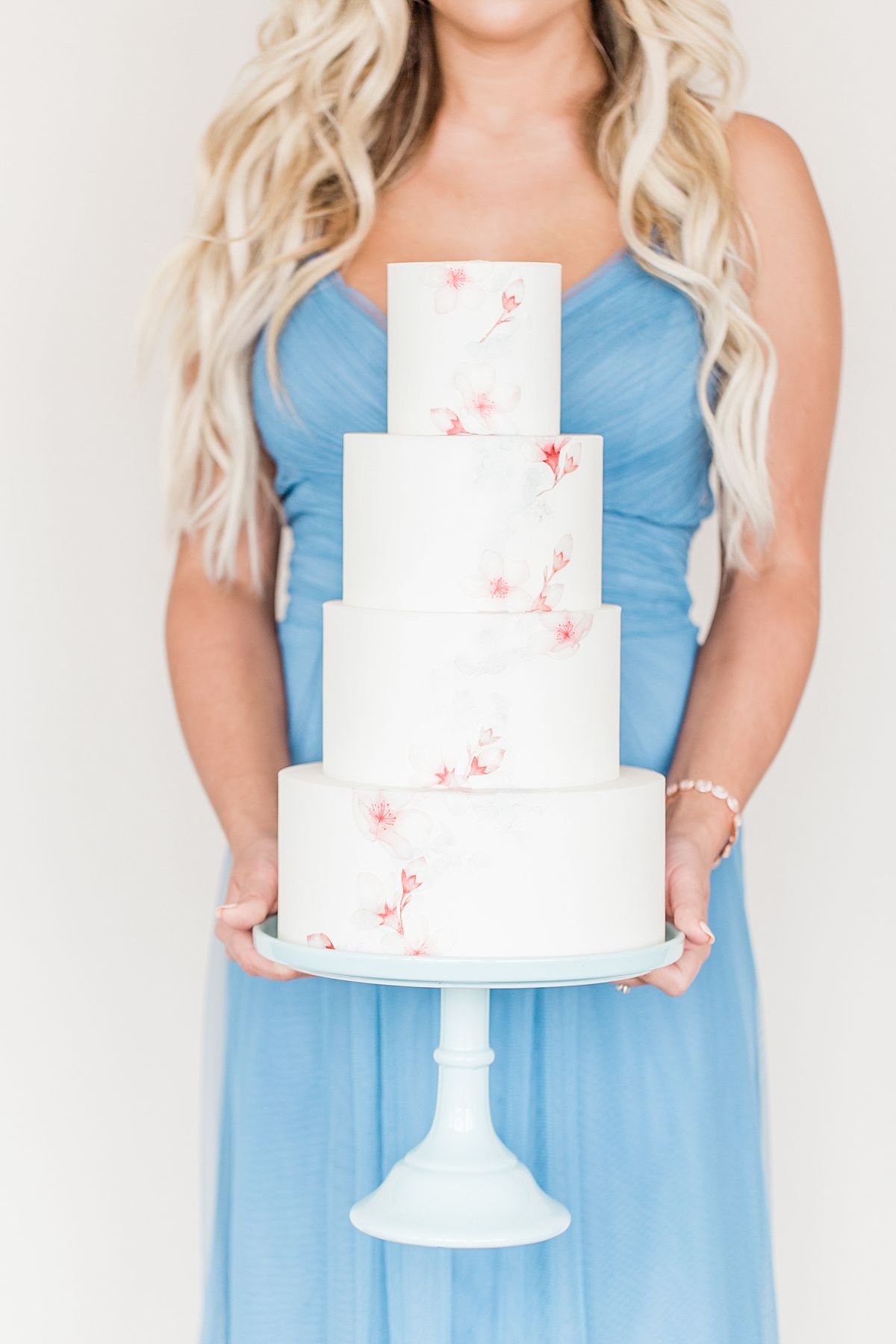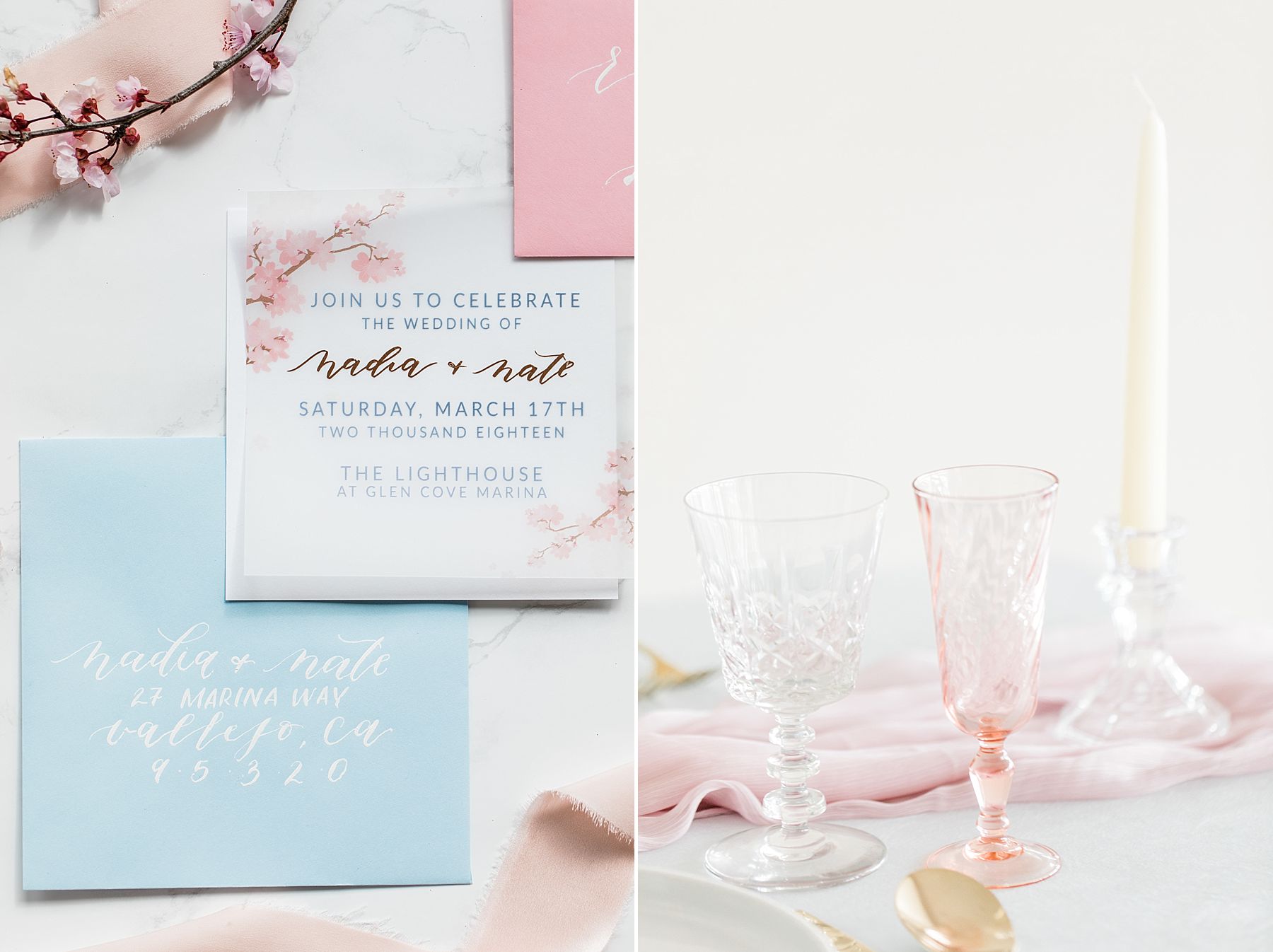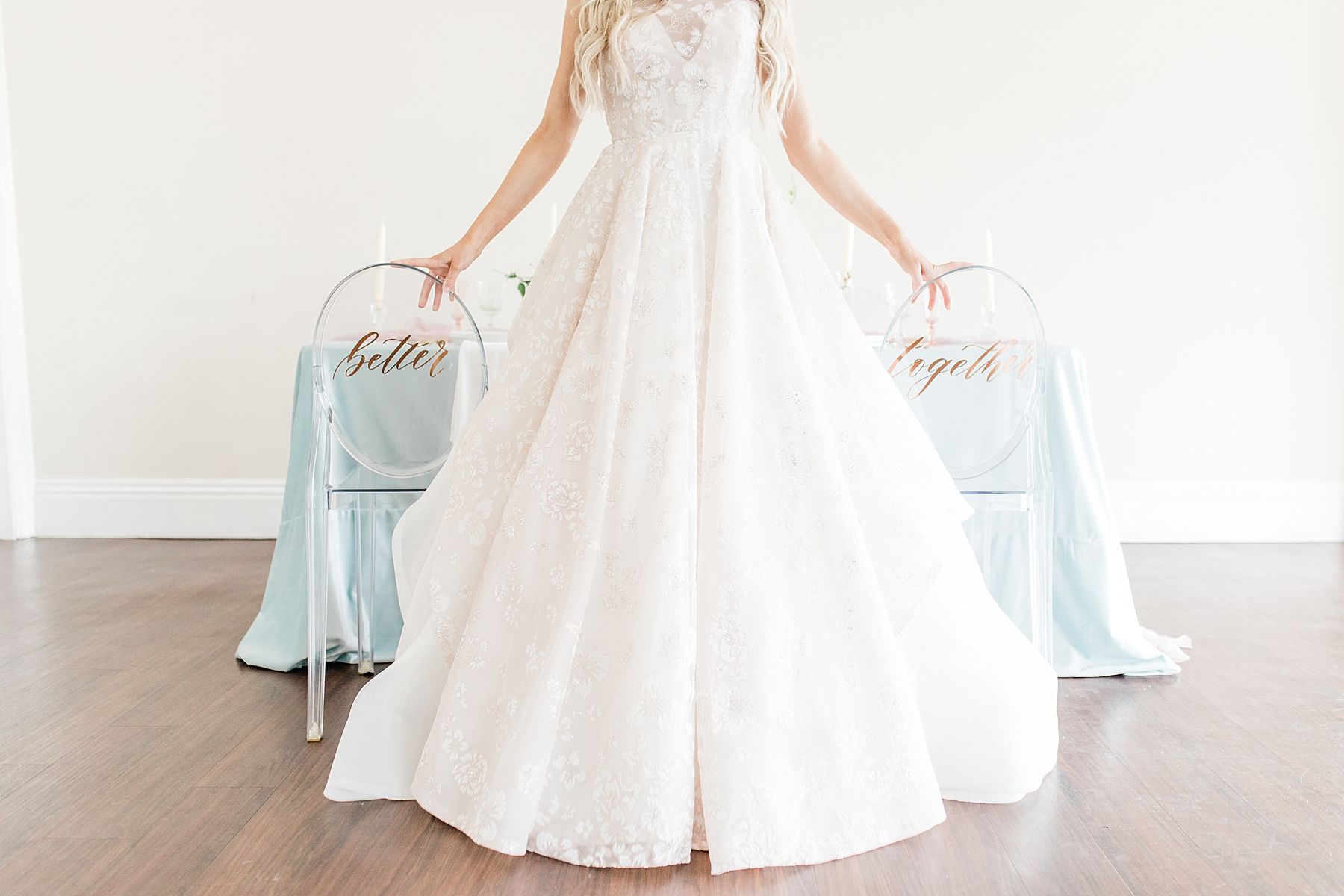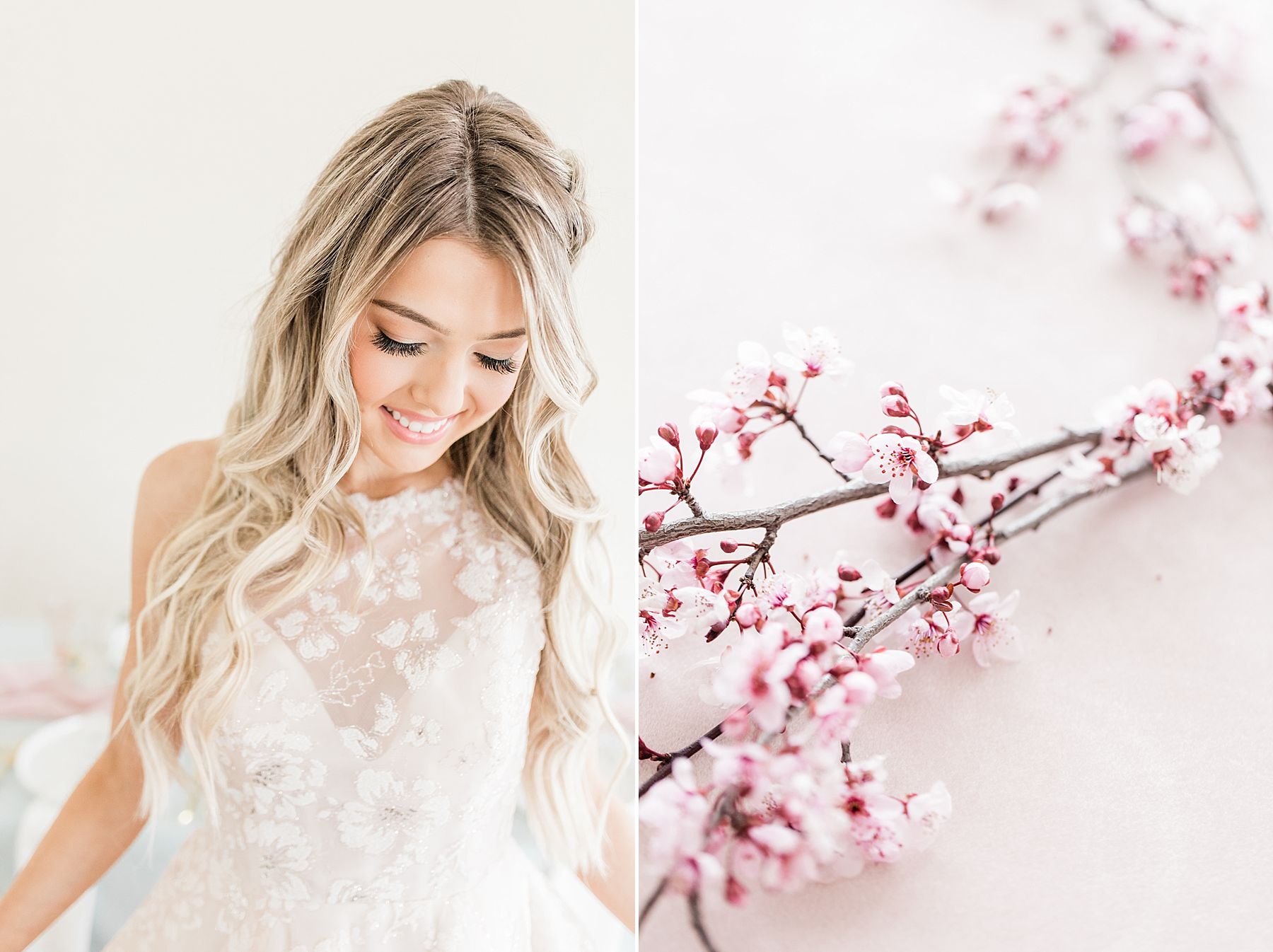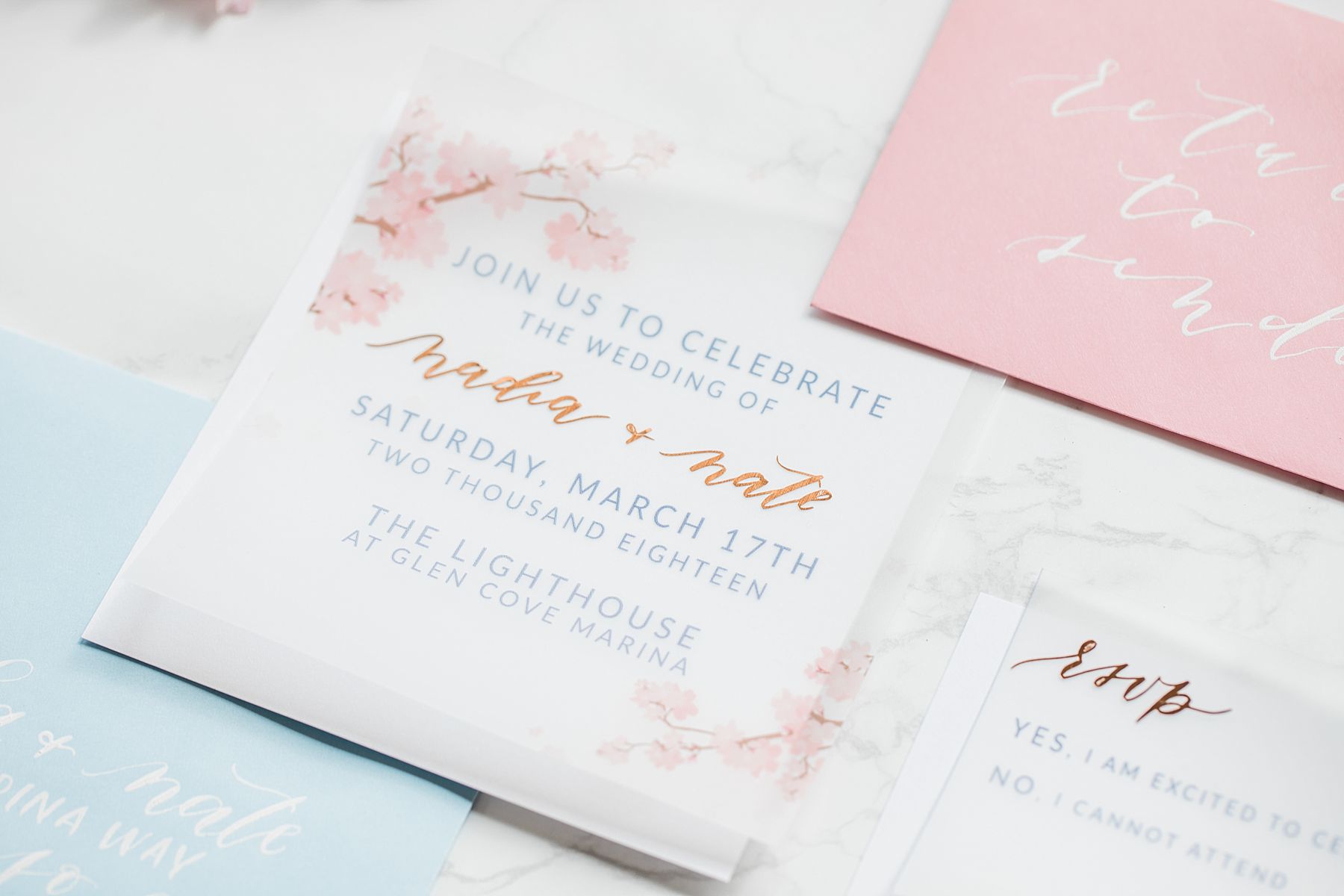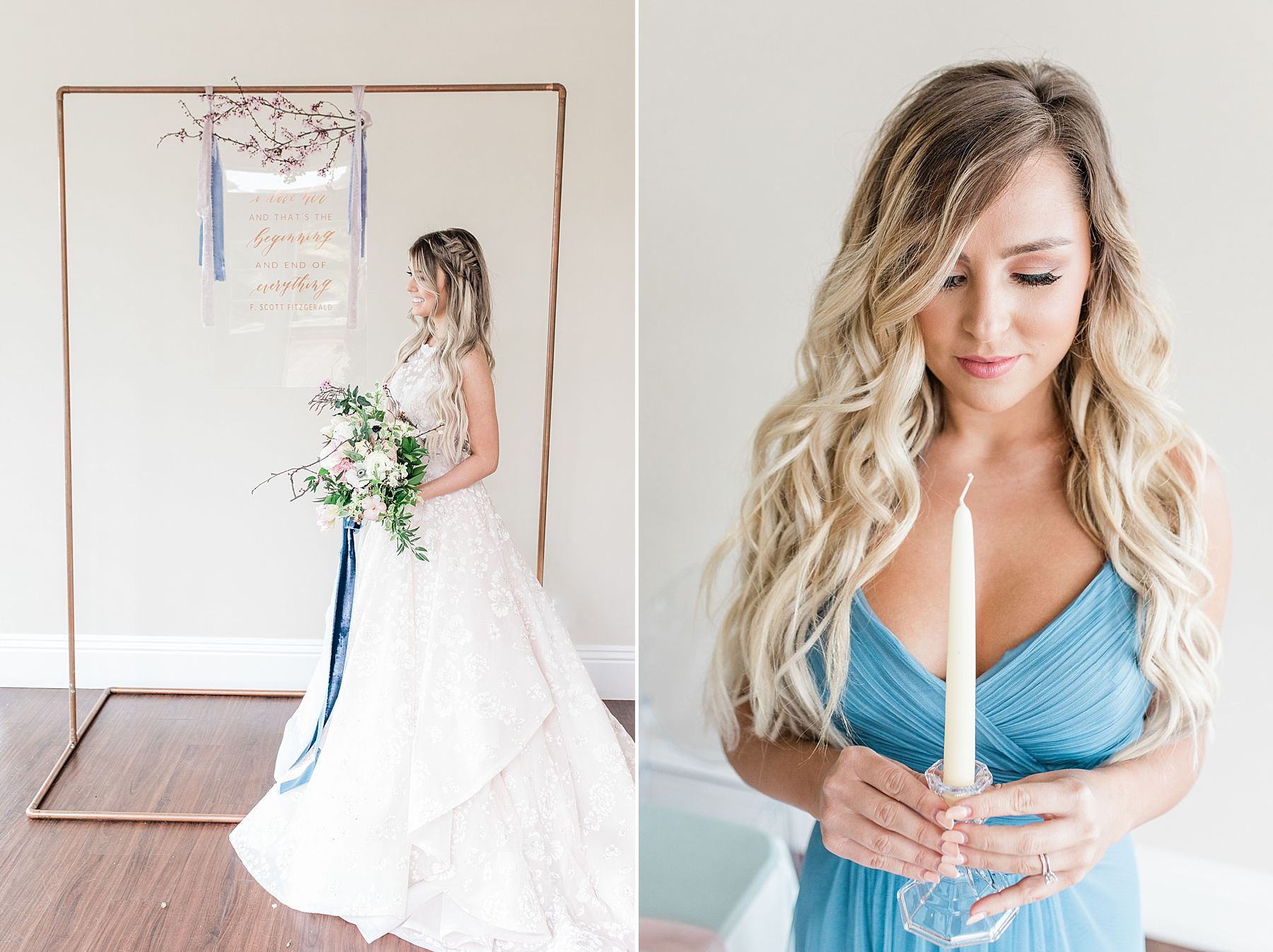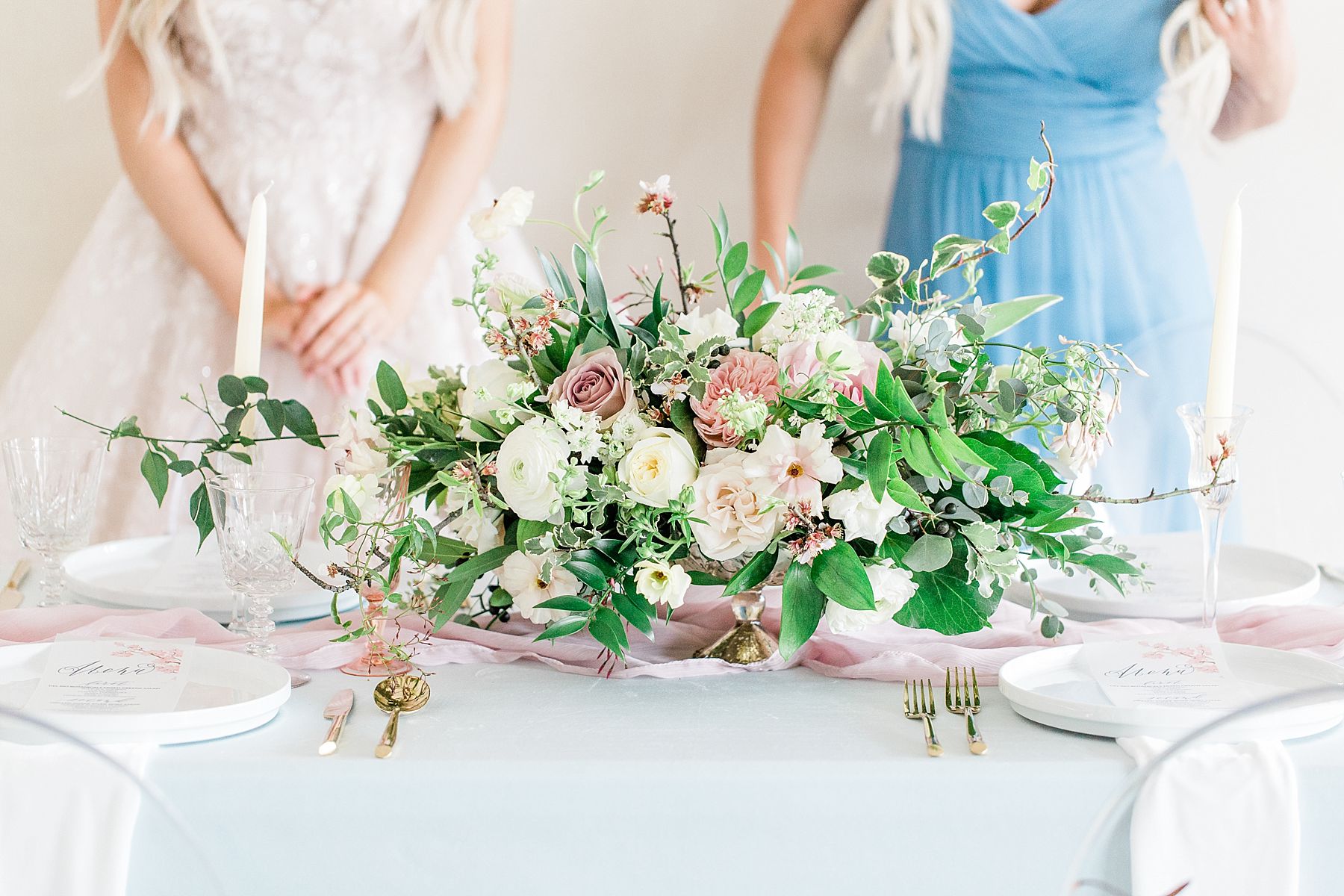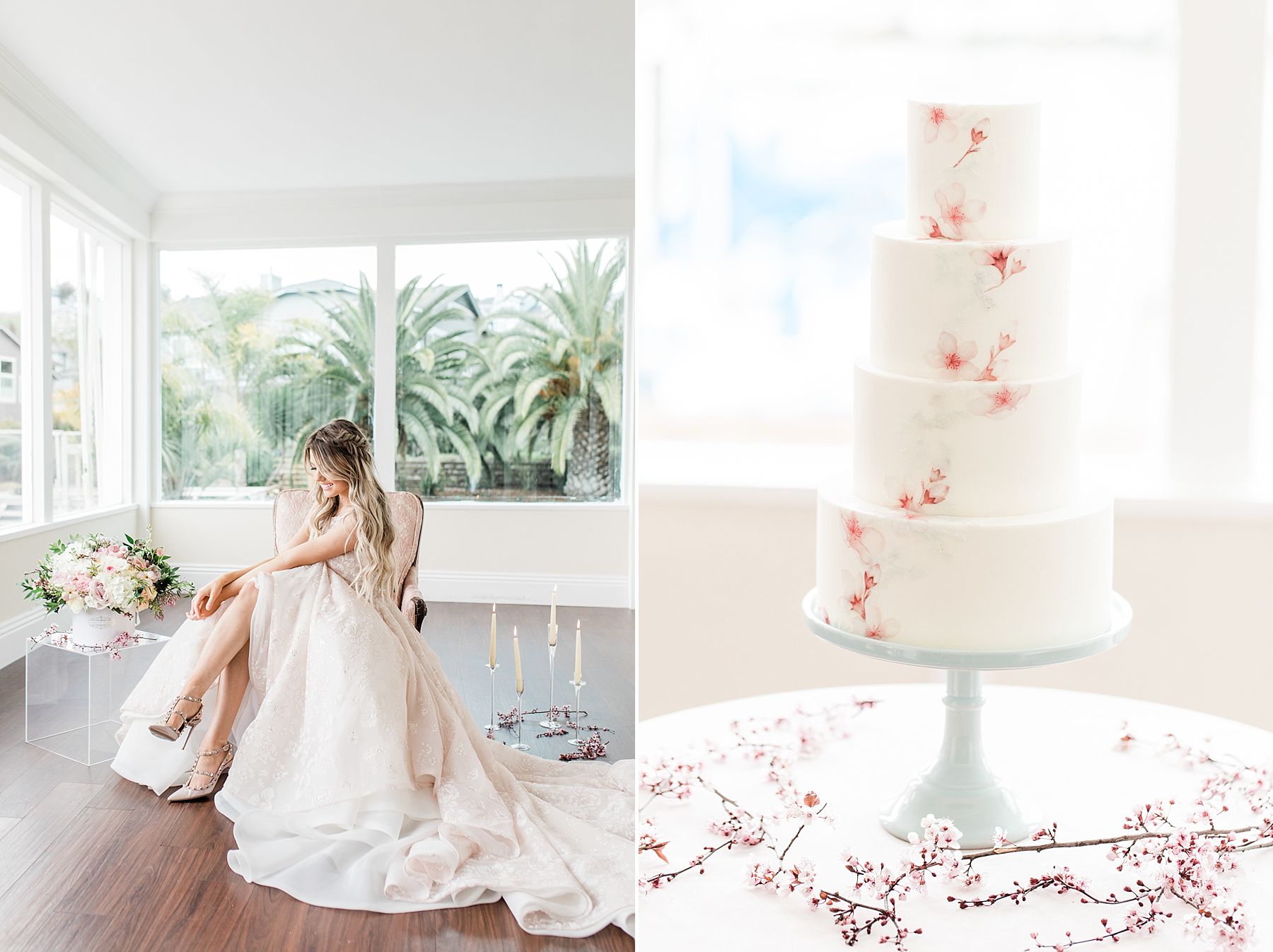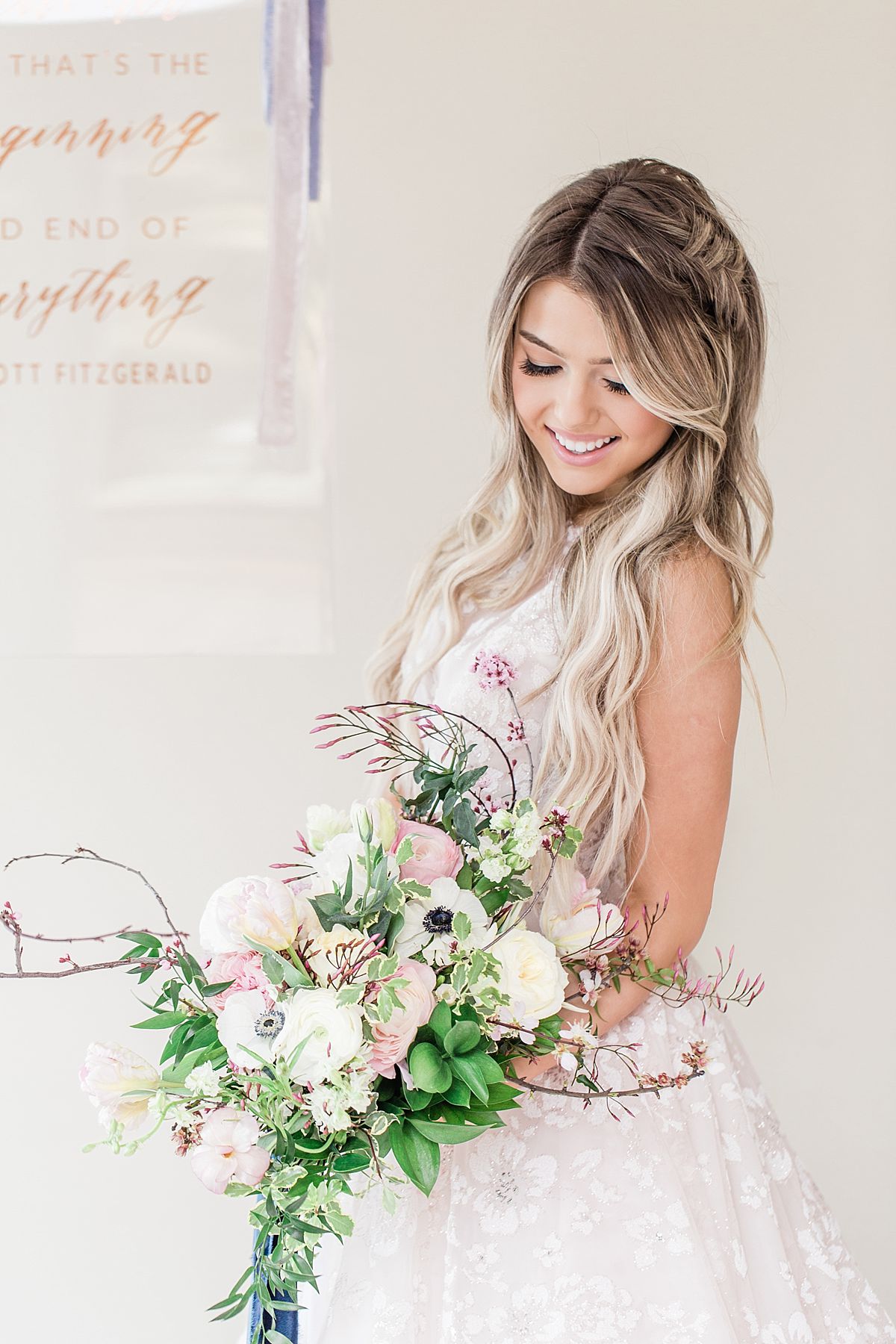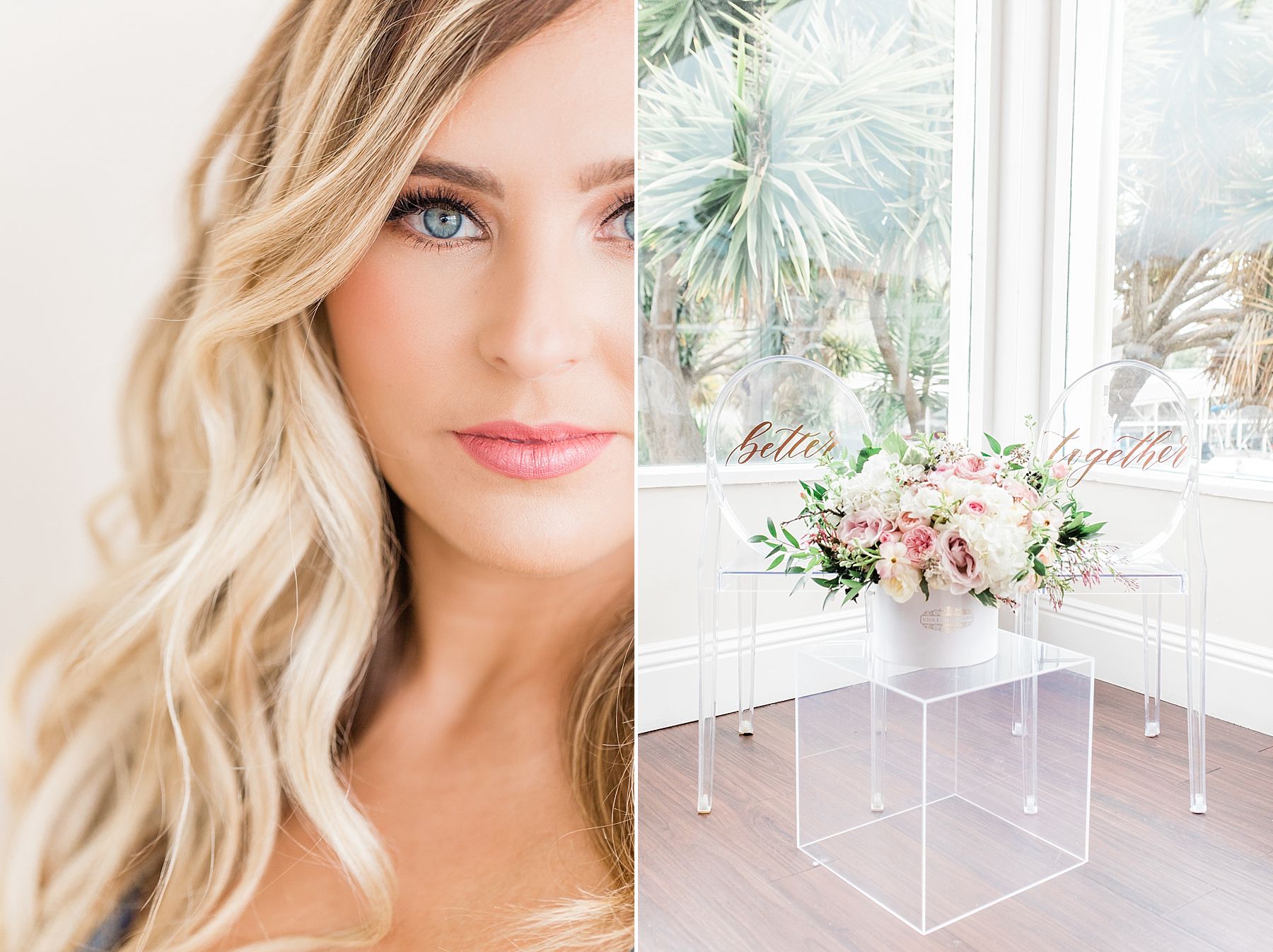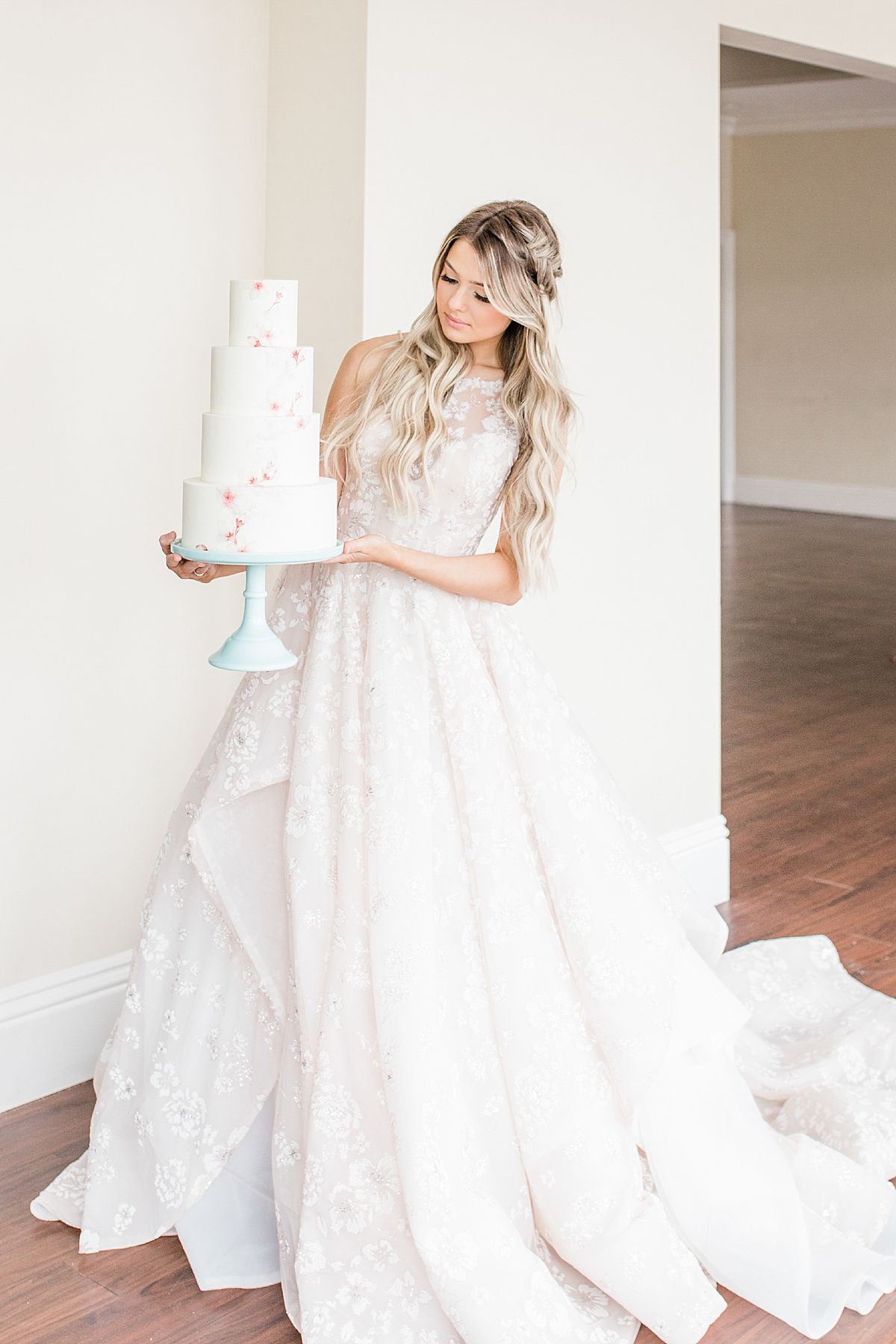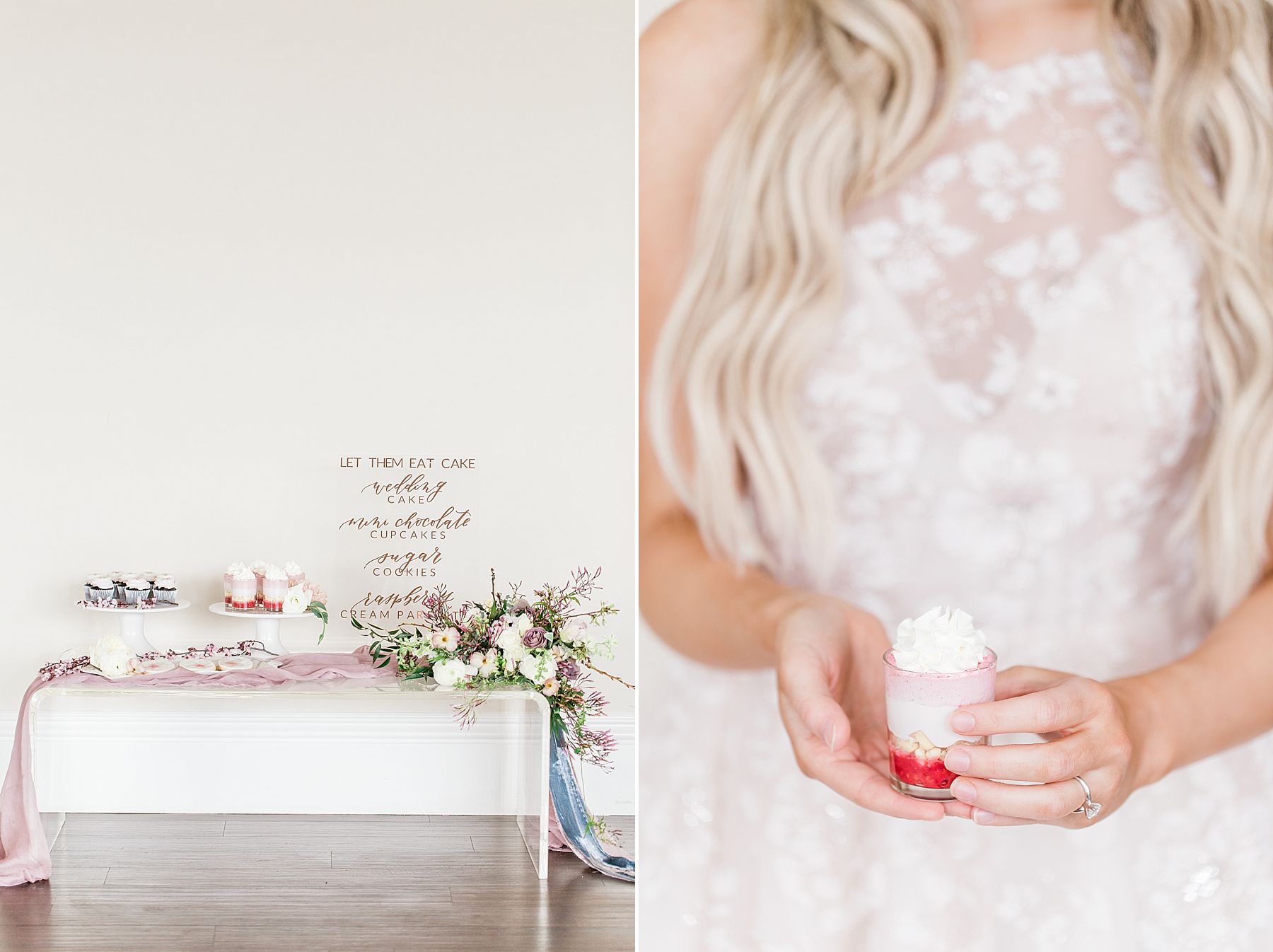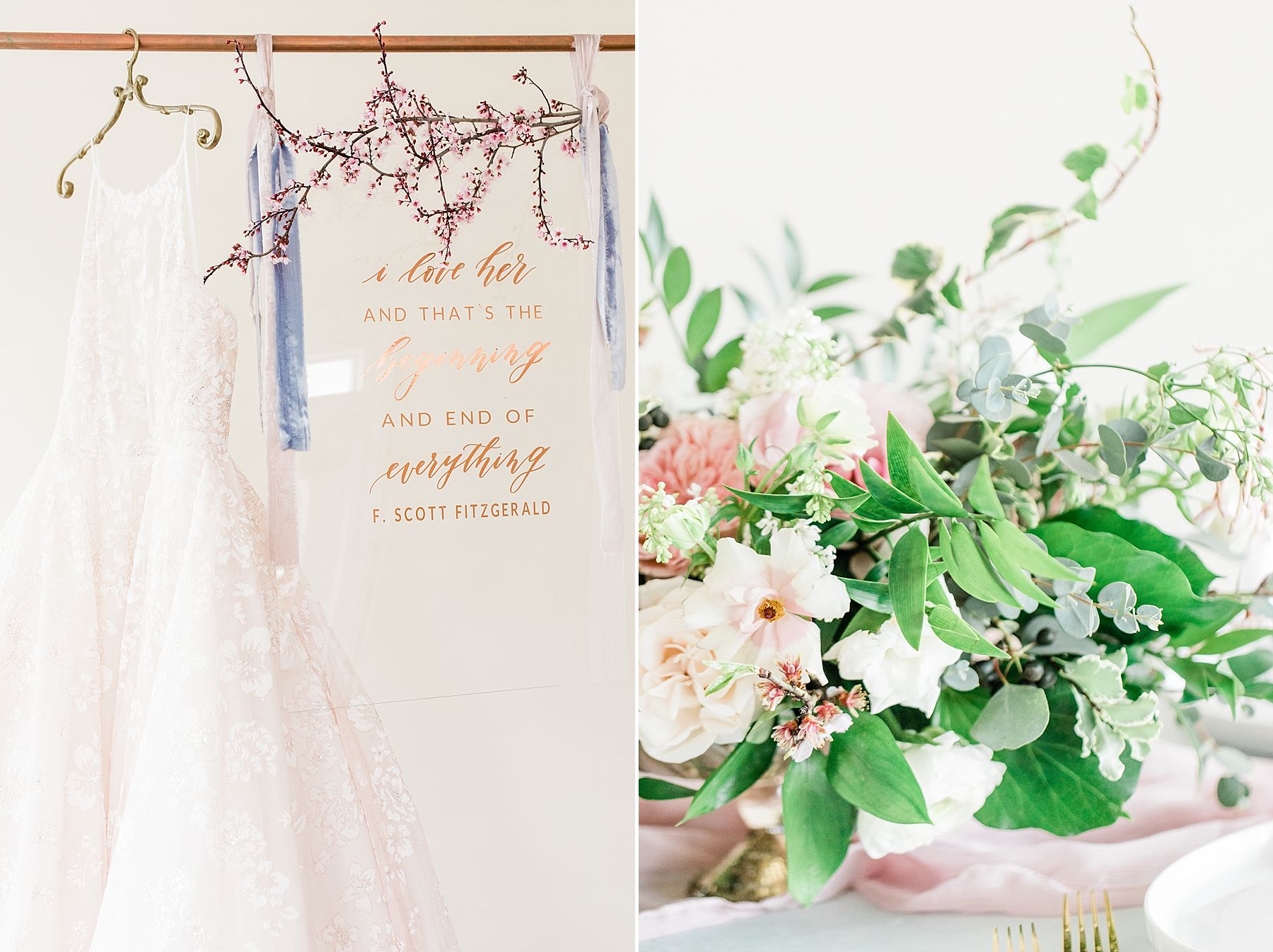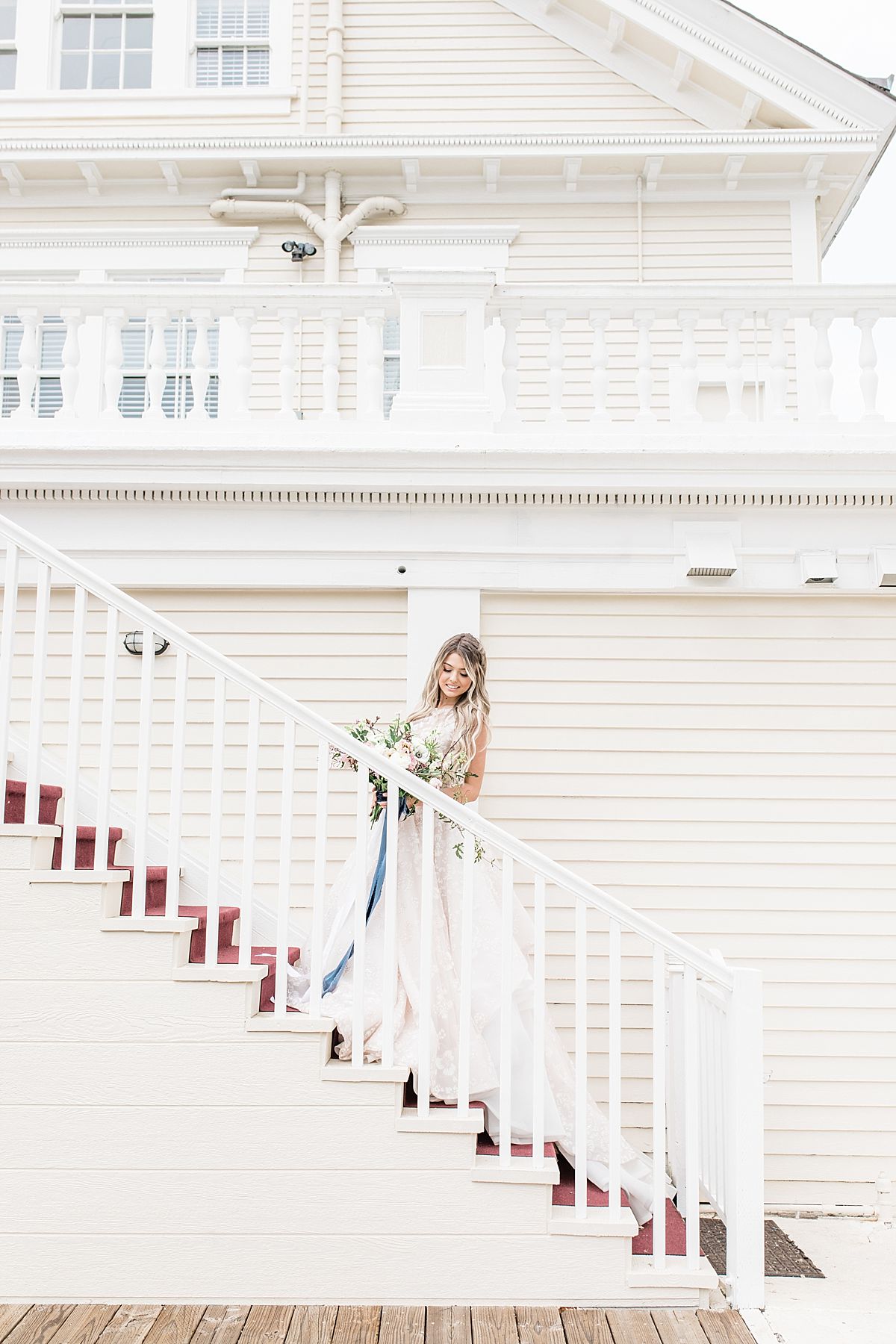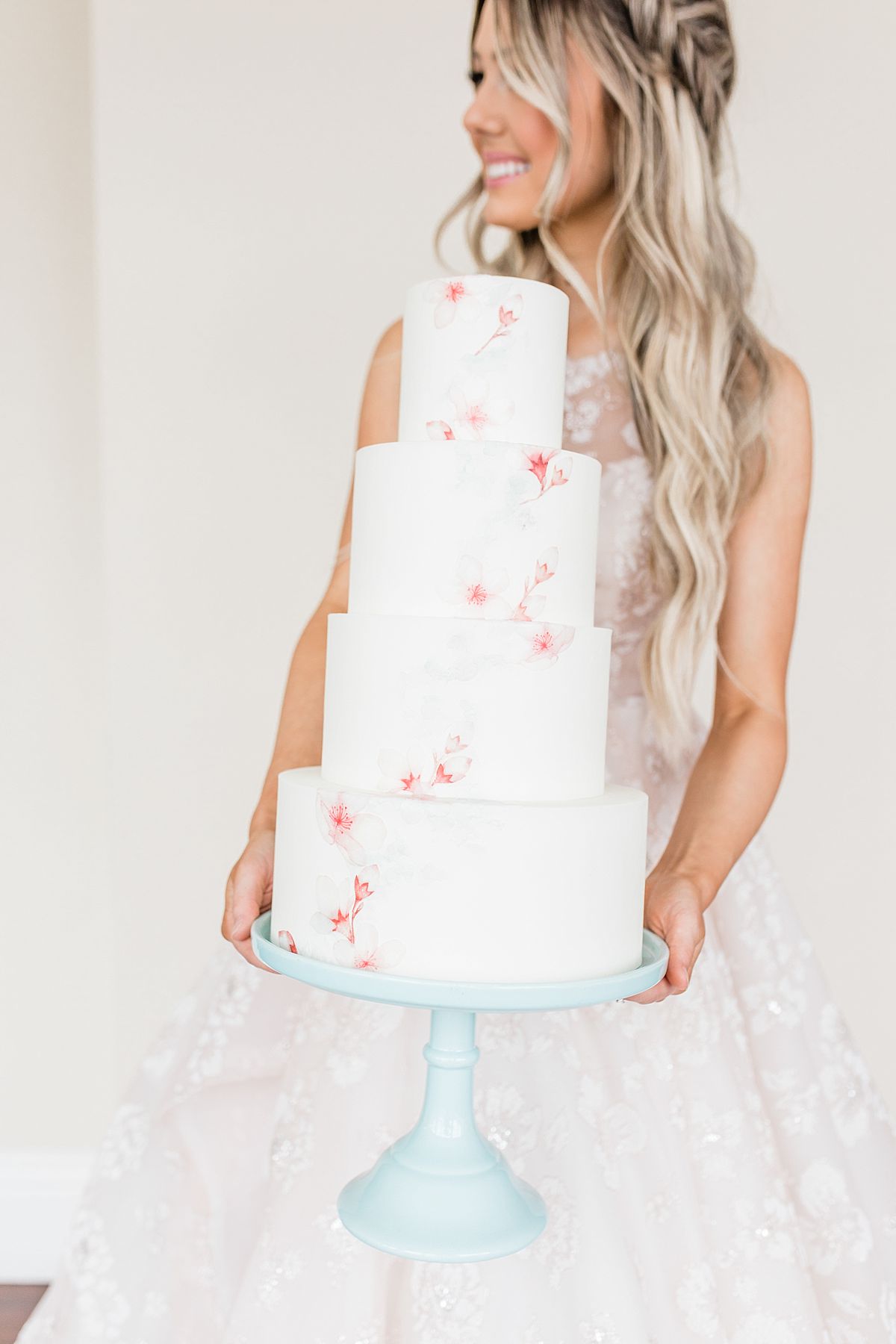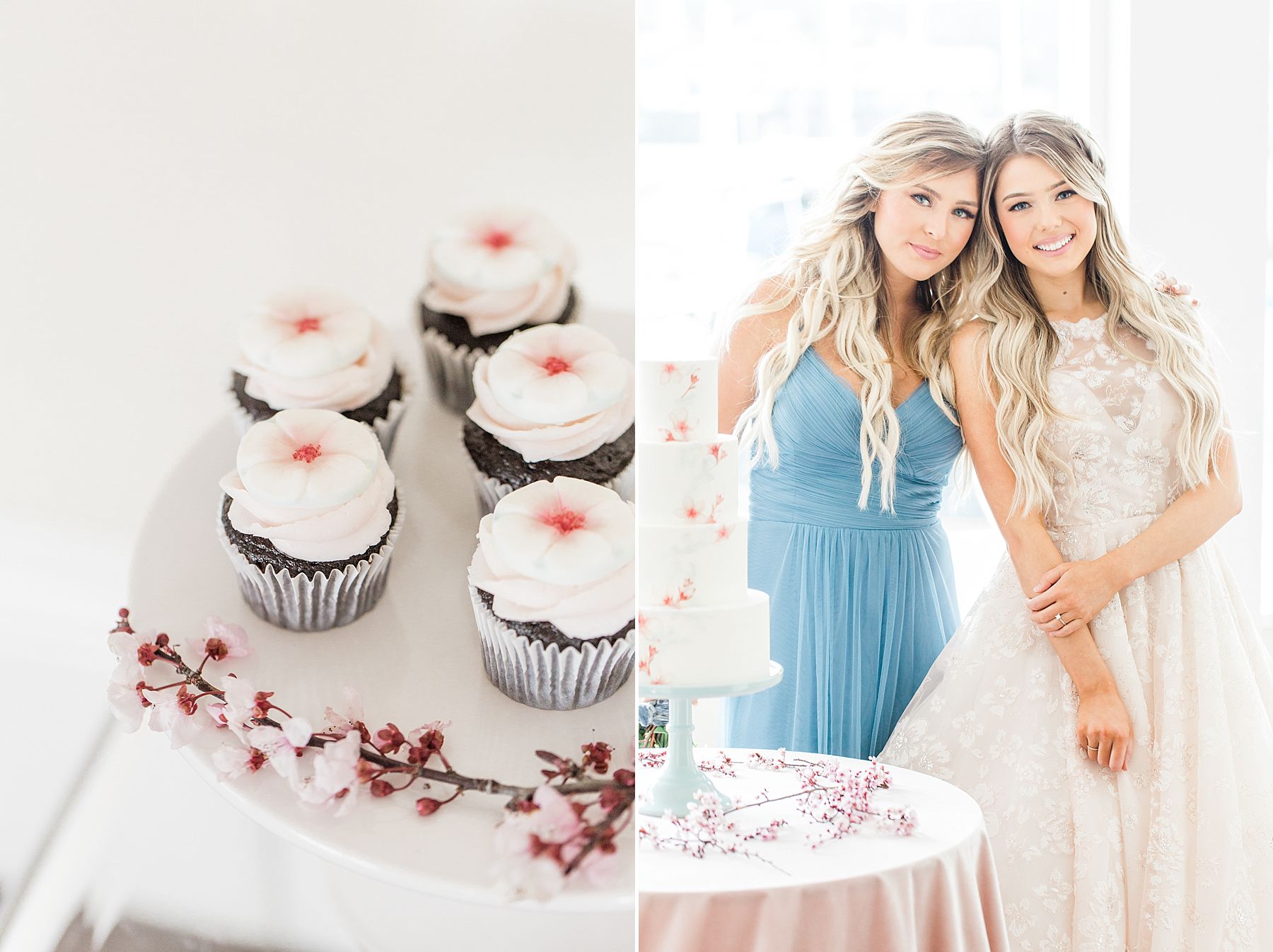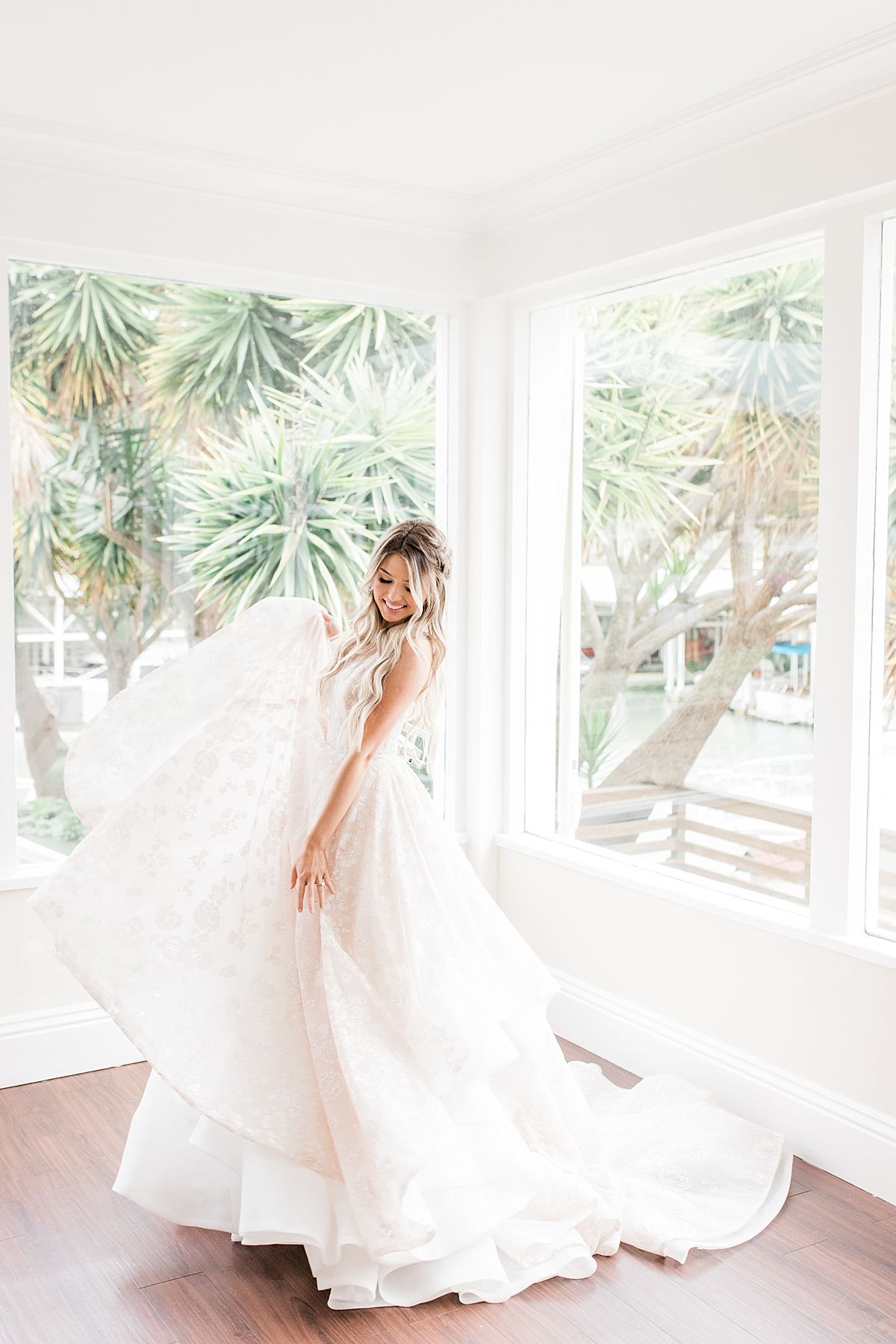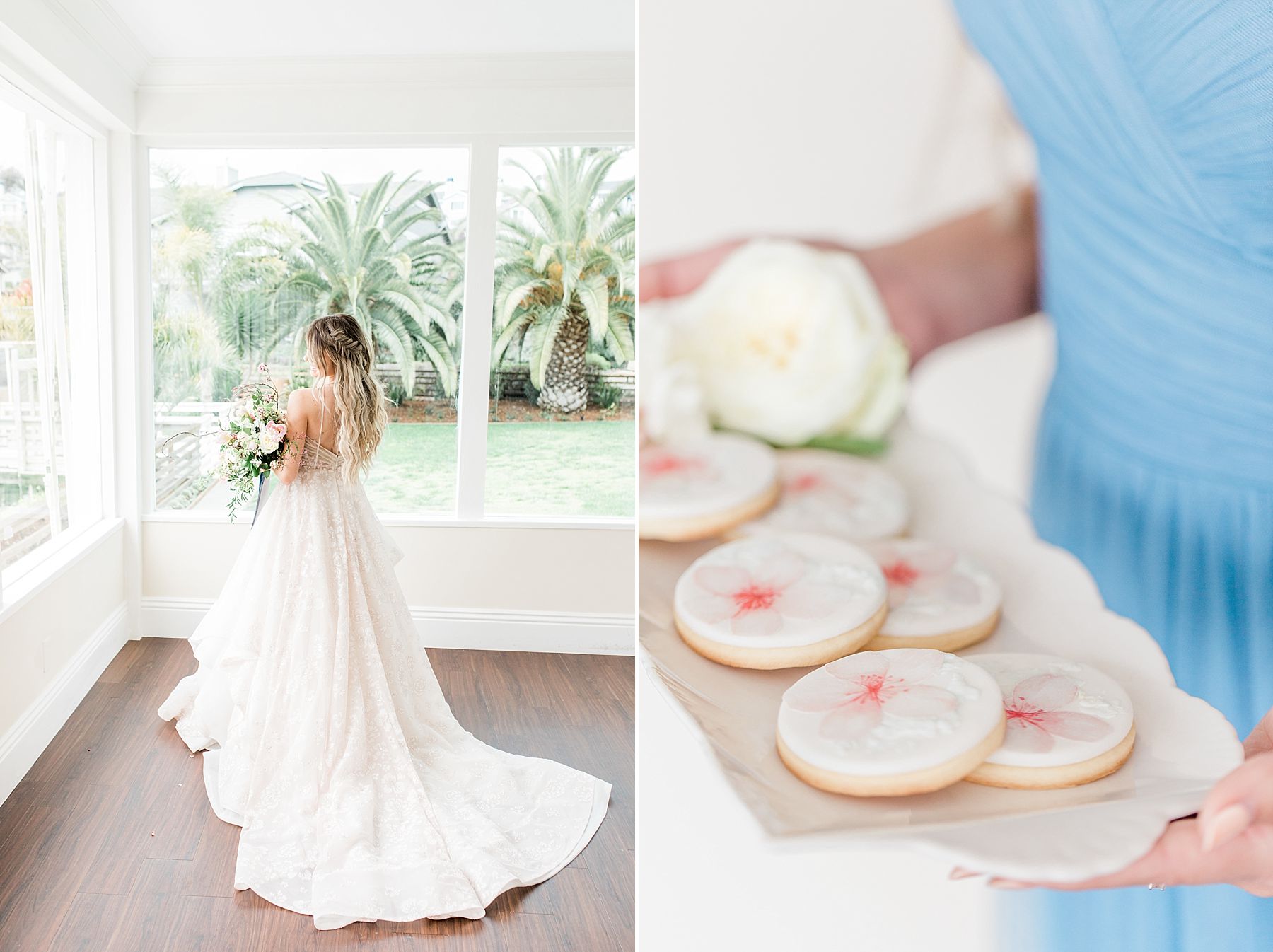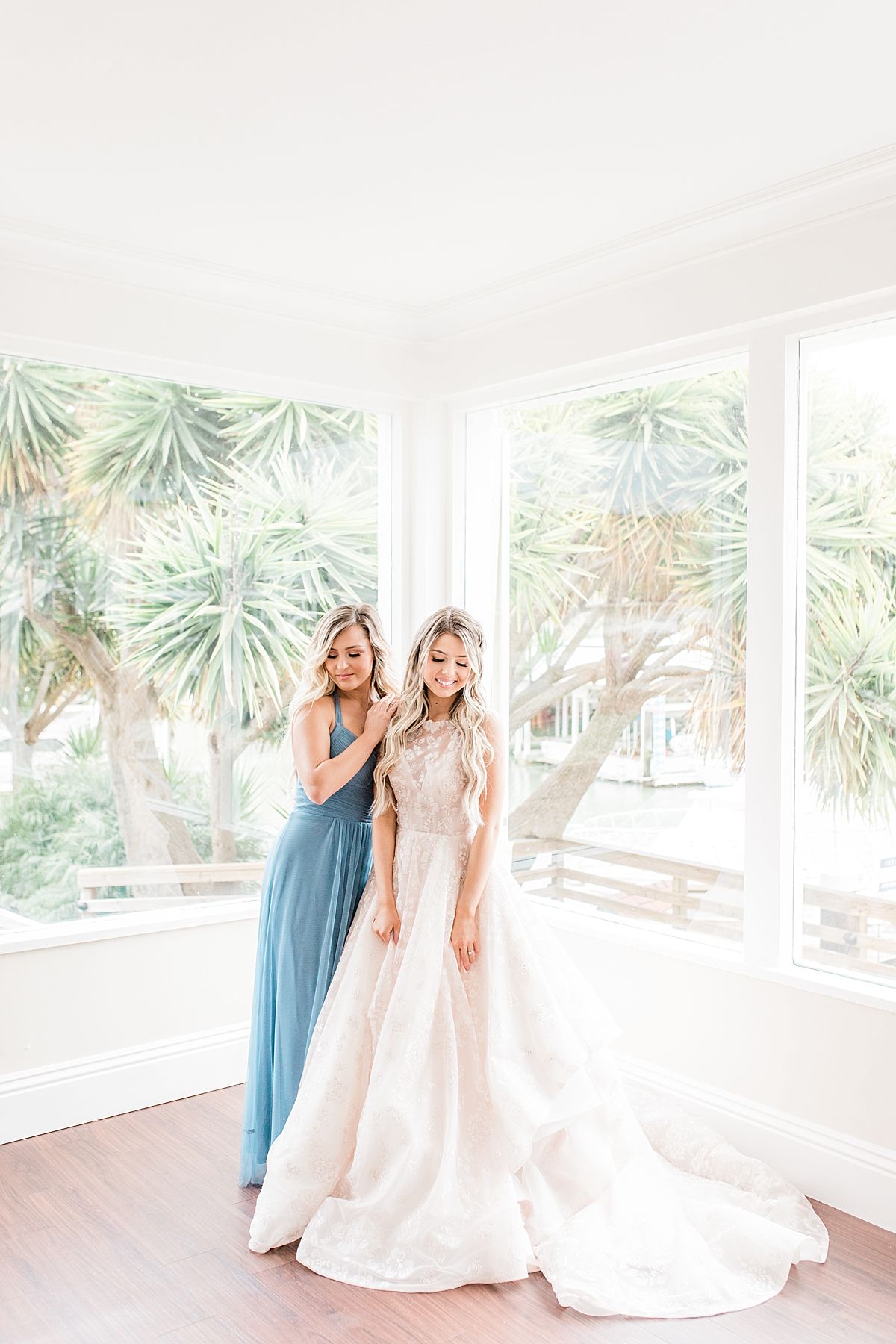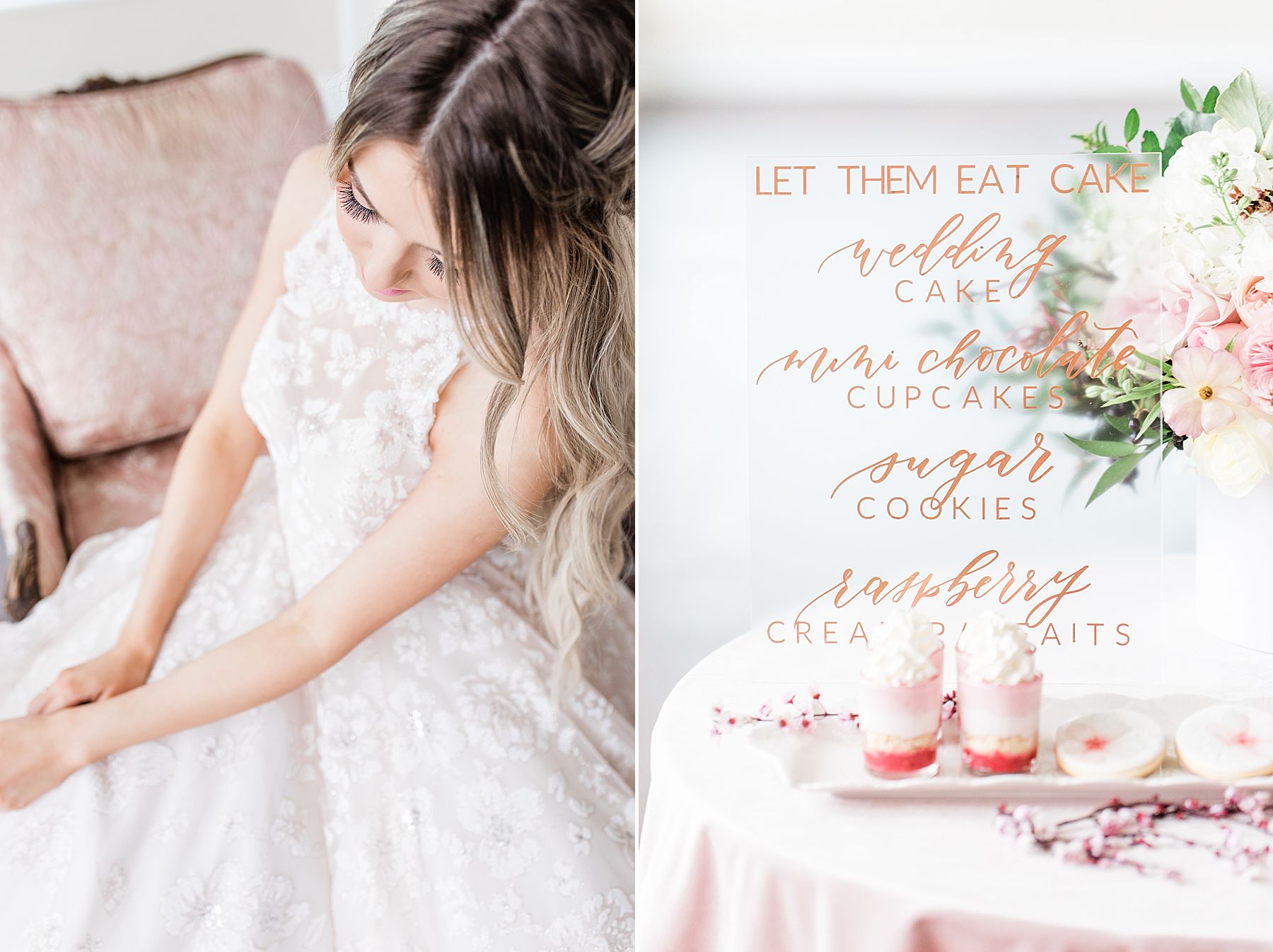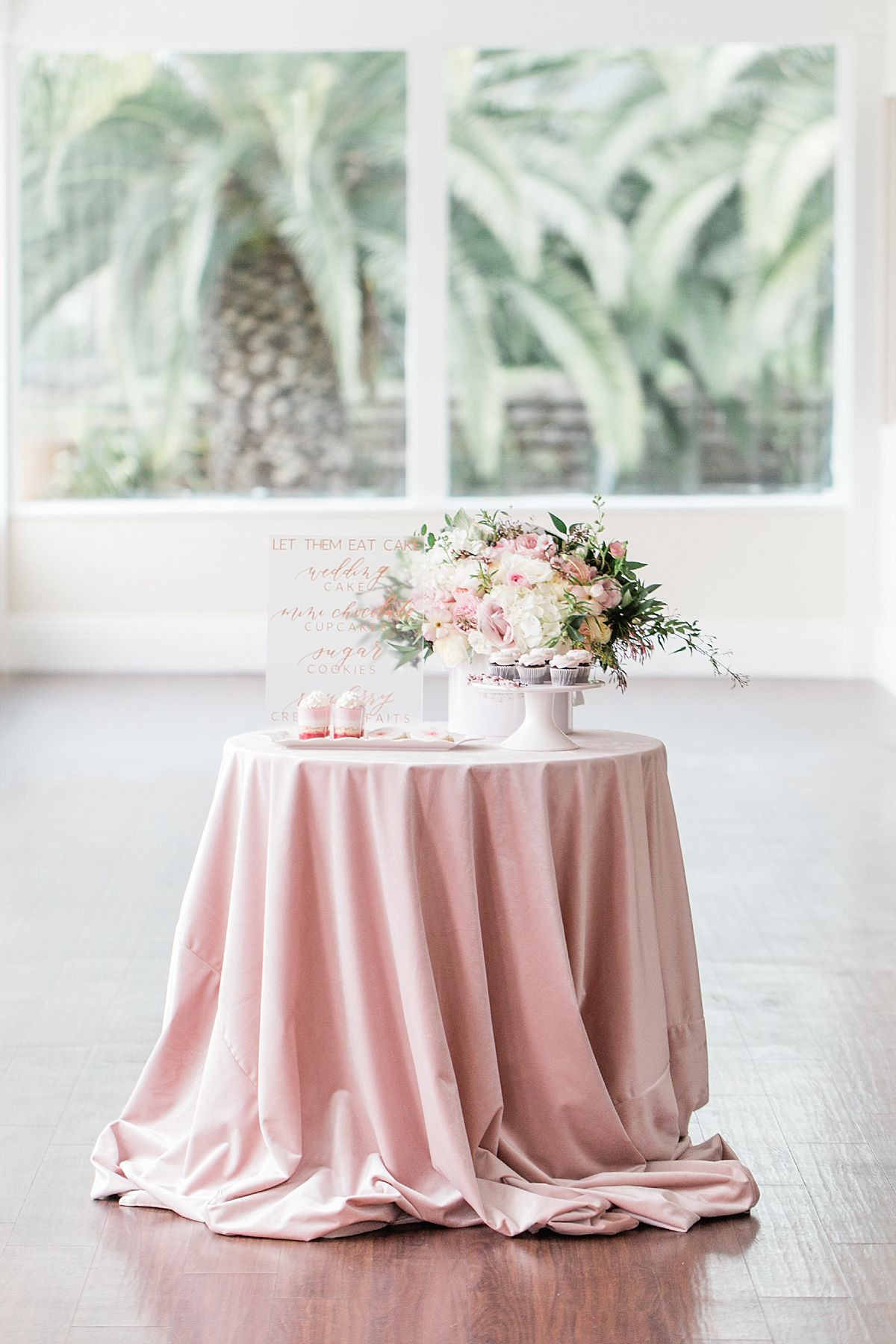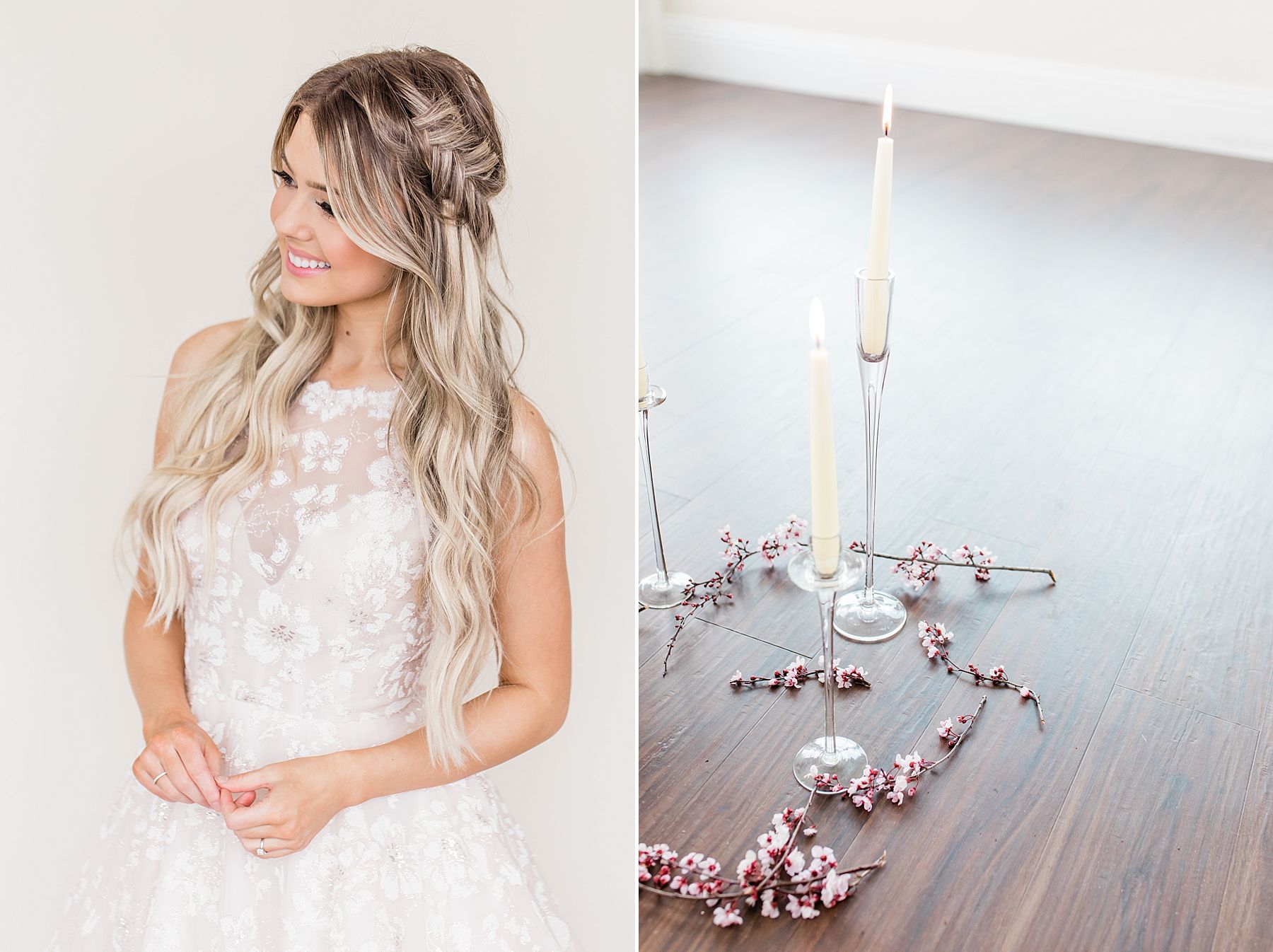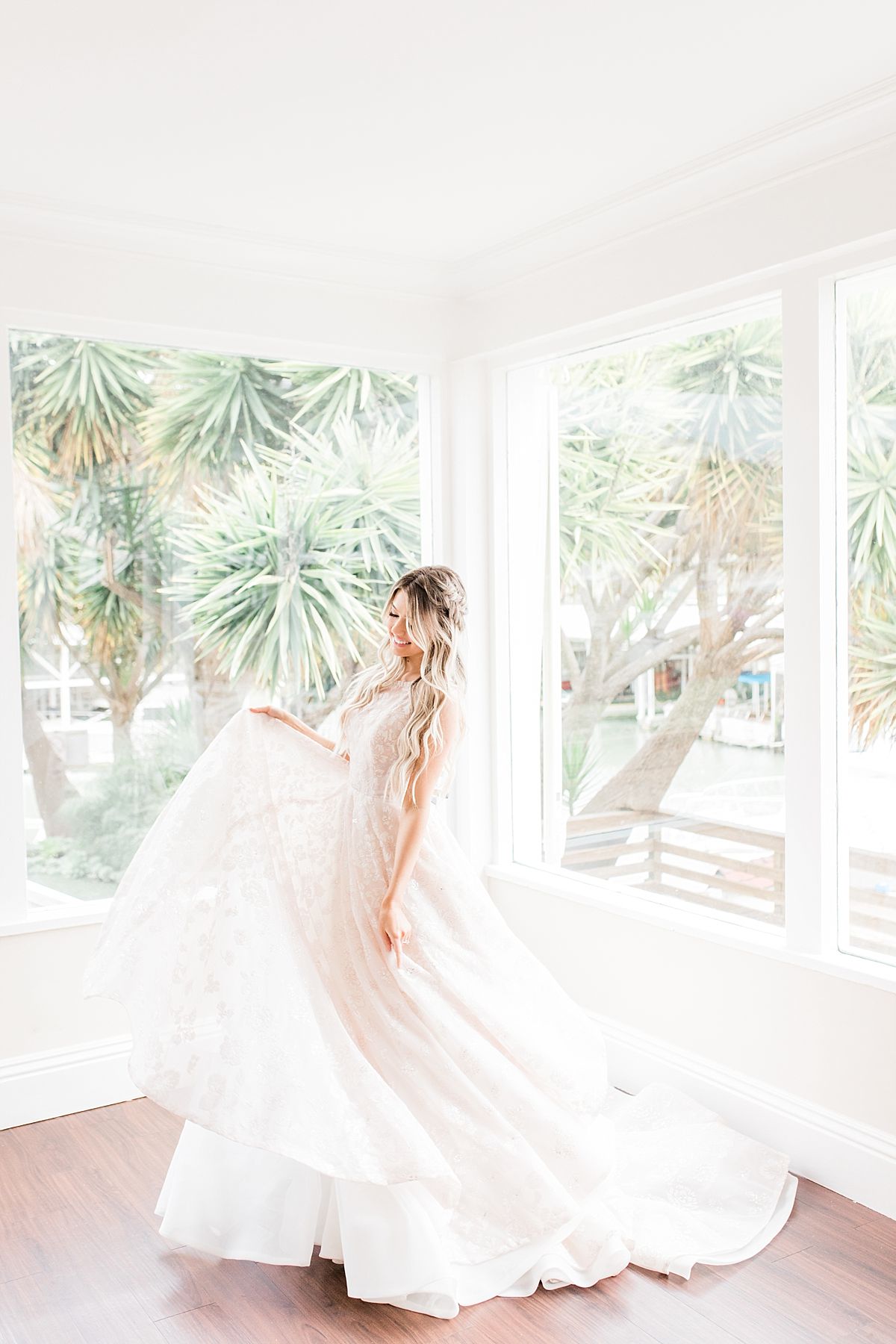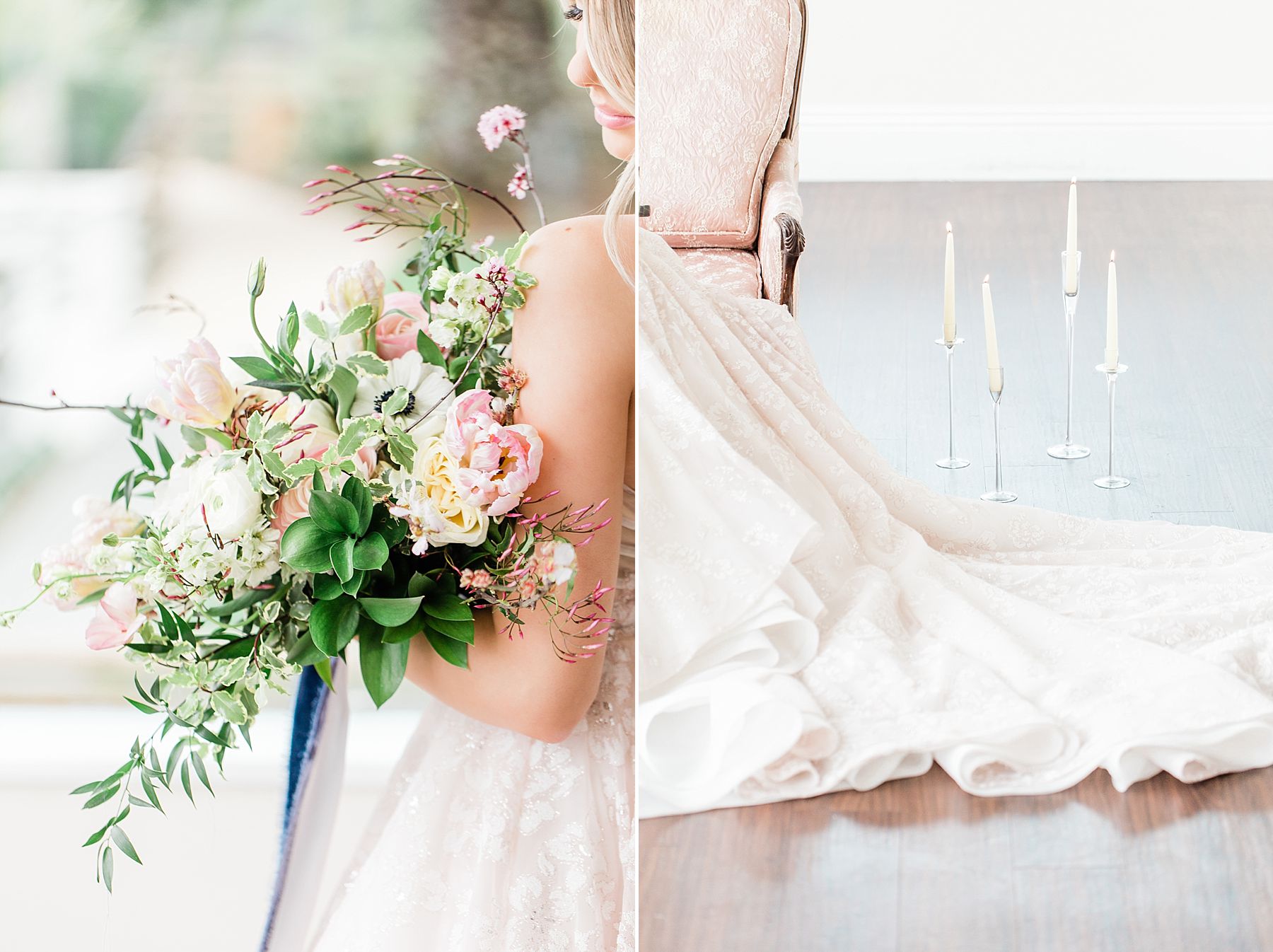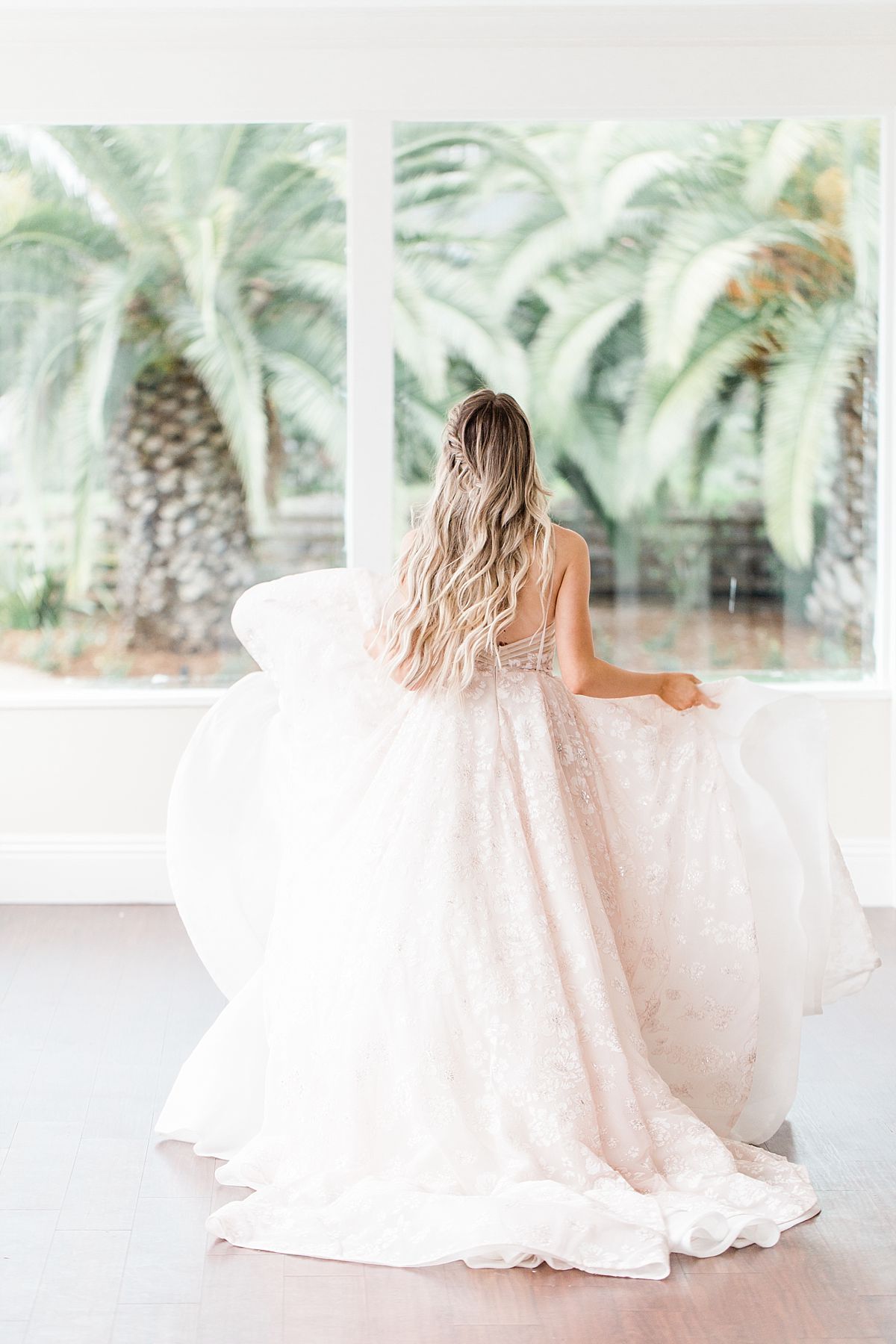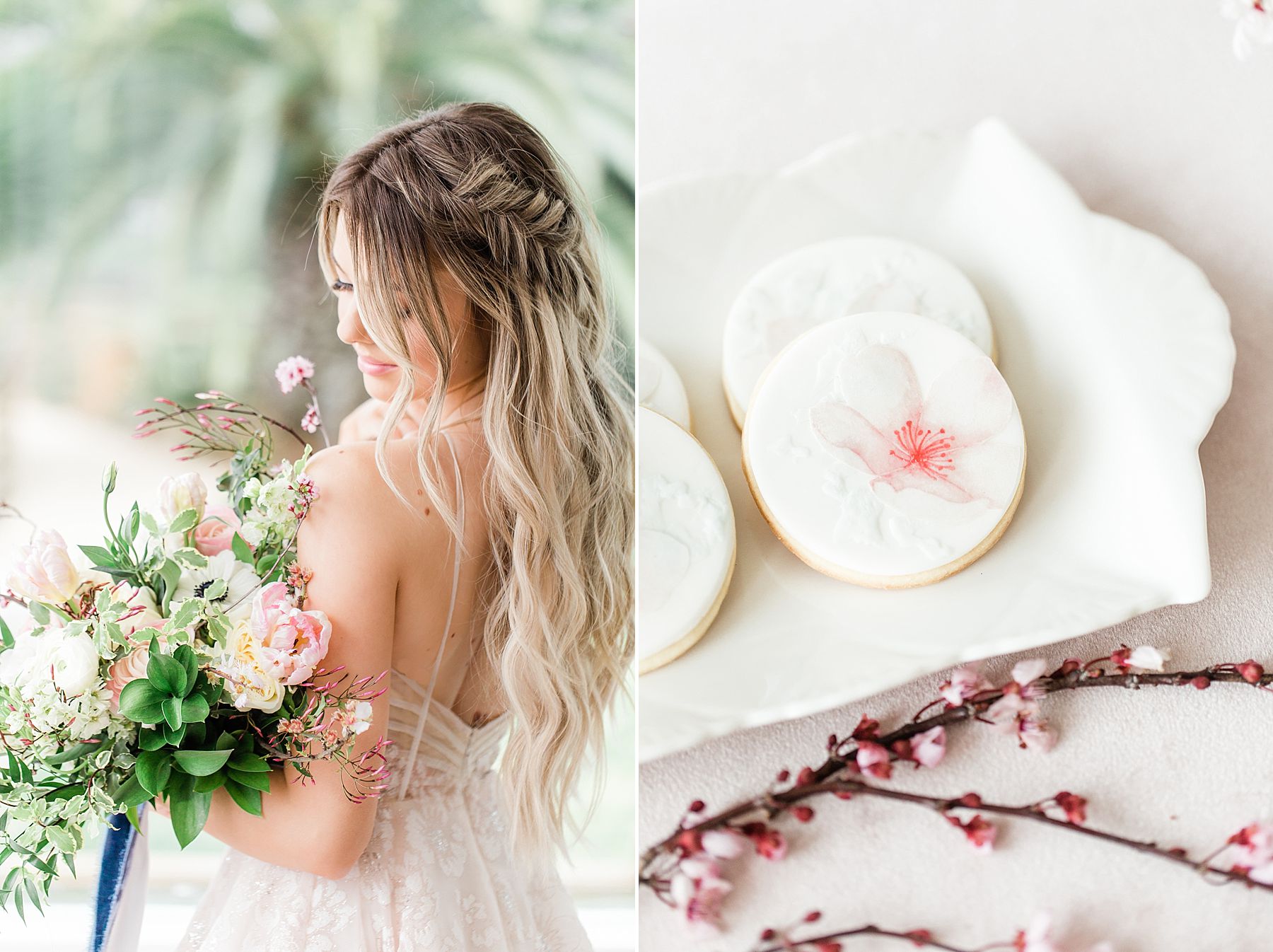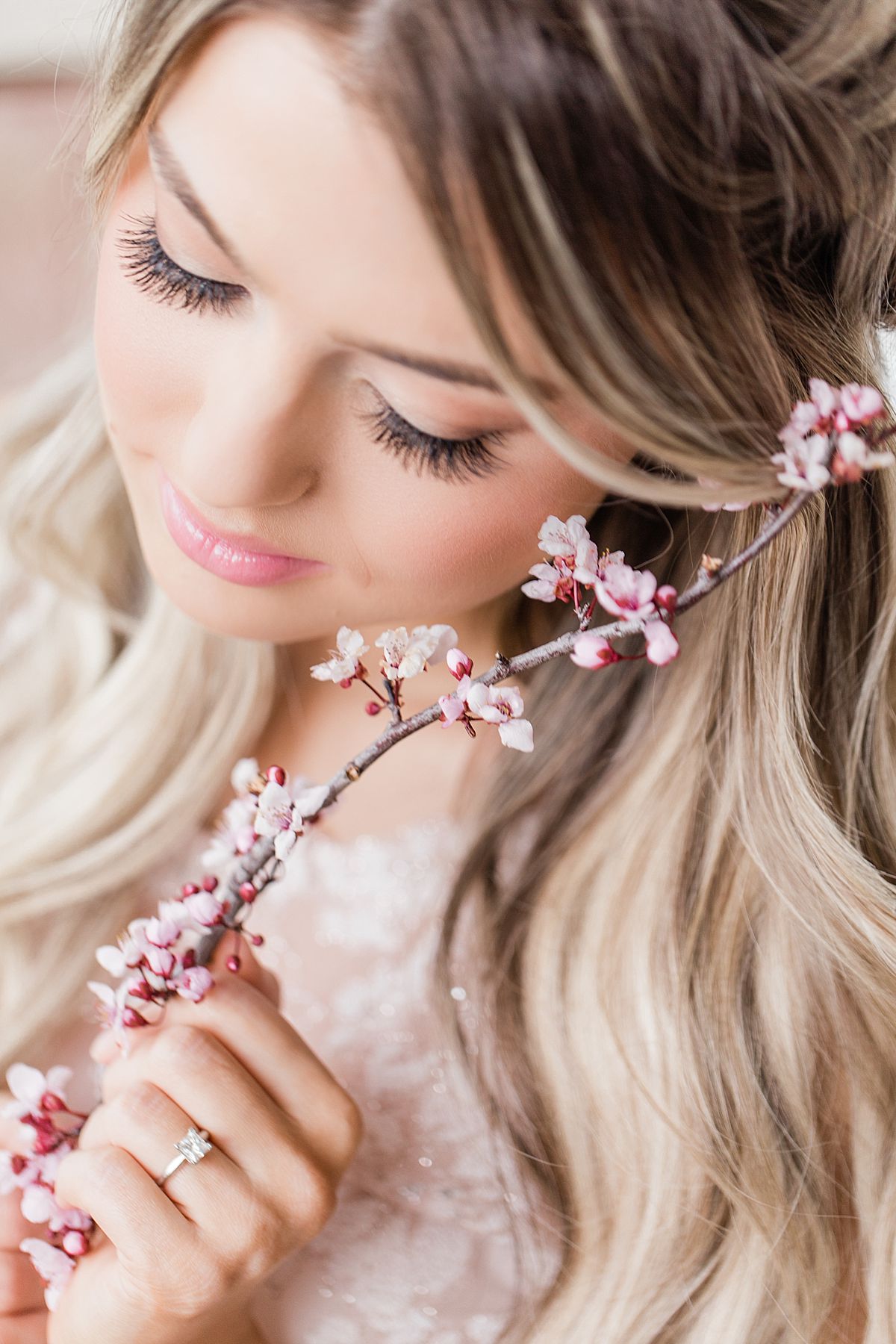 Lighthouse at Glen Cove Marina Wedding Inspiration
From Jeanette, "When I approached Ashley from Ashley Baumgartner Photography & Calligraphy, I instantly knew we loved all things romantic and feminine. It so happened we both have a huge obsession with cherry blossoms and envisioned a soft, blush color palette; and a gorgeous blush gown to tie in with our vision. I dreamt up a cherry blossom wedding inspiration in delicate shades of Blushes and Sky Blues! The Color scheme is a perfect combo for the whimsical nature of cherry blossoms, which are delicate and simple flowers. I wanted to showcase our new silk linen collection a tad differently and inspire the girly yet modern bride to fall in love with the texture and hand-dyed silk velvet ribbons. Nothing says romance quite like spring for me, the flowers start blooming and the air feels soft so similar to the nature of cherry blossoms.
All the blush
We wanted to try and capture the romance with the delicate details like the pretty silk velvet ribbon in shades of serenity and peony. I included lots of acrylic elements to tie in the young and fun concept that the team loves so much. The bride wore a beautiful Hayley Paige bridal gown in blush which went perfectly well with cherry blossoms. How gorgeous is our Bride and Bridesmaid who both look stunning in shades of blush and dusty blue definitely bride and bridesmaid goals!
Ceremony Goals
For the Ceremony, we had a piping backdrop with amazing calligraphy from our own photographer who also does invitation suites and calligraphy. For the tablescape, I wanted to create a feminine table with modern elements I used a sky blue velvet linen and a beautiful silk runner to rain down on the table and designed the table around vintage glassware with modern pieces. Don't get me started on the beautiful centerpieces and the gorgeous hatbox arrangement is such a jaw dropper! We wanted our space to inspire a real bride so we chose a venue such as the lighthouse who victorian charm yet modern feel went perfectly with our vision. The beautiful windows from the venue poured the gorgeous lighting creating a dreamy and soft backdrop for the wedding cake. How lovely are the texture and handmade edible cherry blossoms on the desserts? We can't get enough of cherry blossoms so if you're one of those lucky spring brides you should seriously consider cherry blossoms."
The Creative Team
This Lighthouse at Glen Cove Marina Wedding Inspiration included Styling, Design, Linens & Ribbons by Party Crush Studio. Ashley Baumgartner Photography & Calligraphy provided photography and calligraphy for this wedding editorial. The cherry-blossom inspired Florals & Hat Box Flowers were by Violette Fleurs. The bridal dresses were from La Soie Bridal with the bride's gown being by Miss Hayley Paige  Rentals were provided by The Chivari Guys s and Vintage Rentals were from Gussy Up Decor. The yummy desserts and cake were by local artist Batter Up Cakery. Hair styling was provided by Emily Scott Hair  and makeup by Taryn Passifione Makeup. Jewelry was provided by Kendra Scott  and the ring was housed in an MRS Box. The lovely bride was Marina  and the bridesmaid was Nadia . This beautiful wedding editorial took place at The Lighthouse at Glen Cove Marina.
Lighthouse at Glen Cove Marina Weddings
Interested in scheduling your own Lighthouse at Glen Cove Marina Wedding?
Contact me here.
Featured on the Perfect Palette
Thank you to The Perfect Palette for featuring this Lighthouse at Glen Cove Marina Wedding Inspiration Editorial.