I'm going to prove you wrong. That's what she was thinking. Not in a spiteful way. But in a, neither of us know what's coming next, kind of way. Because many years ago, as just friends, they entered a conversation about dating, marrying and having children. Andrew sat in the "probably never" camp and Jocelyn thought differently. Through a small crush, she thought to herself, I'm going to prove you wrong. And after a crashed camping trip, several joyful years of dating later, they are both head over heels to tie the knot at Park Winters for their November wedding. And I couldn't be more excited for these two, especially after spending the day with them for their San Francisco City Hall Engagement Photos.
Jocelyn and Andrew, Thank you for bringing me into your love story. For sharing laughs and giggles. And for looking absolutely dapper and stunning (she went with a Rent the Runway stunner and got her hair + makeup done professionally!) so early on a Monday morning. Thank you for braving the traffic. And thank you Andrew for teaching me how to say Orfaela (the Cal Poly college of business – plot twist, it's not how you think!). I cannot wait for your Park Winters wedding this fall. I had the best time with you two during your San Francisco City Hall Engagement Photos!
P.S. That fur coat is the BEST. End of story.
All film photos developed and scanned by Photovision Prints.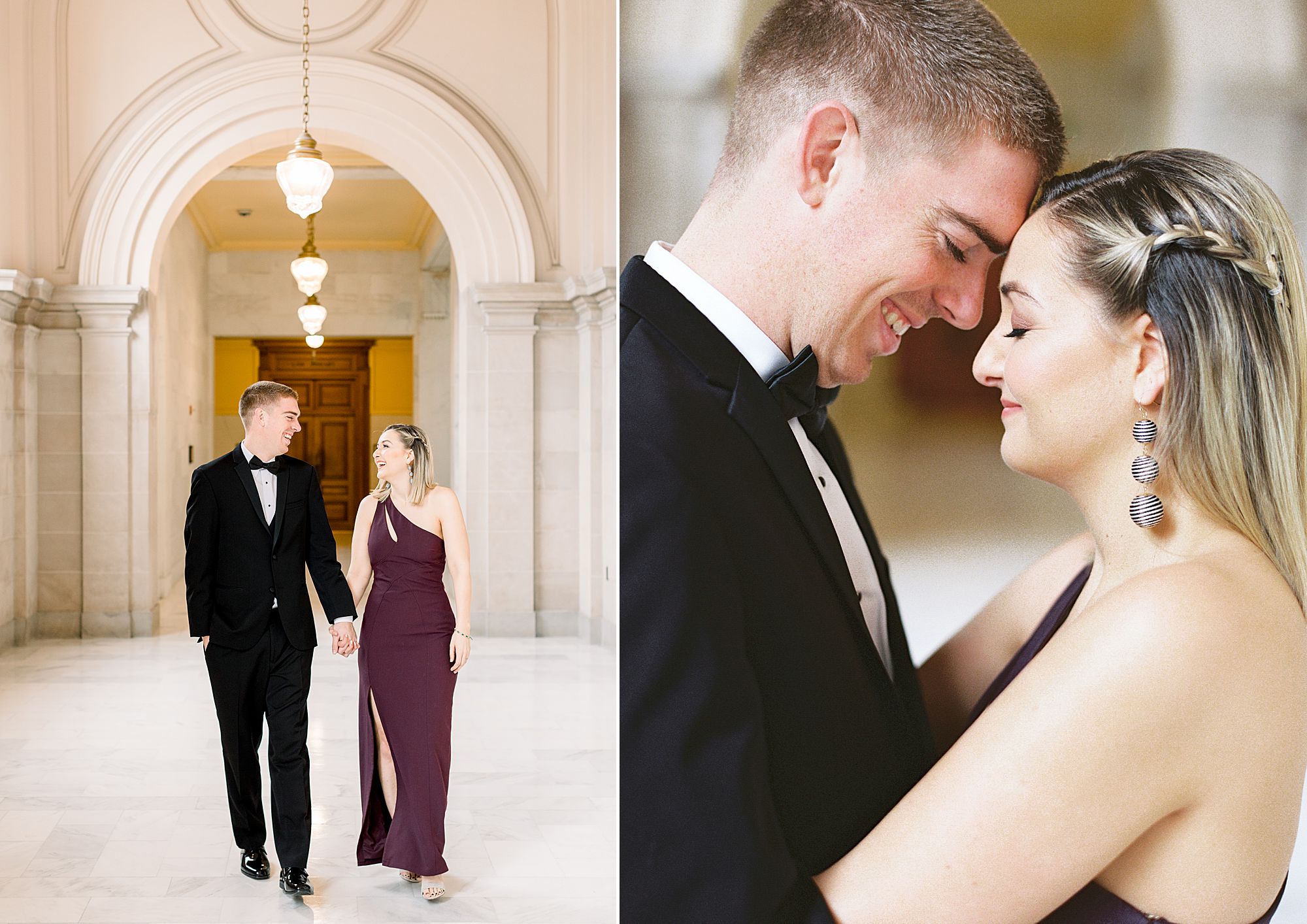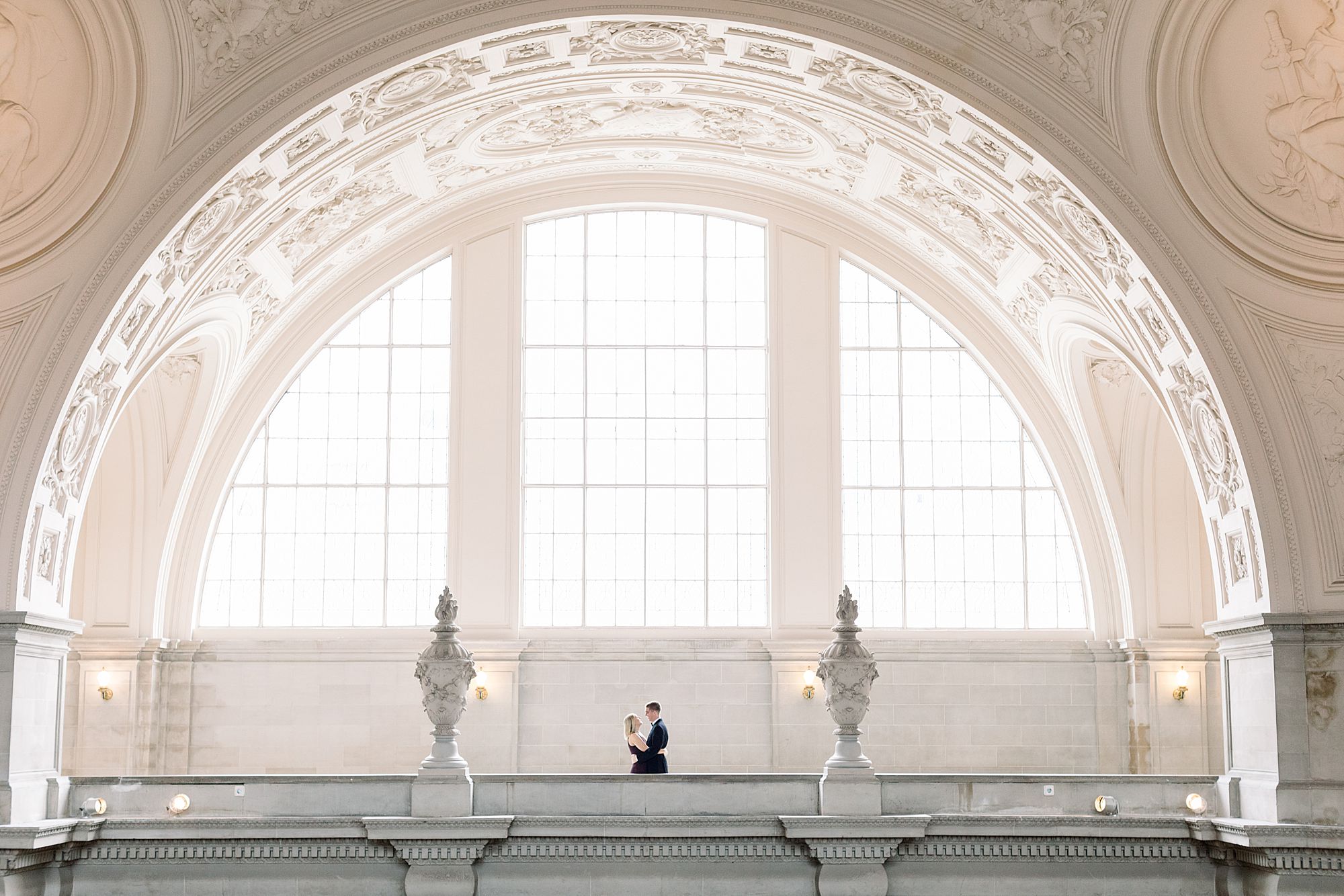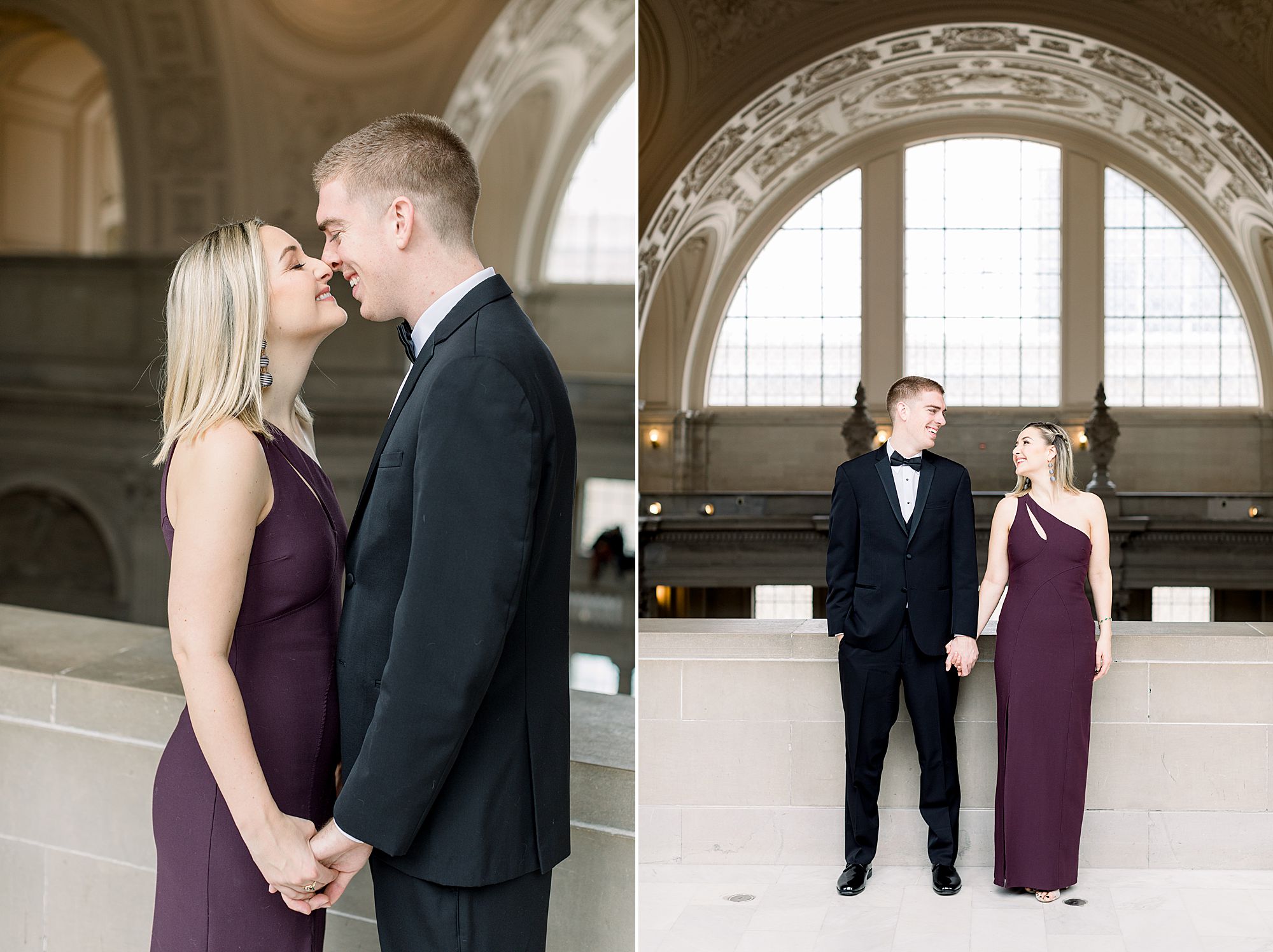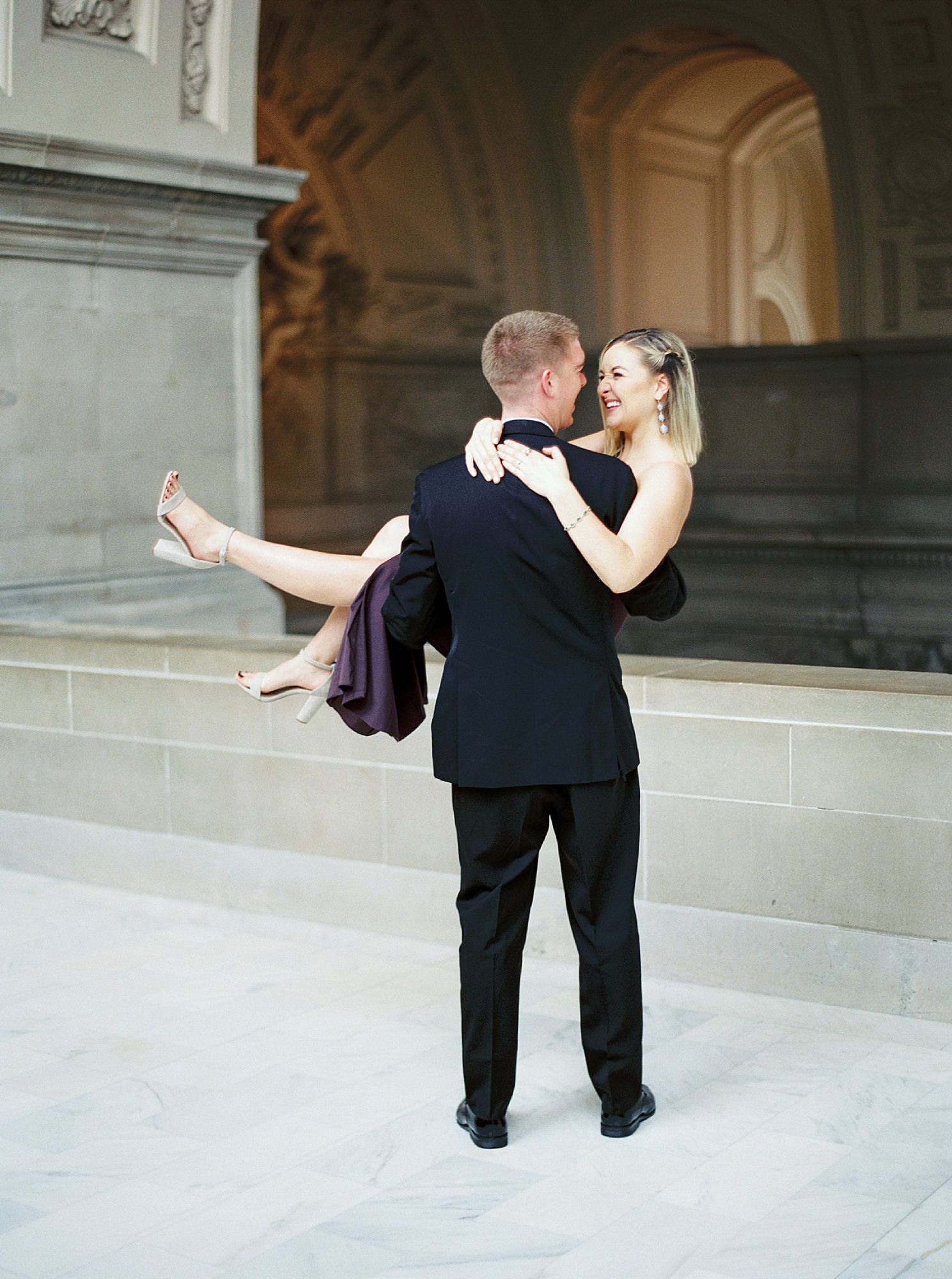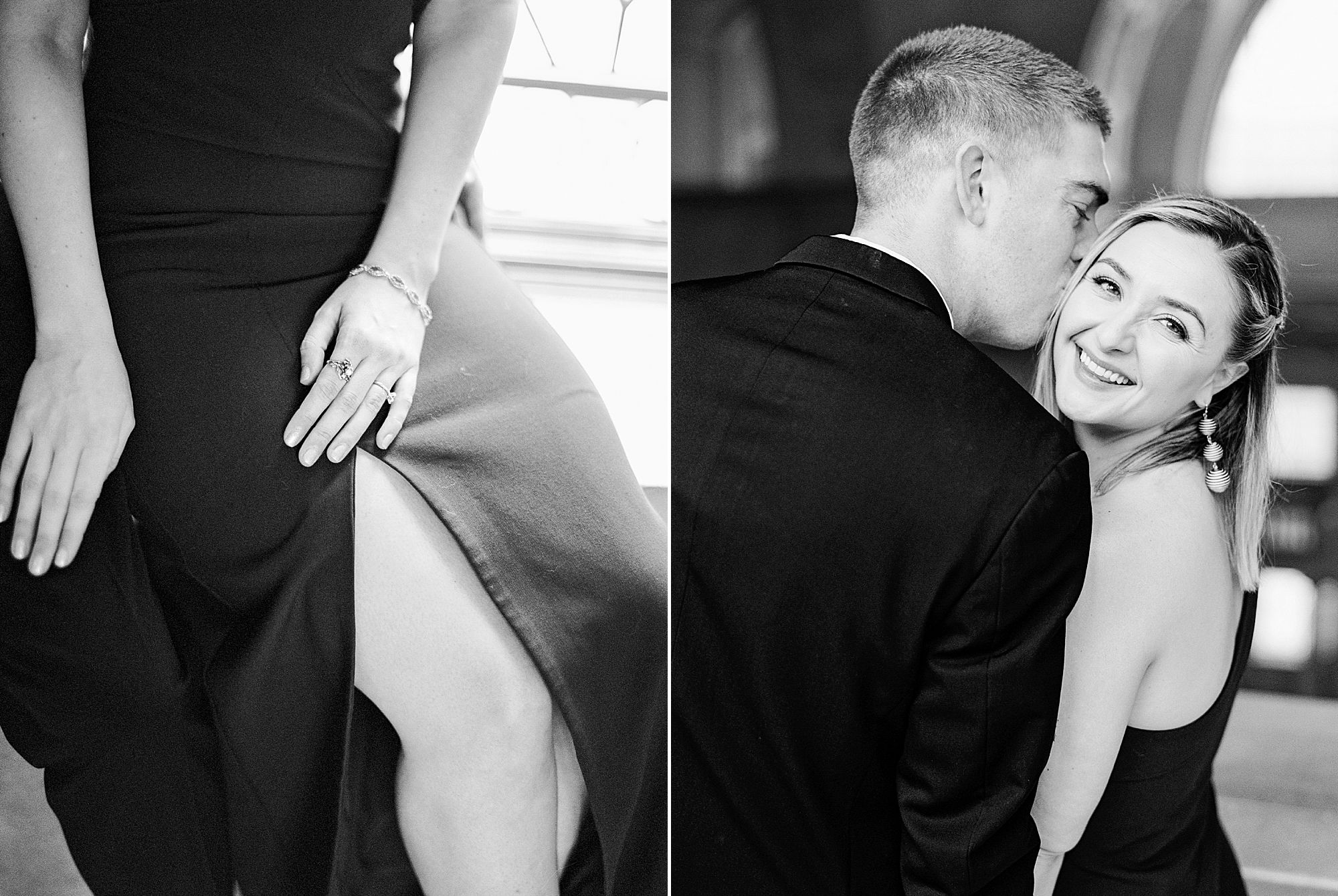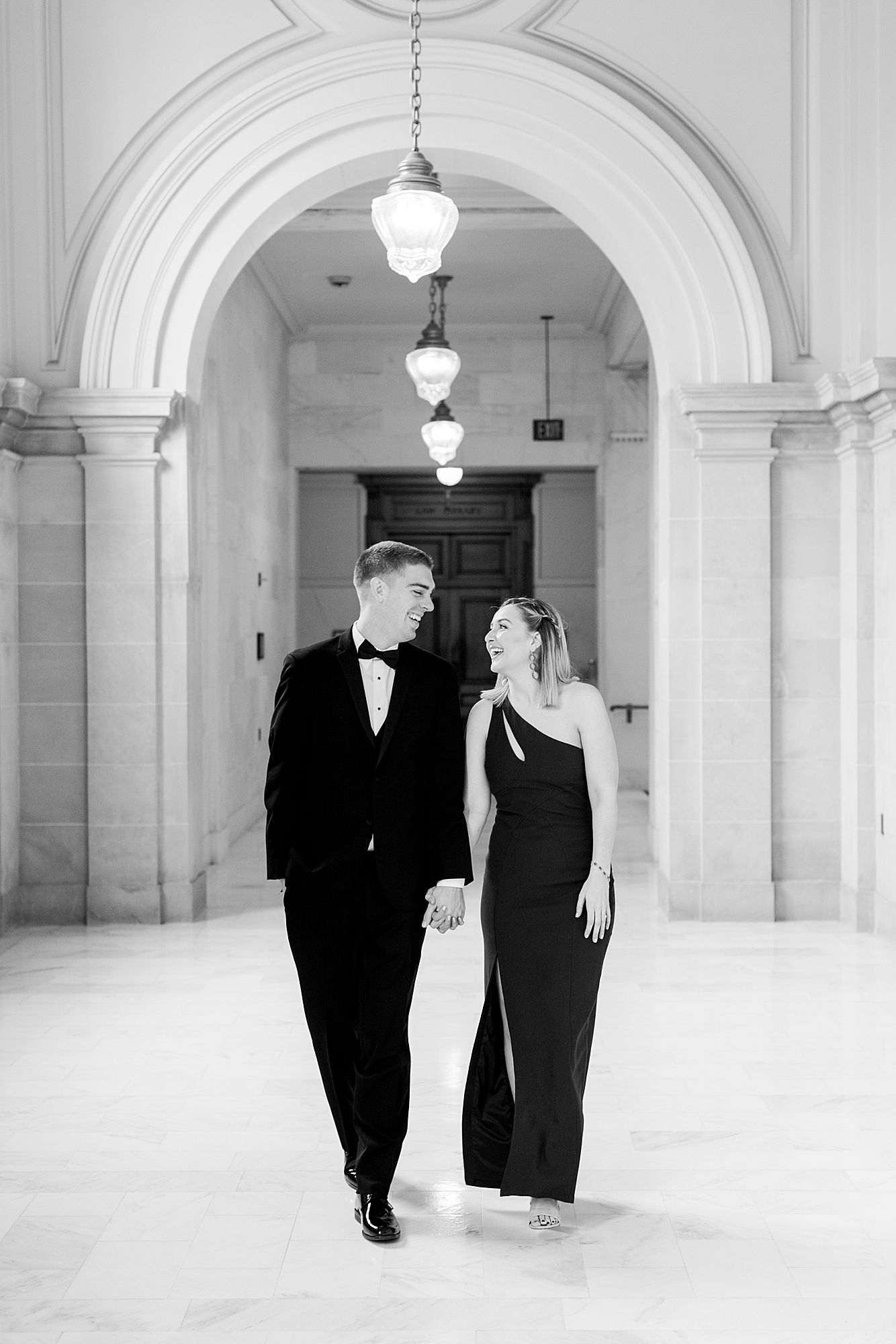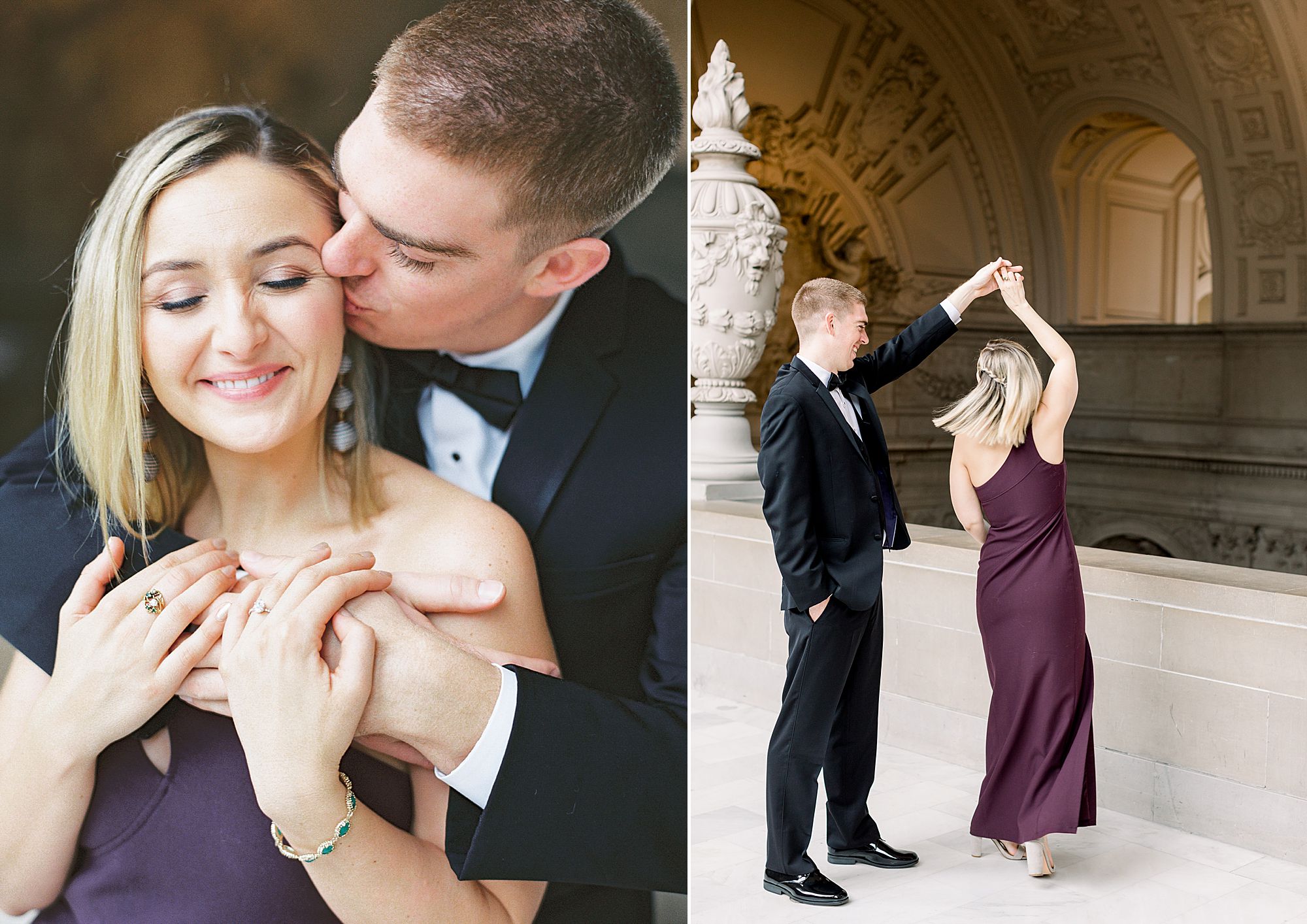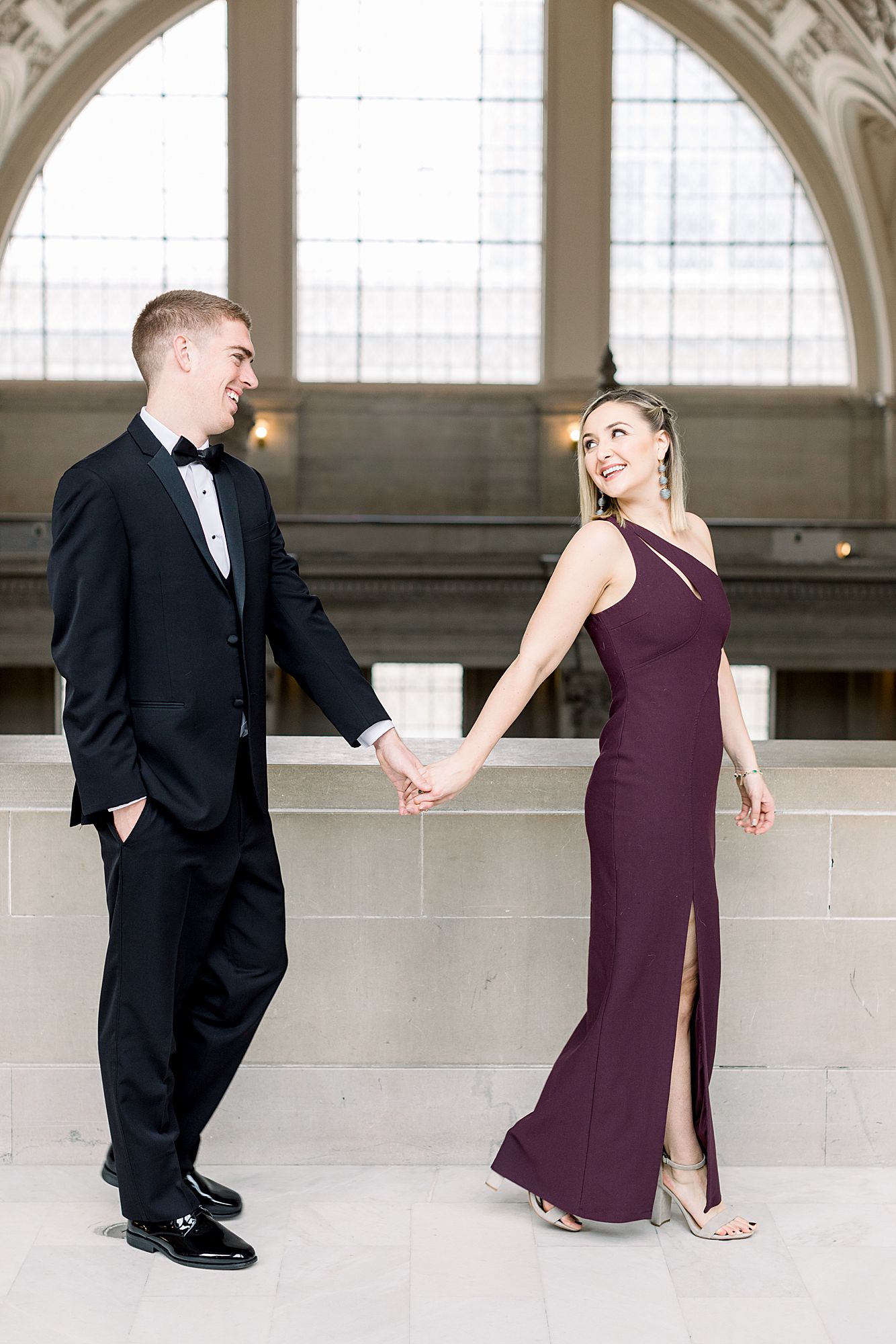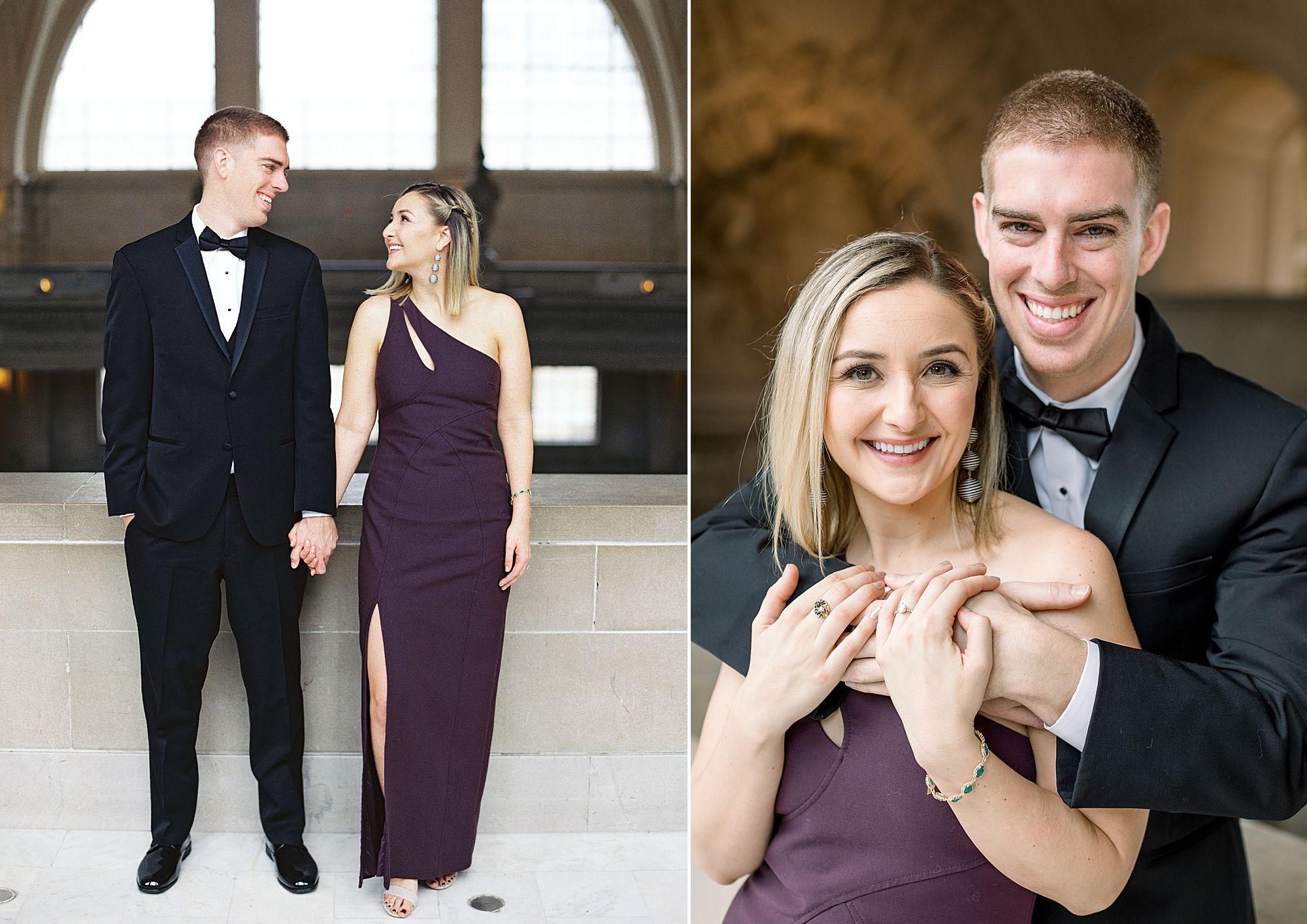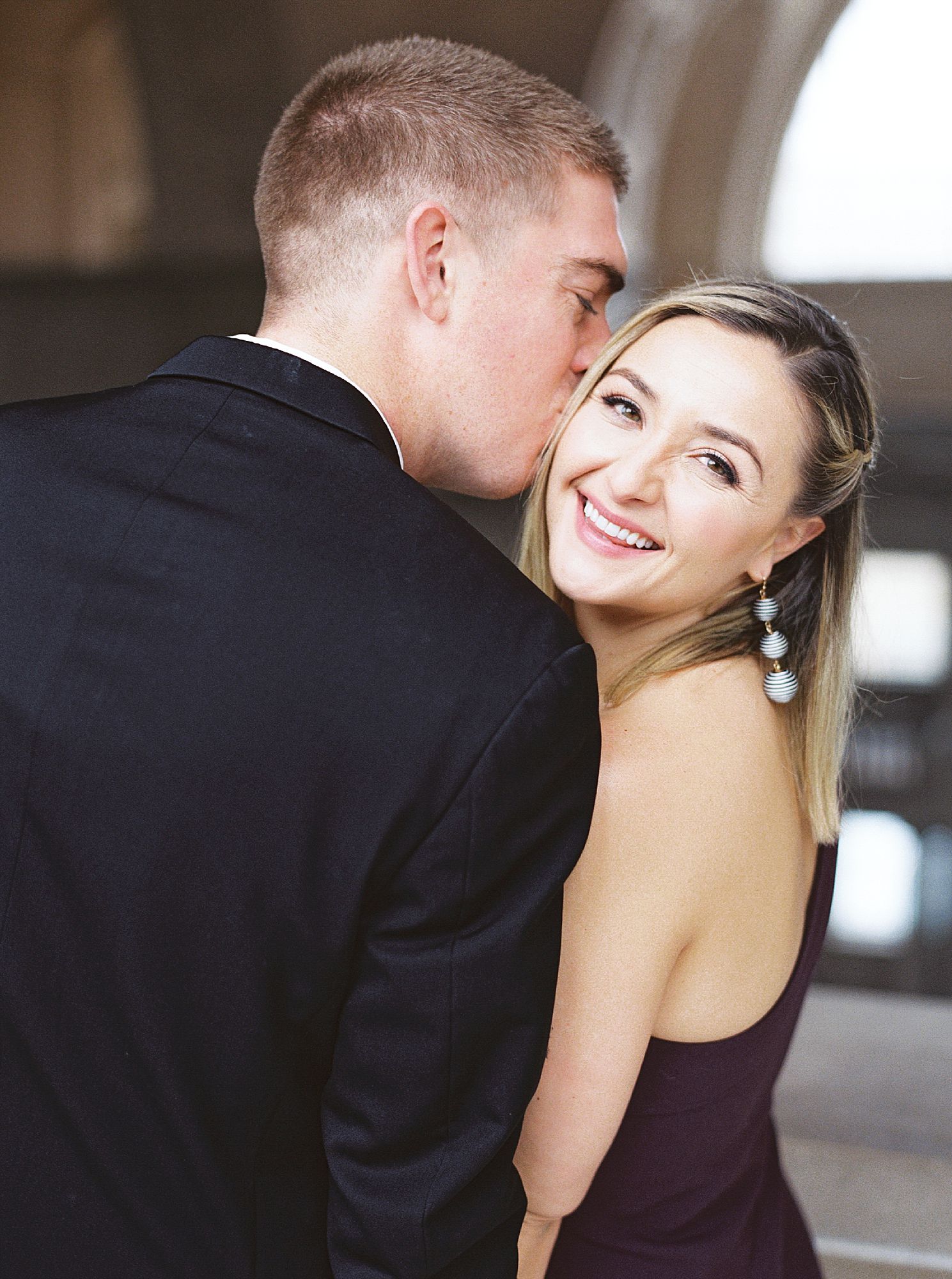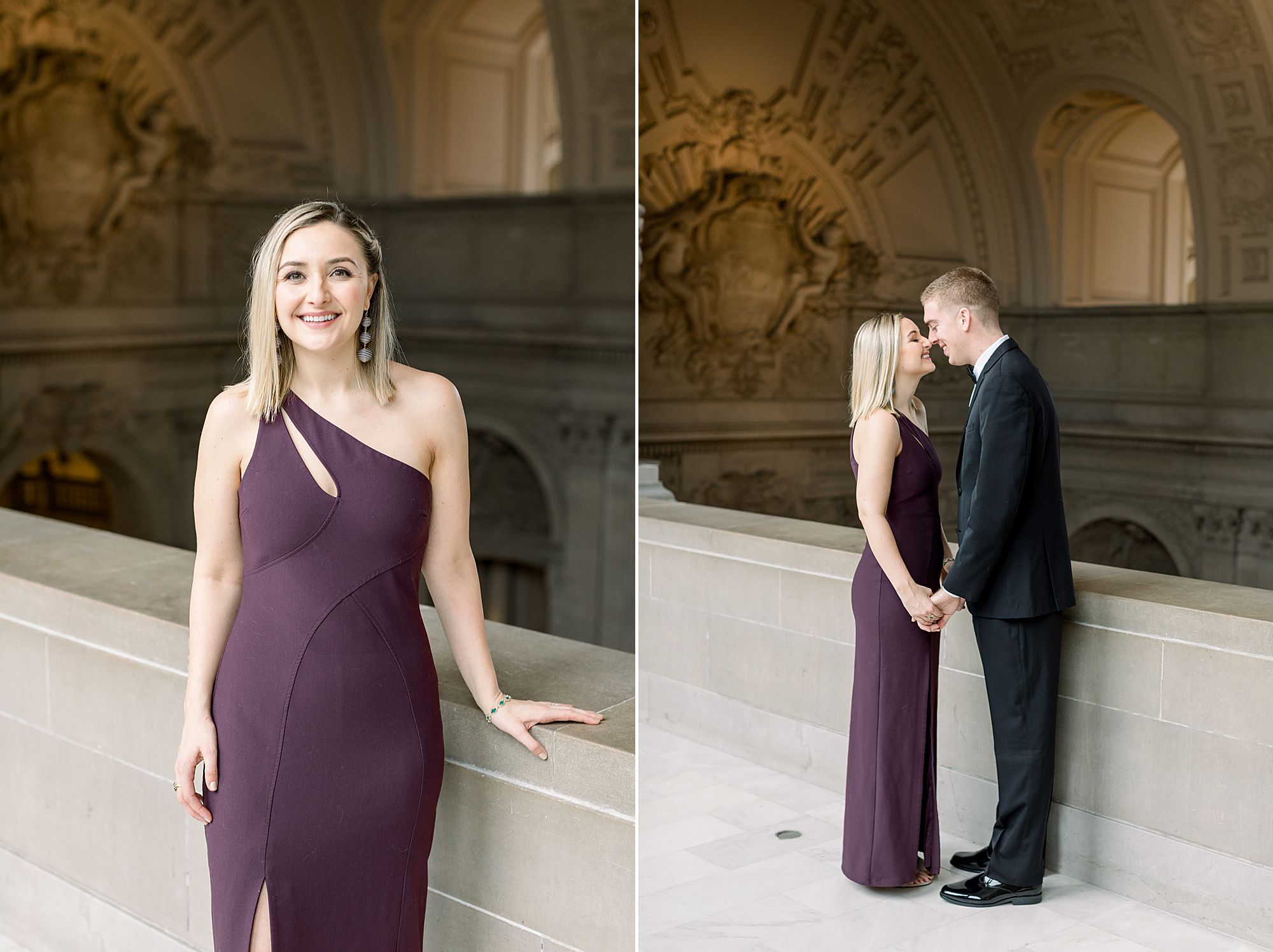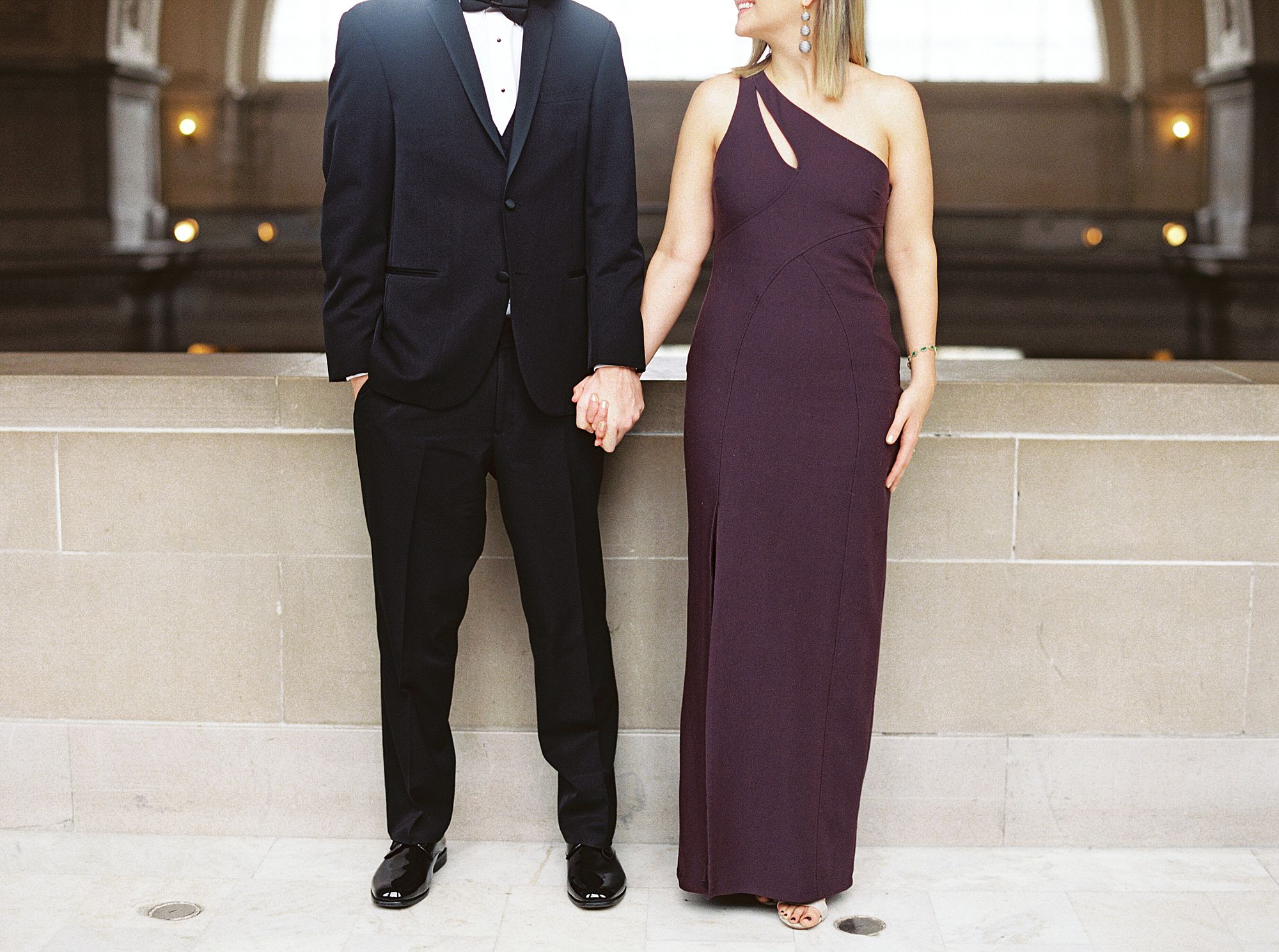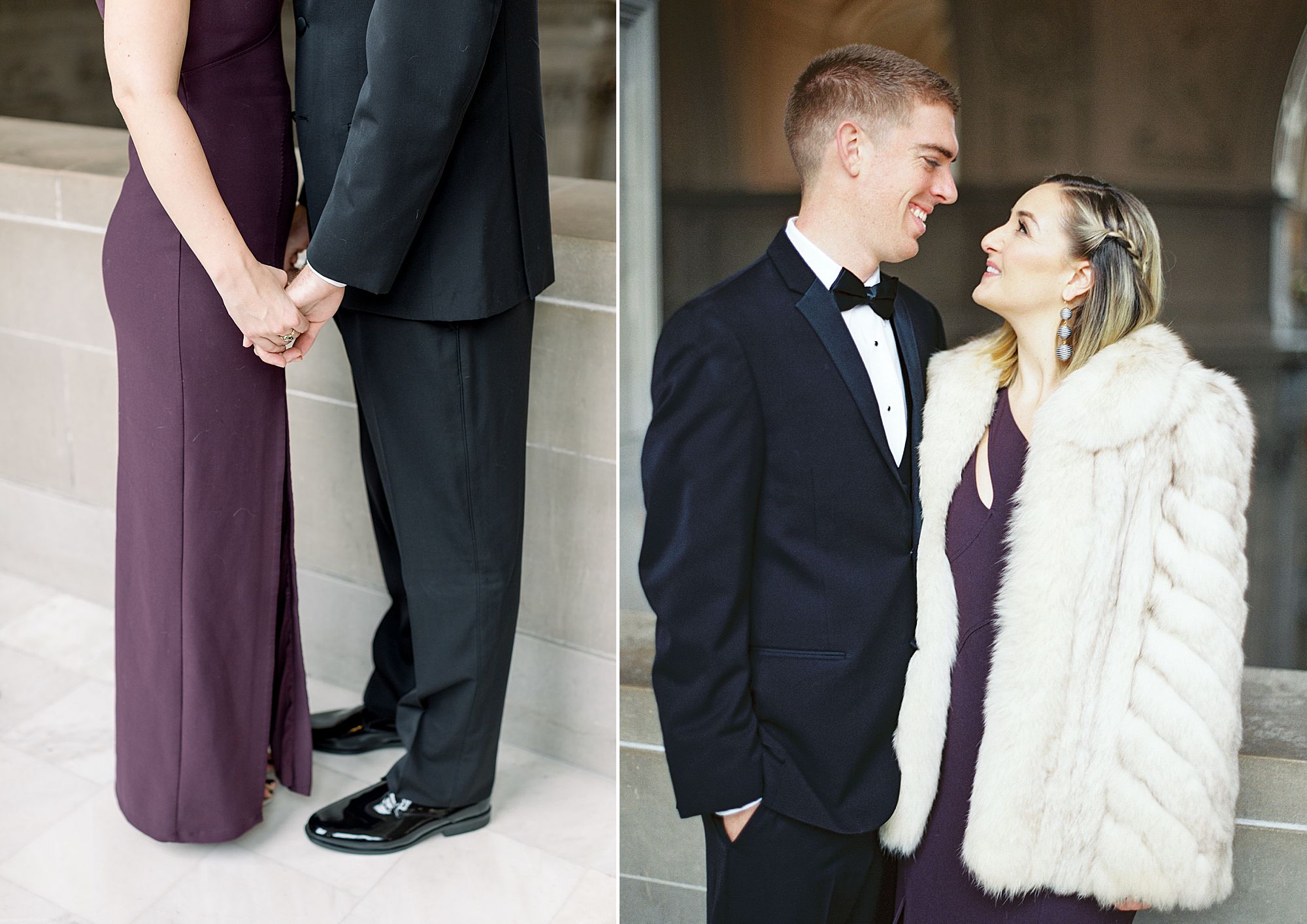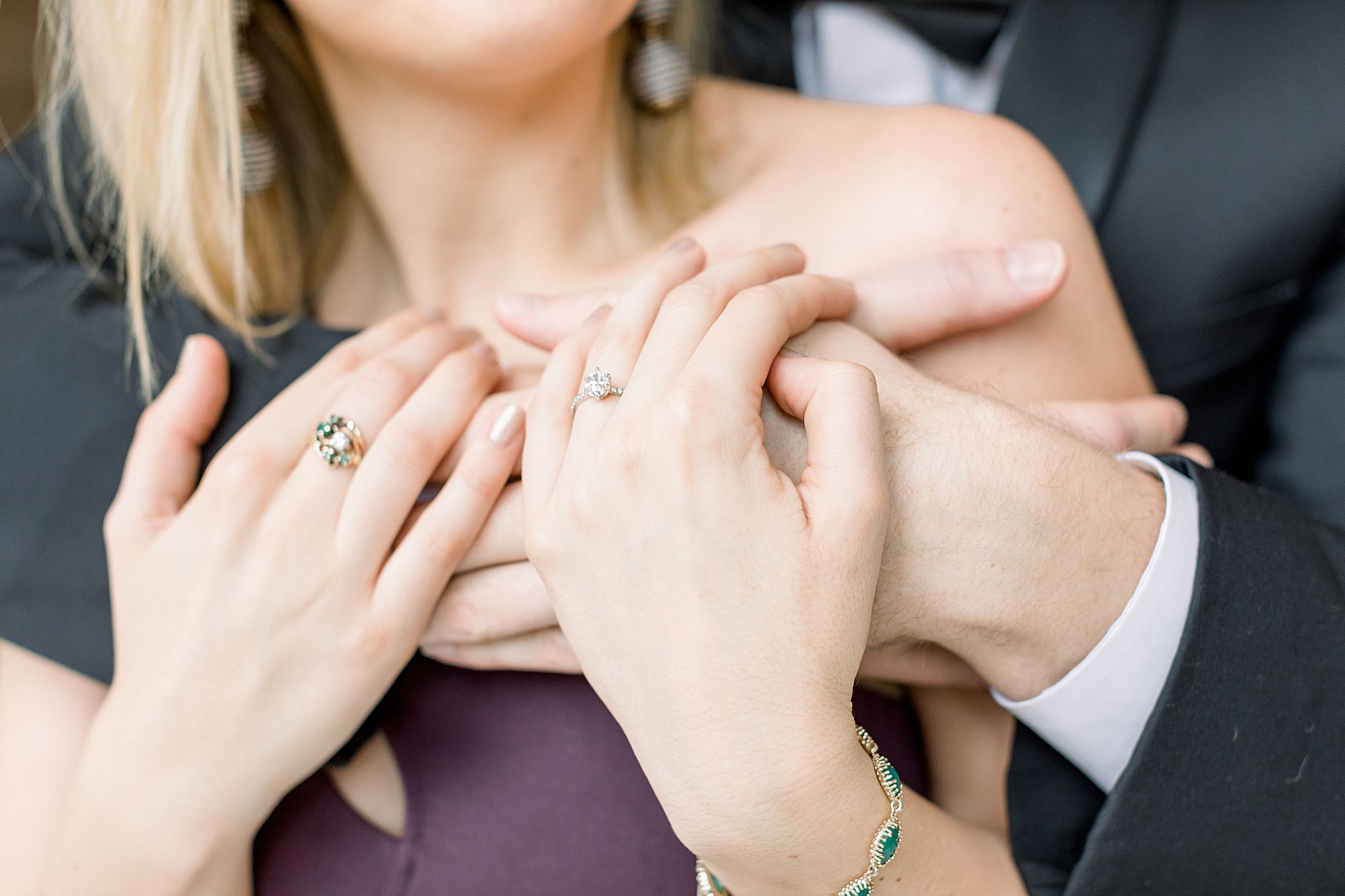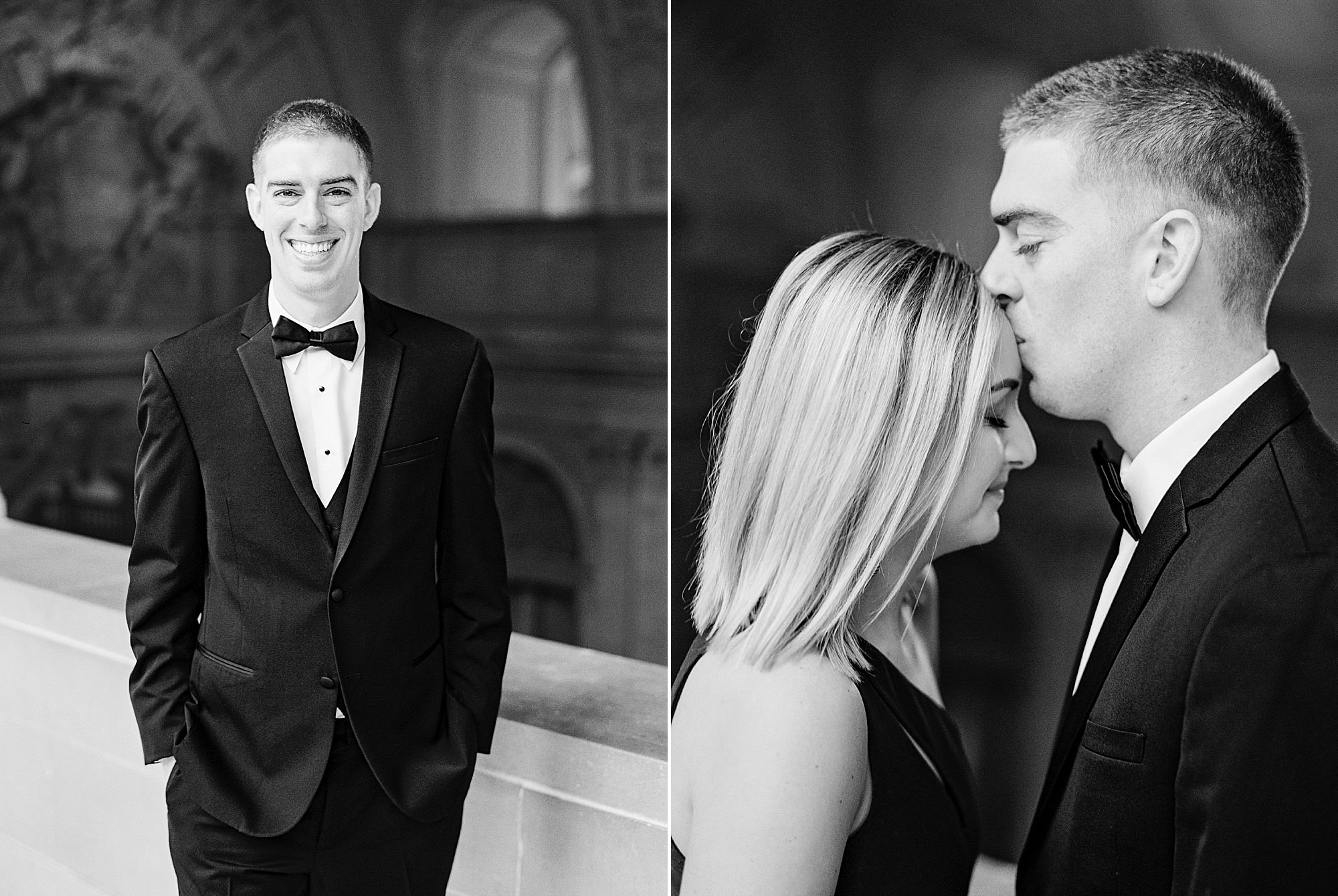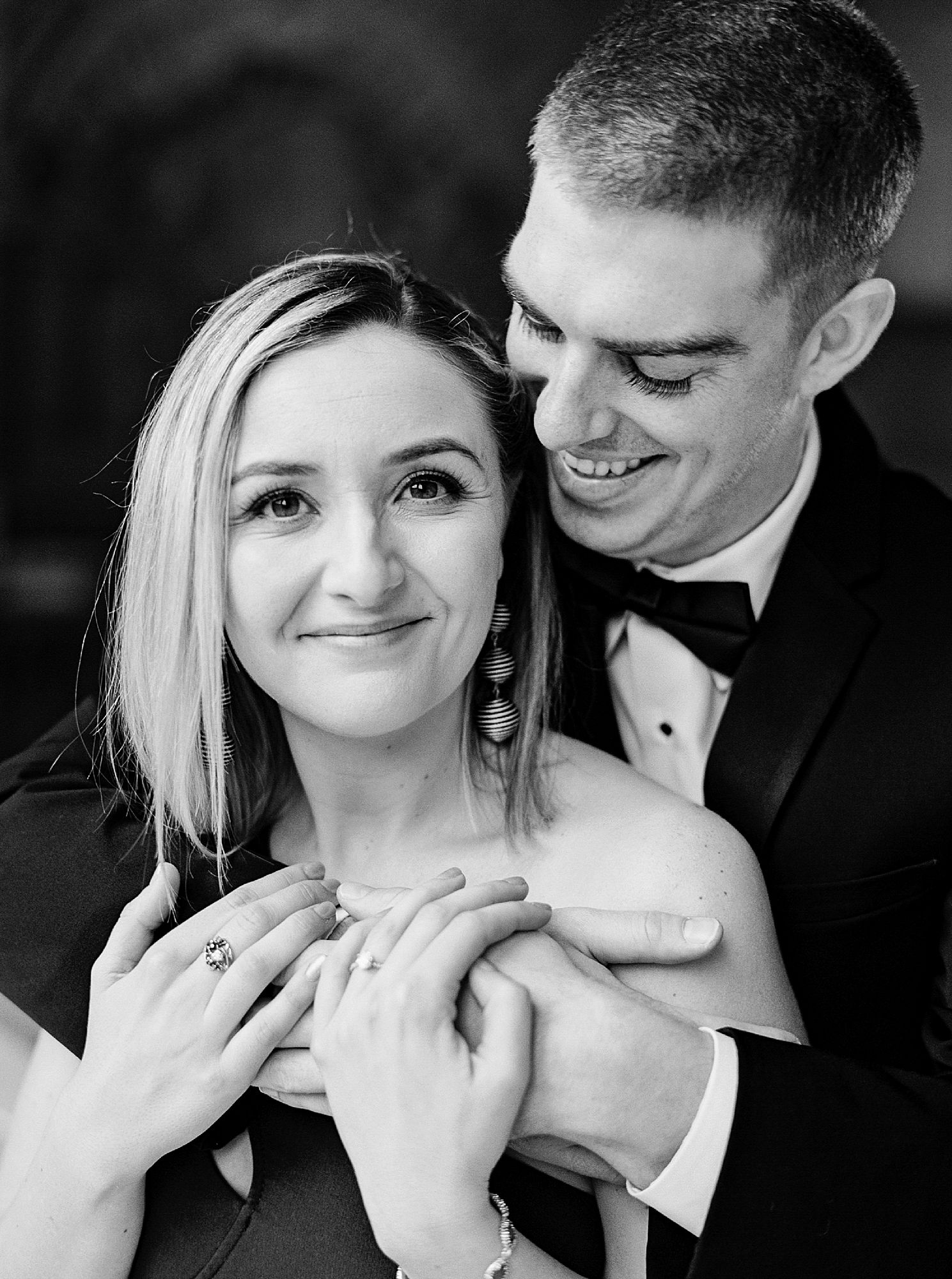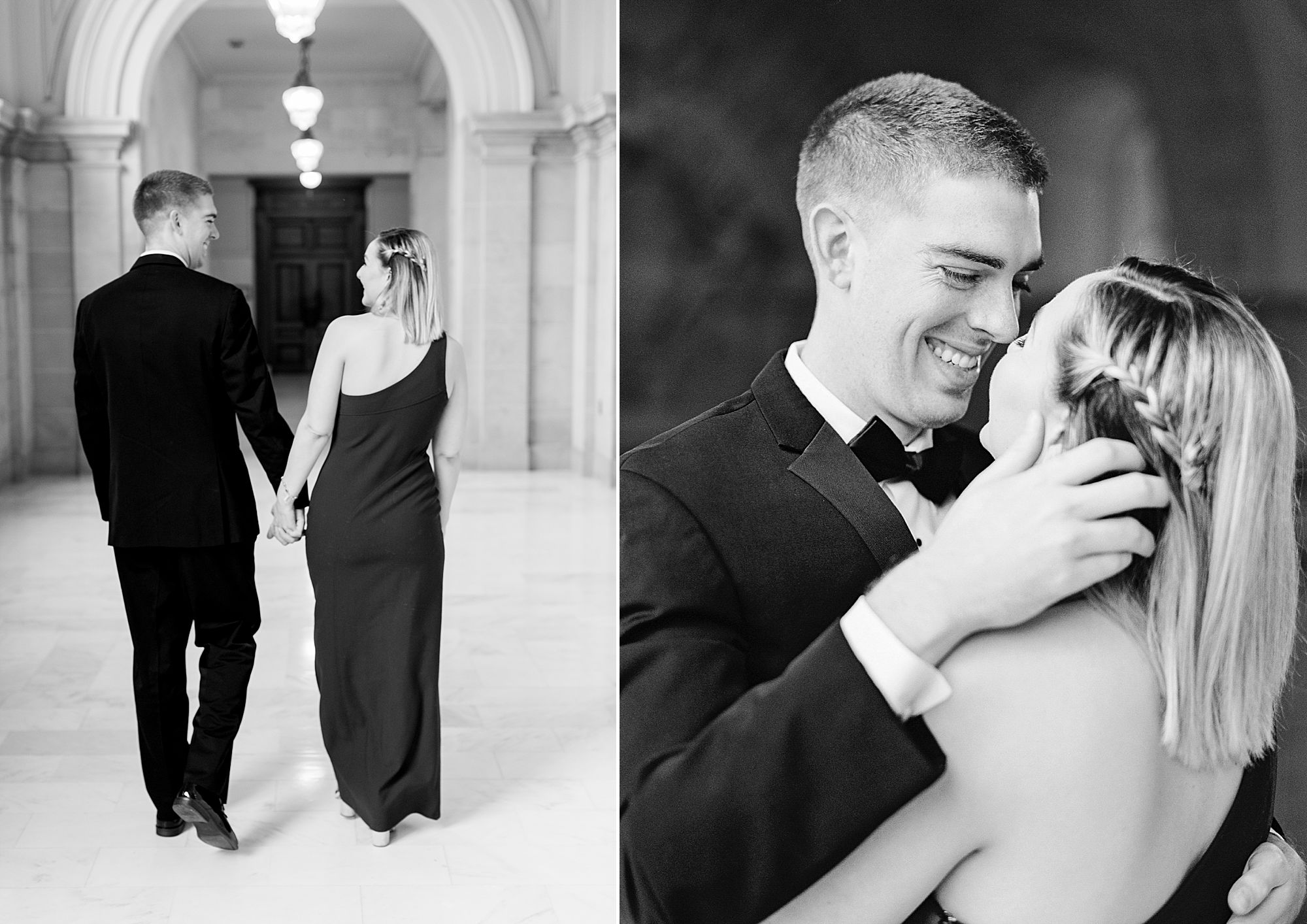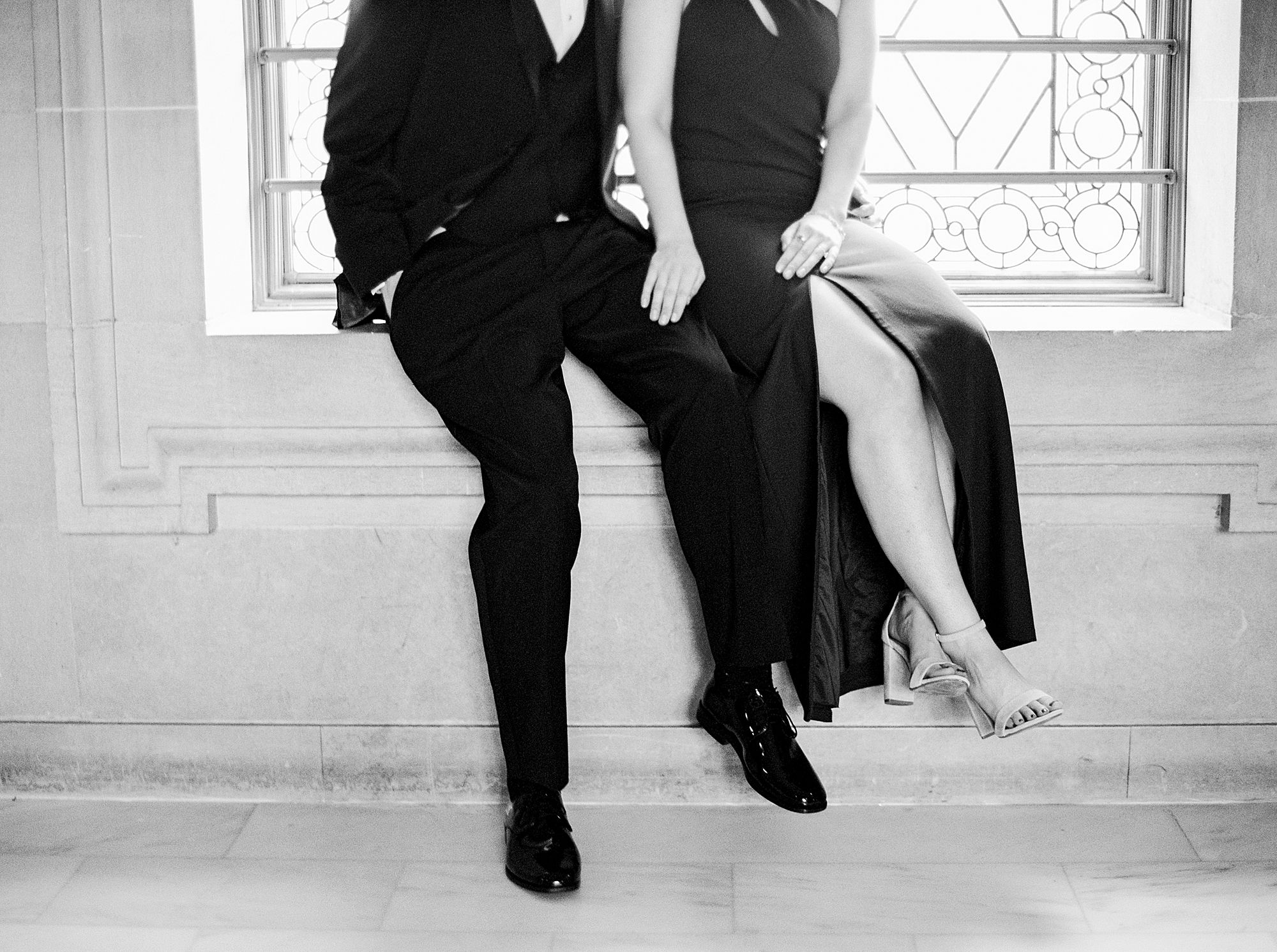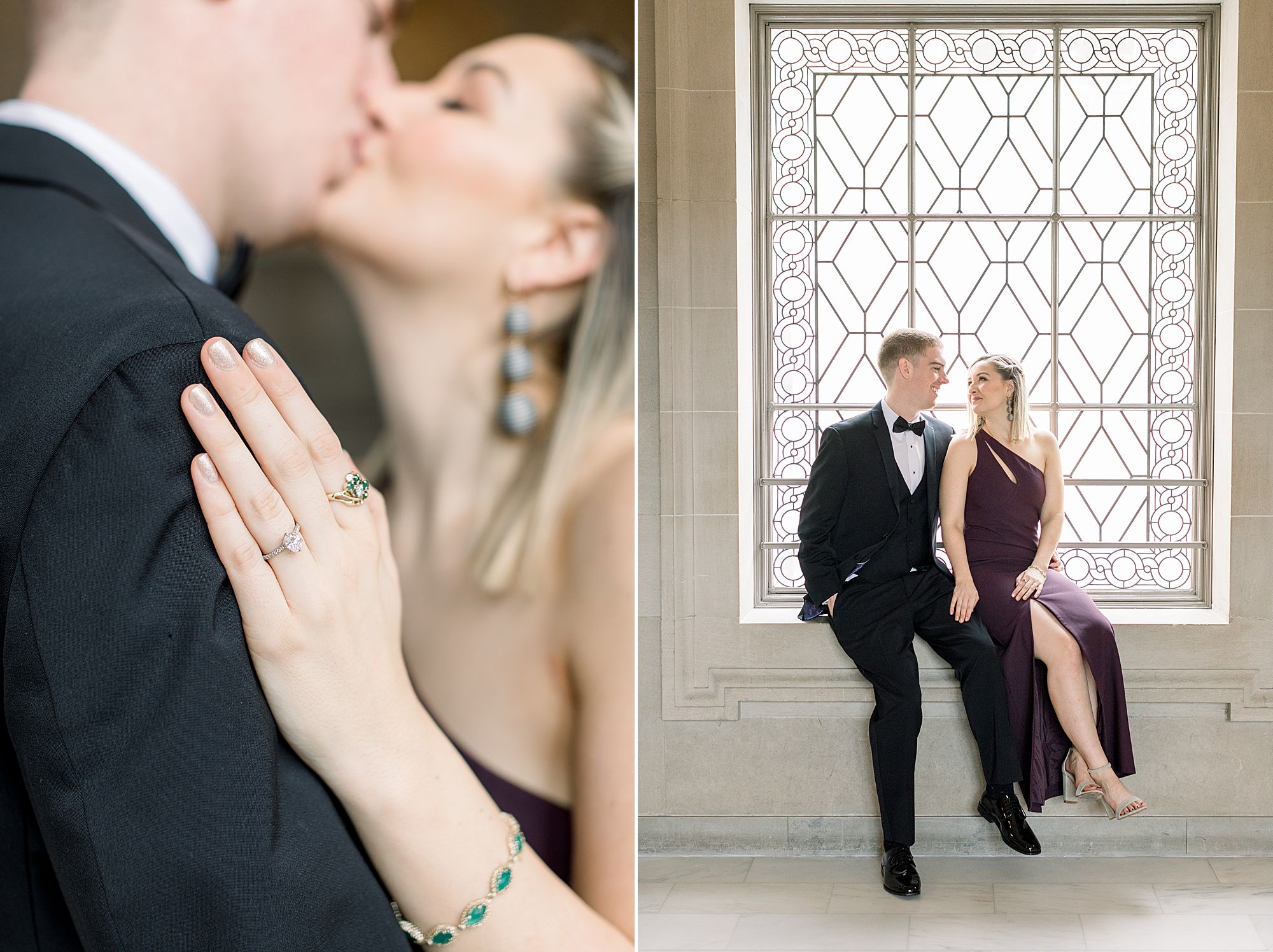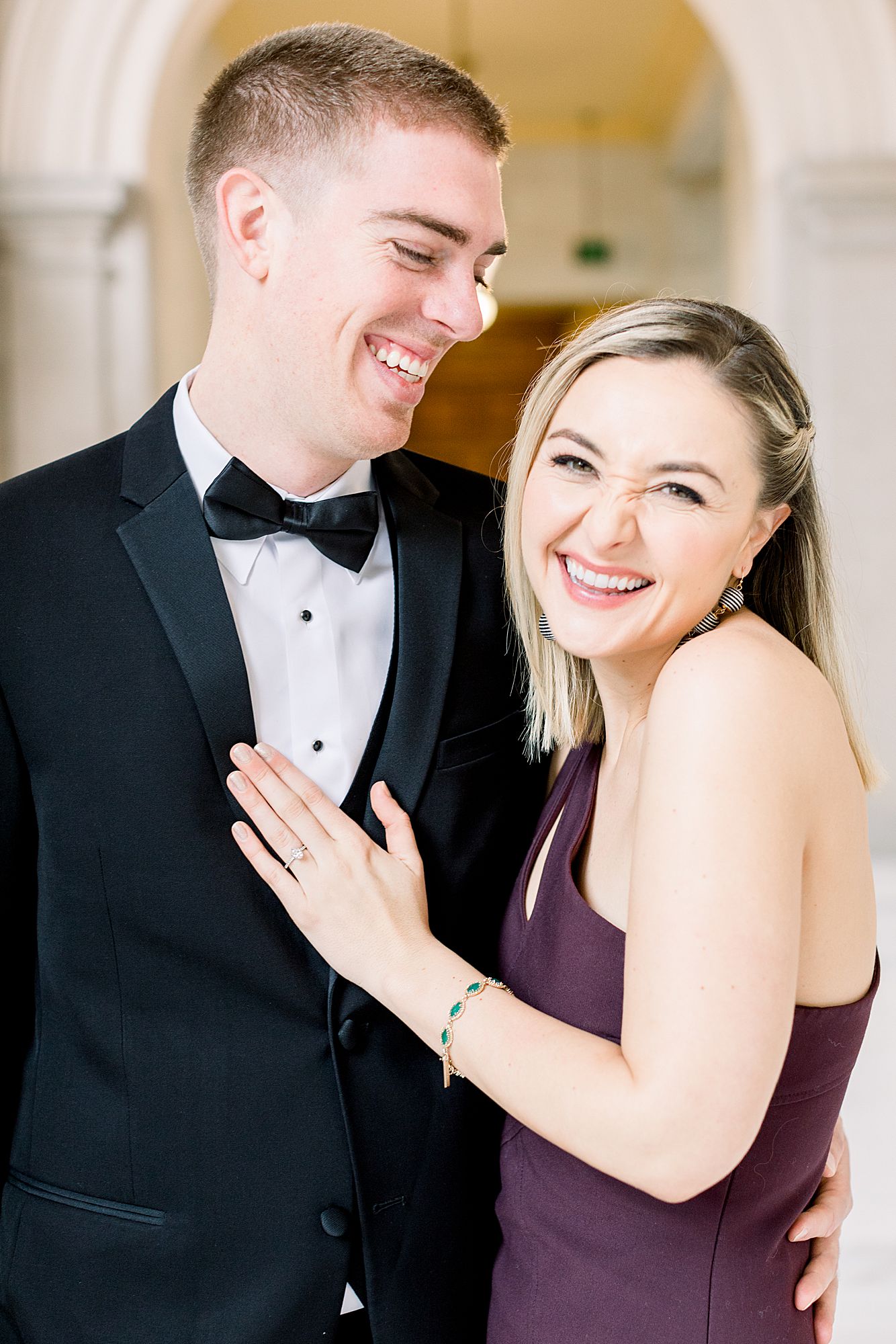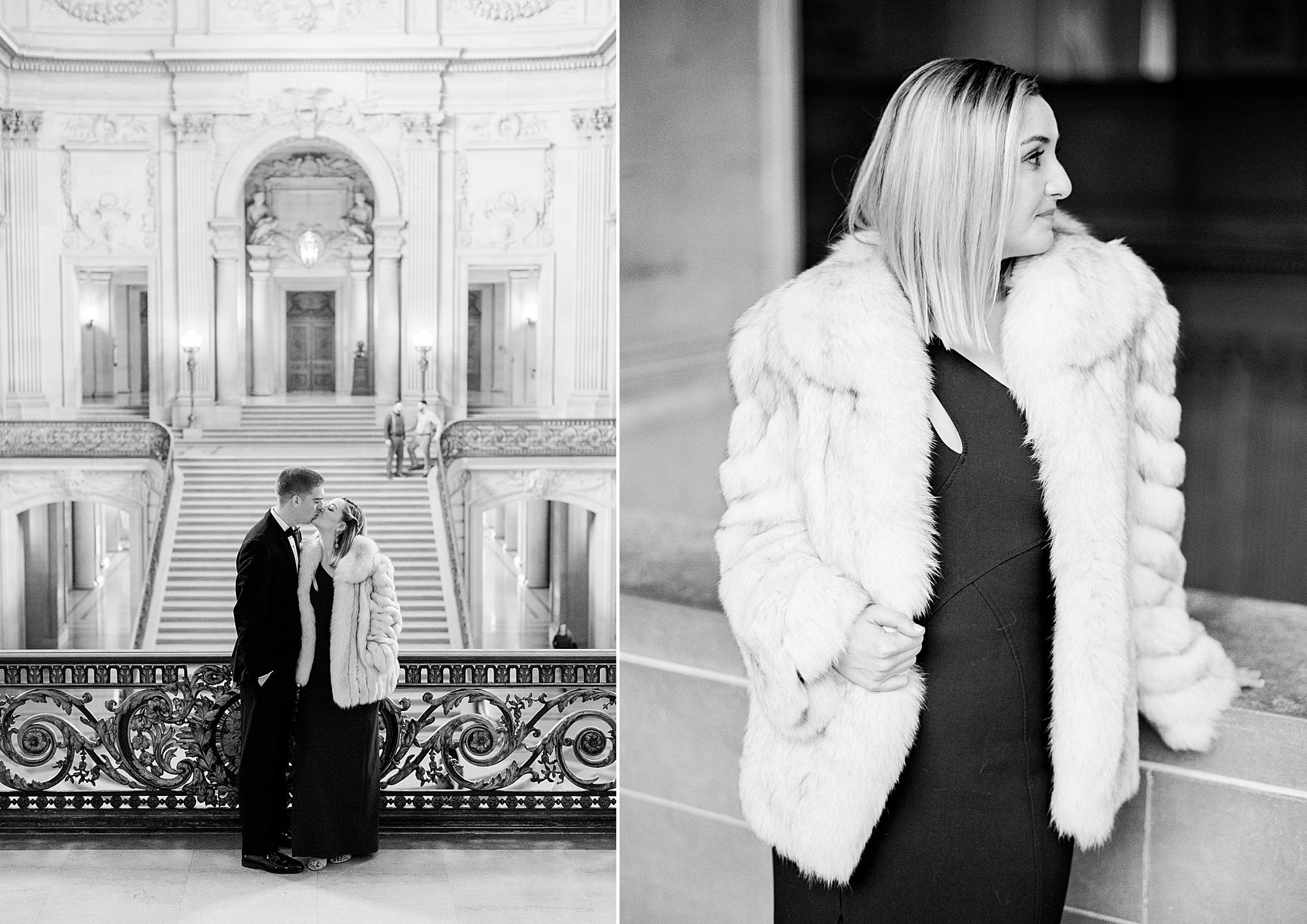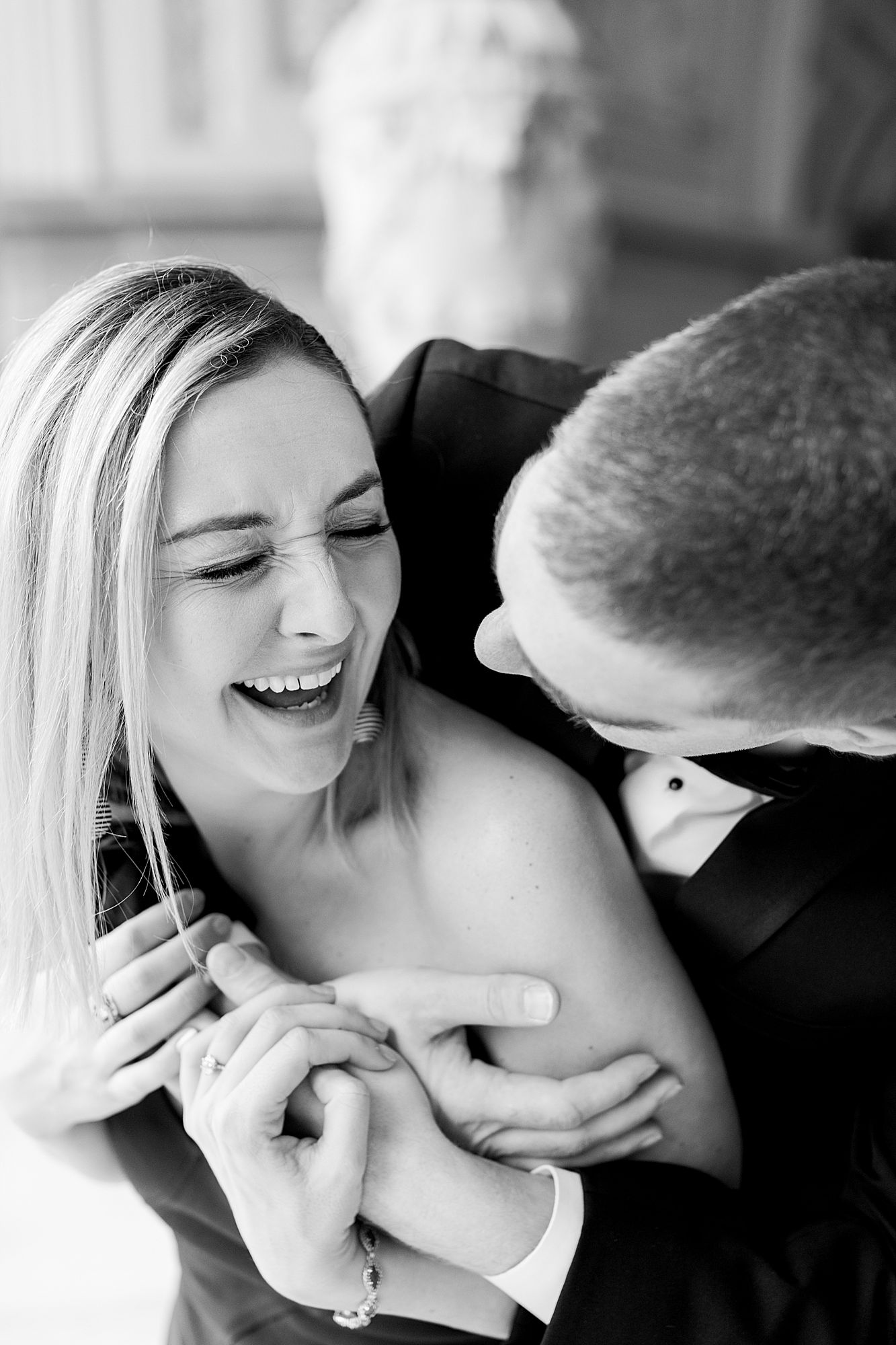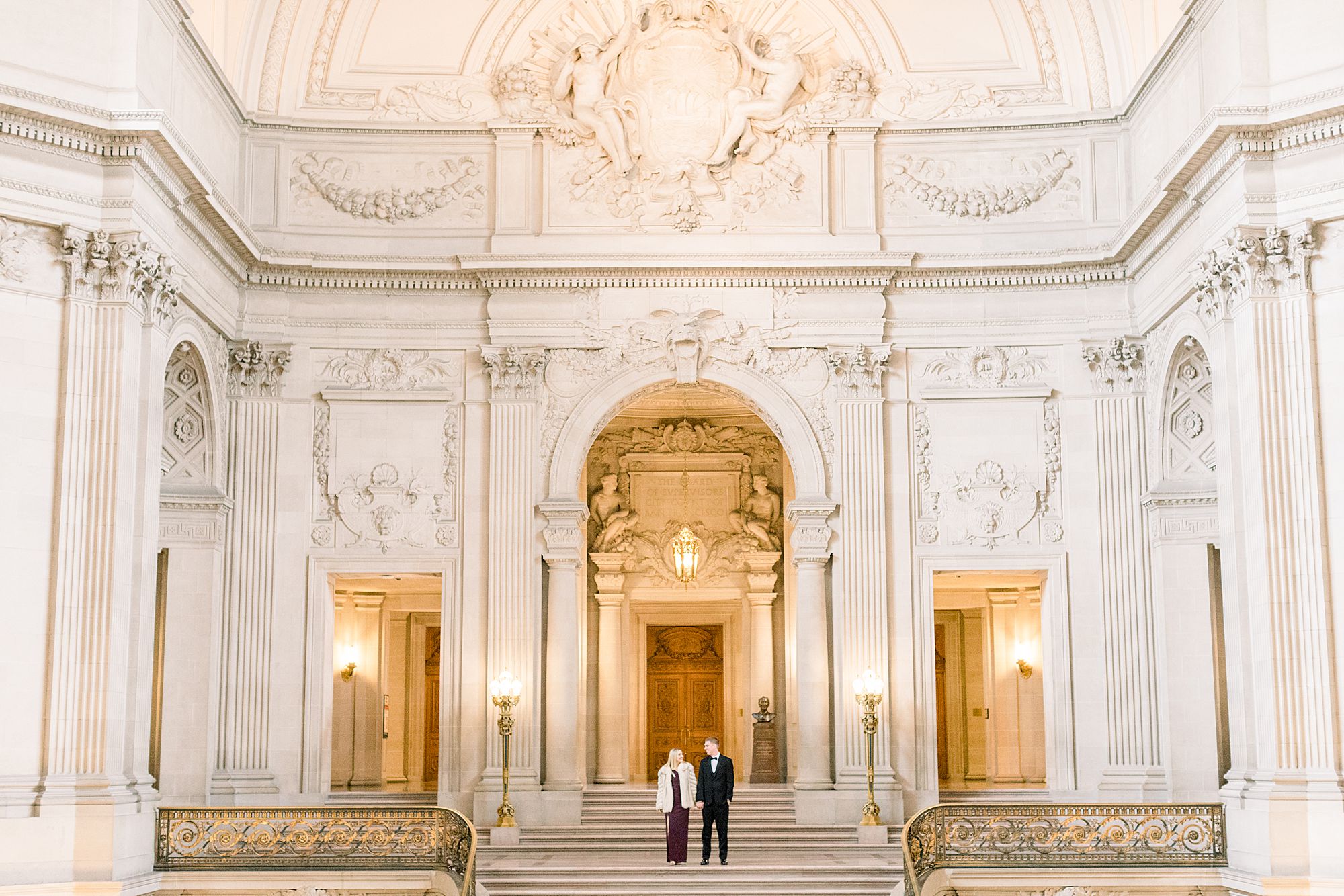 San Francisco City Hall Engagement Photos
We absolutely love San Francisco City Hall Engagement Photos! It's the perfect place to take photos, especially if it's dark, cloudy, and pouring rain like it was on the day we visited for Jocelyn & Andrew's engagement session. You can also check out Tiffany and Jesse's San Francisco City Hall Engagement Photos here too. Interested in scheduling your own session at SF City Hall? Message us here.
SF City Hall
SF City Hall is also the perfect place to tie the know if you want an intimate ceremony. Check out Ada and Alvert's SF City Hall Elopement or our Blush Inspired Elopement Editorial!