It all started with a business card. Yup, a business card. His business card to be precise. It was a warm day out on the water. He was stationed in her boat as the photographer. She was competing. And the simple act of him handing her his business card during the wakeboard competition started their whirlwind romance. A simple business card. As Nataly & Eli recounted their love story during their Burney Falls Engagement Session, I couldn't help but smile. We headed back to the water, specifically these beautiful falls, to celebrate their love and how it all started on the water with a business card.
Nataly and Eli, Thank you for sharing your love story with me. And a very long car ride! Oh, and we can't forget the In-N-Out Burger too. 🙂 For telling me about your lives, your jobs, your goals, your travels, your pup and your upcoming wedding in the vineyards. It was an absolute pleasure to spend time with you two! Thank you for climbing out on slippery rocks and understanding my hand motions to signify poses when the water was just too dang loud. For indulging me when I tried to tell everyone this was Hawaii (ha!) and for rocking dips in both that gorgeous Lulus blue dress and the pink Bliss Tulle skirt. I can't wait for your big day – it's getting so close!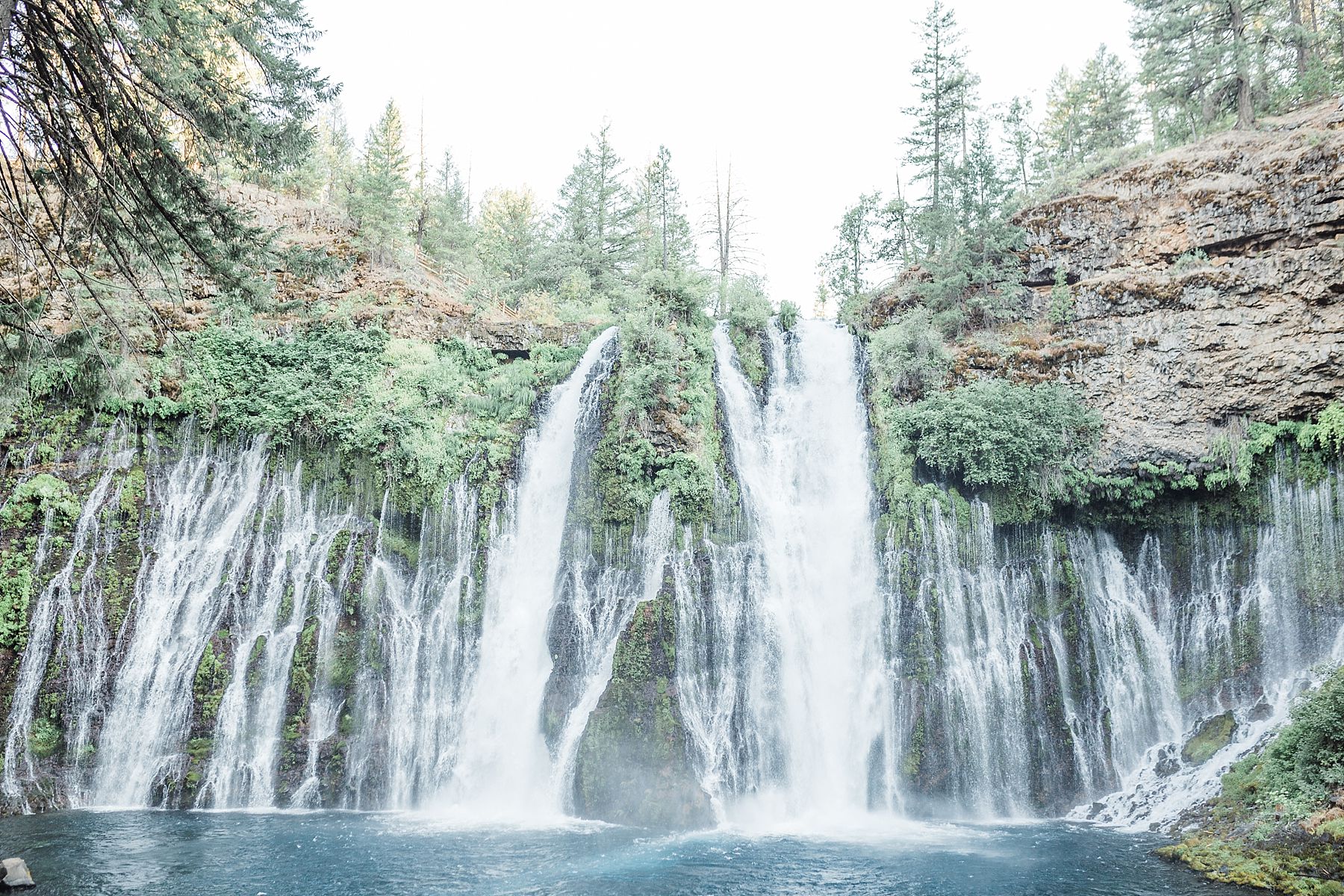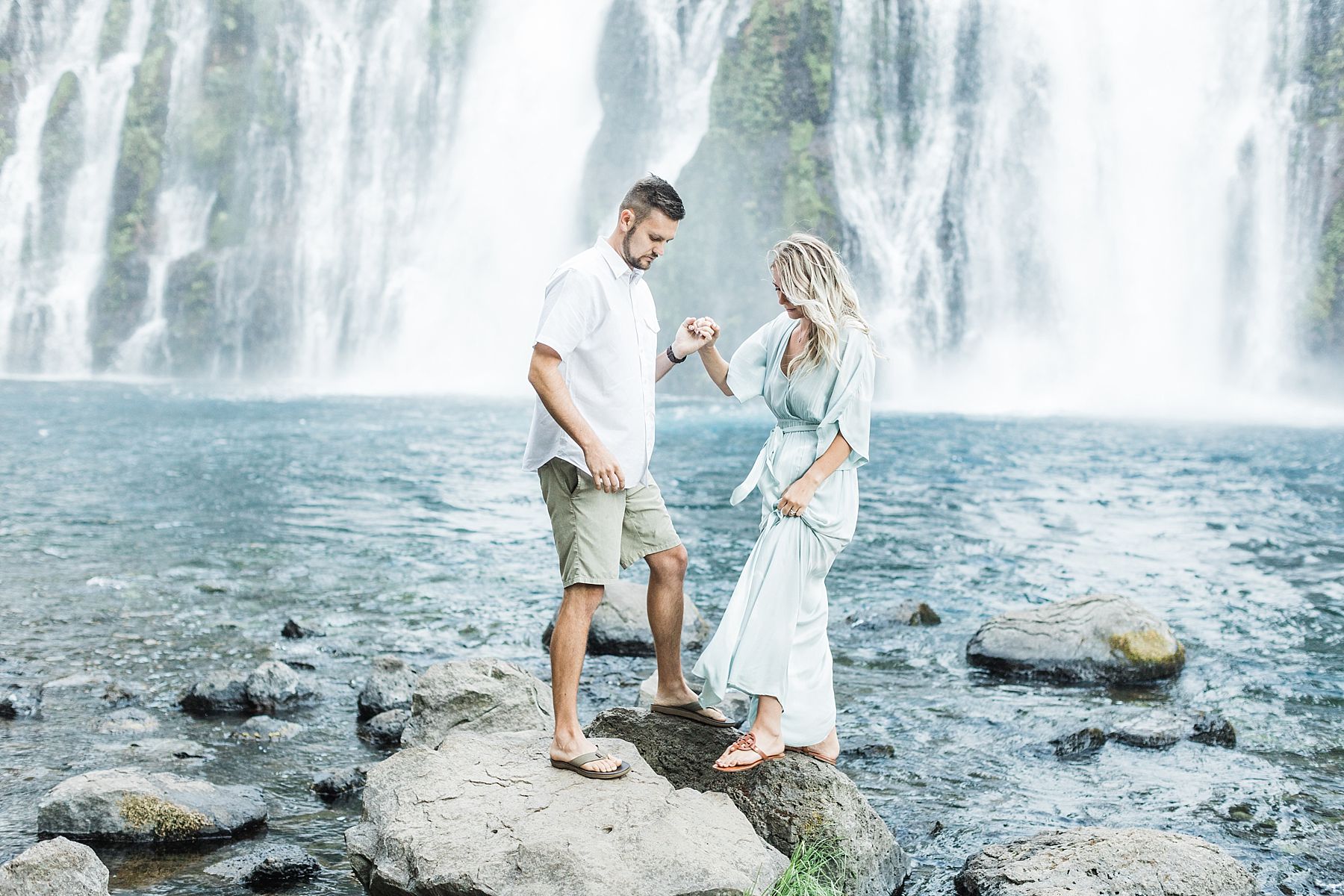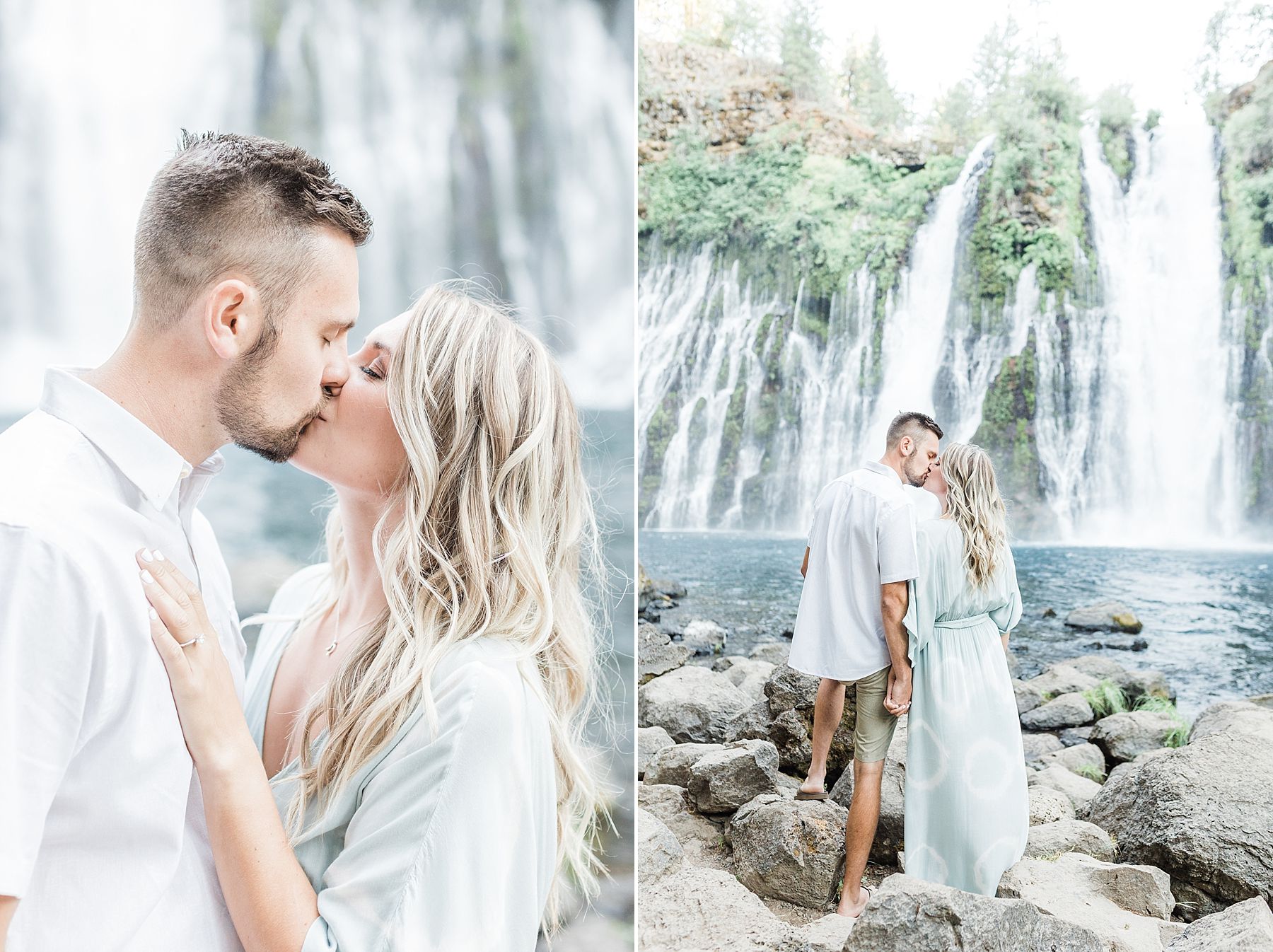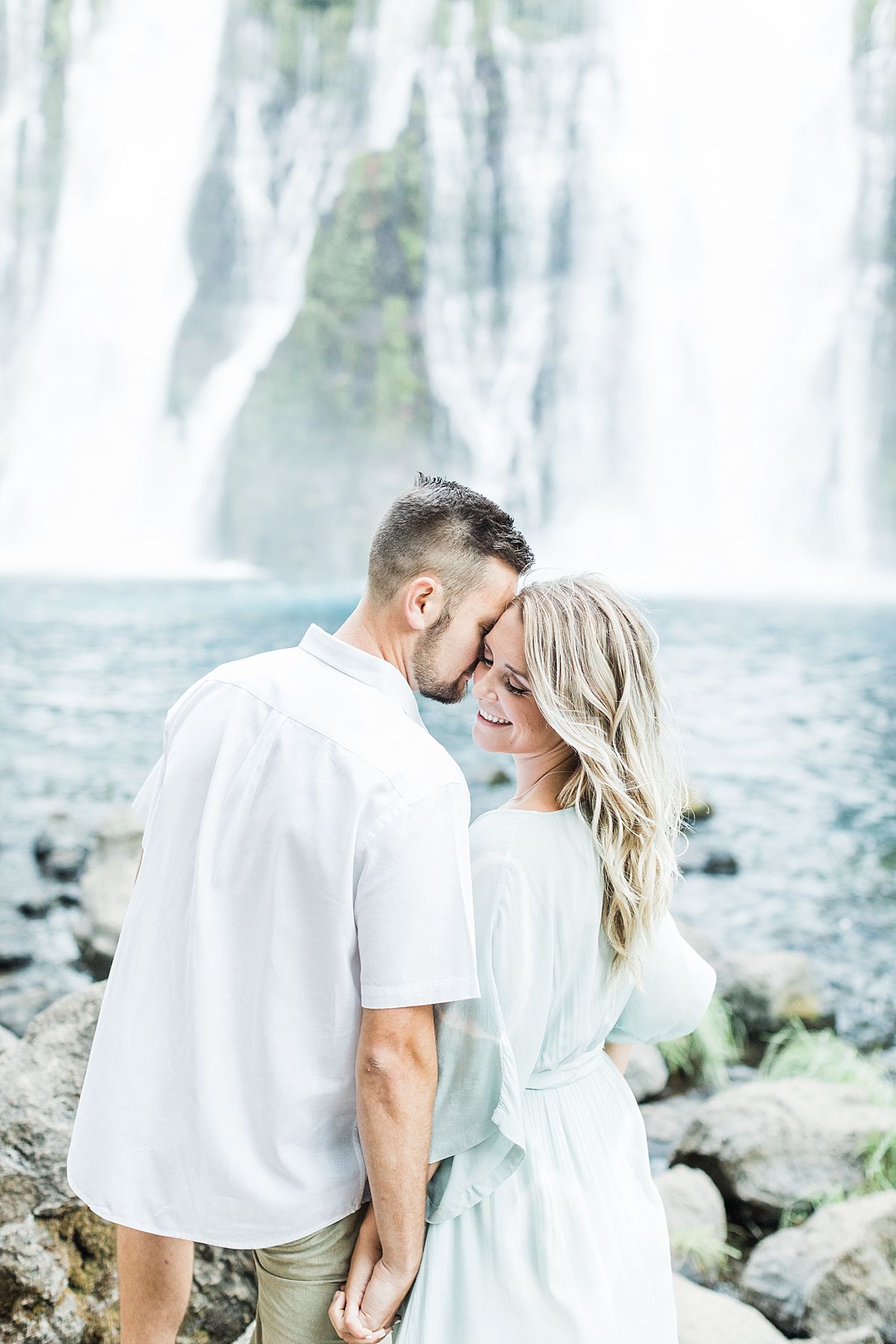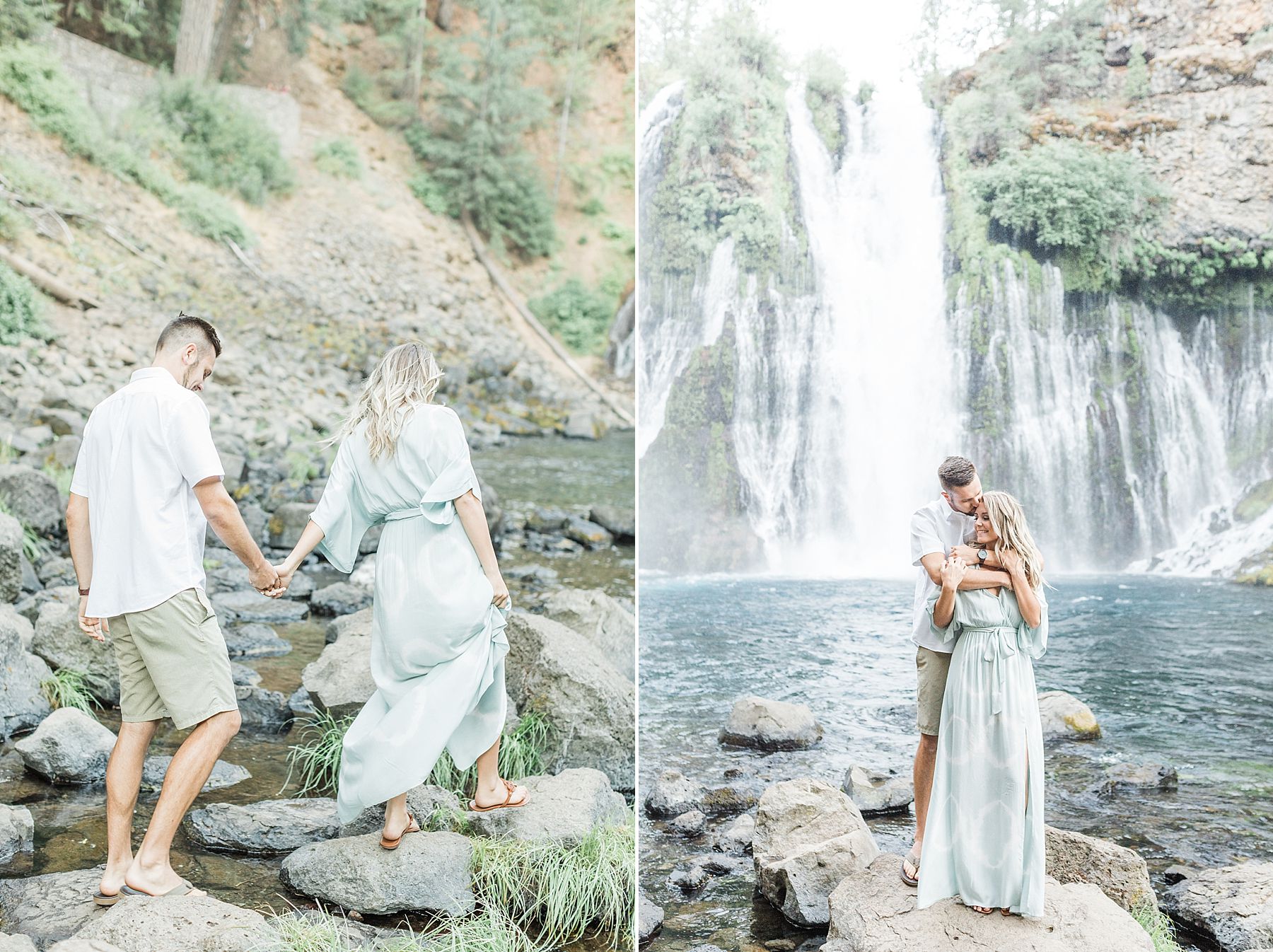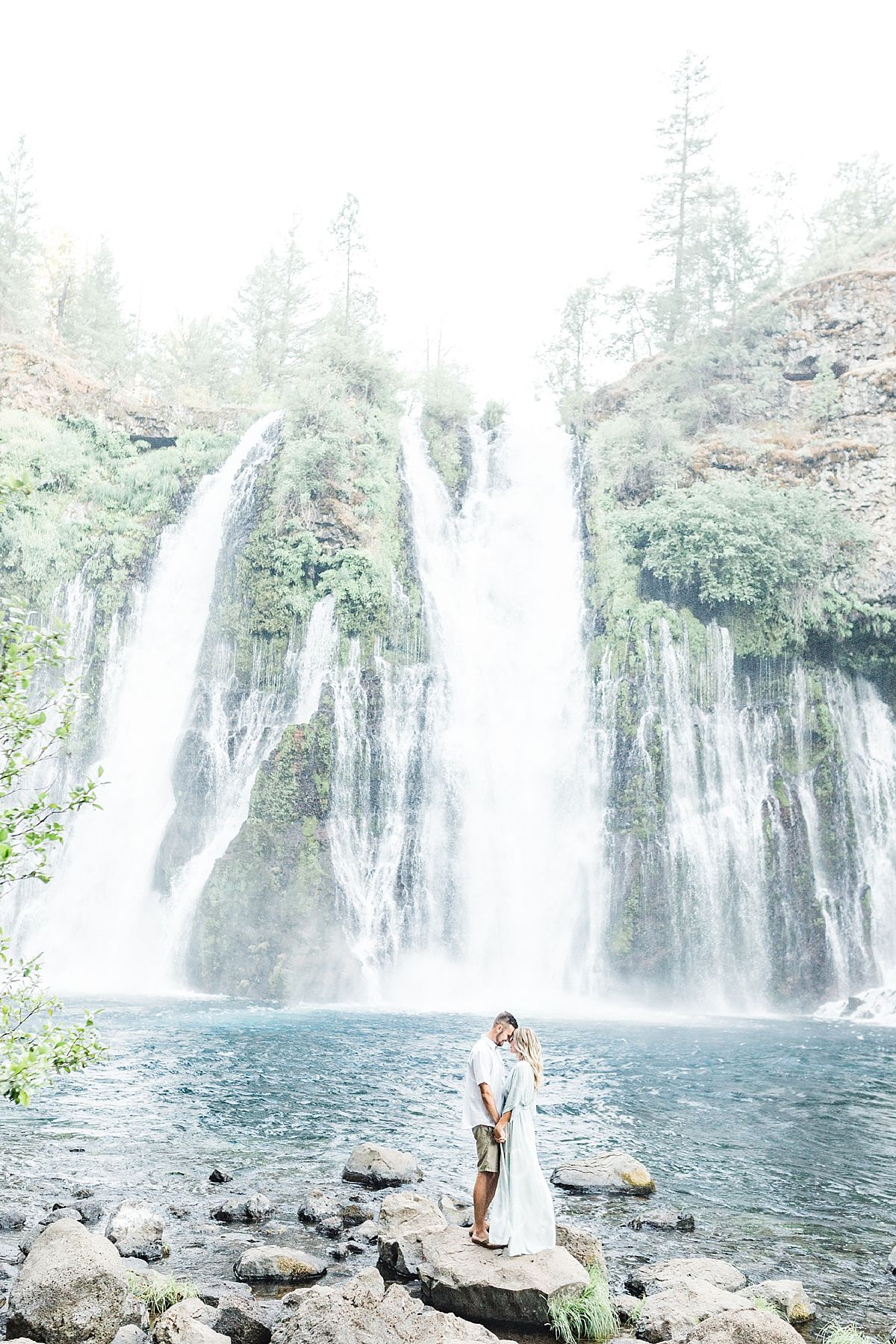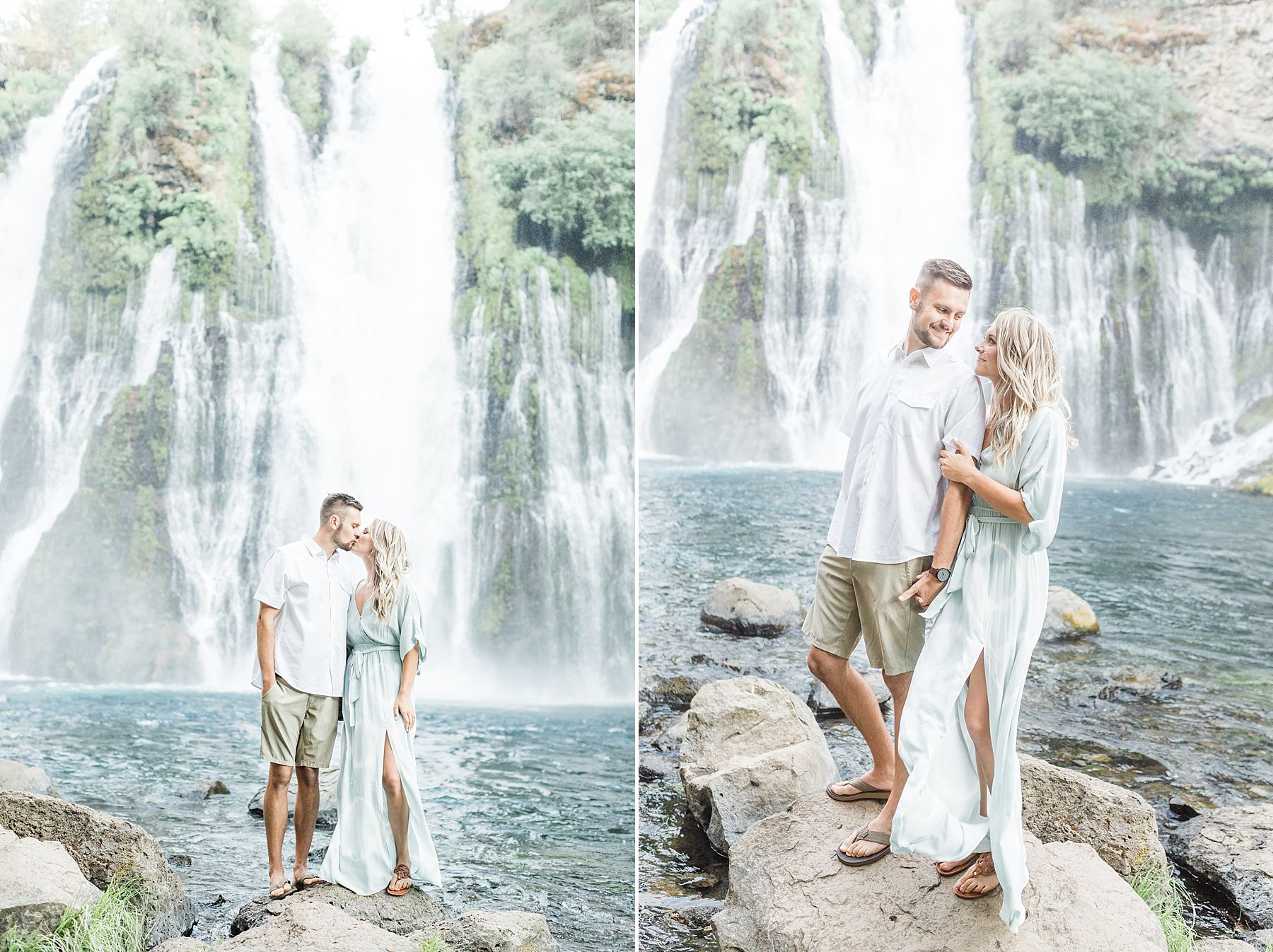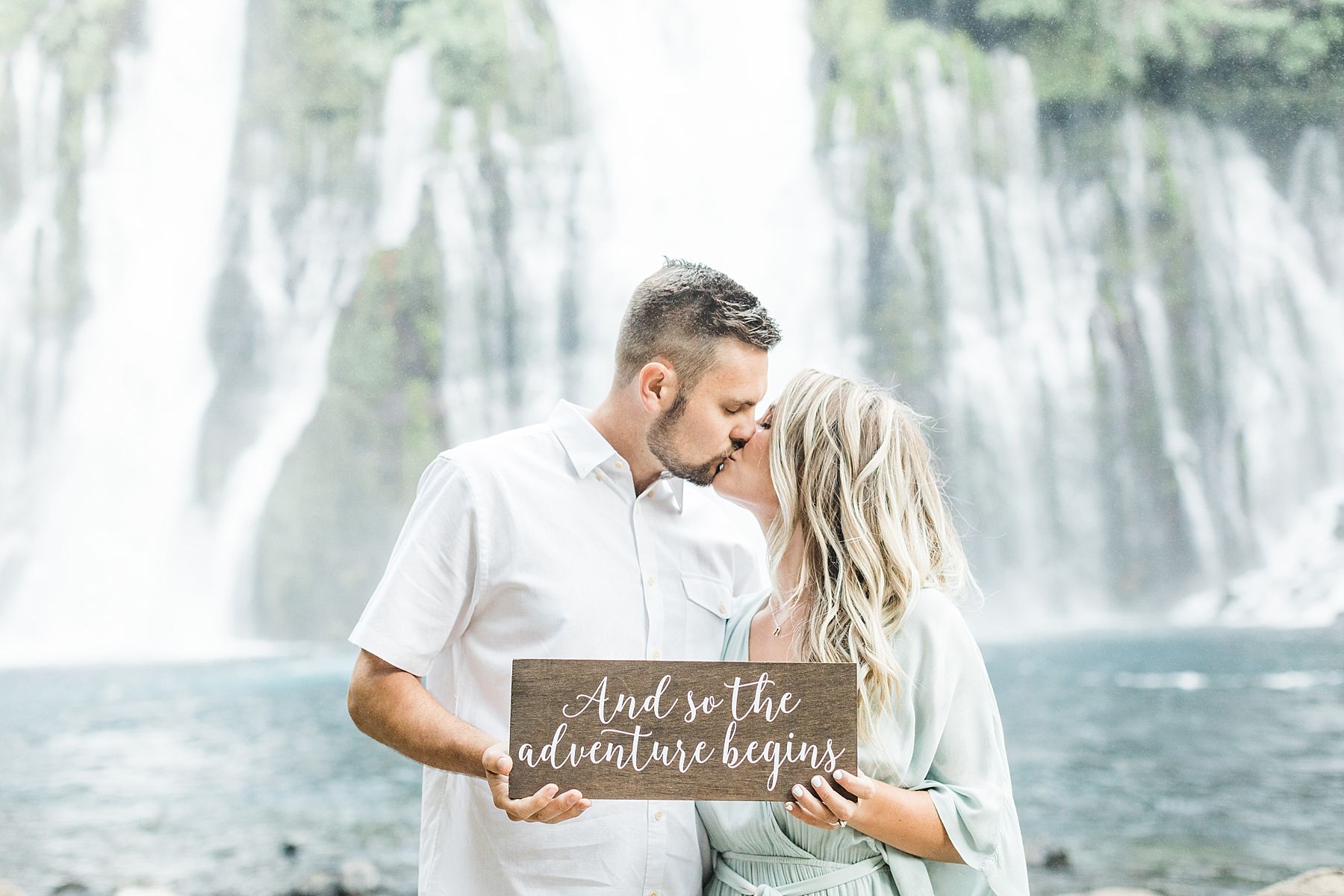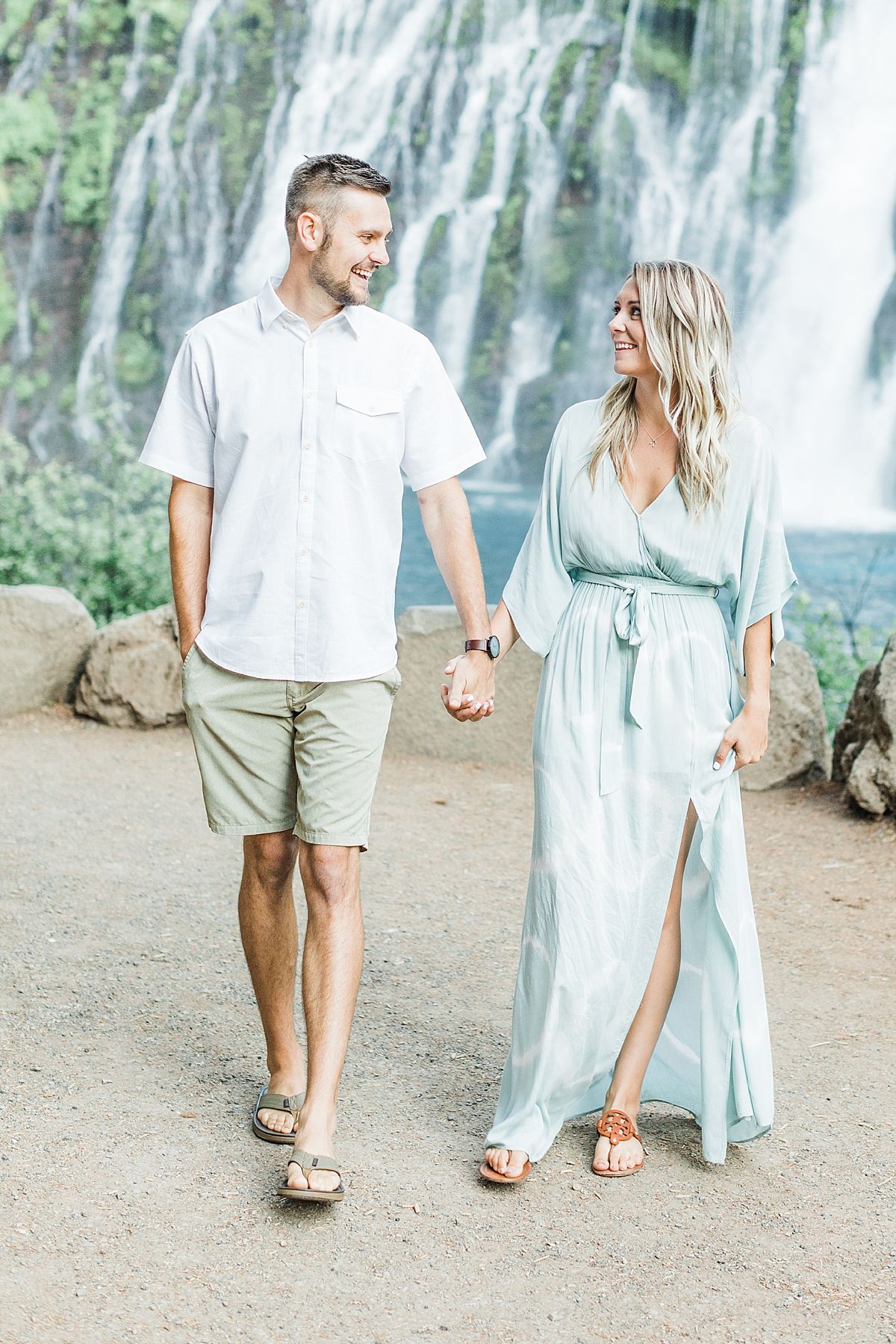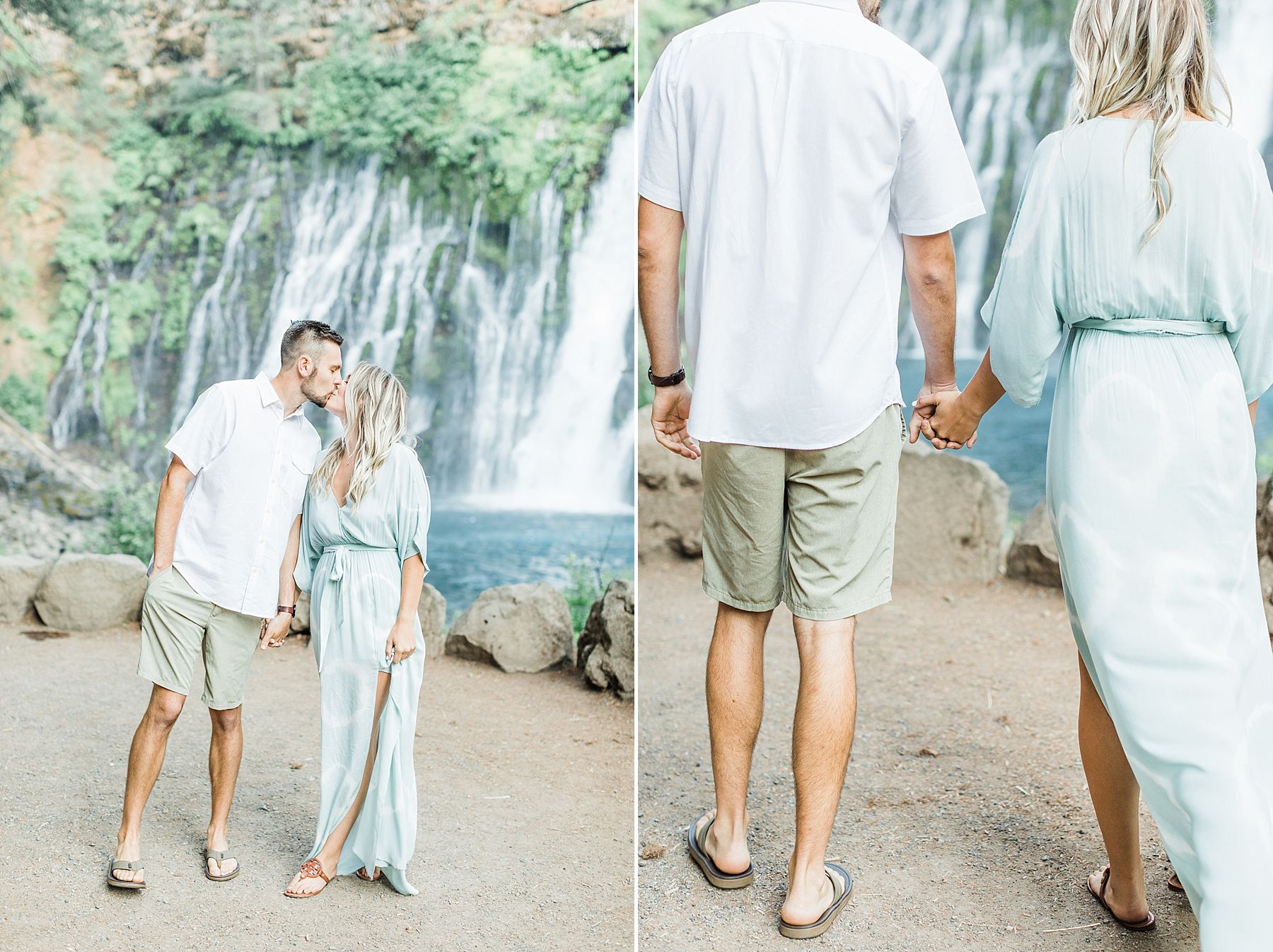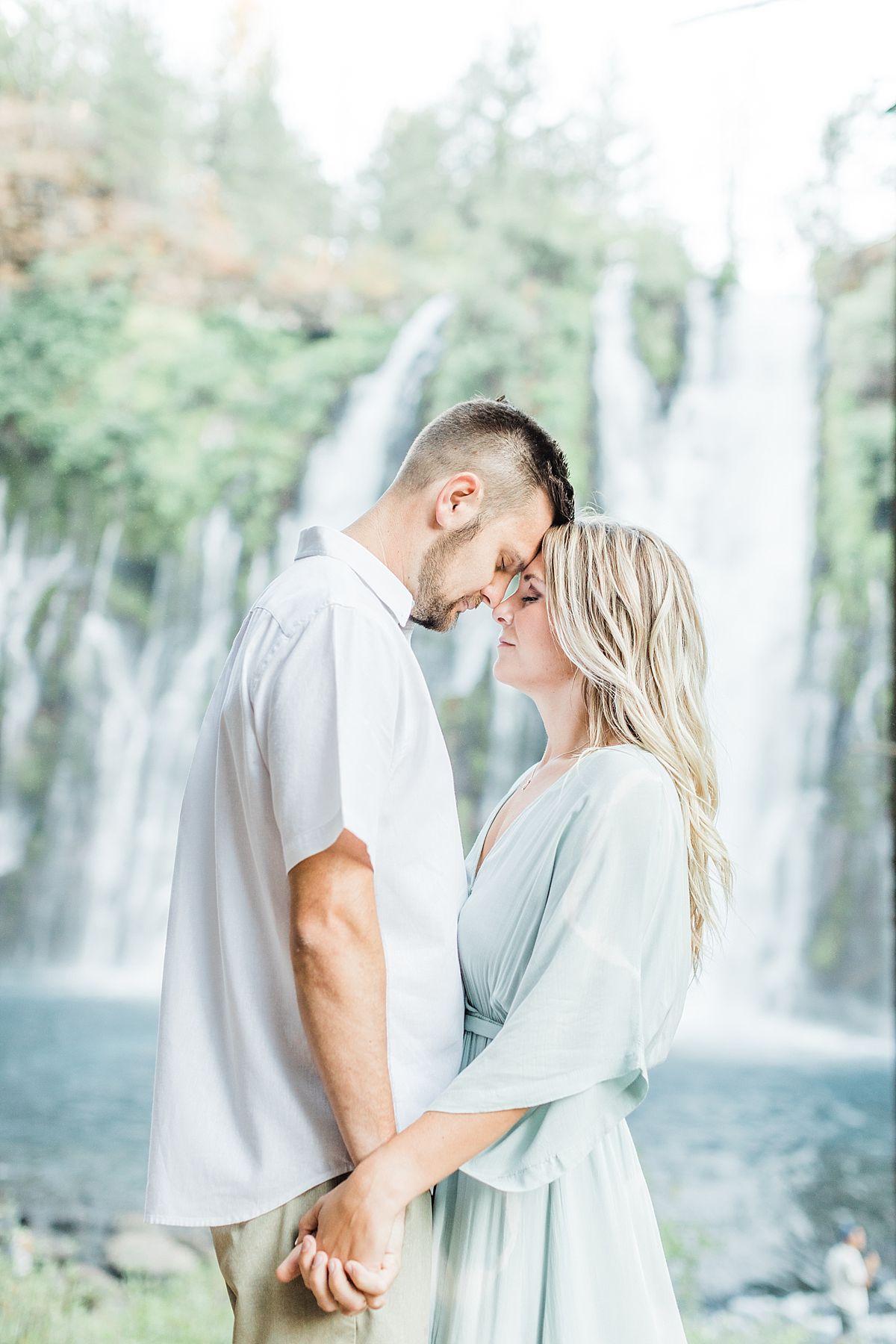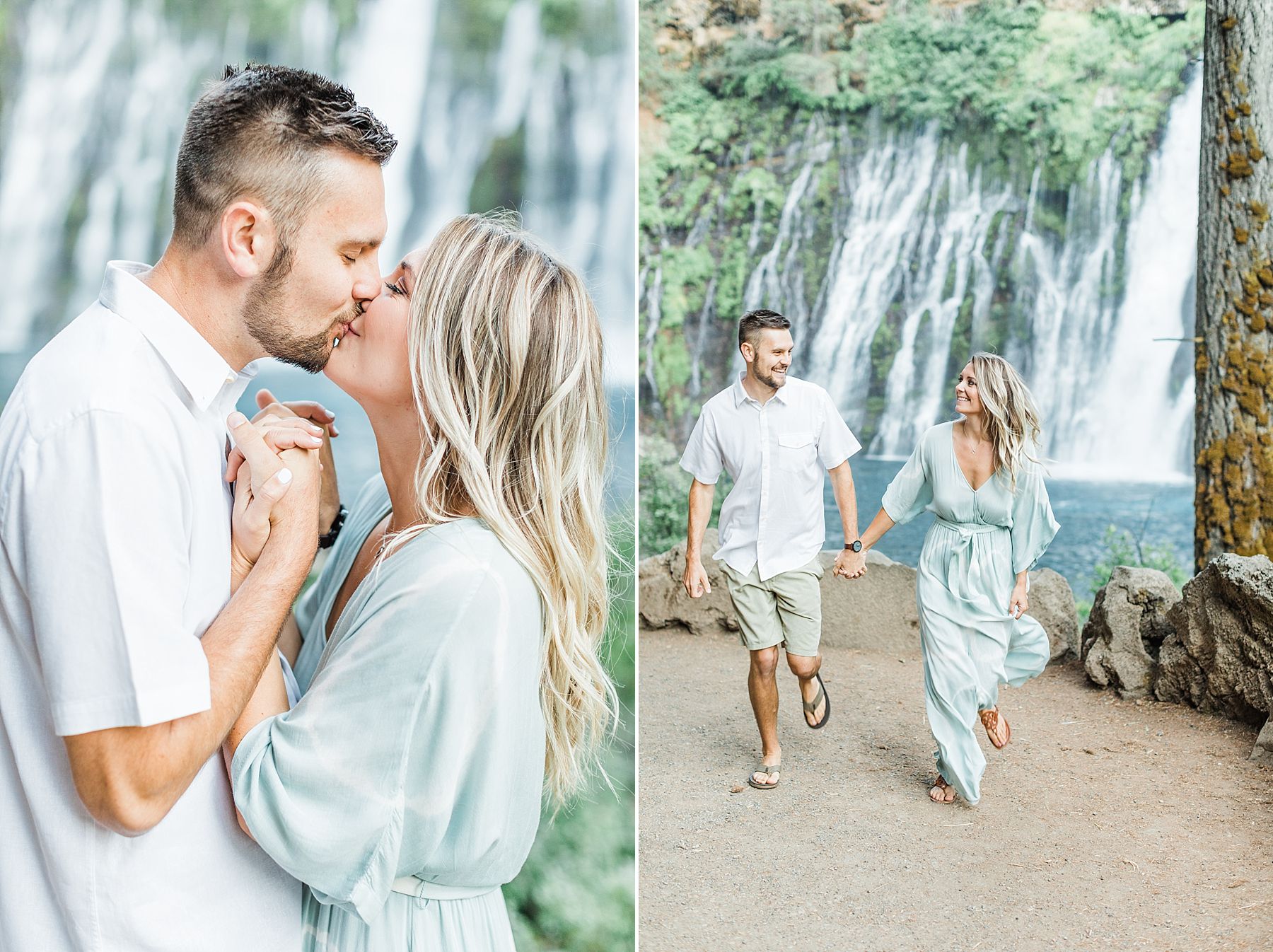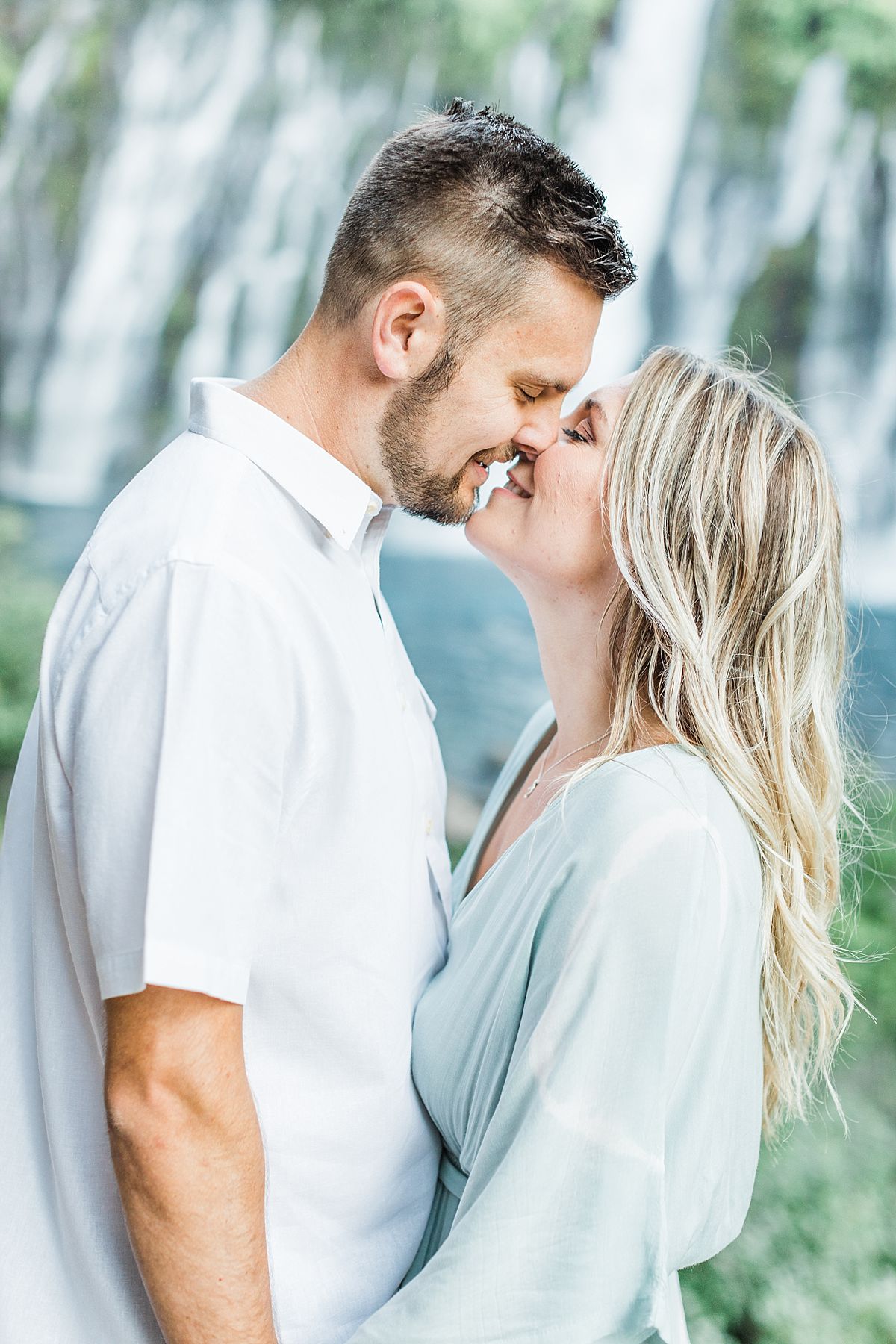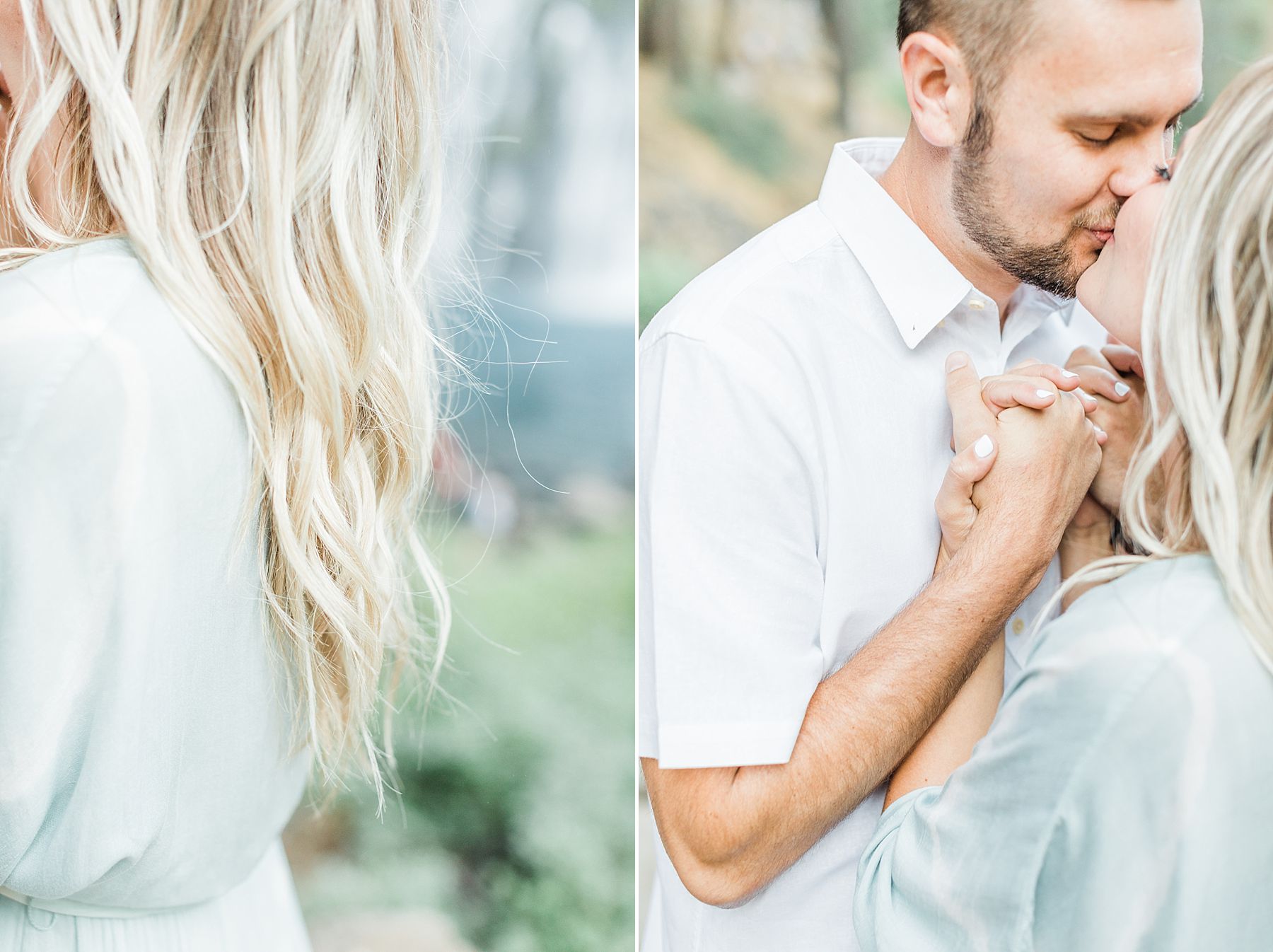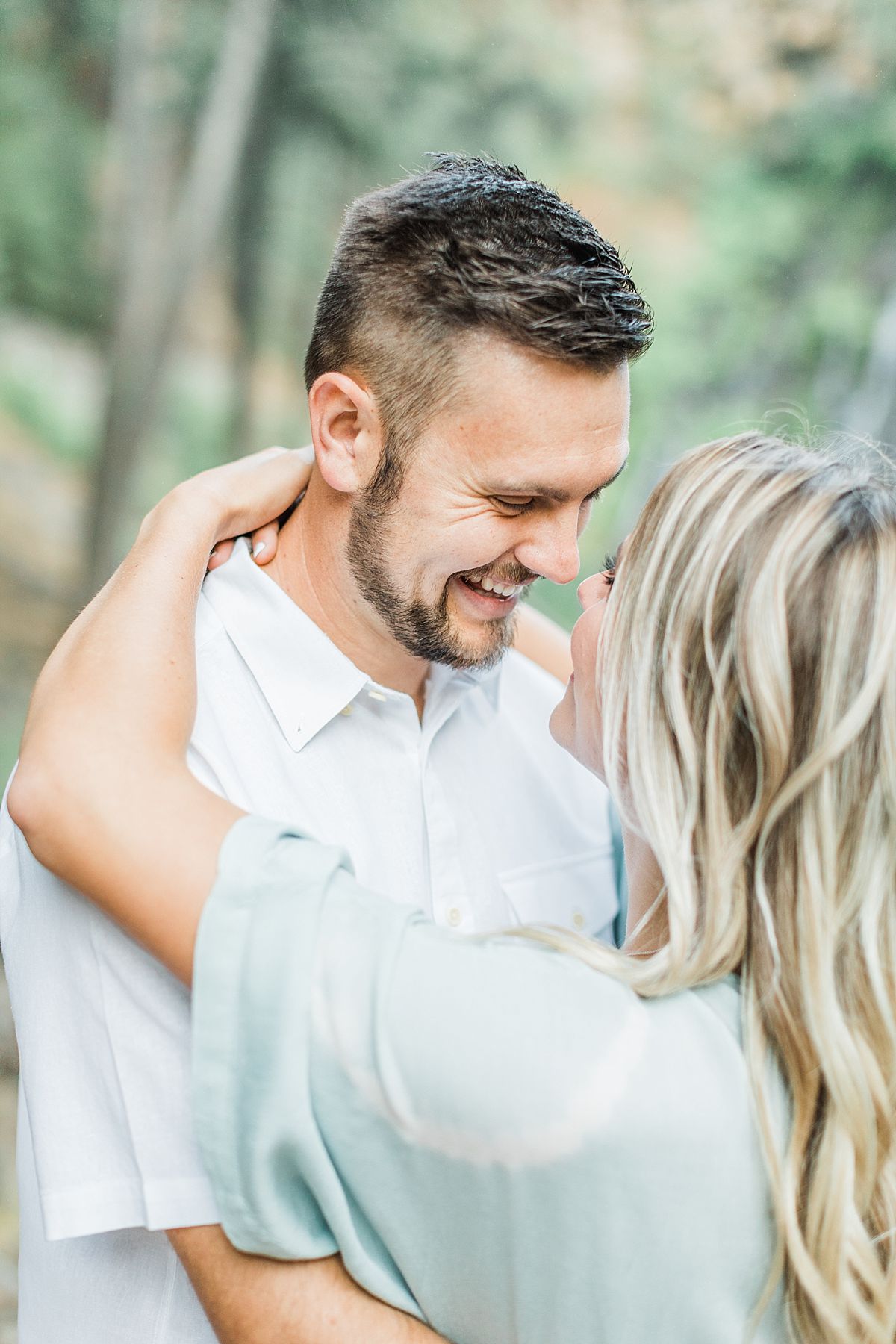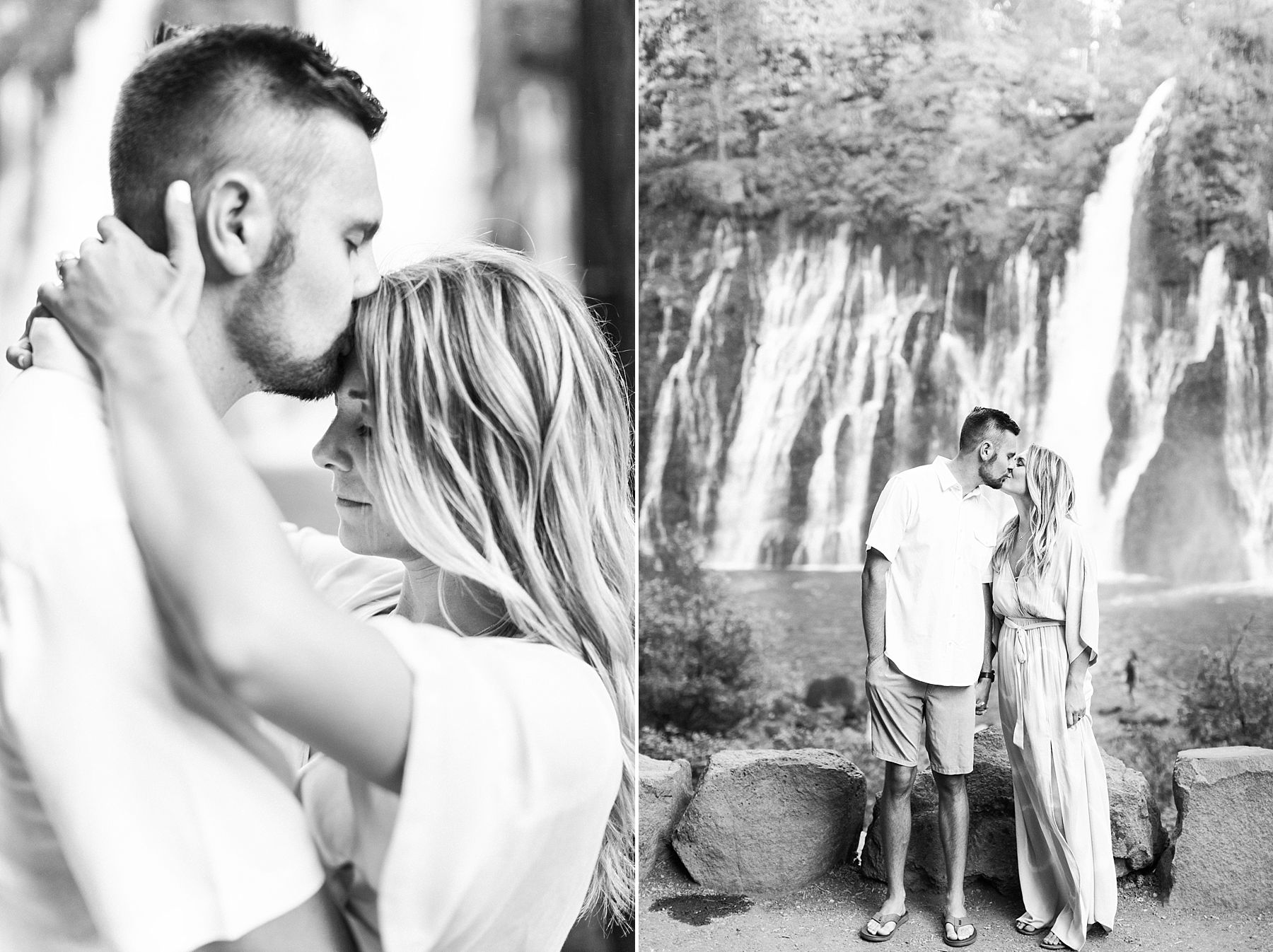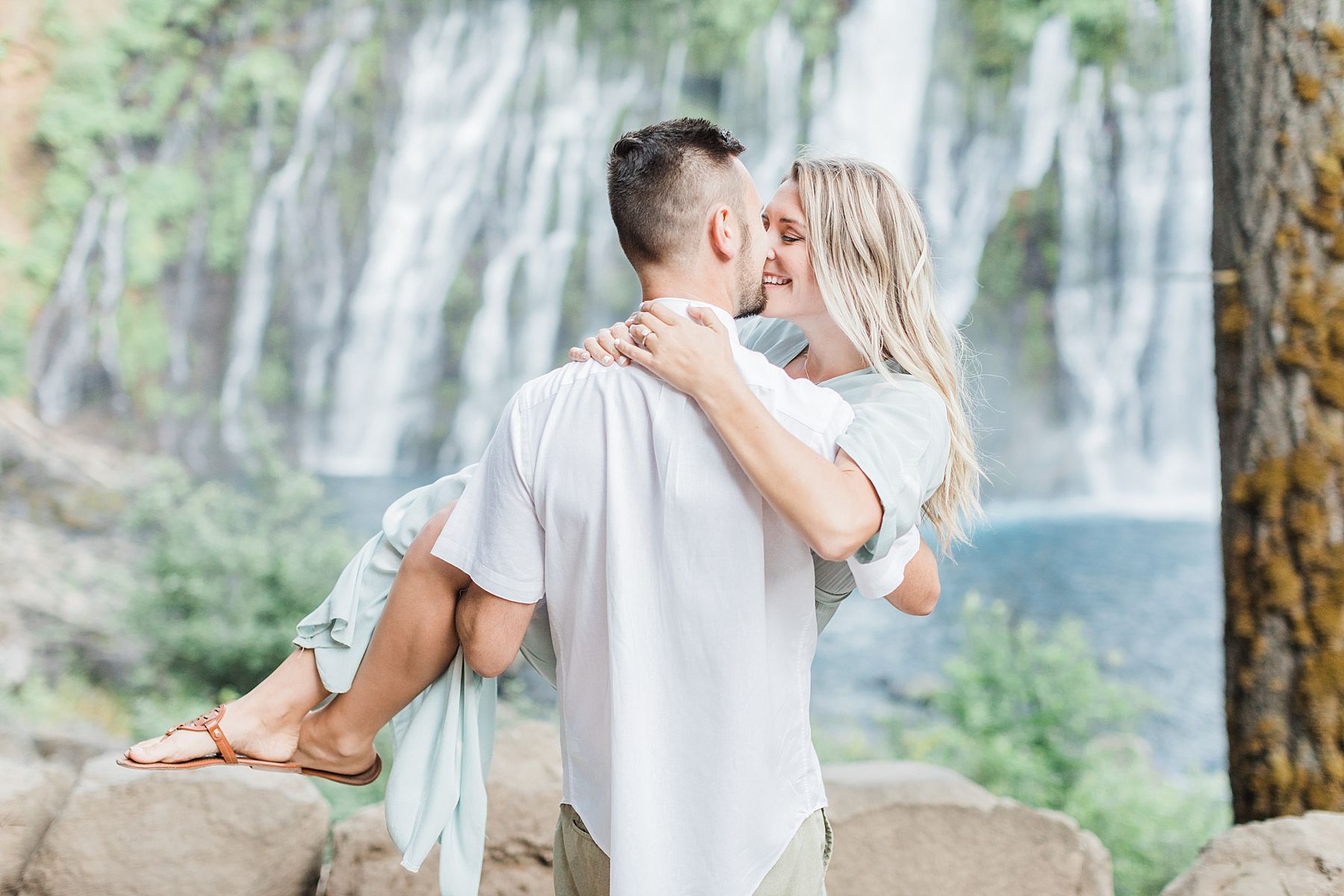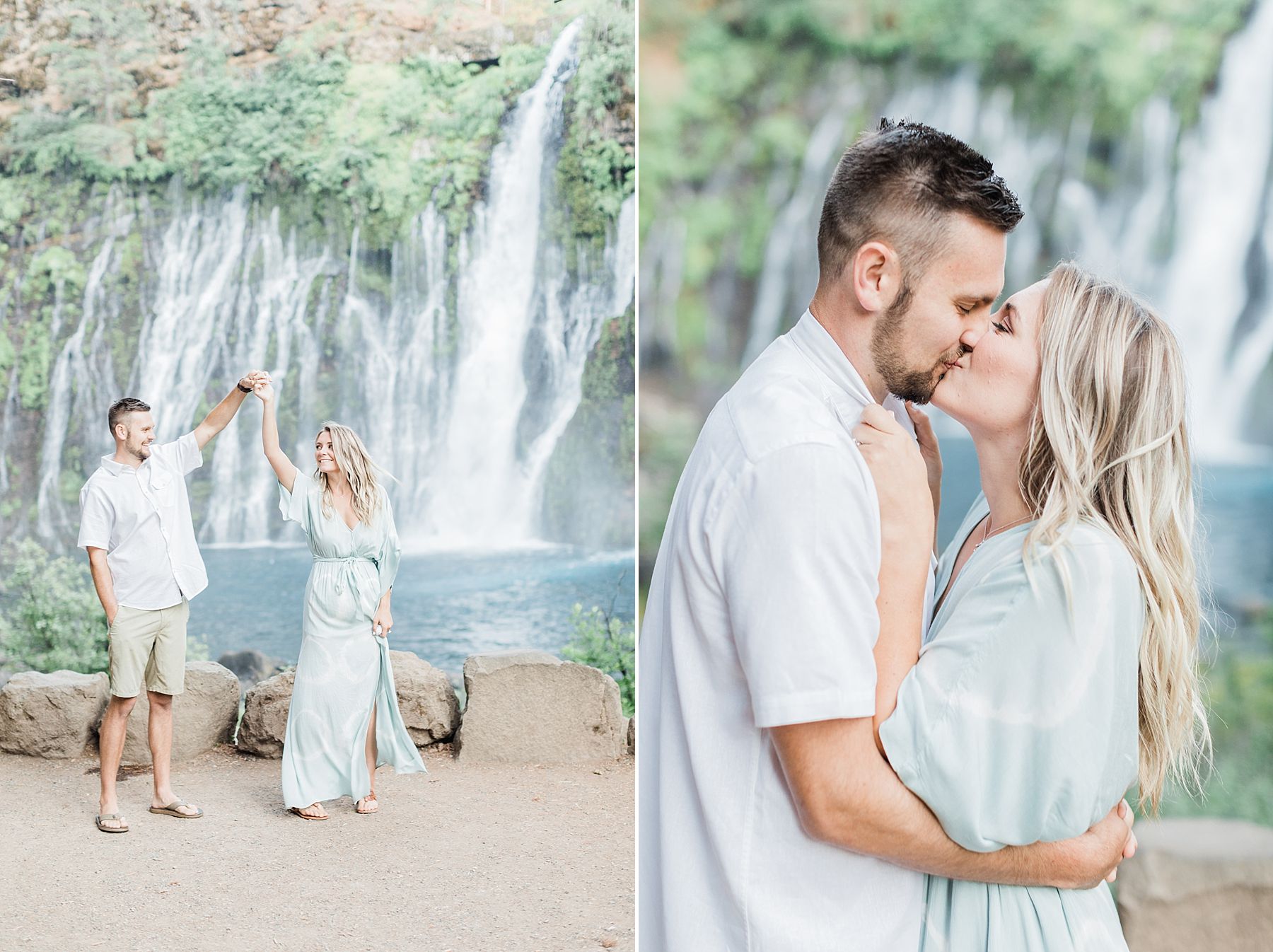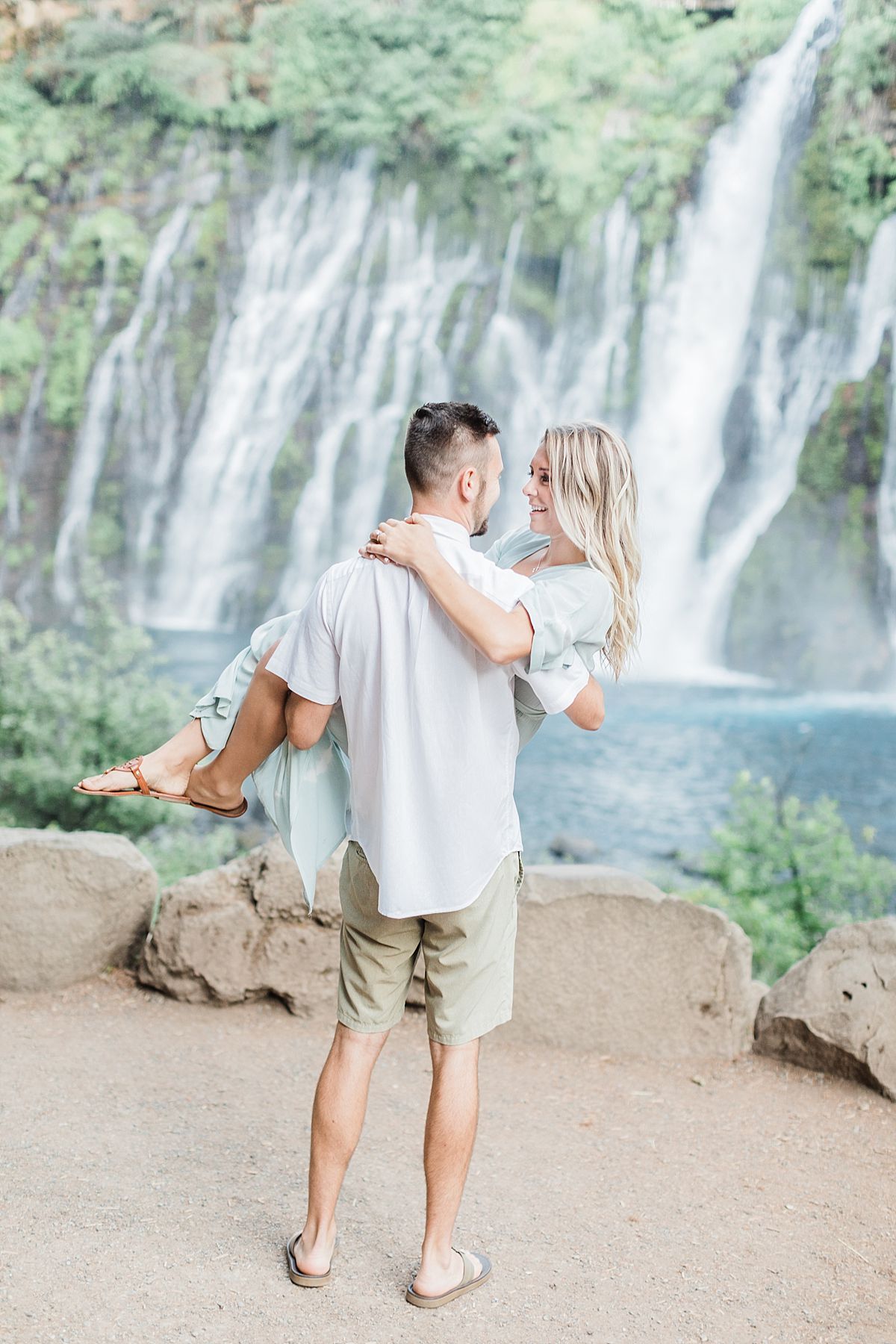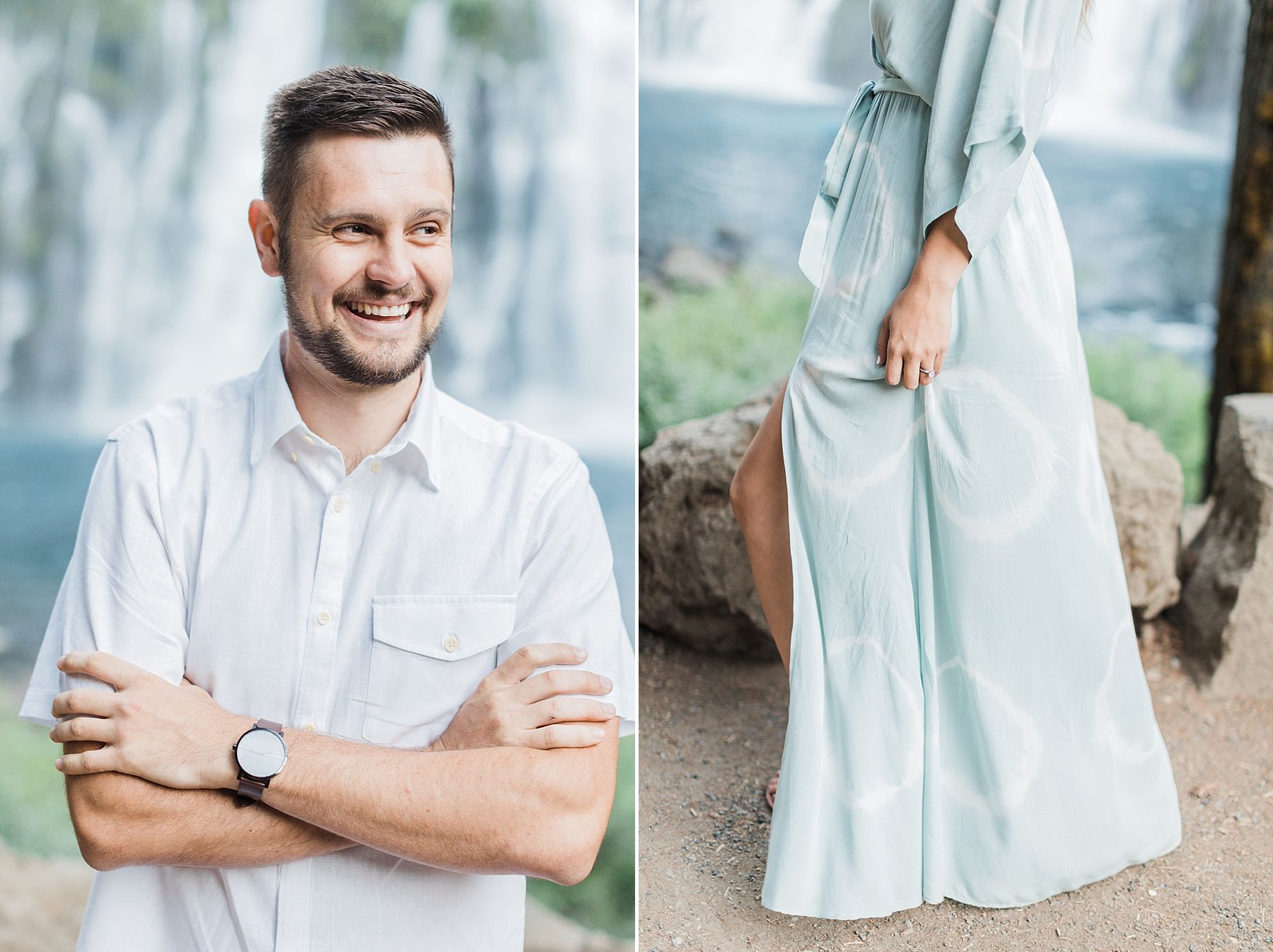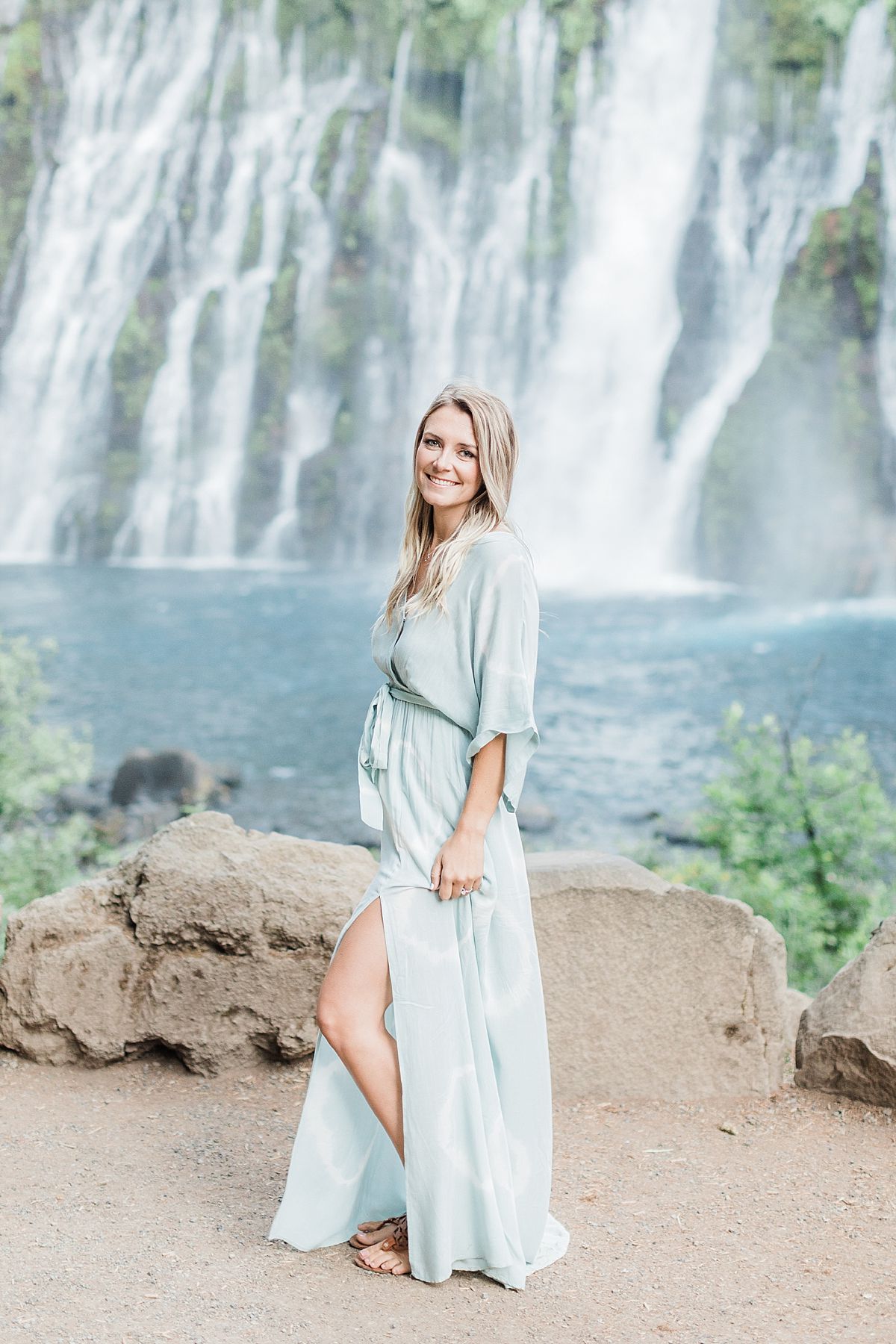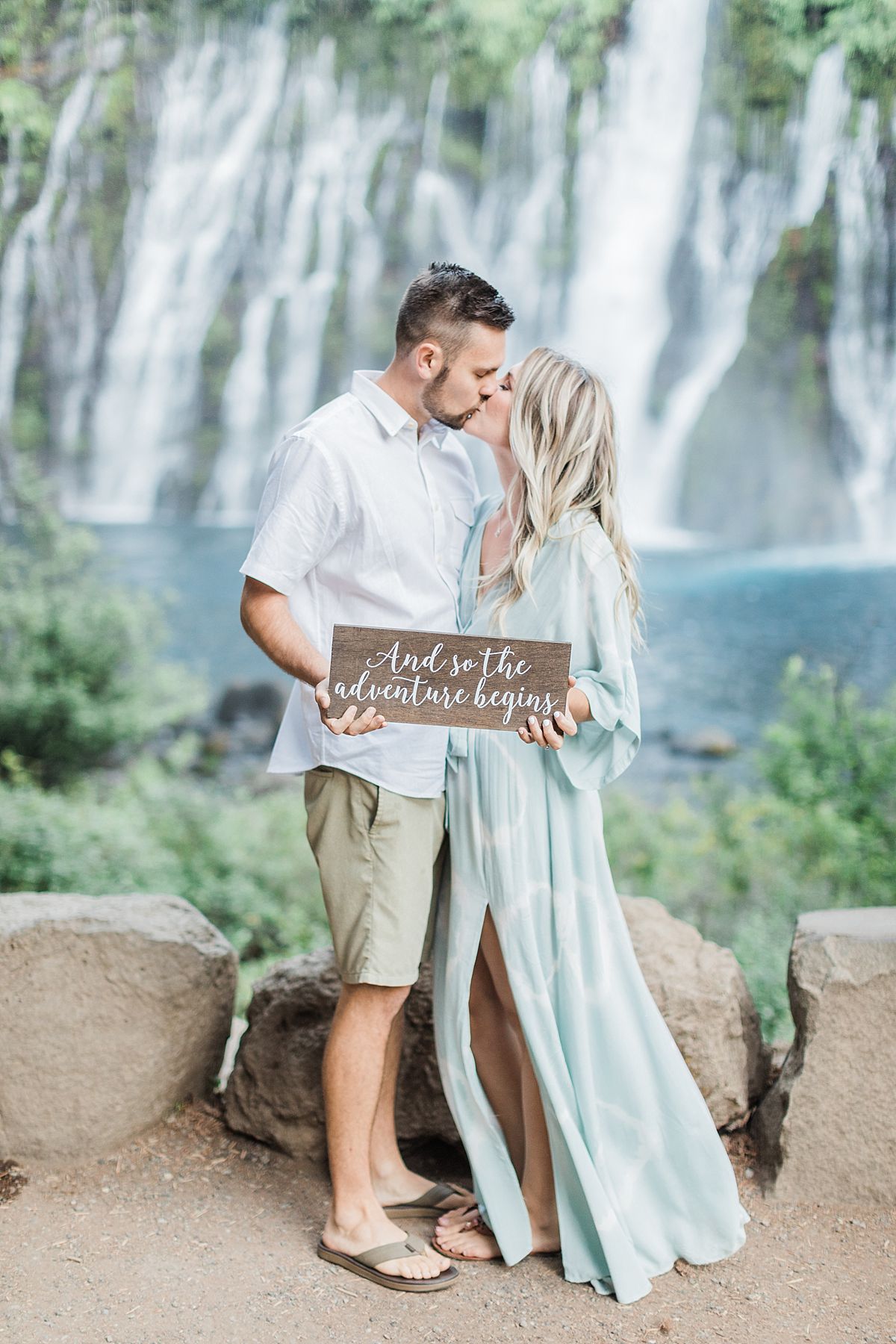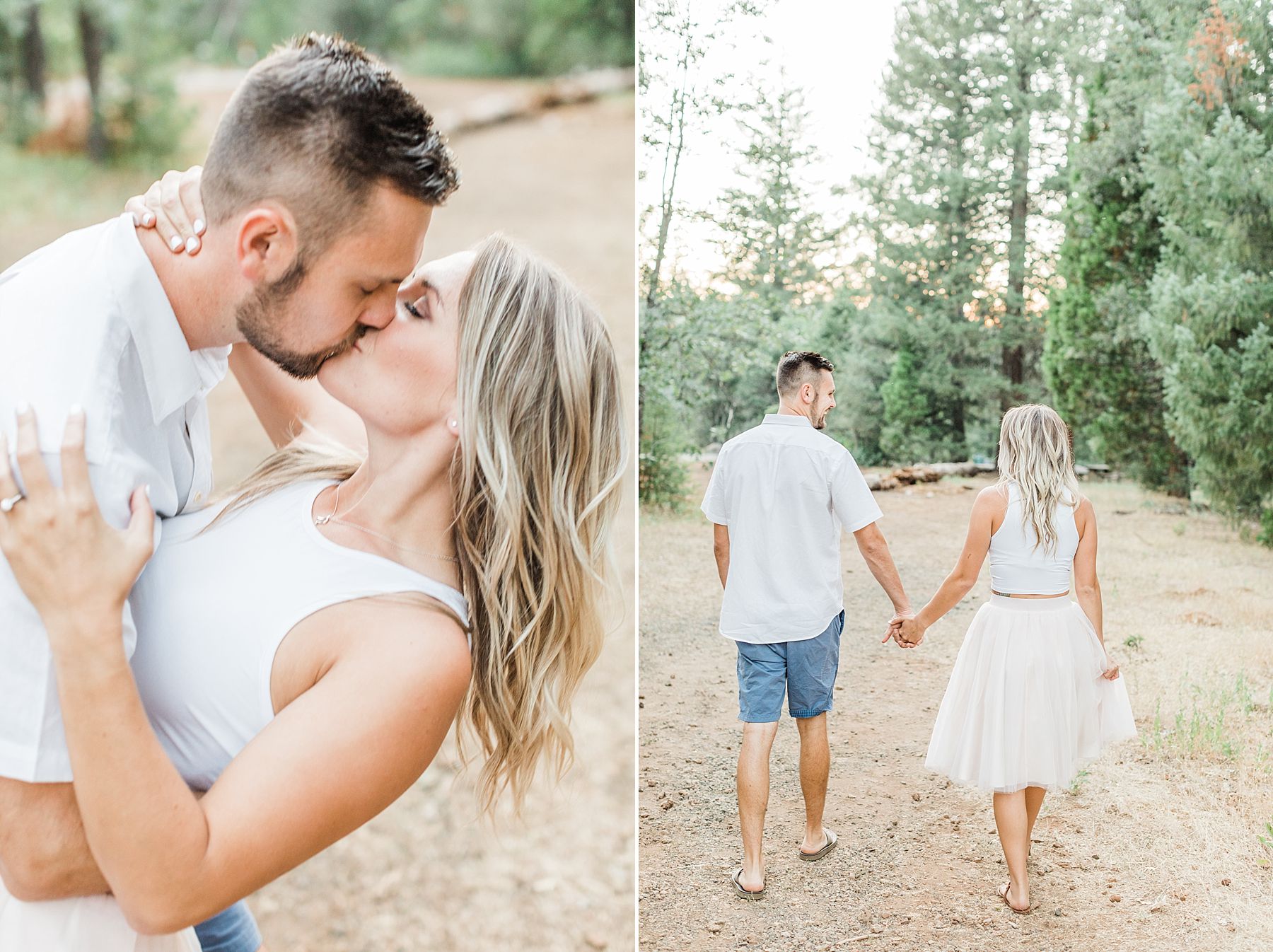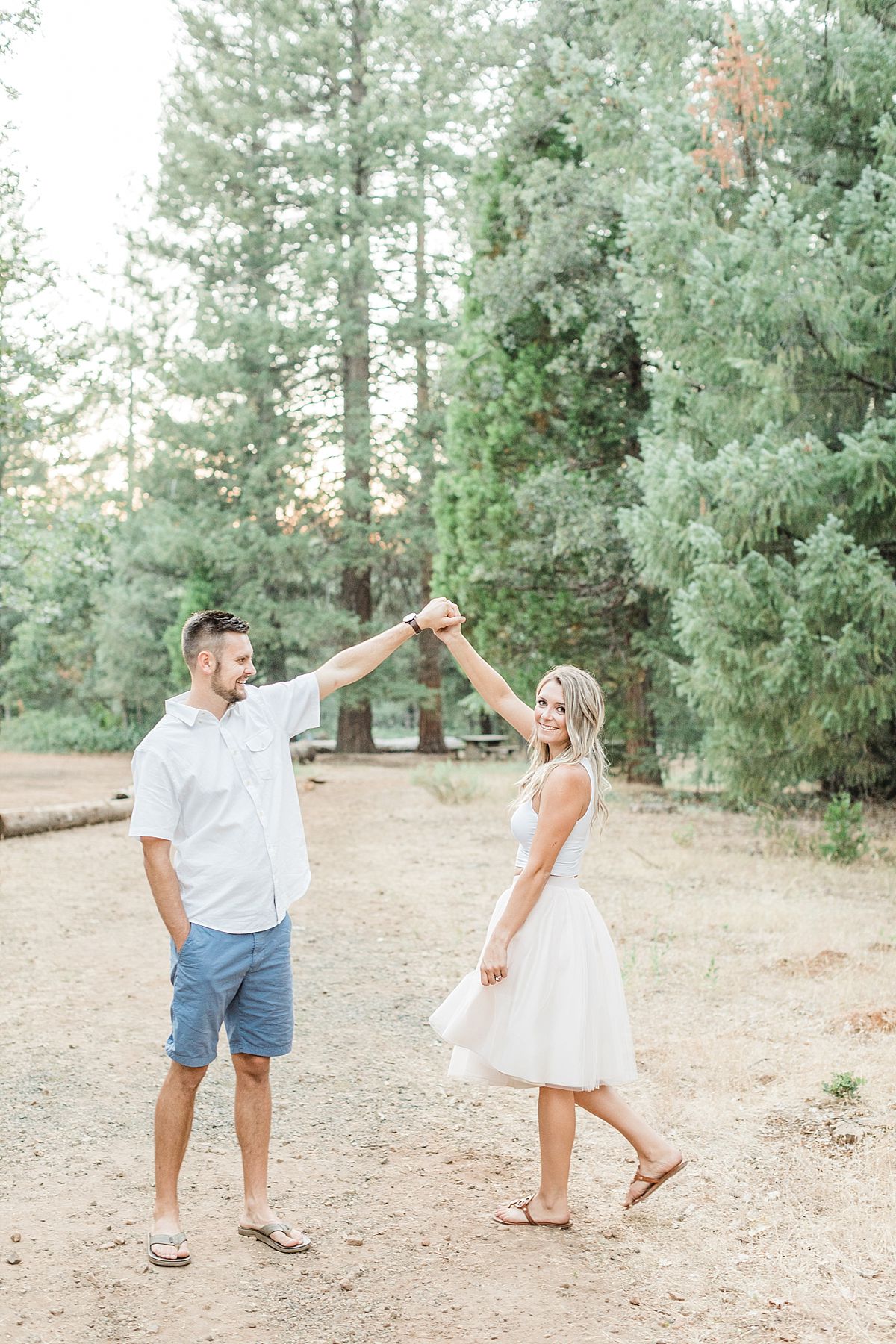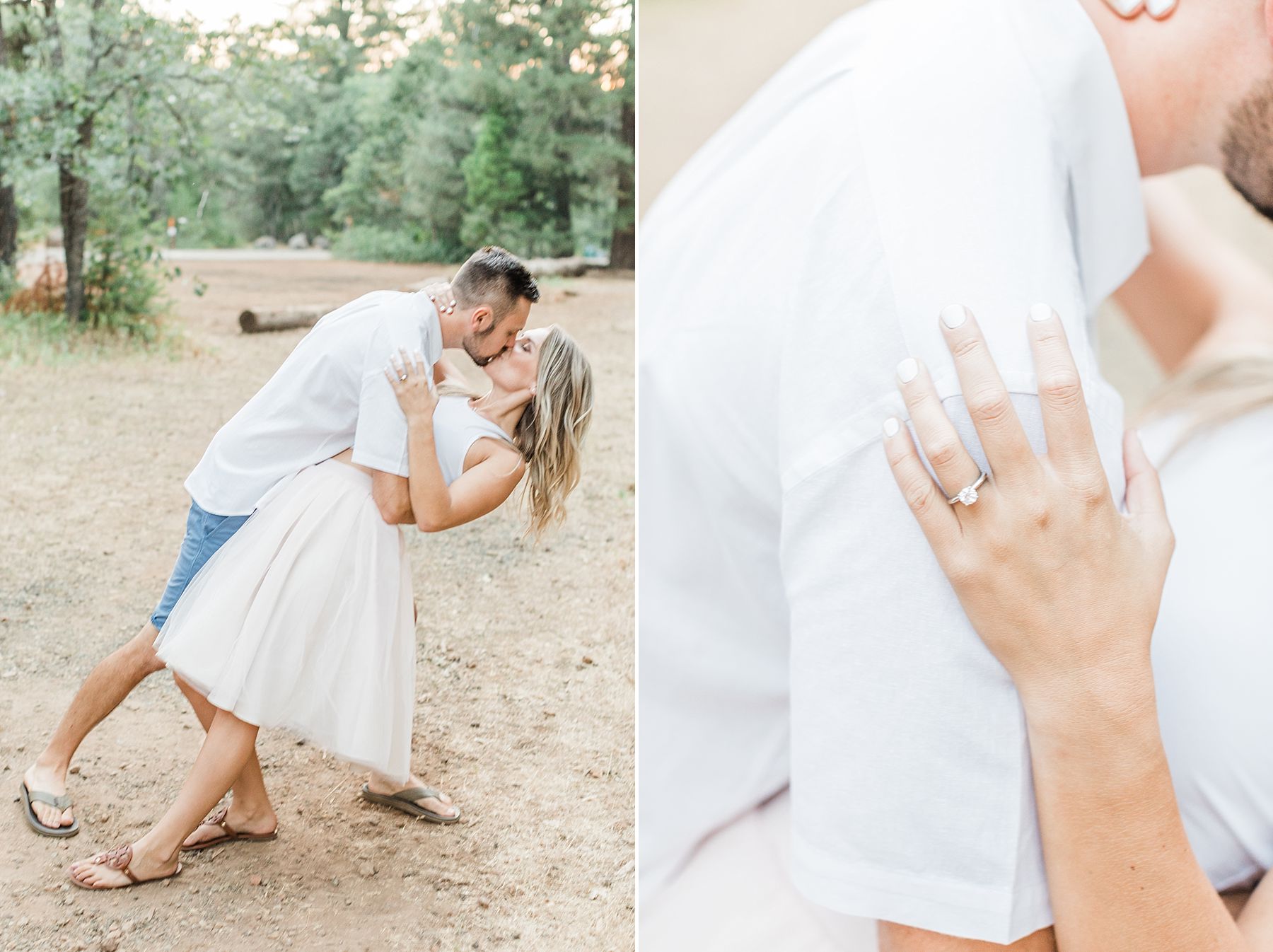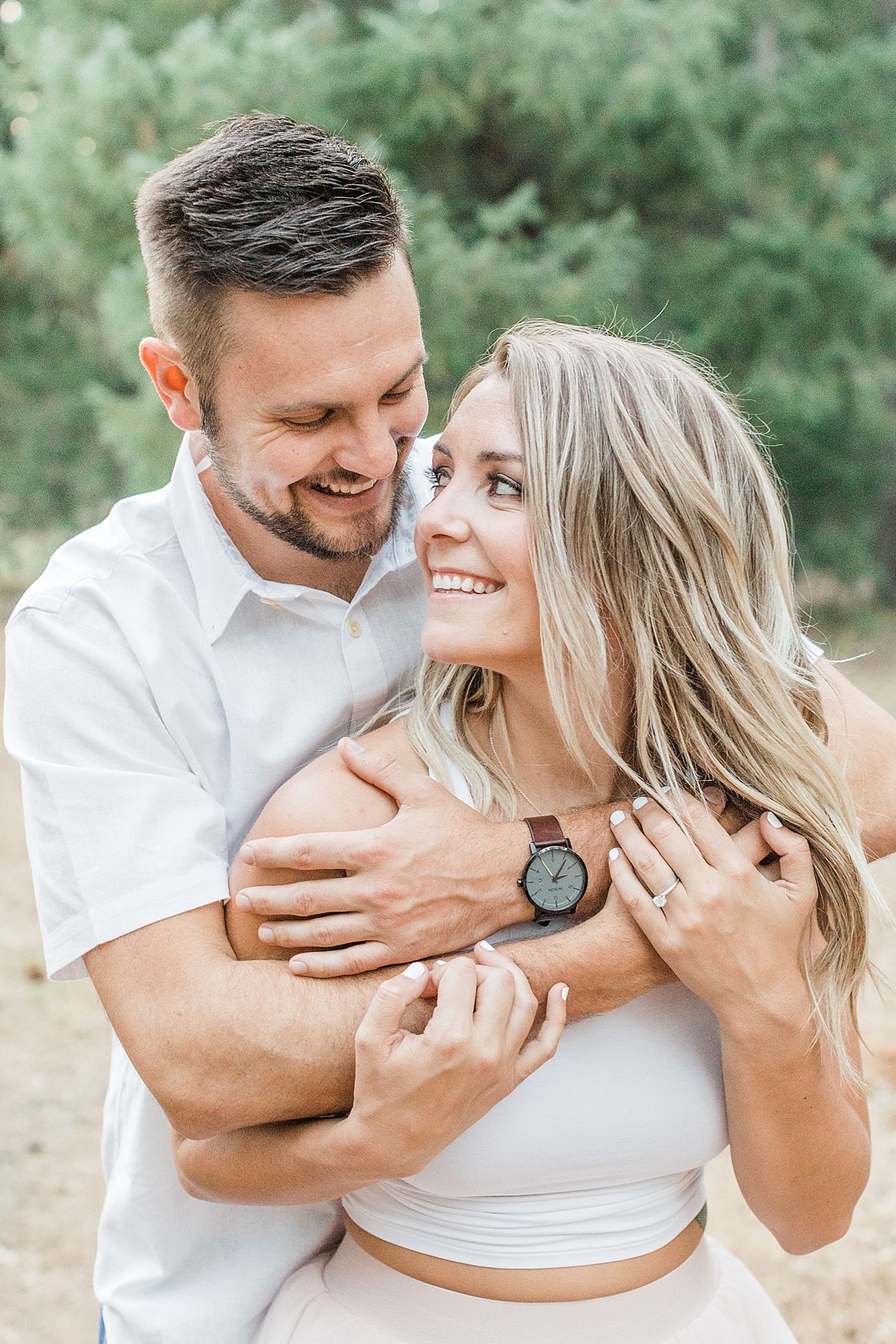 Burney Falls Engagement Session
We had never been to Burney Falls before Nataly and Eli's Burney Falls Engagement Session. And all we can say is WOW. You wouldn't believe it's northern California! It could very easily be Hawaii! Contact us here to schedule your Burney Falls Engagement Session.
Destination Engagement Sessions
We are totally available and down for destination engagement sessions and couples sessions as well! Check out Kate and Andrew's Golden Yosemite Anniversary Session. And Whitney and Spencer's Avila Beach Engagement Session! Don't forget Annie and Logan's Dillon Beach Engagement Session as well!