An SF City Hall Elopement Featured on The Black Tie Bride;
History. Romance. Elegance. That's exactly what love should be and be surrounded by. And that's exactly what this Blush, Romantic SF City Hall Elopement demonstrates. A history of love. A love of elegance.
Drawn in by the historic architecture reaching stories high, there's an elegance to the San Francisco City Hall building. It's more than just another building. It's more than a place for business. It's a place for love. Large windows, ornate details bring this place to life and make it the perfect place for two lovers to intimately say their vows and begin the journey of a lifetime.
Adorned in a blush, lace gown from Collezione Fortuna Fashion Boutique,  Tiana waited for her groom. A bouquet of pinks and cream stems from Studio Wildflower didn't leave her side until her hands were softly holding those of her true love, adorned with ribbons by Party Crush Studio. An elegant blush and cream invitation suite from Ashley Baumgartner addressed to their friends and family announced their intimate marriage union.
Of course, any girl wouldn't feel like a princess on her wedding day without Bella Belle Shoes, rose gold and gold accented jewelry from nikscandi Boutique and their wedding rings safely kept in a Bride to Bee box until the moment arrived. A soft romantic look for the bride's makeup and hair was brought to life by Urban Beauty Loft.
As Tiana and Andrew prepared to say their vows, Ashley Baumgartner Photography & Calligraphy andDilani Schipper Photography & Design were there to capture their love story, their joyous union, and the giggles and kisses that come with a perfect day. It truly was a romantic and elegant moment in history.
The below photos are all by Ashley Baumgartner as part of the co-submission to The Black Tie Bride.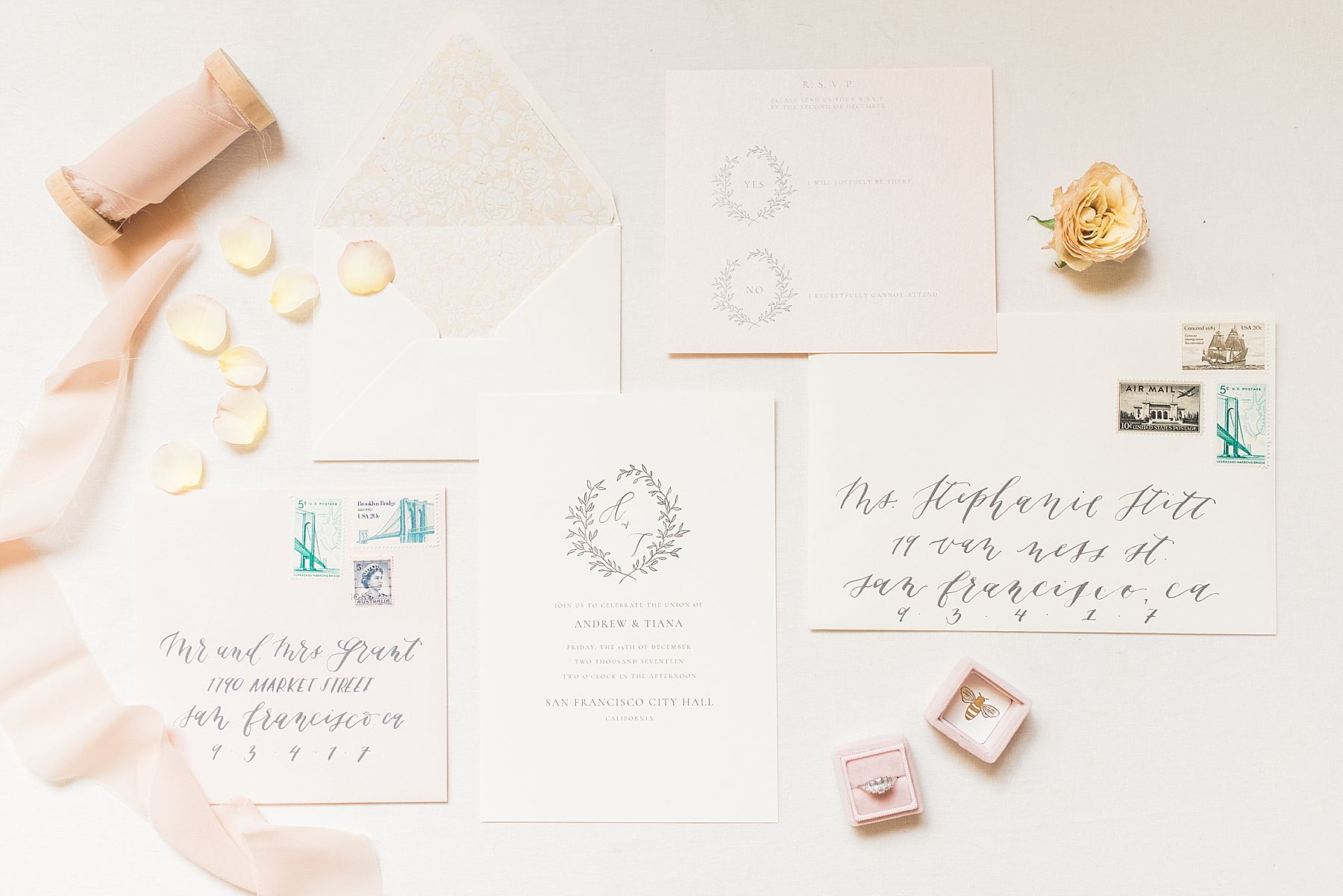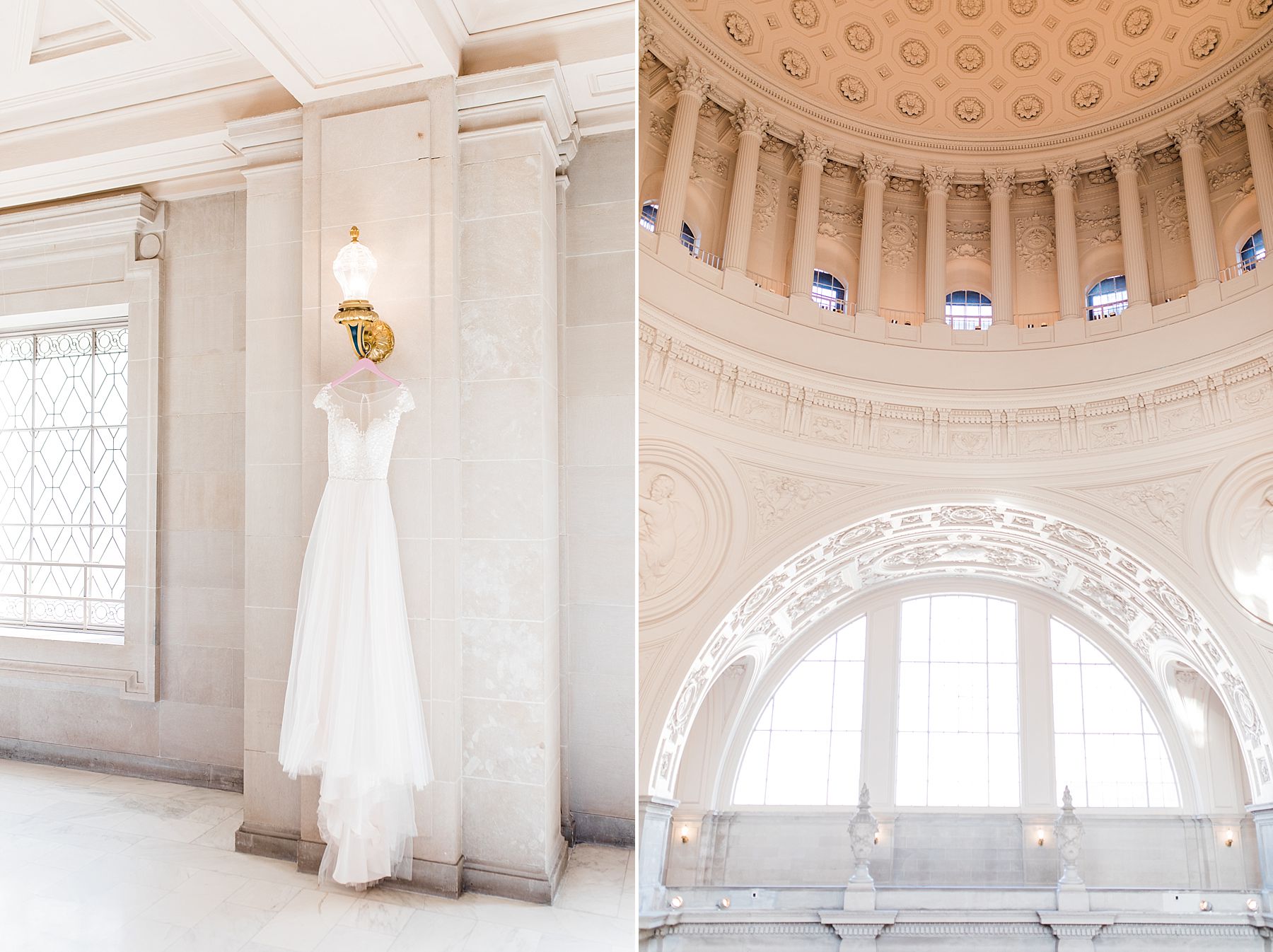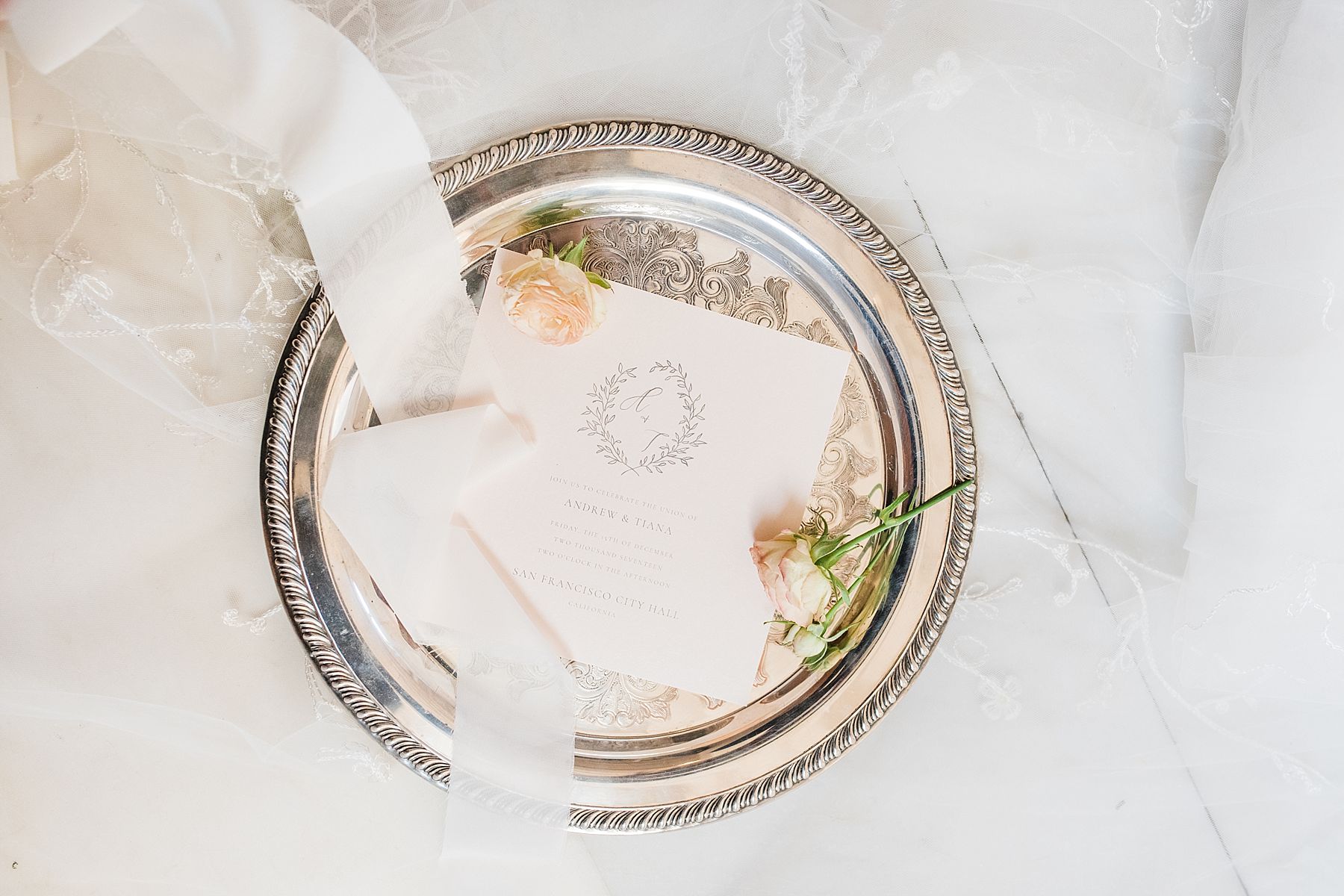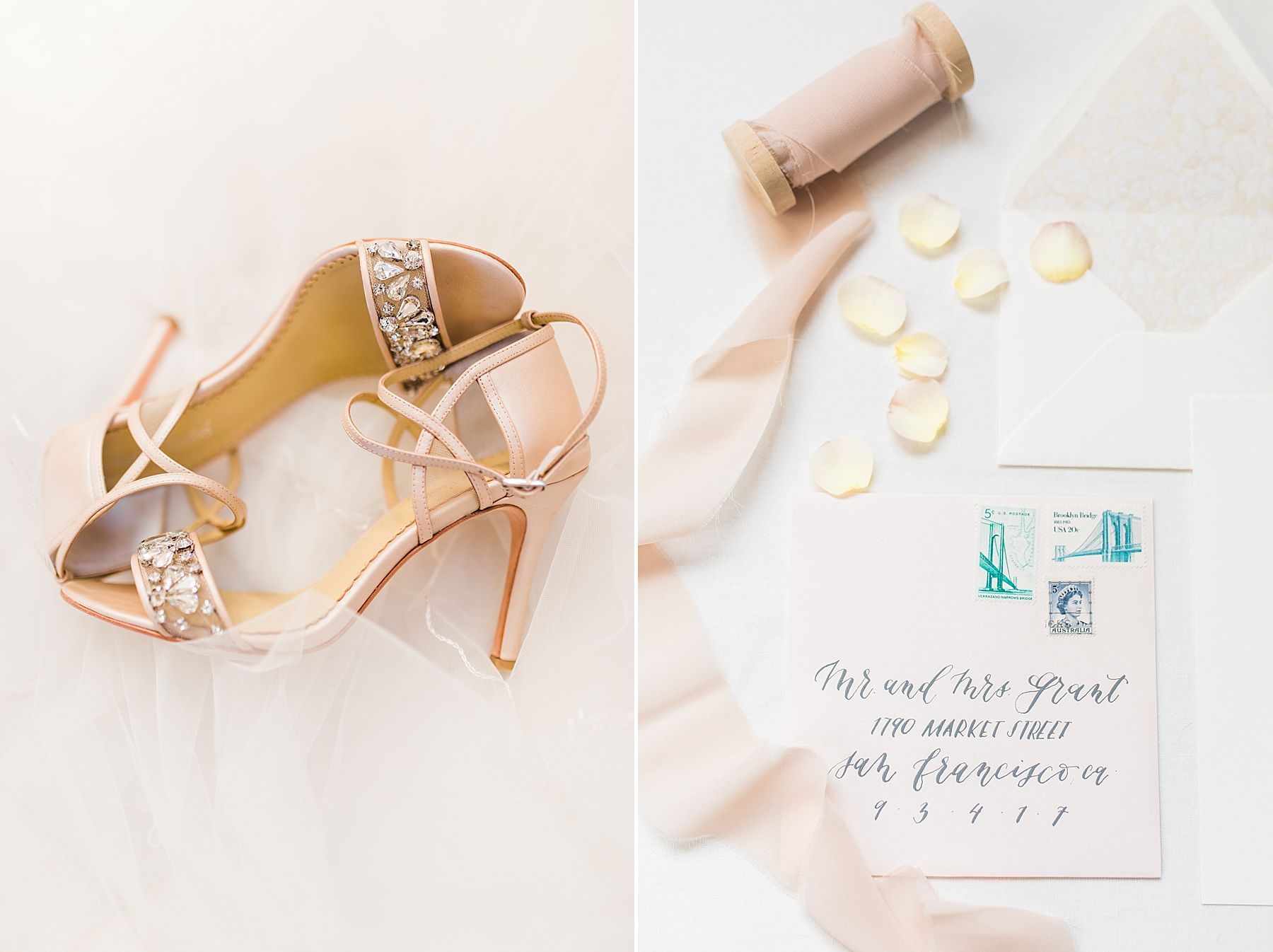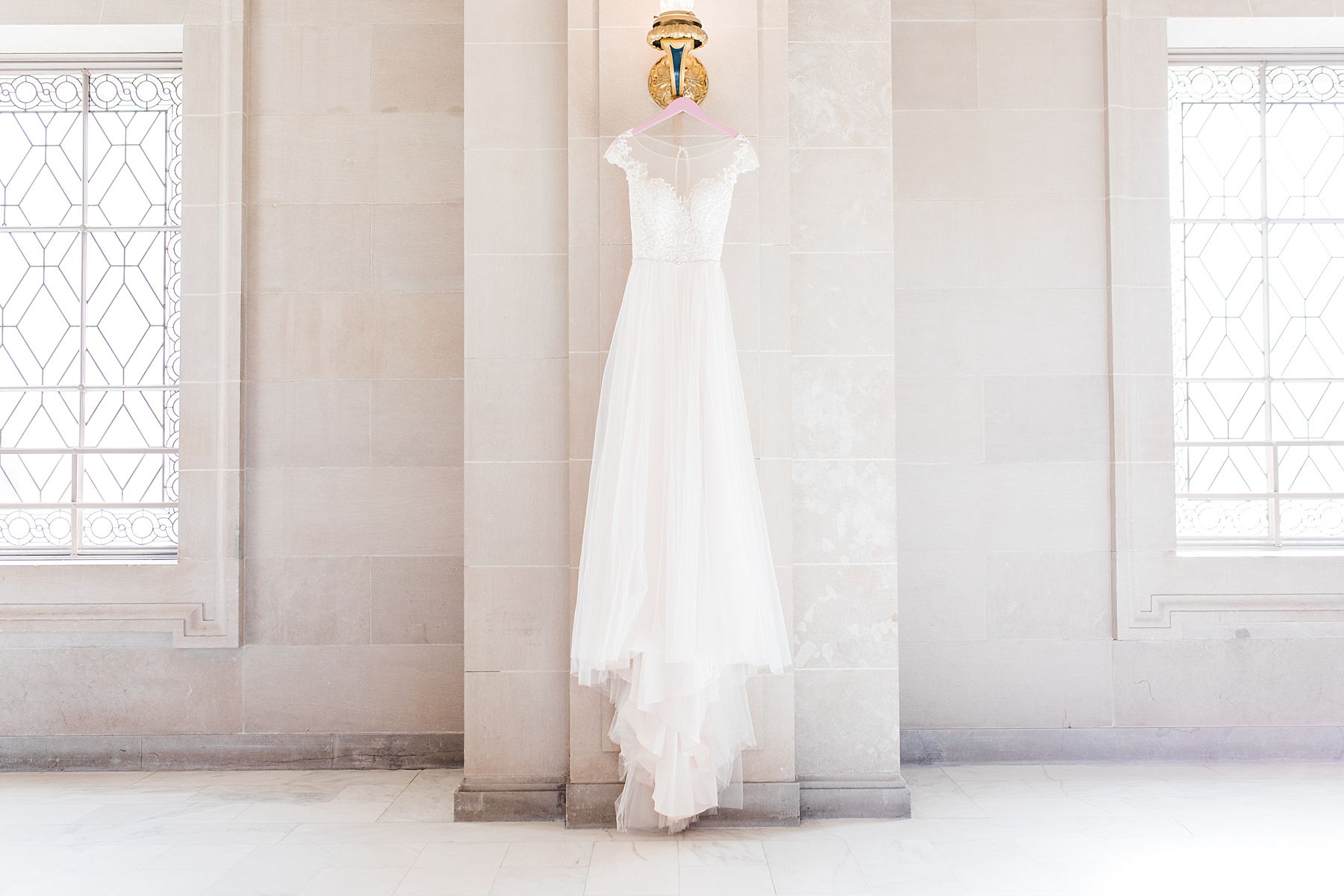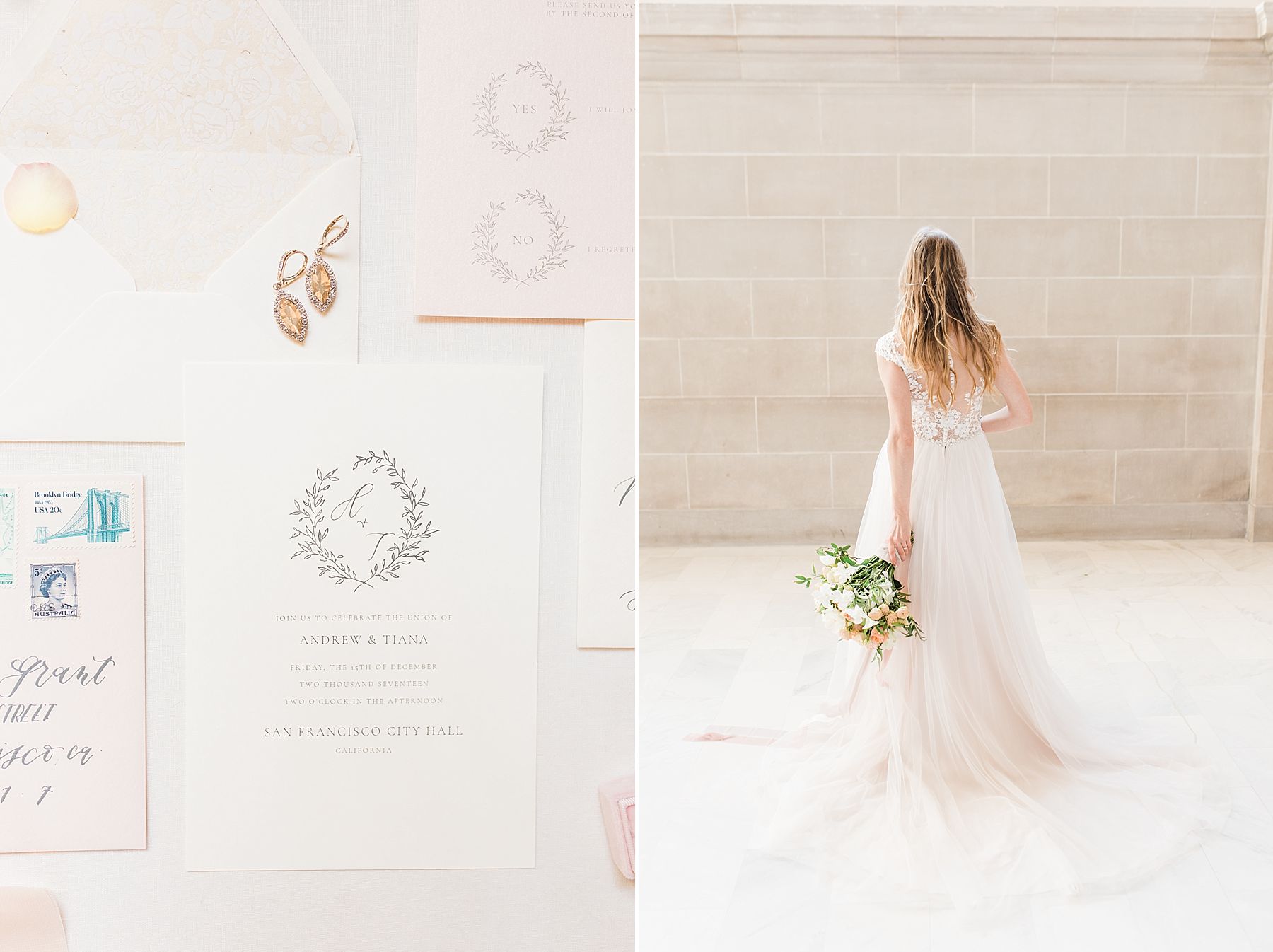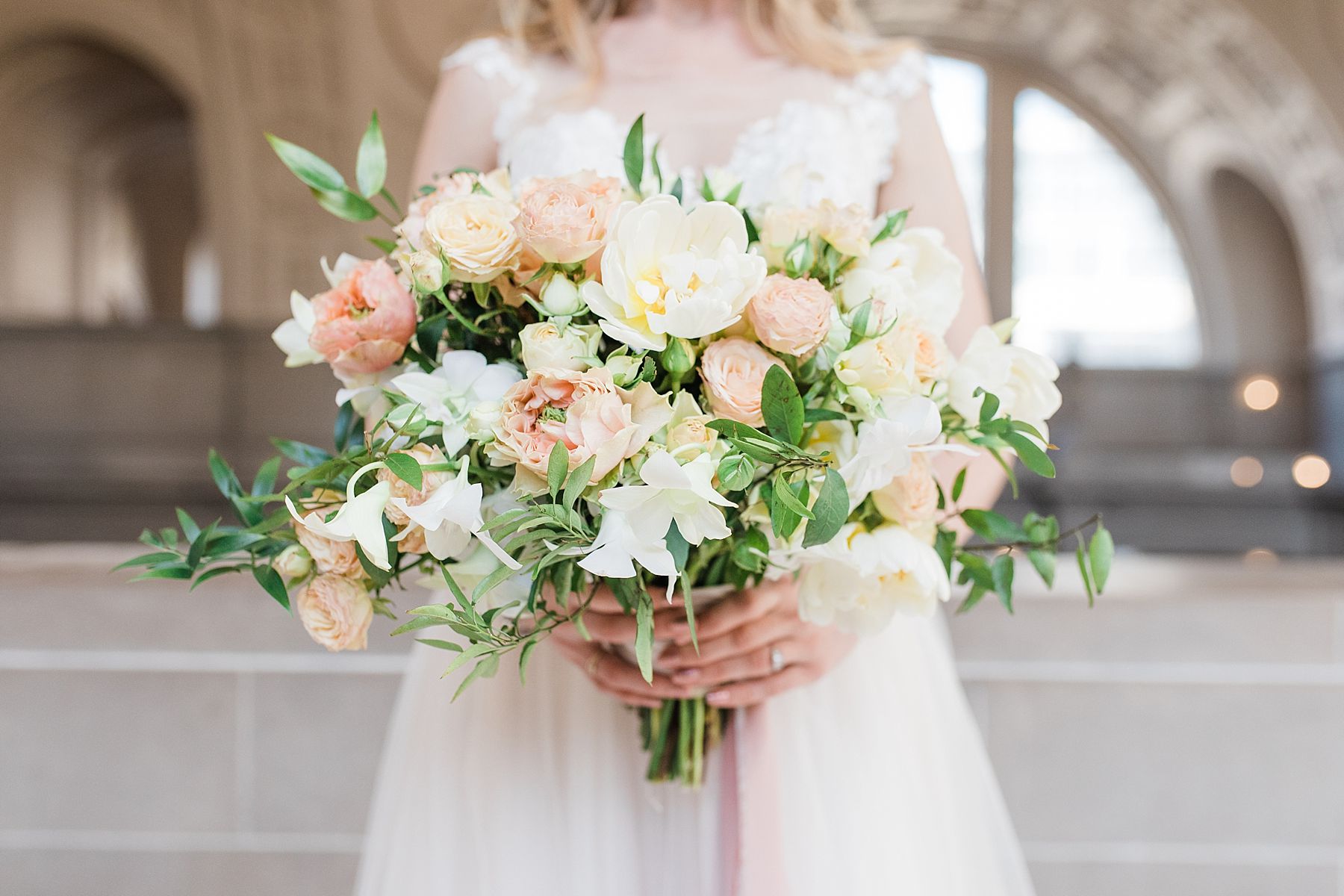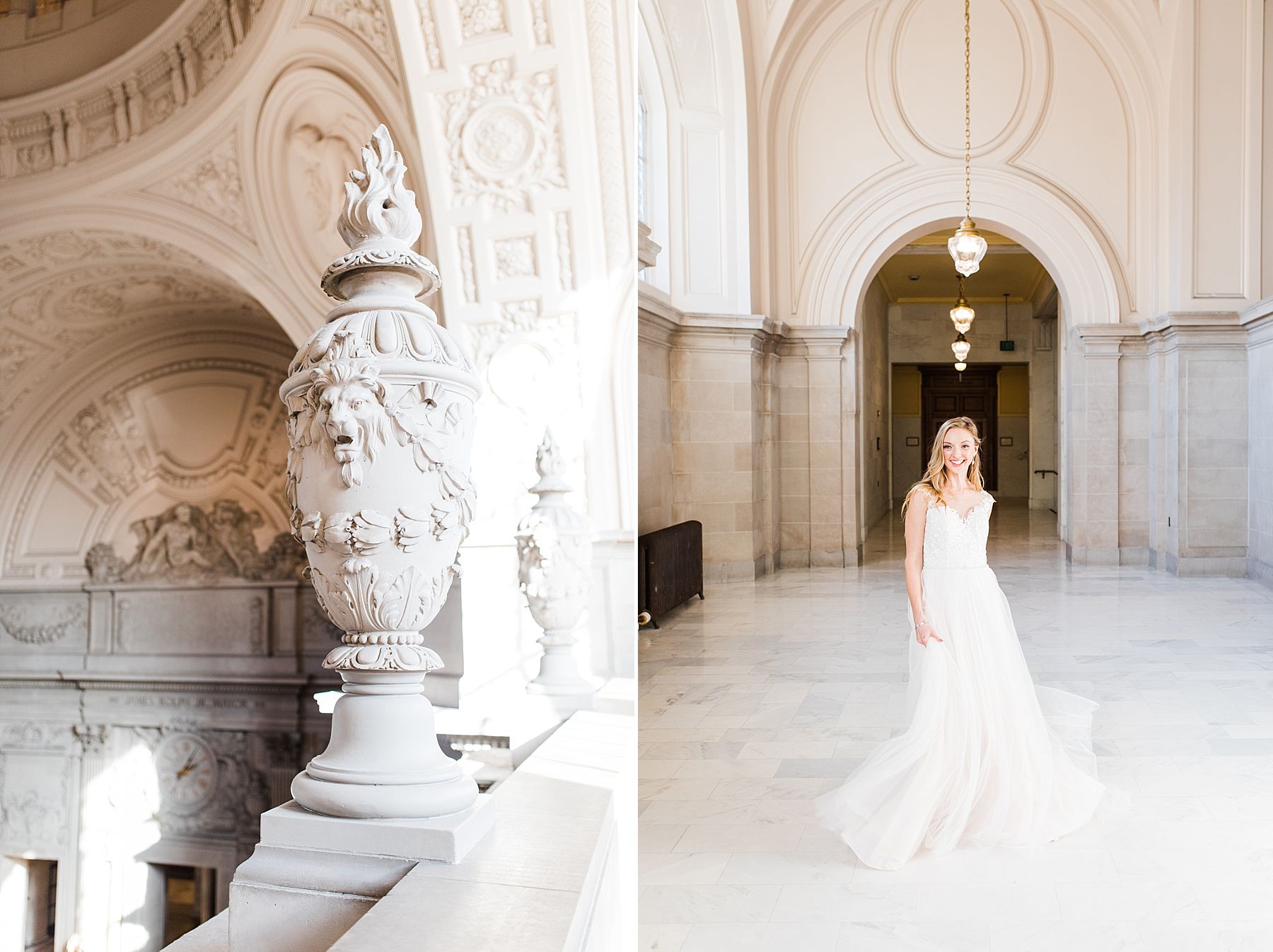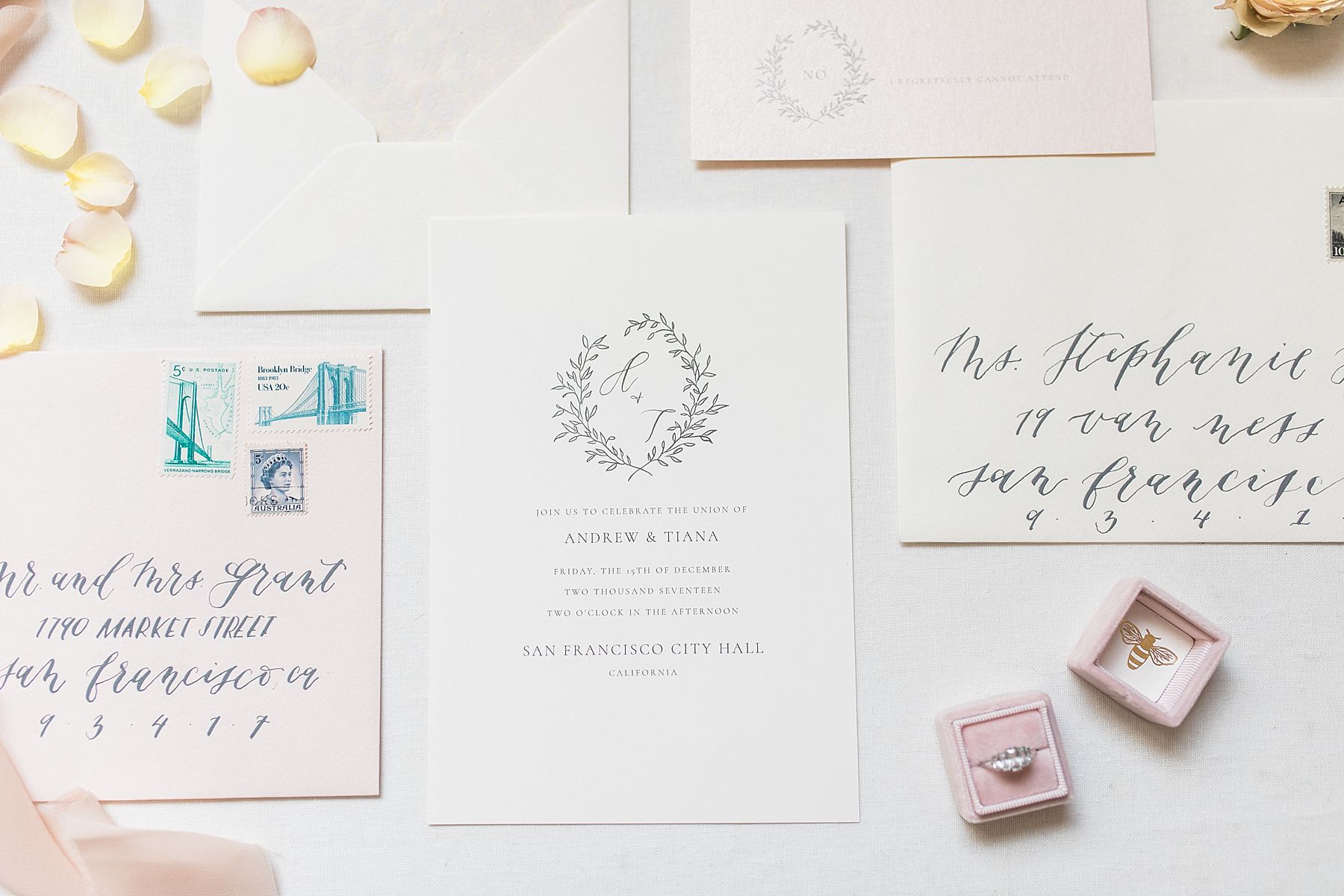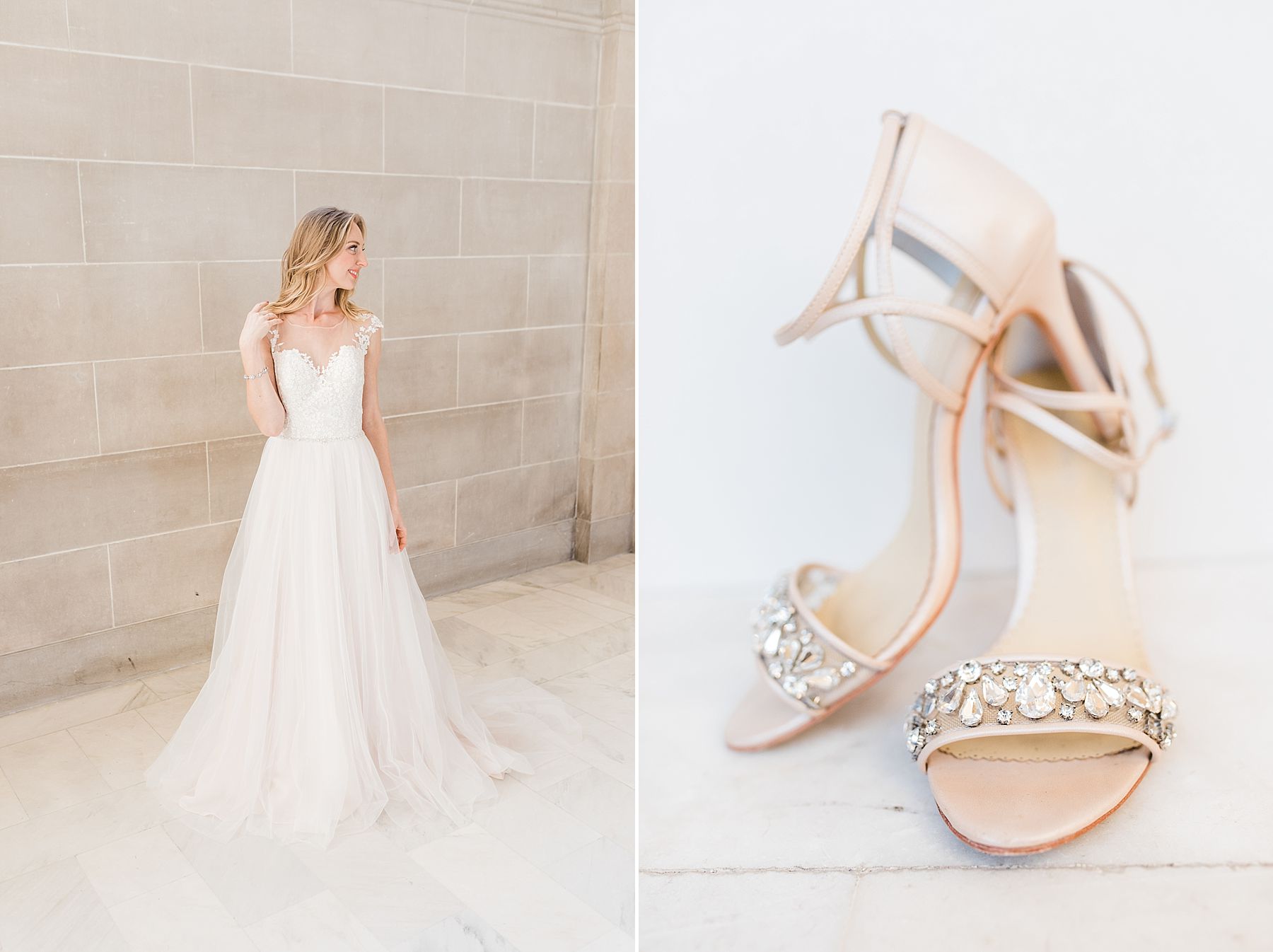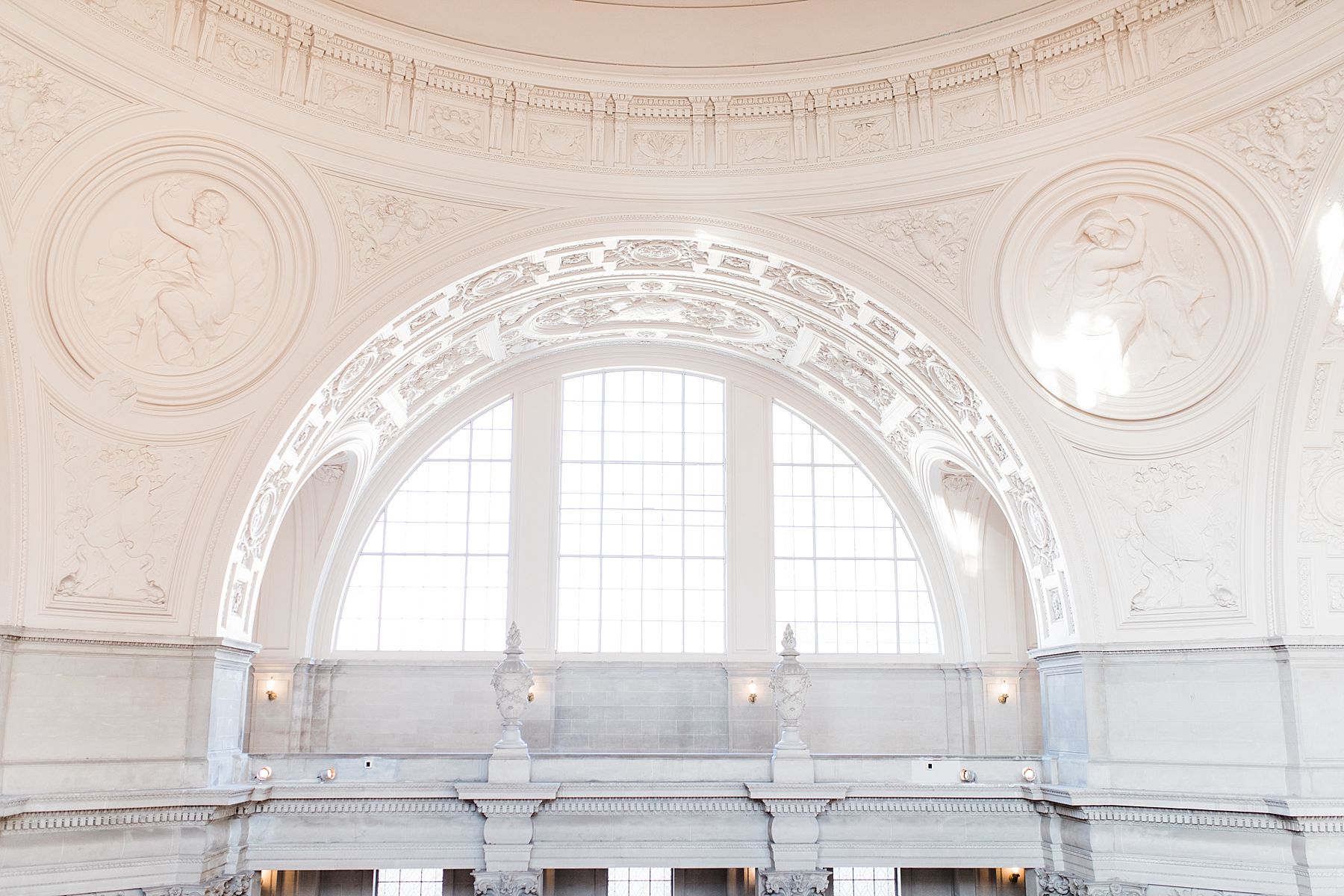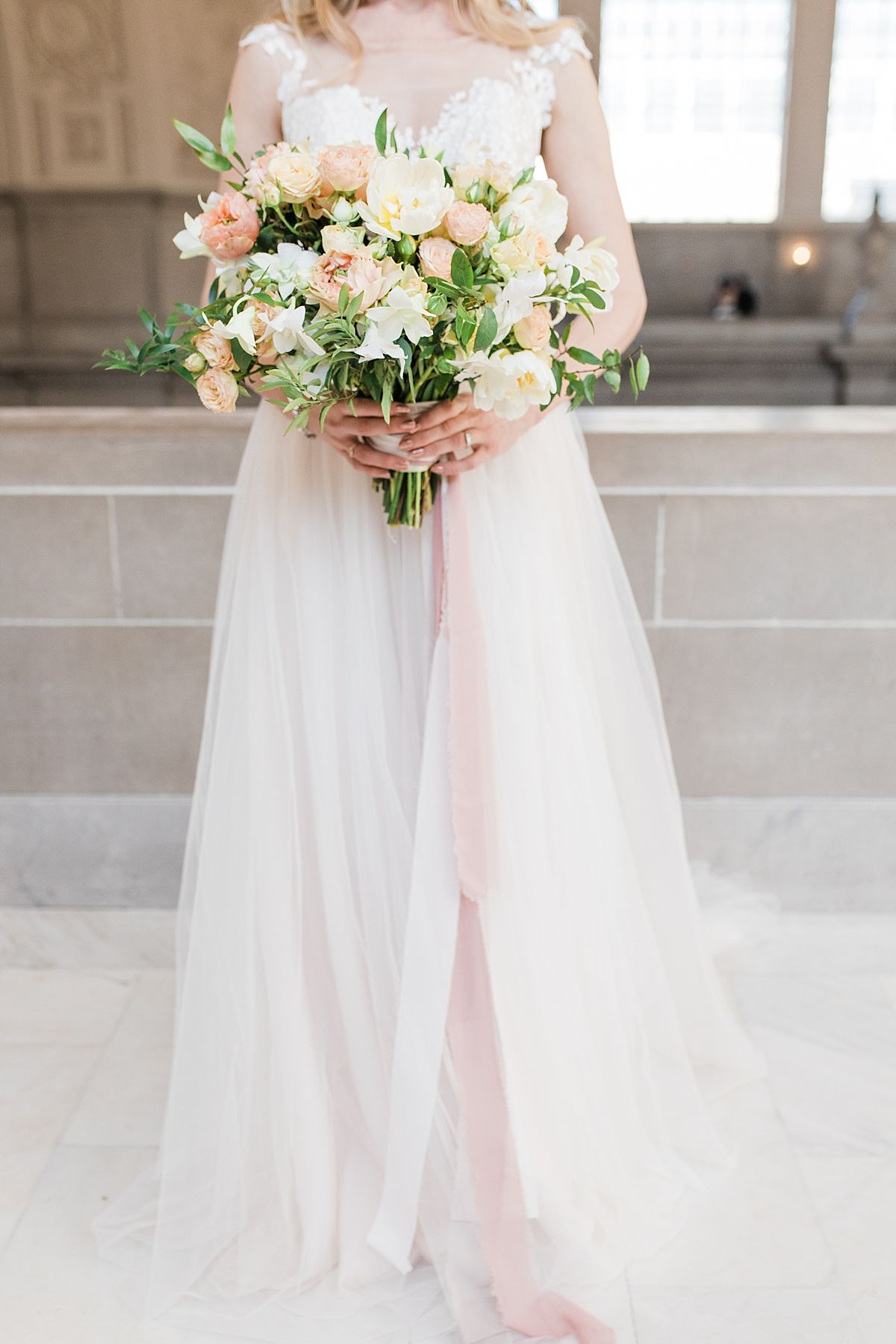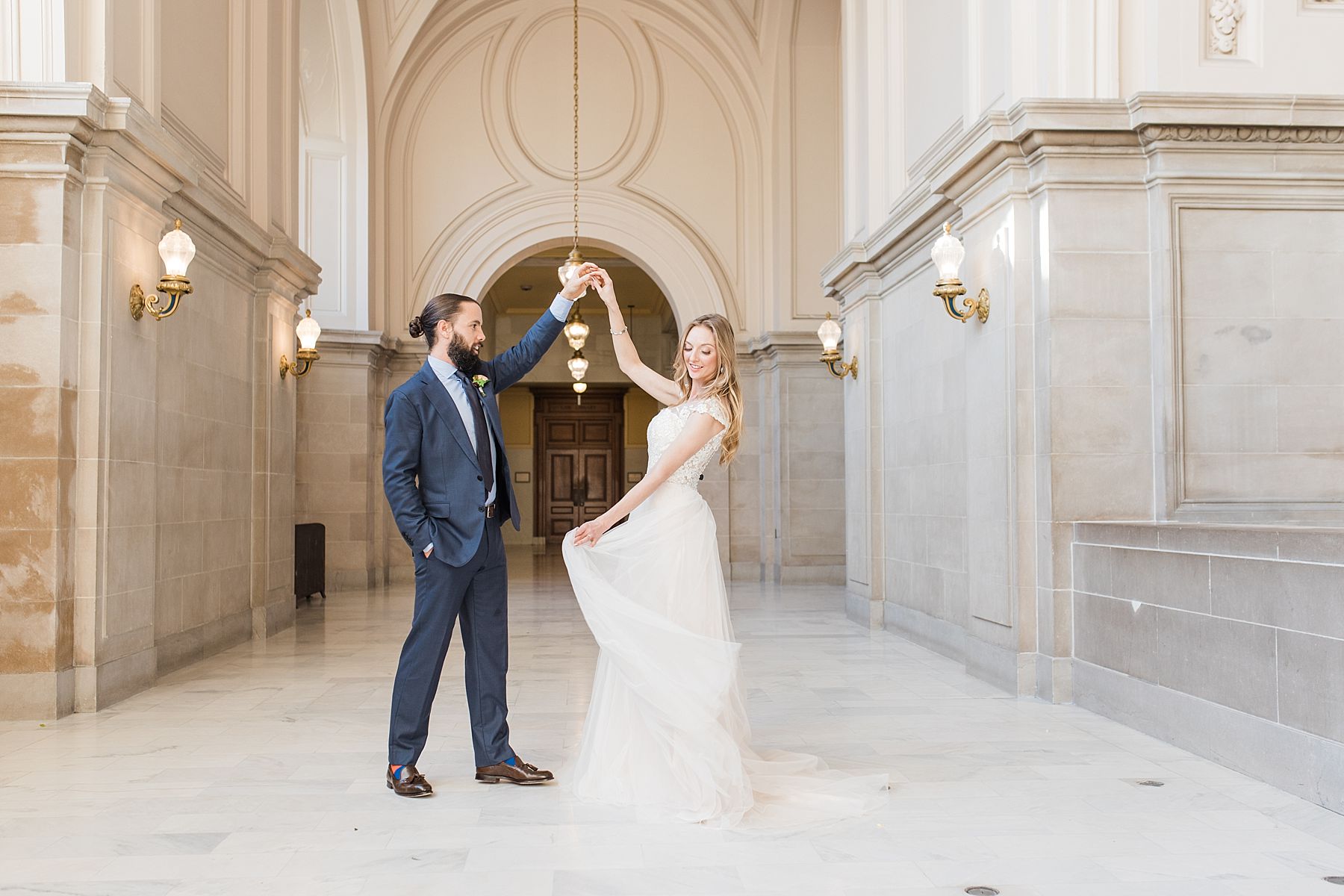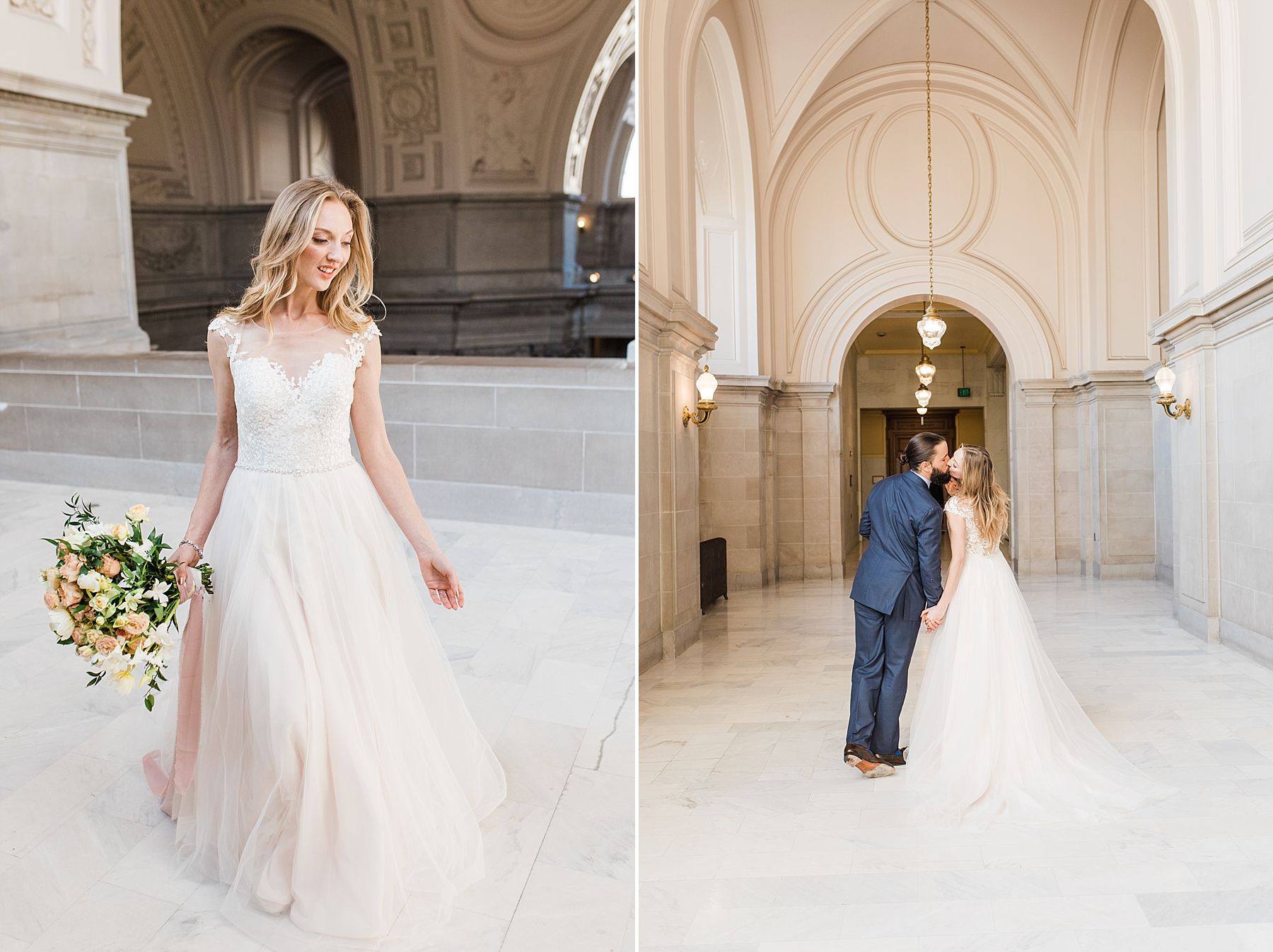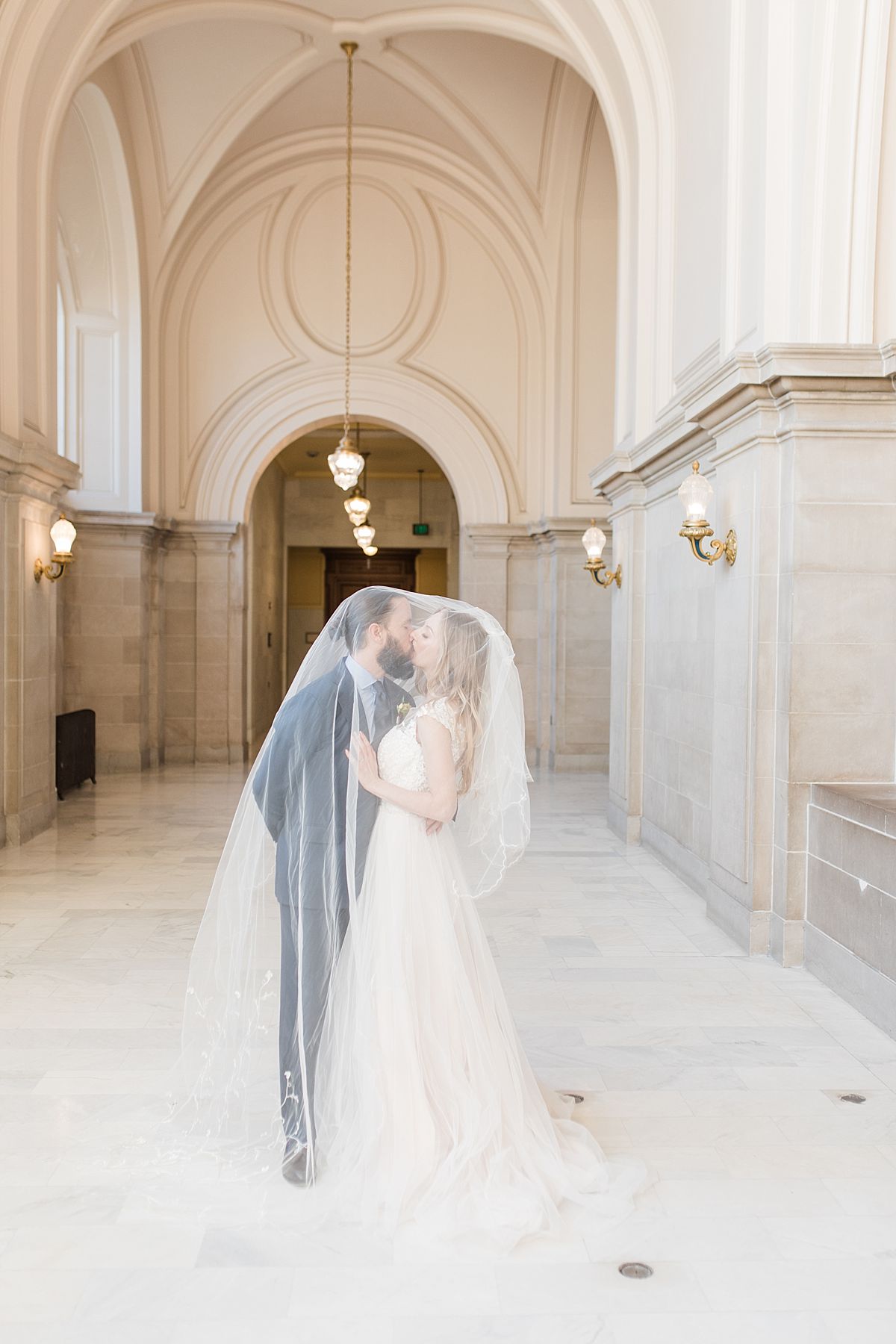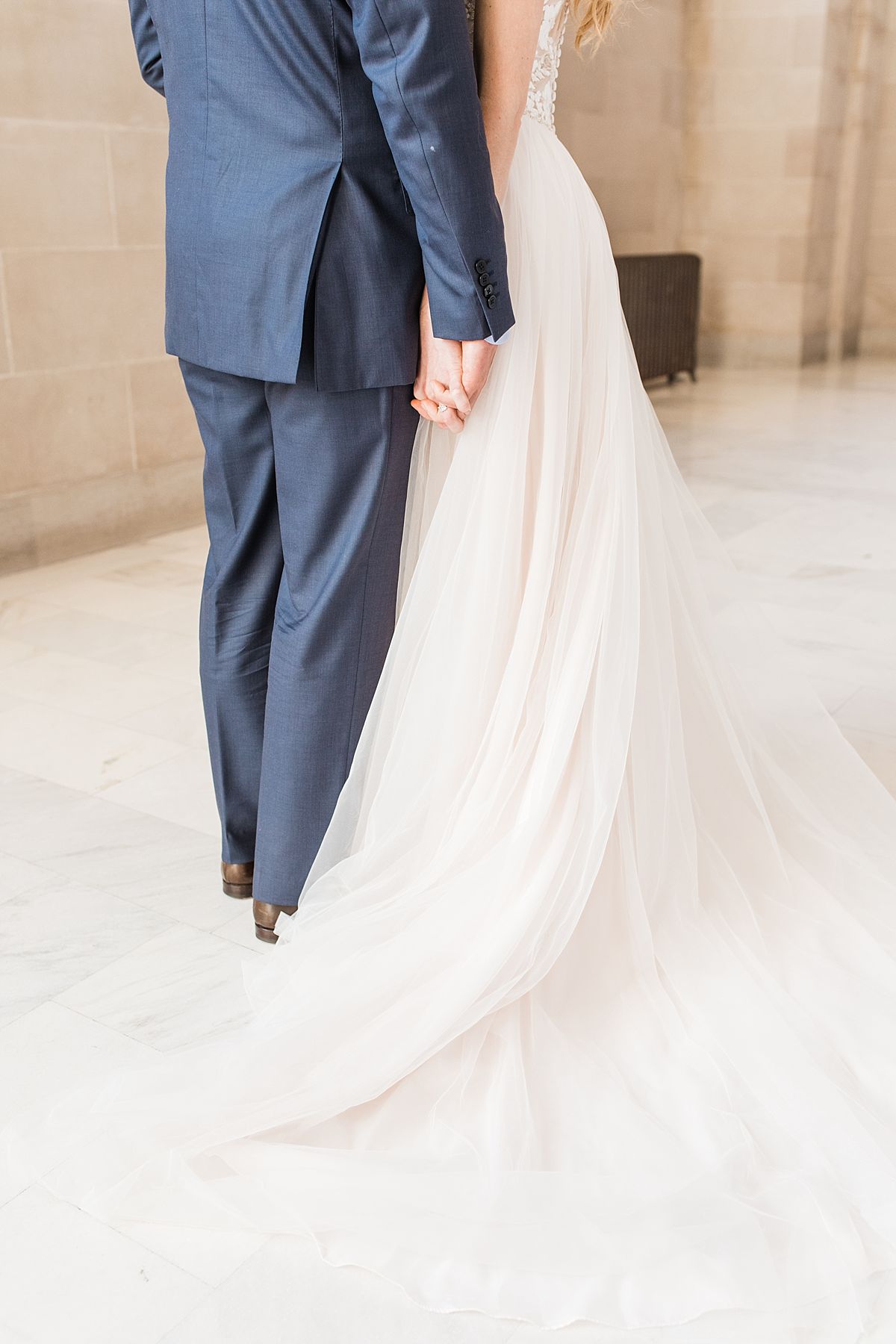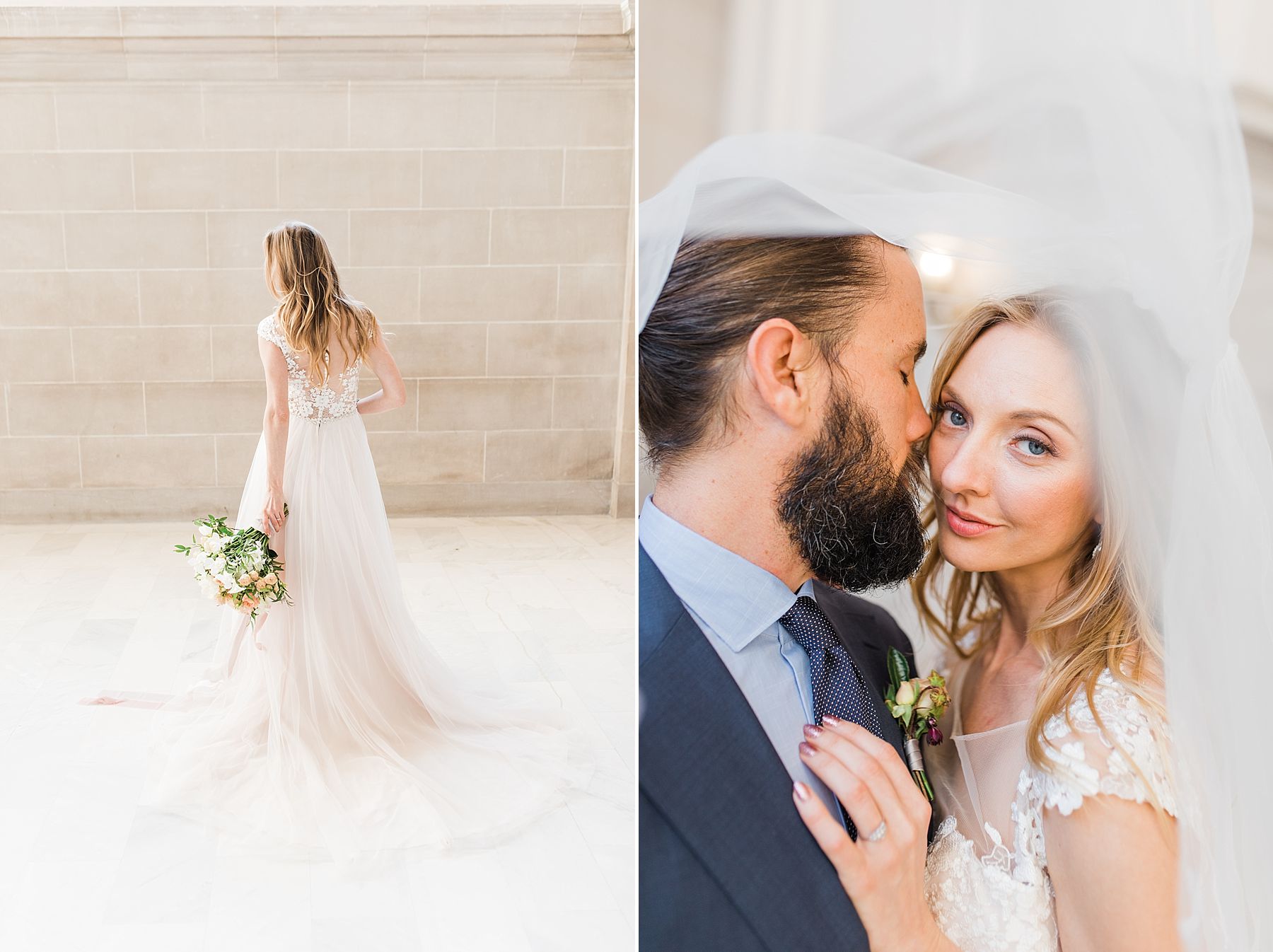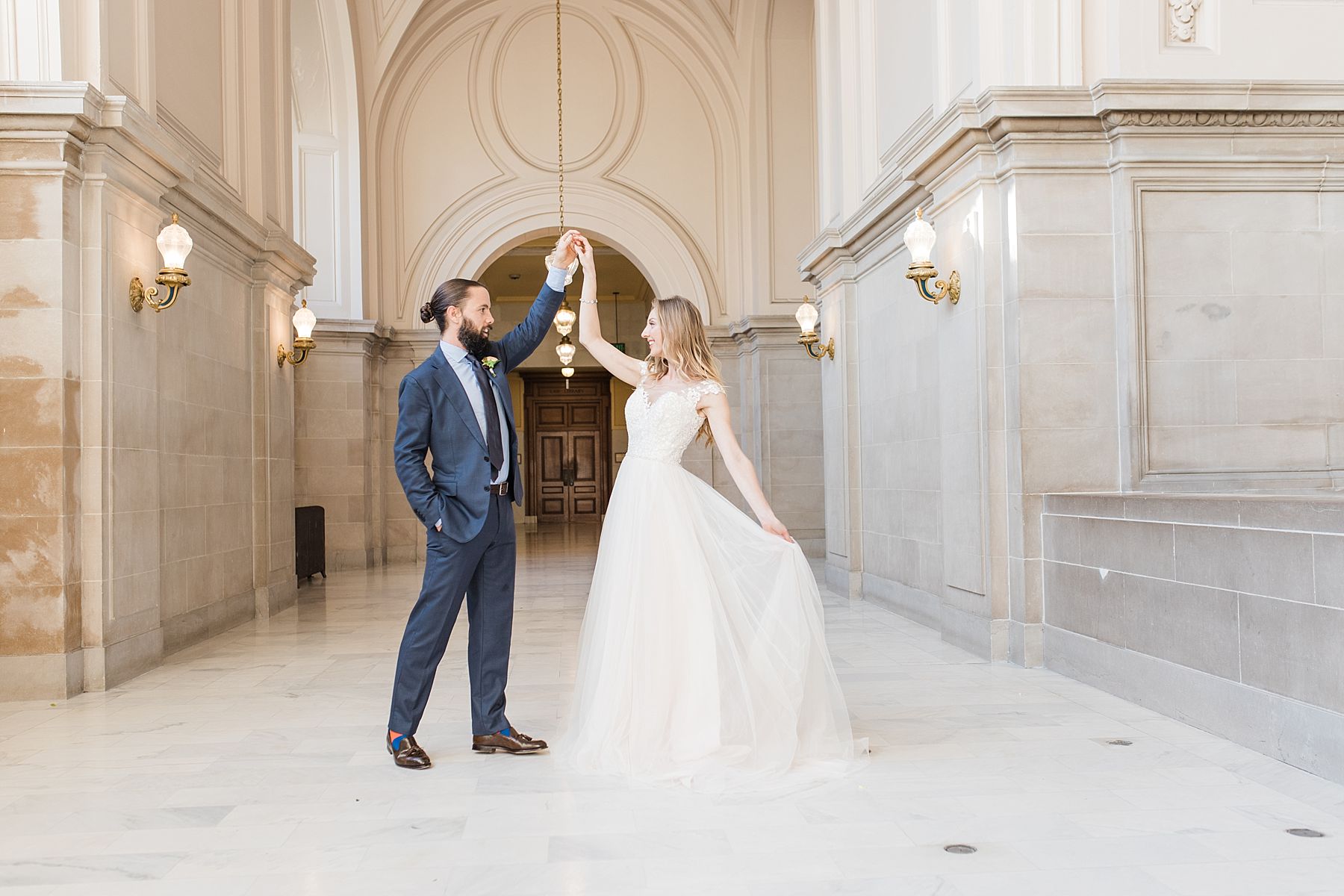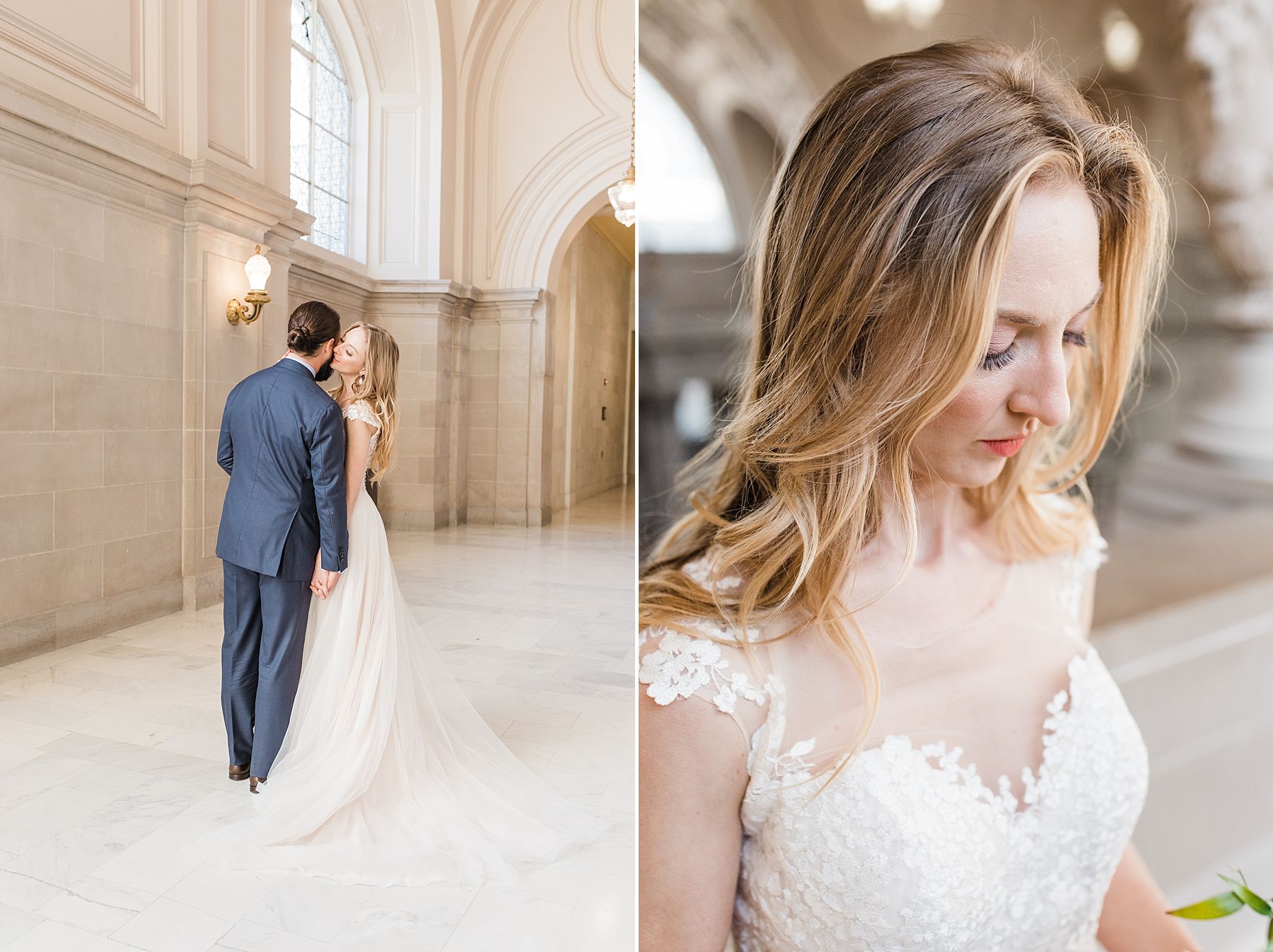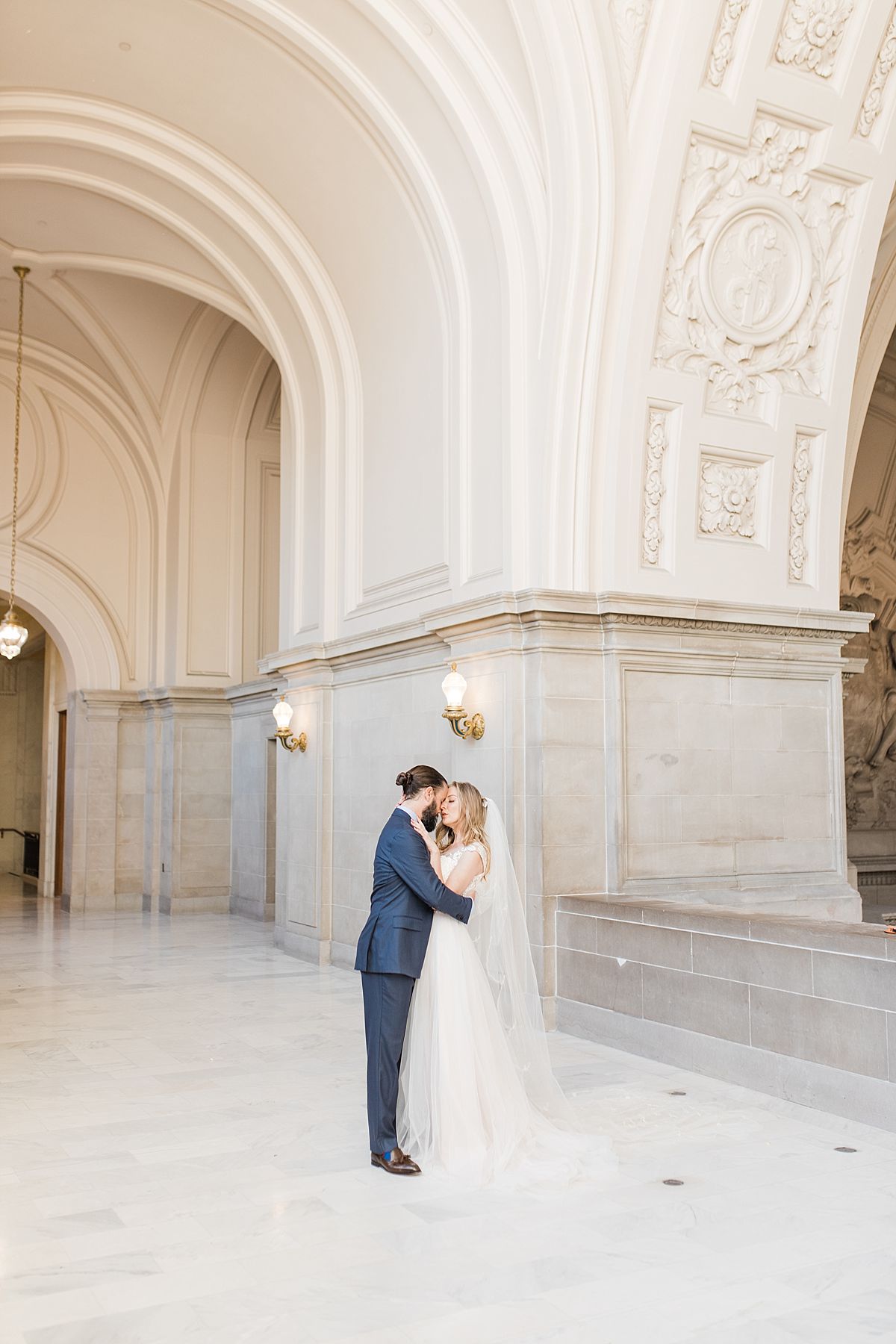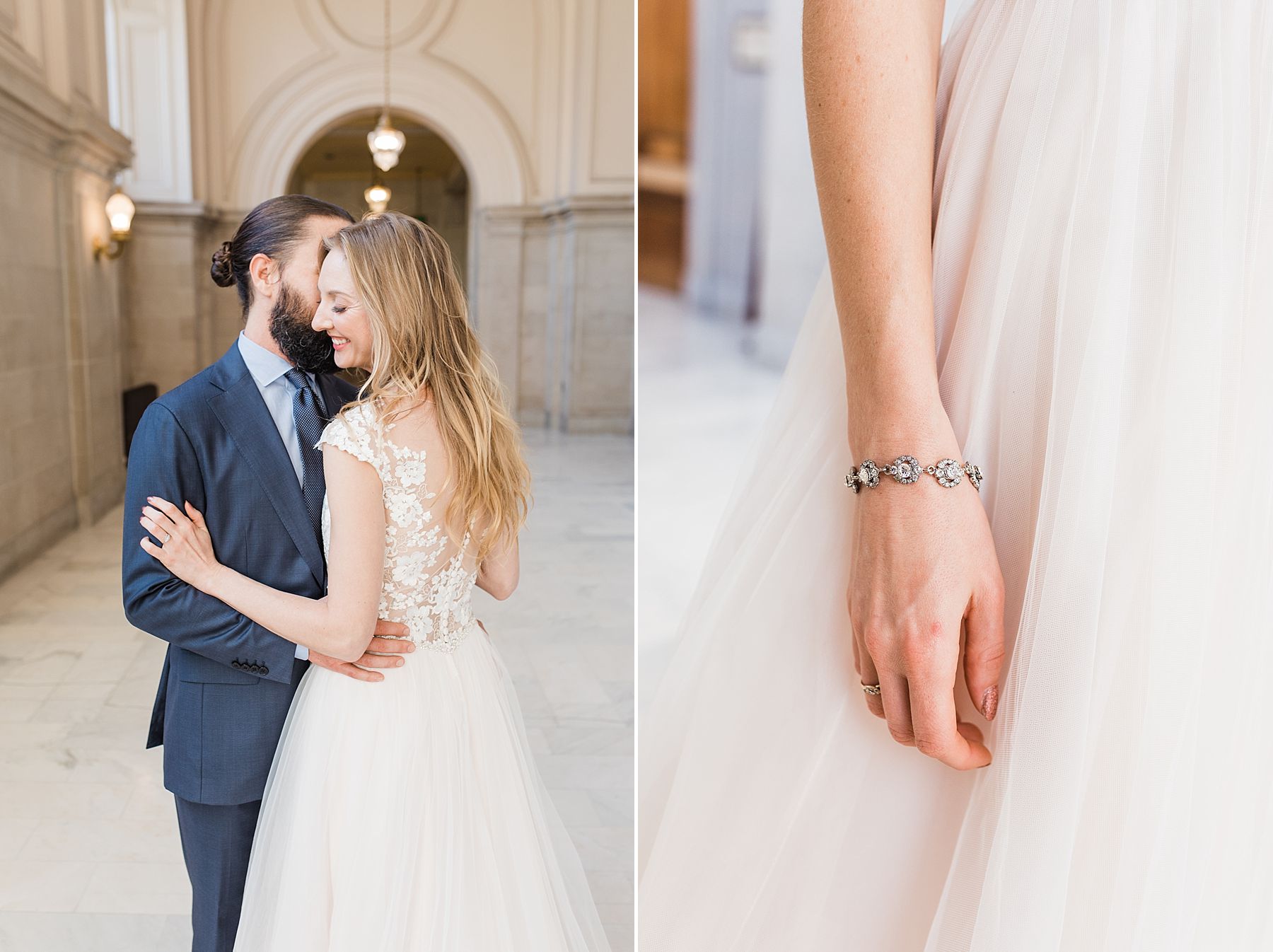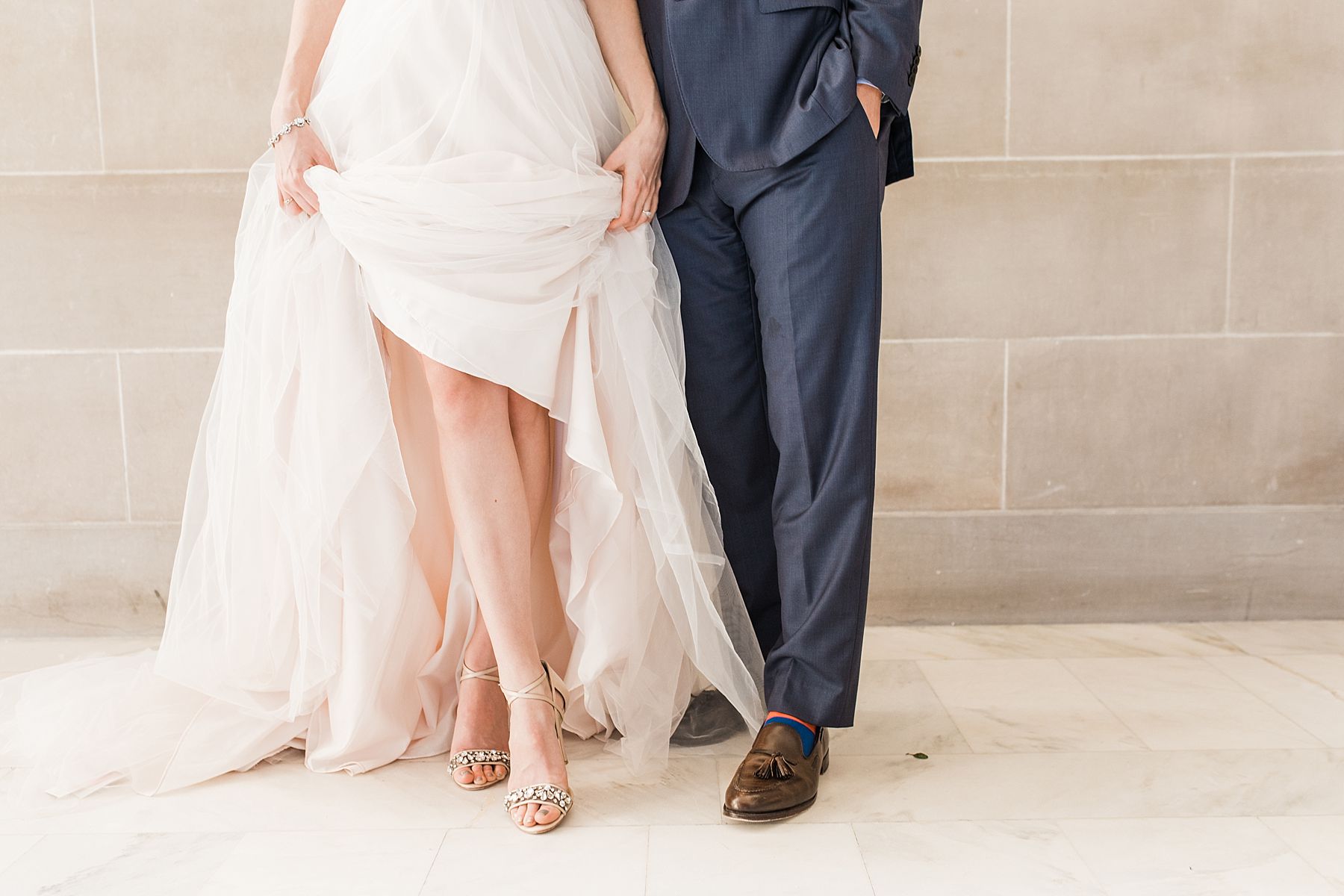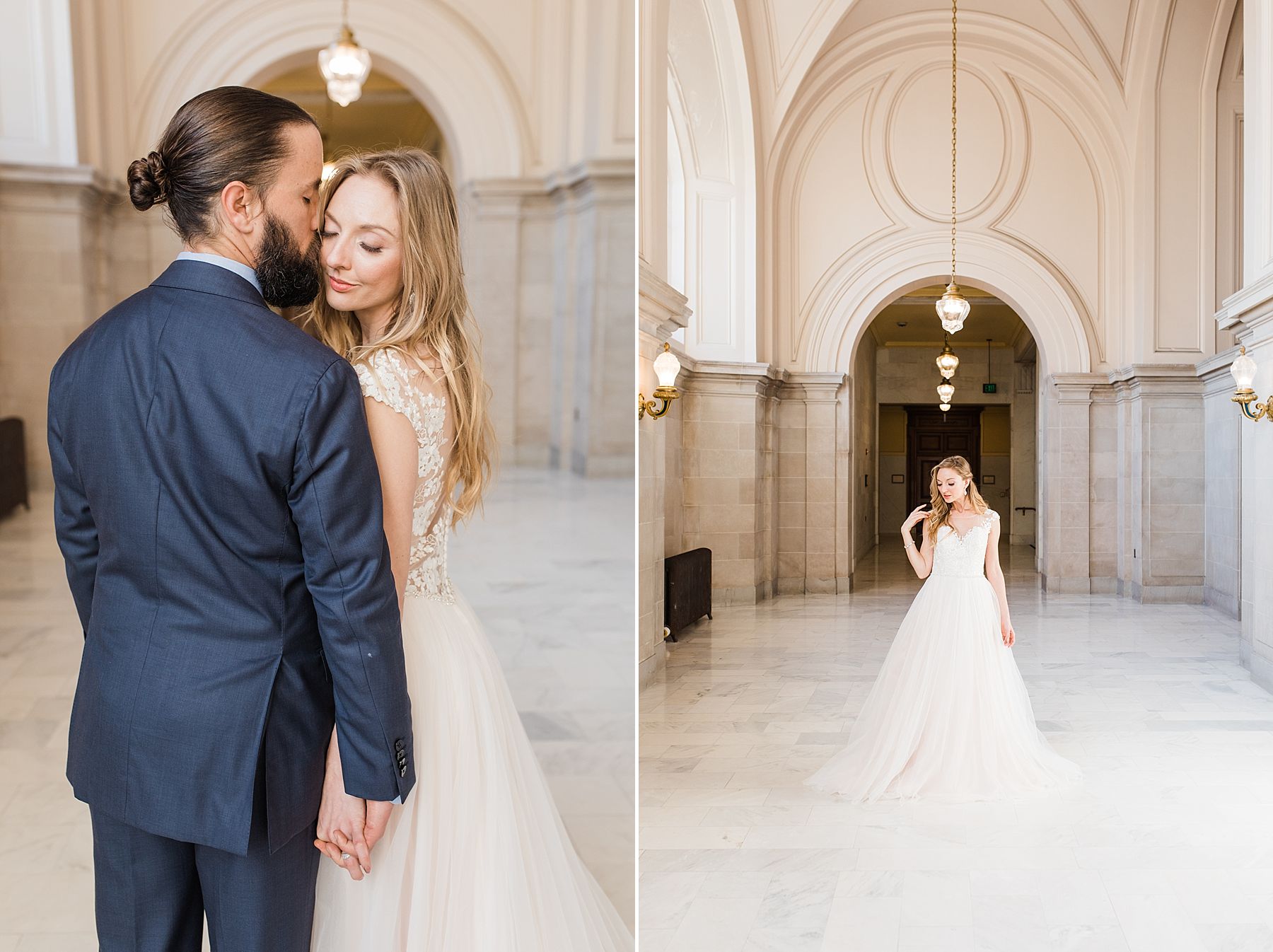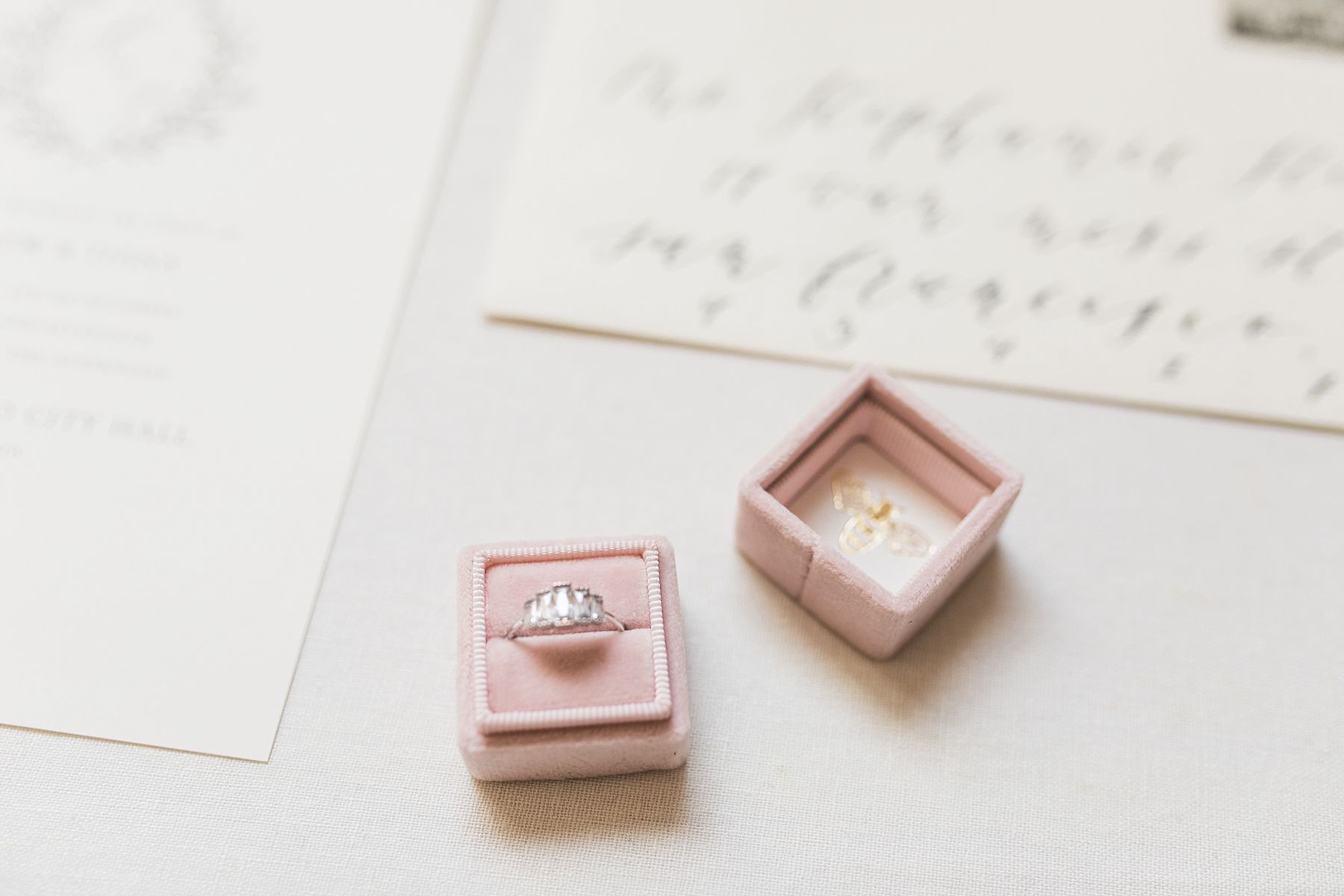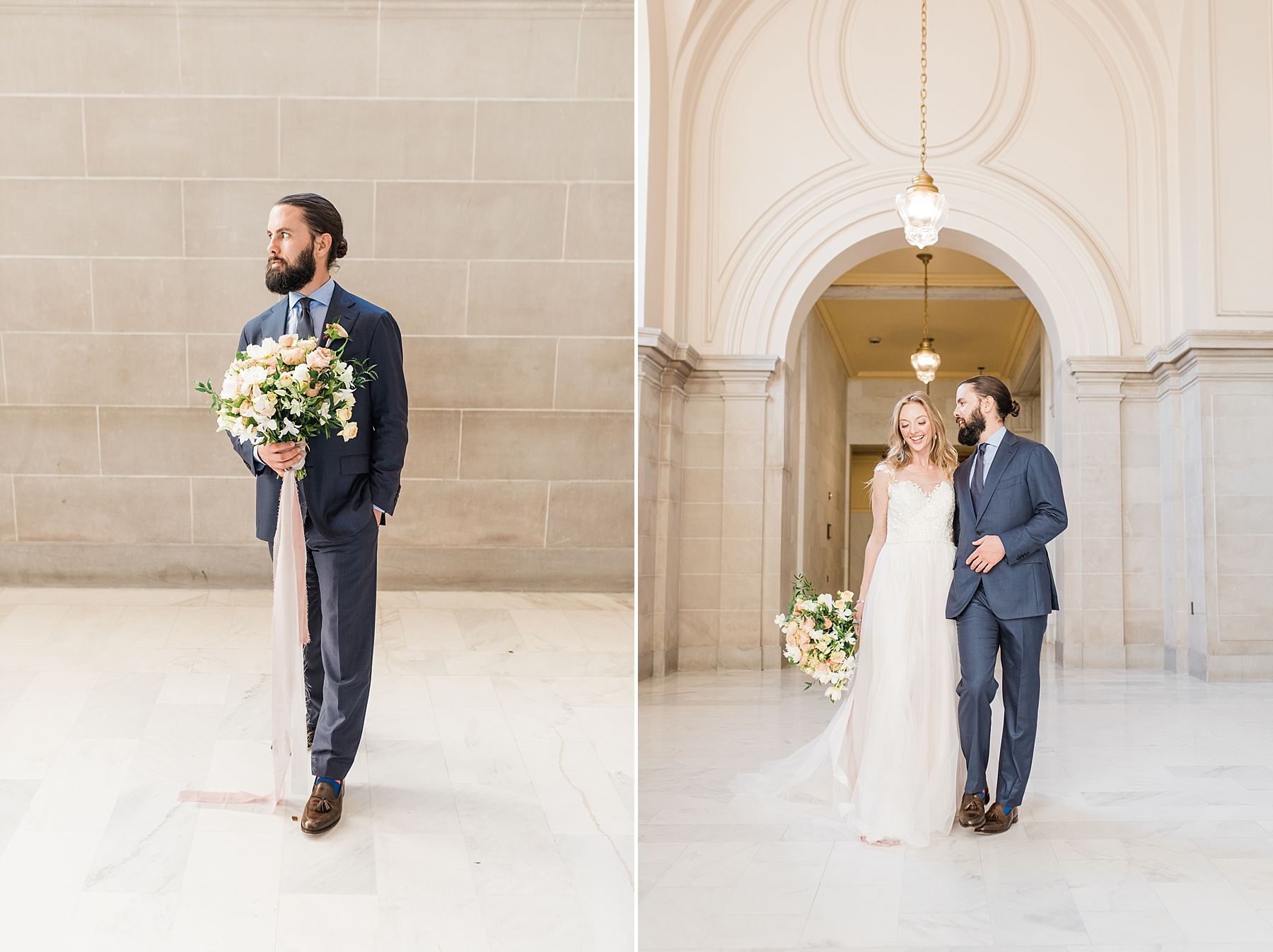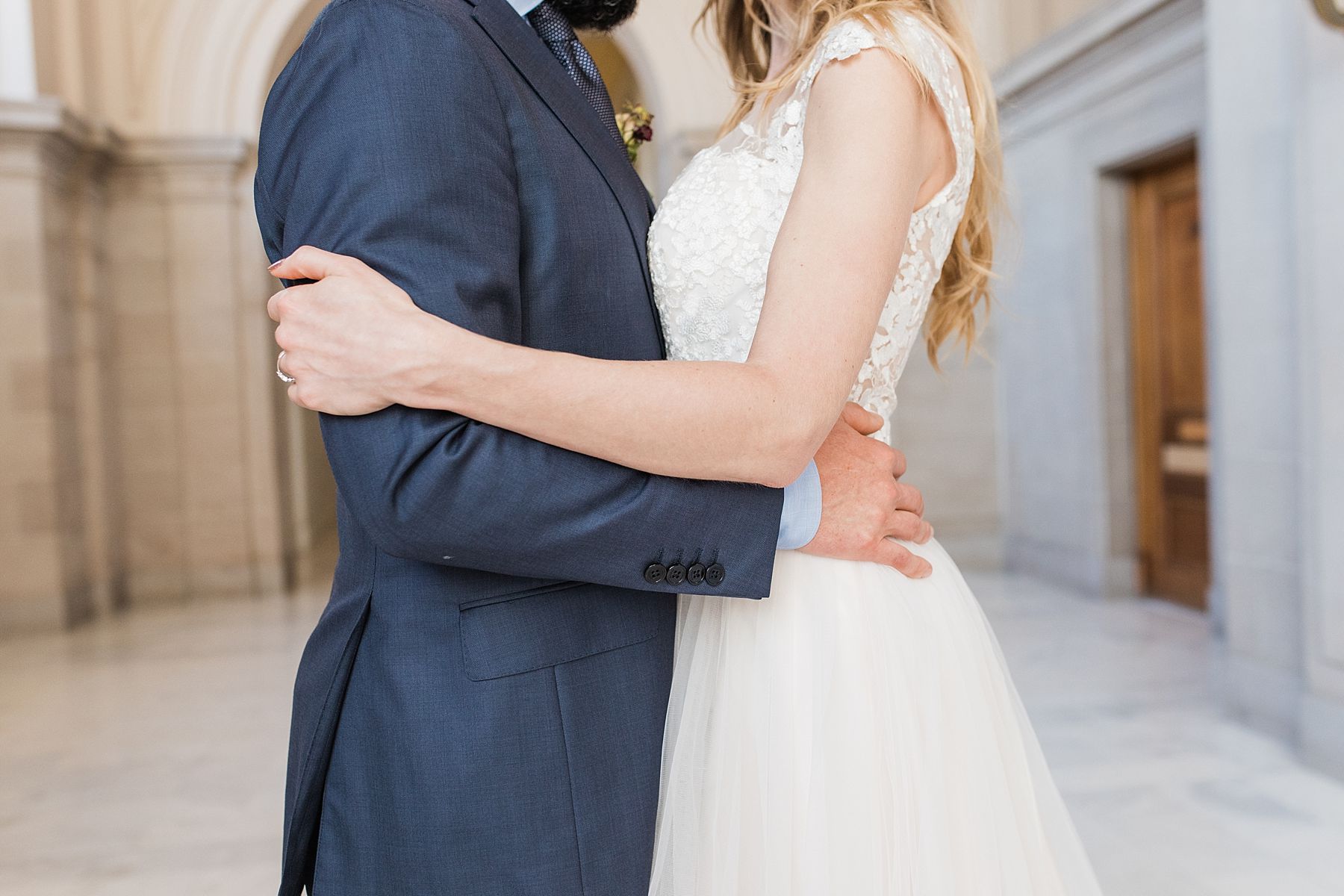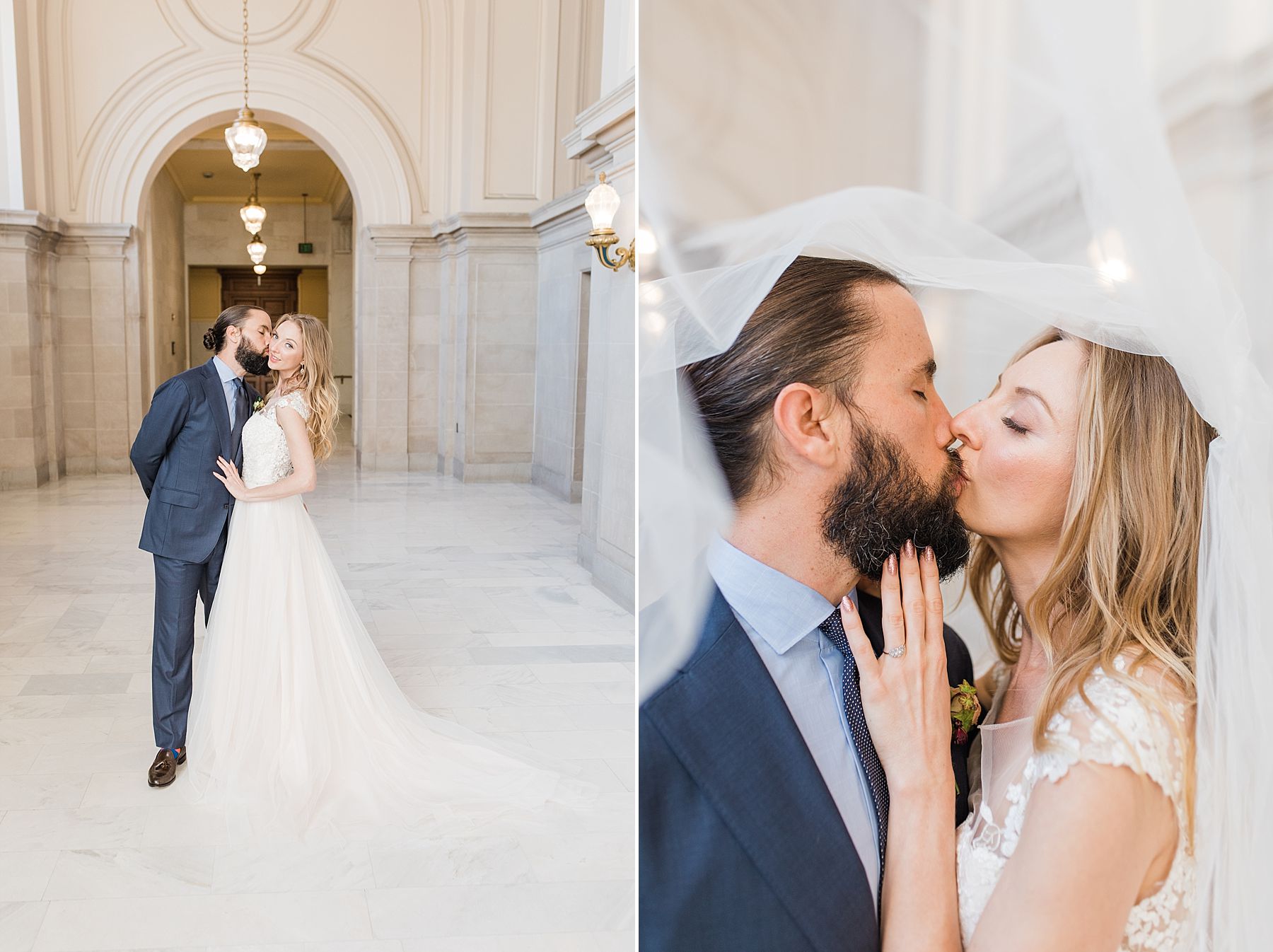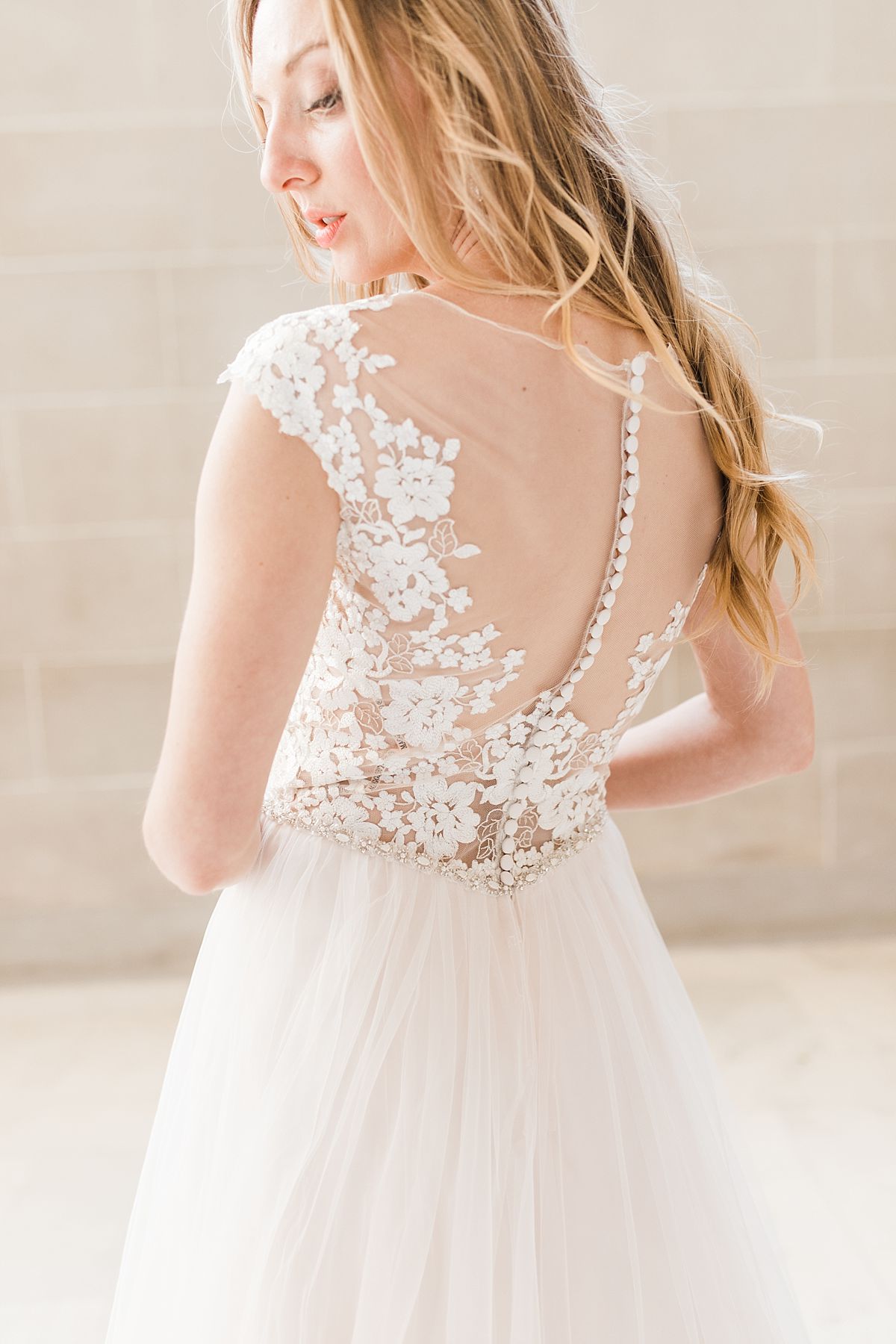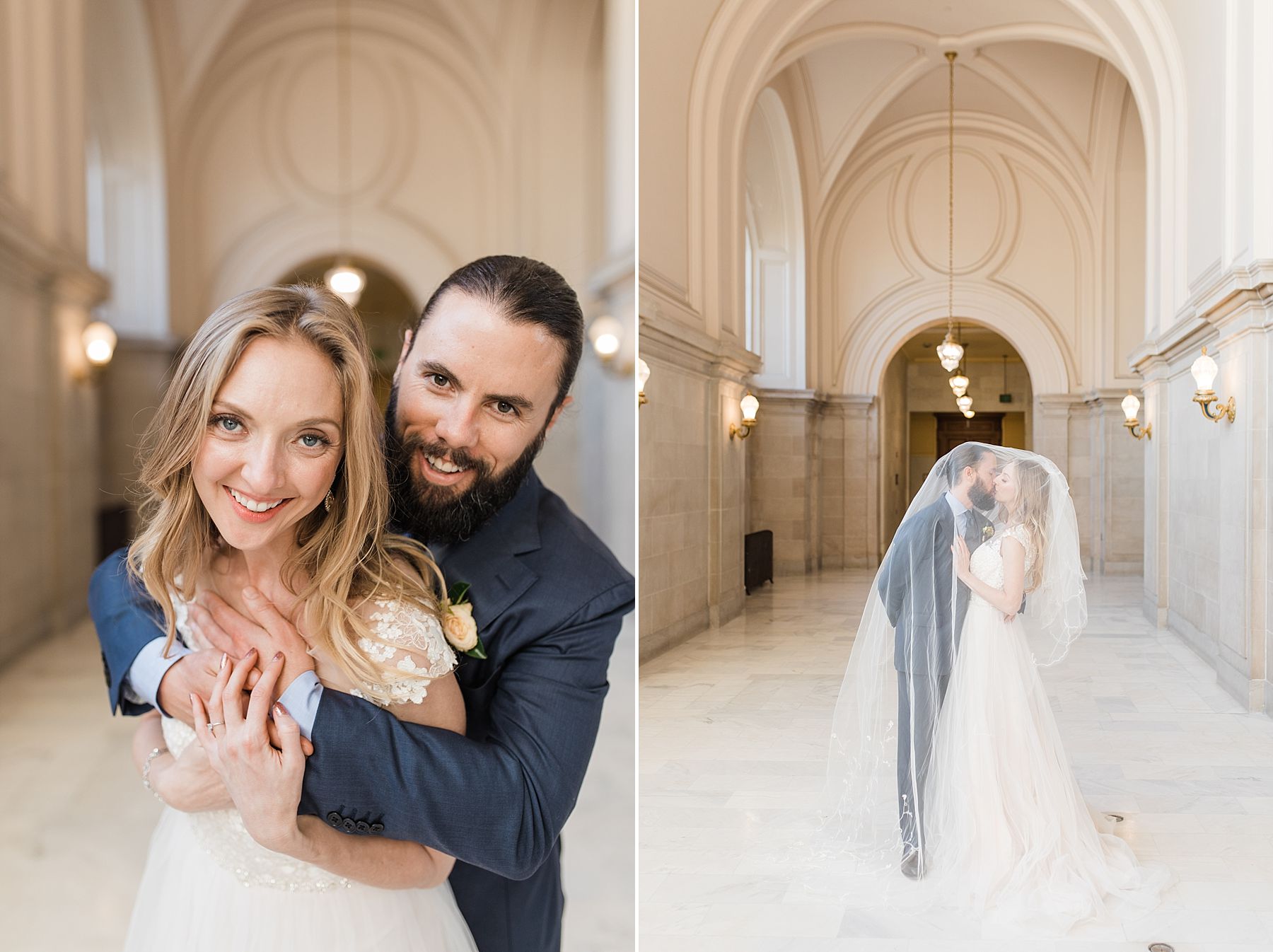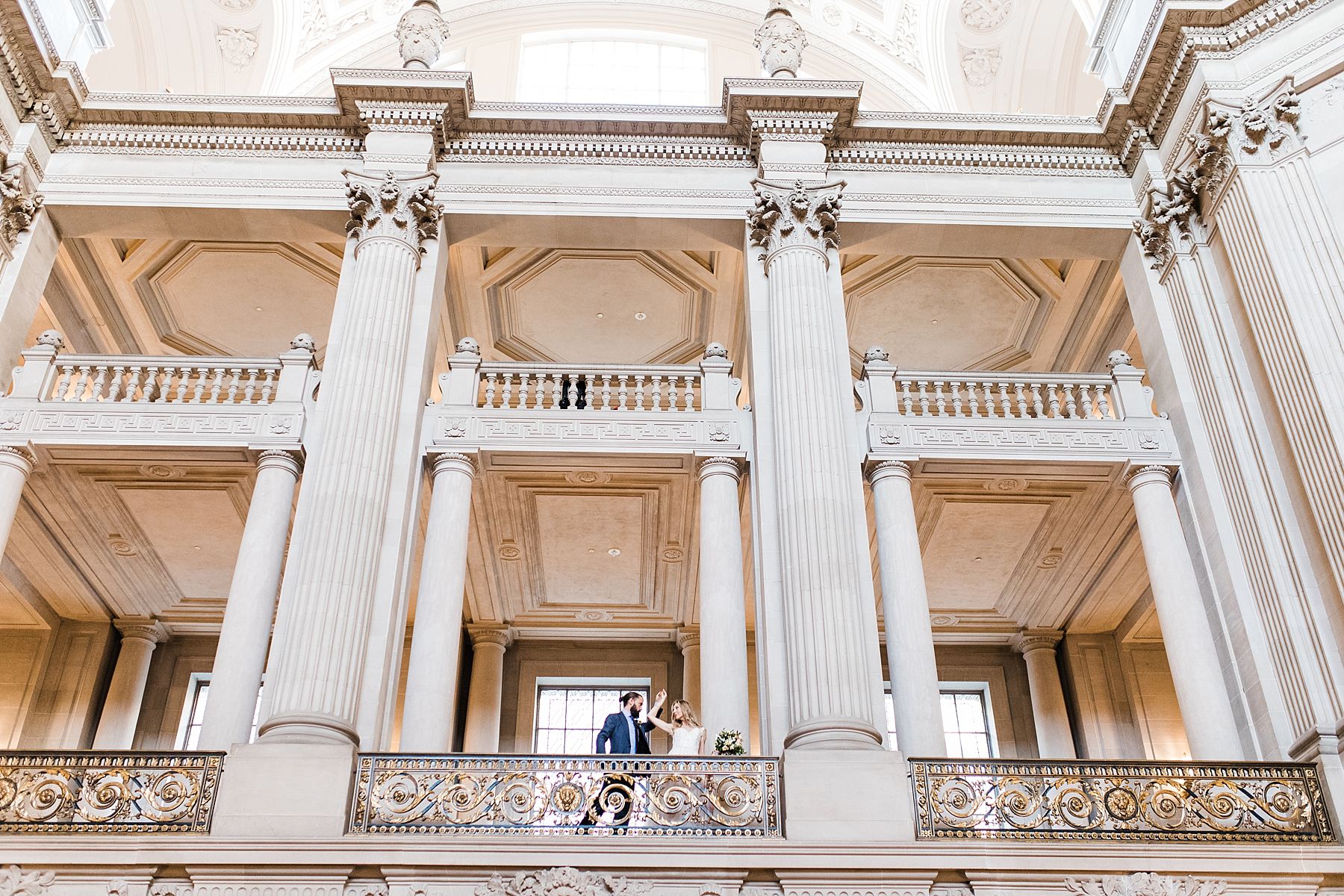 Creative Team
Venue: SF City Hall 
Photography & Event Planning Dilani Schipper Photography & Design Website: www.dilanischipper.nl Instagram: @dilanischipperphotography 
Photography & Stationery Design Ashley Baumgartner Photography & Calligraphy Website: www.ashleybaumgartner.com Instagram: @ashbaumgartner 
Bridal Dress Collezione Fortuna Fashion Boutique Website: www.collezionefortuna.com Instagram: @collezioneFortunaBridals 
Styling Fabric Party Crush Studio Website: www.partycrushstudio.comInstagram: @partycrushstudio 
Models Tiana Hunter & Andrew Instagram: @tianahunterphoto 
Hair & Makeup Urban Beauty Loft Website: www.urbanbeautyloft.com Instagram: @urbanbeautyloft.fiona @urbanbeautyloft
Jewelry nikscandi Website: nikscandi.com Instagram: @nikscandi 
Floral Design Studio Wildflower Website: www.studiowildflower.com Instagram: @studiowildflower 
Bridal Shoes Bella Belle Shoes Website: www.bellabelleshoes.com Instagram: @BellaBelleShoes 
Ring Box Bride to Bee Website: www.bridetobee.ie Instagram: @bridetobee.ie
The Black Tie Bride
A little about The Black Tie Bride Wedding Editorial Blog: "We believe that Black Tie is a state of mind, not a state of budget. We believe in grandparents wedding pictures in silver frames. To remind us that whatever it is, it always started with love. We believe in elegance and grace and good manners. We believe in history, and legacy, and leaving something behind. We believe in emotion and moments, and rich black & white images that tell a story. We believe that timeless always trumps trendy. And no matter what, there is no replacement for authenticity. Because more than anything what we believe is, classic never goes out of style."
SF City Hall Elopement
We love SF City Hall Elopements! Interested in scheduling your own SF City Hall Elopement? Contact Ashley here.
San Francisco City Hall Weddings
Ada and Albert said I Do earlier this year for their San Francisco City Hall Wedding. See their full wedding here.