Last week, I had the immense pleasure of capturing the sweetest moment for one of my oldest friends. You see, over time, I have bothered my long time friends and always joked about hiding in a bush when it's time for a proposal. Not one has taken me up on it. Until now. My oldest guy friend messaged me last week, asking if I was free on Friday. My heart raced – I knew what I was about to be asked. And honor is all I felt. Honor as I hid behind a rock to photograph the sweetest Lands End Proposal.
My heart raced after the hike up to the Lands End Labyrinth. I was surprised when I got up there that the labyrinth was no more – someone had adjusted the rocks into a heart. But not the worst for what was about to happen. Moments later, I received the text – they were on their way up. I placed my phone near a rock to take a video, and I was geared up with three cameras as I stared out a the Golden Gate Bridge. They approached the heart, I hid behind the rocks. Moments later, Alex turned to his girlfriend Veronica, on her birthday, and got down on one knee.
A moment she had been waiting for. A moment she slightly suspected over the holidays. But a few weeks later, on her 29th birthday, her best friend asked her to marry him. Surprised by me behind the rocks – we celebrate their love with some few photos around the Presidio and their Lands End proposal.
to the couple
Alex and Veronica, Congratulations! I loved the honor of being there for such a special moment on a special day. It means the world to me to be entrusted with special moments like these and I can't wait to see what this next phase of life brings for you two.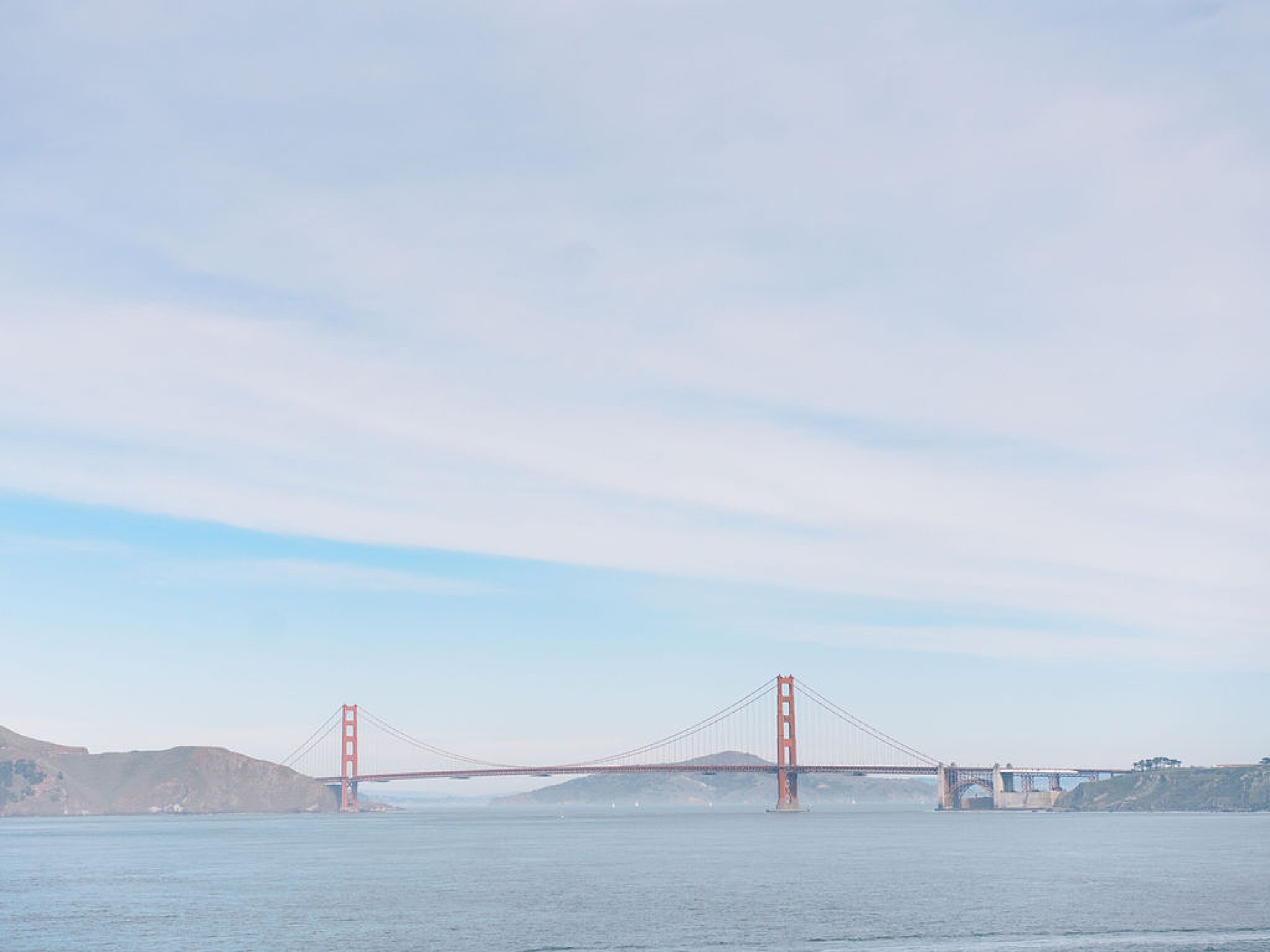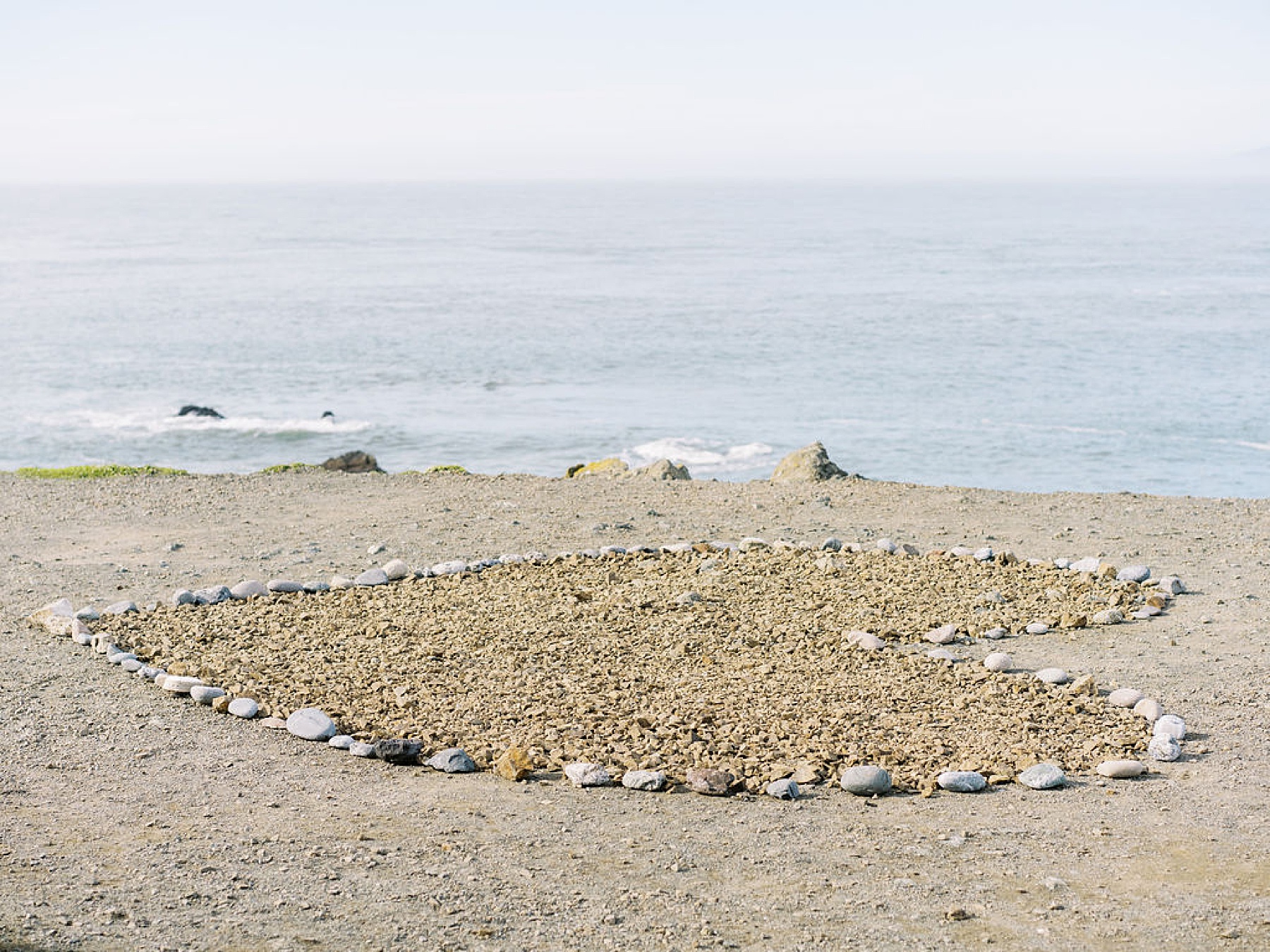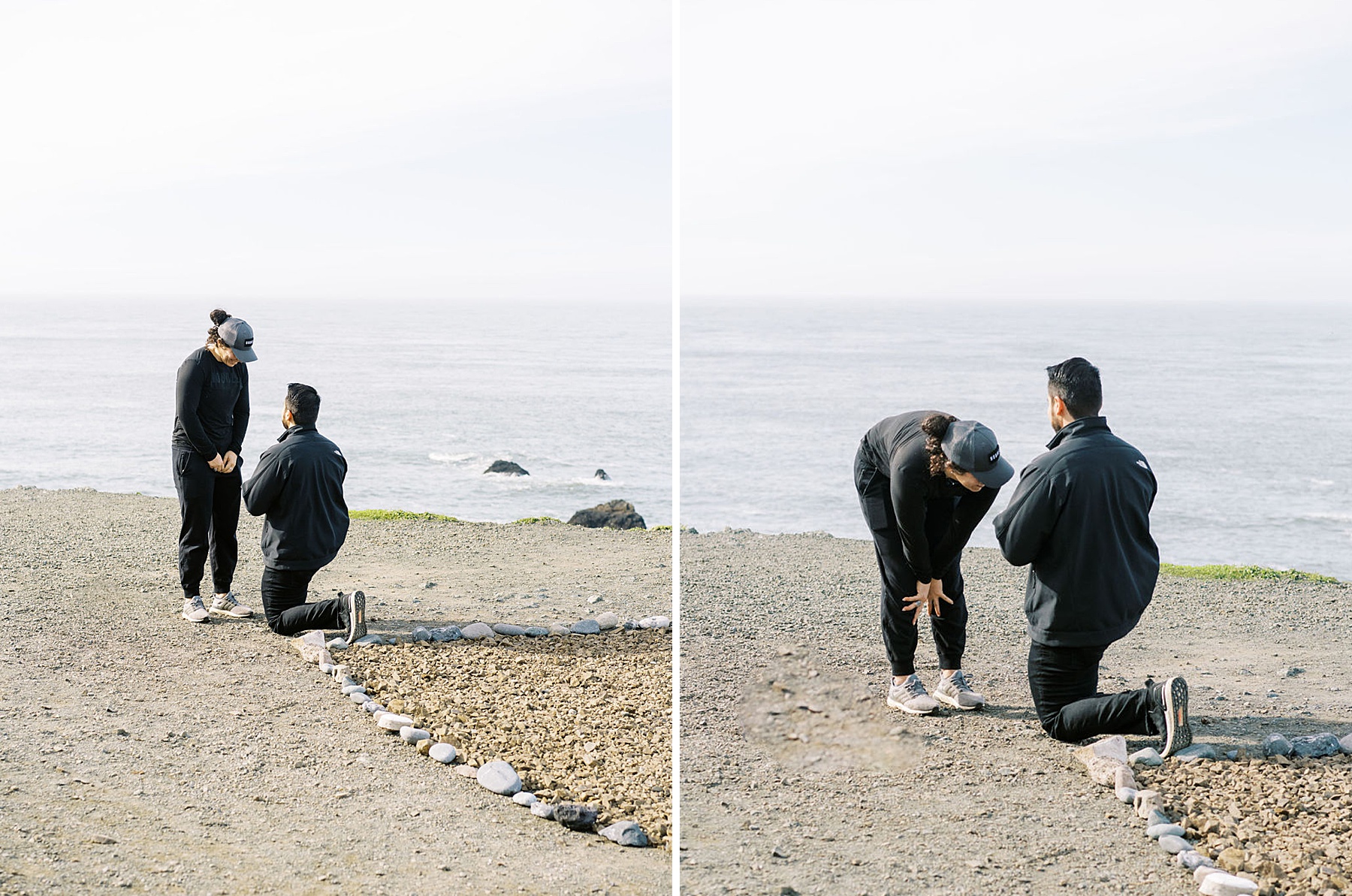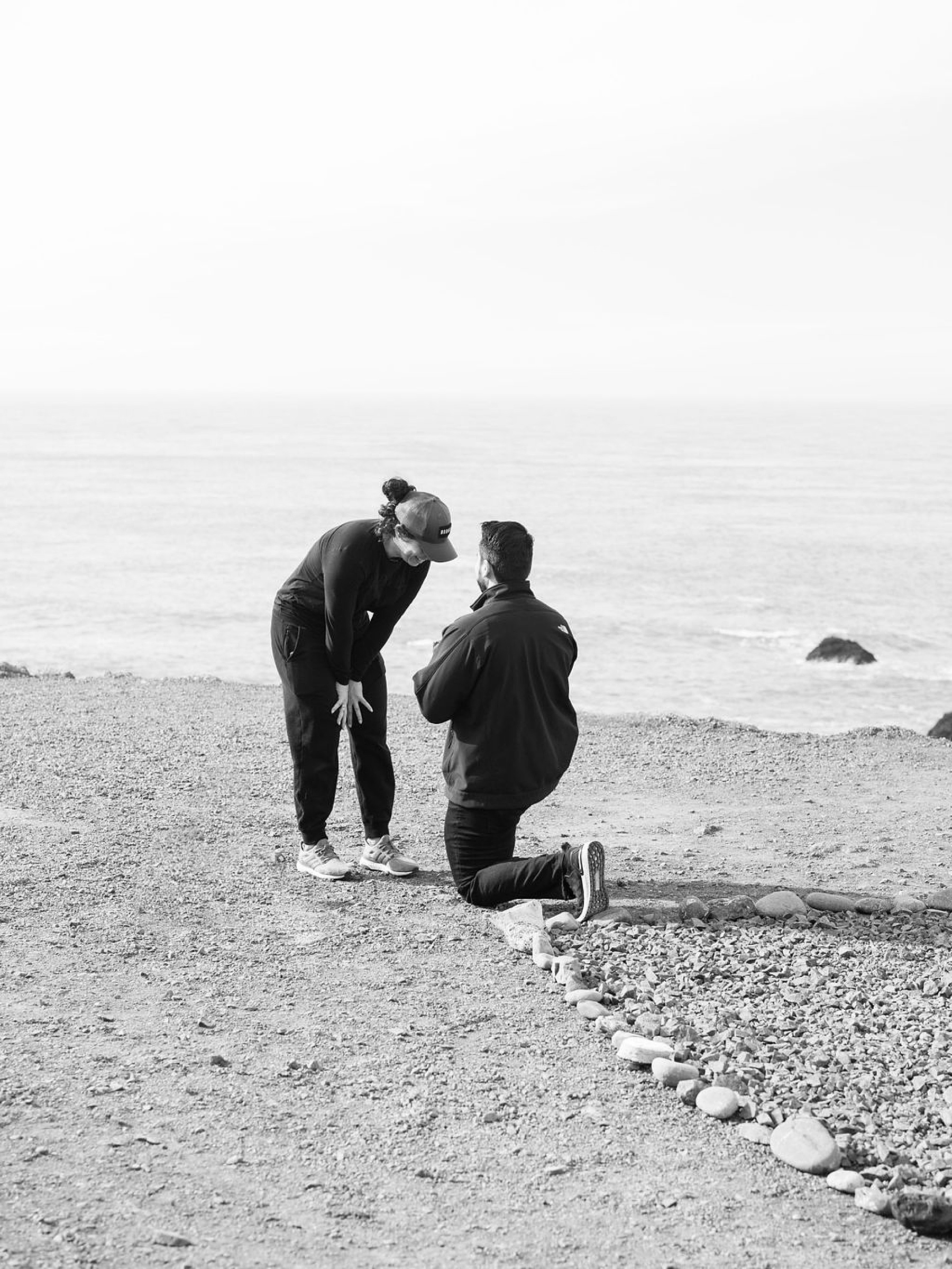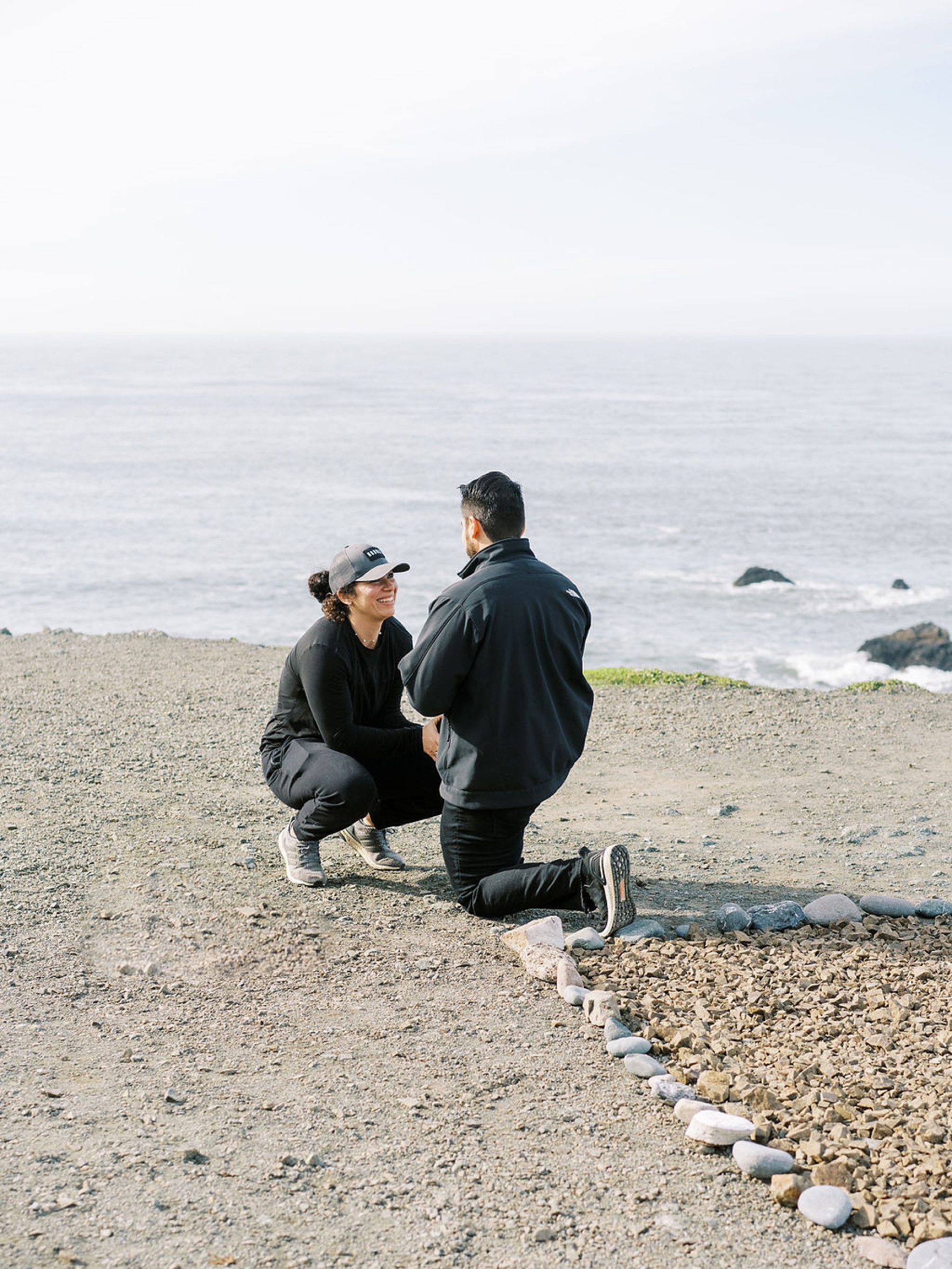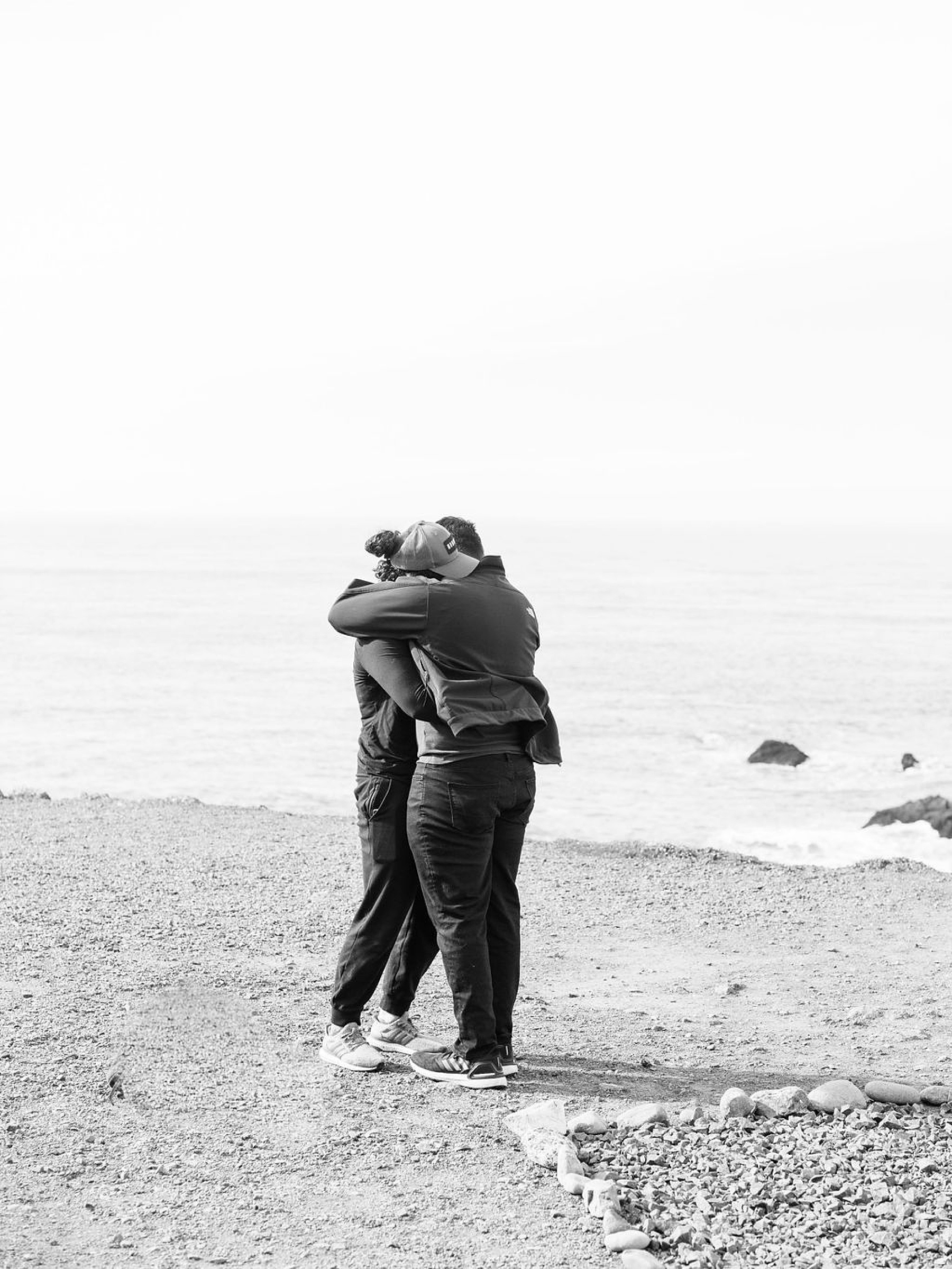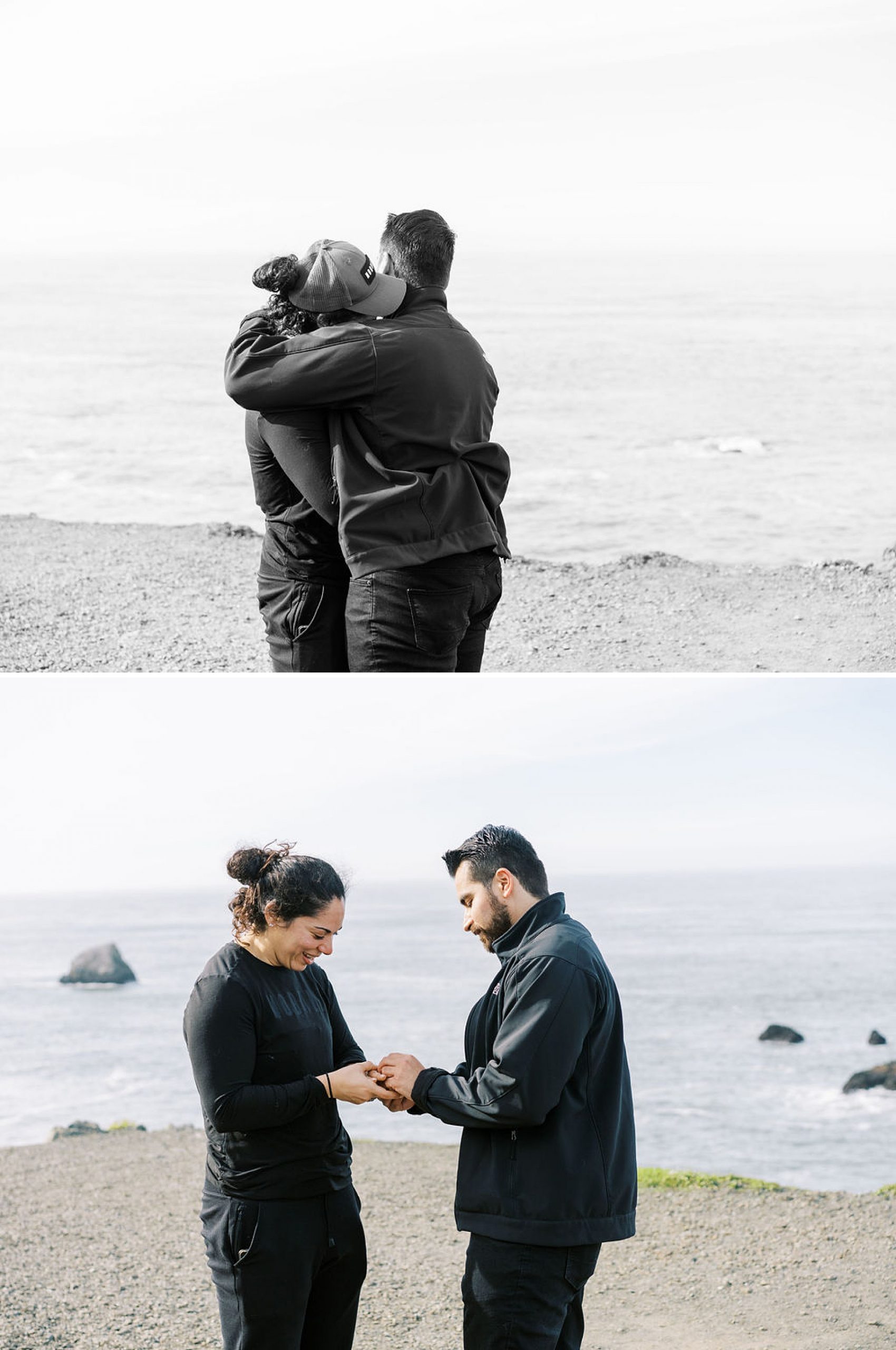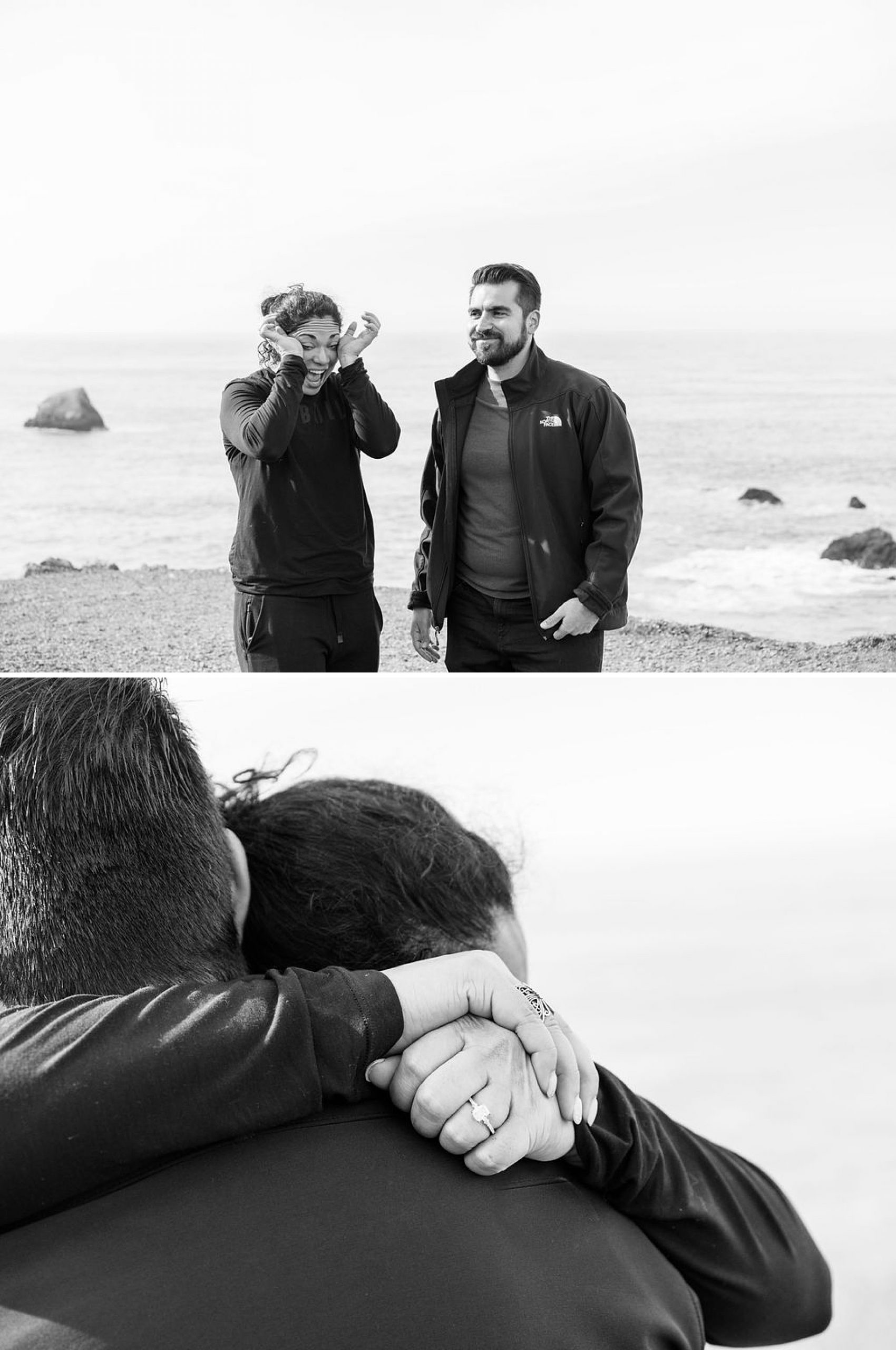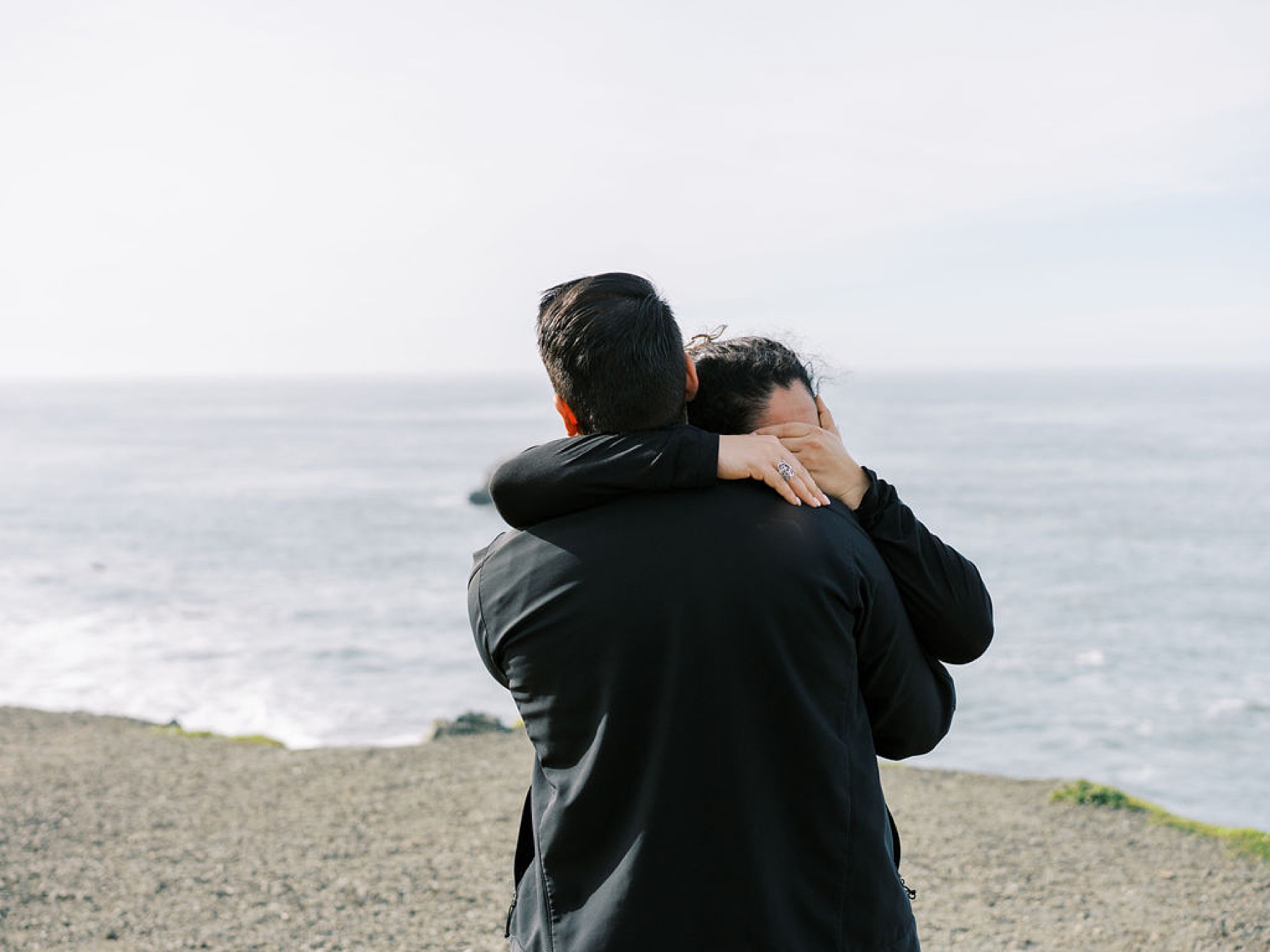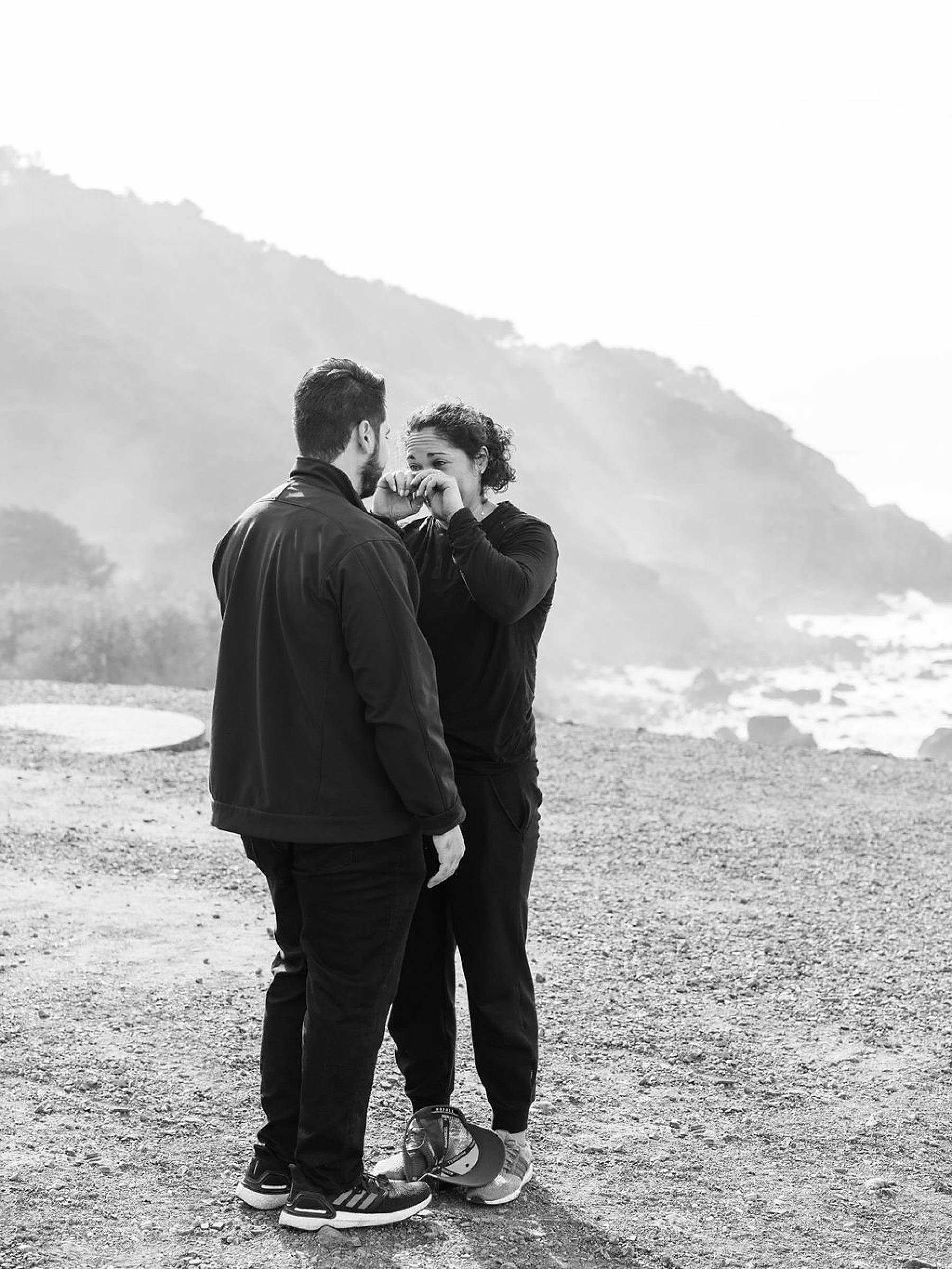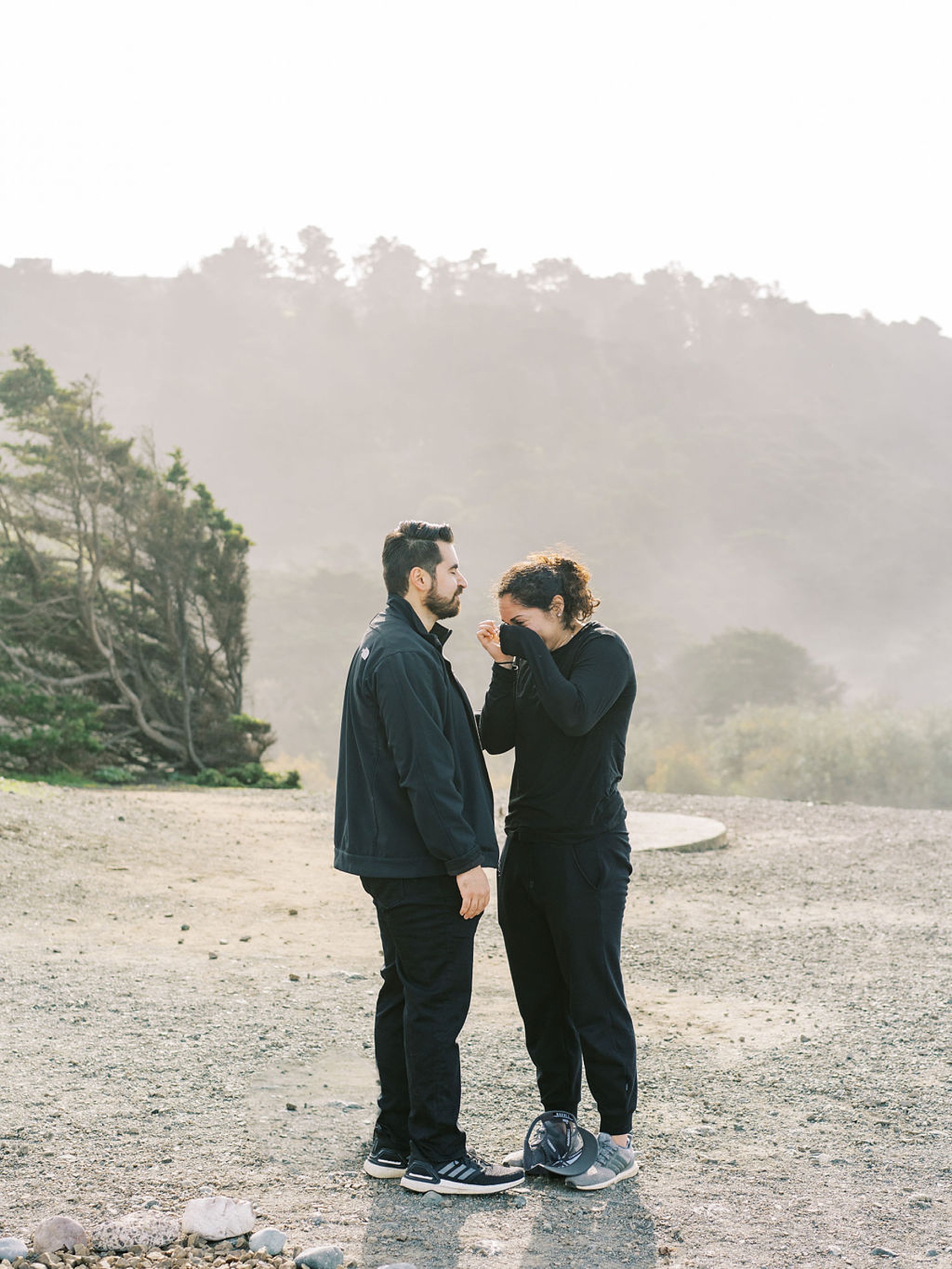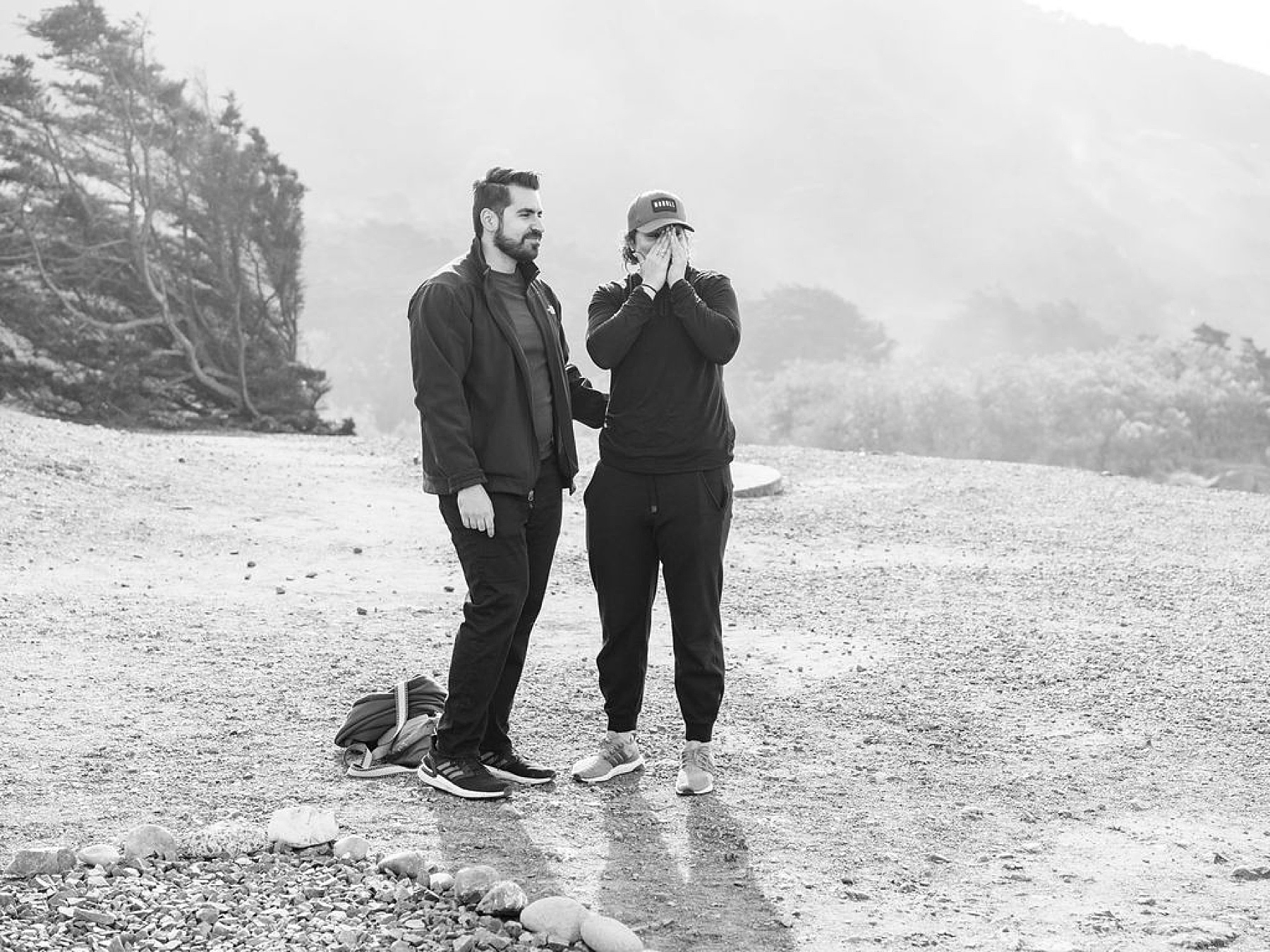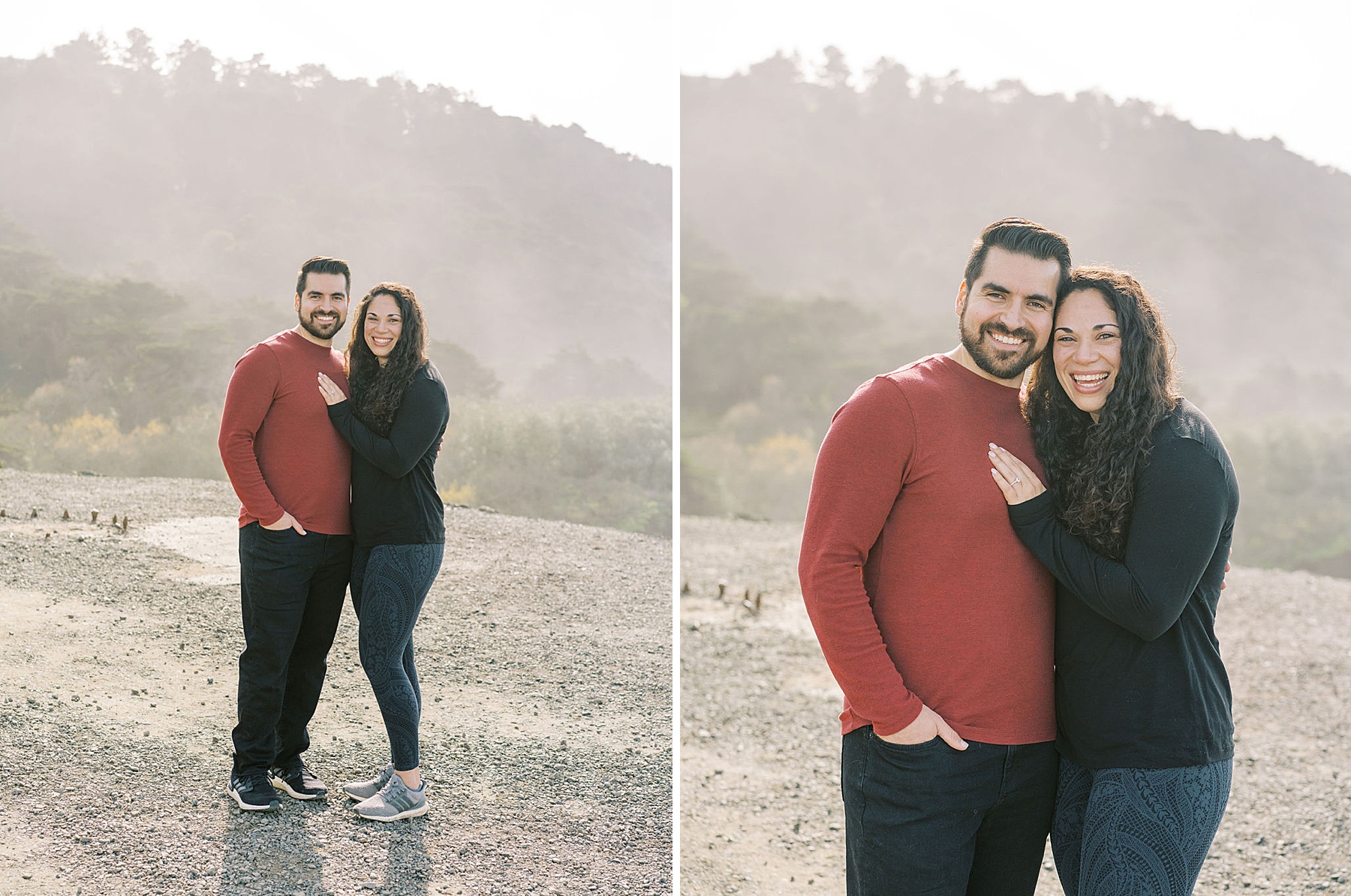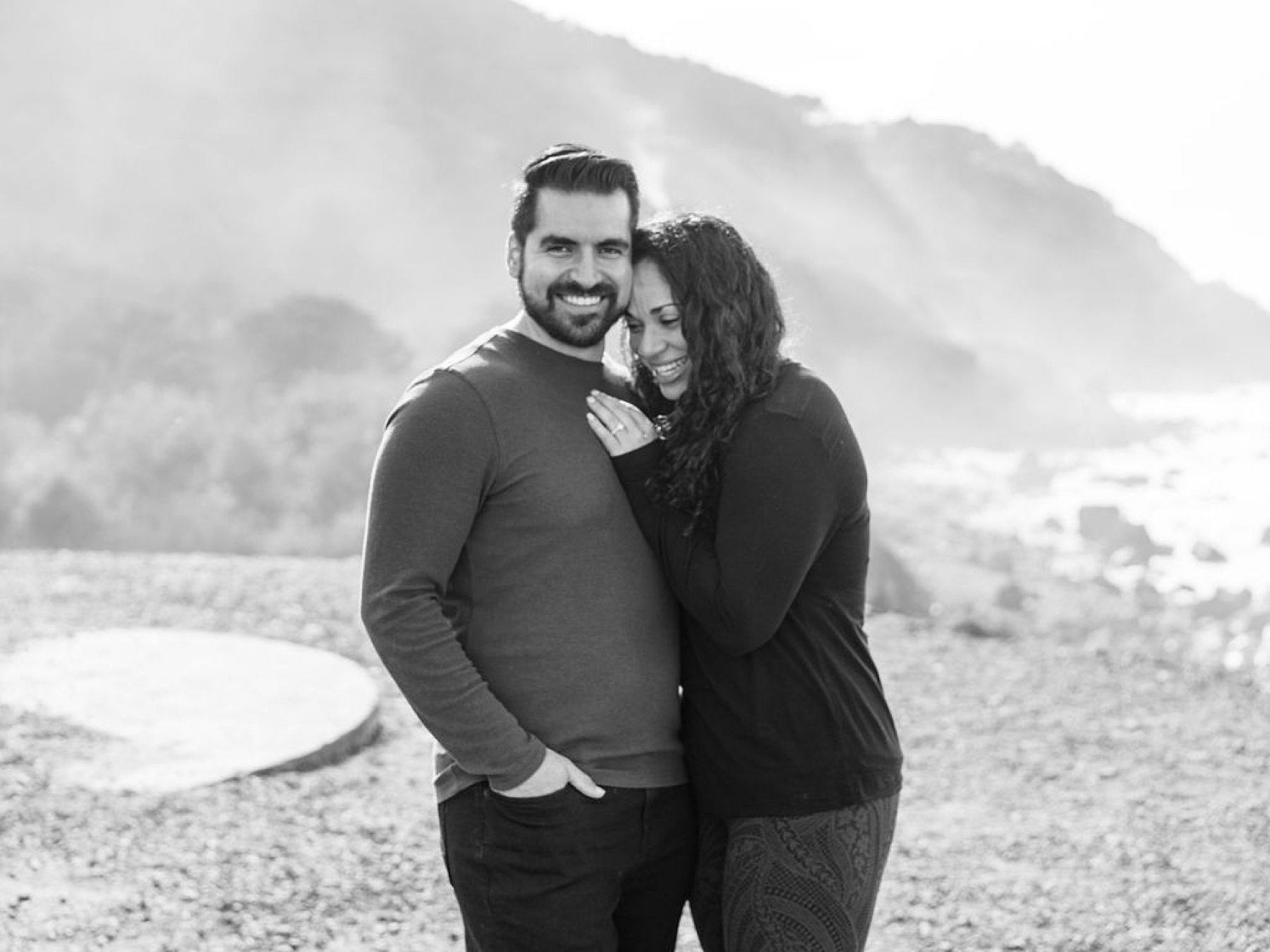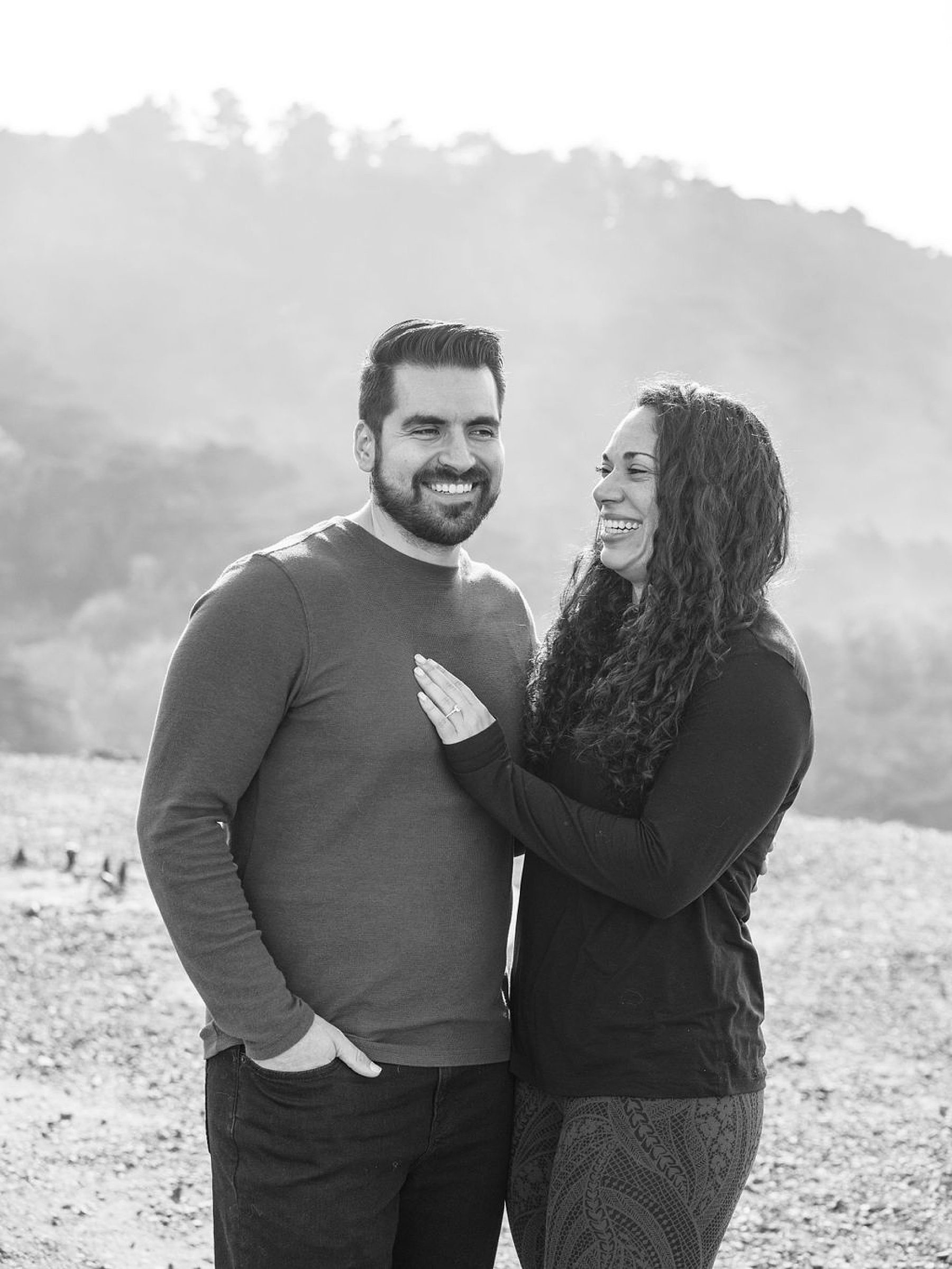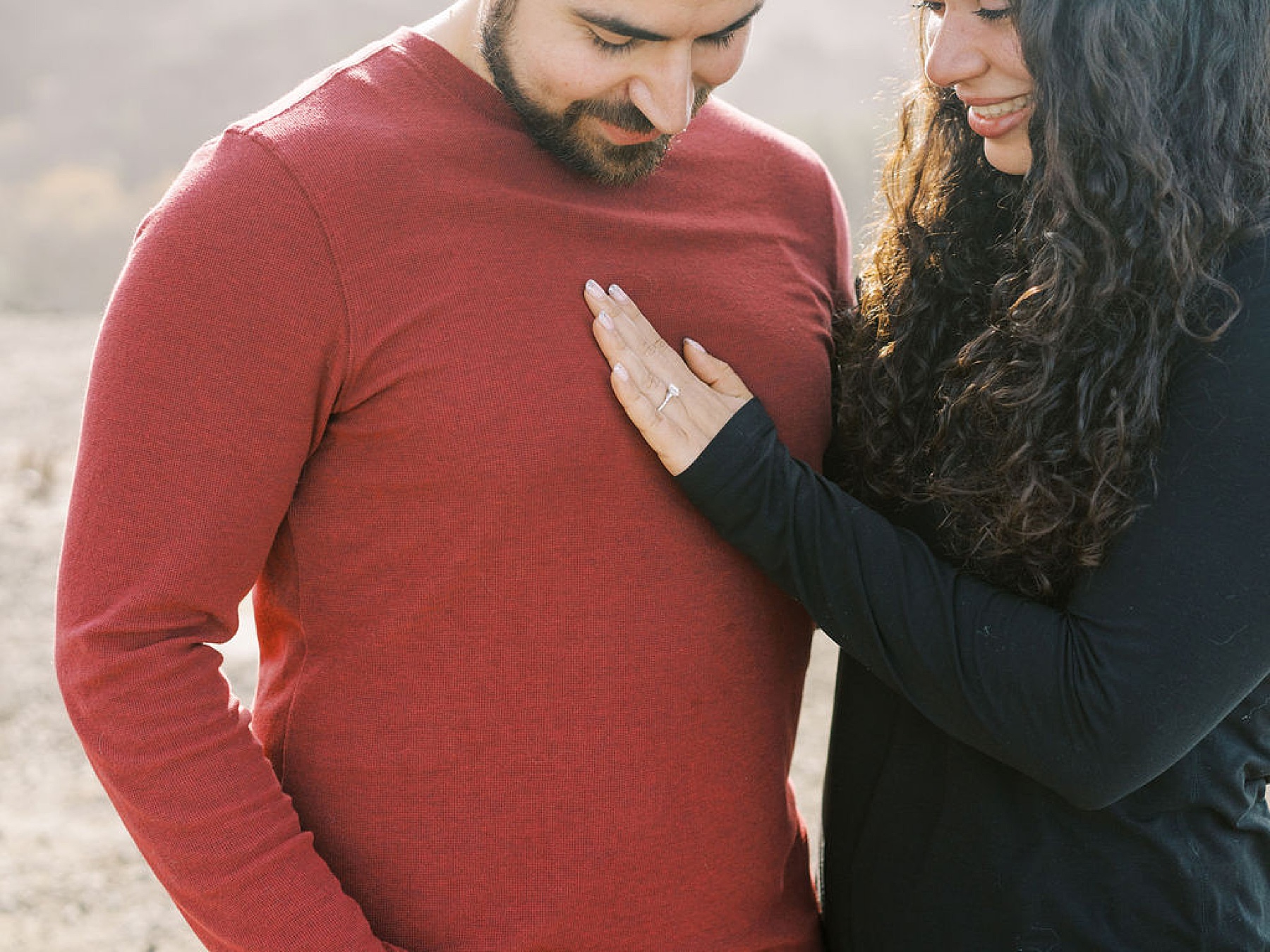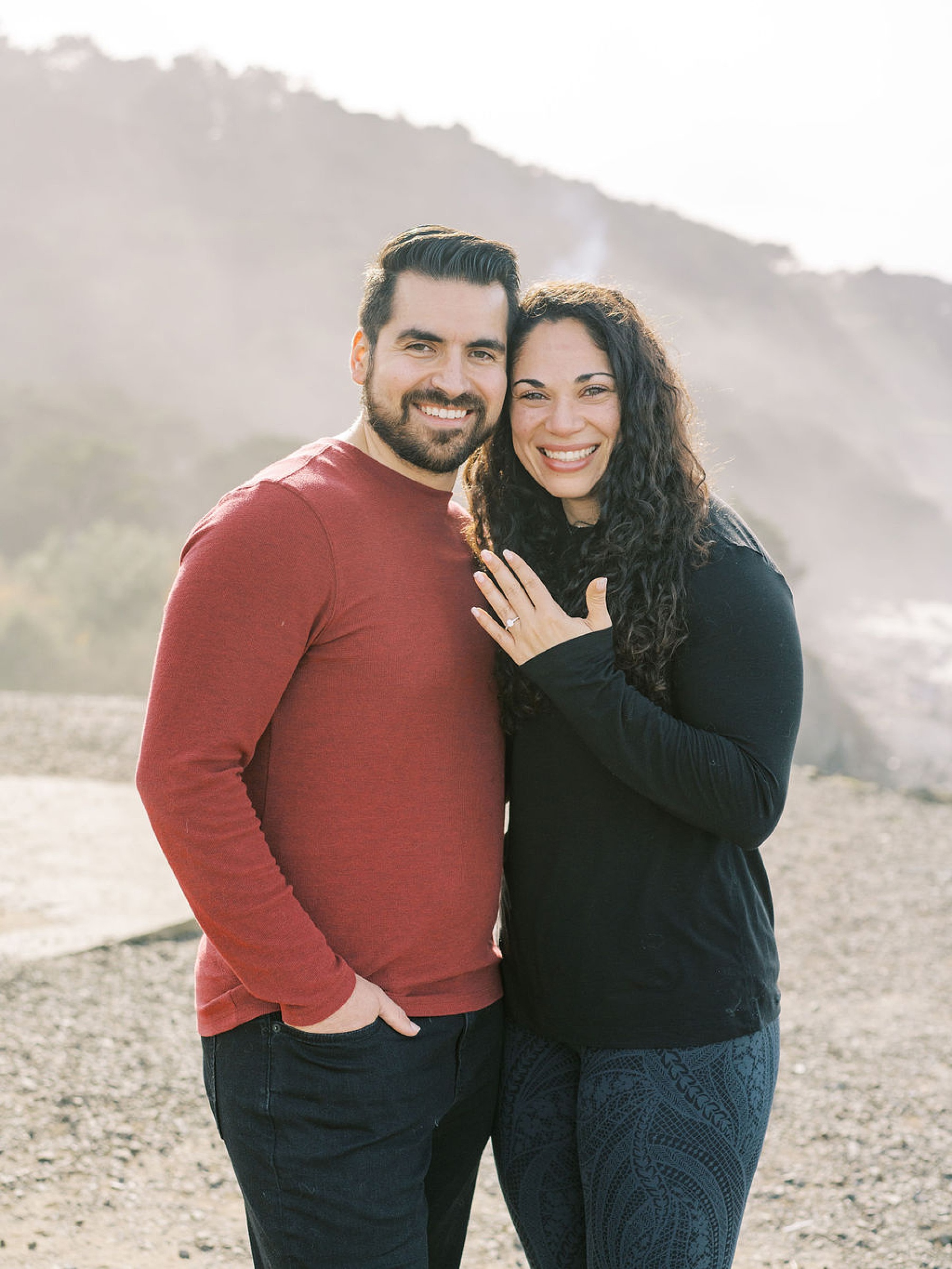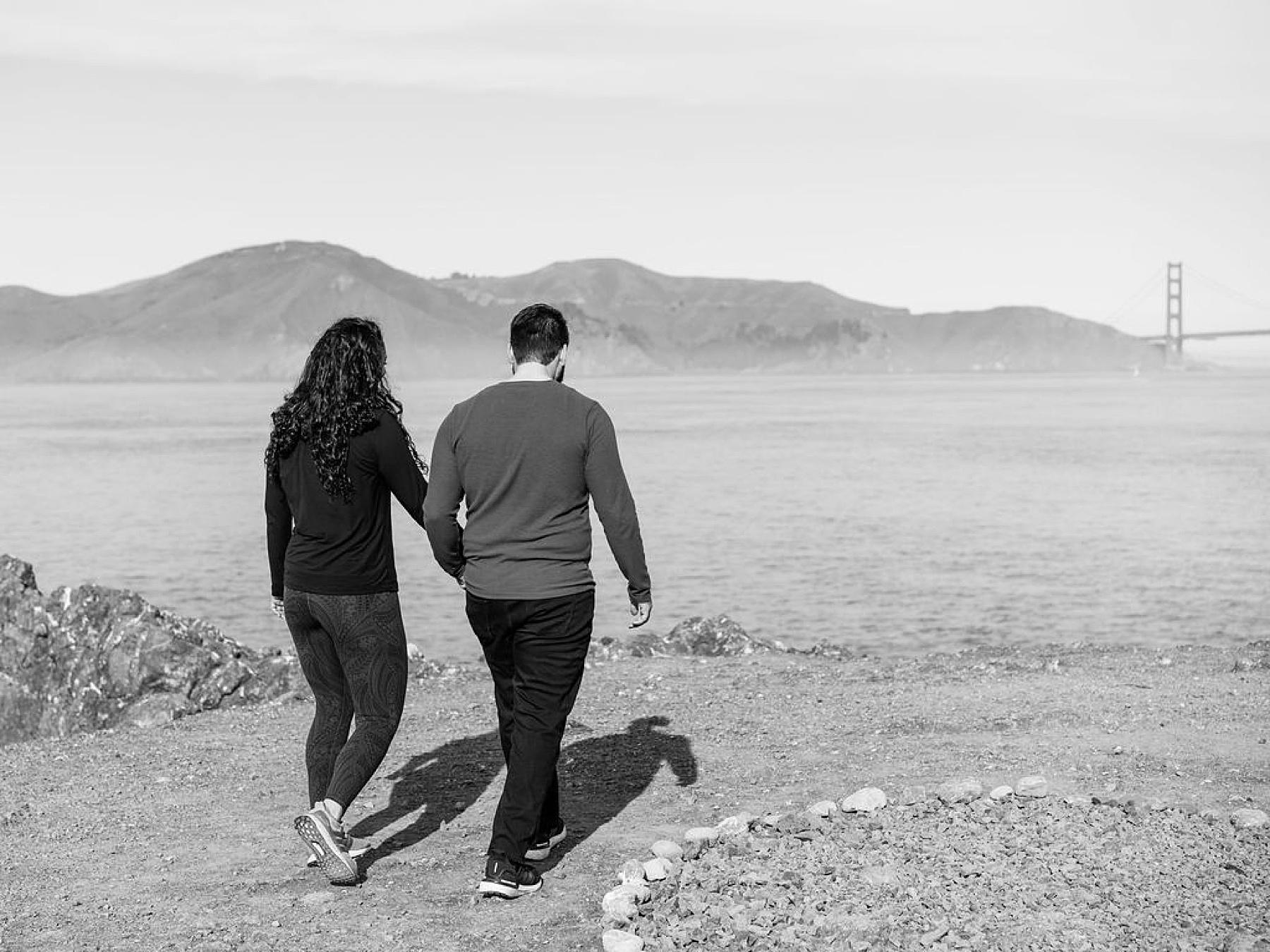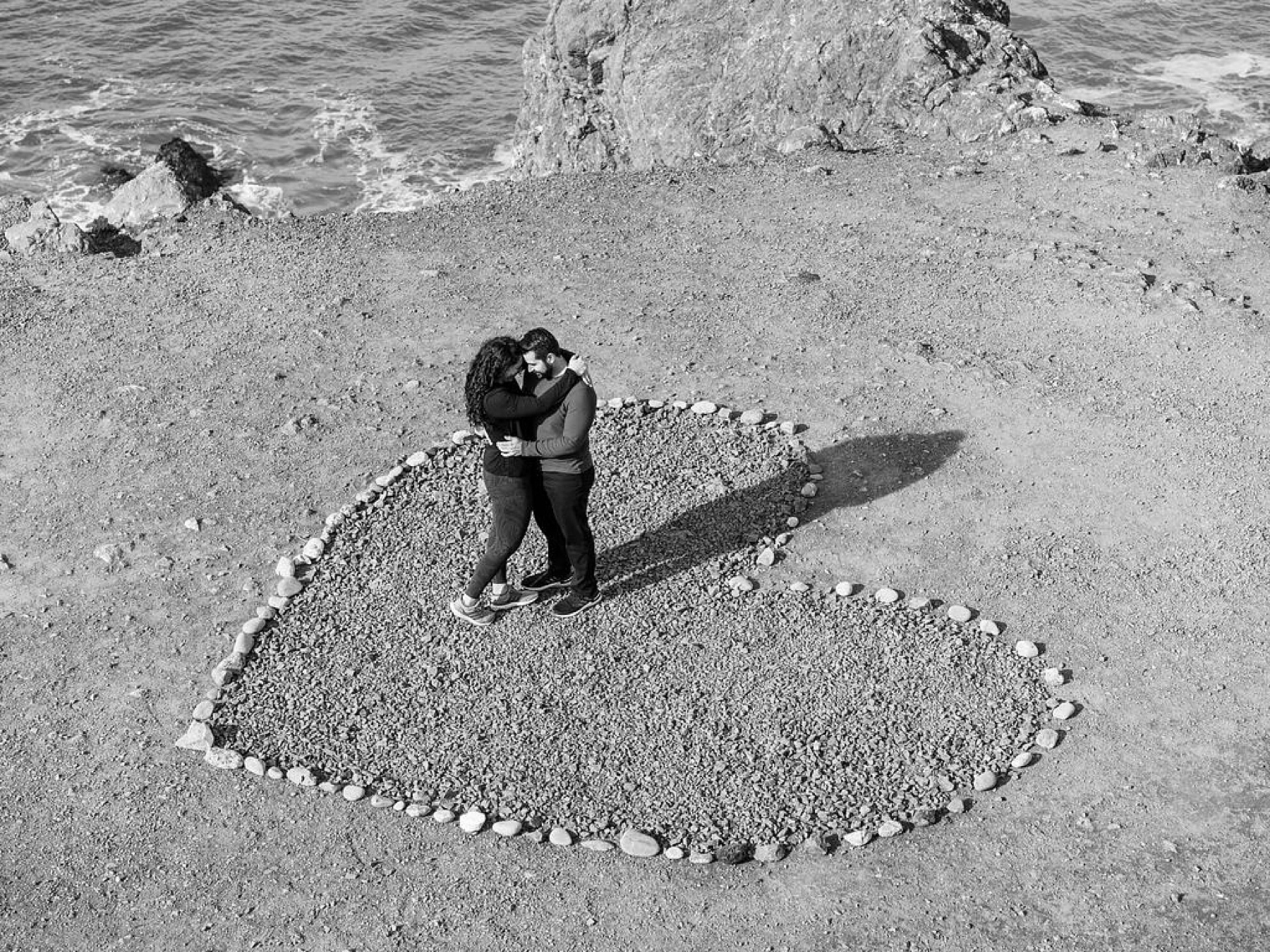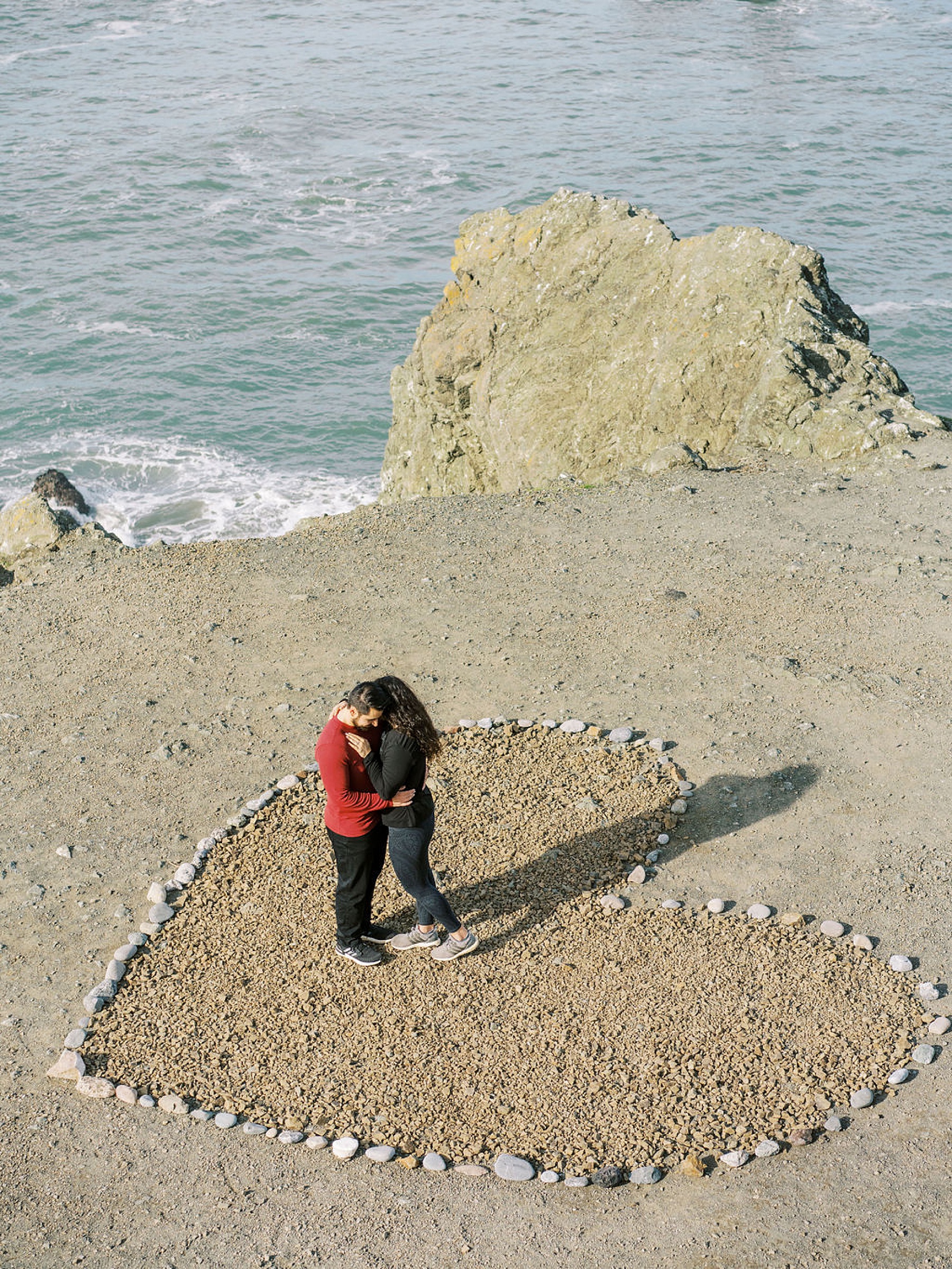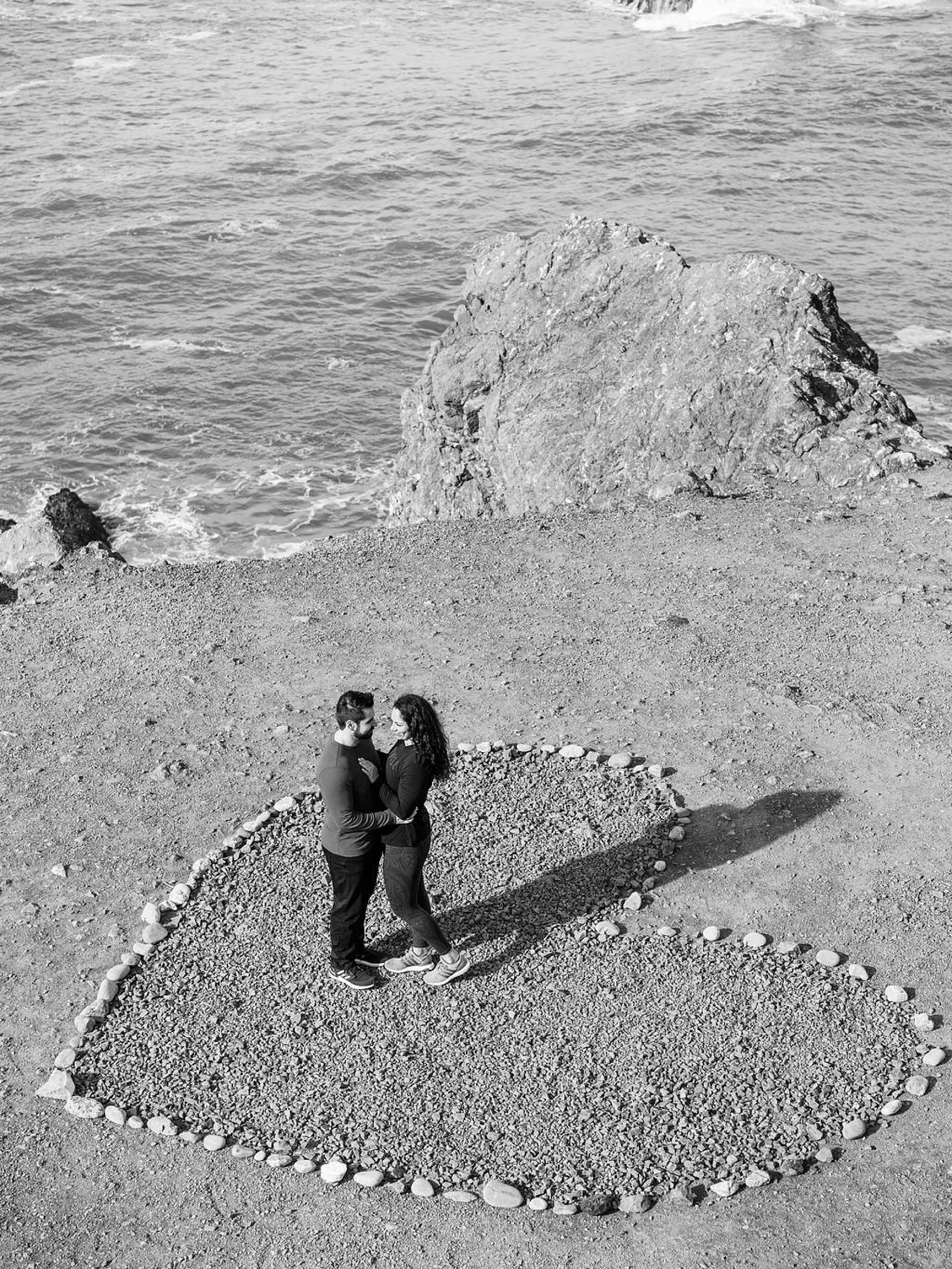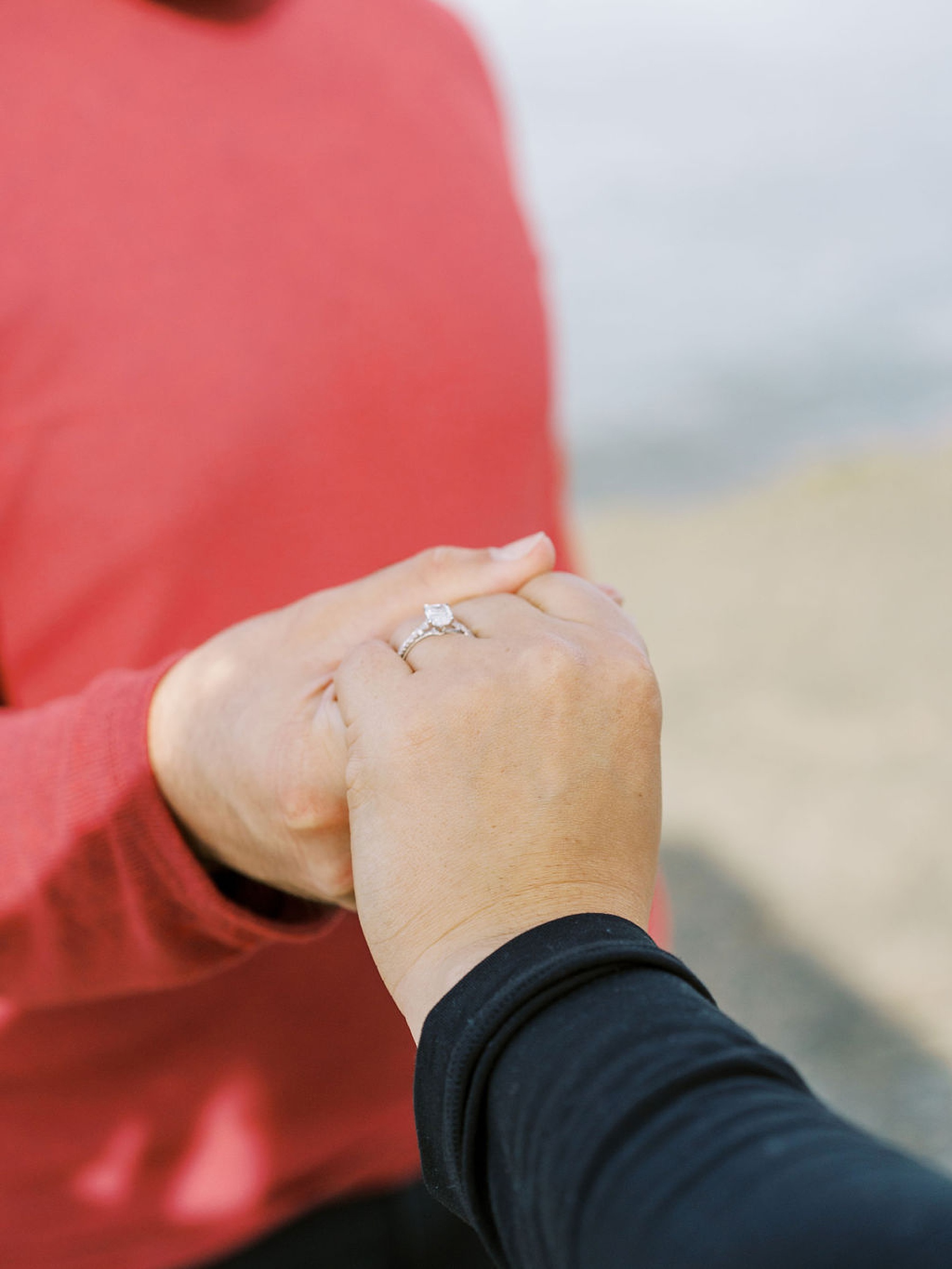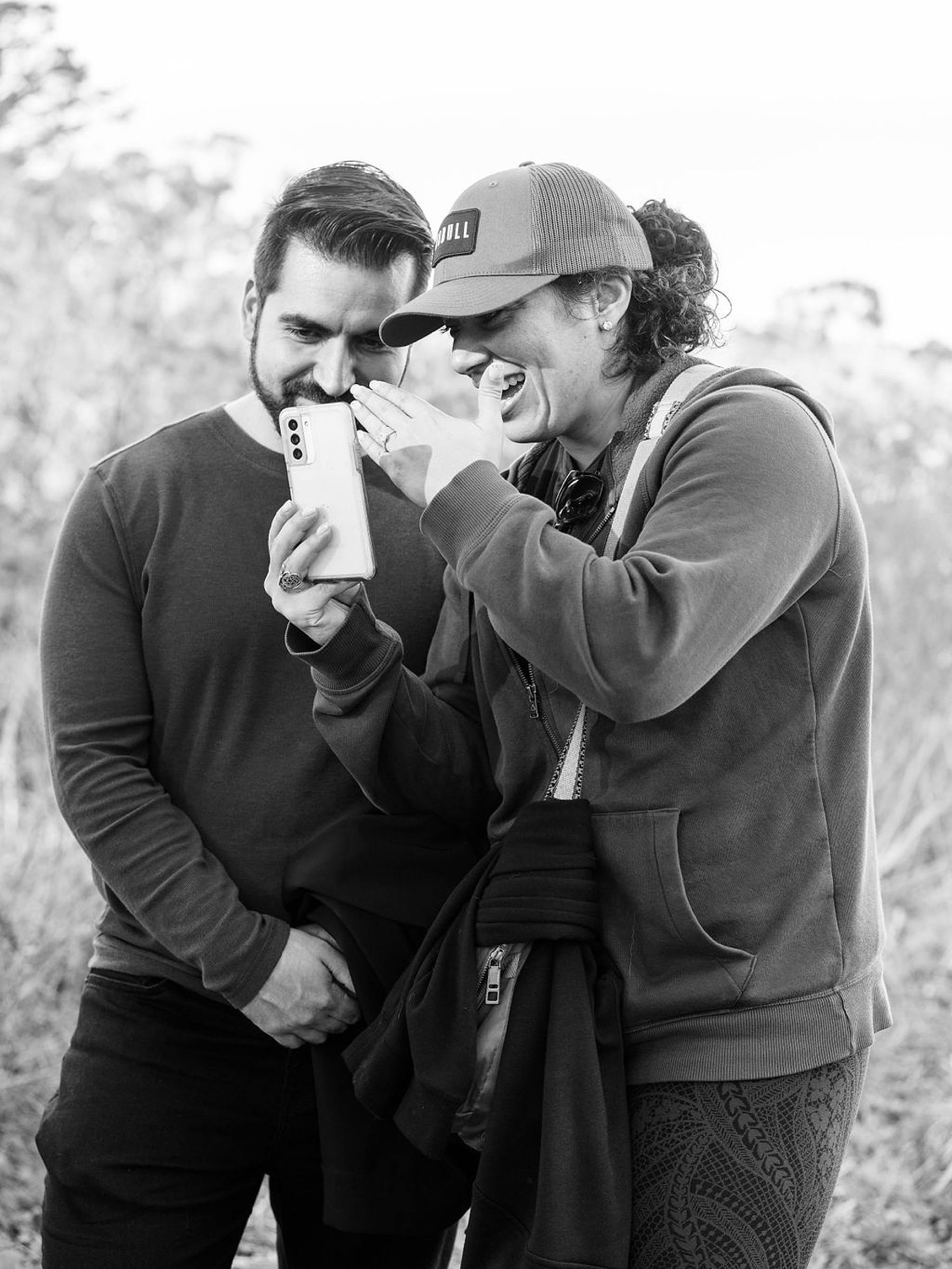 Lands End Proposal
San Francisco has so many beautiful spots to propose. Thinking of your own Lands End proposal? Or proposing somewhere else in the beautiful city? Contact us here to chat more.
San Francisco Engagement Sessions
We absolutely love photographing our couples in San Francisco. Check out this Legion of Honor engagement session. We loved this Lands End and Sutro Baths engagement session too. For more Behind the Scenes, follow along on Instagram.
A few cell phone behind the scenes of the big day!