It started with their dogs. Well, to be more specific, pictures of their dogs Ranger and Ozzy. Ranger, a golden retriever mixed with an English Cream Golden Retriever, belonged to Alex. And Ozzy, a Border Collie and Australian Shepard mix, belonged to Kevin. But what ultimately brought these two dogs and their owners together was the fact that they had pictures of their pups as their phone backgrounds. On a fateful night in Downtown San Luis Obispo, these two struck up a convo after spotting their matching phone wallpapers. So, of course, we included the pups in their snowy Tahoe Engagement session!
Now, these snow pictures didn't come easy for us three. We ended up making two separate trips to the snow to make this happen. We headed up on a wintery day that was supposed to snow in the morning and then stop by noon. When we started to approach the snowy region, we found a light dusting. However, we all thought that could make for some pretty photos! But as we approached Soda Springs for their Snowy Tahoe Engagement Session, we found a lot more snow than anticipated. But we decided to make the best of it and hopped out for some photos (but let the dogs bundled up in the car!)
After a few casual and fun cuddling photos we headed back to the car to drive over to Donner Lake Overpass. Little did we know, we were greeted with whiteout conditions and barely being able to see more than 15 feet ahead in the road. As sundown approached, we hopped out of the car for a few but it was too much of a flurry for any of us. So we headed home (in a very vicarious drive – thank you, Kevin, for driving us!) in defeat.
Another Shot
But we decided to try again. On a sunny, wintery day, dressed her prettiest red dress and with matching red leashes for Ranger and Ozzy, we headed back up into the snow to snag a few more shots. And I'm so glad we did because look at that red dress!
Alex and Kevin, Thank you for sharing your love story with me and for introducing me to your fur babies. And for braving the snow not once but twice with me. Thank you for driving, for dealing with cold legs and snow, and for treating me to warm Starbucks on the way up. I am so excited for your Field and Pond wedding later this summer. And I feel blessed to know you two even better after two trips up the hills for your Snowy Tahoe Engagement Session!
PS Kevin grew up in my hometown and I almost fell out of my chair when I found out that we worked at the same small local toy & board game store only a few years apart. Like what even?! What a small world!!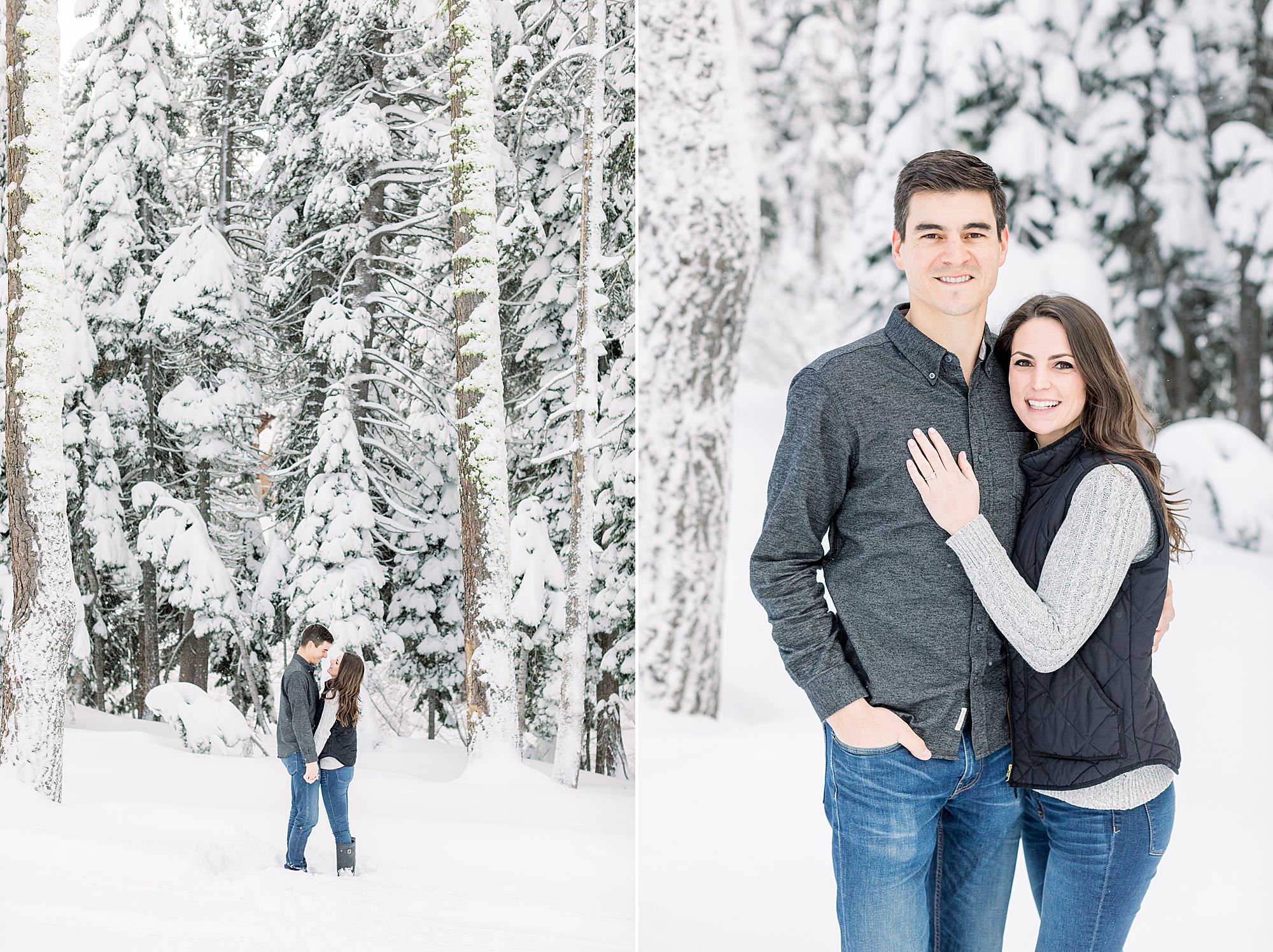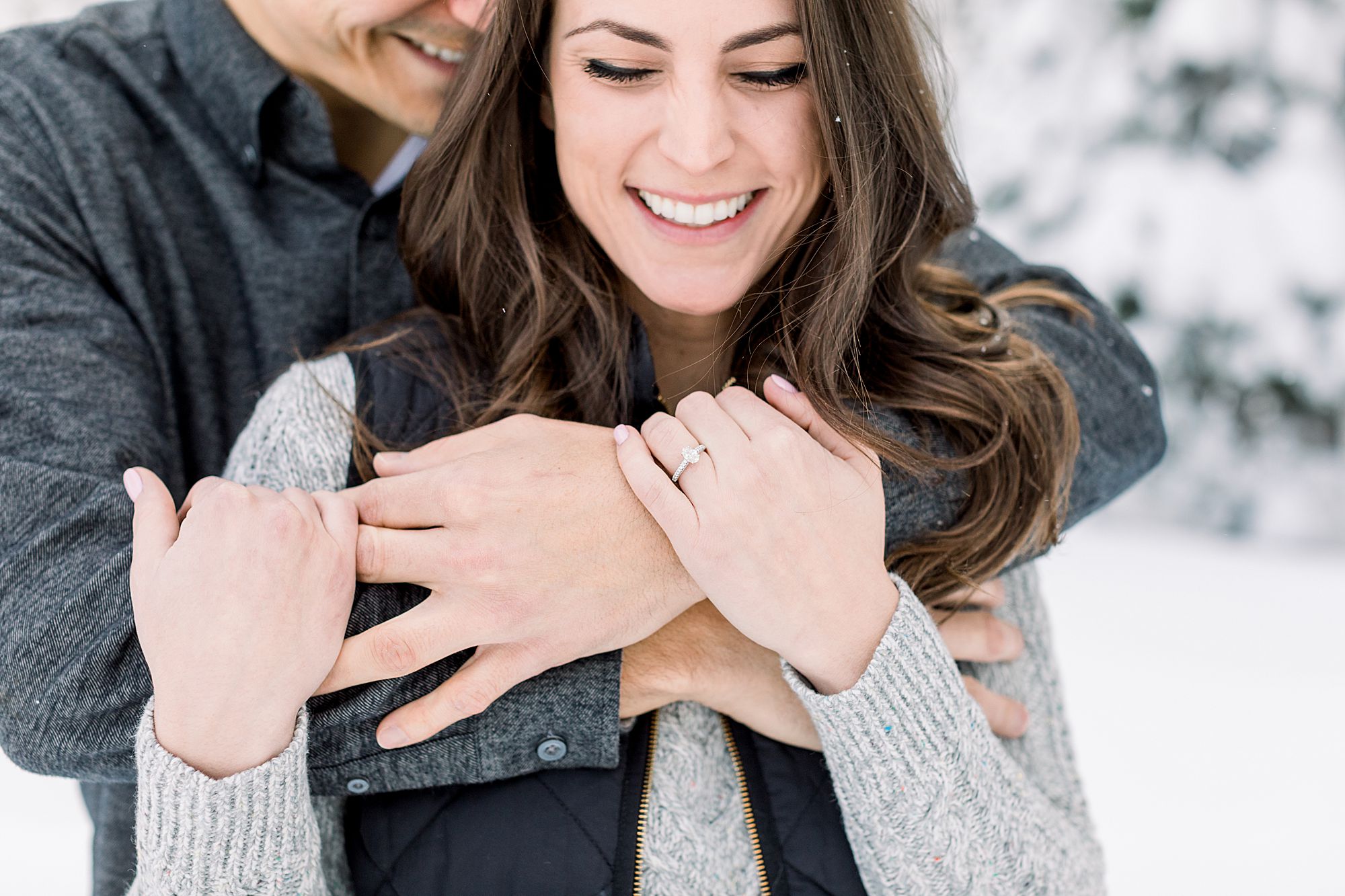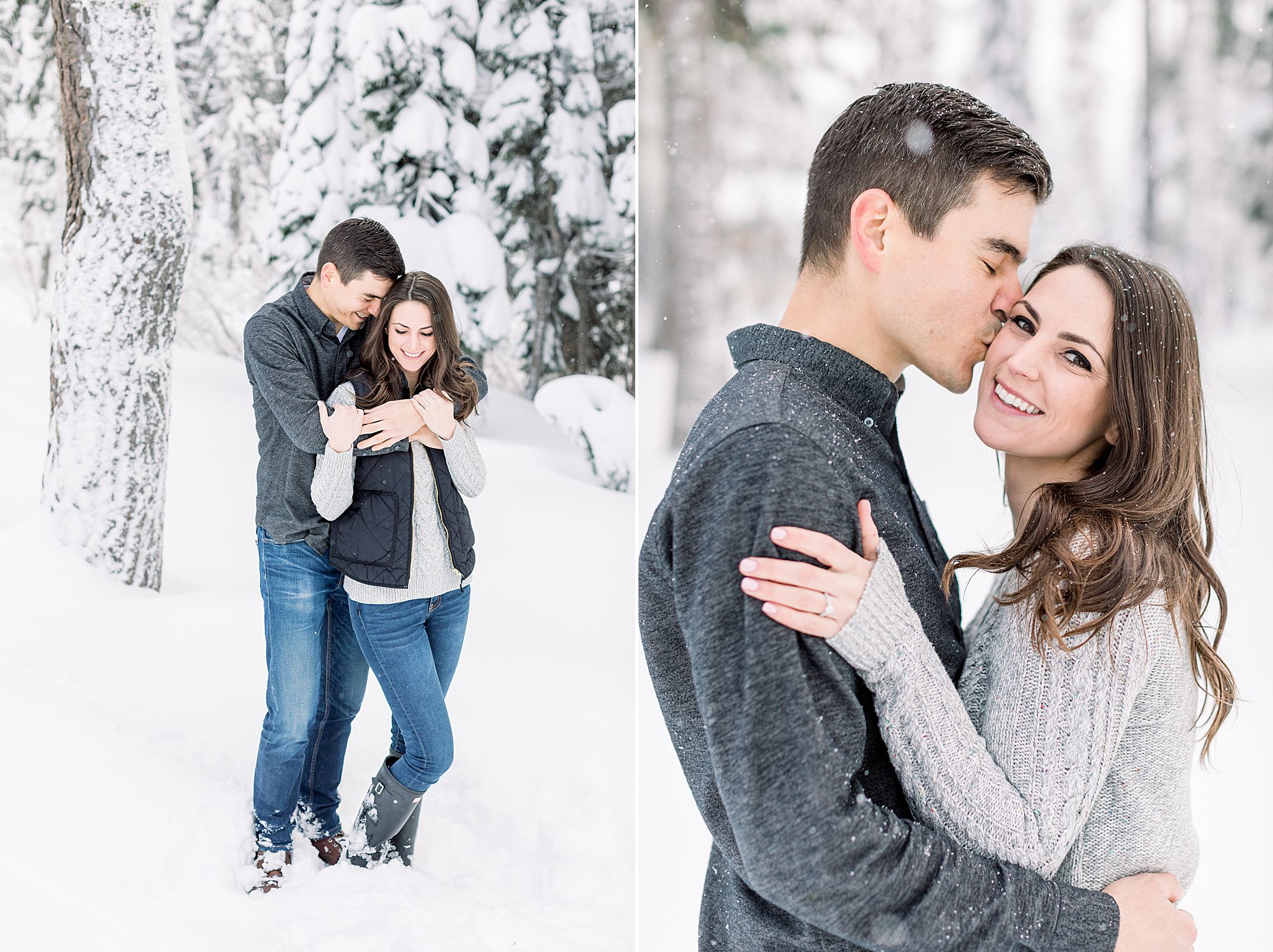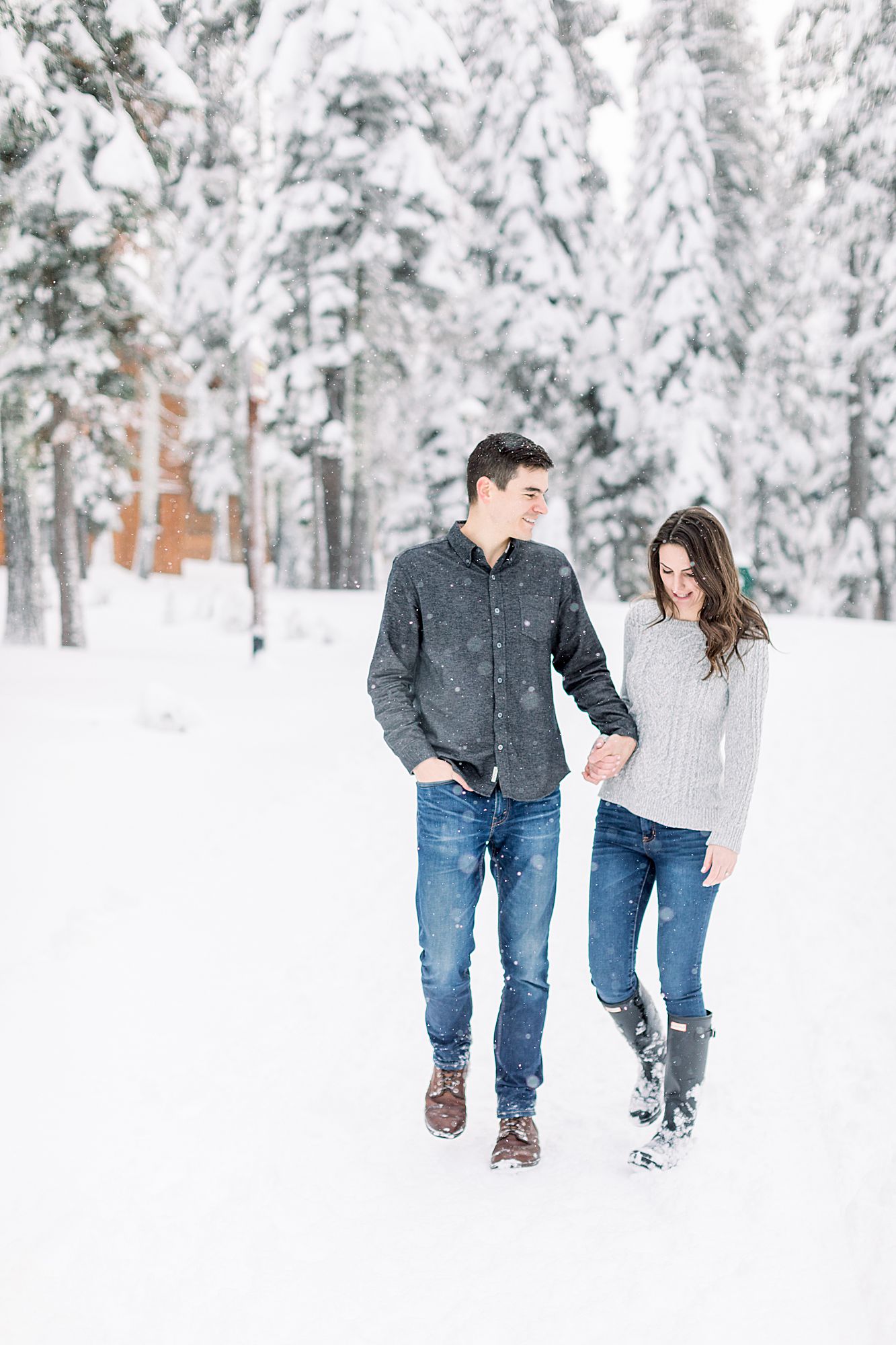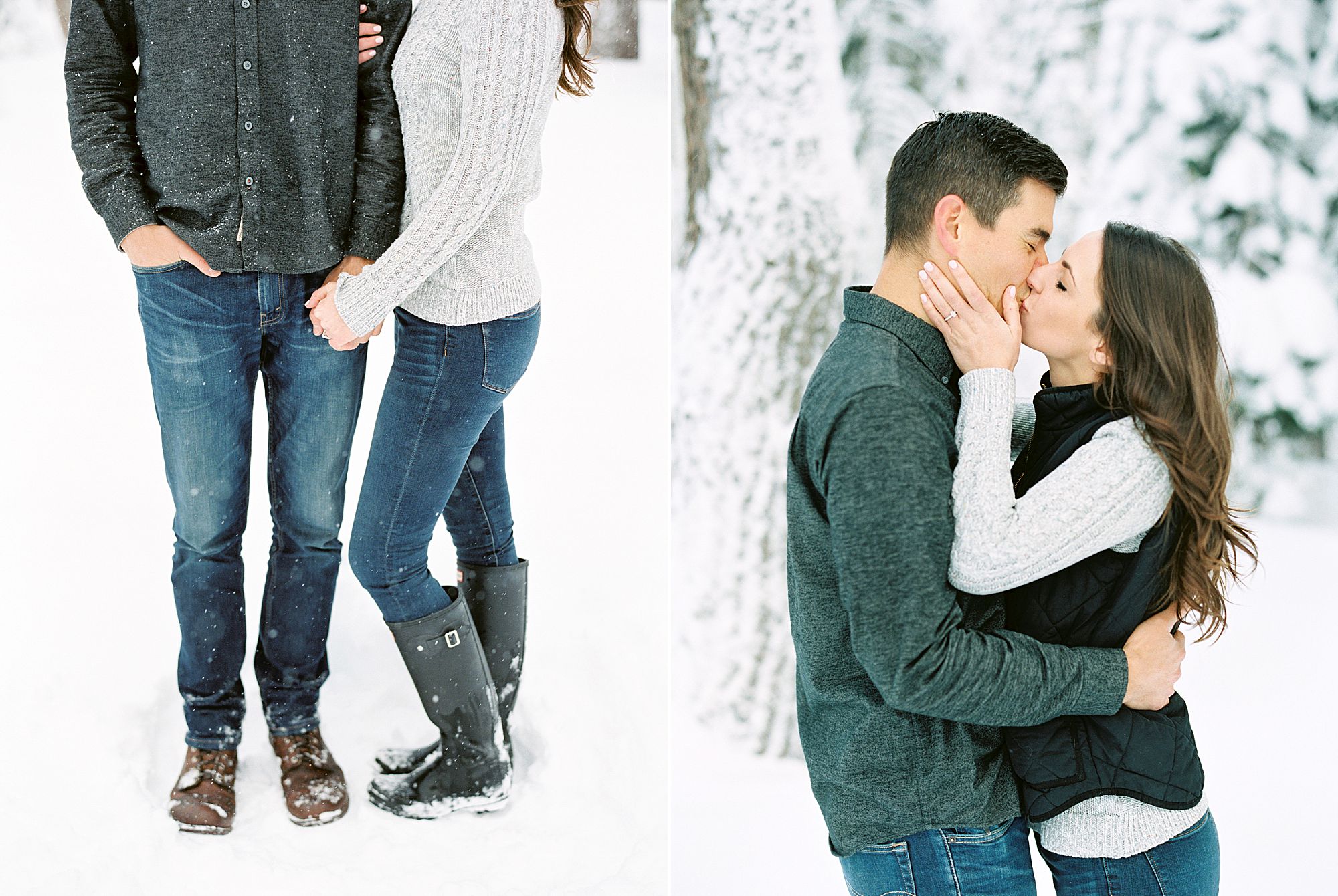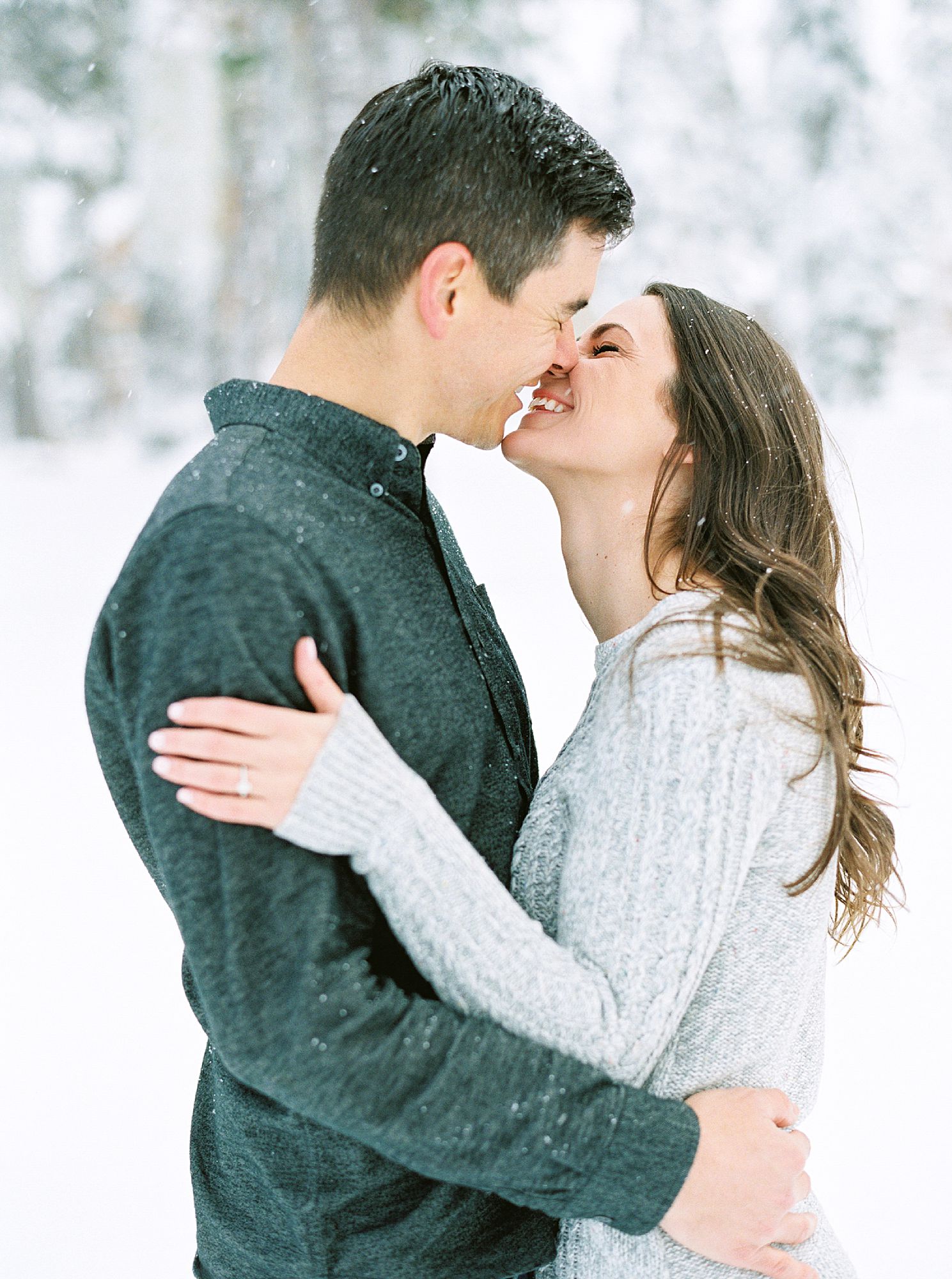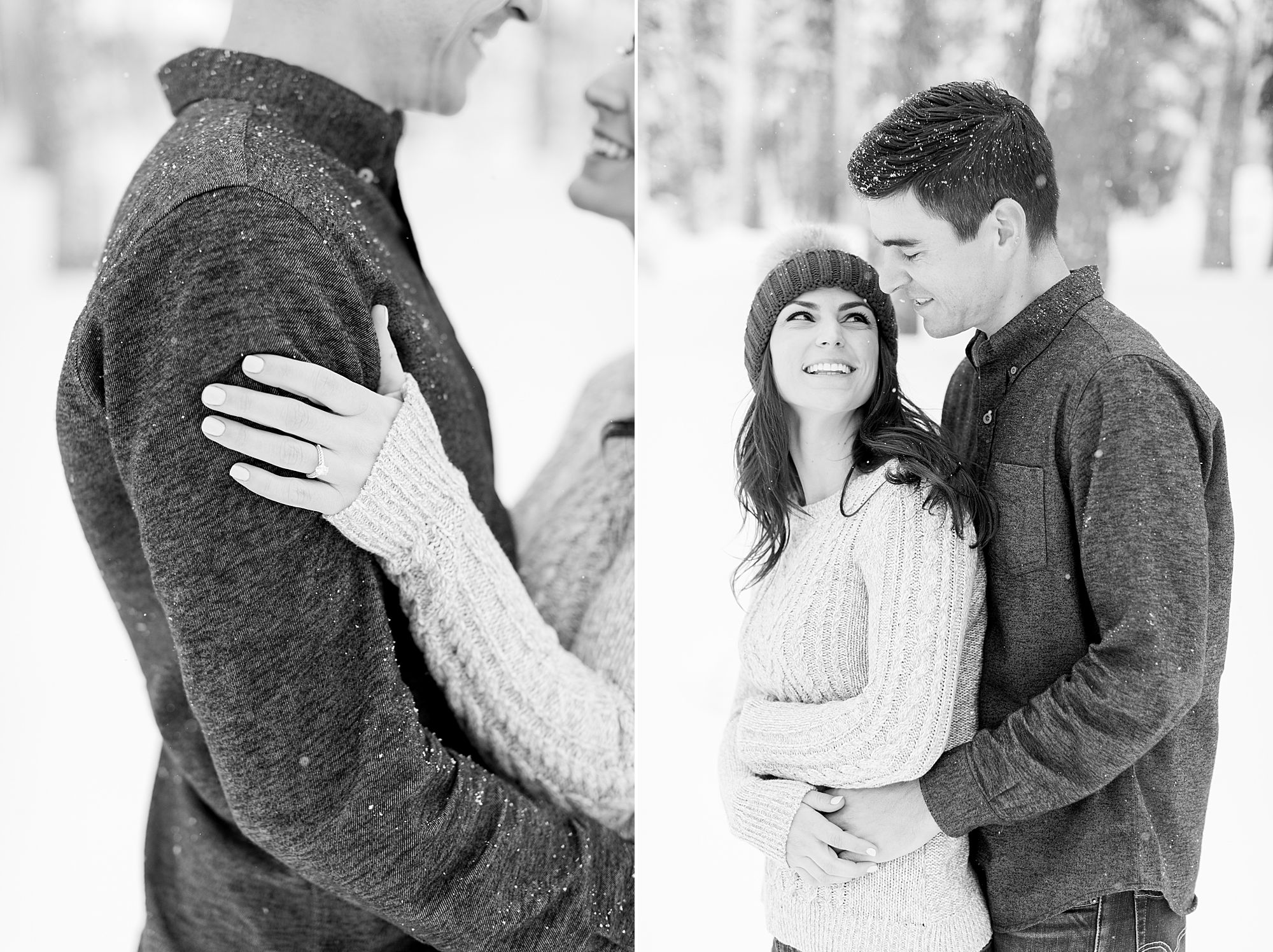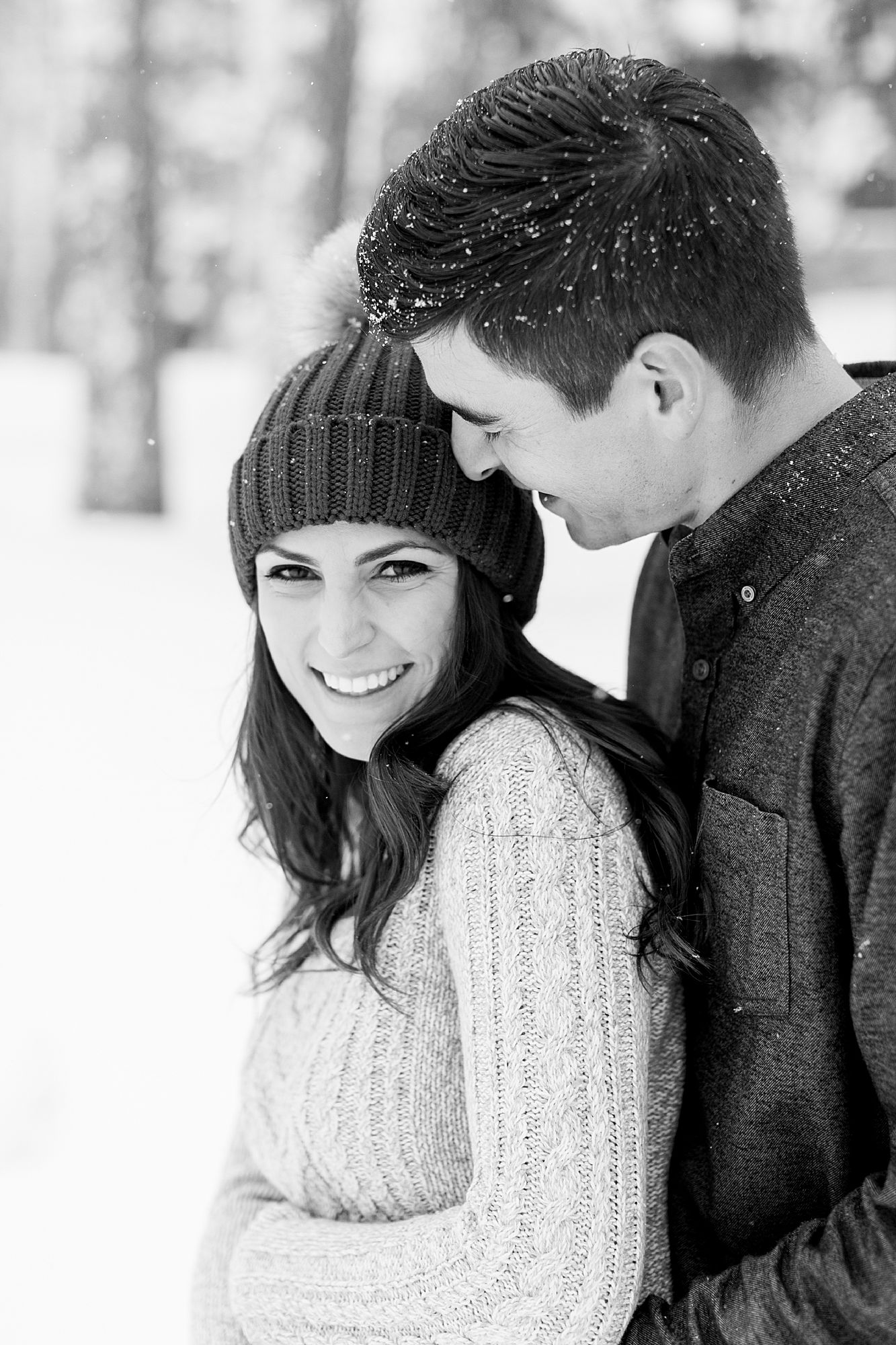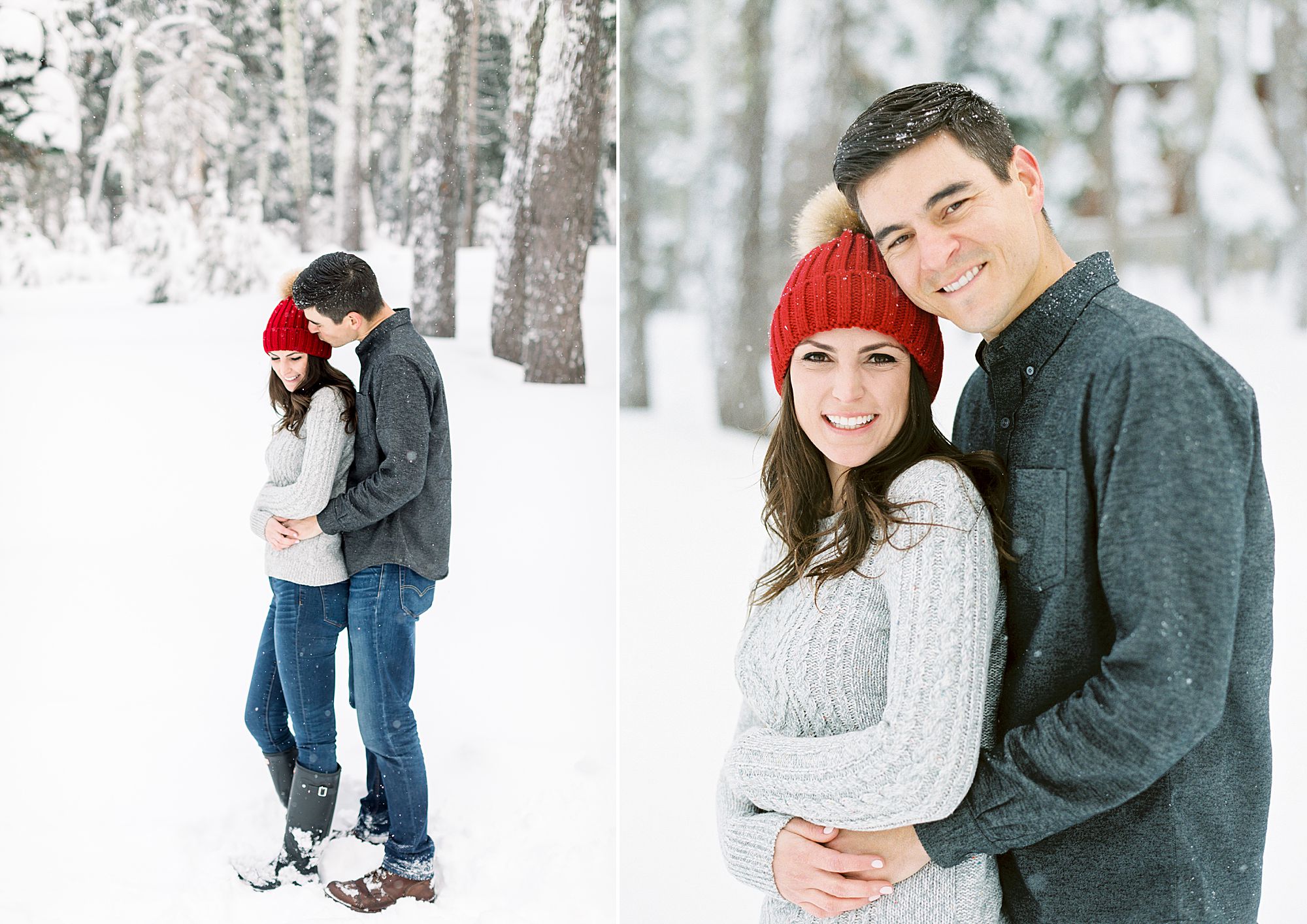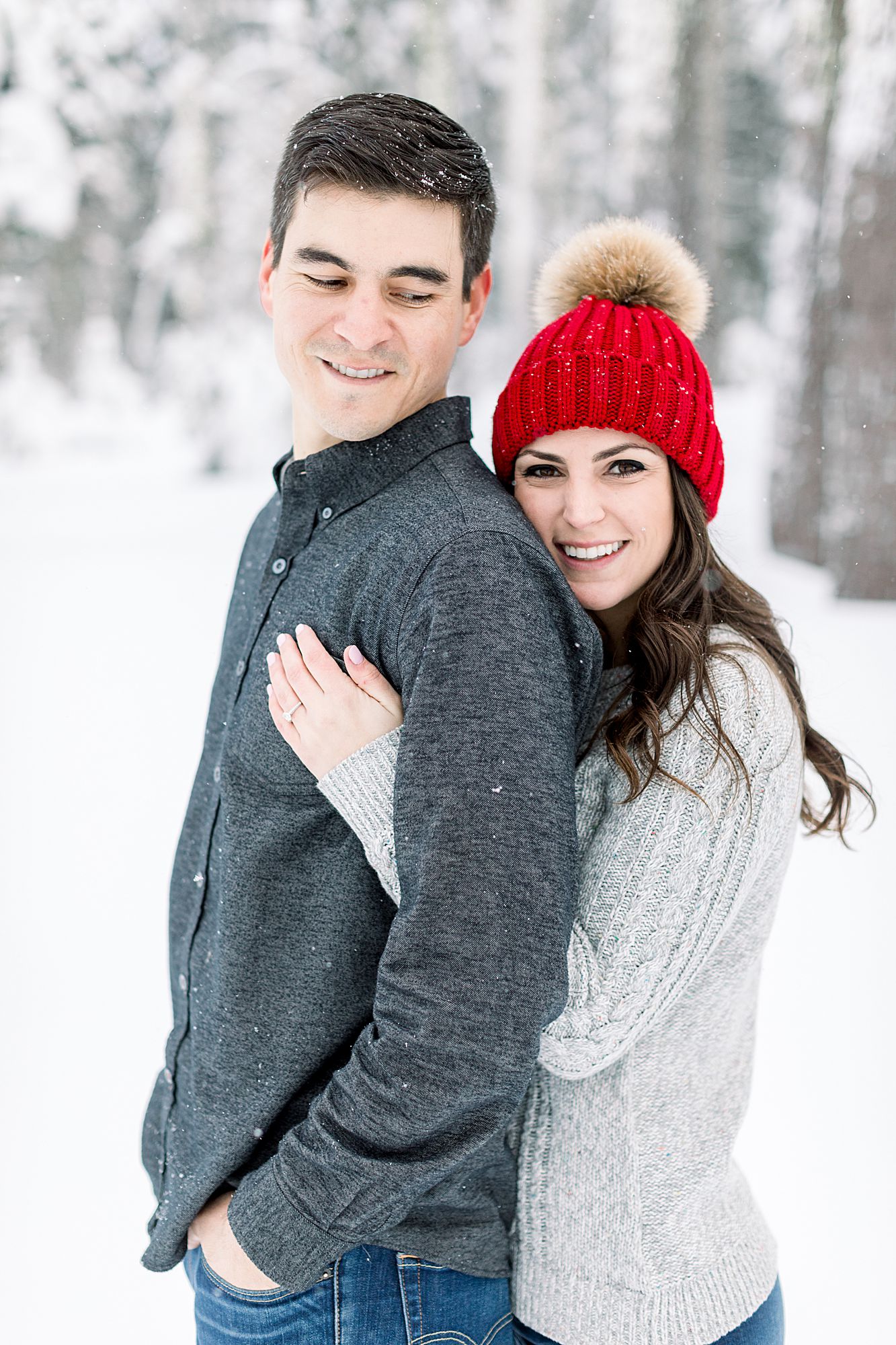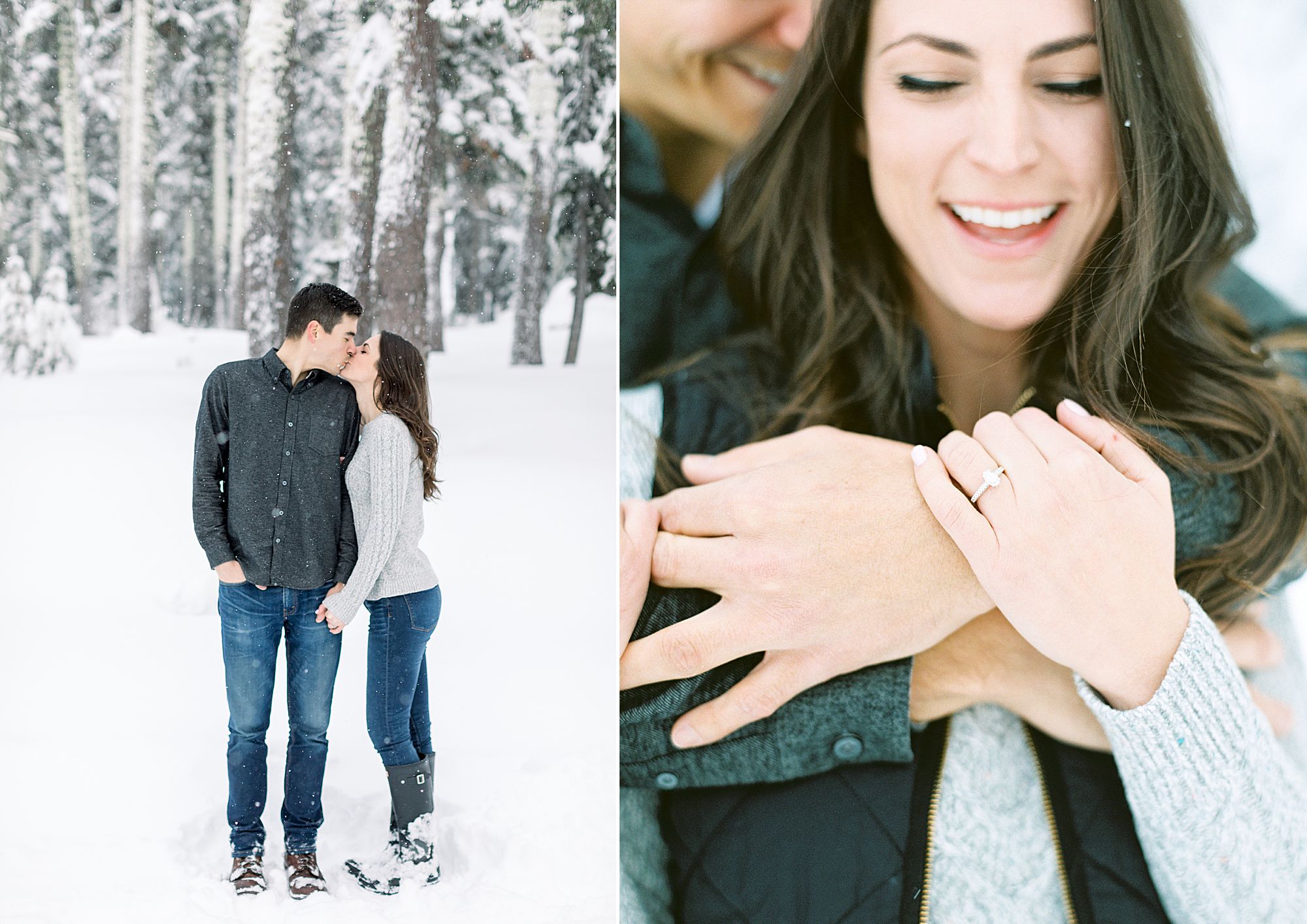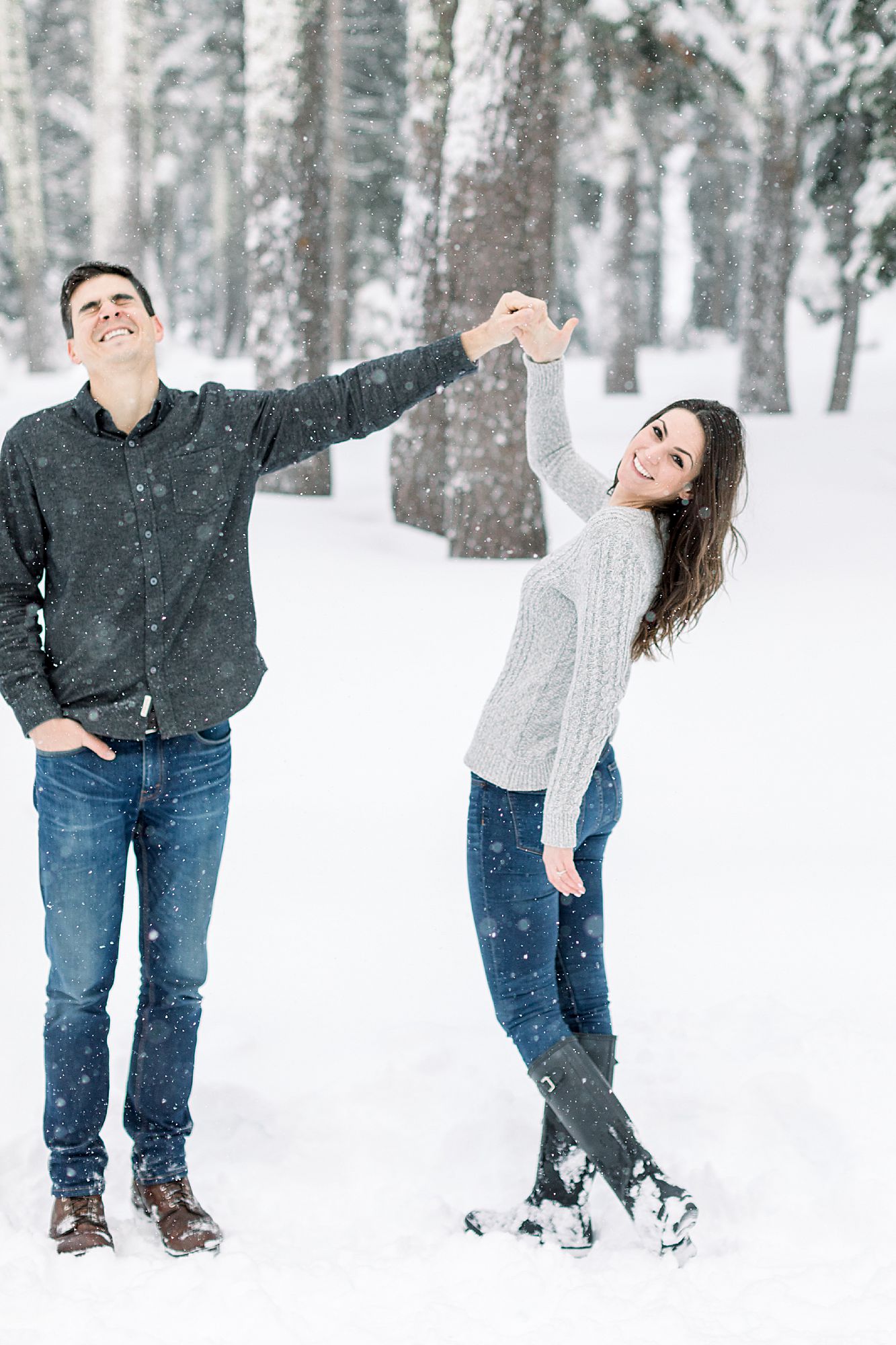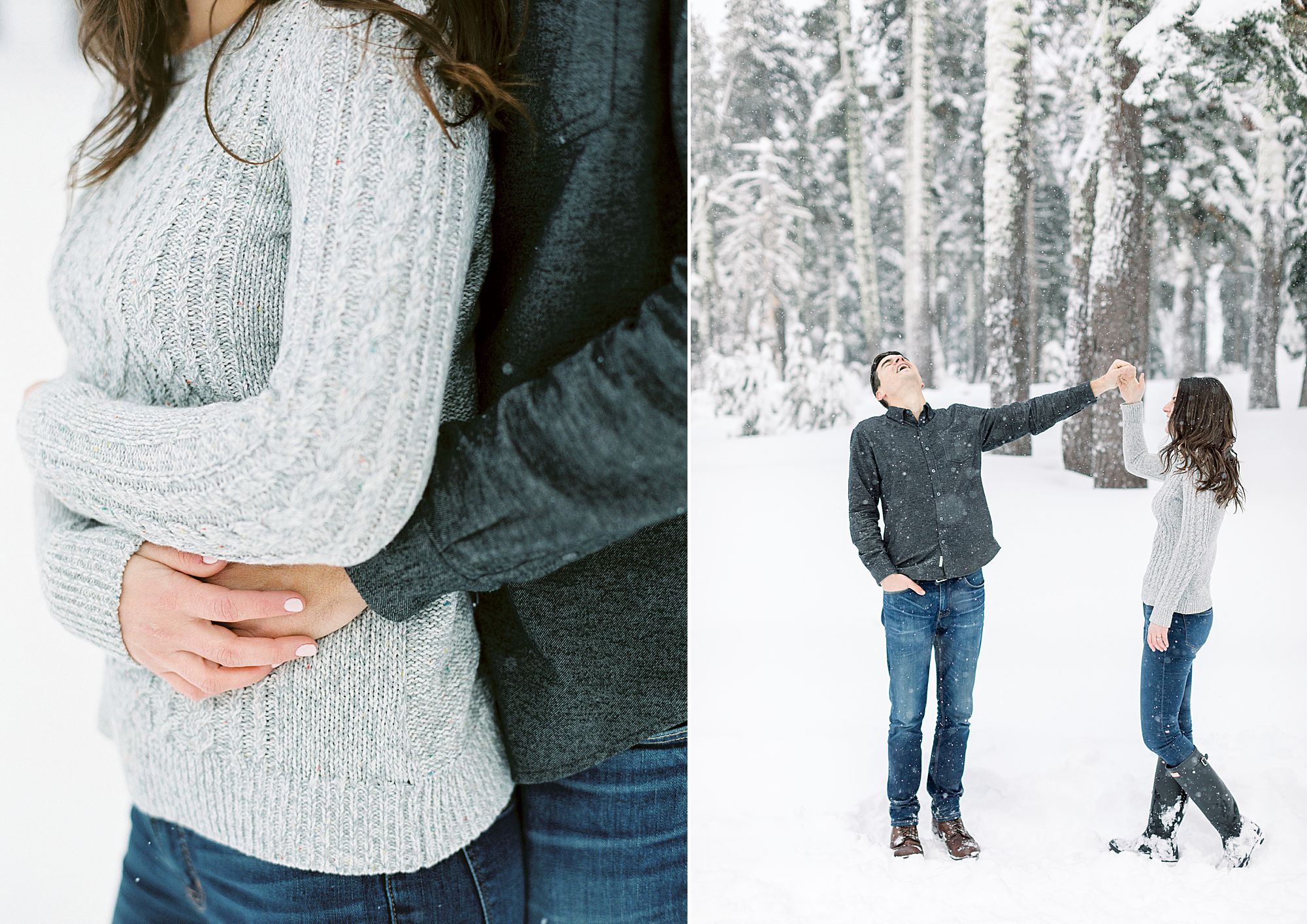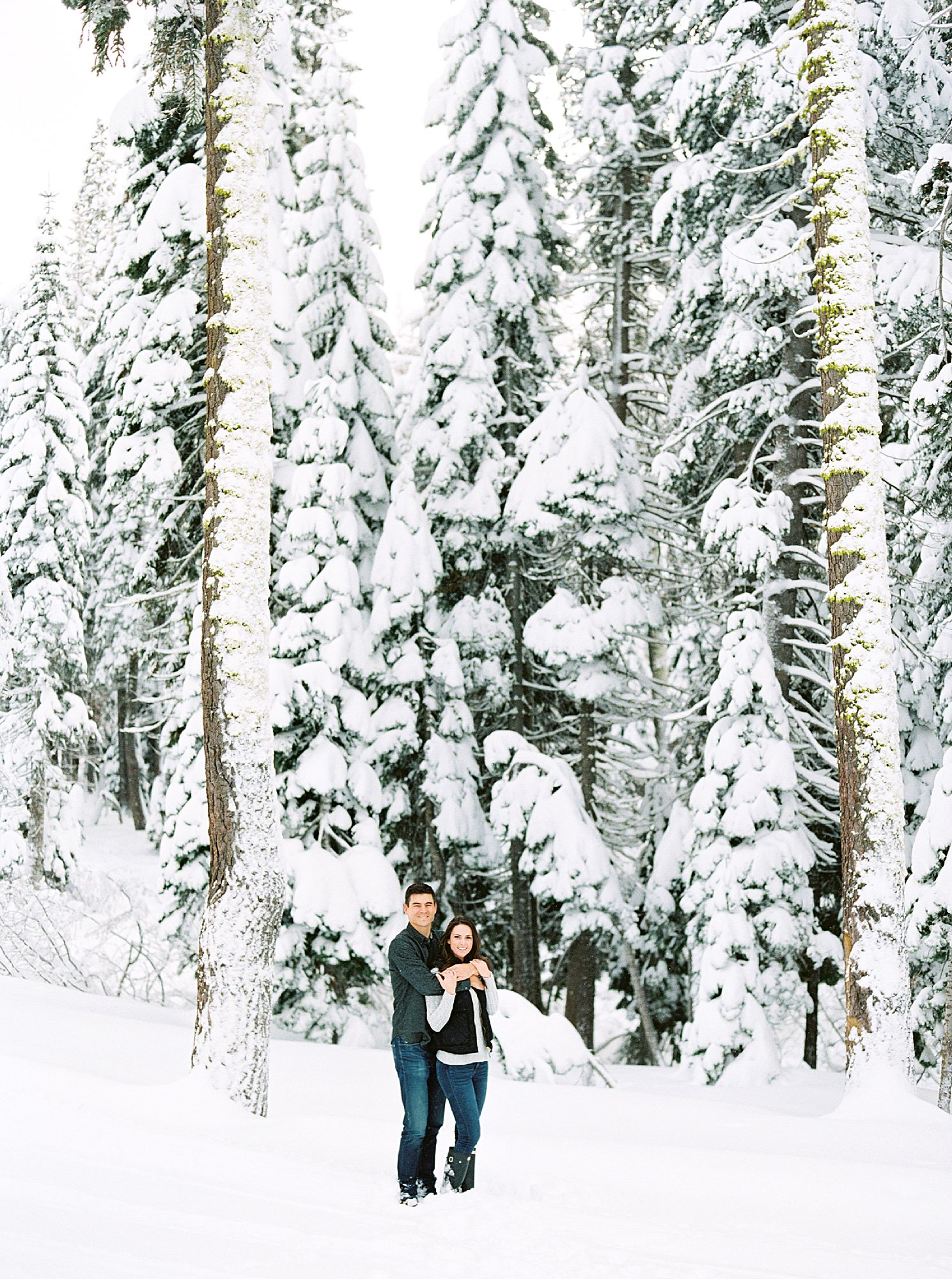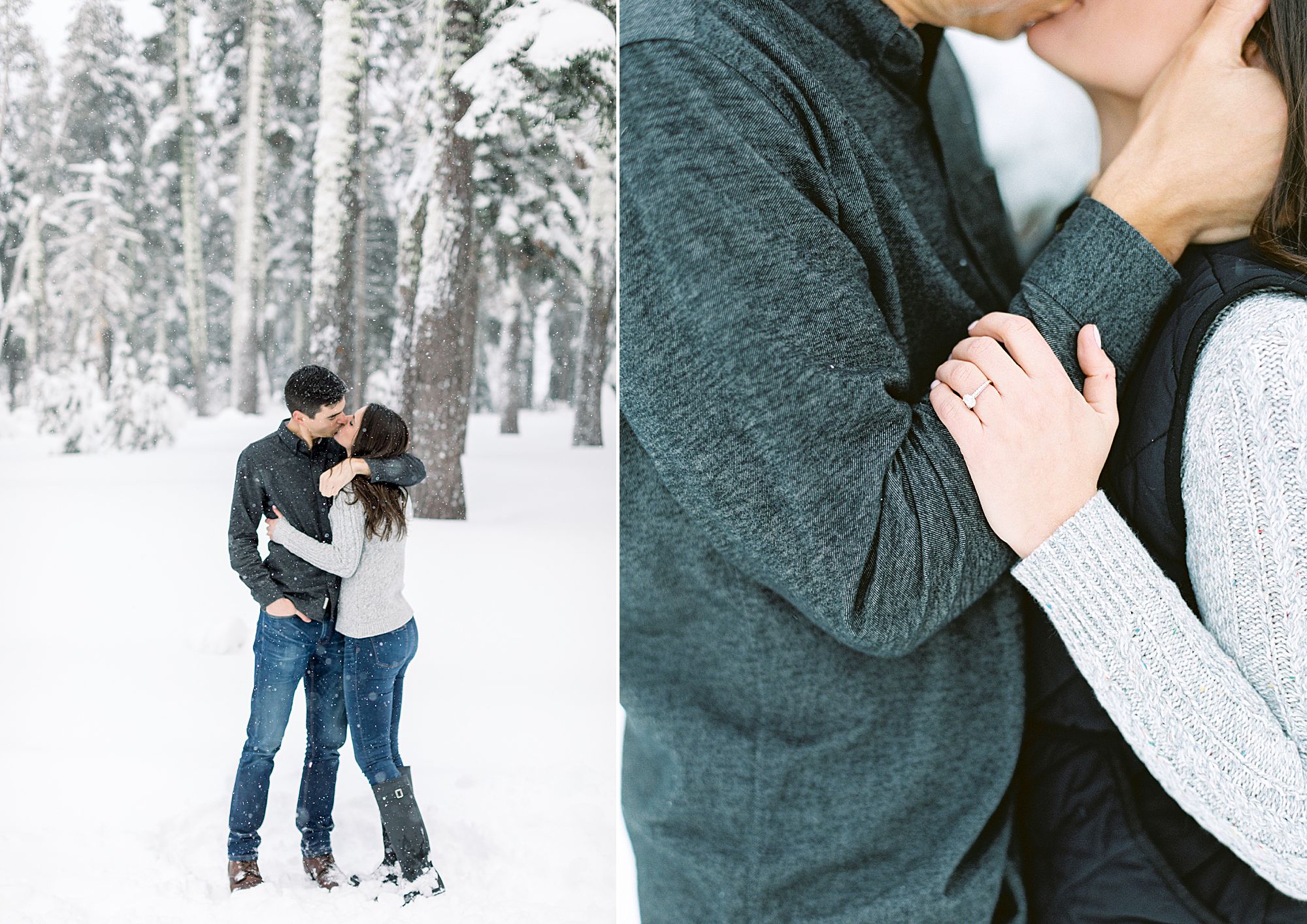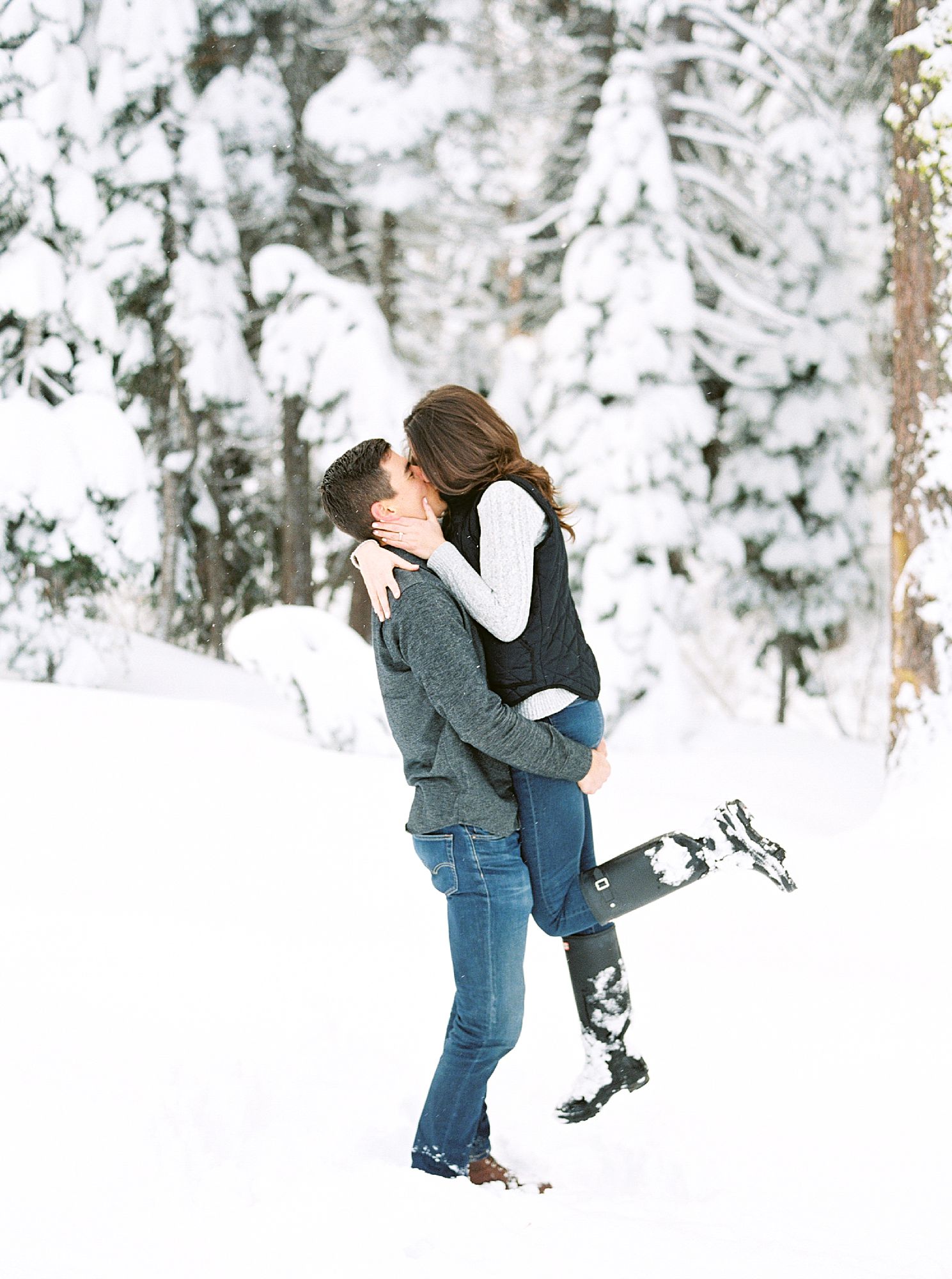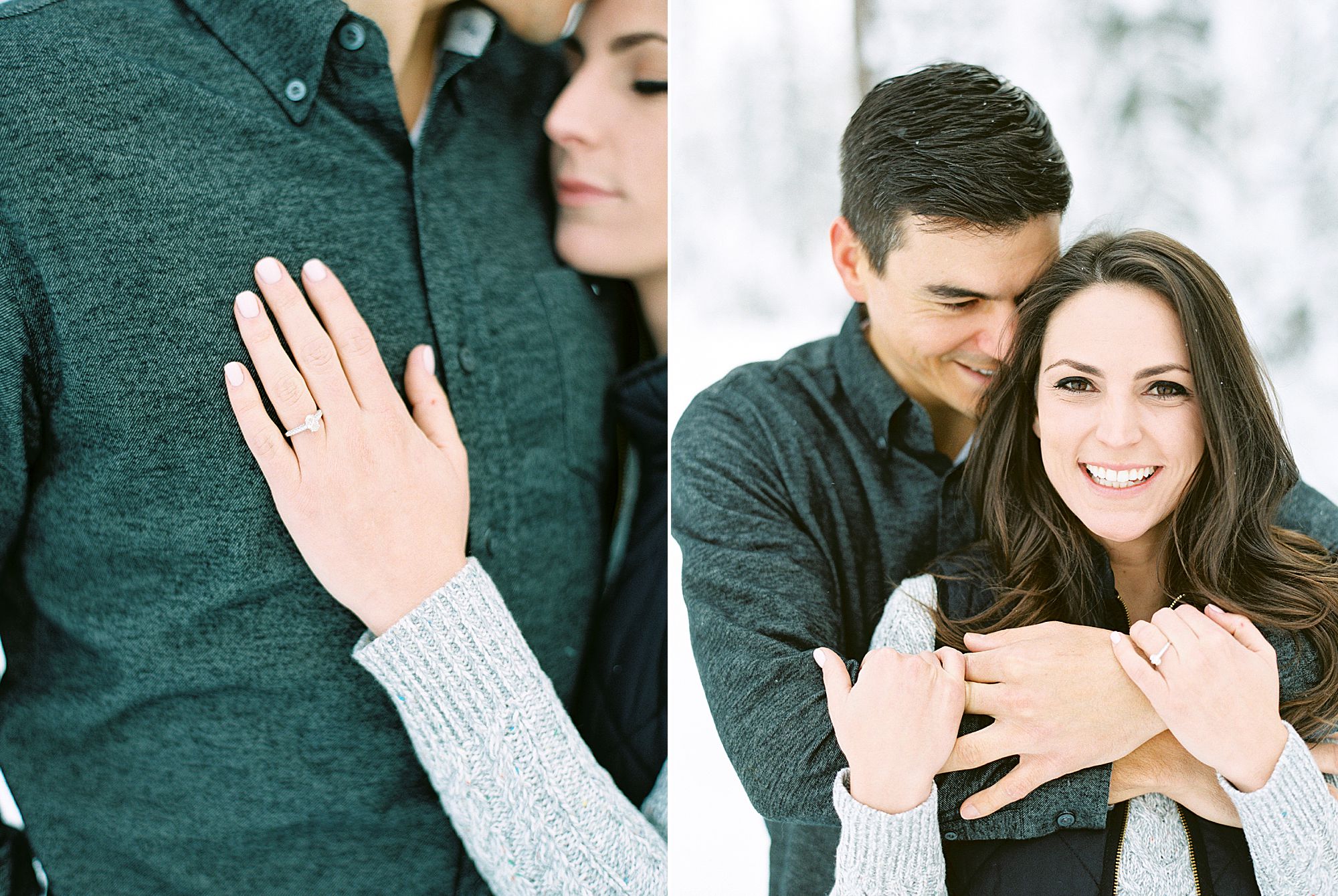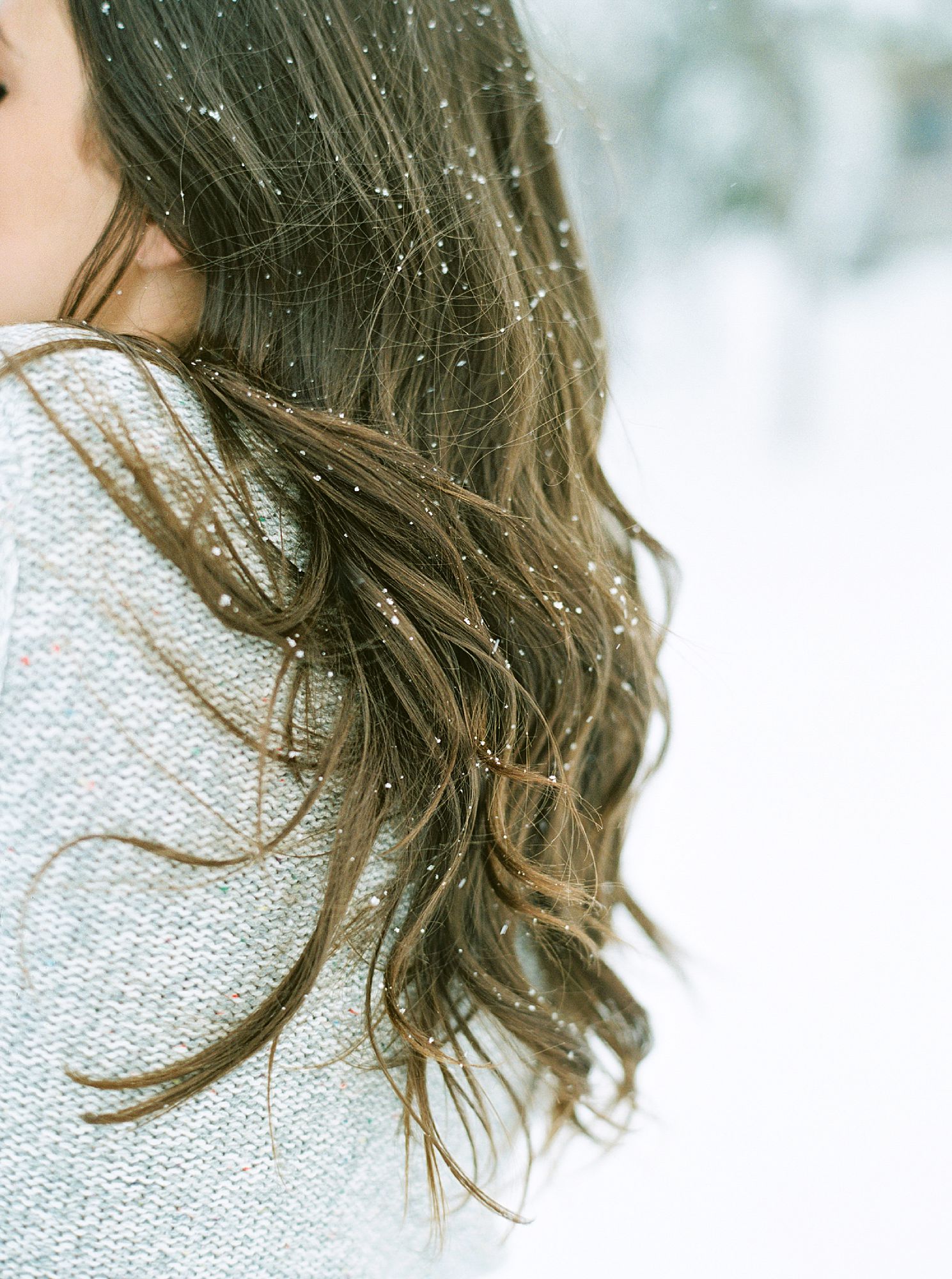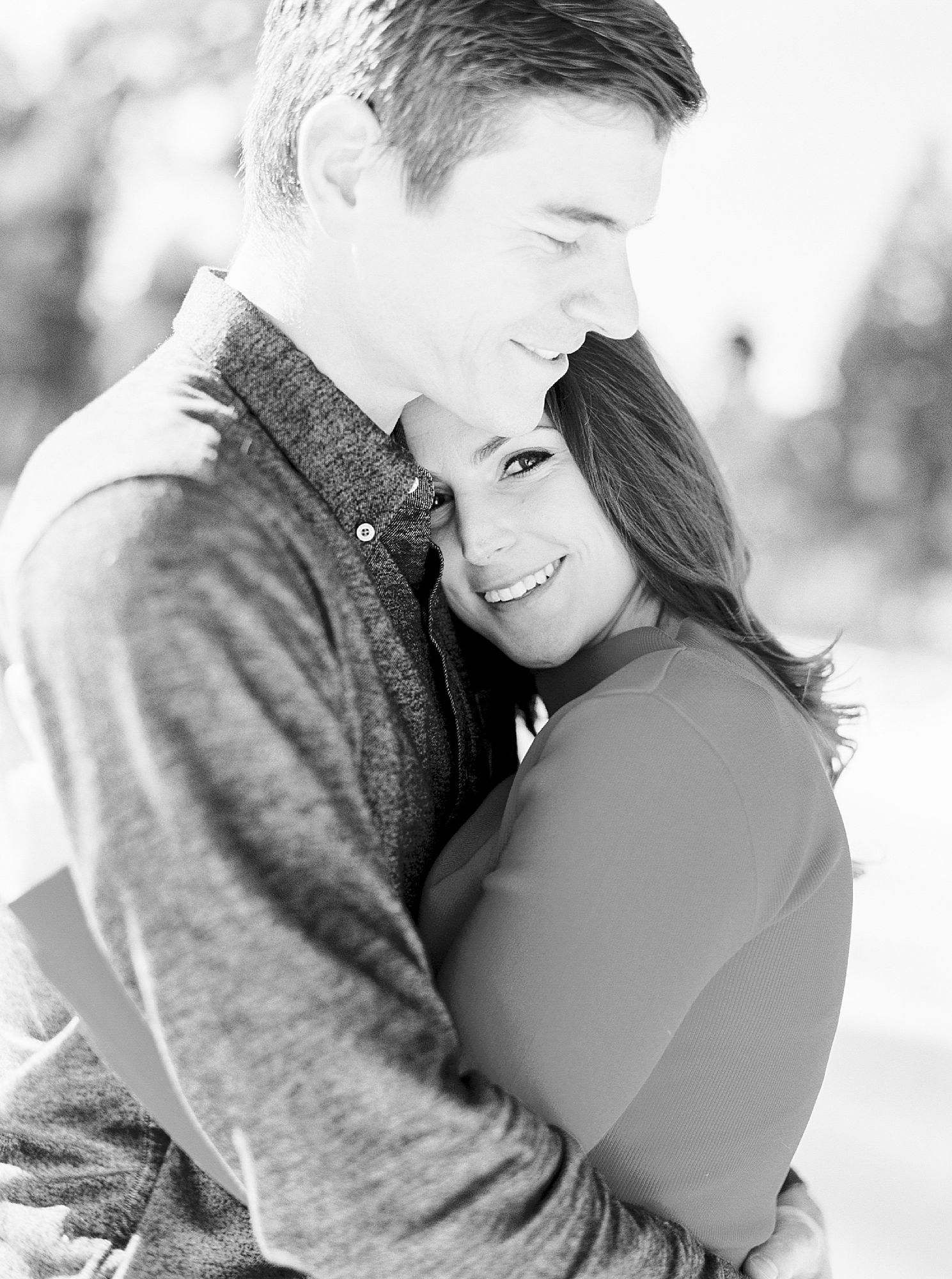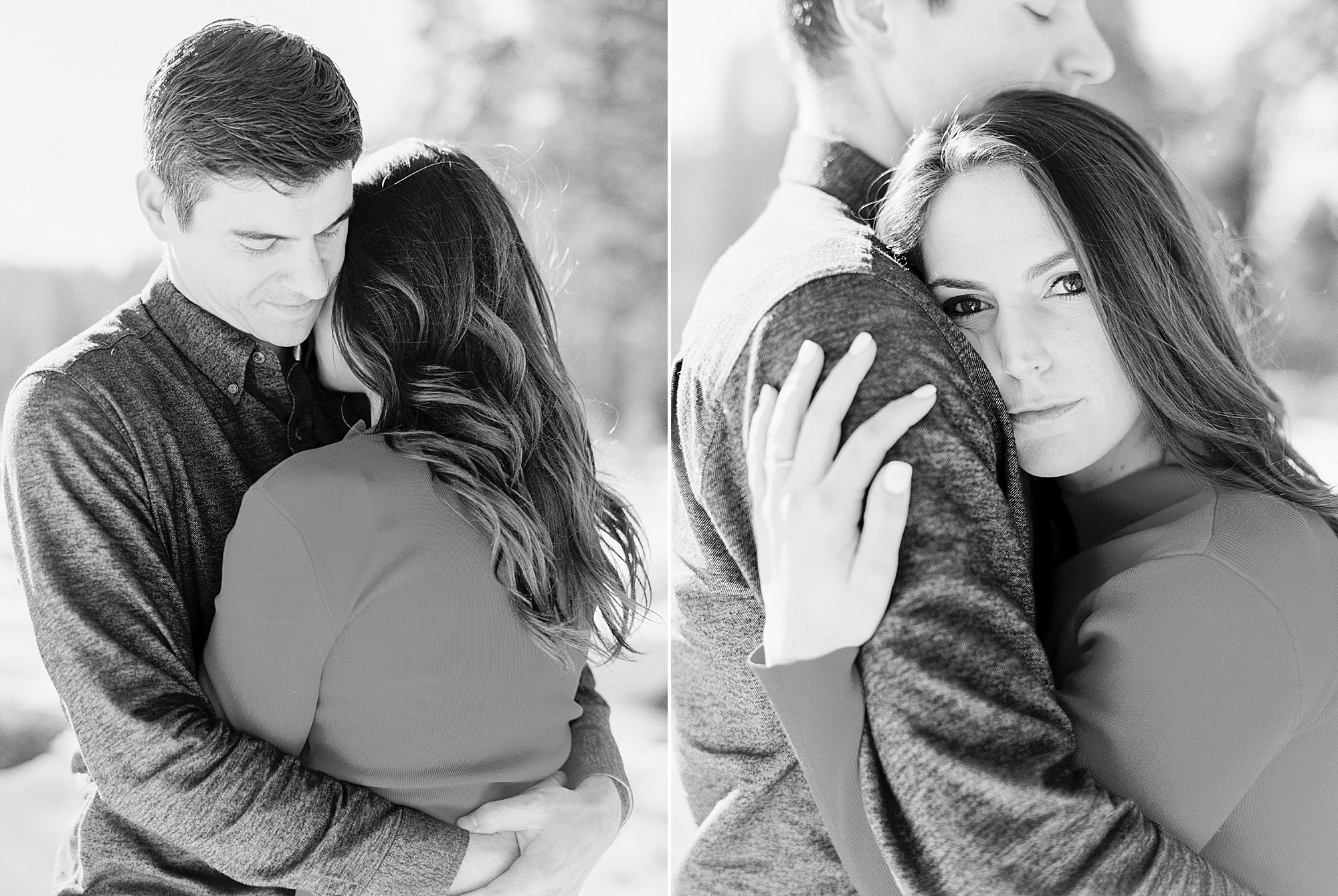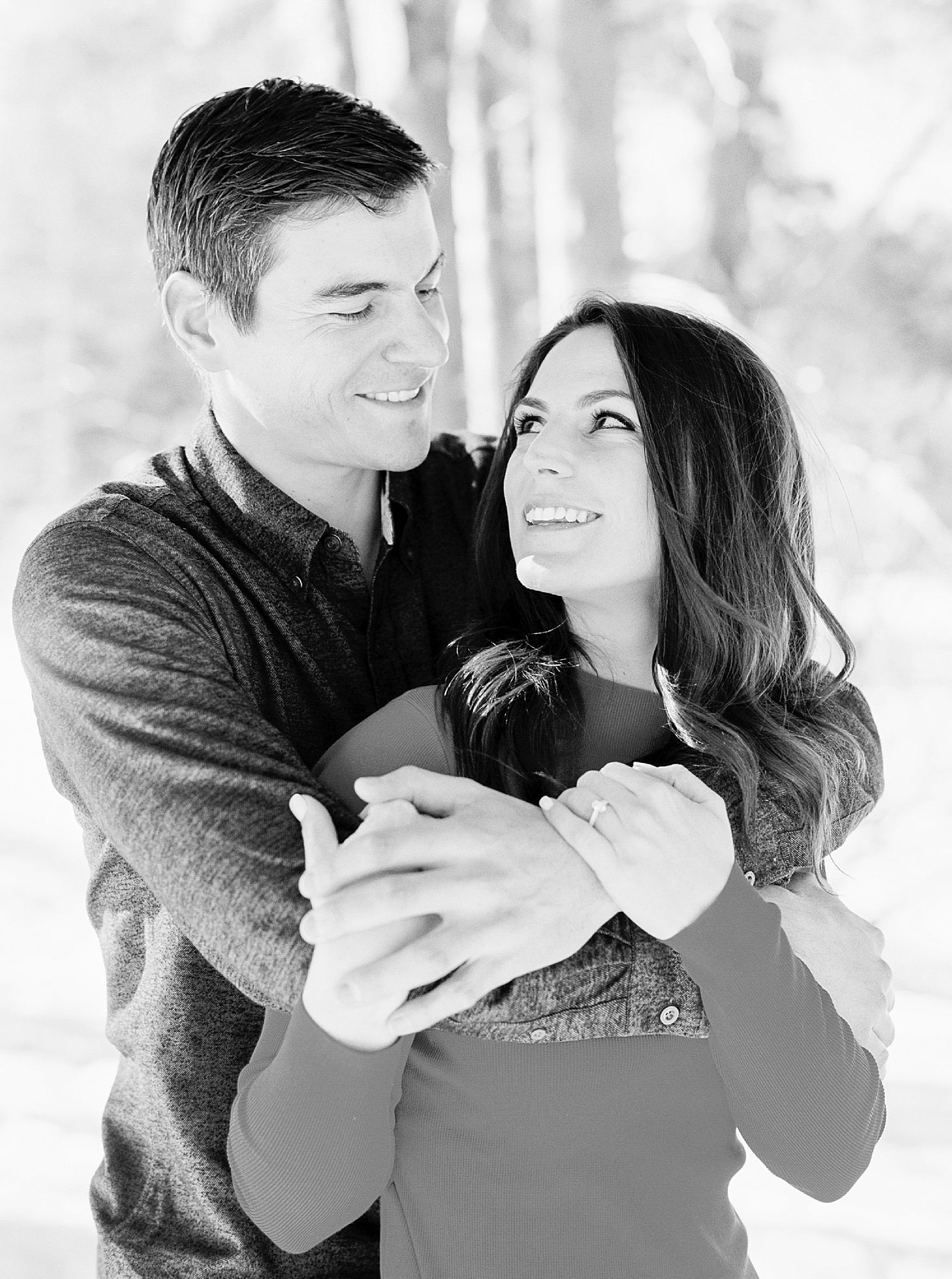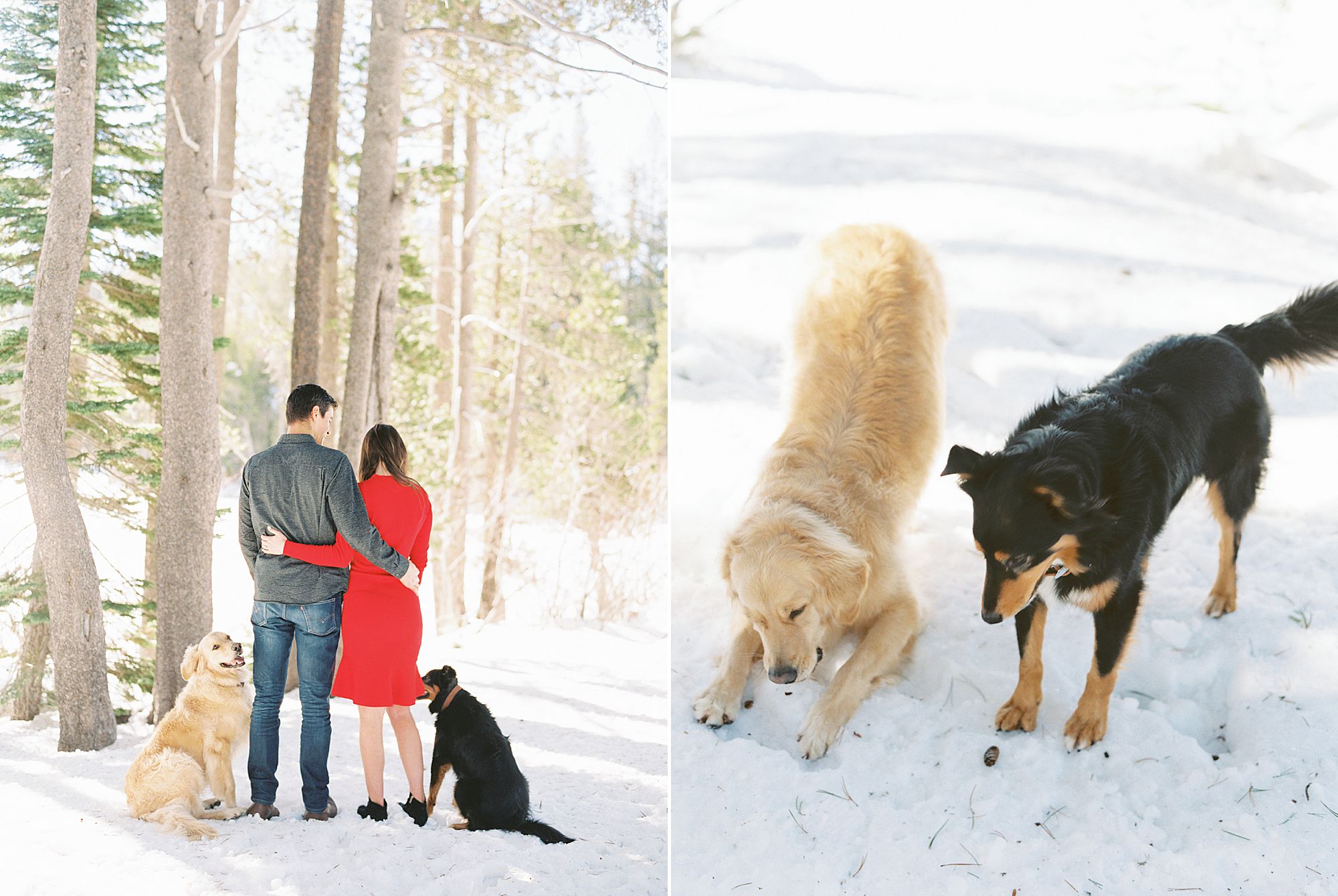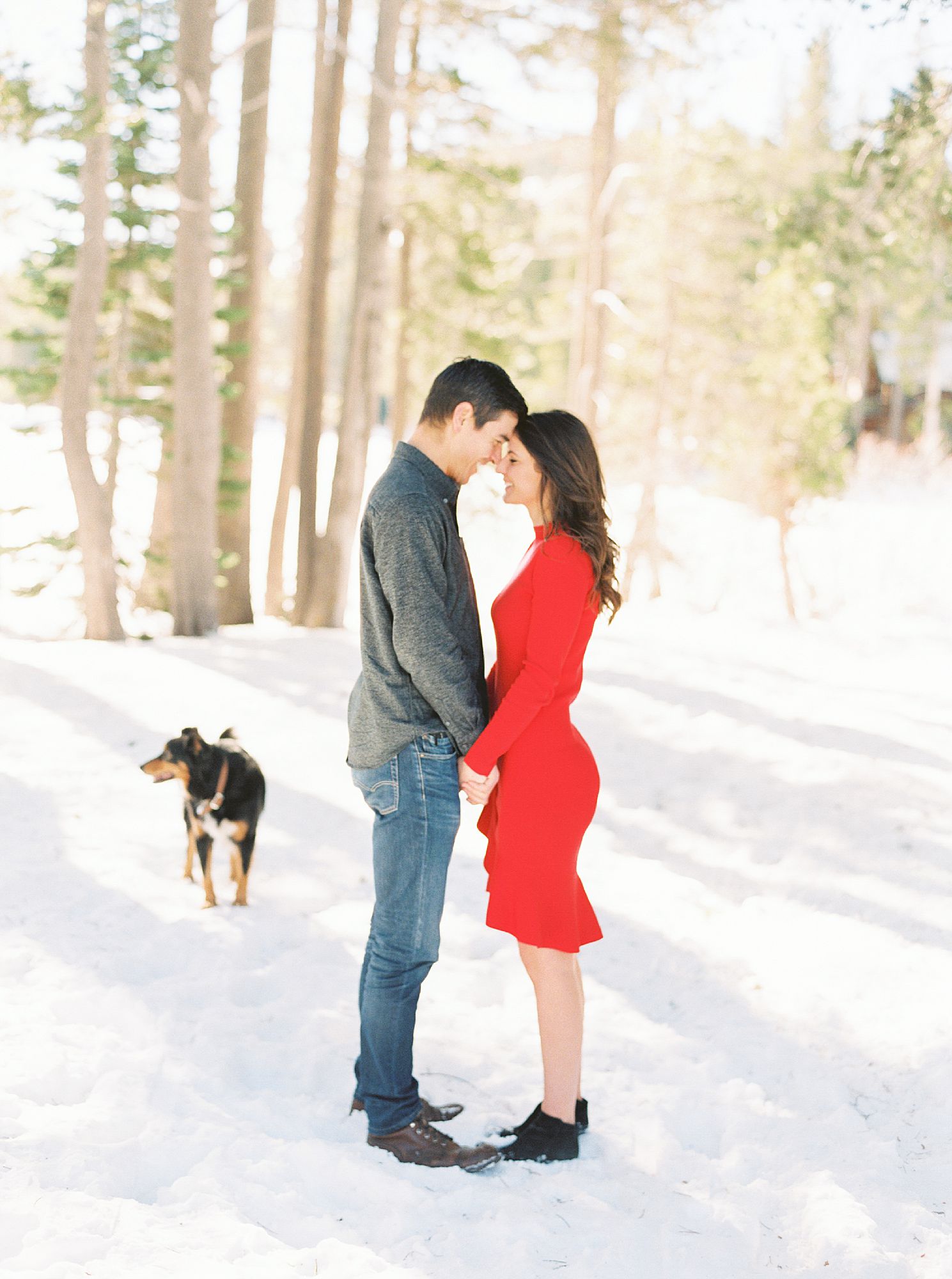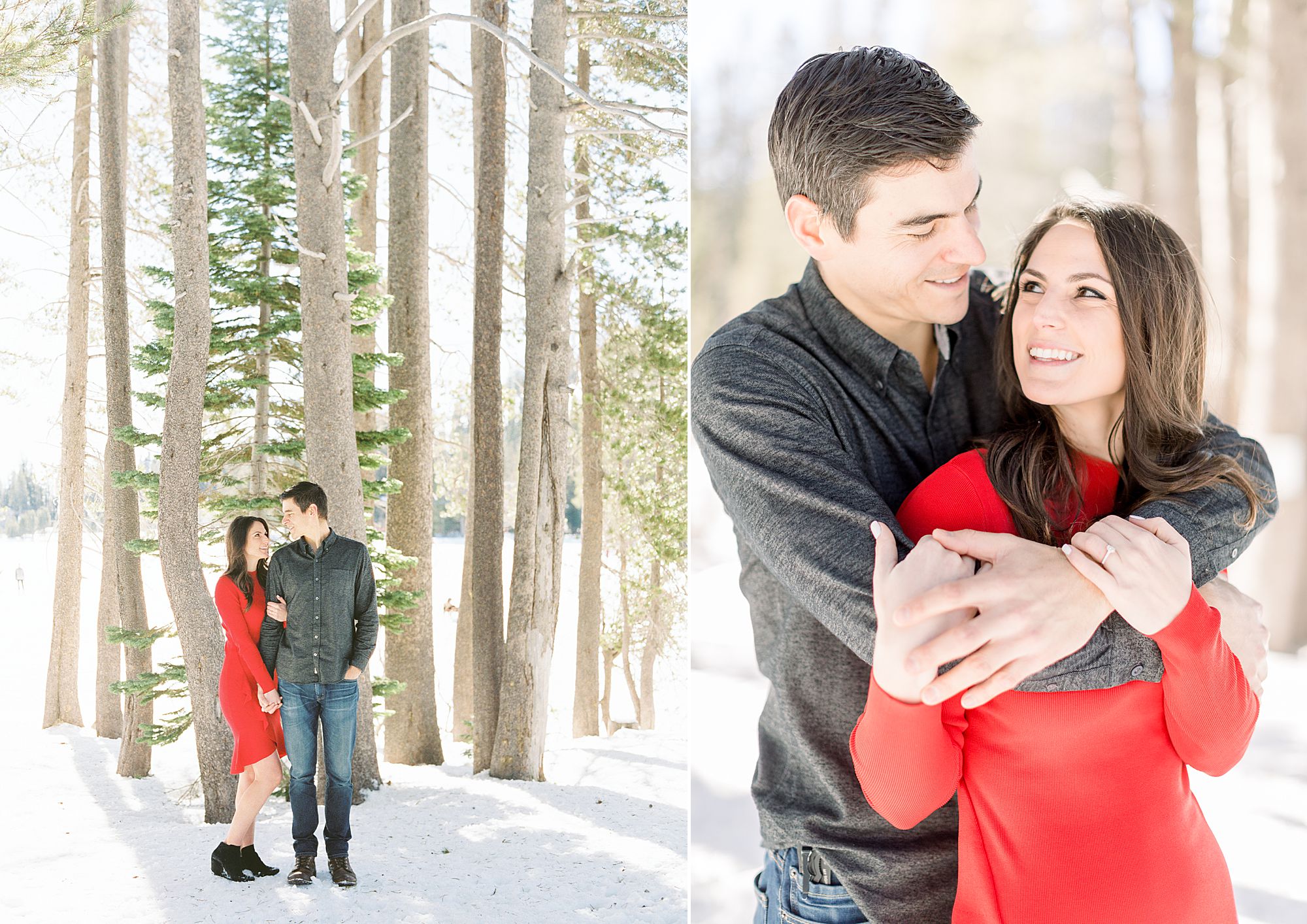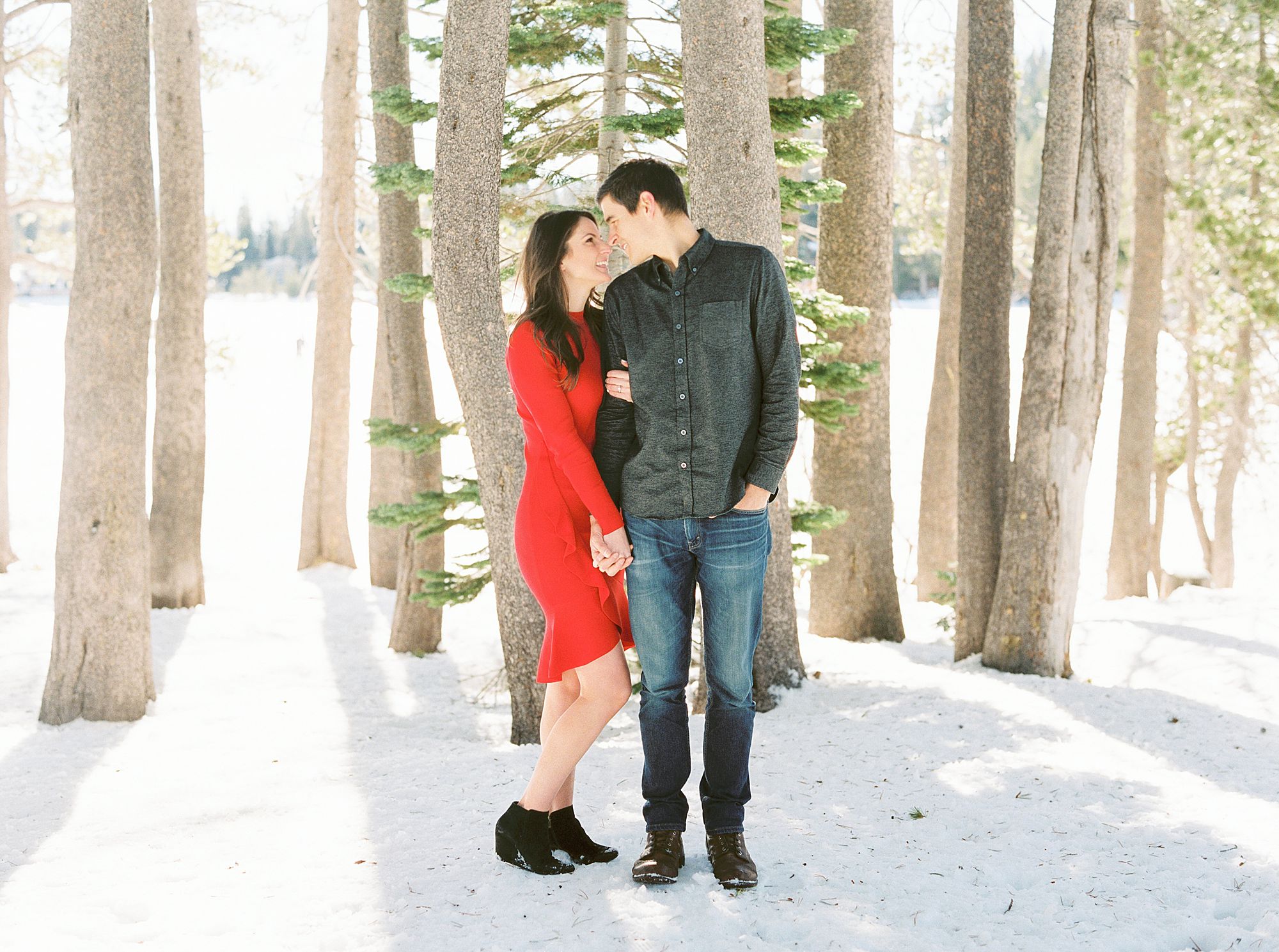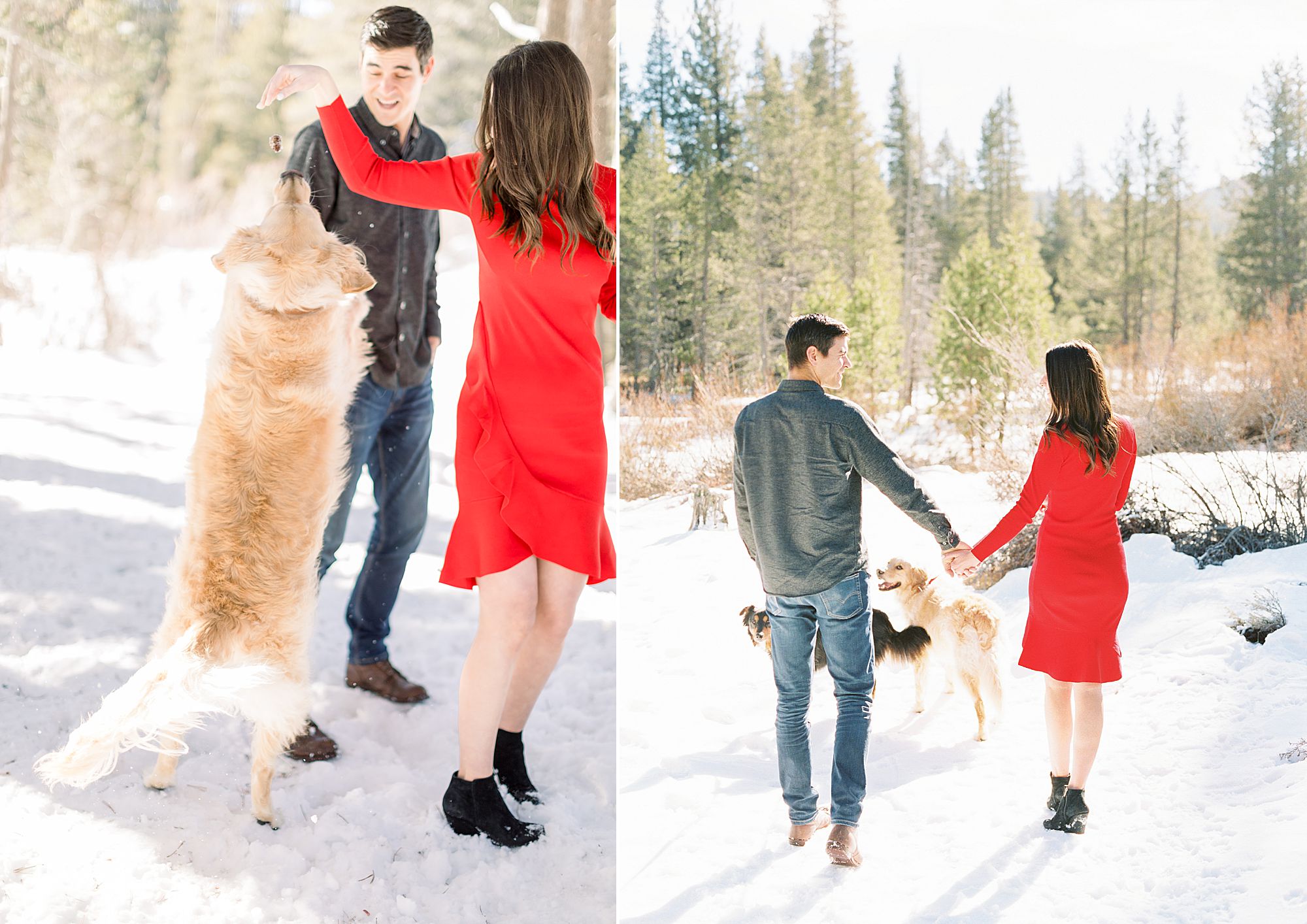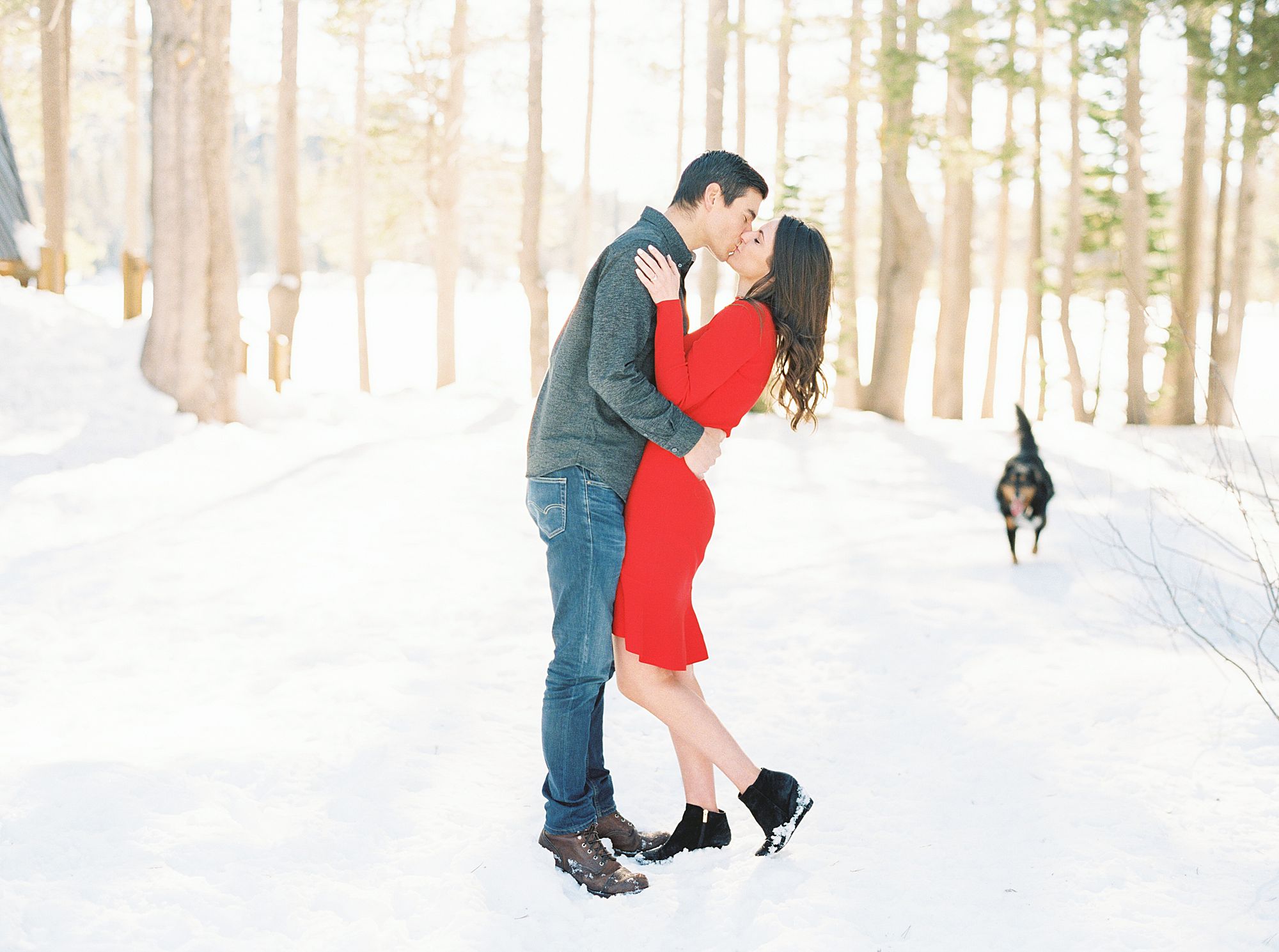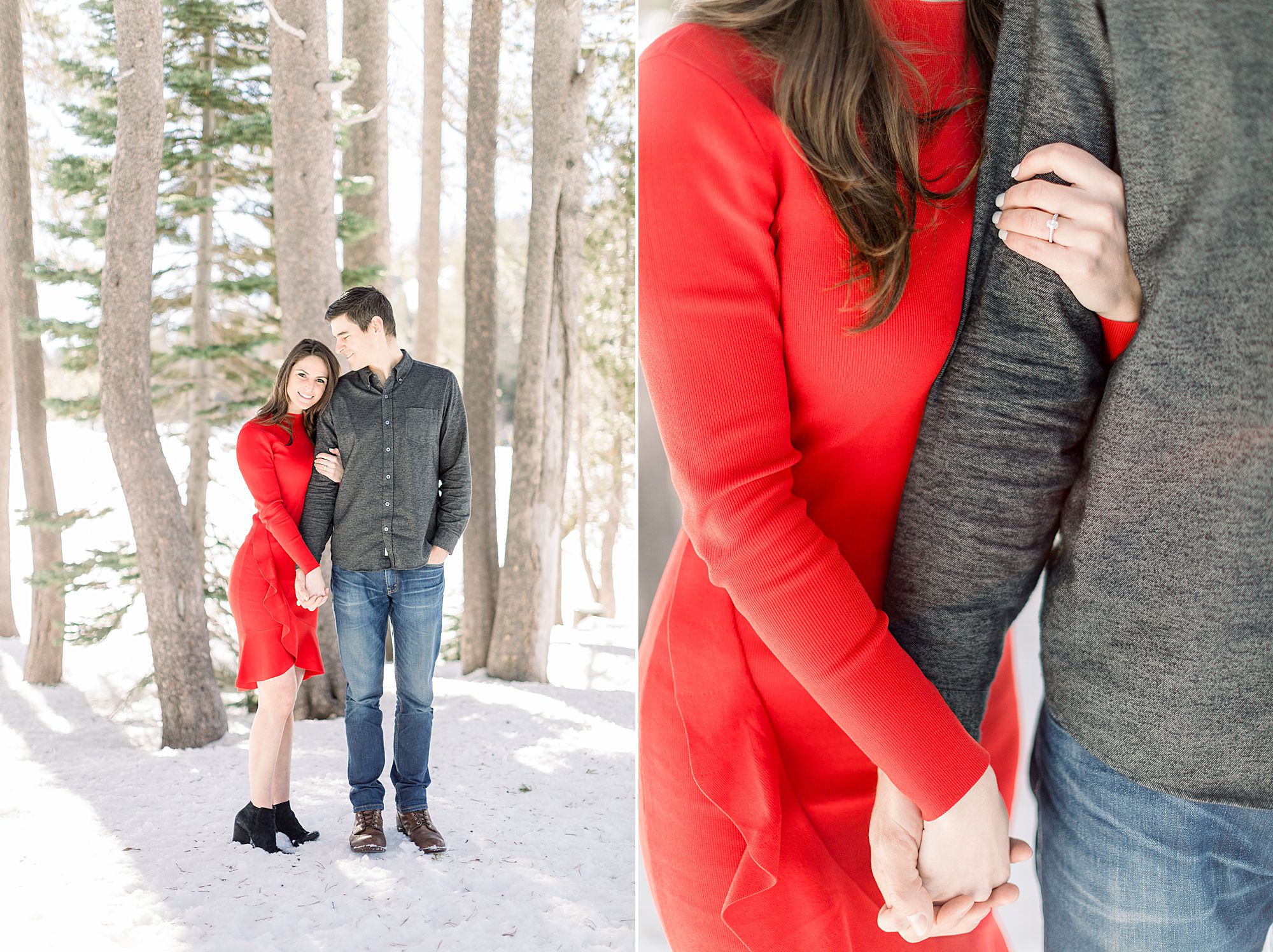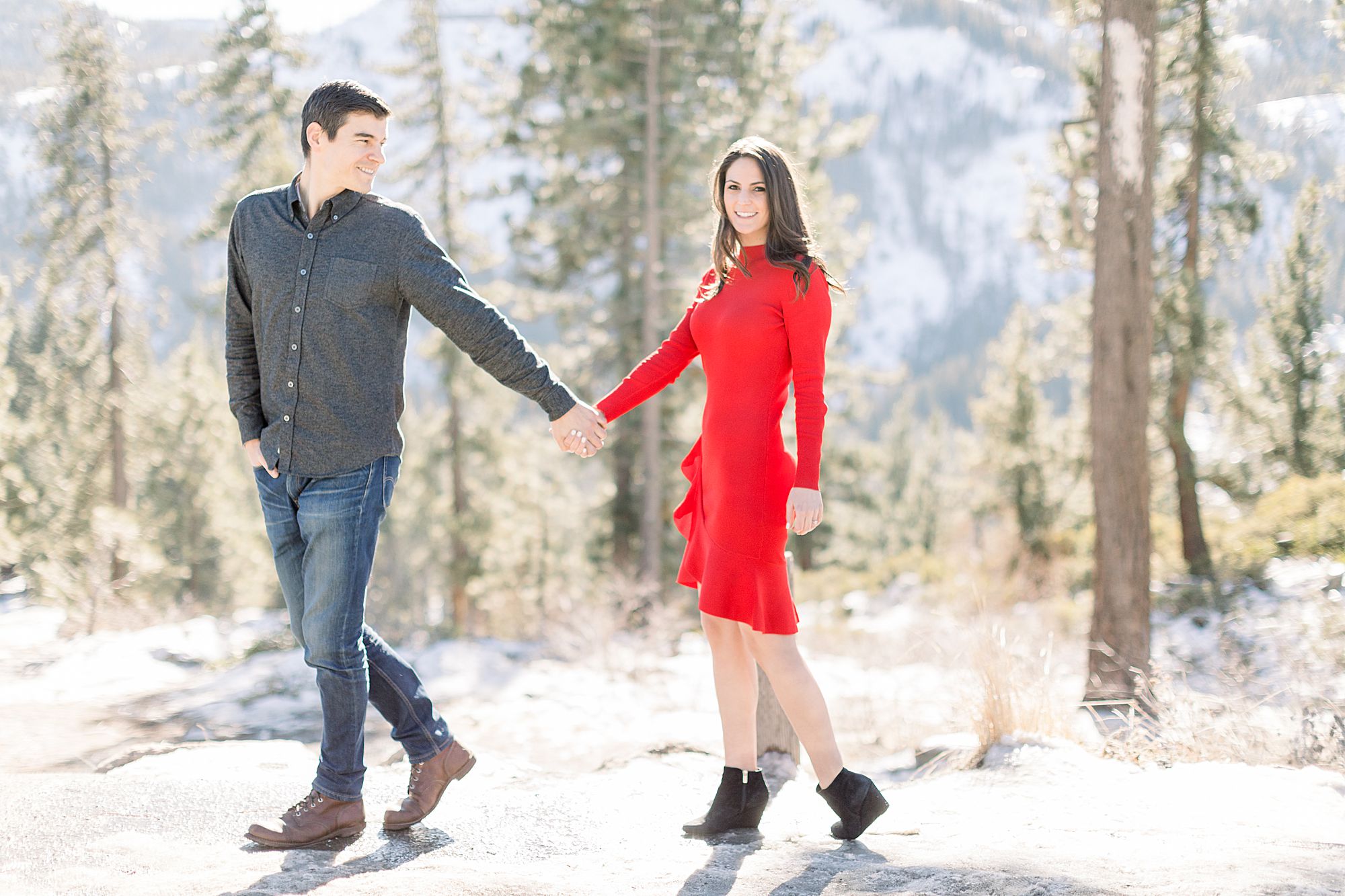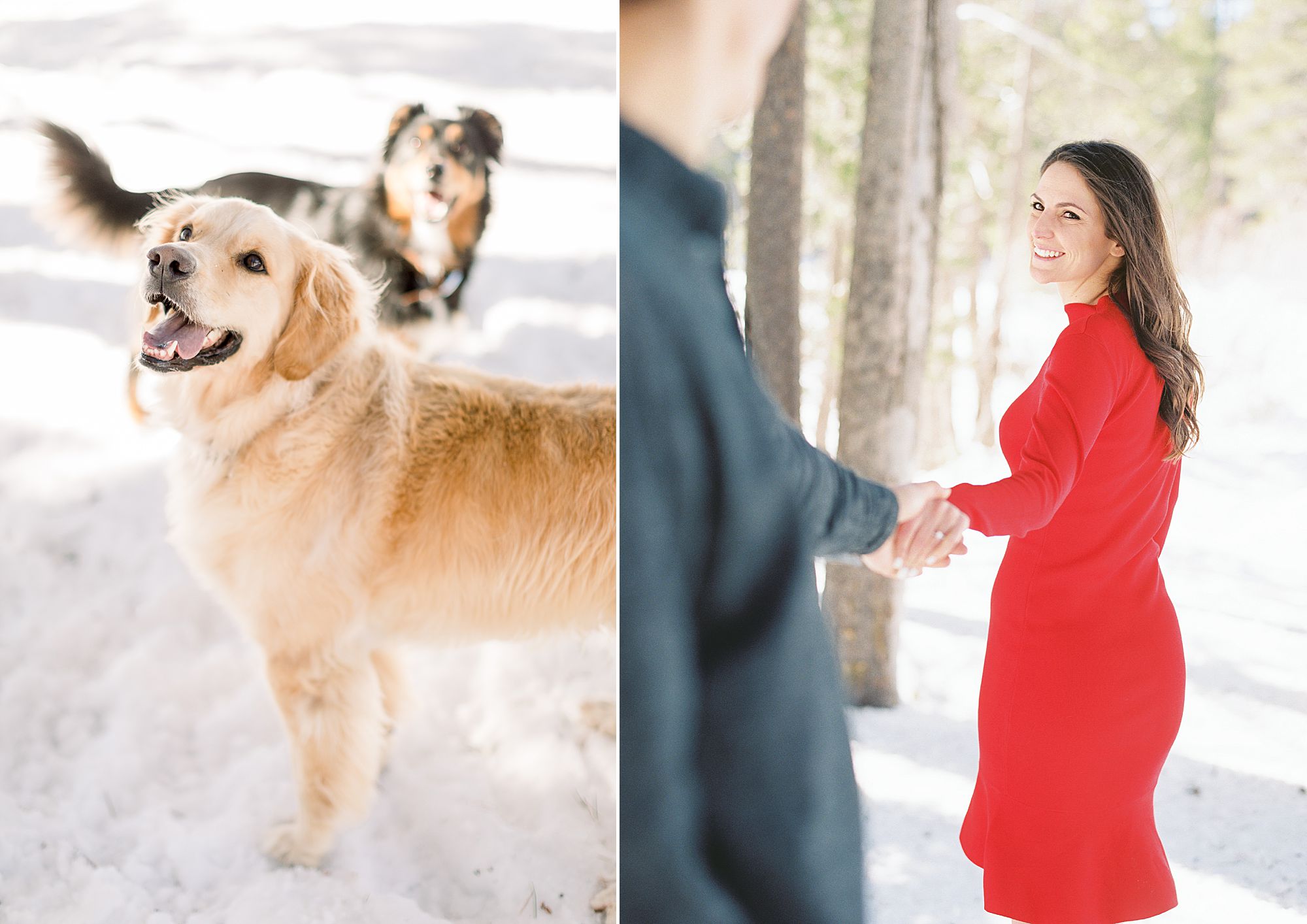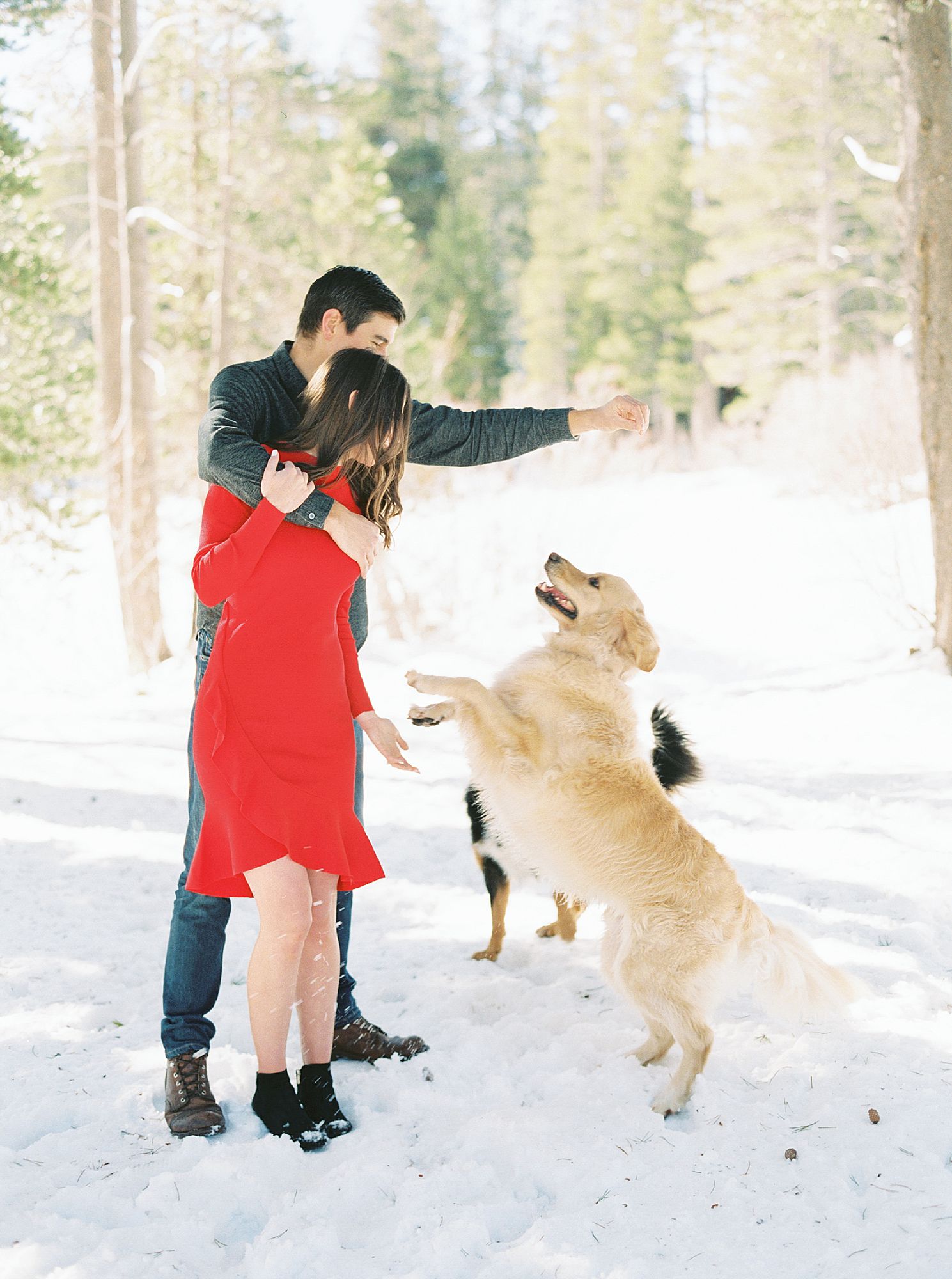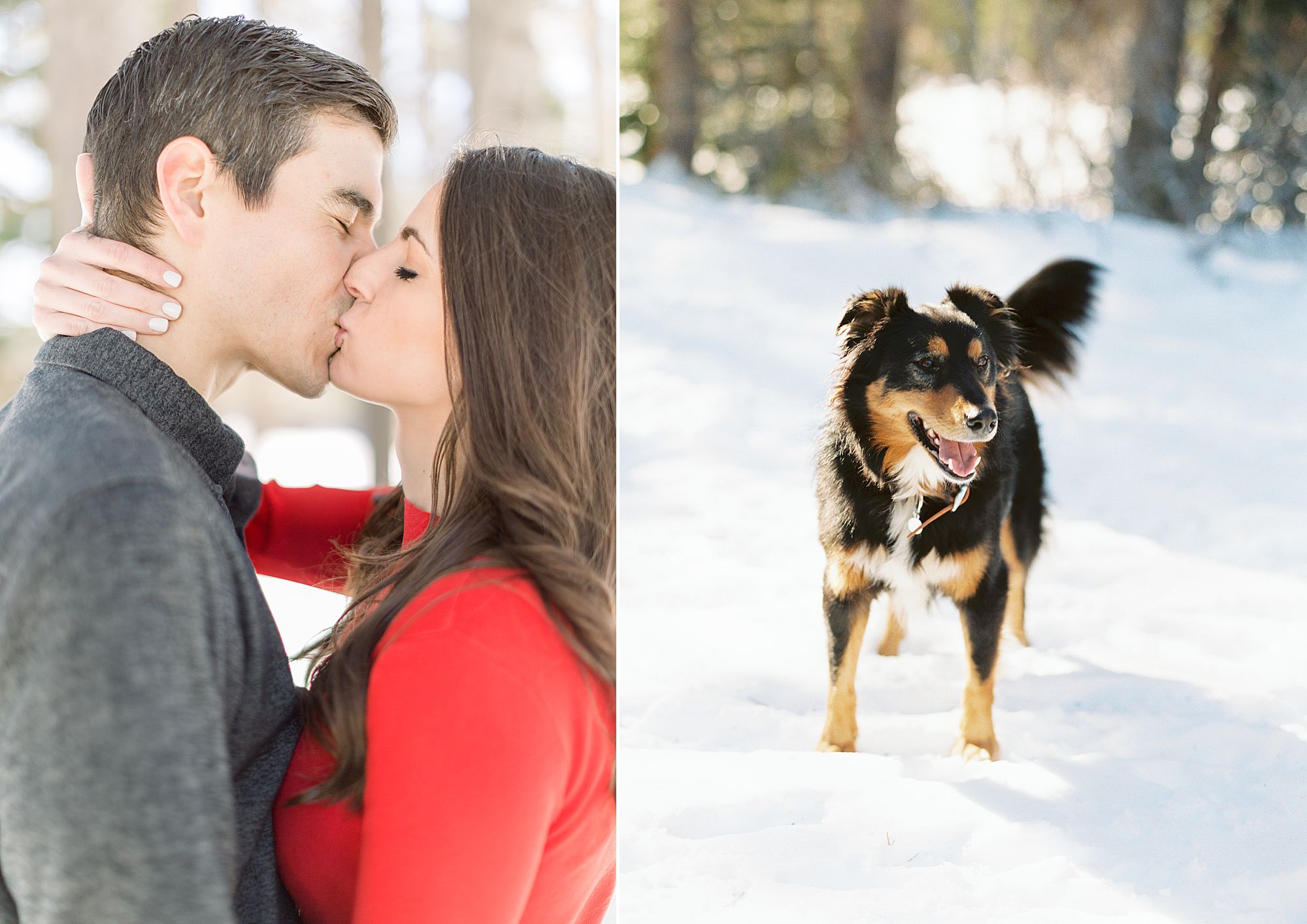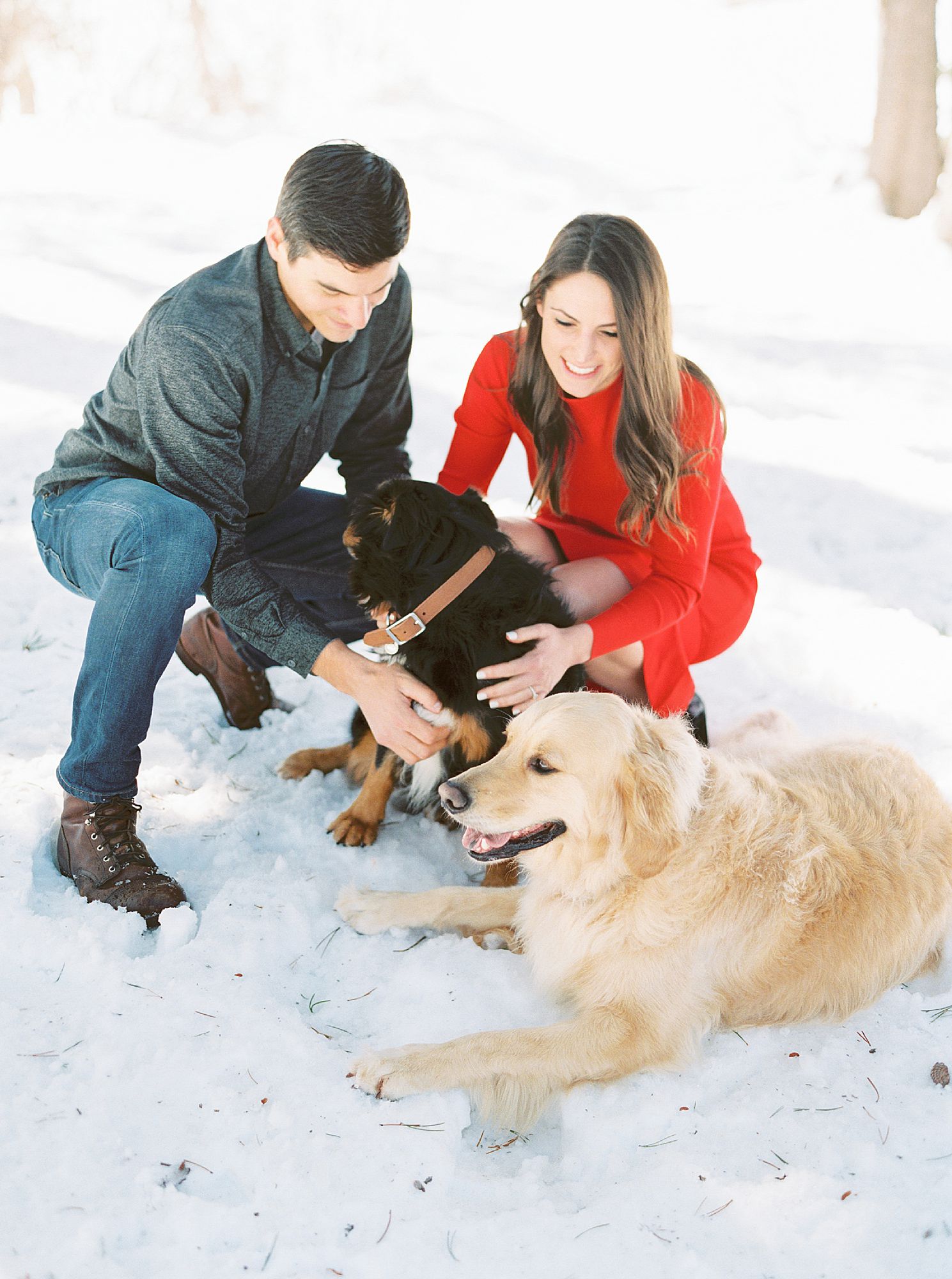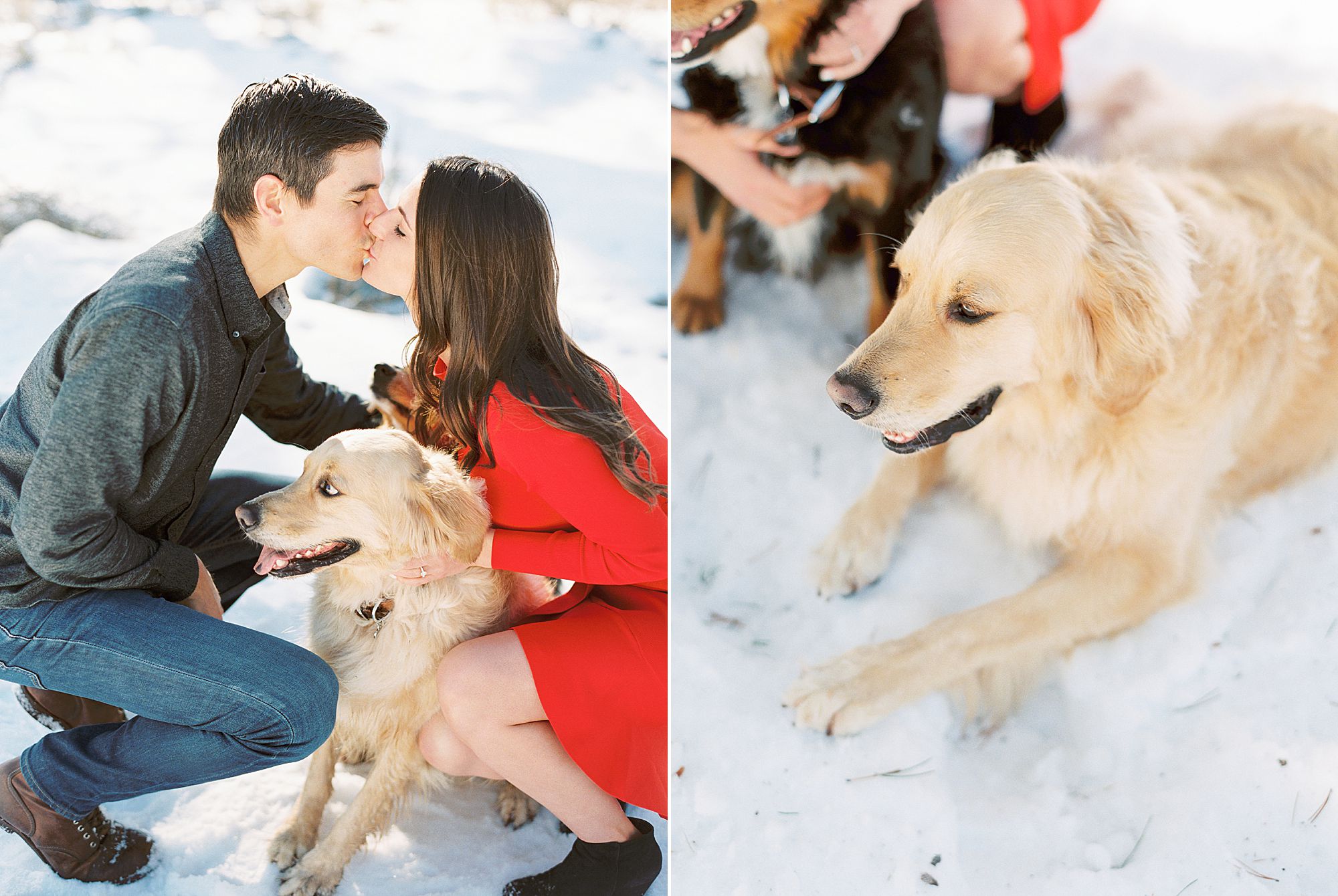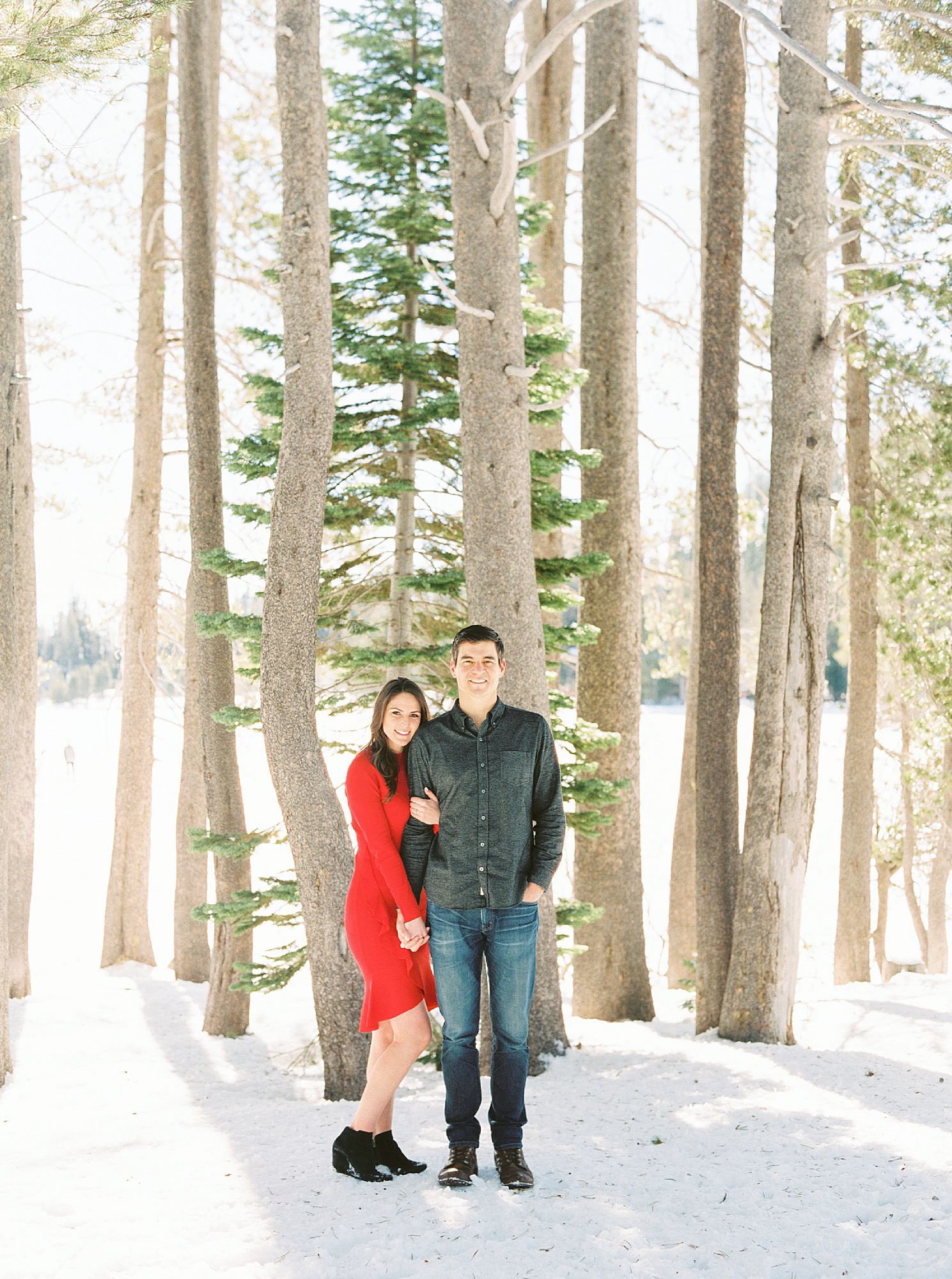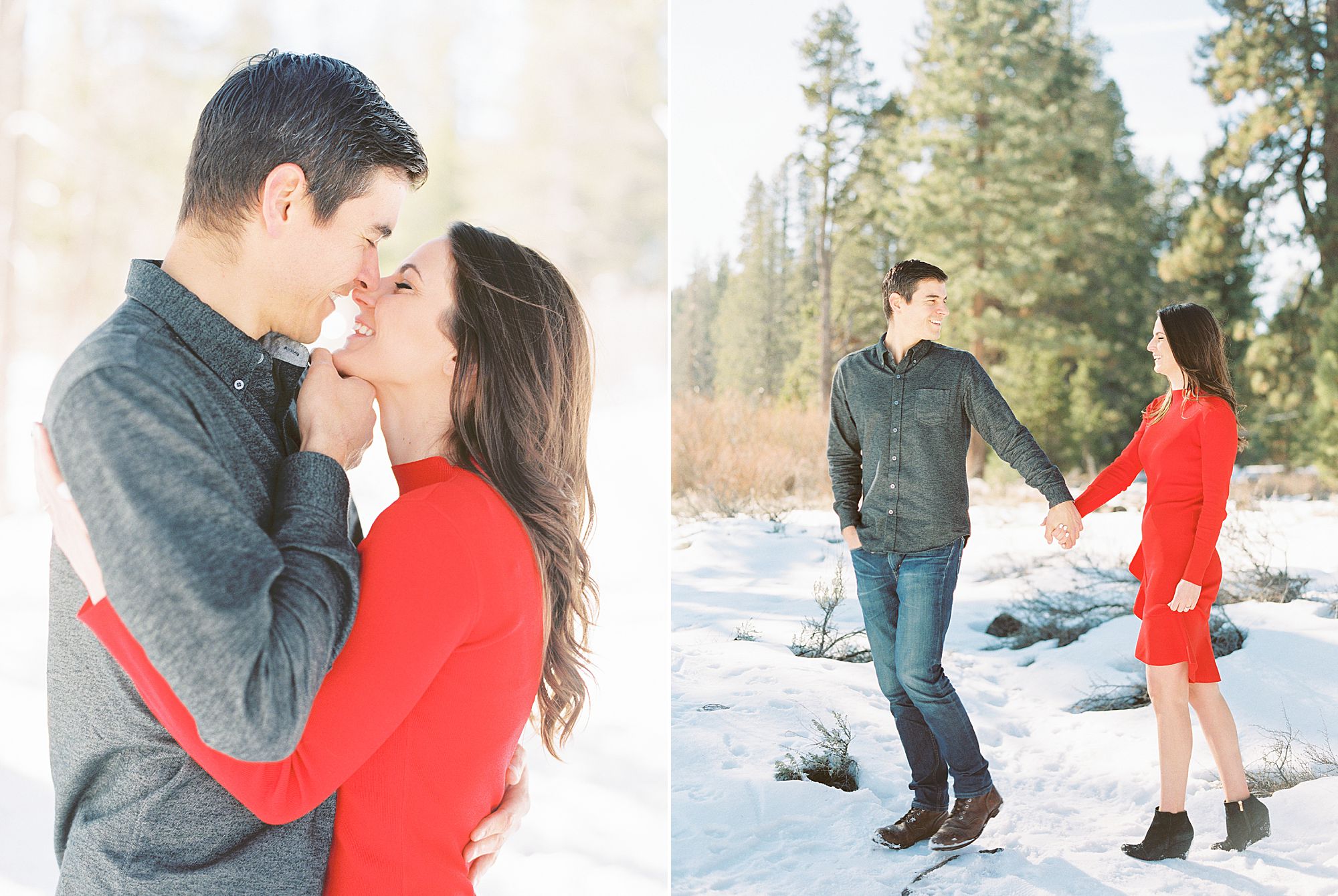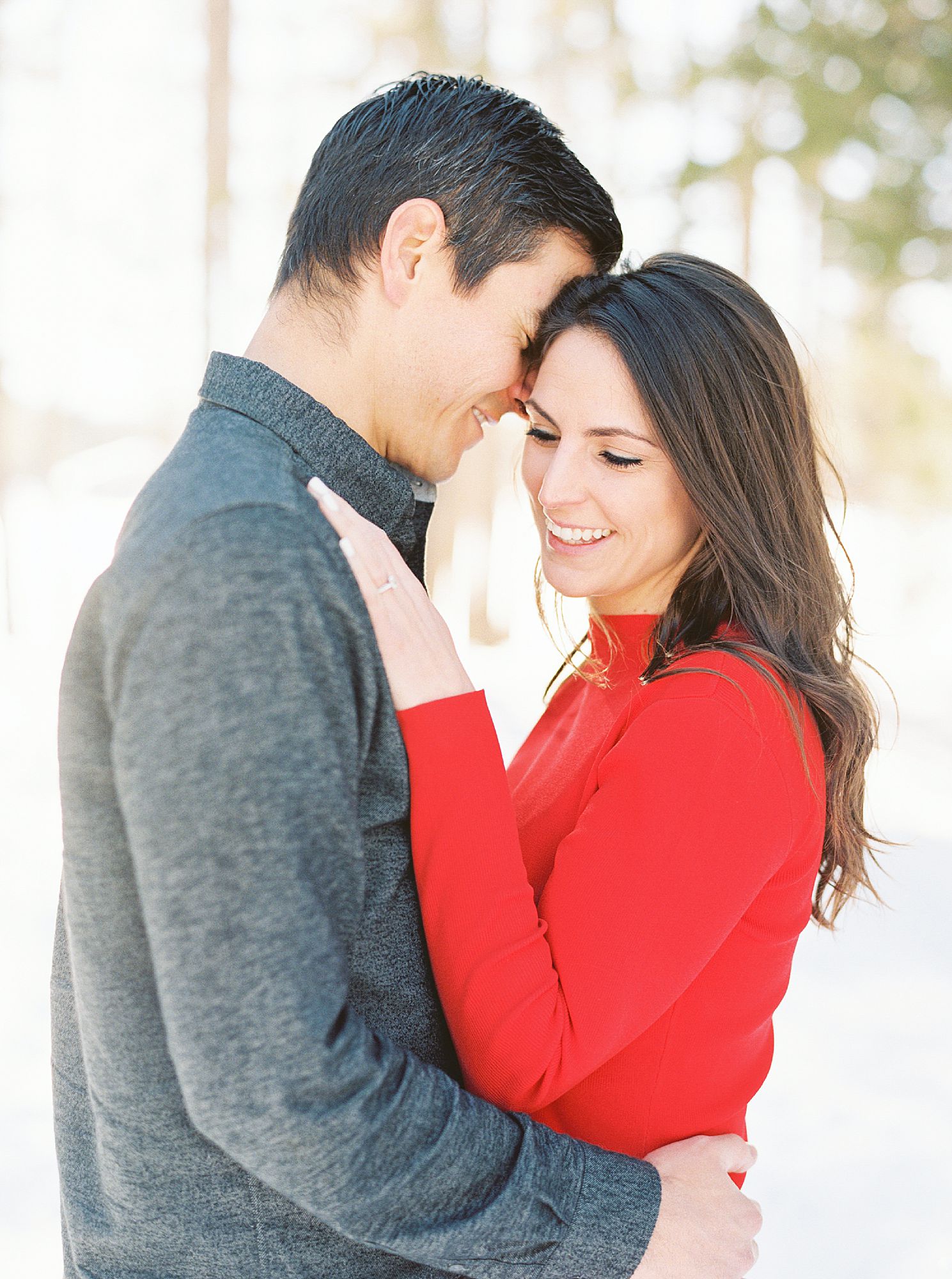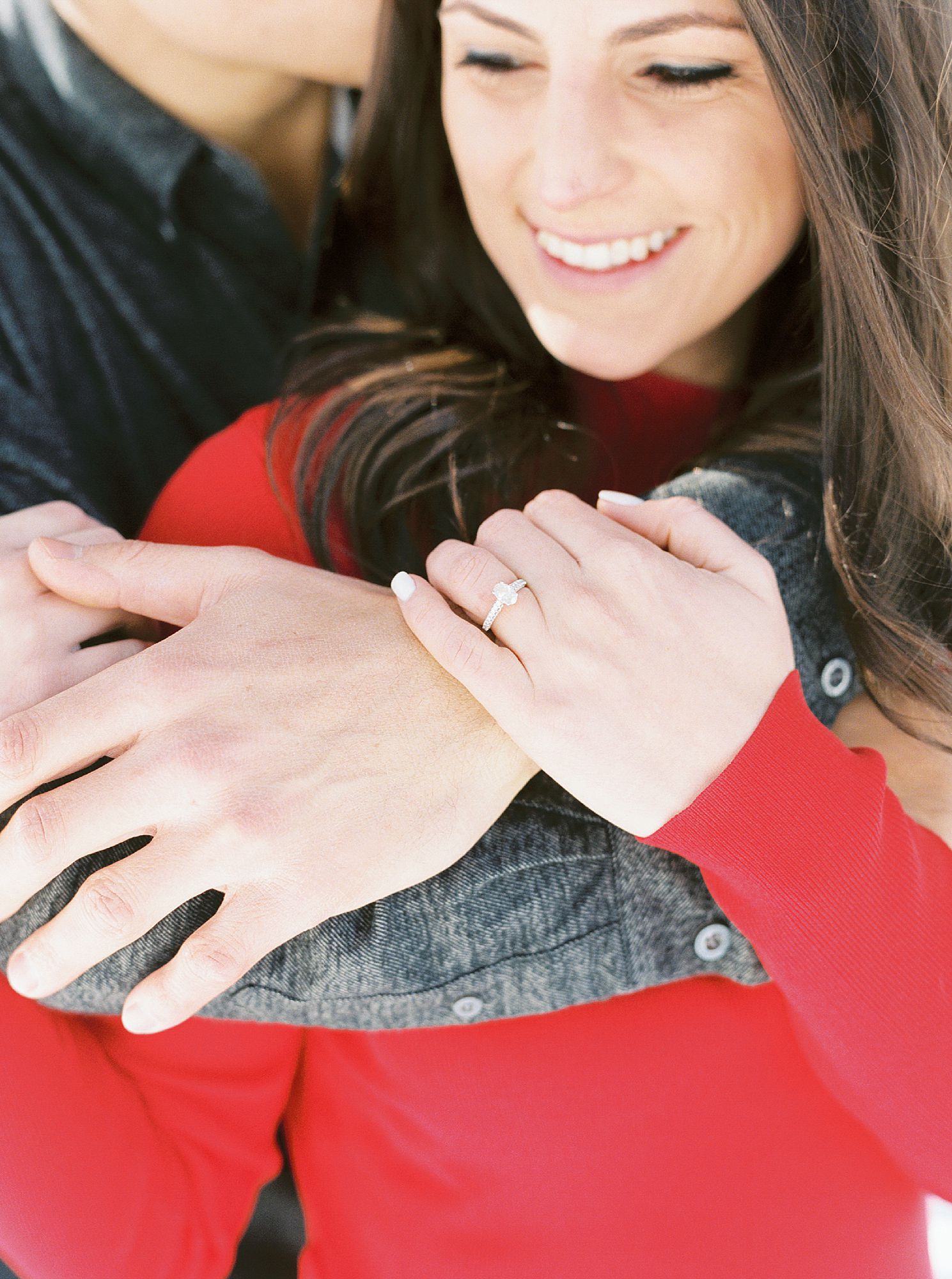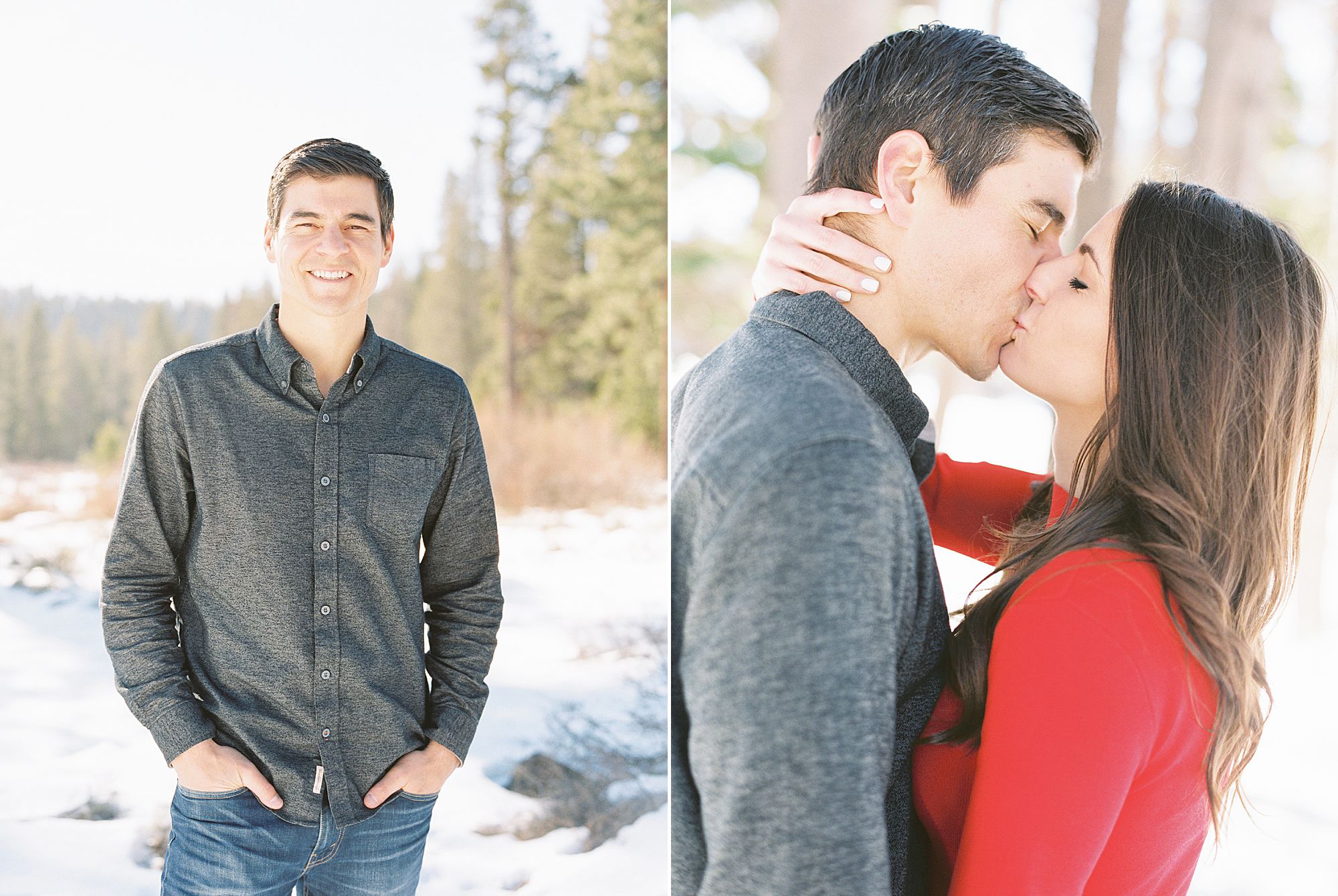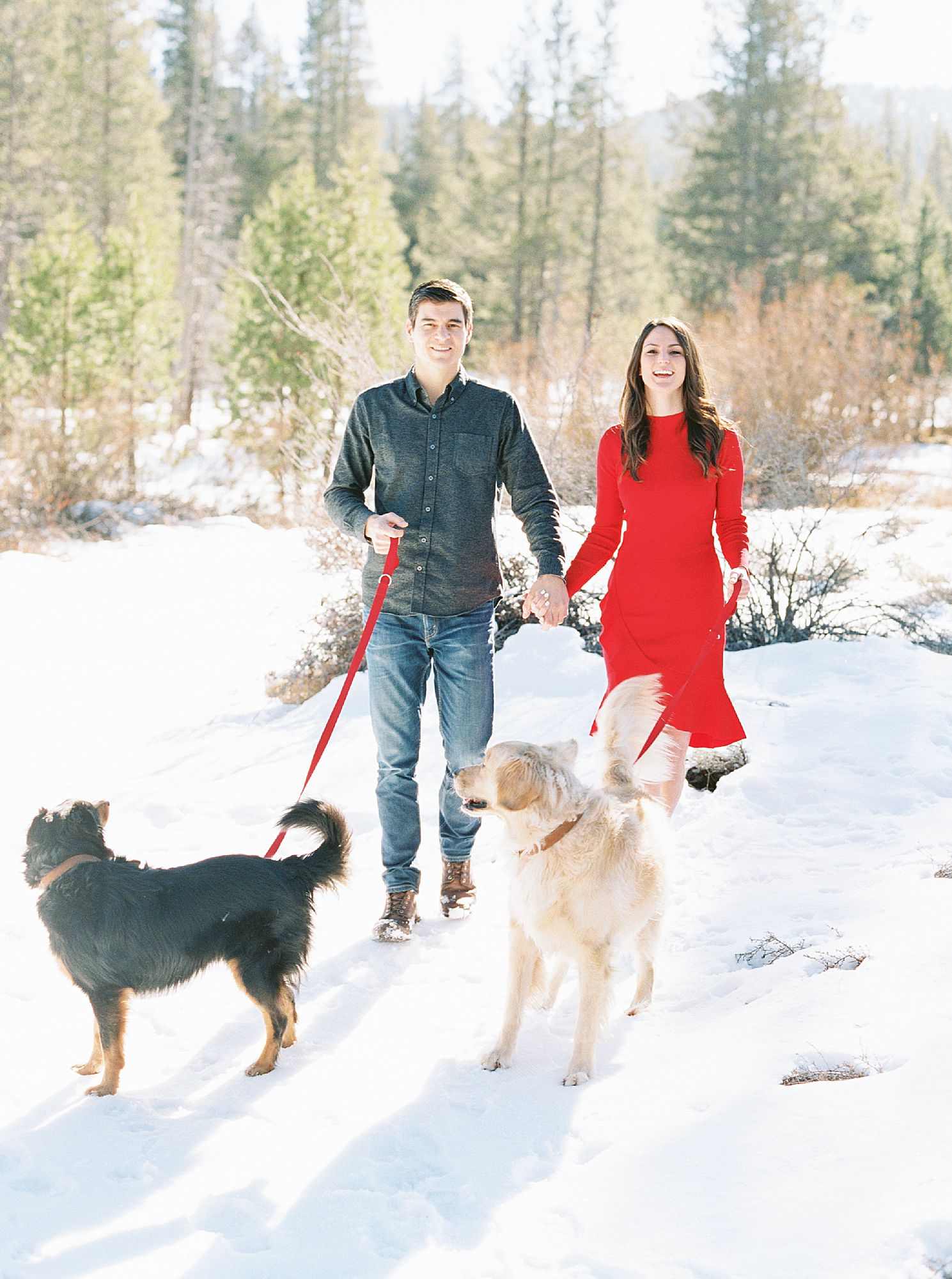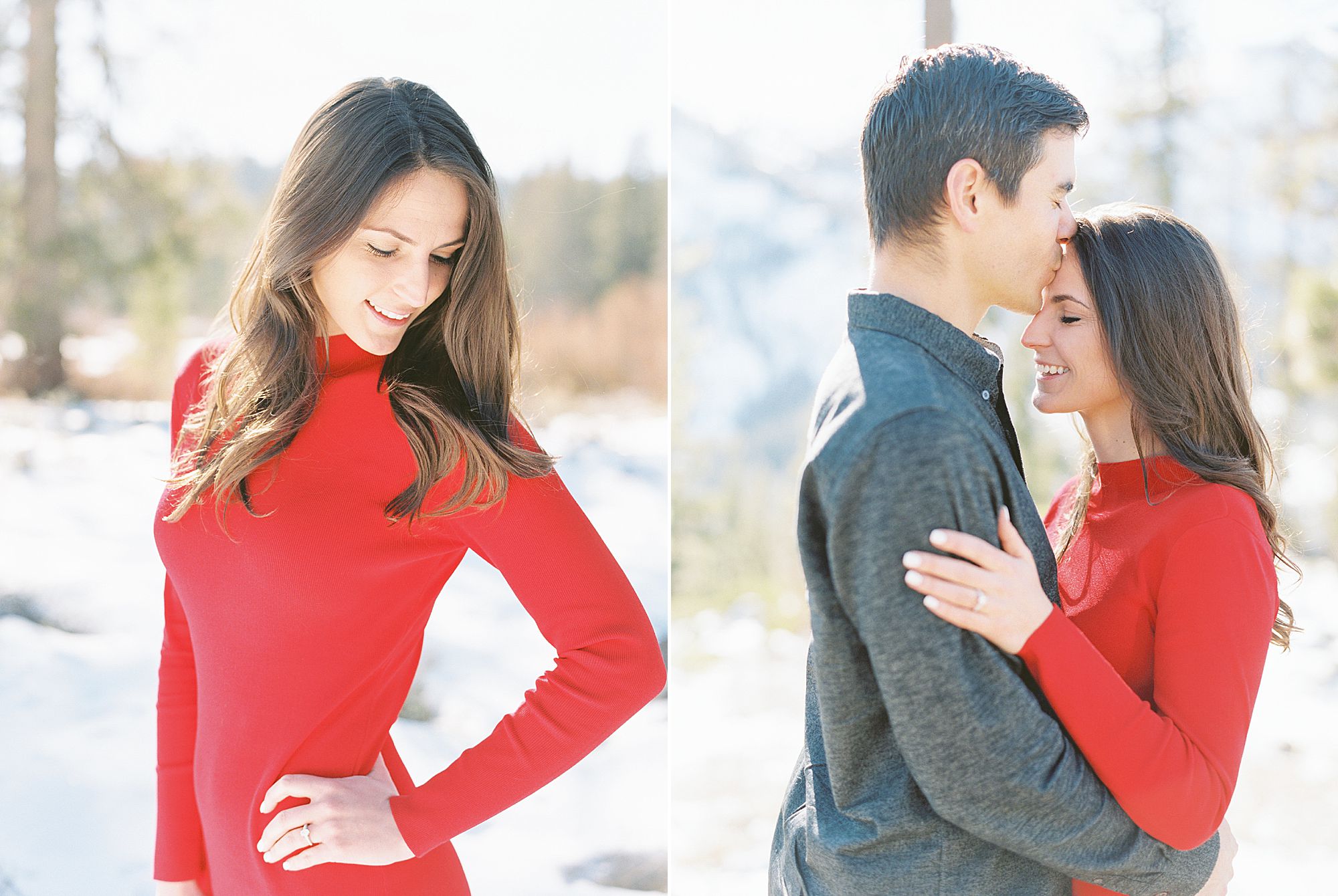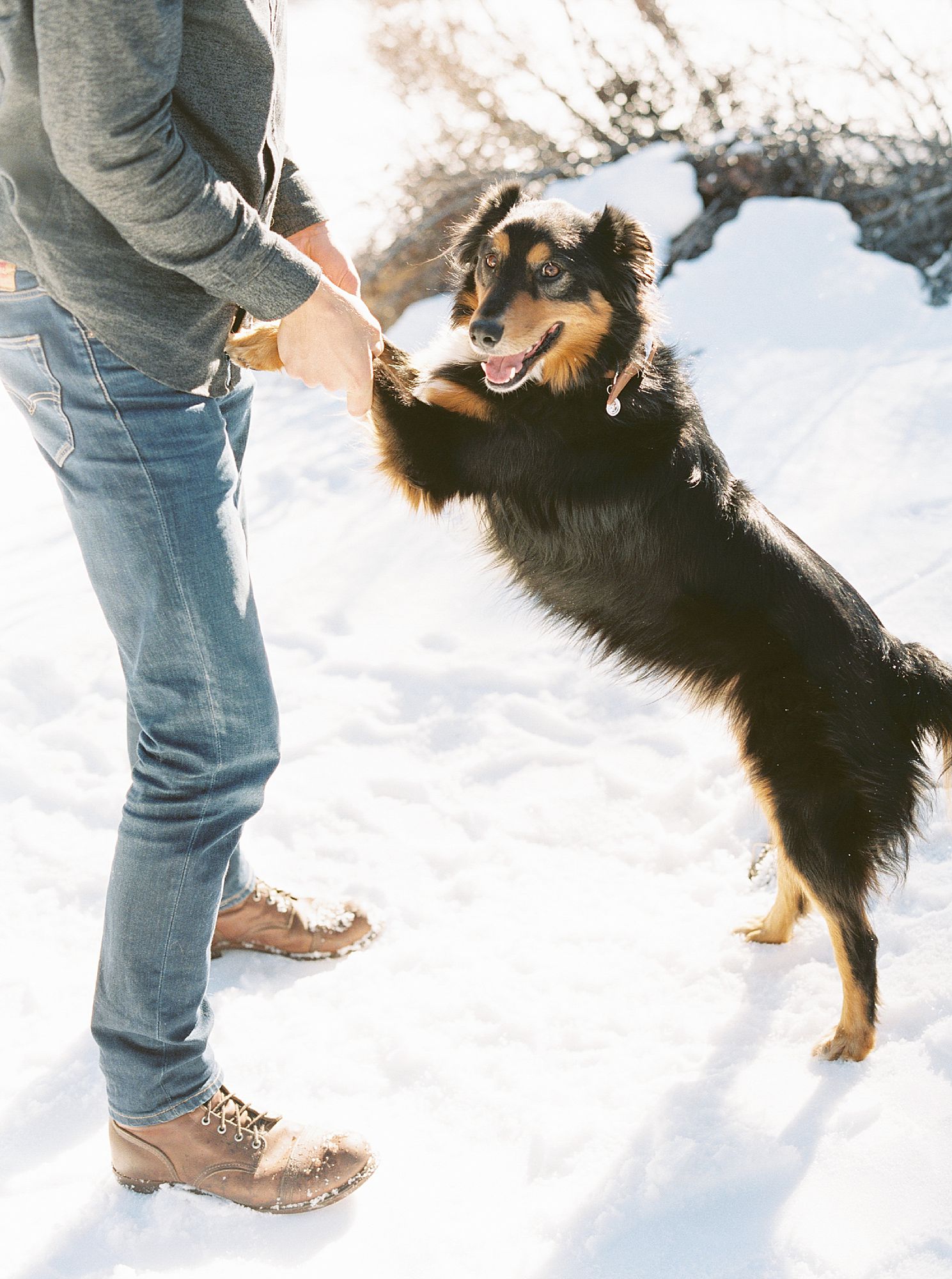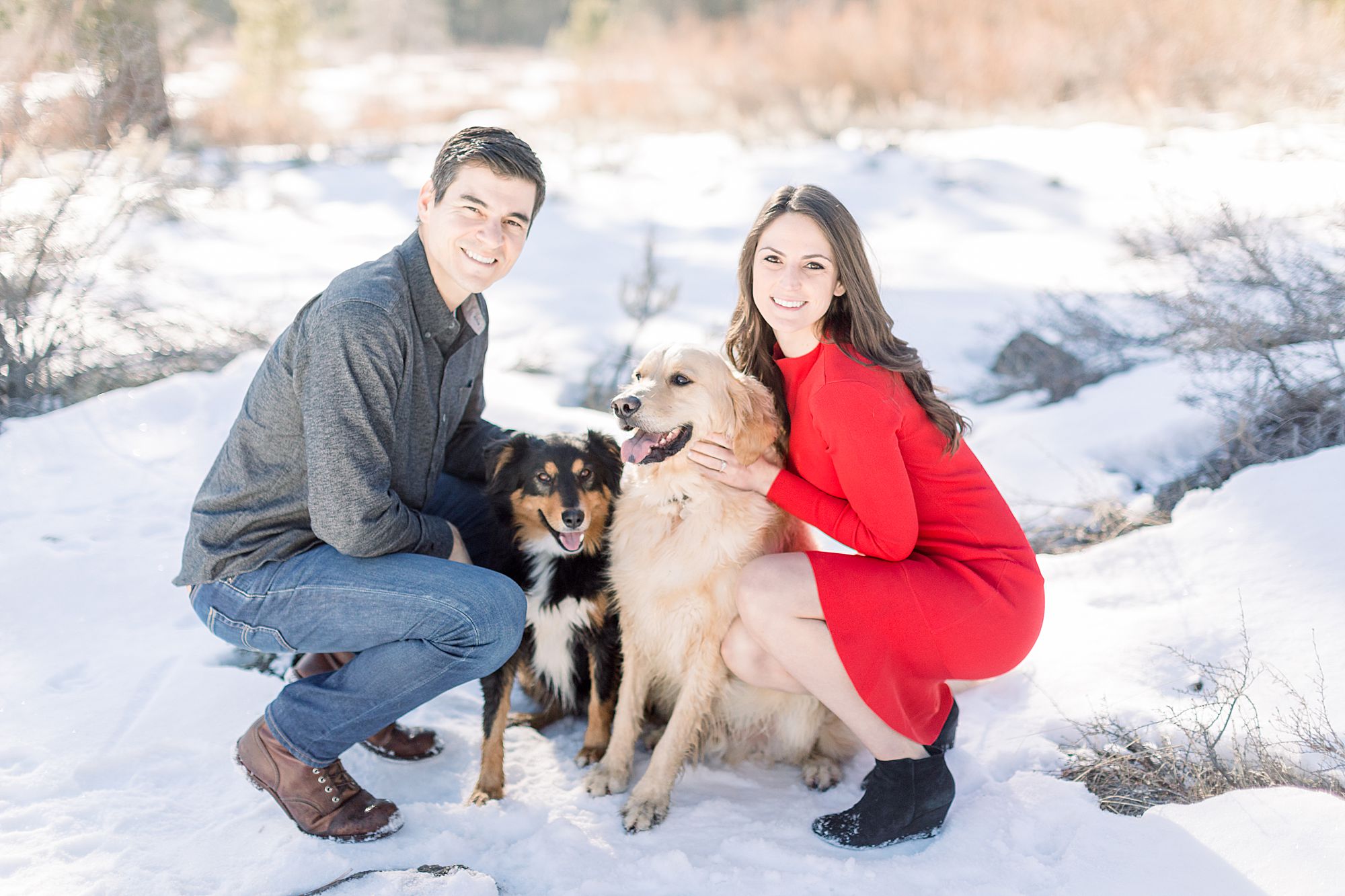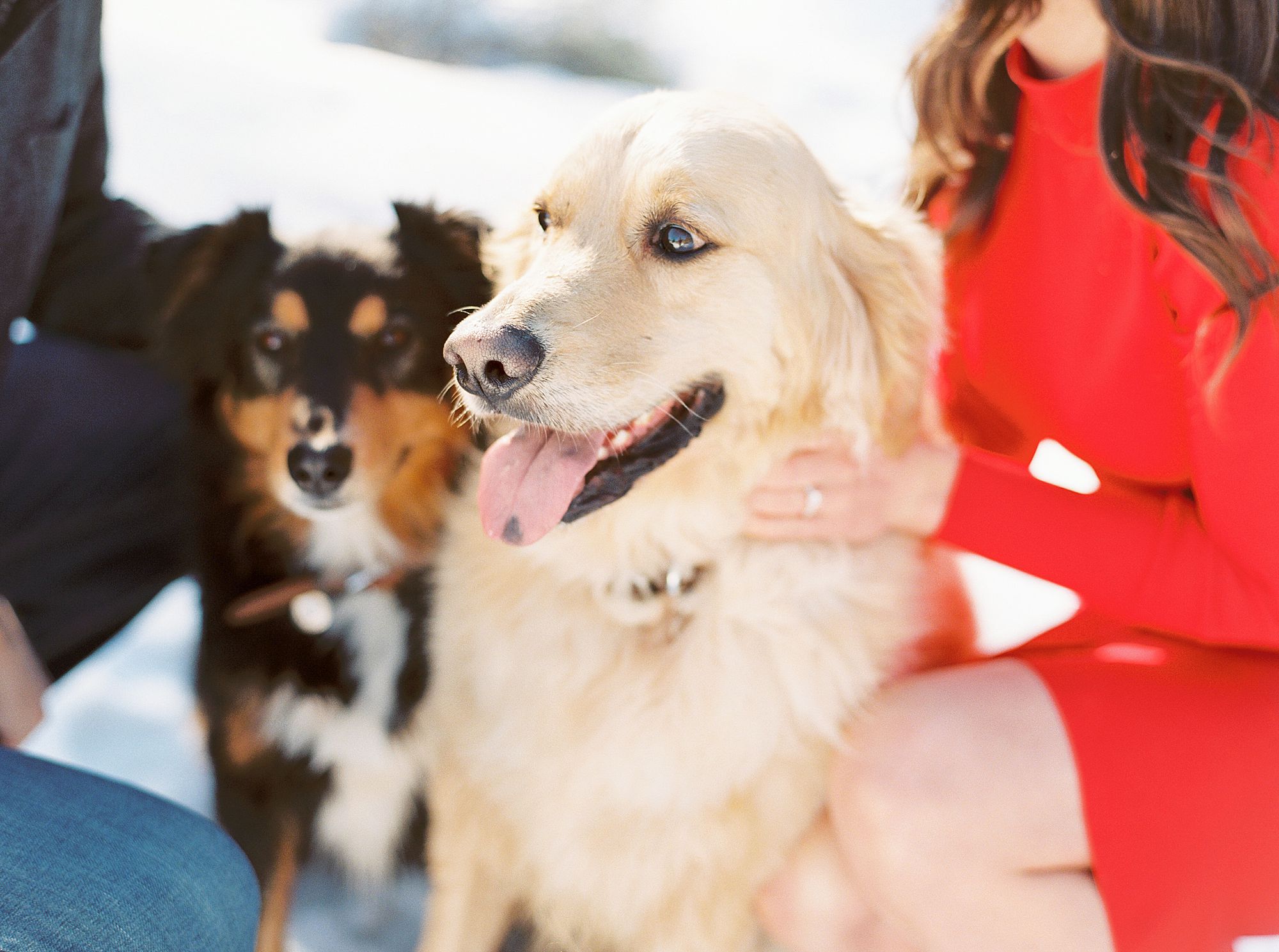 Snowy Tahoe Engagement Sessions
Interested in your own Snowy Tahoe Engagement Session? We'd love to chat with you! But, we do ask that we get to carpool with you as we don't have snow vehicles but we LOVE heading to the snow!
Snow Sessions
Back when El Nino hit hard in the Sacramento region, the snow was as low as Sly Park! So, we took advantaged of the low snow, and headed up for a fun snow anniversary session. Check out Gaw and Anthony's snow session on the blog also!
Follow Along
Interested in following along with our adventures? Follow up on Instagram here.