Overcoming obstacles. Man oh man, did these two have to overcome obstacles to get to their gorgeous Sonora Wedding Day at a private estate. From needing to move homes right before the wedding, to week-long power outages, they had to battle all the elements. Even on the wedding day they had to battle the odds. From continual power outages, her poor mother hitting a deer while picking up the marriage license, and more, these two had everything working against them, except love. And on their perfect, outdoor Sonora wedding day, they chose to focus on that.
Tiffany and Jesse, Thank you for inviting me into your love story. For inviting me to live the highs and lows (which is so real life) of the wedding journey and for focusing on the love at the end of the day. I absolutely love how you two carried yourself on your wedding day and I can't wait to see where that calm presence takes you moving forward. From your rockin' suede fringe jacket to your cute booties, I loved your wedding look and vibe. Thank you for being so wonderful you two!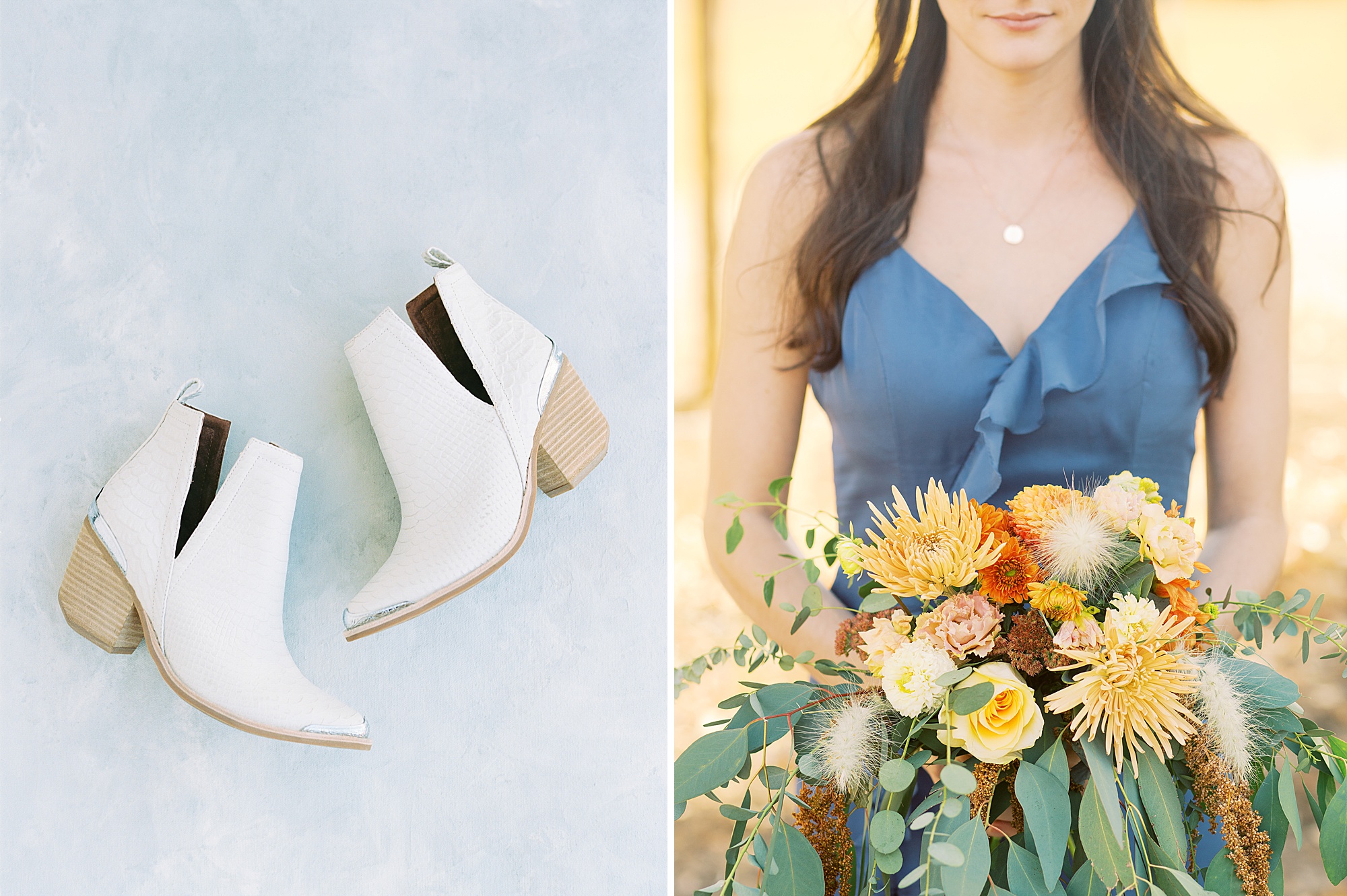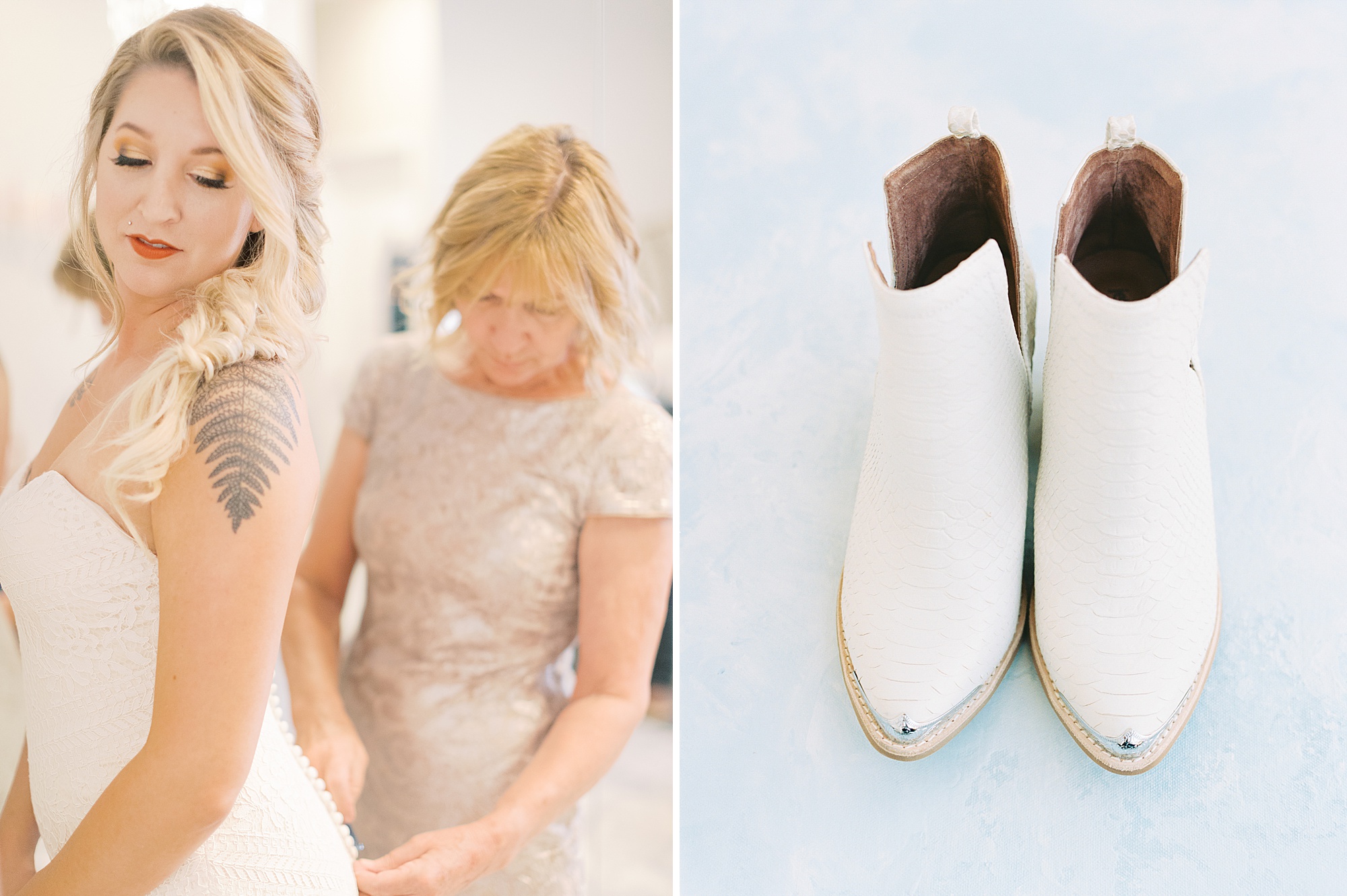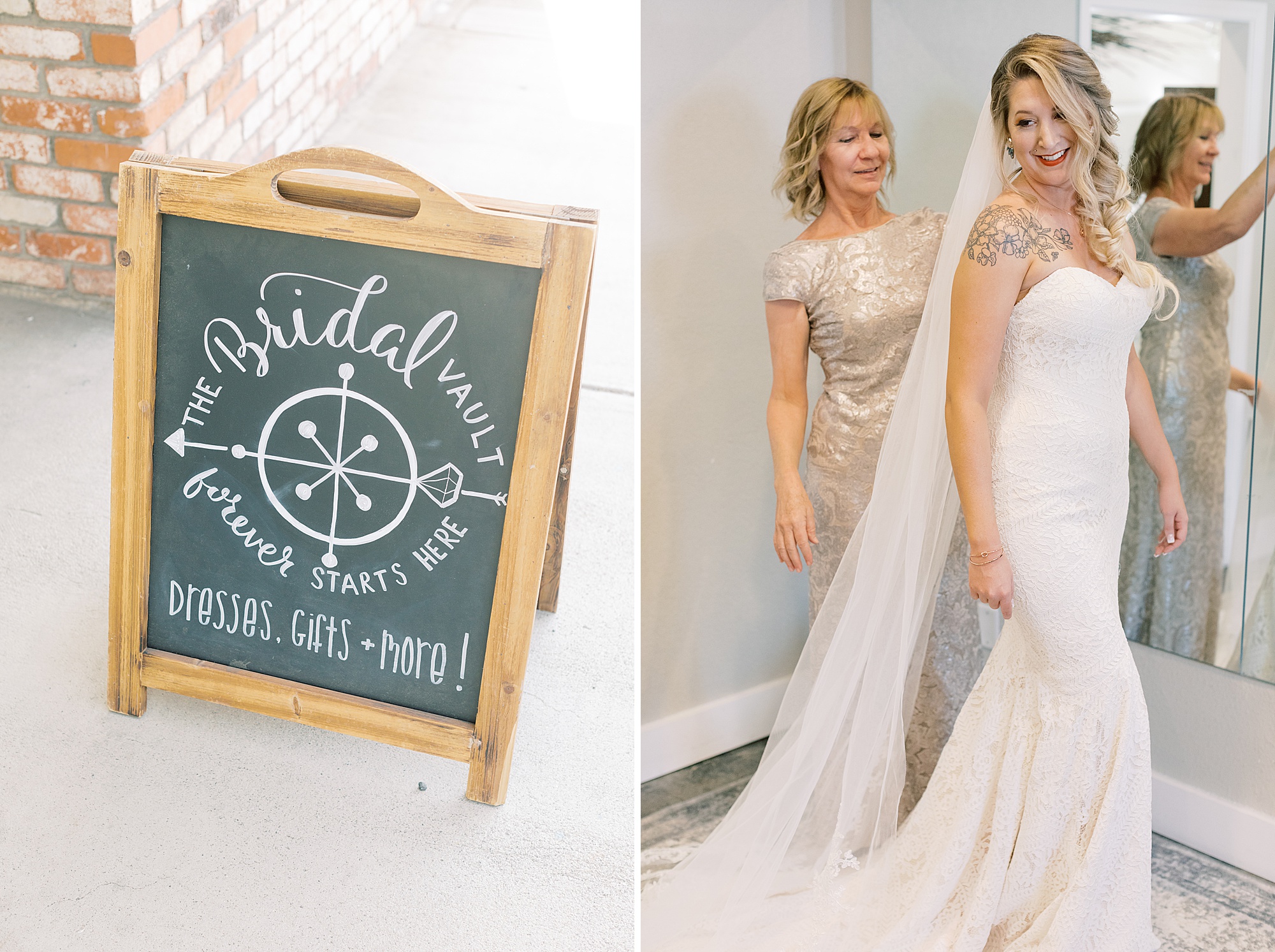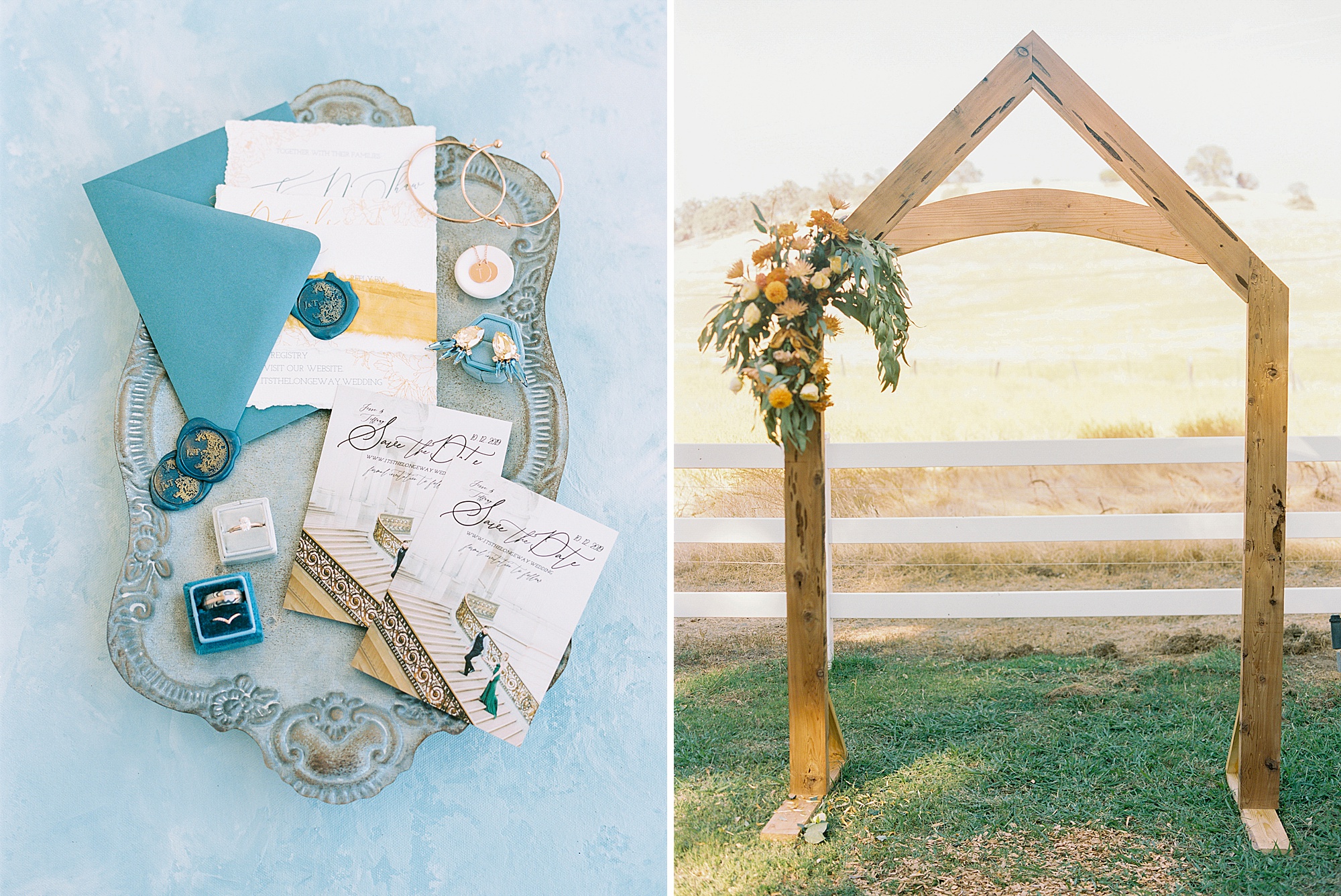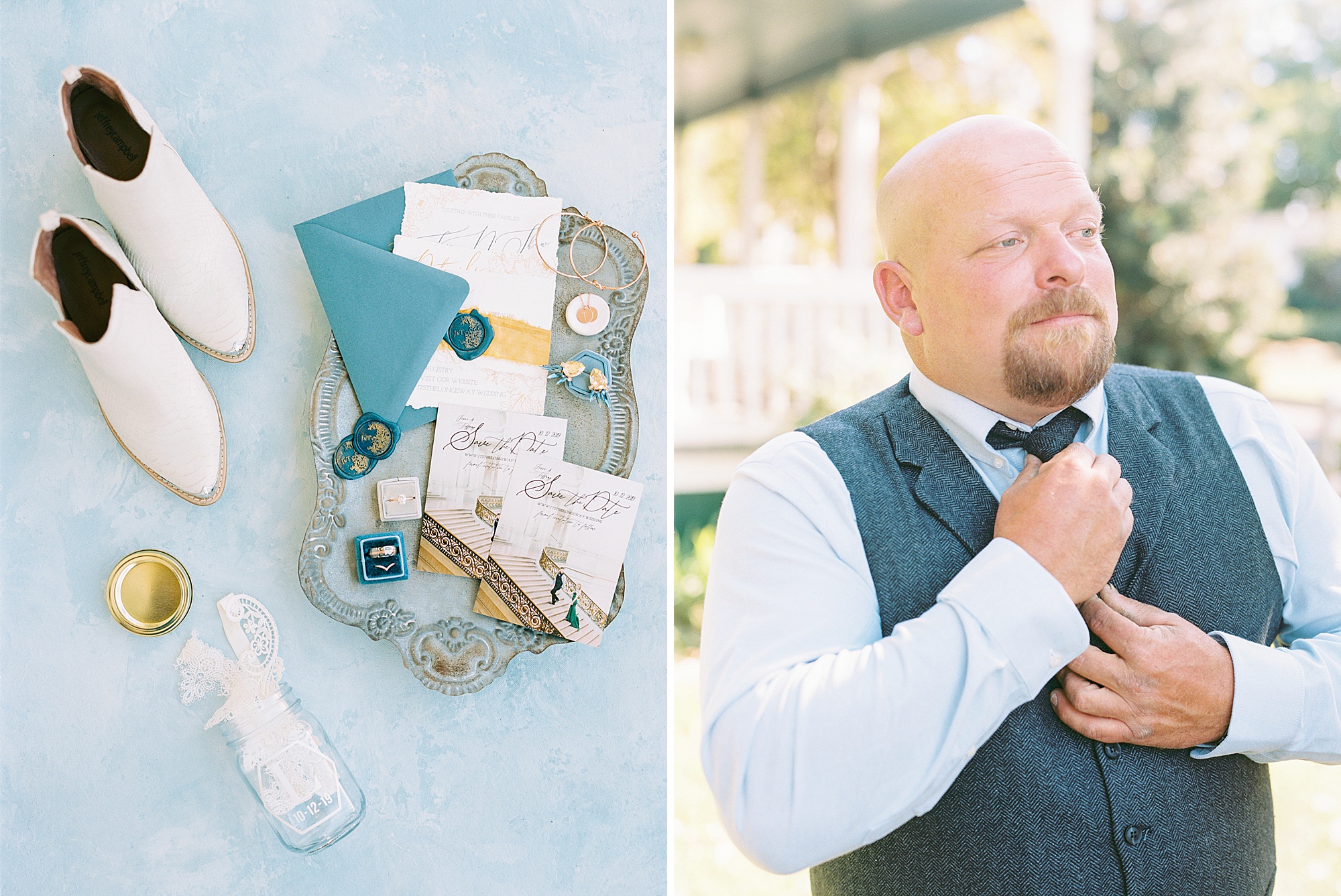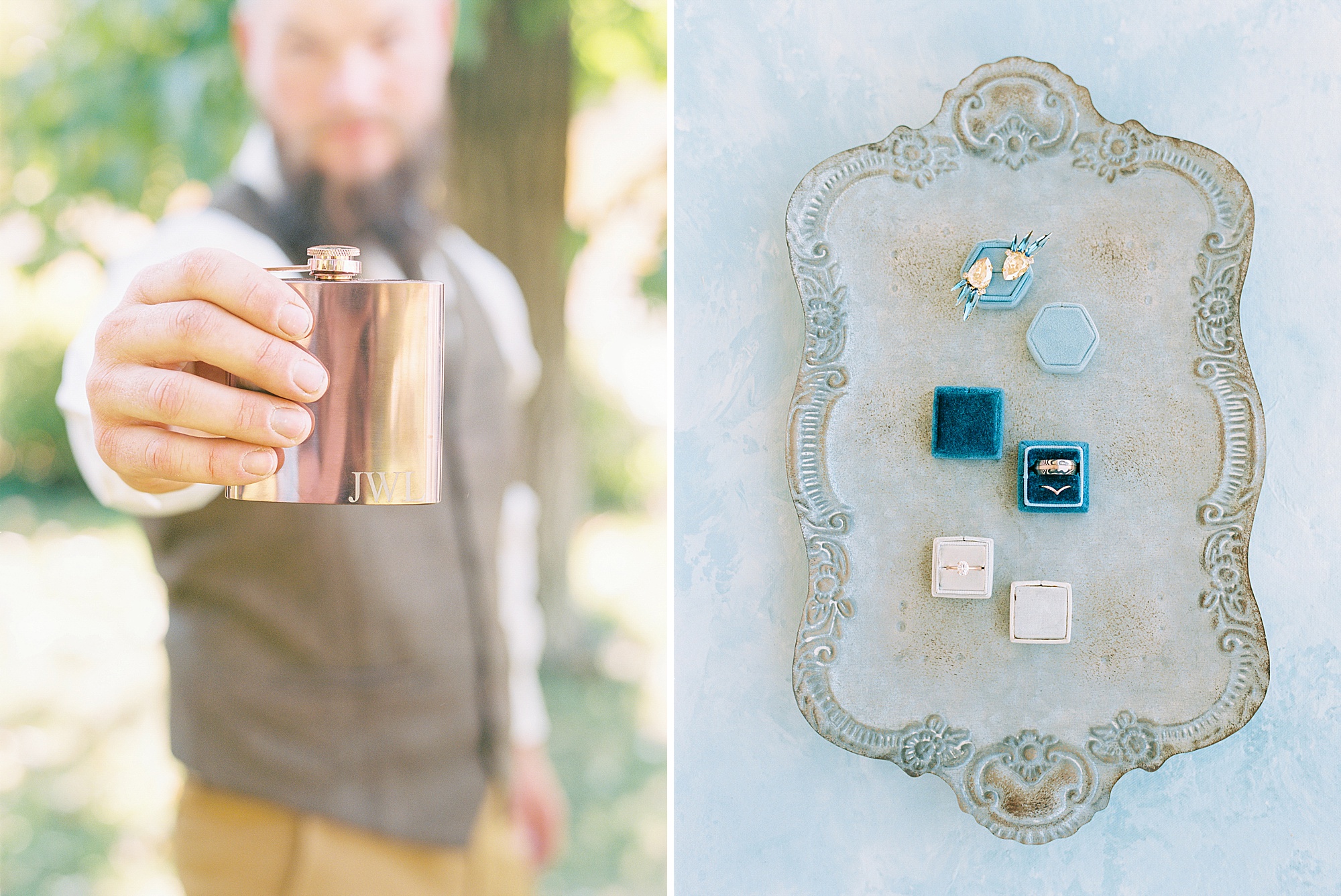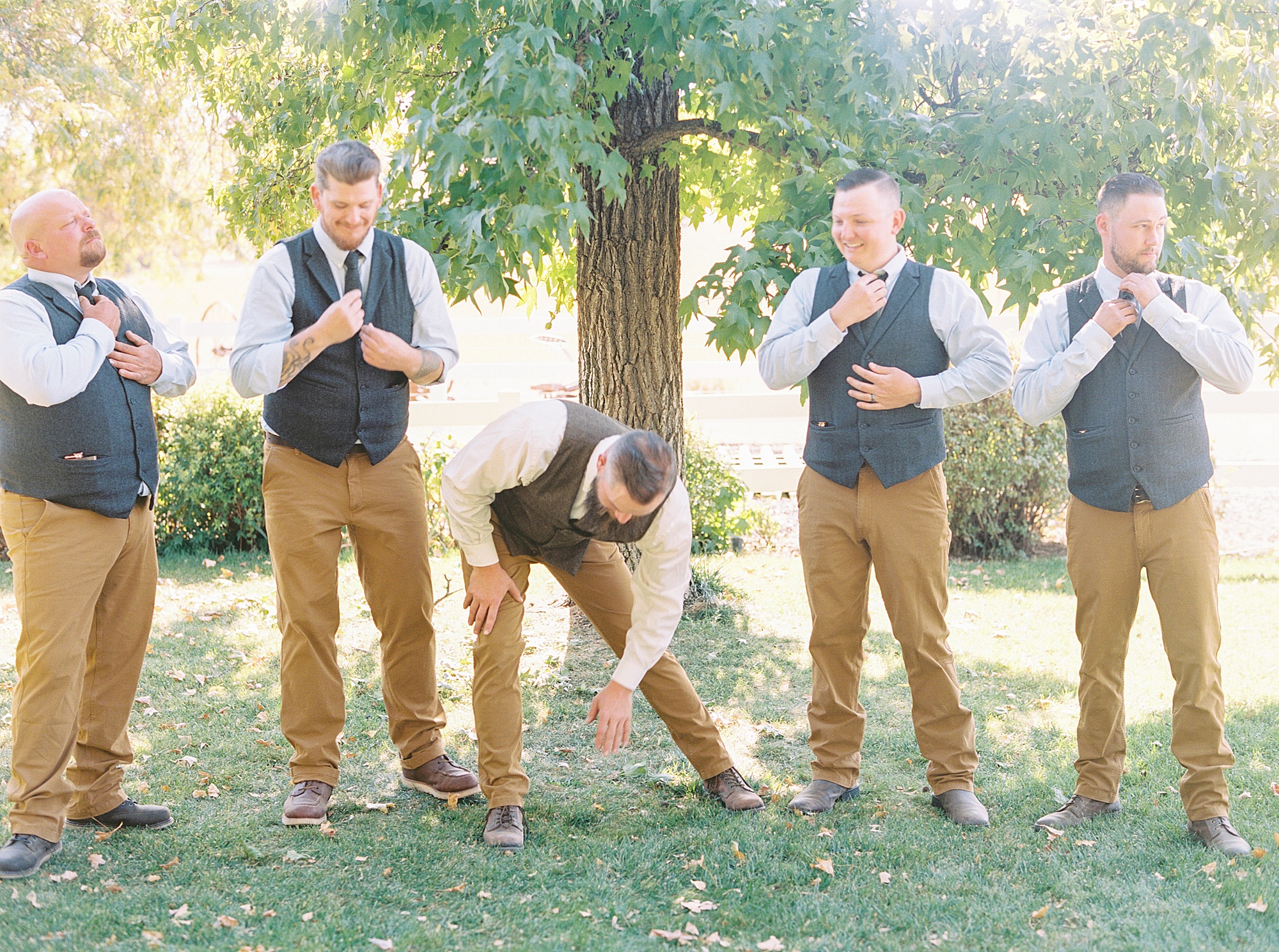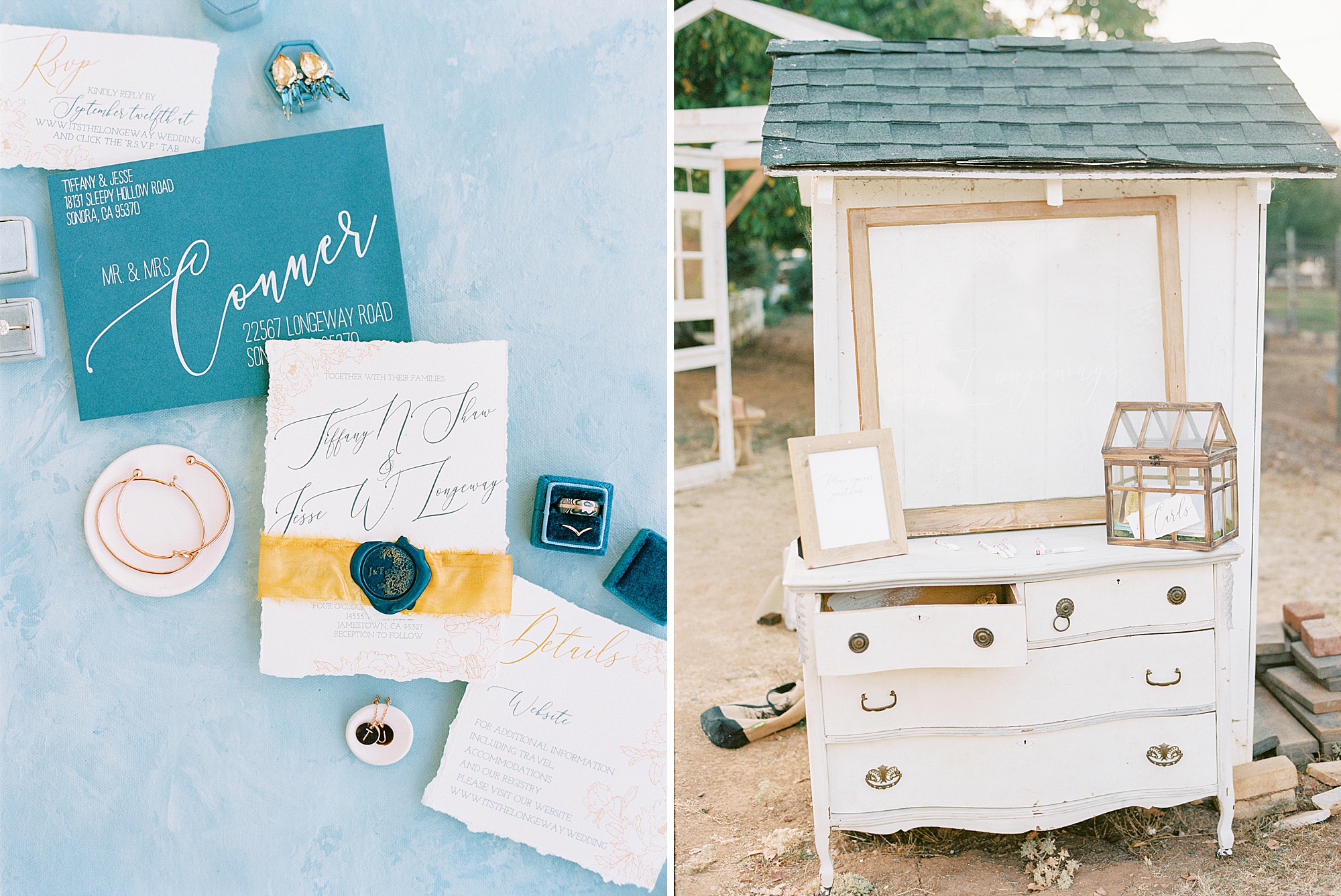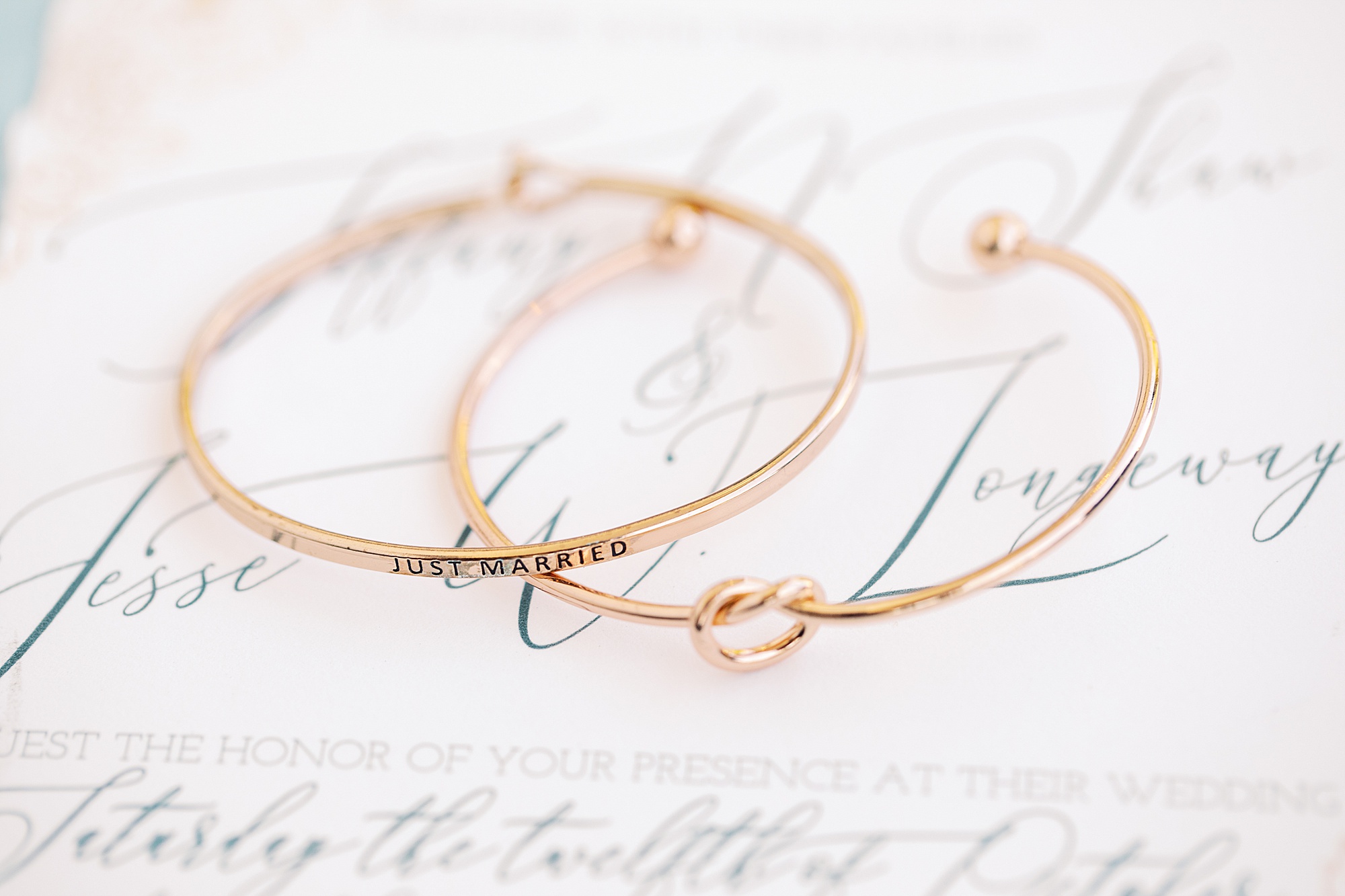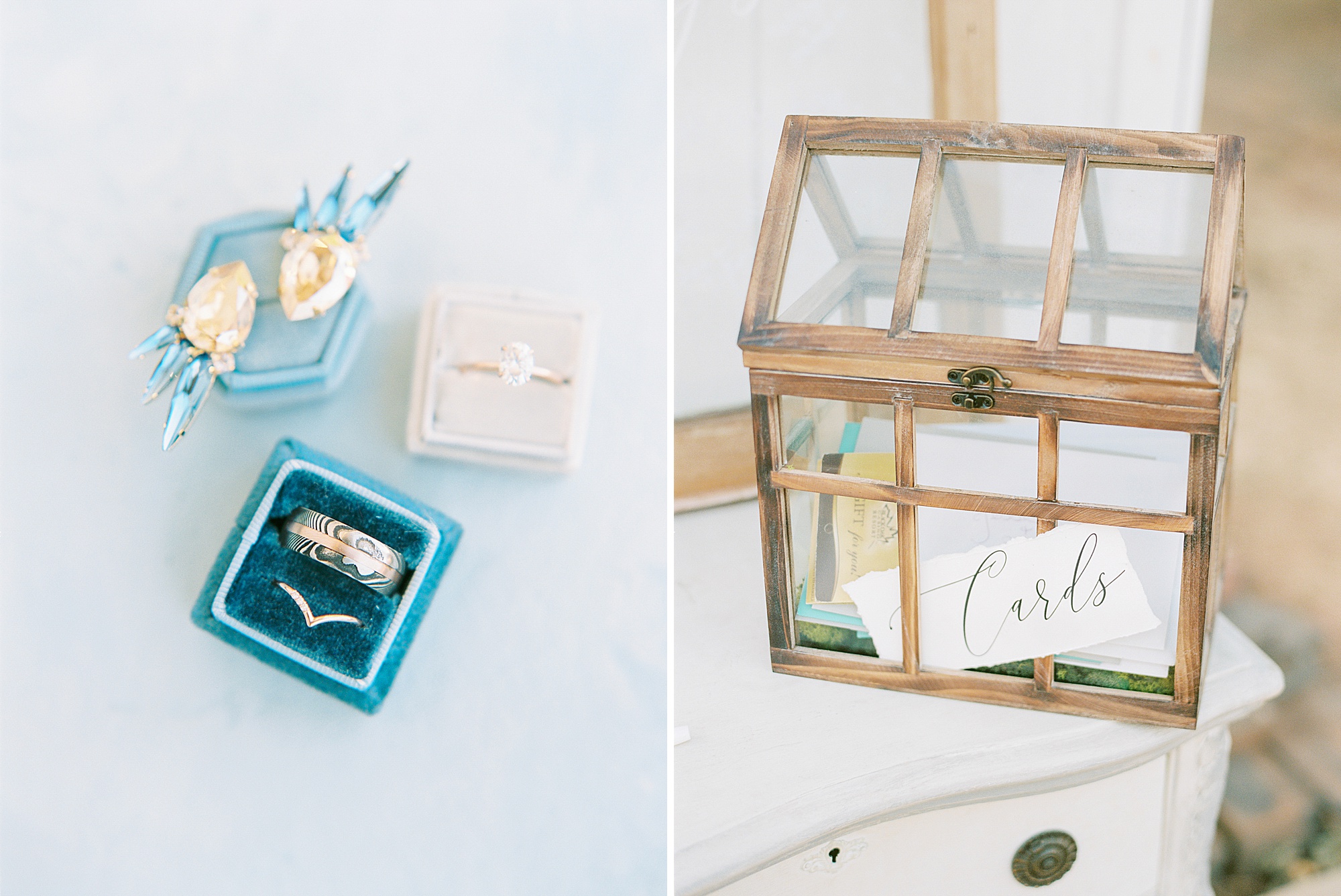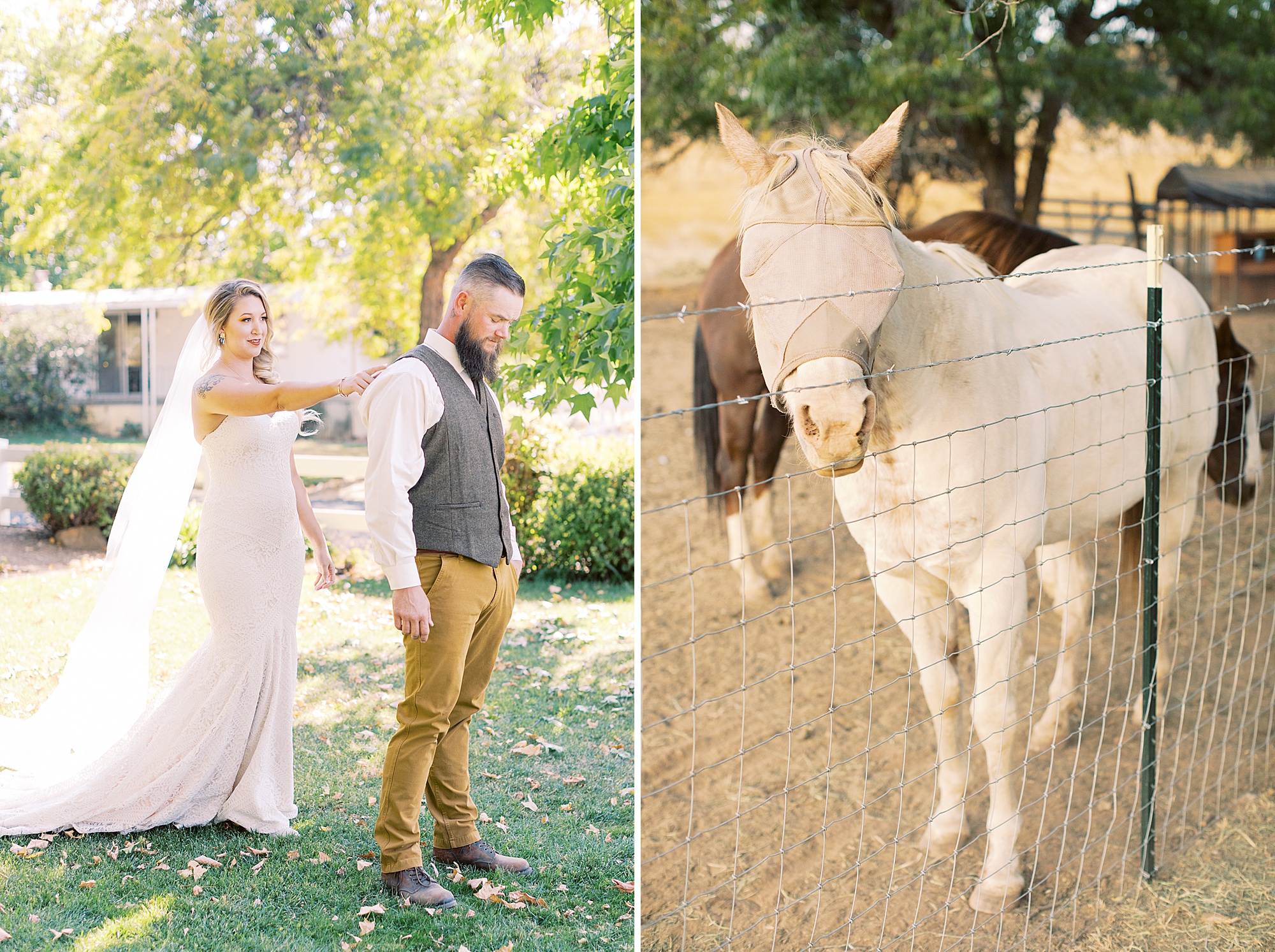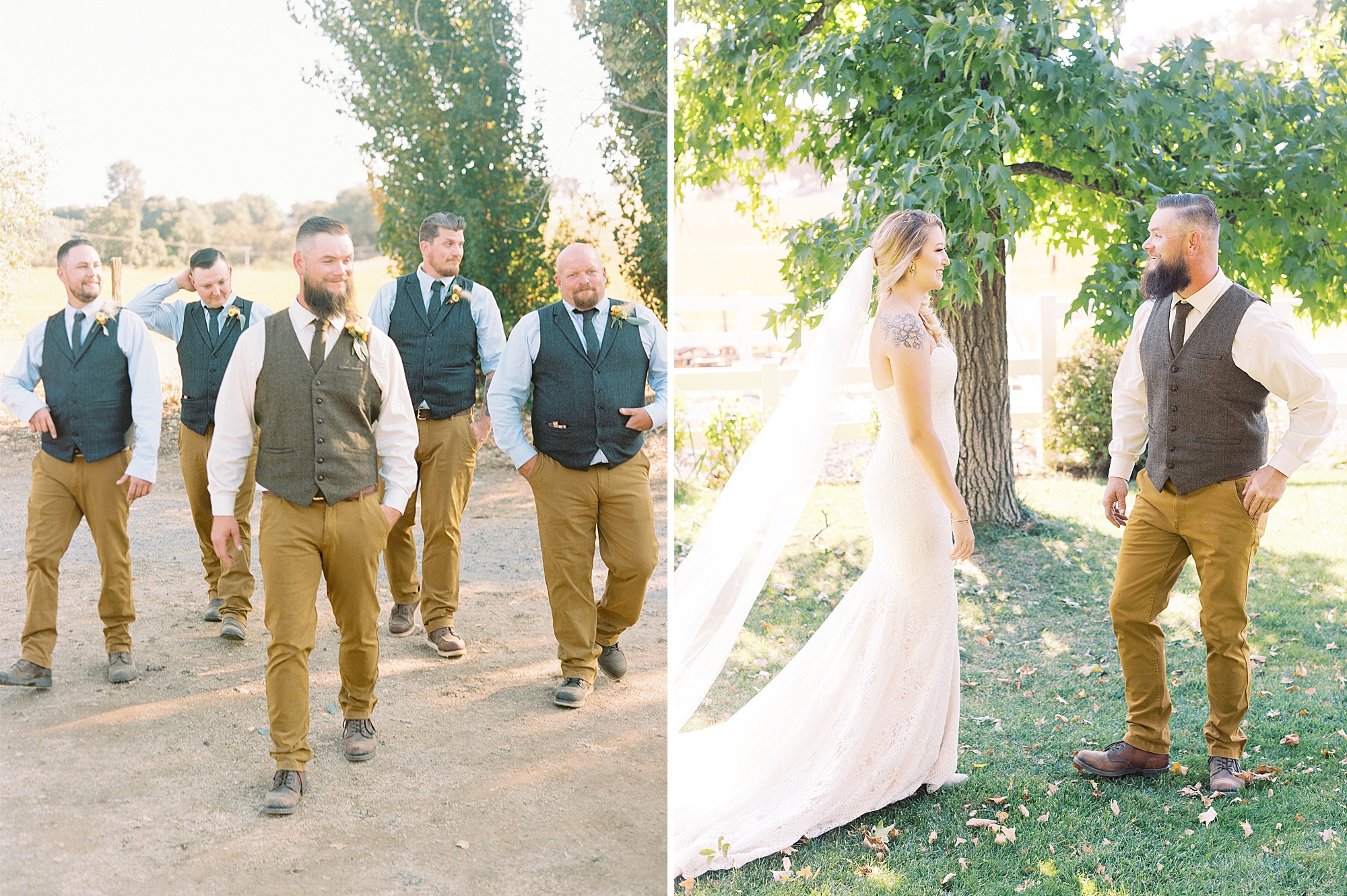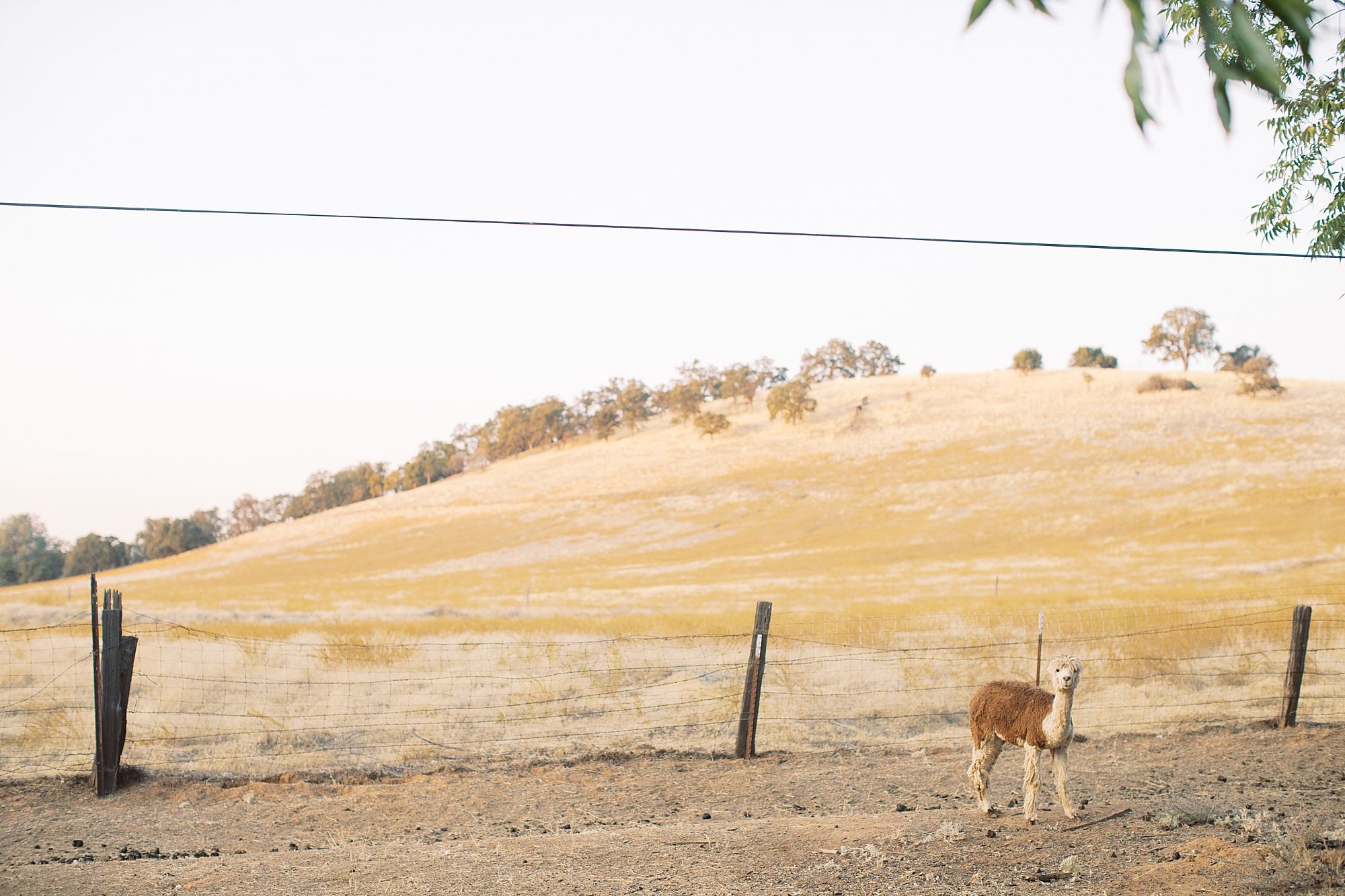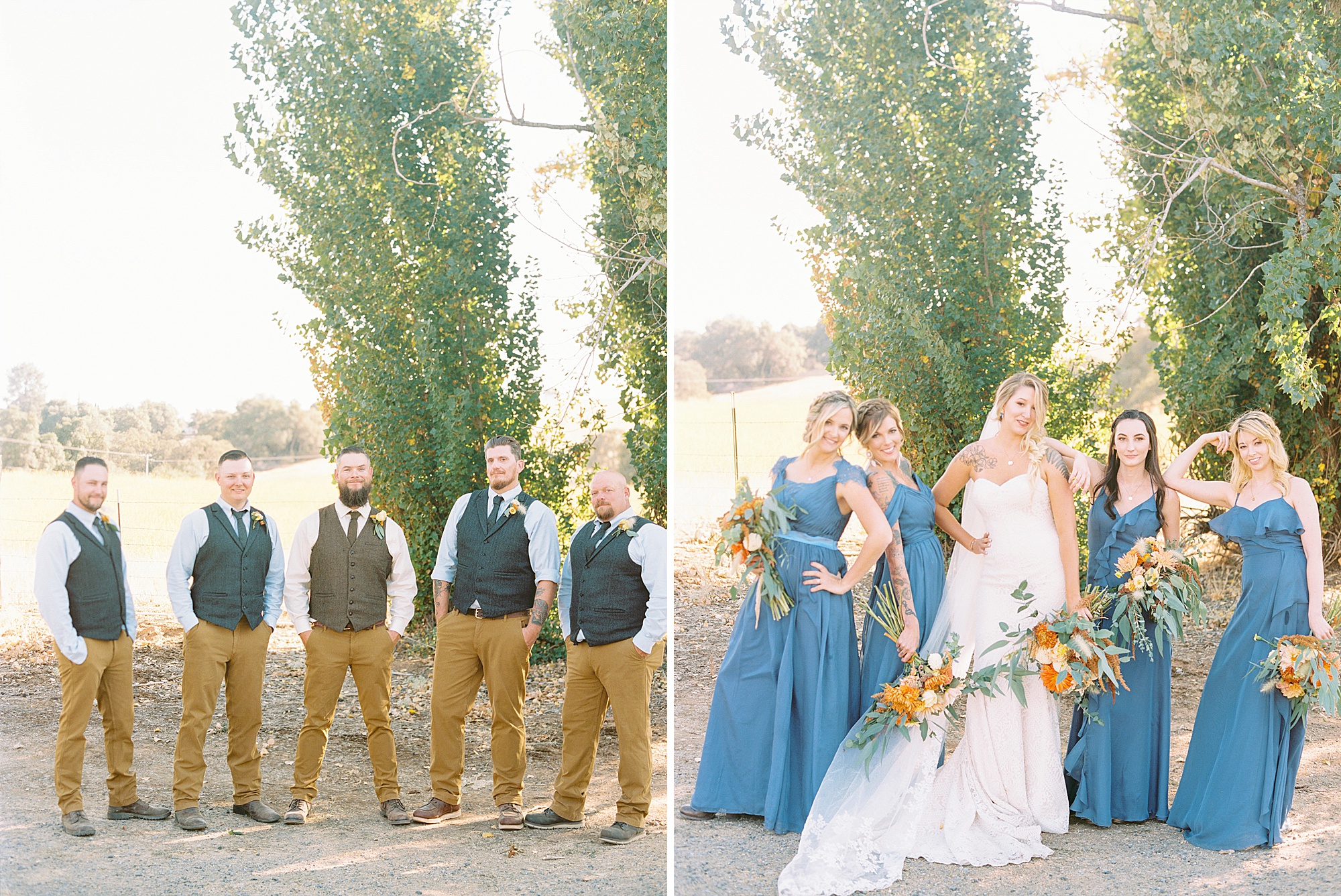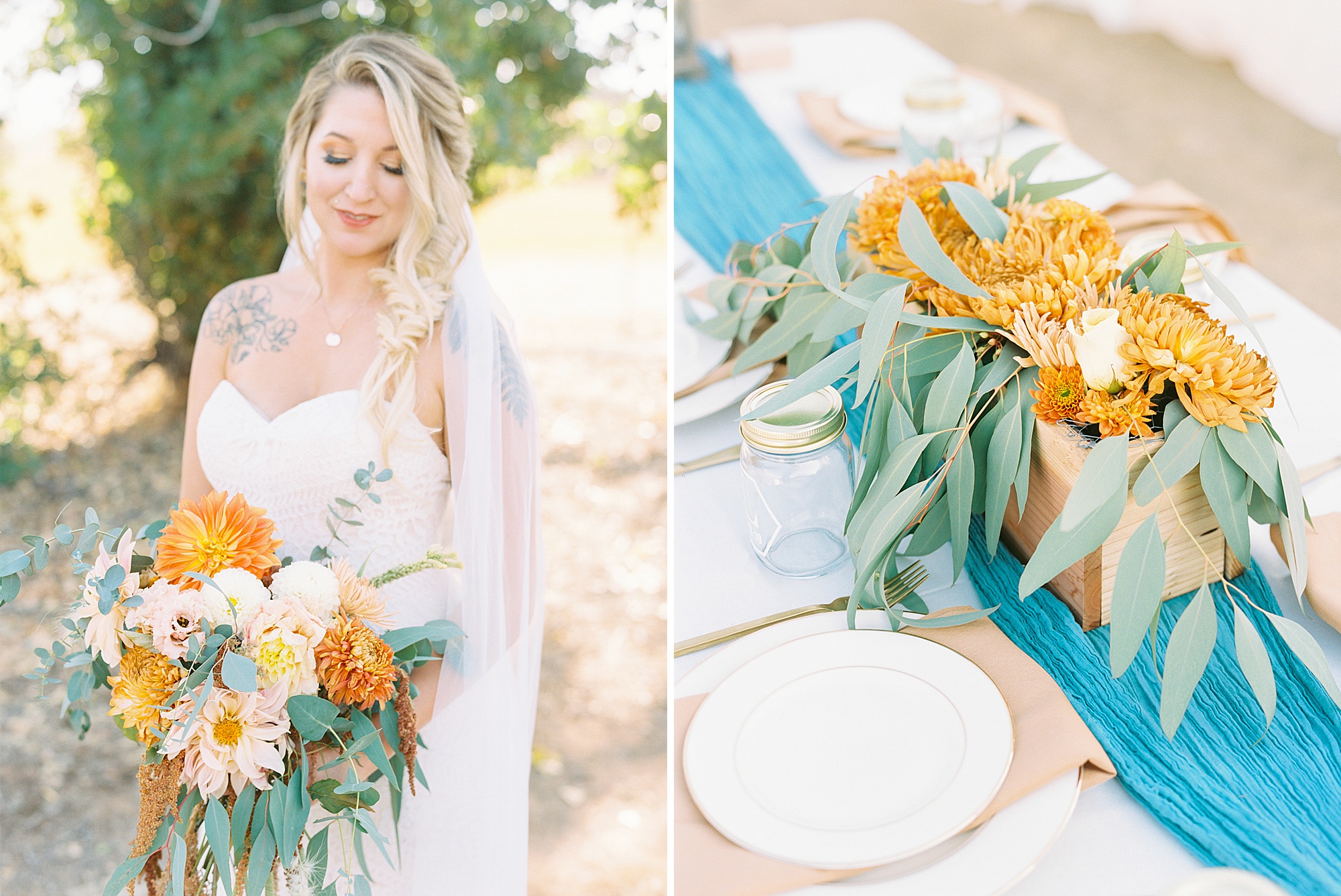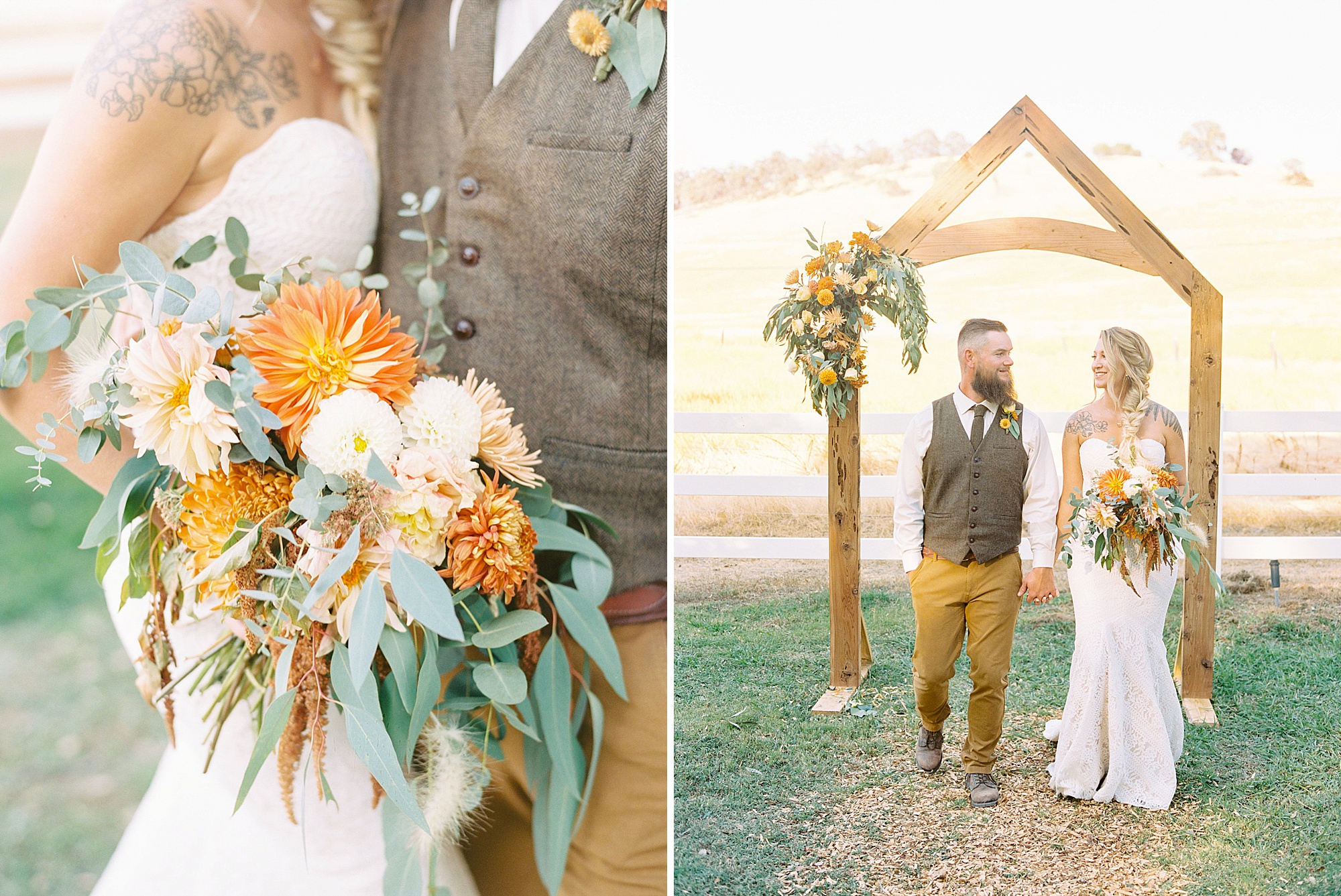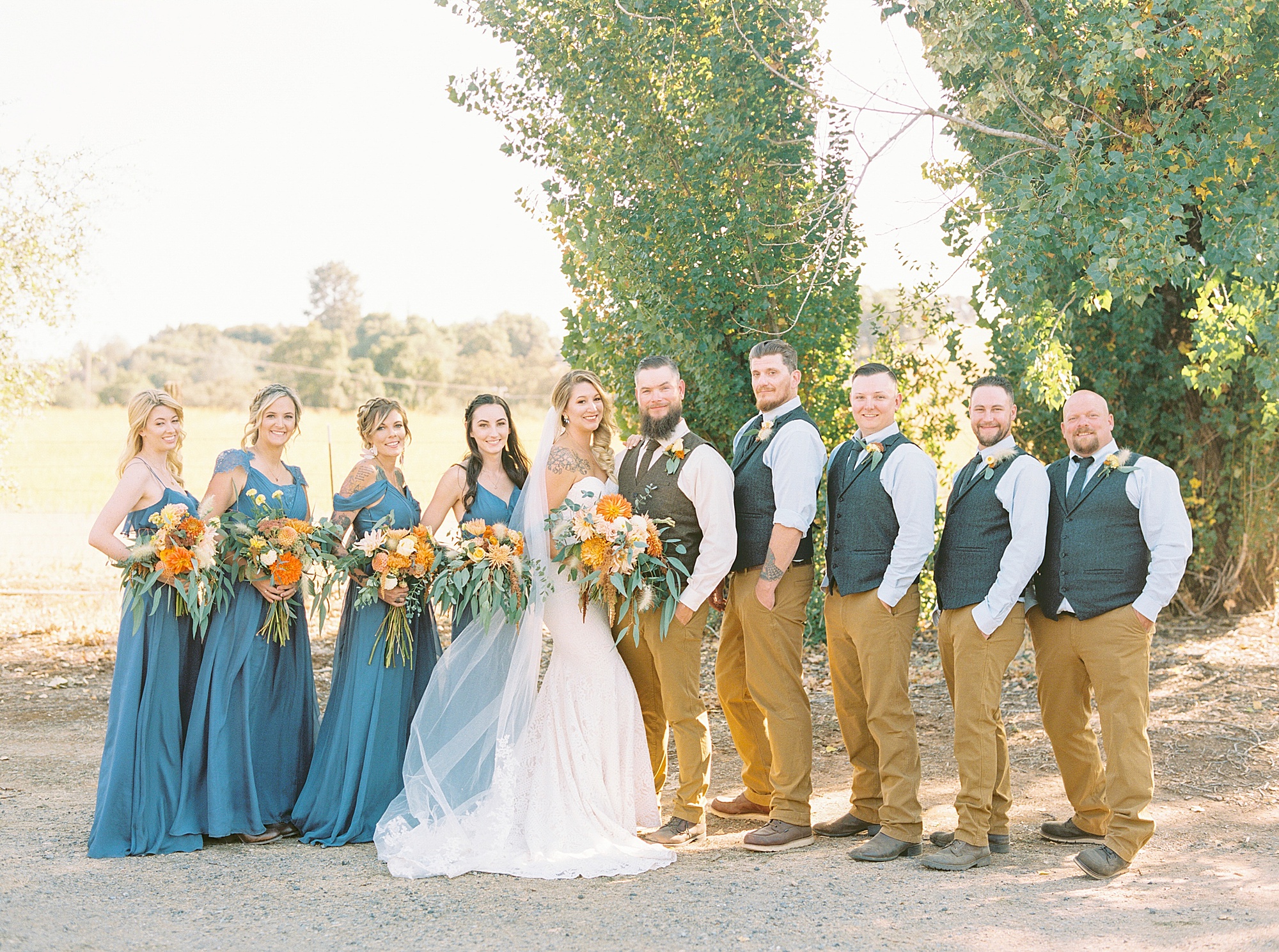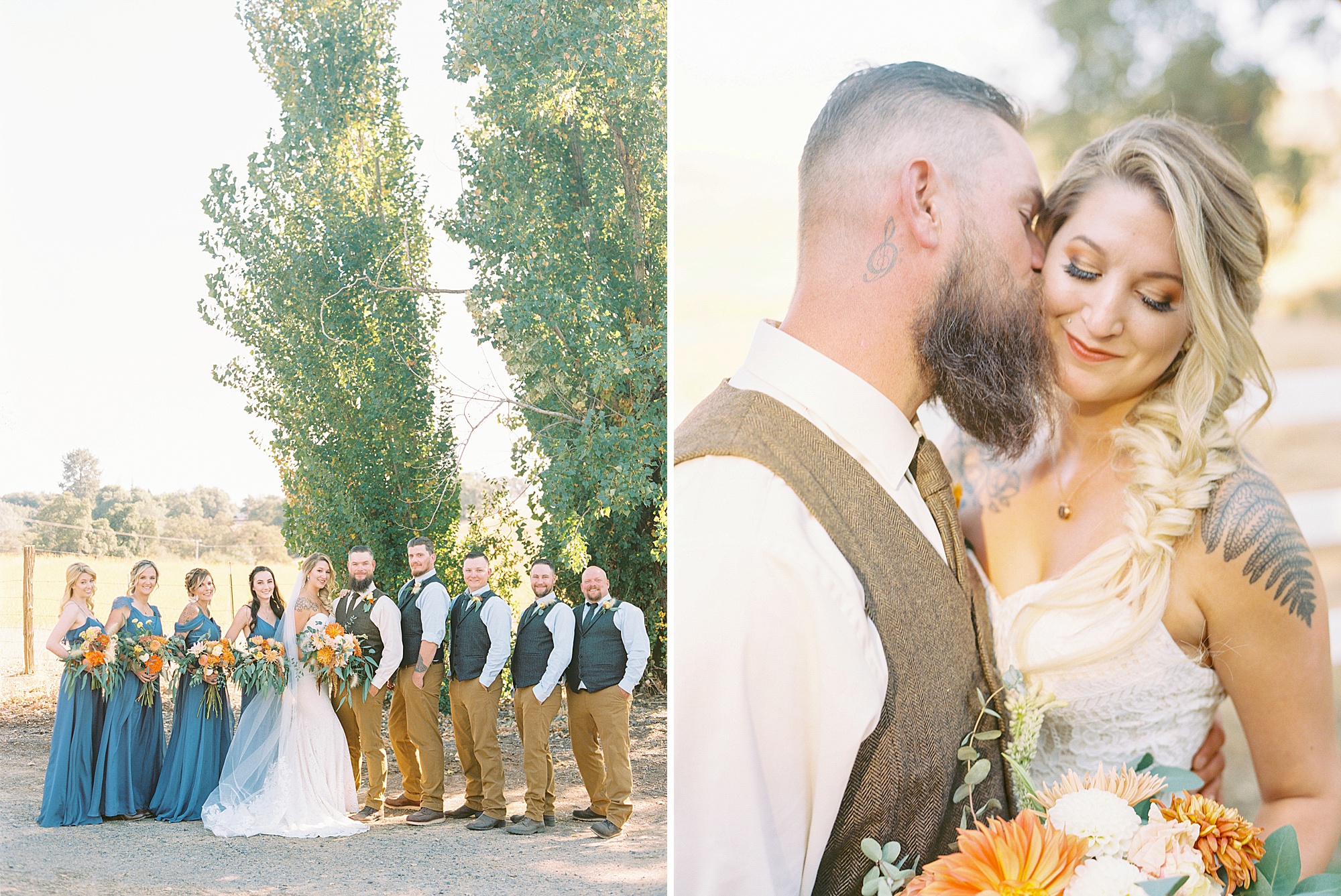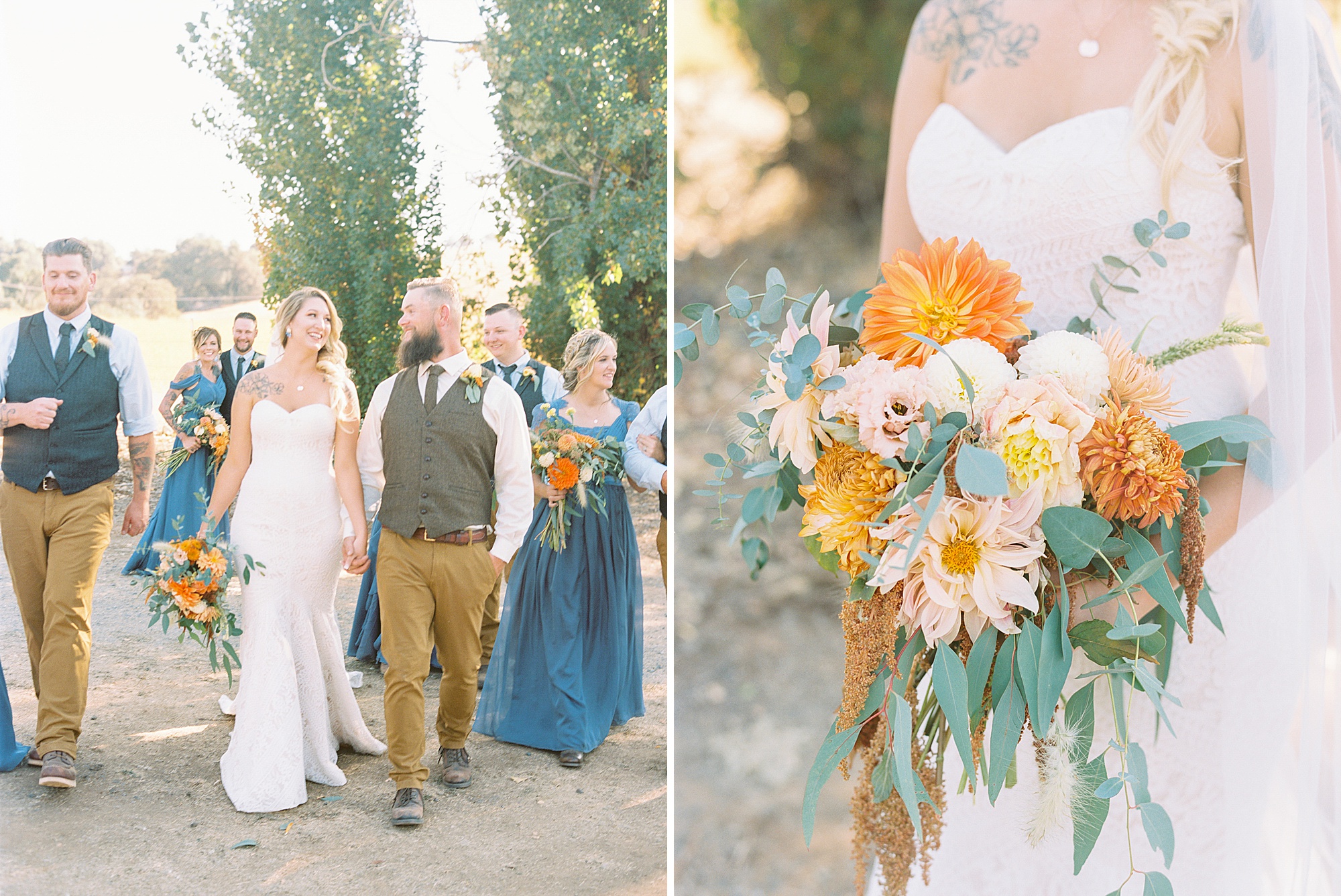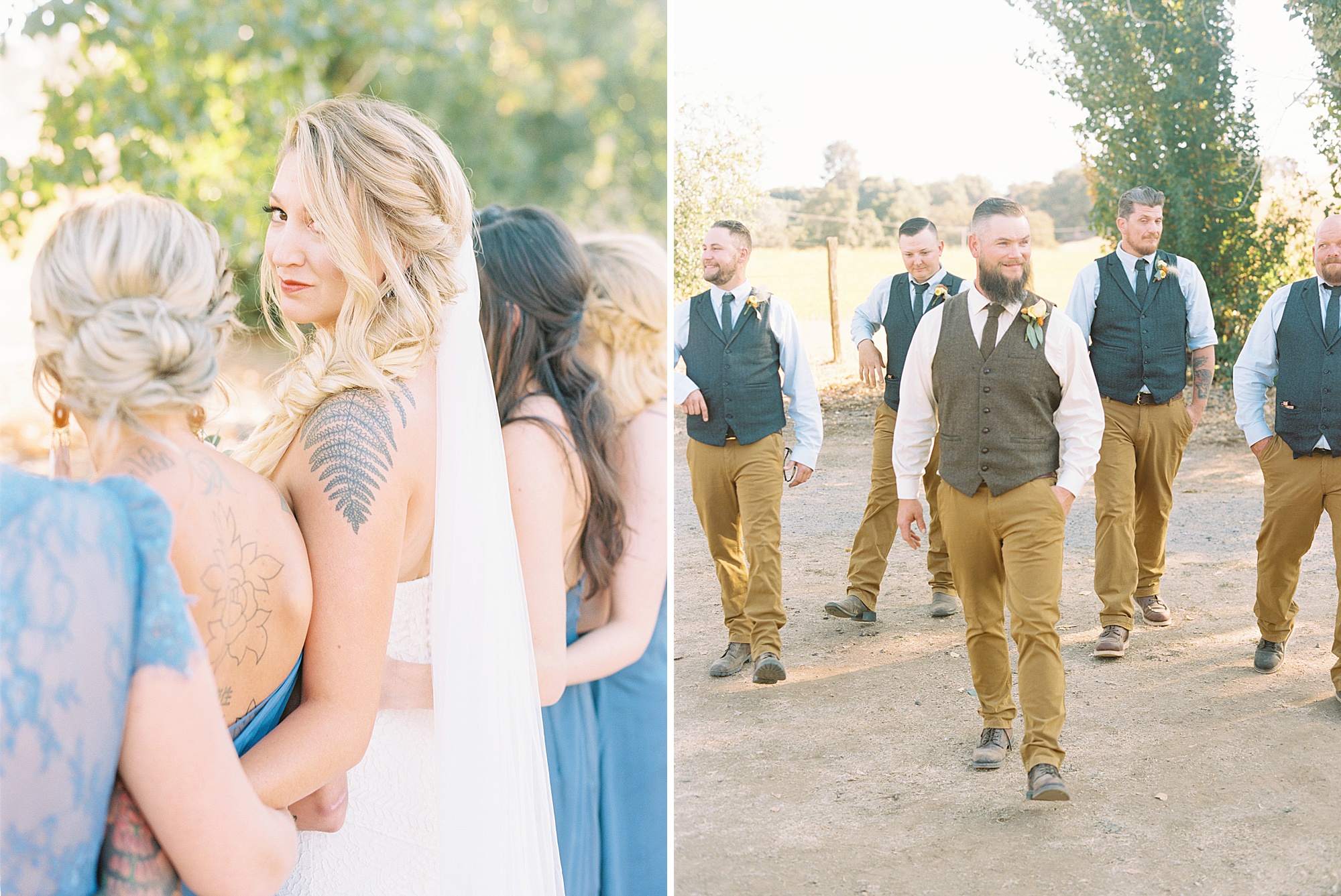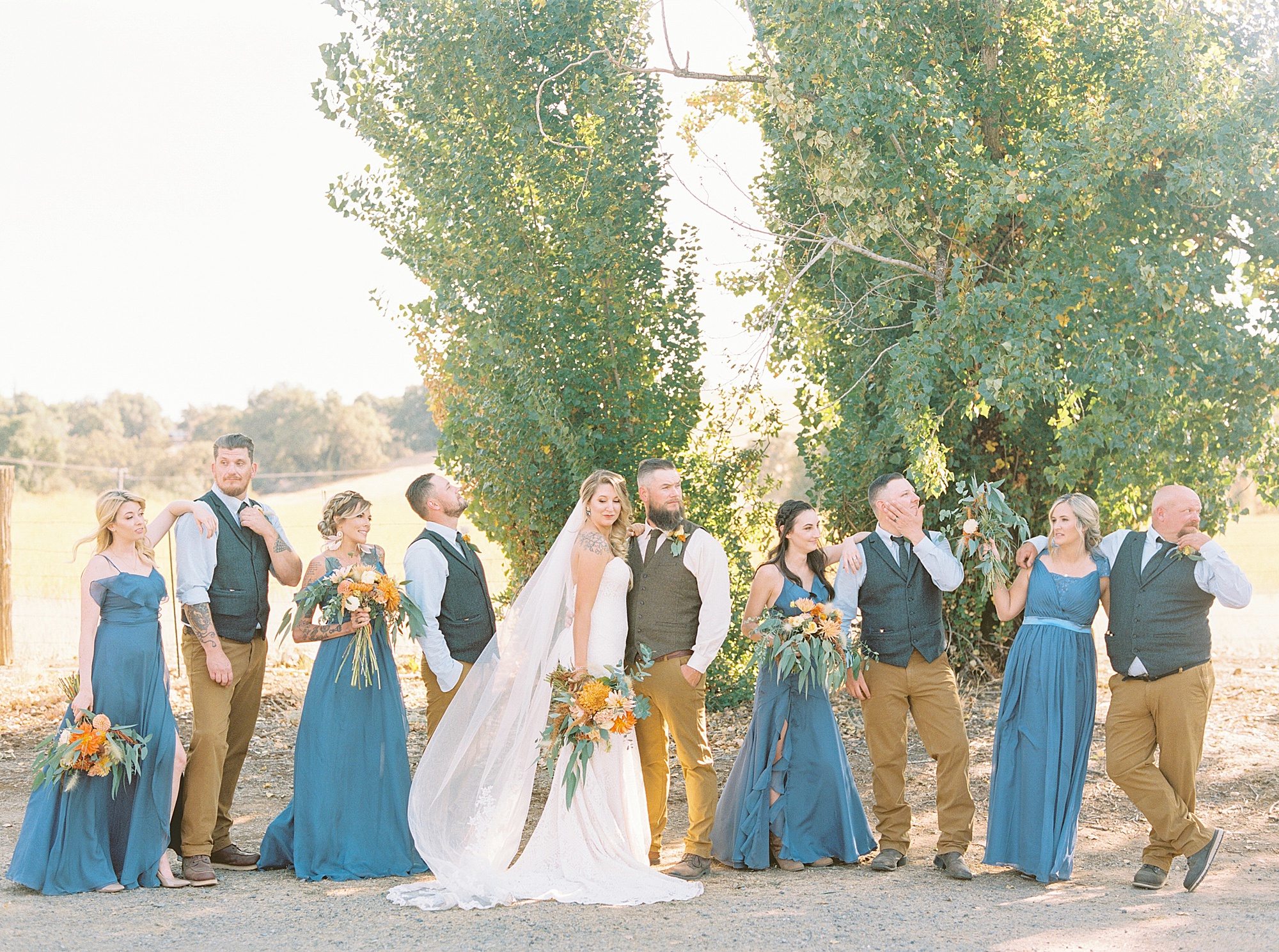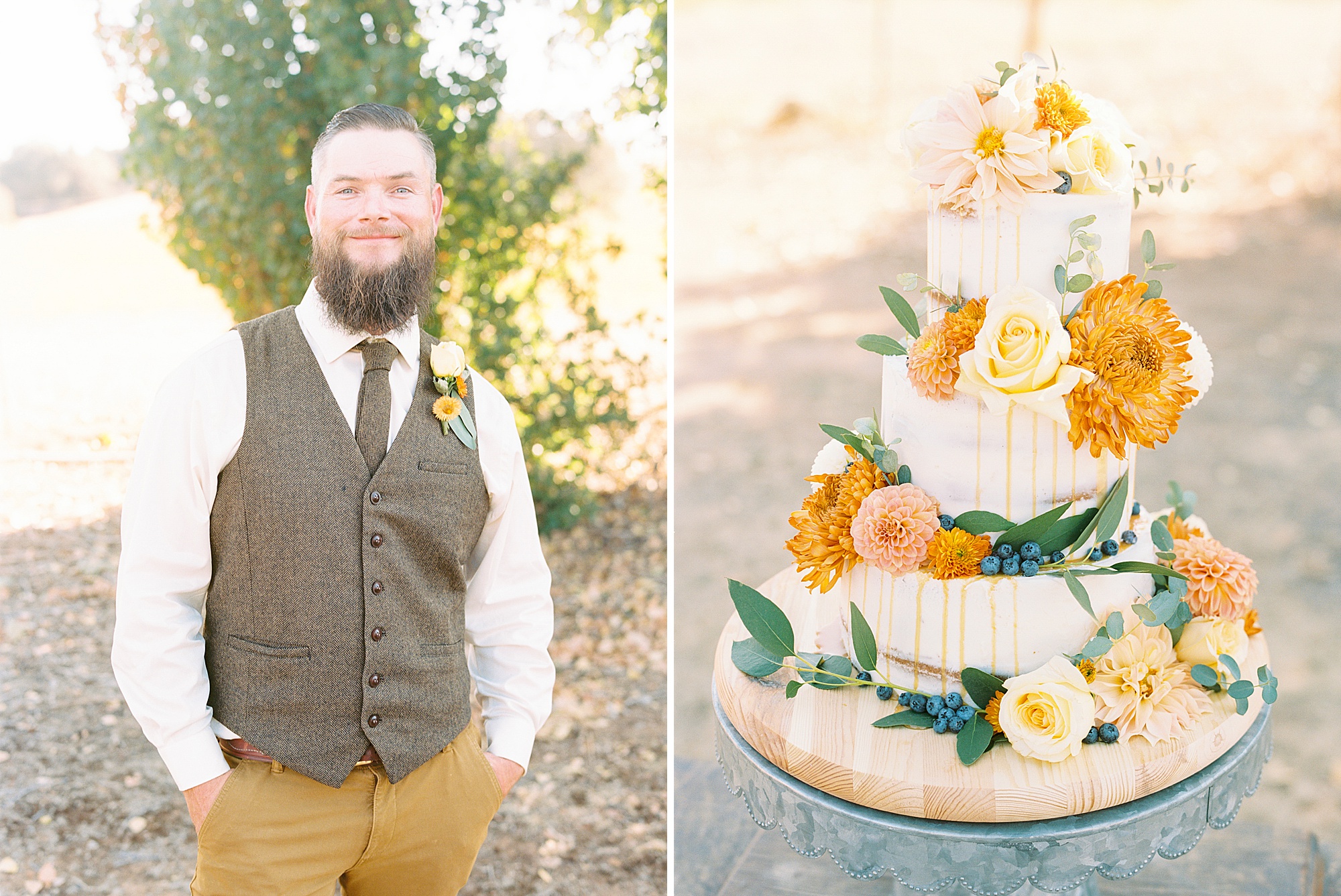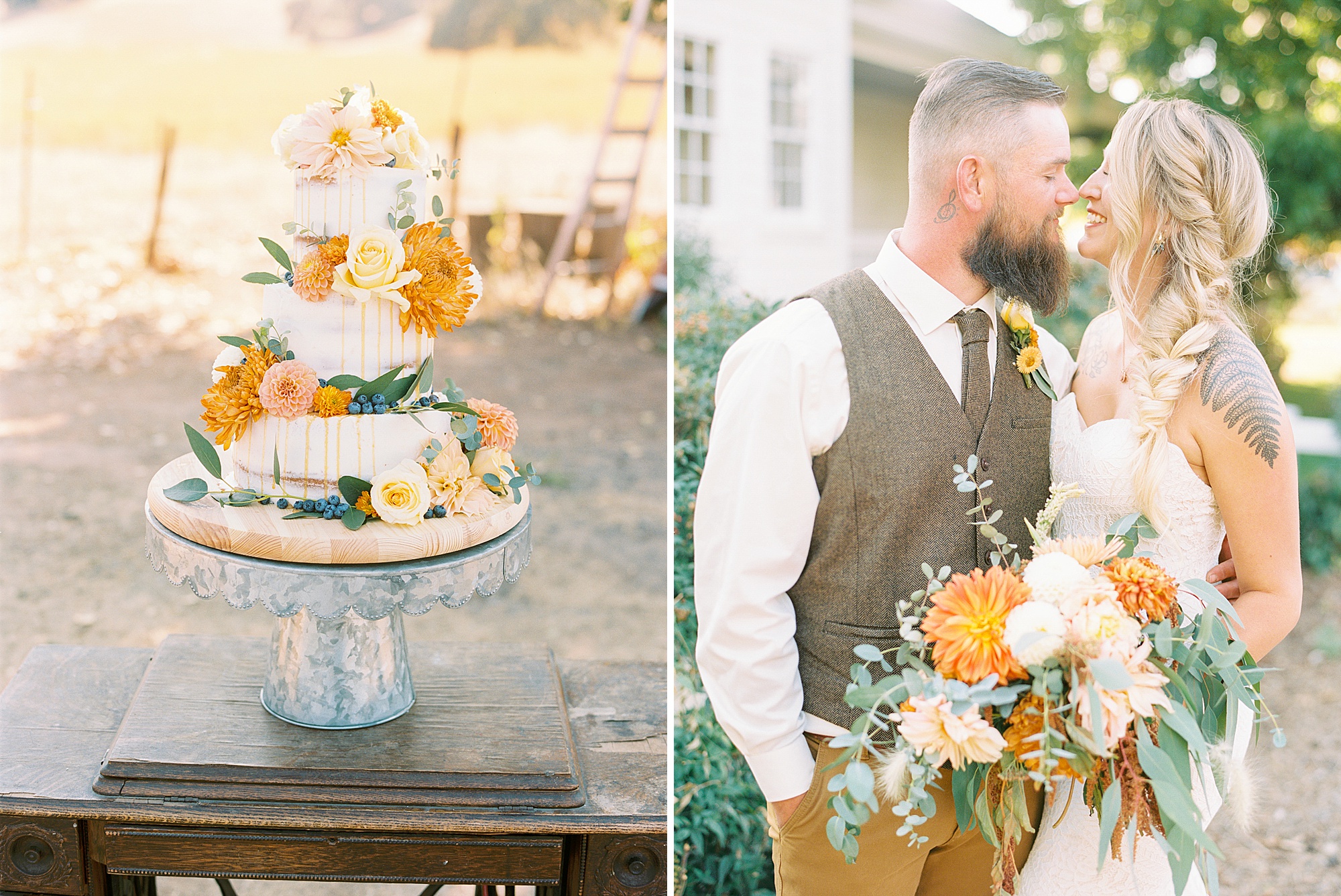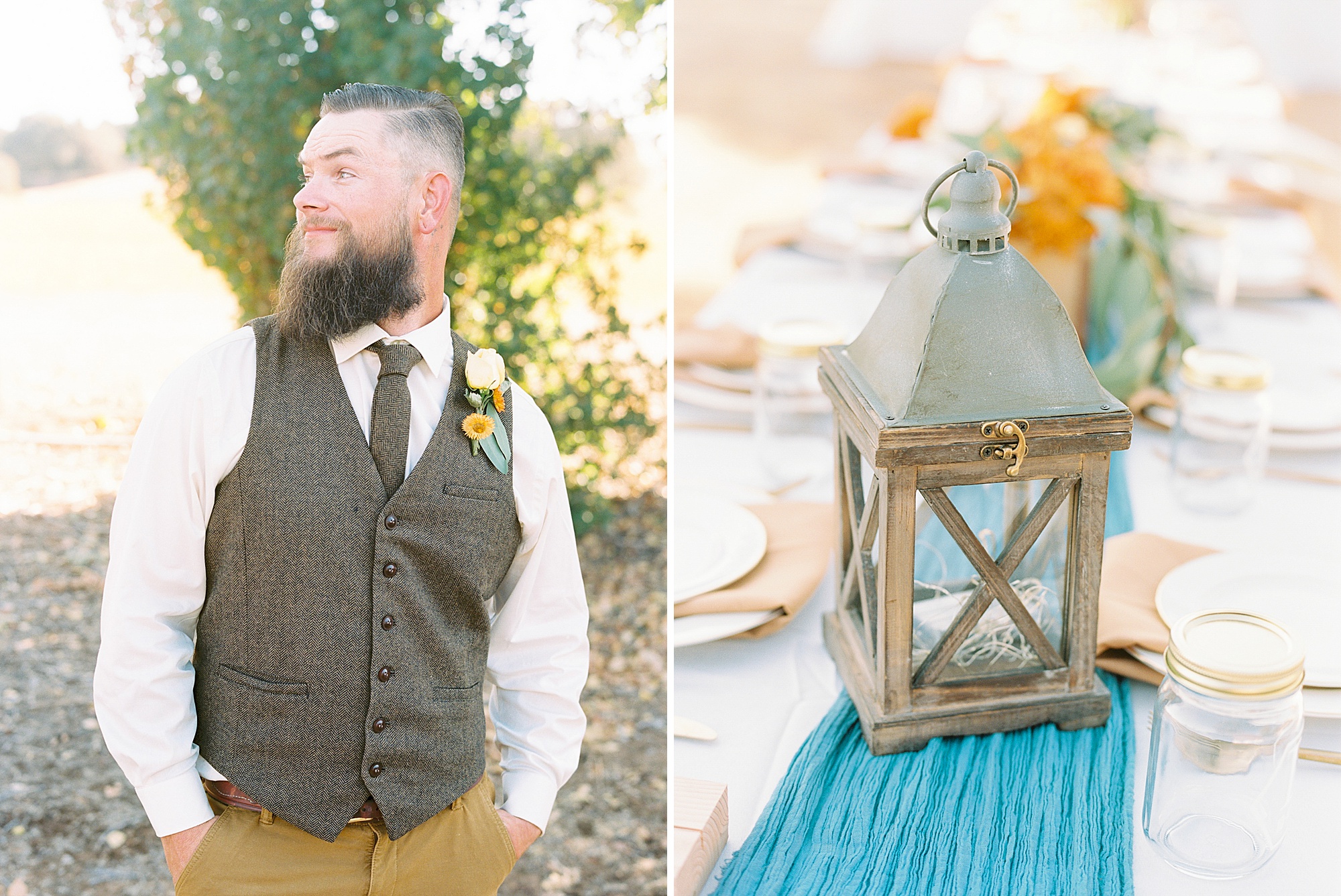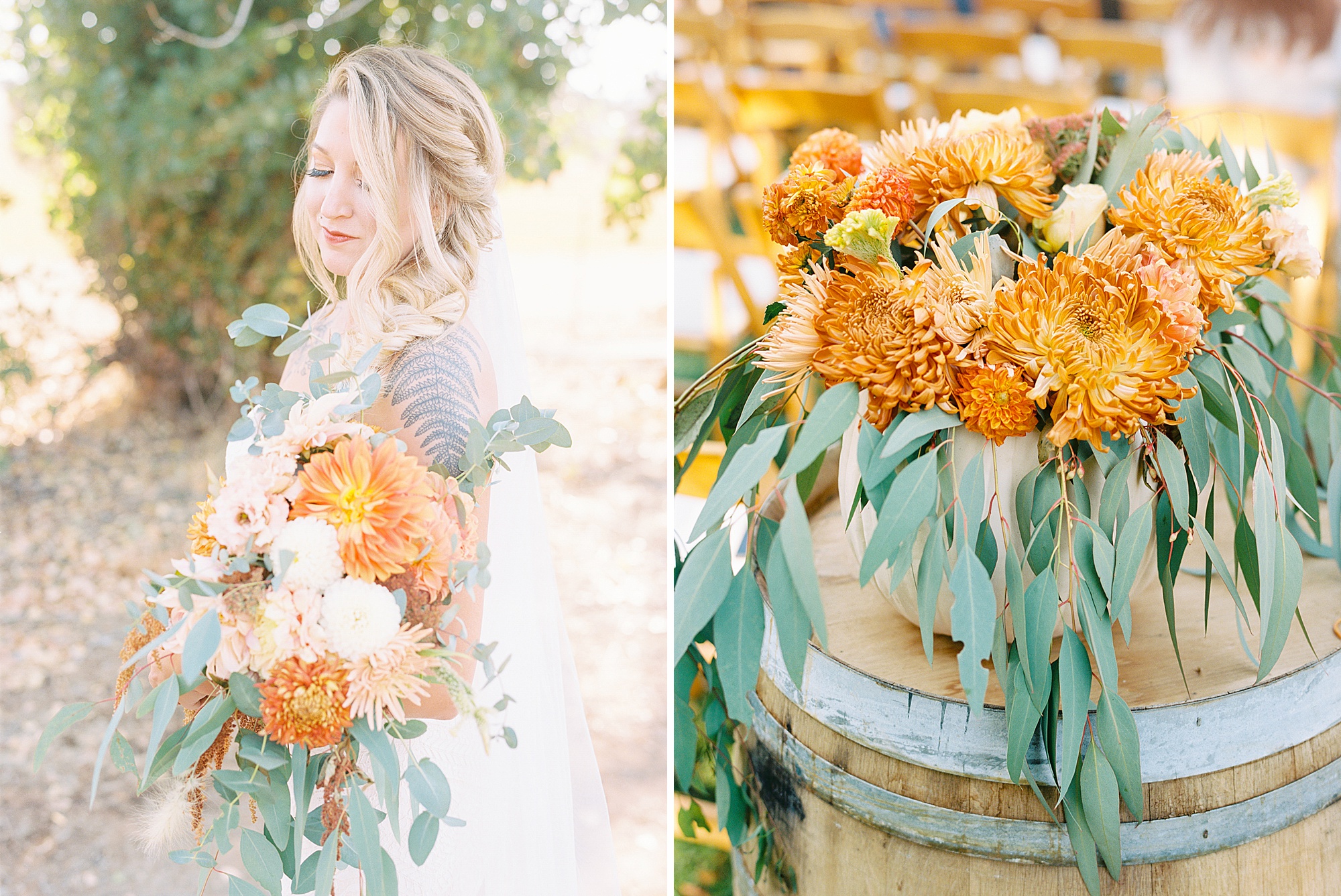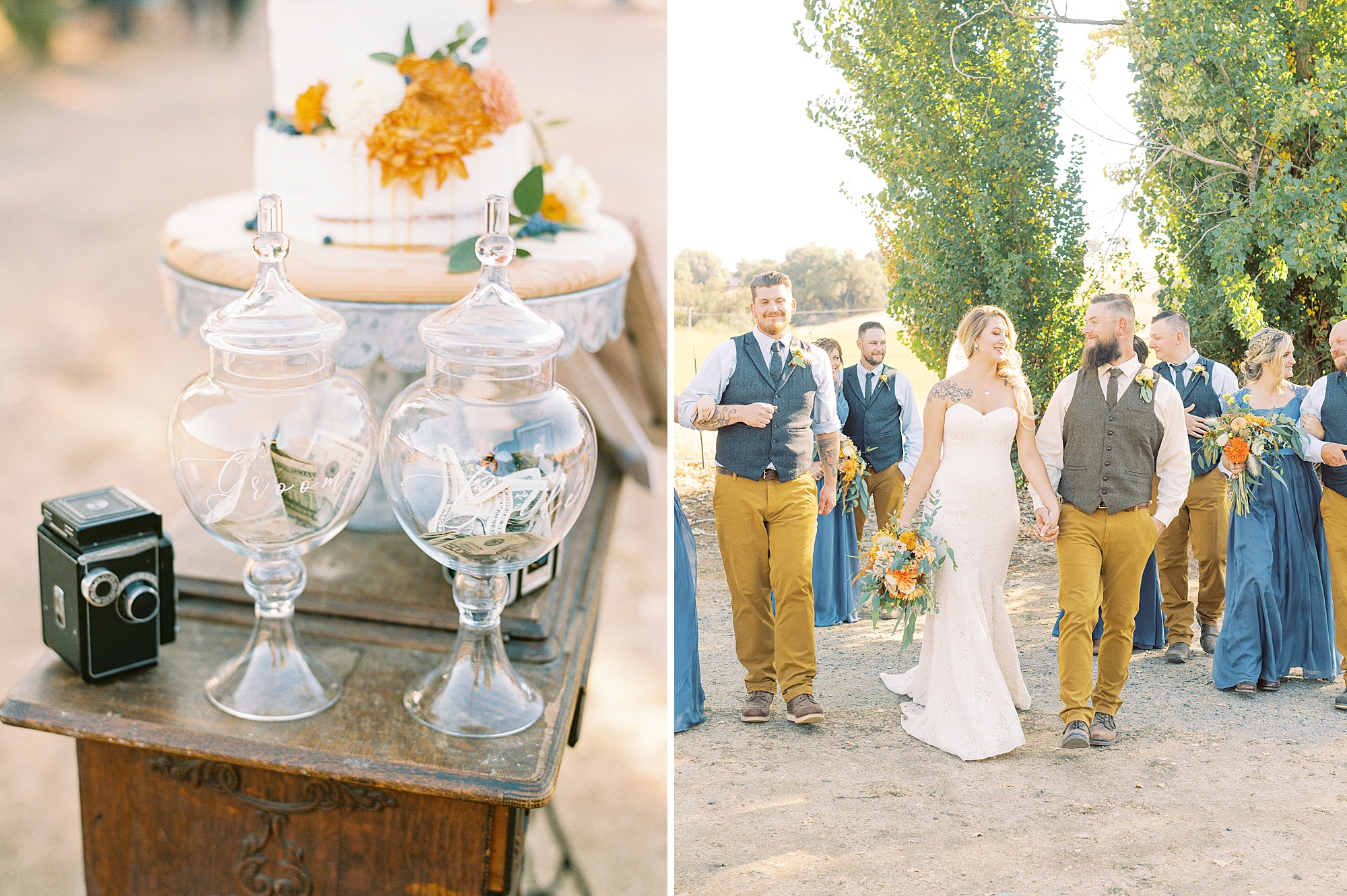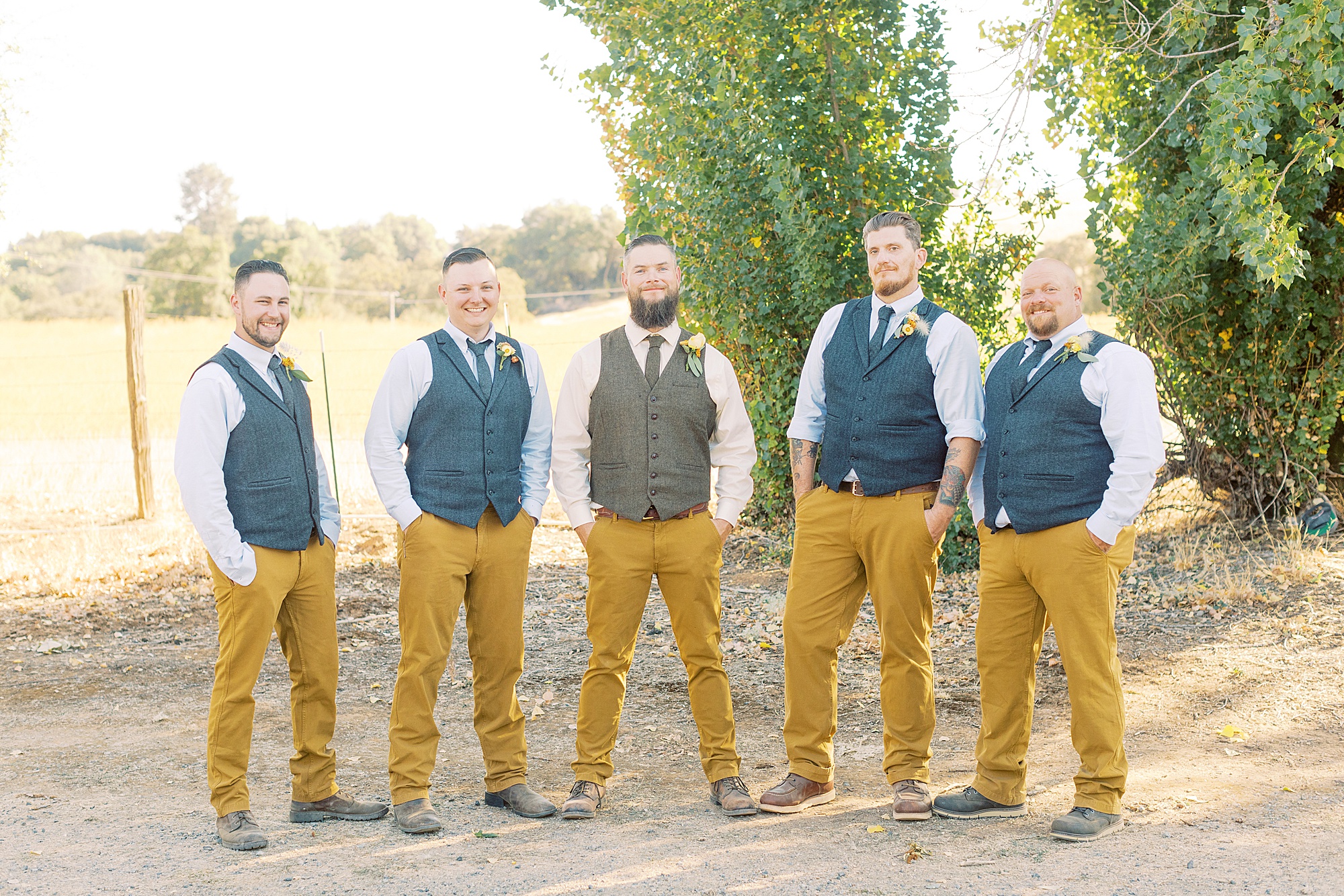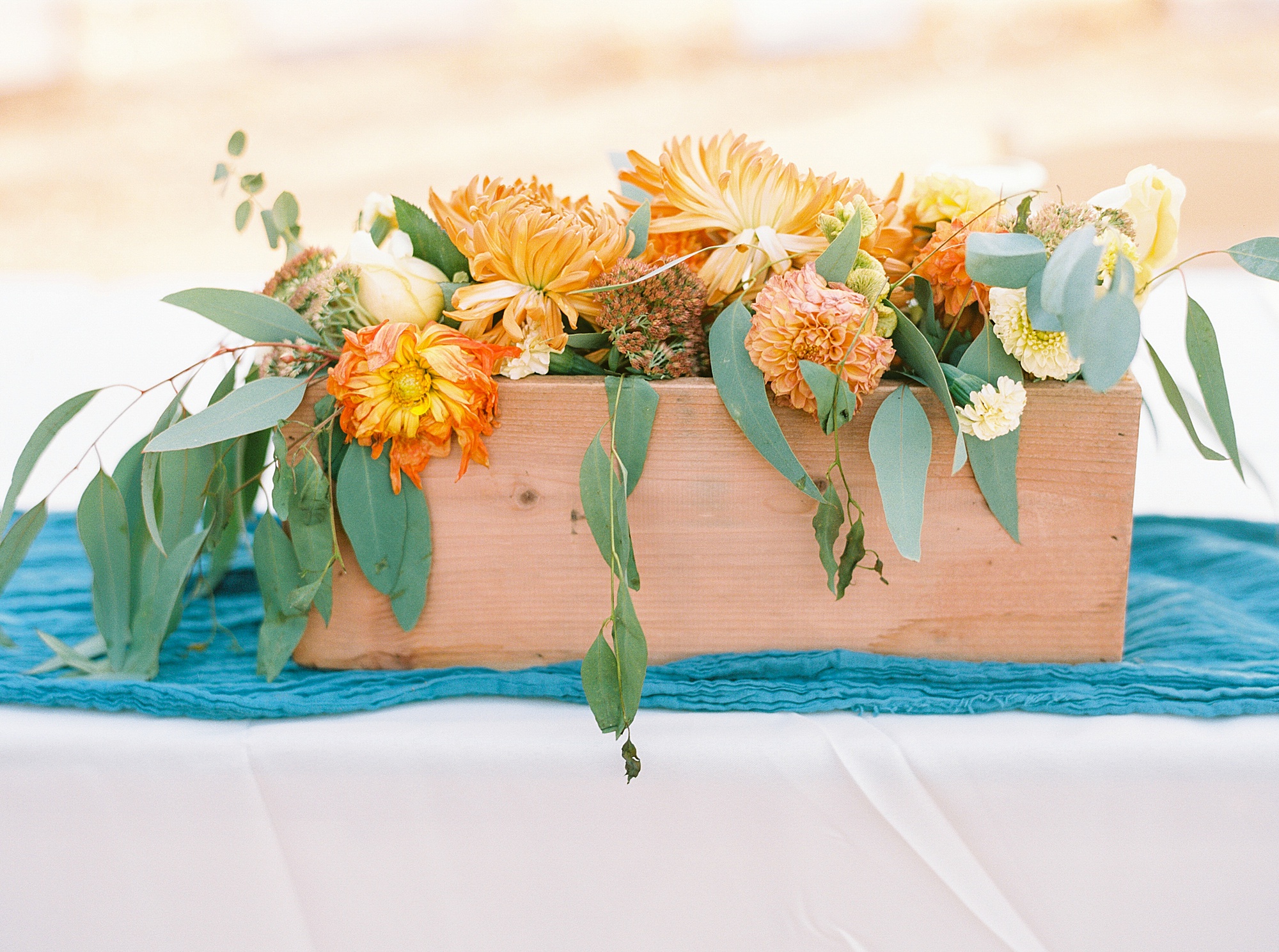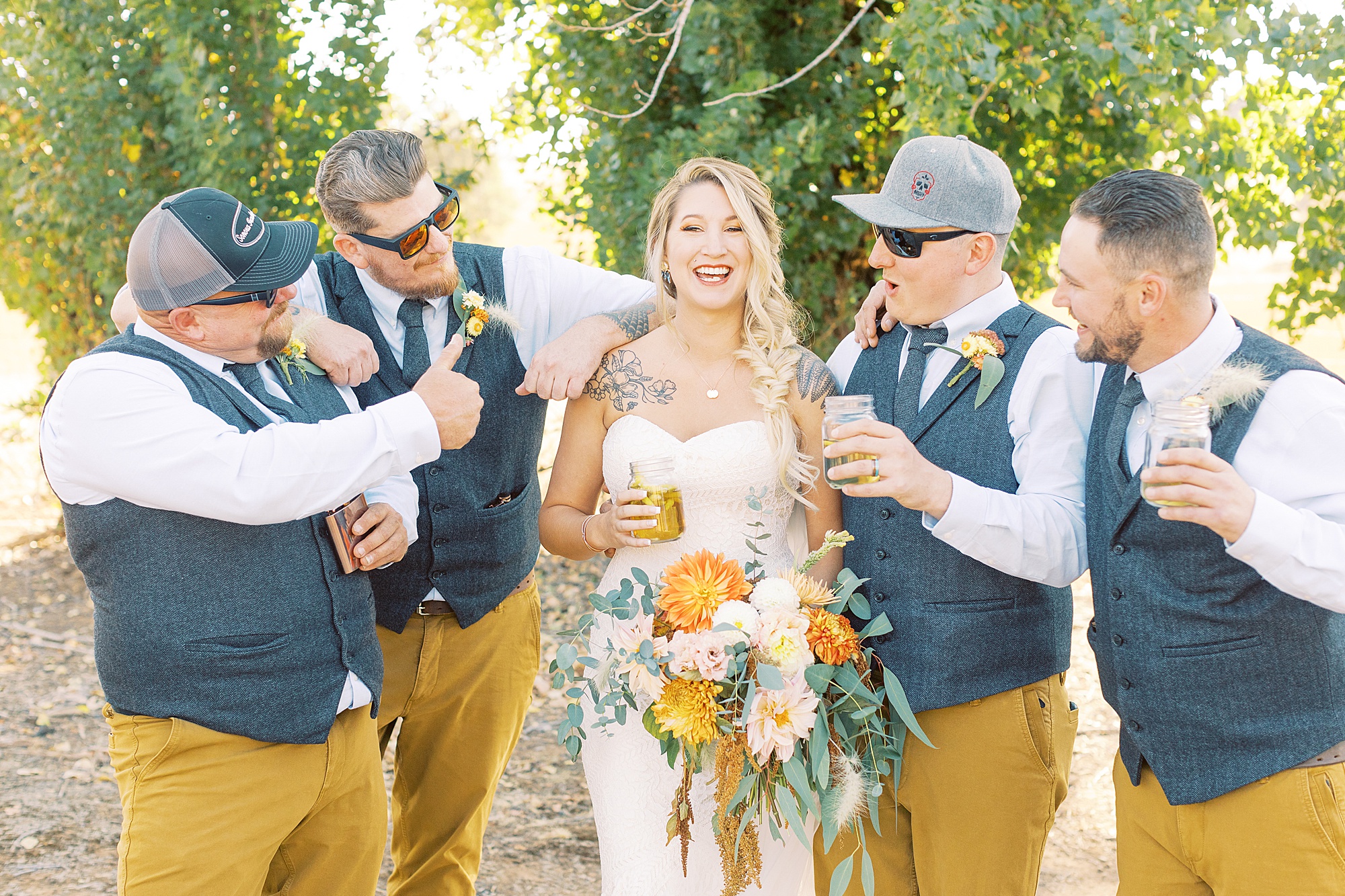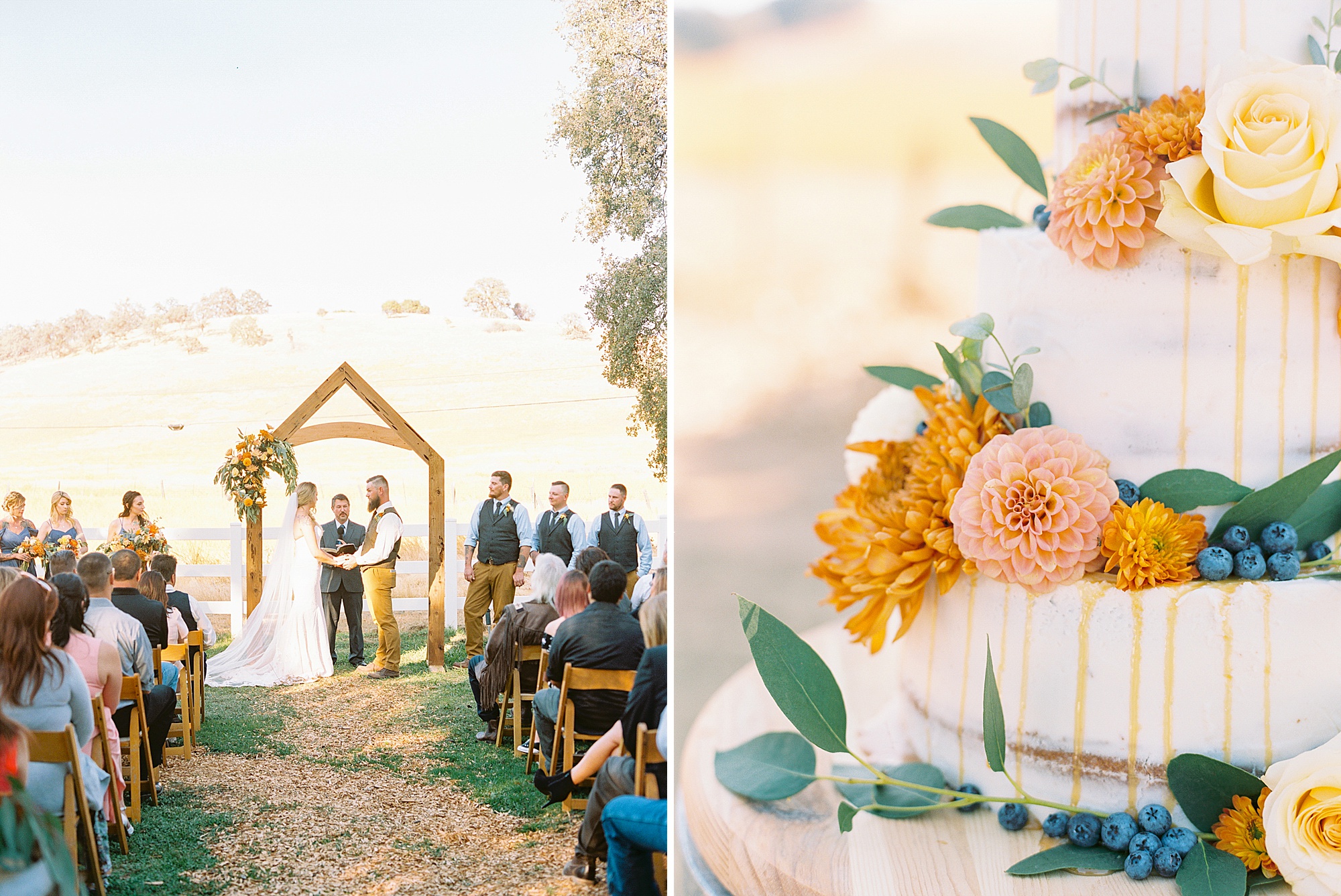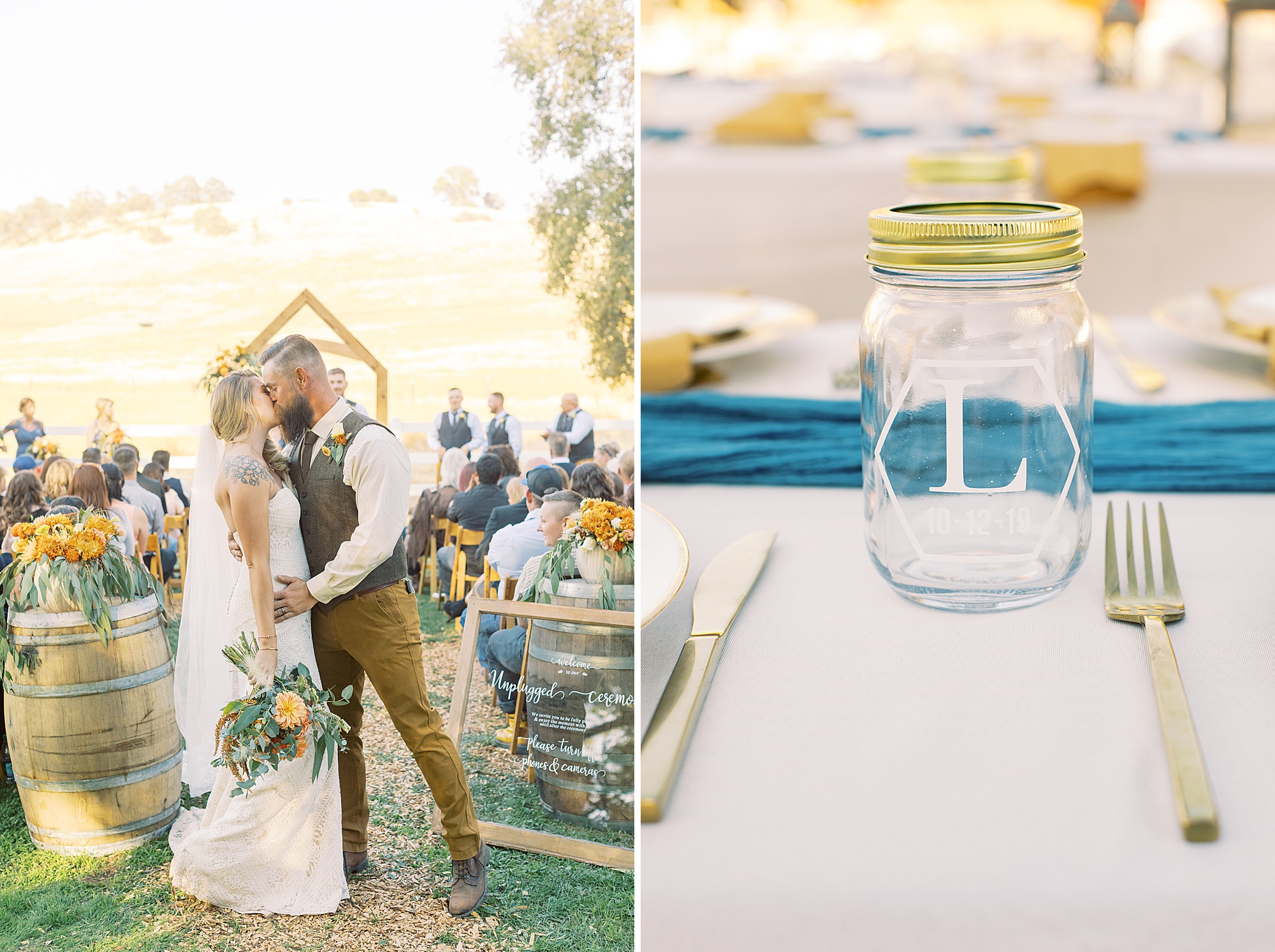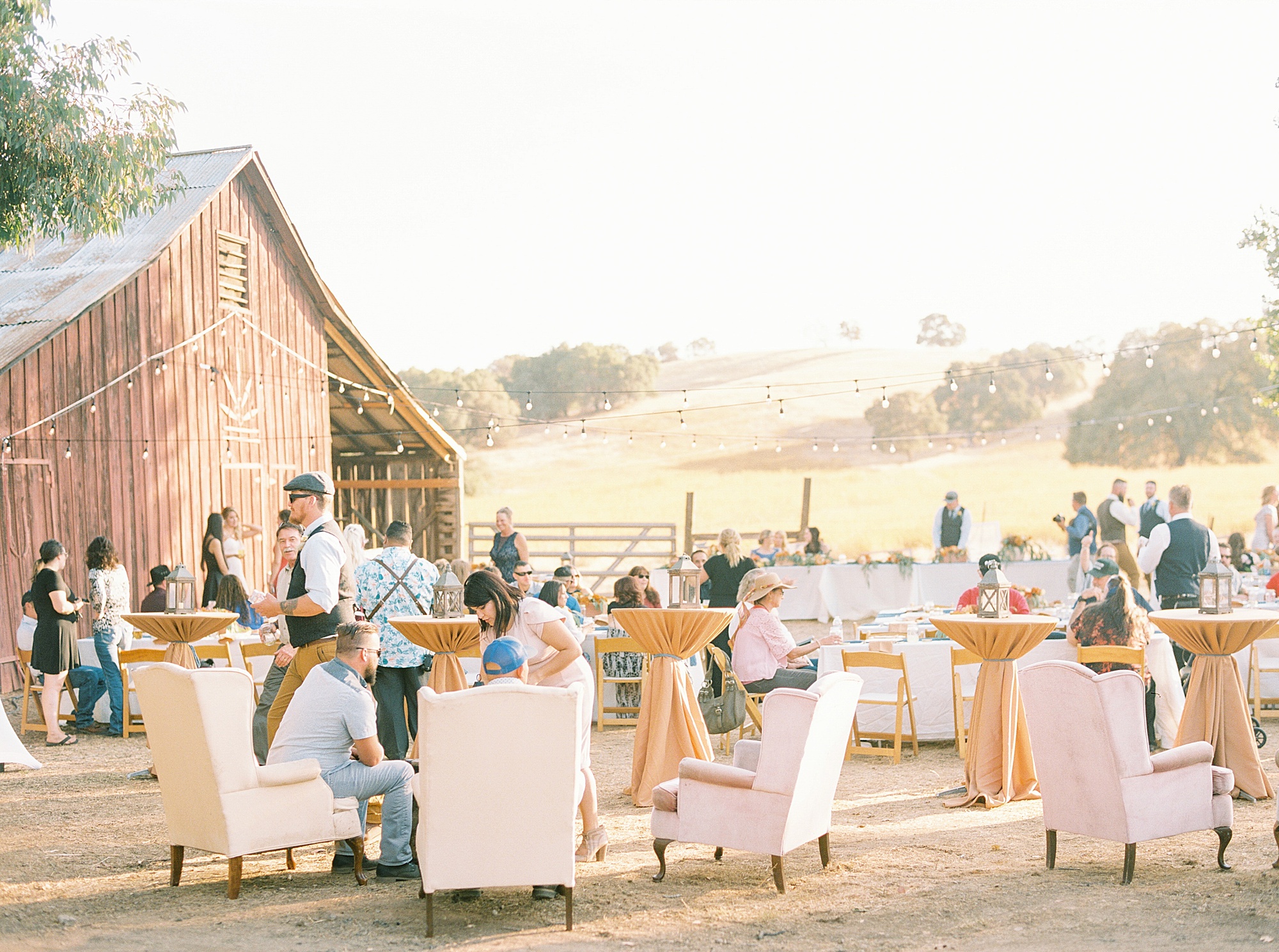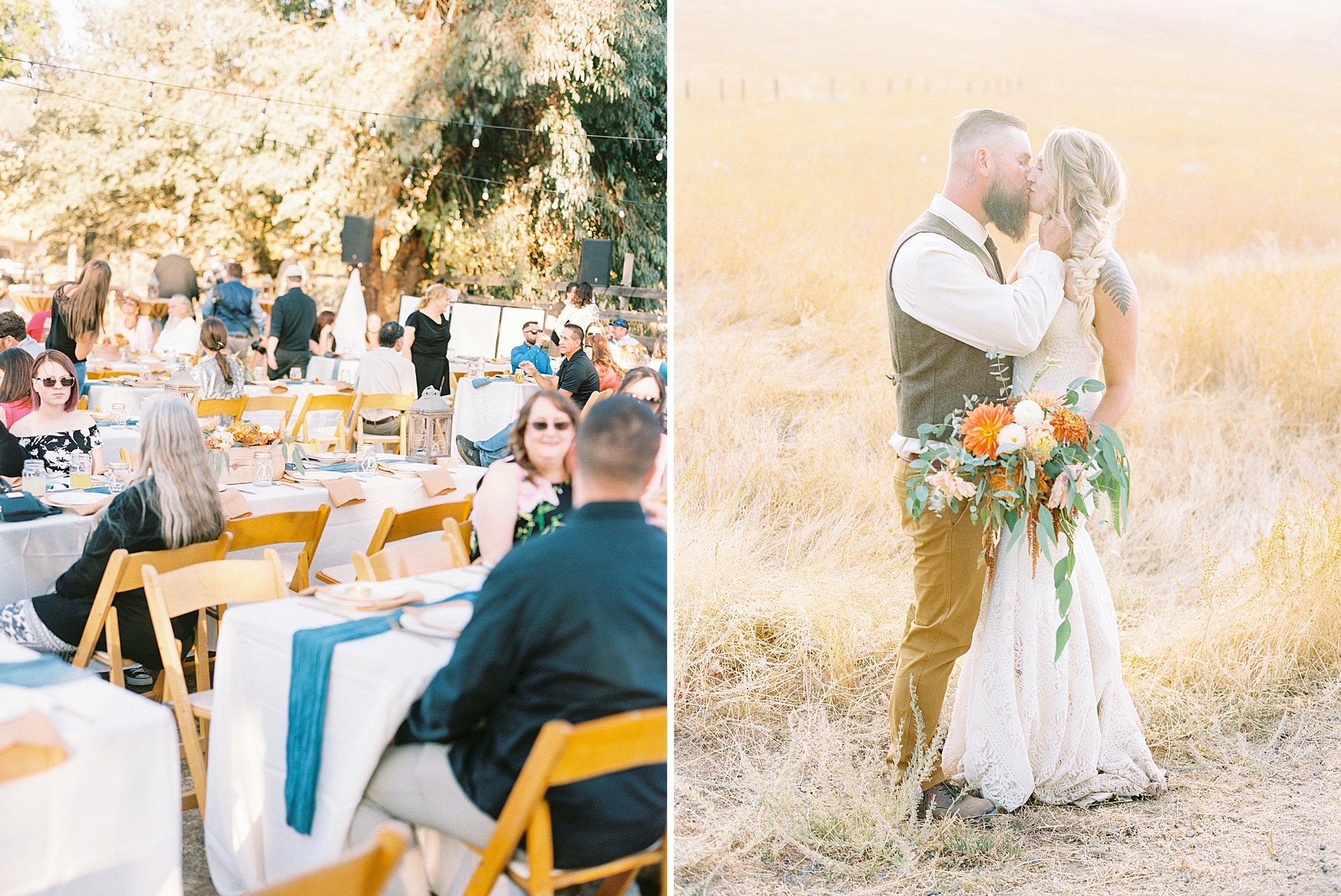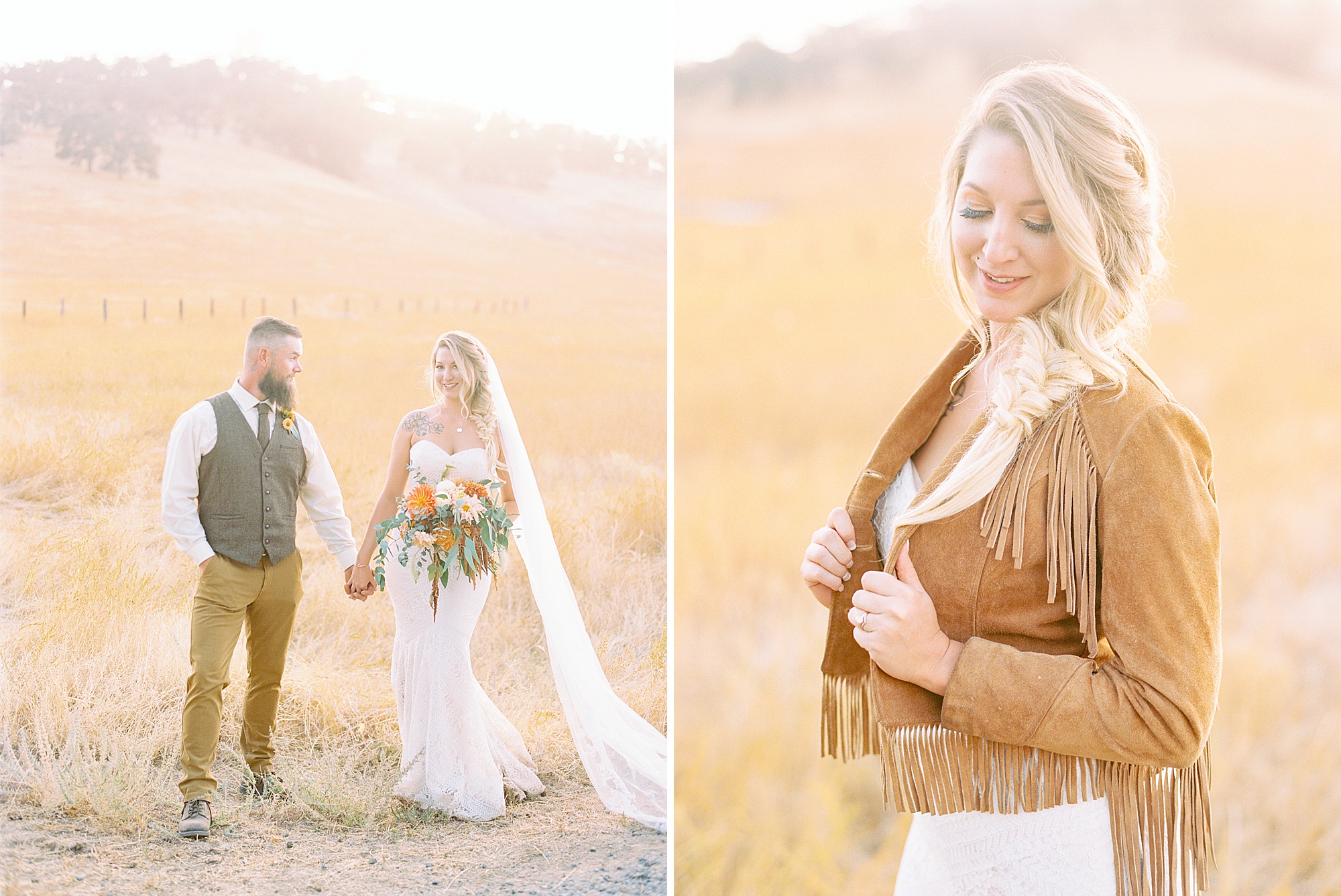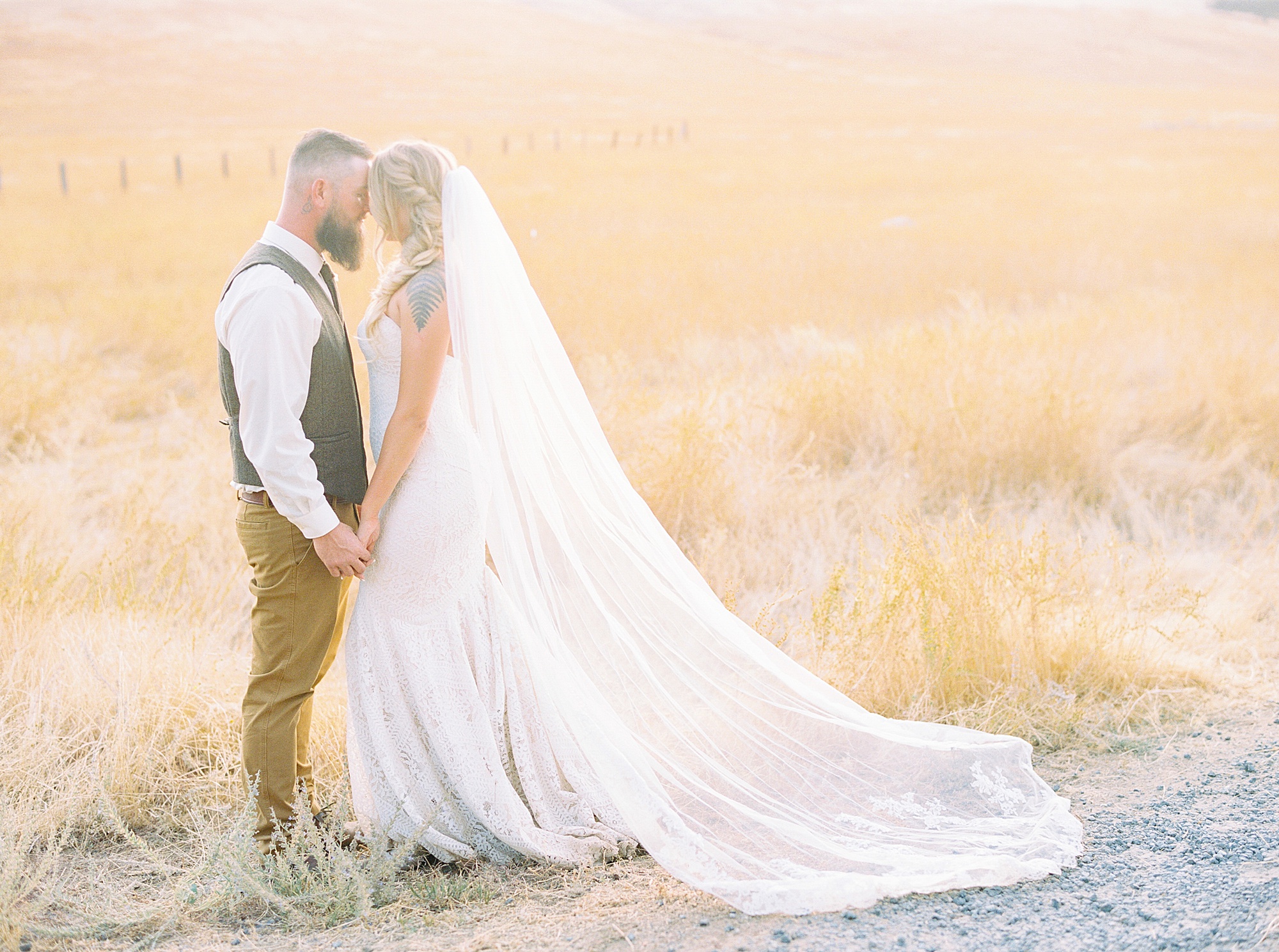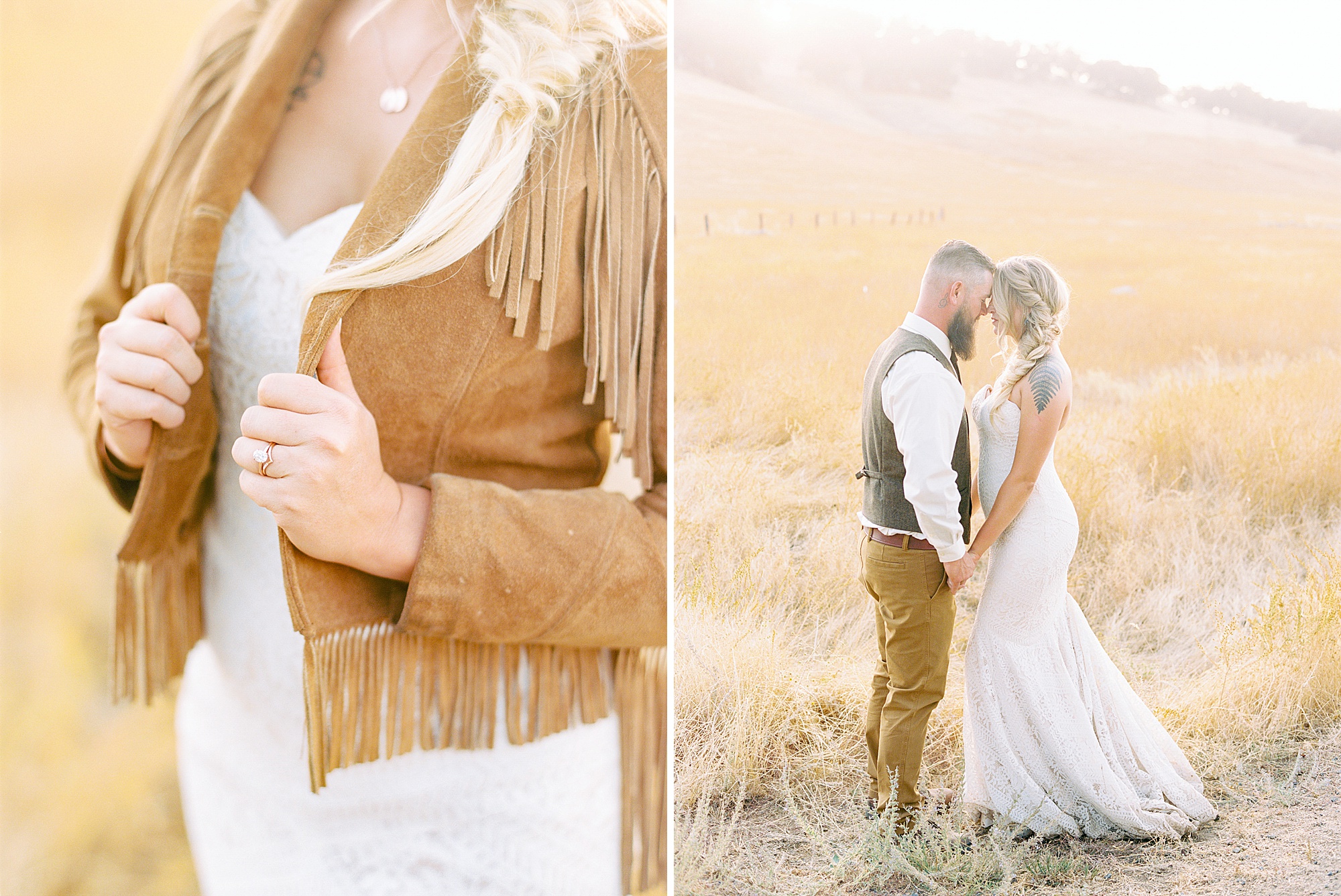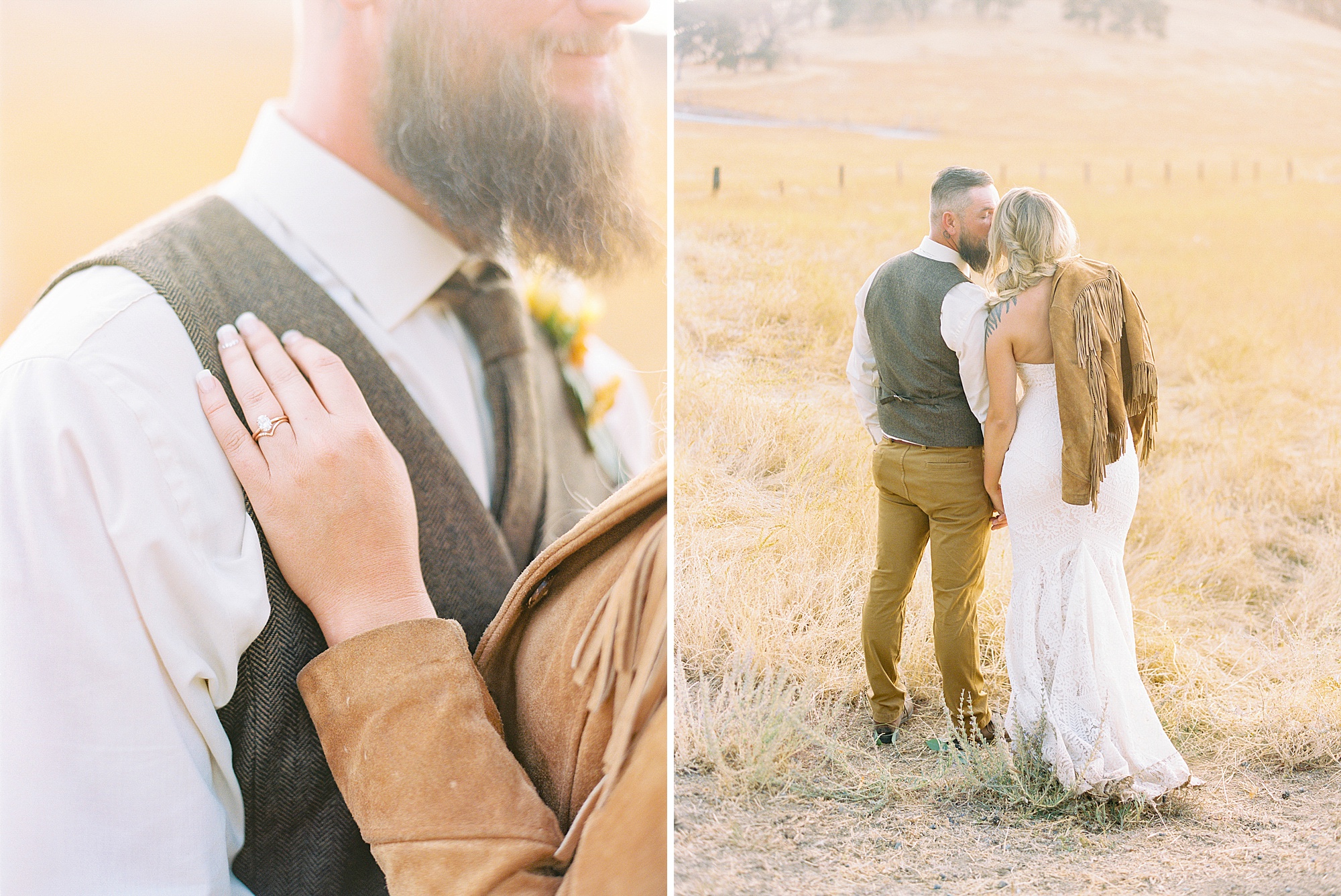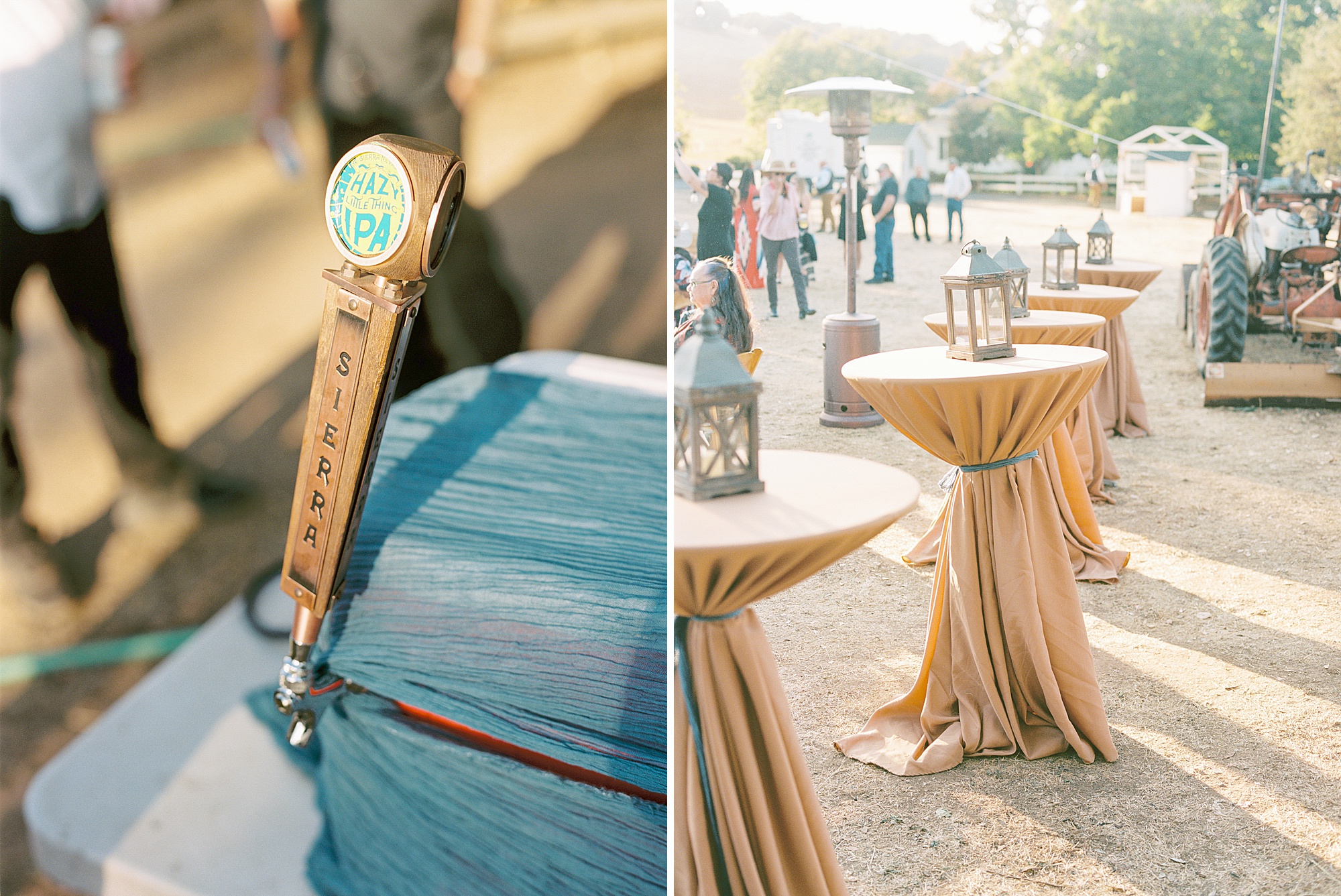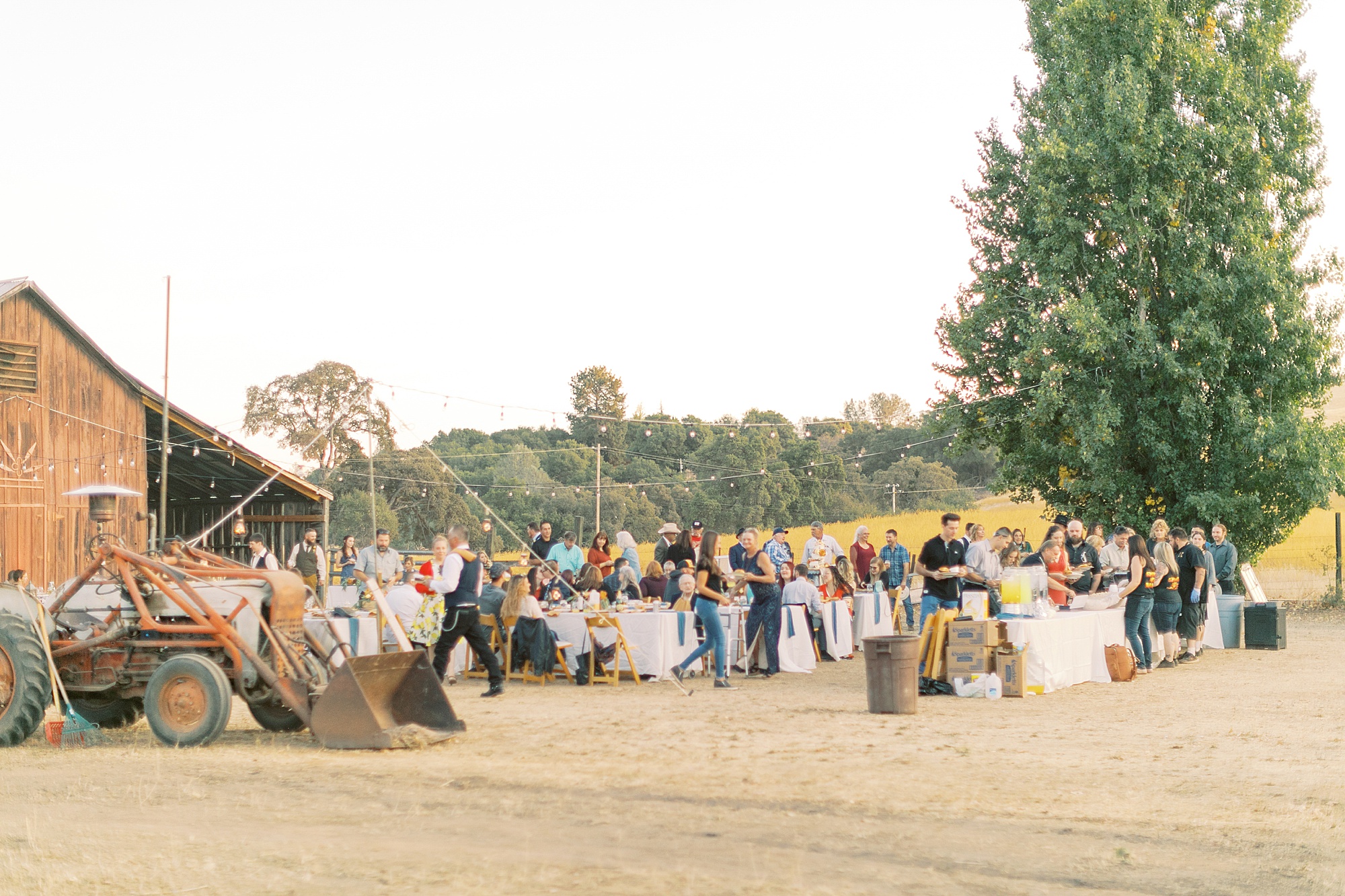 Sonora Wedding Day
Tiffany and Jesse's Sonora Wedding at Private Estate would not have been complete without this amazing team. Coordinated by Calin Whivel, guests enjoyed an al fresco ceremony and dinner under the stars. The bride looked stunning in her Lillian West gown from the Bridal Vault, Jeffrey Campbell booties, and a fringe suede jacket. Her hair by Braided Blonde Locks and Makeup by All Dolled Up were the perfect completed look. The bride and groom sported Brilliant Earth rings. The stunning custom invitations were made by the bride herself. Surrounded by colorful florals from Wild Bloom Farm and Fifty Flowers, the reception provided a perfect mix of country and charm. Guests enjoyed a meal from Smoking B's BBQ and a stunning cake draped in flowers by Calculated Whisks before dancing to the tunes of Jungle Jim Media. We can't wait to see their wedding video from Fritz De Guzman Videography.
SF City Hall Engagement Photos
We loved Tiffany and Jesse's SF City Hall engagement session. Check out more here.
Private Estate Wedding Photographer
We love photographing private estate weddings. Interested in hiring us as your private estate wedding photographer? Contact us here!