It was snowing. Literally. While Gaw, Anthony, my husband Jake, and I had headed up US 50 towards Lake Tahoe for their snowy anniversary session, we didn't expect to find snow that low. Right past Apple Hill, cars were pulling over. It was chains season. (Thank goodness other people know about chains cause that was all foreign to this Bay Area/Sacramento Valley gal!) We decided to pull off and head over to the Sly Park Recreation Area. It was deserted. And then it happened. The snow started coming down.
We pulled around the lake, found a clearing. I think I said "ooh and ahh" out loud (think I've been to the snow about 8 times ever…). It was a true winter wonderland. I'm so thankful that Gaw & Anthony were willing to bear the cold and the snow because man do I LOVE the results!
Where do I start with these two? They are two of the most selfless, giving, joyful people I met. Gaw and Anthony never hesitate to encourage you. They always open their home to friends and family. Gaw and Anthony drive hours to celebrate the birth of each of their friends' kids. They're role models to their siblings (she has too many to count!). They're leaders in our church. Both of them are also the most musically talented people I've ever met. I cannot thank them enough for their friendship, their hospitality, and the example of love, marriage, and leadership they exude on a daily basis.
Gaw & Anthony, Thank you for cuddling in the snow. For freezing your tails off and for humoring me. For giggling with us. Lots of giggling. For singing. For sharing your passions, your light, and your love with us all. I'm so glad you're our friends!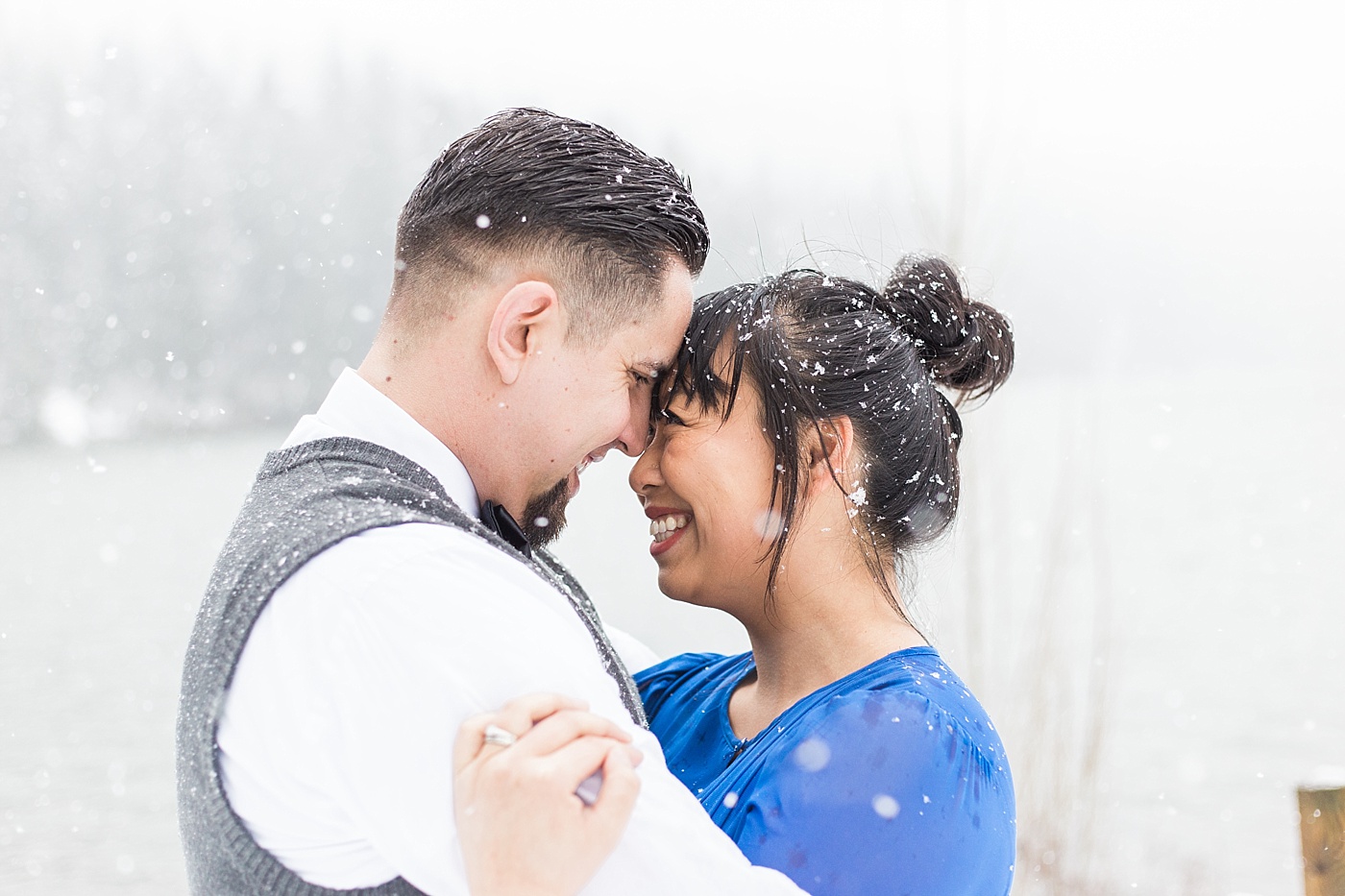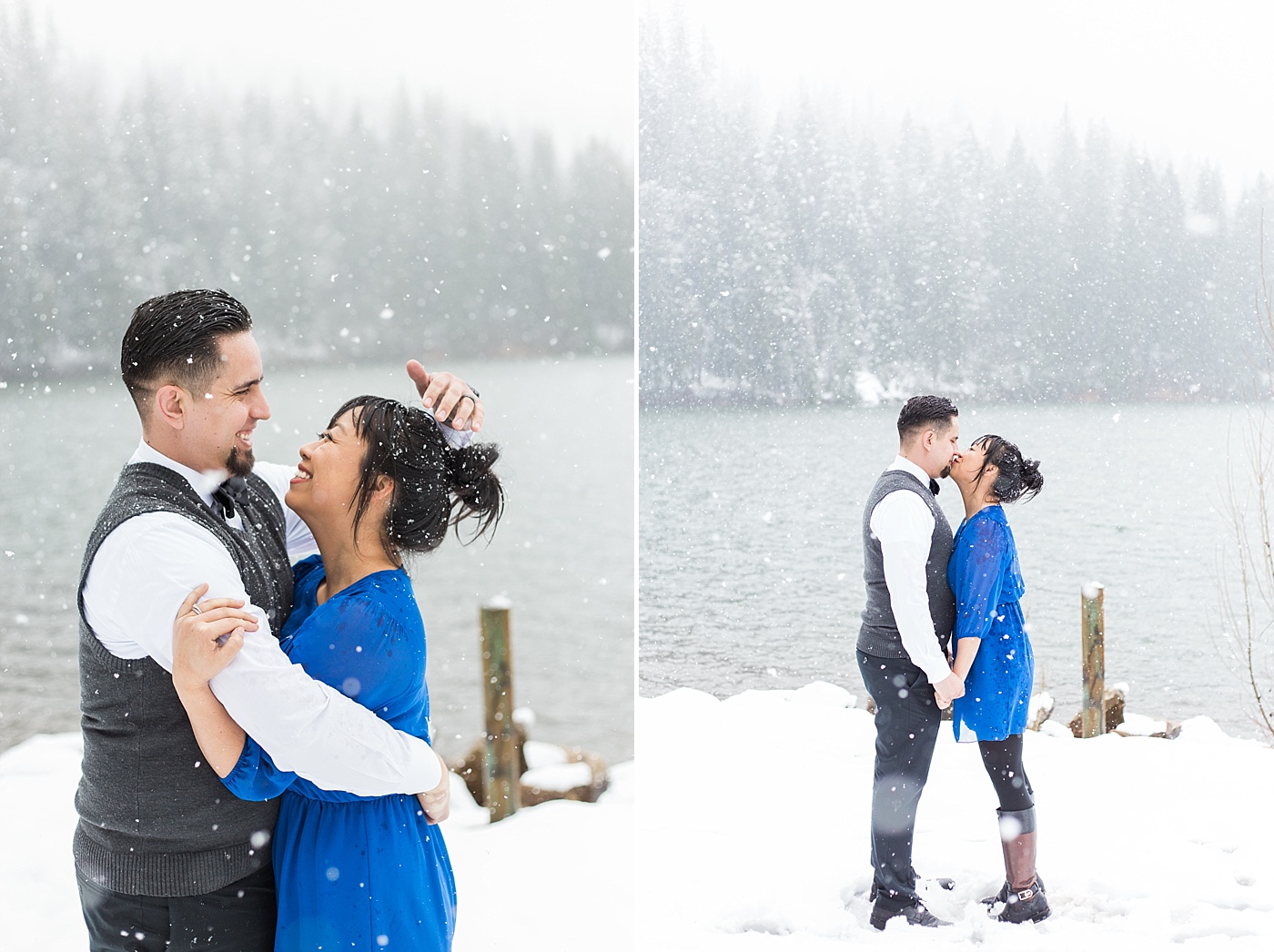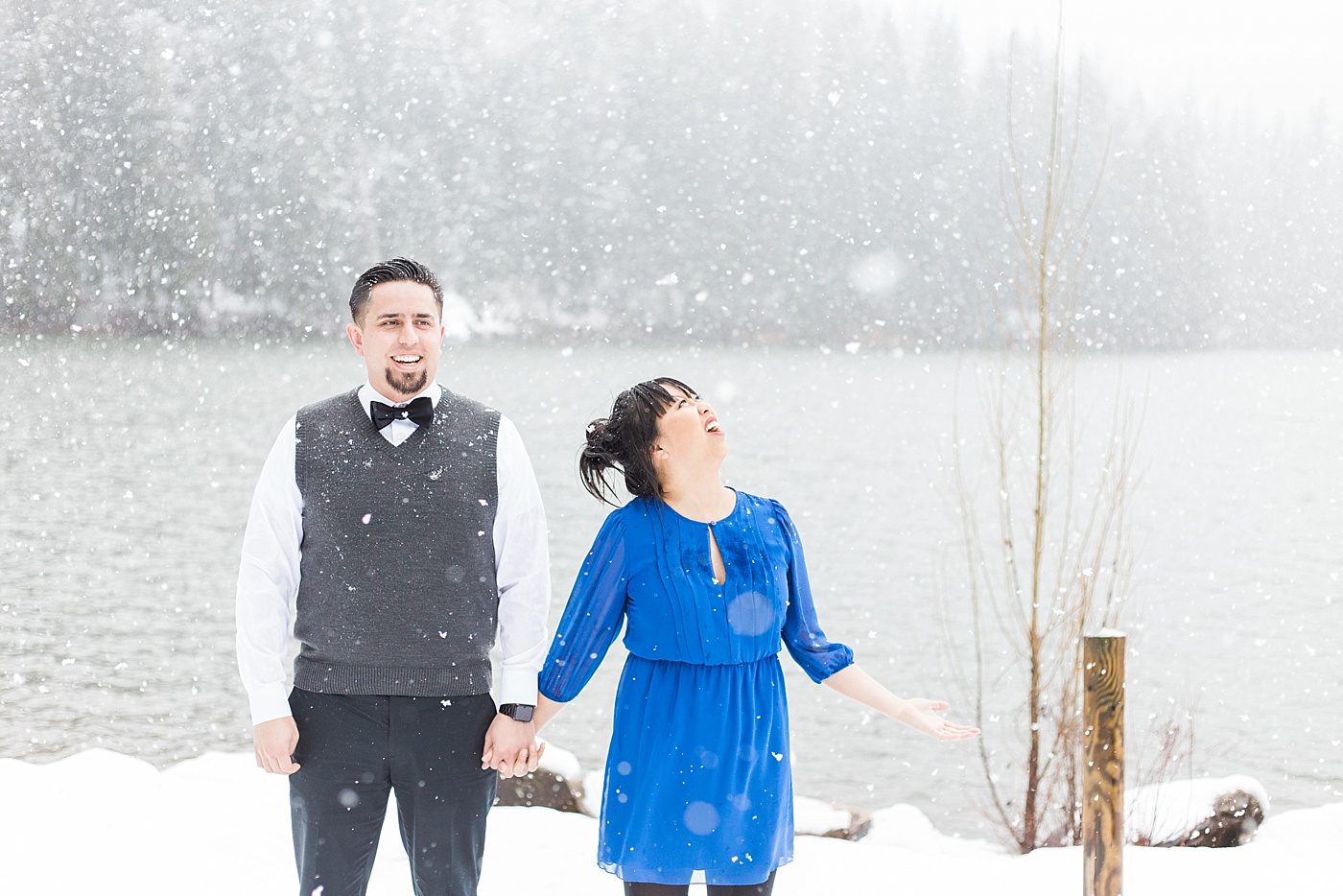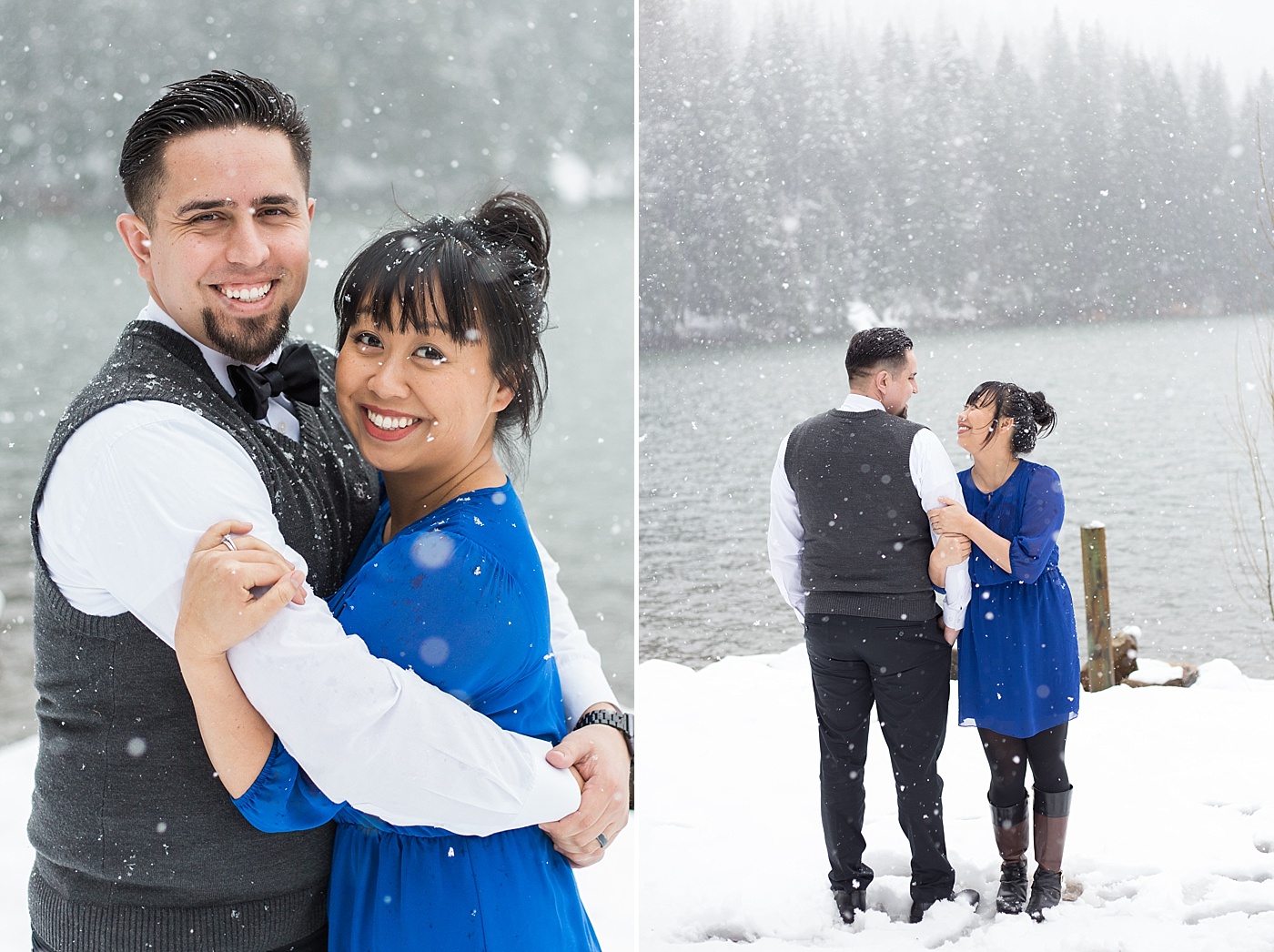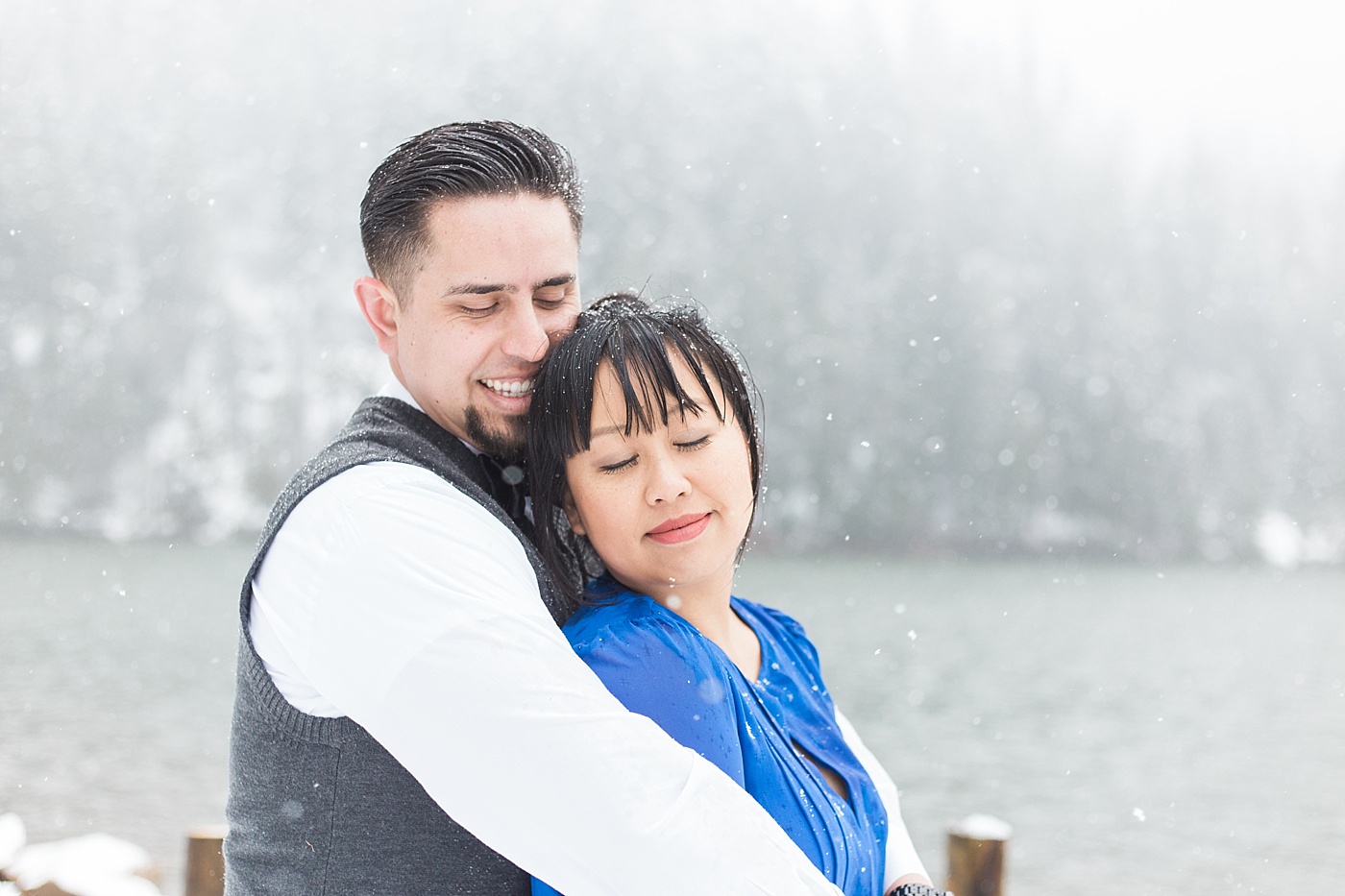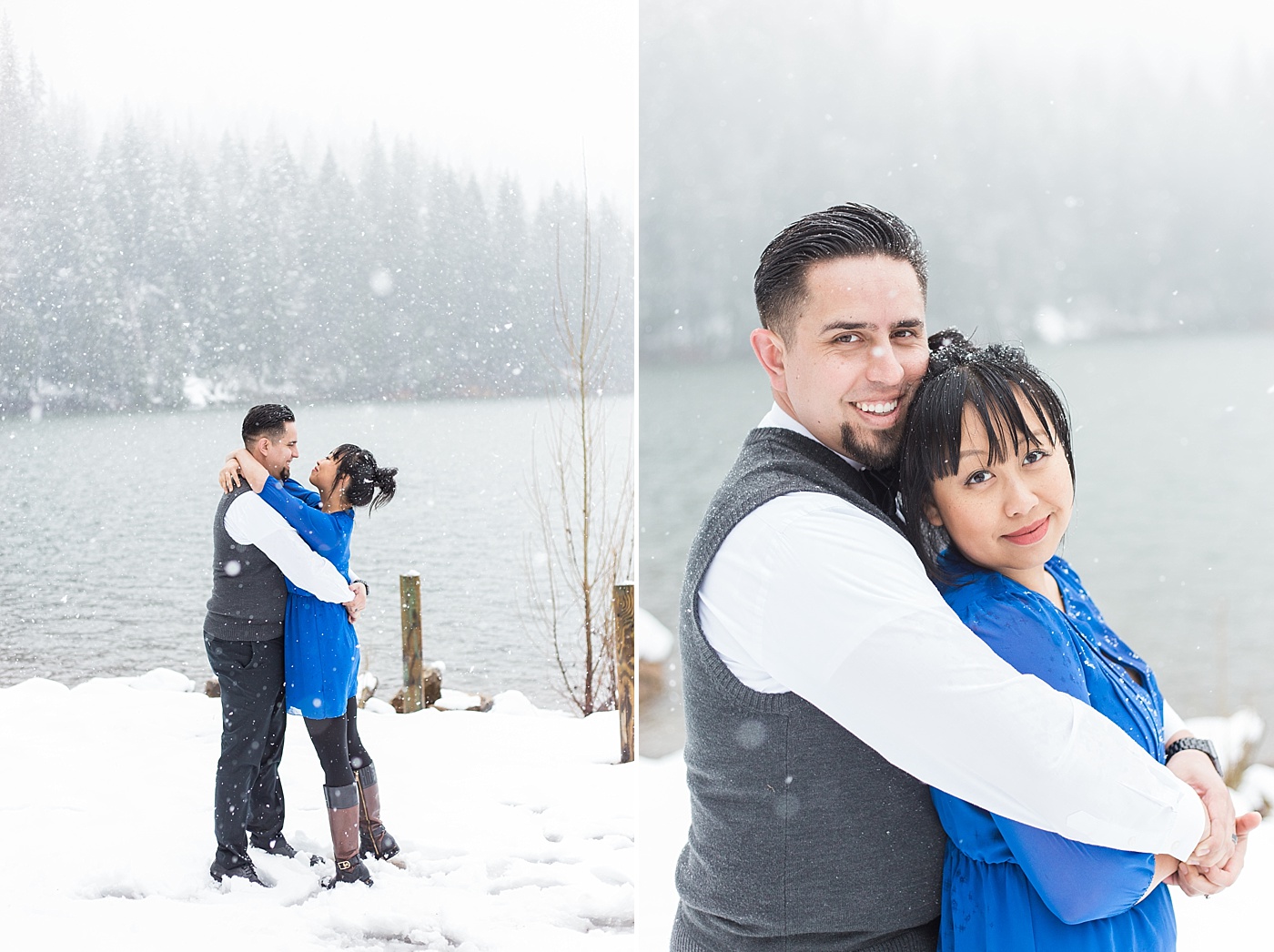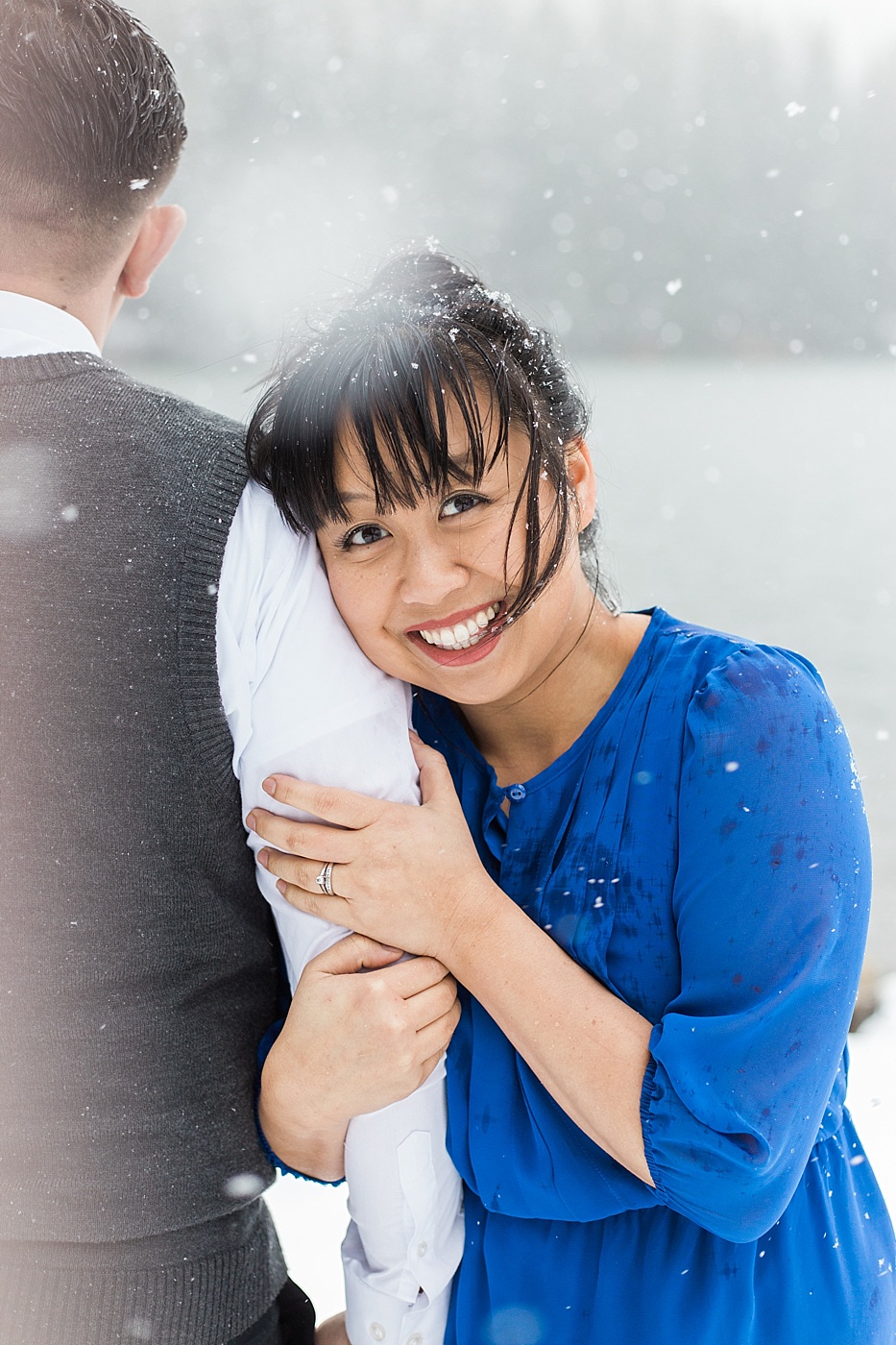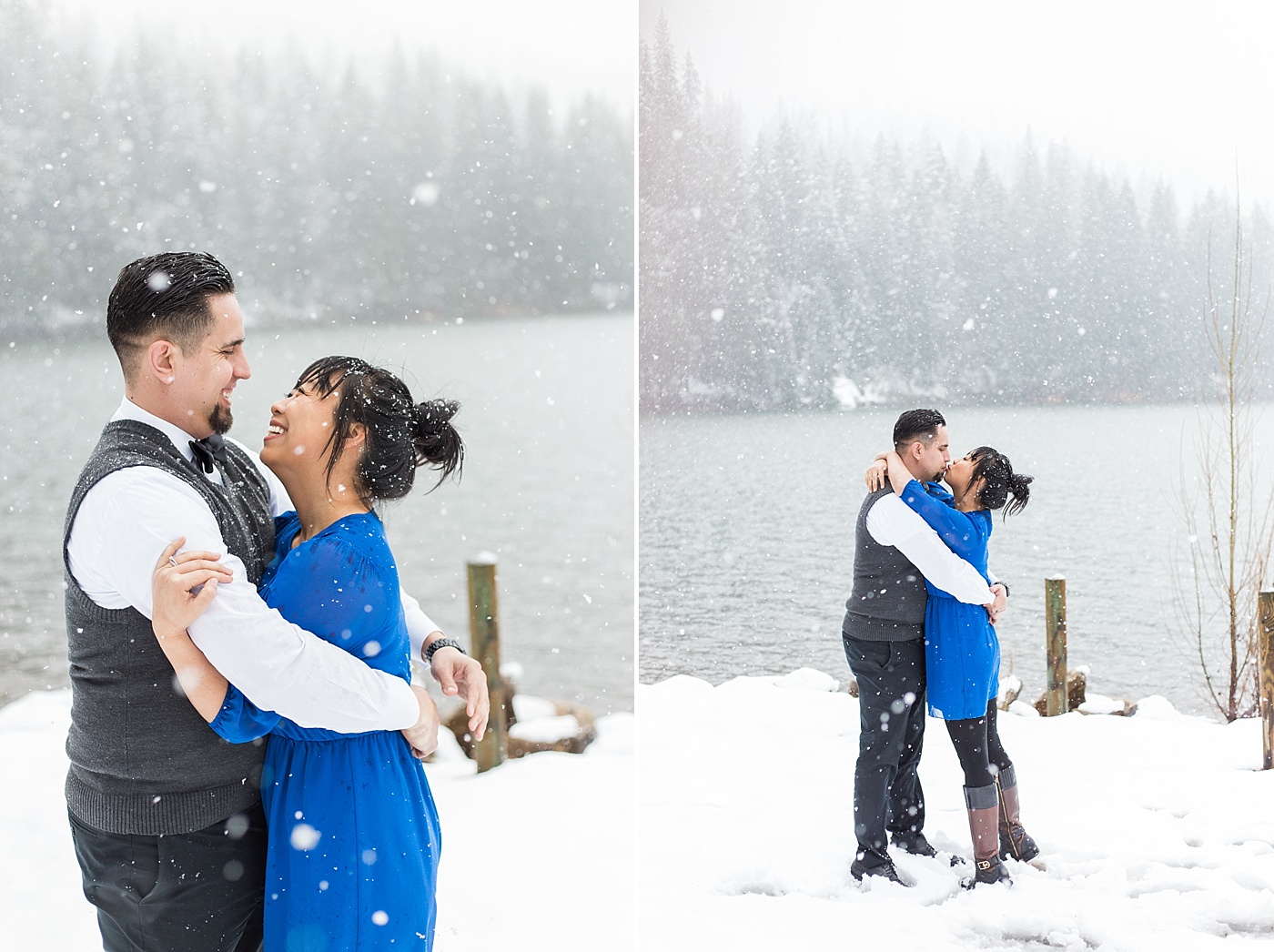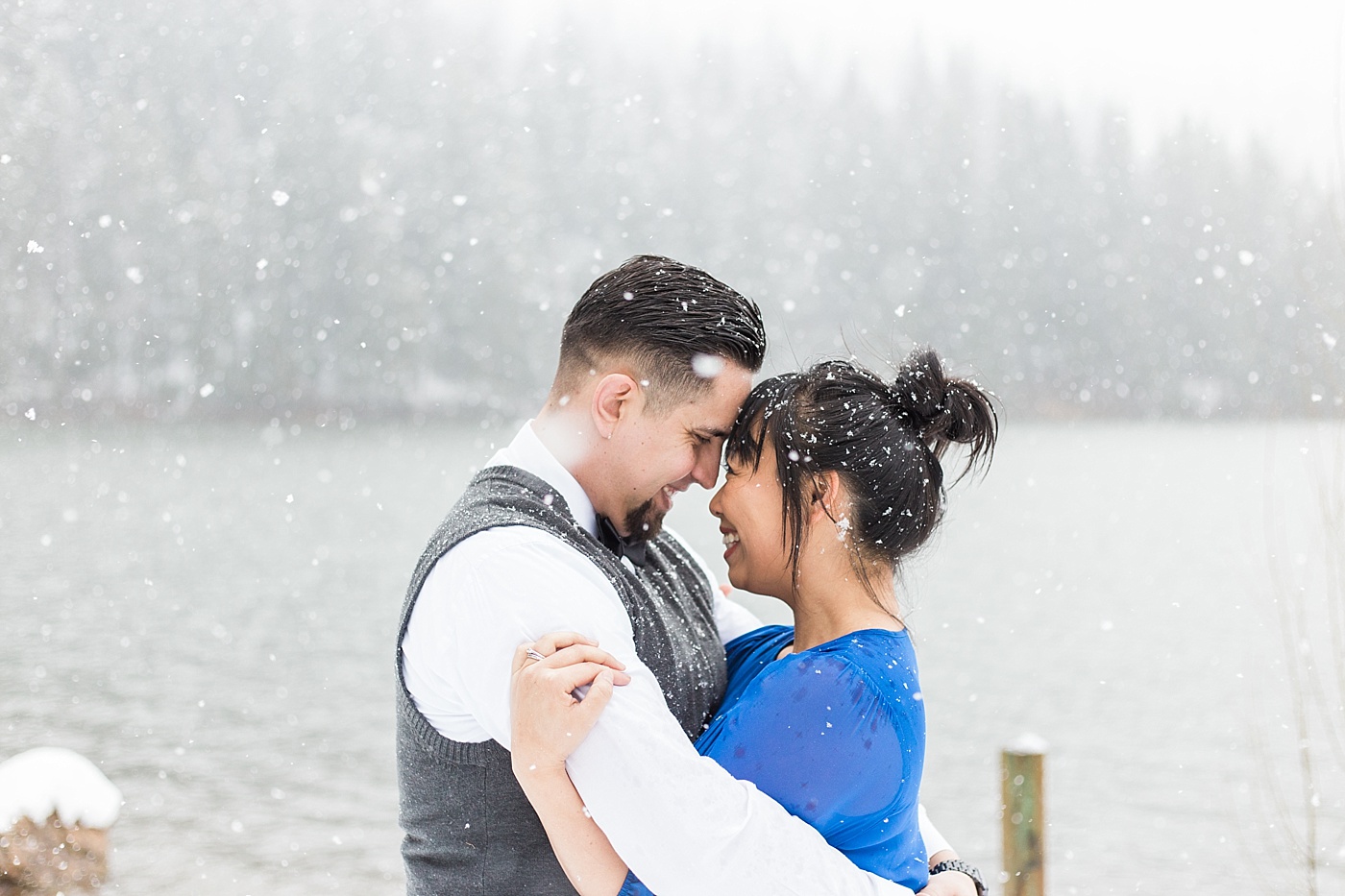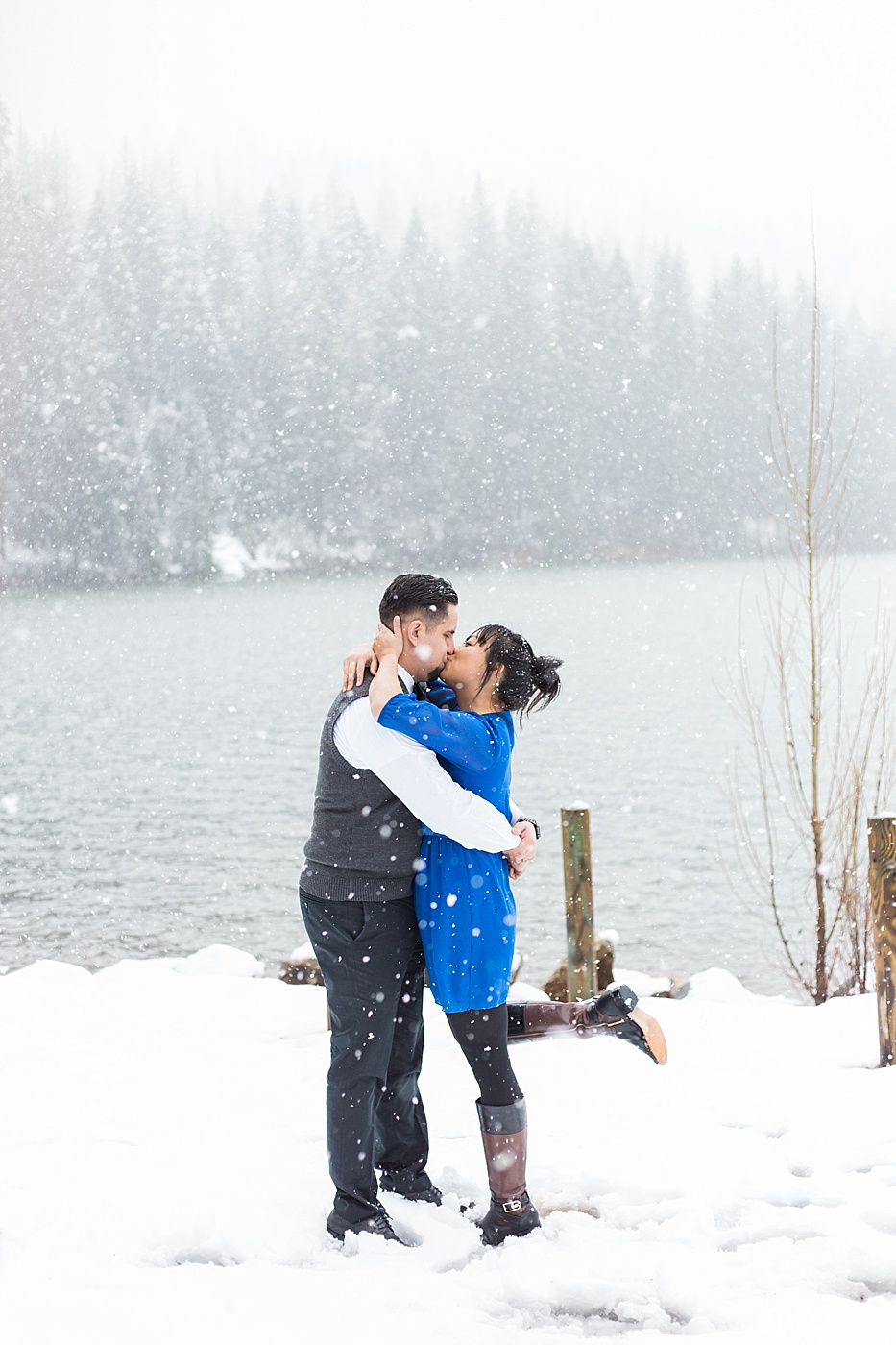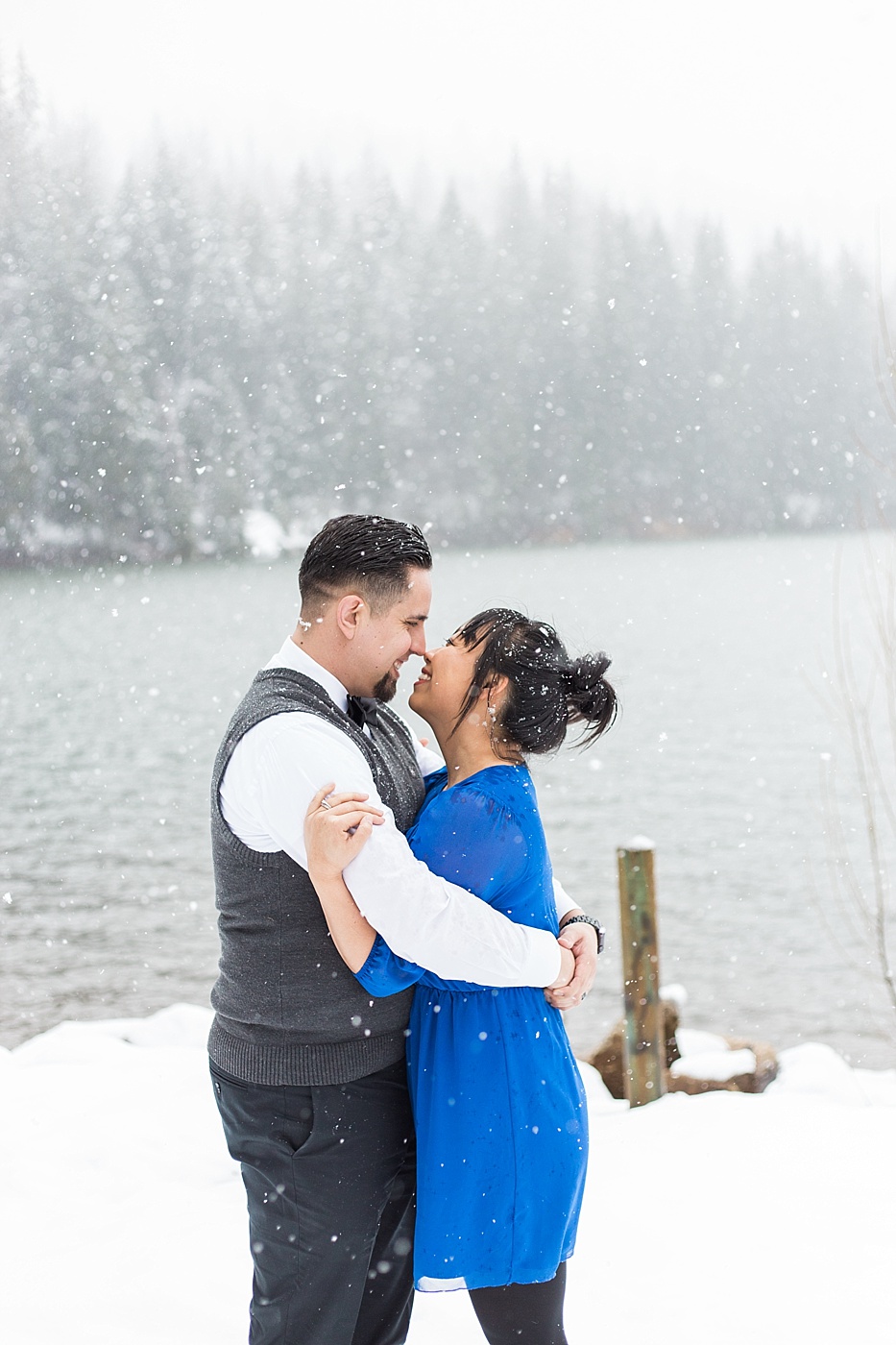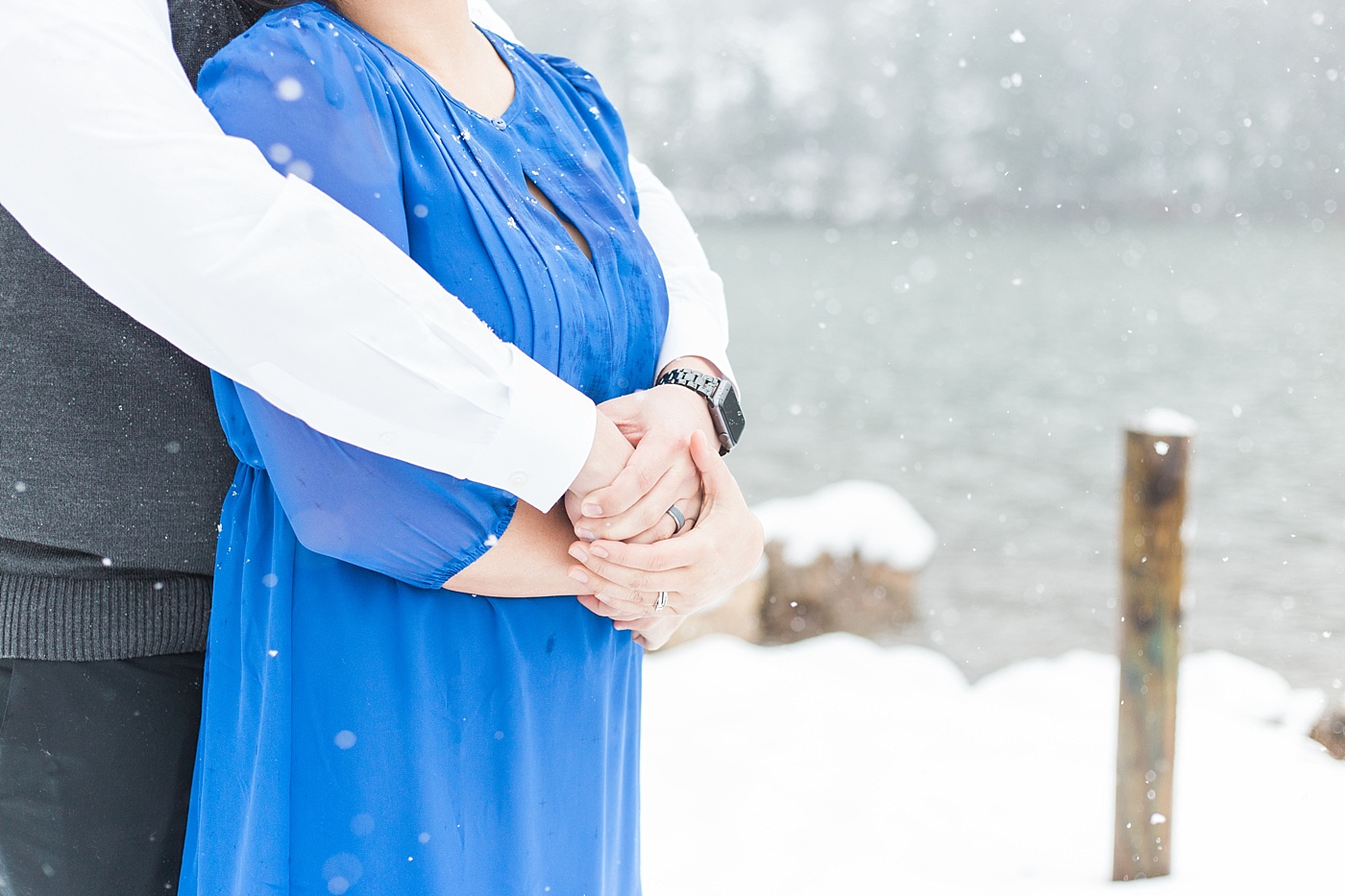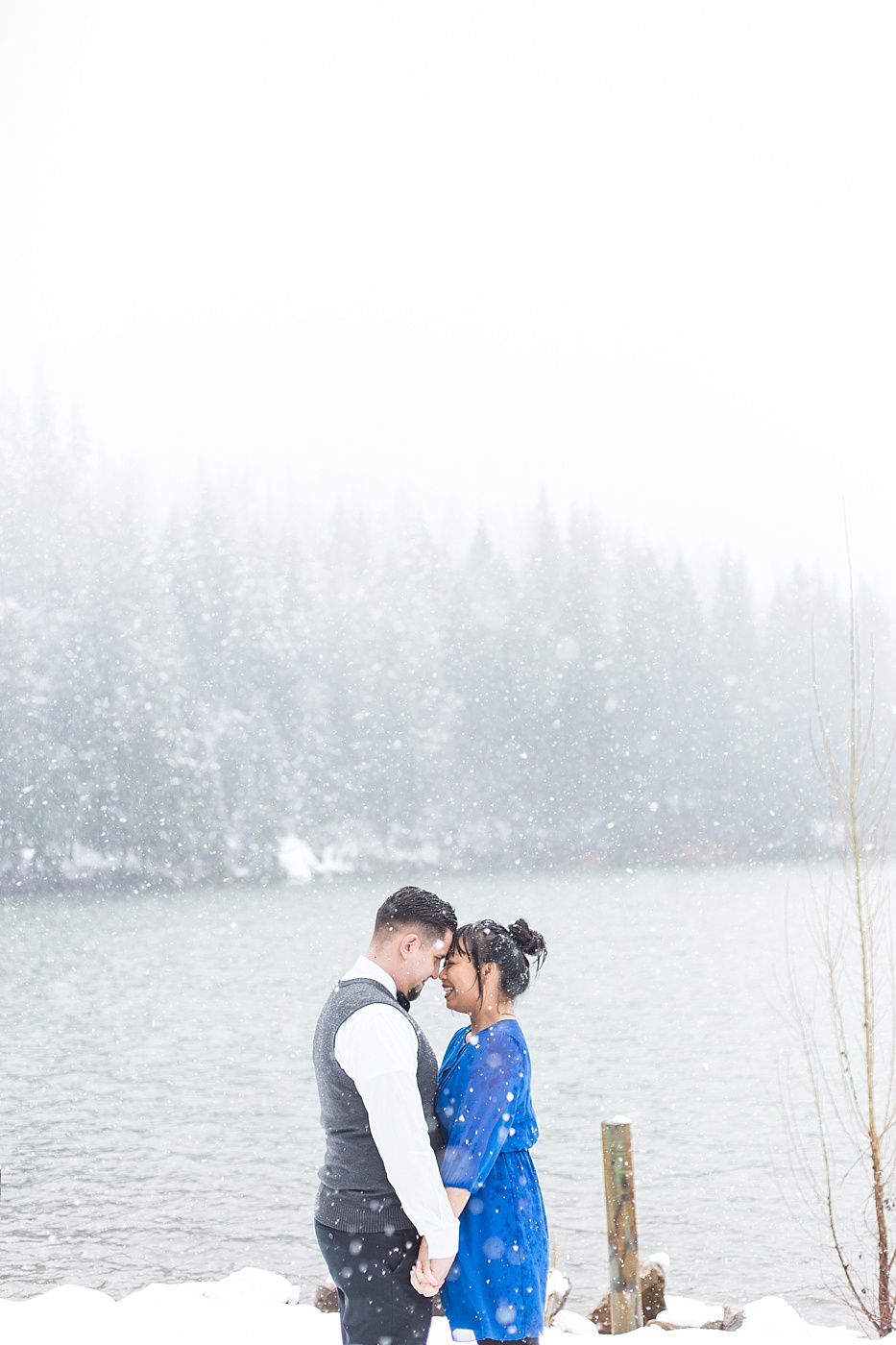 Snowy Anniversary Sessions
I would love to shoot more sessions in the snow! While my small Honda Civic won't get me in the snow, if I can hope a ride with you, I'm there! Contact me here to set up your snowy anniversary session.
Anniversary Session
I've said it before and I'll say it again, I think getting updated pictures of you and your hunny are so important! I encourage all my #baumcouples to get anniversary sessions when they can. It's so fun to look back on how you've changed, grown together, and how strong your love has become as life goes on!
Check out a fun Yosemite Anniversary Session on the blog. Don't forget a fun fall session with a Ukulele too!