It was January 3rd. 2017. They were on a hike. Not something unusual for these two. But it wasn't just any ordinary hike. Francisco had something special planned. Special being an understatement. Little did Kimberlyn know, he was about to ask her a question. The question. The big one. "Will you marry me?"  That's when everything changes, for the better of course. So it was only fitting that exactly one year later, Kimberlyn and Francisco met me in San Francisco for their Legion of Honor Anniversary Session.
I was so glad these two won my November session giveaway when I launched my new website (that you're looking at!). Kimberlyn was so excited to win – it made it all that more special.
Kimberlyn and Francisco, Thank you for braving the cold with Jake and I. Cuddling and laughing. Exploring new locations in San Francisco. Dancing around pillars. Kissing in door frames. And for a yummy hot pot dinner in this City. A Legion of Honor Anniversary Session was the perfect way to start off 2018 with a bang!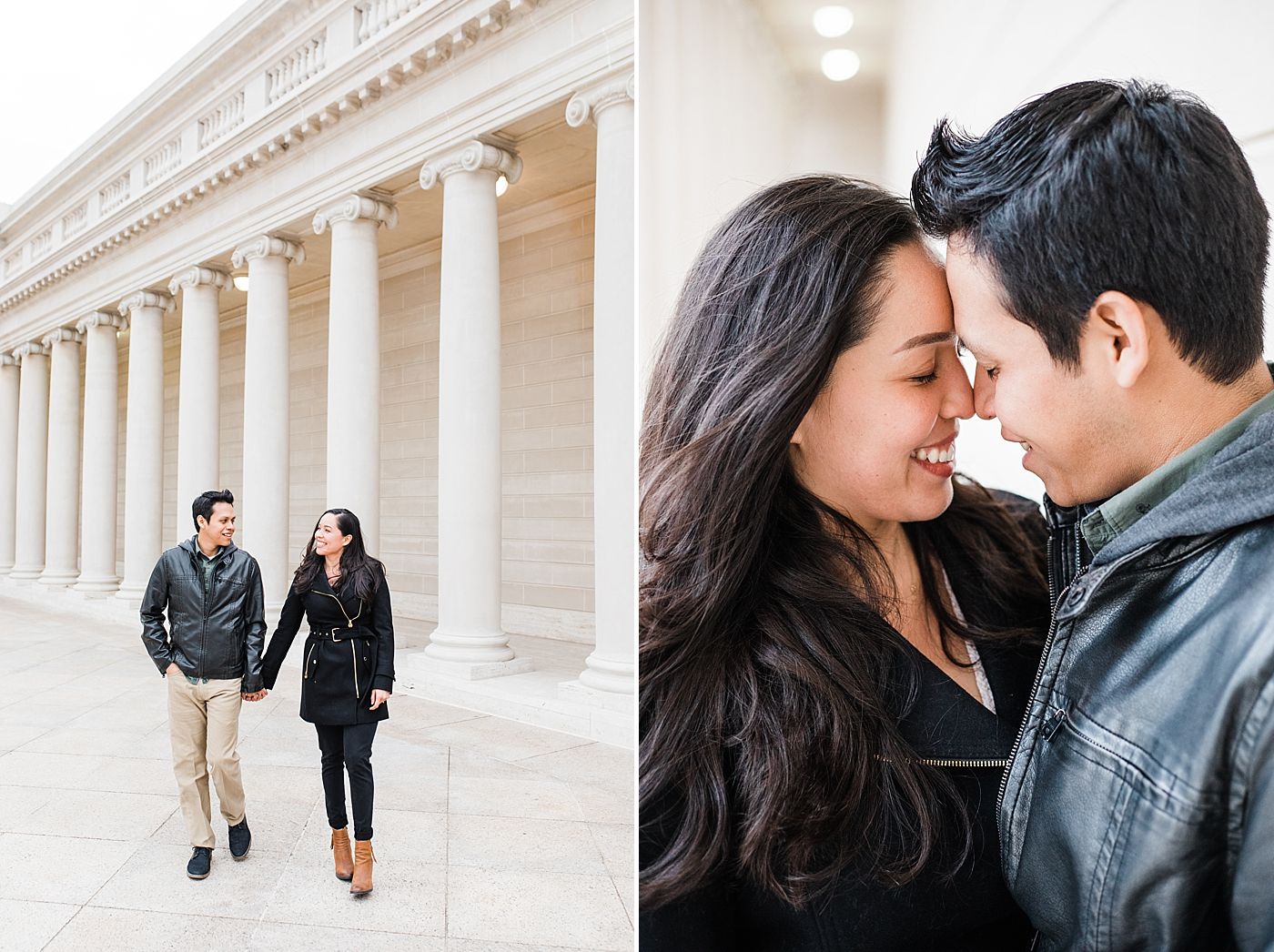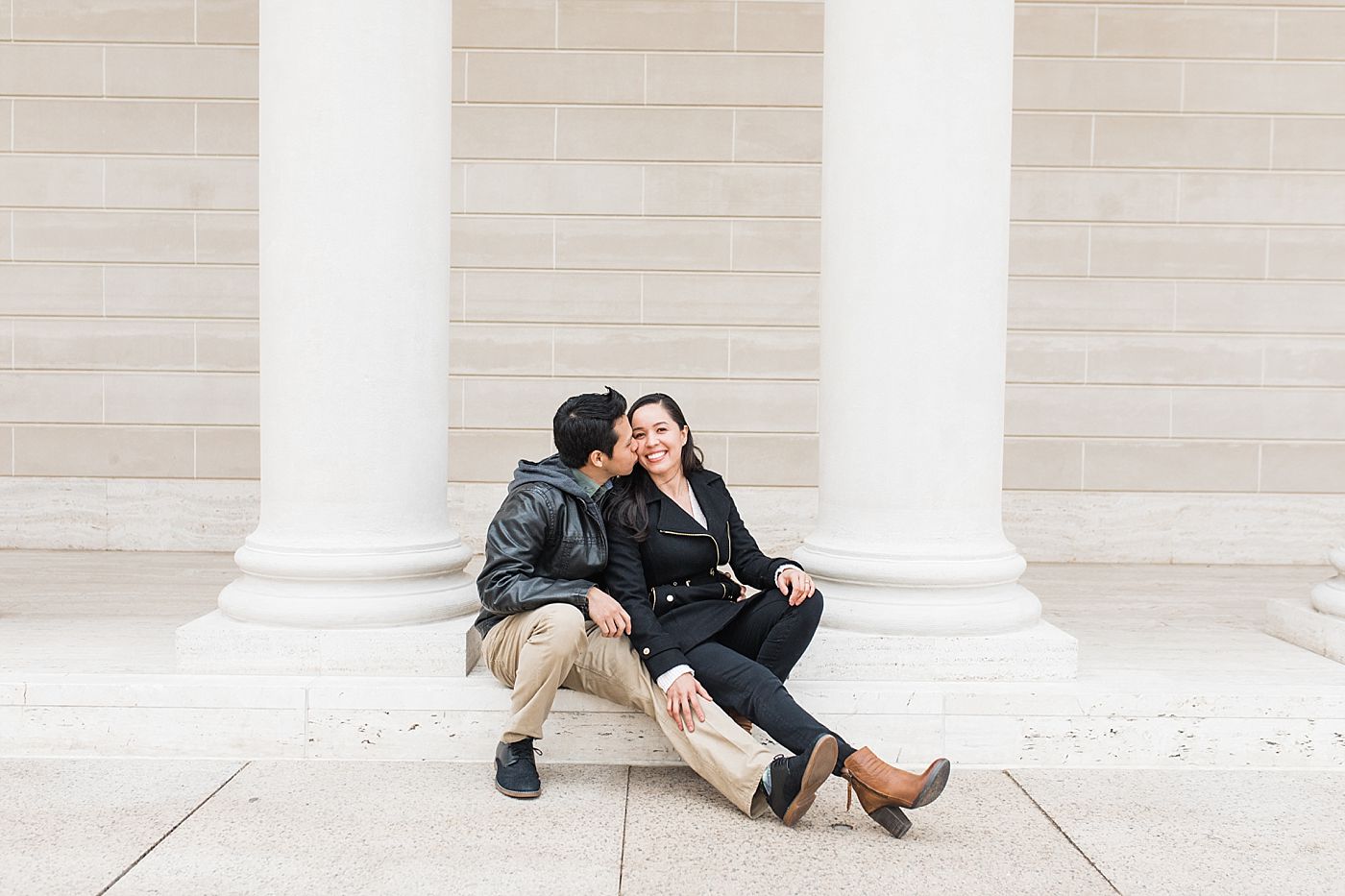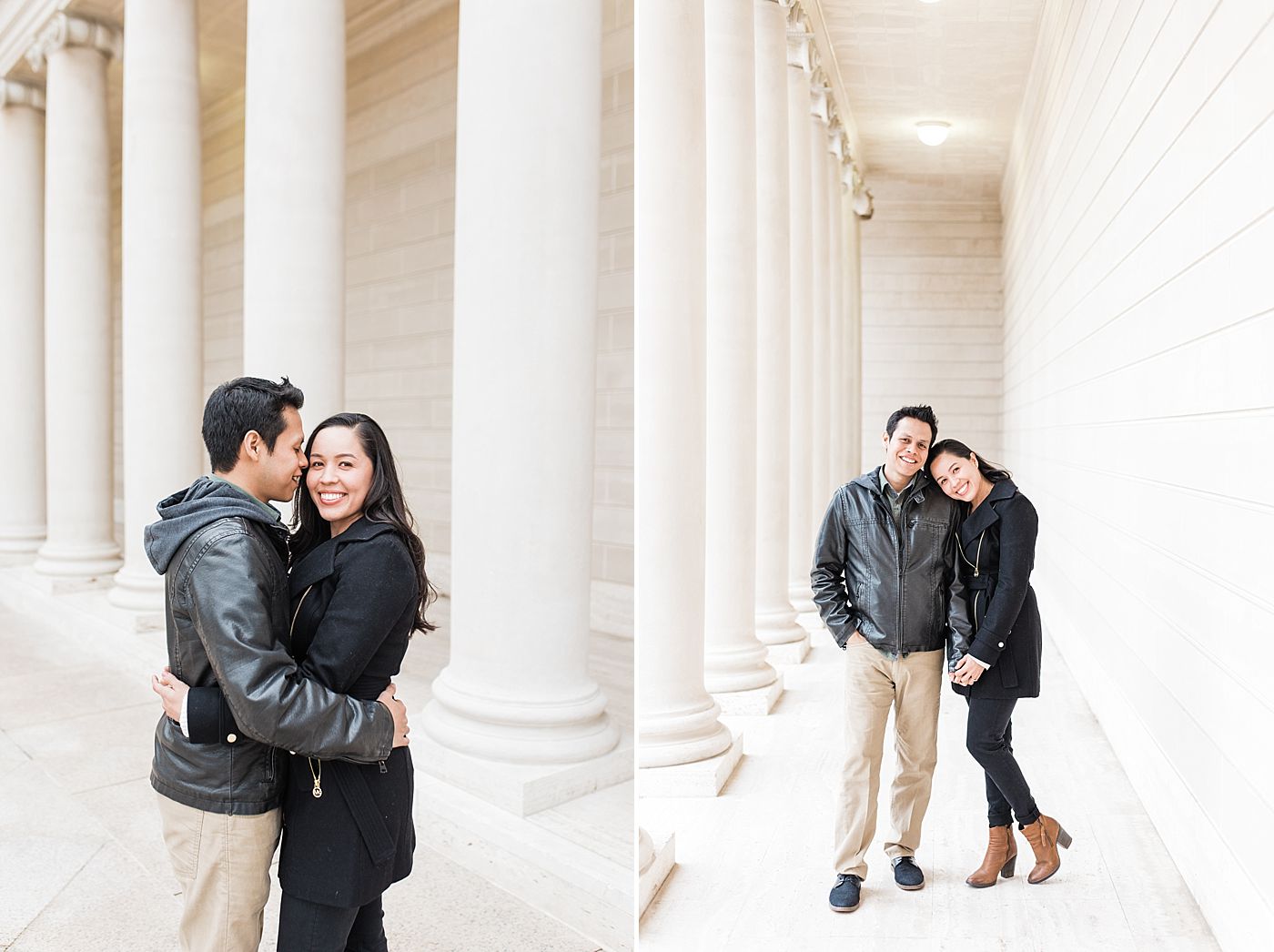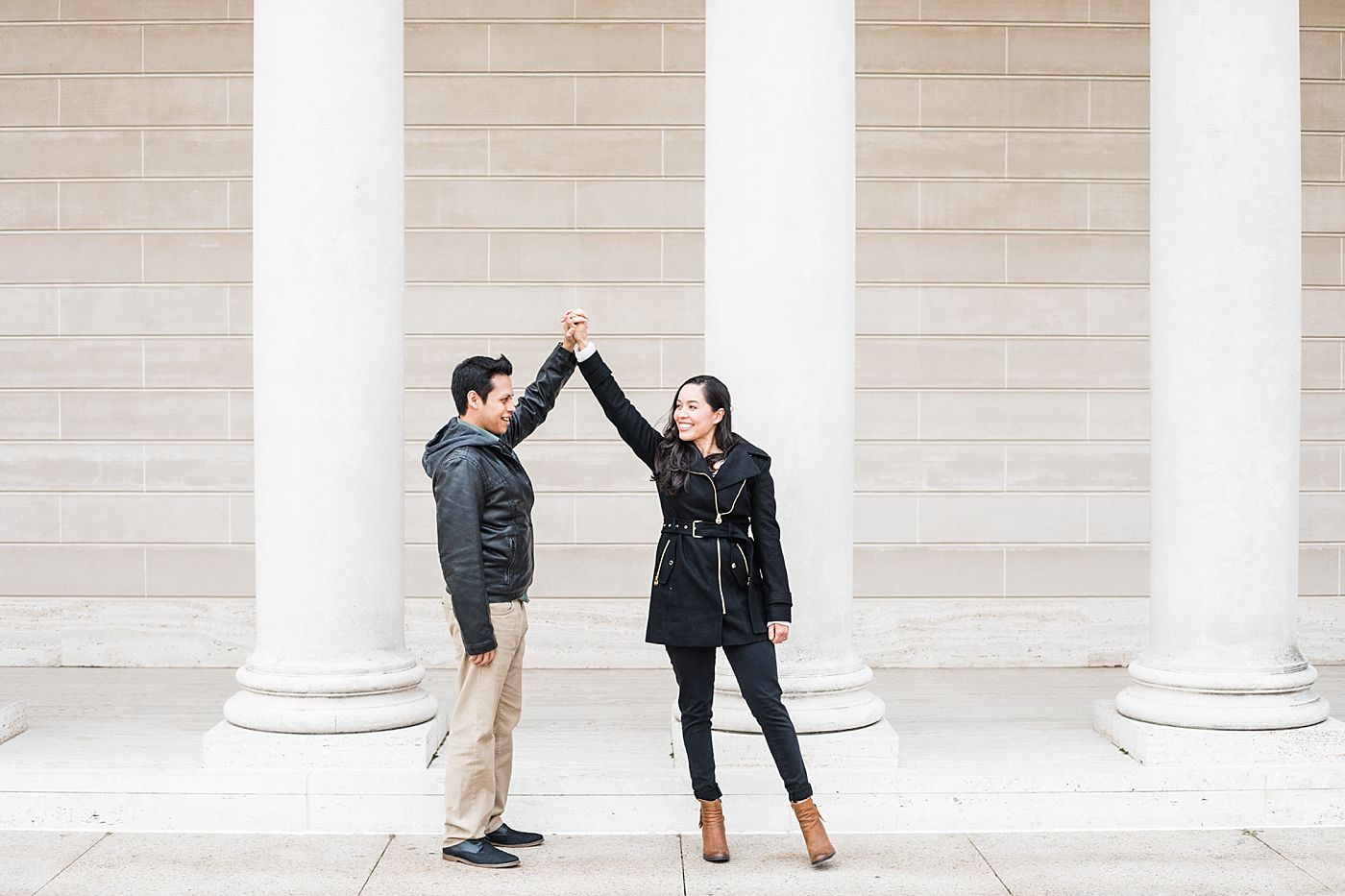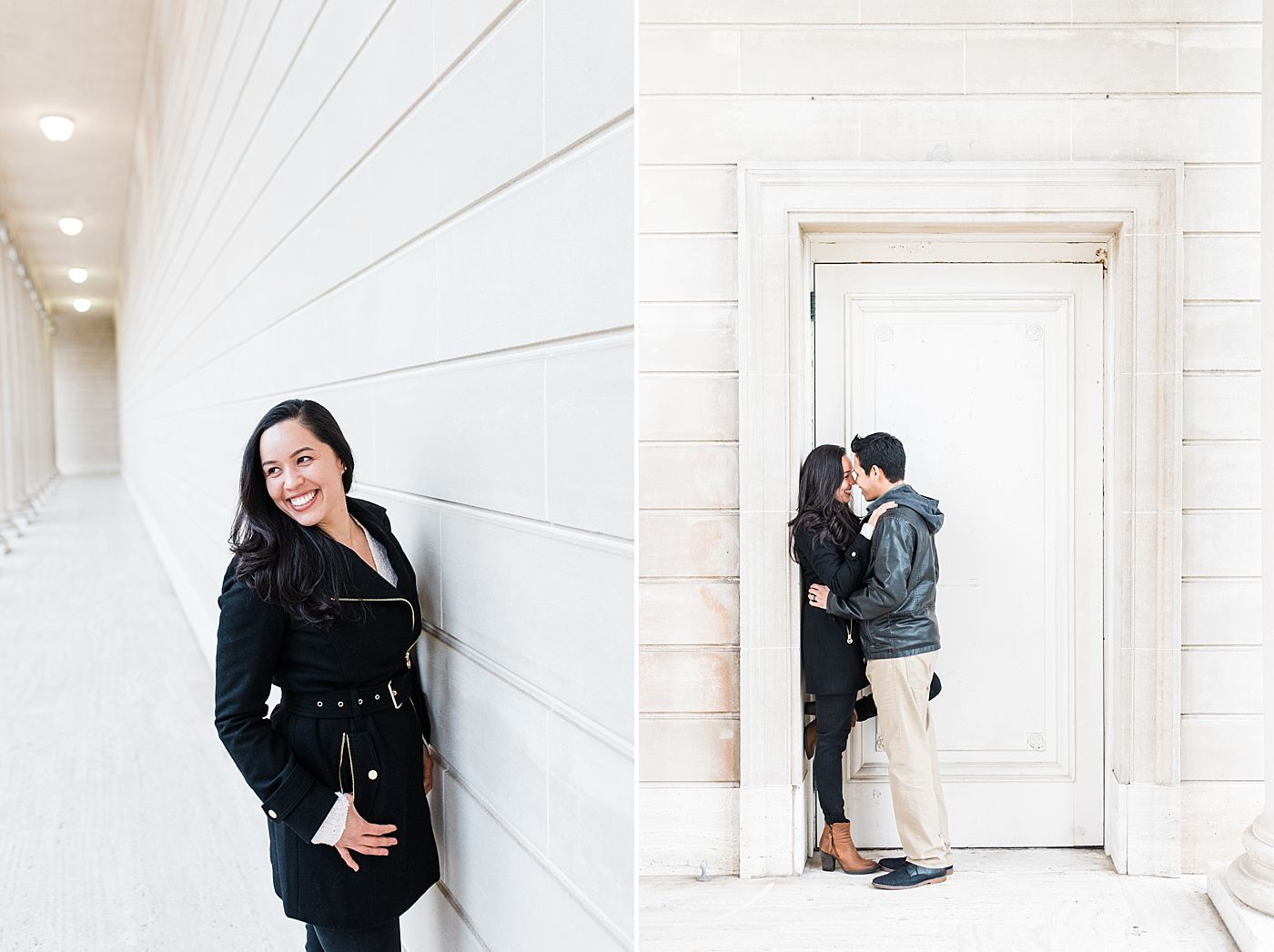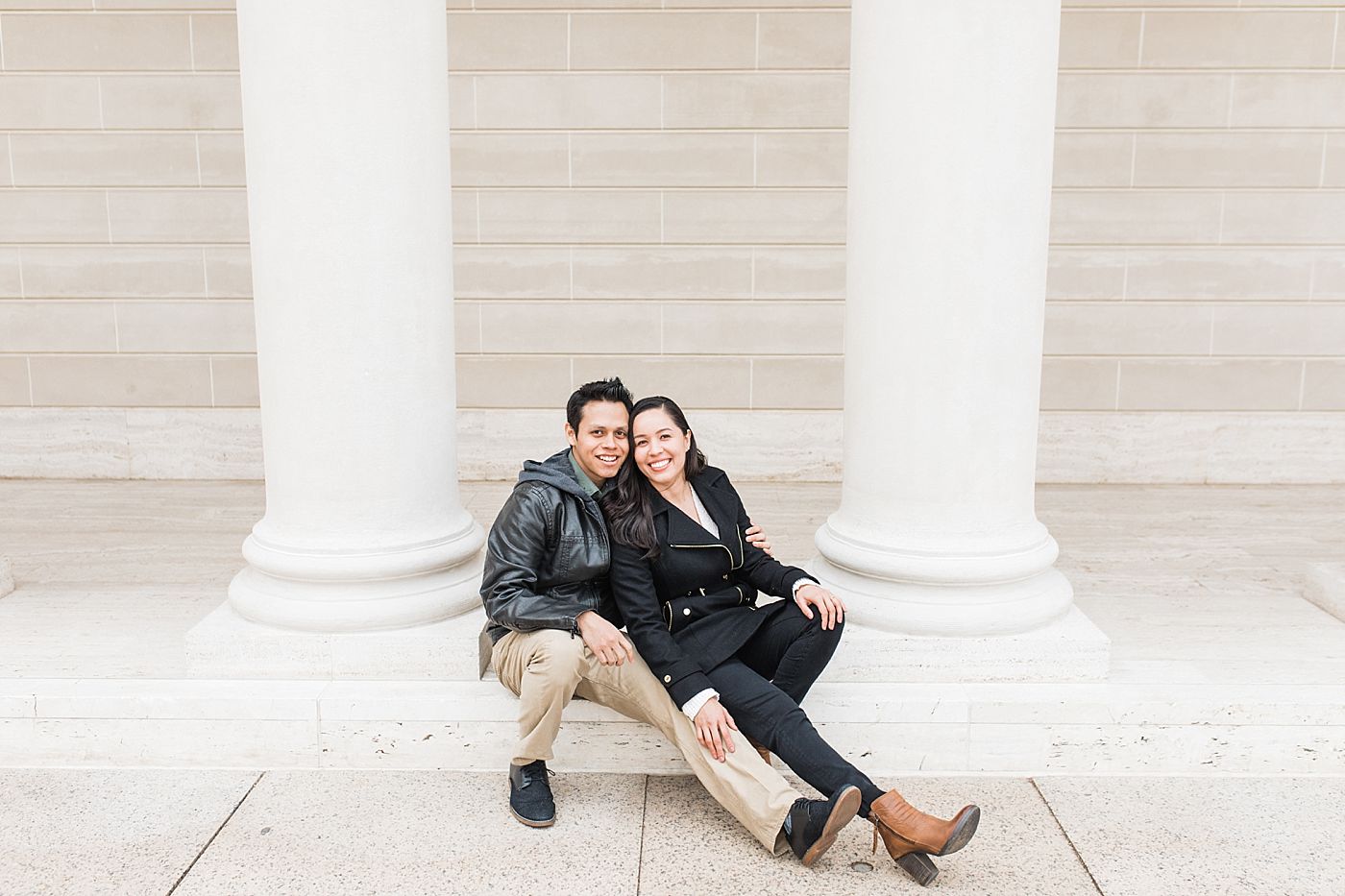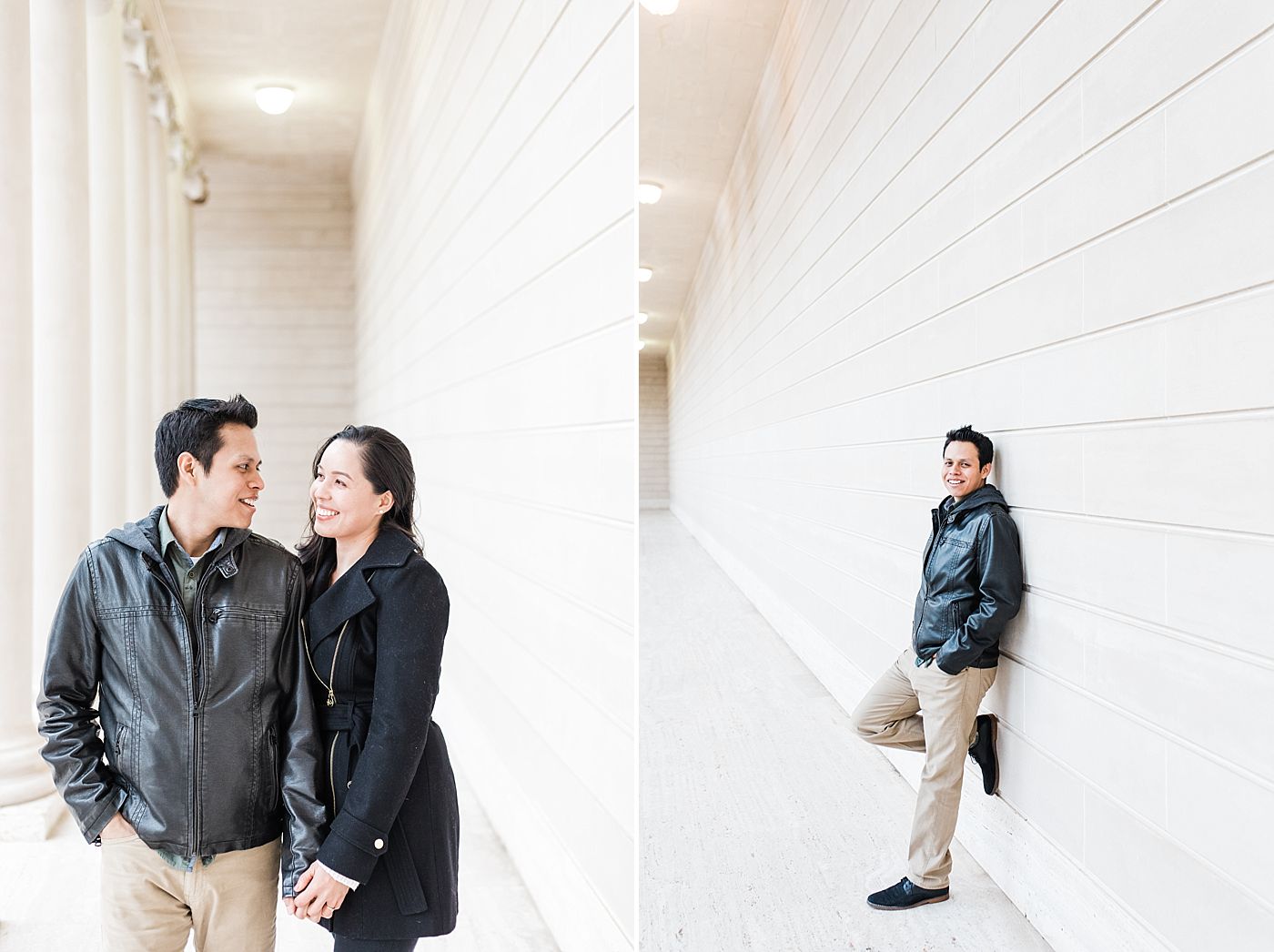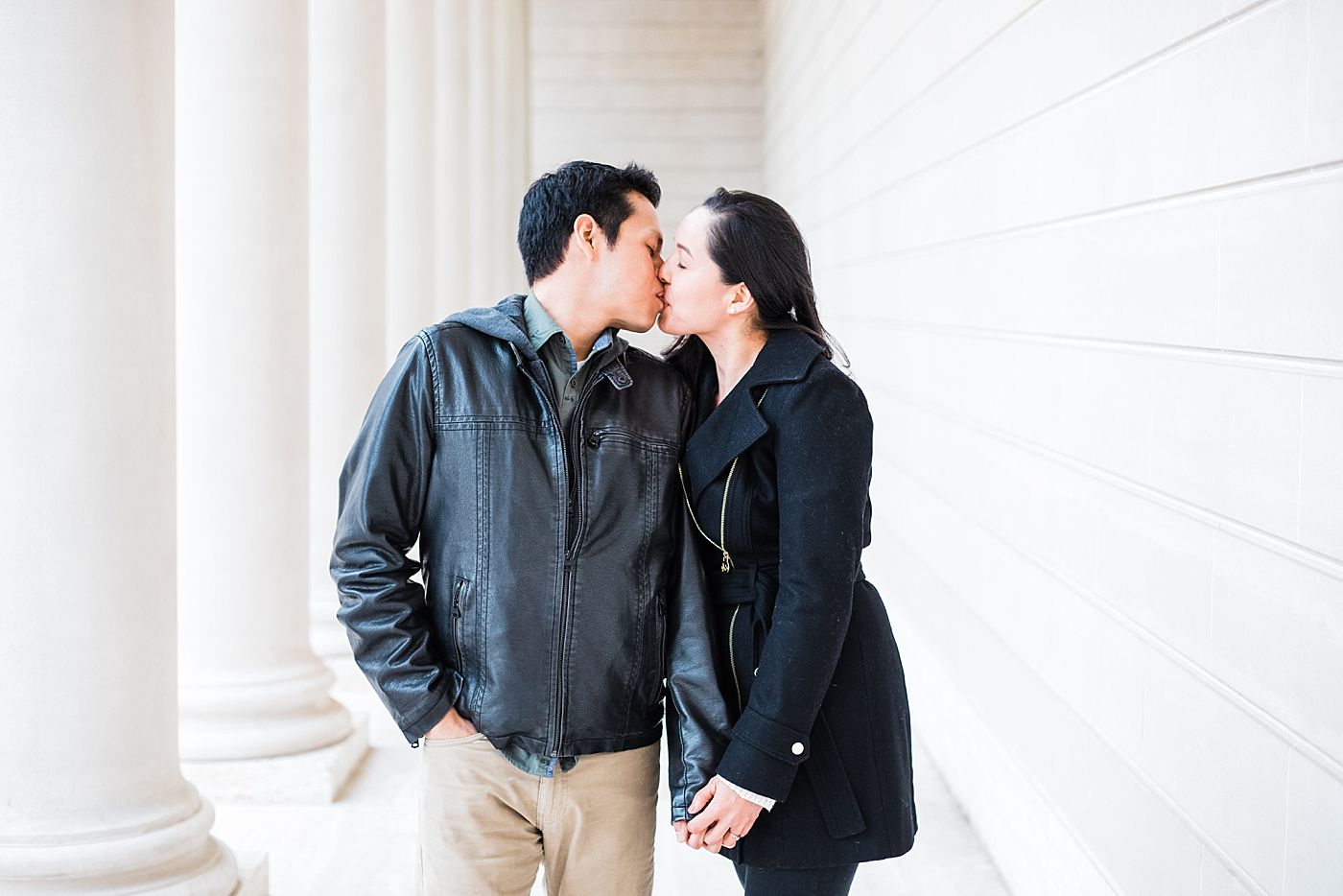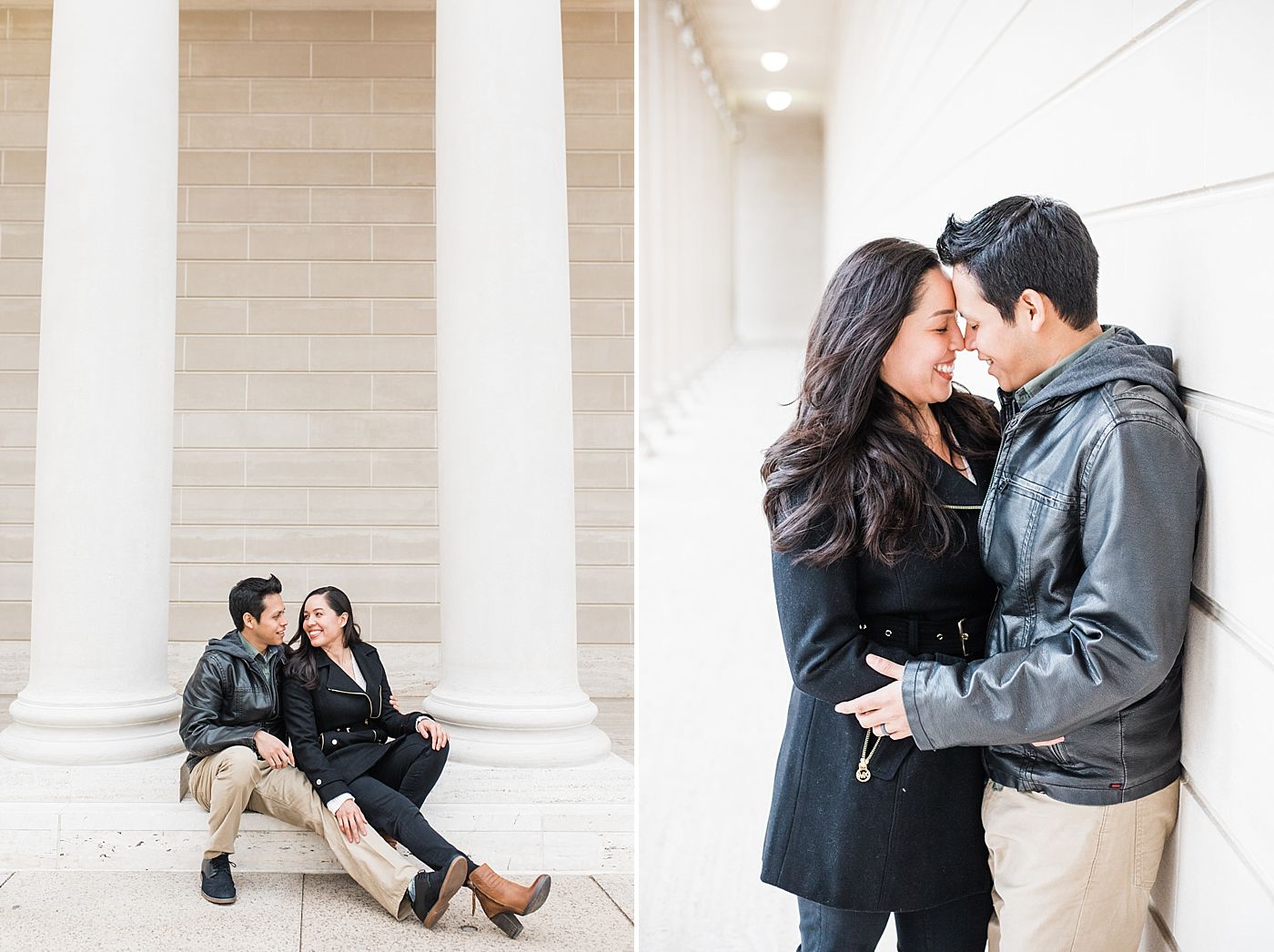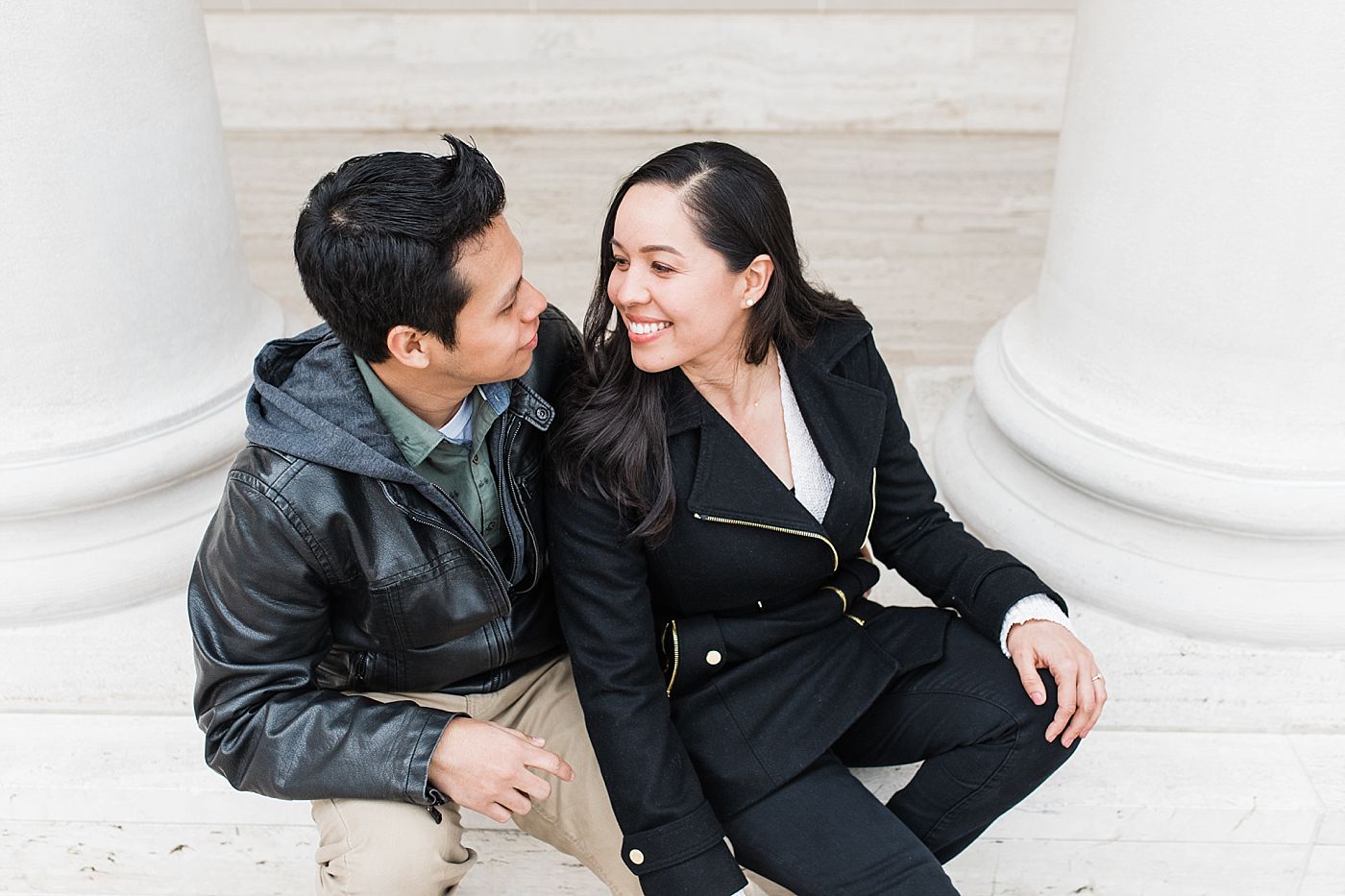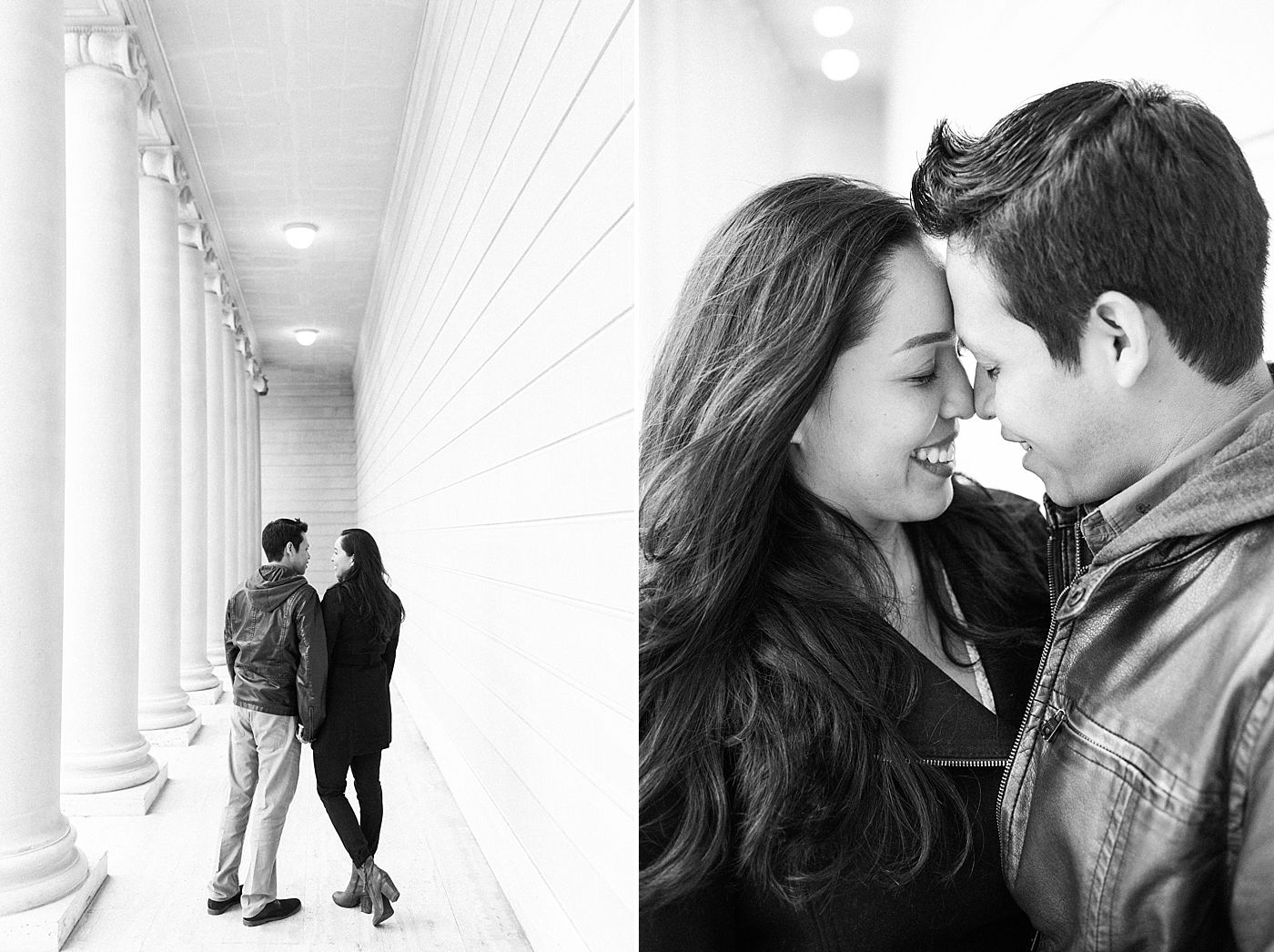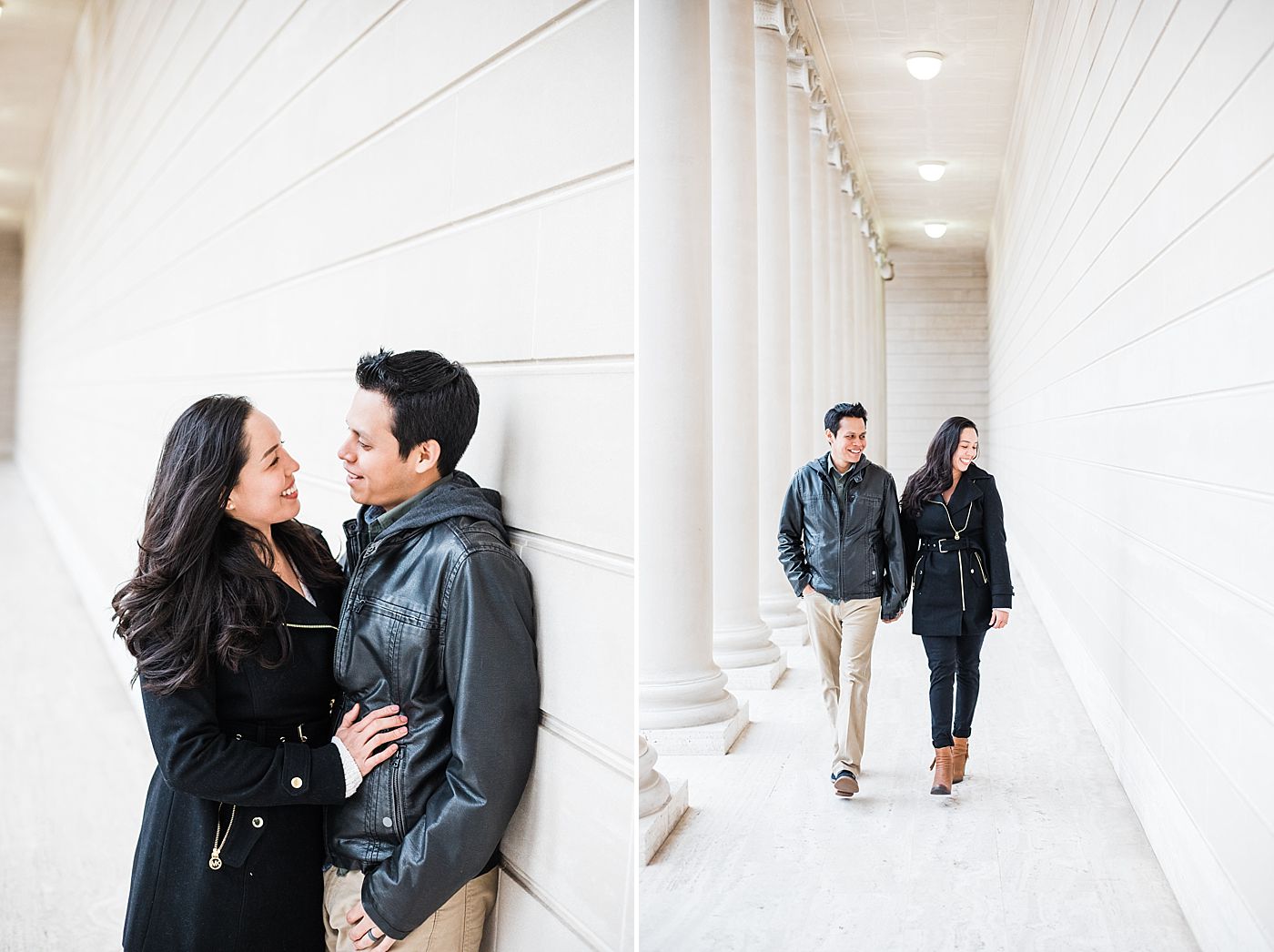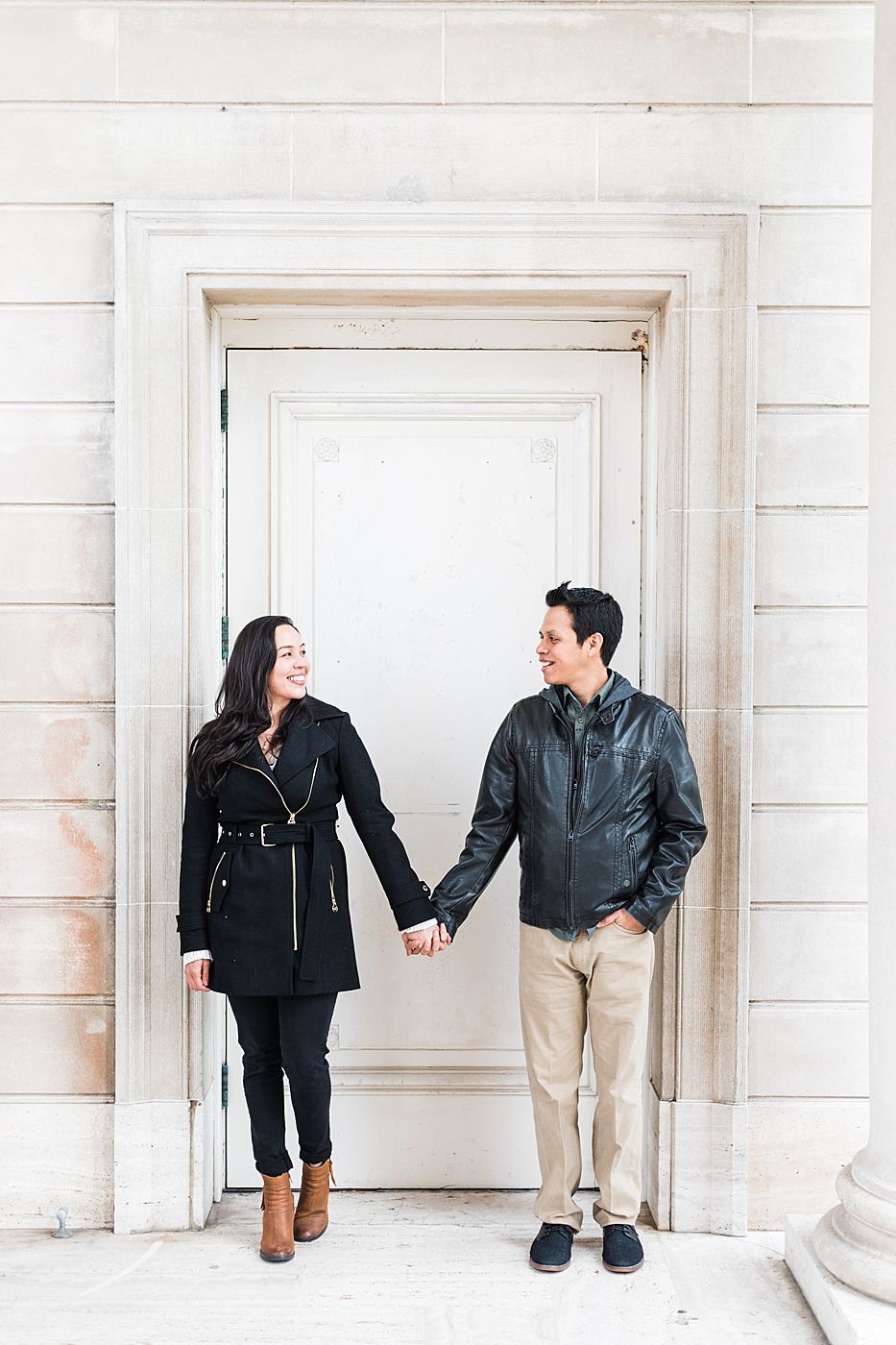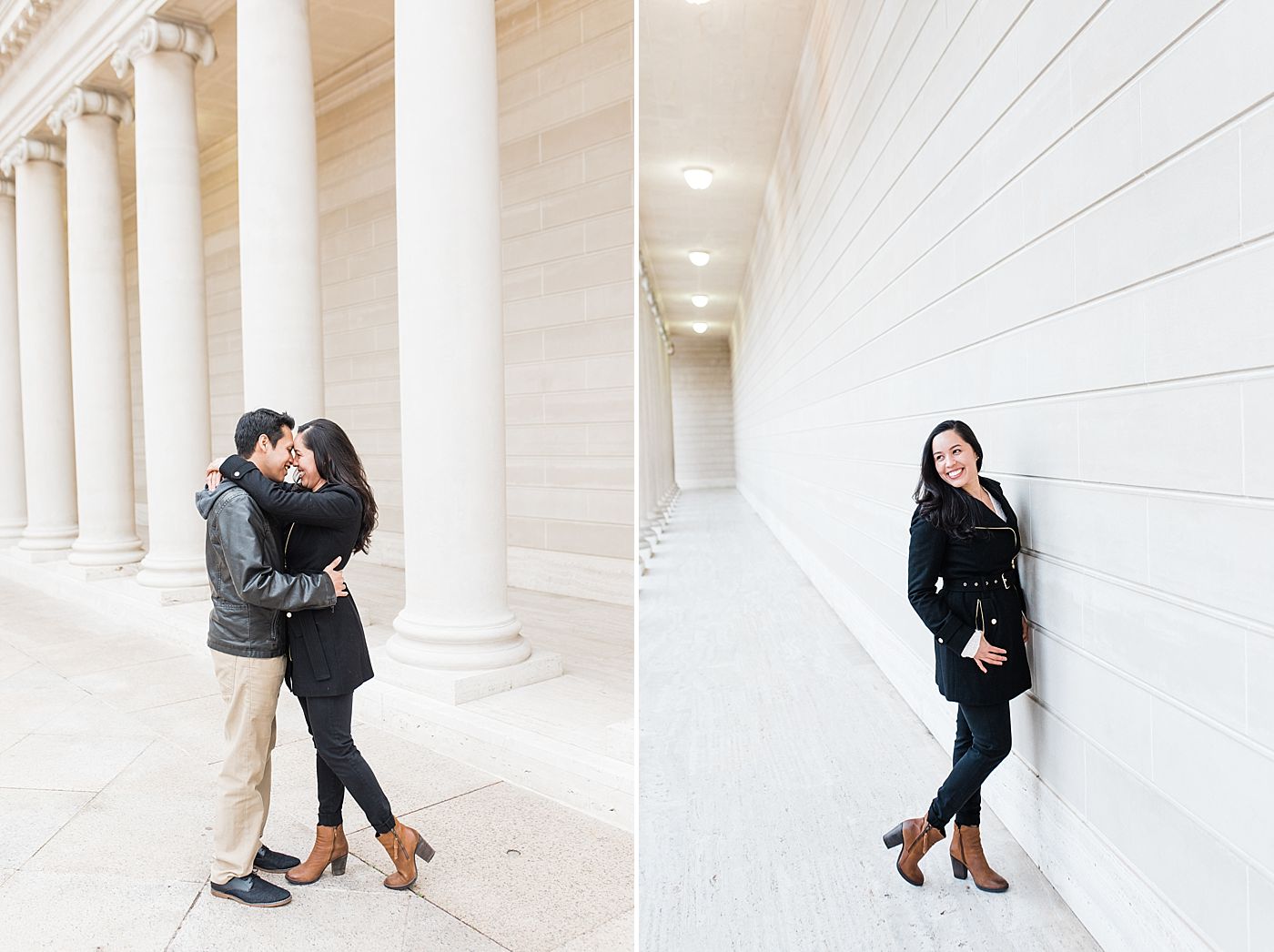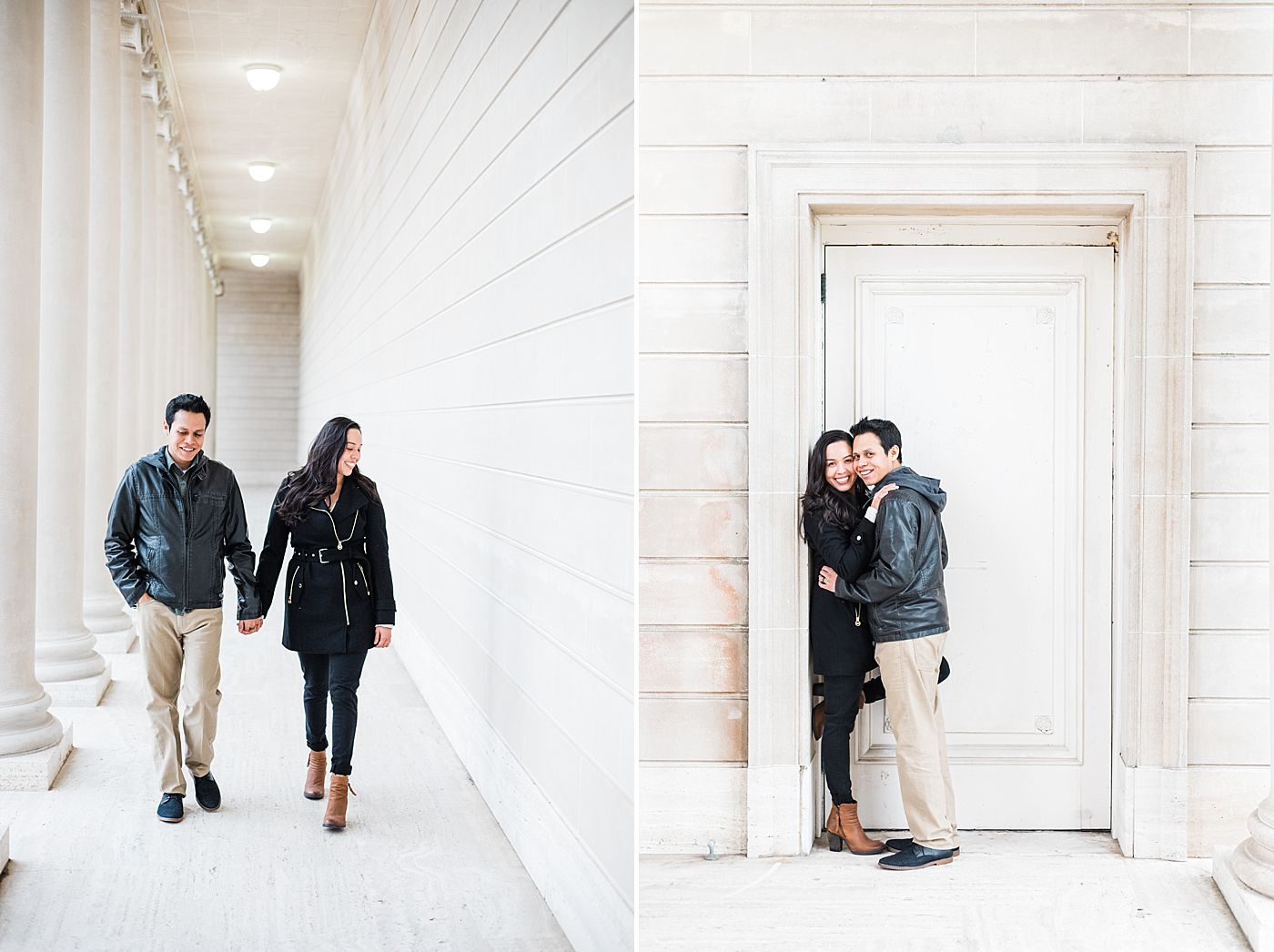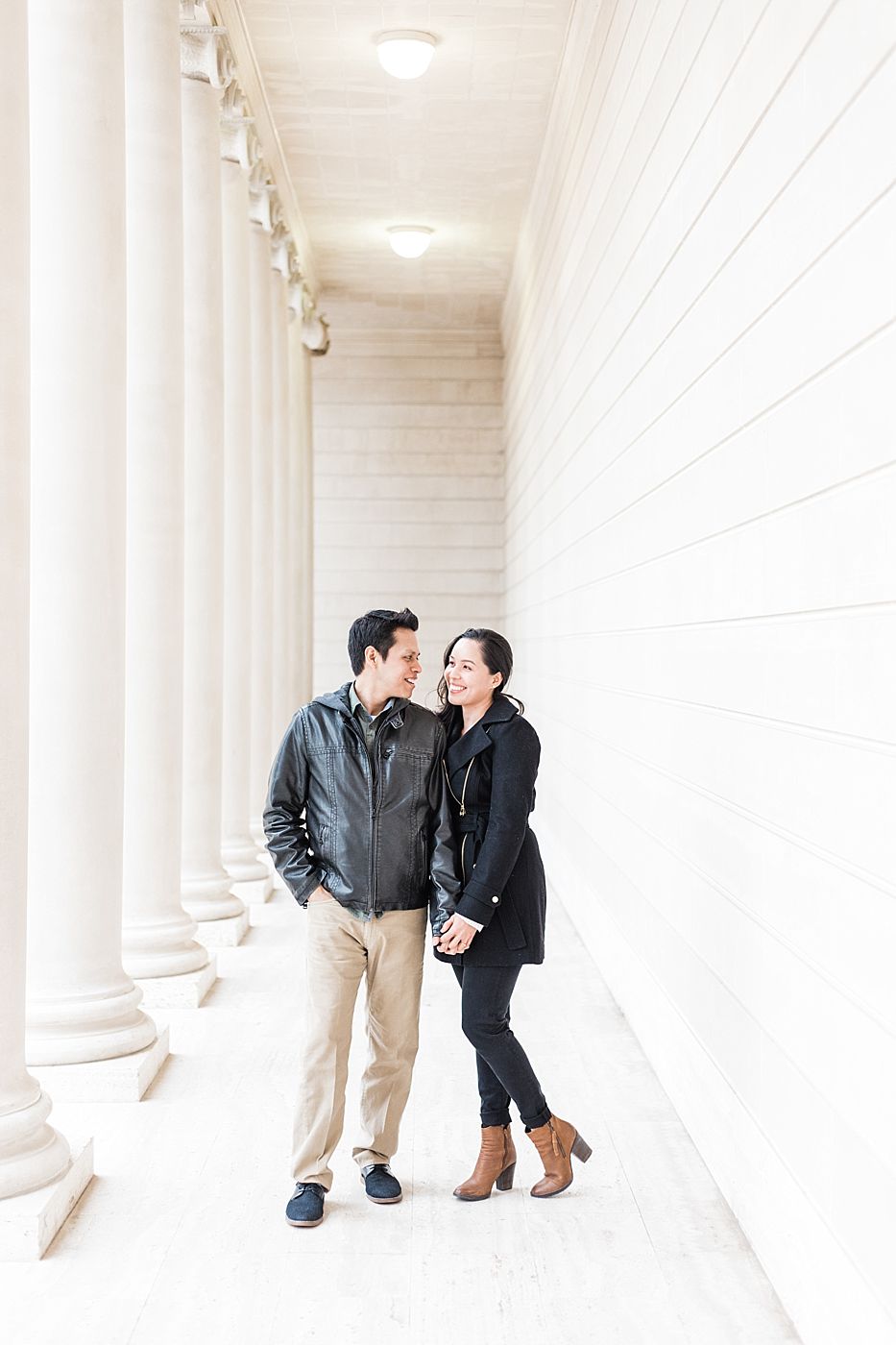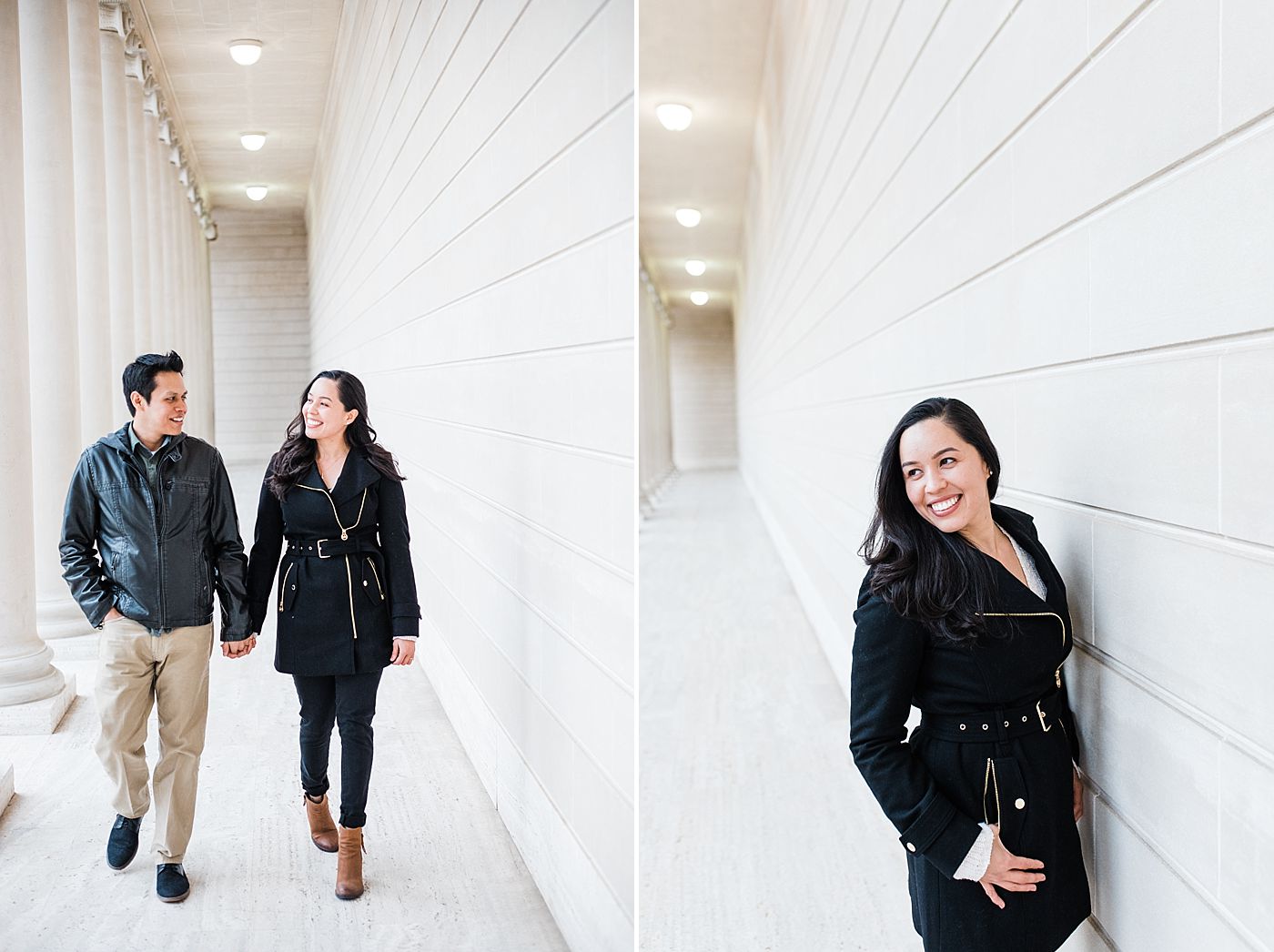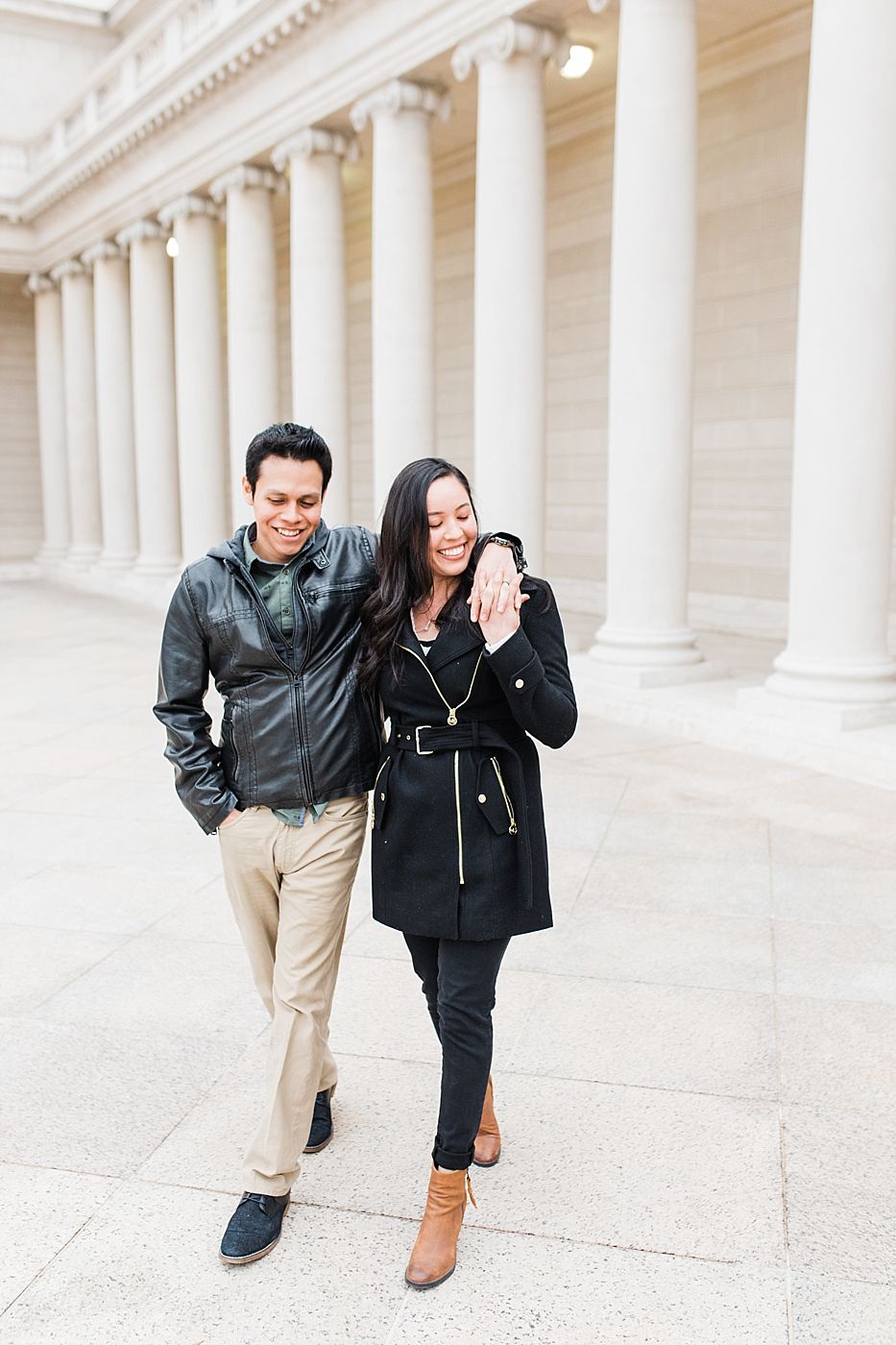 Legion of Honor Anniversary Sessions
I'm absolutely in love with this location. There's nothing prettier than cream pillars, walls, floors and more. Surrounding by San Francisco's lush greens, views over the bay, and a hop skip away from Sutro Baths down the road. I'd love to photograph more Legion of Honor Anniversary Sessions. Please contact me to schedule your Legion of Honor Anniversary Session.
Session Giveaways
Follow along on Instagram and Facebook to hear about any upcoming anniversary session giveaways.
Anniversary Sessions
I truly believe anniversary sessions are SO important for couples to celebrate their love. Check out one of my favorites – a snowy anniversary session in Sly Park with Gaw & Anthony. Get dressed up, cuddle in front of the camera, and then go out to a fun dinner. I promise it's worth it!