Like most, we were deeply excited to find out if our little baumbino was going to be a boy or a girl. I think I got asked the questions a thousand times when we would tell others we were expecting. But unlike most this decade, we did not get to do the early blood work testing to find out due to some insurance changes at the time. So we continued to wait it out. But we were so excited to snap these Sacramento Gender Announcement Photos with my gal Kristine Herman, to announce to the world!
But right around 15 weeks, we learned about private ultrasound locations where Jake would be able to attend an ultrasound (thanks COVID) and we could also learn the gender. While we wanted to find out, we did not want to learn boy or girl sitting in an ultrasound room with a technician we did not know, masked up and nervous. So we opted to get the secret envelope and open it on our own time.
Later that day, we headed up to Foresthill – the little town we got married in – and brought a picnic with us. After a few snacks, and our favorite Trader Joe's treats, we opened the envelope to reveal it's a boy! The Baumgartner name will live on. And we cannot wait to meet our little dude (name to be shared once he's here!).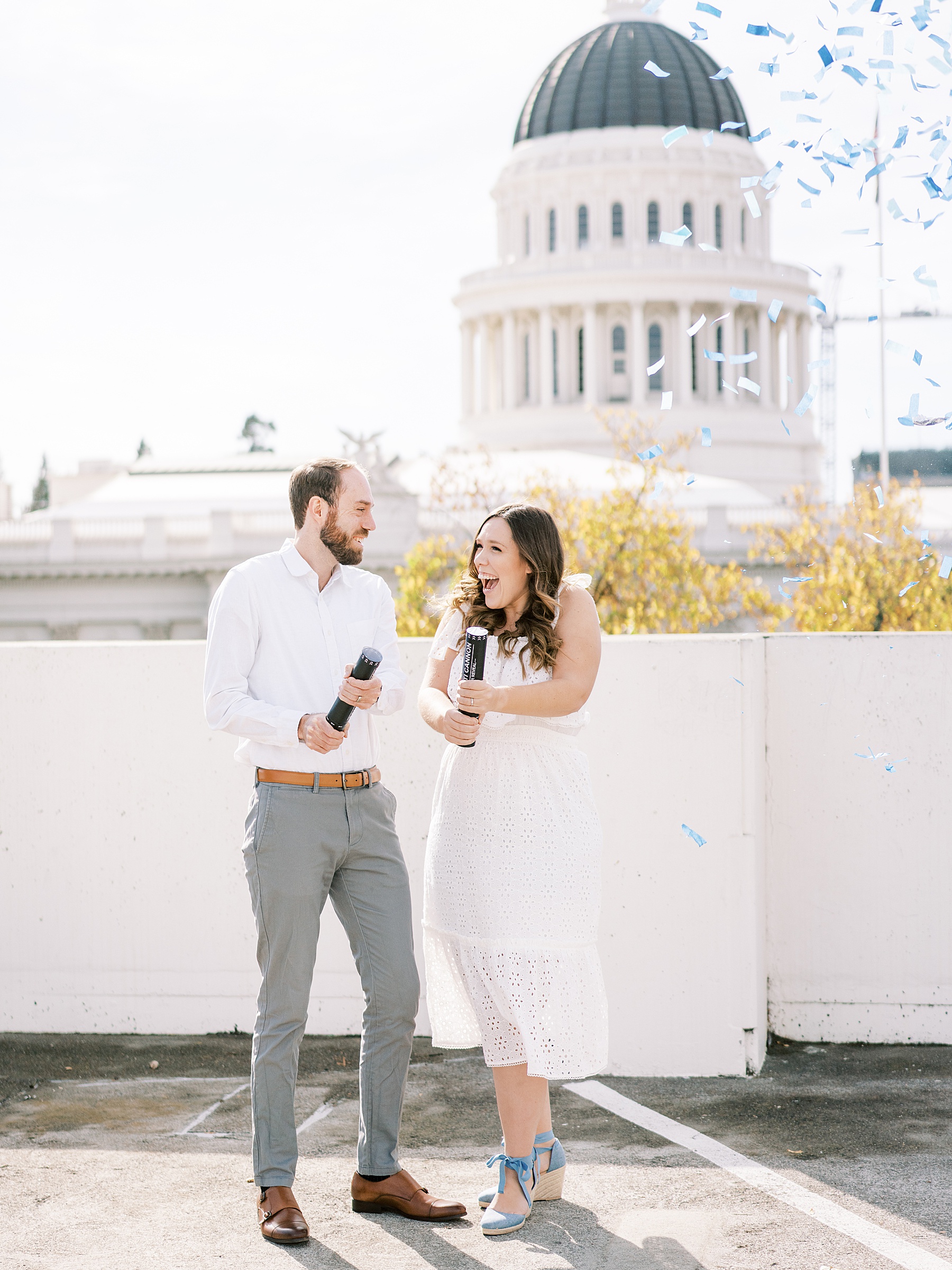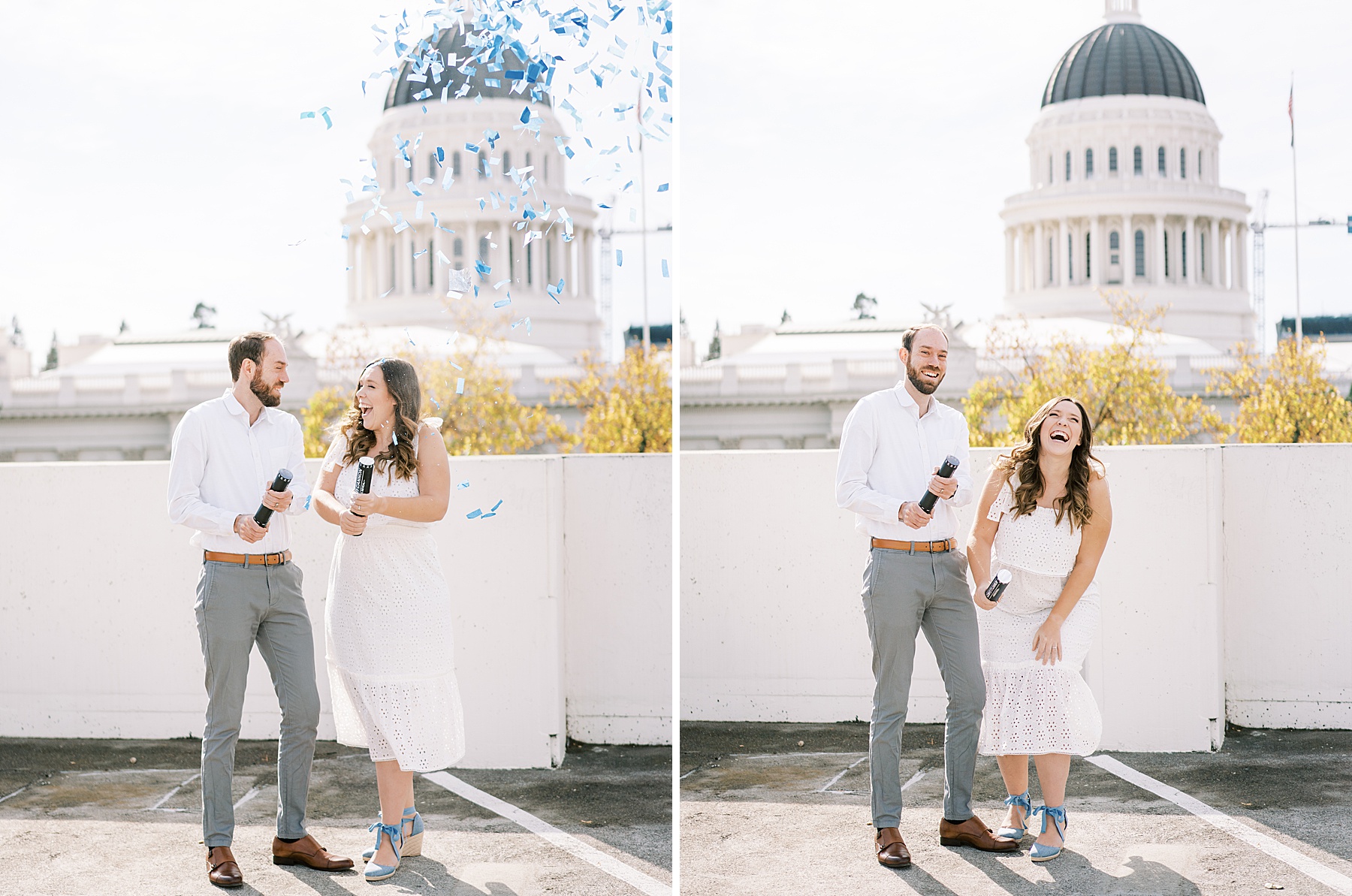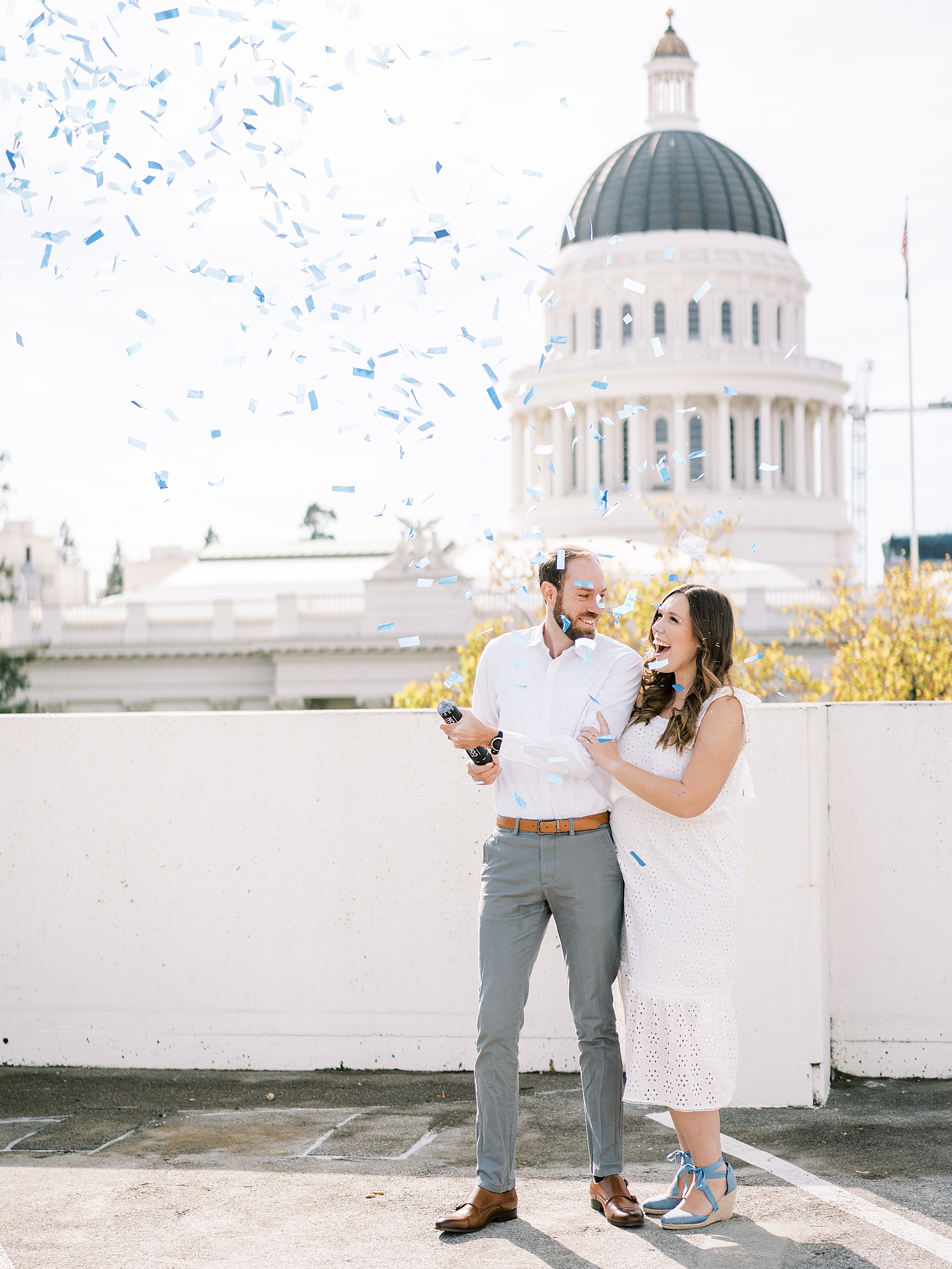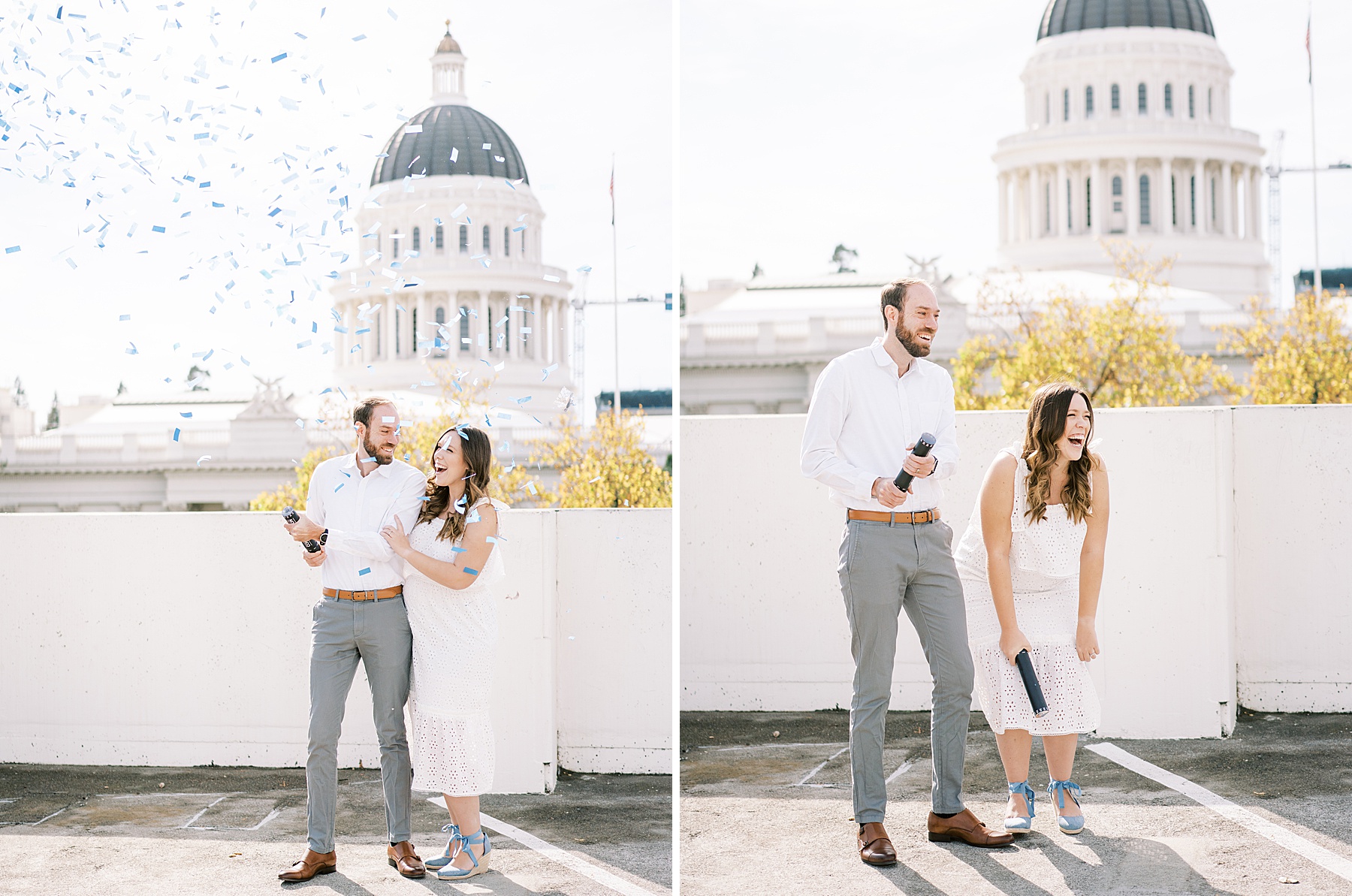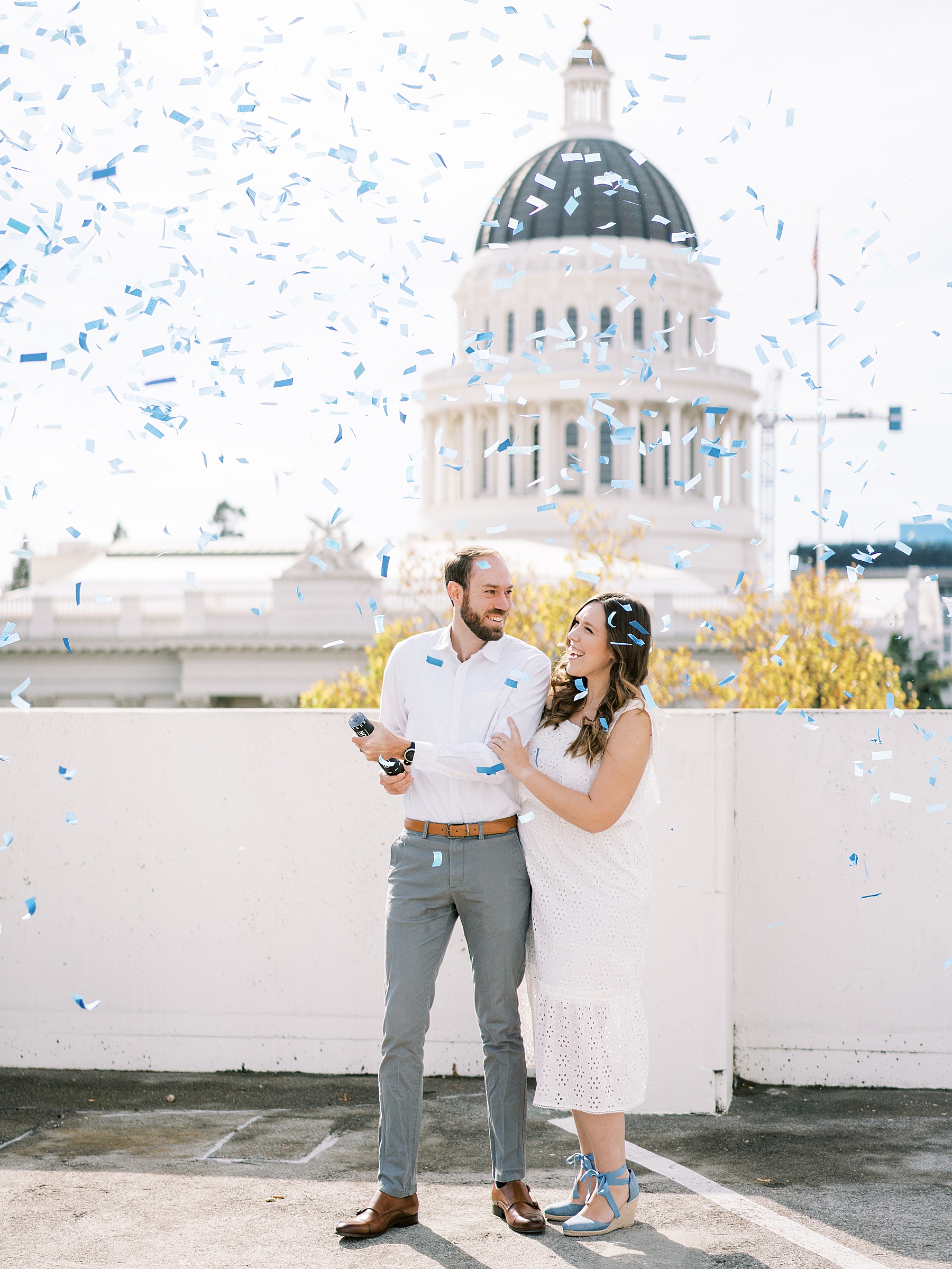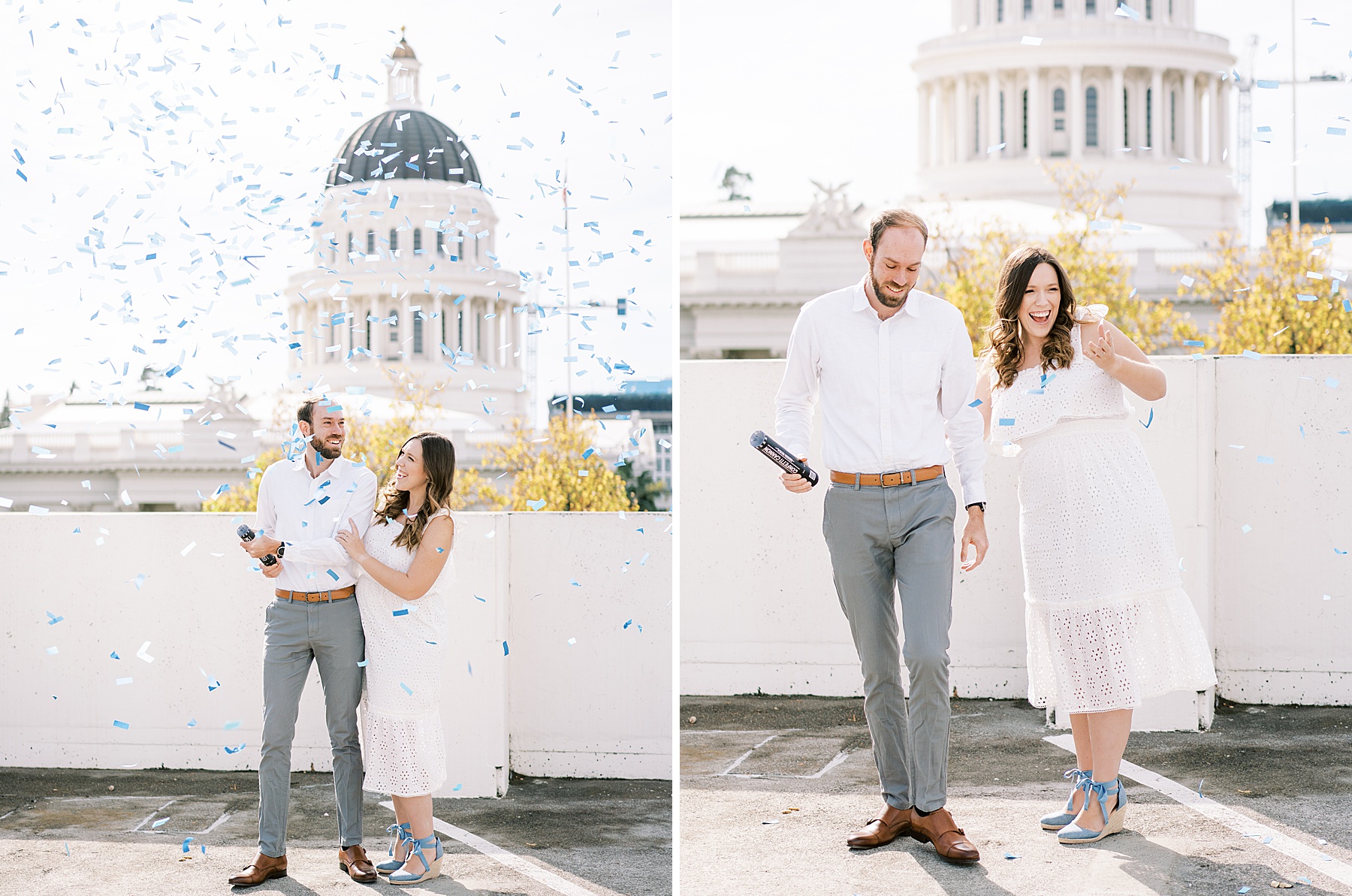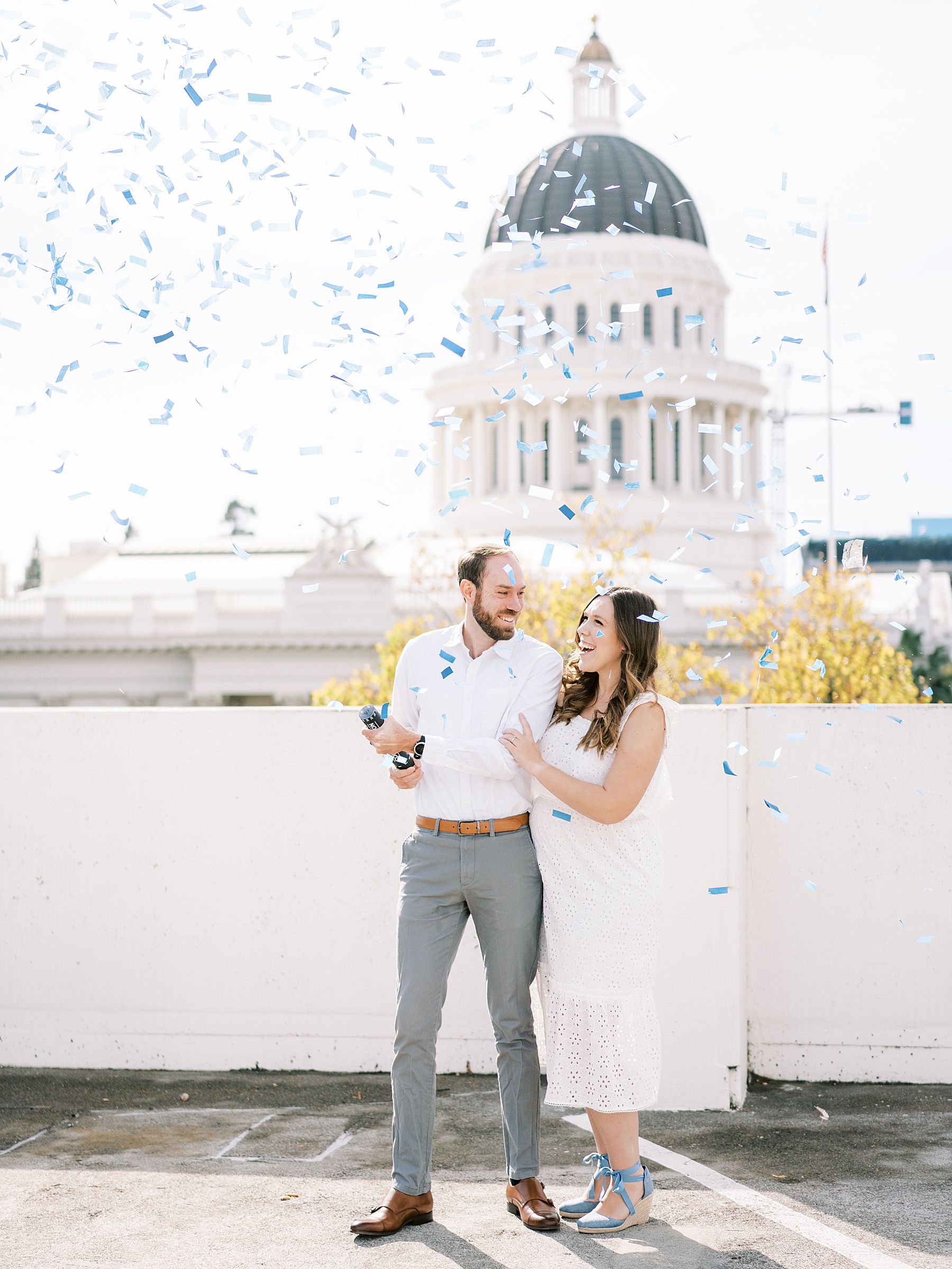 Sacramento Gender Announcement
We are so thankful to Kristine Herman for capturing these milestones for us, including our Sacramento Gender Announcement Photos!
Our Baumbino
We are very excited to meet our Baumbino this spring! To read and see more about the moment we found out about baumbino, view our Central Coast Fifth Anniversary Photos. To learn more about our baumbino baby announcement, click here.
Instagram
We are sharing a lot of our journey to parenthood over on Instagram here.