It was time. Time for them to share their first dance. As husband and wife. A ceremonial tradition at most weddings. A classic love song. Two lovers. Taking the stage. Dancing the night away. But what Lauren, the stunning bride didn't know, was that Matt, her groom, had a surprise for her. A surprise he had been secretly working on for their big day. When it came time for their first dance, it wasn't just "their song". It was a recording of their song, sang by none other than the groom. He was literally serenading her during their first dance at their Rocklin Wedding.
It took the crowd a moment. Heck, it even took me a moment. And then, collectively we realized. It took us a few more moments than it did Lauren. But then you heard the happy sighs. The whispers of family members telling their loved ones "it's Matt". And like the sucker I am, I teared up. What a beautiful moment.
Lauren and Matt, What a beautiful day your wedding was. From the gorgeous florals, your decor, the intimate communion, and of course, your four beautiful children beaming bright. Seriously, some of the cutest, silly, and kind kids! And that is probably my FAVORITE ceremony introduction EVER – you guys have to see this video they made below (at the end of this post!!) – that included the whole family. Thank you for sharing your love story with us. For introducing us to your family and children. And for creating a day of beauty. Of love. And of union.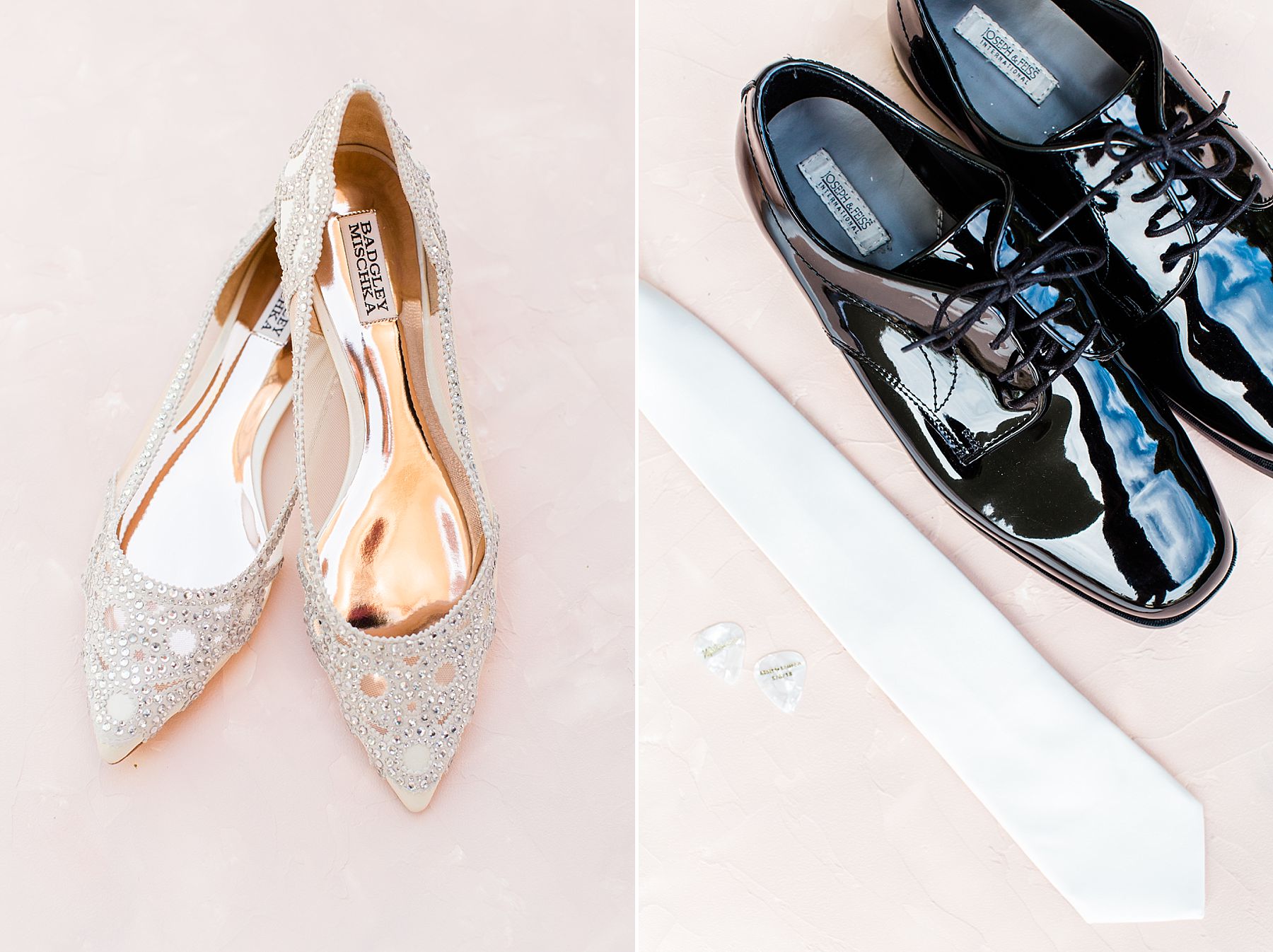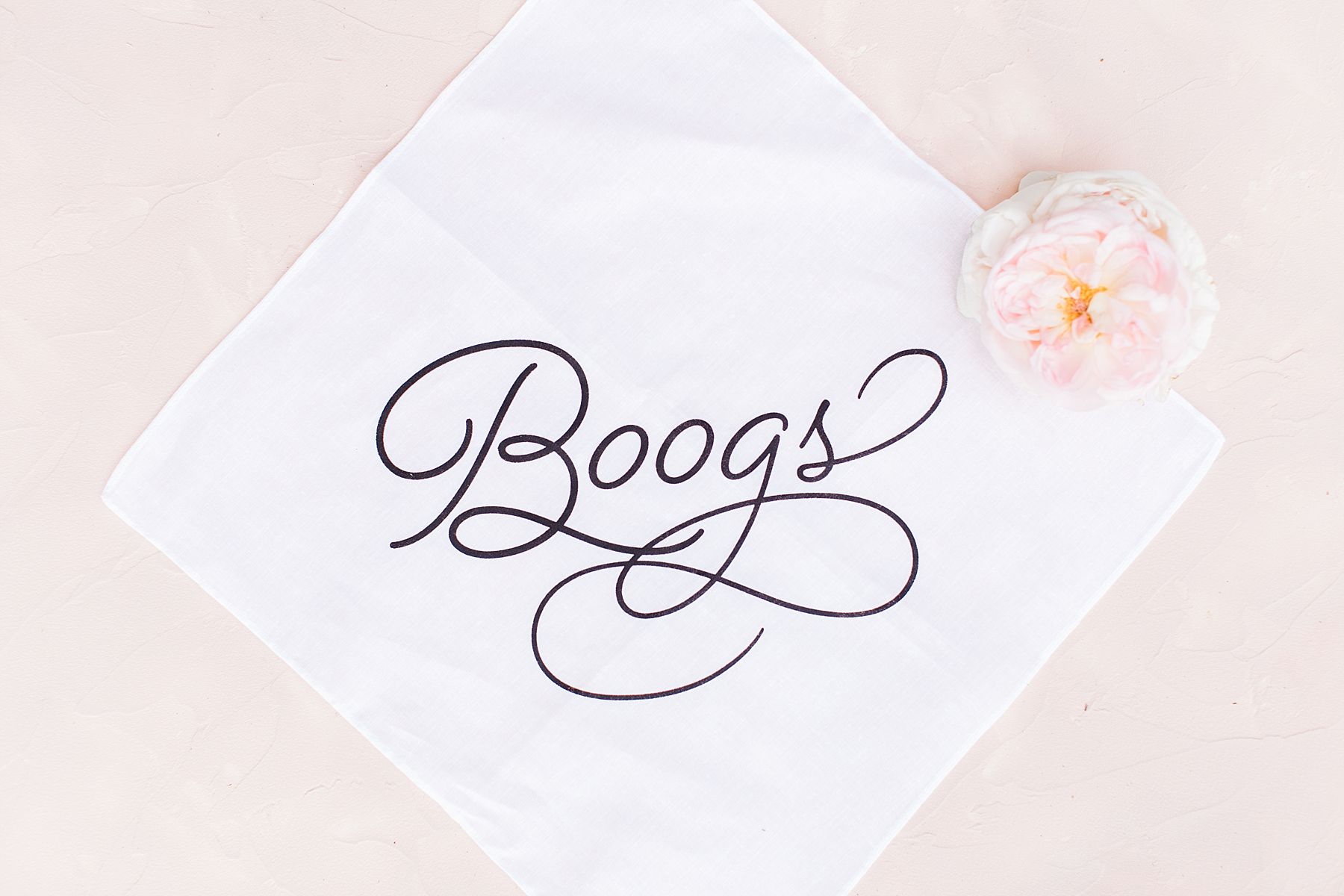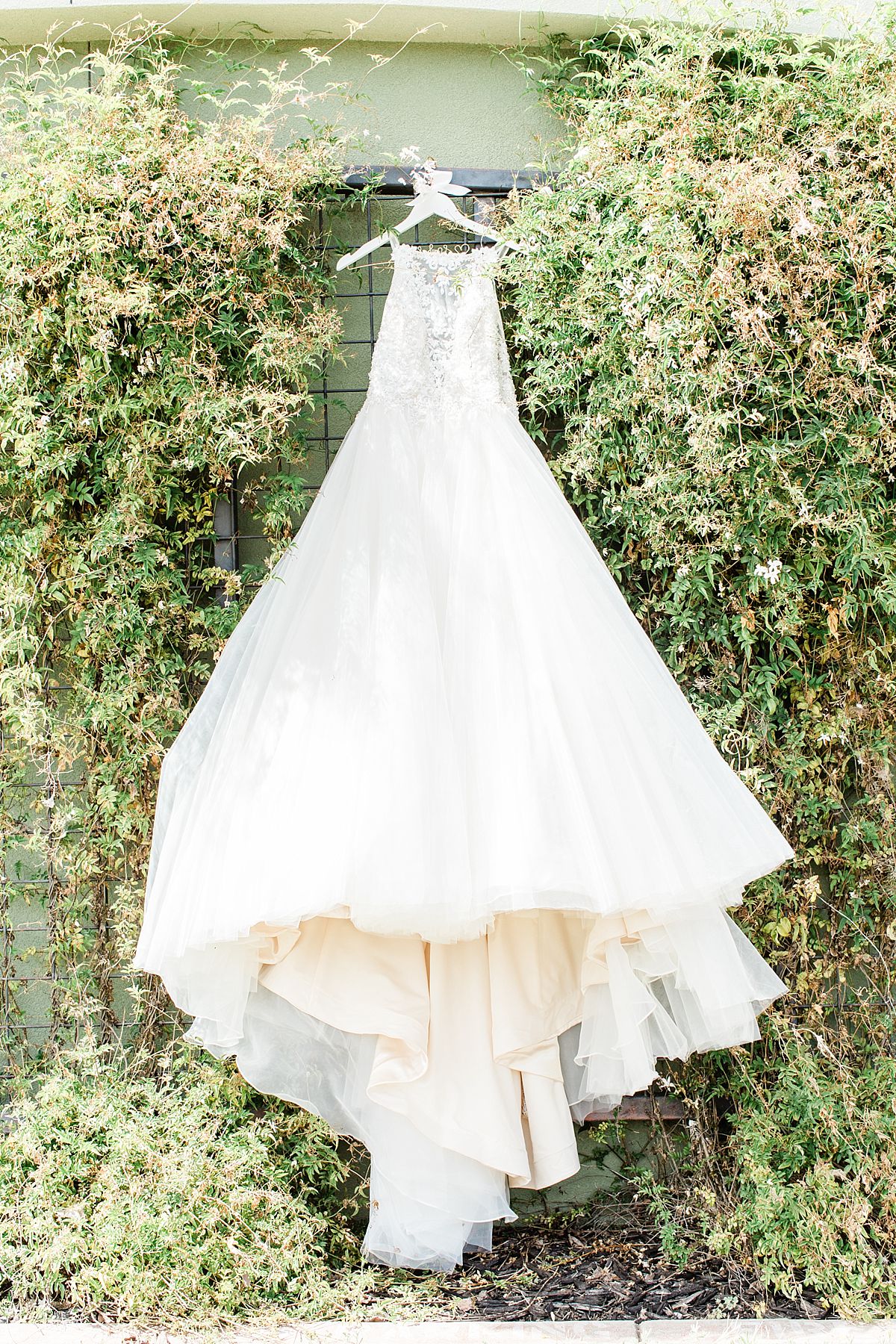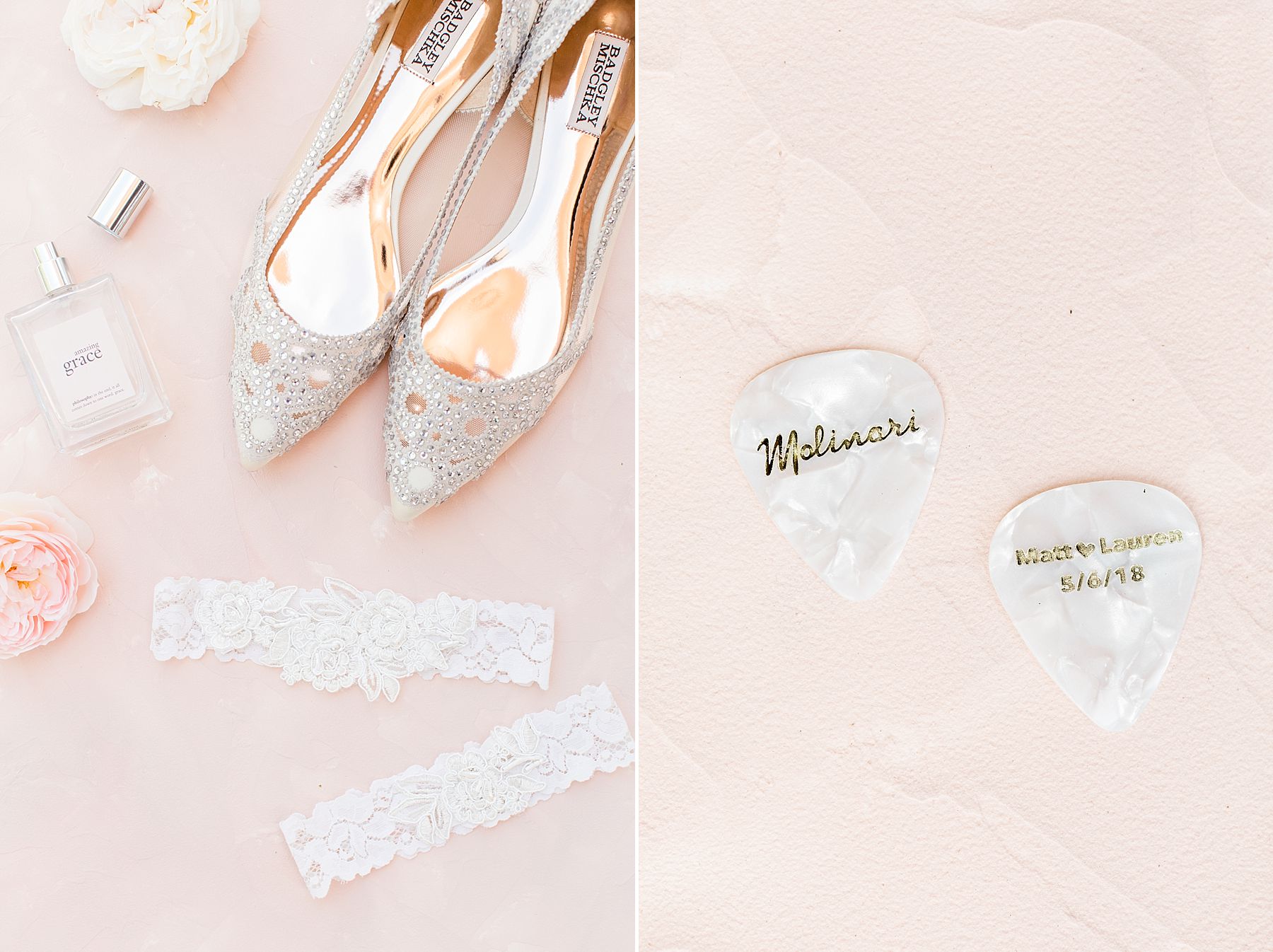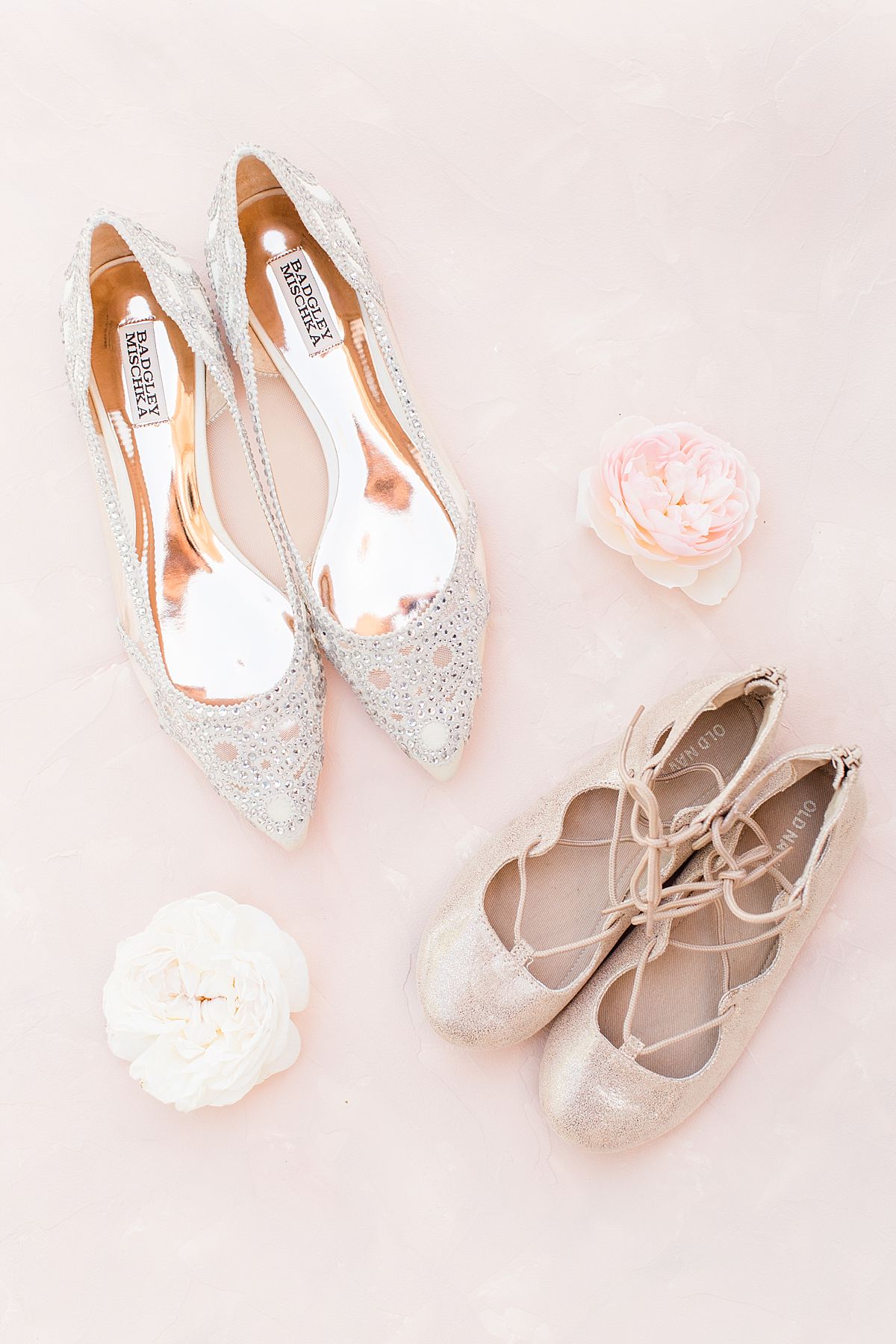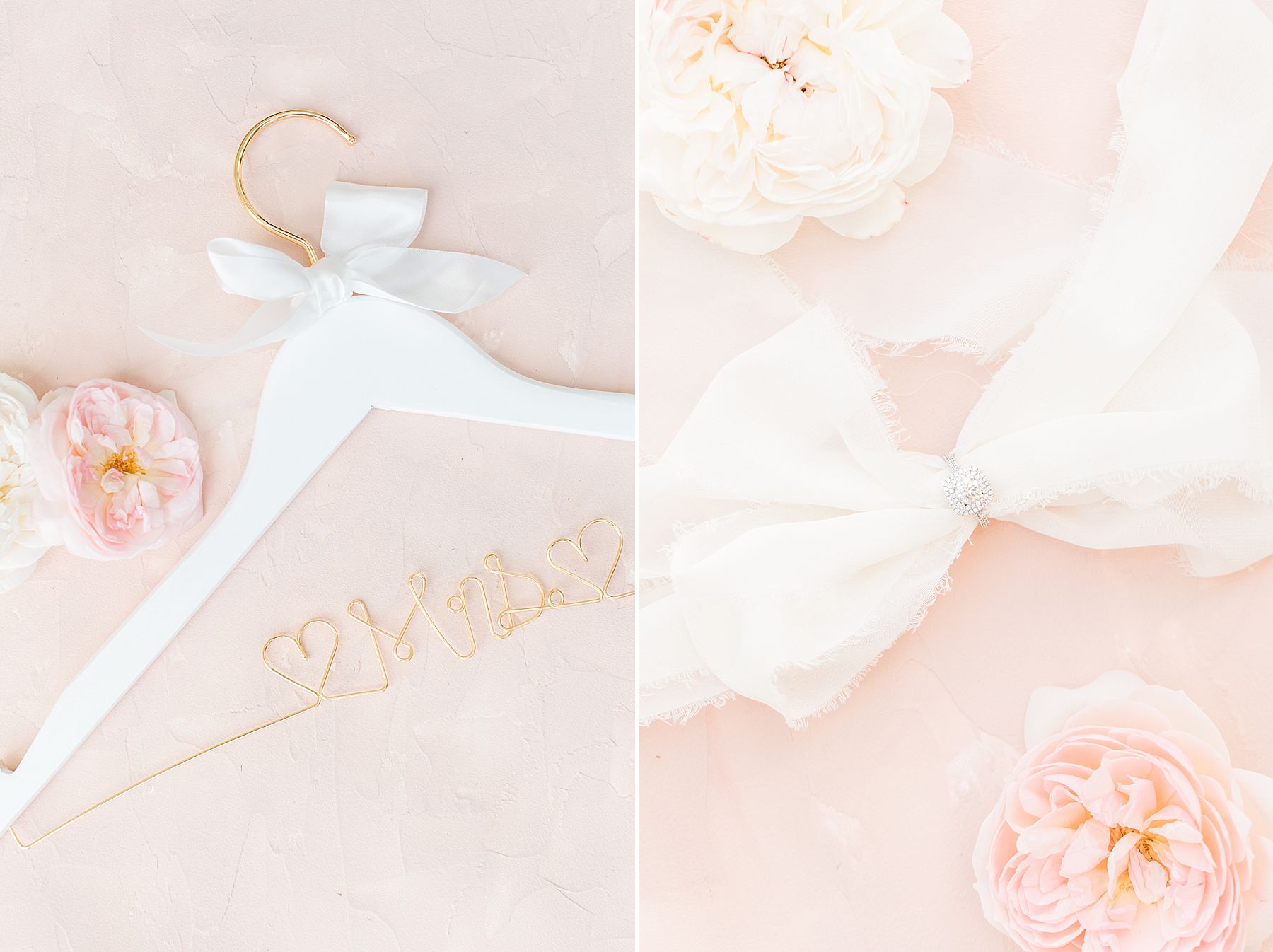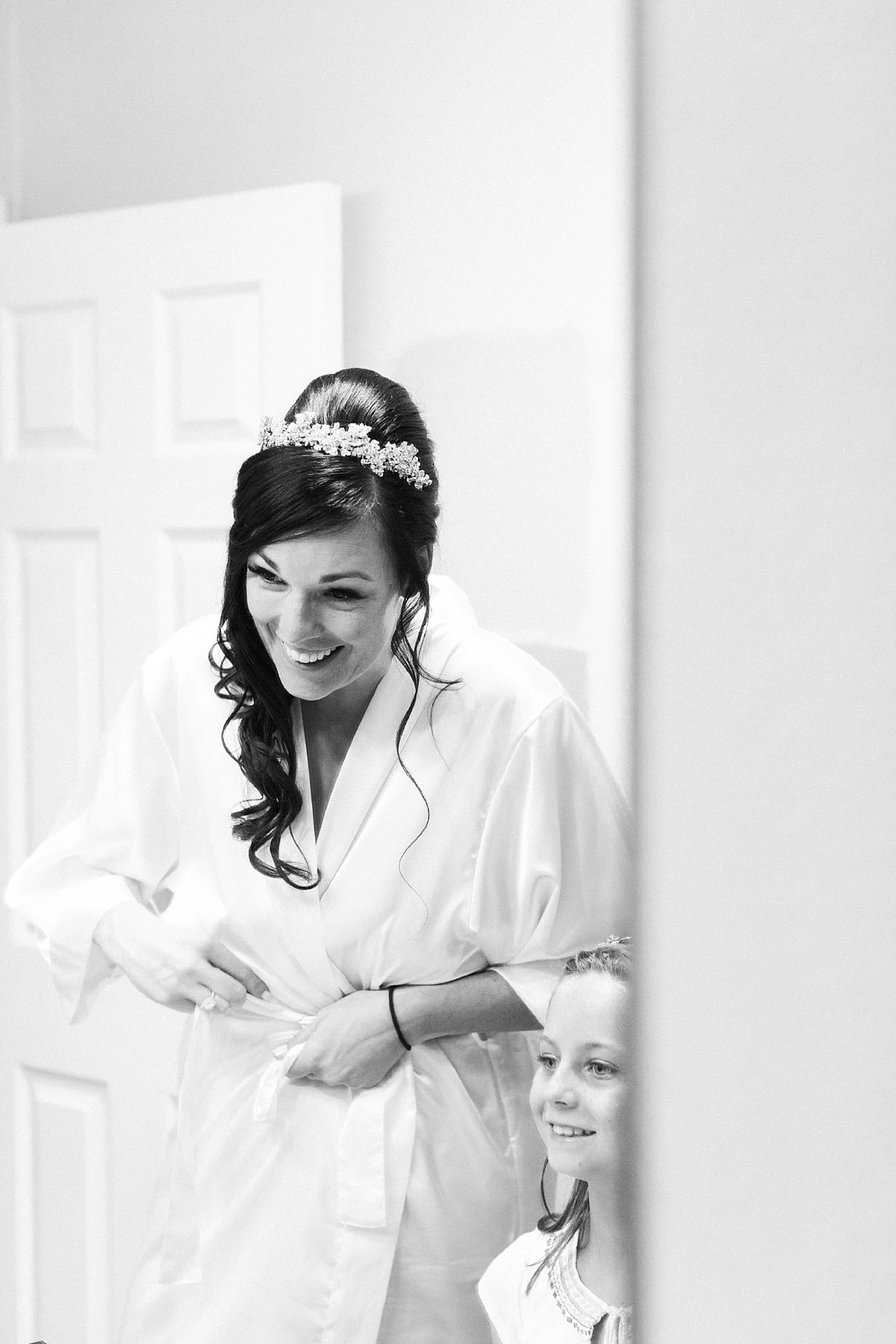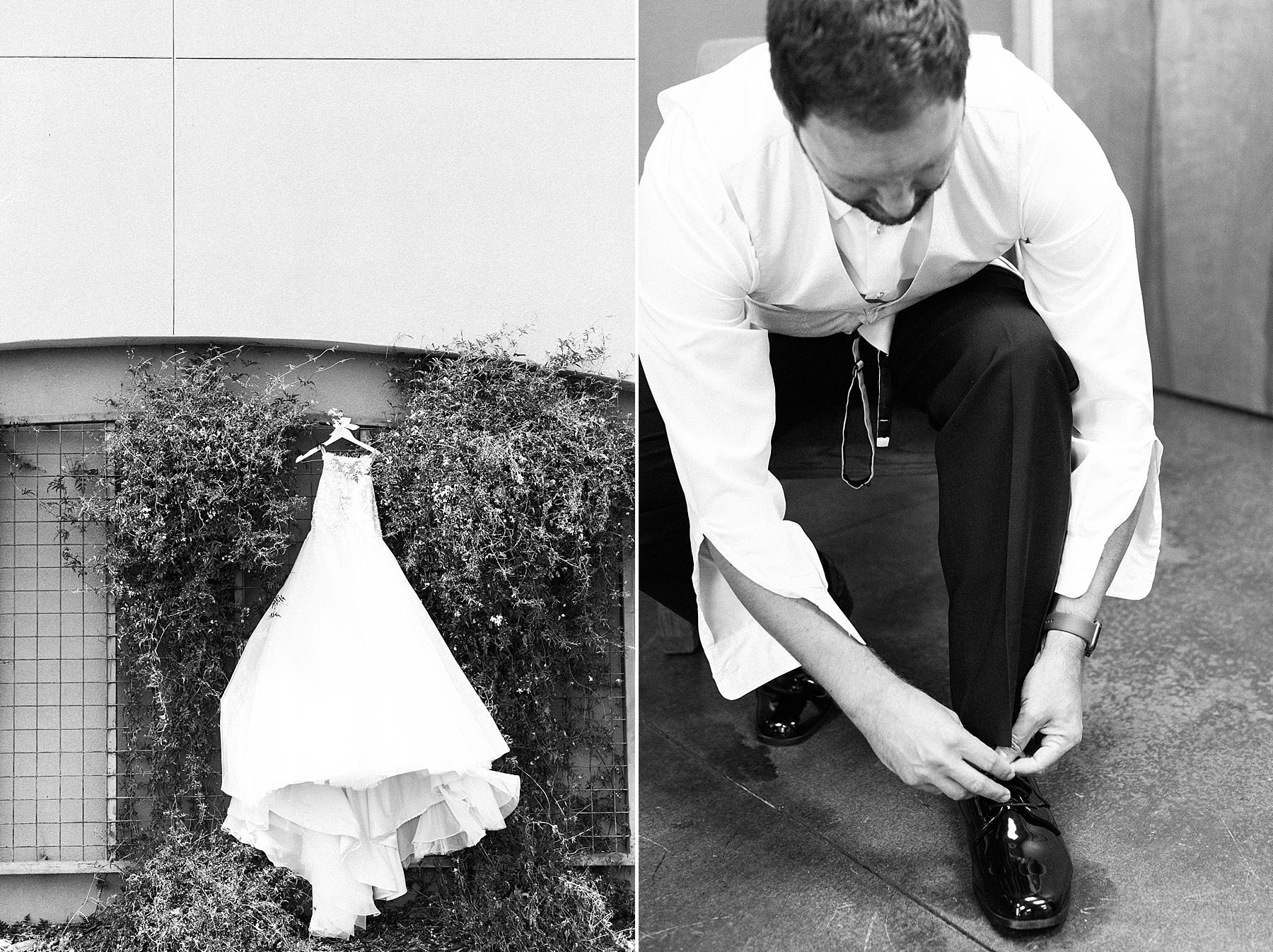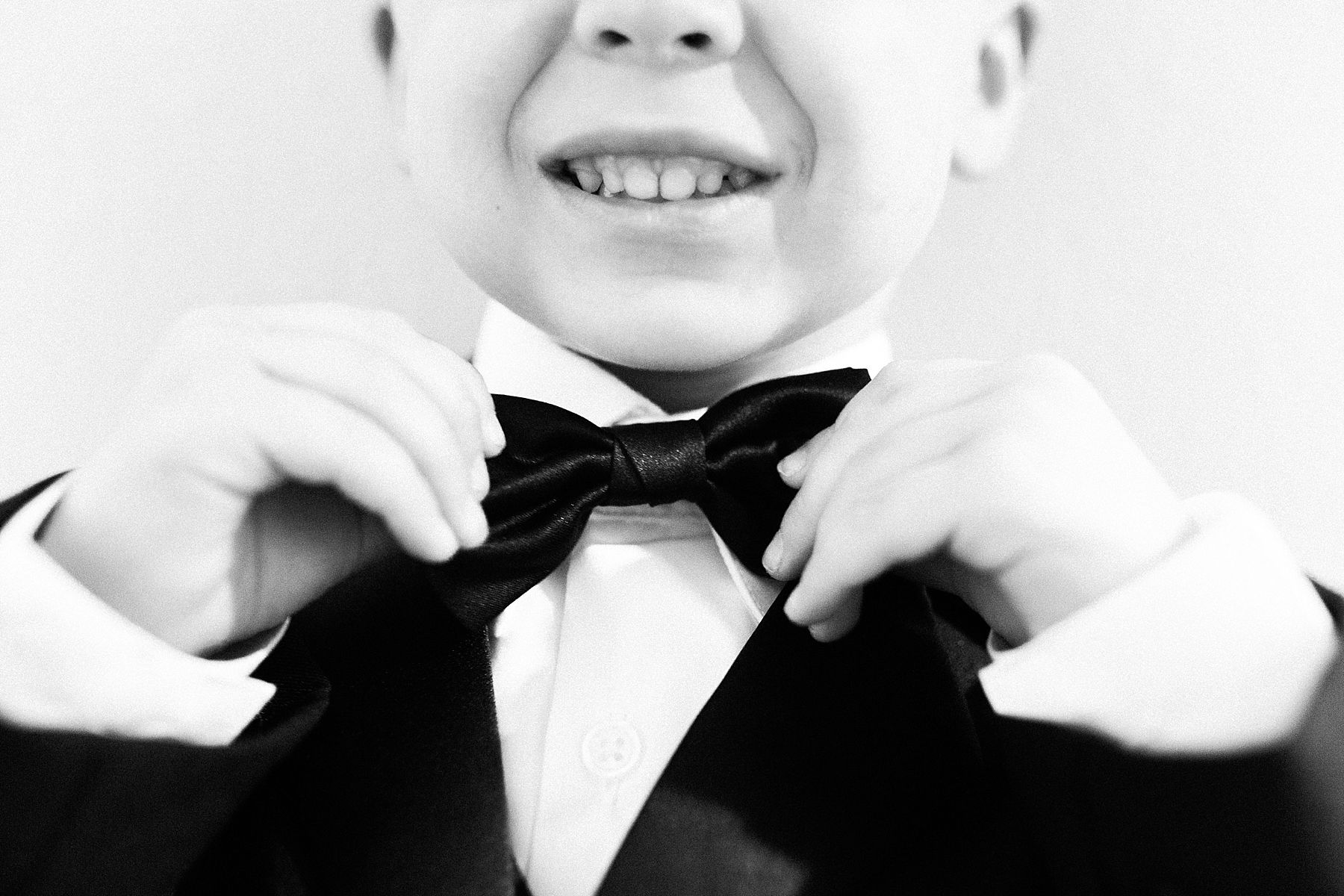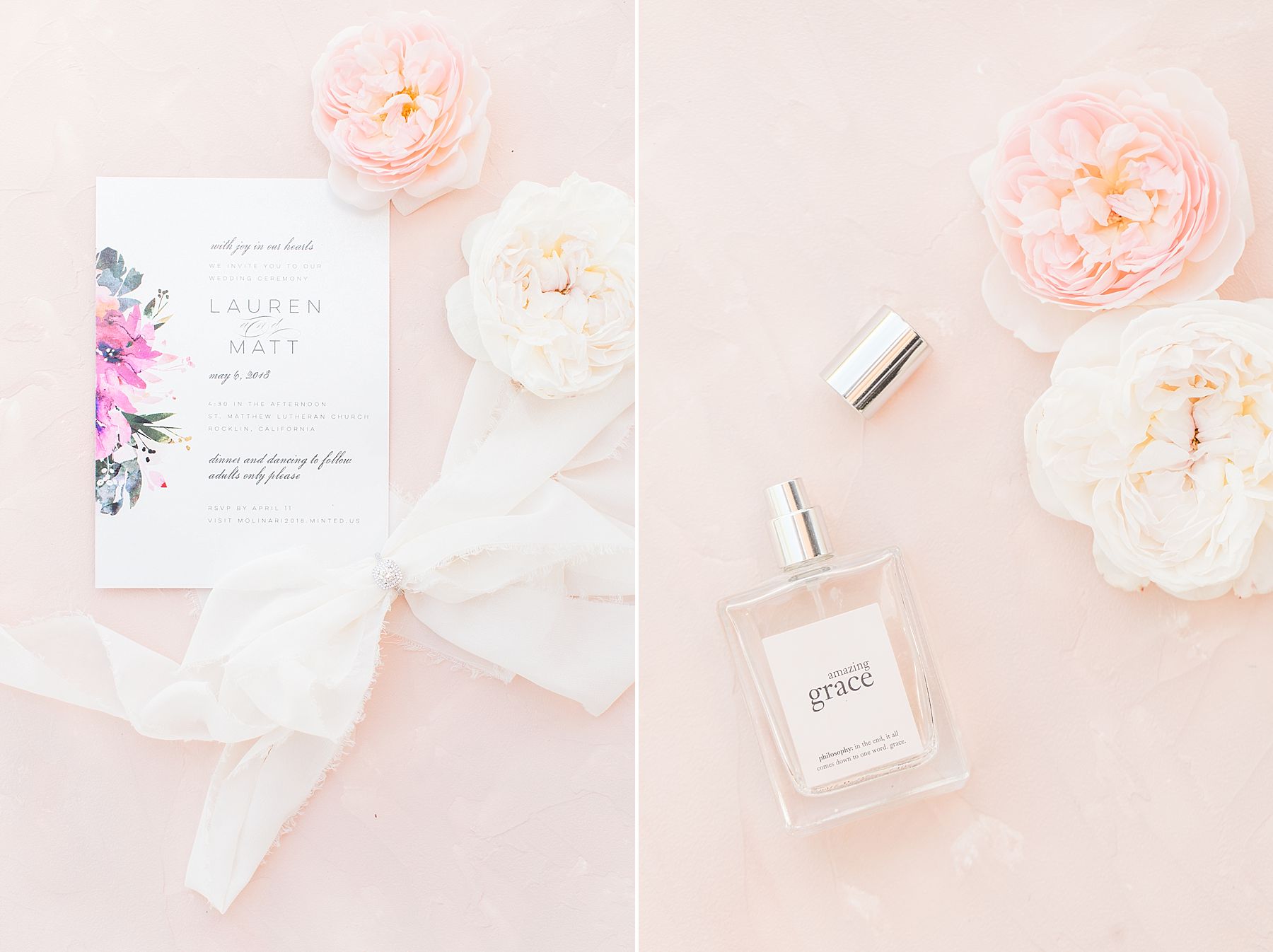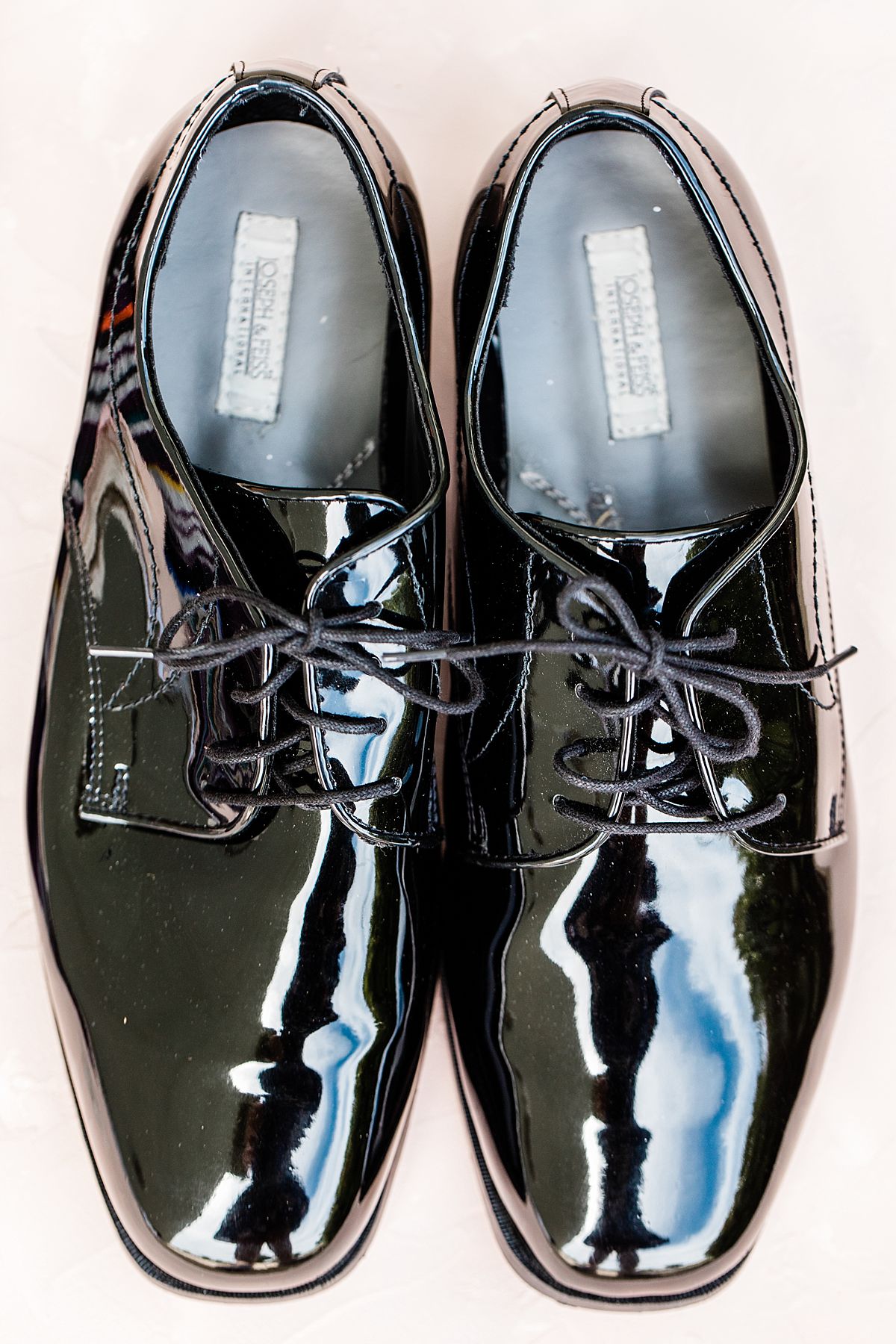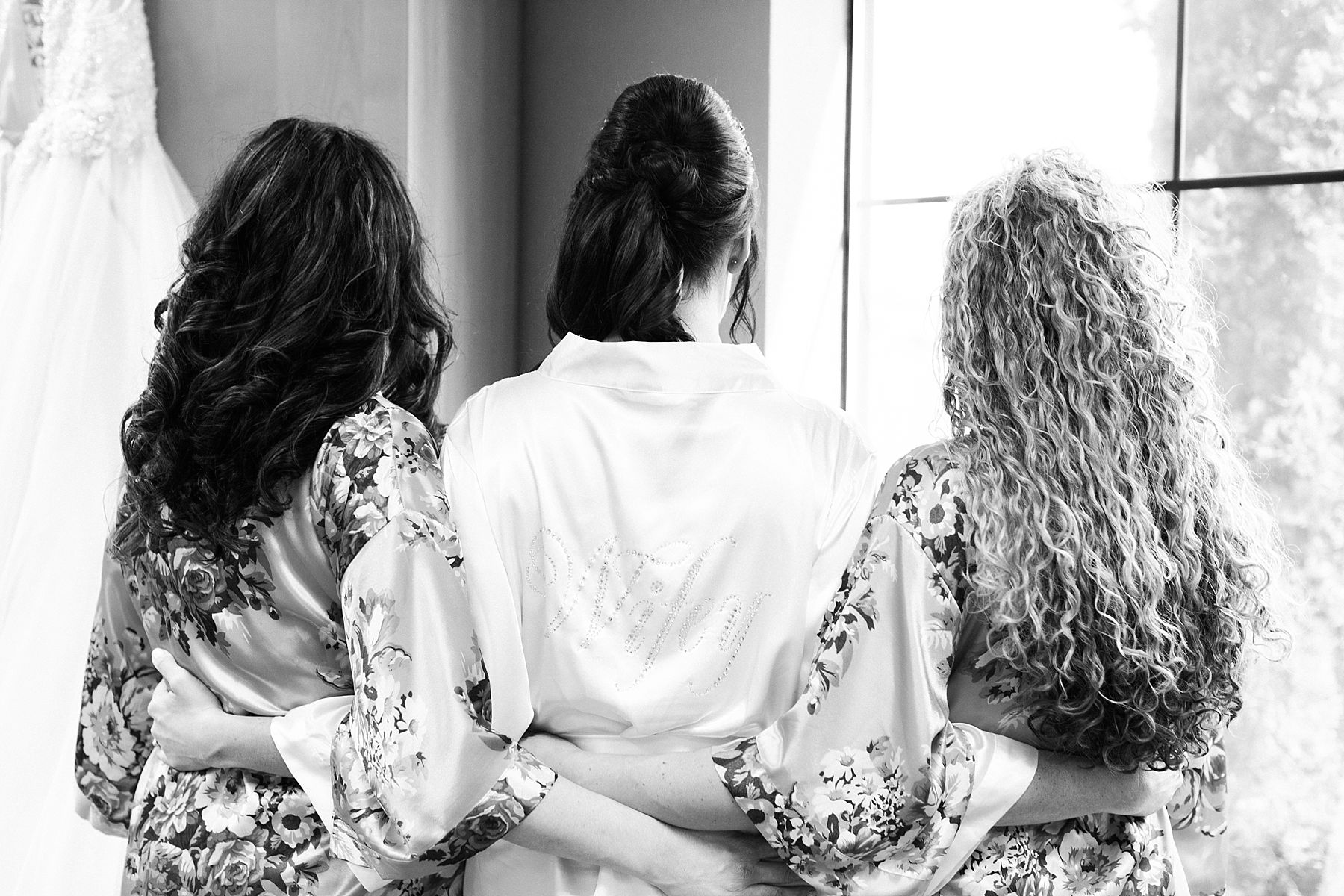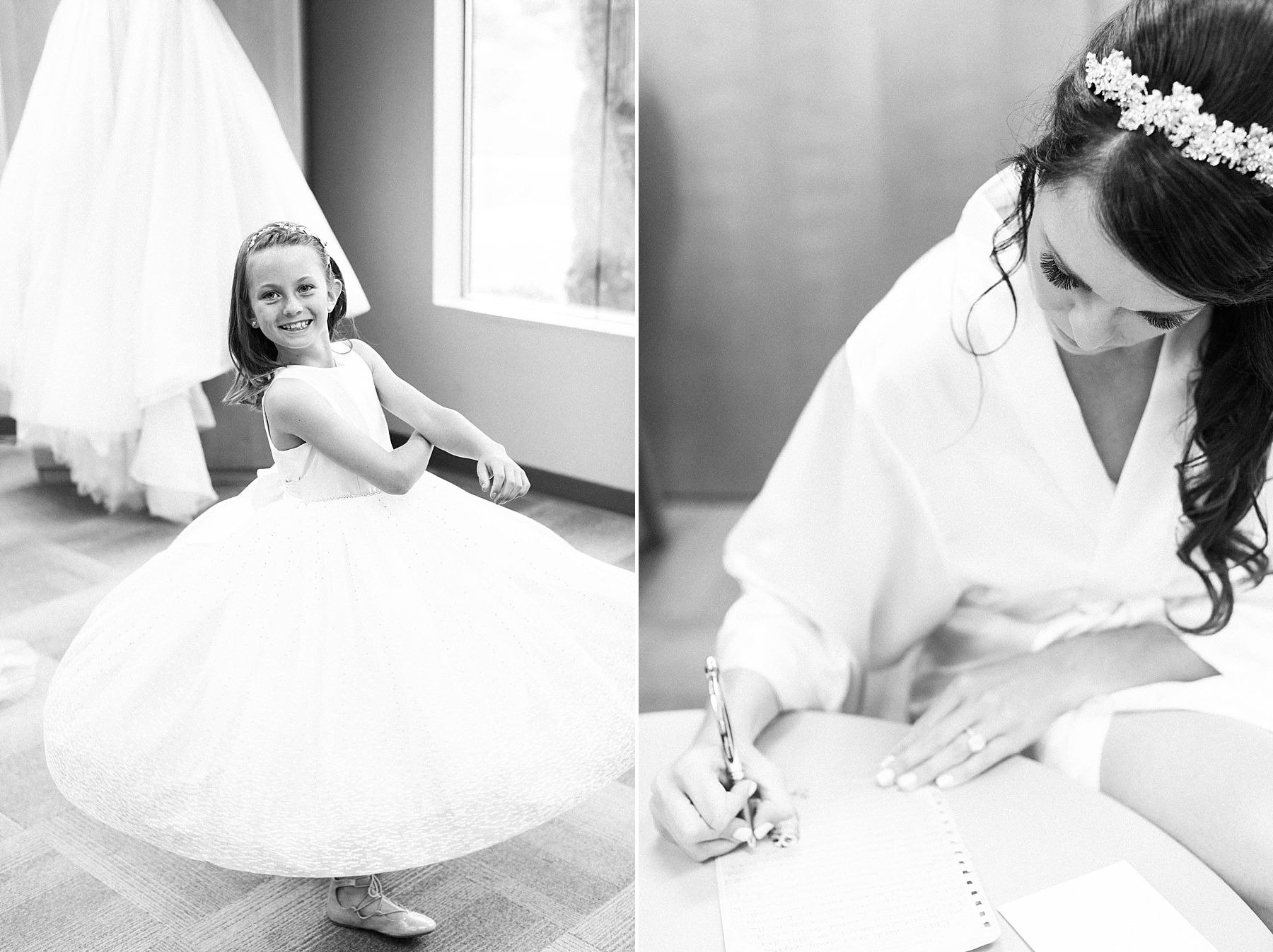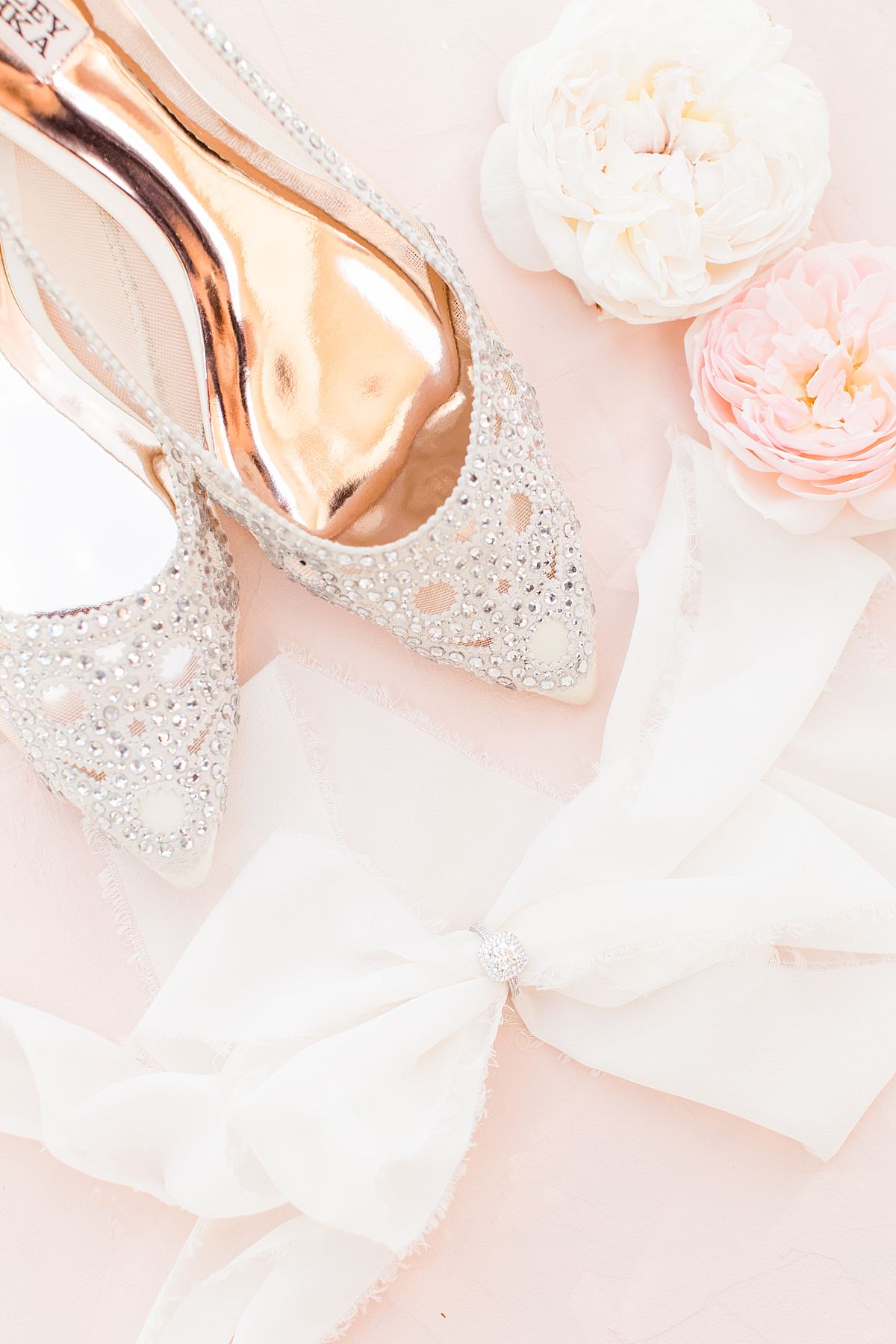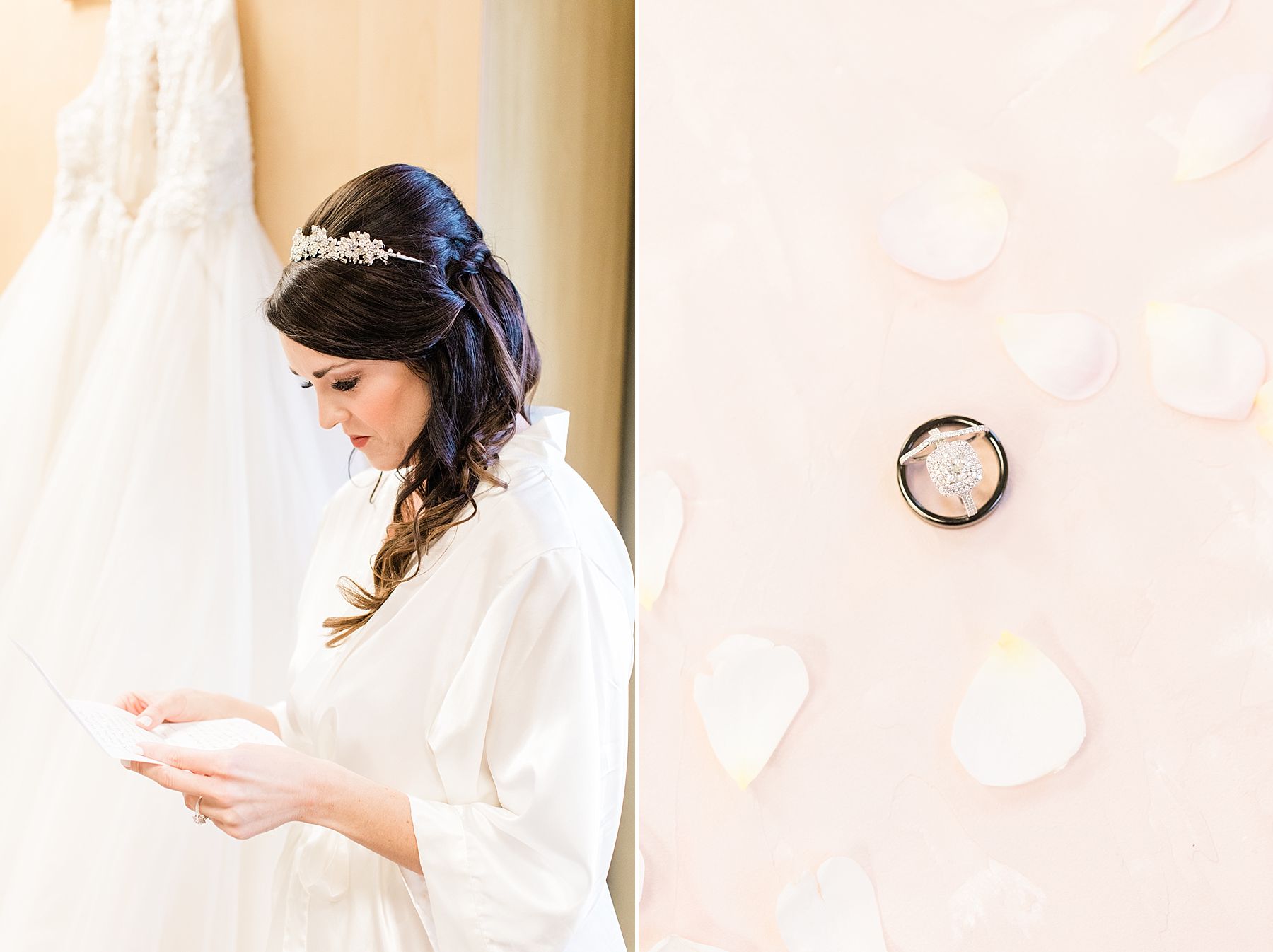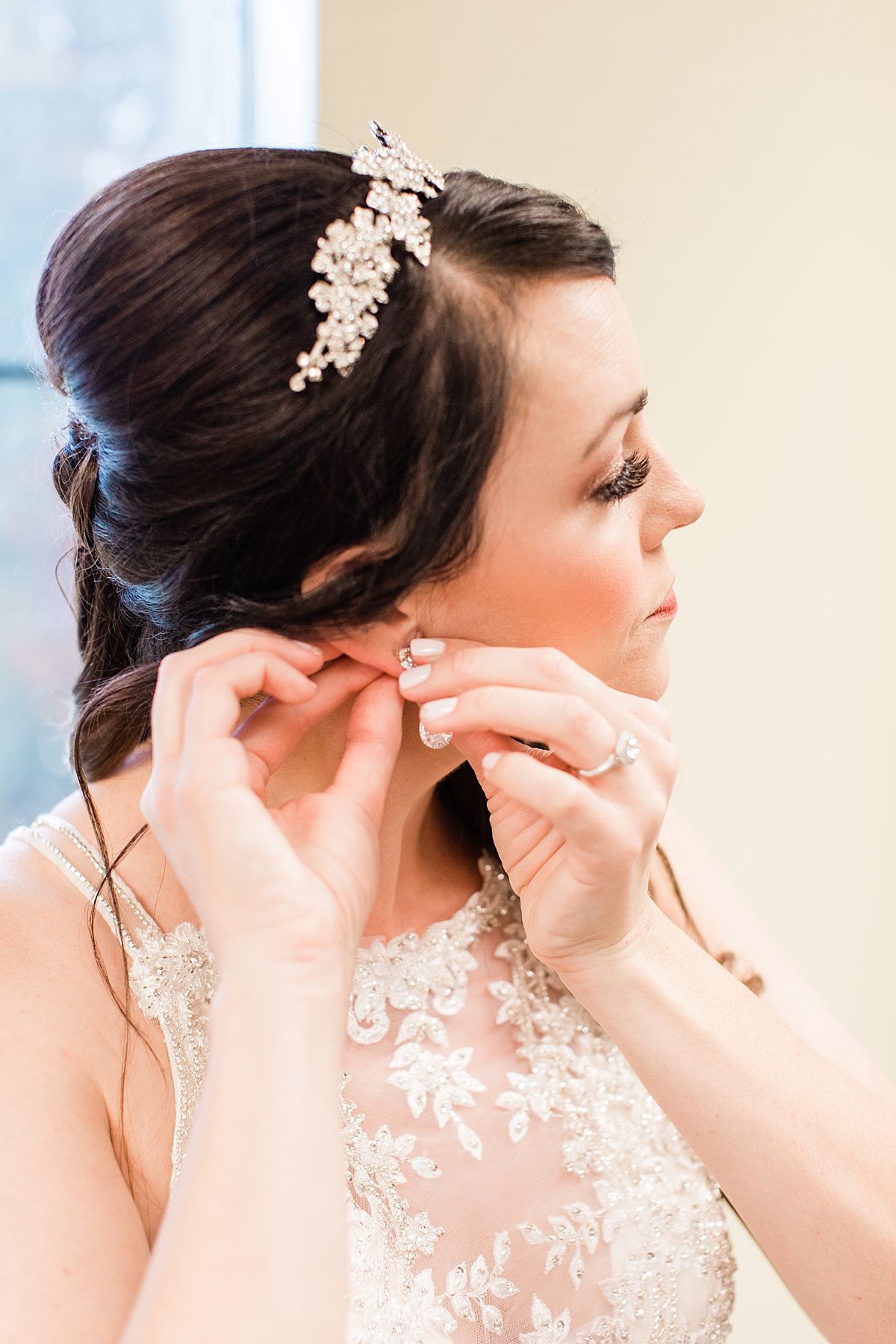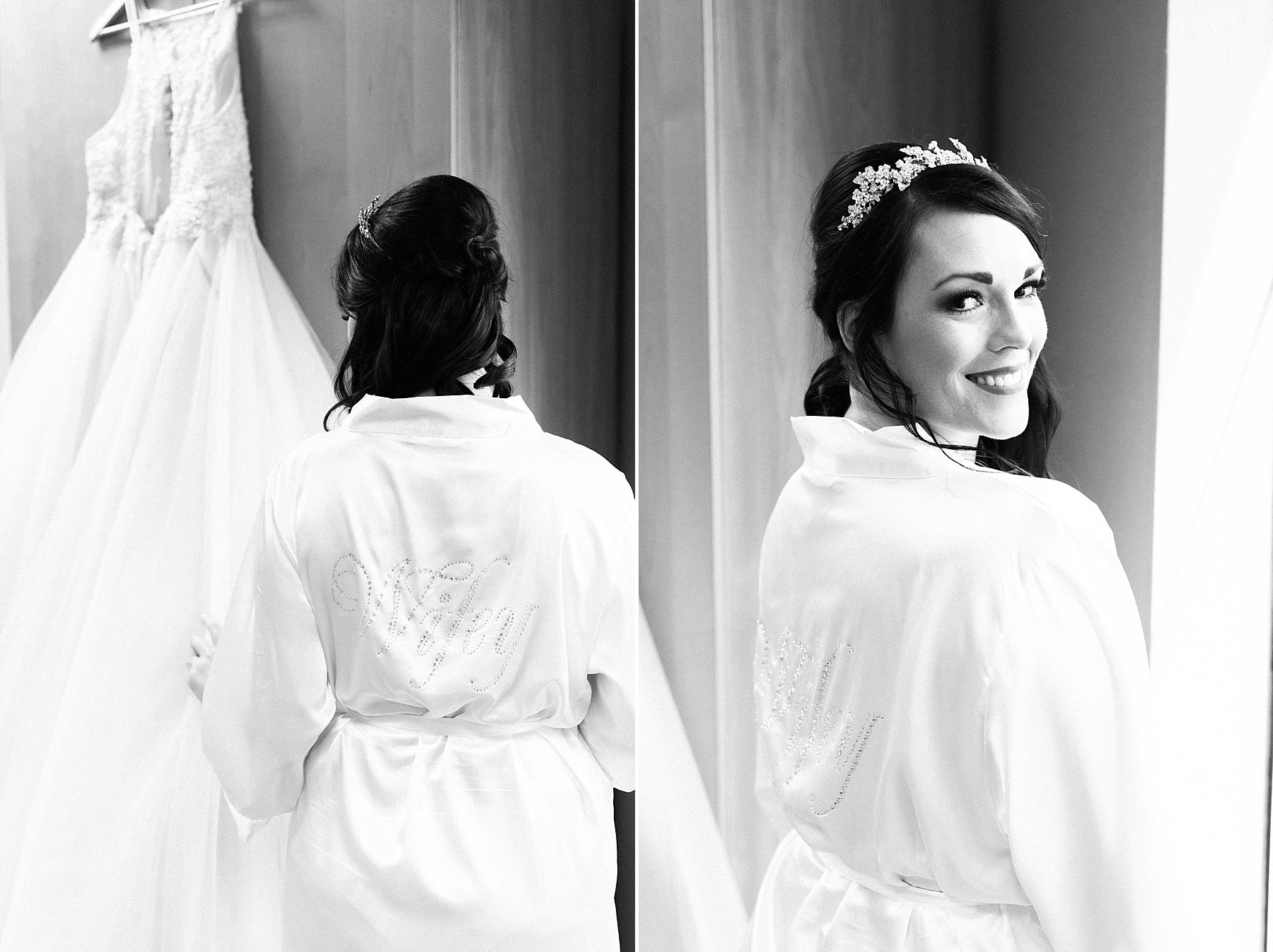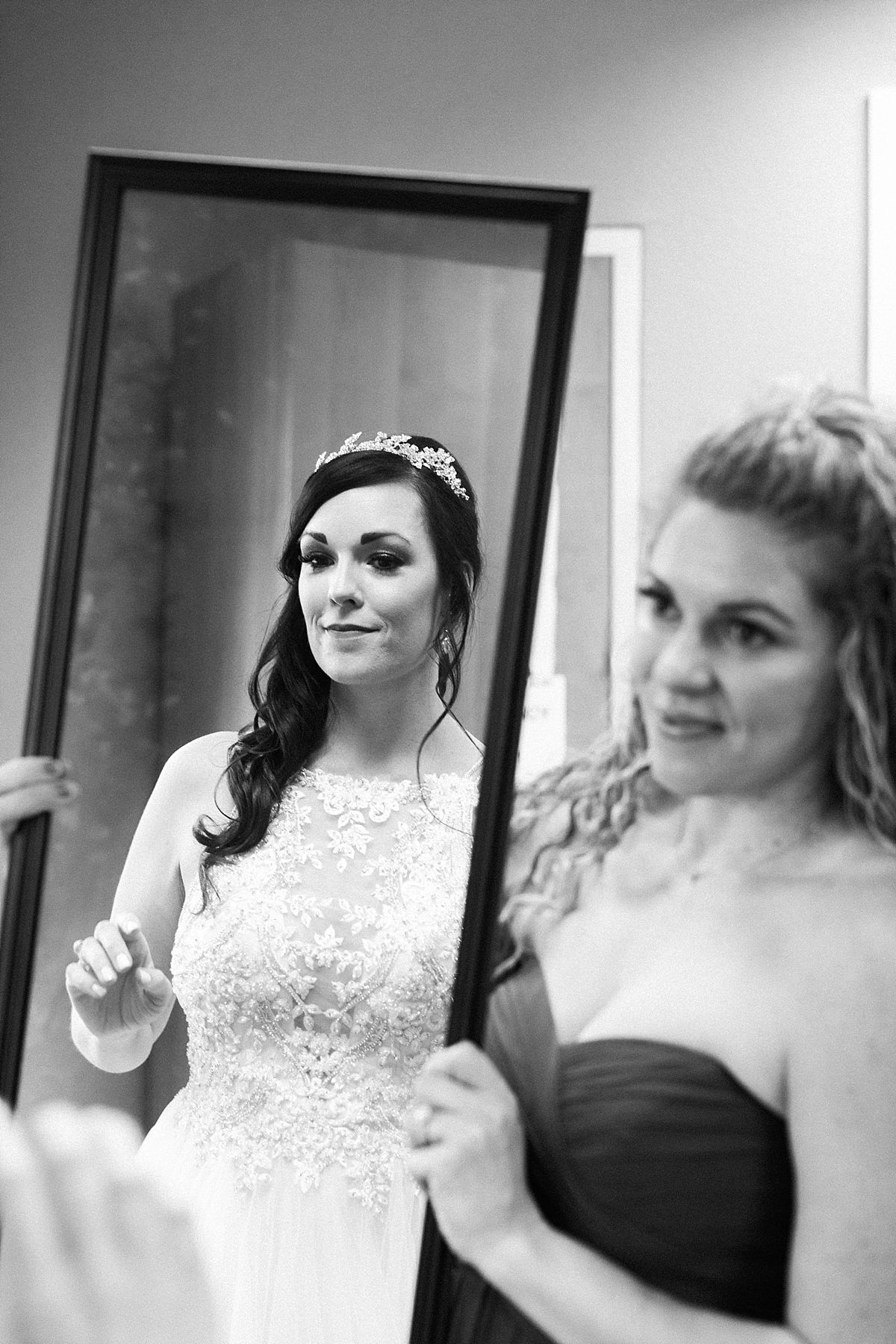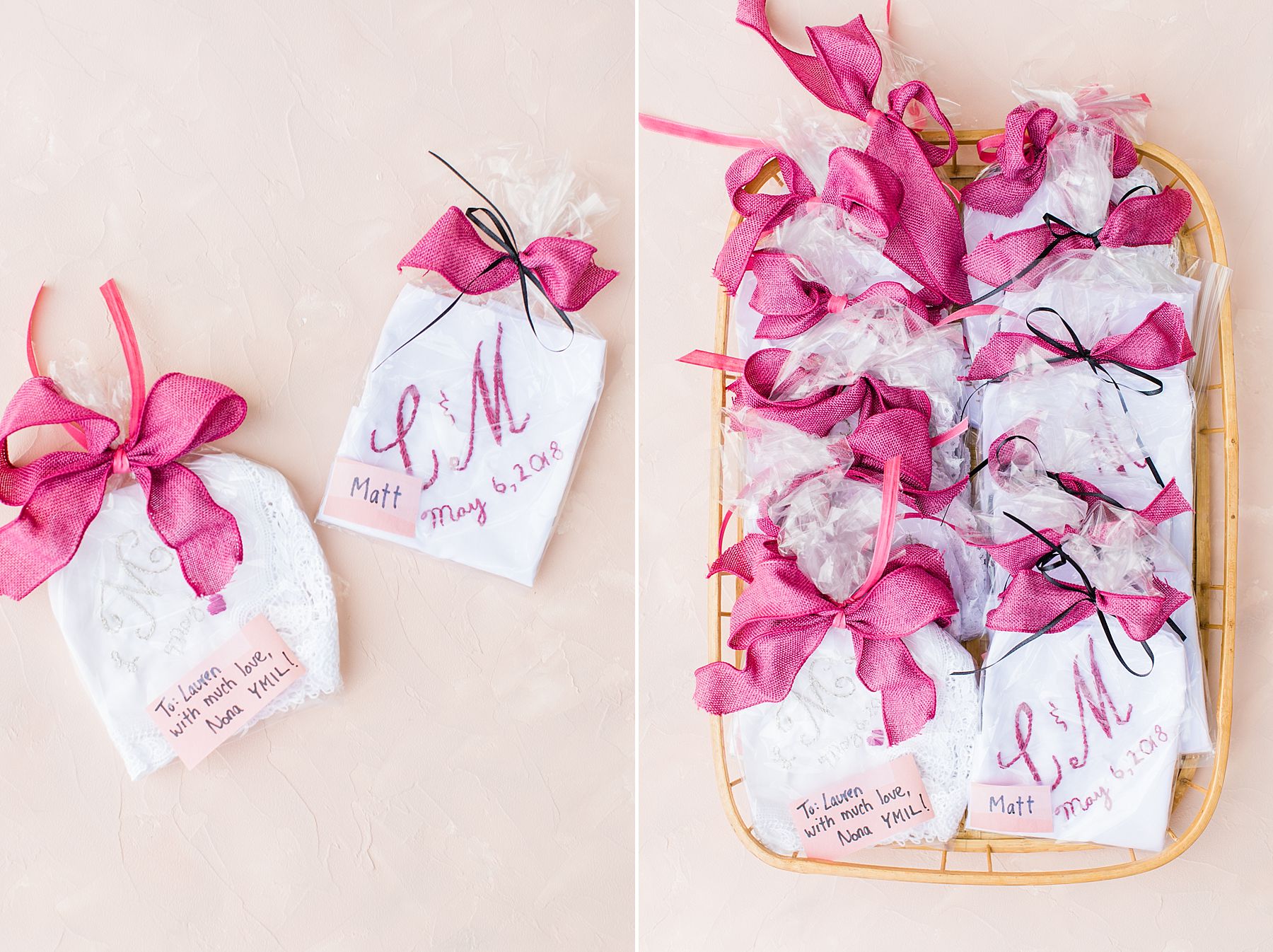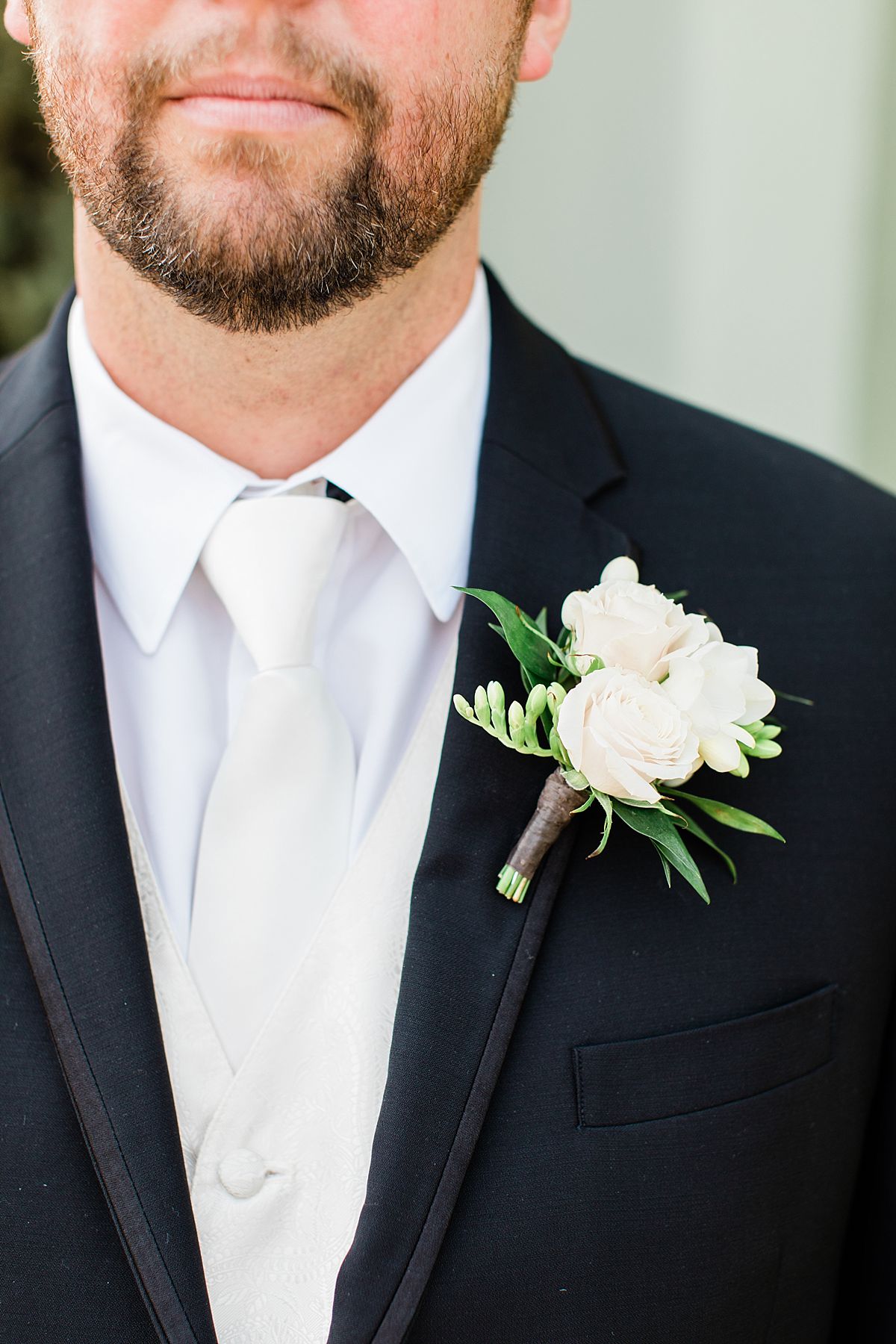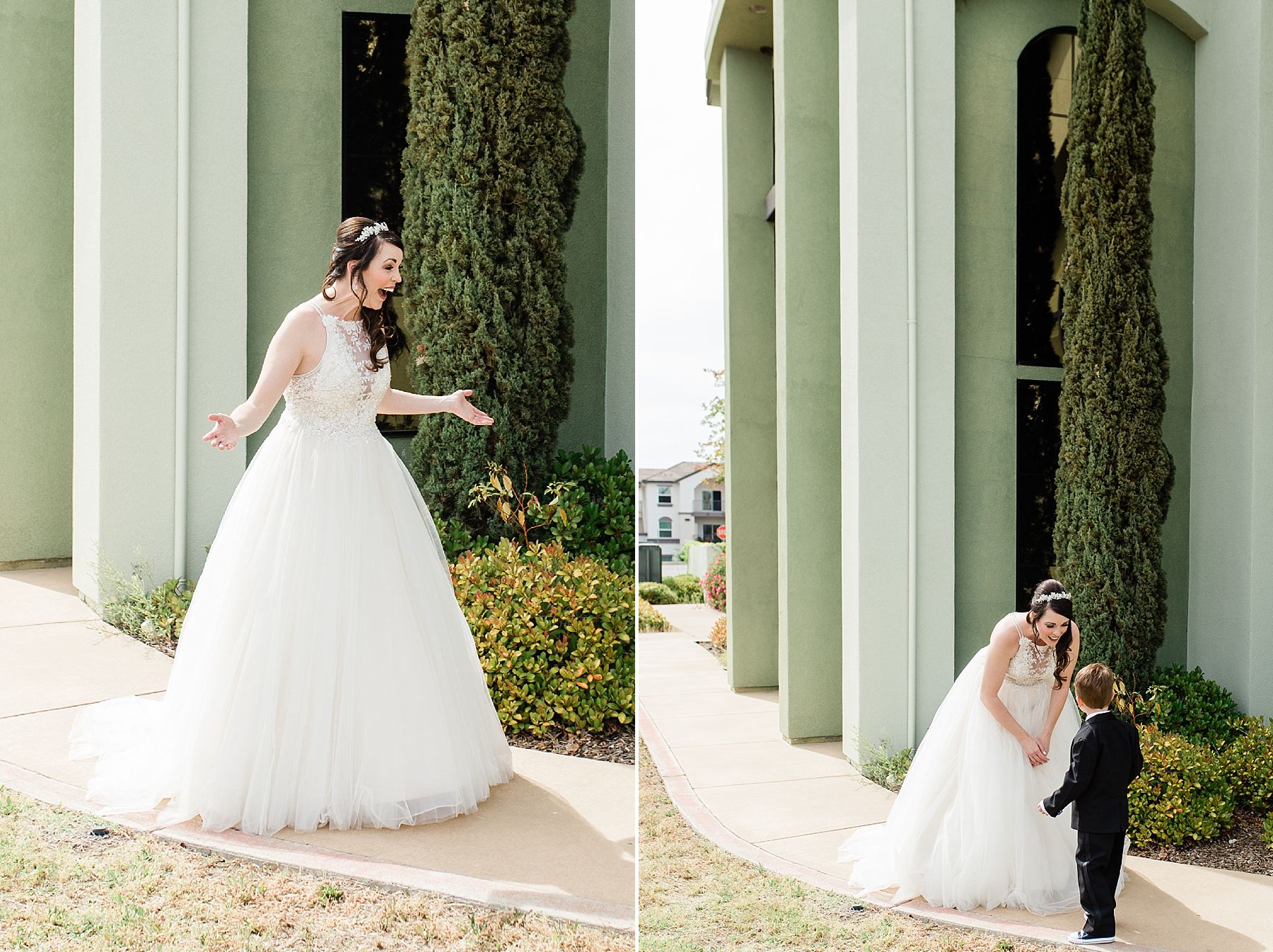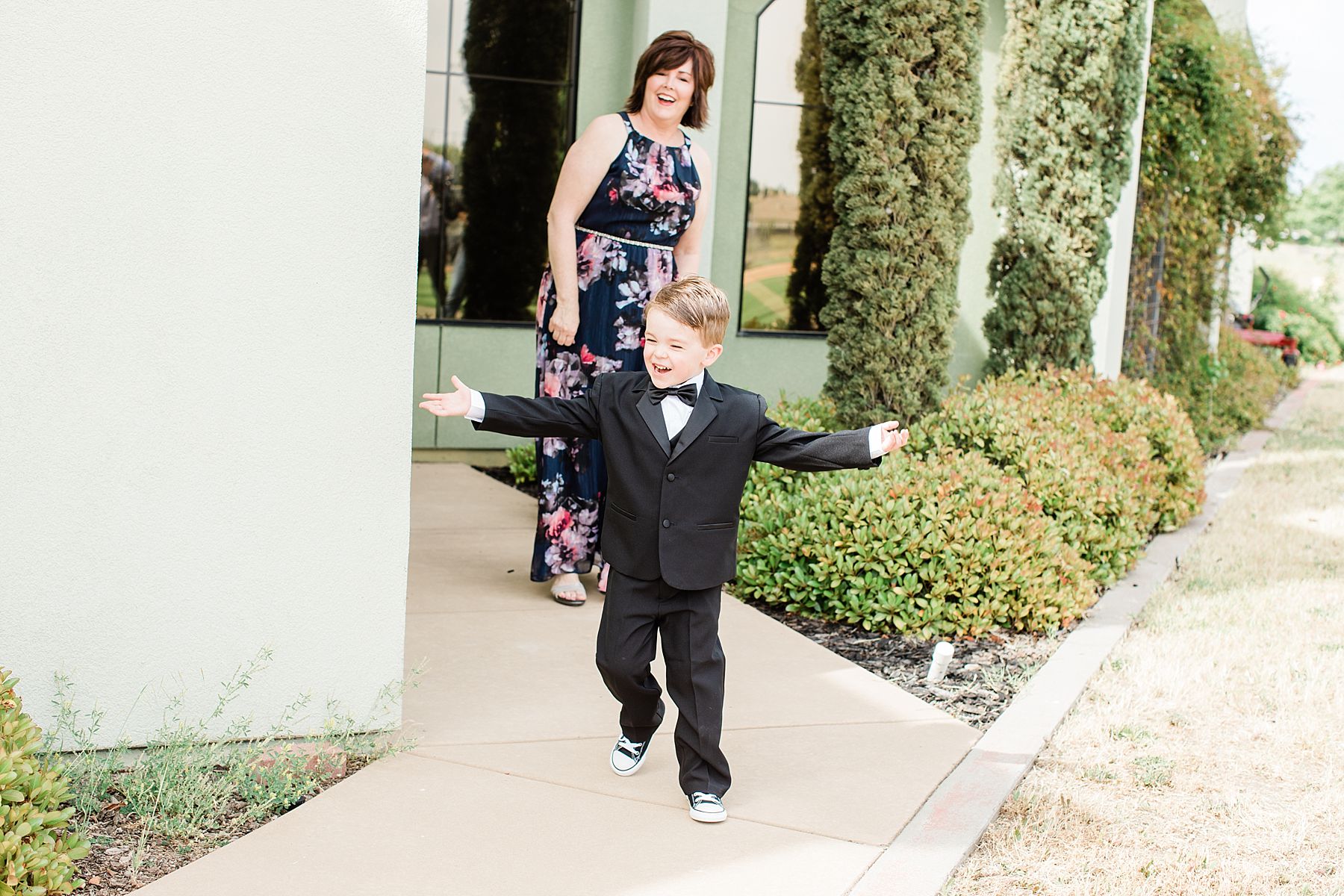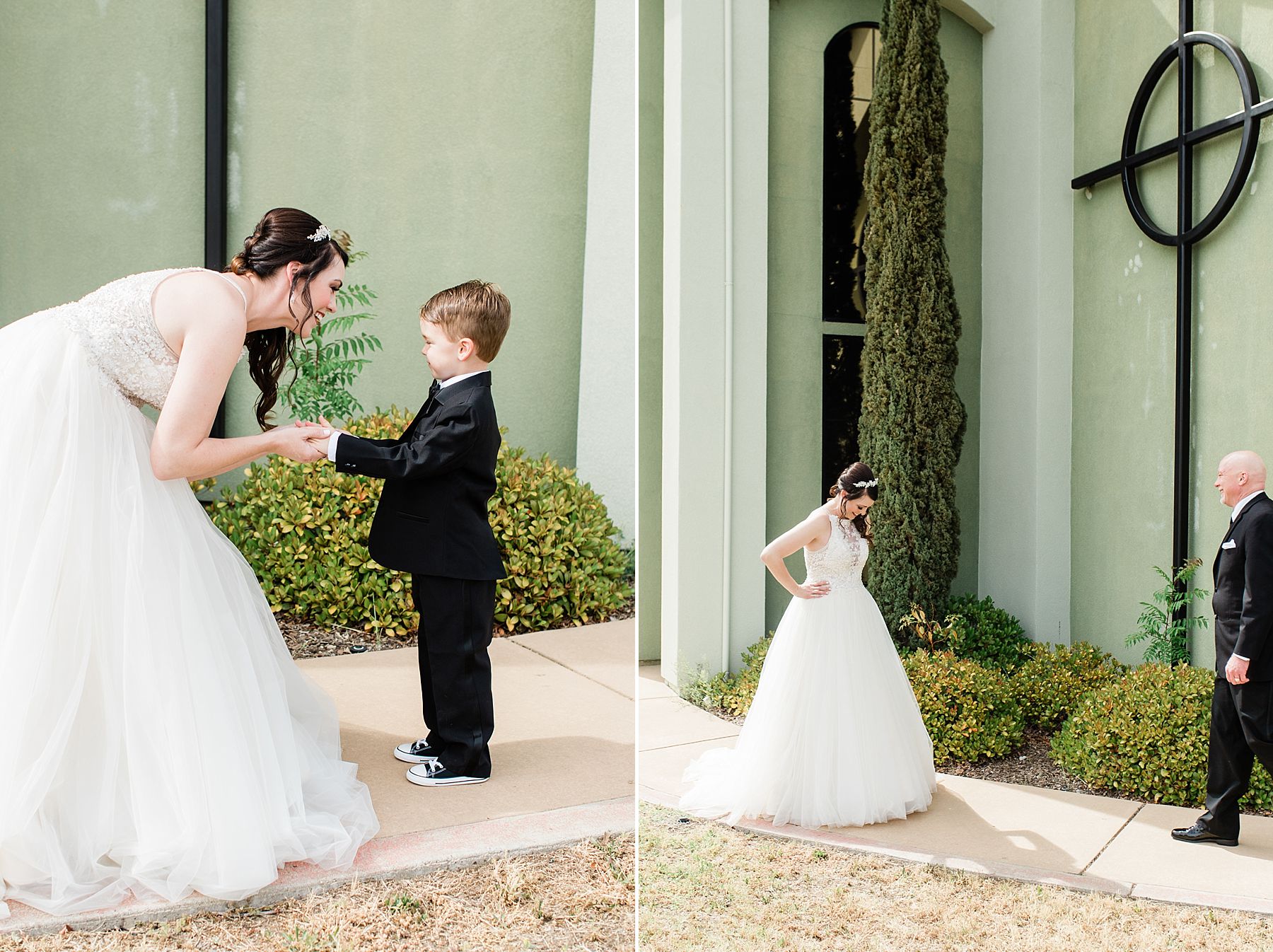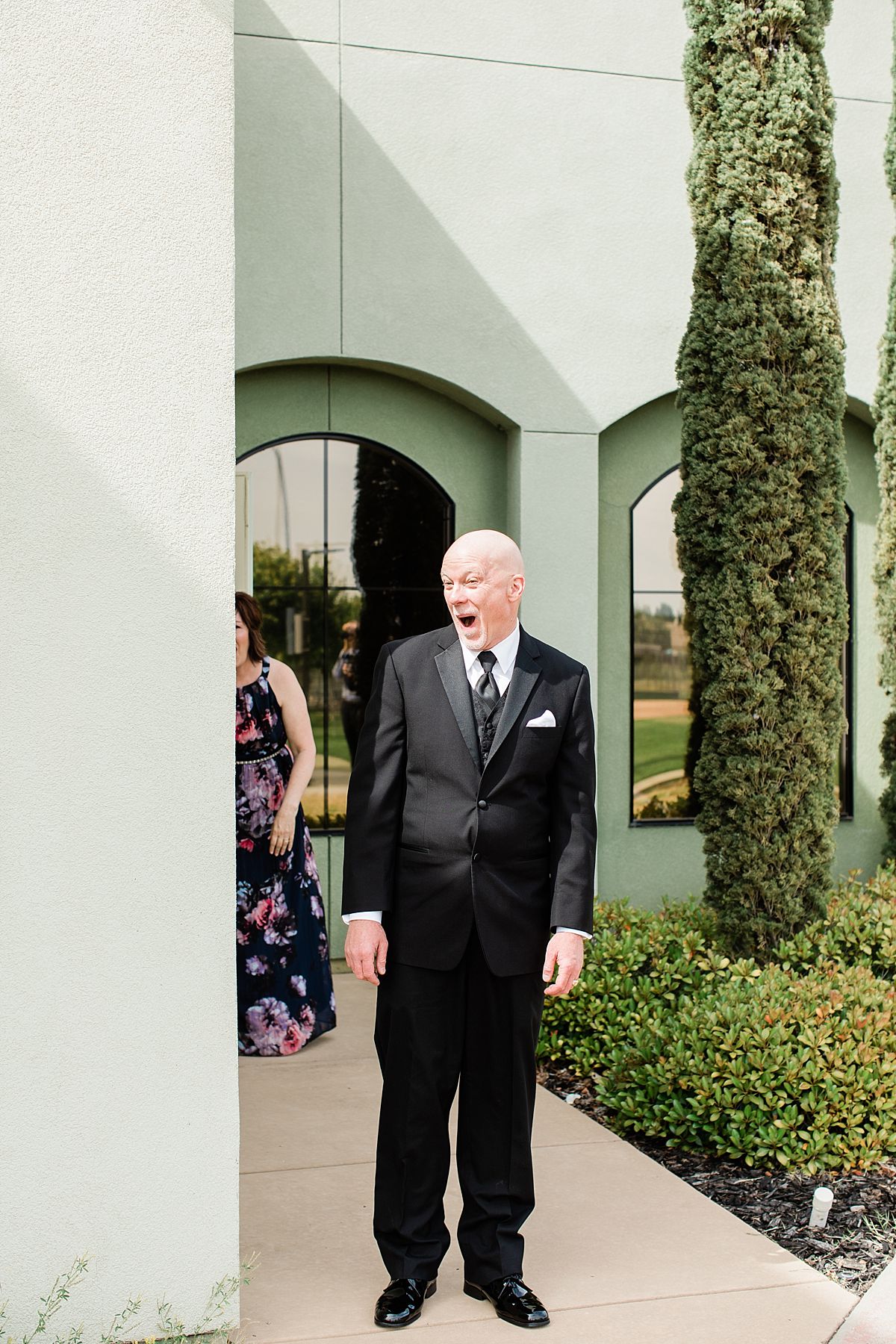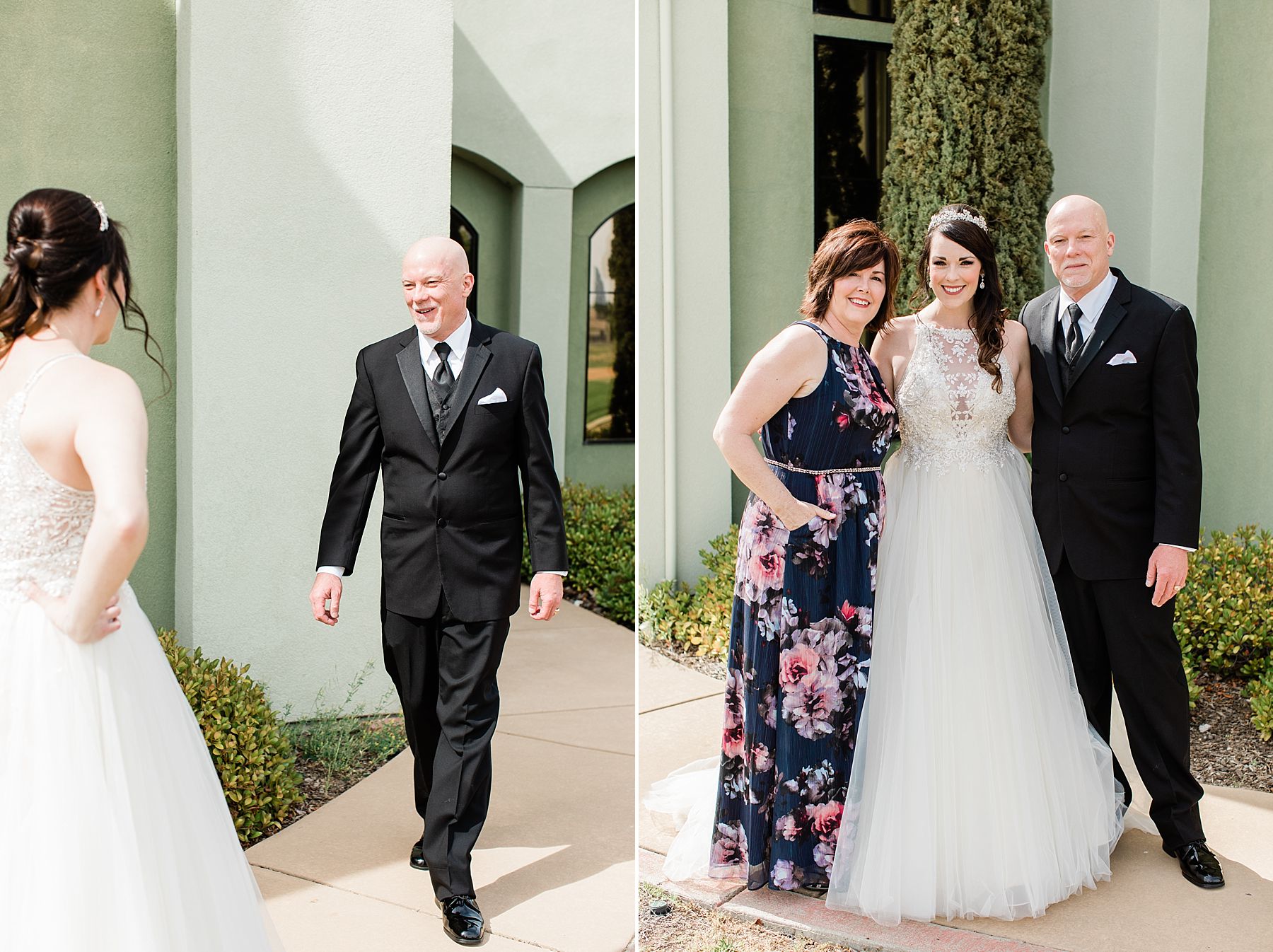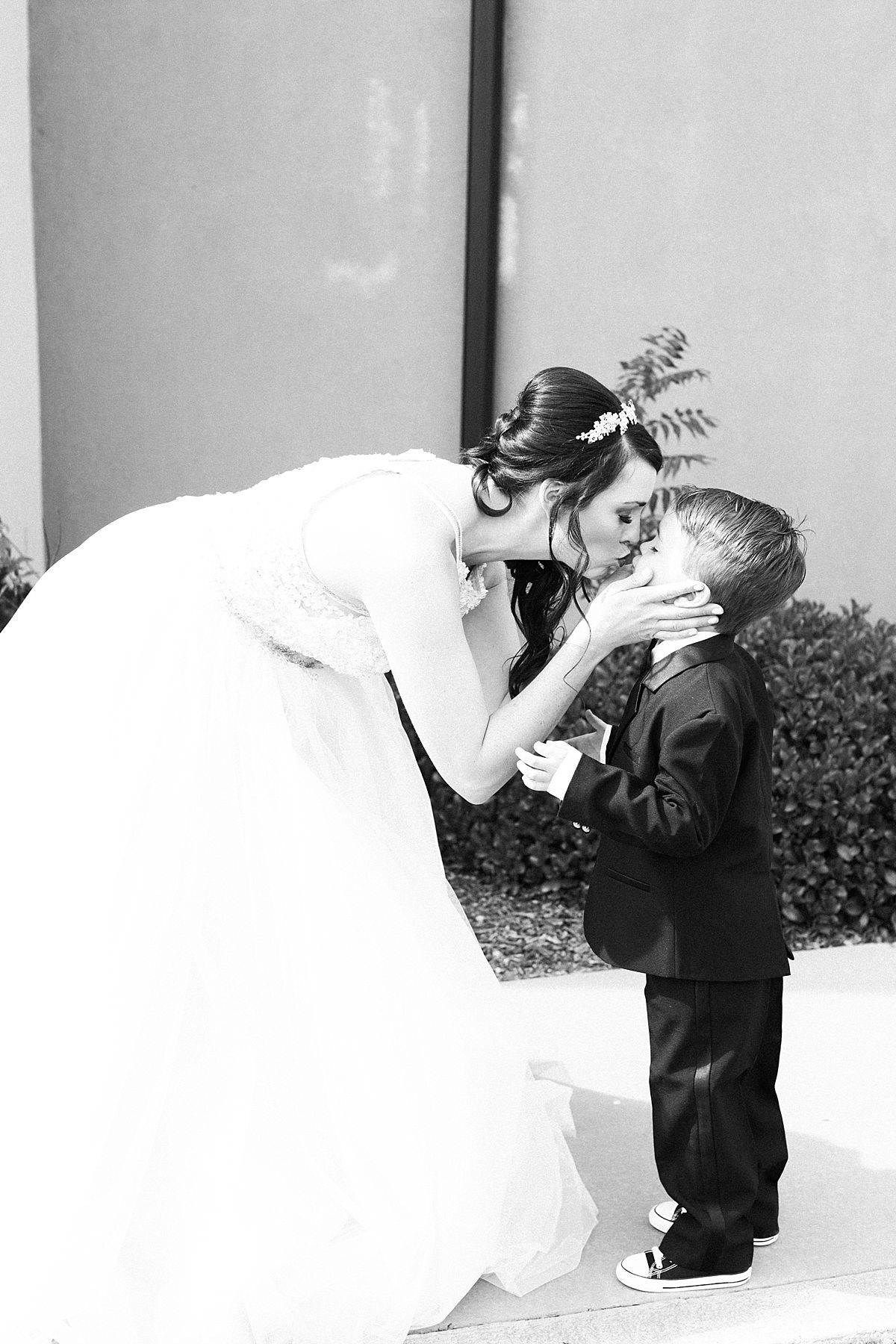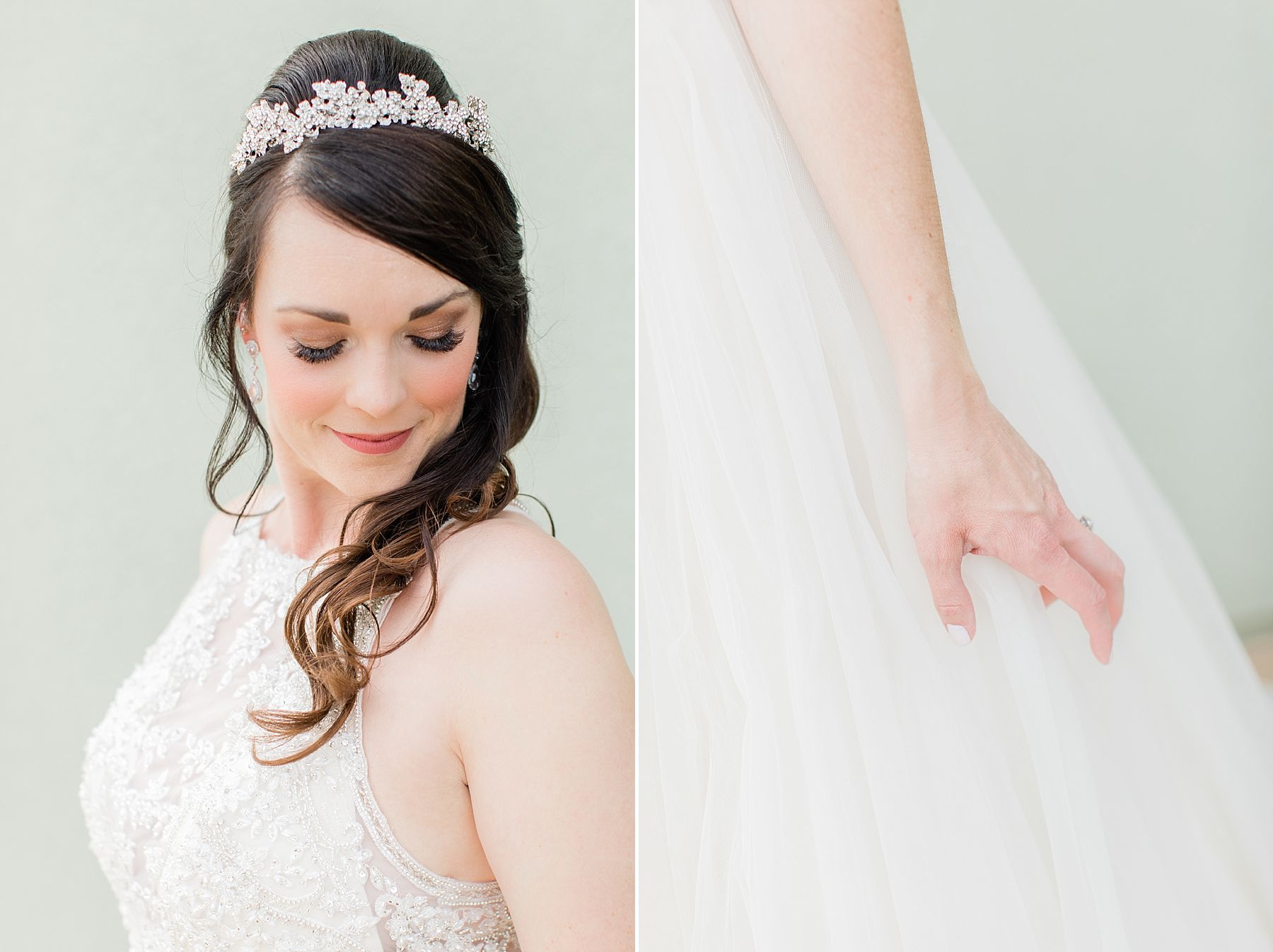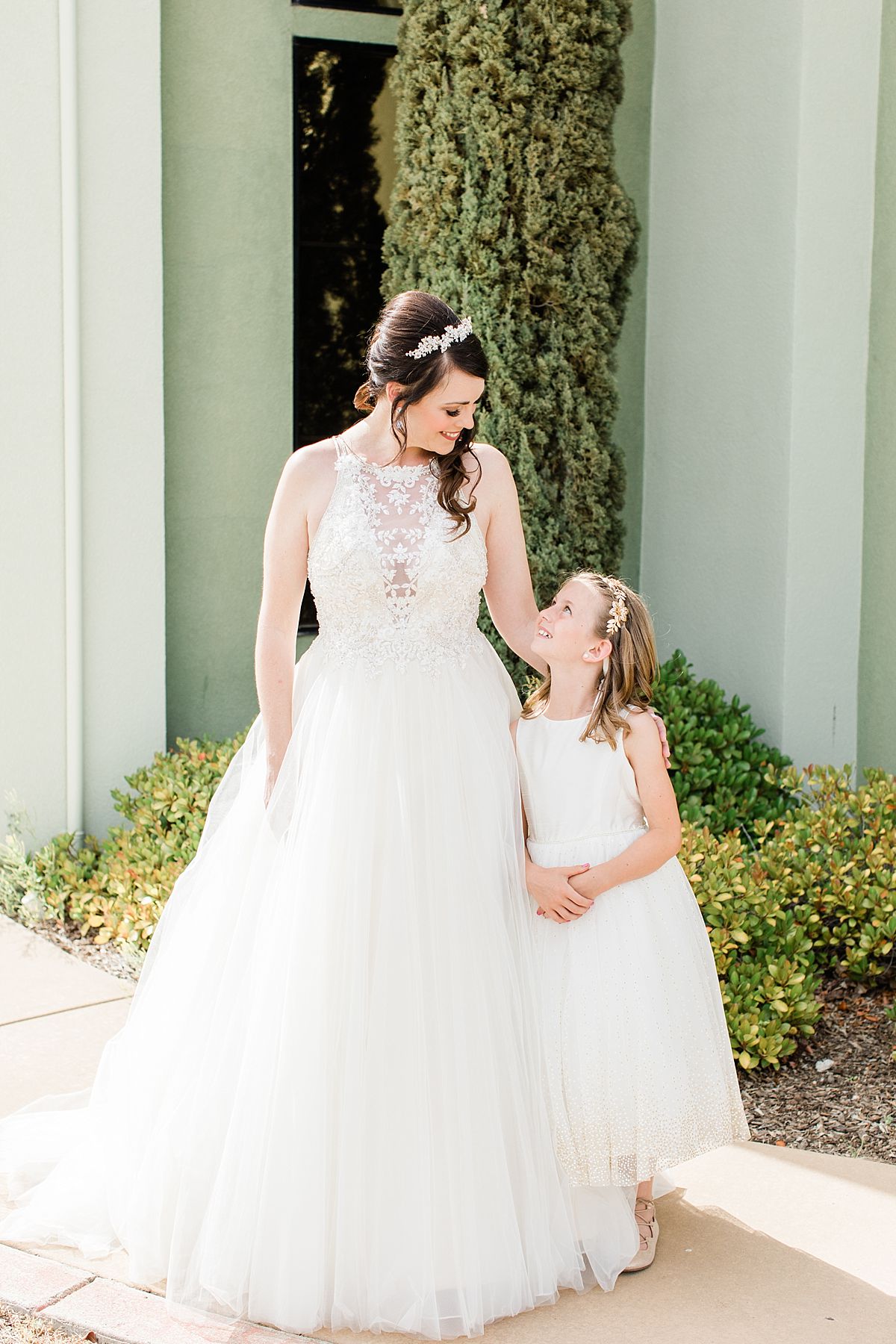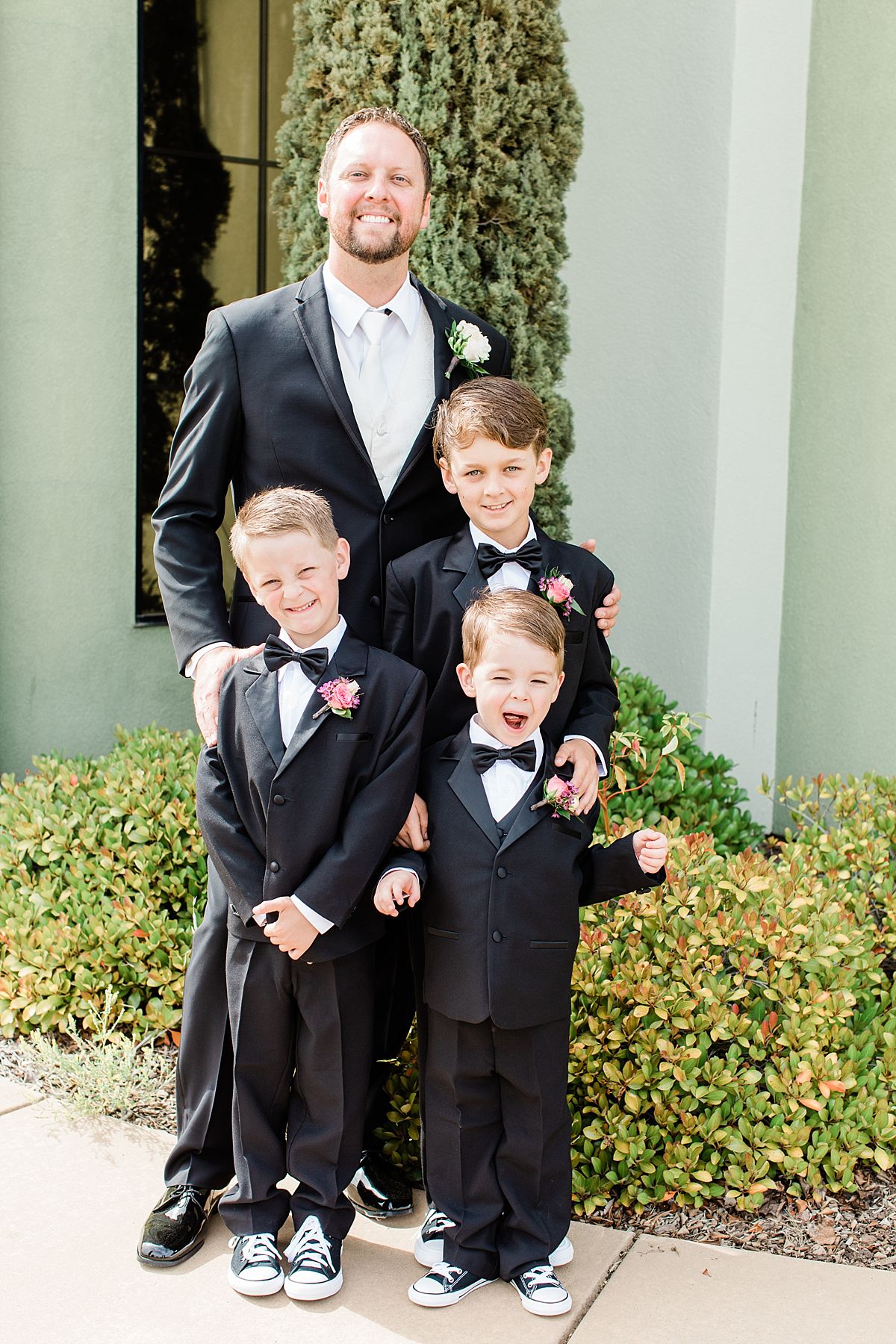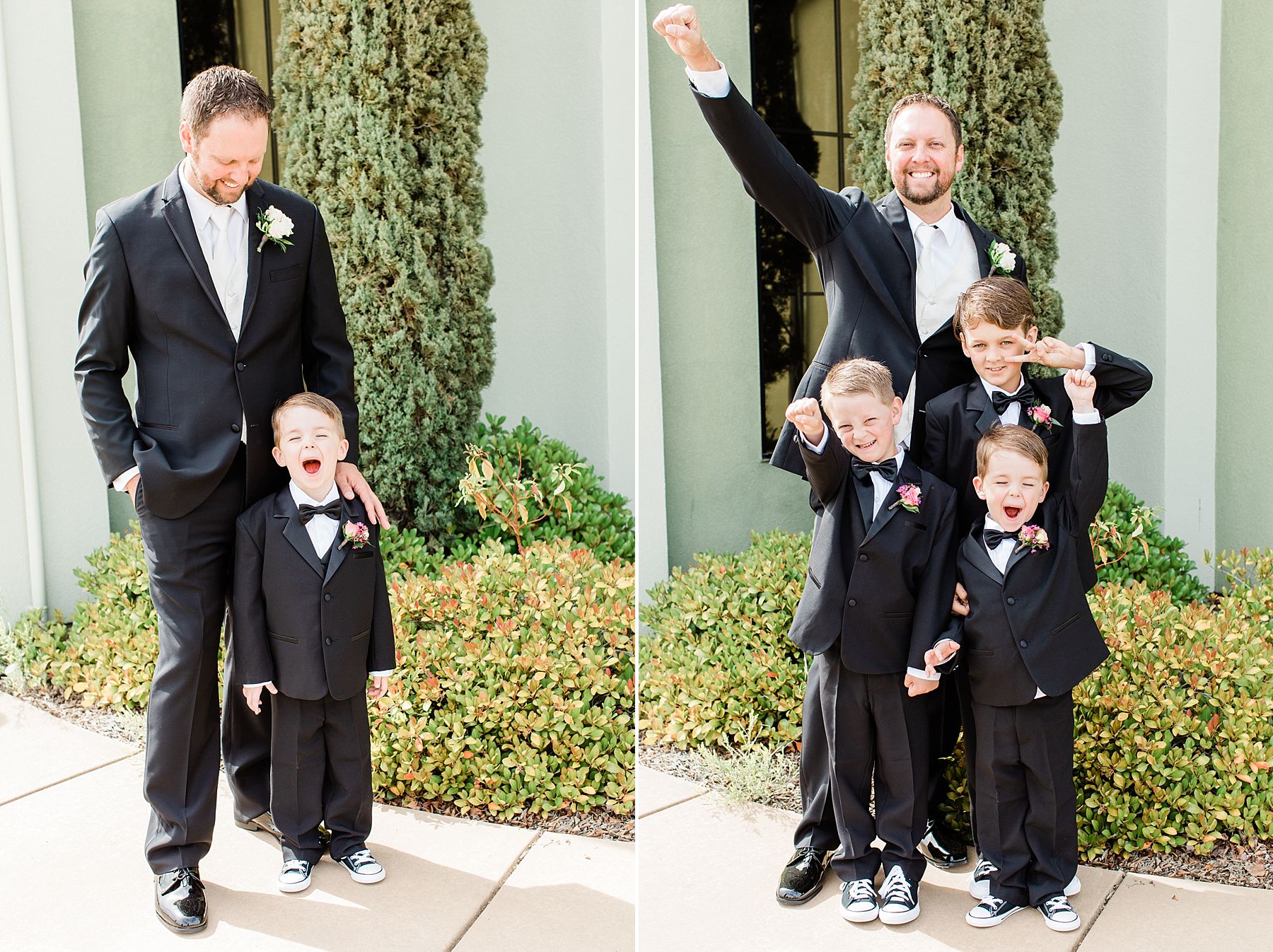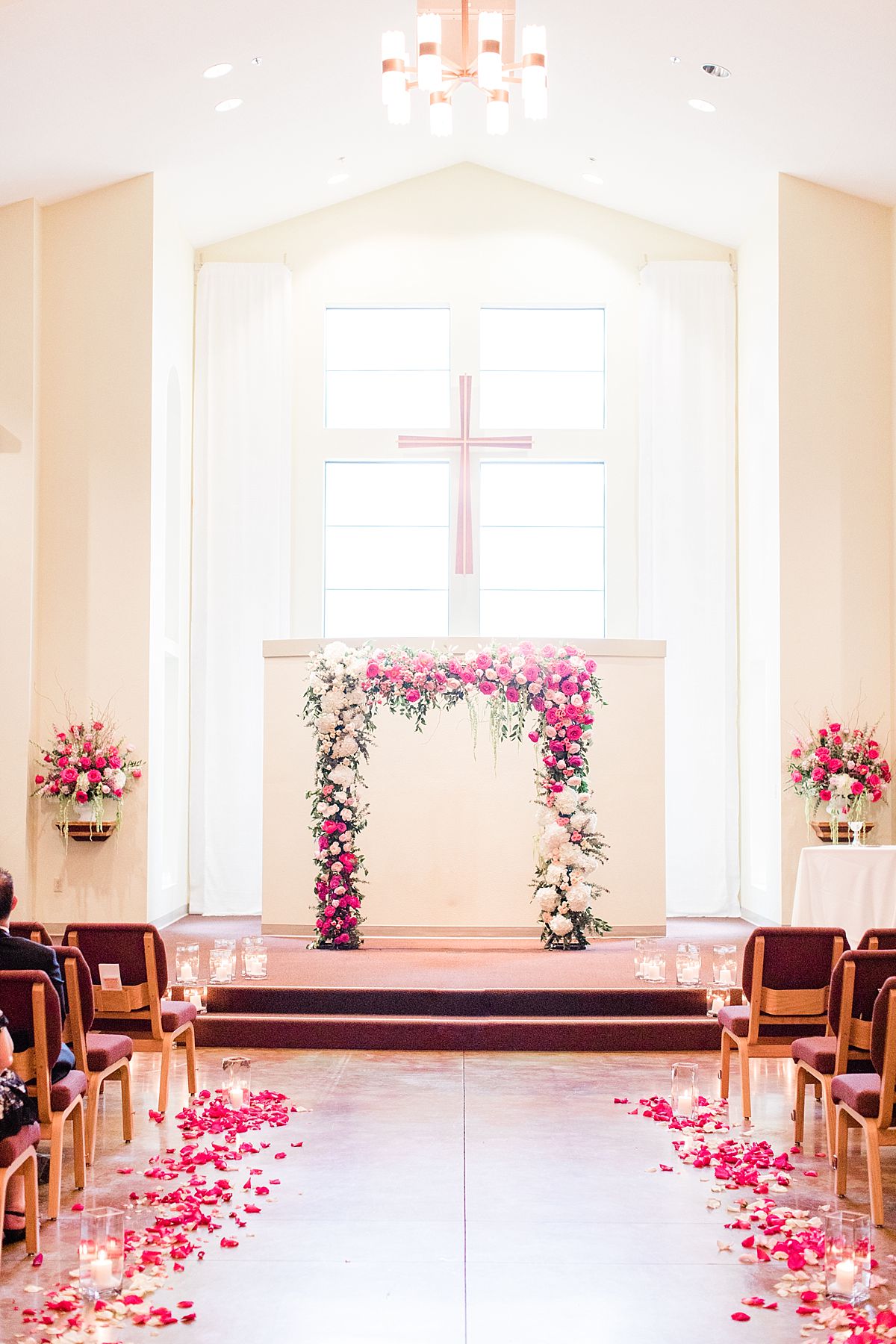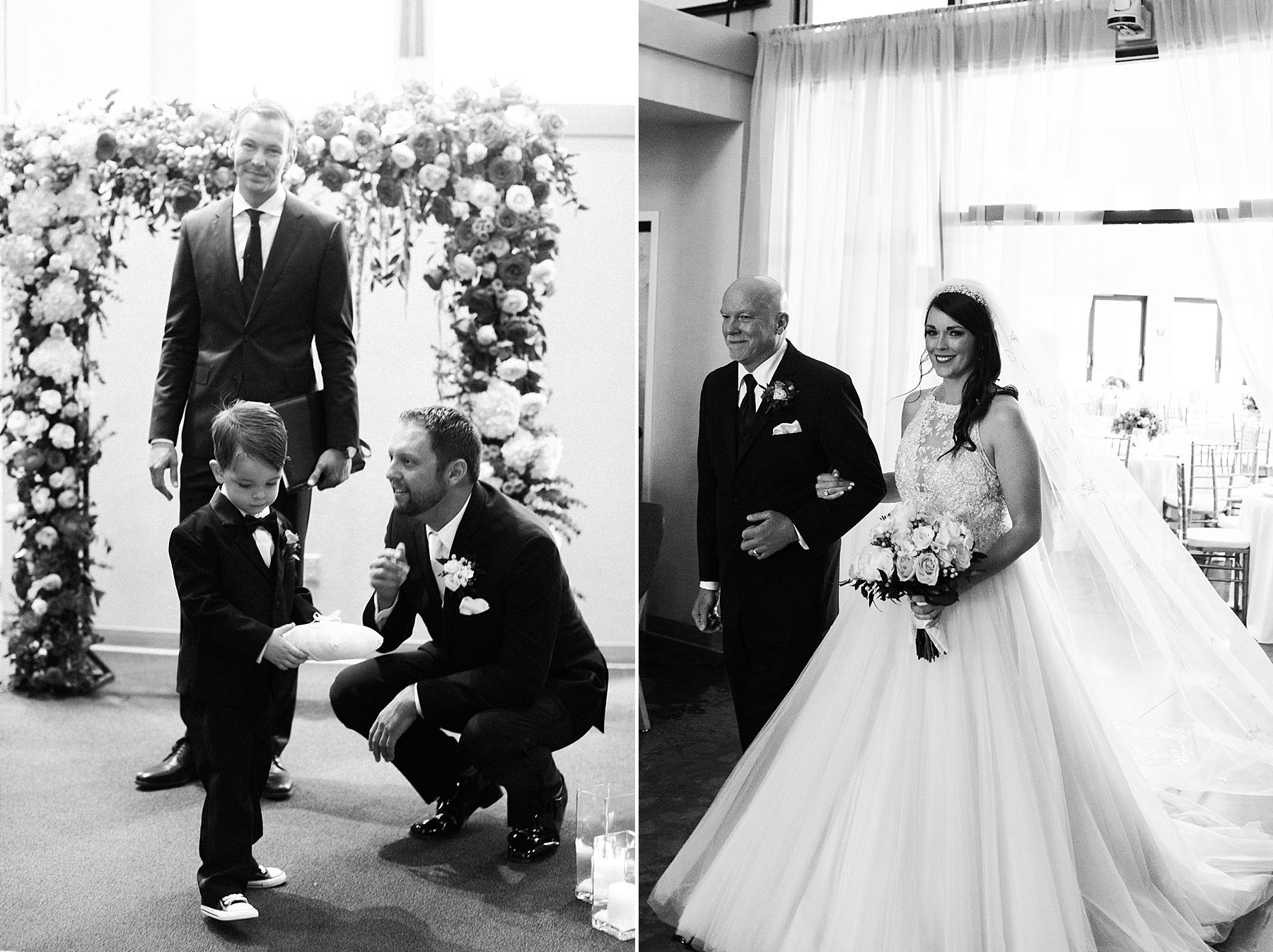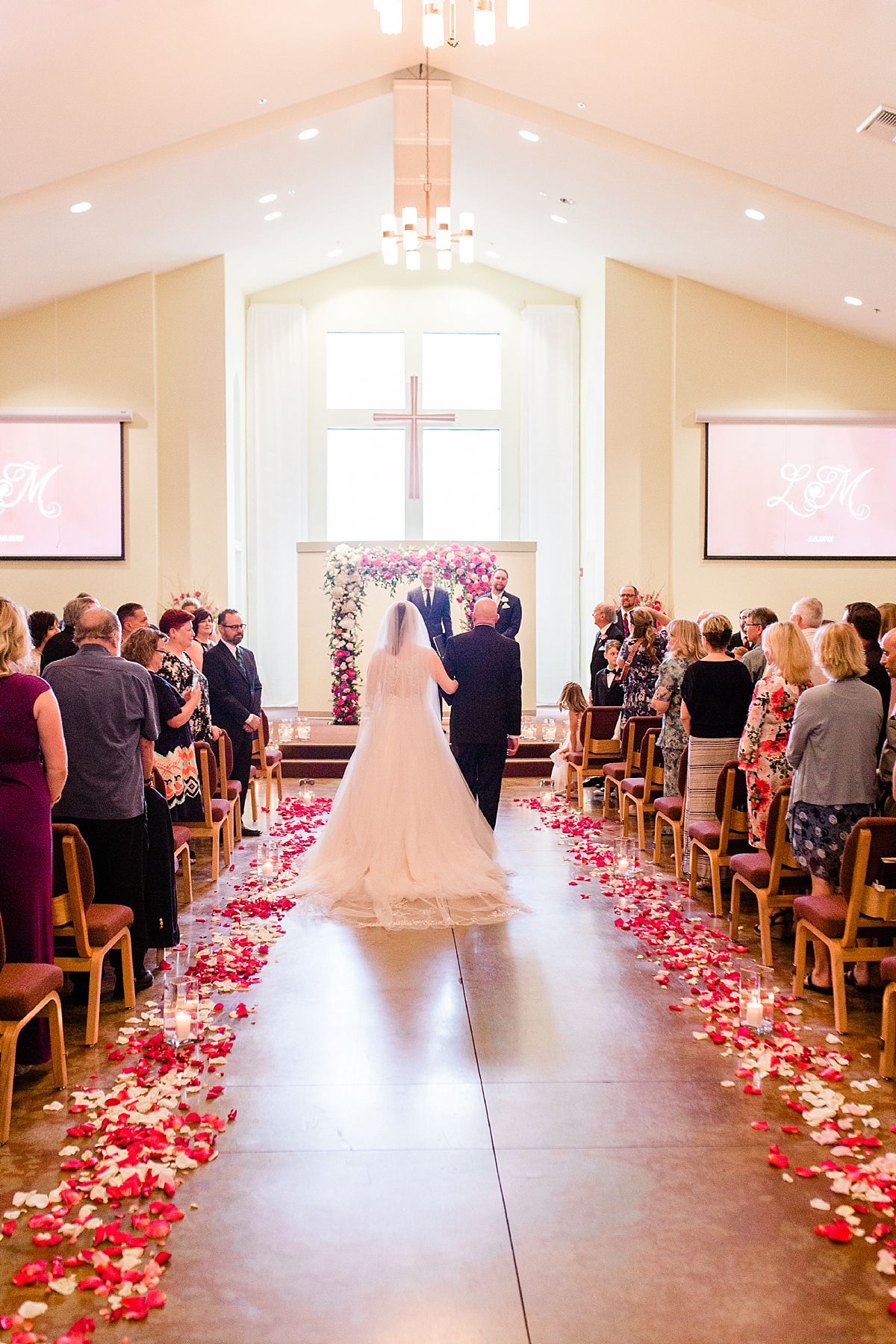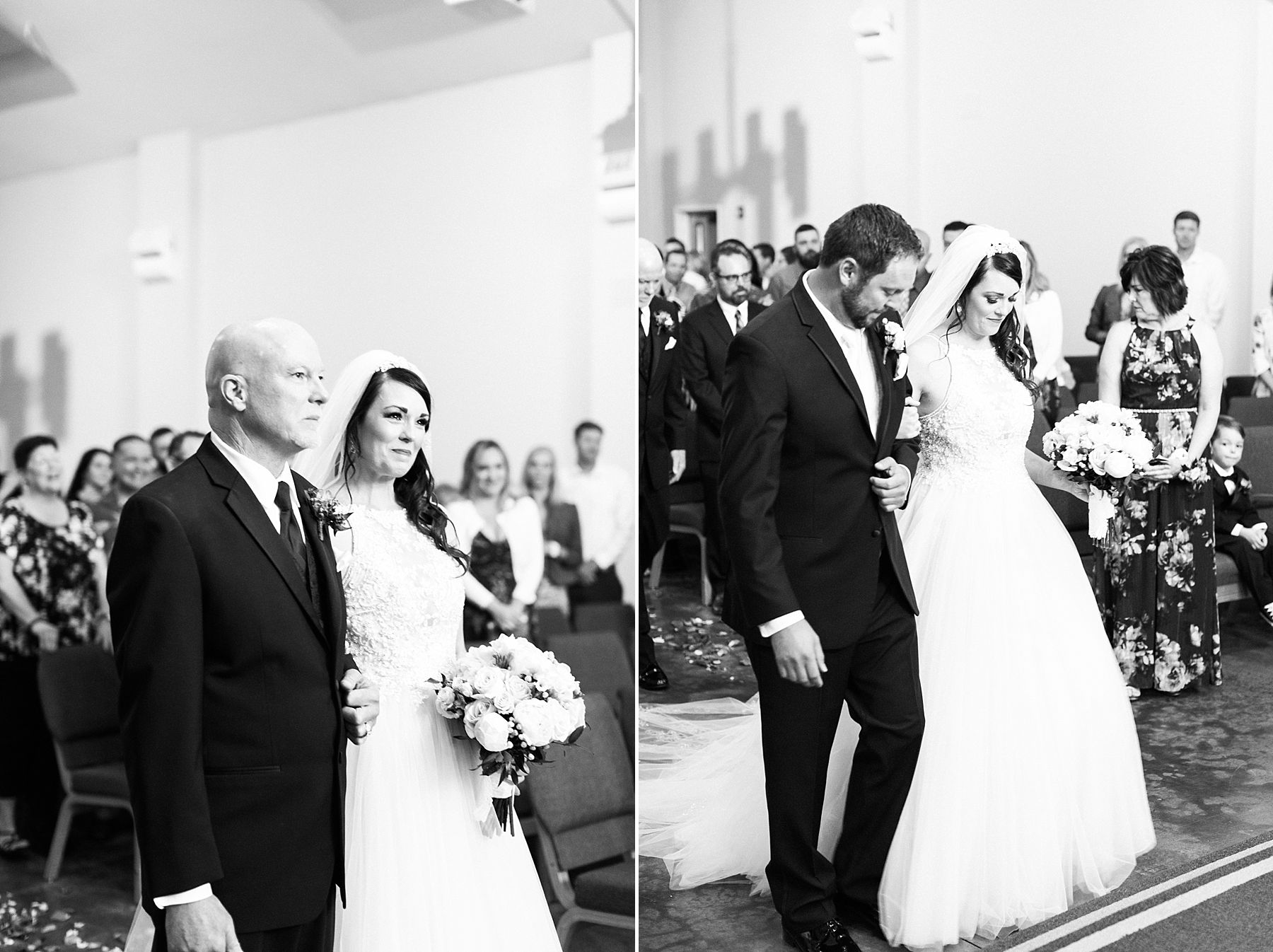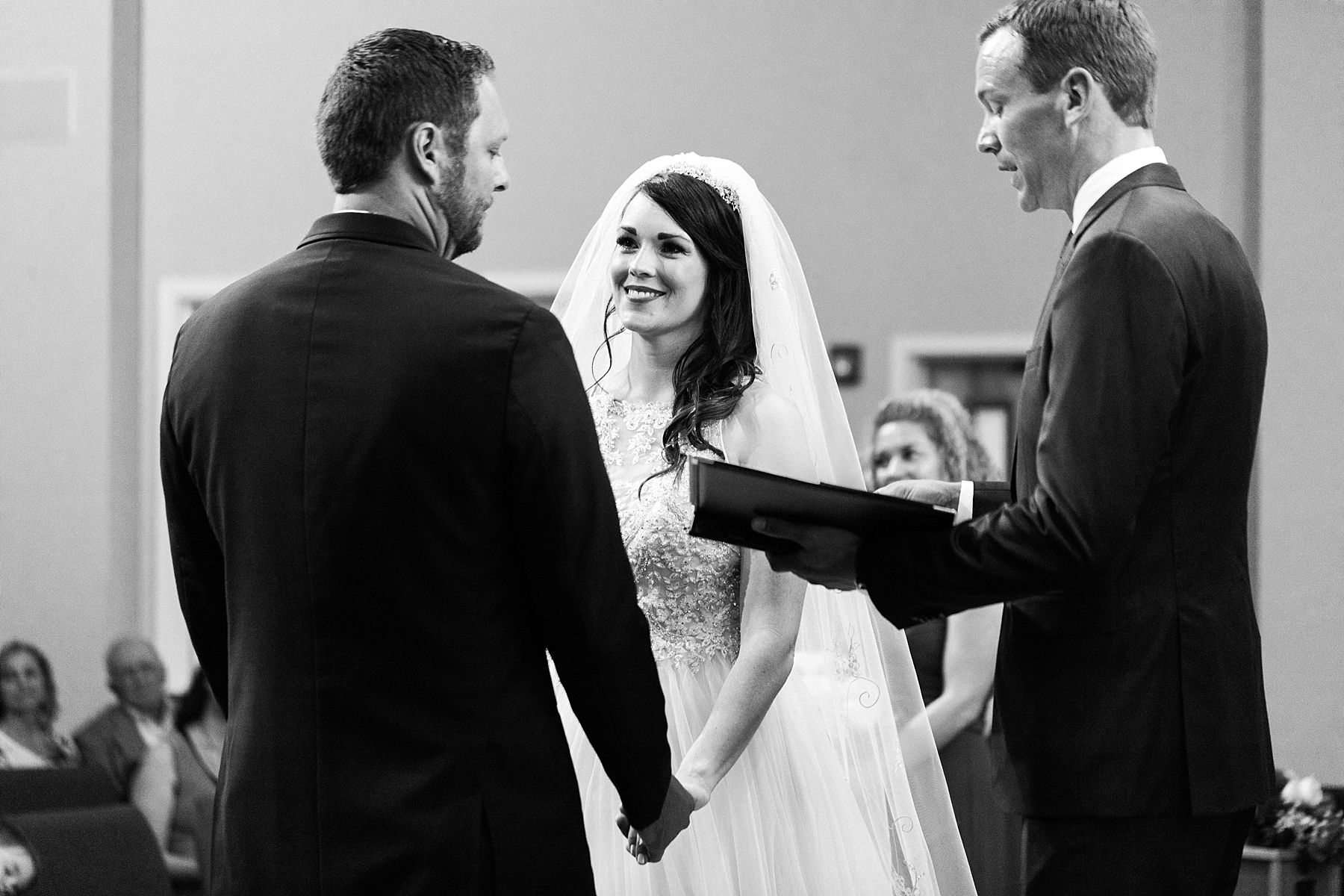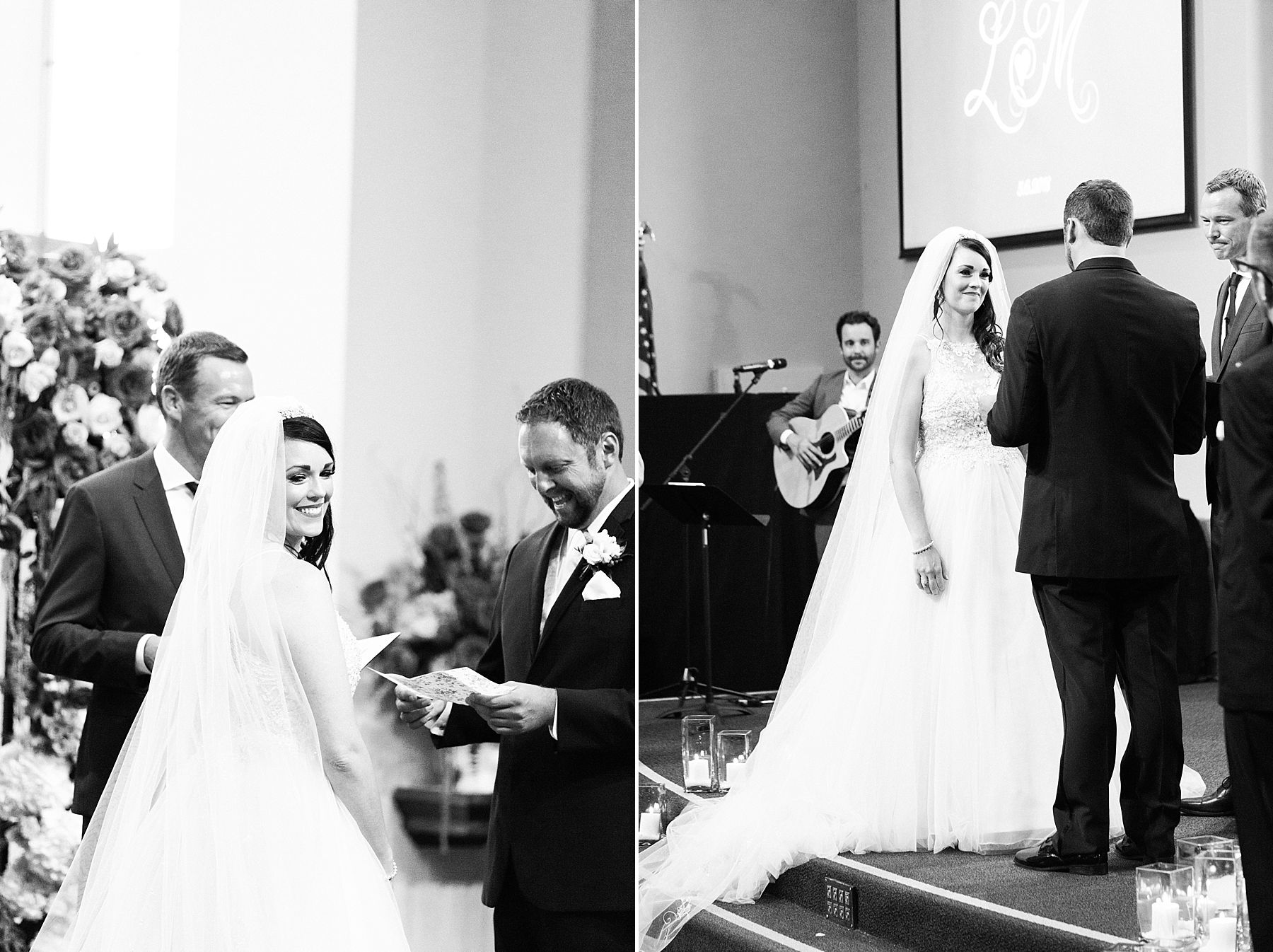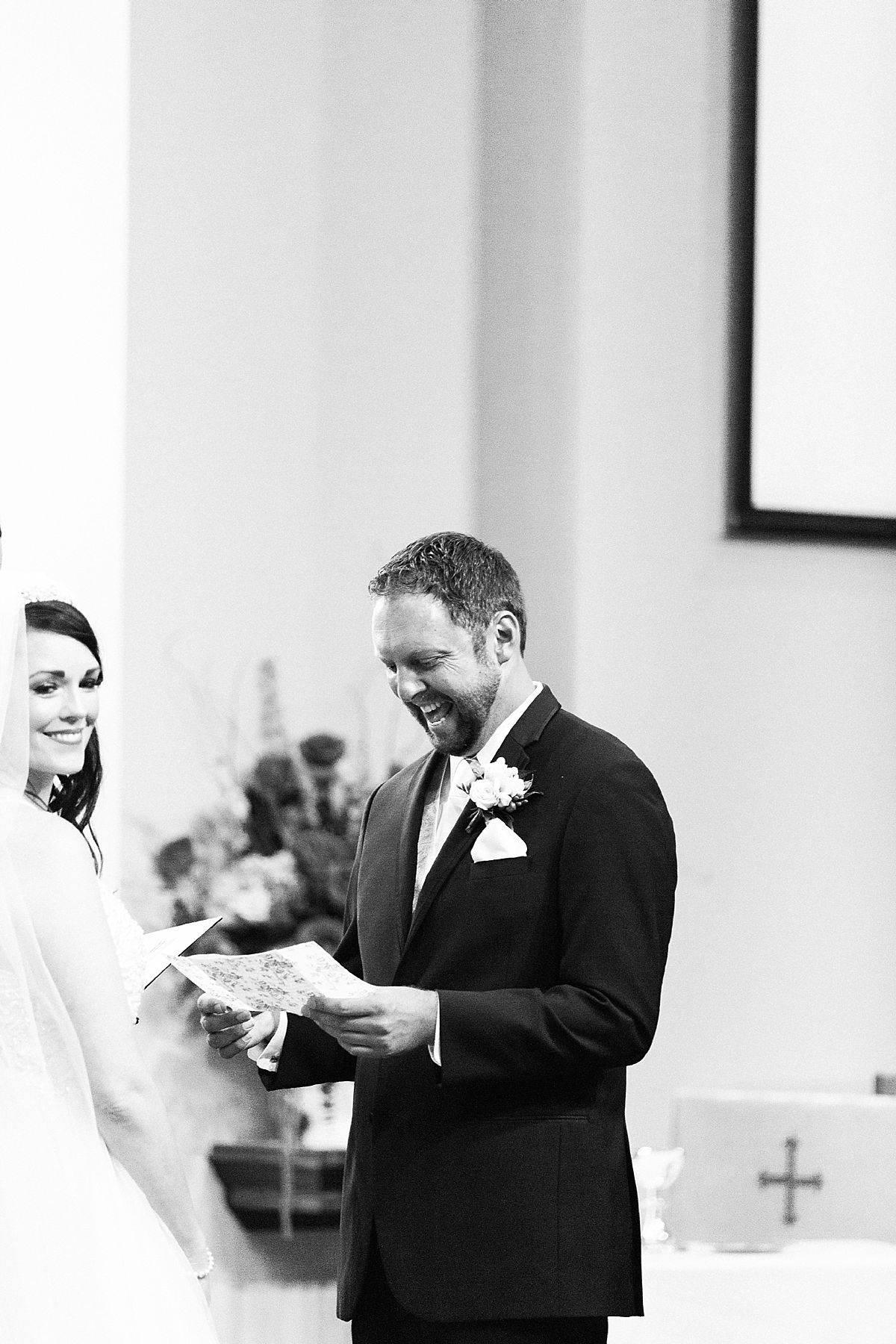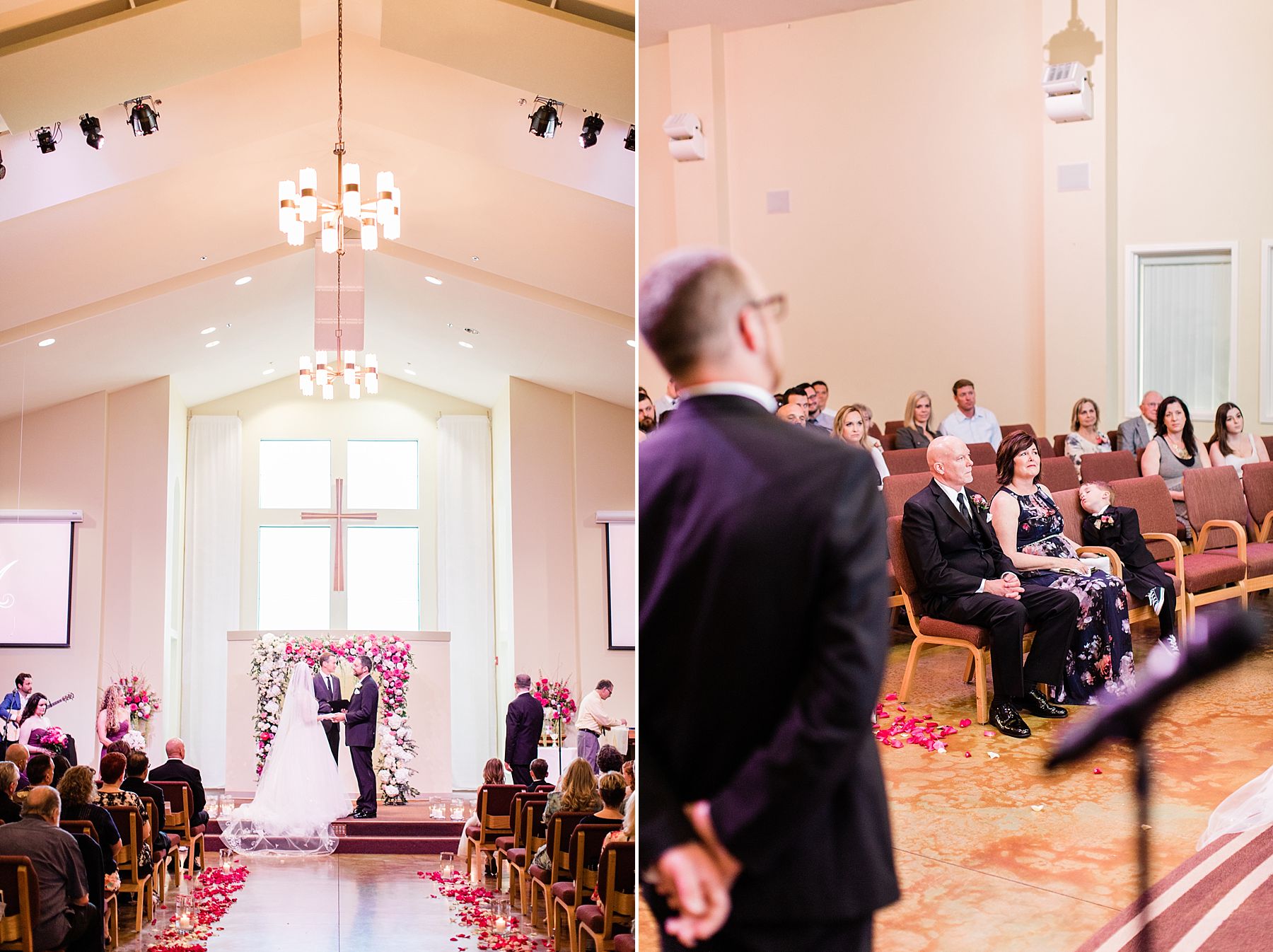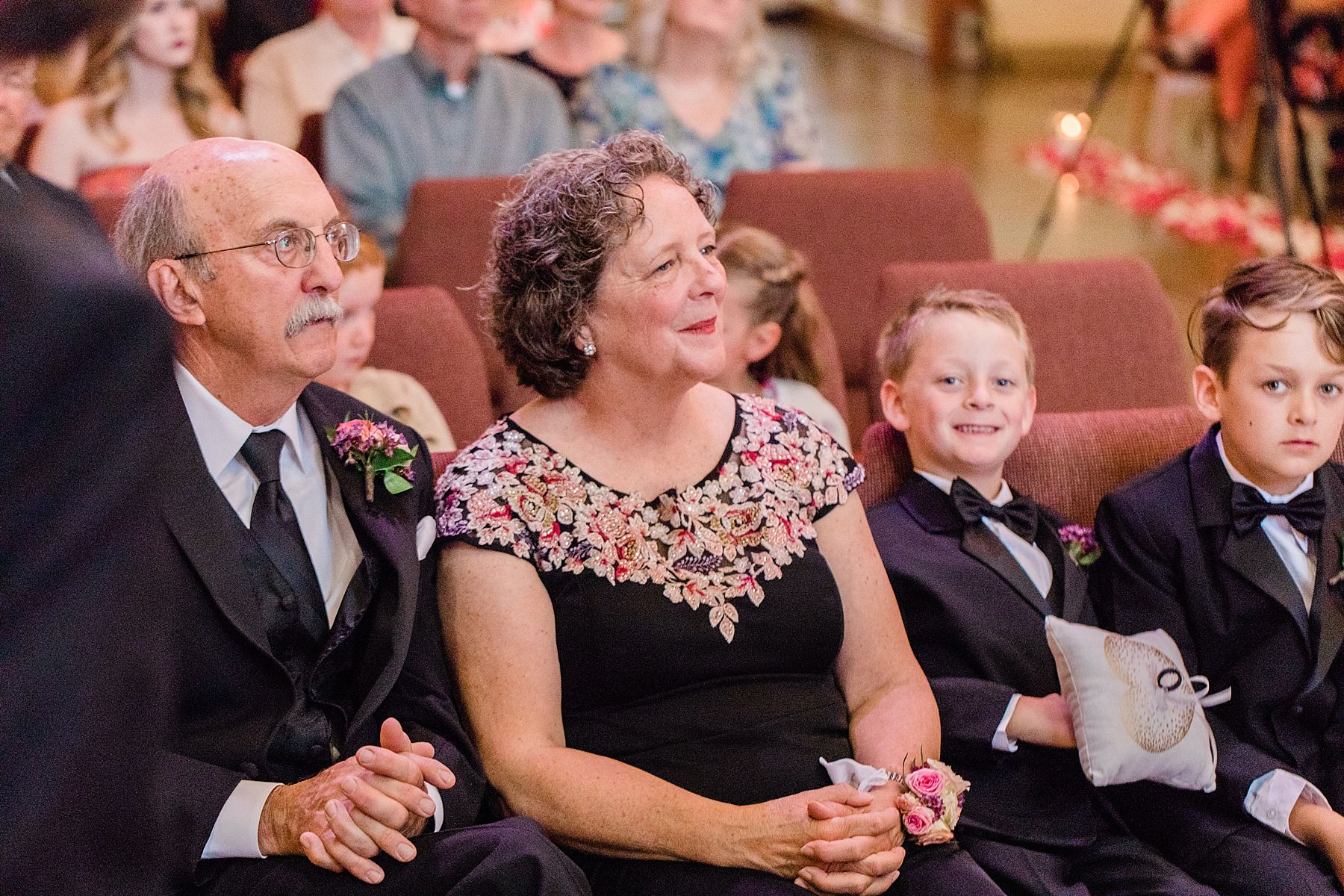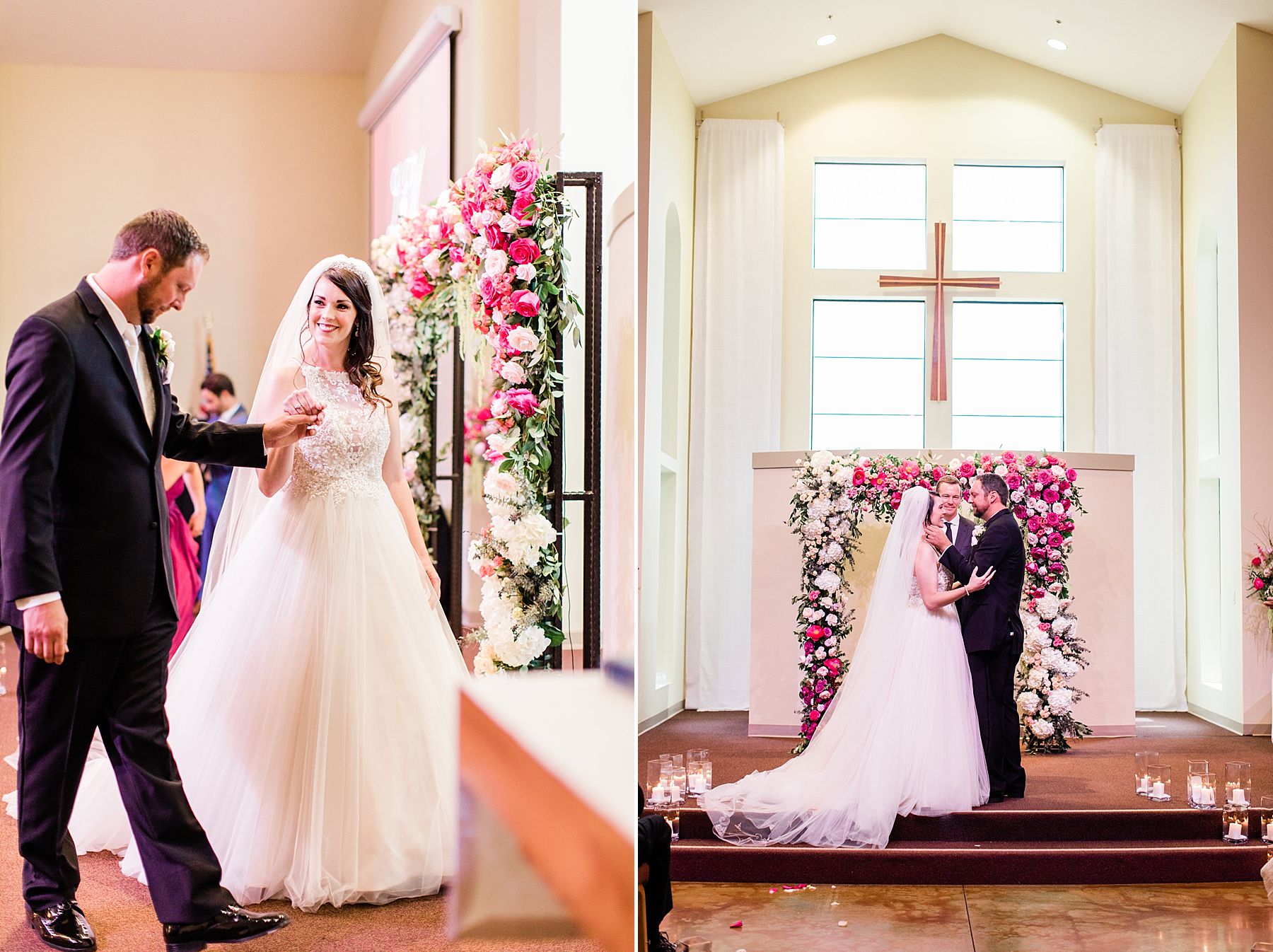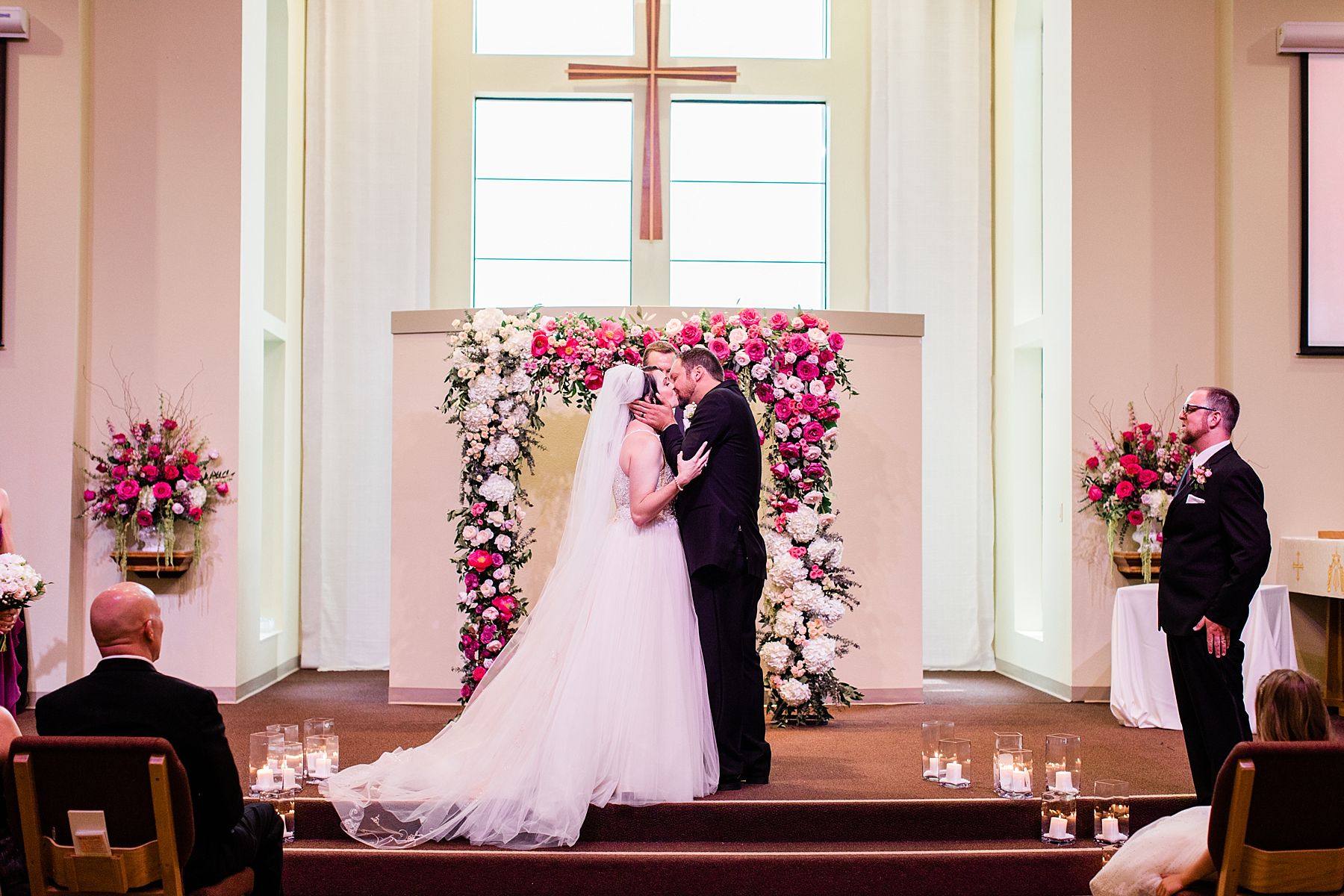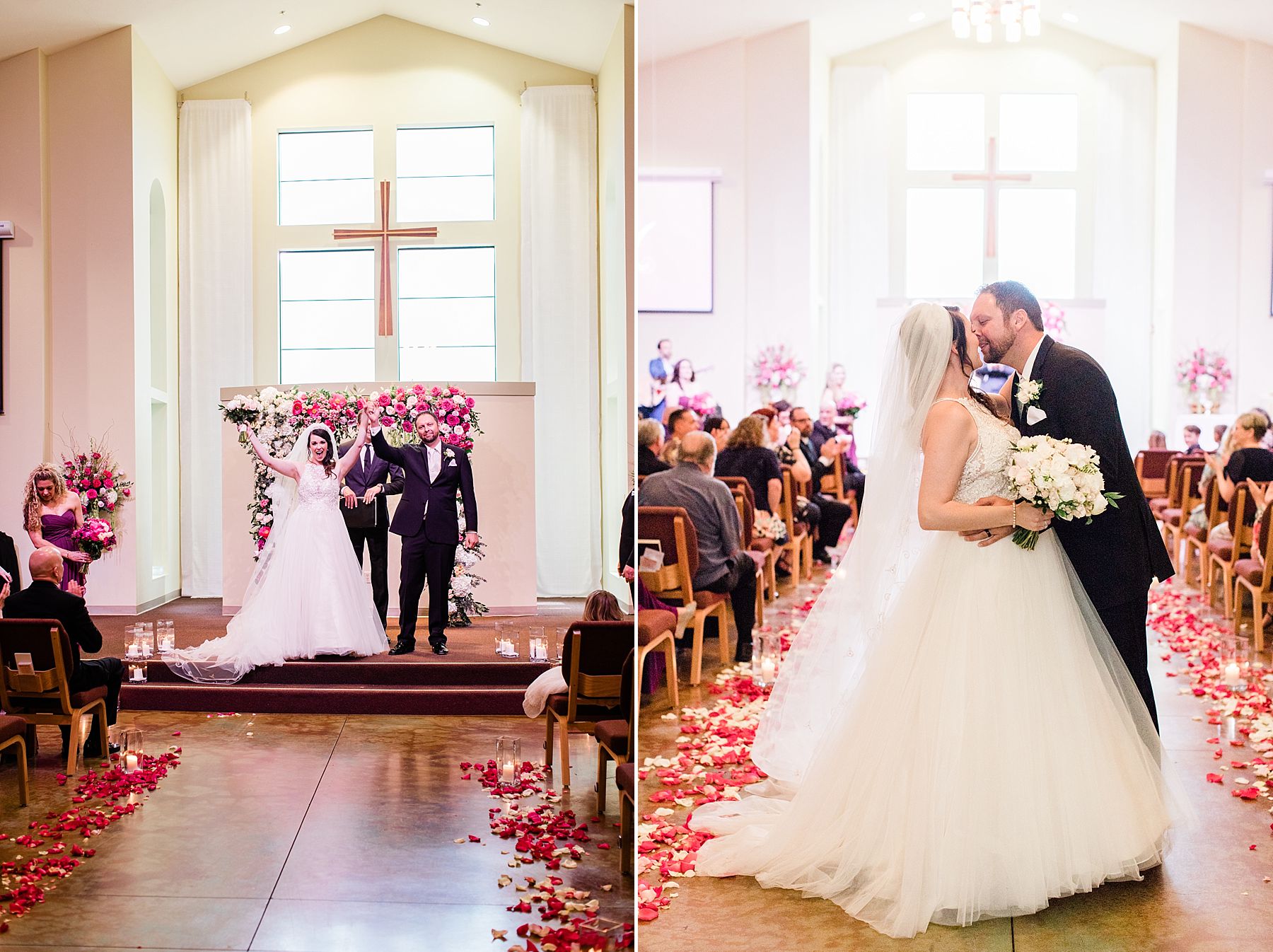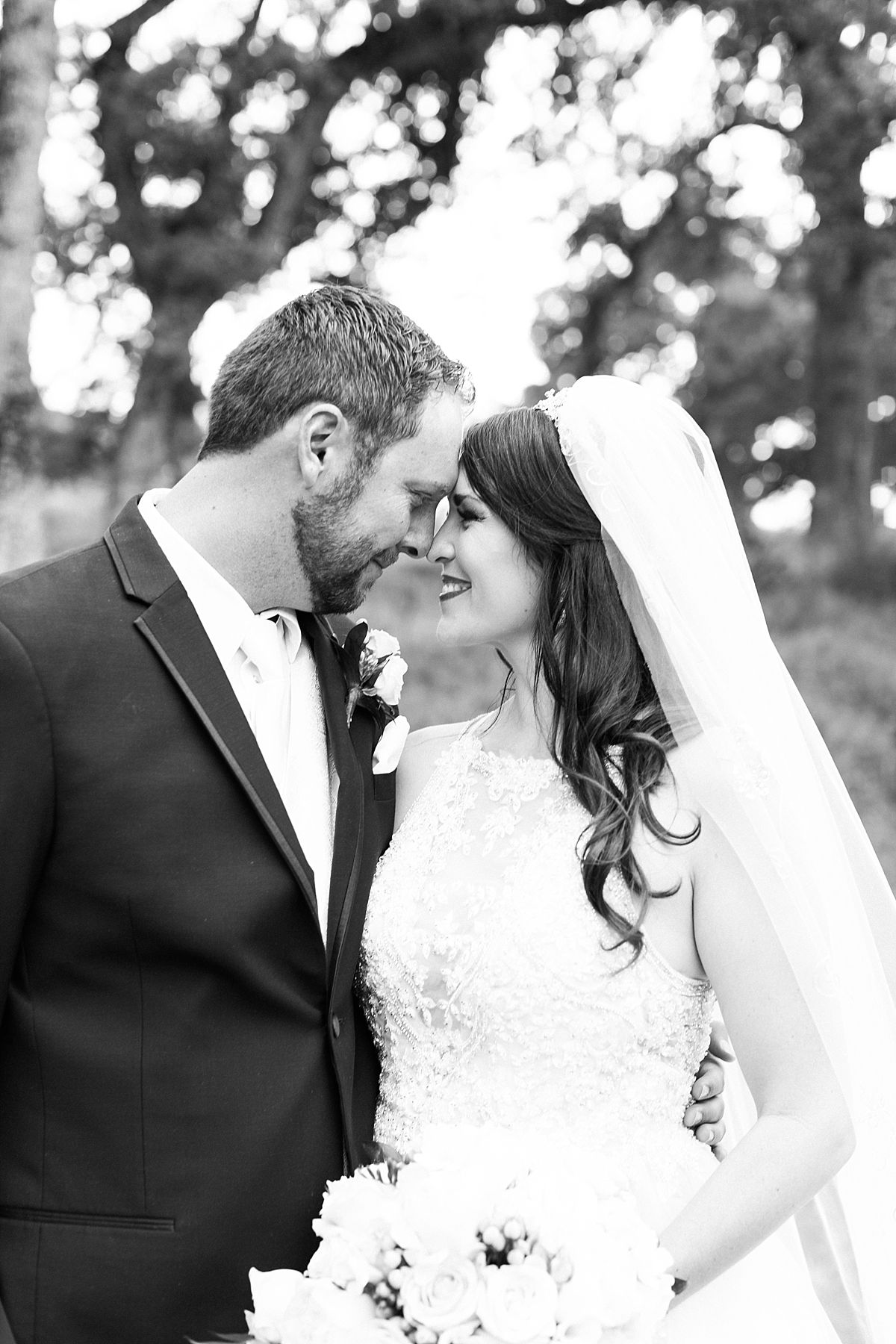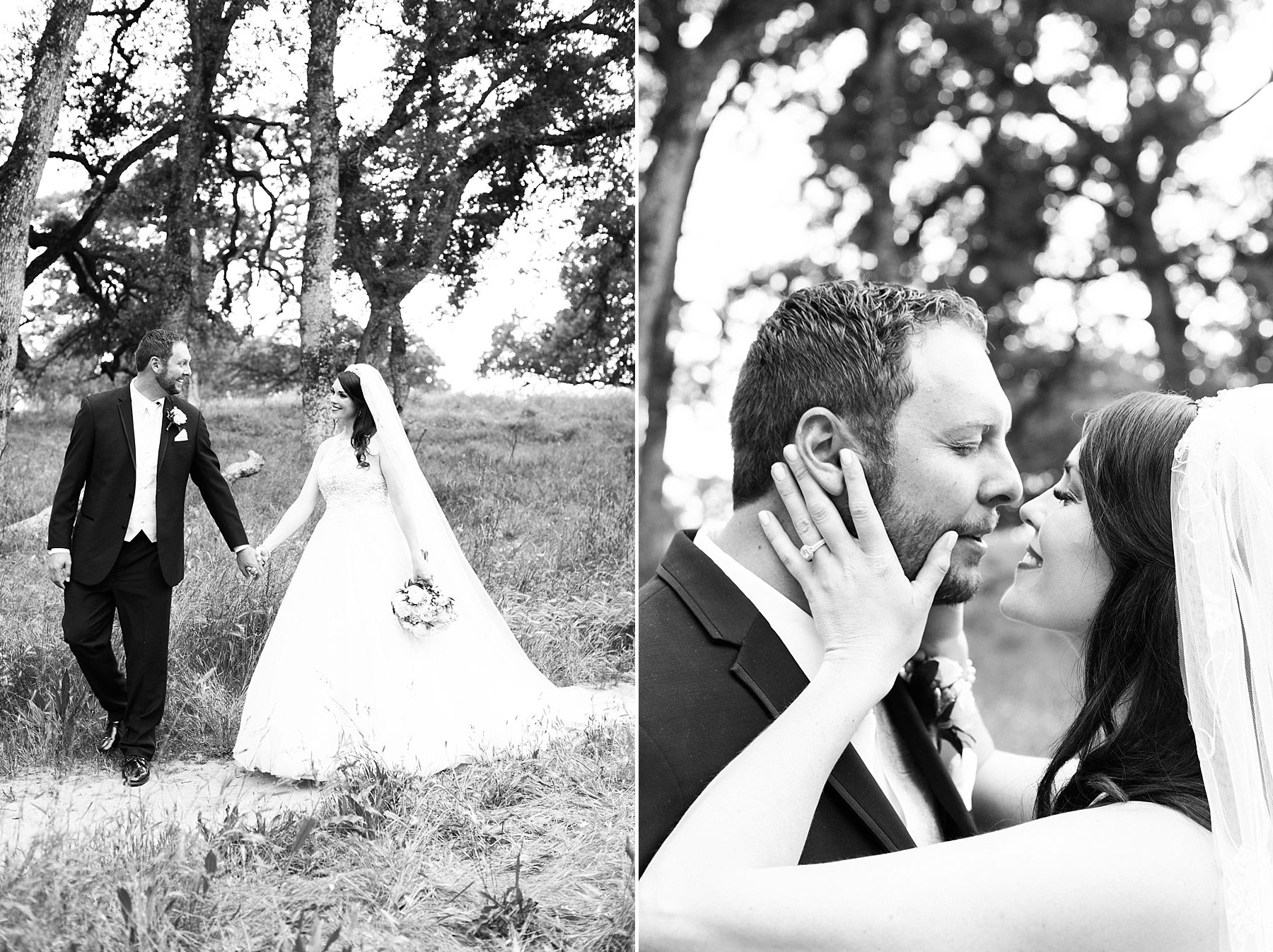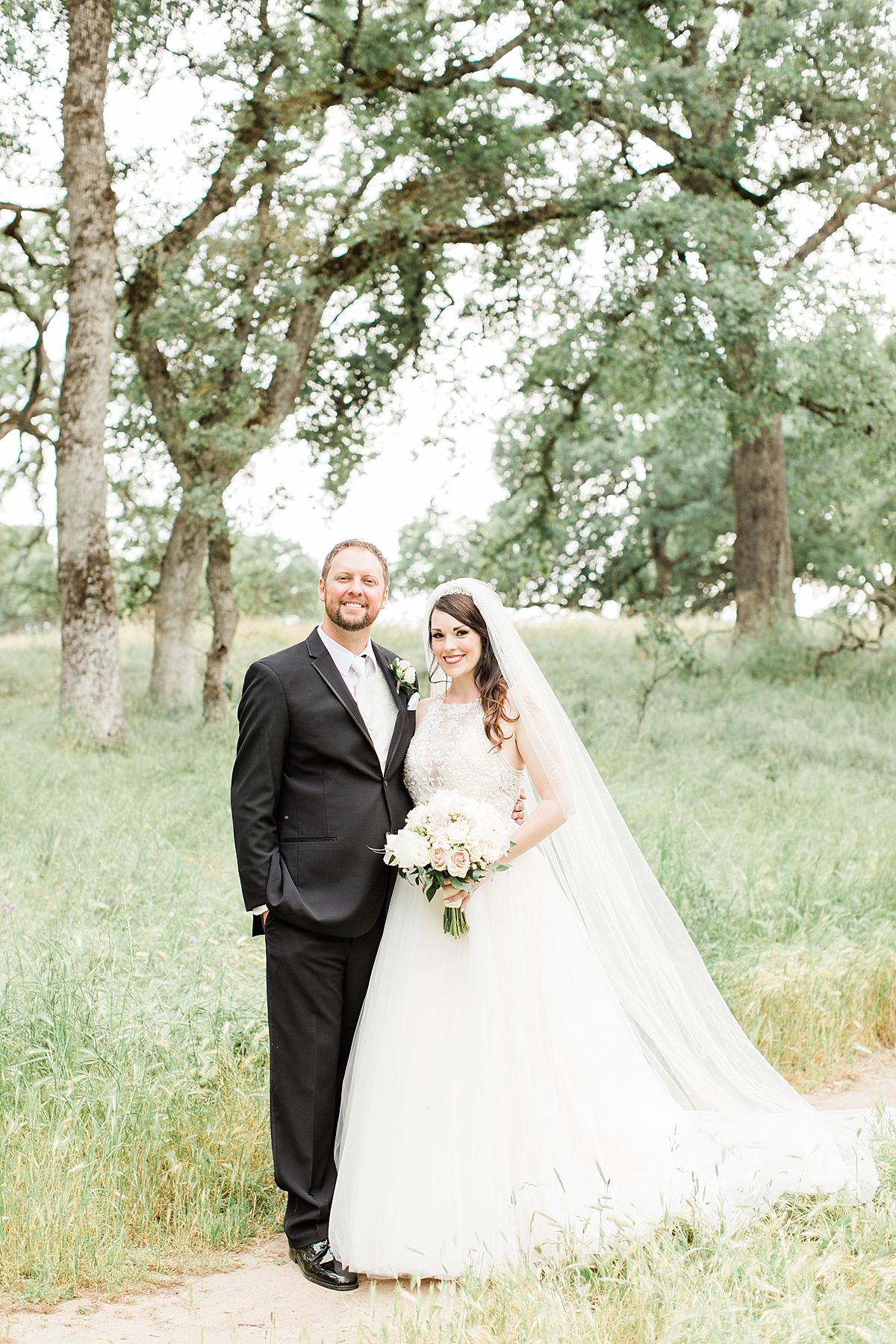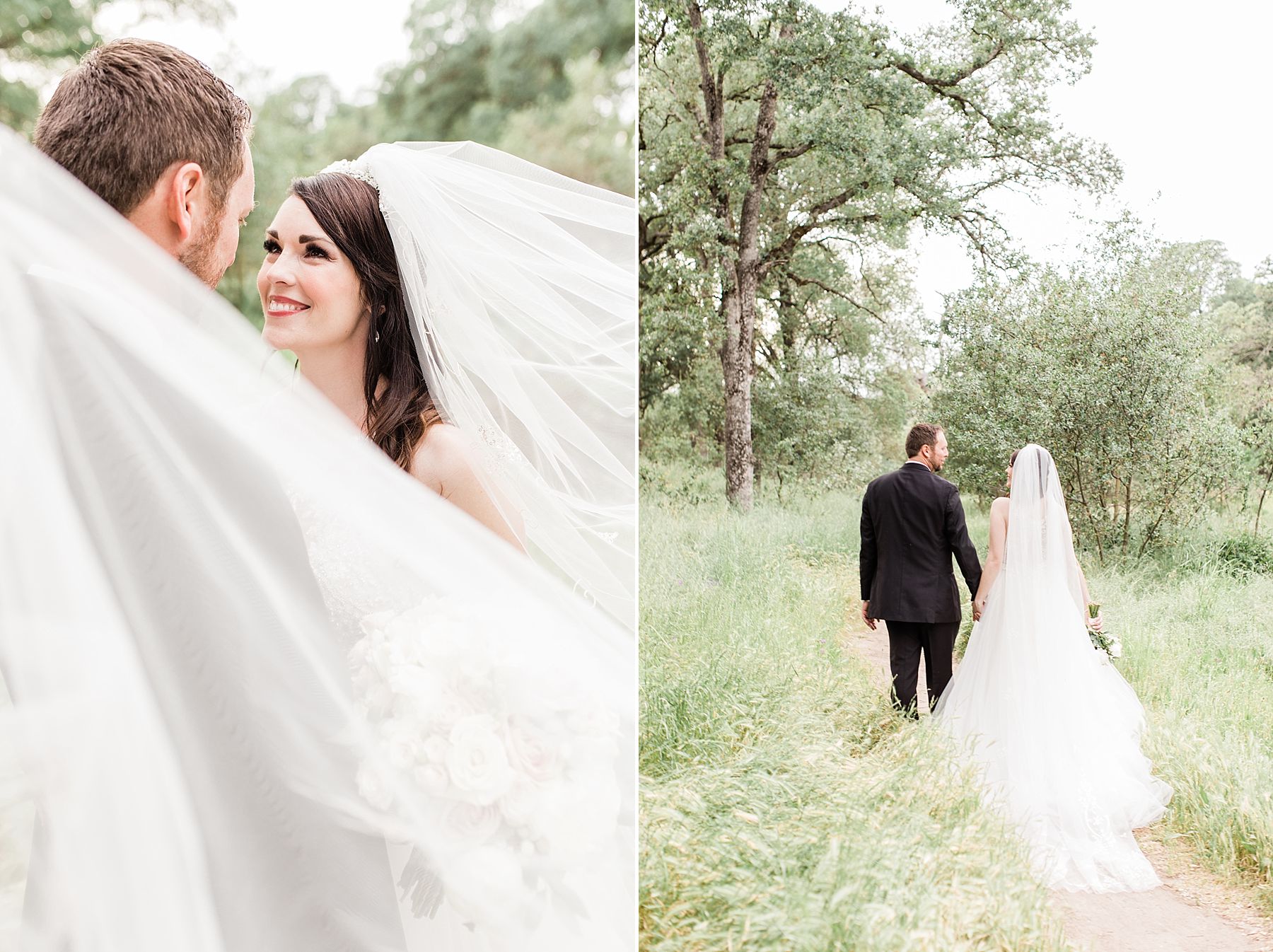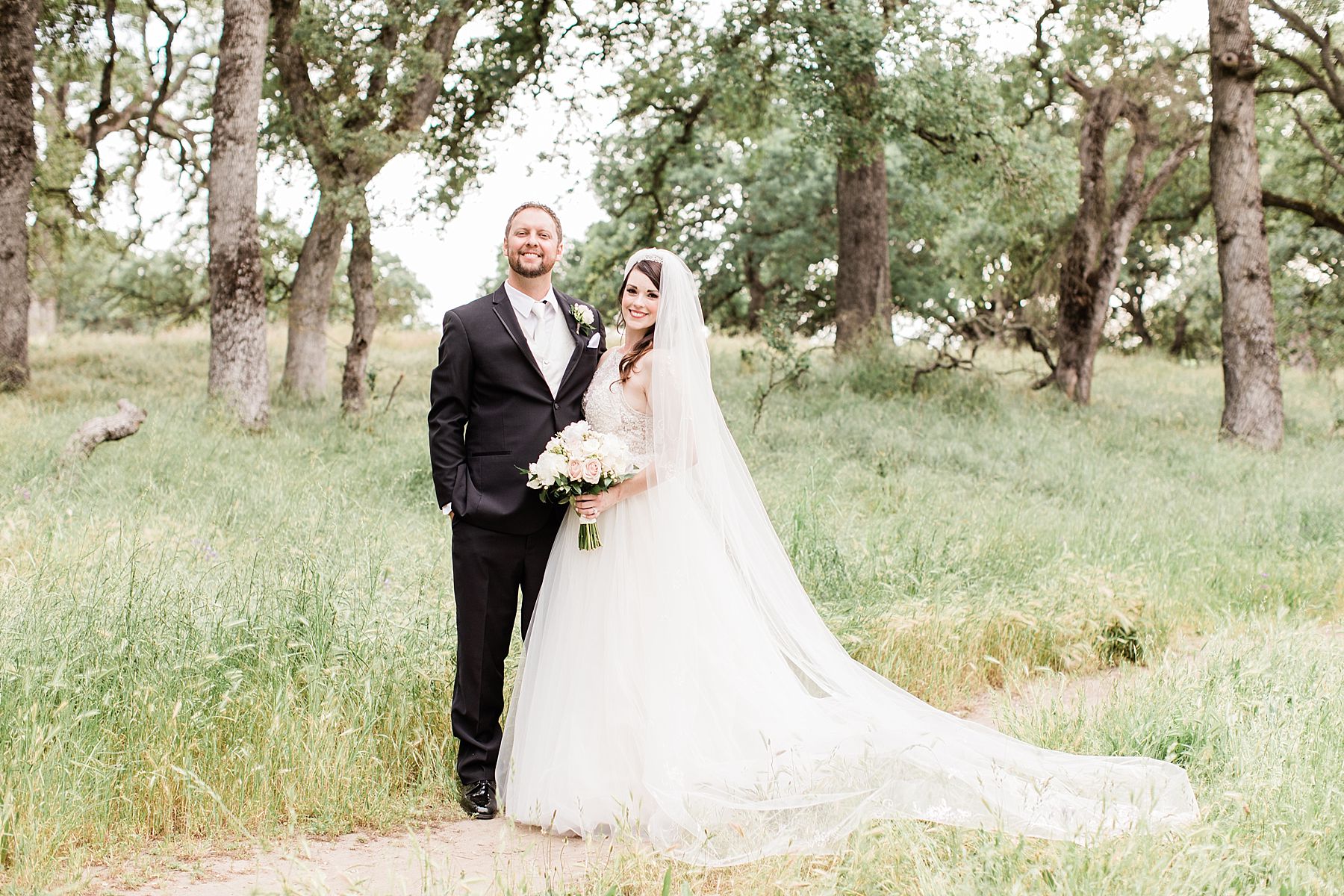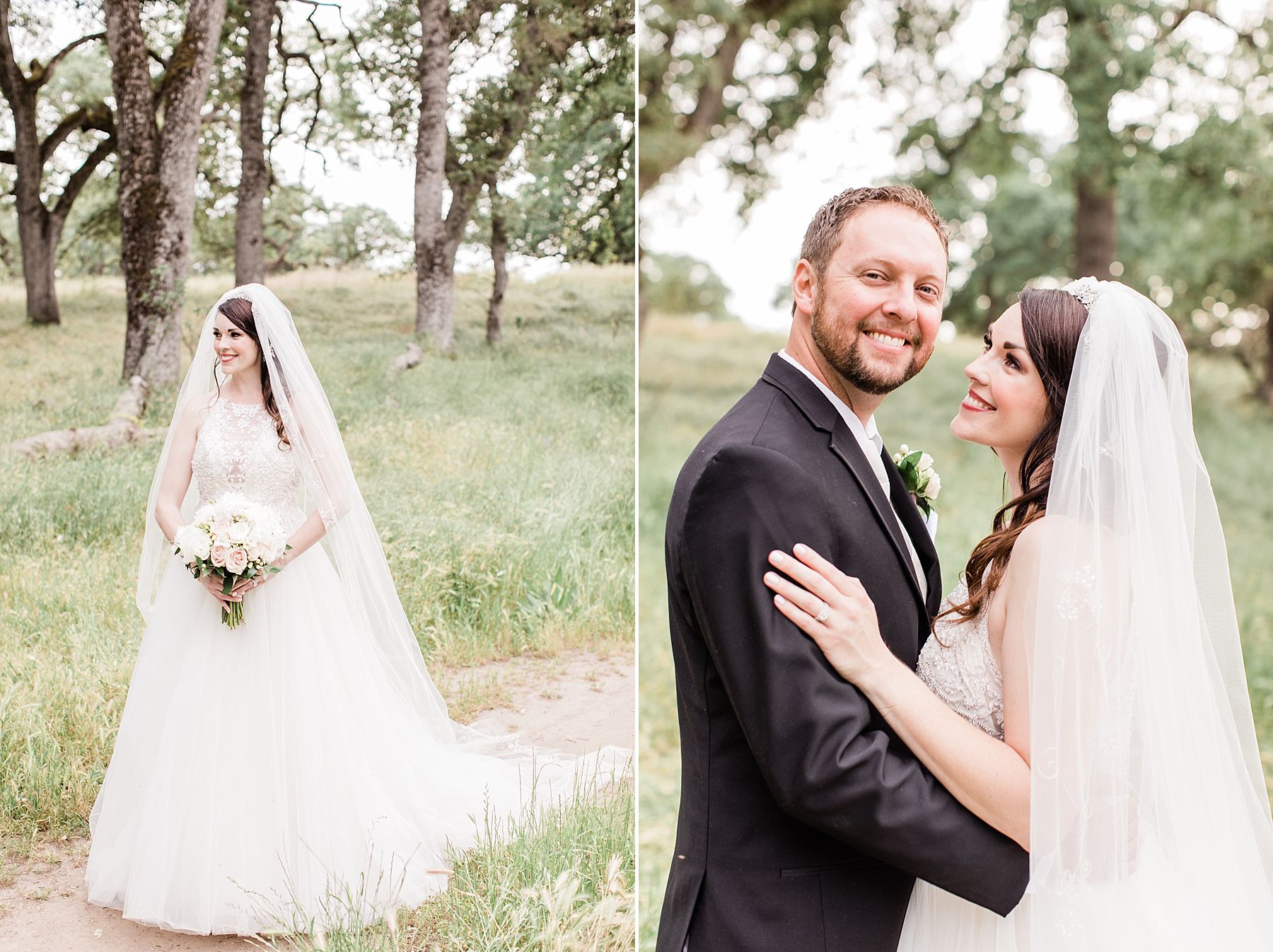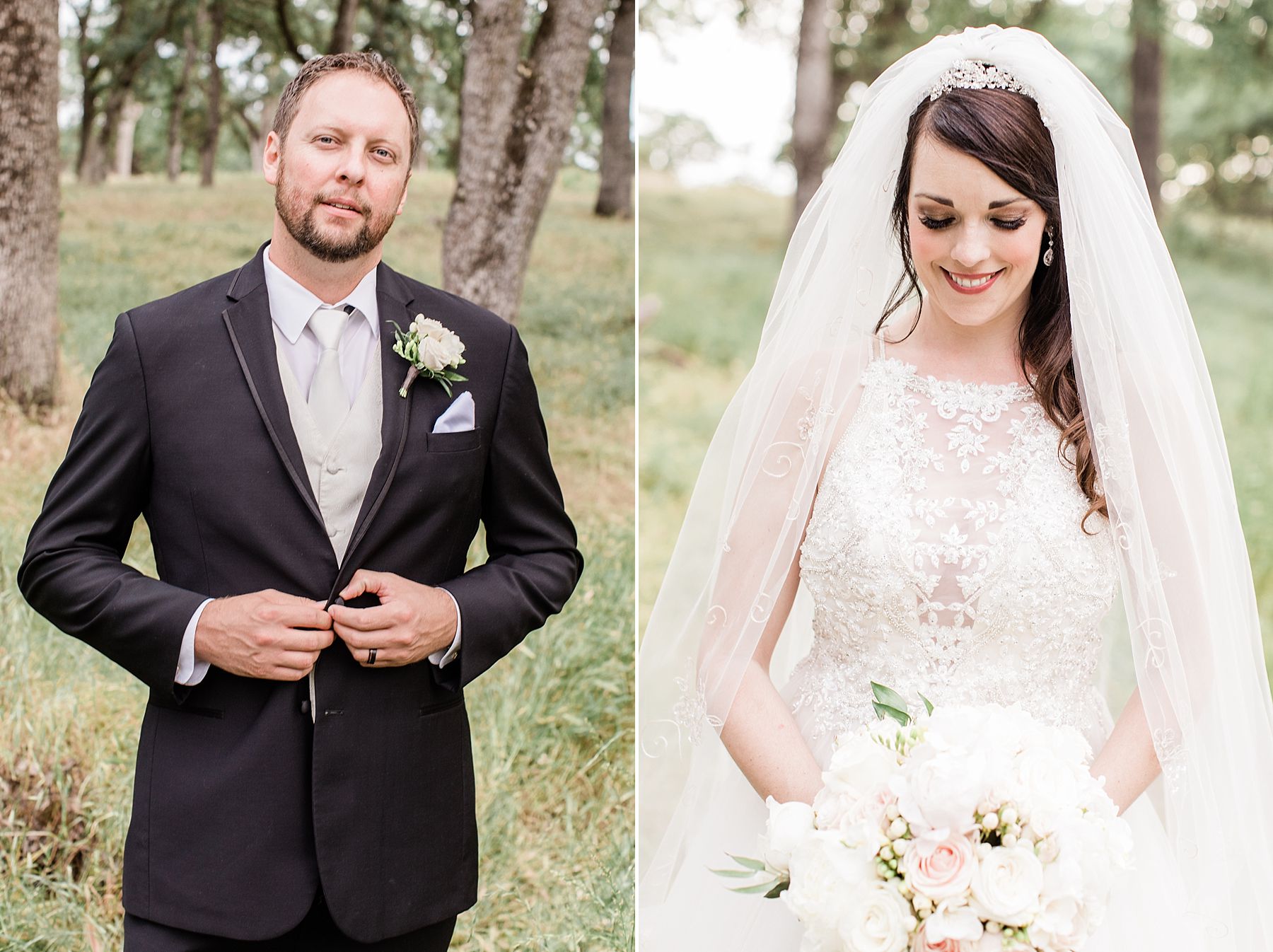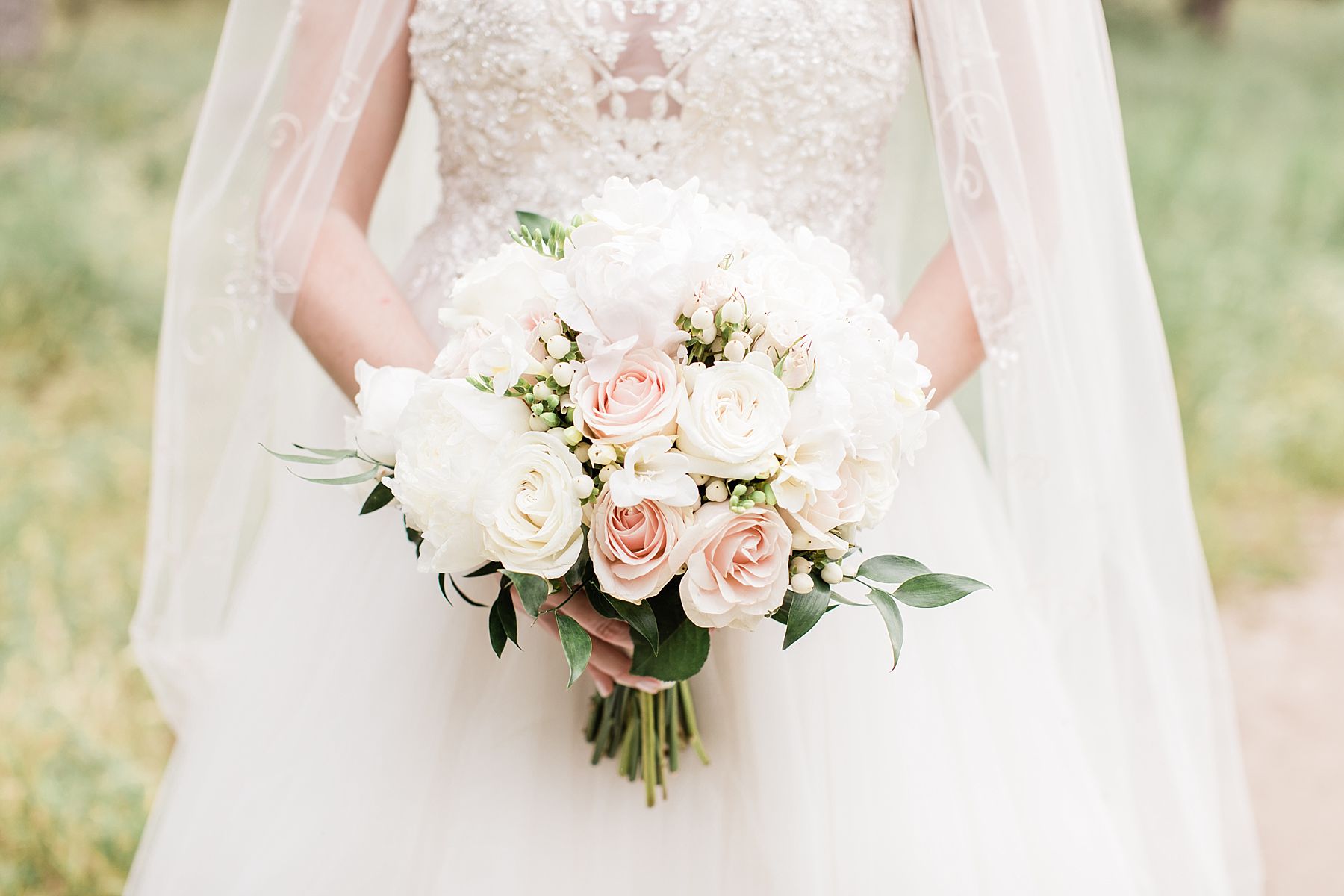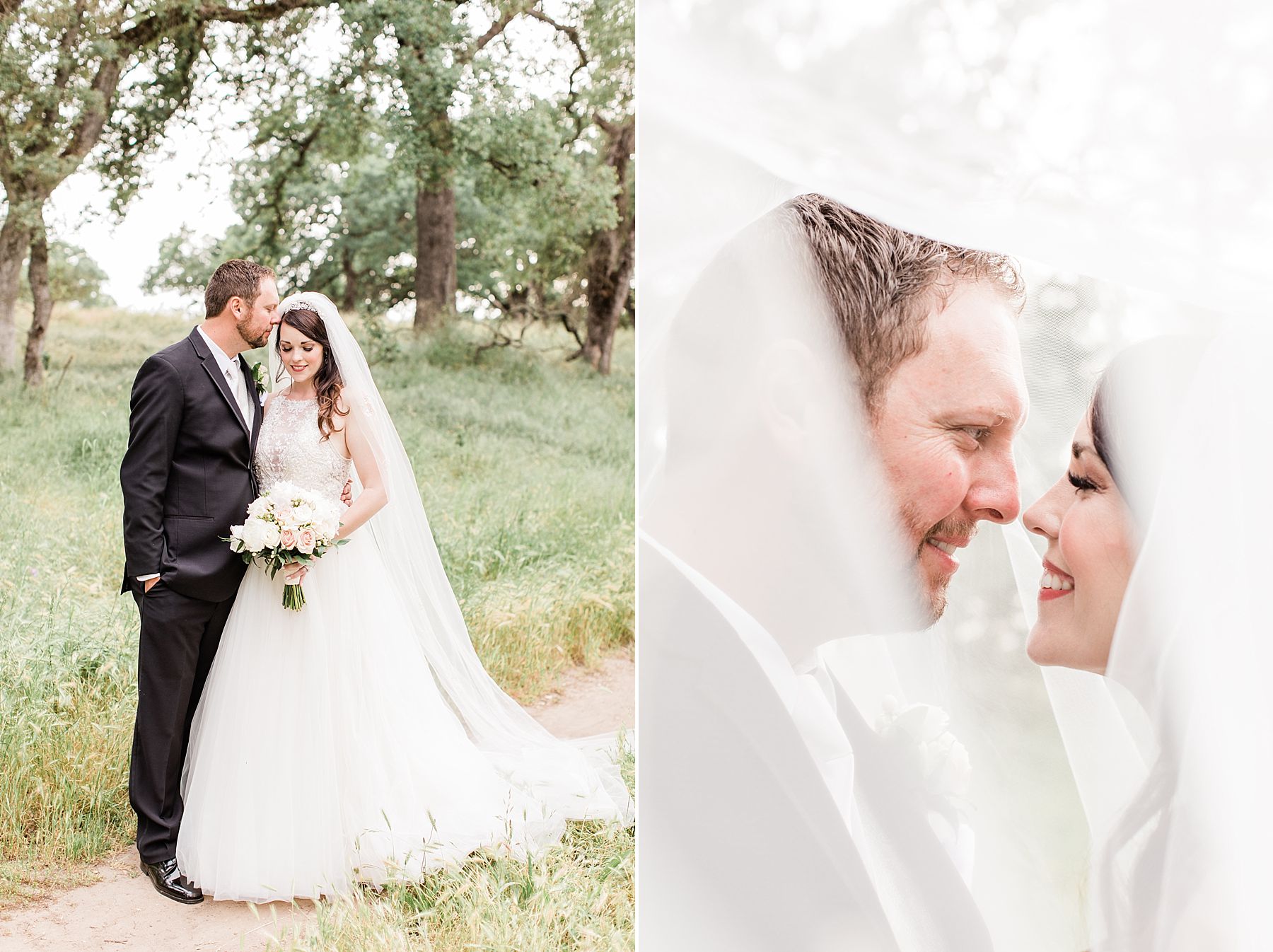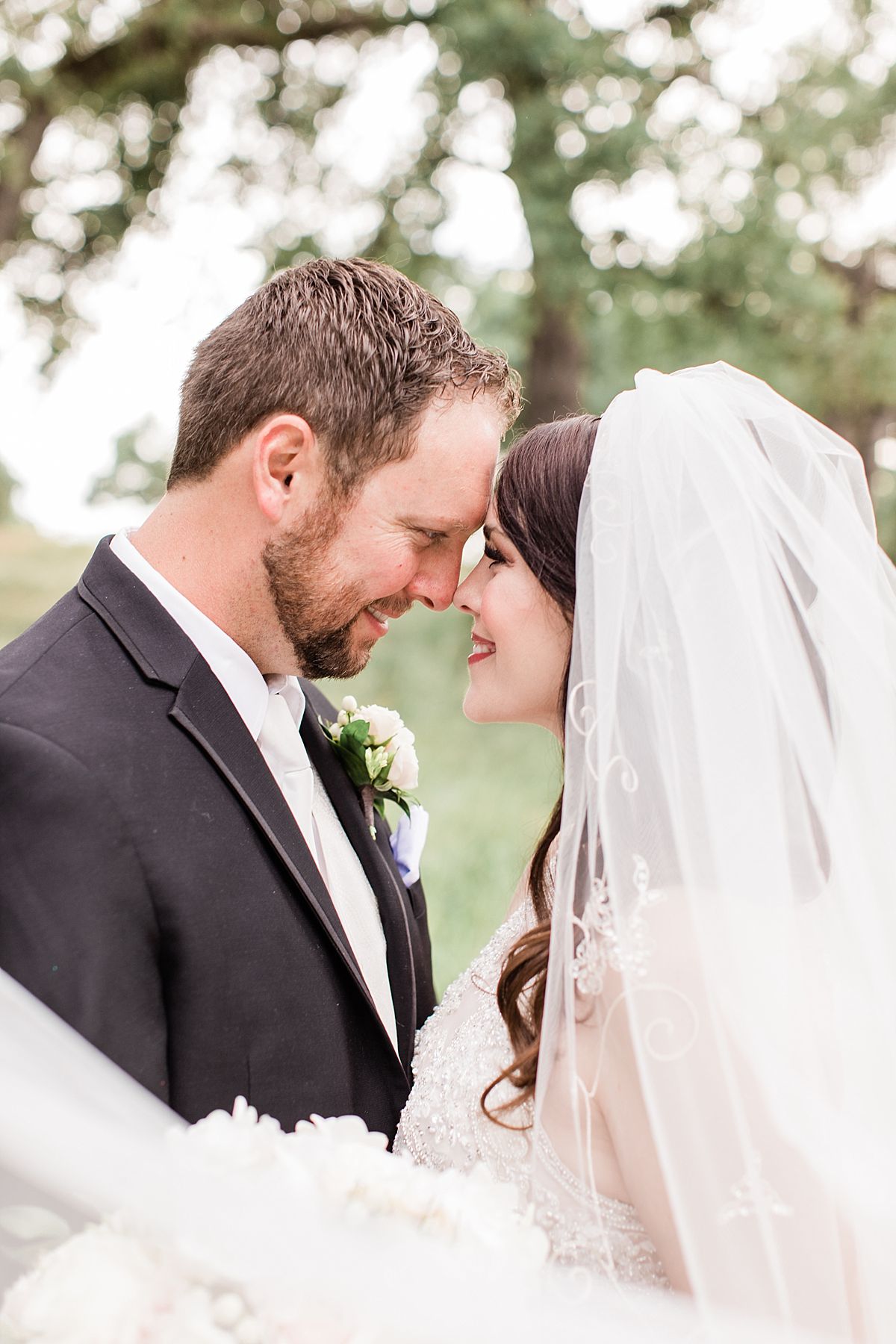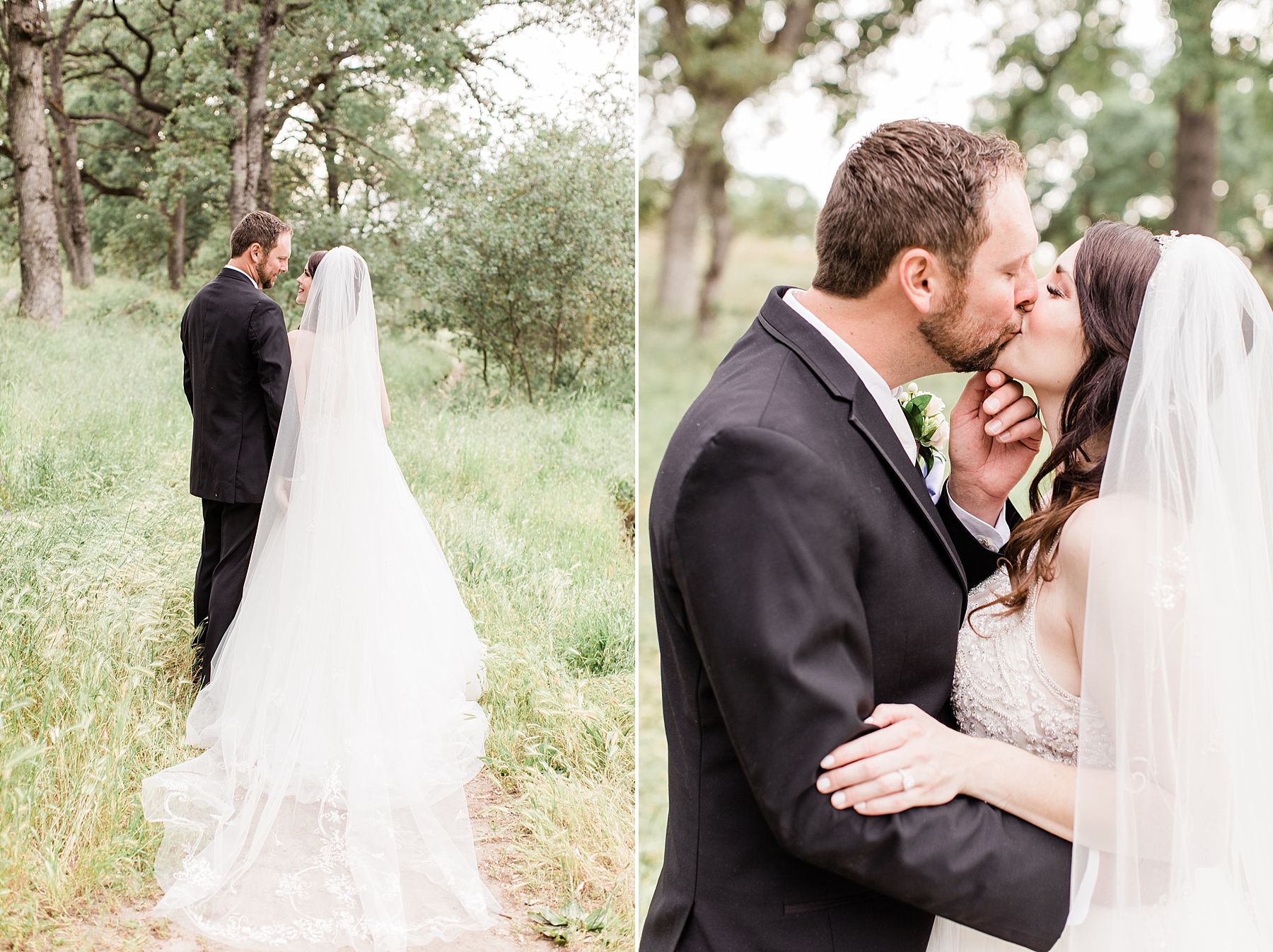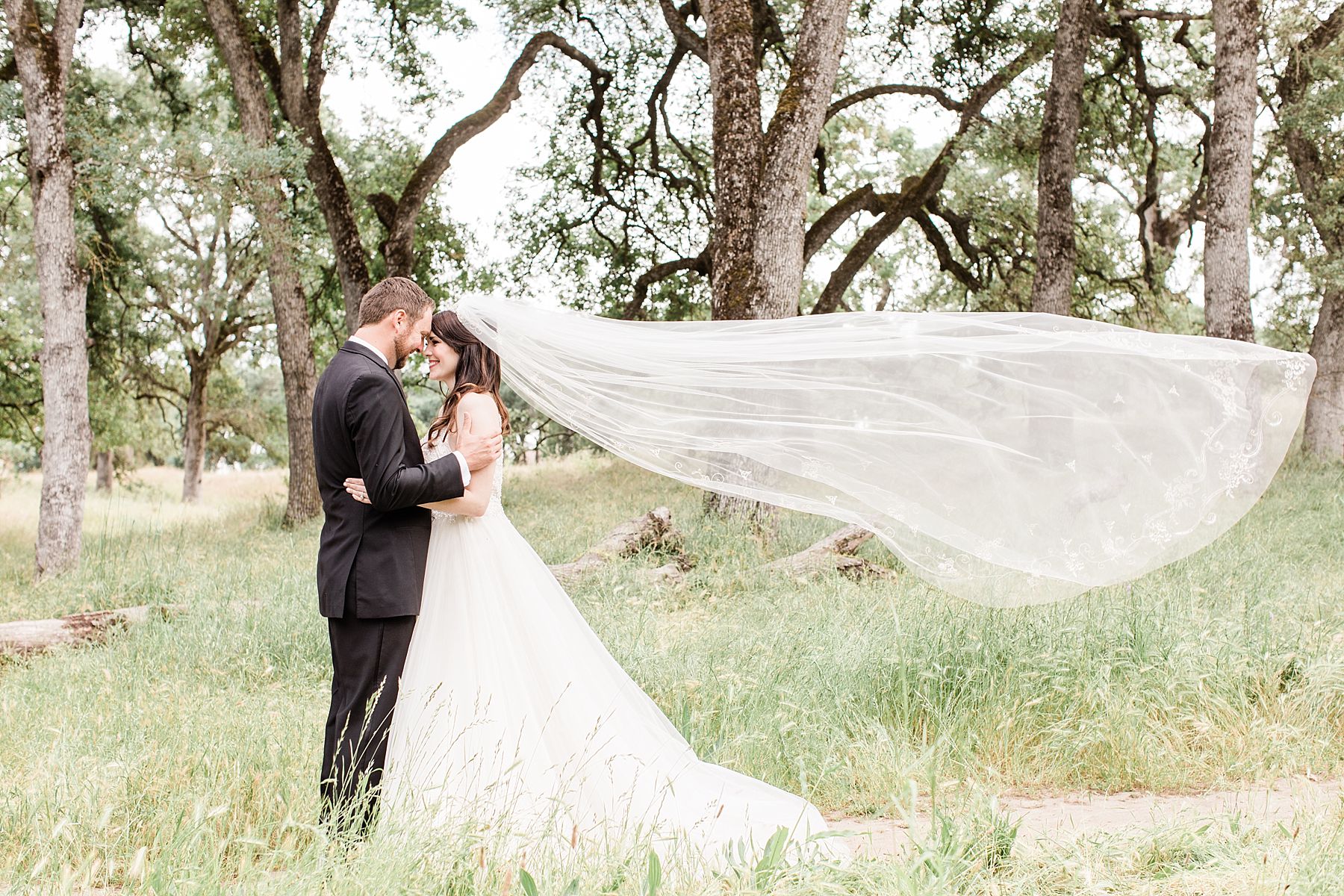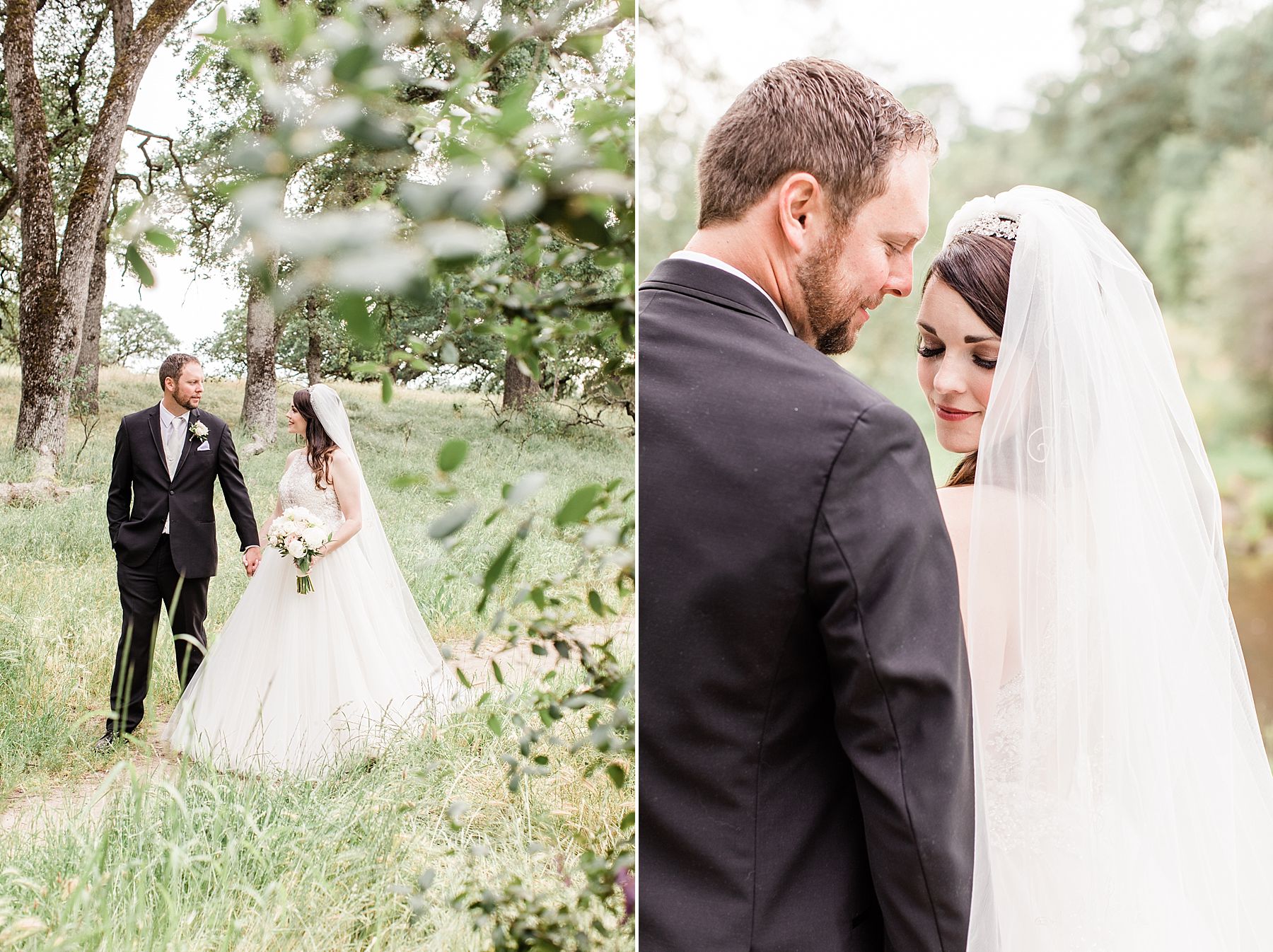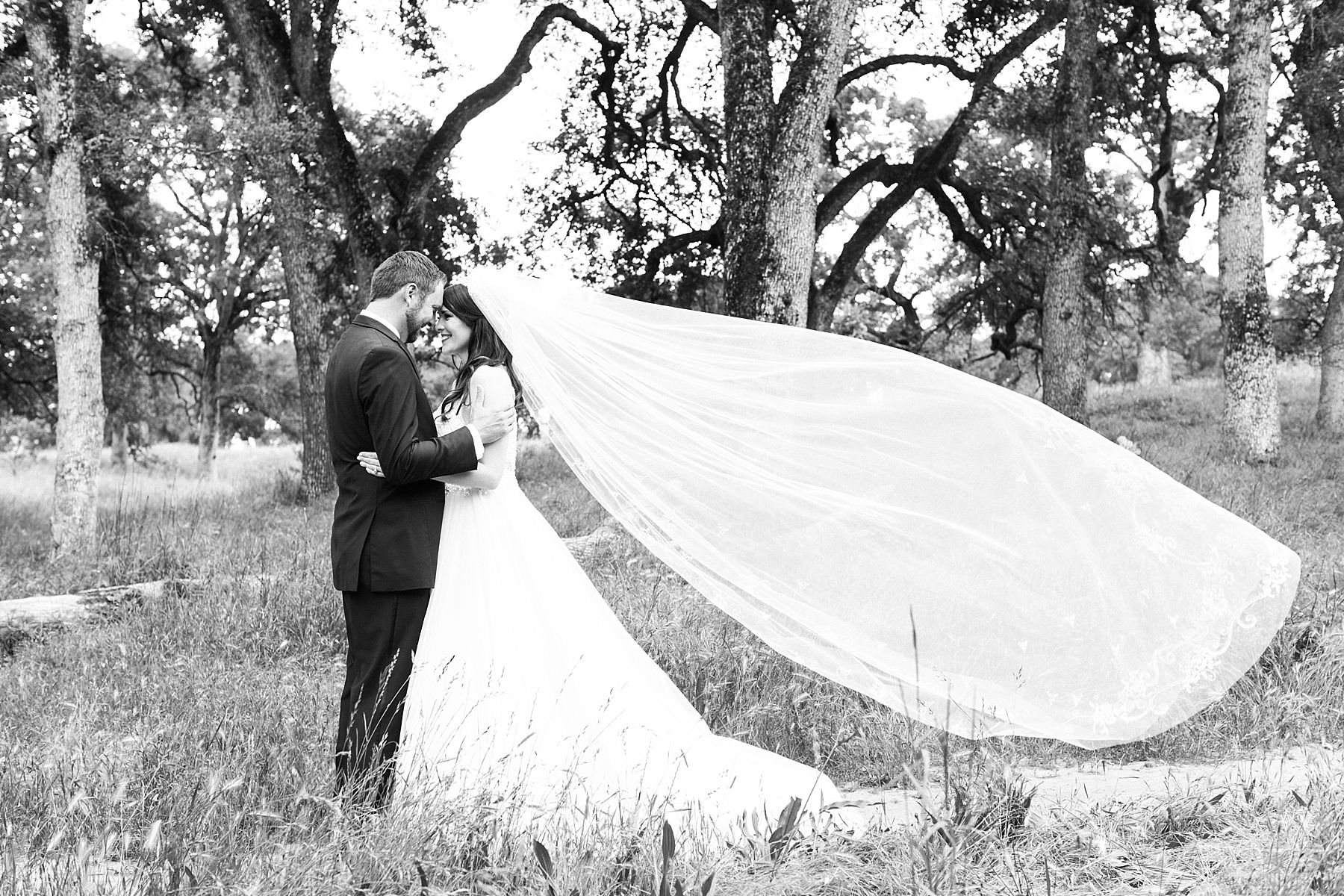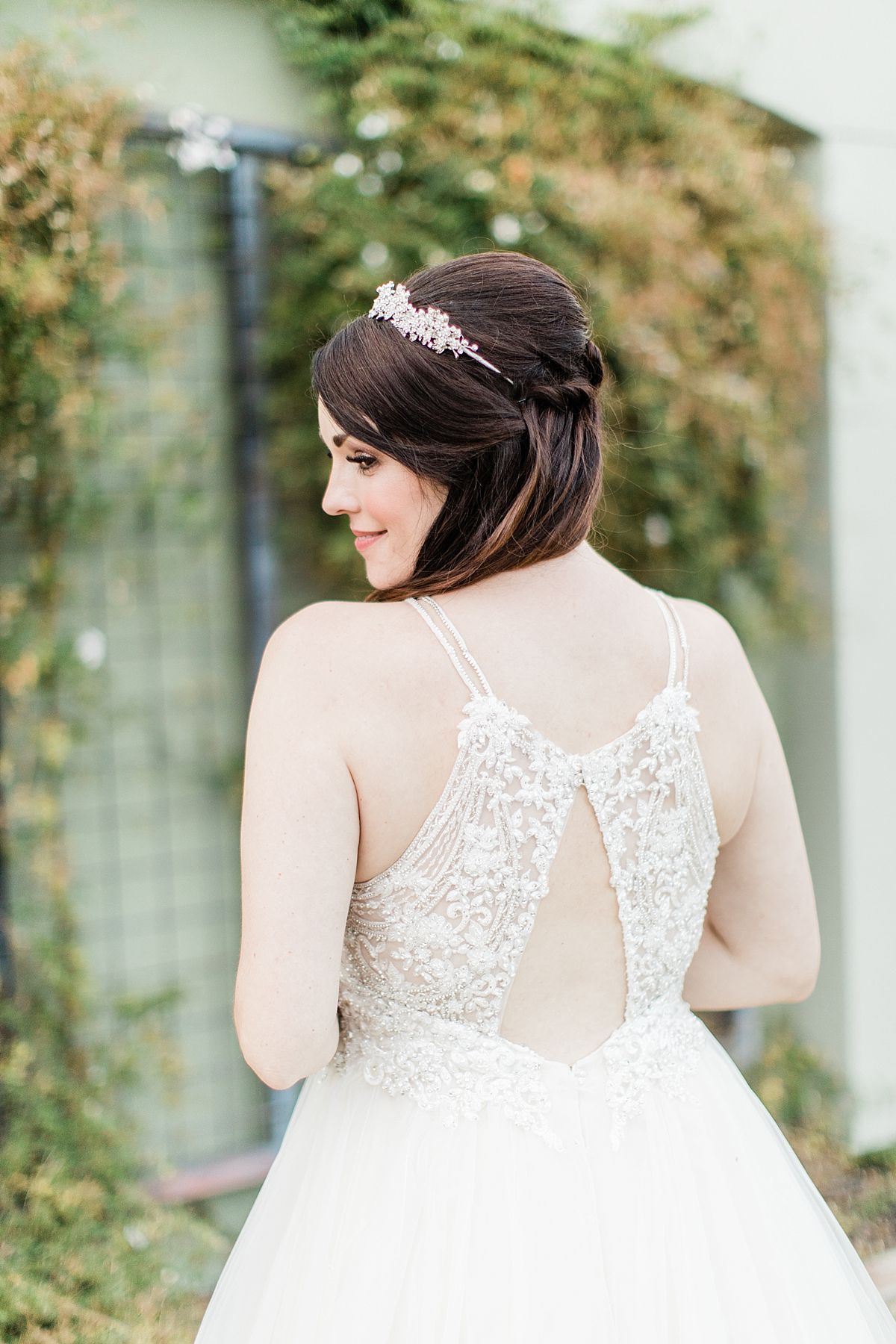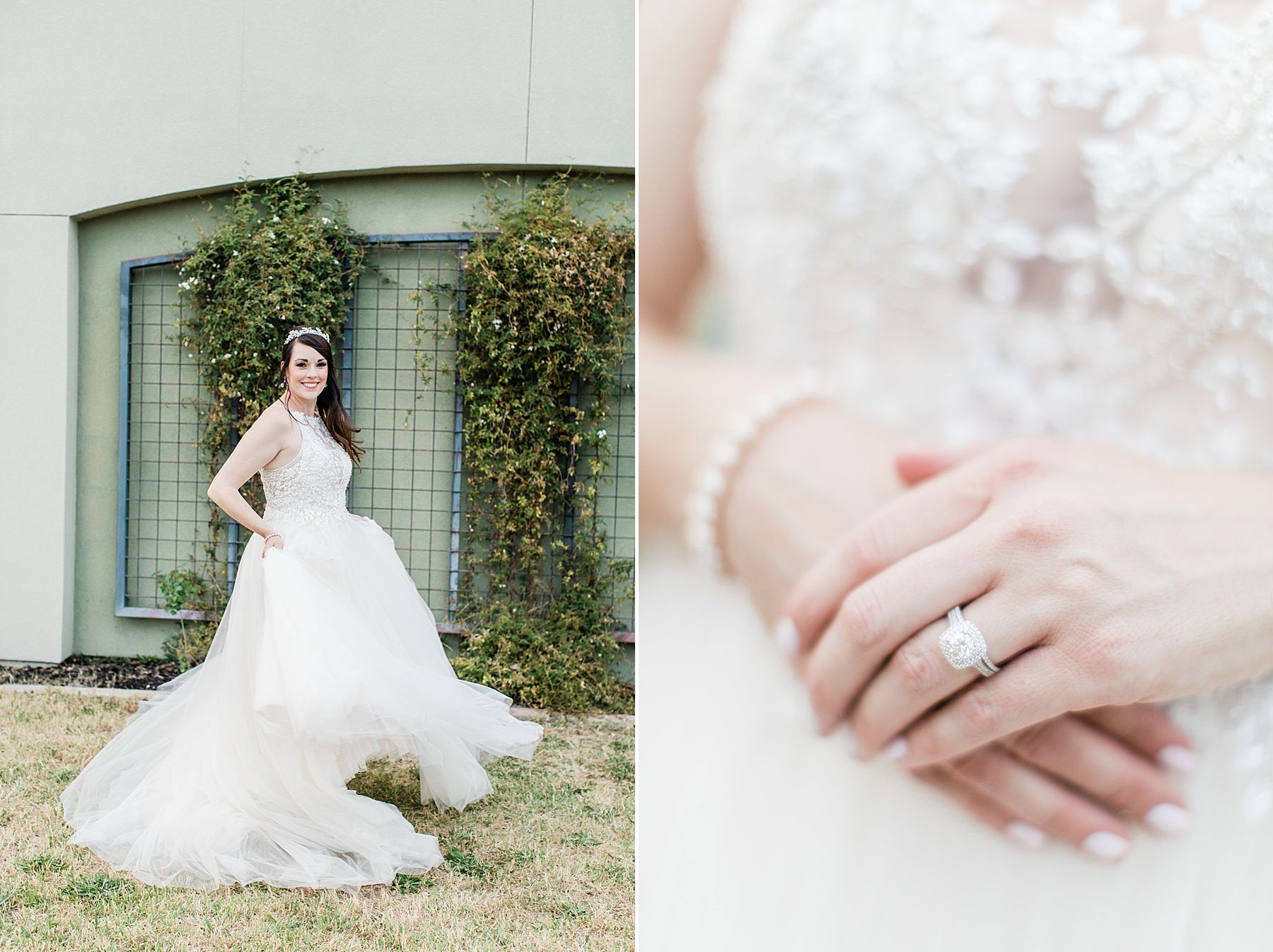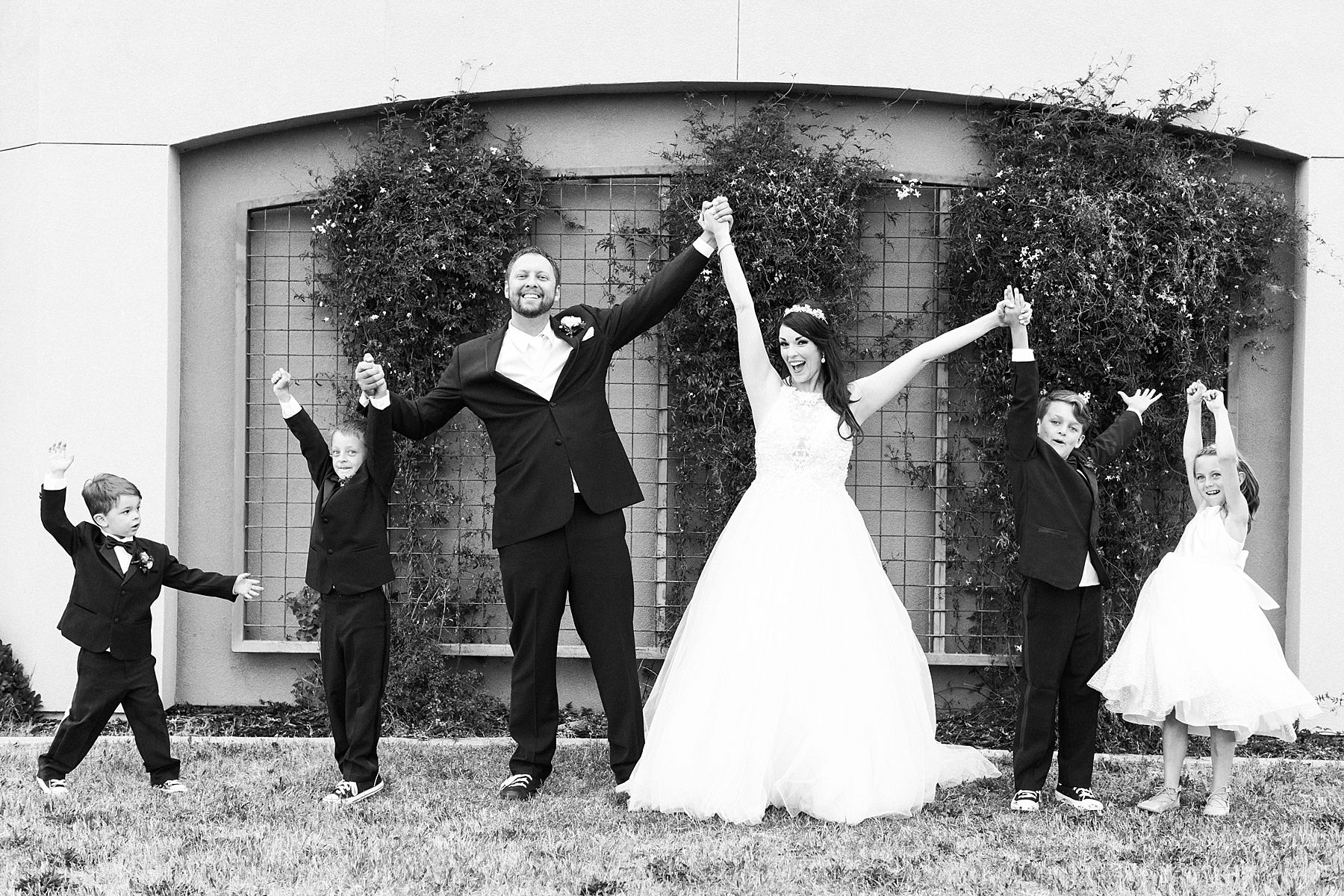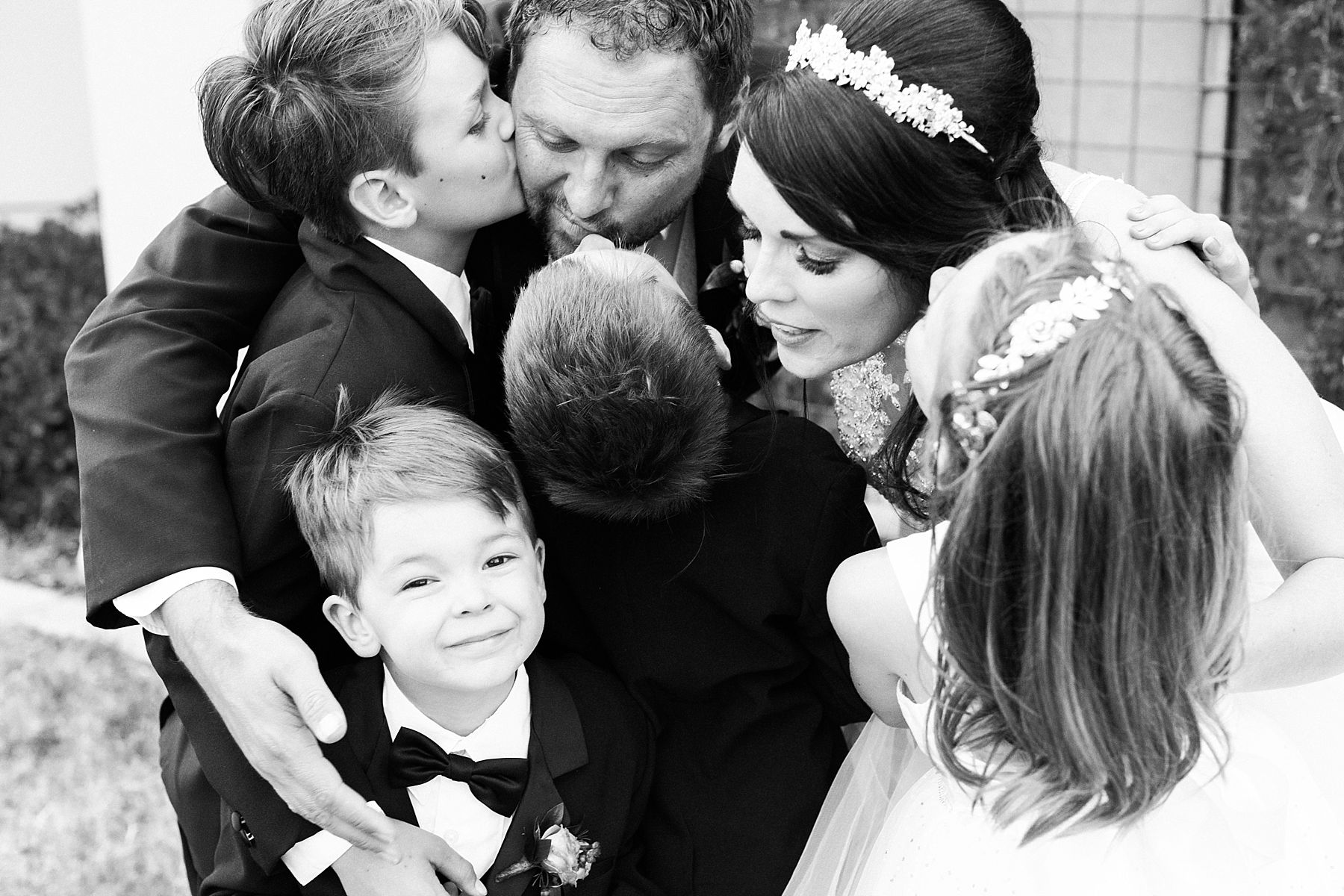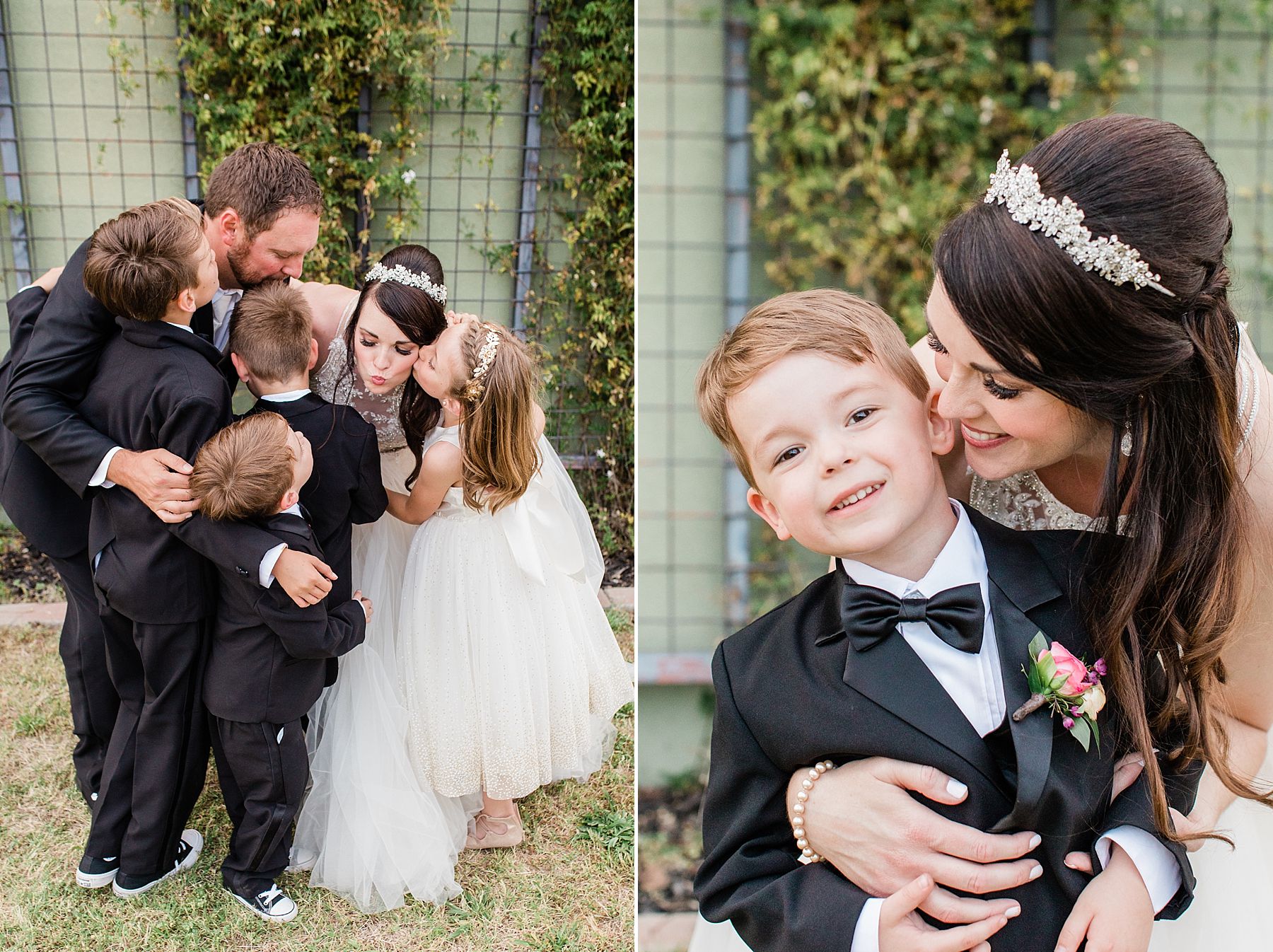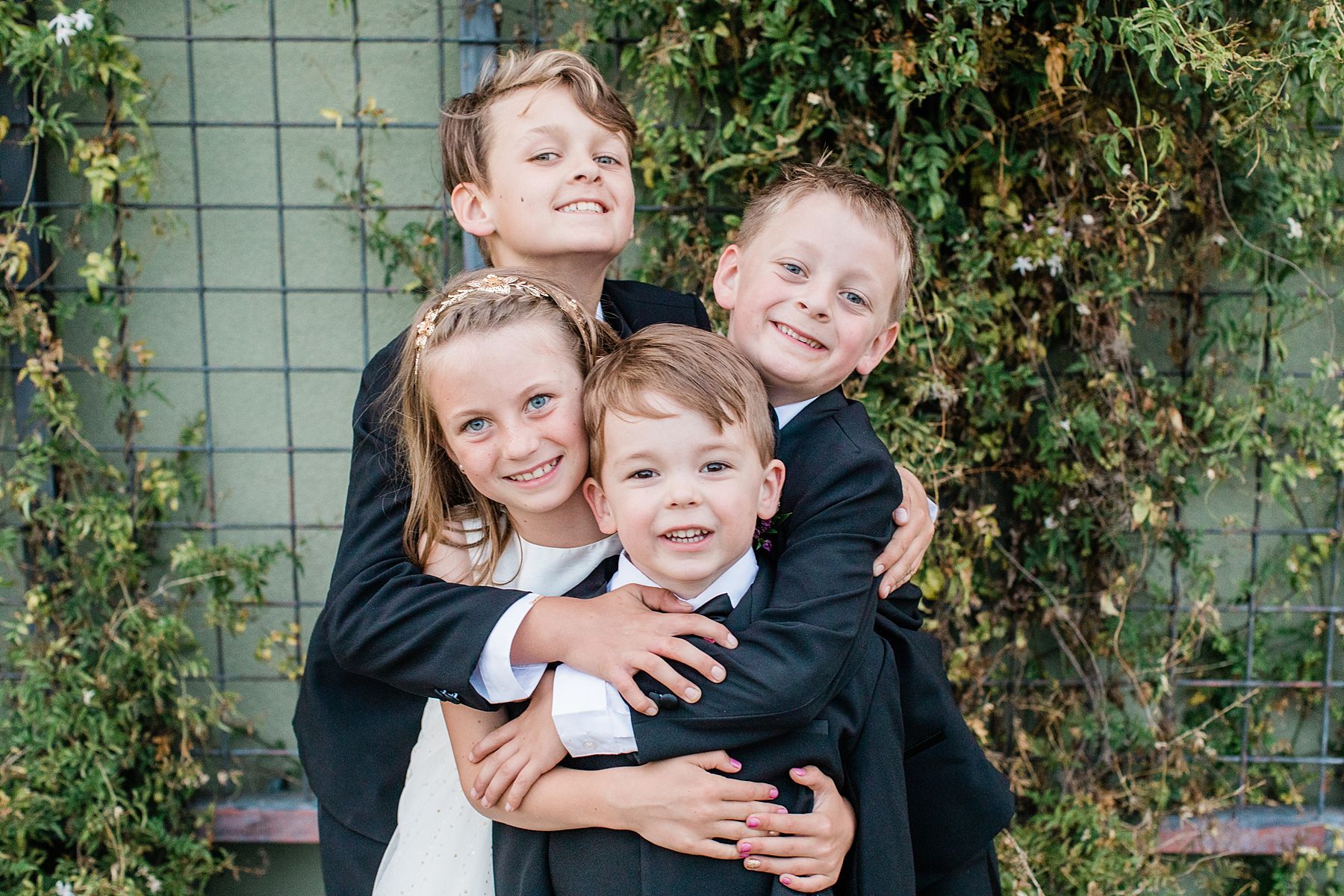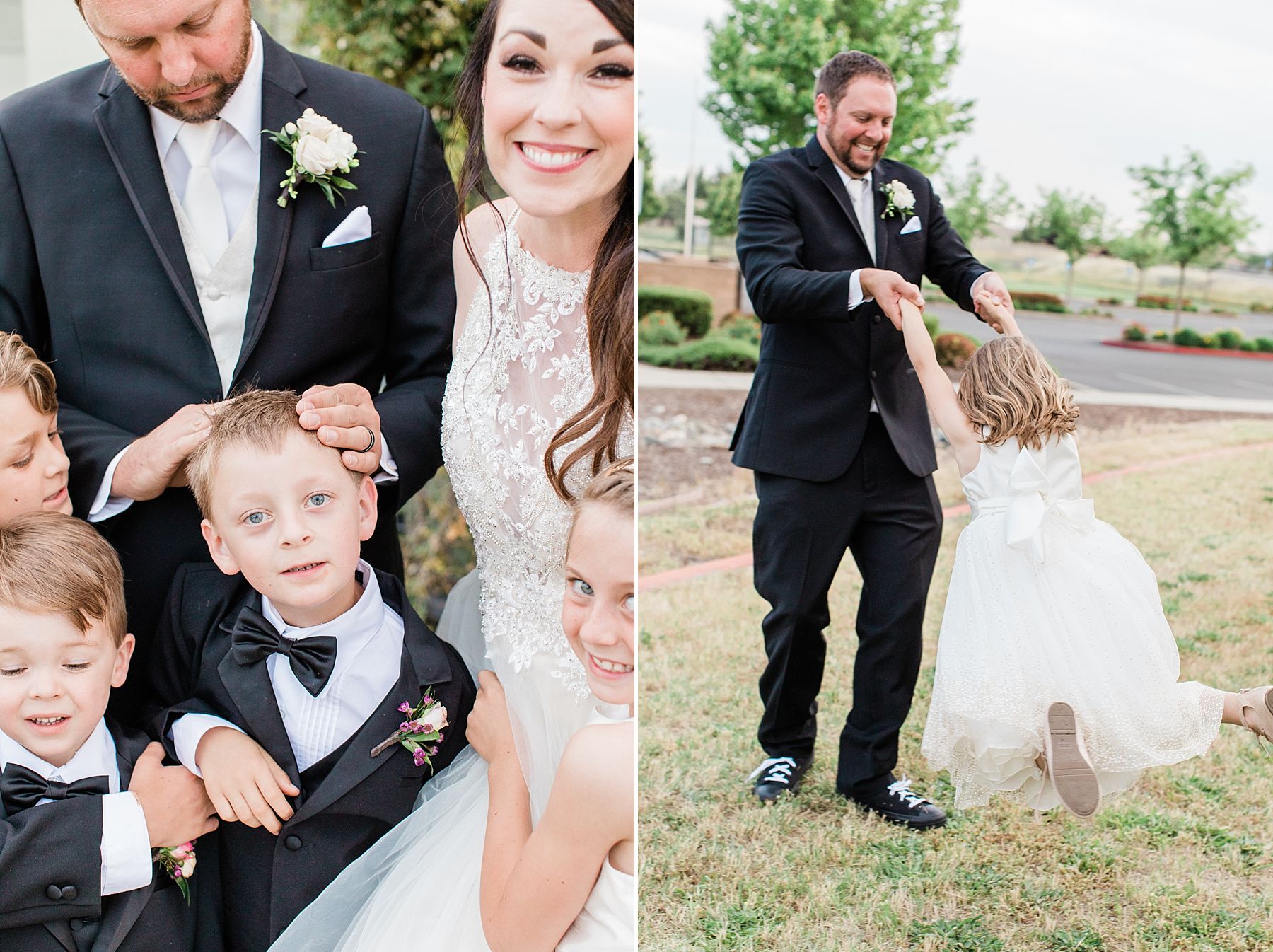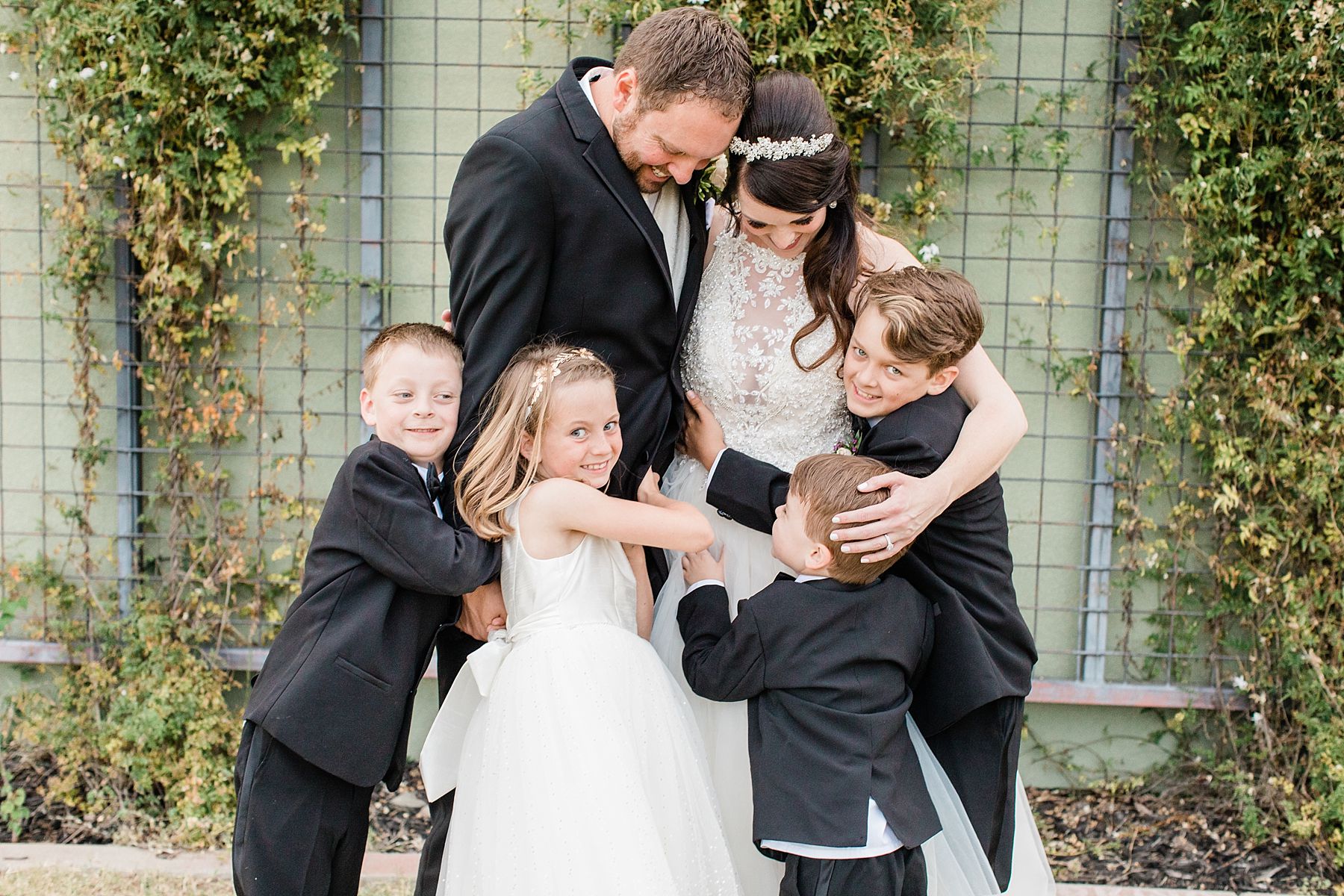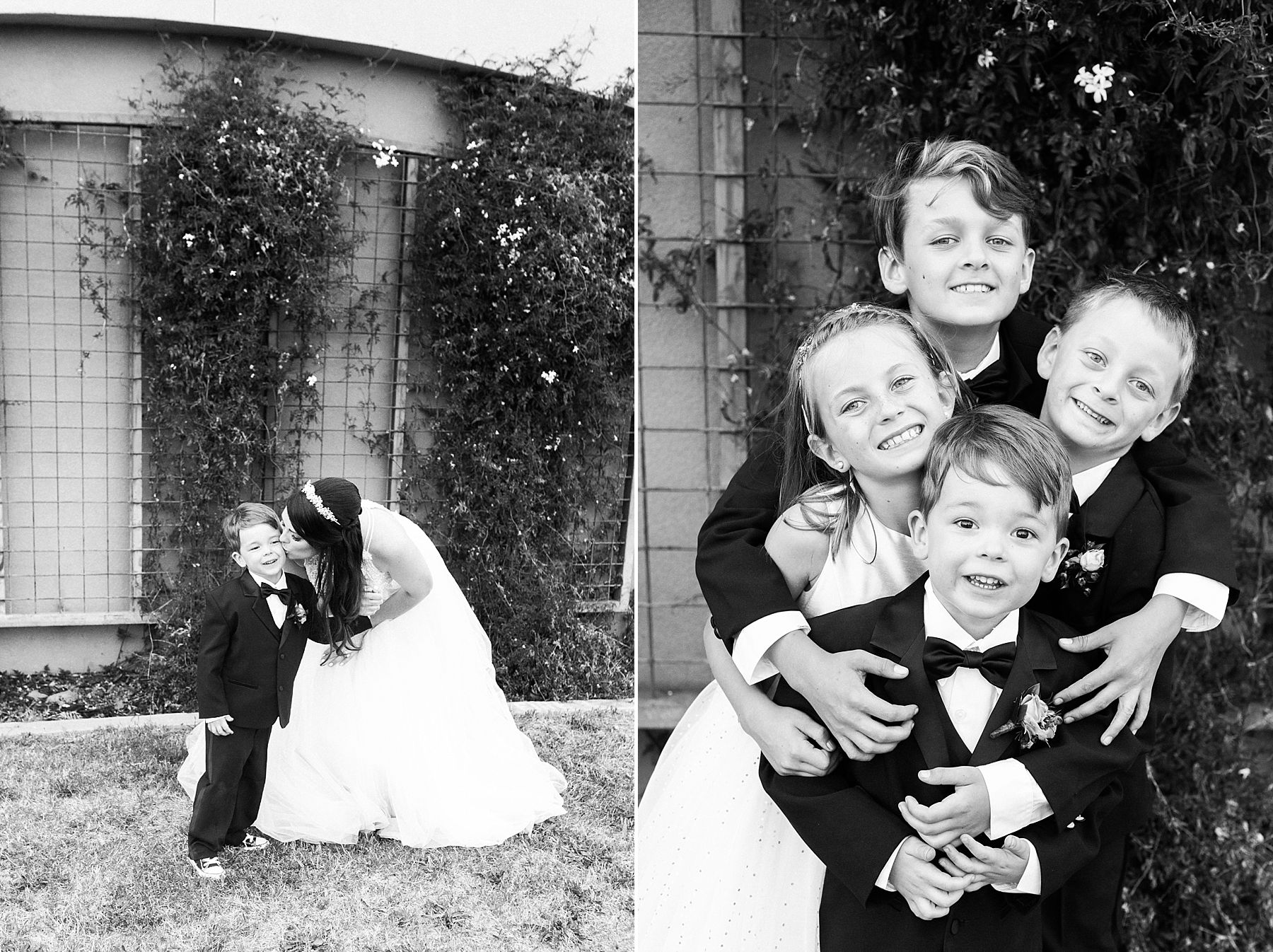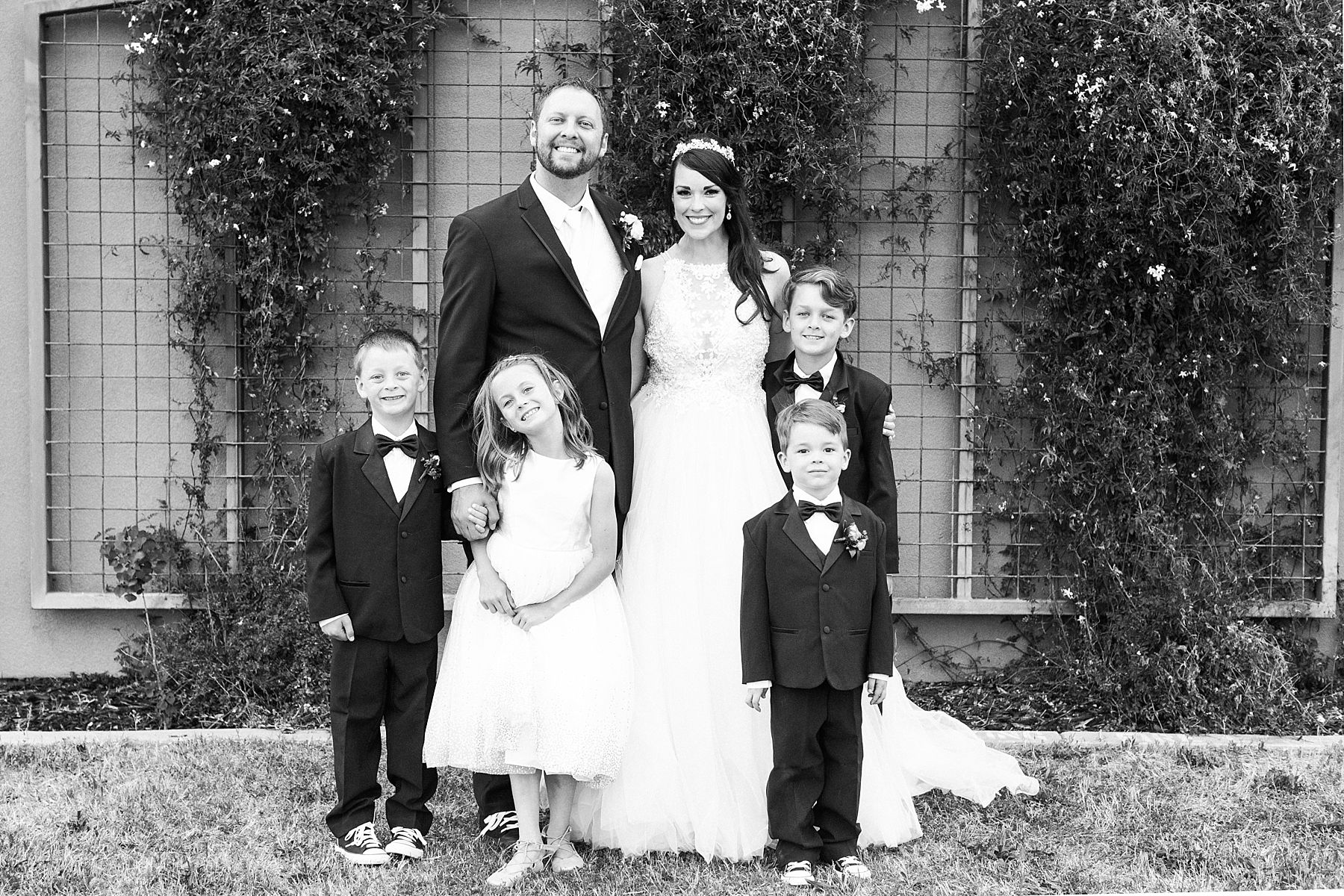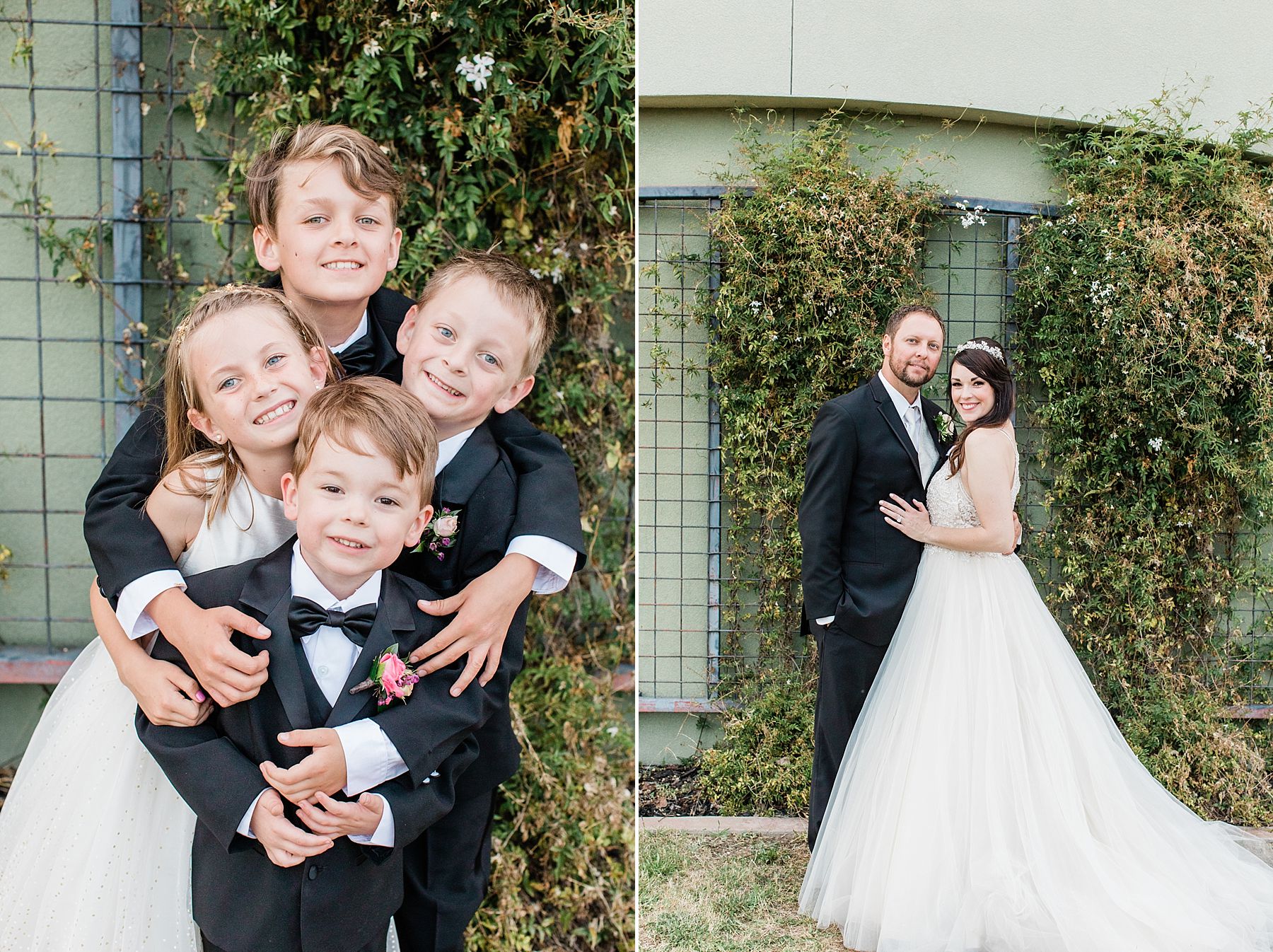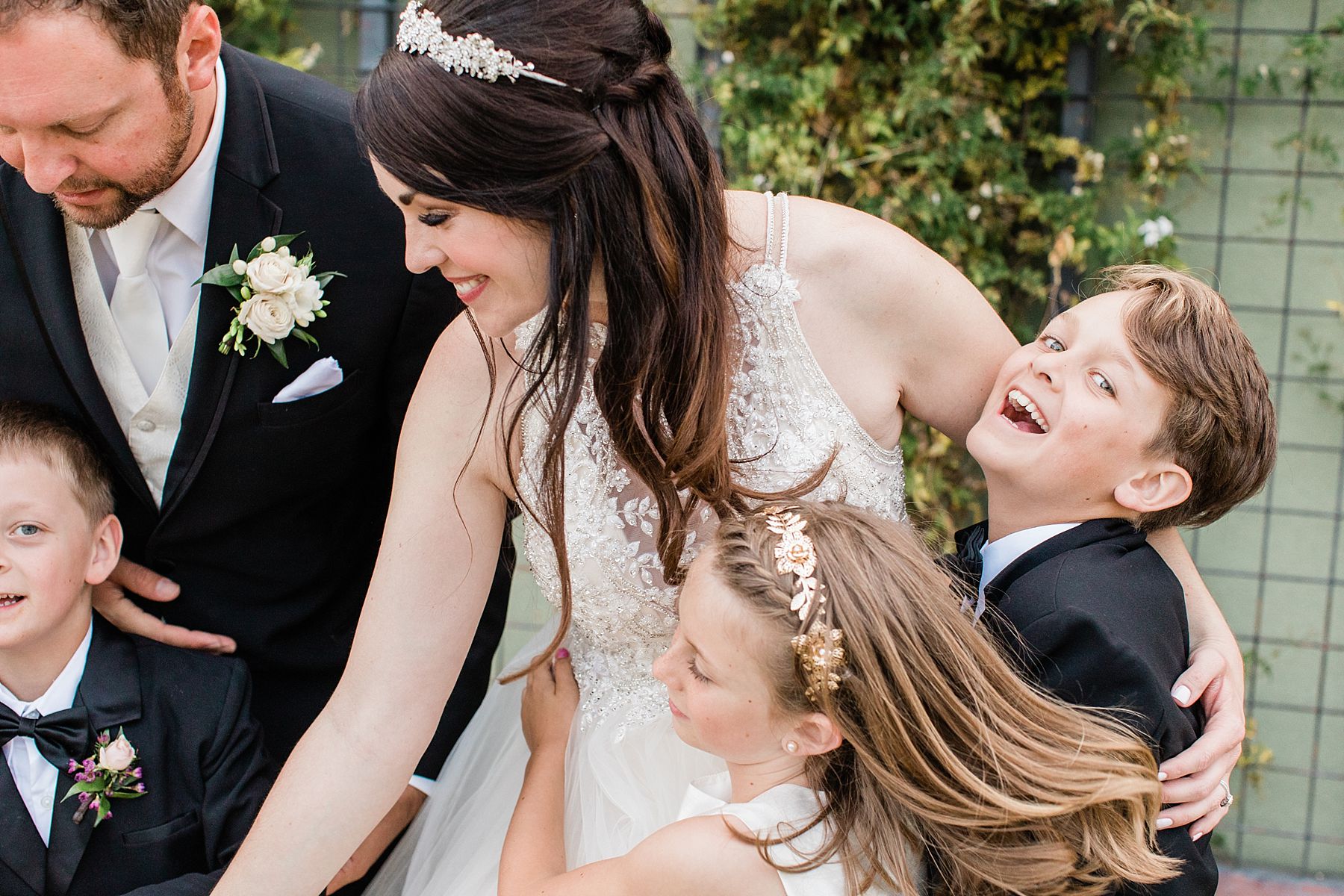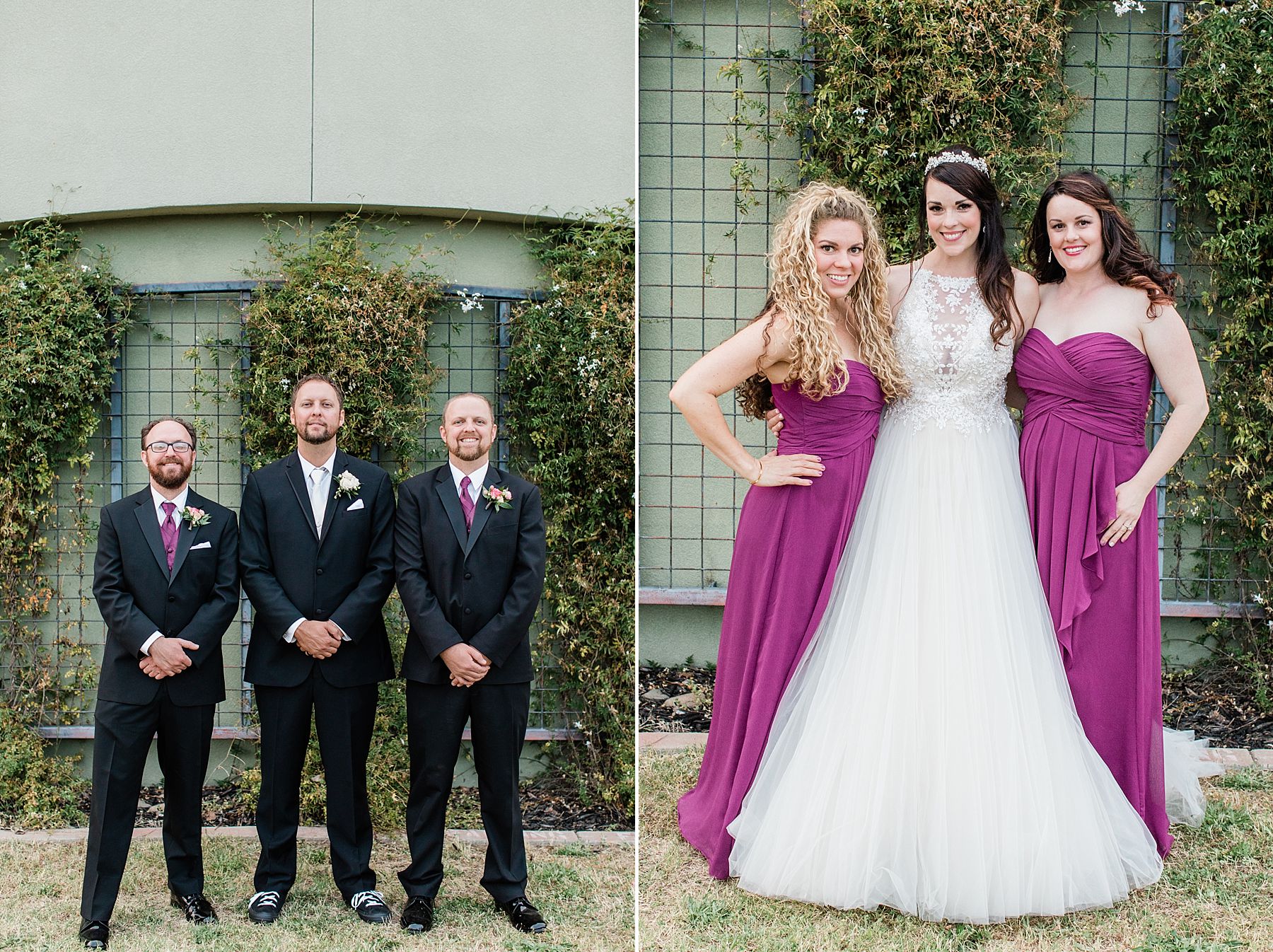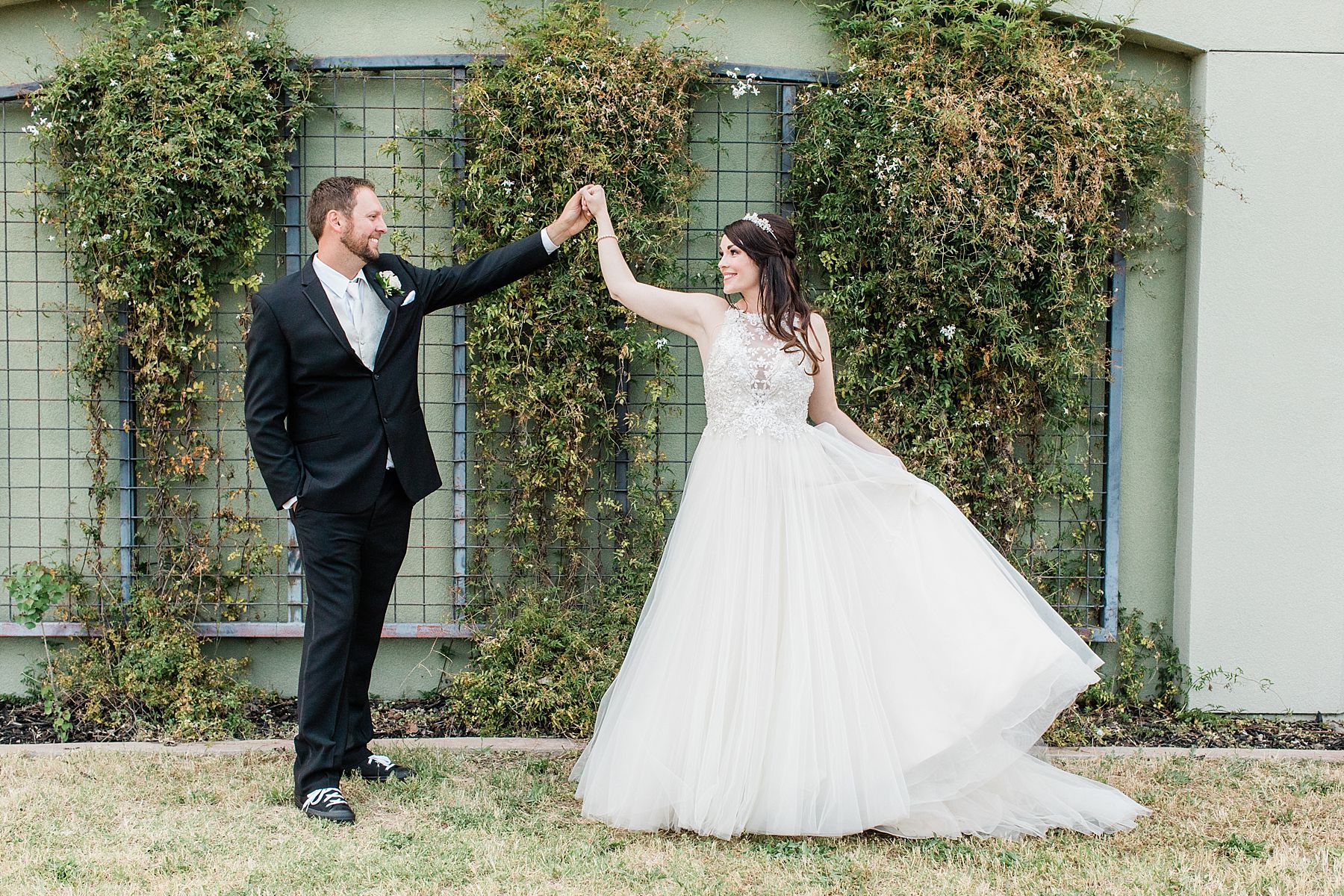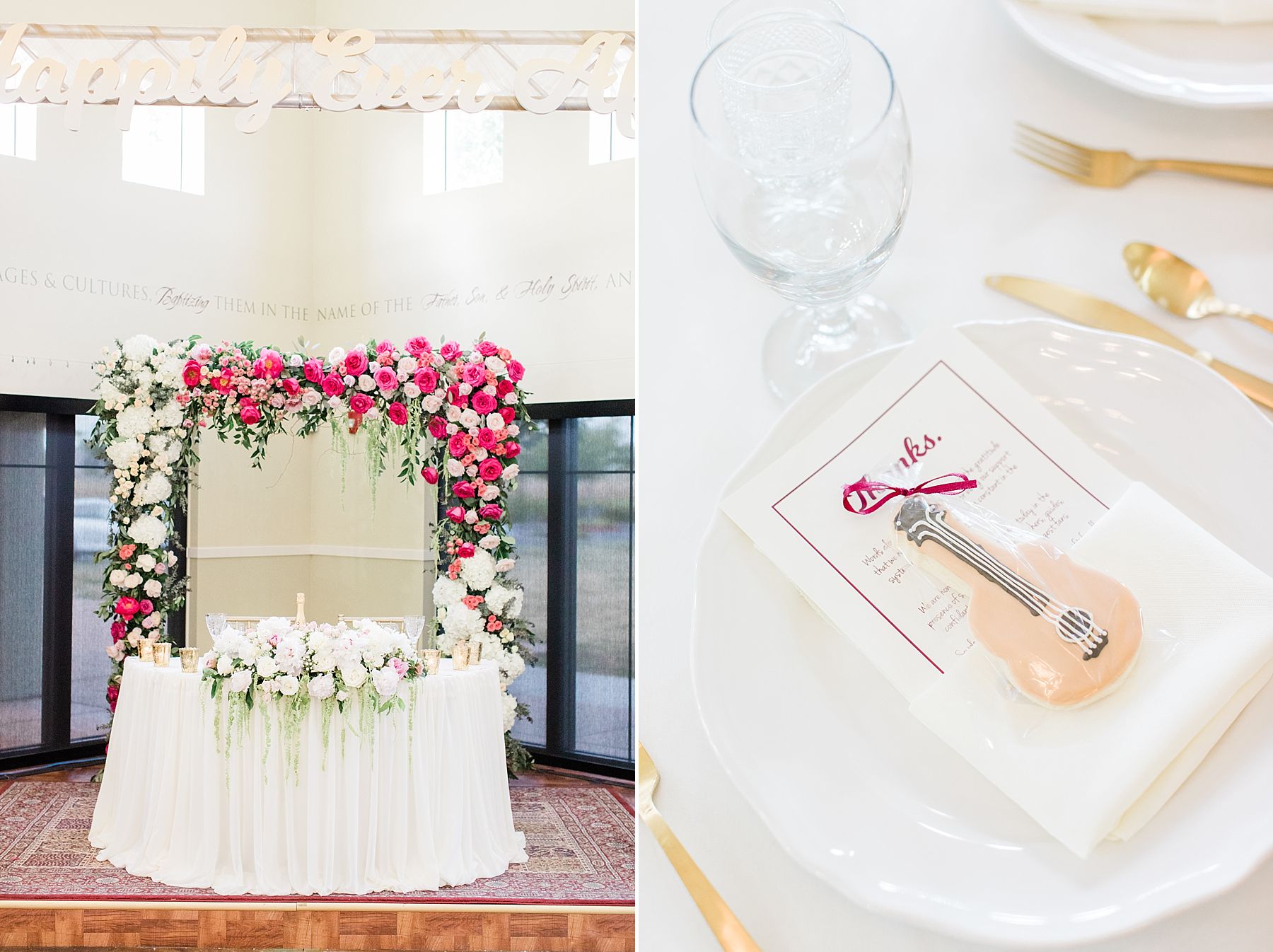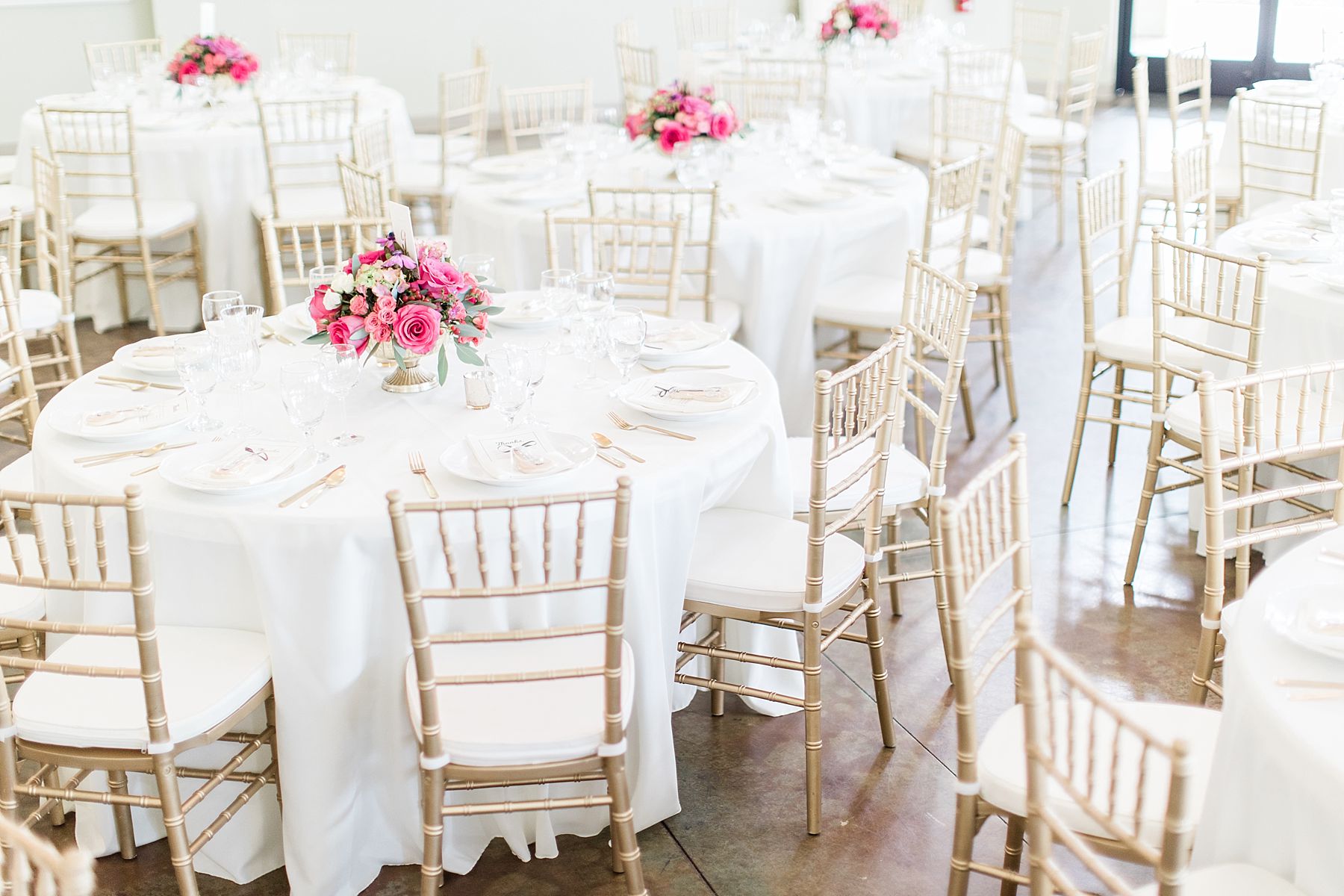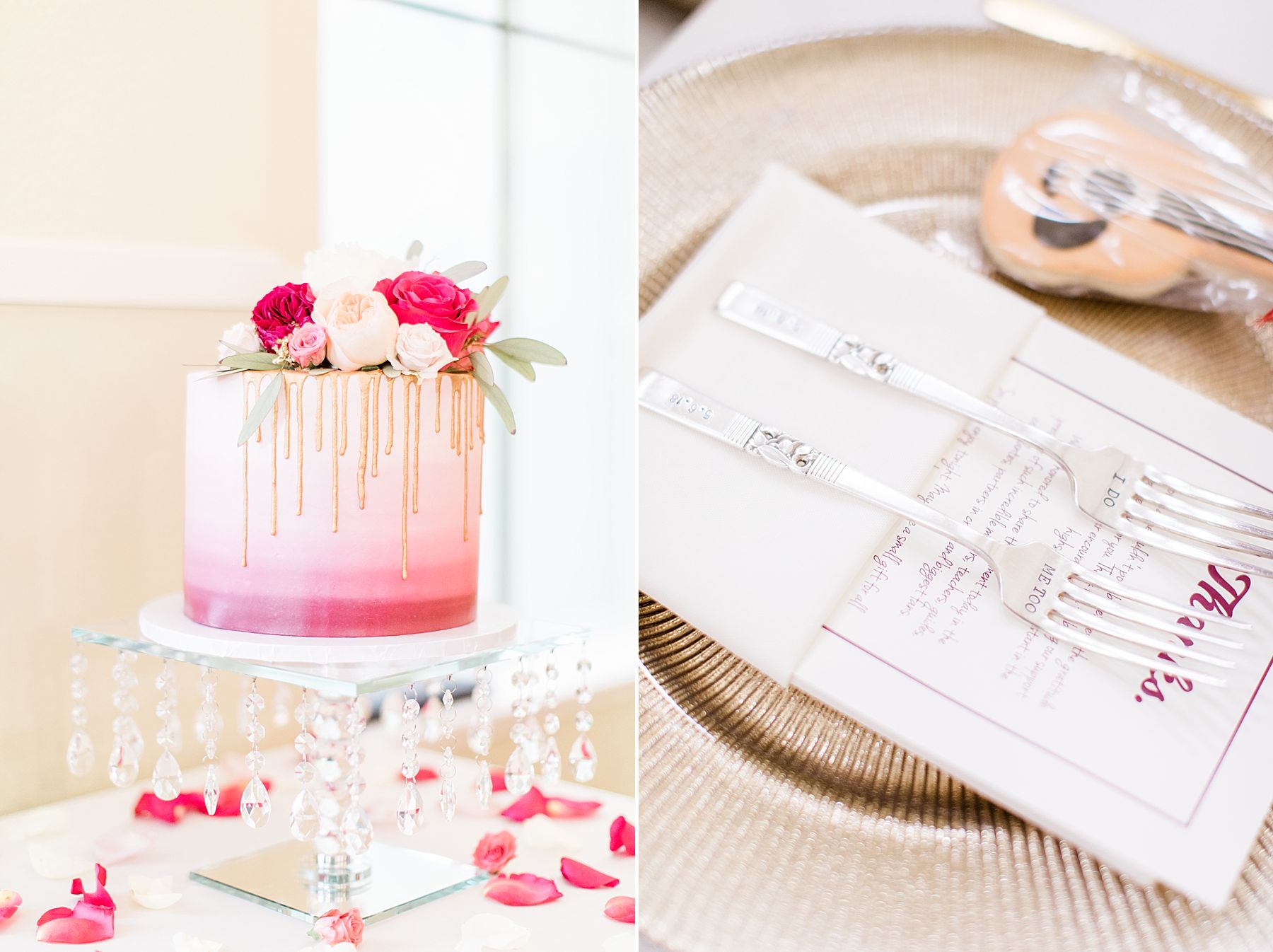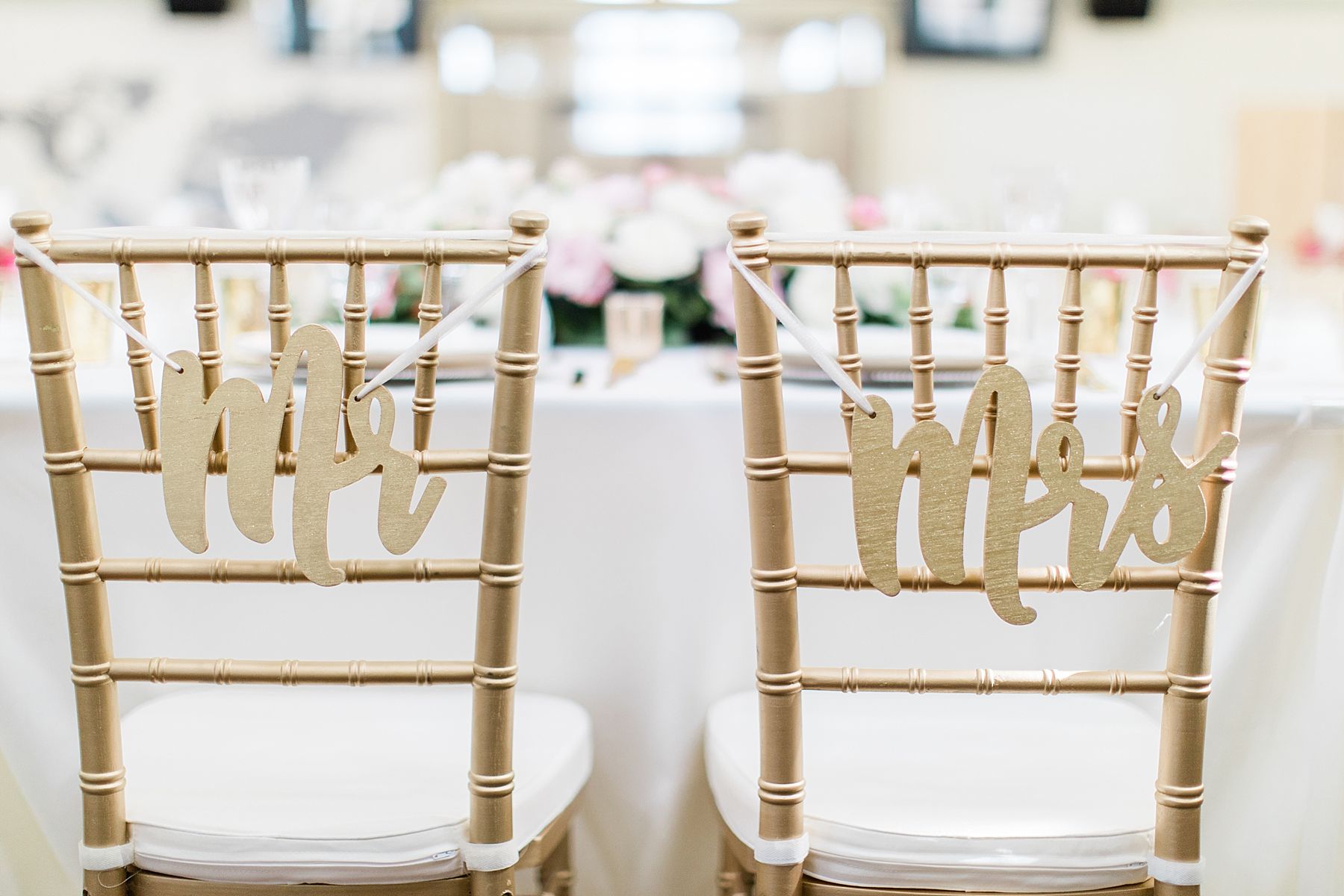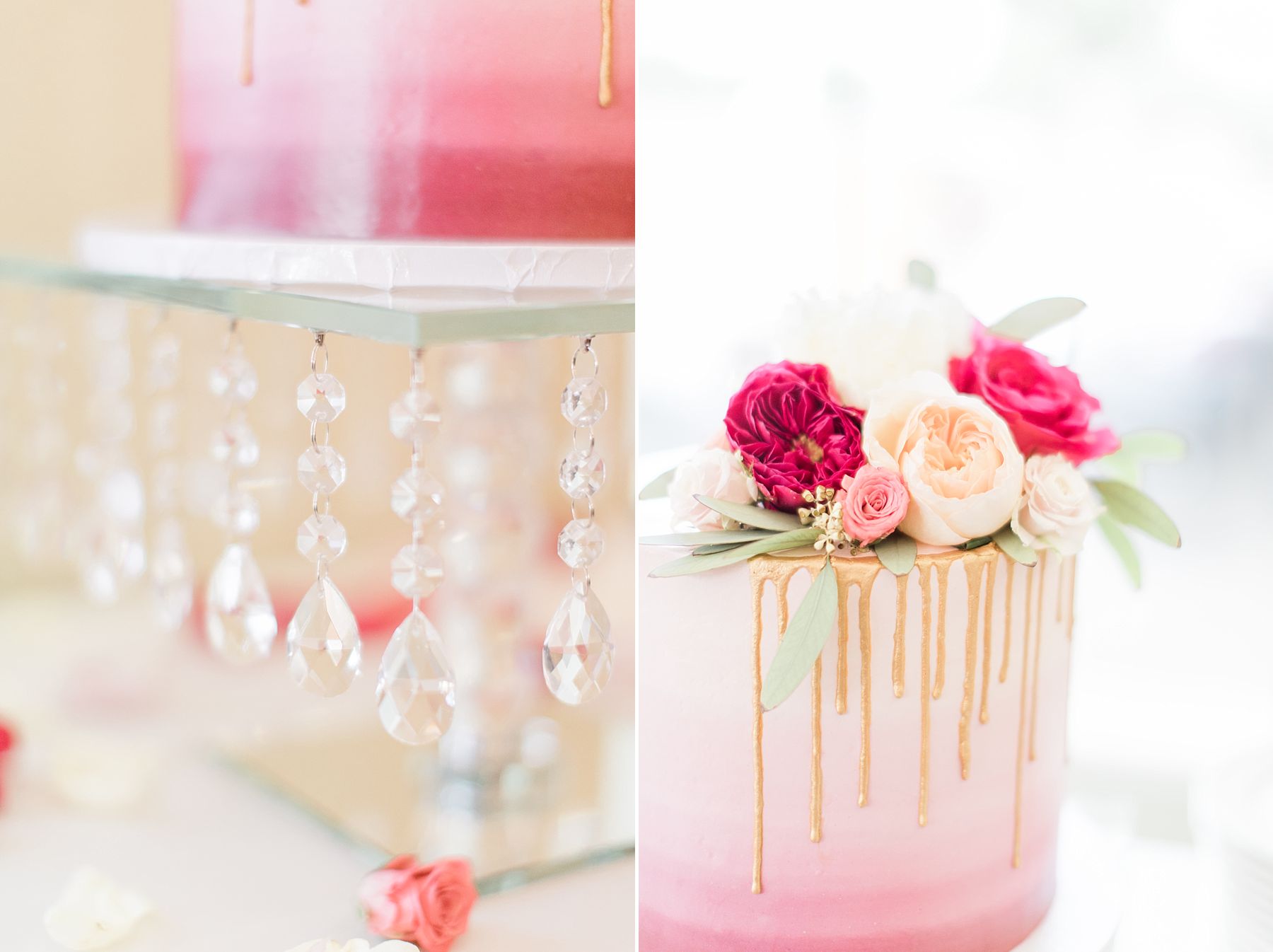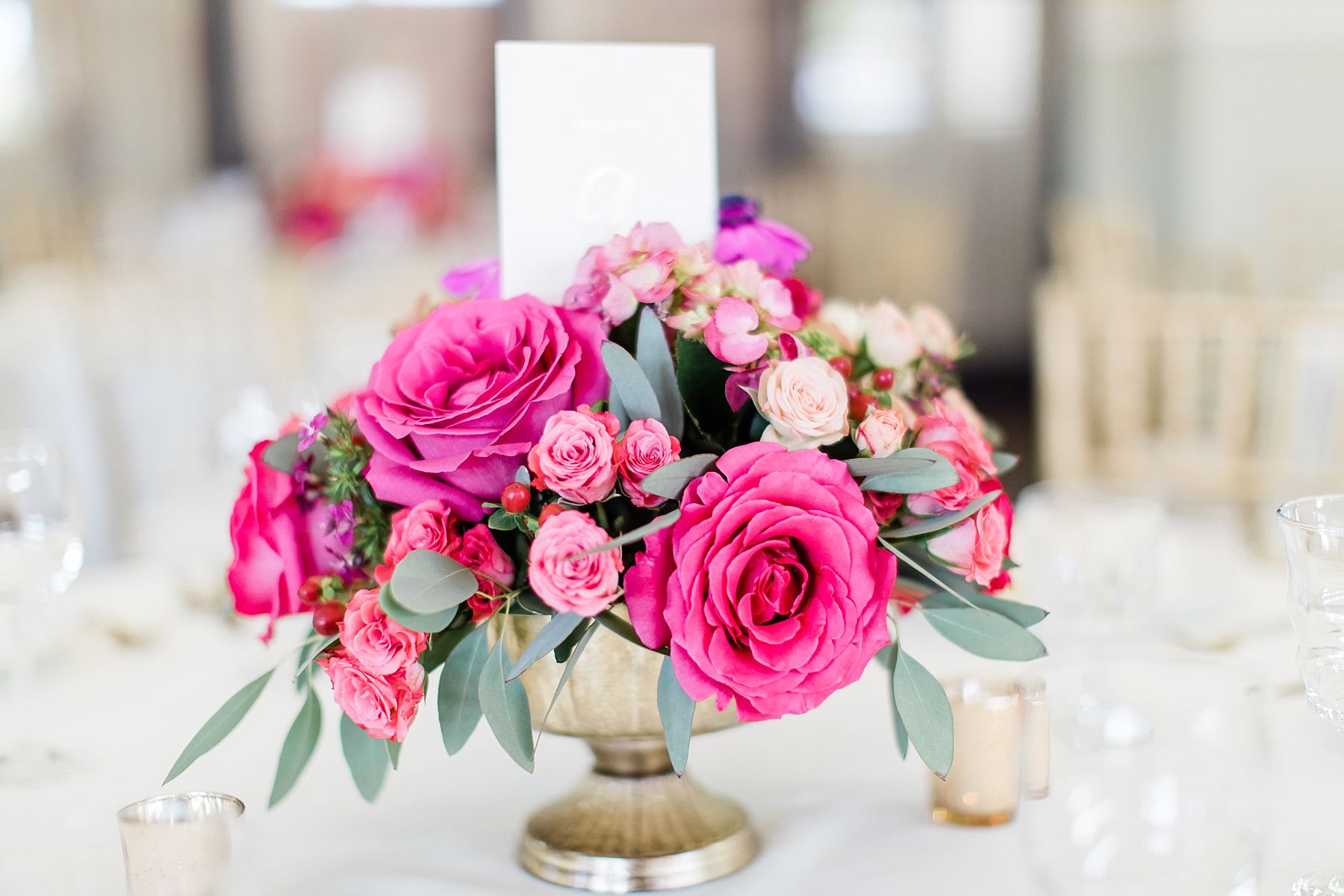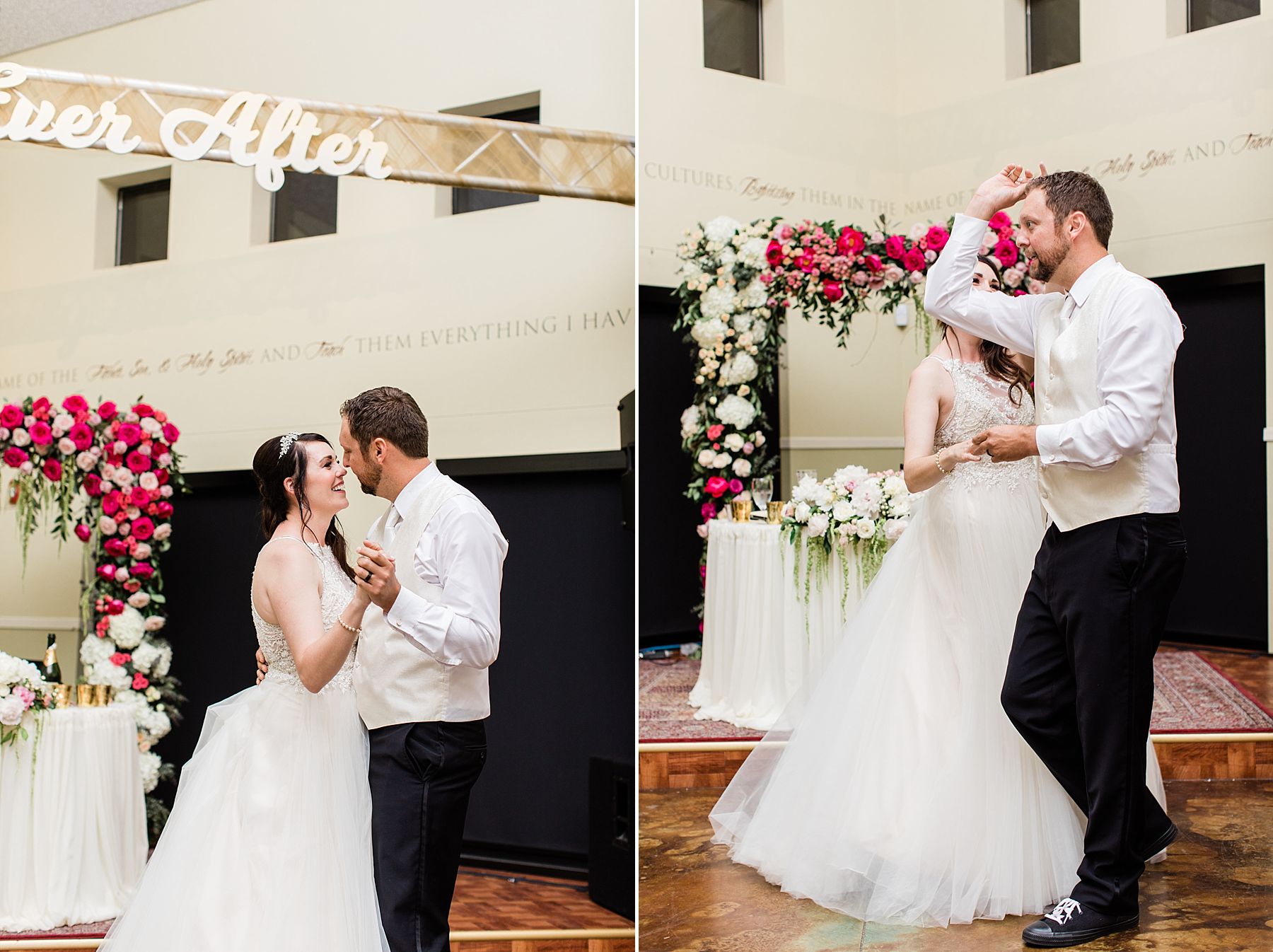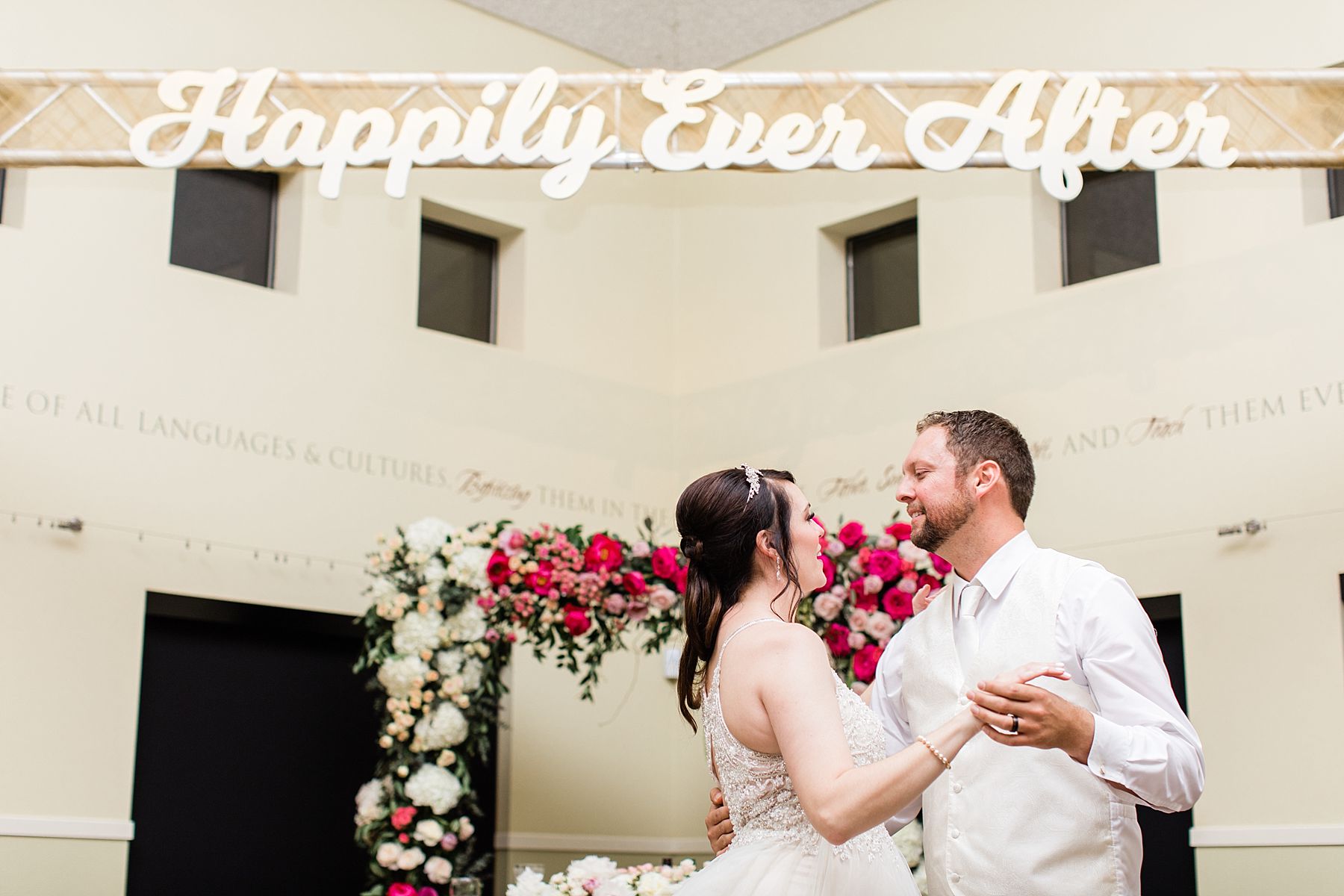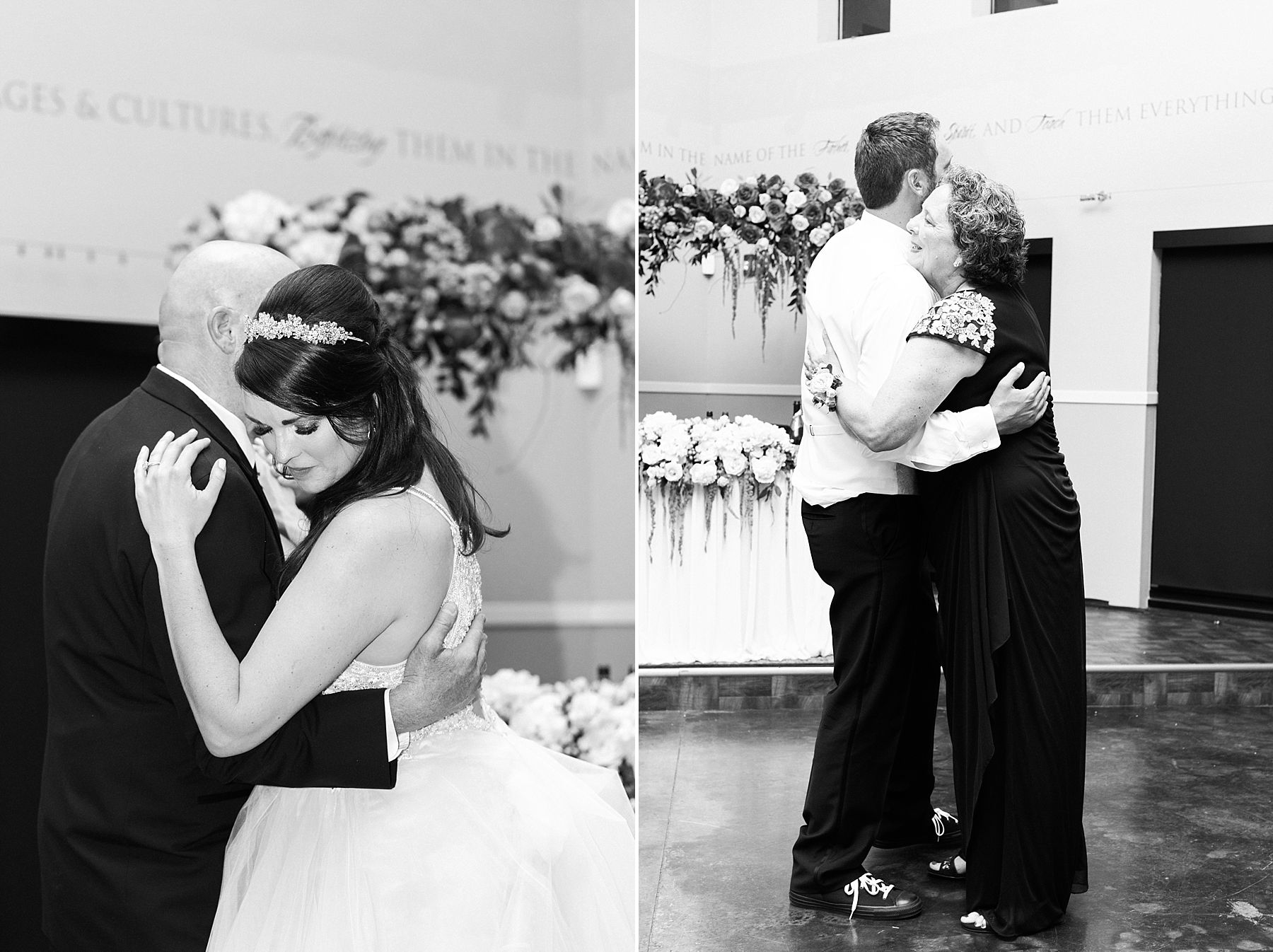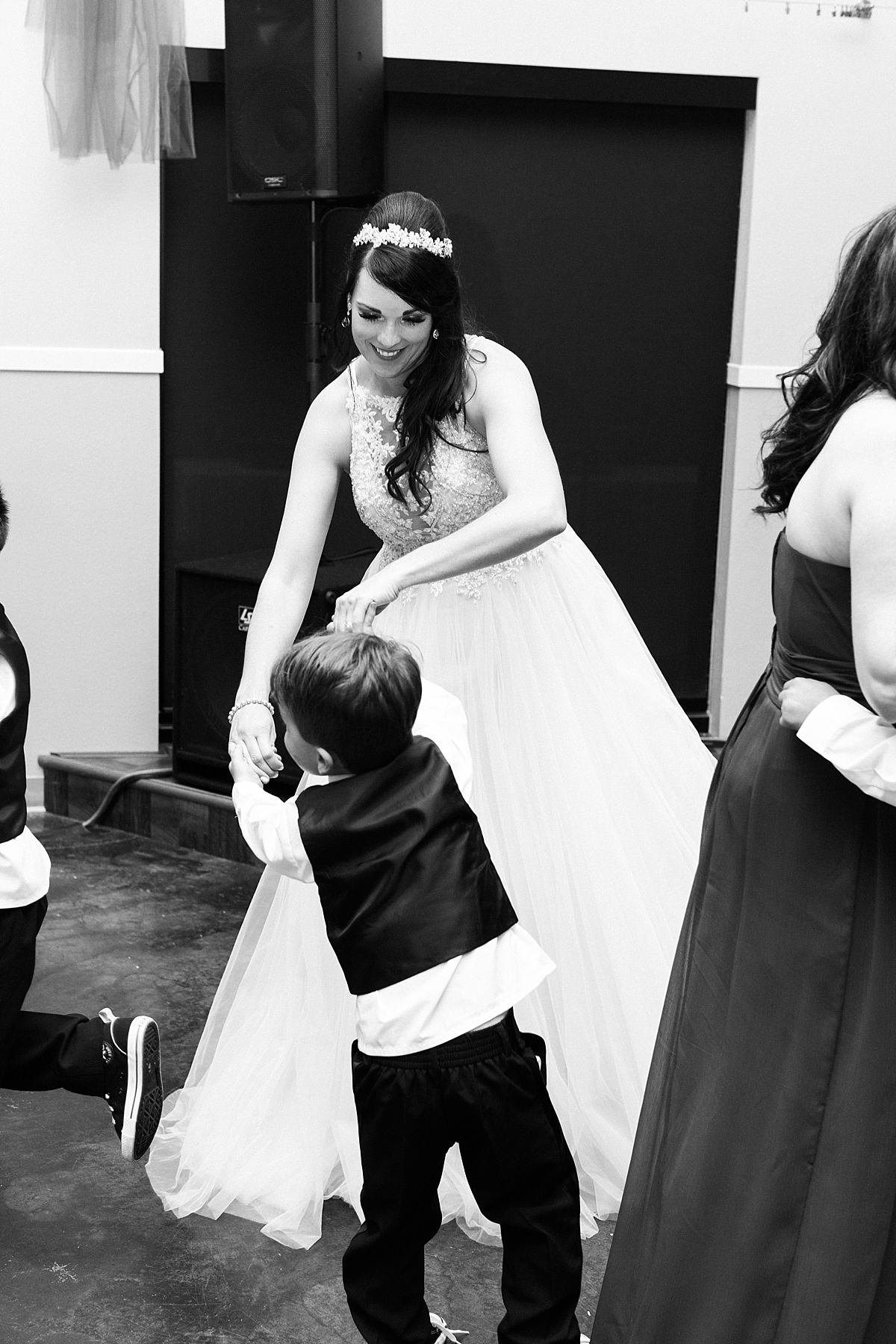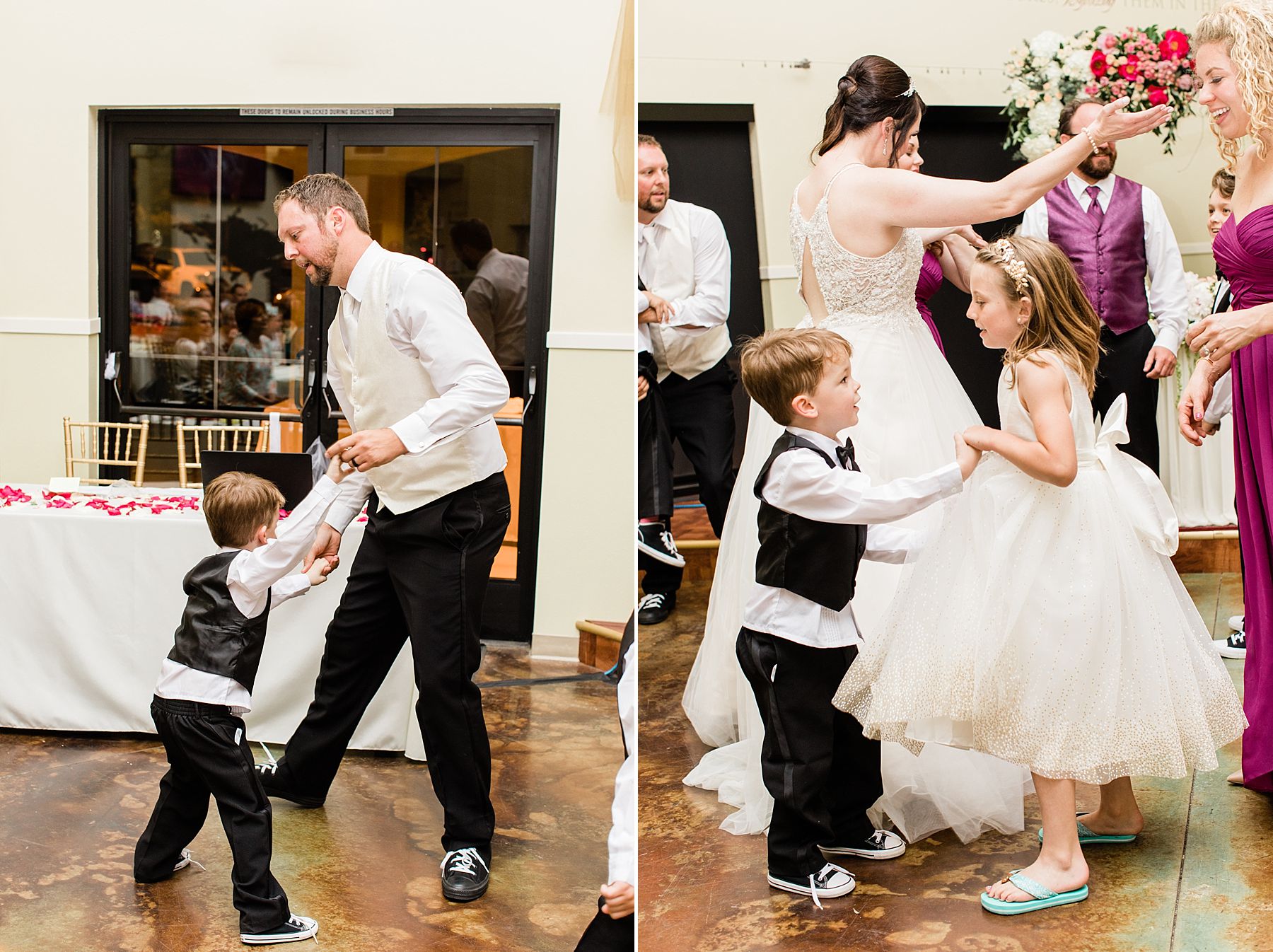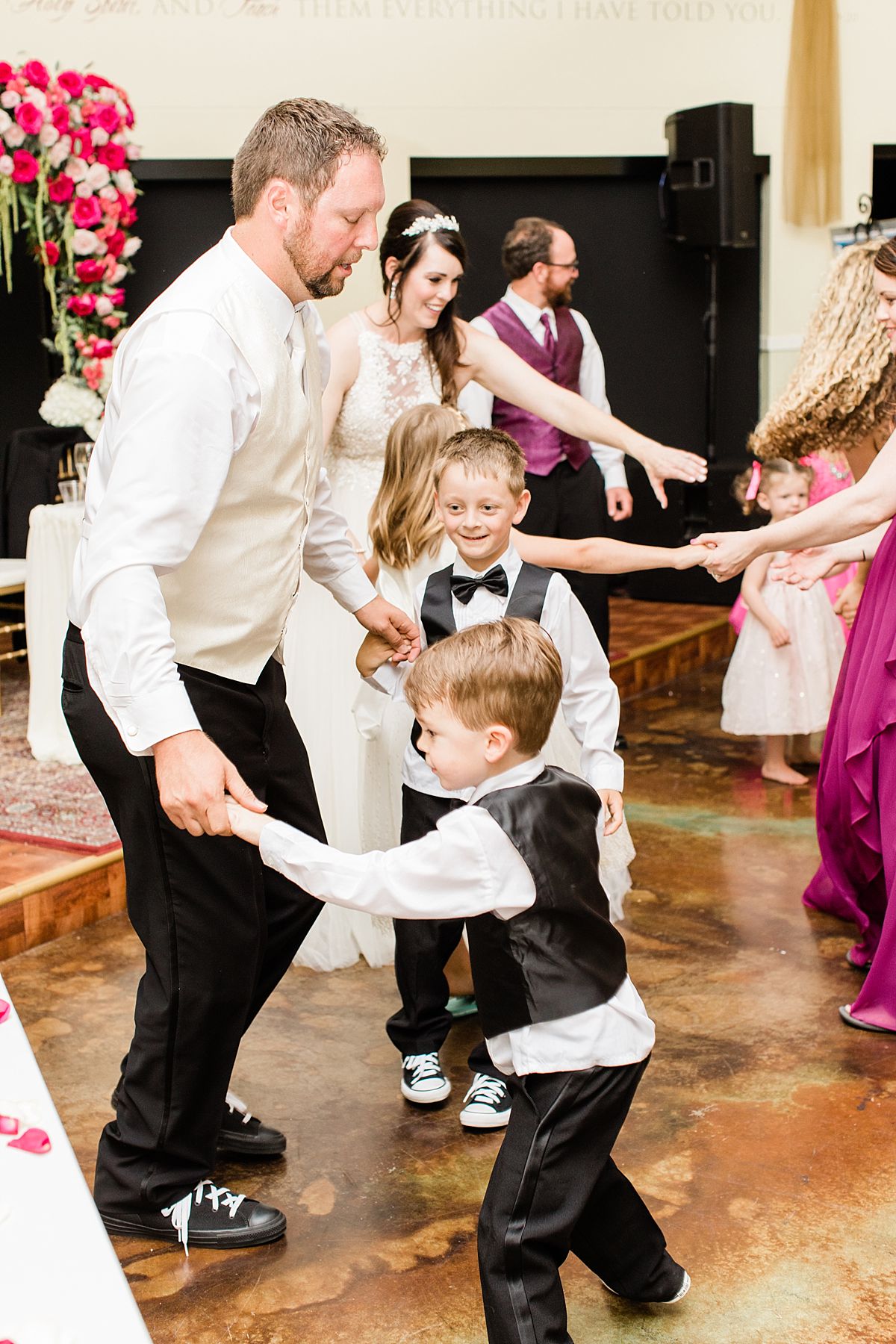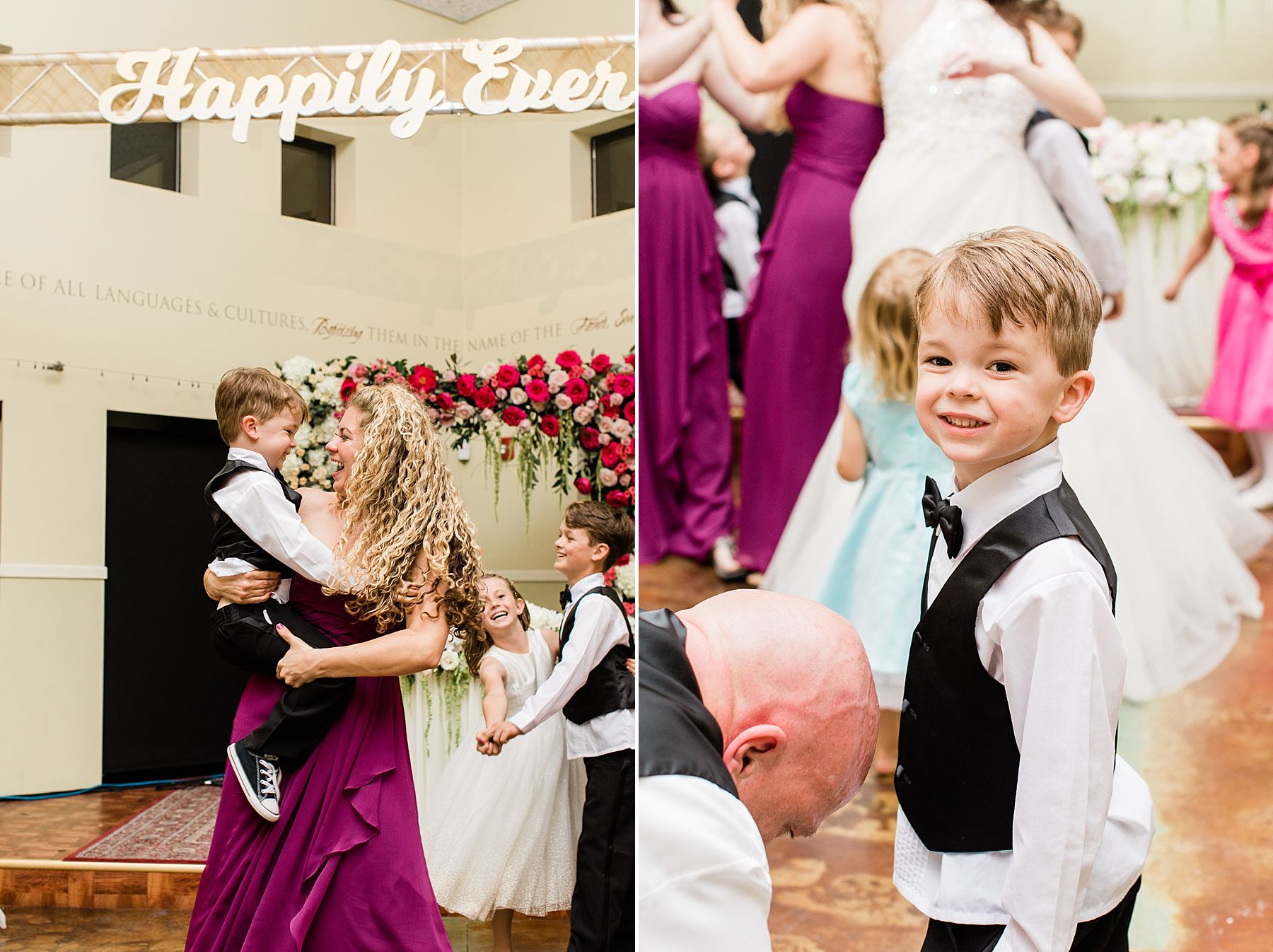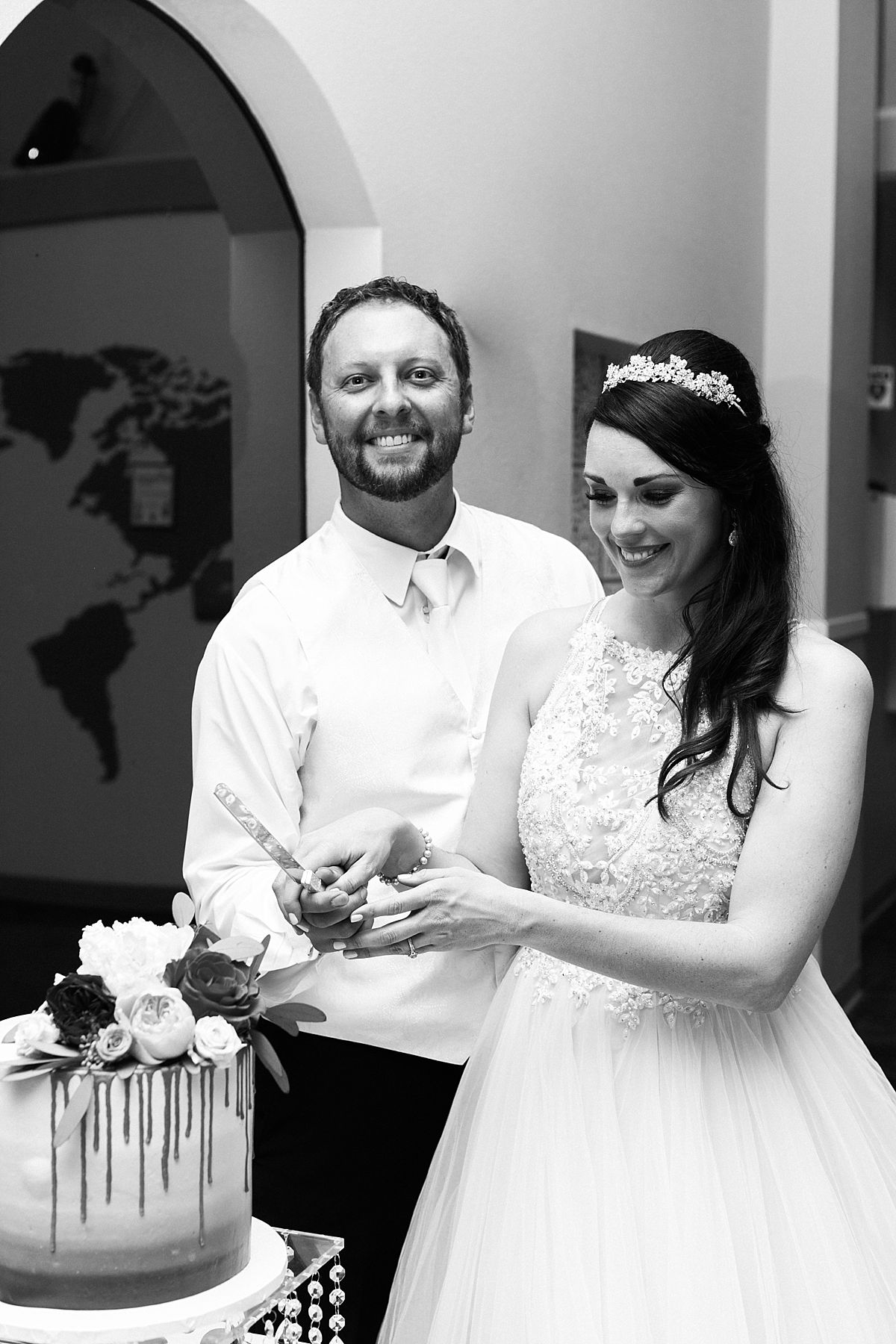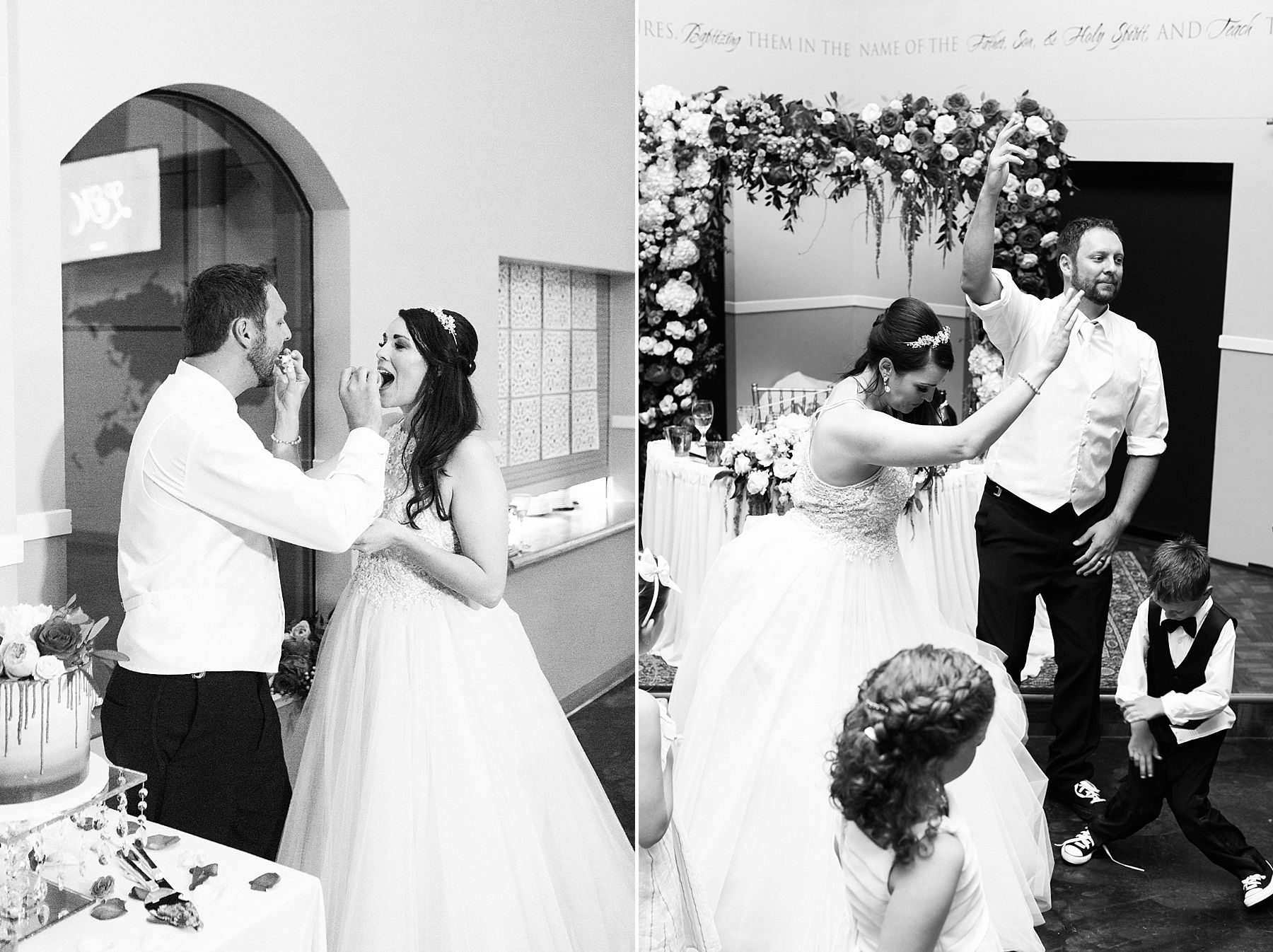 BEST CEREMONY INTRODUCTION EVER
If you want to remind guests to put their phones away, how to dance, or just to be present in the moment – a video with cute kids is DEFINitely the way to do it. Watch below!
Rocklin Wedding
Lauren and Matt wed at St. Matthew's Lutheran Church in Rocklin, California. Their Rocklin Wedding included coordination by Christi Chaney, florals by their friend Lana, and catering by McCallister Catering.  The bride wore at Maggie Sottero dress with Badgley Mischka shoes. They treated their guests to custom guitar cookies and guitar picks customized with their wedding date. Their wedding party all received handkerchiefs custom made by the bride's grandmother.
Roseville Engagement Session
We celebrated Lauren and Matt's love earlier in the year at their Roseville Engagement Session. You can view it here! And yes, it included a guitar.
Wedding Photography
Interested in Ashley photographing your wedding? Inquire here.