Well. It's official. I want you two to have fun on your engagement shoot. And not just a little fun. A lot of fun. Enough fun where you don't feel nervous. Or awkward. Because I totally get it. Getting in front of the camera for professional photos can be nerve-racking. And like I said, awkward. So, today we're going to chat about how to have a fun engagement picnic like these two cuties, Brooke and Darin.
Brooke and Darin know how to have a good time. After all, to conclude their Apple Hill Engagement Session, they decided on a picnic. And not just a few snacks outside. This was a glam picnic. Just my style.
step 1: bring a cute blanket to cuddle up on.
Who doesn't want to cuddle? And a warm blanket at your fun engagement picnic is definitely the way to go.
step 2: pack snacks. the good kind.
Snacks are so important for your fun engagement picnic. Invest in good bread, cheese (my favorite), and fruits and veggies. Again, don't forget the brie. Trust me.
bonus tip: pack your snacks in a cute picnic basket.
Cute accessories make everything more fun. I'm into this cute basket from Target!
step 3: don't forget the bubbly.
You need something to sip on while you're cuddling! Pop the cork, pour a glass, and sip away. Brooke and Darin knew this was the perfect moment to celebrate their engagement and upcoming wedding with a bottle of Dom Perignon. And they shared. What kind souls.
step 4: cuddle, dance, and enjoy
There's not too much more to a fun engagement picnic. Just make sure you cuddle, sip, eat, dance, and enjoy the company of your love! It's a great time to catch up on life, dream about the life you'll build together, laugh a lot and more.
a fun engagement picnic in apple hill
Brooke and Darin, Thank you for sharing your fun engagement picnic in Apple Hill with me. And for that sip of Dom Perignon. You two know how to celebrate and I cannot wait for your wedding day!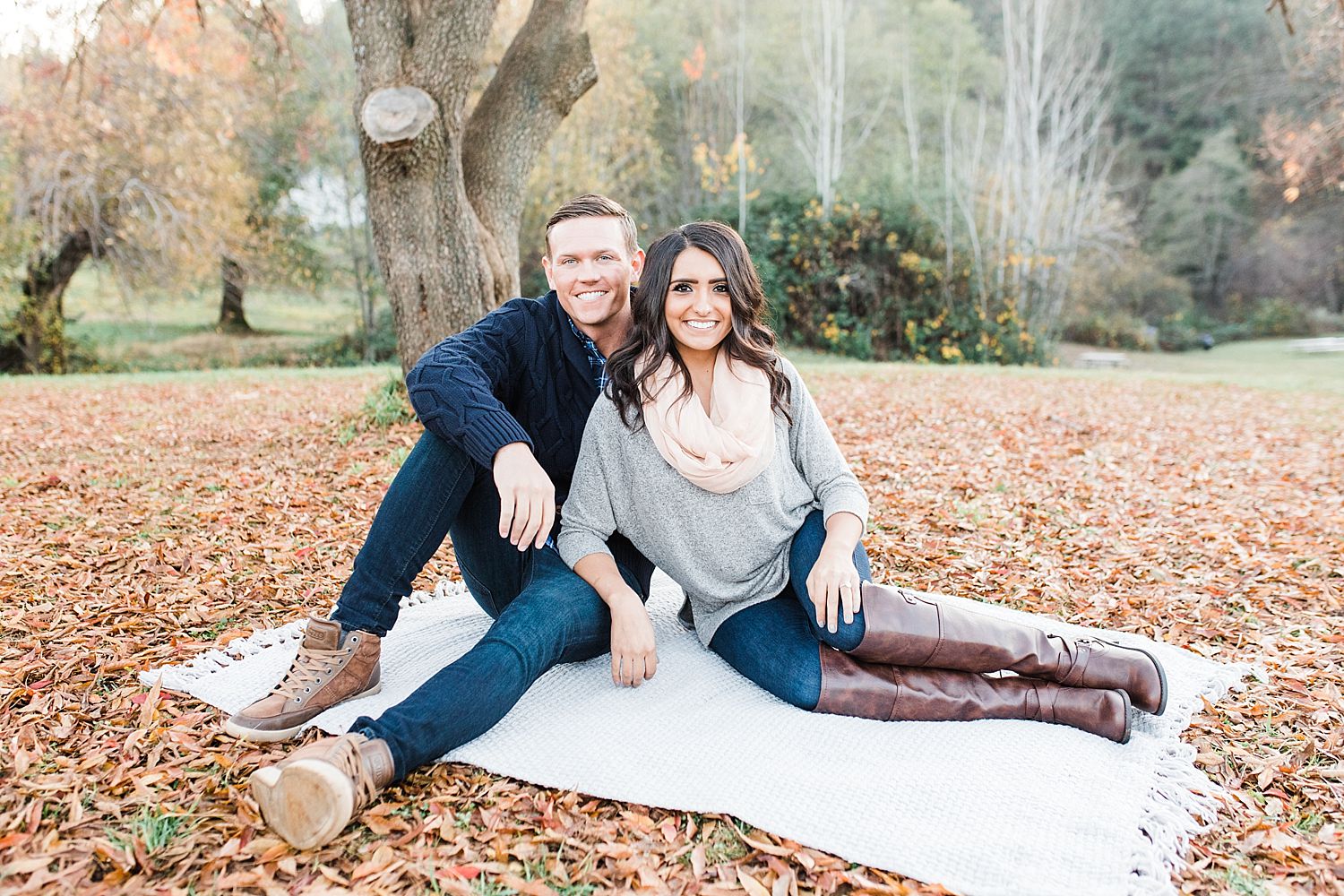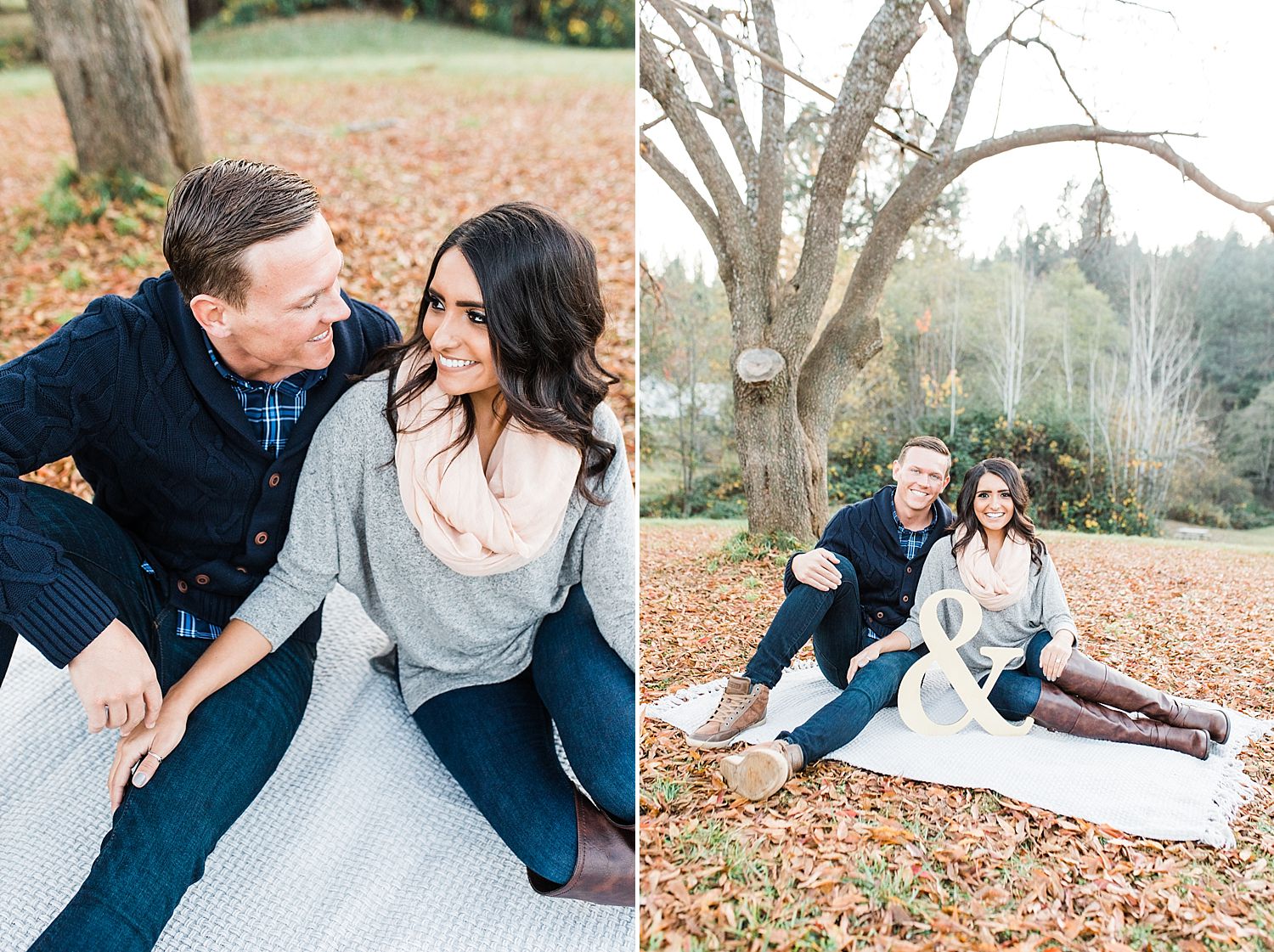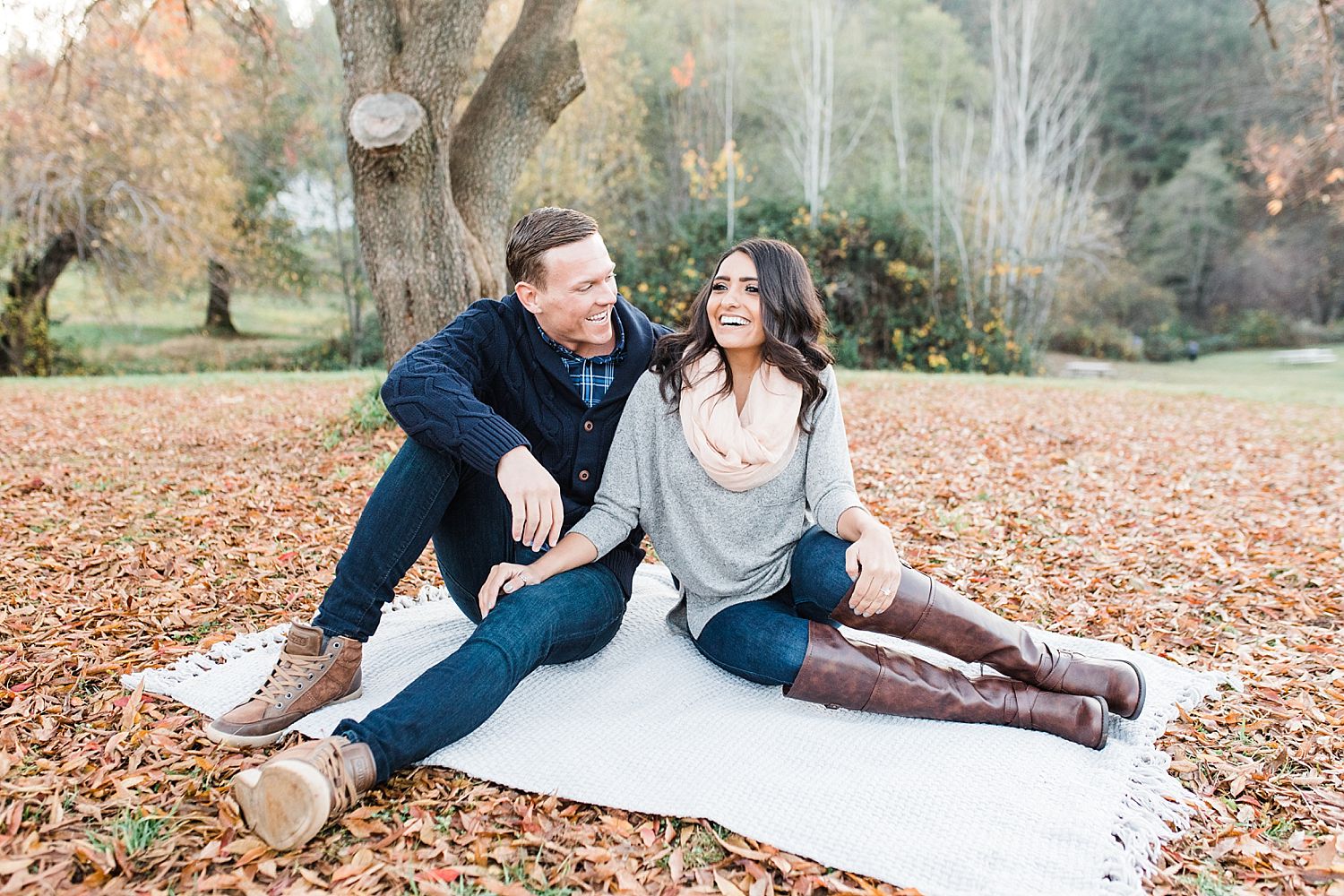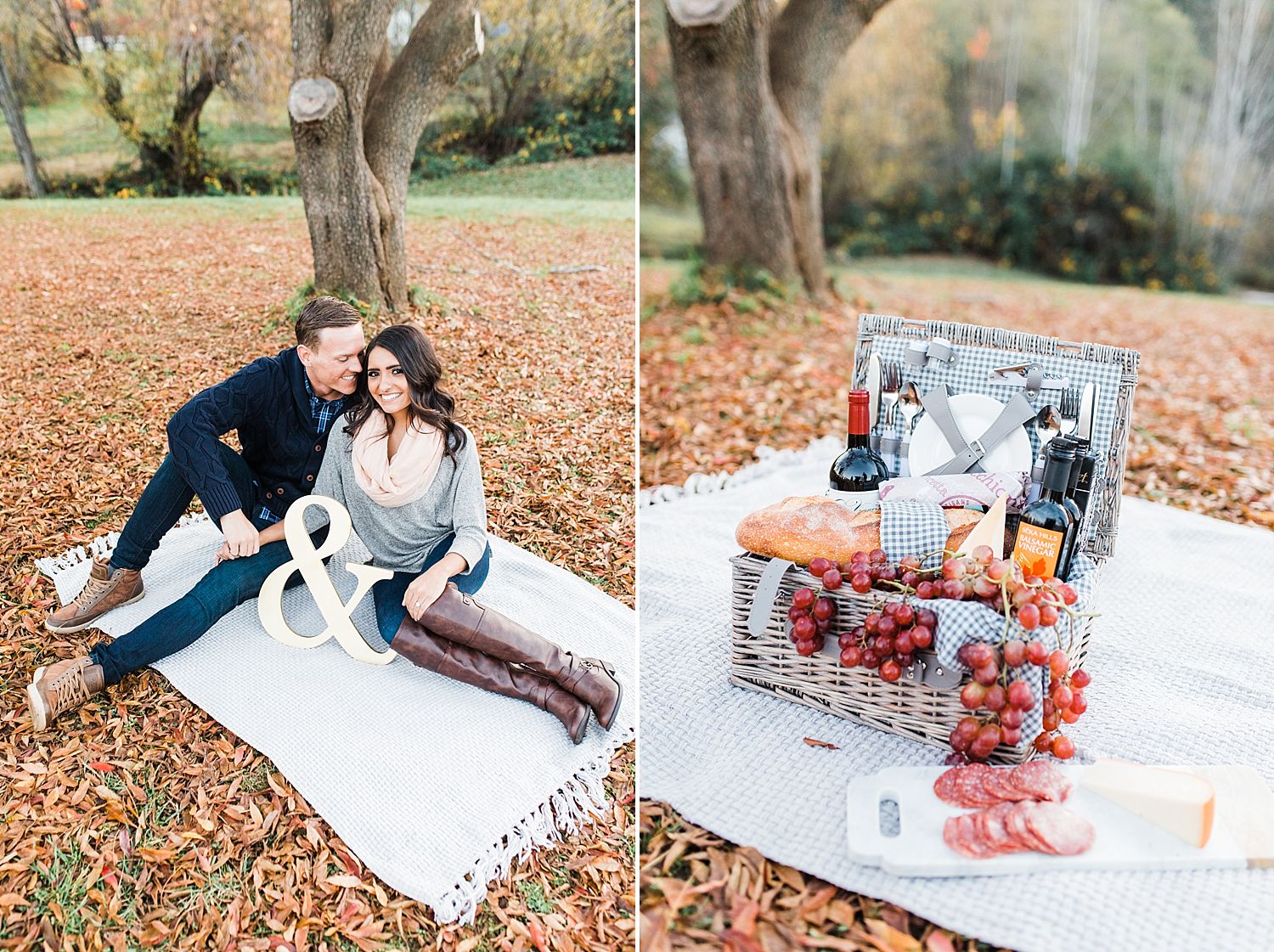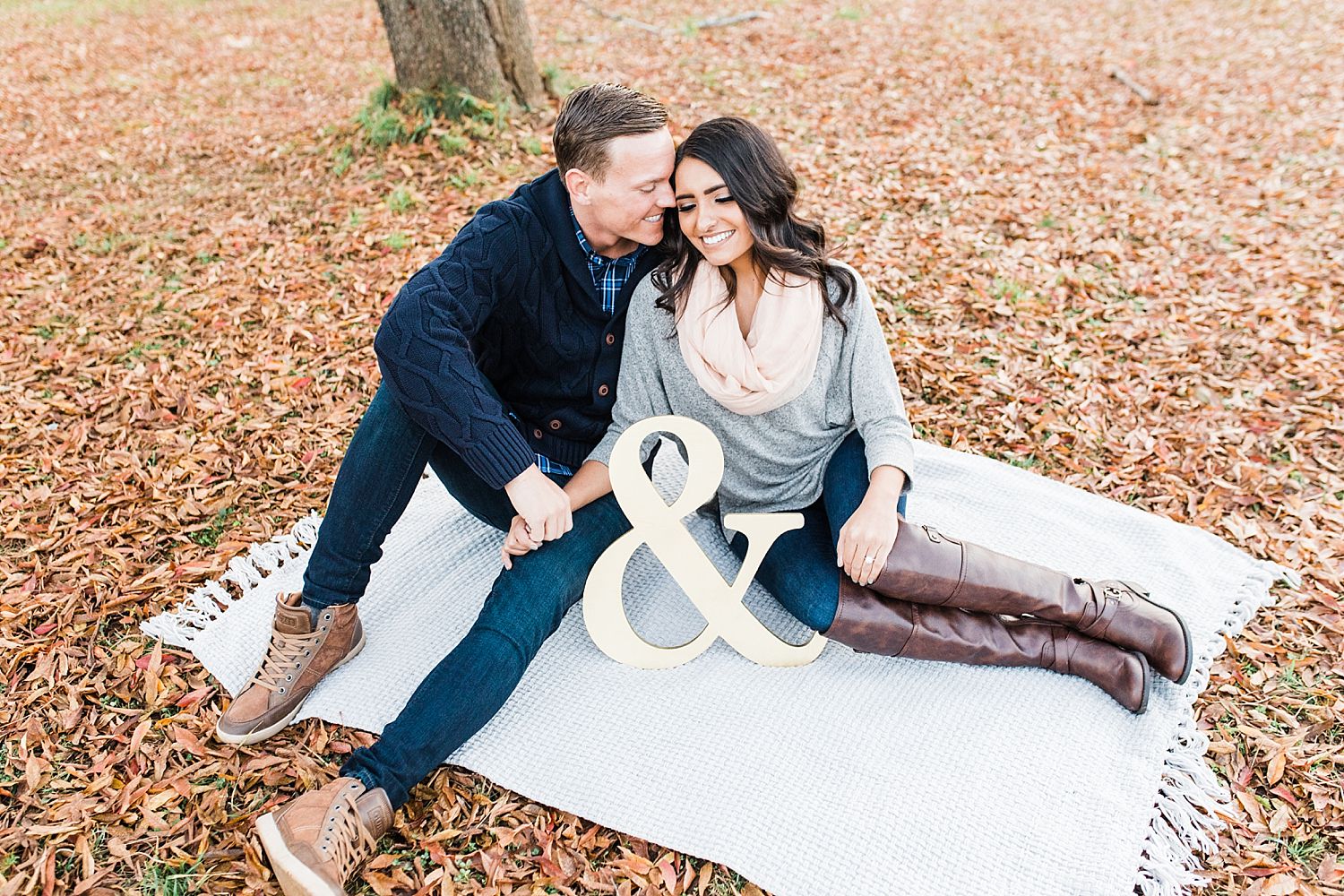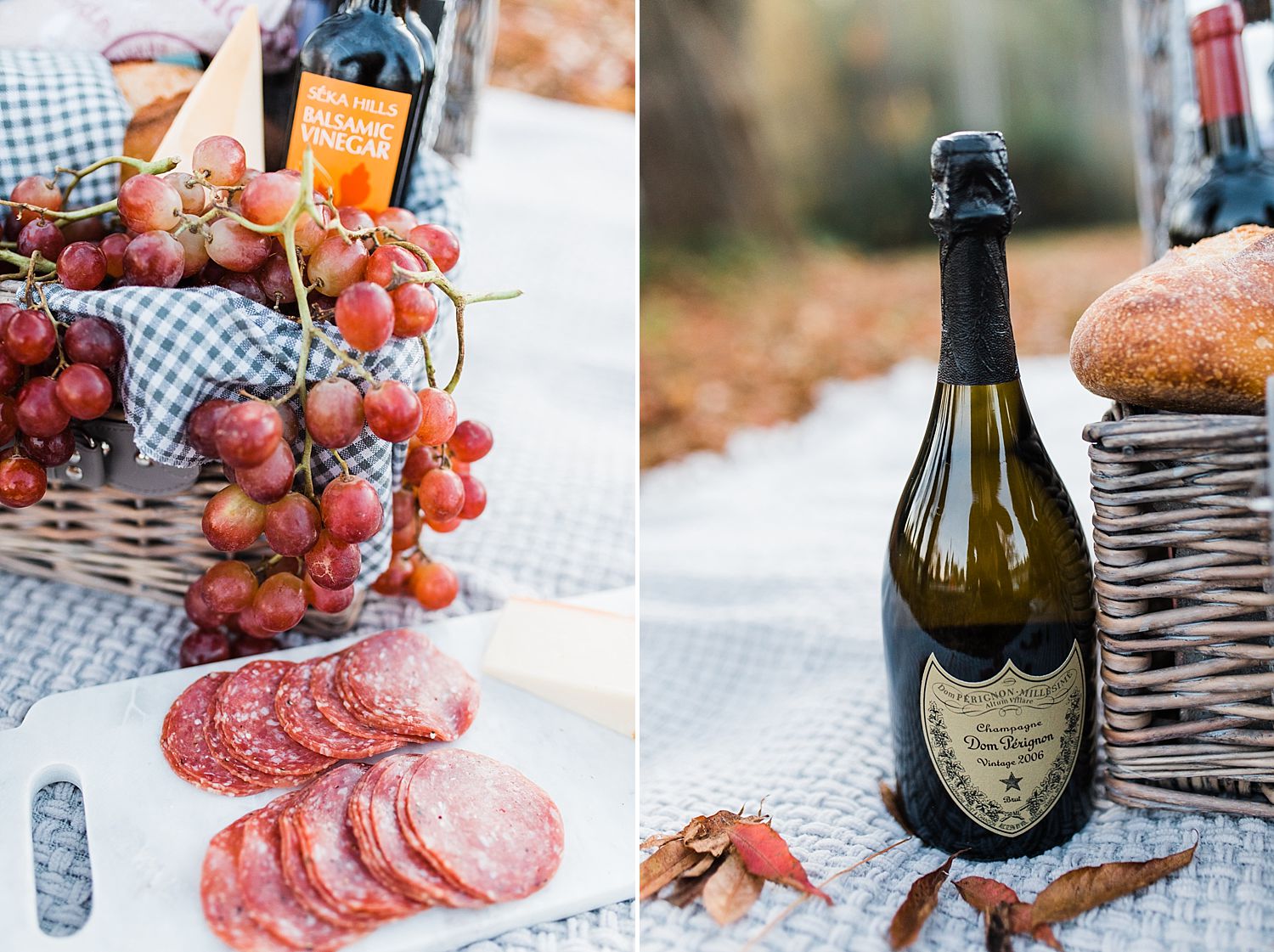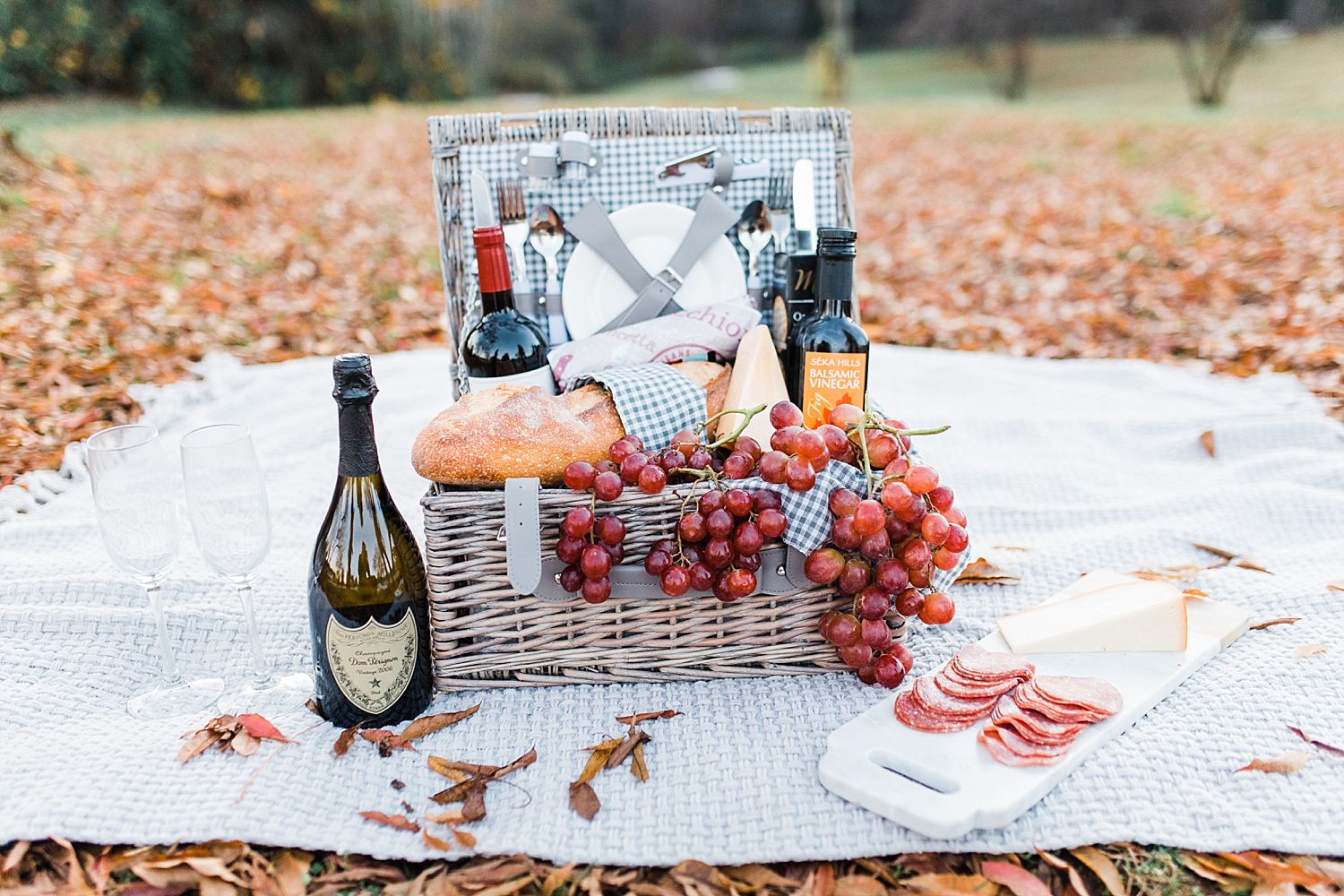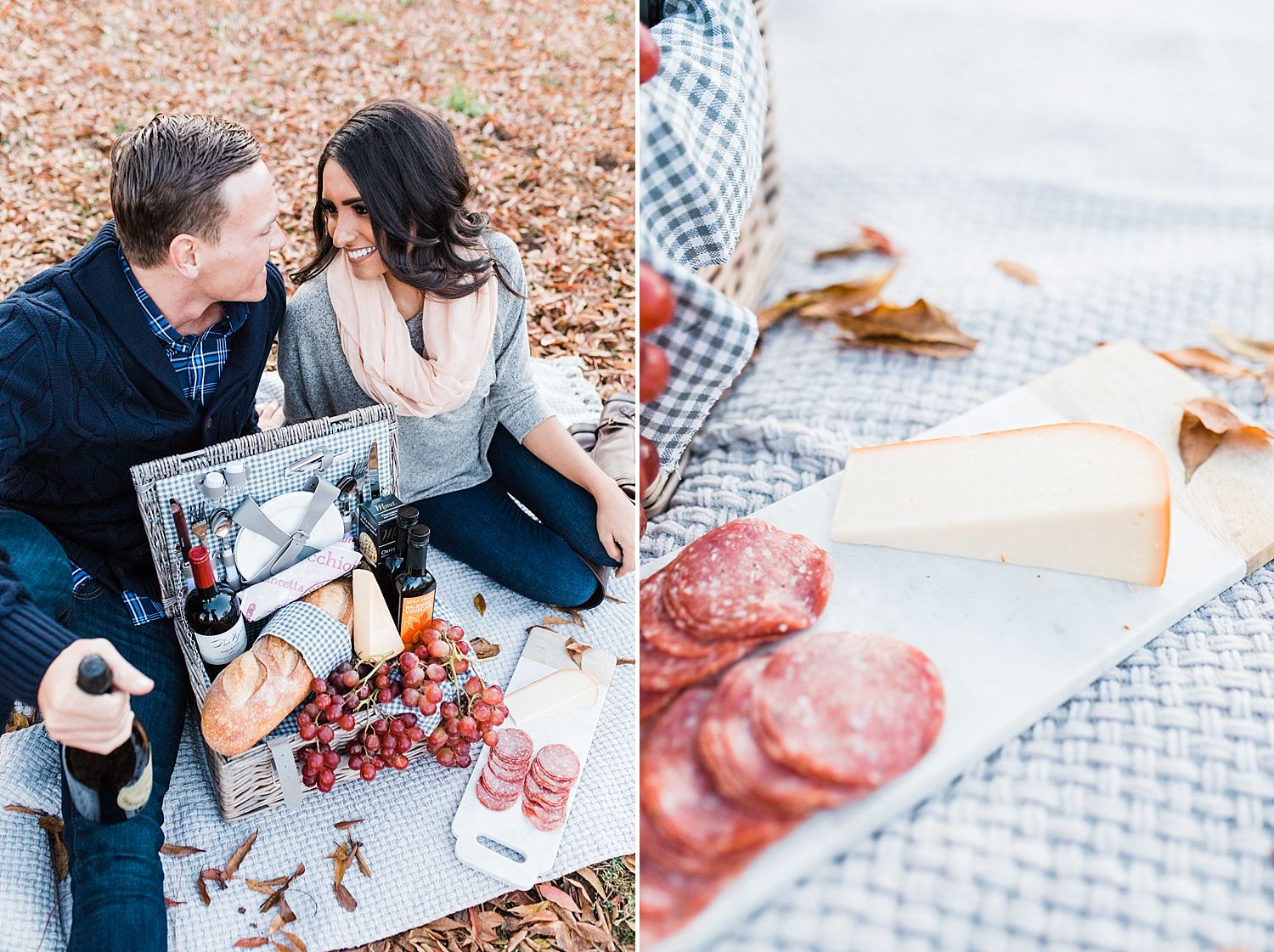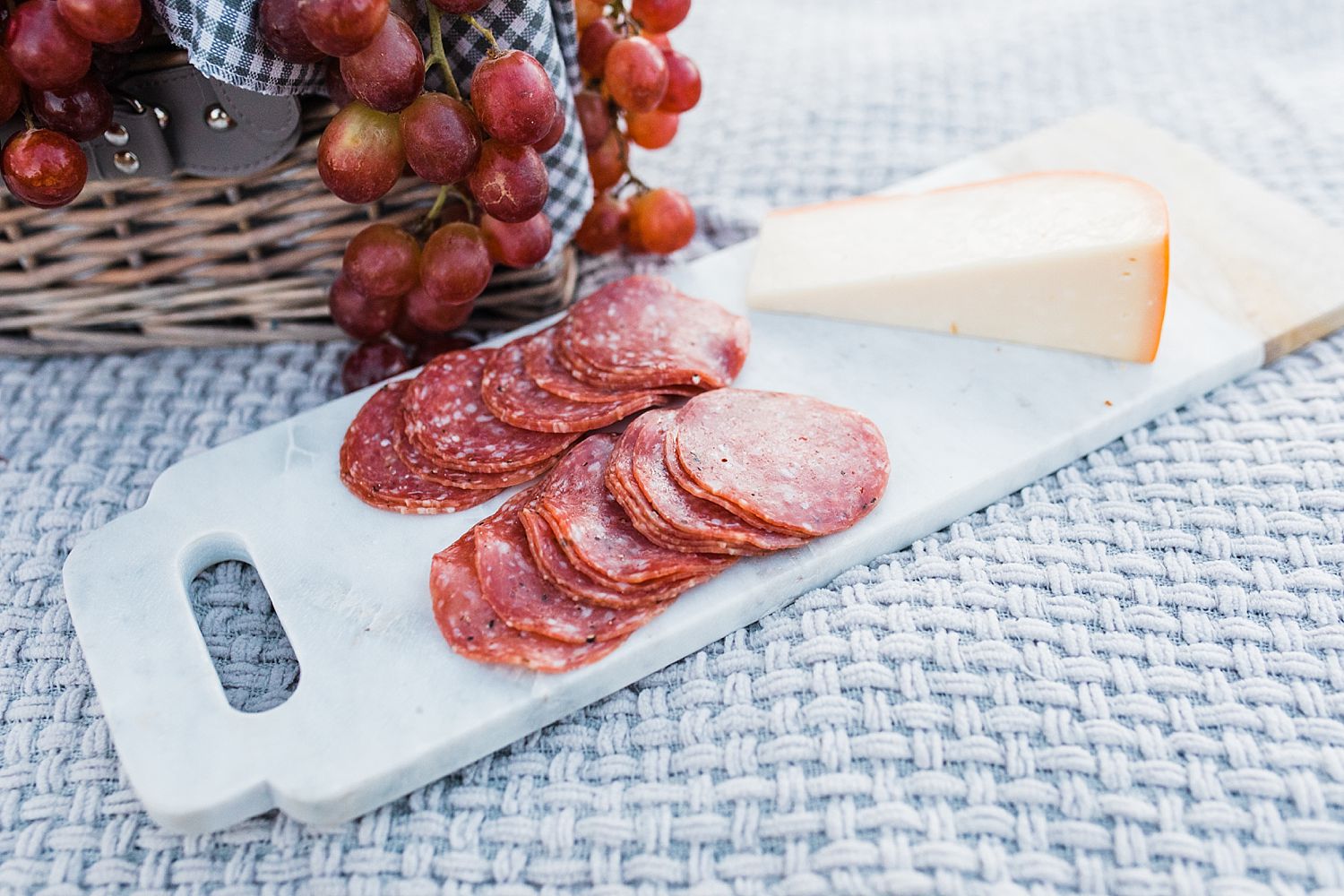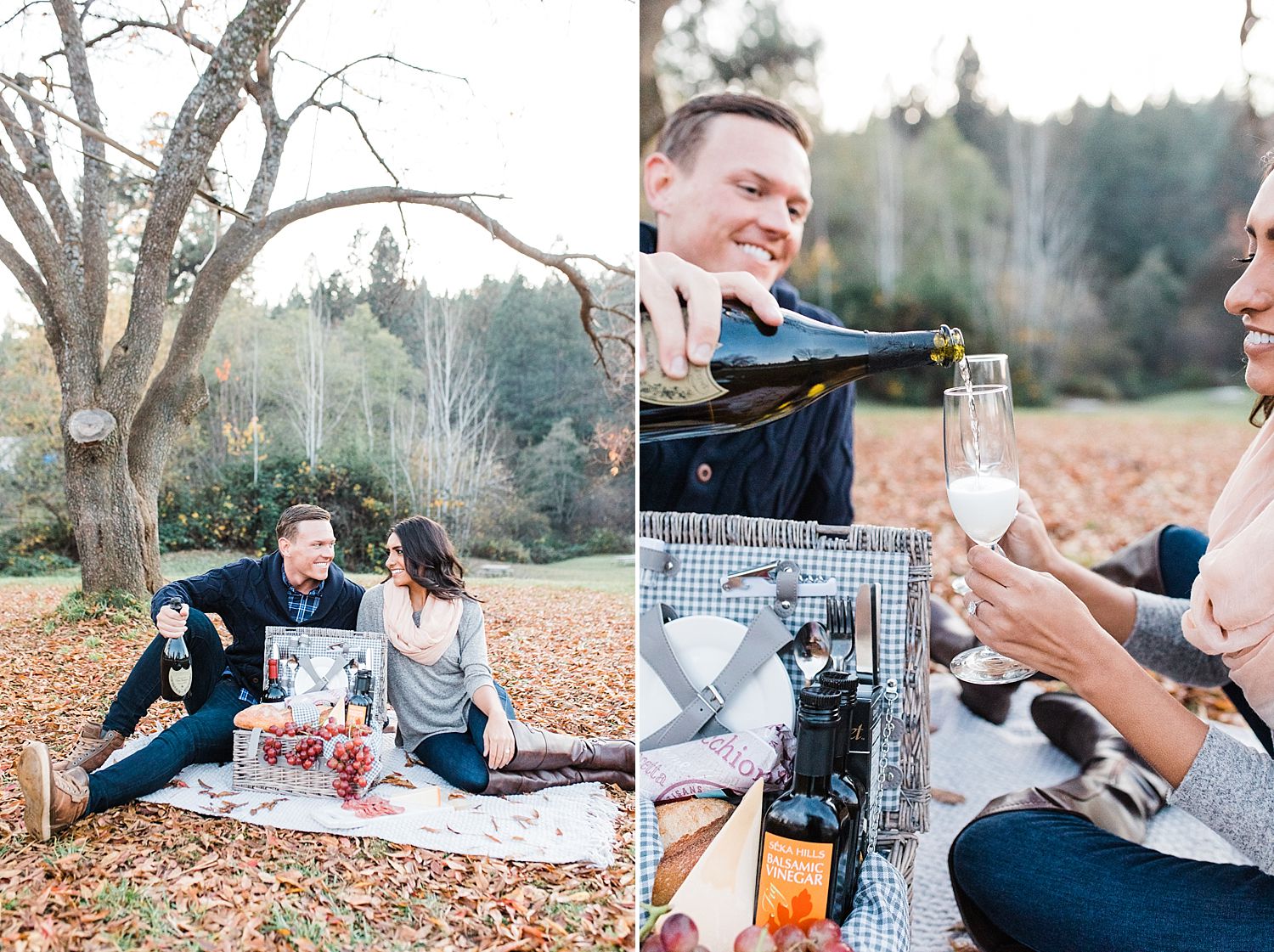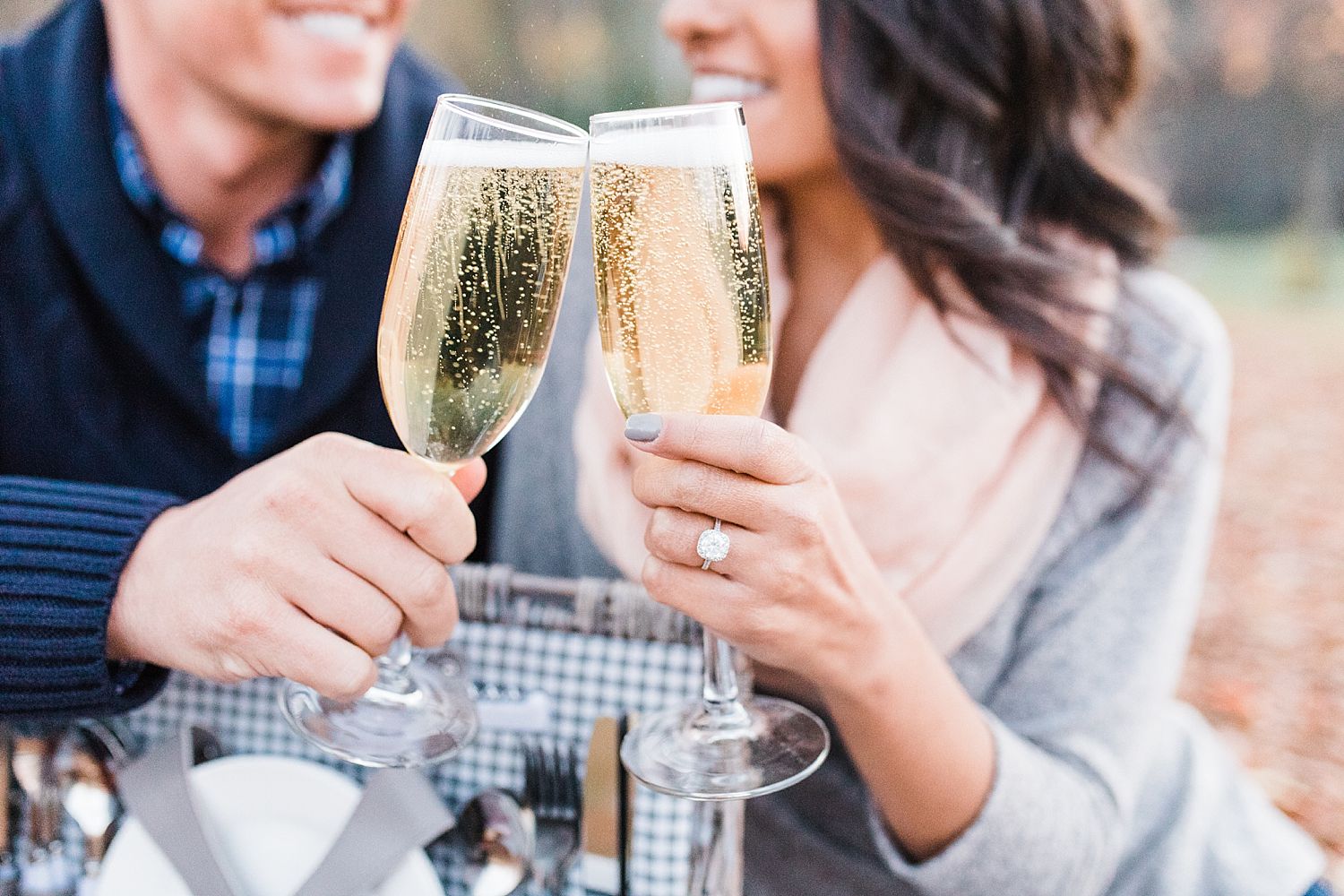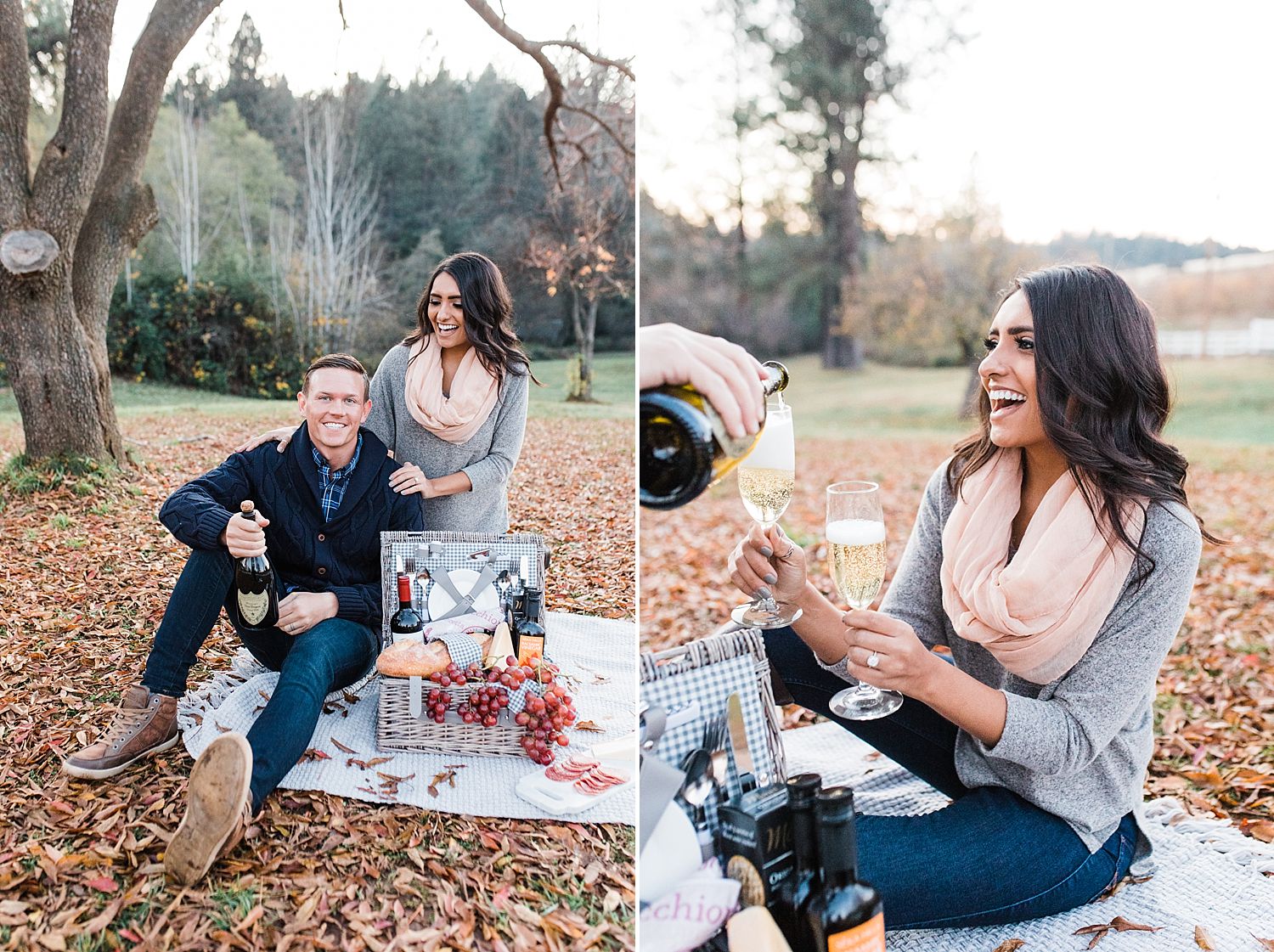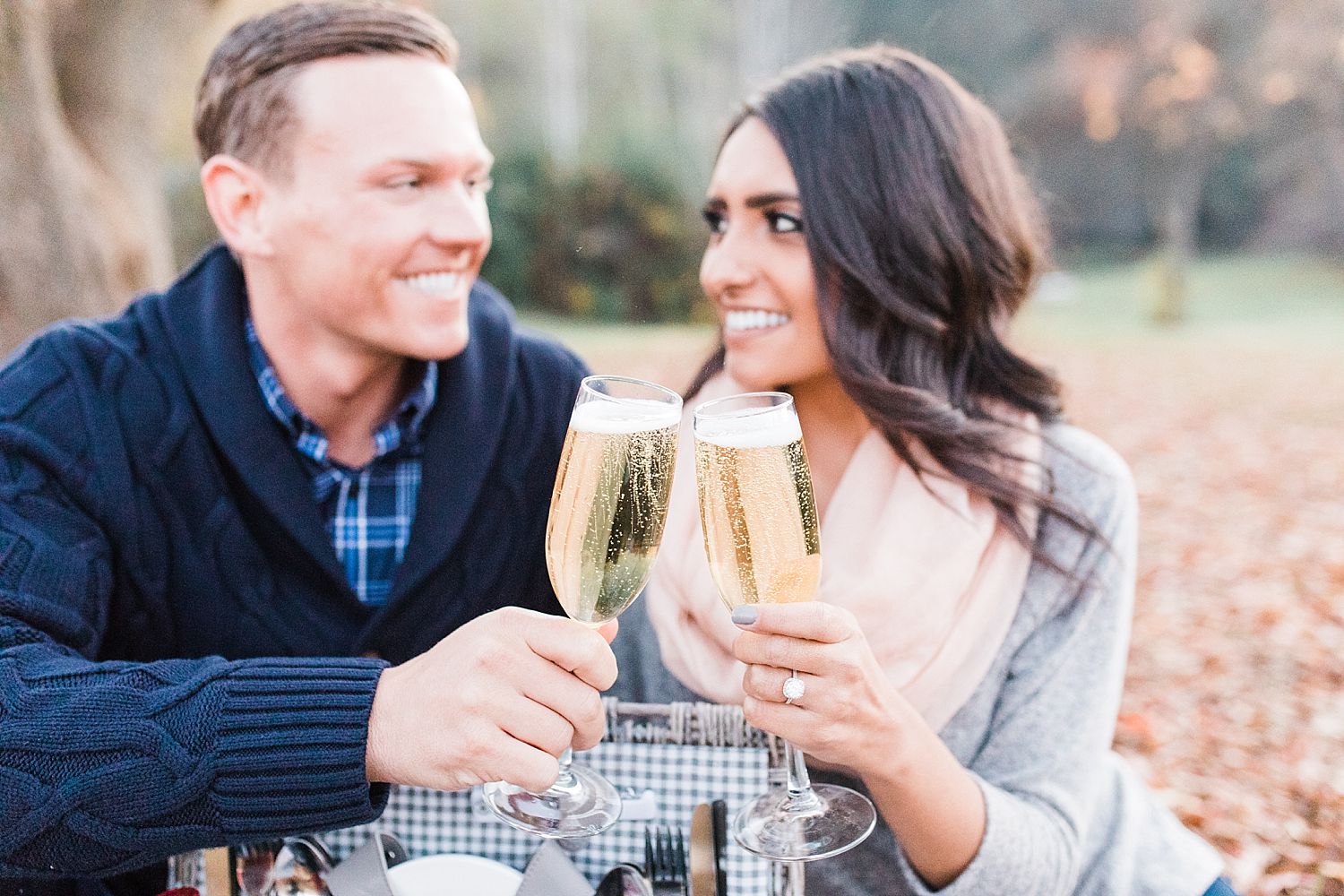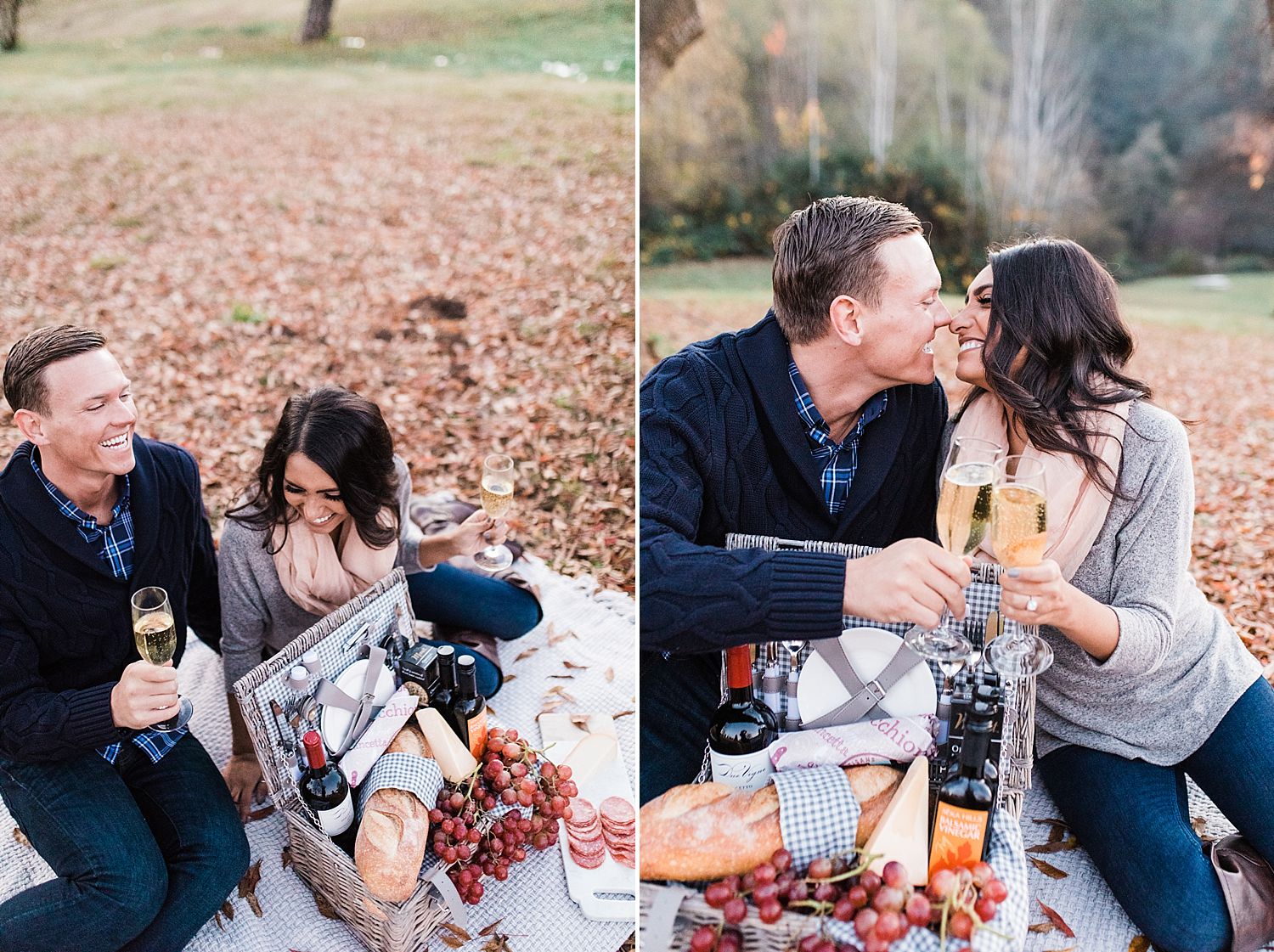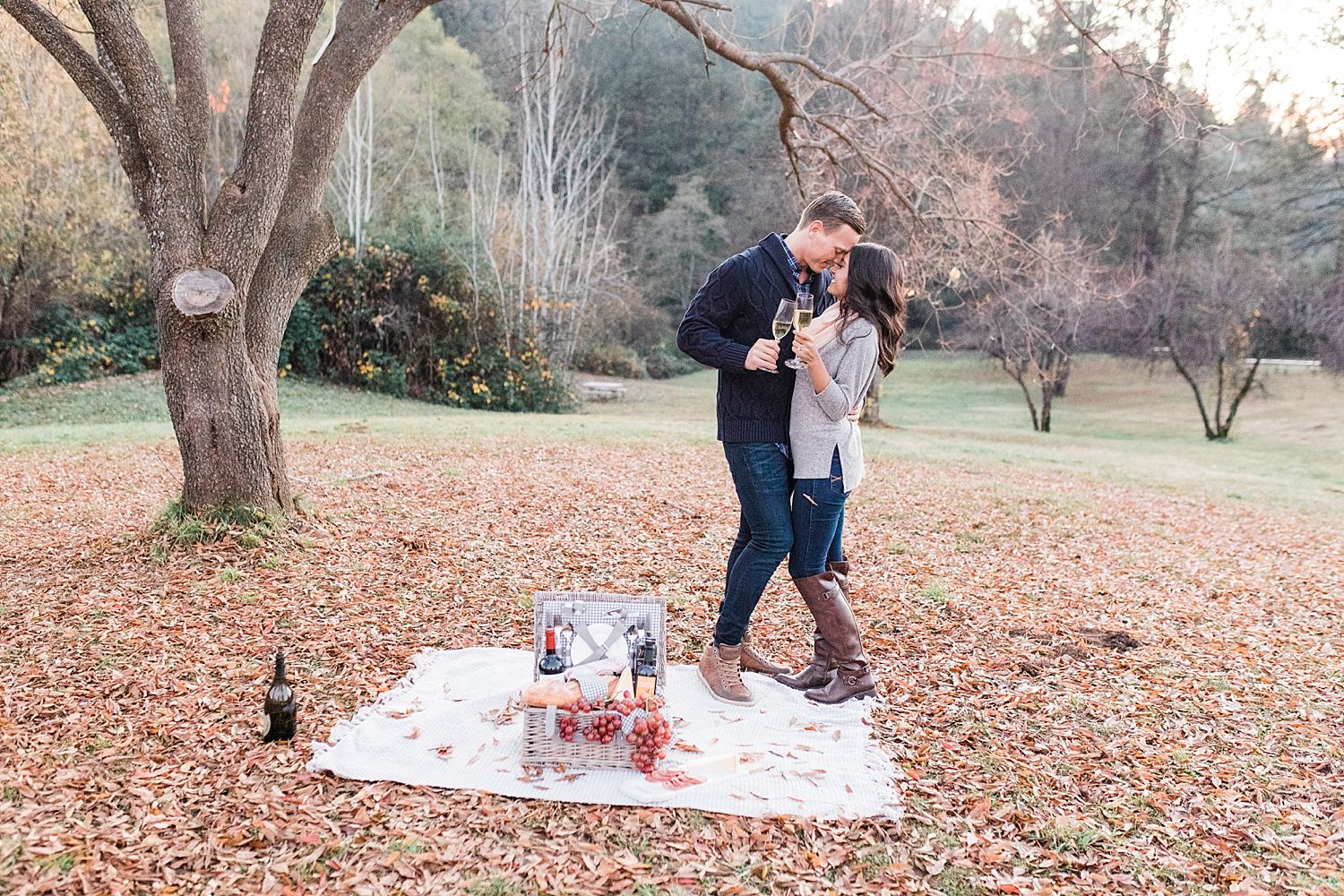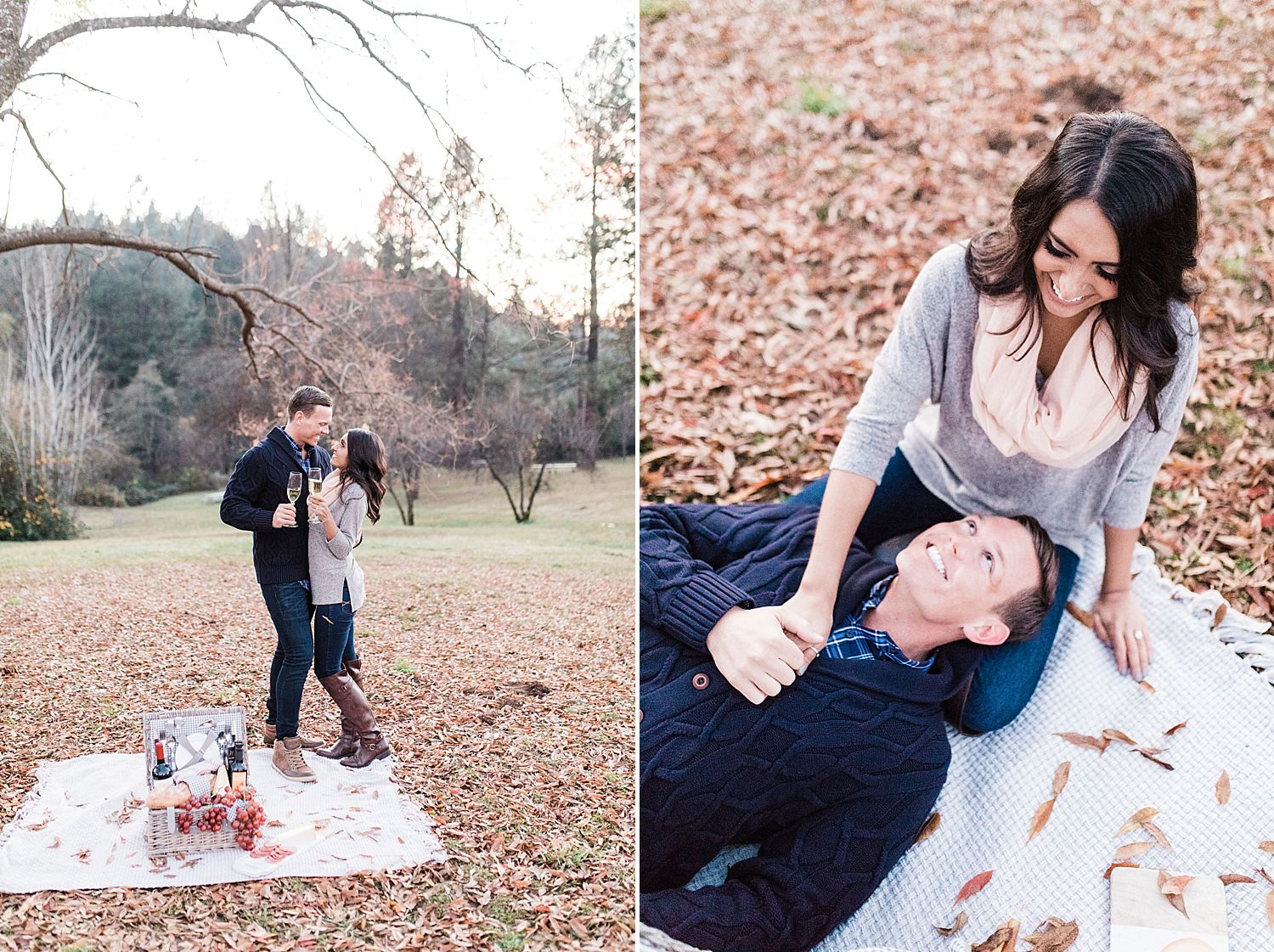 Apple Hill Engagement Session
These two cuddled up all over Apple Hill for their Apple Hill Engagement Session. You can view it here!
Interested in an Apple Hill Engagement Session before your wedding? Let's chat!
About Ashley
Ashley Baumgartner is a Sacramento Wedding Photographer specializing in Sacramento Weddings, Sacramento Engagements and Apple Hill Weddings and Engagement Sessions.