When we began to think about how we wanted to design the nooks and crannies of our bedroom to make a little space for #ellisjaybaum, we turned to two things – a blend of what we both love. For Jake, that meant his love of the outdoors, particularly National Parks, with an emphasis on boho style. For me, that meant bunnies (did you think otherwise?) and some classically chic pieces. Little did we know, we'd soon get the opportunity to design a full room for our little buddy, a dream of mine like so many expecting mothers – and then we got to put together our dream IKEA nursery.
What started as a vision for a corner of our one bedroom apartment, grew into a vision for his room – a room for play, for rest, for fun, for learning, for life, and more when we were blessed to move into our first home this past Spring.
After being gifted a handful of decor items and baby essentials at our baby showers, we knew we needed to furnish his room once we moved. We turned to our local @ikeausa store in West Sacramento to grab the essentials from a dresser, to a crib, our favorite wall frames, and a few more storage and decor items. We're excited to say we've partnered with IKEA to create the nursery of our dreams, a blend of boho and classic elements, and full of National Parks and bunnies galore.
More about his IKEA Nursery
When it came to furniture, we knew we wanted classic and simple pieces that could grow with Ellis such as the large Hemnes dresser and the cubbies for books and toys. It was also important to us that these items included safety features such as wall mounts – something that even comes with the dresser – so we can ensure he is safe in his room by himself when he's older. The crib also converts to a low rise crib and then a toddler bed when he's ready ensuring he has a safe place to sleep too.
My favorite elements include the wall frames, his kids stool, the basket for blankets and stuffed animals, and the gold metal accents including his small mirror and his prized possession box. We also love his pendant lamp for his reading nook!
We are so grateful to have a space for Ellis that feels clean and simple, while also feeling like home. Cozying up to read books about nature and National Parks alongside his stuffed bunny collection might just be my favorite thing. You can have classic, you can have chic, you can have boho and more all with the staple IKEA nursery pieces.
IKEA Furniture
White HEMNES Dresser // GULLIVER White Crib // VEDBO Blue Chair // FLISAT Kids Stool // EKET White Cubbies // KRAGSTA Nesting Side Tables
IKEA Decor & Organizer Items
OSTERNAS Leather Drawer Pulls // ROTSUND Large White Mirror // LASSBYN Small Gold Mirror // LINDRANDE Gold Decorative Box // SNIDAD Wicker Blanket Basket // HOVSTA Beige Picture Frames in Various Sizes // RIBBA White Picture Frame // RASKOG White Storage Cart // MANSARP Wooden Hanging Picture Ledge // BULLIG Wooden Baskets // SKUBB Dresser Drawer Organizers // RASSLA Storage Containers // MISTERHULT Pendant Light // HANGA Kids Hangers
You can check out your local IKEA store here. We love our IKEA nursery for Ellis Jay. It's our new happy place!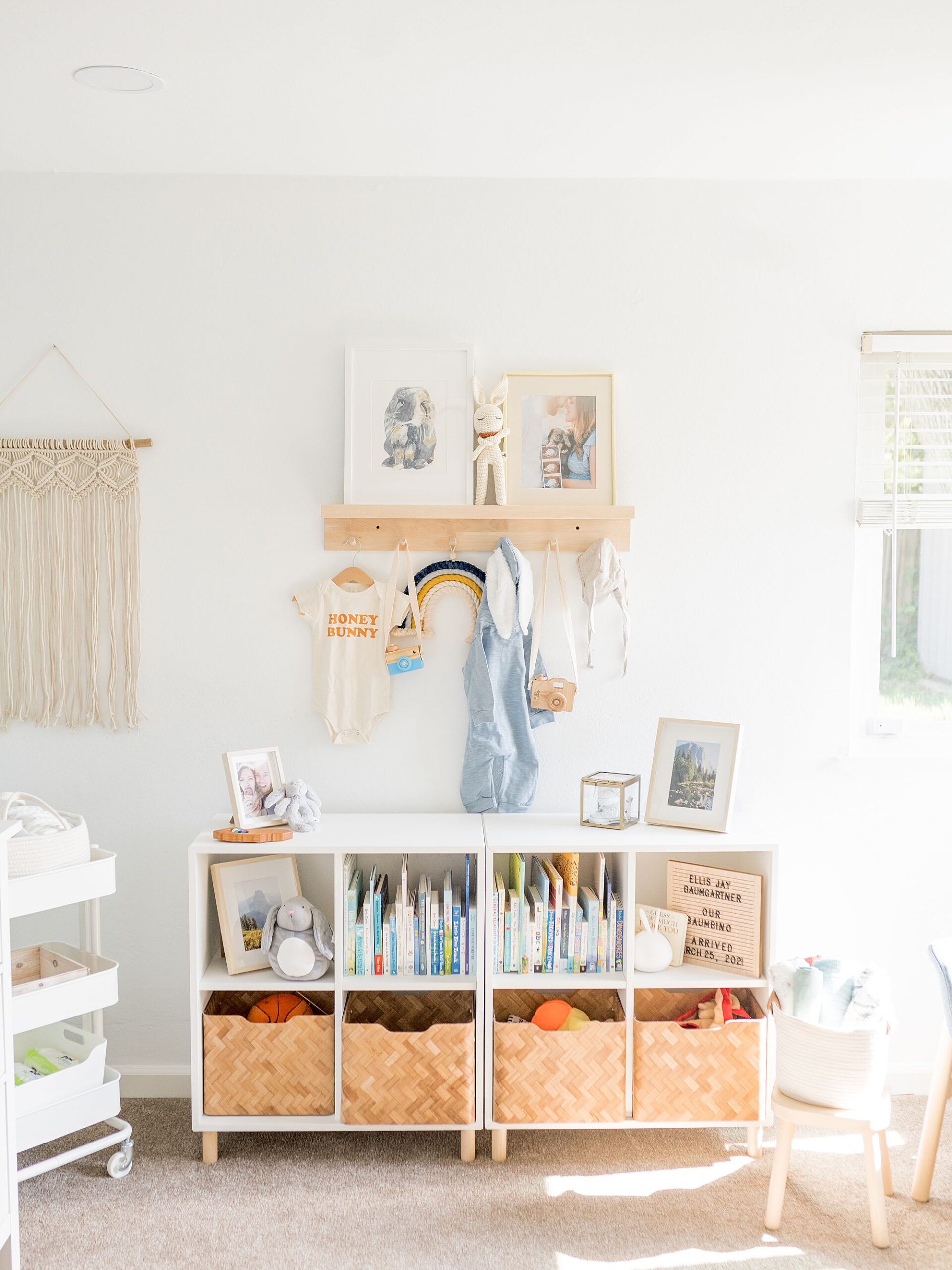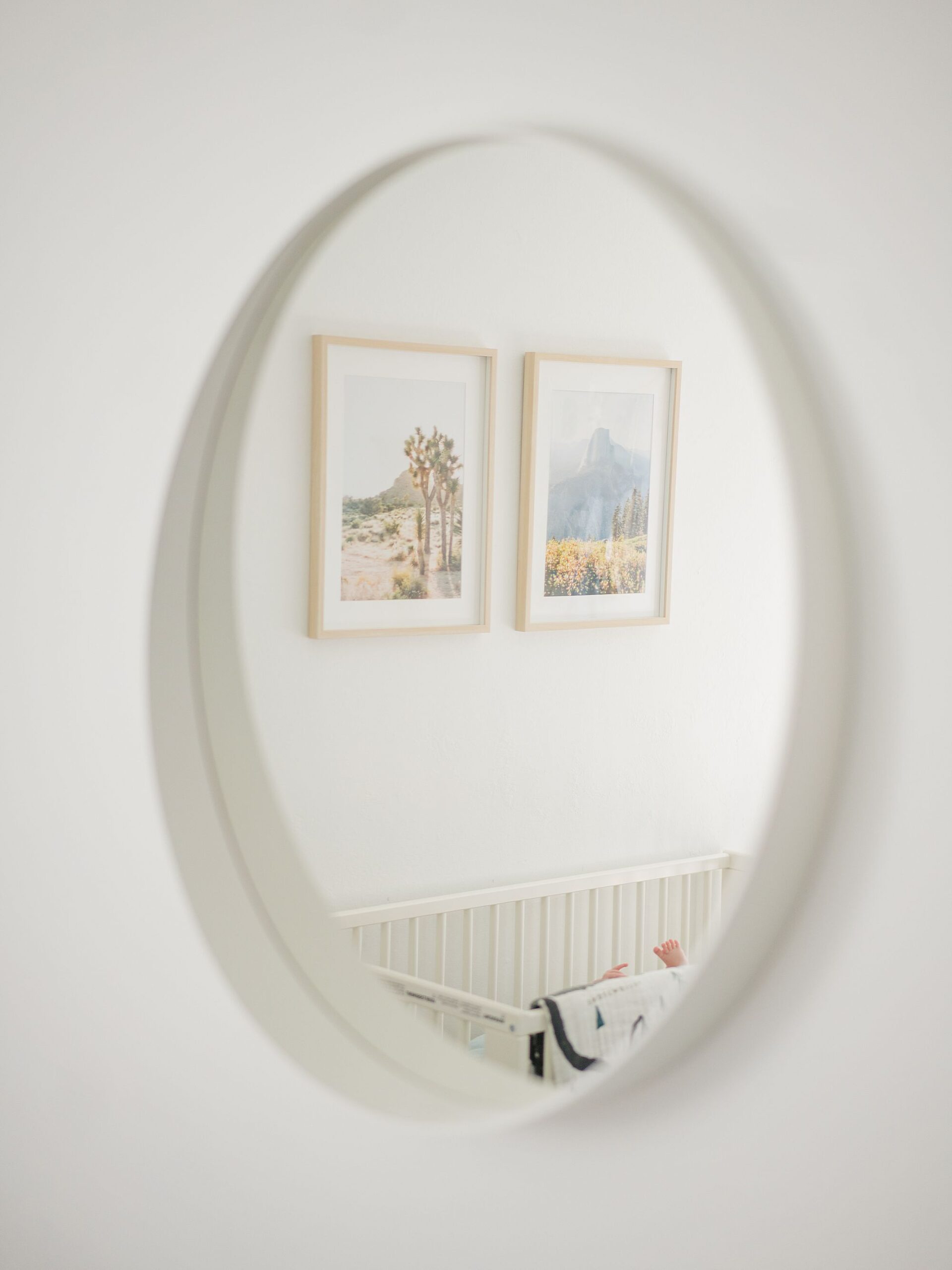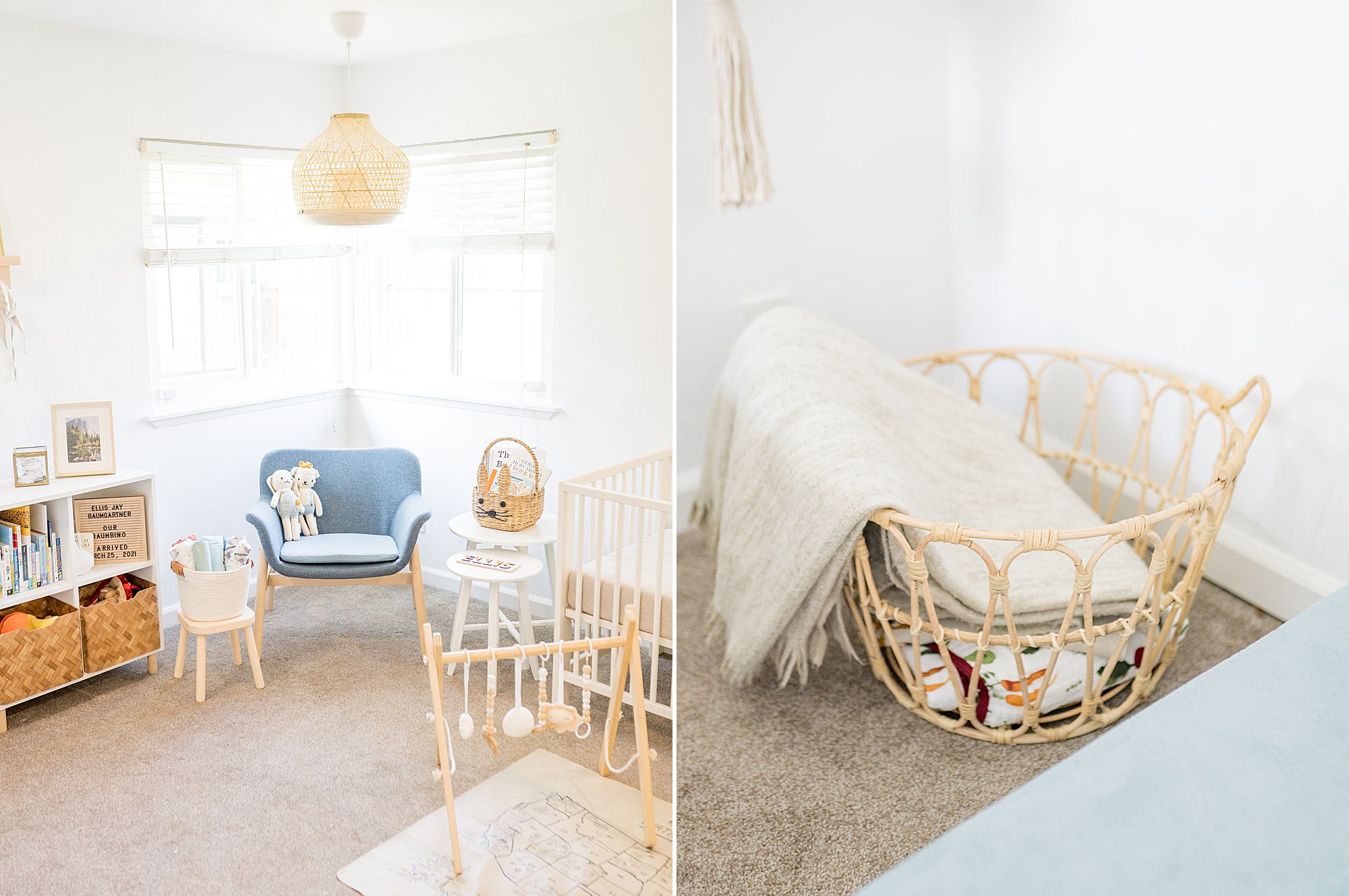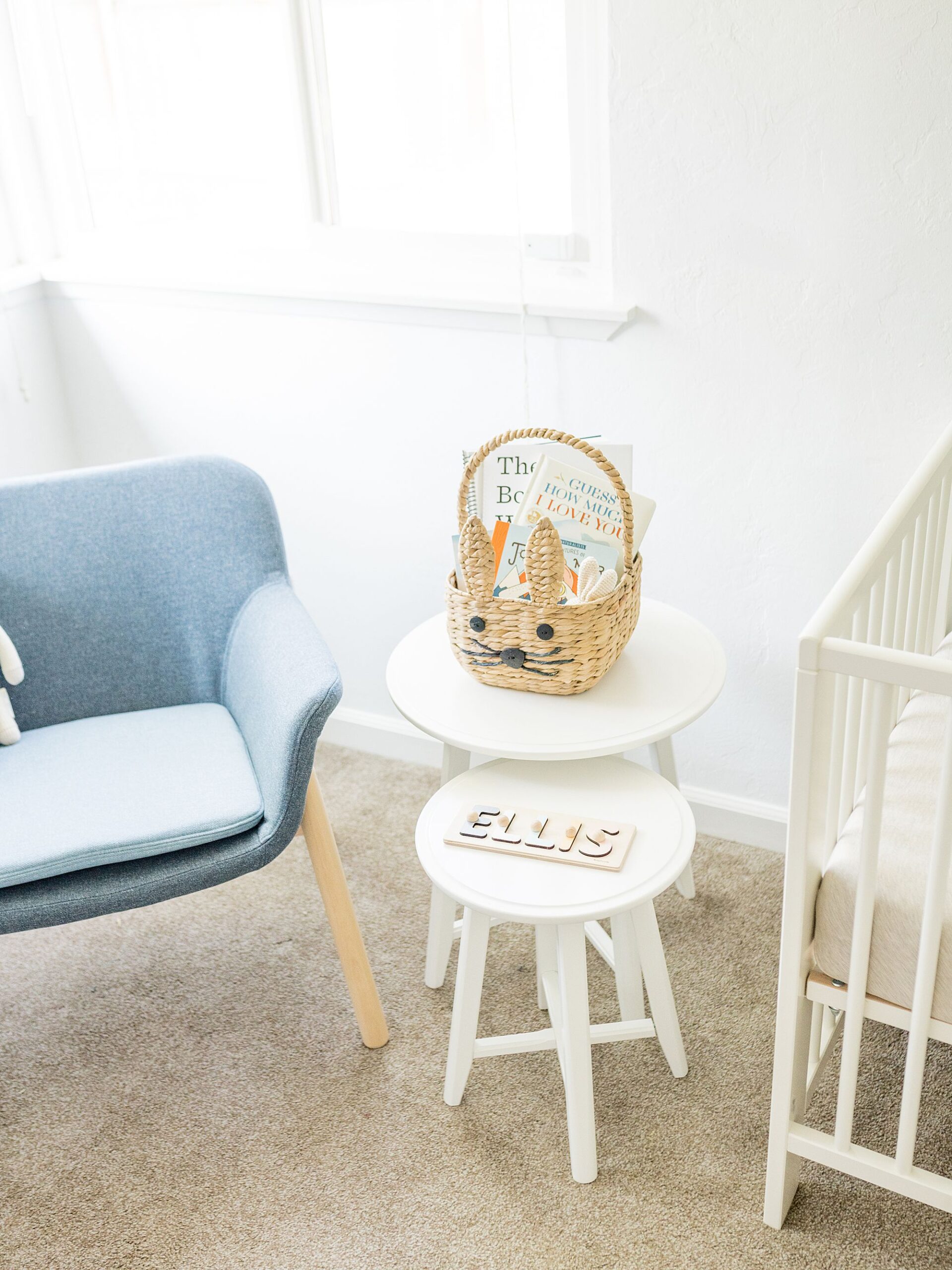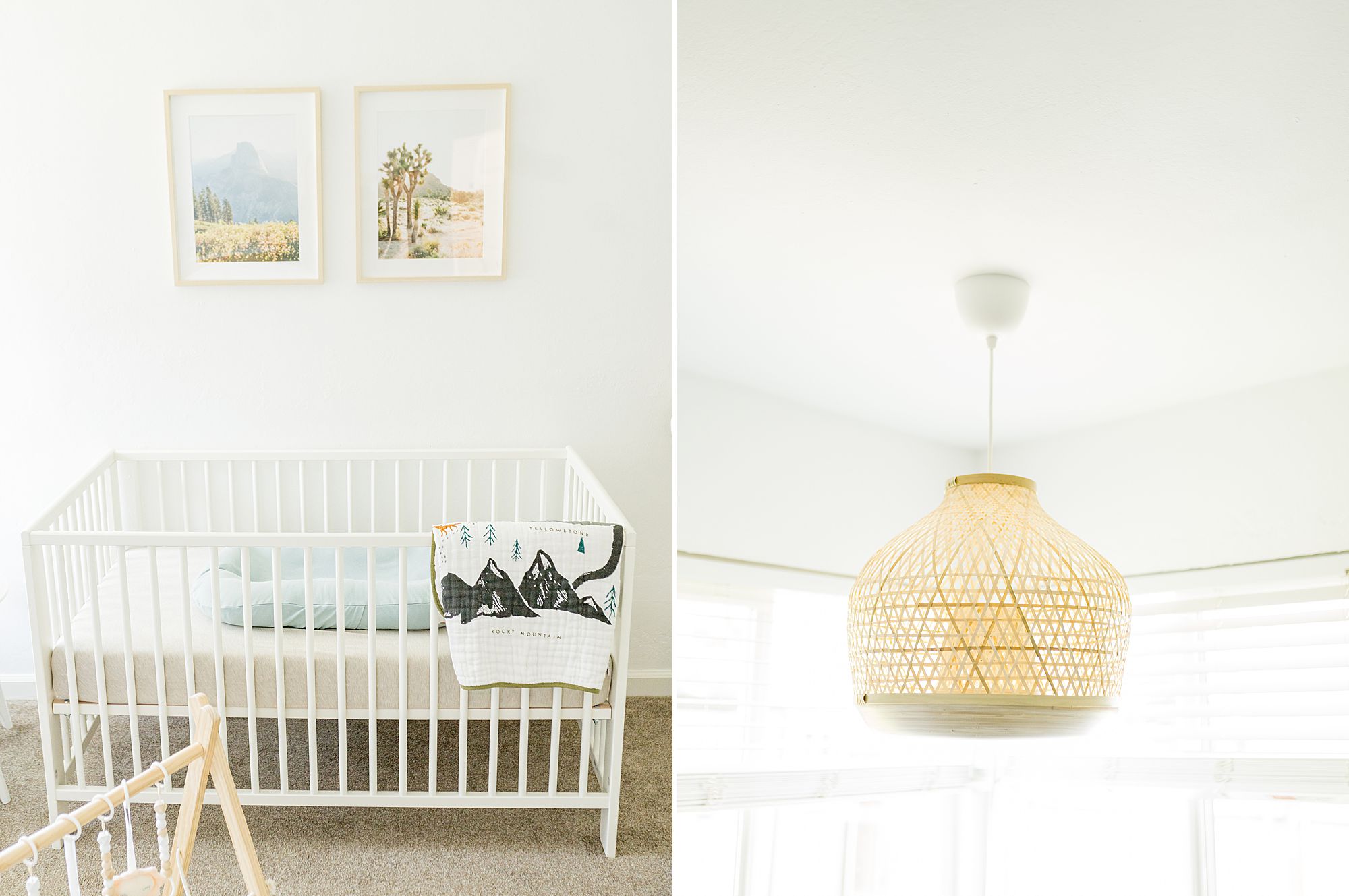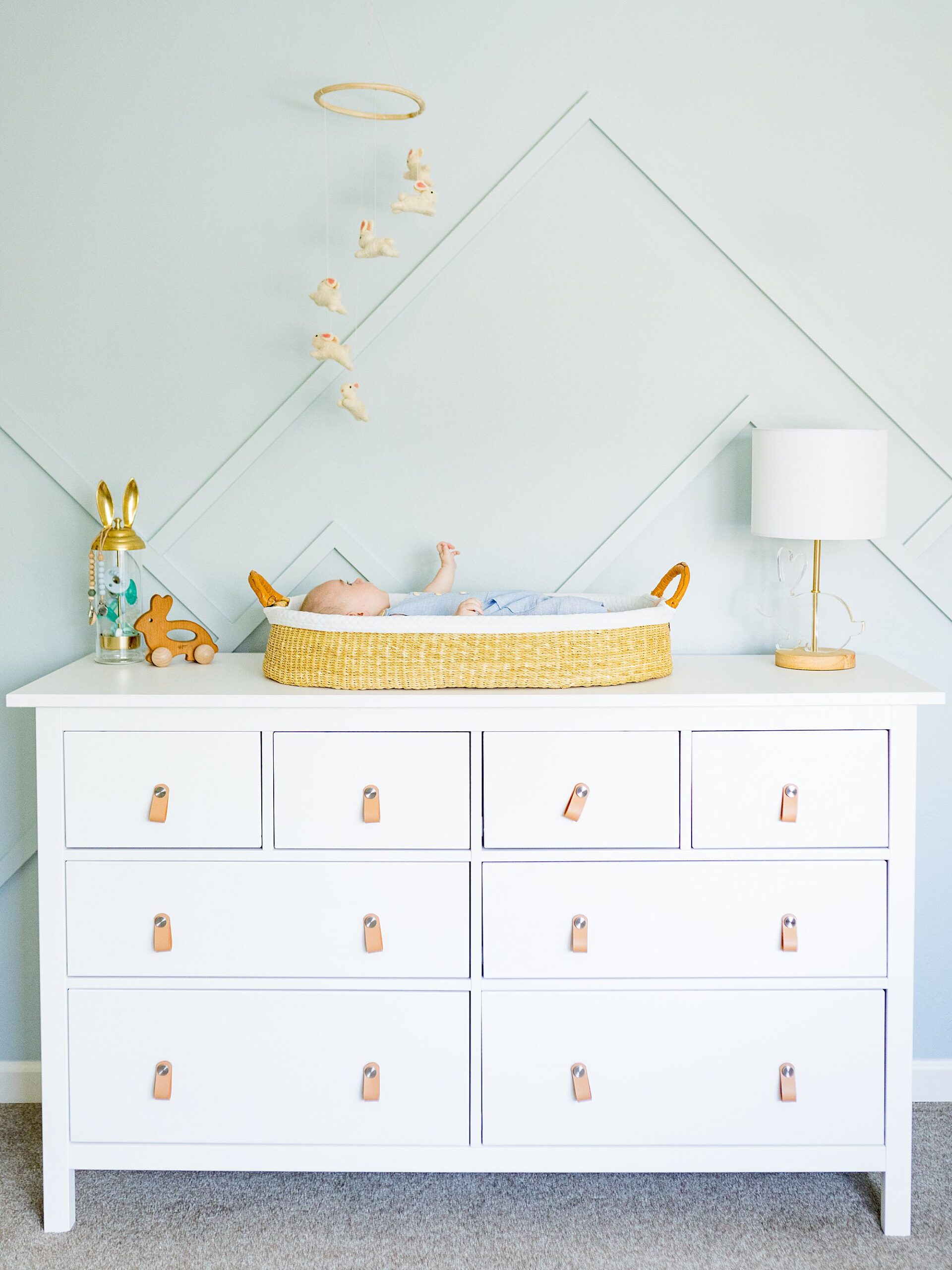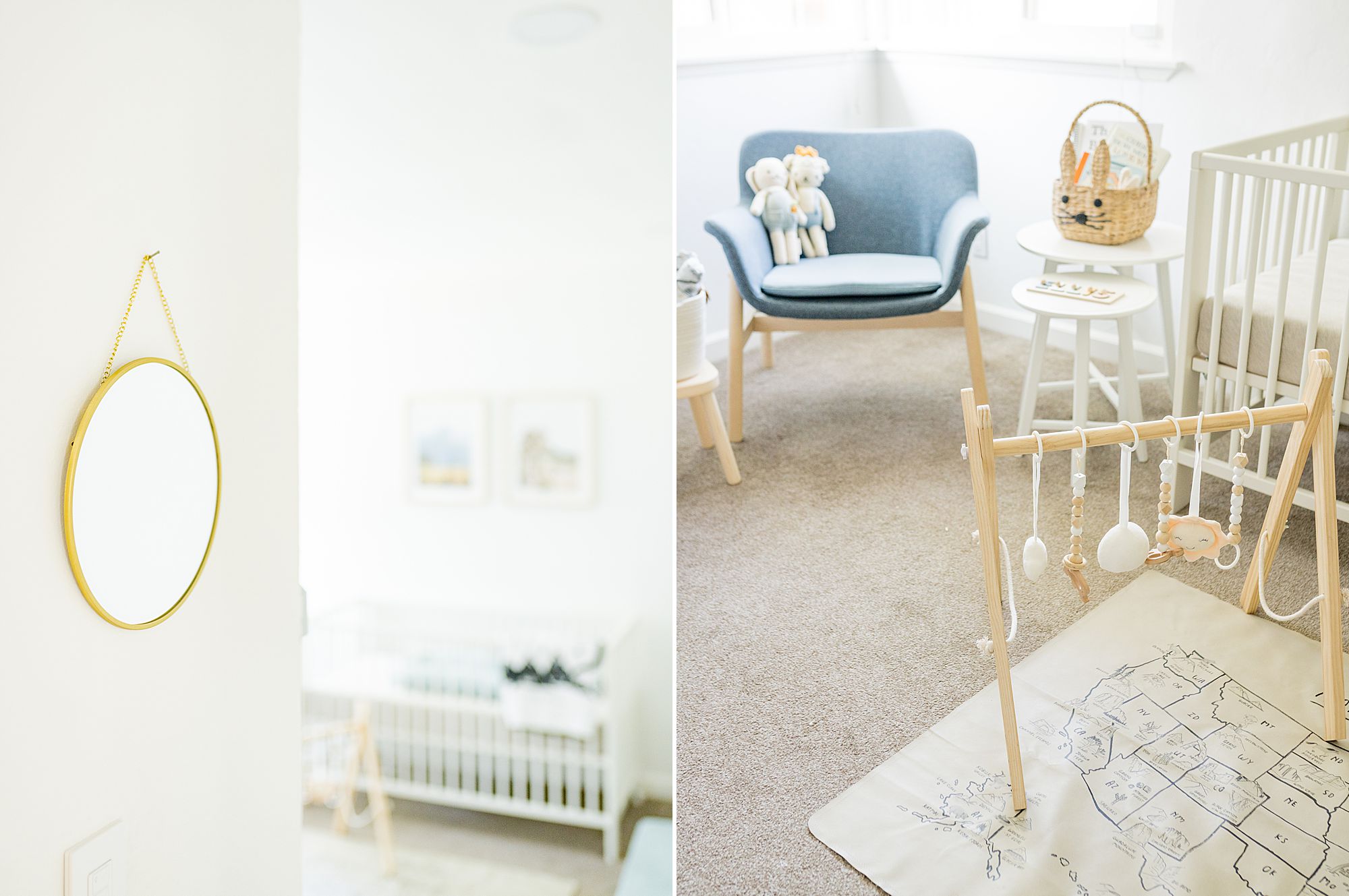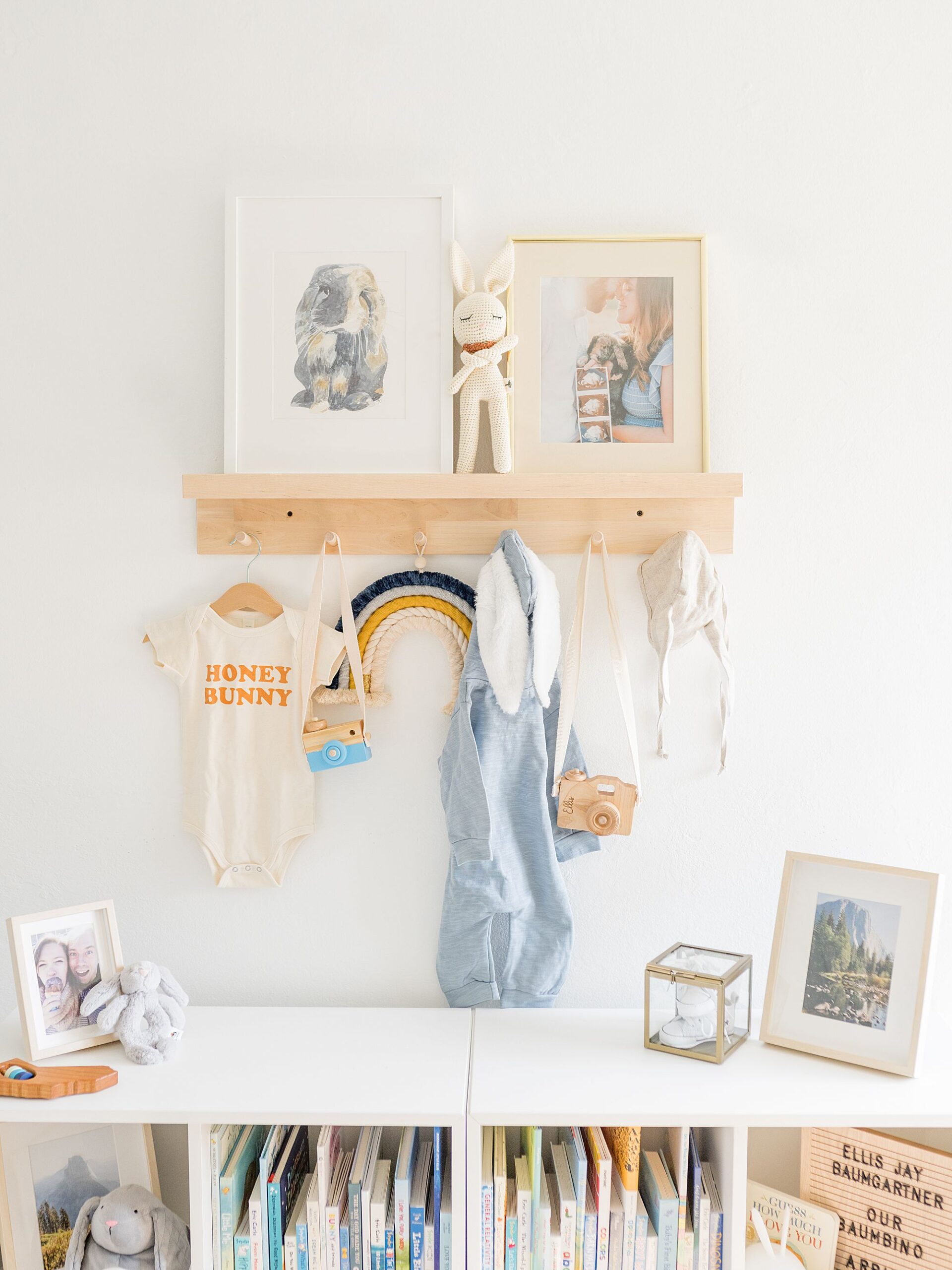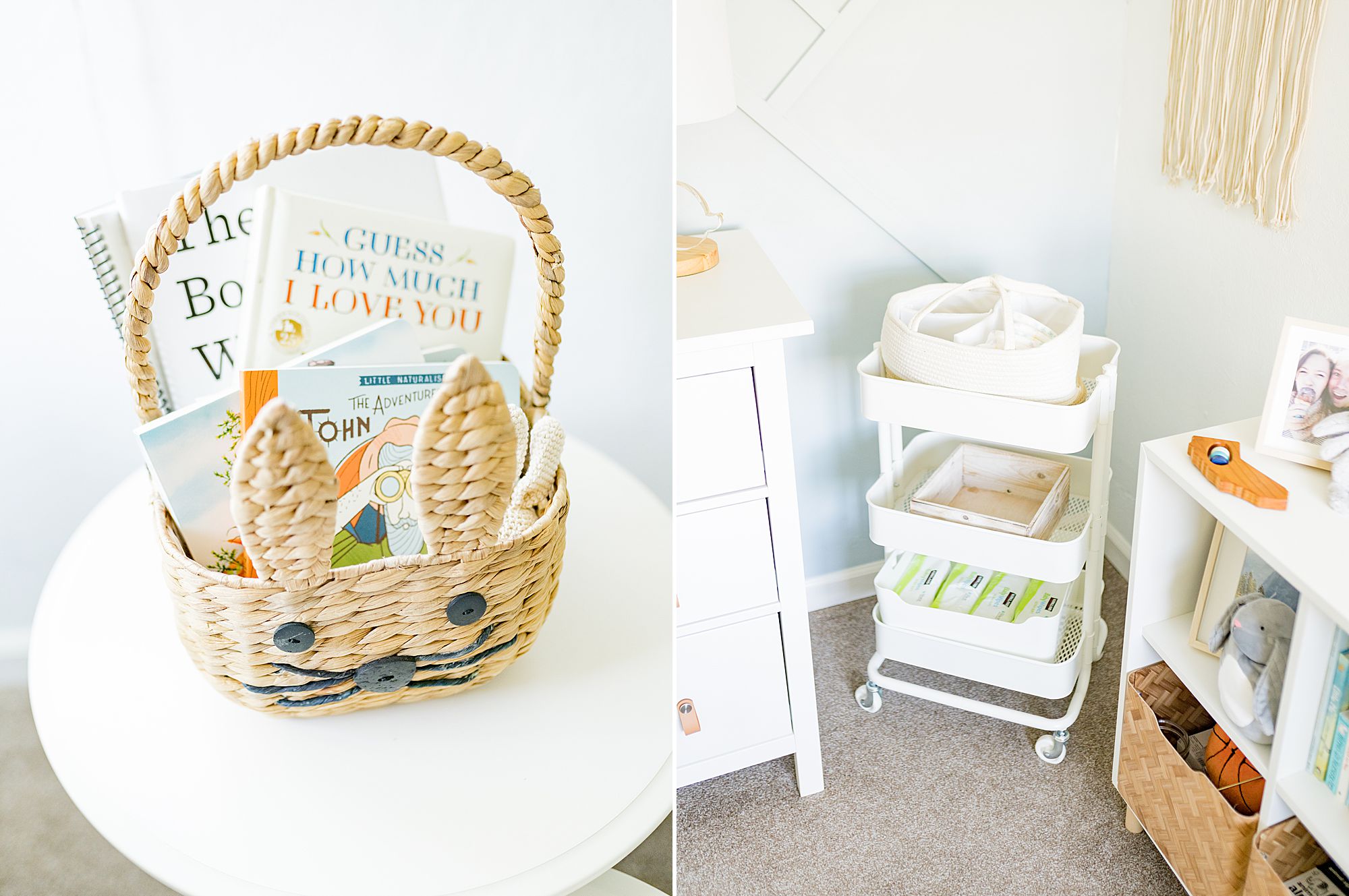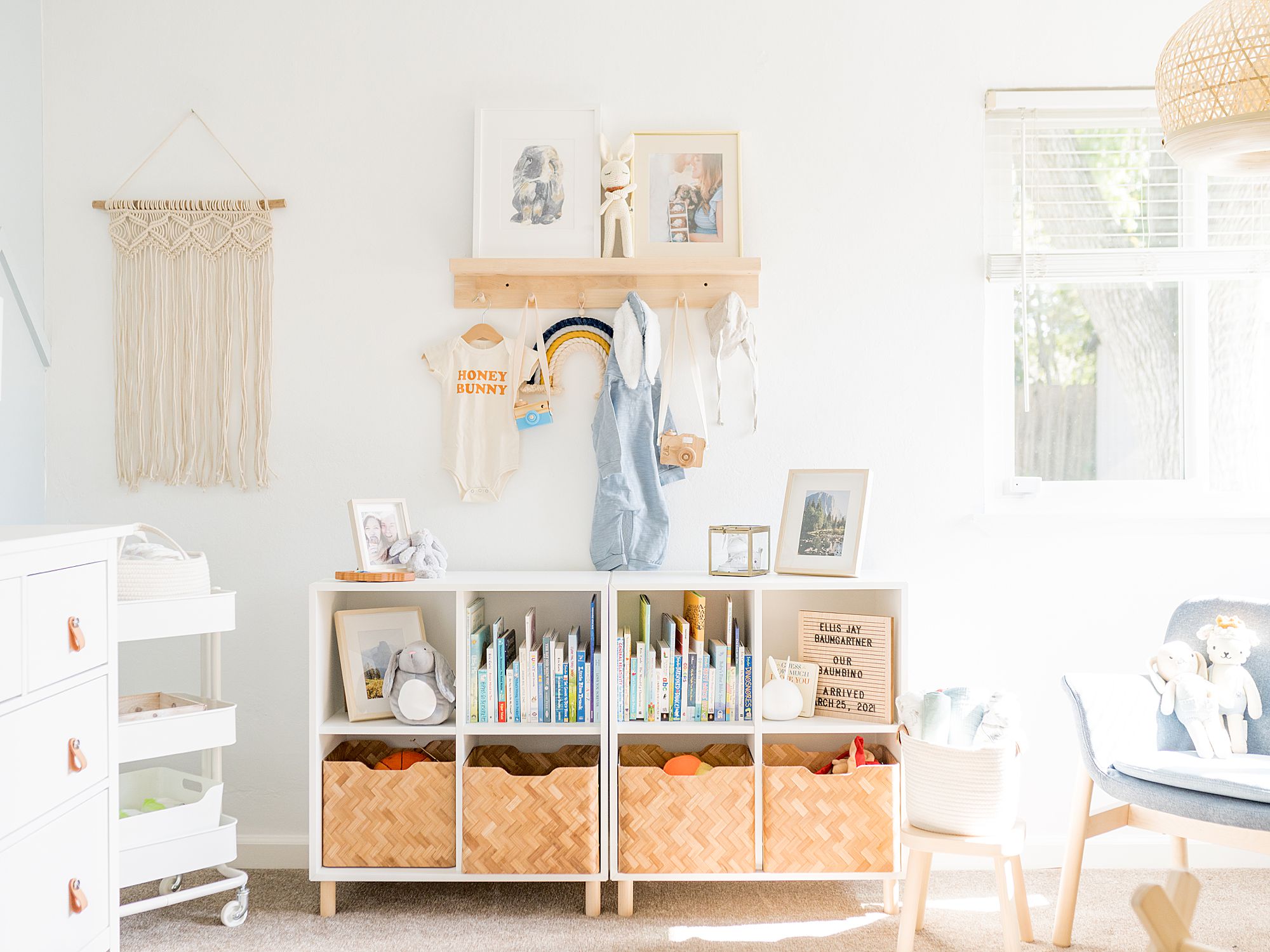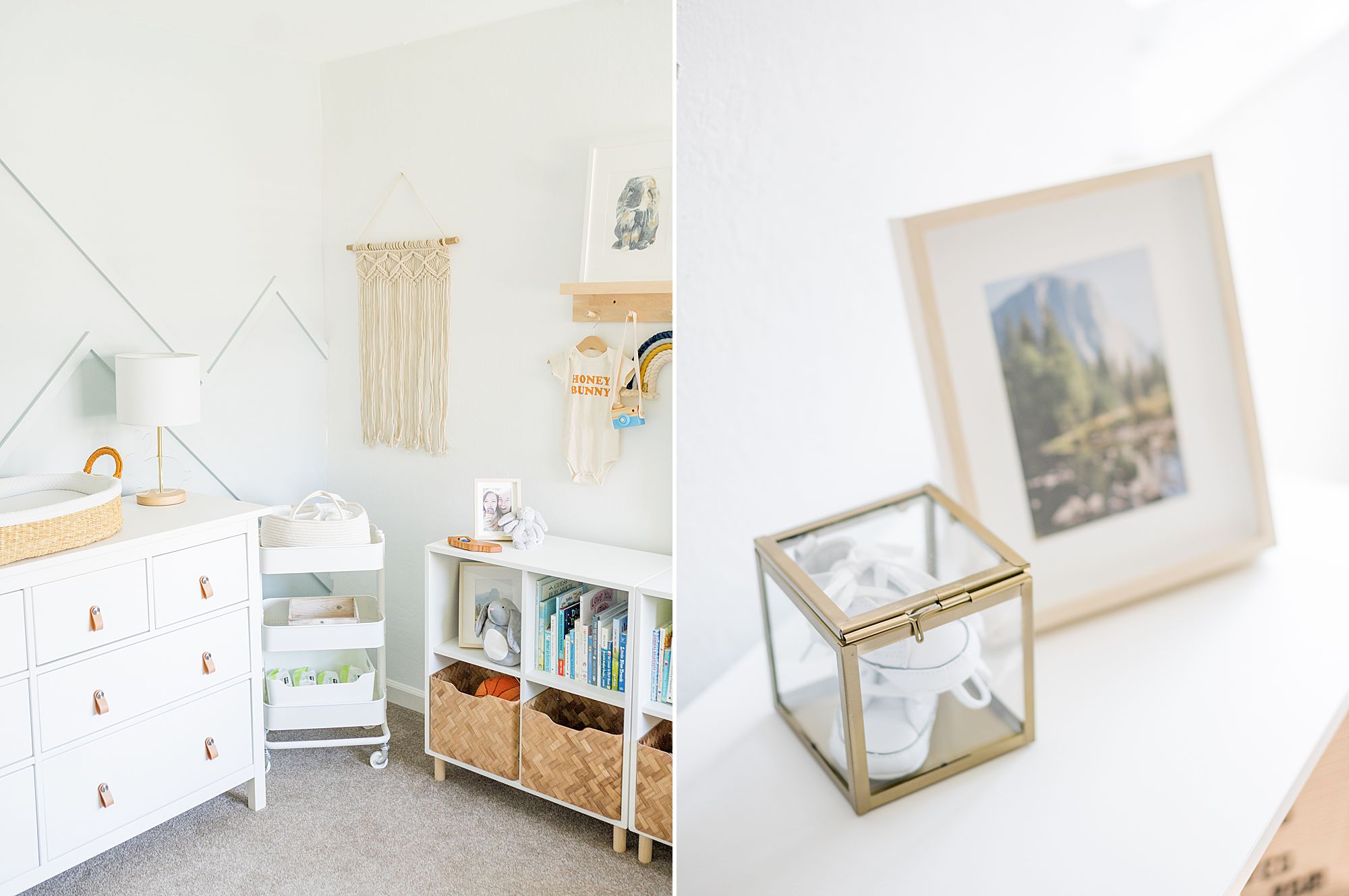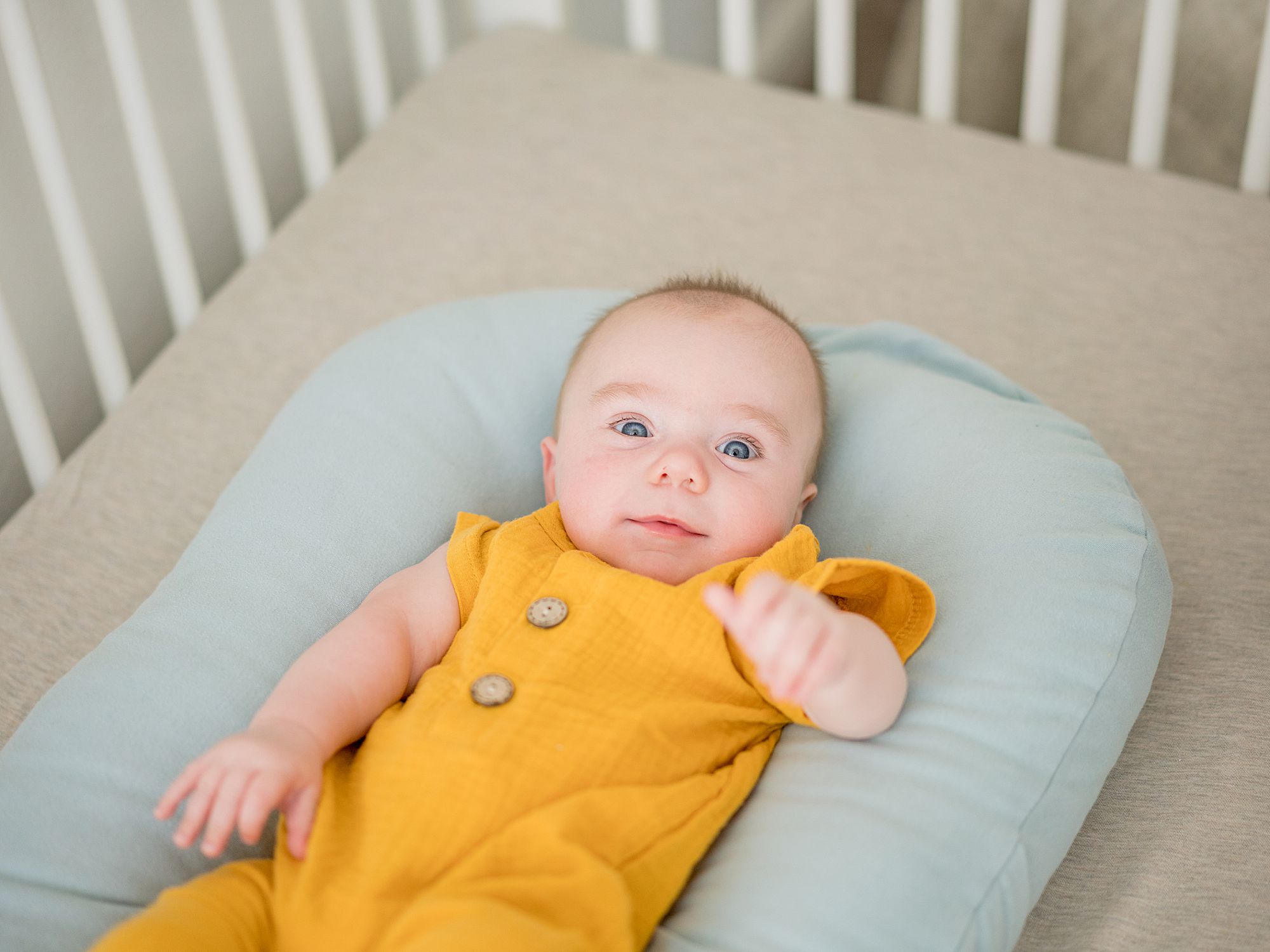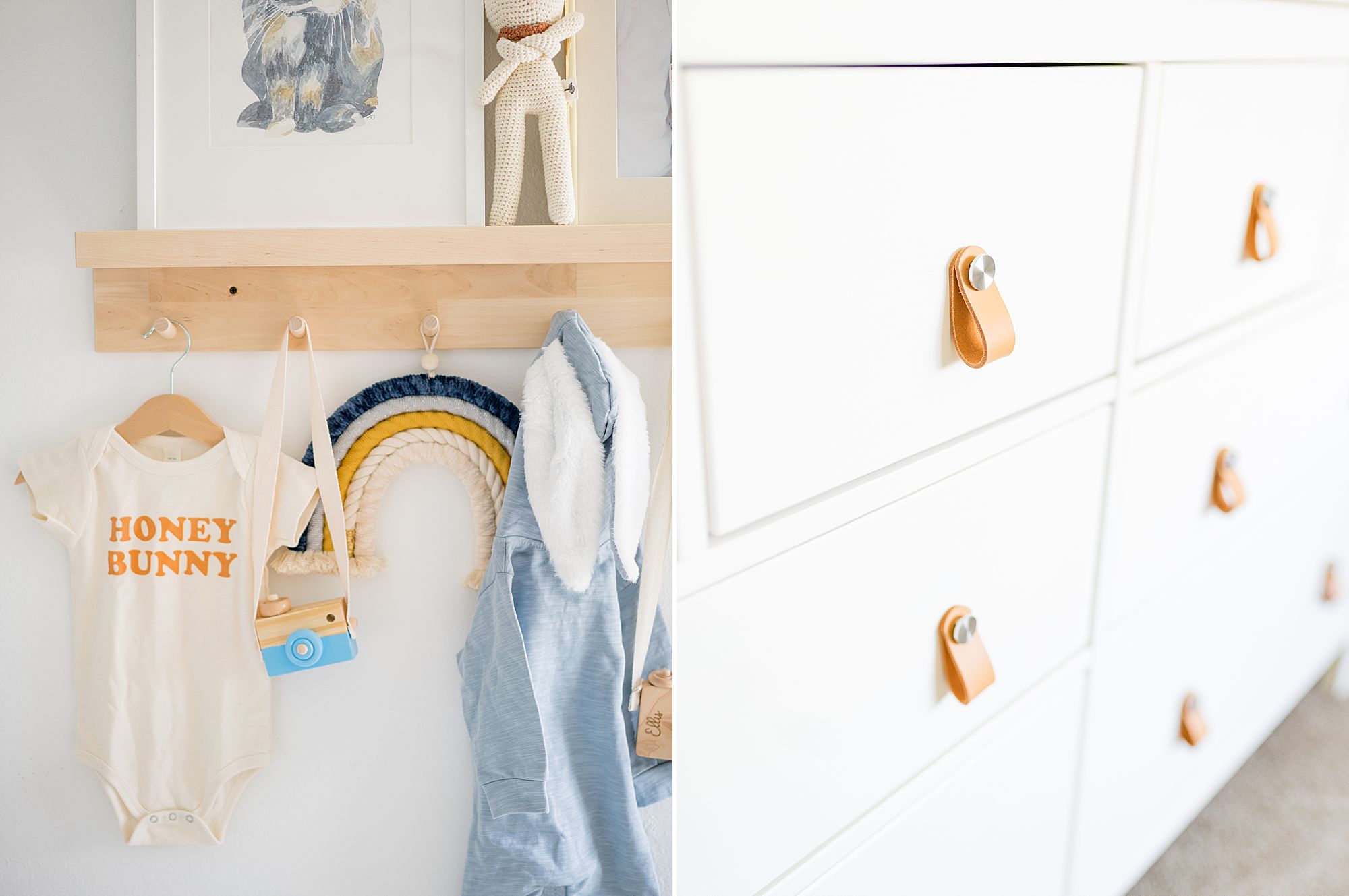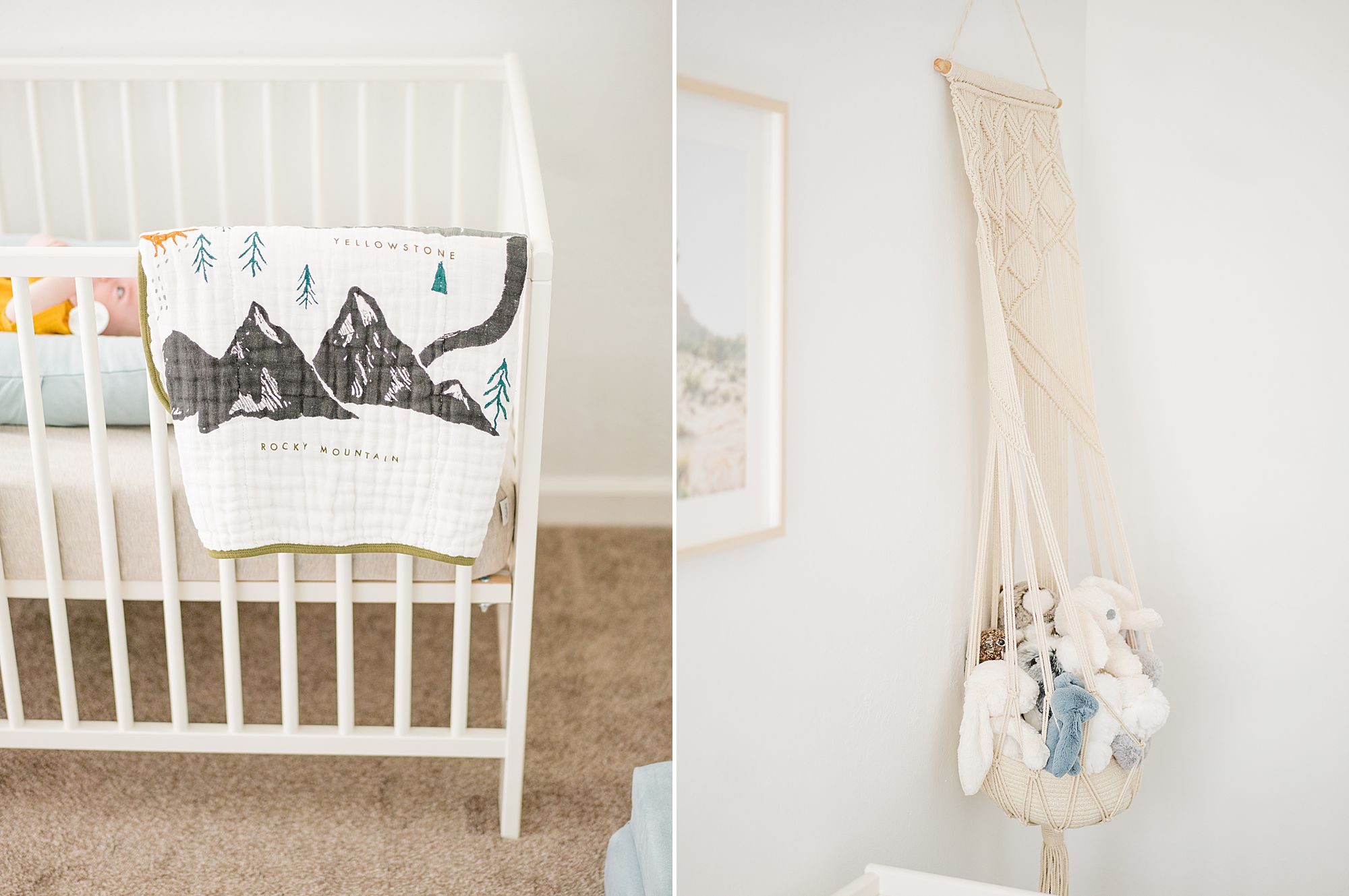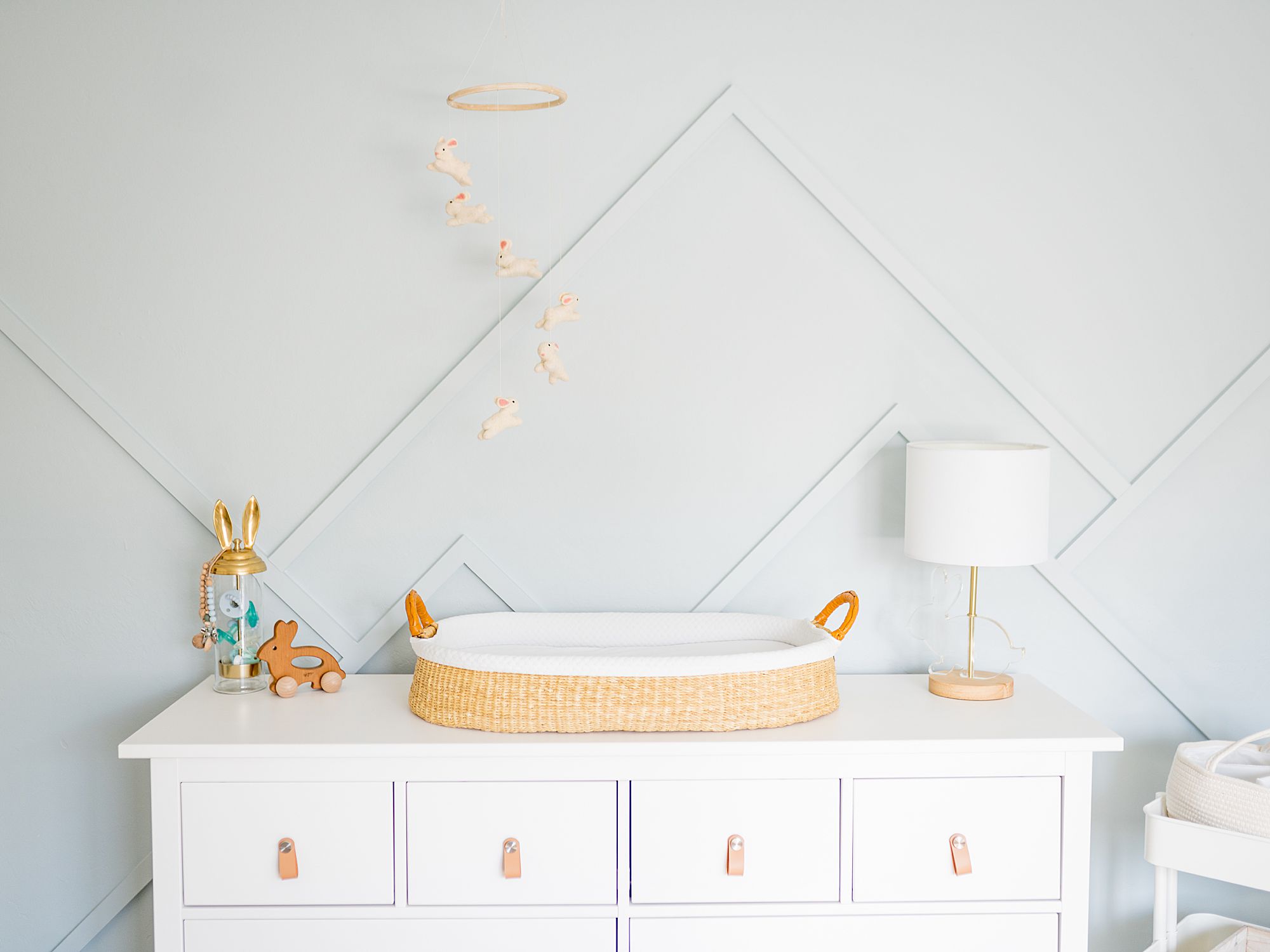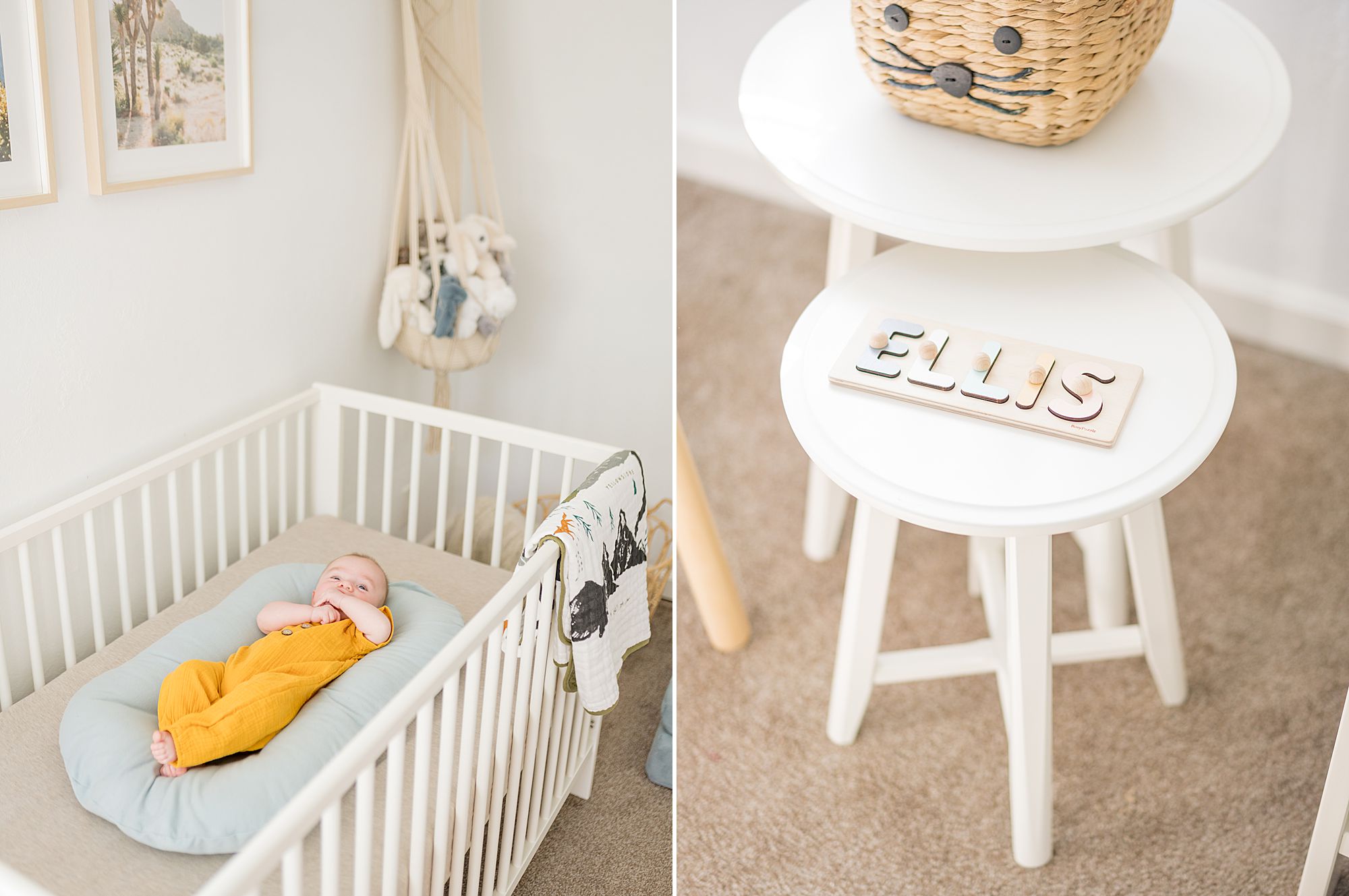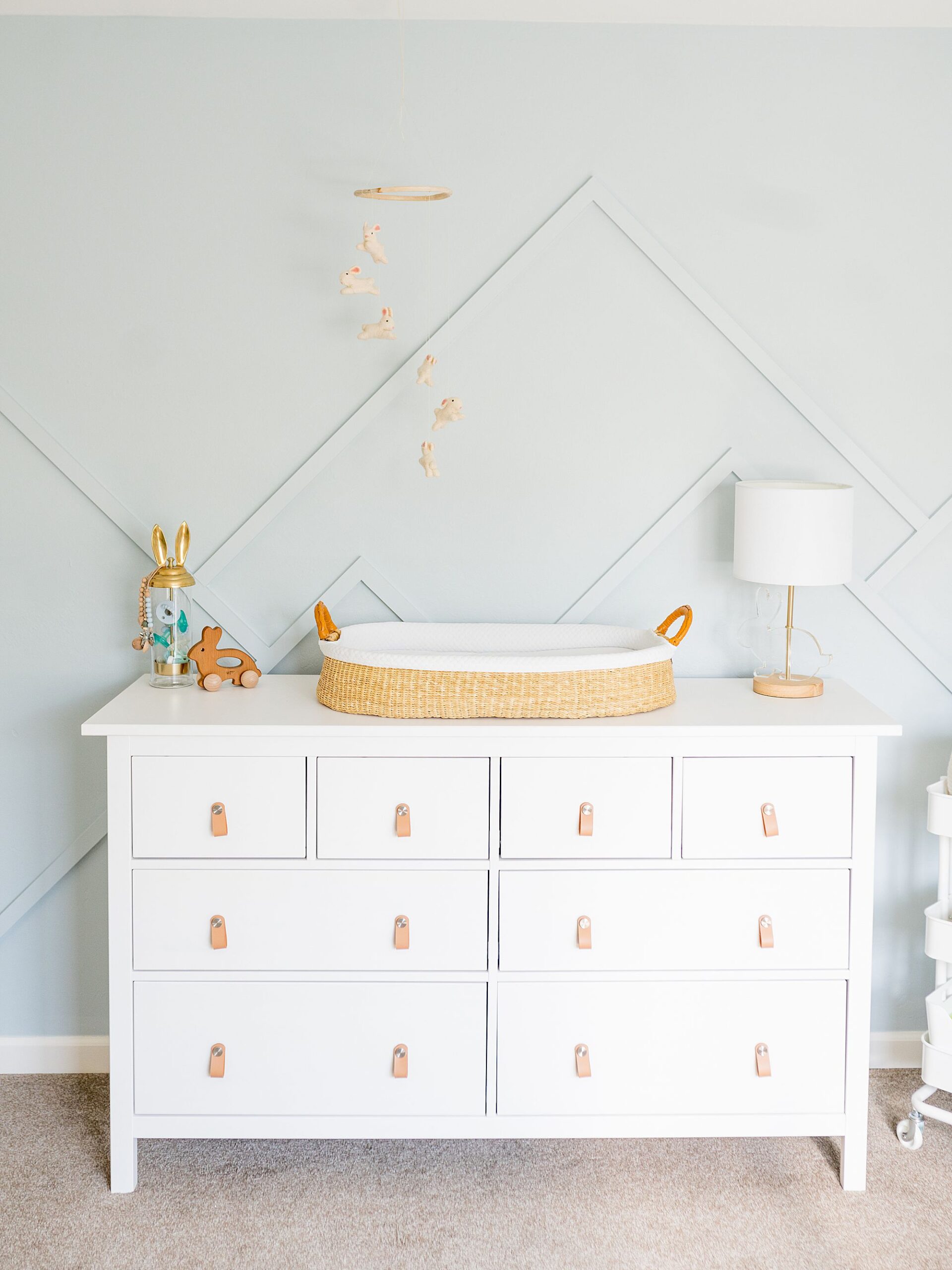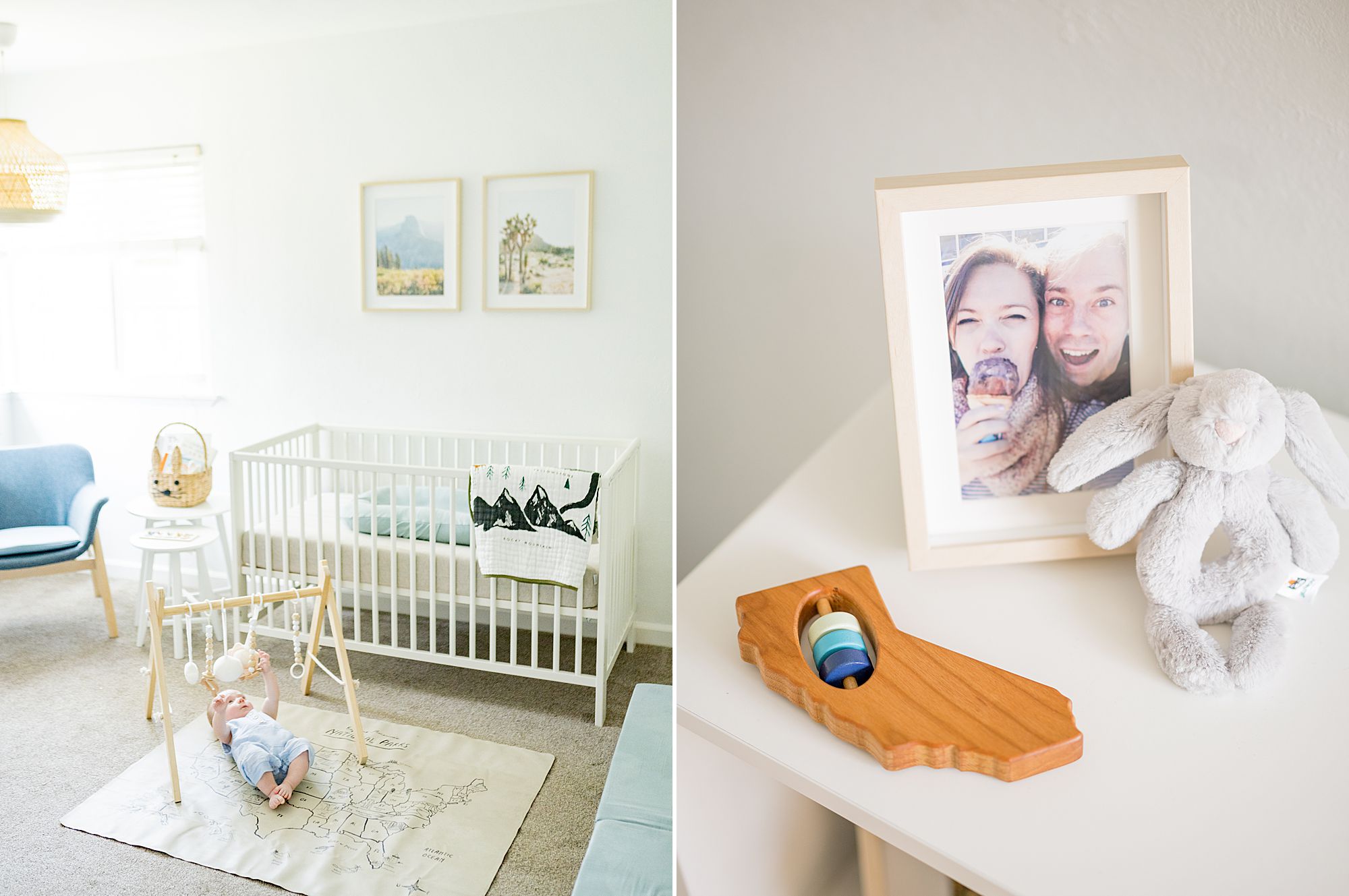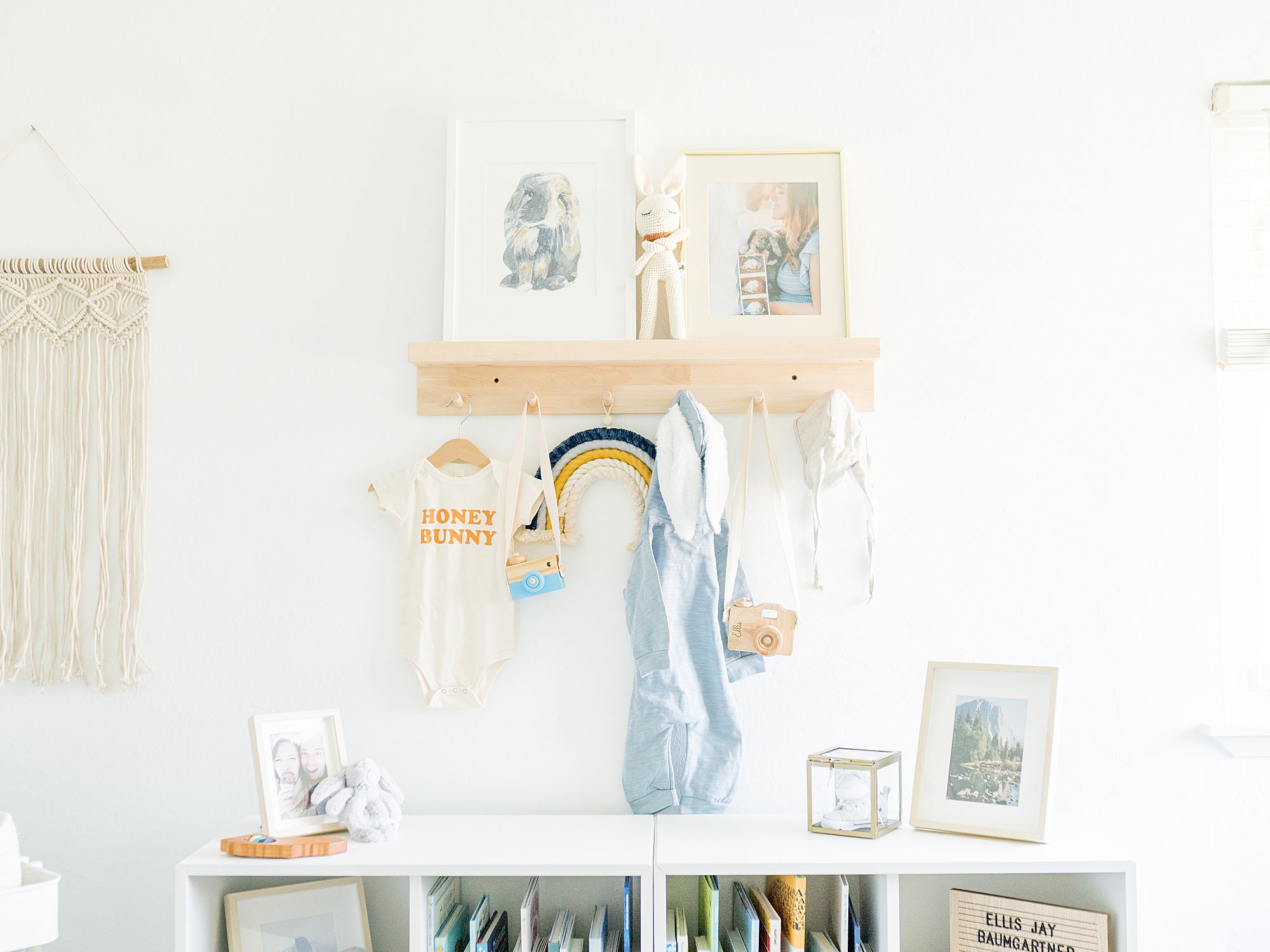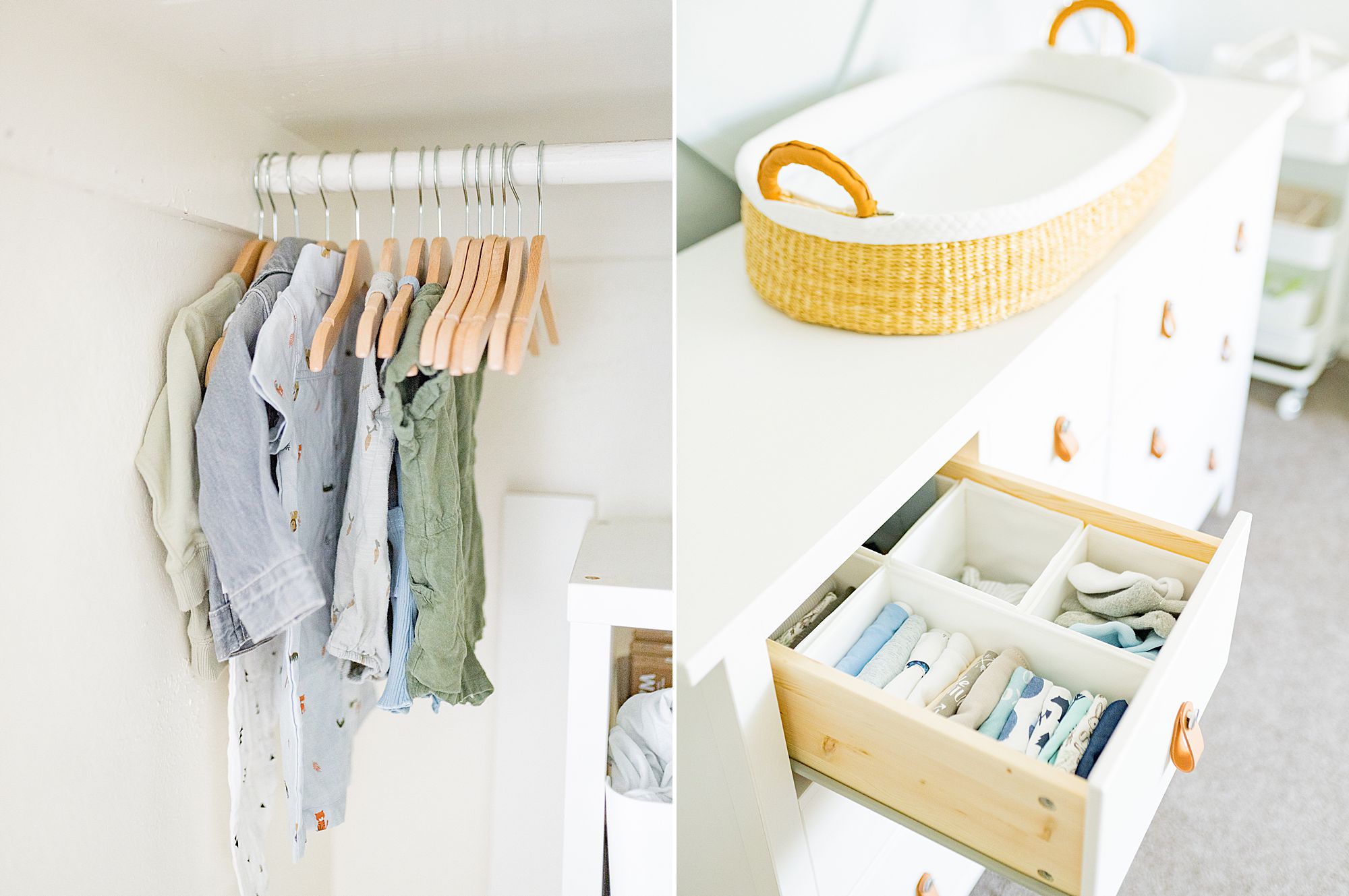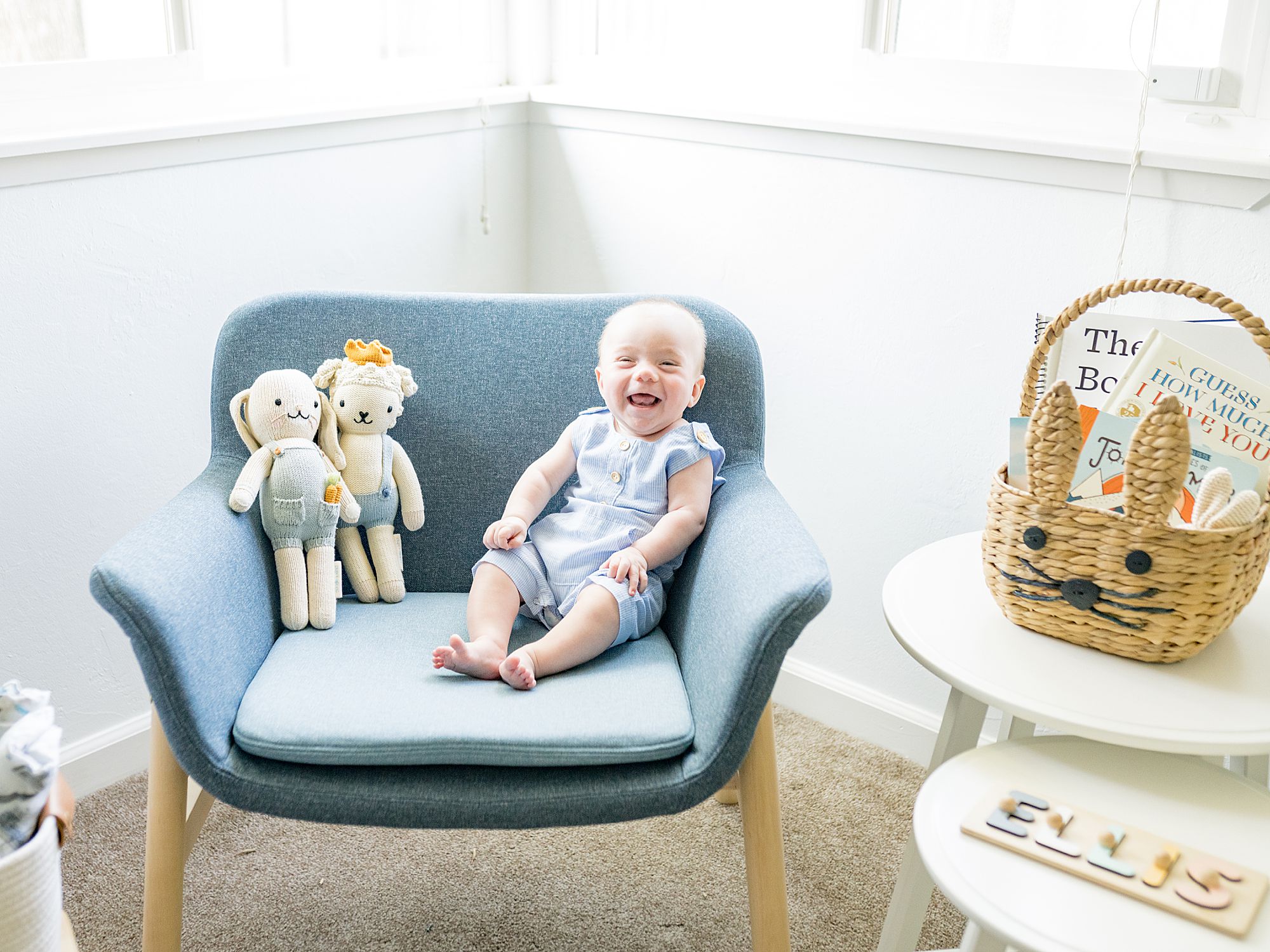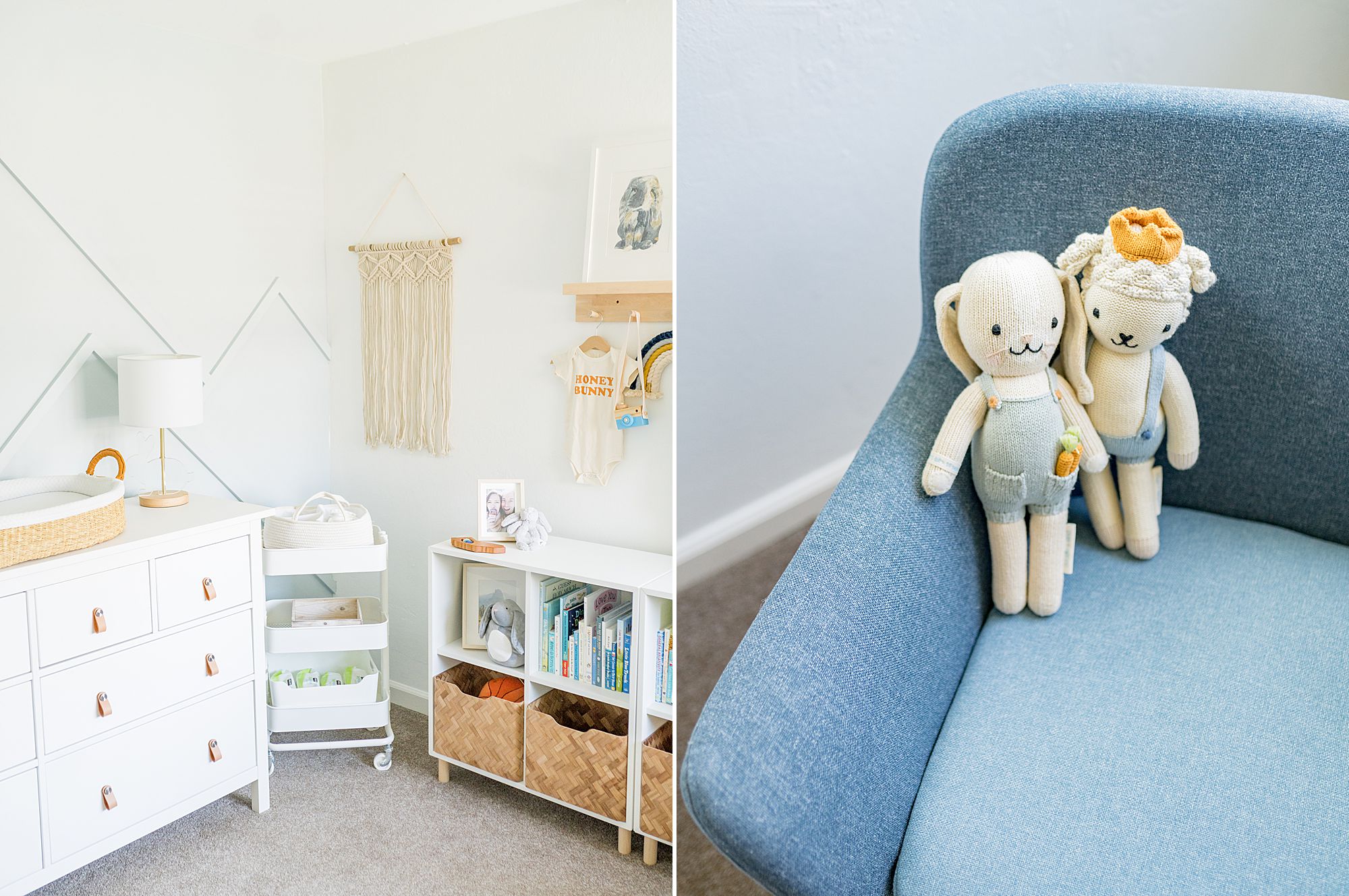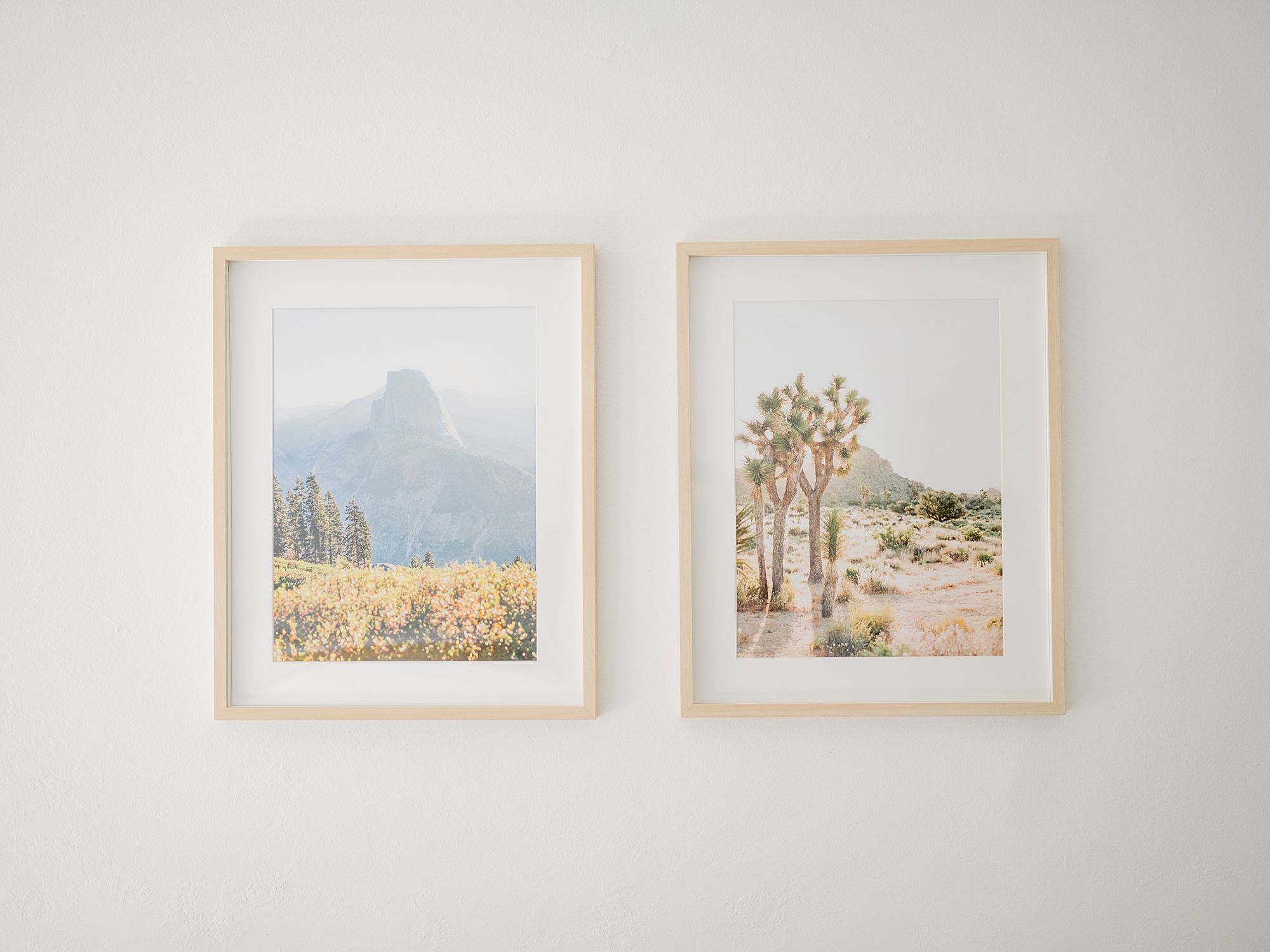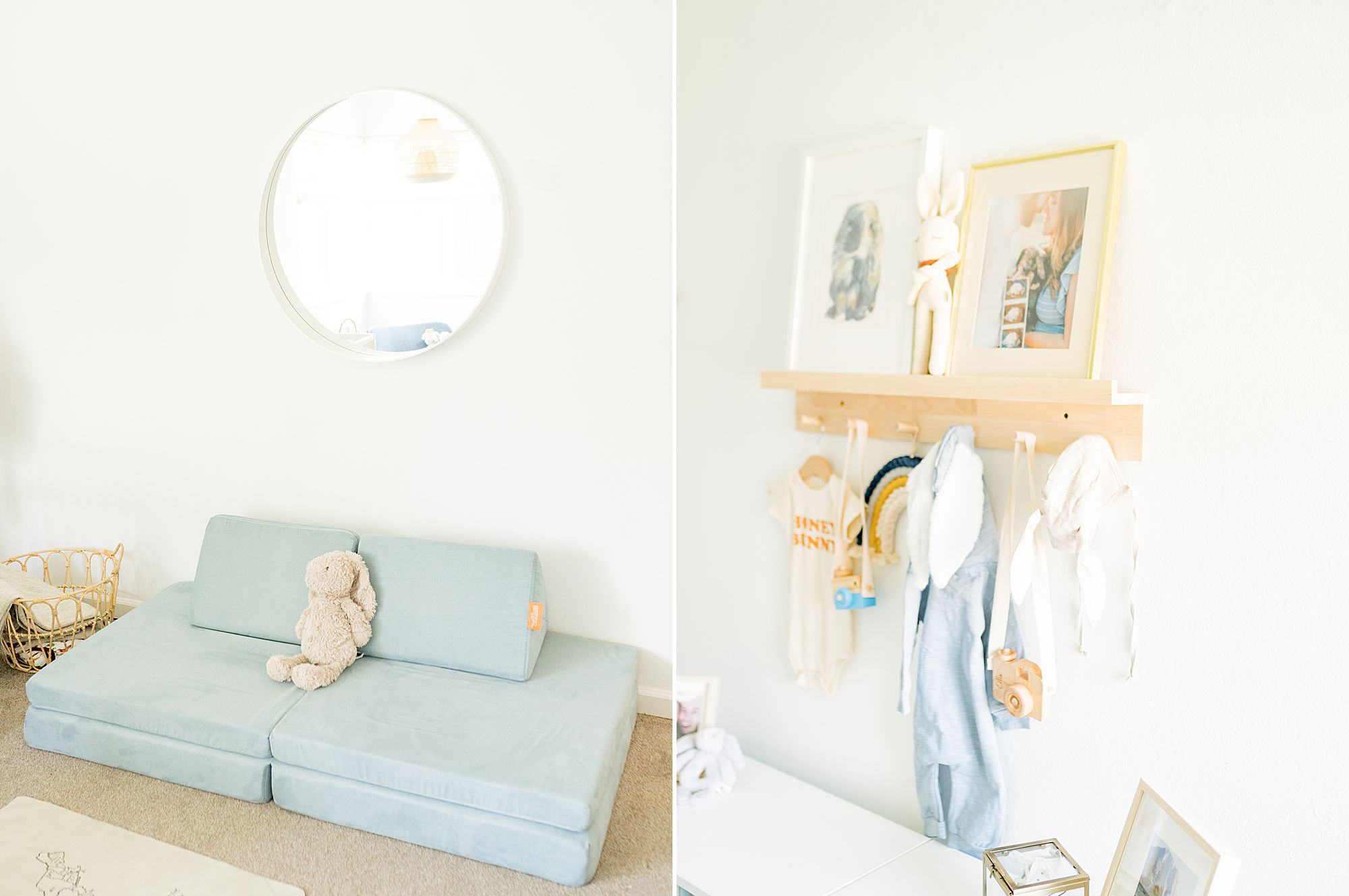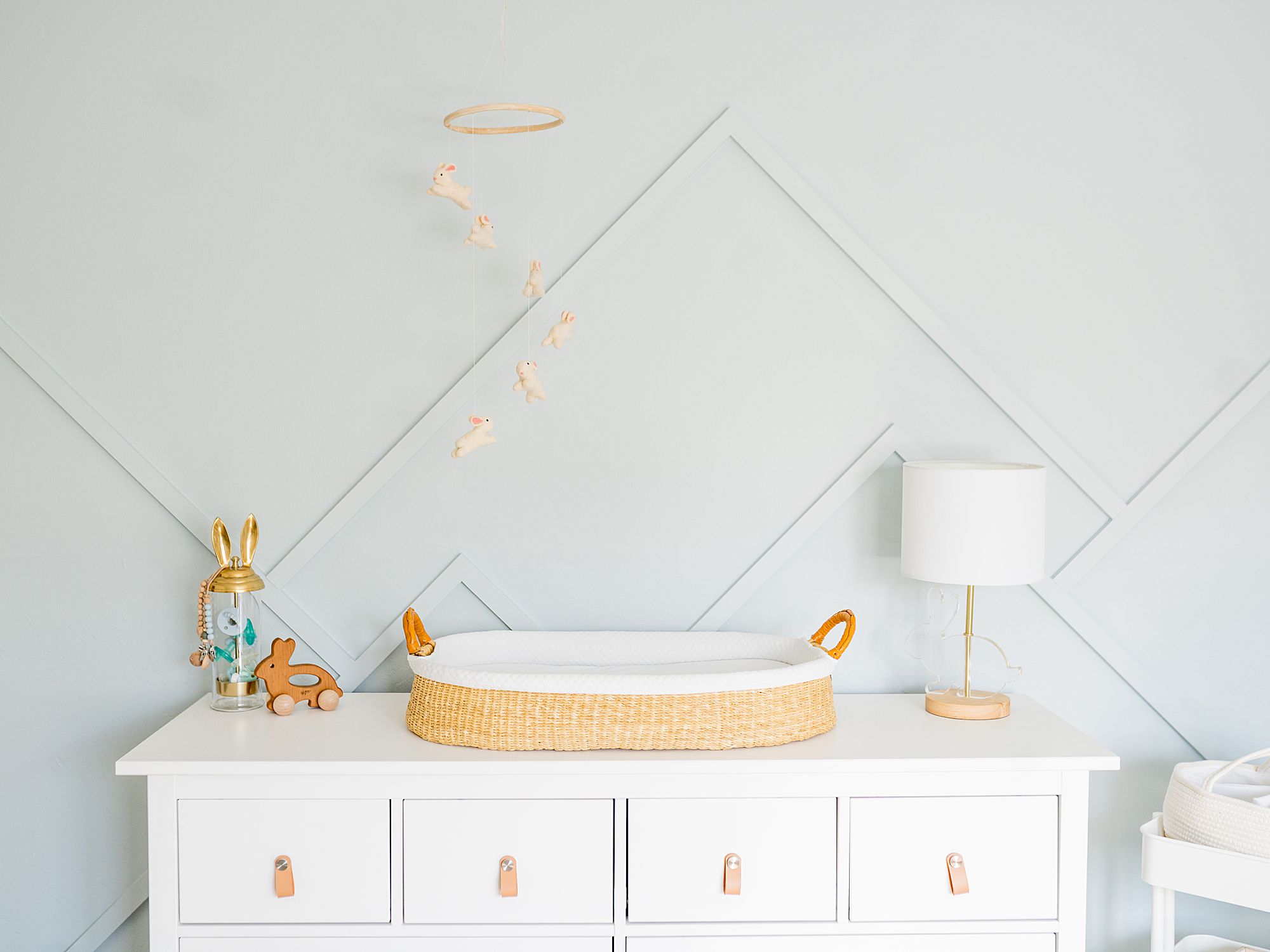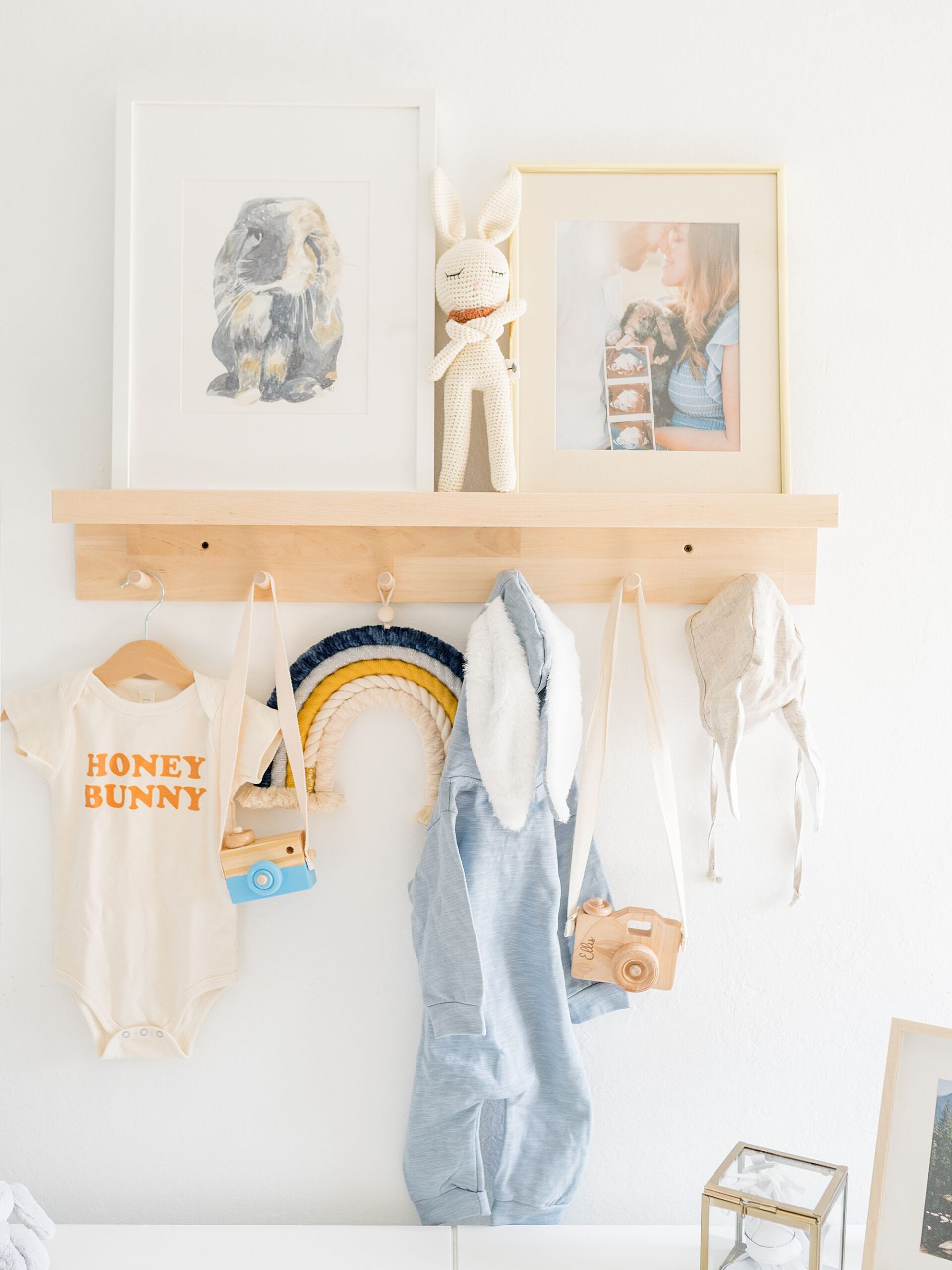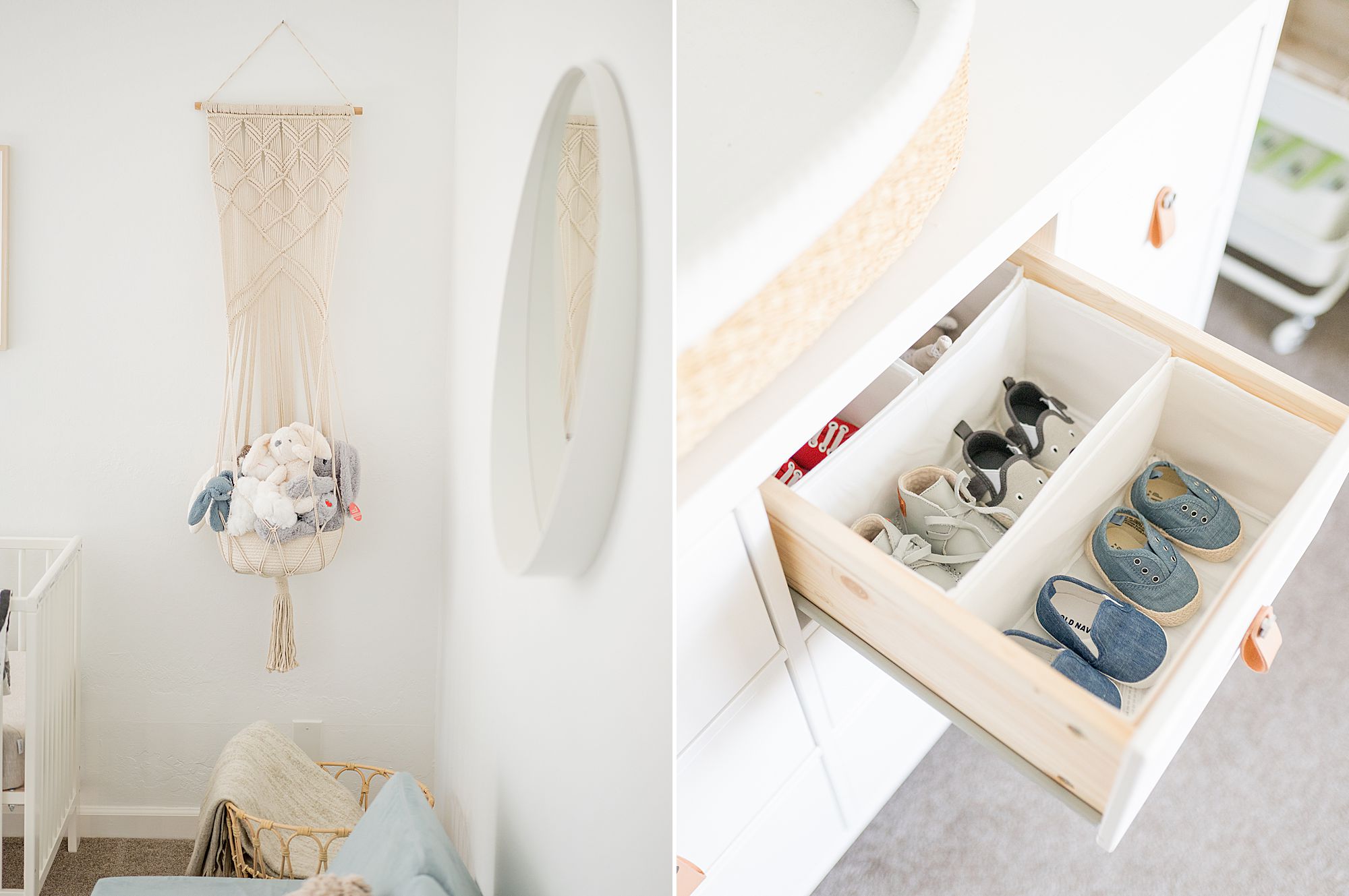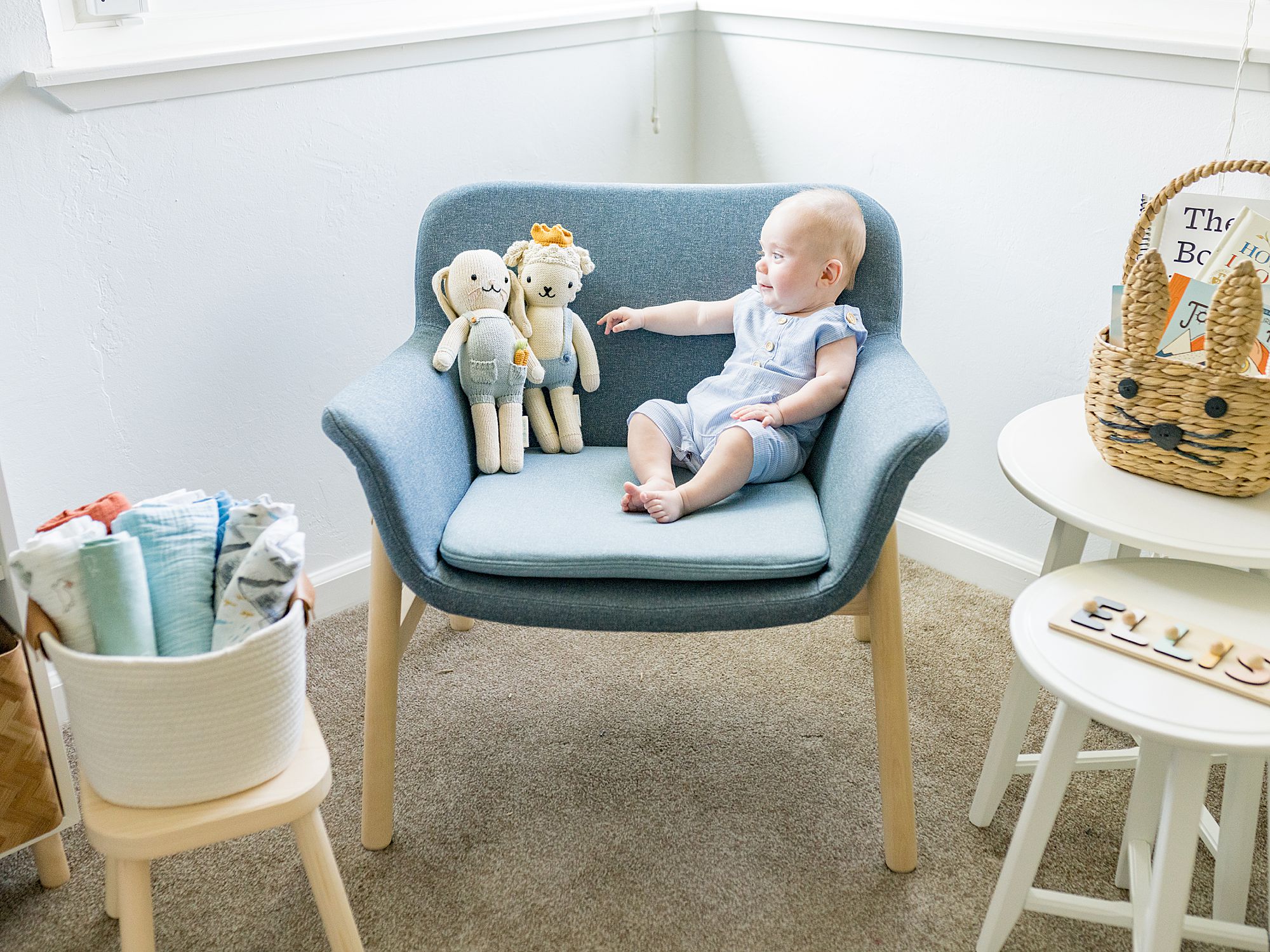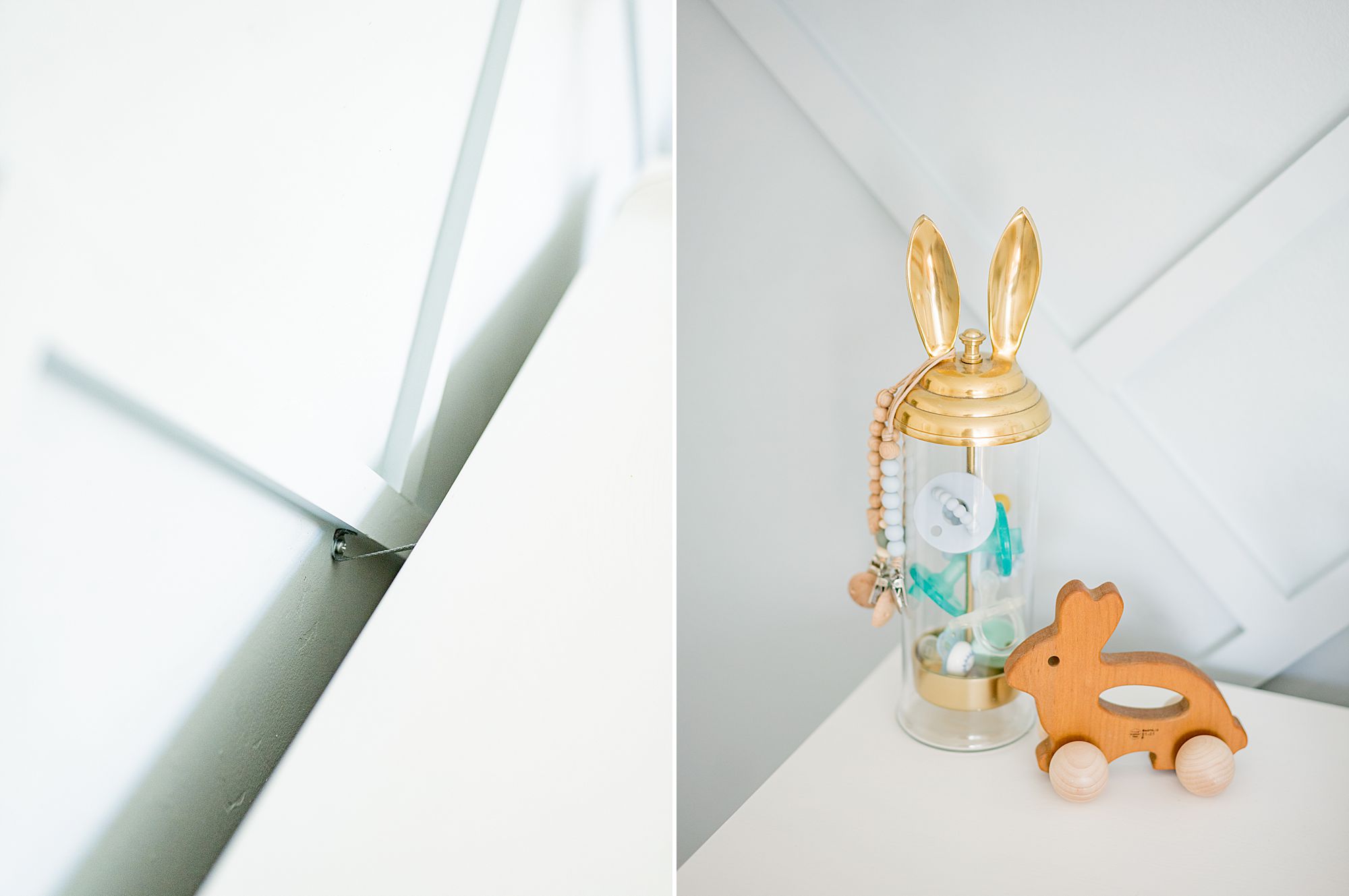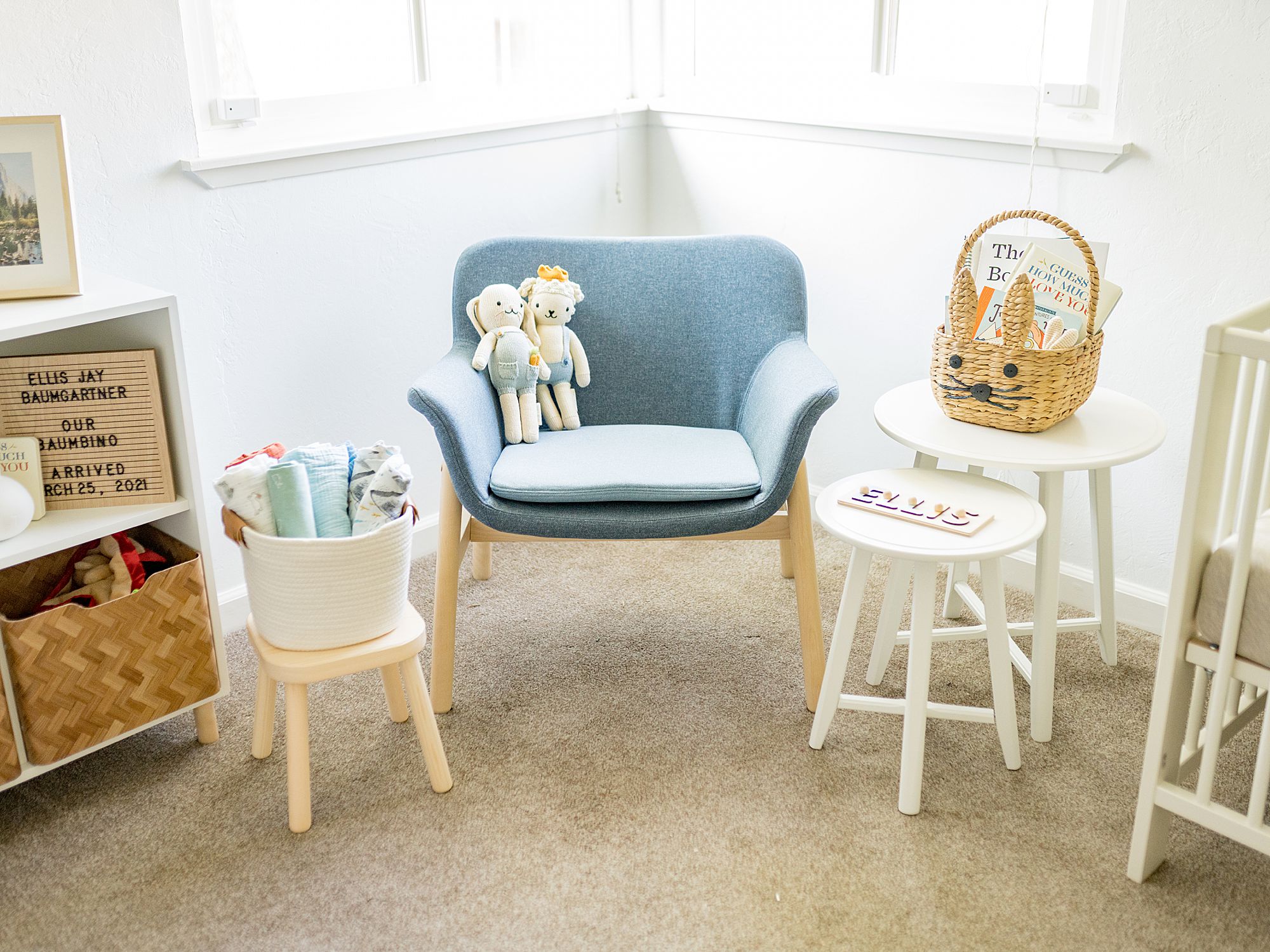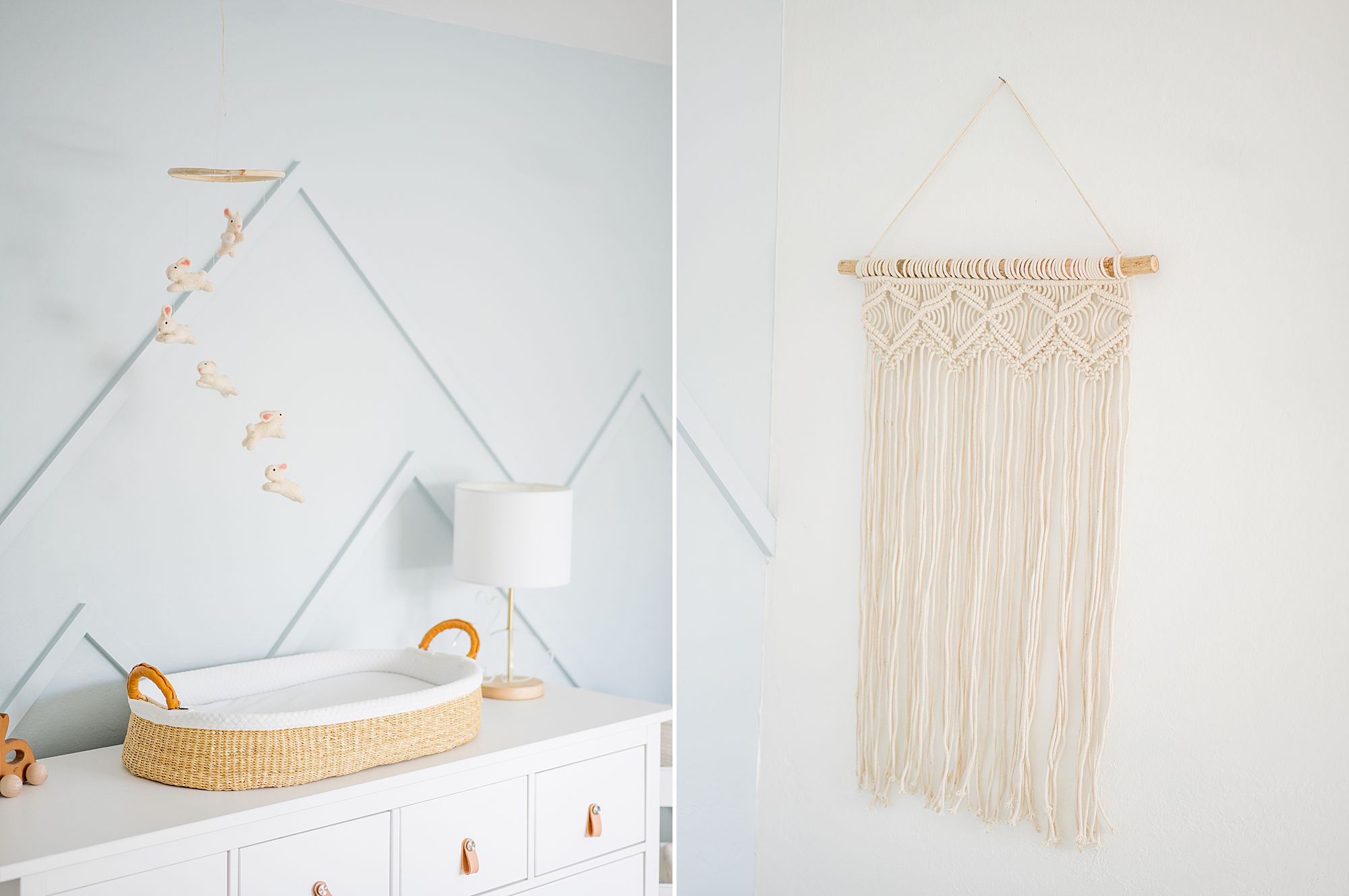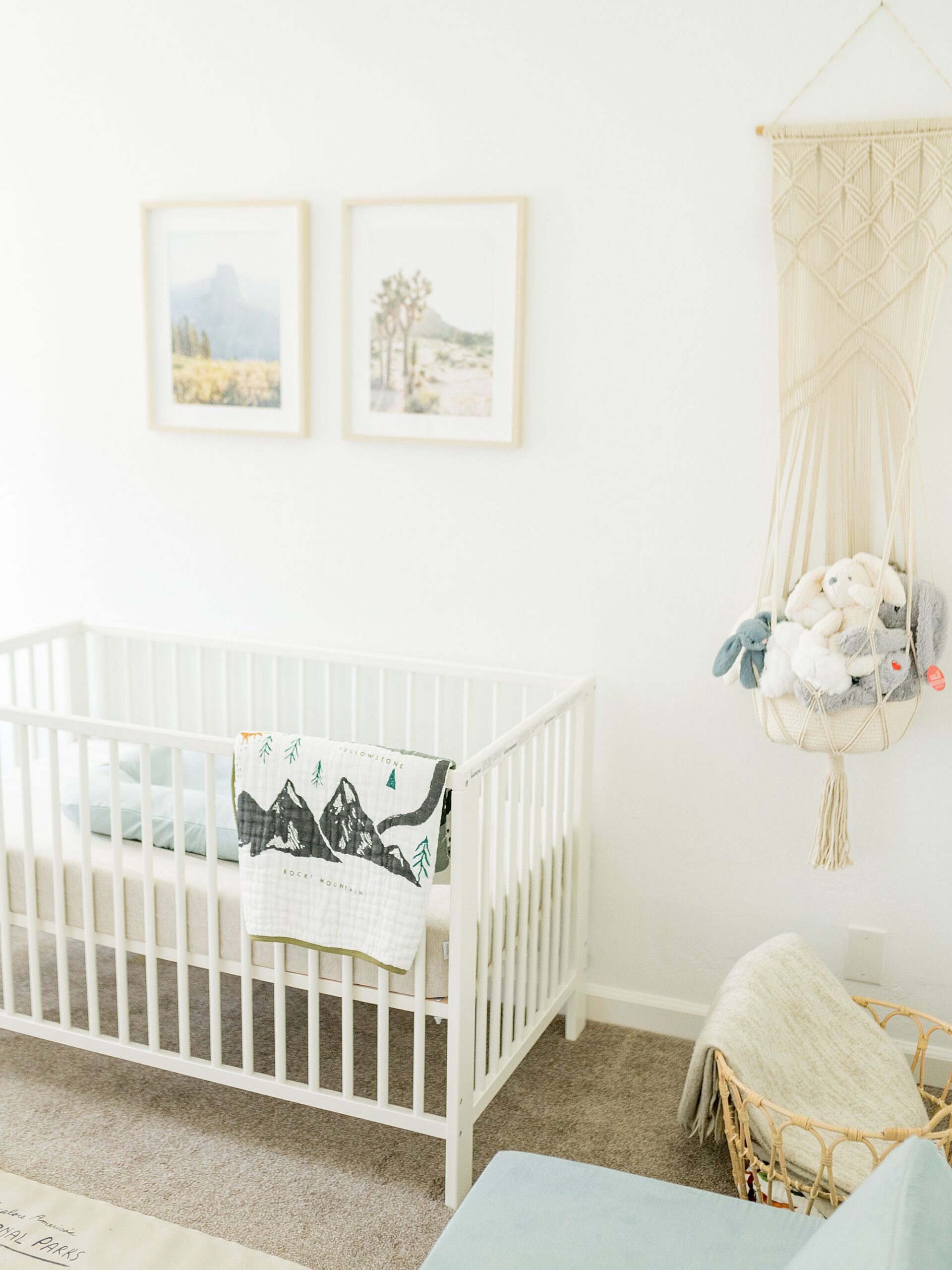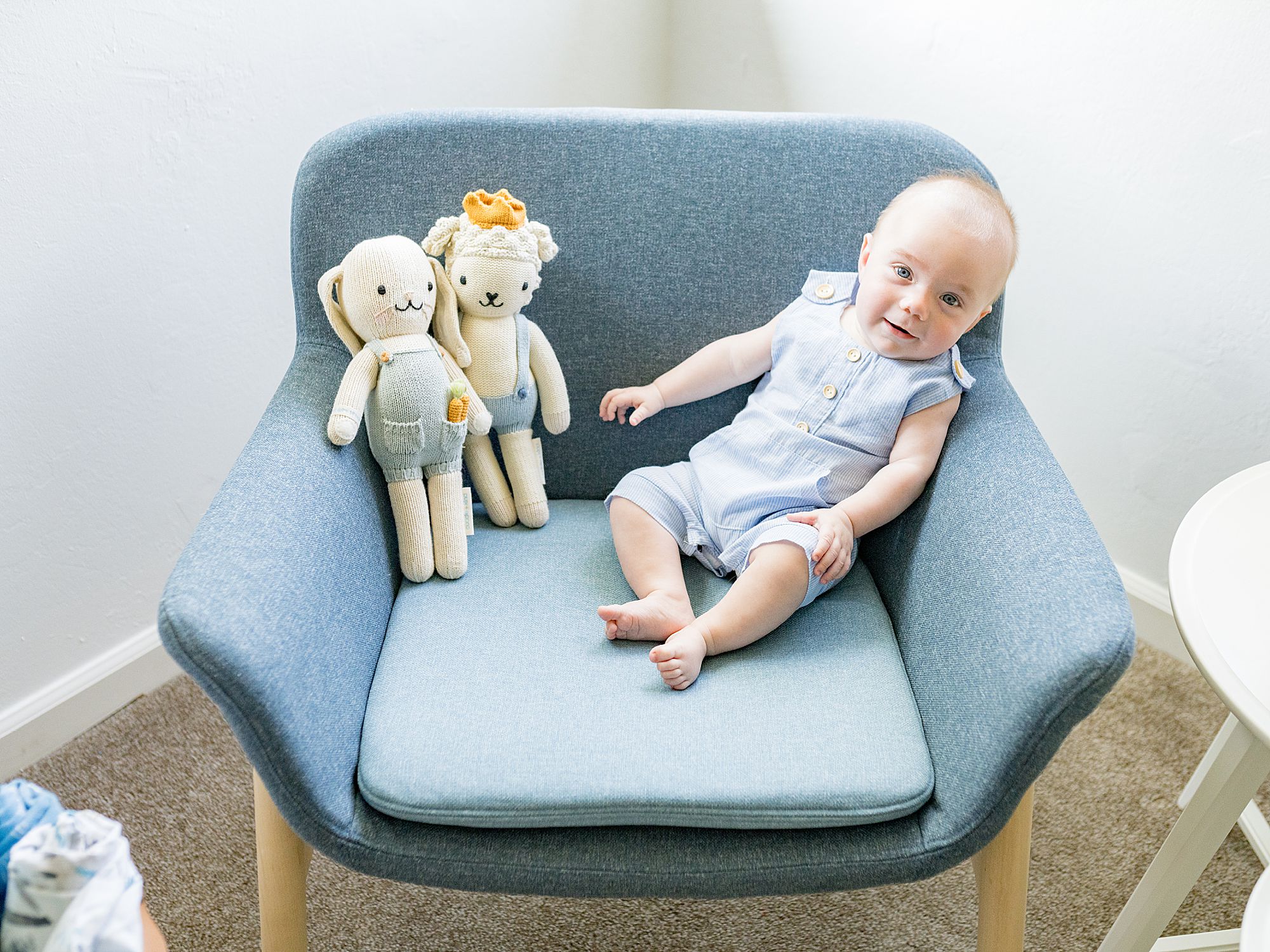 Our Baumbino
View more about Ellis Jay, our baumbino at Pregnancy Announcement, Gender Reveal, and on Instagram.