Game Day Fun. Touchdowns. And most importantly, snacks.
Now, a touchdown is a funny thing. Six, seven, or even eight points. But a touchdown is not something my favorite football team saw a lot of this year. Or last year. Or the past few years. But that's okay. Because I'm a longtime, loyal fan of the game and my team.
Those of you that know me personally probably know that I love football. And I mean, LOVE football. High school football games on Friday nights. One of the many reasons I want Jake to teach/work at a high school. Cal Poly football games on Saturdays. And my favorite team of all, the San Francisco 49ers, on Sundays.
My poor husband, who isn't a football fan at all, has to put up with me. And when I say not a fan, I mean, deeply, not a fan. See the Baums are a basketball fam. Played it. Watched it. Attend March Madness. But nope. He had to marry a die-hard football gal. One that eagerly waited for some Sunday Game Day Fun and let her mood be all-too-controlled by the outcomes.
growing up with game day fun
I remember back to as a kid, playing board games (another love of mine) on Sundays while Dad watched the 49ers. Back then, there were a lot more touchdowns. A lot more scoring. And a lot more cheers. And while I may have been slightly annoyed that he was taking FOREVER to get to his turn during Monopoly, a family staple, I peered out of the corner of my eye to see what was going on. It wasn't until I got to high school, that I took the time to ask my dad ten thousand questions about football and really began to appreciate the game.
I've been to a pro football game twice. Once, when the 49ers were so bad that no one wanted tickets and they sold a great deal on Groupon that even included parking and a hot dog. And one other time. A time I will never forget. On a whim, while I was sitting on my grandparent's couch in Texas watching the final Sunday season of football (Cowboys of course since we were in Texas), the last game of the season concluded and it was set. The 49ers were going to be in the playoffs.
A rookie kid named Colin Kaepernick had solidified the last few games. This was it. They got a bye week and then it was time for them to face the cheeseheads, otherwise known as the Green Bay Packers. Spontaneously, without much thought, I hit purchase. And little did my dad know that in just a few weeks, his Christmas/Birthday/Everything wishes would come true.
candlestick park
For a few weeks later, there we were. Game Day Fun. The last playoff game to ever be played in Candlestick Park (which I still deeply miss). One of the highest rows possible. But we were there. The 49er Faithful we were. My mom, dad and I watched the Green Bay Packers score a touchdown in the first 5 minutes. Are you serious?
But after a quick play, they switched out the quarterbacks. In came Colin Kaepernick. And you know what he did? In true Colin Kaepernick fashion, he ran. Oh boy did he run. He ran all the way to the end zone. Some 80+ yards. And that was it. The game was never the same.
We won that playoff game. And yes, I say we because my 49er faithfulness makes me a part of that team gosh darn it! That's a memory that all of my family will hold dear. At least until the 49ers are good enough to make the playoffs again and someone wants to gift me some tickets to Levi Stadium because that is officially out of my money-saving price range.
Until then, enjoy tomorrow's Game Day Fun. Pull up a seat. Grab a treat. And watch the big game. You won't regret it. Especially if you take UBER to the game day fun party. Especially if you model your afternoon after this adorable Game Day Fun party like Best Friends for Frosting. Veggies. Football brownies (my favorite). And a whole lot of fun.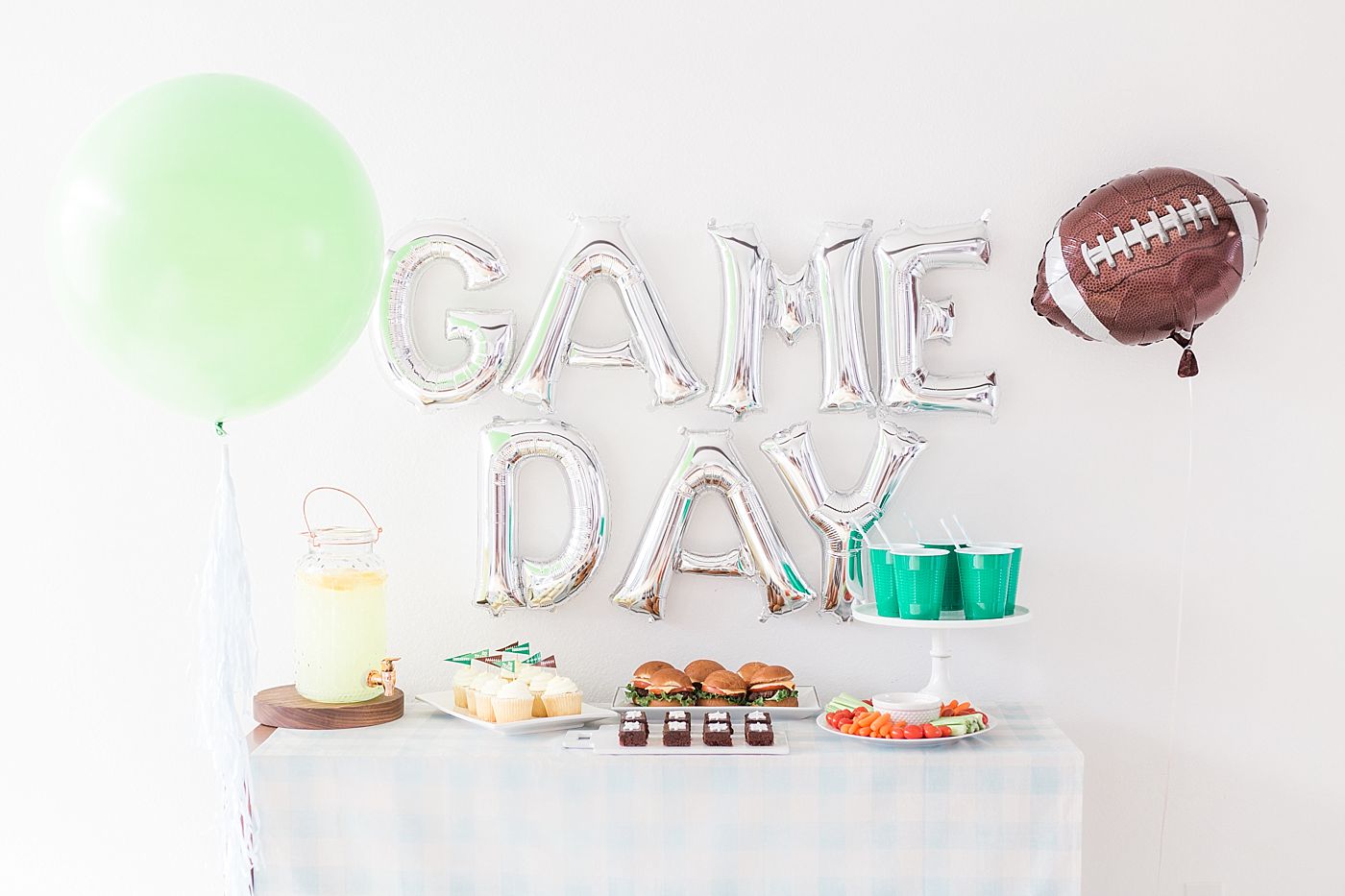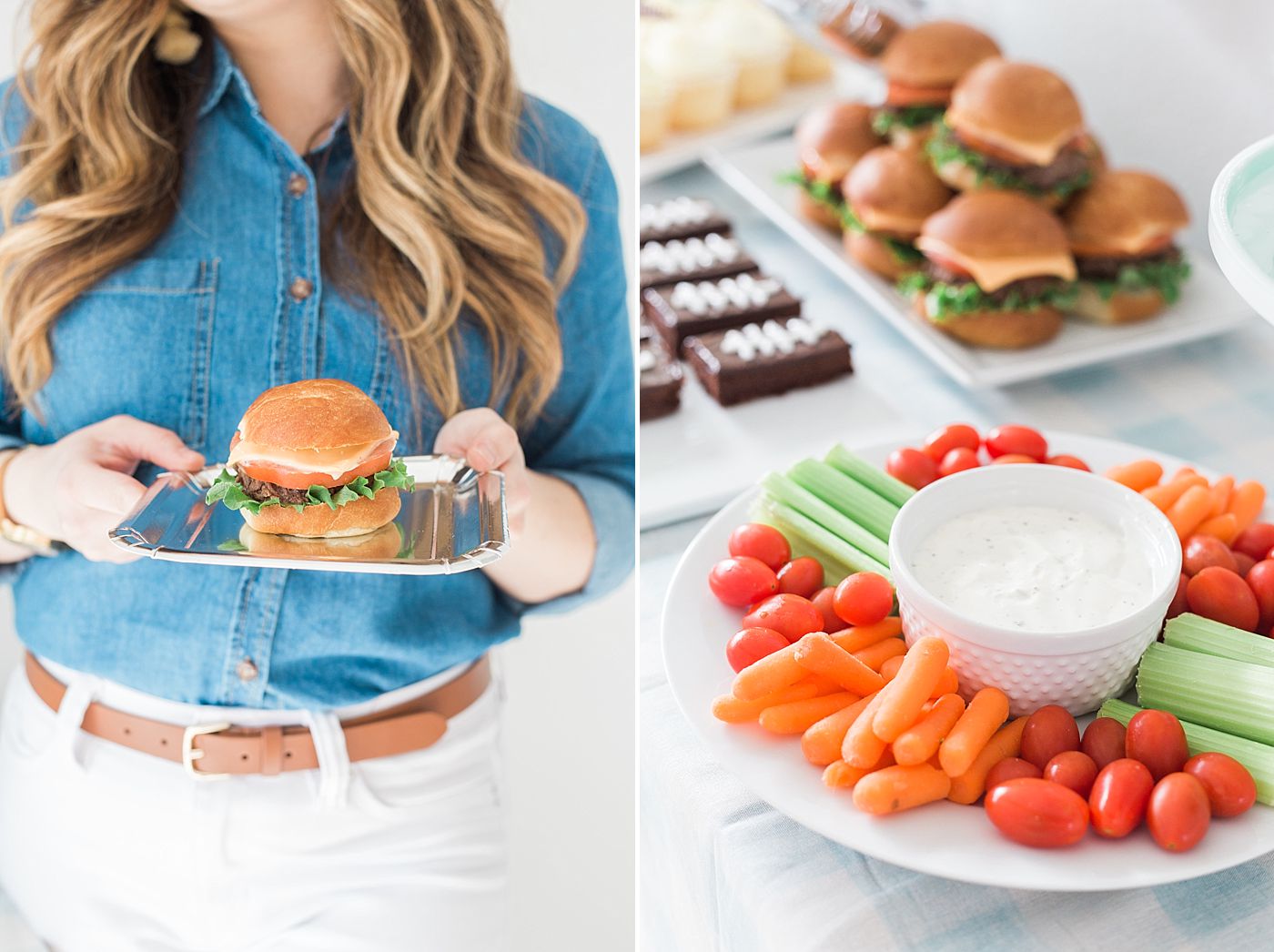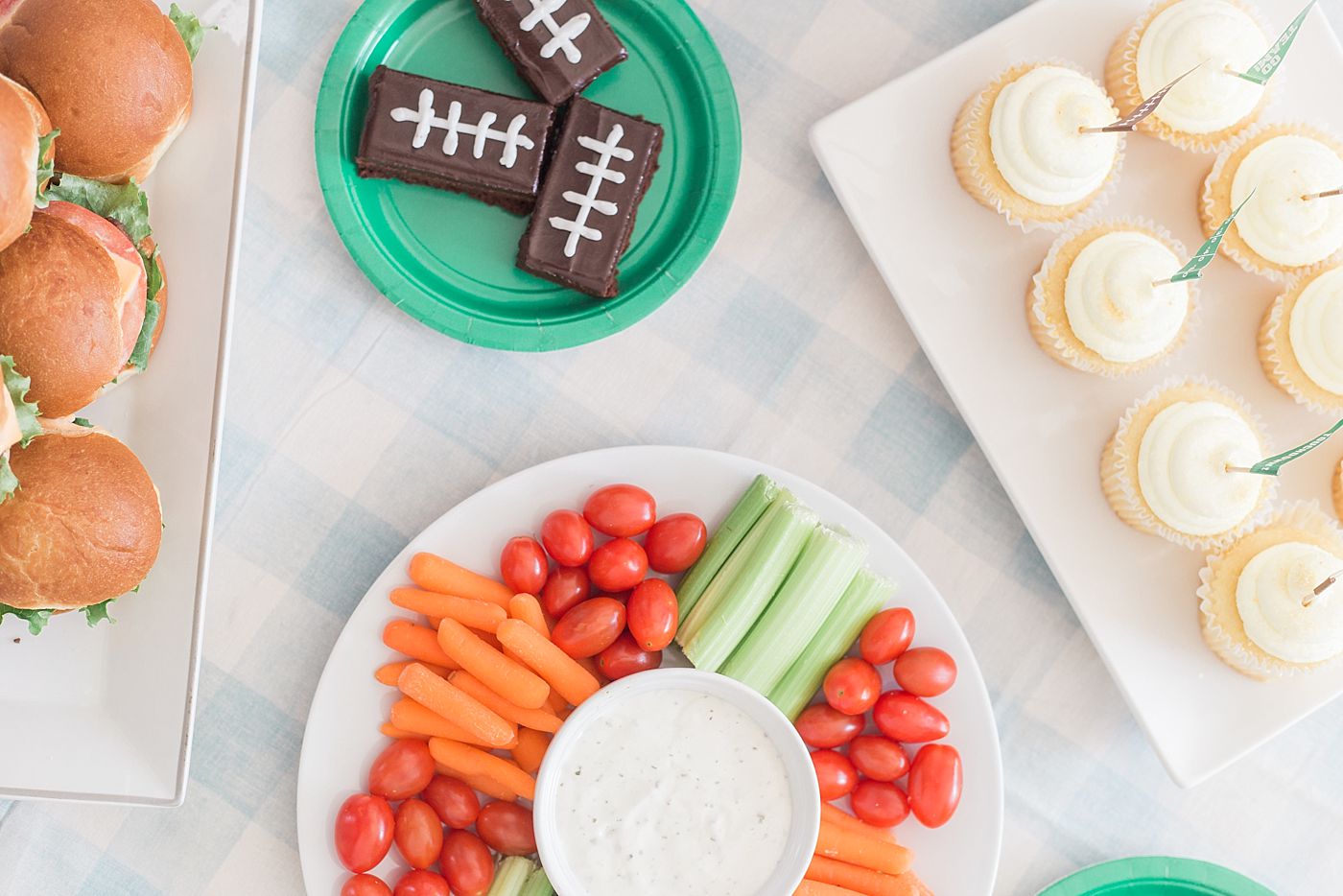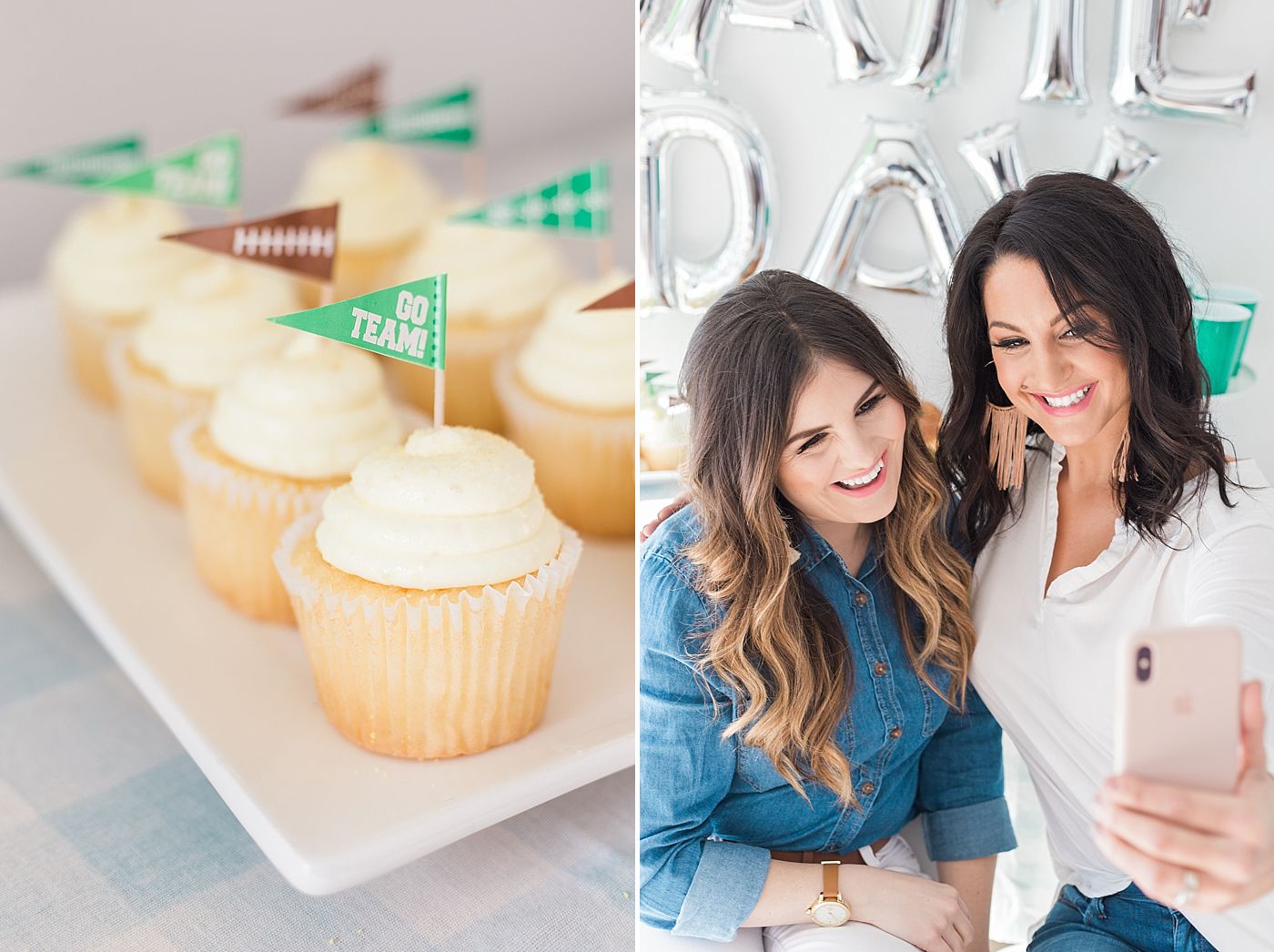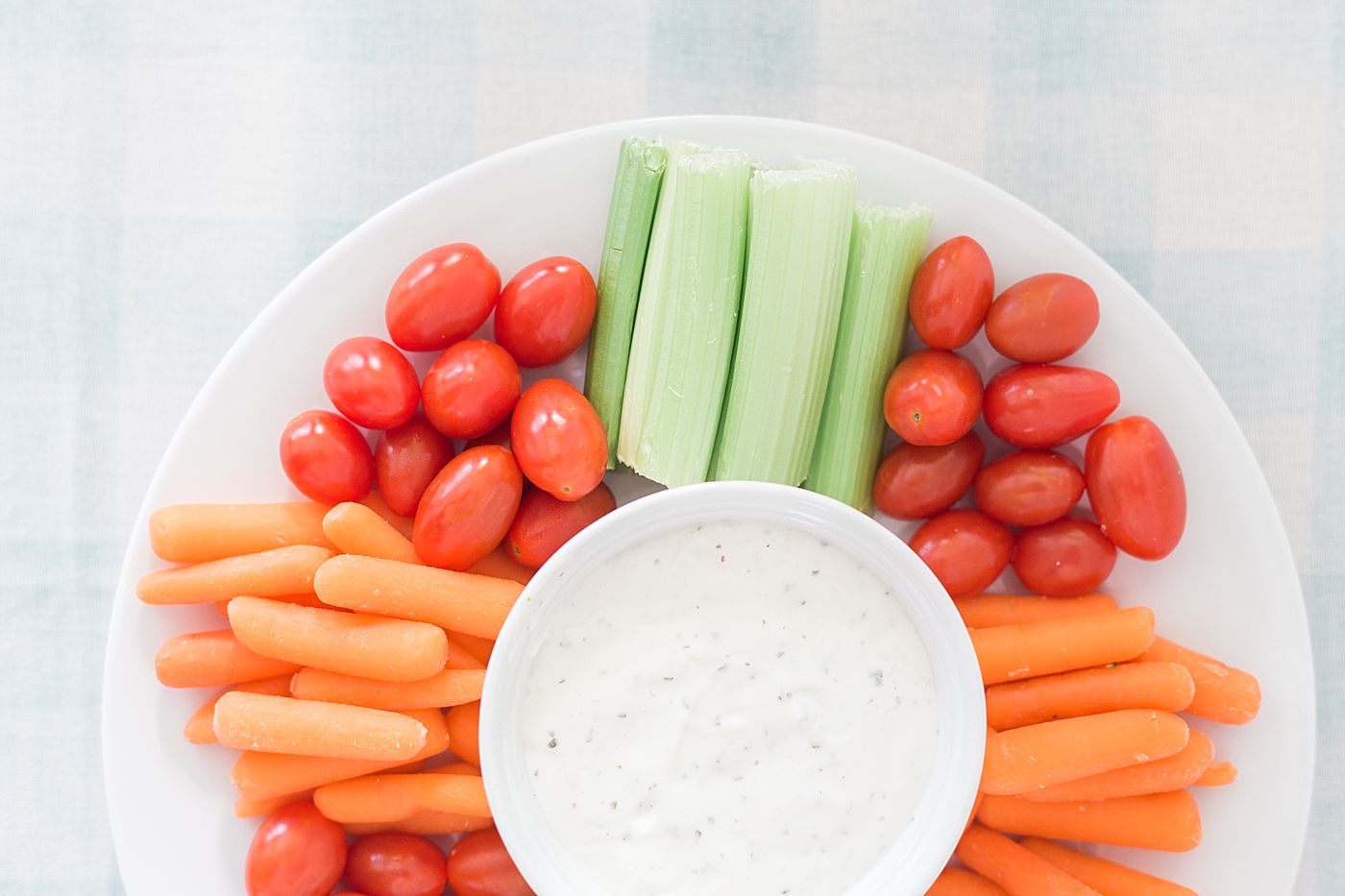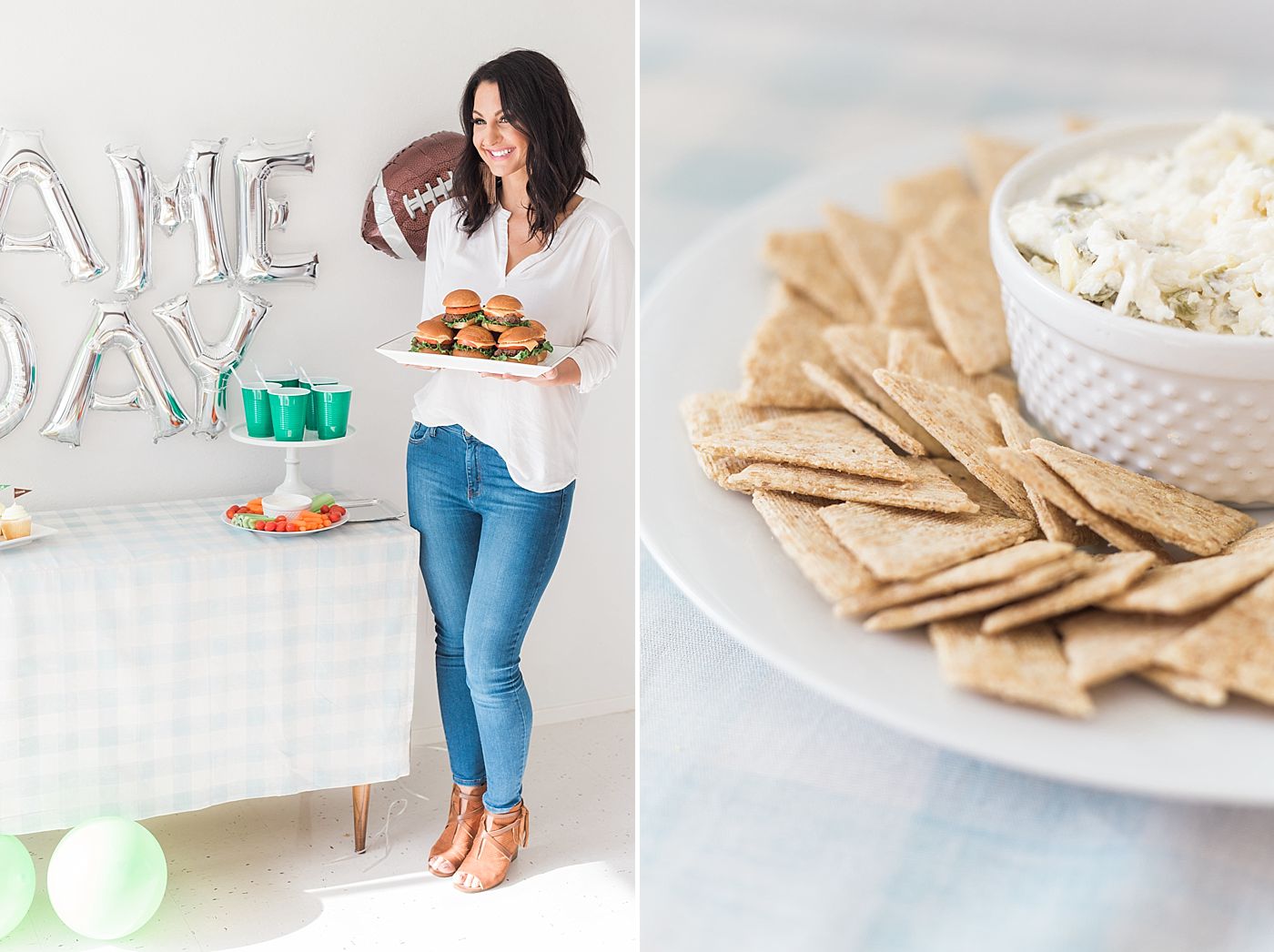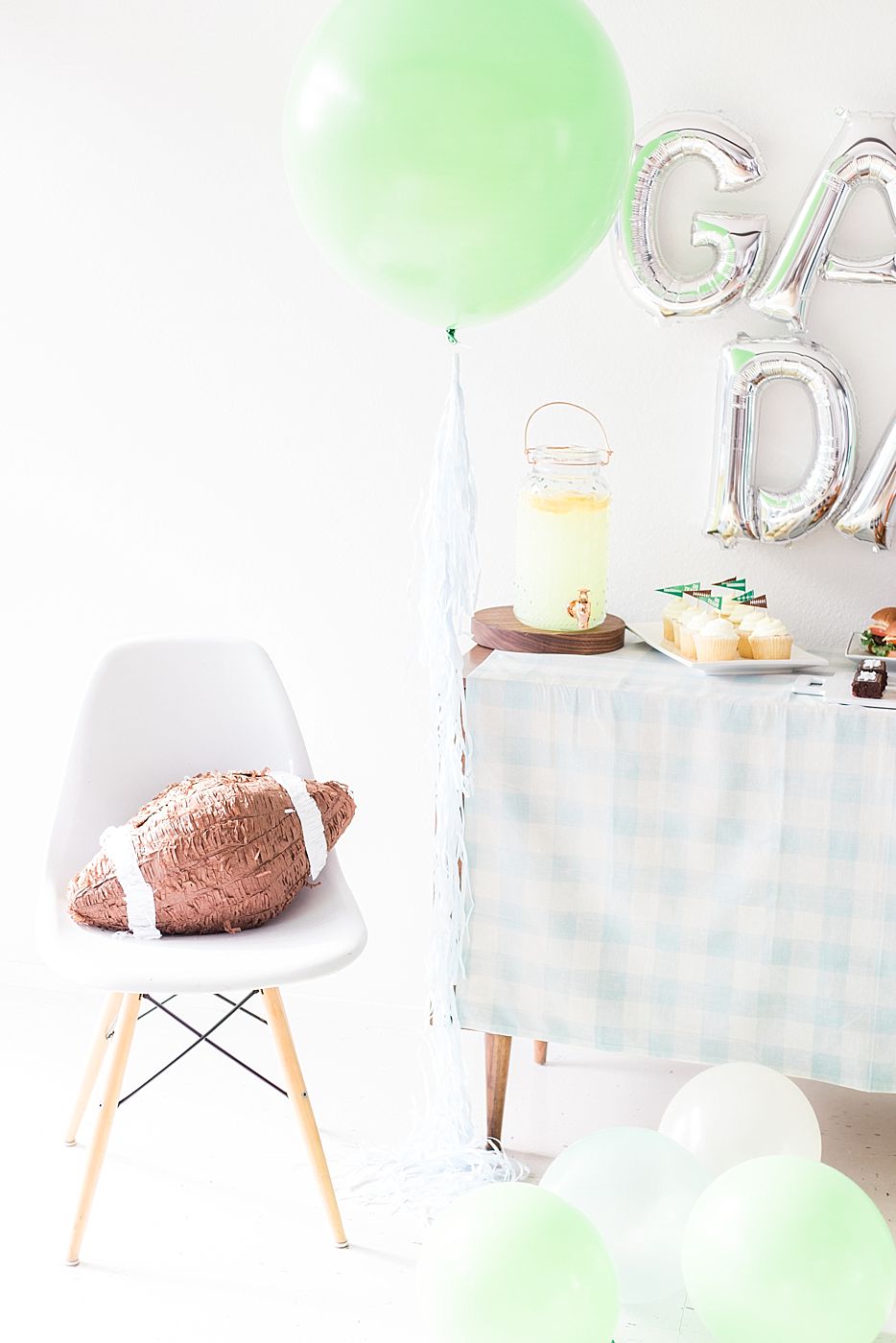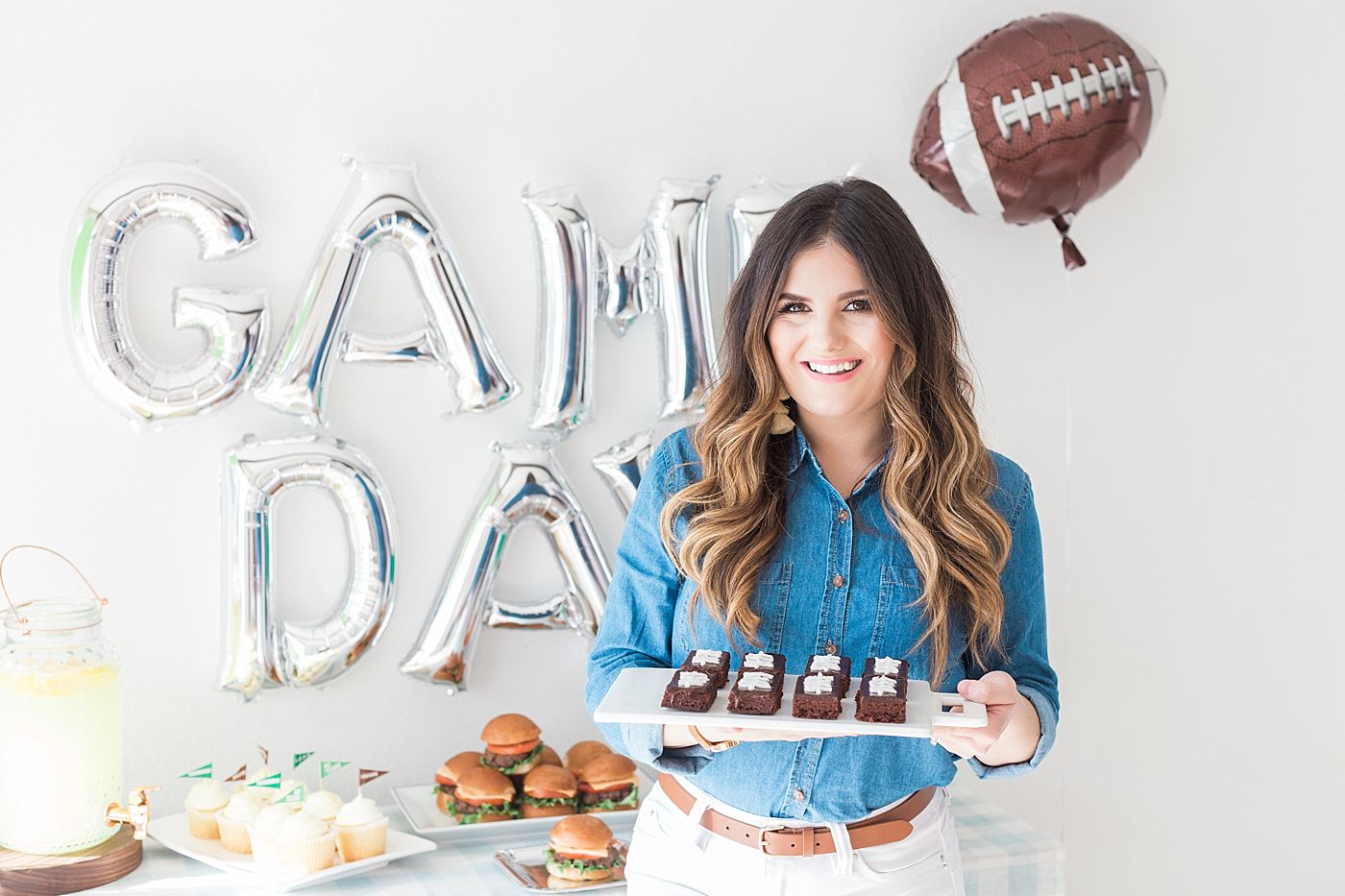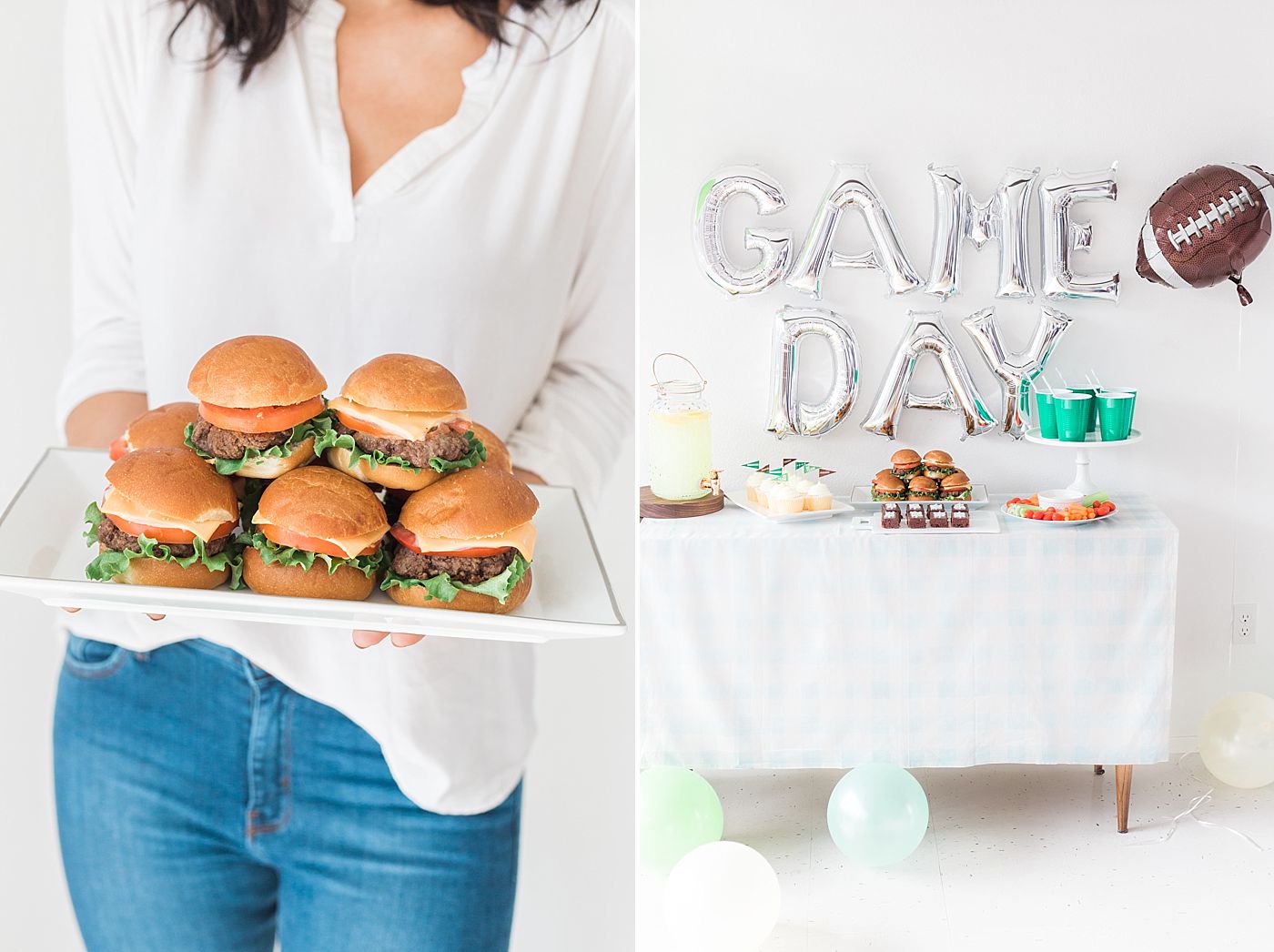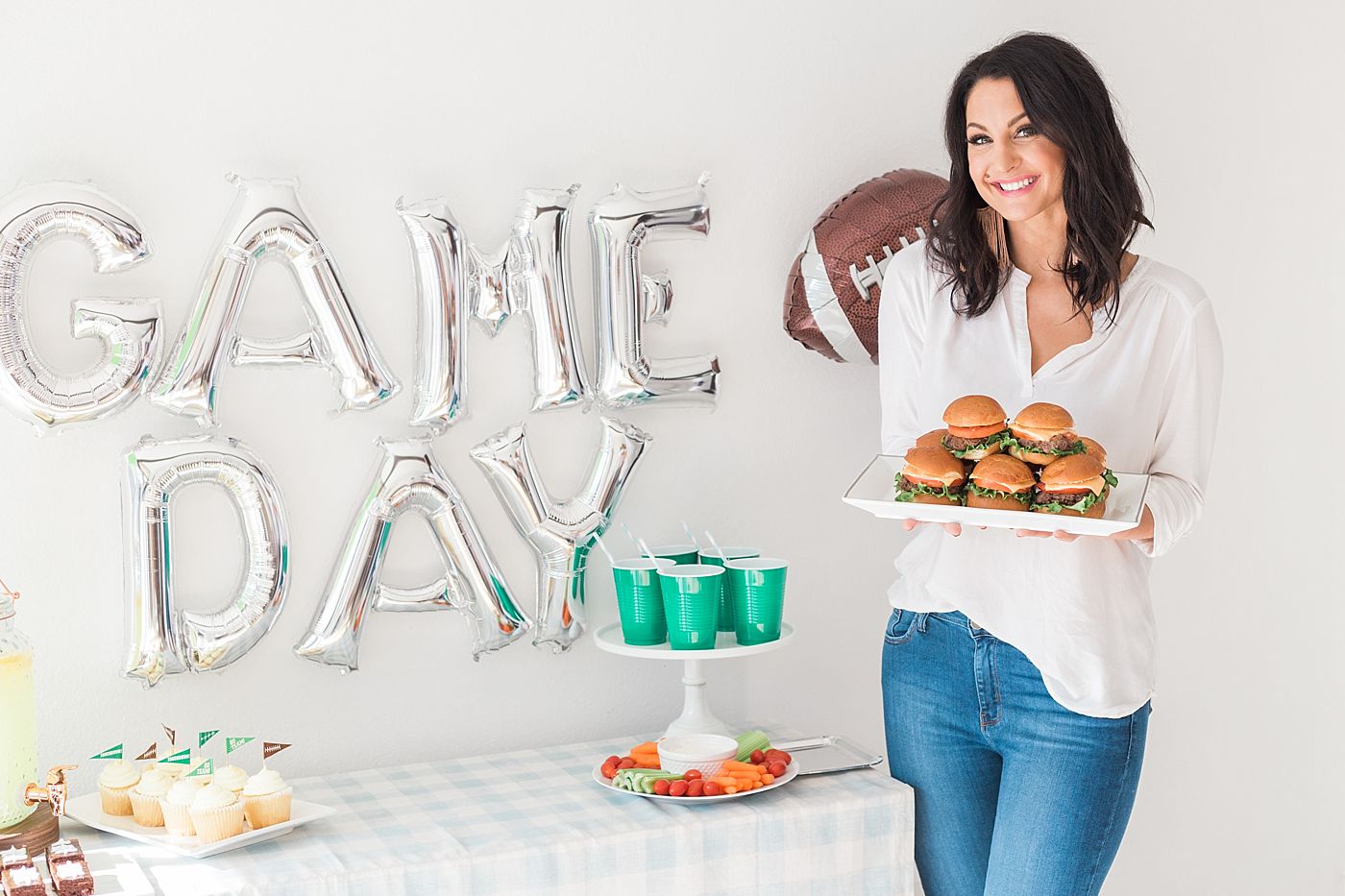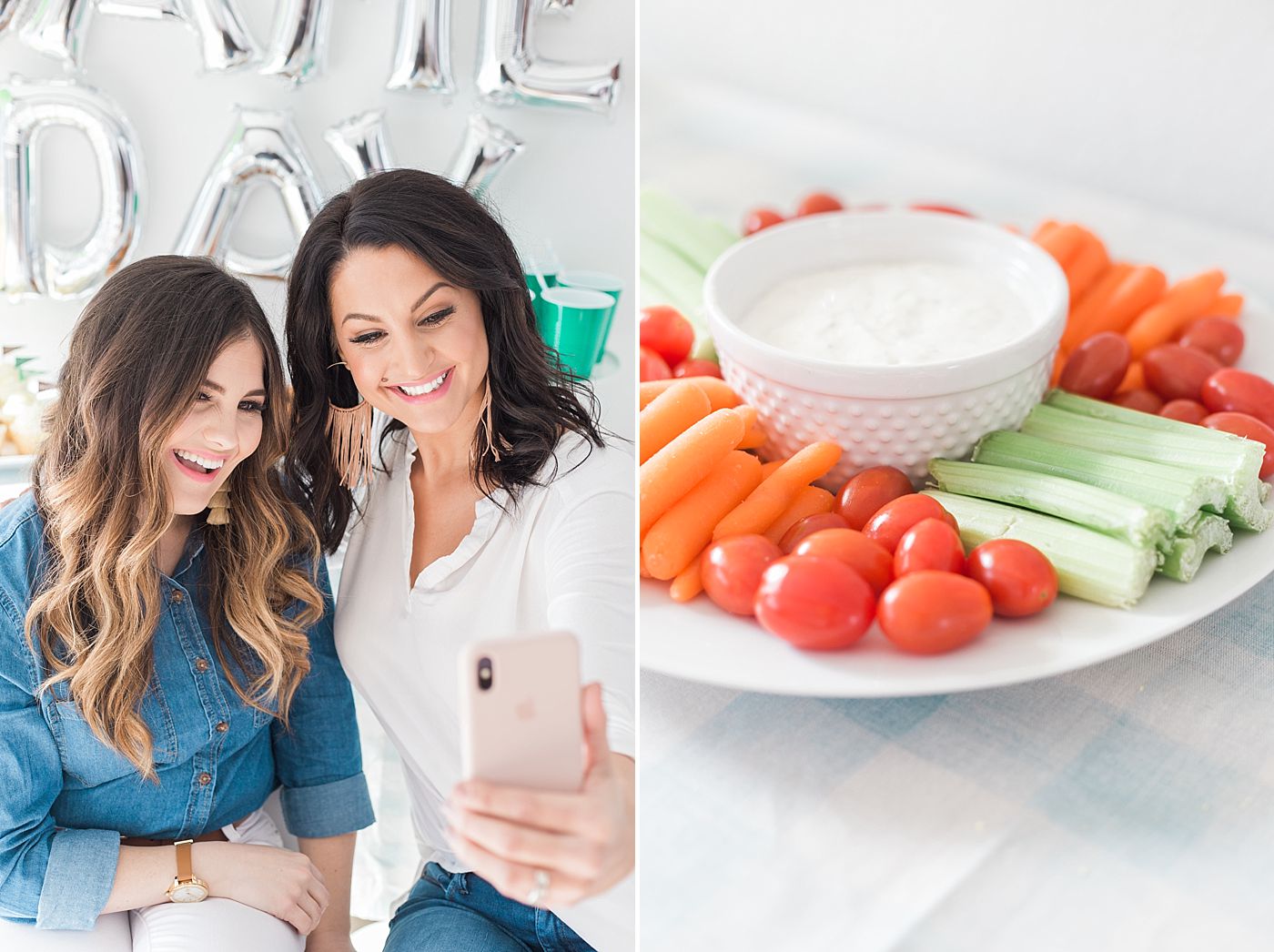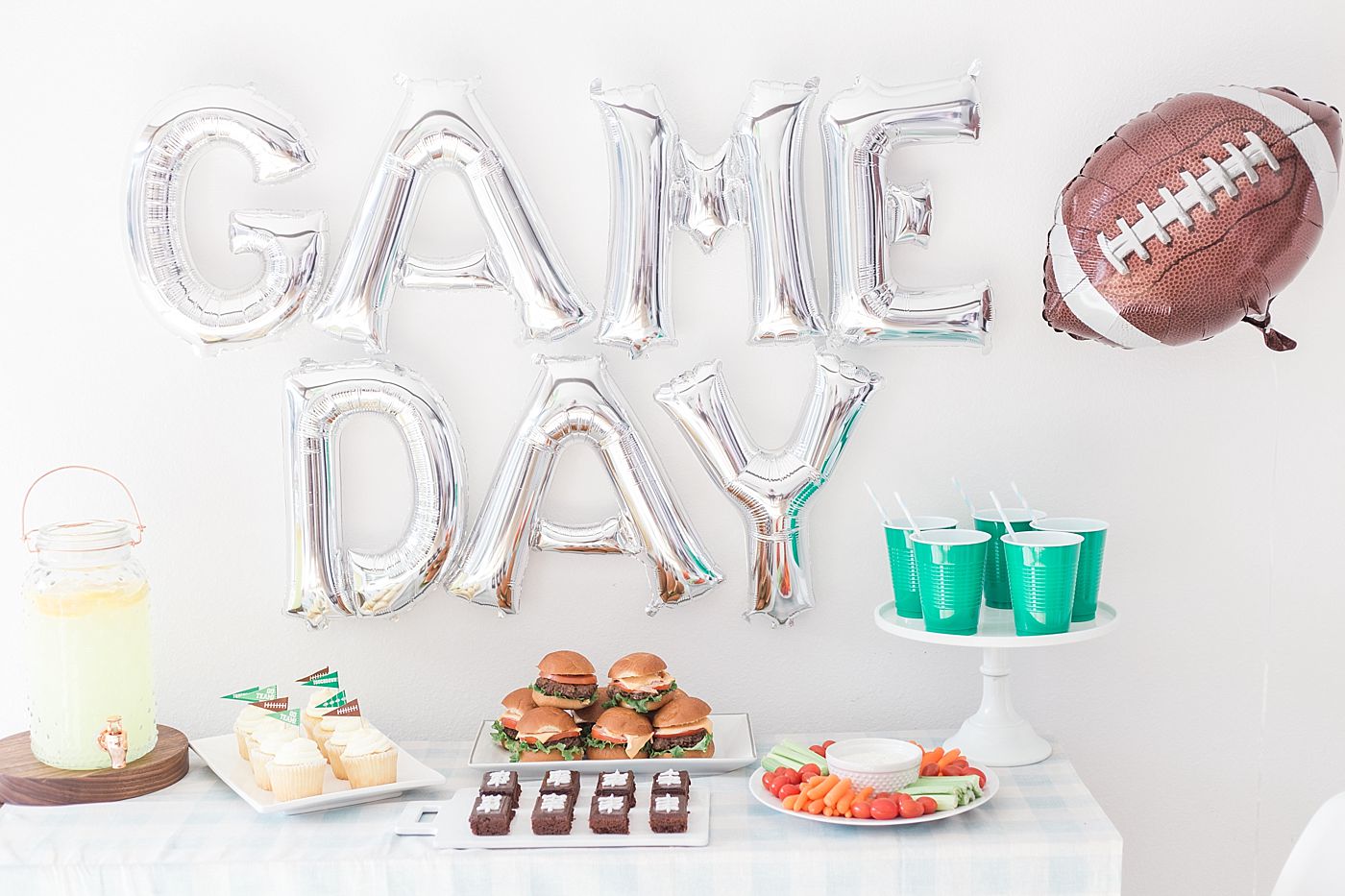 Game Day Fun
This spread was designed and planned by Melissa Johnson of Best Friends for Frosting for UBER. It also features Taryn of Taryn Passifione Makeup and Hair by Emily Scott.
Party Portraits
Interested in getting your super-cute, styled party photographed? Message me here. As long as I also get a treat. 🙂
Best Friends for Frosting
I hope you follow along with Melissa Johnson of Best Friends for Frosting! She's a doll! We had the pleasure of working together on a holiday shoot for Reese Witherspoon's company Draper James. Check out my post here and Draper James' feature here.