It was at church. She spotted this cutie across the room. Nervous. Excited. Probably a little giggle. After all, ladies aren't supposed to make the first move. Or are they?! Well, Iona wasn't scared. She waltzed right up to Caleb and introduced herself. Or, well, the modern day version of exchanging Instagram accounts. I was captivated as they told me their 21st century romance tale as we shot their Foresthill Engagement Photos.
A few direct messages later and a little emotional support during tough times, these two knew they'd be fast friends, maybe more. And even as high school students, it felt right. When it came time for college, these two realized this love was the real deal. Not a high school fling, but real, long-lasting love. And it's absolutely my favorite thing in the world to be able to capture these high school sweethearts' new beginning.
Iona and Caleb, I cannot wait for your Cameron Park wedding this fall. These Foresthill Engagement Photos are some of my fave. Well, of course, that is until your wedding day. Also, the fact that you totally matched my brand color with your first dress makes me all heart-eyed! Thank you for inviting me to be part of your wedding day. For quoting The Office with me over coffee. Thank you for sharing your modern romance tale with me and cuddling and giggling in front of the camera. I can't wait to spend more time with you two!
PS Scroll down to check out their totally The Notebook moment!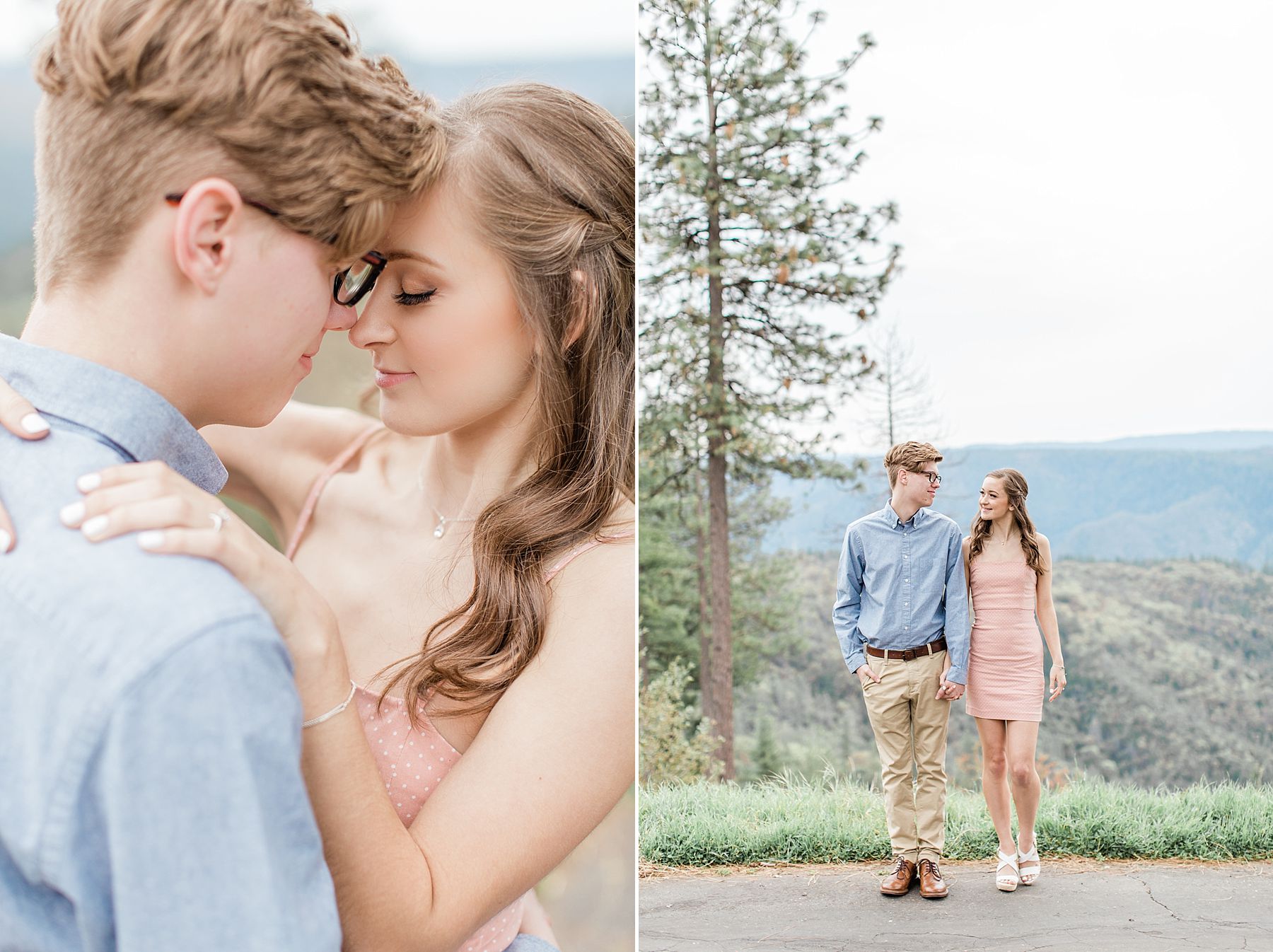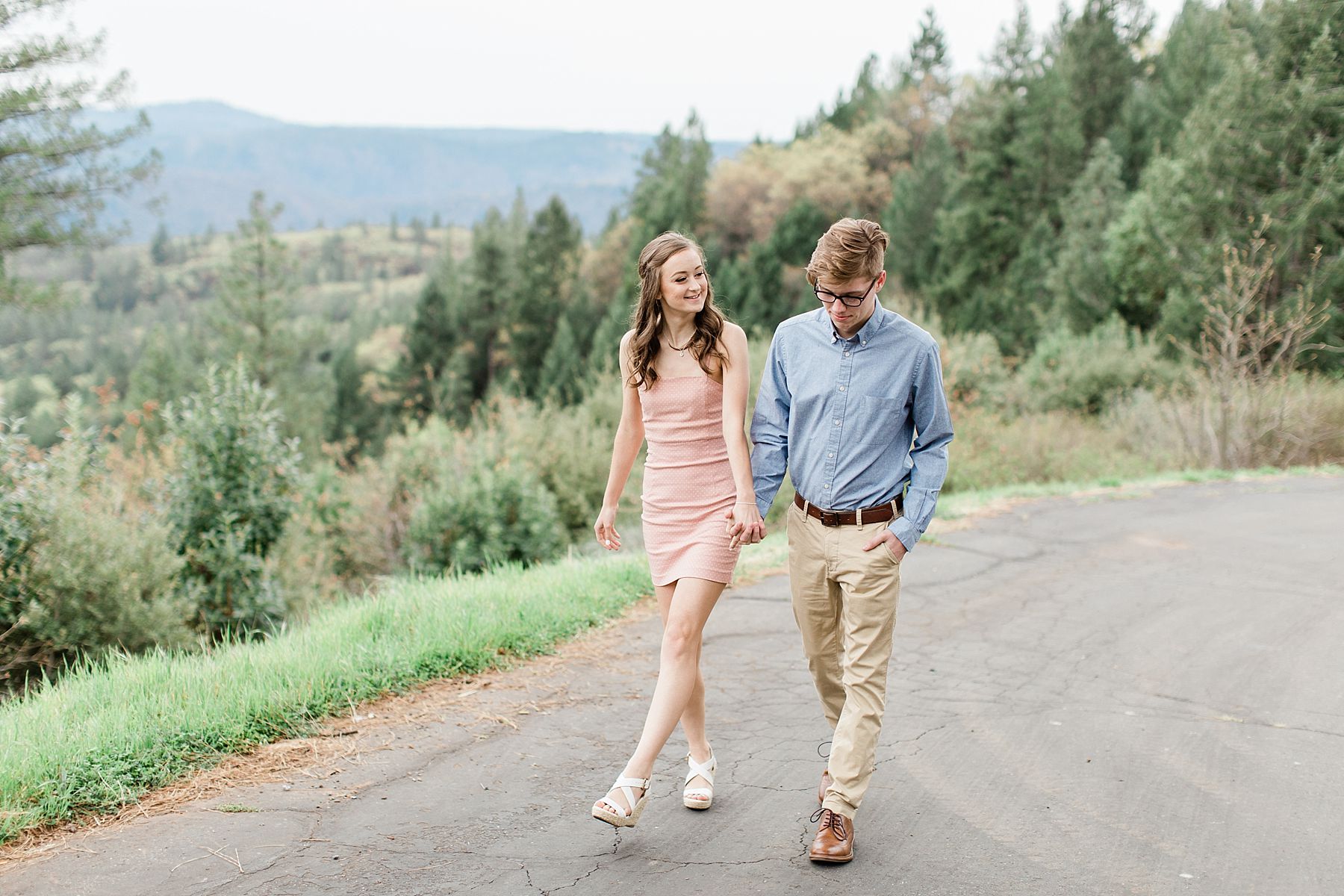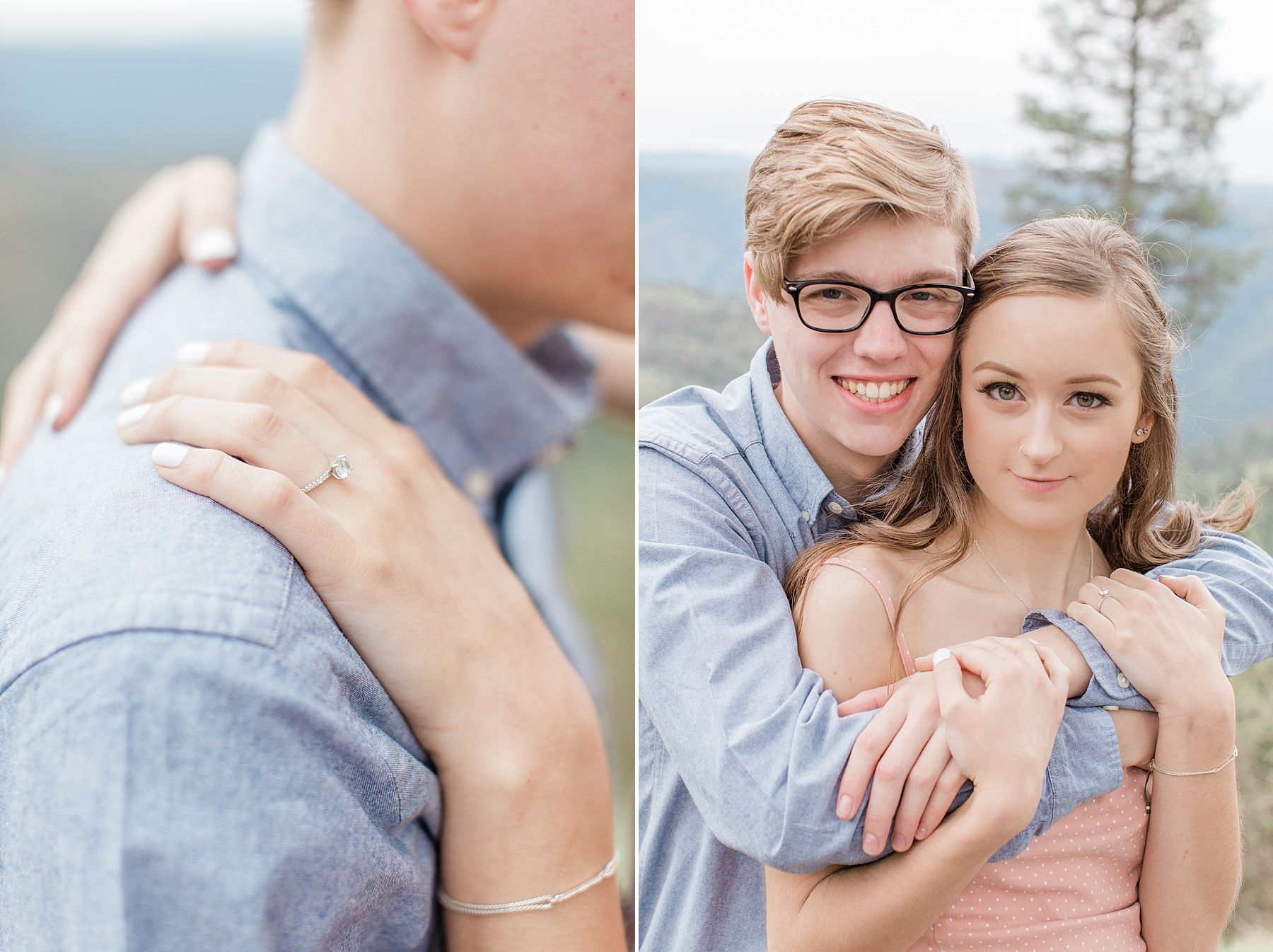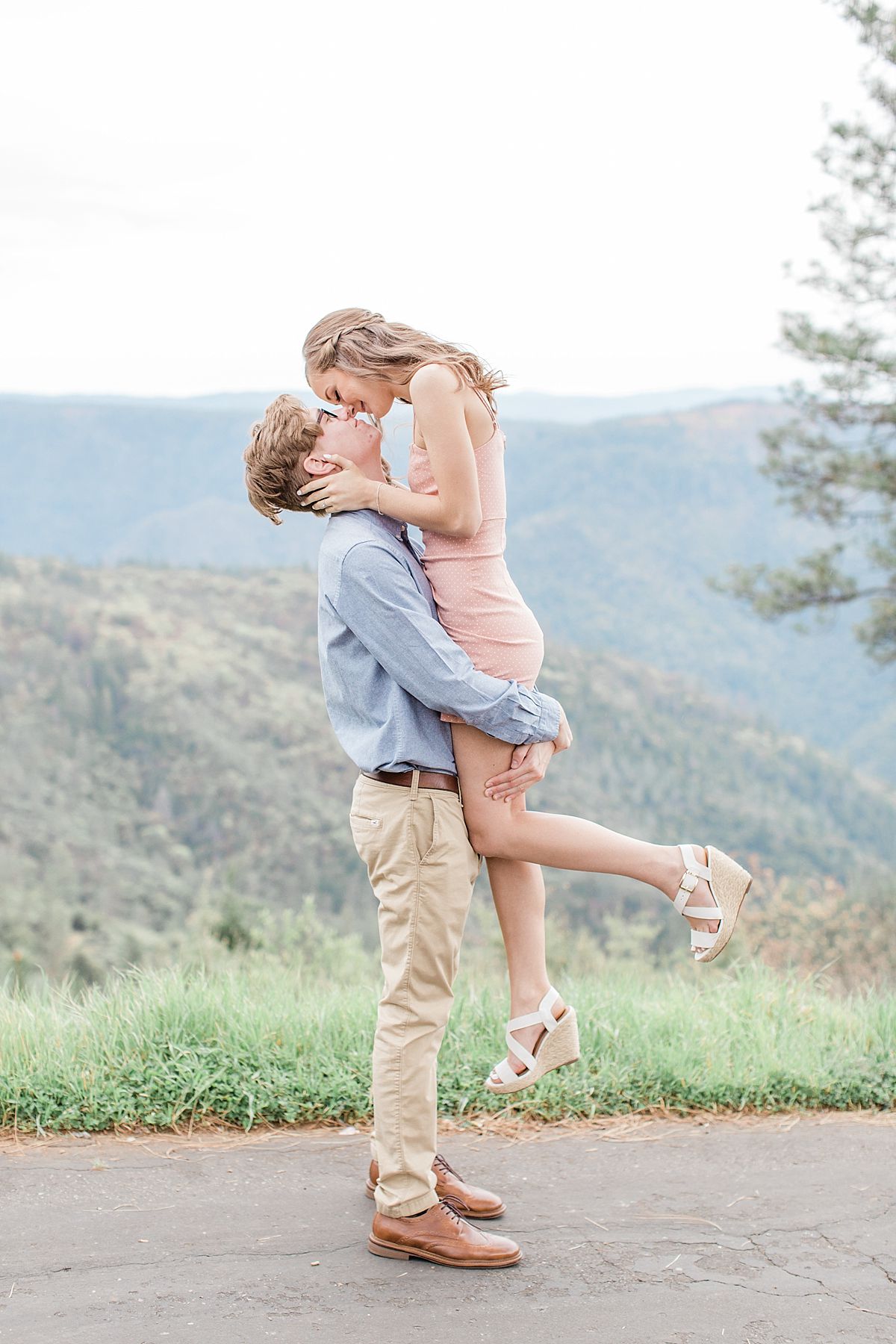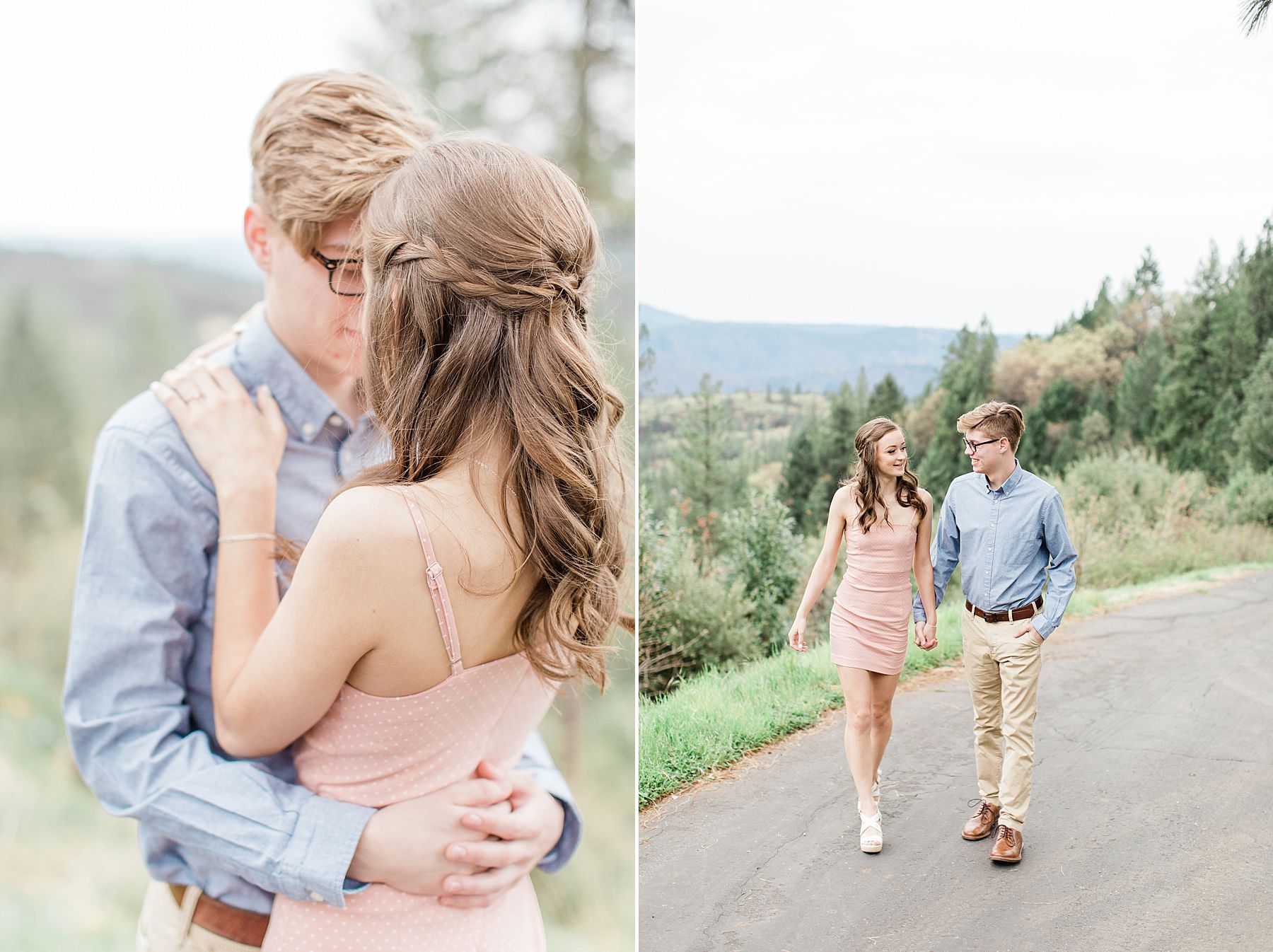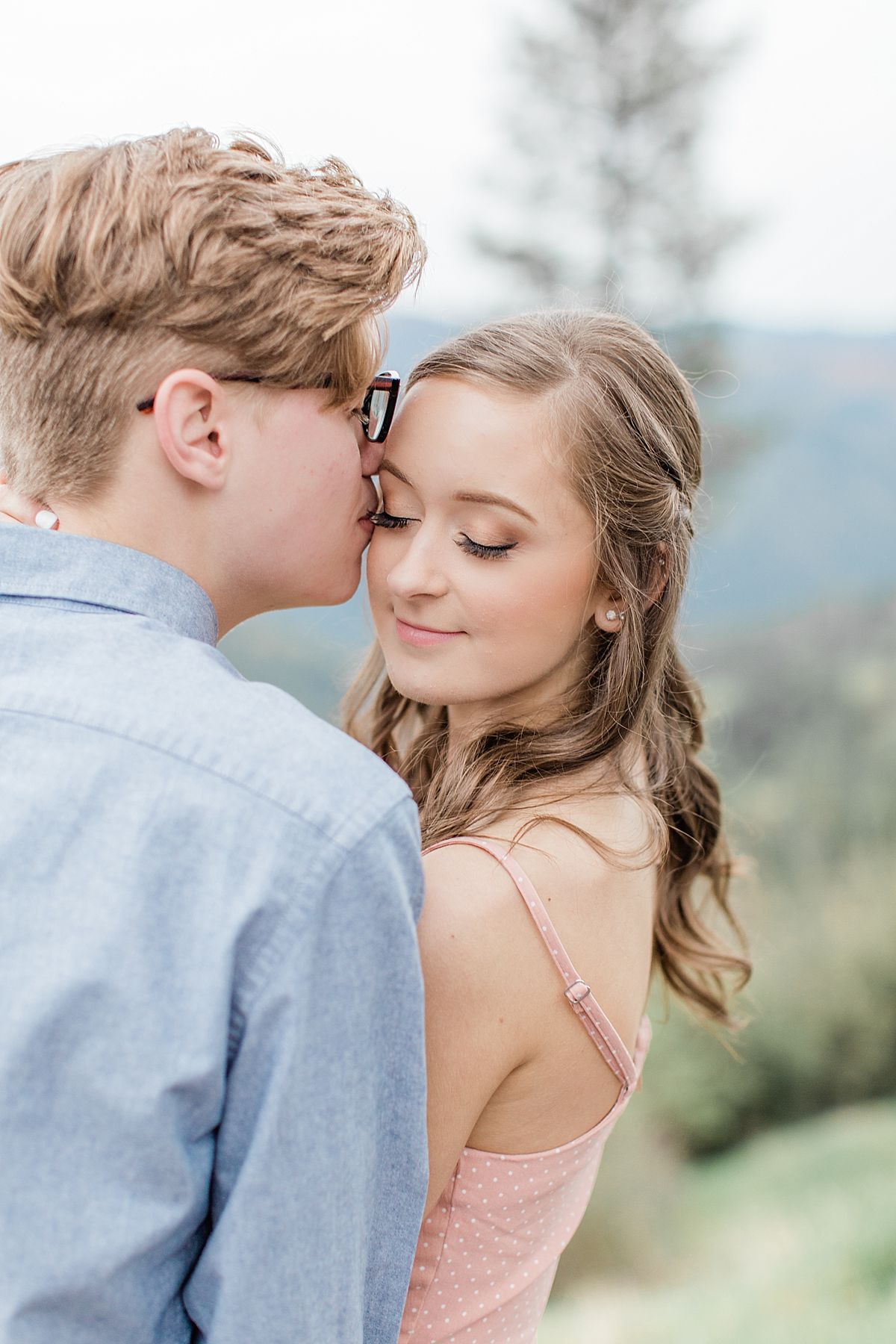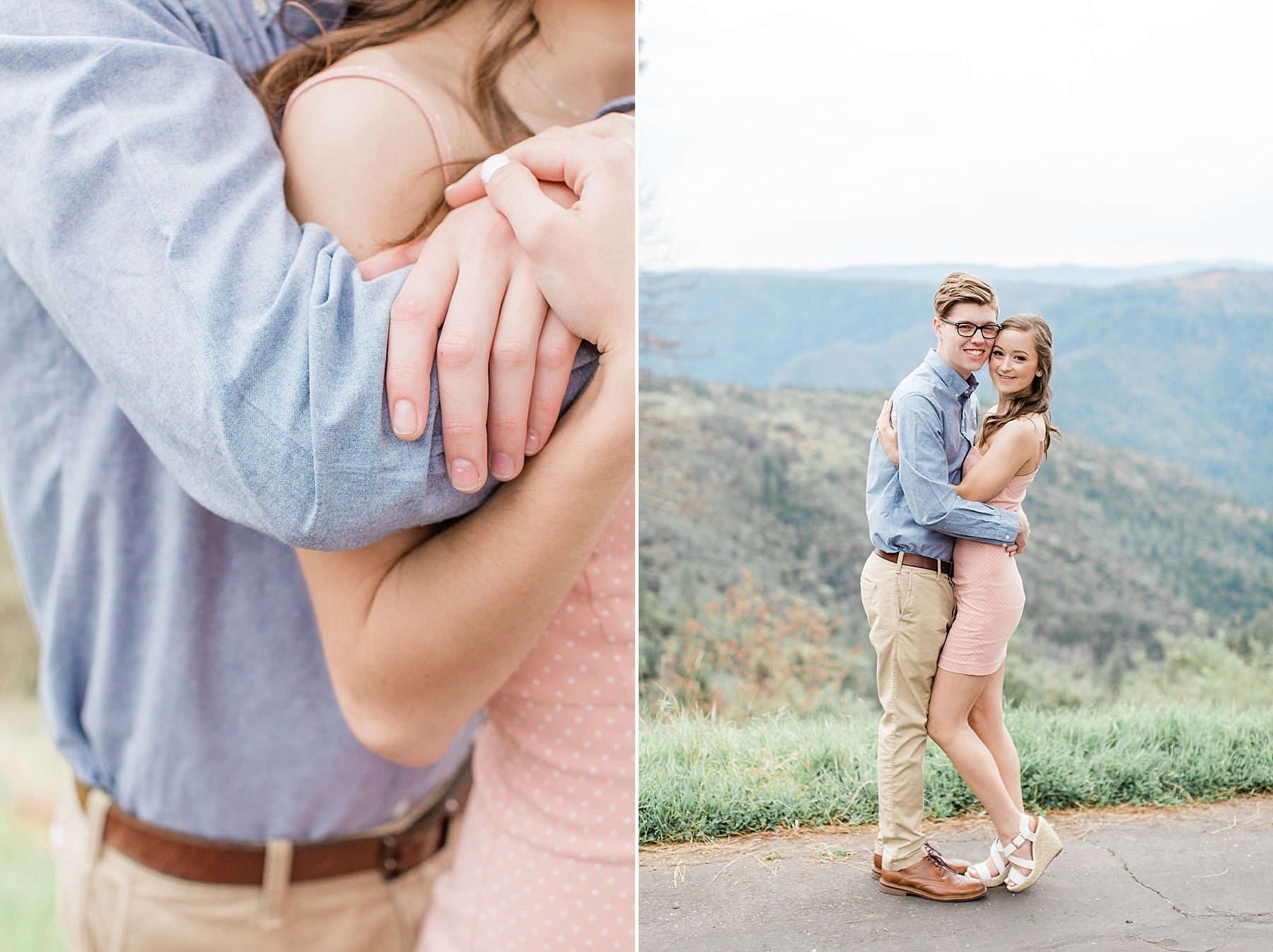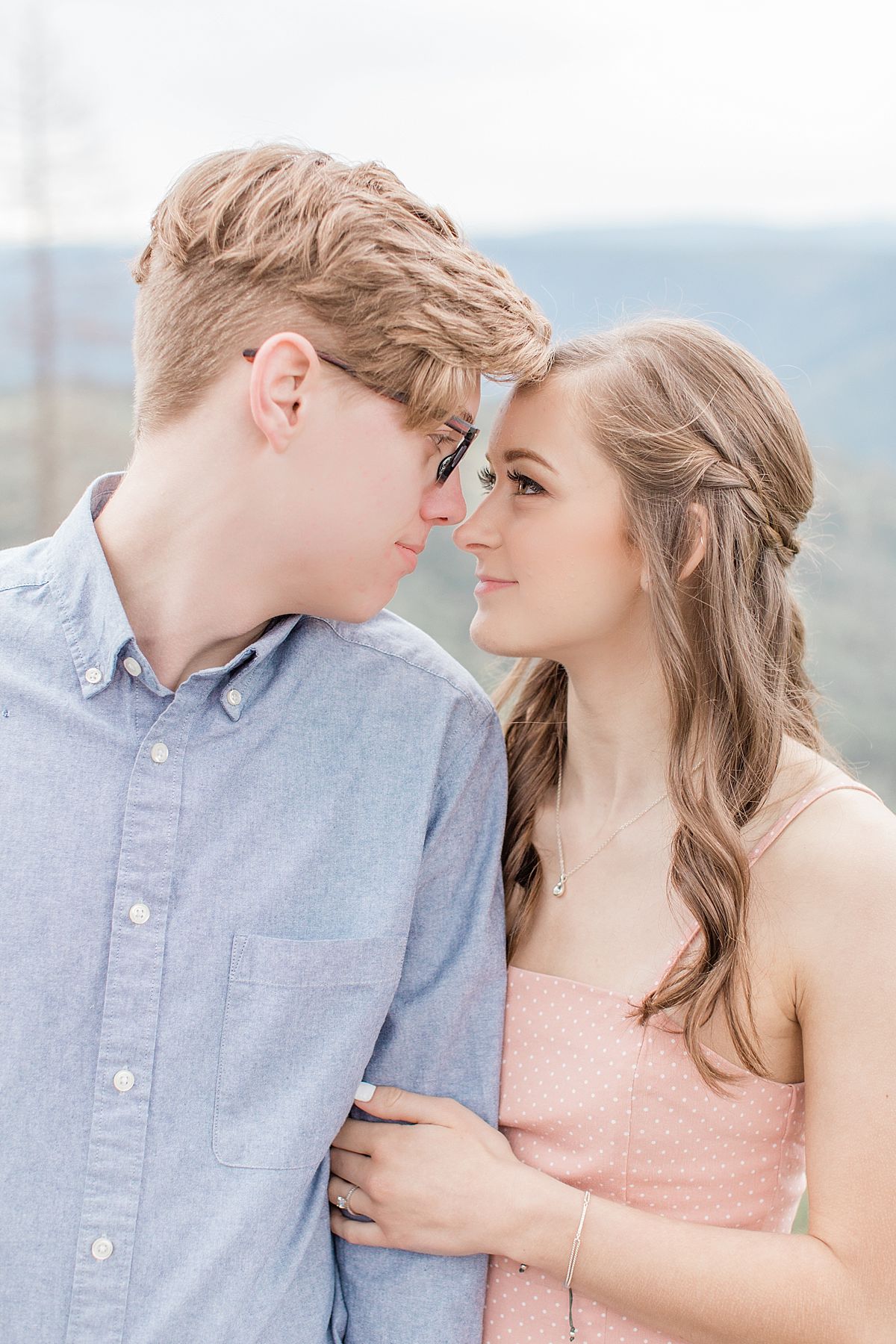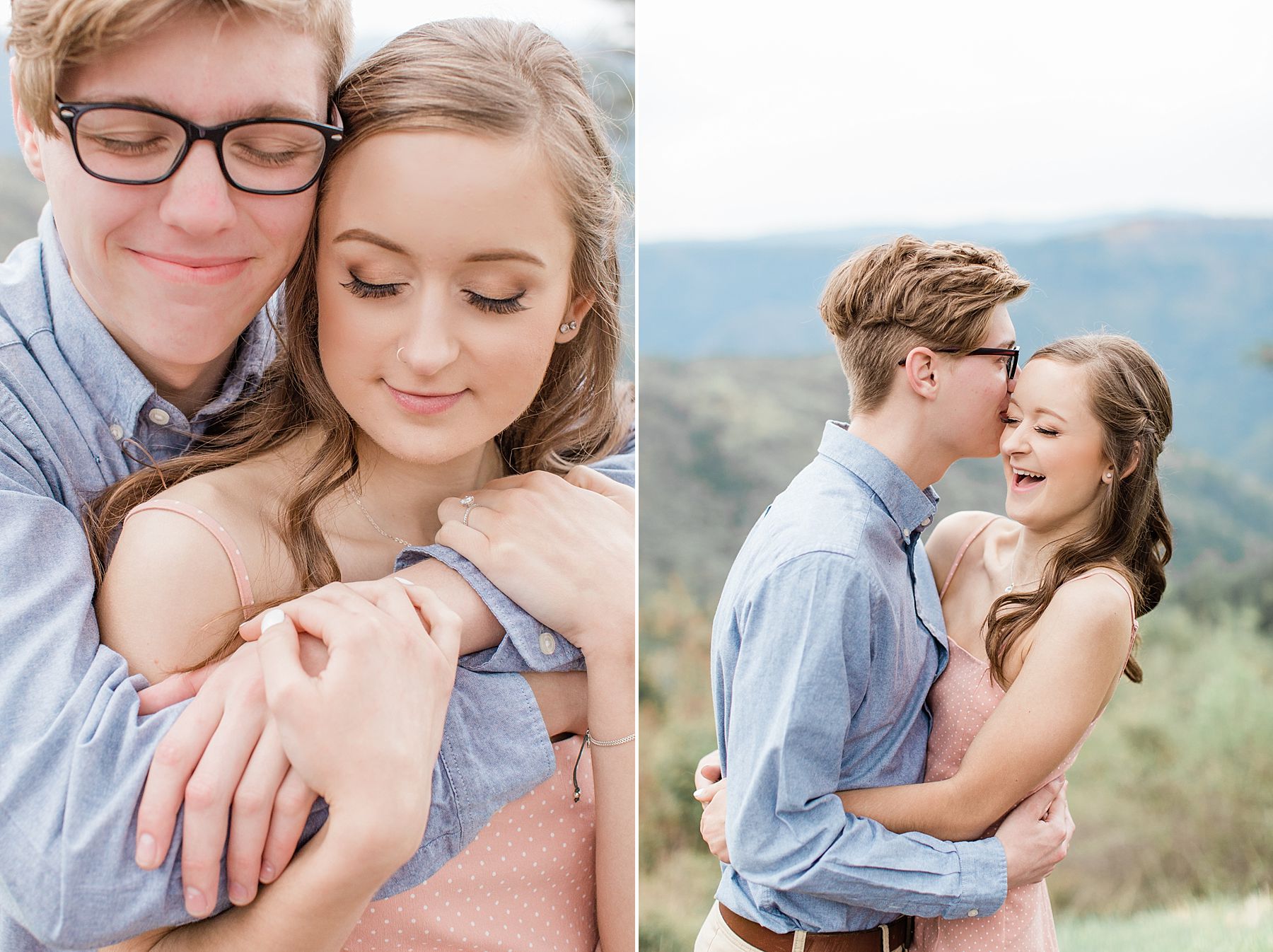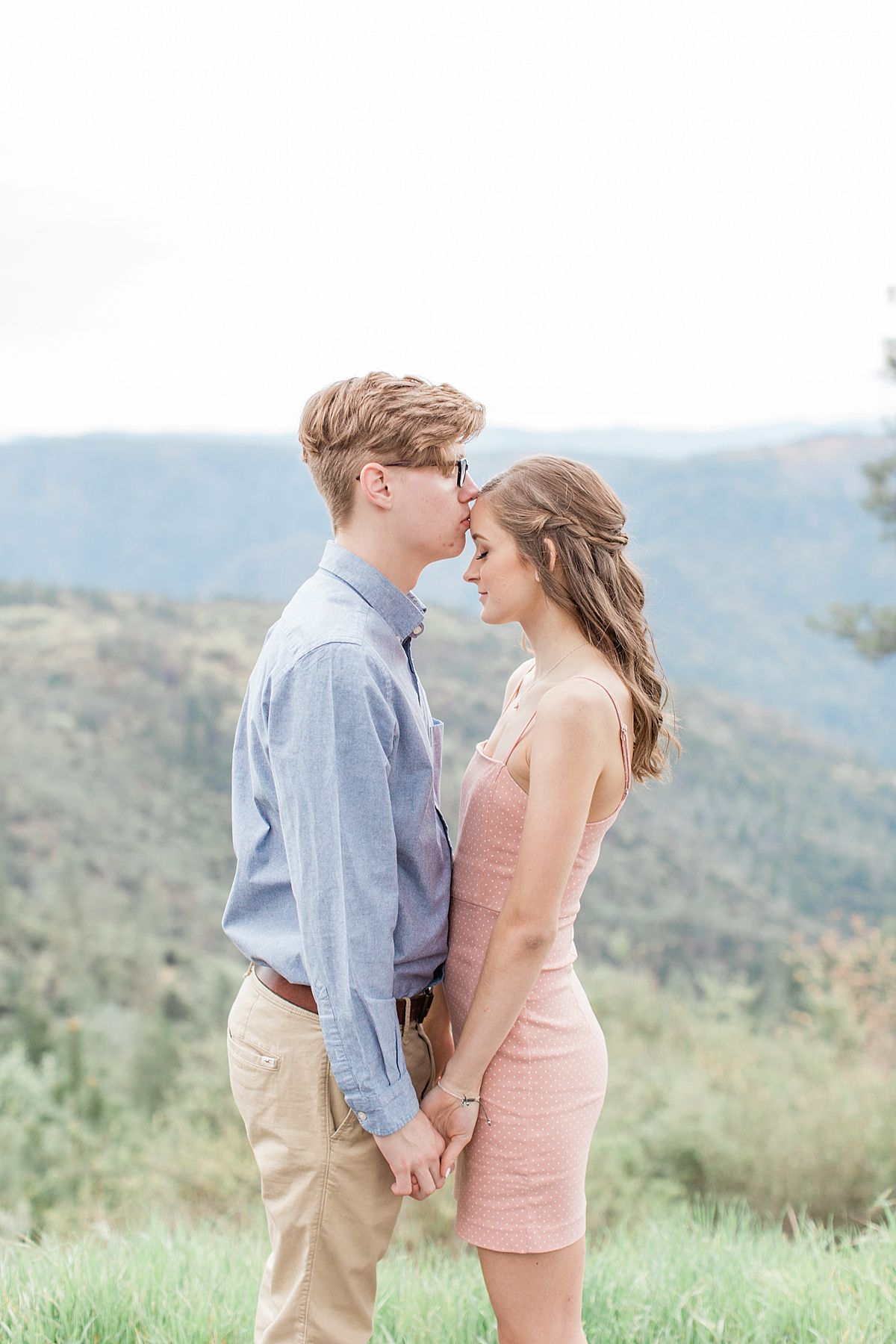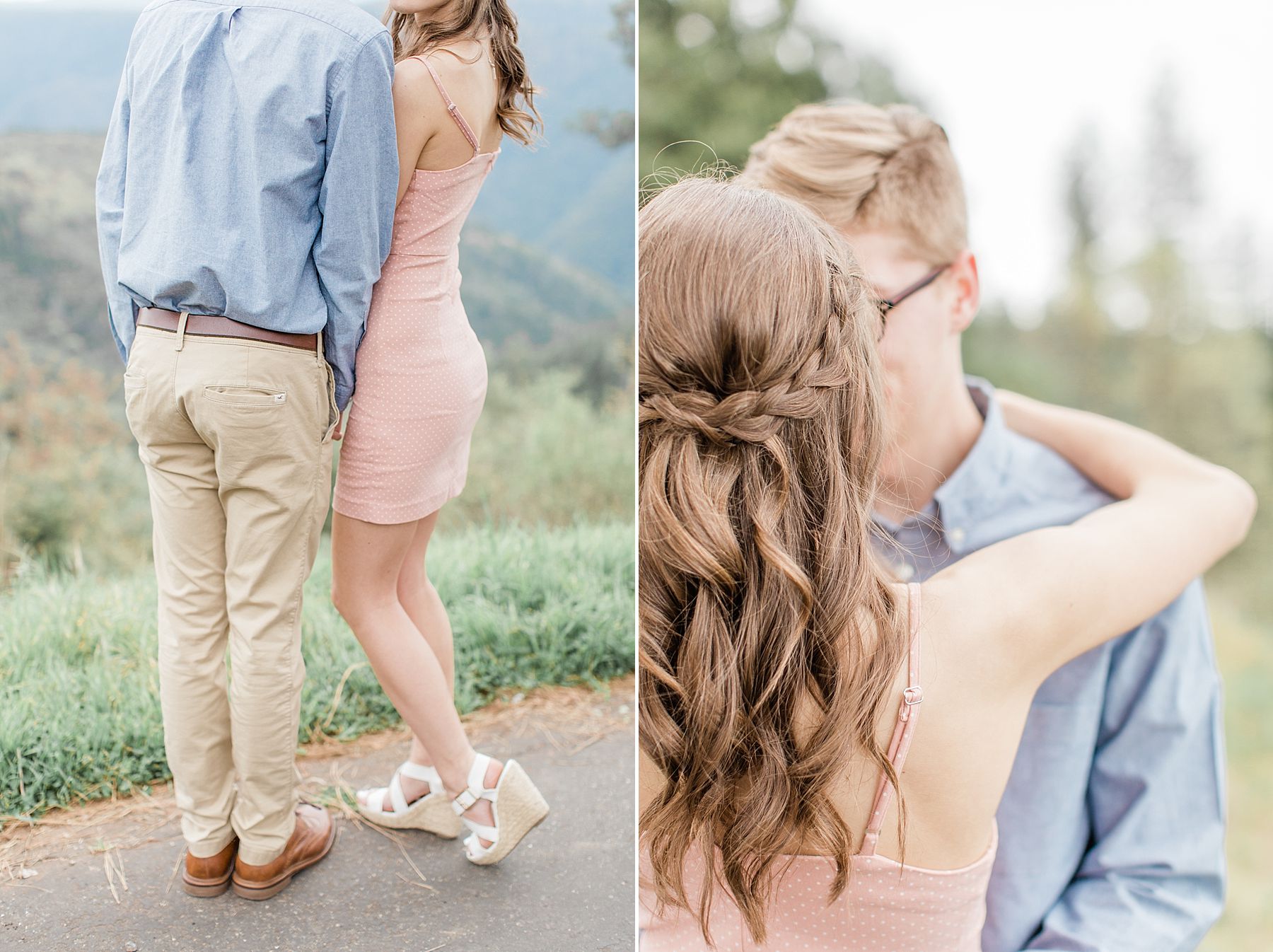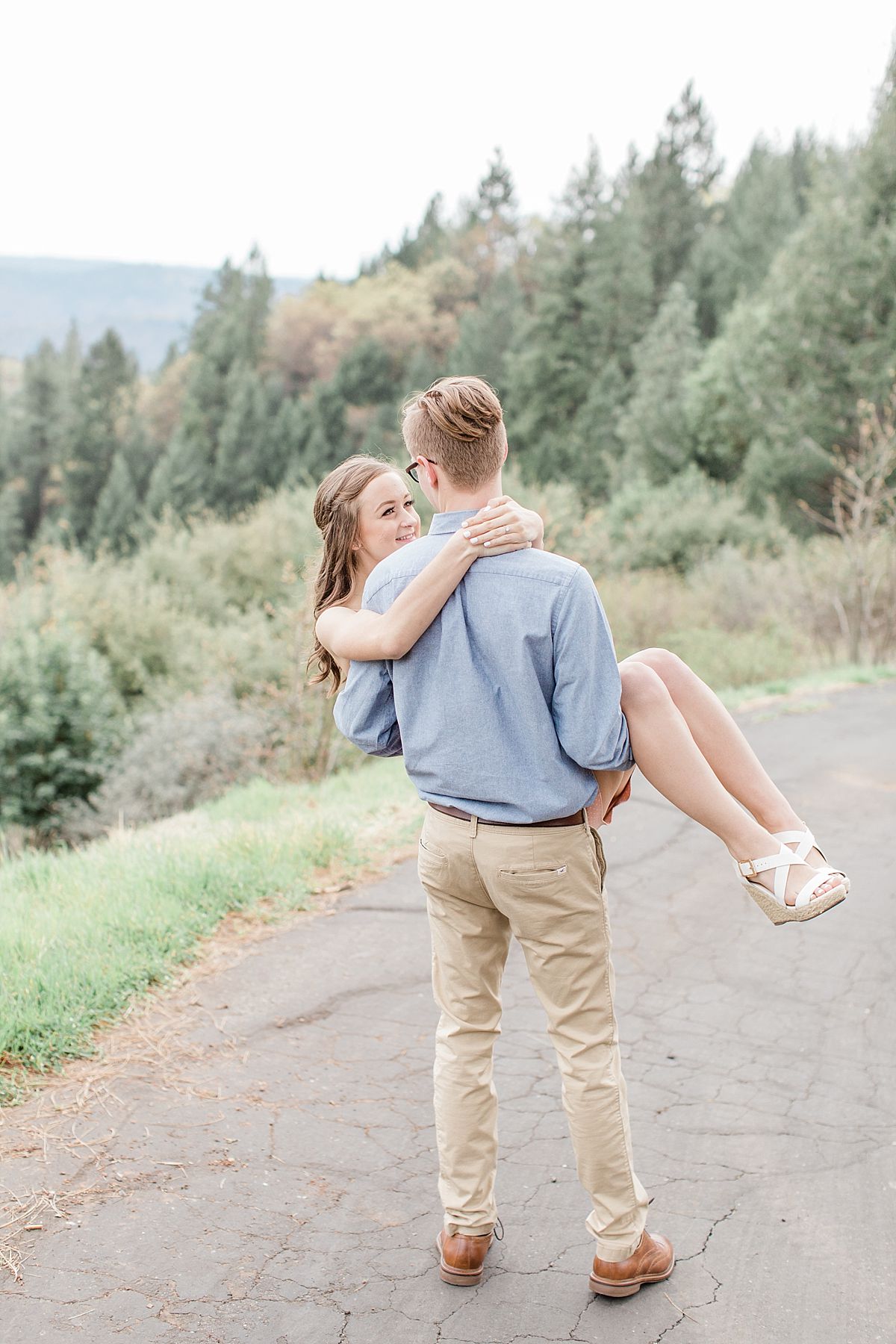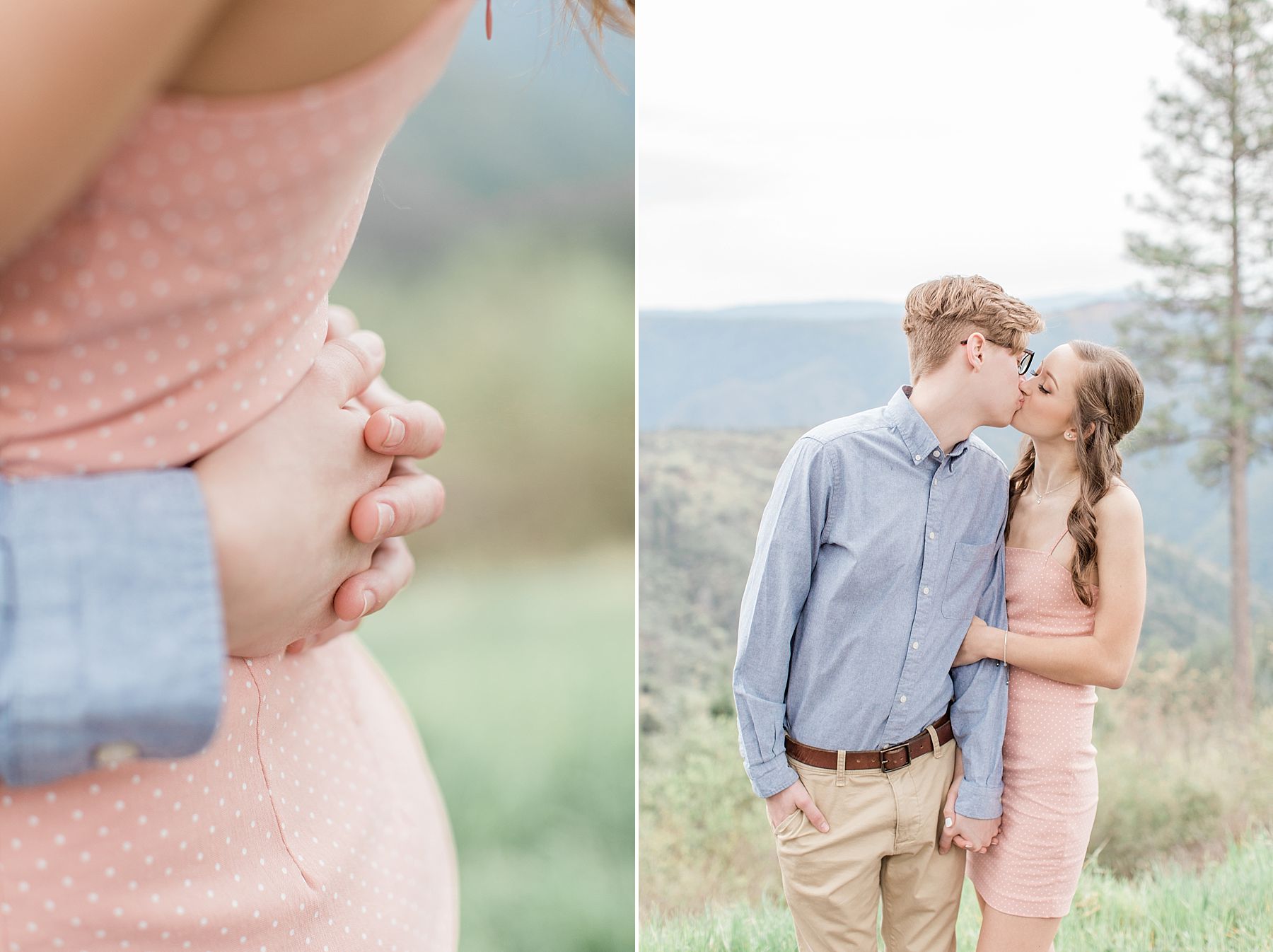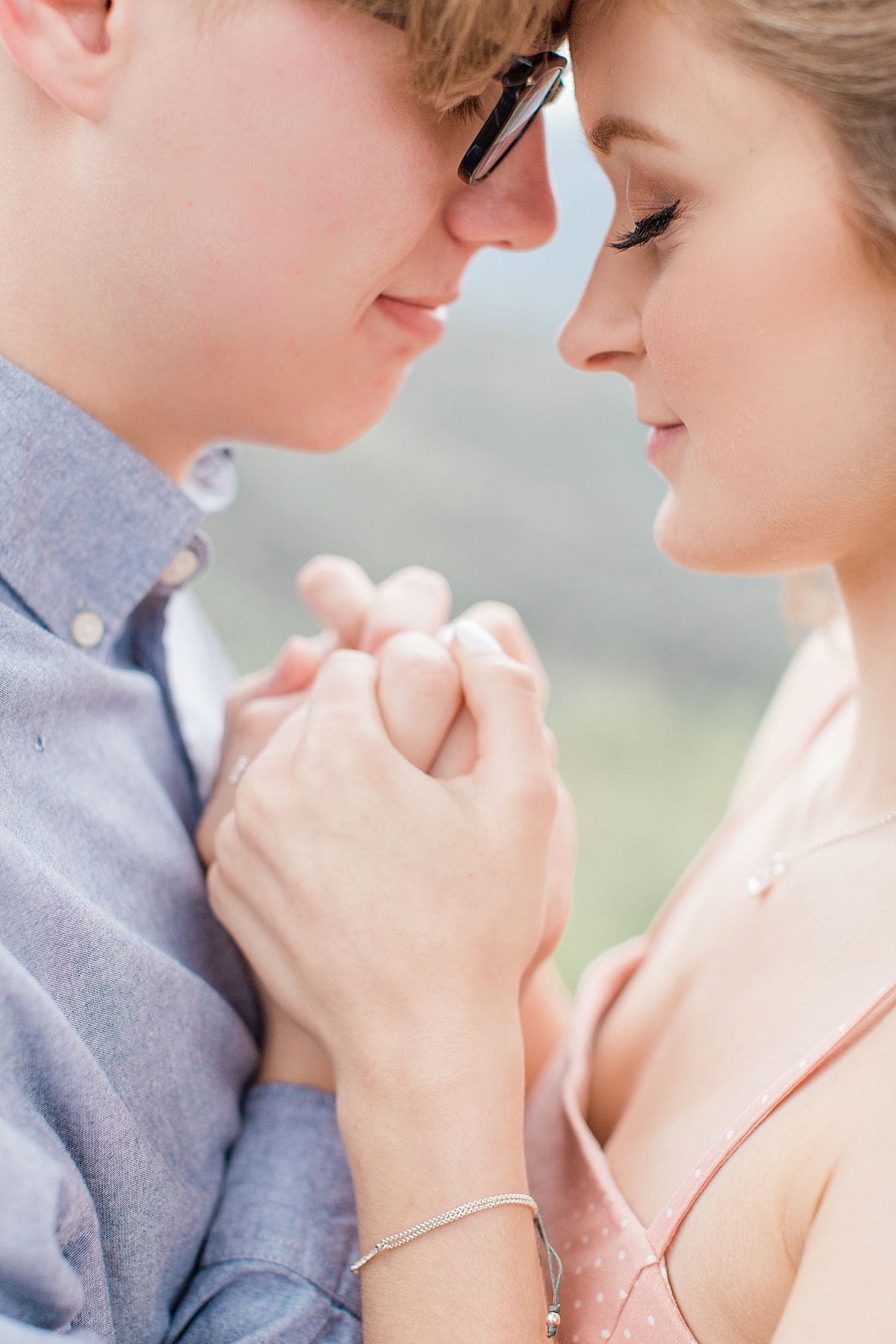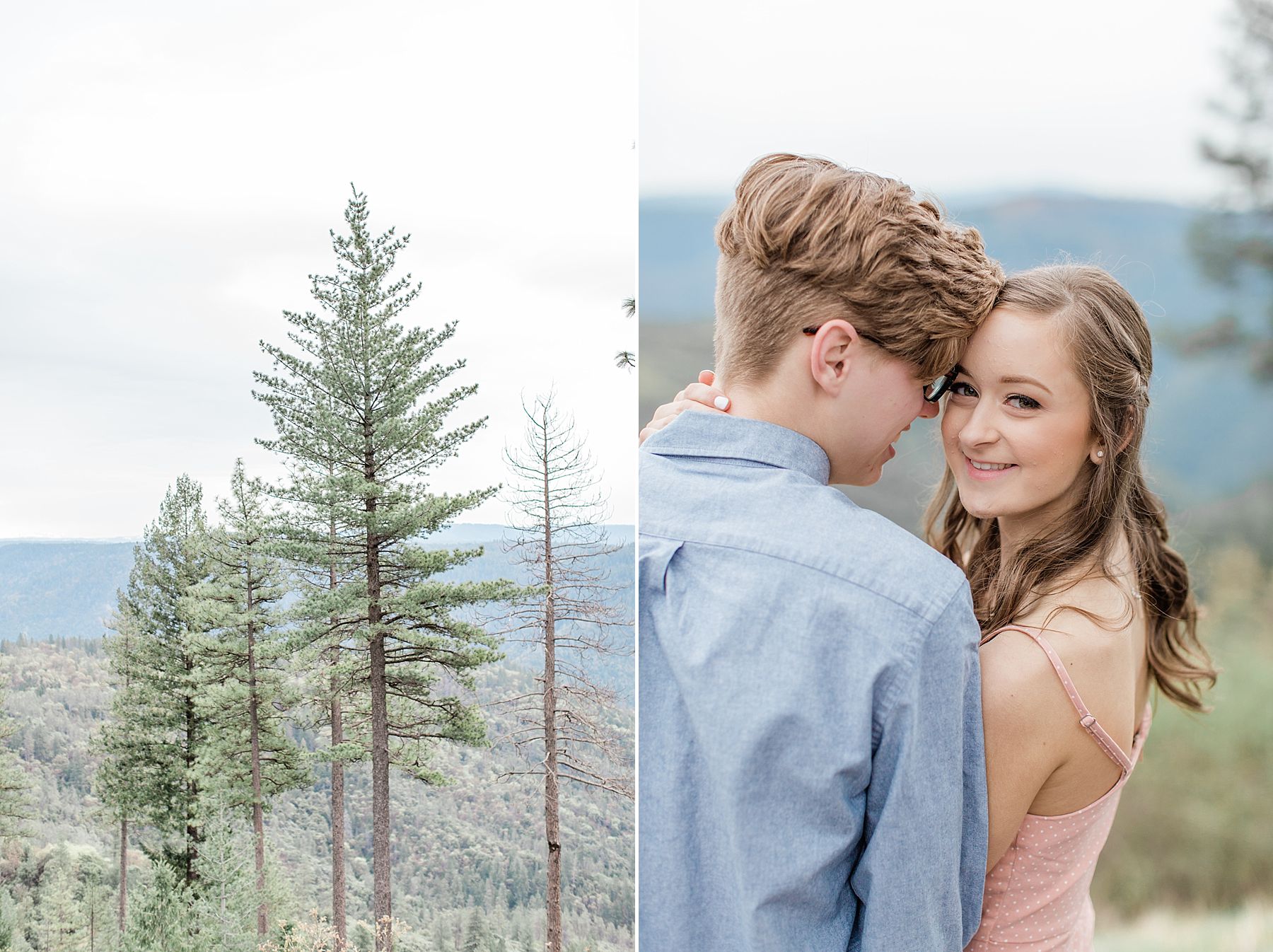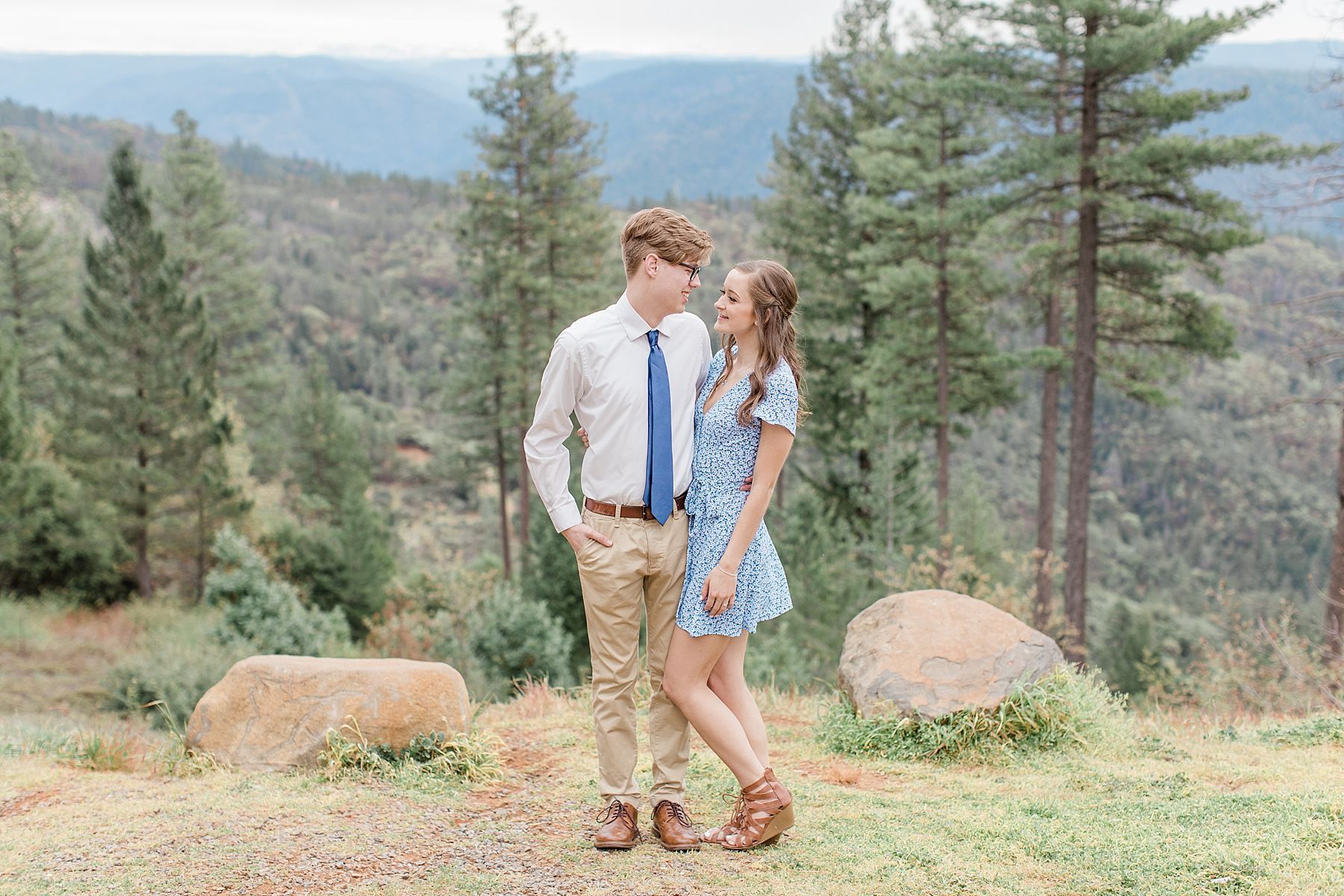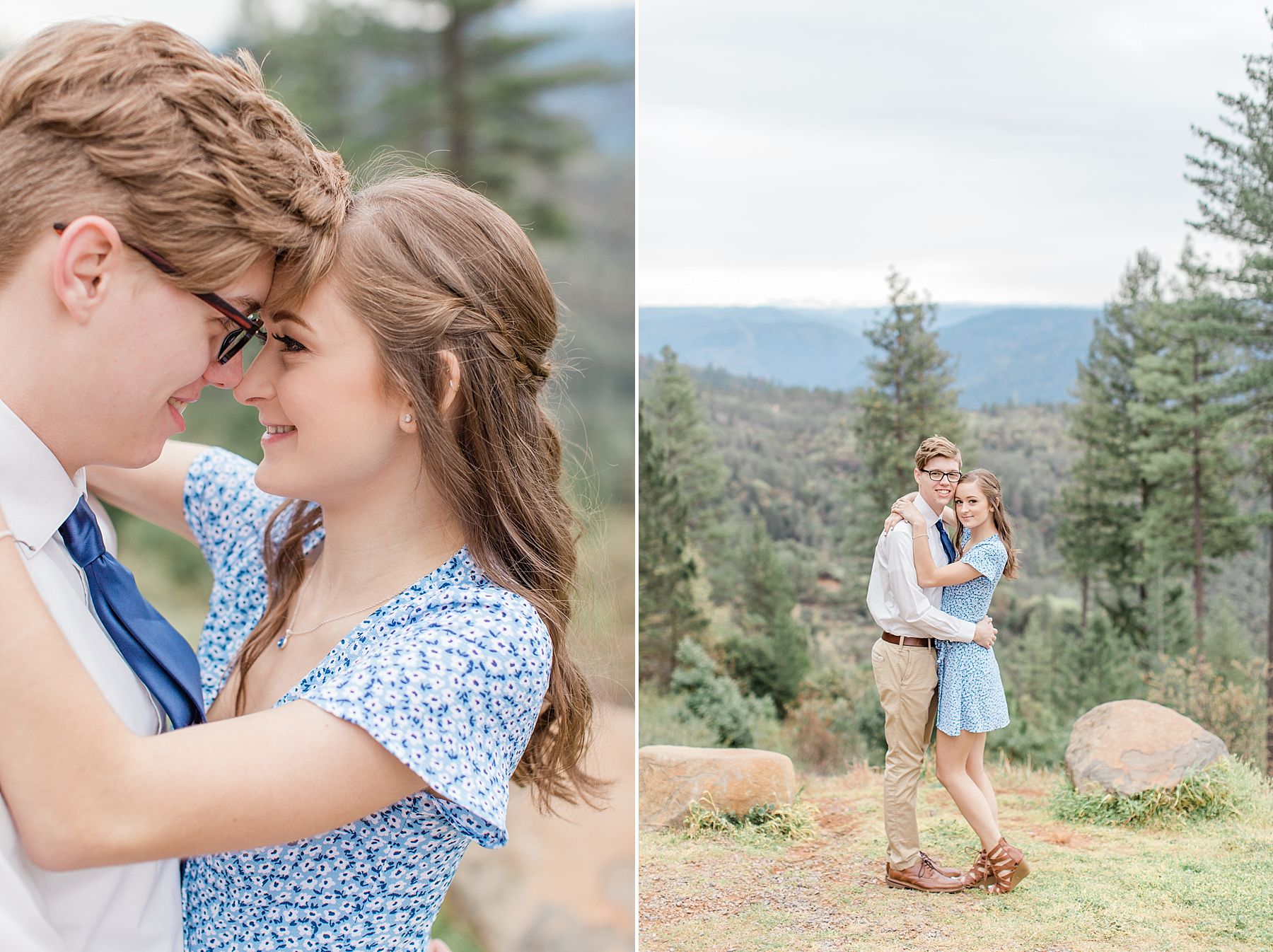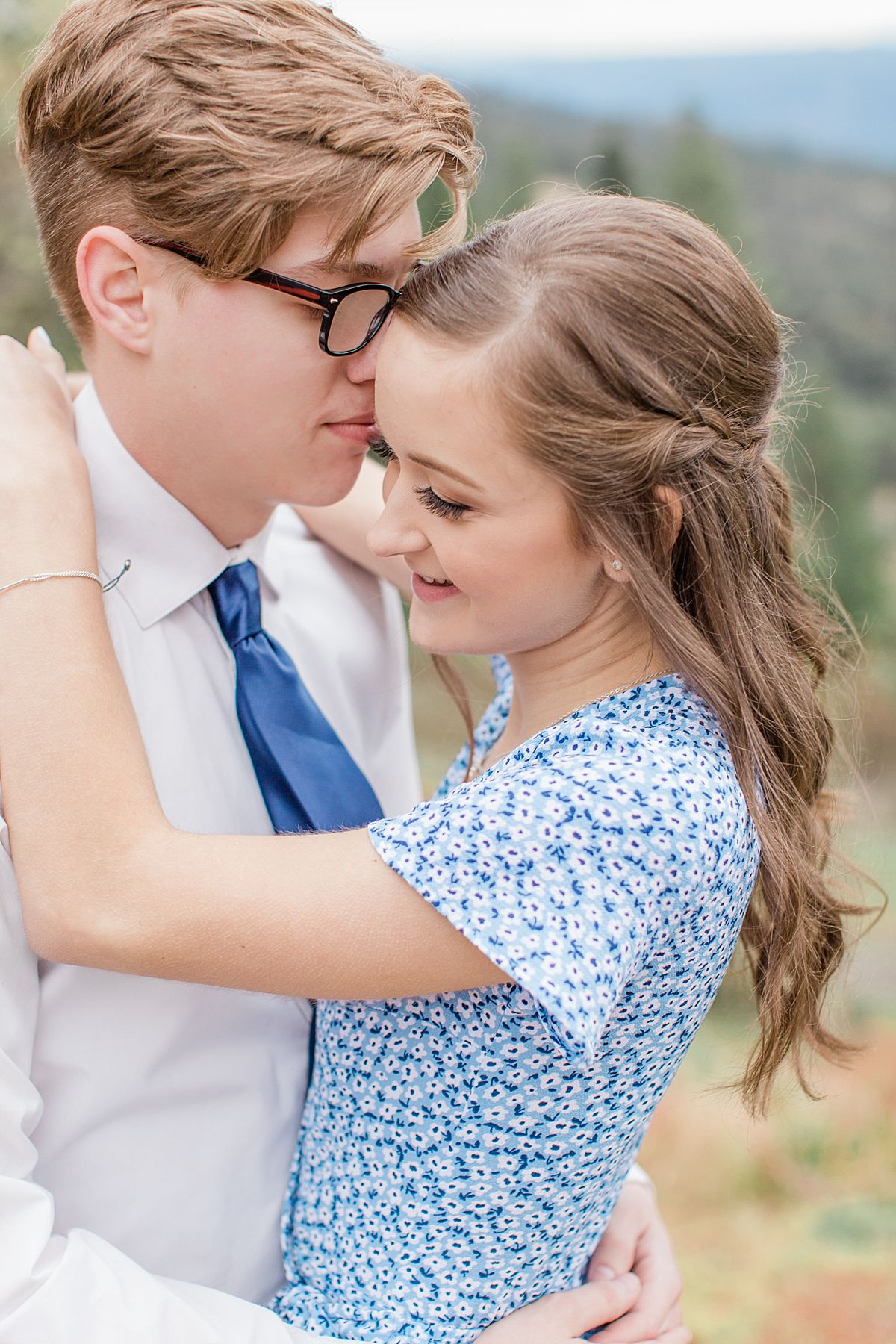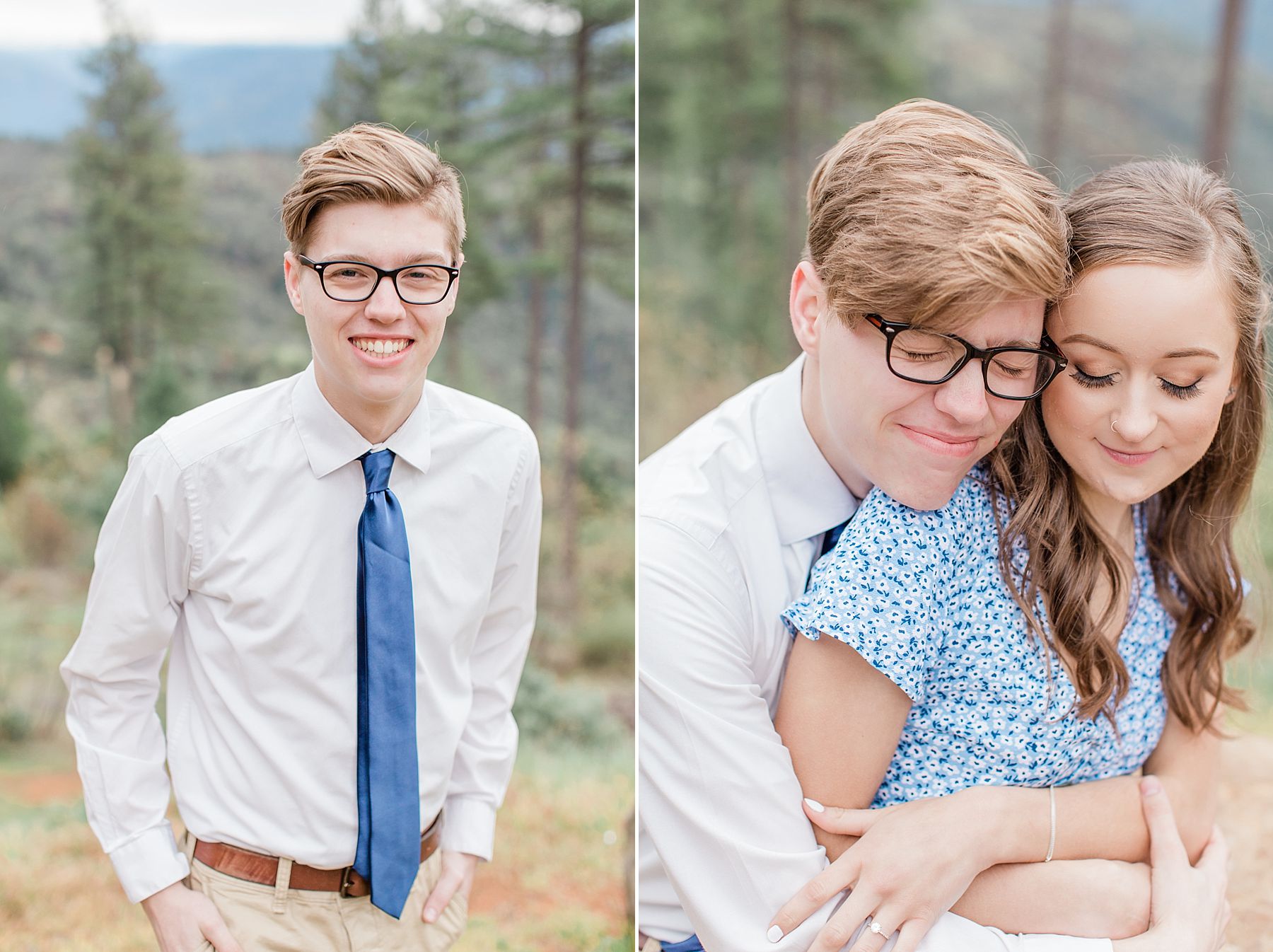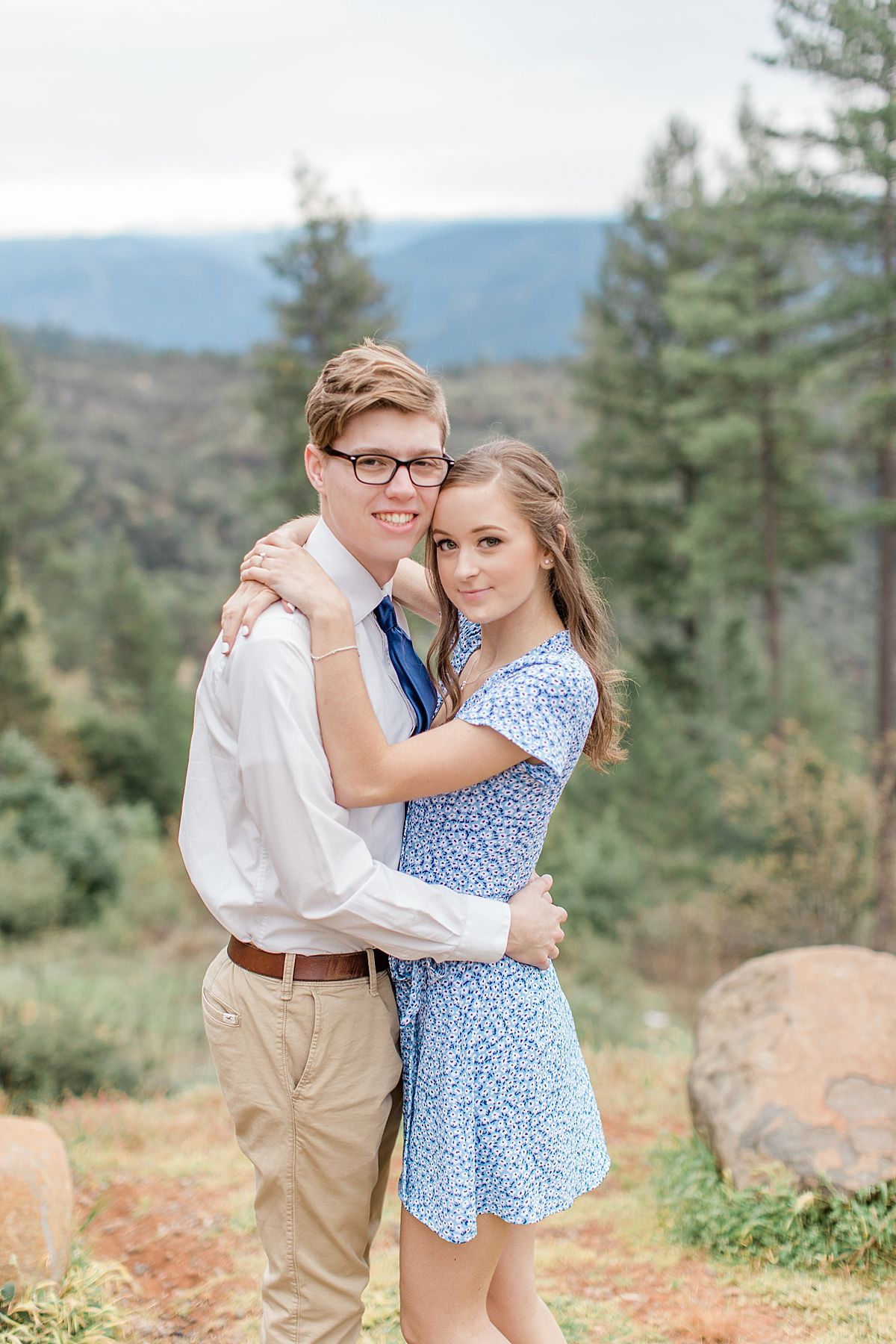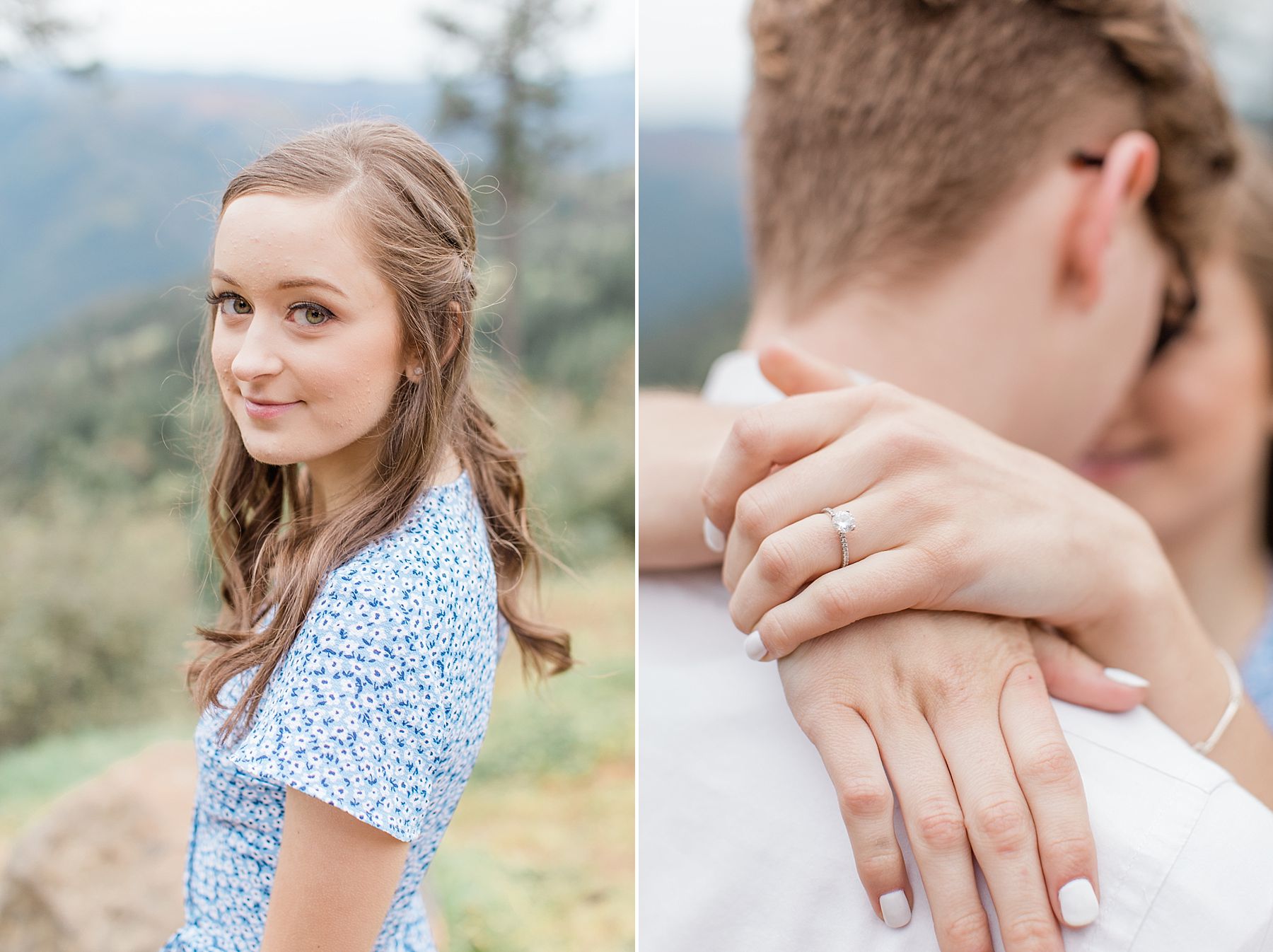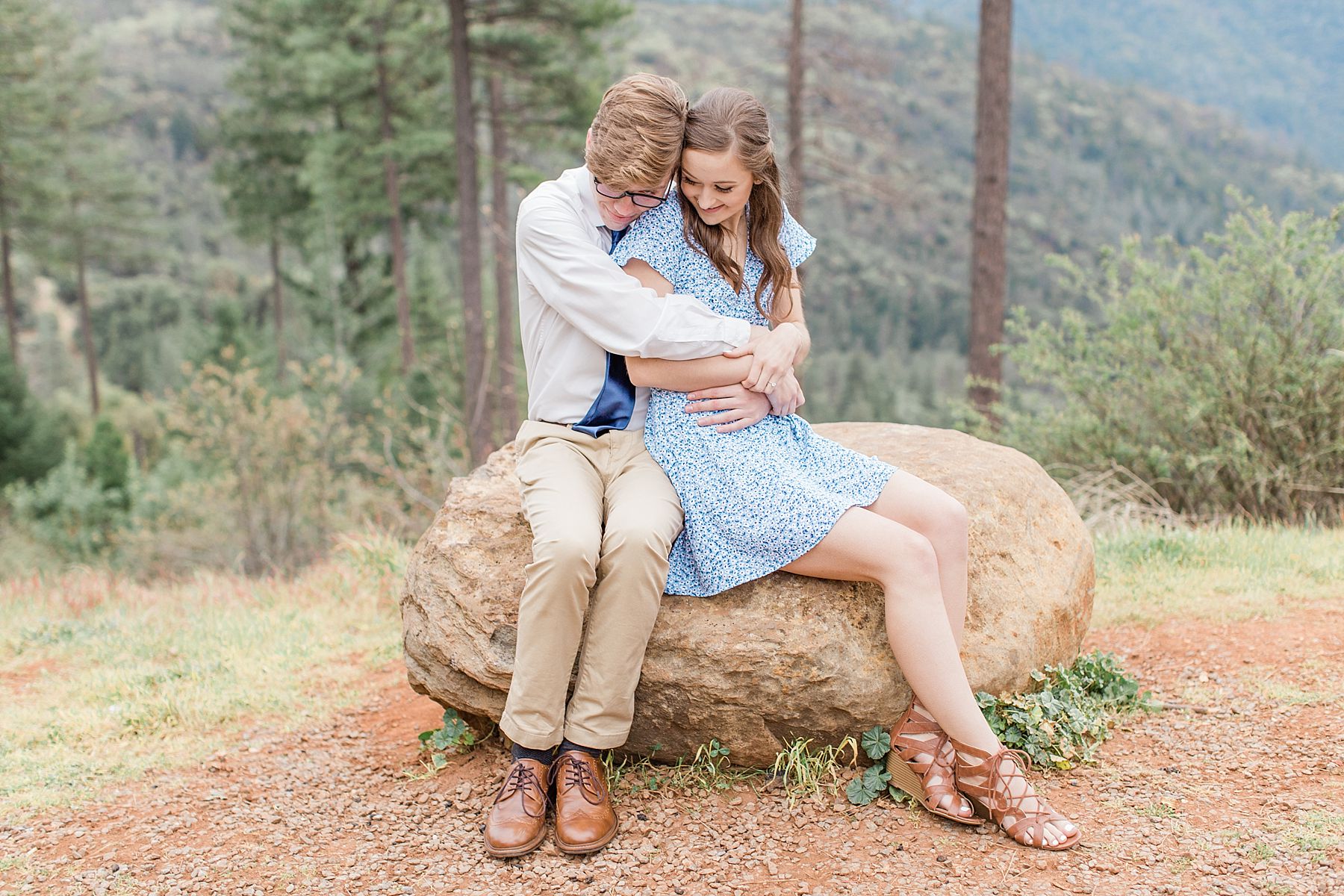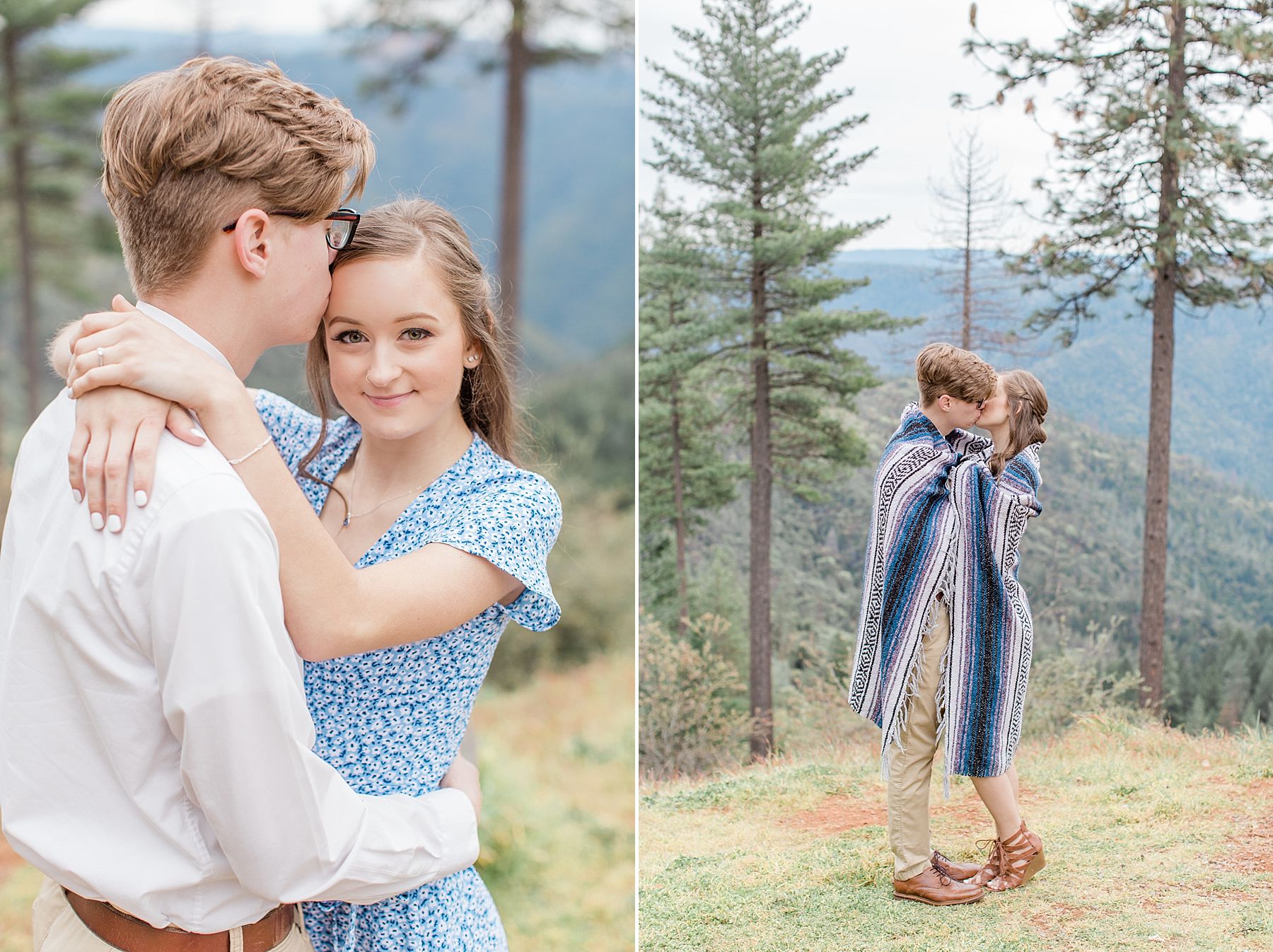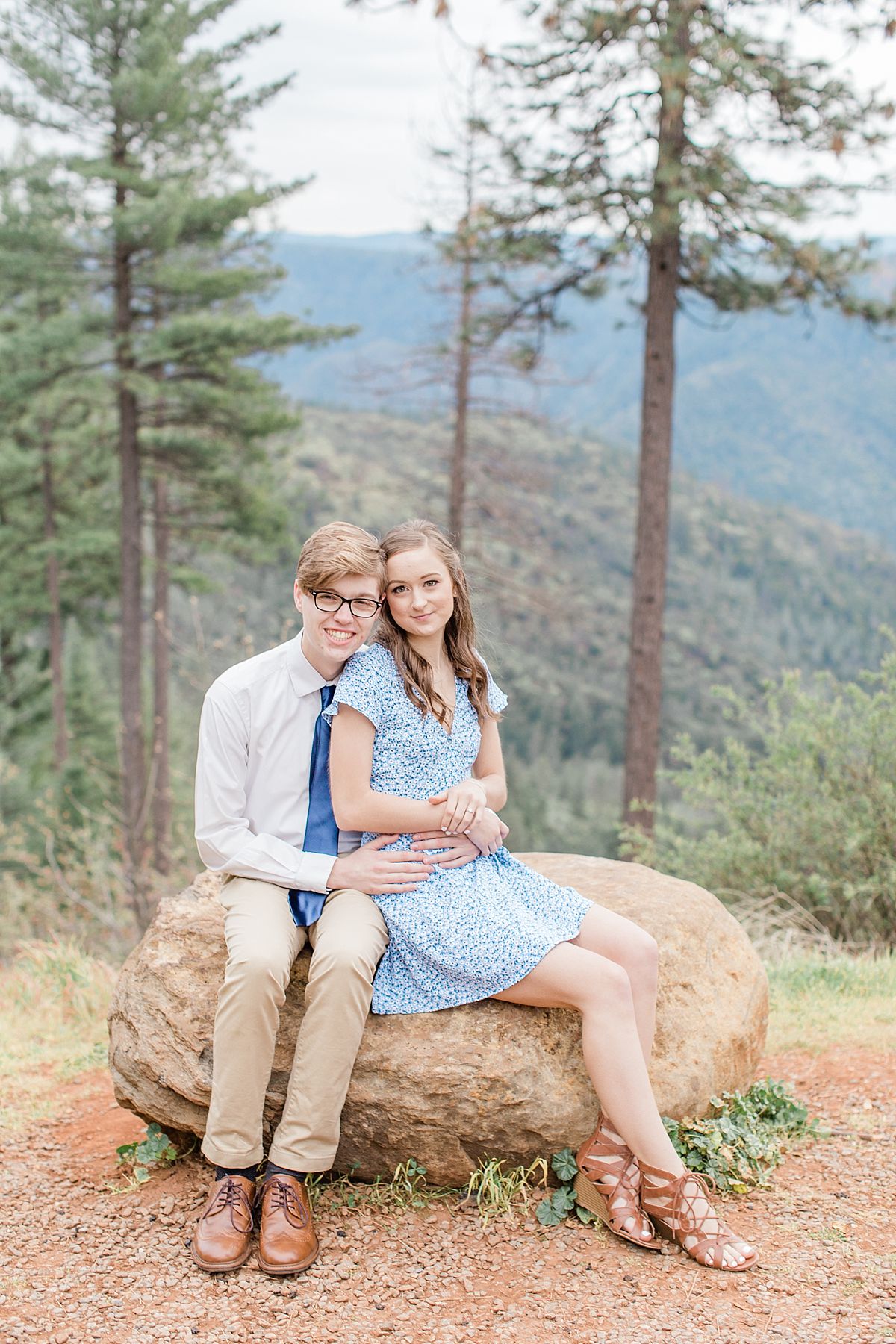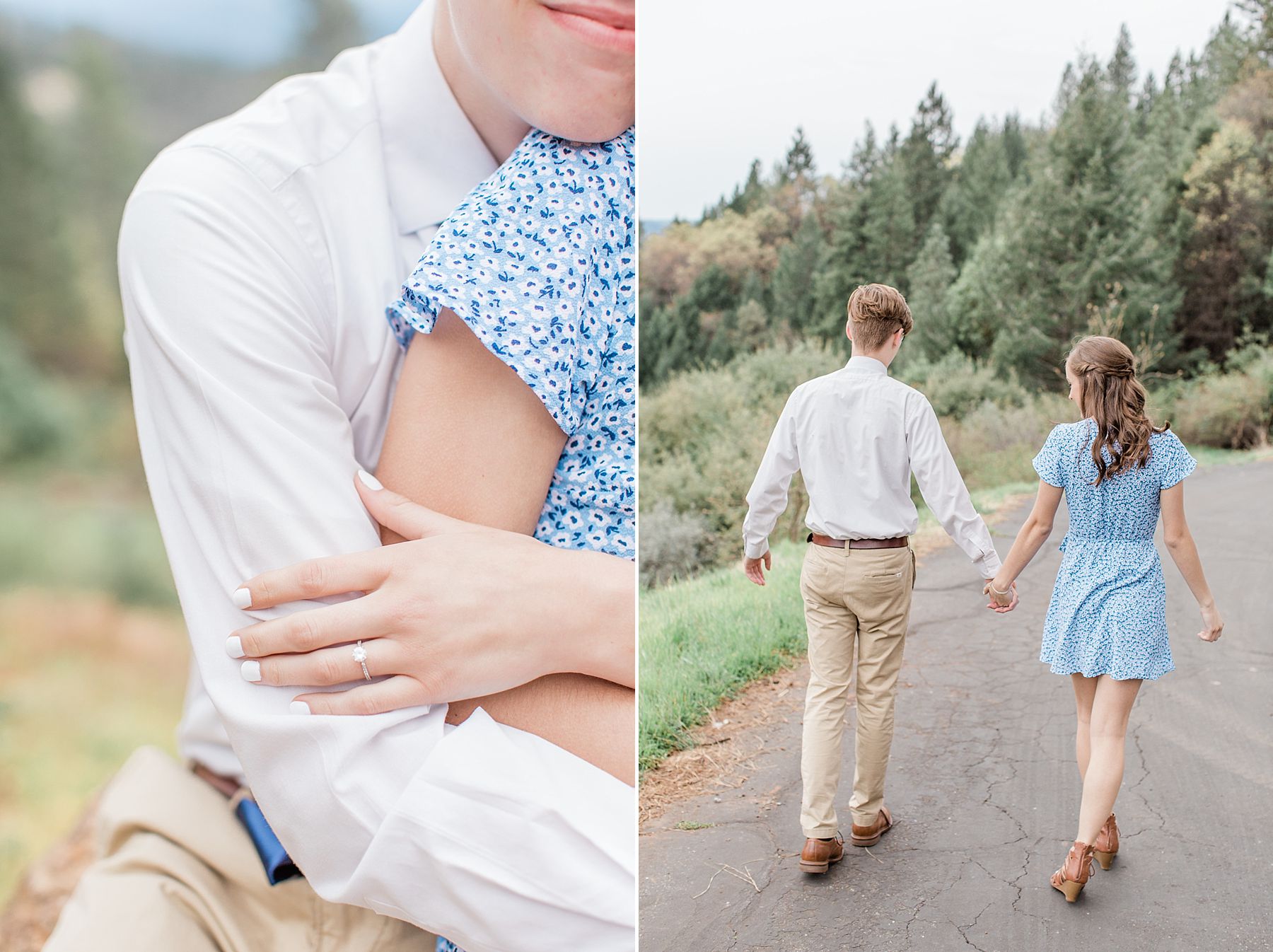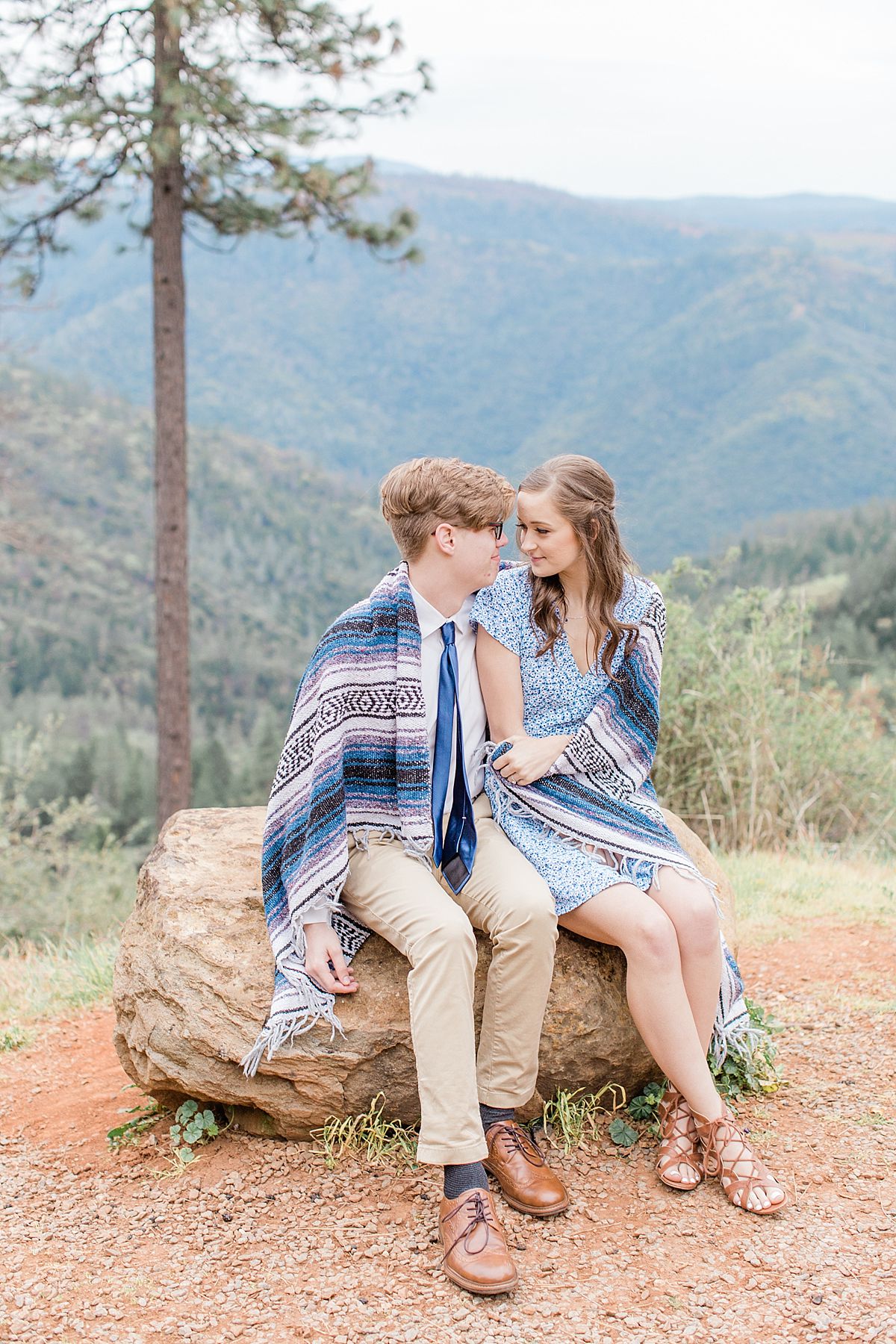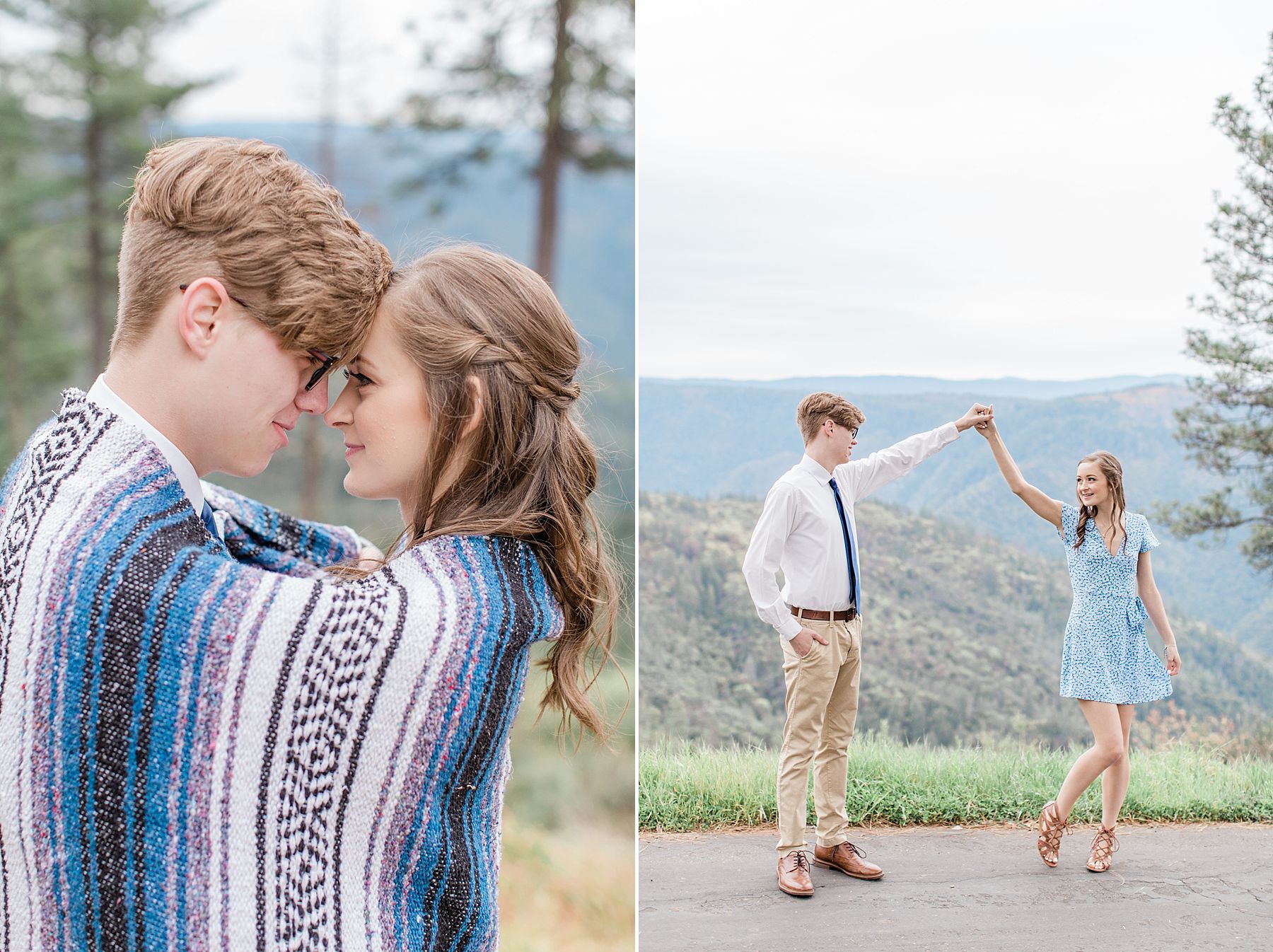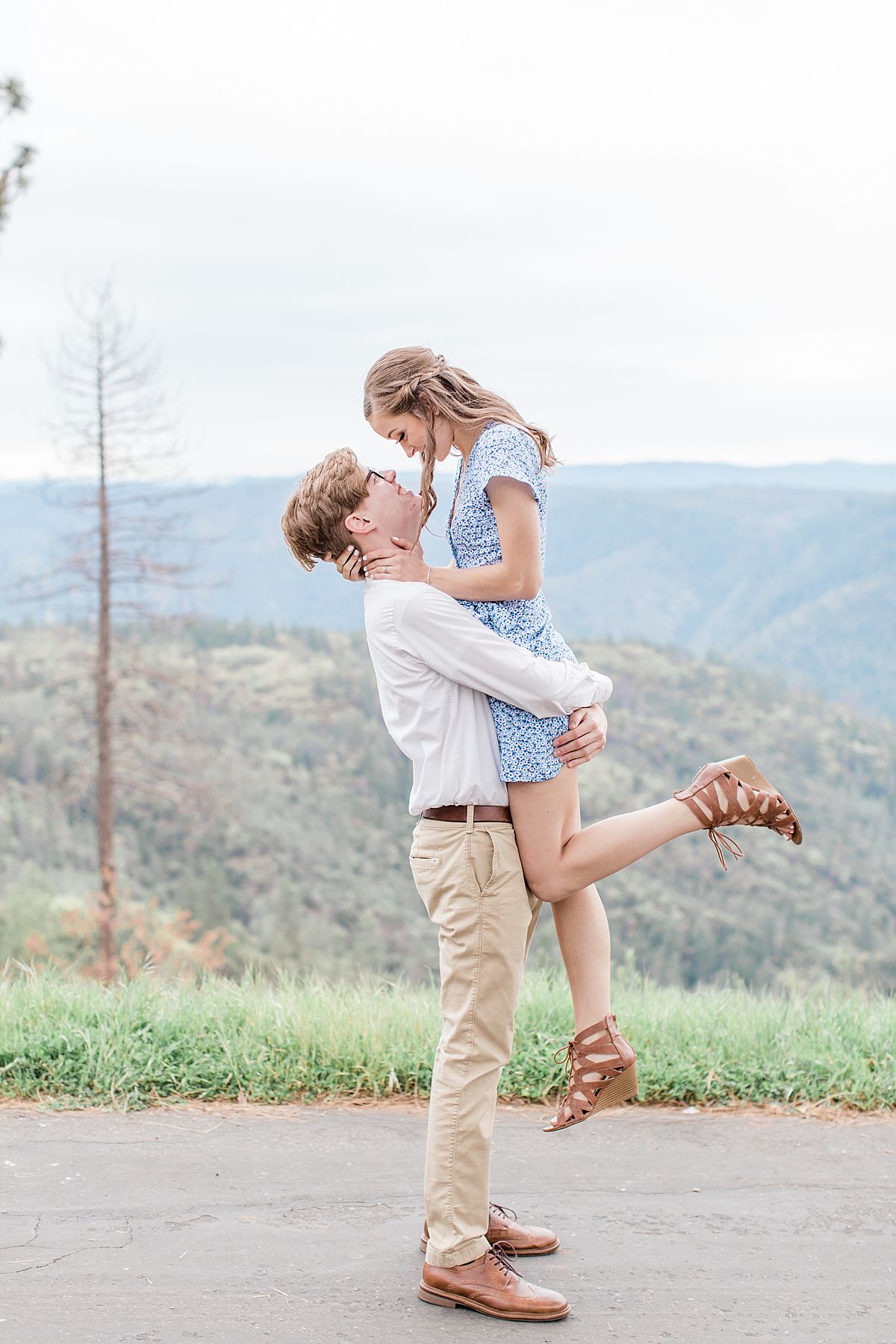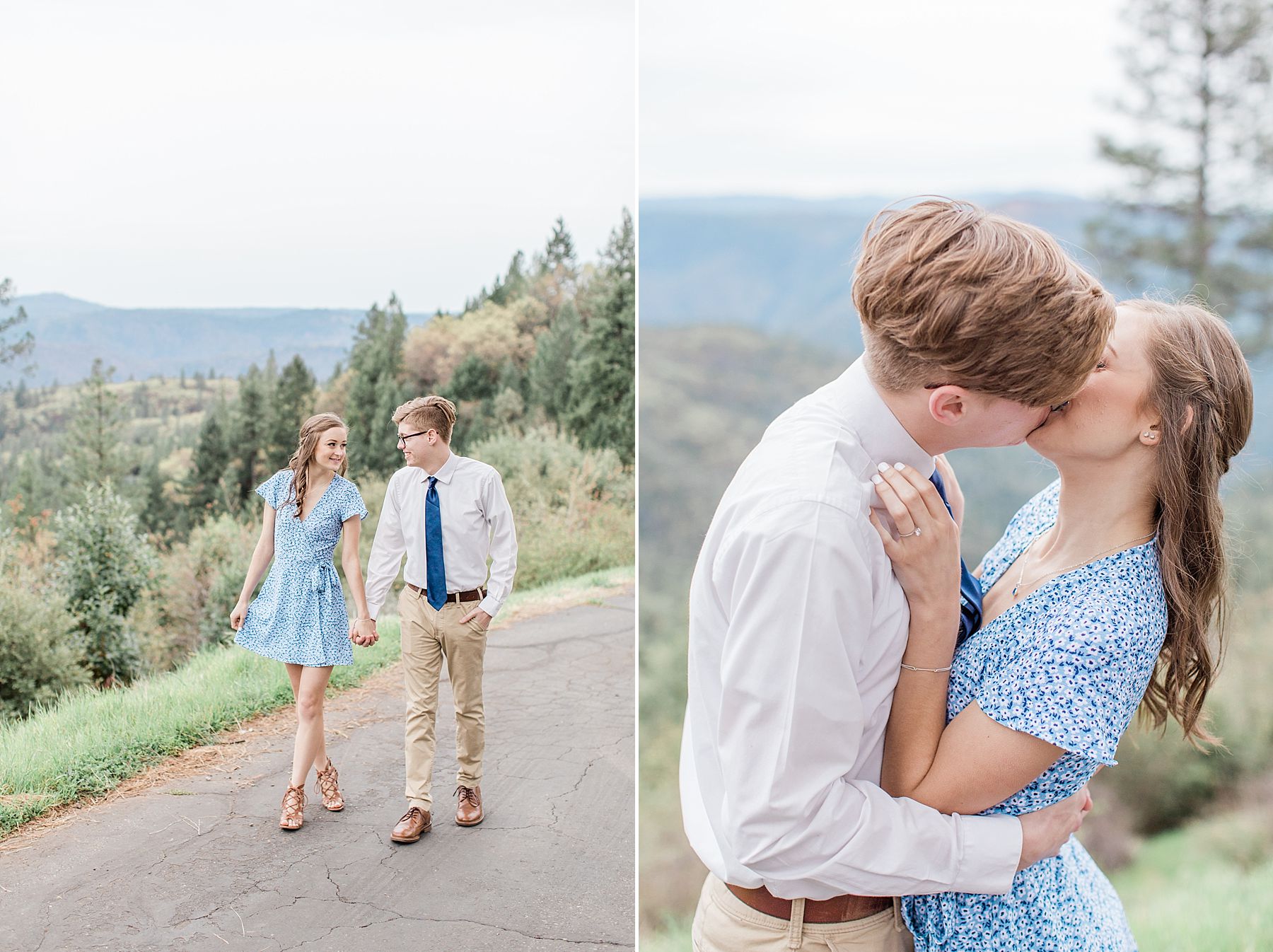 Foresthill Engagement Photos
As previously mentioned, I got married just down the street from this exact spot in Foresthill! This small town in the Tahoe National Forest has such a special place in my heart. And I absolutely love when couples want to enjoy the natural beauty, great views, and small town vibes with me. Are you interested in scheduling your Foresthill Engagement Photos? I would love to chat with you and get that on the calendar! Contact me here.
Check out this stunning Foresthill Engagement Session with Alisa and Konstantin. In the spirit of movie references, they totally remind me of (the many) James Bond films.