Their friends had a plan. Little did either of them know for quite some time, that some of their dearest plans had some big ideas when it came to their love lives. They wanted Annie and Logan to be together. And after quite some time of inviting them to the same get-togethers, it finally became apparent to the two of them. Their friends were trying to set them up. Fast forward to their first date on Dillon Beach, where these two were grateful for some friendly meddling. And that's exactly why we headed back there for their Dillon Beach Engagement Session.
Now Dillon Beach is on the coast. Let me rephrase, the Northern California coast. And something I always seem to forget is that Northern California beaches are a little cooler than I anticipated. And by a little cooler, I mean A LOT cooler. What we all didn't expect for their Dillon Beach Engagement Session was gale force winds blowing sand into our faces. Of course, some windsurfers were having the time of their lives. But us? Well, we did too. There was just a little extra cuddling, a little more hair fixes, and a detour to snuggle up with some hot chocolate on the way home. You can't freeze your tail off on the beach without something warm on the way home!
Annie and Logan, thank you for tolerating the rough beach weather for me at your Dillon Beach Engagement Session. For dealing with sand and seaweed. For humoring me when I asked you to run in the sand. And almost not understanding when I told you to run away from the impending waves. Thank you for treating me to hot chocolate on the way home and talking all things weddings, life, and home decor (even if Logan doesn't approve of blush pink home accents – ha!). We can't wait for your Wheatland Ranch Wedding later this year!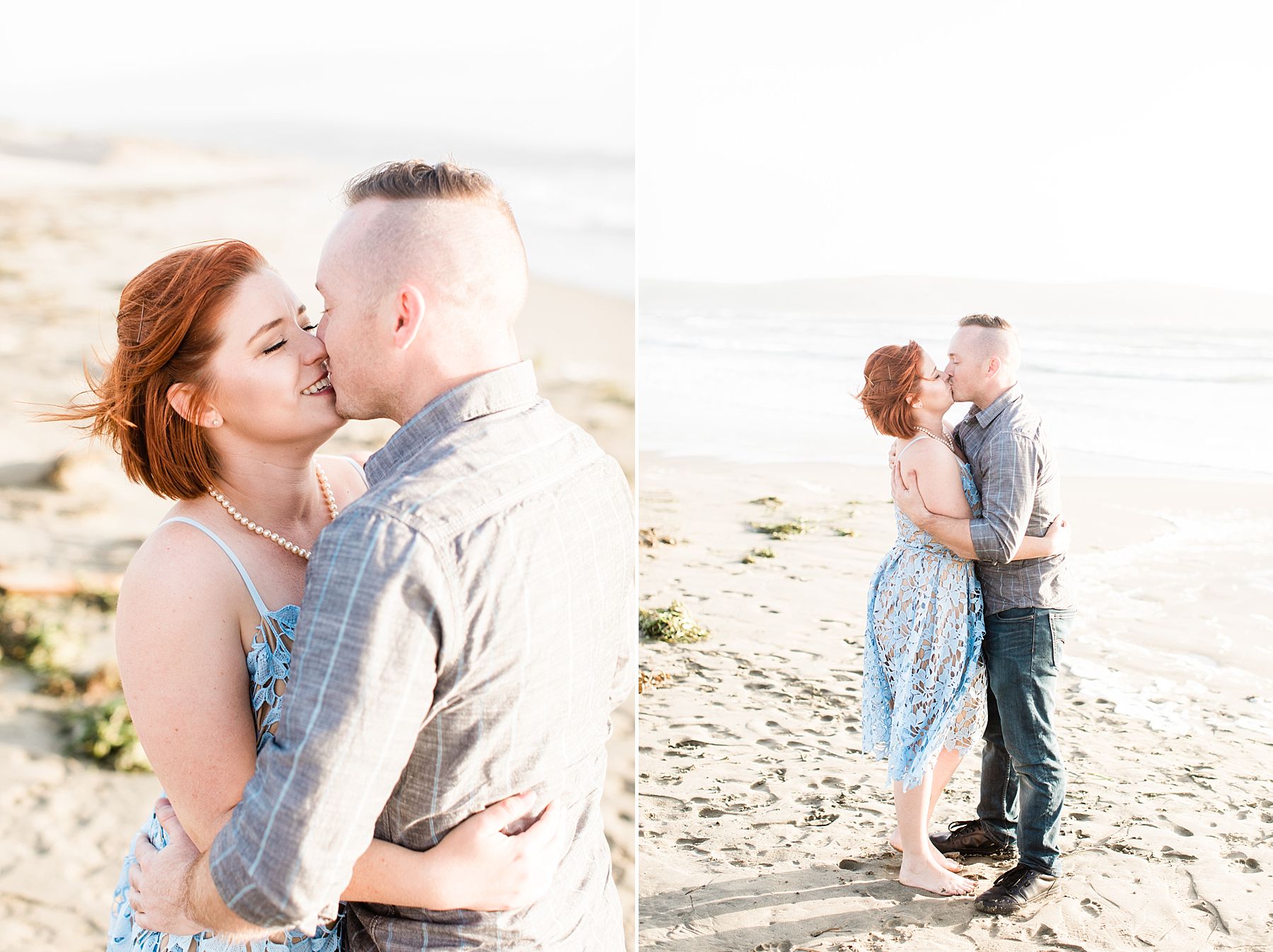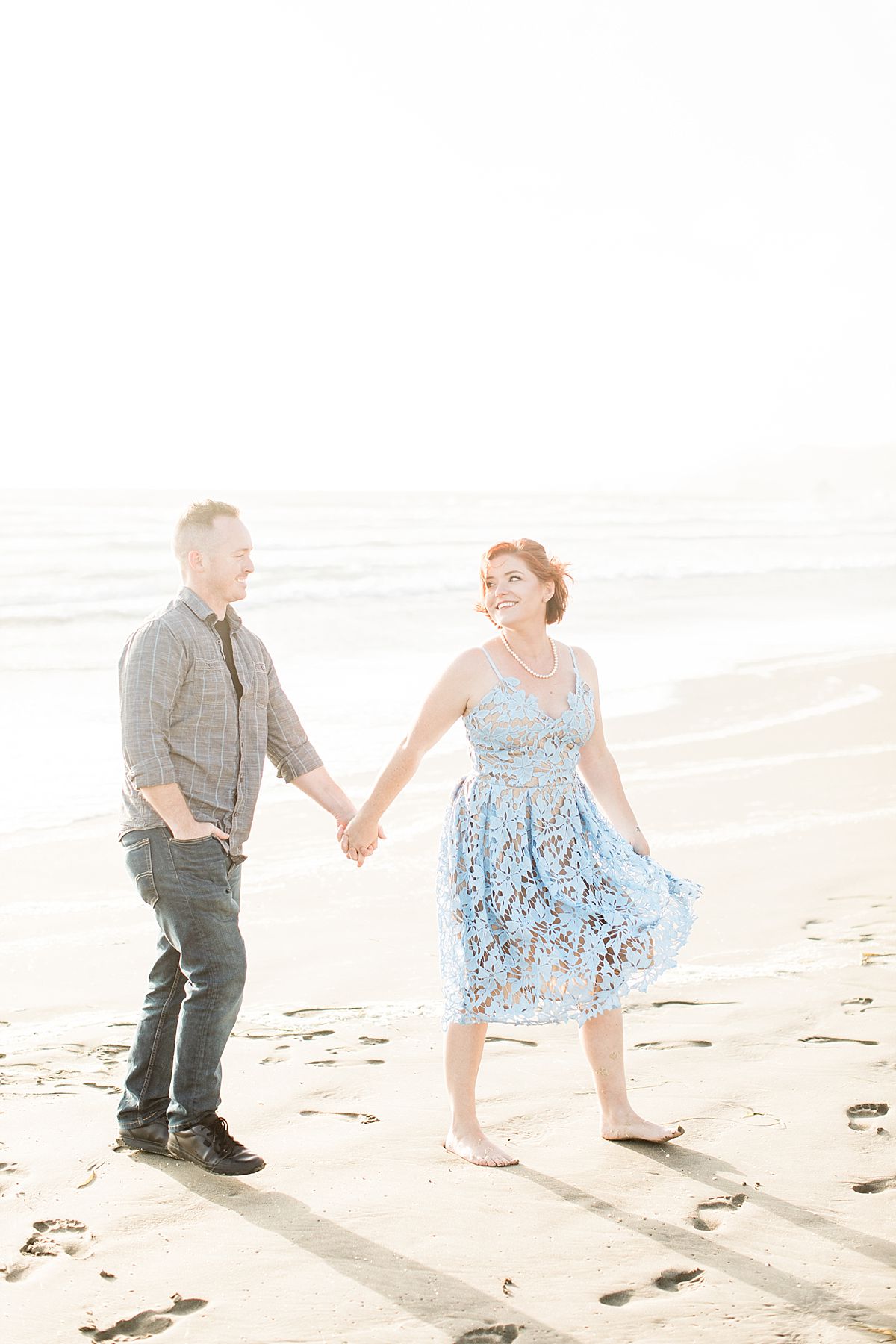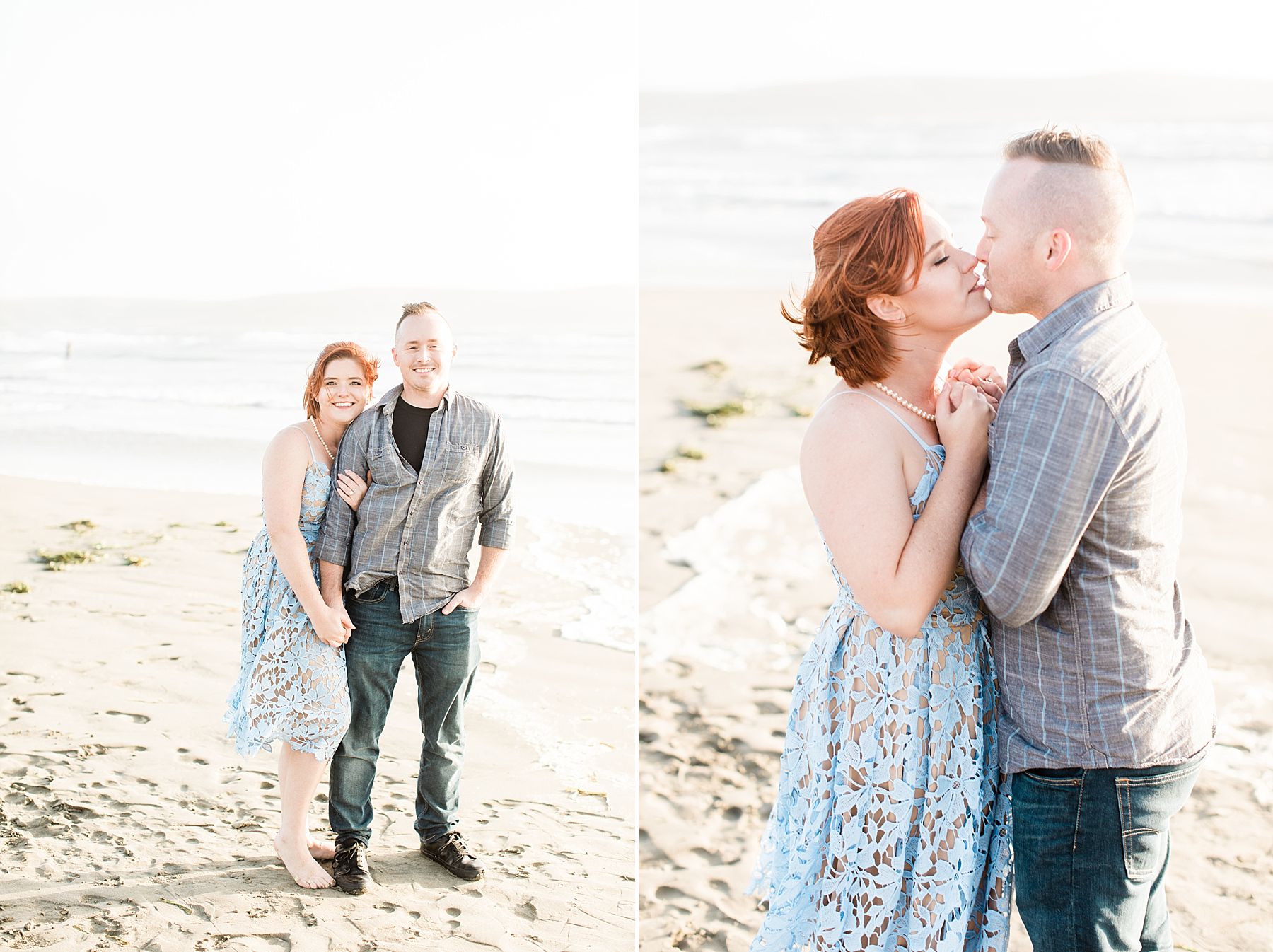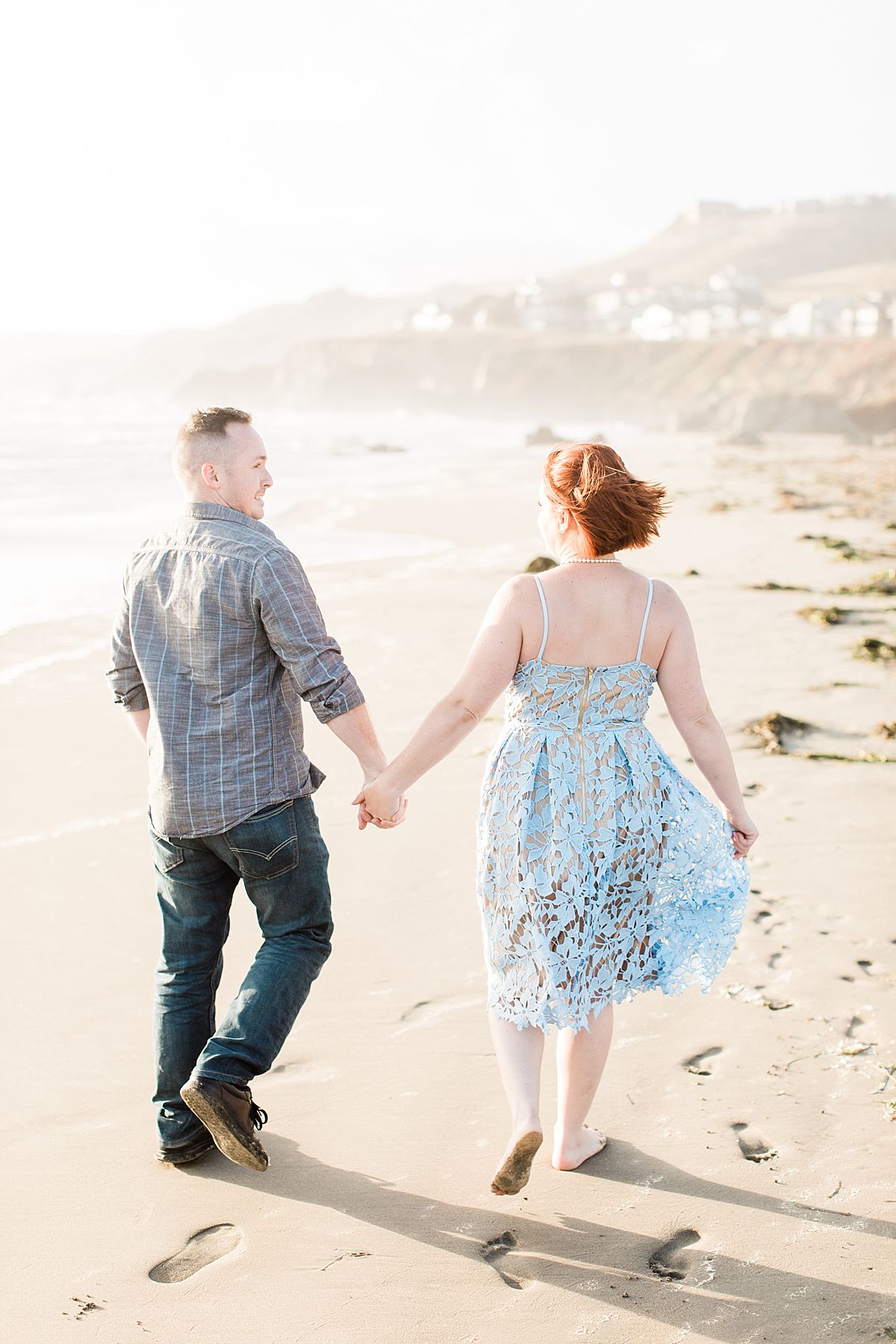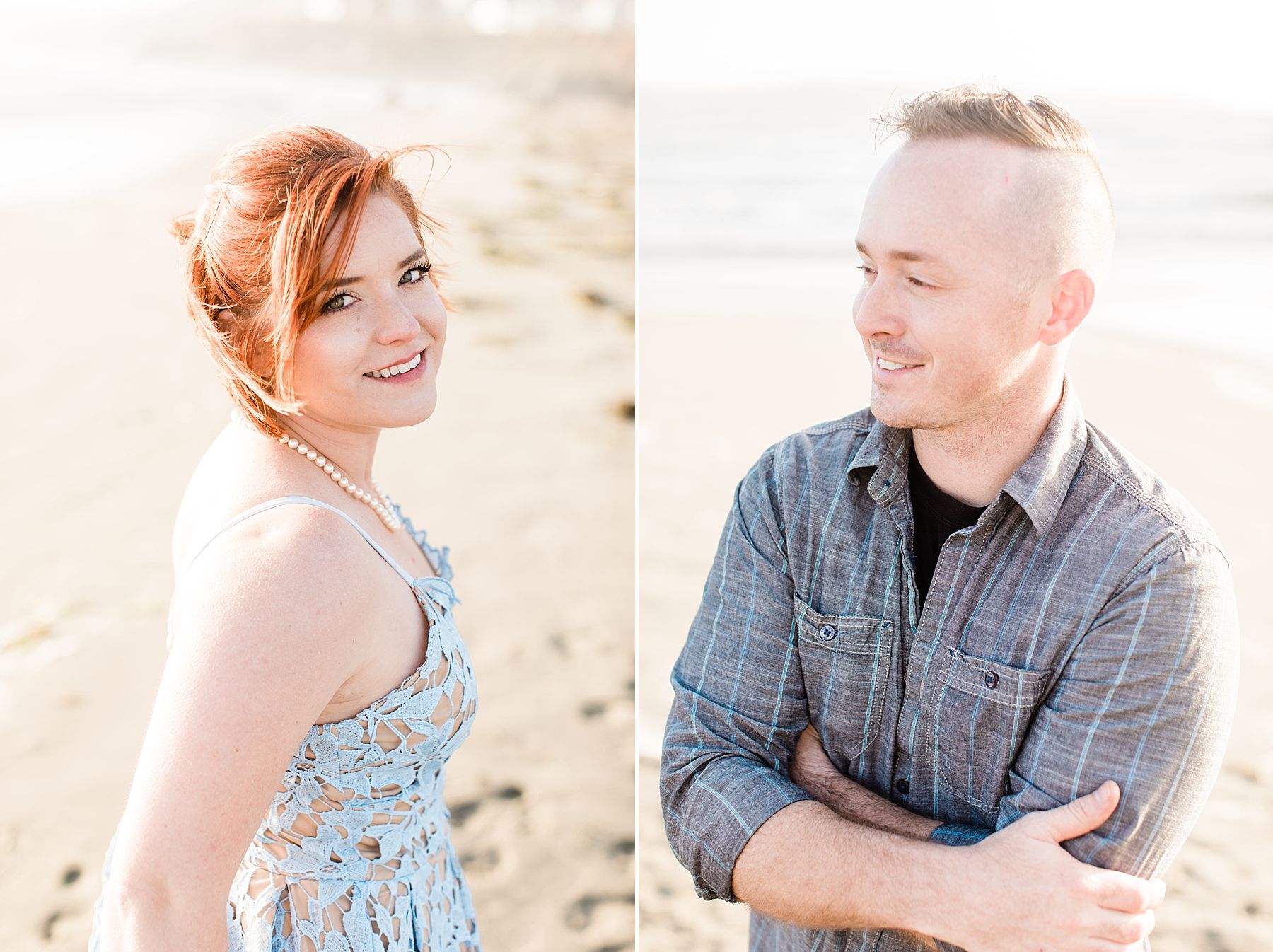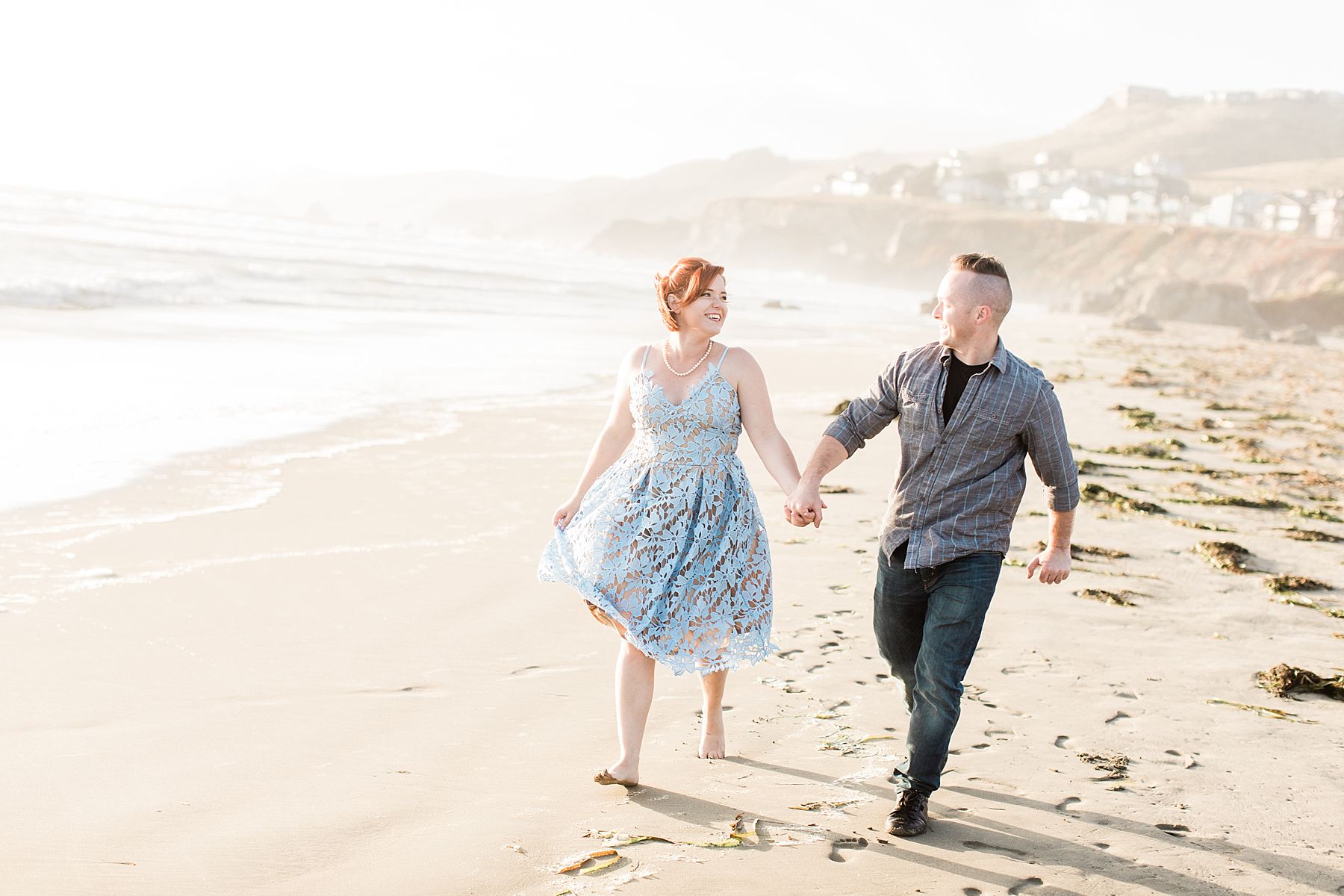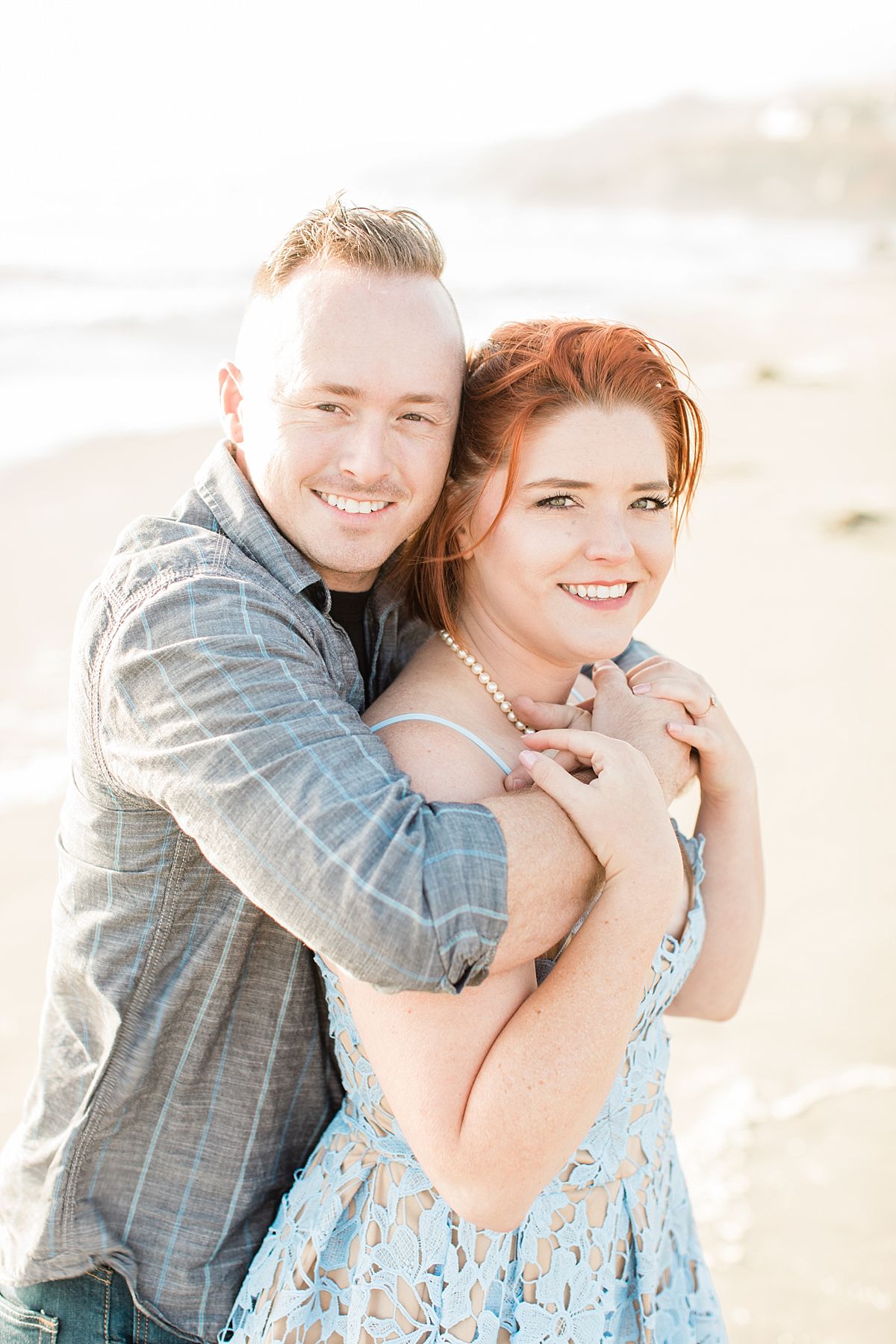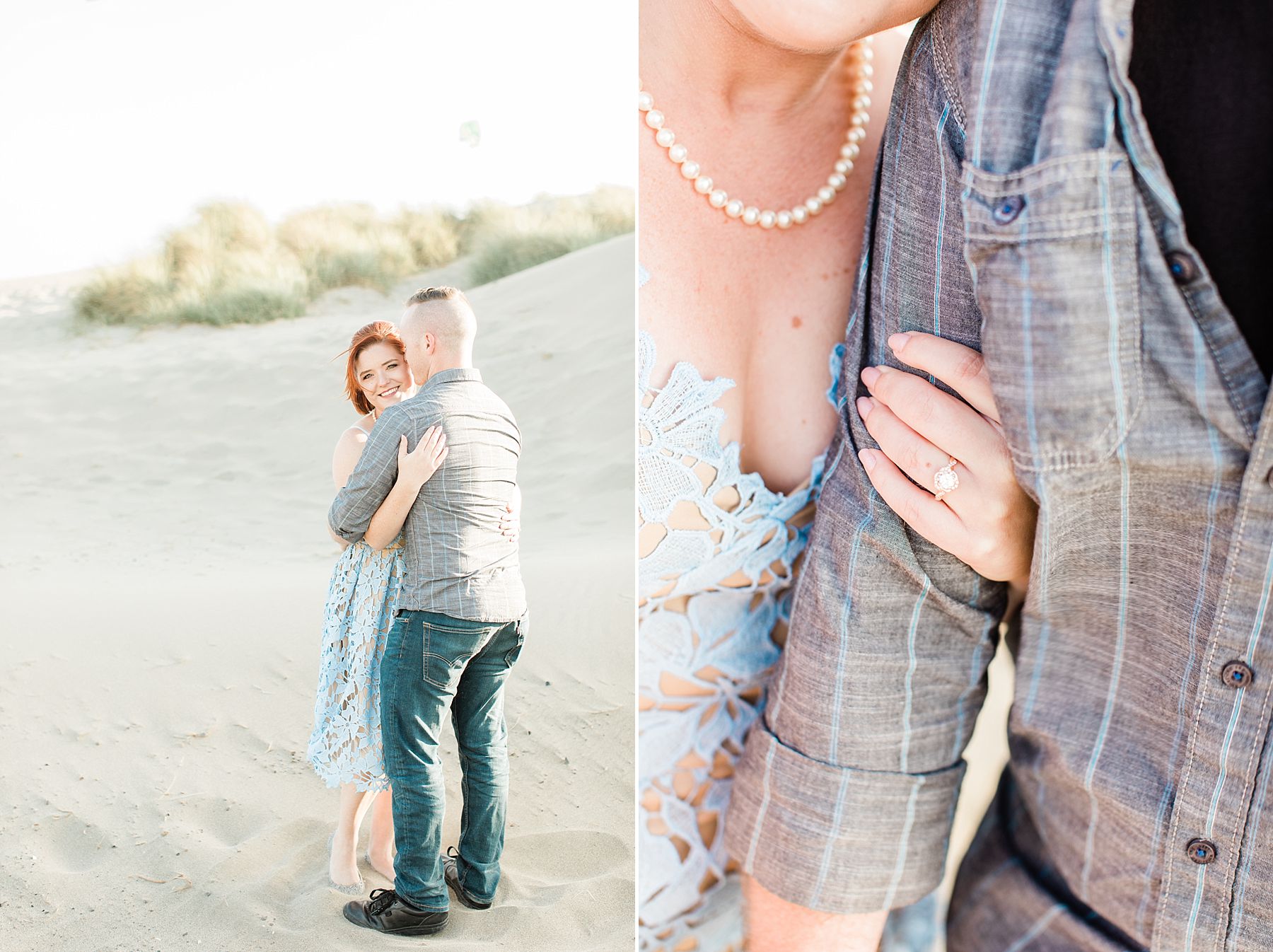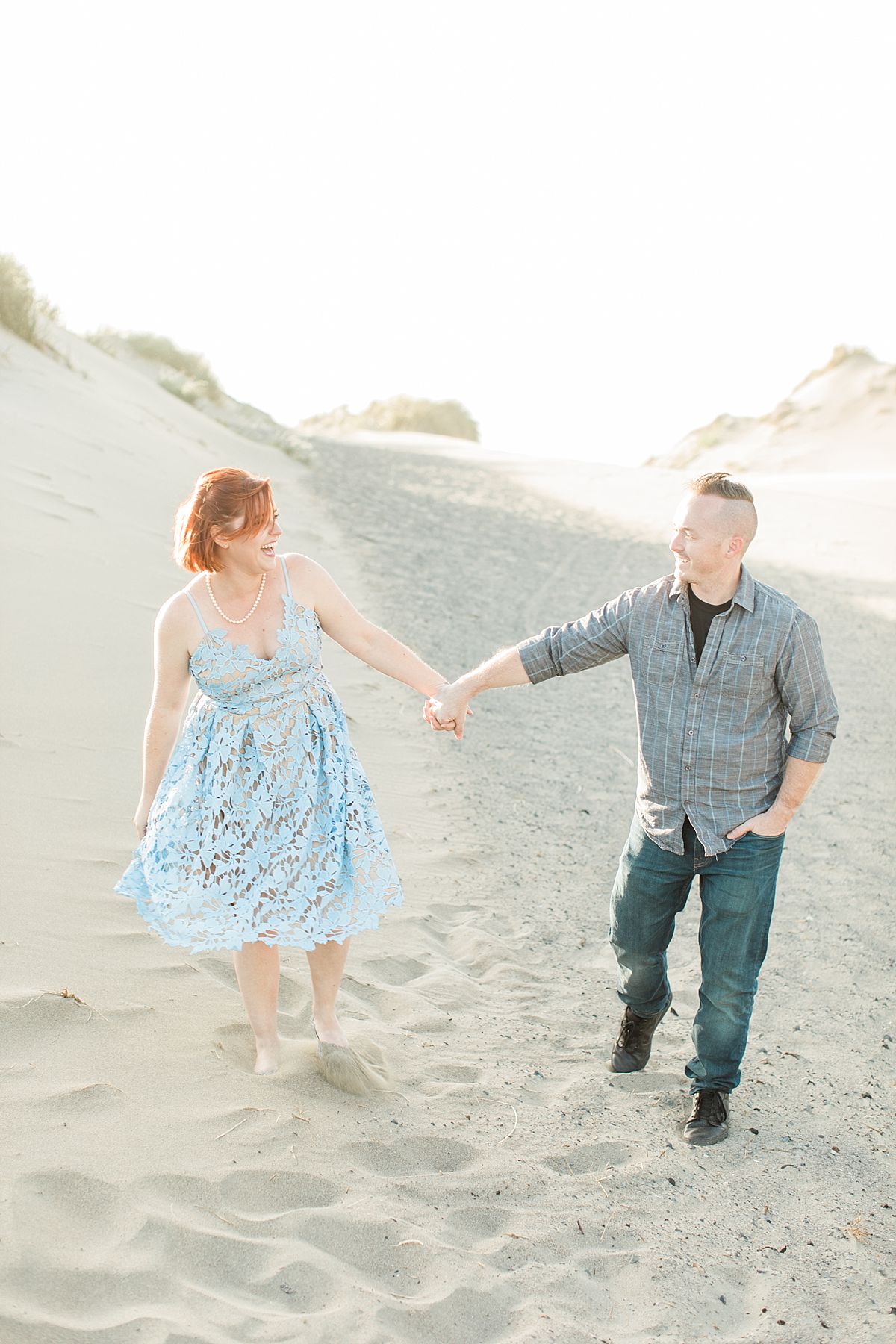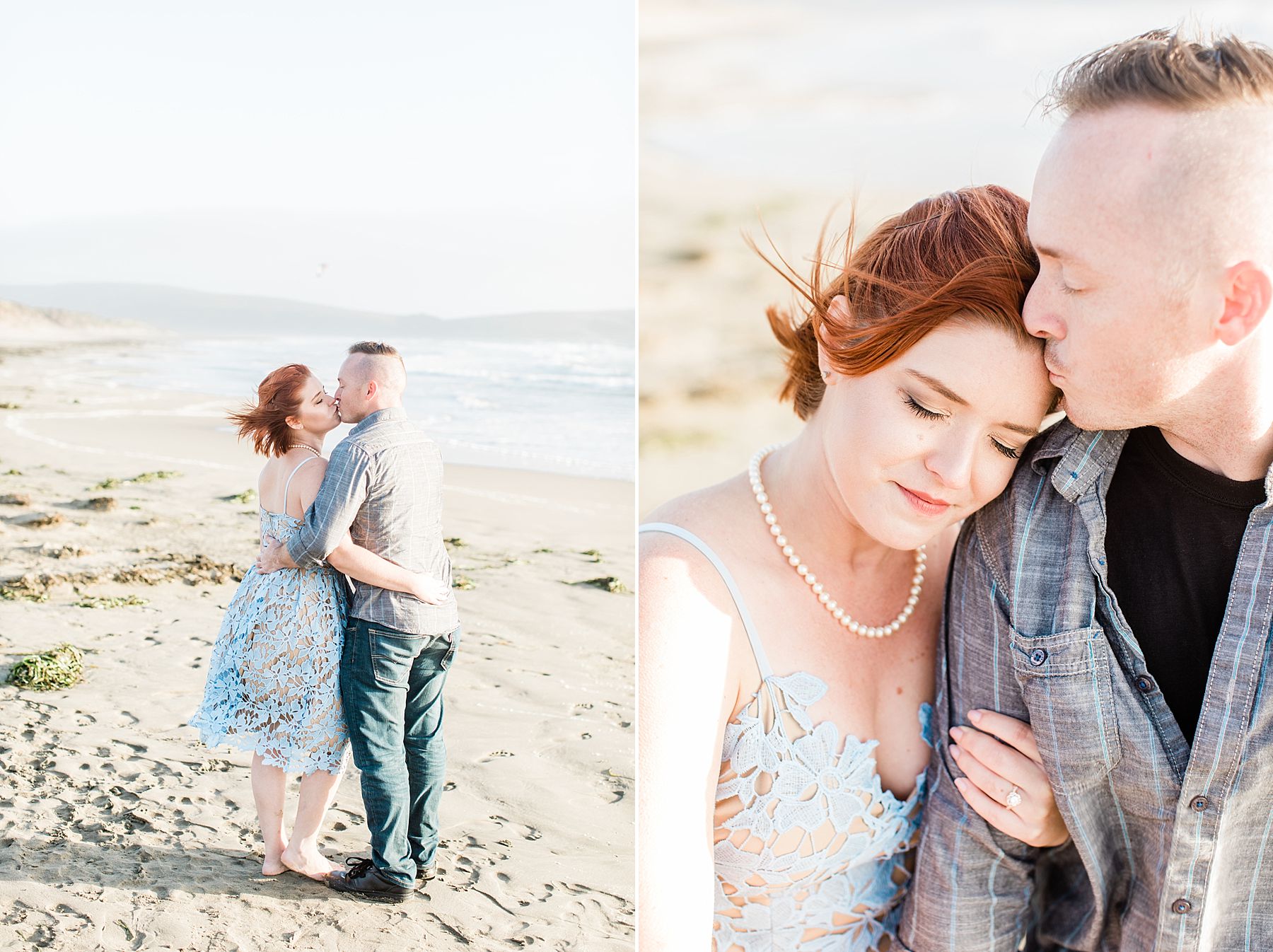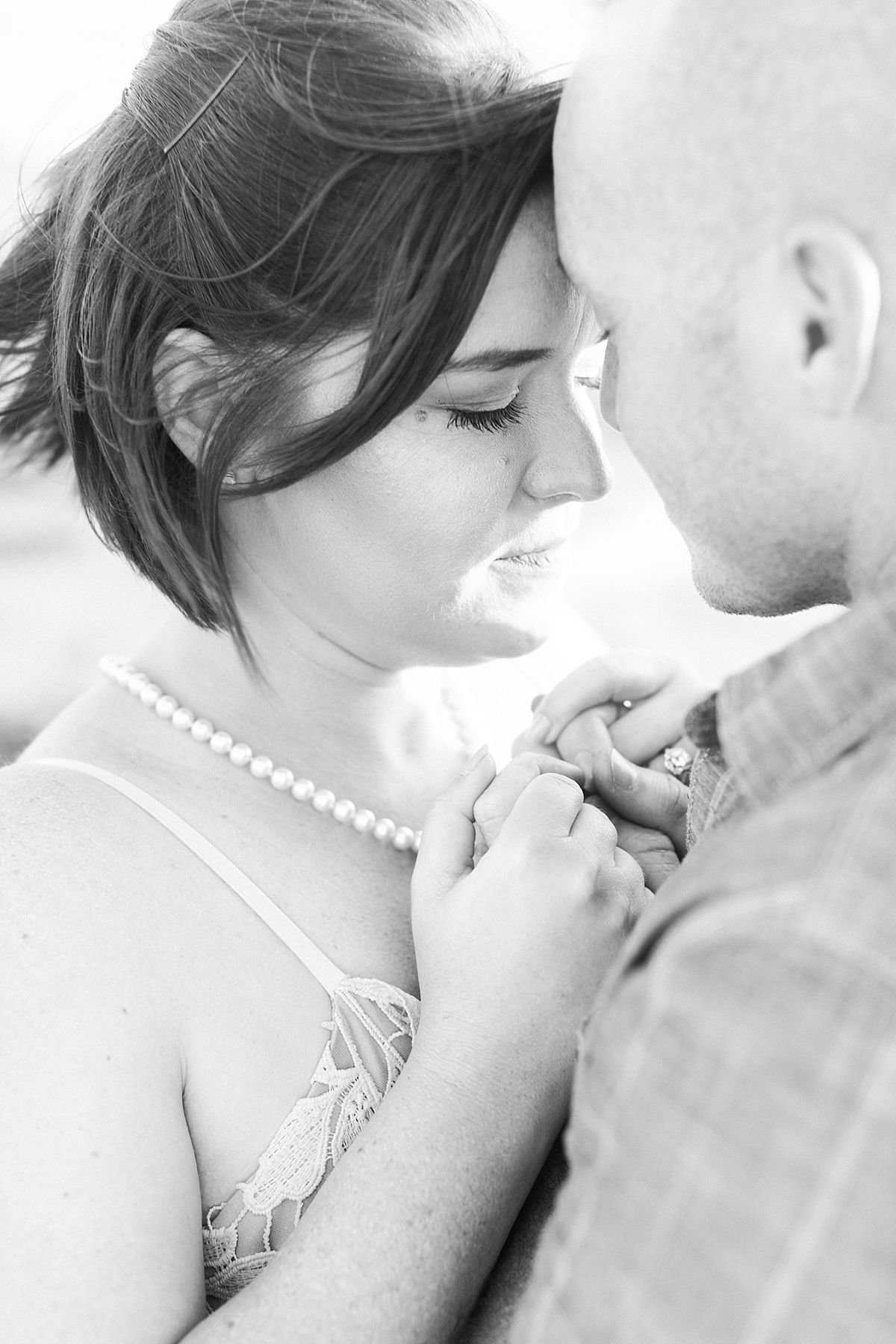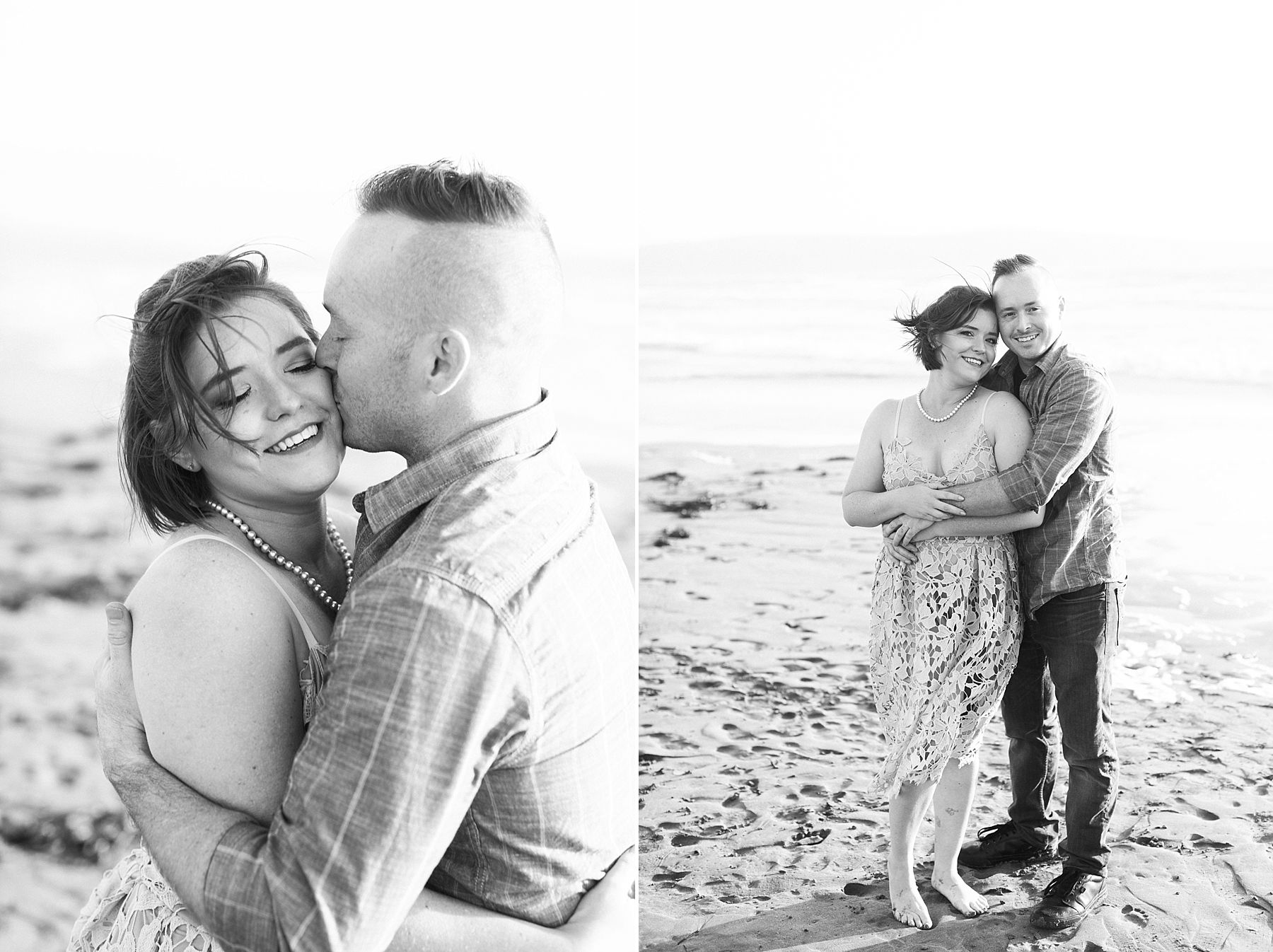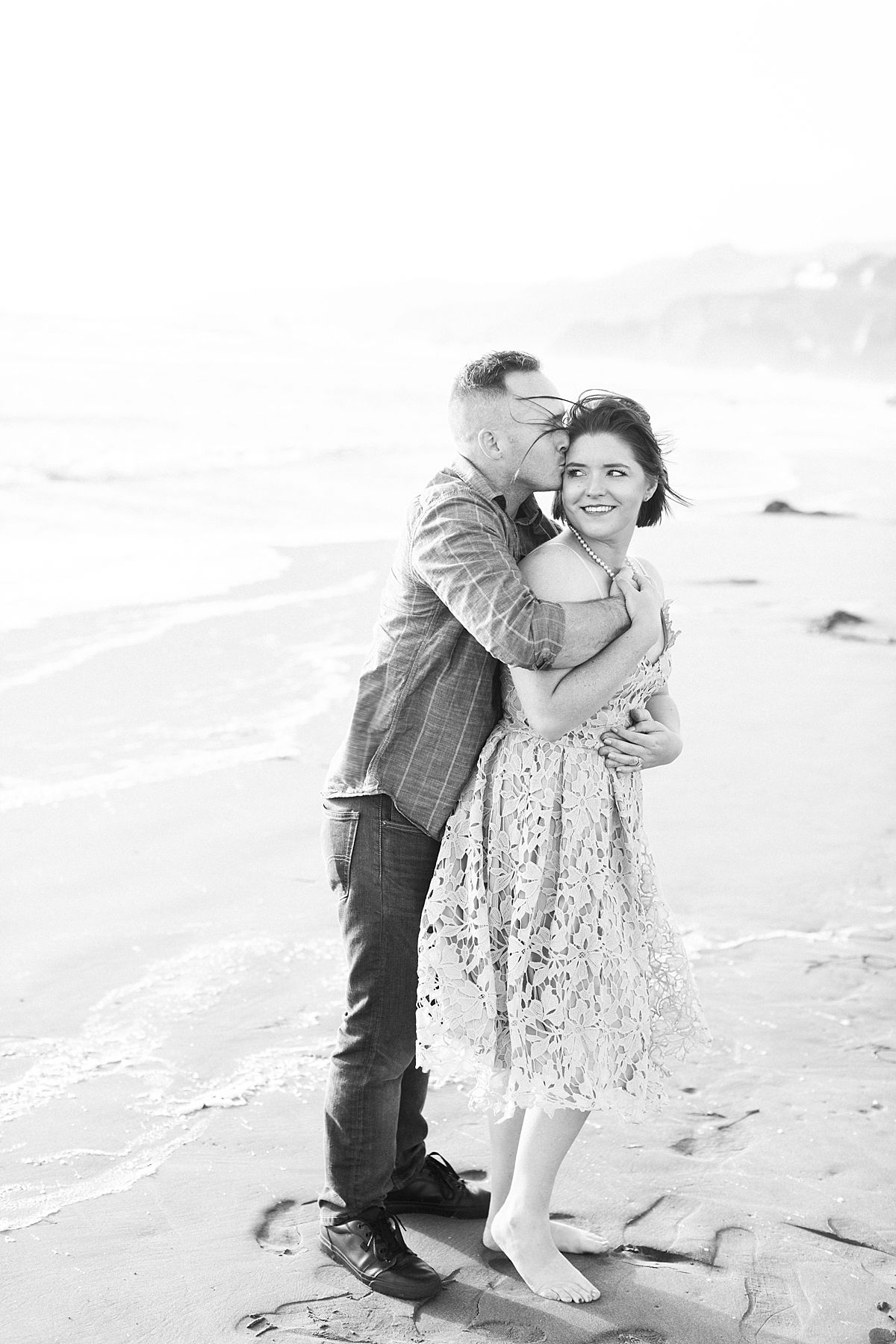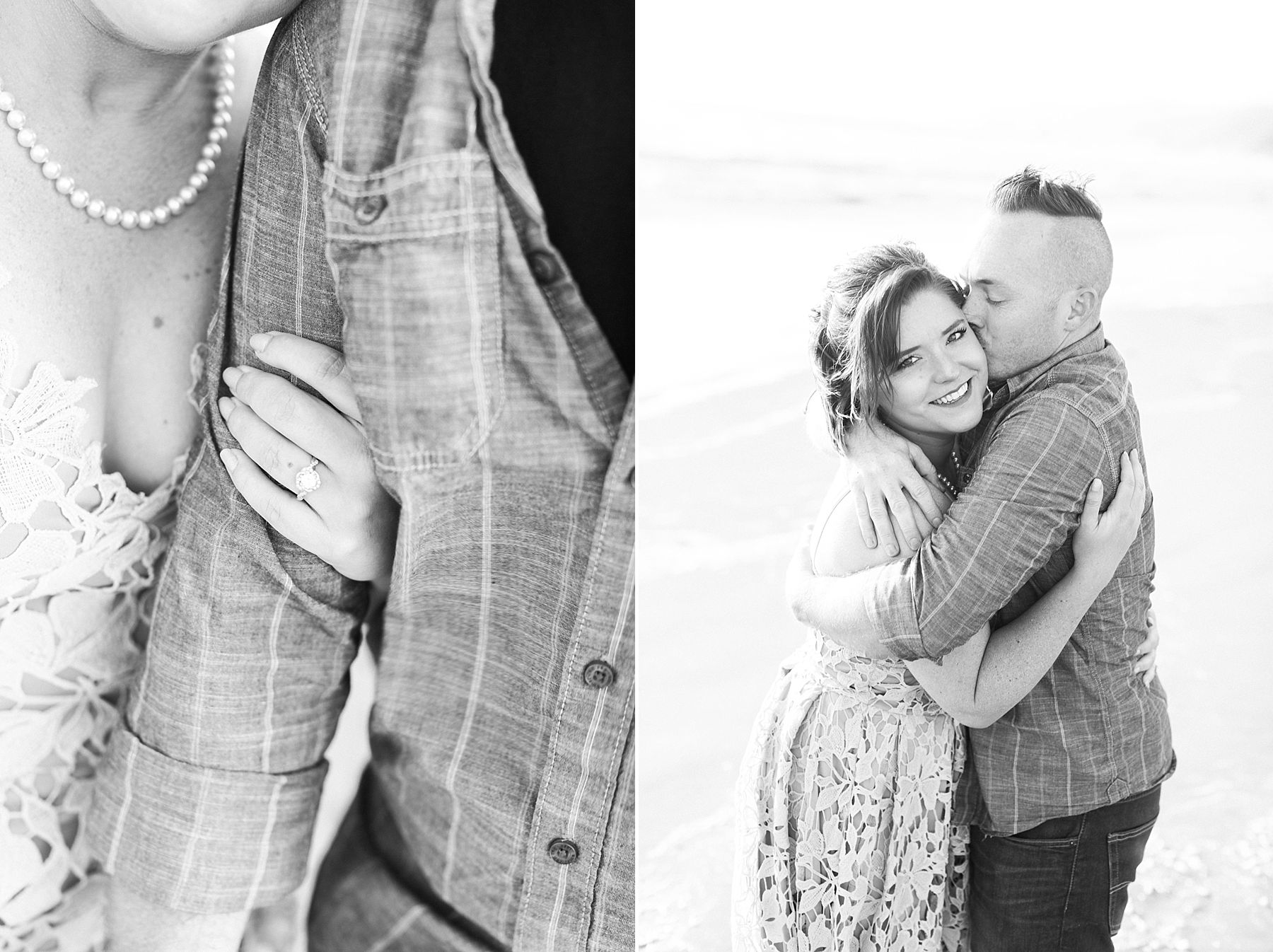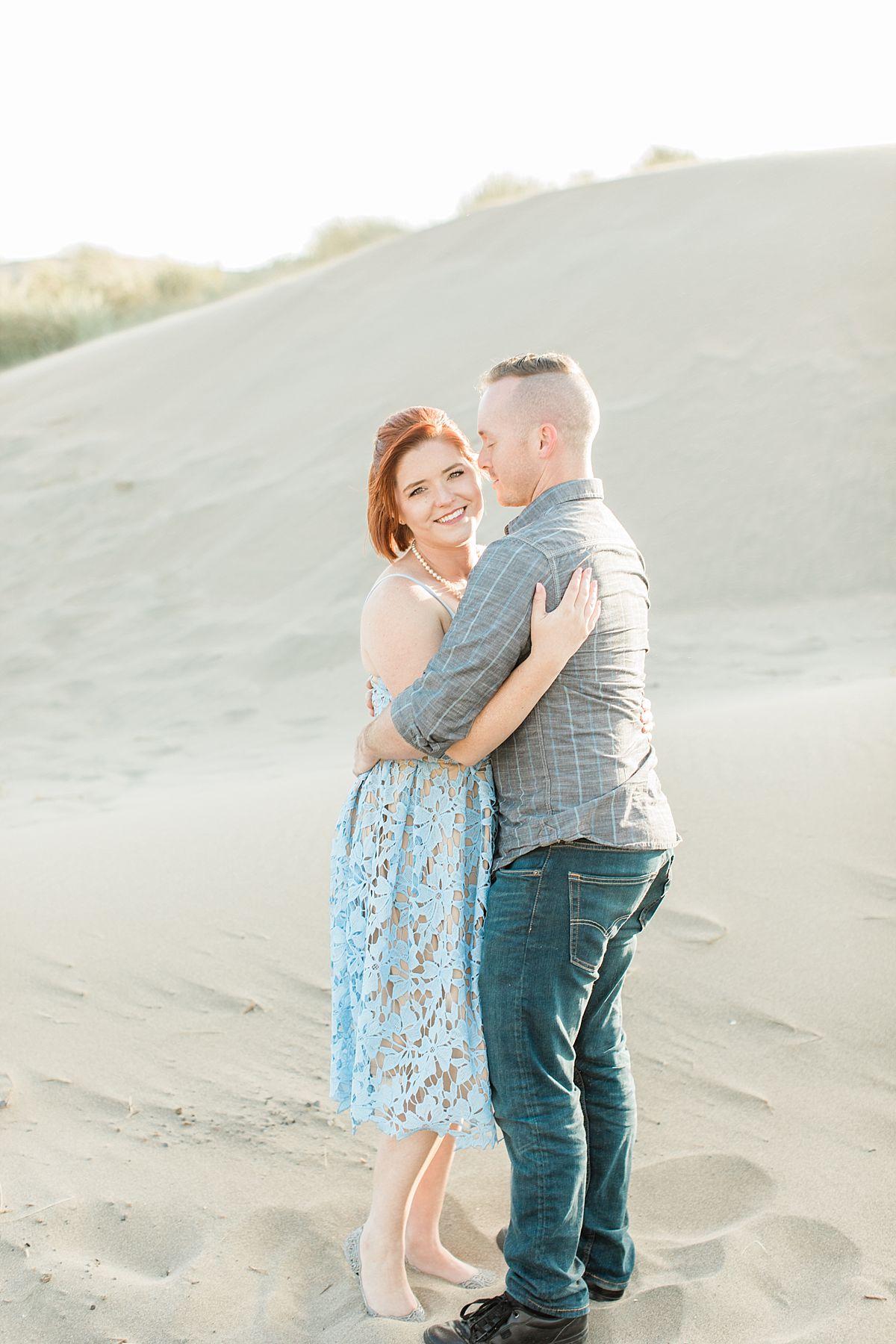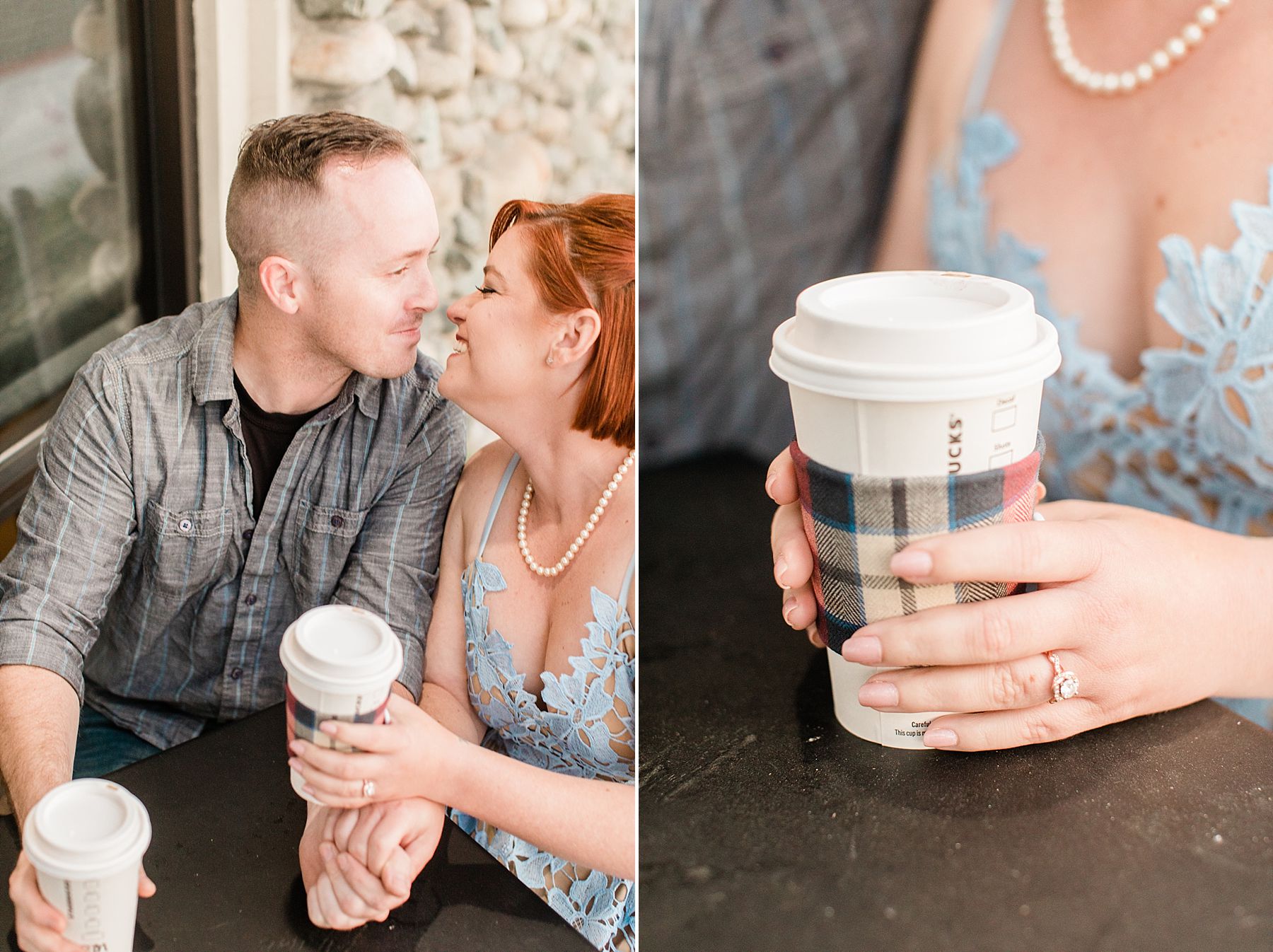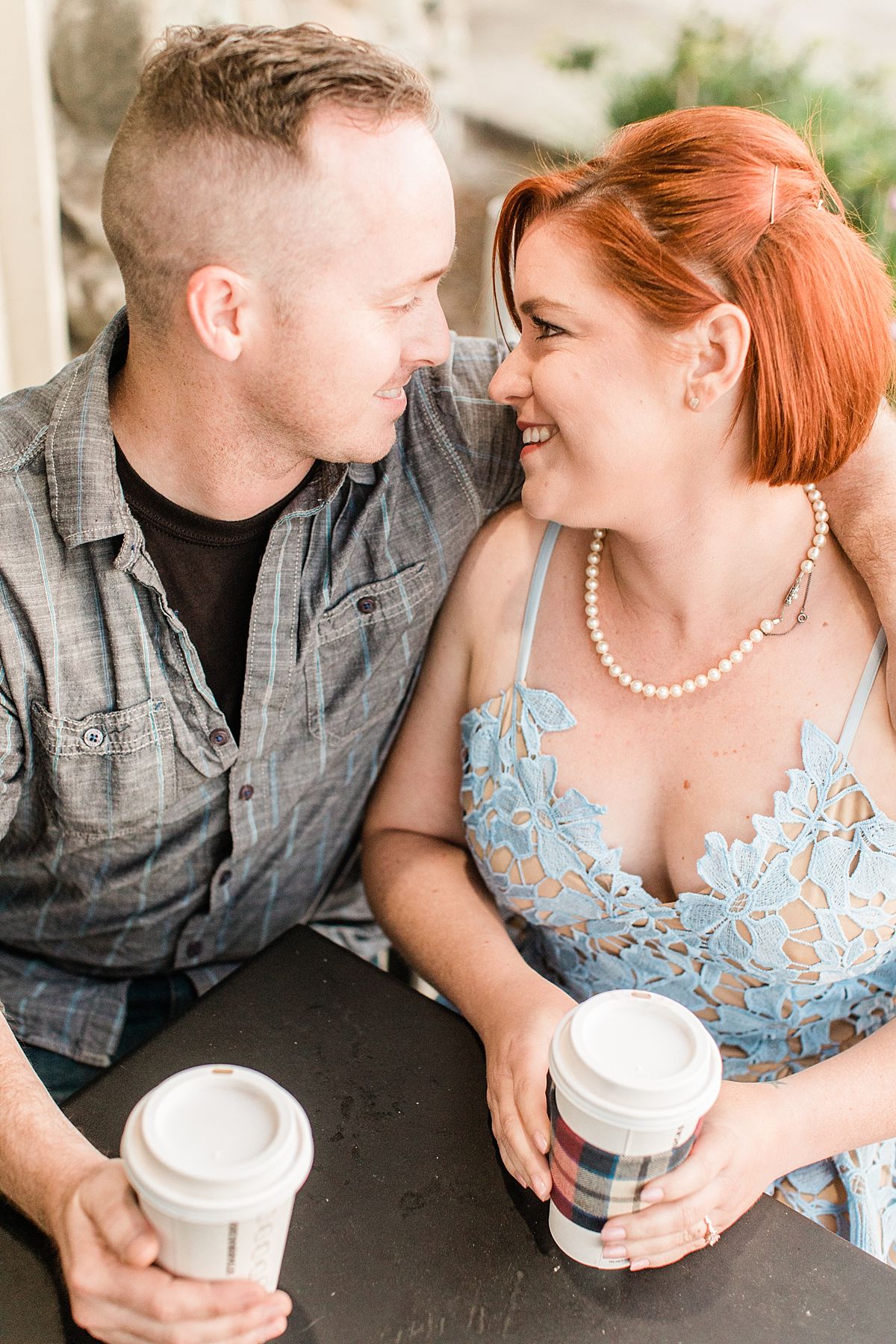 Dillon Beach Engagement Sessions
We checked out the dunes, the trees, and the wide stretch of beach for Annie and Logan's Dillon Beach Engagement Session. Interested in scheduling your Dillon Beach Engagement Session? Contact us here. We'll just watch the wind schedule a little bit closer this time!
Beach Sessions
We LOVE beach sessions. If there's a beach, sign us up! Check out Whitney and Spencer's Avila Beach Anniversary Session that we're still swooning over. Don't forget Ashley and Fred's Baker Beach Sunrise Engagement Session in San Francisco. Inquire here to schedule your beach session today!
Beach Weddings
Interested in us photographing your beach wedding? We'd love for you to consider us, especially if it's for an Avila Beach Wedding, Pismo Beach Wedding, Grover Beach Wedding, Shell Beach Wedding, Morro Bay Wedding, or Cayucos Beach Wedding. We can't get enough of Central Coast Weddings – after all, we met down in San Luis Obispo! We're dying to head back! Message us here – we may even knock off some of the travel fees for our favorite places!