These two. They're determined. Driven. Hard workers. And they deal with a lot. Strong careers, distance for the time being. But the moment they showed up for their Davis Engagement Session, you would've never known. Strong lawyers. Strong hearts. And a whole lot of giggles. Not to mention outfits that would stop anyone in their tracks. I can only imagine how stunning they'll look on their wedding day.
Becca and Andrey, Thank you for inviting me into your story. For showing up despite the rain on the way there and the cold the whole time. For twirling. And laughing. Lots of laughing. I cannot wait for your big day this summer. If it's filled with even a fraction of the smiles, laughs, and good times, it'll be even more fun than your Davis Engagement Session. And I honestly, cannot wait!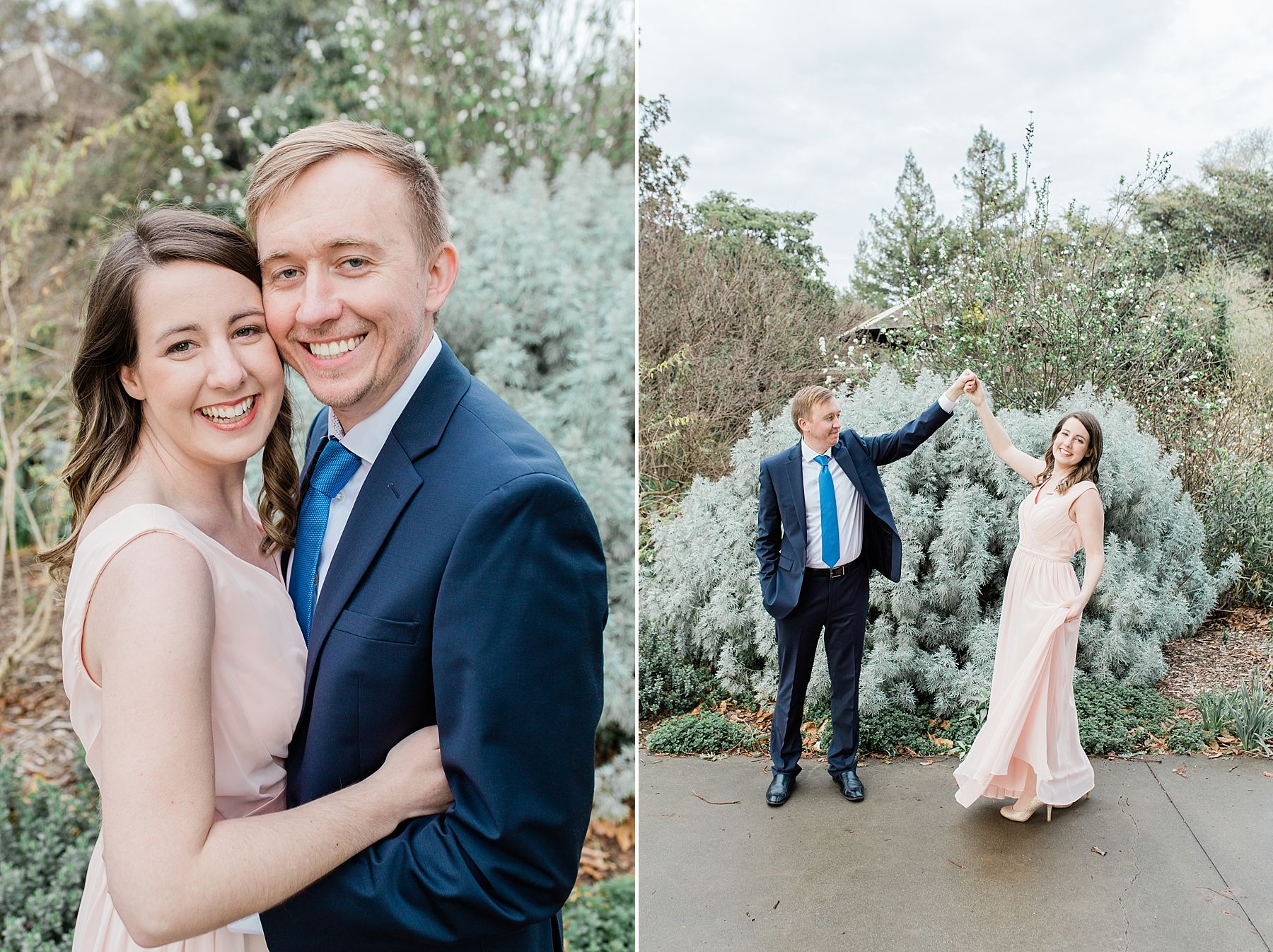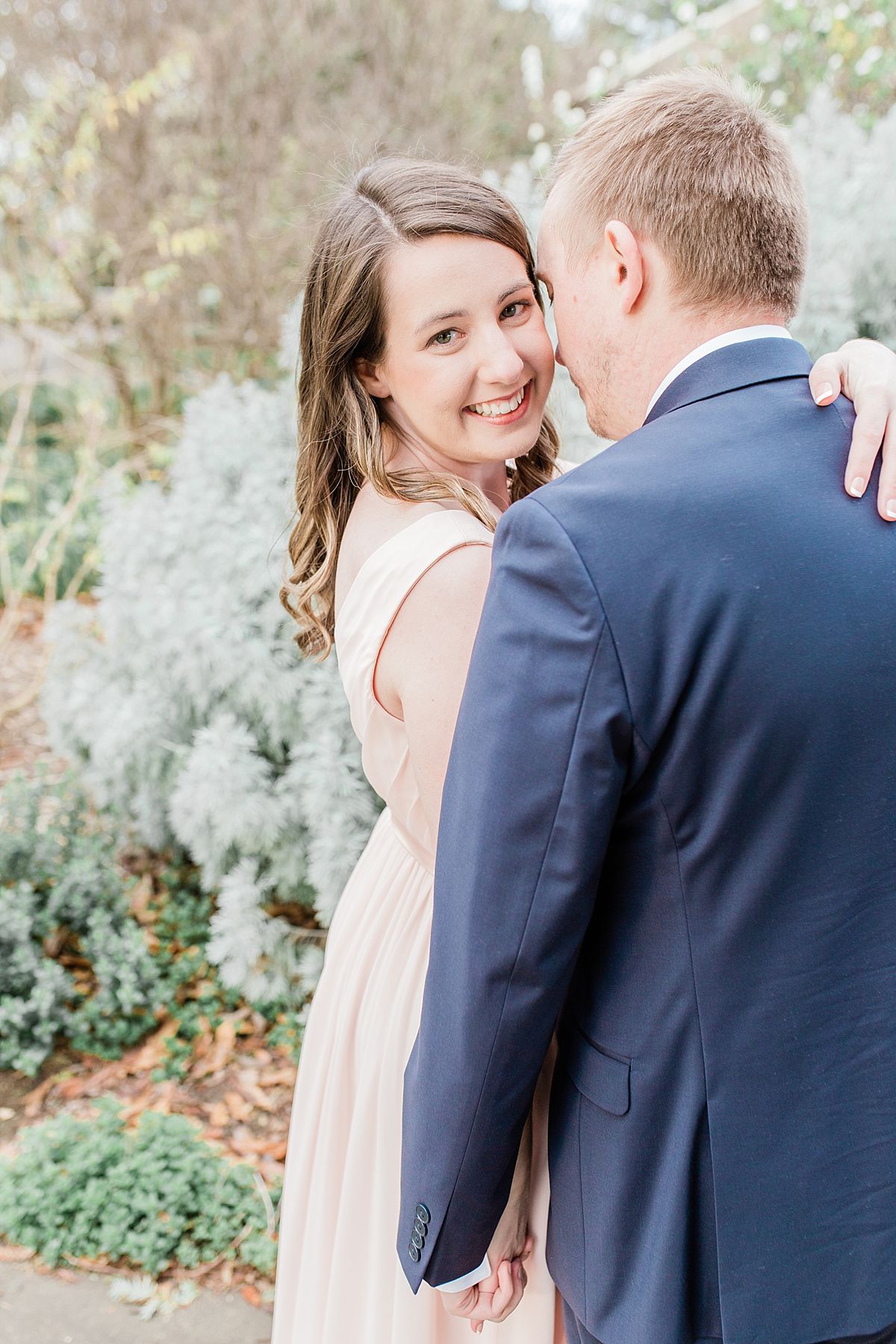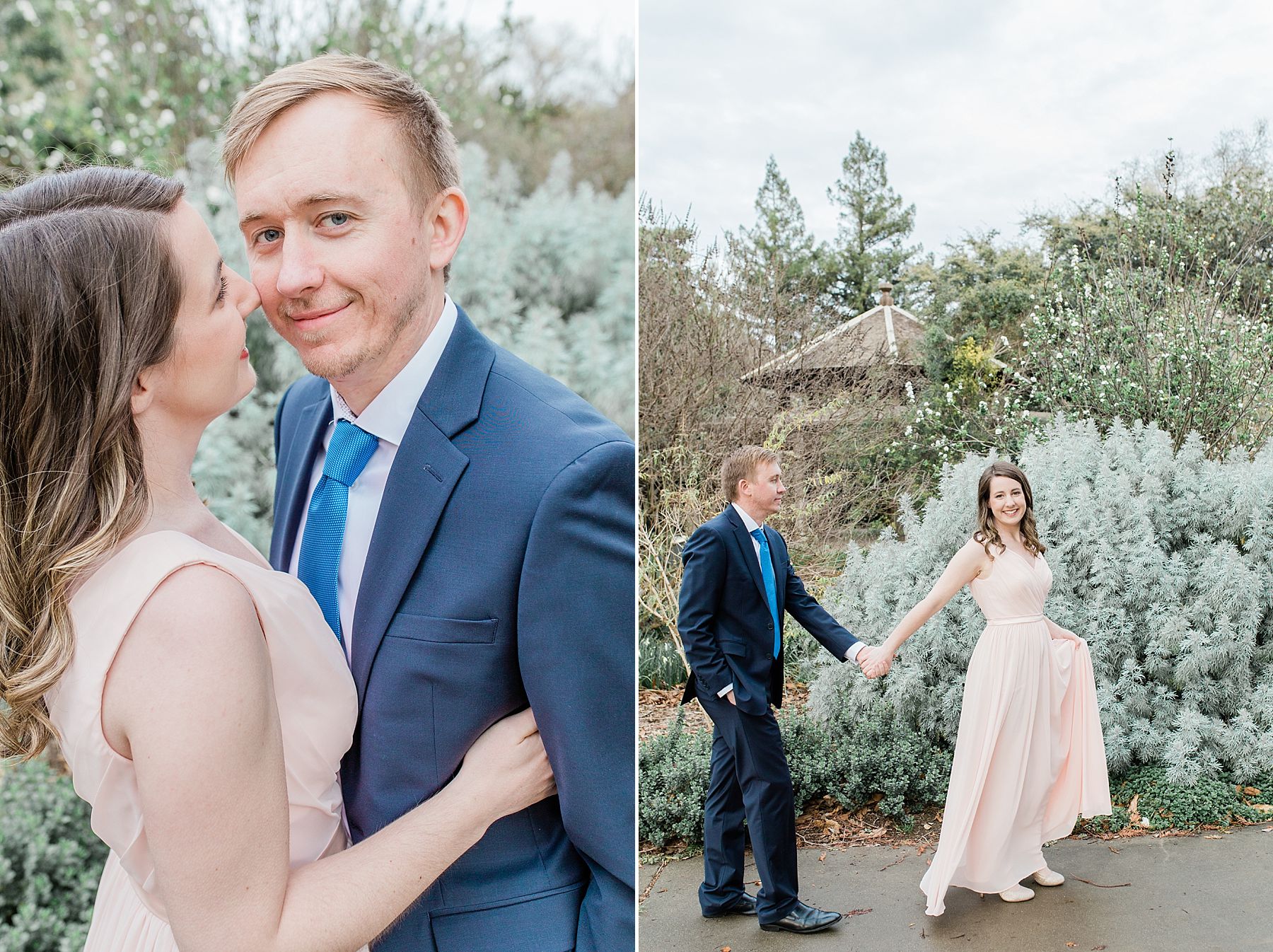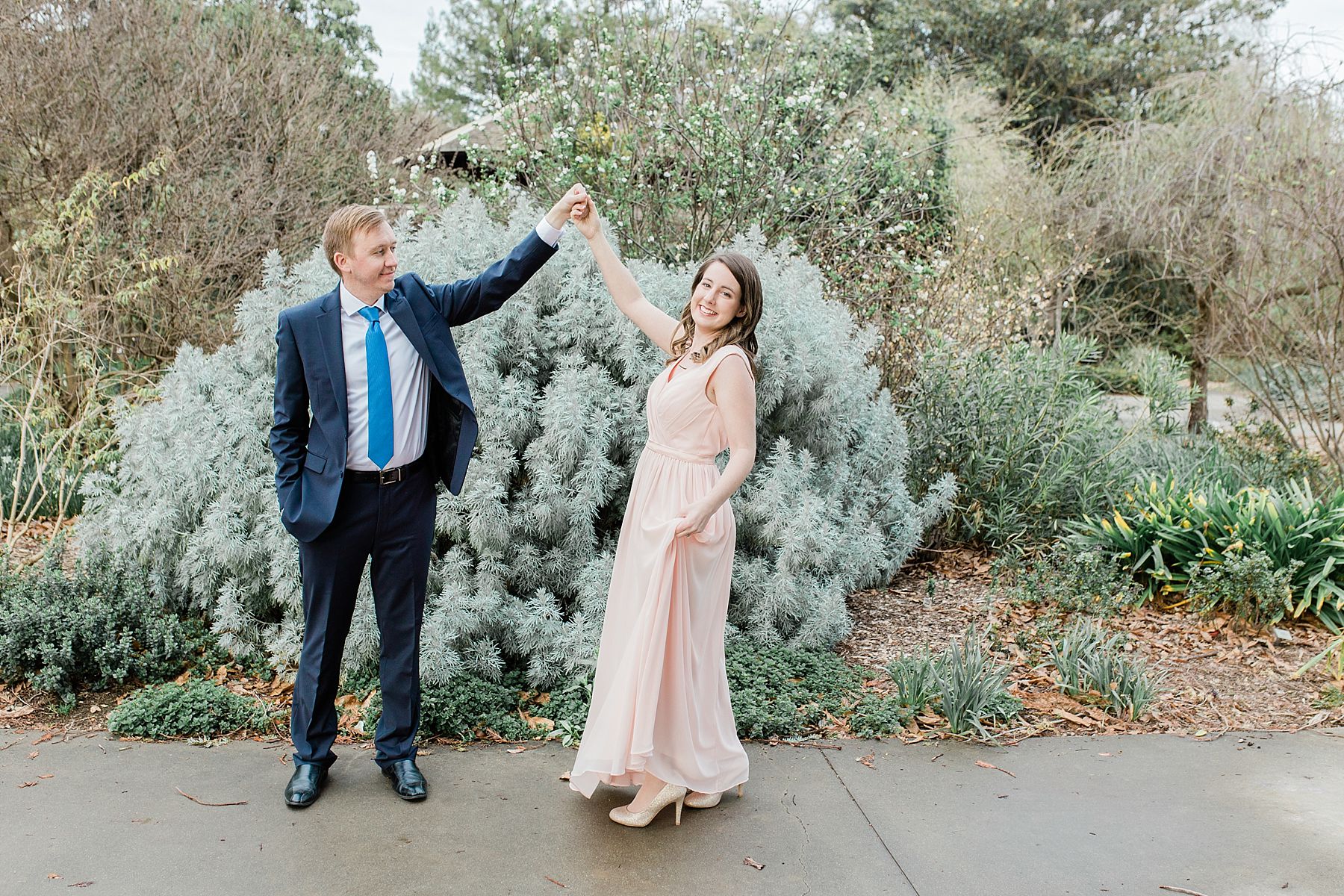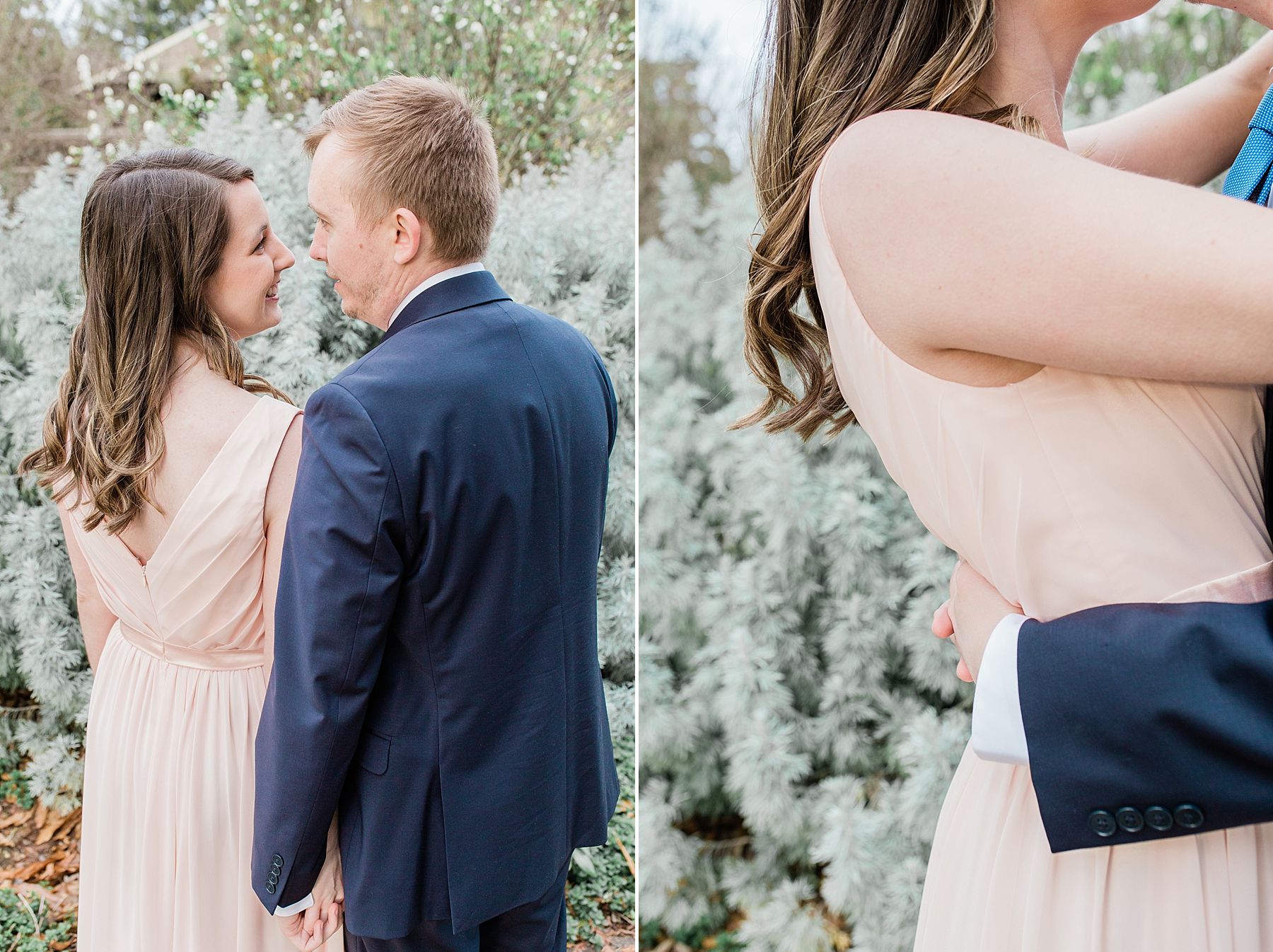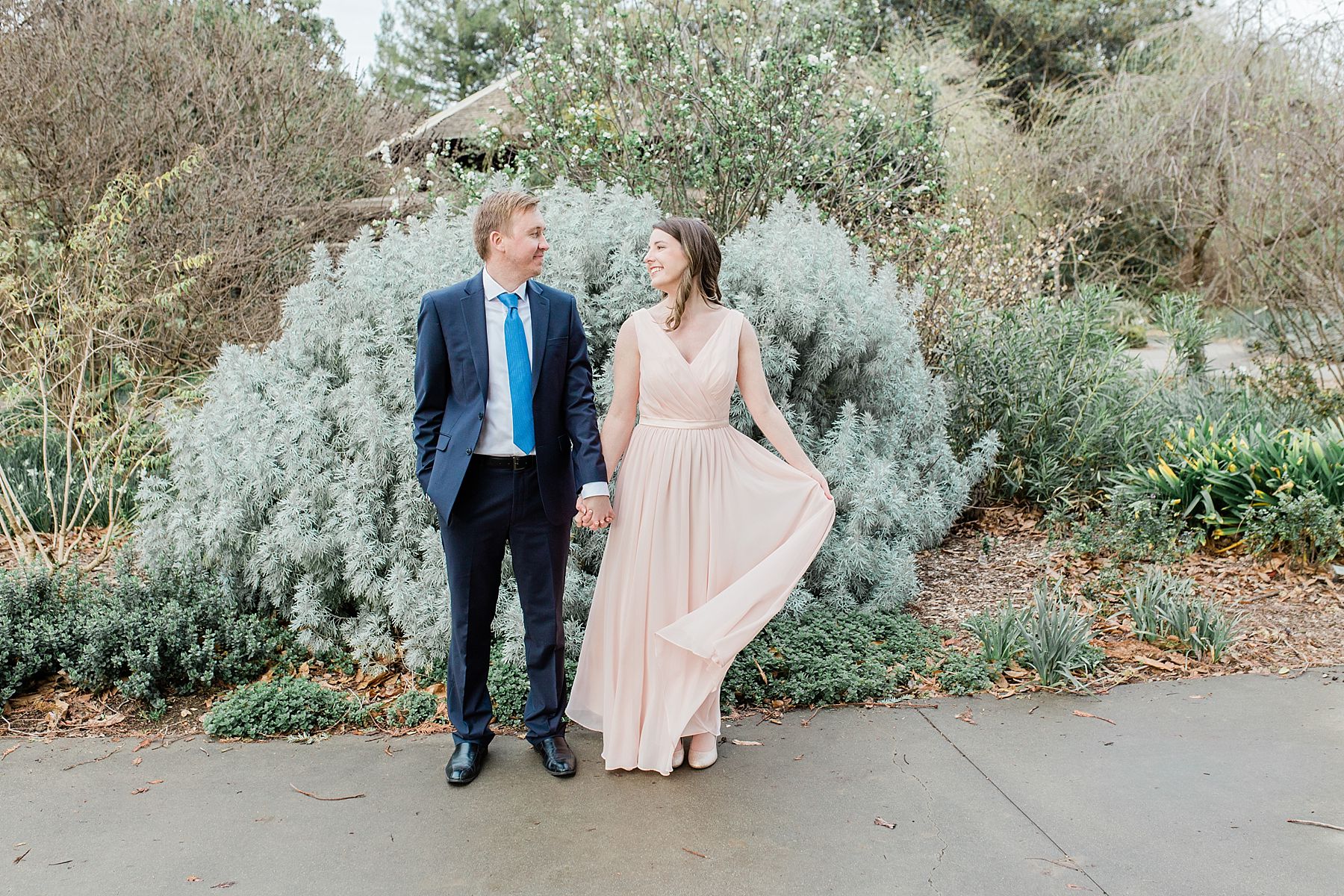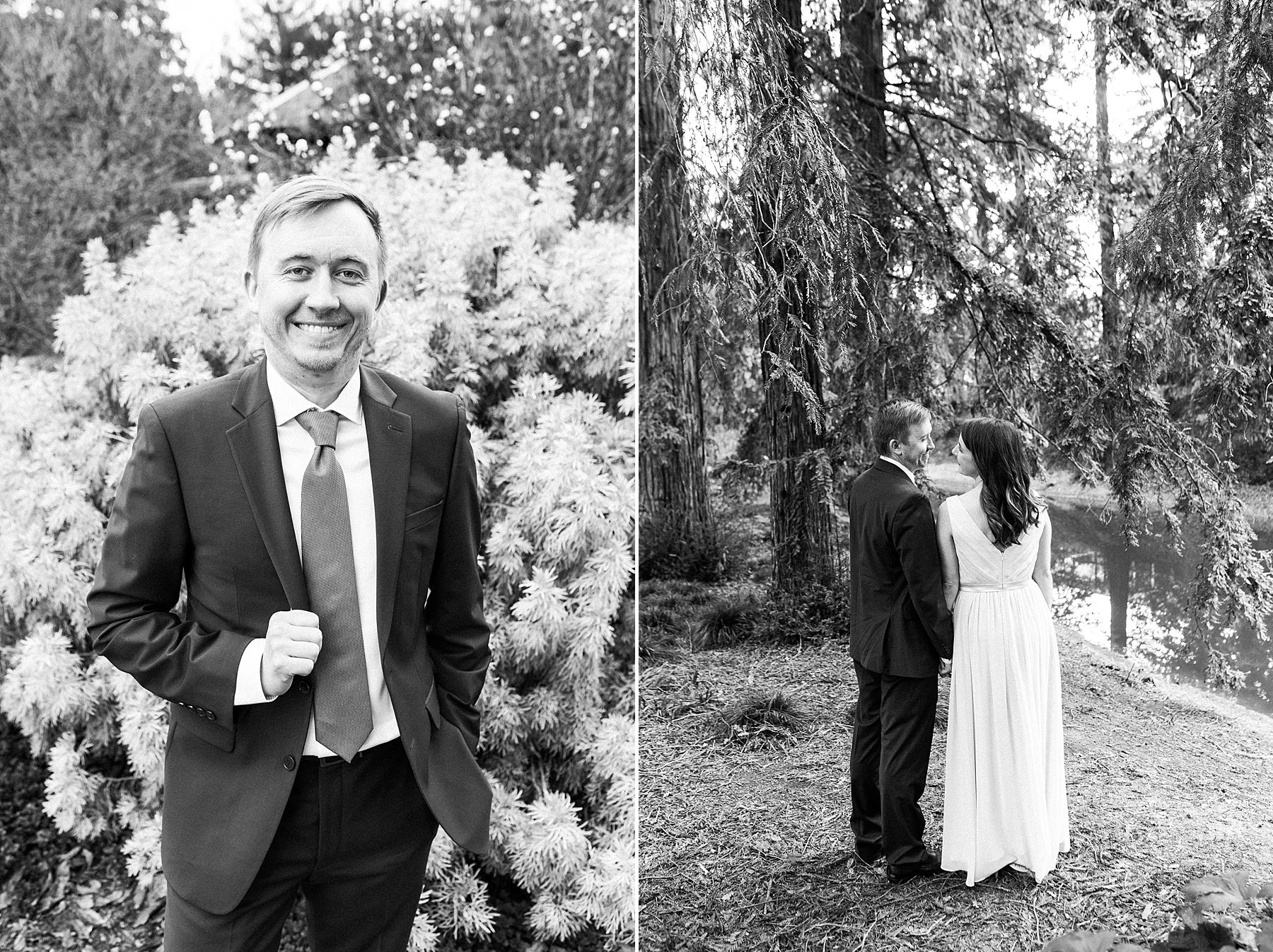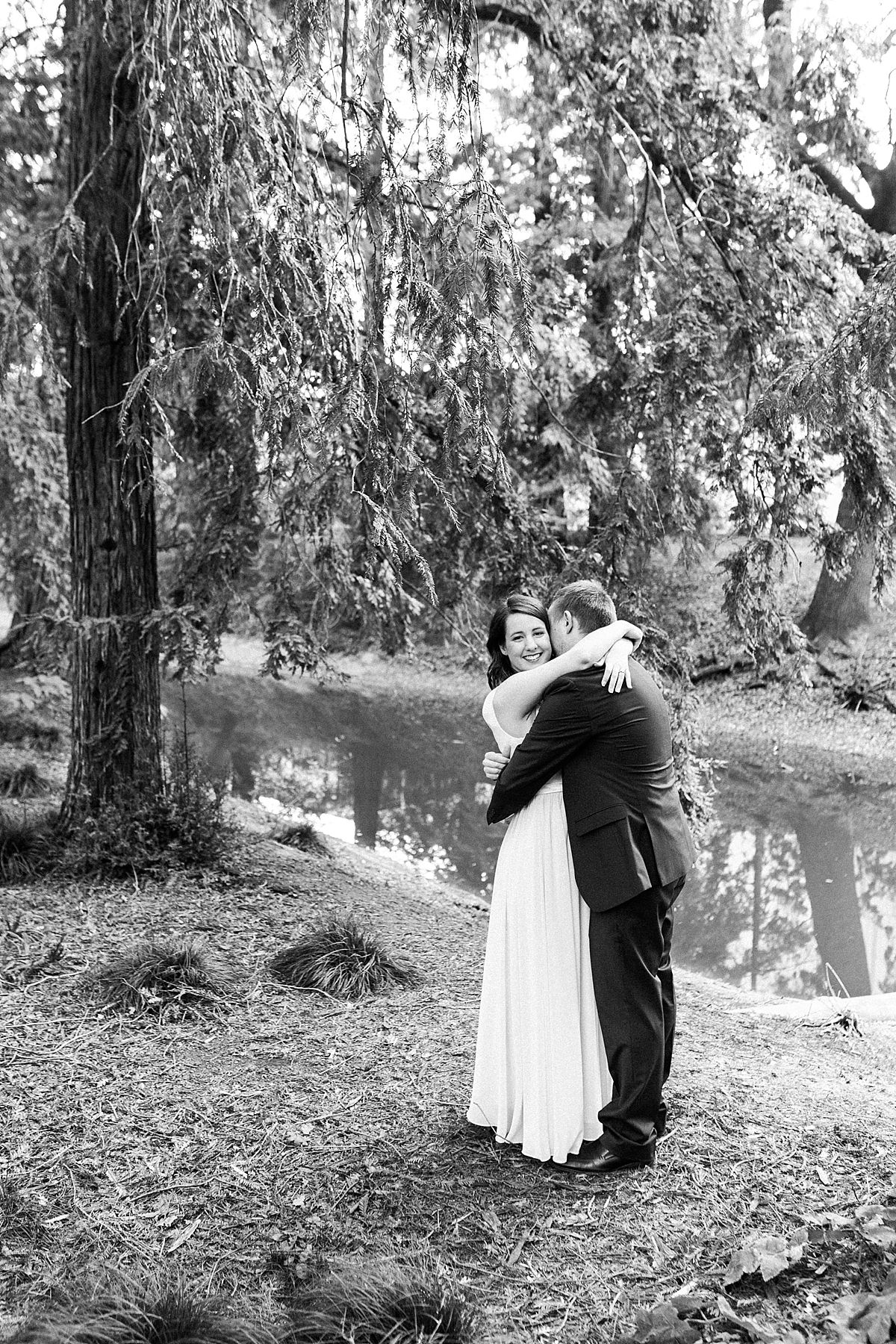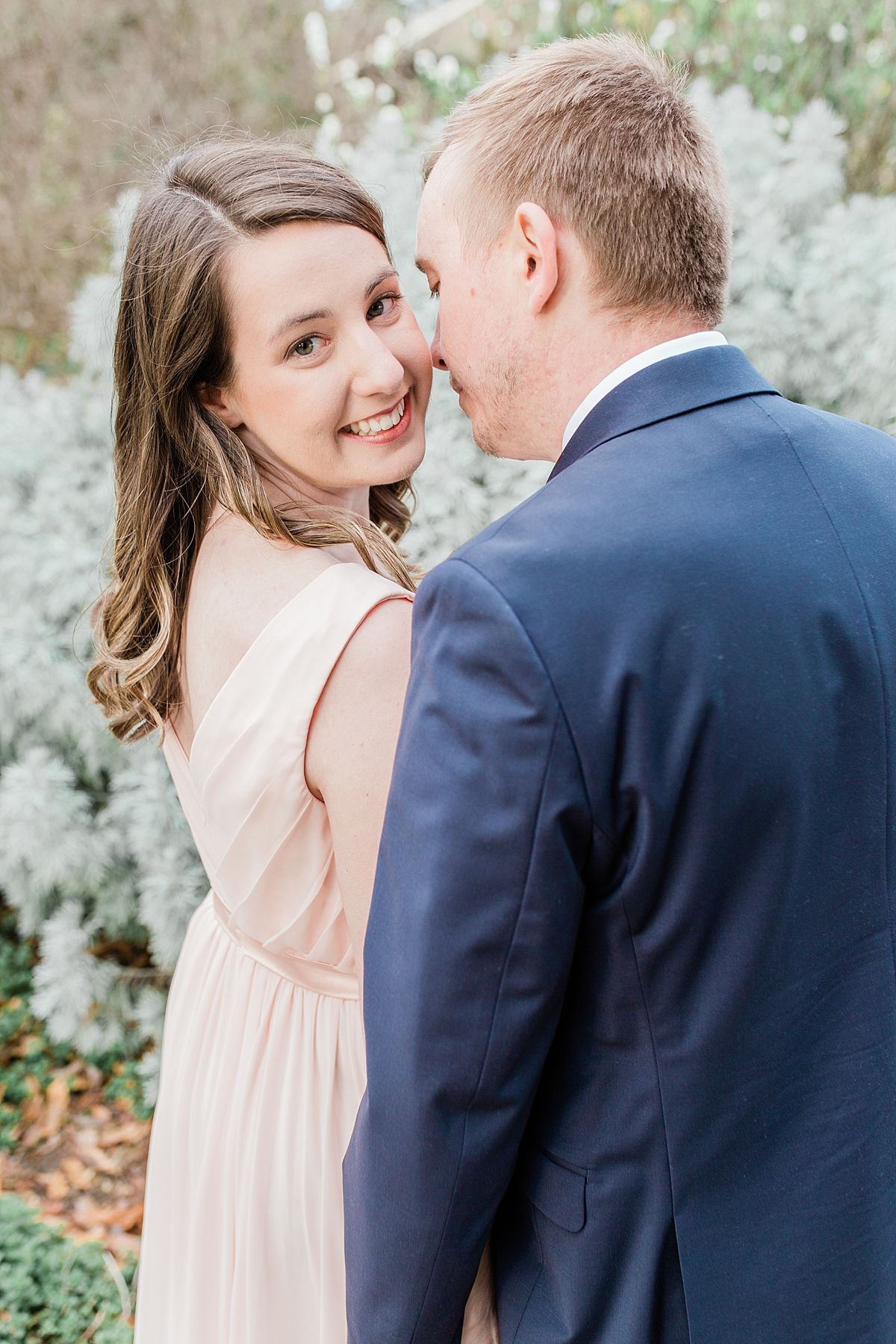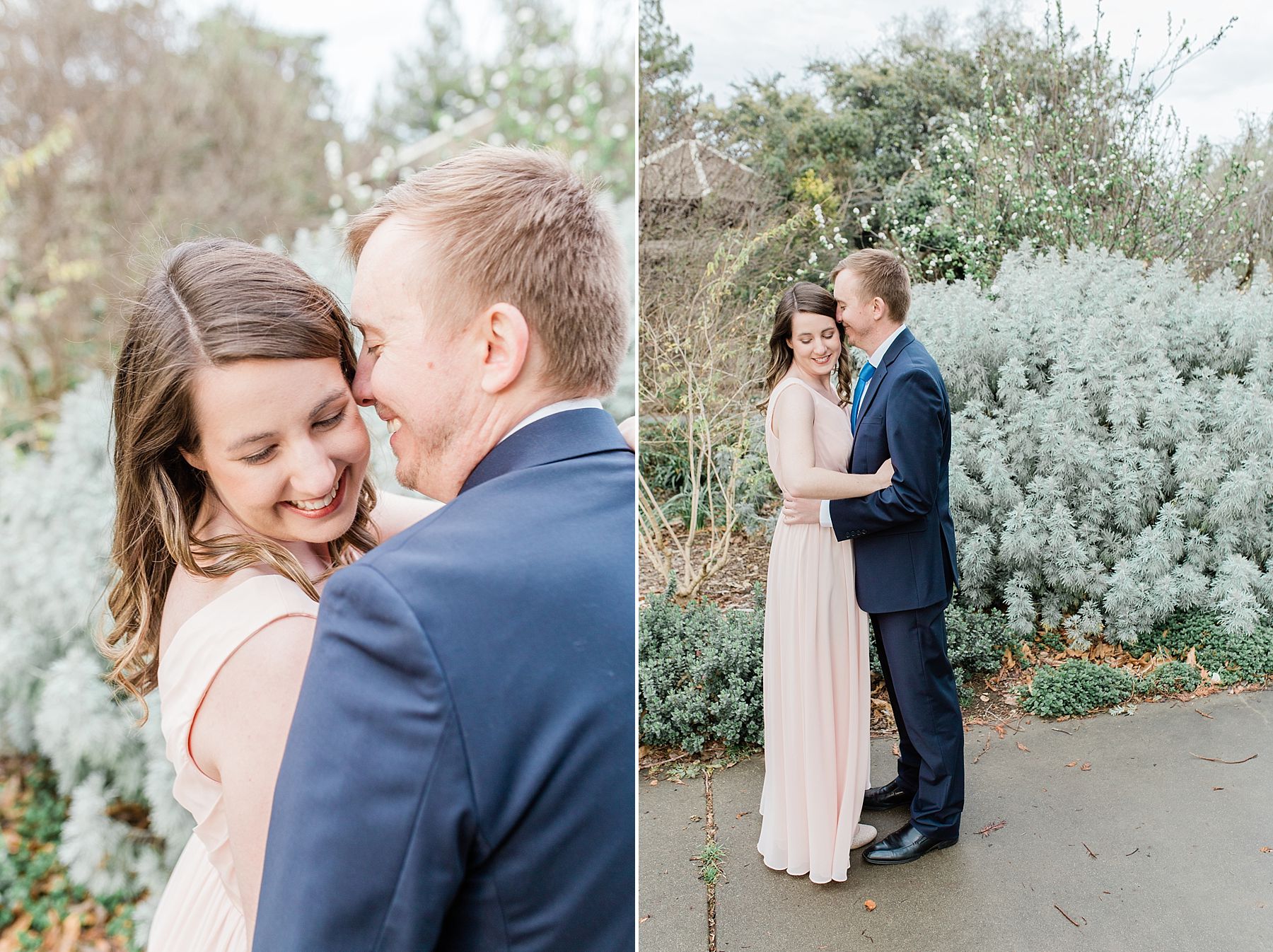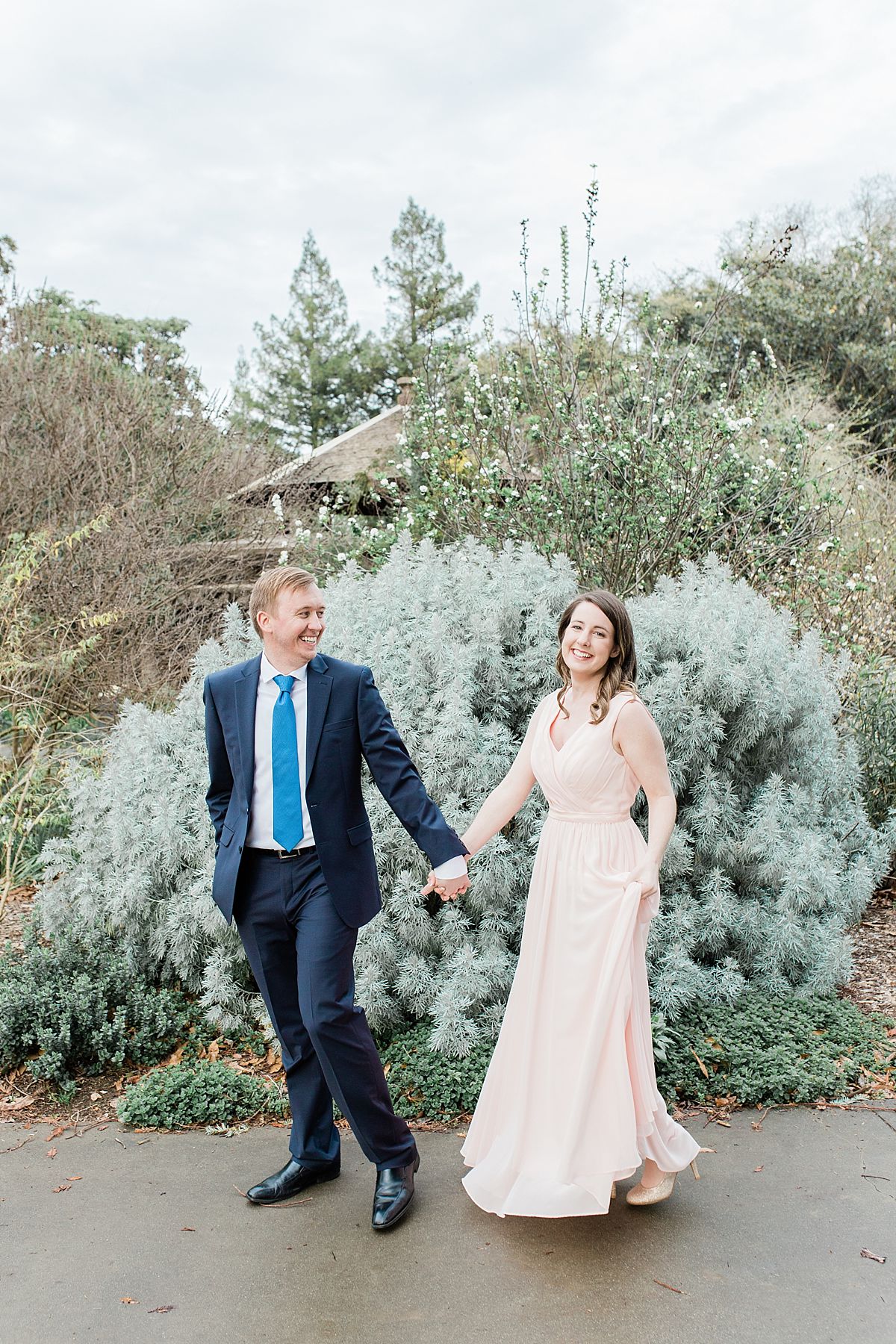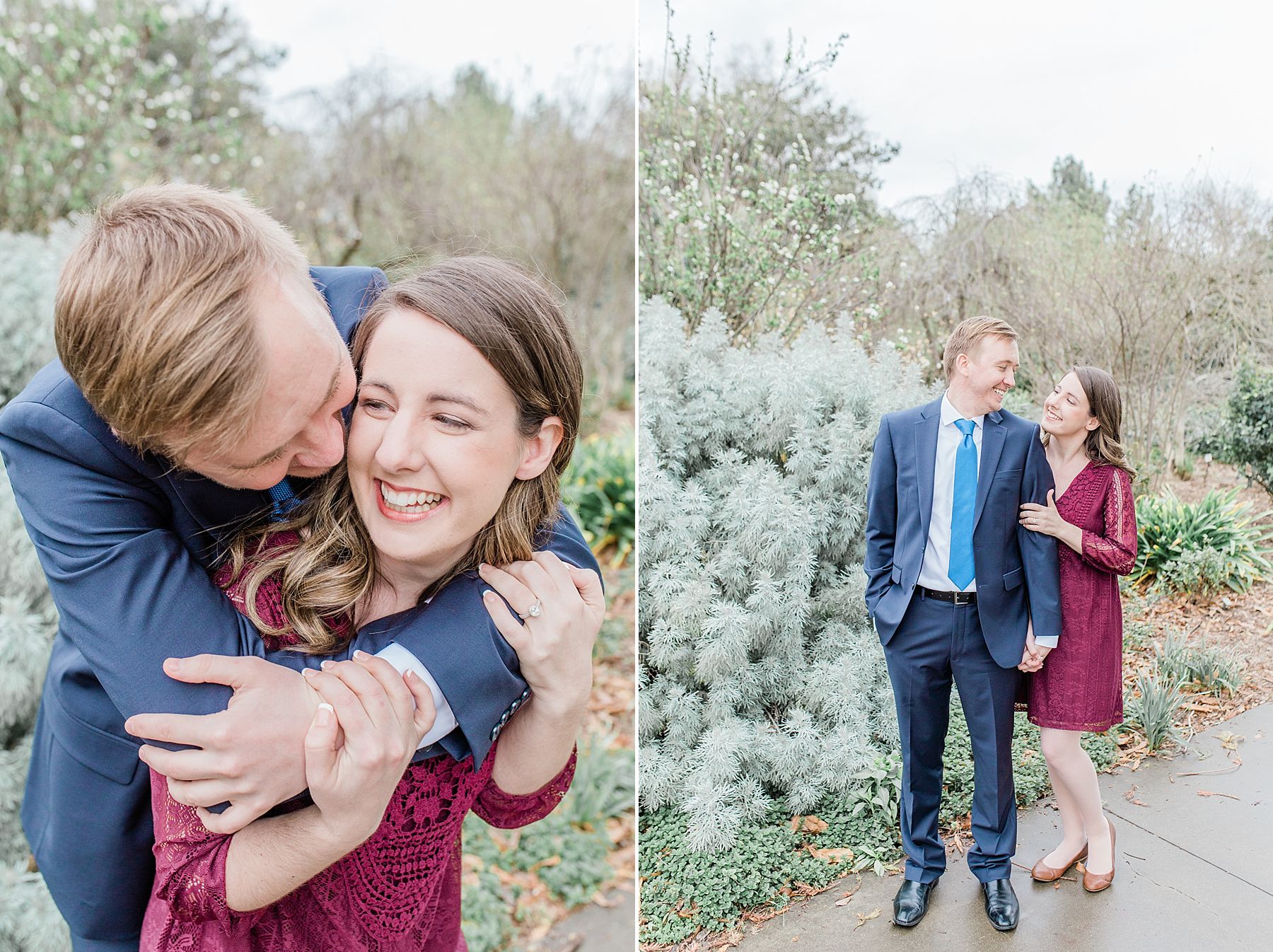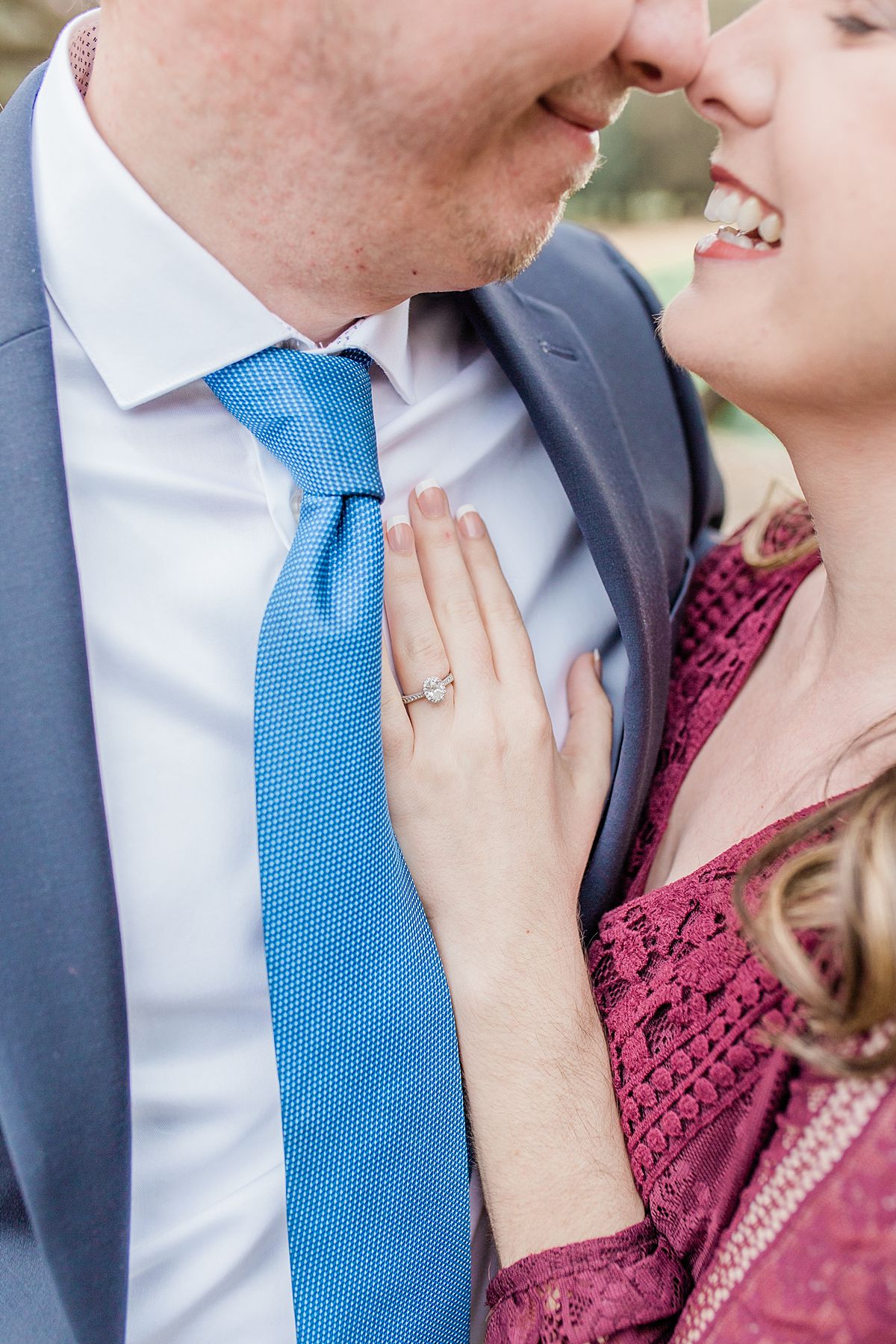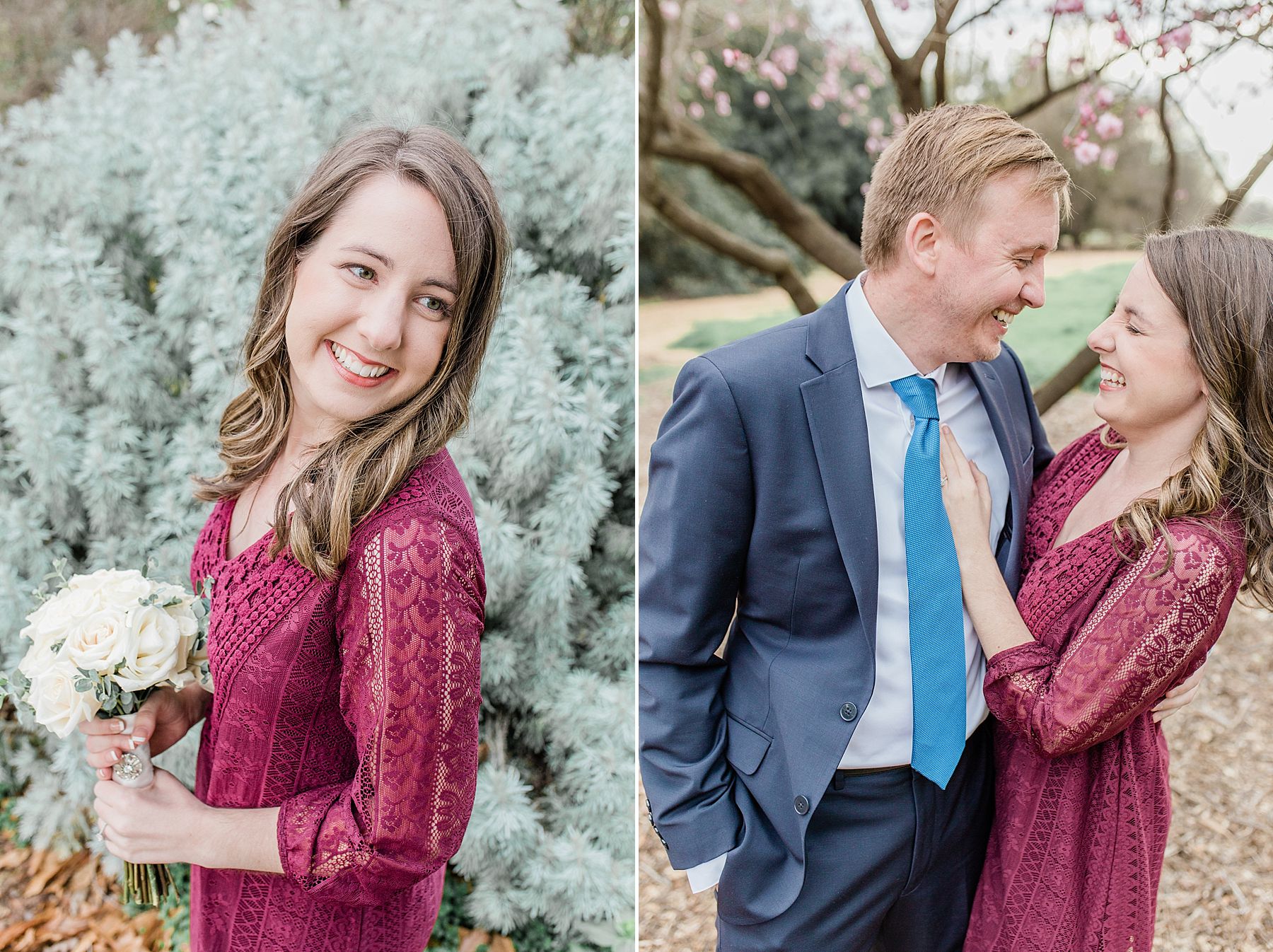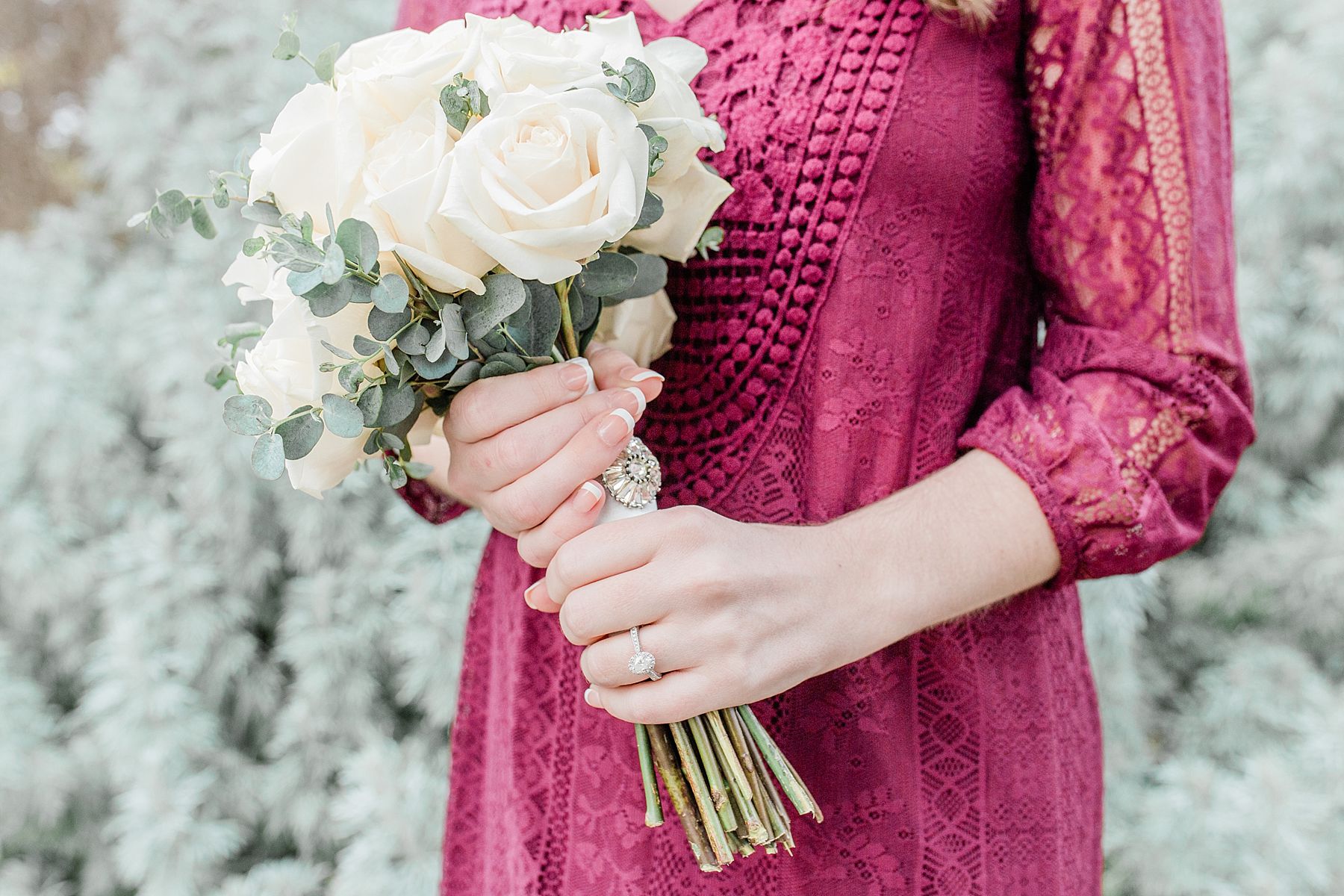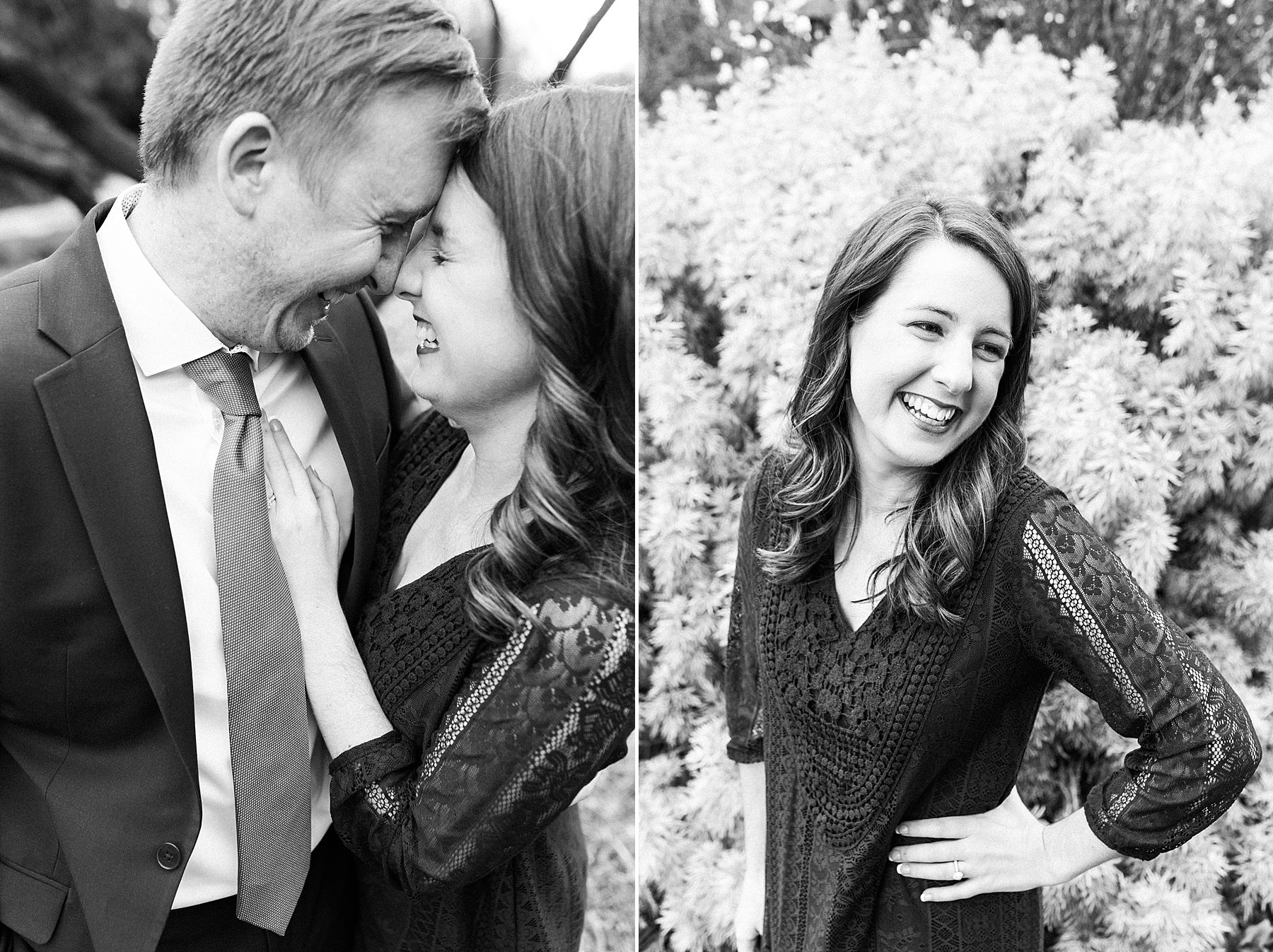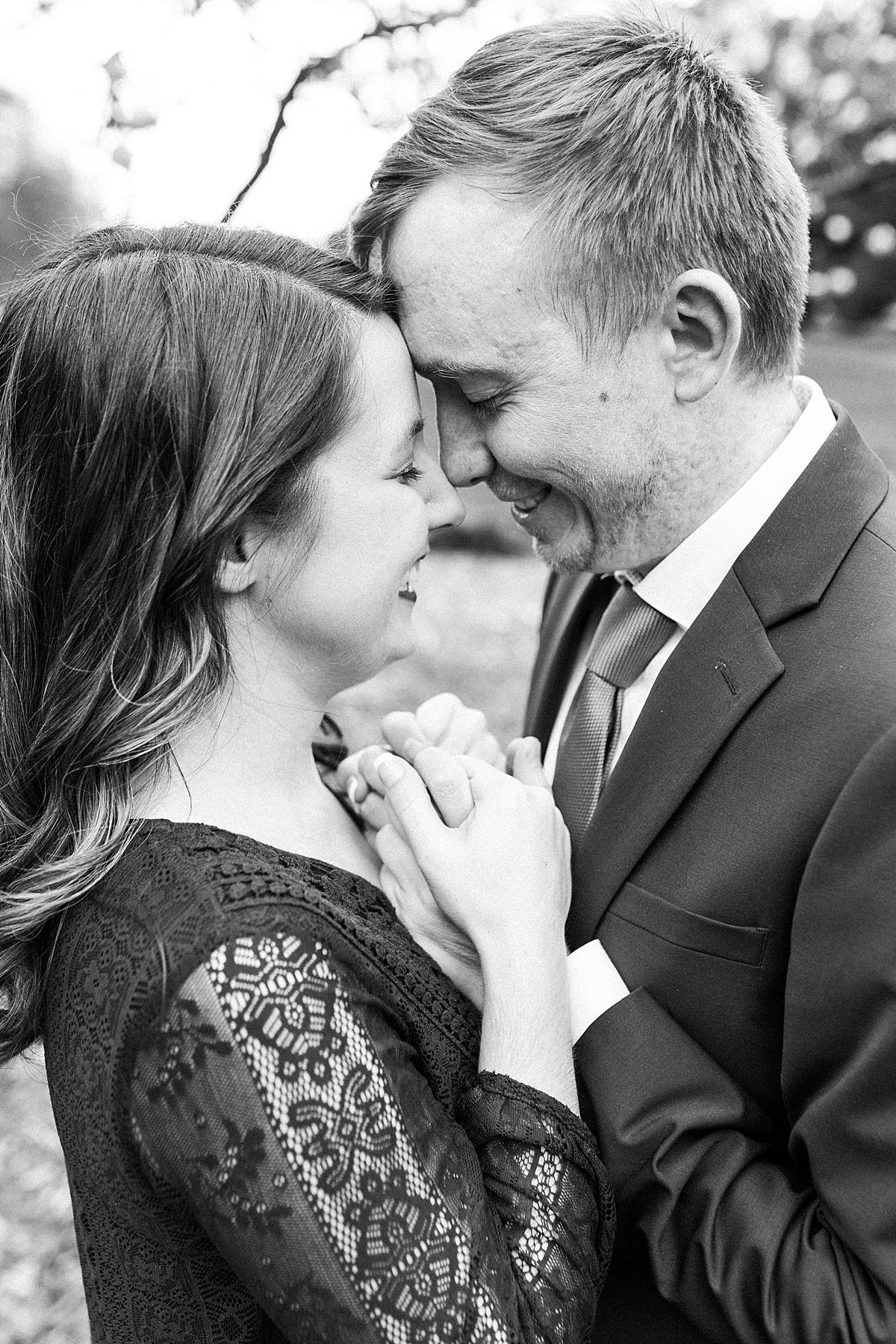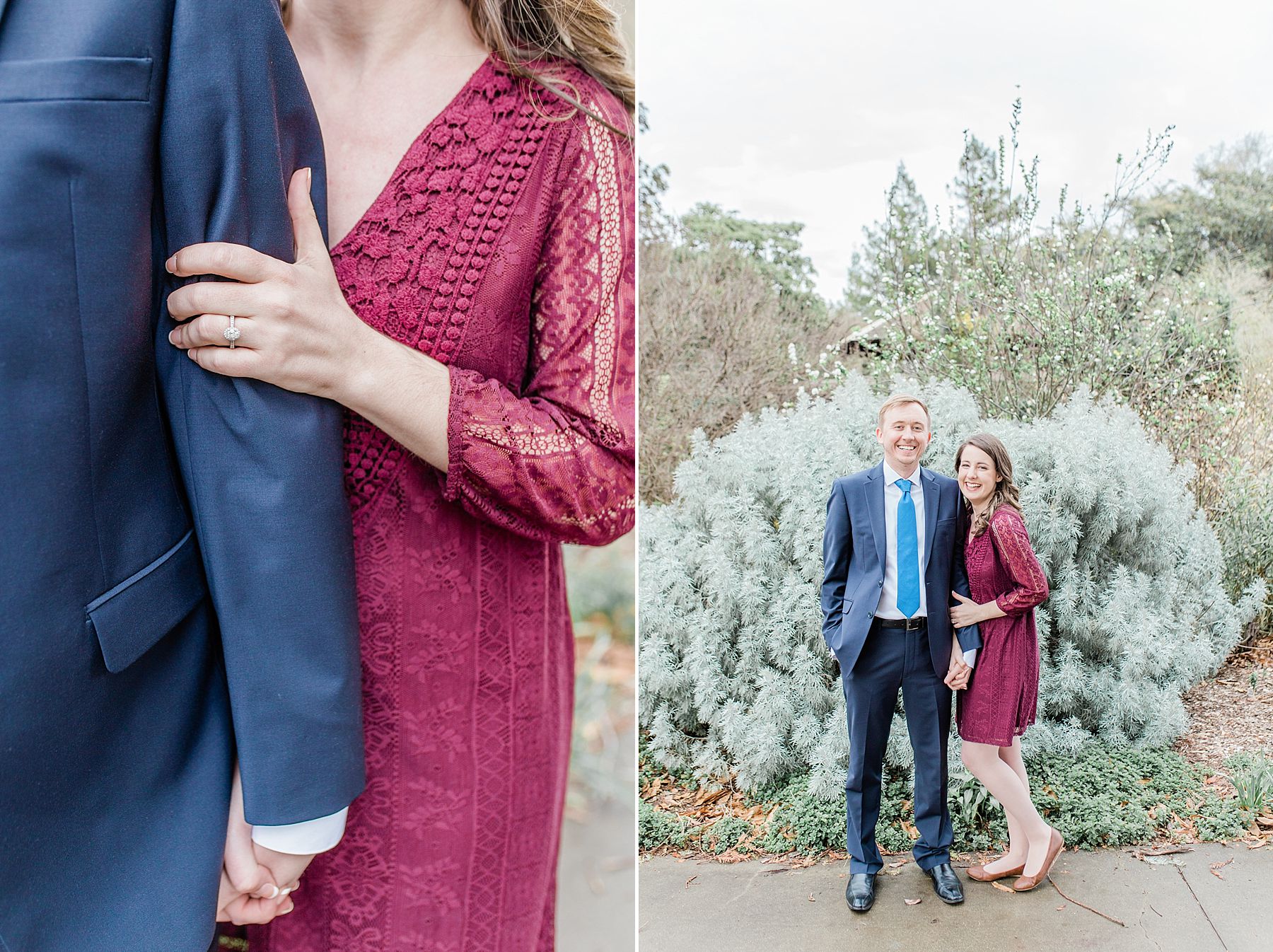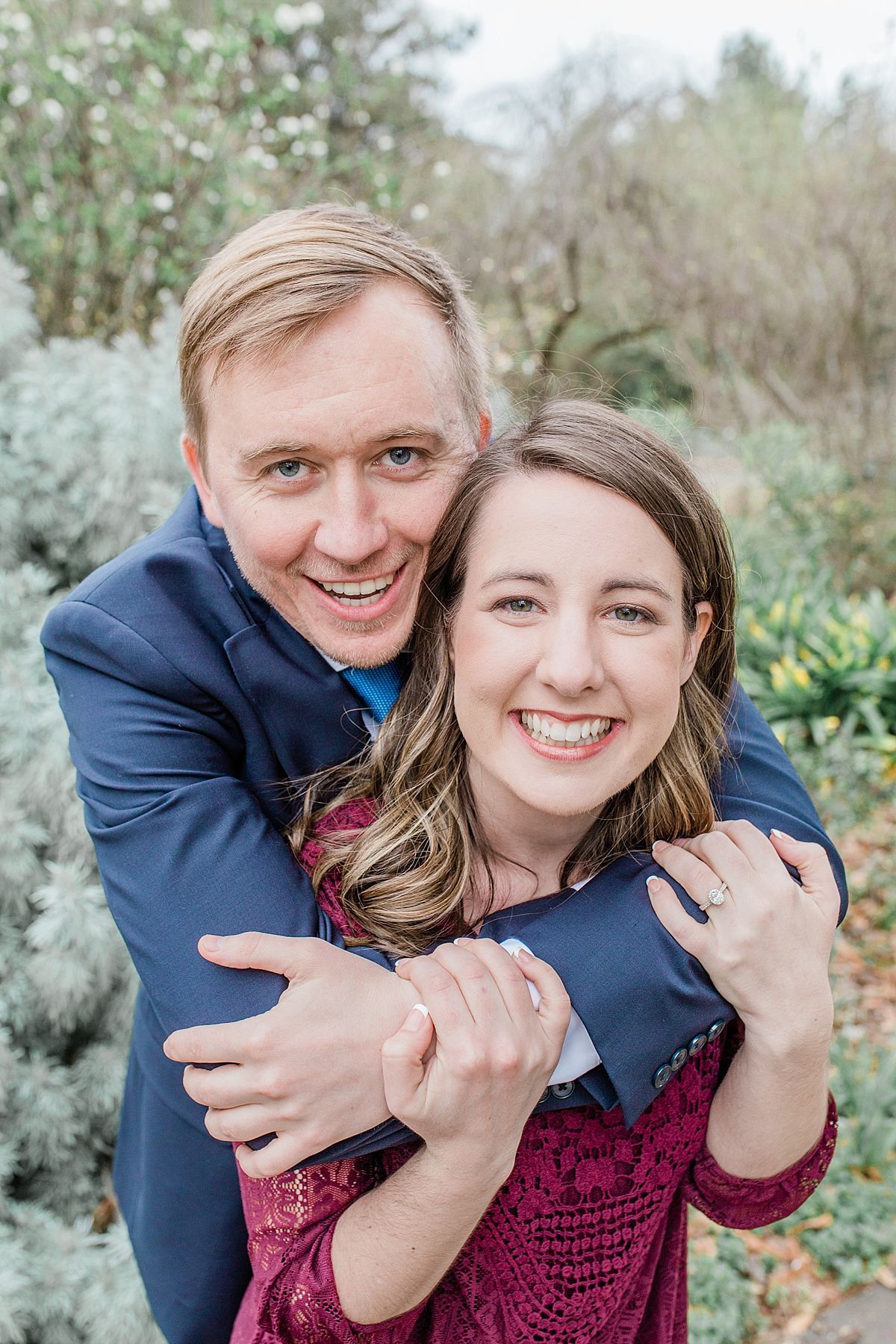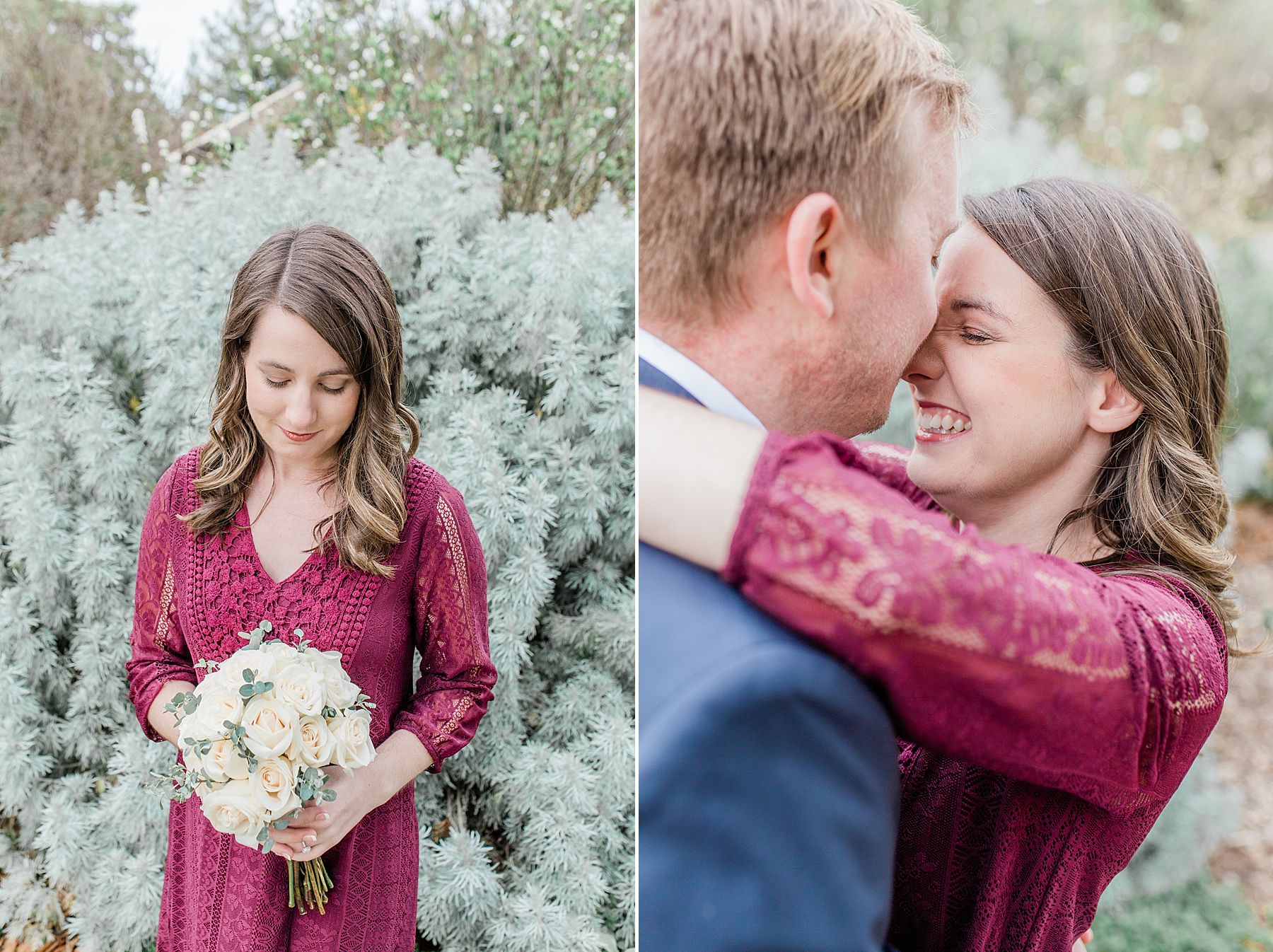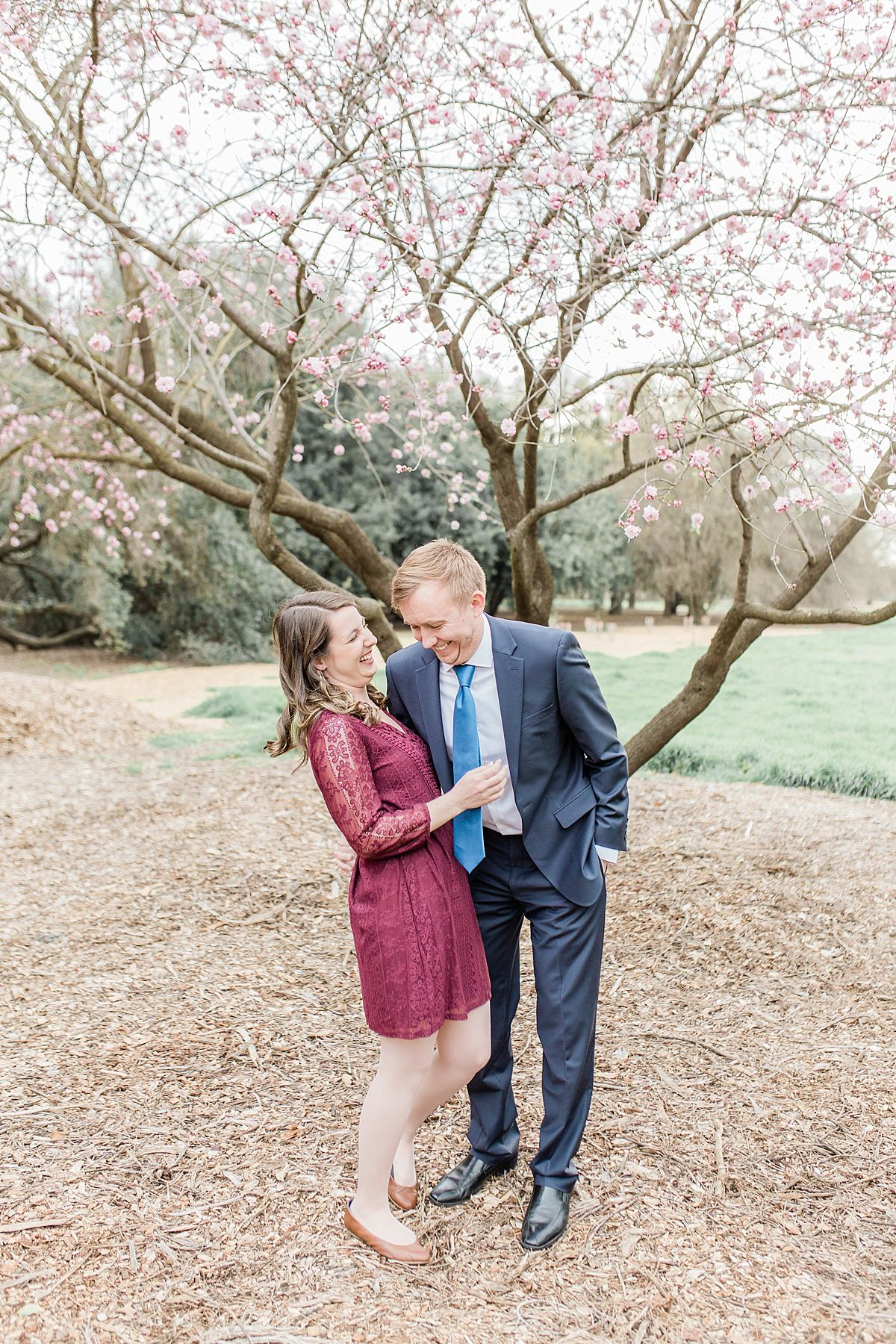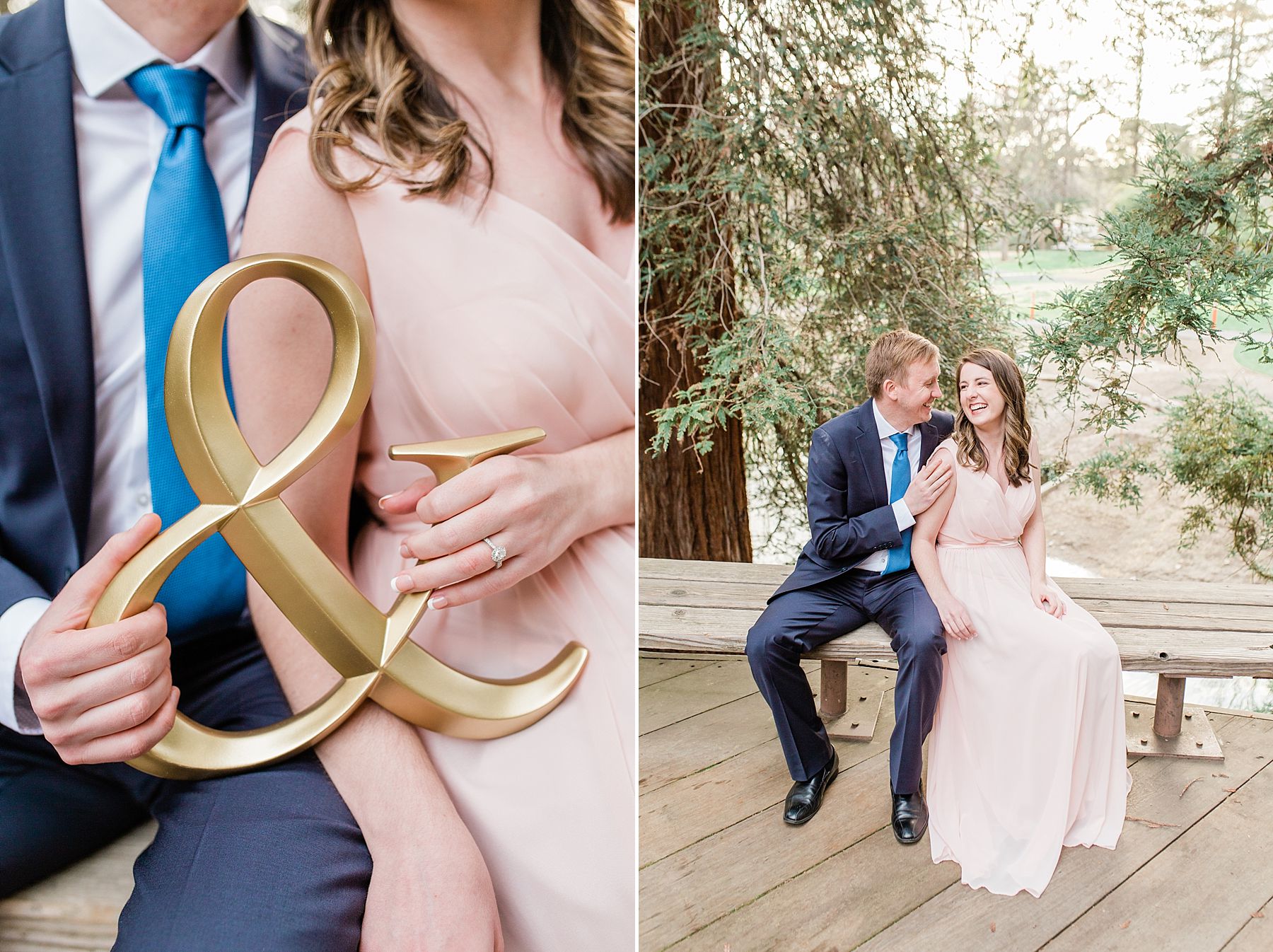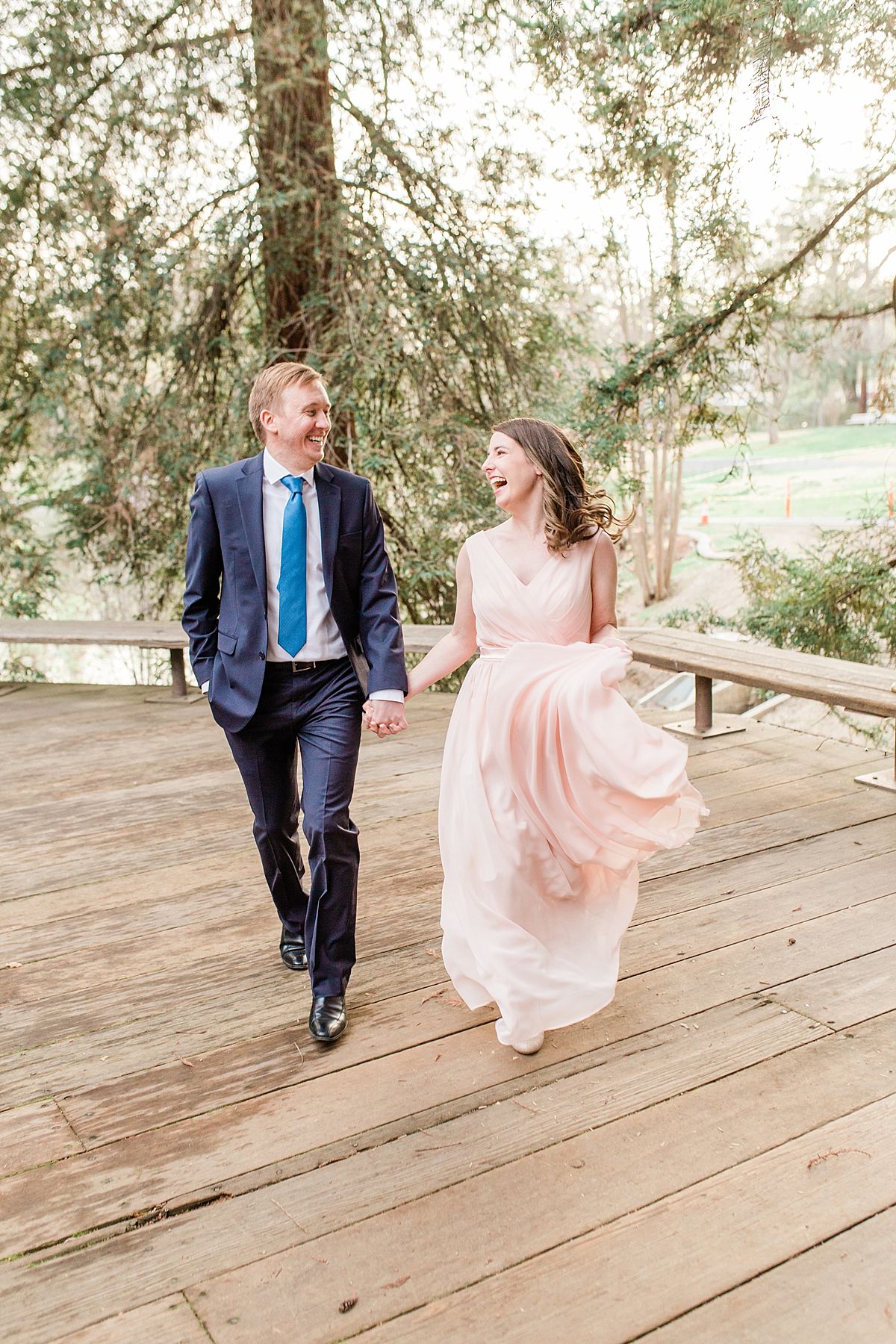 Davis Engagement Sessions
Are you recently engaged? Are you looking to schedule your Davis Engagement Session? We love photographing at the UC Davis Arboretum. The beautiful trees. Diverse plants. Colorful flowers. Even on a cloudy day it makes for a gorgeous spot to cuddle up, kiss, dance in the rain, and celebrate your upcoming wedding. If you're interested in scheduling your Davis Engagement Session, please contact us here.
Davis Family Photos
The UC Davis Arboretum and other spots around Davis are also great for Family Sessions! Check out baby Daisy and her parents at the UC Davis Arboretum here. Another family session in Davis is coming to the blog next week! Interested in scheduling your Davis Family Photos? Contact us here.
About Ashley
Ashley Baumgartner is a Davis Engagement and Davis Wedding photographer ready to capture joyful brides and grooms before their big days. With a light and airy, bright, and joyful style, Ashley wants to help you remember every part of your wedding day from the details, to the big moments, and most impotently, the happiness and the joy. Learn more about Ashley here.