Now is not the time to be sad and lonely! There is no stopping all the gorgeous May aesthetic coming your way. As you all know, Cinco de Mayo and Mother's Day are coming up and we could all still celebrate in style (while keeping safe, of course!). We want to help equip you with the tools to celebrate colorfully and festively from home. This celebration detail was published on Inspired by This!
For this Cinco de Mayo & Mother's Day design blast, we're focusing on the liveliest colors and the most gorgeous tablescapes. All following the latest design trends of 2020, this shoot can definitely be used all year long in different celebrations. The secret? Each vendor showcased their best works. With a combination of colorful and energetic floral designs alongside a simple yet detailed cake, hand-lettered acrylic designs, luxurious lounge styling, our efforts culminated in a colorful translation of a stunning celebration through photographs. And we couldn't forget to make it extra fancy with some festive-themed charcuterie.
To top it all off, like what we did in this shoot, everyone at home can also have a fancy and lively celebration by using the finest table linens and silk velvet ribbons, a touch to surely add color, texture, and spice to their home-based soiree. While you cannot invite a host of guests, you can't forget to photograph your tablescapes so everyone can virtually celebrate with you!
Ultimately, we are so in love with this shoot where lively colors met elegant elements and the rest was just magic that was done by a collective, virtual team effort.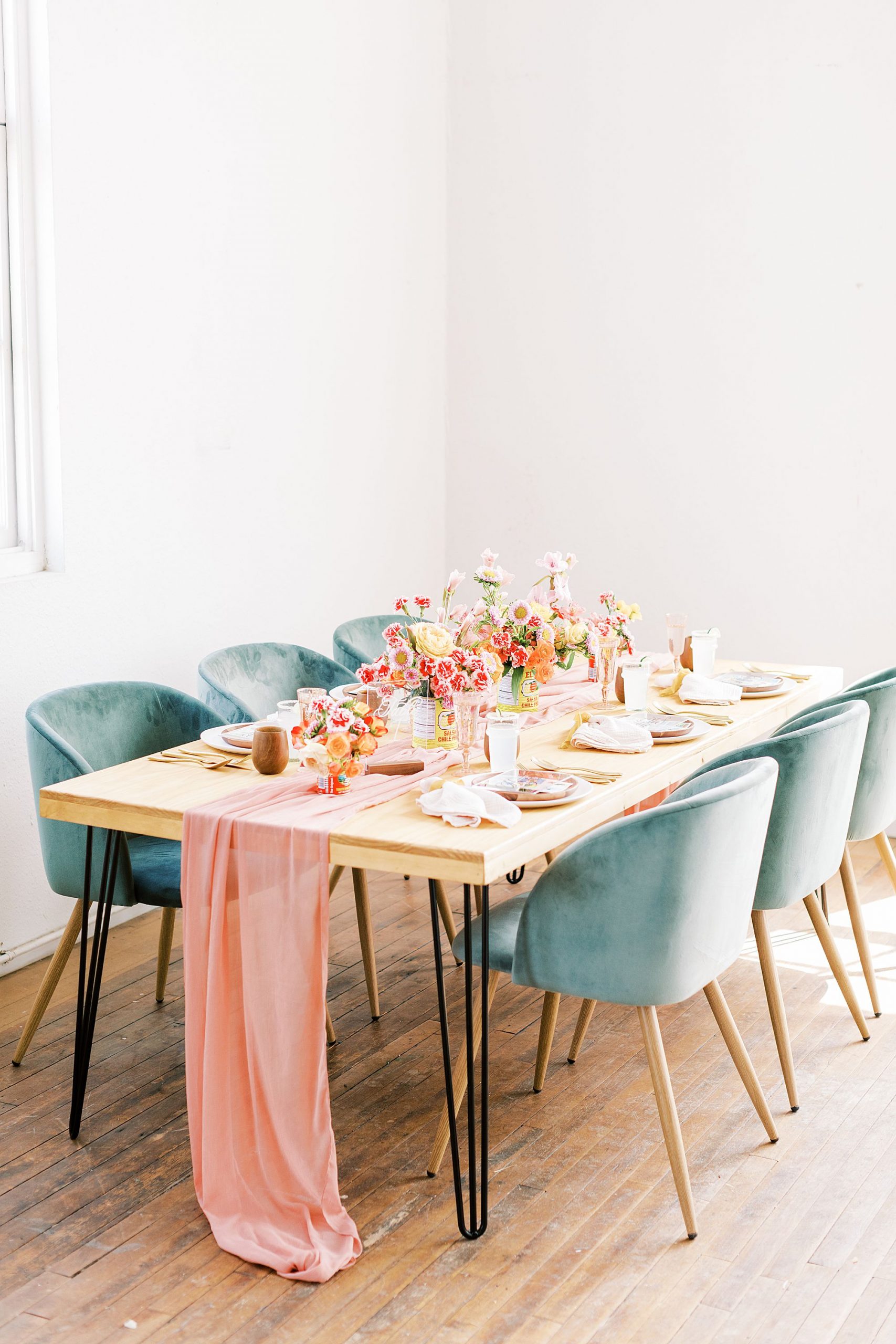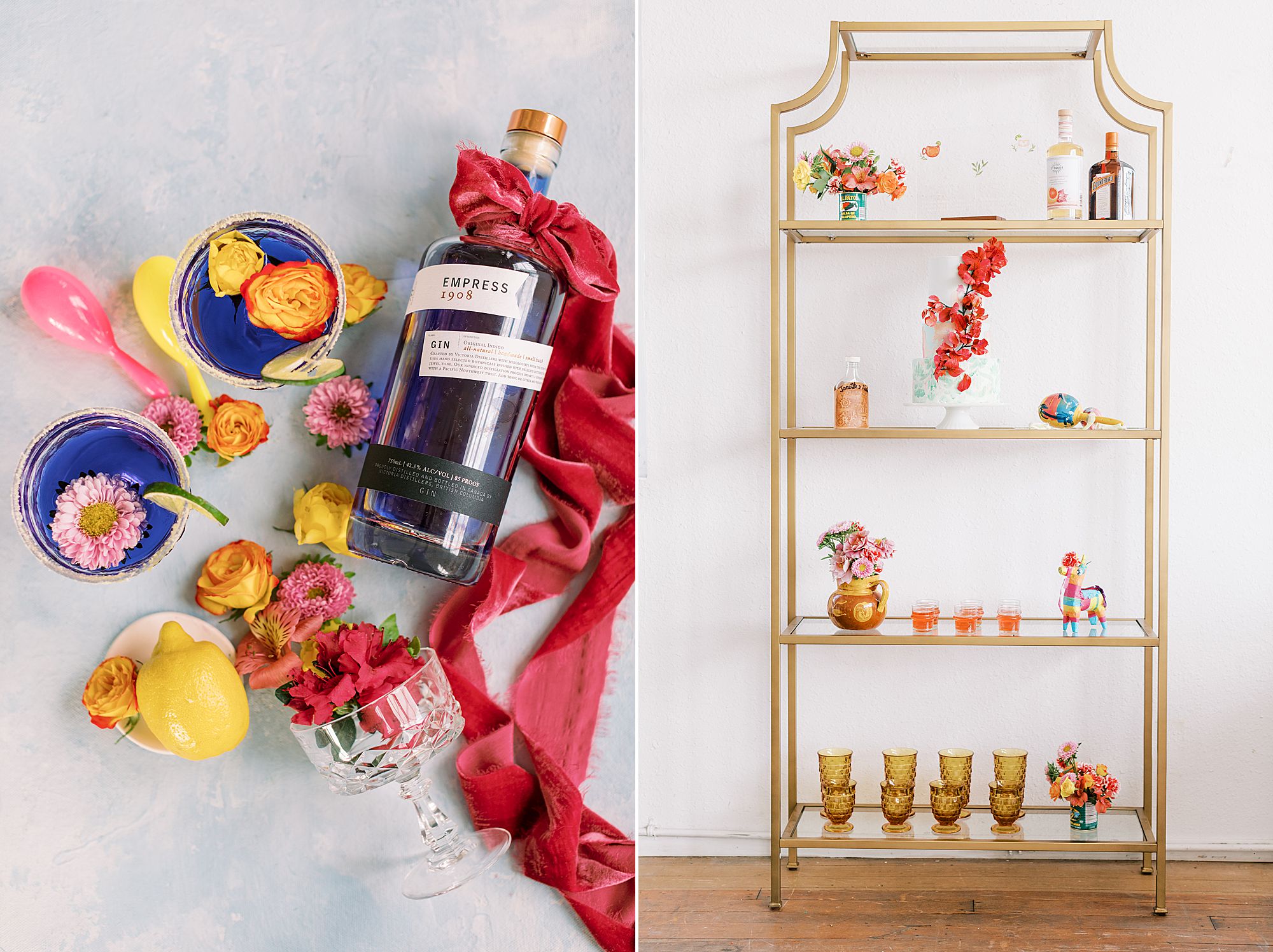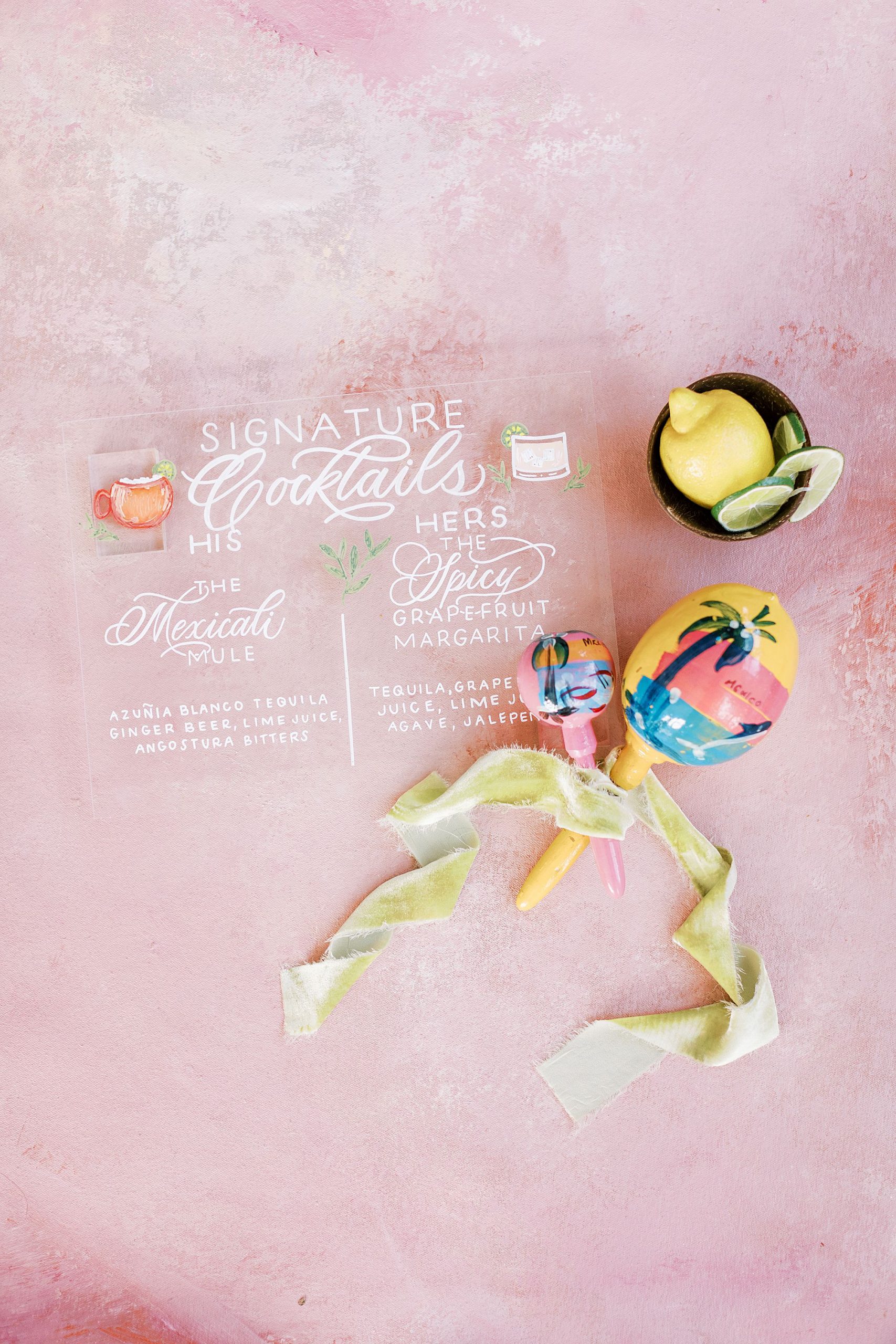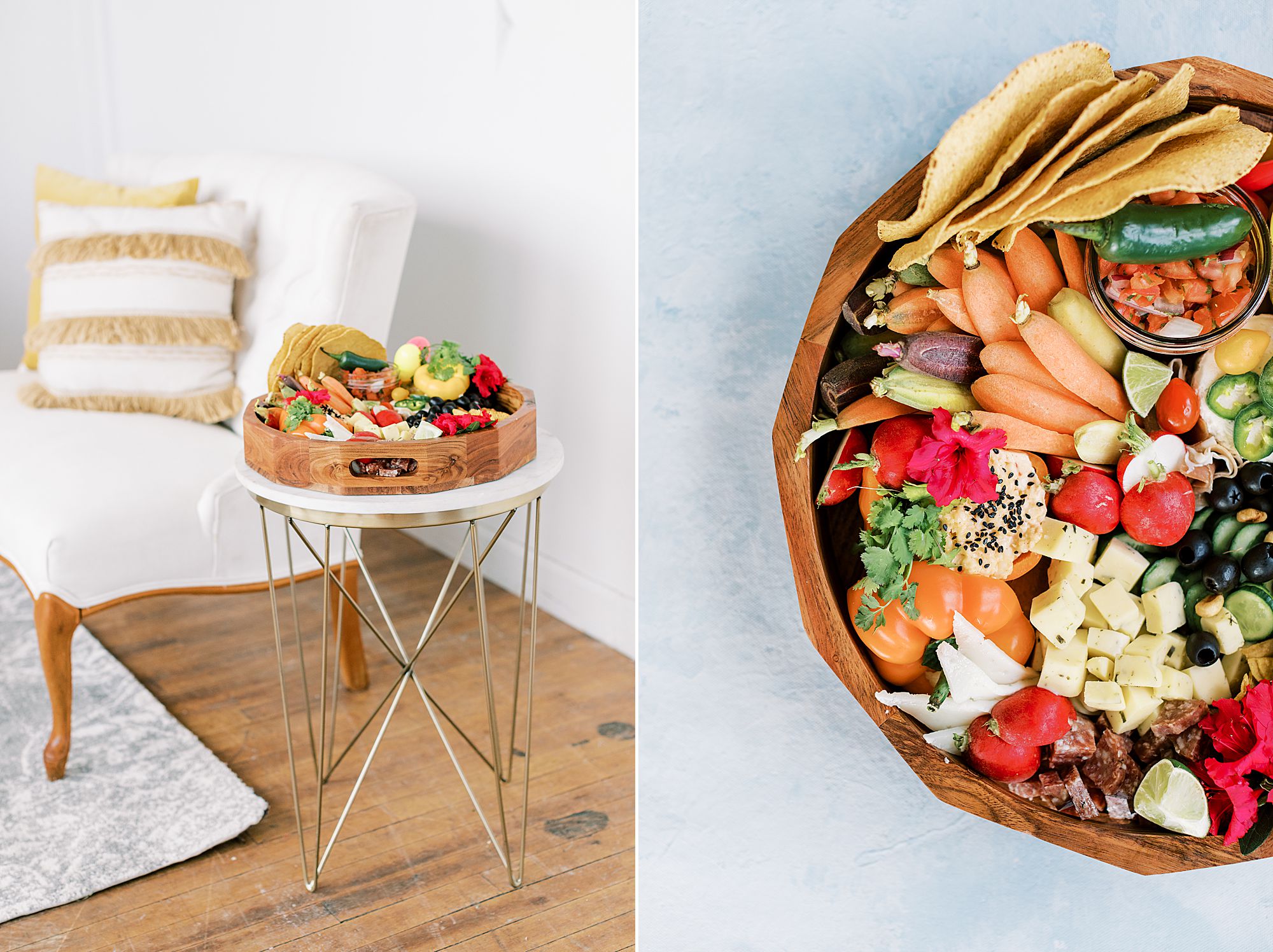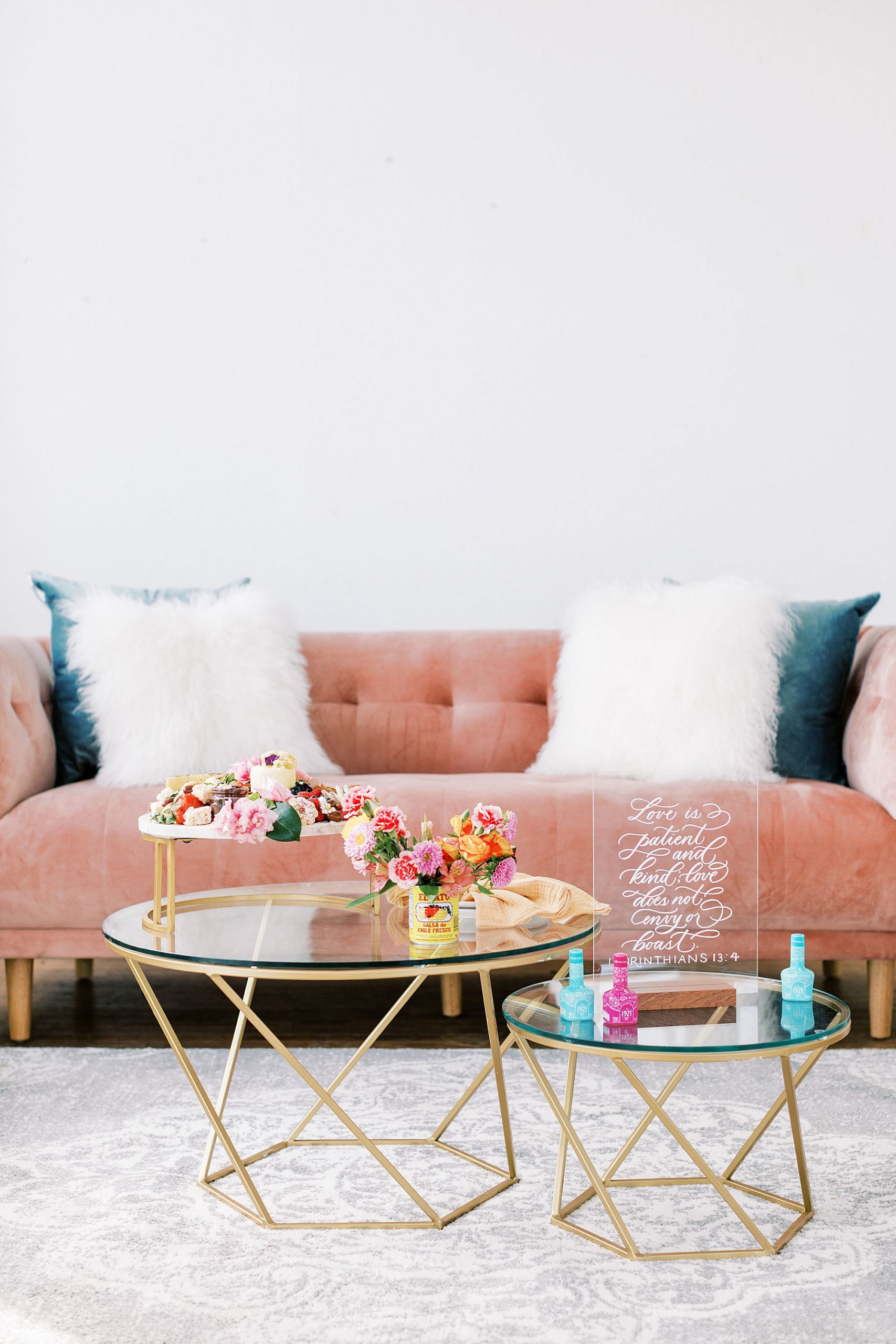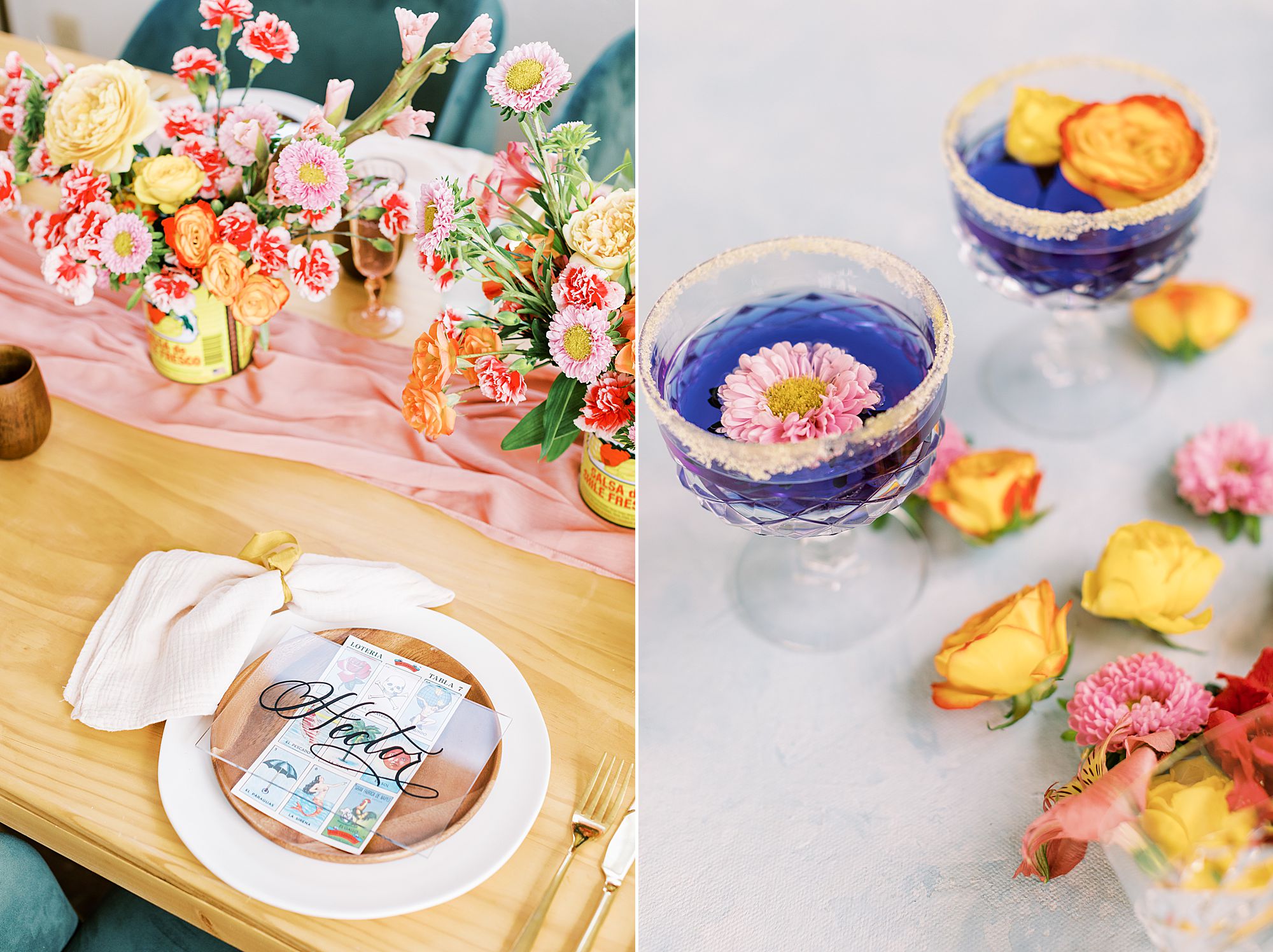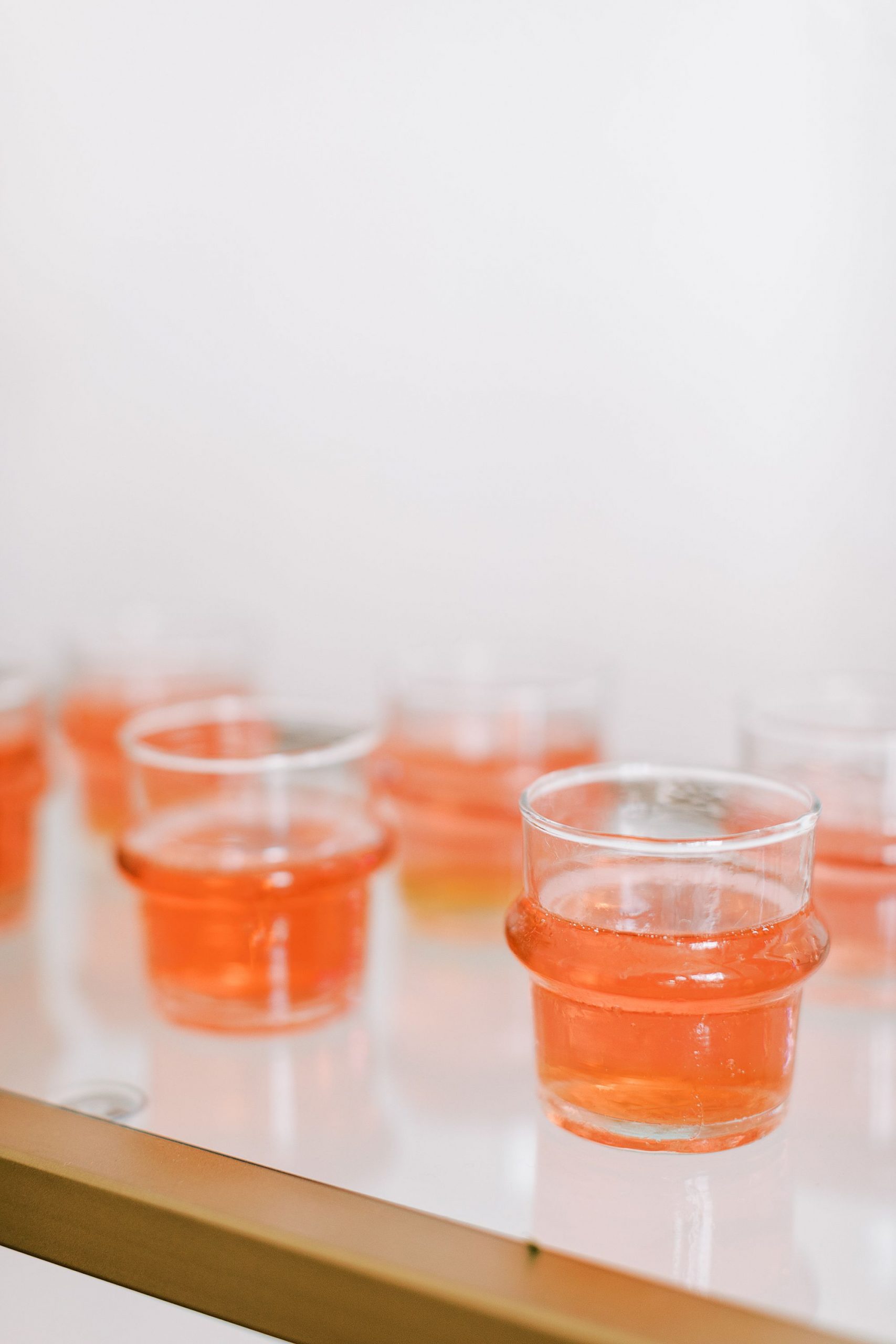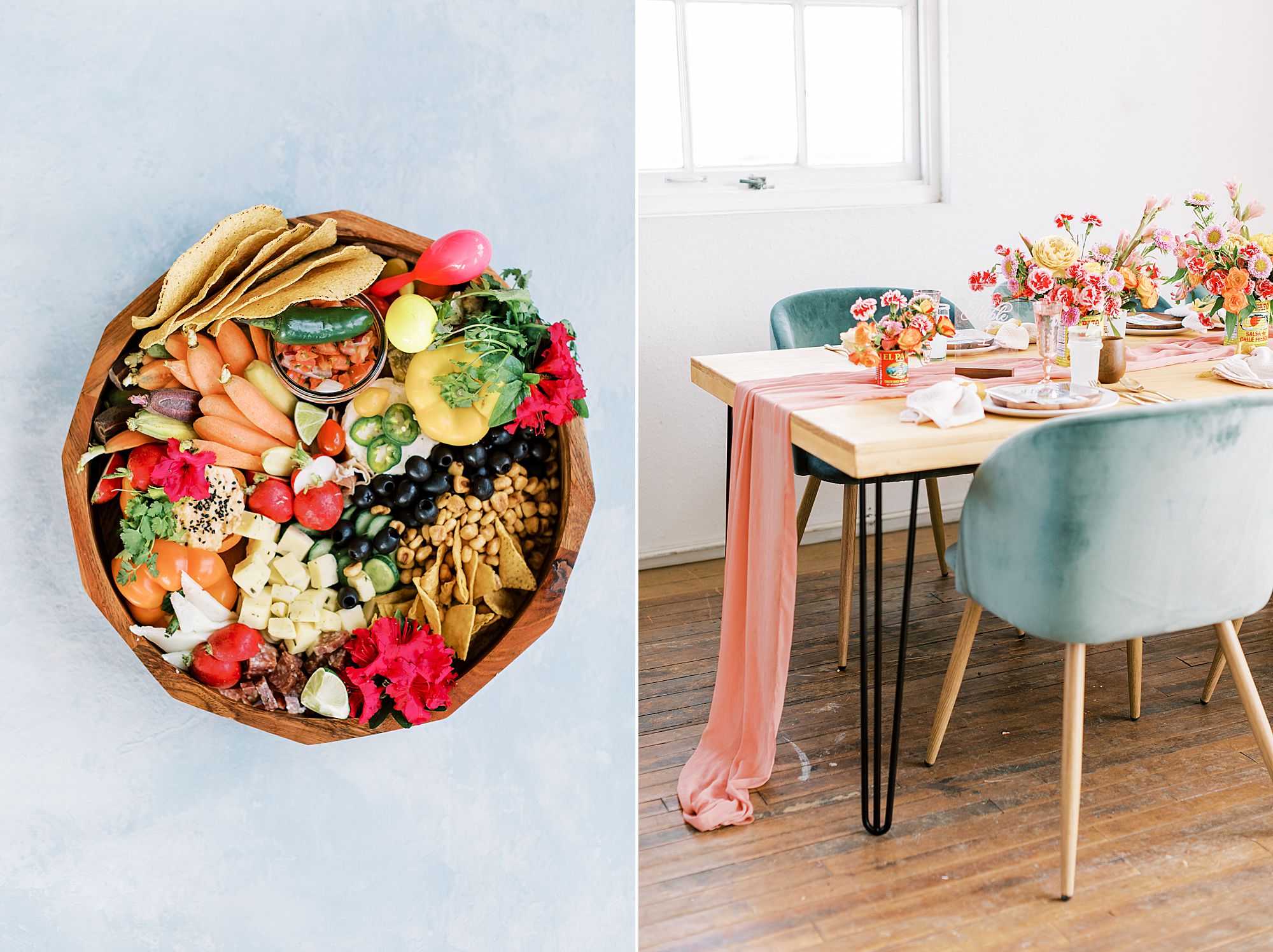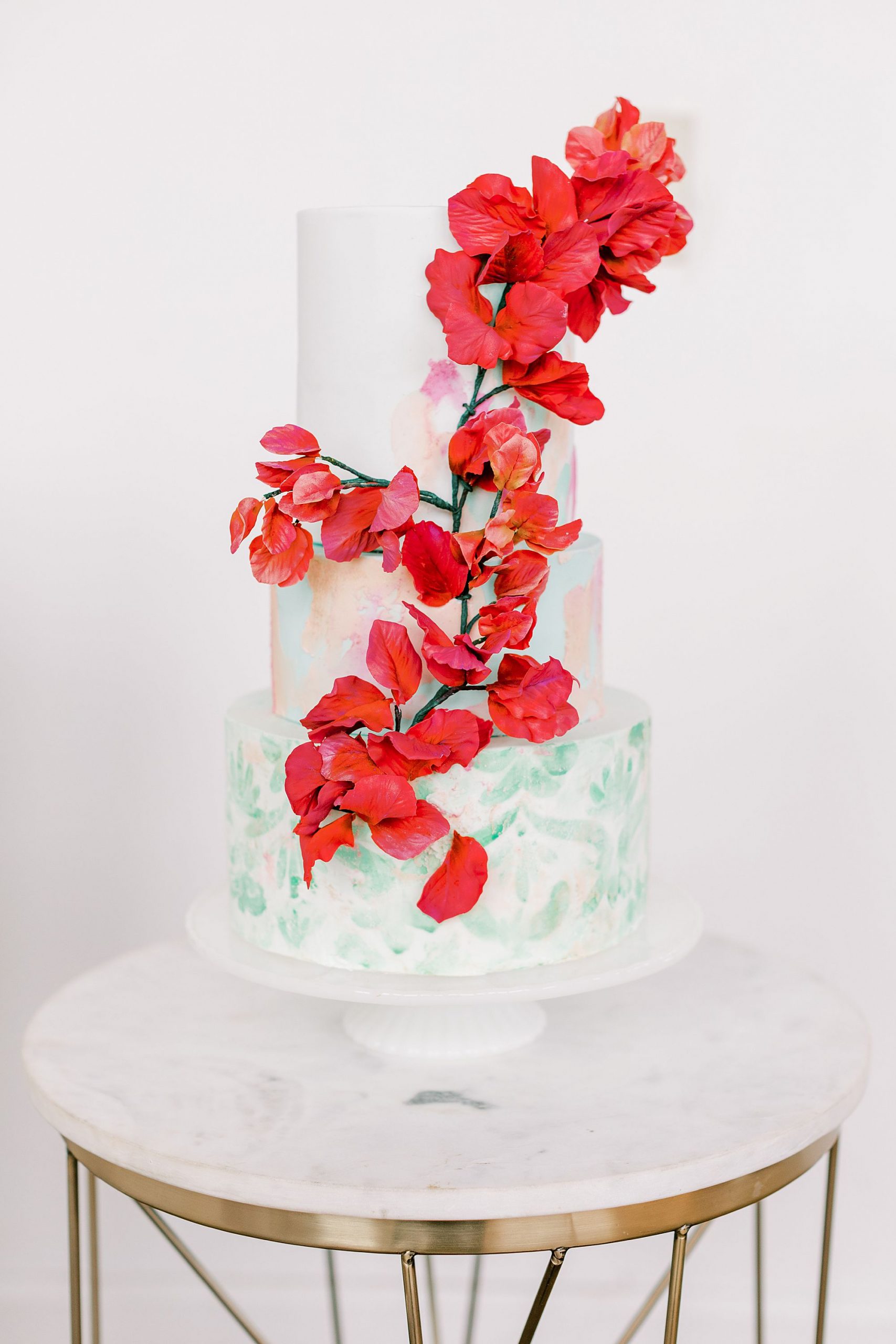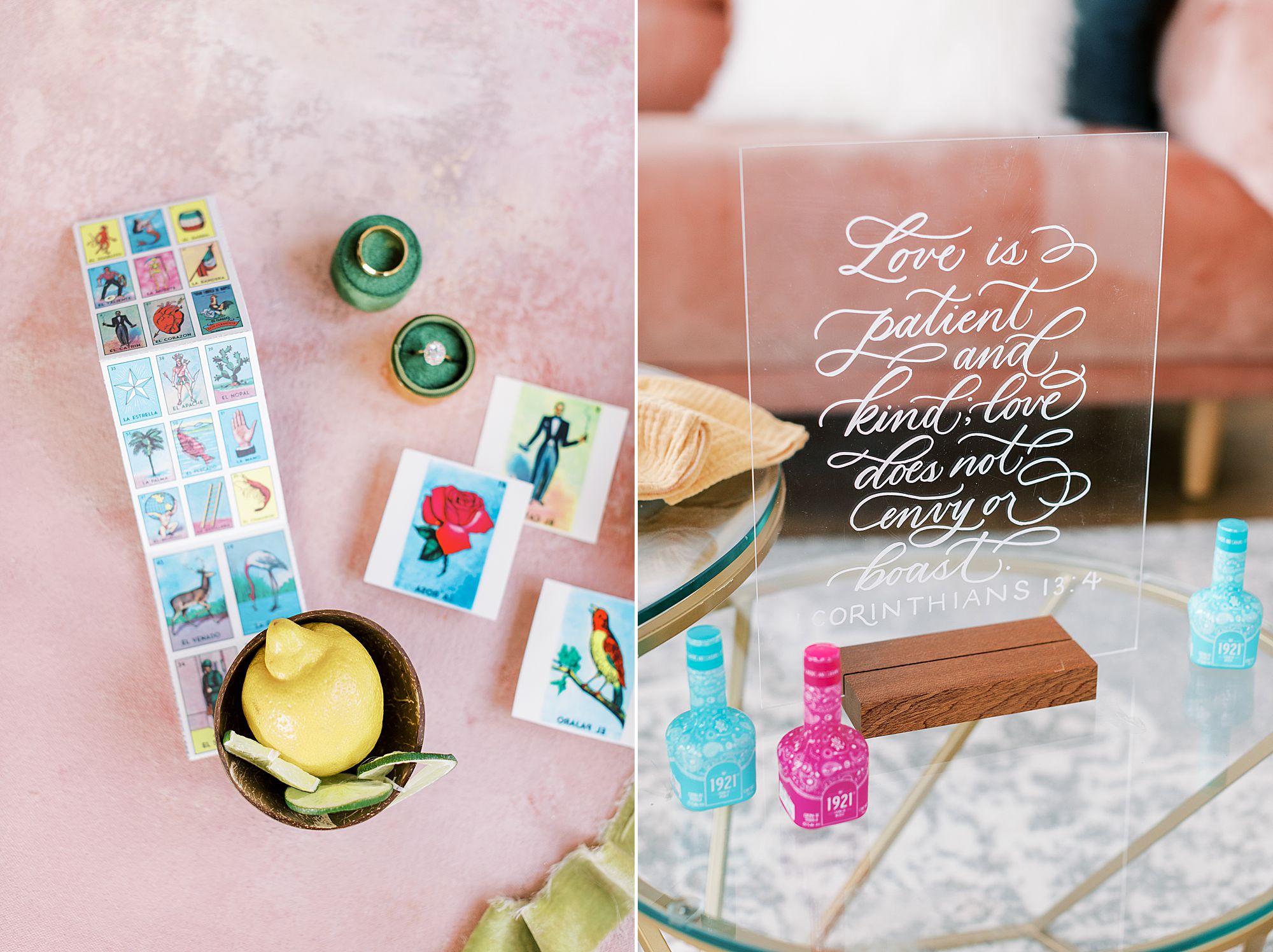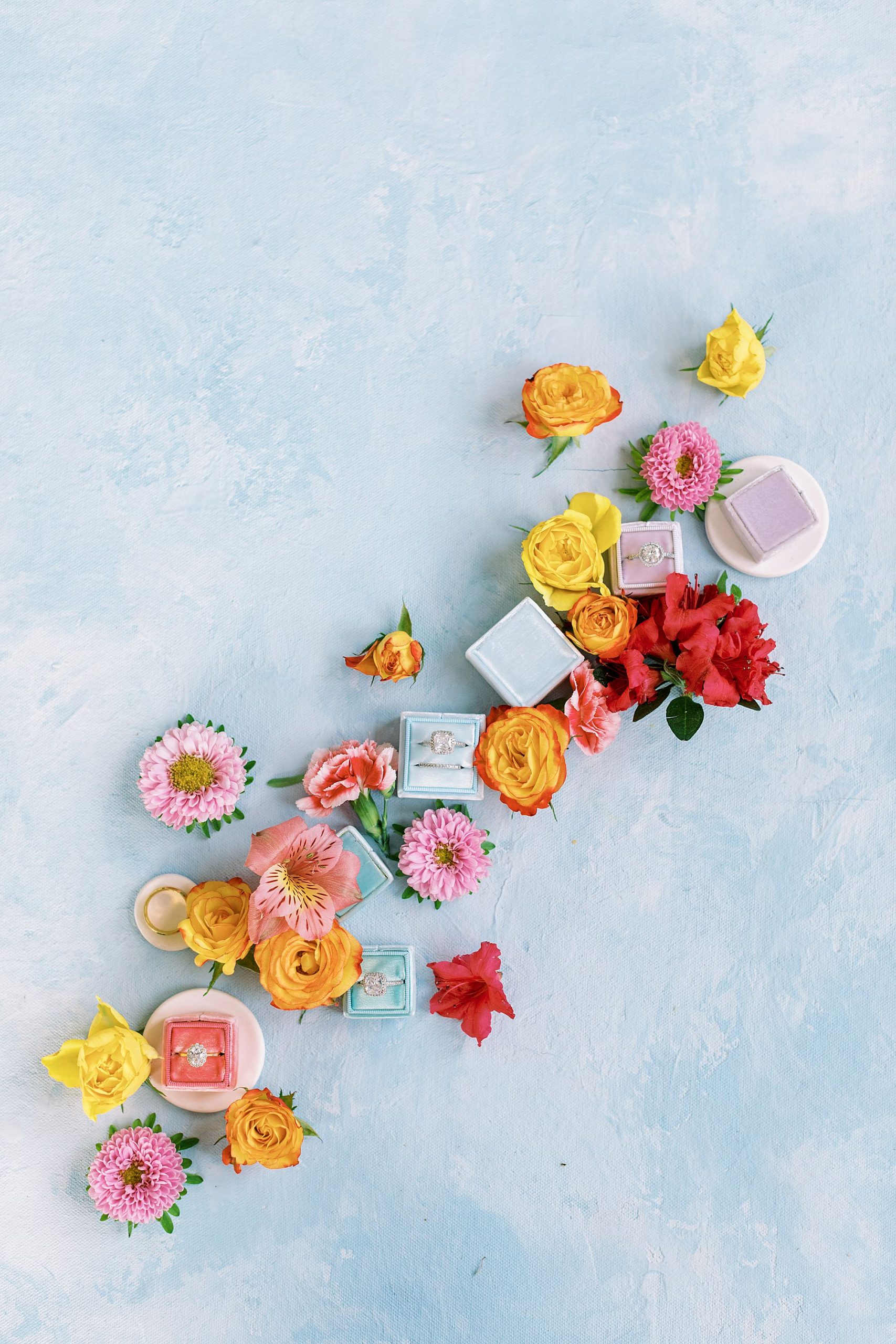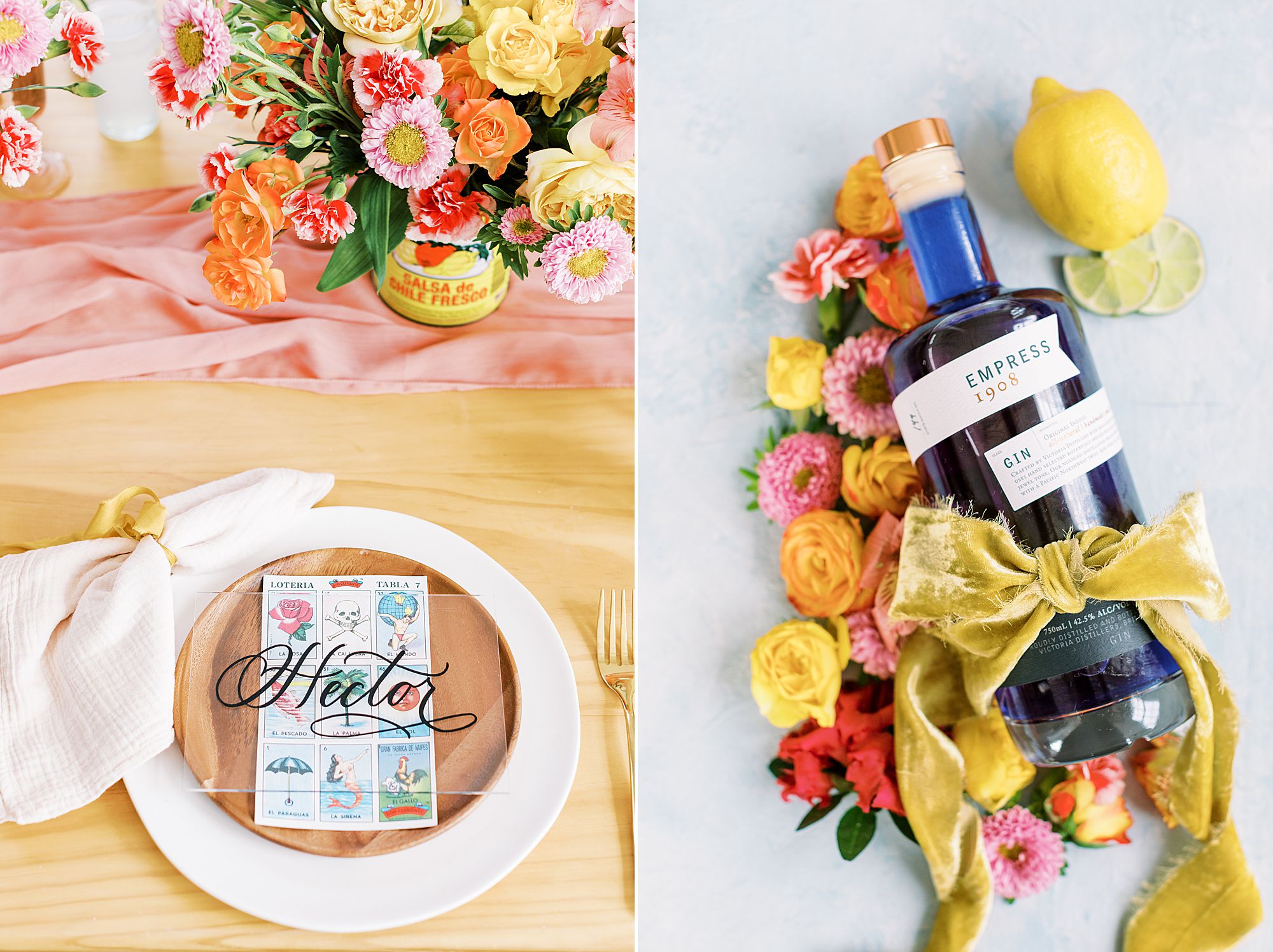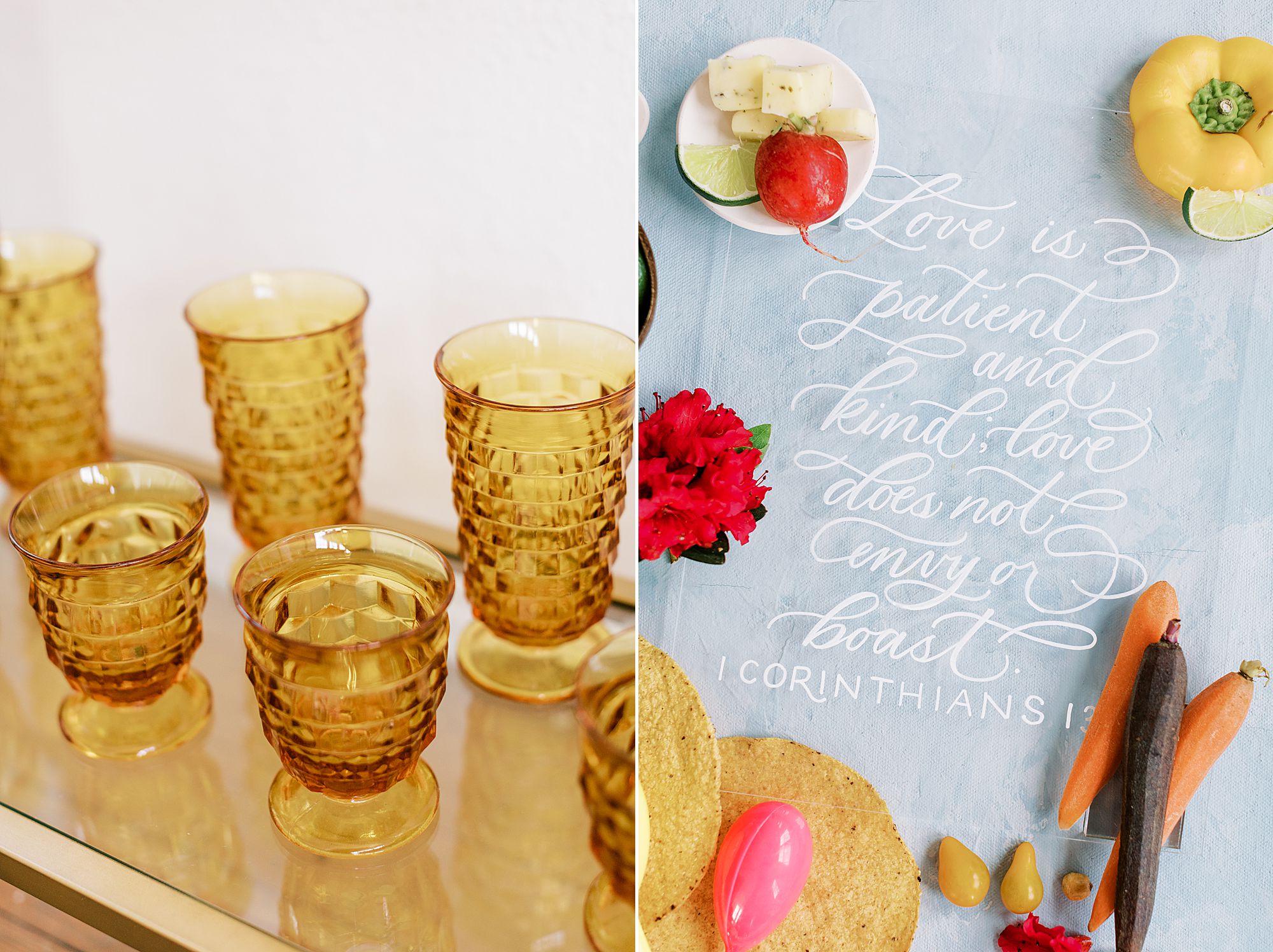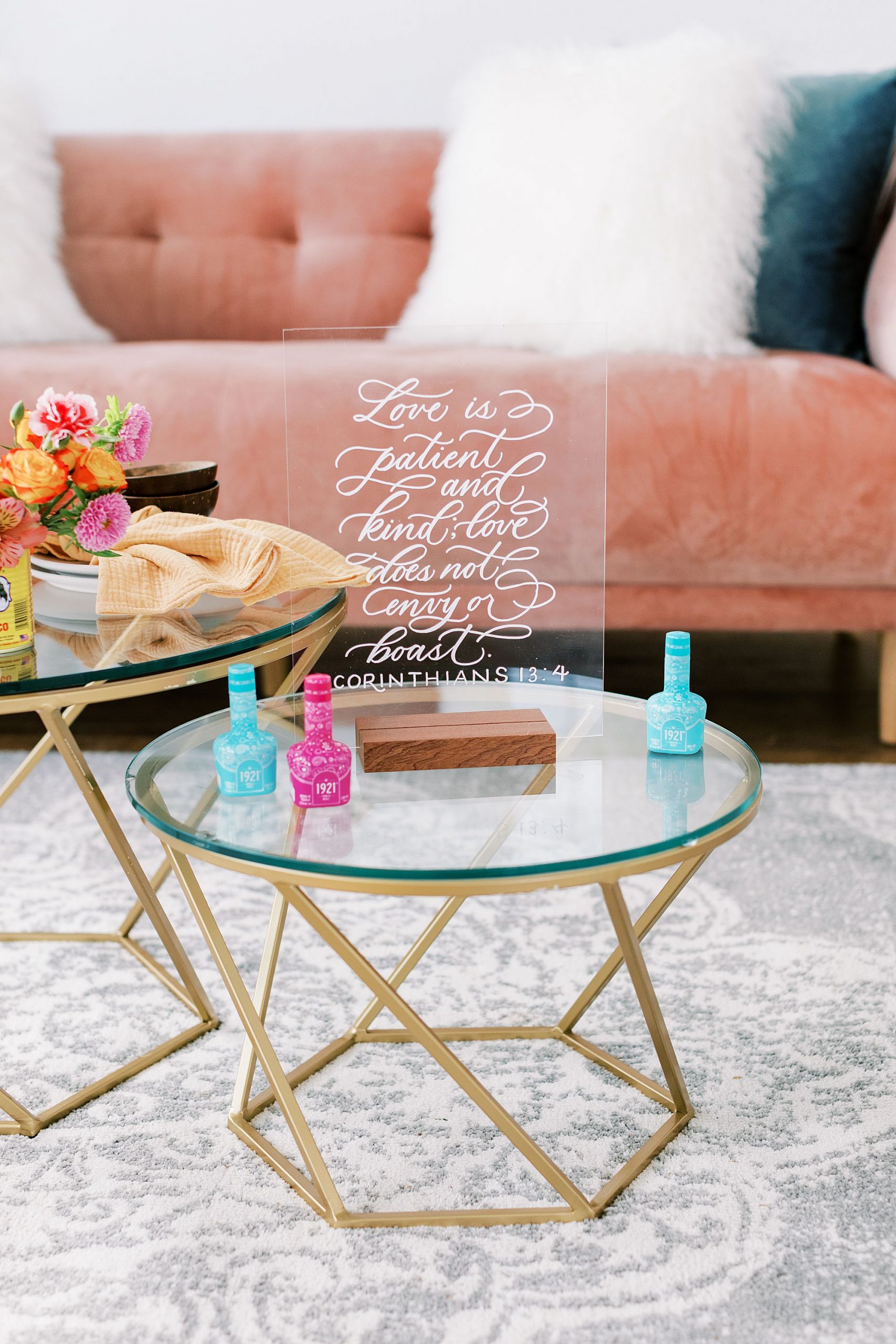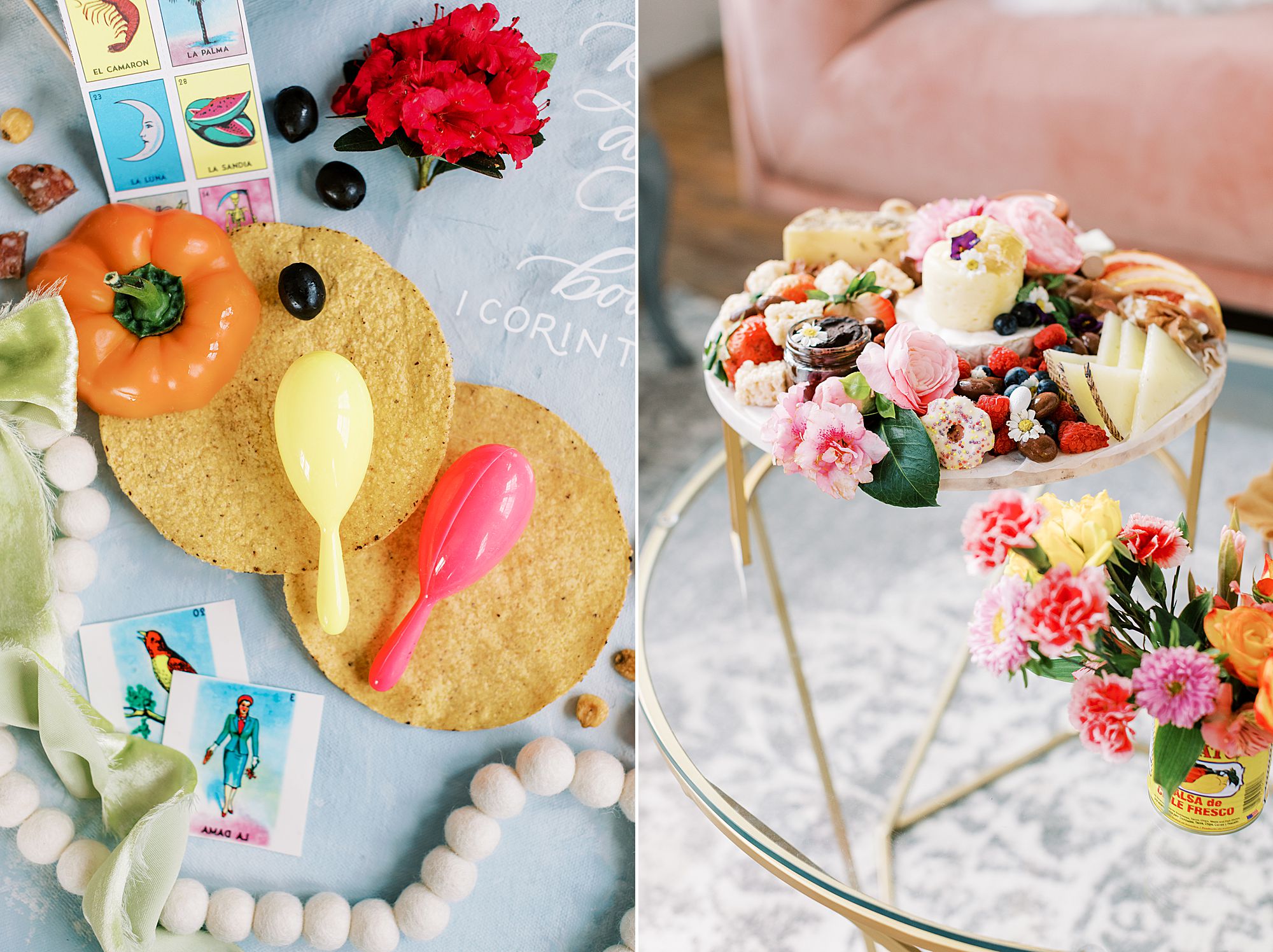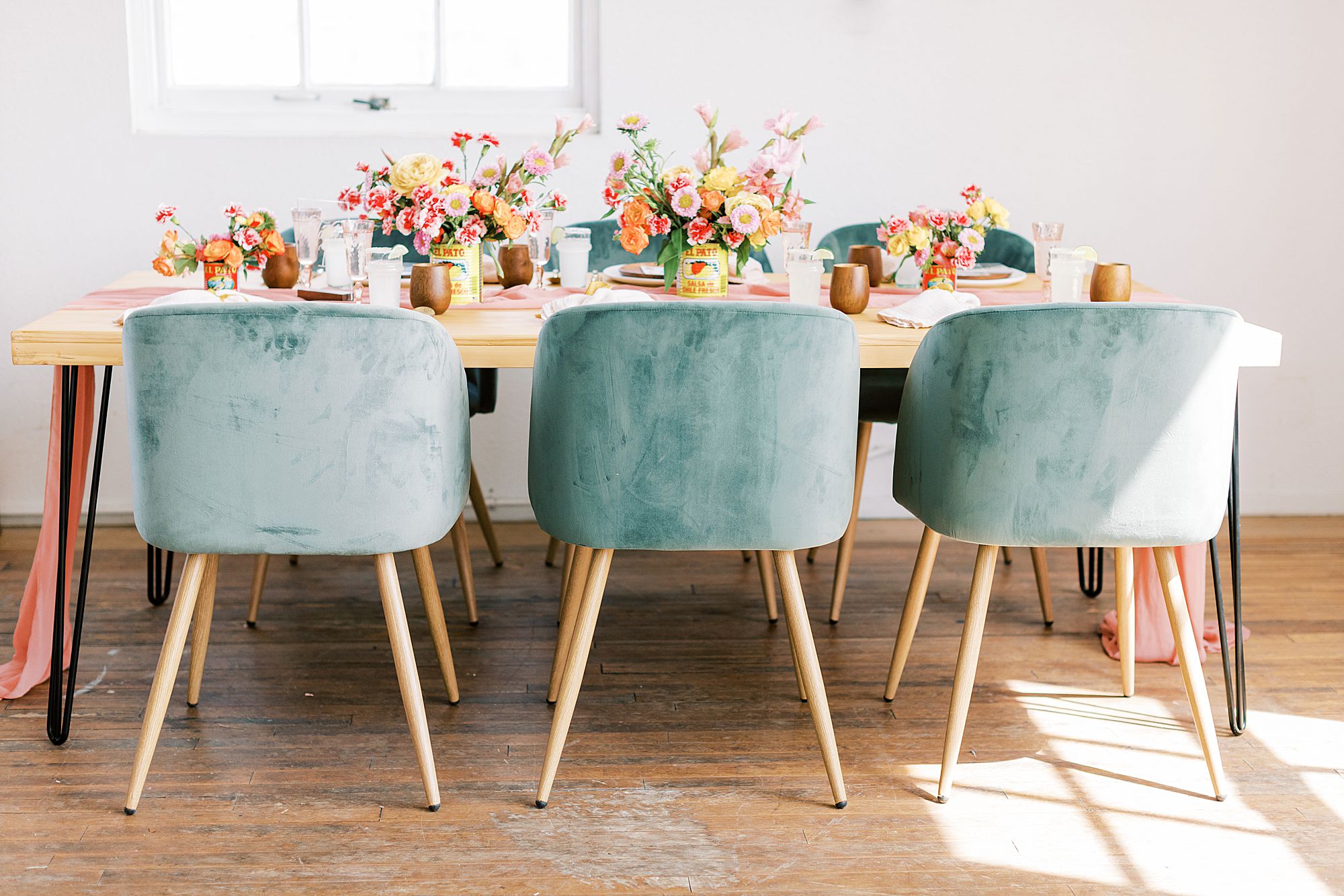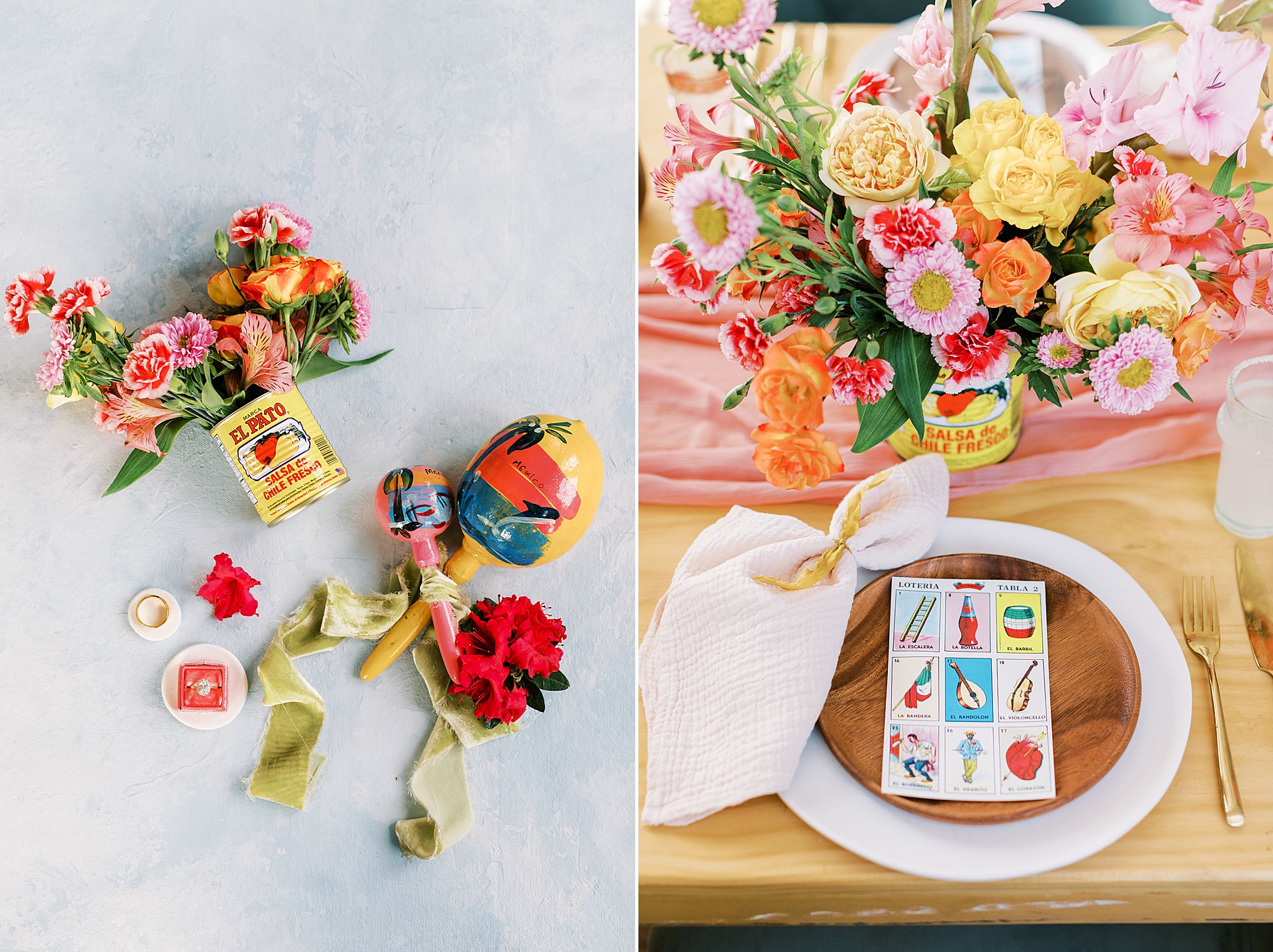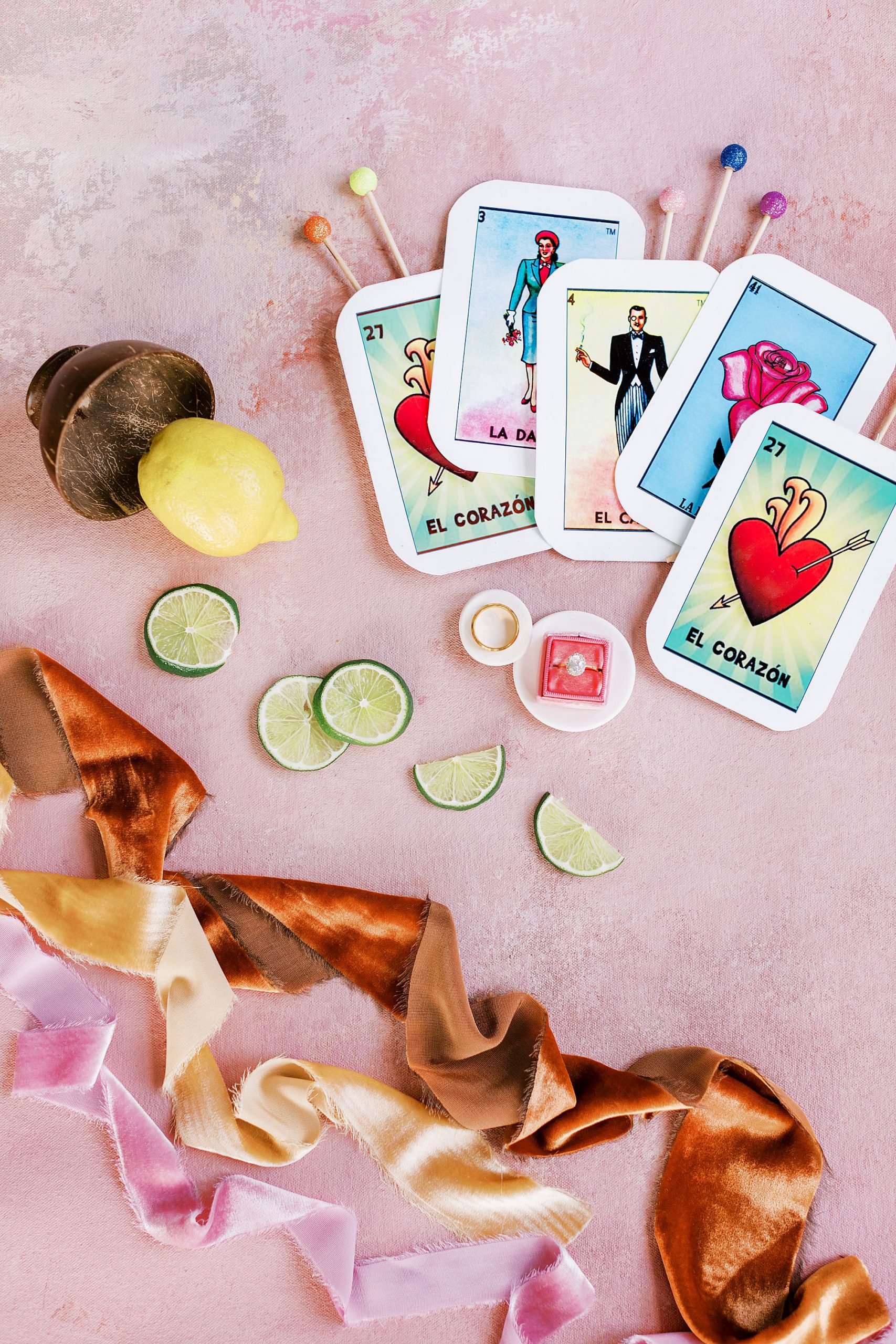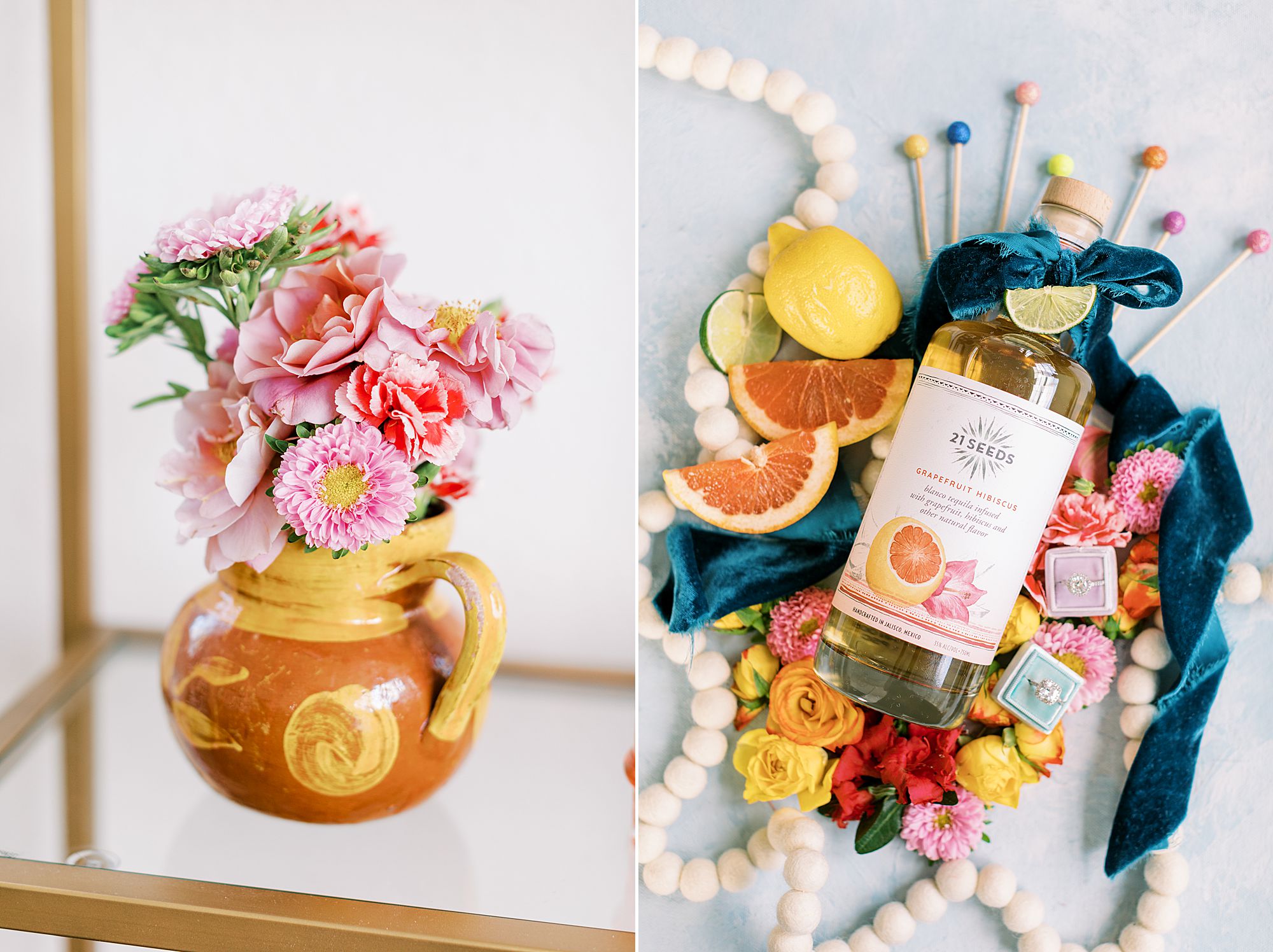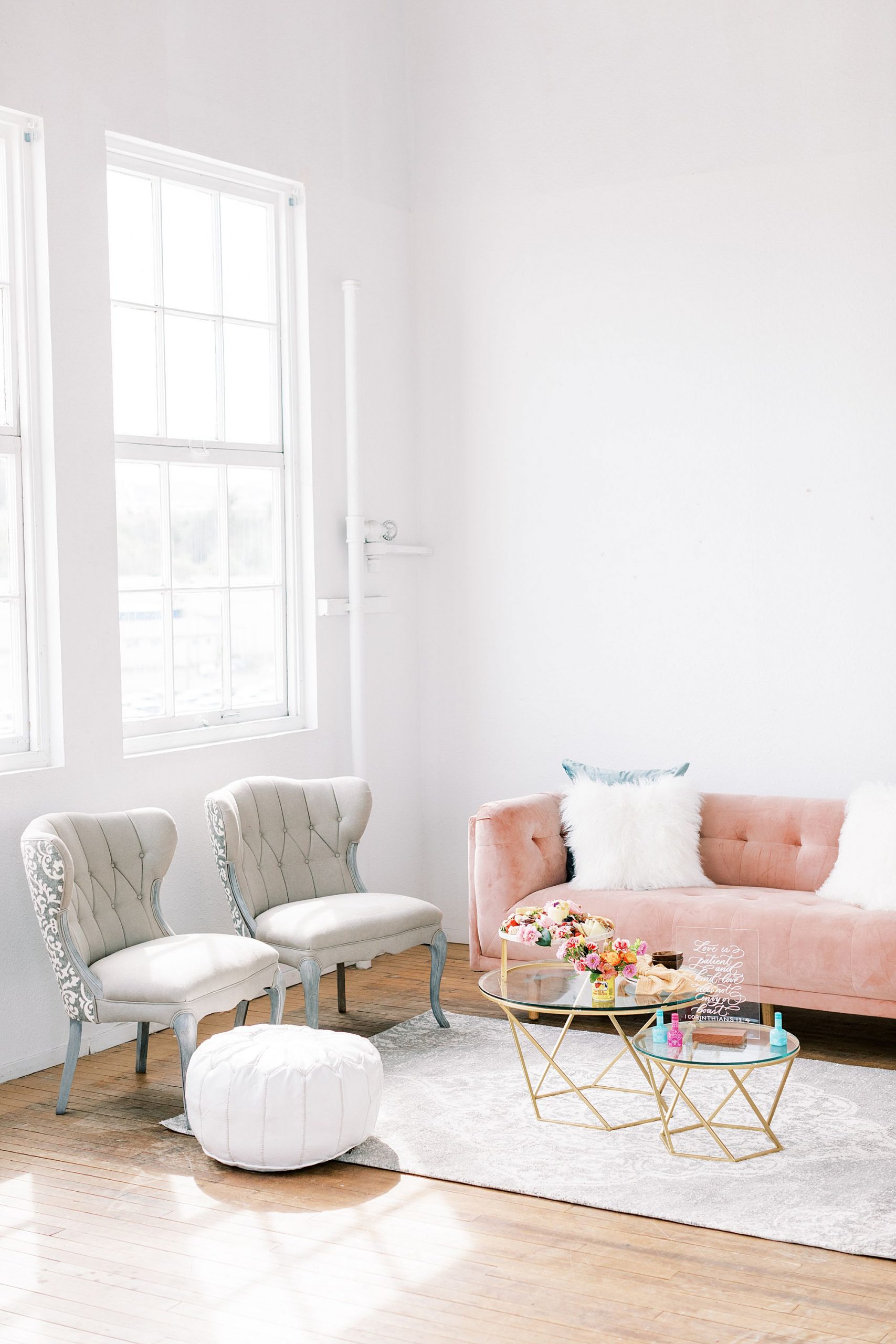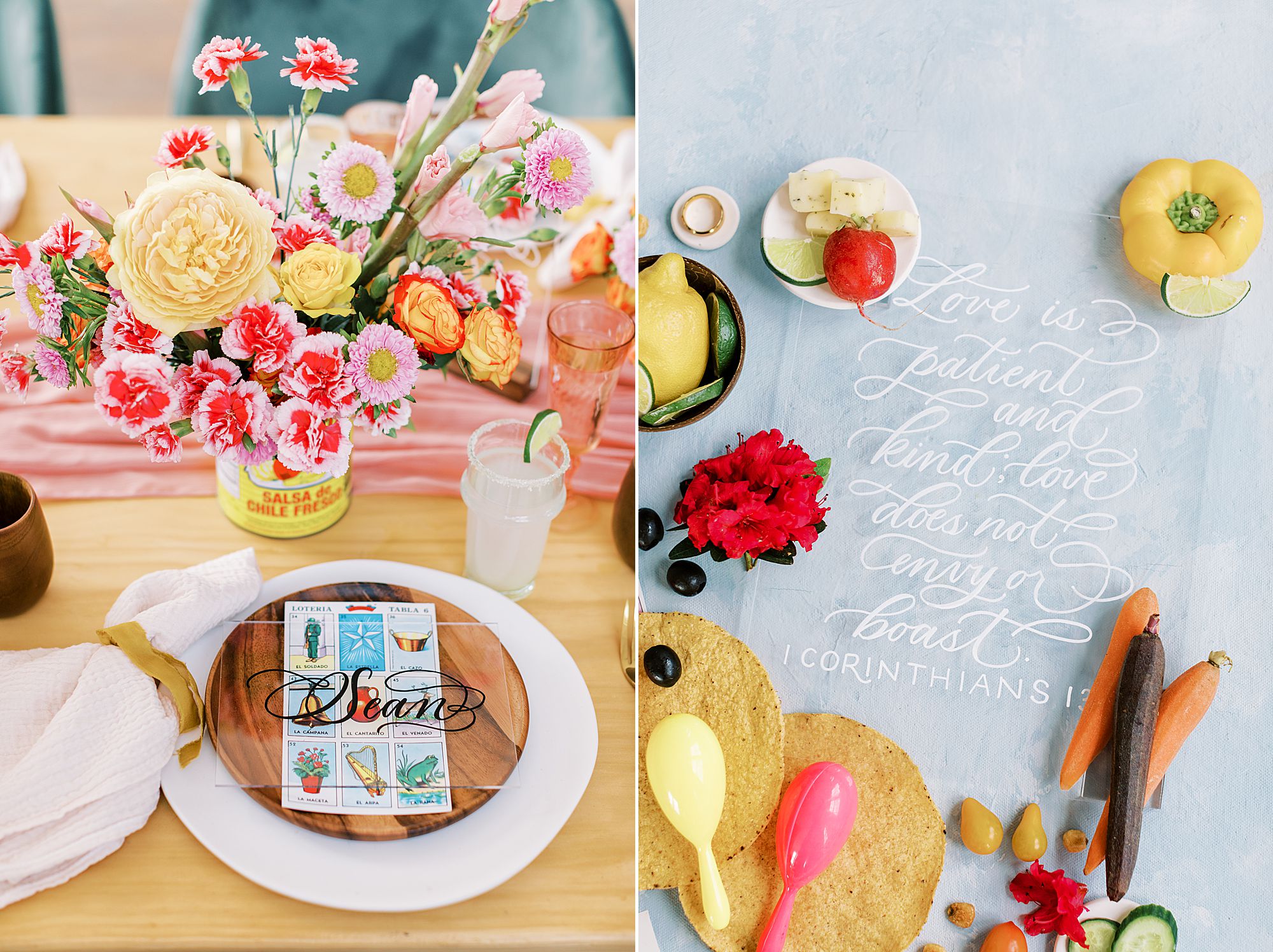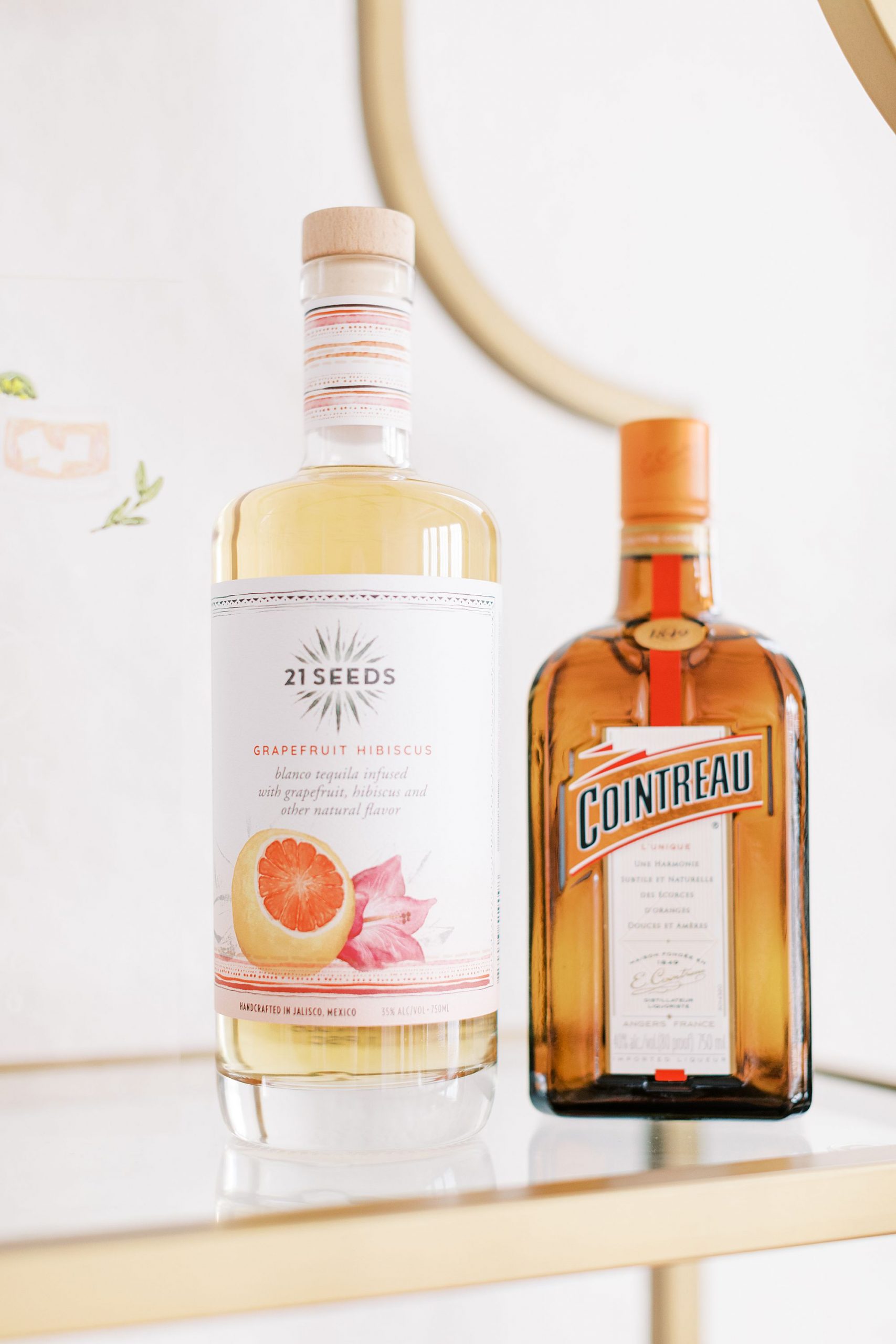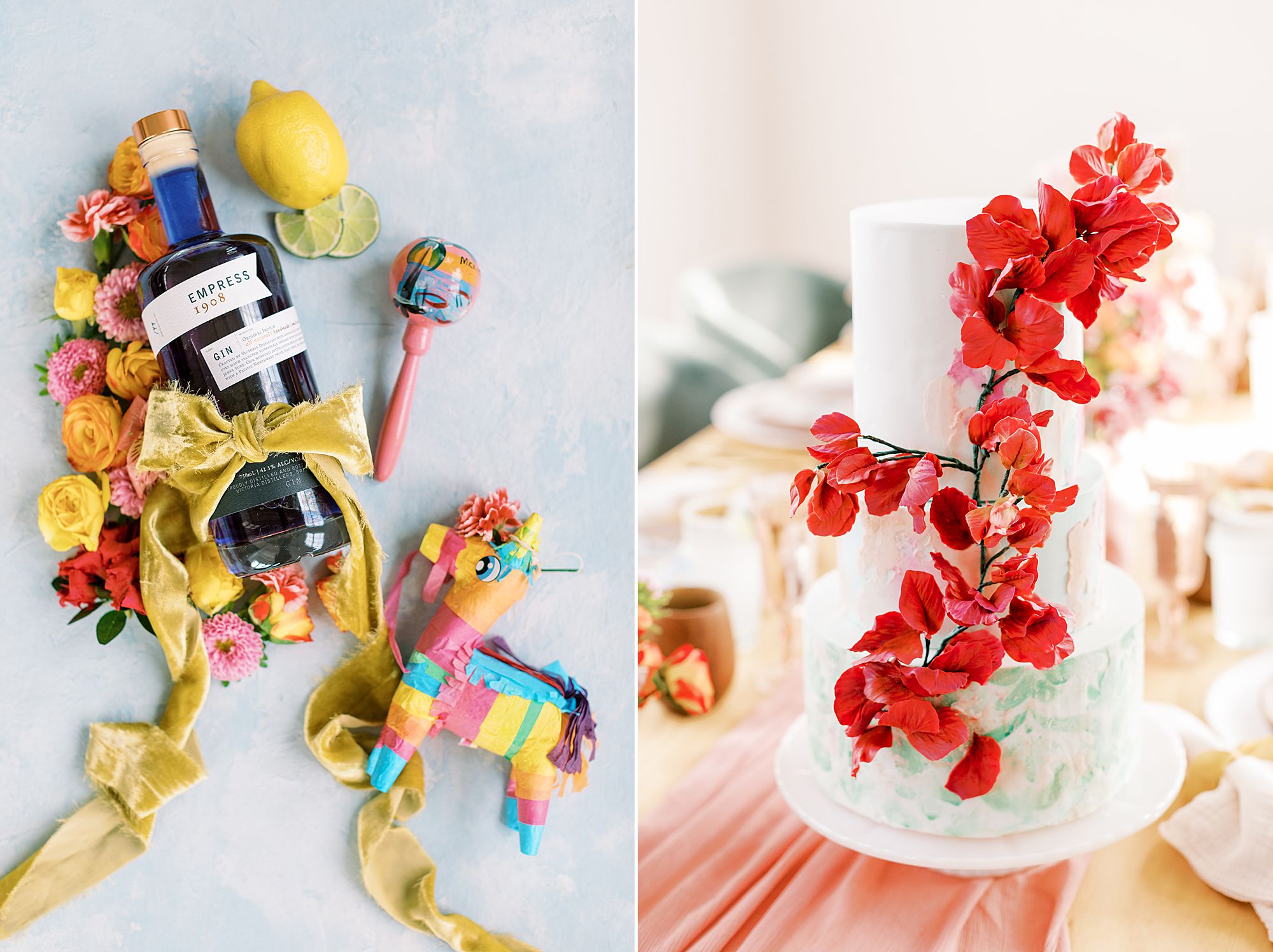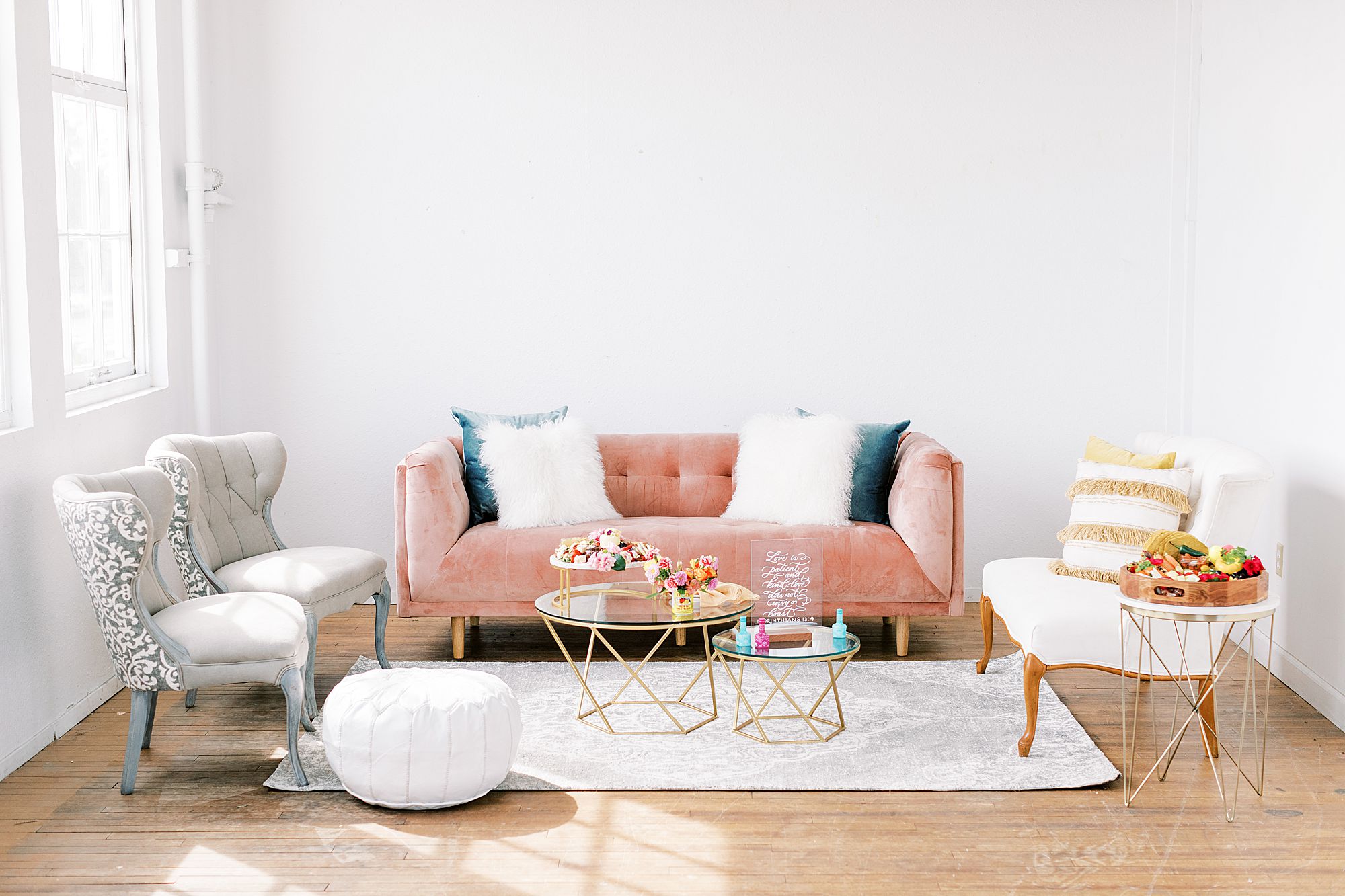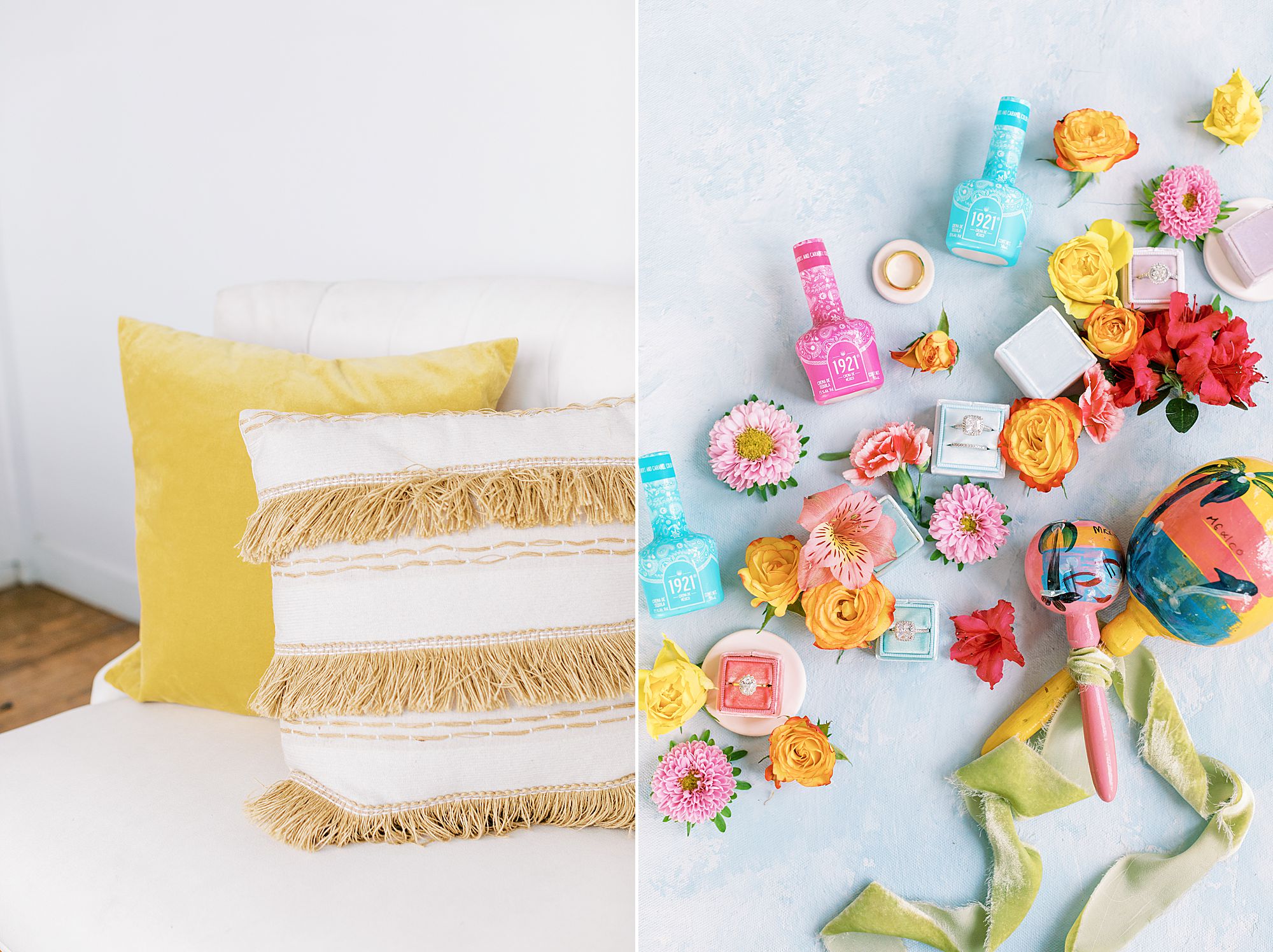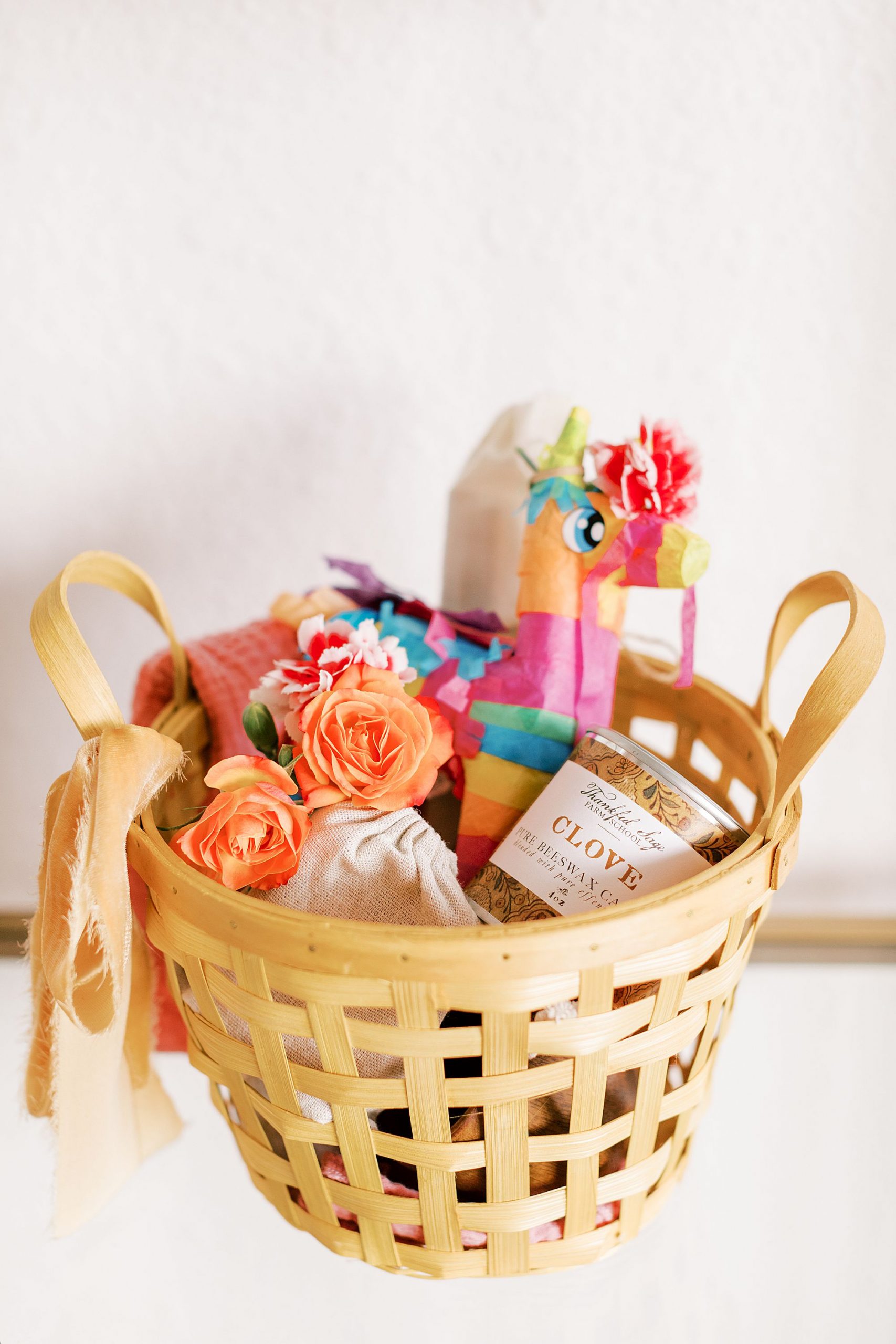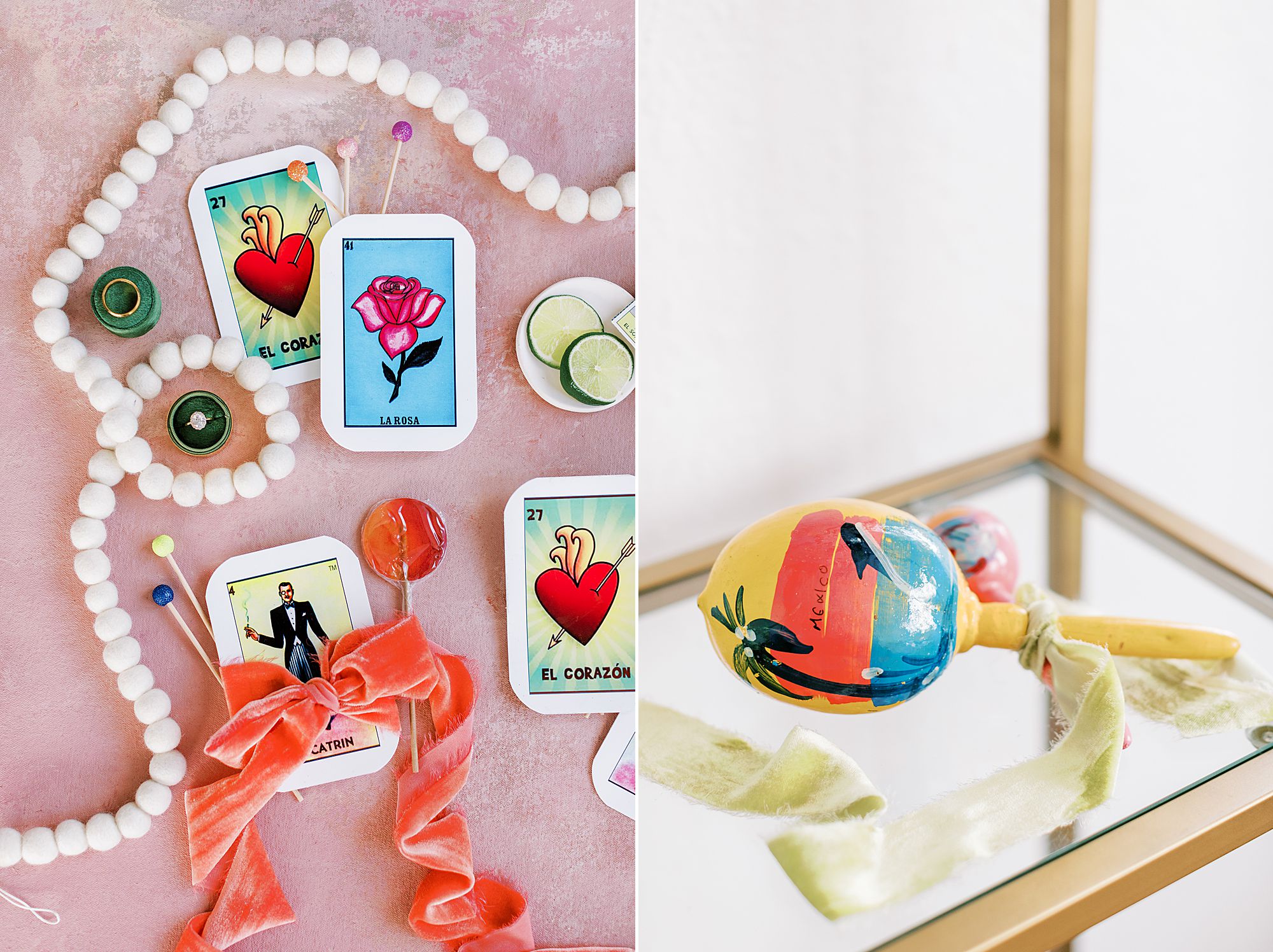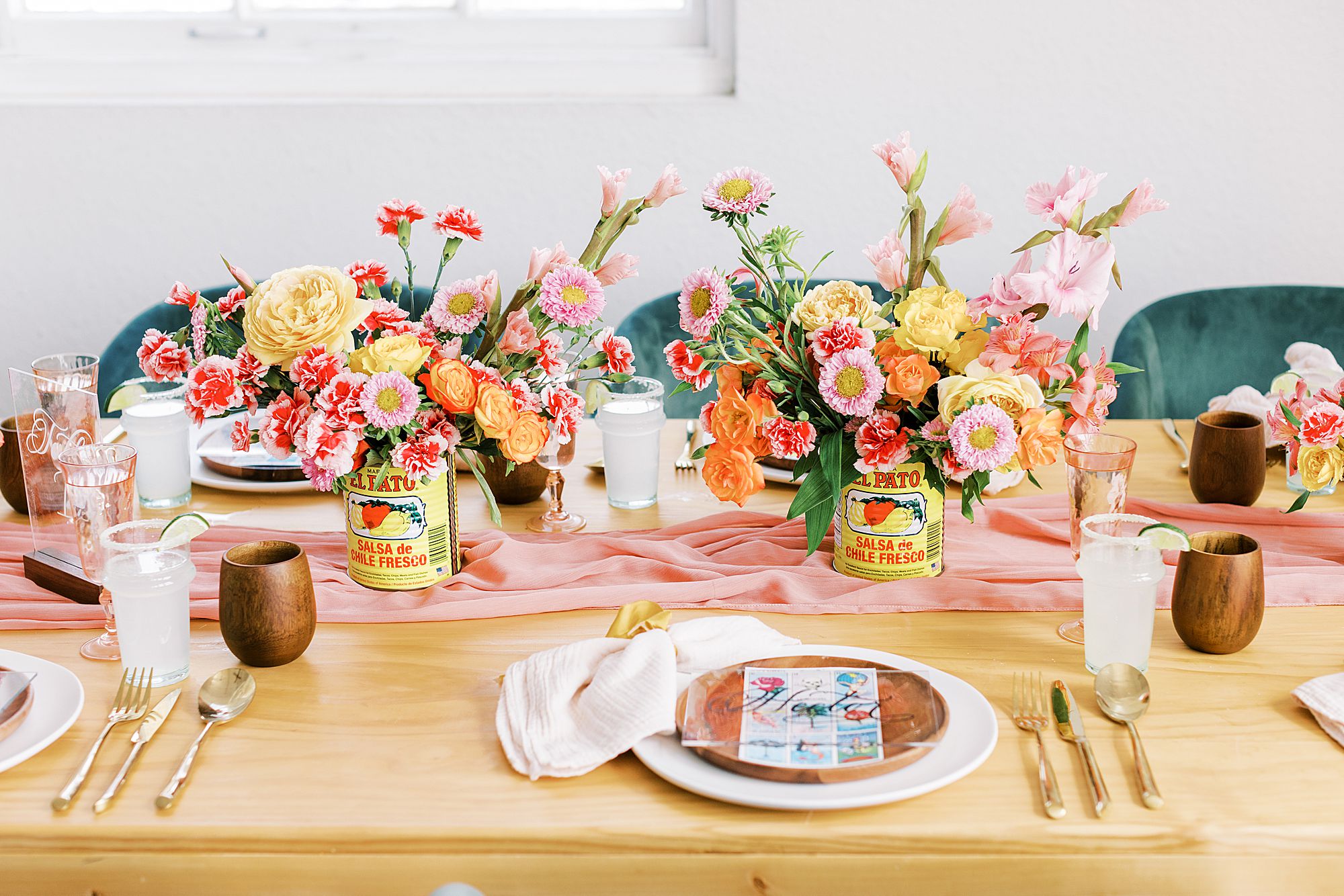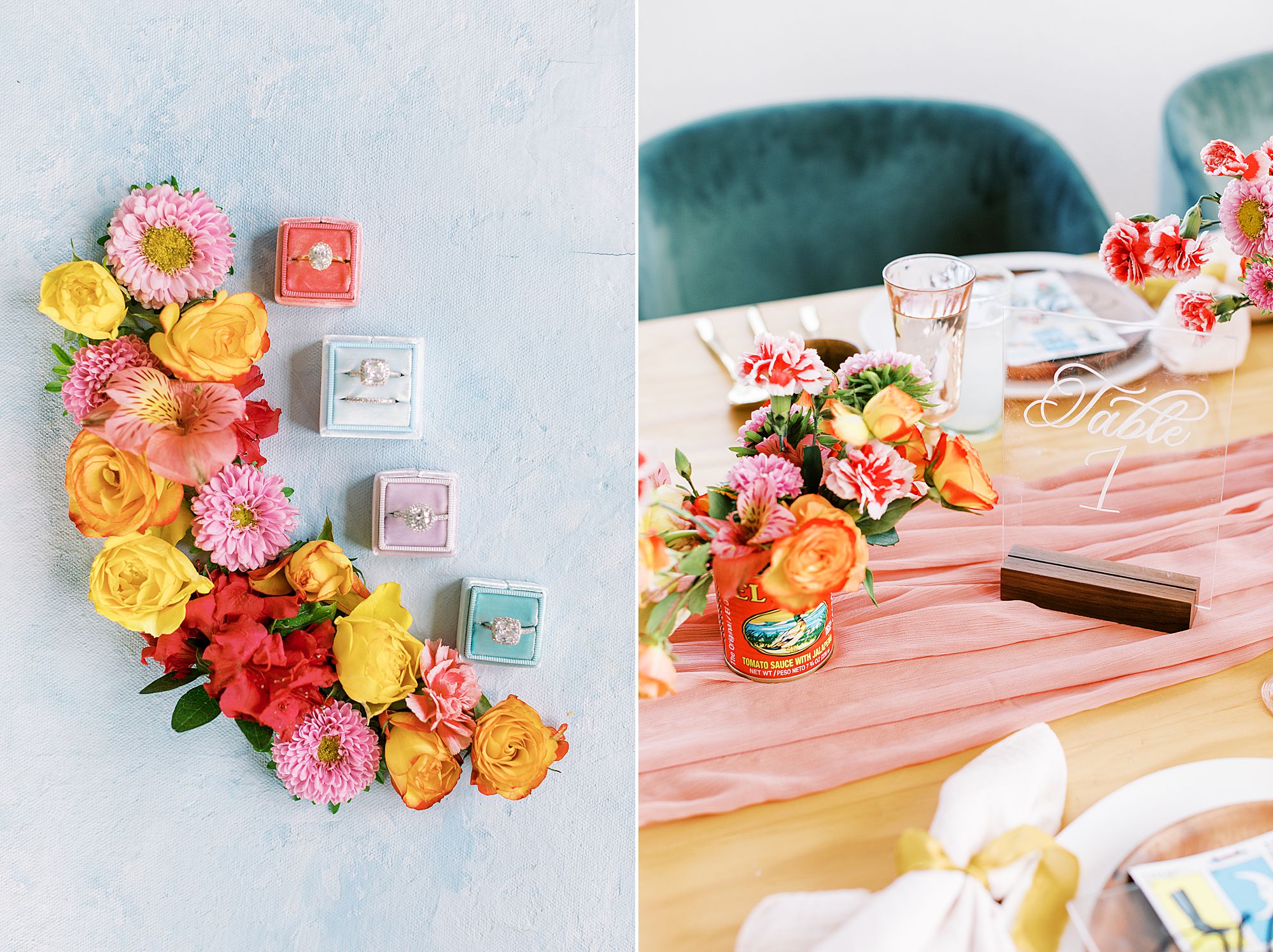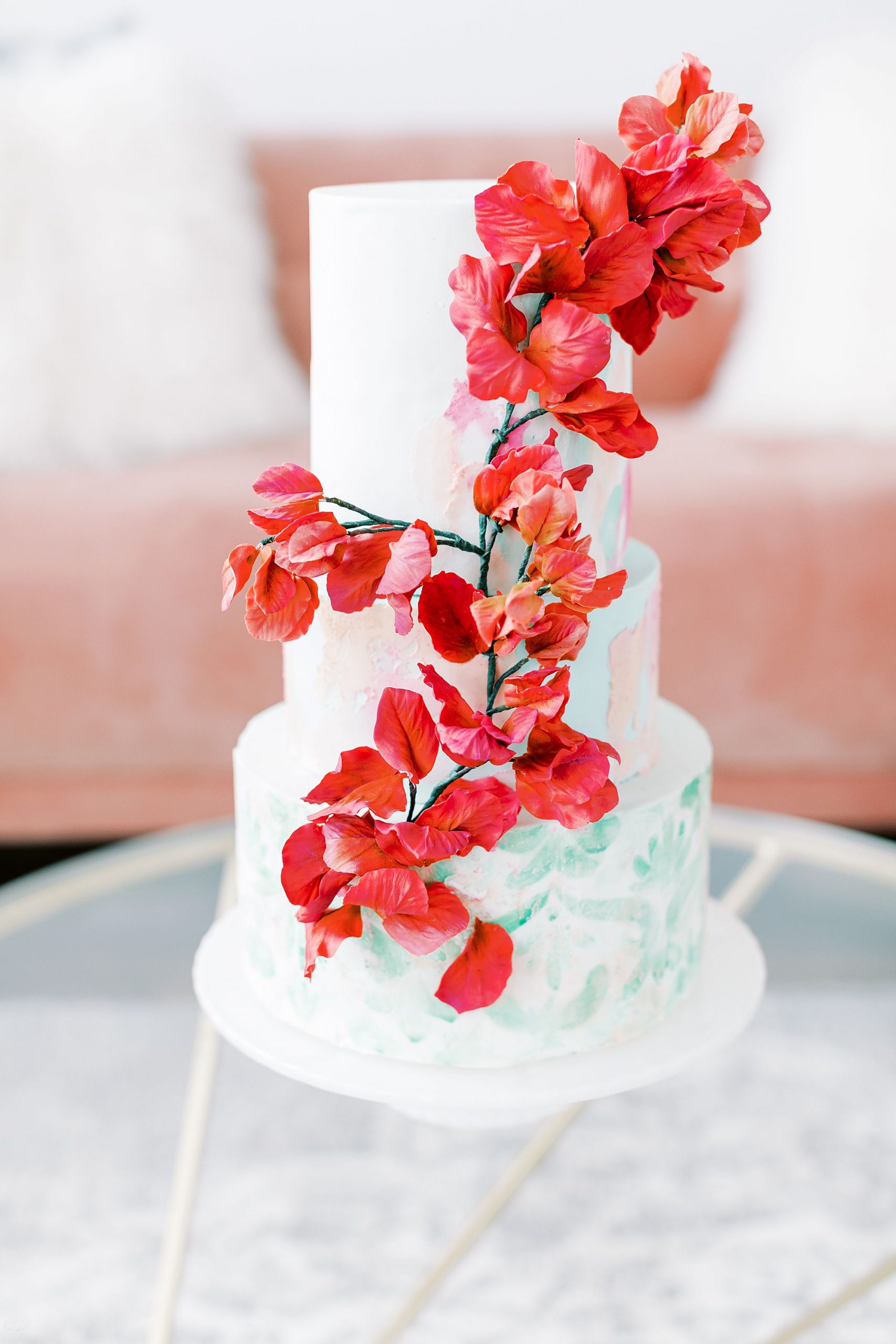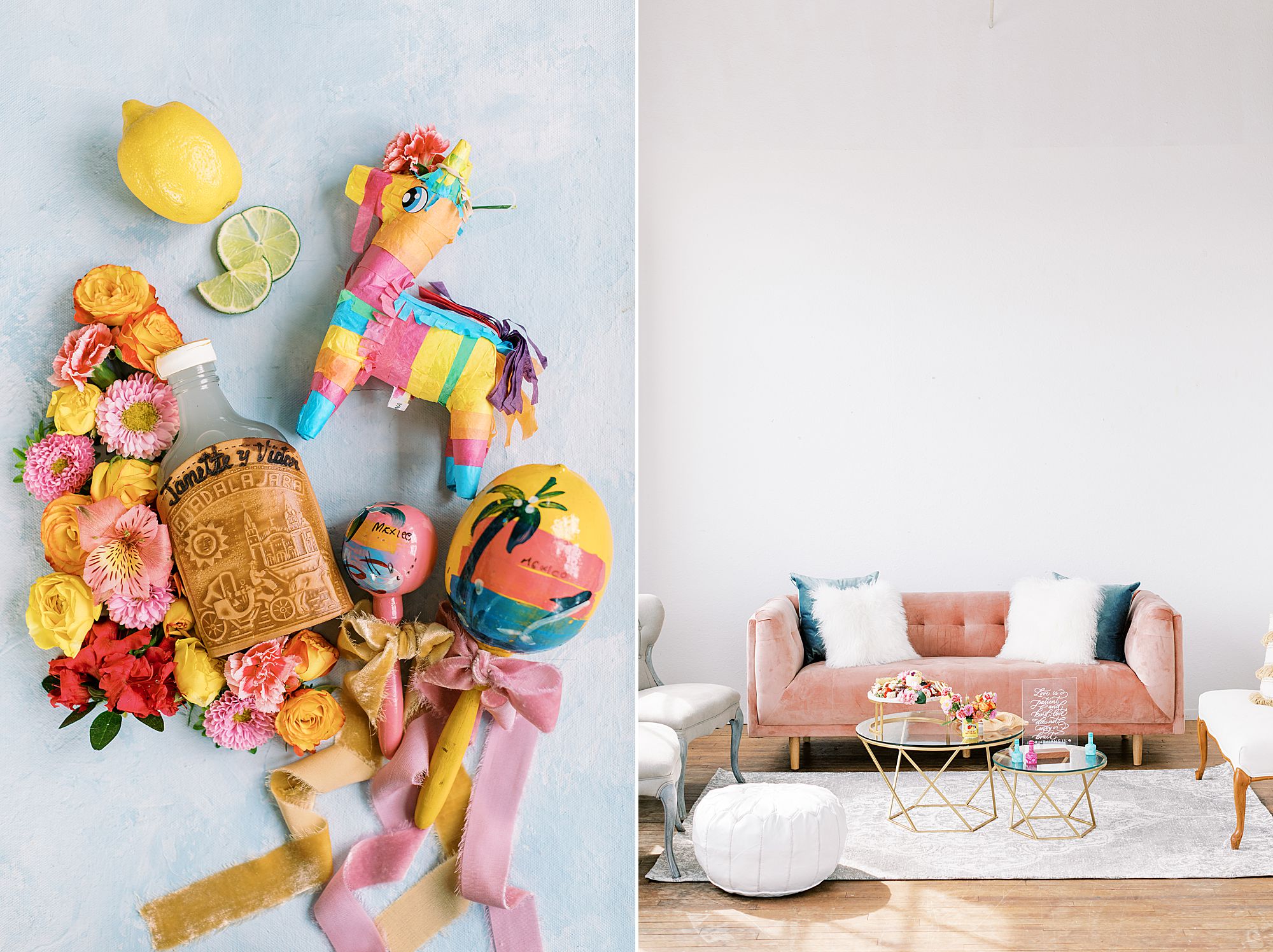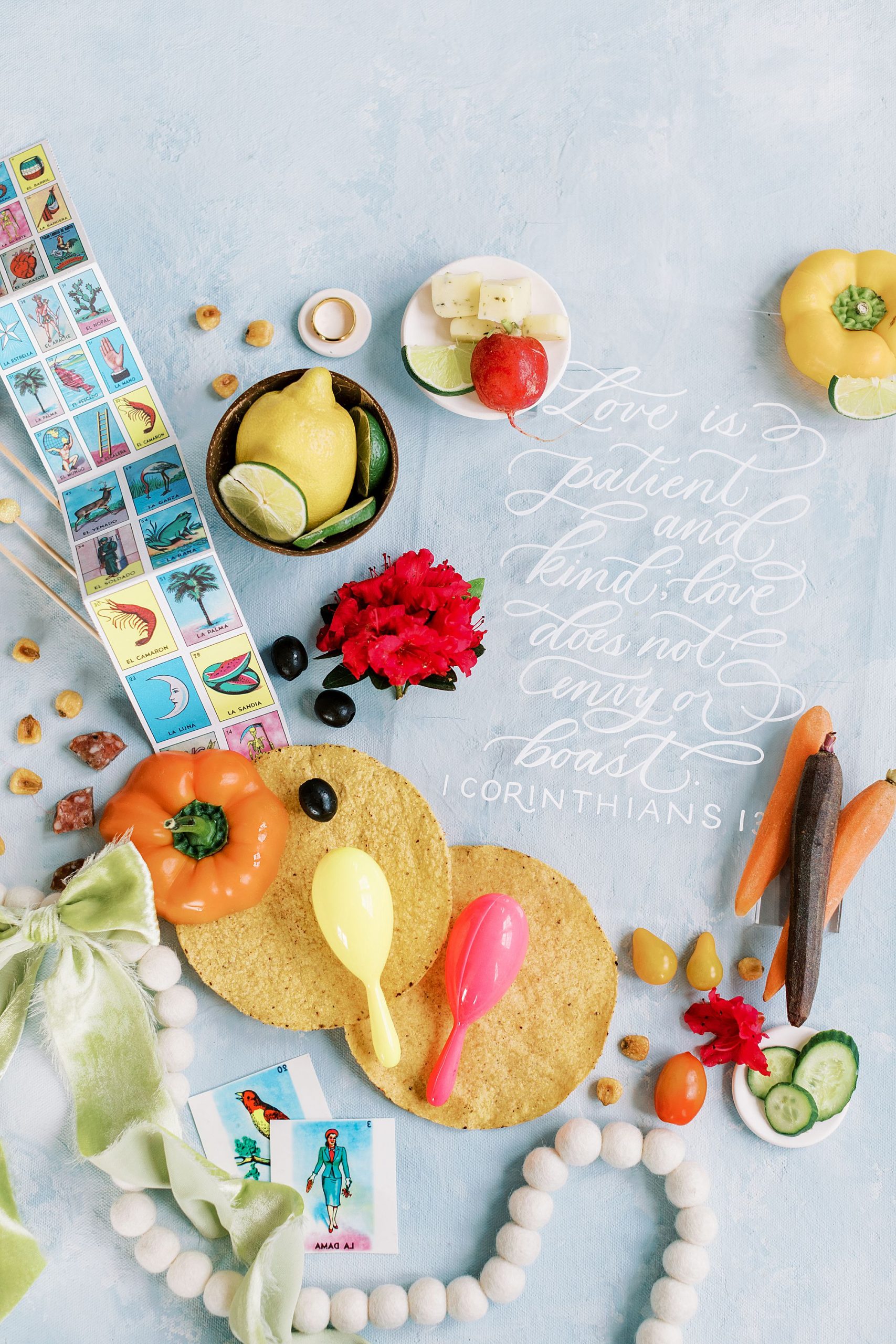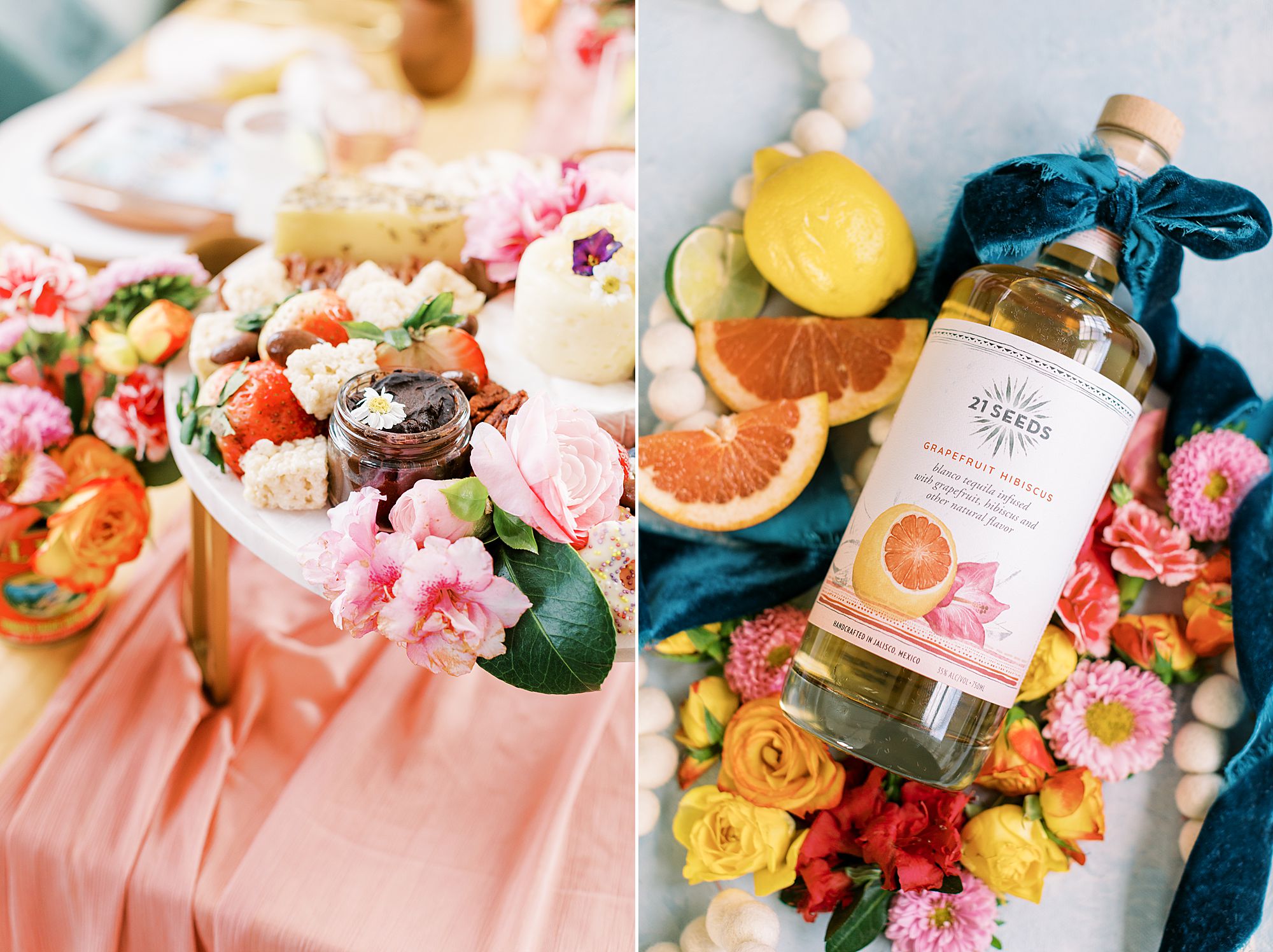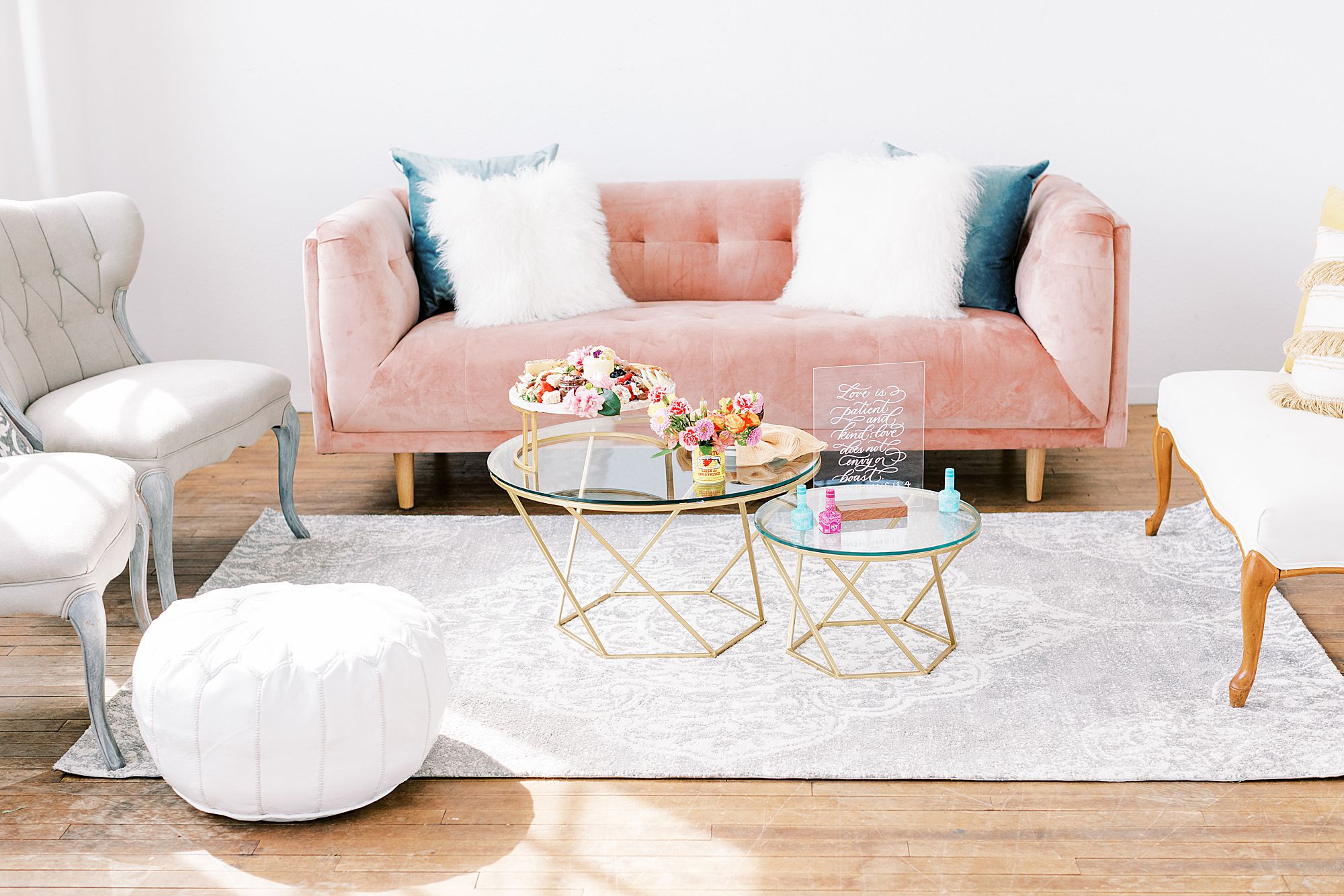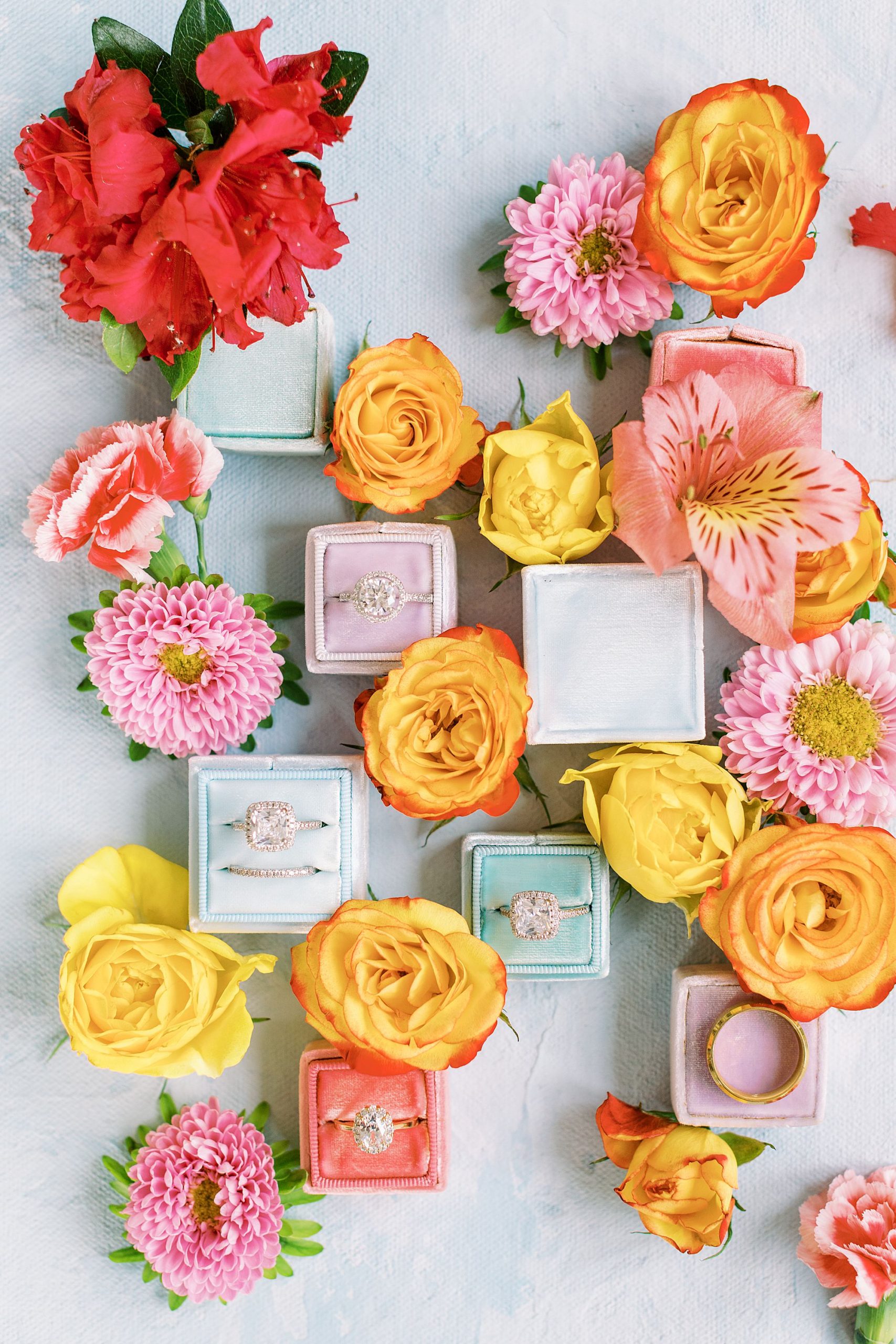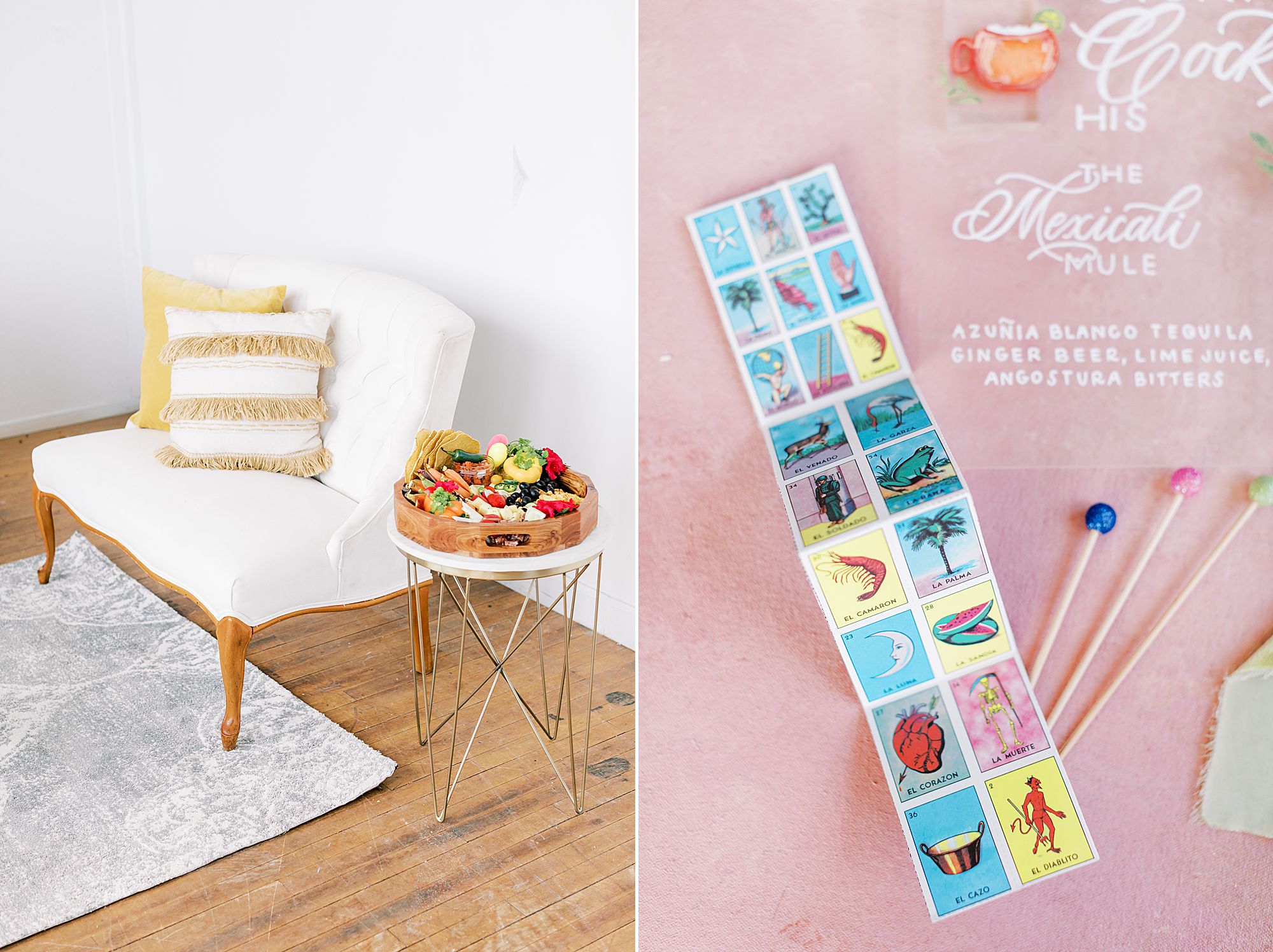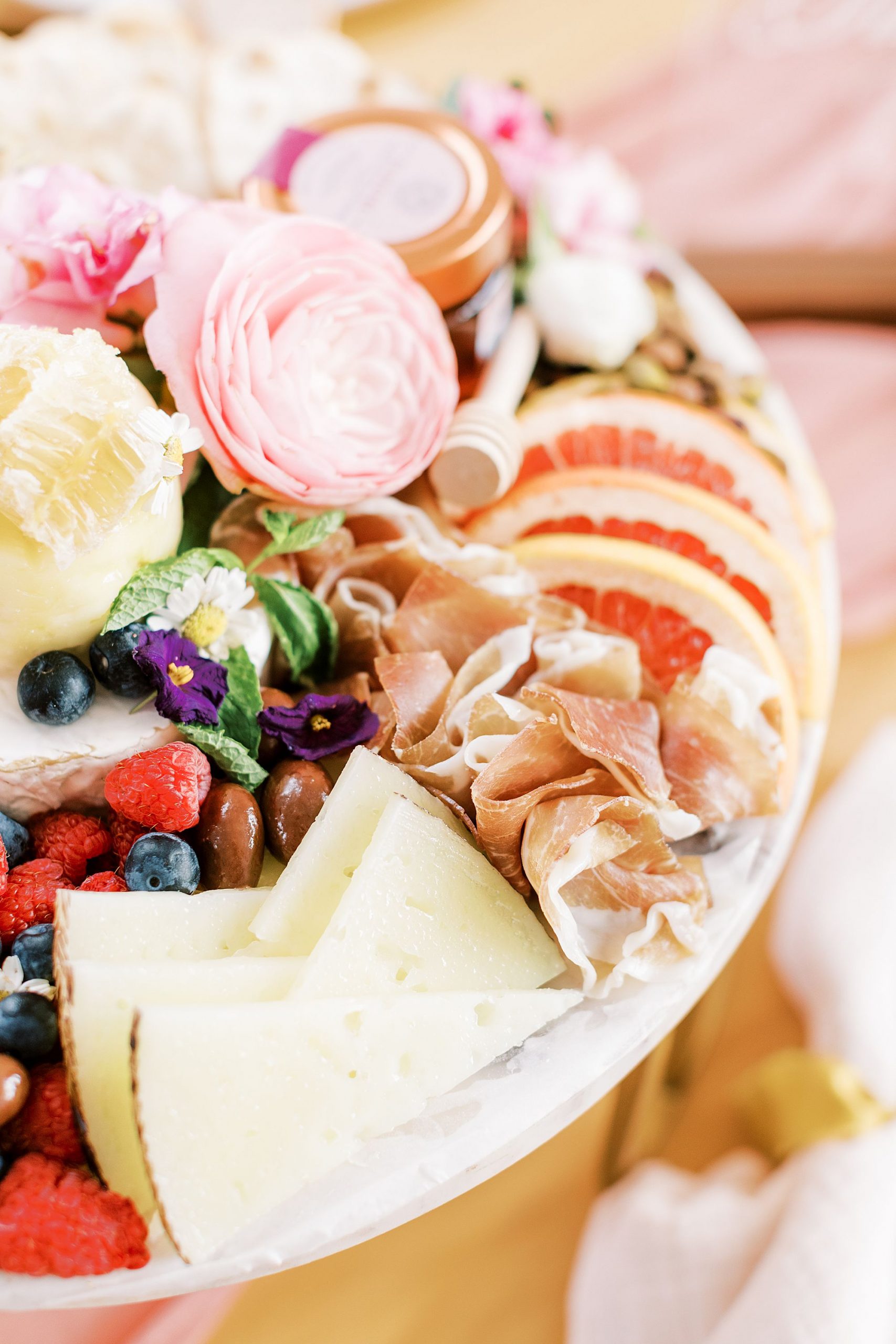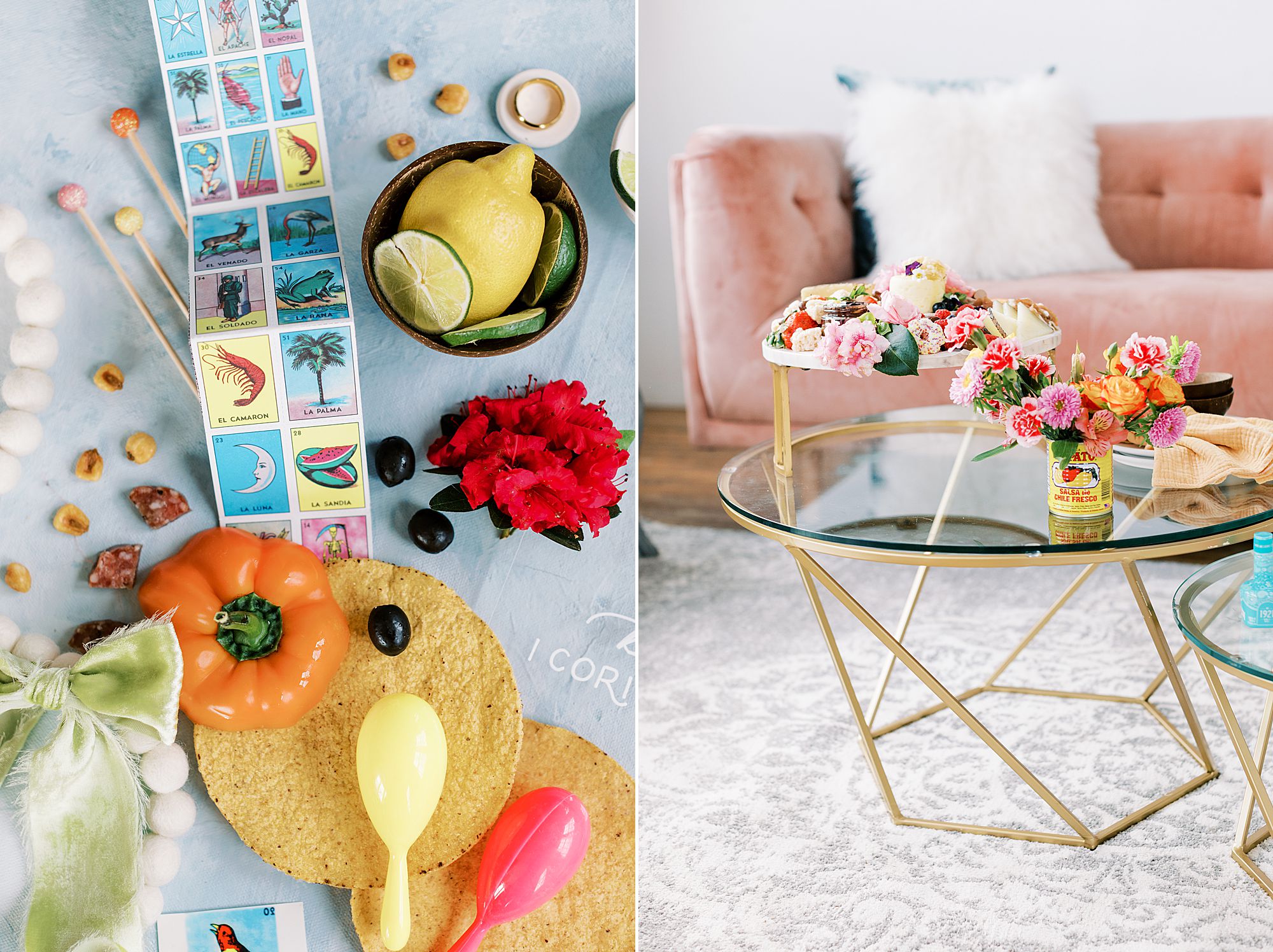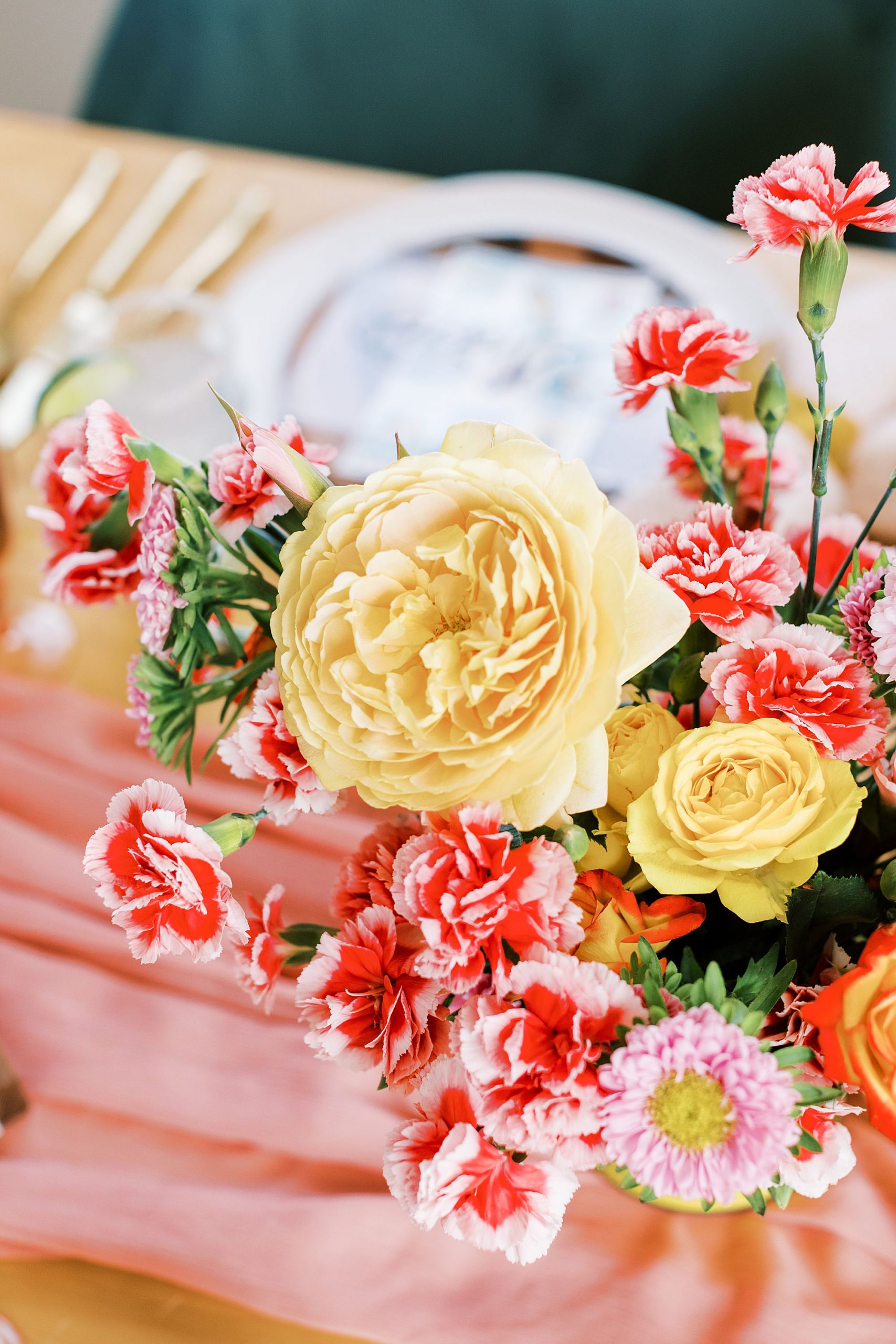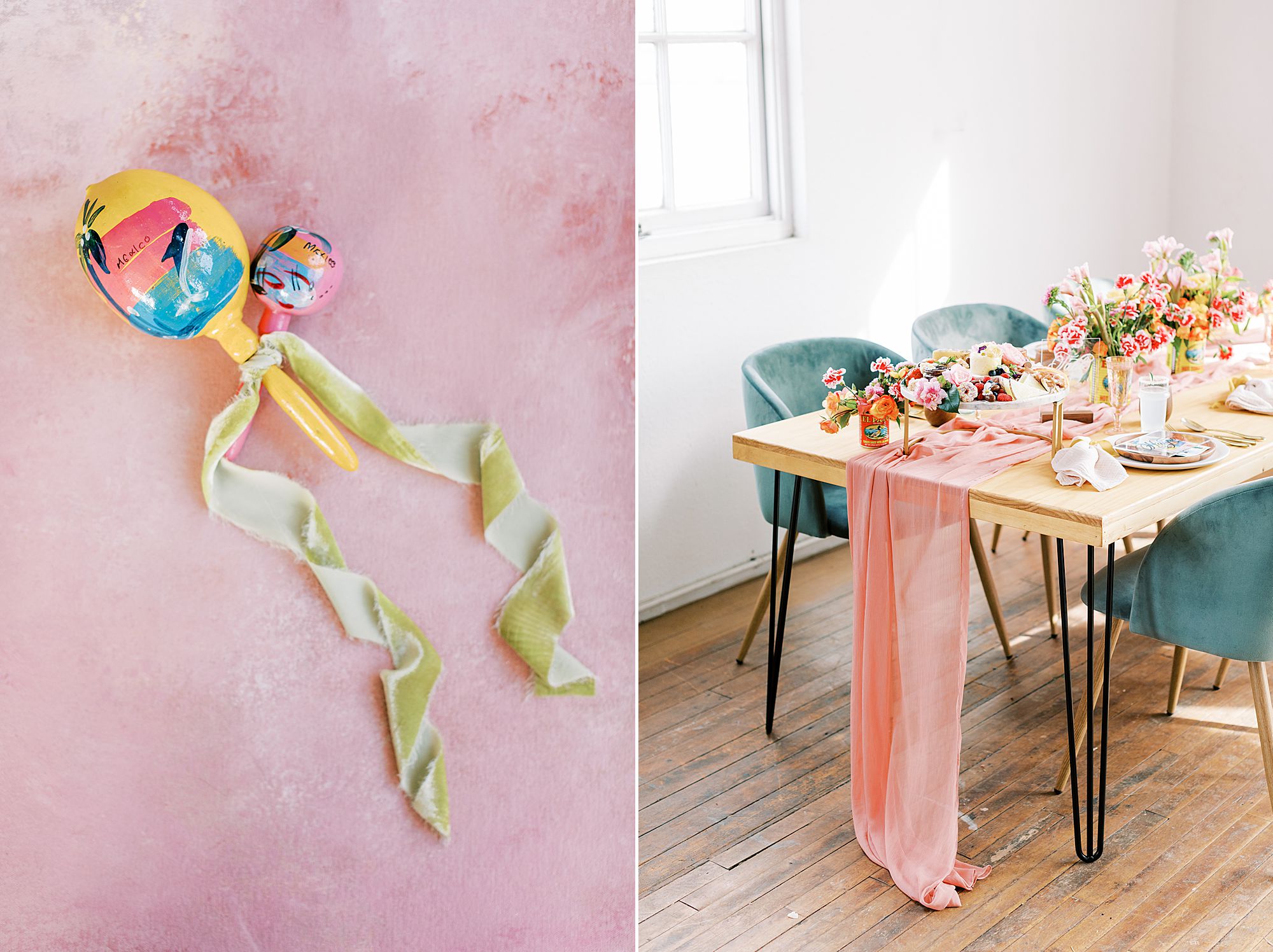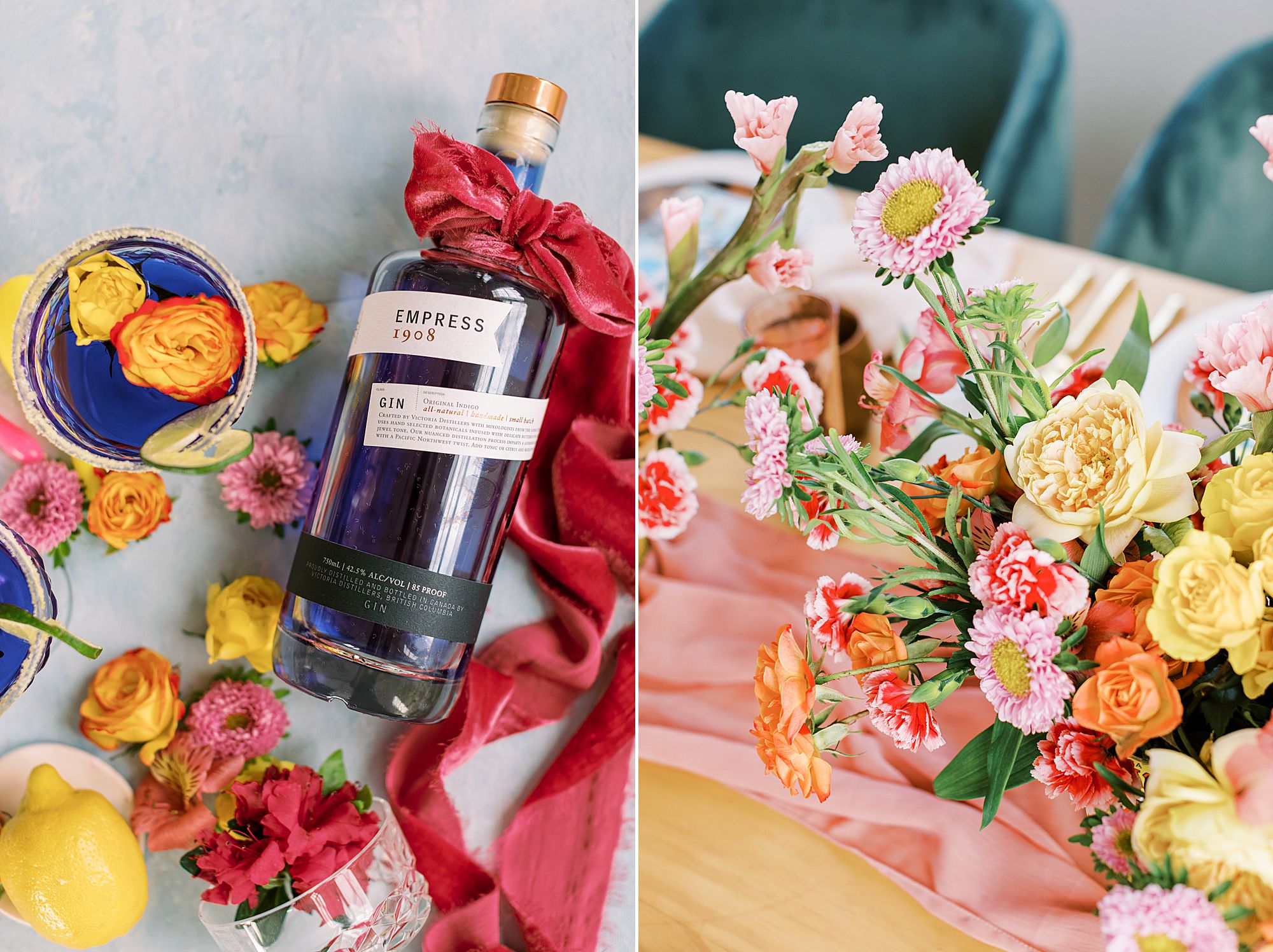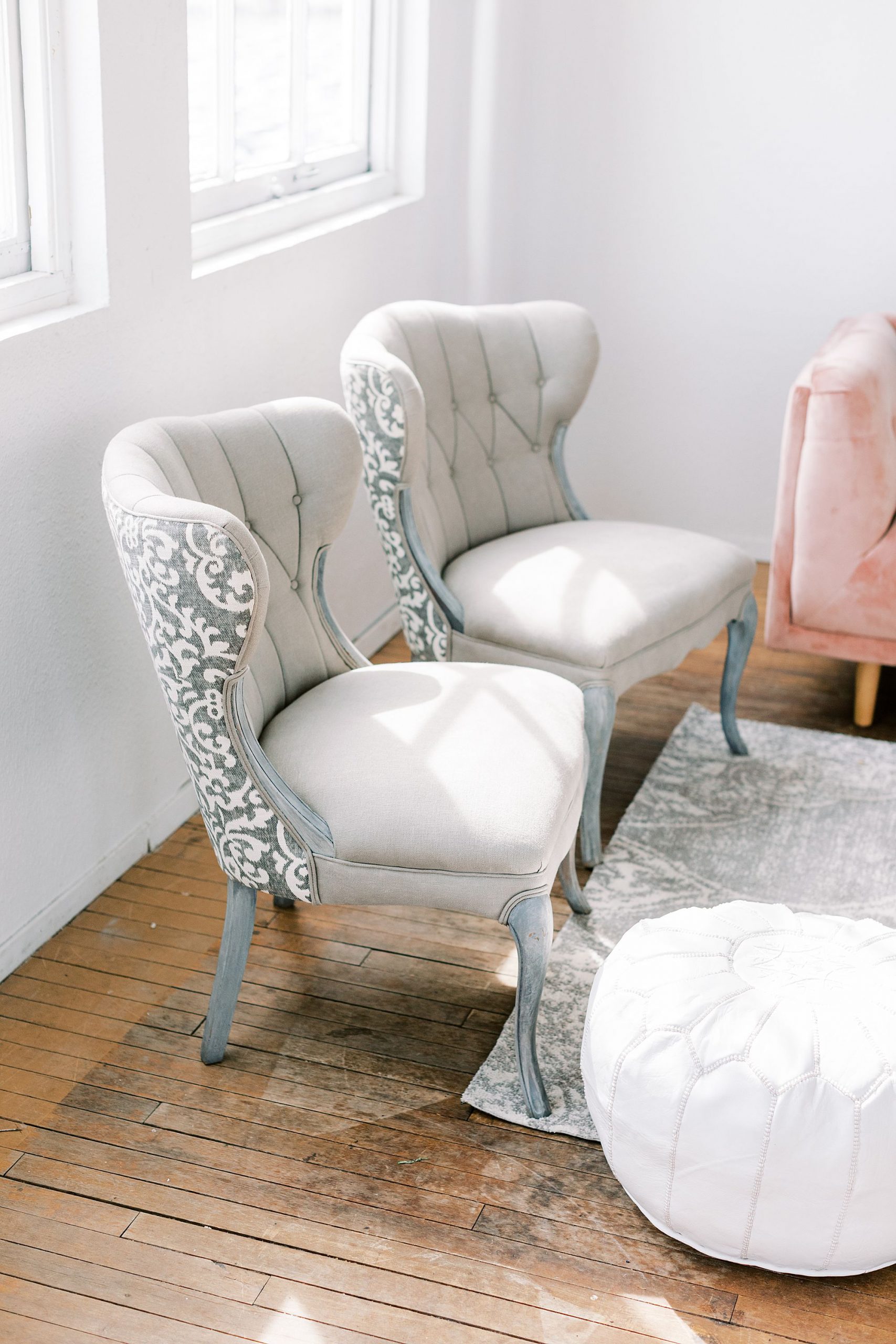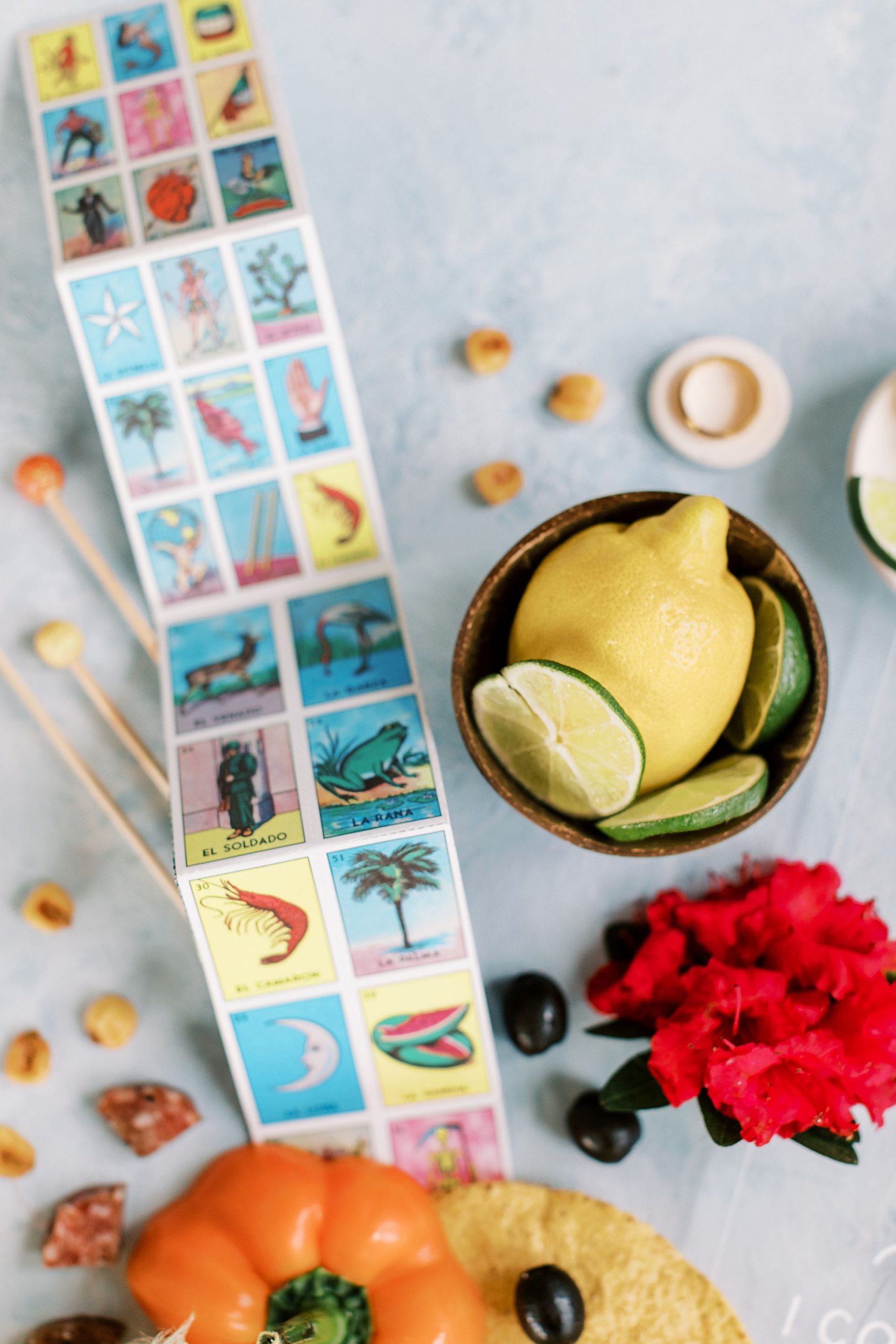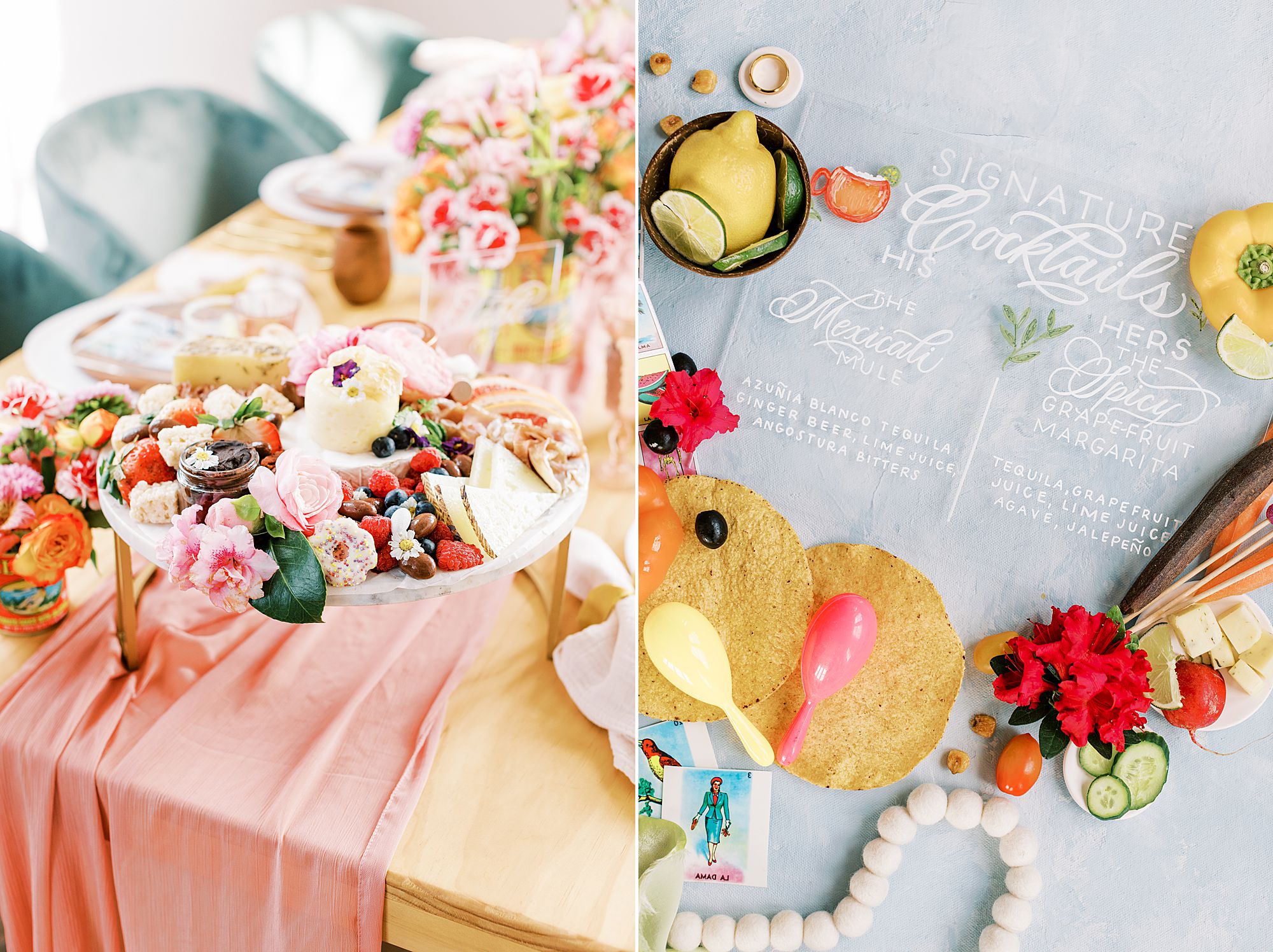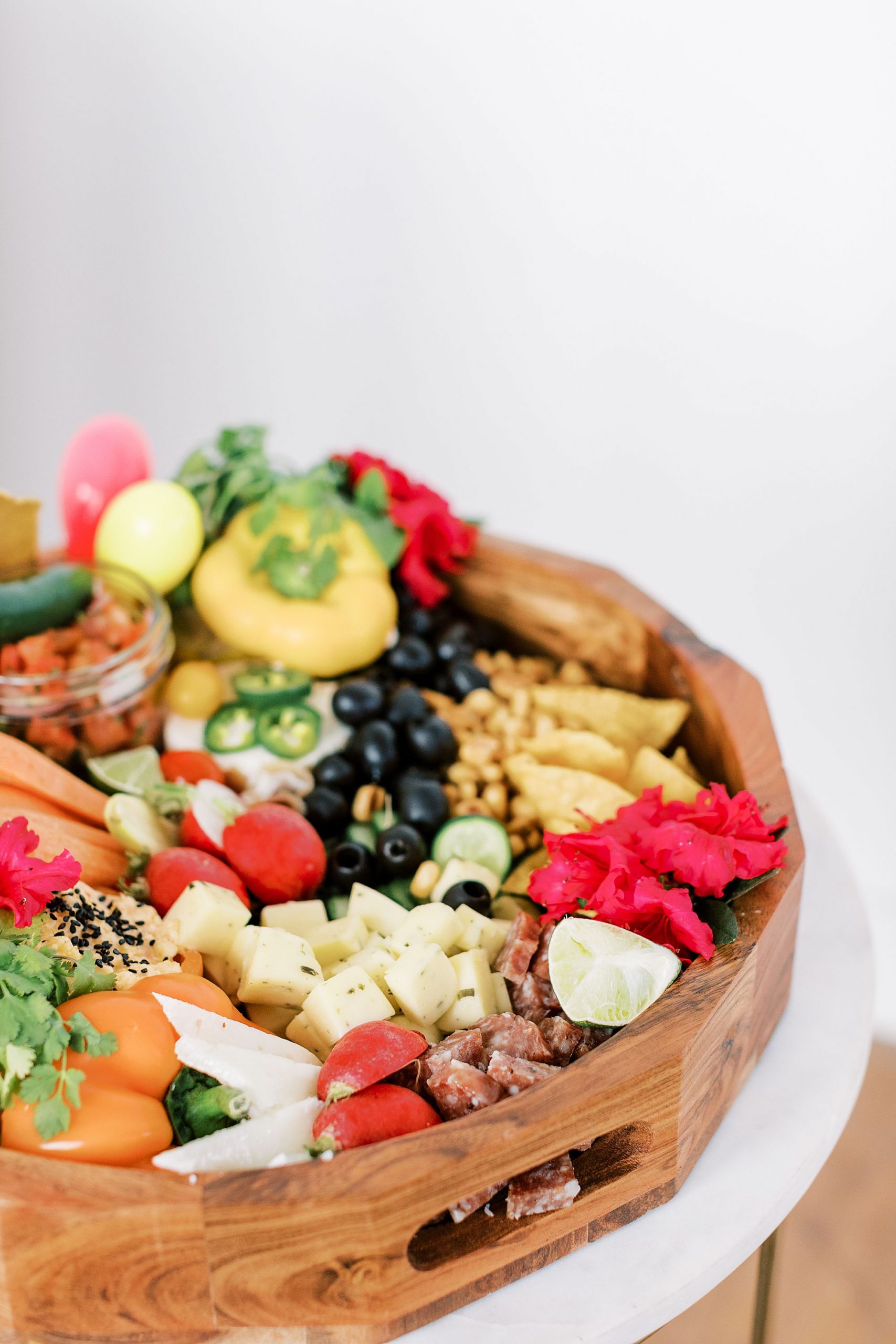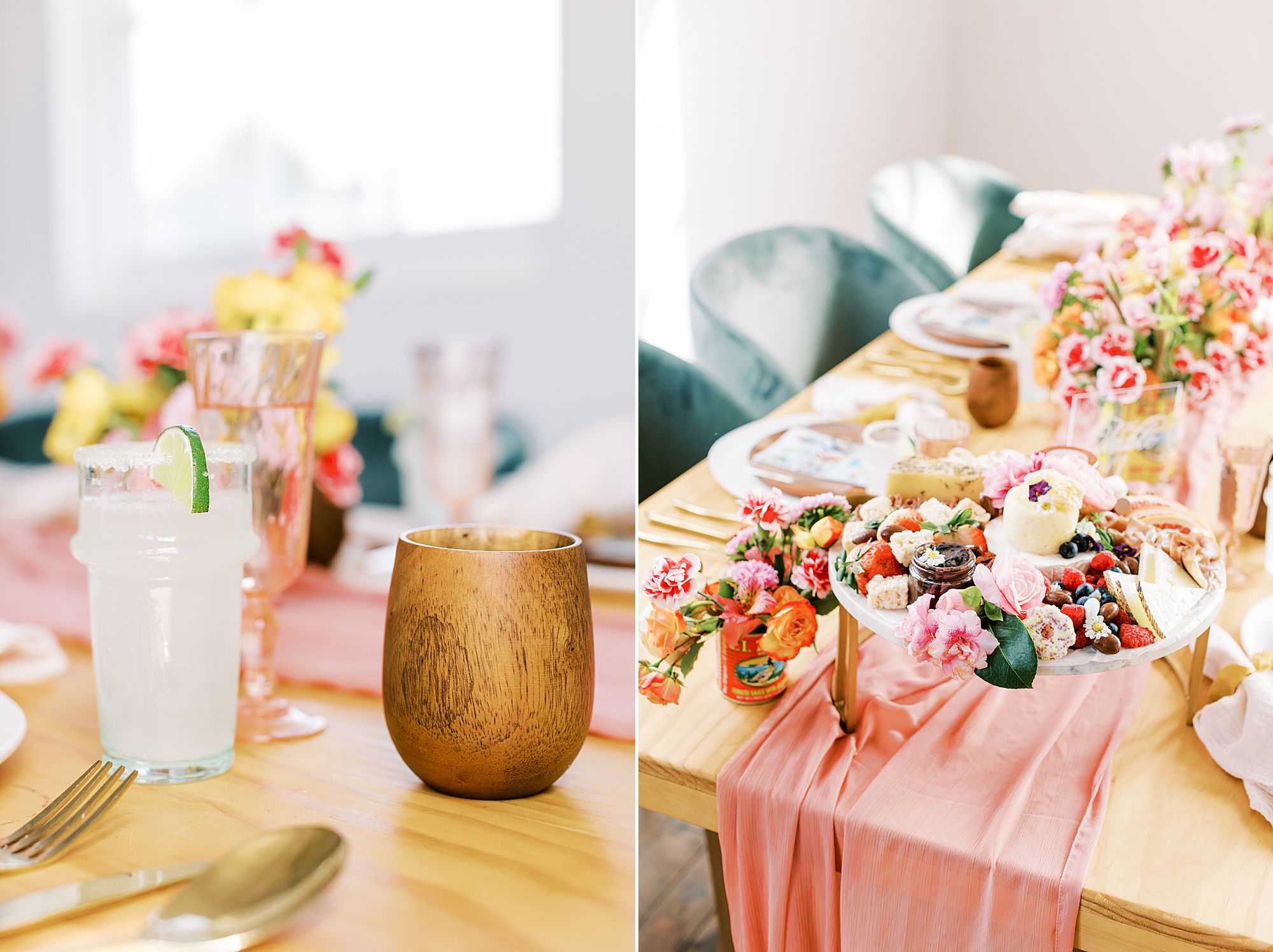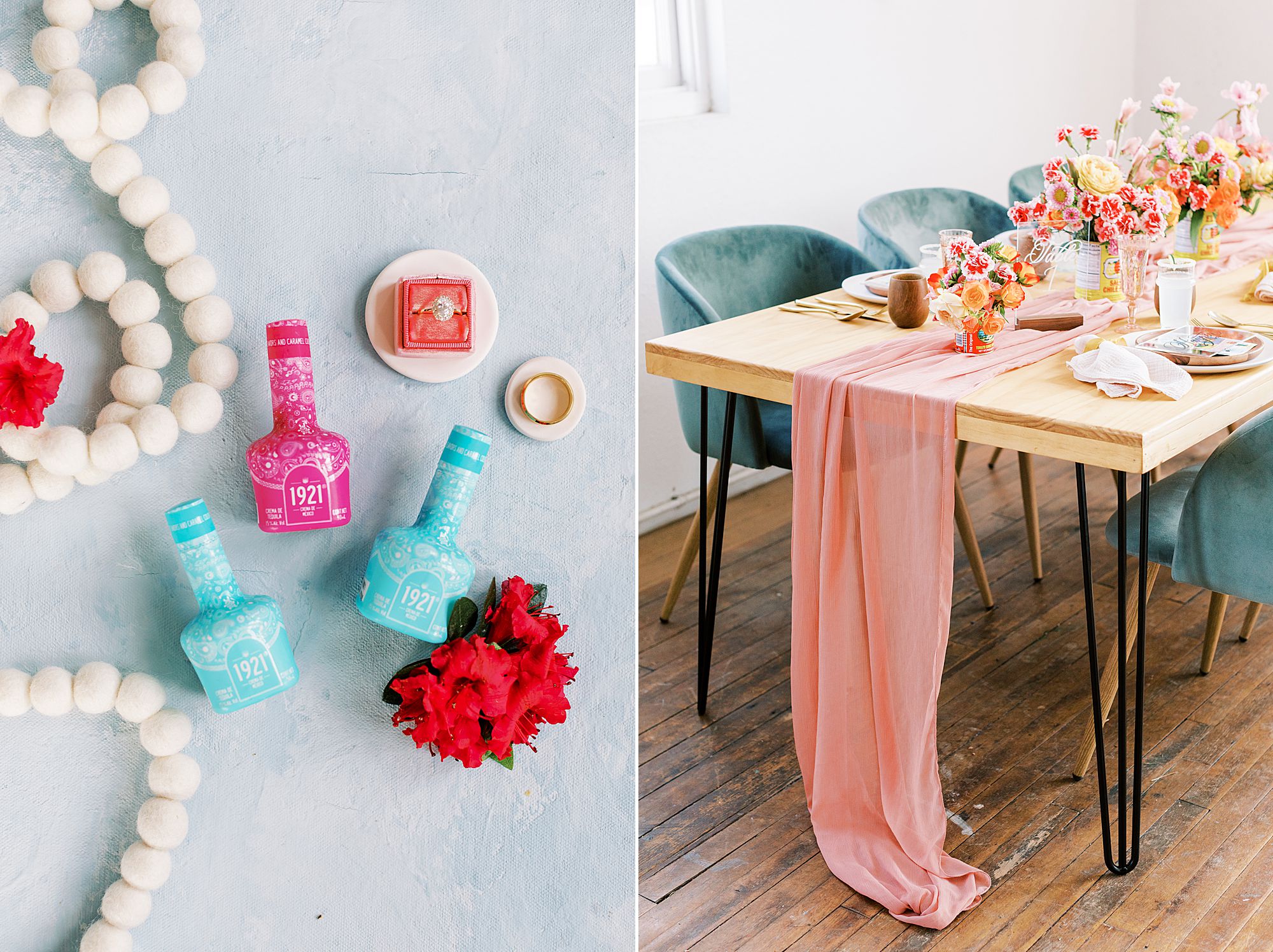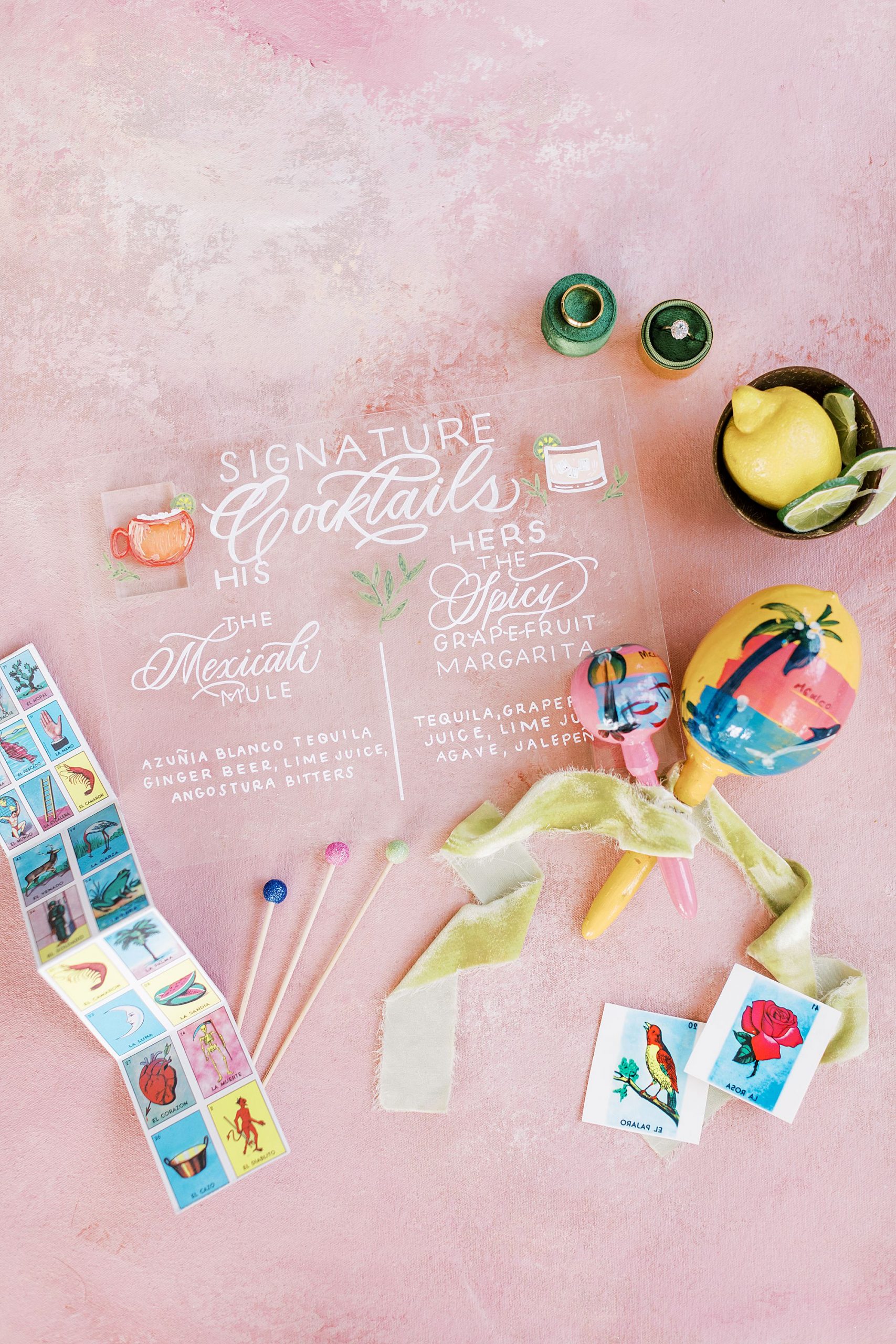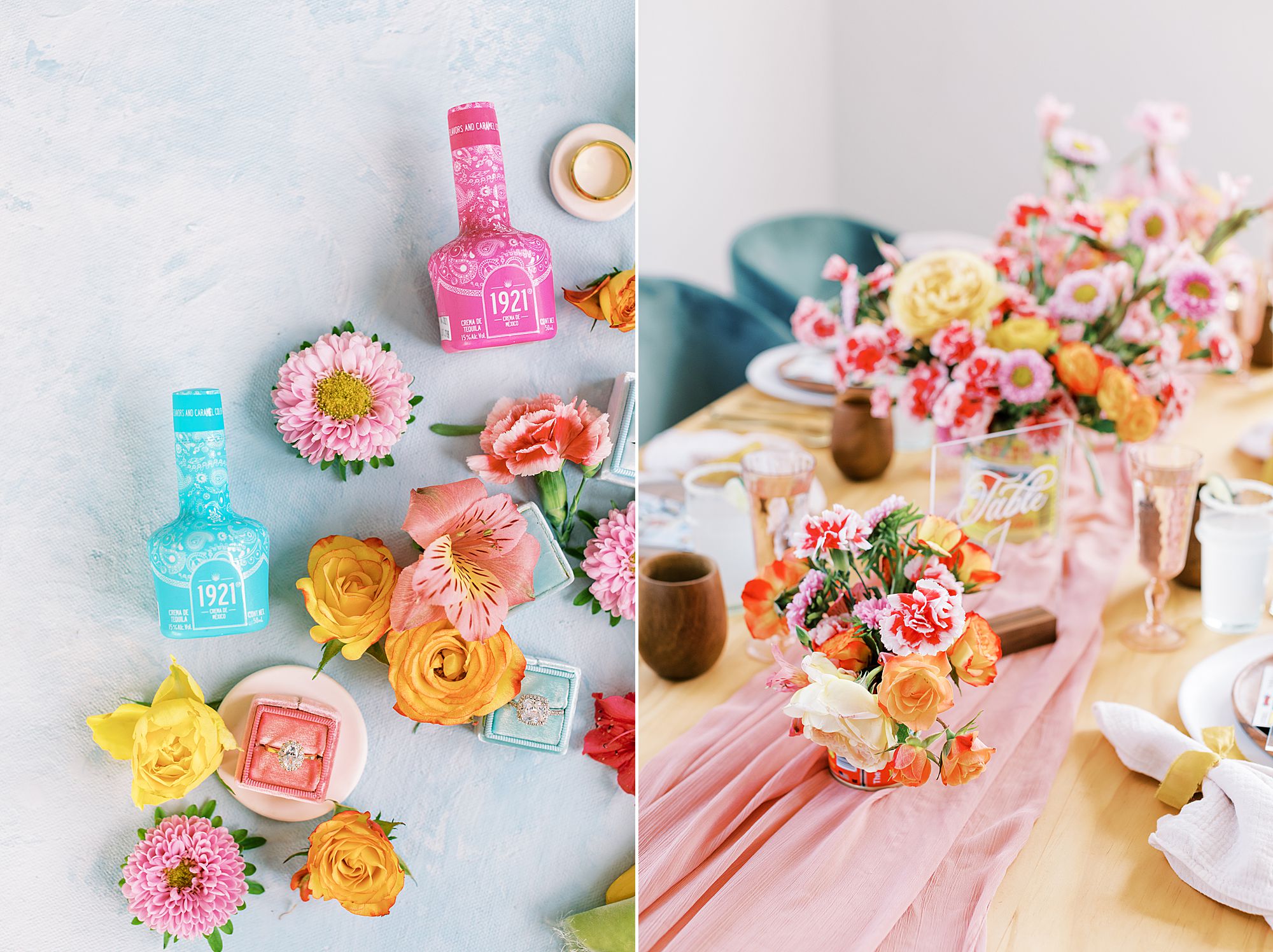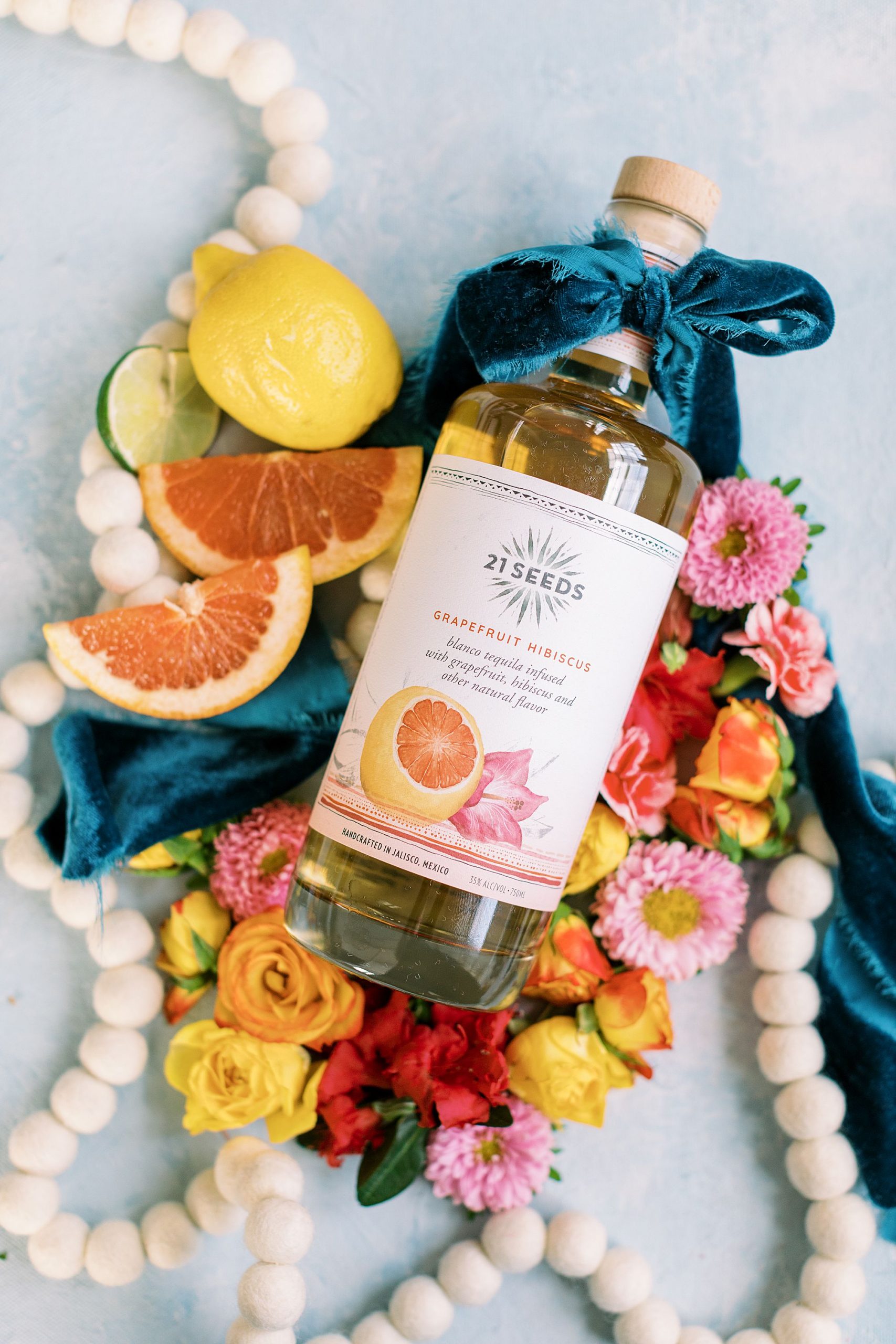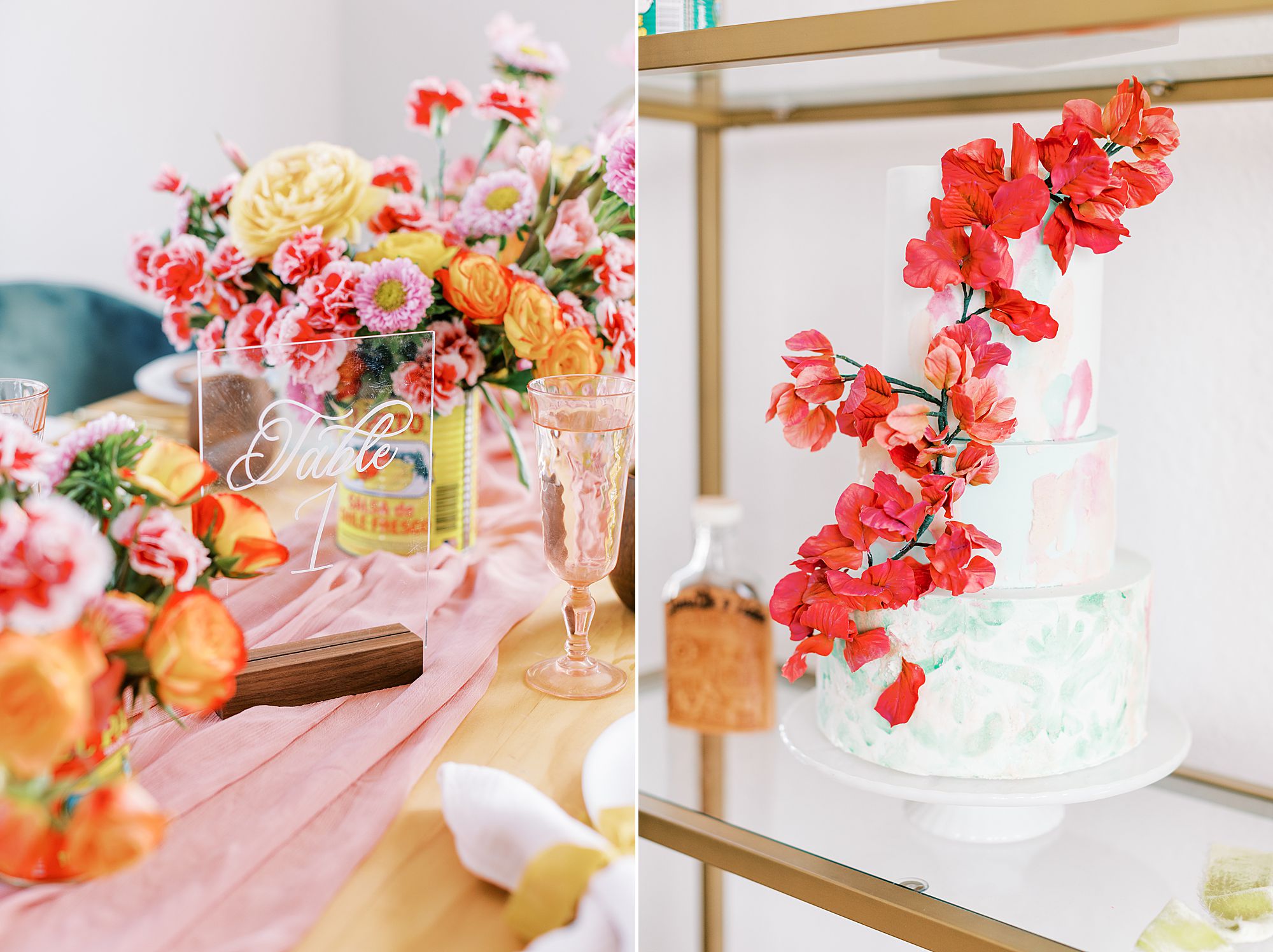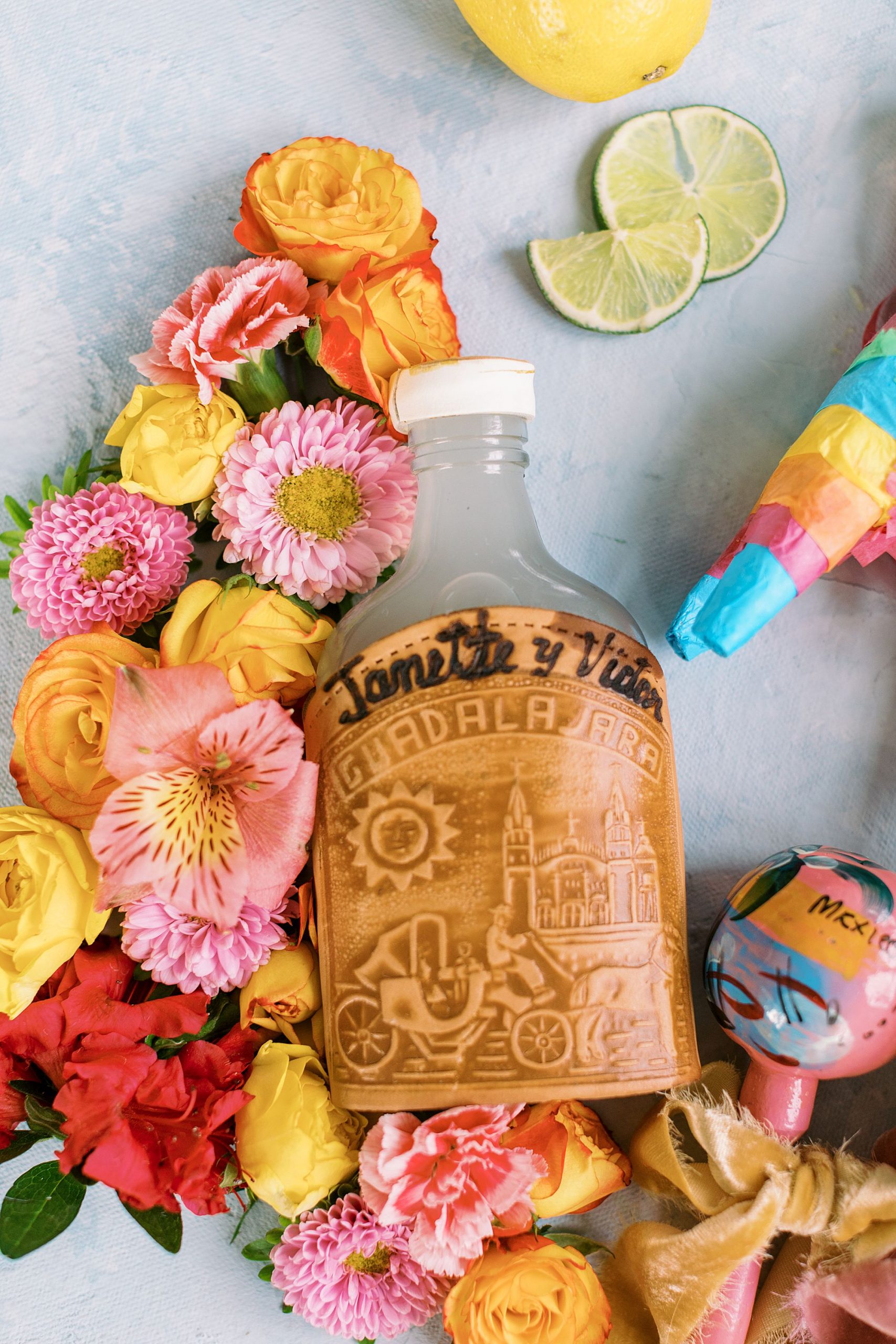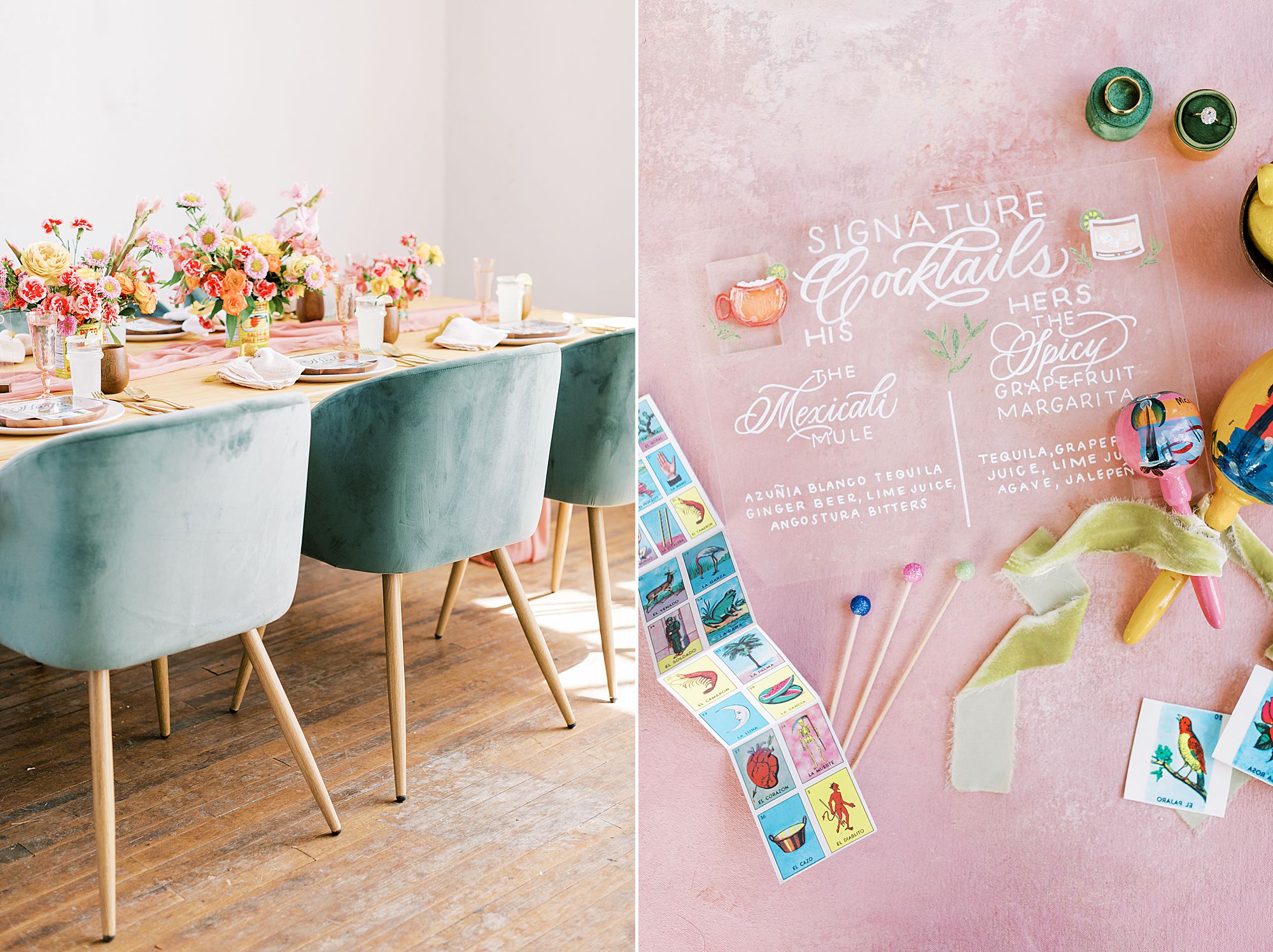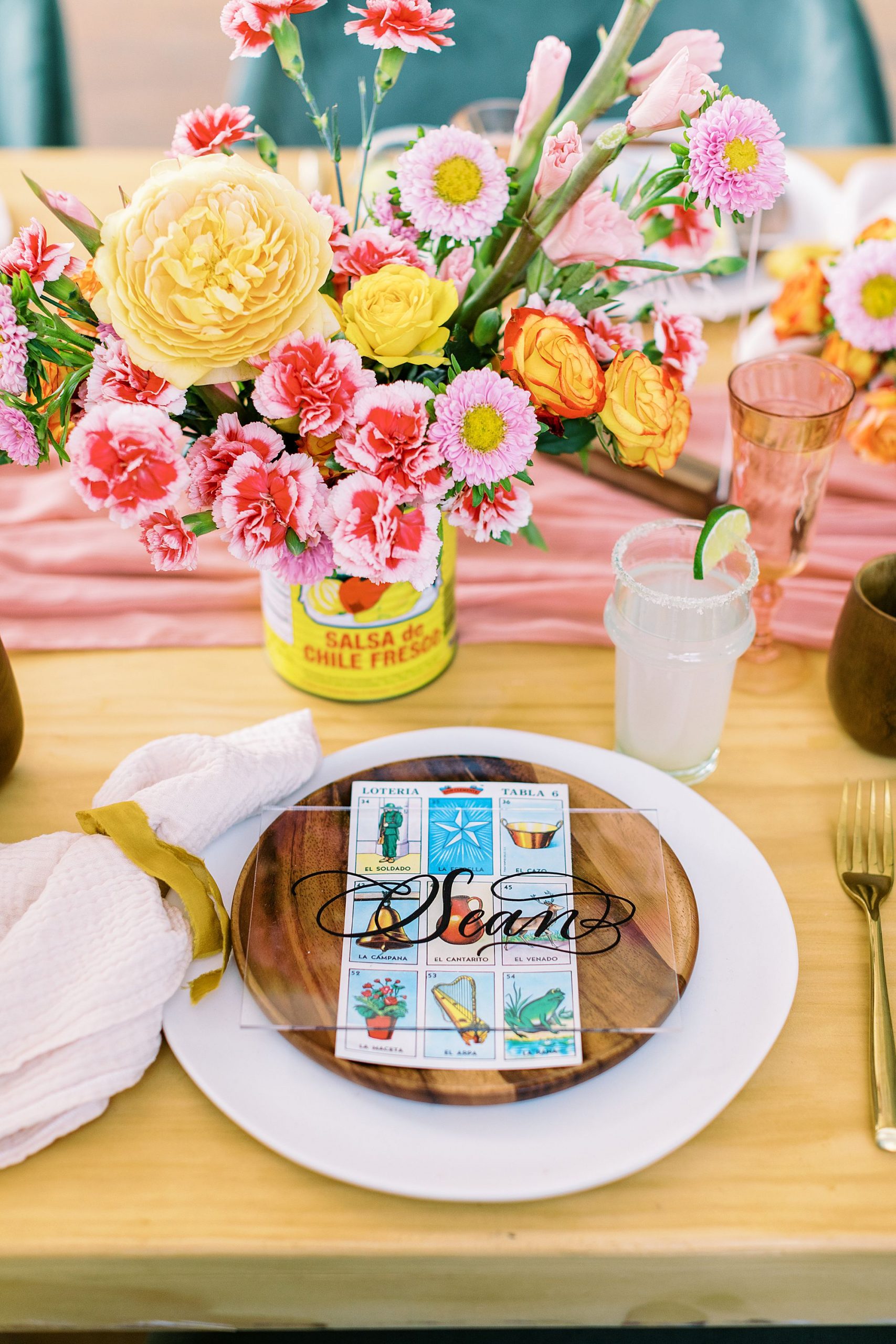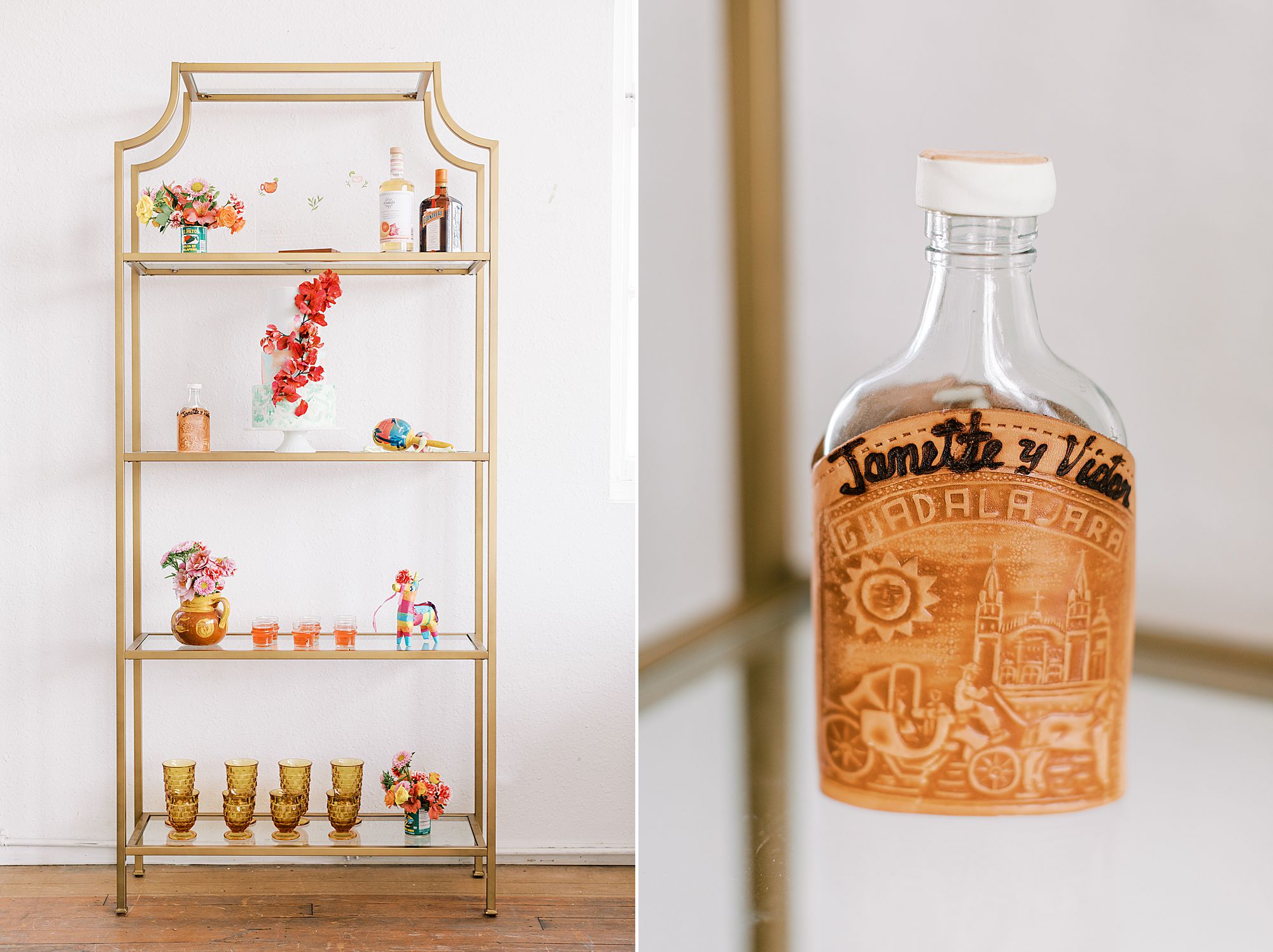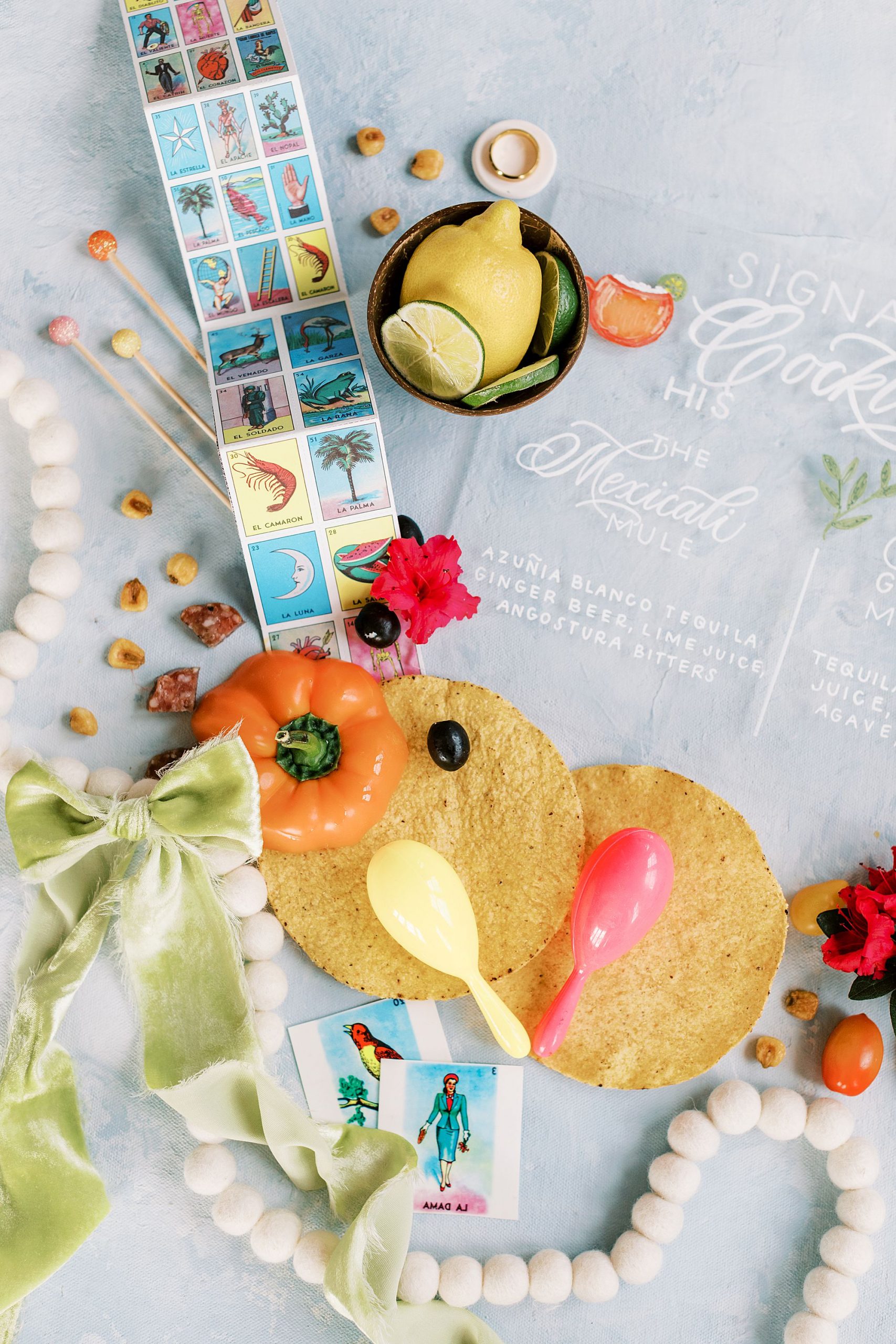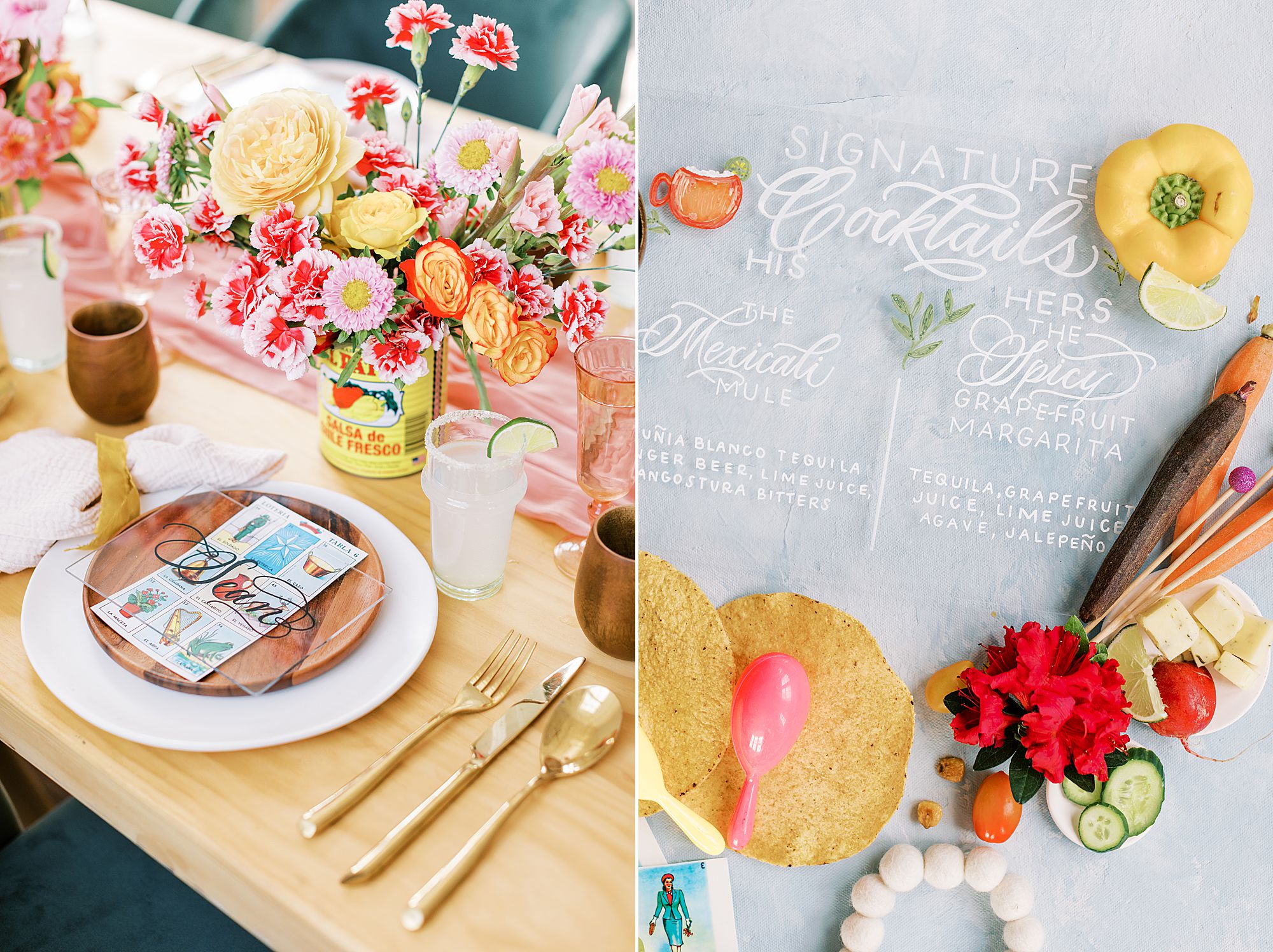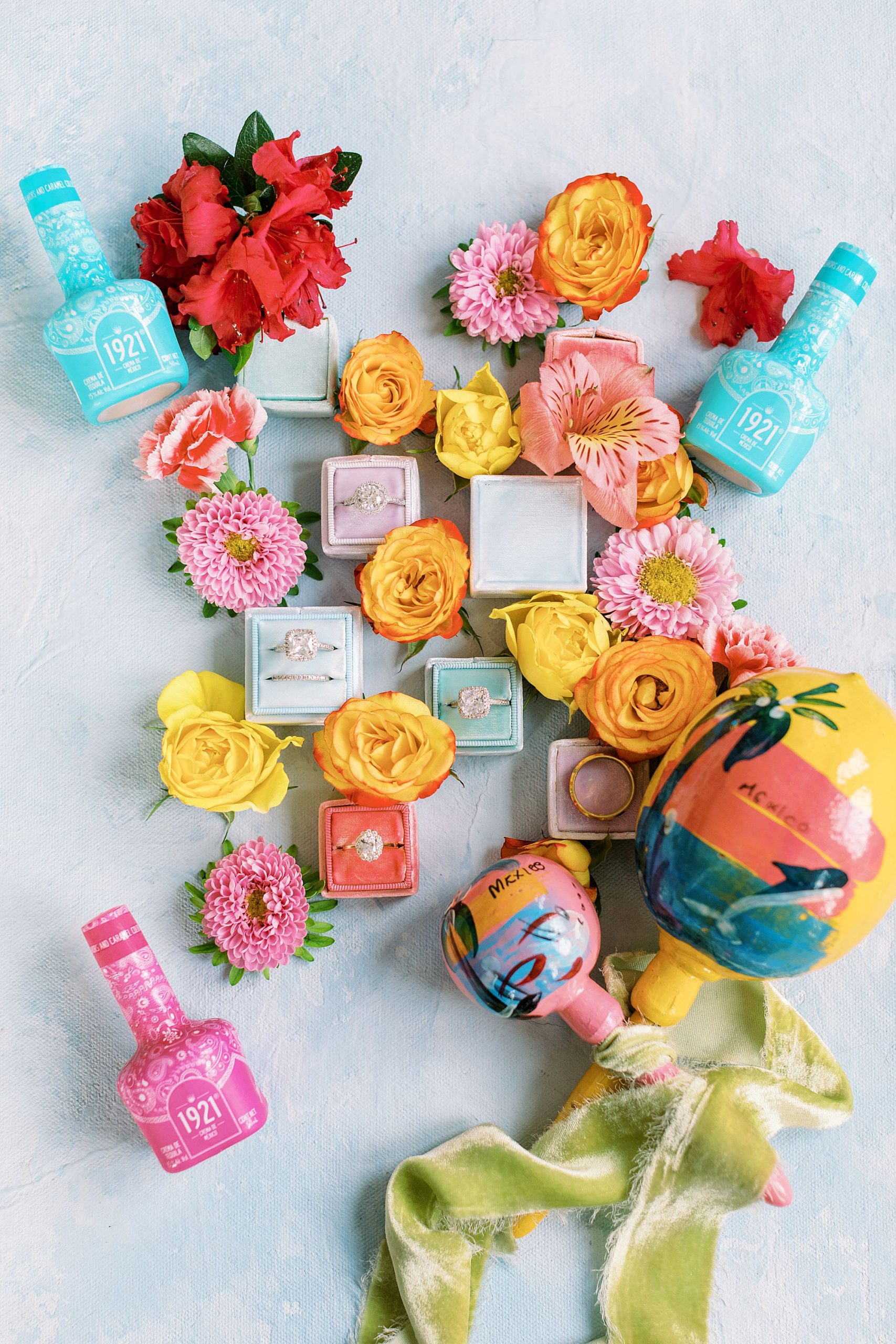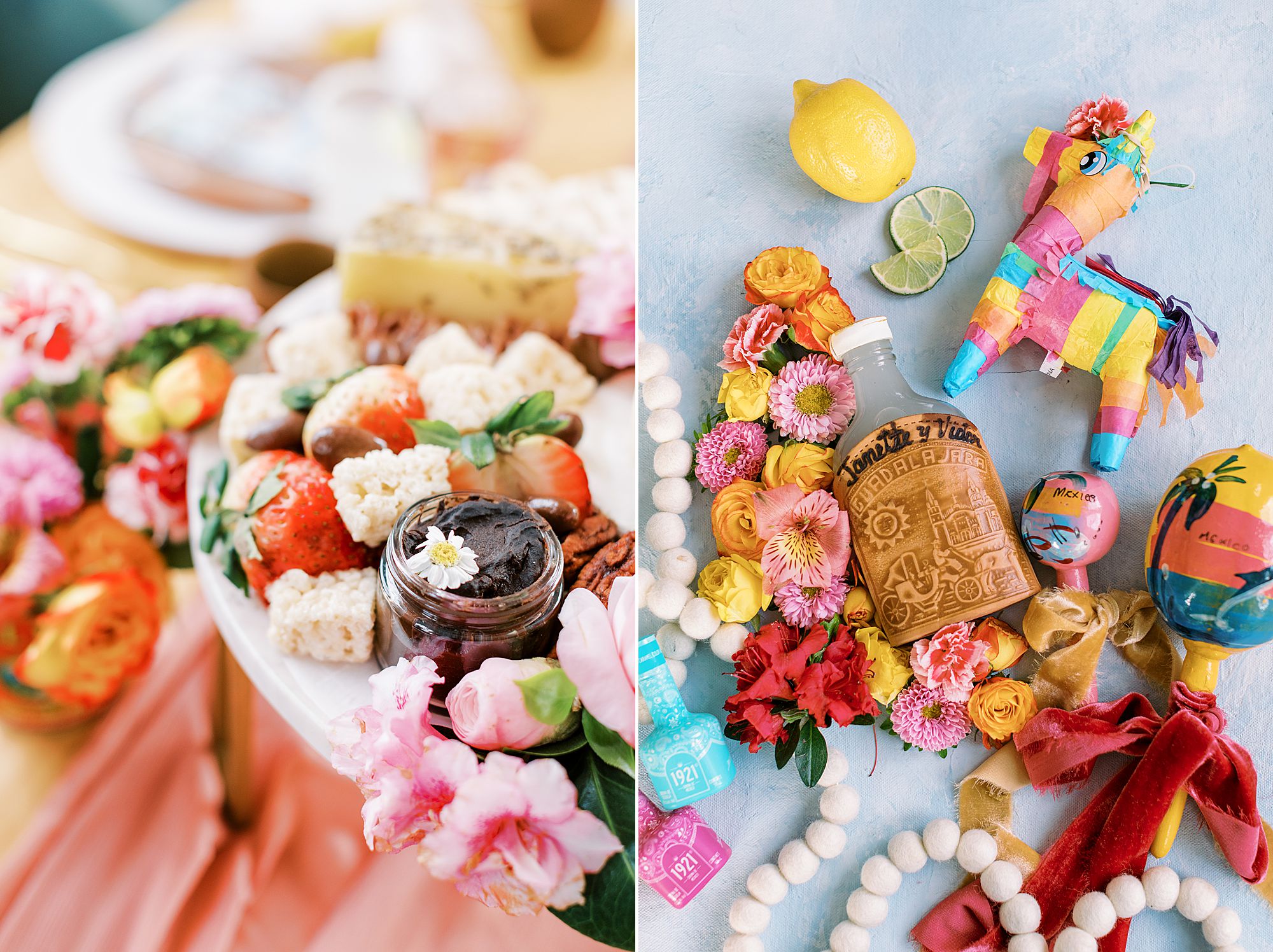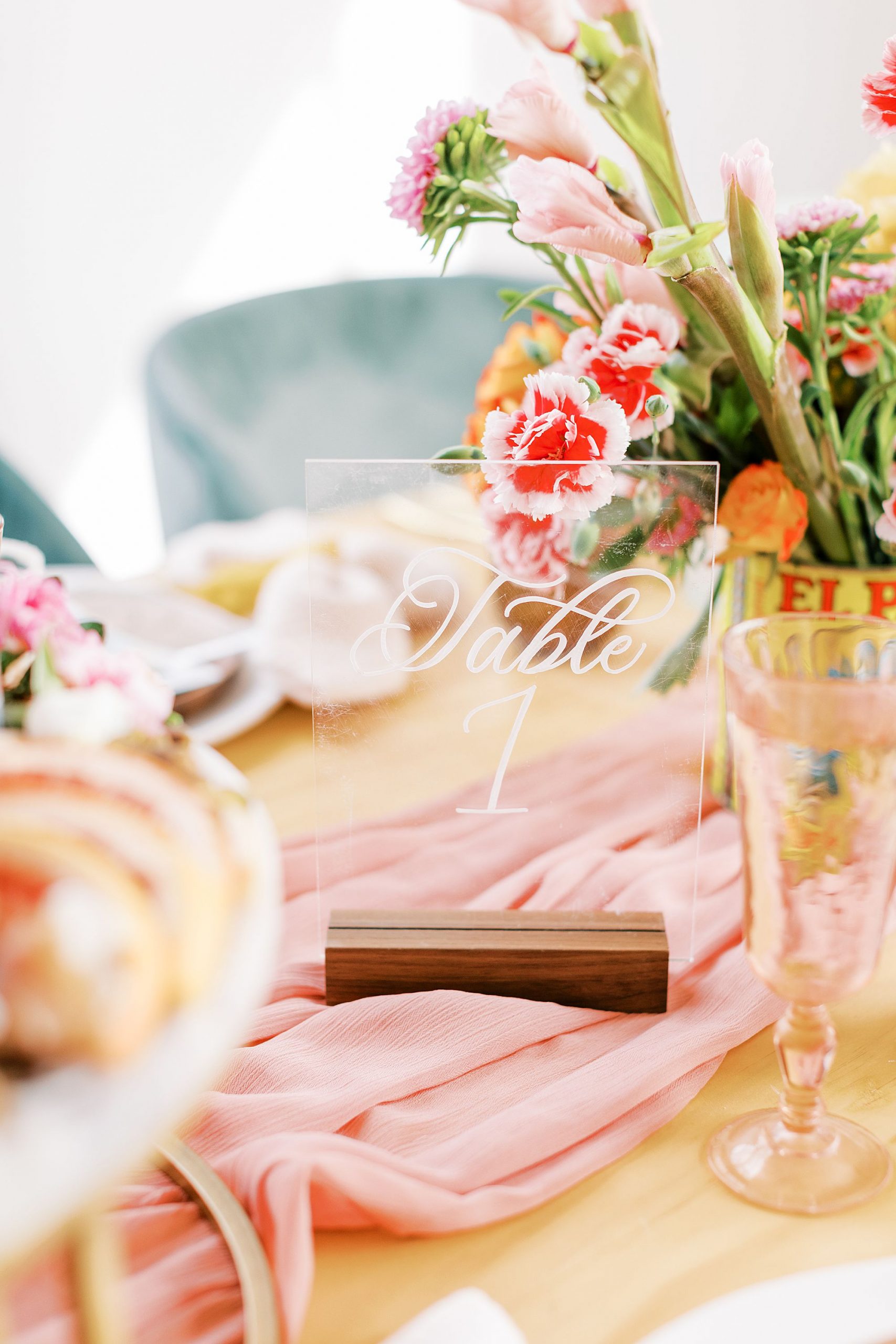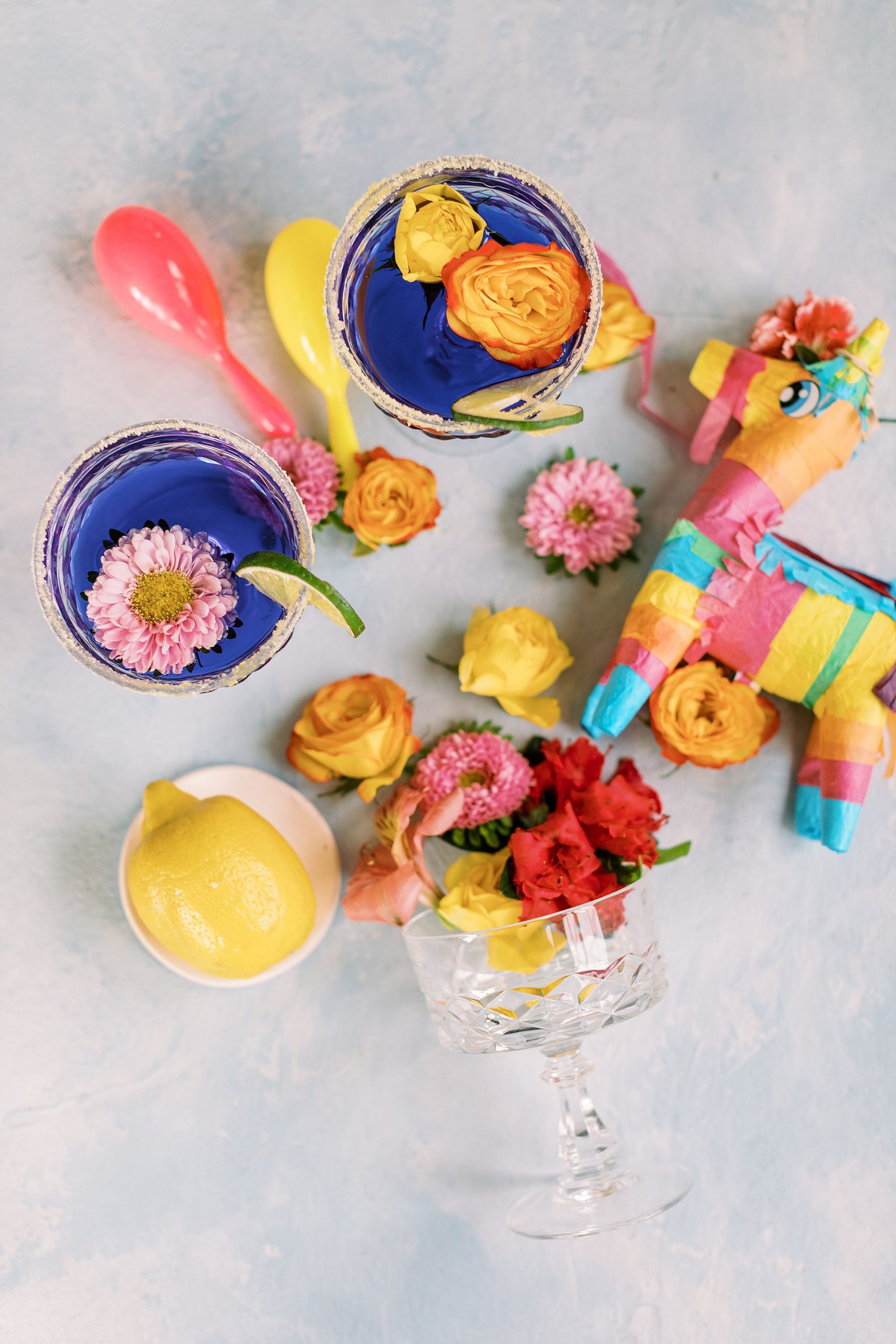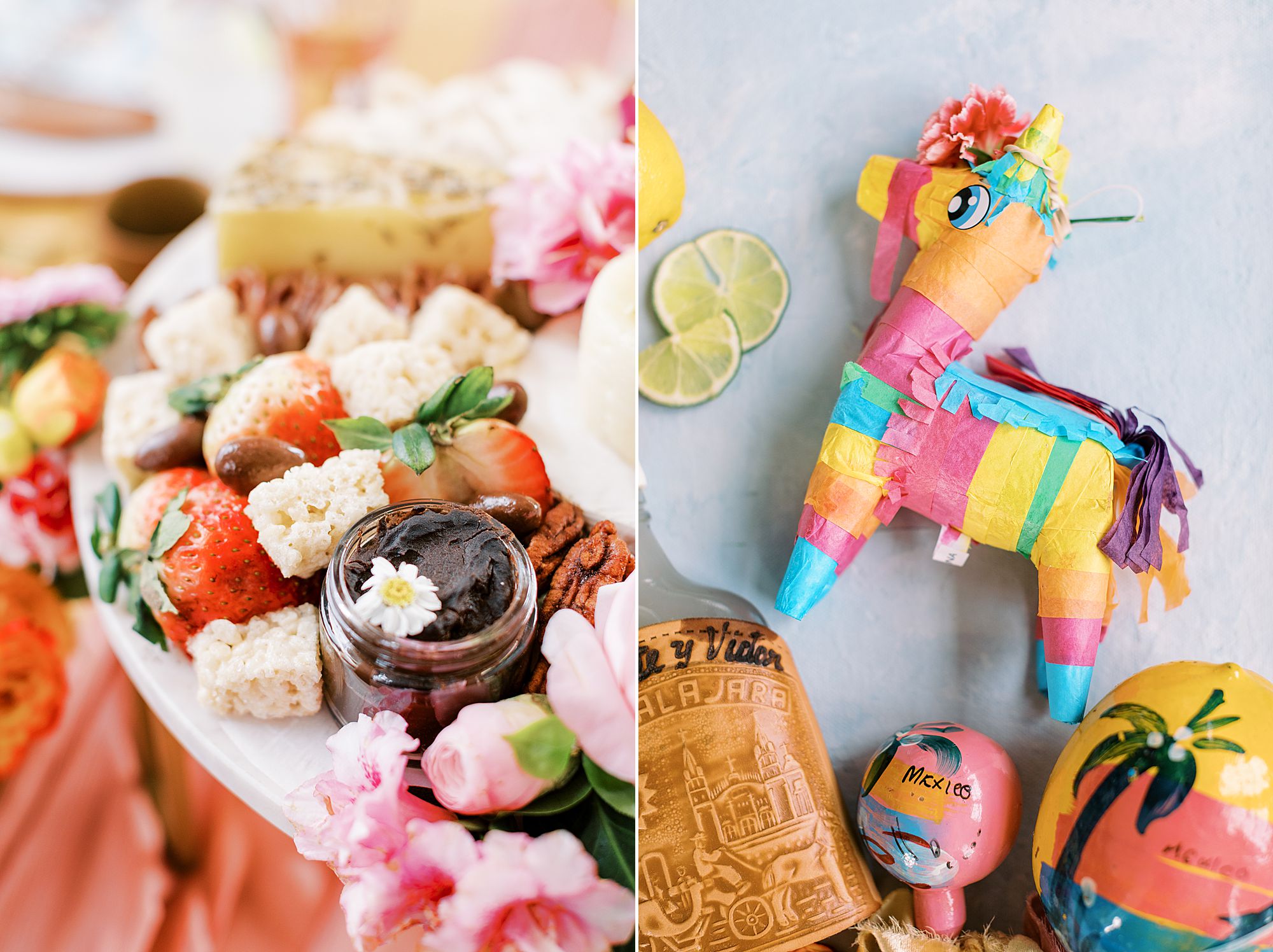 Cinco De Mayo Inspiration for Your Fiesta
This amazing Cinco de Mayo Inspiration shoot would not have been possible without the team! Event Design, textiles and ribbons were provided by Party Crush Studio. Floral Design was stunning by Bellevue Floral Co. All of the furniture from the chairs, shelving, tables, and lounge were from Lux Event Rentals and Design. The stunning Cinco De Mayo Inspiration cake was designed by Etta Avenue Cakes. All of the handlettered signage was by Hand Lettered by Tiffany. Danville Cheese Gal provided the cheese and charcuterie. All flatlays were styled by Ashley Baumgartner on a pink mat from Suzy Pierce Art and blue mat from JRD Artshop. Square and bevel ring boxes included The Mrs. Box and the round ring box is from Esselle SF. Empress 1908 Gin and 21 Seeds Tequila provided the perfect drinks. And fiesta party favors for our Cinco de Mayo Inspiration for Your Fiesta were from Amols Fiesta.
Party Inspiration
What is your favorite holiday to celebrate? We have a lot of party inspiration on the blog such as Superbowl Party, or Galentine's Day and more. Contact us here to chat about photographing or styling flatlays for your event!