She thought it was never going to happen. The dream of a perfect Wente Wedding, featured today on Inspired by This, and more importantly, a proposal. Another day passed without a ring. Another day she wanted to marry her love and another day without a proposal. She wasn't sure if it was coming any time soon, especially when Mike walked in the door with another surfboard for his collection. A day where she wasn't the happiest, thinking that he was more focused on surfing than proposing. She confided in one of her best friends. Little did she know, he also had come home with a ring that day. After some tacos and a trip to their favorite little secret cove off the beach, Mike got down on one knee and asked Ashley to marry him. 
a stunning wedding wente
Mike and Ashley tied the knot on a beautiful, warm day at Livermore's luxury winery, Wente Vineyards. A stunning mix of a bright pale blue with pops of dreamy, tropical colors made for a luscious and luxury wedding day. 
Amidst the rolling hills of Livermore's vineyard valley, guests were drawn to the views and a ceremony that highlighted a floral hexagonal arch and an aisle framed by Wente's wine barrels and colorful florals. Bridesmaids popping in light blue and drenched in color florals ascended the aisle before Ashley made her way, hand in her father's hand, down to her groom. Mike, anxiously and teary awaited his bride. 
Ashley chose a stunningly classic and simple hair and makeup combination by Keira Natalia Style to accent her stunner of a wedding gown – a lace filled, off-the-shoulder dress from none other than Grace Loves Lace. She let the little details speak for themselves. From a cathedral veil following her every footstep to the intricate lace details, to her bountiful, tropical bouquet by Farm Girl Flowers, no detail was left to wonder. A bouquet full of pinks, oranges, yellows, and tropical greenery brought her whole tropical meets vineyard look to life. 
Mike, and his groomsmen, kept a dapper and classy look with tailored grey suits from Generation Tux to compliment the bridesmaids flowing blue Lulu's gowns. 
Following the ceremony, a cocktail hour welcomed guests with fun, friends, and a fringe bohemian lounge. From a fringe umbrella, rattan lounge furniture, and an outdoor fire pit, guests were treated right. 
Guests were then treated to an alfresco dinner on Wente's lawn, complete with bountiful flowers, an all-white marble dance floor making for a stunning first dance with Big Fun DJ, colorful goblets, and touches of greenery infused in the paper products. Ashley and Mike's Wente Wedding was infused with fun, friends, and family before they danced the night away under the stars and amidst the vines.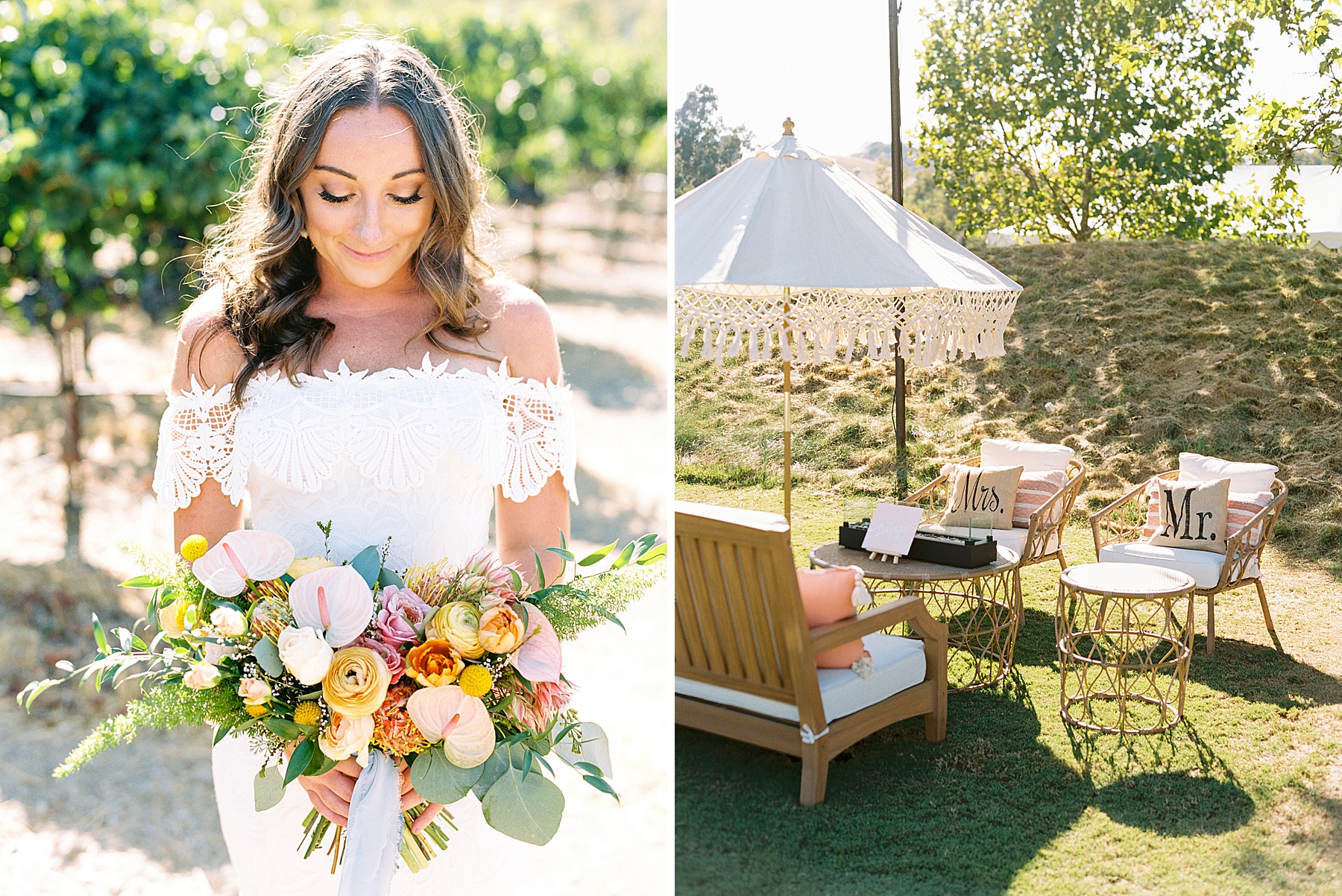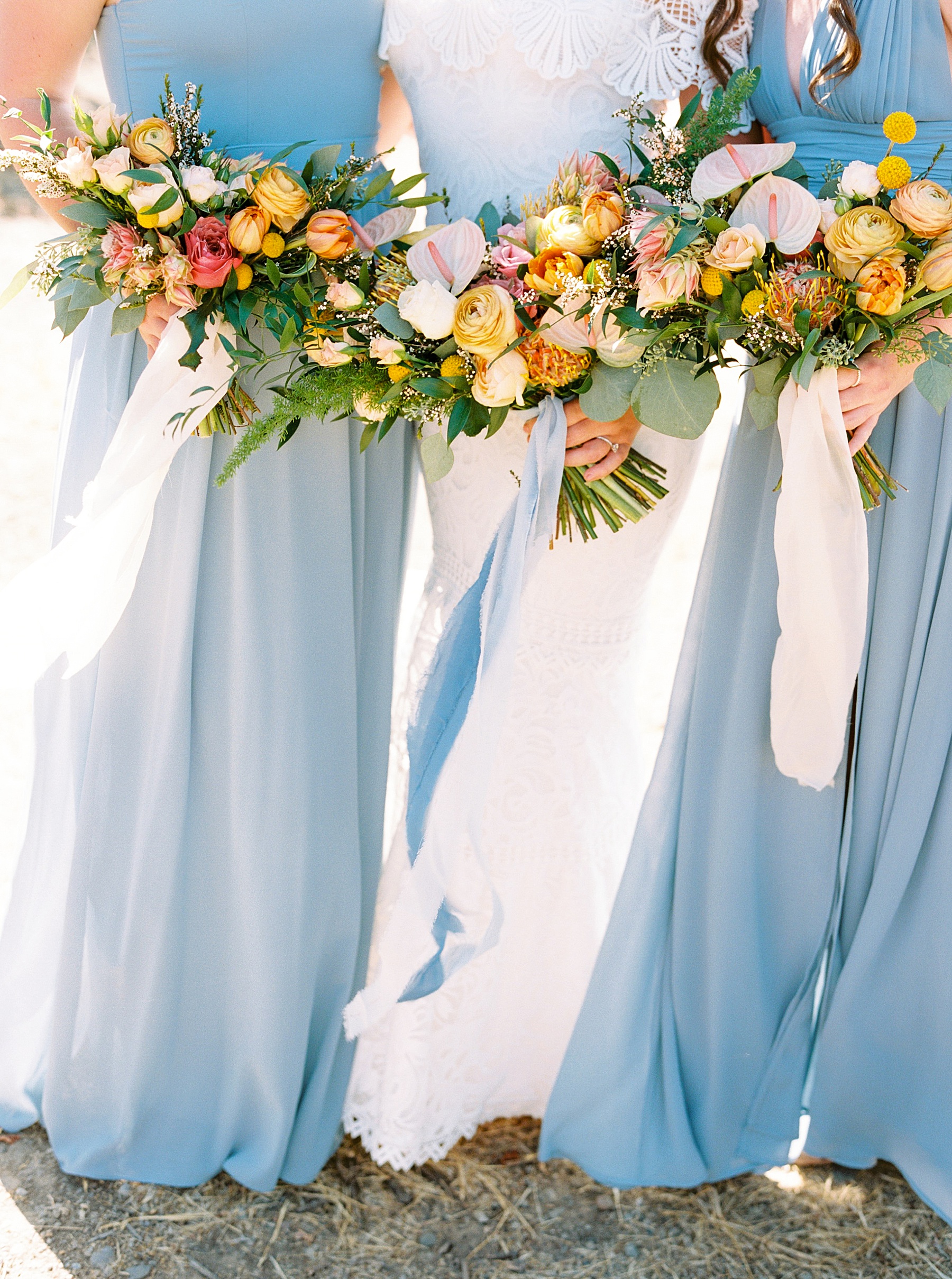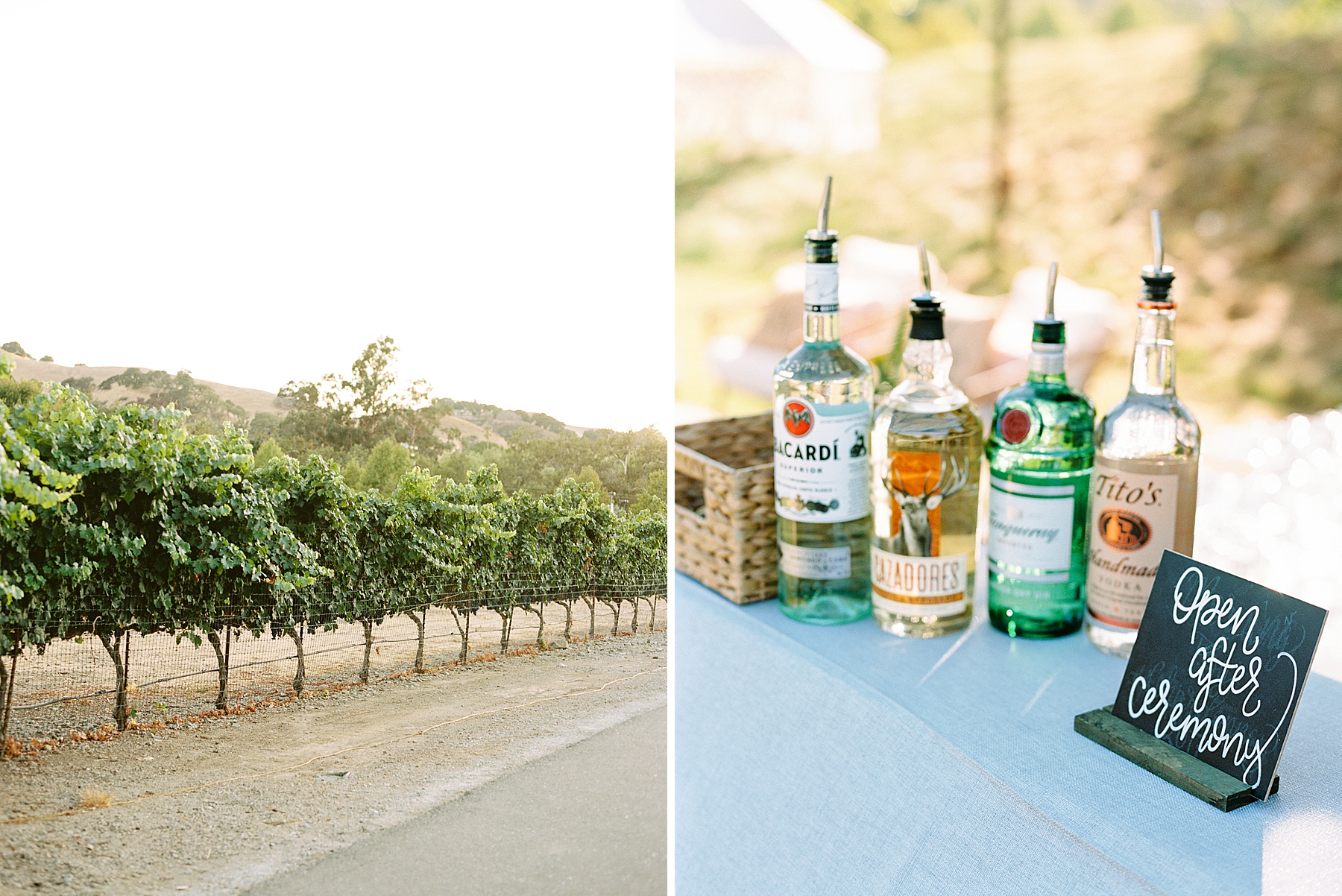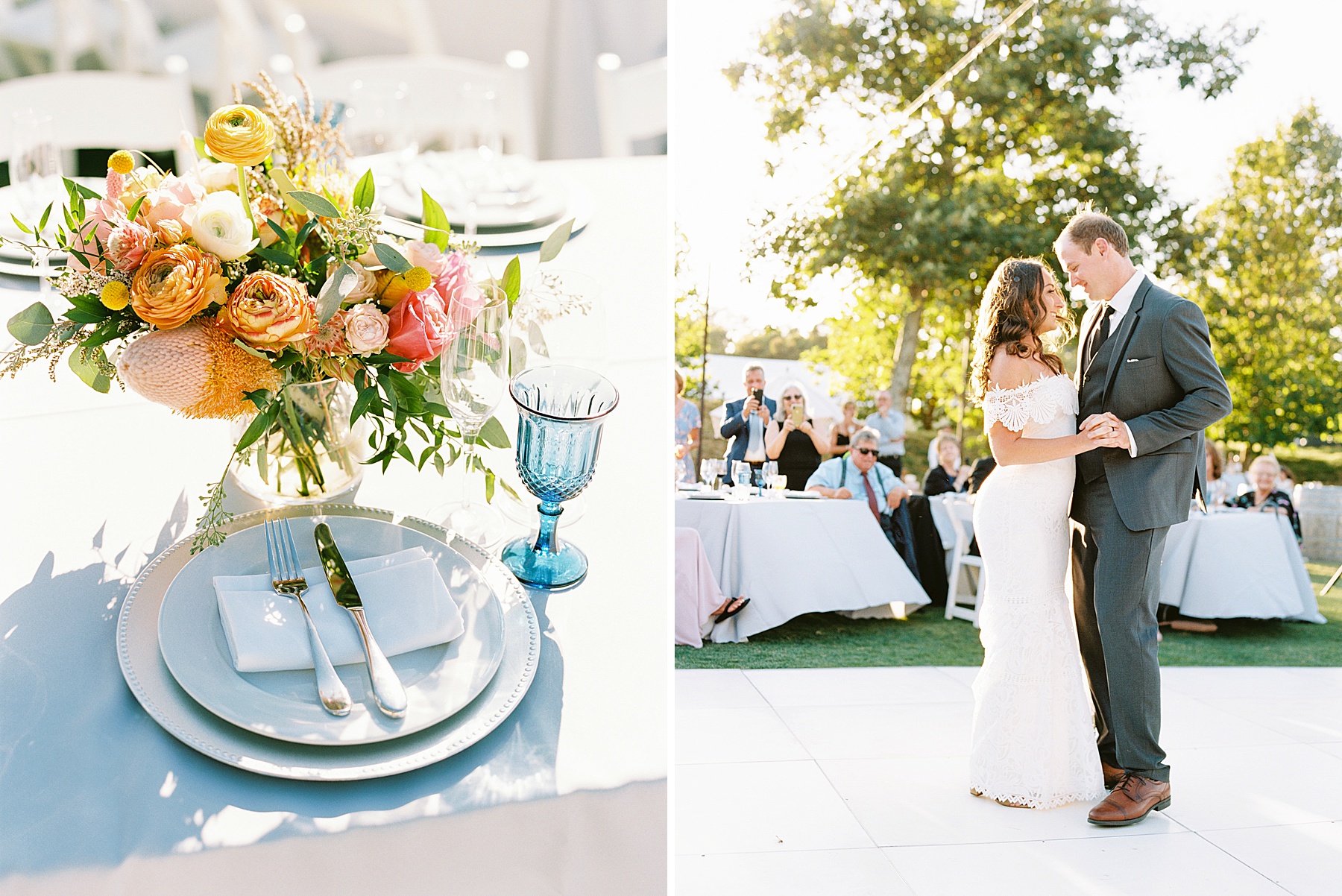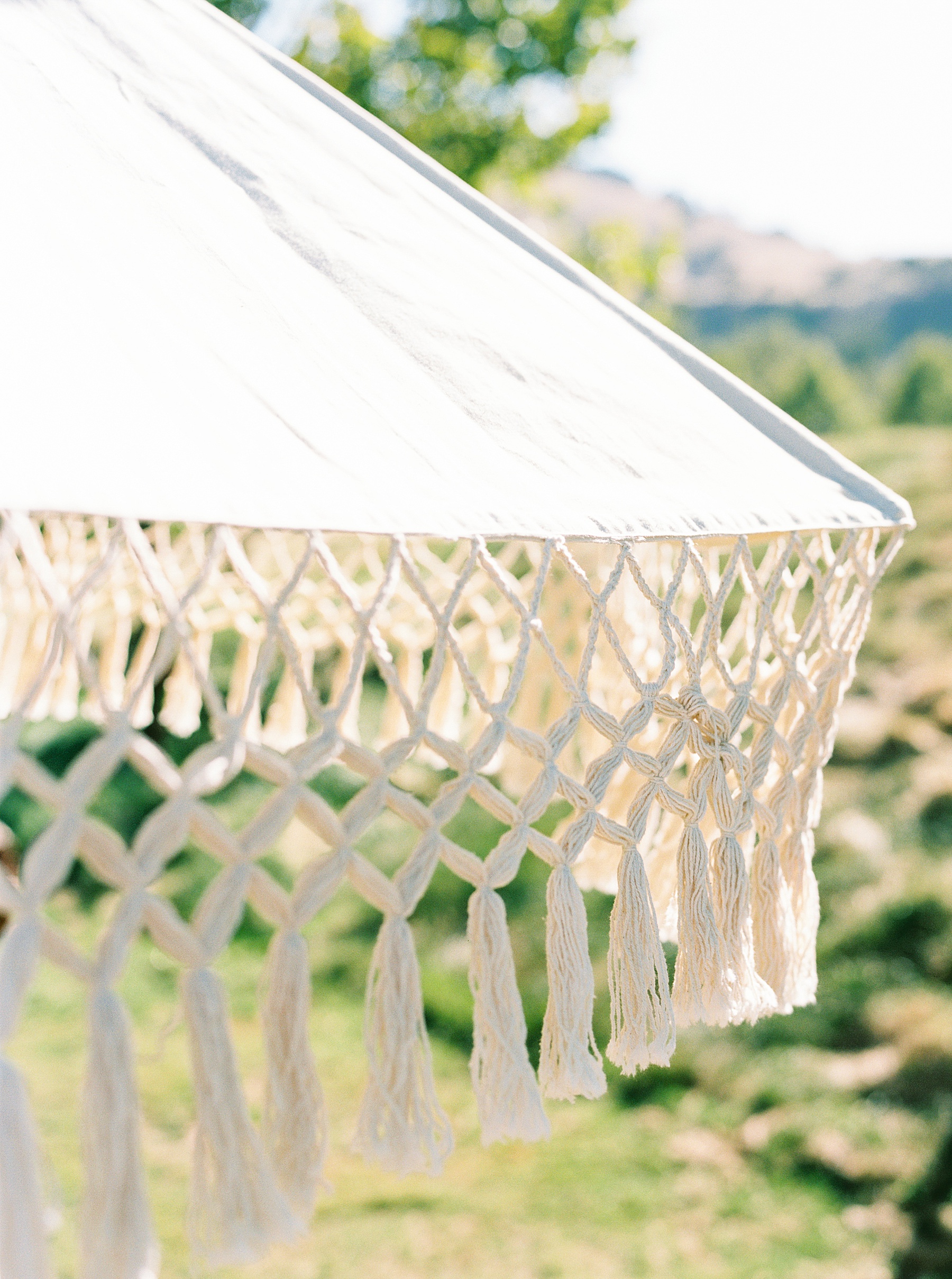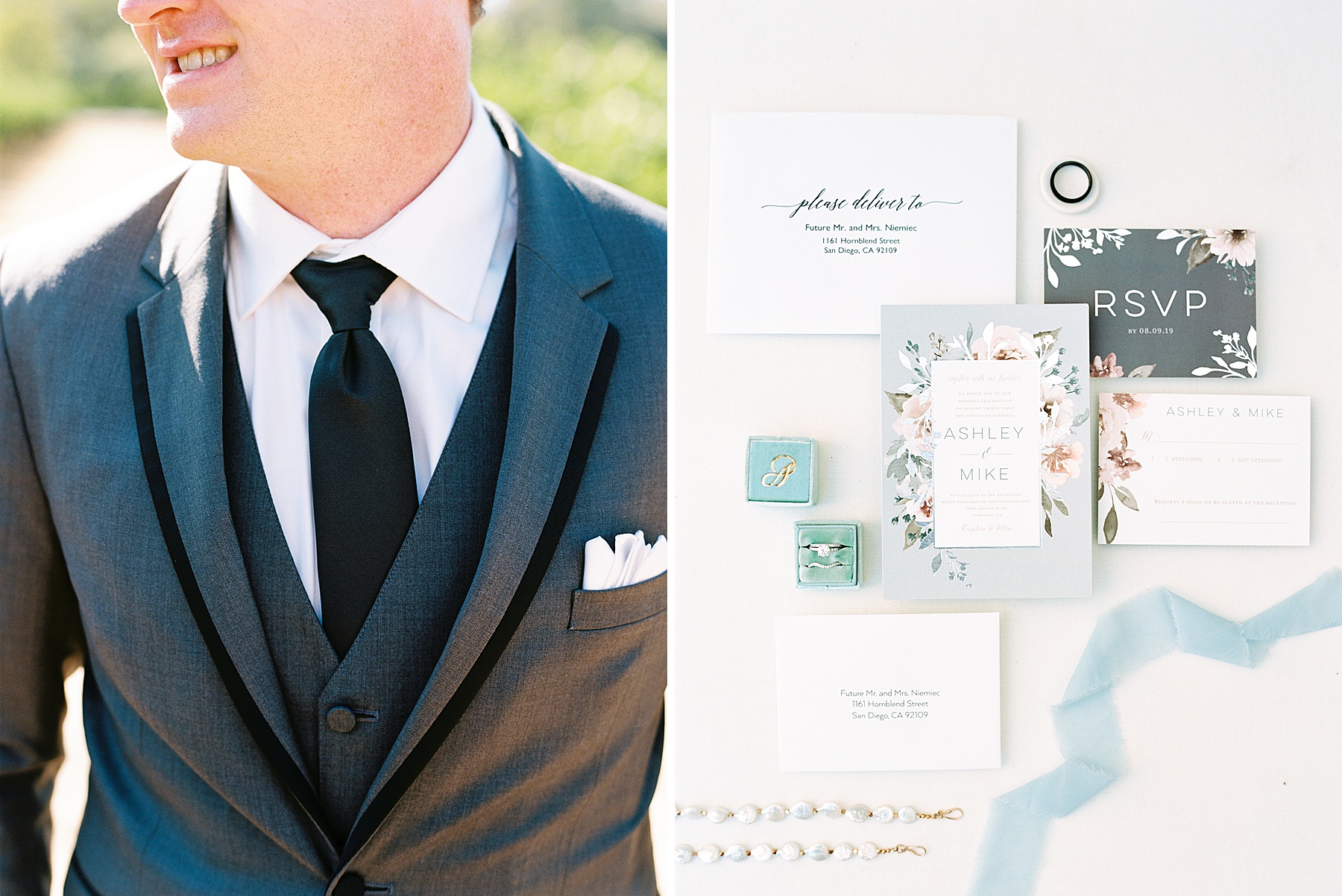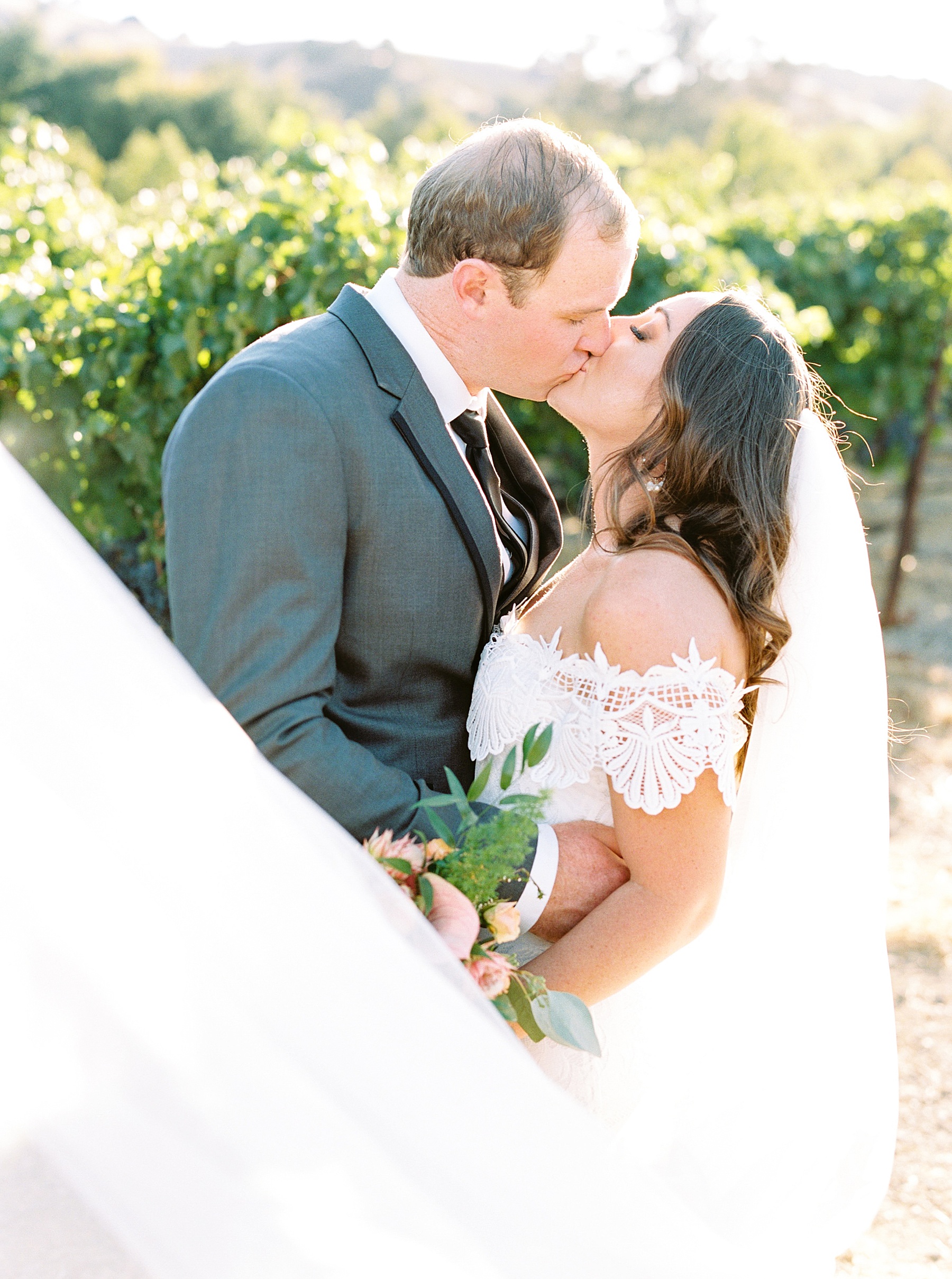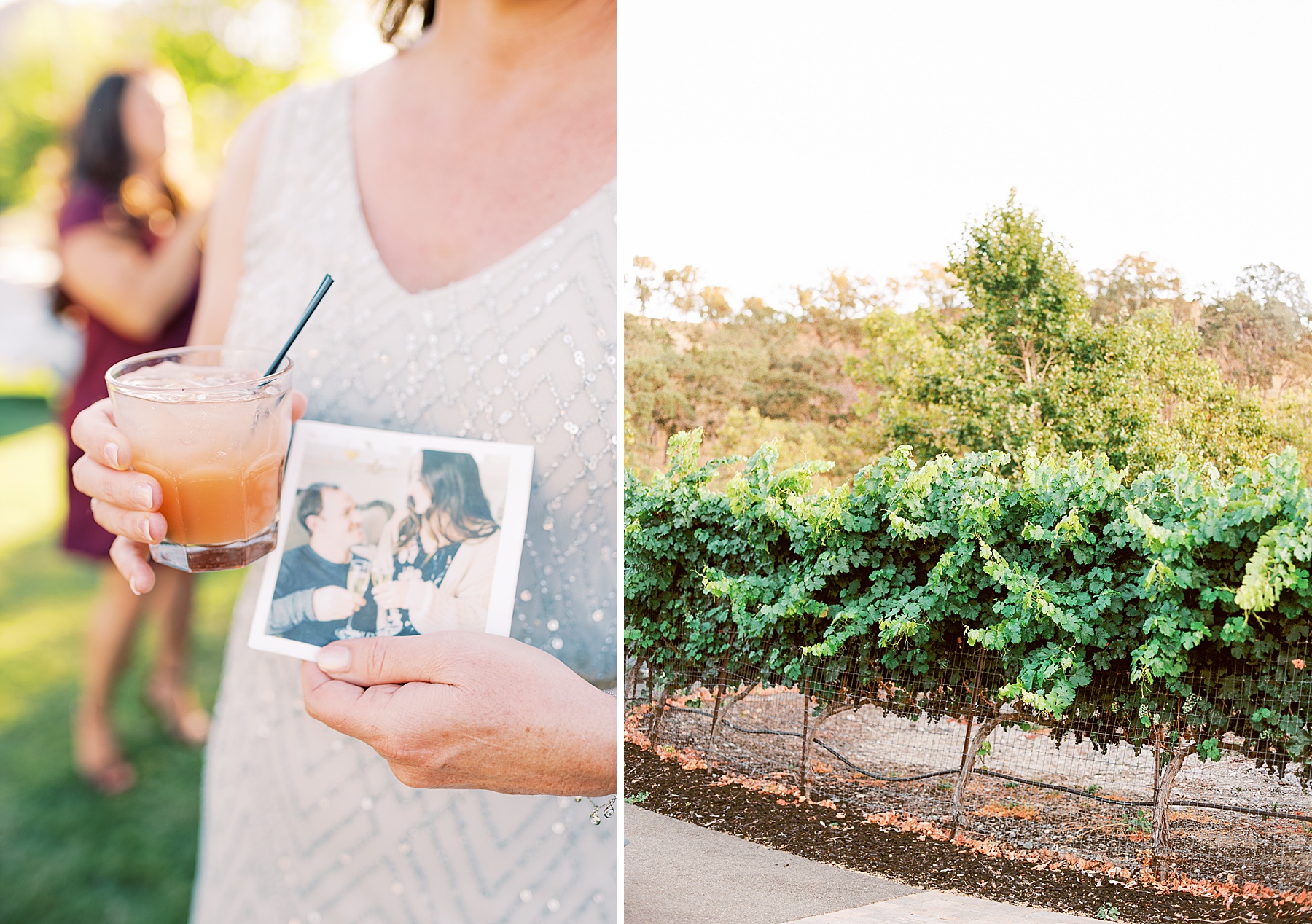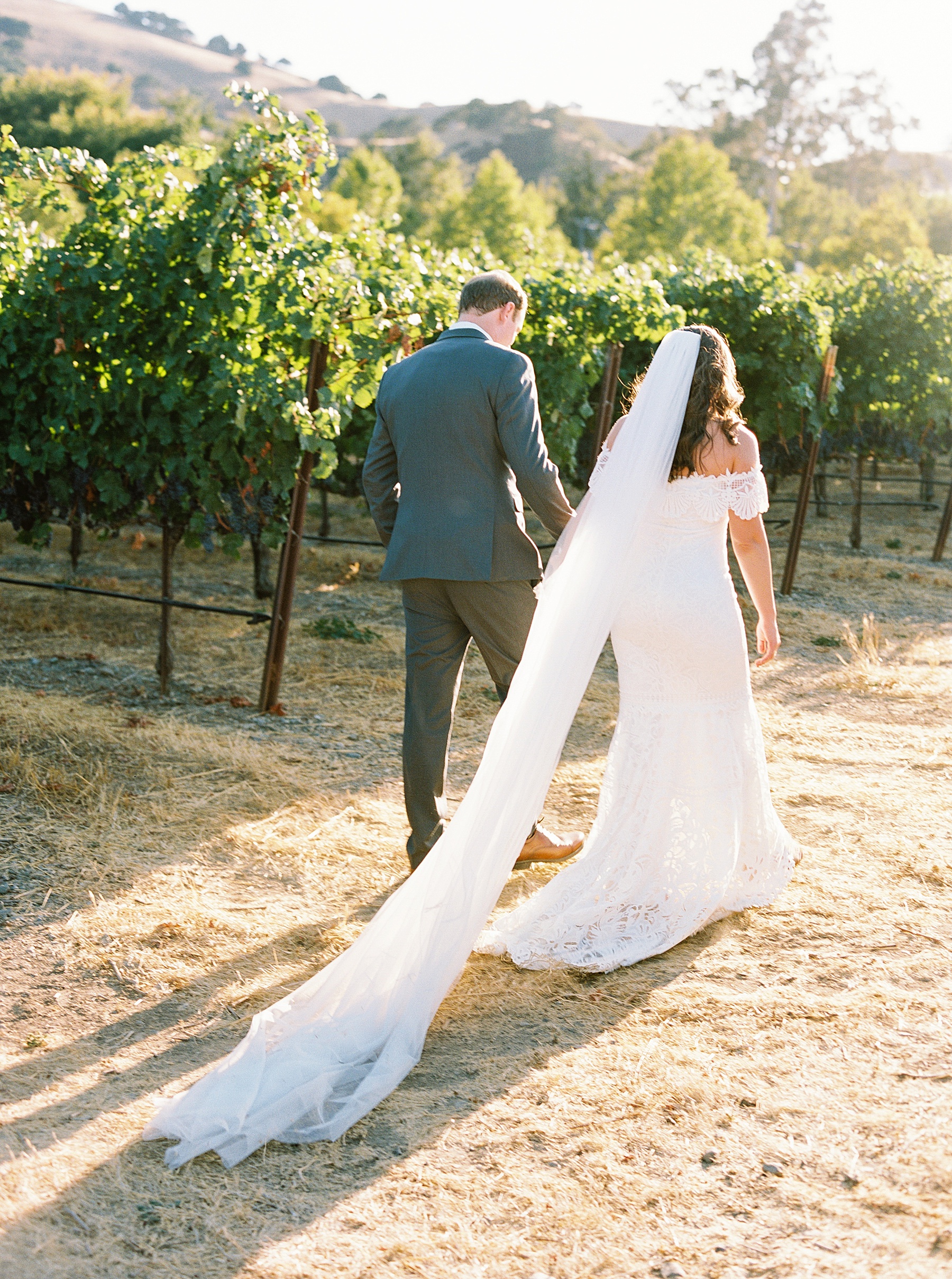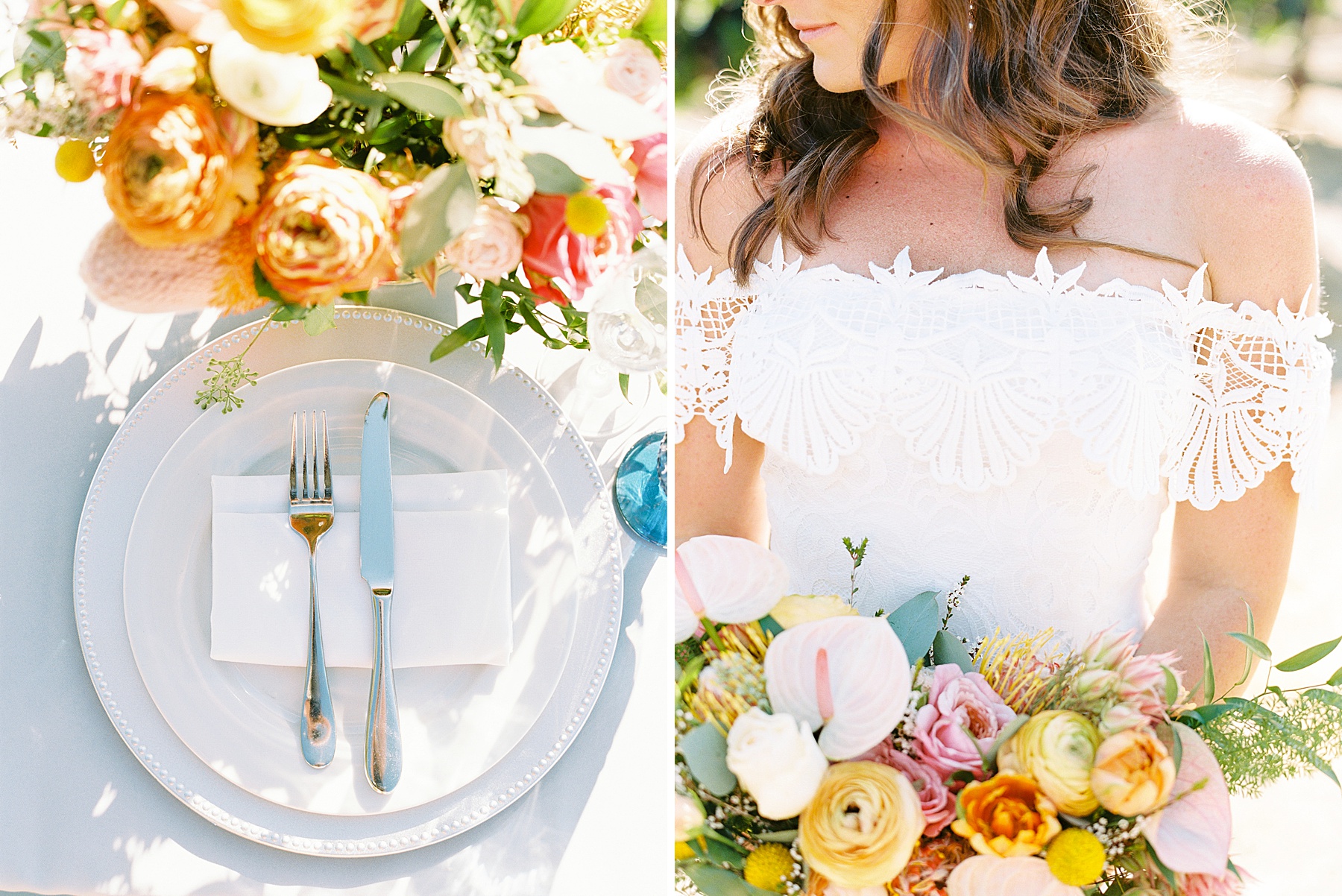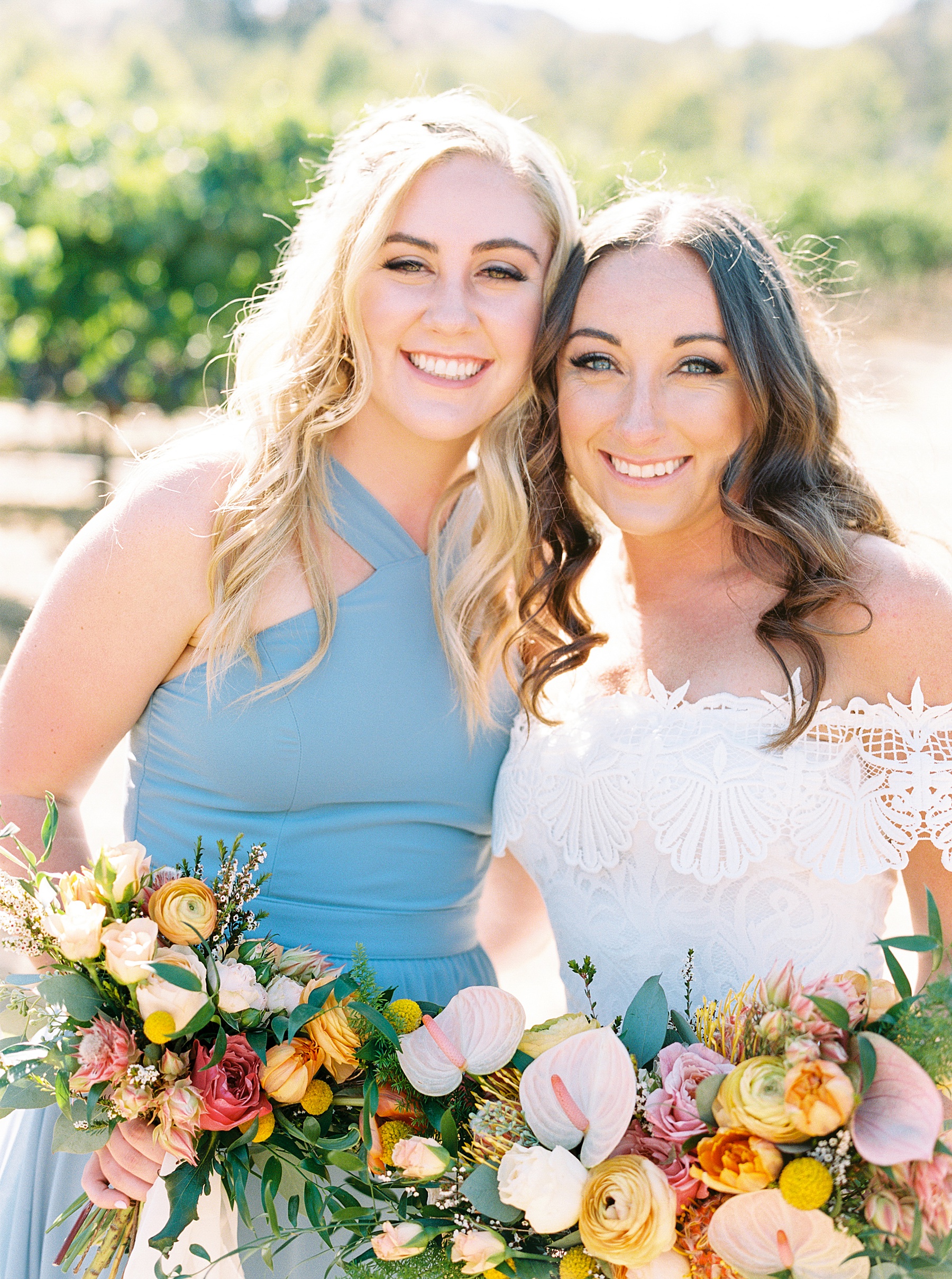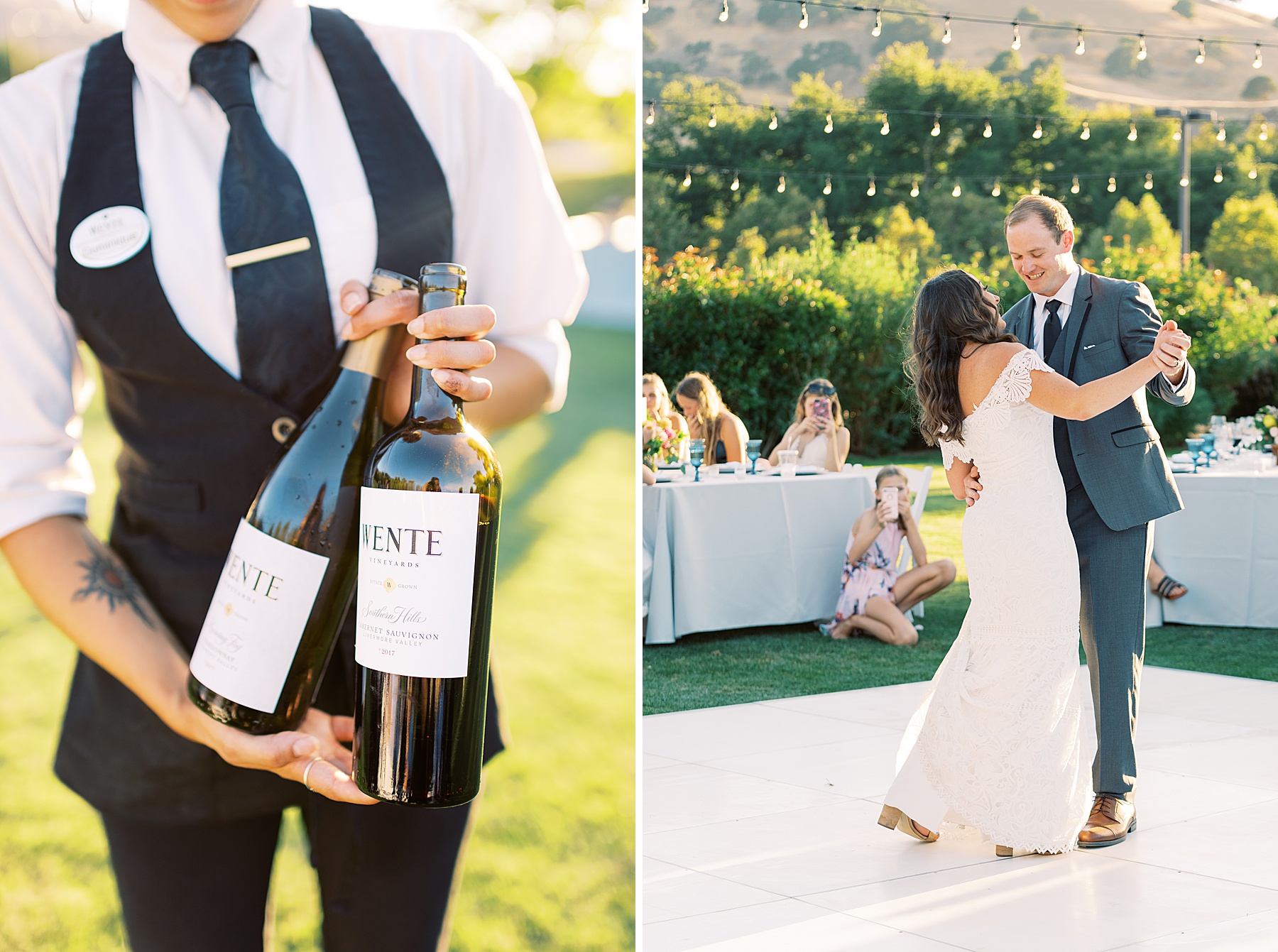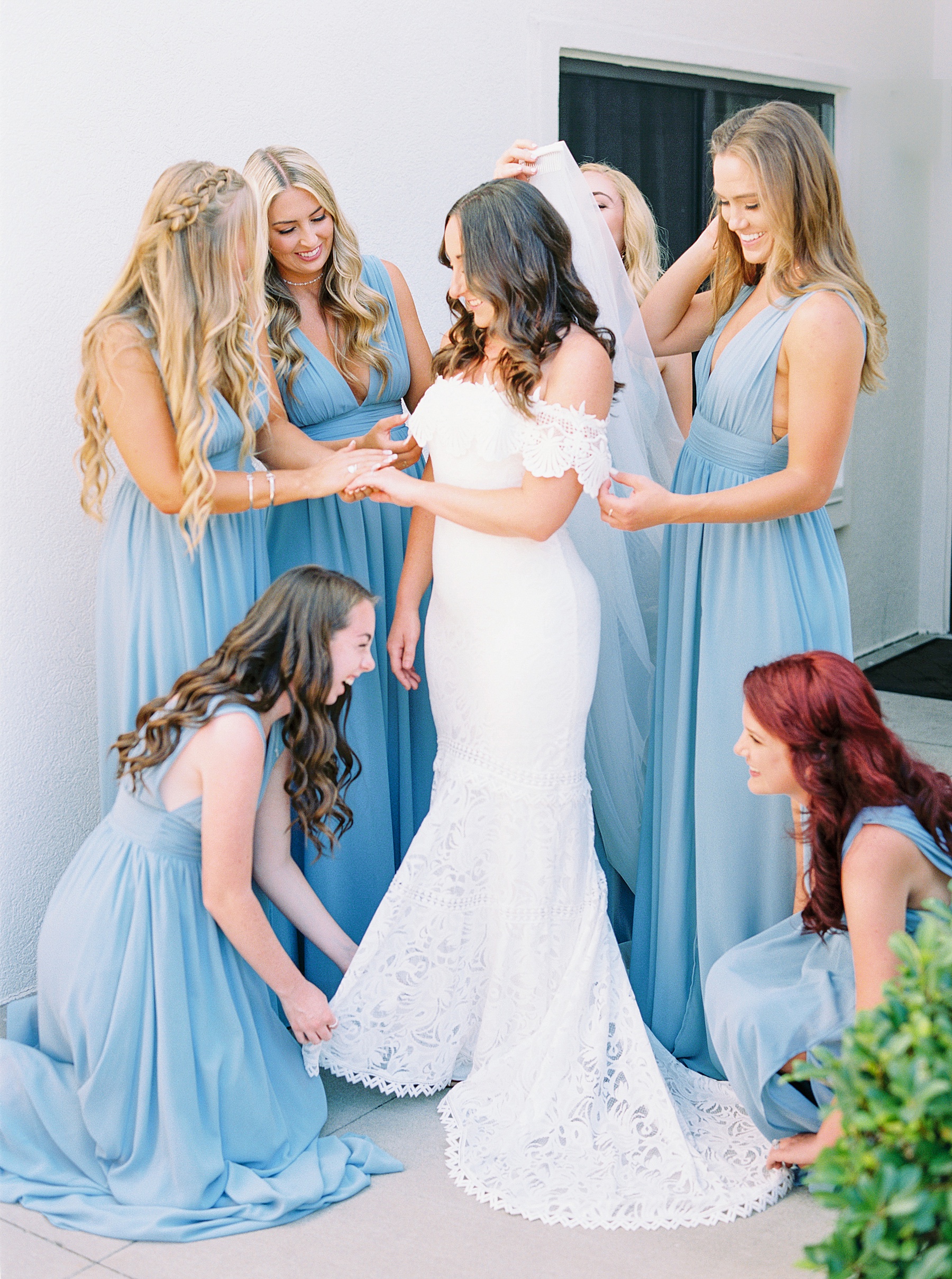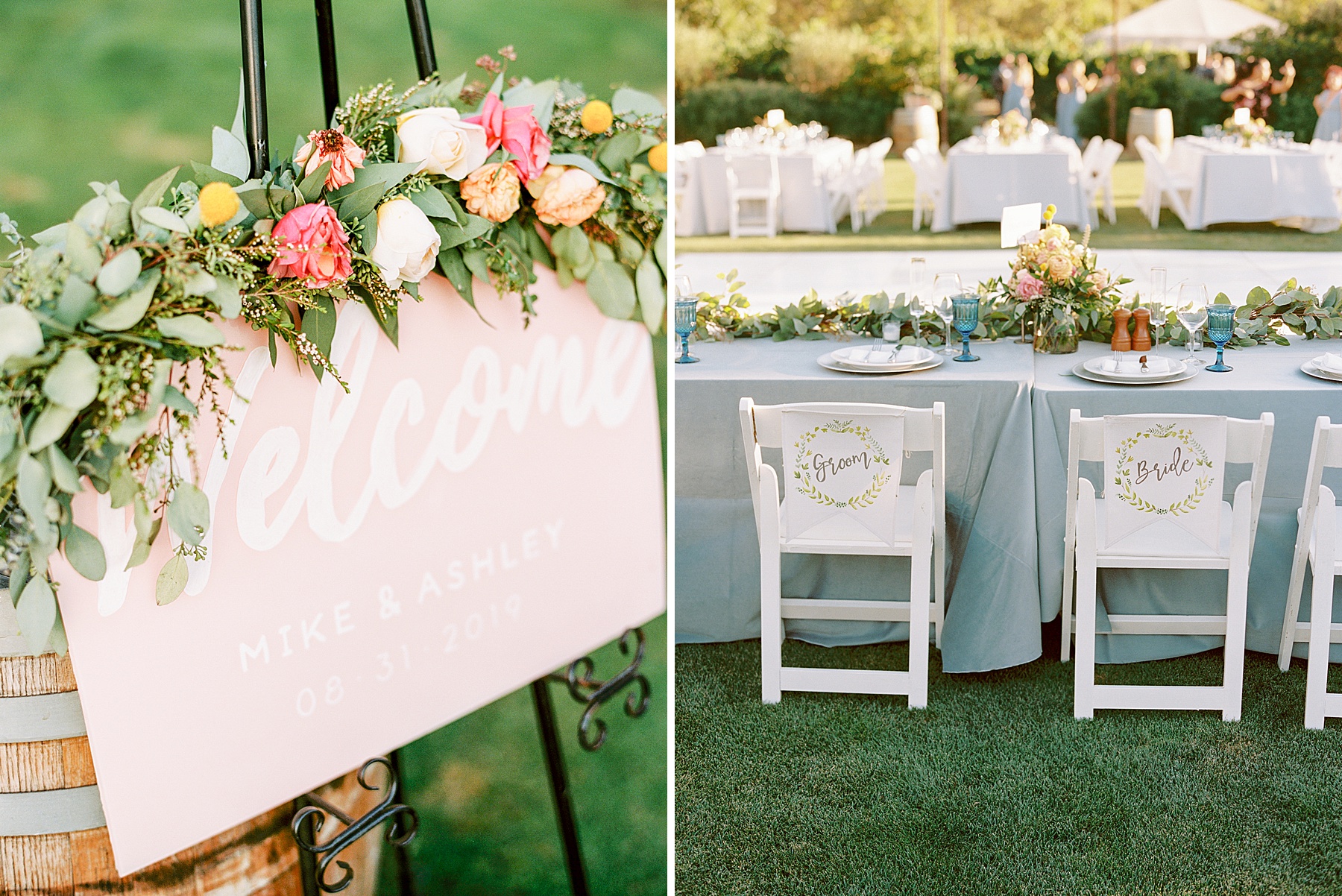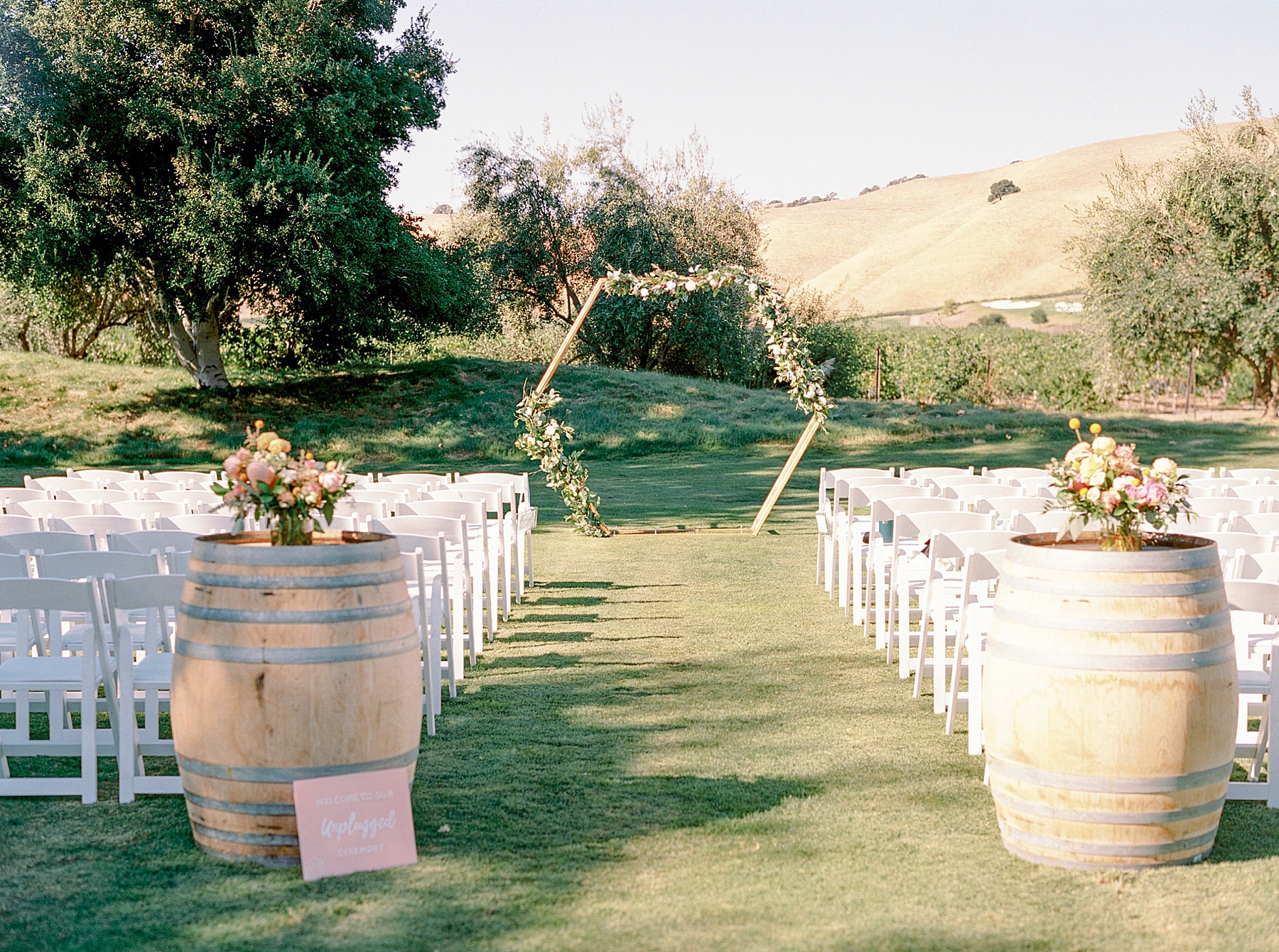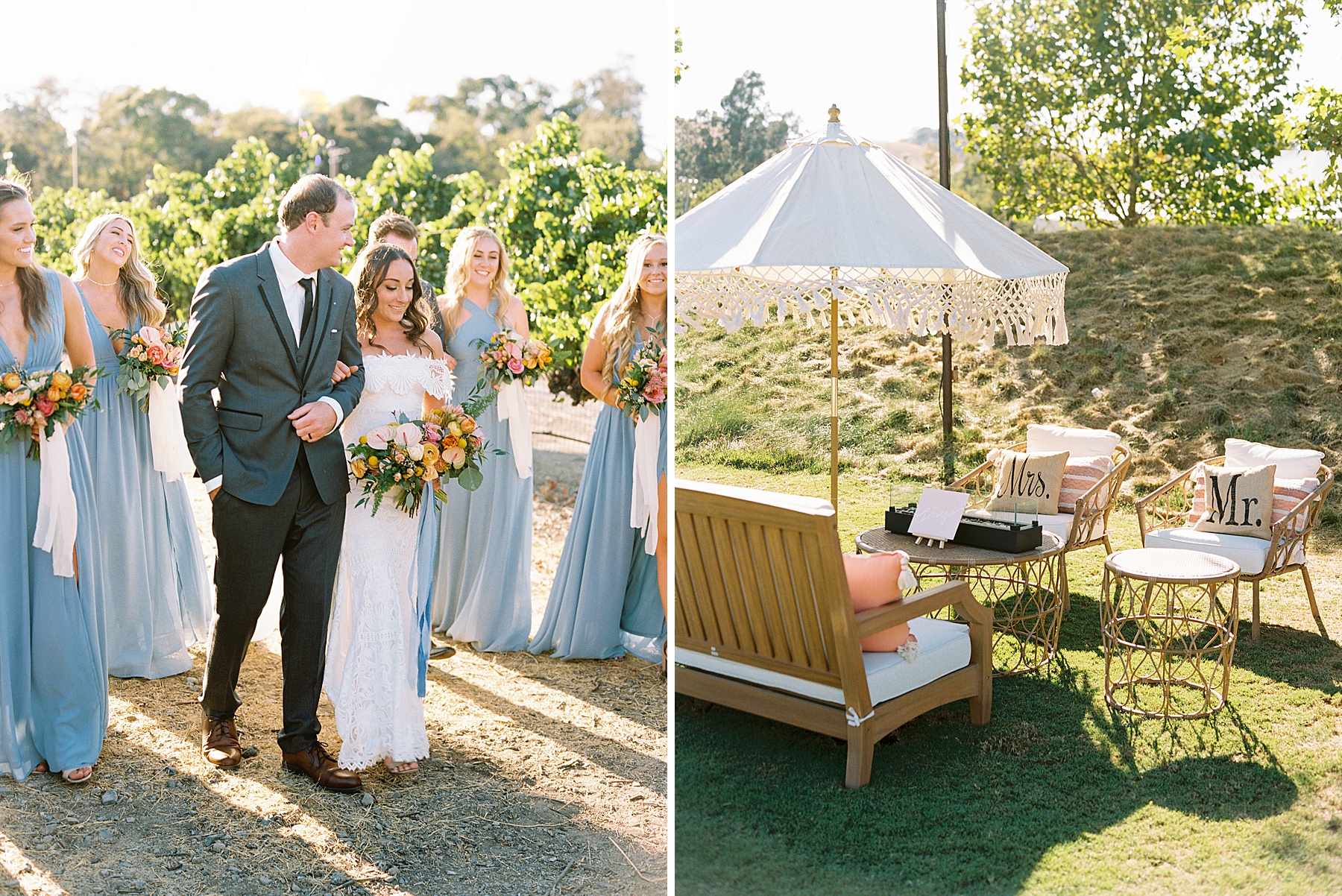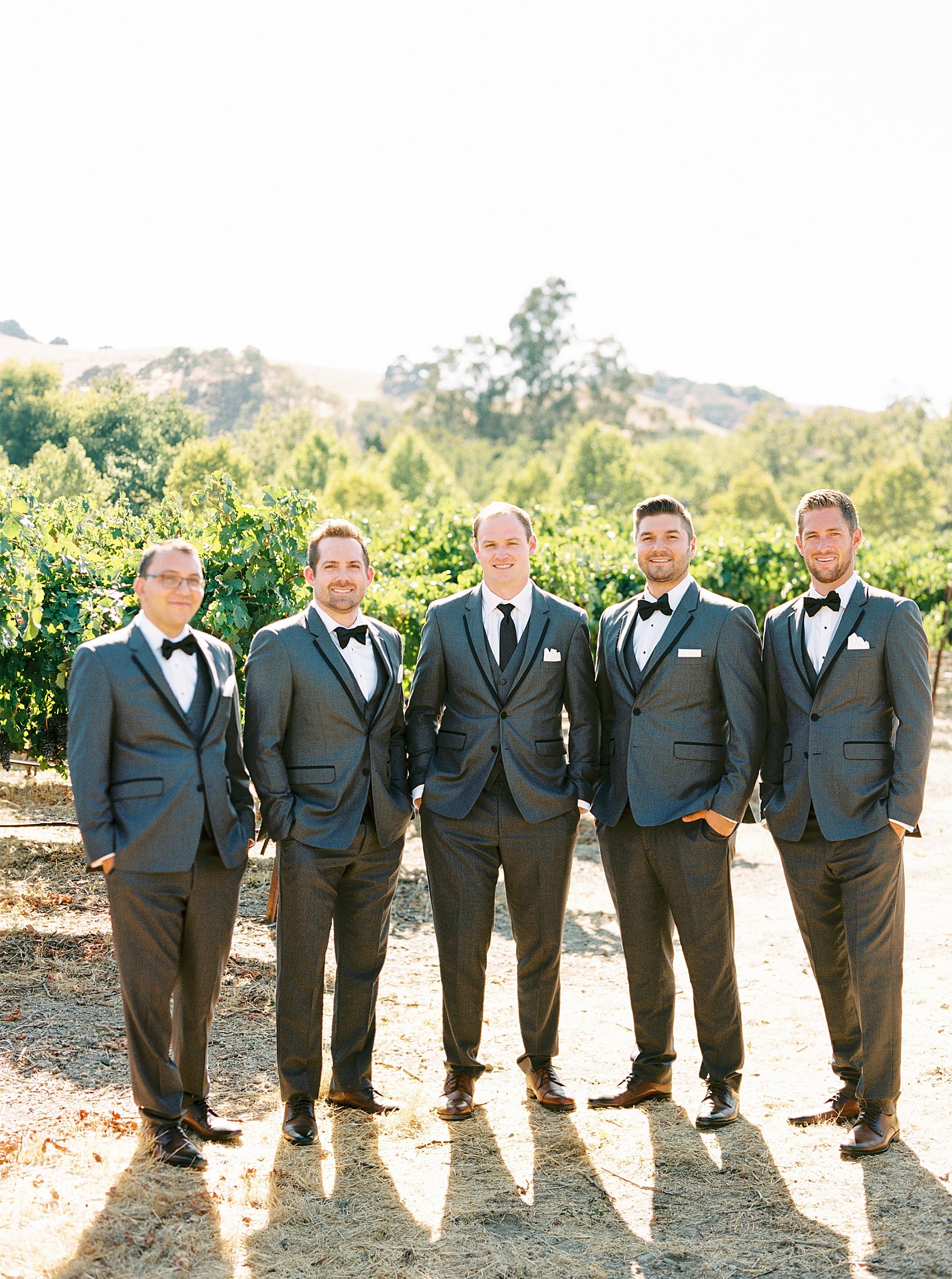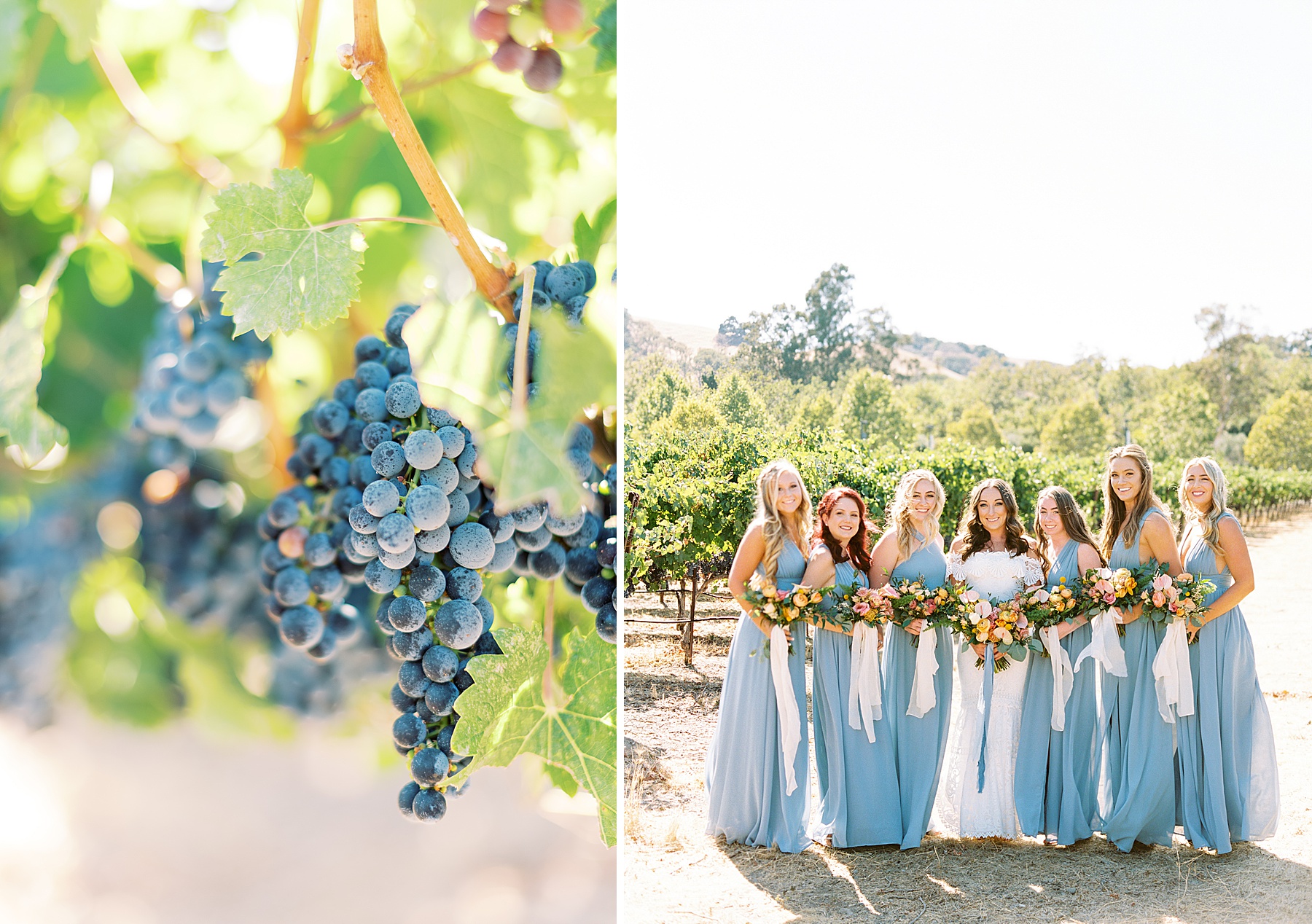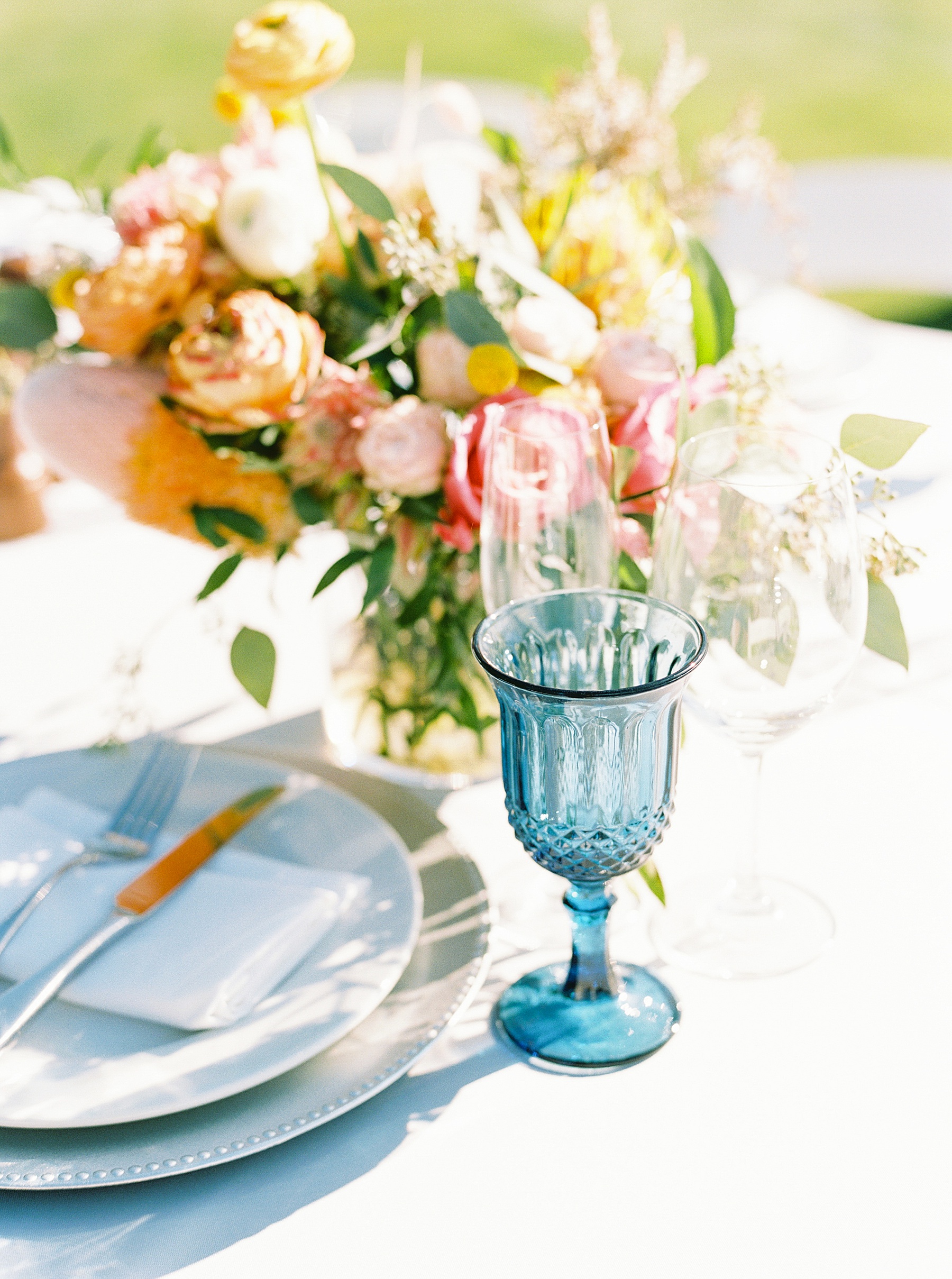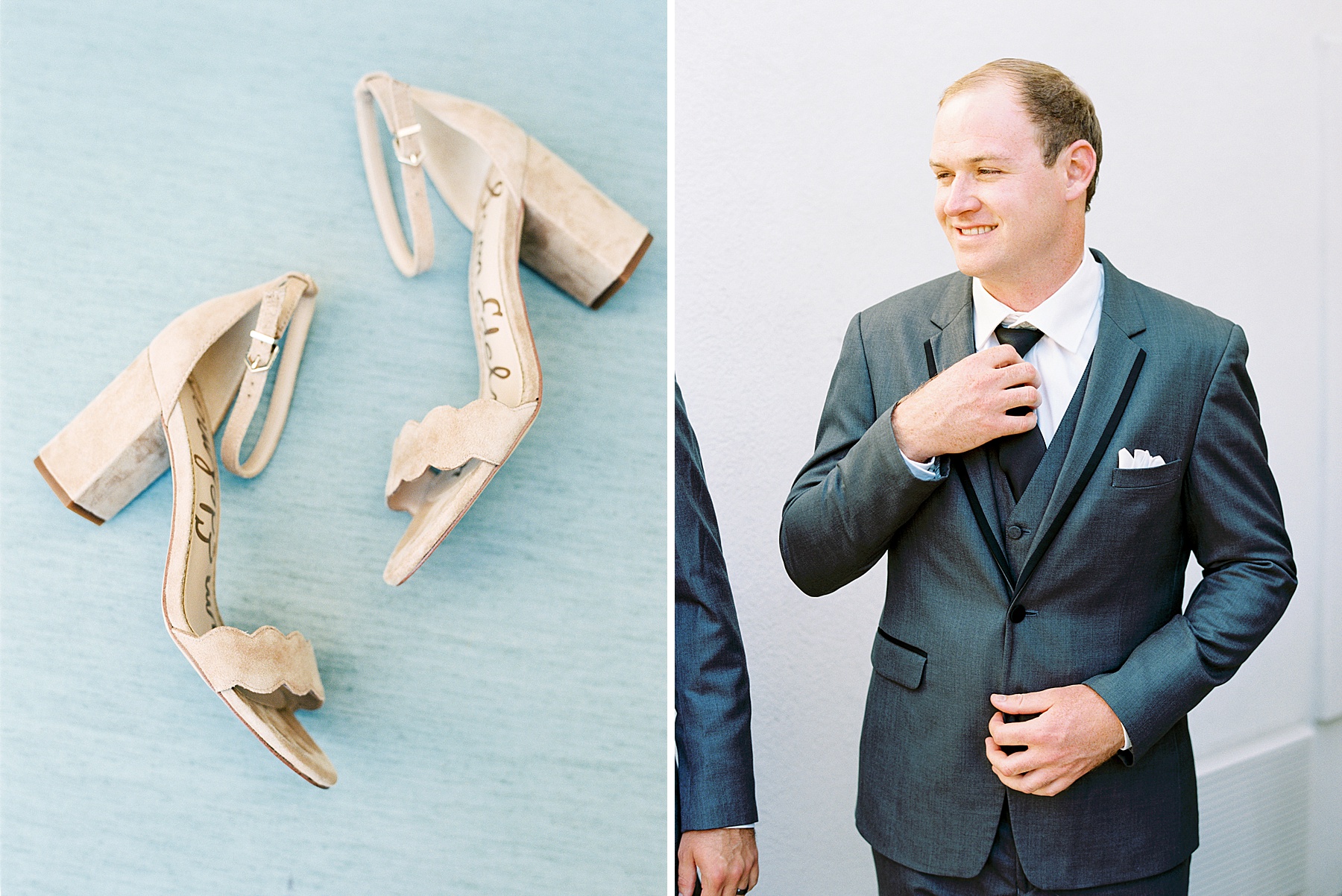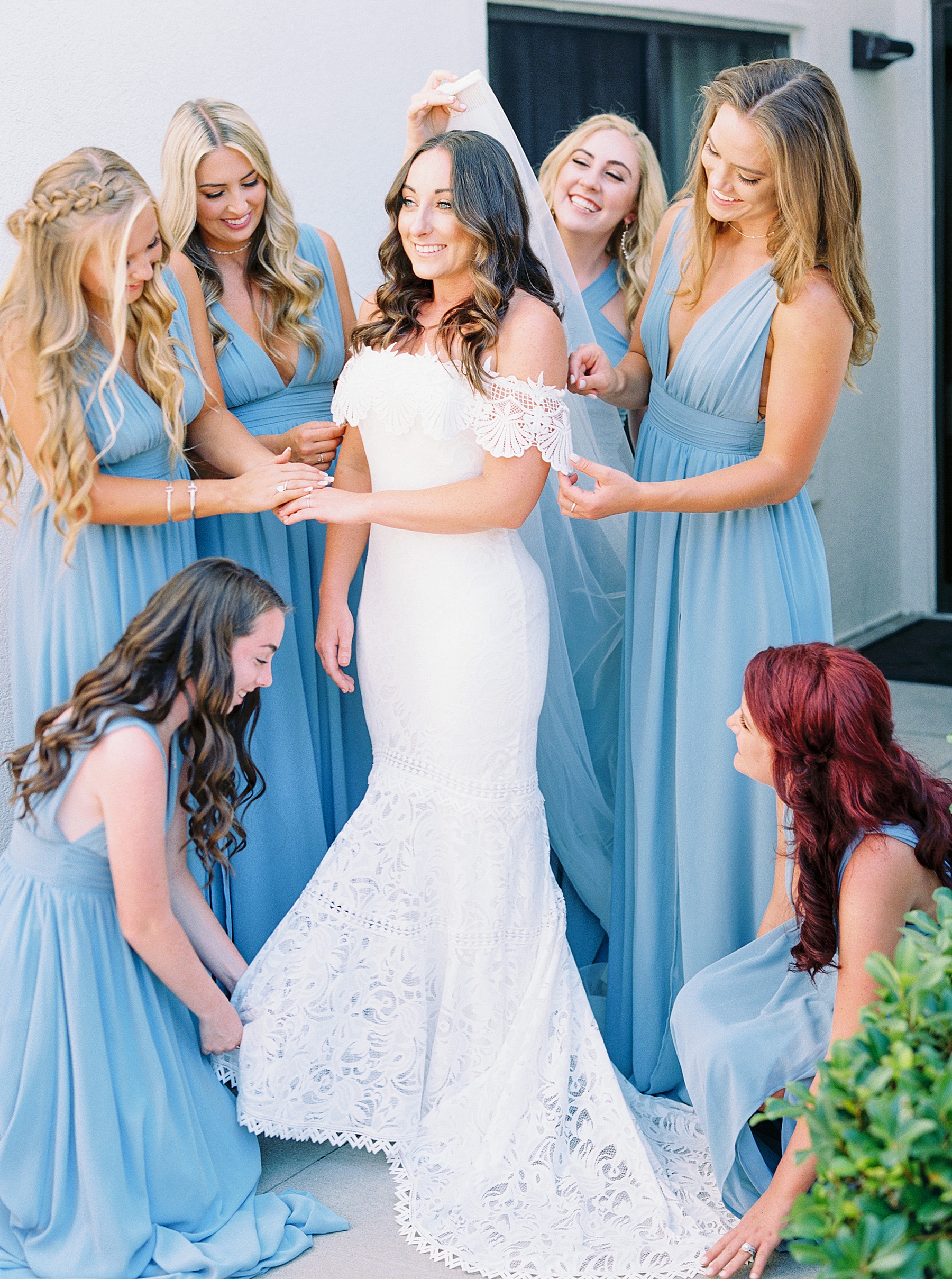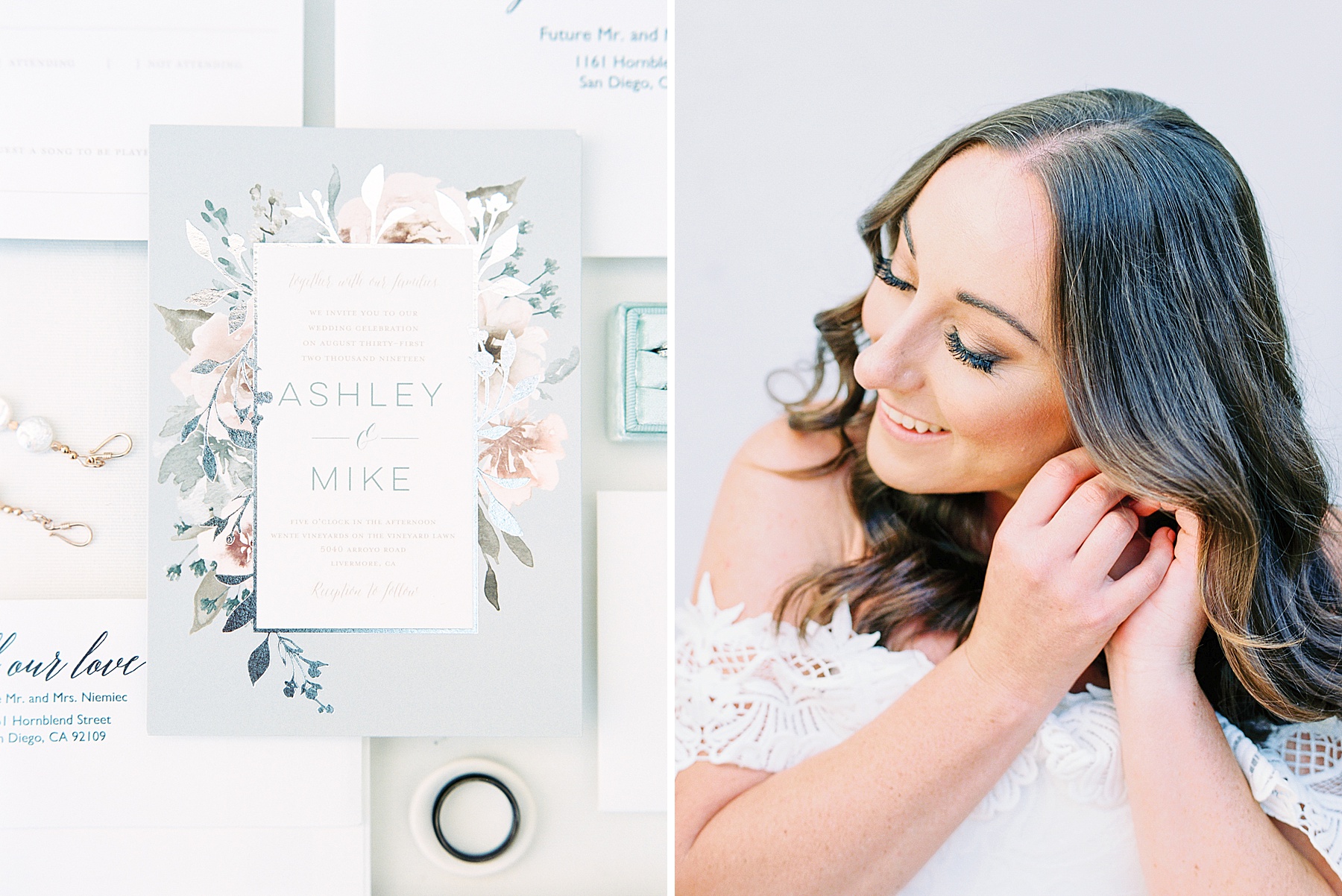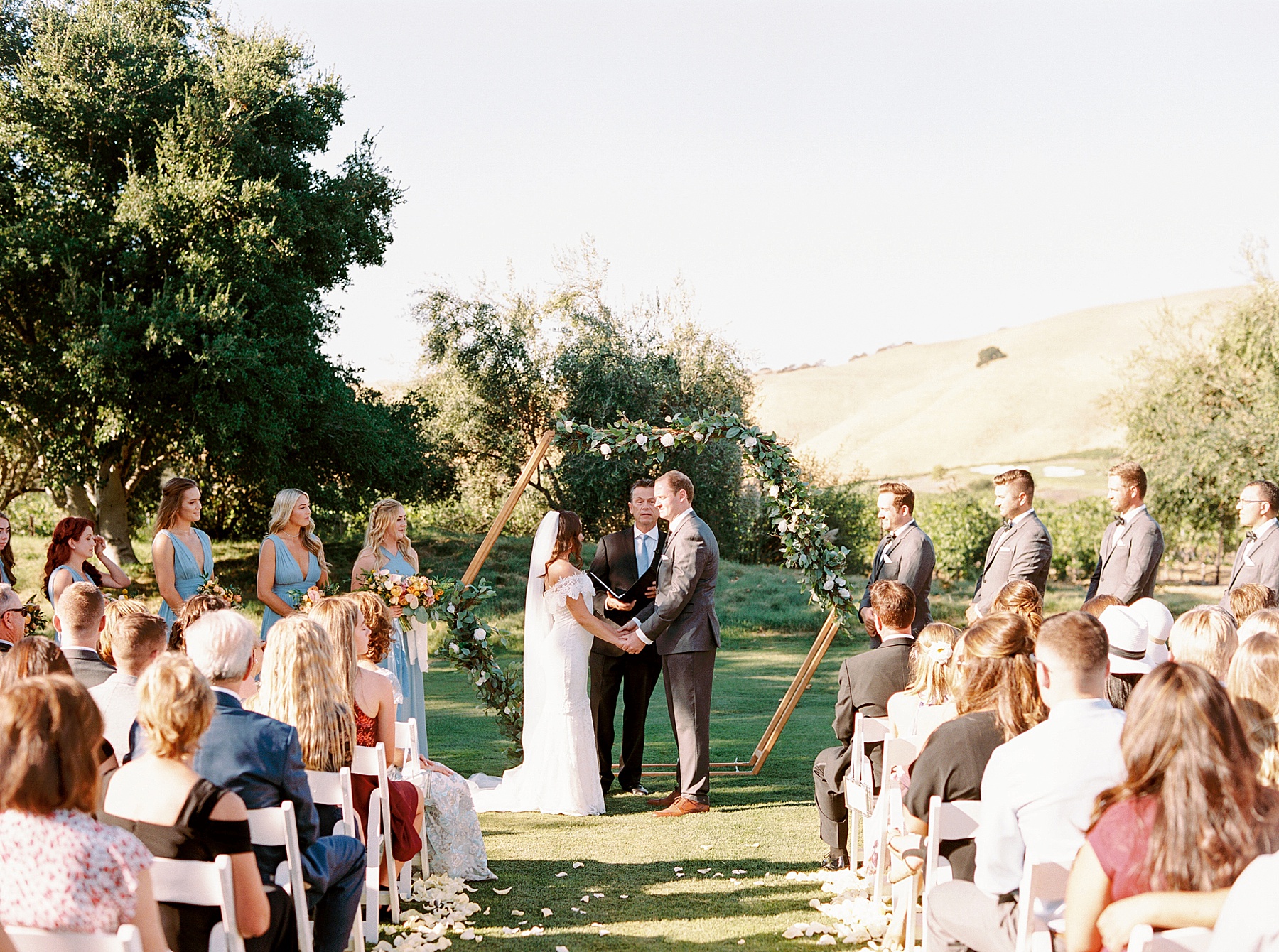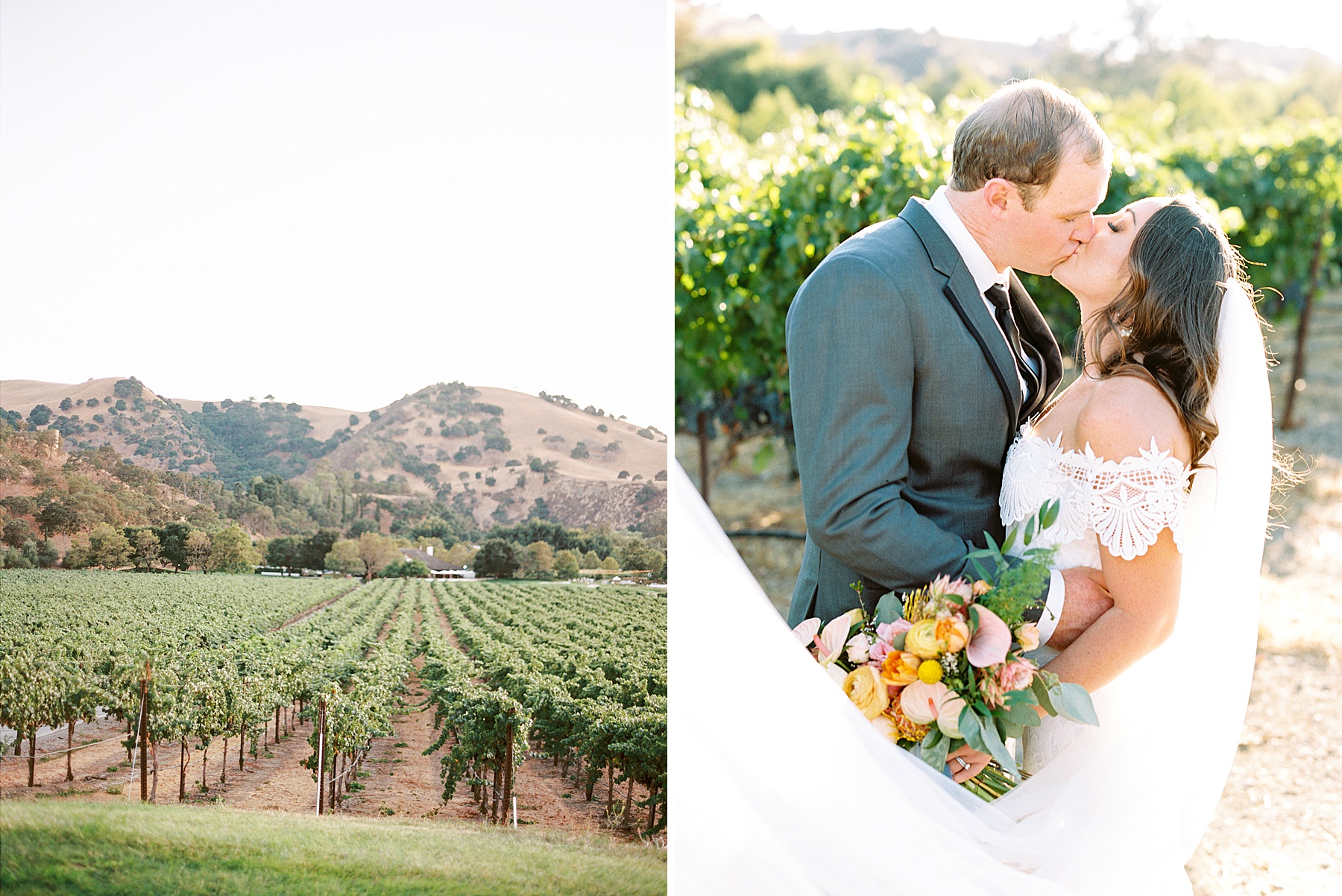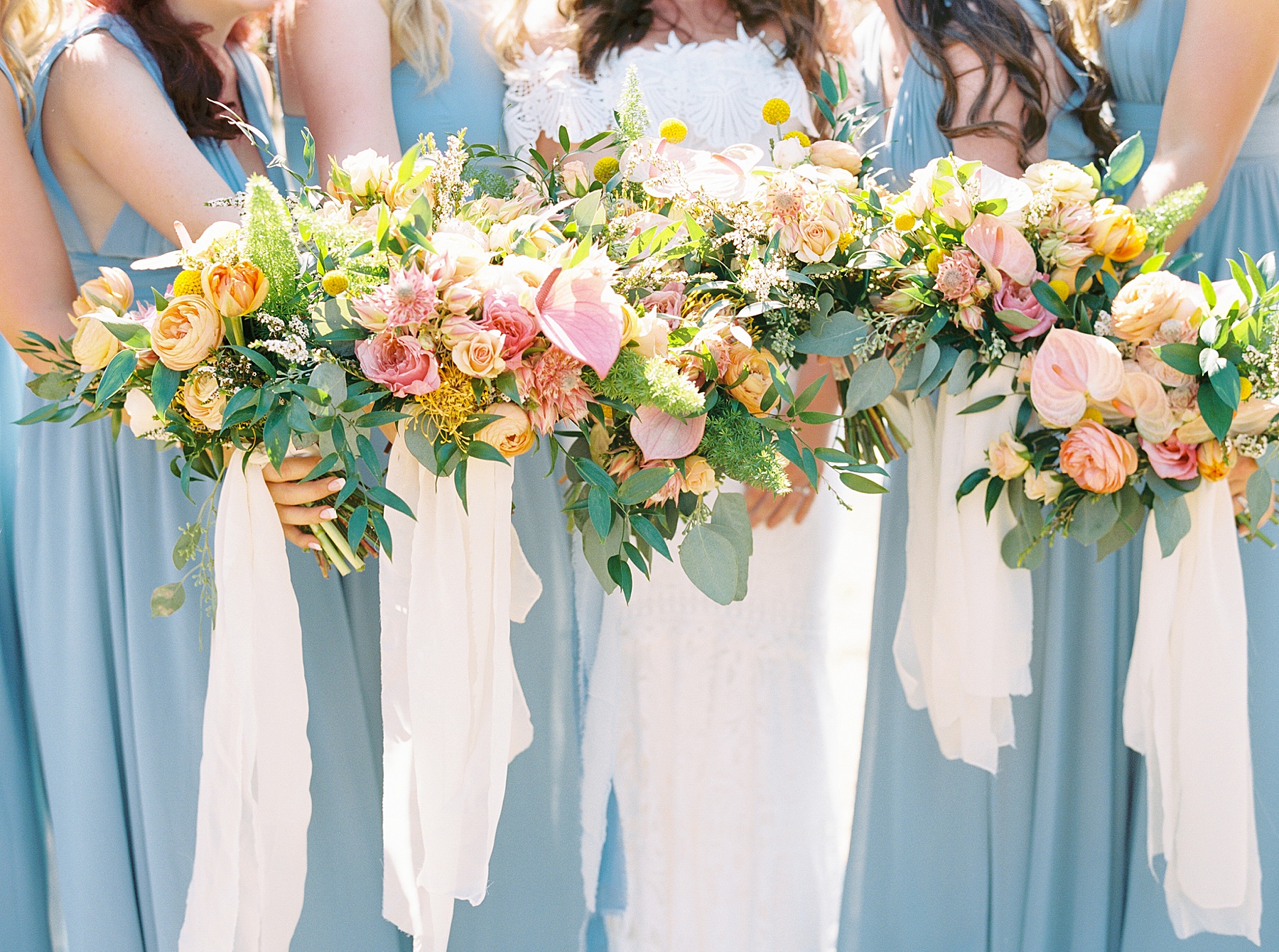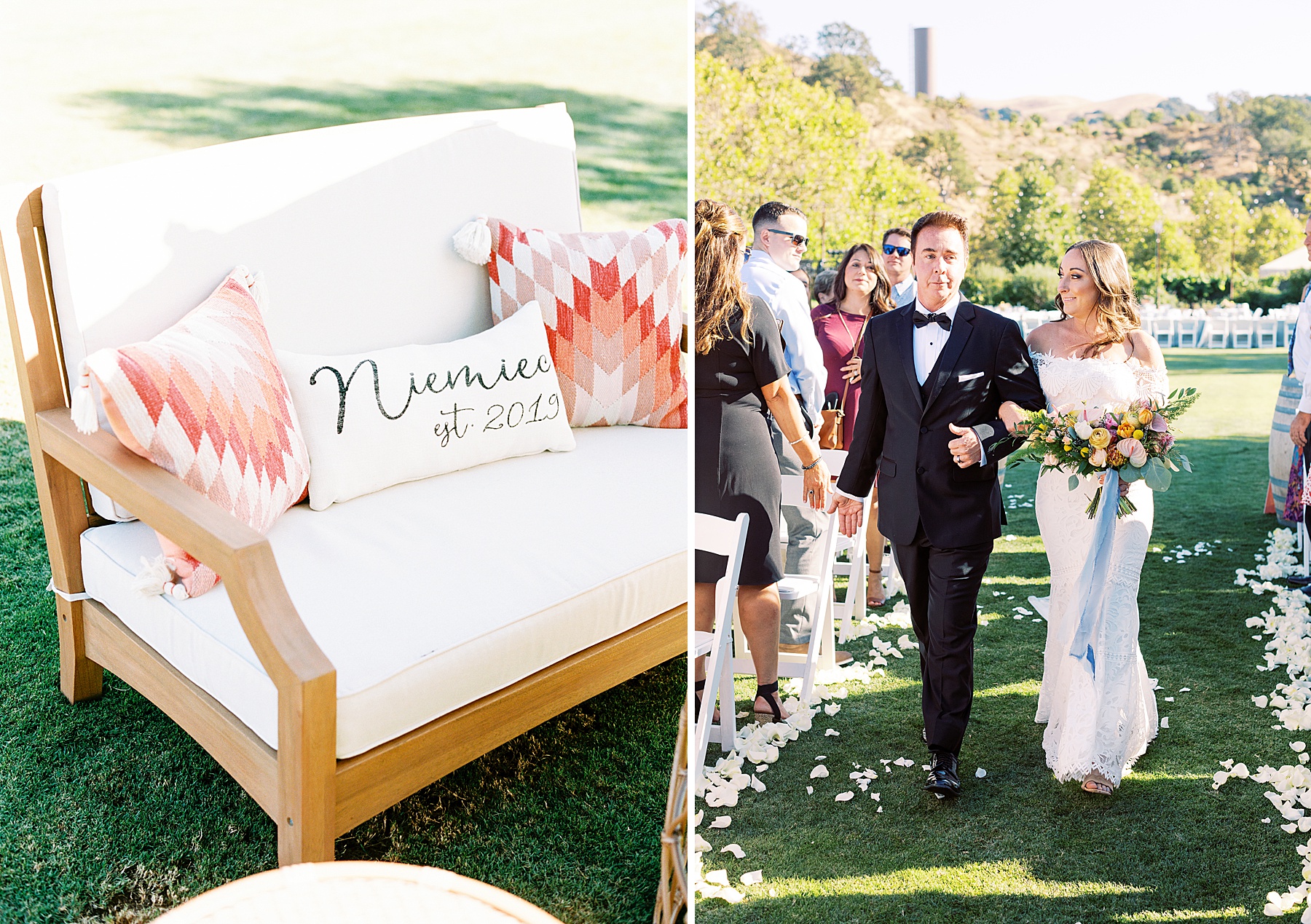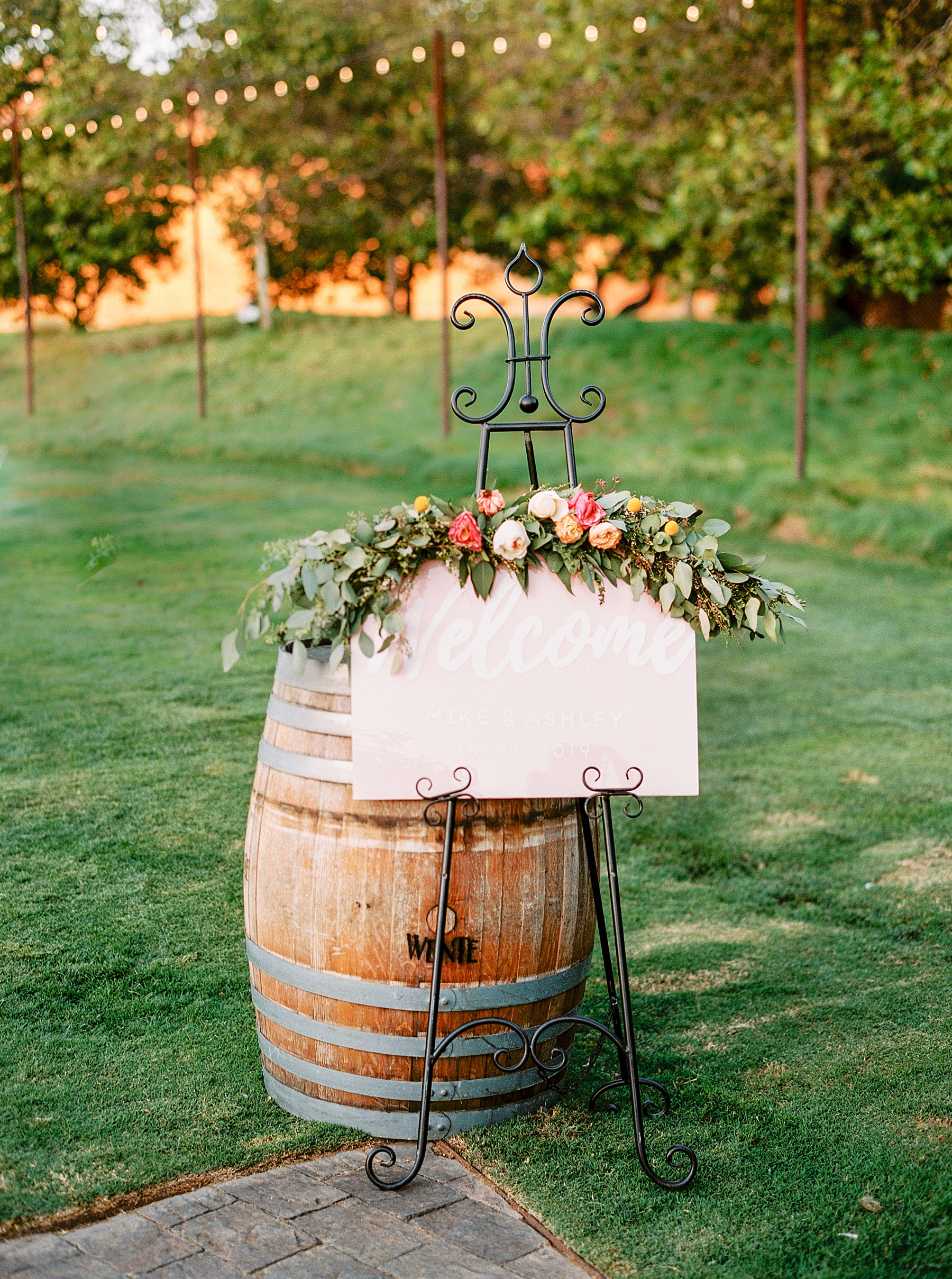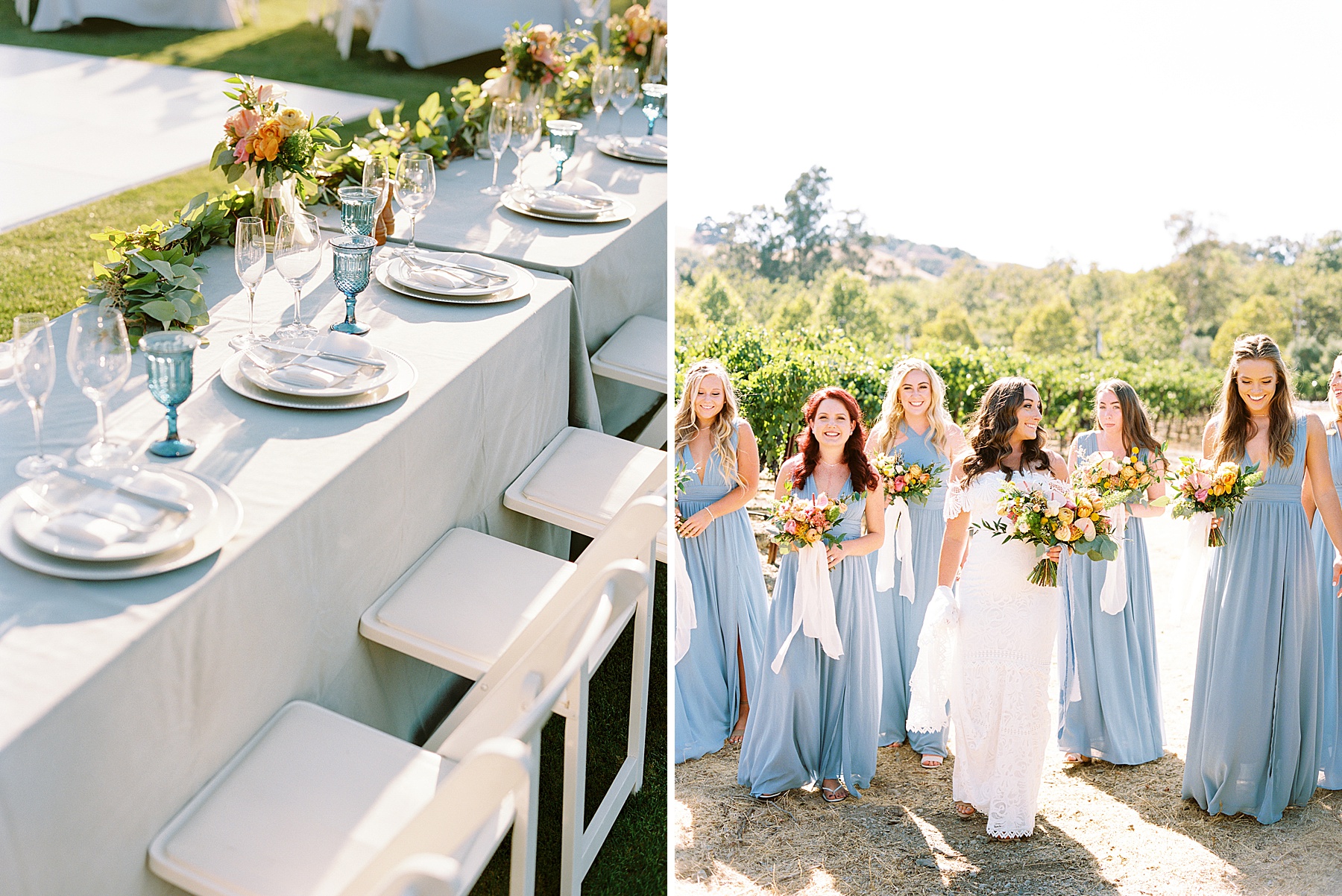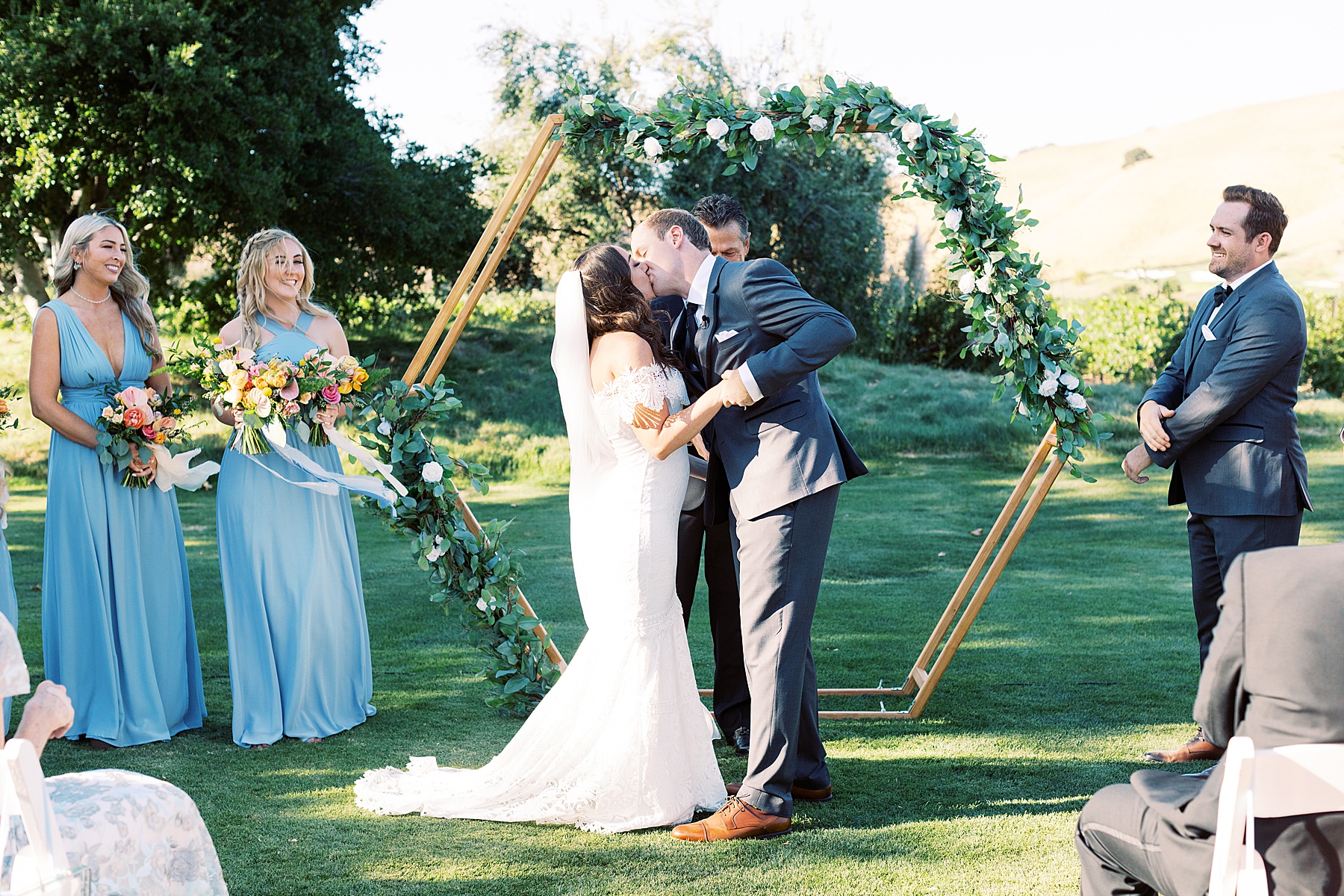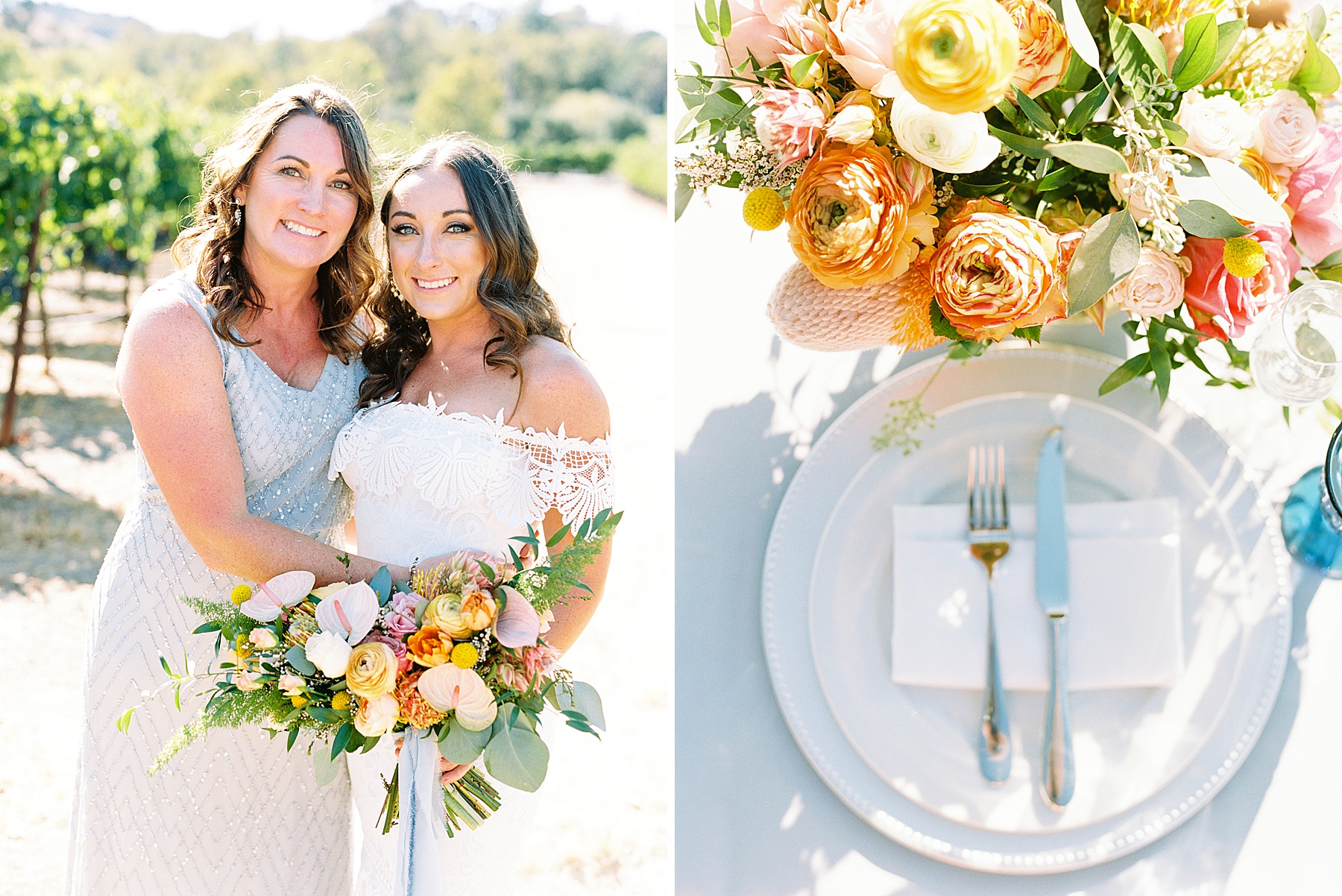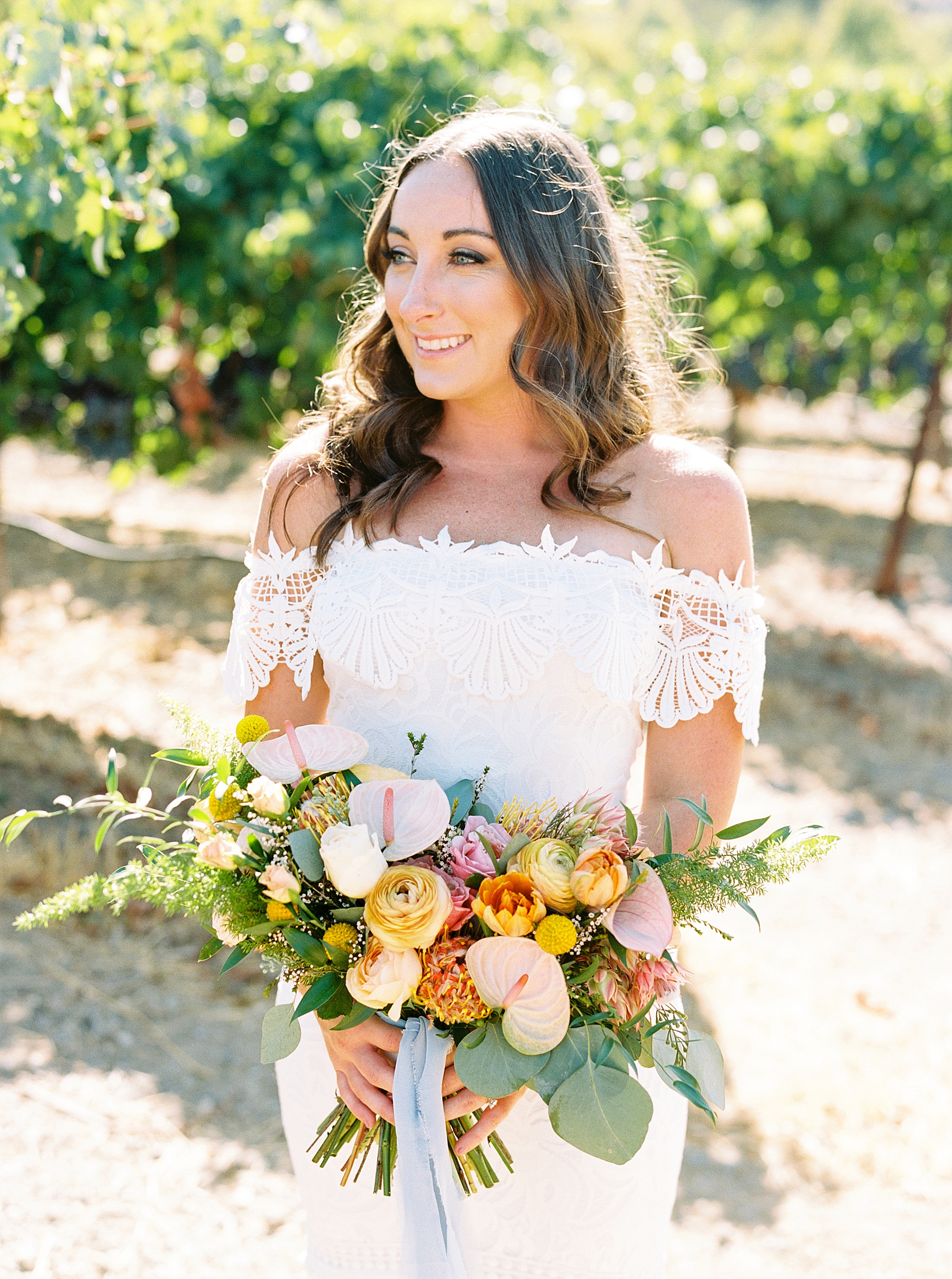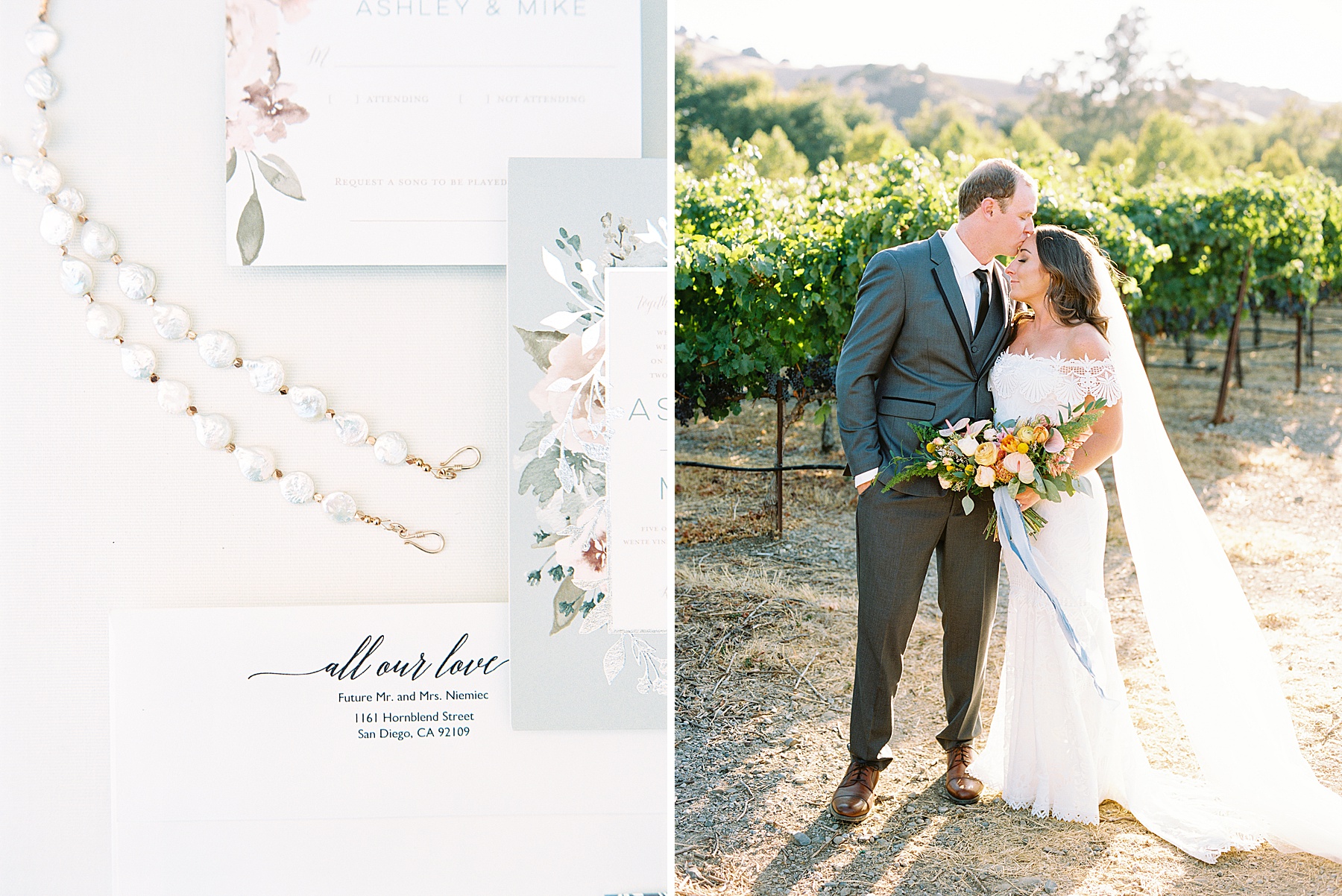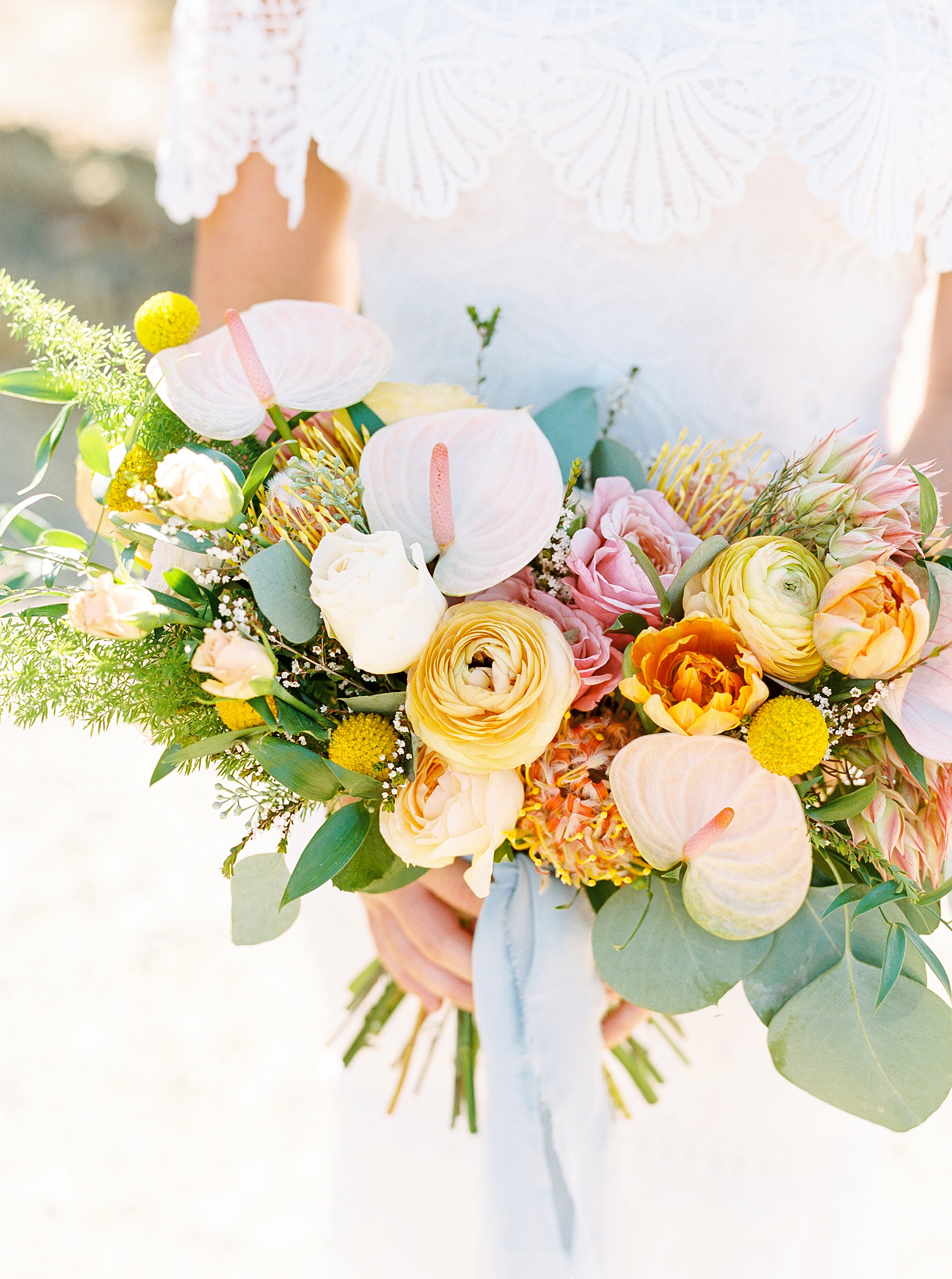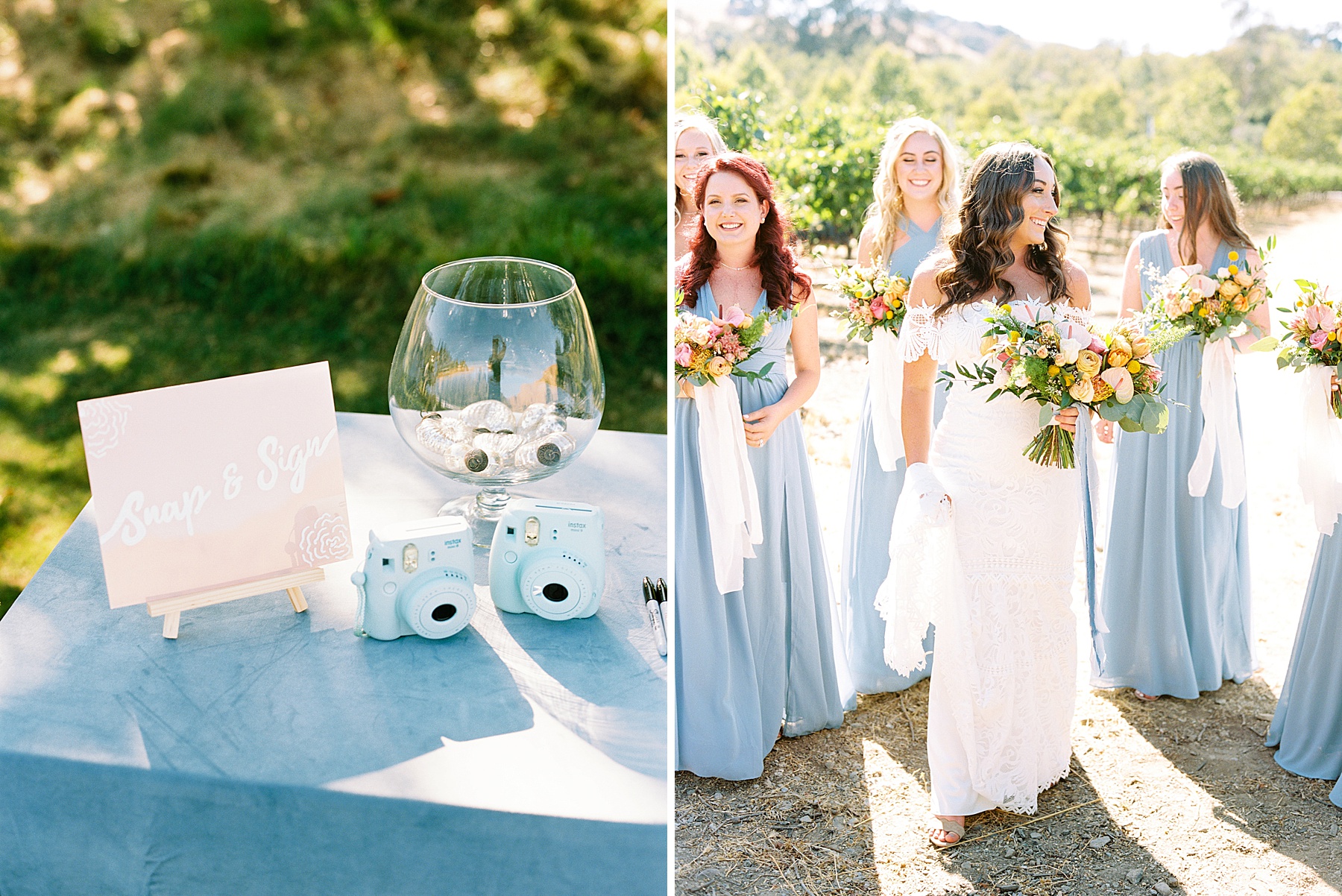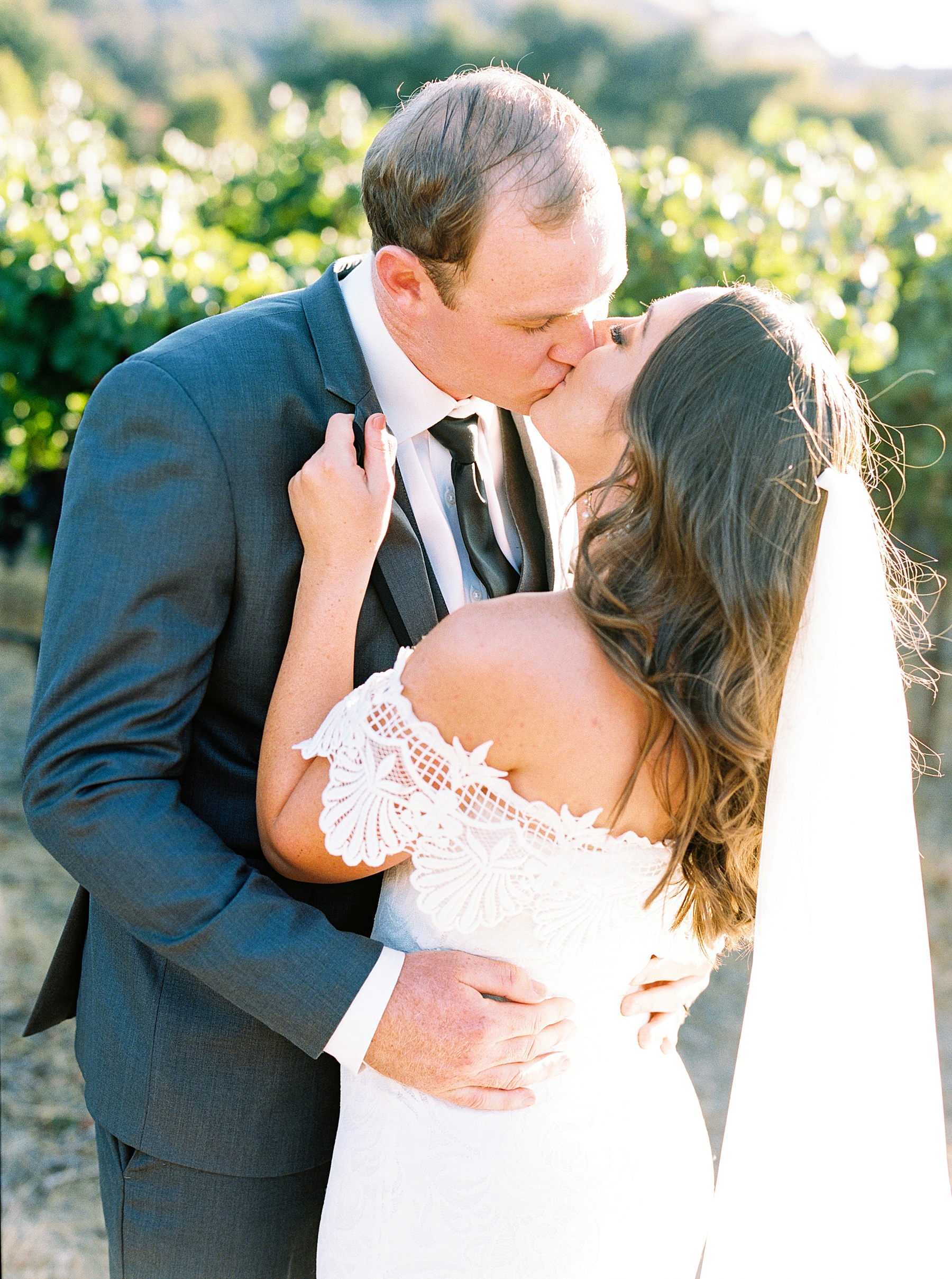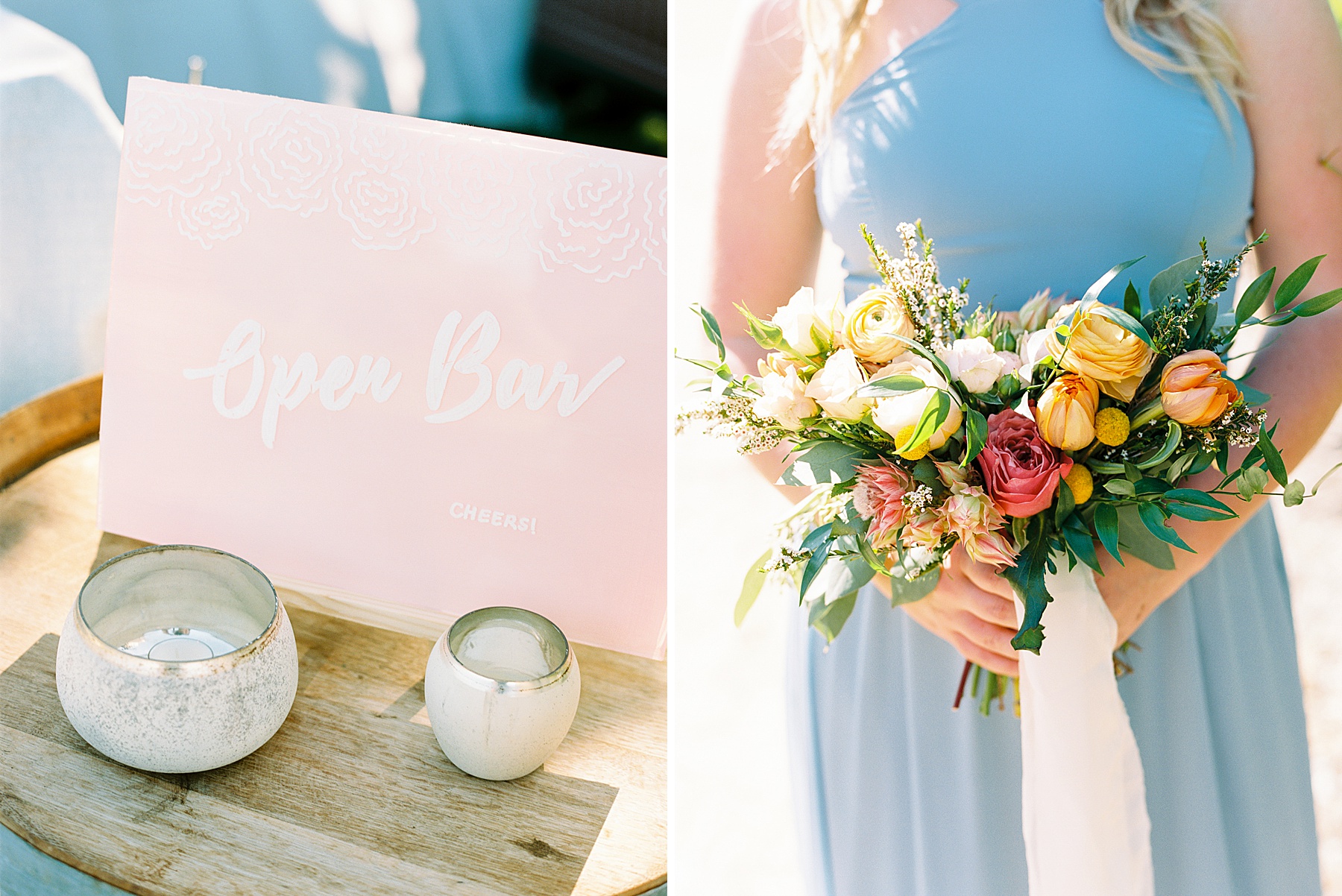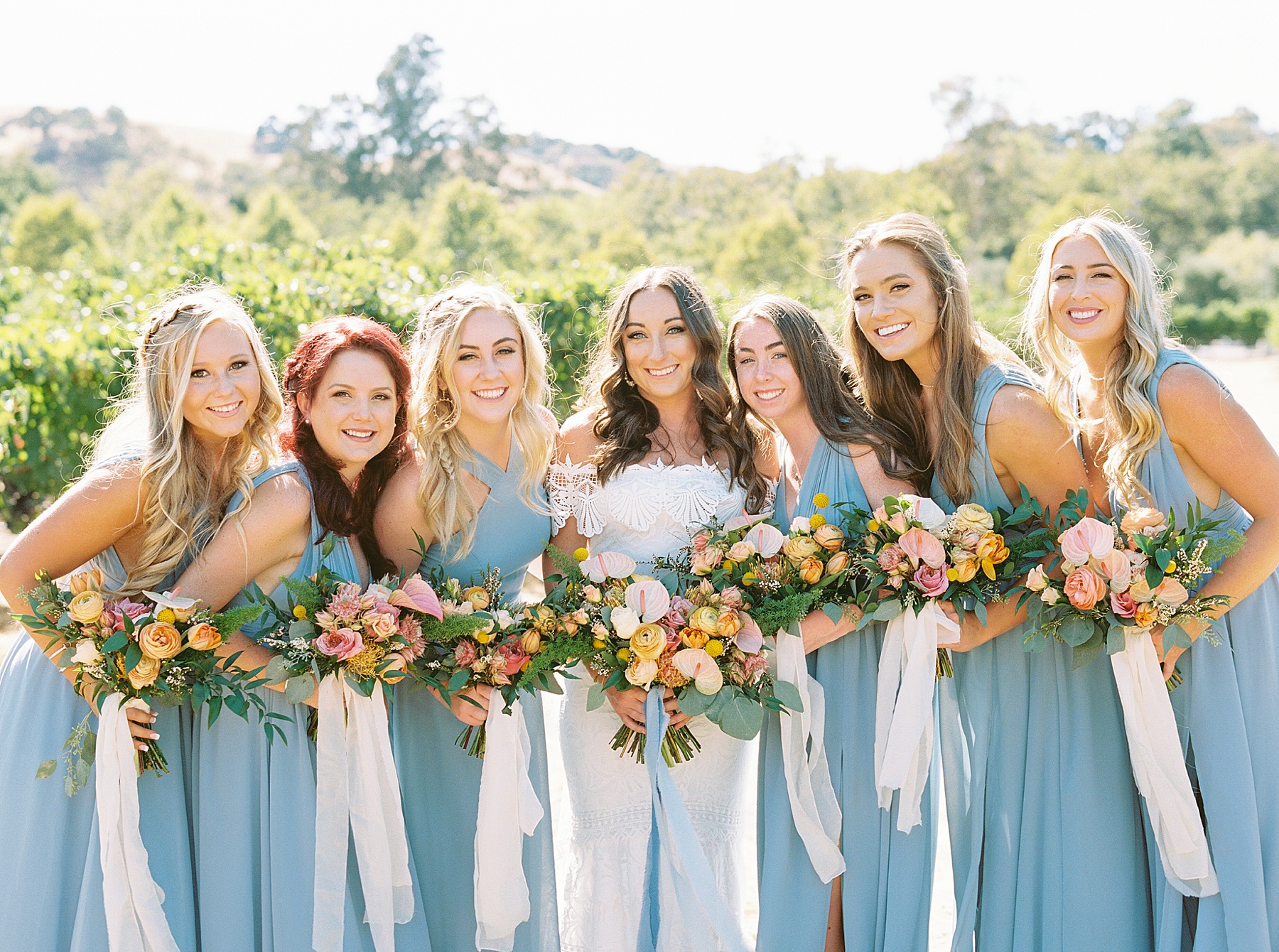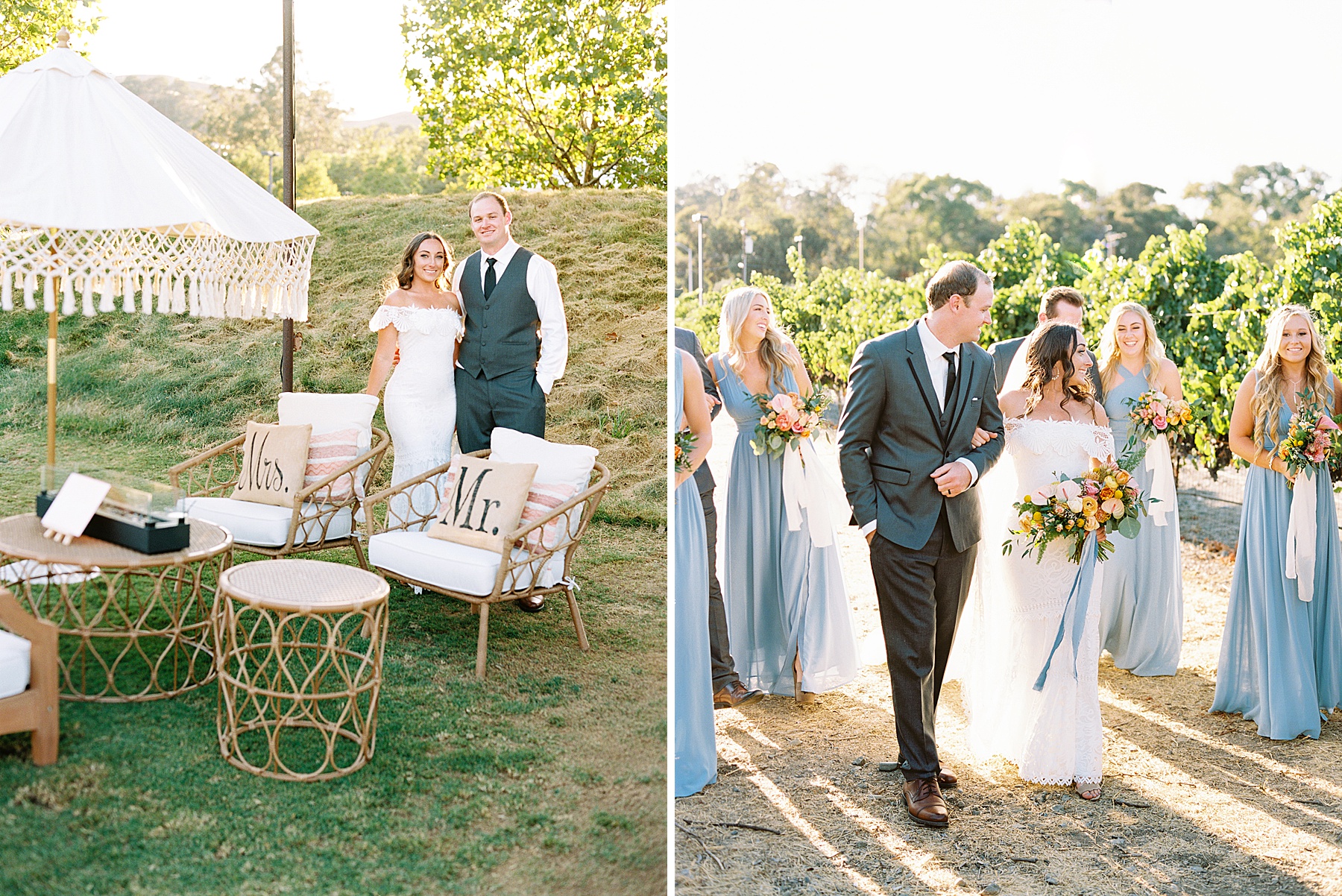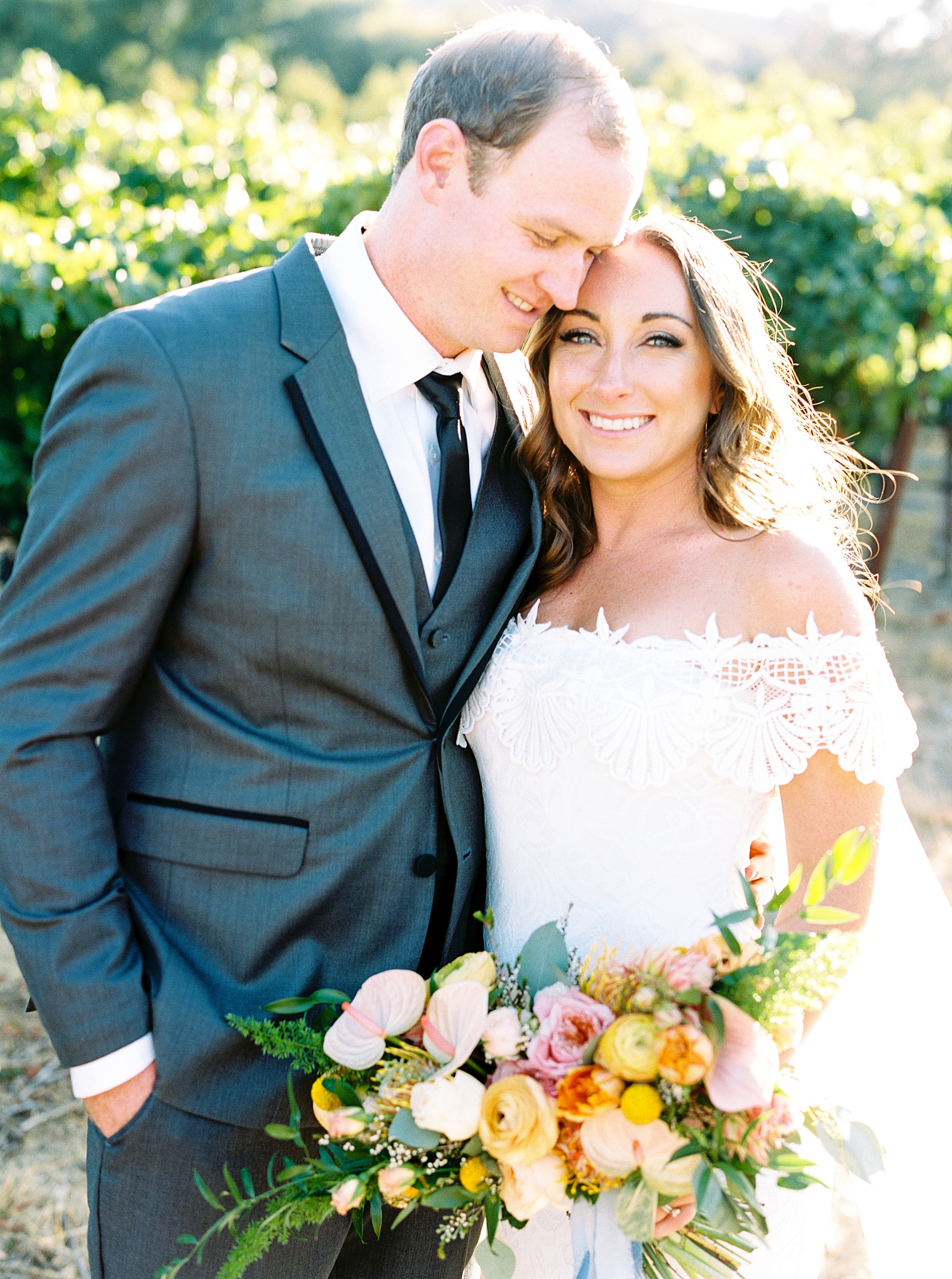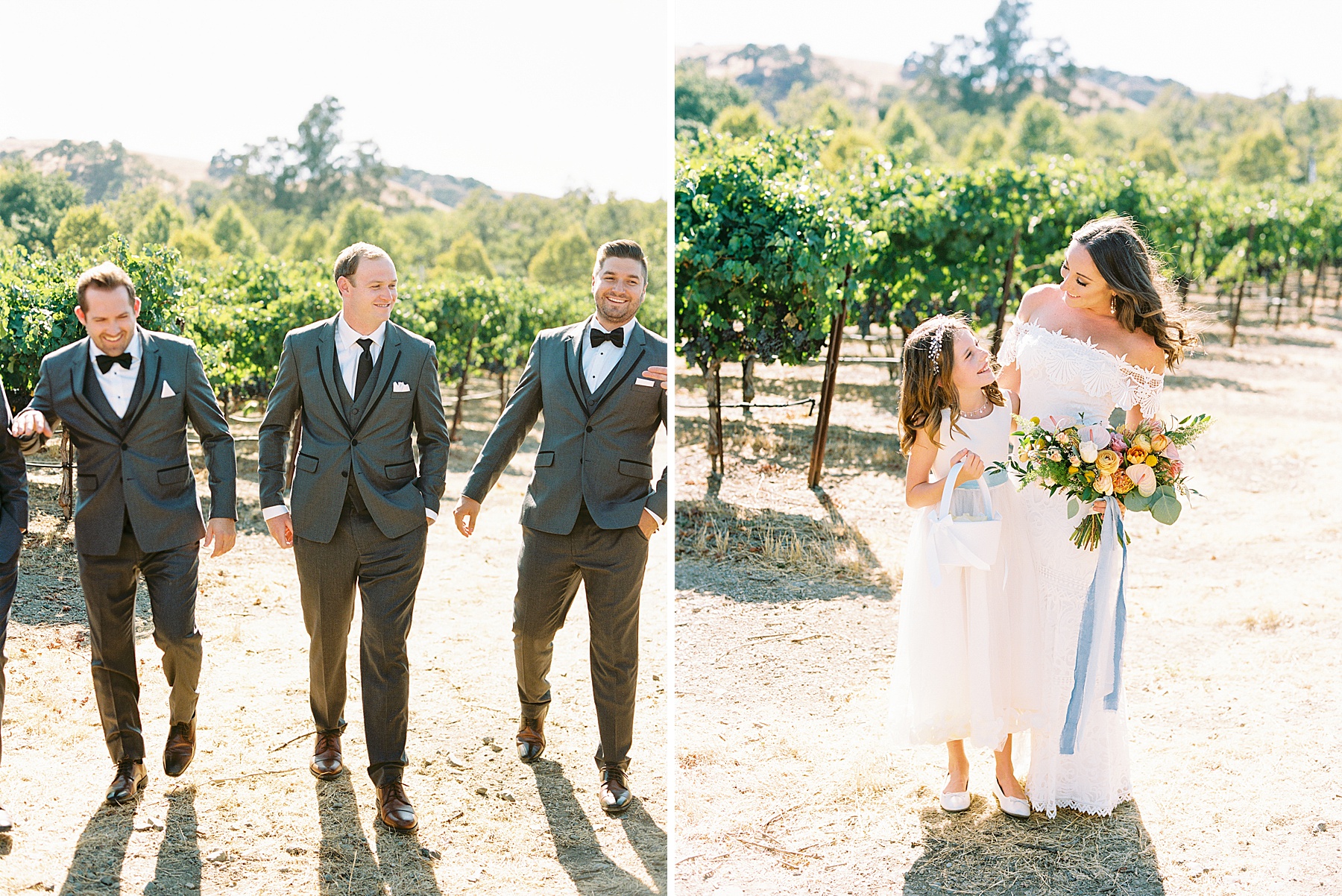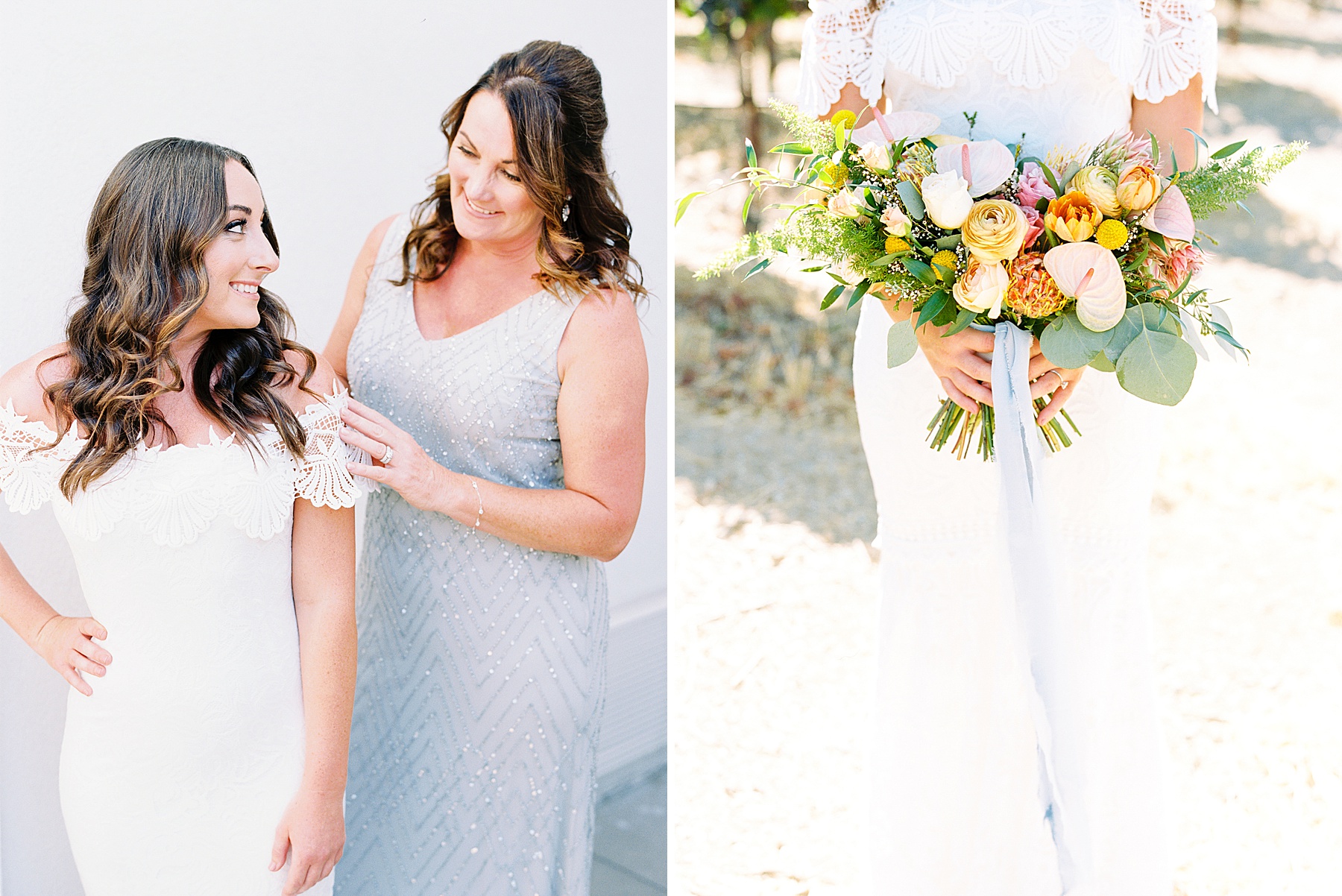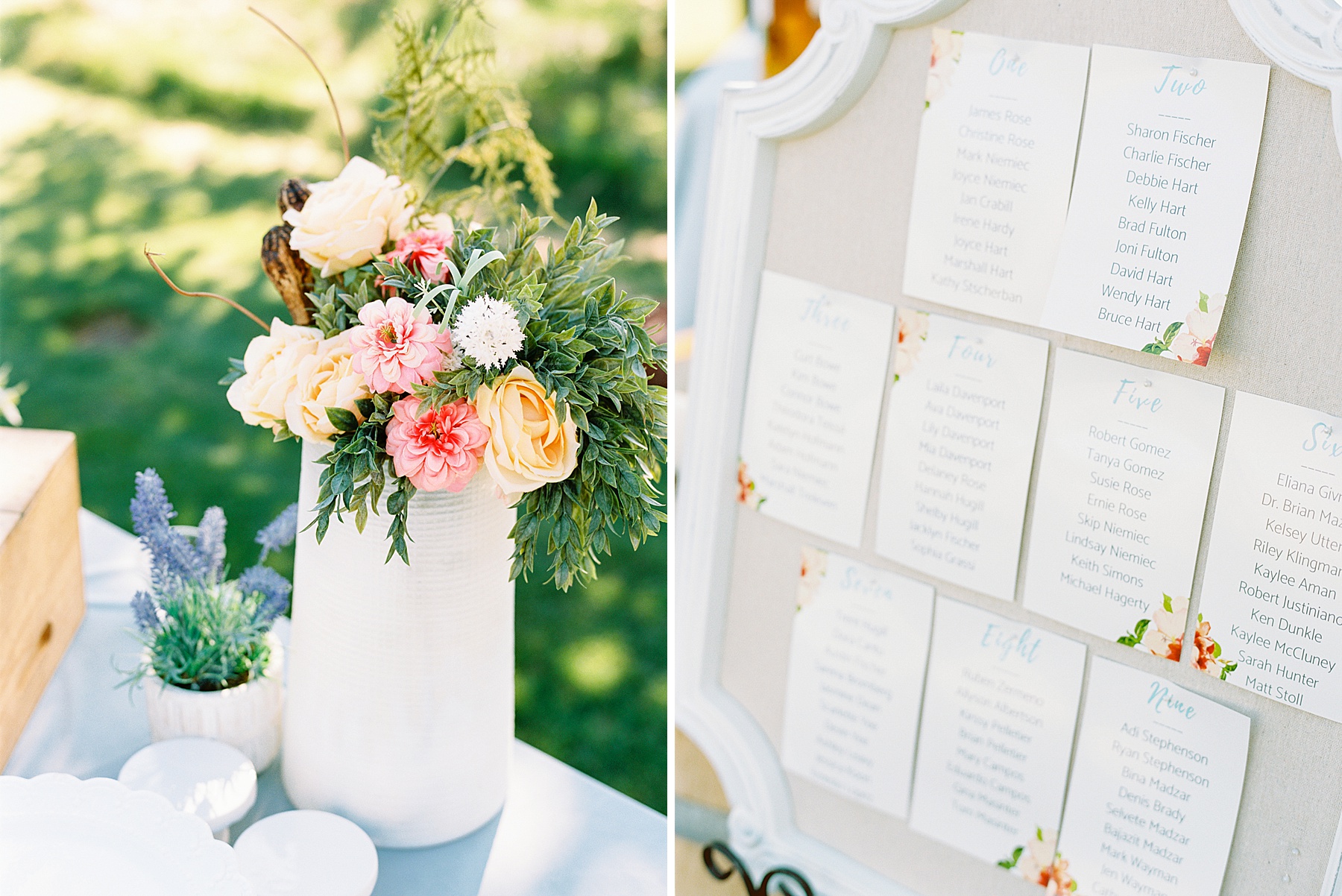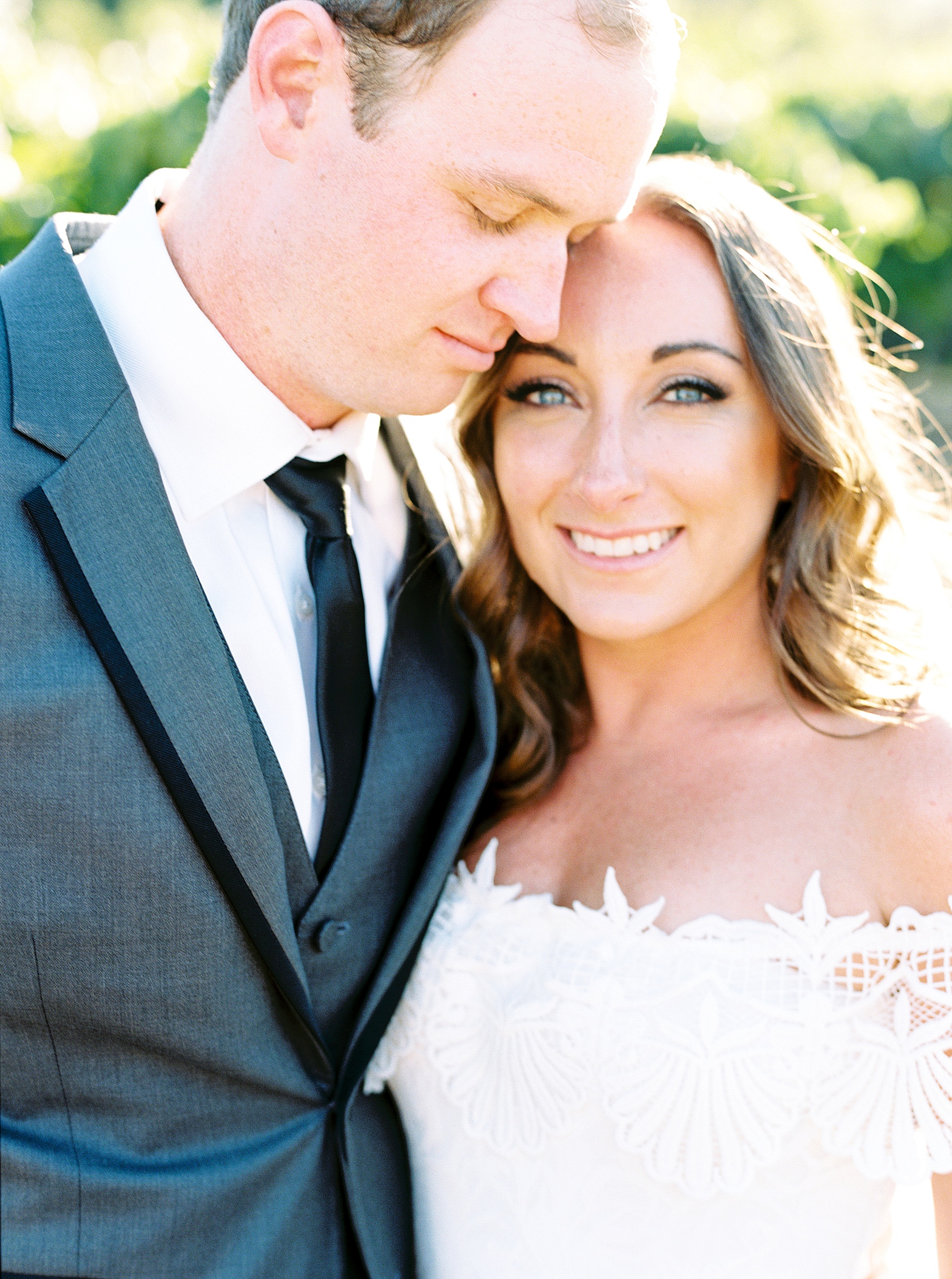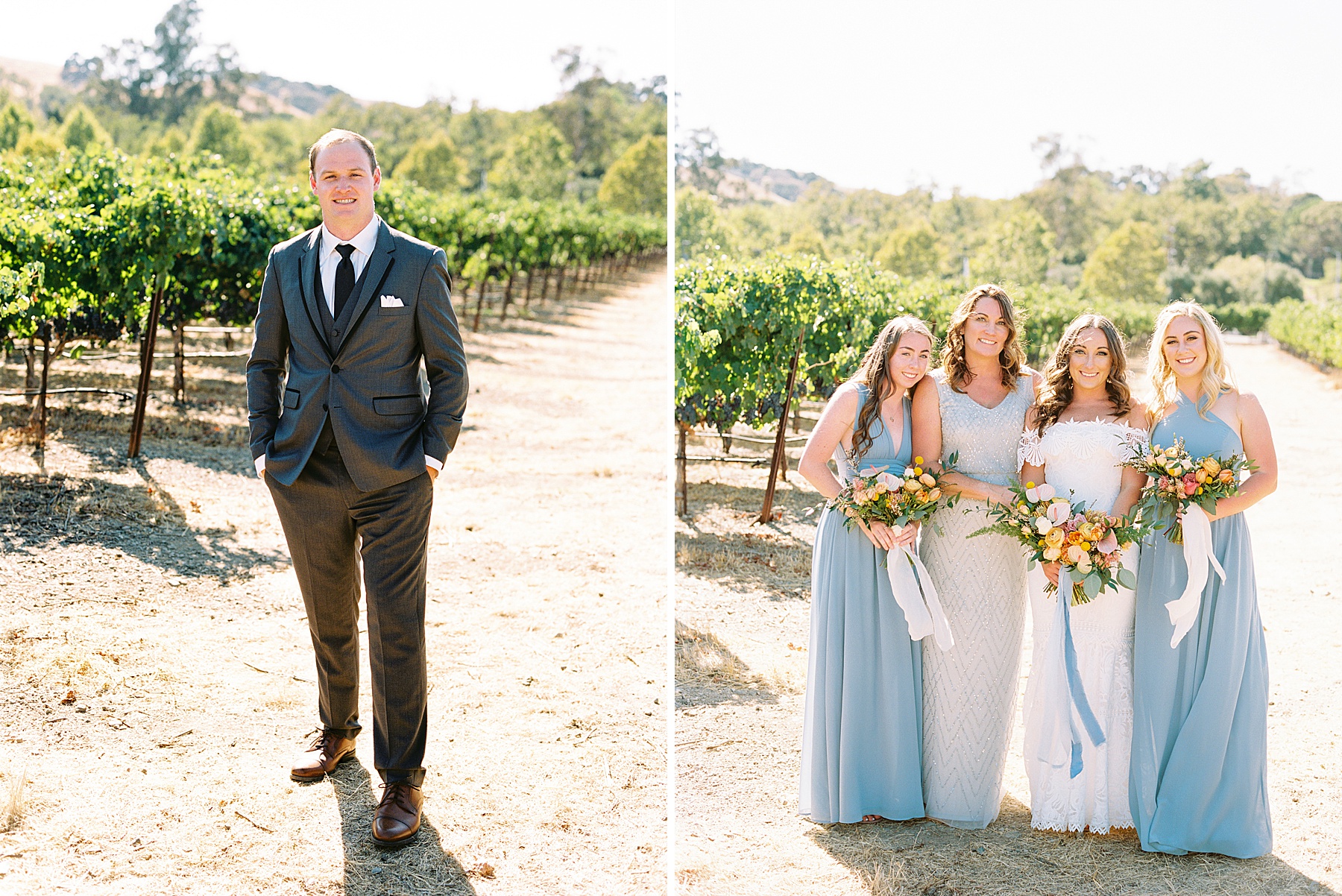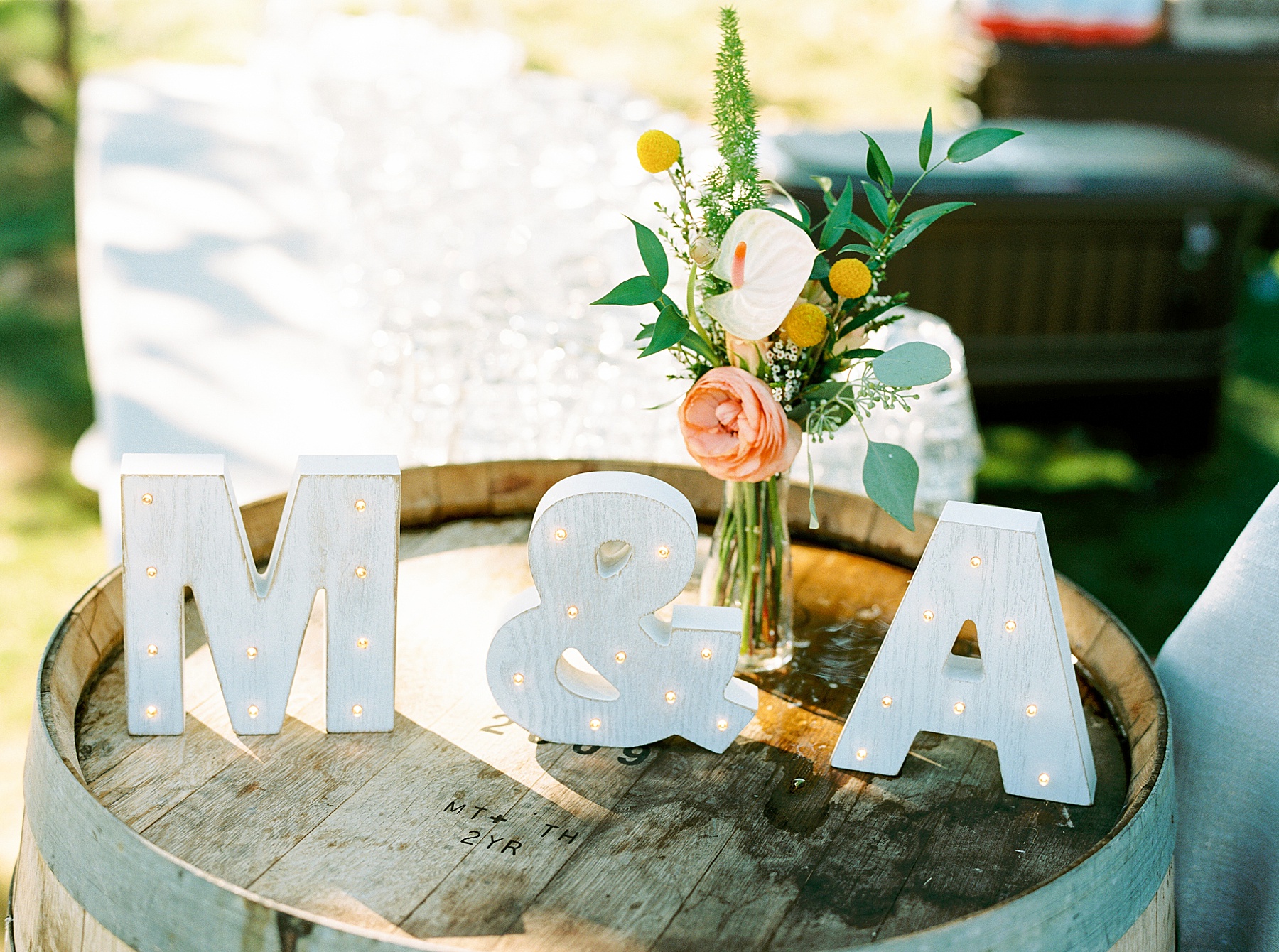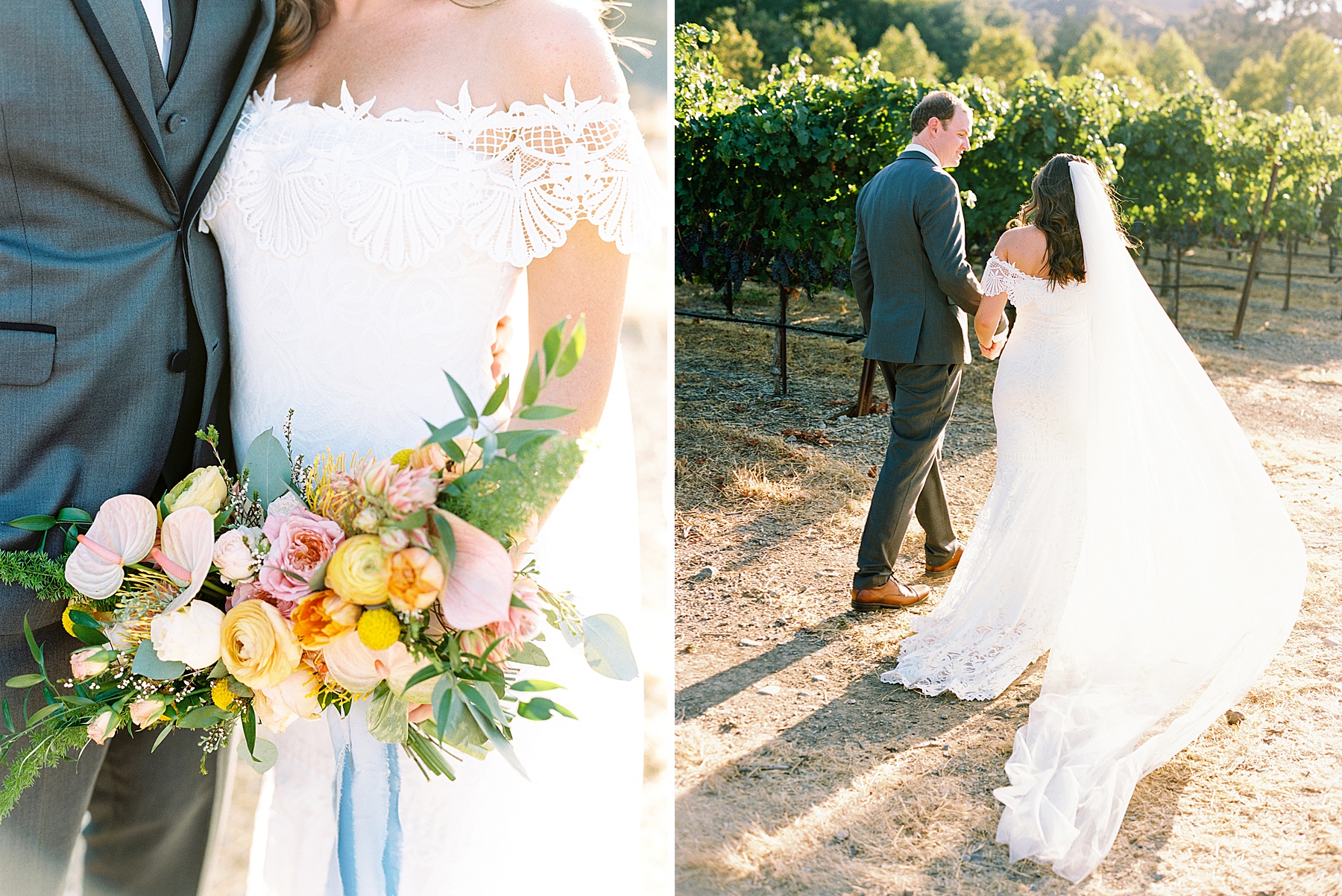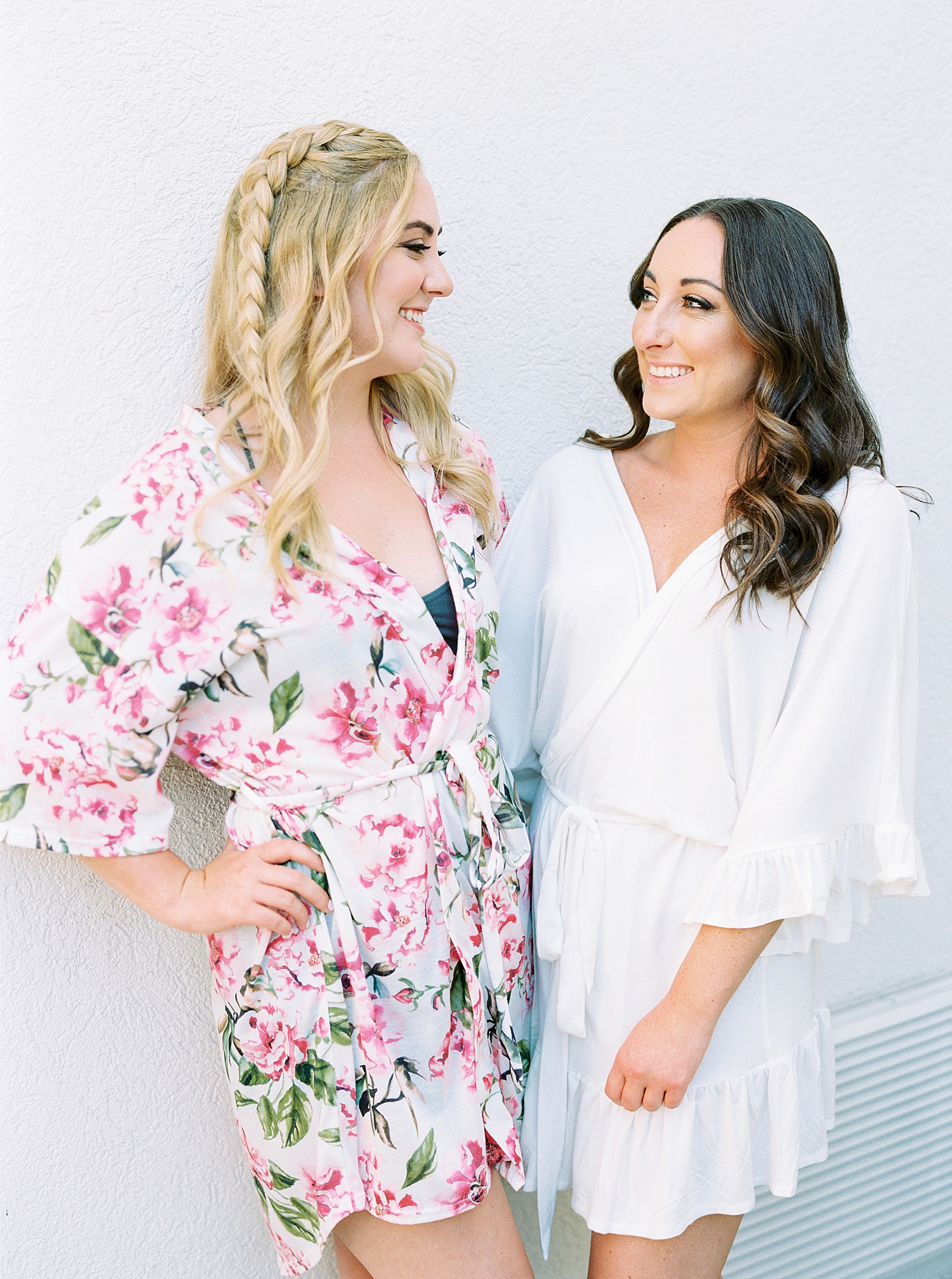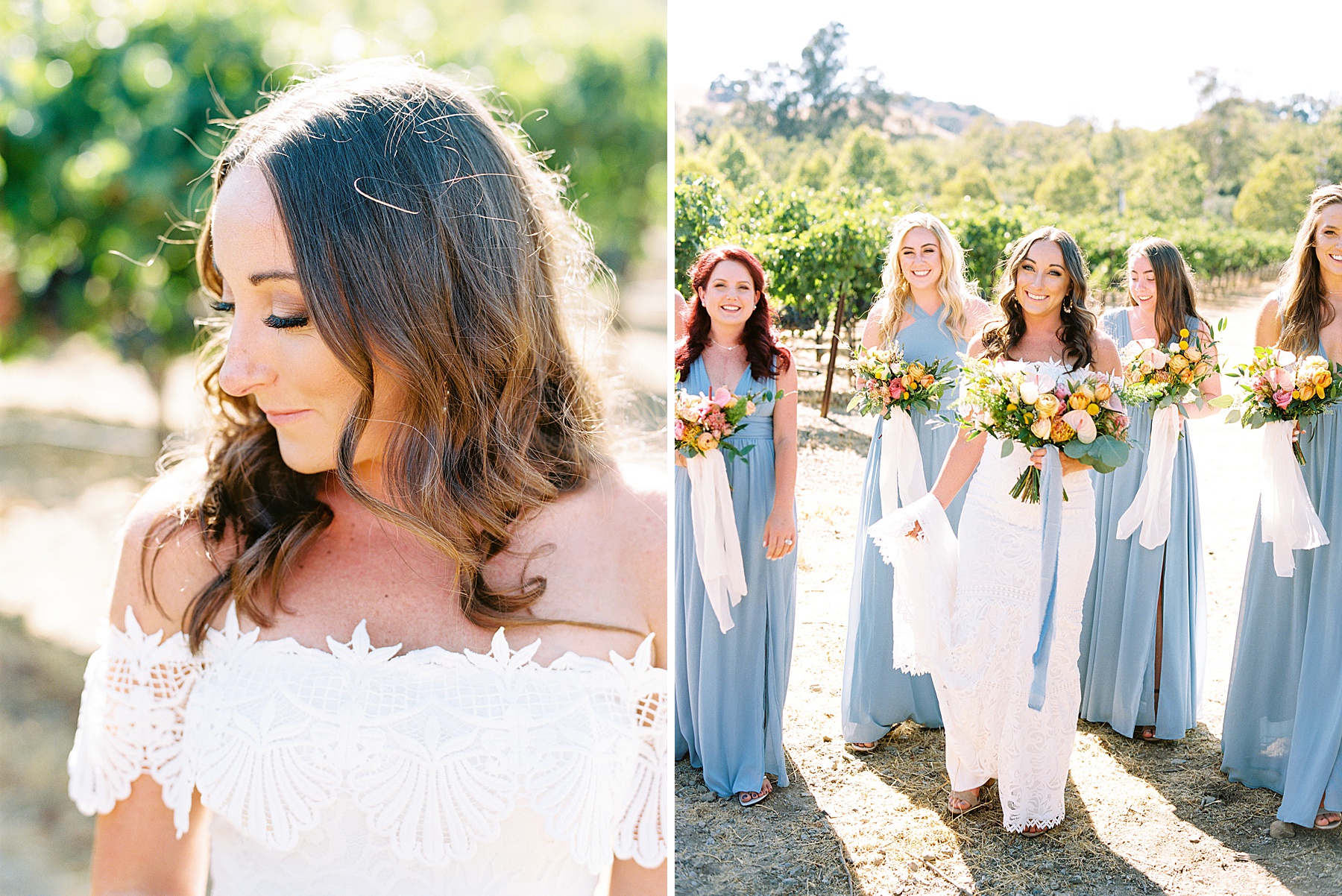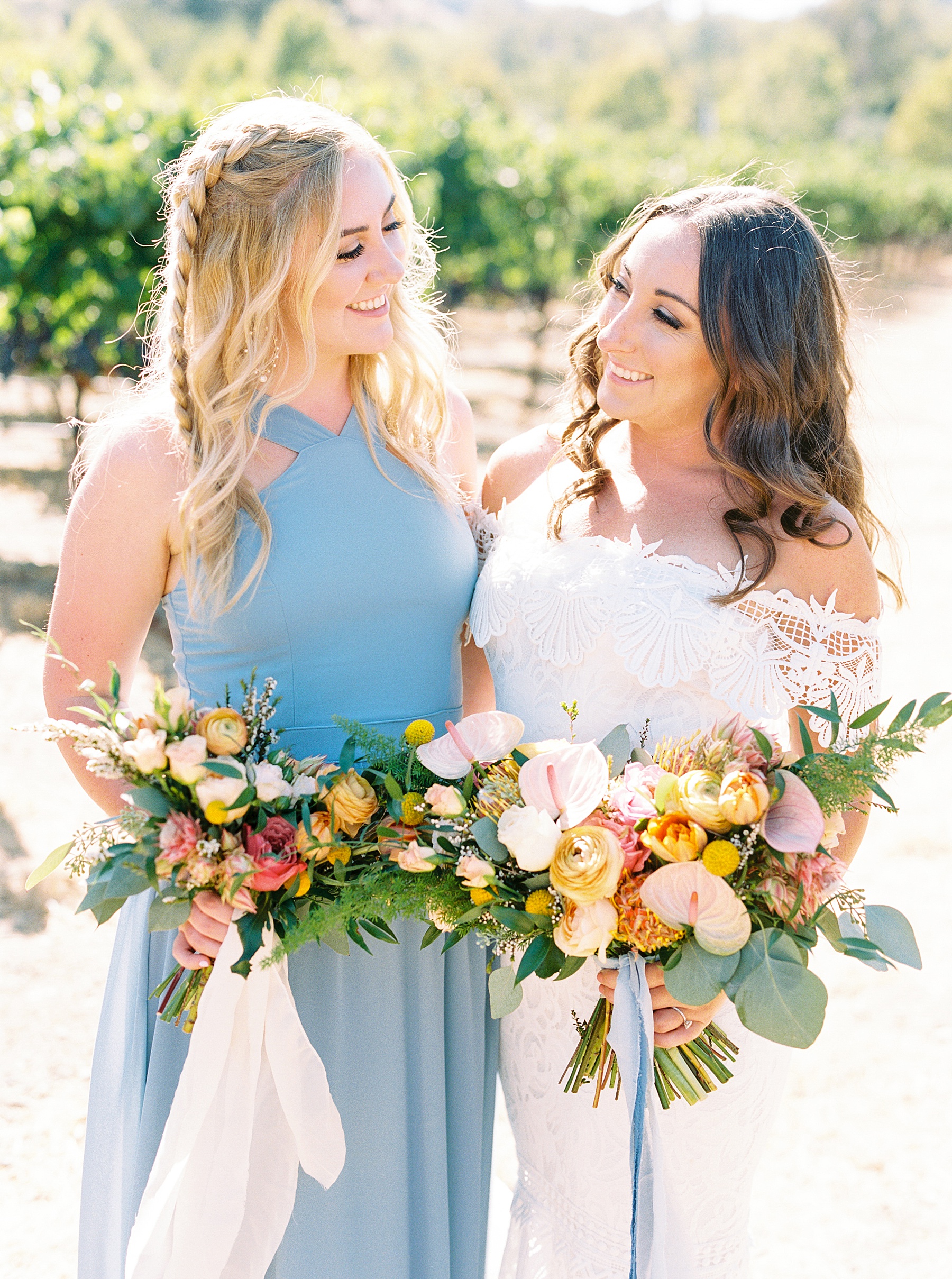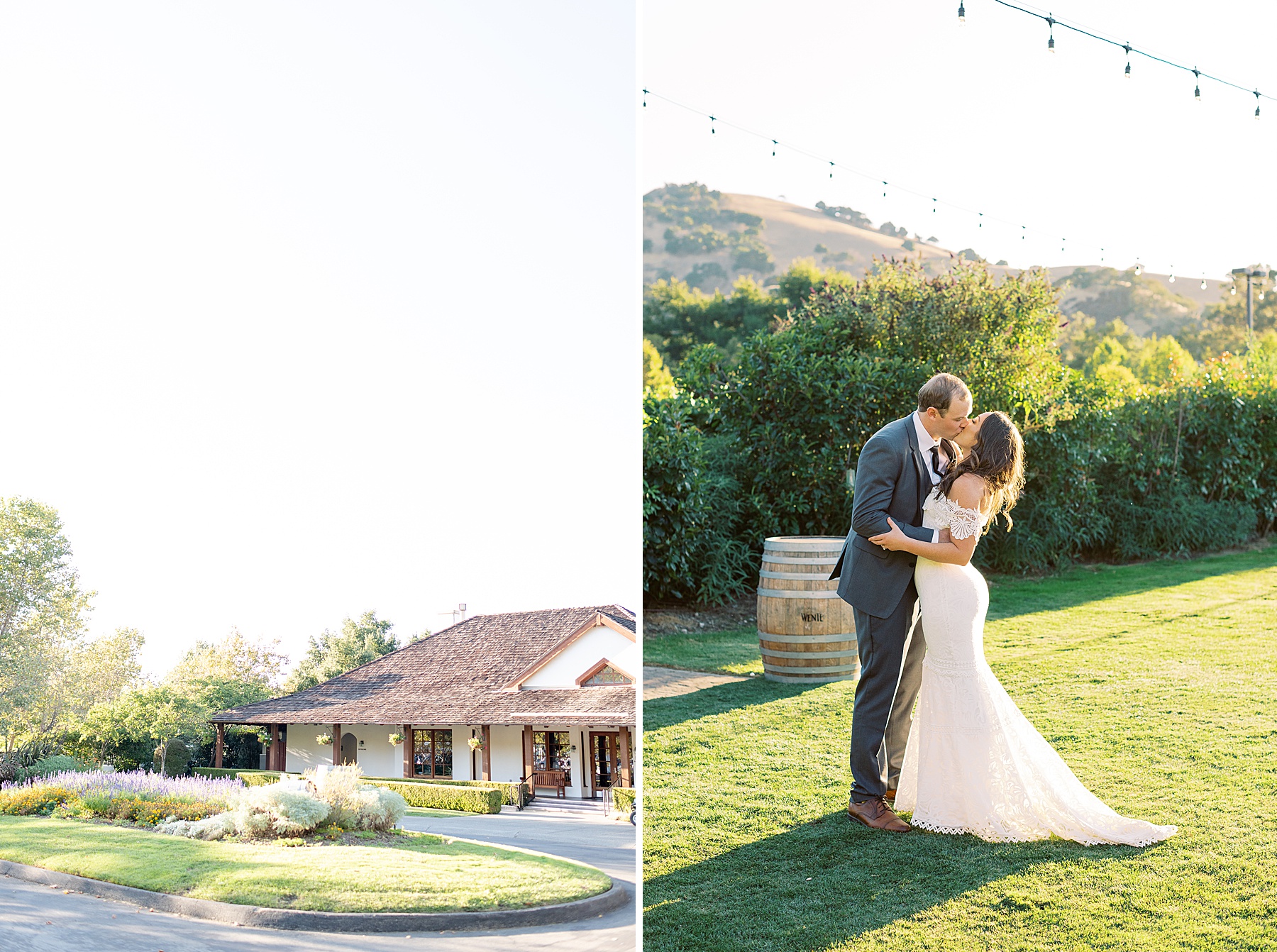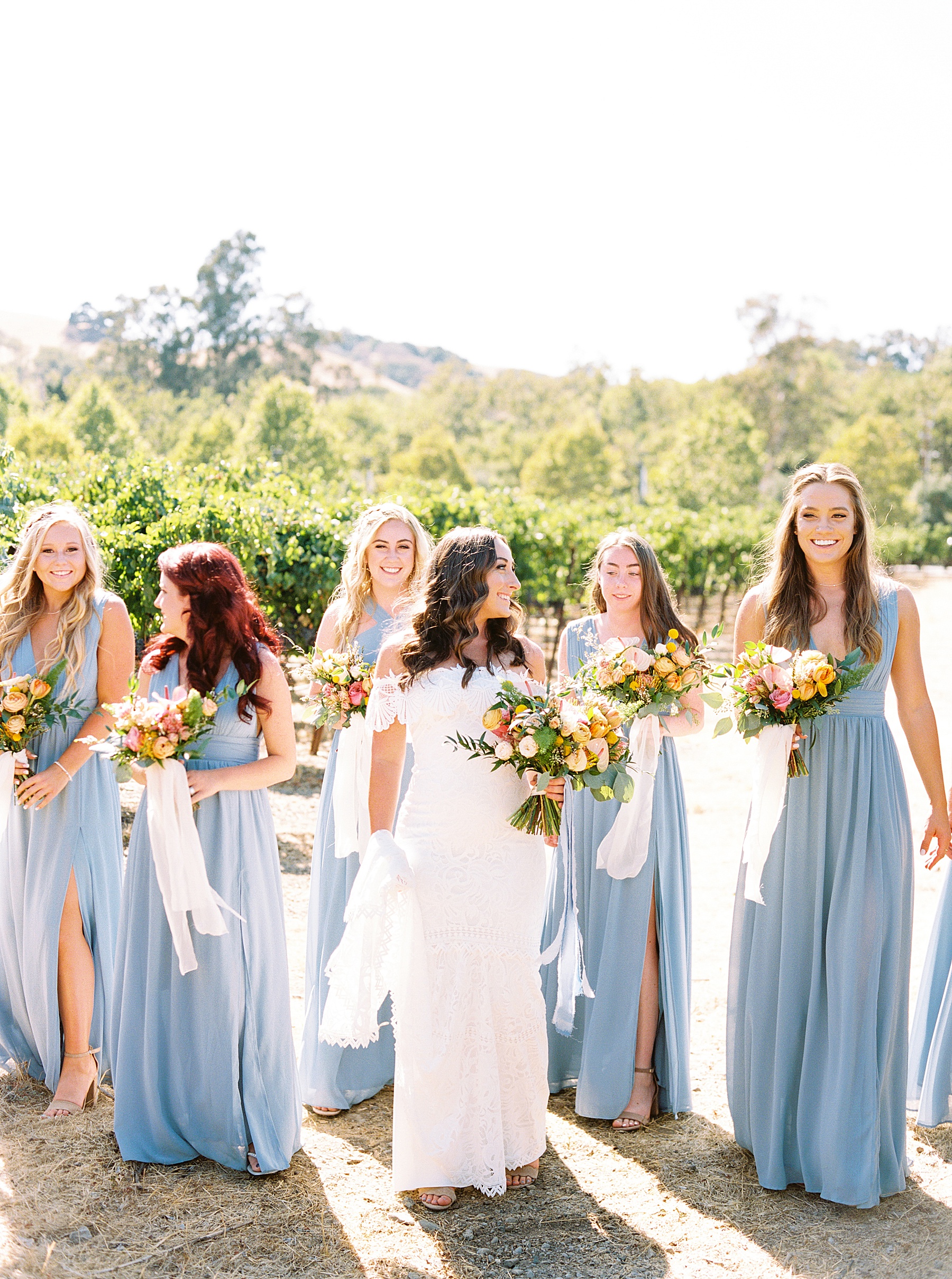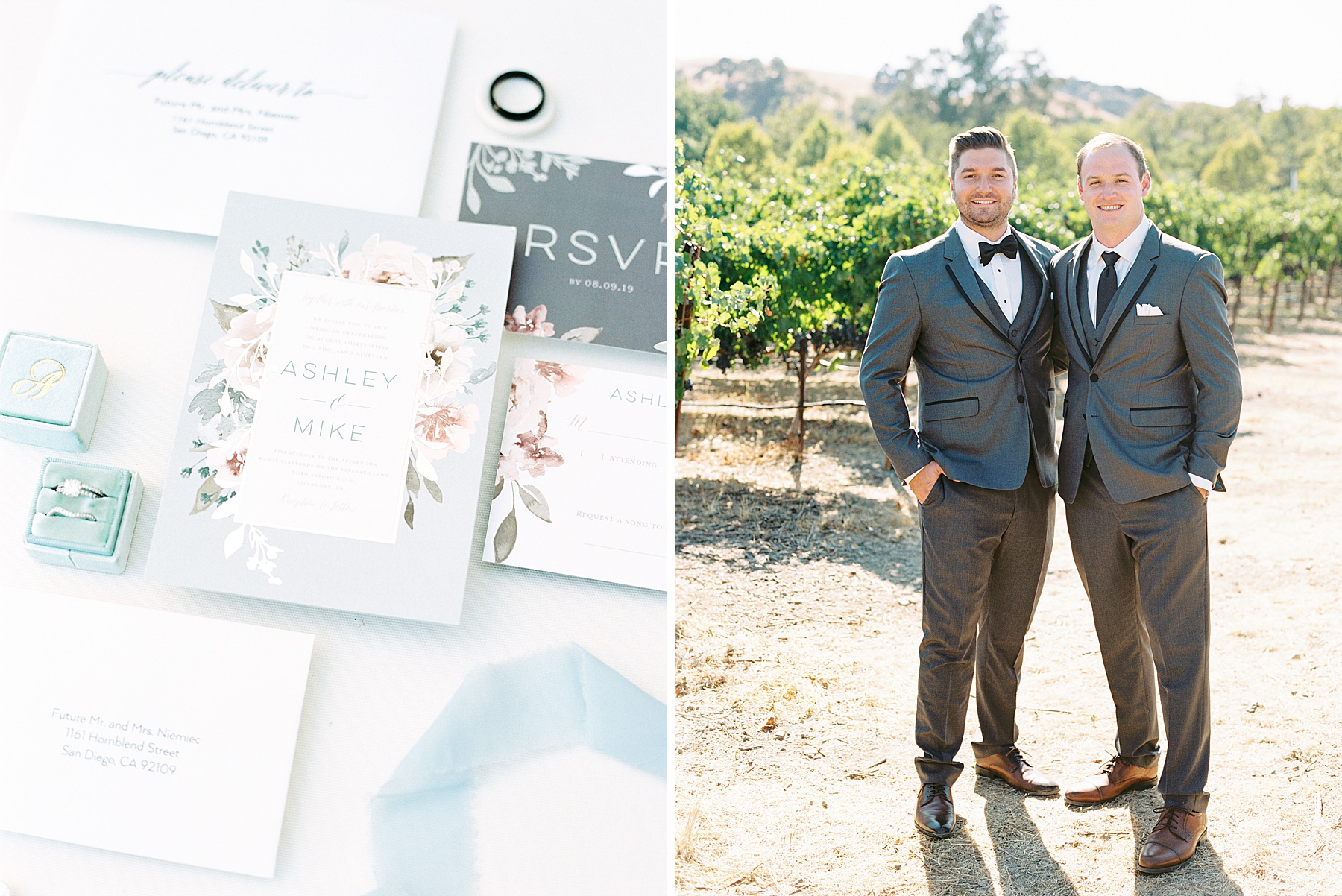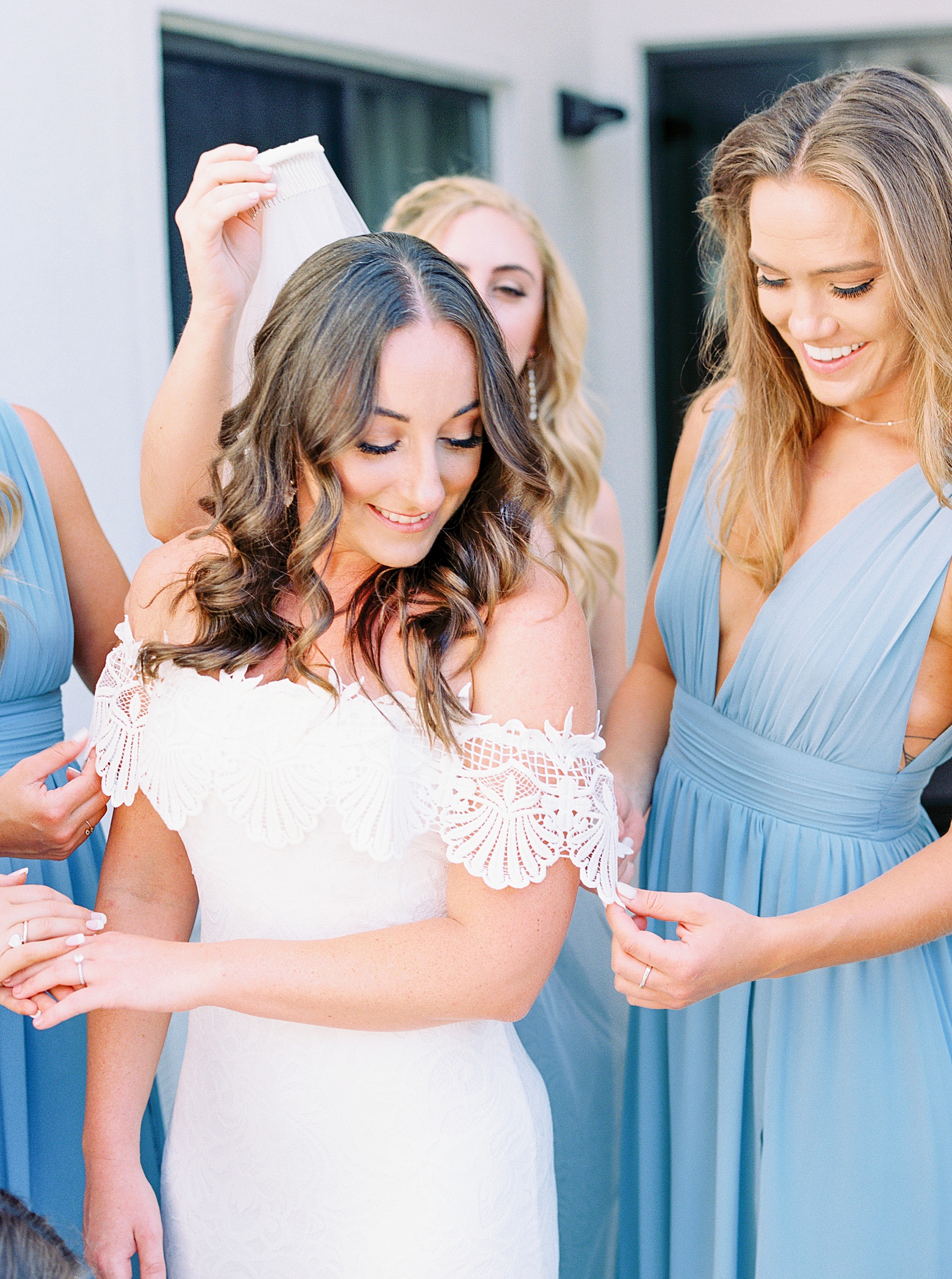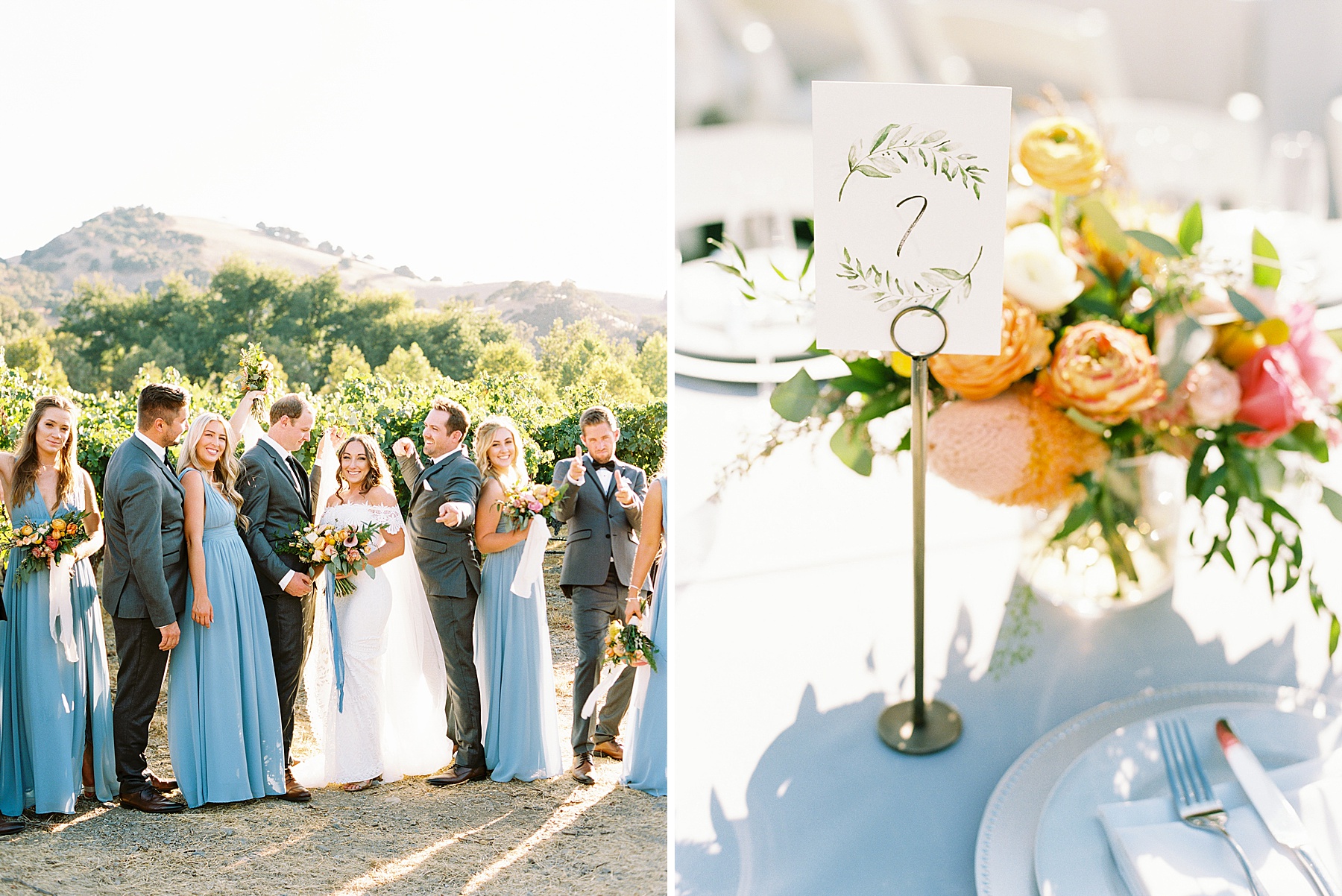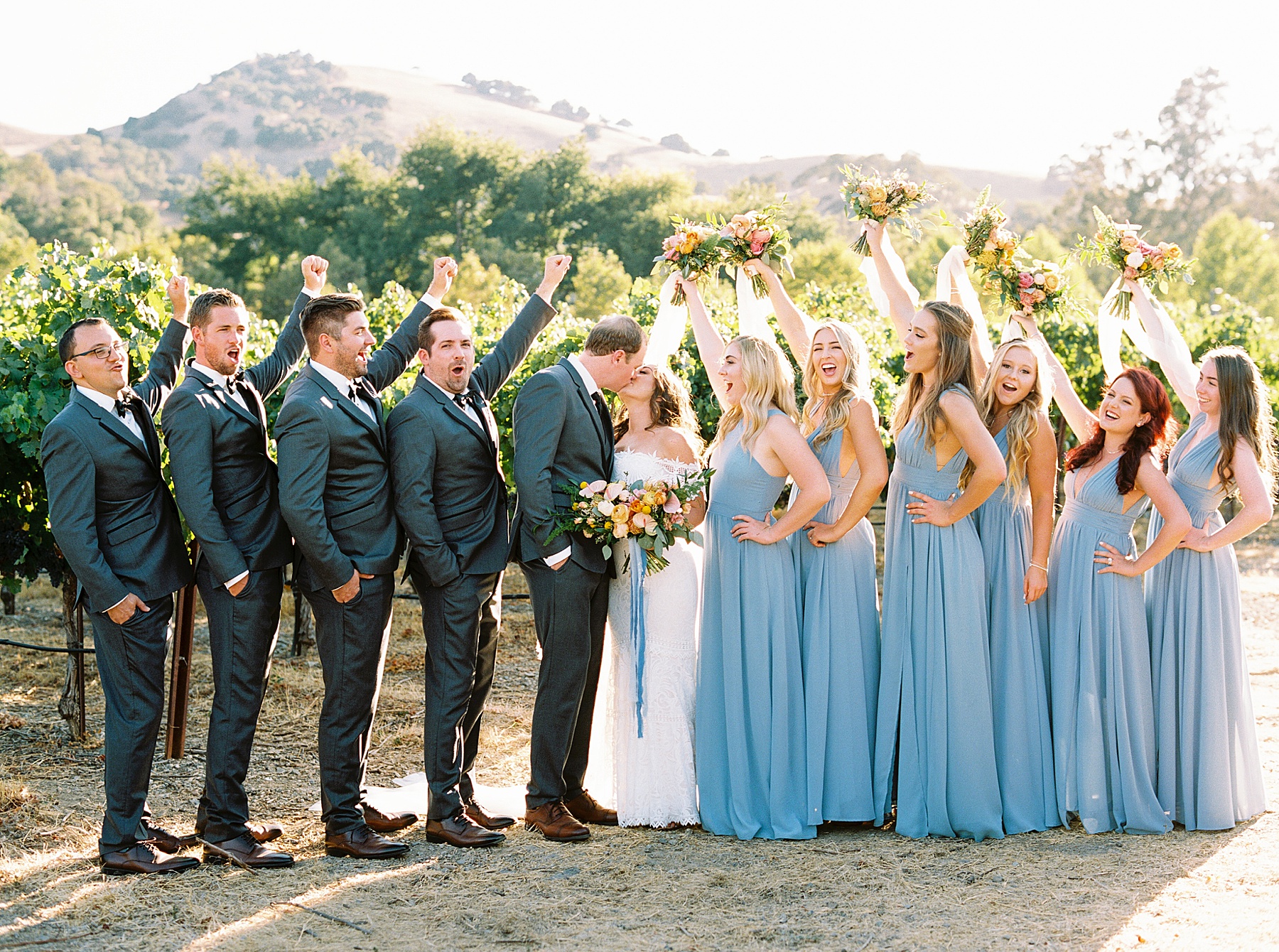 You can view Ashley & Mike's Wedding Video by Lens of Lenox too!
Wente Wedding Photography
We absolutely loved Ashley & Mike's Wente Wedding day with Tropical Details. Interested in booking your own Wente Wedding with us? Contact us here.