A video scavenger hunt. This scavenger hunt took Kara all around both parks. Which parks you ask? Why none other than the magical Disneyland and California Adventure. Because these two met when Kara was working for Disney in Florida. And now, in sunny California, Drew had designed a video scavenger hunt that took Kara from spot to spot around the parks. At each location, she was greeted by a friendly face and a video clip Drew had put together with her next clue. Ultimately, Kara found herself on Paradise Pier (now Pixar Pier I think?!) overlooking the water, sunset, Ferris wheel and Drew, down on one knee. And man do I love that story! And these two at their St Helena Engagement Session!
Kara and Drew, Thank you for sharing your love story with me. For waltzing around the beautiful V. Sattui Winery and then having fun down the street at Gott's Roadside Grill. Thank you for sharing your sweet treats with me, for giggling into the sunset, roaming the vineyards, and telling me your love story. I cannot wait for your Park Winters Wedding this fall! It's going to be a blast. Especially with a yummy surprise coming from Rose Quartz Cakery. I loved photographing you two around town for your St Helena Engagement Session. And I can't wait to hang out with you two more!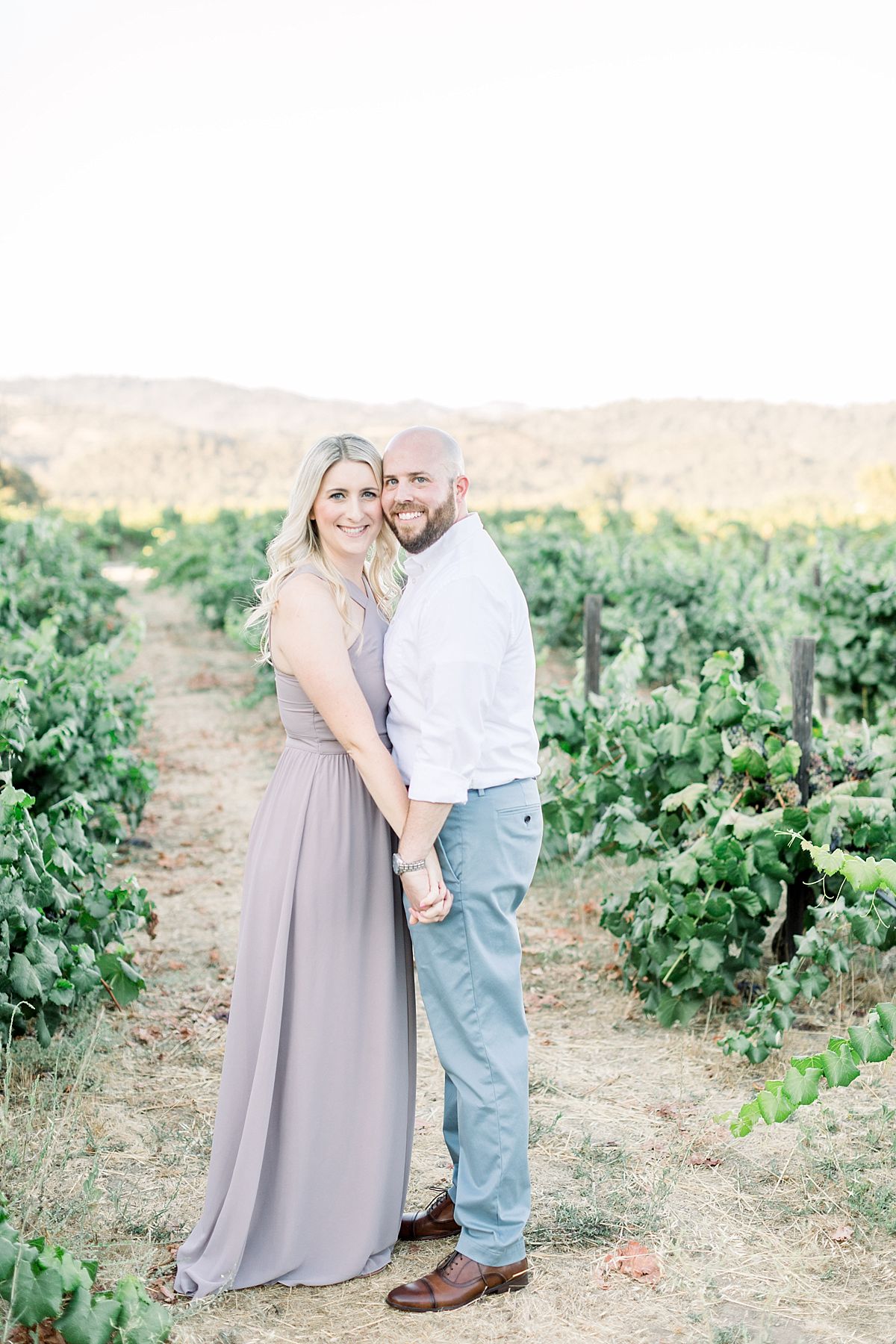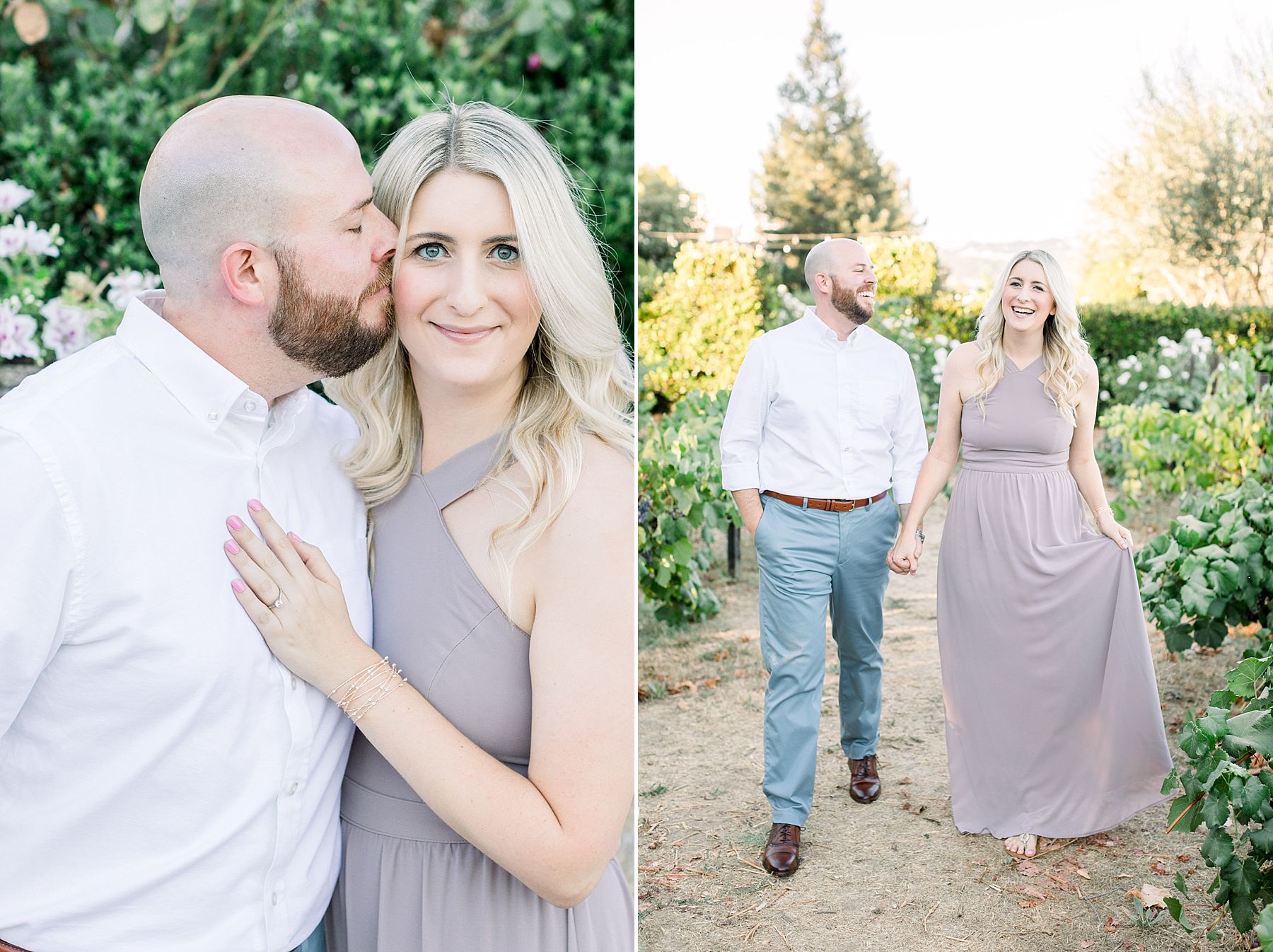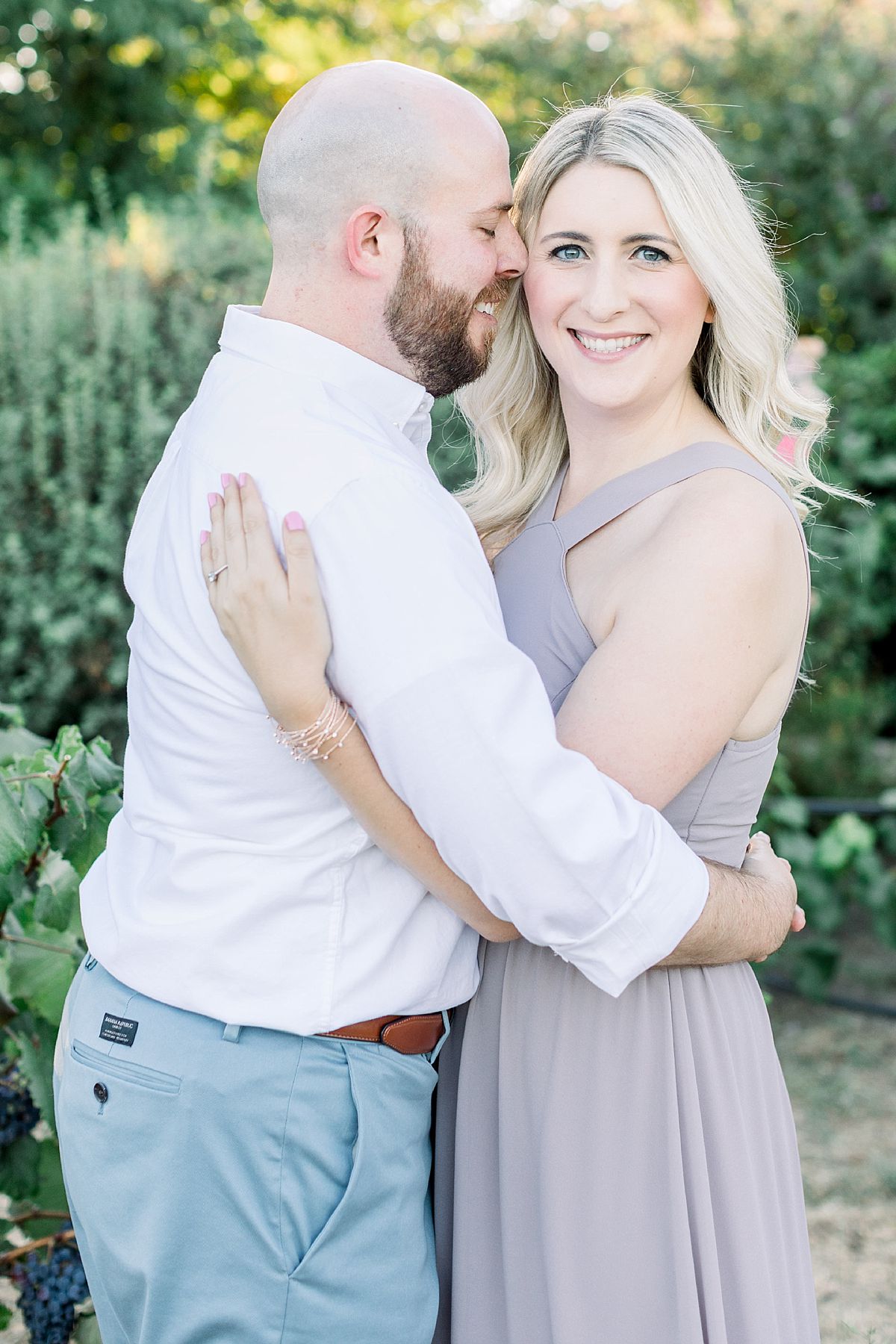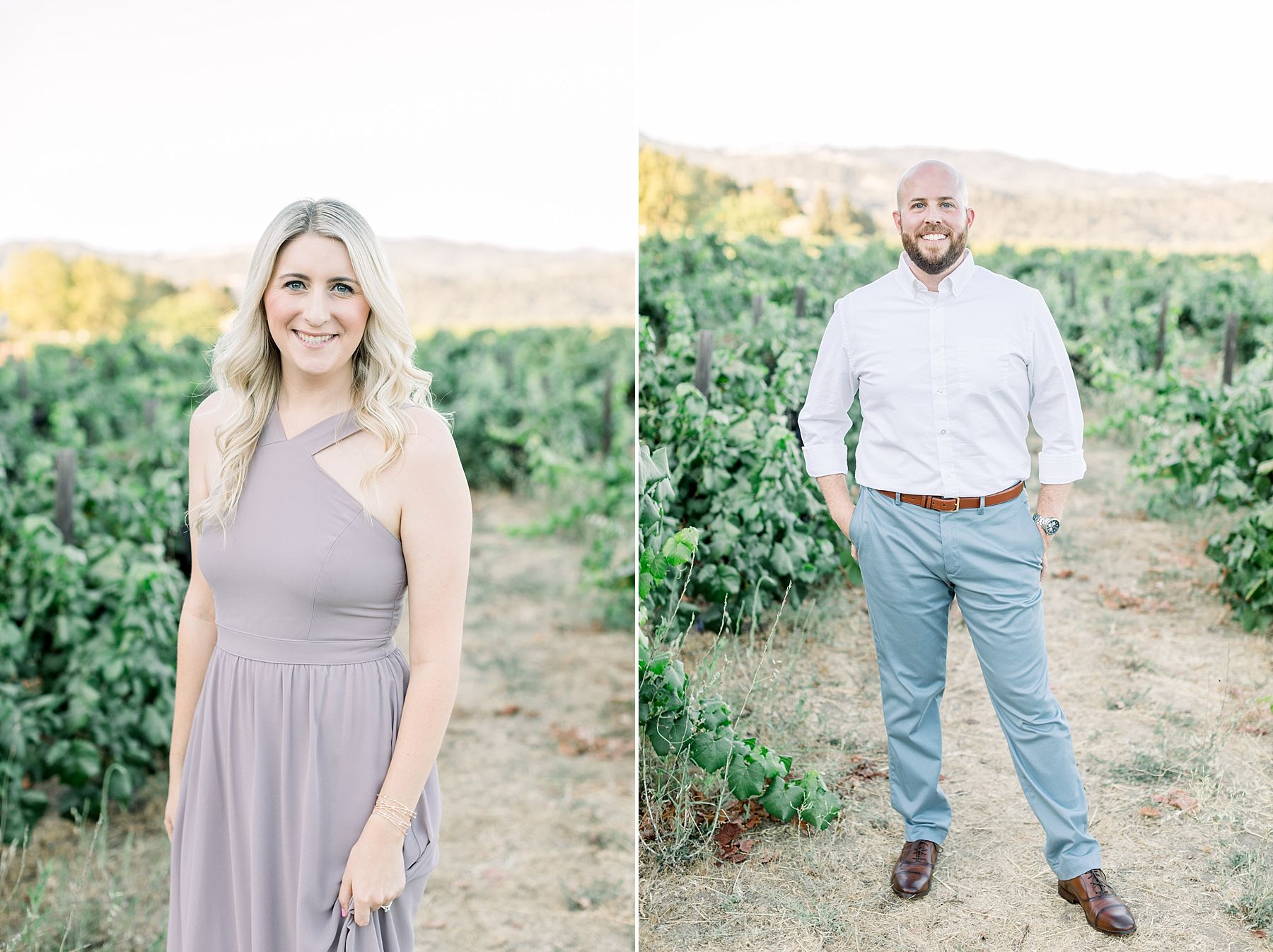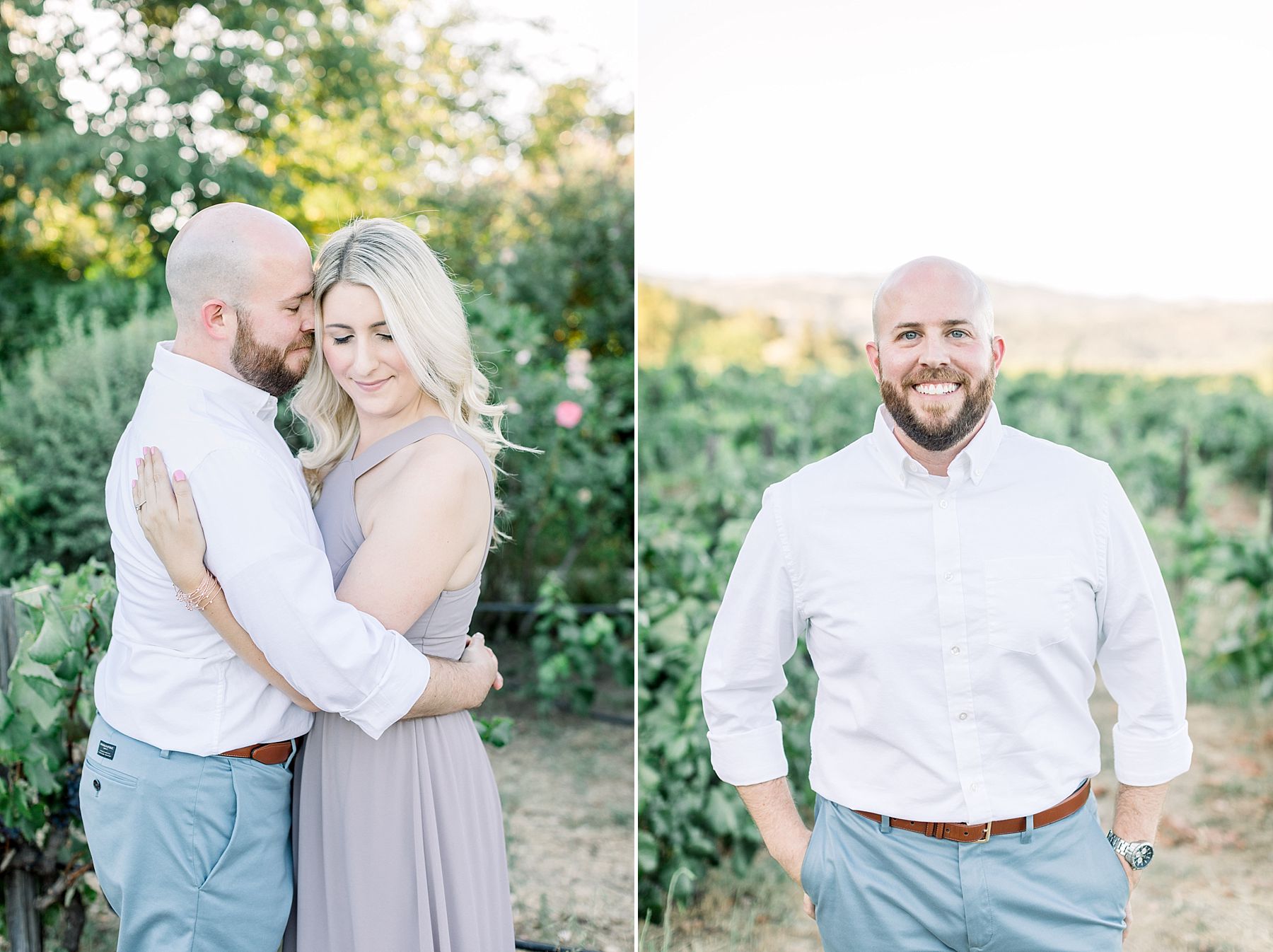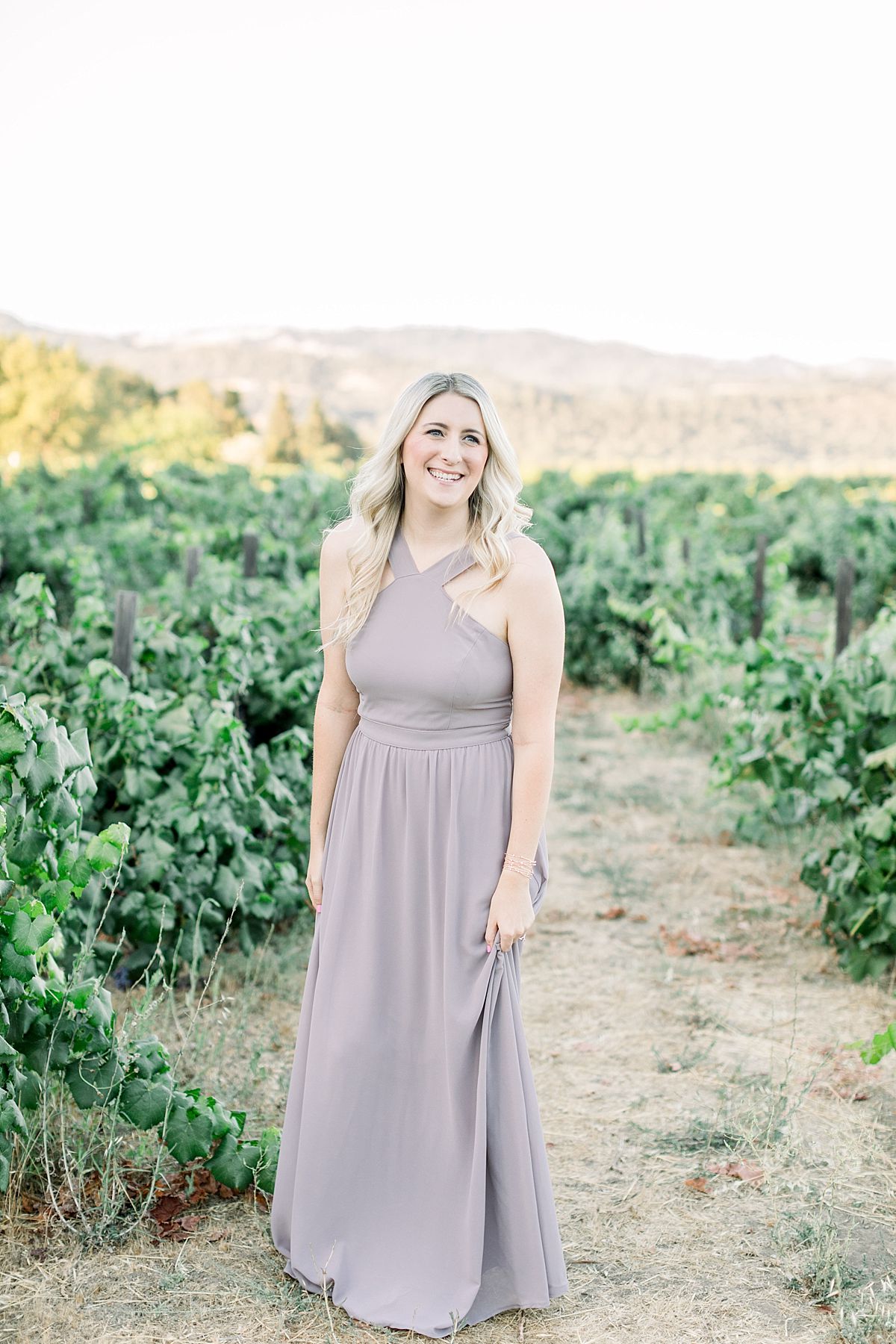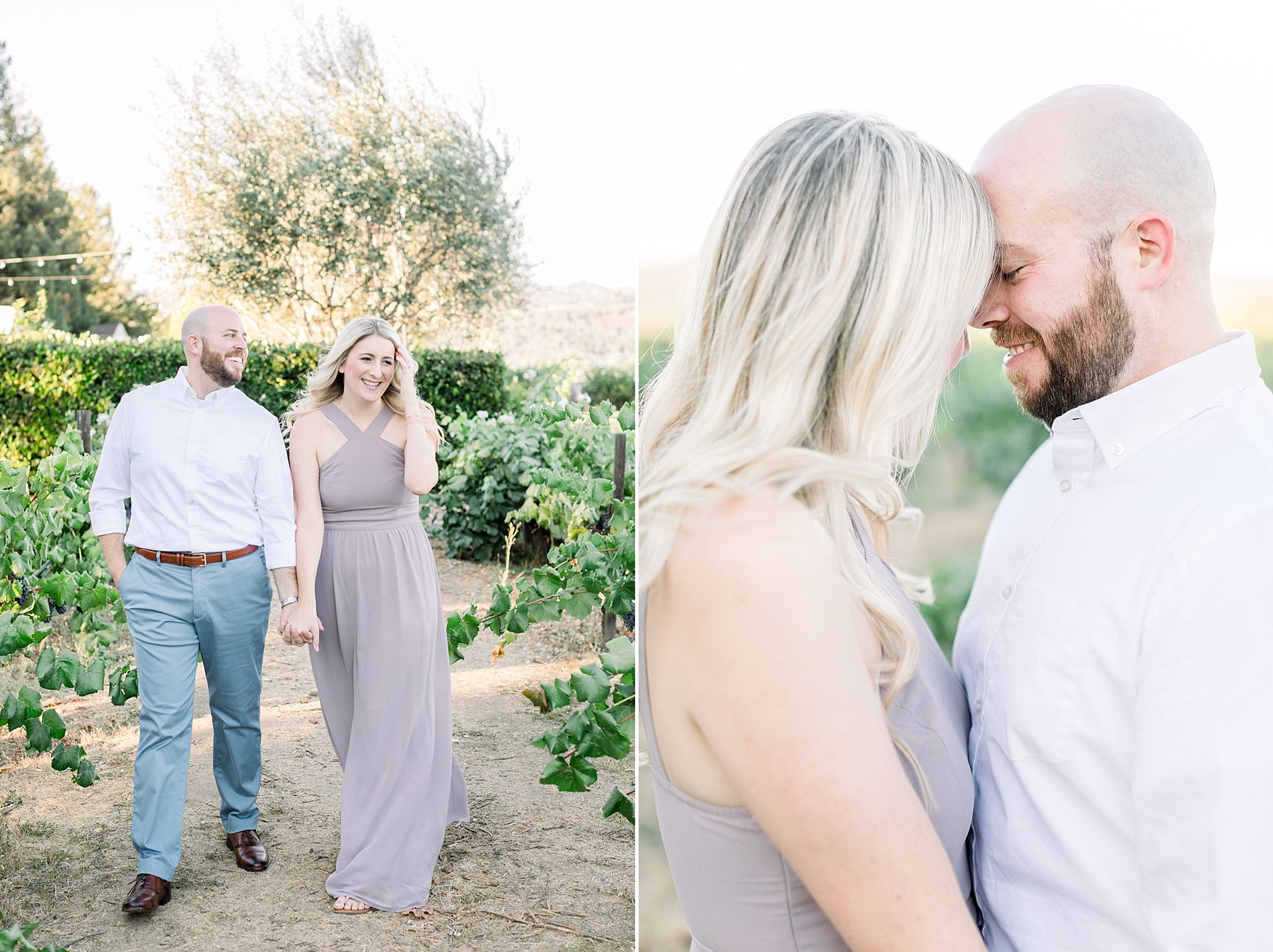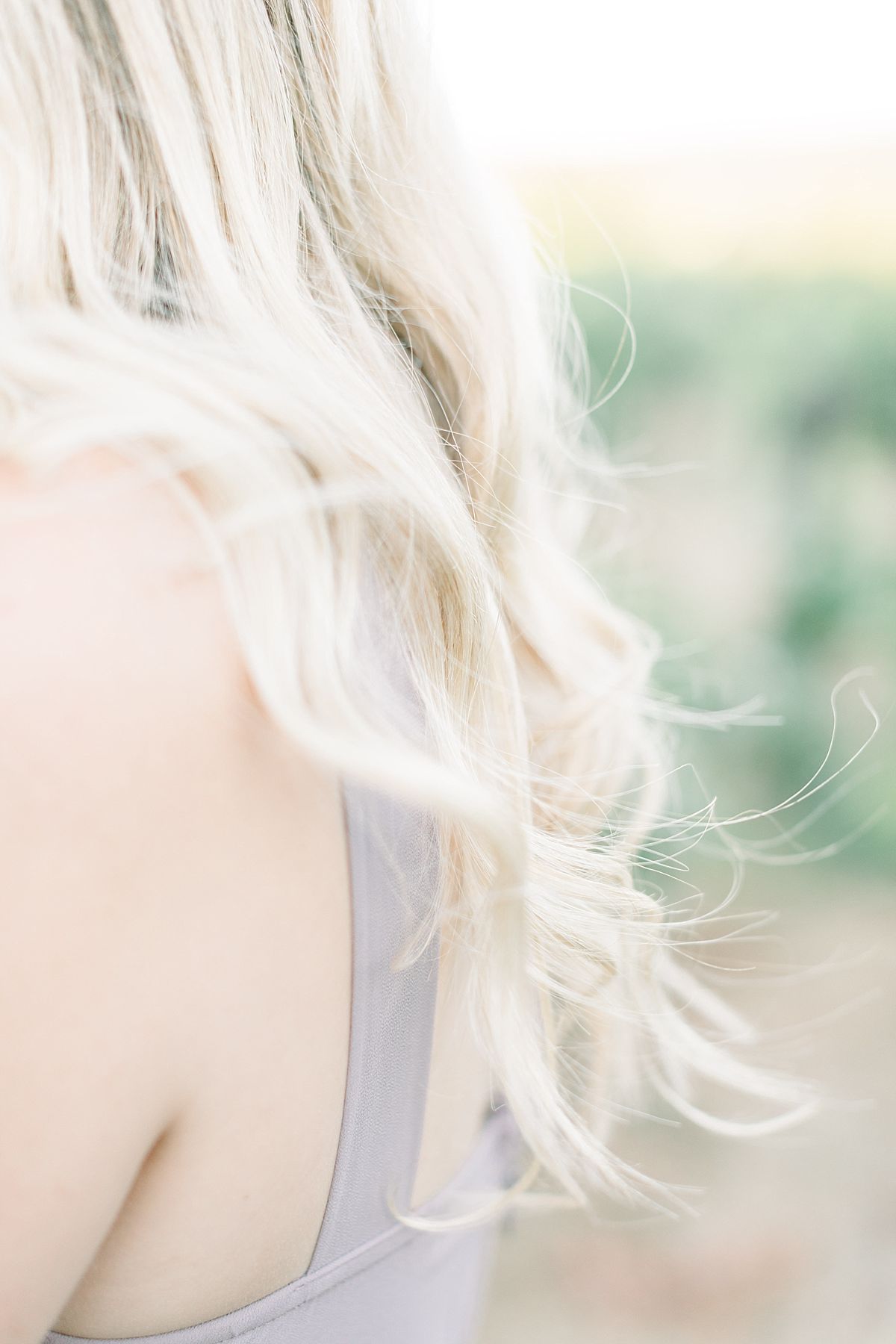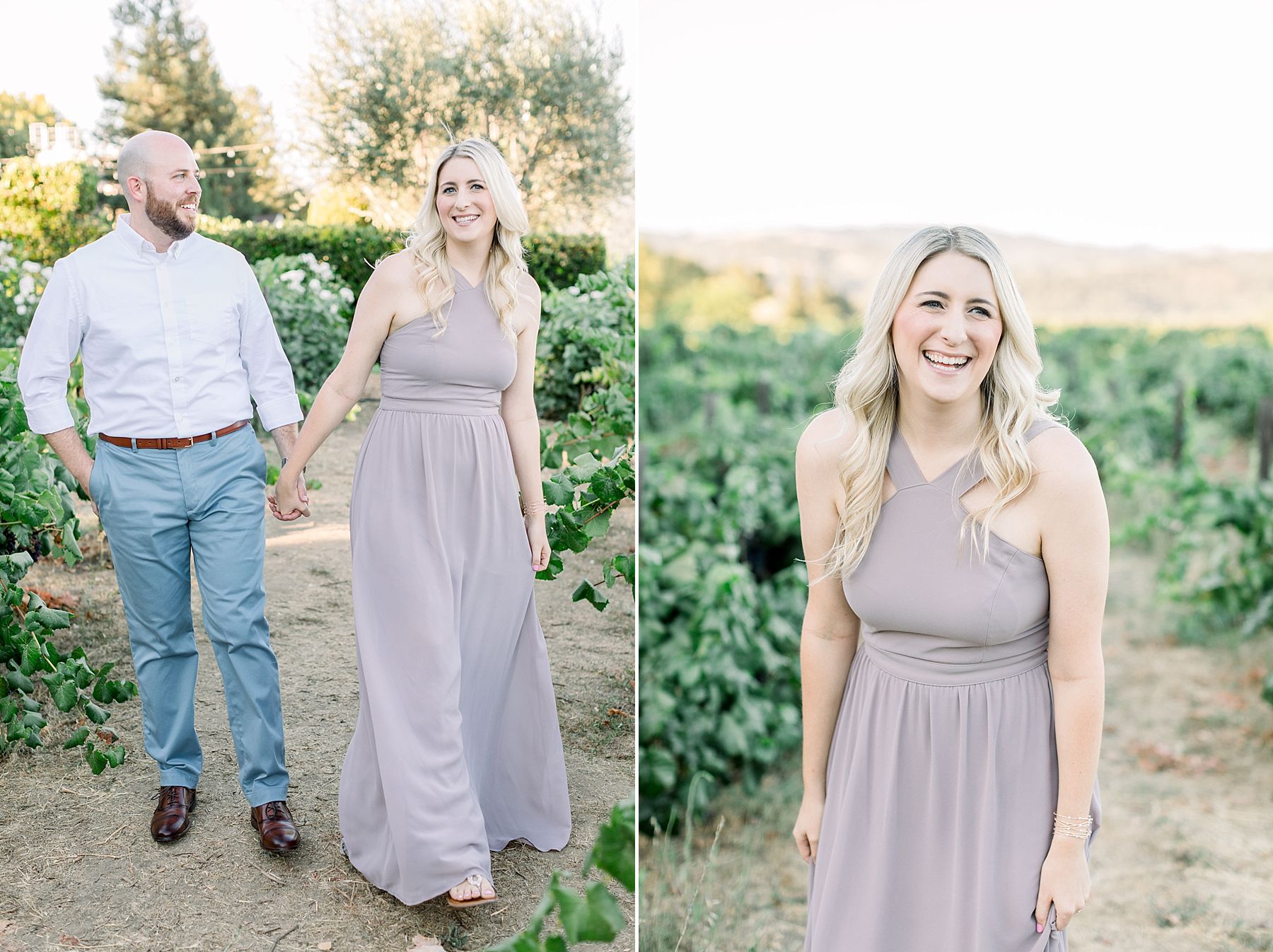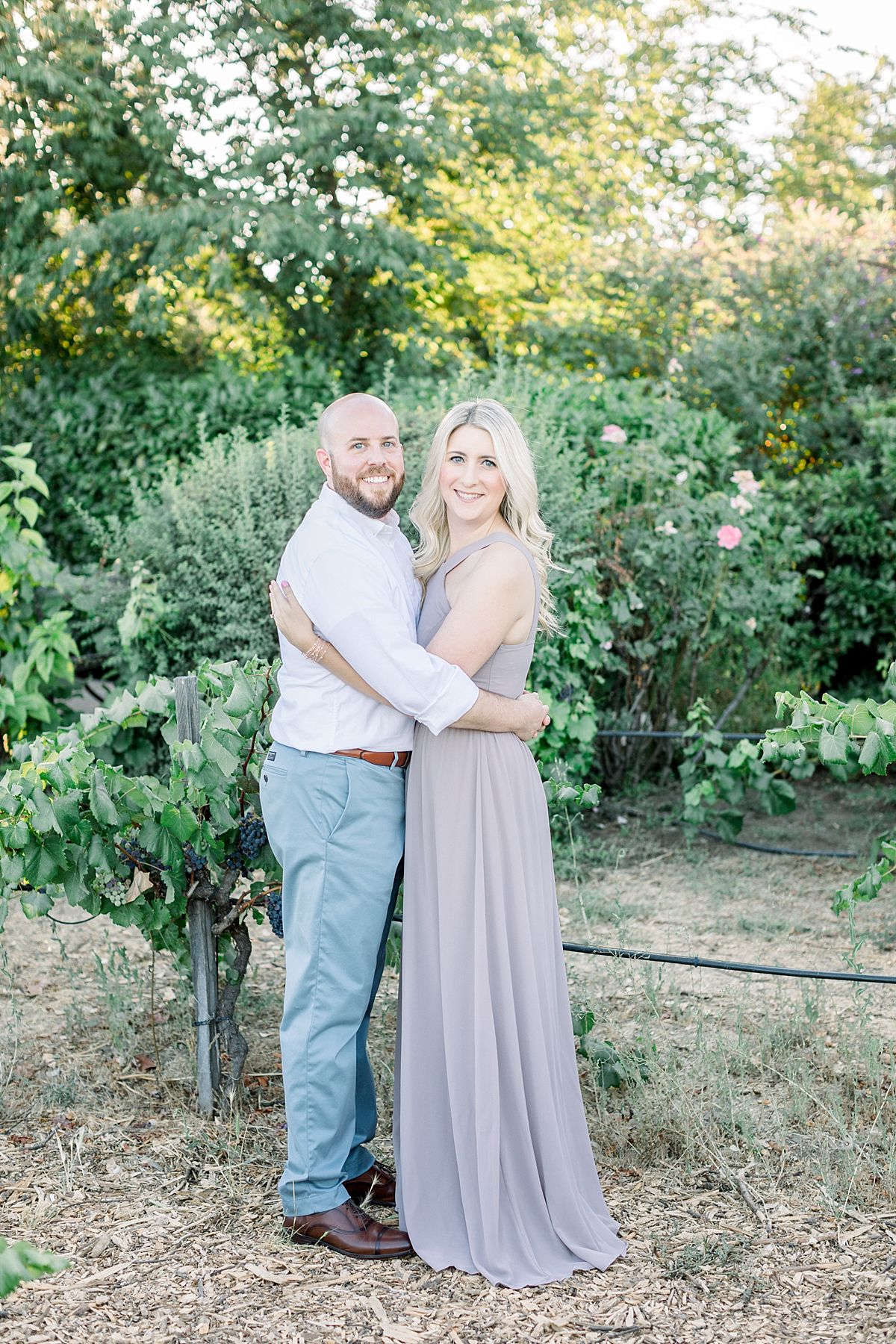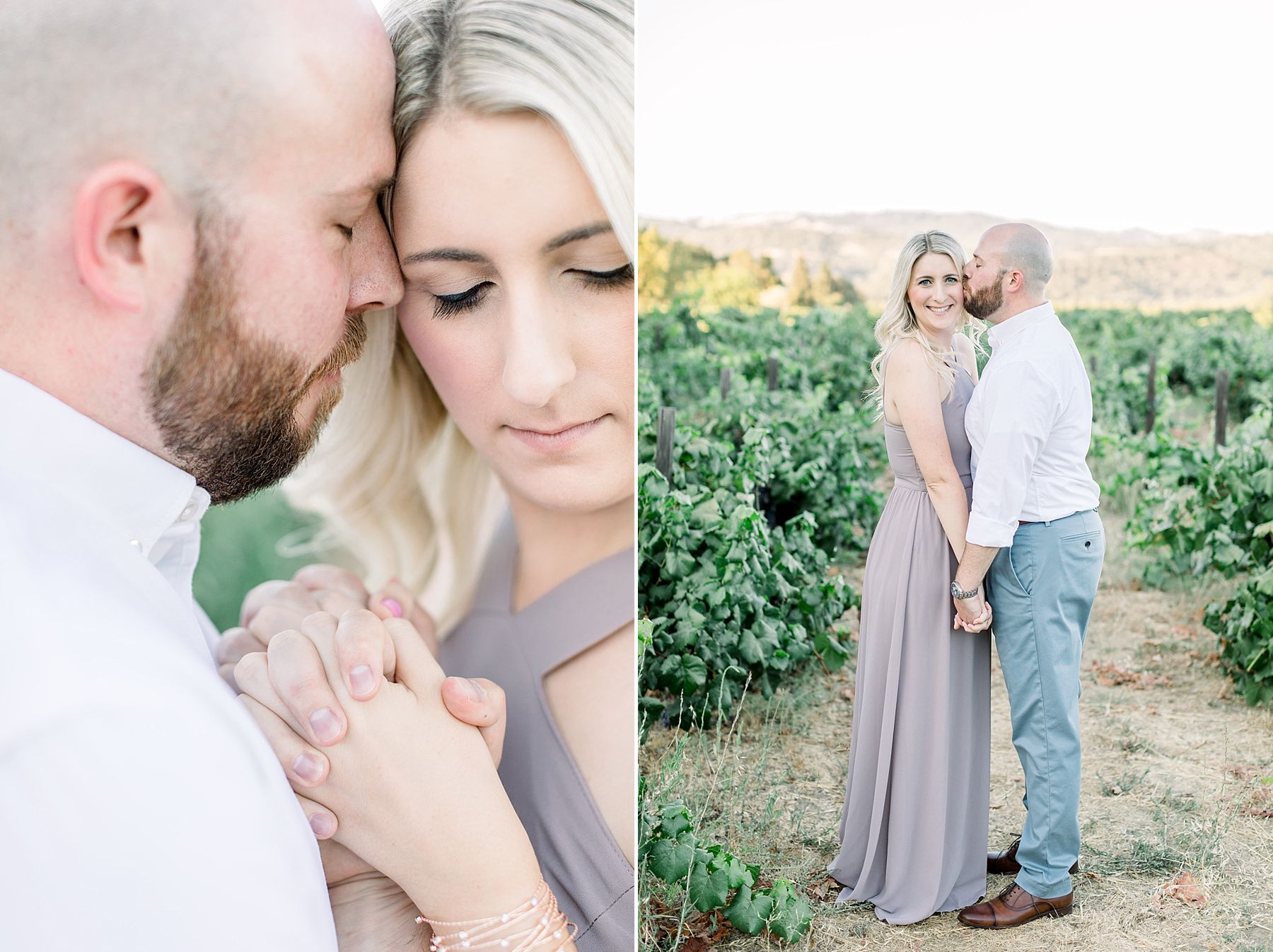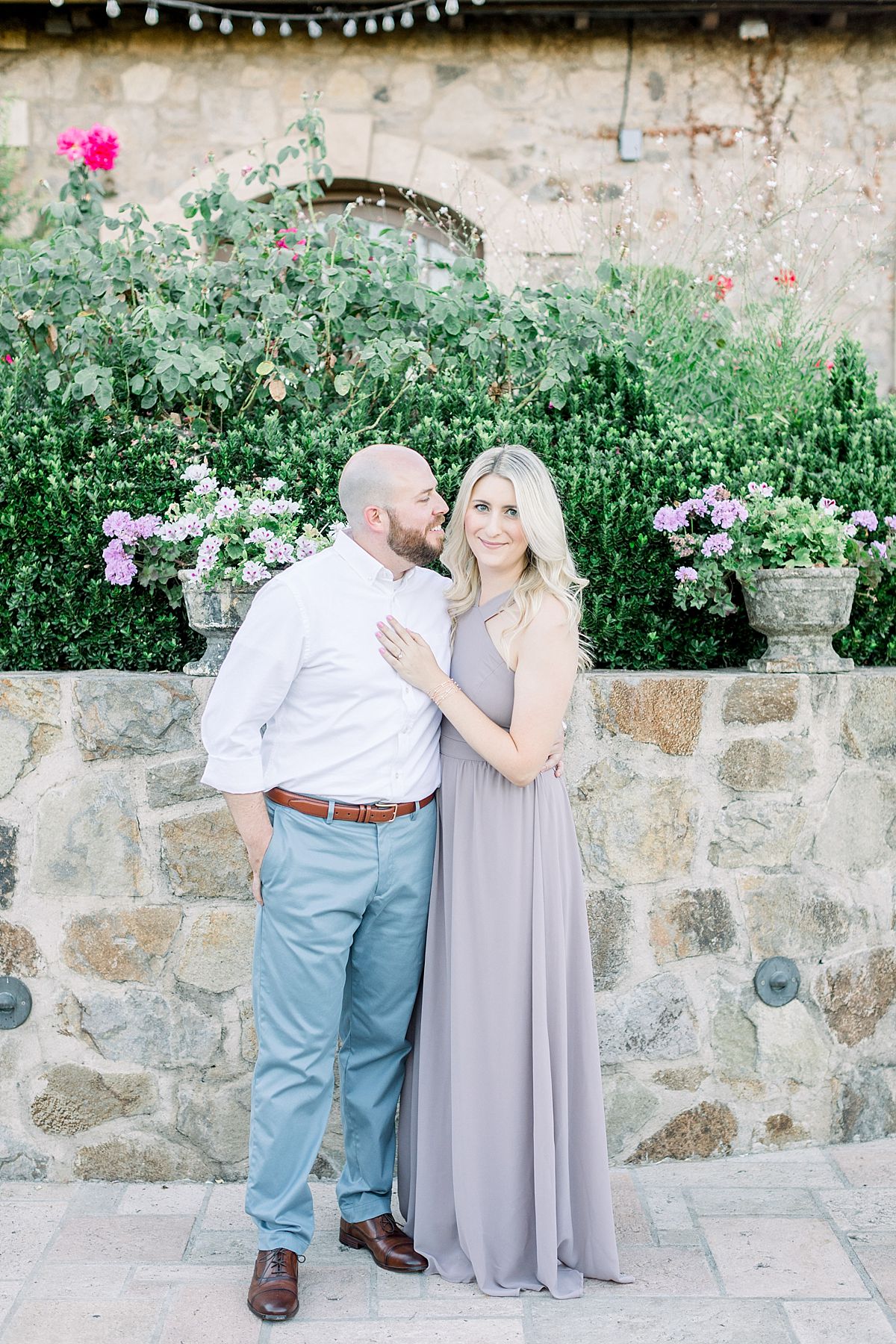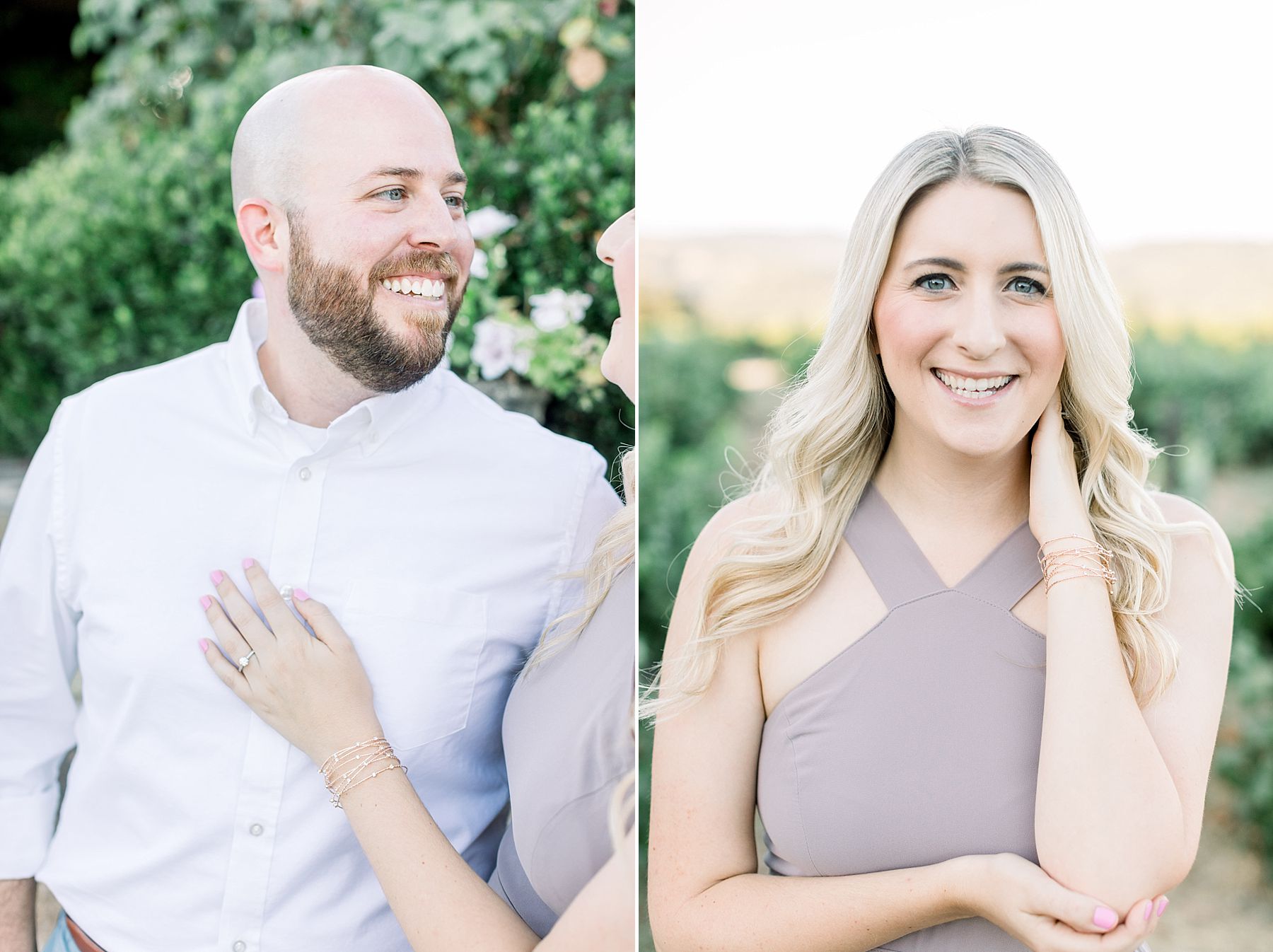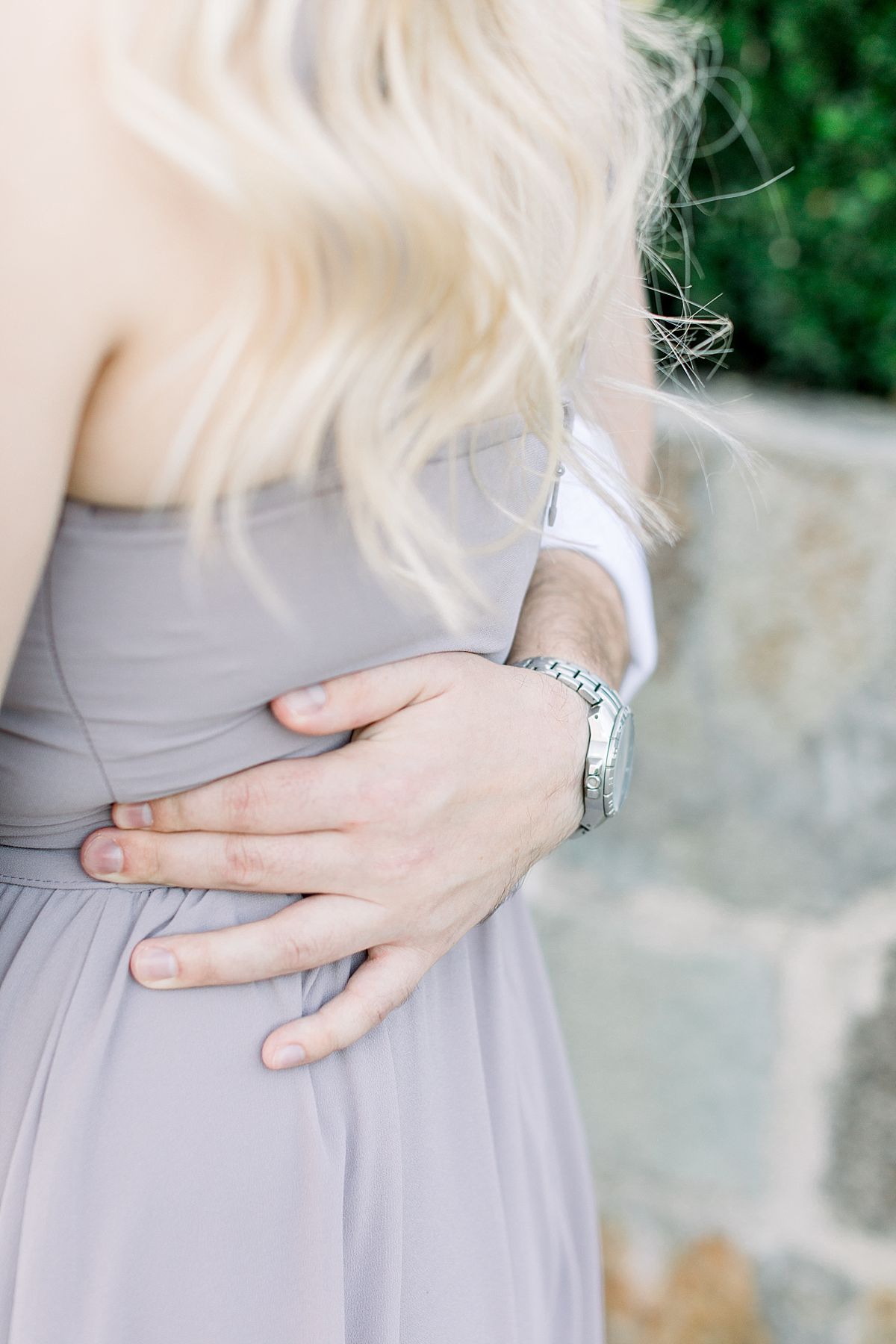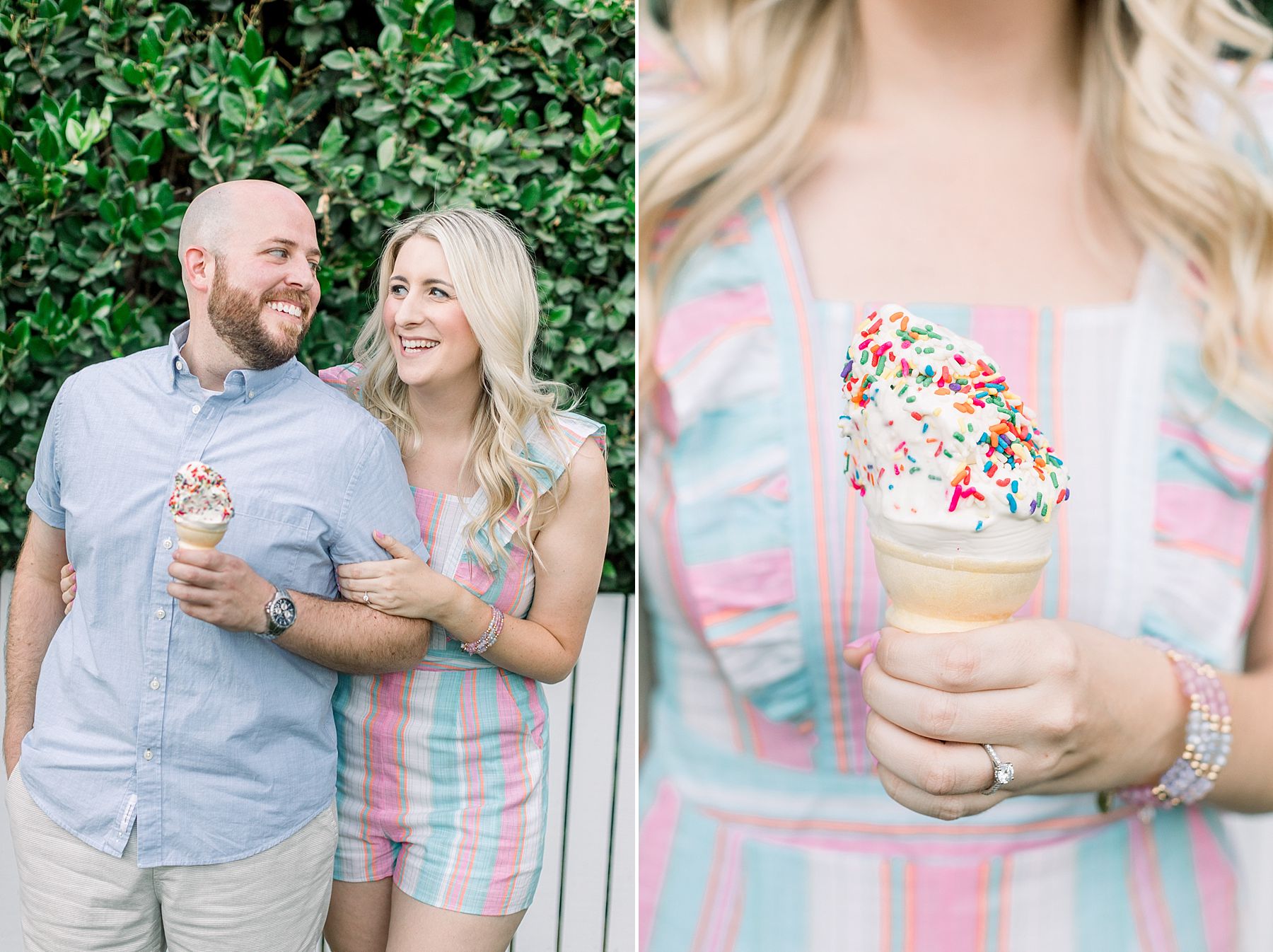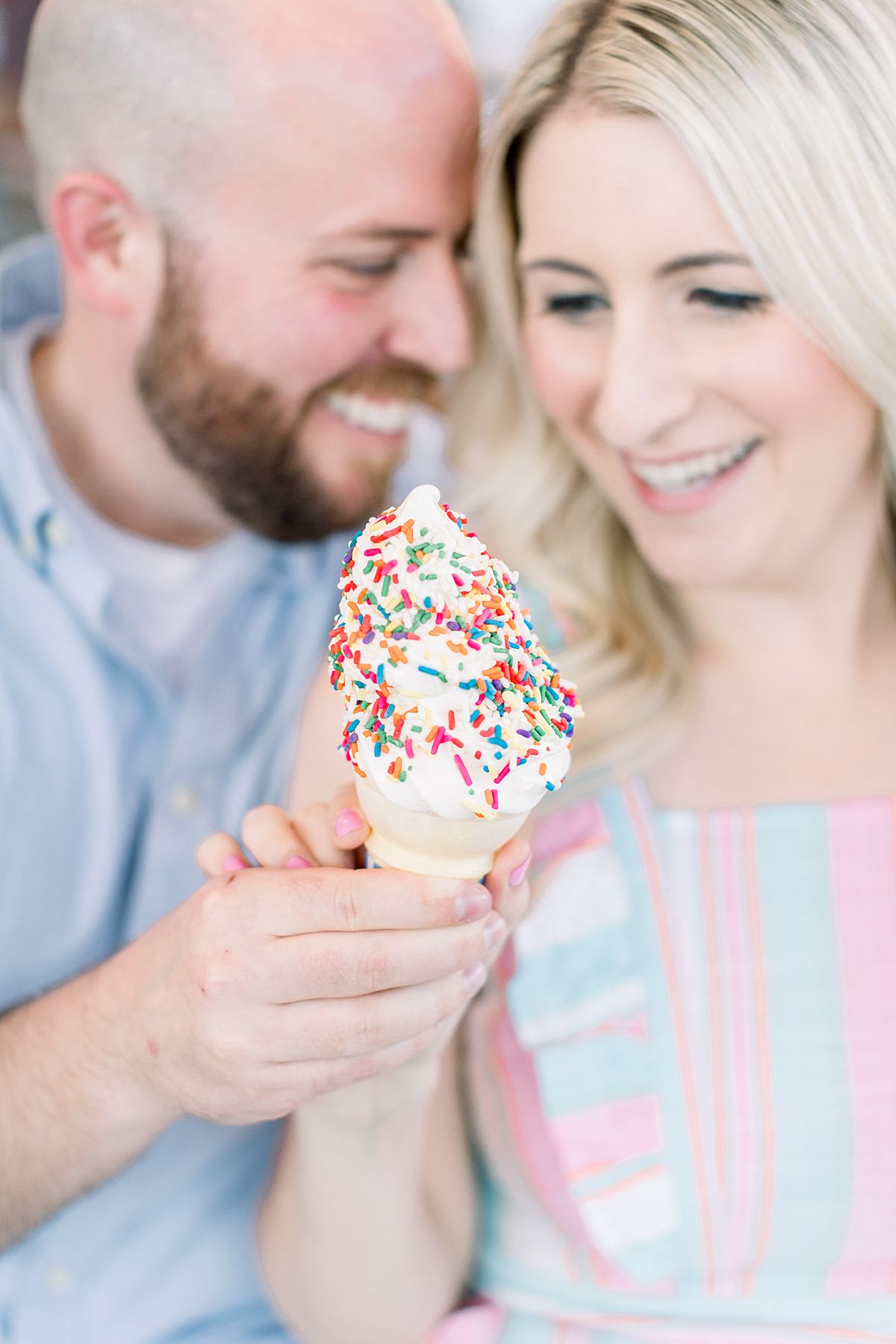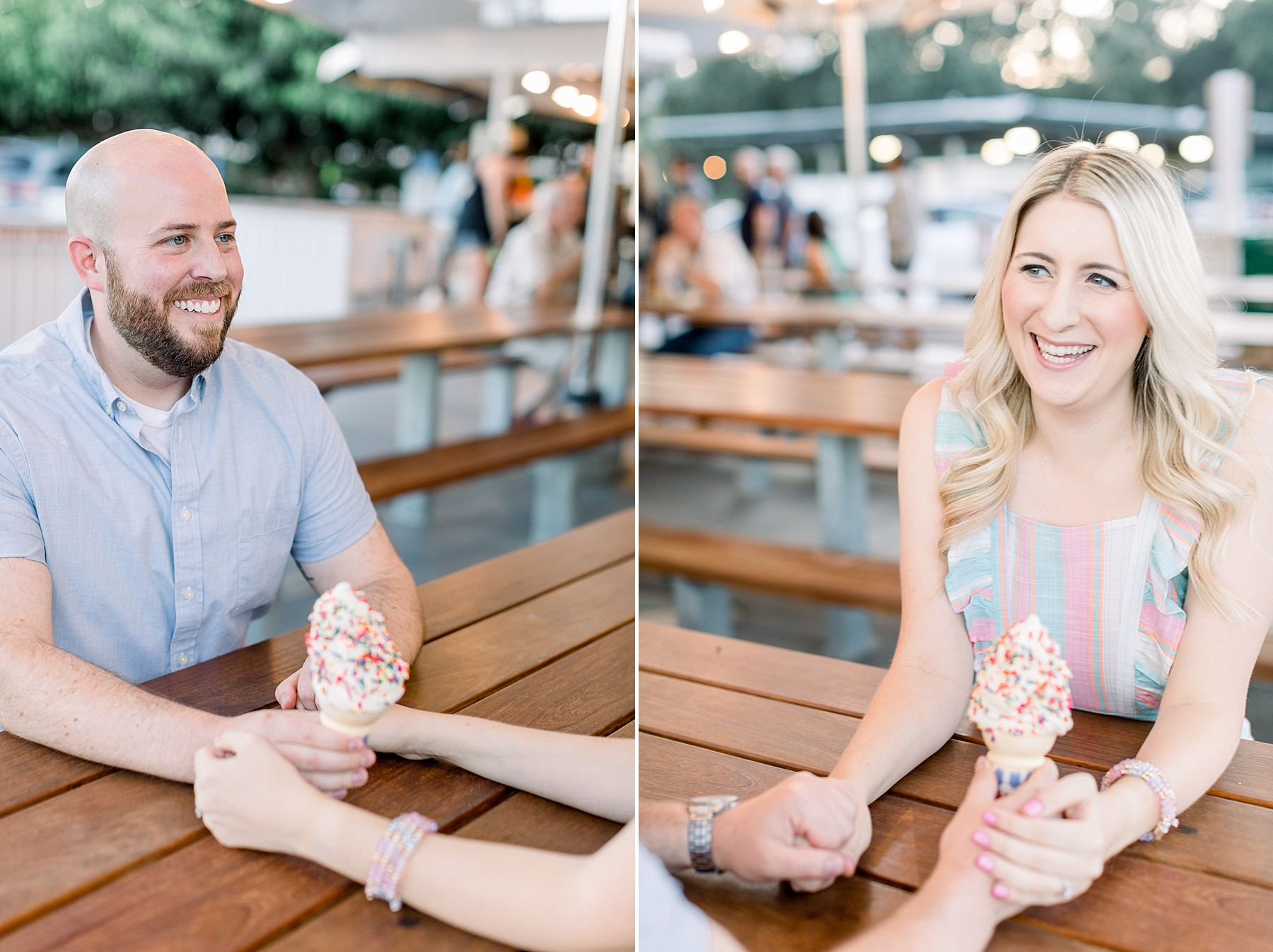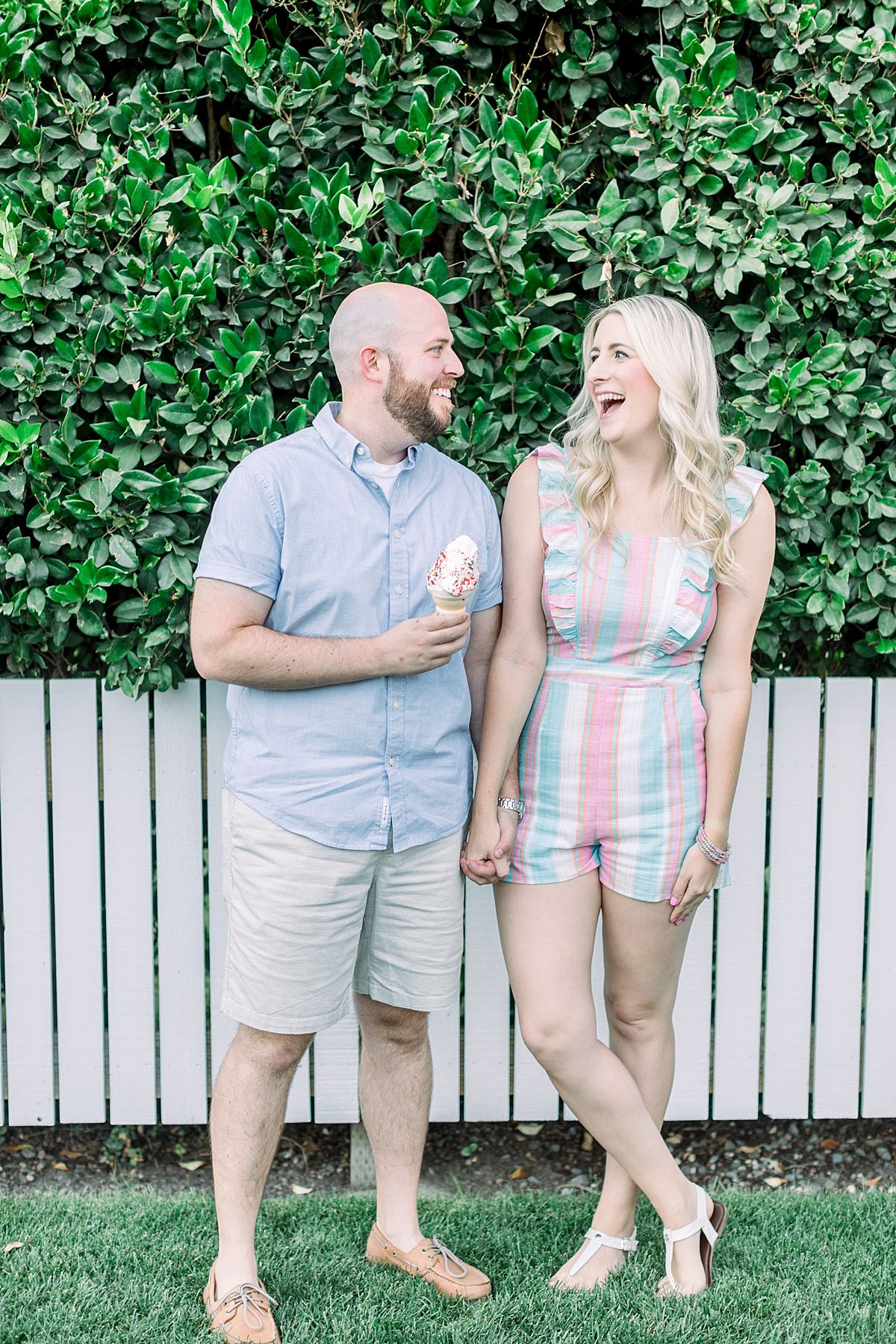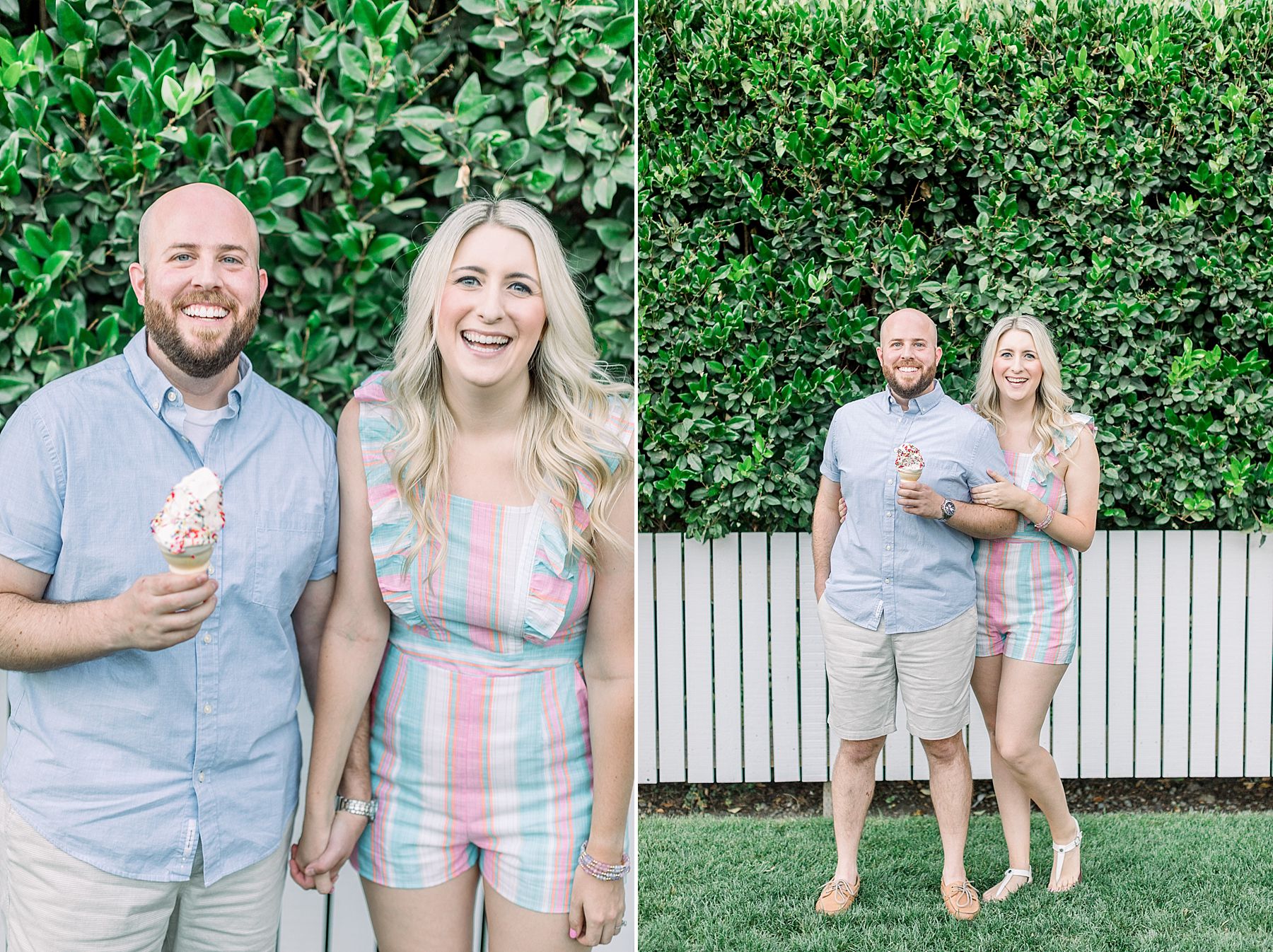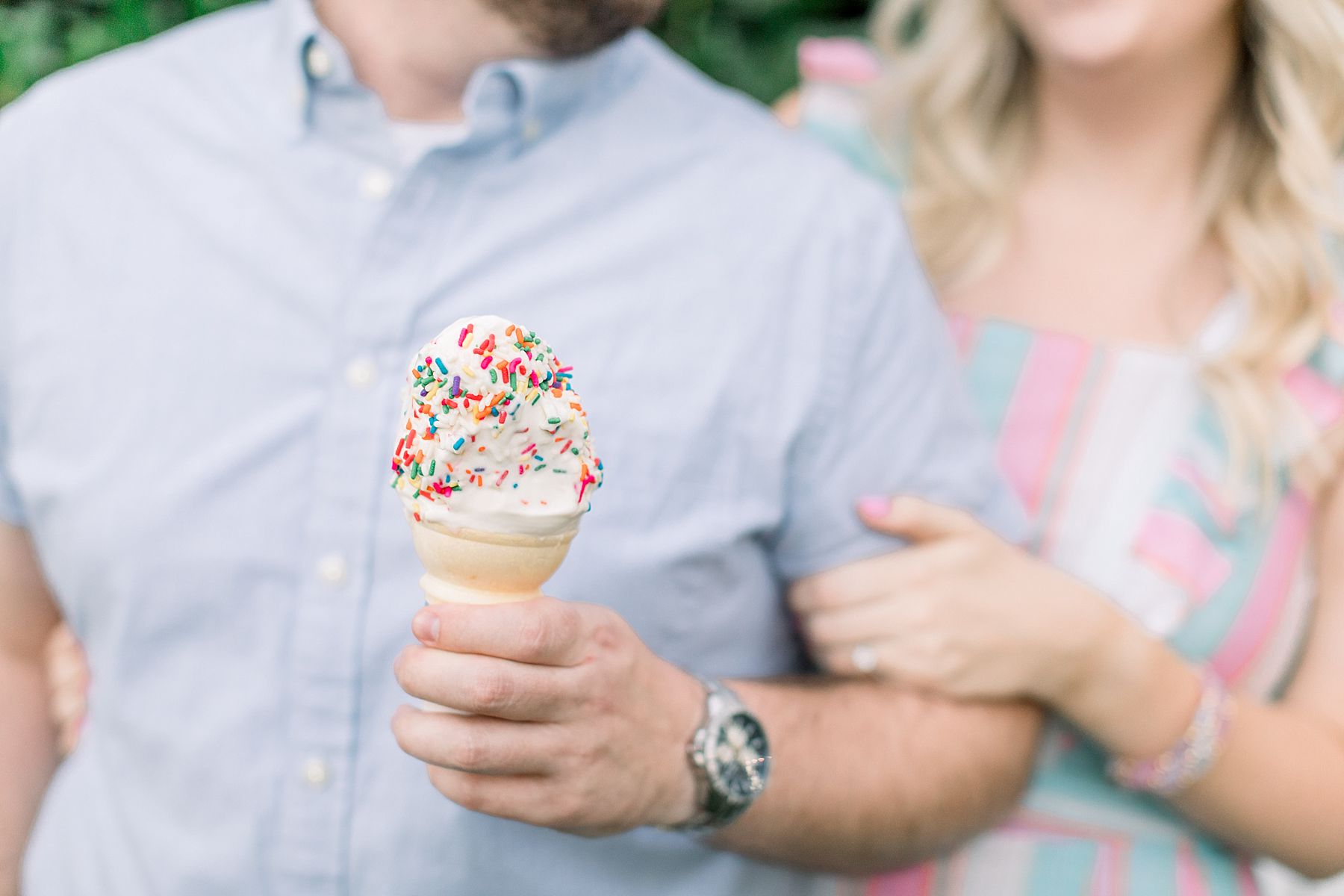 St Helena Engagement Sessions
We loved traveling to the beautiful wine country for St Helena Engagement Sessions. We've photographed Soumary and Steve's V Sattui Engagement Session earlier this year and loved her red and white dresses! Interested in scheduling your own St Helena Engagement Session with us? Message us here!
V Sattui Weddings
On top of absolutely loving the V Sattui Winery venue, we'd love to photograph a V Sattui wedding someday! We were excited to be a part of a gorgeous bridal inspiration shoot there that we did the calligraphy for. See the inspiration shoot for a V Sattui wedding here.
Follow Along
We'd love for you to follow along with our latest adventures on Instagram!