The sun was setting. A few tourists lingered. One iconic red bridge stood tall in the distance, not covered by fog like usual. It was a rare site. A moment of peace. A release of sorts. After all, it's not often that you get a prime view of San Francisco's iconic Golden Gate Bridge, with an unobstructed view, a little peace and quiet, good weather, and none of that silly fog (I'm looking at you, Karl). But that's exactly what we were blessed with for Lizzeth and Mike's Marin Headlands Engagement Session.
These two. They met as neighbors; how cute is that? And many years later, they're ready to say their vows in front of their families, friends, and children. A moment that I cannot wait for this fall. But first, we had to celebrate this joyful time in their lives with some portraits in front of the Golden Gate Bridge at the gorgeous Marin Headlands overlooks.
Lizzeth and Mike, Thank you for sharing your story with me. For telling me about your lives, your kids, and your wedding day. For hiking up a steep hill (read: very large, I am not in that good of shape) to get the best views possible. And for quite possibly being way cooler than me.
Trust me, you'll want to see how we ended the evening.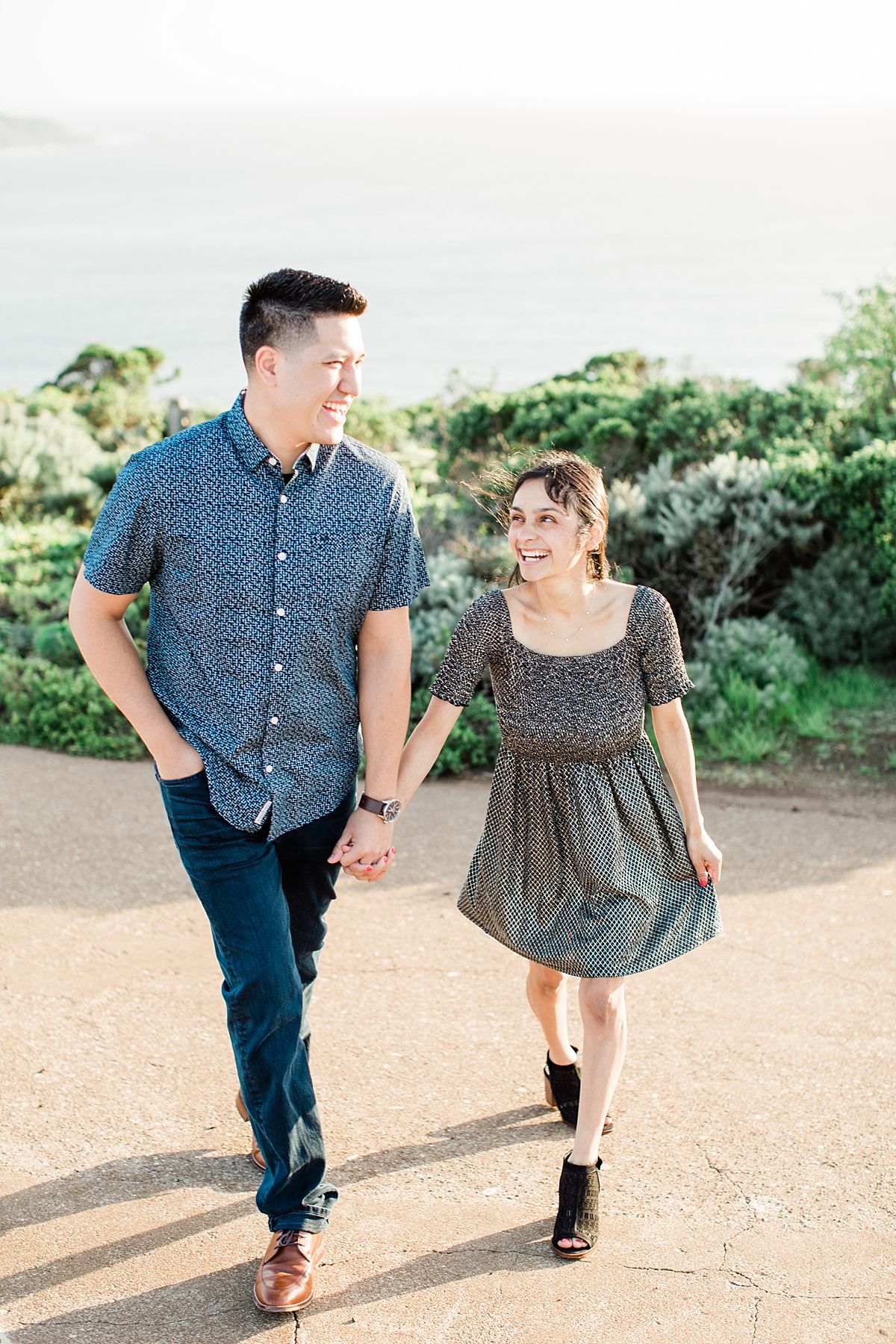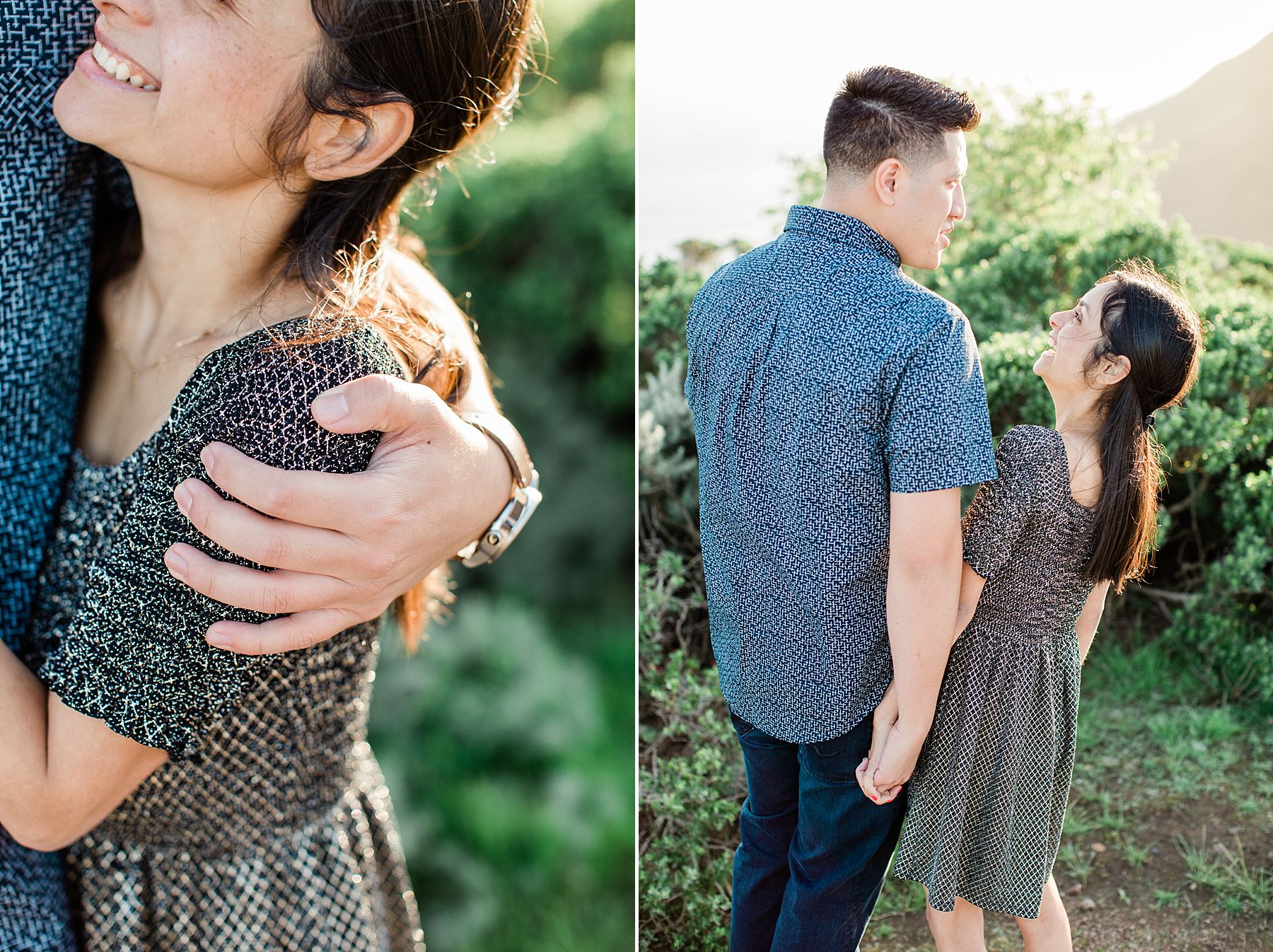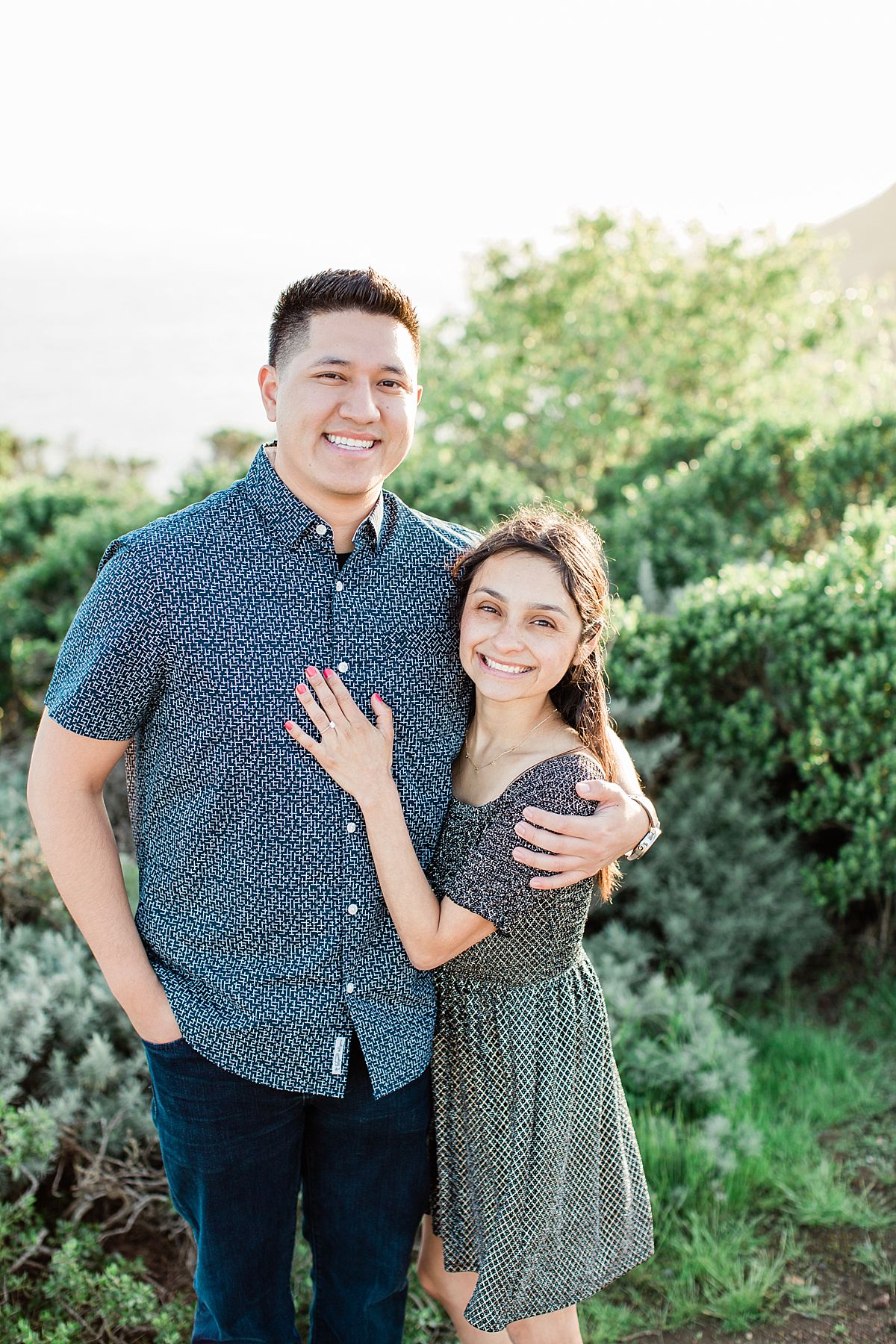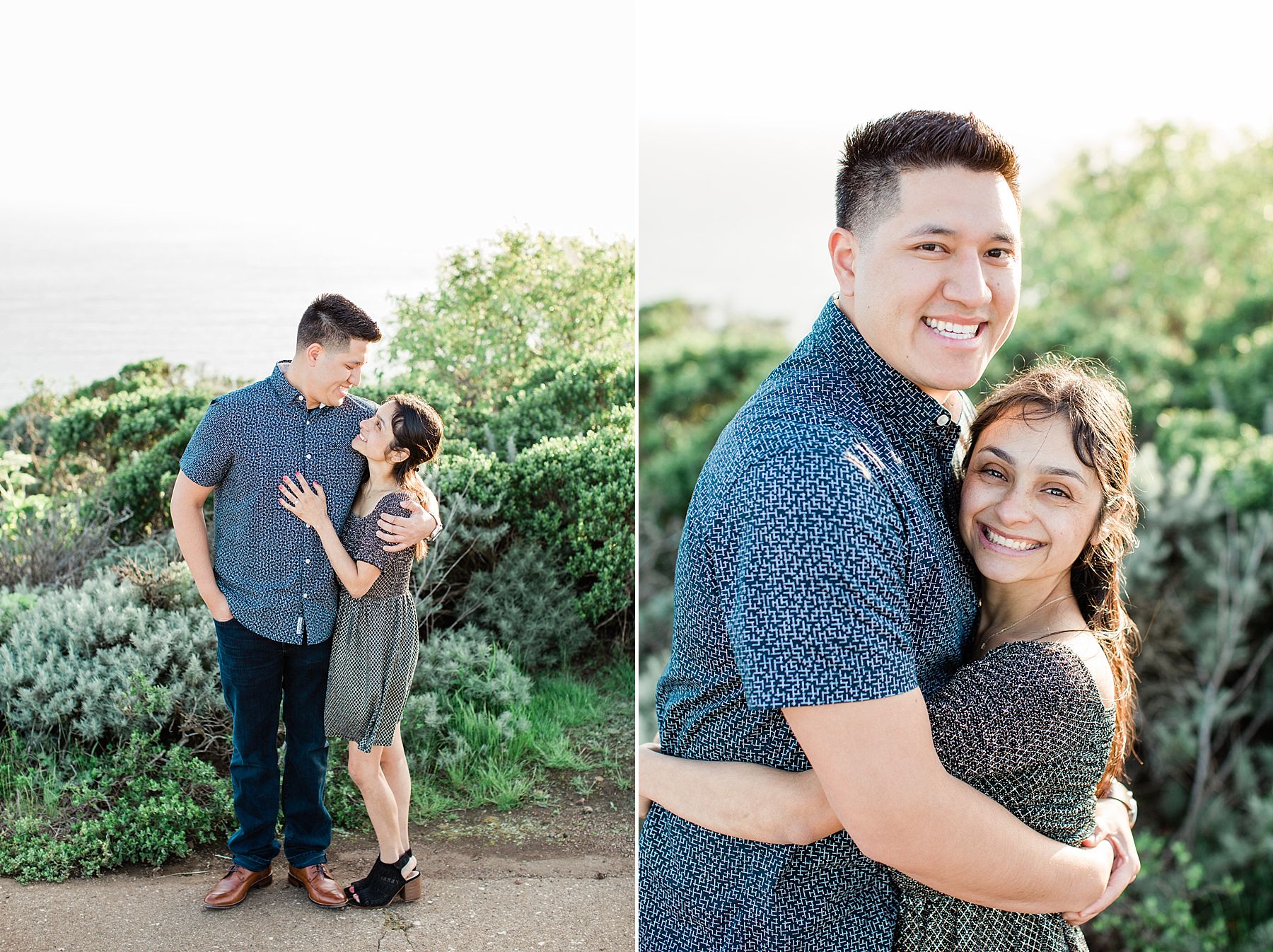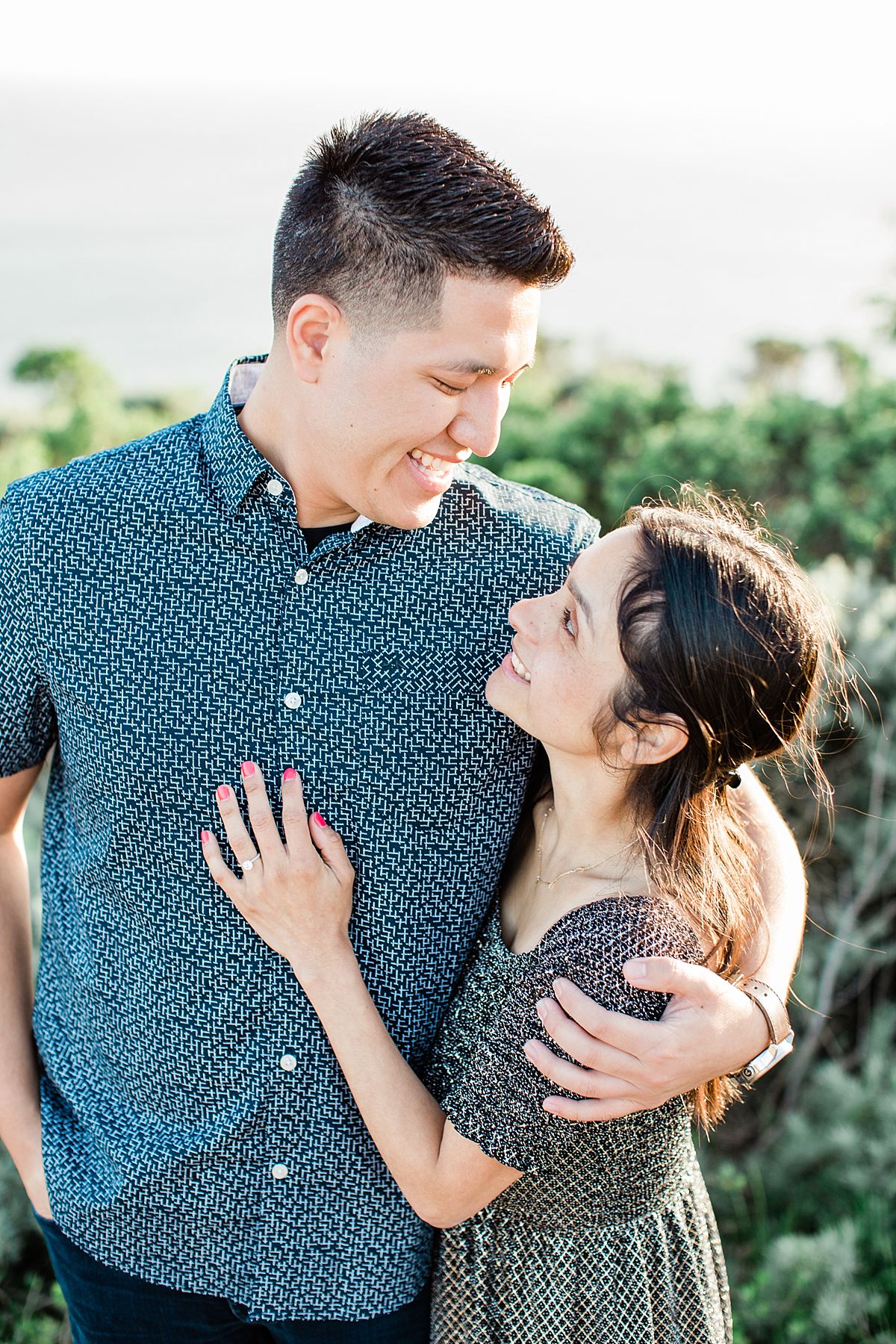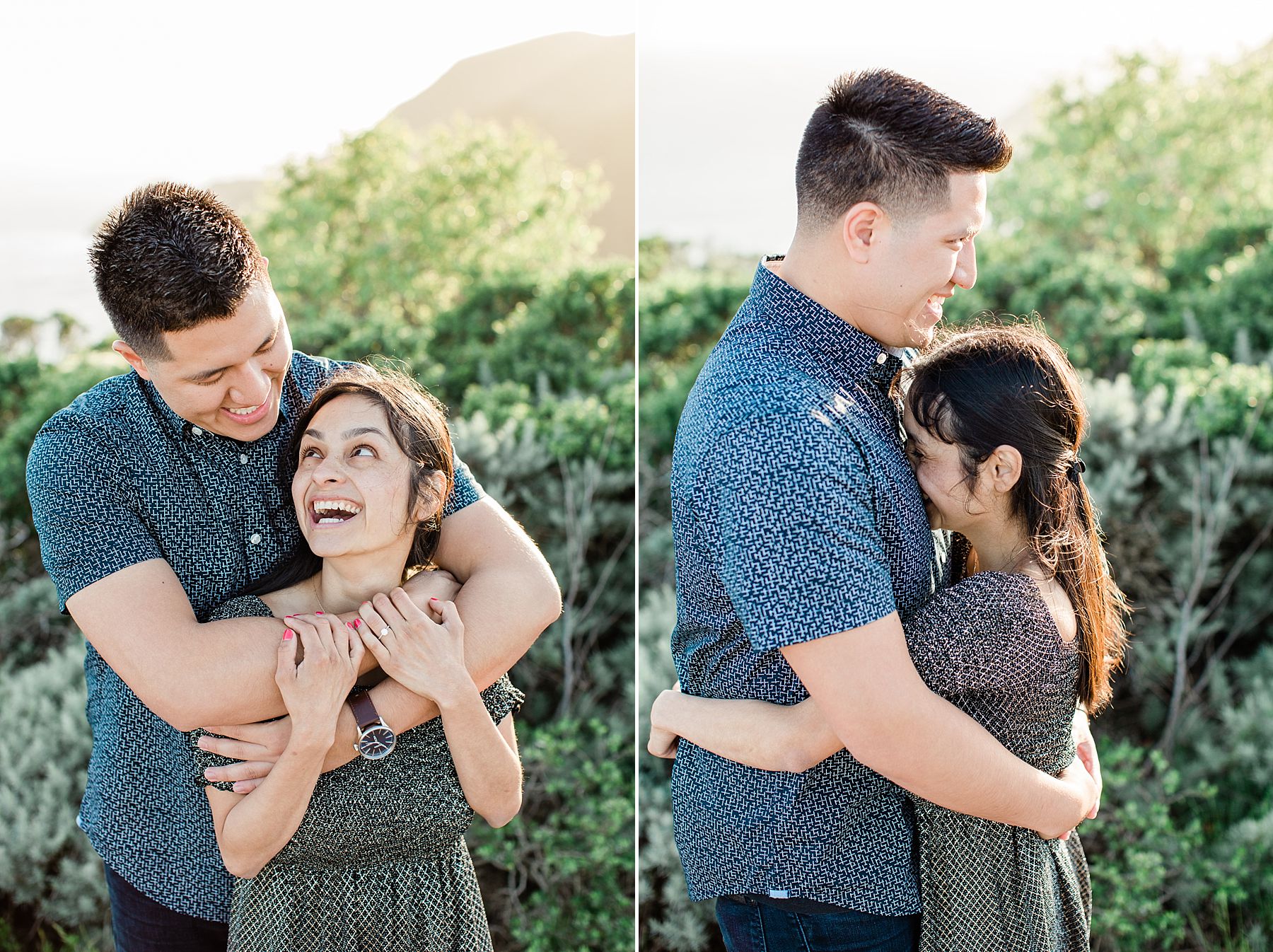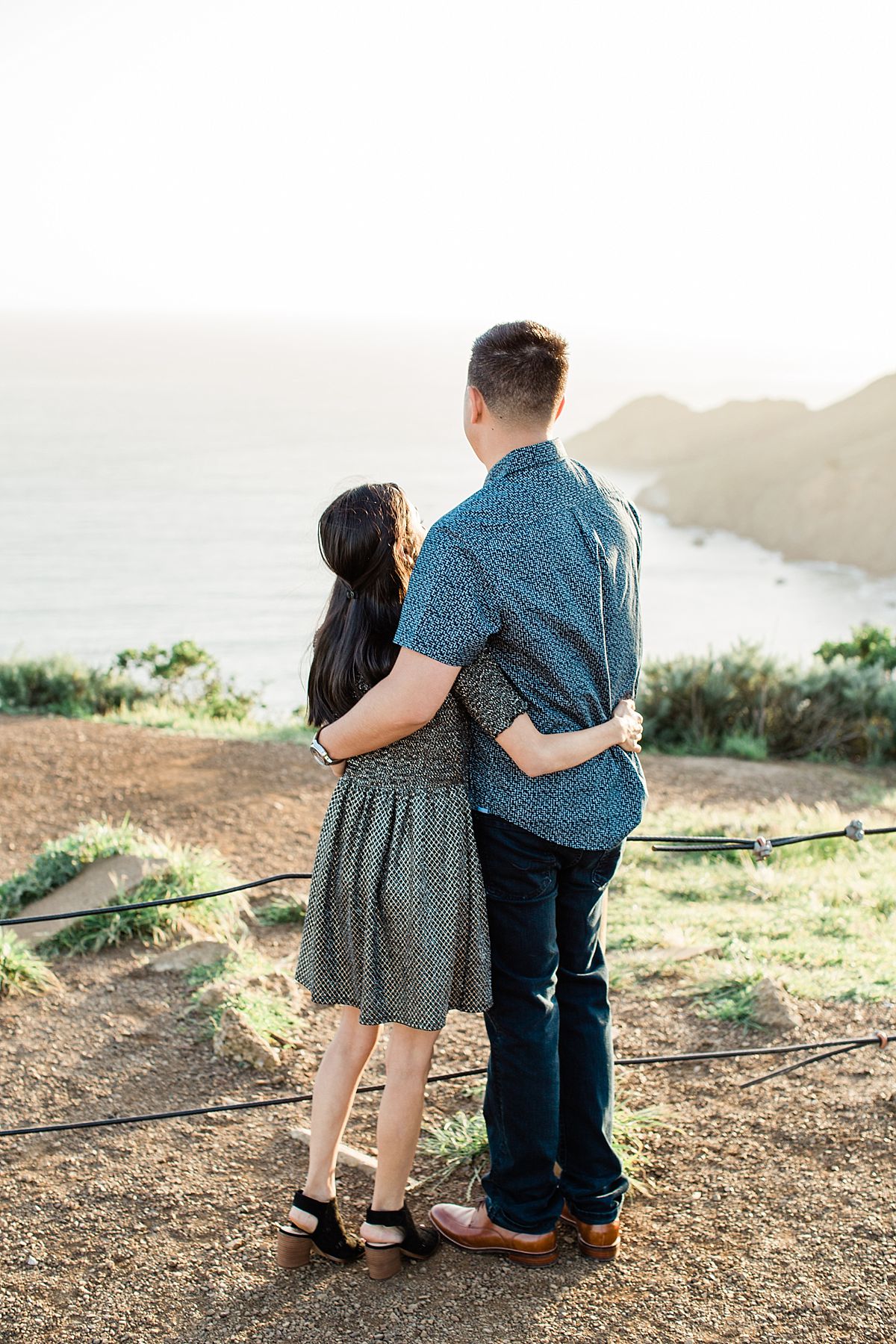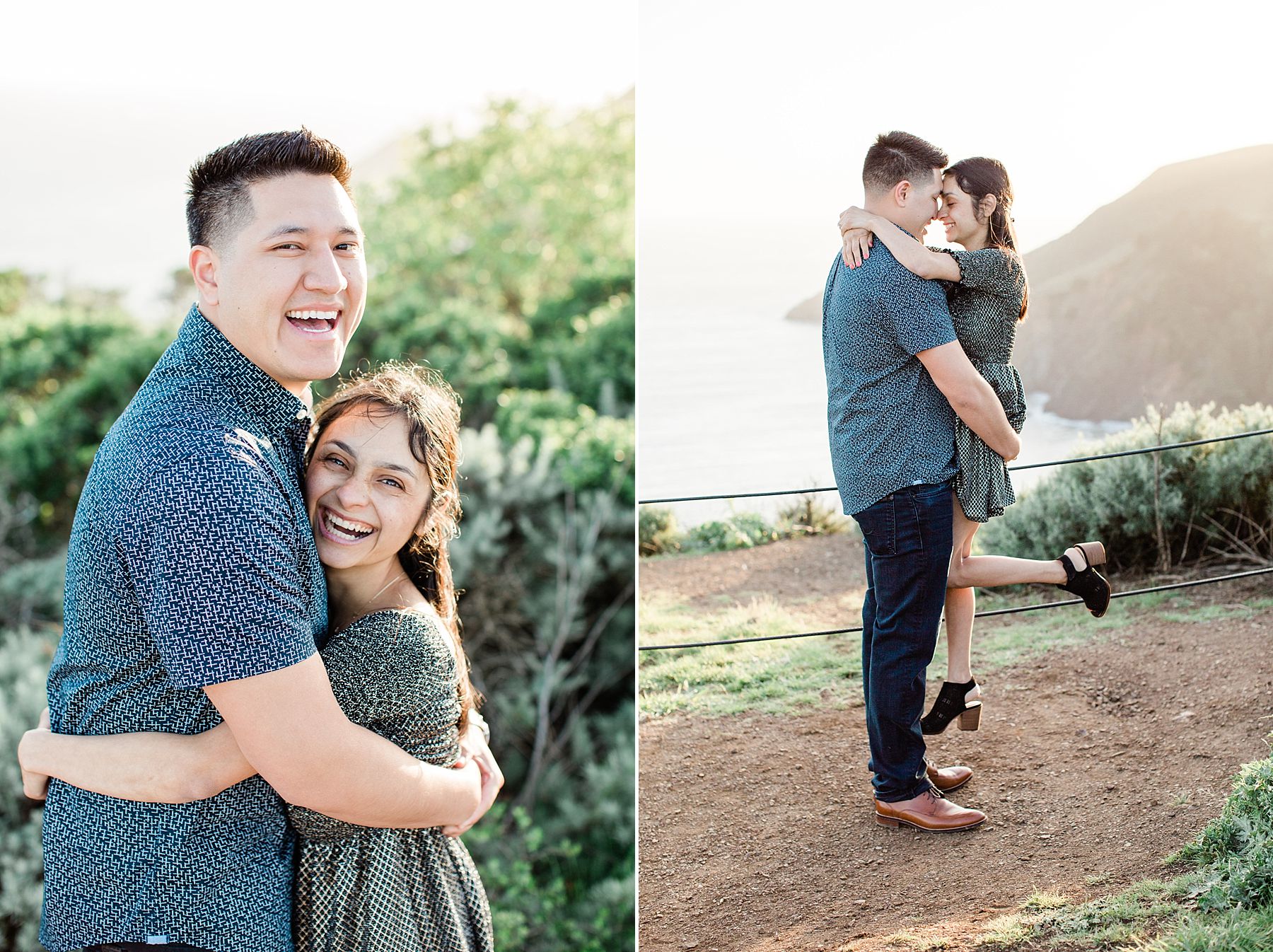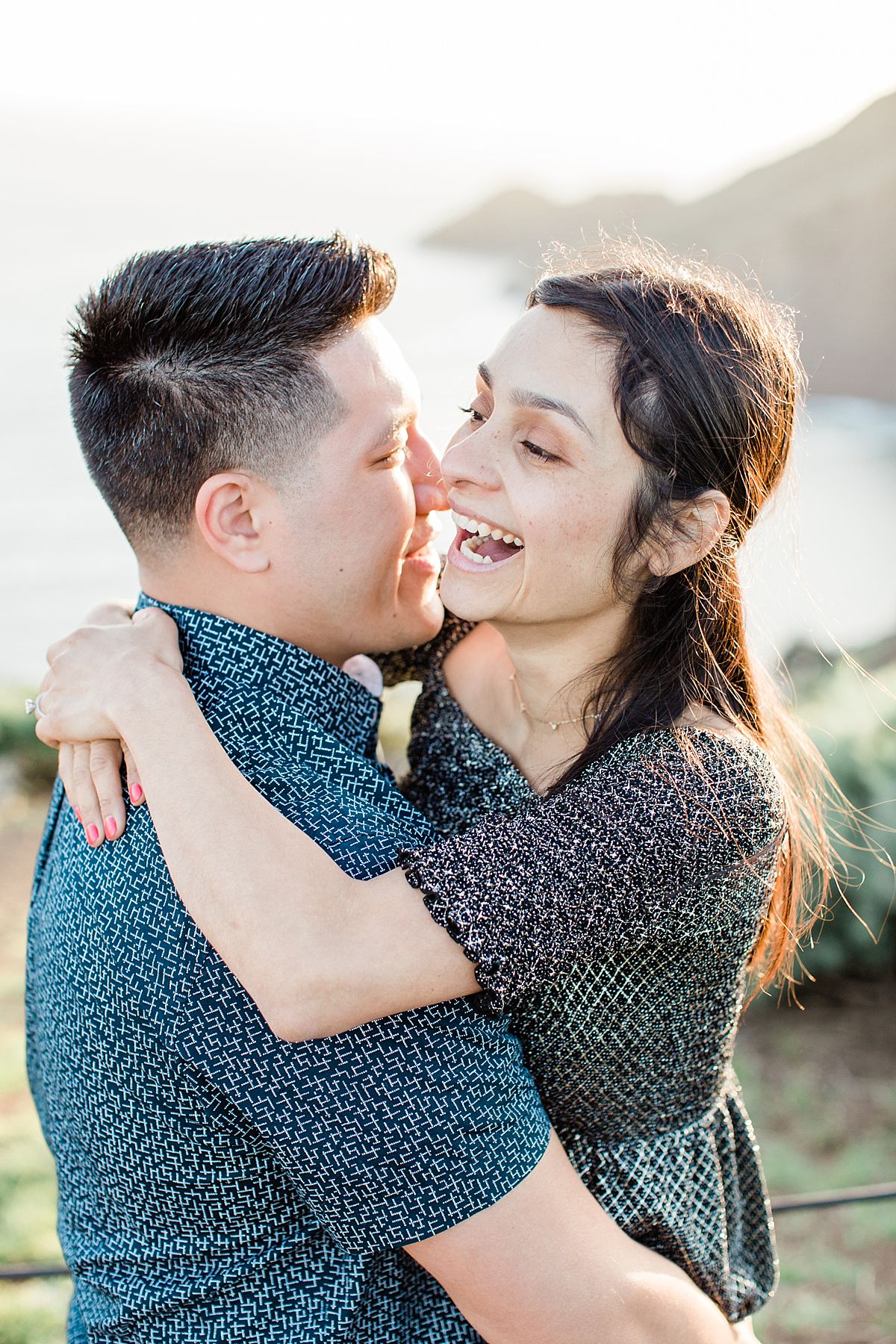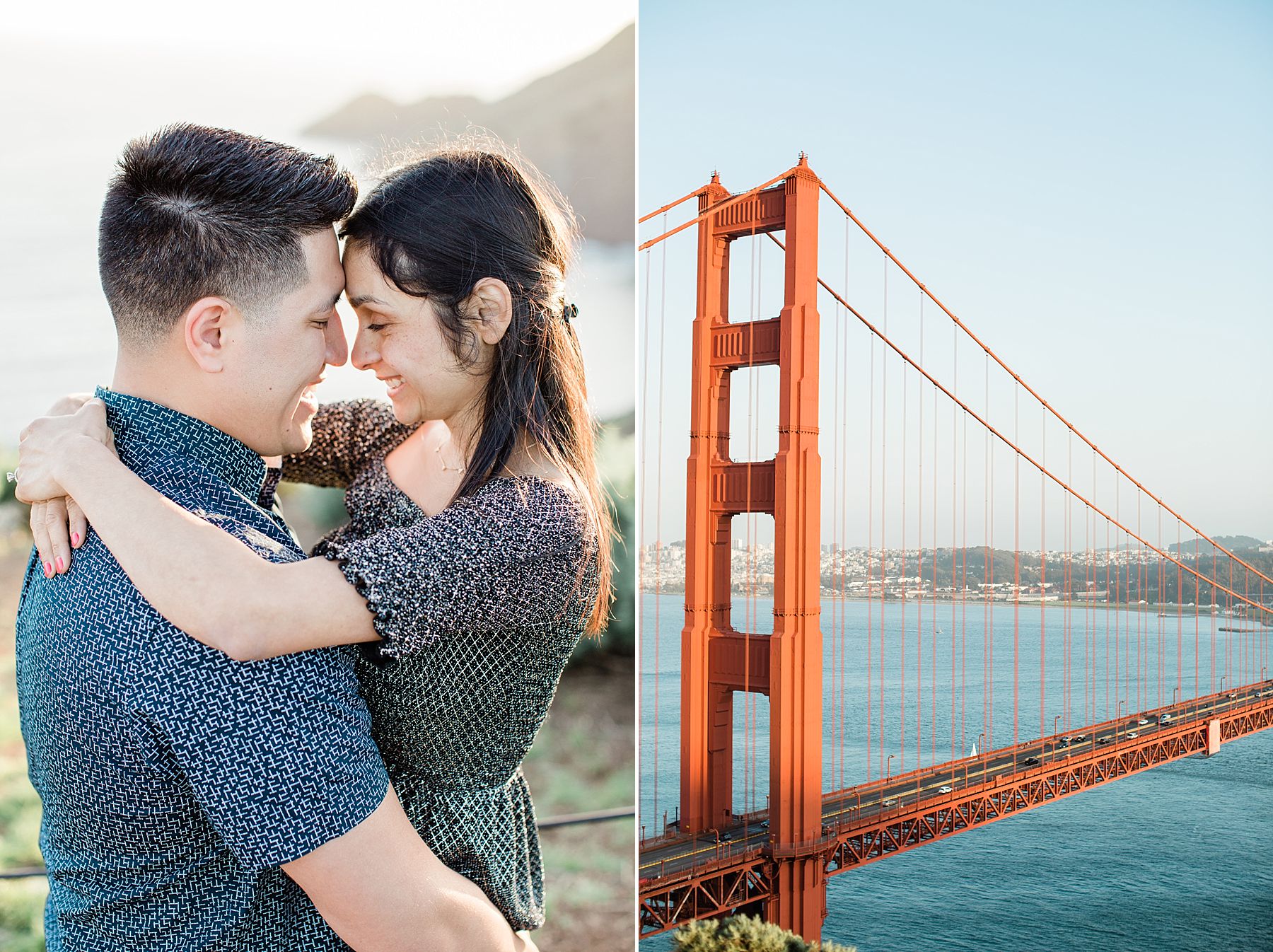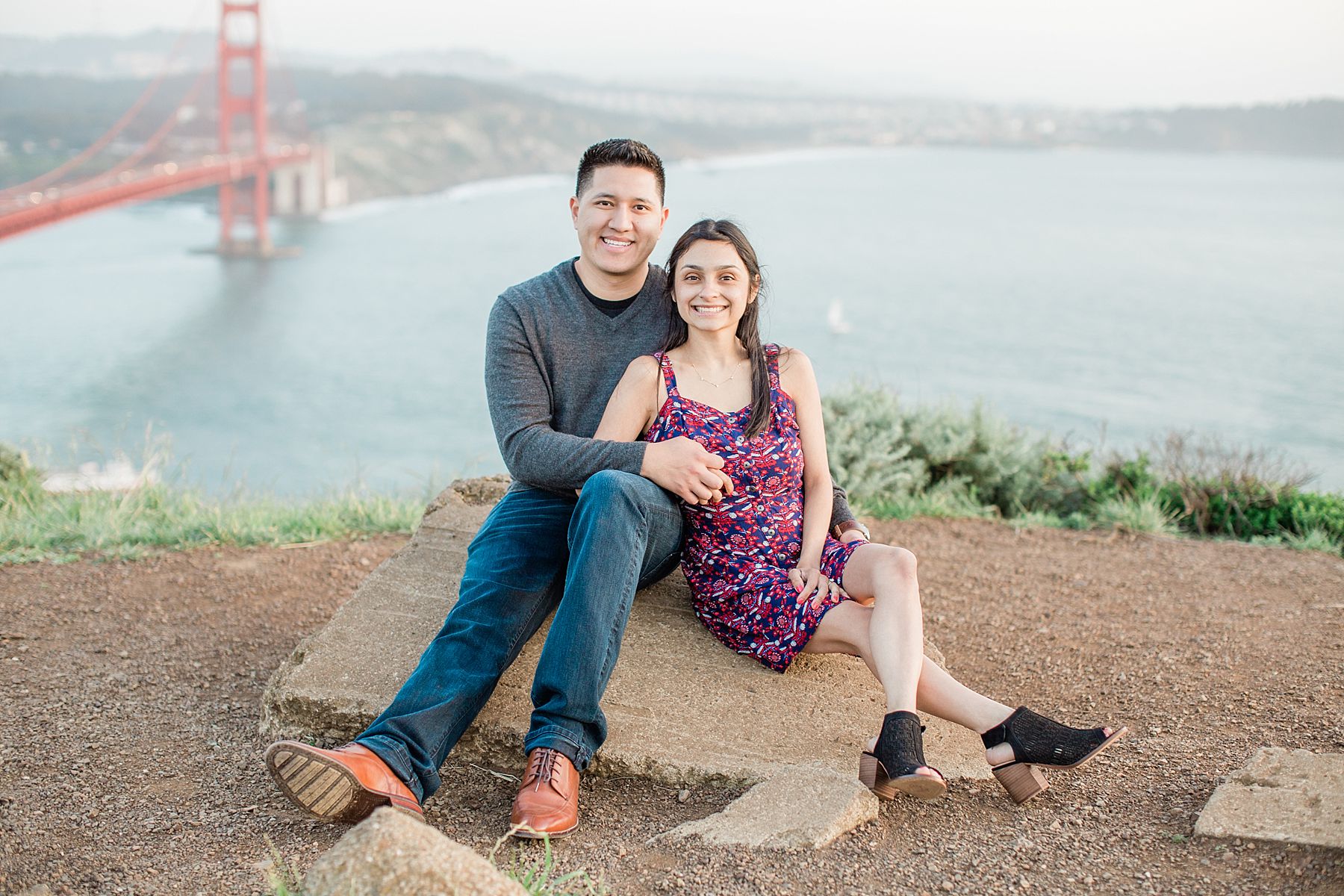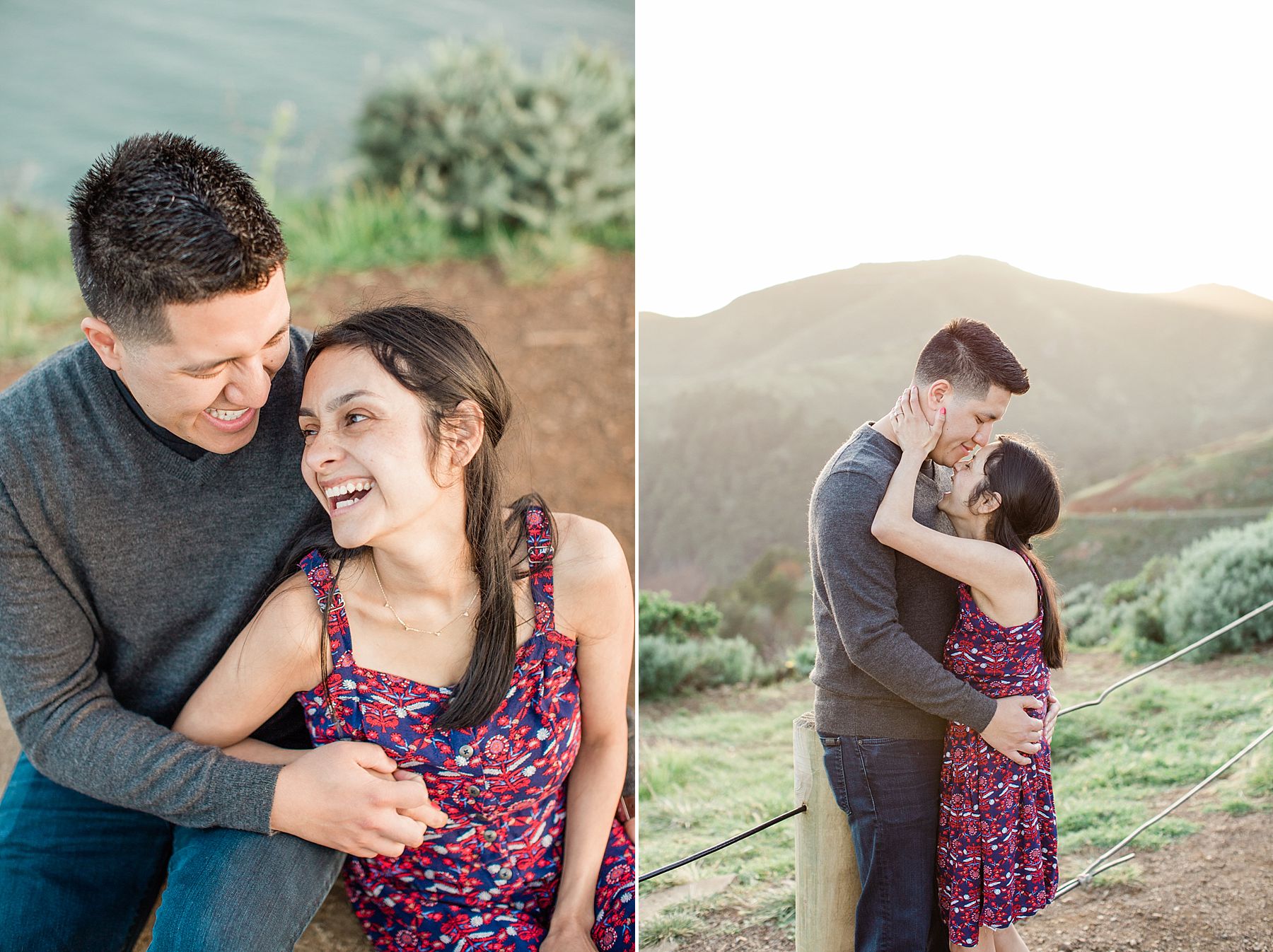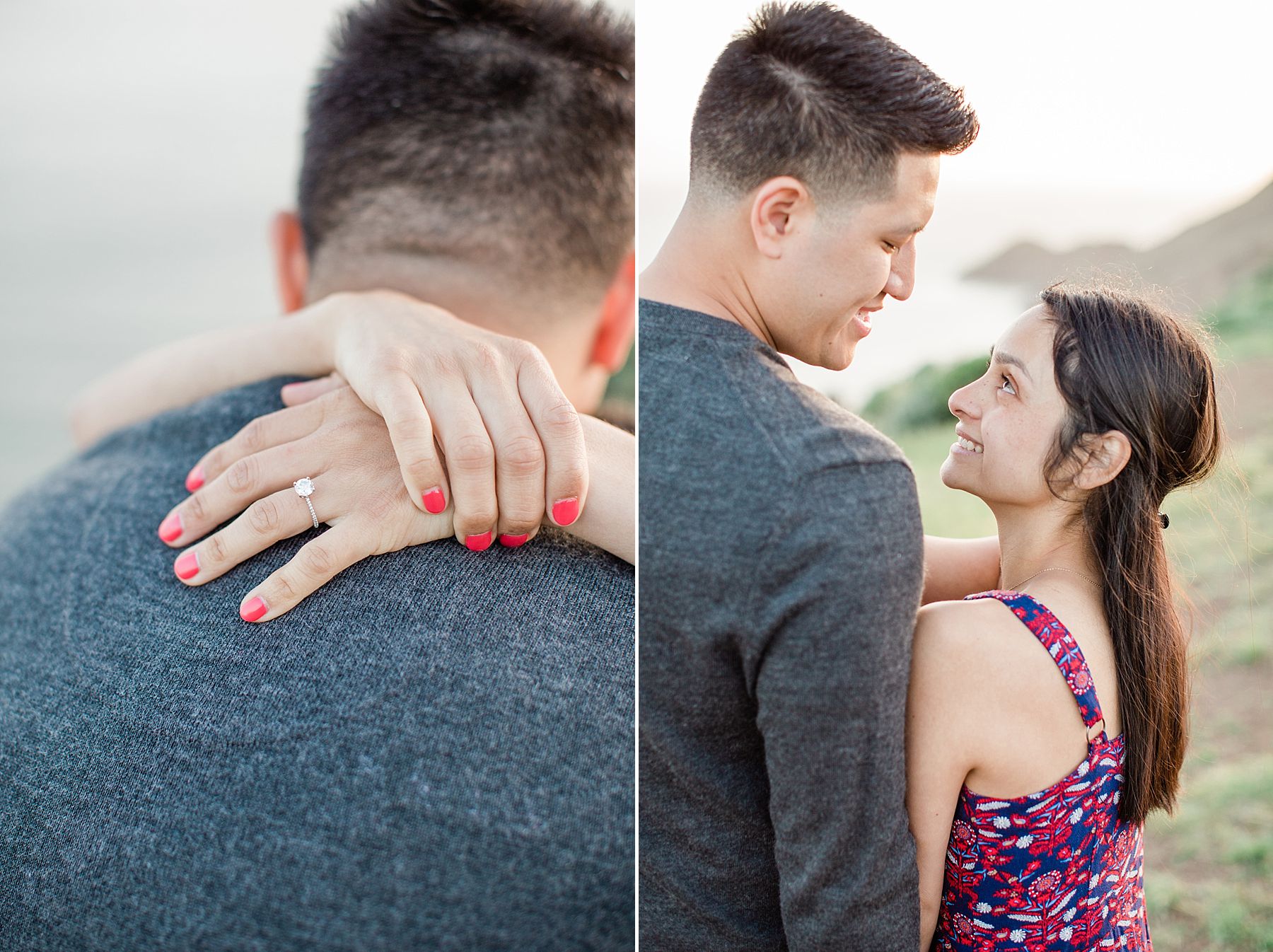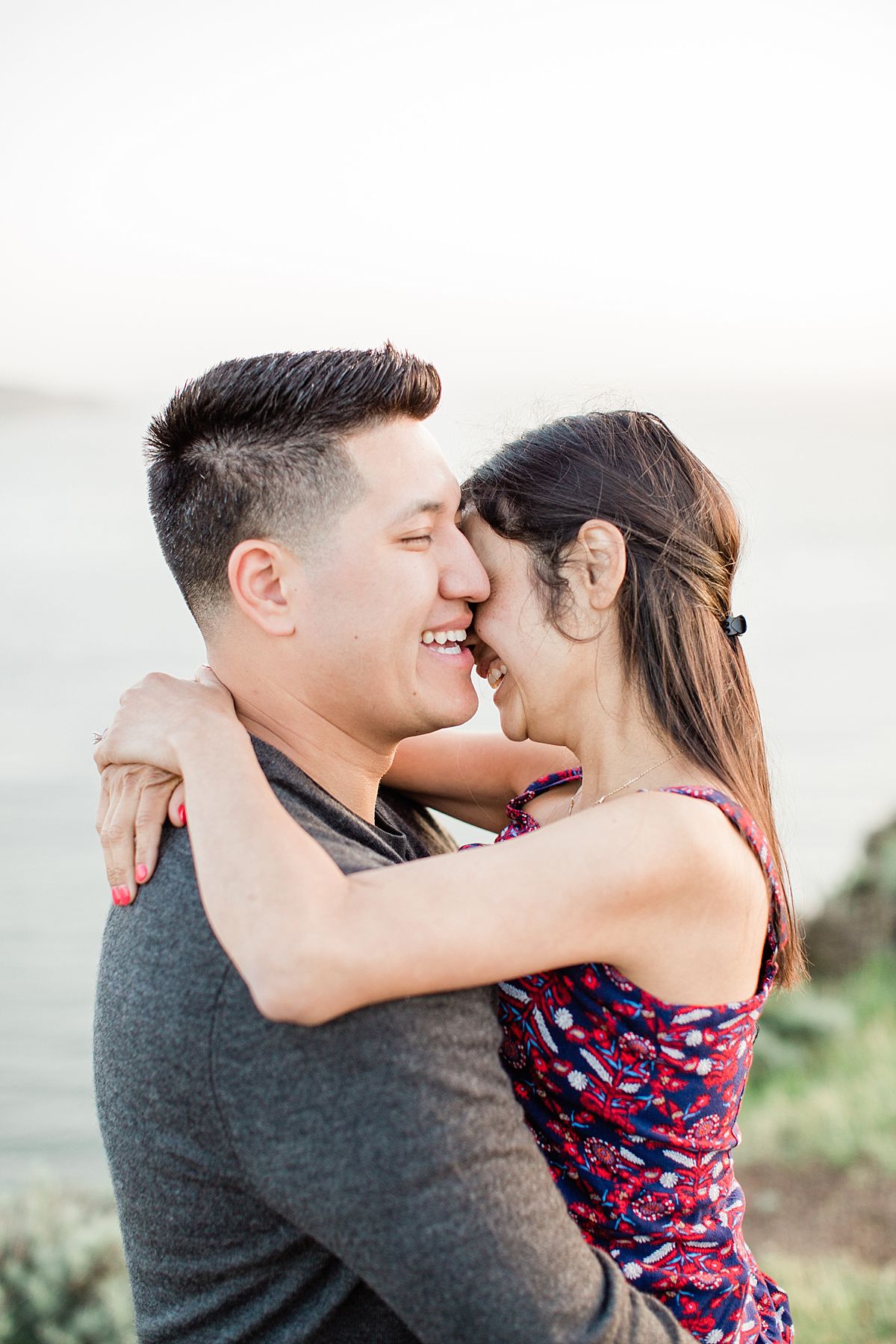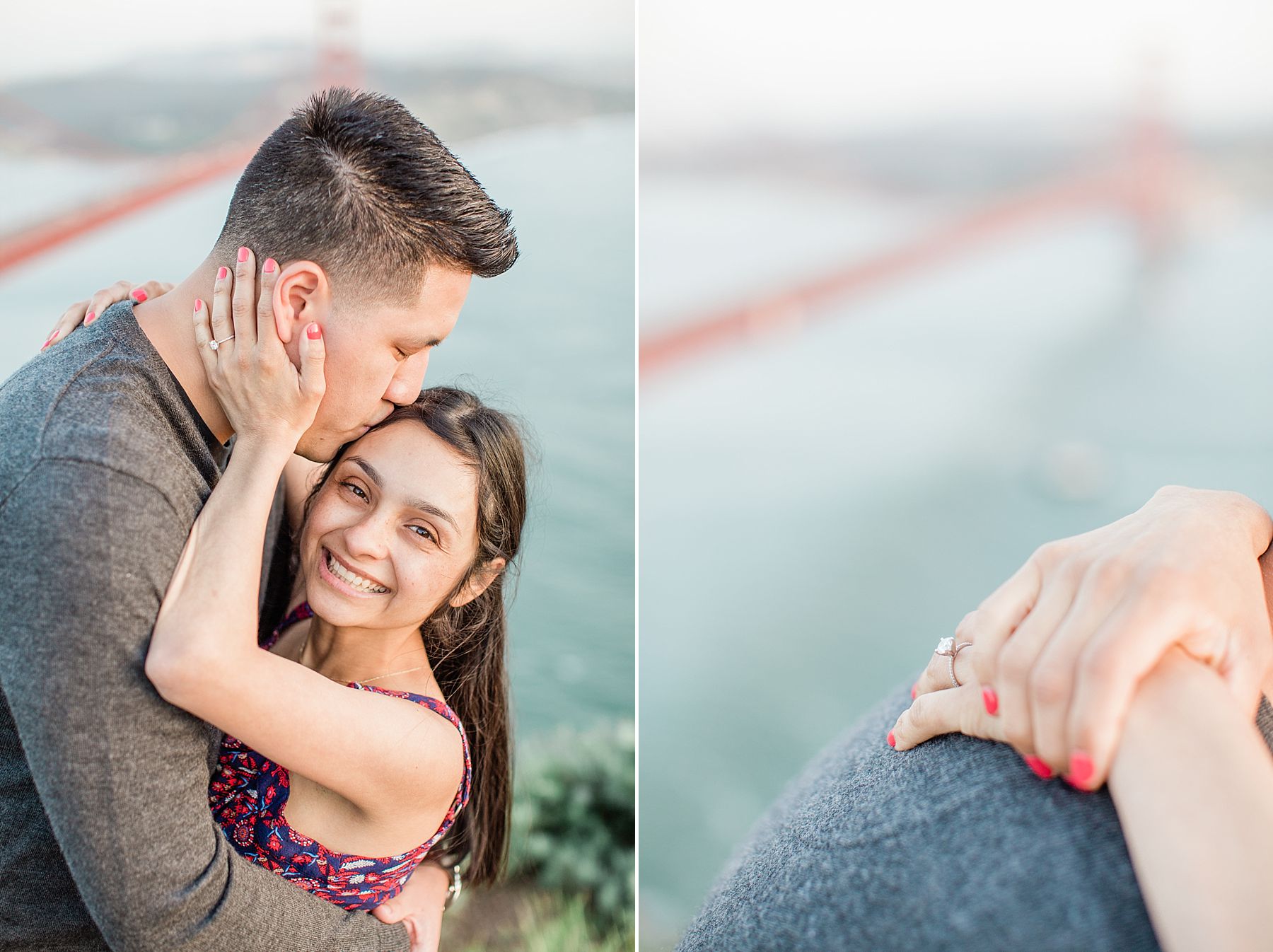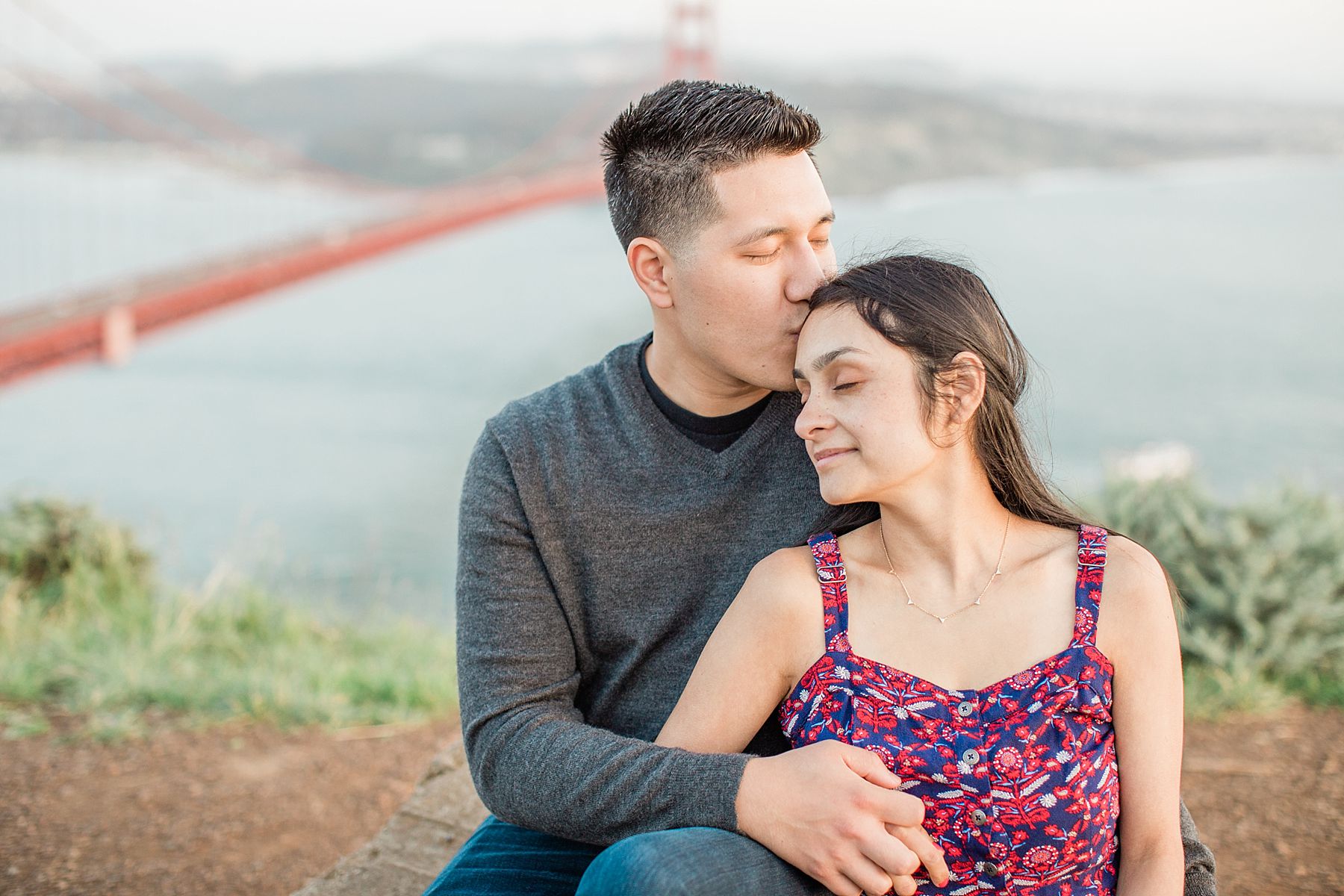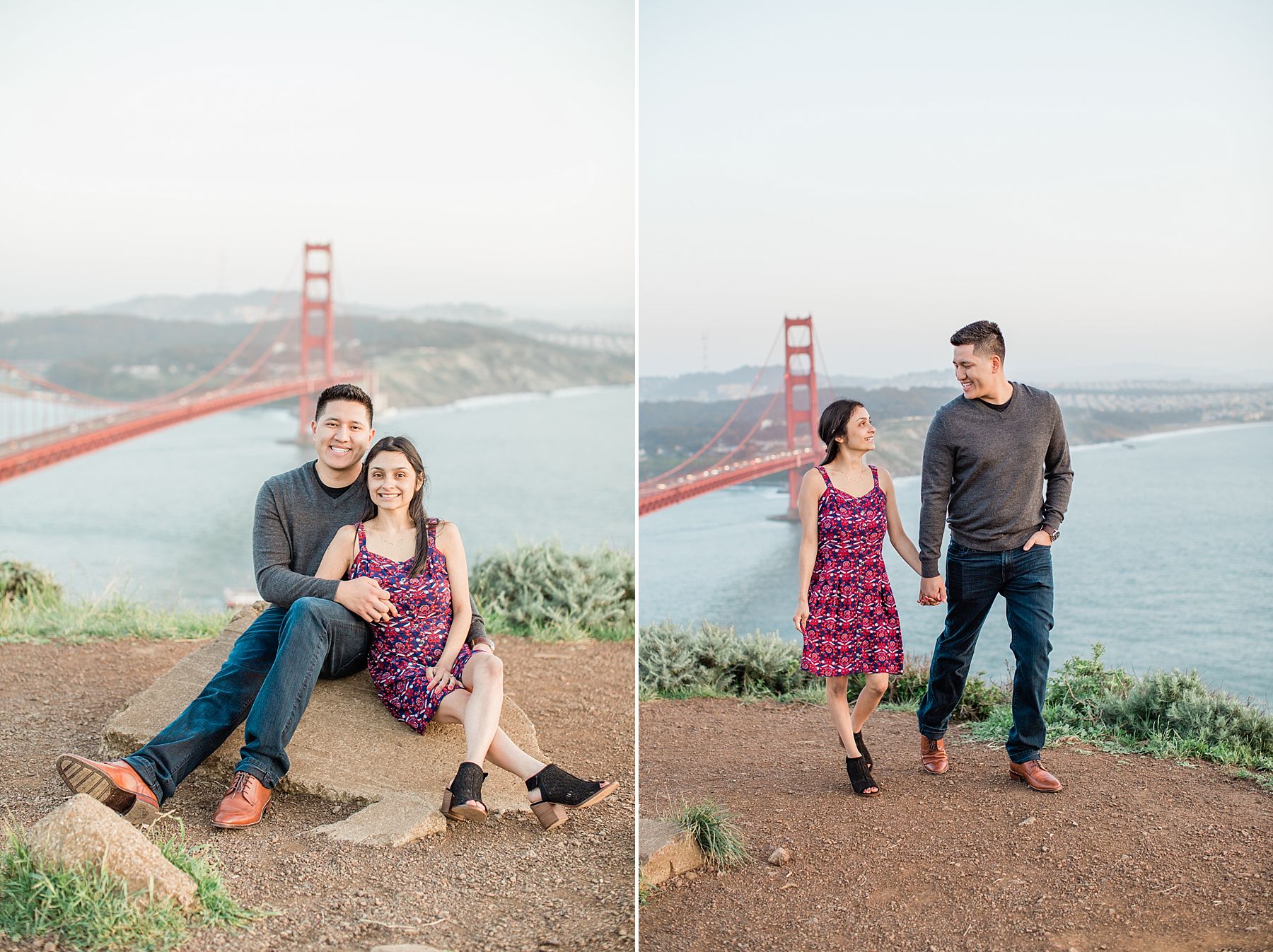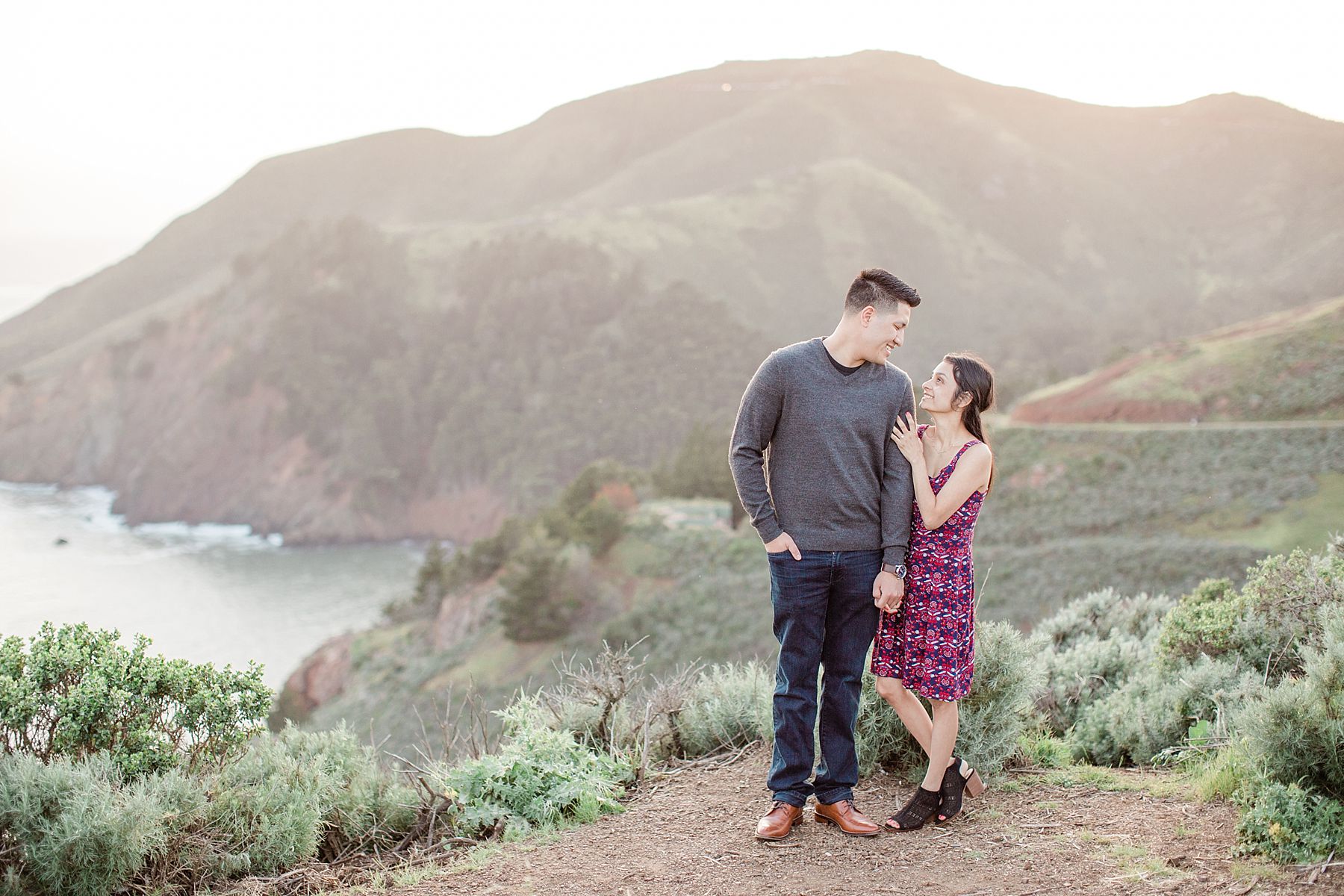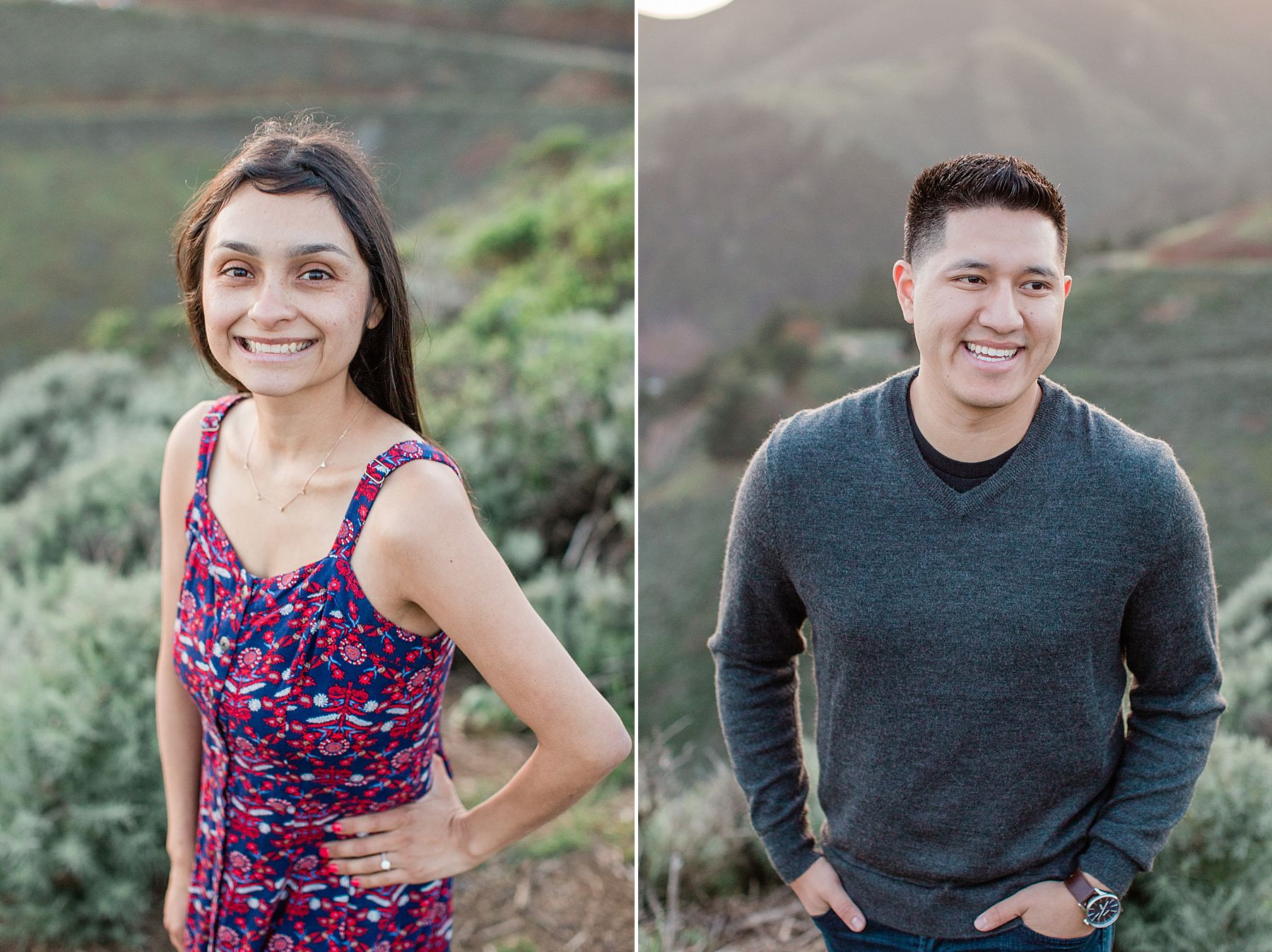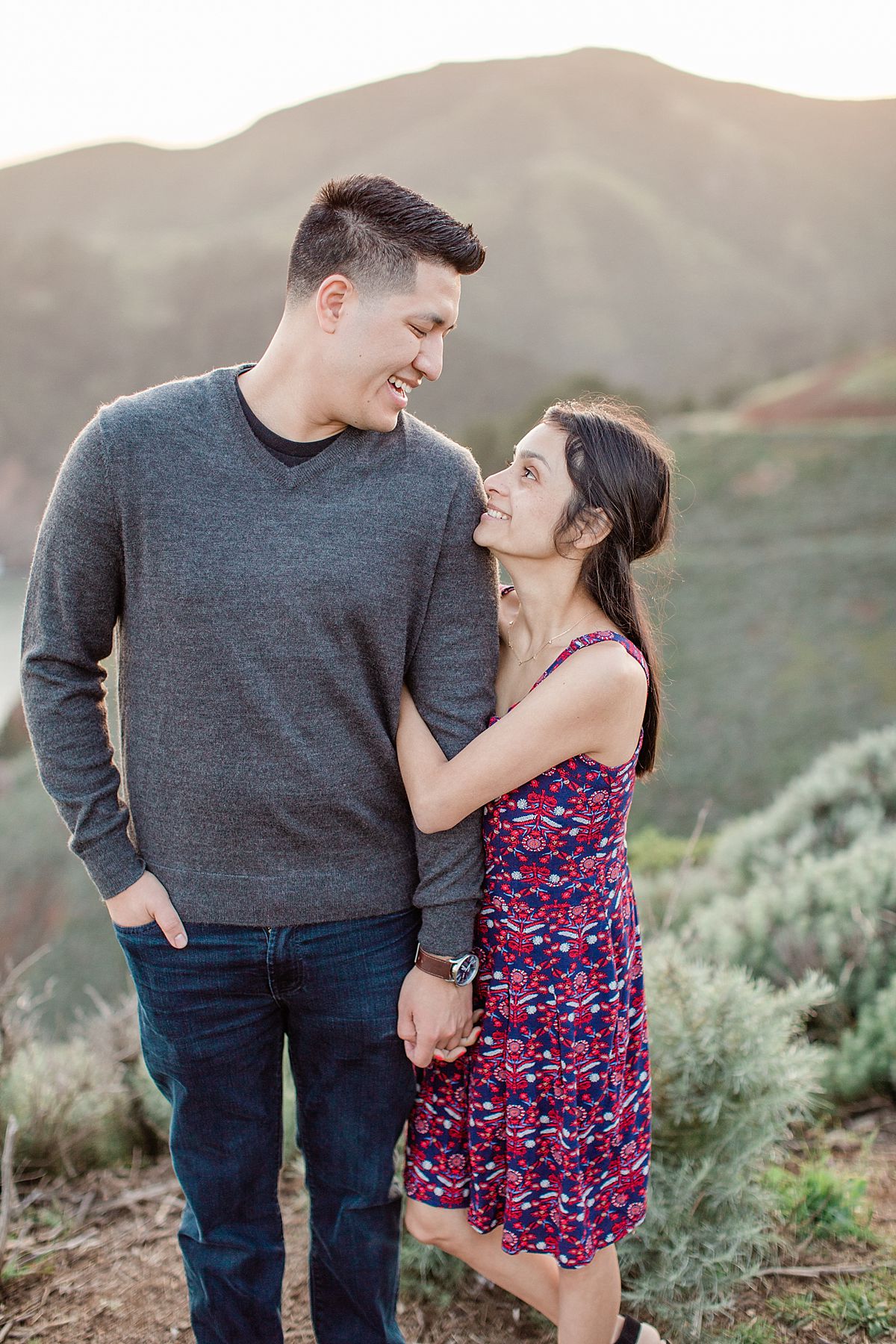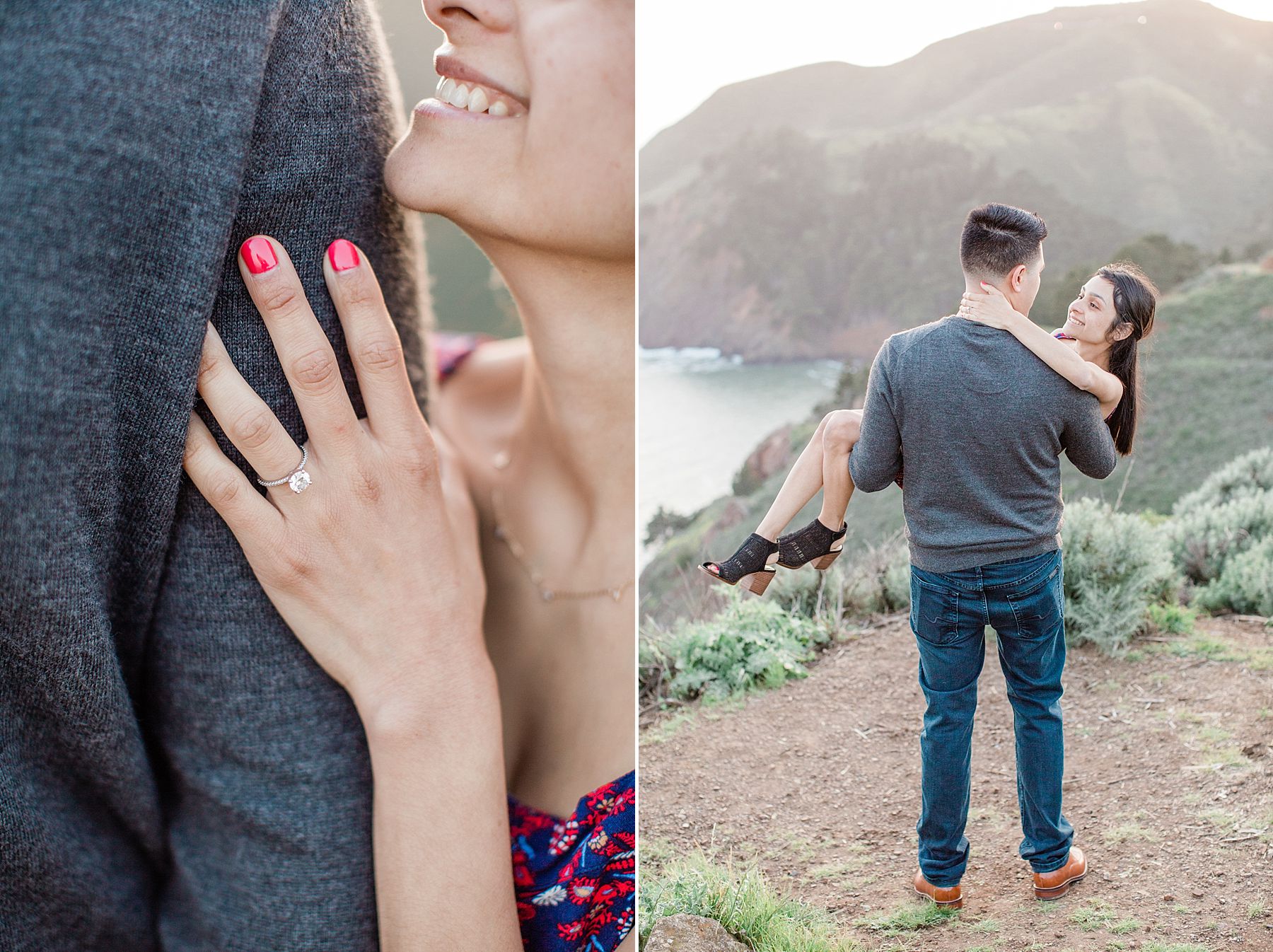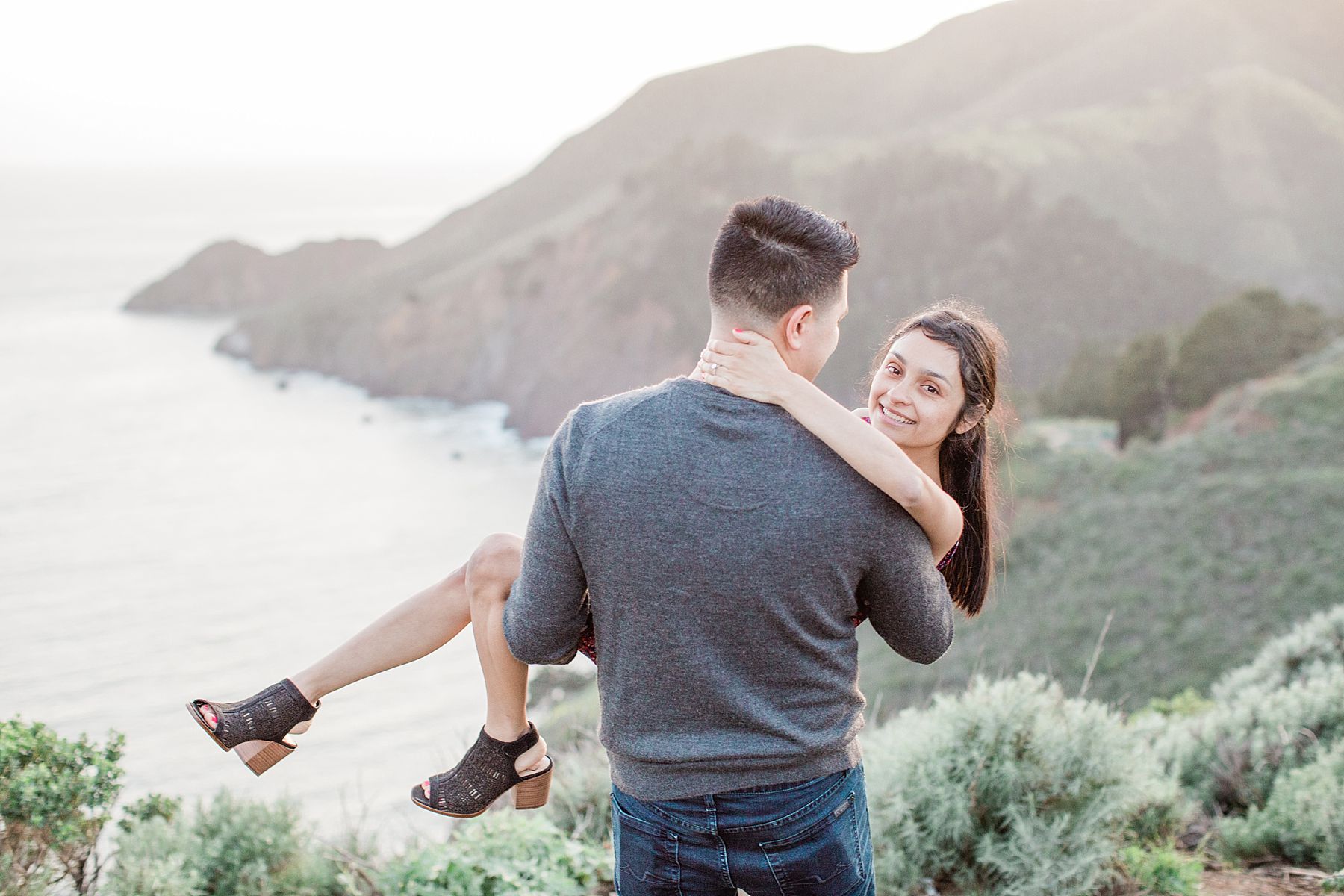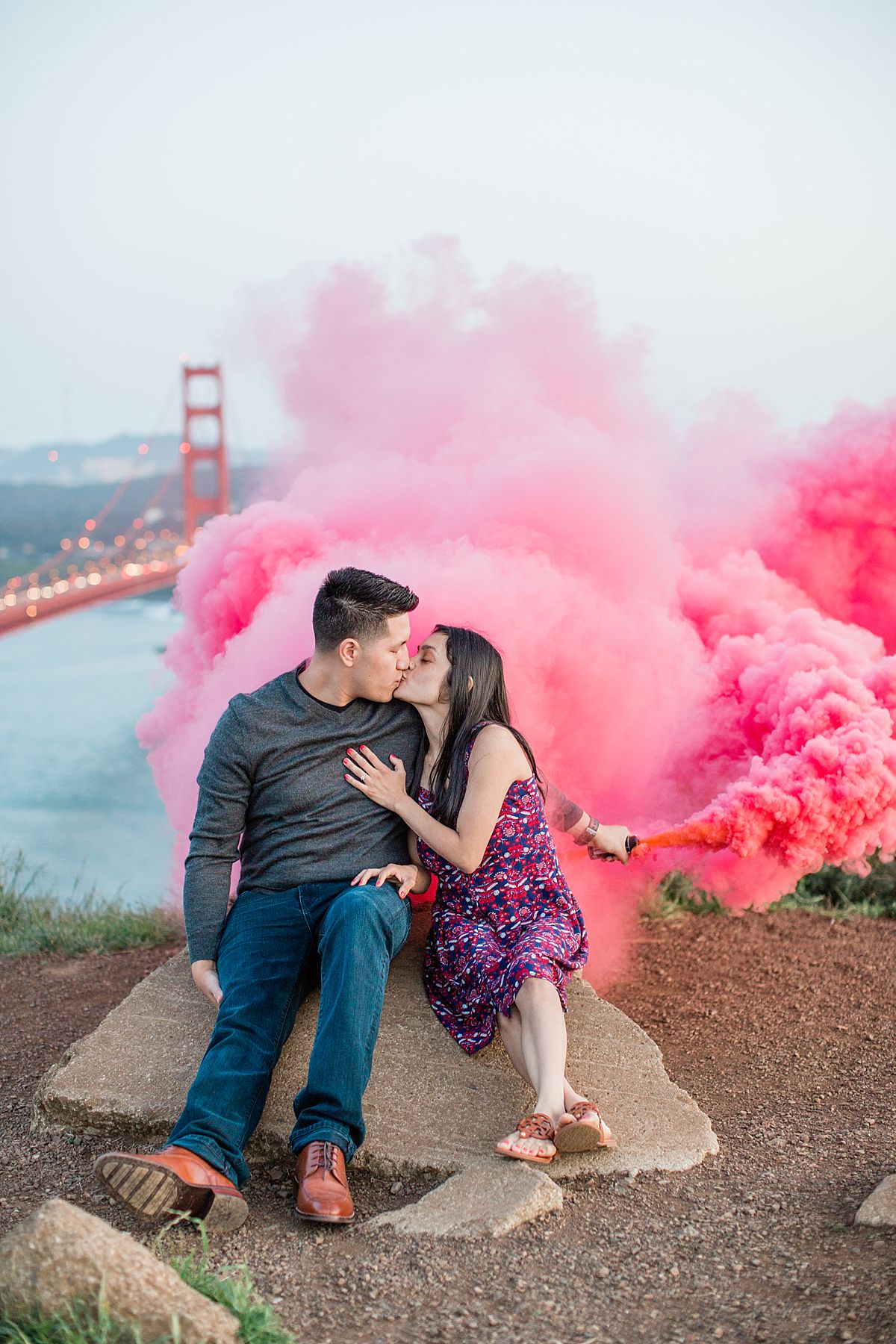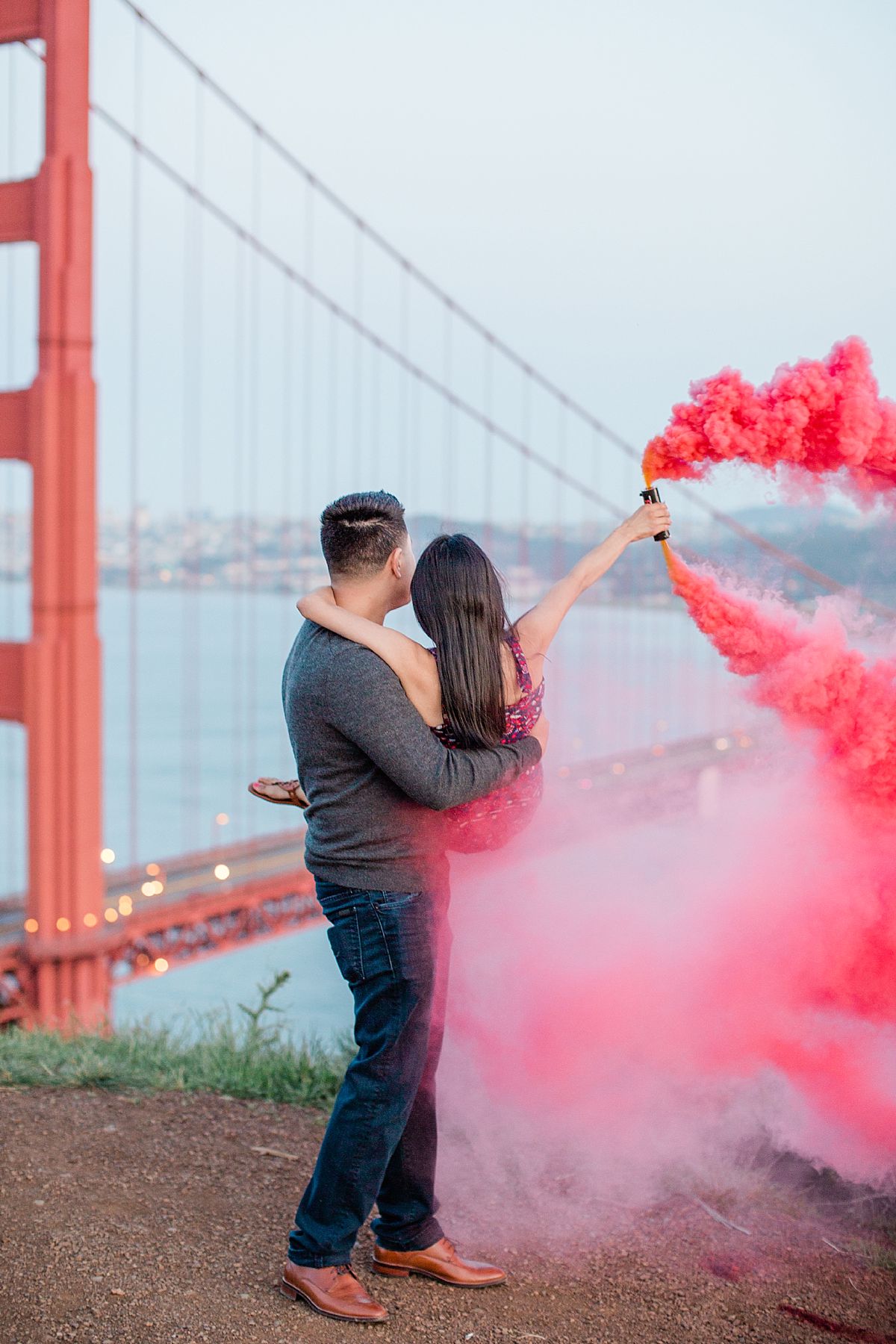 Marin Headlands Engagement Sessions
I had a blast exploring the Marin Headlands area. As someone who grew up in the Bay Area, you would think that I'd have been all over those gorgeous views, but this was actually a first! I would love to head back for more Marin Headlands Engagement Sessions. Especially at sunrise. If you'd like to schedule a Marin Headlands Engagement Session, please contact us here.
Bay Area Weddings
Yes, we do photograph many Bay Area Weddings! We are very excited for weddings all over the Bay this year including Los Gatos, San Jose, San Francisco, Danville, and more! Learn more about our wedding collection here.