"And suddenly, every song is about you…" Has that ever happened to you? You're driving along, listening to the radio, and suddenly, all the words are about someone. Someone you long for. You care for. Someone you love. Truly, deeply, love. The rhythm makes your heart beat faster. The melody warms your soul. The music takes you back to a memory or to dreams of a future. The tune gets stuck in your head for hours, days, weeks. You waltz around your kitchen by yourself, dreaming and thinking of your prince like Sleeping Beauty did in the magical forest. Every single song reminds you of them. The way music draws you in, makes you feel something. That's what we want you to feel with this Dusty Blue Musical Wedding Inspiration Editorial featured on Inspired By This. 
The symphony begins. The tones of the cello, the violin, and the piano softly consume you. The notes of the saxophone and tuba woven into the chorus bring you joy. And suddenly, it sounds a lot like love.
the power of music
Music has the power to bring us back to a moment. For this editorial, we wanted to convey just that. The romance, the elegance, and the transformational power a melody can have in our lives.  Our team of vendors incorporated musical elements into each part of the wedding day, from the stationery to the ceremony decor, reception tablescapes, and dessert display. The rustic venue provided greenery reminiscent of the forest Sleeping Beauty met her charming prince in.
The bride, dressed in a lace bodysuit and dusty blue skirt from Sweet Caroline Styles provided a modern update on a classic princess look while tying in non-traditional colors such as dusty blue. As the bride searched the gardens for her prince, she then awaited him at the willow tree to join her for an intimate ceremony draped in chiffon featuring romantic florals and her cello. She played their love song on the piano, and dined among the violins. Soft touches of dusty blue were incorporated throughout the wedding day including the tablescape design, floral vines and bouquet, and dreamy desserts to add romance to this already romantic symphony and design. Hints of gold complemented the brass instruments and set the table for a gorgeous dinner and dessert tablescape.
As the first note of the music played, it began to sound a lot like love. Dusty blue, romantic, musical love.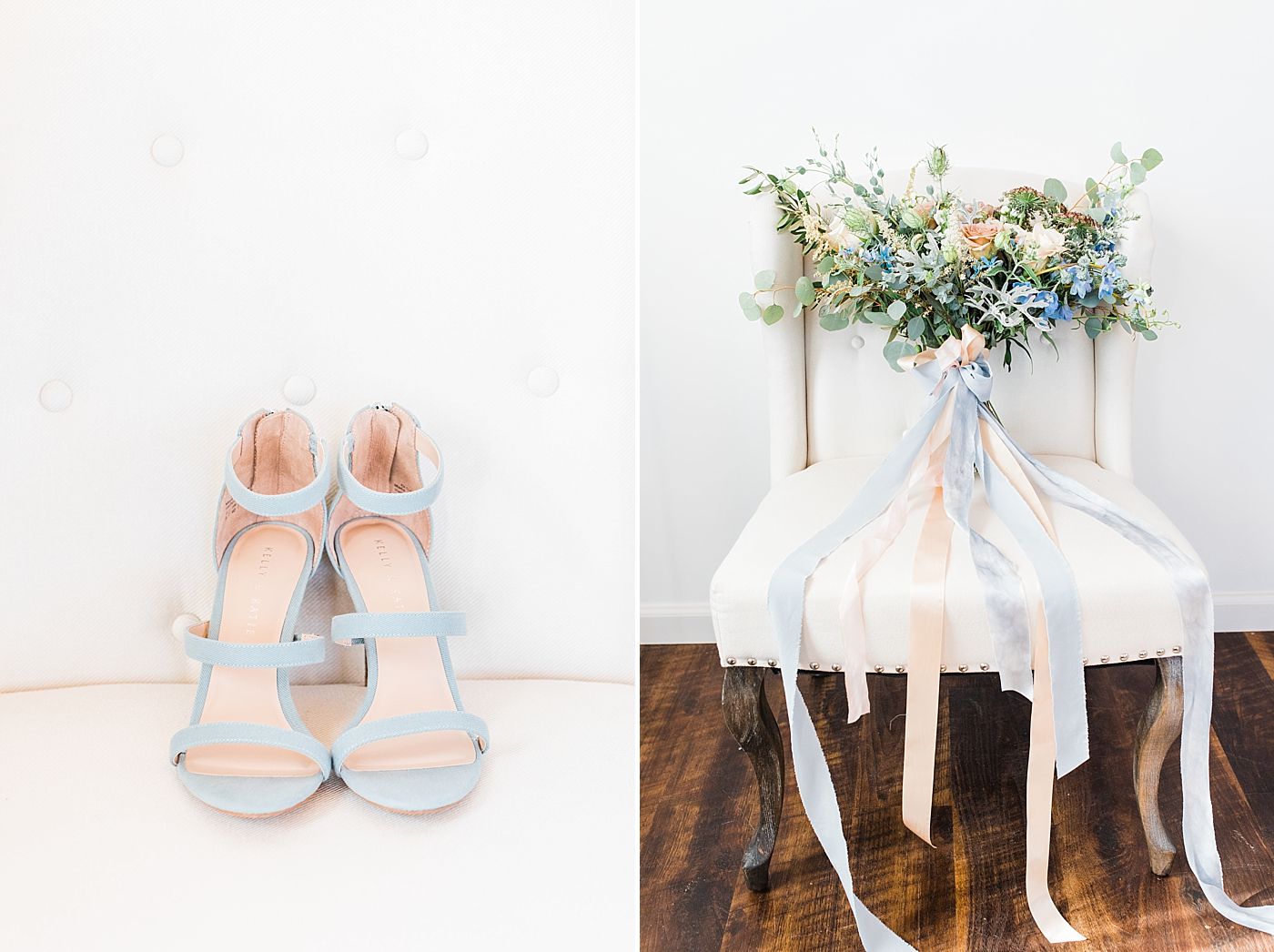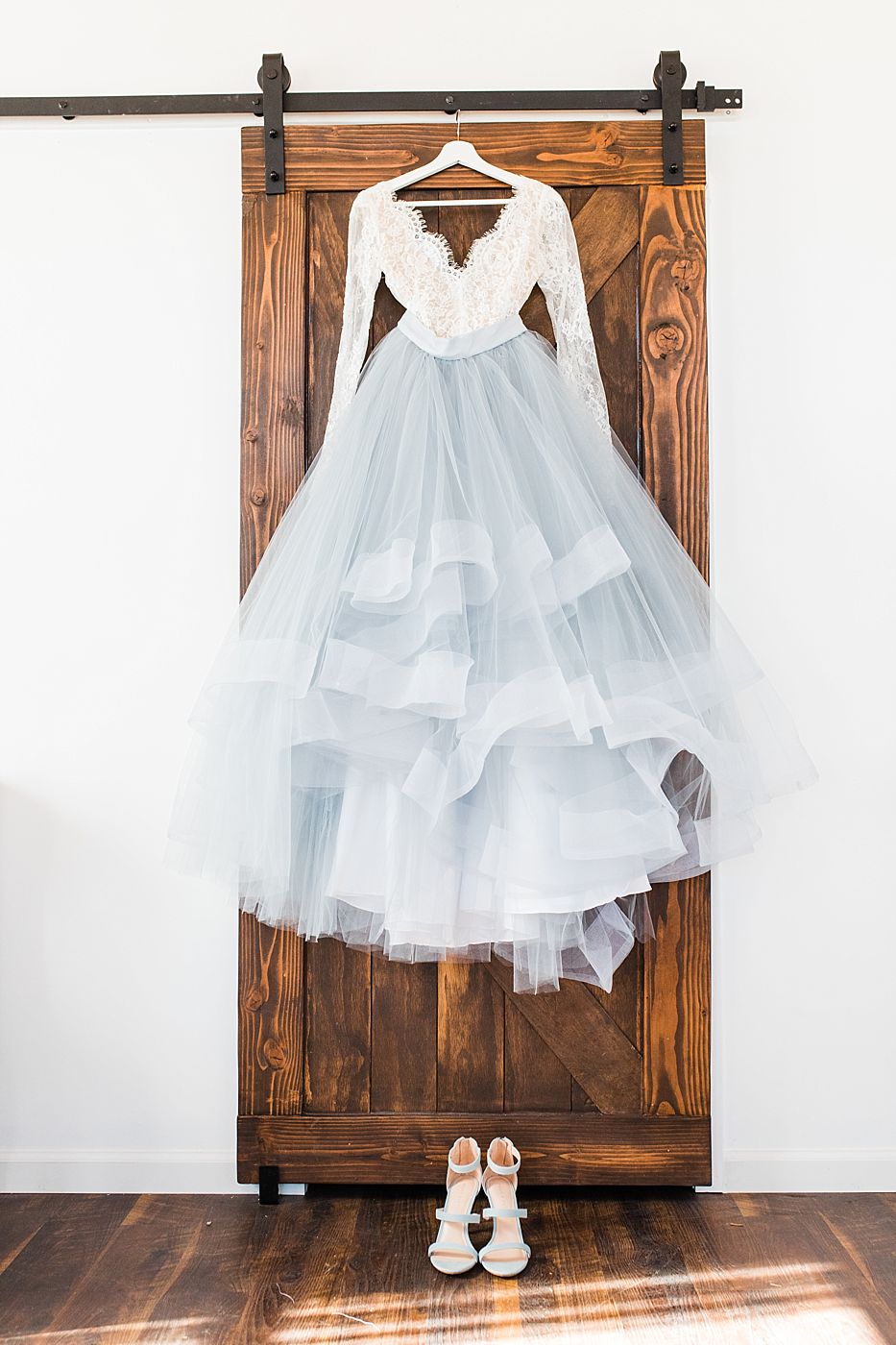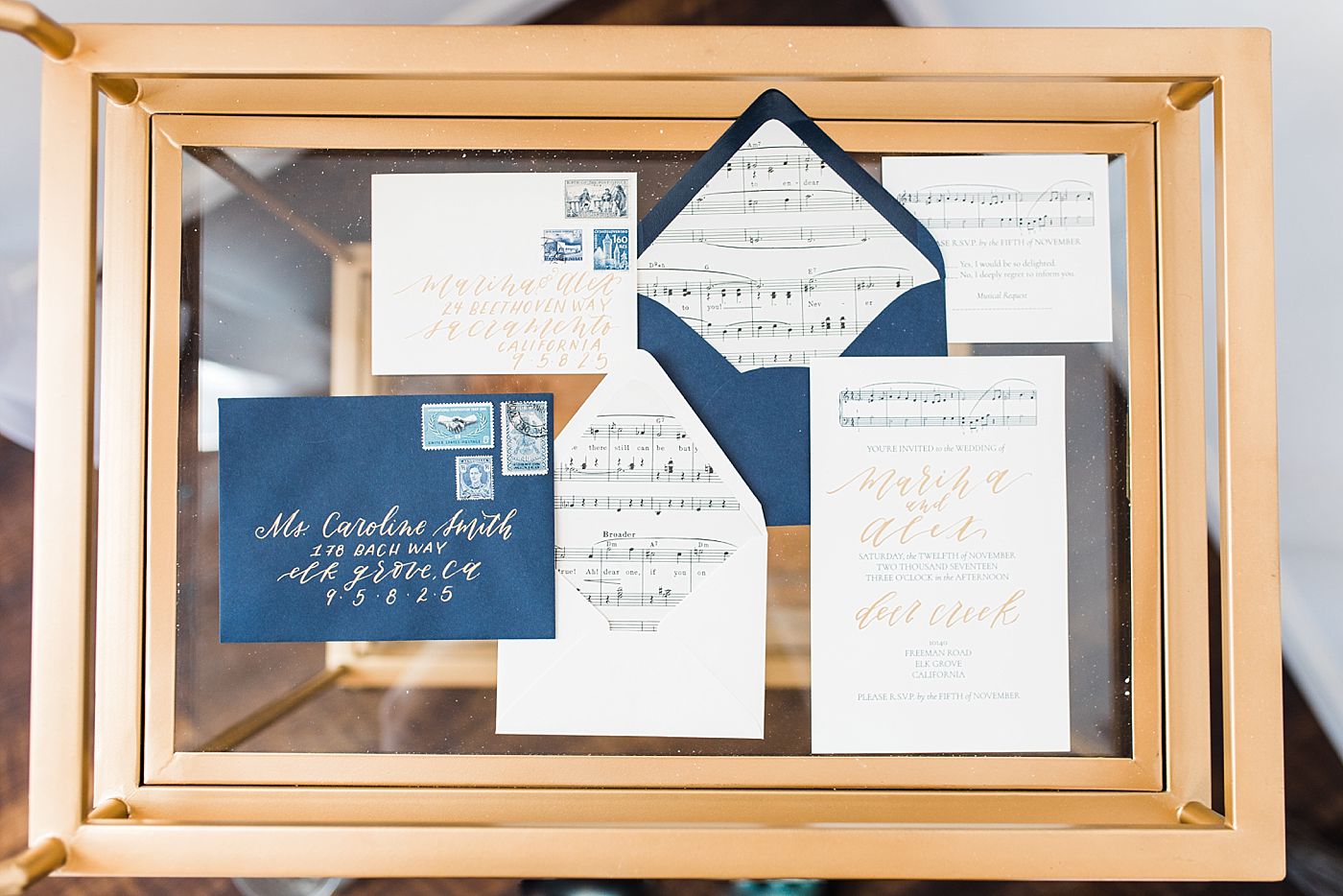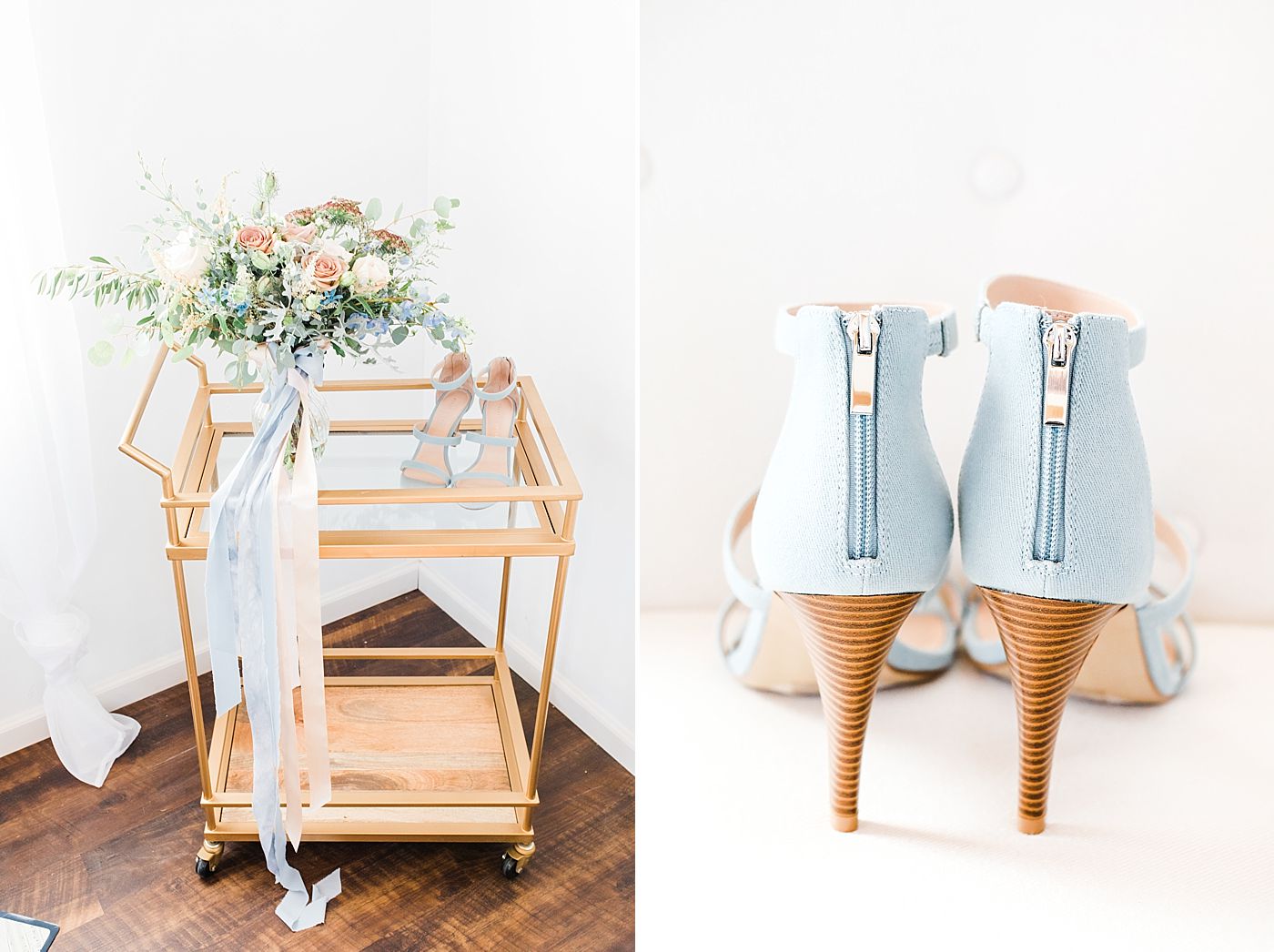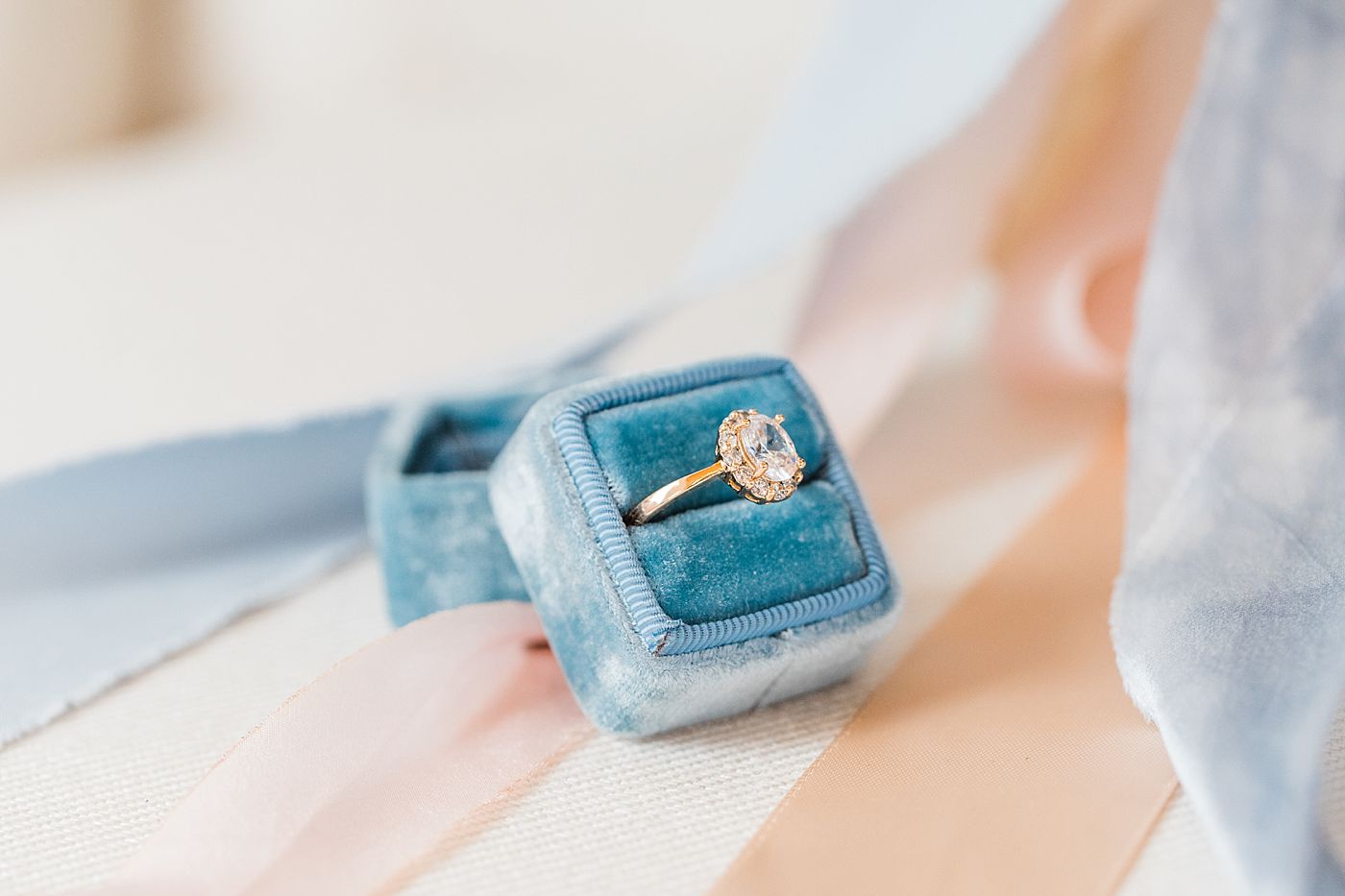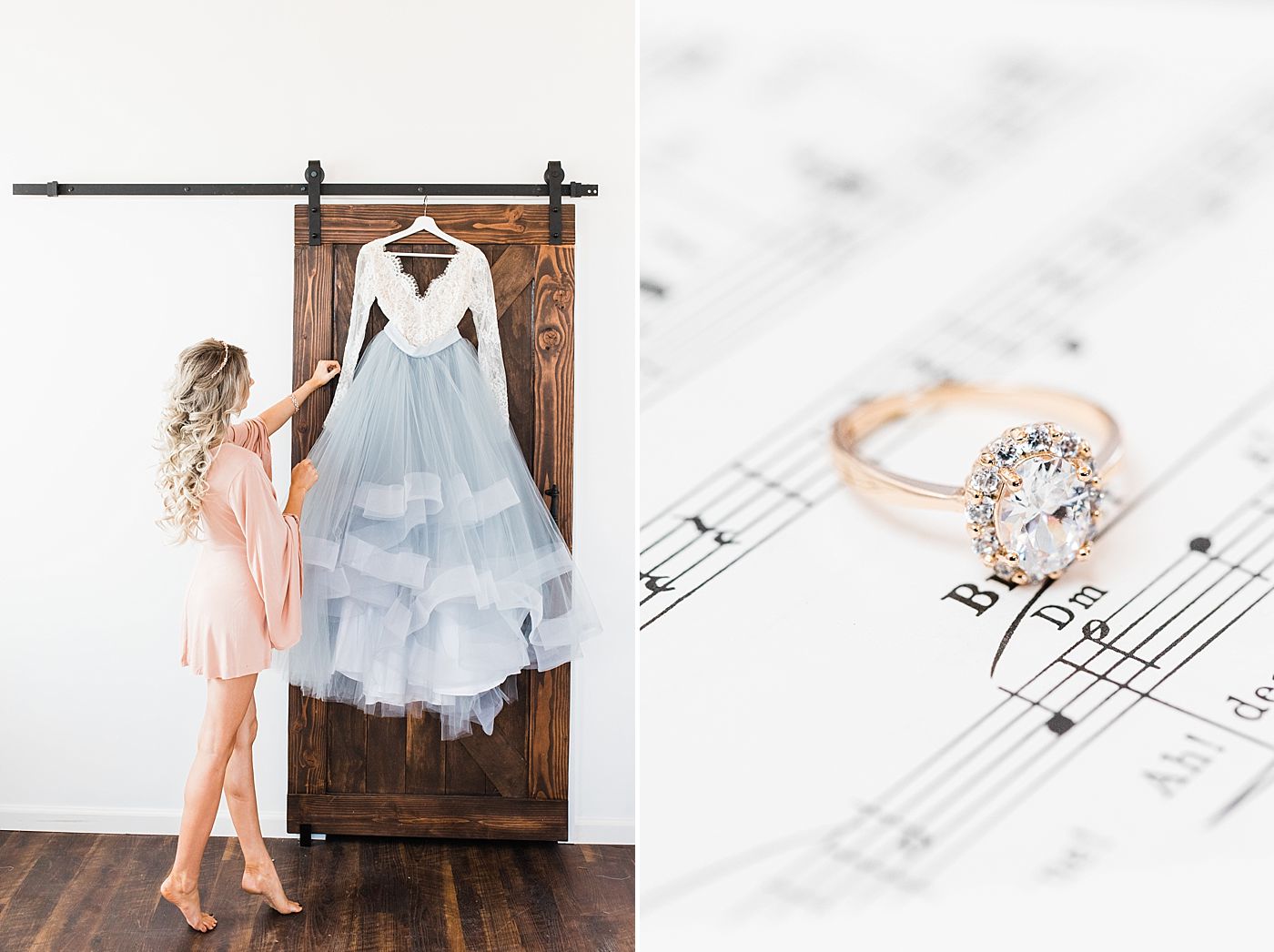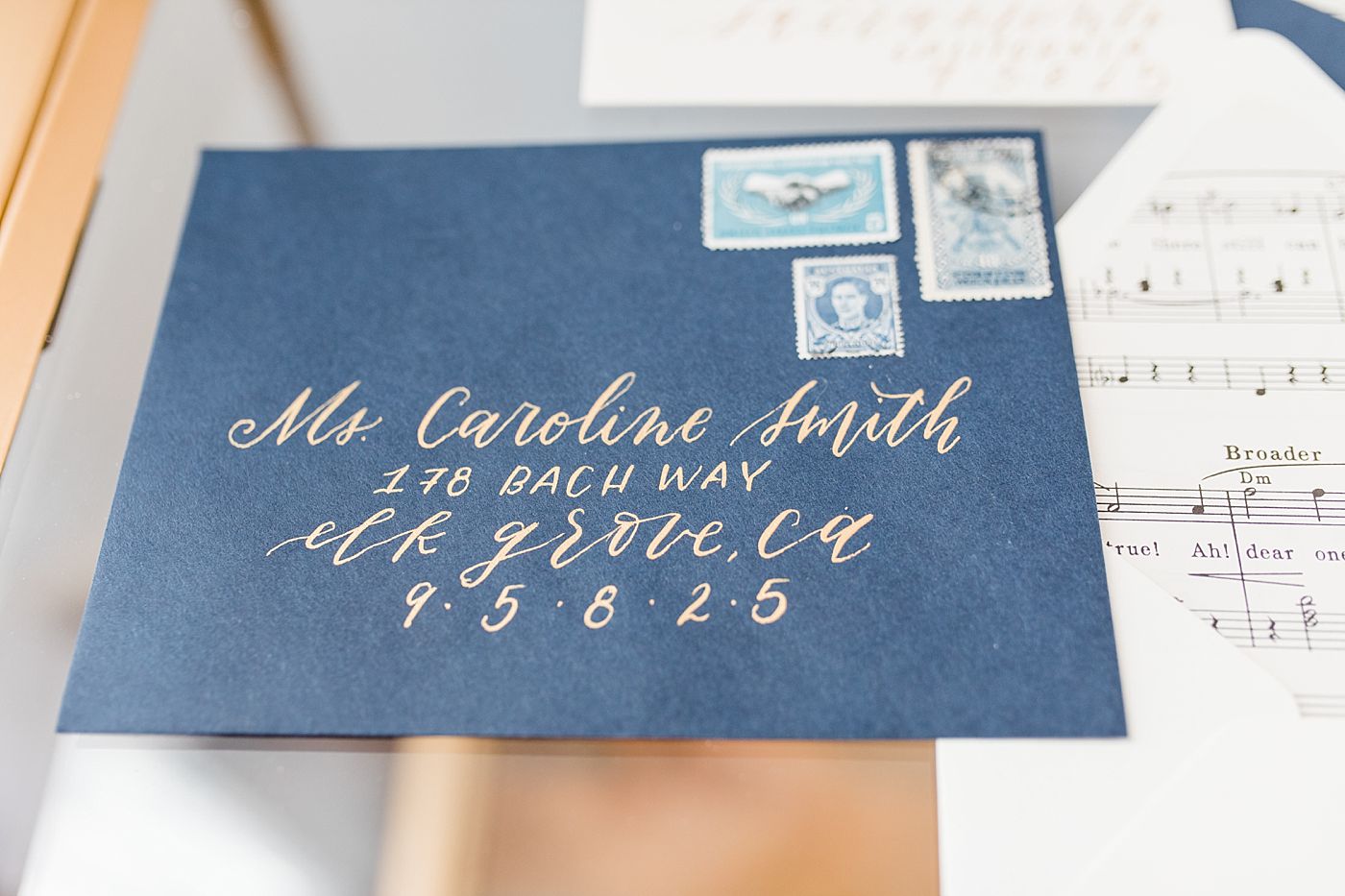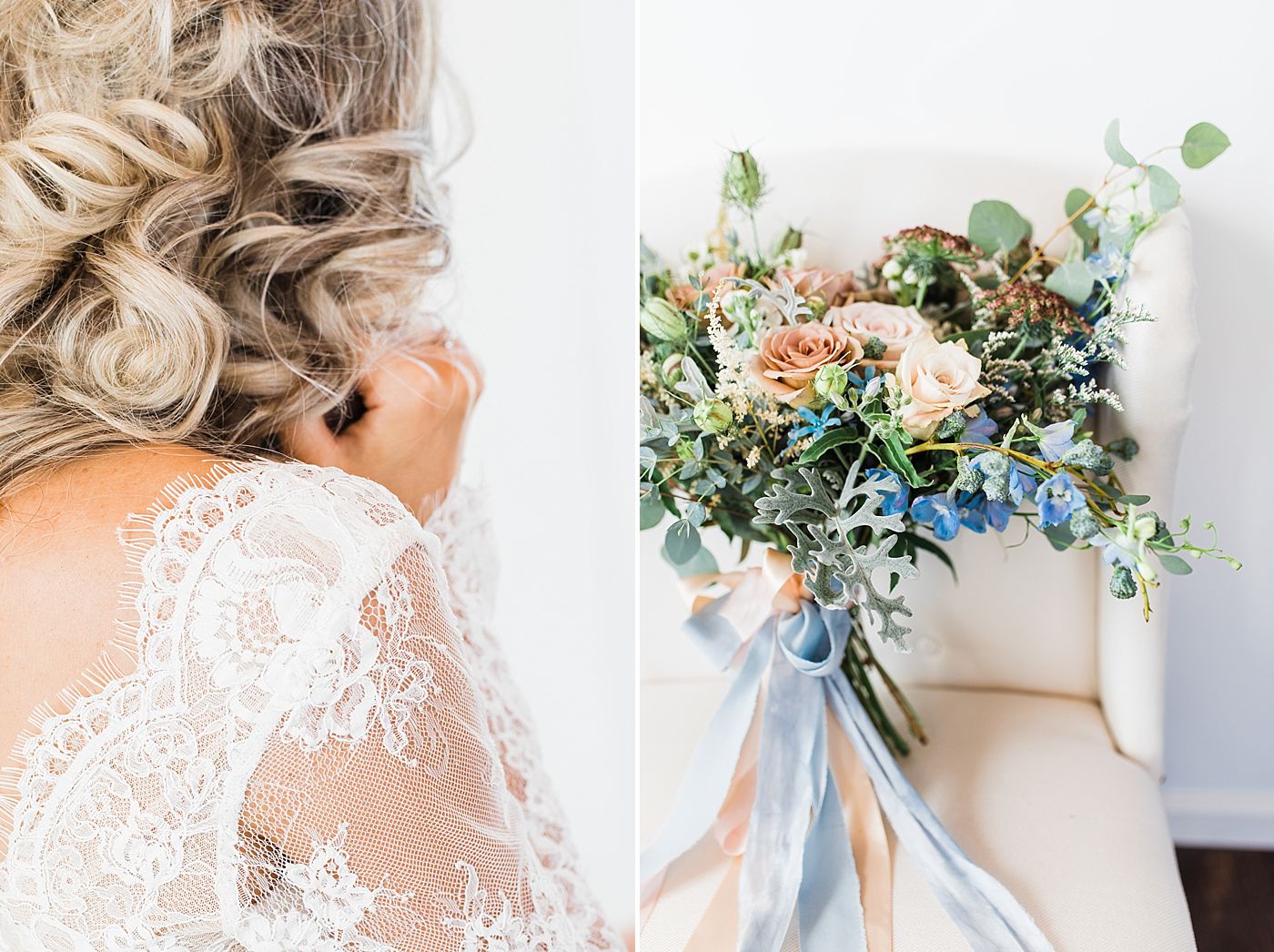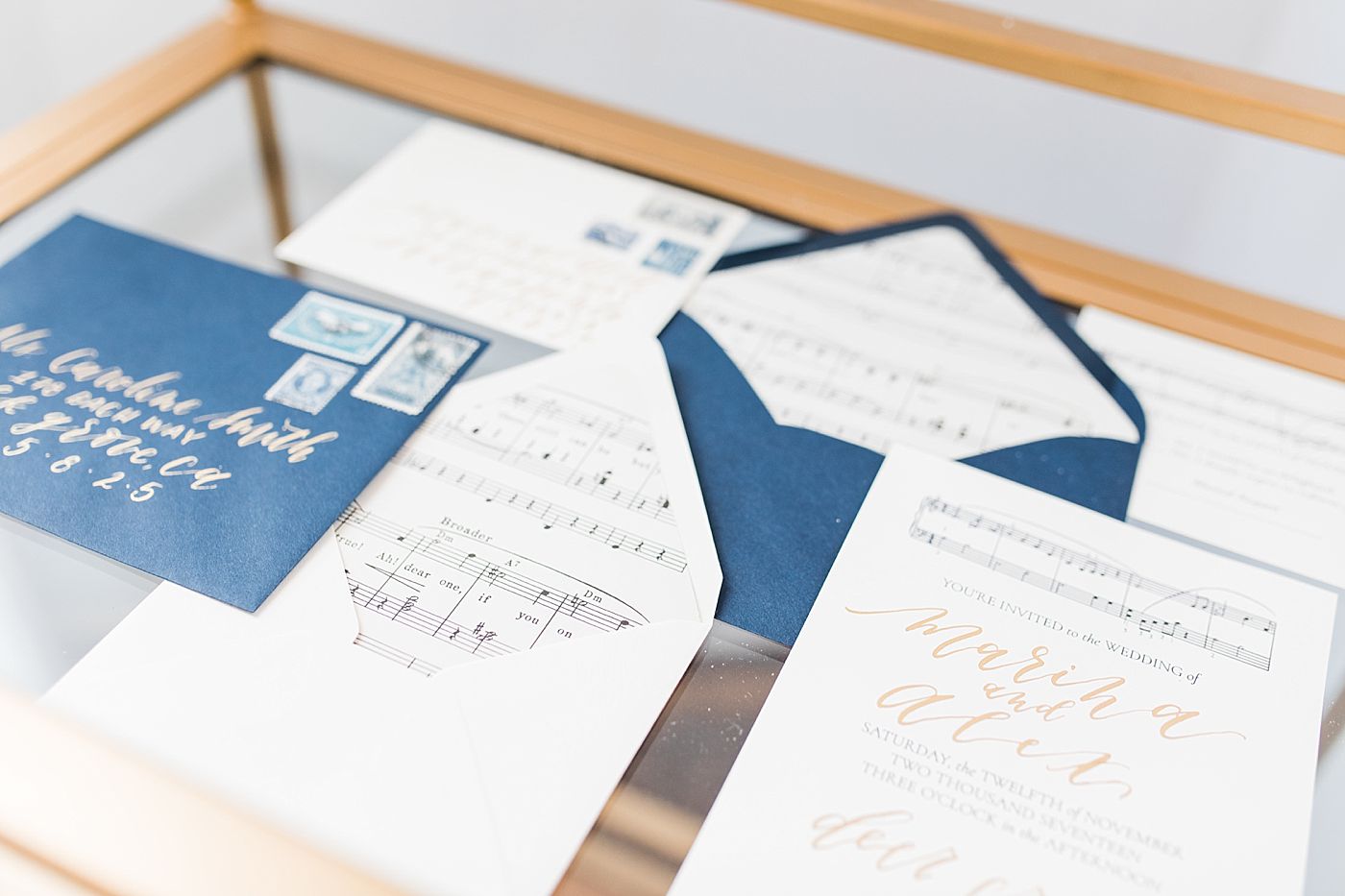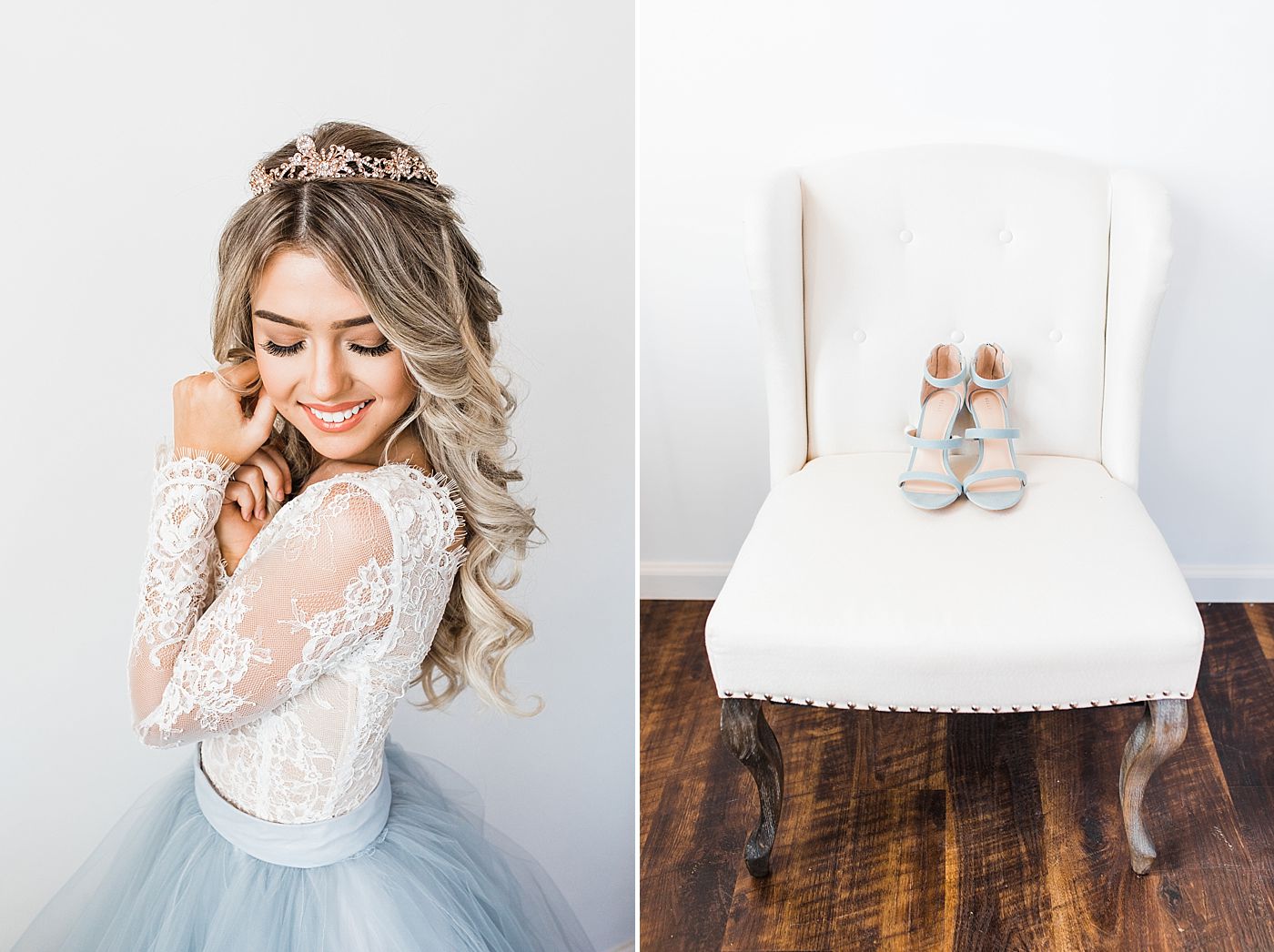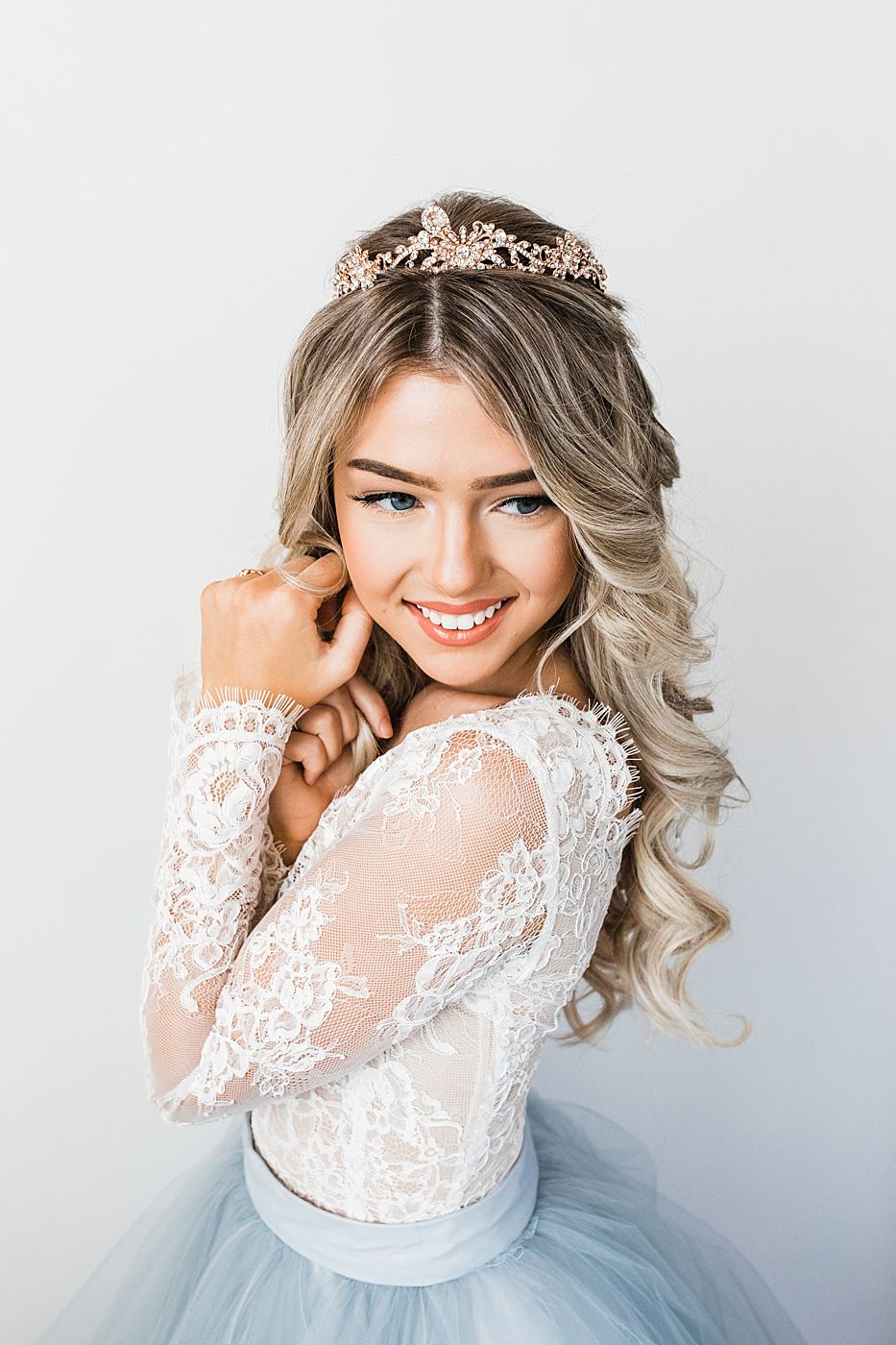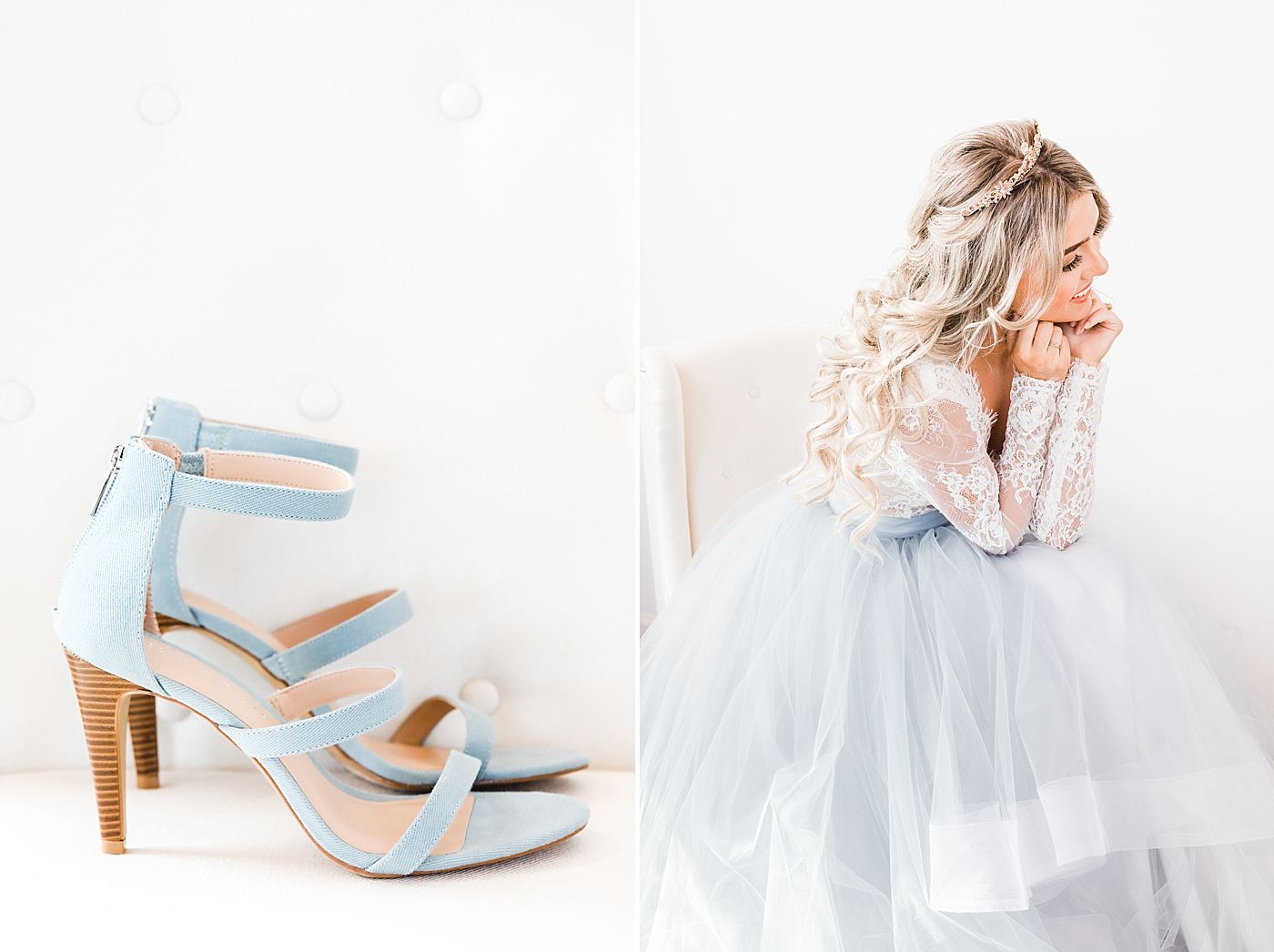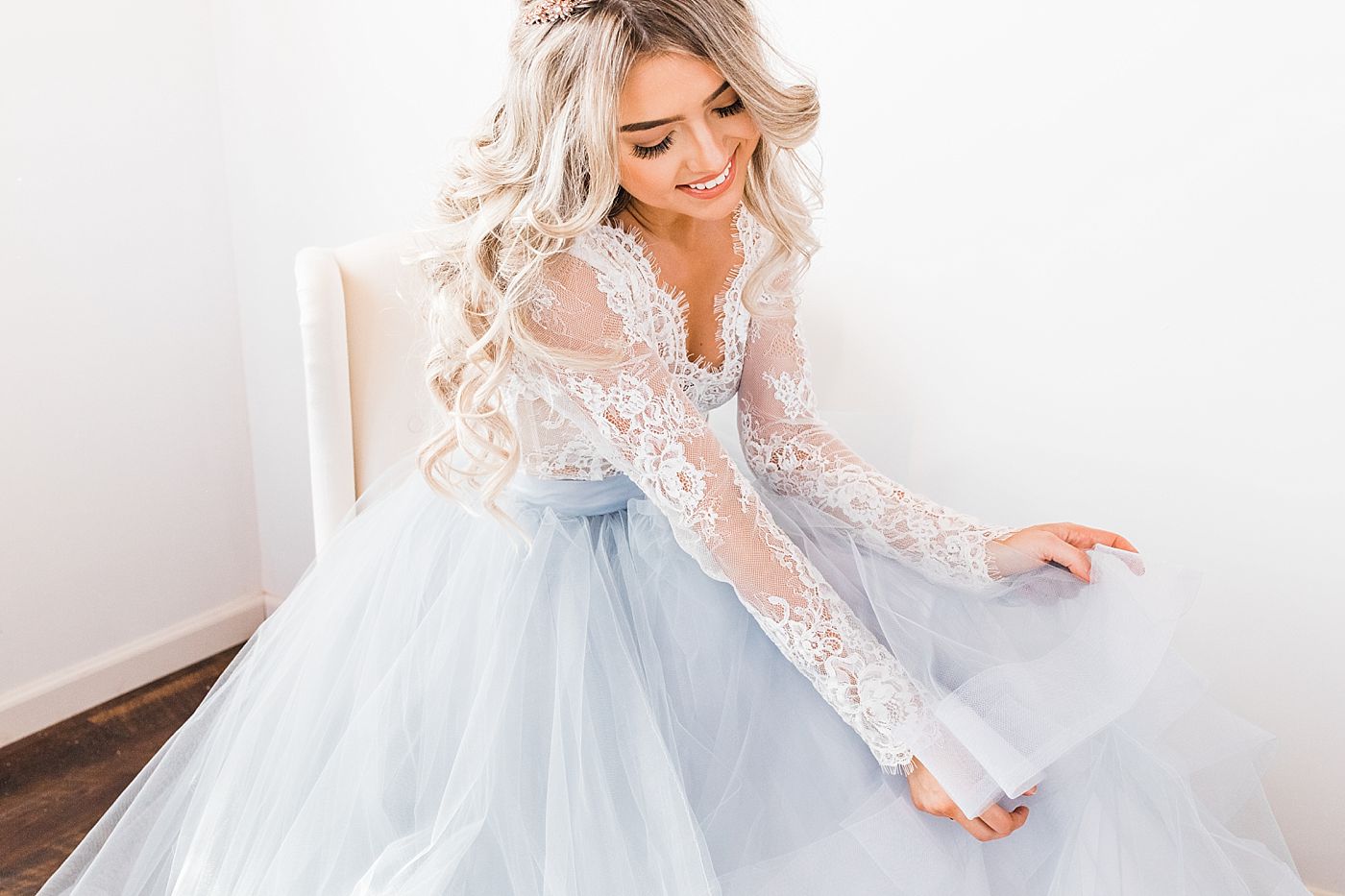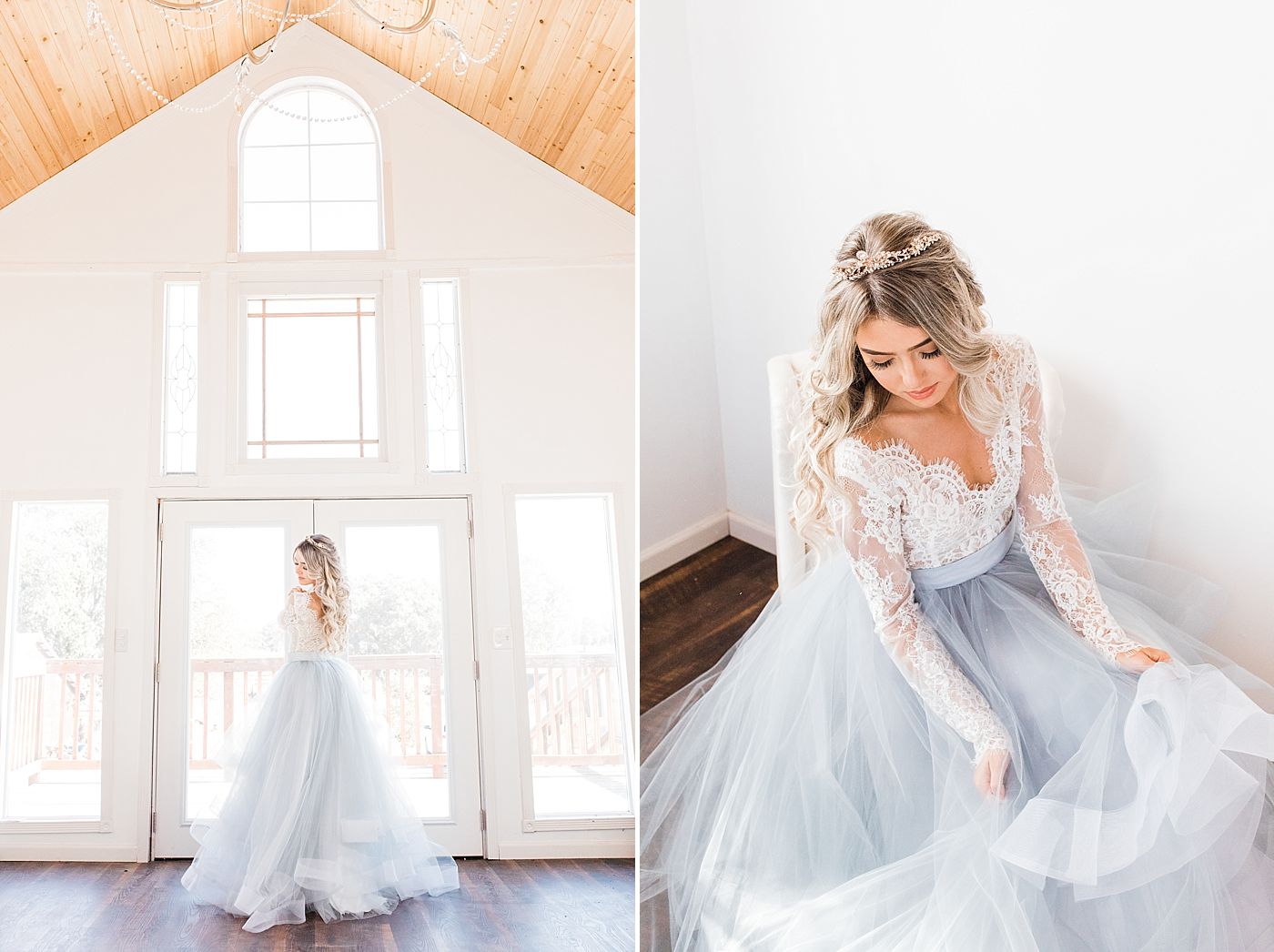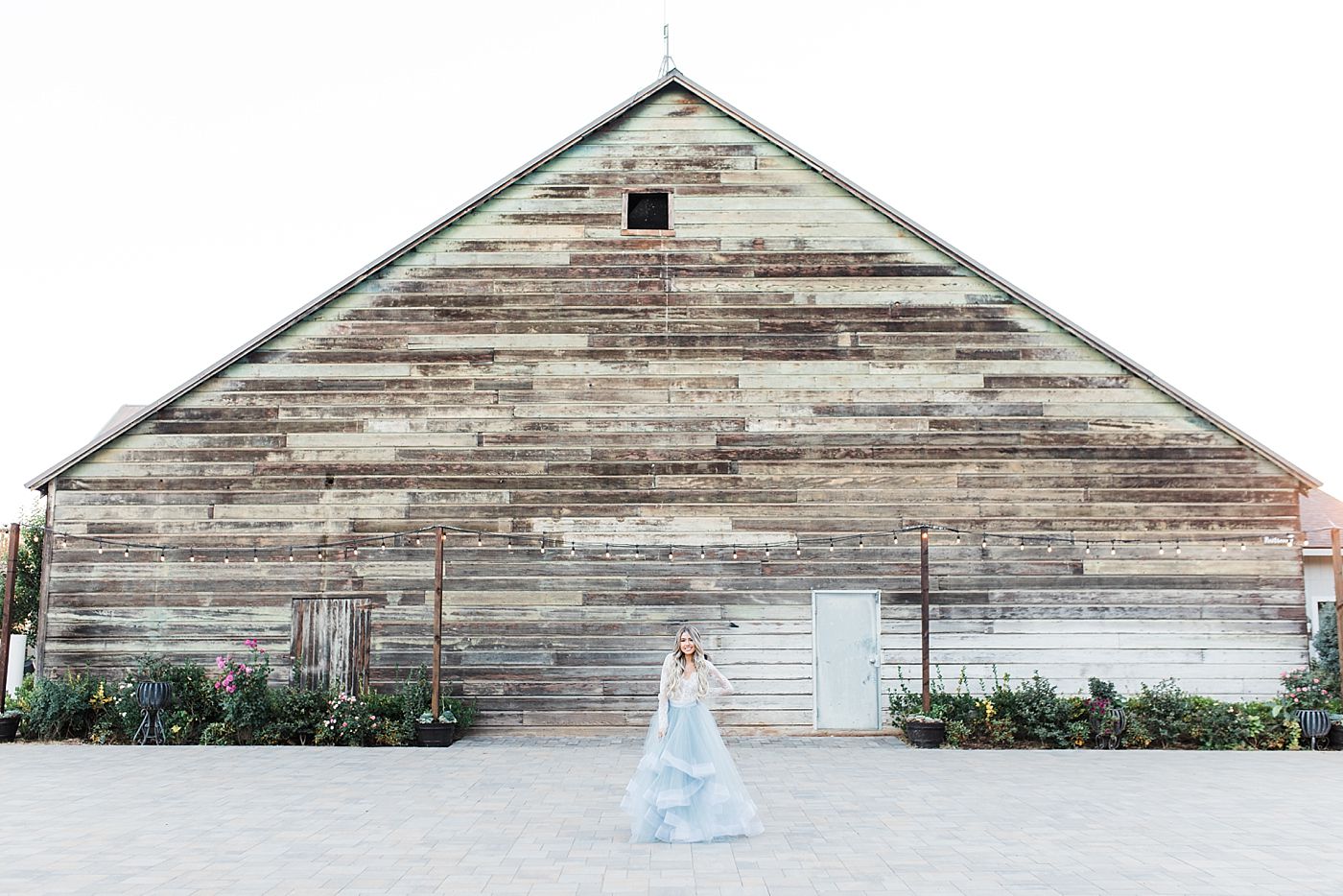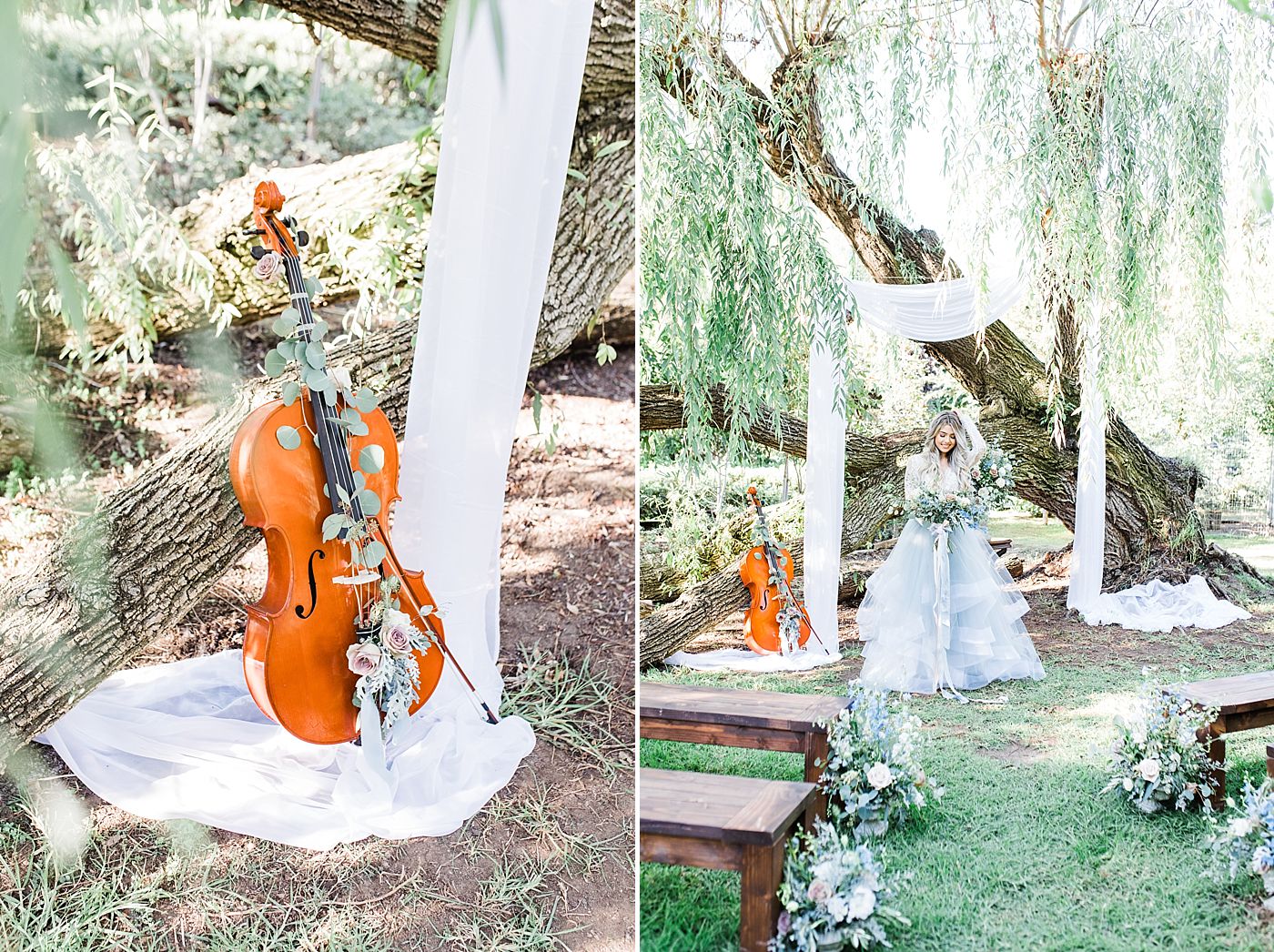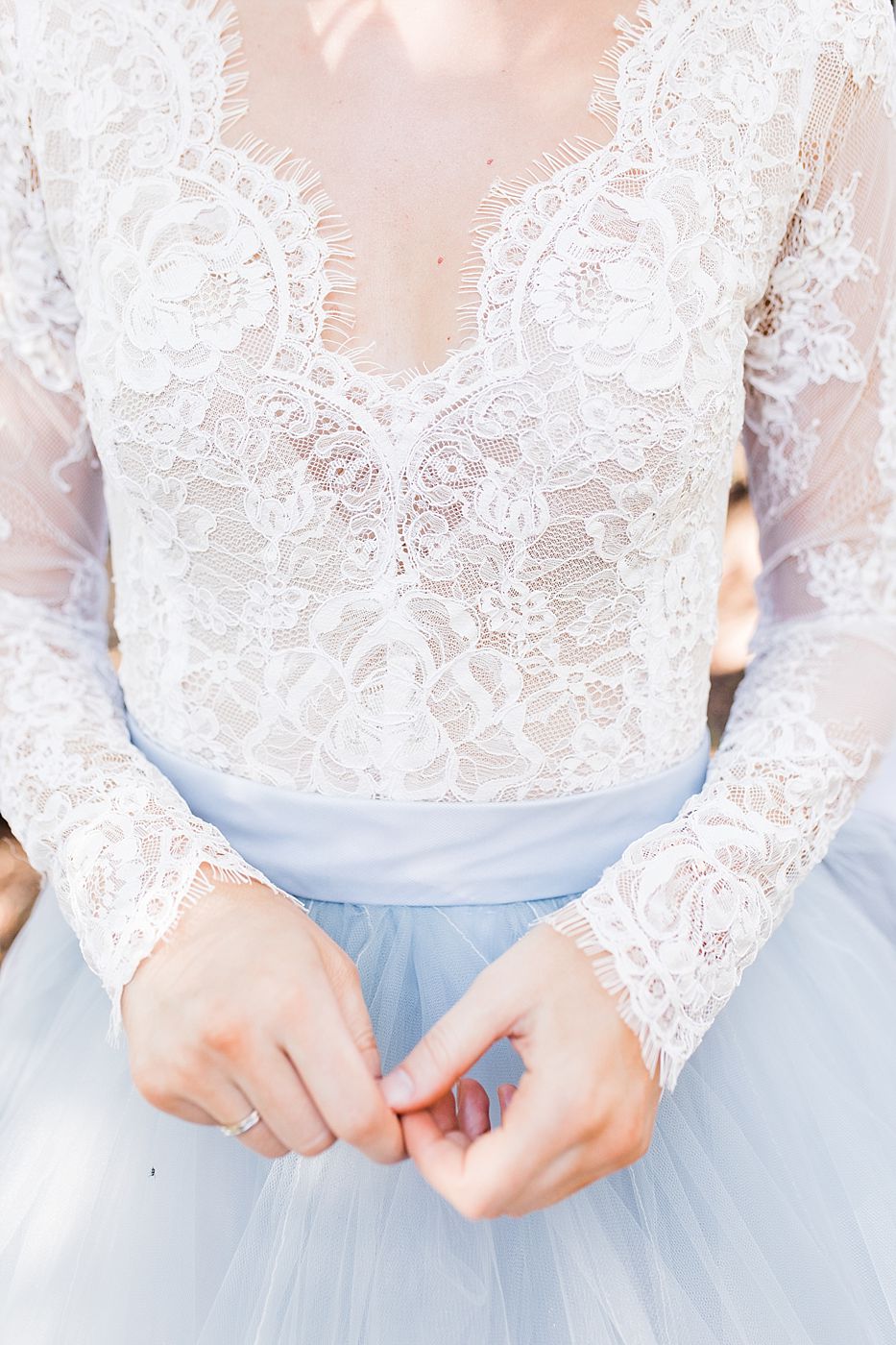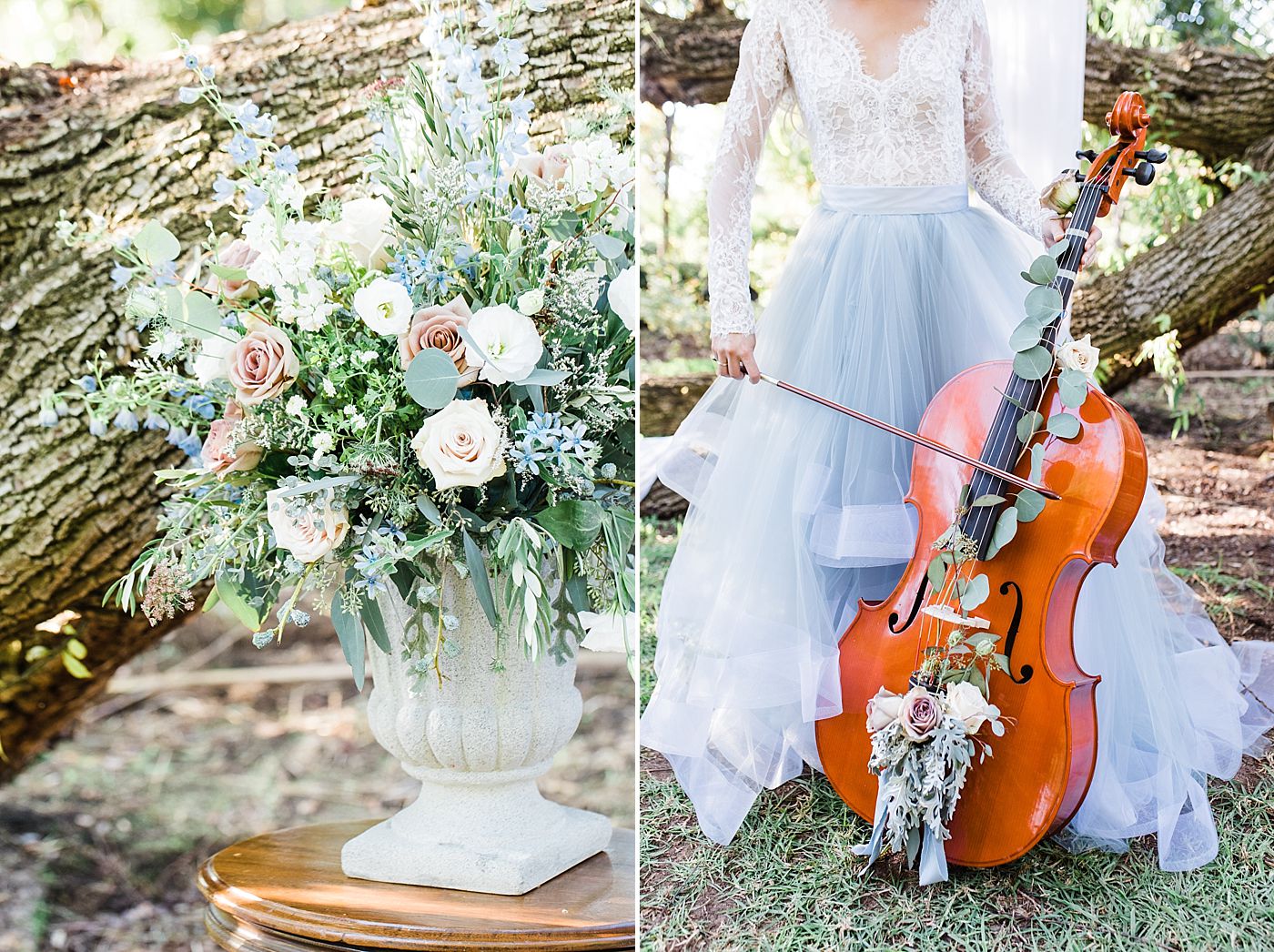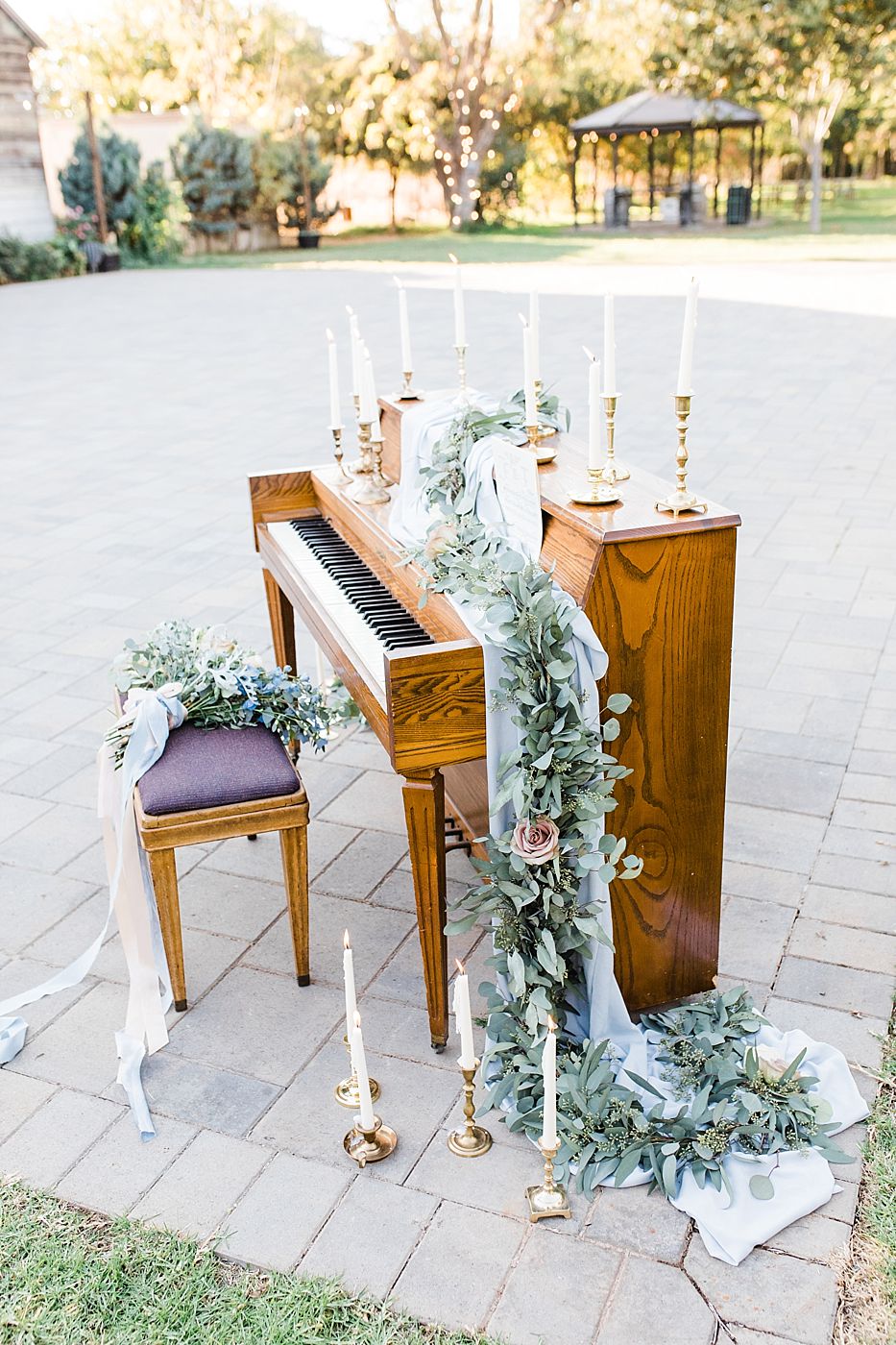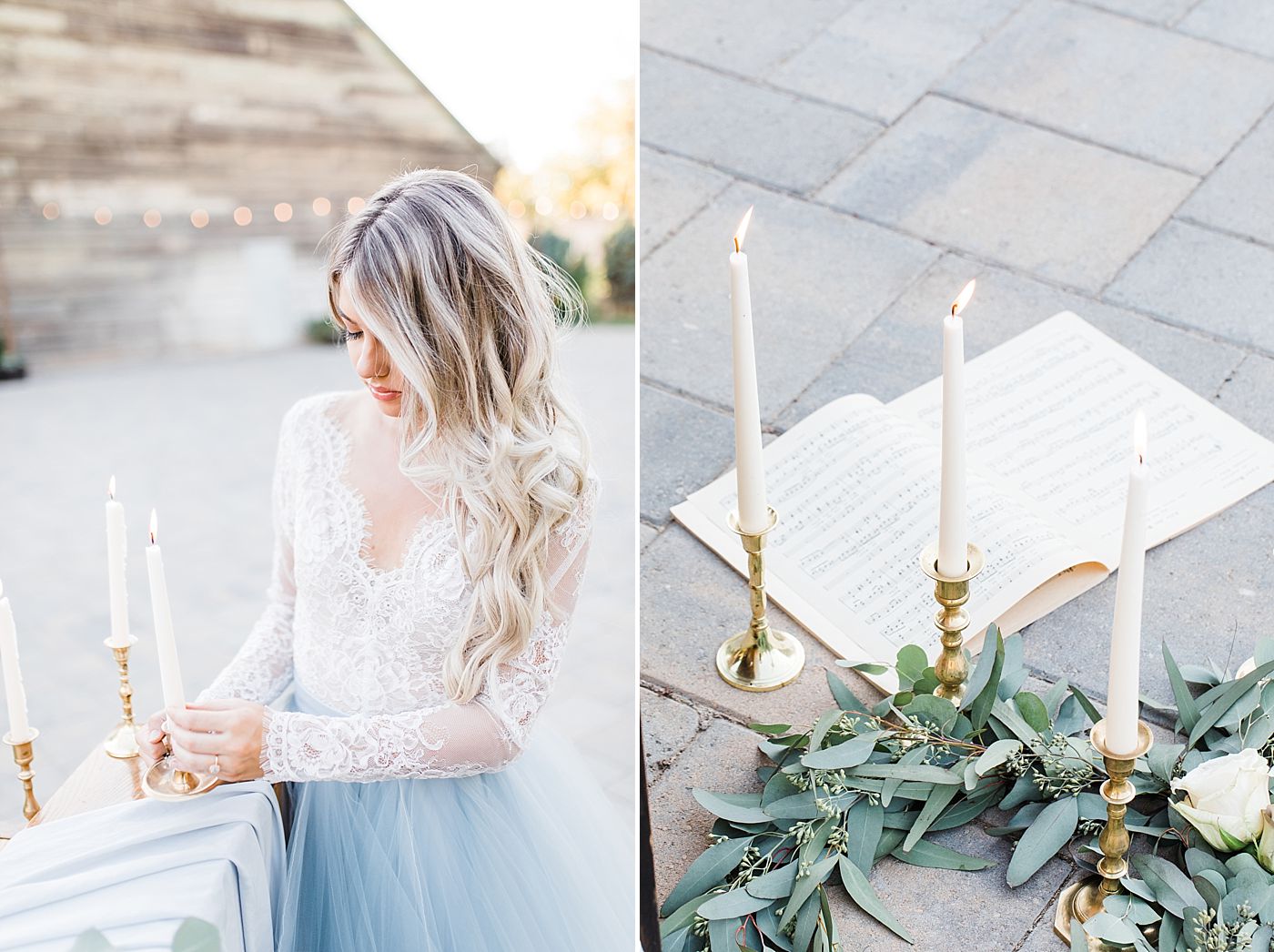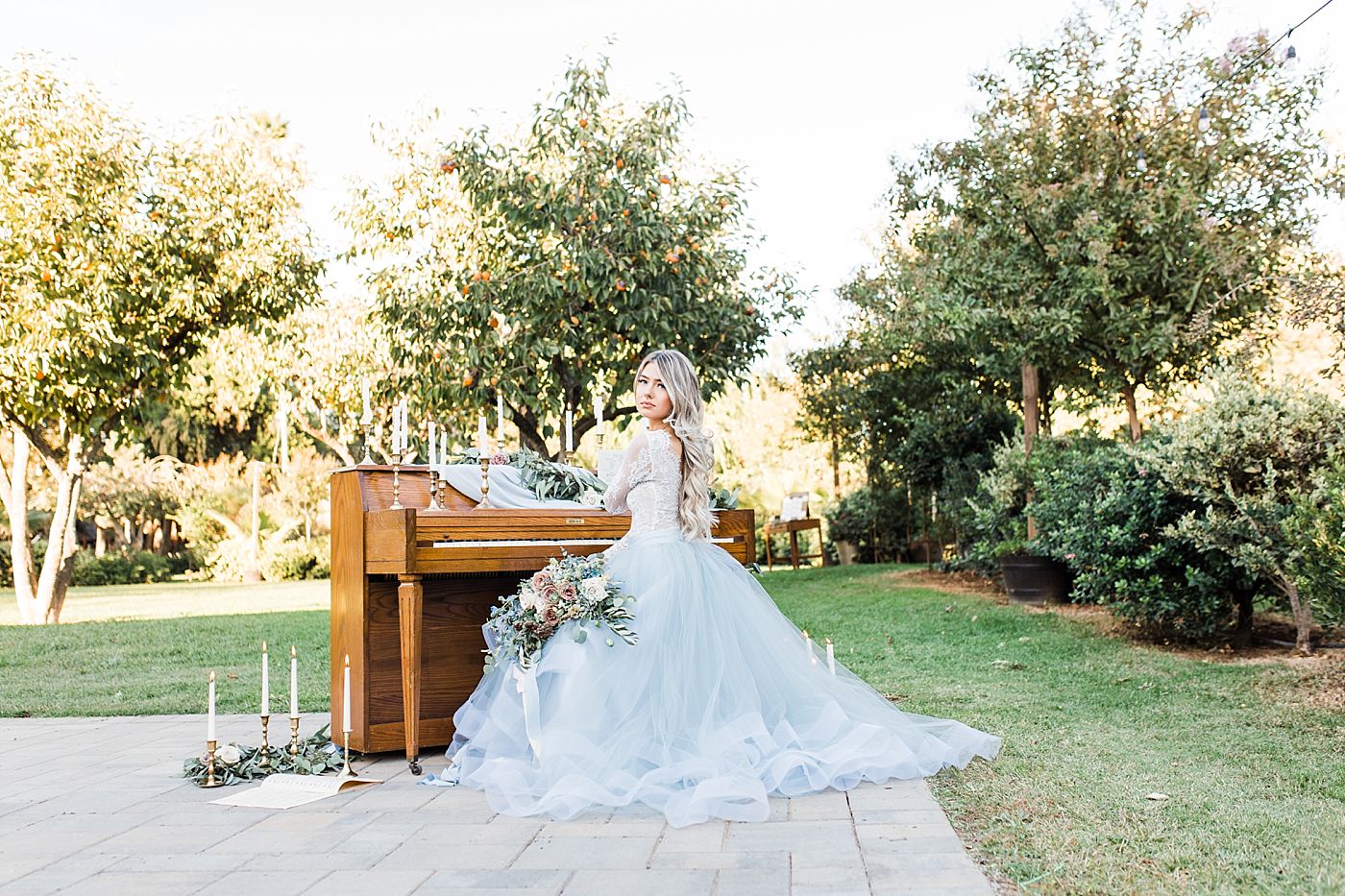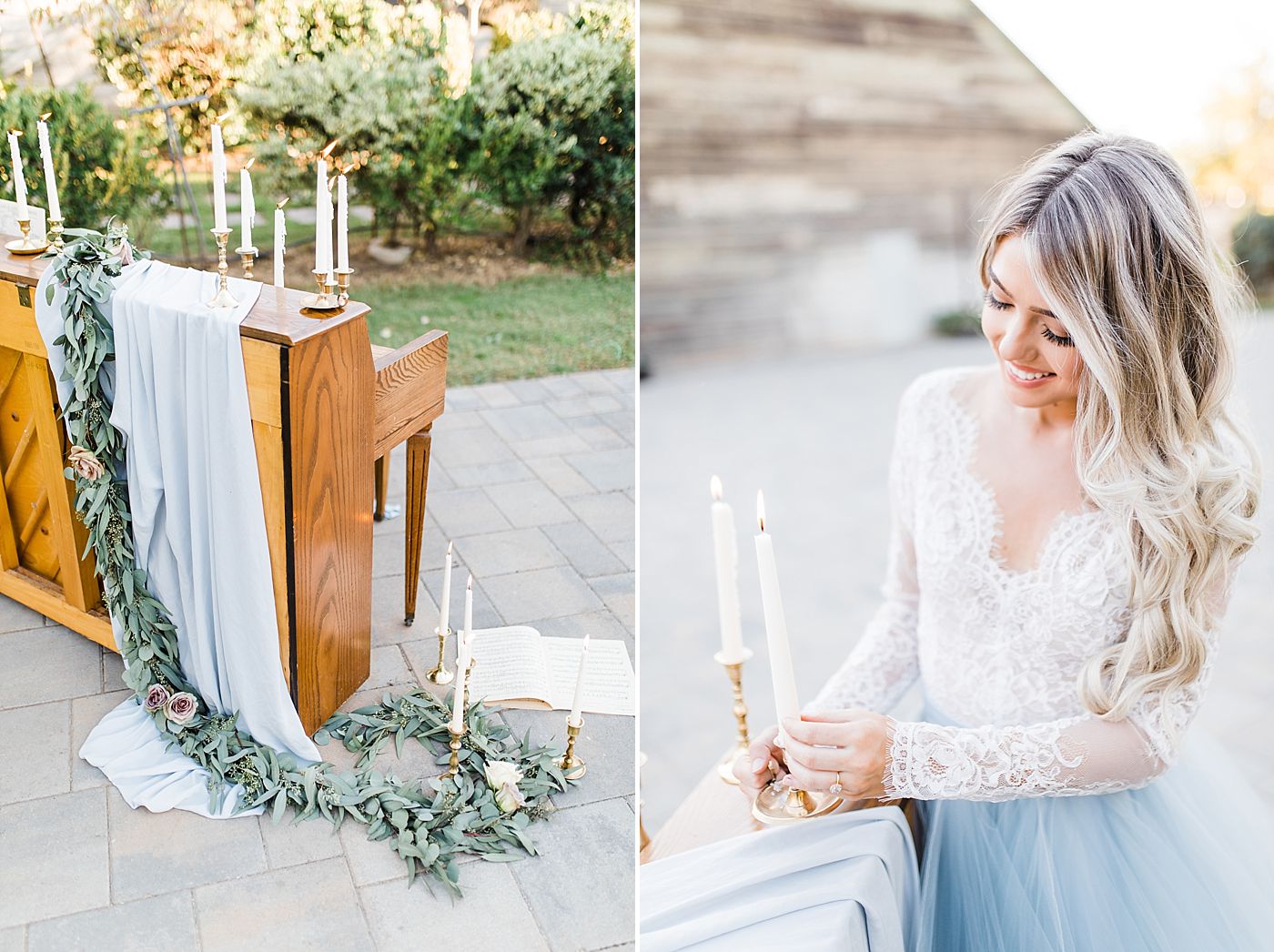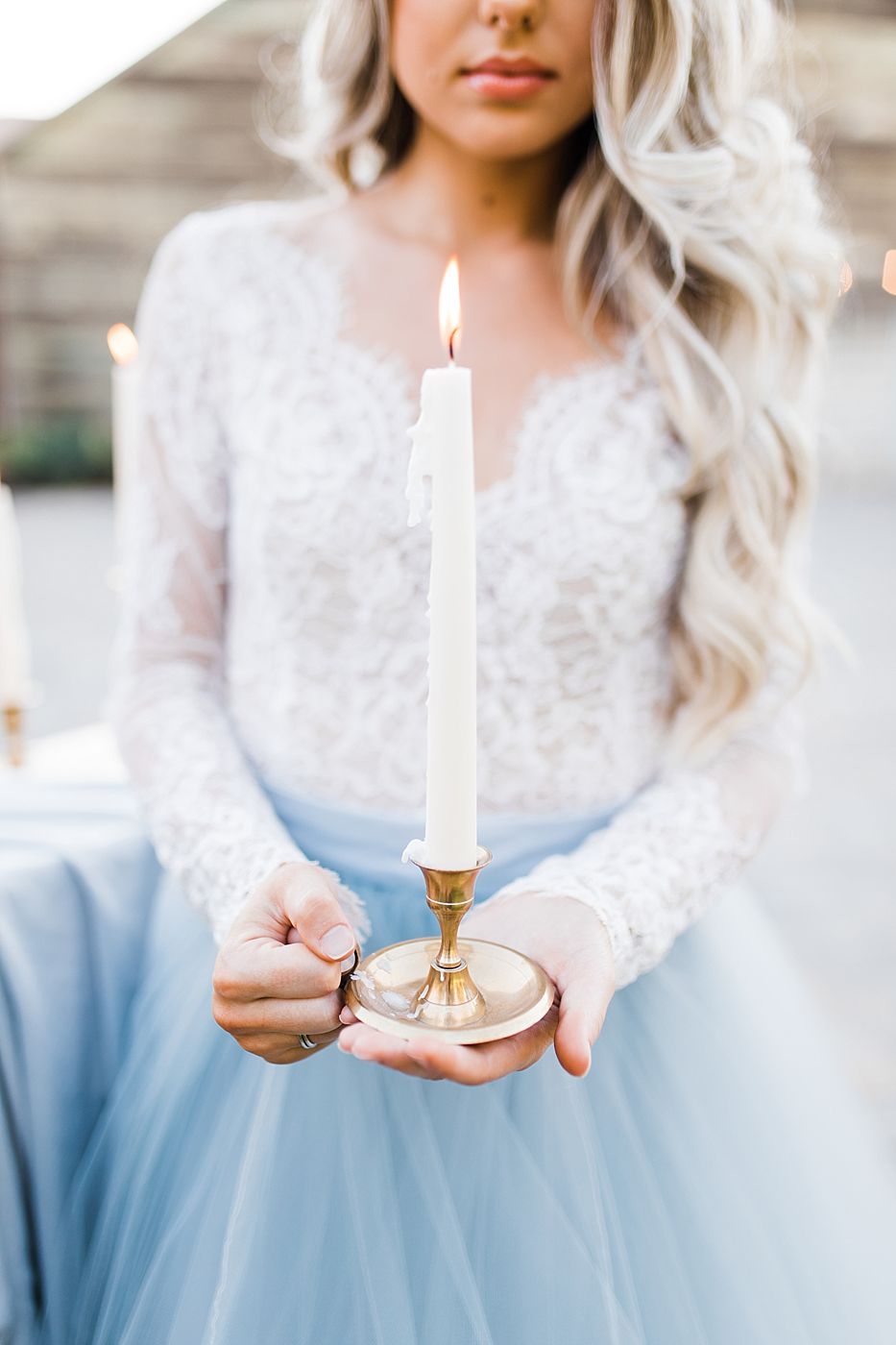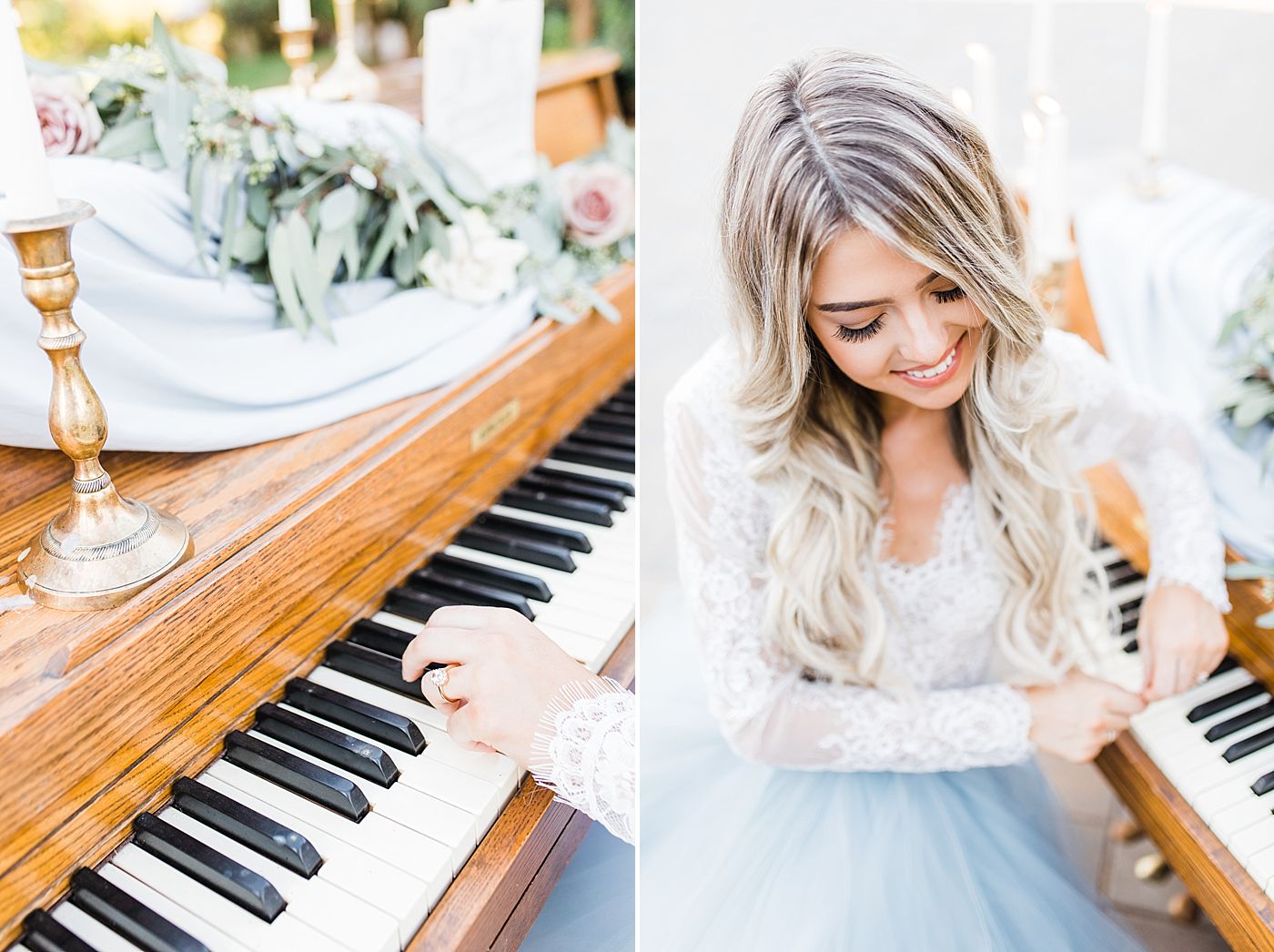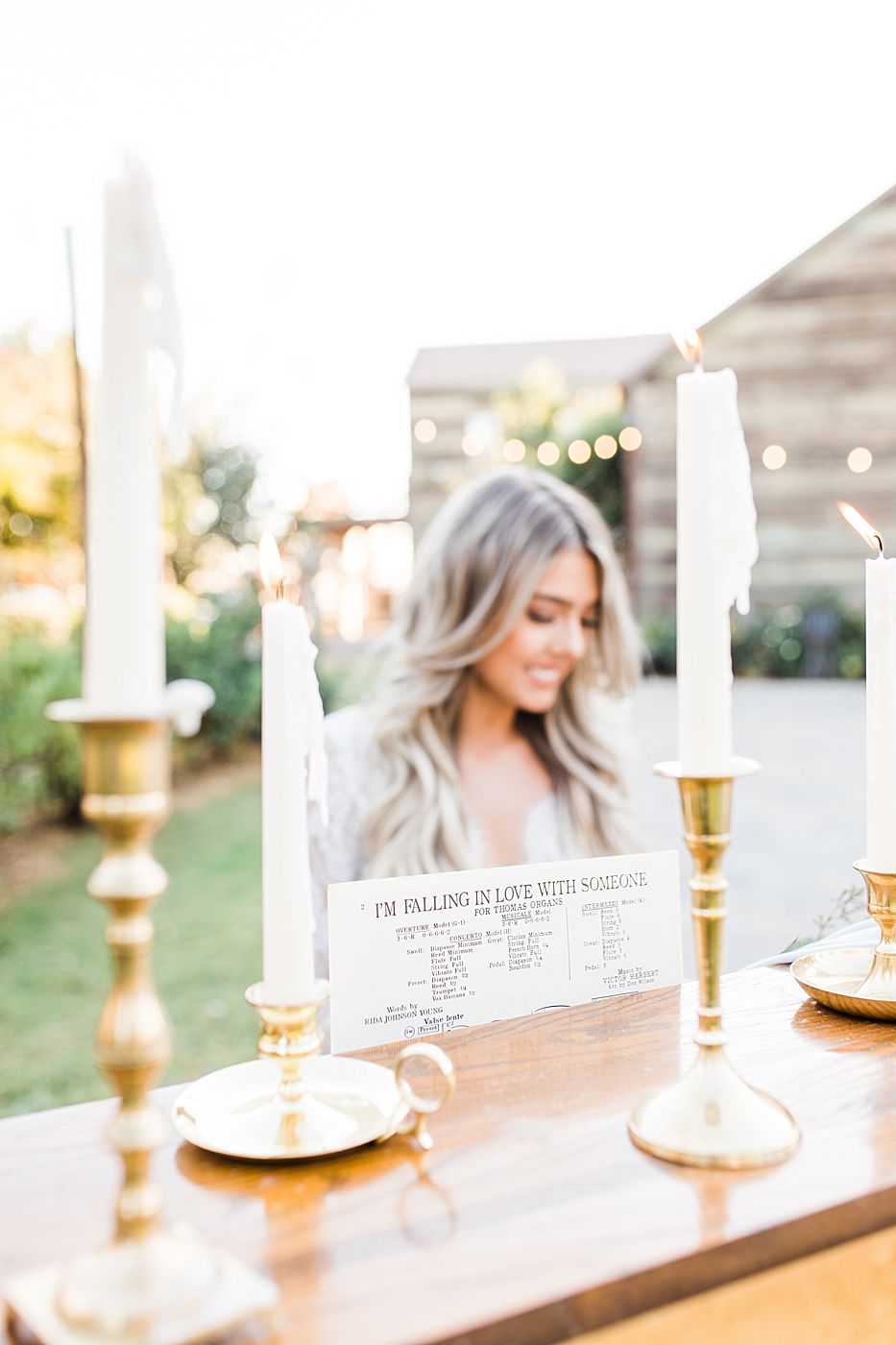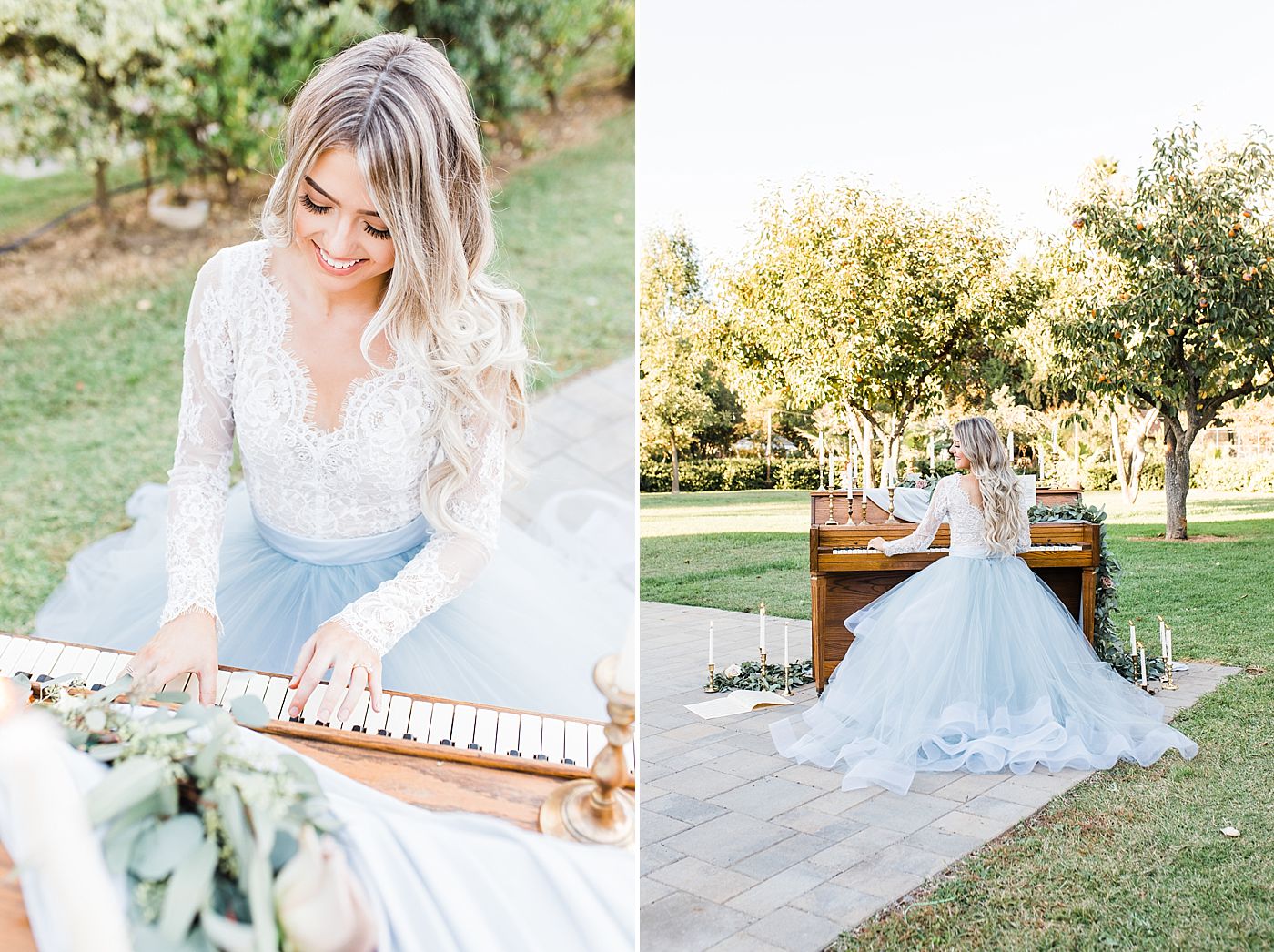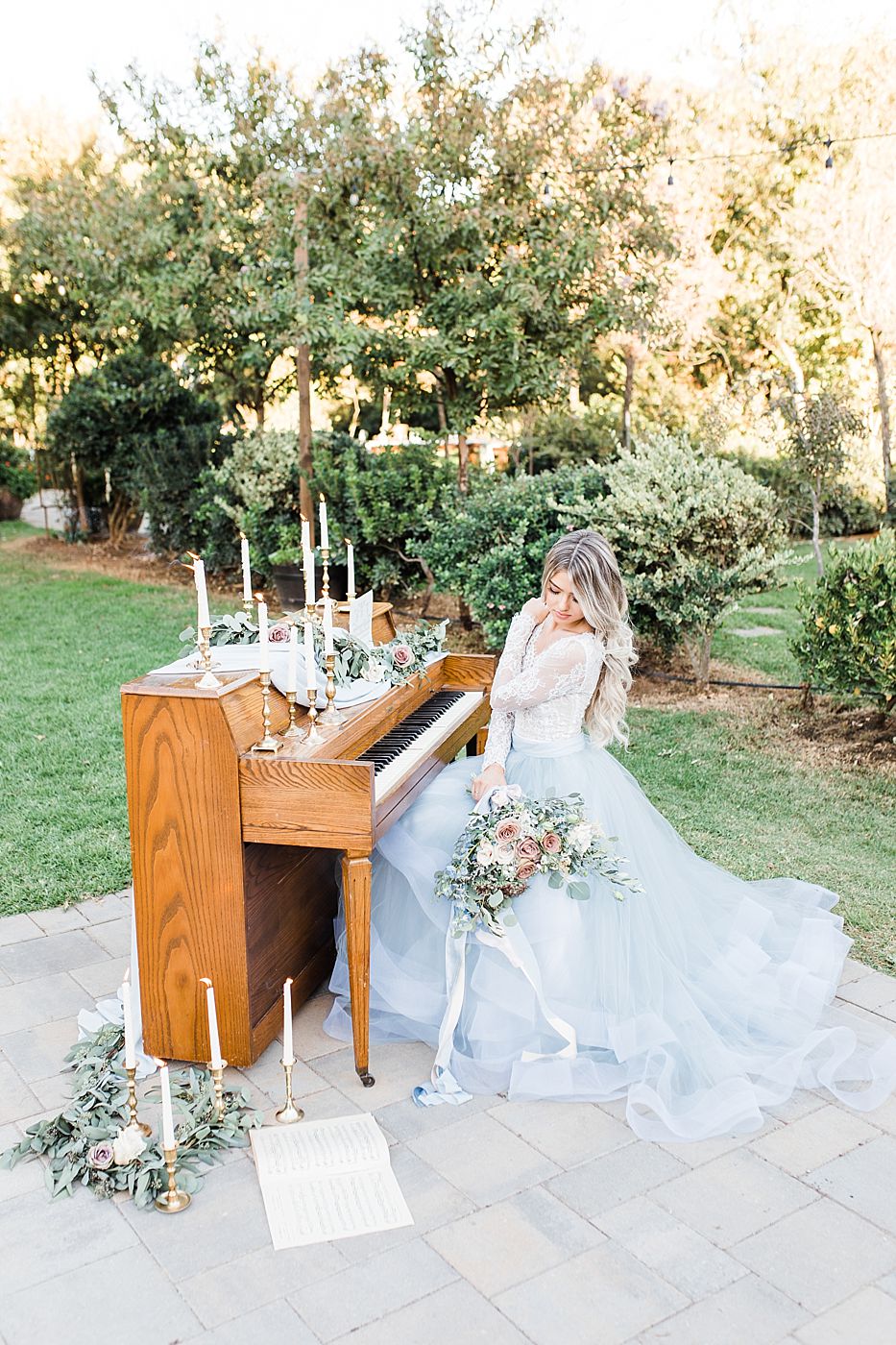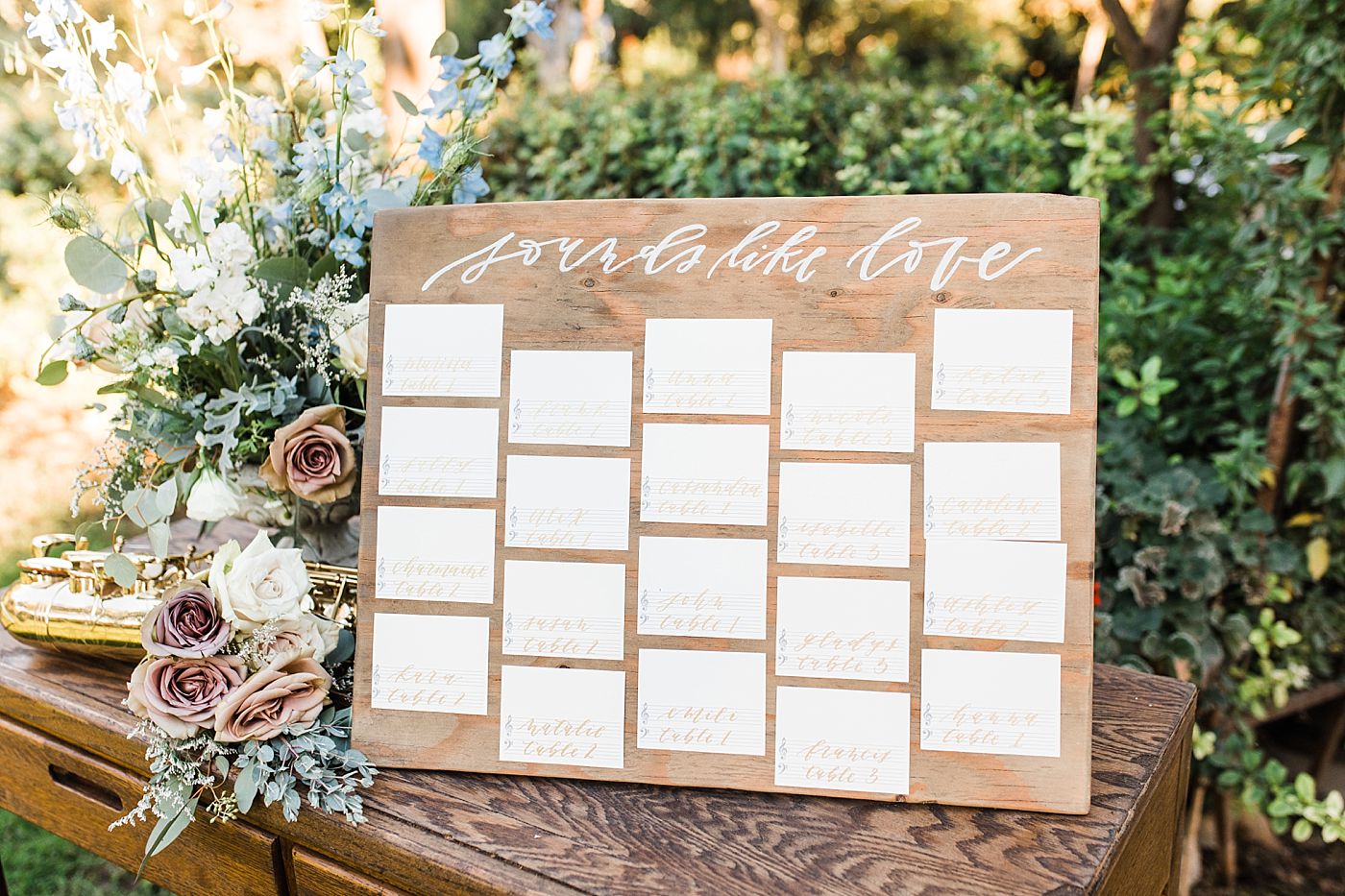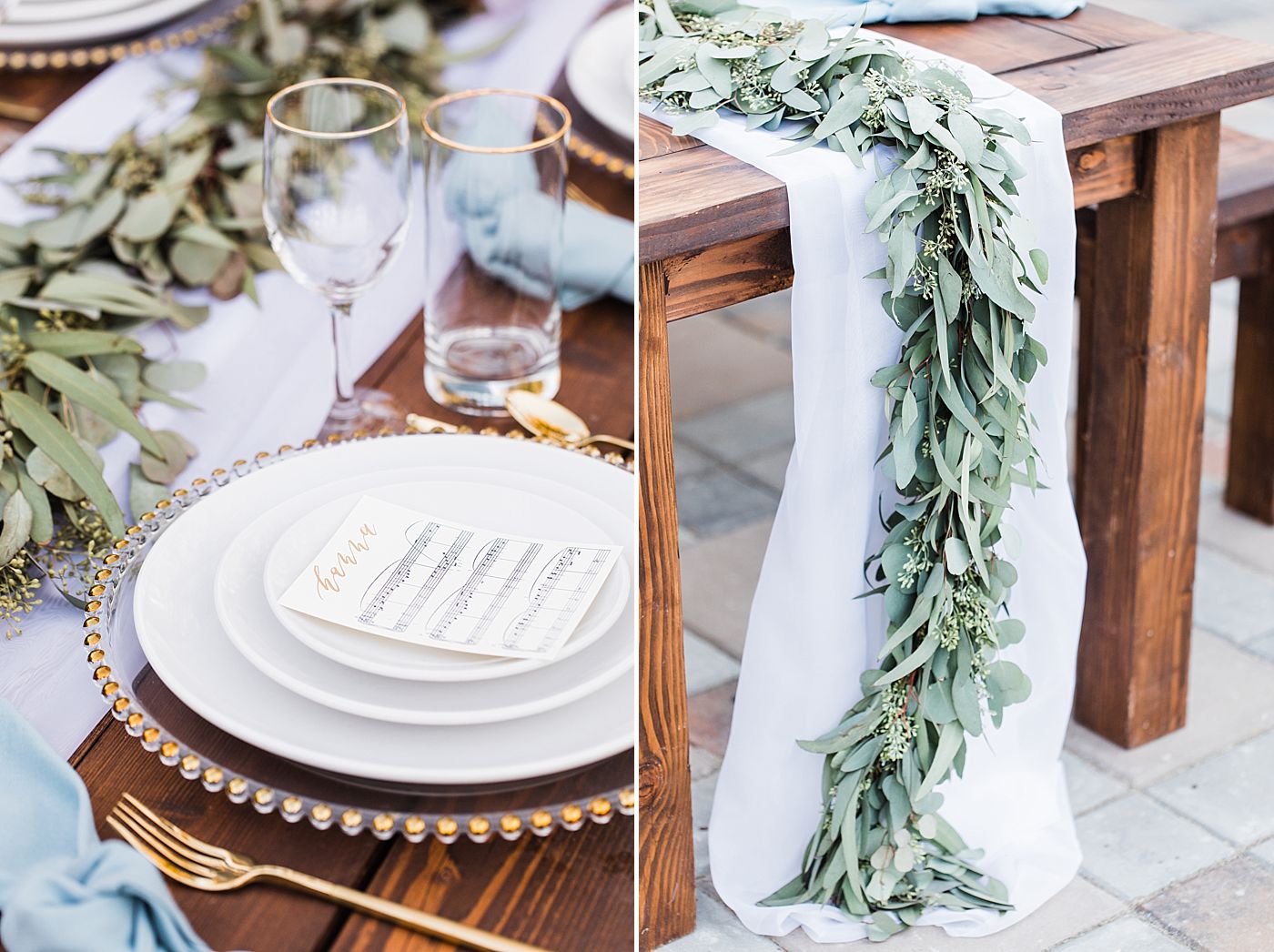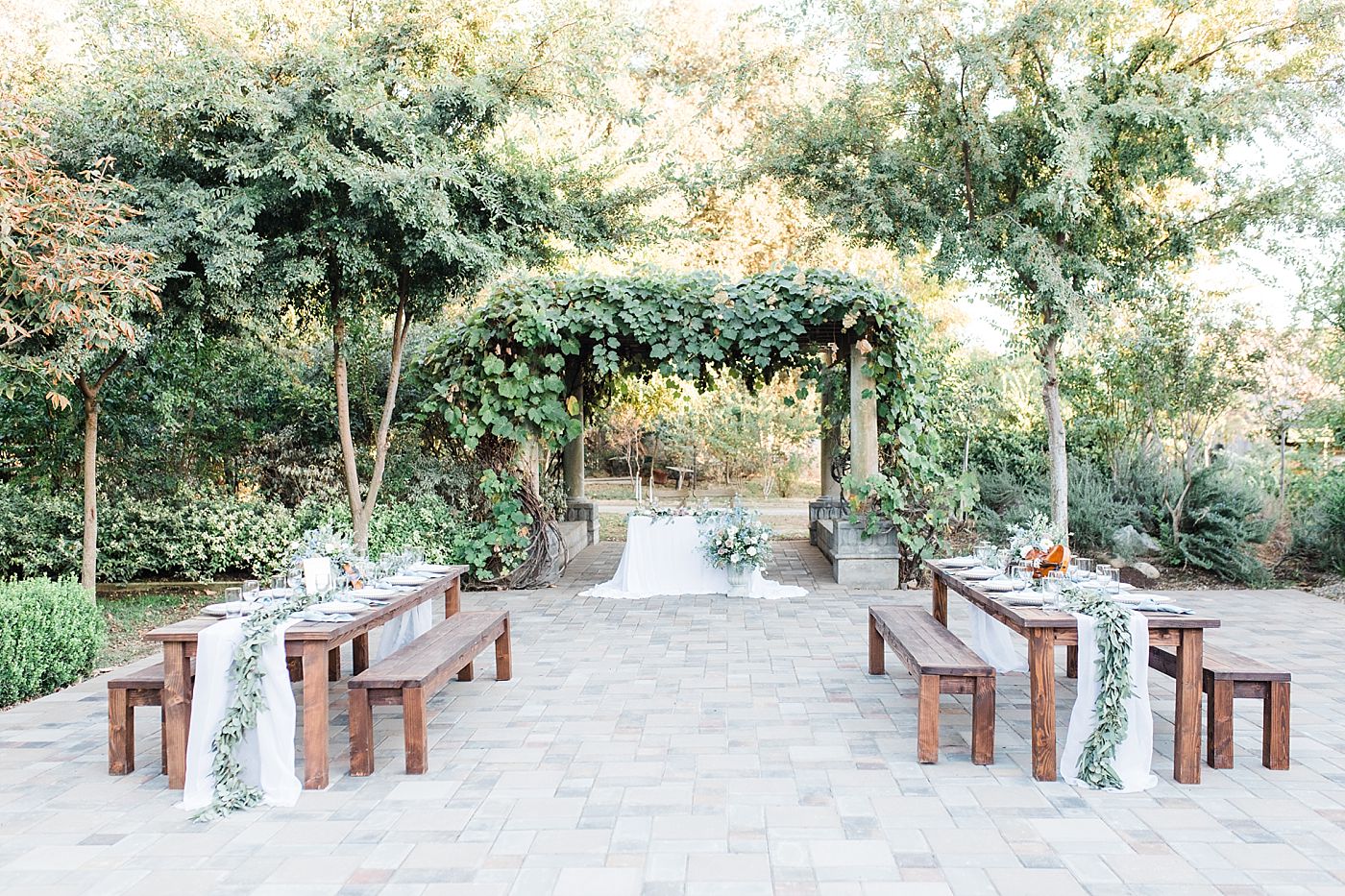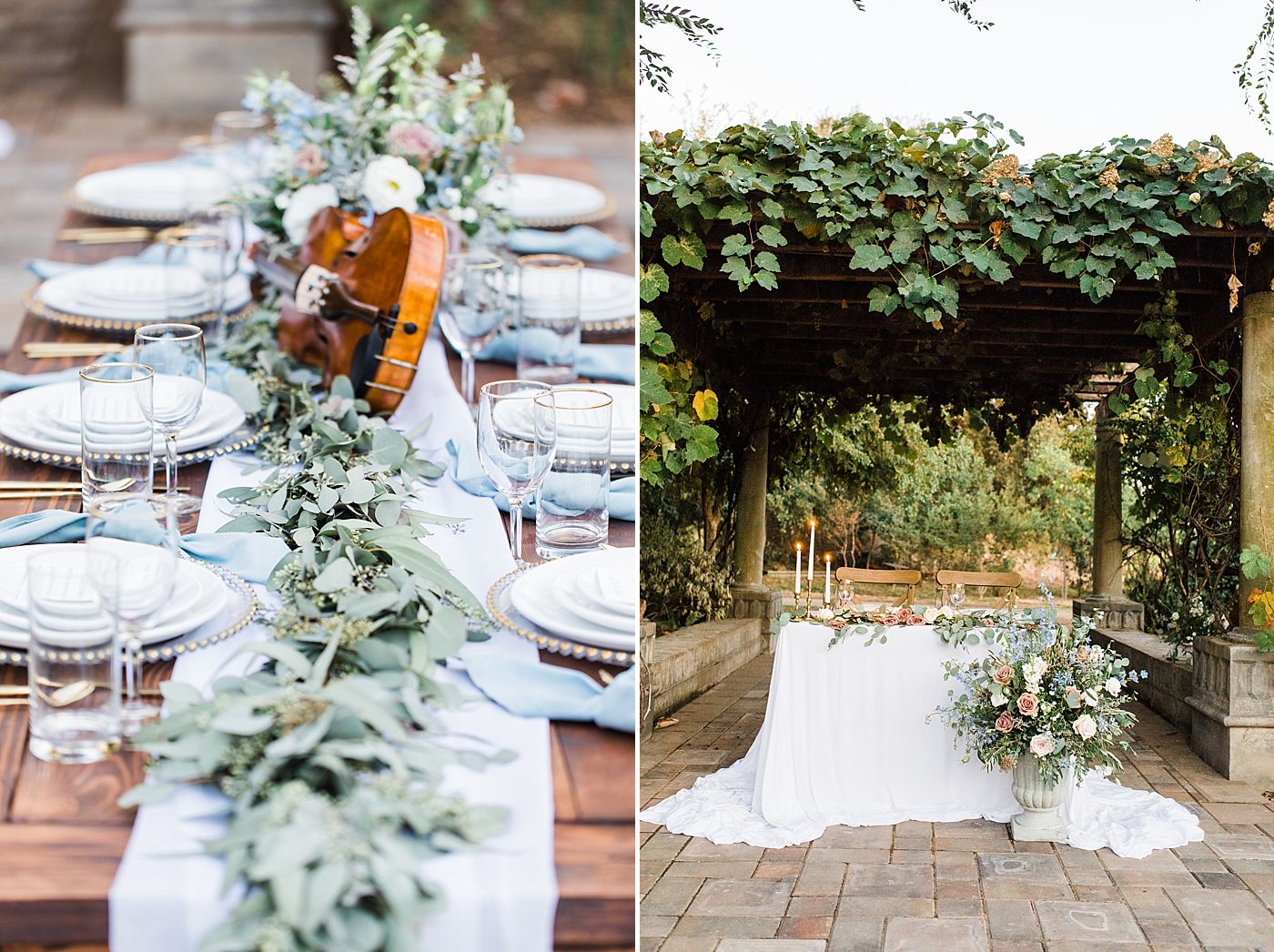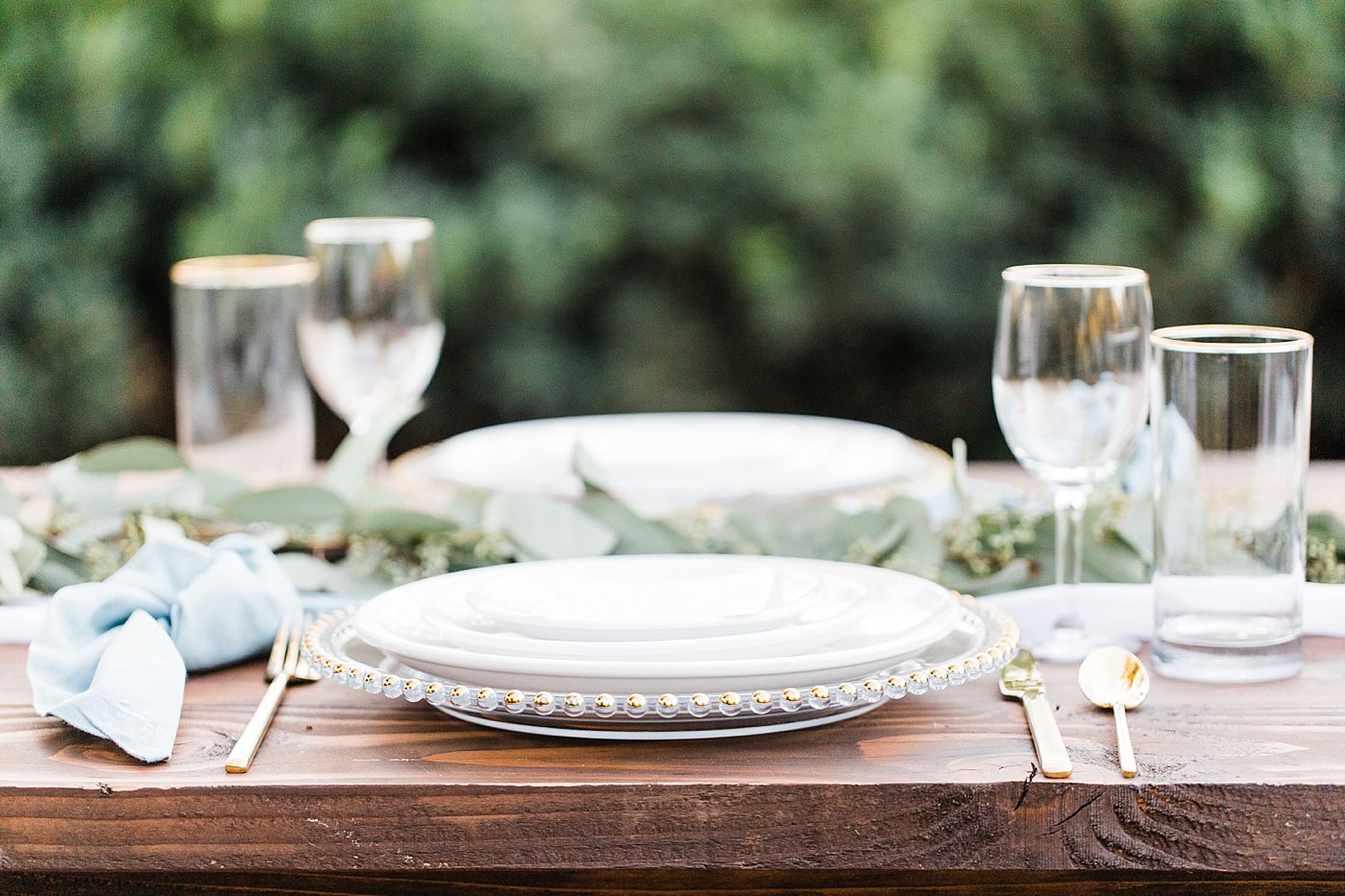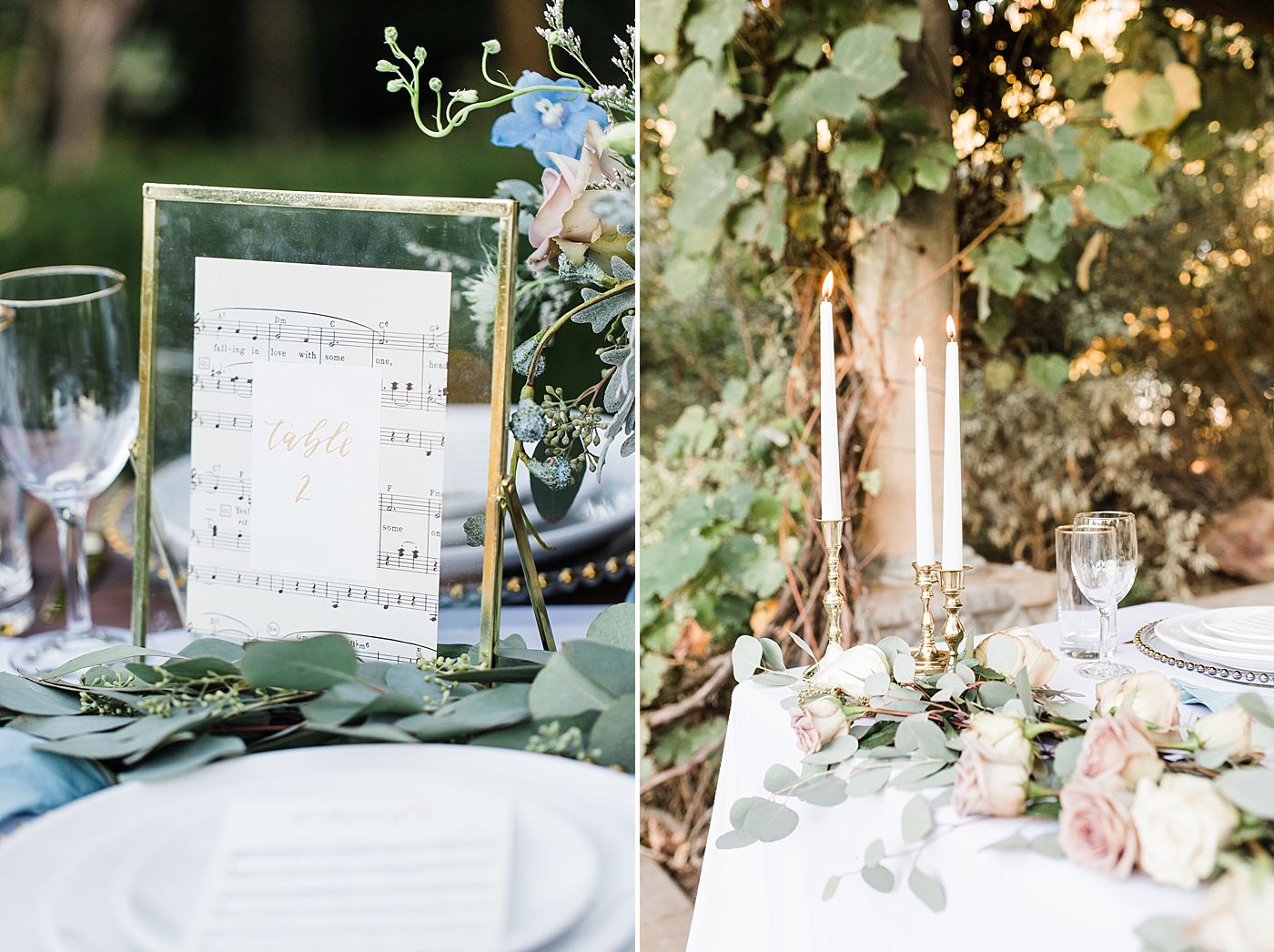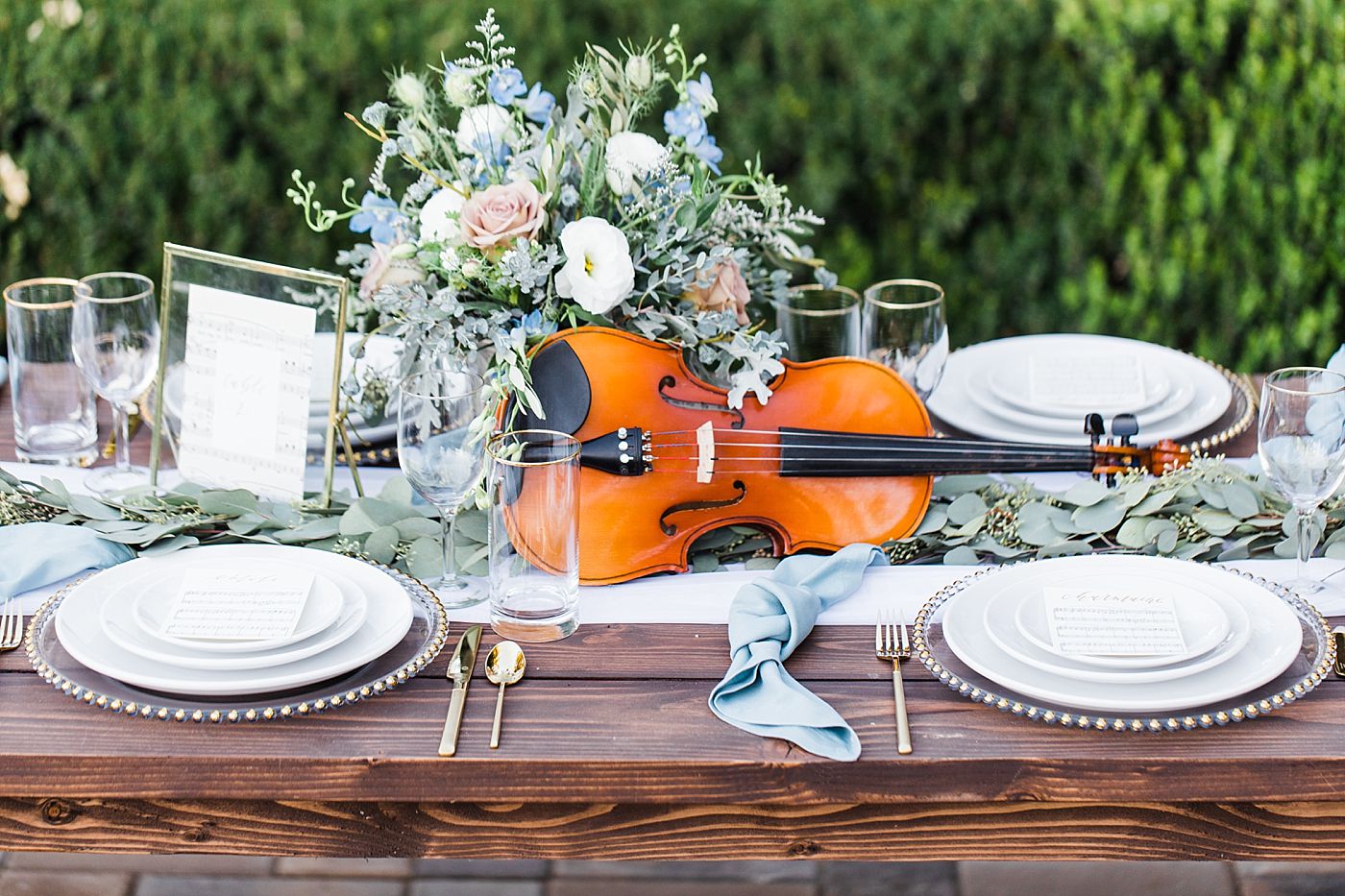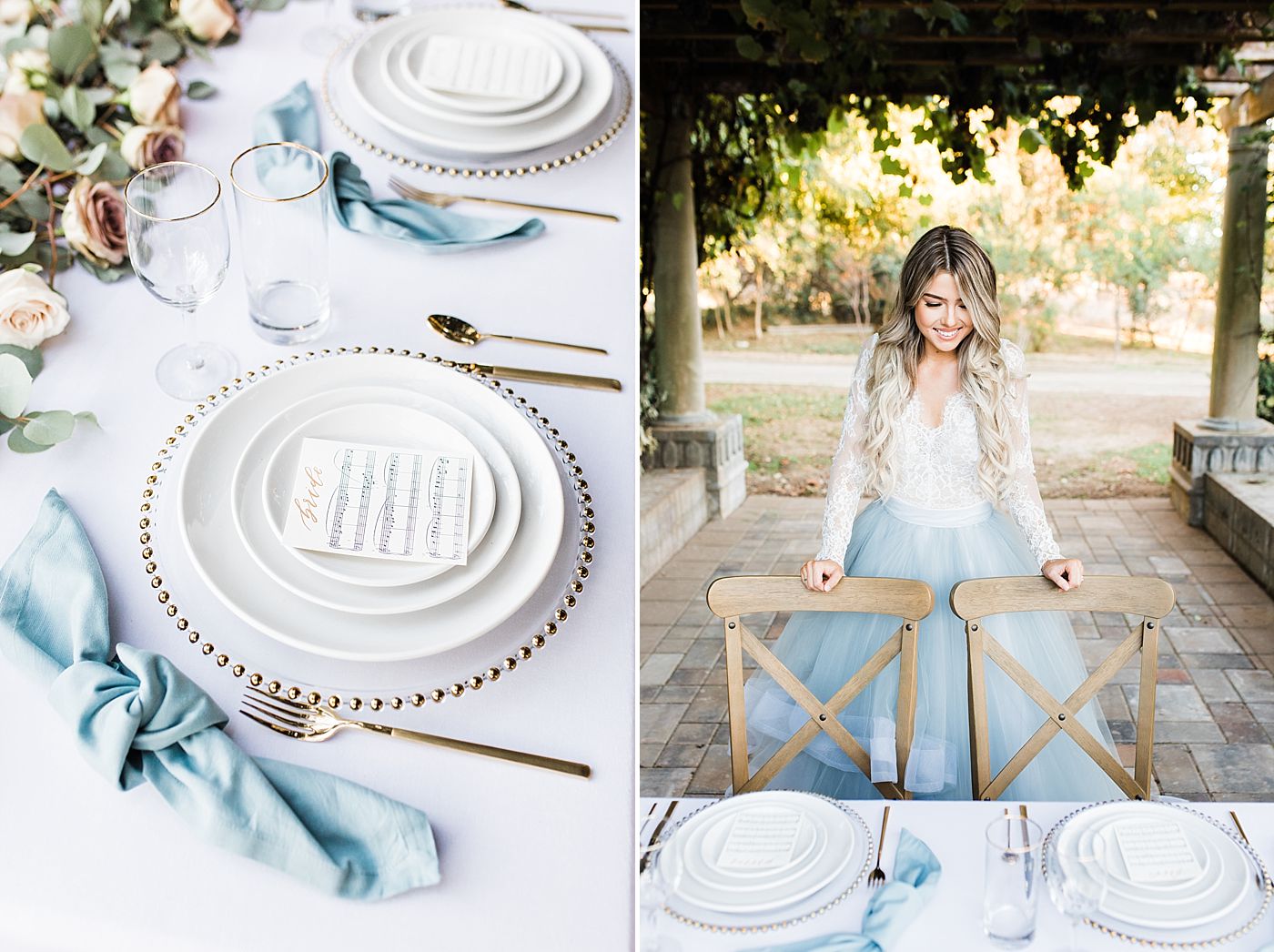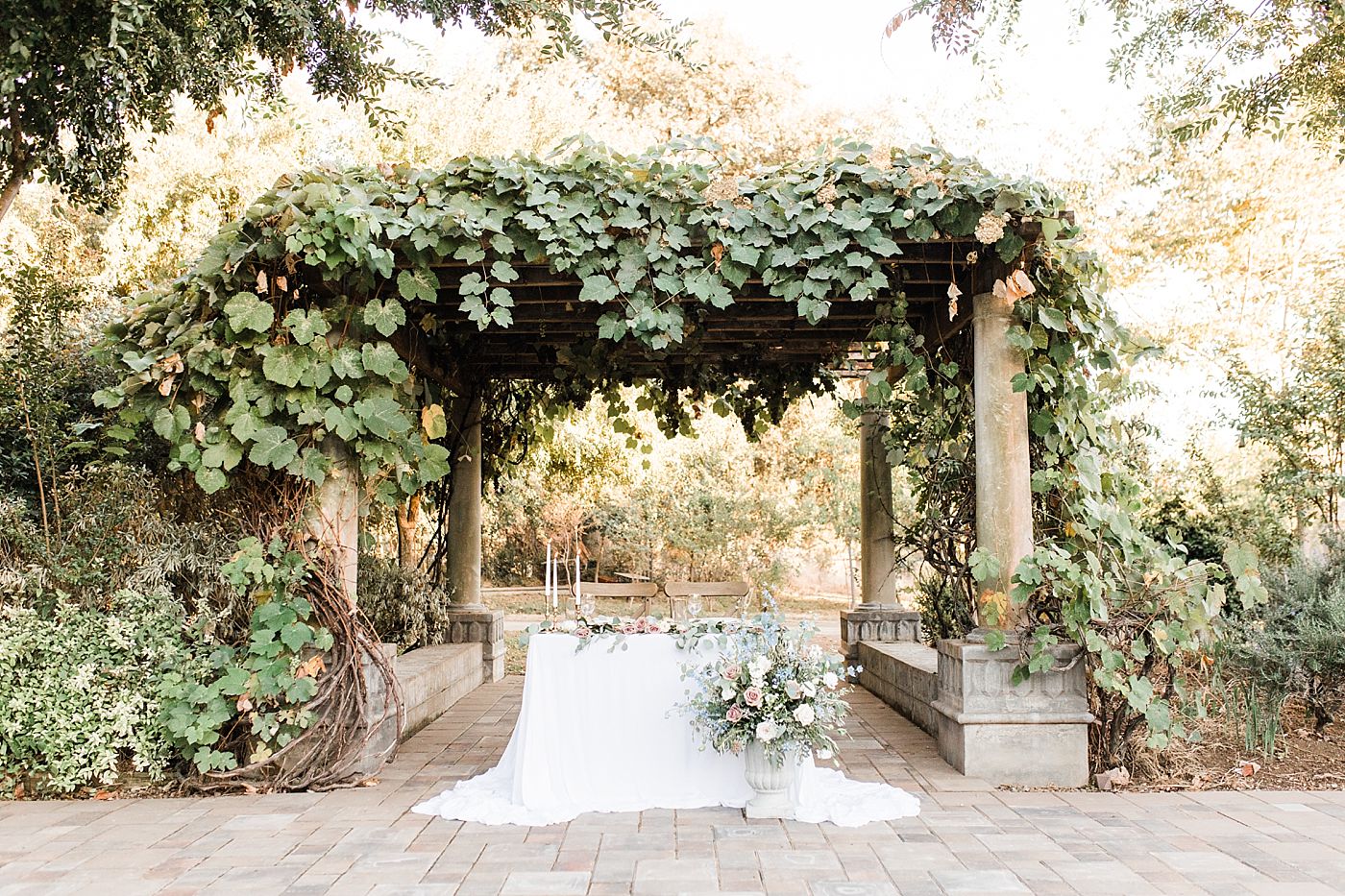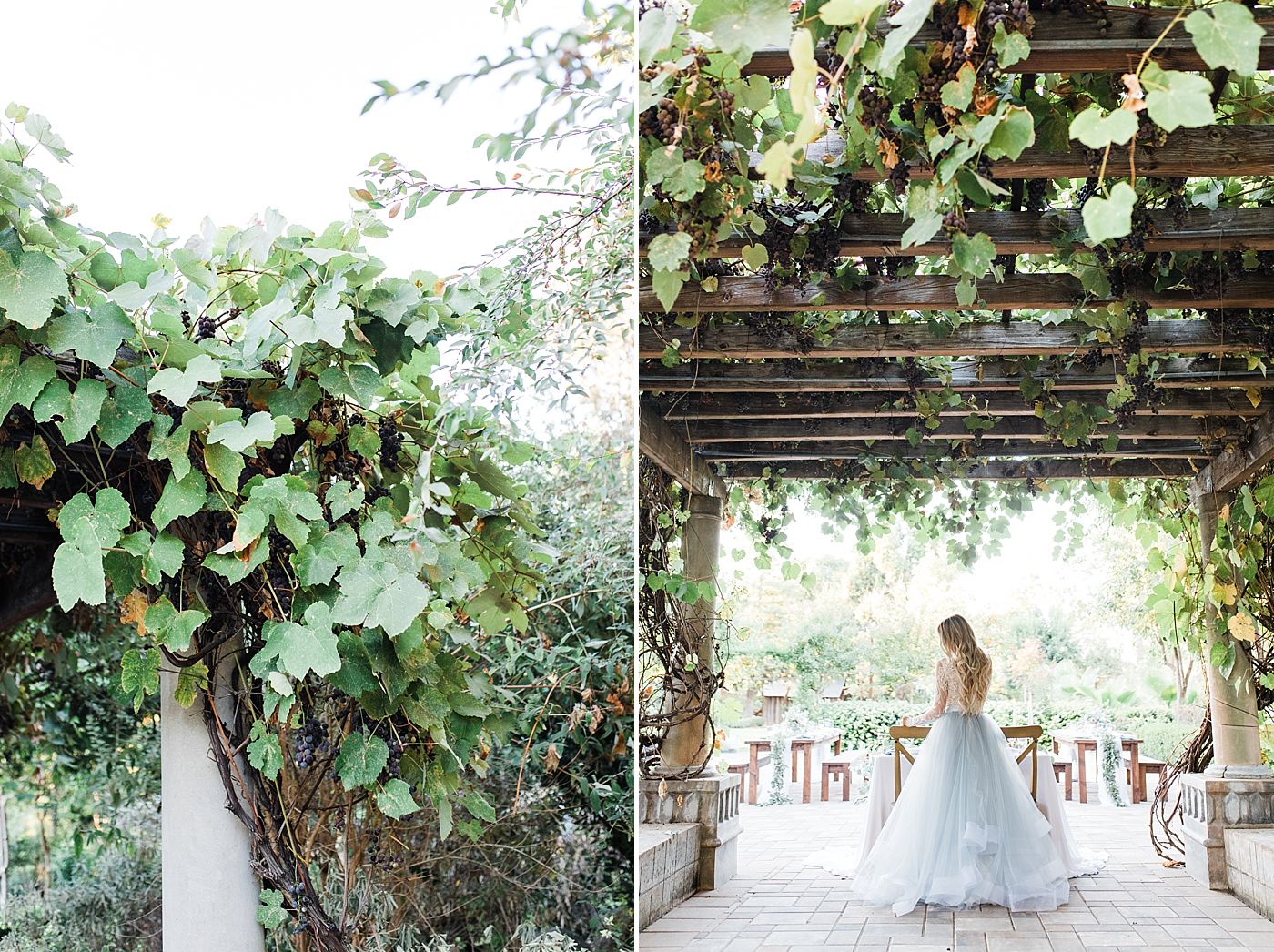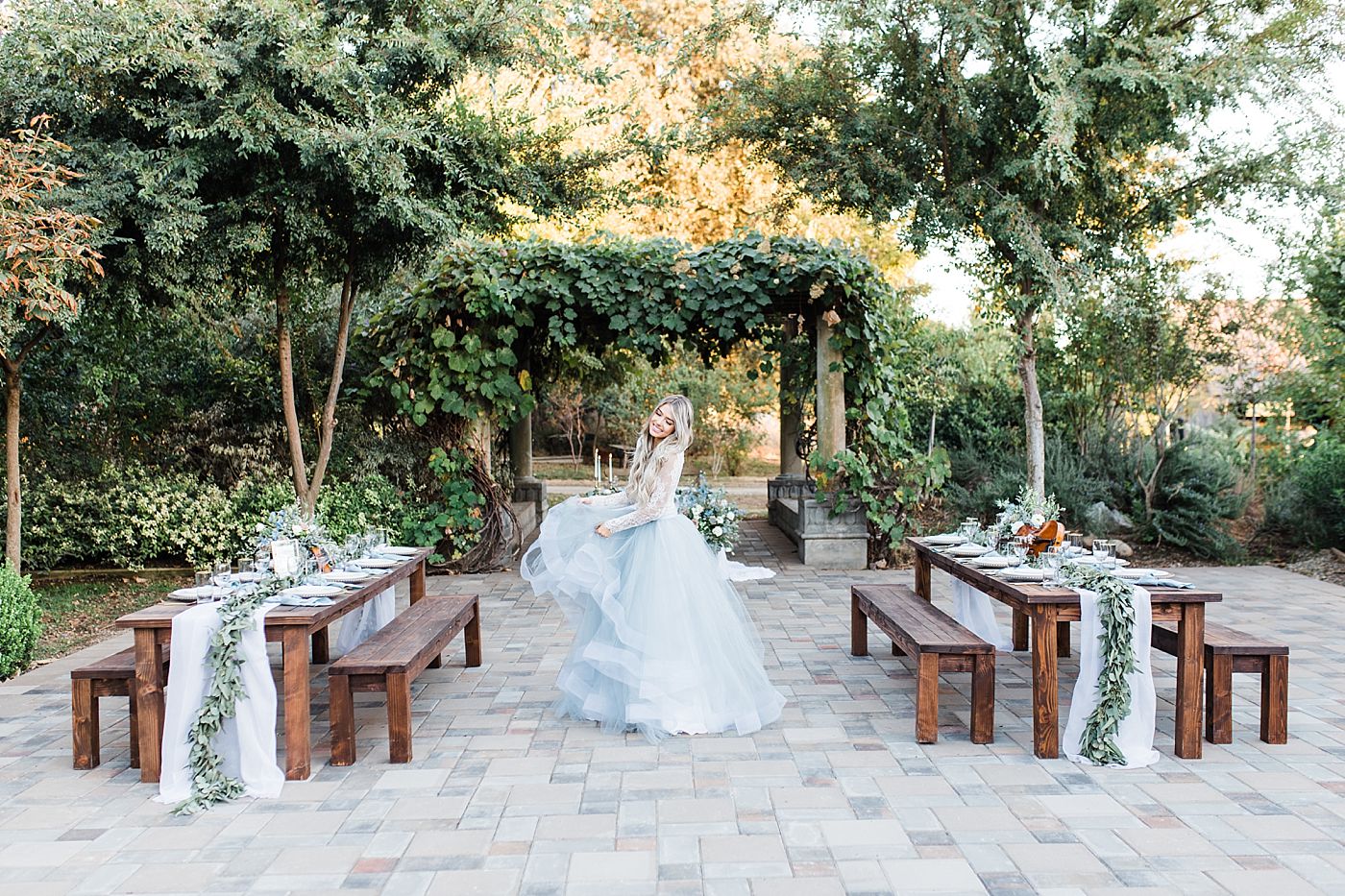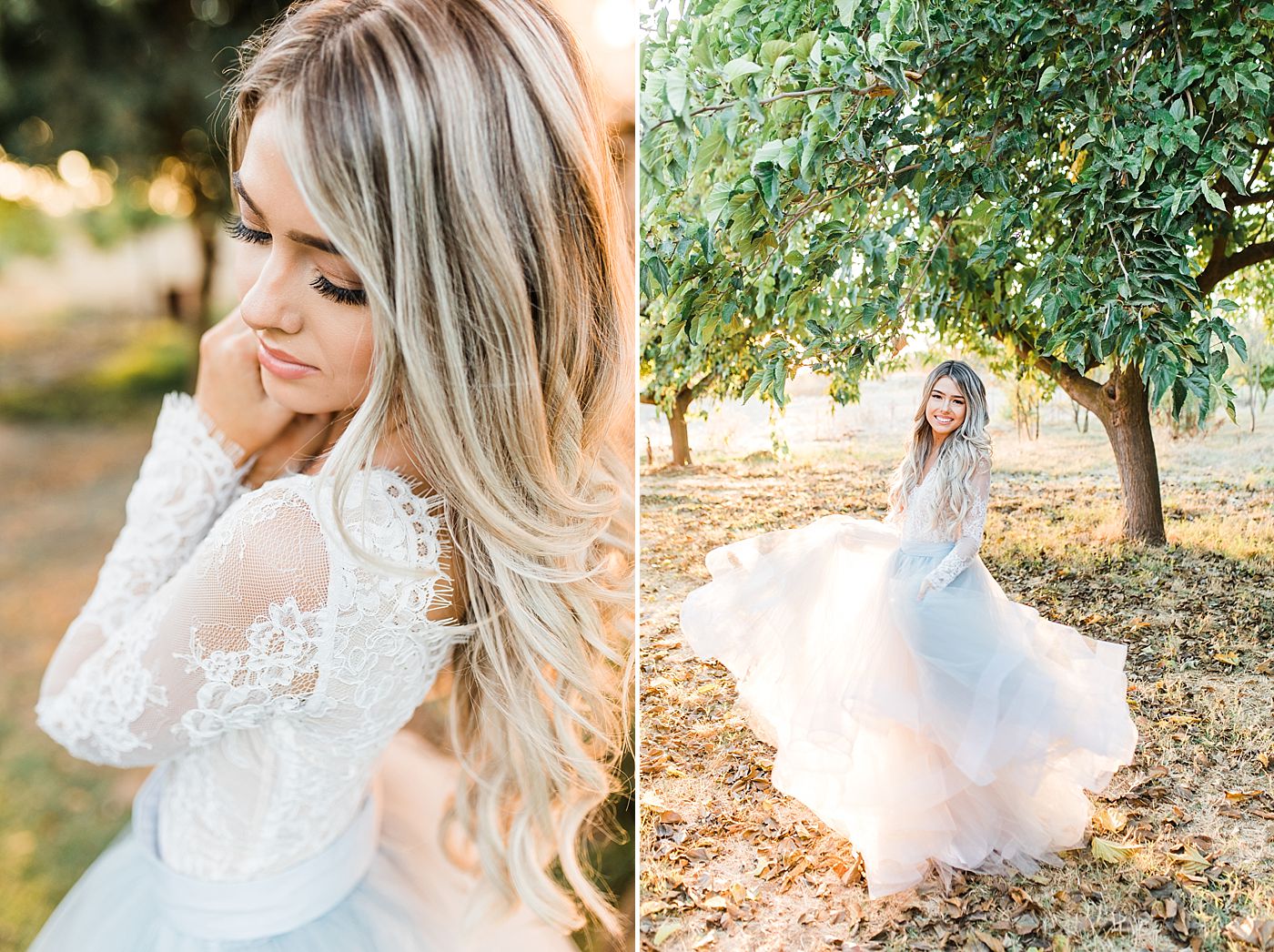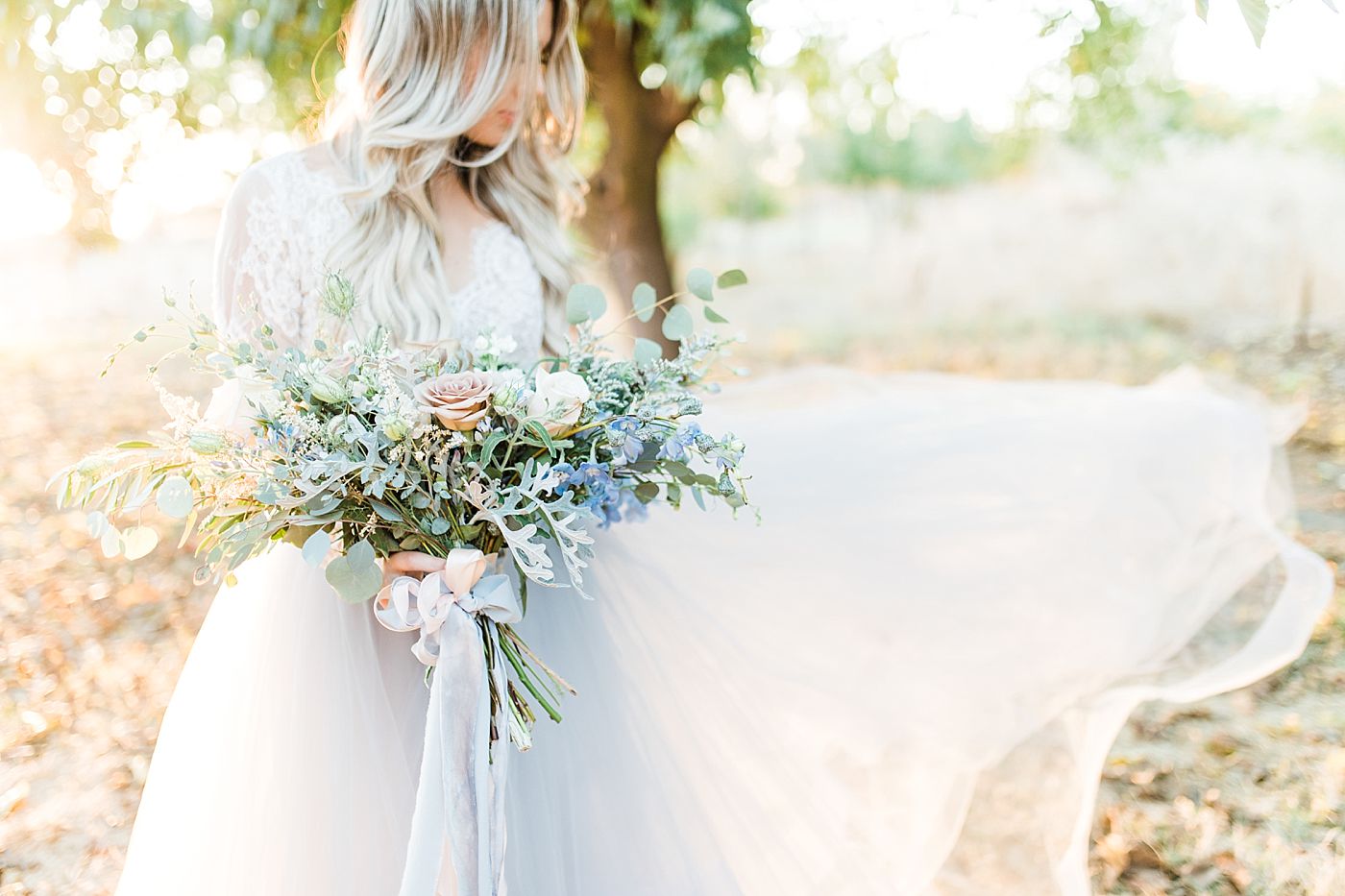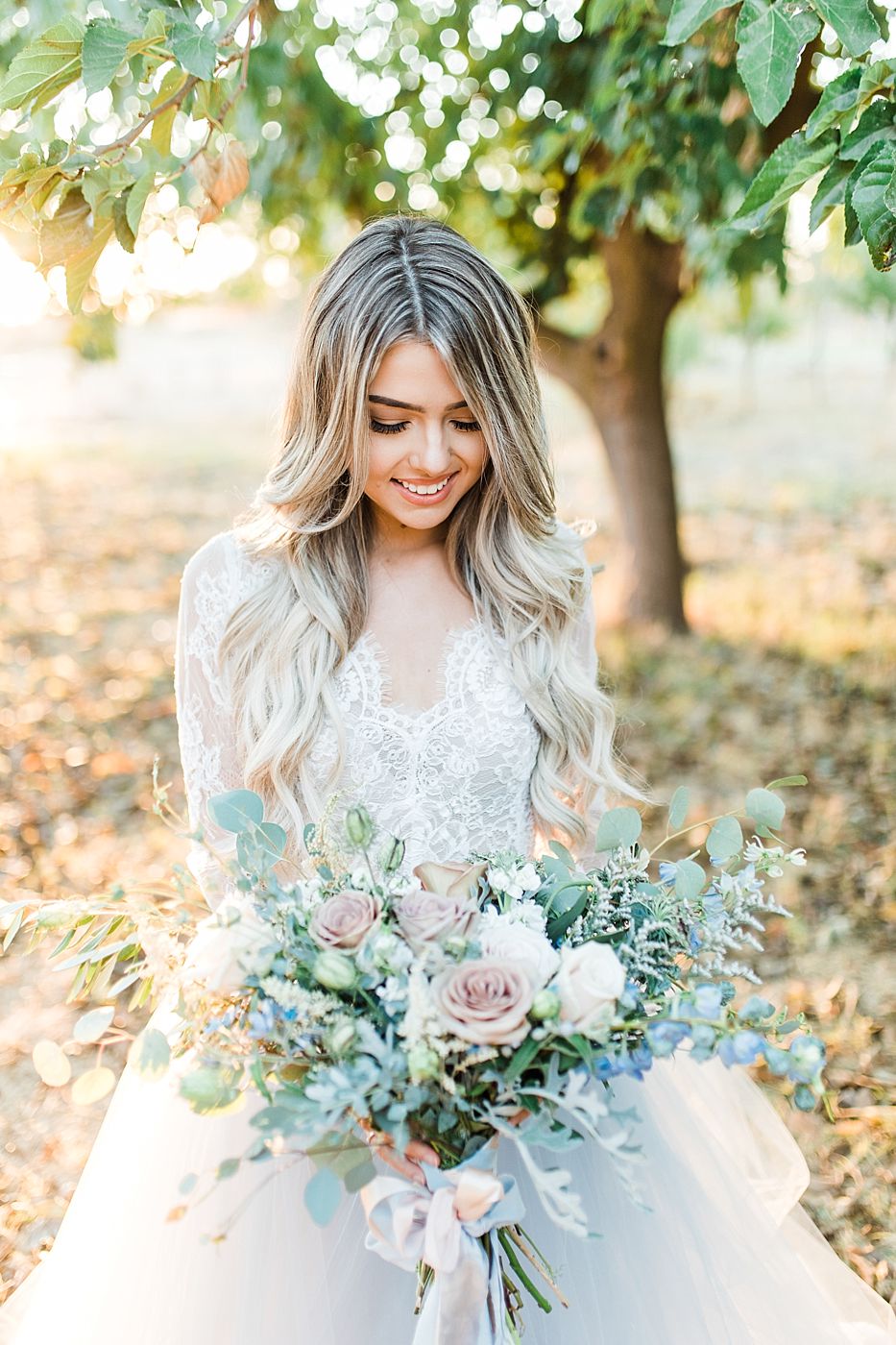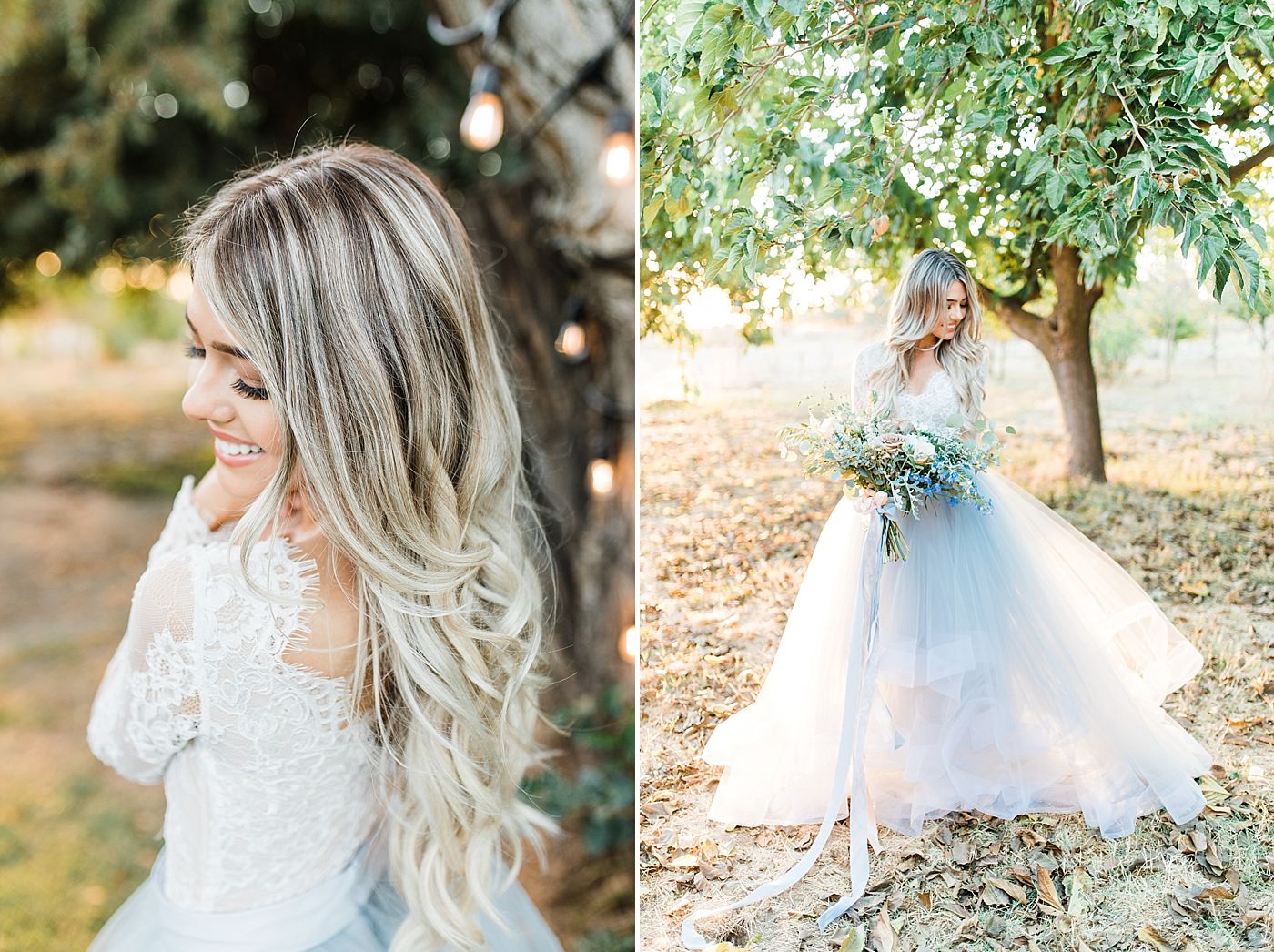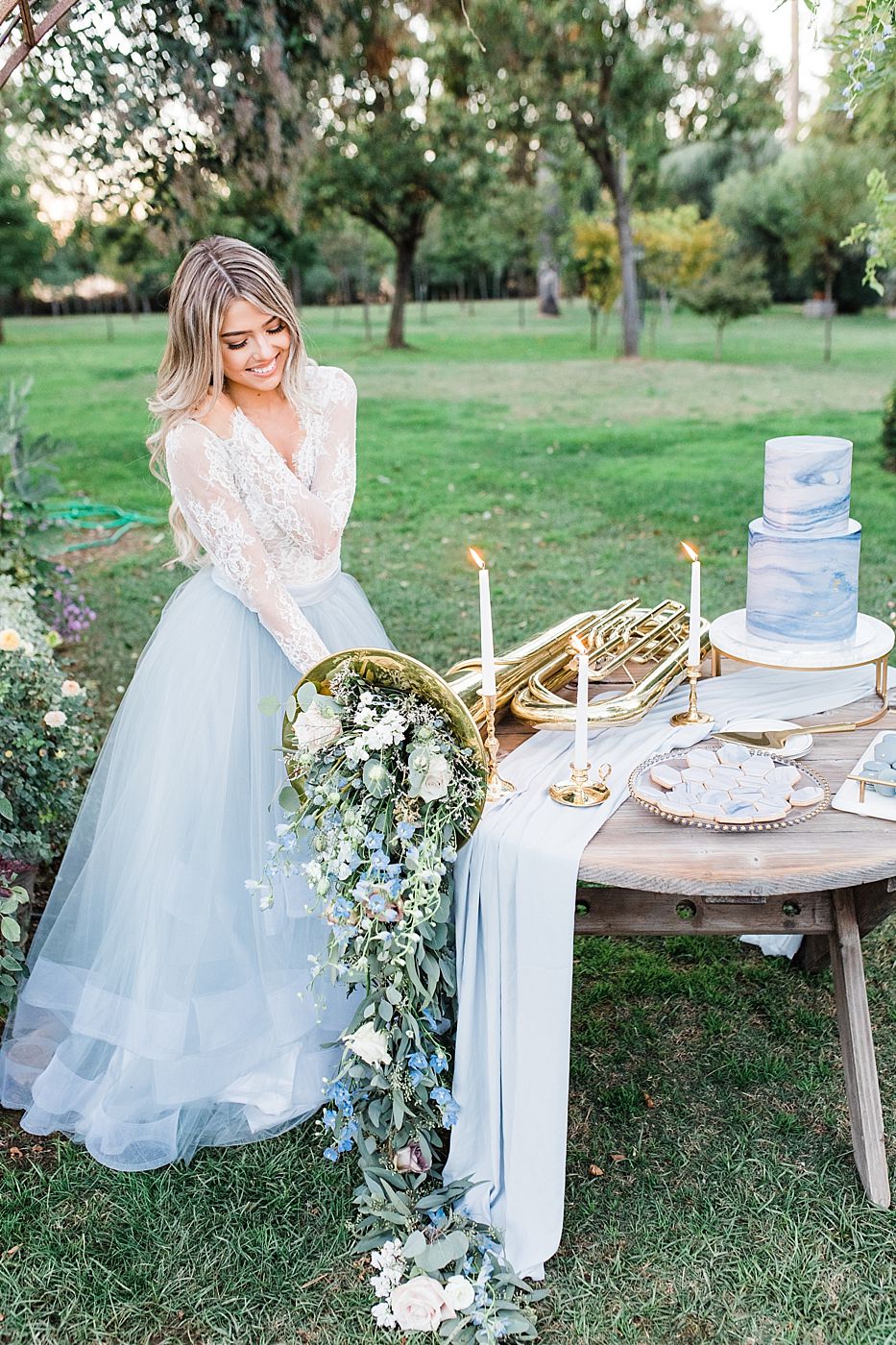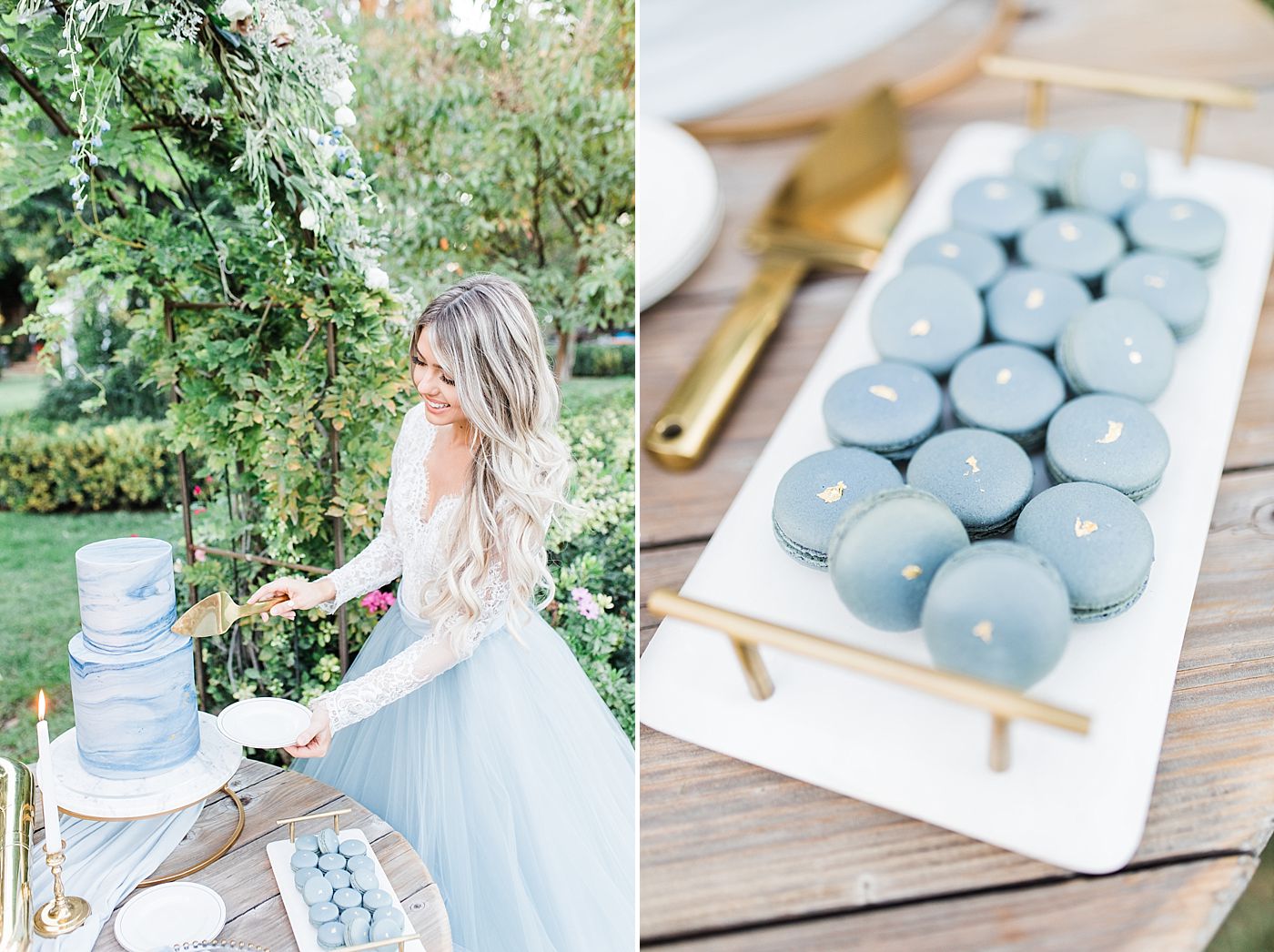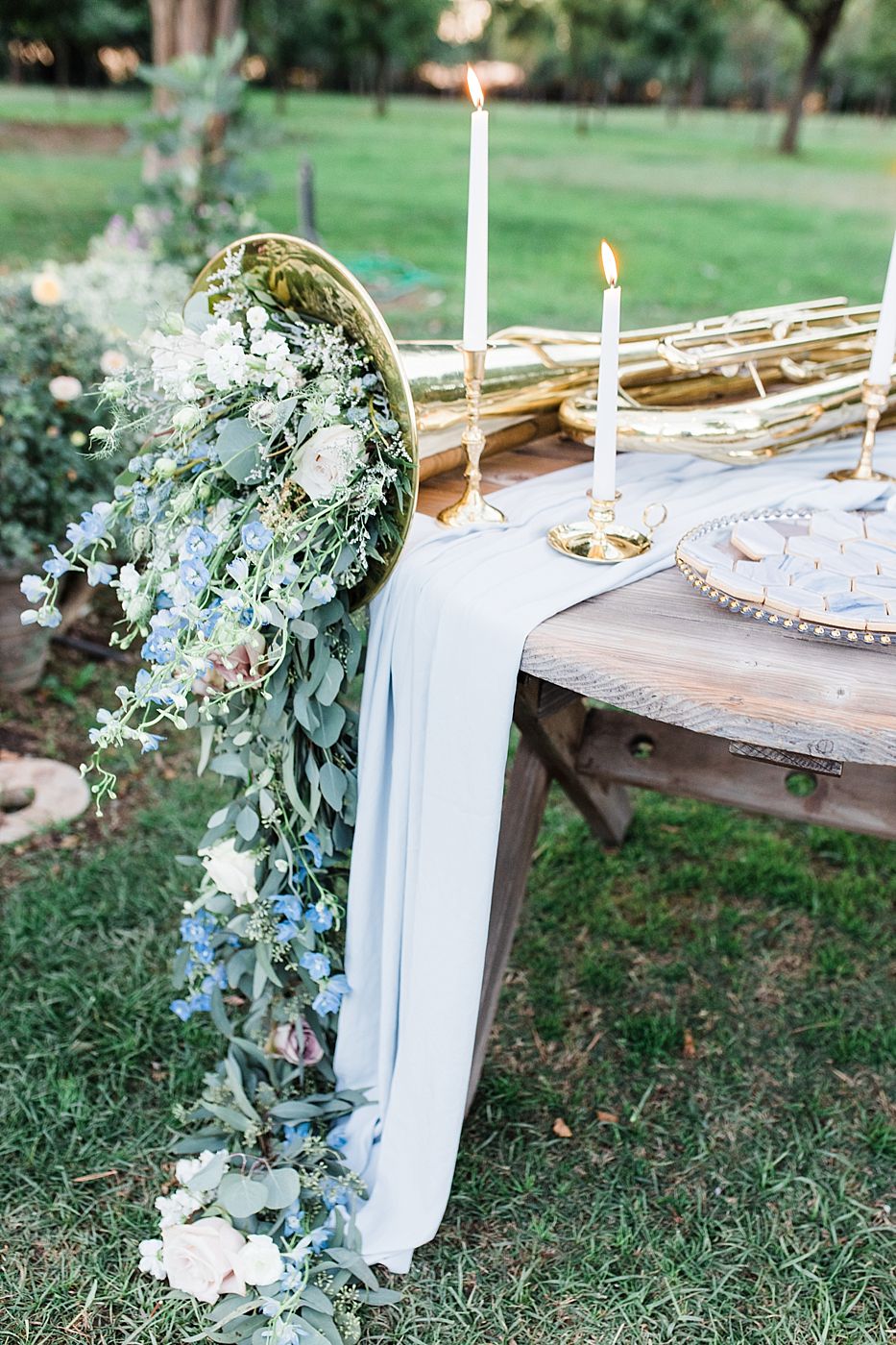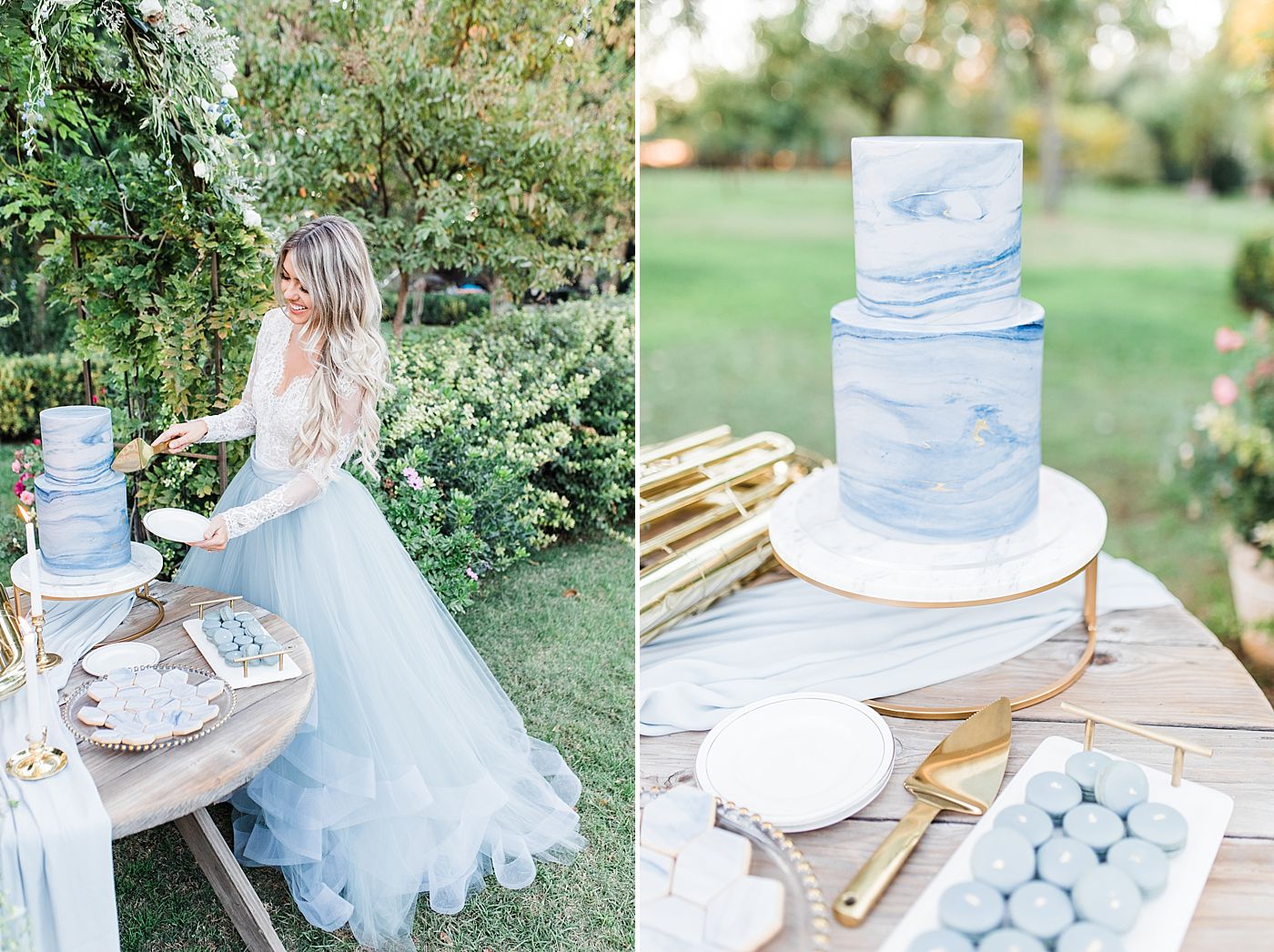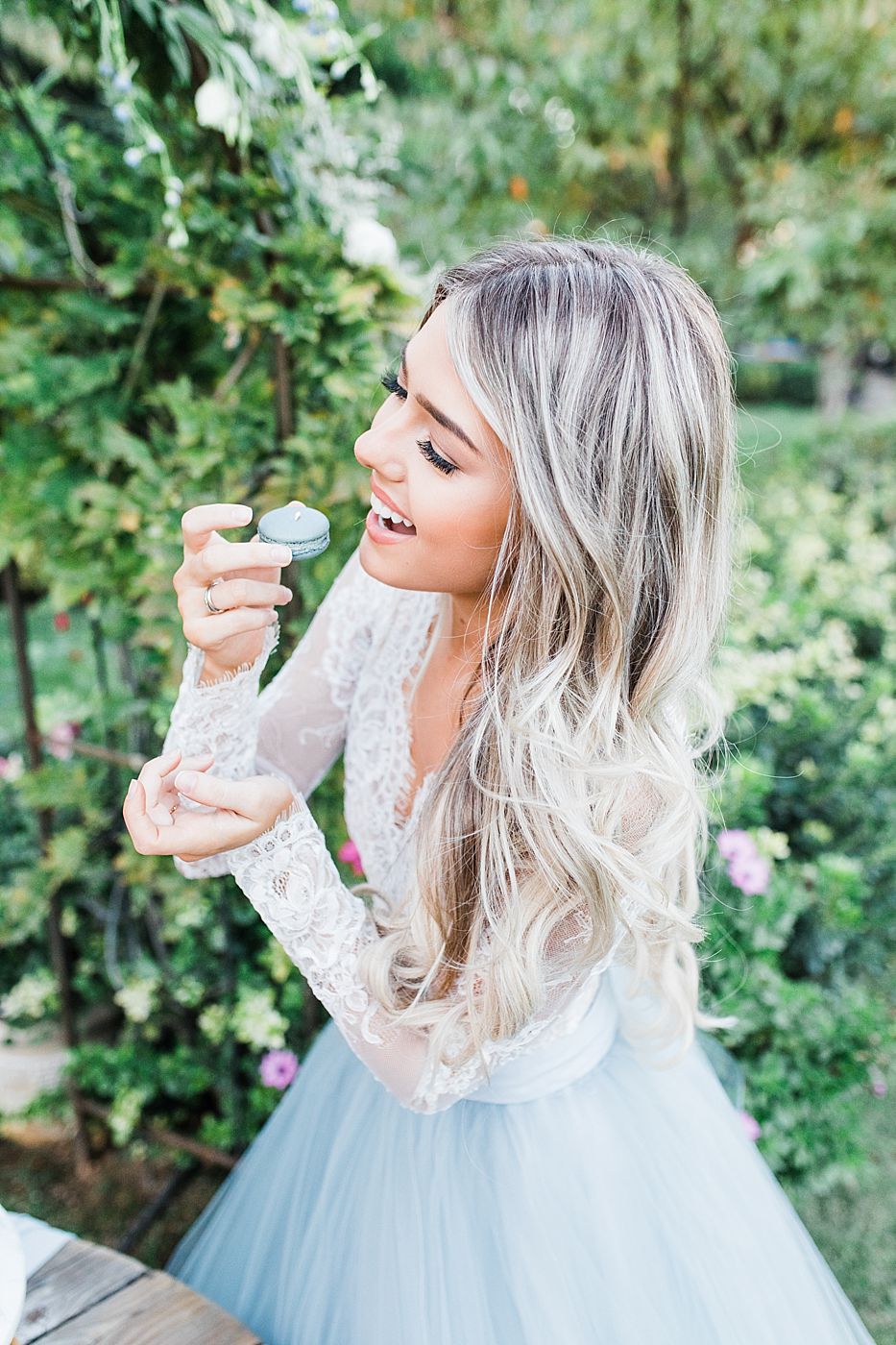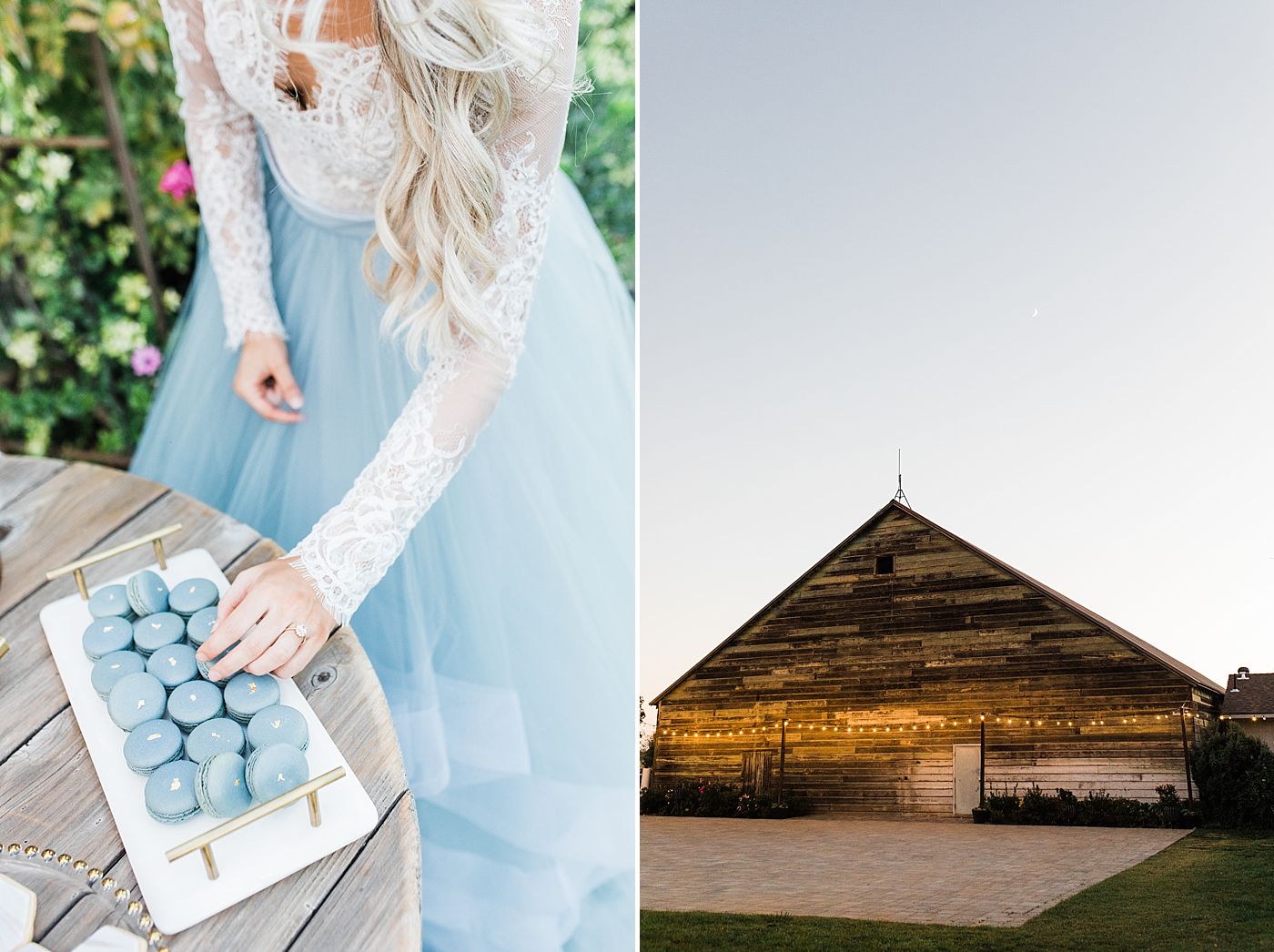 Dusty Blue Musical Wedding Inspiration Editorial Team
This gorgeous dusty blue musical wedding inspiration editorial would not have been possible without the amazing creative team listed below.
Wedding Venue: Deer Creek Weddings
Photography: Ashley Baumgartner
Styling & Design: Love of Parties
Calligraphy: Ashley Baumgartner
Furniture & Decor Rentals: Love of Parties
Furniture & Decor Rentals: Stella Rentals
Floral Design: Heirlooms & Blooms
Cake Design & Desserts: Rose Quartz Cakery
Hair & Makeup: Cassandra McClure
Bride: Marina
Bridal Getting Ready Attire: Free People
Bridal Attire Separates: Sweet Caroline Styles
Bridal Shoes: Kelly & Katie
Jewelry & Hair Accessories: Royal Hair Pins
Ring Box: MRS. Box
Inspired by This Feature
Check out the photos above featured on Inspired By This! We're so grateful they shared this Dusty Blue Musical Wedding Inspiration!
Sacramento Wedding Photography
Interested in wedding photography for your Sacramento wedding? Contact me here!