A spontaneous travel partner. That's what they both are gaining. And that's what they both acknowledged in their handwritten vows to each other. Someone to plan trips just two weeks in advance. Someone to adventure with on the other side of the country. And someone to love them through the chaos, uncertainty, spontaneity and thrilling times. As Bri and Brandon joined in marriage under the beautiful tree at The Maples Wedding & Event Center in Woodland, California, I couldn't help but smile. Their day was nothing short of the most joyful group of people, their bridesmaids, groomsmen, and these two themselves. We all couldn't have asked for a more beautiful fall day!
Bri and Brandon, Thank you for sharing your love story with me. For inviting me to hang out in Sacramento with you two by the Tower Bridge, on garage rooftops, and into your home to wedding plan! Thank you for asking me to contribute to your wedding as well with chalkboard calligraphy and a seating chart. I loved being able to add to the wonderfulness that was your wedding day! I know you two have nothing but adventures coming up and I can't wait to hear how your spontaneous adventure to Peru went! Very jealous of all the llamas too! Love you two!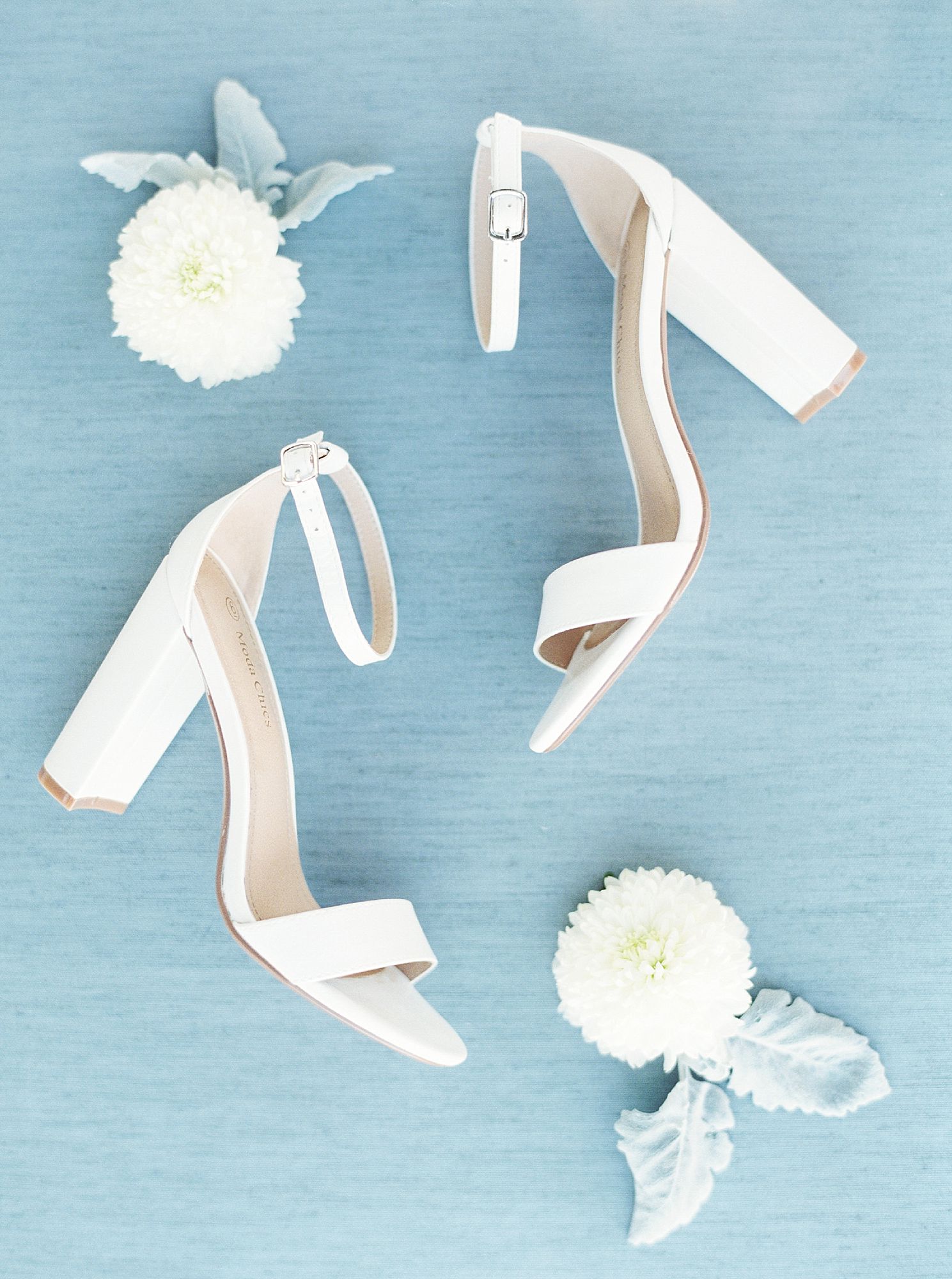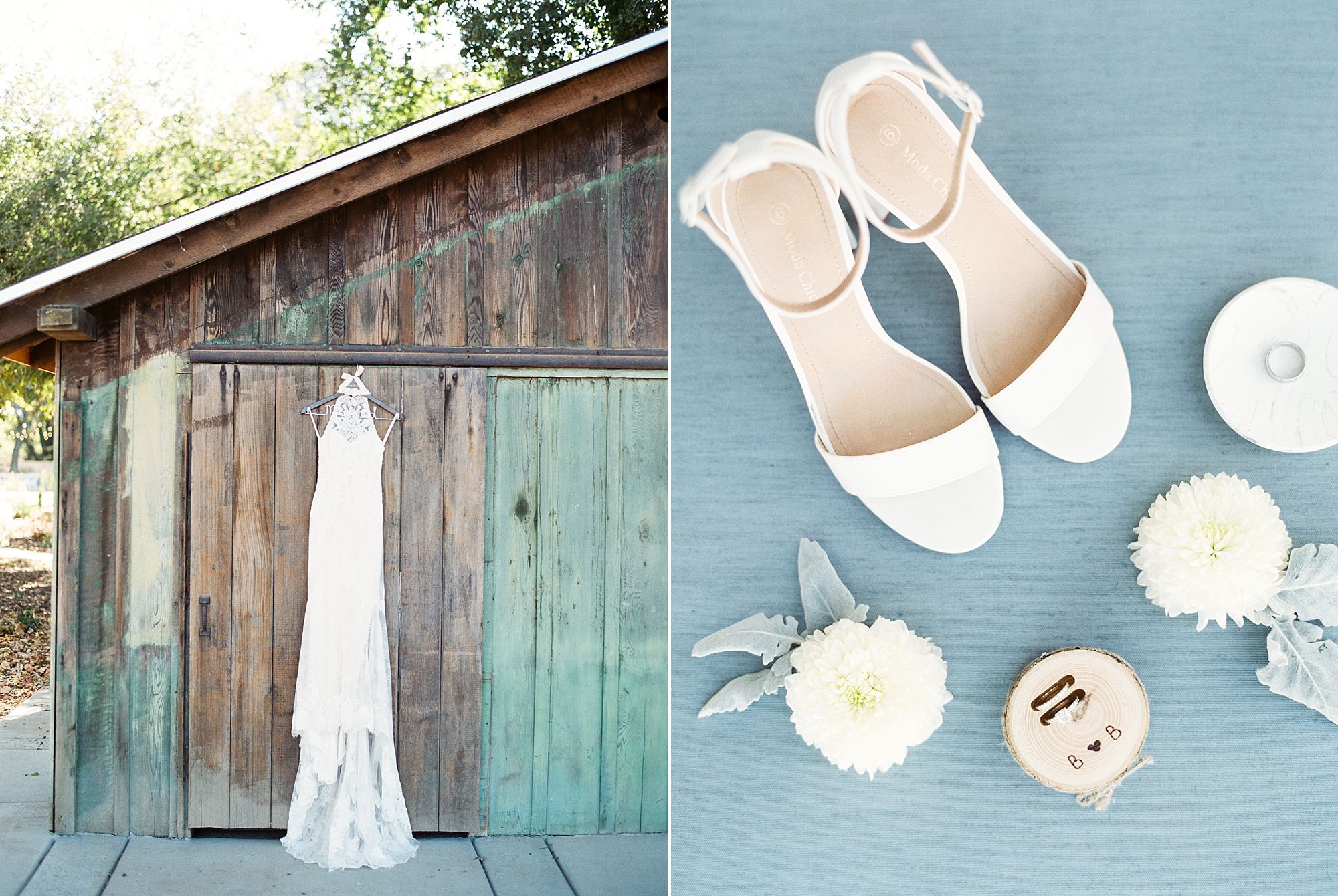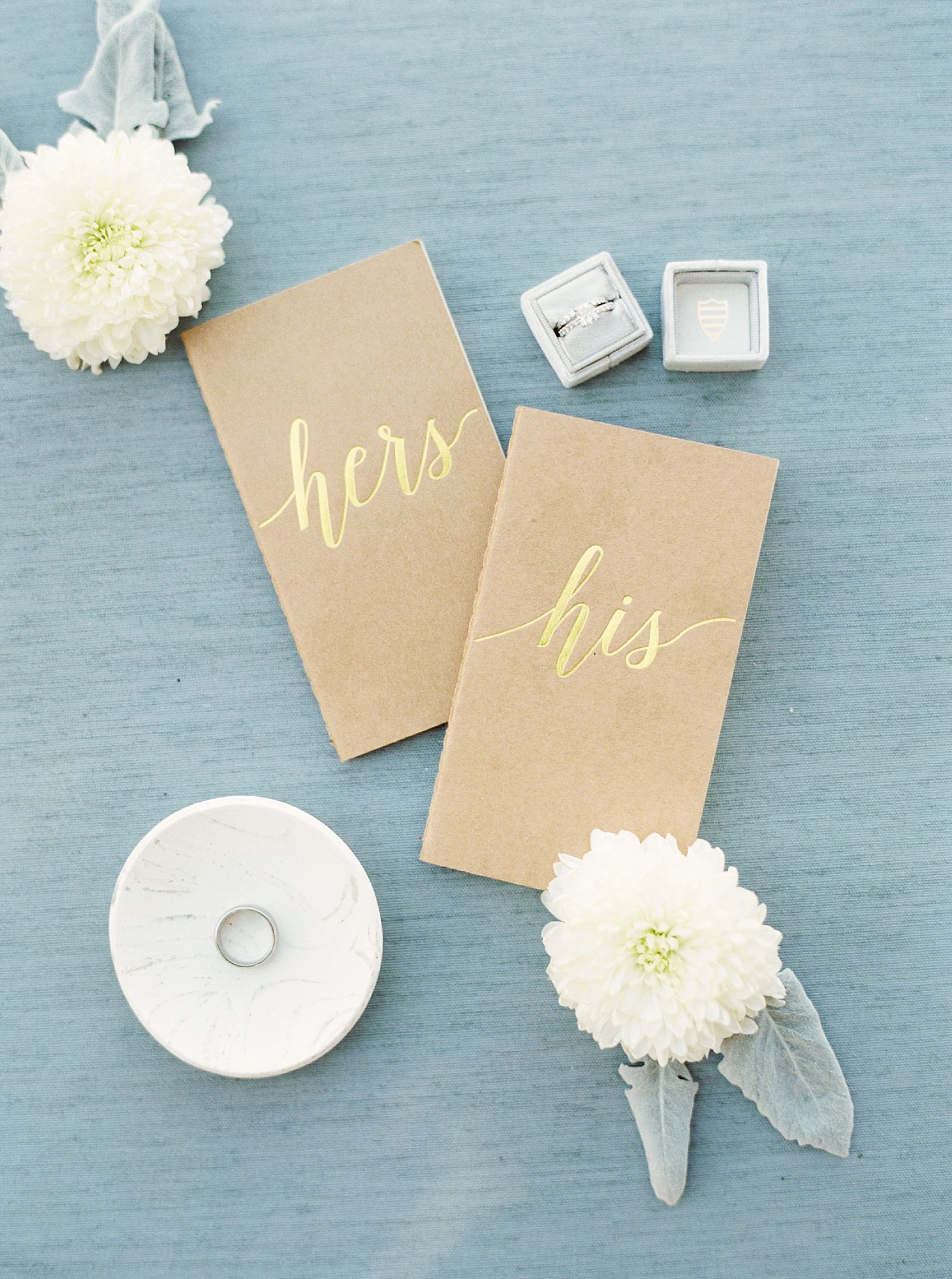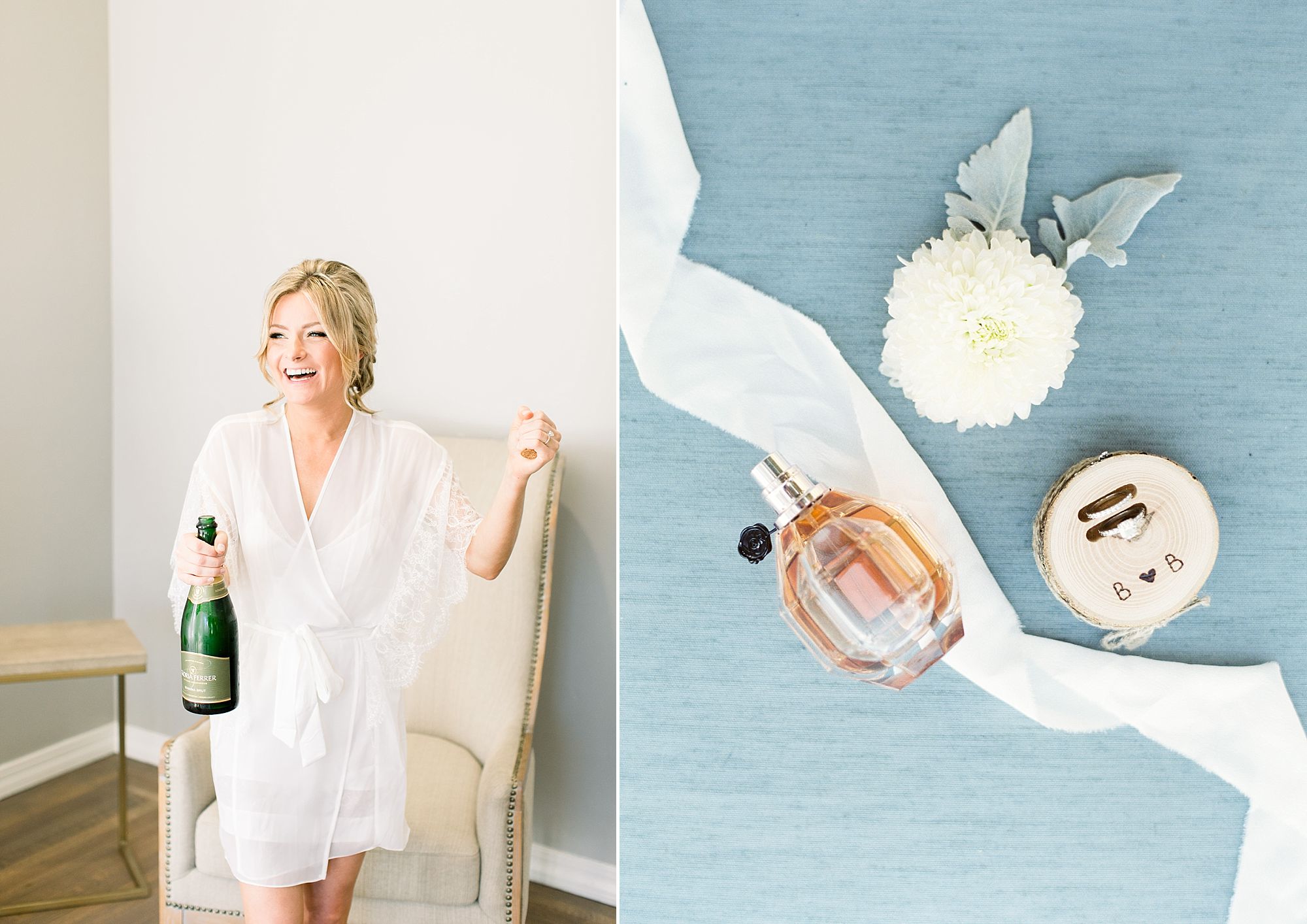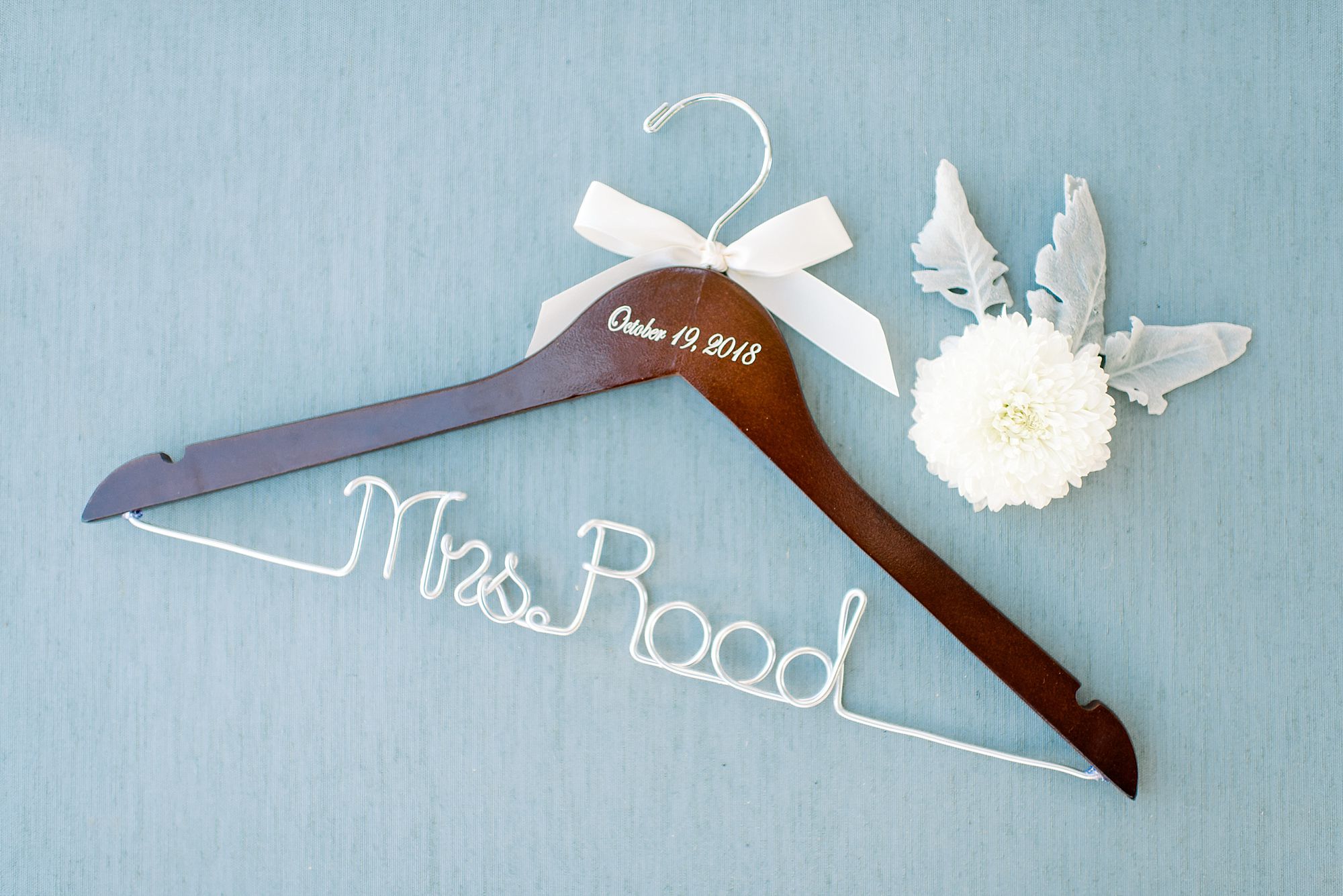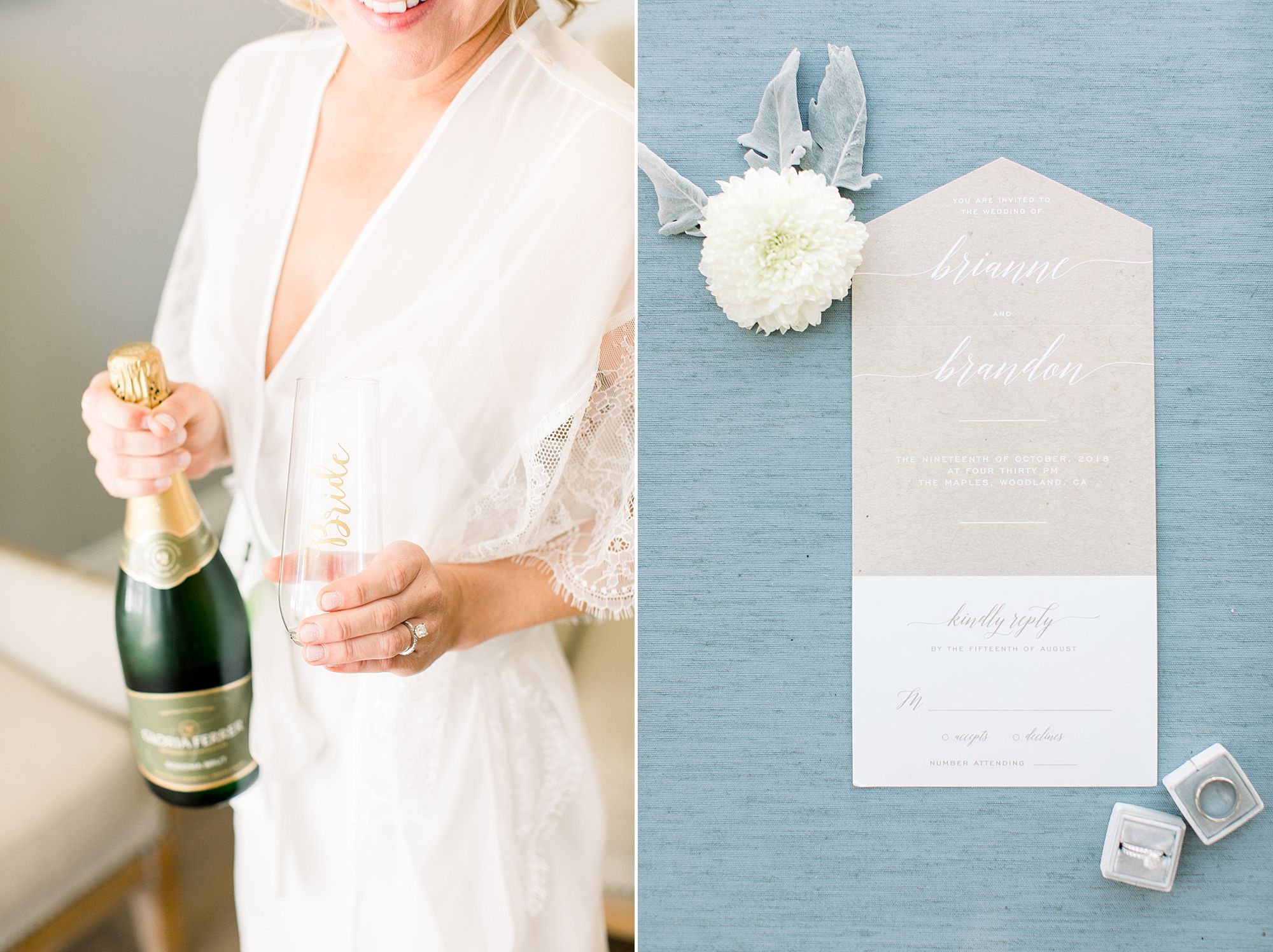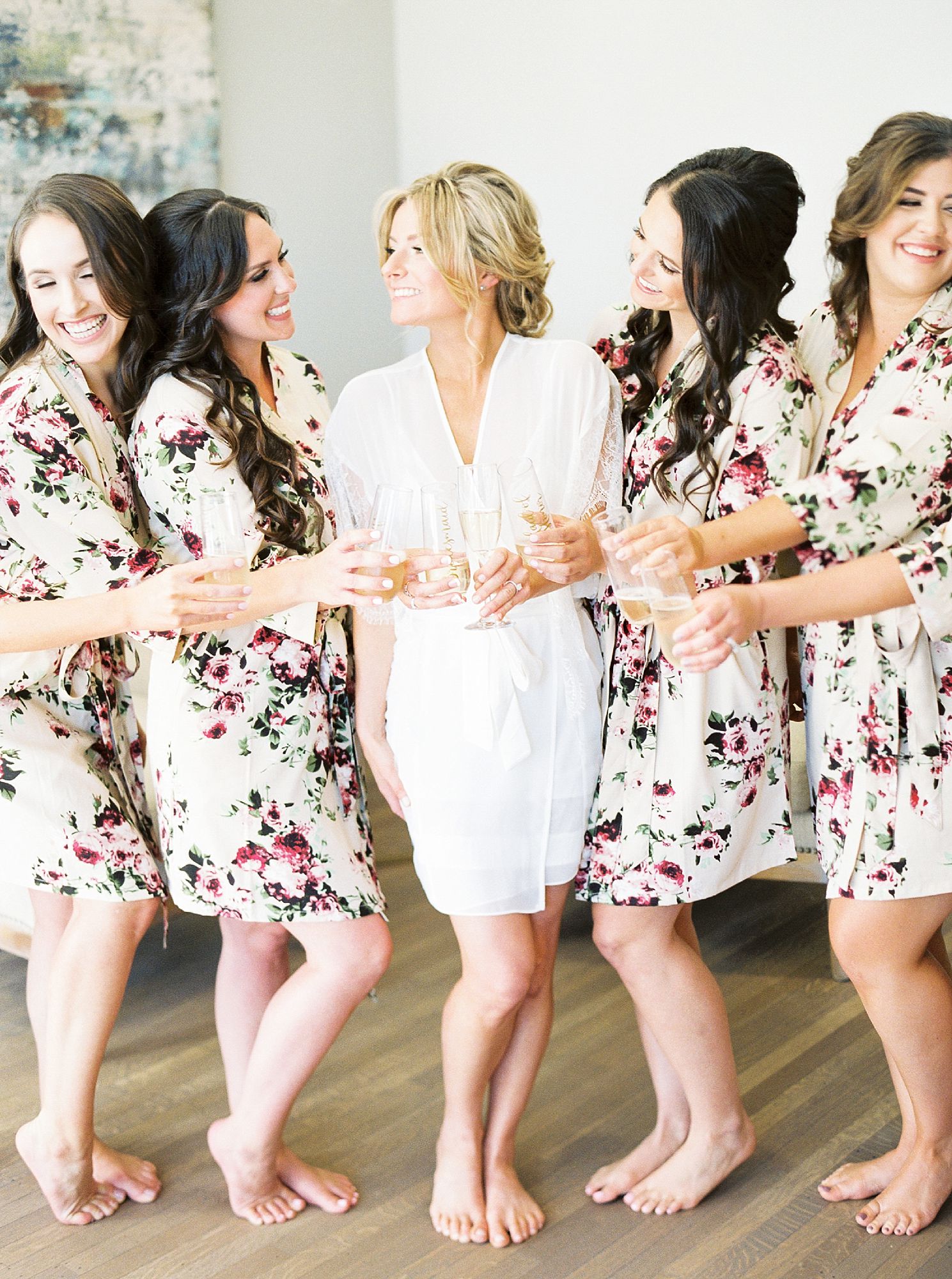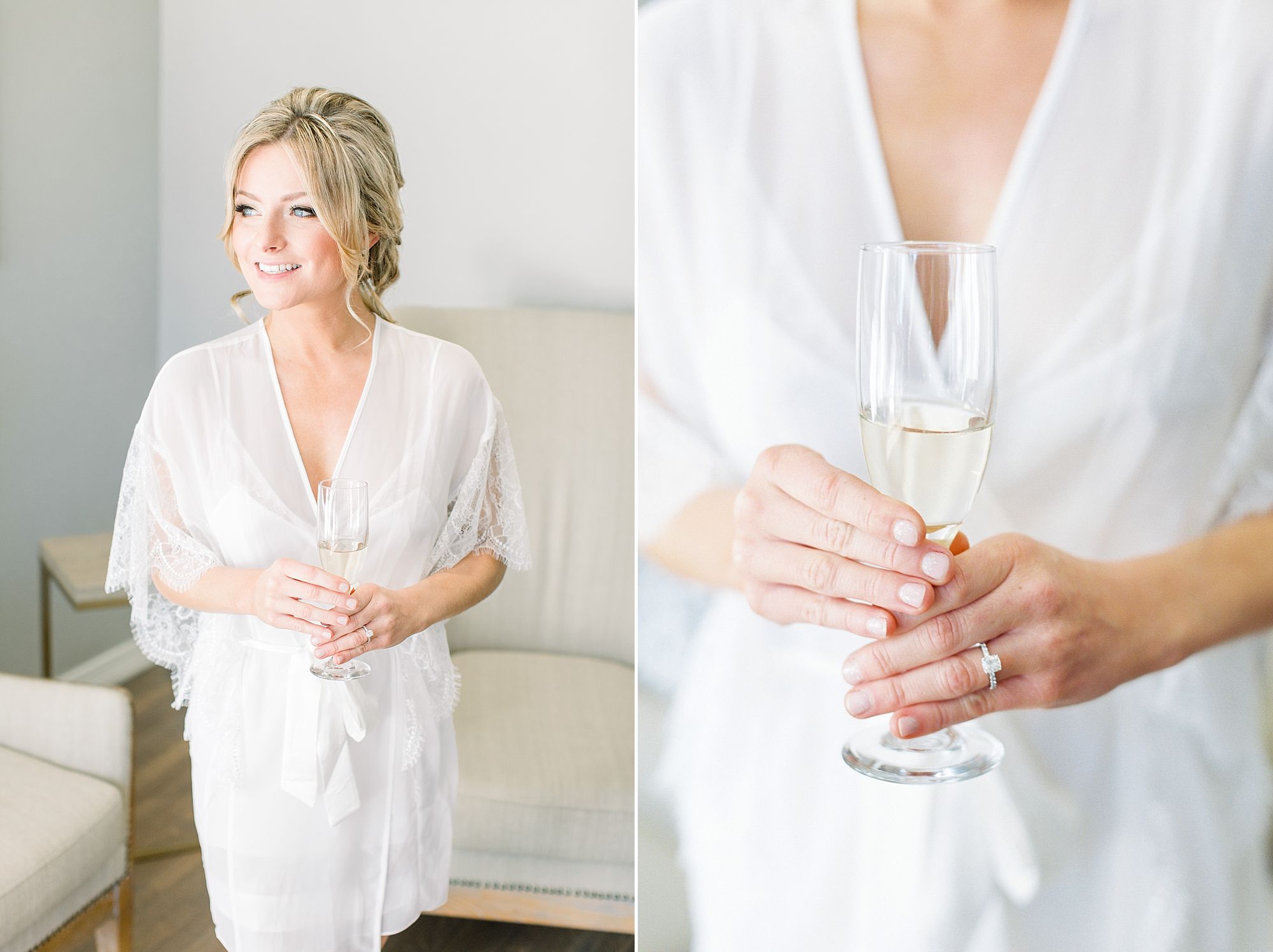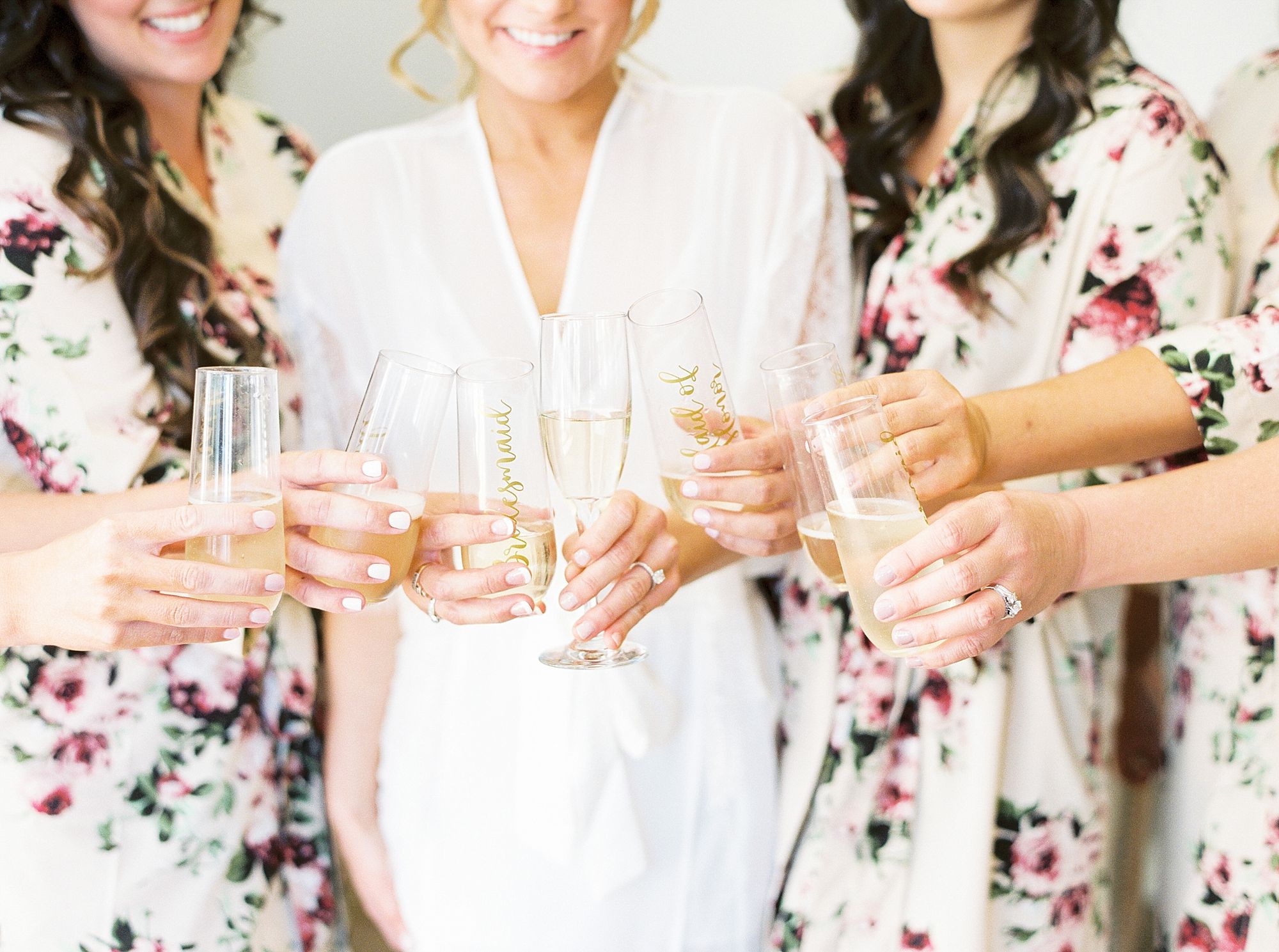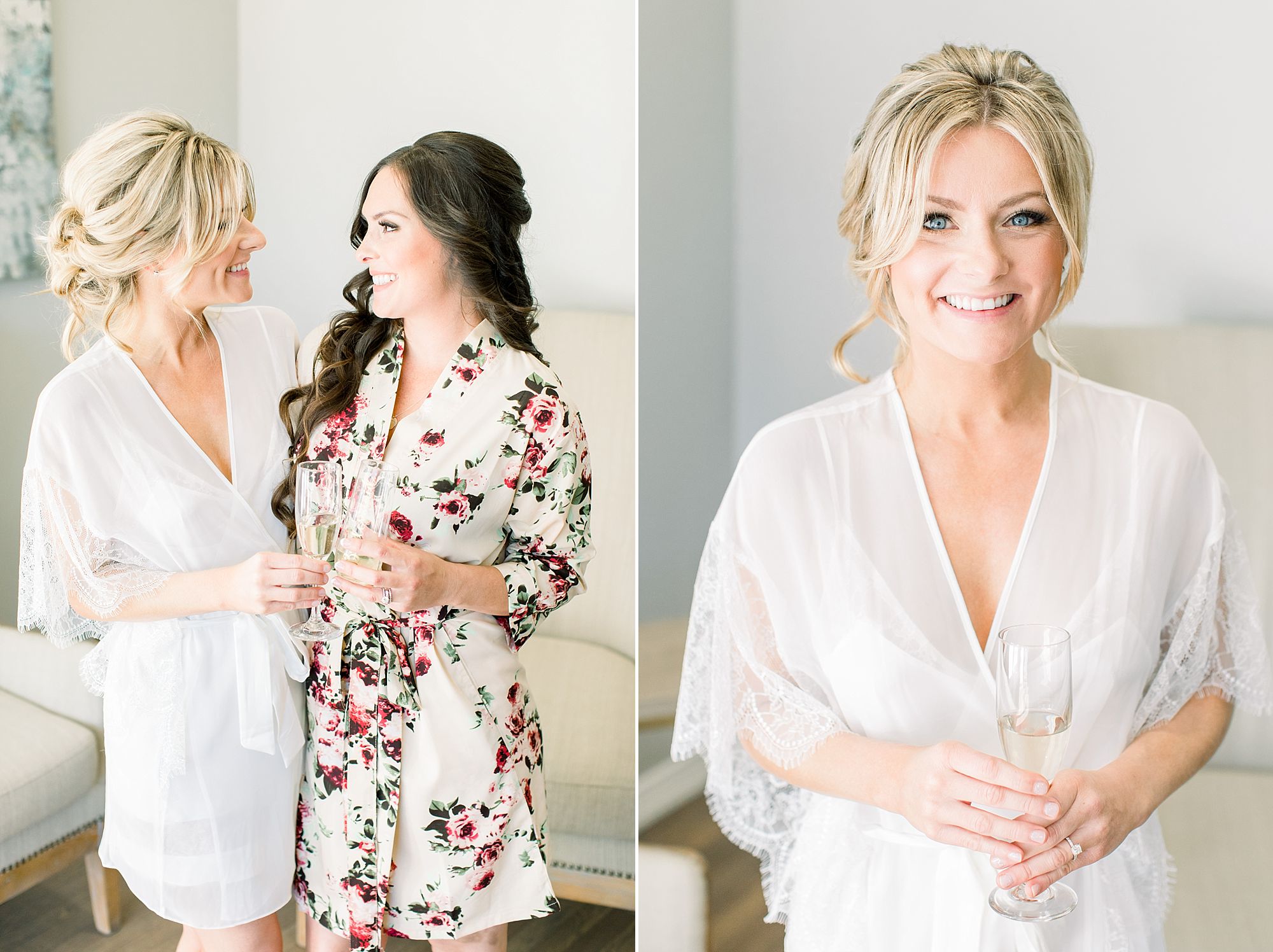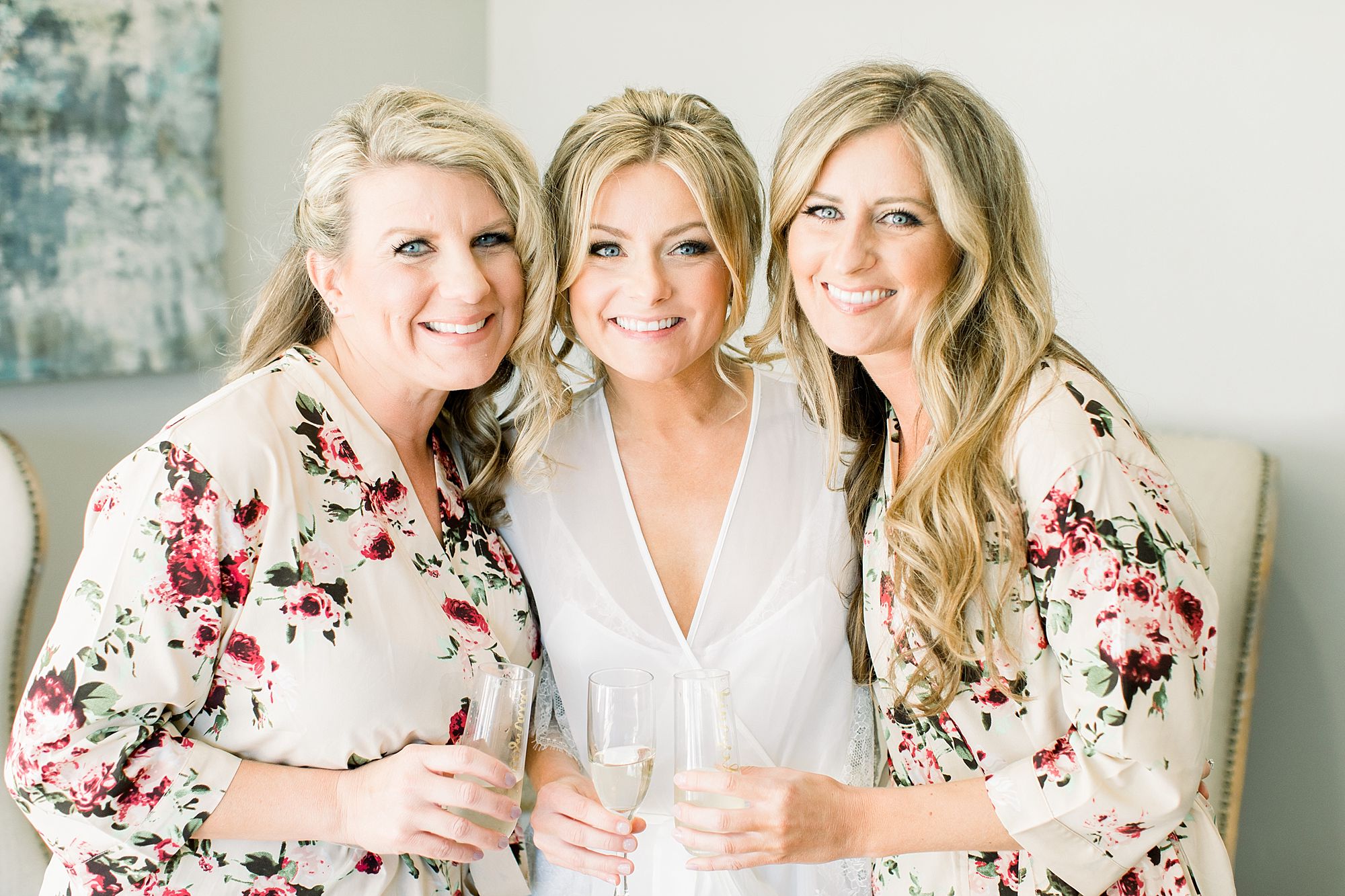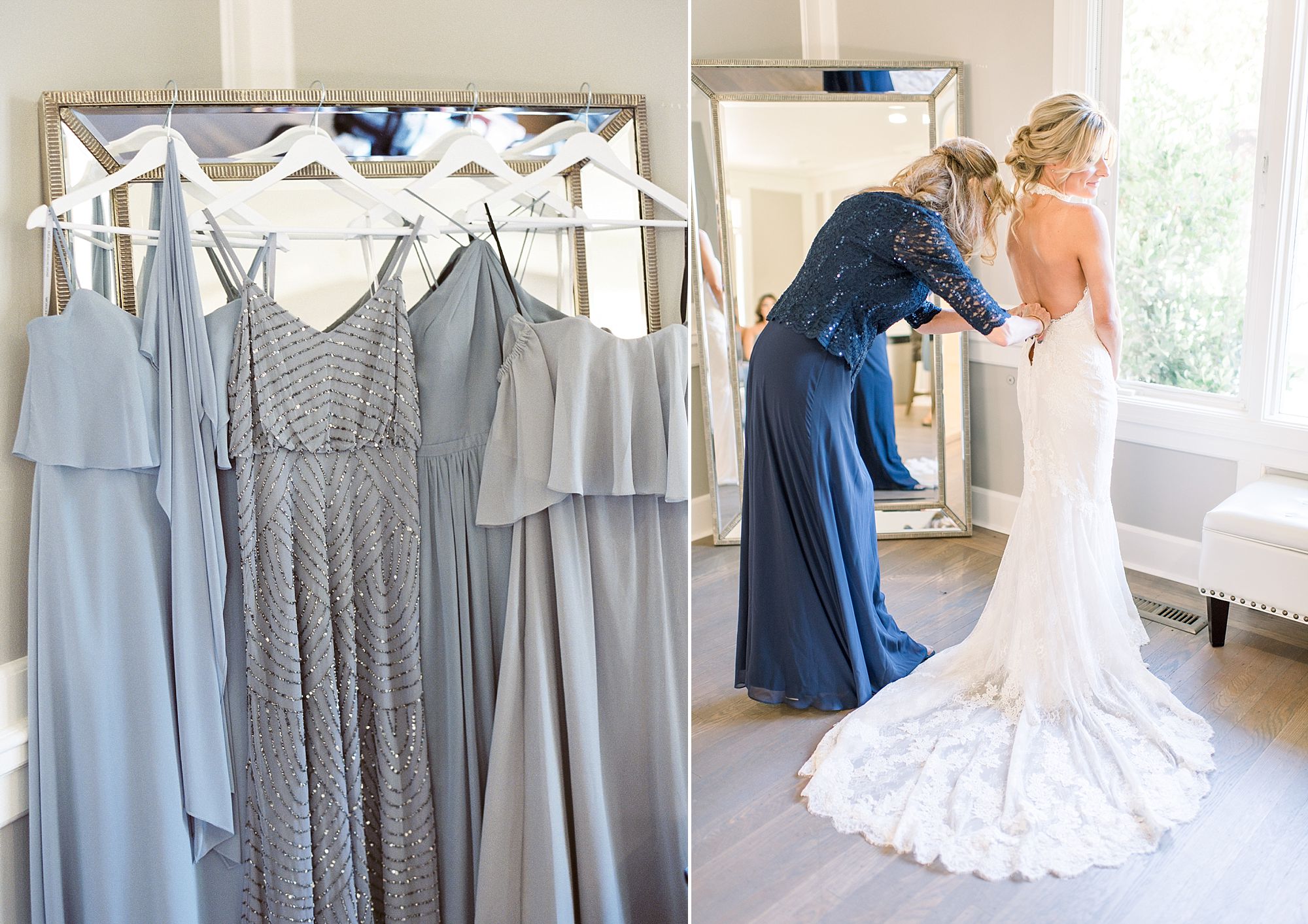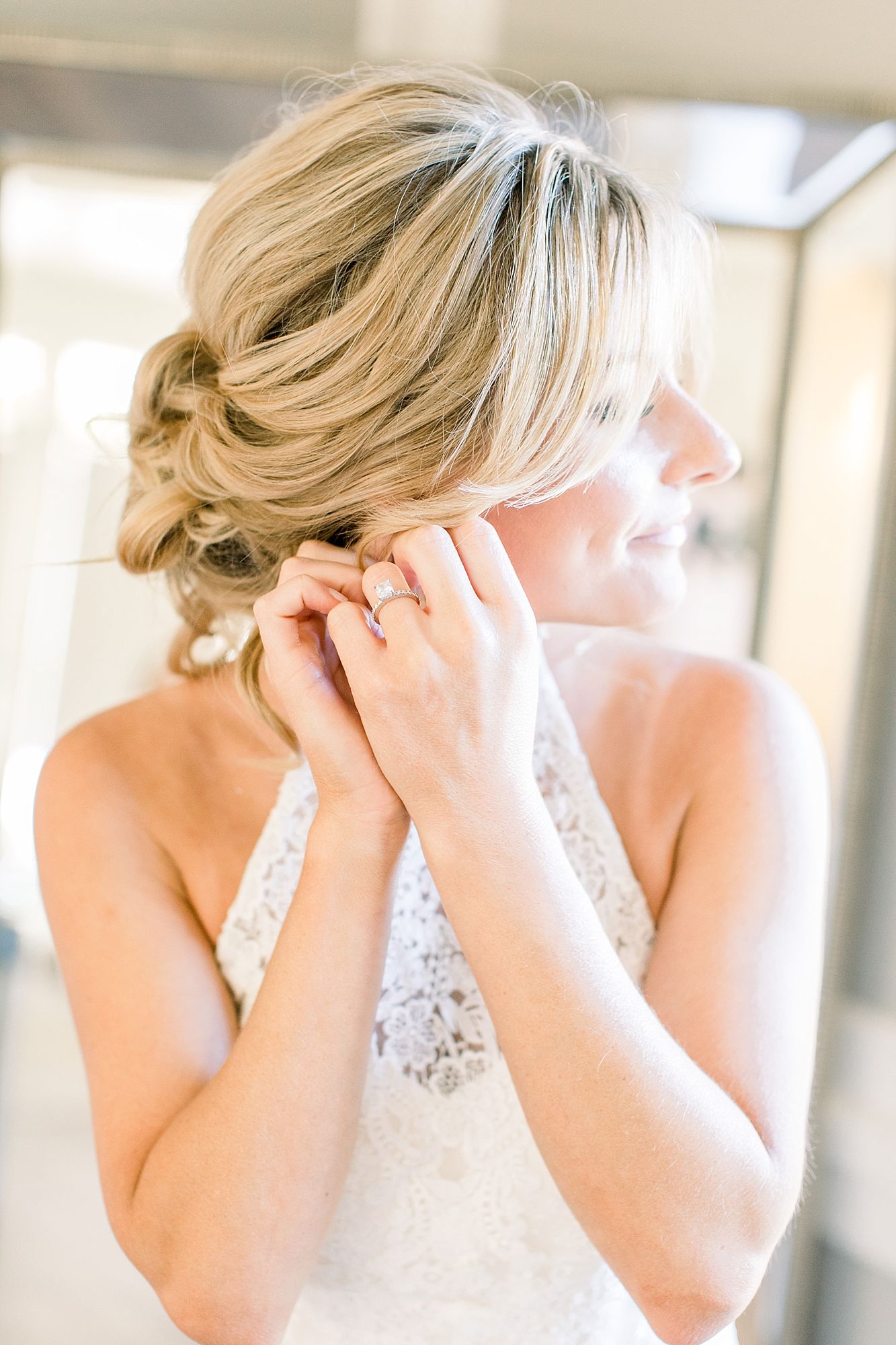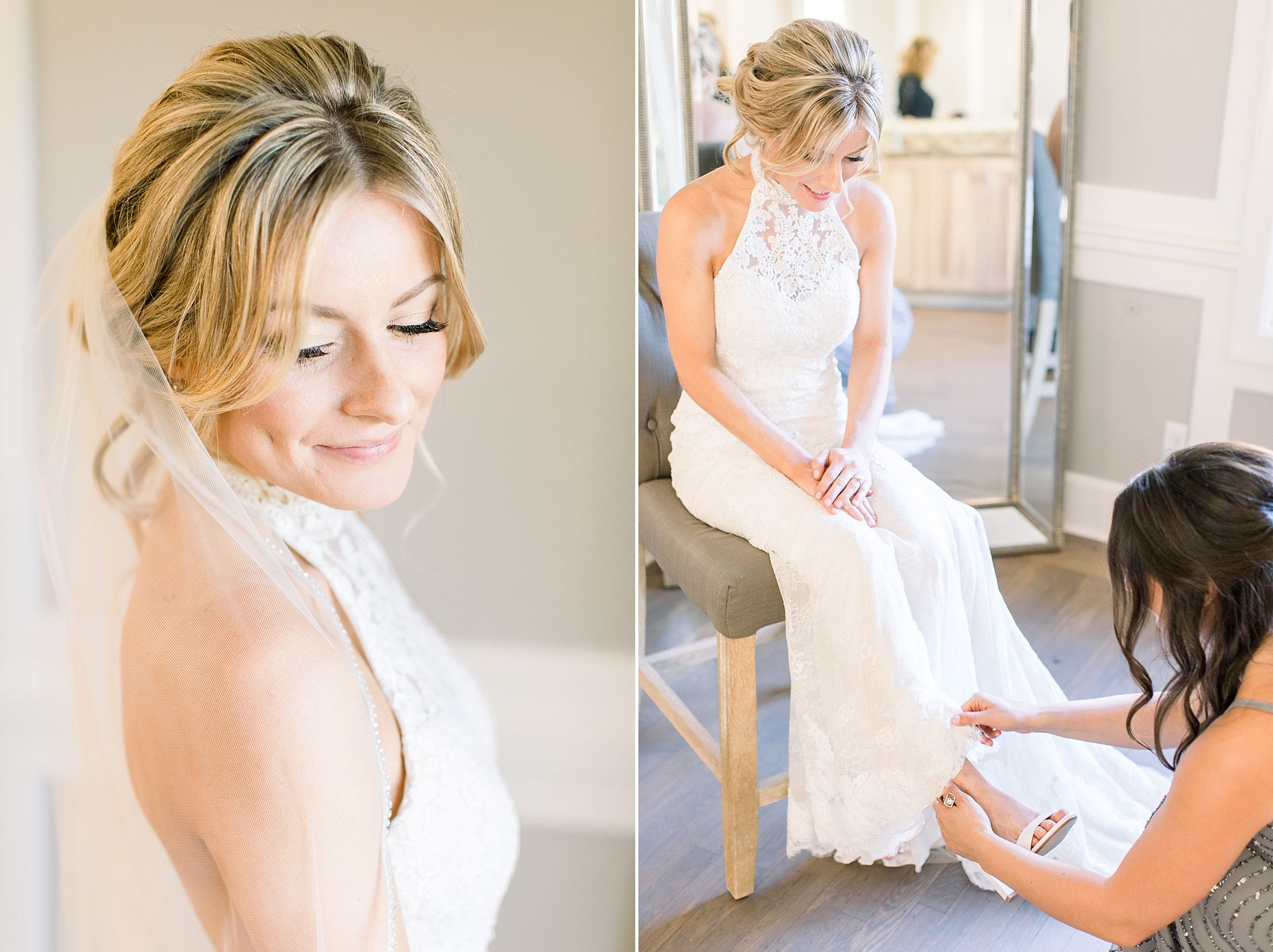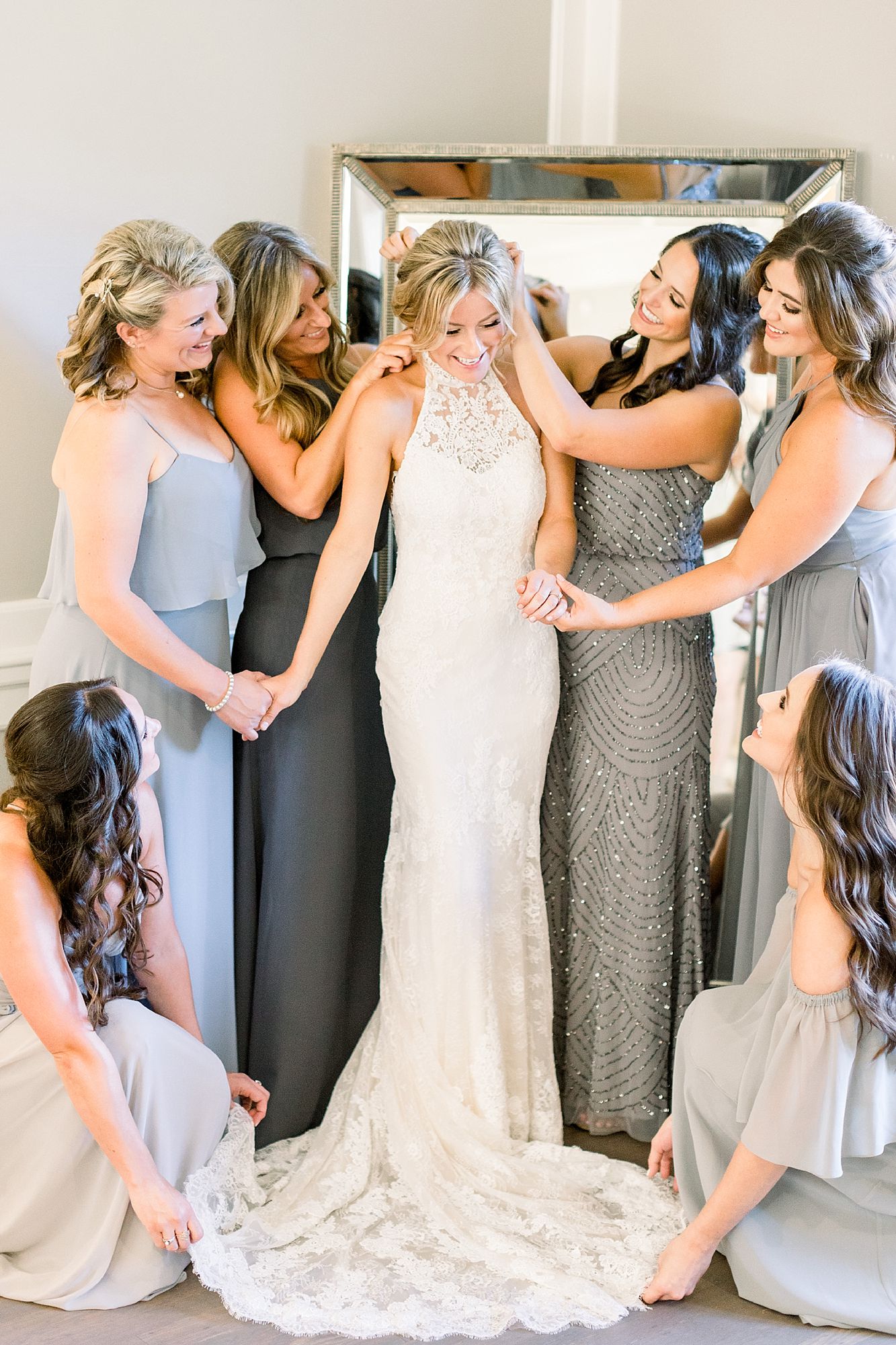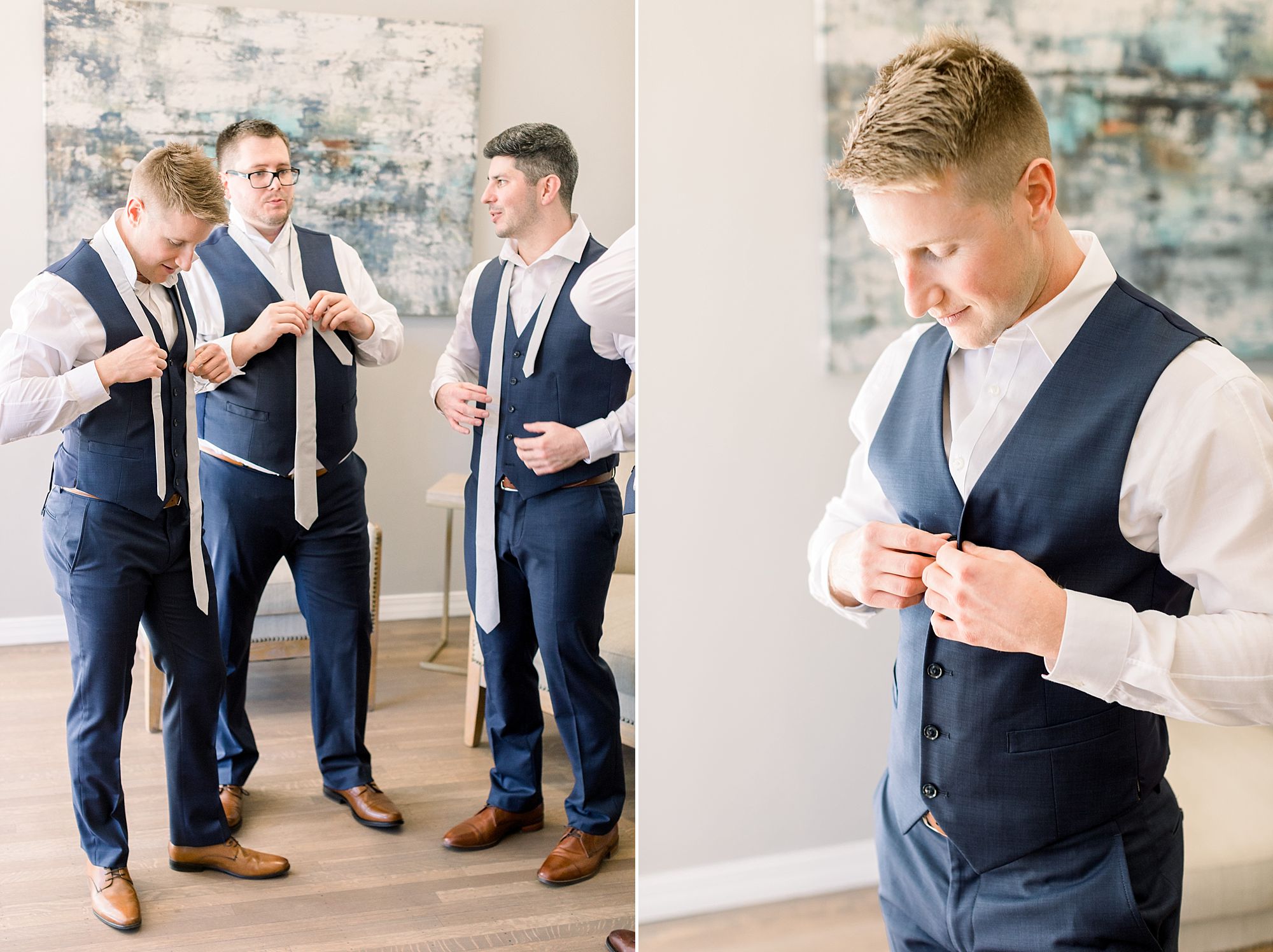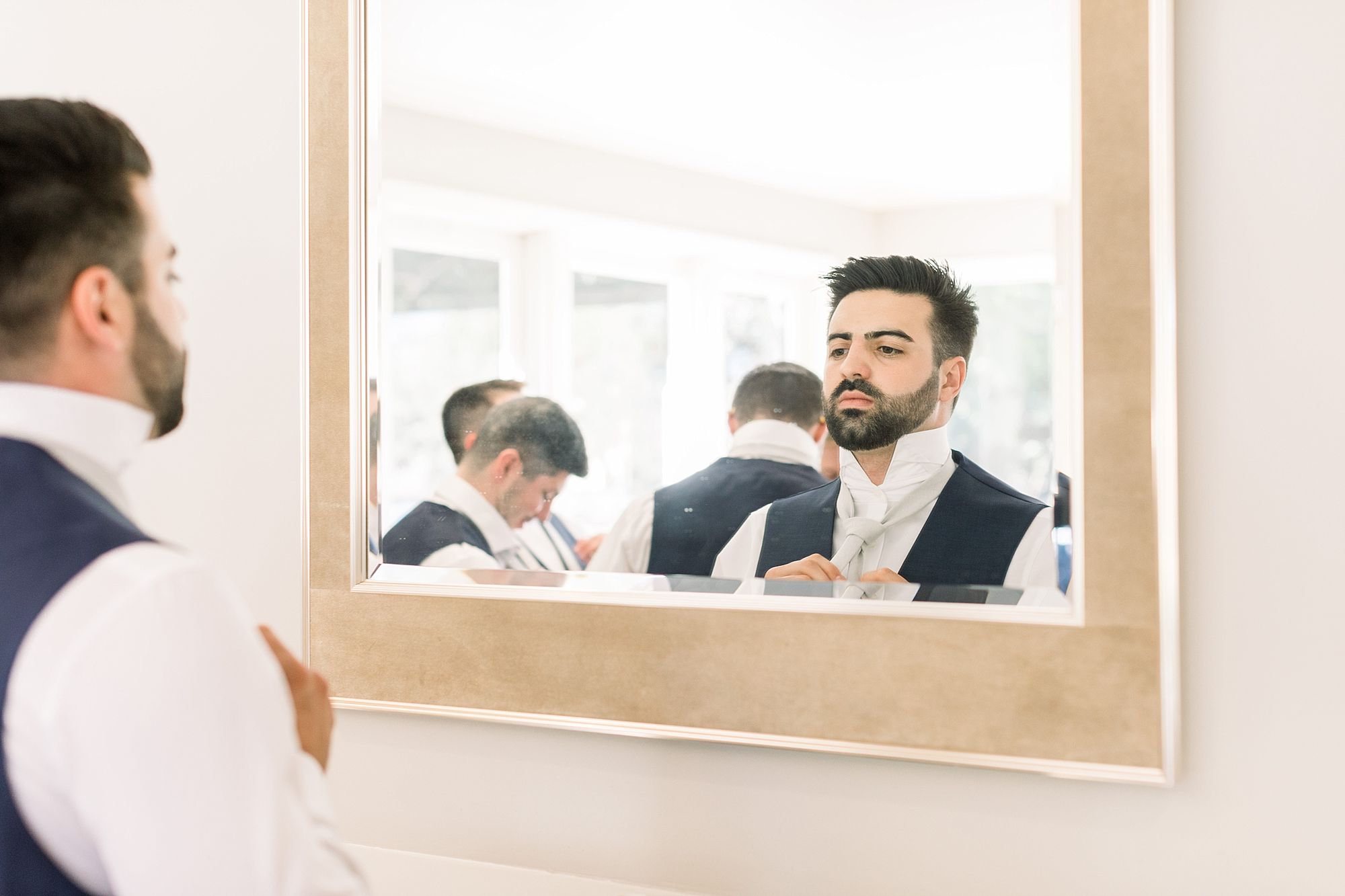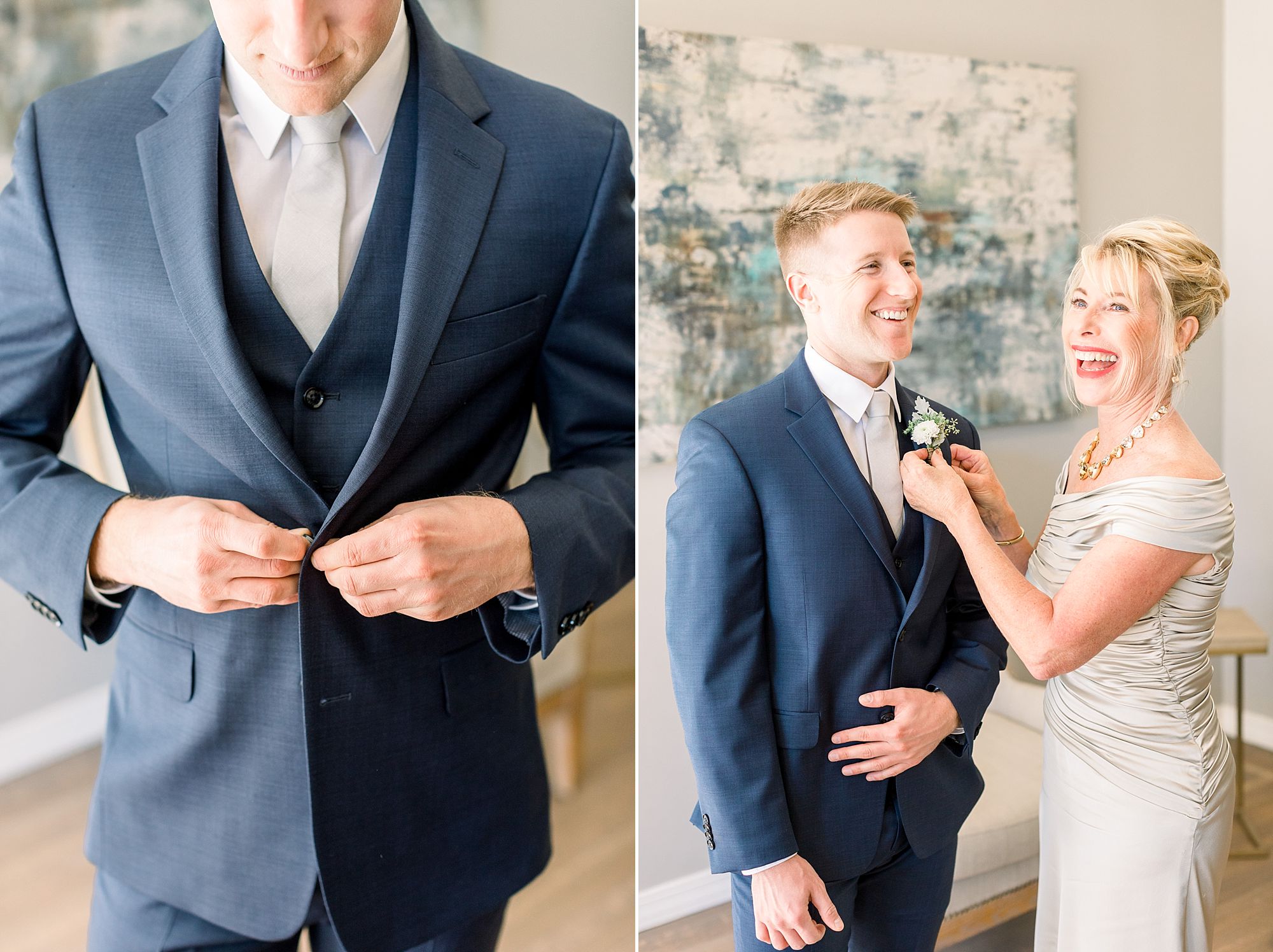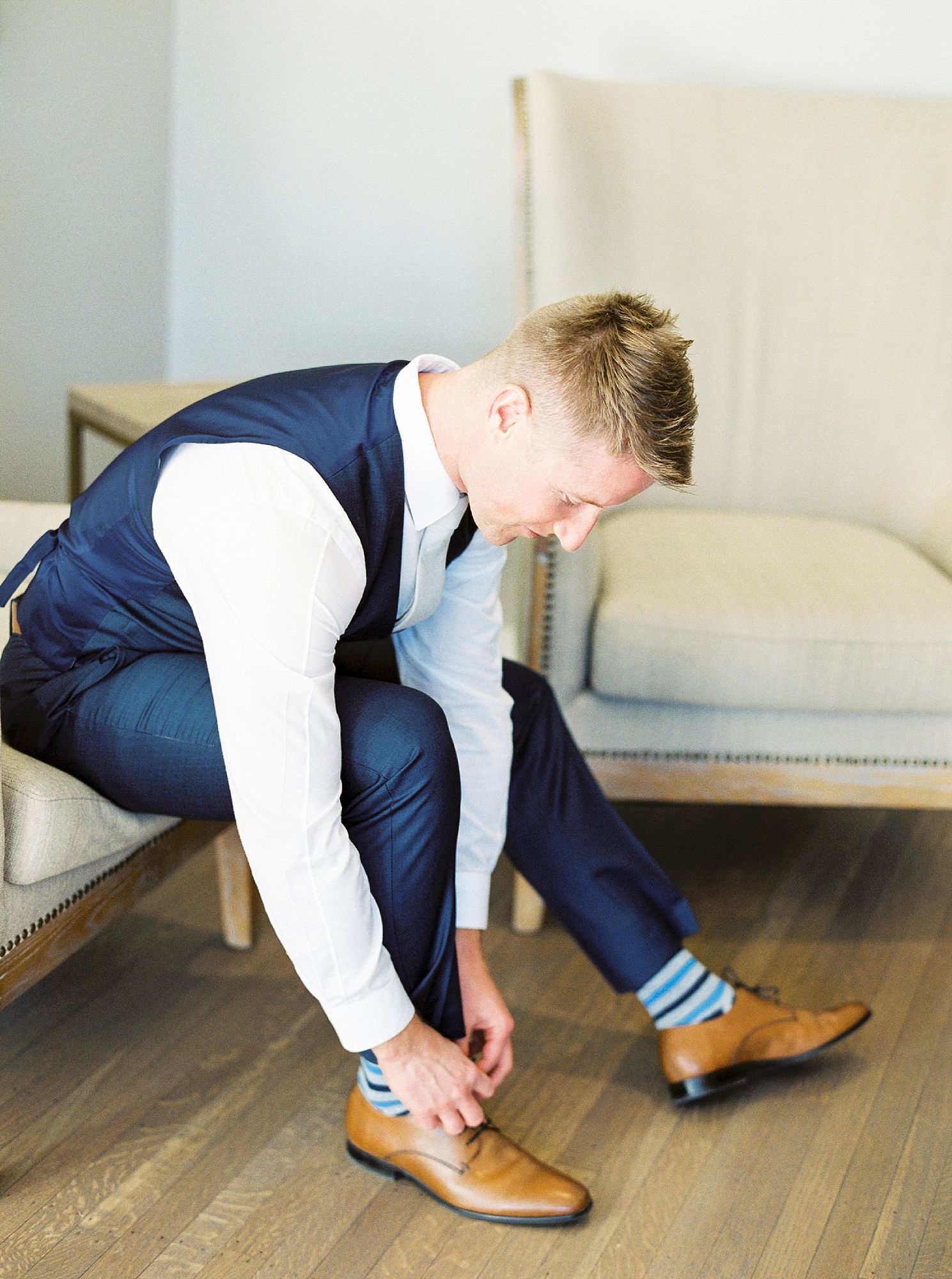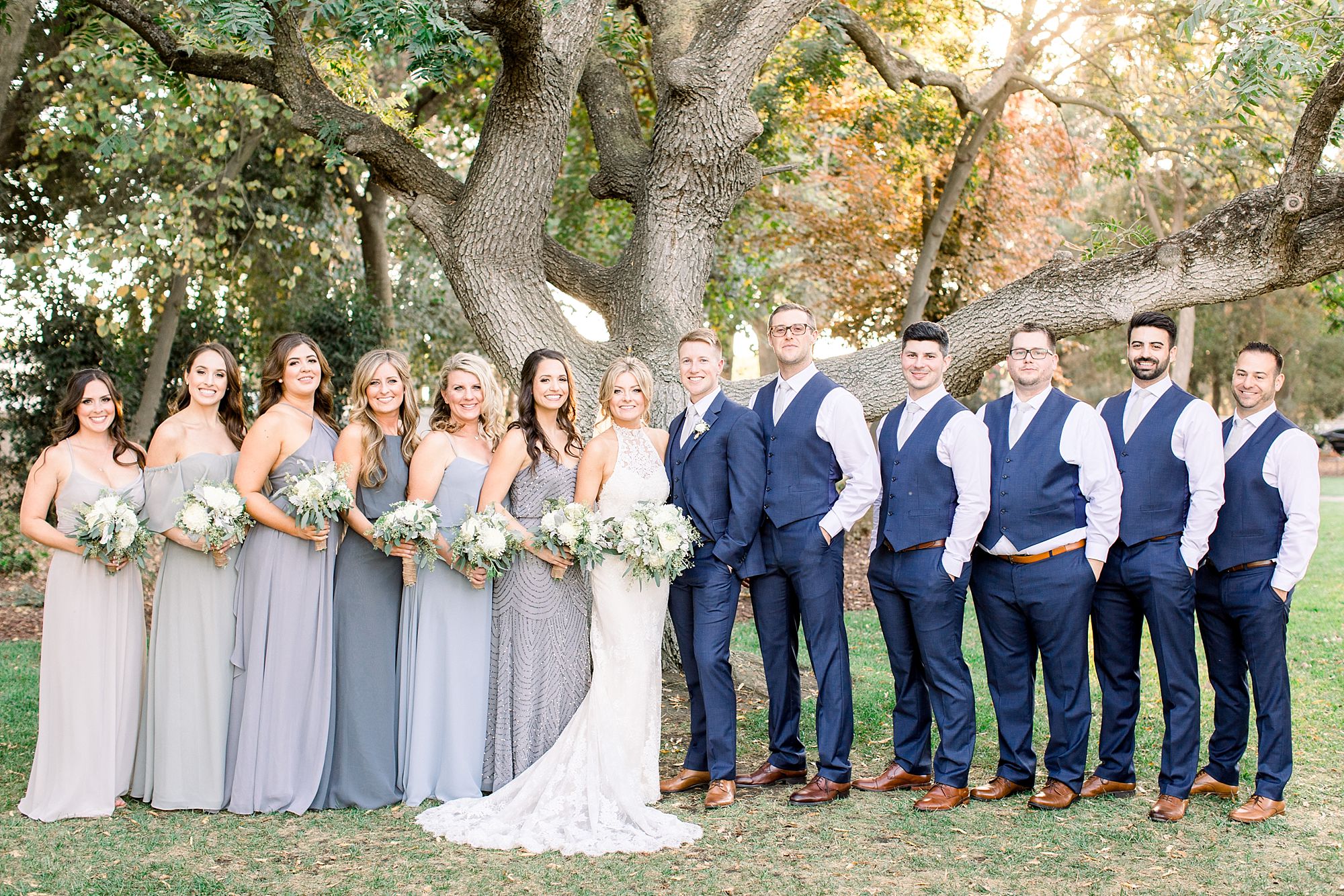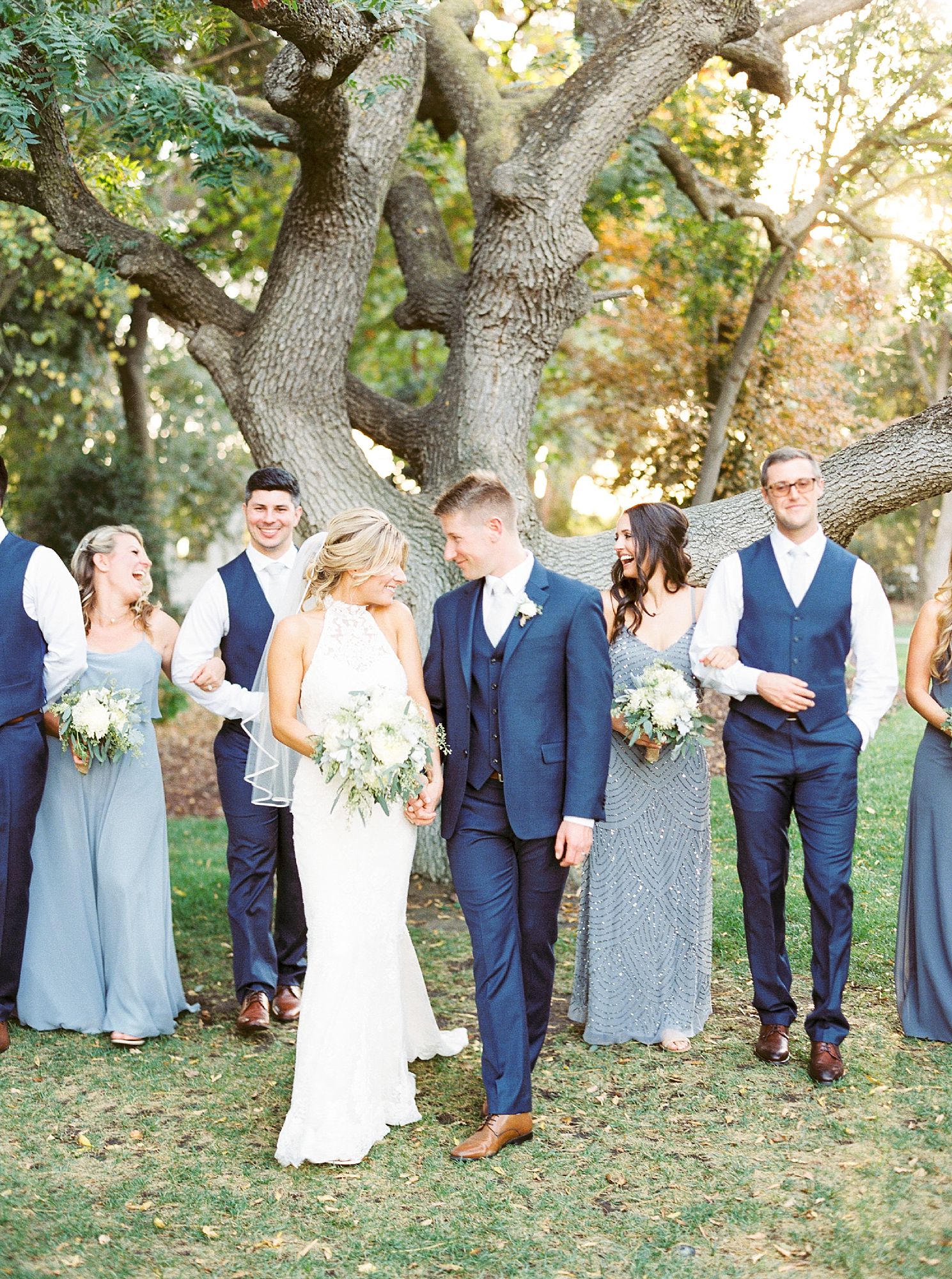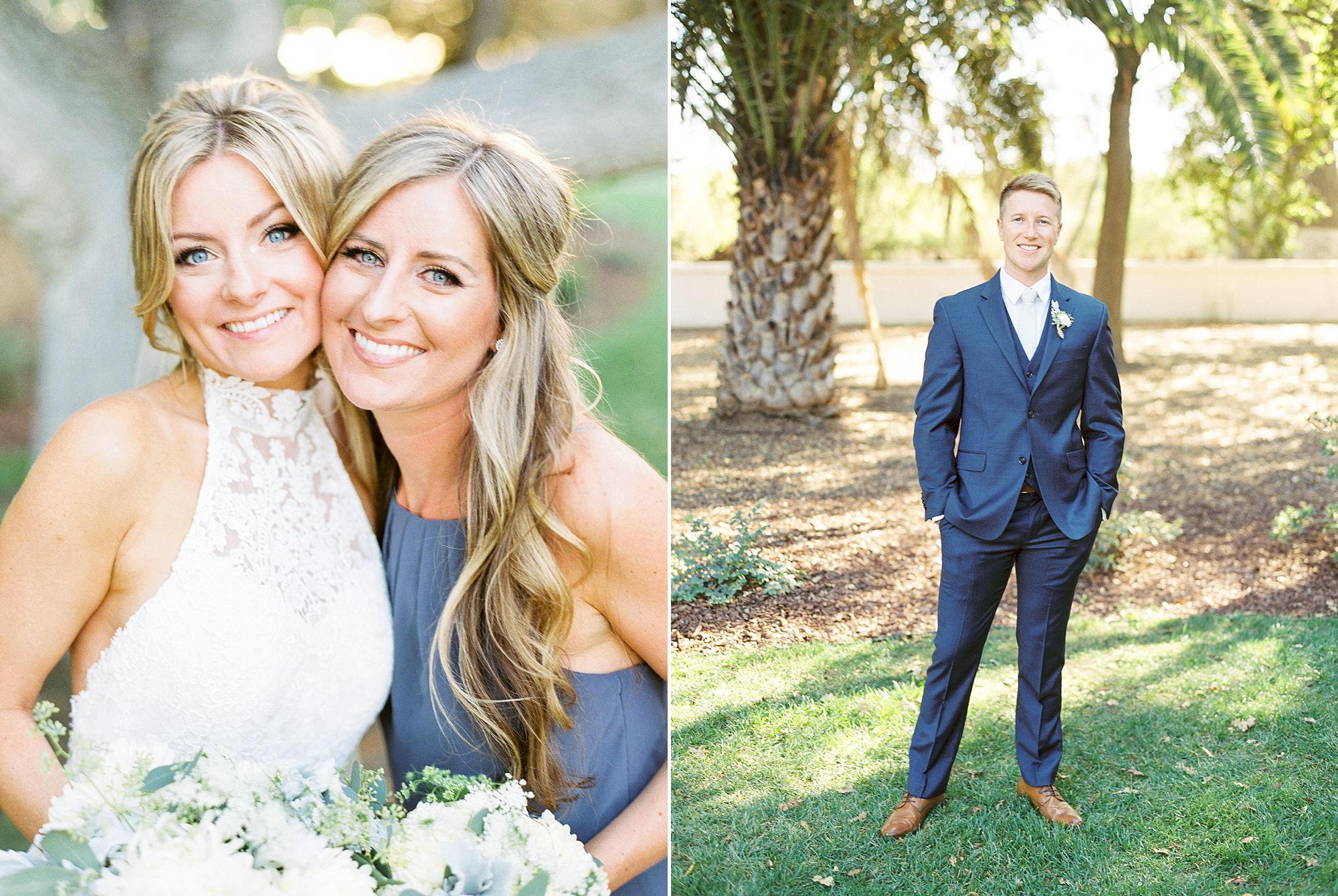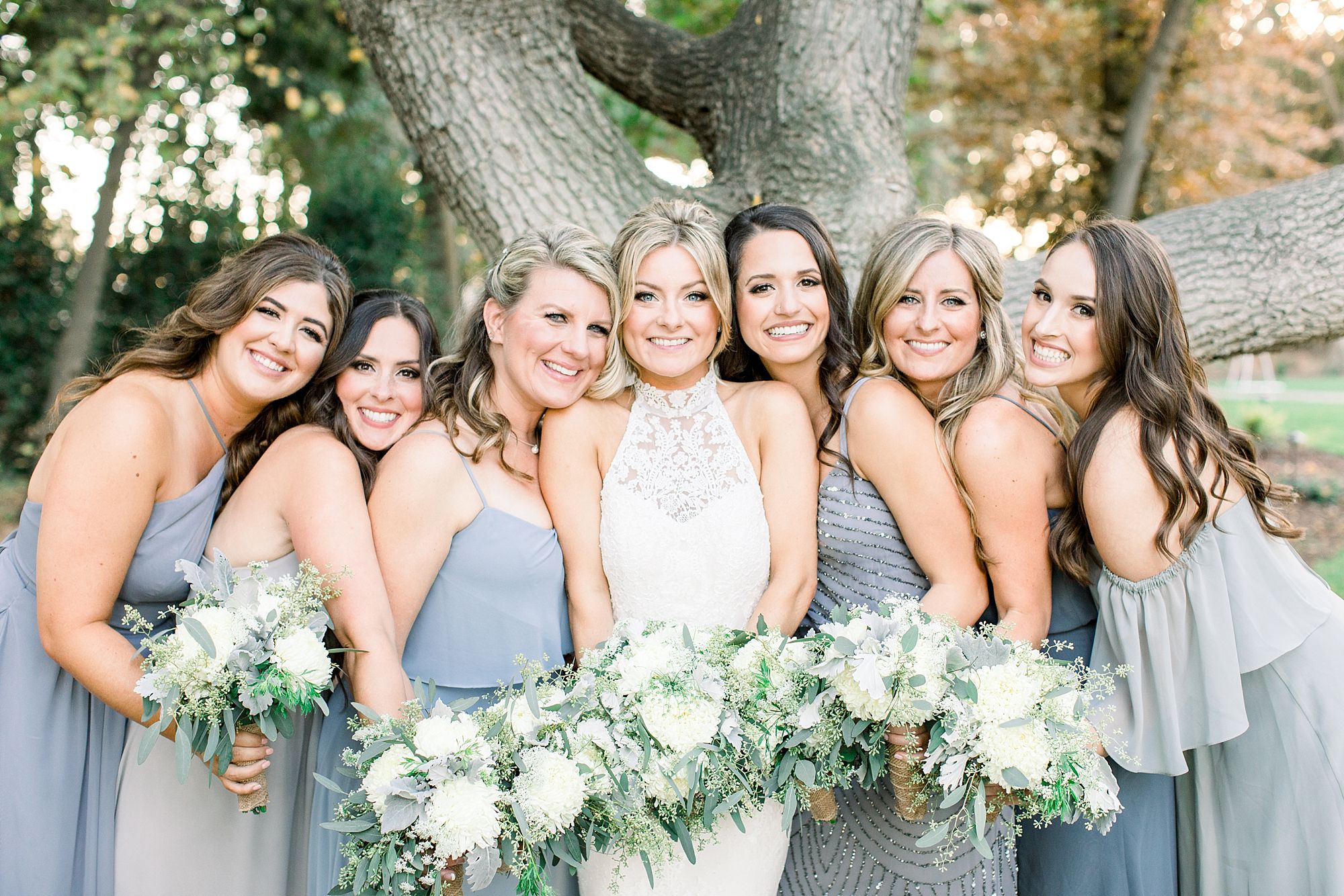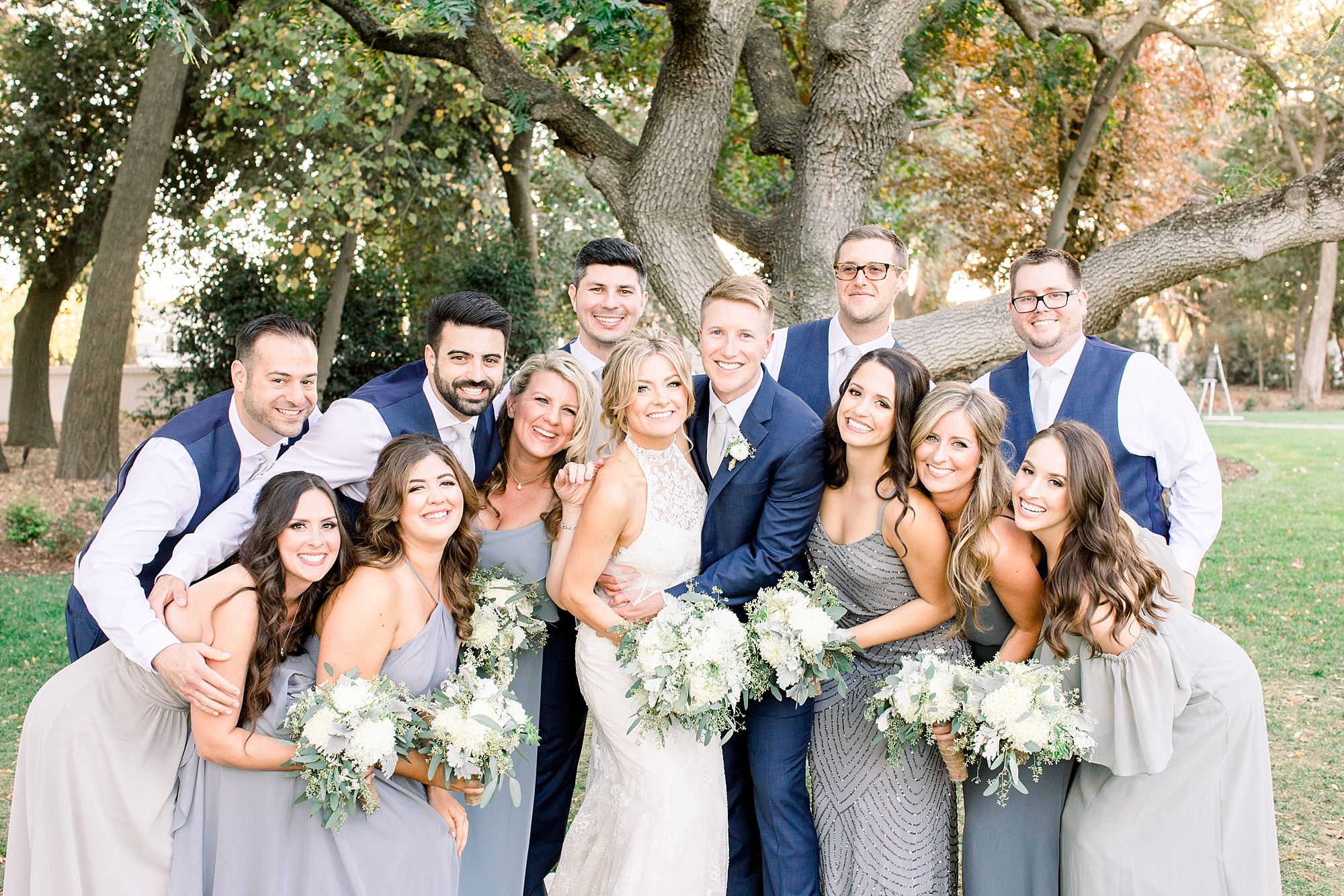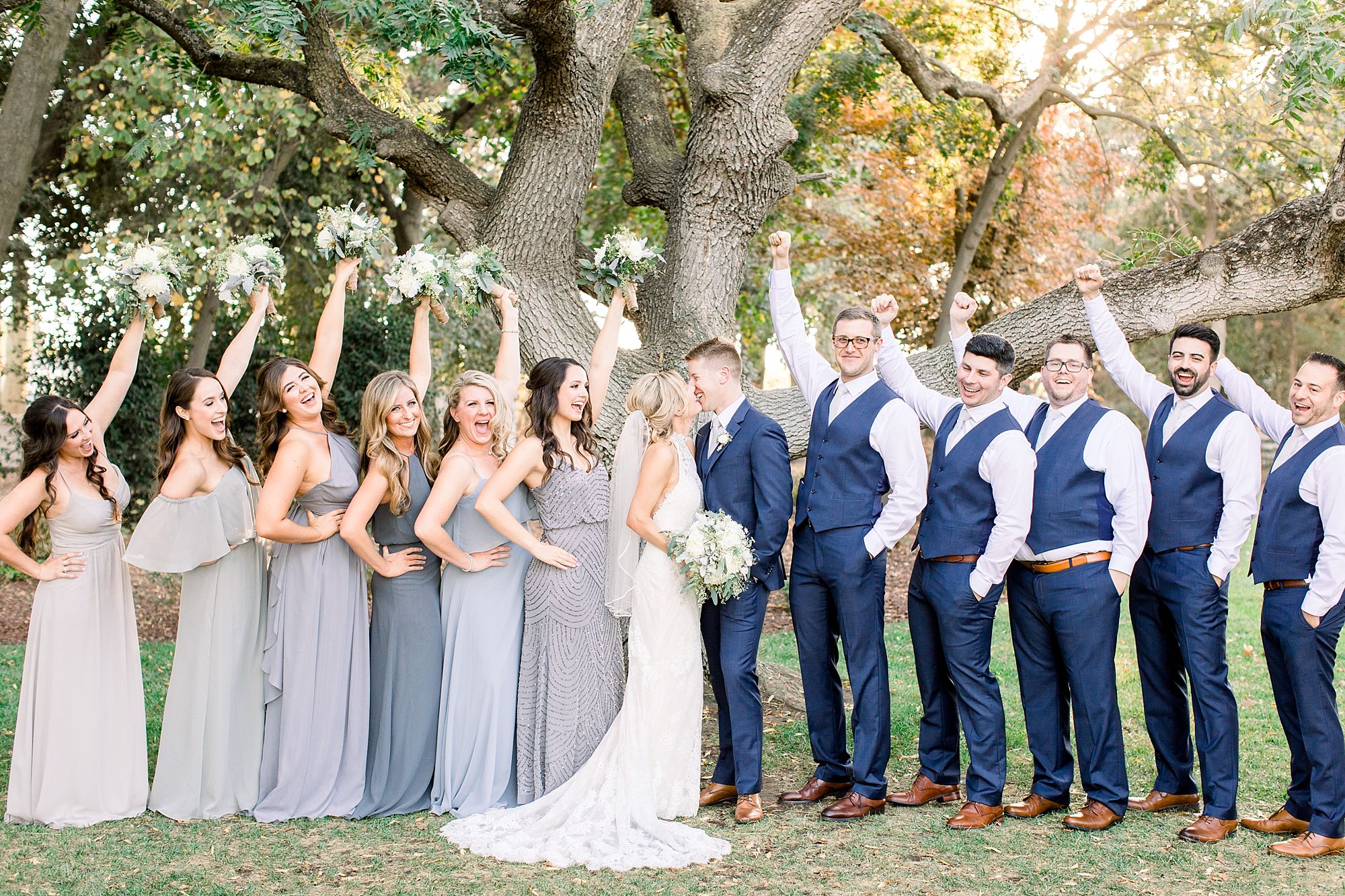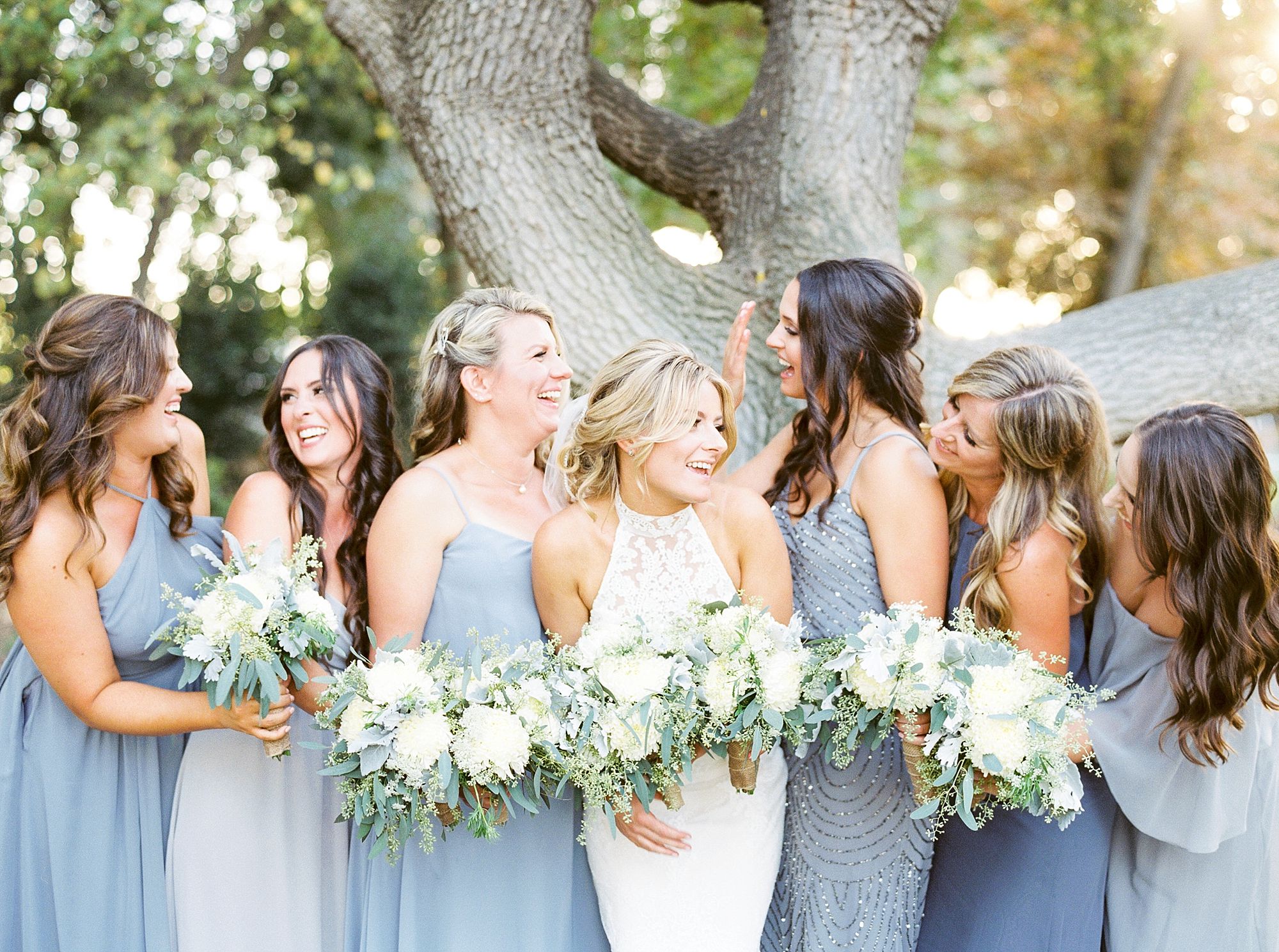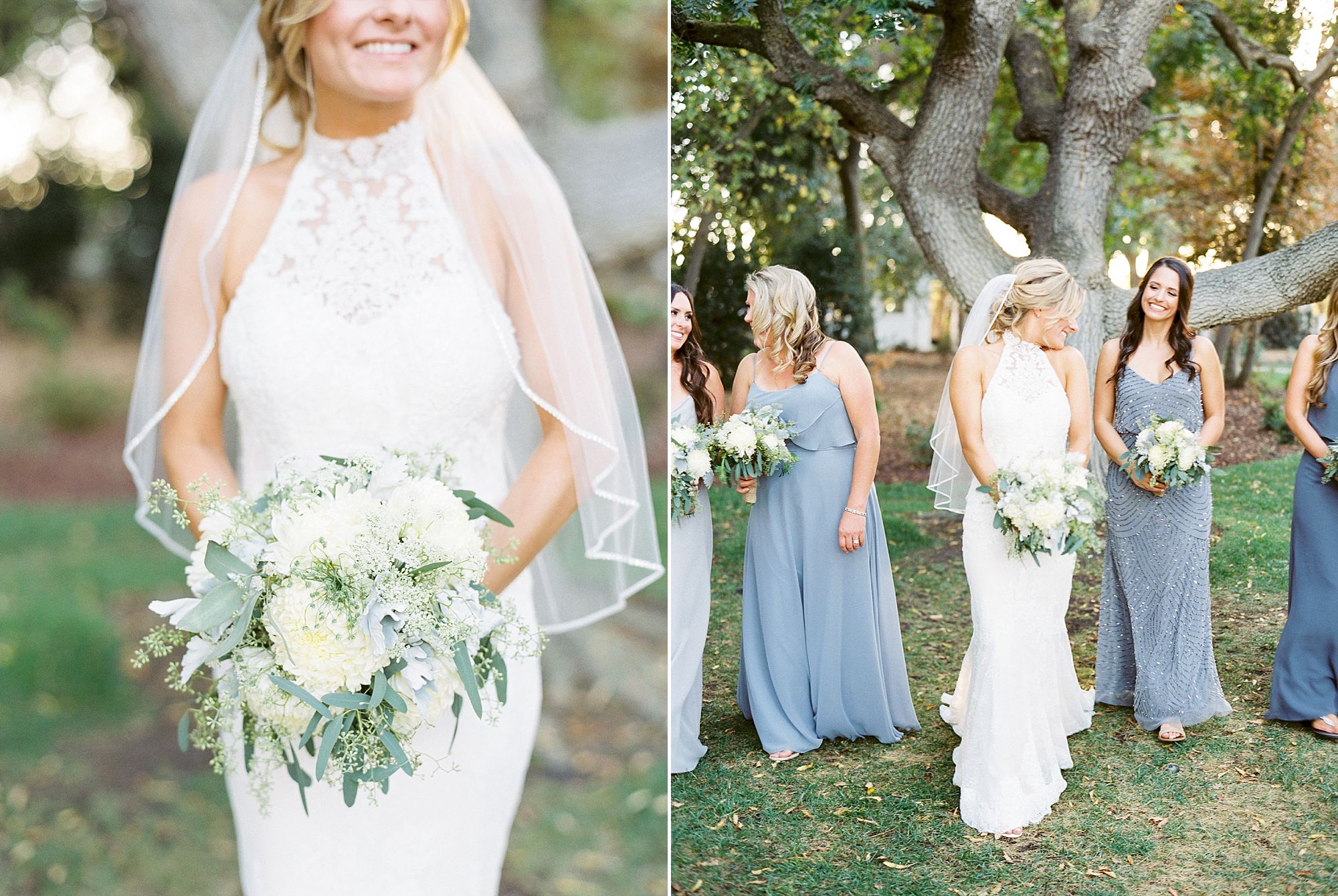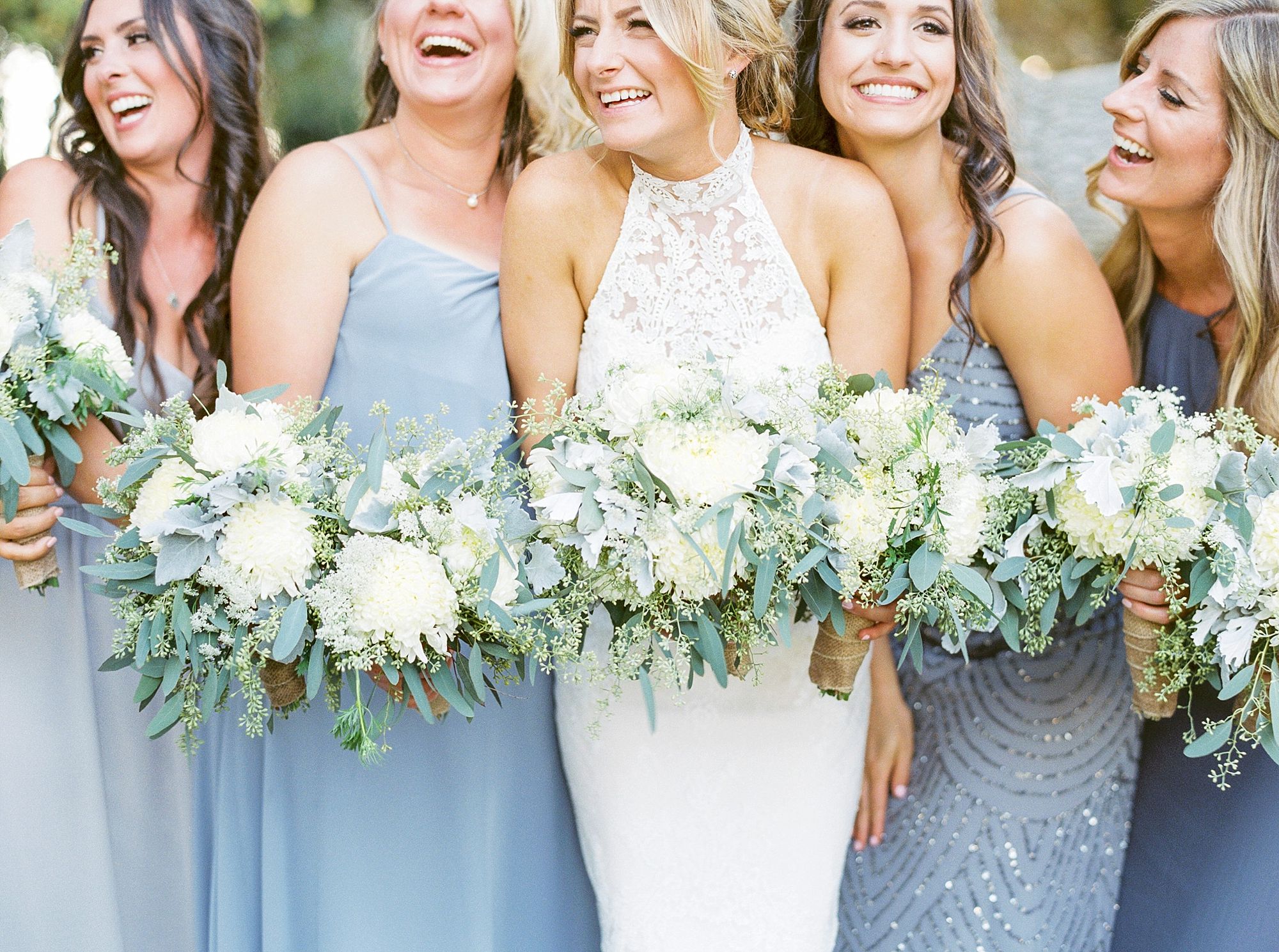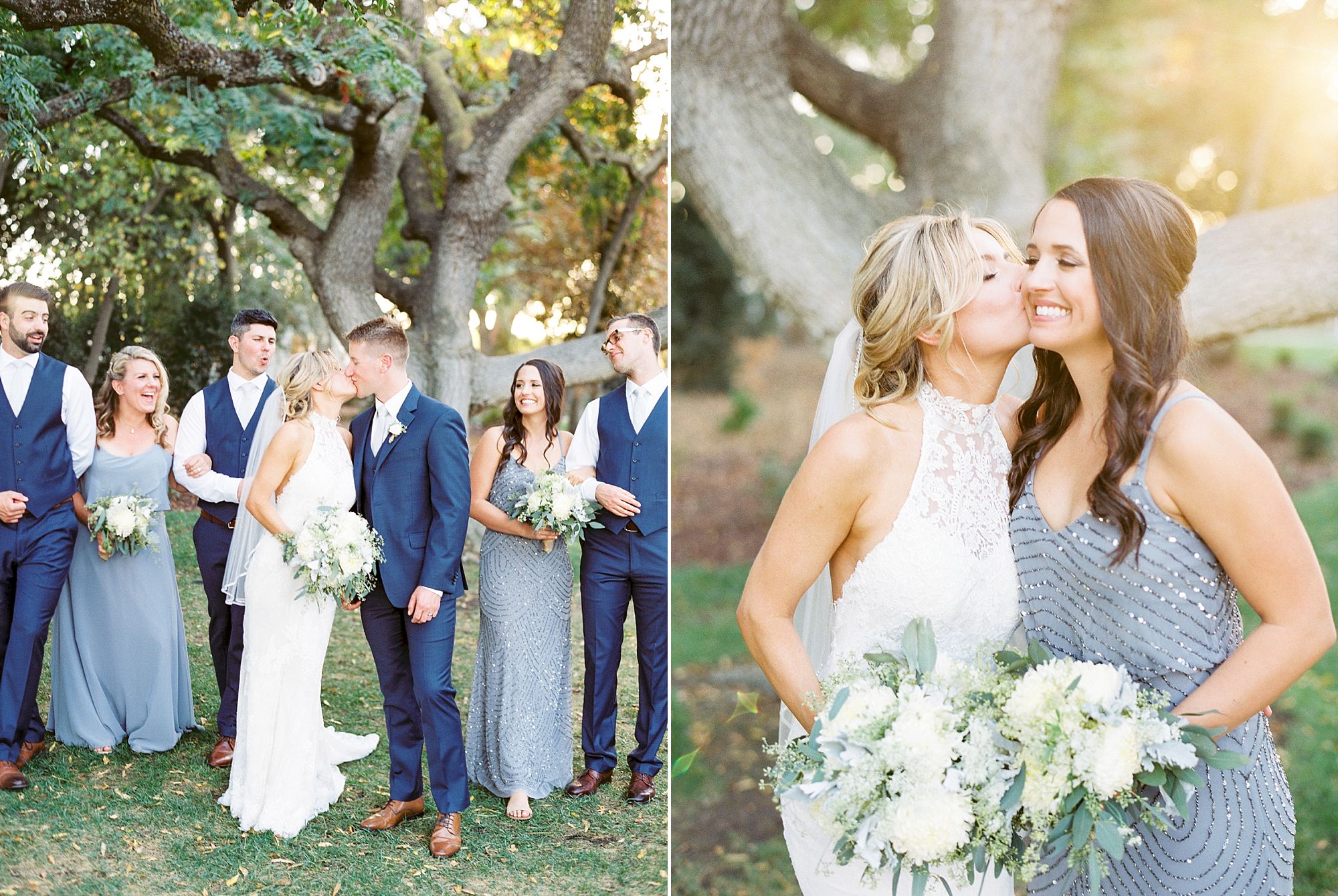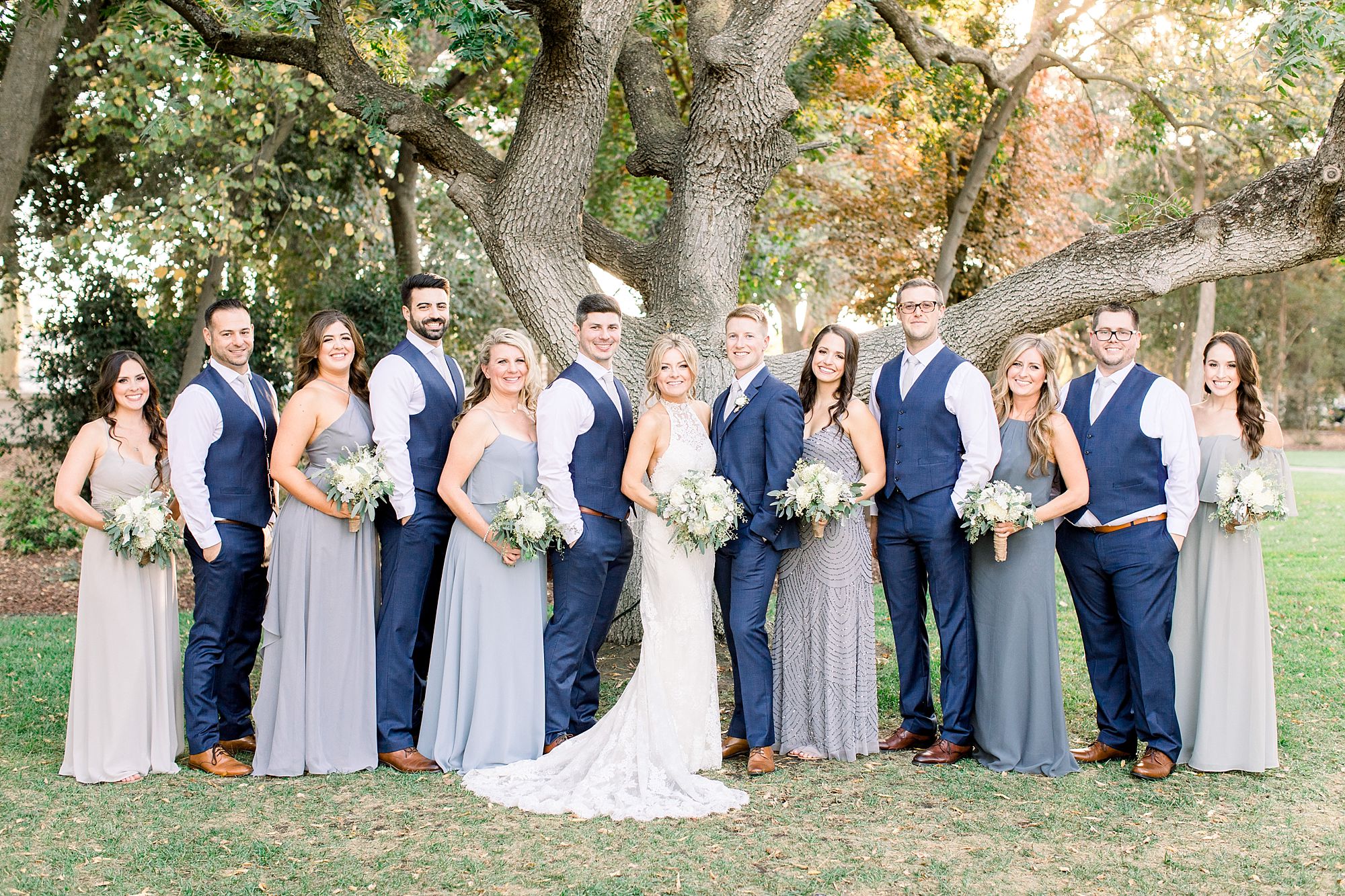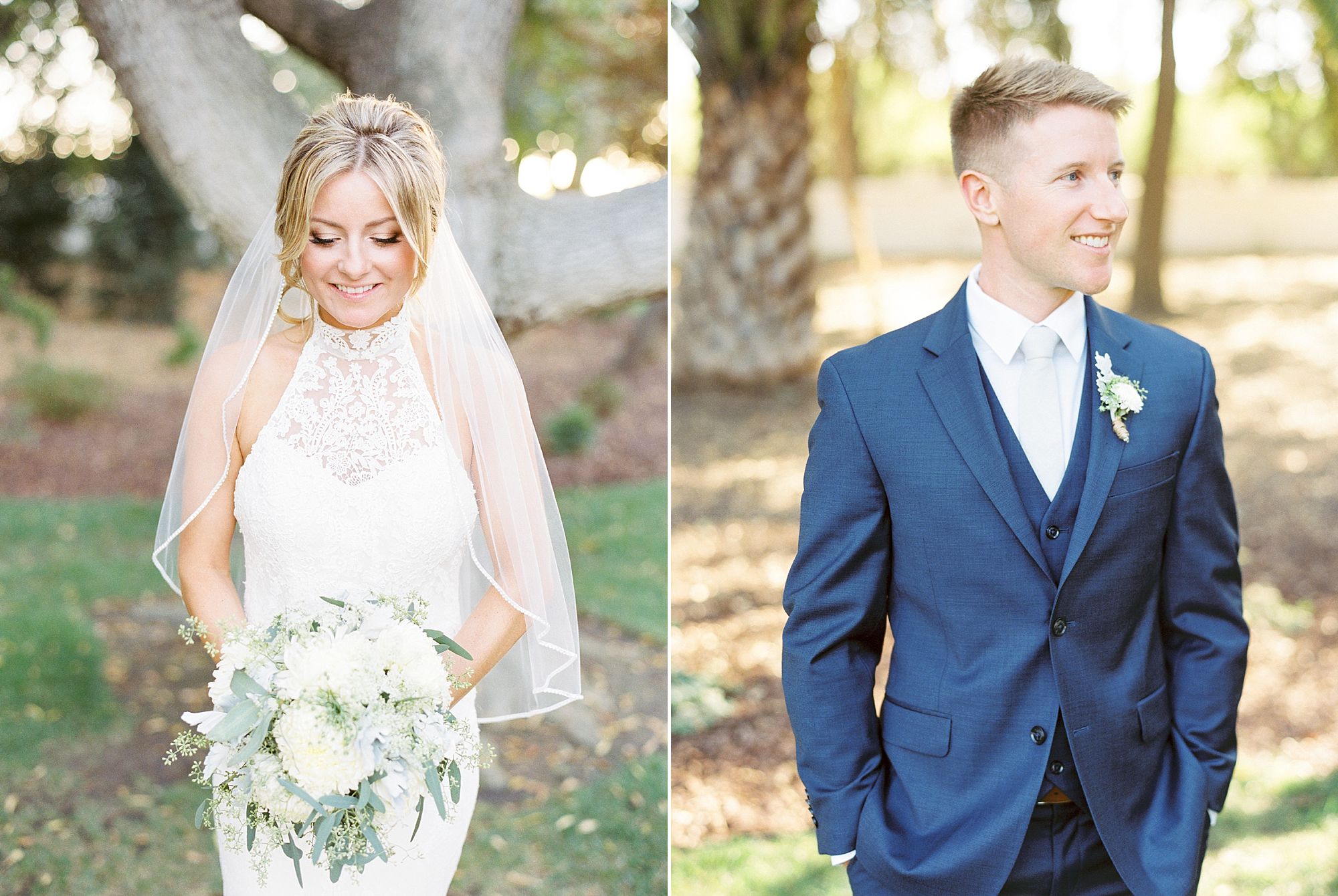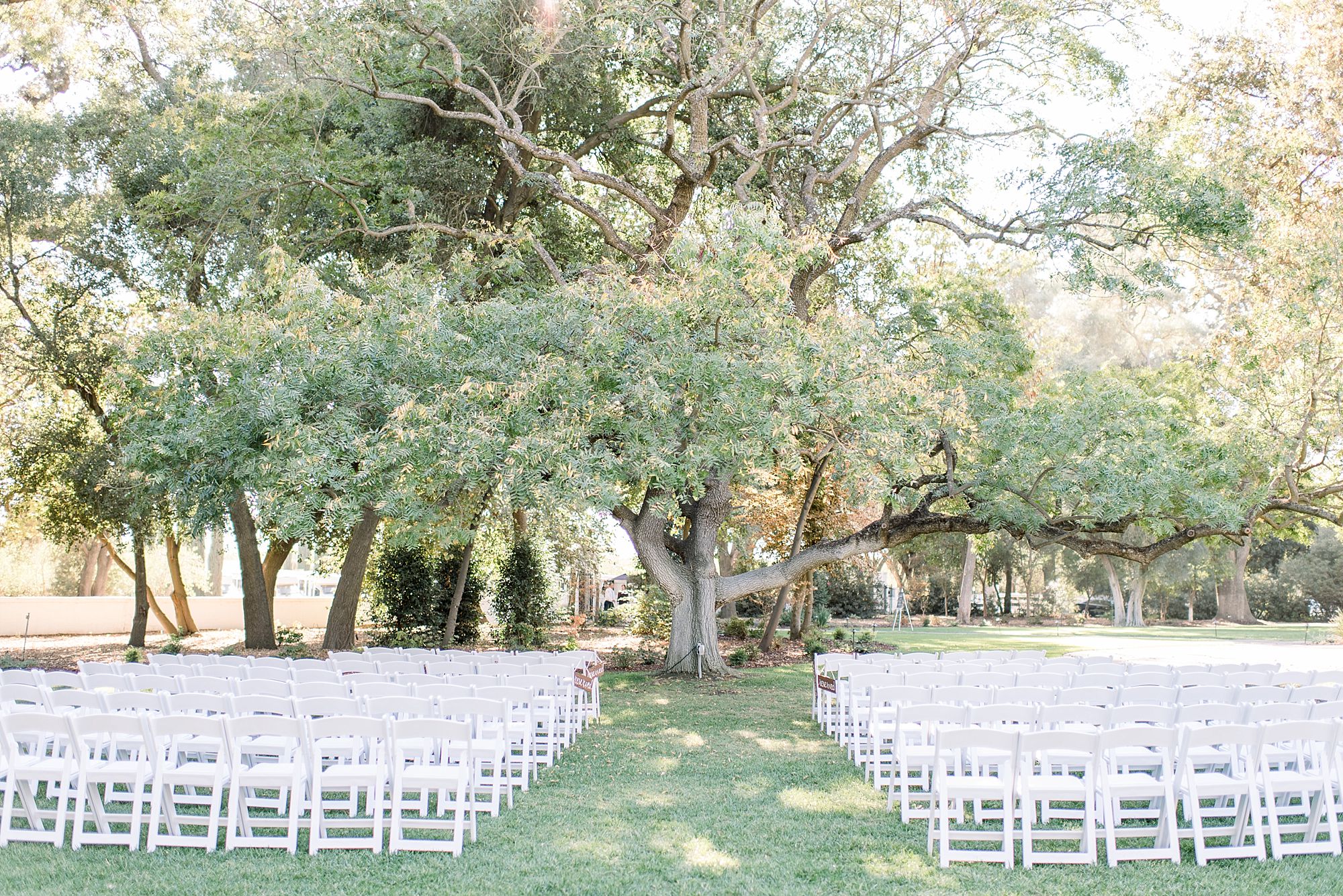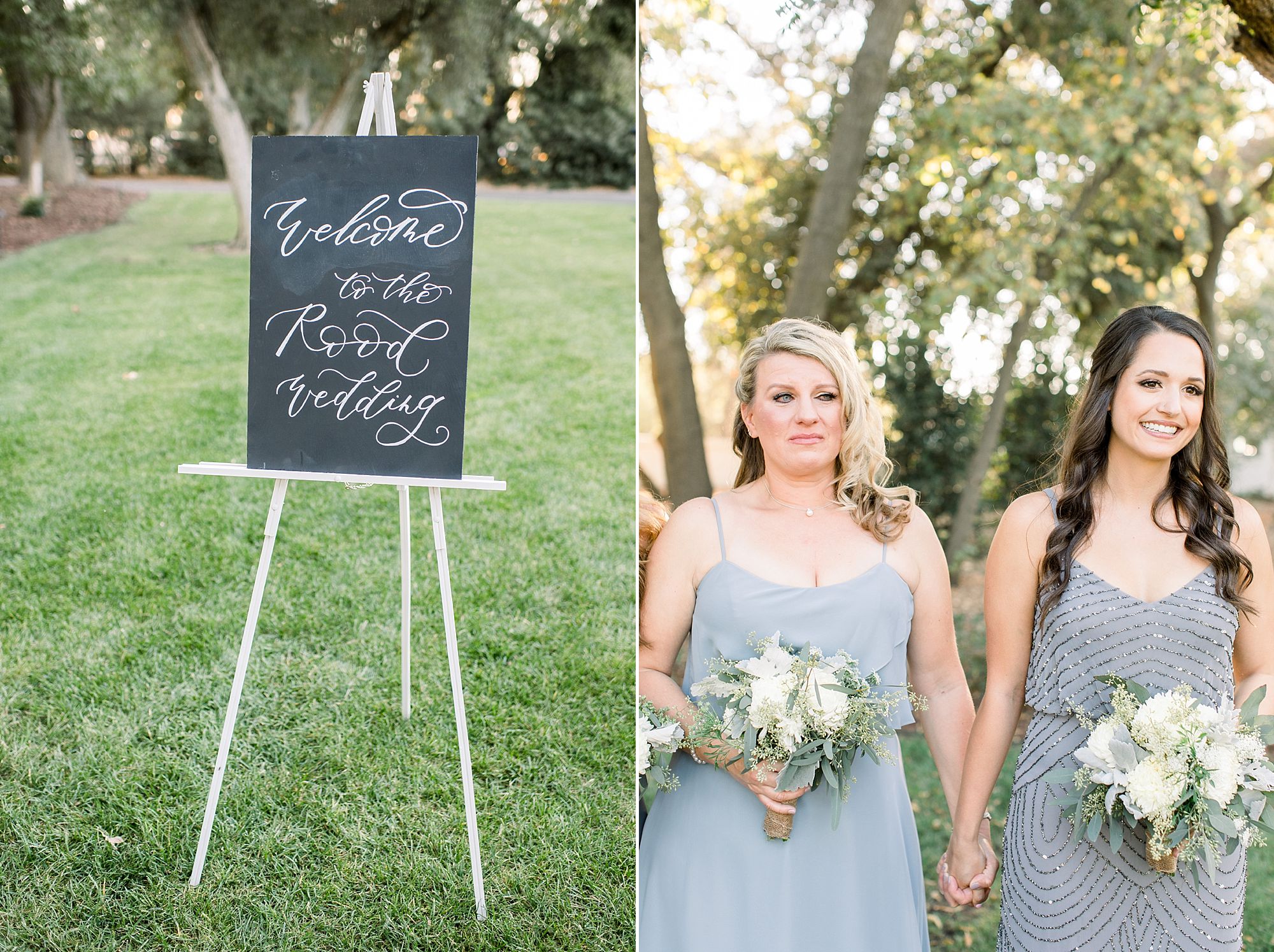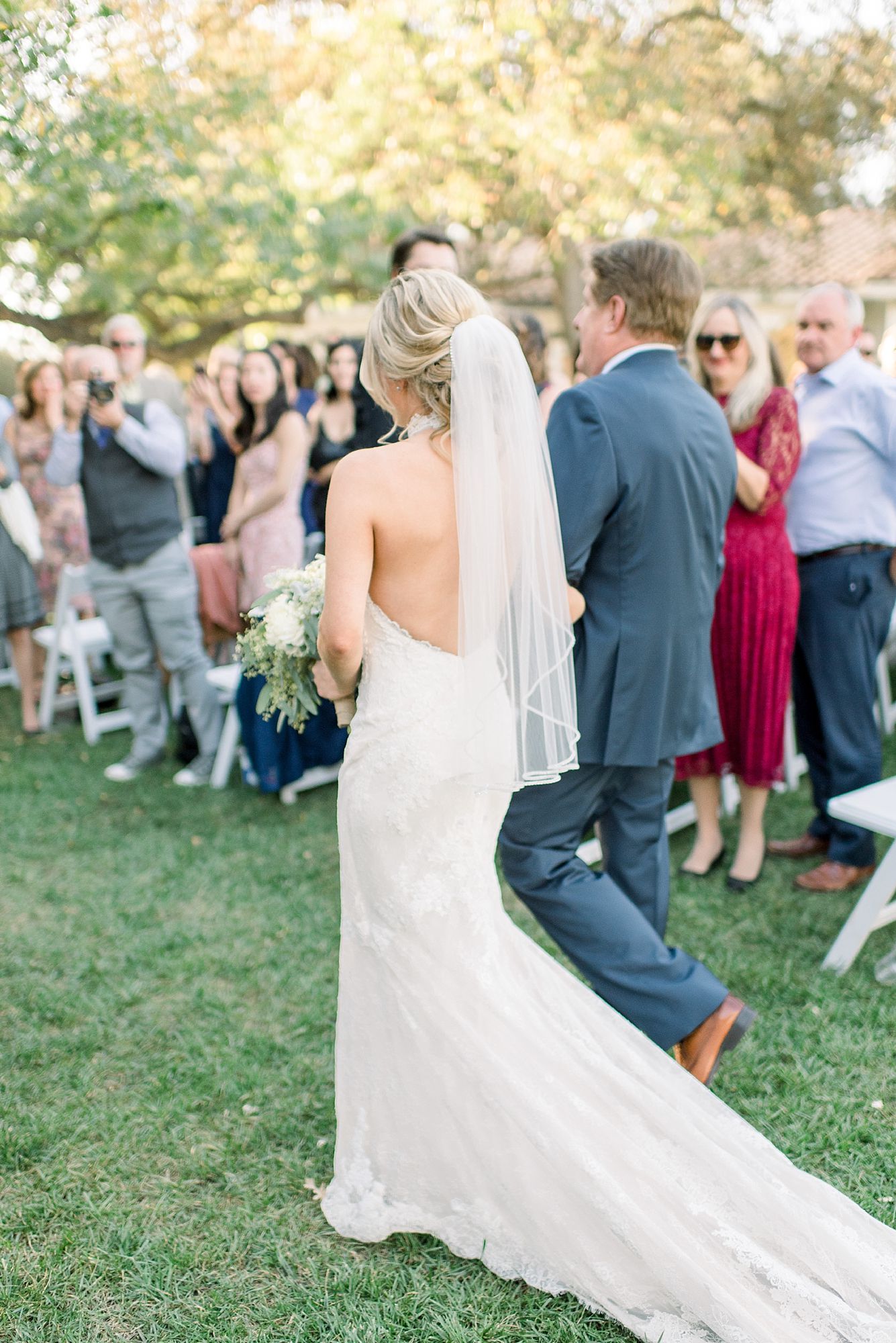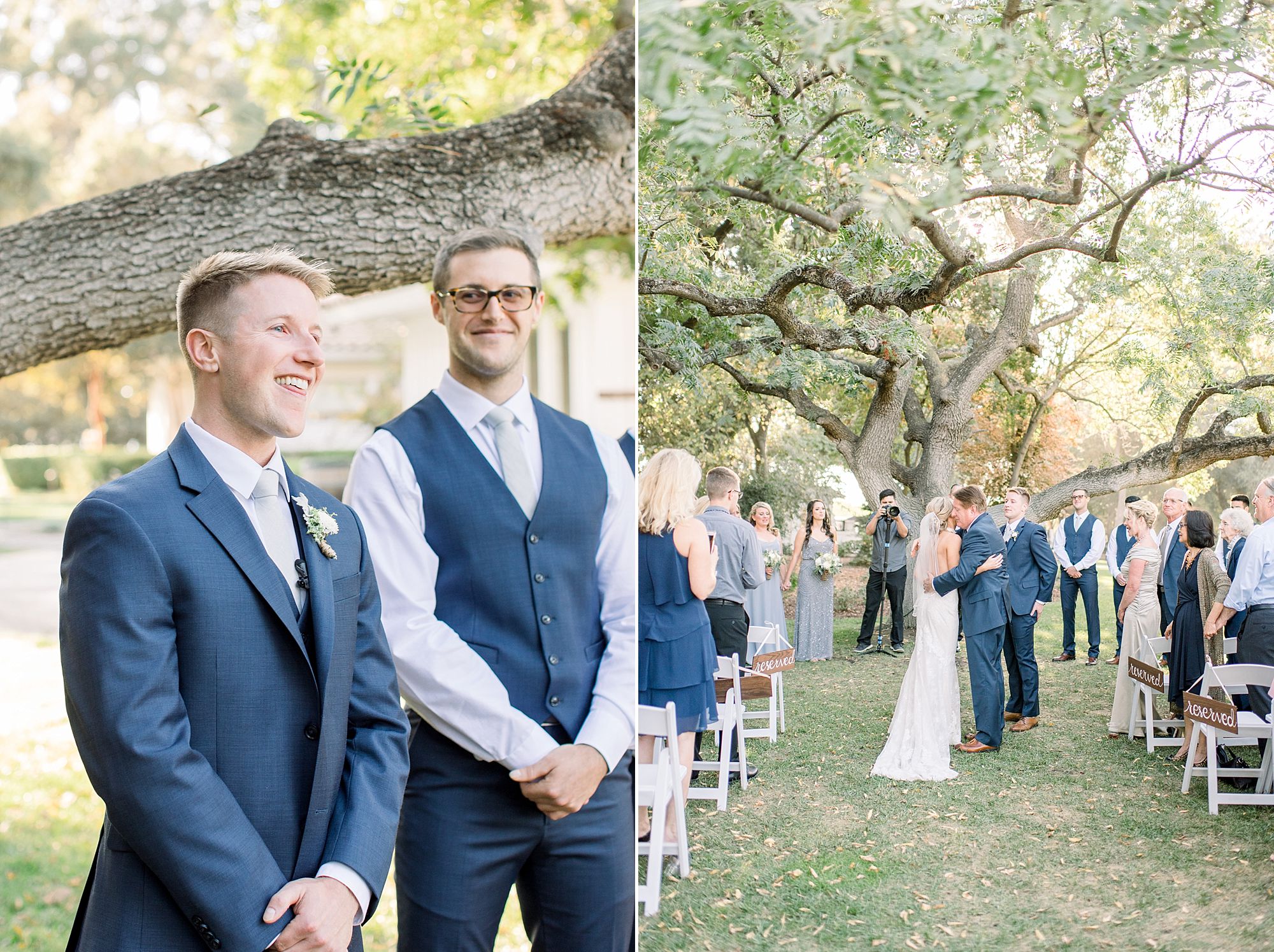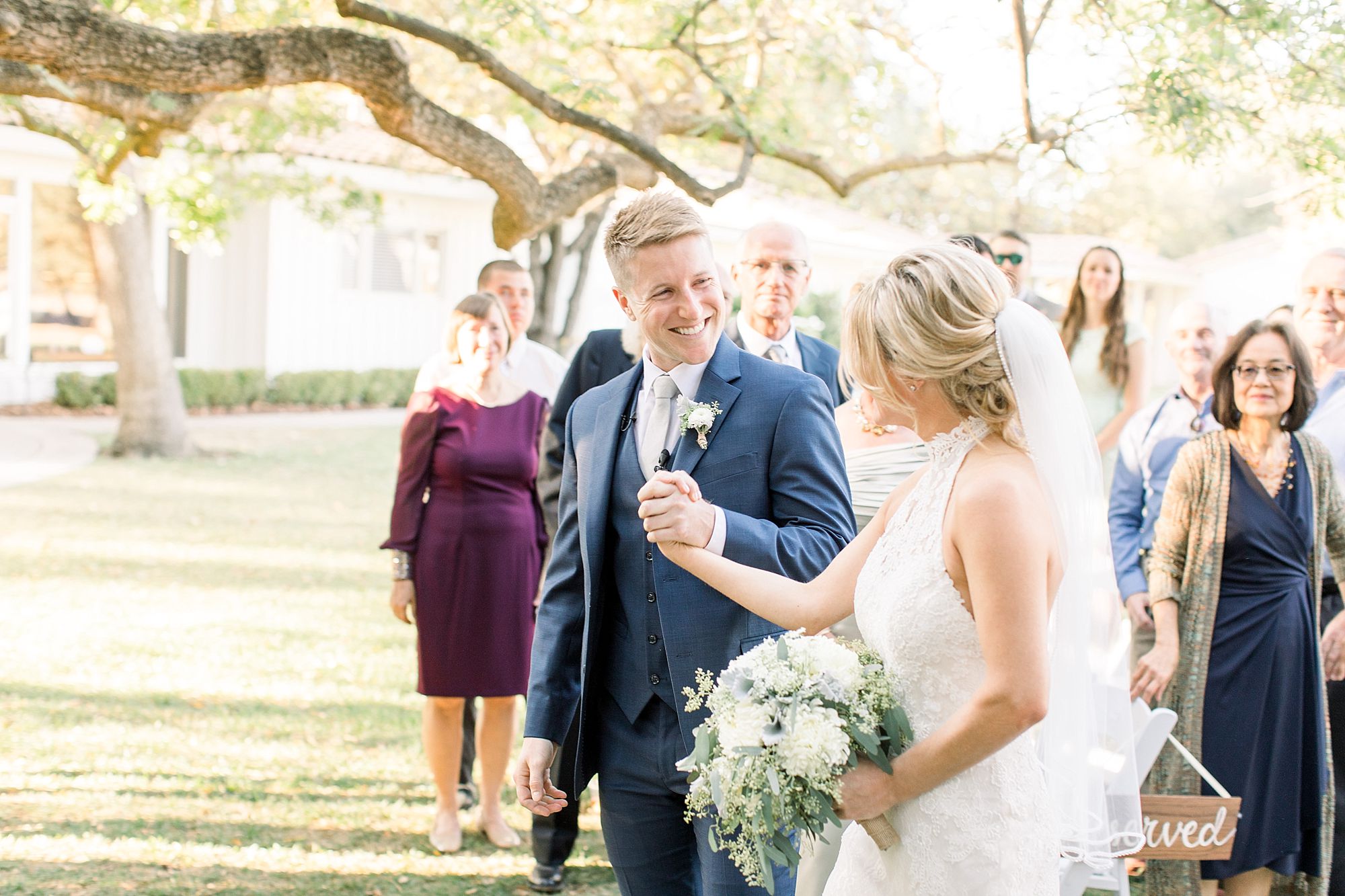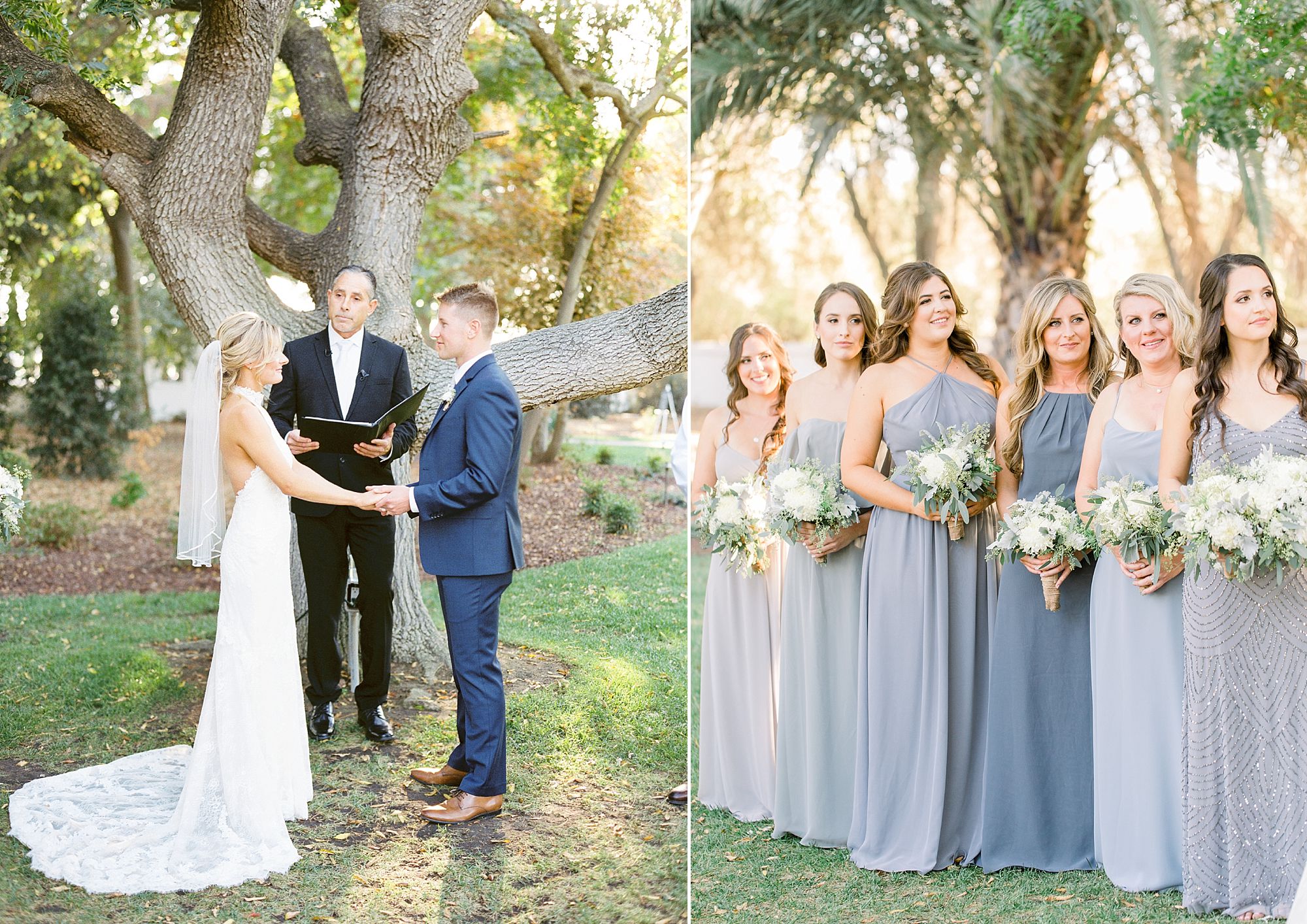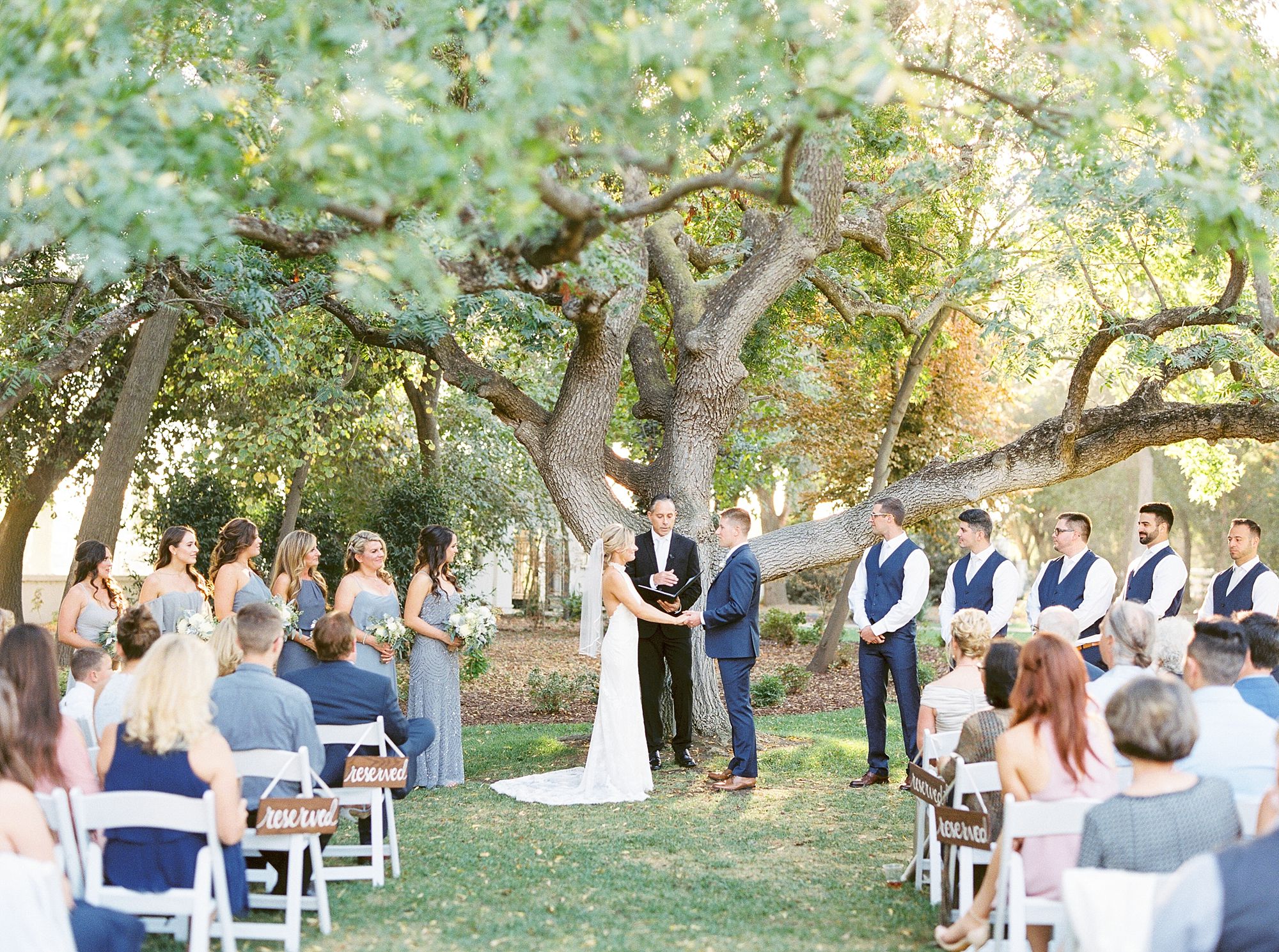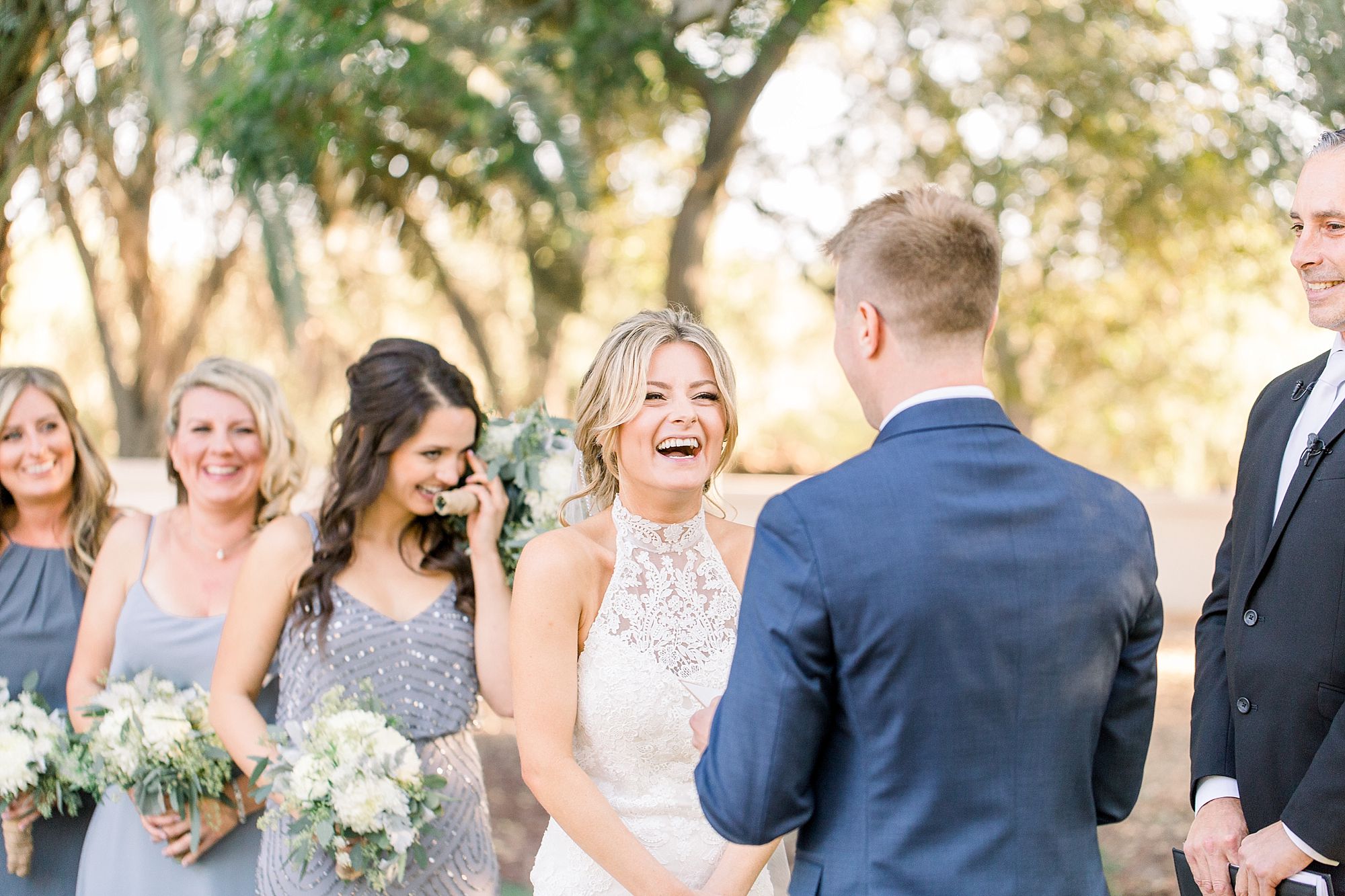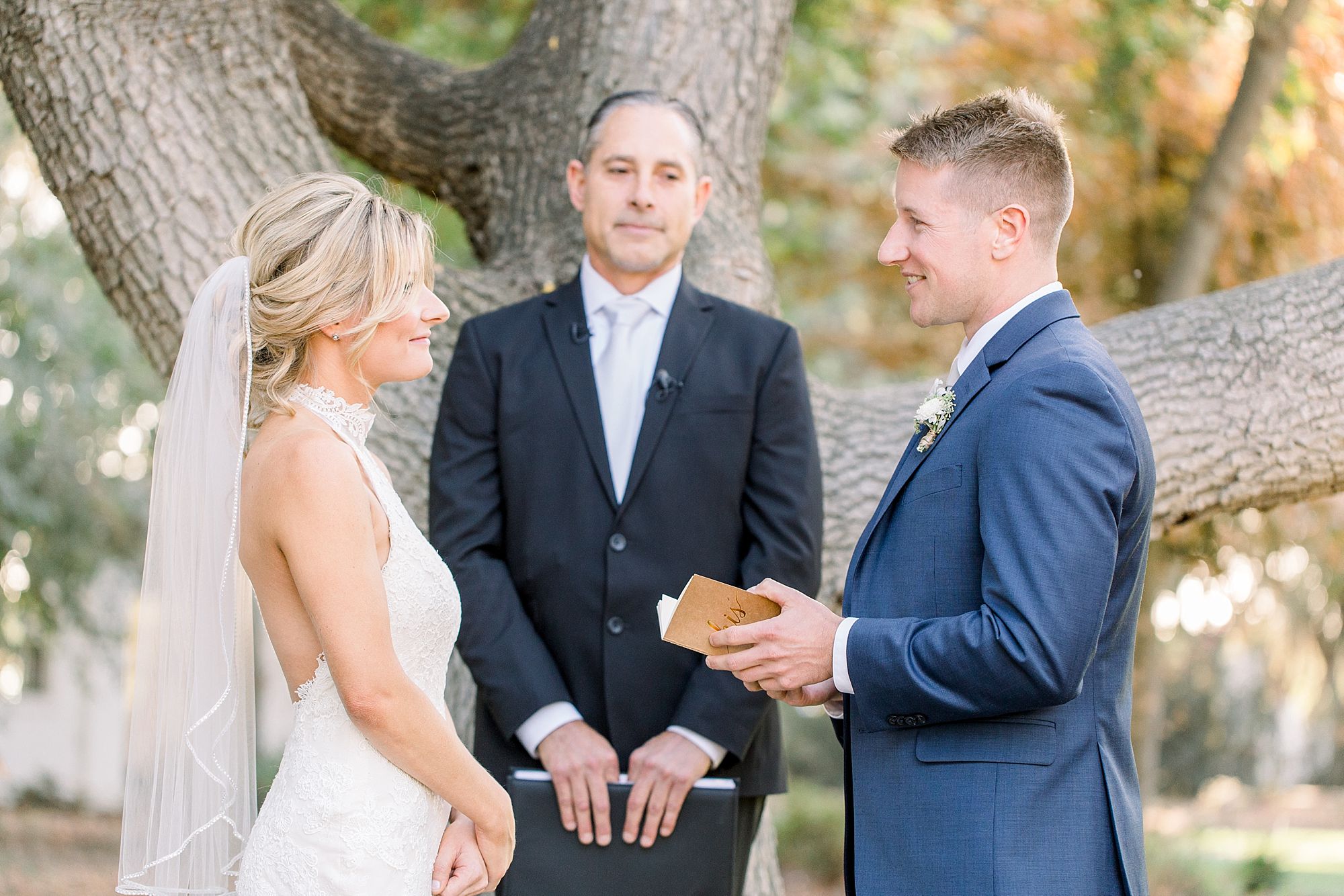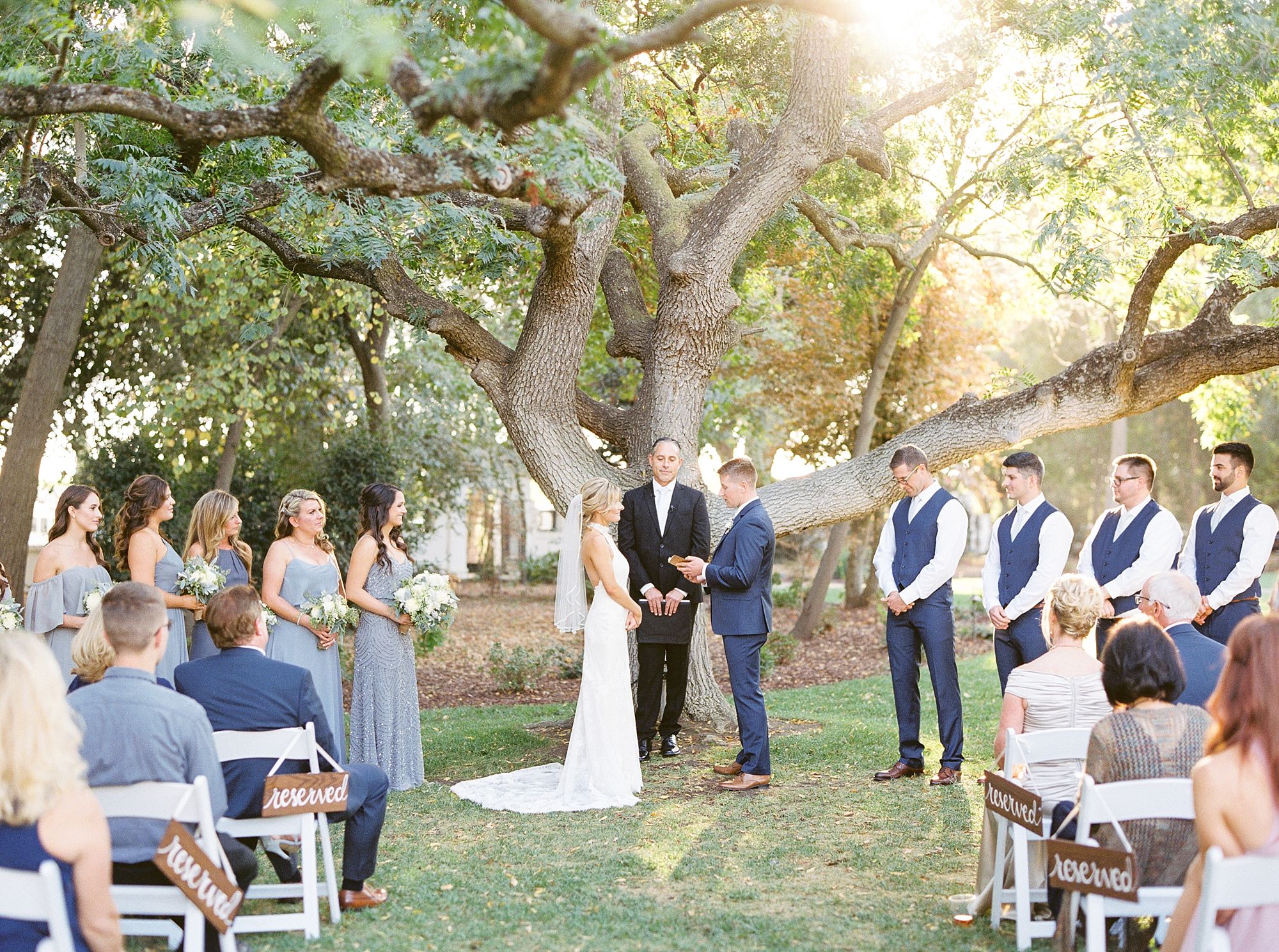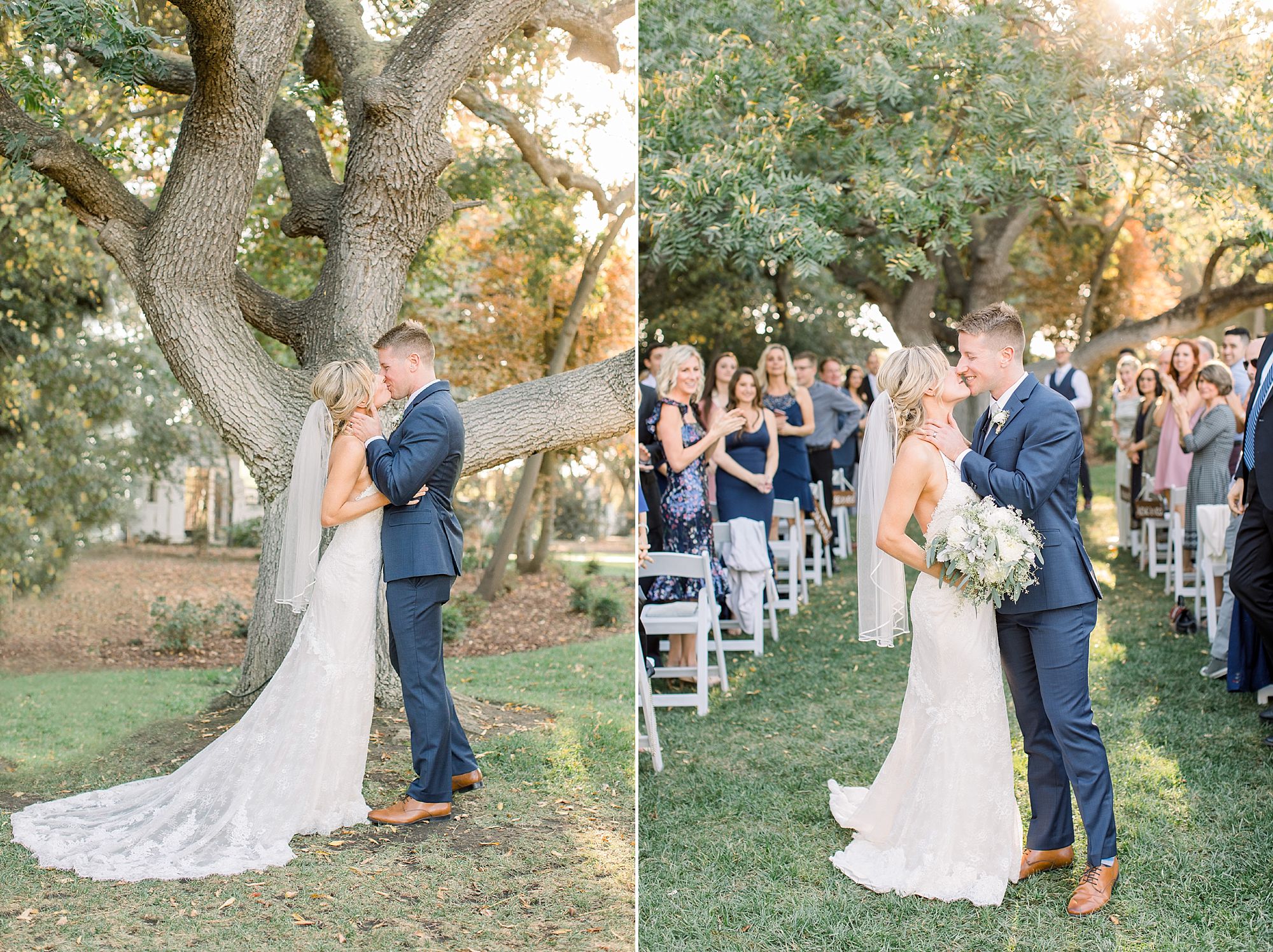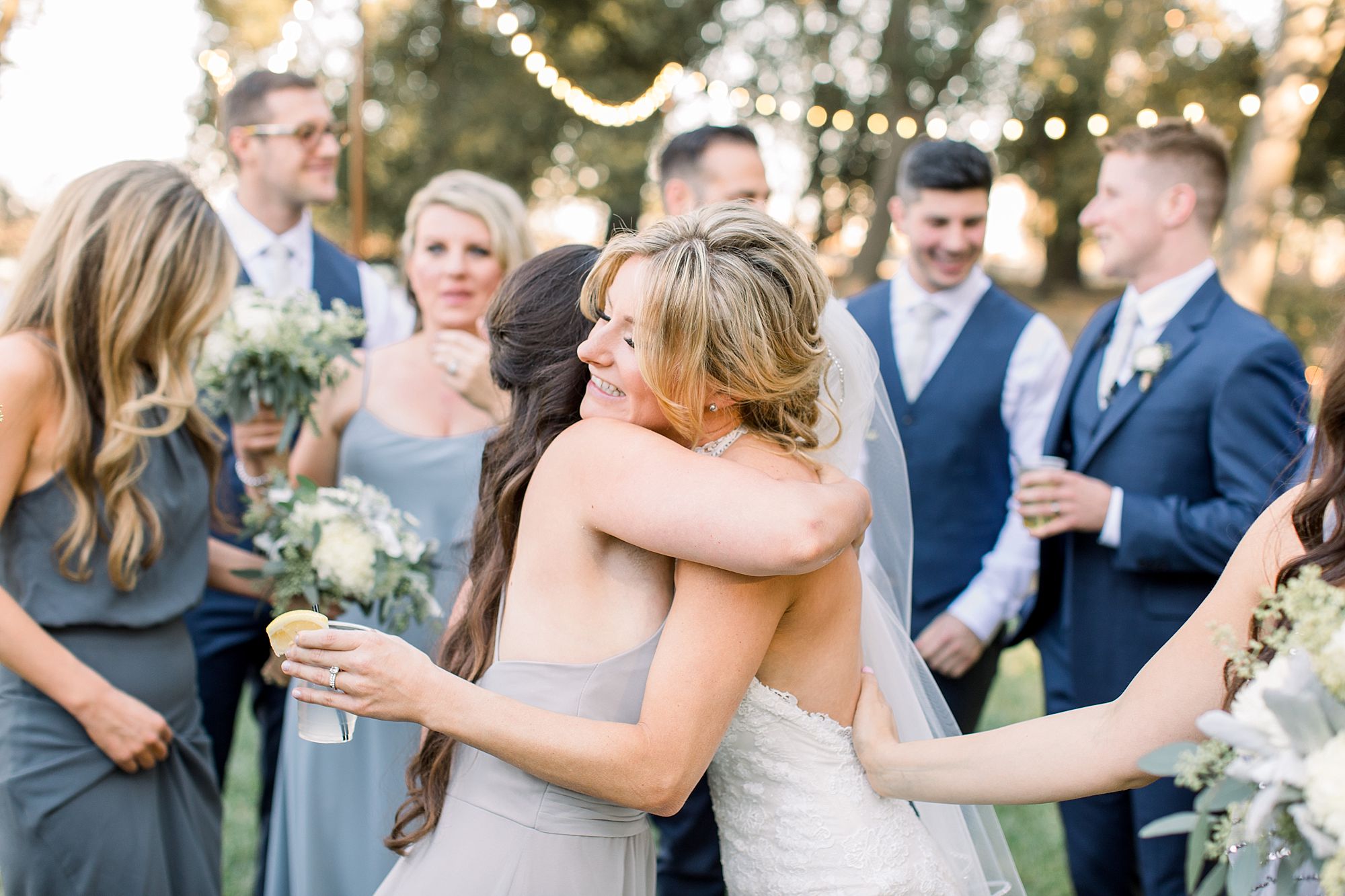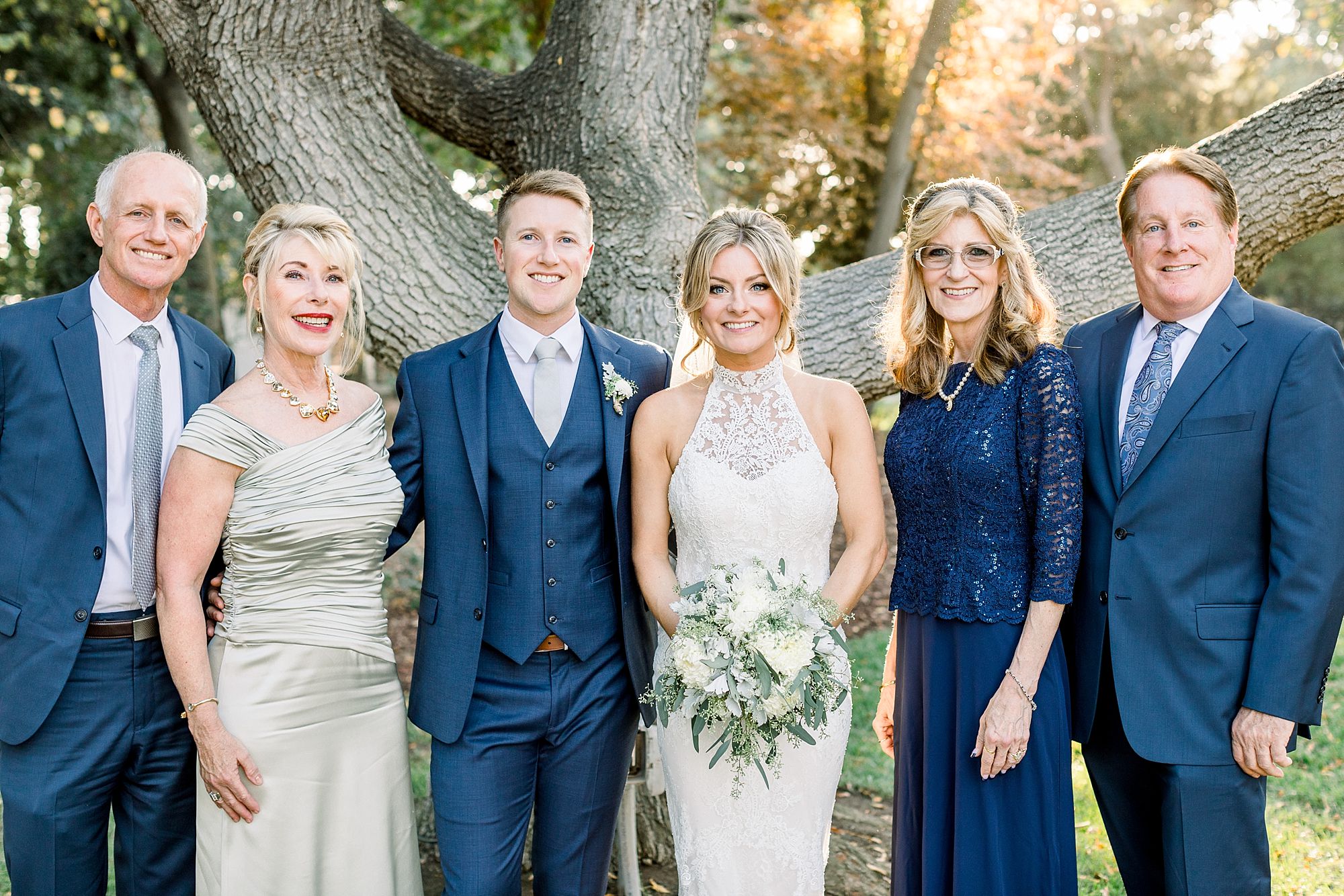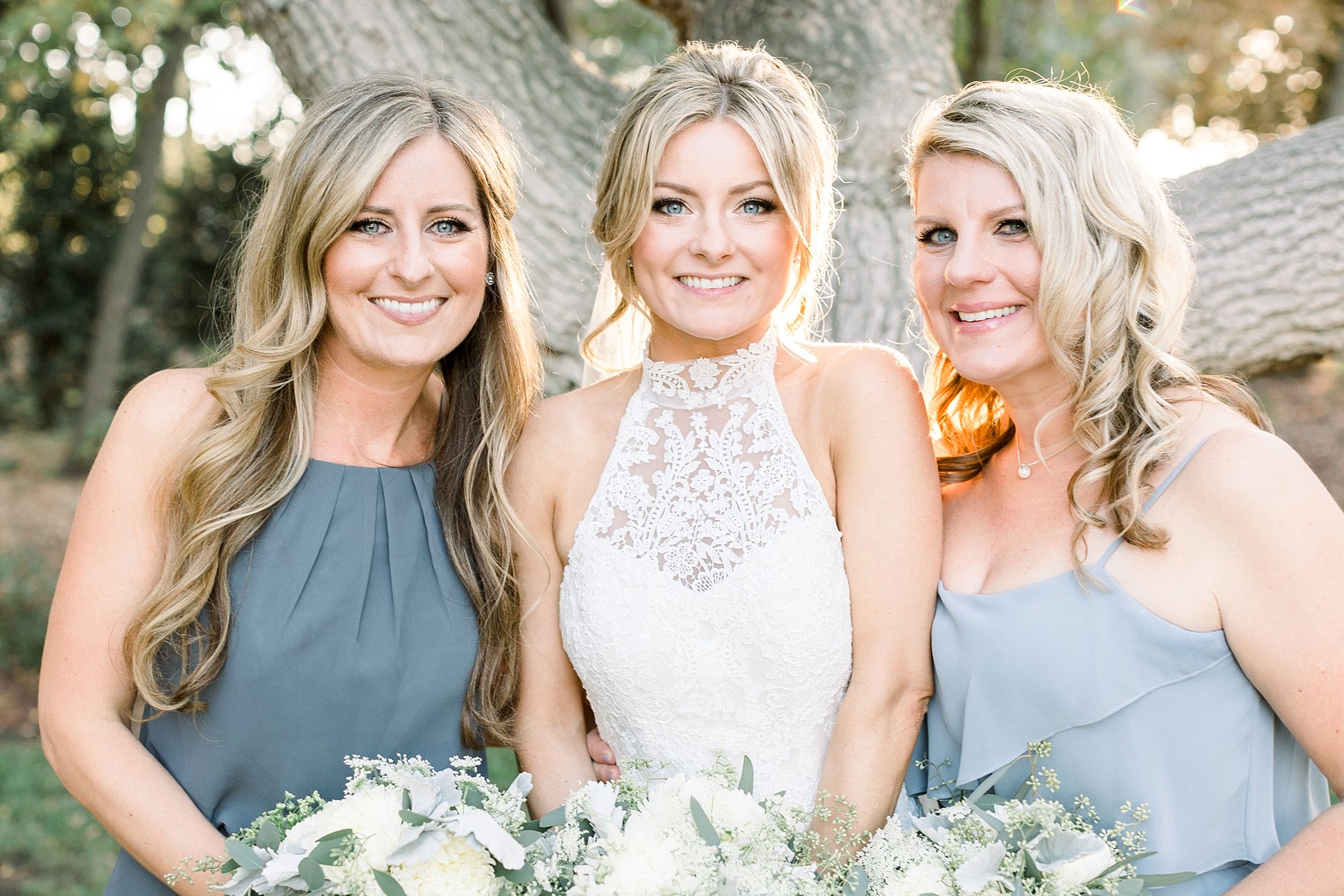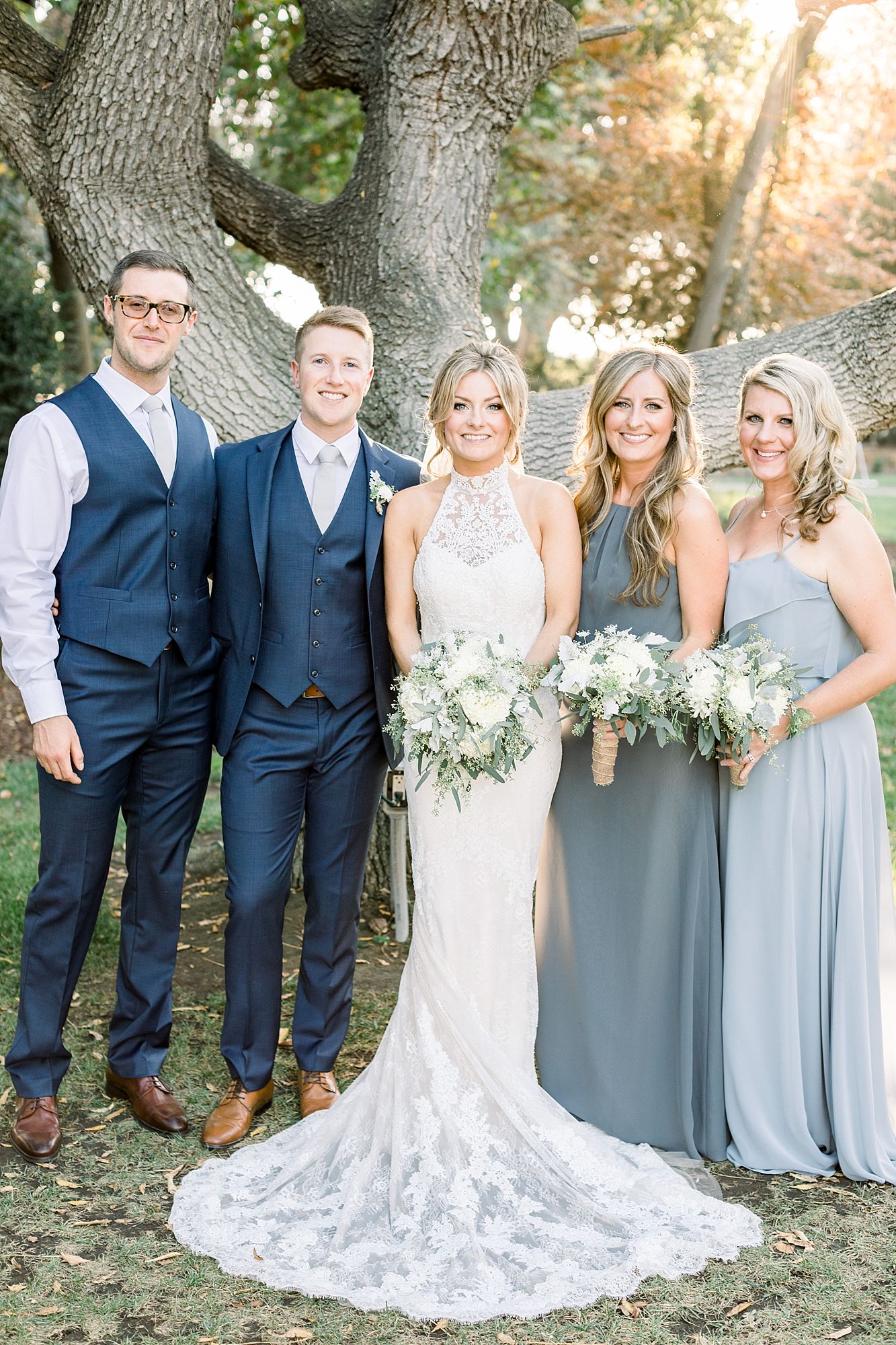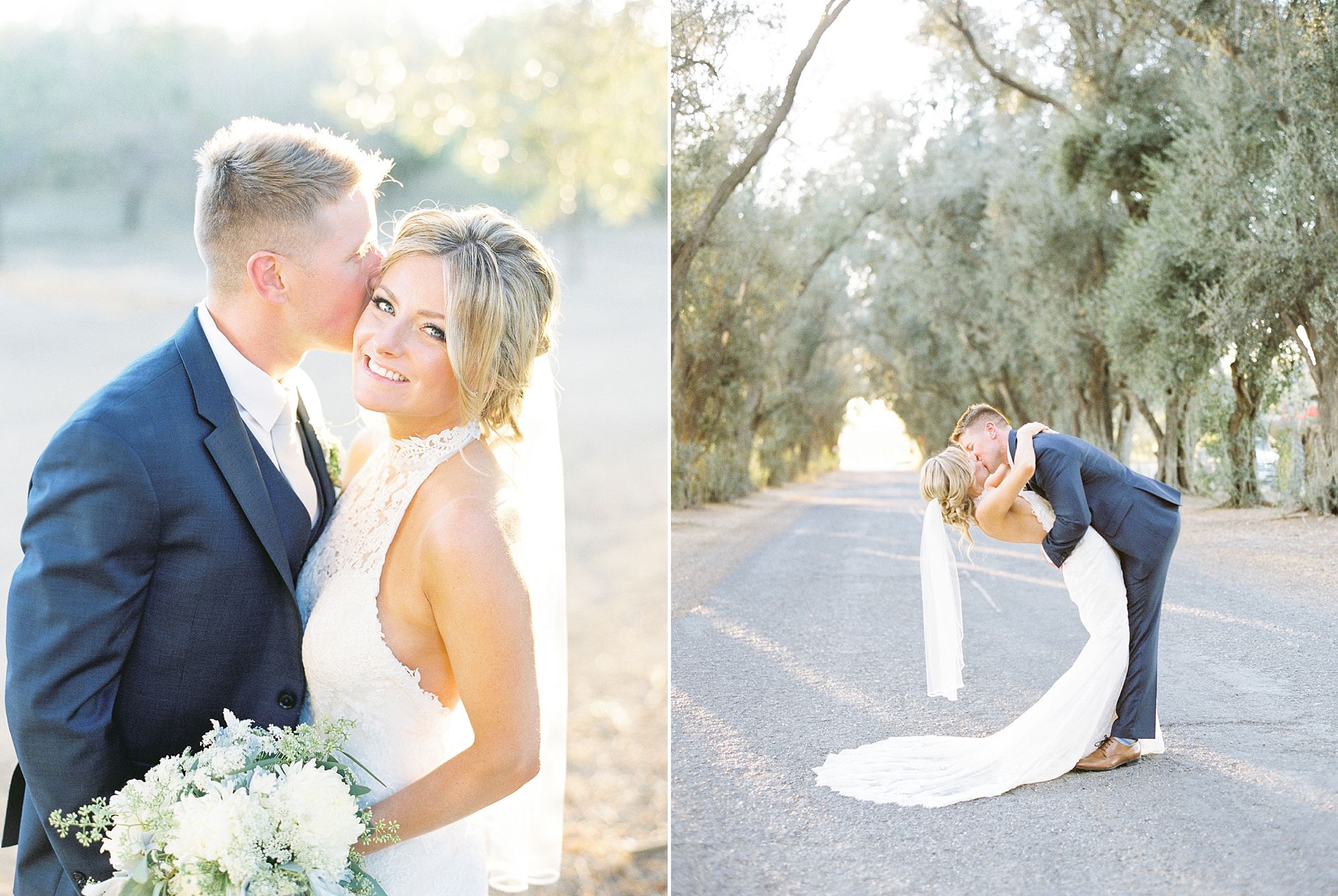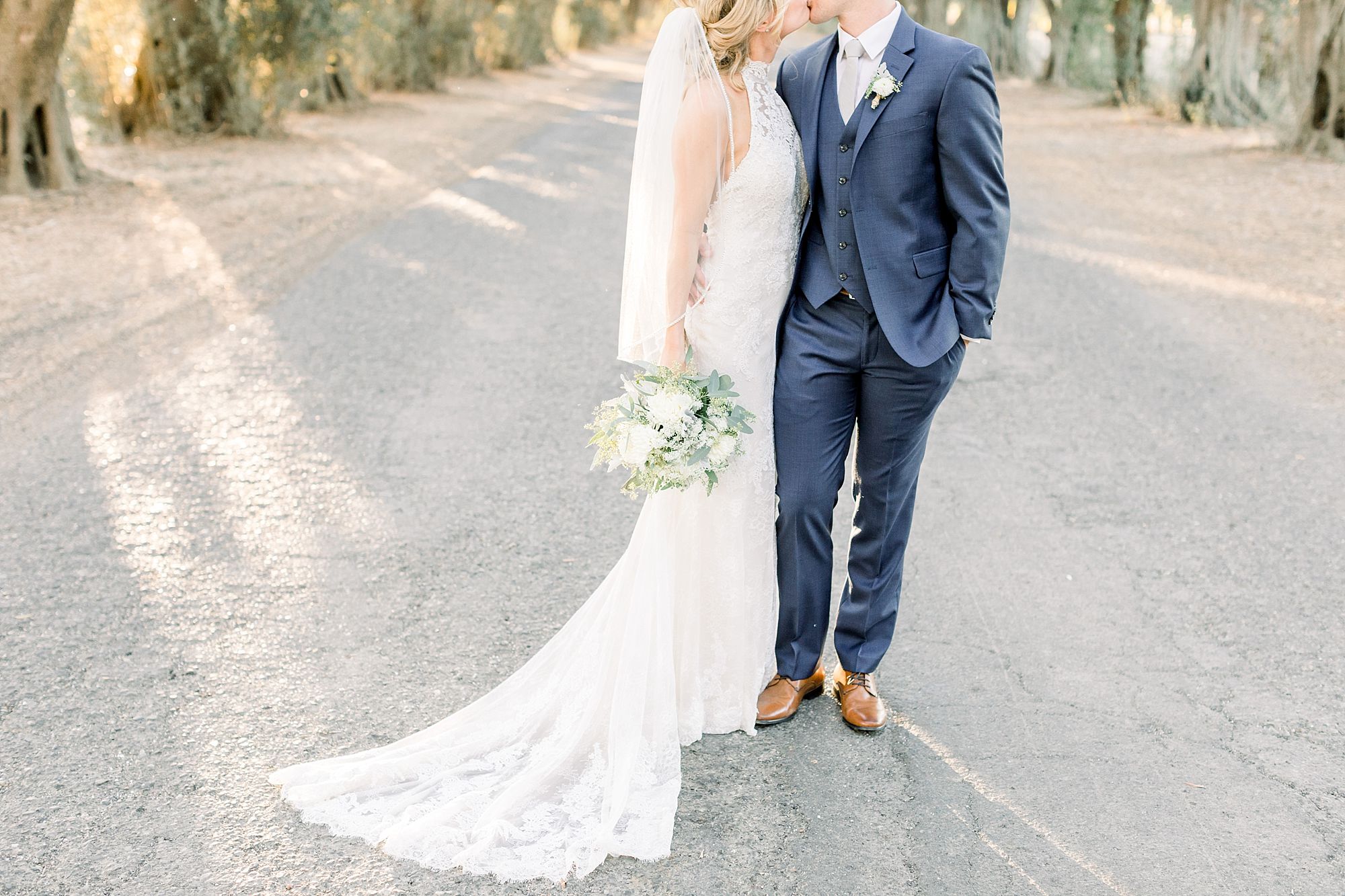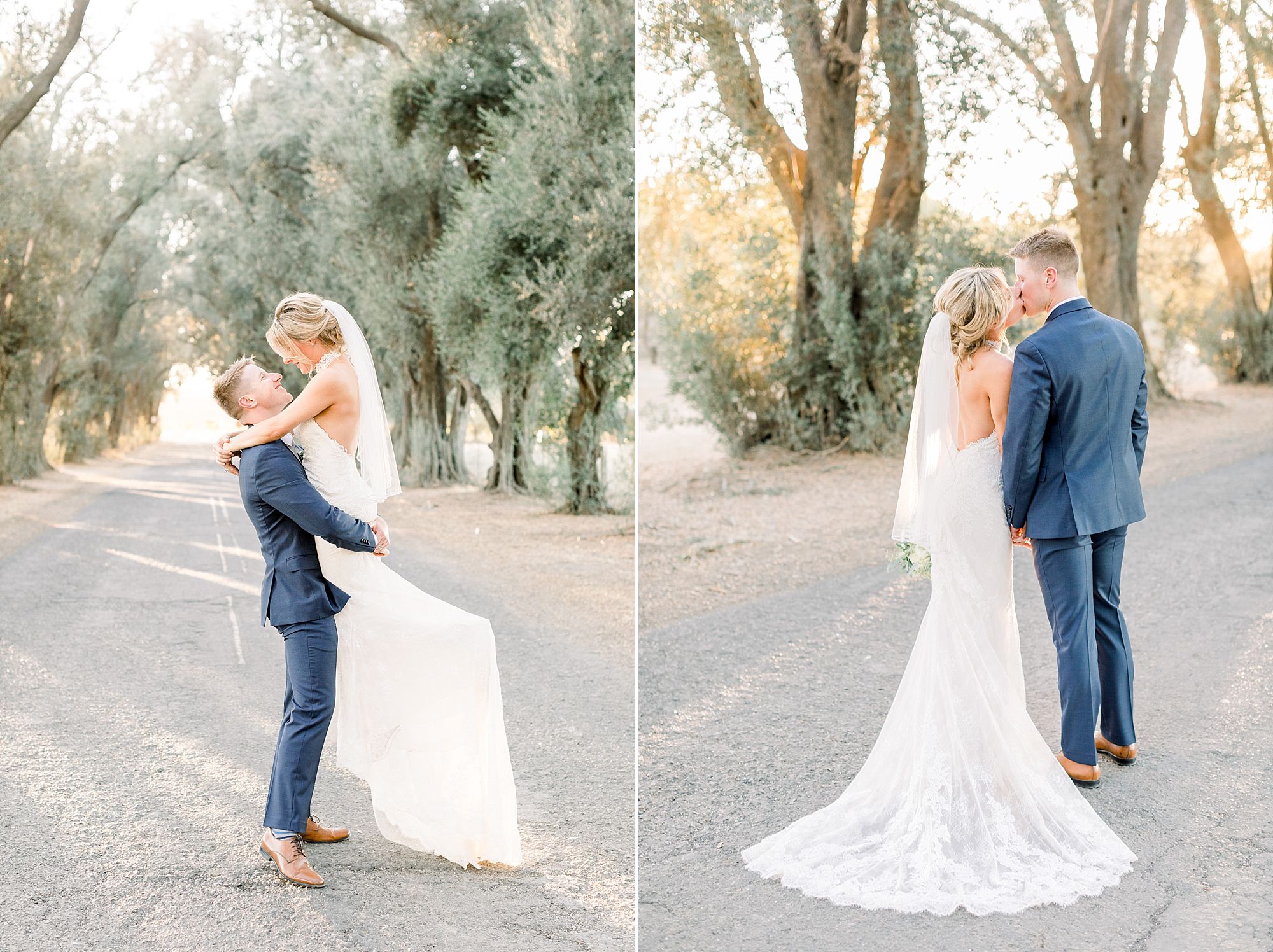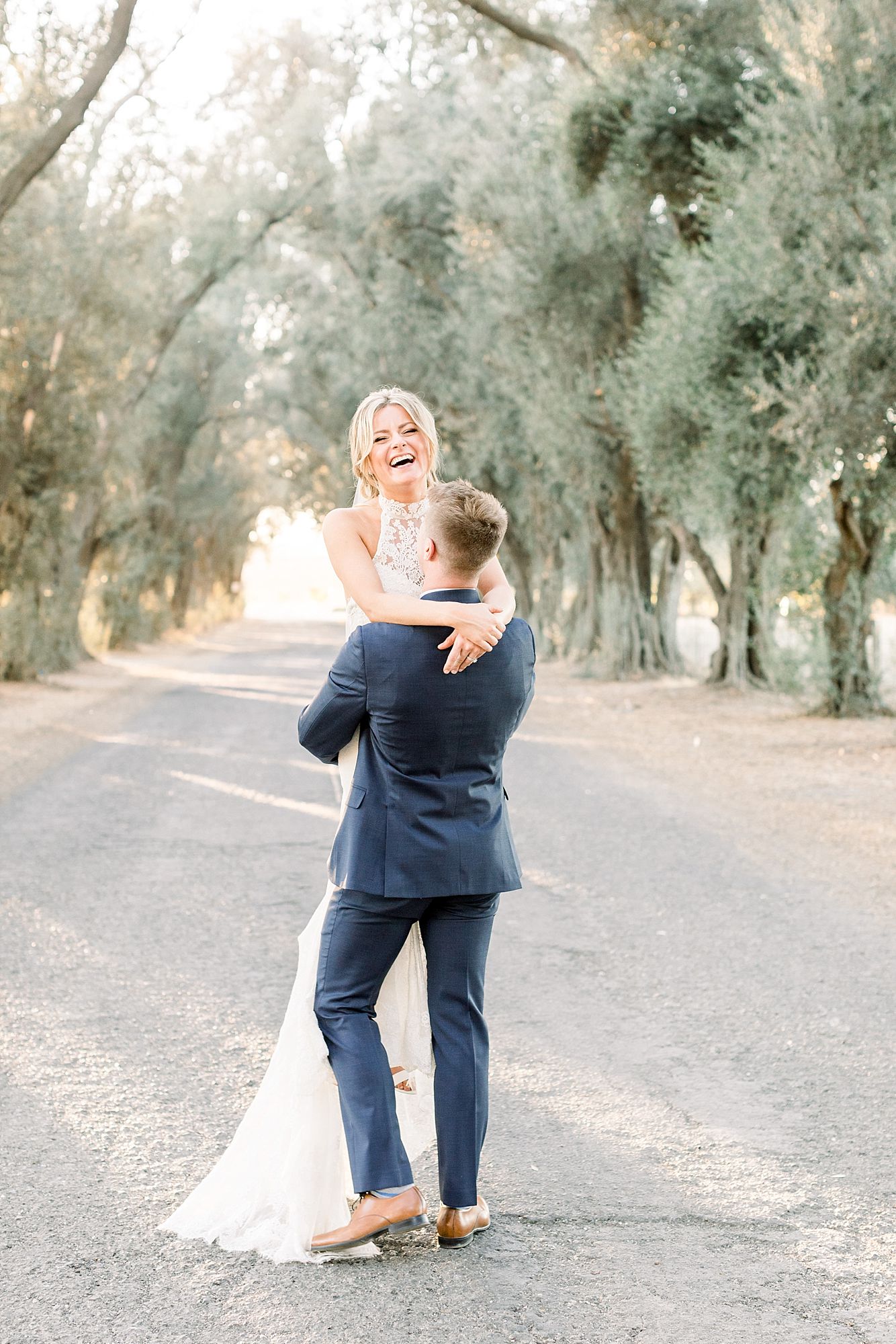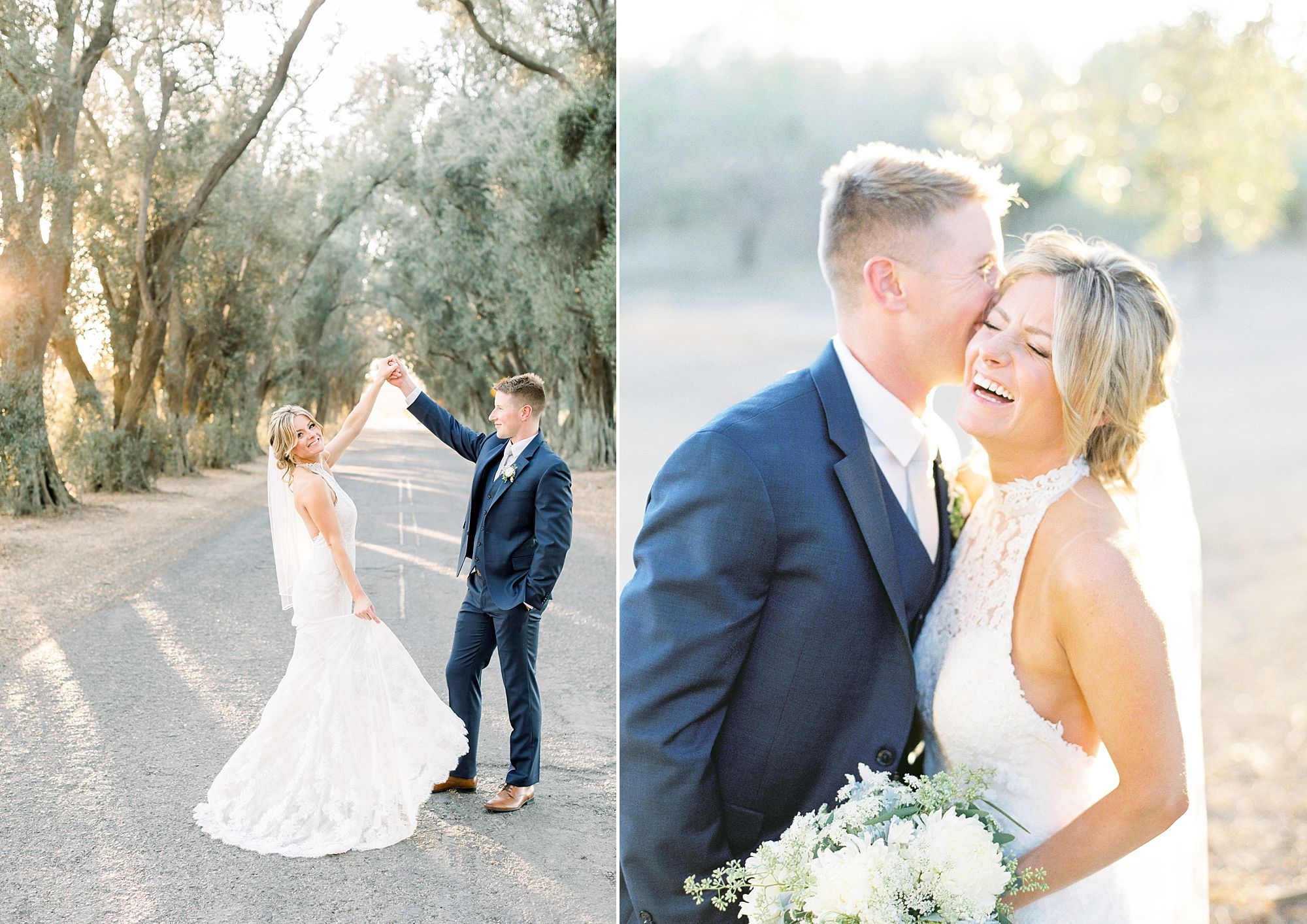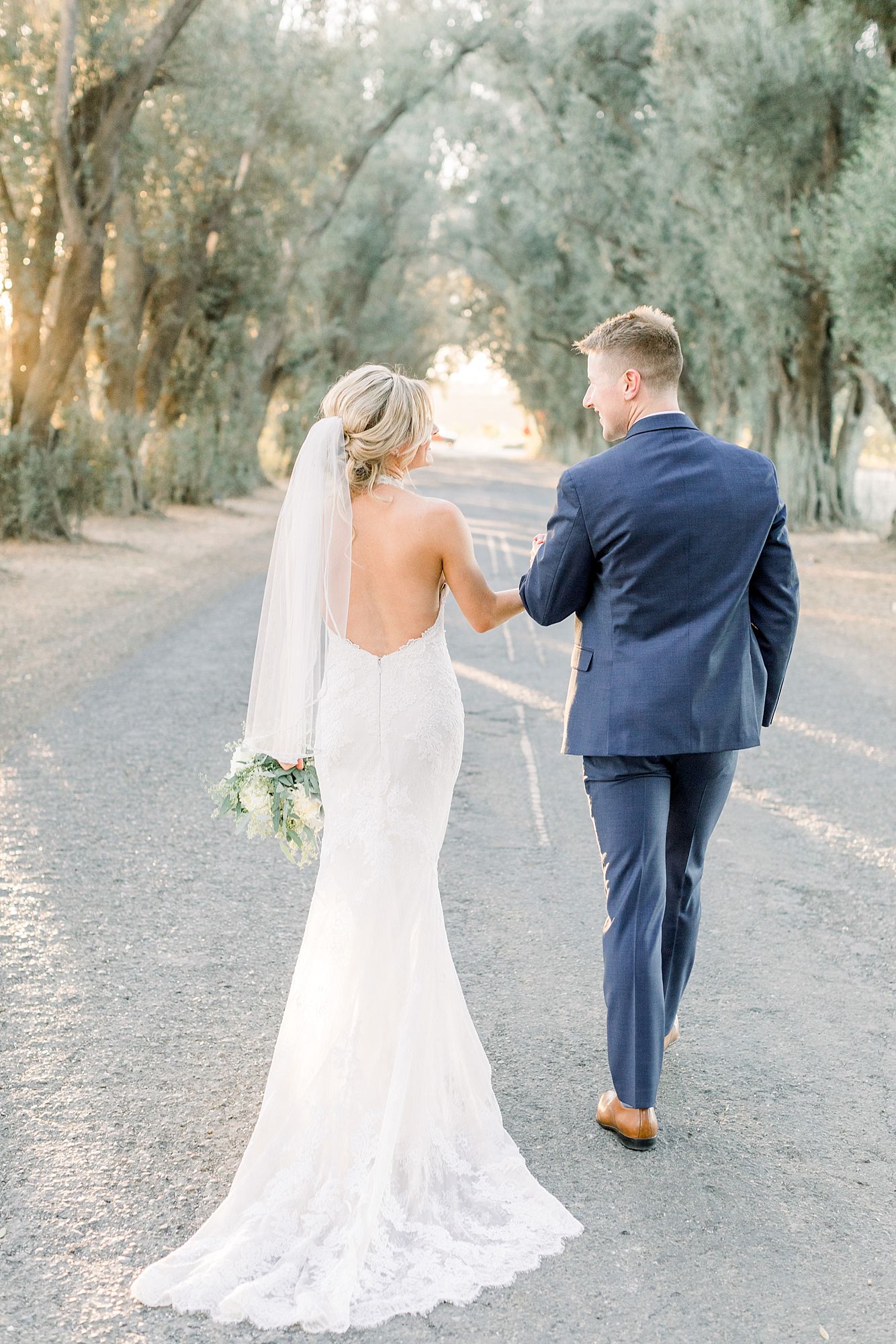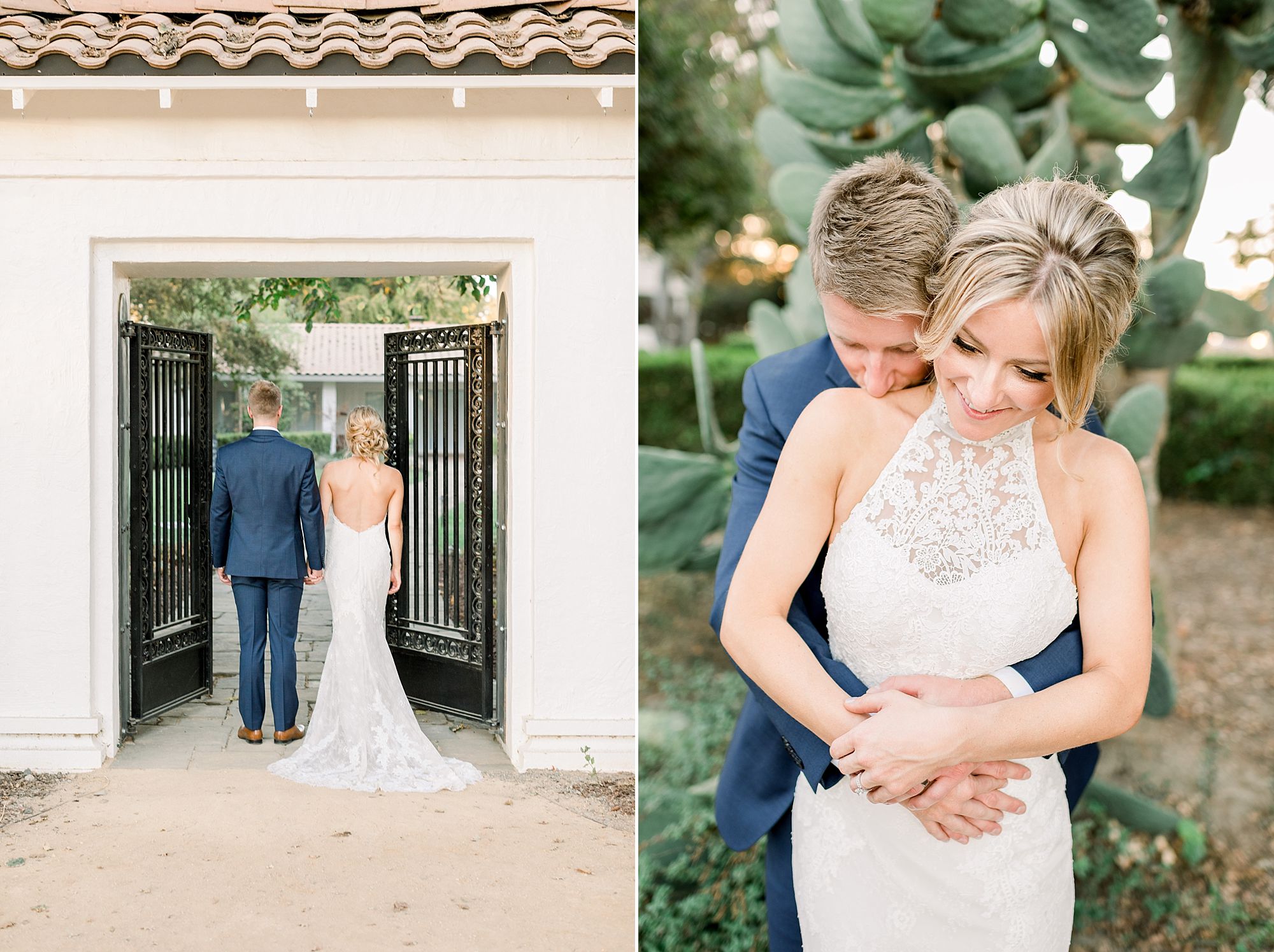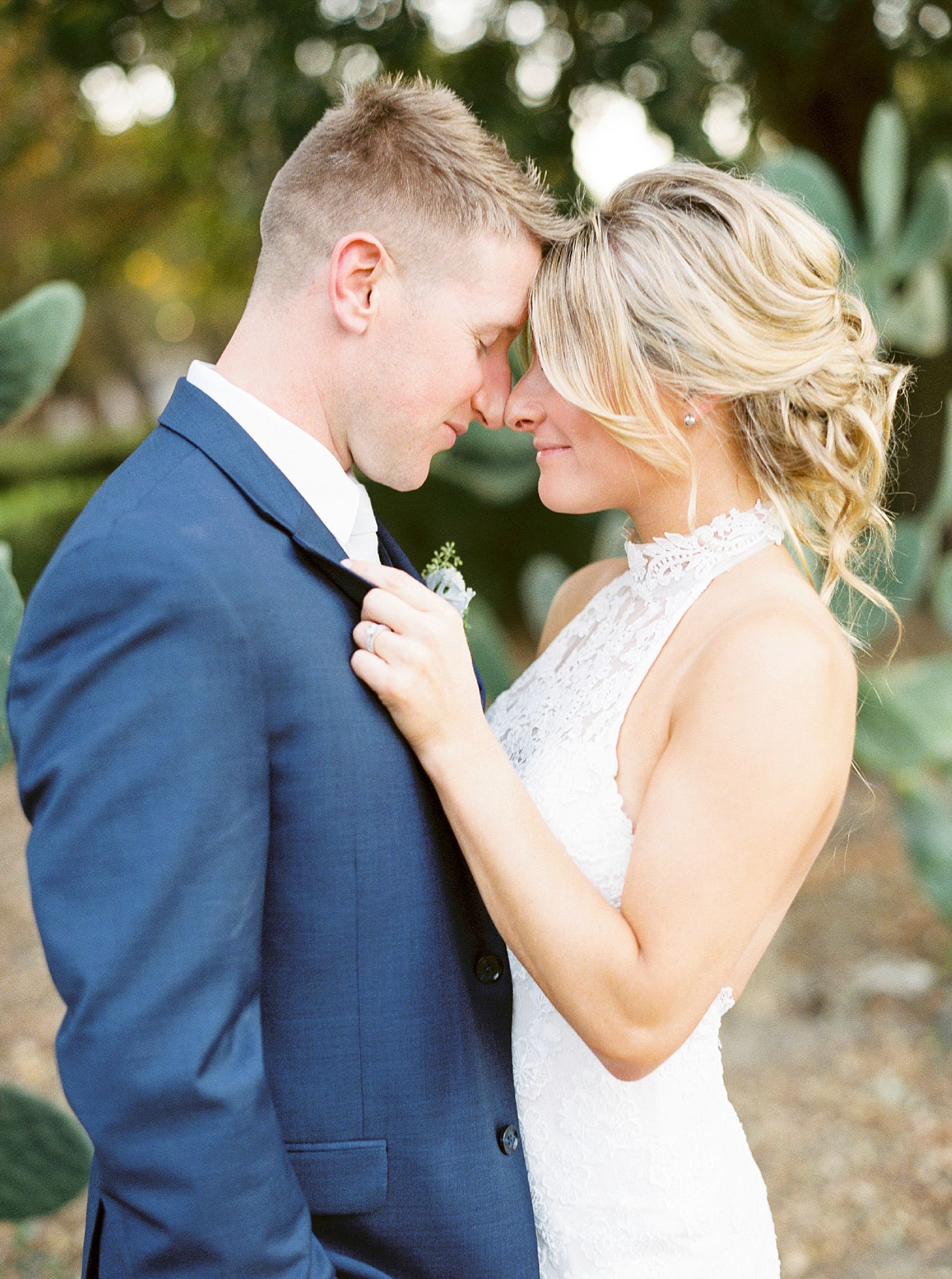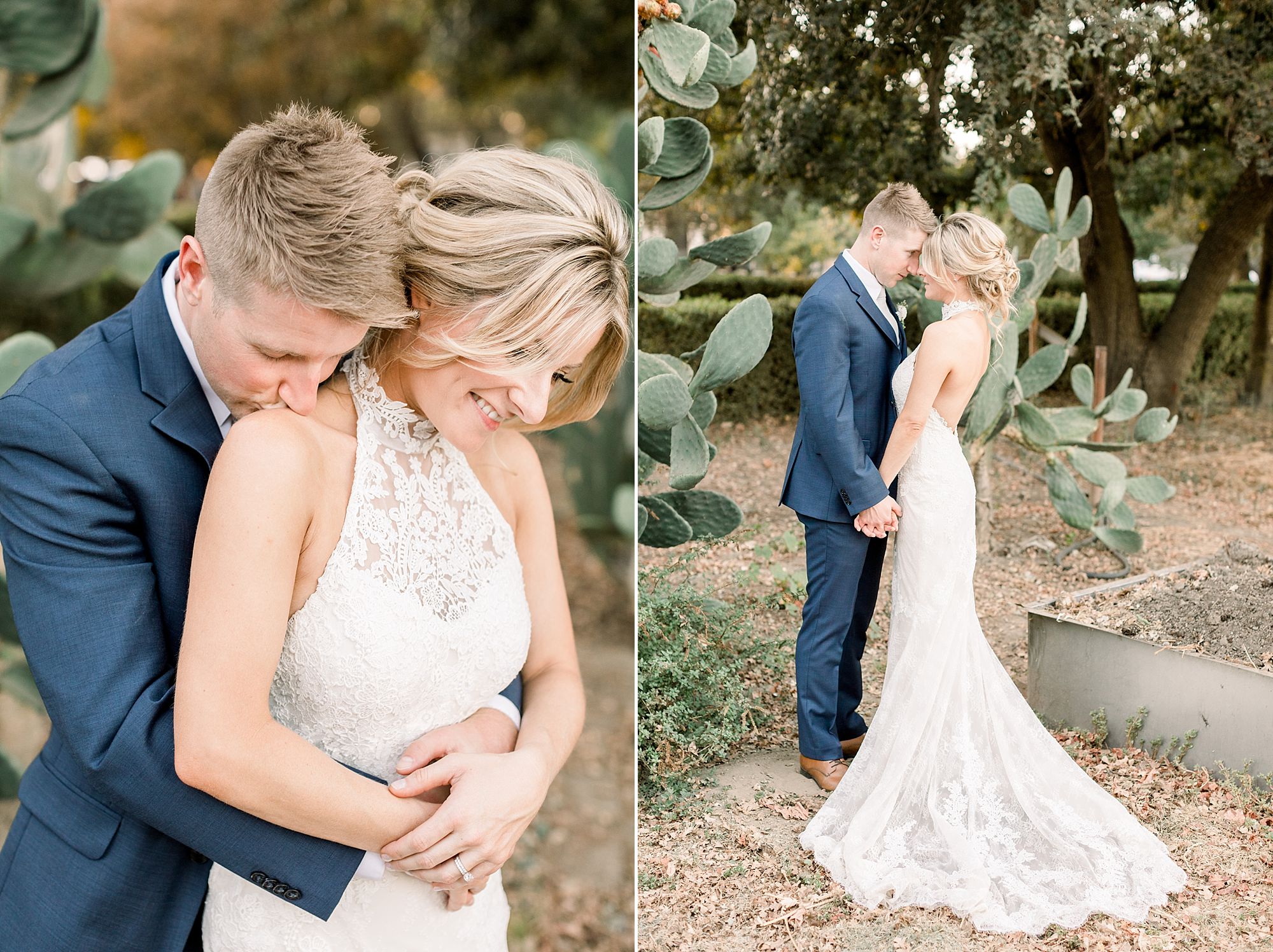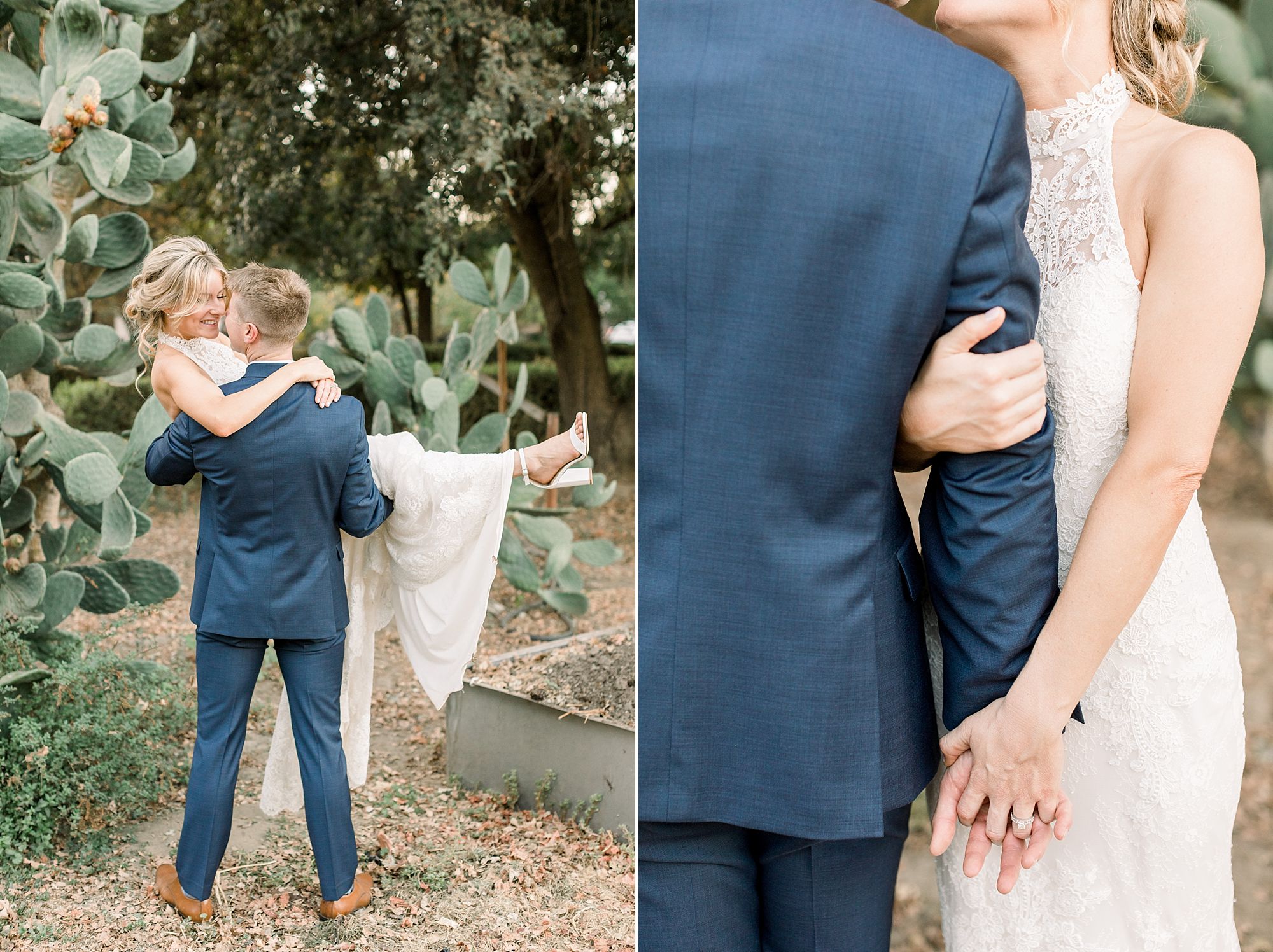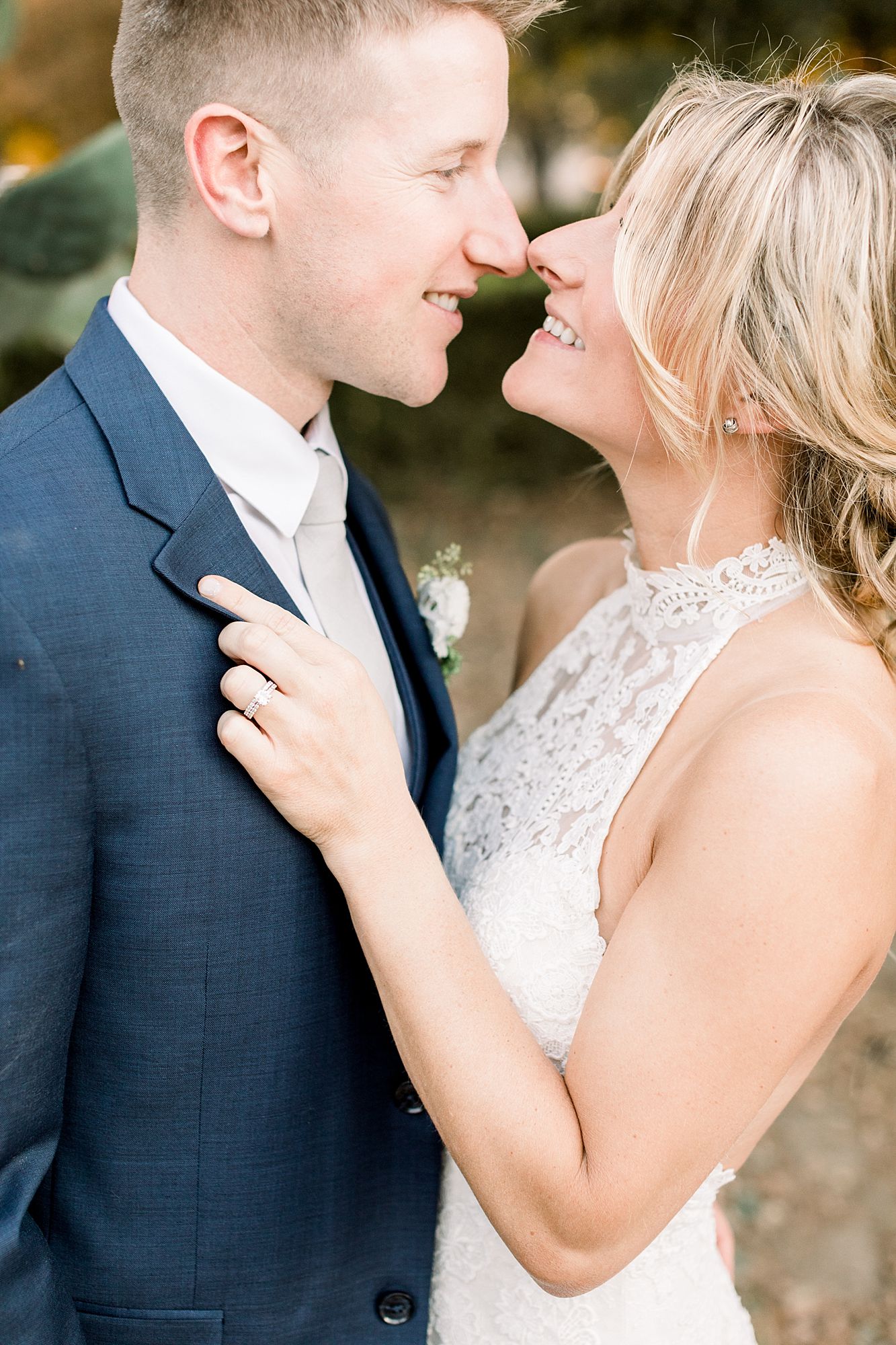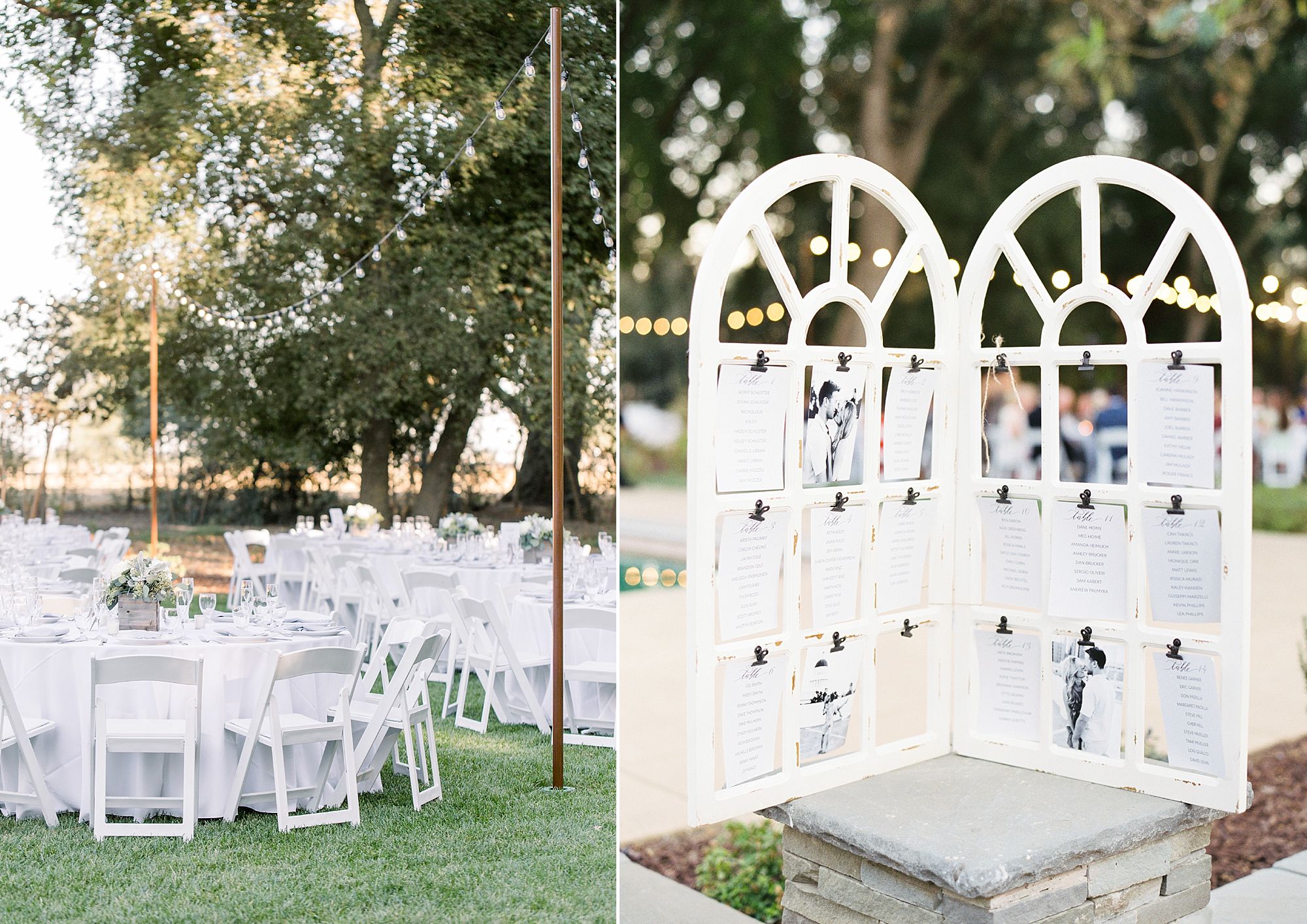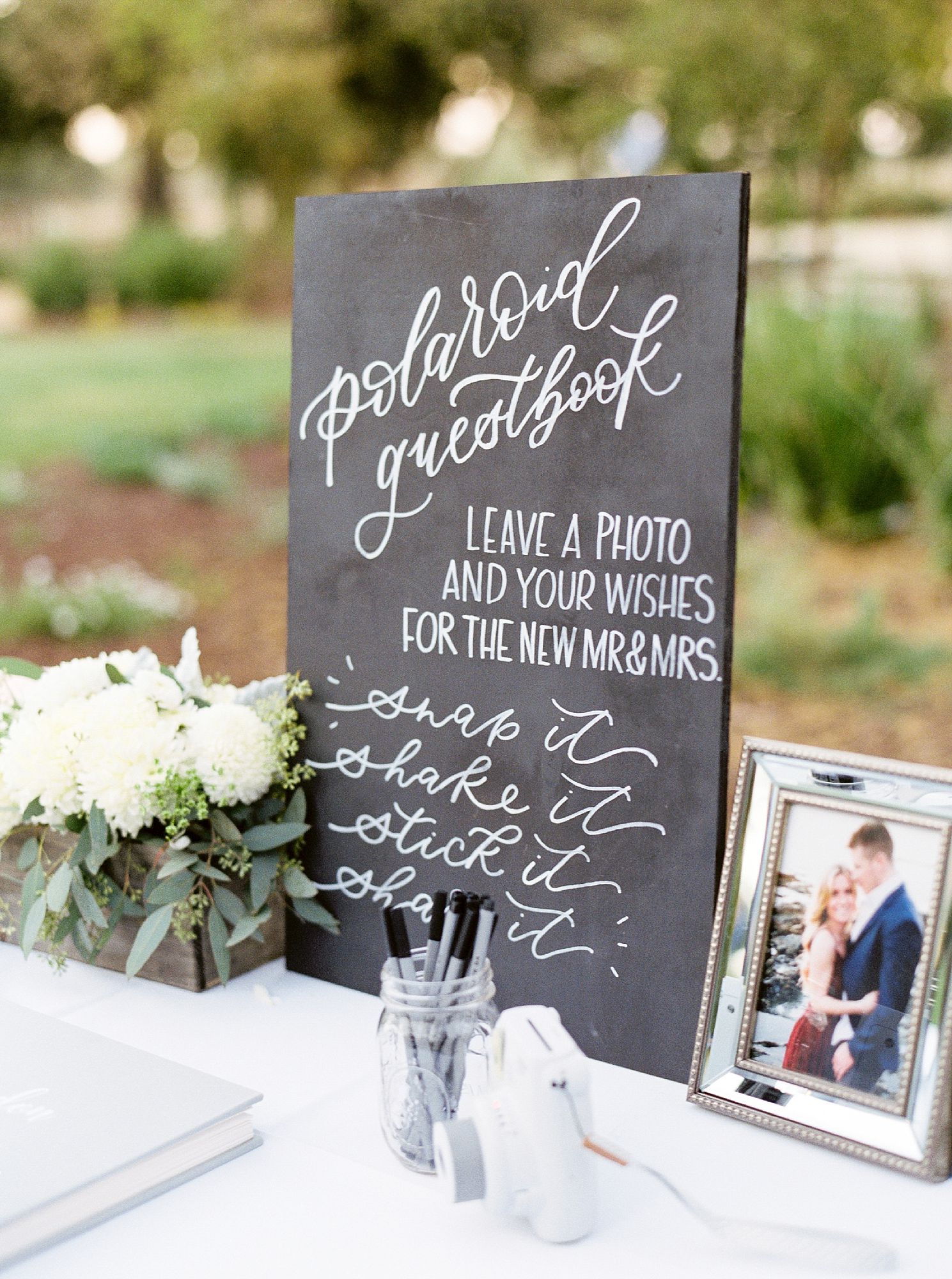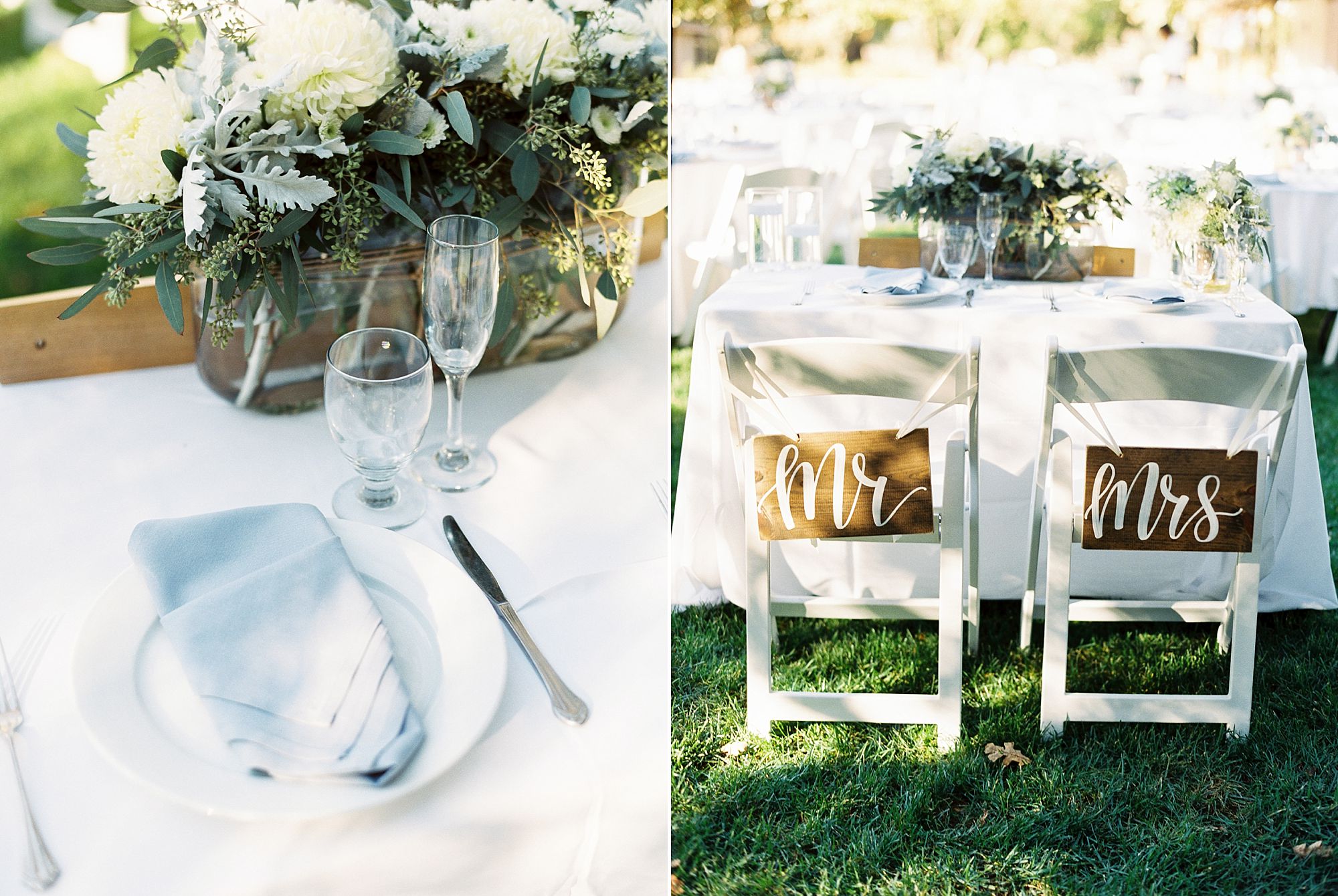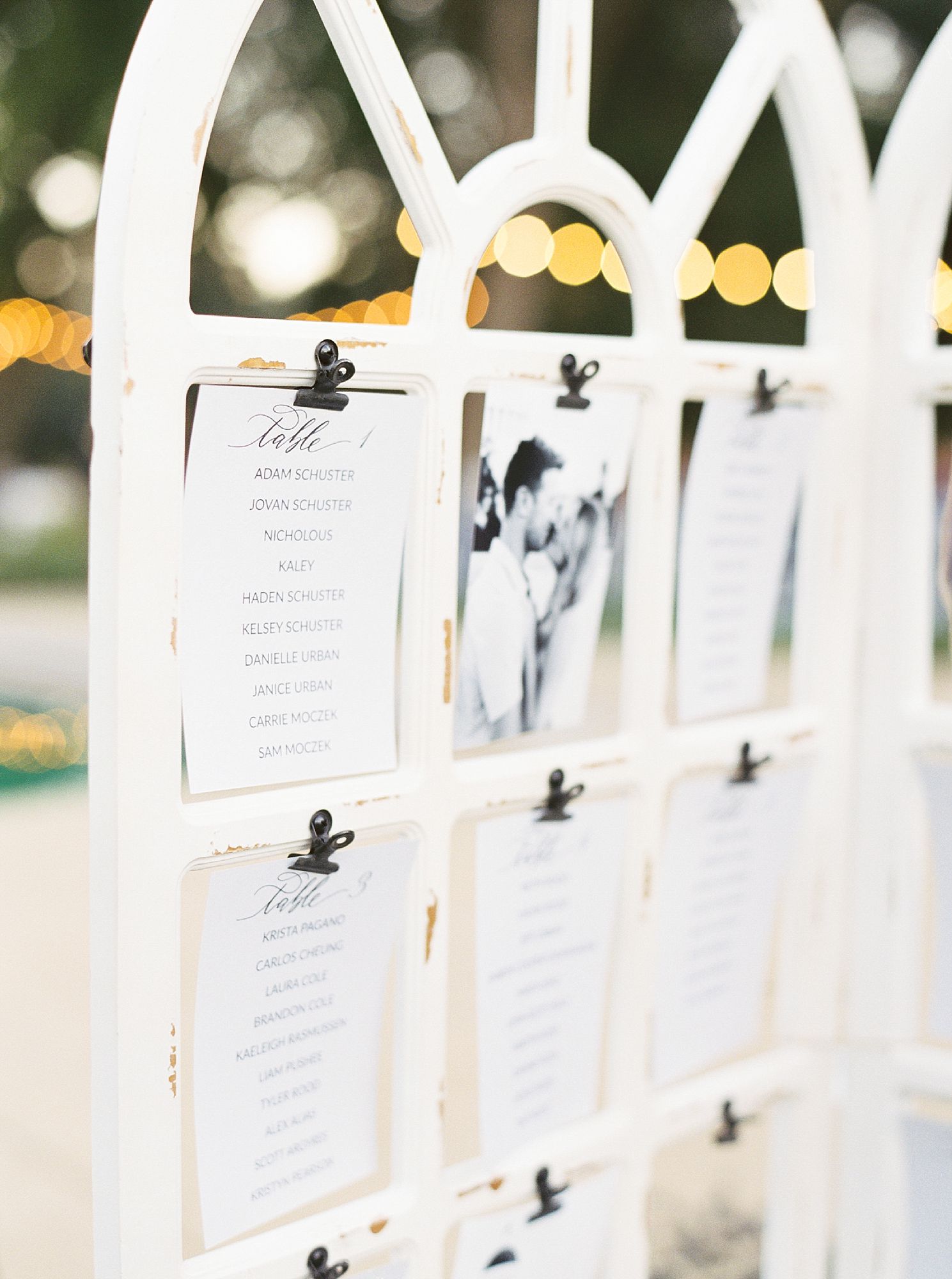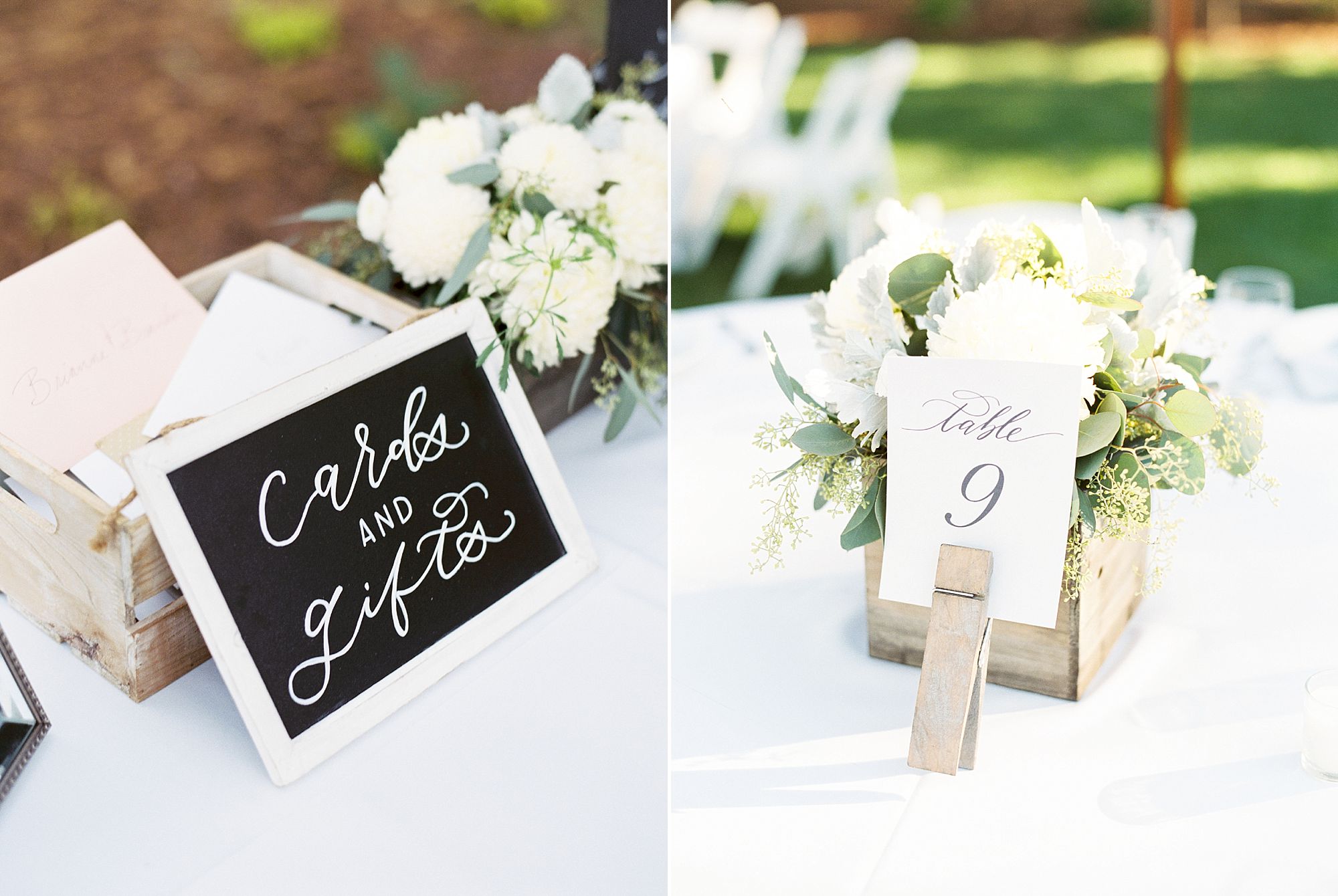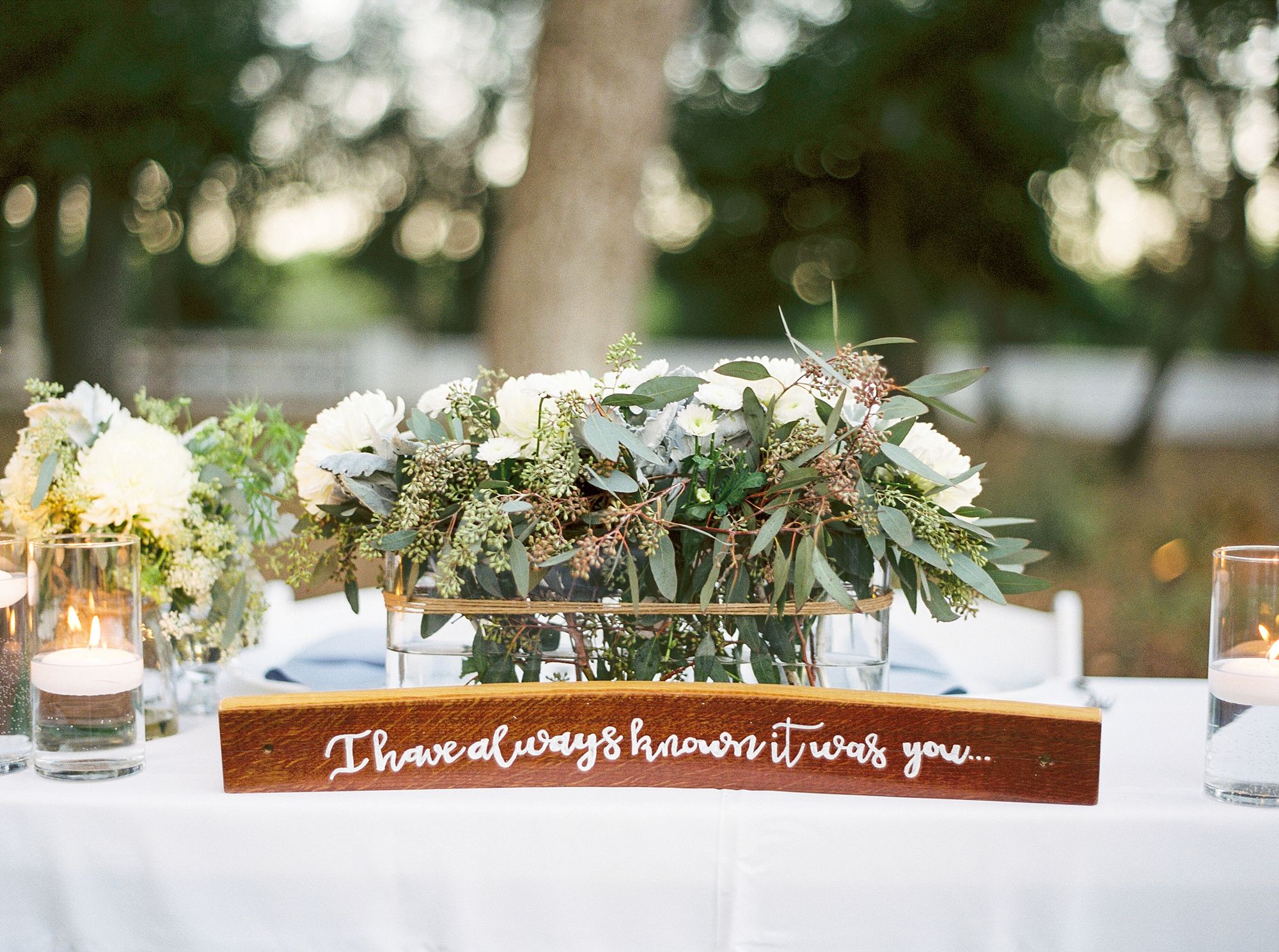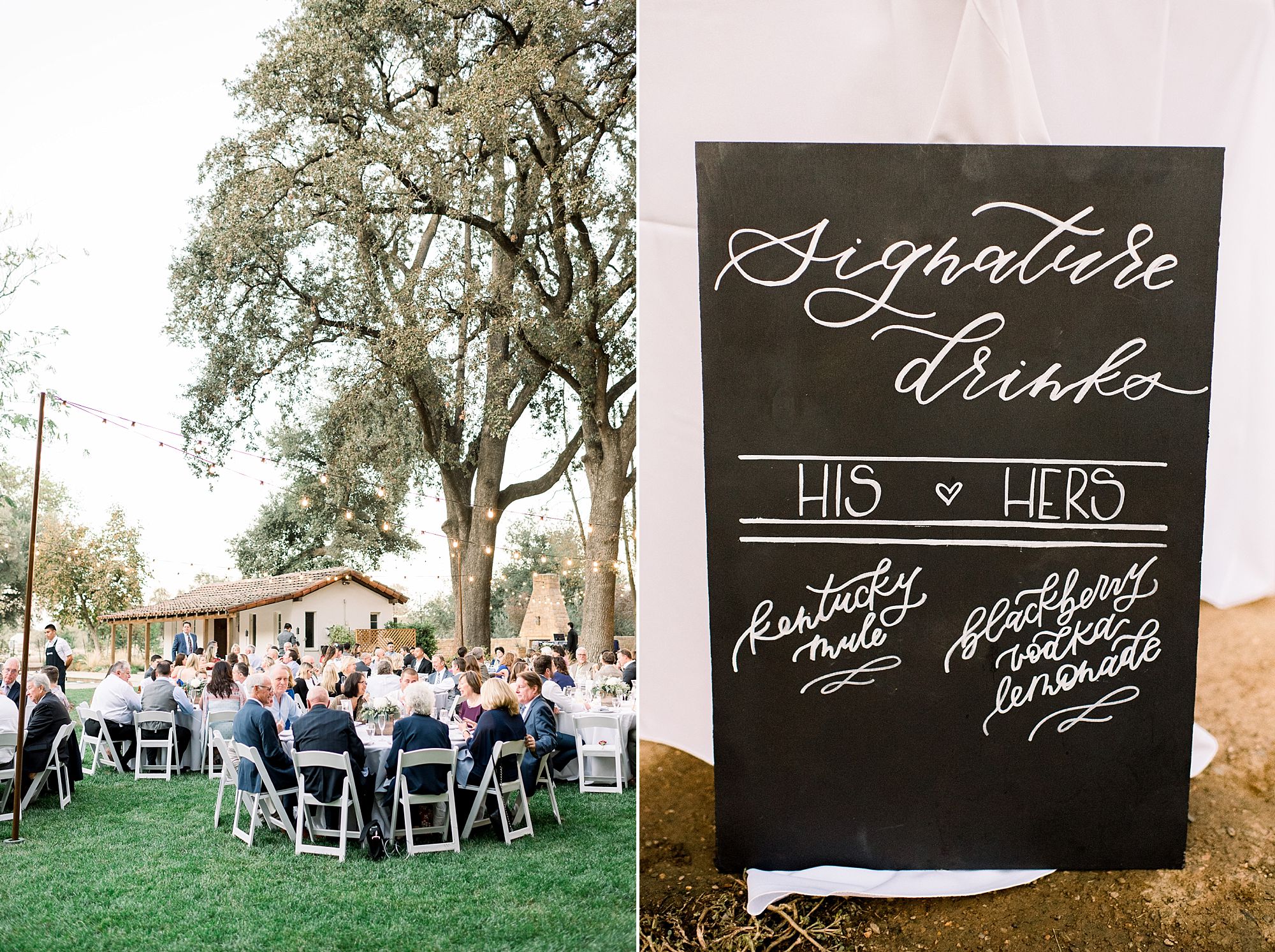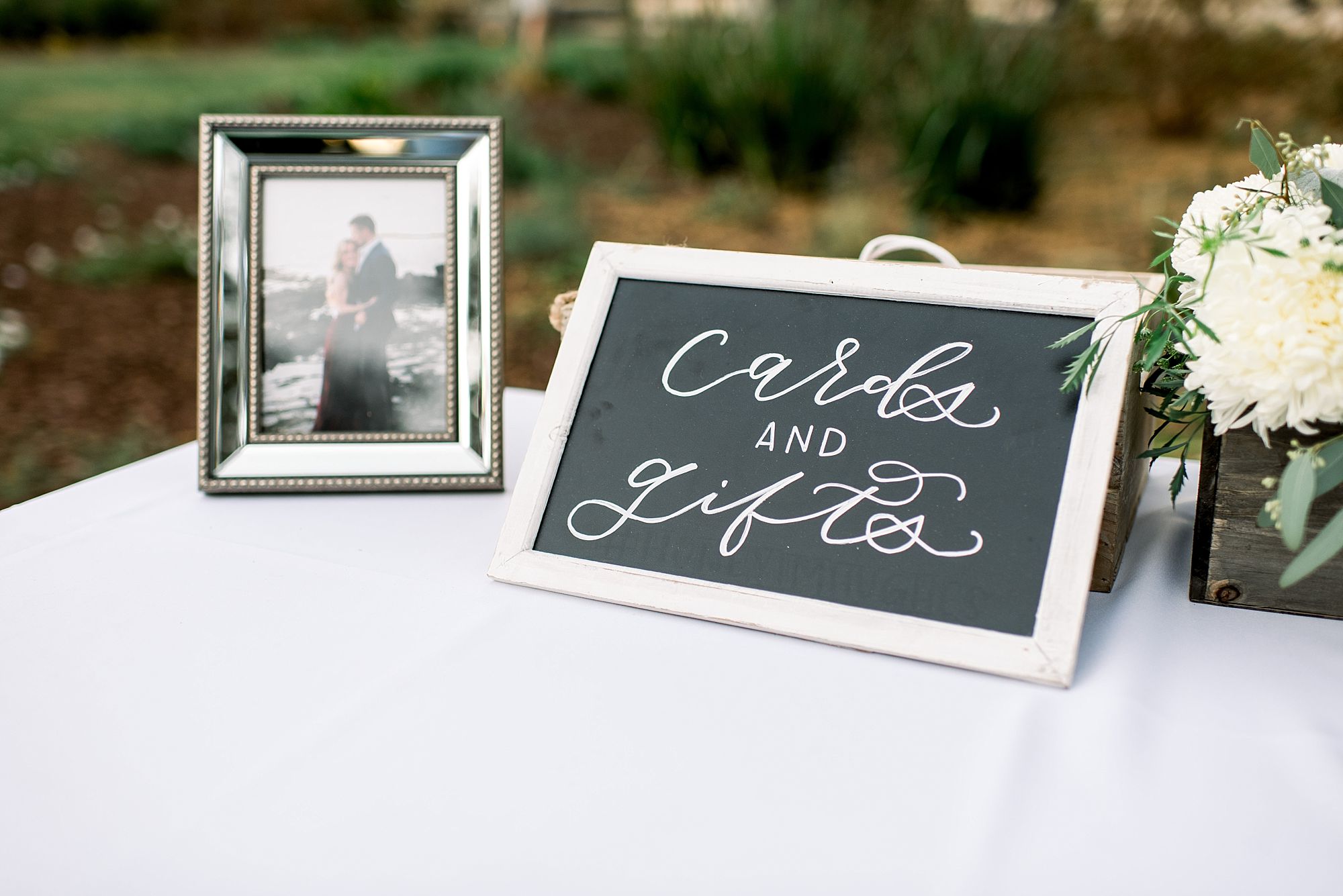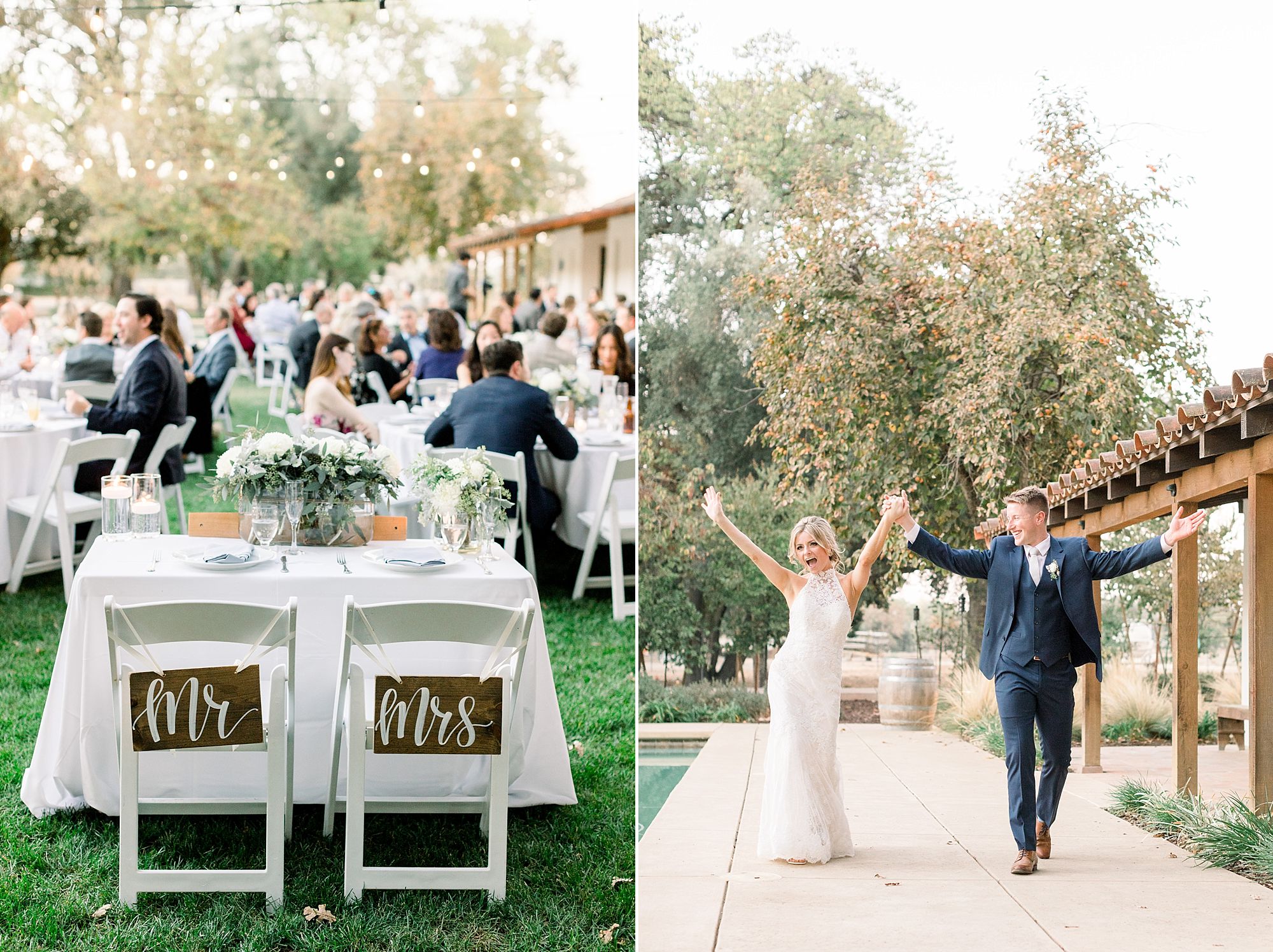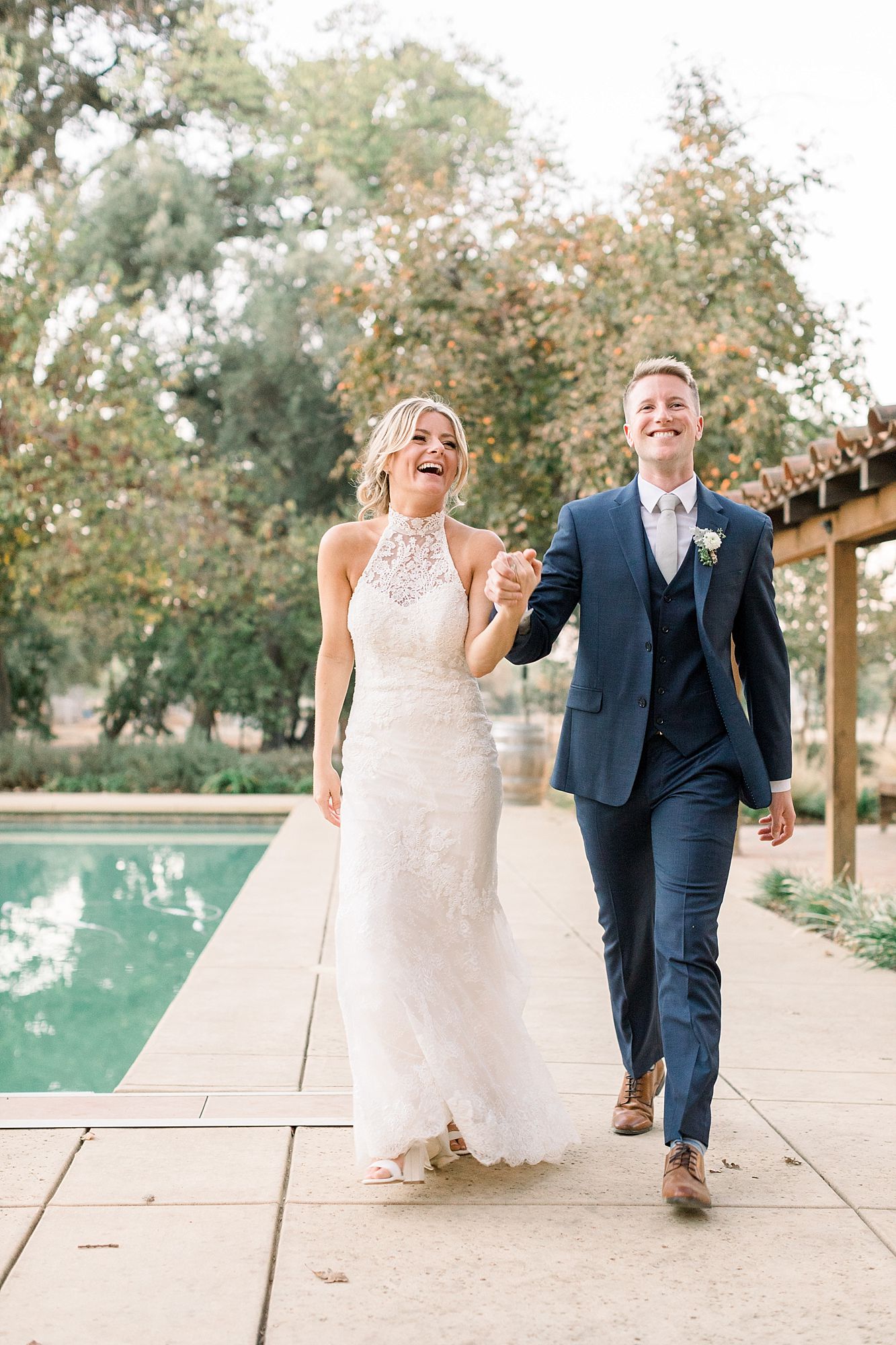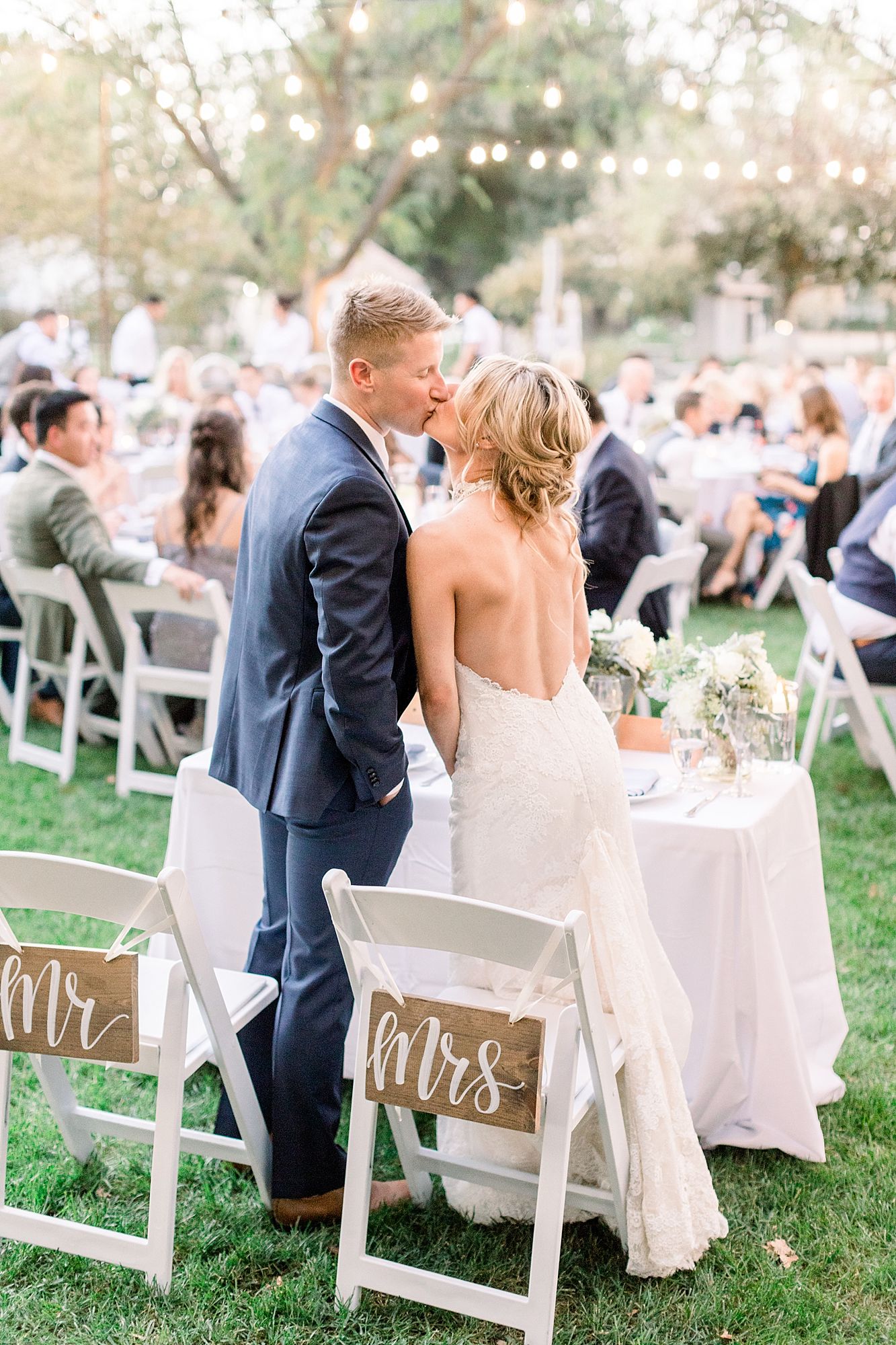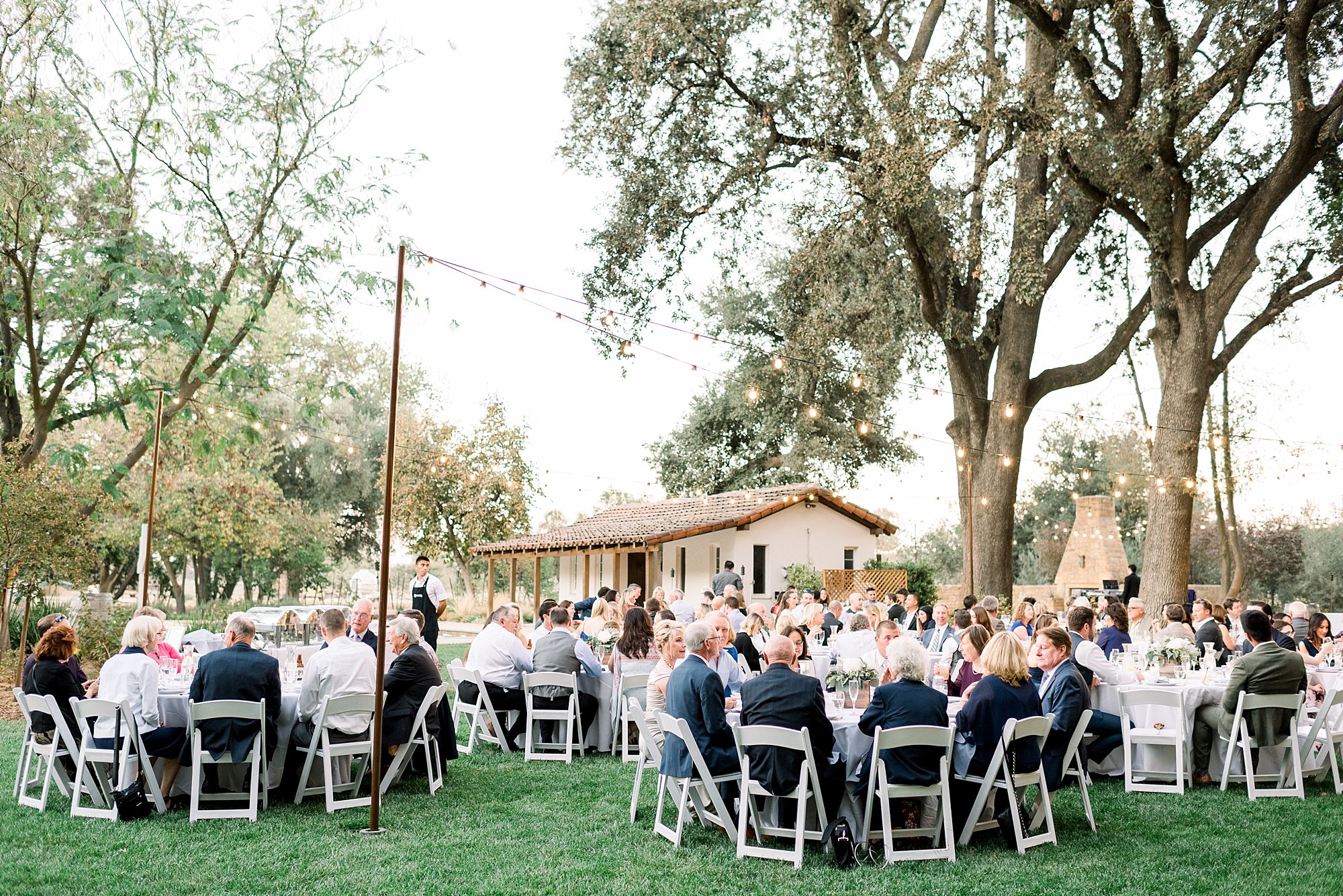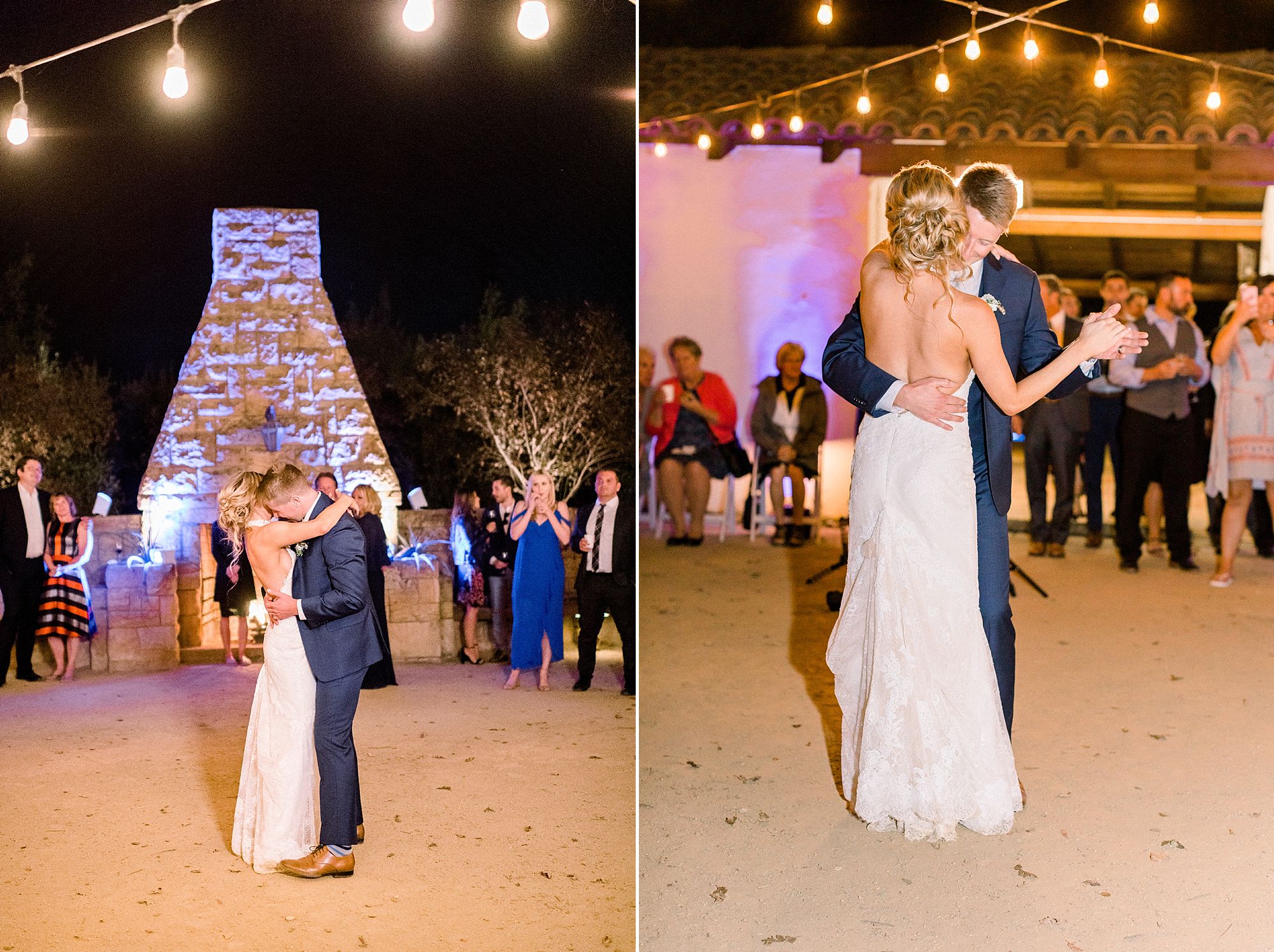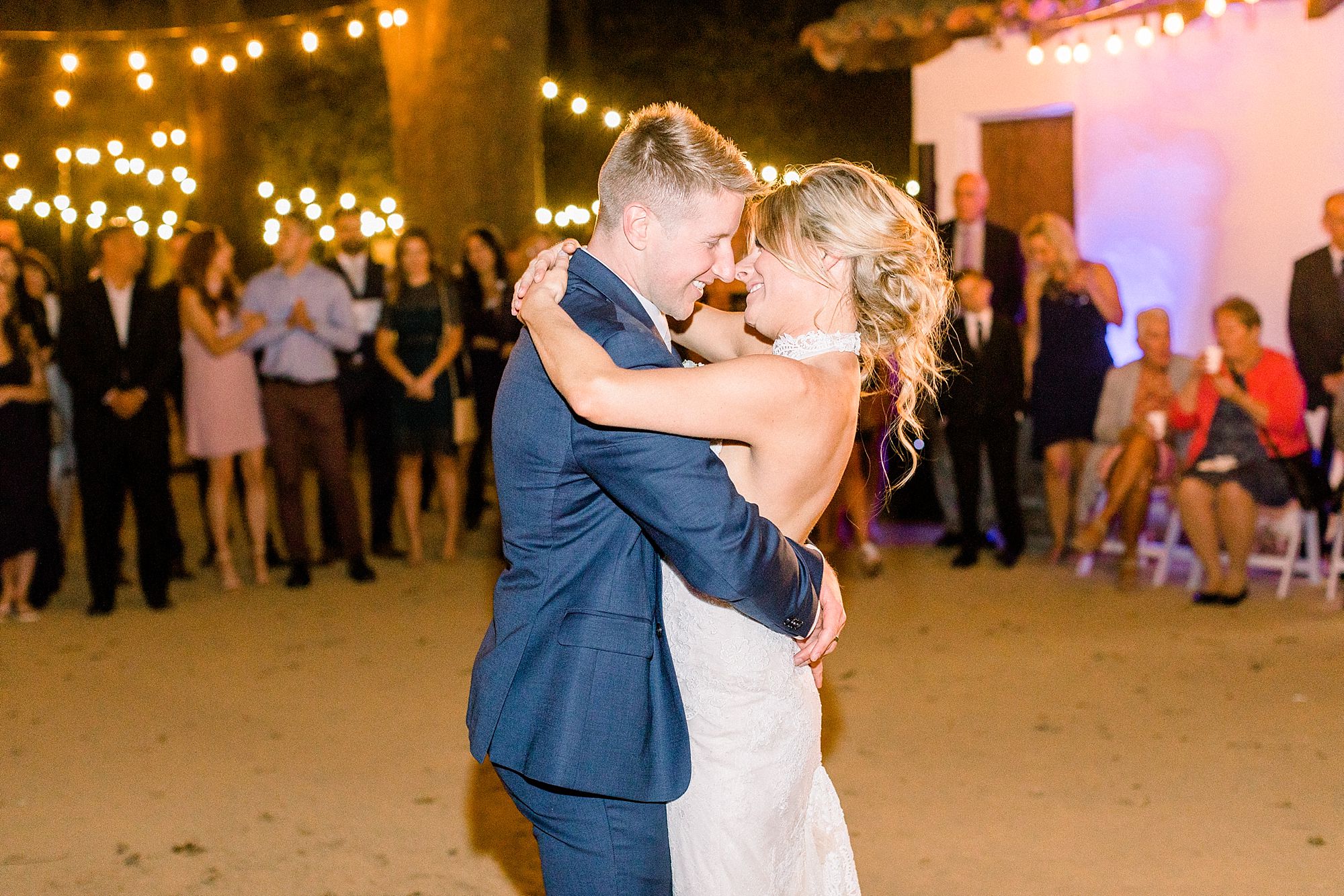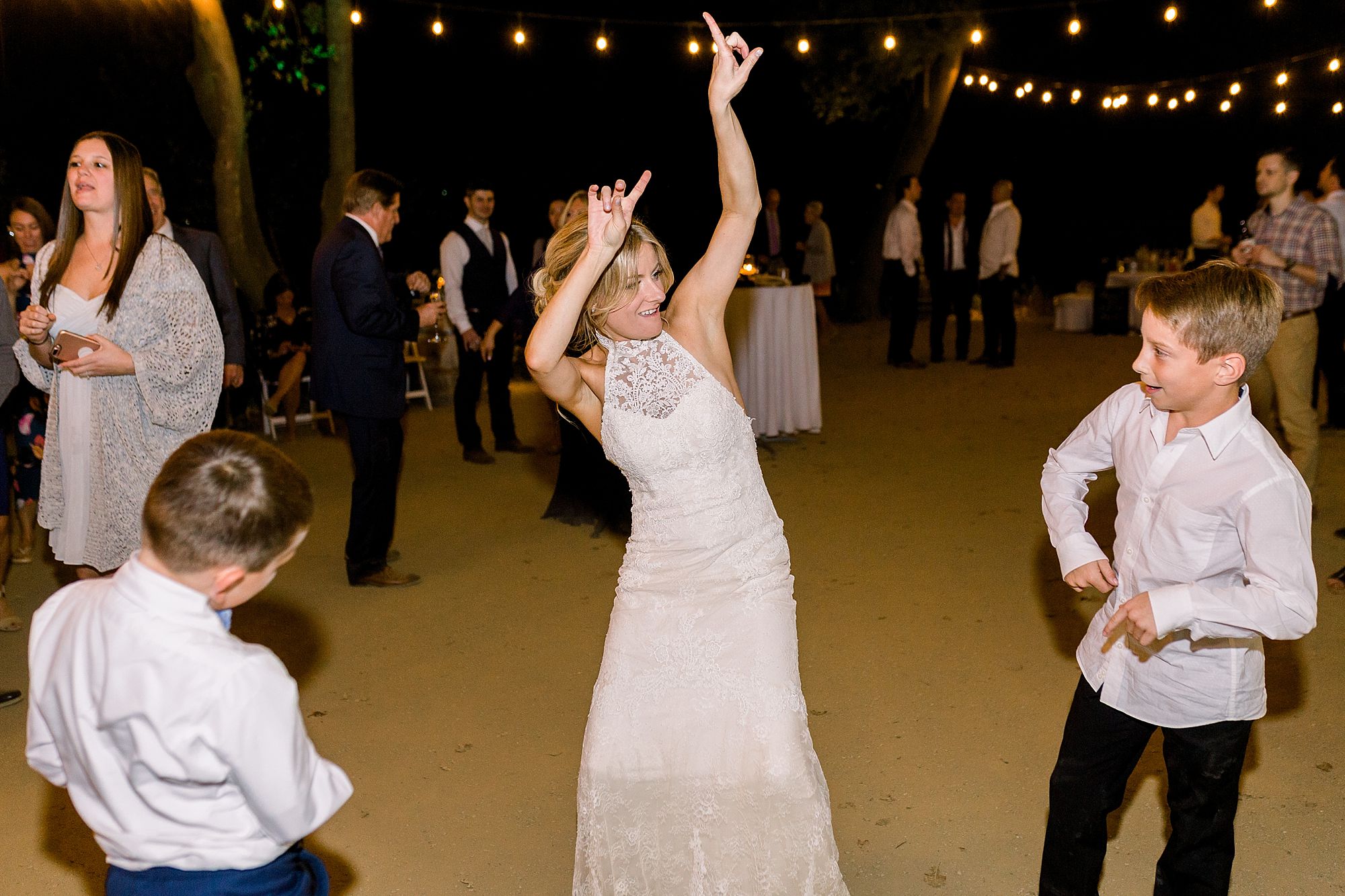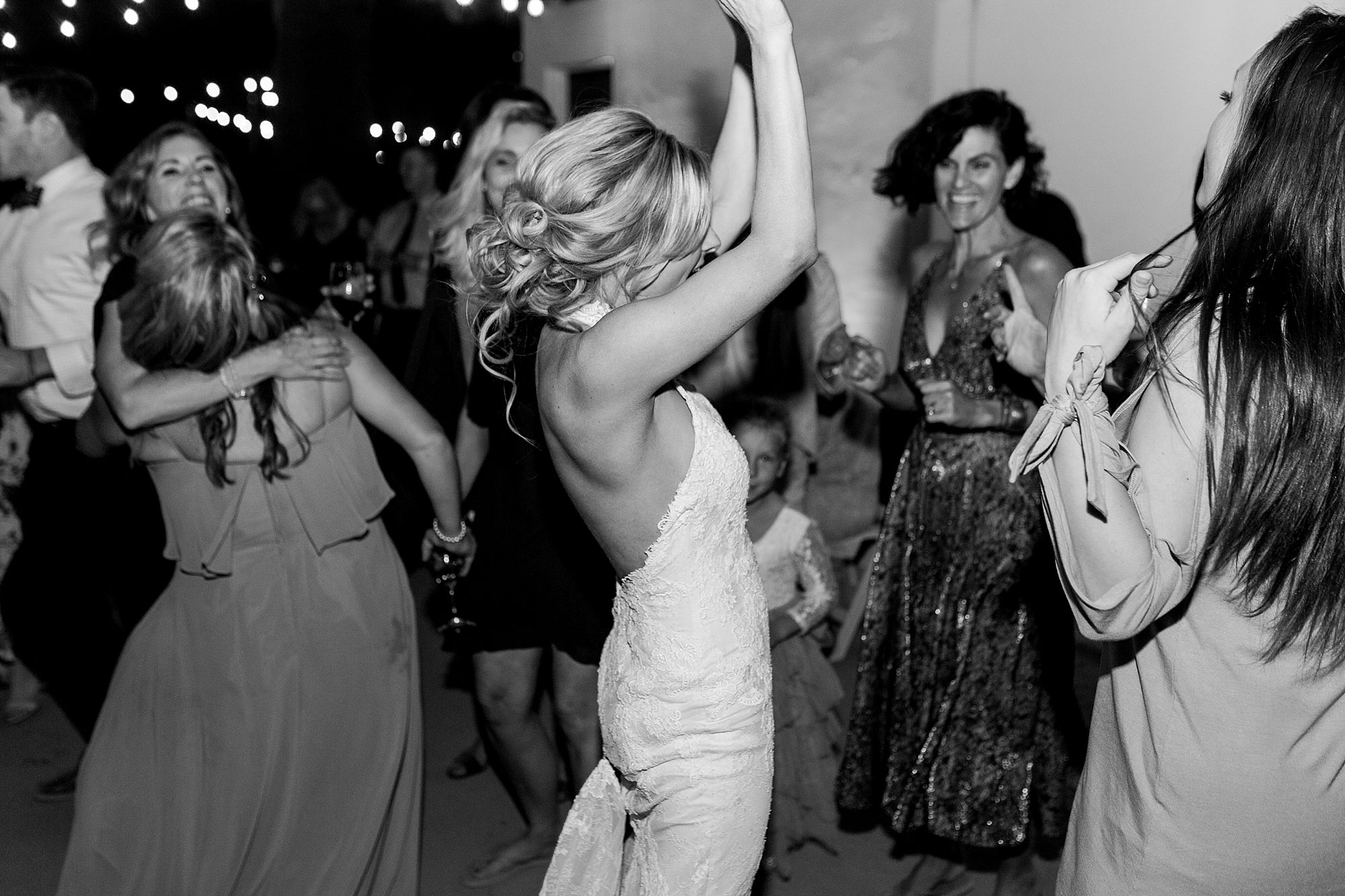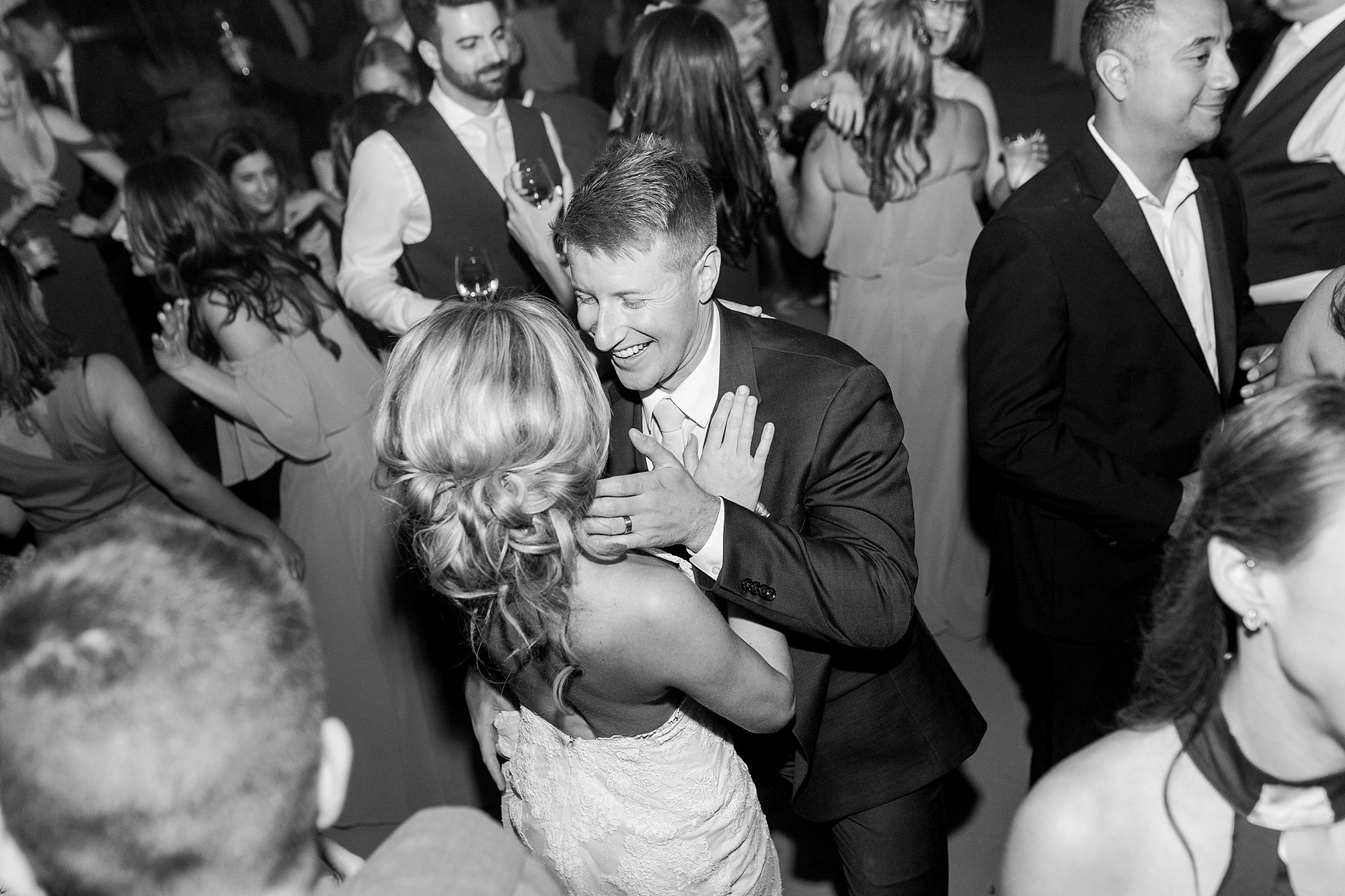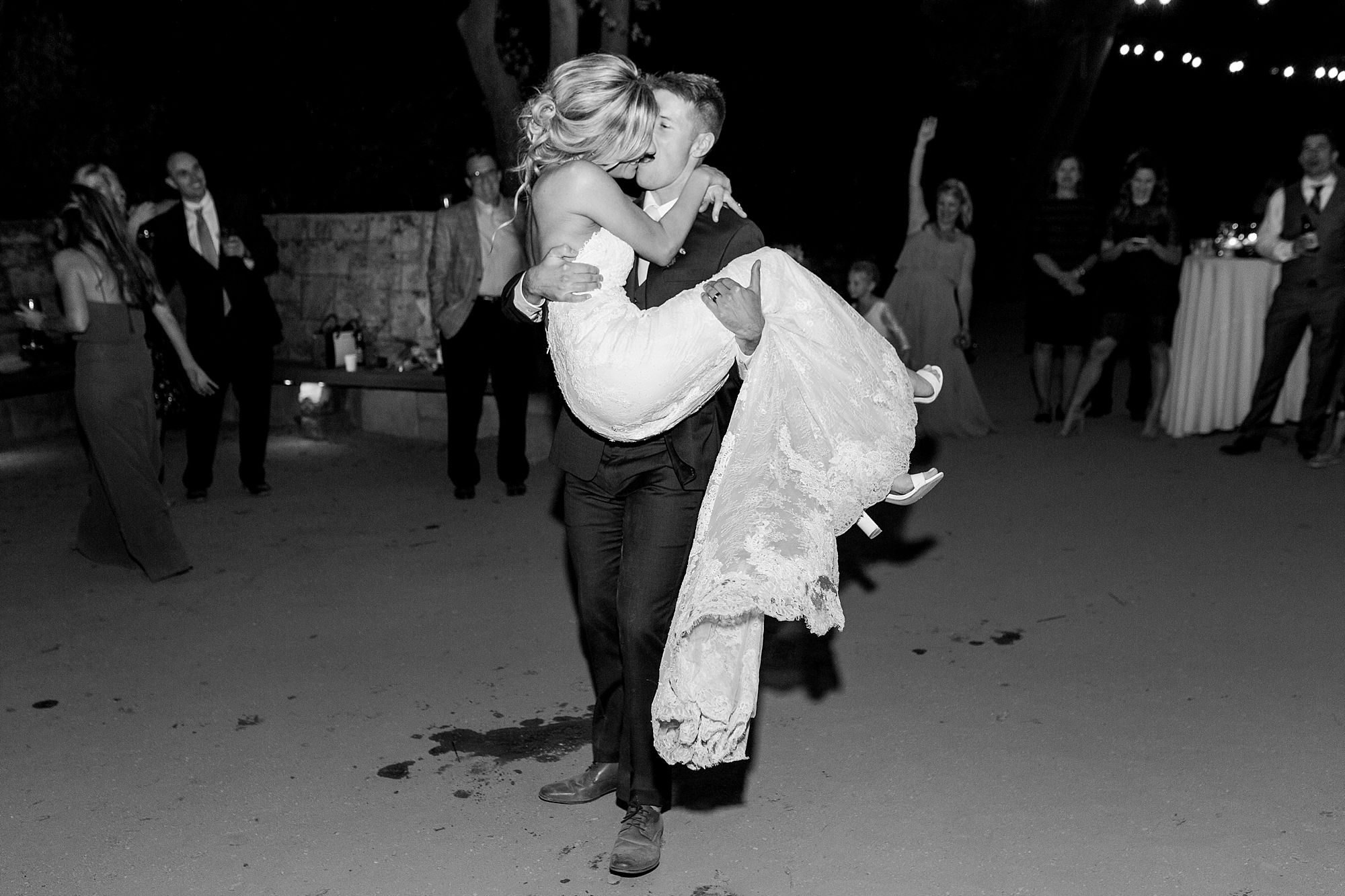 The Maples Wedding Team
Bri and Brandon's The Maples Wedding Team was nothing short of spectacular. Starting with a gorgeous venue such as The Maples Wedding & Event Center to coordination and styling by Sara of With Grace and Love Events. Bri's gown was flawless – it was a custom gown from La Soie Bridal in Sacramento. The ladies at La Soie helped Bri alter a gown she loved to a new neckline/top so she had a gown she was obsessed with! She looked gorgeous thanks to All Dolled Up Norcal too while adorned in AK Jewelers as well.
Florals were provided by Moda Florals and looked great with the ladies' blue bridesmaid dresses. Sound and the party came from Steve of Function 45 Entertainment and a delicious meal came from Buckhorn Catering. Their invitations were from Minted Weddings. Ashley Baumgartner added wedding calligraphy touches to the chalkboards. And Darin Reyes, master of wedding videos (trust me), is making their wedding video! All photography film was developed and scanned by Photovision Prints.
The Maples Wedding & Event Center
We absolutely love The Maples Weddings. They have to be one of our favorite venues to shoot weddings at in Northern California! I, Ashley, was even a bridesmaid there this fall too. What a great experience. If you're thinking of having a wedding at The Maples, we'd love to chat with you! Please contact us here.
Ashley Baumgartner Photography & Calligraphy
Ashley Baumgartner is a hybrid (film and digital) wedding photographer in Northern California and a wedding calligrapher as well. To view more of Ashley's wedding calligraphy, click here. To view more of her photography, check out the blog, Instagram and don't forget to follow along on Pinterest!