Brunch. It's my favorite meal of the day. Always.
And that's why I am so excited to share this Spanish Brunch Elopement with Pink Calligraphy Details today.
featured on joywed blog
"Love is our true destiny. We do not find the meaning of life by ourselves alone – we find it with another."
— Thomas Merton
From JoyWed: A day of love. A day that allows us to truly embrace the one whom our soul belongs and share it in a way that is bold and expressive. Surrounding ourselves with the elements of every known love story, we want, we need to see an expression of love that stands out and leaves our hearts racing. This Brunch Elopement Wedding Inspiration shoot from Ball Photo Co. has done just that. Filled with every perfect element of love we are simply swooning over these details!
From photographer Hannah Ball: "The inspiration to create this stemmed from my absolute adoration for Bougainvillea. I had this vision of having an indoor intimate brunch setup, with Bougainvillea flowing all around them. It was a bit of an unconventional thought to have the bougainvillea placed on the walls in a somewhat unnatural way. But the messier it got, the more I fell completely in love.
The story behind the images is one of a young love that decided to head to Spain to make their love official. They notify their loved ones after the fact. Complete with the small details: delicious Spanish wine, sweet little garden grapes, and even stationery to send out to their closest friends and family stating they eloped in Spain! We took an editorial approach to the styling and posing, to help give a new perspective on this beloved bush, and to show its possibilities for future weddings. I actually kept the bougainvillea on that wall for a few days after the session to see how long it would last. Surprisingly it had barely started wilting by day 3. This could be a fun new way to decorate a reception or ceremony altar, instead of doing the traditional bush-planted-in-ground look."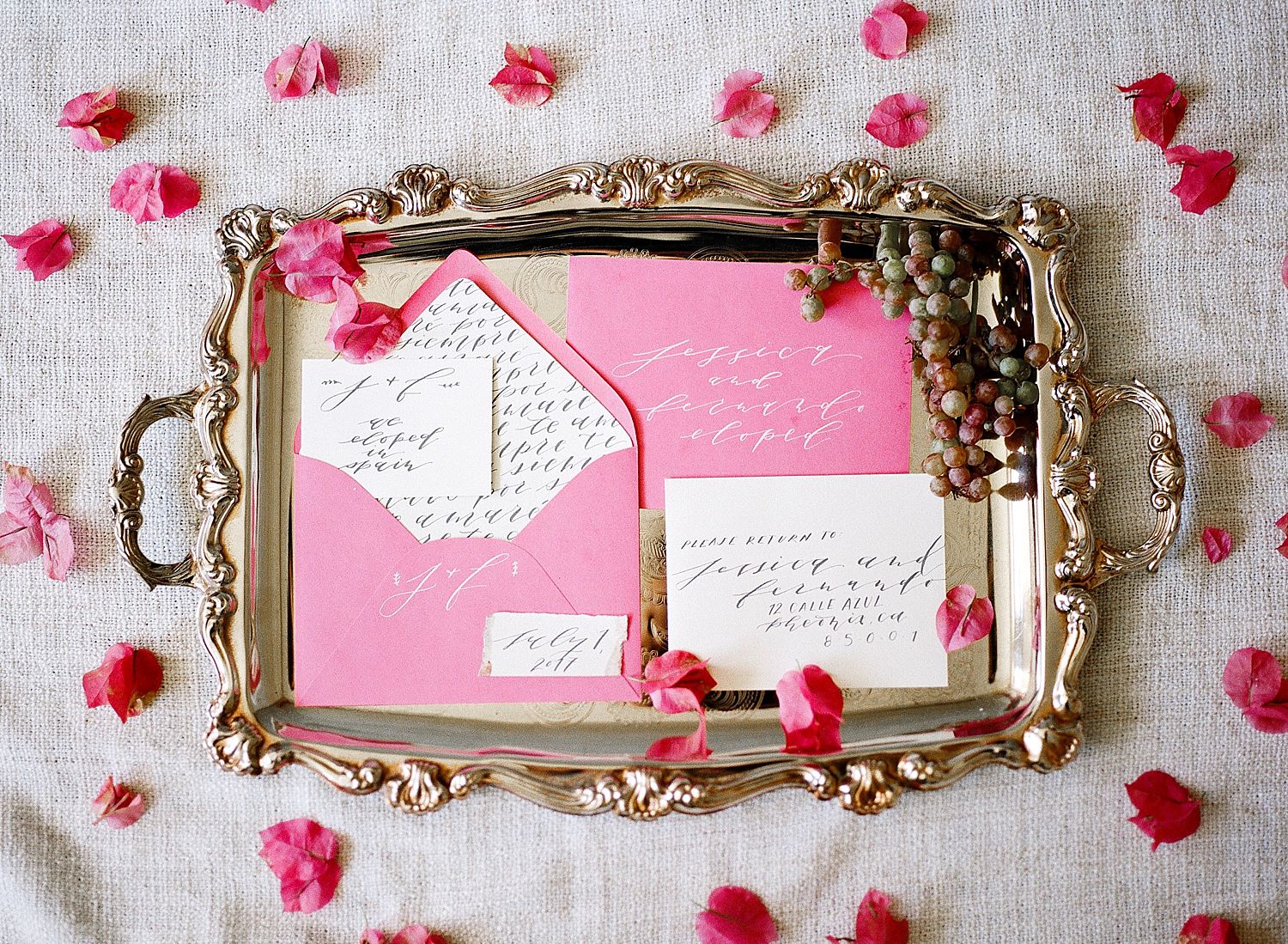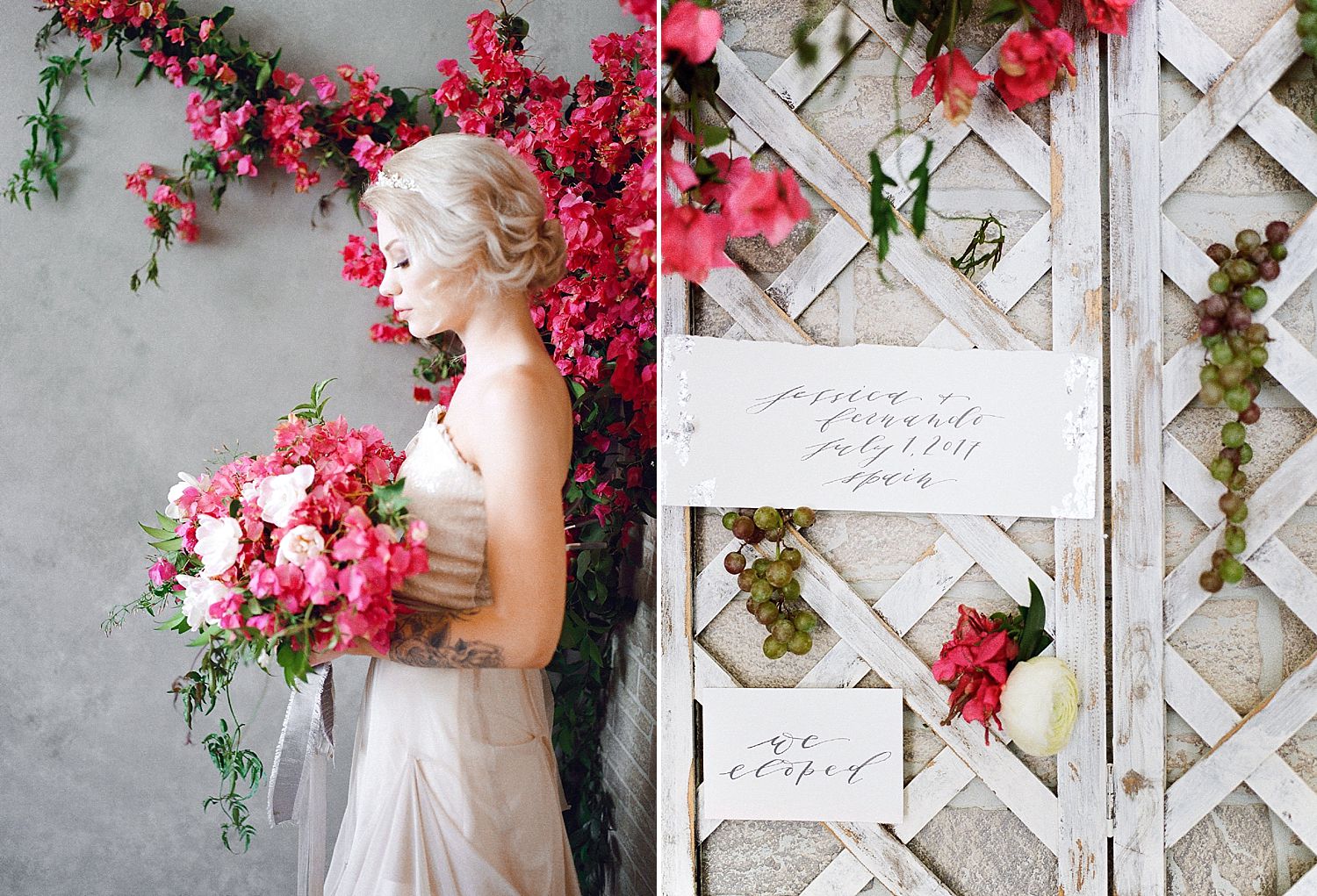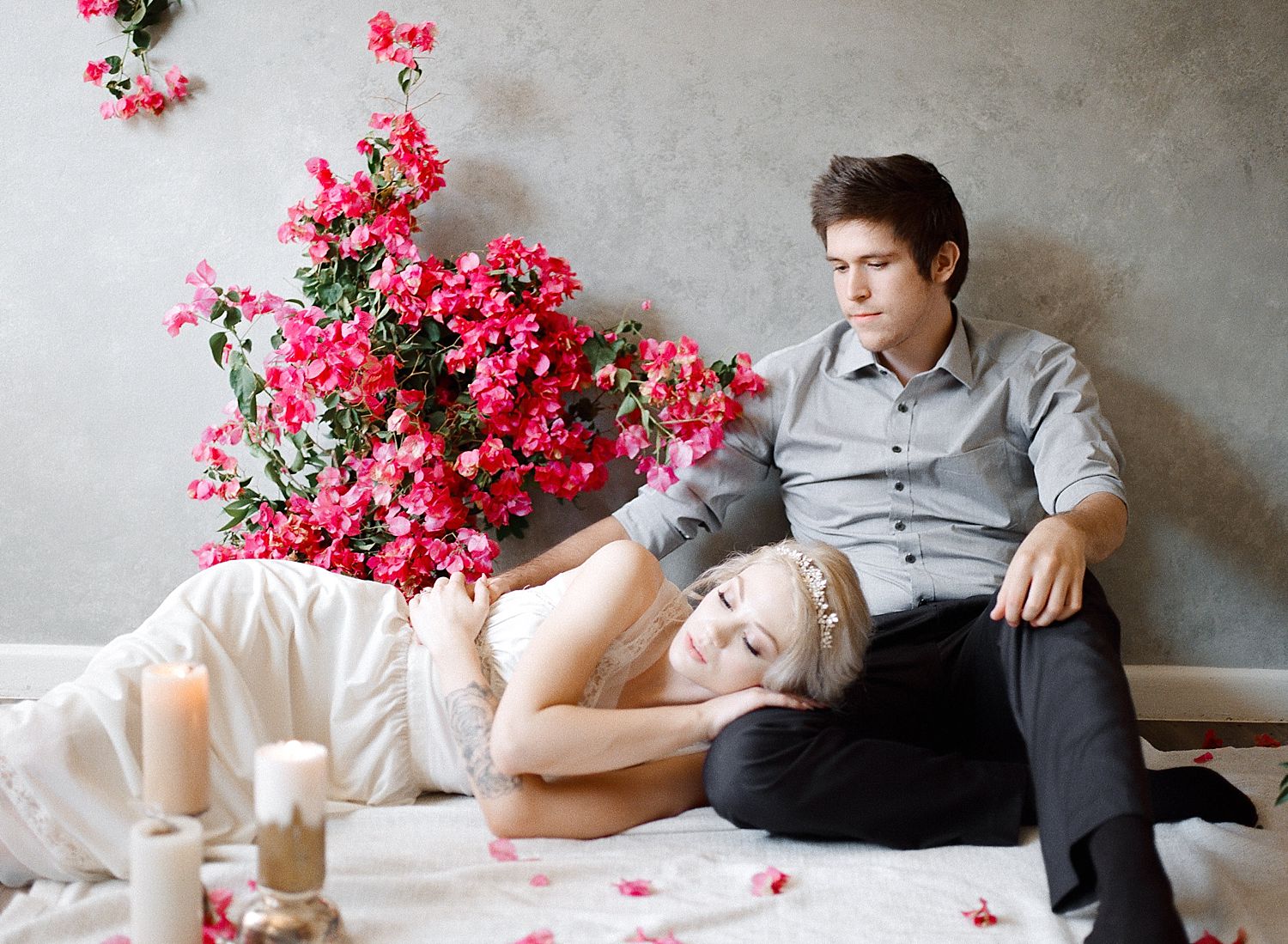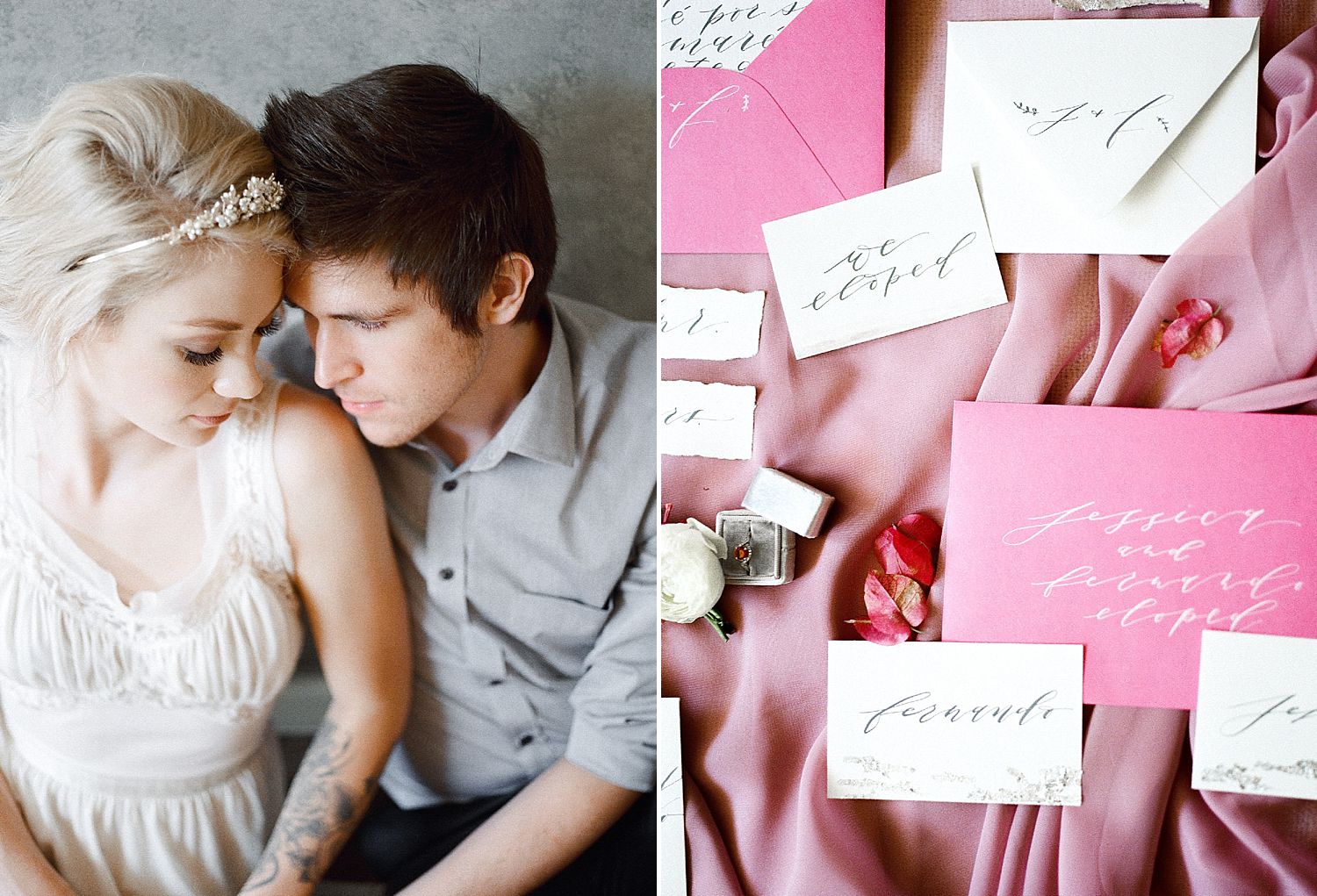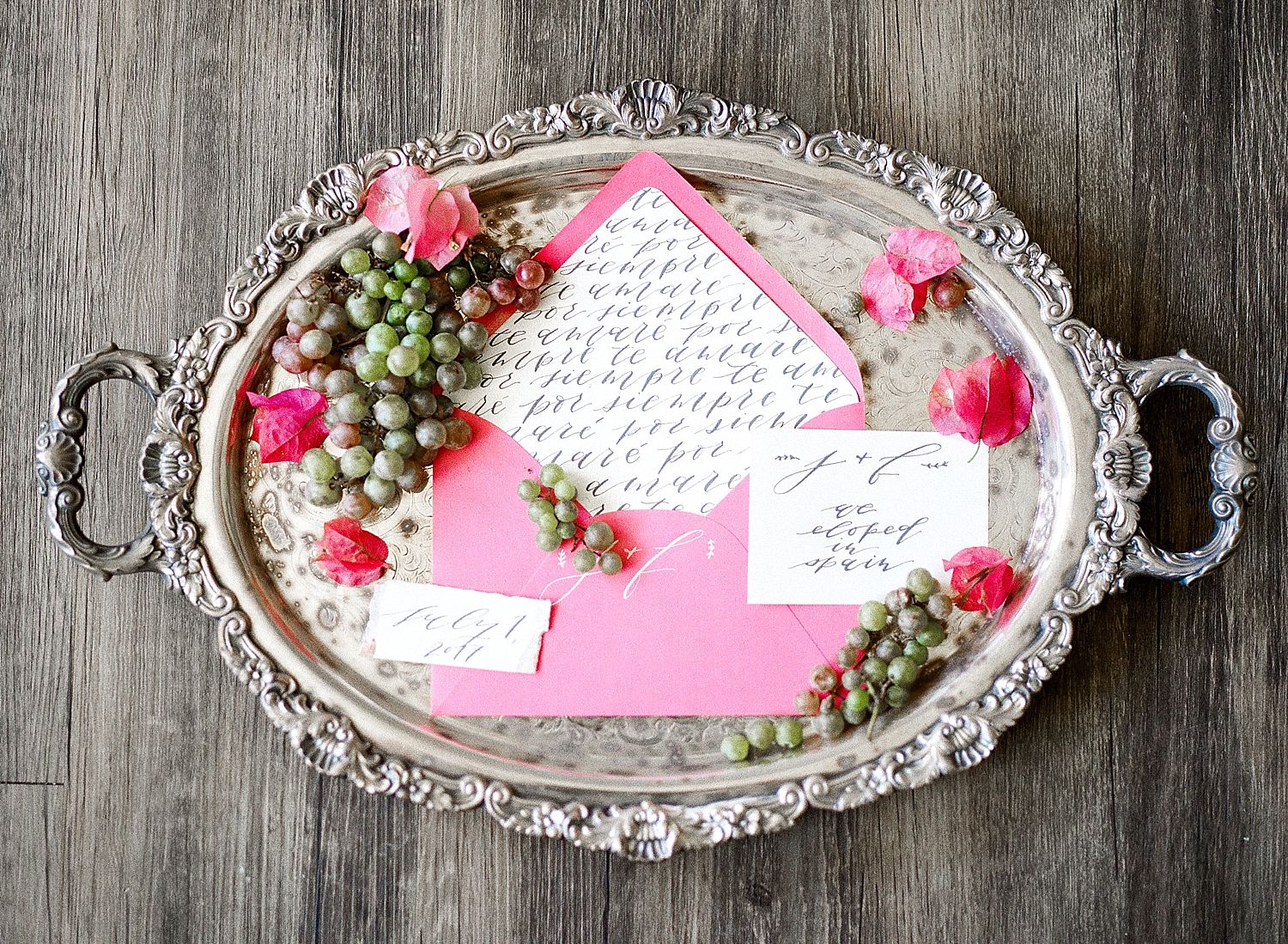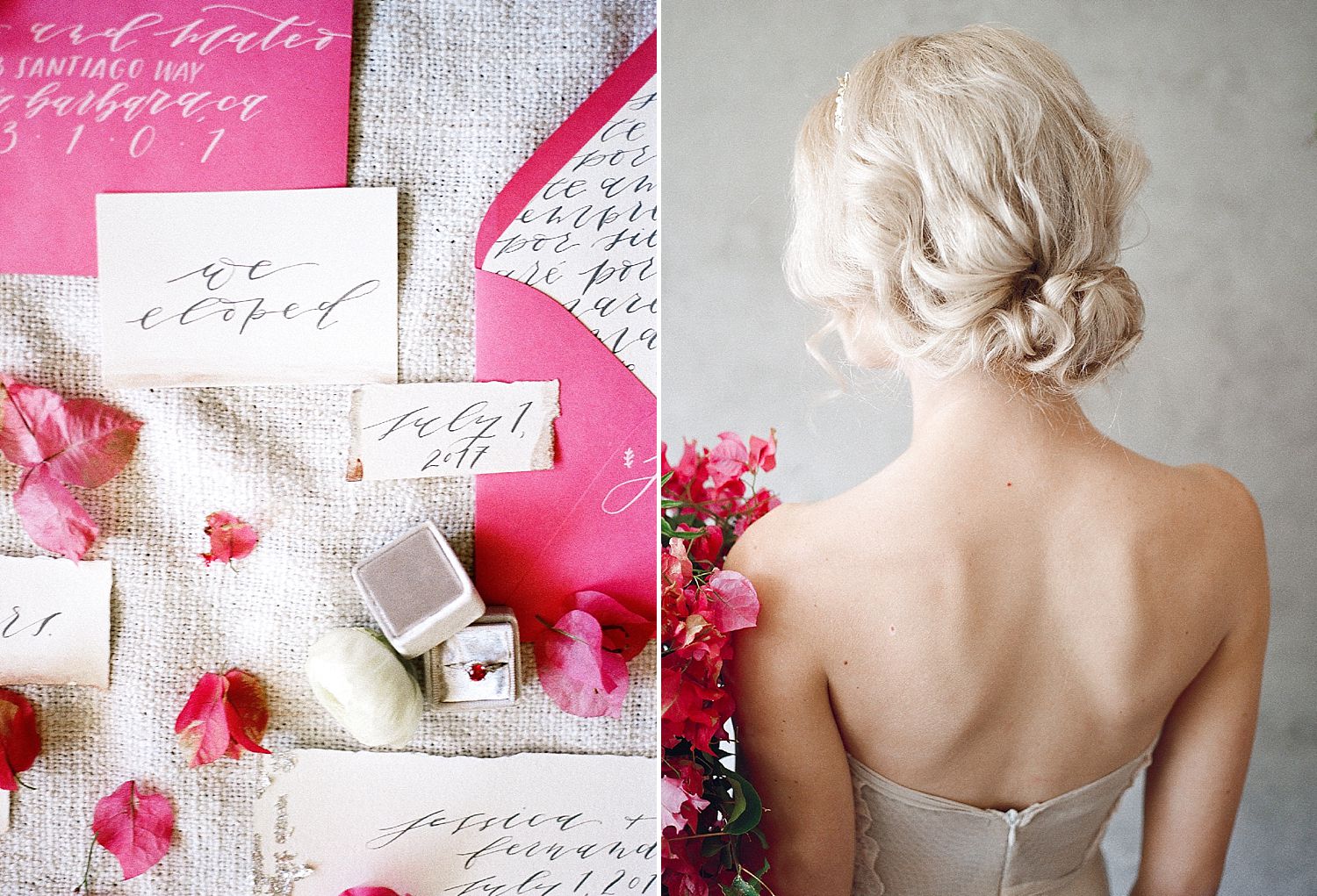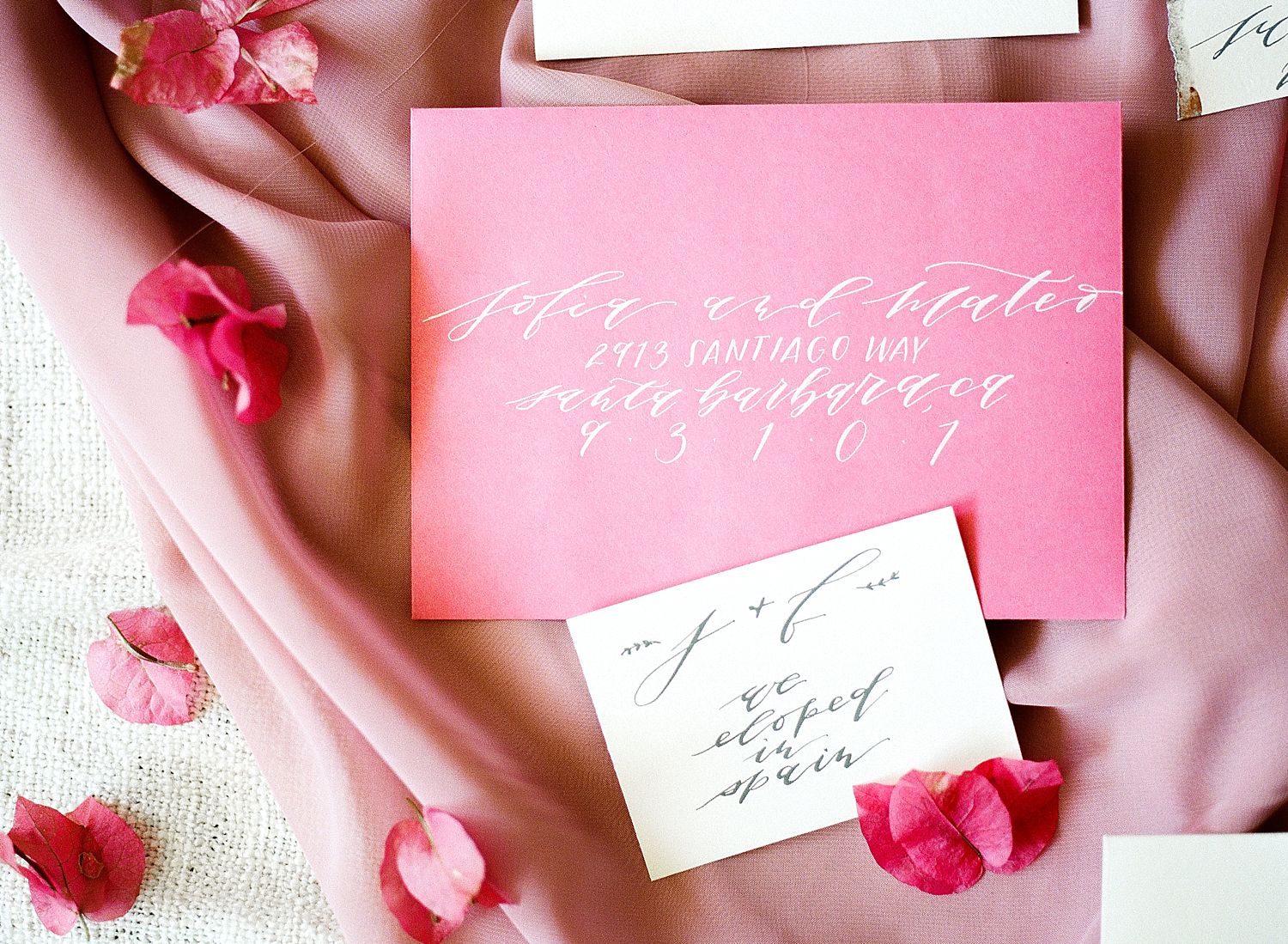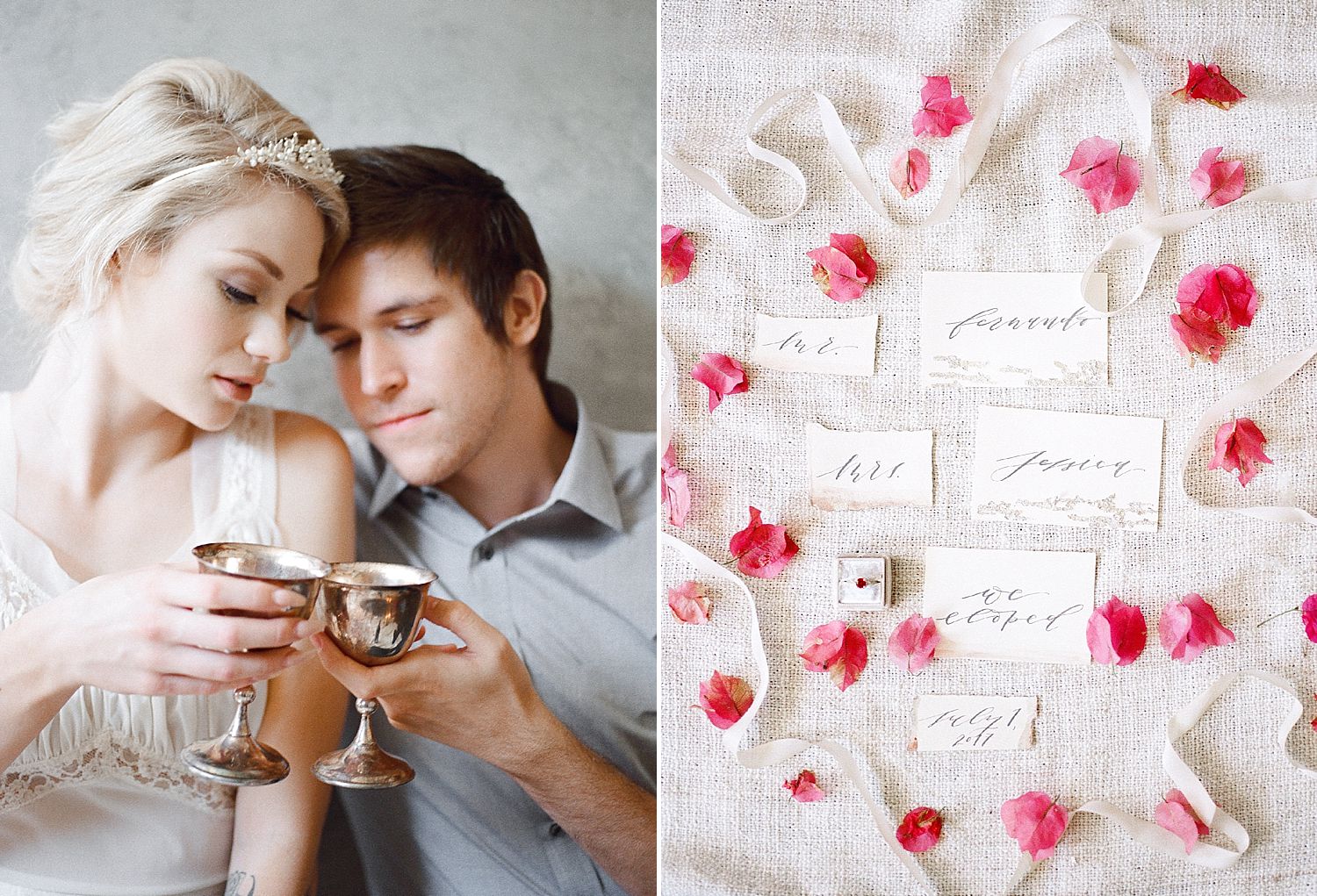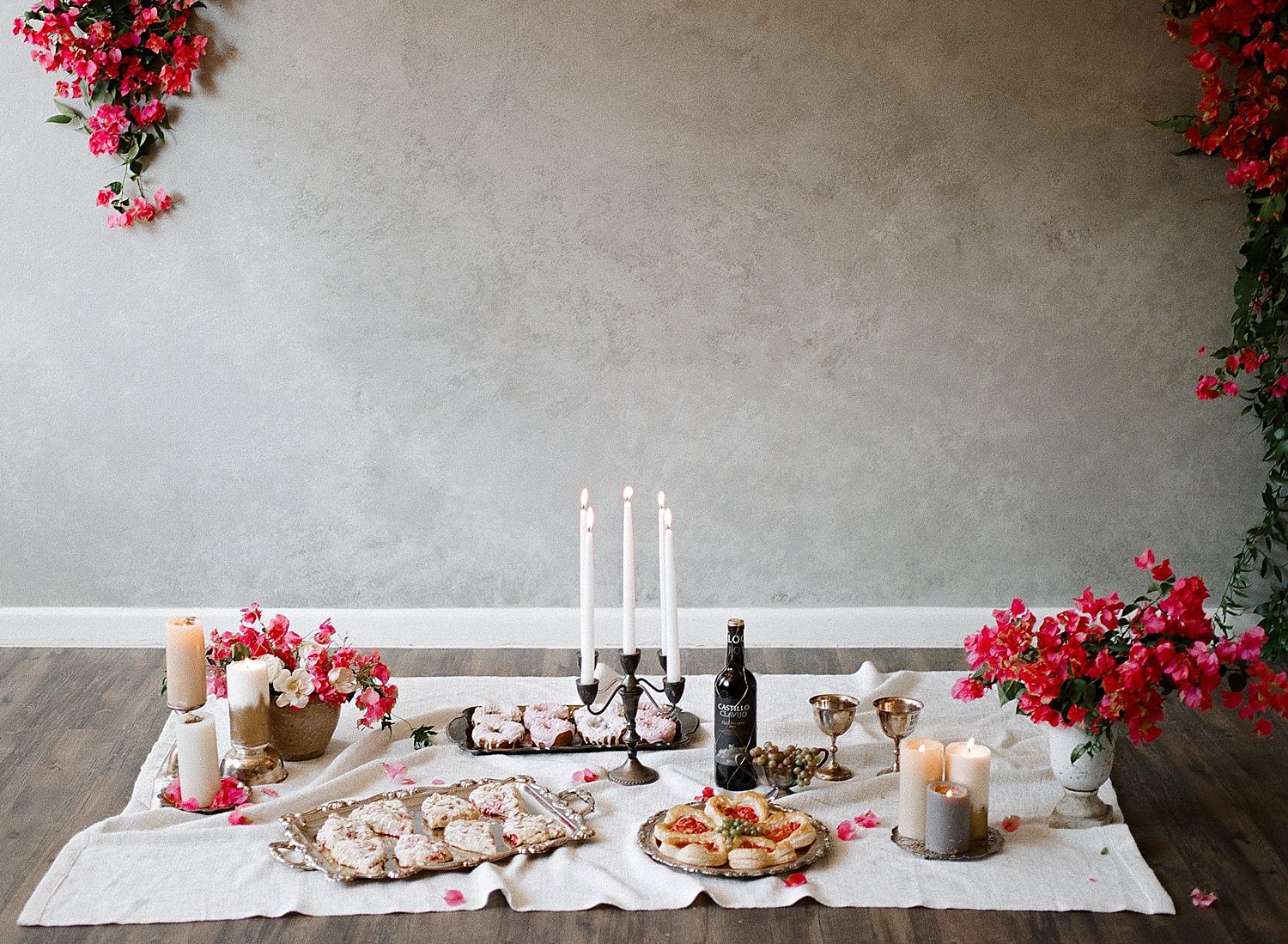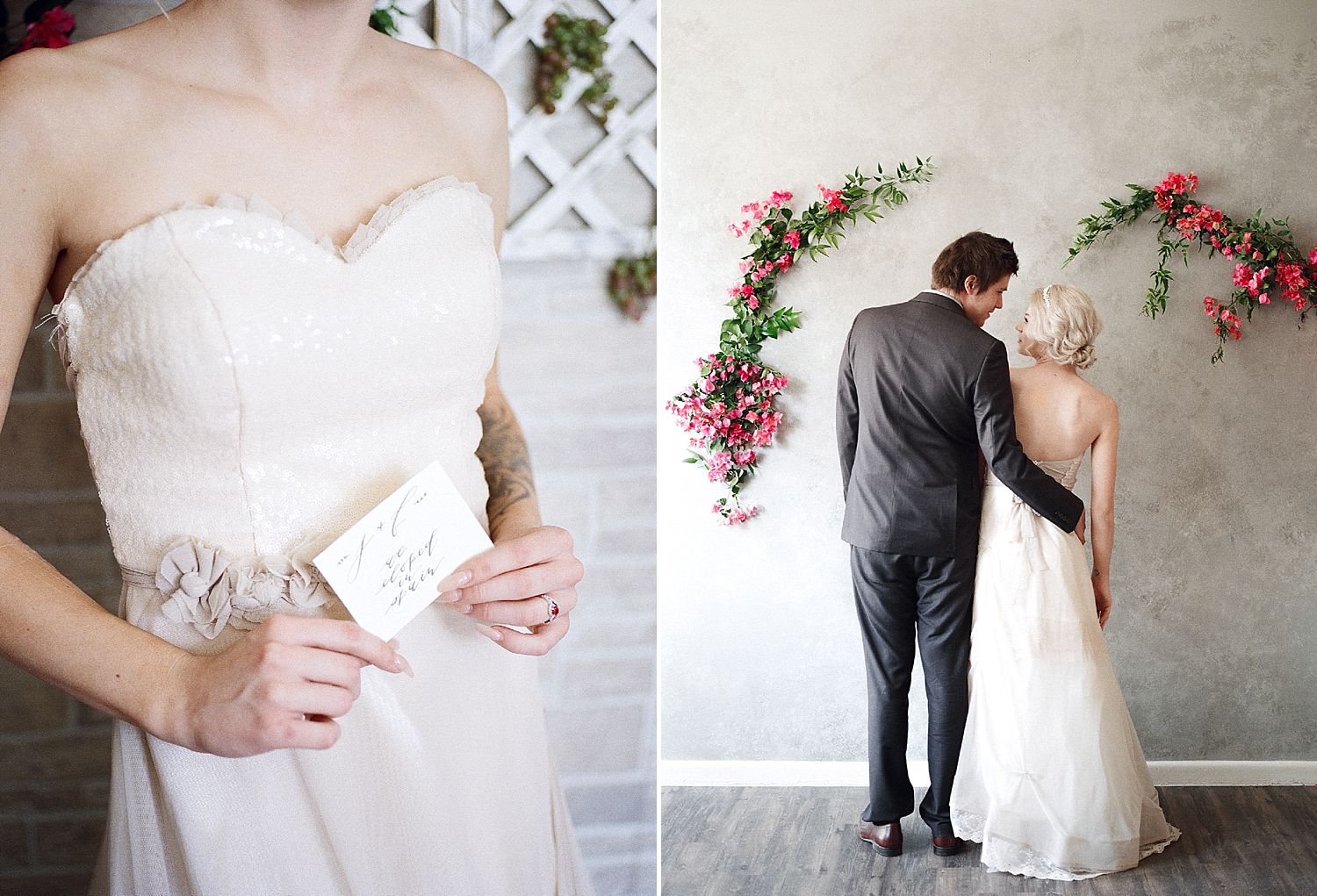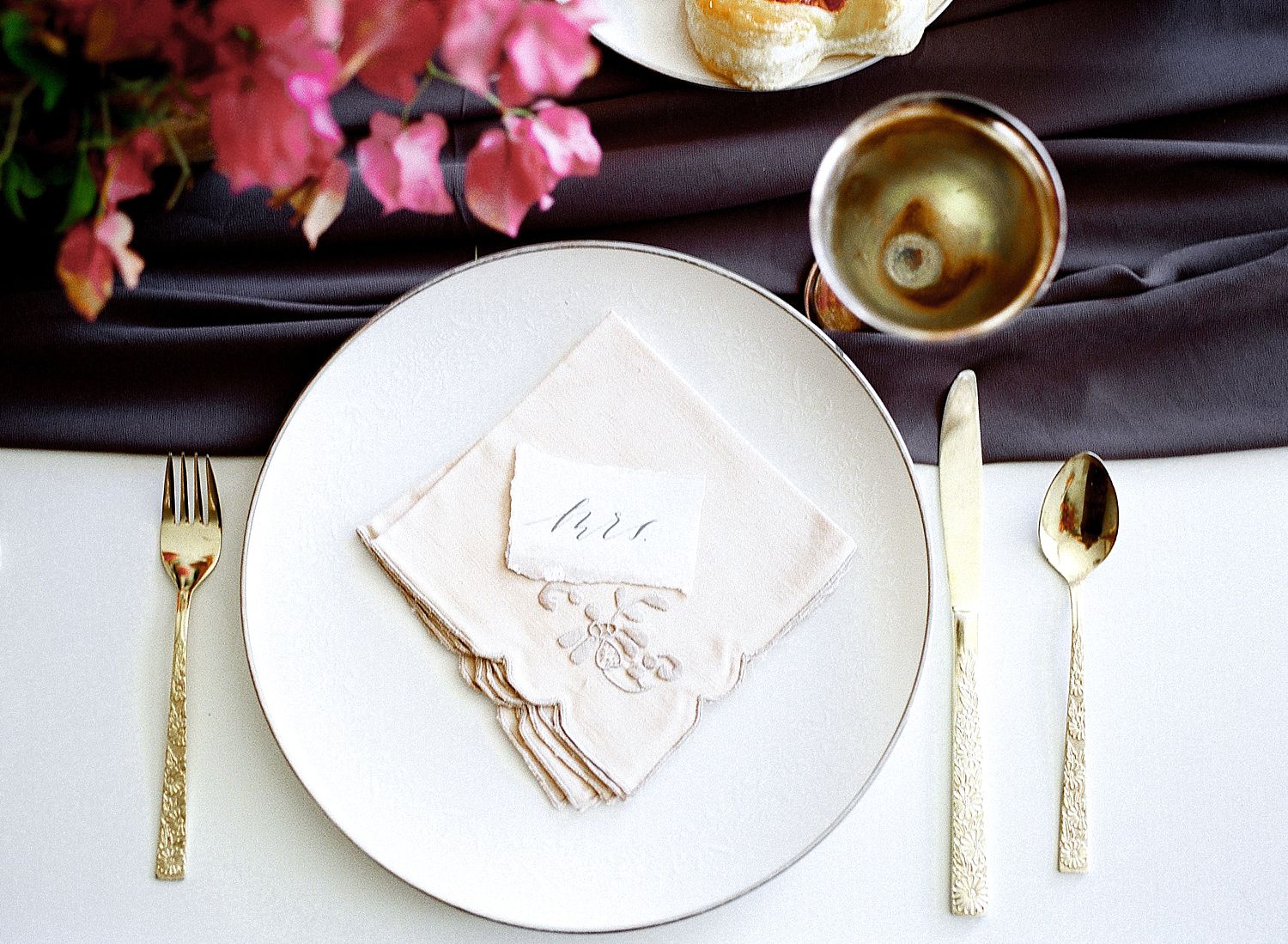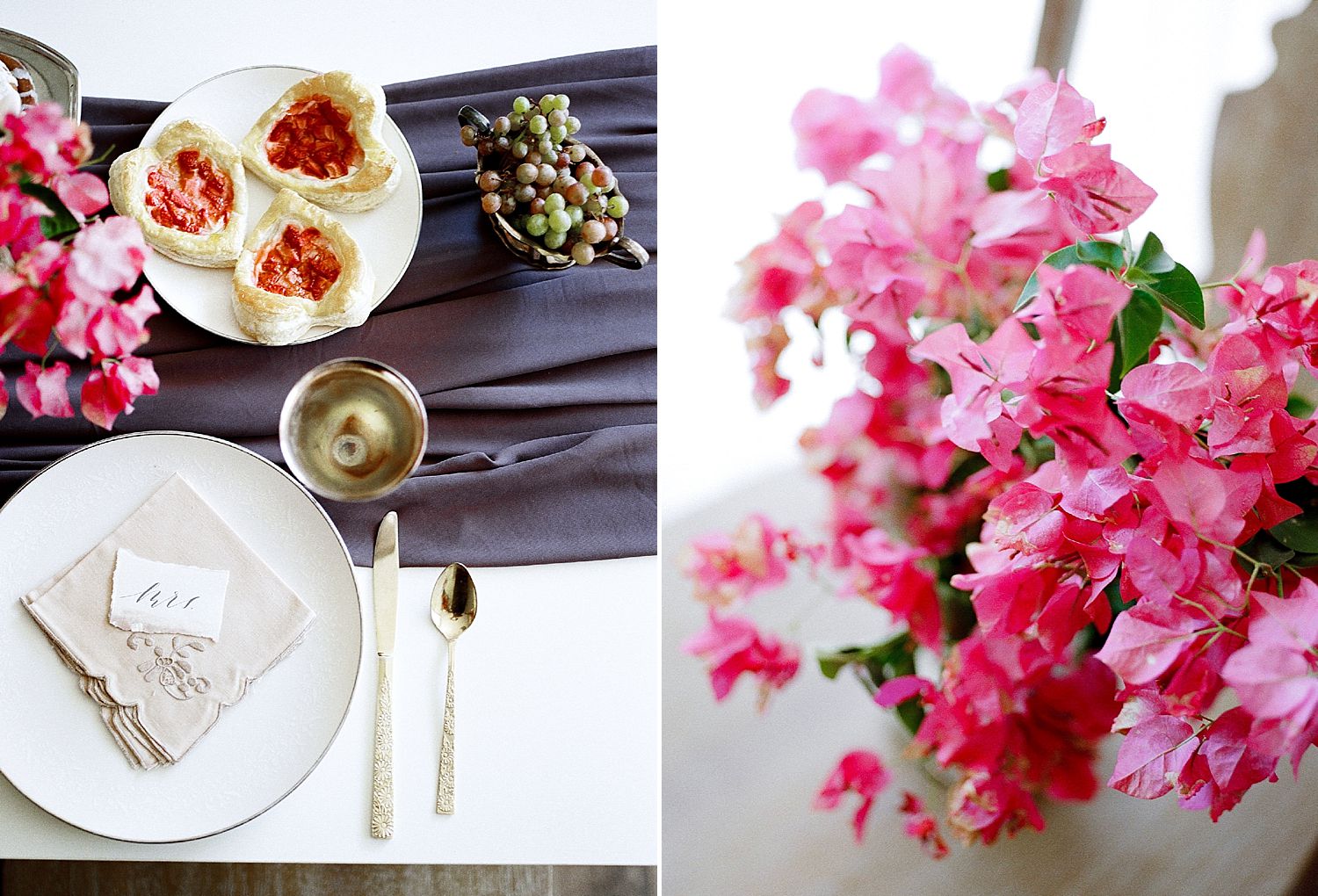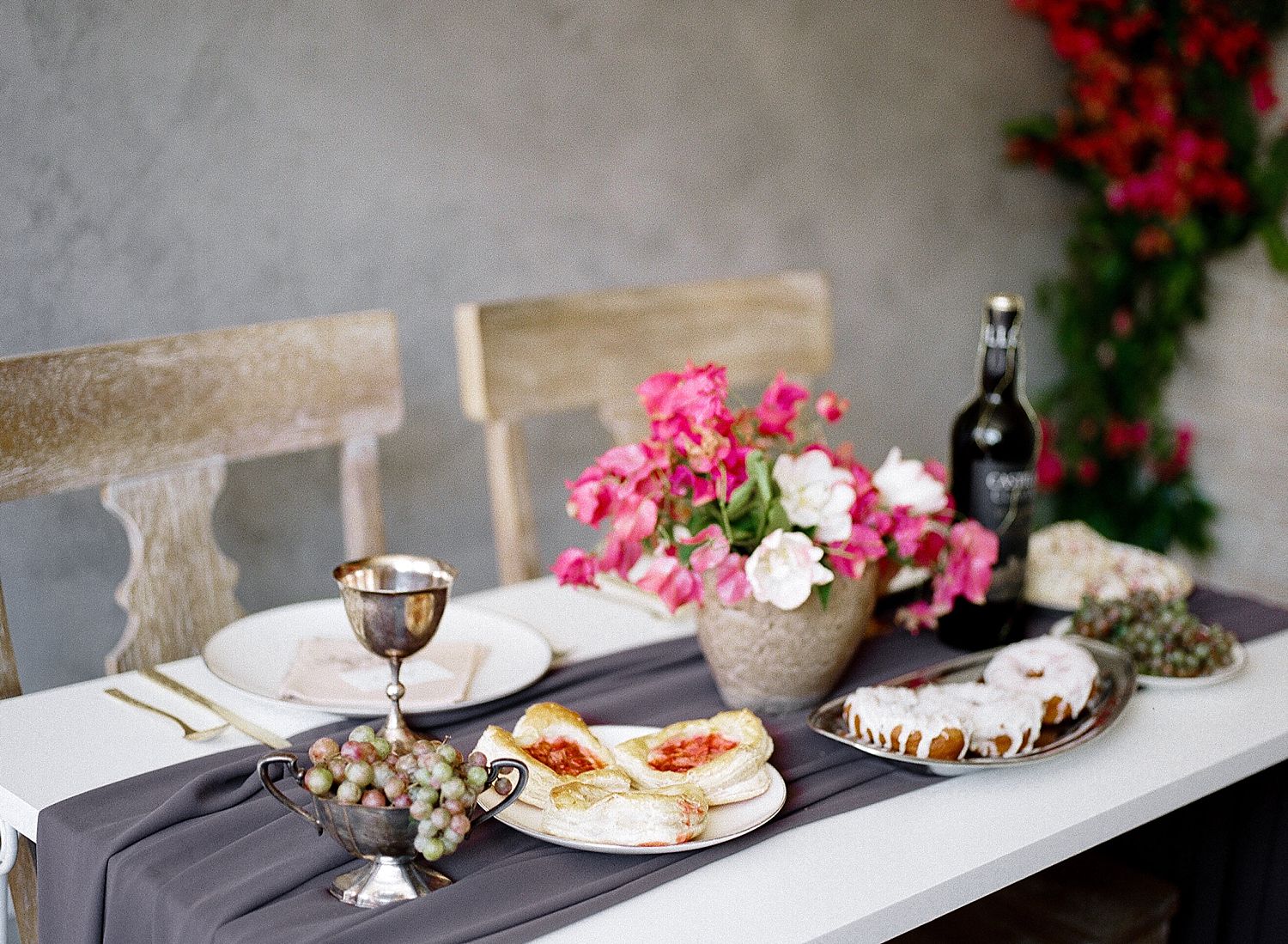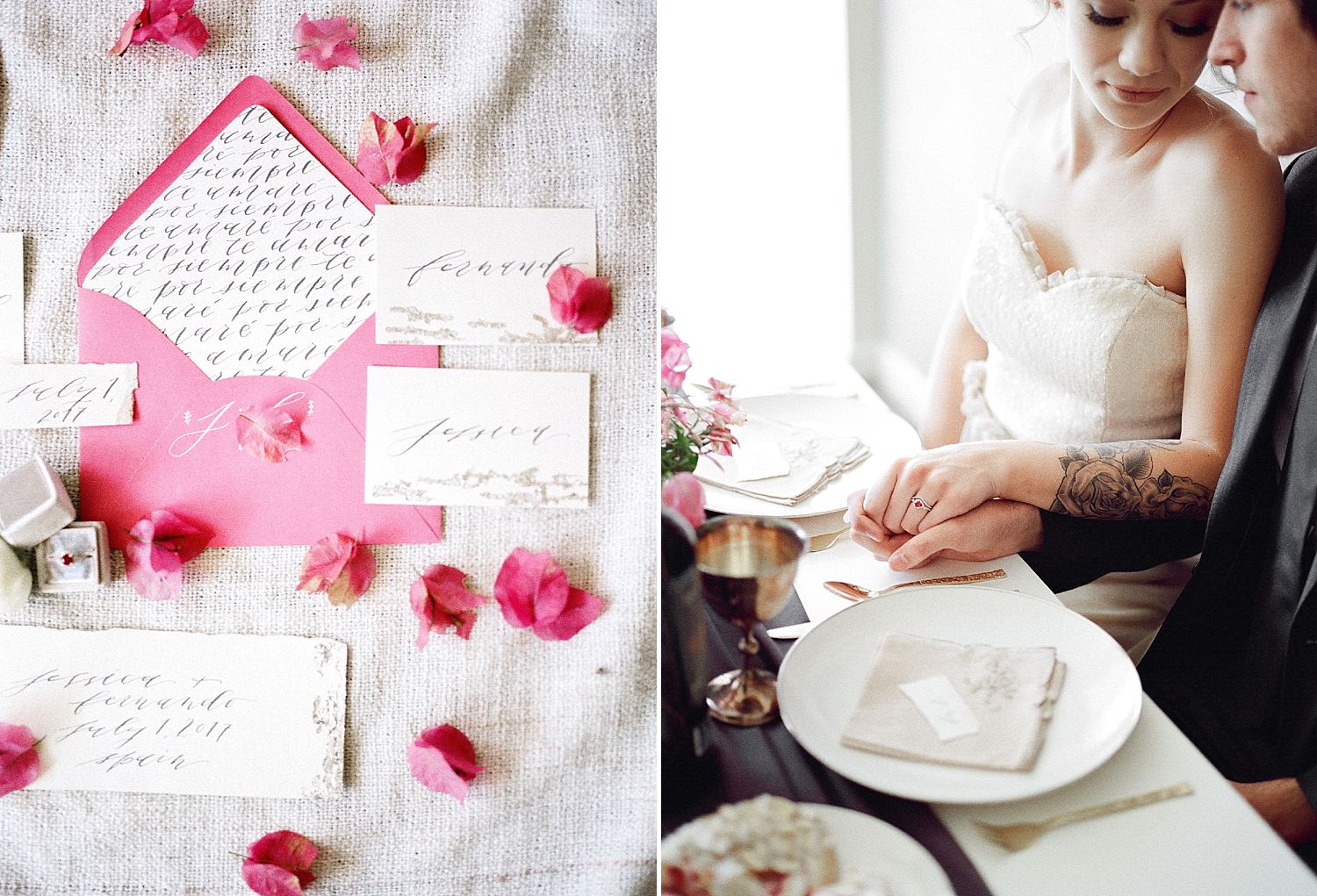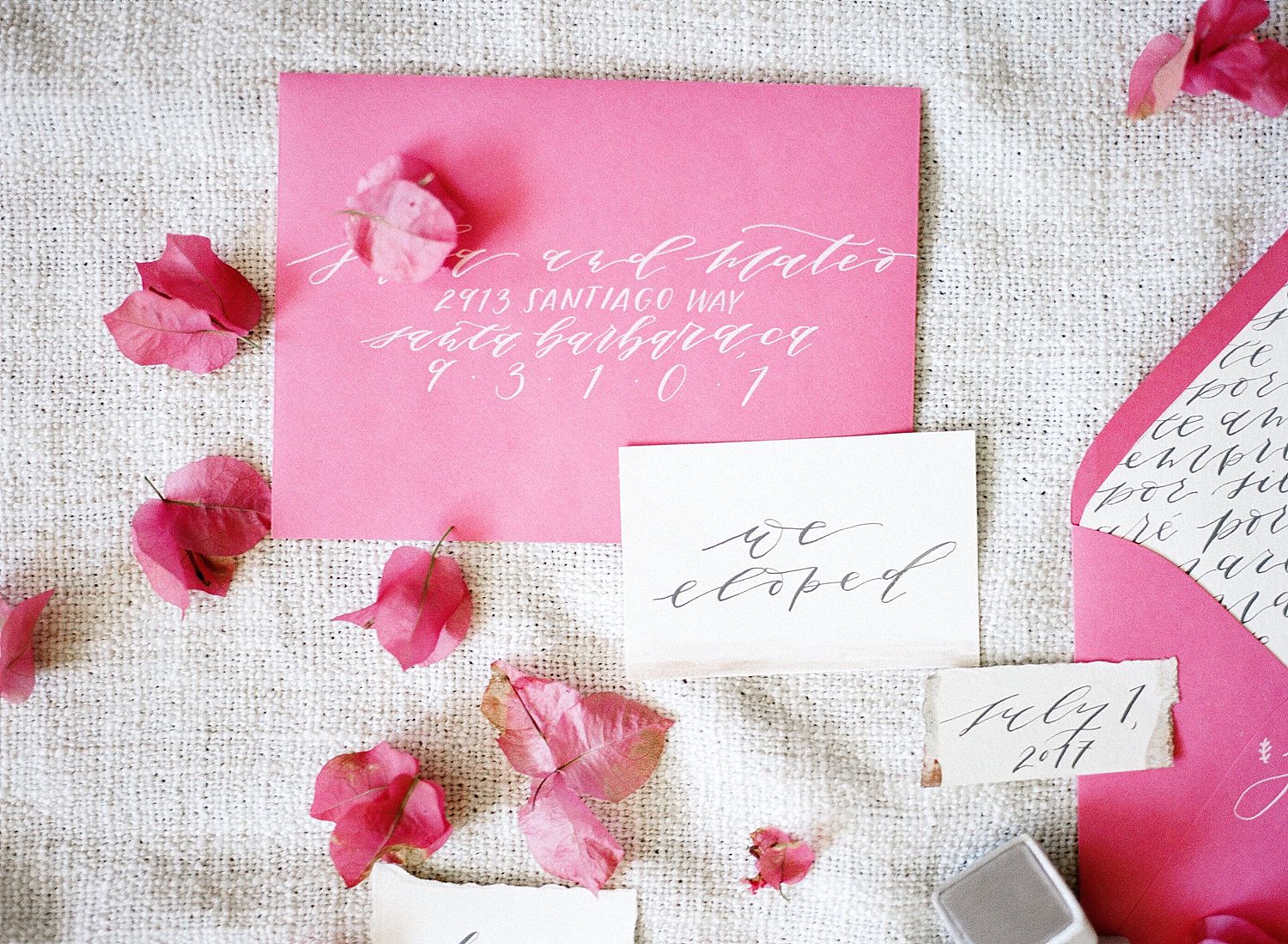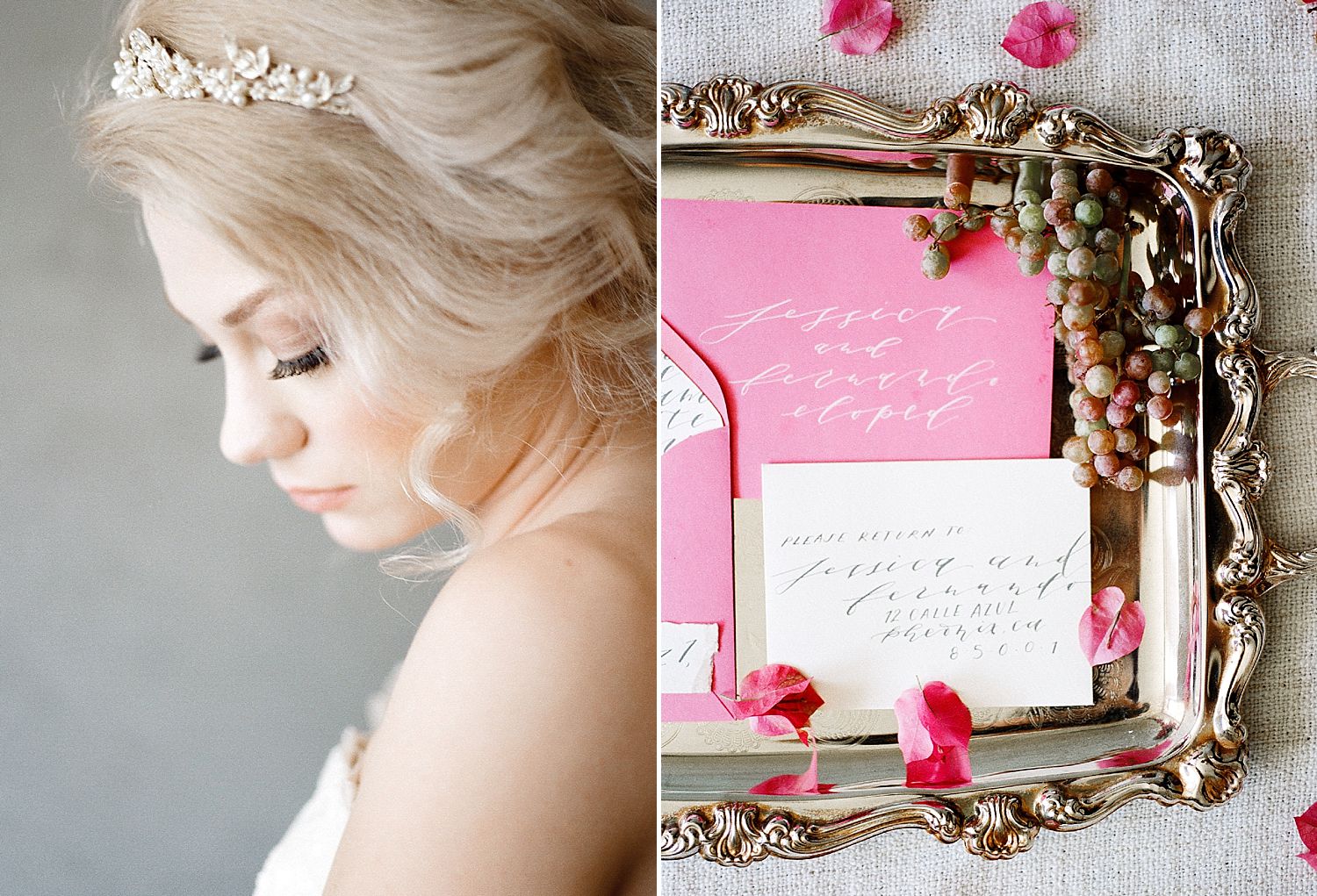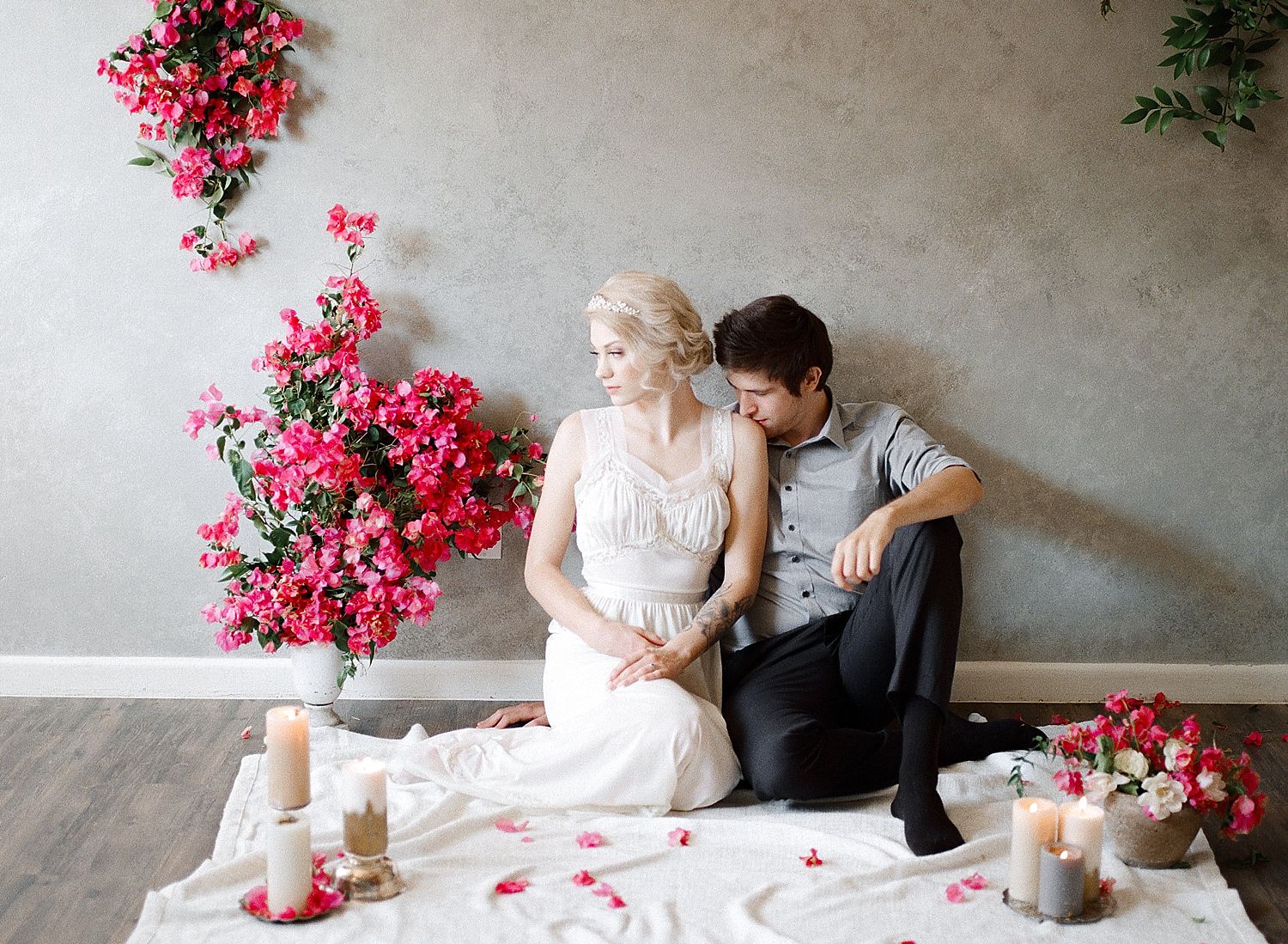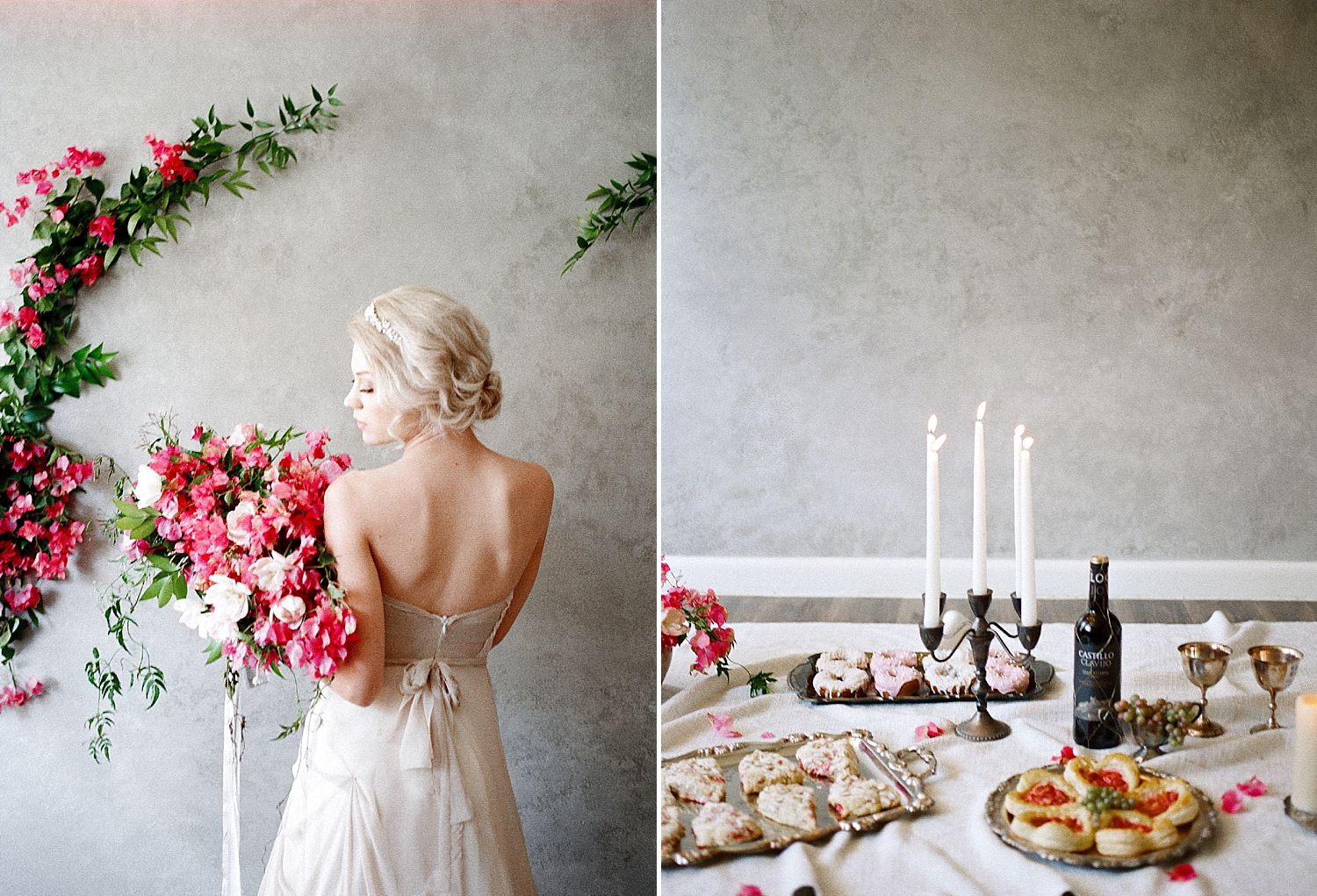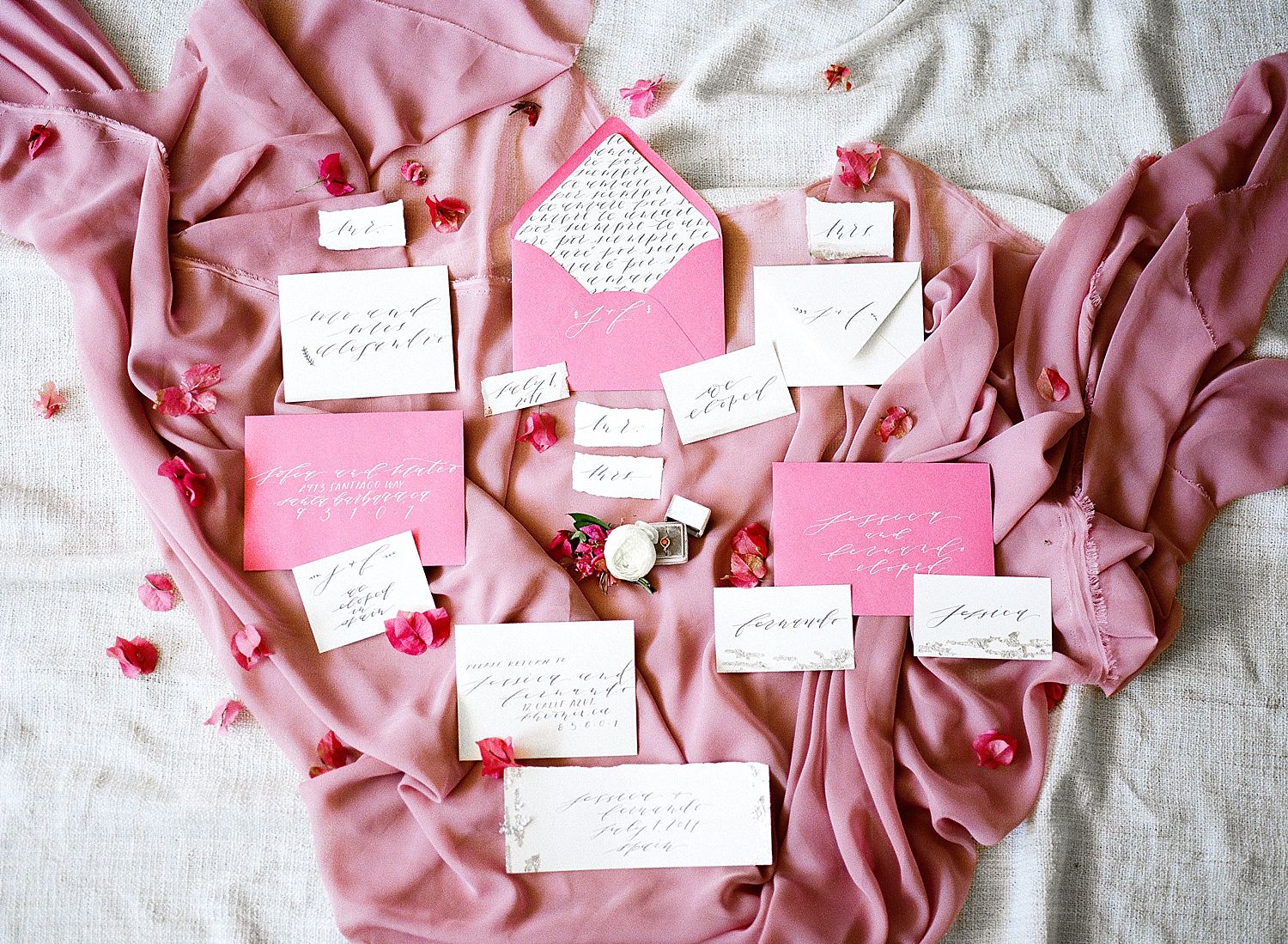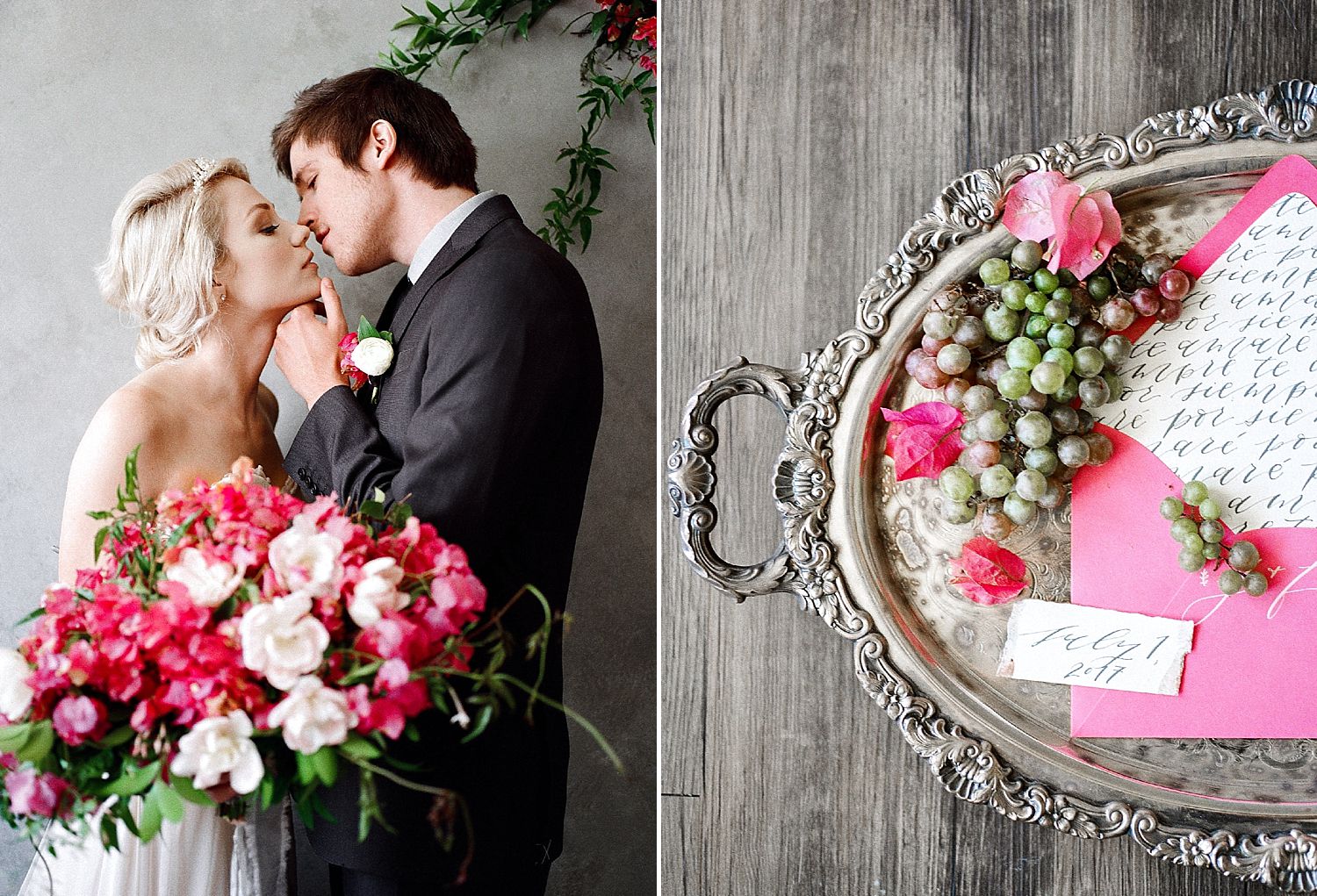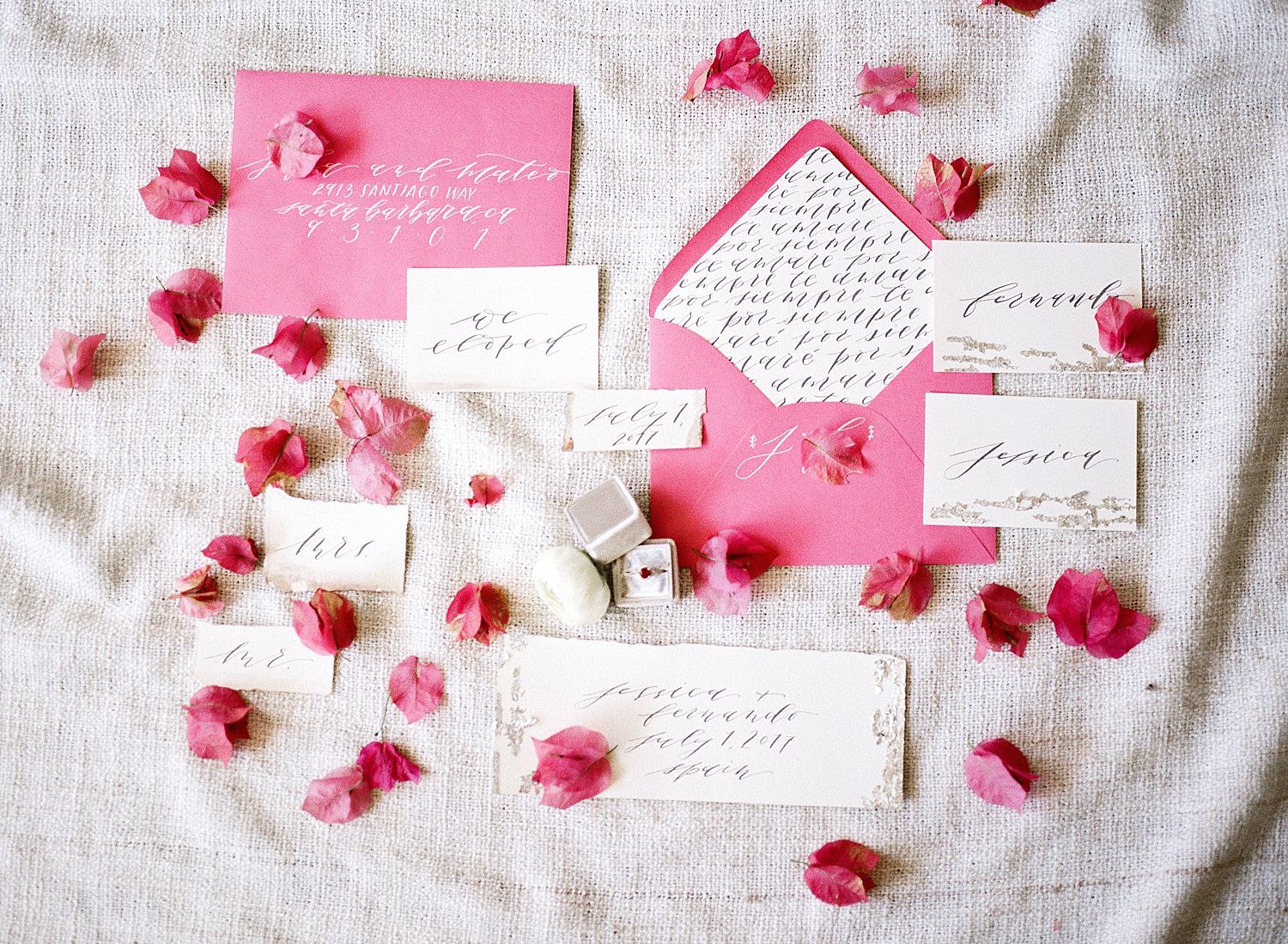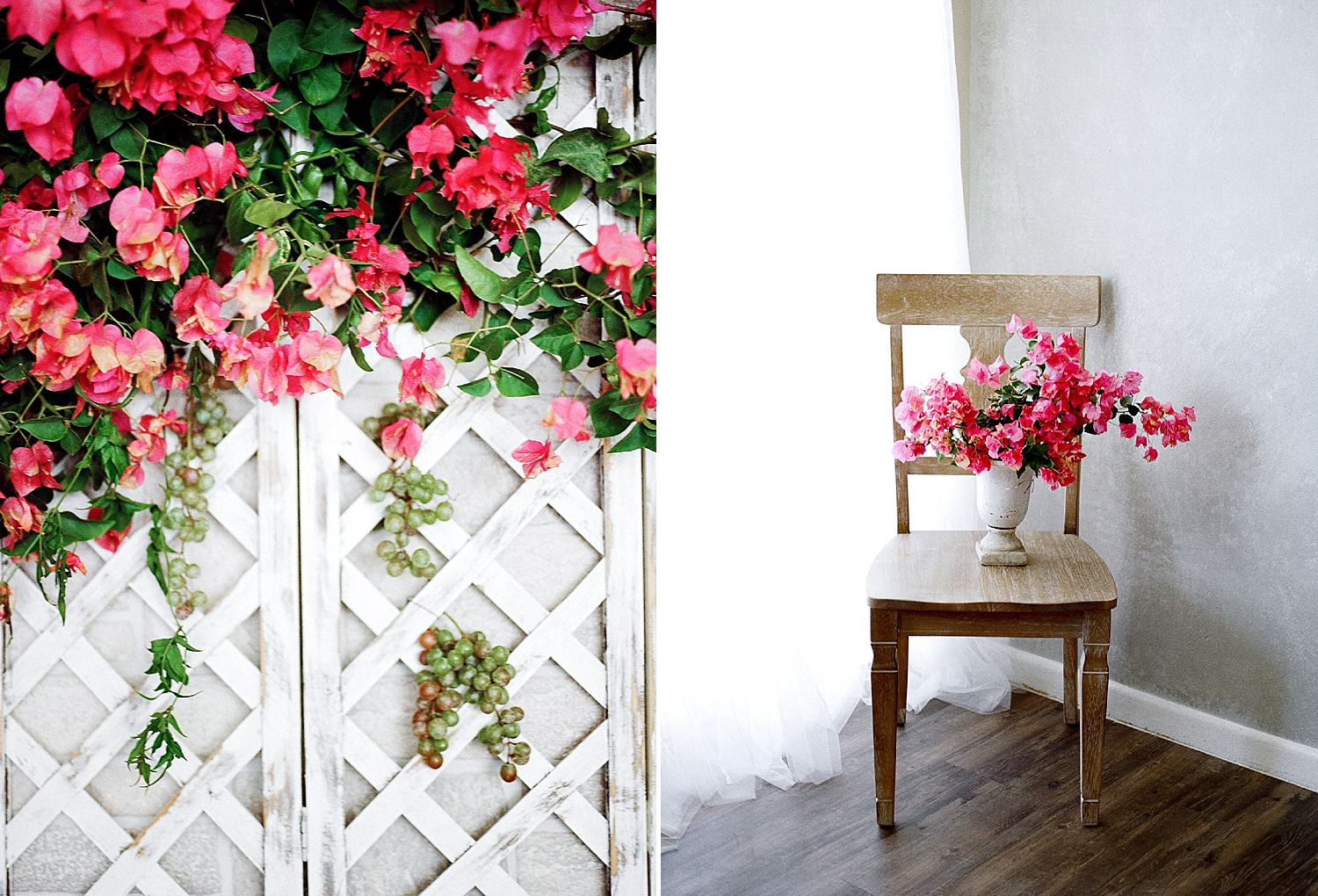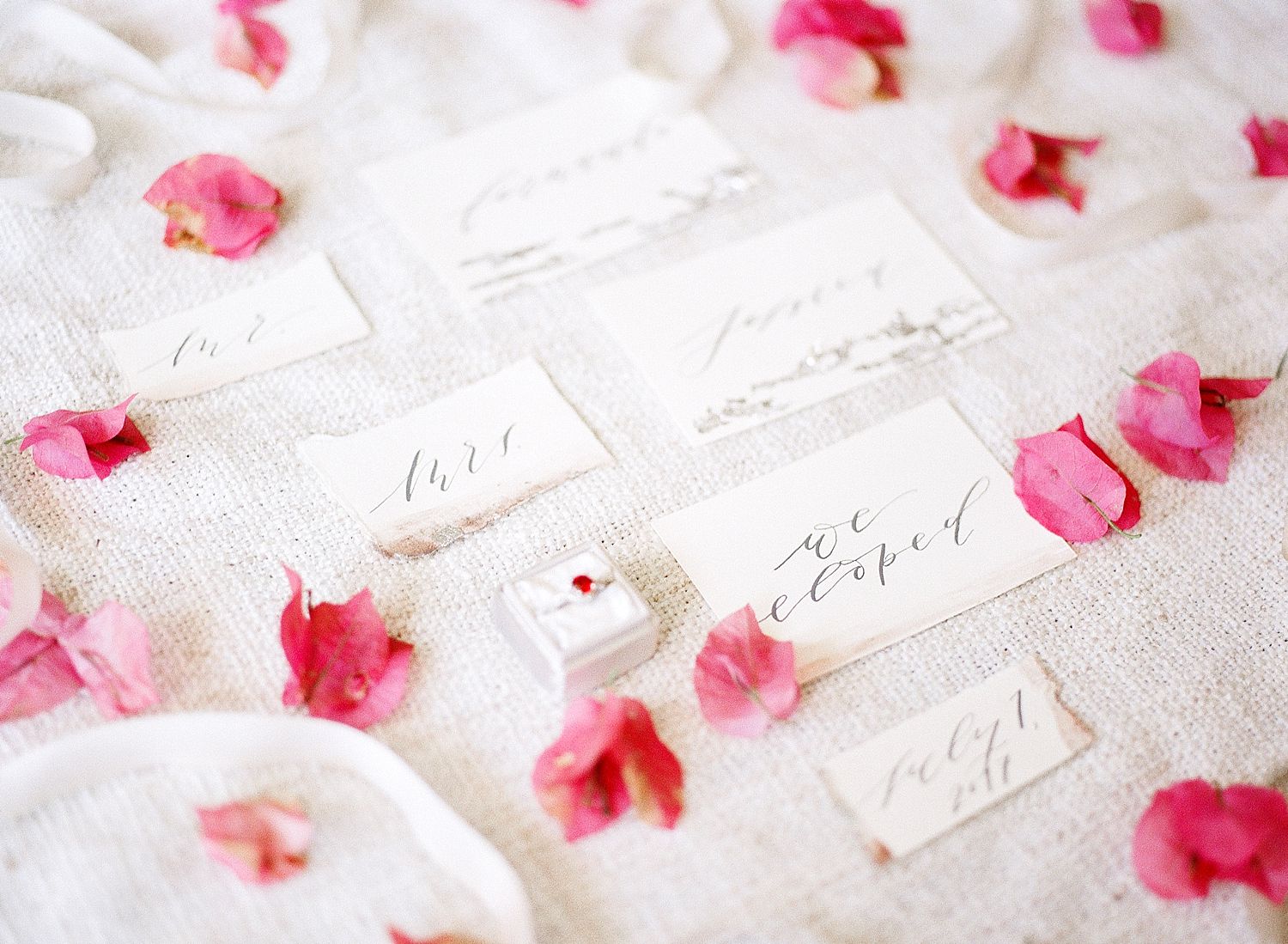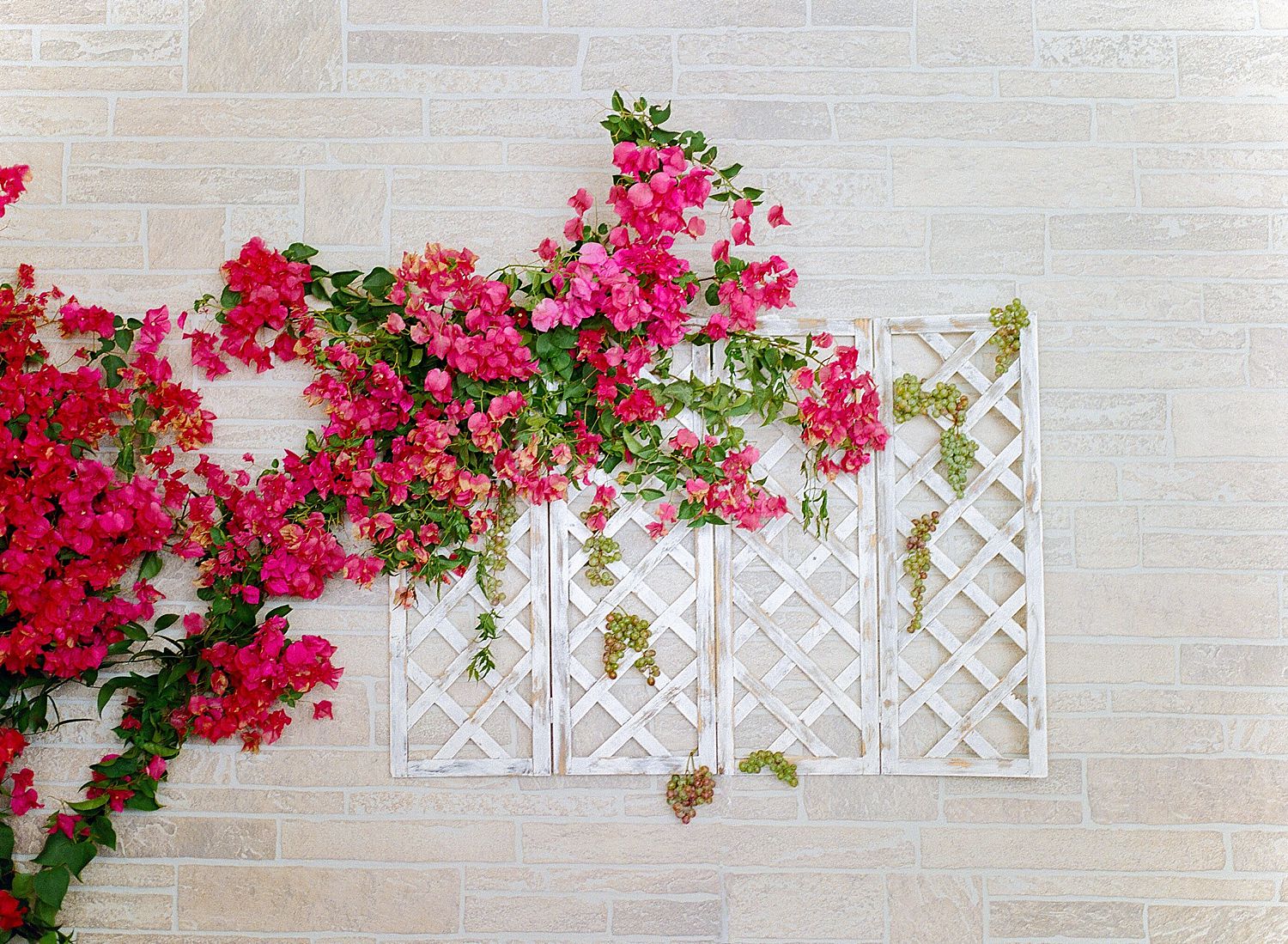 Brunch Elopement Inspiration Creative Team
Photography & Concept: Ball Photo Co. | Styling & Decor: MIRAwed | Floral Design: Flowers by Roo | Dress Rental: Jolienne Collection | Hair: Taryn Conover | Makeup: Carolina Takahashi | Stationery: Ashley Baumgartner | Models: Payton & Kammon
Wedding Calligraphy
Interested in wedding calligraphy on your wedding? We offer a variety of wedding calligraphy services for Sacramento weddings and Northern California Weddings. Contact Ashley here.