Inspired by the turquoise blue waters of the Aegean sea, and the romantic pops of a brilliant pink, Rose and Ken joined hands in this Grecian Inspired Micro-Wedding inspiration celebration. Hosted at a private estate complete with stunning ivory stone walls like the islands of Greece, Events by Kristina Elyse showed how a couple can bring Greece to the states for an an intimate dinner party set for under ten alongside the translucent pool water of notable property, House of Kai. Intimacy and pops of color – a romantic evening at its finest. Featured on Inspired by This.
Dripping with the Grecian flag's white and blue, a classically chic invitation requested guests to attend poolside for the alfresco evening of romance. Dressed in an off the shoulder cream gown by Tara Lauren from Grace and White Bridal, Rose dawned colorful Kate Spade floral heels for a pop of personality, a chic gold diamond ring, and an Untamed Petals hair crest as a nod to Grecian olive branches. Paired with soft and feminine makeup by Lea B Gorgeous, Rose walked down a simple and chic aisle adorned with colorful florals by Bella Nozze, and sweet cafe chairs from Memorable Events. Paired with an intimate al fresco dining experience dripping in florals and blue and white touches by Linda Willmarth Designs, there is no better way to commune with friends and family.
Agape Mou highlighted a pop of aegean blue for a fun touch to focus on the love – translate from greek to My Beloved. As Rose slipped into a silkier dress for dinner alongside her groom Ken, in a stunning blue suit, the two couldn't wait to dance the night away and look over their guests enjoying themselves. When all was said and done, the two took off the formal wear, traded for more comfy and fun attire, and snuck upstairs for a kiss and a jump on the bed. All in all, a perfect romantic Grecian inspired evening in the valley of California.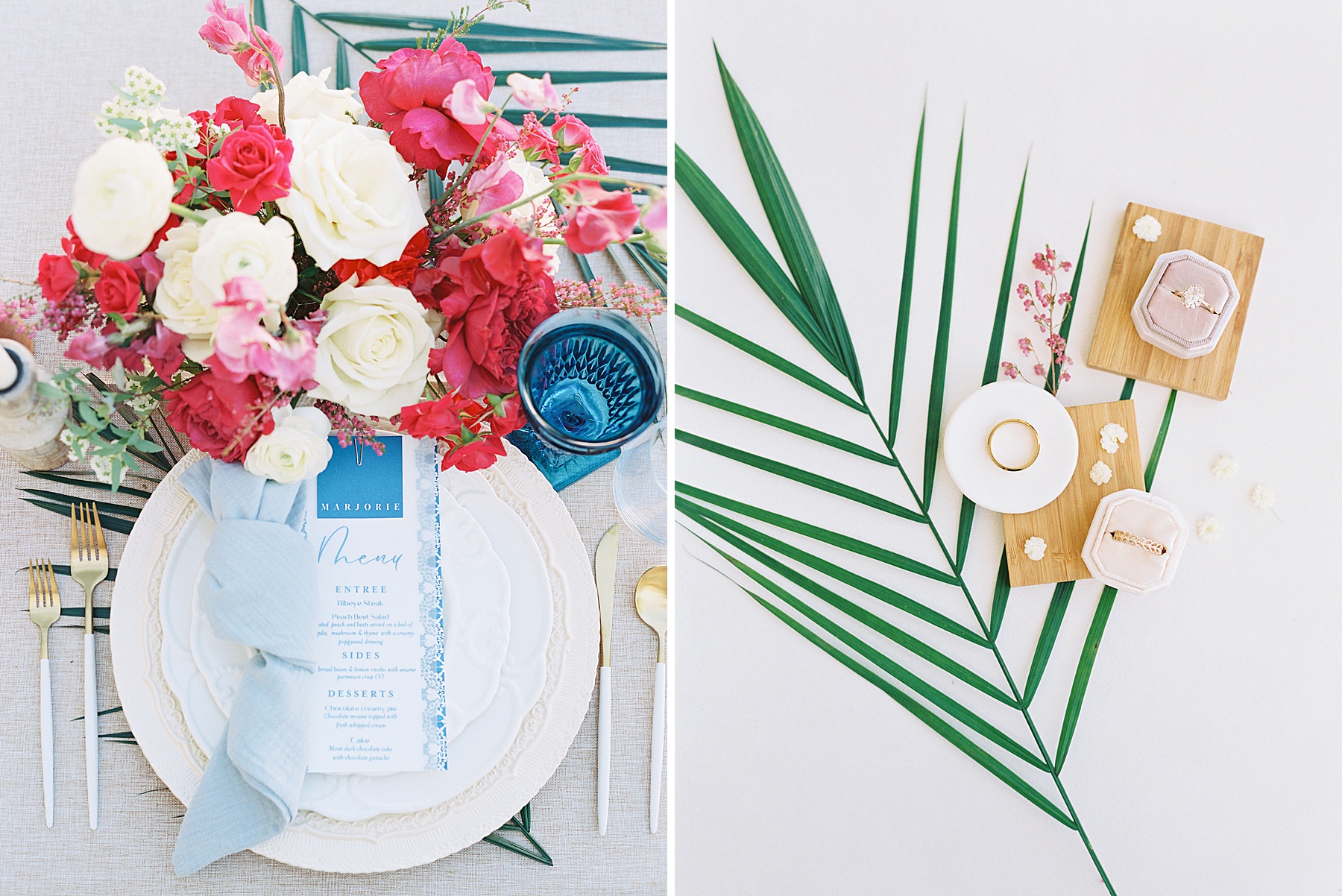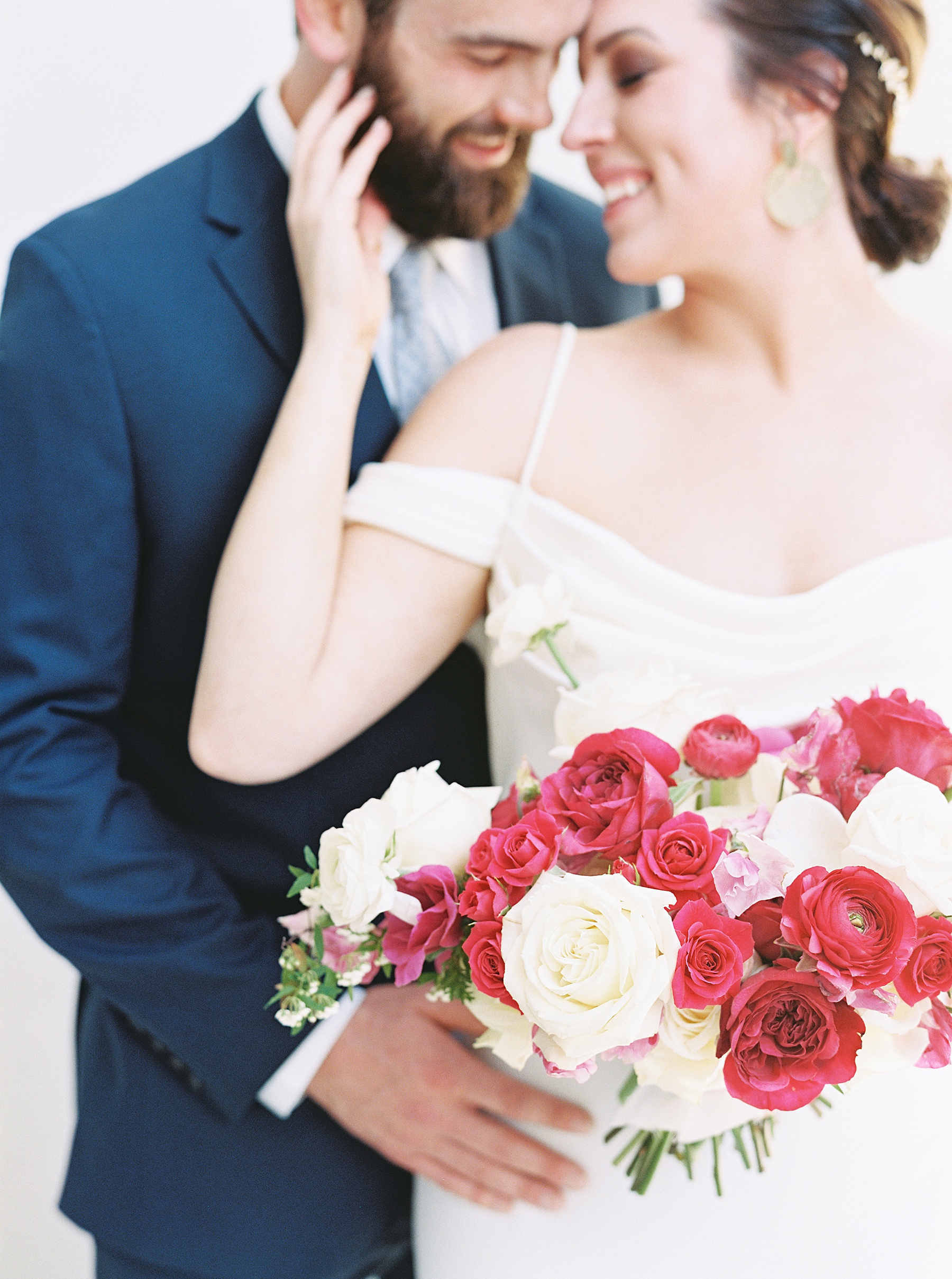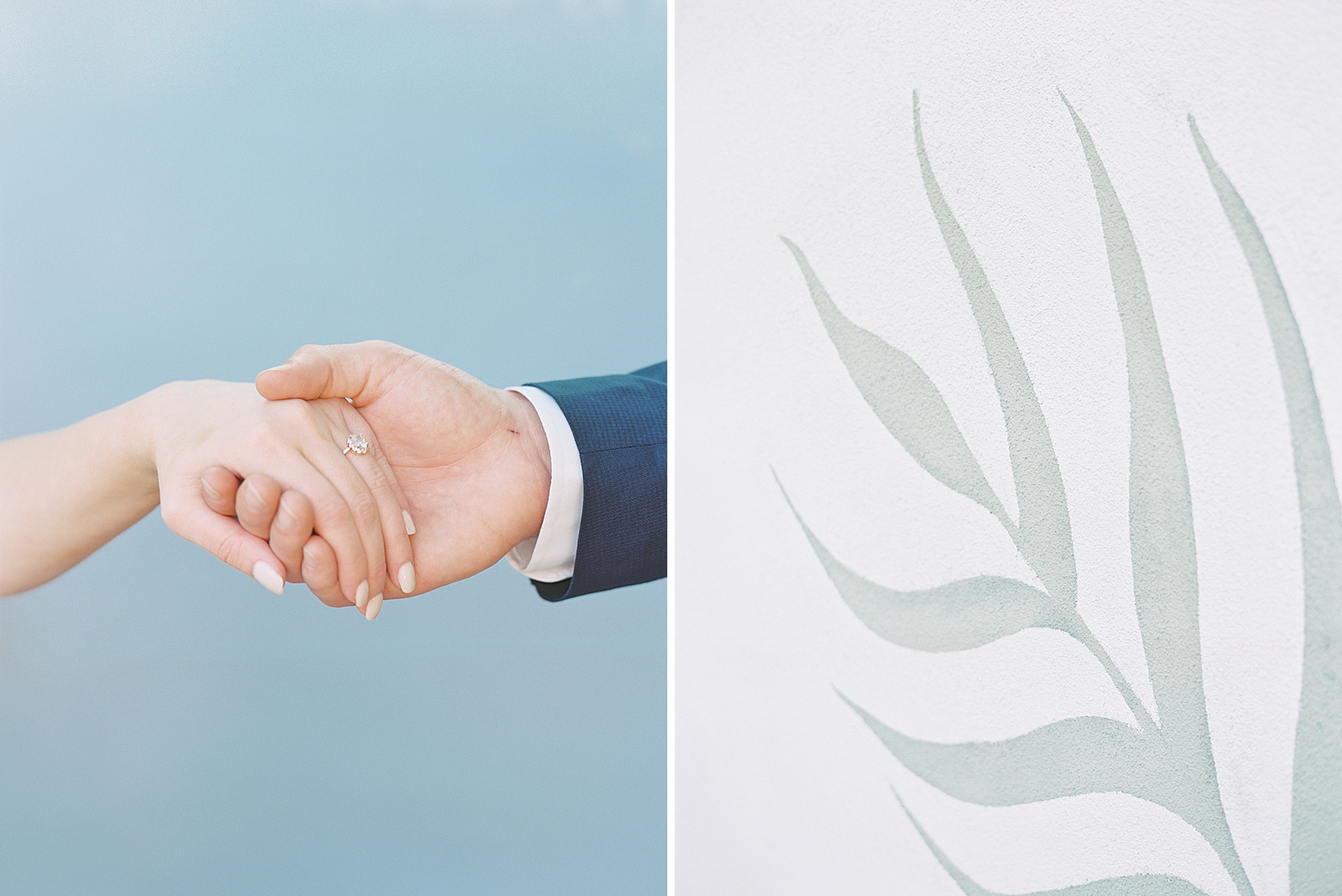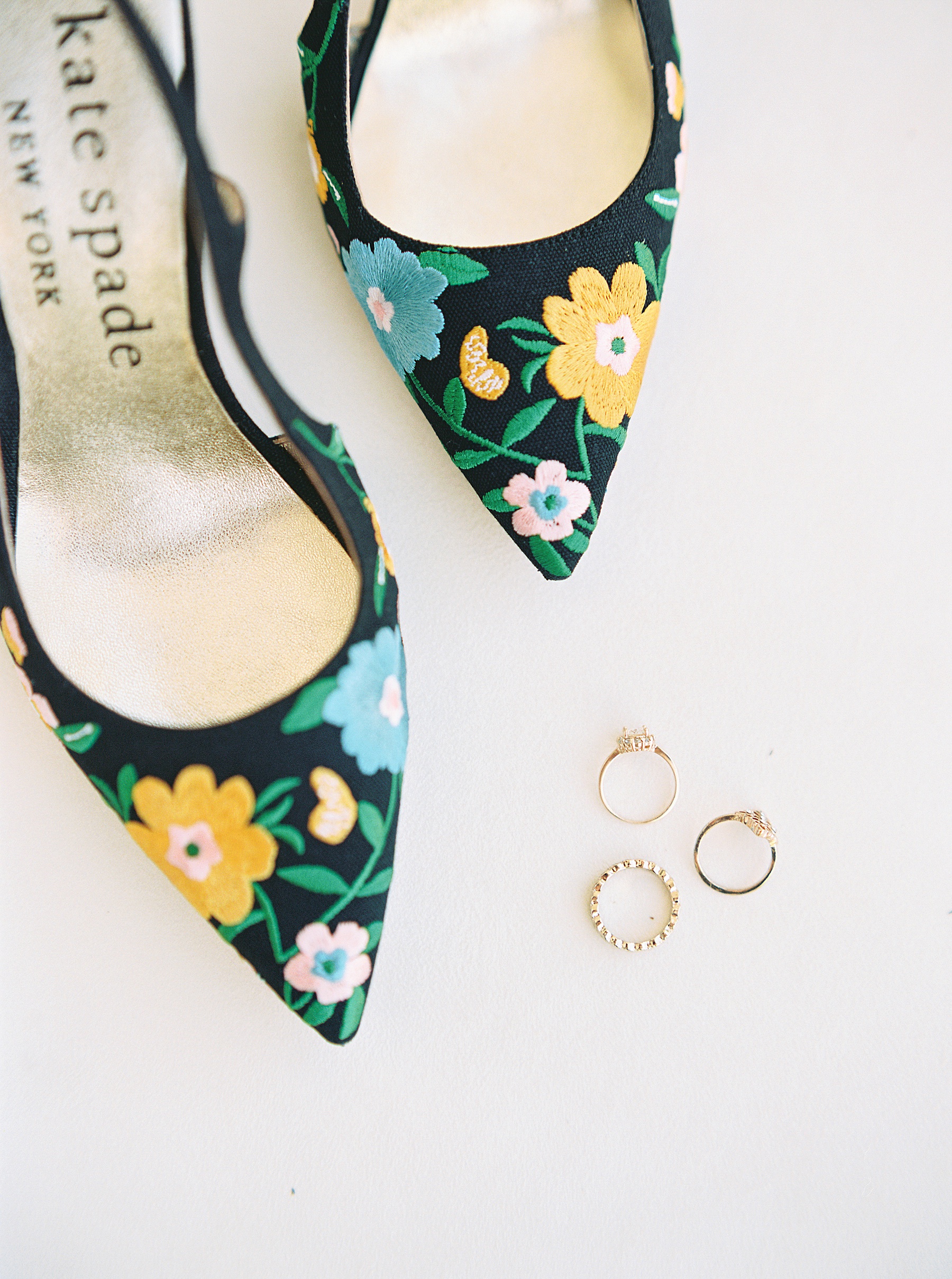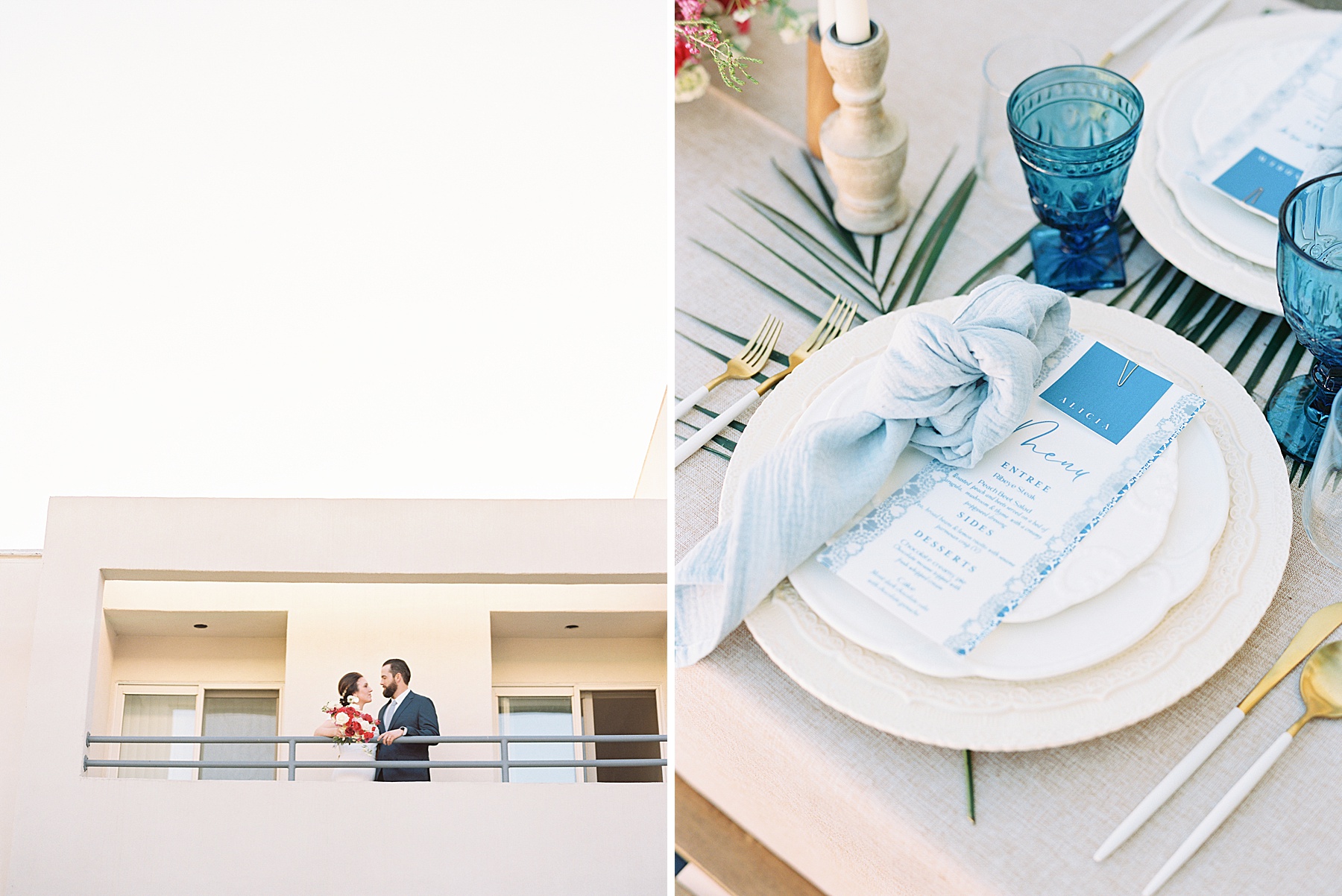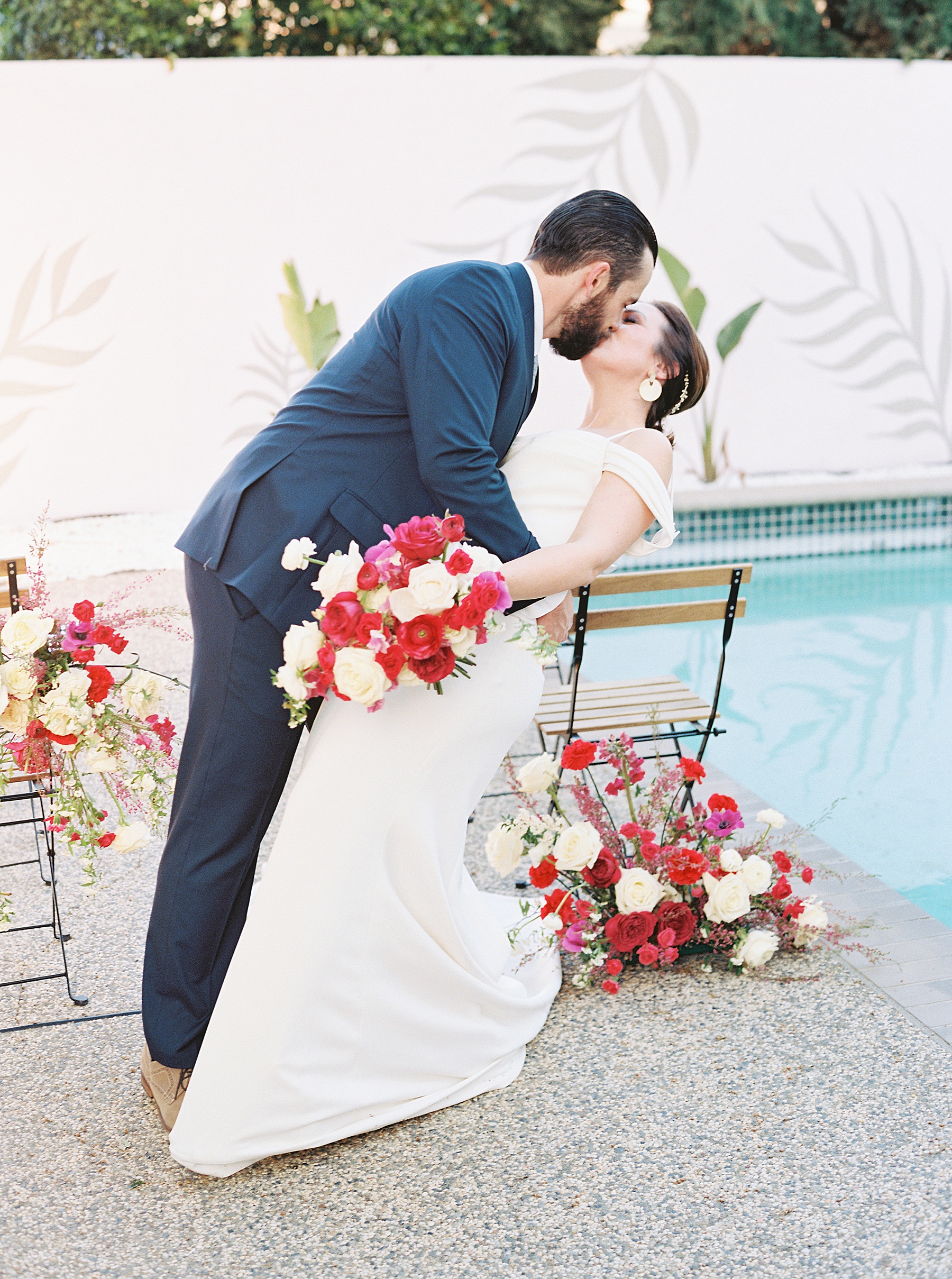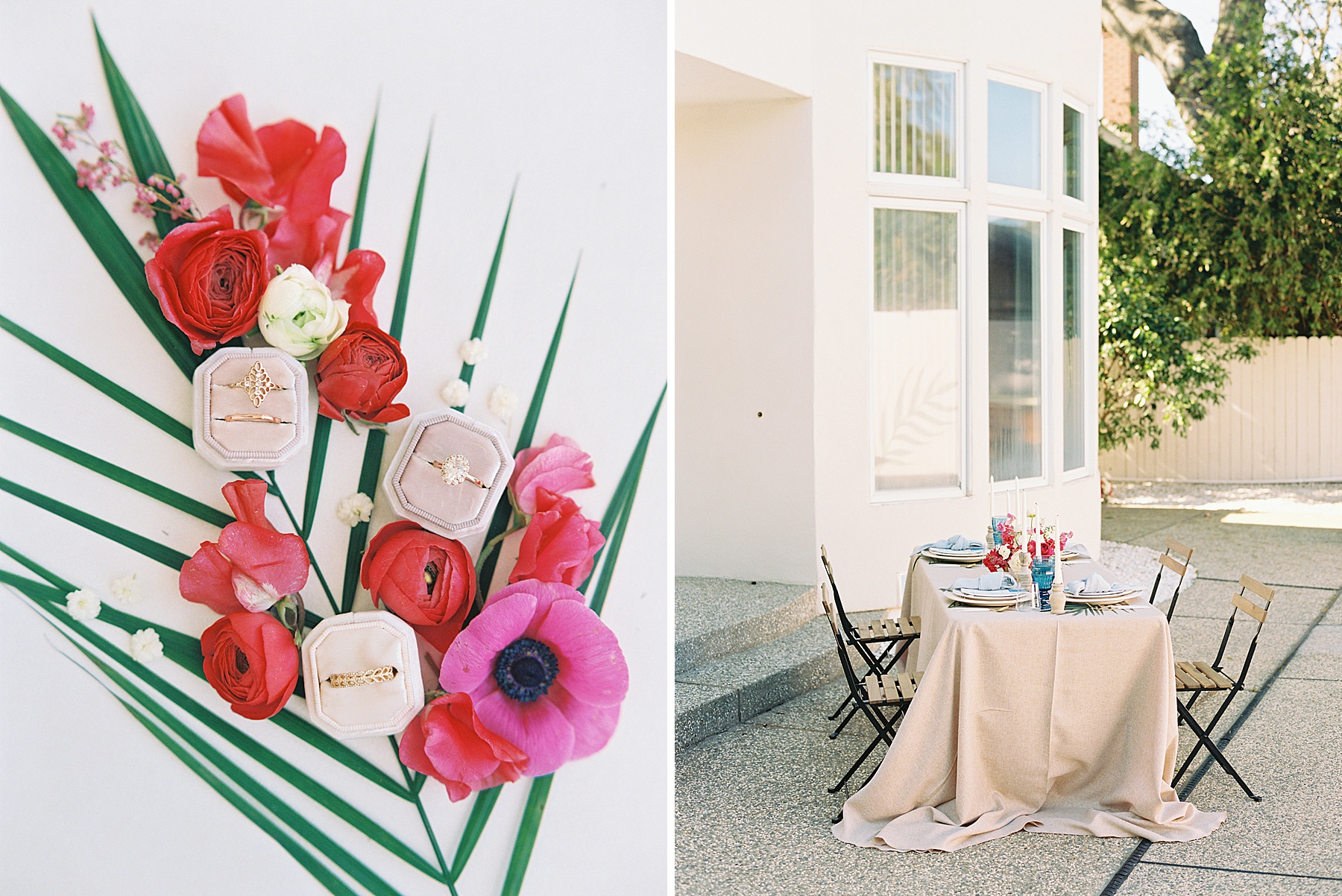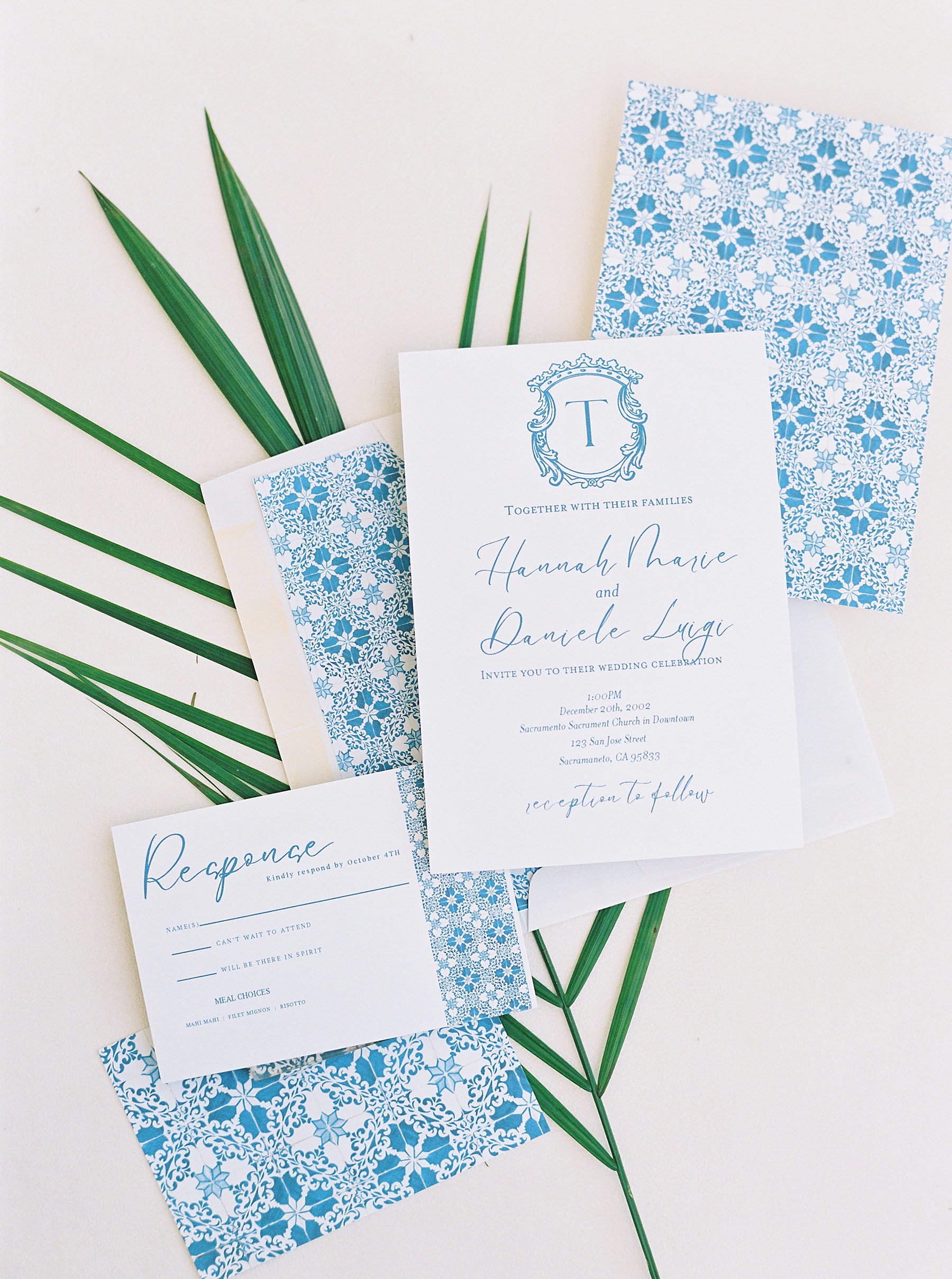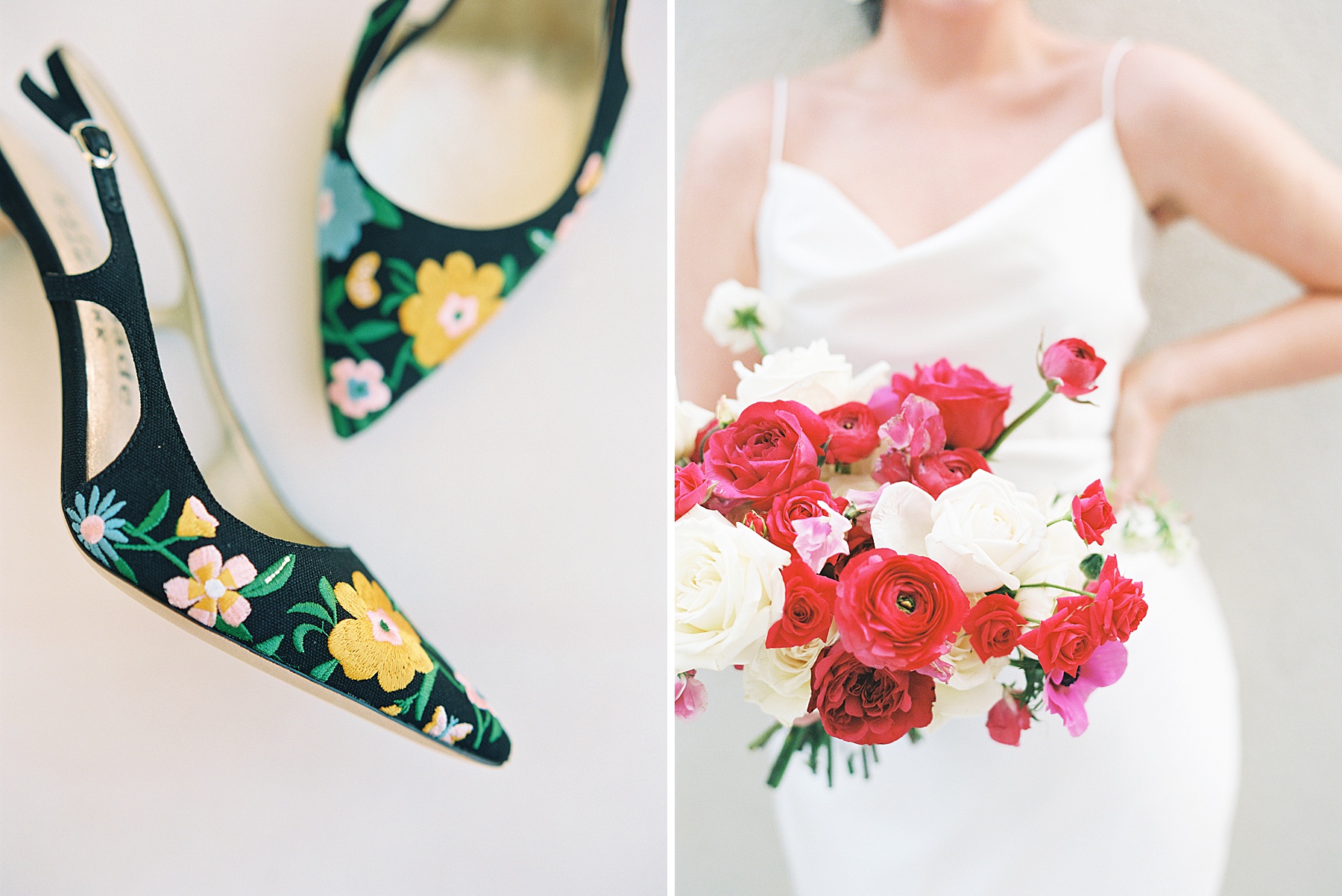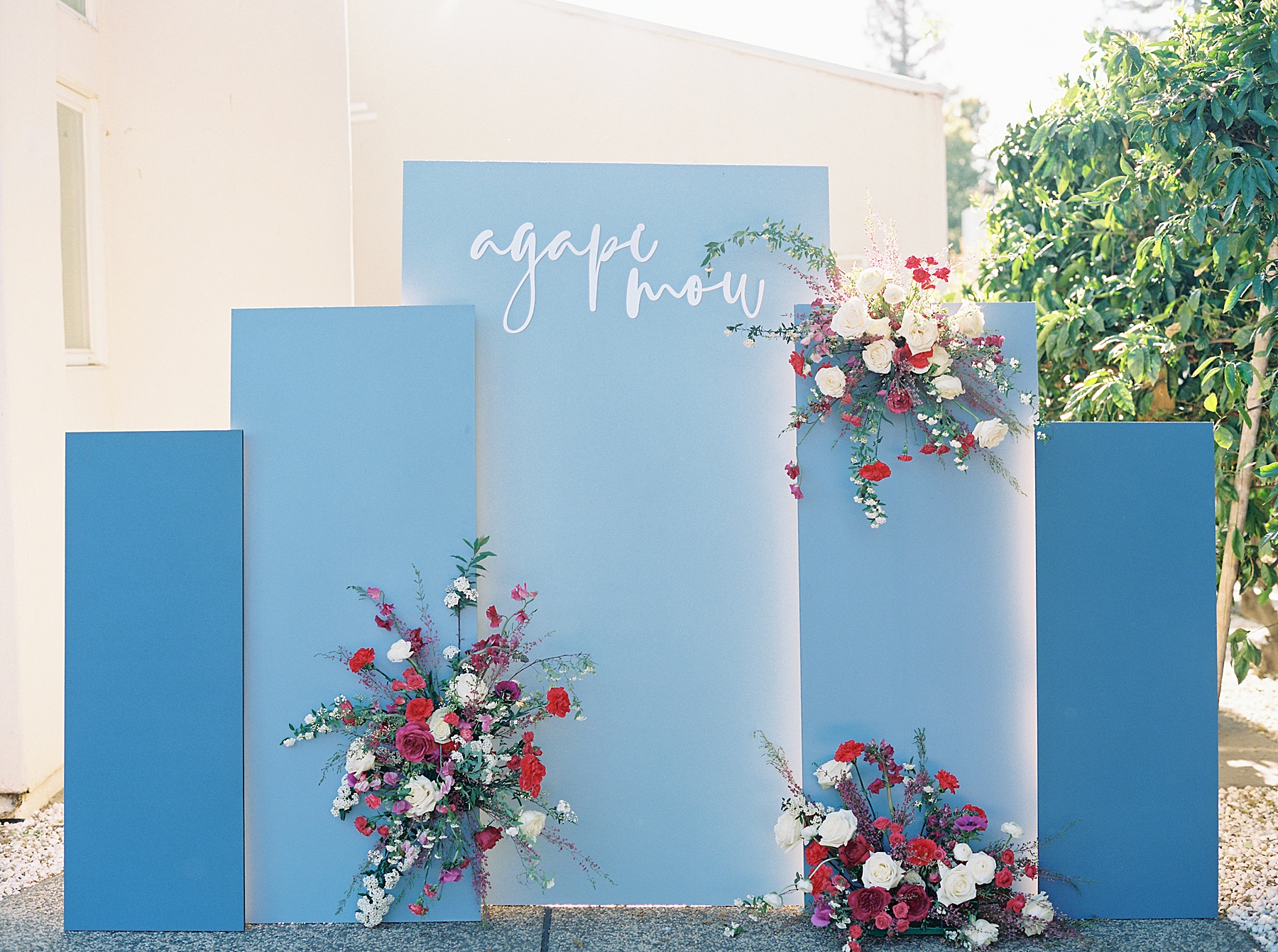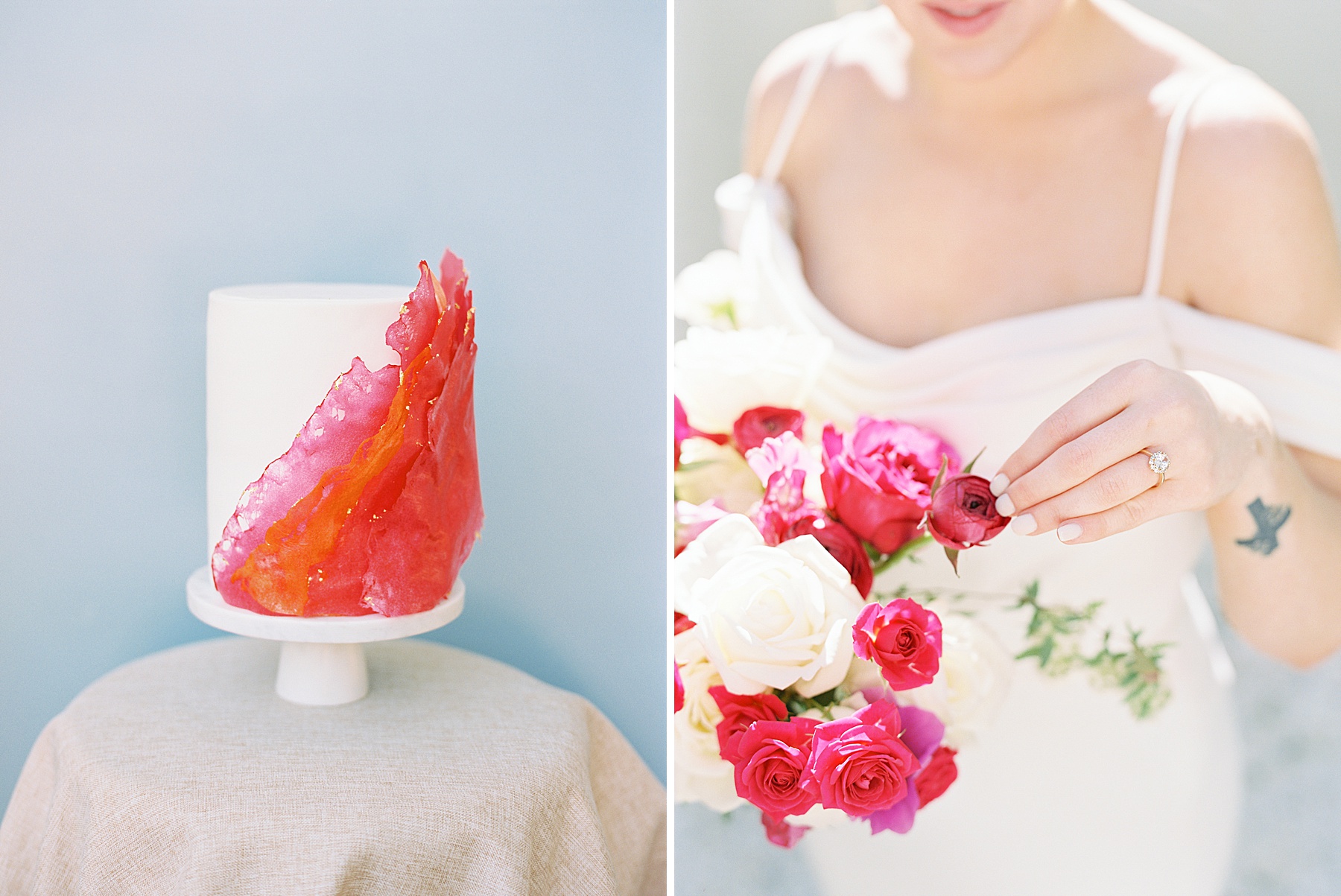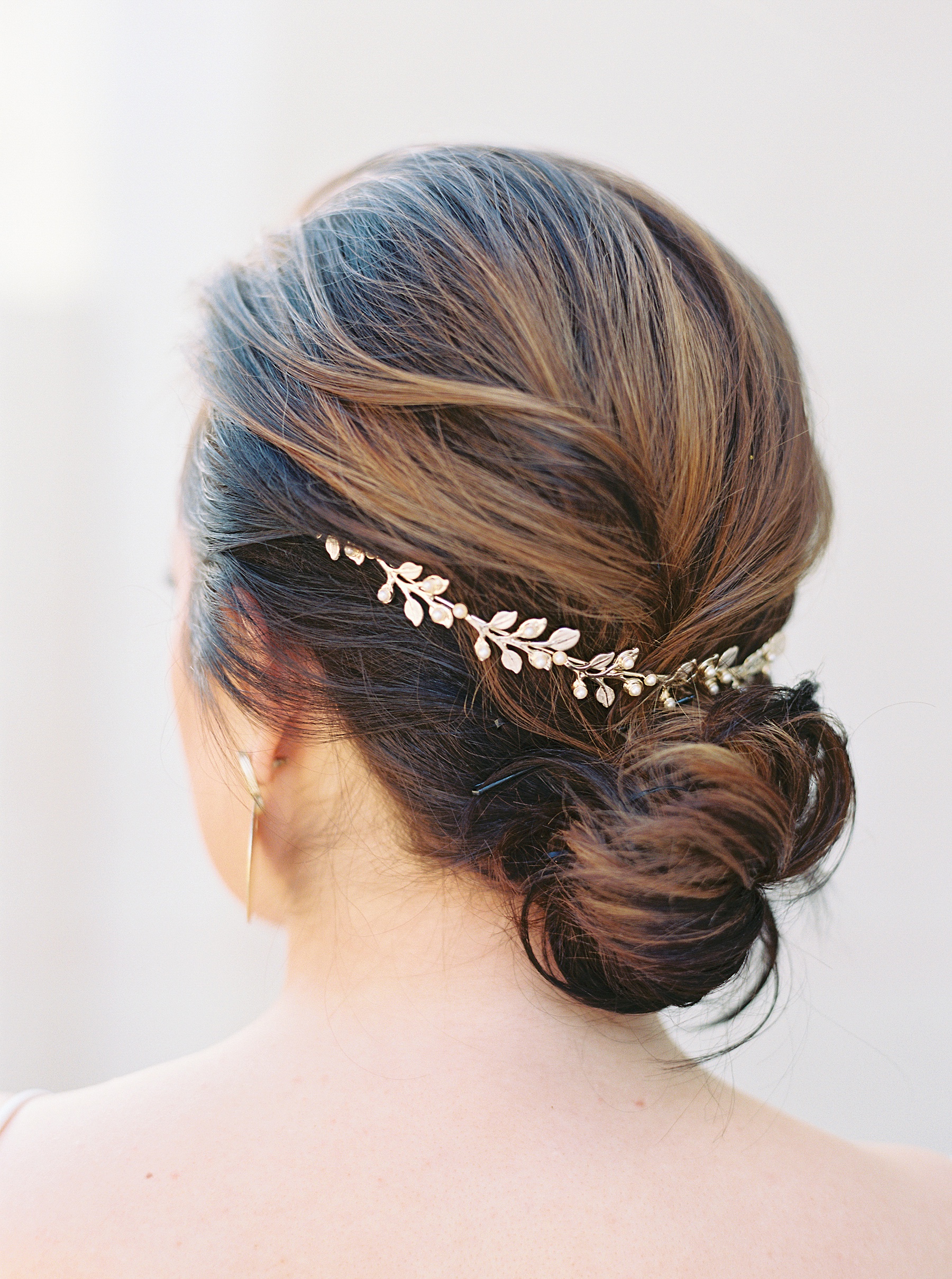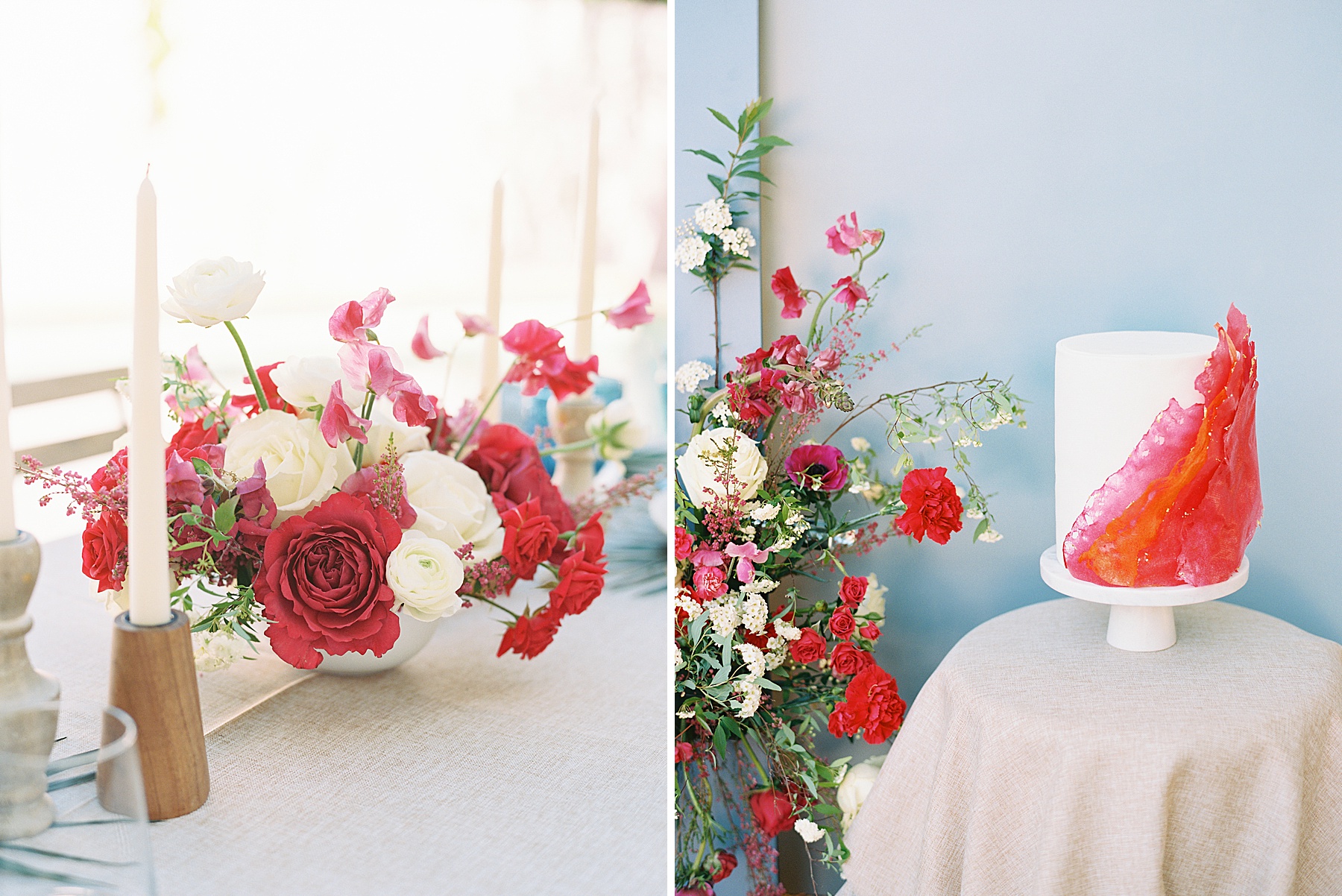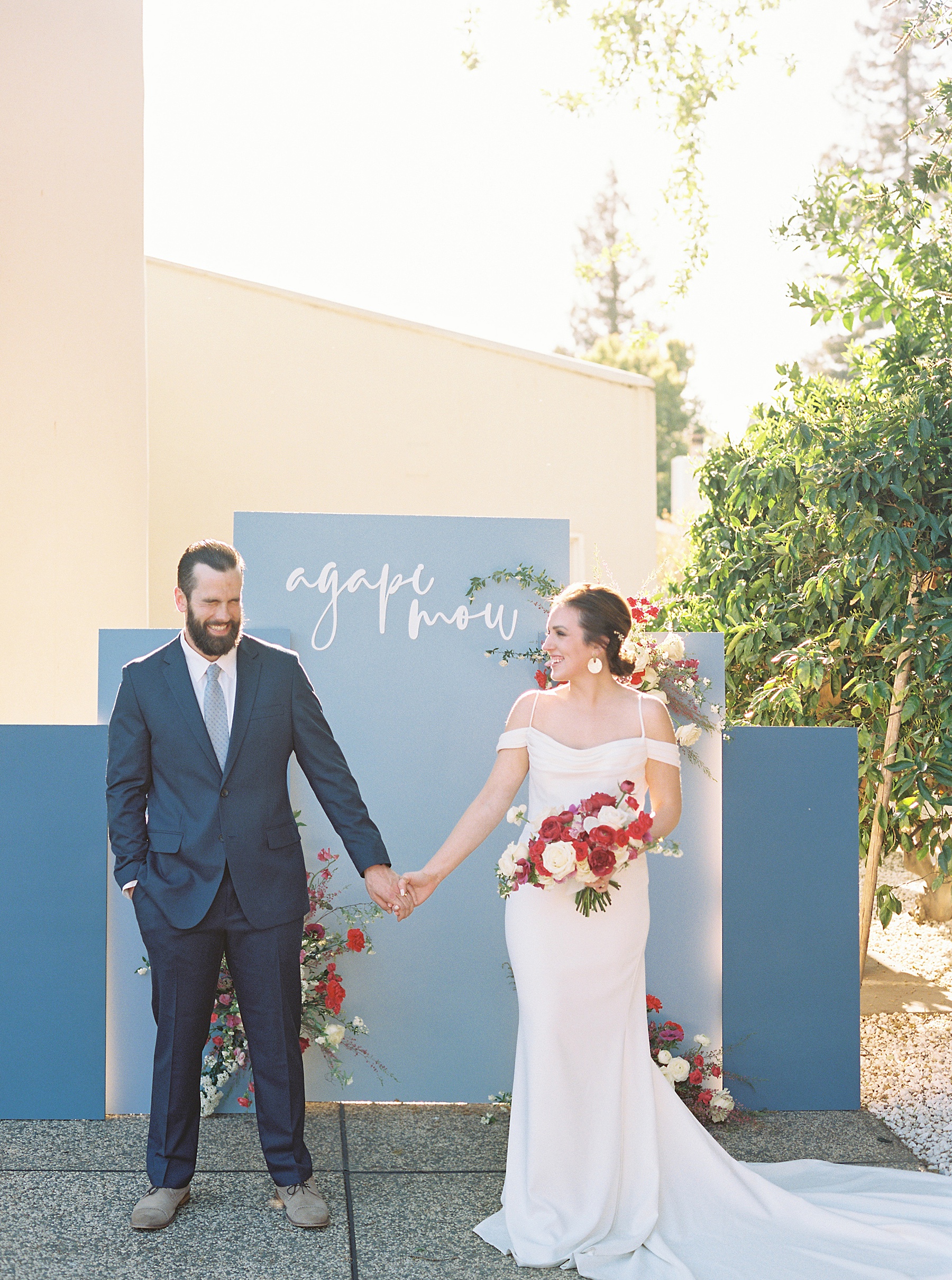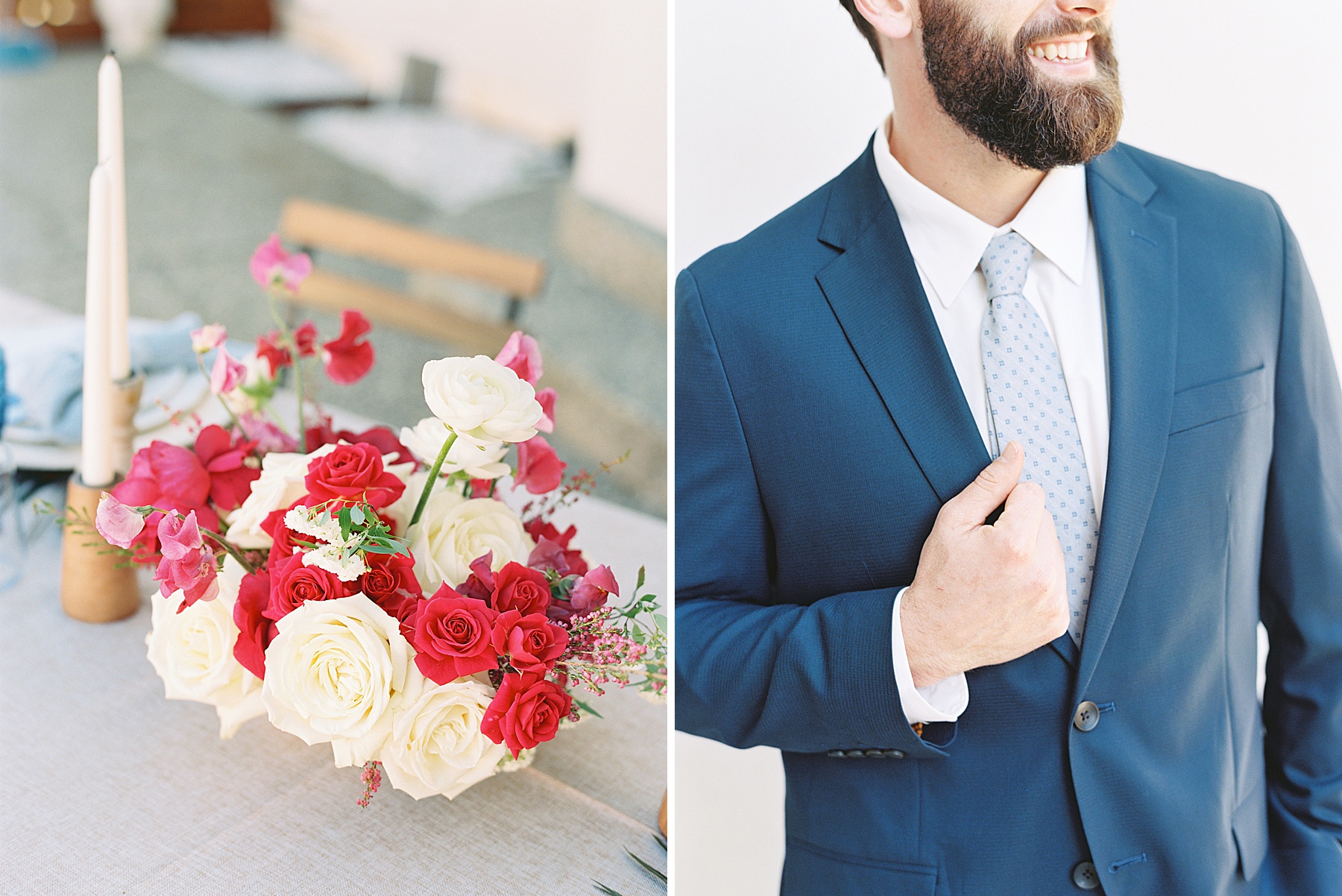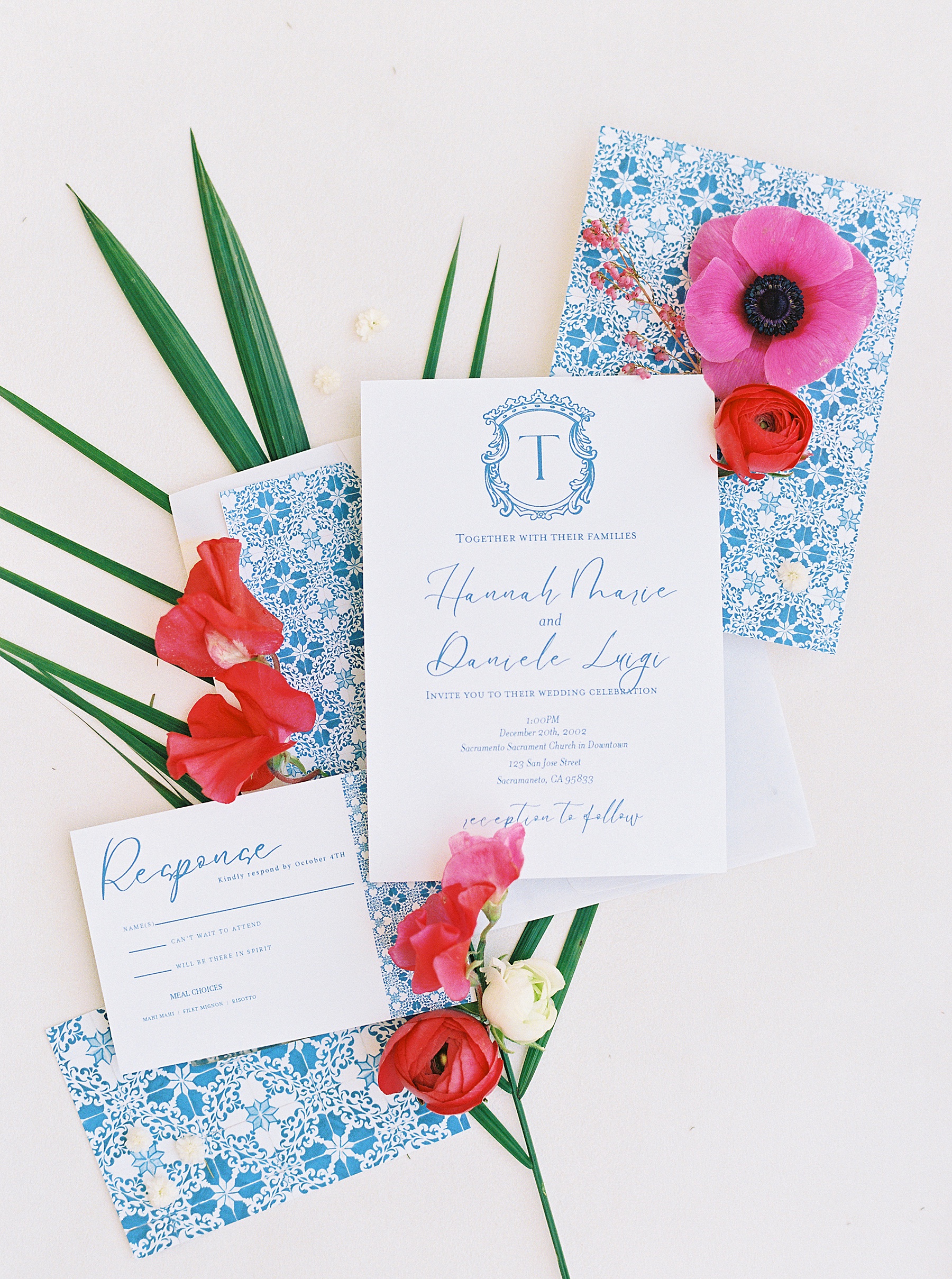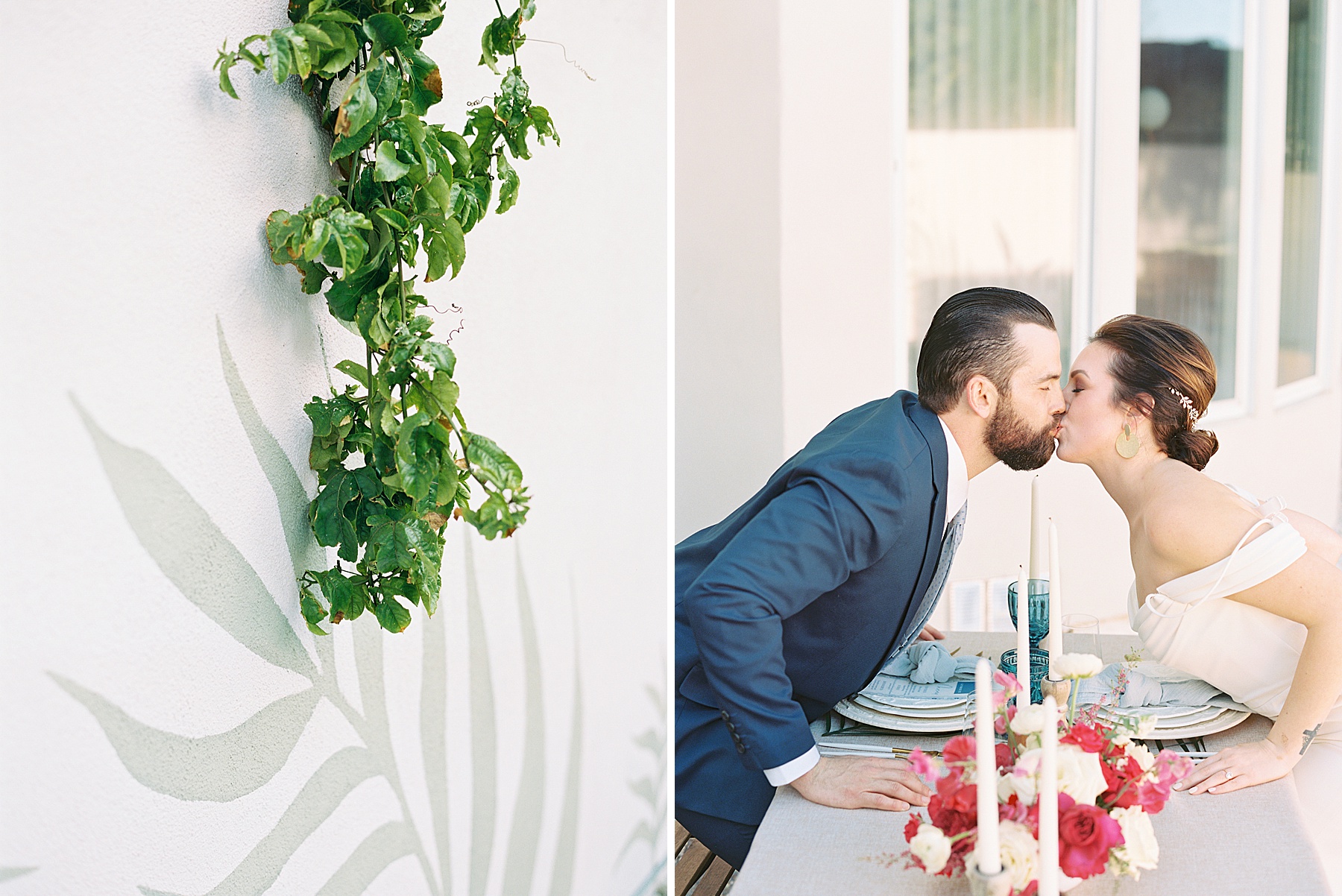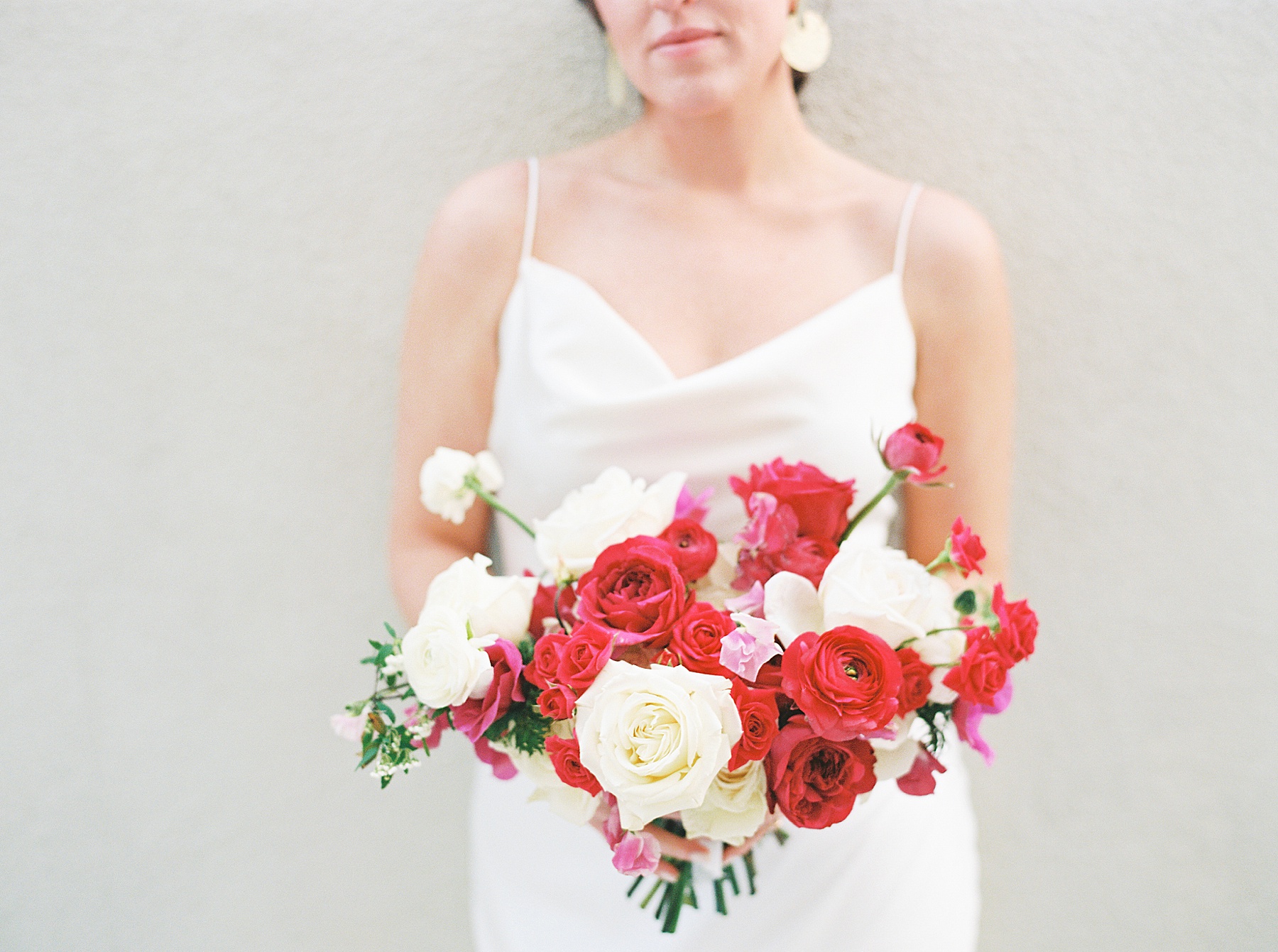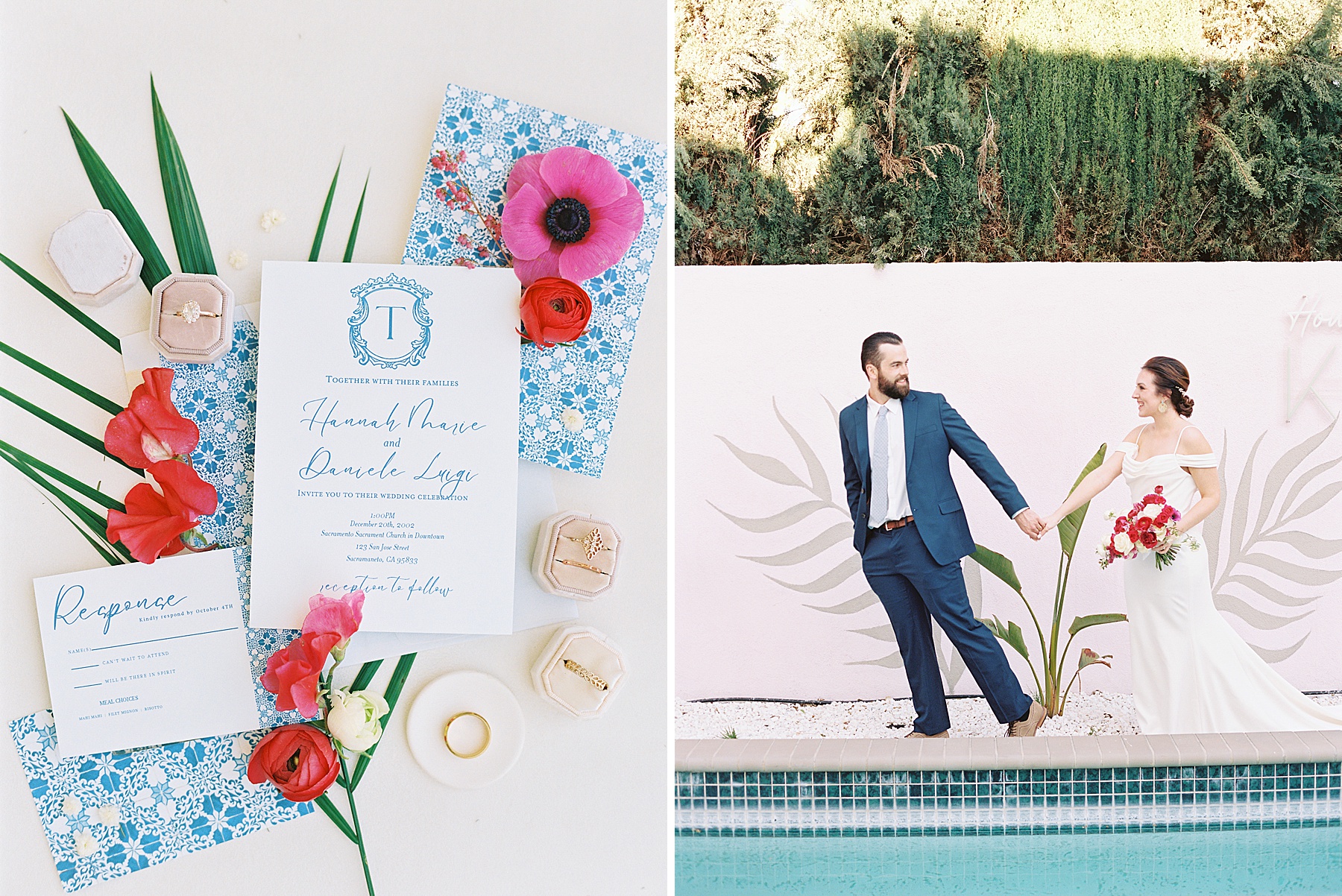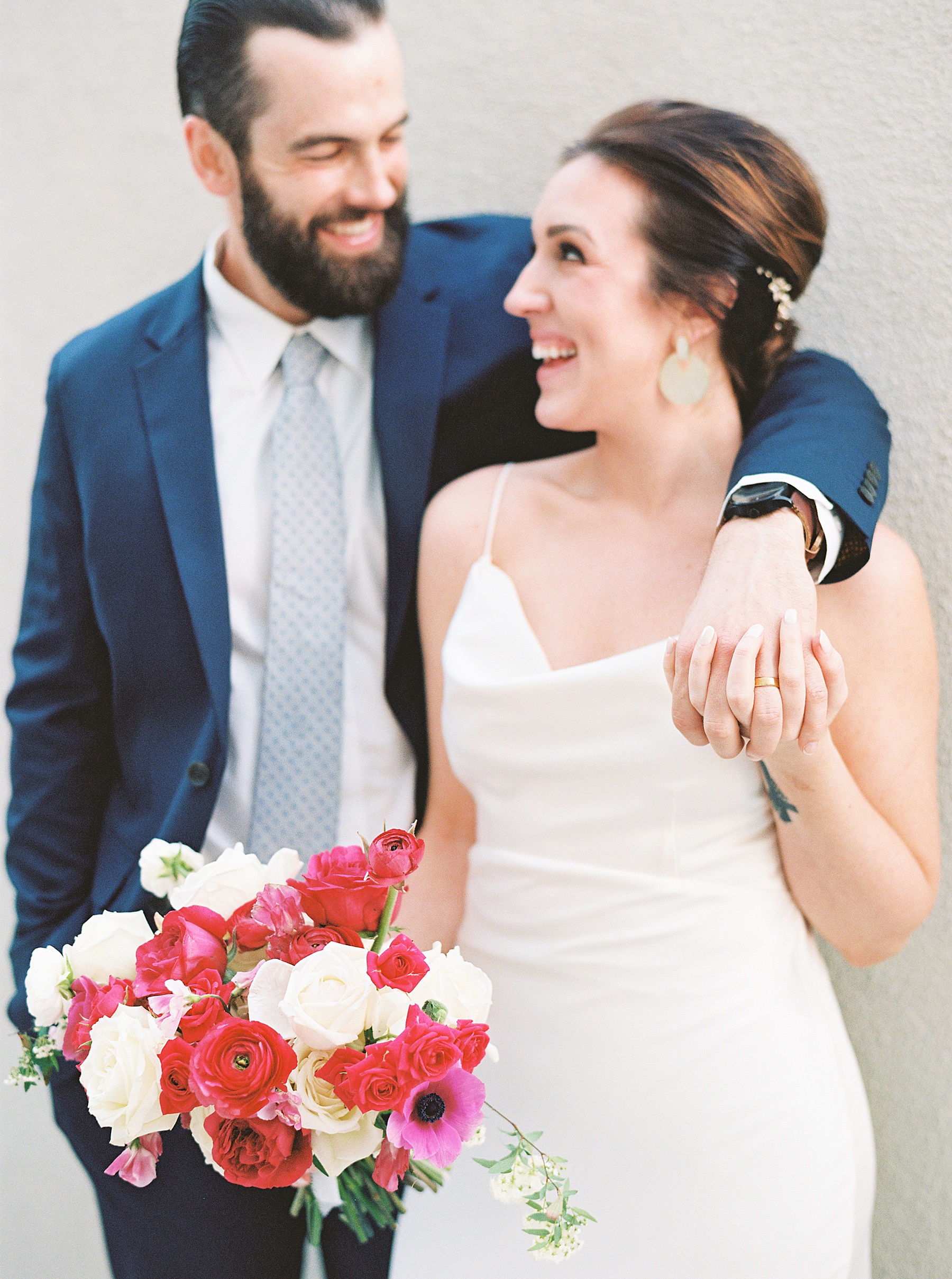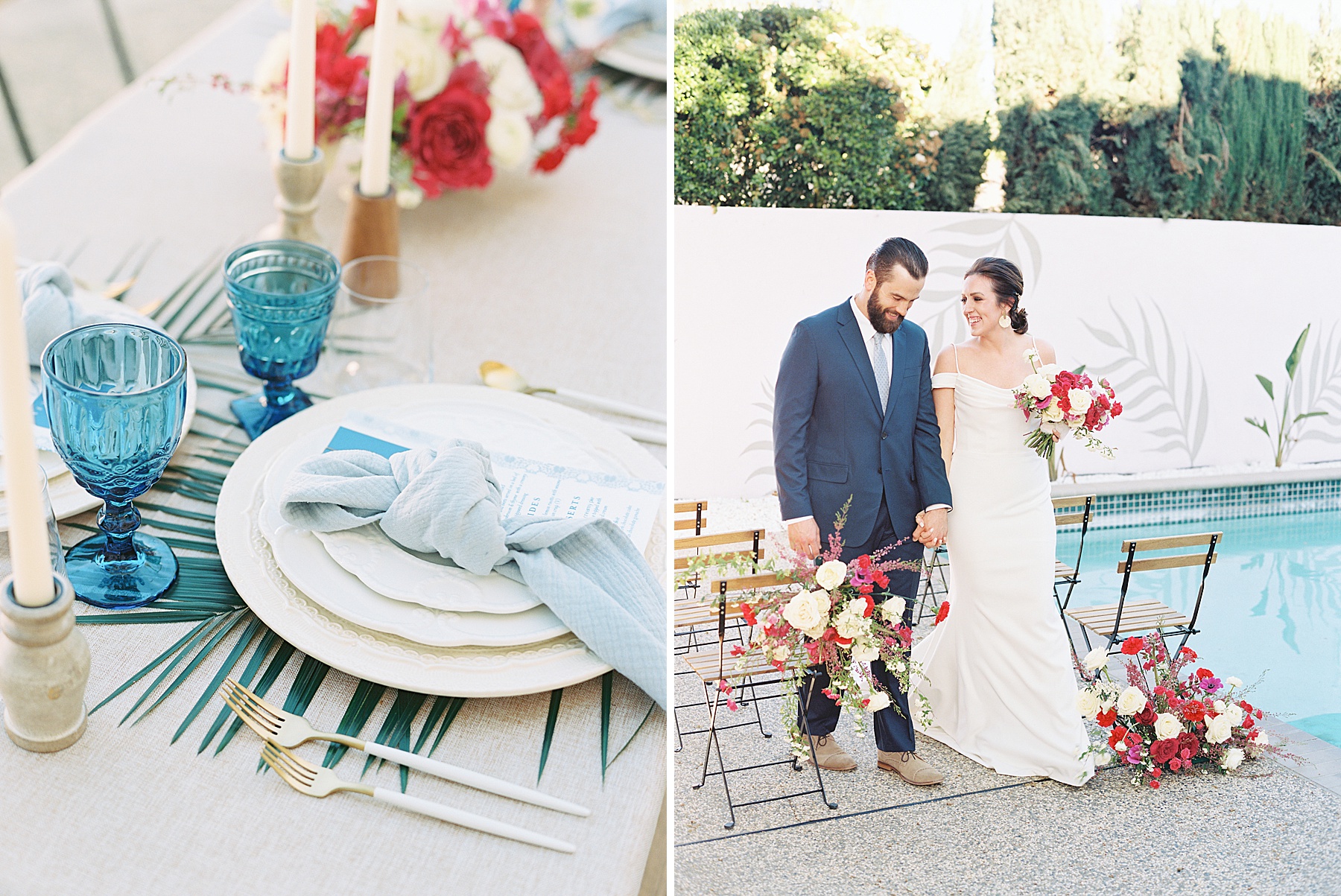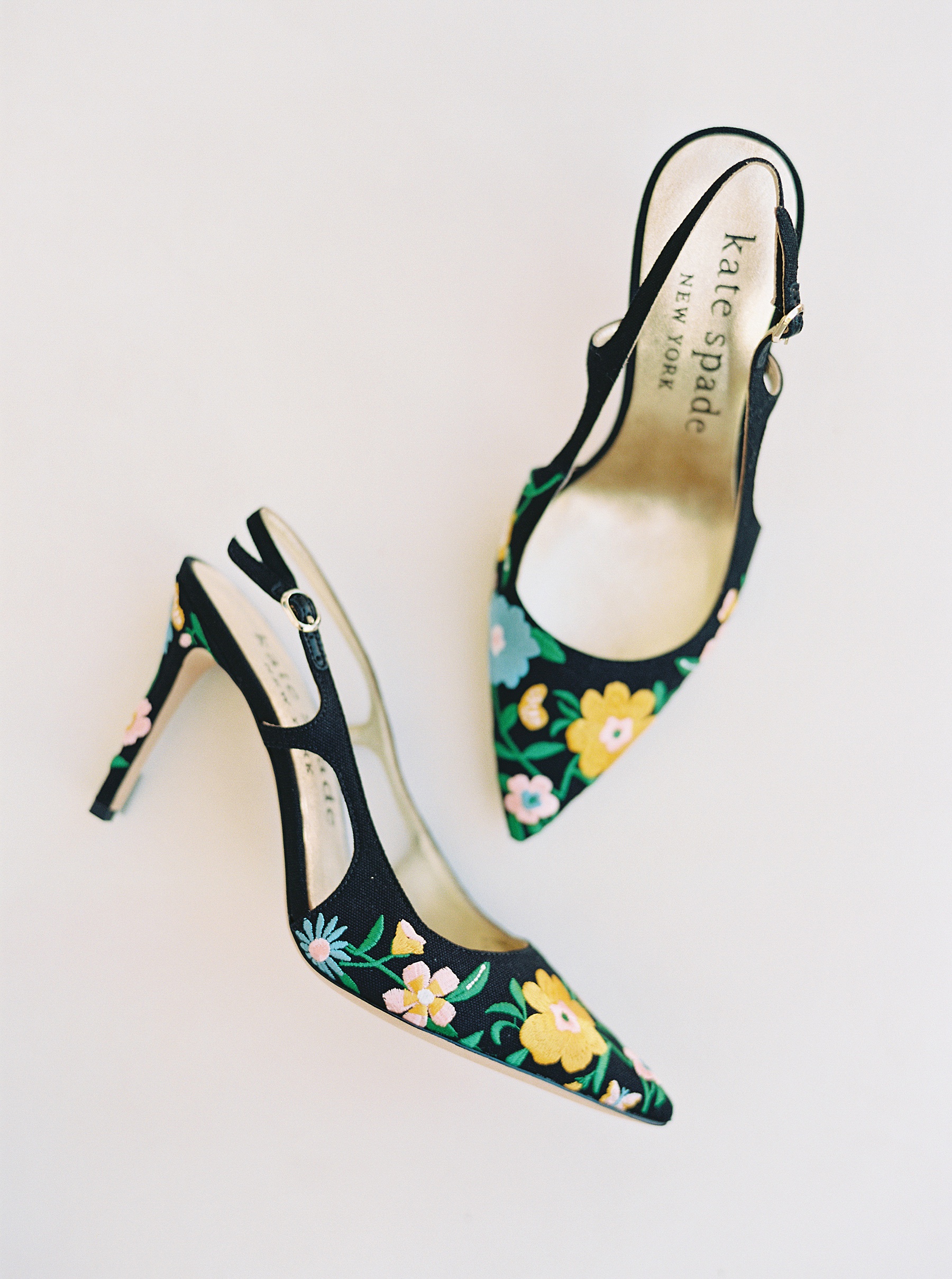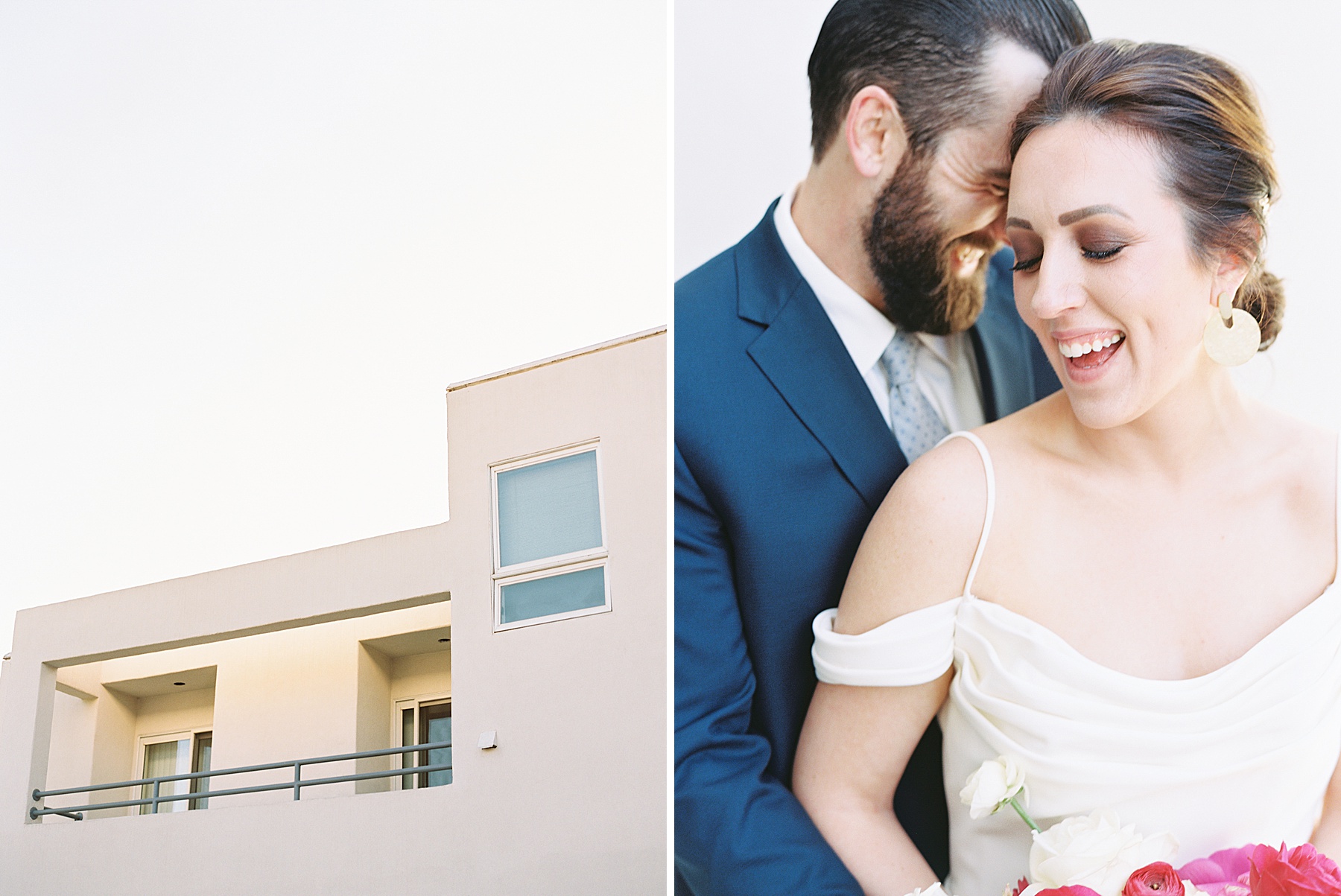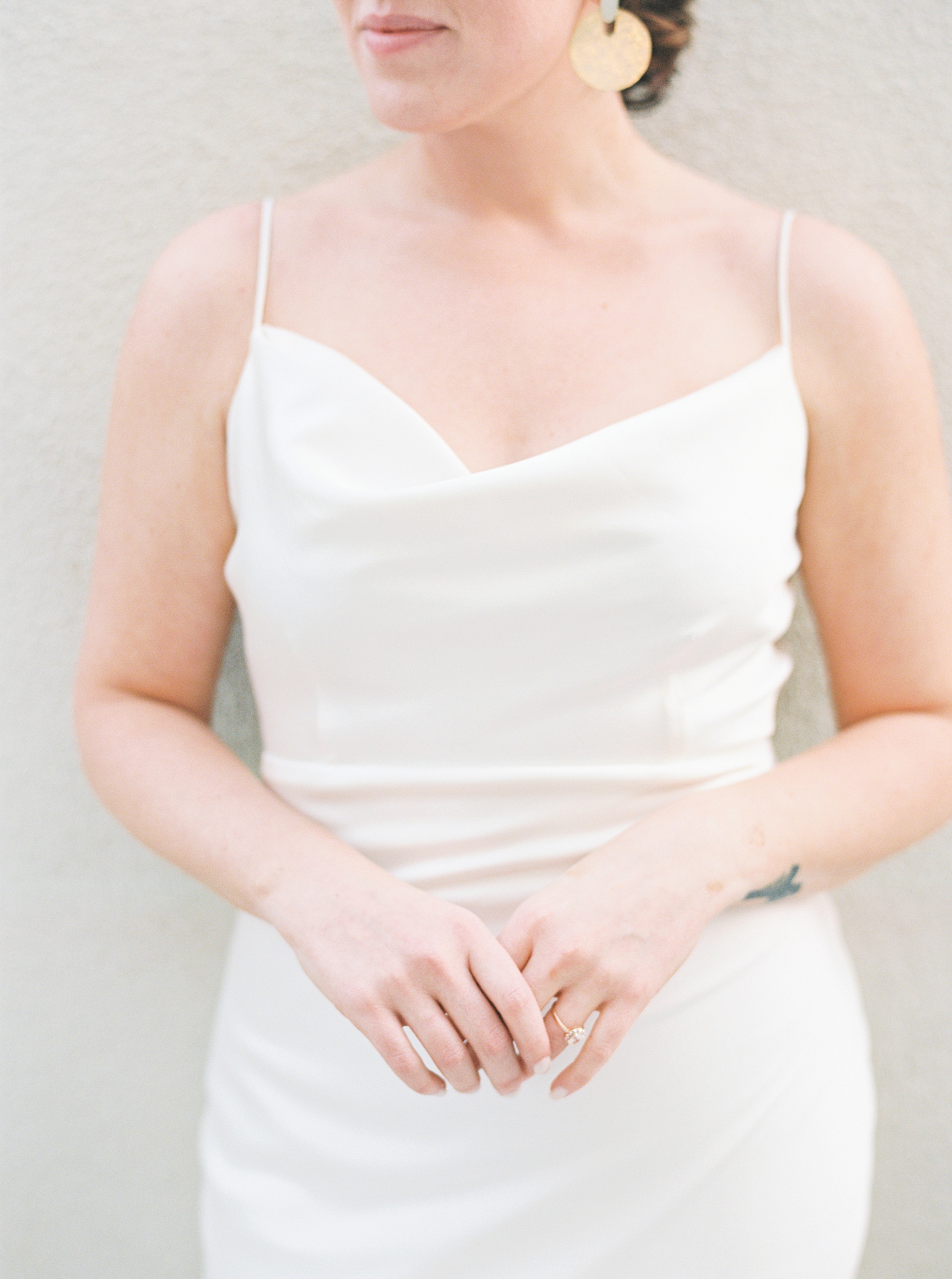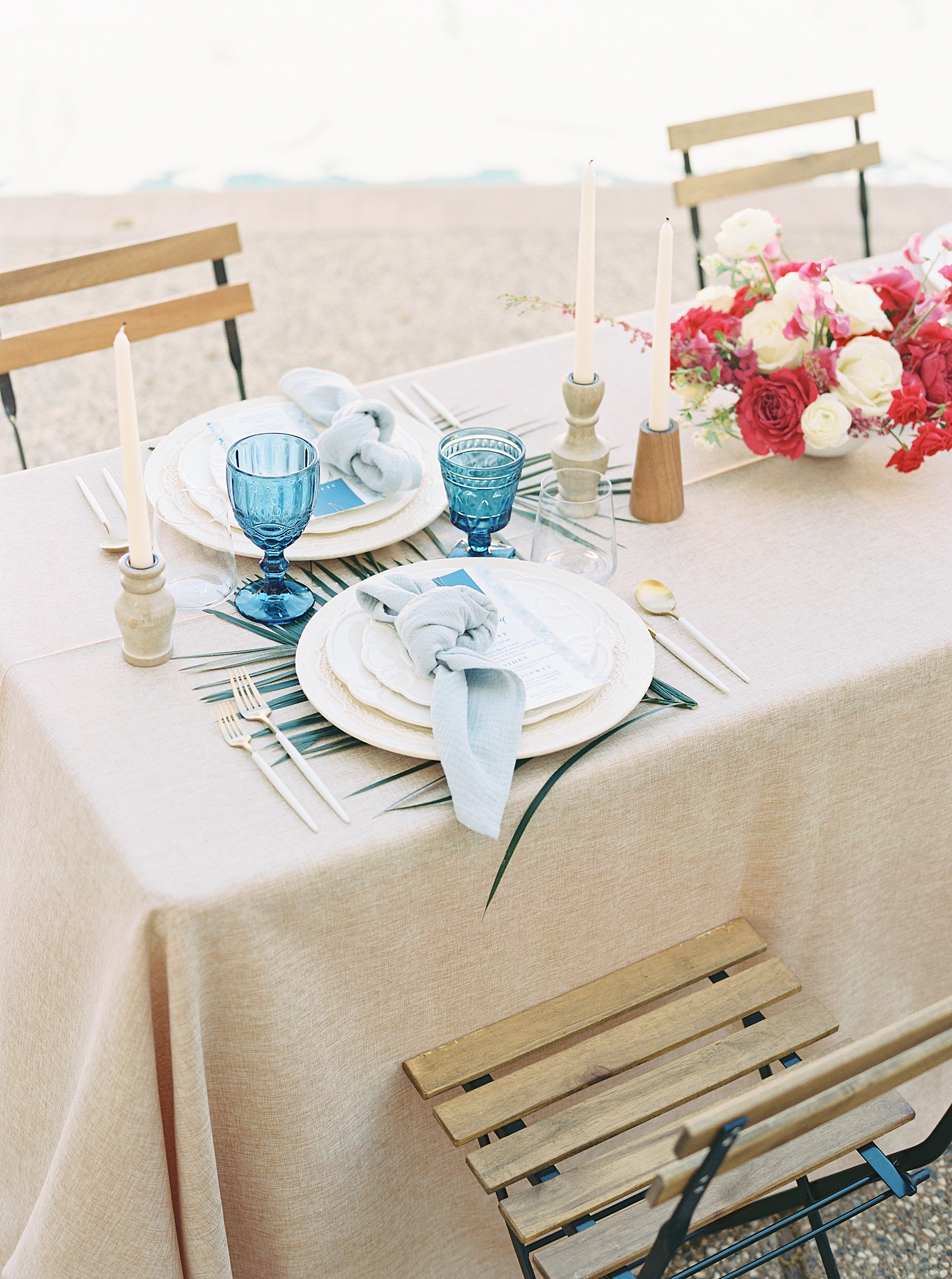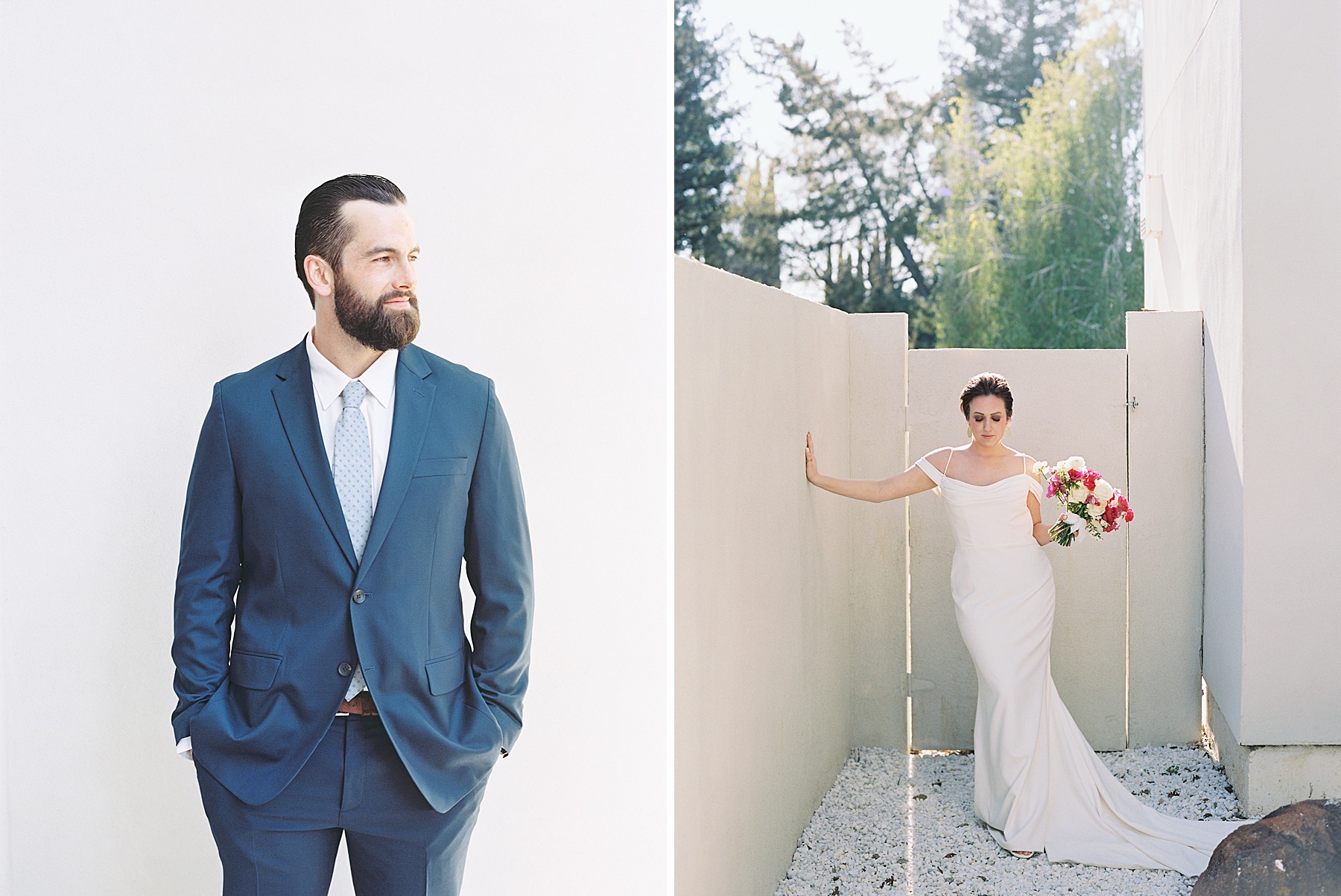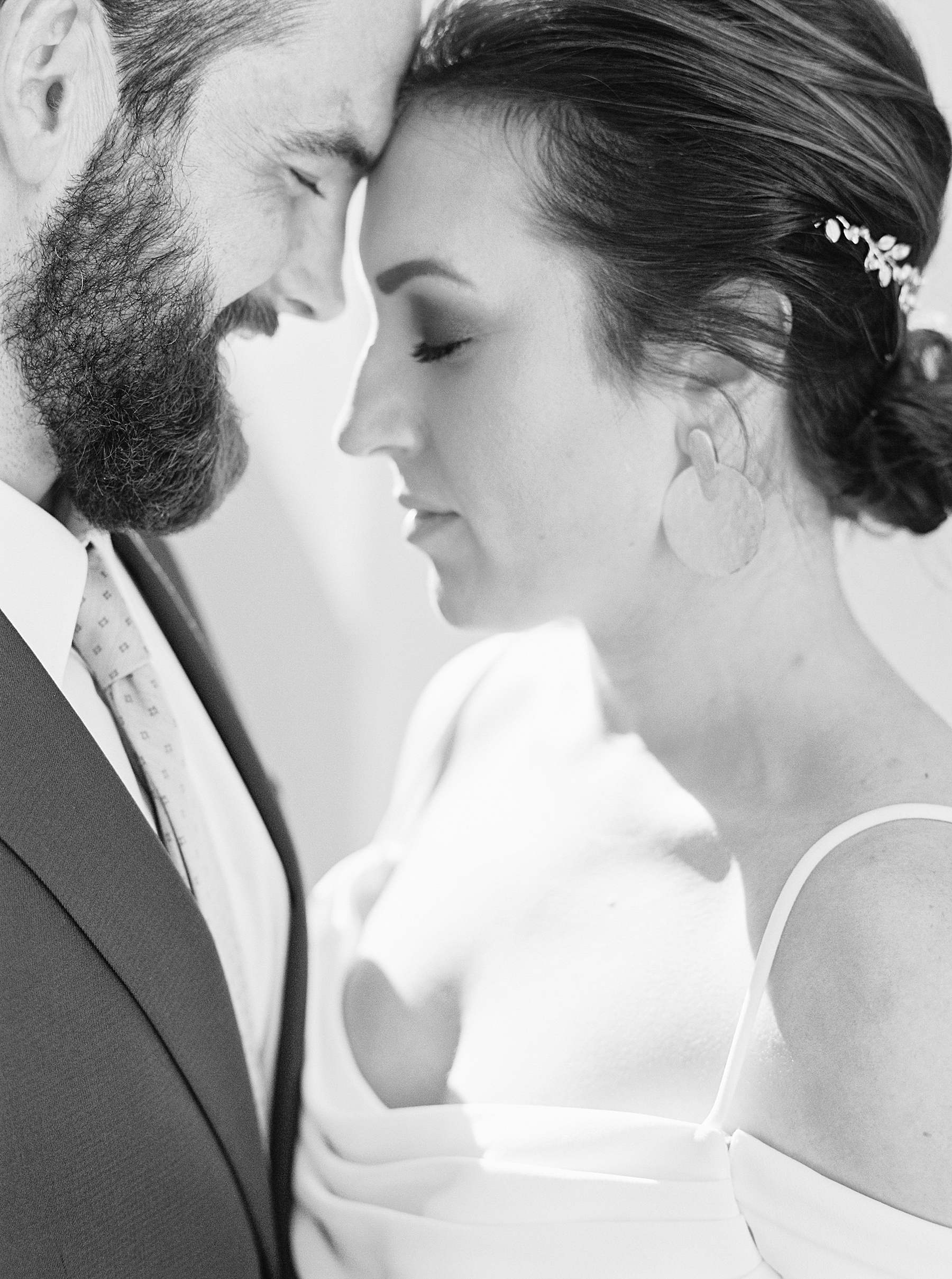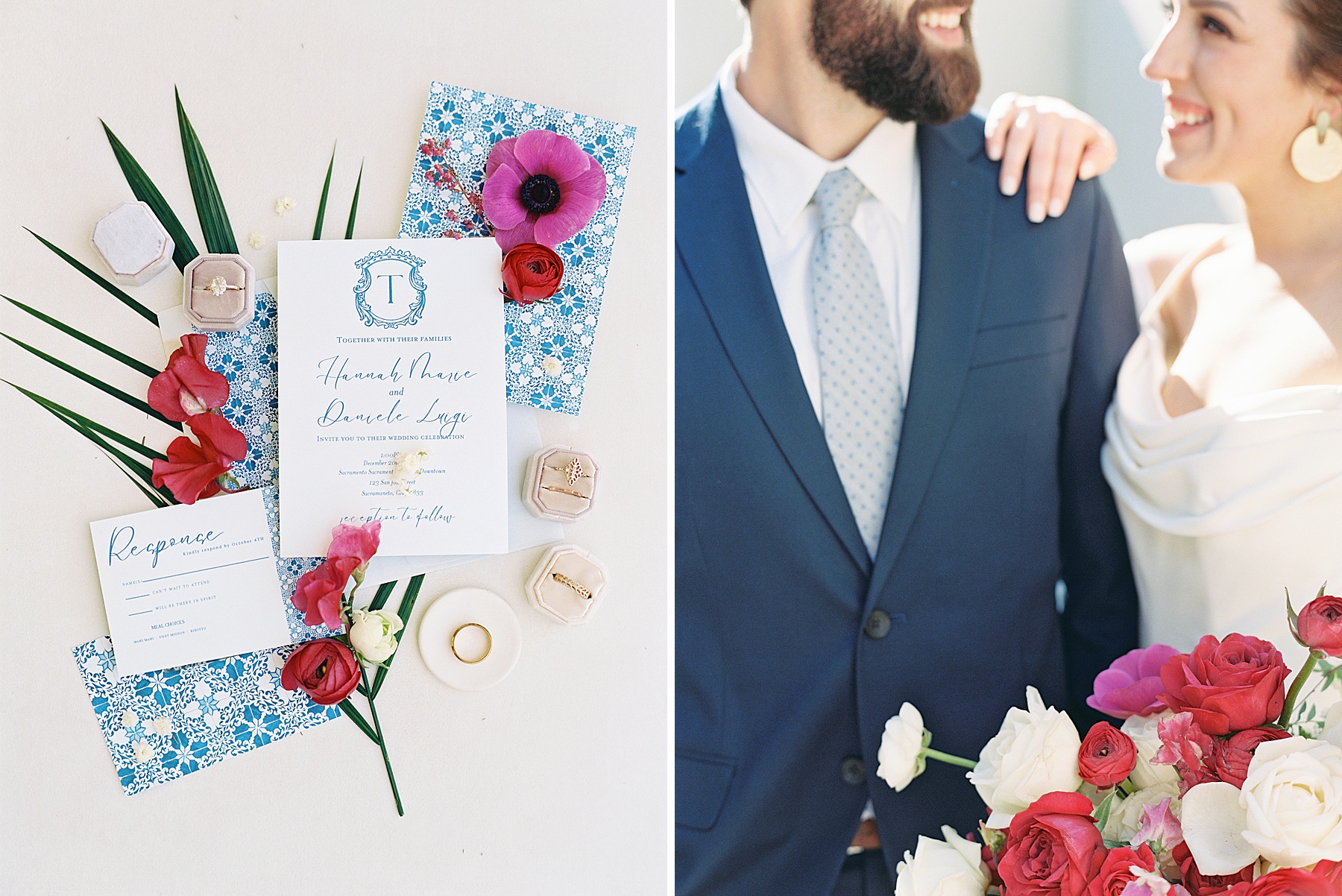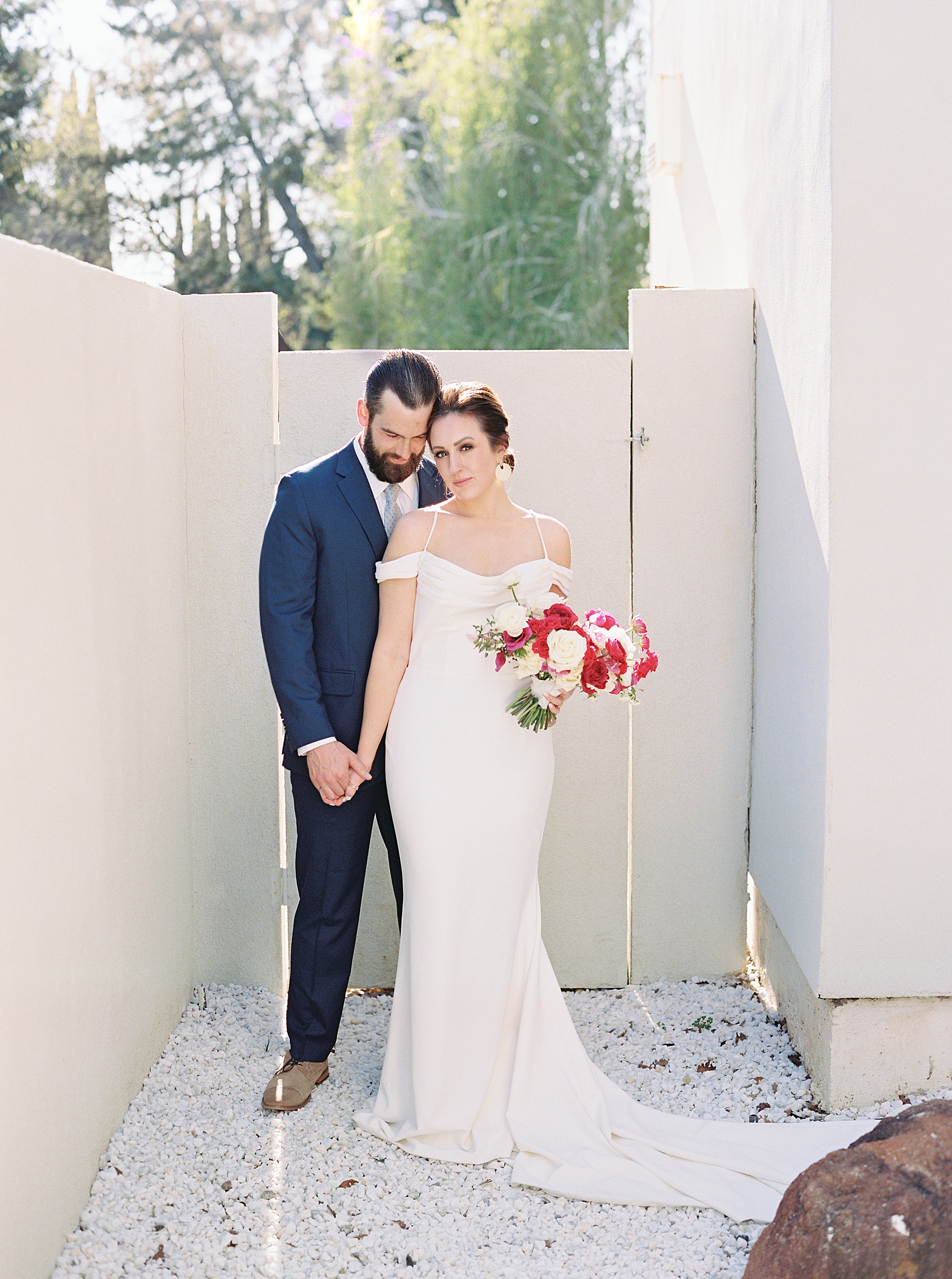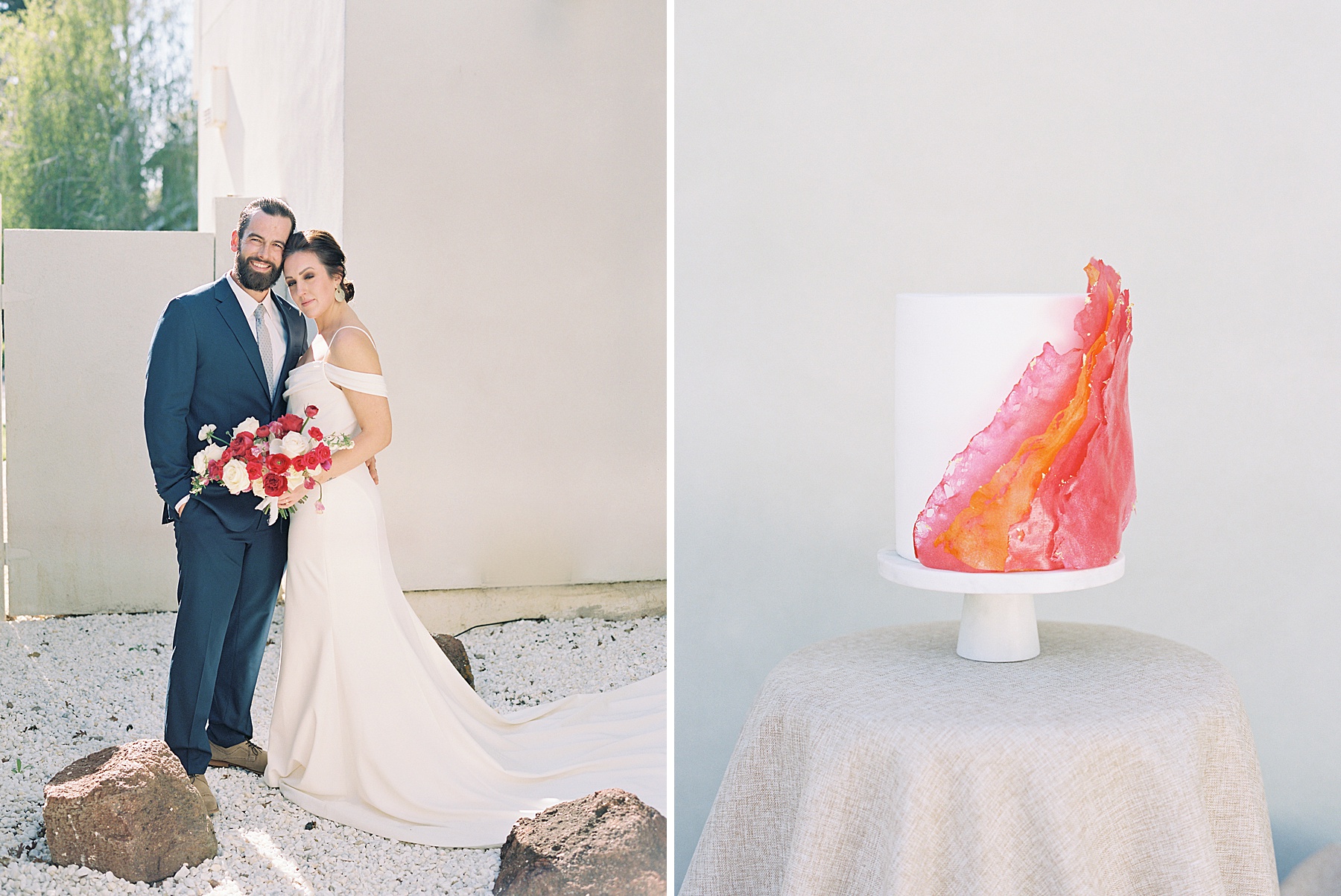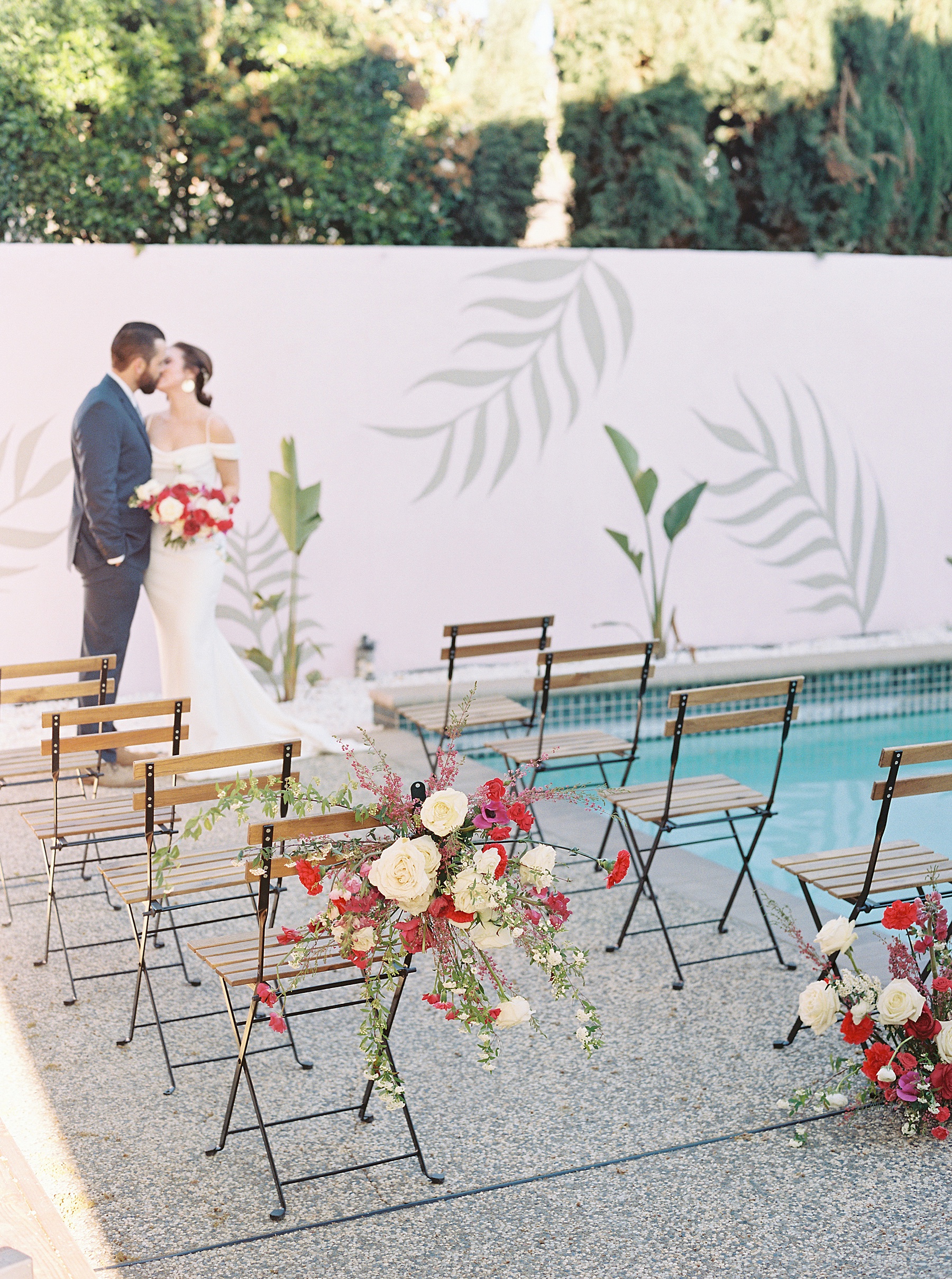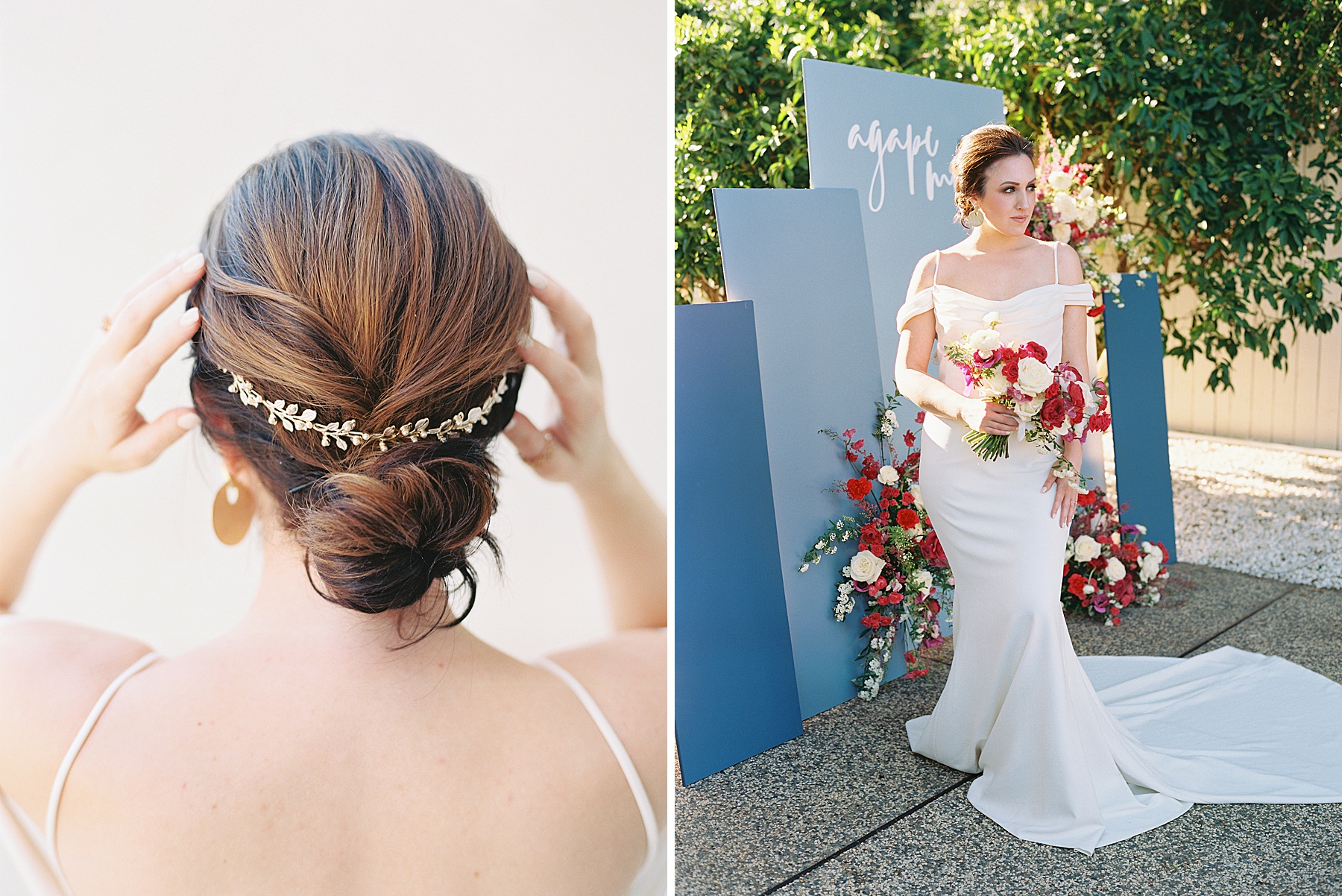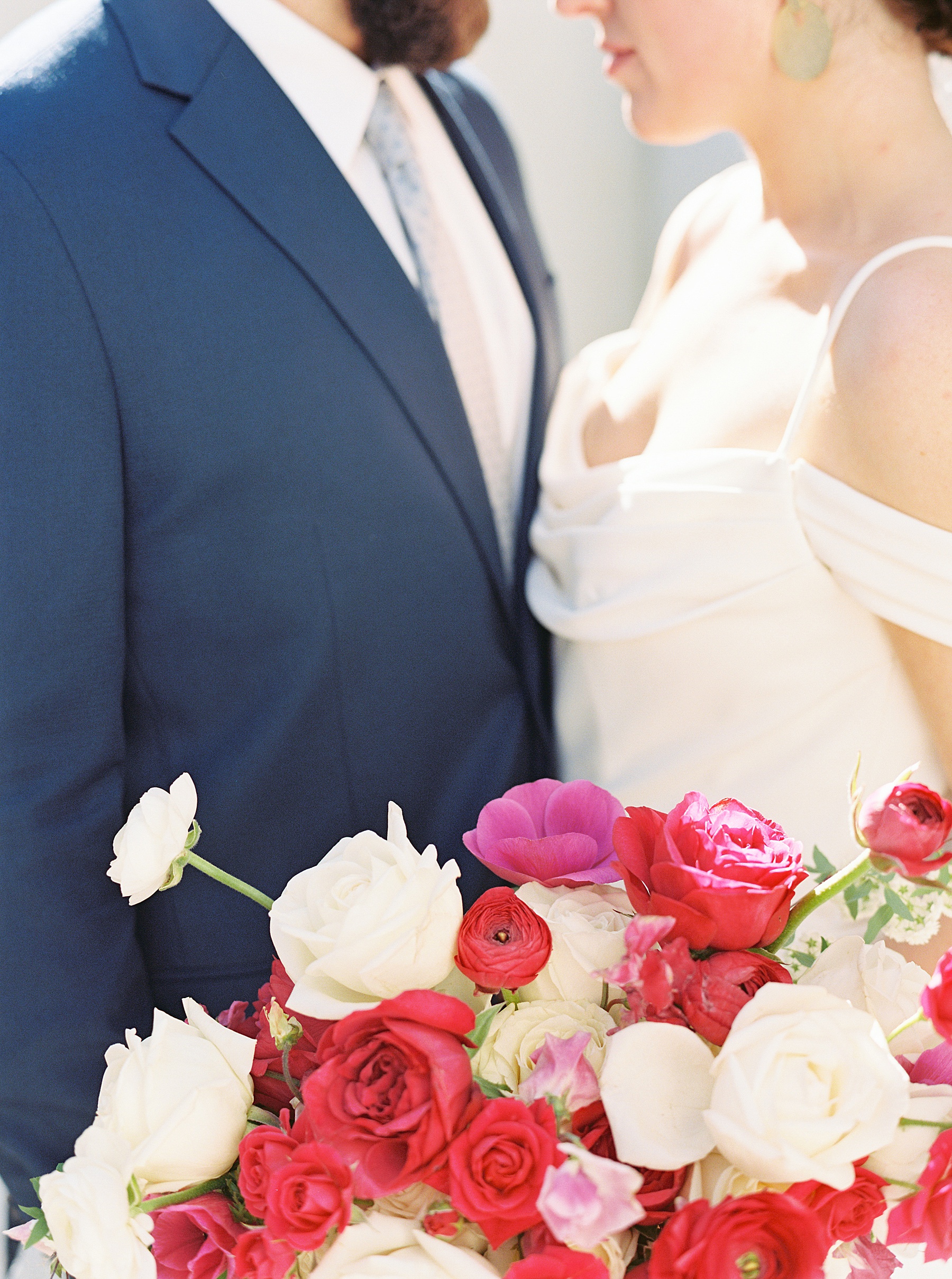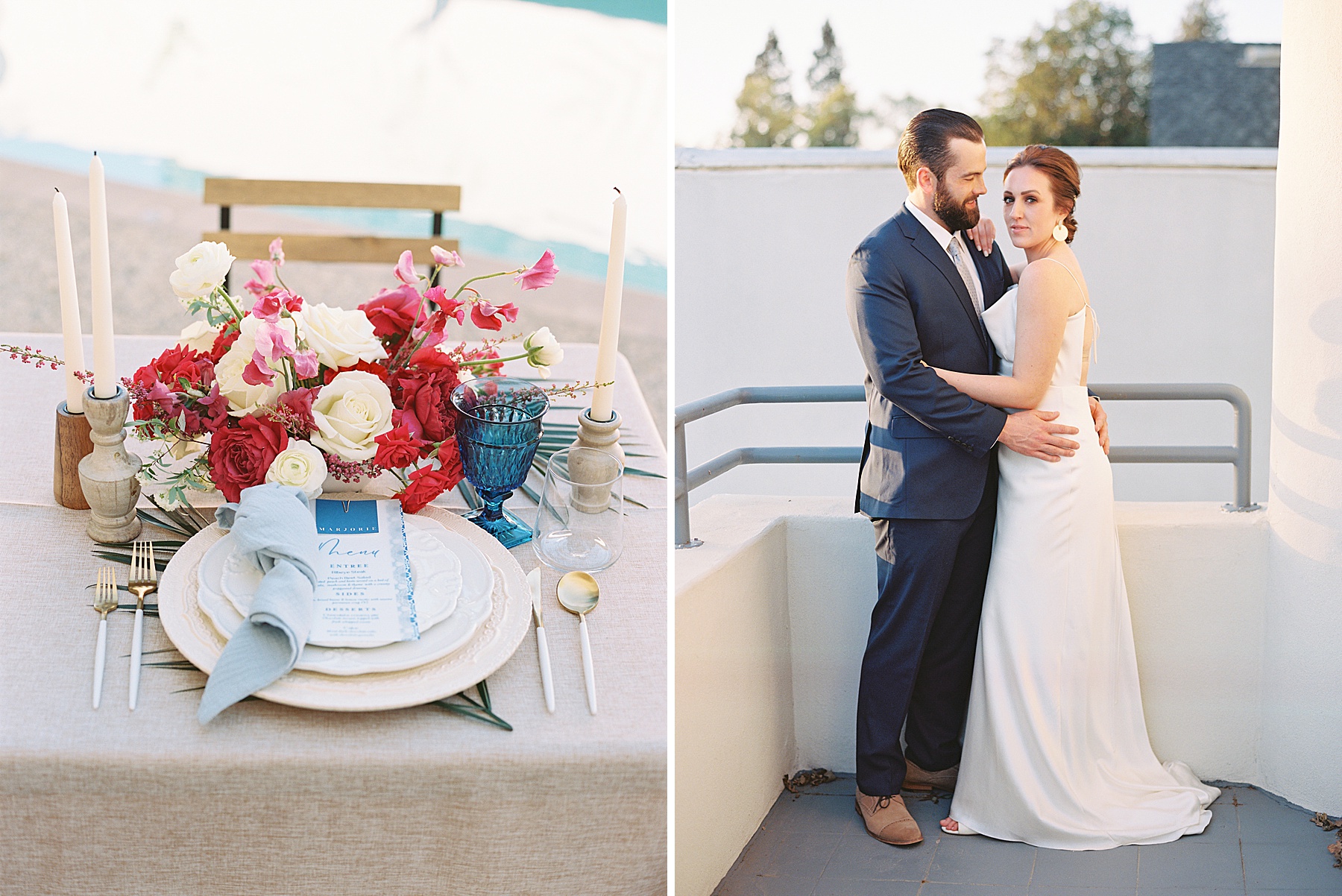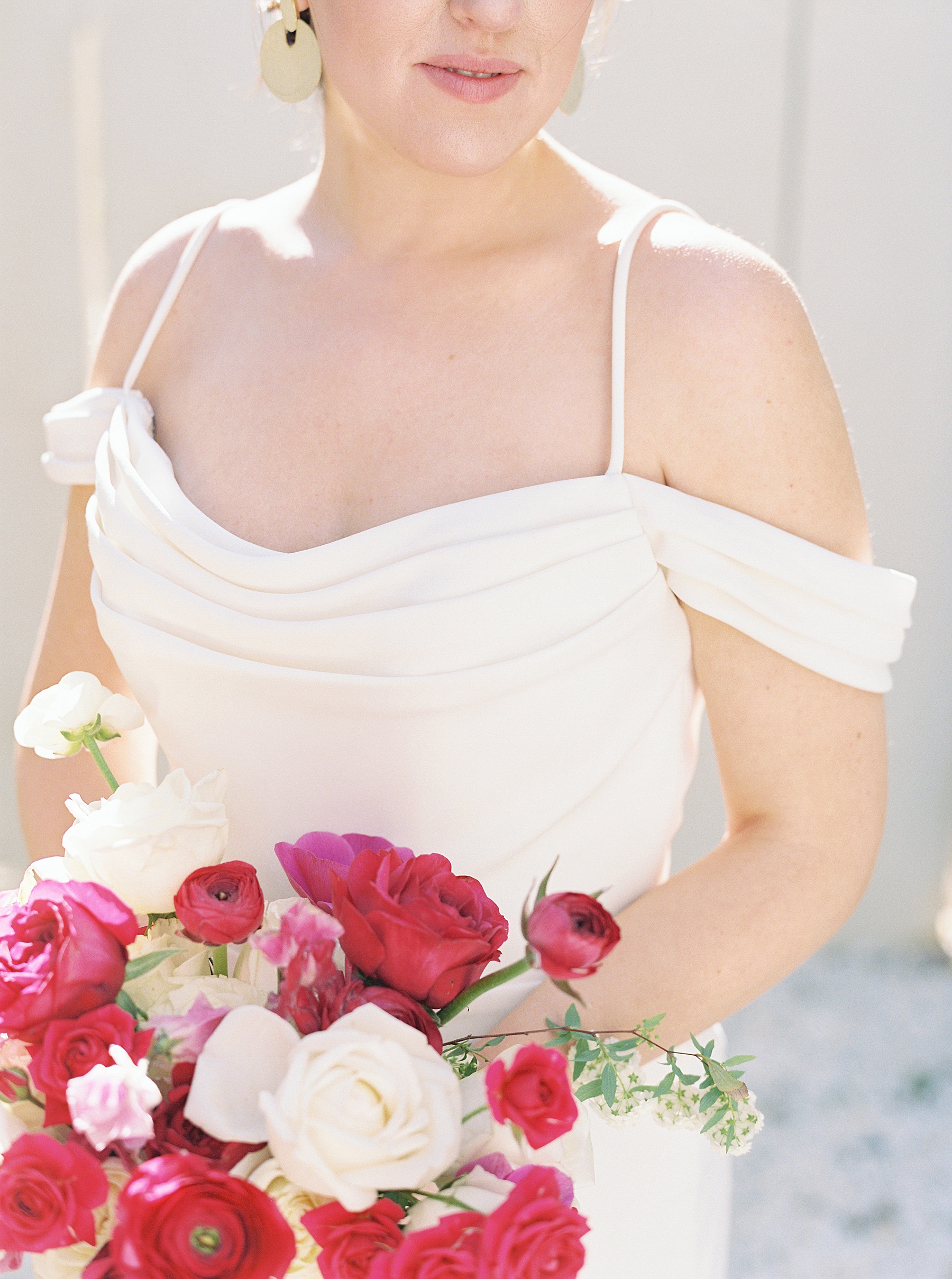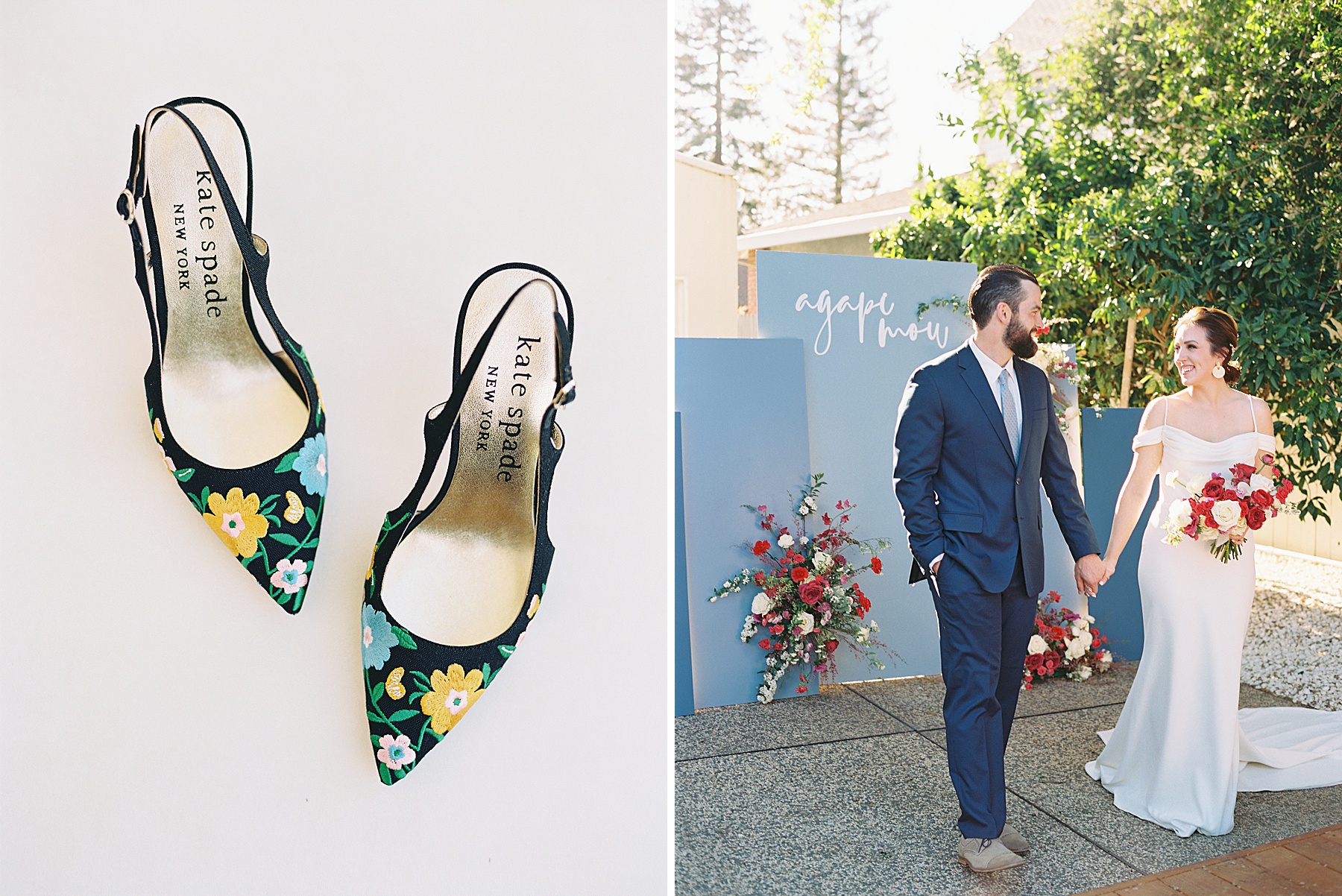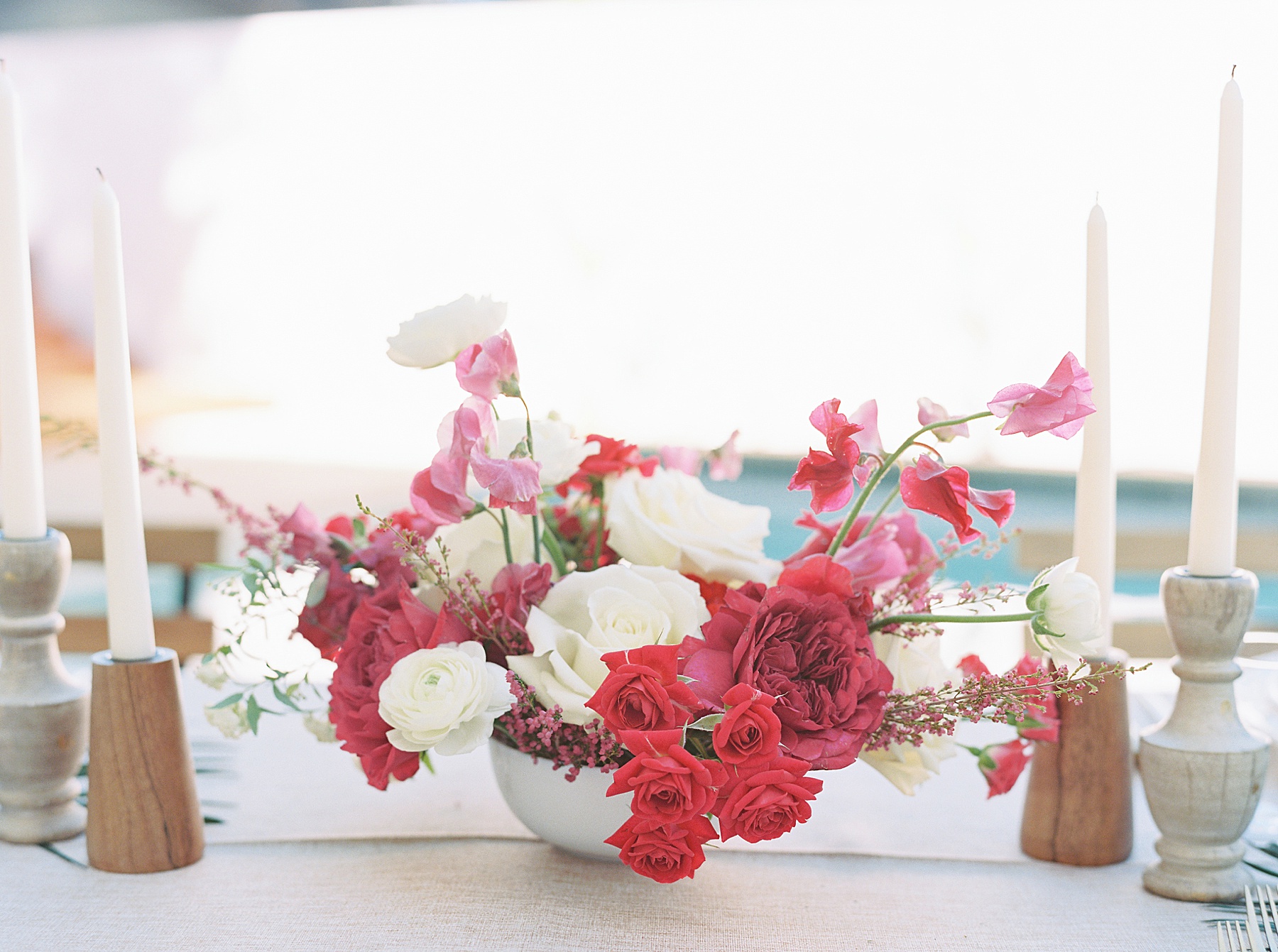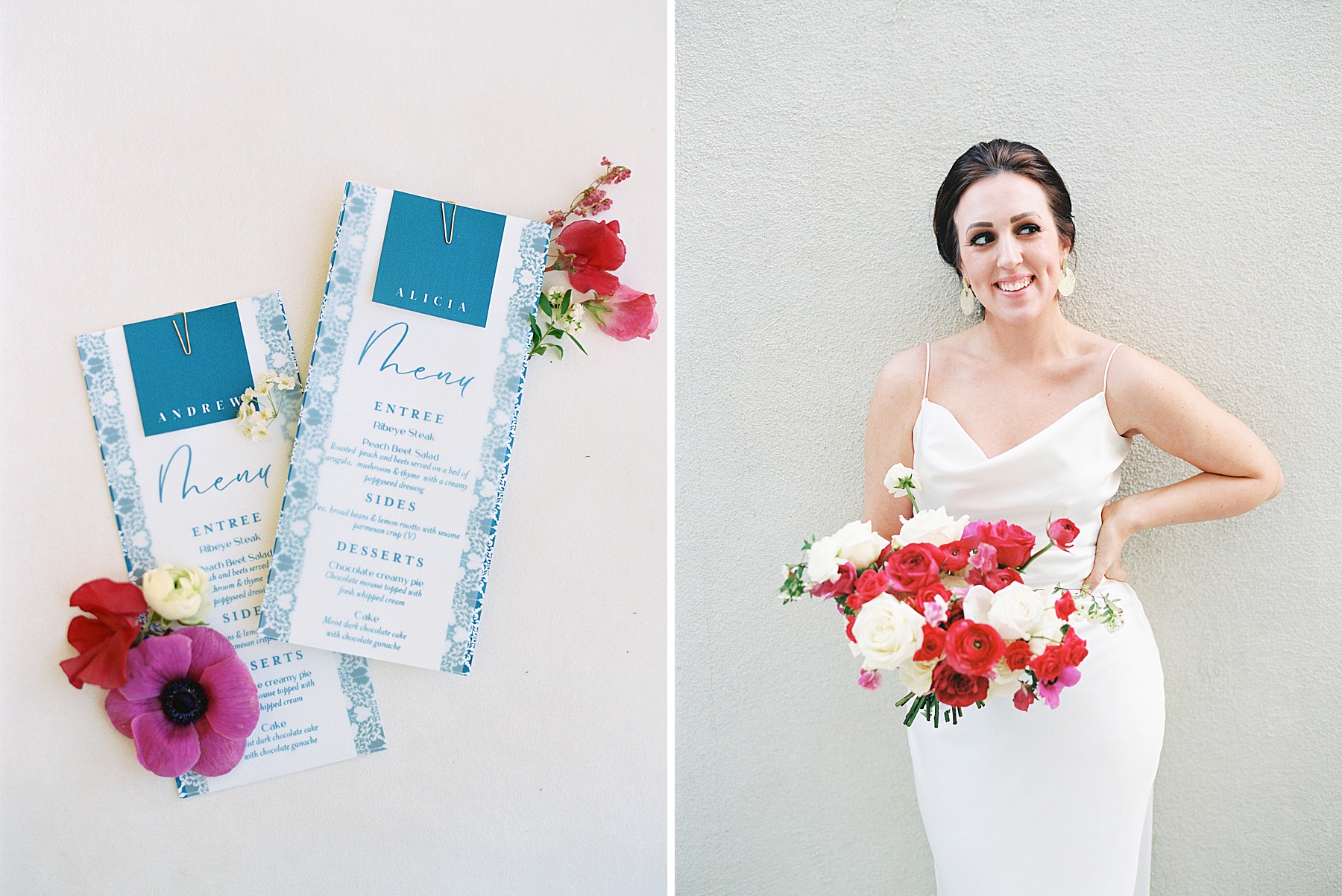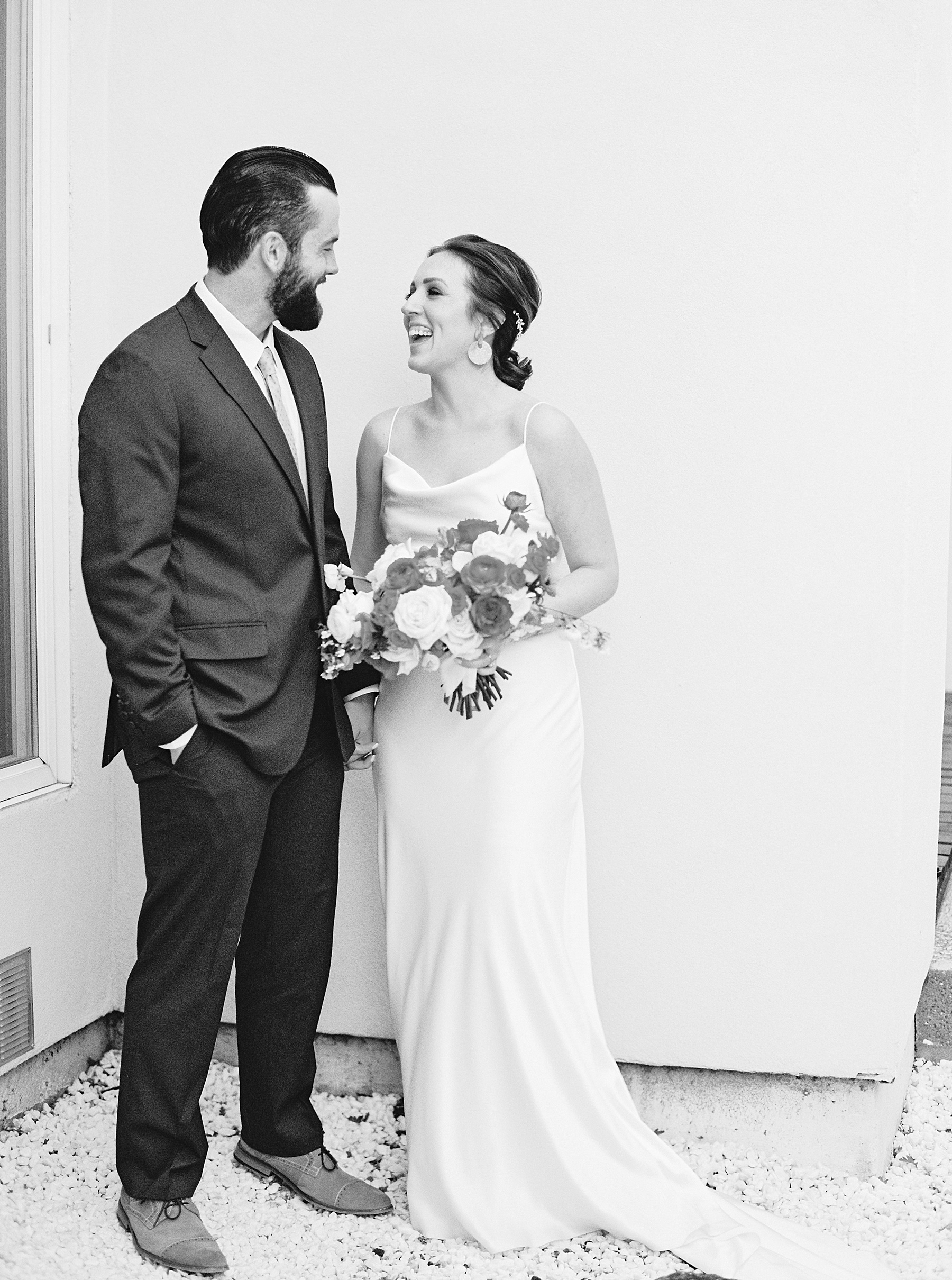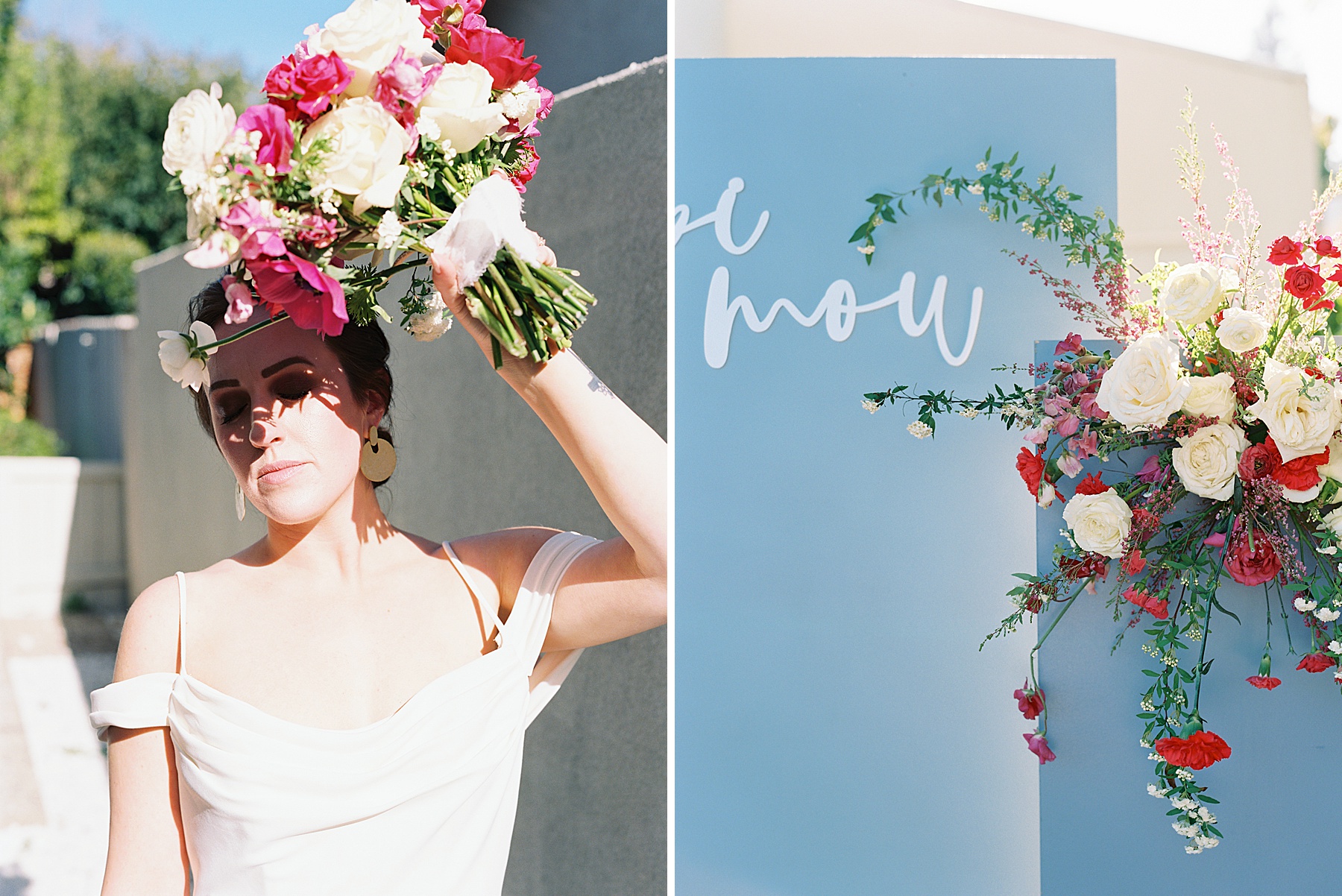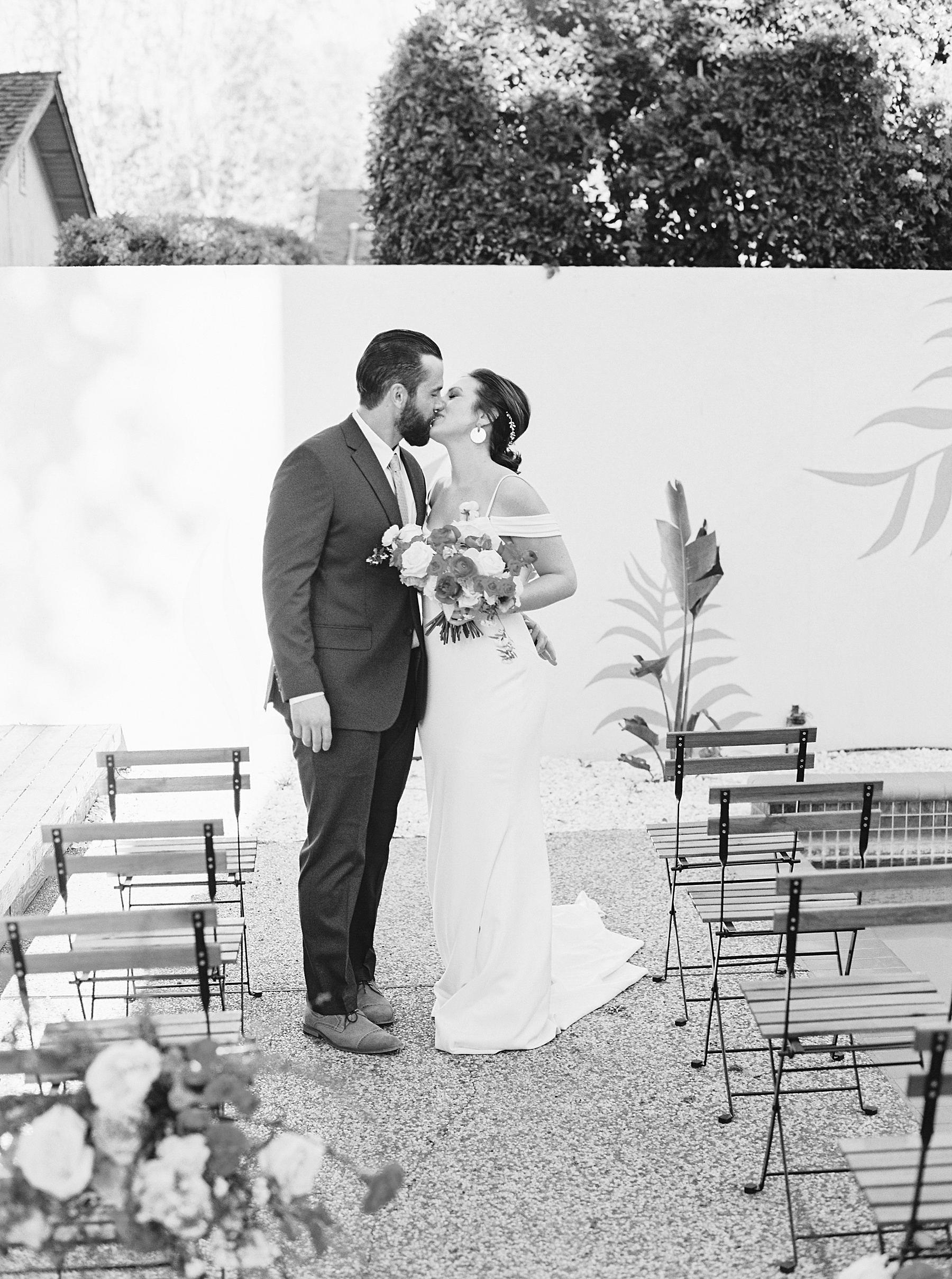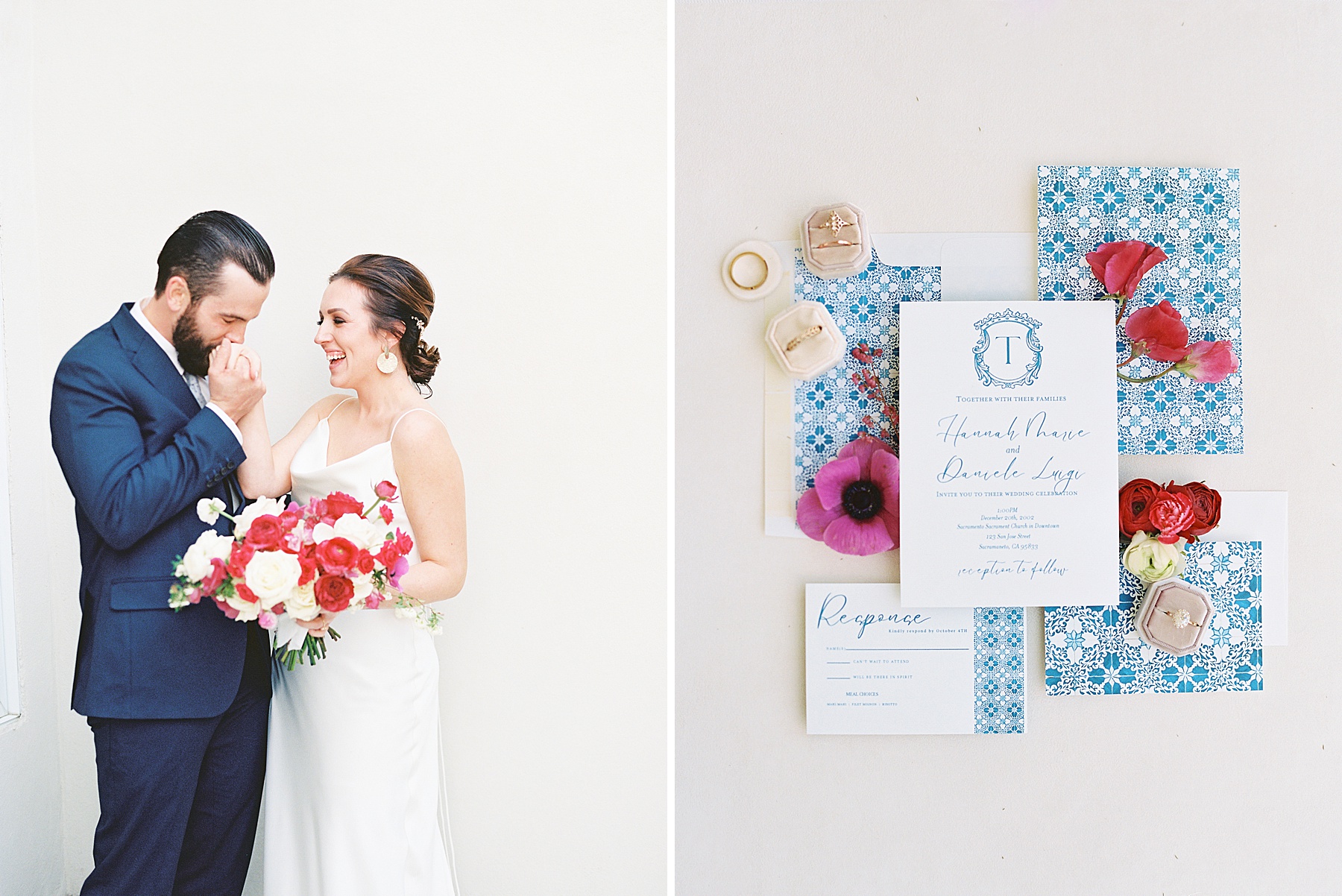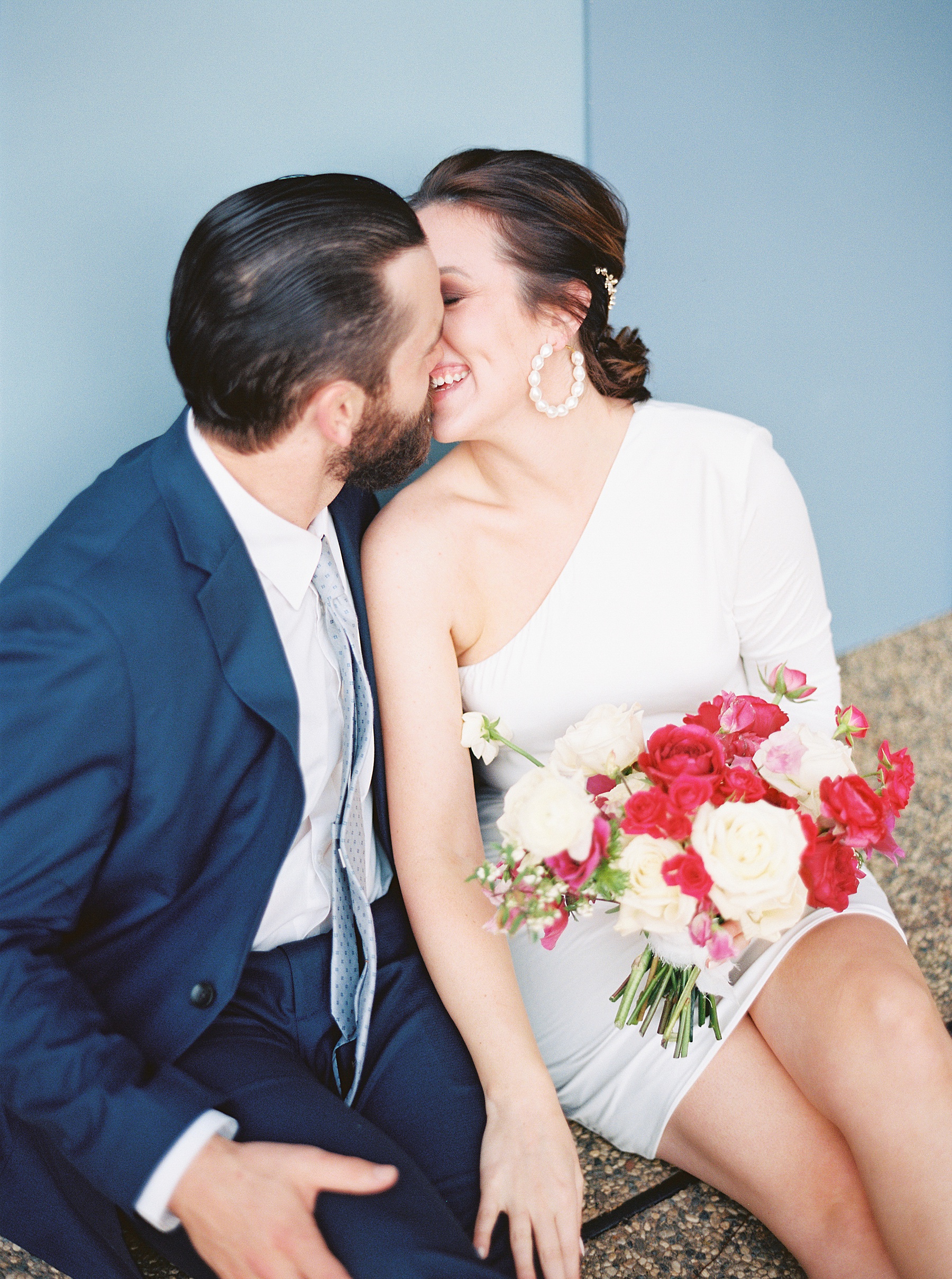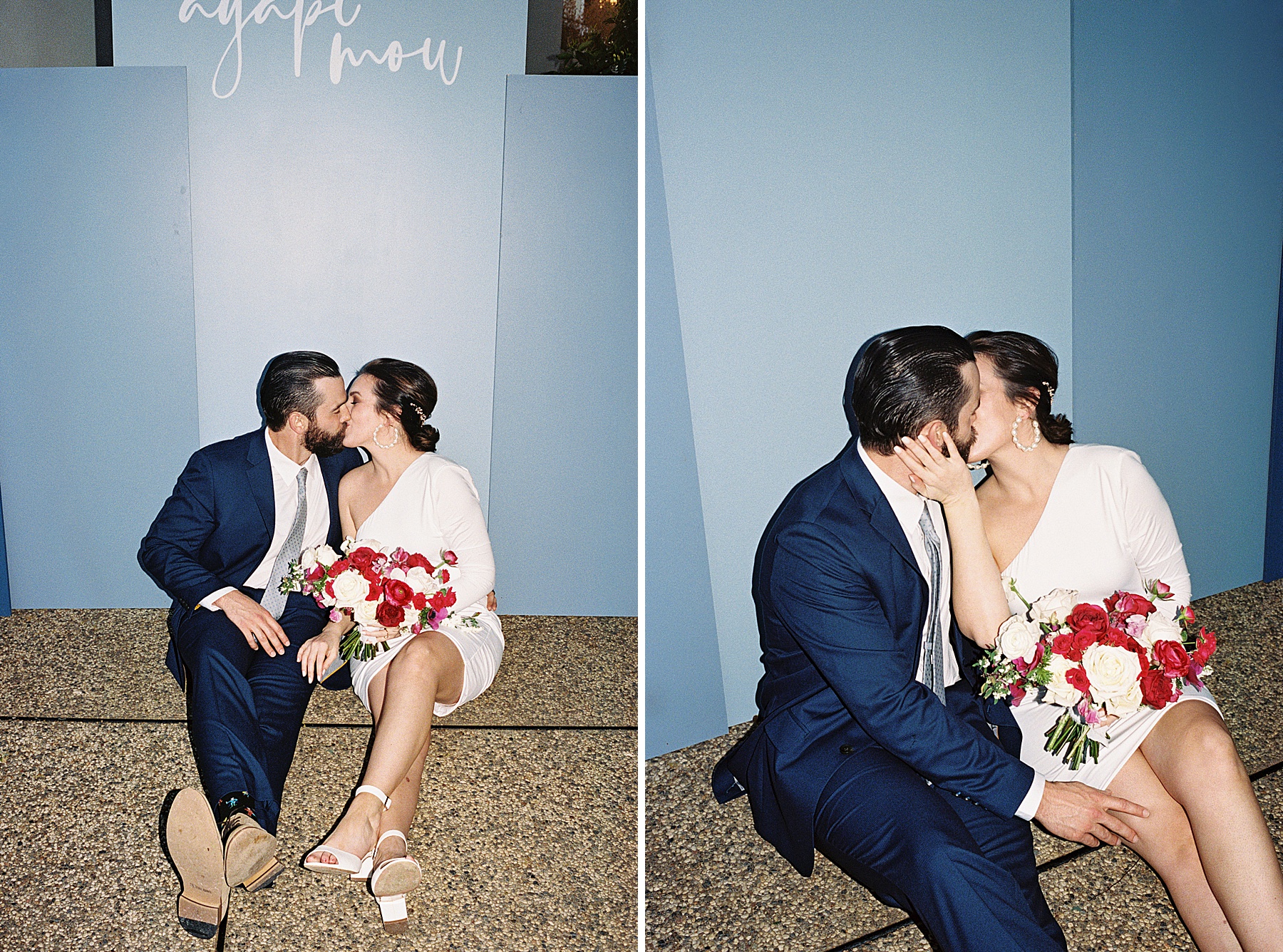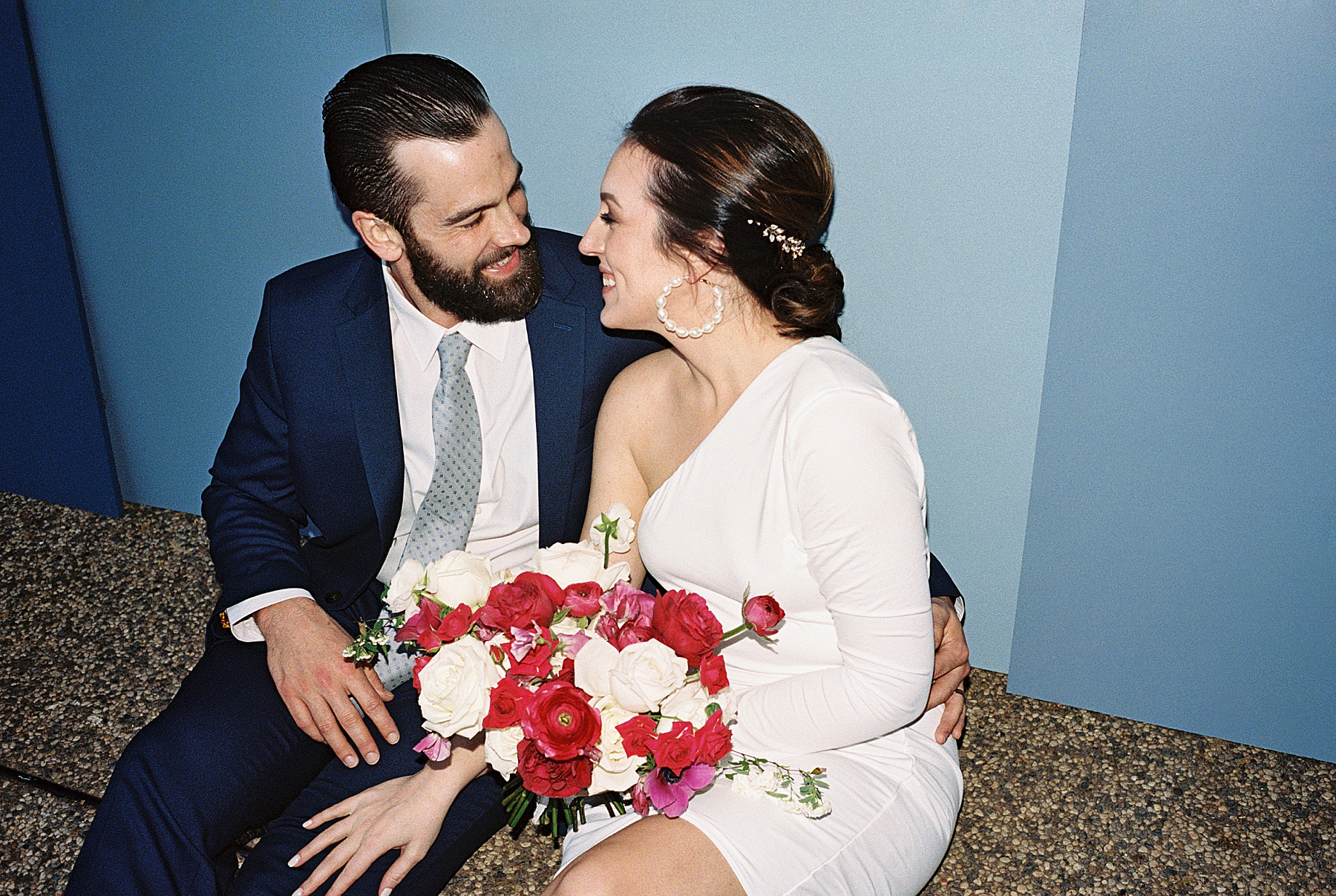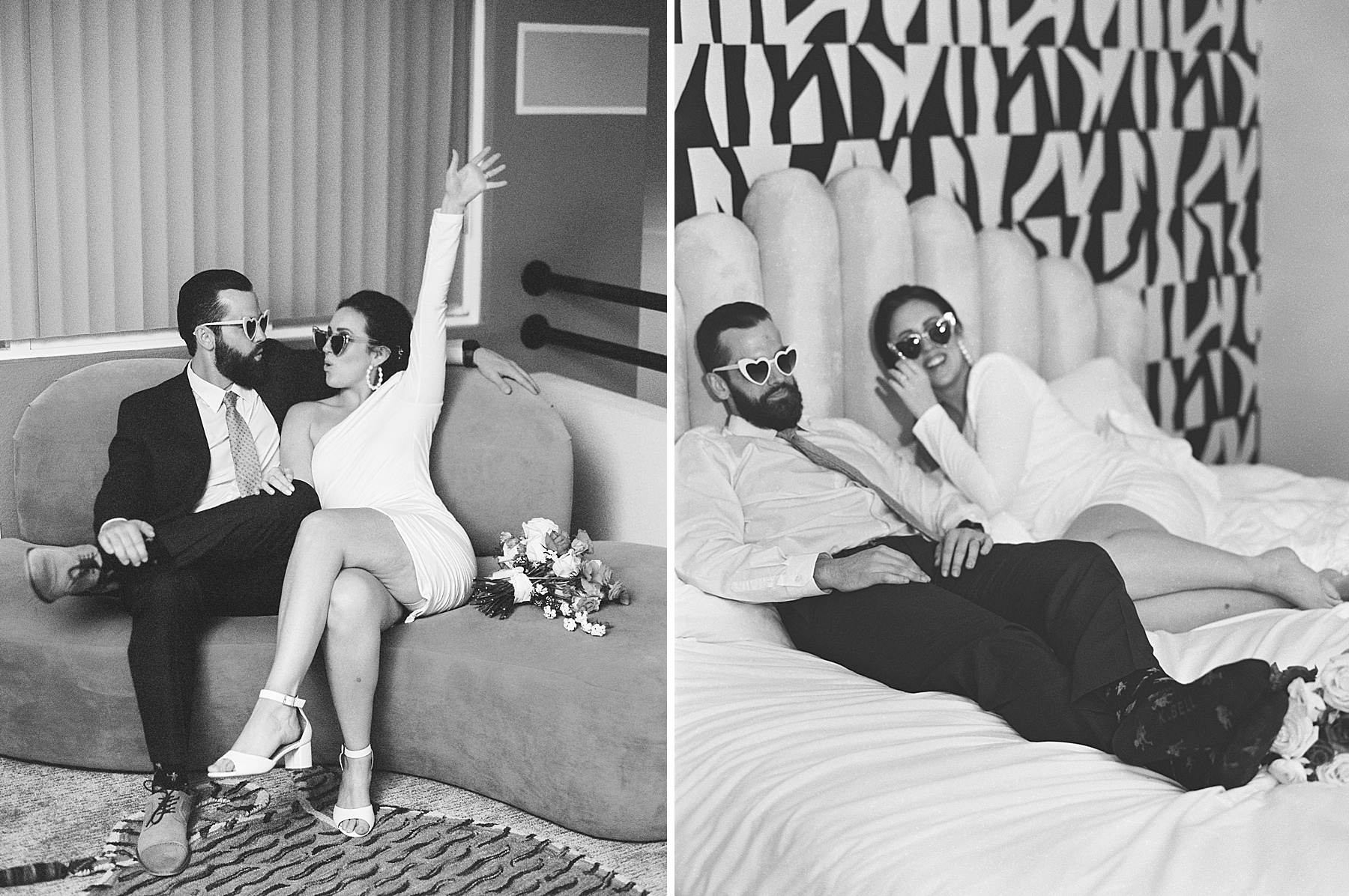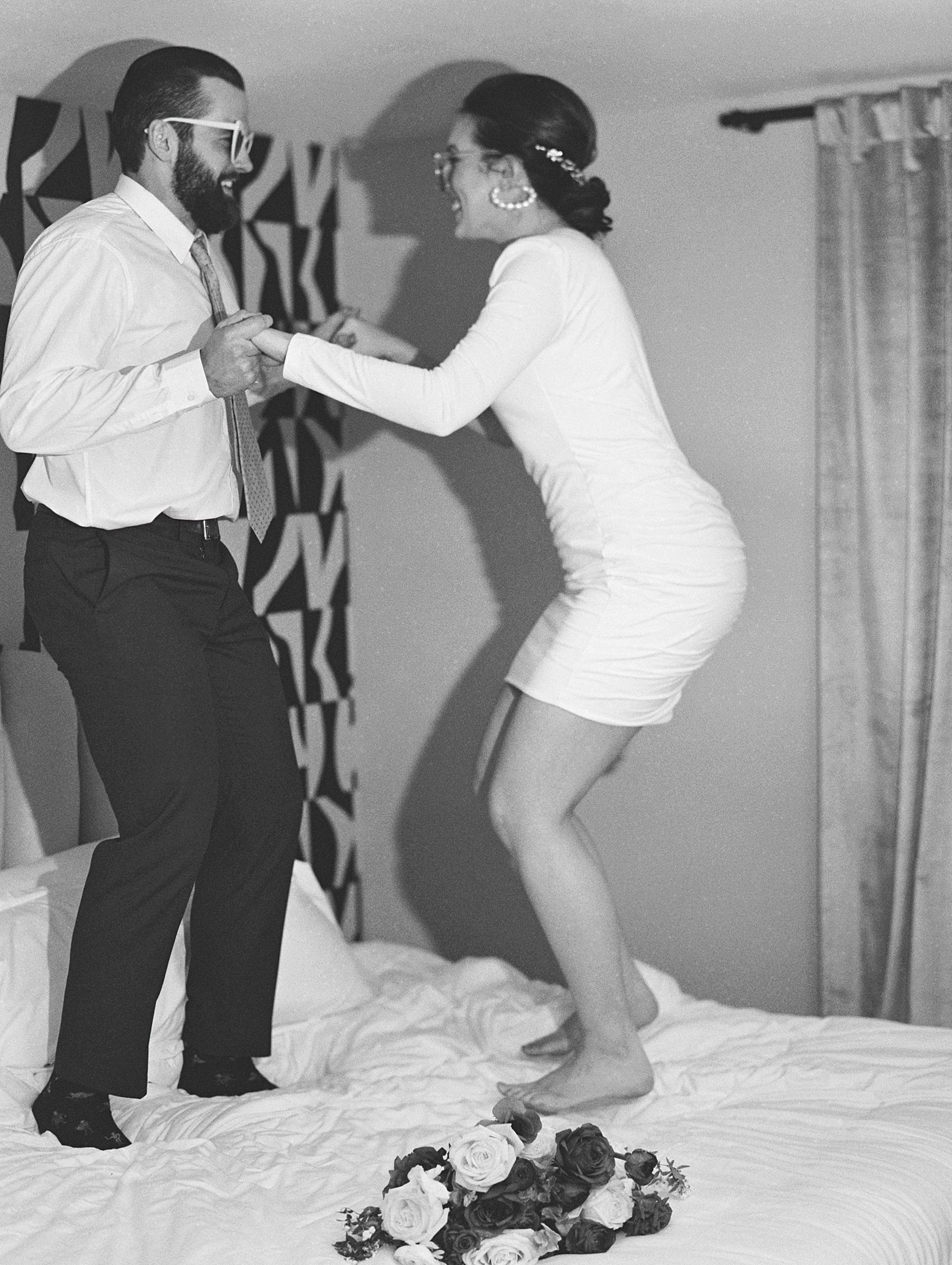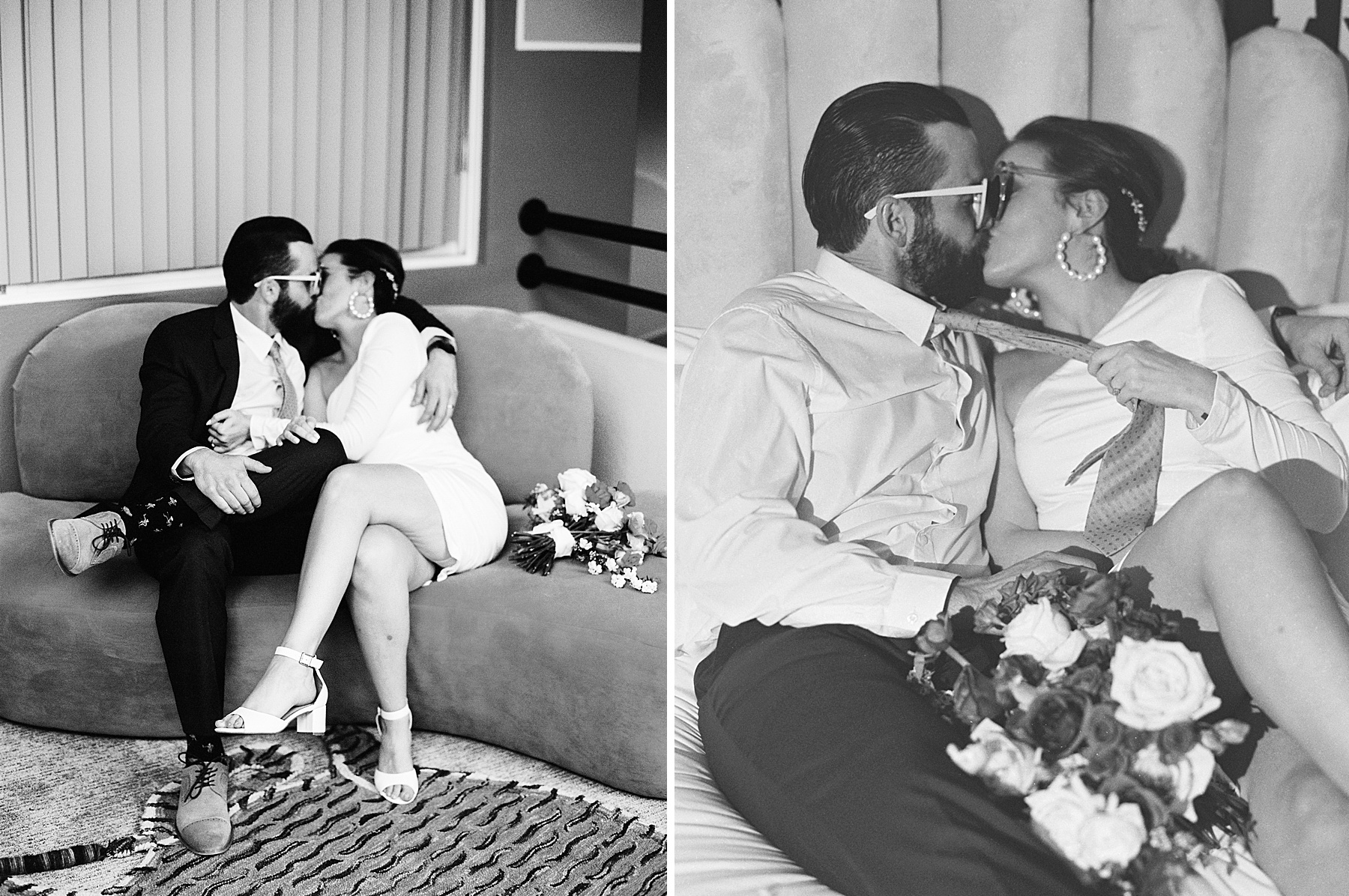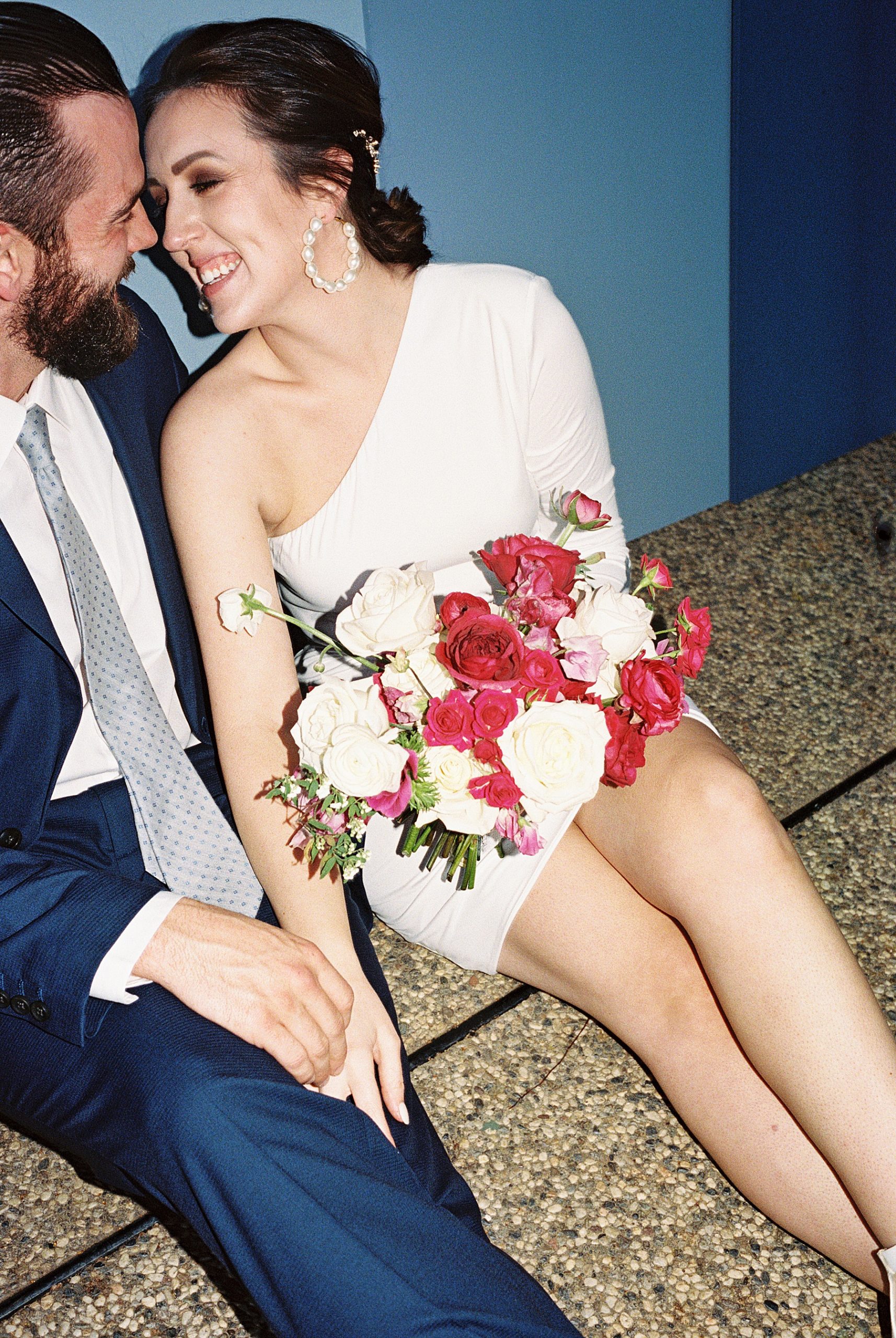 Grecian Inspired Micro-Wedding
Interested in eloping or getting married in Greece? We hope this Grecian Inspired Micro Wedding is just the inspiration you need to take us along for the ride. Contact us here.