Today we are bringing you a peek into some of our favorite wedding flatlay vendors and the amazing products they make. From a diamond engagement ring from Anjolee to Suzy Pierce Art's new Styling Surfaces collection, it is not tough to love and appreciate the beauty.
For flatlays, we love using a few tried and true resources like velvet ring boxes from The Mrs Box, clay ring dishes from Simple Ceramics LA and local florals. And bridal flatlays would not be complete without a peek at some of our favorite bridal heels and flats, by Bella Belle Heels.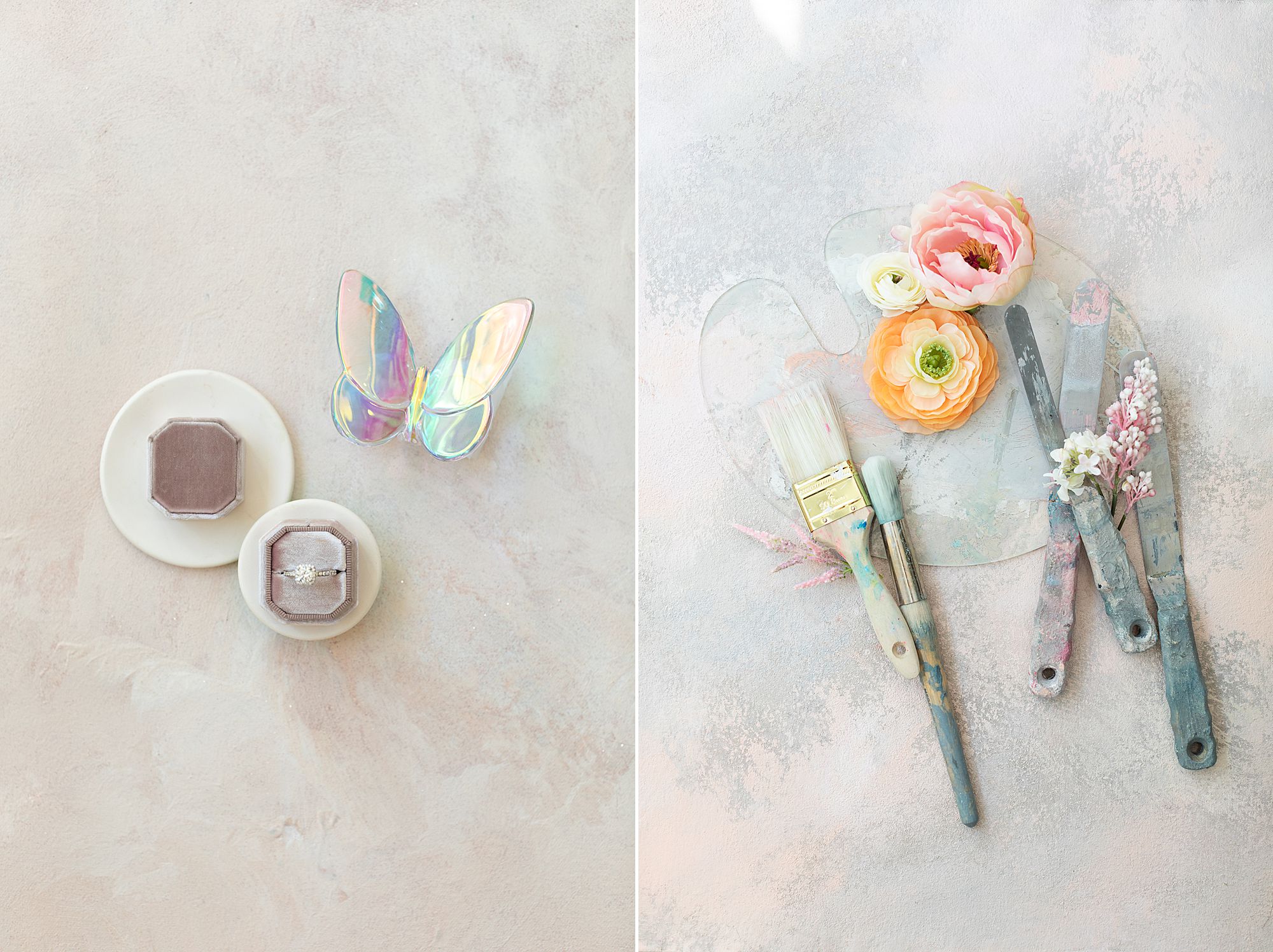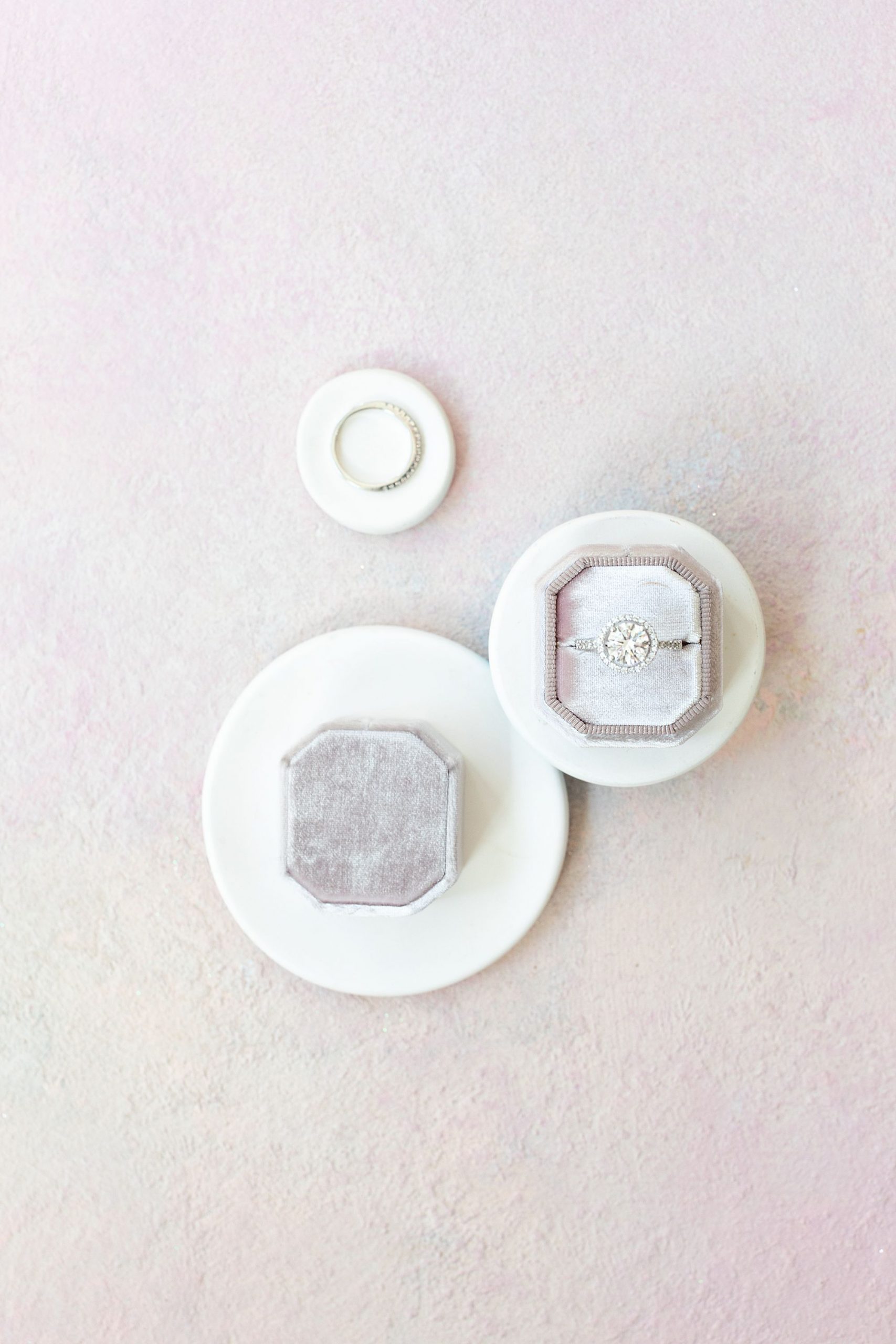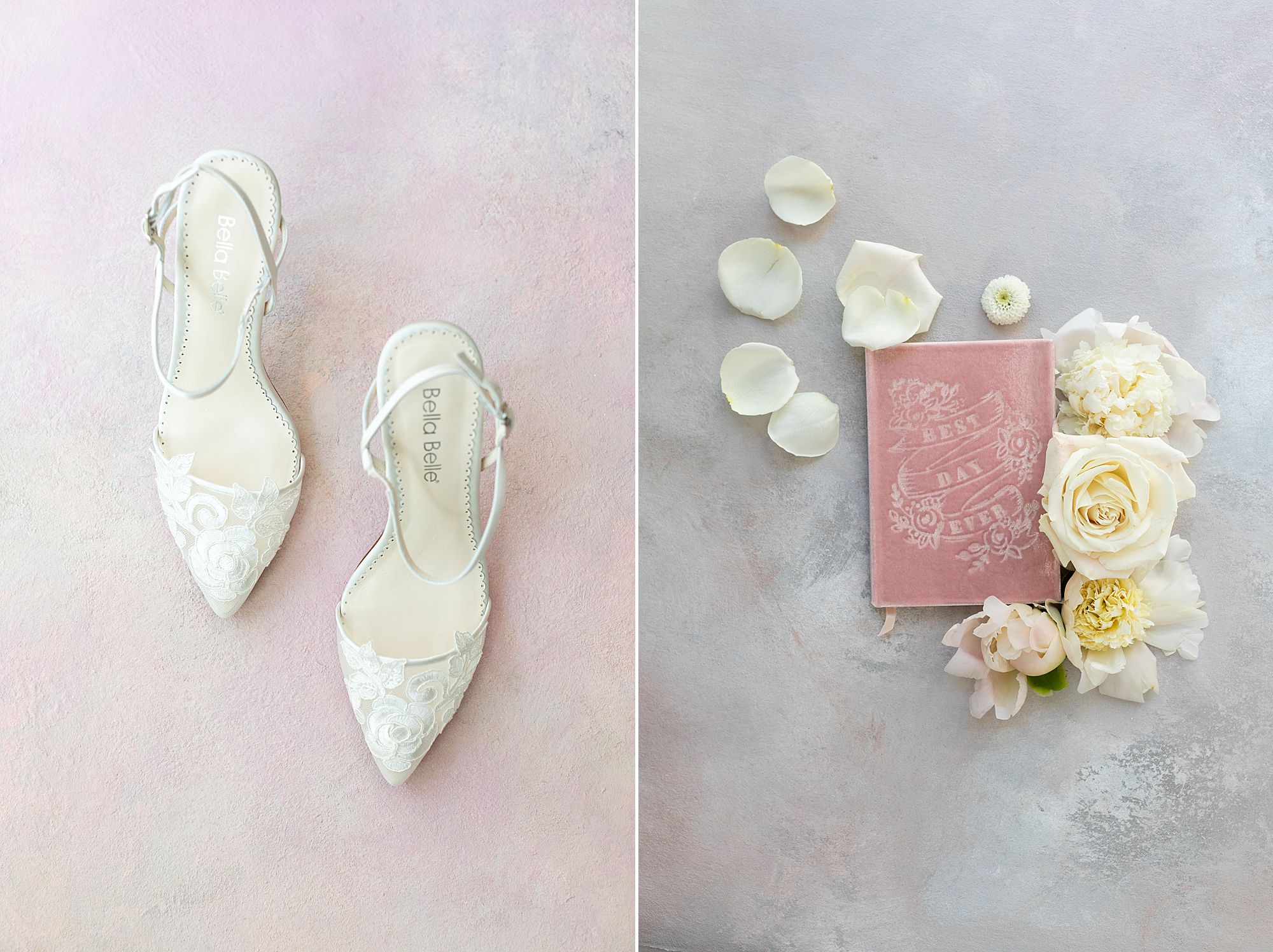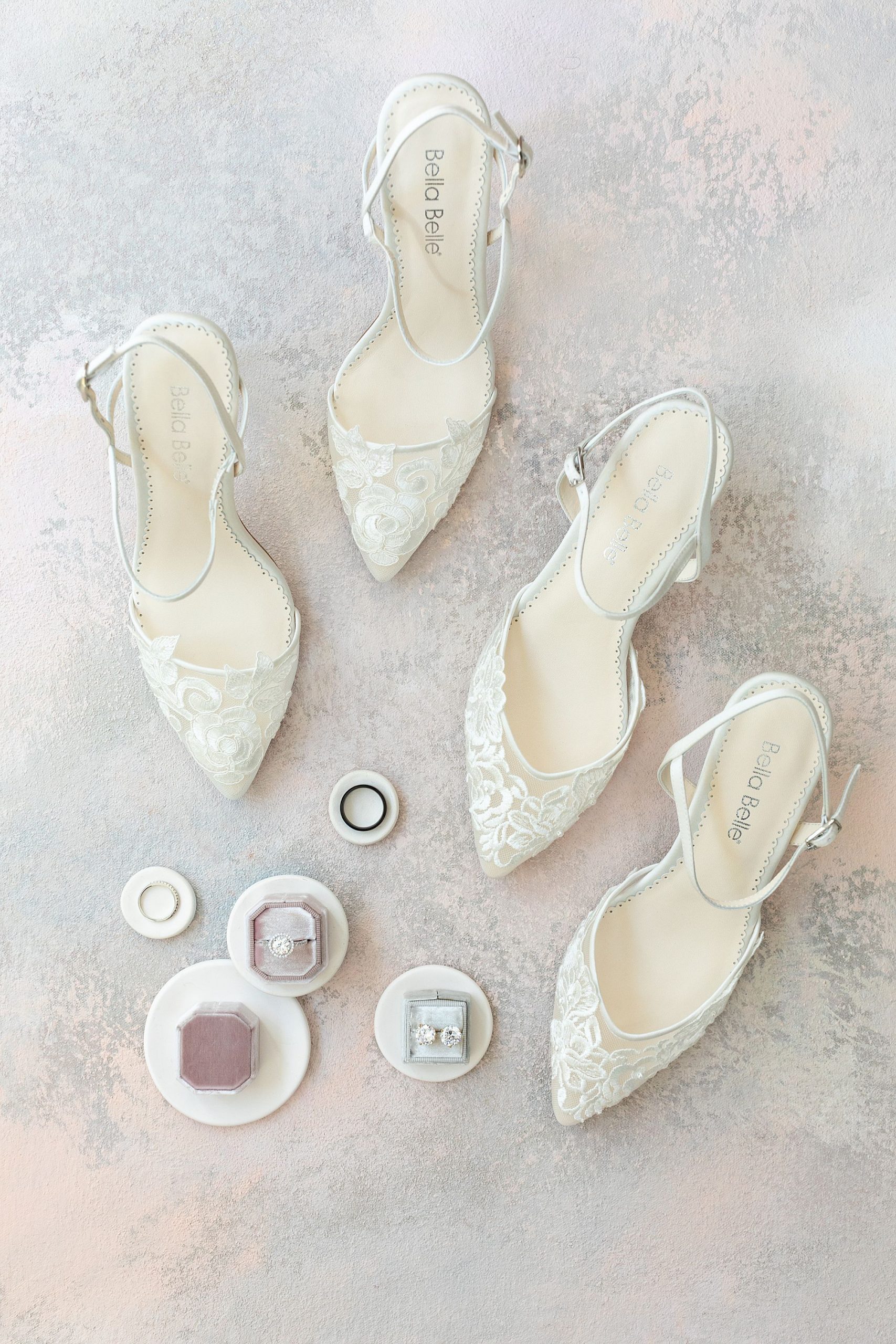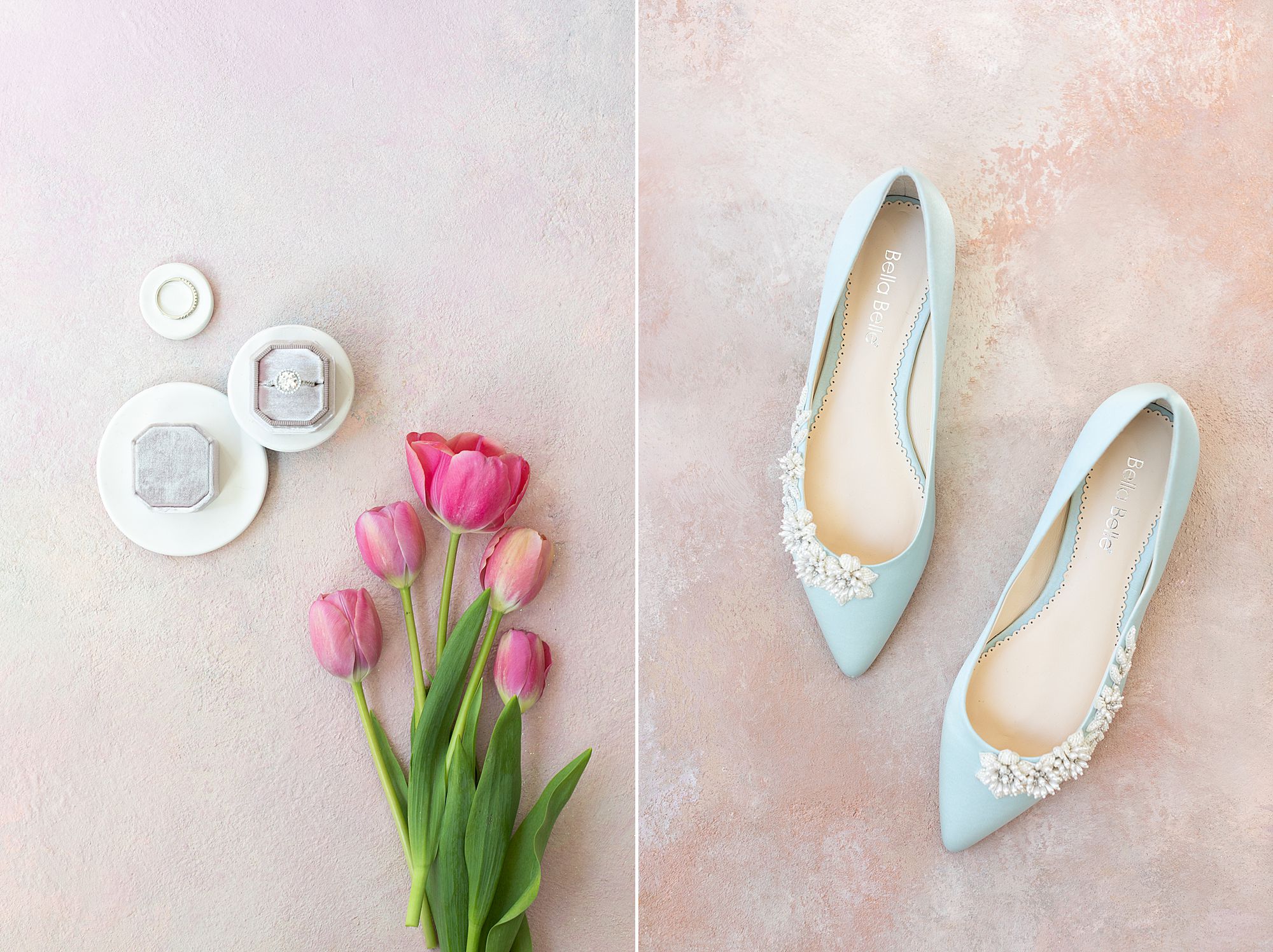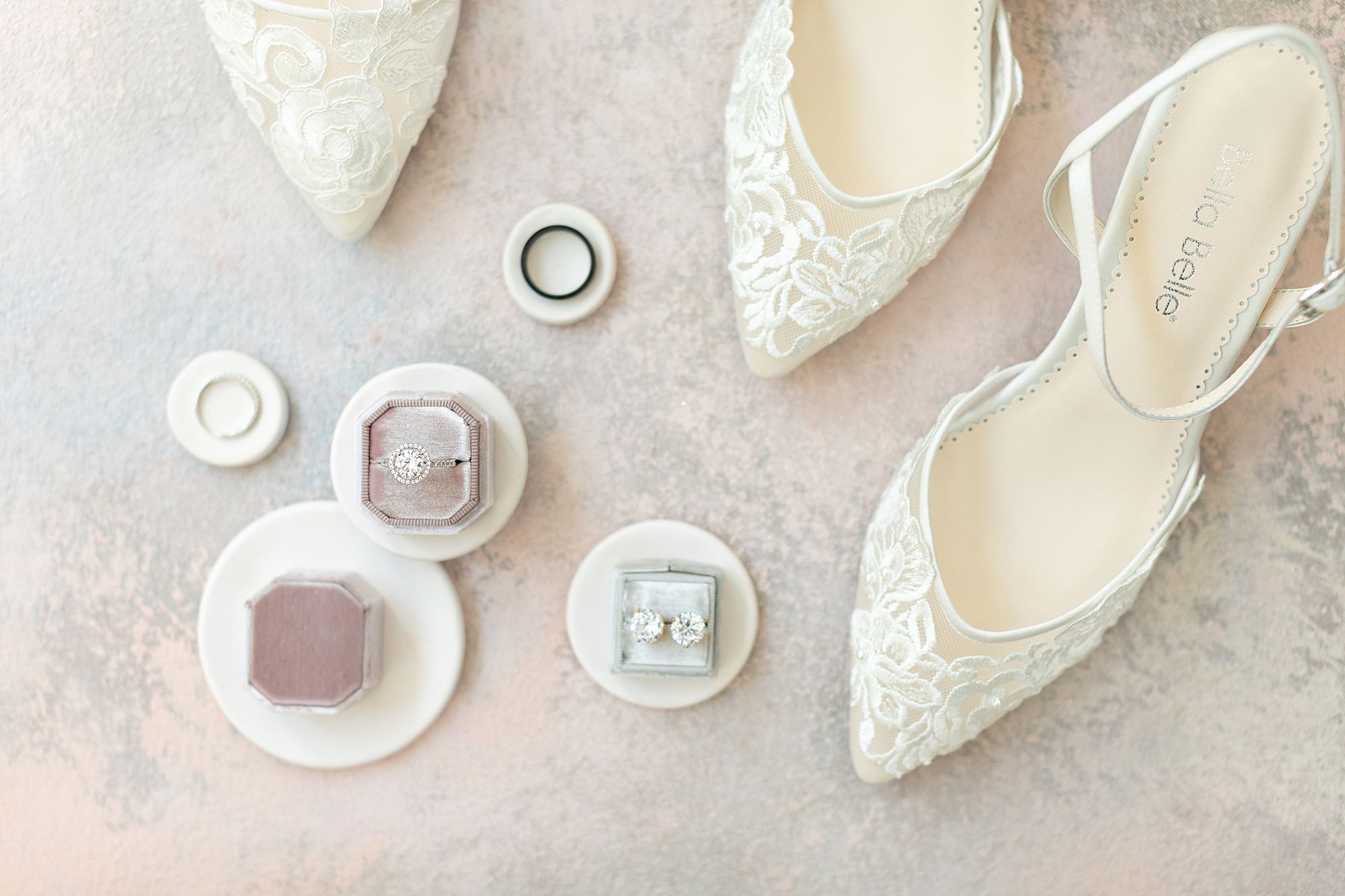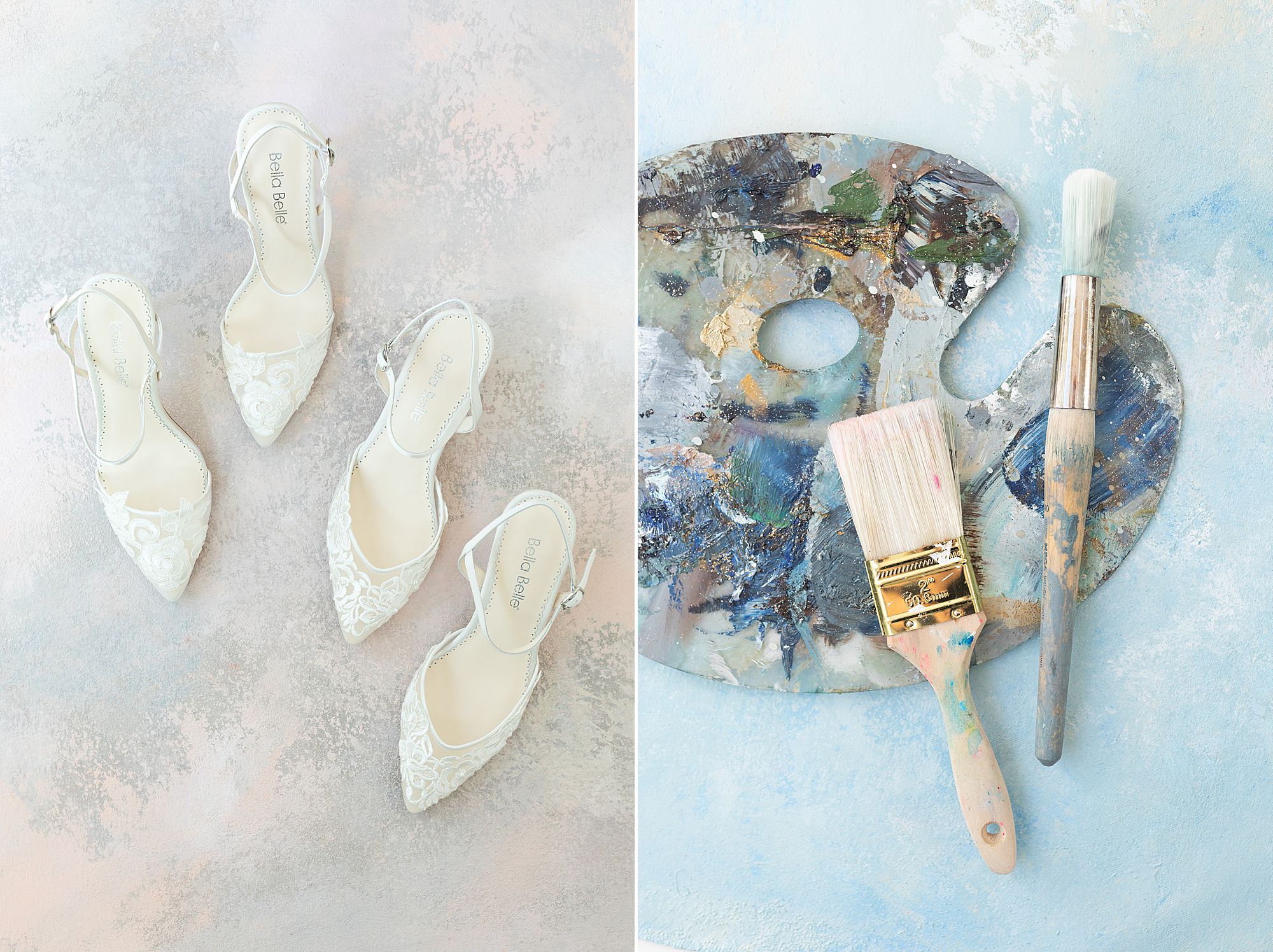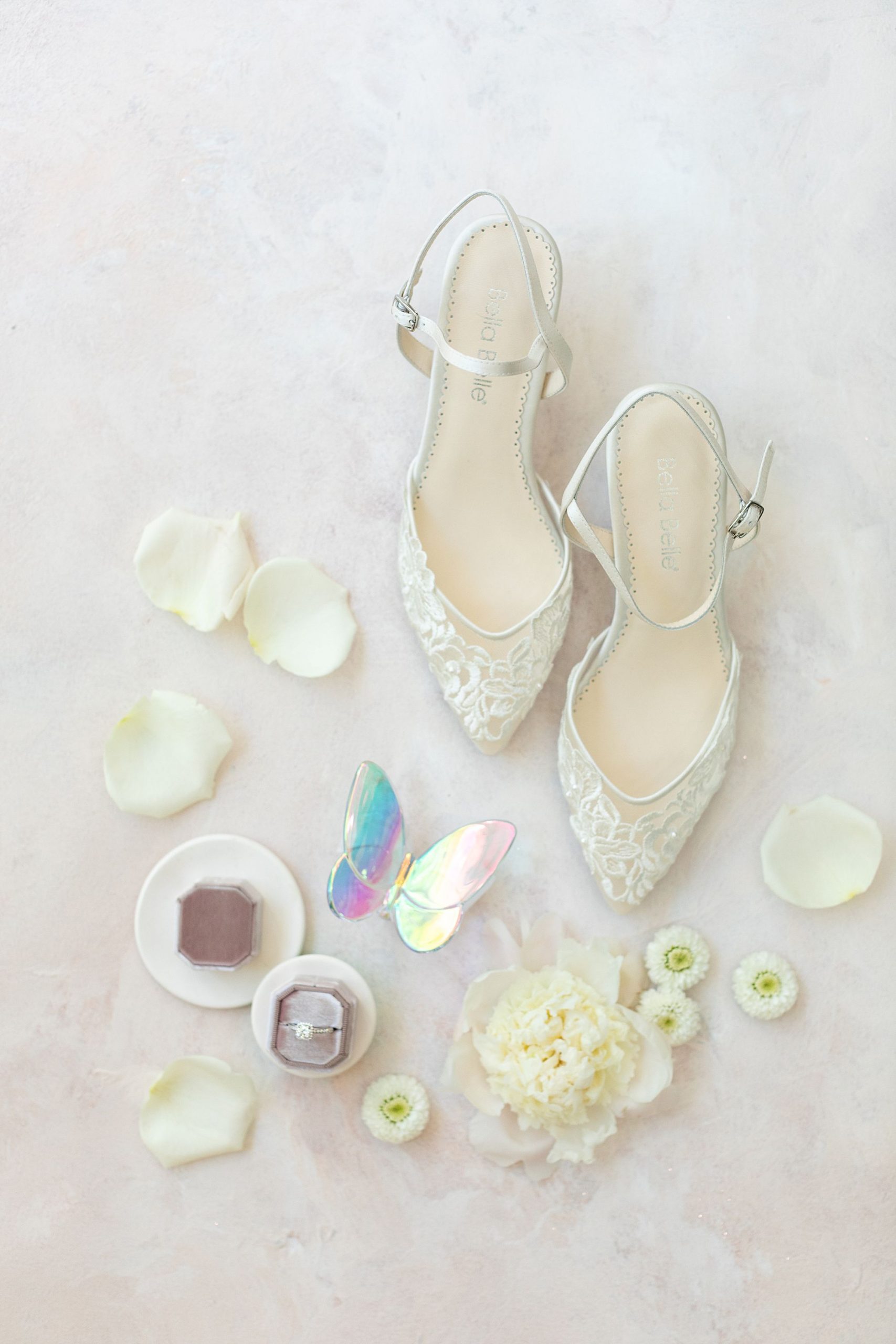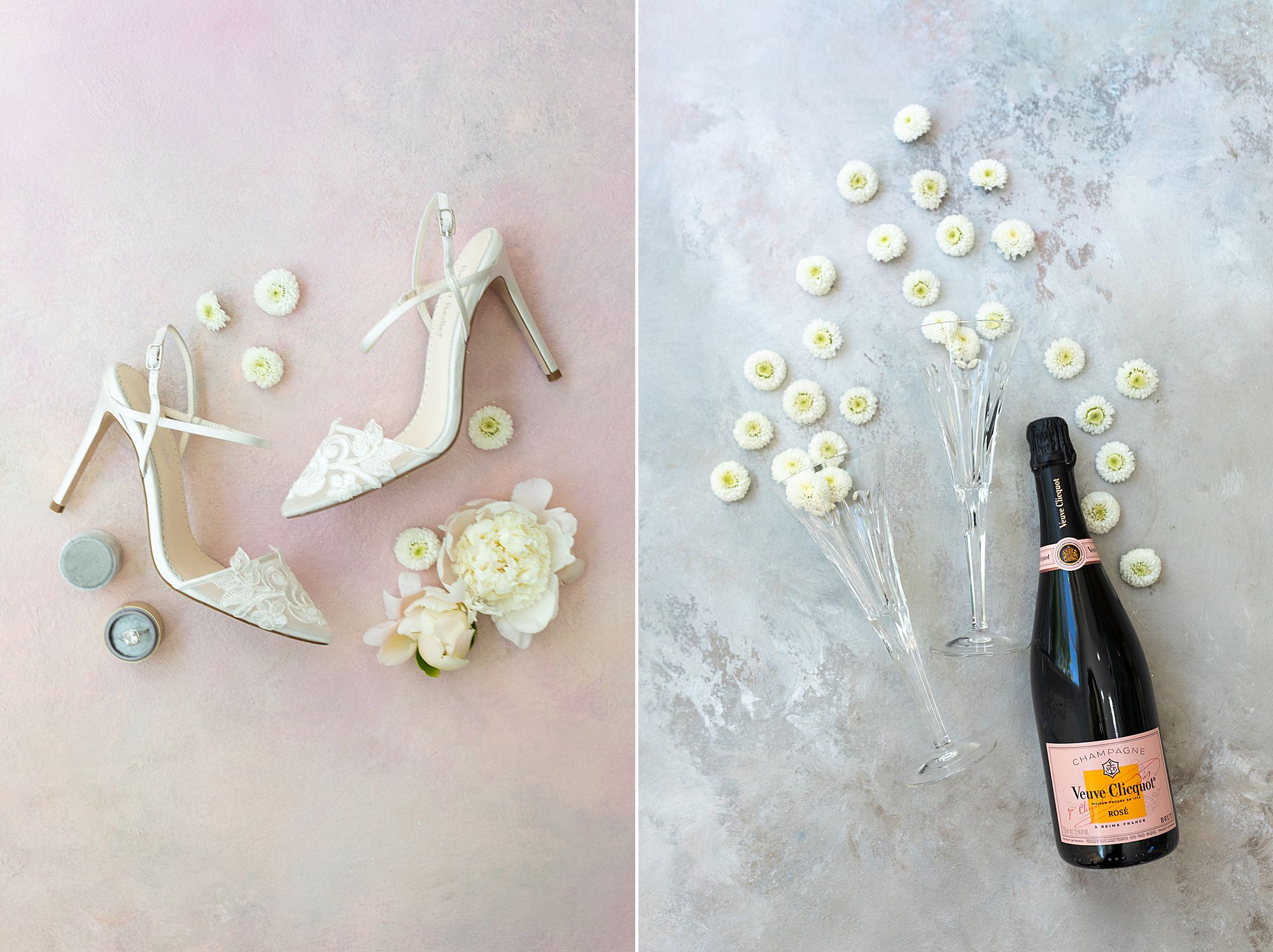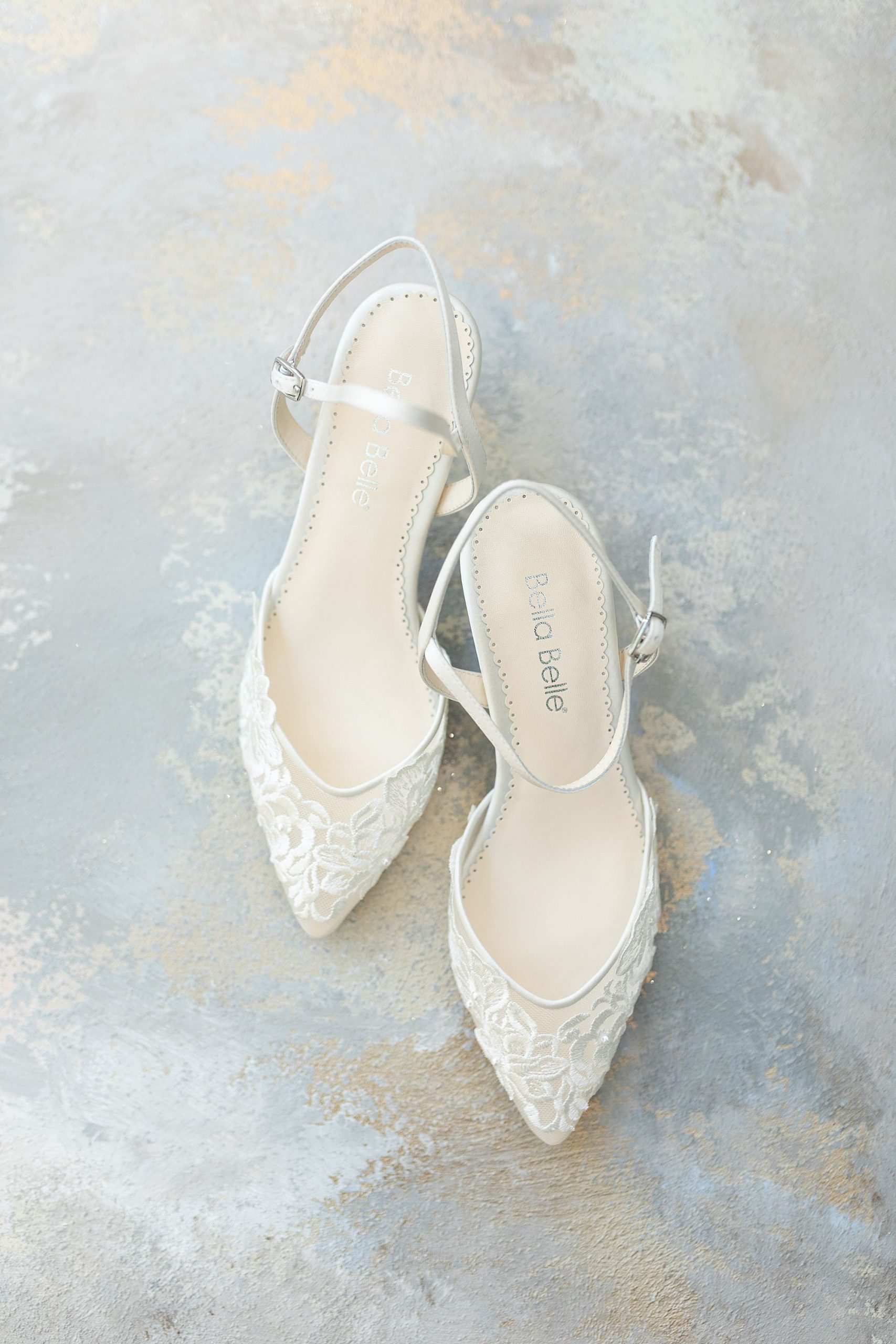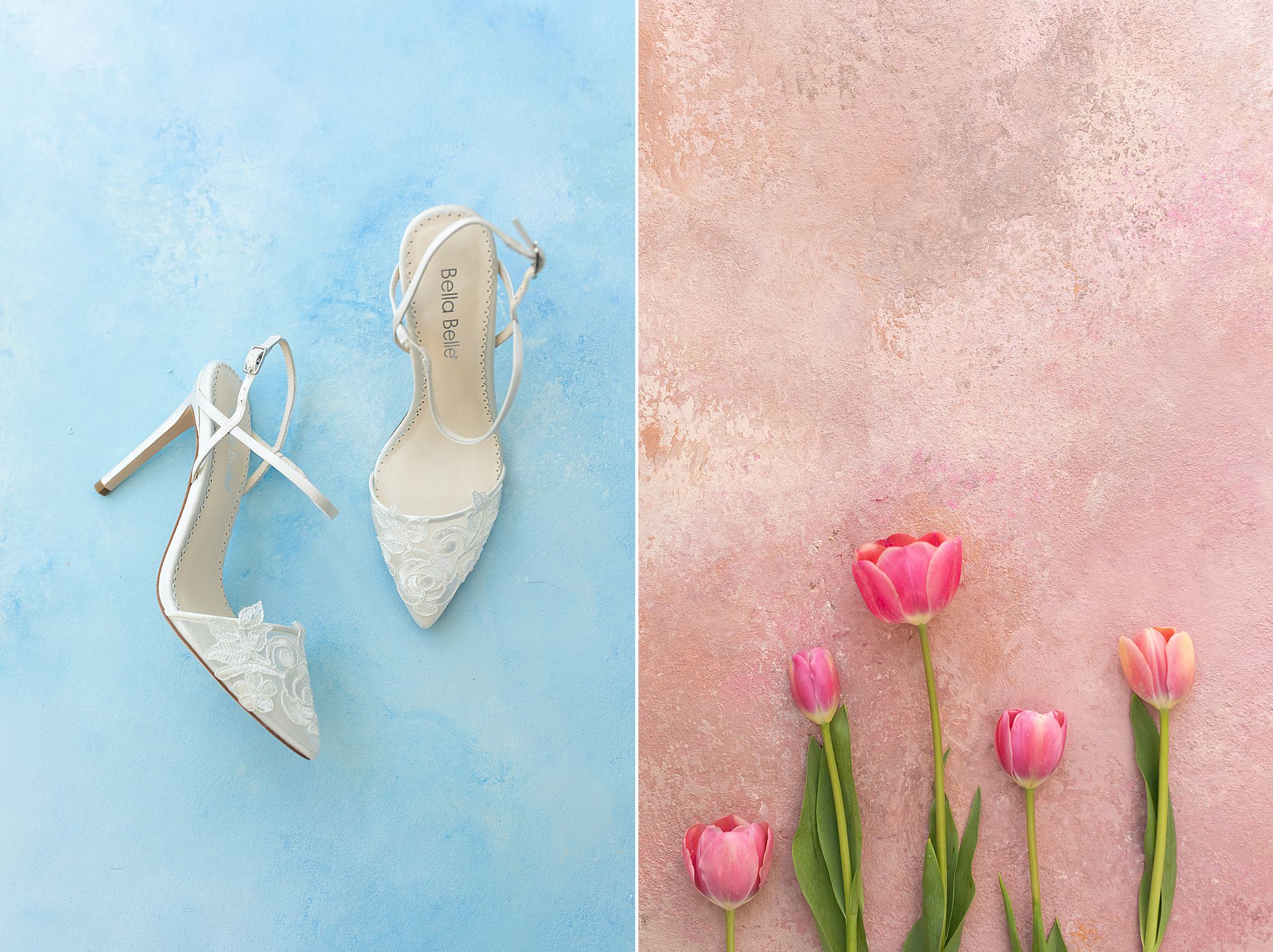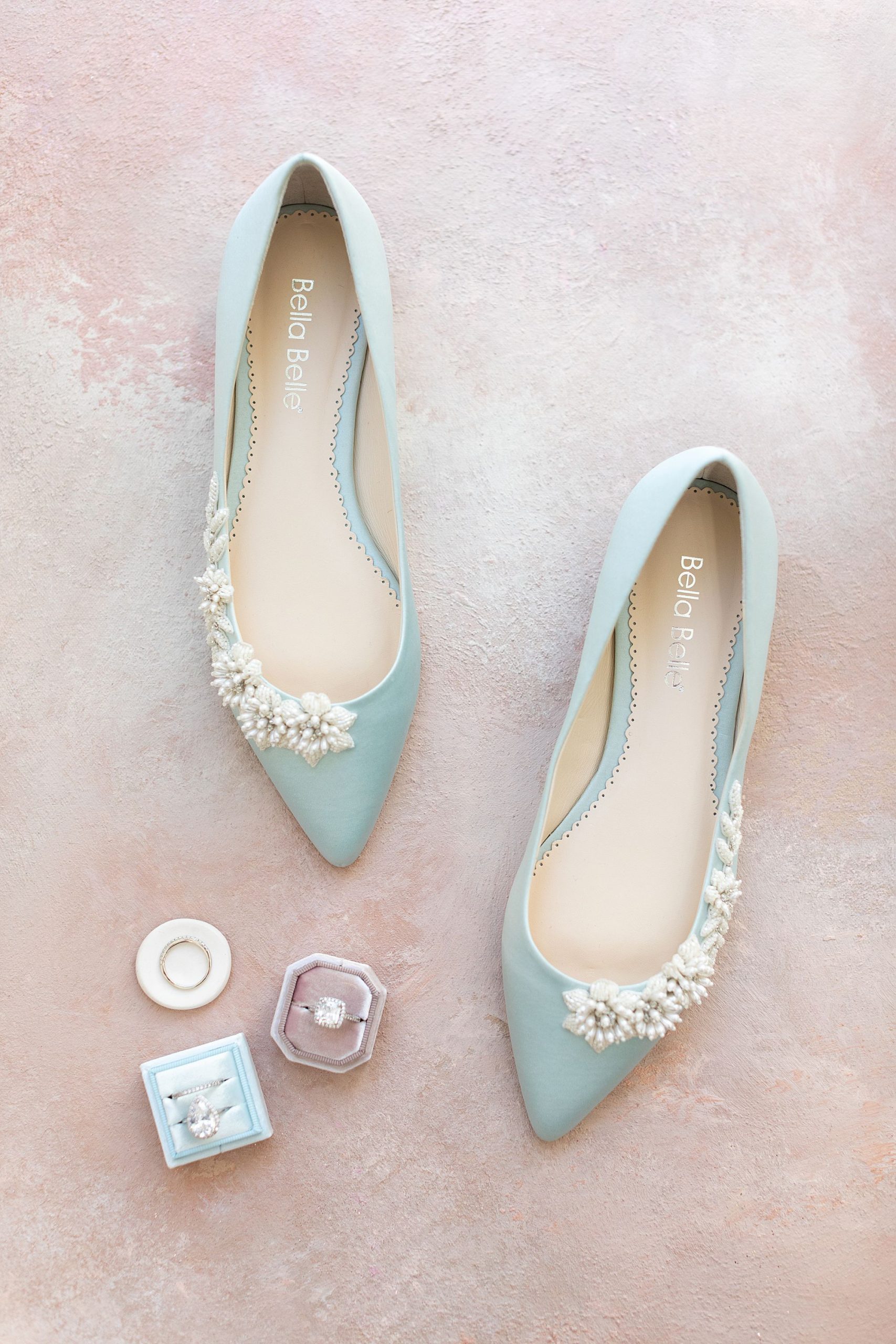 Diamond Engagement Ring
Looking for the perfect Diamond Engagement Ring to propose or celebrate a milestone? Check out Anjolee for a wide selection of rings and jewelry. I love seeing the unique and different rings that all of my brides have on their wedding day, including wedding bands and vintage heirloom pieces from their families.
Styling Surfaces
Are you looking to level up your flatlays with new styling surfaces? We highly recommend you check out Suzy Pierce Art for her new collection of styling surfaces pictured above. All surfaces are hand-painted on rollable canvas making them easy to transport to wedding and event days and making them ever so versatile. Use the code BAUMBUCKS for 5% off your total order also. They are perfect for styling any diamond engagement ring or bridal heels, to invitation suites too.
Bella Belle Shoes
Our favorite bridal heels designer is Bella Belle shoes. From lacy heels to flats with bling, they have something for every bride. I have my eye on a paid or lace bridal booties as well for my anniversary this year. They recently launched their new collection as well including a variety of styles, perfect for any bride. You can see more of their new collection here. We've also highlighted Bella Belle heels in other editorials including our Easter-inspired wedding and our Italian- Inspired Maples Wedding too.
Flatlay Education
Interested in learning more about flatlay education? Follow along on Instagram.