An aromatic scent. One that reminds you of love. Of romance. And of luxury. A scent that soothes and relaxes. A scent feminine and lush. The scent of lavender. Dried, fresh, and more. A real wedding designed around the luxurious look, tones, and scents of lavender. And let me tell you, no detail was left out. From a lavender inspired color palette, lavender flavors and scents, lavender elements in the design and favors, and more – there was no shortage of all locally-sourced lavender products. Because this bride (who is also a wedding photographer!) had a vision, and her true love did anything he could to help her bring it to life, even if his response was "the things I do for love". Lavender she wanted, and lavender she got! A perfect Lavender Infused Wedding at Grace Vineyards is featured on Inspired by This today! 
A Lavender Infused Wedding Day
Following two separate engagement sessions at local lavender farms, Angelina and David tied the knot at an intimate winery in California's valley, surrounded by family, friends, and of course, lavender. Coordinated by Alina Tyulyu, the day was truly magical. 
Guests were greeted at Grace Vineyards, a local gem with a private estate feel, with bundles of dried lavender handpicked by the bride and groom and lead to the back garden where they awaited the romantic ceremony. Before taking their seat, guests were invited to pick up a few toss packets of dried lavender, to shower the bride and groom as they celebrated their new marriage. Under an arboretum draped in flowing fabric and lush florals, Angelina and David said their vows and proclaimed their love after the bride's mother walked her down the aisle. 
Guest Experience at Grace Vineyards
Guests enjoyed custom cocktails, that, of course, included lavender, alongside the property's gorgeous pool, and patio and fountains with custom lavender-colored cocktail napkins. Guests were lead to their al fresco but tented reception by a wine cork escort display featuring dried lavender pressed into handmade wax seals. Stunning cross back chairs lined the tent, but none more special than the head table donning two dried lavender hearts for the Mr. and Mrs. Each table had bountiful floral centerpieces by Bridal Dream Wedding, cascading with dried lavender sprigs. Each place setting donned a purple napkin and two custom macarons by French Macarons Creations, with lavender flavorings for guests to take home as a favor. A stunning dessert display showed off a three-tier cake covered in lavender-colored butterflies by Ritas Cake Designs, another special element to the bride. Butterflies were also seen throughout and made a special surprise during dinner and toasts when the bride's sister surprised her with live butterflies. The gentlemen snuck away during dancing to a custom cigar bar courtesy of the groom. 
Angelina and David snuck away for some husband and wife portraits, family portraits with grandma in a classic lavender-colored ensemble, and to celebrate a moment alone in the winery's rows of vineyards. A romantic soft look, Angelina sported a lush chiffon gown from Willowby at Bride to Be Couture that flowed as she danced on the patio, traveled through the vineyard and walked down the aisle. Her soft and romantic look by Whitney Taylor Beauty and Mosco Beauty was complimented by her handsome groom's navy attire and lavender colored accessories, and their rings from Adiamore and Blue Nile respectively. 
After a night of drinks, dancing to music by Party Kings Mobile Music & Entertainment, a pit stop to the Temple Photo Booth, guests enjoyed such a romantic and lavender-infused day at Grace Vineyards. Video by Cinema Art Studios.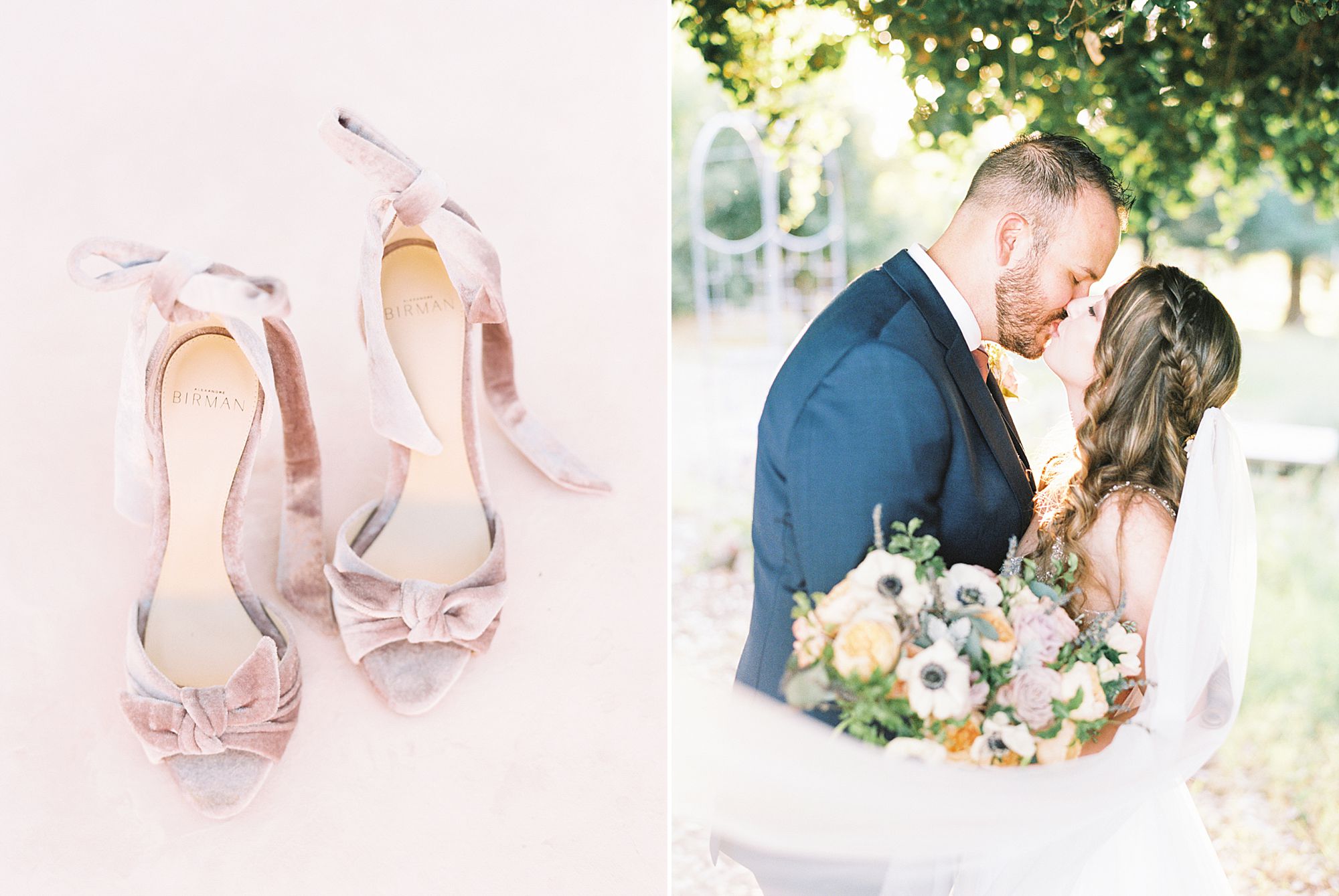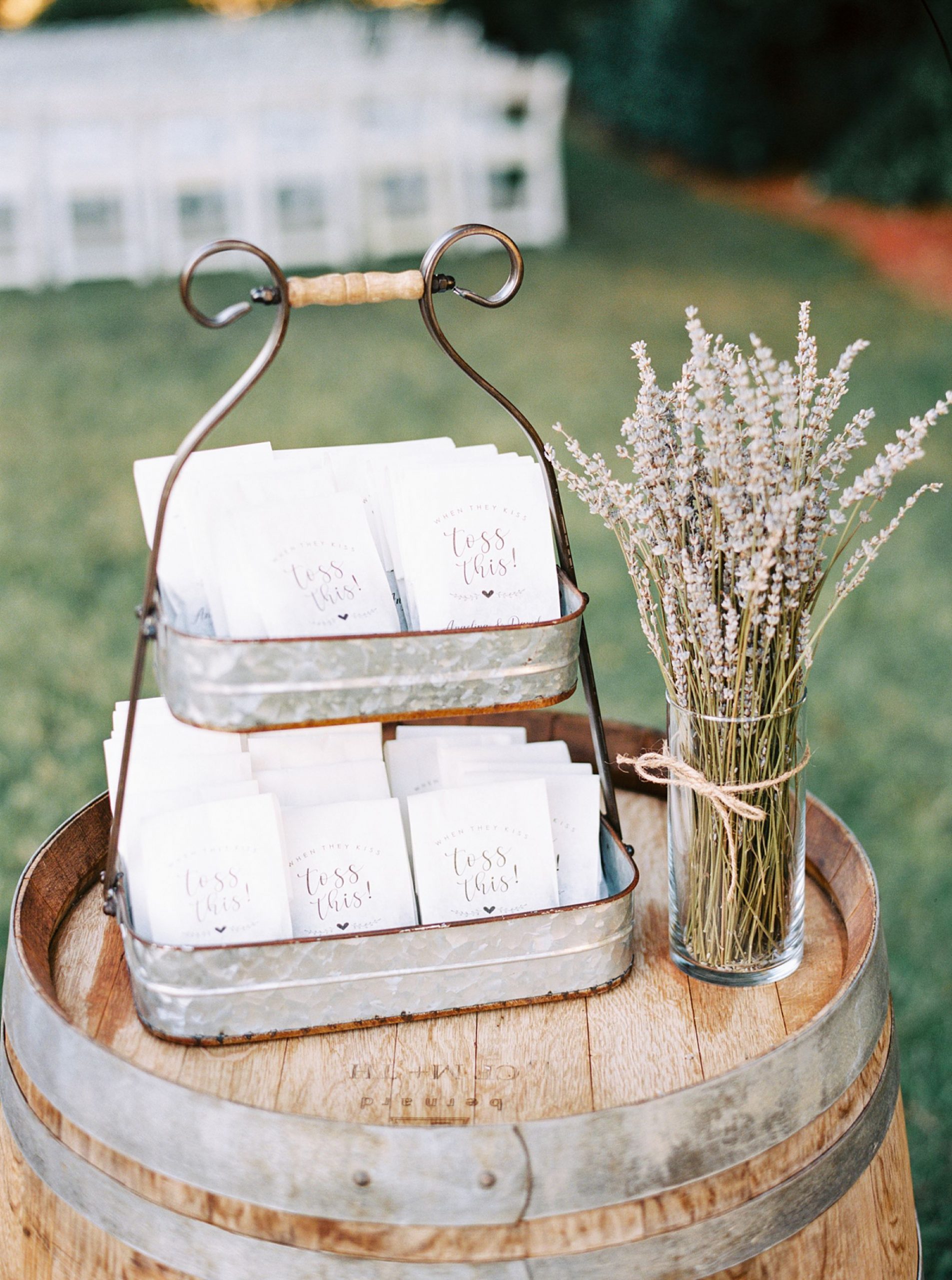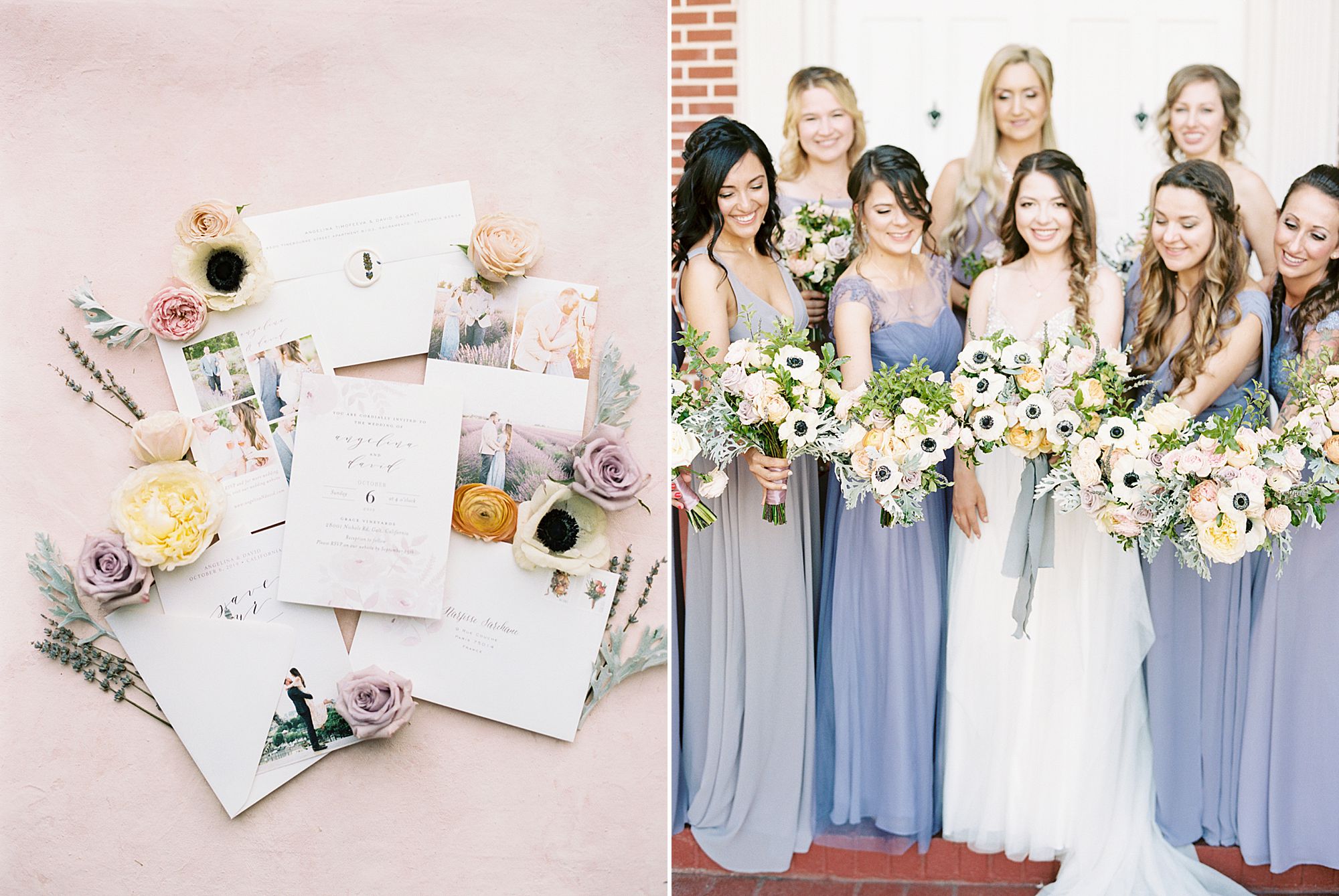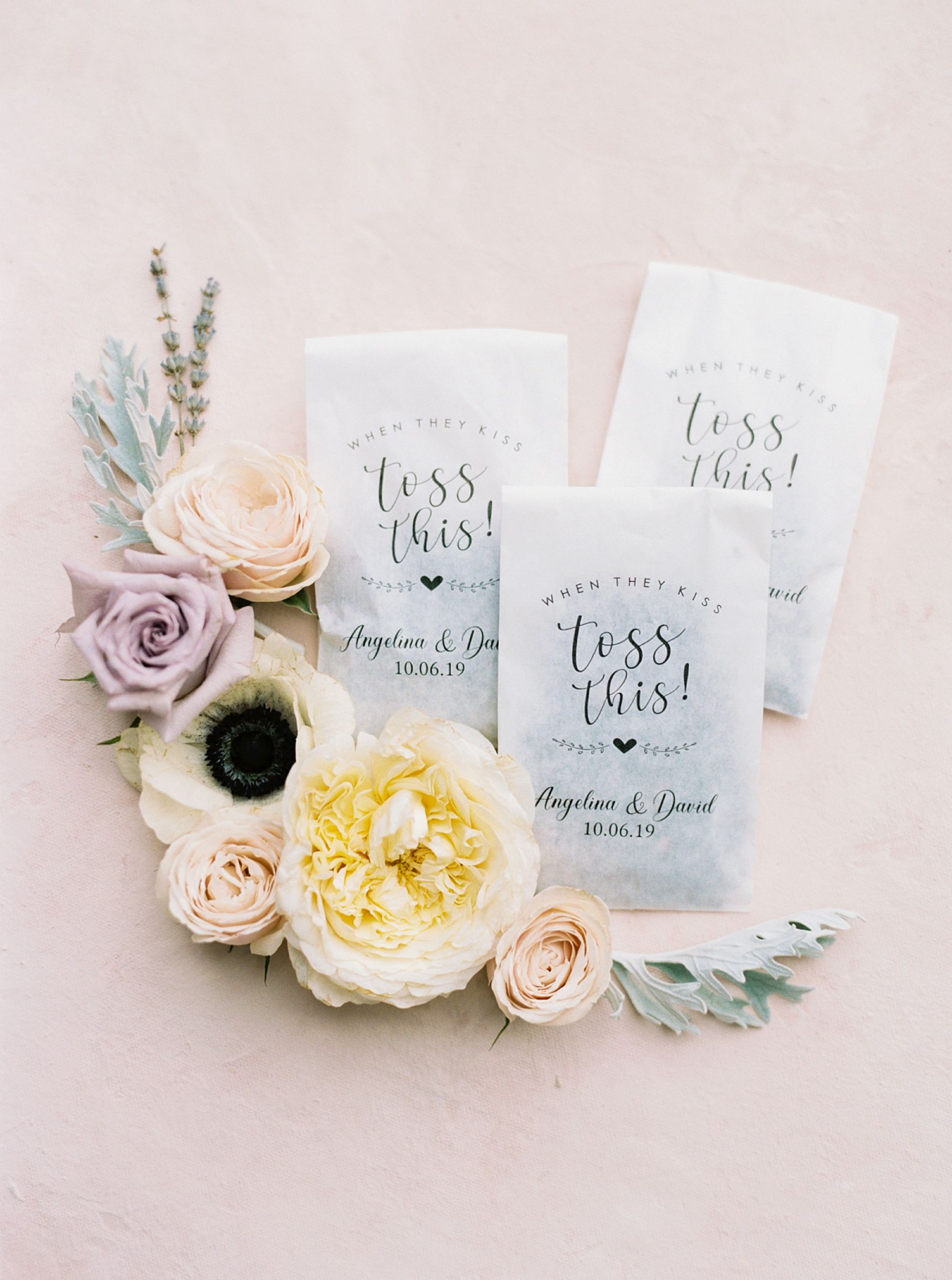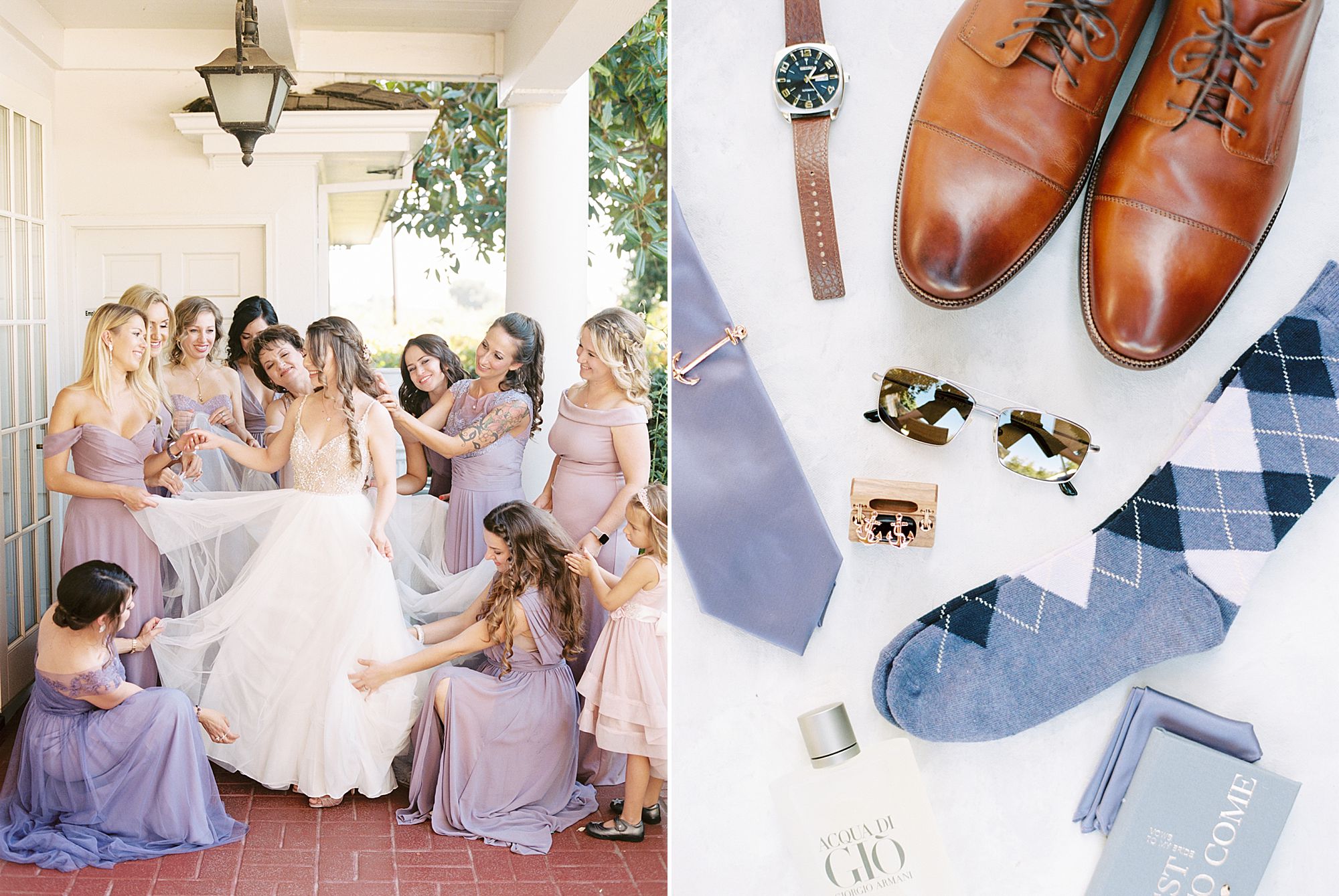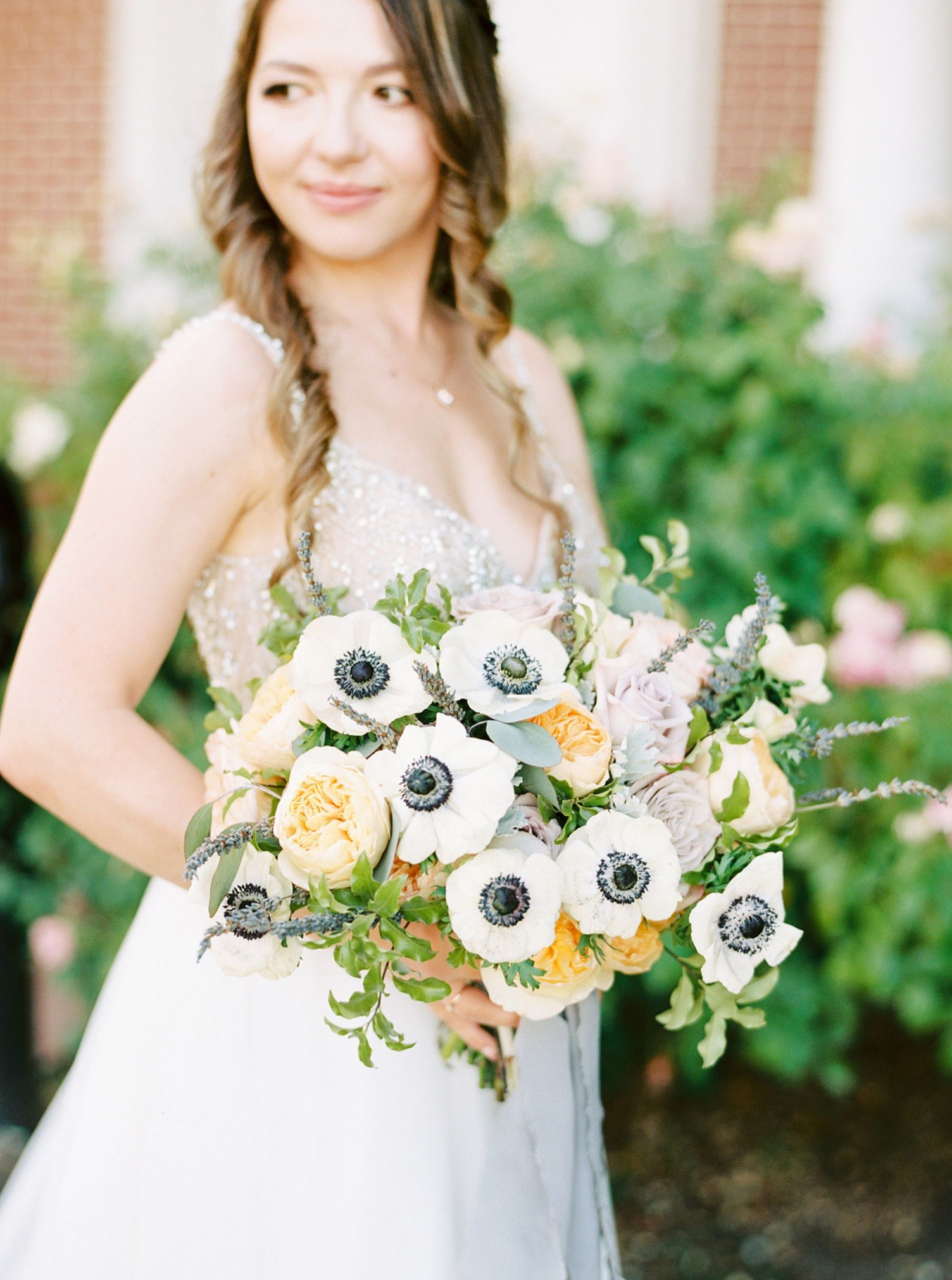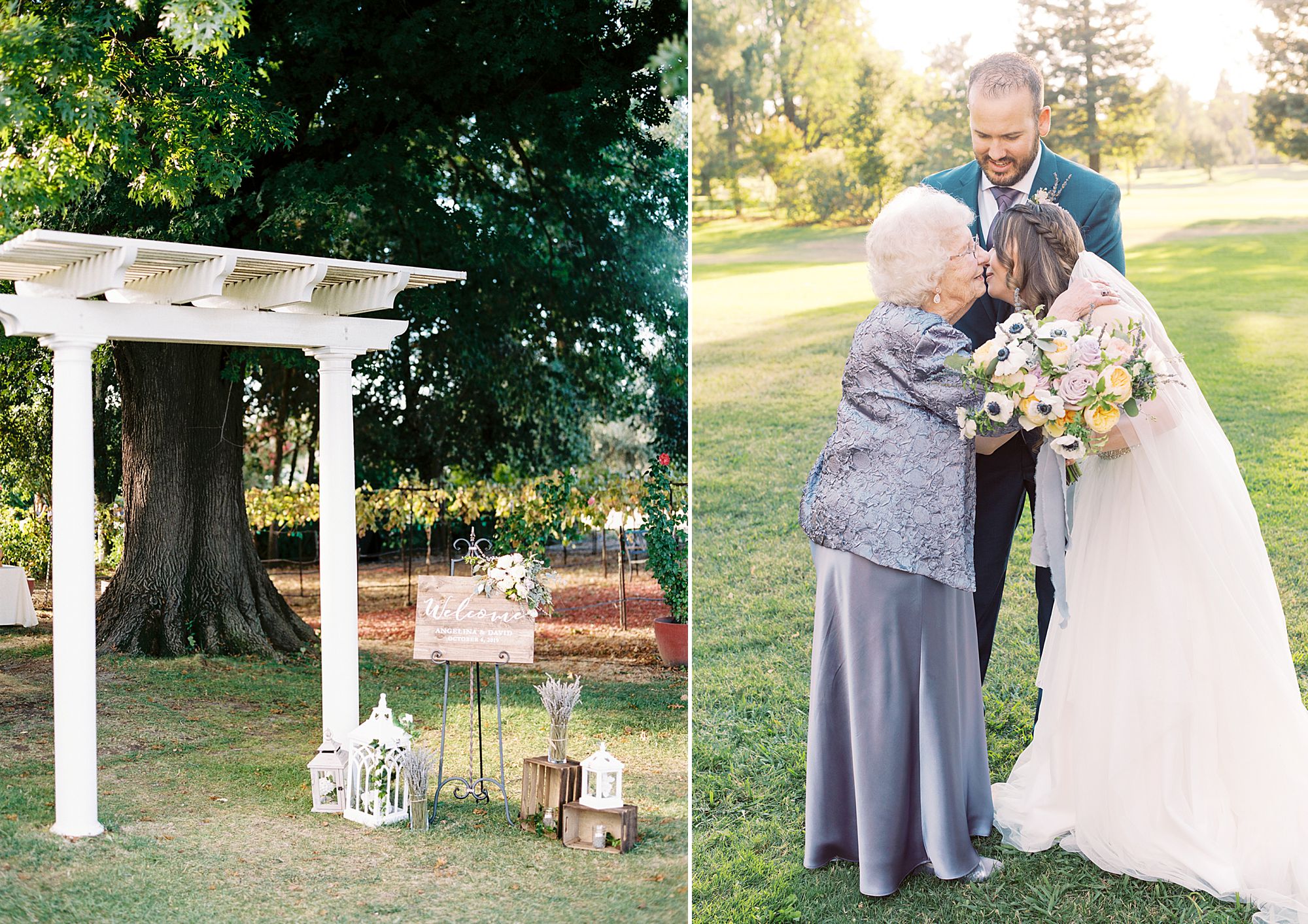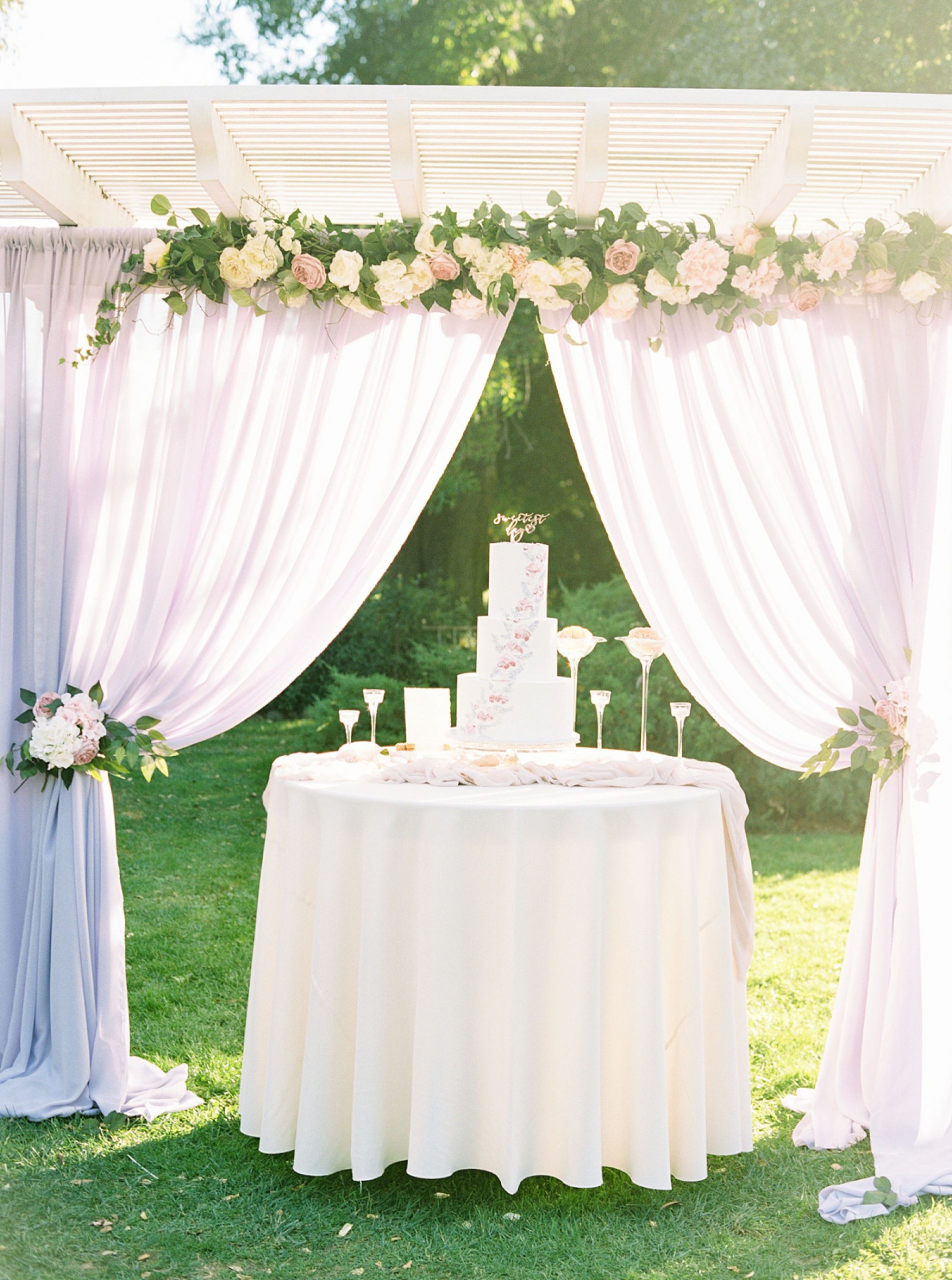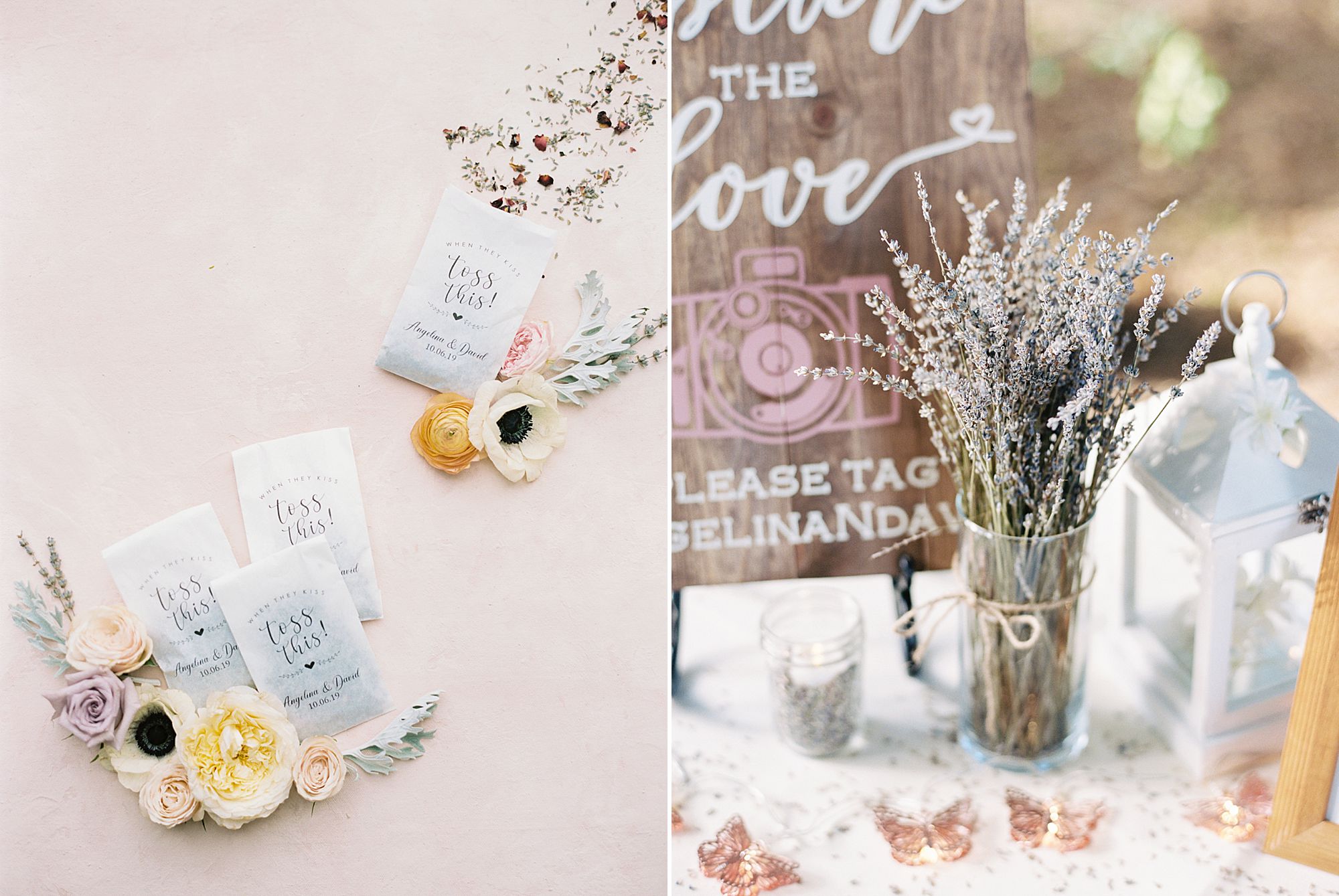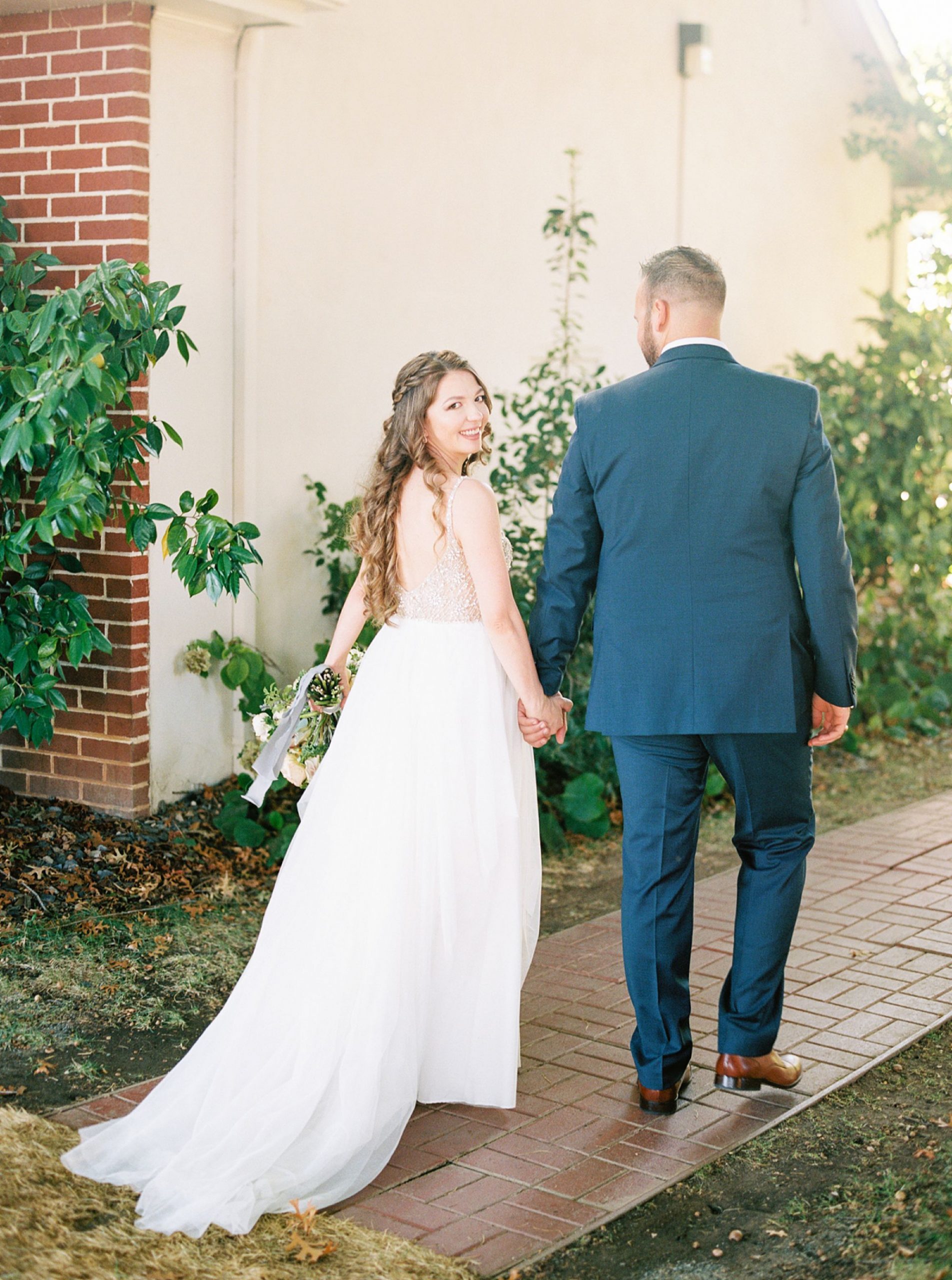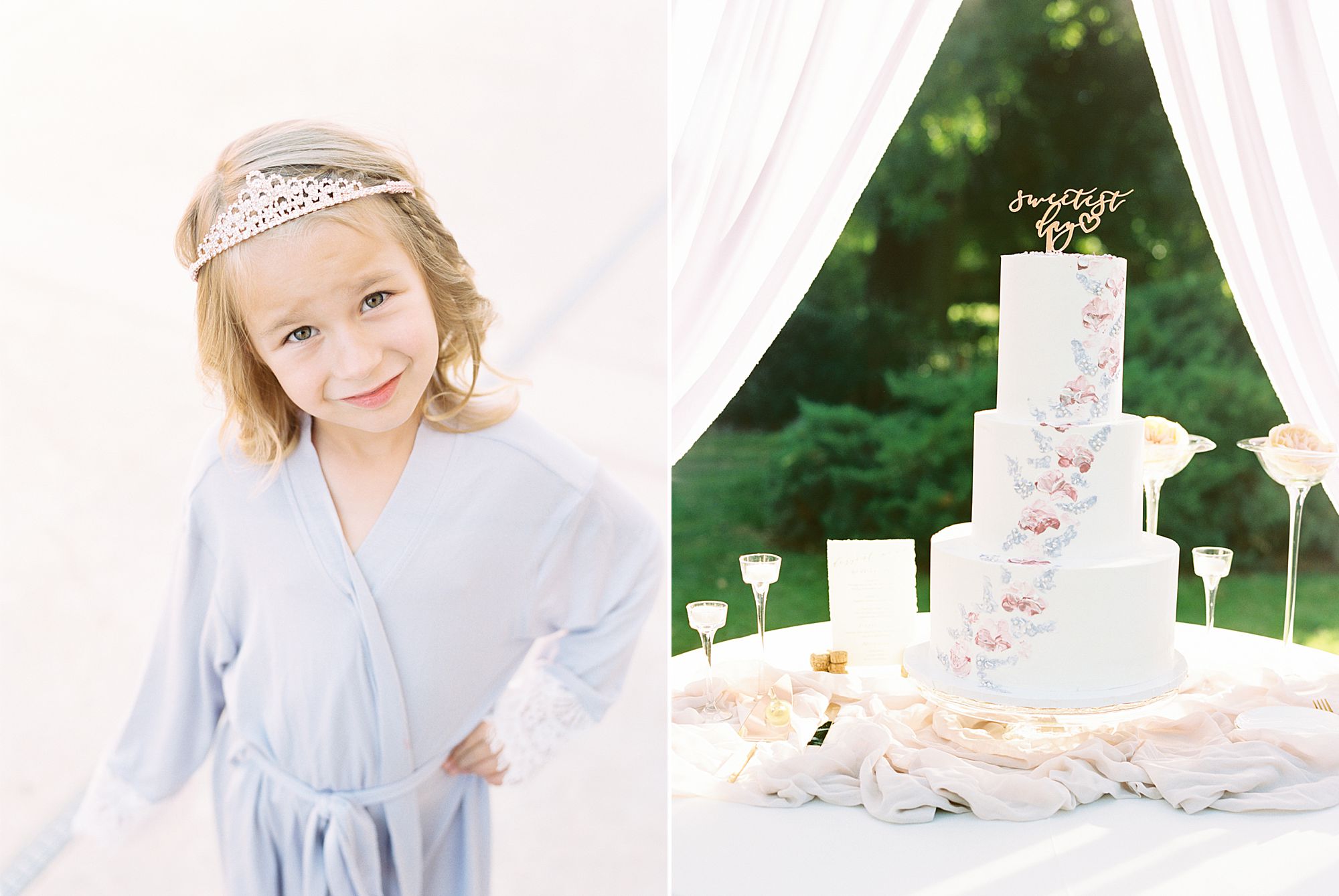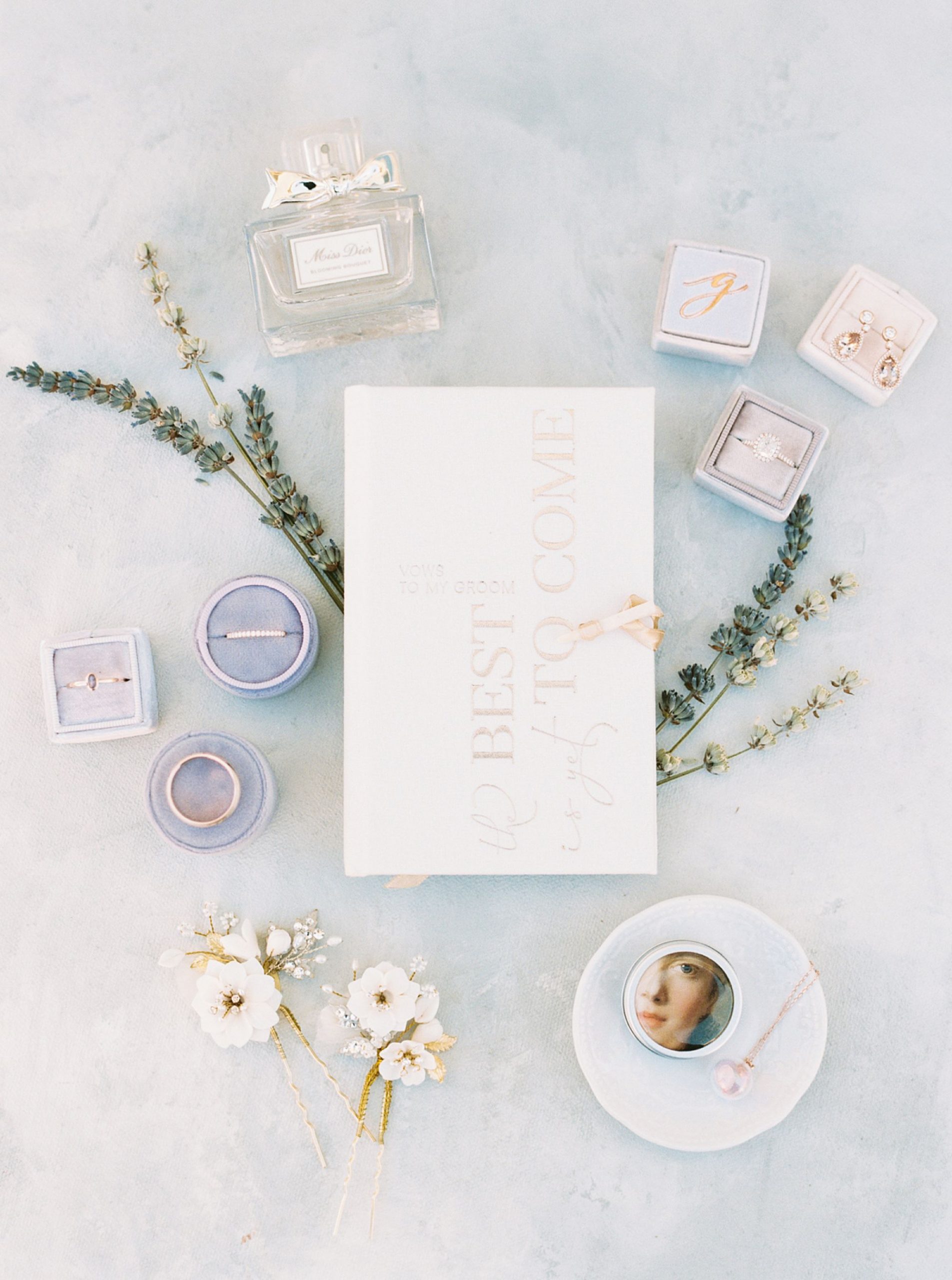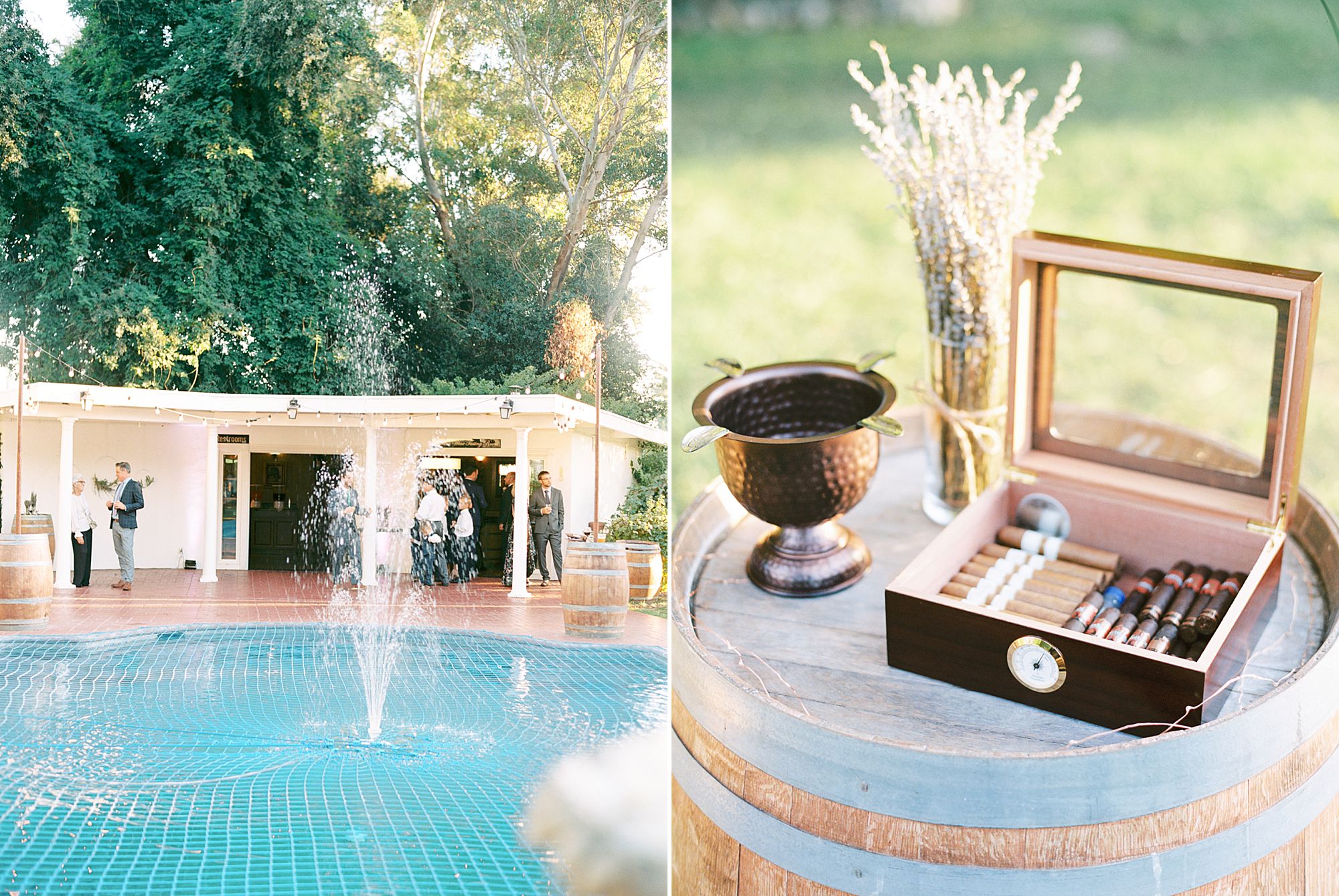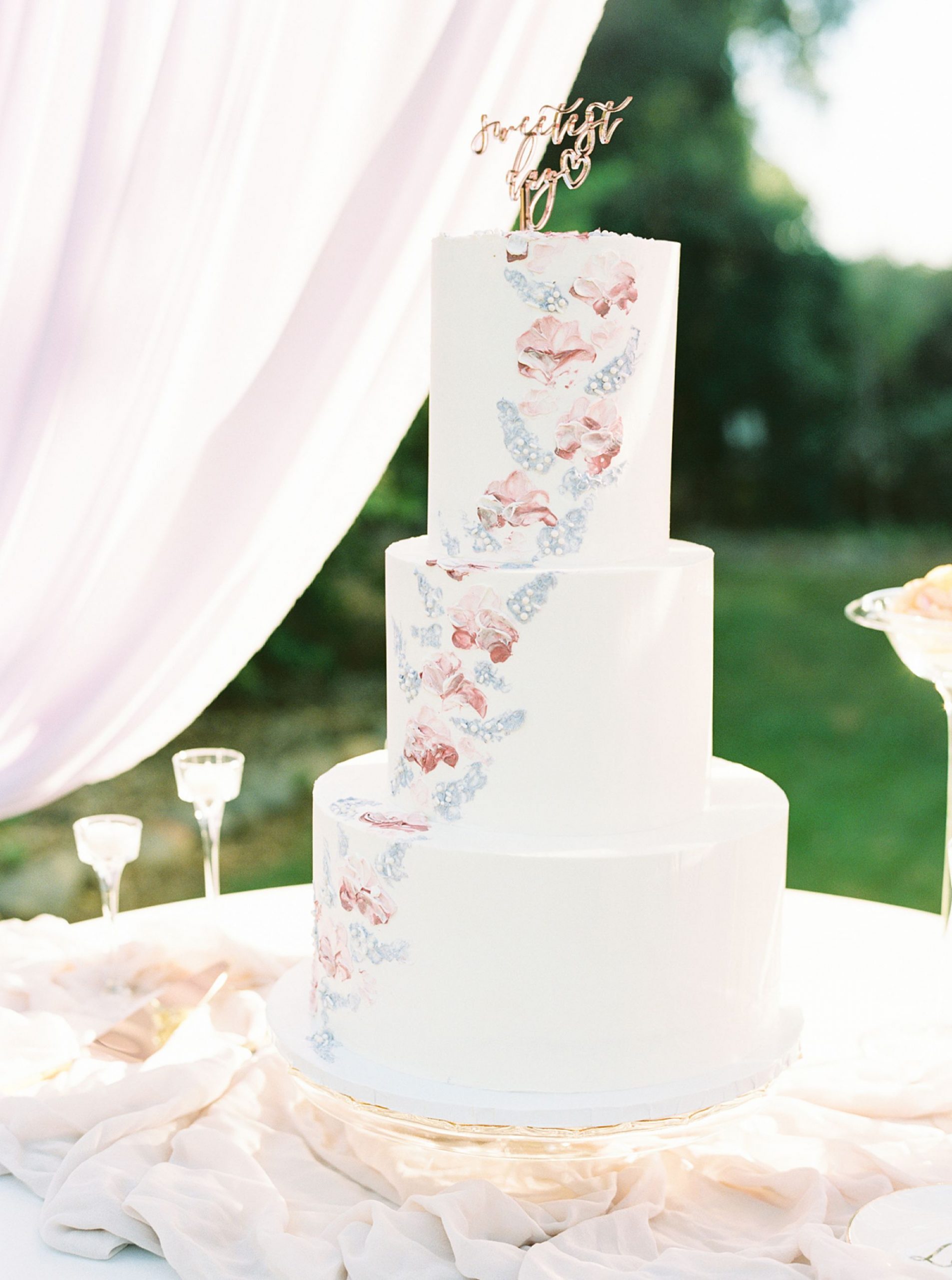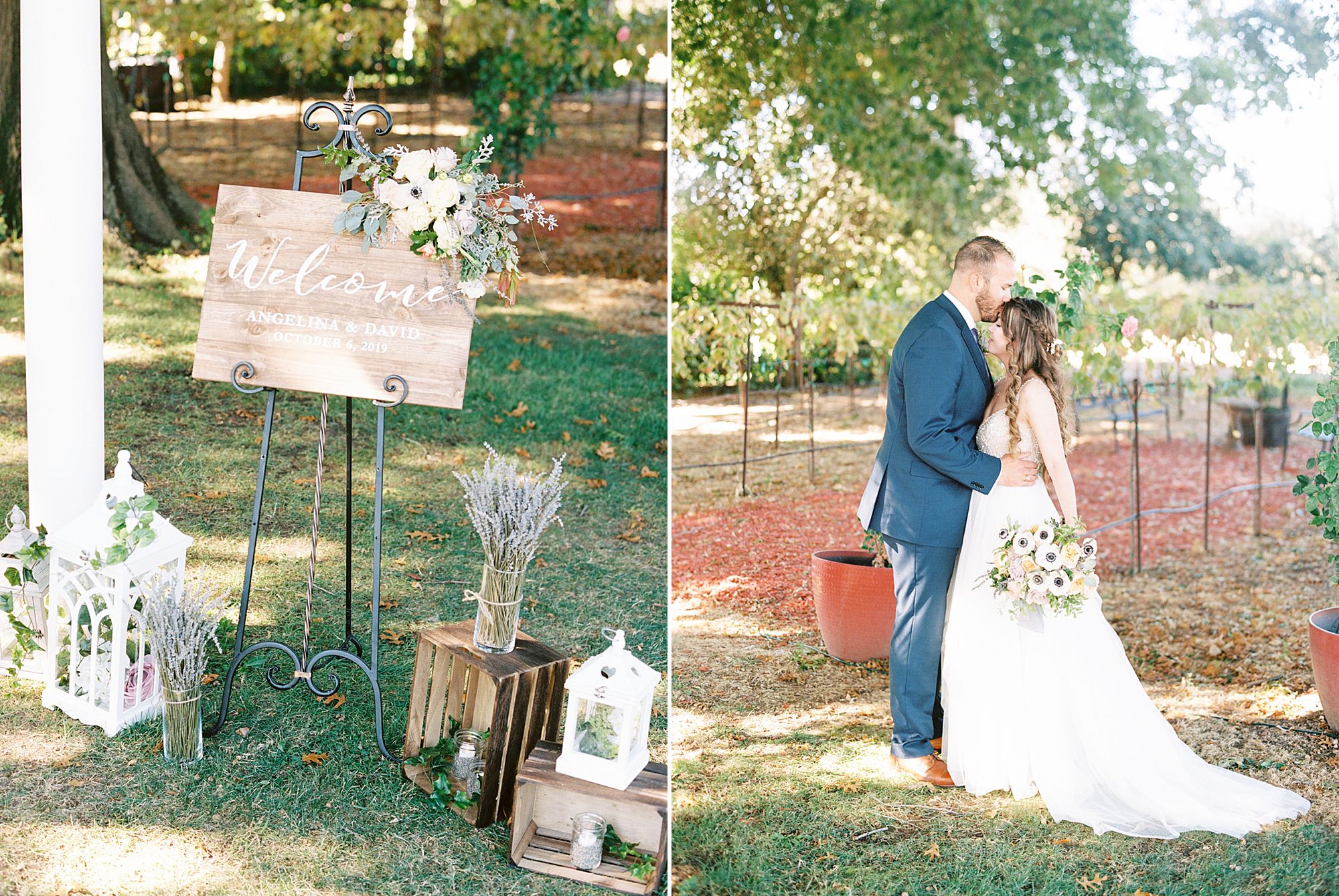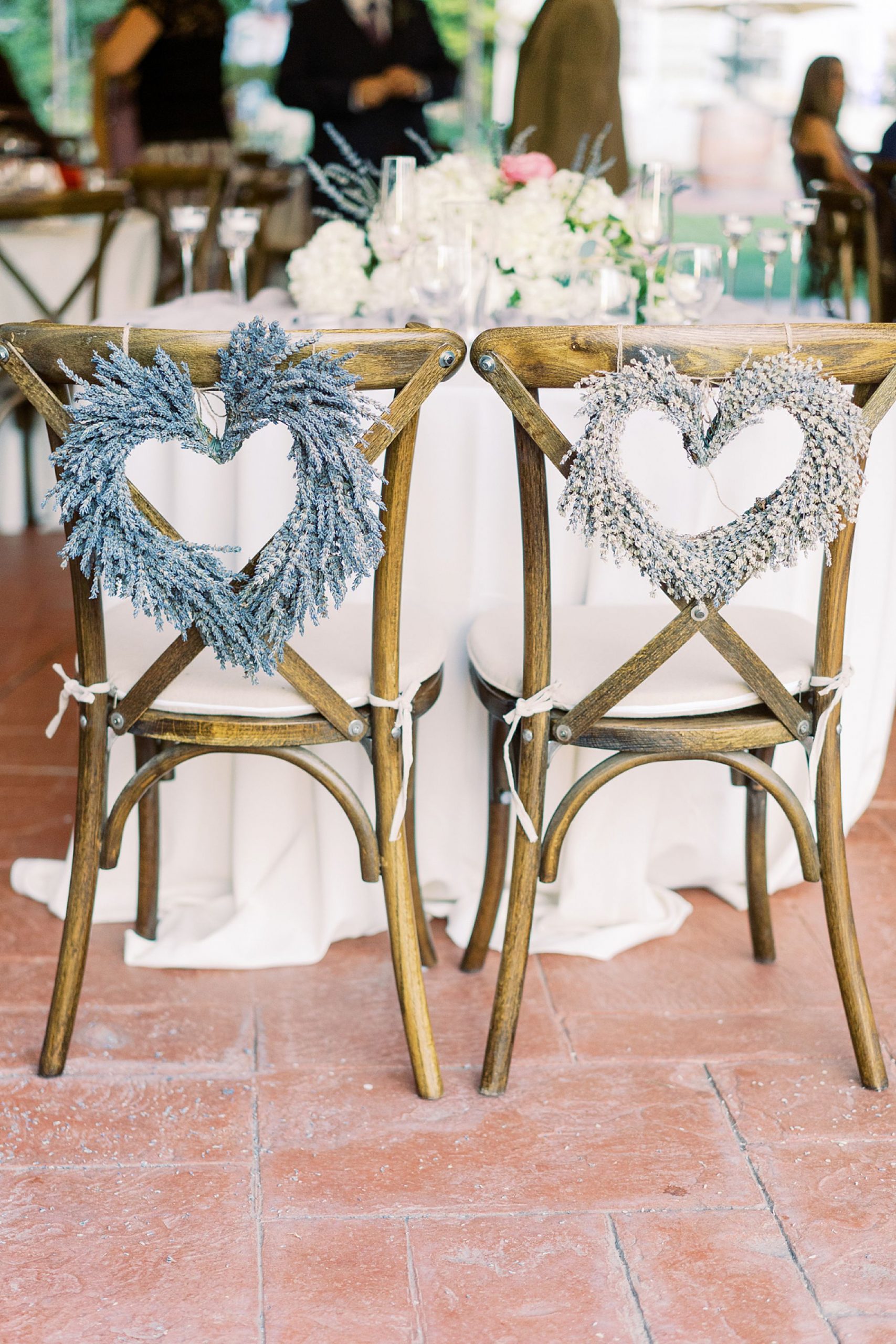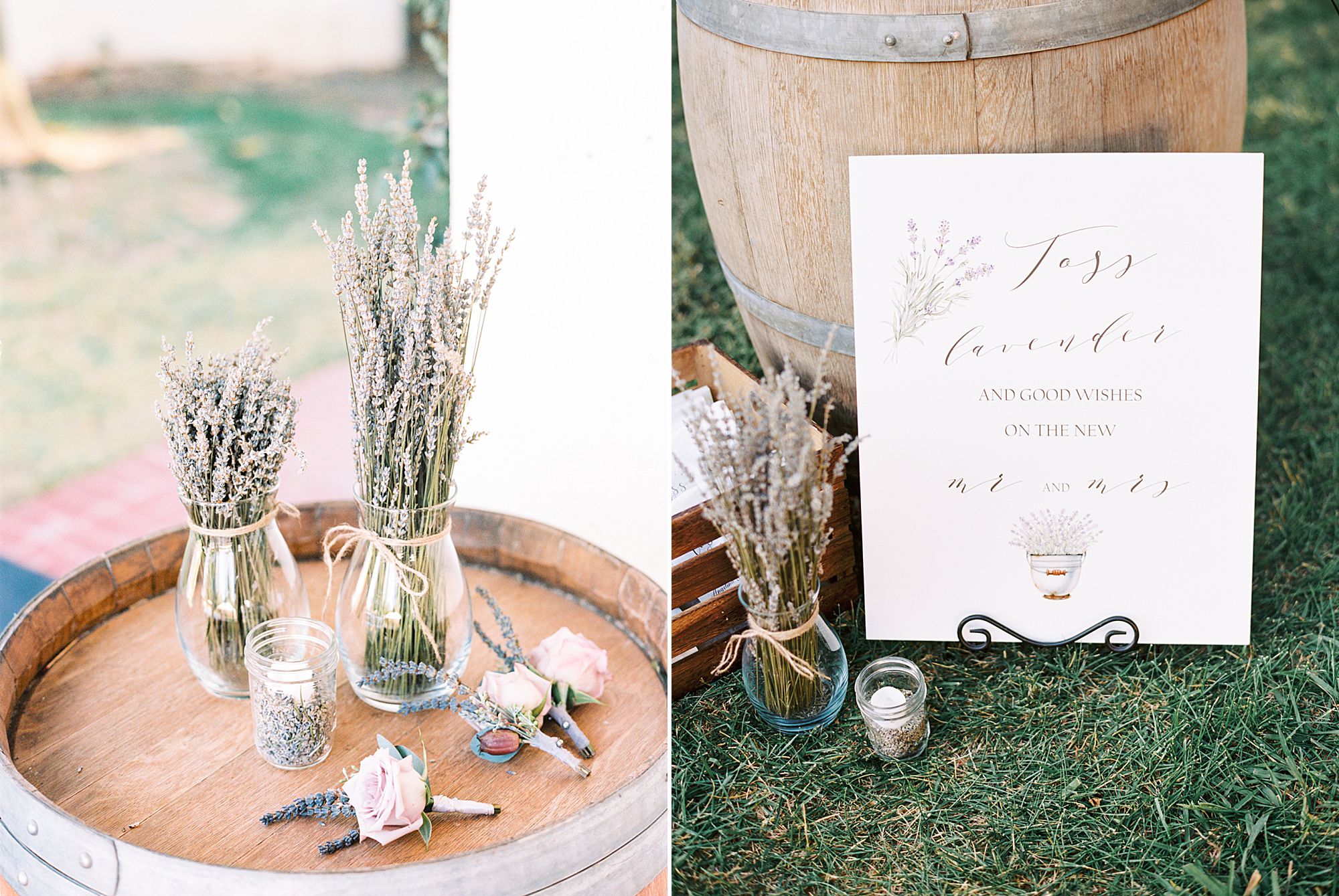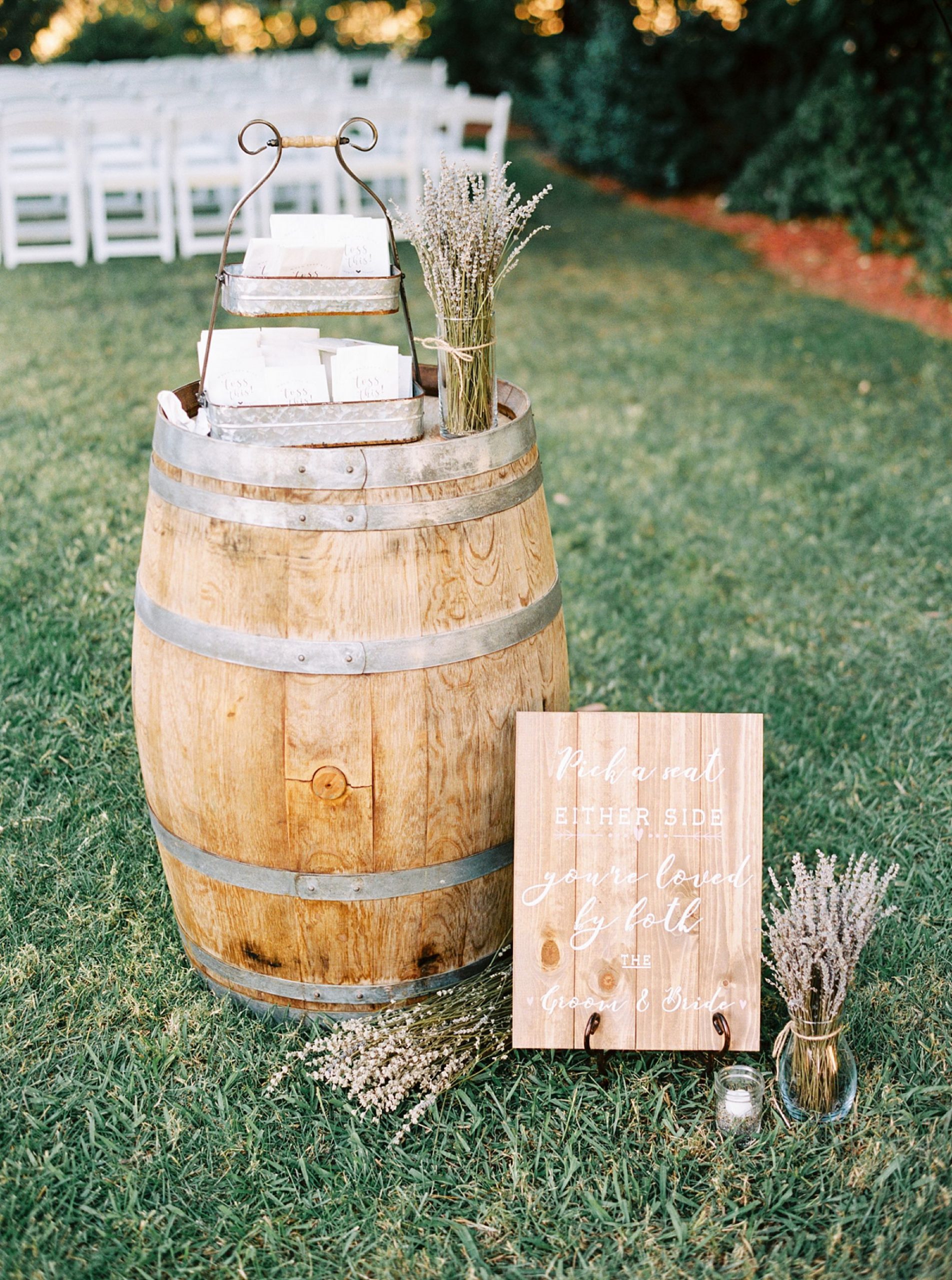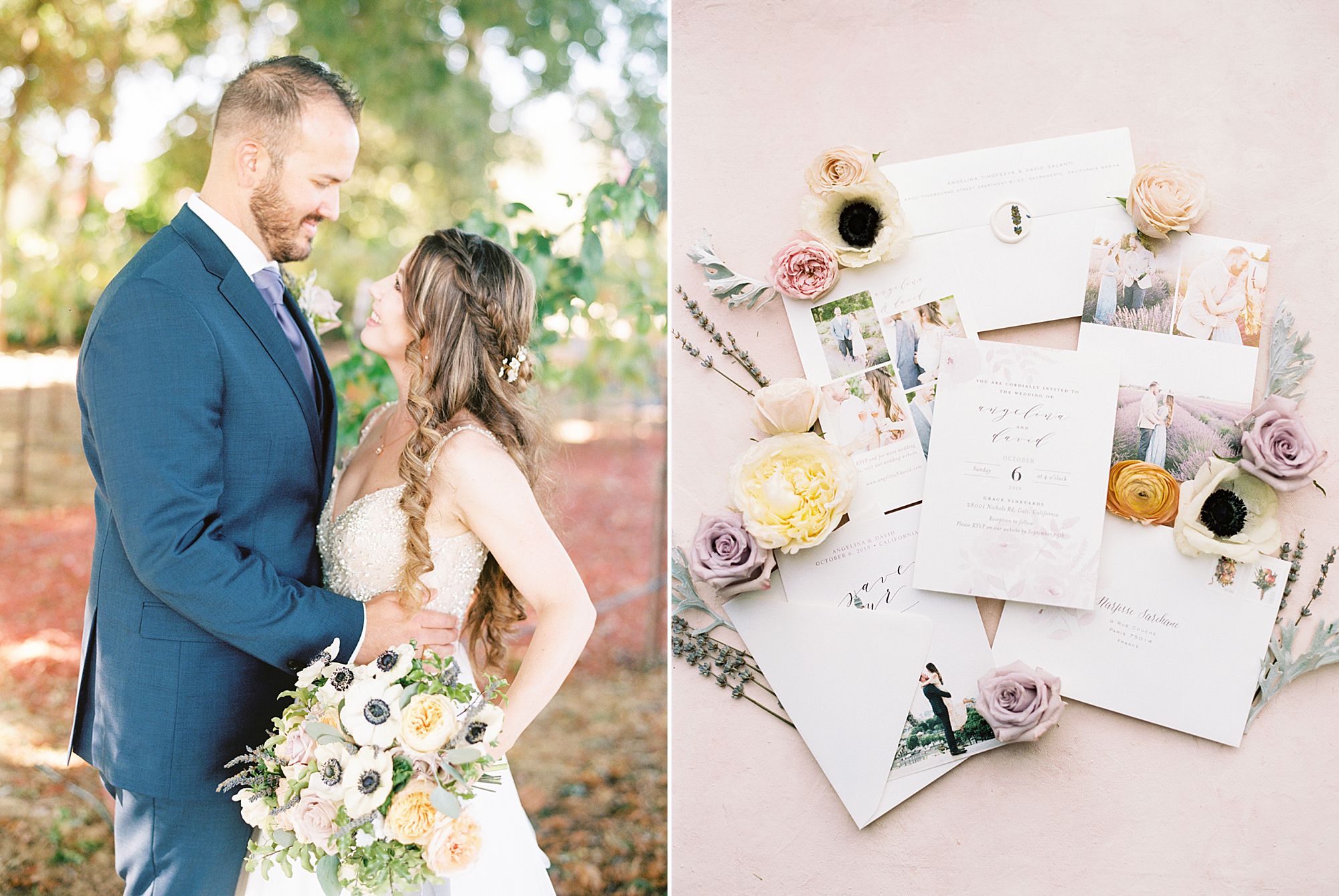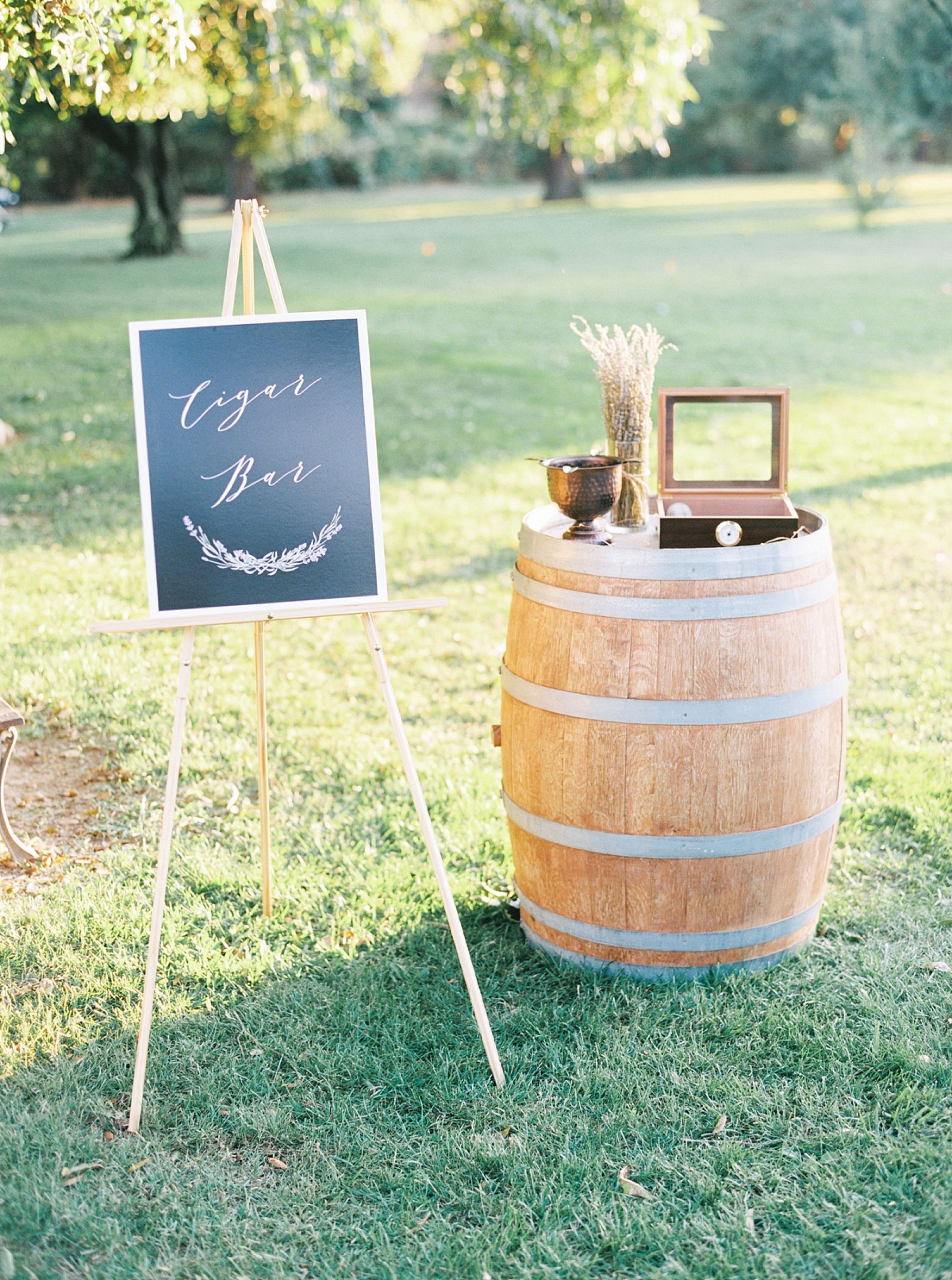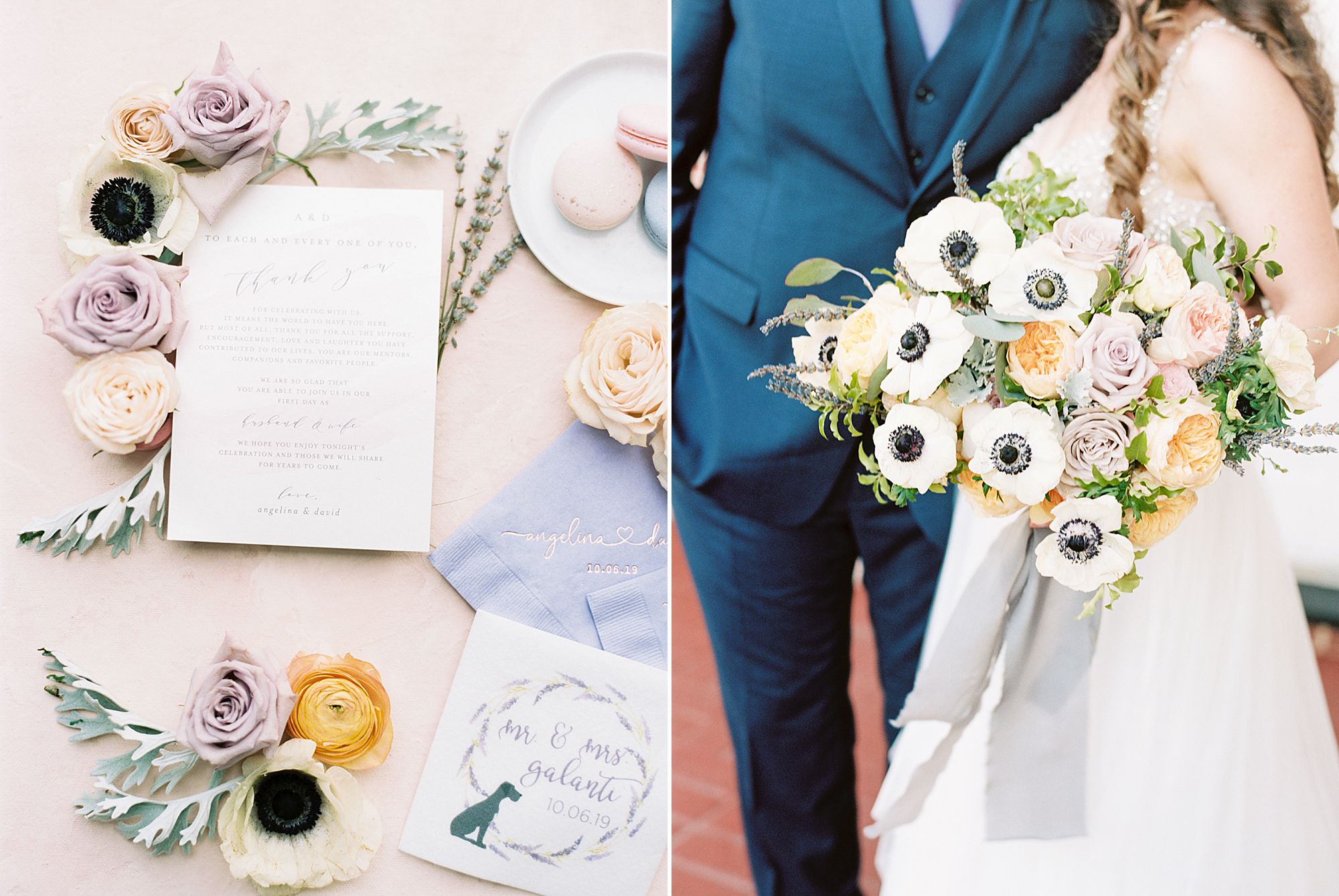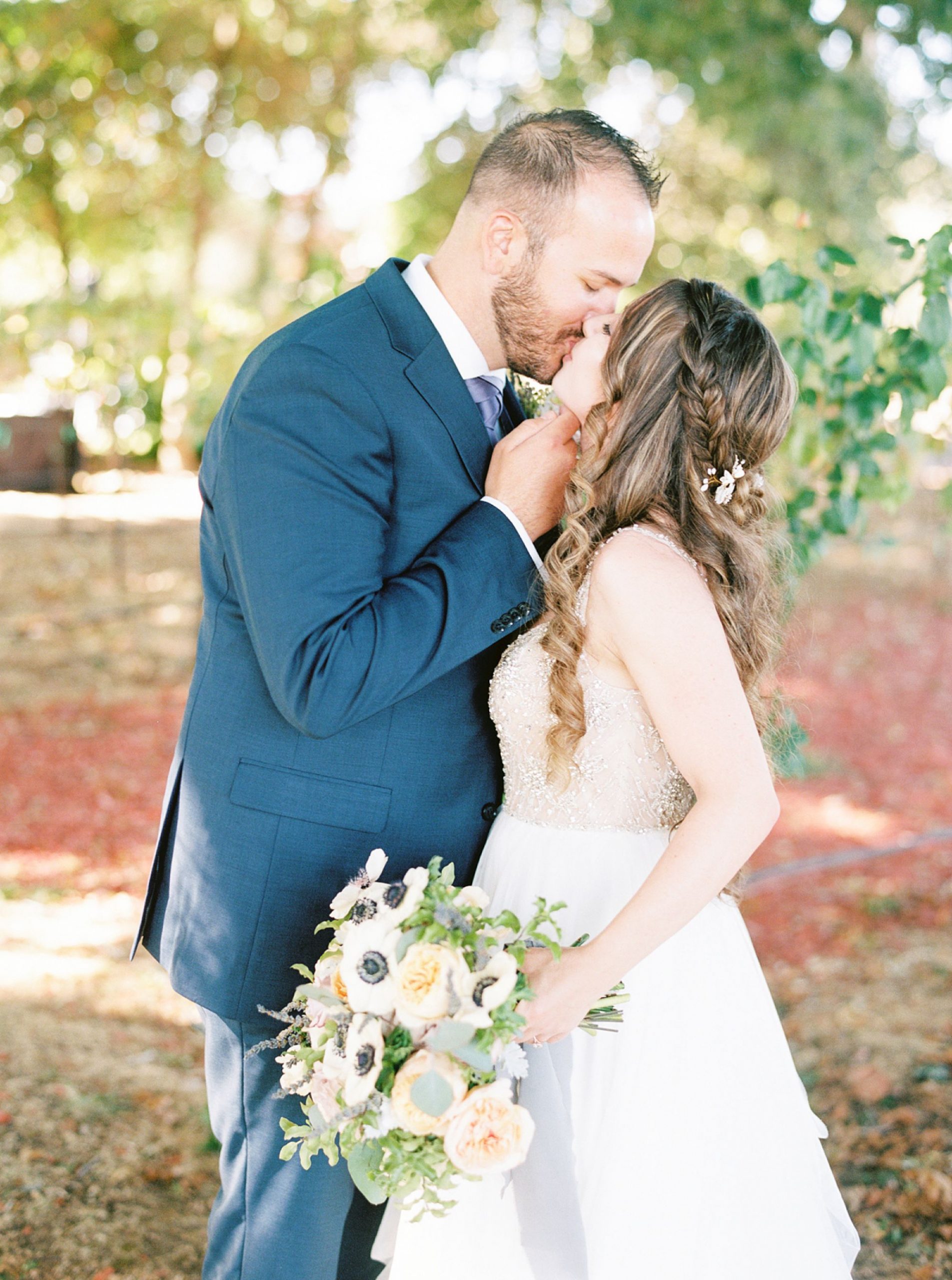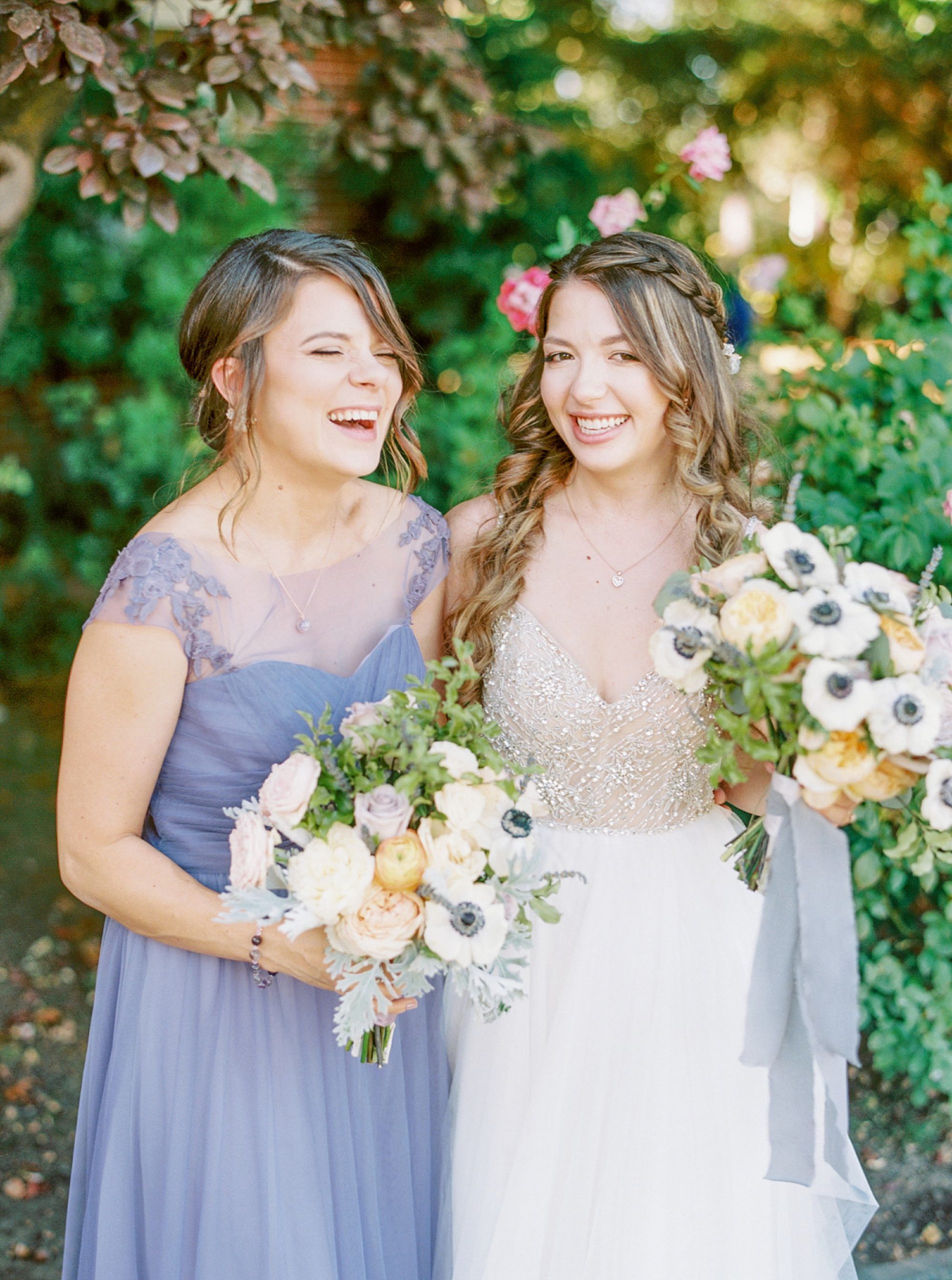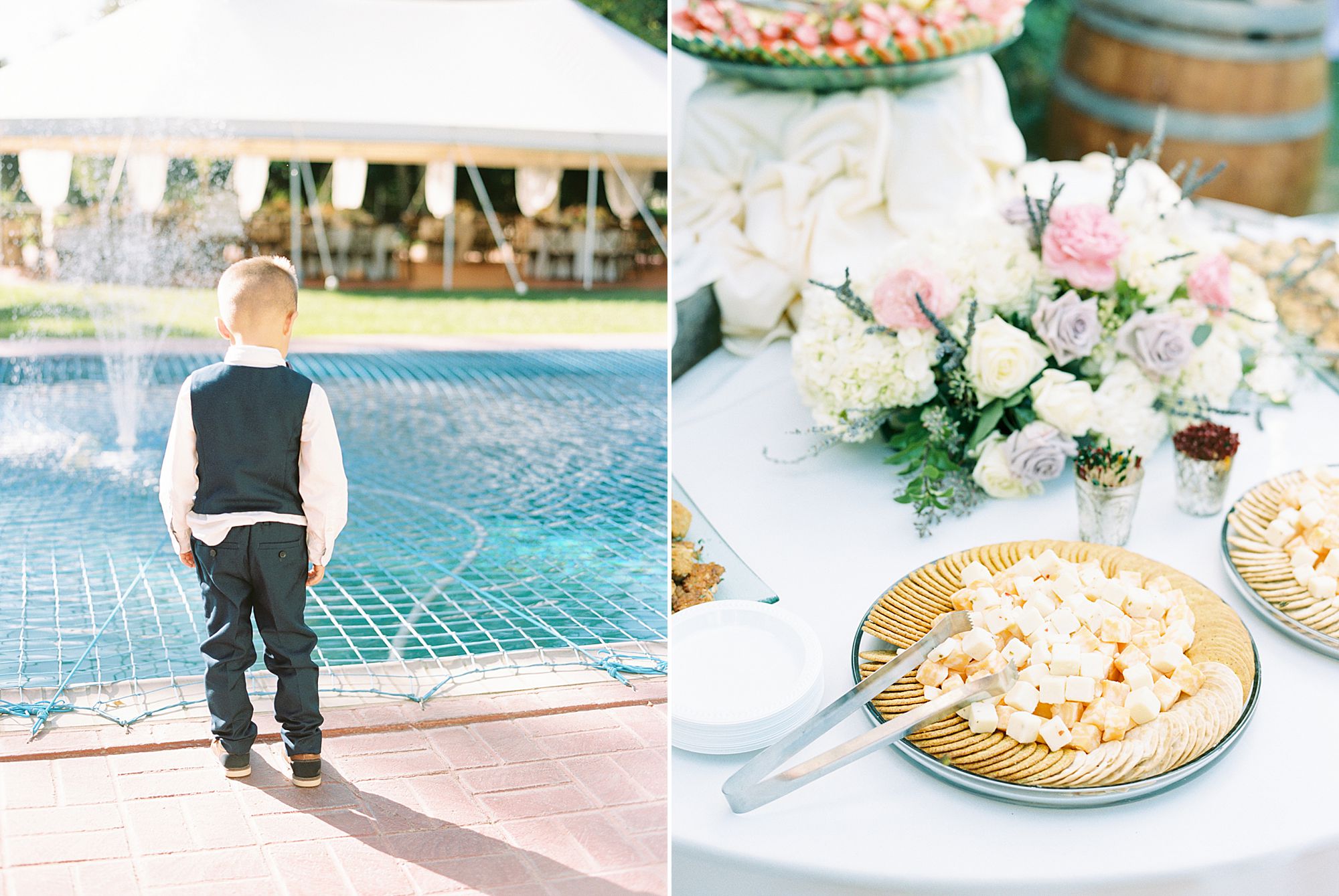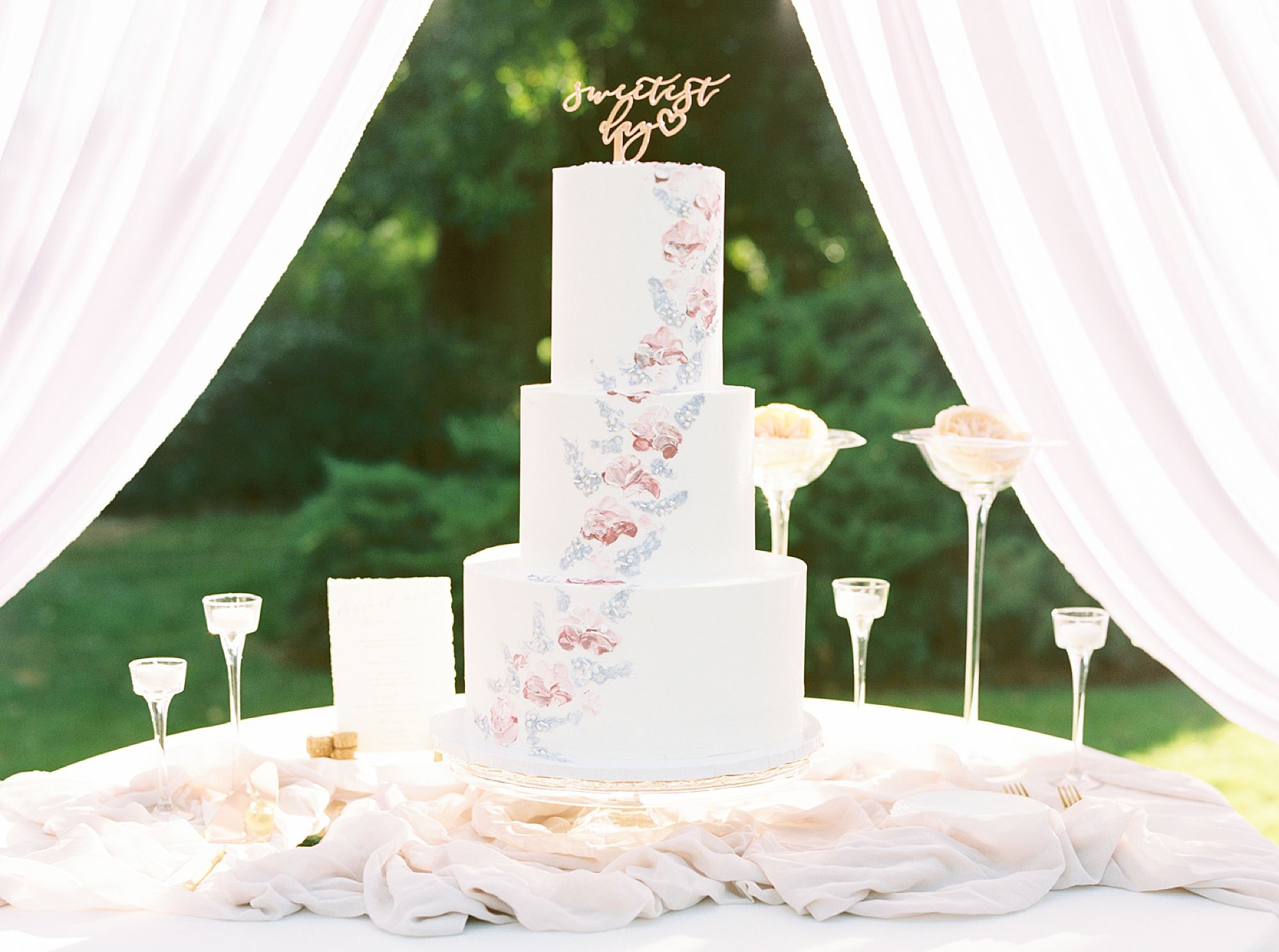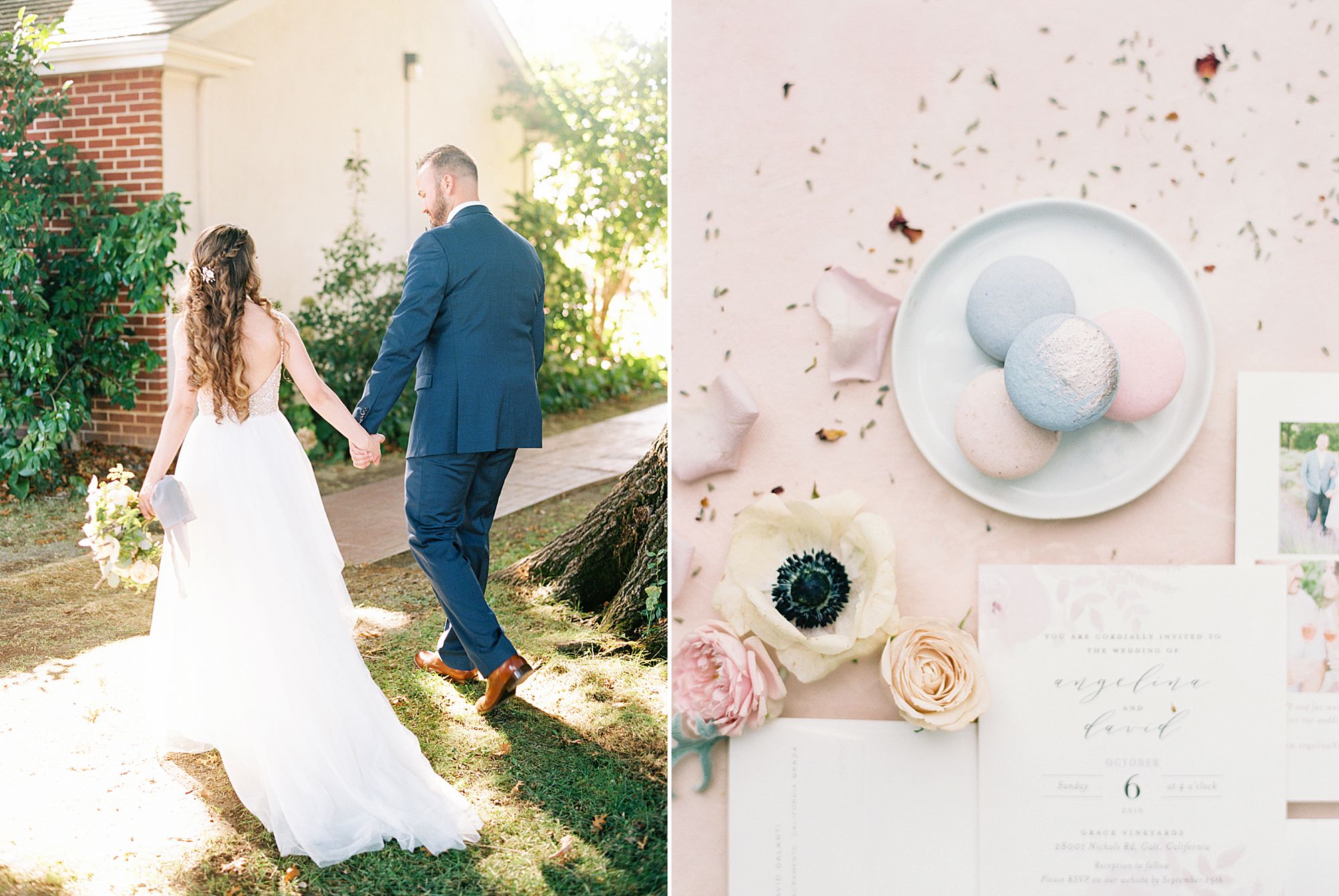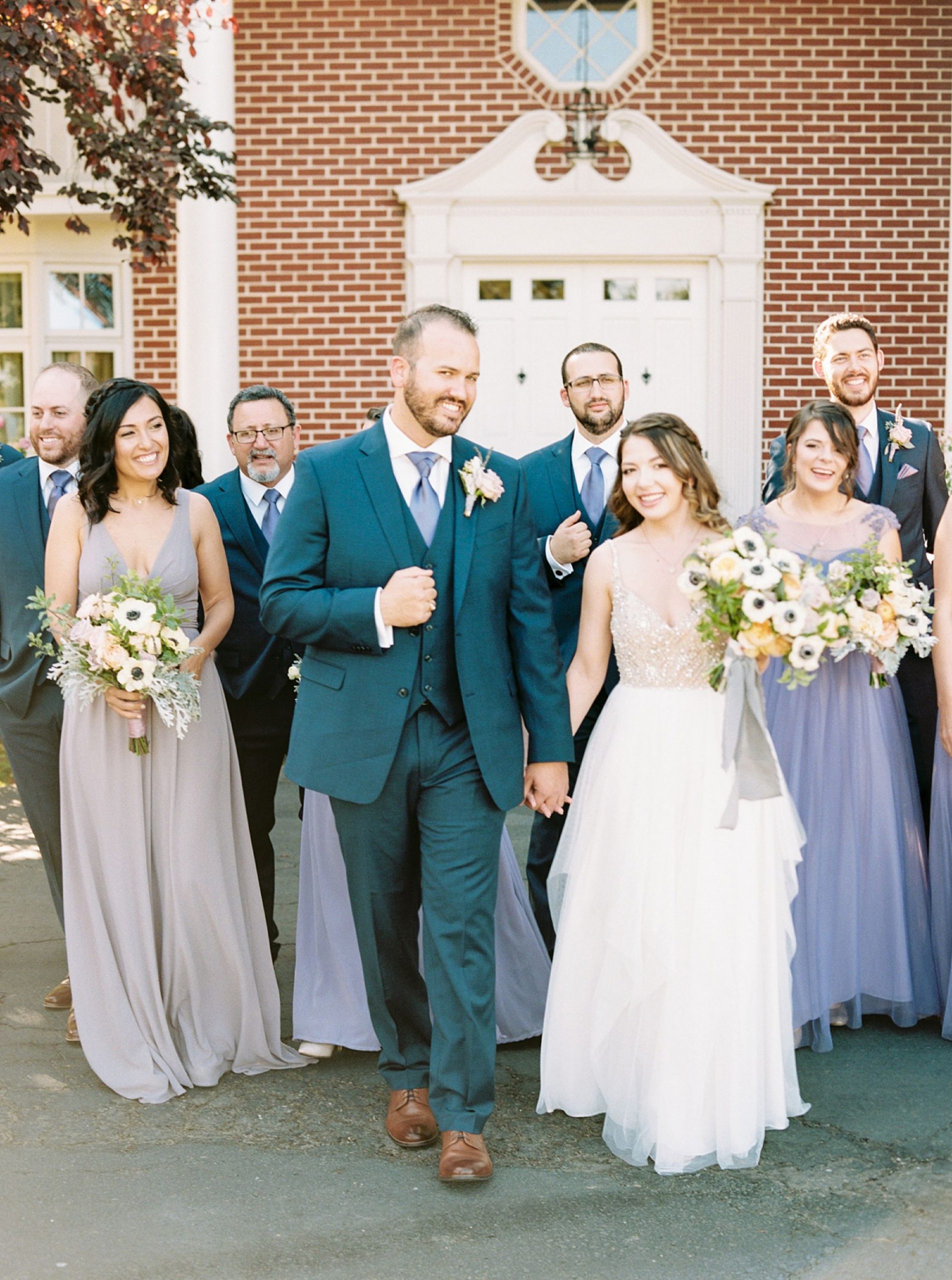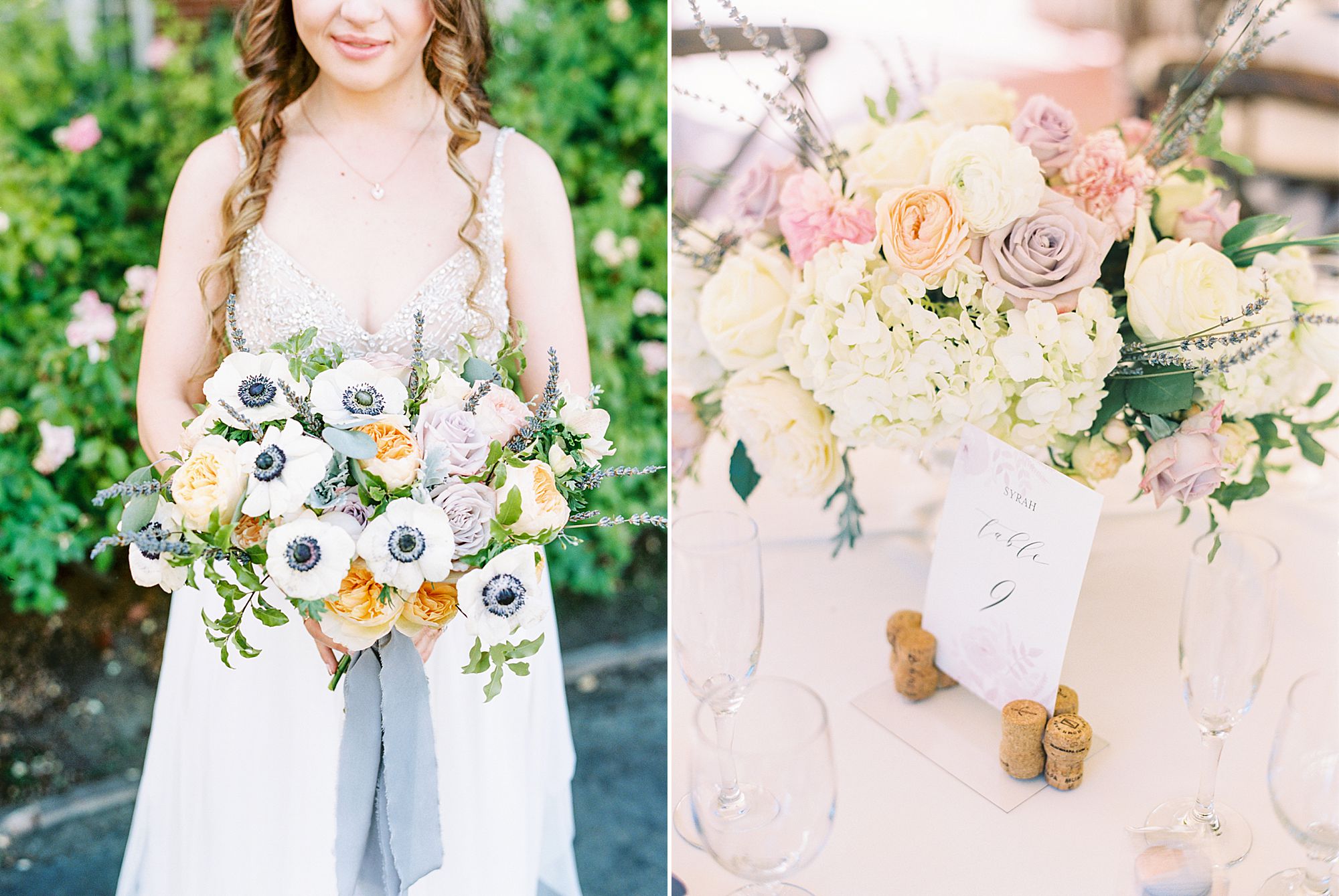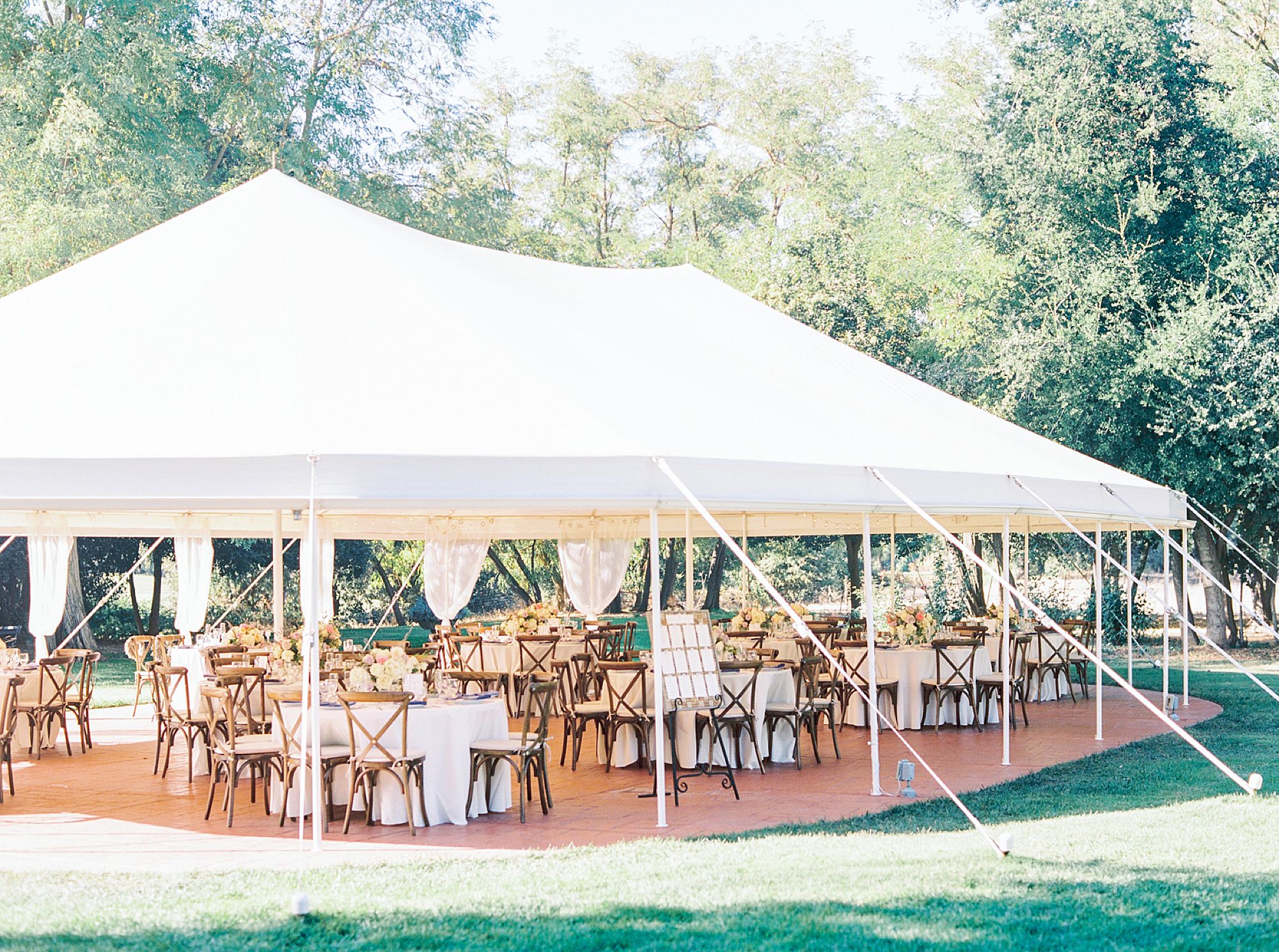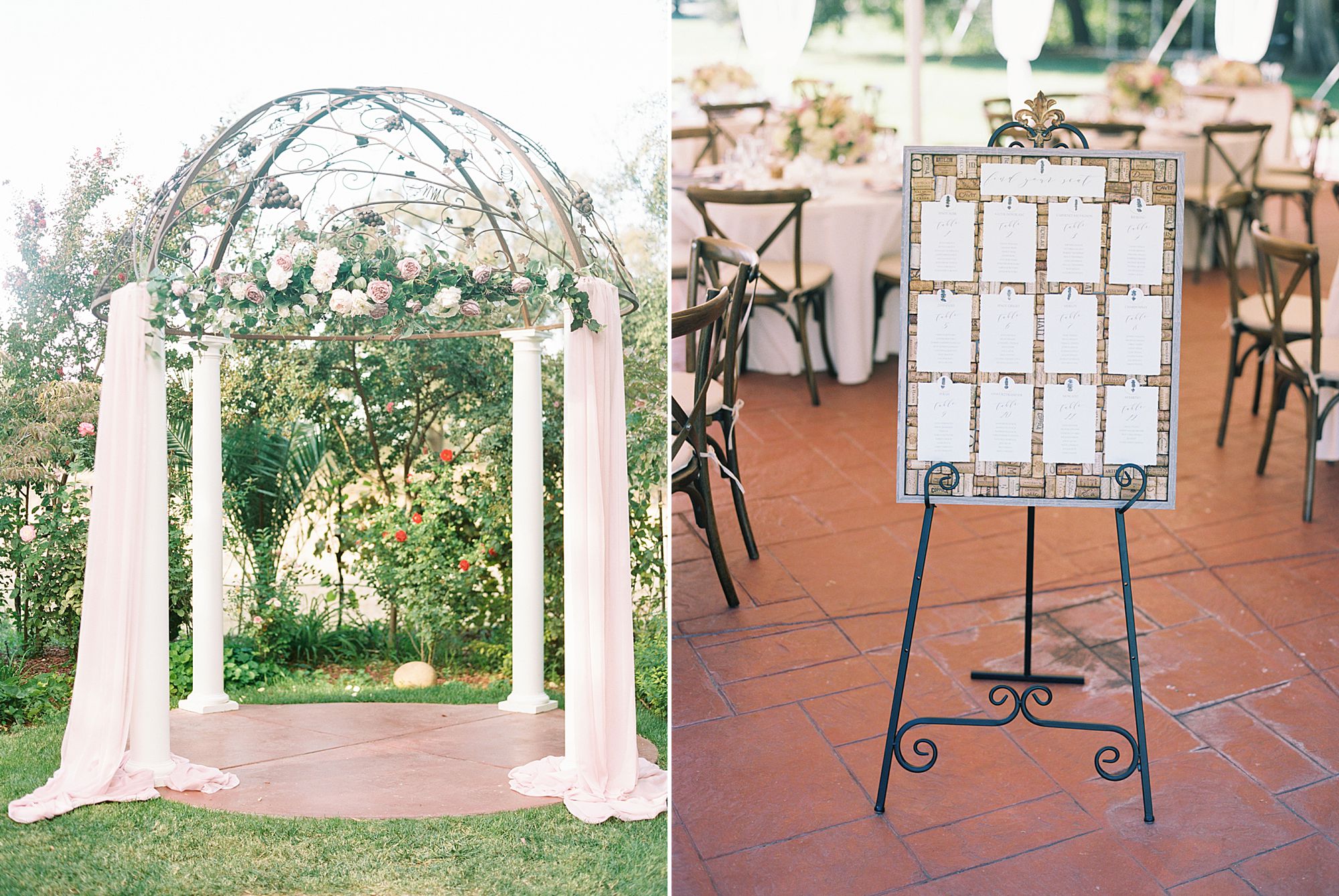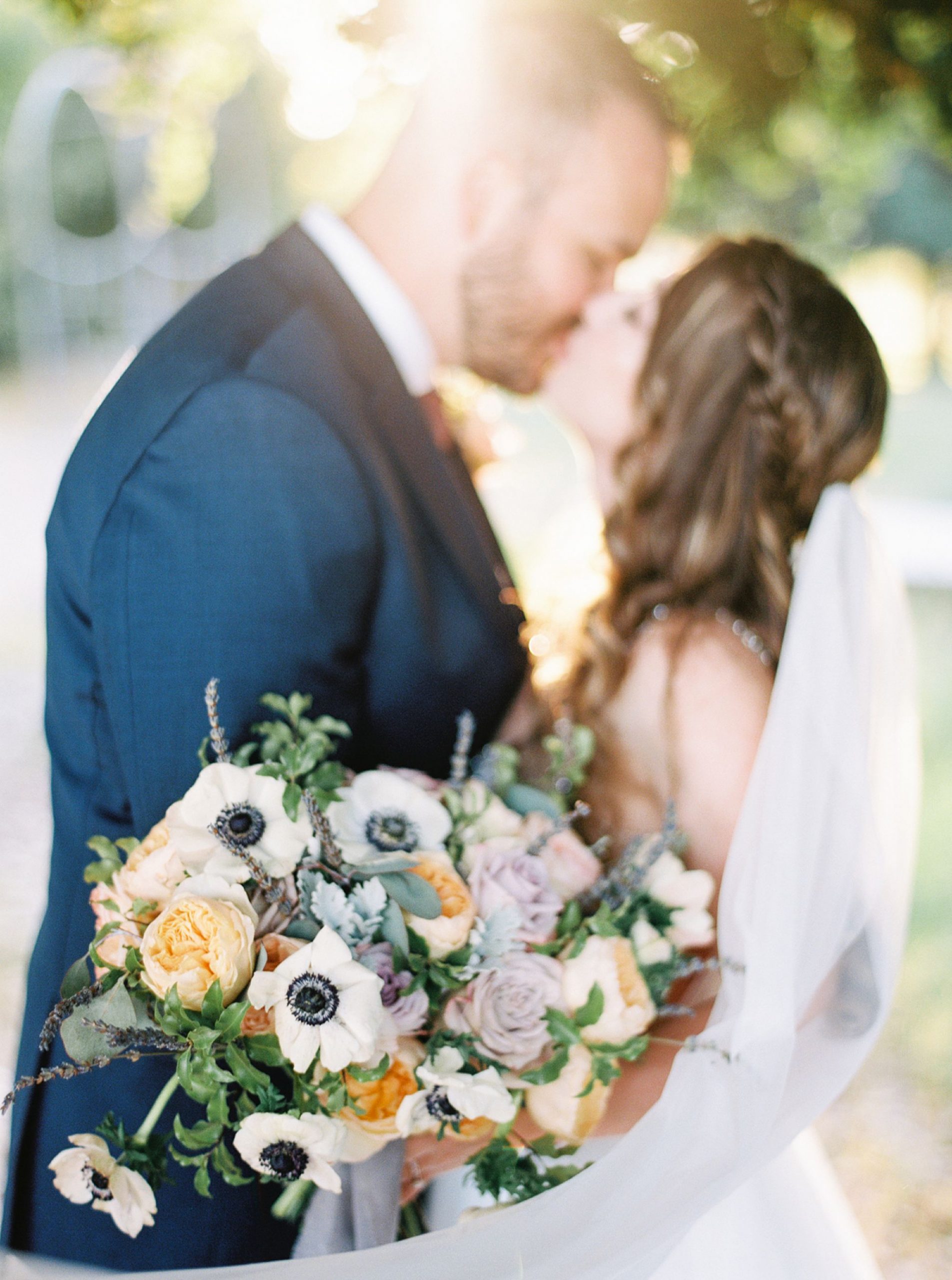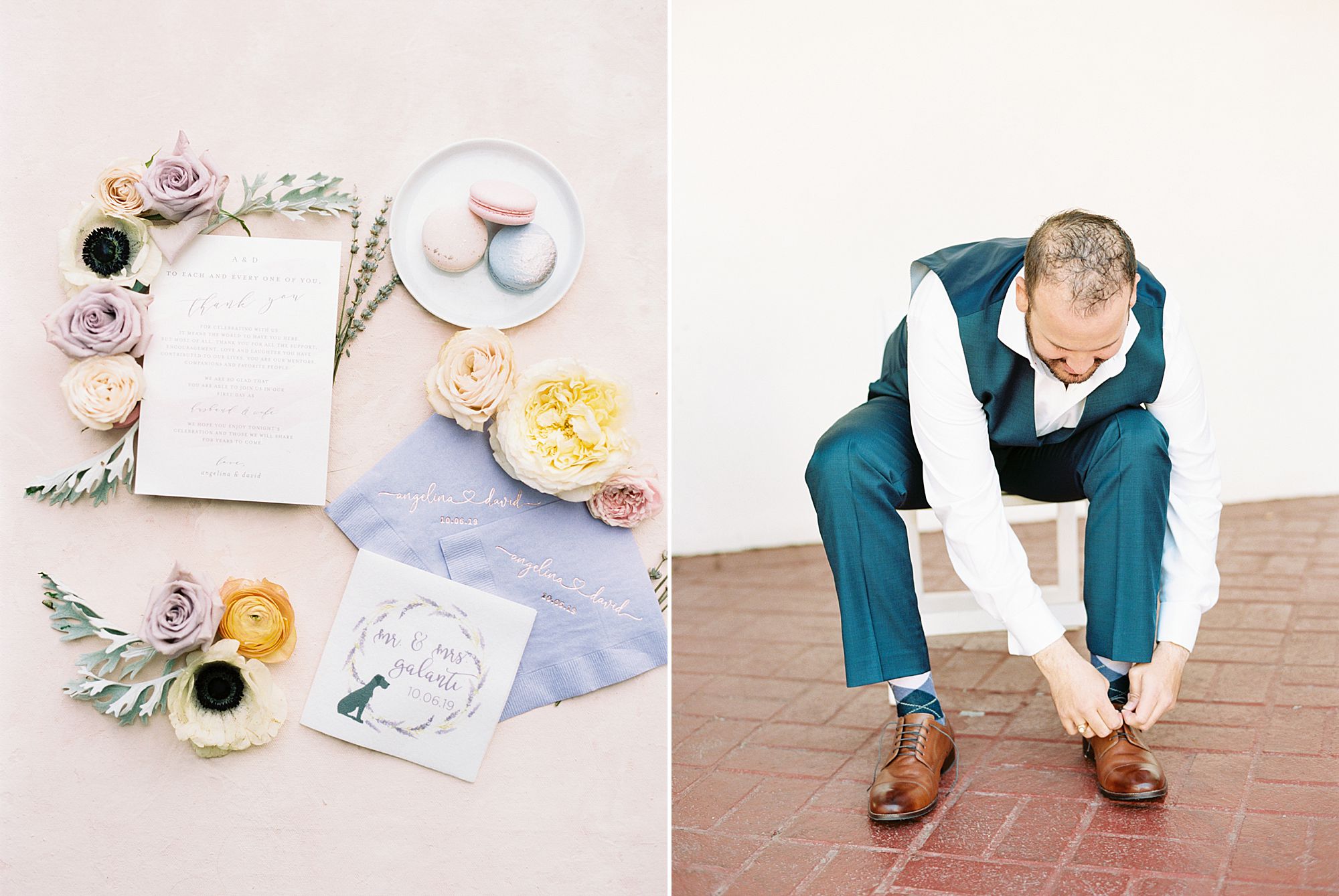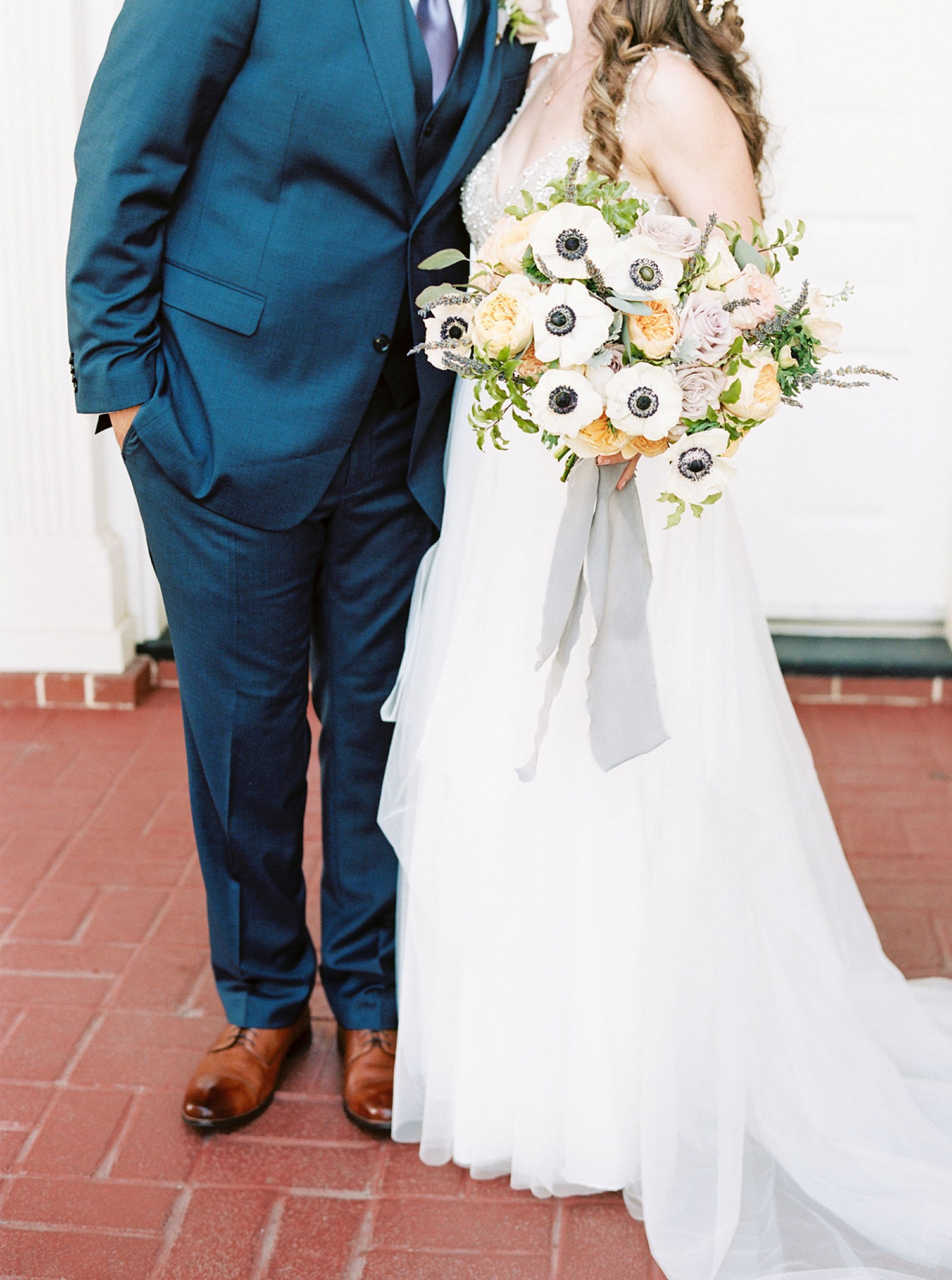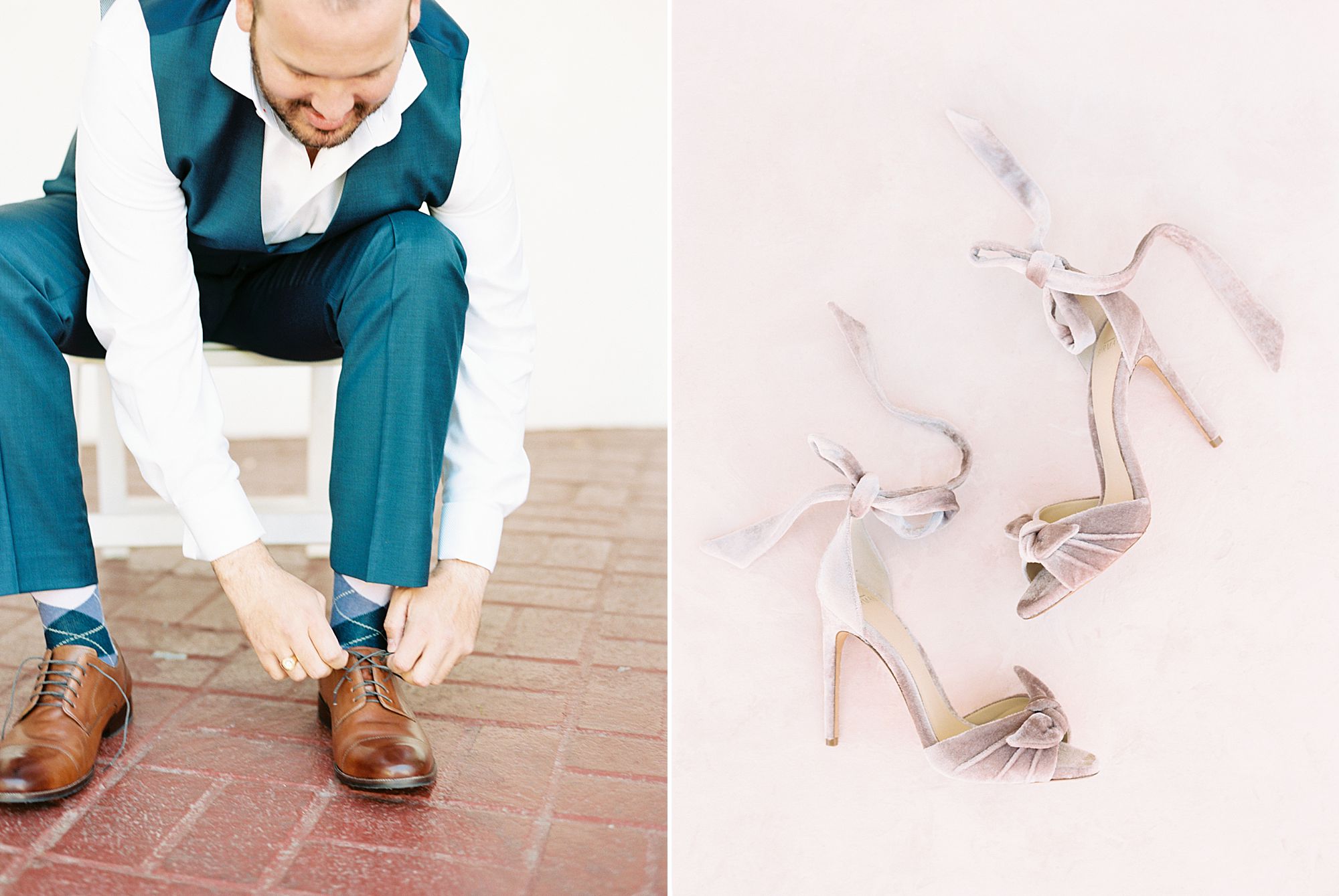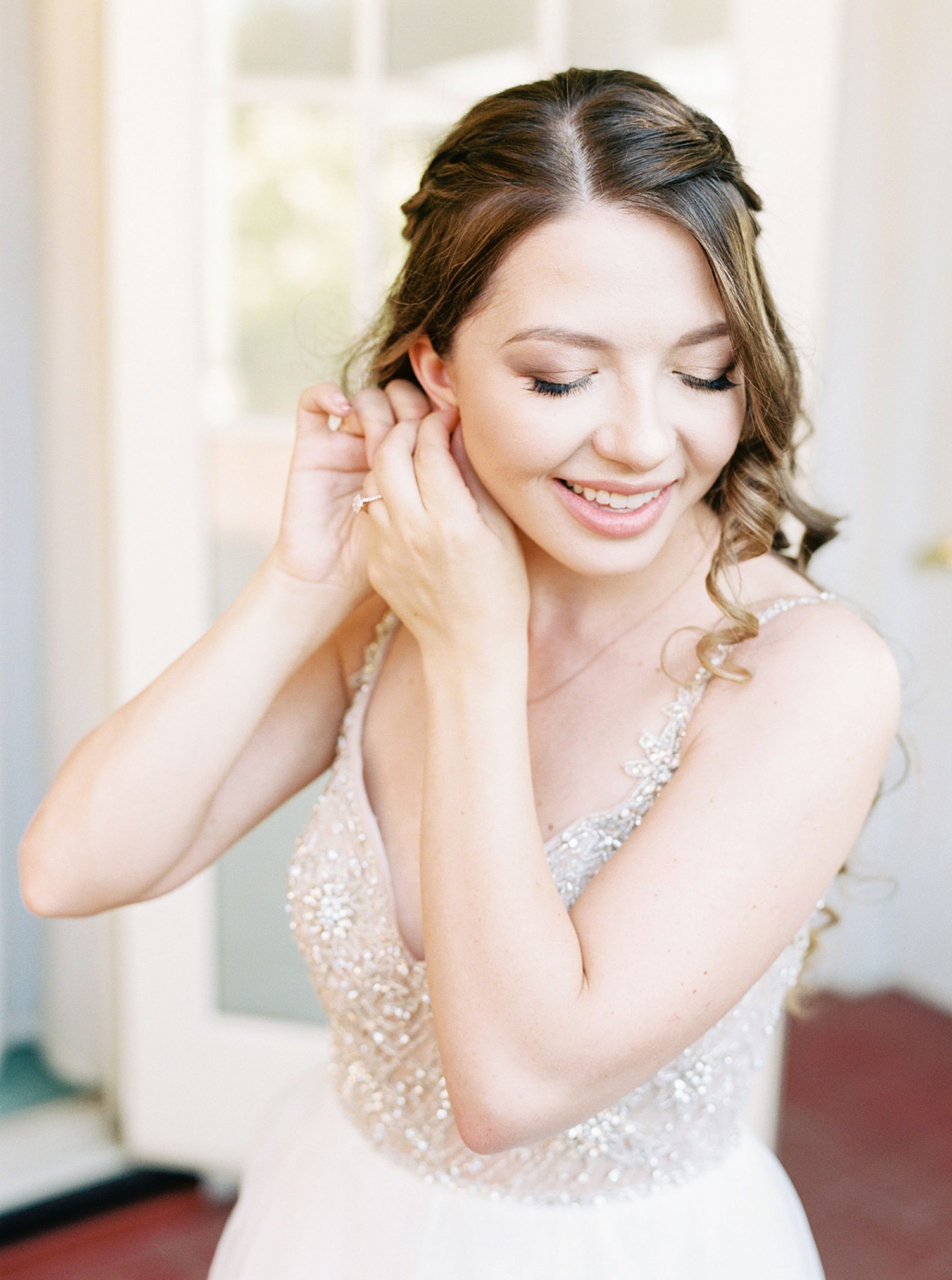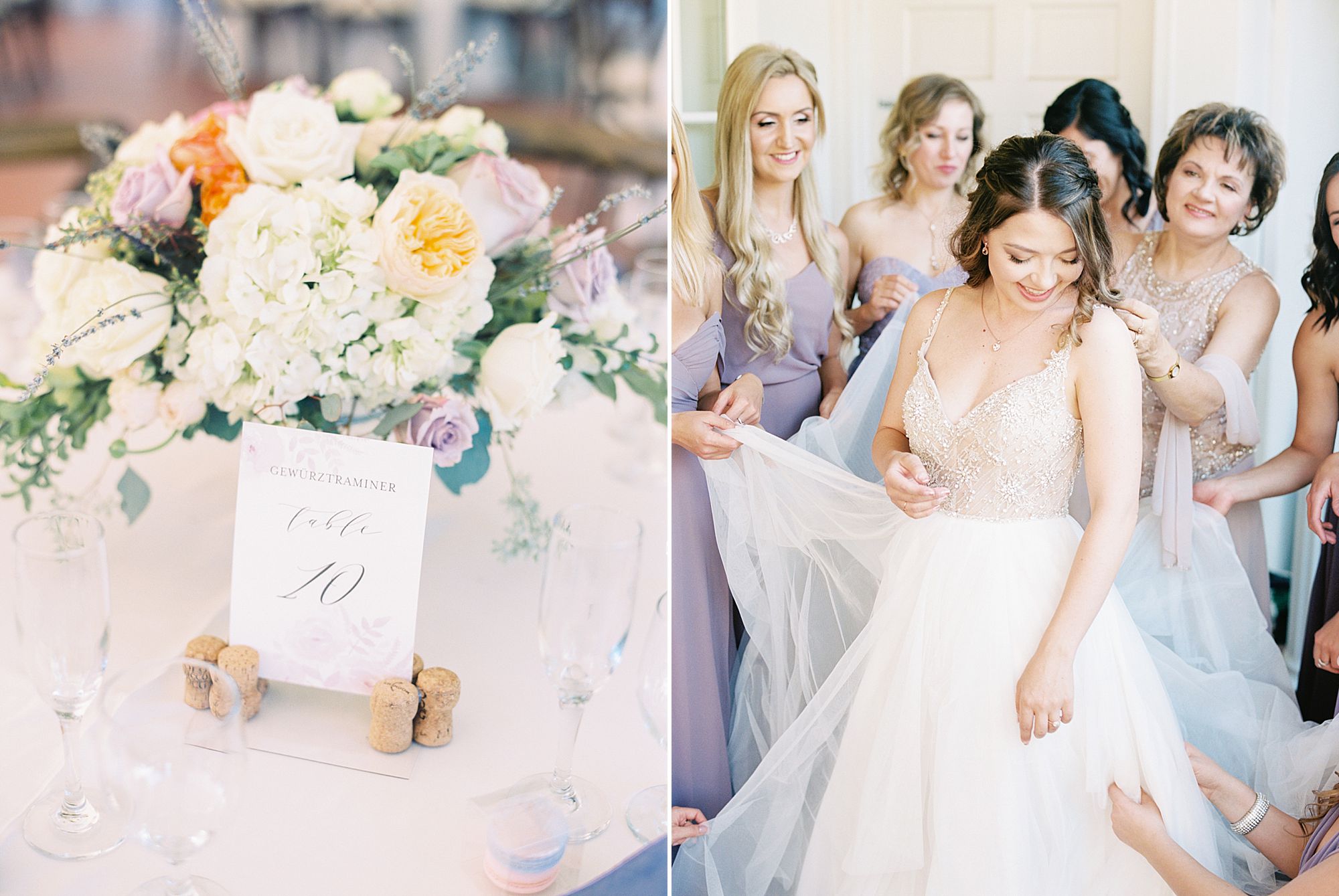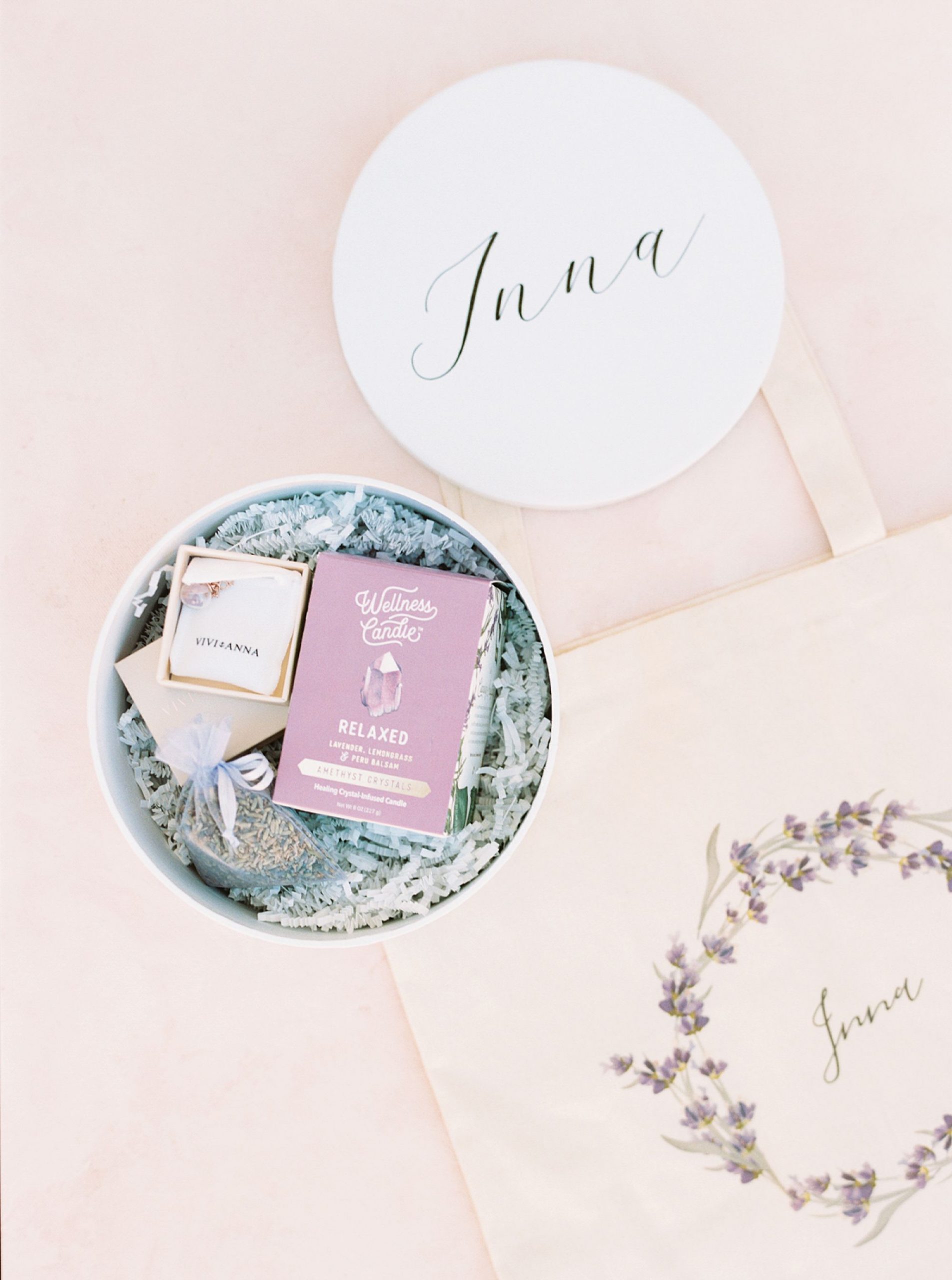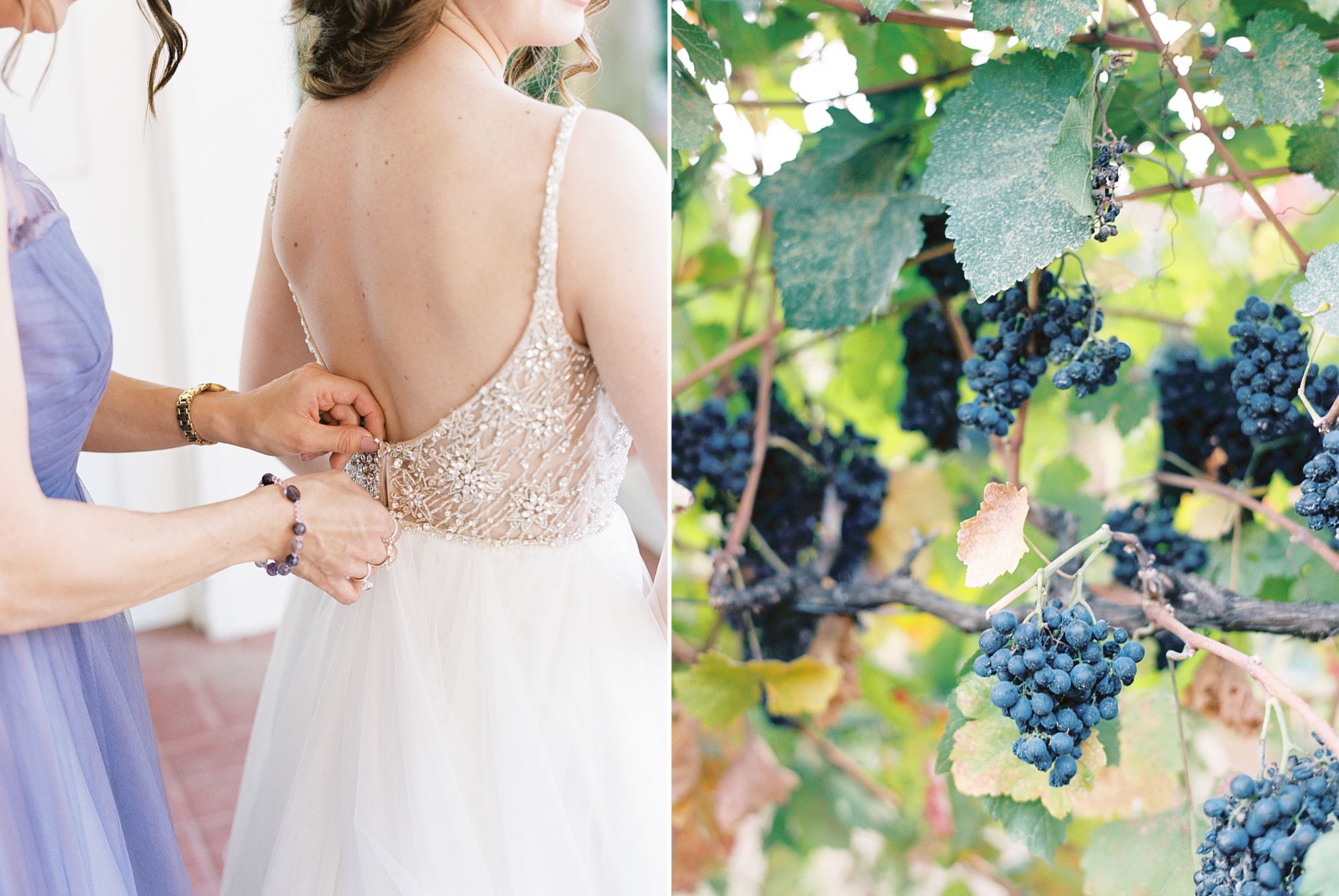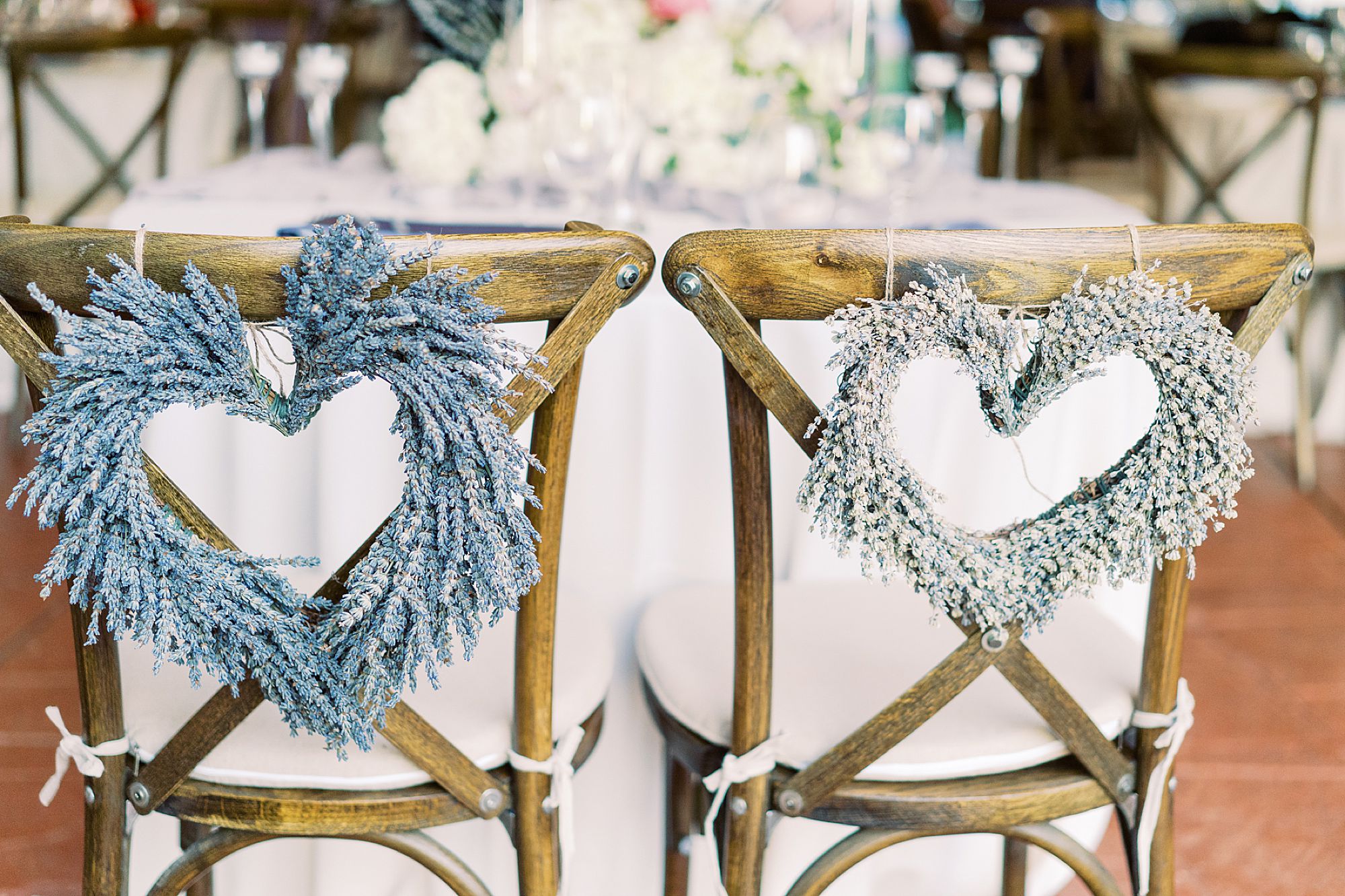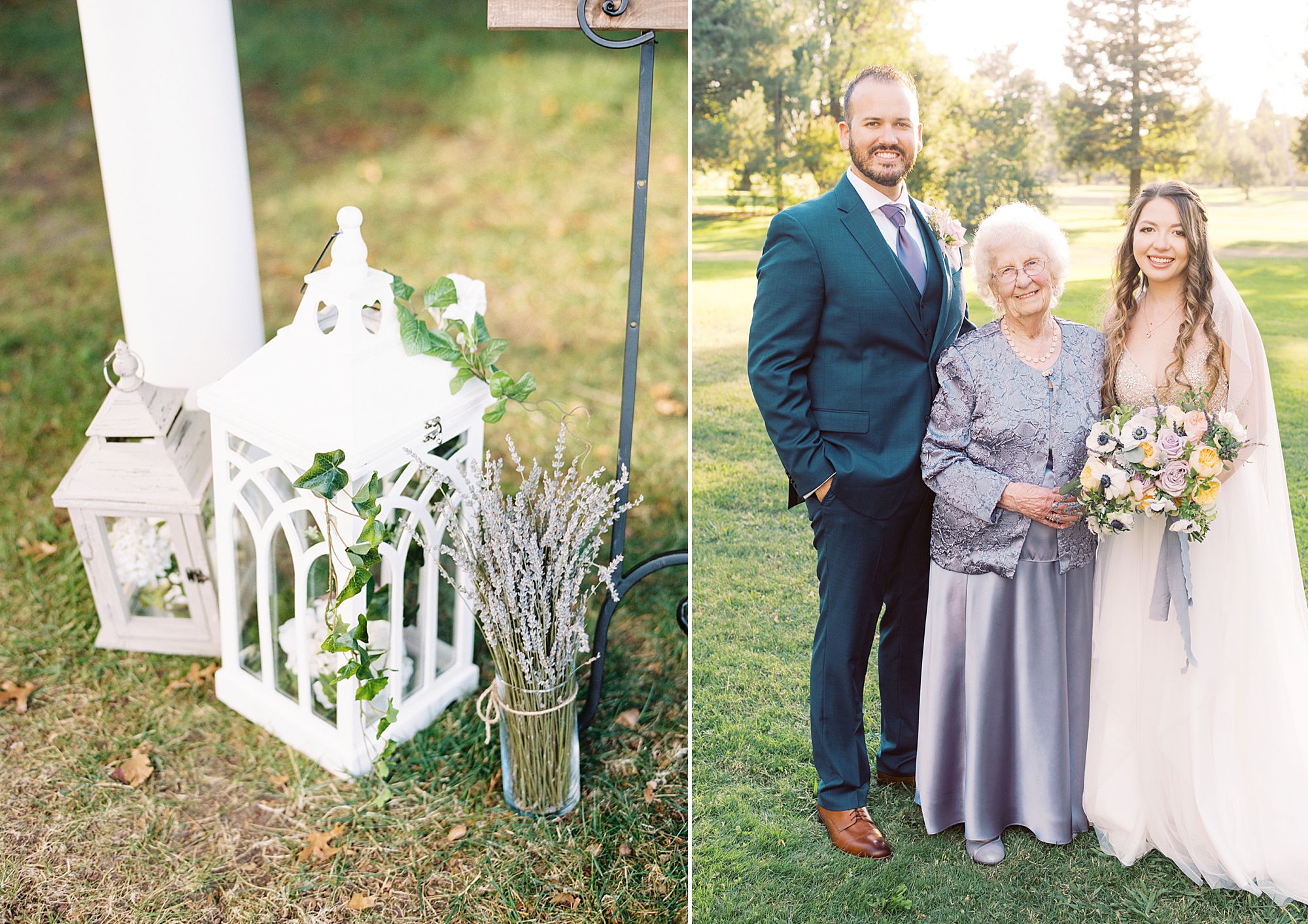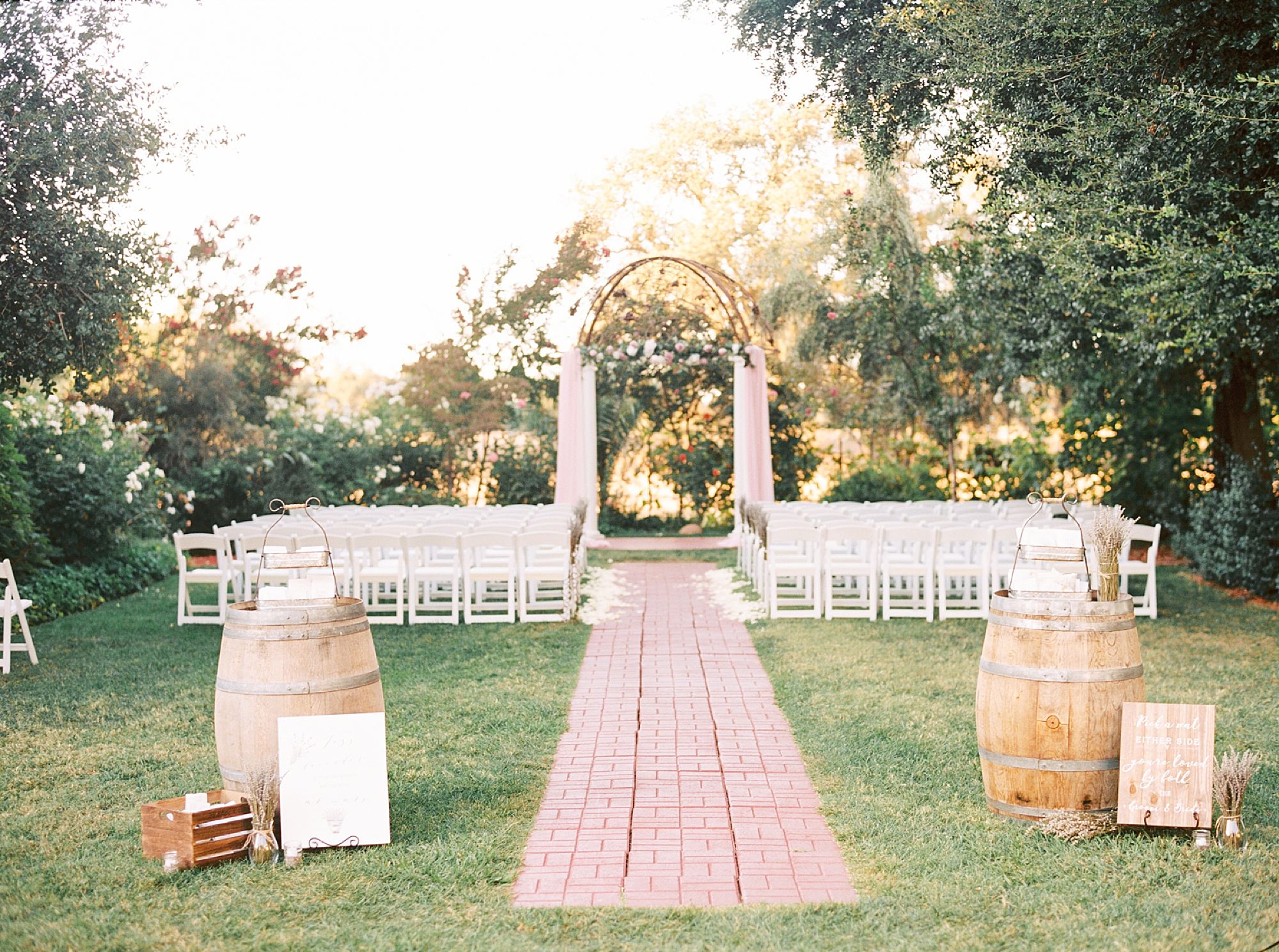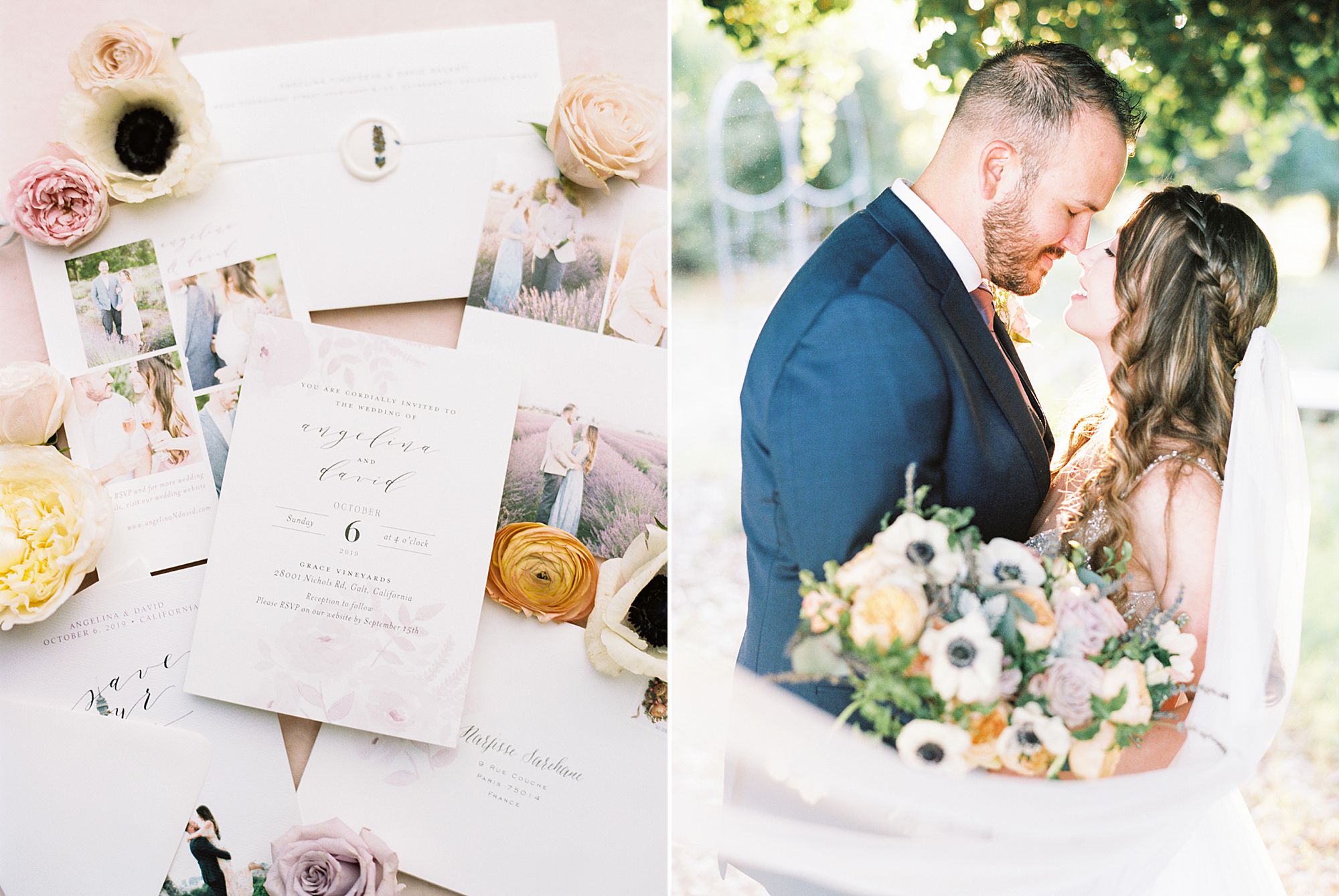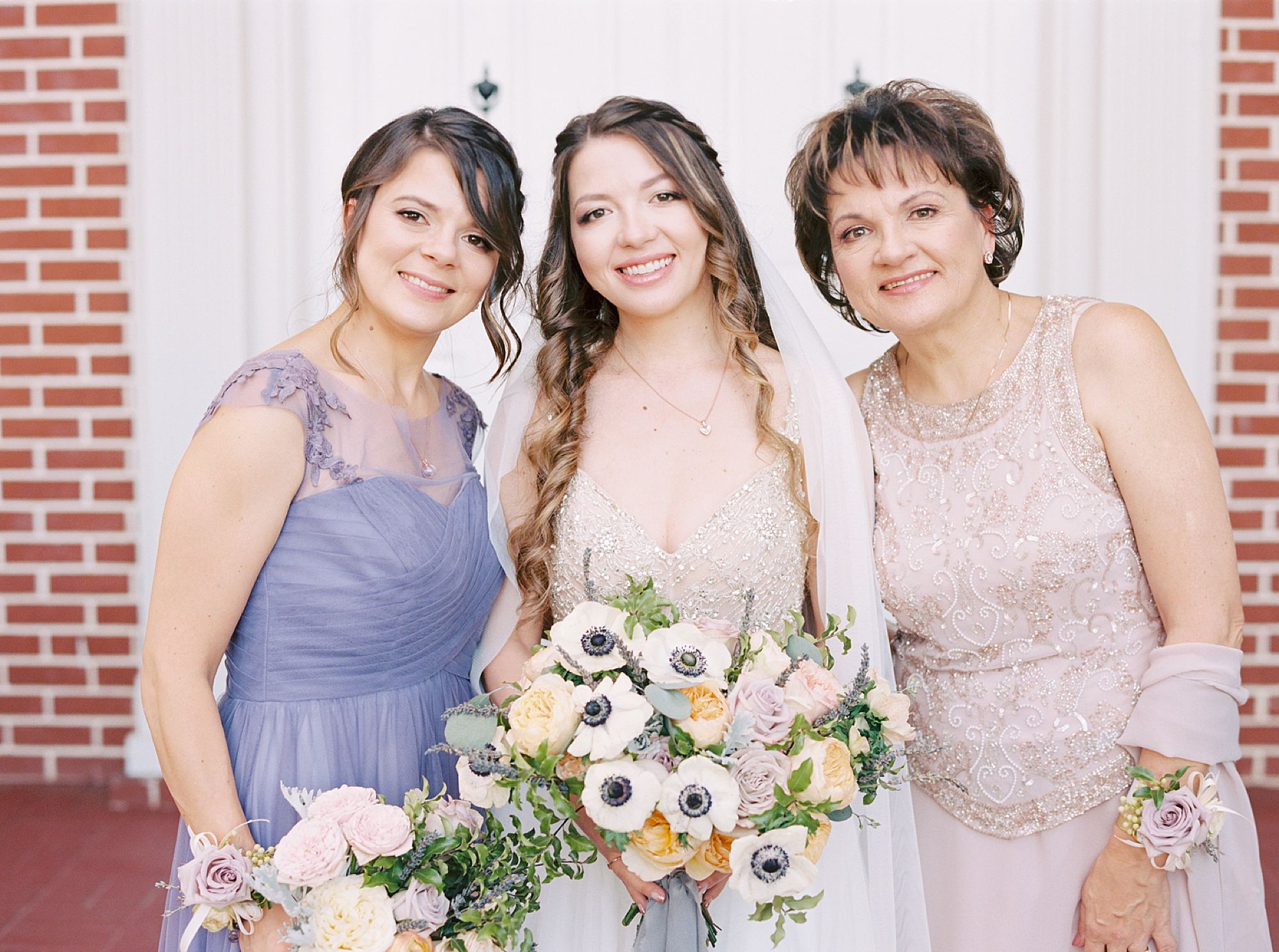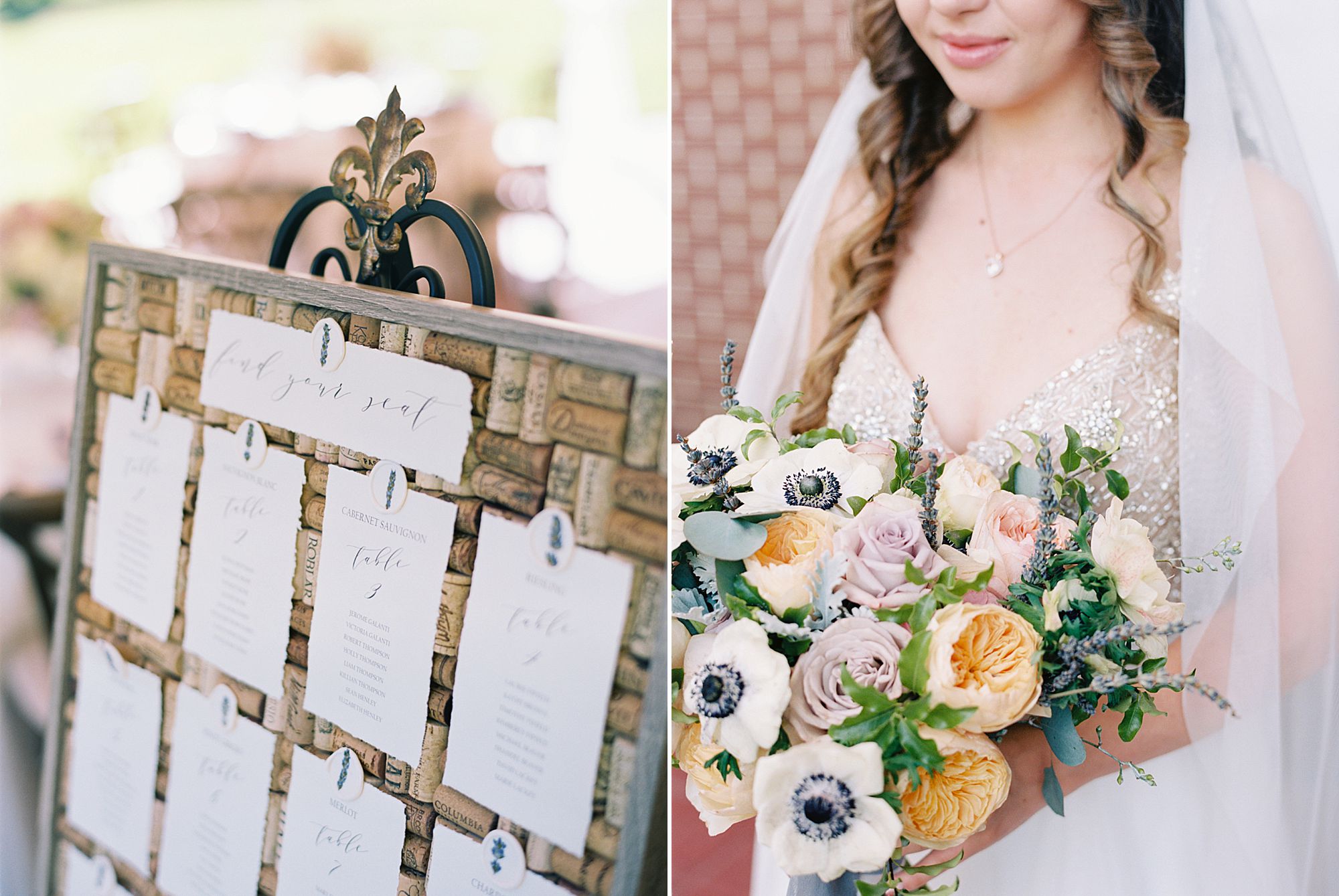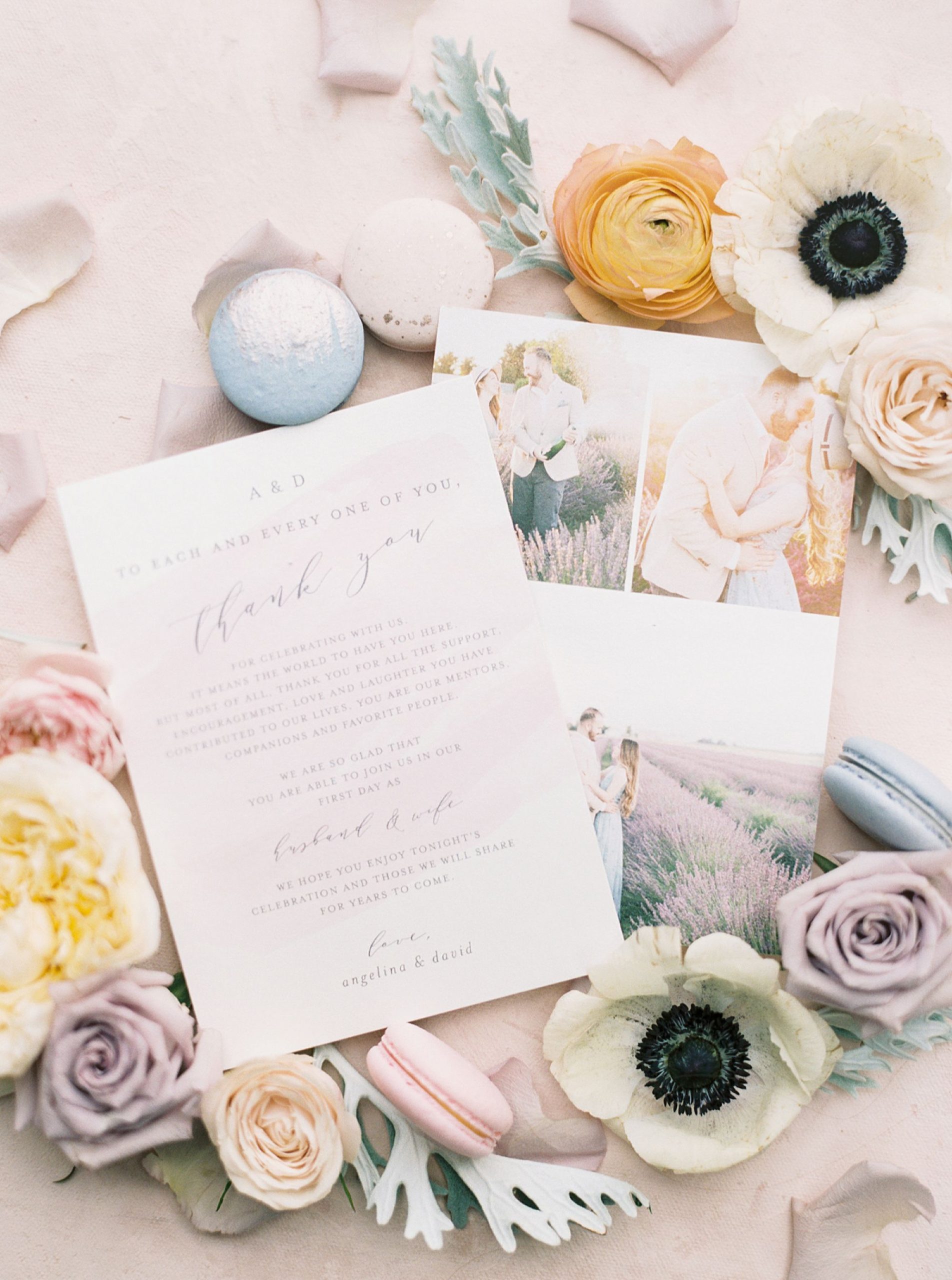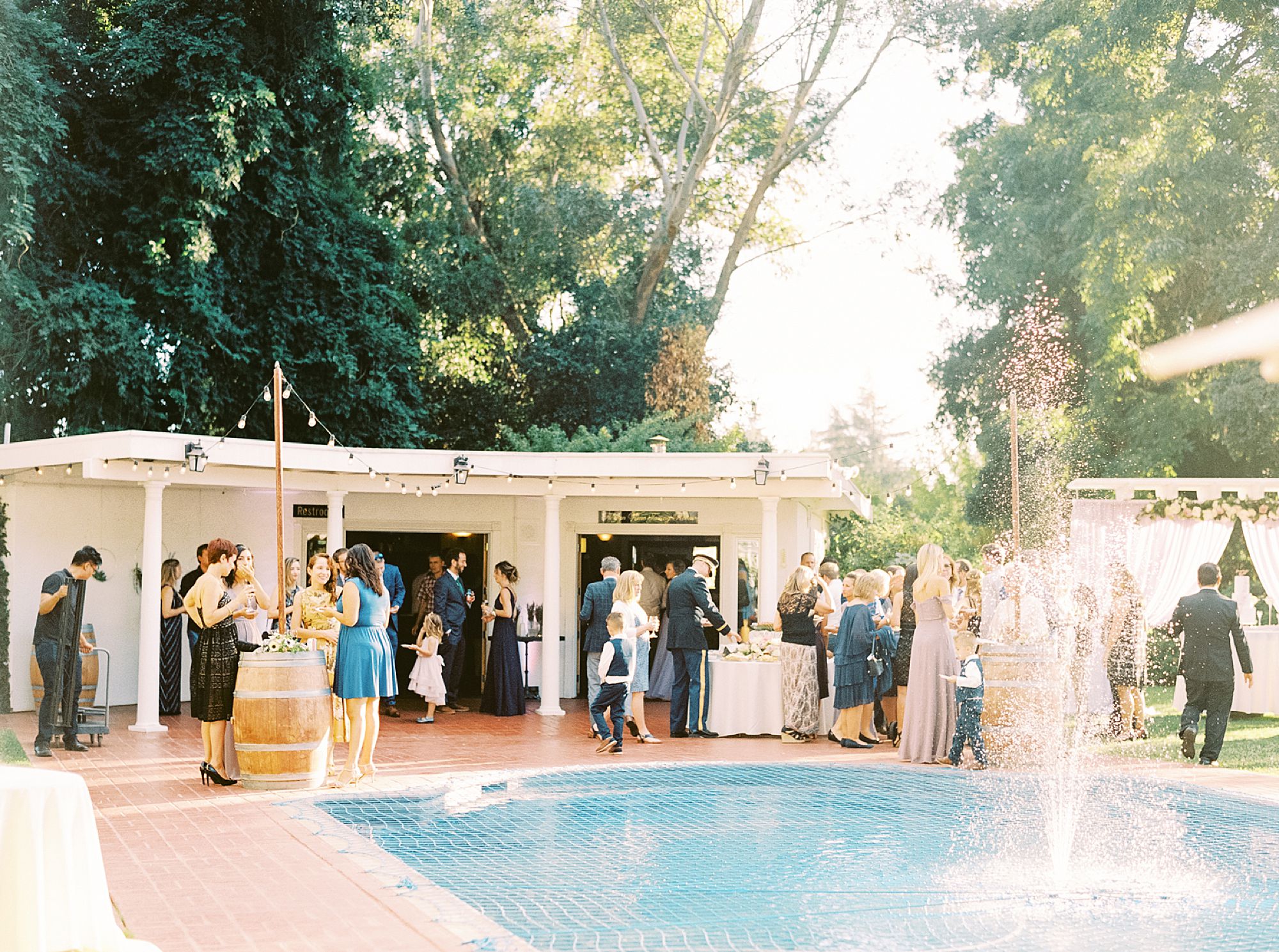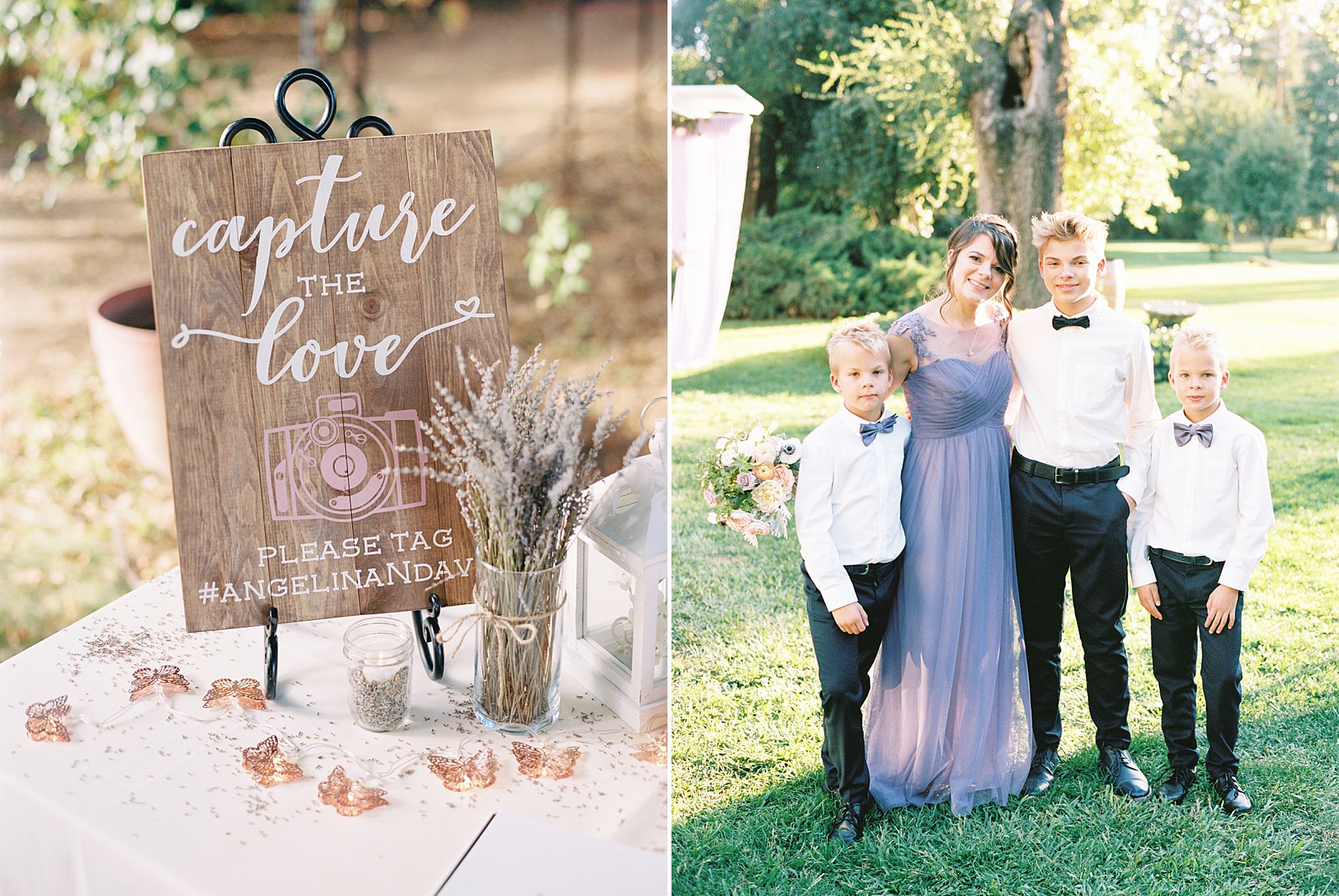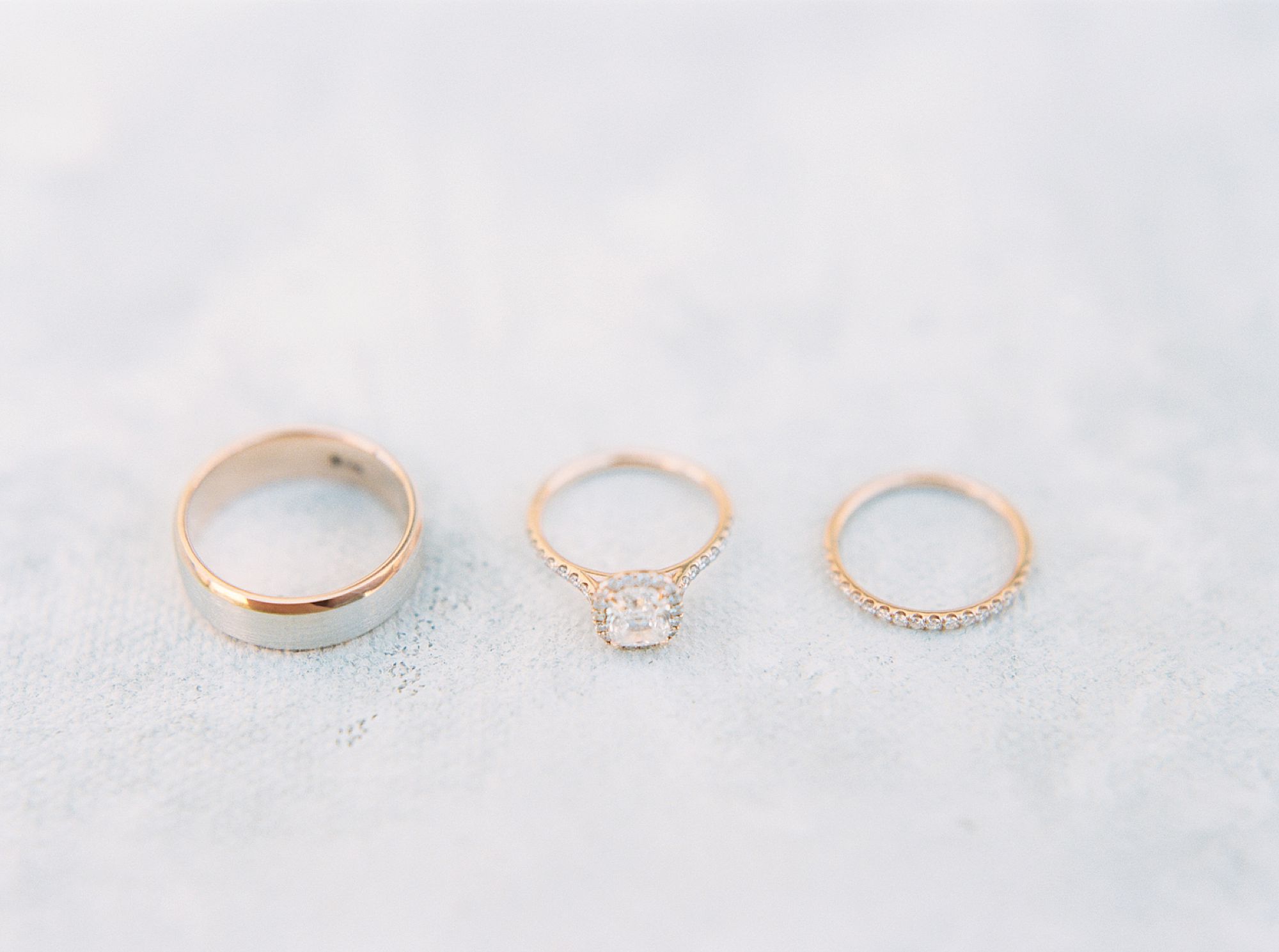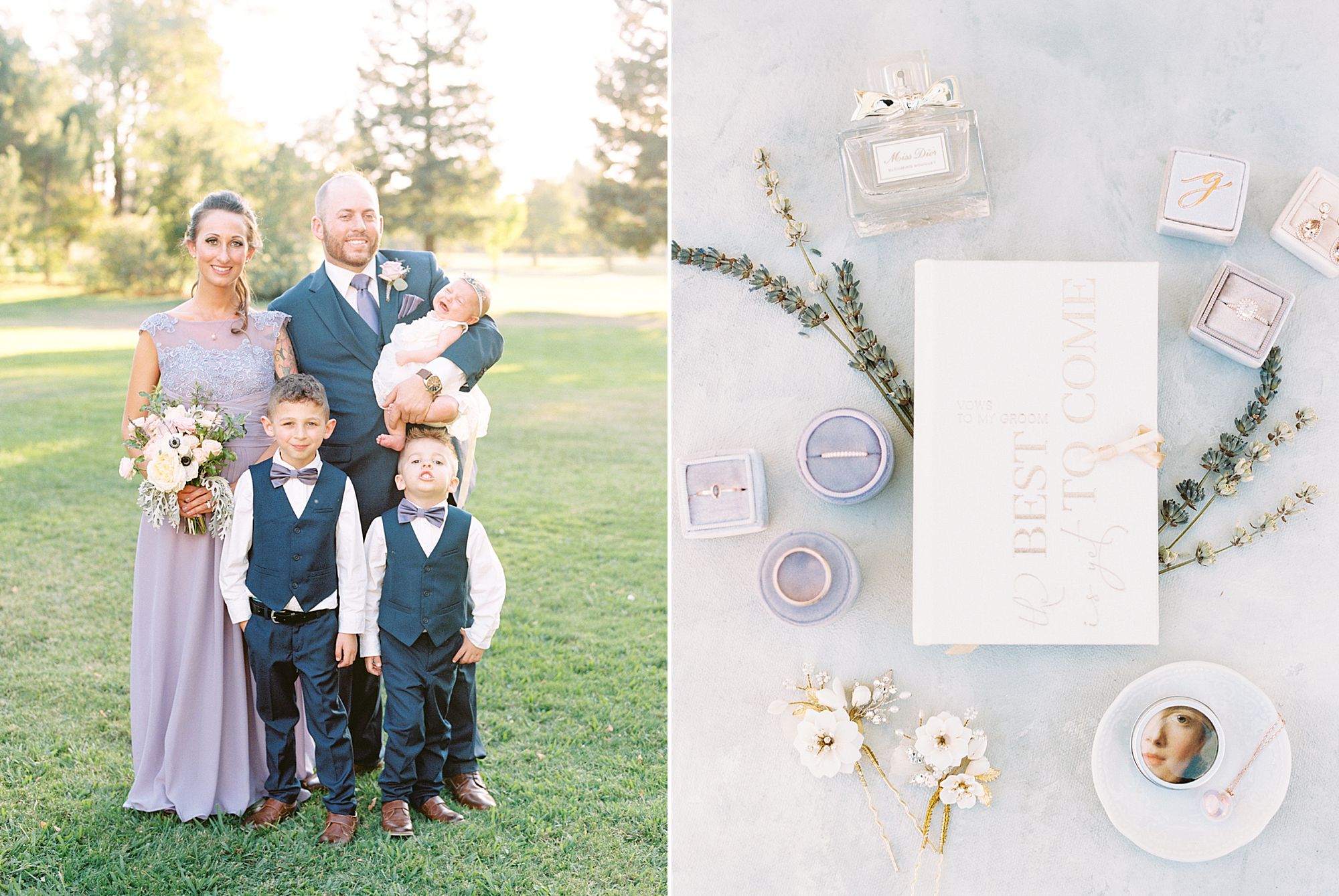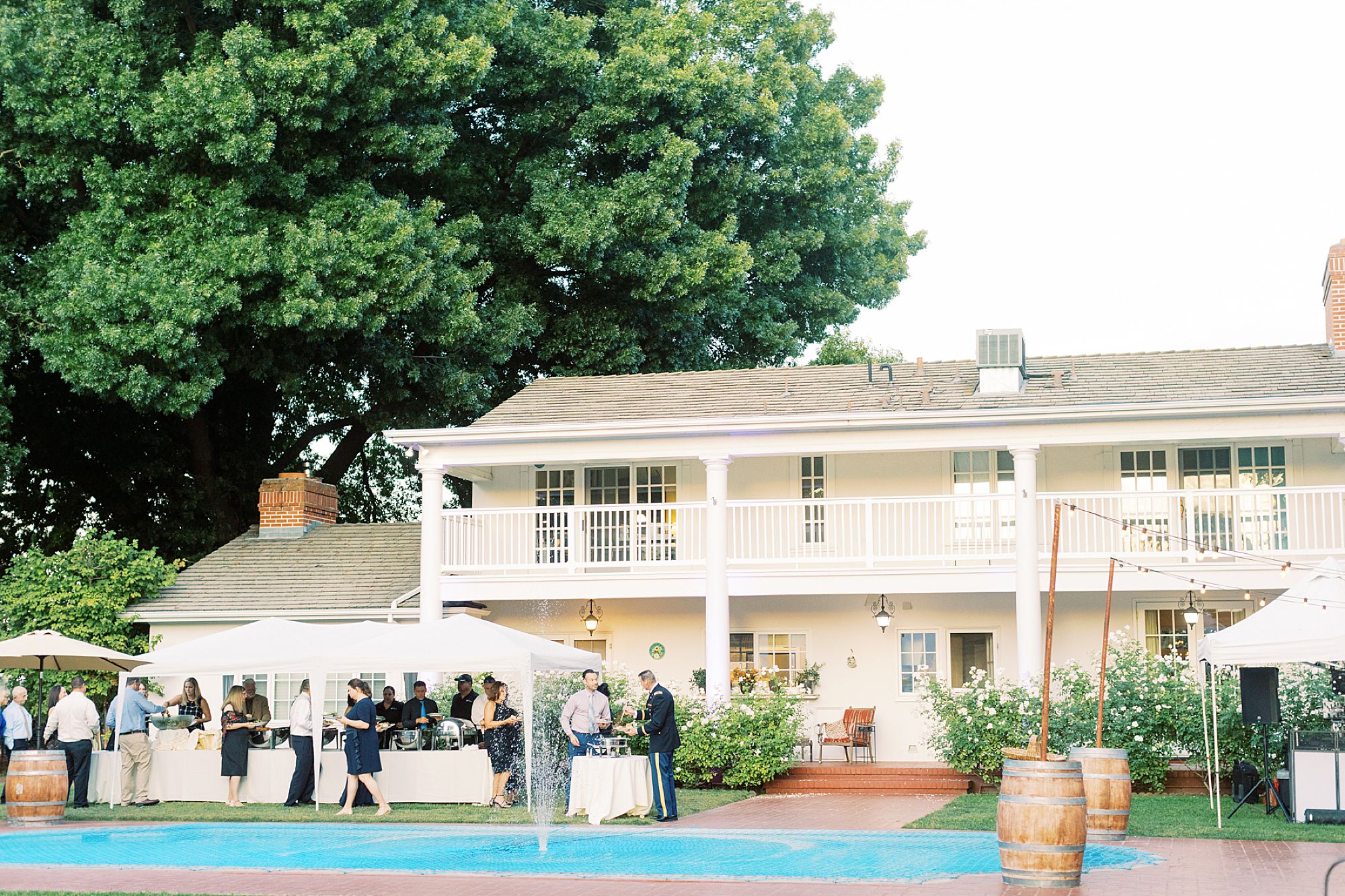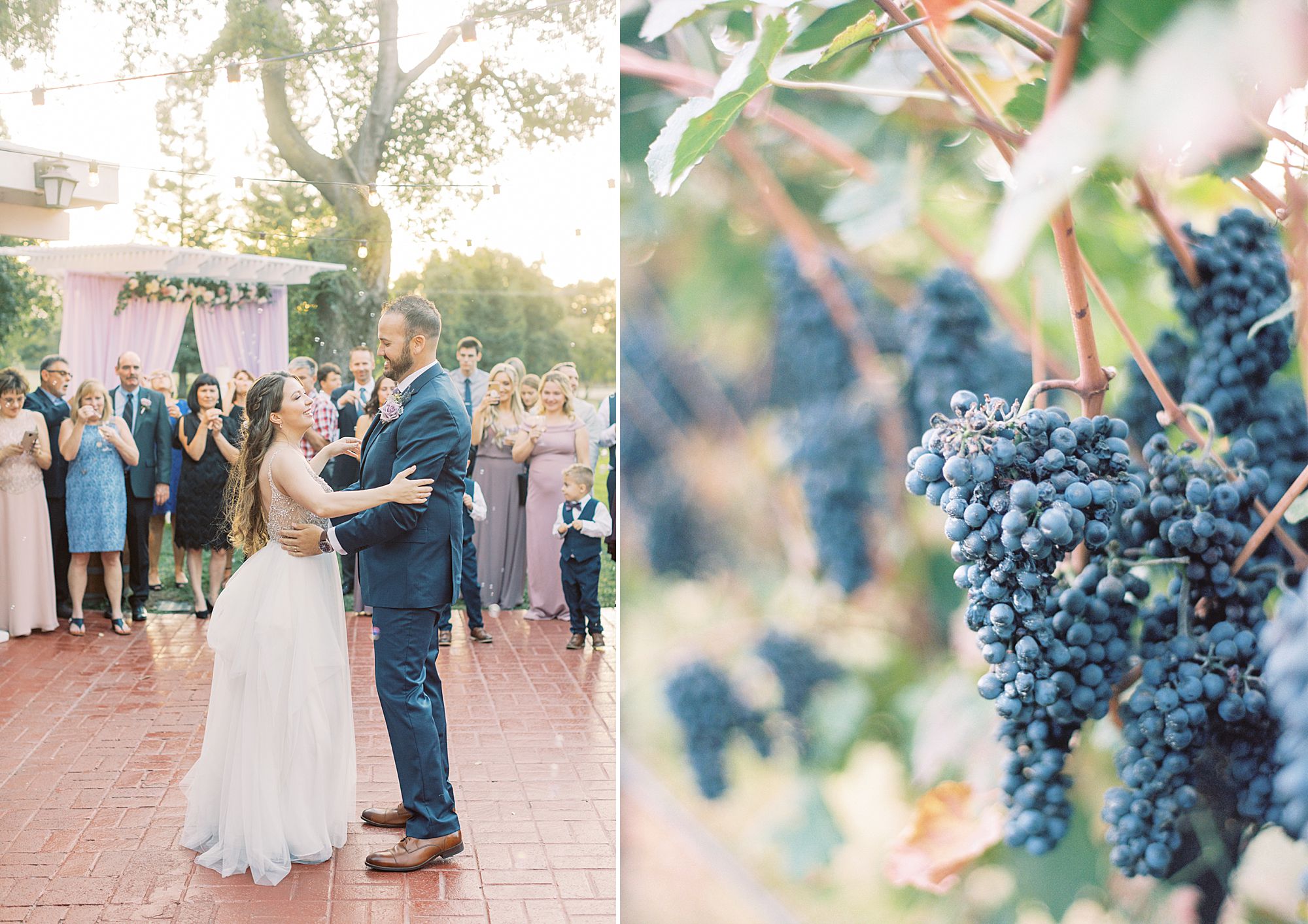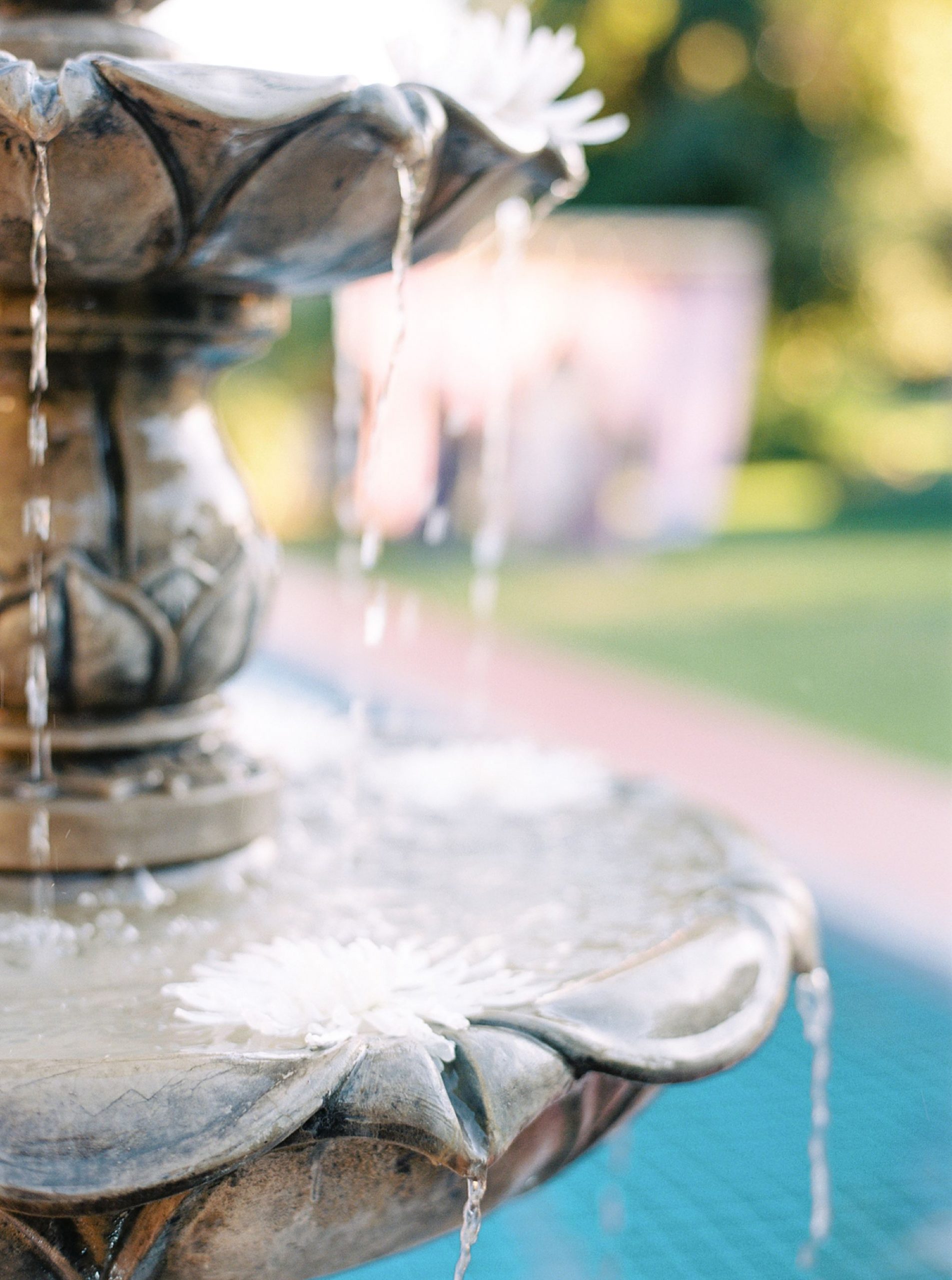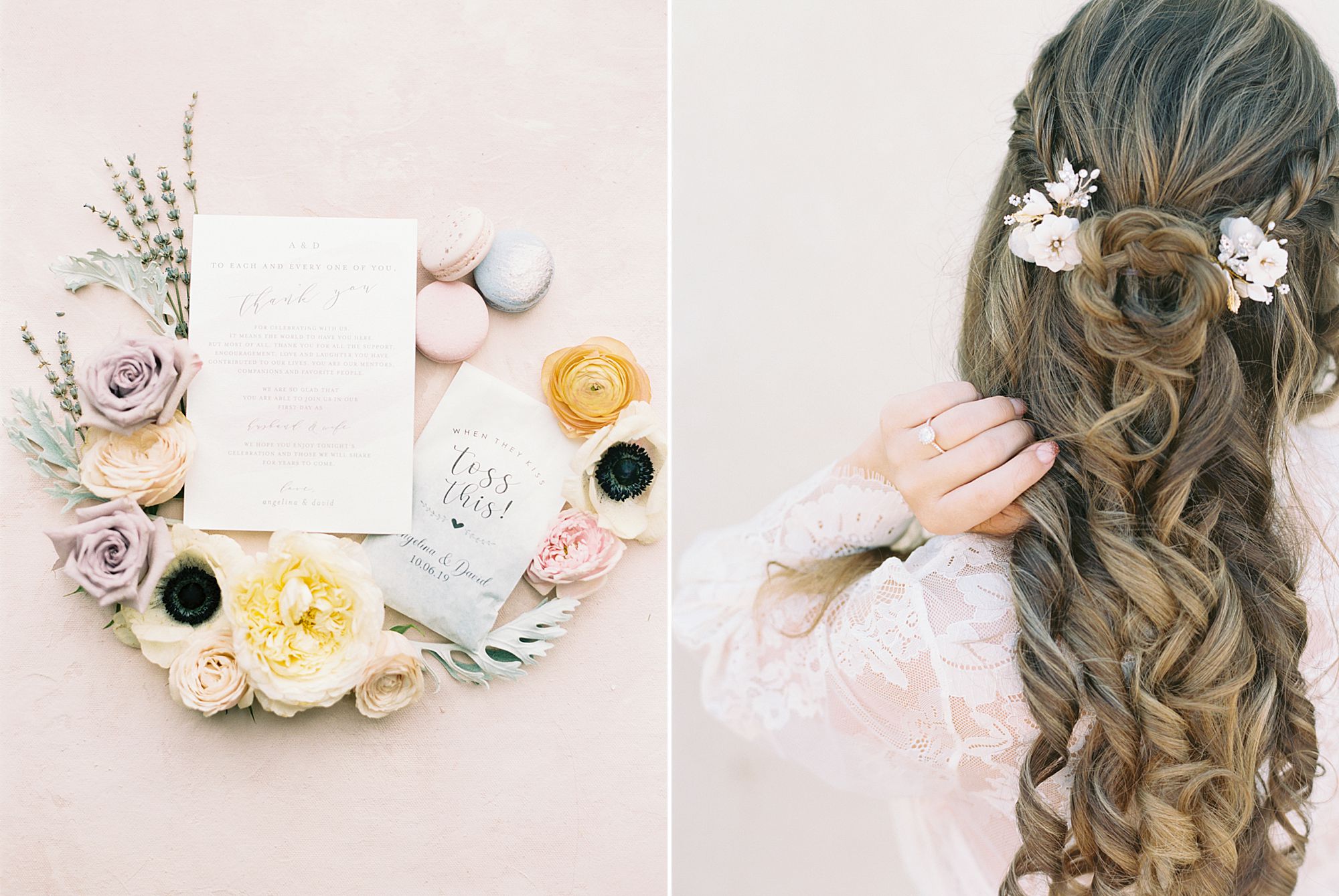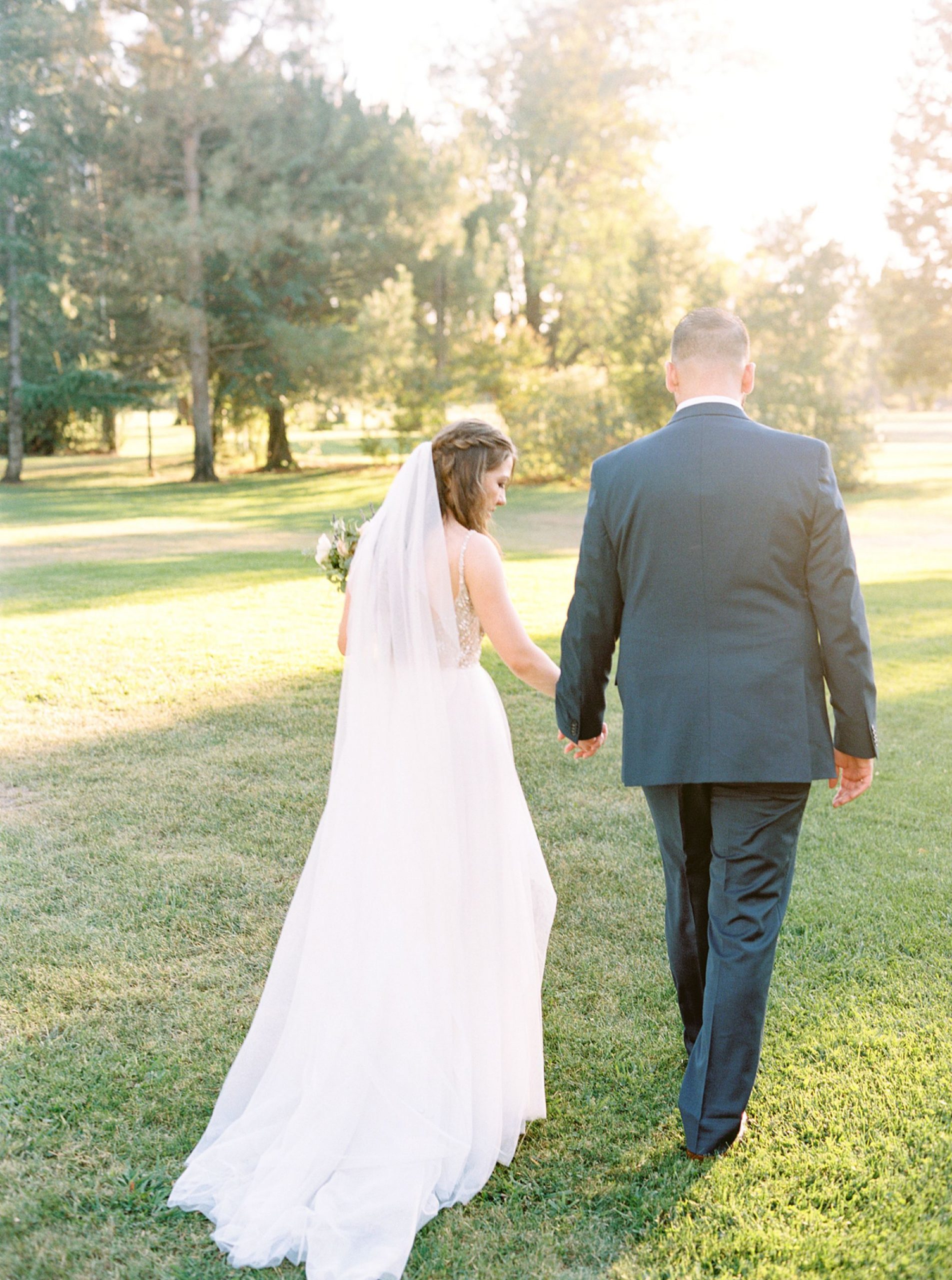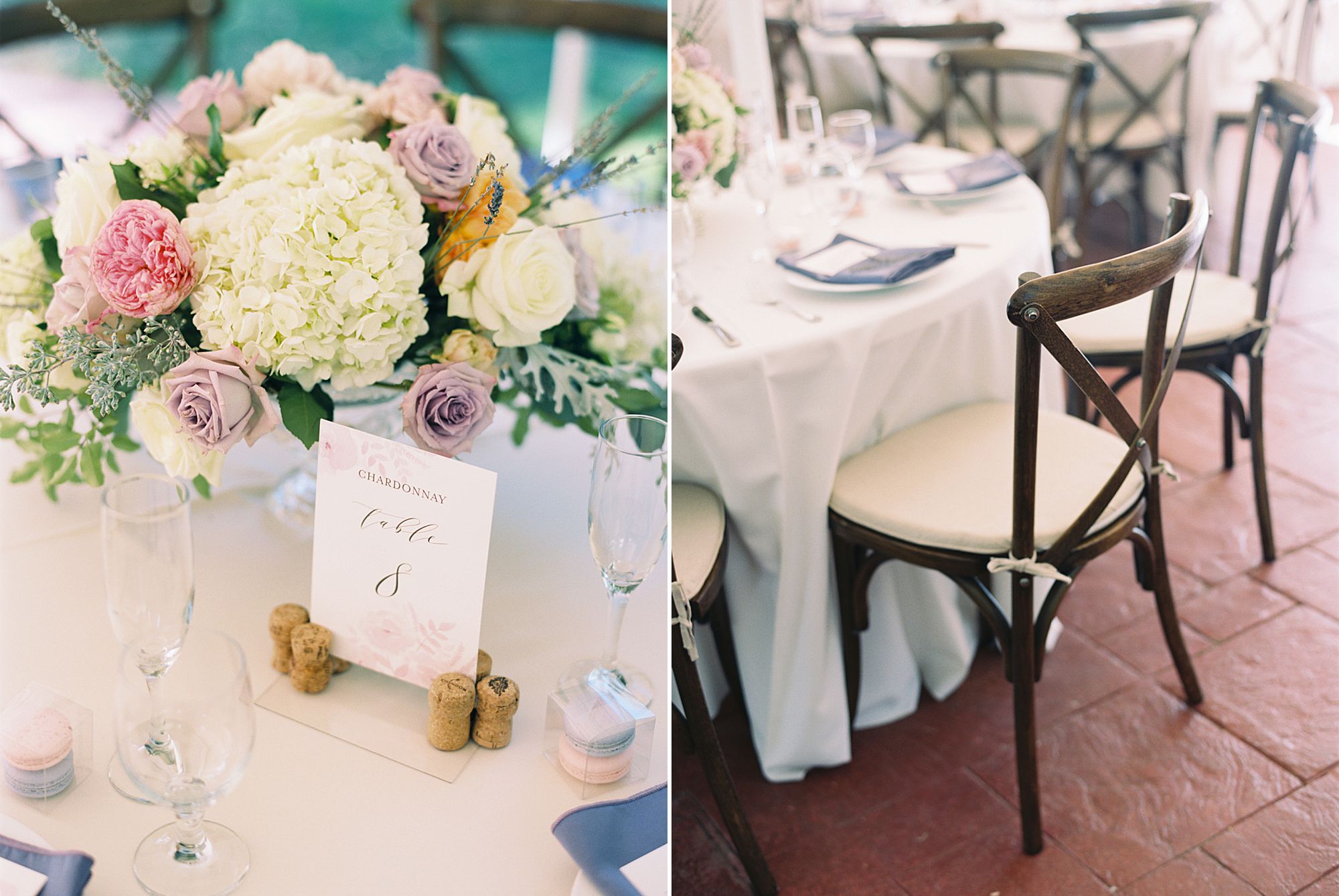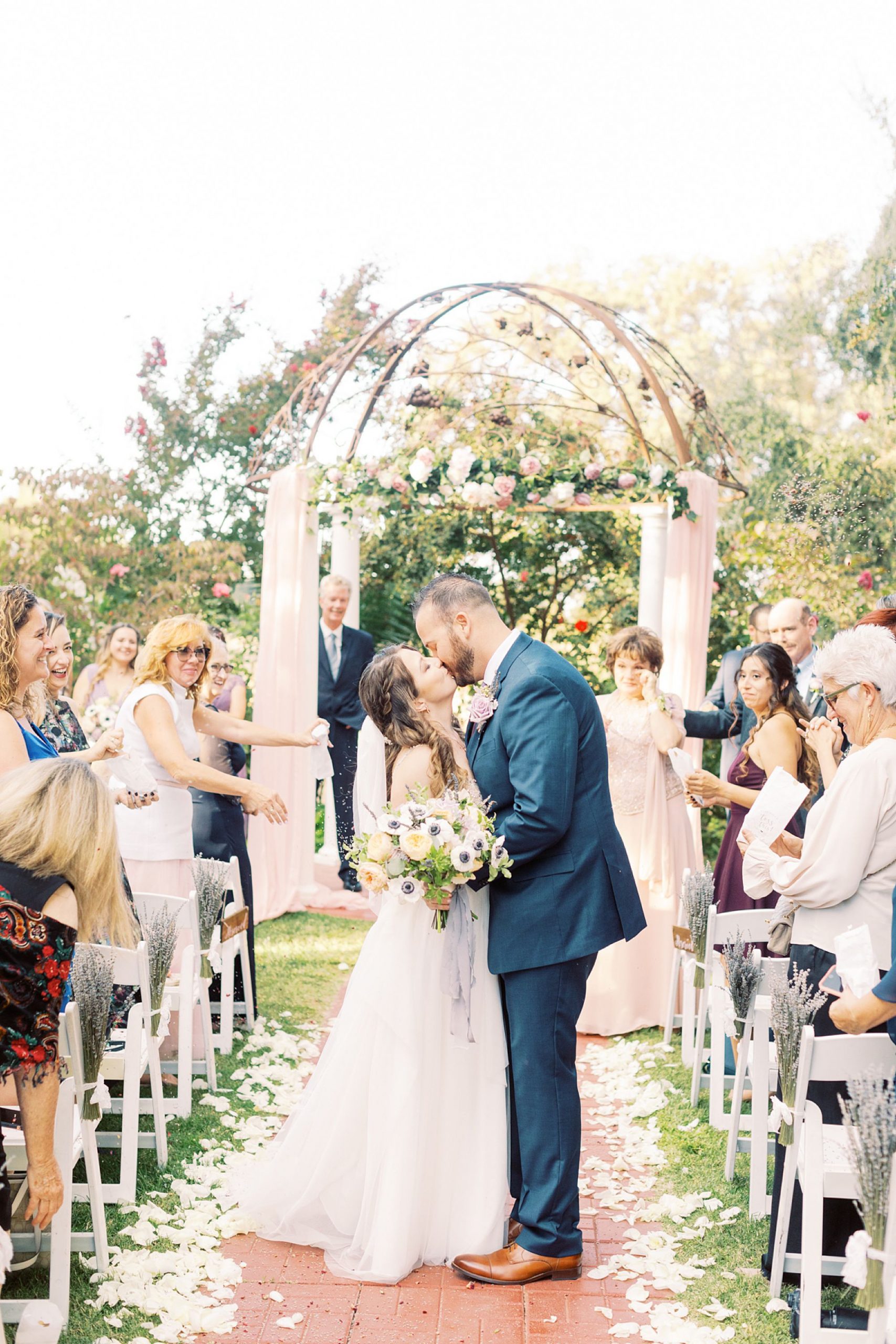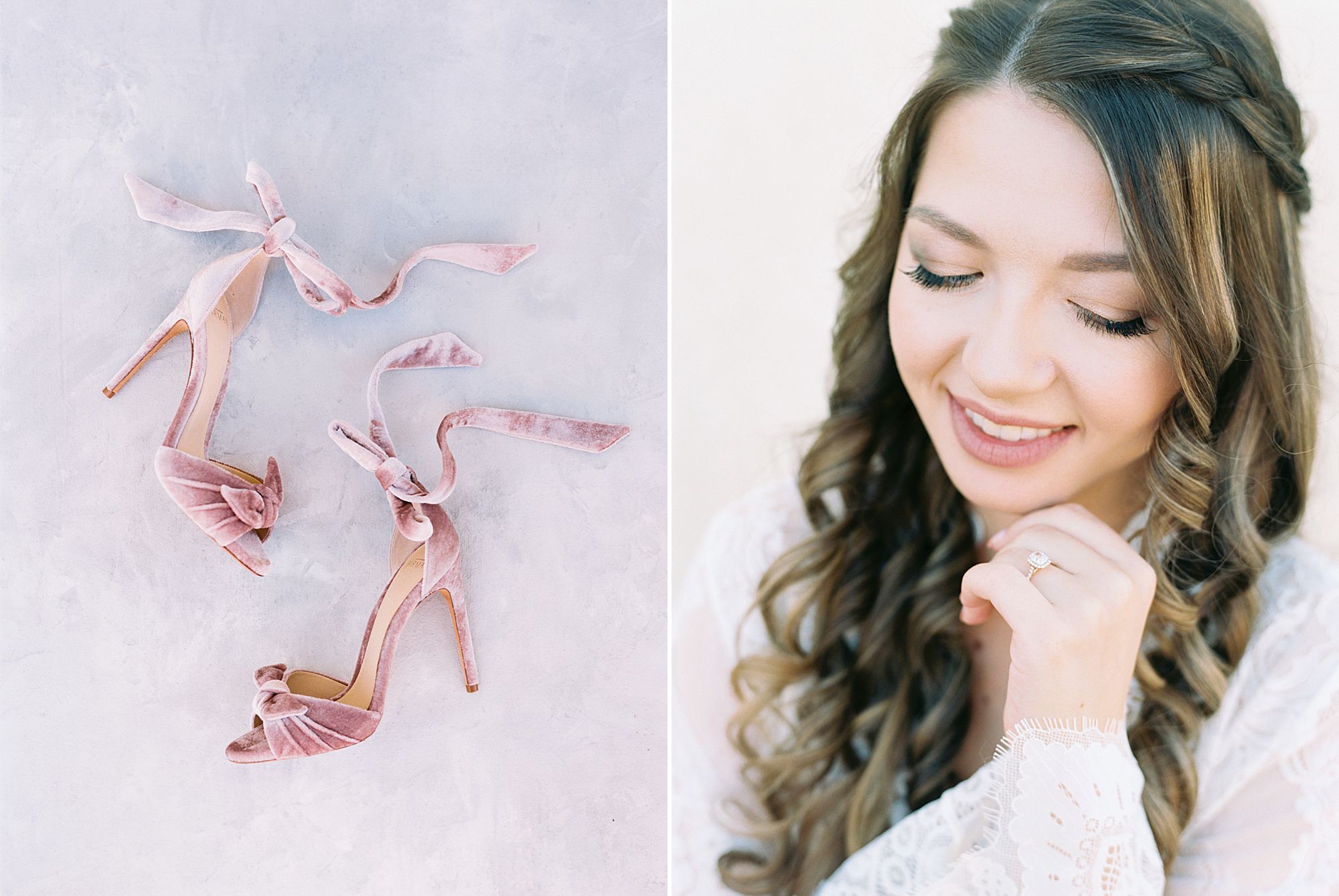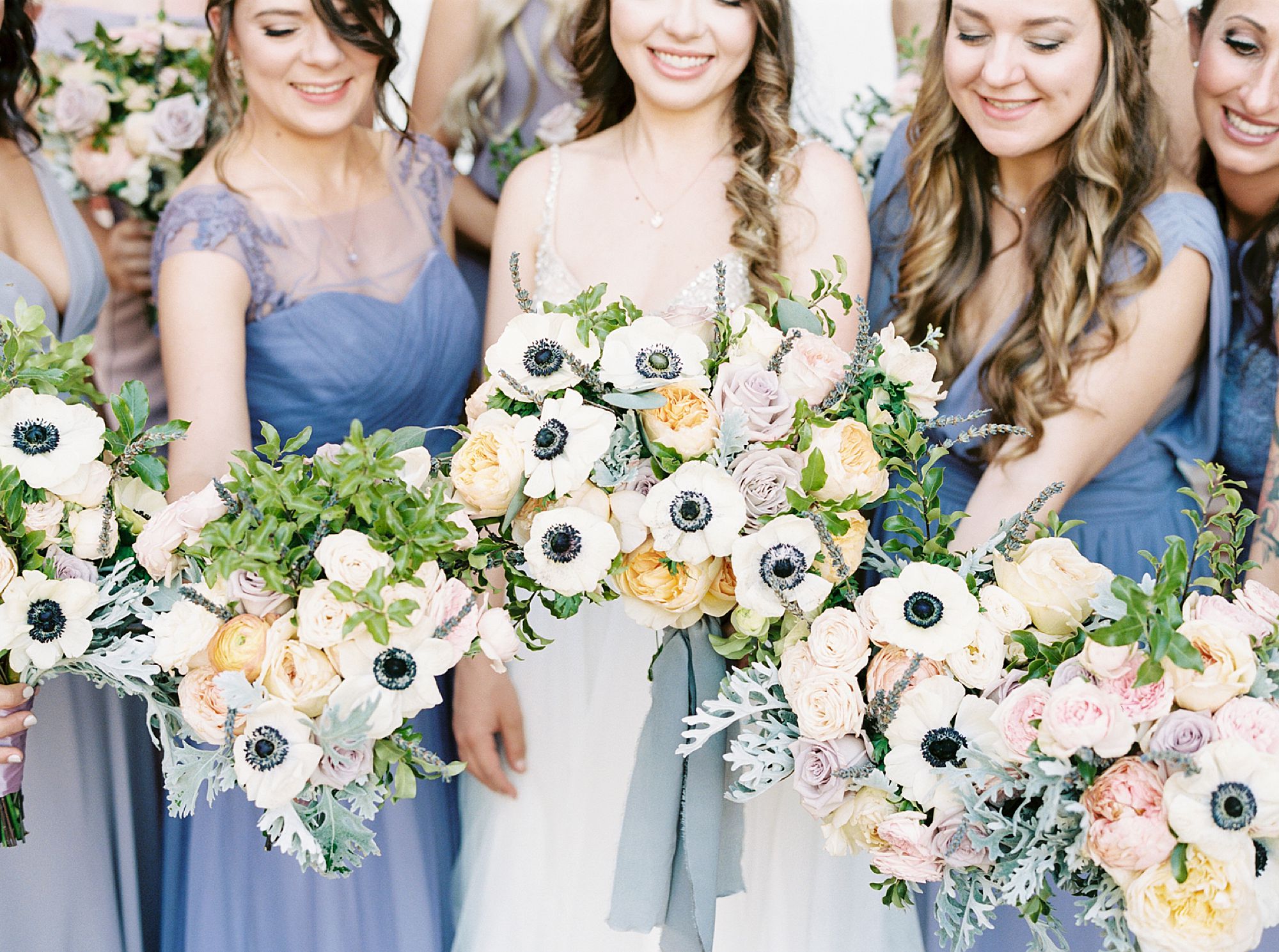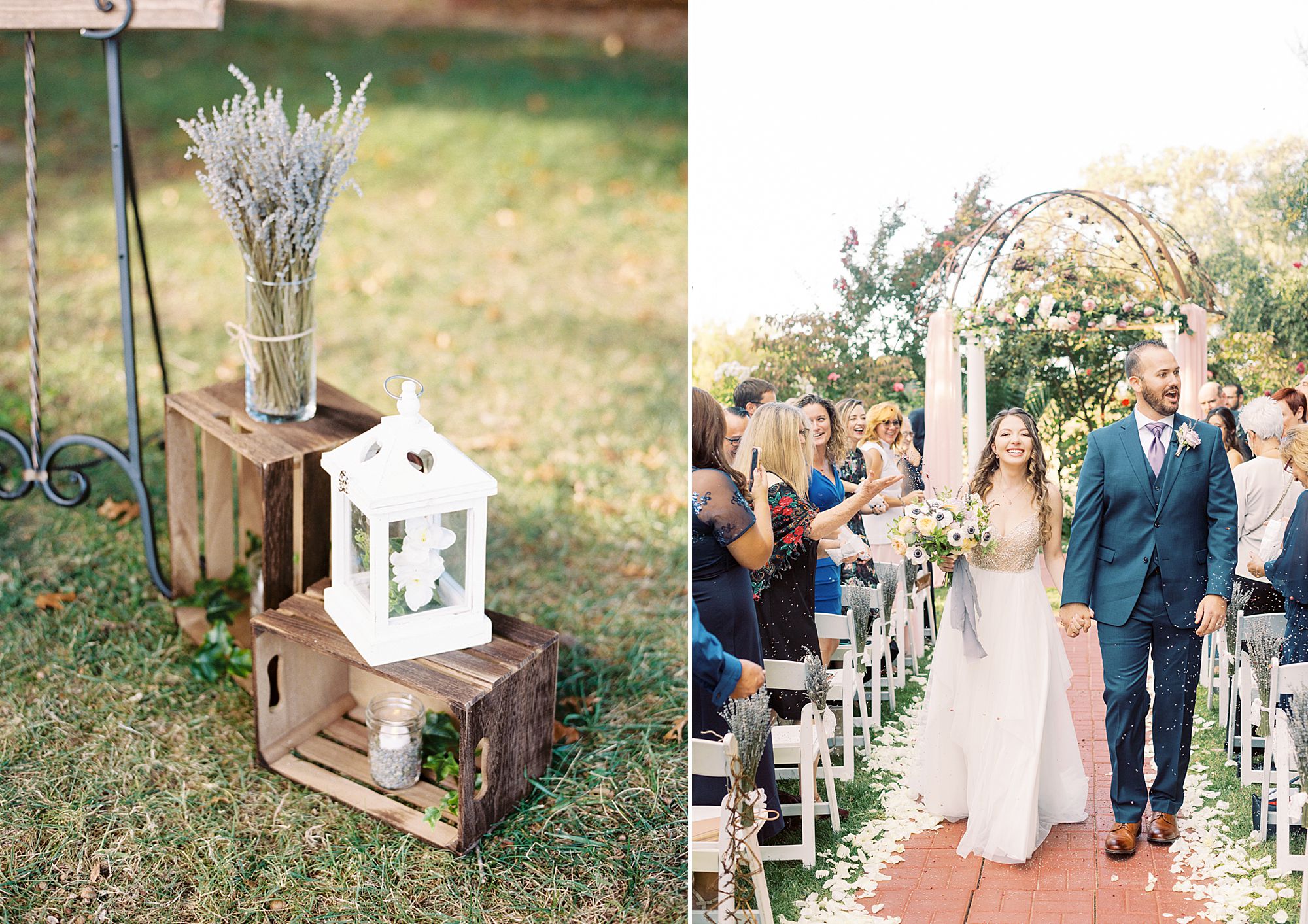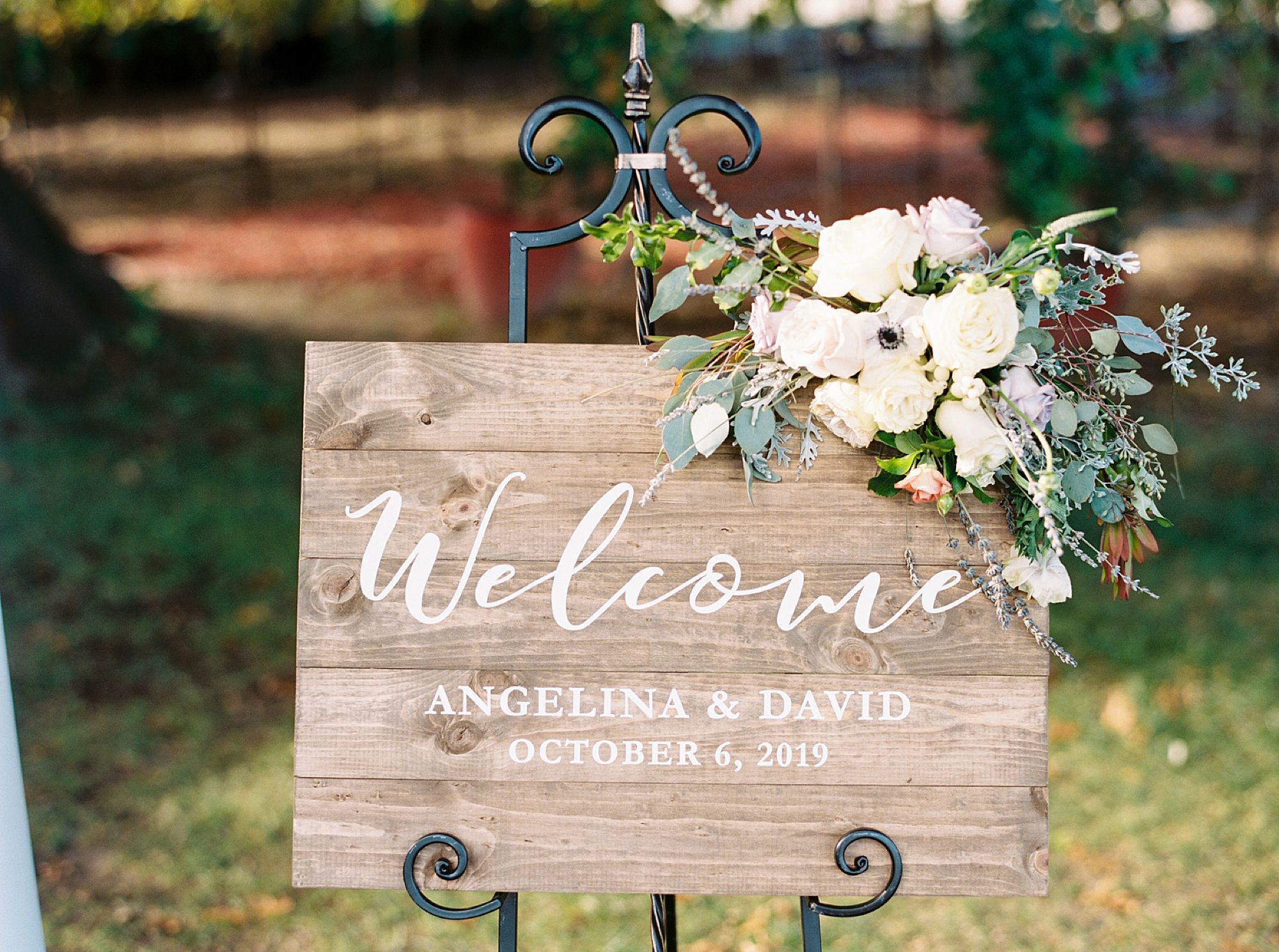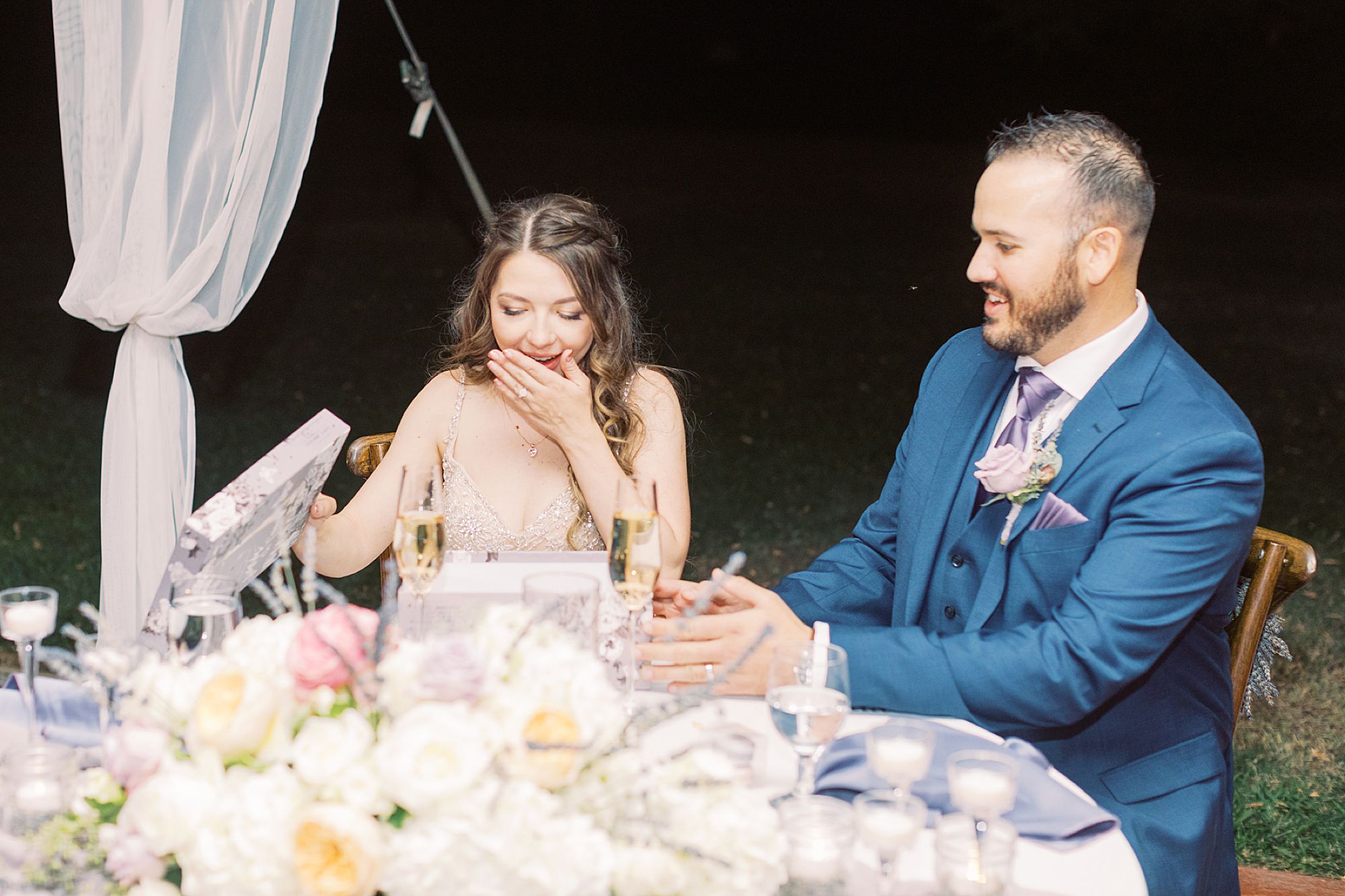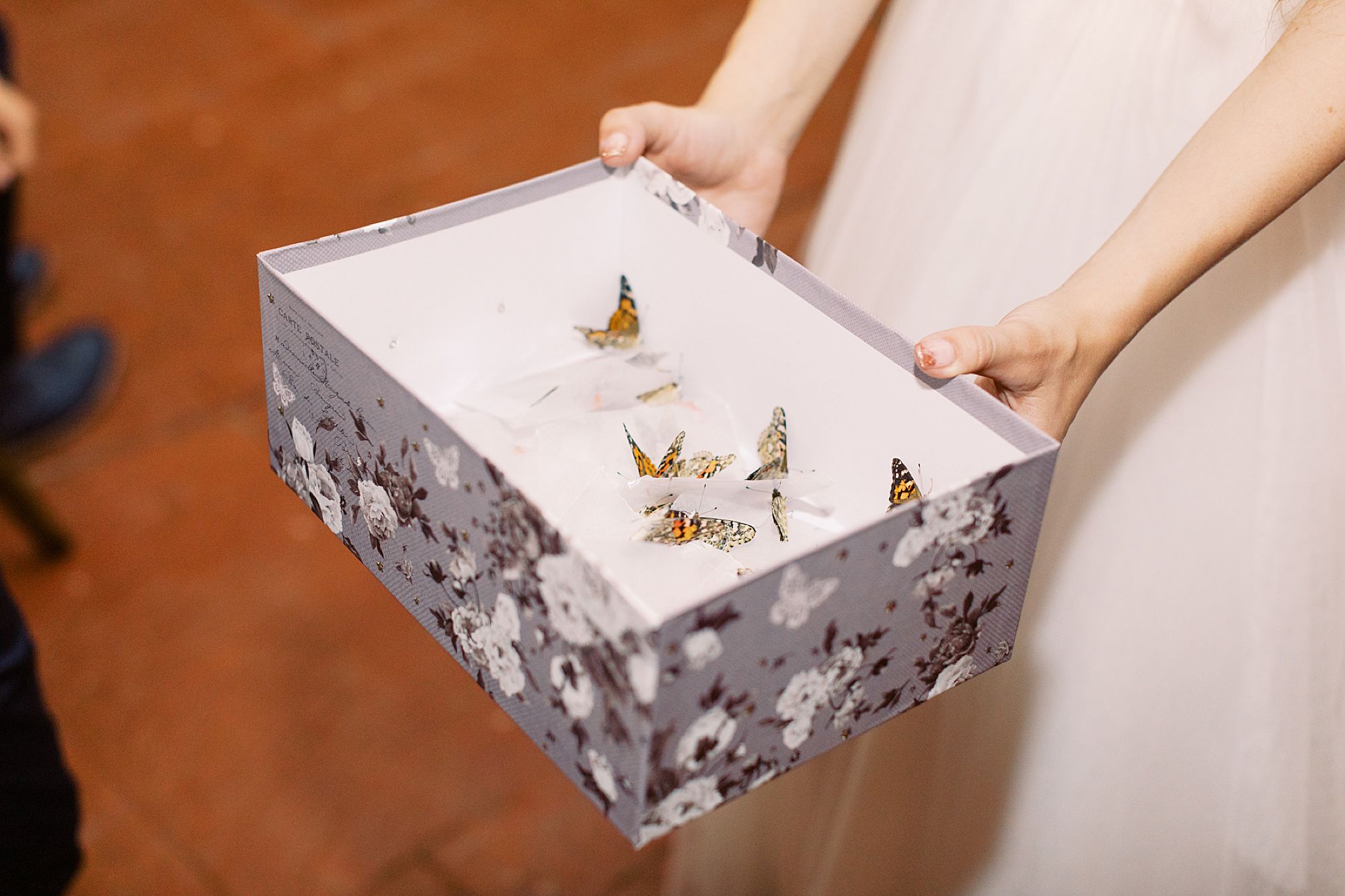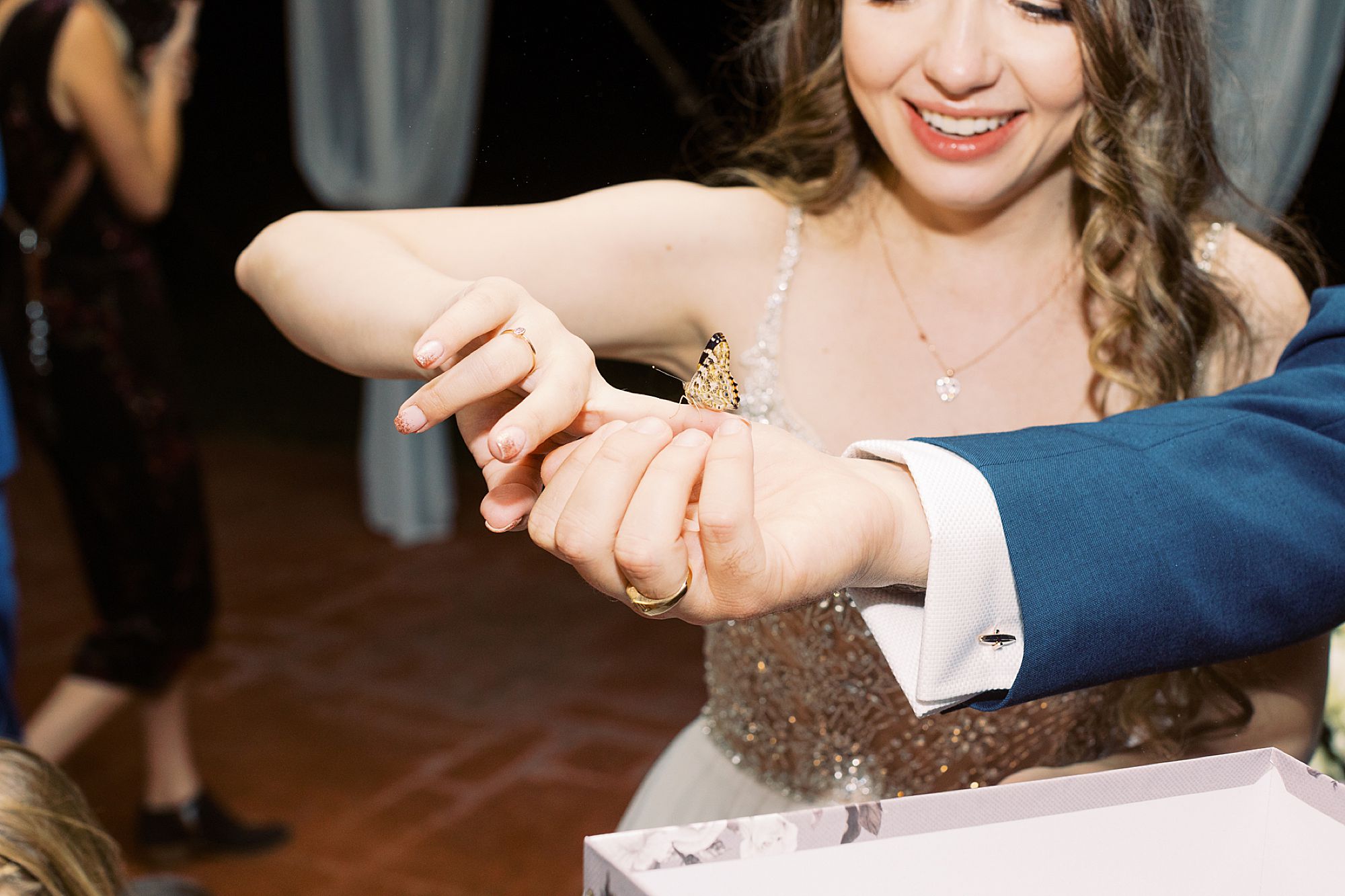 A Few Notes from a Lavender Obsessed Bride
What was your favorite memory of the day?
Bride: My most favorite memory from the day is walking down the aisle. It was nerve-wracking but very exciting taking the steps towards our forever together. It melted my heart seeing David tear up.
What was your favorite design detail on your wedding day?
My favorite design element was the dried lavender we incorporated throughout the wedding. The reason it is special because we picked all the lavender together with David at a few different farms during the summer. David did not love the picking but he did it anyway. His grunting words towards the end were "the things I do for love".
What advice do you have for brides?
If possible, try to delegate tasks to friends and family who are willing to help. It was hard for me because I had a particular vision. Most importantly, on the wedding day enjoy and take in every moment letting go of things that are not going according to the plan. Being a photographer myself I feel I was rather prepared for the wedding day in terms of knowing the flow and what to expect but I didn't think the time would fly by so very quickly. I wish I could have paused the clock. With that, I am very happy we had amazing photographers and videographers who worked very hard to capture our day so that we can relive these special moments over and over. 
Any other notes?
Remembering the words of Maya Angelou, my most favorite part about being a #baumbride is how Ashley made us feel. We felt truly loved. She became our friend through the process and we are honored that she was a part of our day.
Grace Vineyards Wedding Day
Interested in us photographing your Grace Vineyards Wedding Day? Contact us here.
Lavender Engagement Session
Interested in seeing some Angelina & David's Lavender themed engagement sessions? Check out their highlight gallery here.